Two Sides Of The Same Coin
Have you ever found yourself in the company of another whose tastes may not align with your own, but you share similar ideologies or ethics?
These are typical traits that I look for when engaging with someone about anything automotive. It's a simple enough acid test of sorts, and helps me get a solid understanding of where a person is coming from with regards to building a car, for example.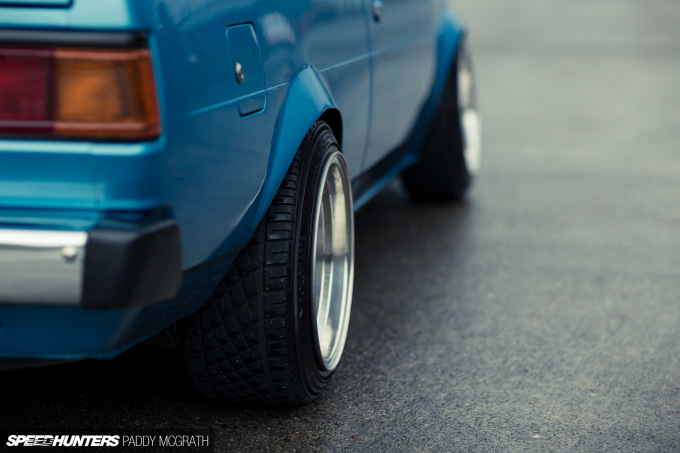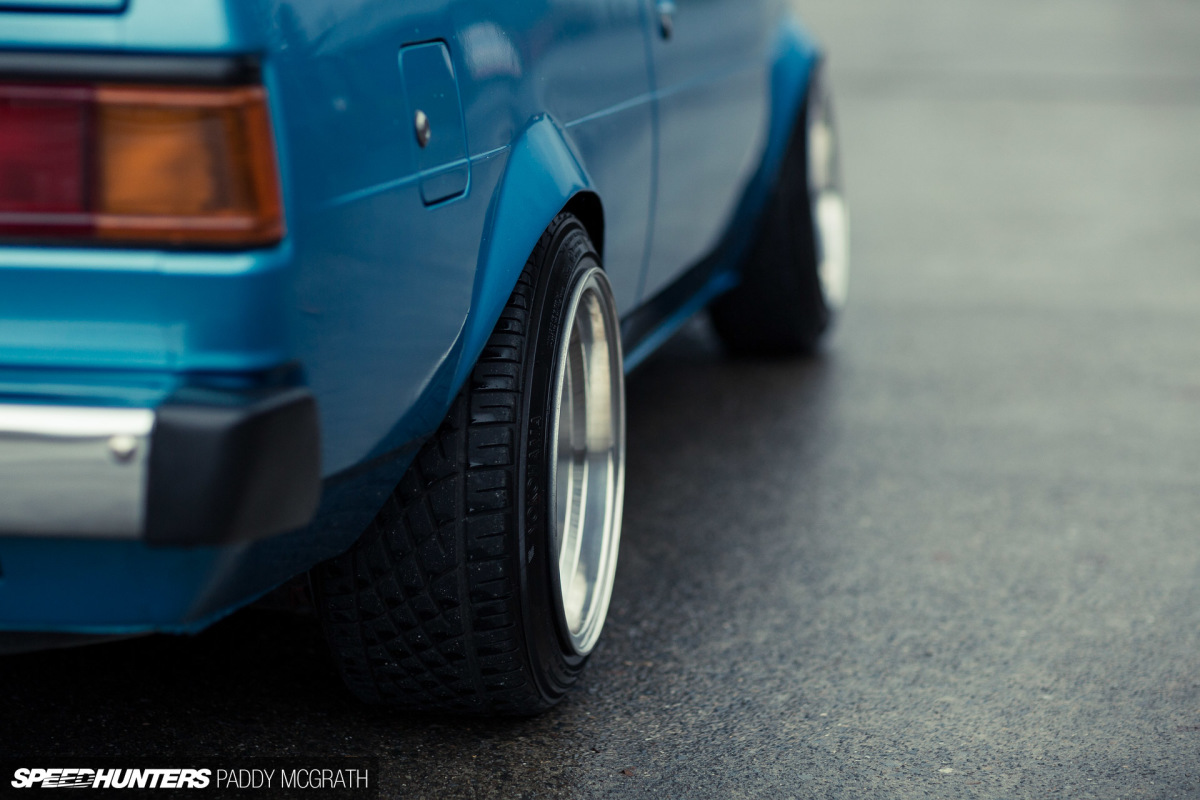 I quite enjoy talking to and engaging with people who I don't agree with on things. I find that it helps to keep me honest in a certain way, whilst regularly forcing myself to re-evaluate how I look at things.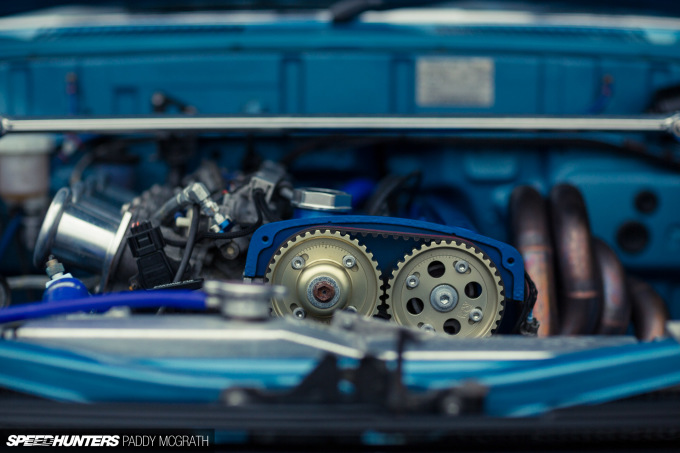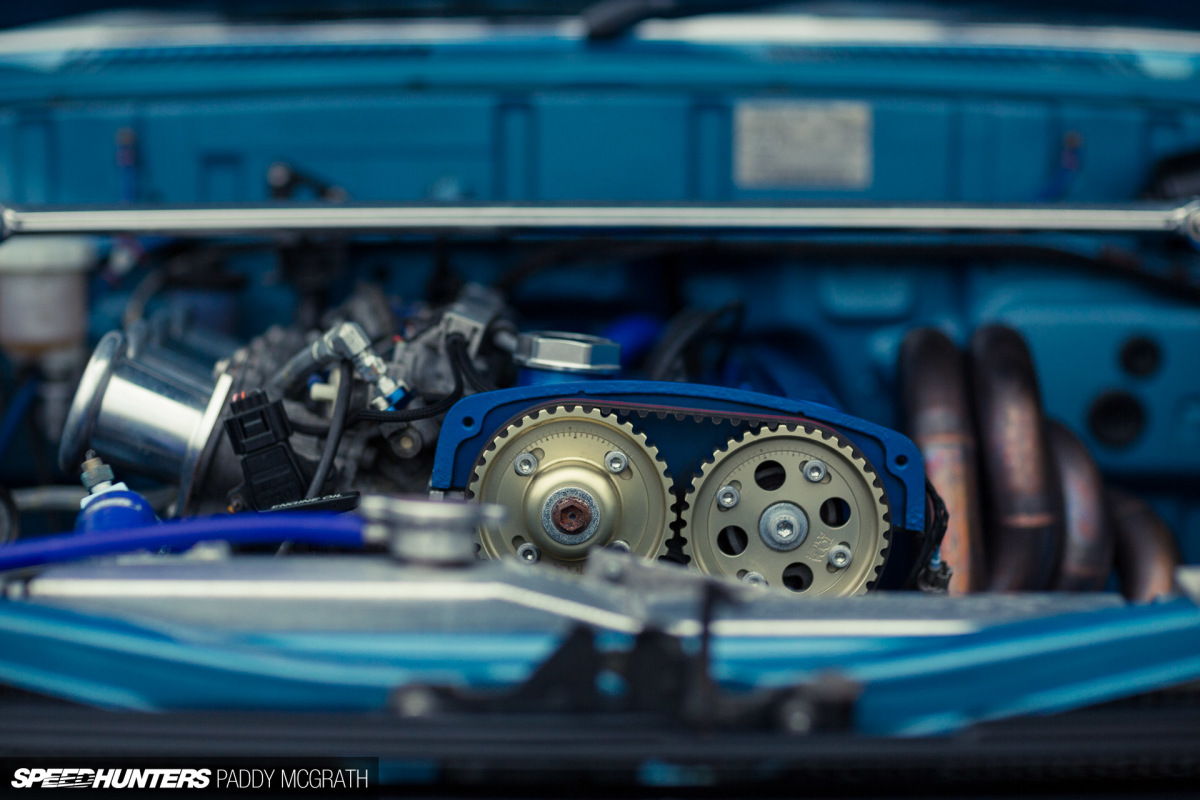 It's something I would encourage any fellow petrol-head to do; to drop yourself into a situation where you're outside of your automotive comfort zone. It's only by really tasting the different scenes that you can broaden your tastes and most importantly, learn to know what 'good' looks like.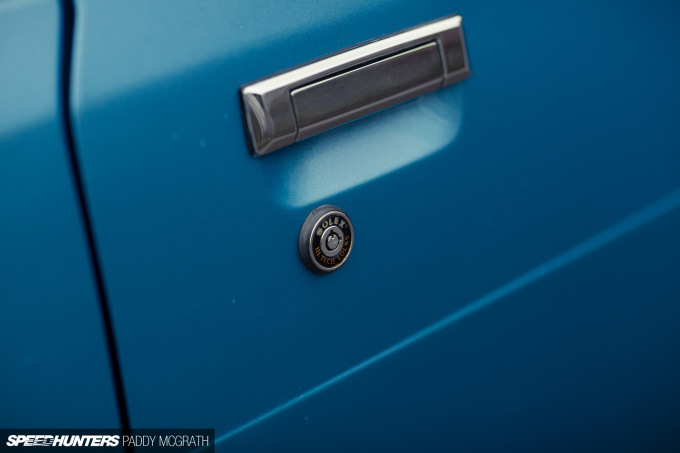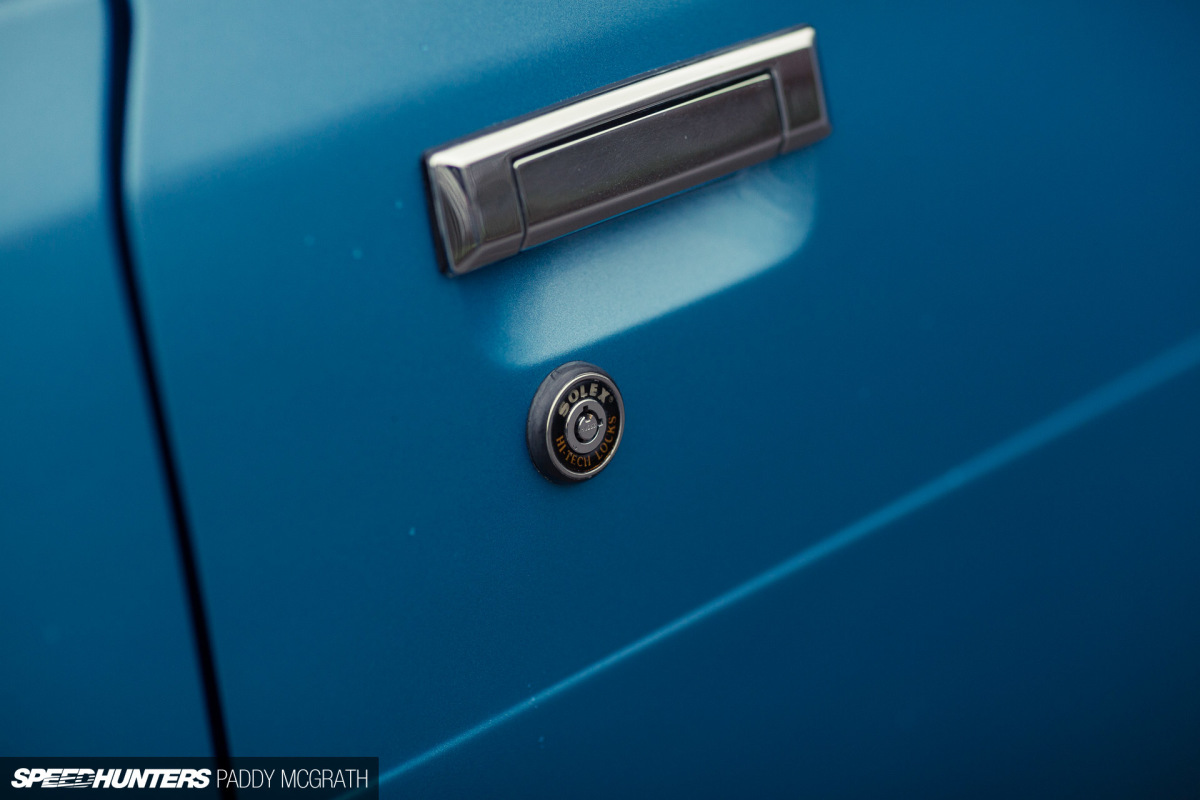 I'm a German car guy; the style and approach just relates so well with me. But I have a lot of respect for others – especially Japanese car enthusiasts. Whilst I may not hold the same in-depth knowledge of vintage JDM cars, I have learned enough to appreciate what's in front of me. It's impossible to know everything about everything, but that doesn't mean that one should at least not try.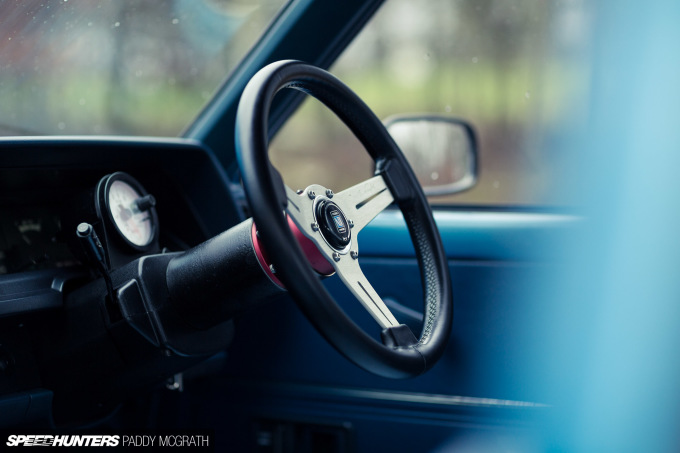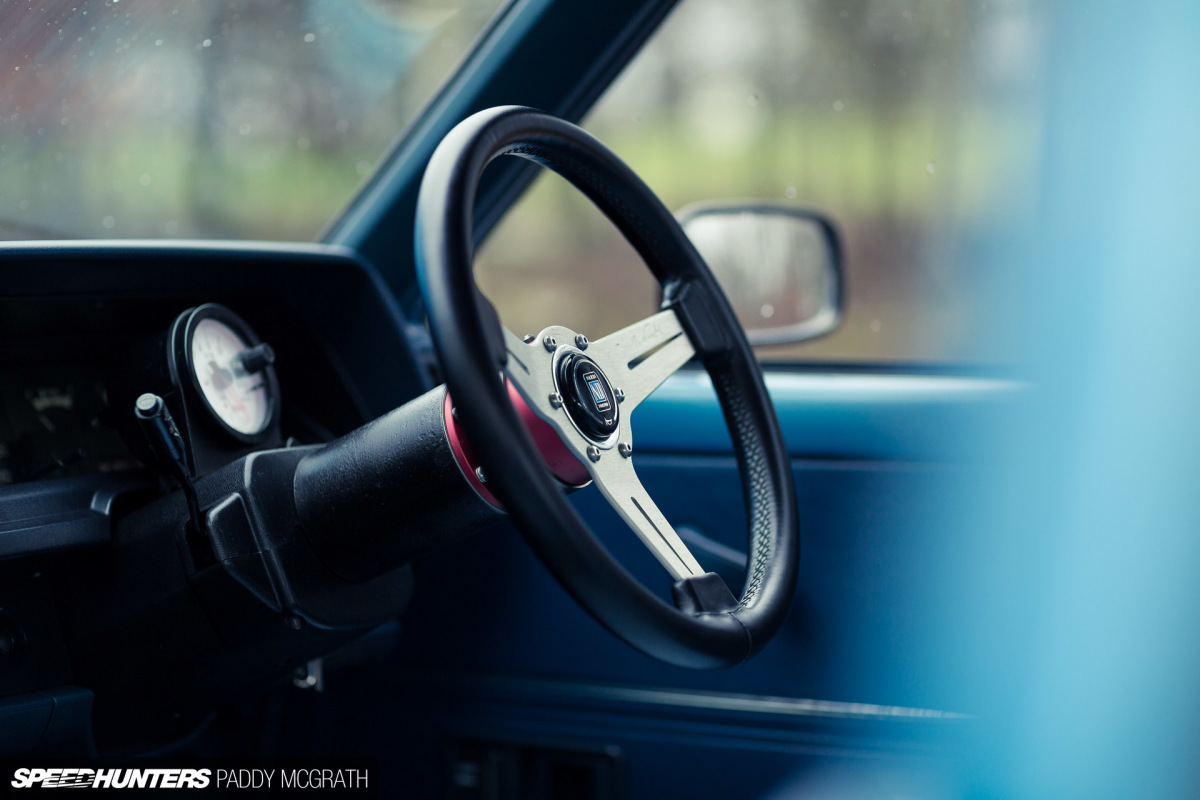 Jason McInerney is as much my opposite, automotive-wise, as any one could be. Where I'm all about modern German cars, he's all about vintage Toyotas. But despite our differences, it was like meeting an old friend for the first times in years, even though we had never met before. We might have opposing tastes, but there was an immediate mutual respect.
Do It Once, Do It Right
Ireland being Ireland, we were trying to shoot in-between days of forecast rain with a window of opportunity just a couple of hours wide. There really wasn't much time for pleasantries as we were both keen to beat the weather and get immediately into the details of this sensational build. I've been aware of Jason's KE70 Toyota Corolla for a number of years, but never really knew just how good it is.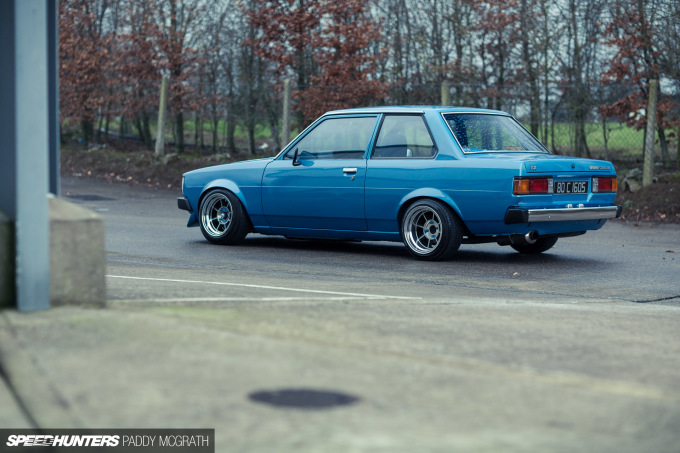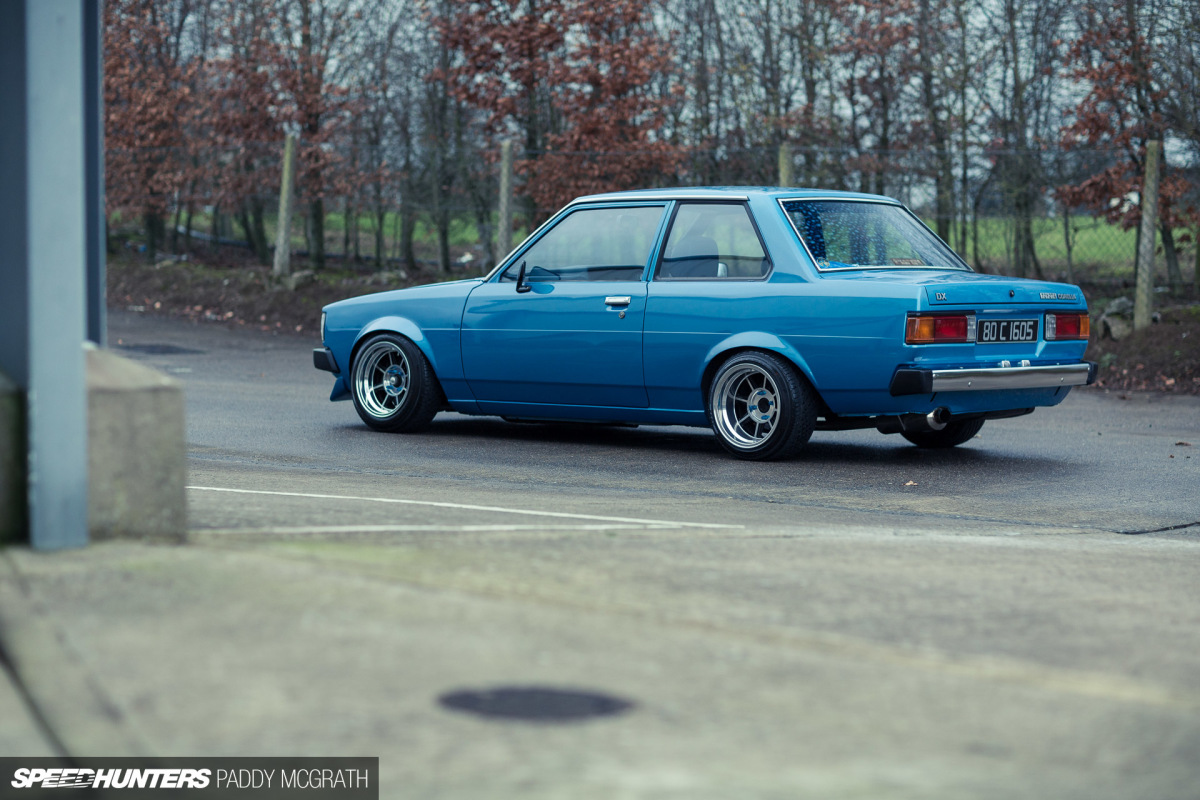 Jason is not the kind of guy who settles for things or will just haphazardly throw a project together. This restoration took him approximately two years to complete, but it's a testament to the work carried out when you discover that the car has been finished and on the road for four years already.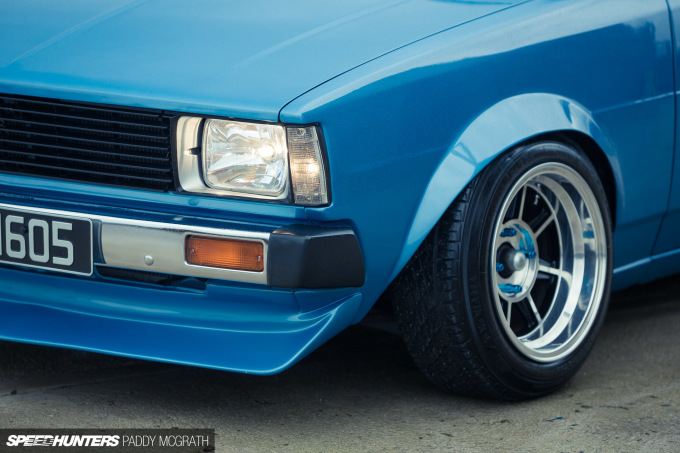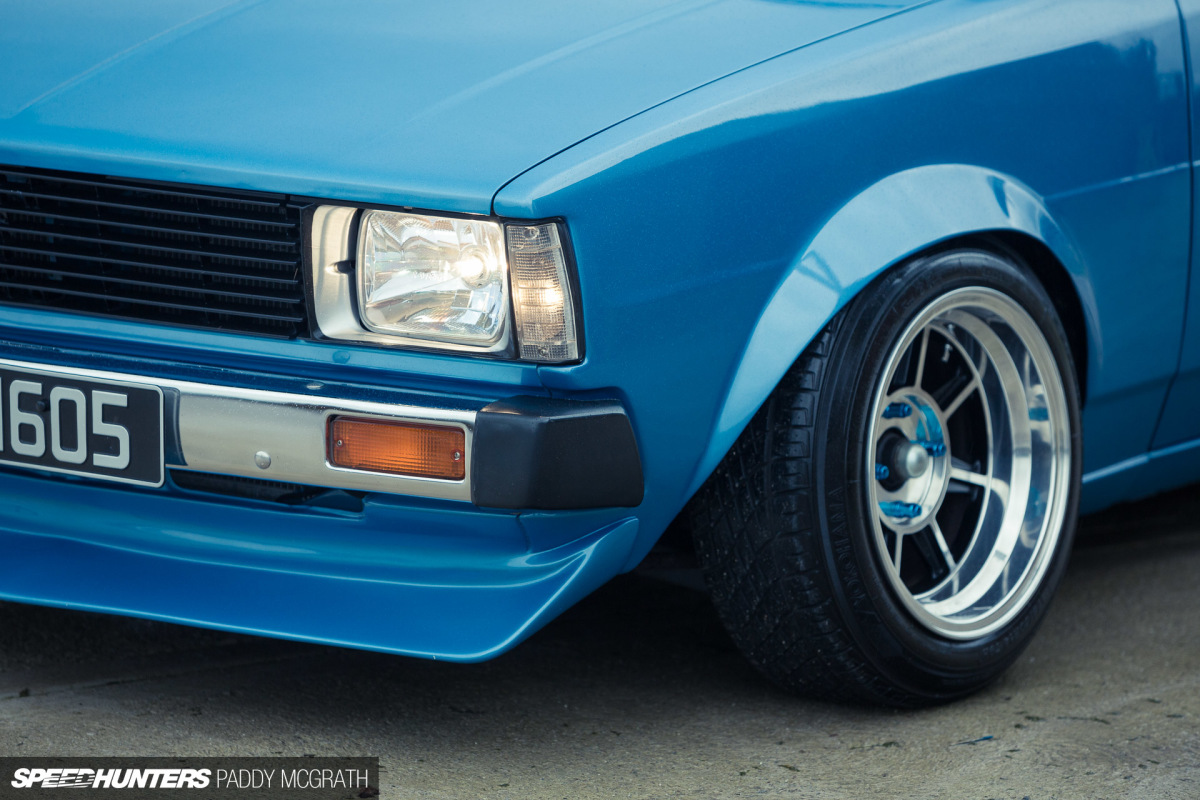 The KE70 is no trailer-queen either; it's used regularly and on the sort of roads that would make the majority of enthusiasts wince, myself included. But Jason has done his due diligence and allowed for these inconveniences of sorts.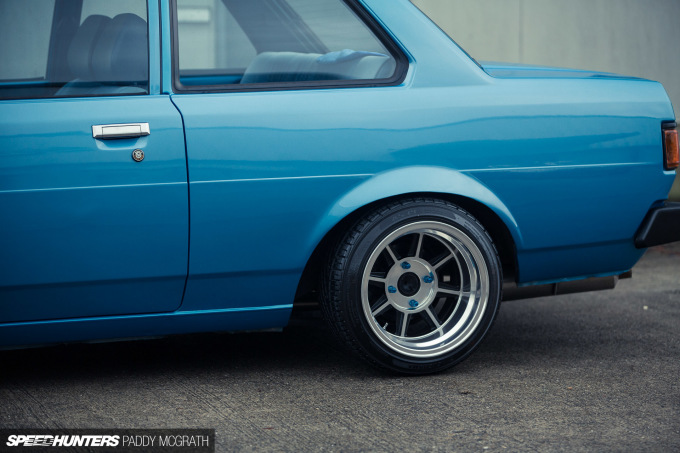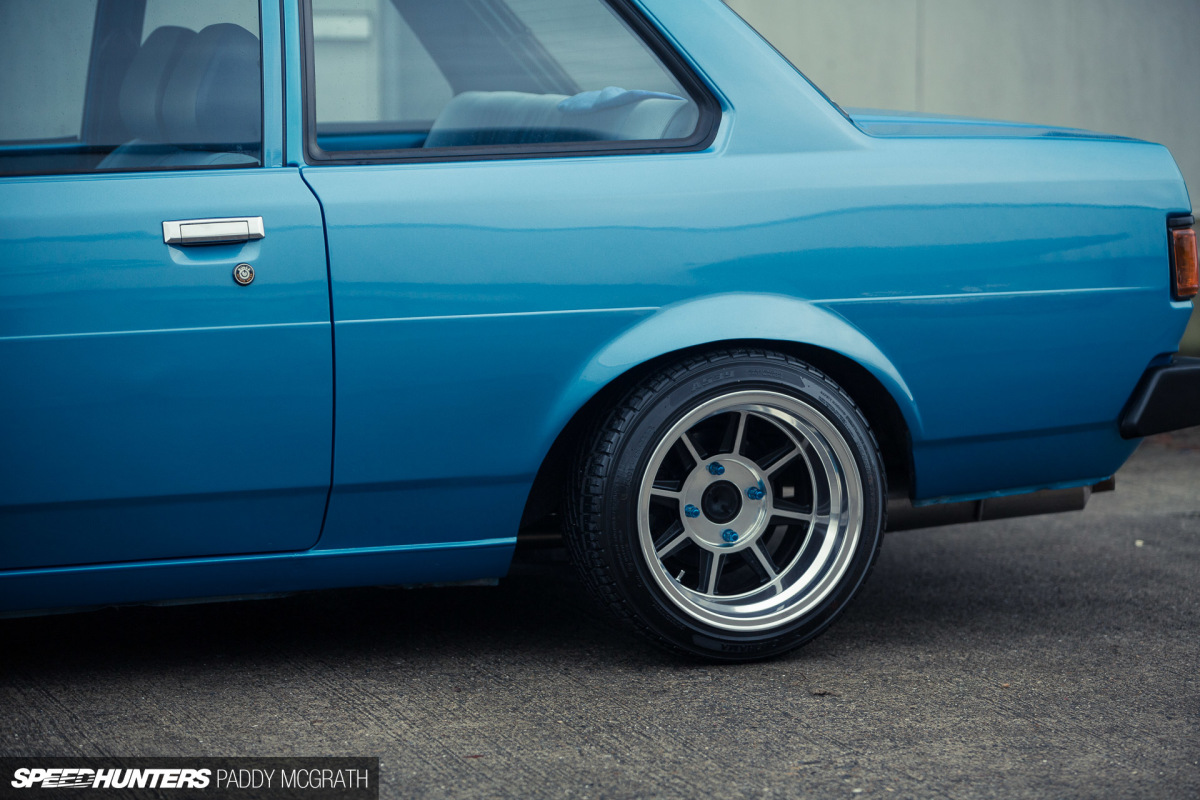 The suspension setup in the Corolla is only exceeded by the engine specification, and a lot of thought has gone into sitting the car a particular way whilst remaining true to its Japanese origins. The BC Racing coilovers feature considerably softer springs than they were originally equipped with in order to cope with Irish roads.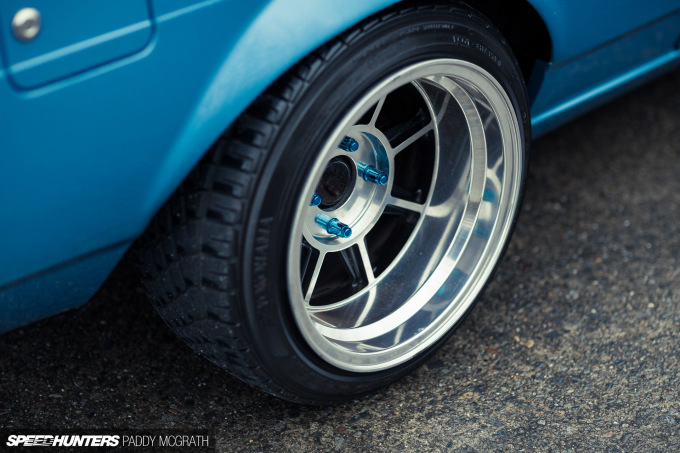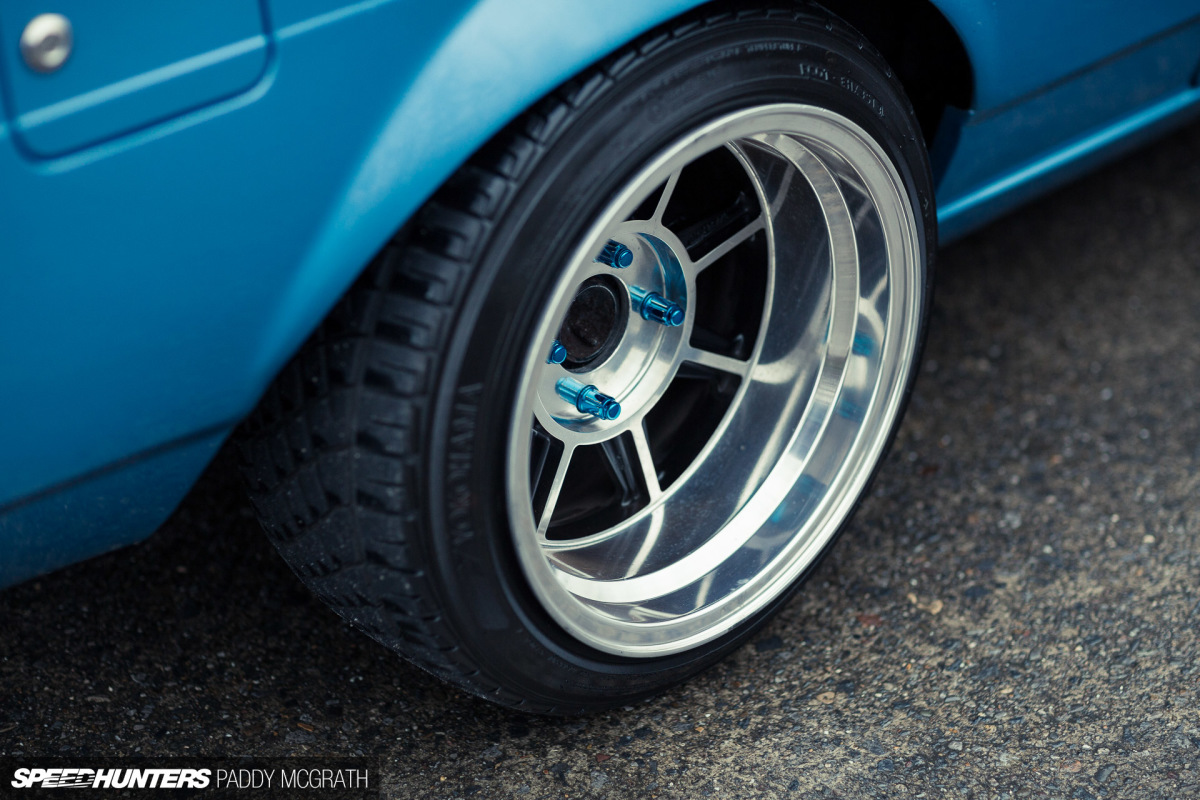 Finding these Hayashi Racing wheels were a stroke of good fortune on Yahoo! Auctions Japan. It's getting harder and harder to find quality vintage Toyota parts and authentic wheels in good condition, but these were pretty much perfect when they eventually arrived.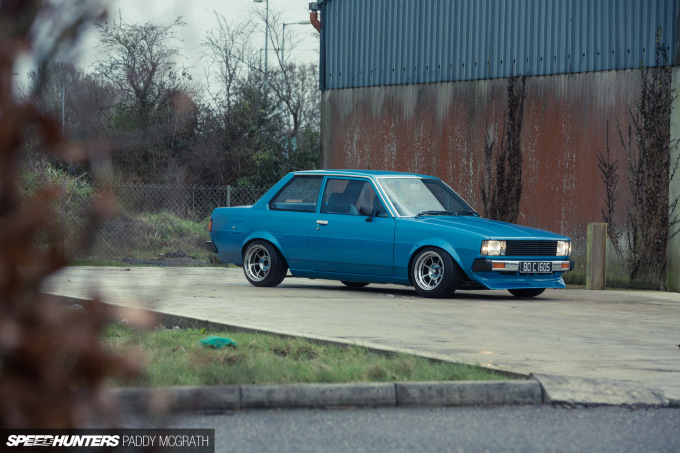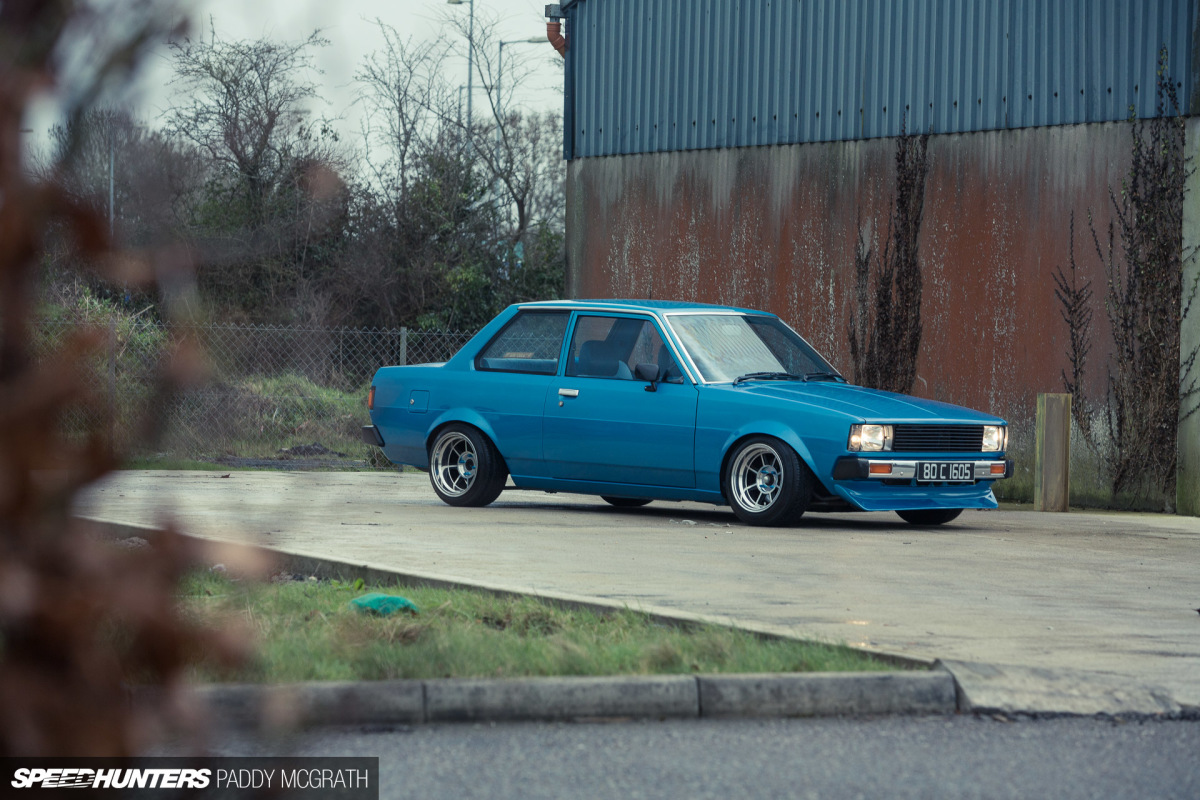 A huge amount of work has been put into making the car look as original as possible. It's quite deceiving and maybe something that you would over look and reach the conclusion of it being just a wheels and drop kind of build. But this Corolla is far from that.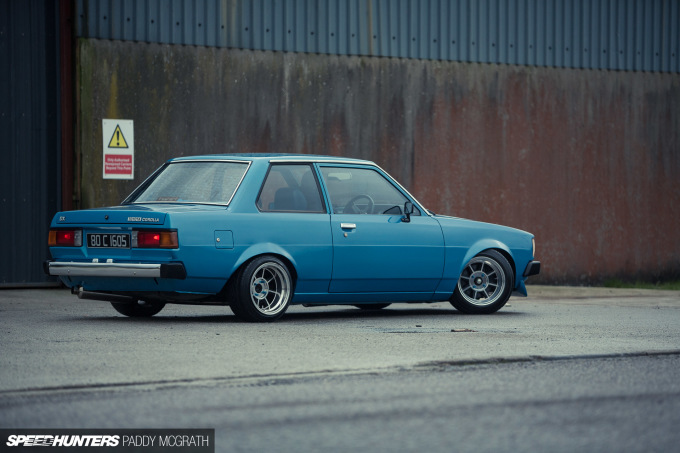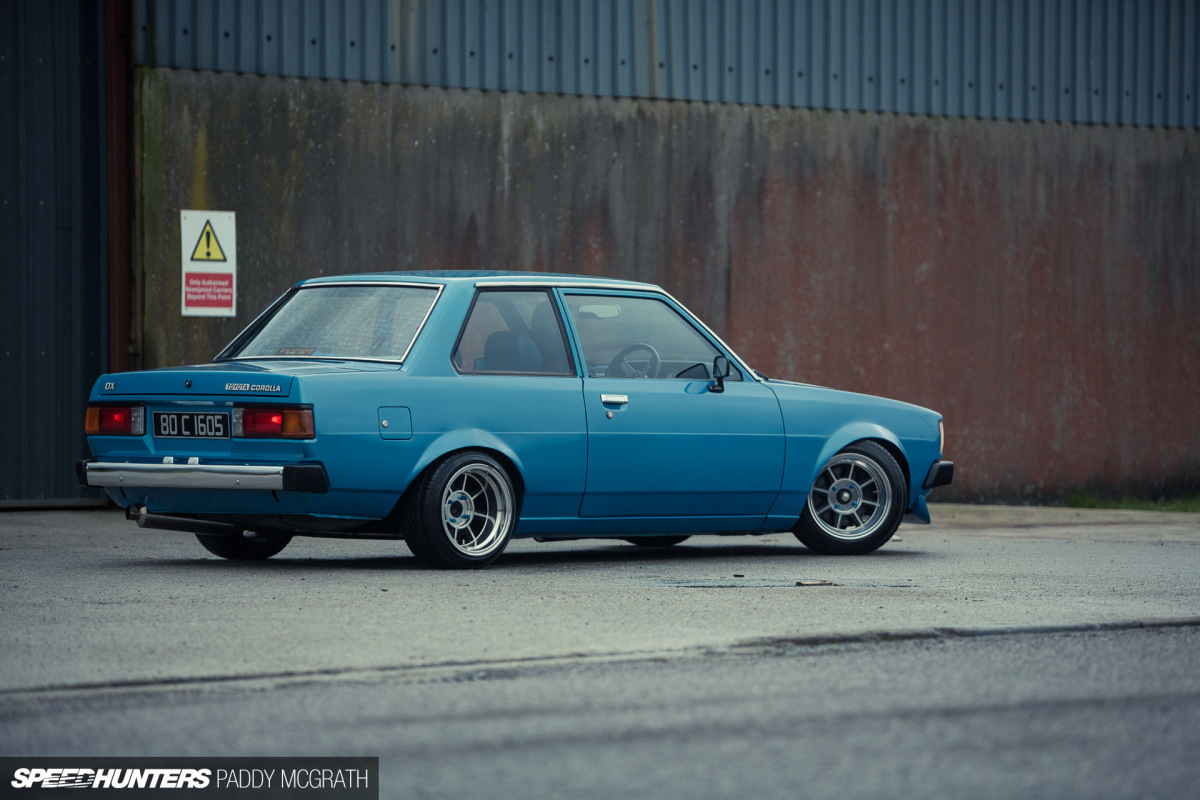 Choosing to retain the original colour, albeit with a fresh coat of paint, the rear arches were flared but the front wings are new flared fibreglass items. From the fit, you honestly wouldn't think it though.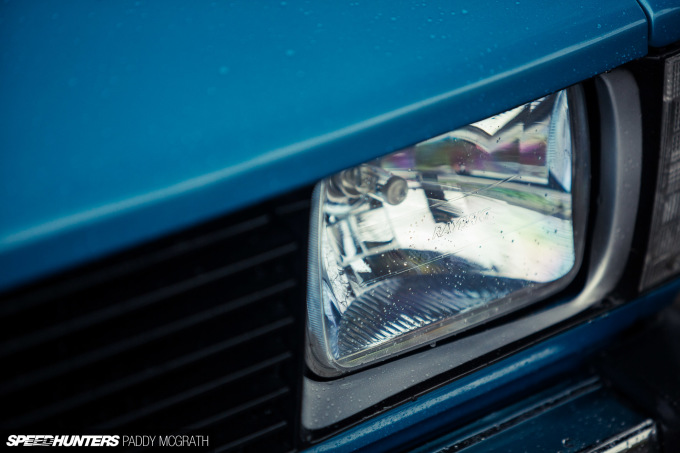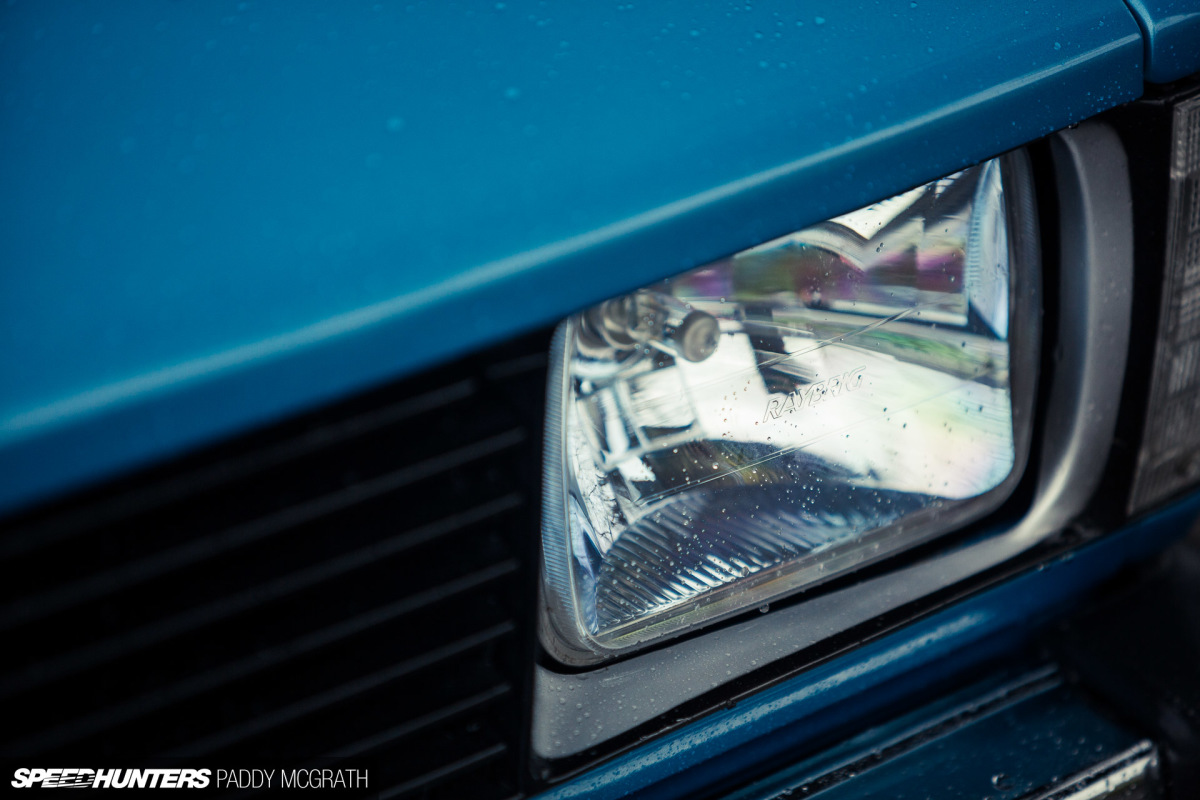 What really freshens the whole exterior was the decision to install all-new everything. Grill, headlights, taillights, and bumpers etc. were all sourced as brand new items, as were the small things like badges.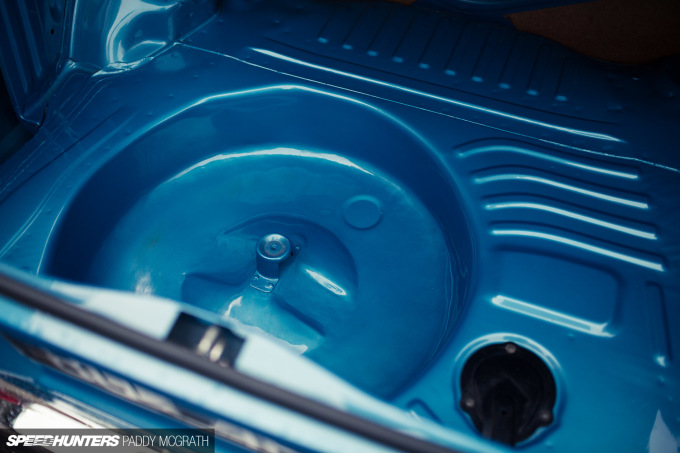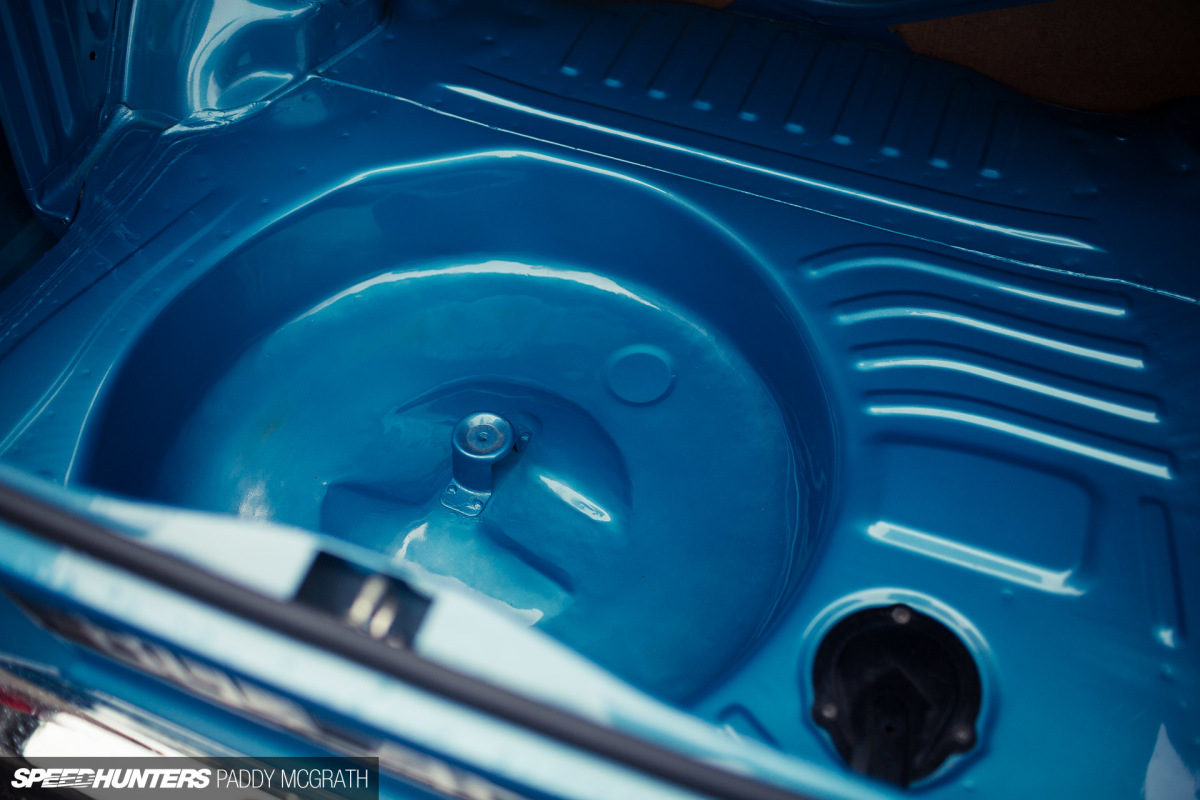 A brand new boot floor was also fitted and colour-matched to the exterior. There's nothing in here, but it immediately evoked a 'wow' from me when Jason opened the boot lid.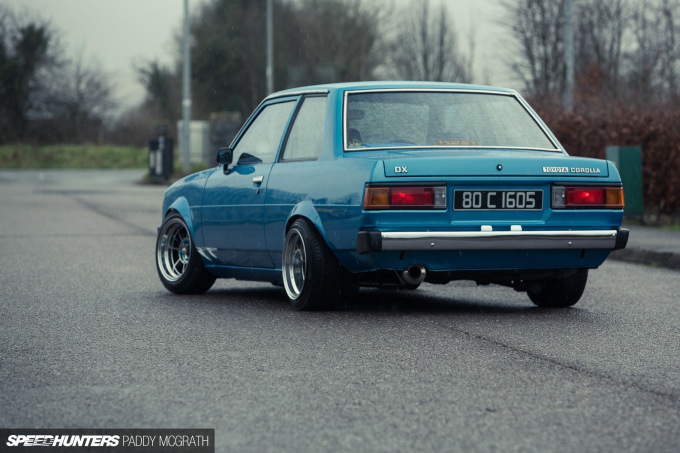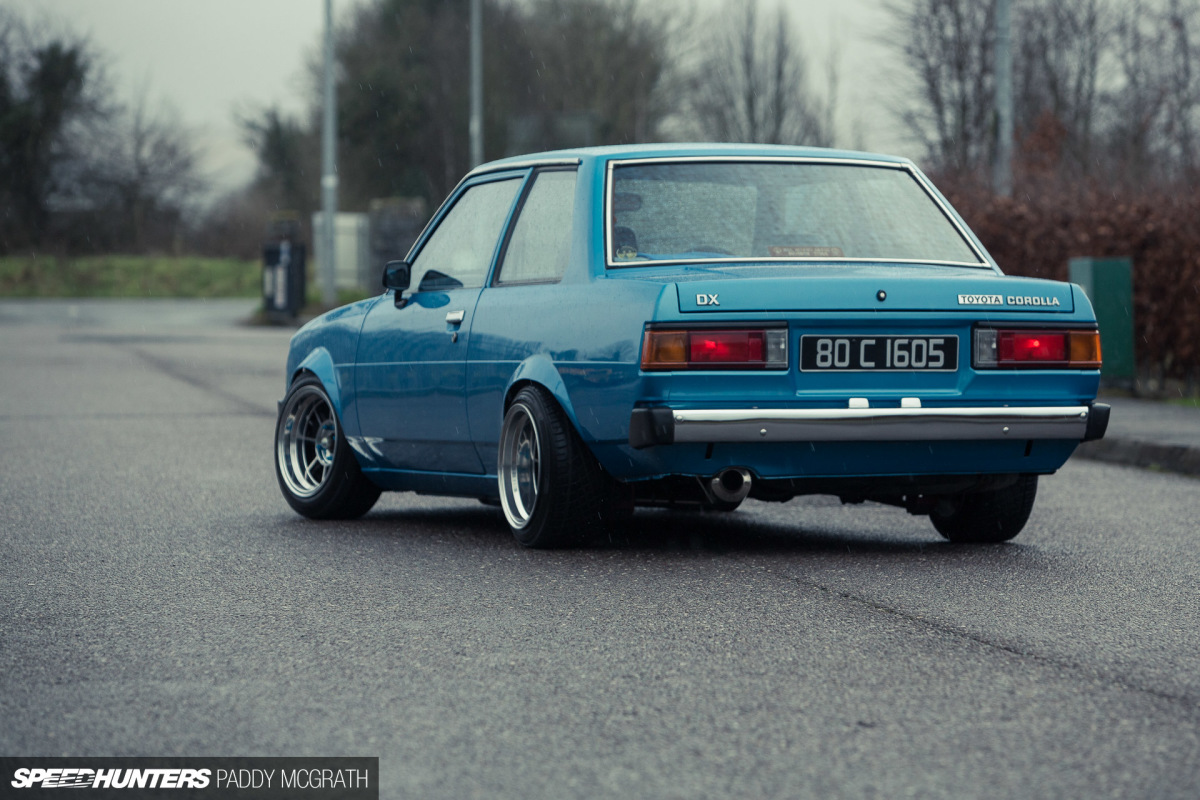 For all its exterior – and interior as you'll soon find out – subtleties, this is more than just a cosmetic restoration.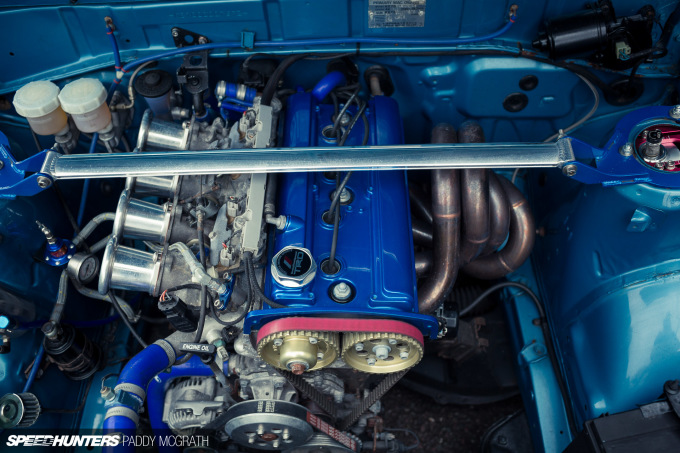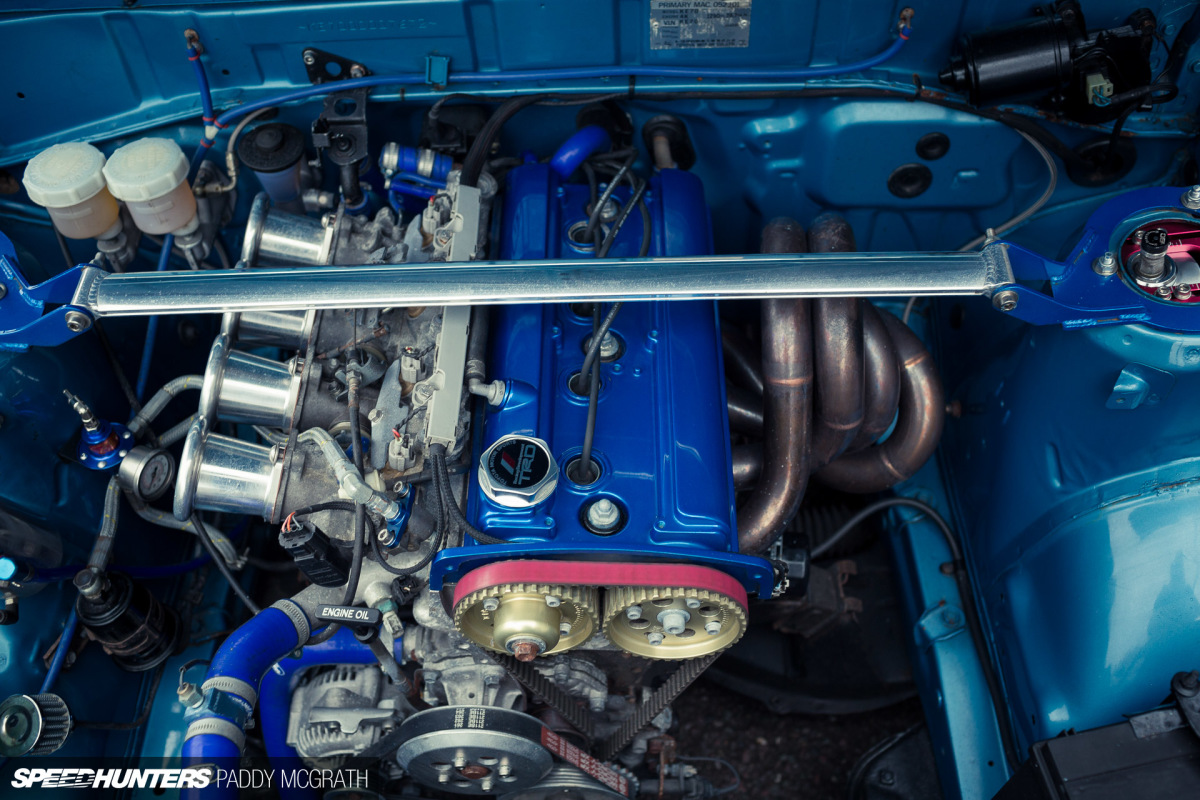 If you talk to Jason for longer than, say, 30 seconds, you know that there was never going to be anything other than a Toyota engine in here.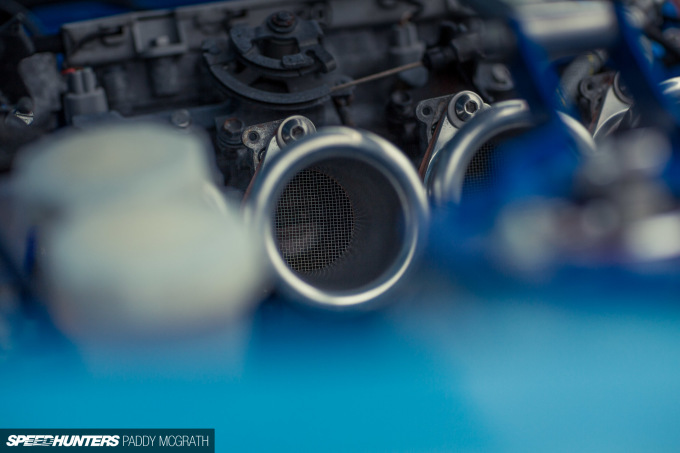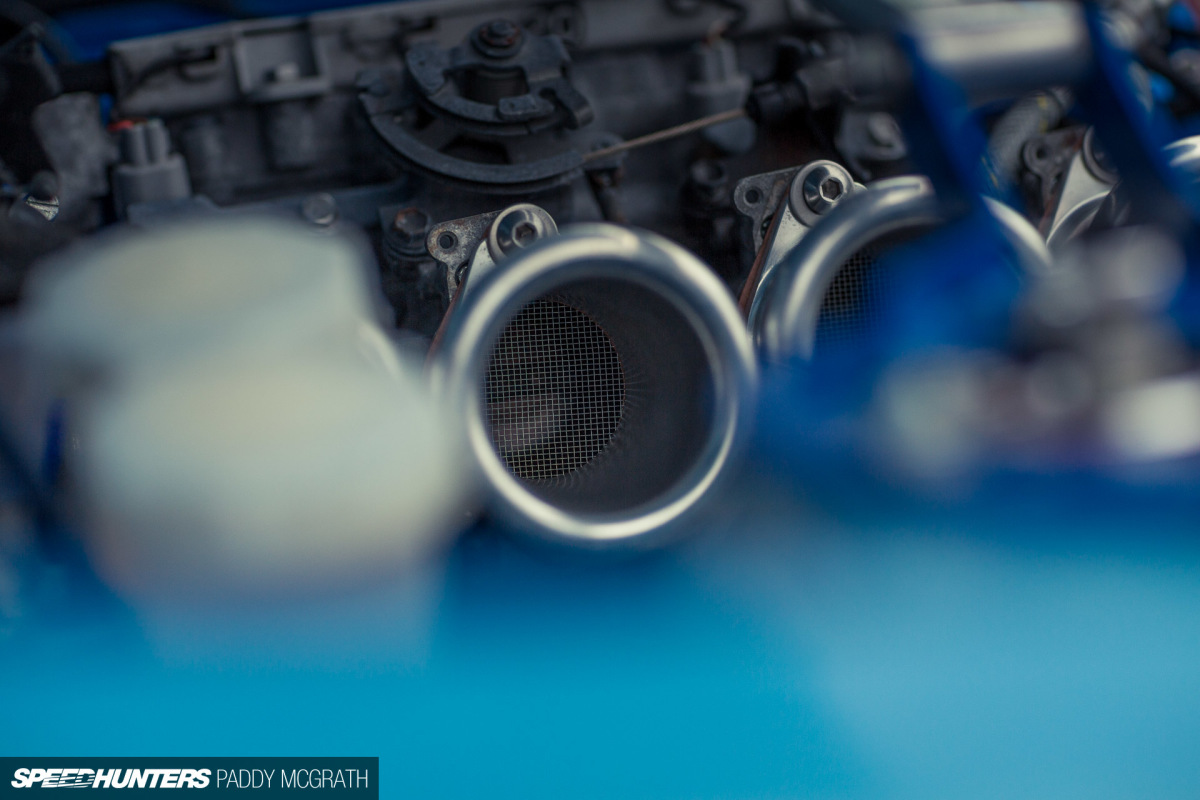 It's a proper setup too, featuring a high-revving 20-valve 4A-GE 'Black Top' motor making around 185hp. In a car that weights 900kg, and with such immediate throttle response, you can bet your ass it moves too.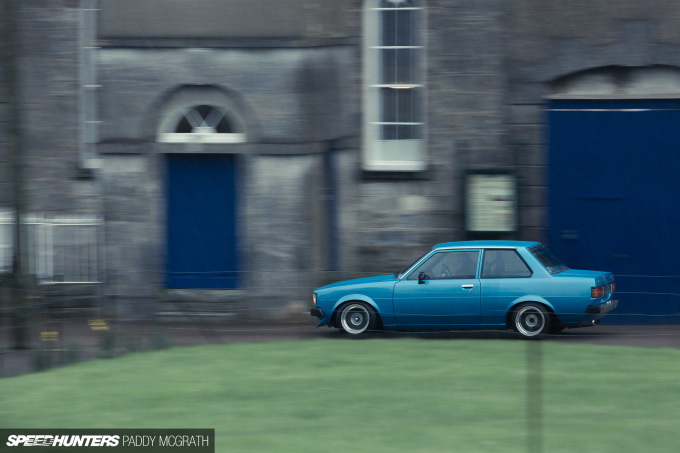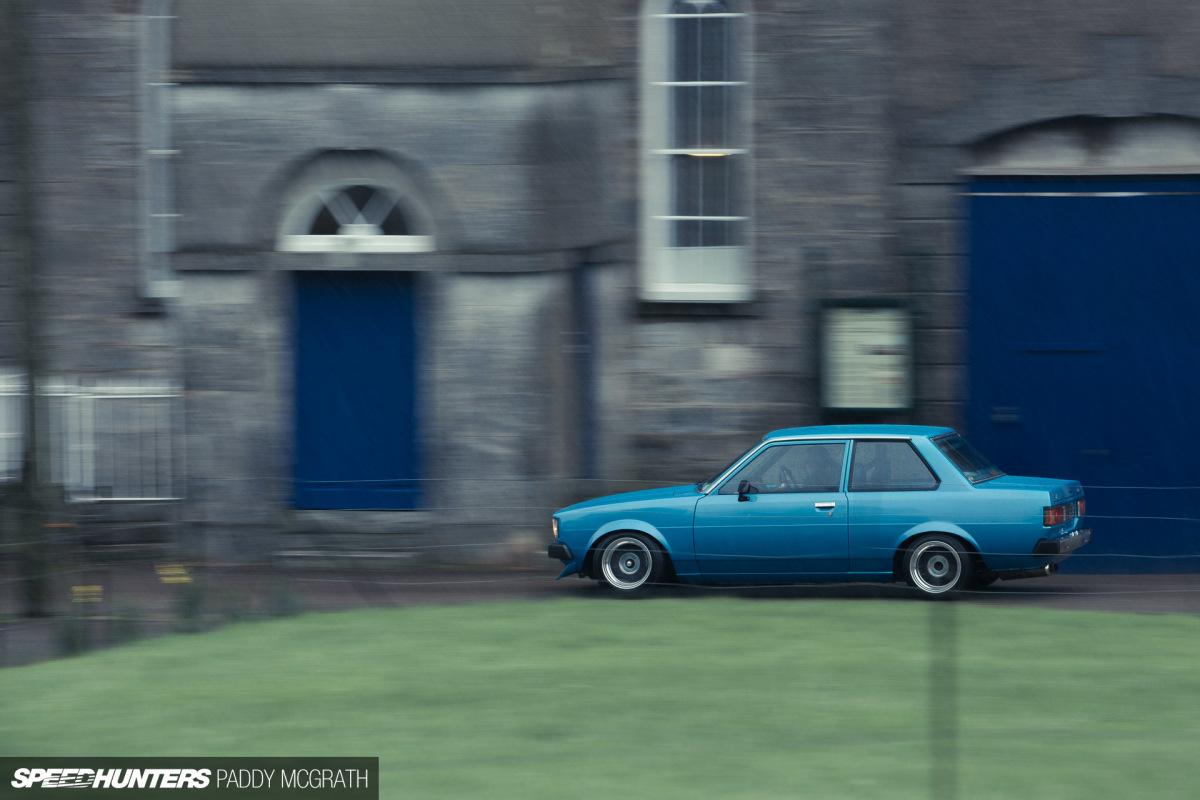 I won't regurgitate the spec list, it's laid out in-detail below, but it's a pretty impressive engine.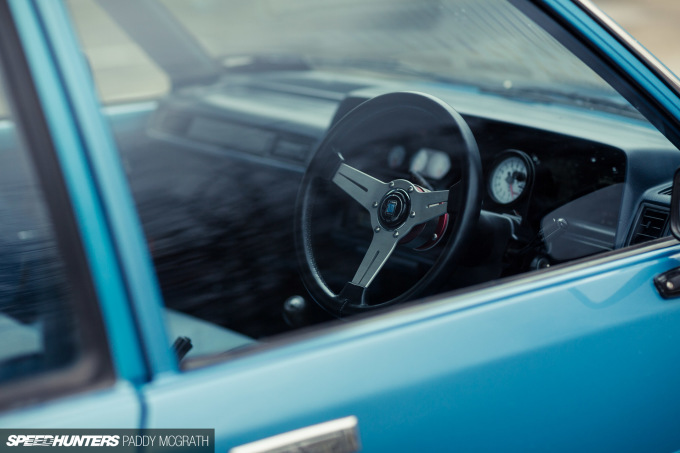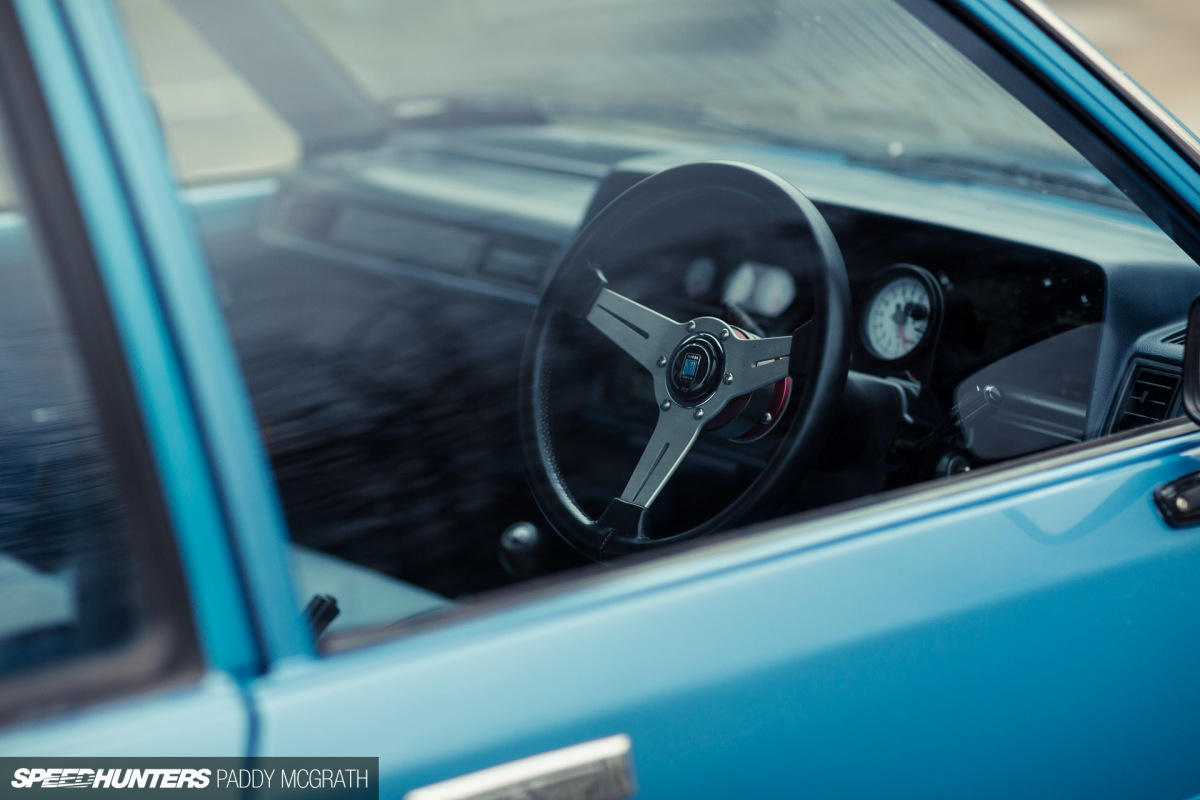 One of the most appealing aspects of the build, for me at least, was the originality inside the car. Save for the Nardi wheel and vital gauges, it's a completely standard interior.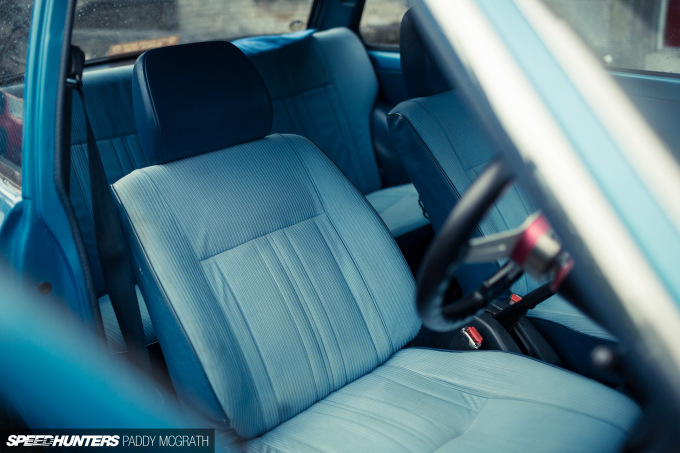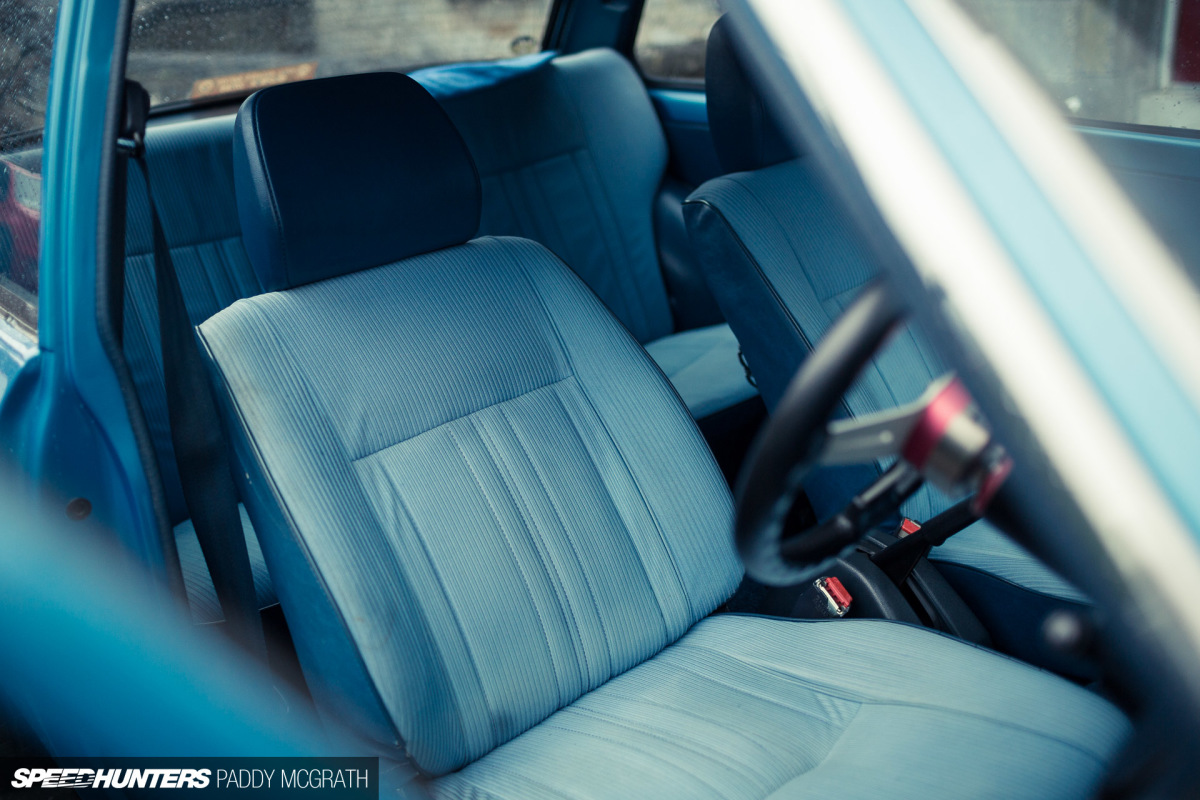 No mismatched seats in here or a half-stripped interior. It makes me smile that it takes an original interior to be, uh, original these days.
The First Of Many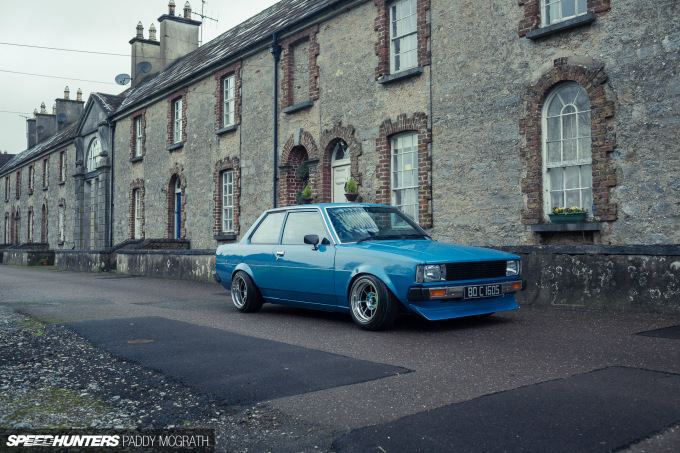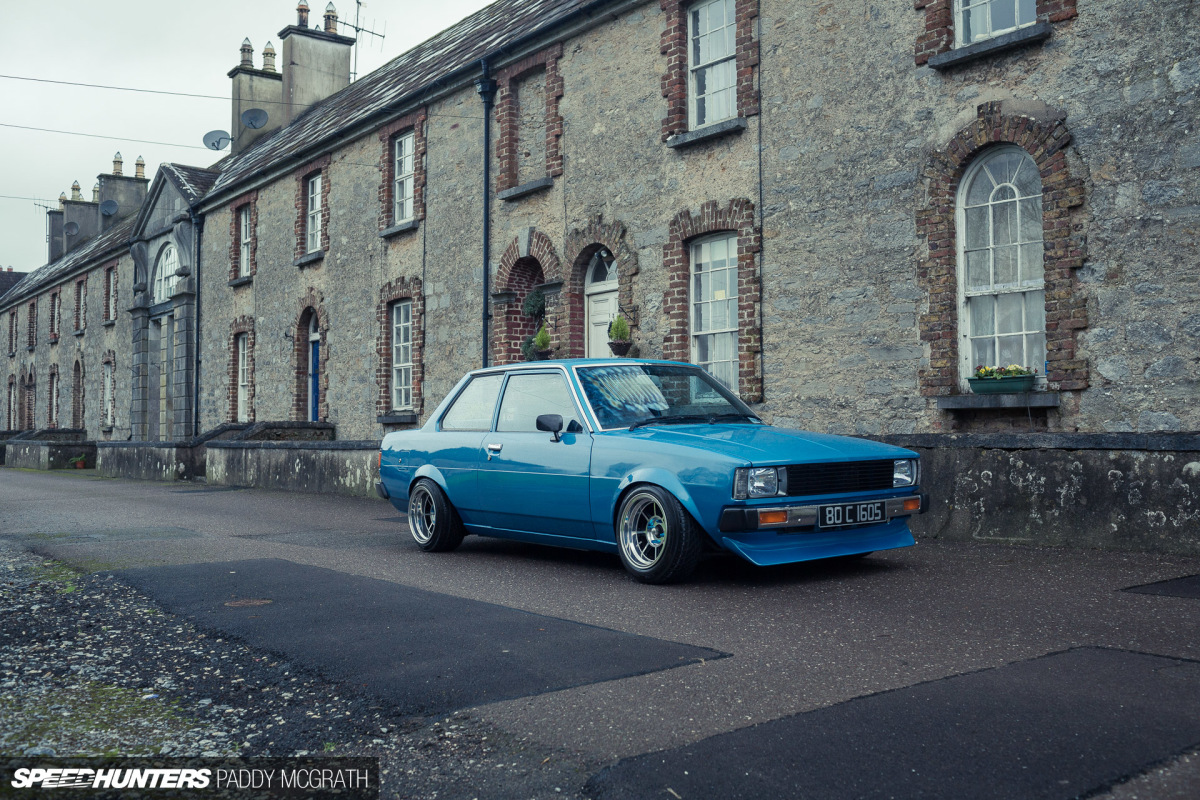 Unfortunately, we couldn't escape the rain. Fortunately, we were both too involved in the KE70 to notice or to care.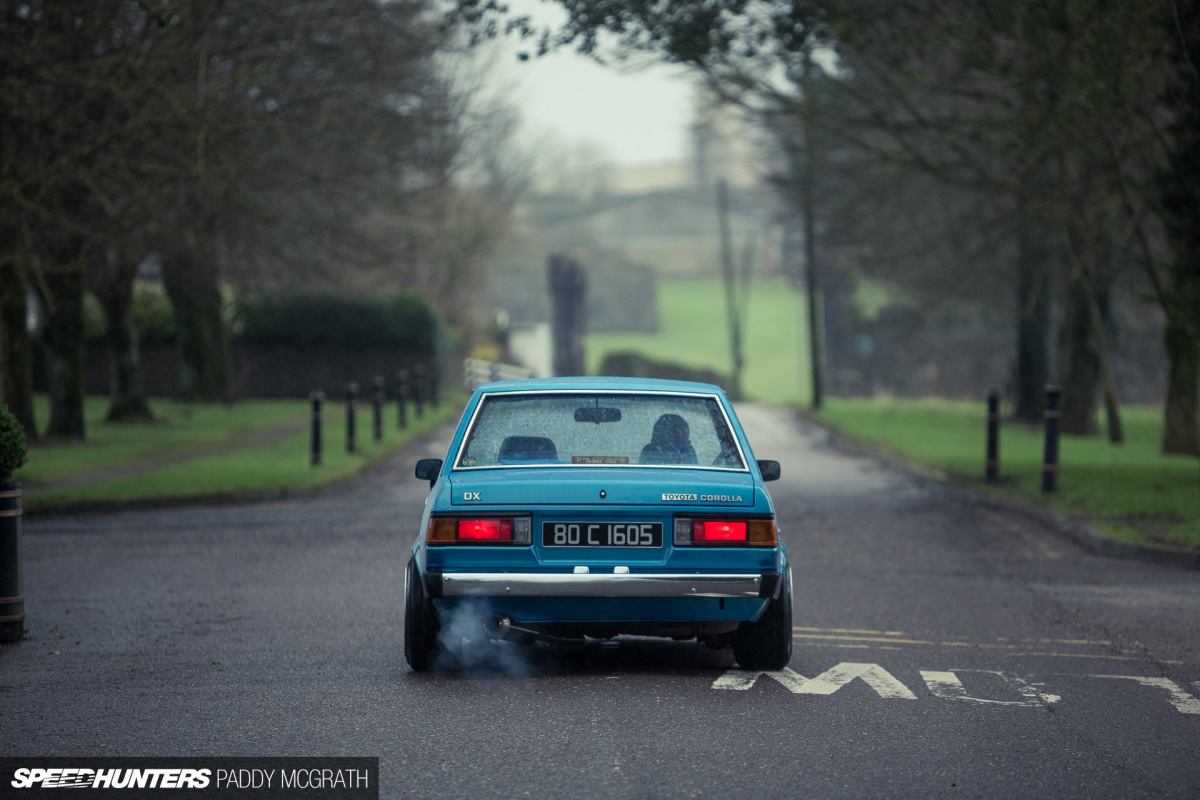 We continued our tour around the sights of Mitchelstown, Co. Cork to much attention from the locals. It's rare that a car attracts such a positive amount of attention from all generations, but I guess that's the reward for a car that's done right. That even those who don't really know, can still appreciate it.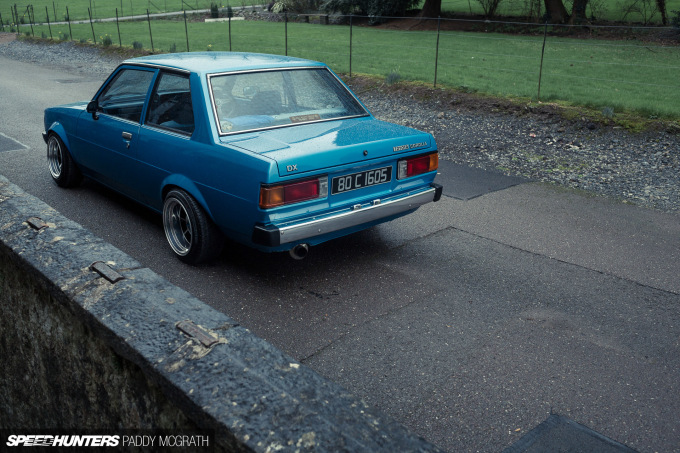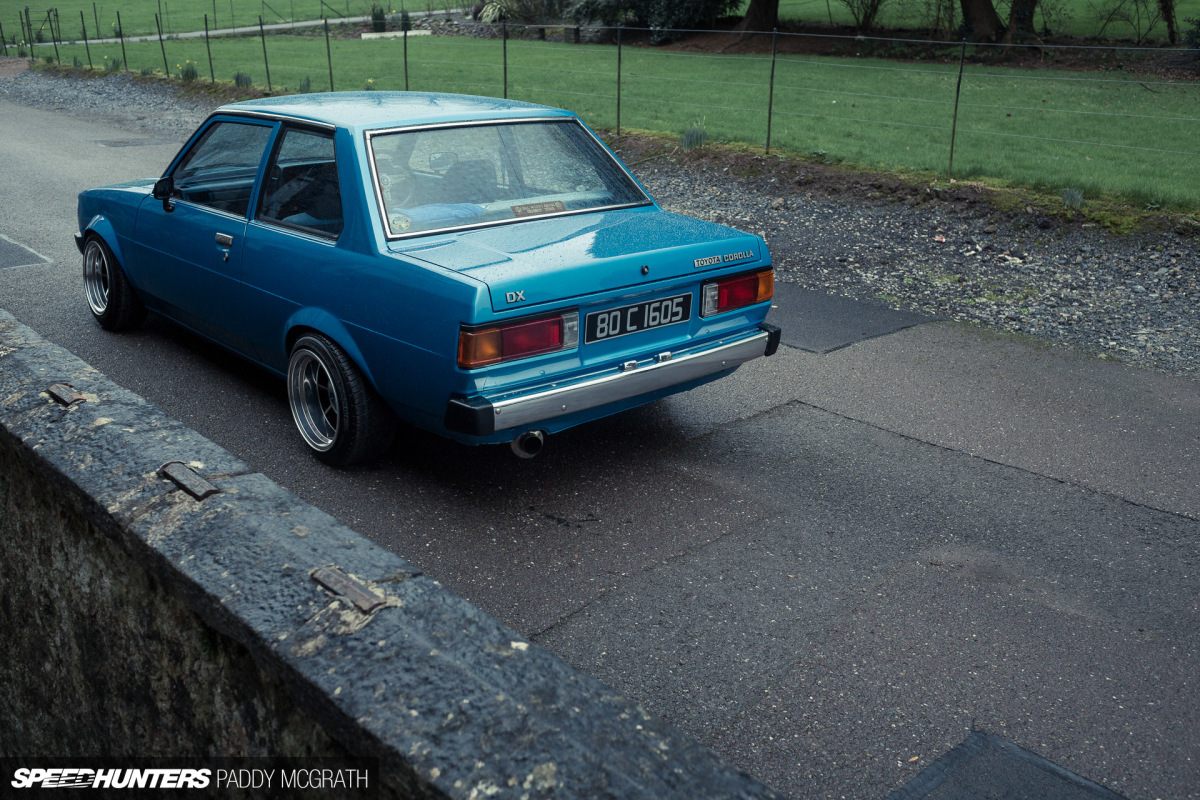 In a world saturated with big-budget builds, it's builds like this that continue to inspire me. This is a car built with a far more valuable commodity than money too.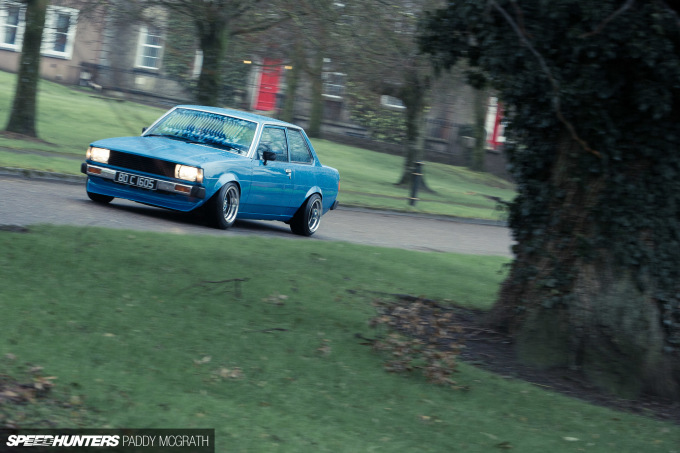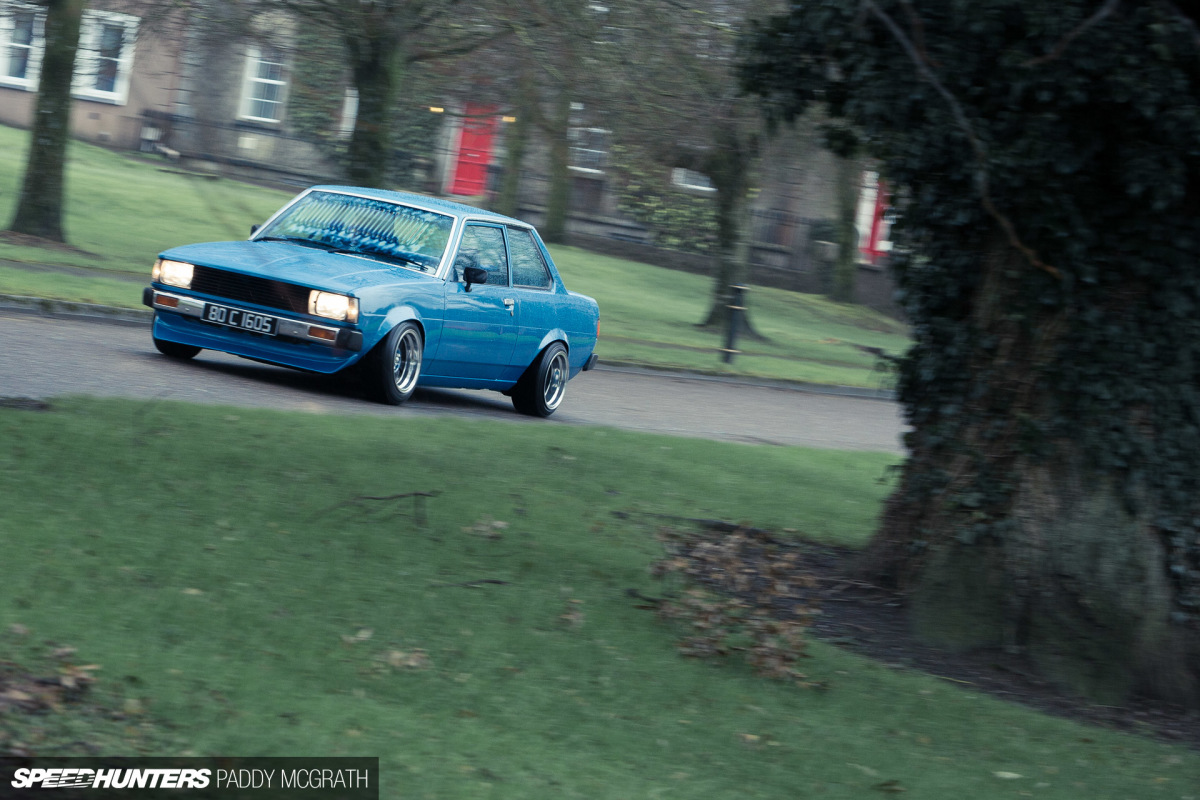 It's built with time.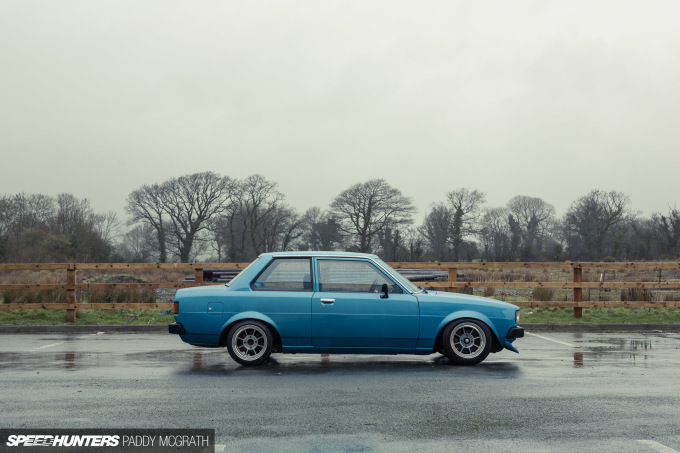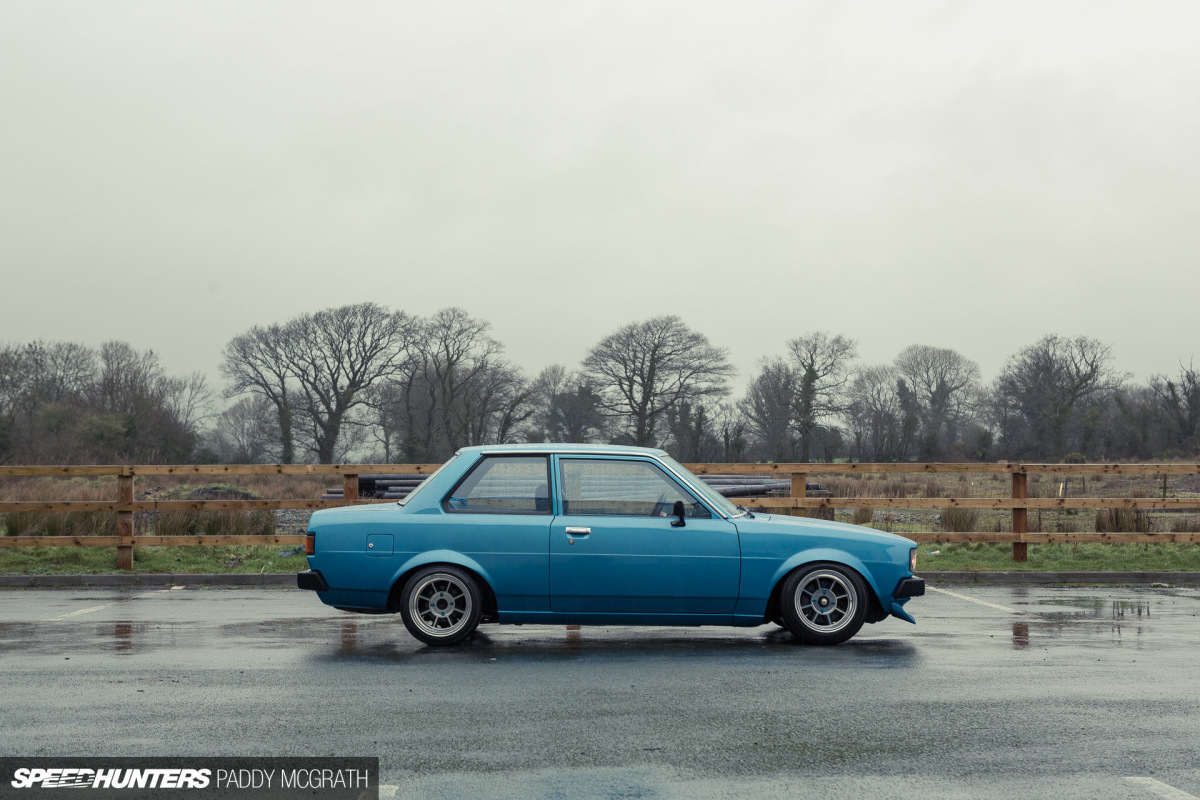 Even on this day where the sun never shined, there stood a blue Corolla that deserves its place in the spotlight. I'll make no apologies for trying to do so either. When a car reaches out and grabs you like this does, despite all previous allegiances or dispositions, I think it deserves to be shouted about from the roof tops.
This is a great car, and there's not an over-fender in sight.
Paddy McGrath
Instagram: pmcgphotos
Twitter: pmcgphotos
paddy@speedhunters.com
Jason McInerney's Toyota Corolla KE70
Numbers
Max Power: 185hp, Max Torque: 145lb-ft, Weight: 900kg (1984lb)
Engine
4A-GE 20-valve 'Black Top', Omex 600 engine management system mapped on engine dyno at Tom Casey Race Engines, fully CNC machined, ported & polished gas-flowed head with valves triple cut, Powercraft Tornado manifold, Cashiew Racing full exhaust, Toda cams, Toda cam gears, Toda 82mm oversized pistons, Toda timing belt, ACL race bearings, T3 water, alternator & crank lightweight aluminium pulleys, T3 75mm intake trumpets, RS Chita water line kit, SuperTech valve springs & retainers, Crower H-beam con-rods, ARP con-rod bolts, ARP flywheel bolts, Samco hoses, Koyo Racing radiator, Sard fuel pressure regulator, Cusco oil catch tank, TRD oil cap, TRD radiator cap, twin electric fans, full re-wire by Rally Looms in Waterford, Ireland
Driveline
AE86 T50 gearbox with TRD short shifter, AE86 axle with TRD 2-way LSD & 4.7 CWP, Exedy Hyper clutch
Suspension/Brakes
Cusco strut brace, BC Racing coilovers front/rear, Blitz top-mount camber plates, Whiteline adjustable anti-roll bar, Battle Version NCRA, Nagisa Auto LCA, Nagisa Auto tension rods, Ueo Style inner & outer tie rods, custom pedal box with Girling cylinders & all stainless steel brake lines with Earl's fittings, Comp Brake 4-pot front brakes
Wheels/Tyres
Hayashi Racing 14×8-inch ET-6 (front), 14×9-inch ET-19 (rear), Yokohama A539 tyres
Exterior
Full respray in original blue, fibreglass front flared wings, custom steel flared rear arches, new chrome bumpers front/rear, Madhouse front splitter, new Toyota door & boot seals, new genuine rear lights, new side lights, new bumper indicator lights, new grill, Raybrig headlights, new badges
Interior
Factory cloth interior, Defi DIN cluster, Omori 10,000rpm tachometer, Nardi 330mm classic steering wheel, TRD gearknob
More JDM cars & stories on Speedhunters
Cutting Room Floor