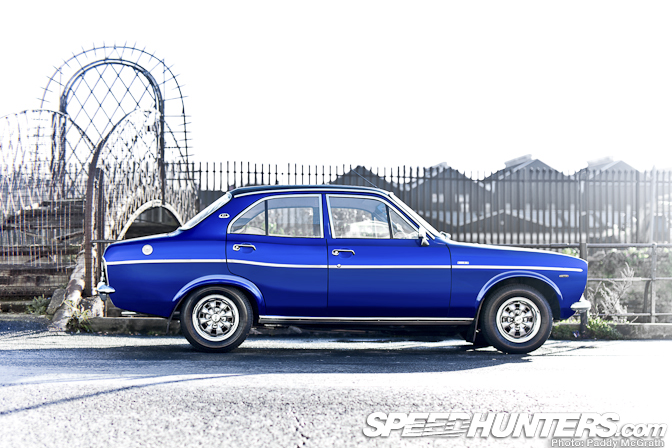 A word of warning. This post contains no JDM material. Nada. Zilch. Reader discretion is advised.
'Concours' is a word not often discussed on these very pages. Although it literally translates to 'contest', the word connotes cleanliness, originality and even a certain level of perfection. We've become obsessed with modifications as a reflection of our own personalities. We all all want to be identified as unique, as our own selves which is of course is perfectly natural. But when we begin to choose our modifications from catalogs which feature mass produced products, that countless others can also choose from and buy, does that not contradict what we're setting out to achieve ? I'm only playing devils advocate here but is the only way to originality to remain original ?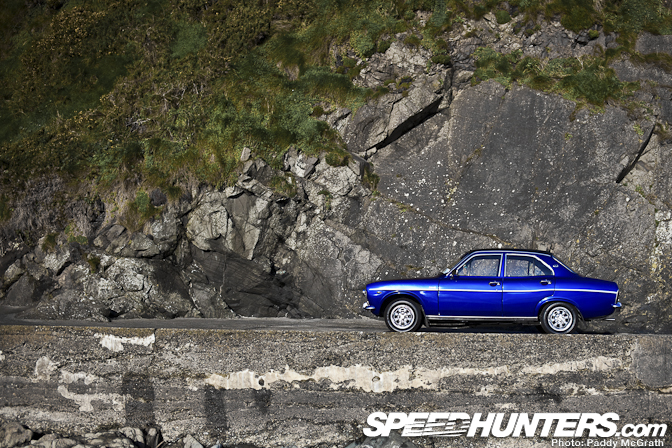 This is a 1974 Ford Escort 1300 Executive. It's the first of the Escort chassis which is commonly refered to as the 'MKI' (Mark One). This chassis alone has won countless rally and track titles, both locally and globally. But this car isn't about the speed, it's about comfort and luxury.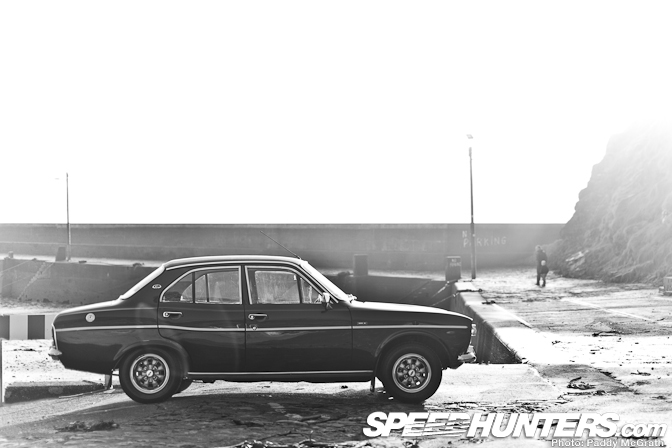 This particular car is quite rare, it's an original Irish car built on the now defunct Ford assembly line in Cork, southern Ireland. Cork being the home of Henry Fords father, William.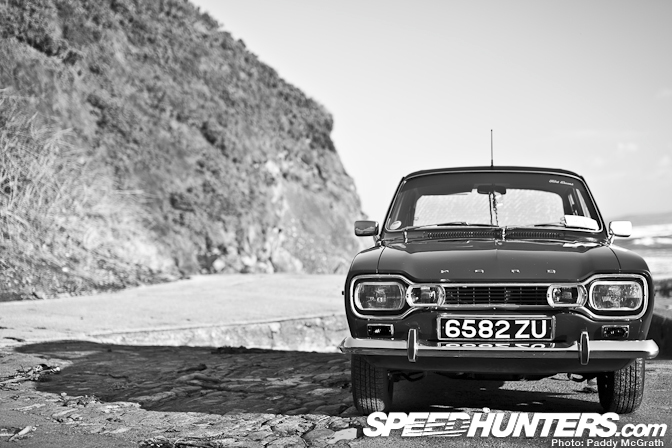 The exterior is pretty much the same as it rolled out of the factory, except for the colour change to imperial blue. The car shares the same front wings as the two door 'Mexico' variant of the Escort.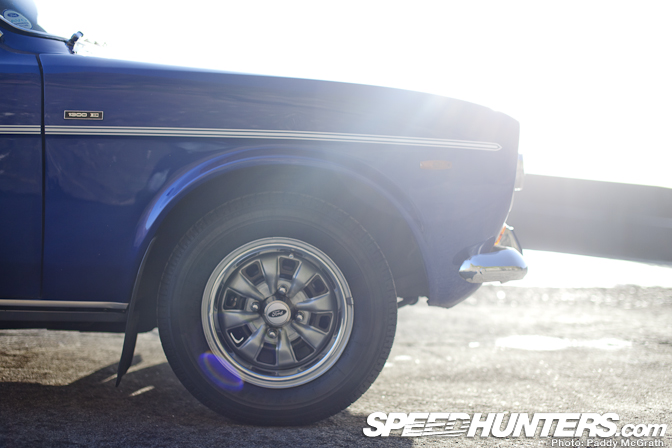 The wheels were chromium plated 5J items, slightly wider than what was offered on the standard Escort of the time. The triple coachlines were also standard.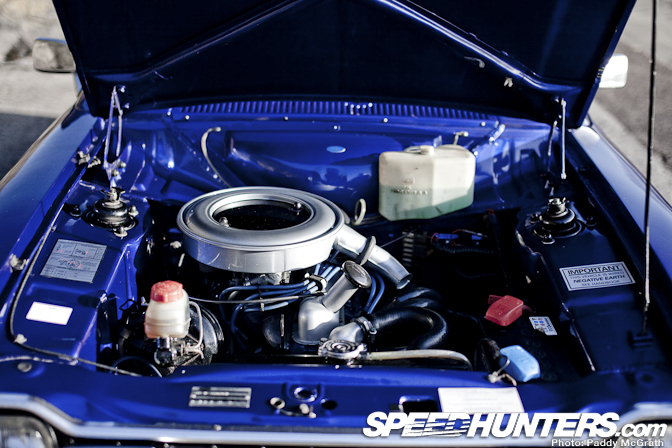 The engine is a 1300GT, single cam Ford crossflow that develops around 74BHP. The final drive in this car has been changed from a 4:1 ratio to a 3:54, sourced from a 1600 MKII Escort Sport. This allows the car to cruise at a more relaxed RPM on motorway journeys. The intake on the airfilter can be adjusted for summer and winter driving. For summer, it can be directed towards the front grill to take in the maximum amount of of air to keep the engine cool. In winter 'mode' (pictured) the intake is directed at the exhaust manifold for a warmer air source during the cold winter months.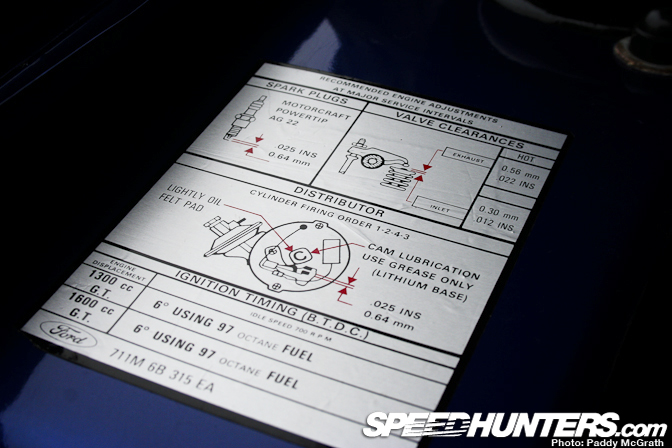 Can't imagine too many manufacturers having the ignition timing and valve clearances listed inside the engine bay for owners when sevicing their own cars.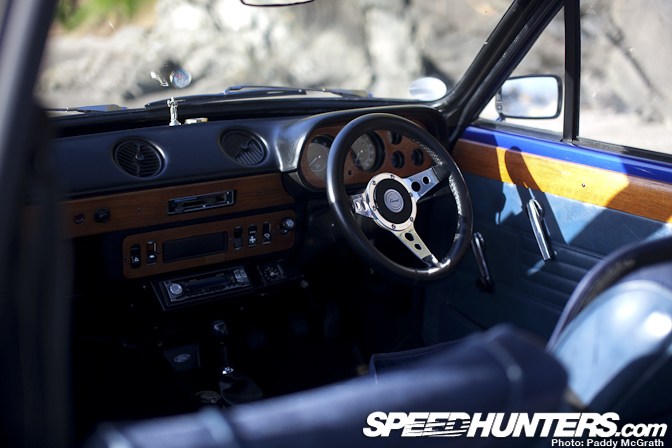 The interior is more of the same originality, save for the aftermarket steering wheel and JVC CD player. The car driven regularly and often over a considerable distance, we we'll allow the owner these luxuries.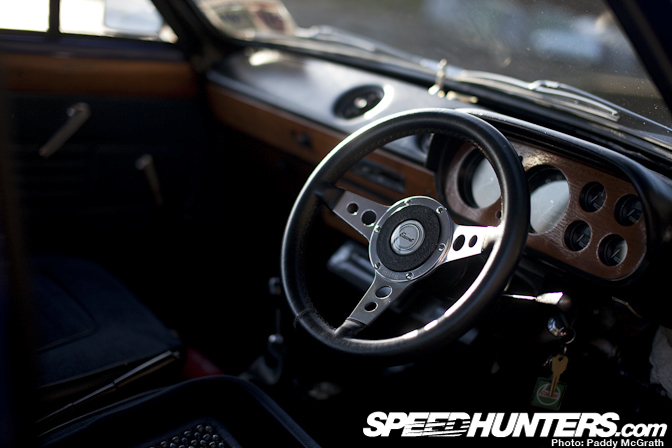 The 'E' got a wooden dash trim, along with a unique centre console. It also had deep pile carpets and better sound insulation to allow the passengers more comfort.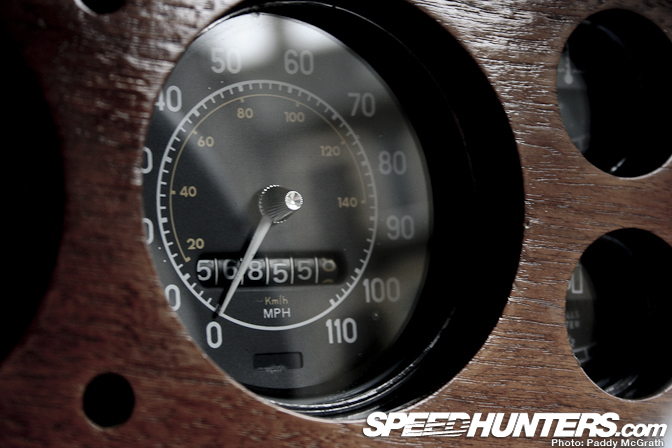 The instruments were Ford GT items with speedometer, tachometer, fuel levels, water temperature and battery voltage. Yes, thats an original 56,855 miles from new.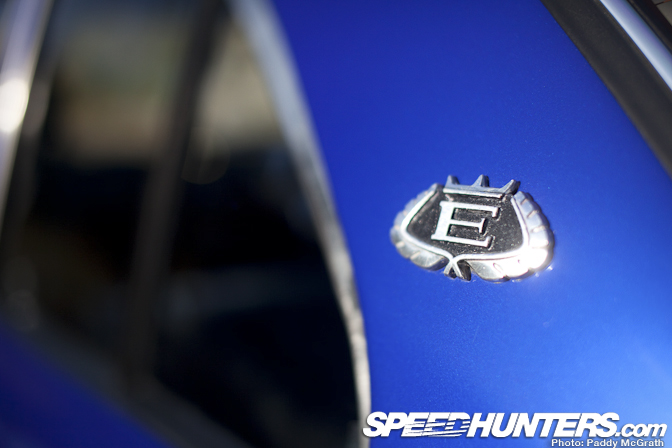 To seperate the 'E' from the standard Escorts, it received n 'E' badge on the c-pillar.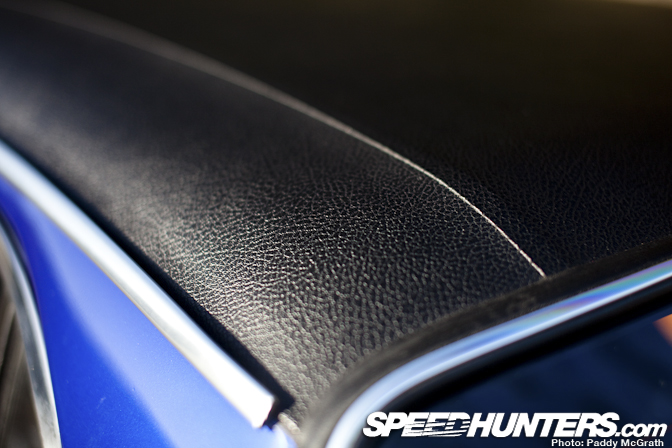 It also came with a vinyl roof as standard.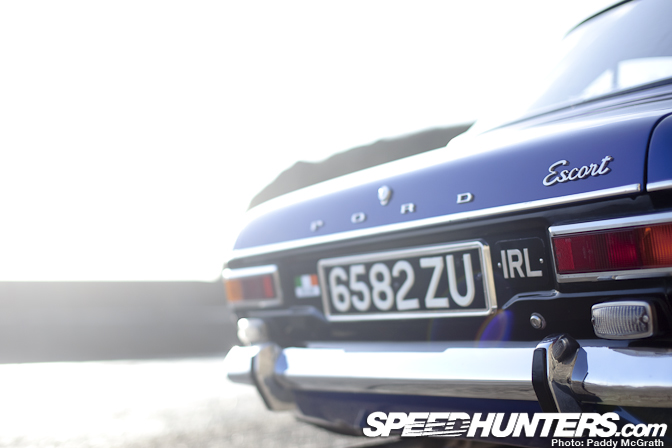 Other details on the outside include full length chrome bumpers at the front and rear, side repeaters and Lucas spotlights at the front.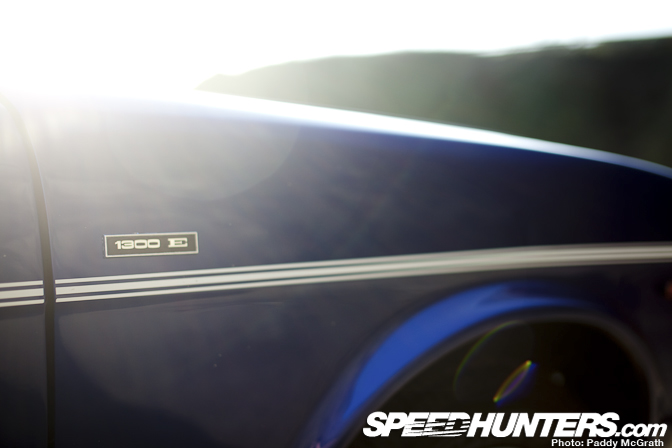 Maybe I'm alone in finding these little details fascinating. These are standard everyday items that we take for granted, that were considered a luxury back in 1974.
Getting back to the original hypothesis, how come this pretty much entirely standard car is so unique. Surely other E's rolled off the same assembly line, although I doubt many if any, are in this pristine condition.
Maybe these questions and ideas will help us better identify what makes us who we are and how to better show our cars as an extension of ourselves ?
Maybe I'm just talking shite ?
- Paddy