What Is Mimms?
The Honda crowd gets a bit of a bad rap from the rest of the aftermarket and tuning community, I feel. I'm not sure why it is either.
Maybe it's down to the fact that for many enthusiasts, Hondas are affordable first, or early cars to buy, run and maintain. They get a bit of a reputation for being the basis of cars modified to look and sound fast, but without the performance to back it up.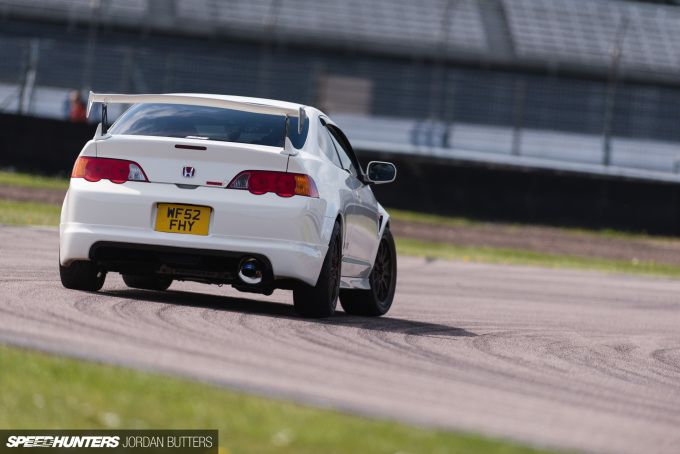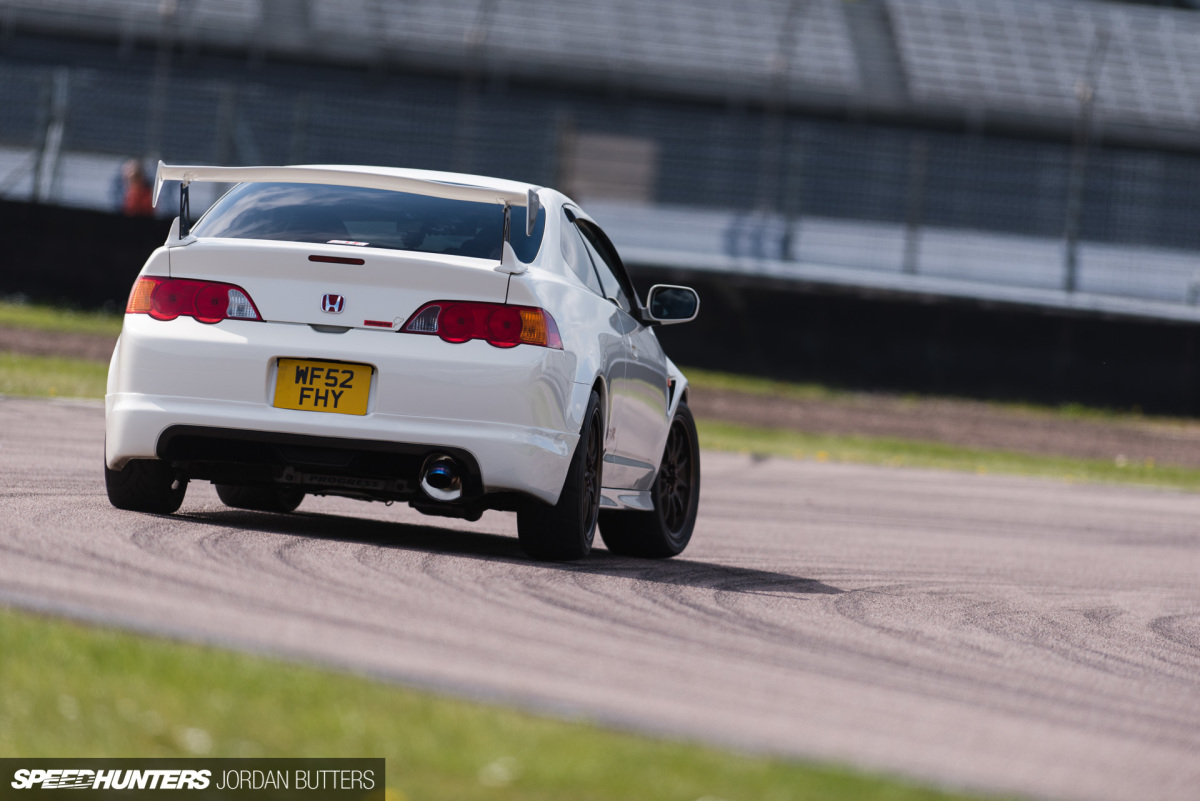 After heading down to the annual Mimms Honda Day at Rockingham Speedway last weekend, this seems to be a complete fabrication – in the UK at least. Performance is very much an important element of the Honda tuning scene here.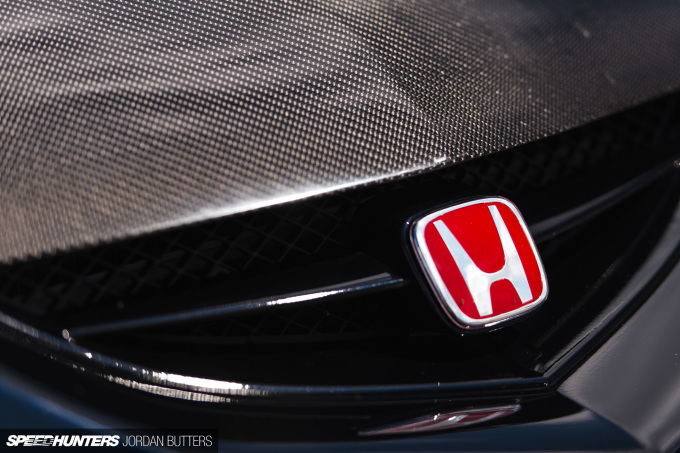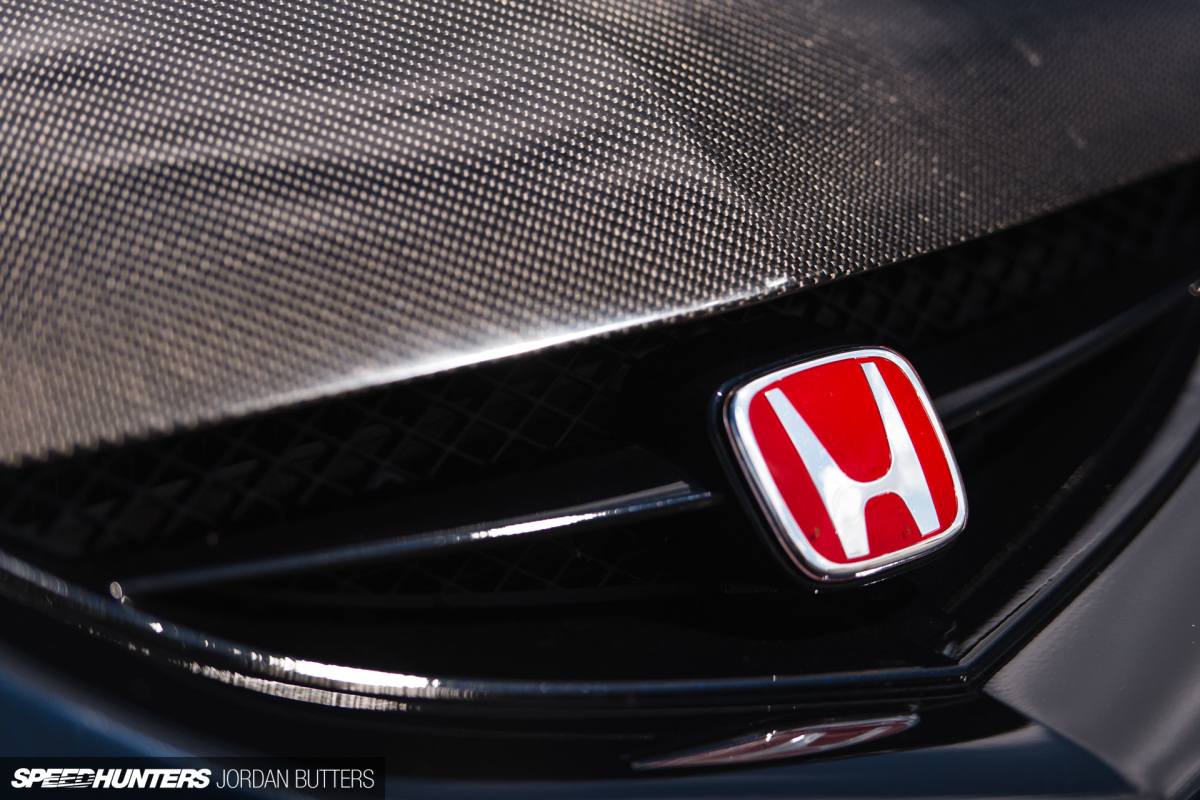 The story of the Mimms Honda Day event itself is a pretty cool one. The event started out life as a small scale Honda meet at South Mimms service station, a motorway rest stop where the A1 motorway meets the M25 motorway just north of London.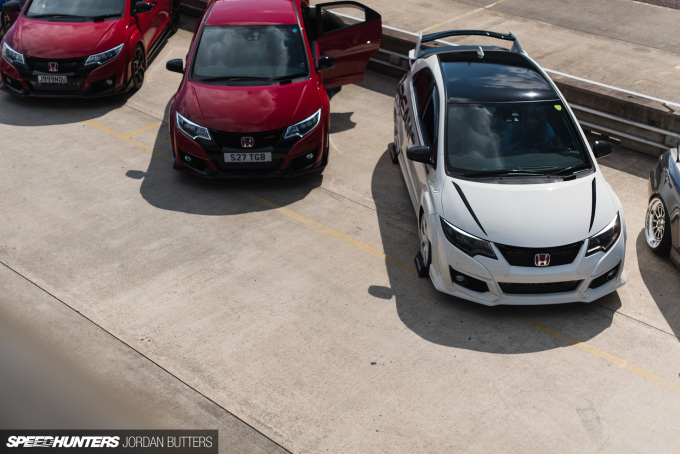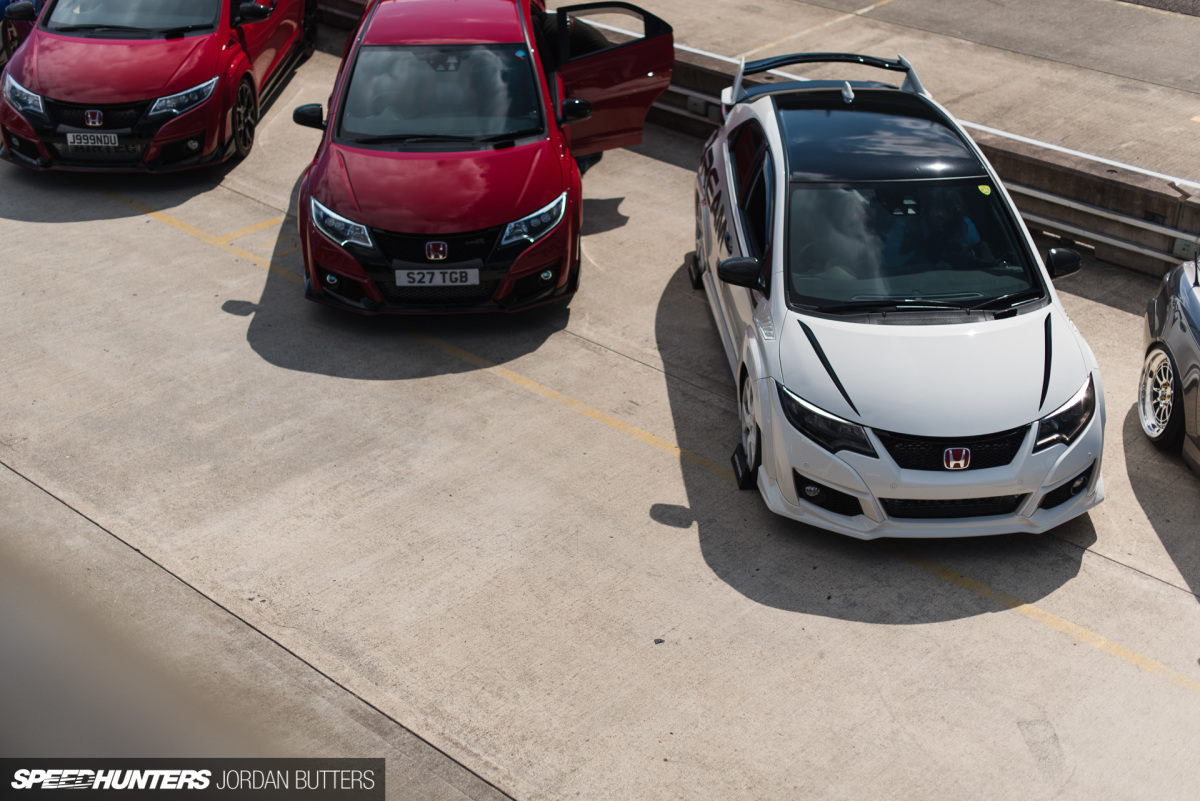 Over the years a handful of Hondas became many, which then turned into hundreds upon hundreds.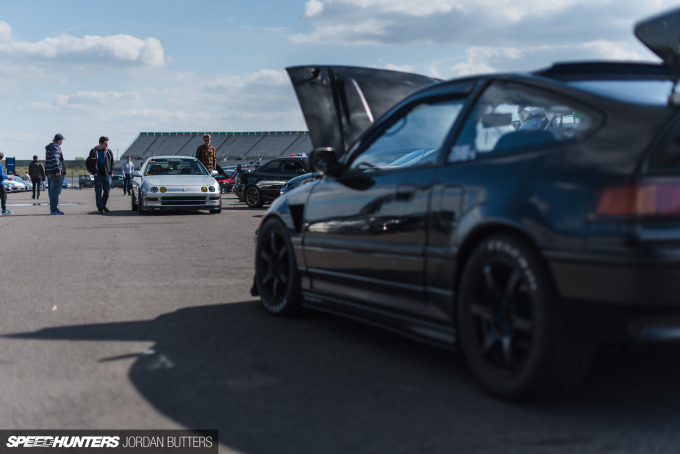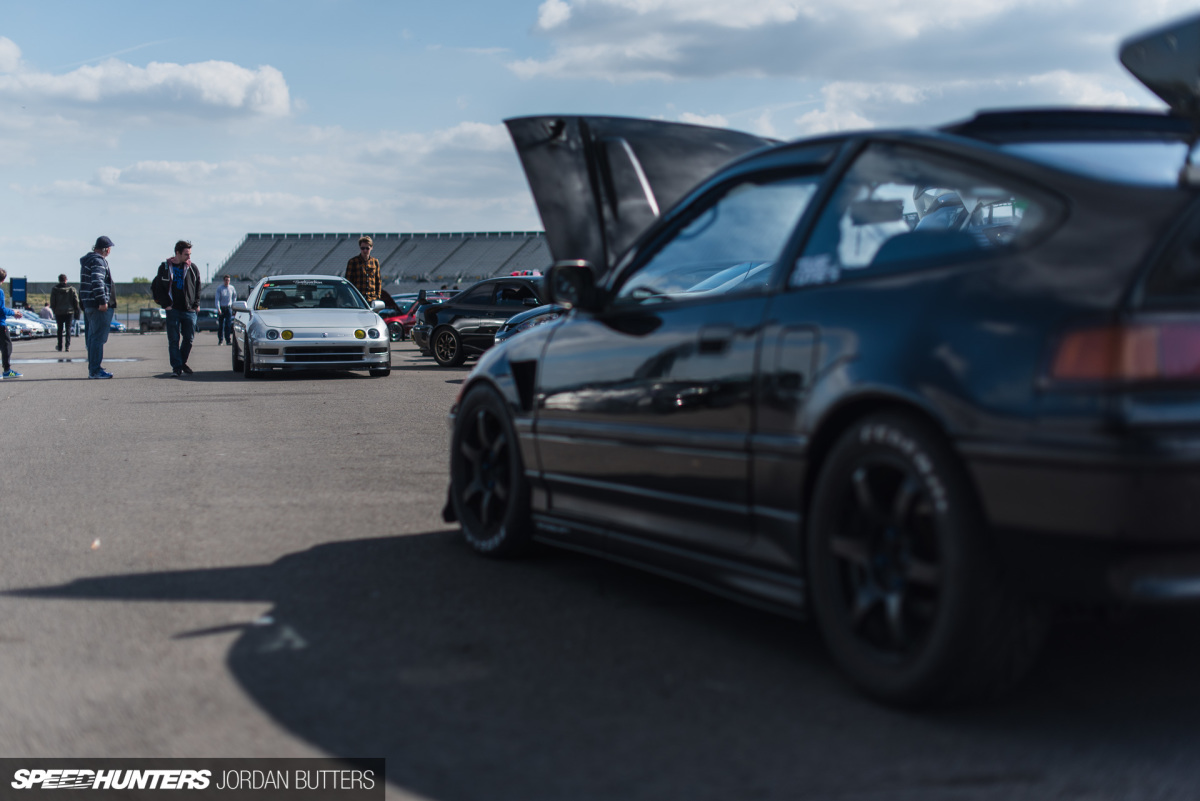 And as such, what started out as an unofficial gathering of a few friends quickly outgrew the service station in which they chose to meet.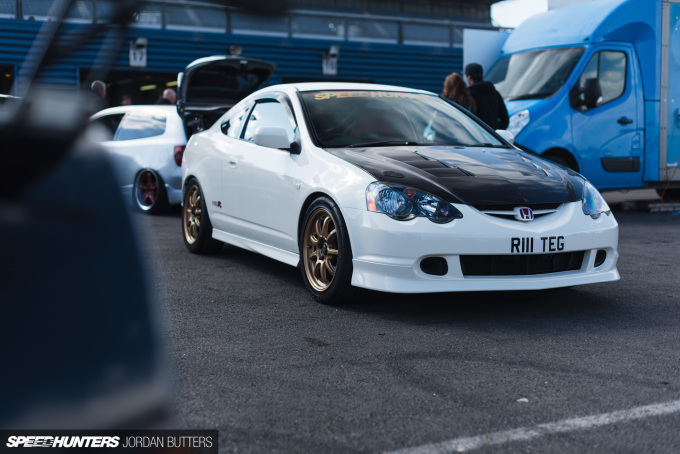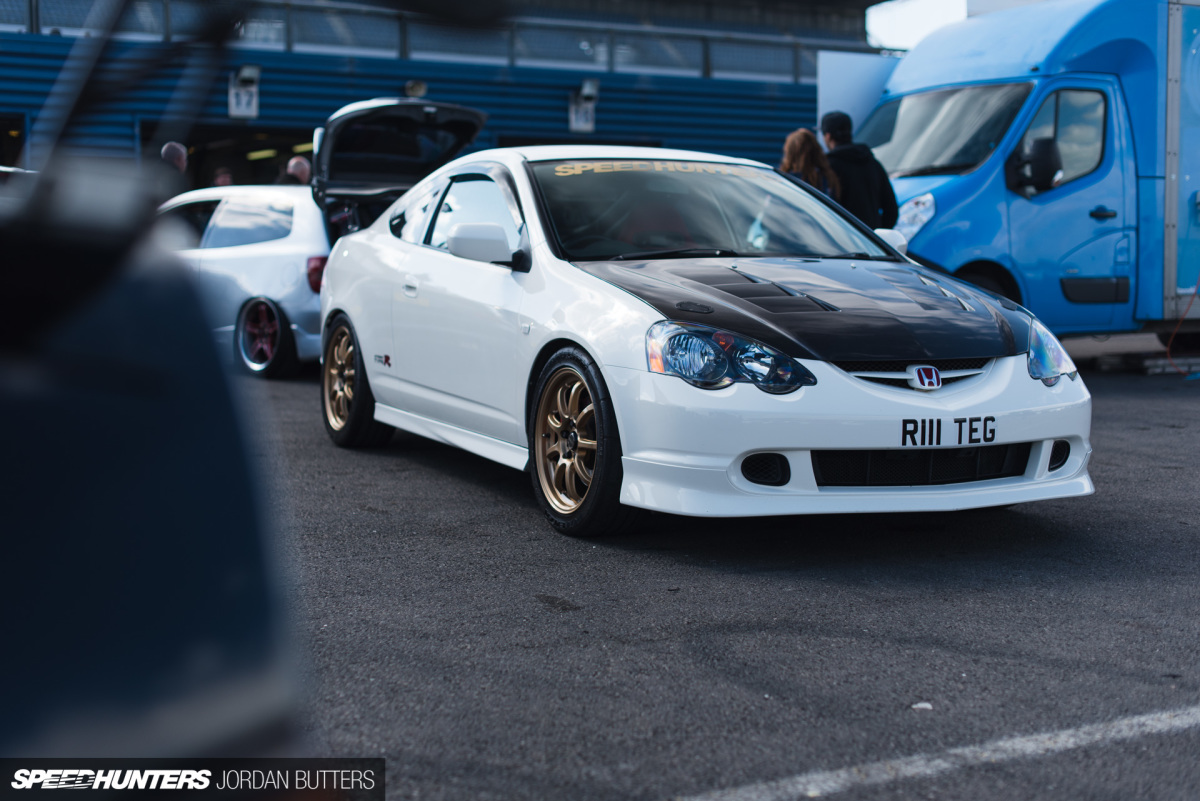 The South Mimms management were on board with the annual Honda pilgrimage too, allowing the organisers to use the adjourning lorry park and coach area, but the South Mimms meets continued to expand.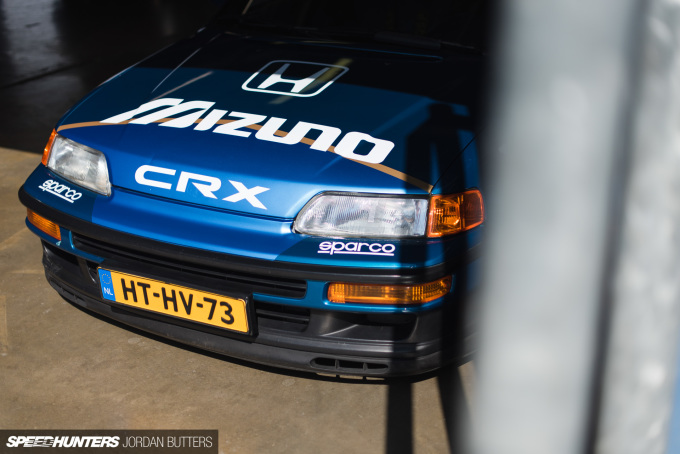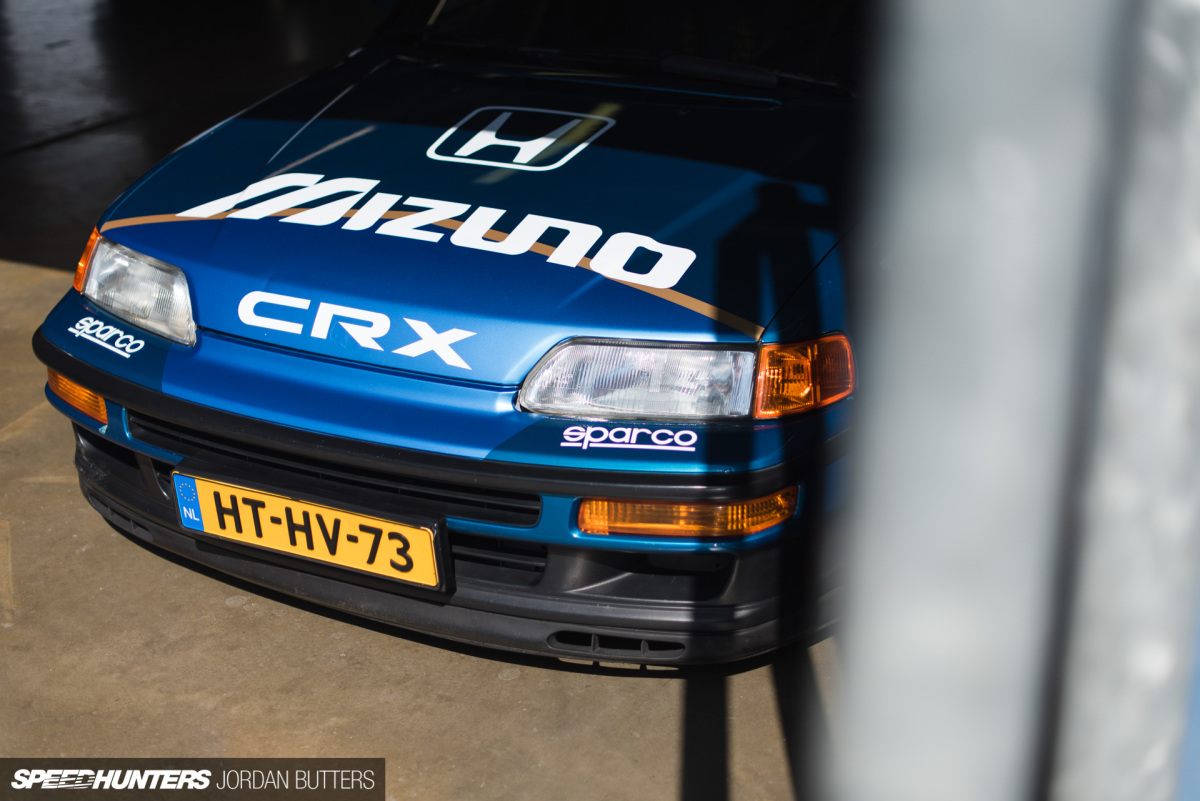 Come 2013, the location was at capacity, and so the difficult decision was made to relocate the event for the following year. Everyone knew it as the South Mimms Honda Day, so the Mimms name stuck.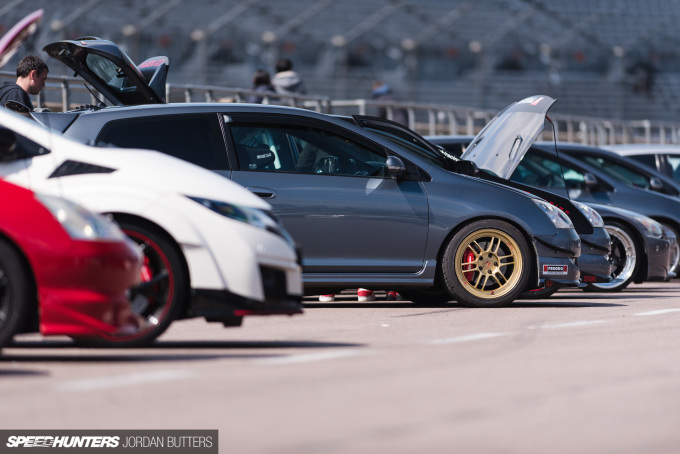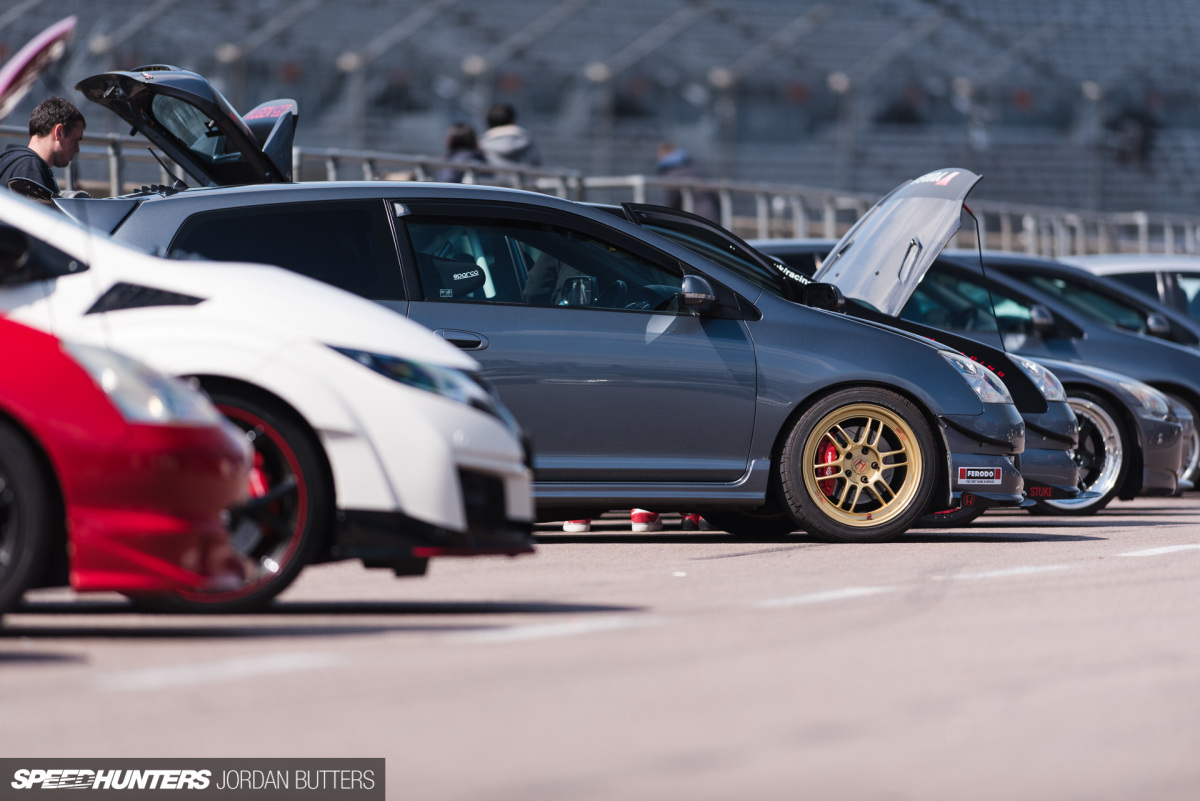 After a brief stint at Bluewater shopping centre in Kent, Mimms moved north to Rockingham Motor Speedway near Corby. The move made perfect sense I think, because few venues in the UK have the capacity of Rockingham.
Plus there's, you know, a racetrack there.
Mimms went from static meet to a car show/track day combo; from humble beginnings to a huge gathering of Hondas from all over Europe. I'm not exaggerating either. Mimms has become a known entity in the Honda scene all around the world, attracting cars from all over the continent. For this year's event SoCal Honda personality Big Mike, whose famous Prelude we featured at SEMA last year, made the long flight over just for the show. Sadly without his car, this time at least.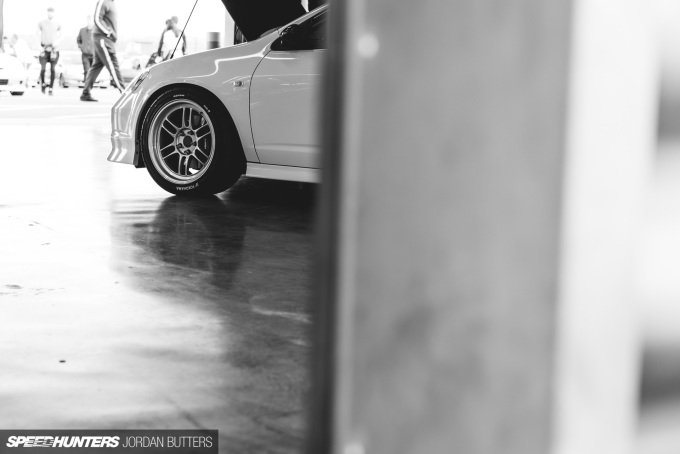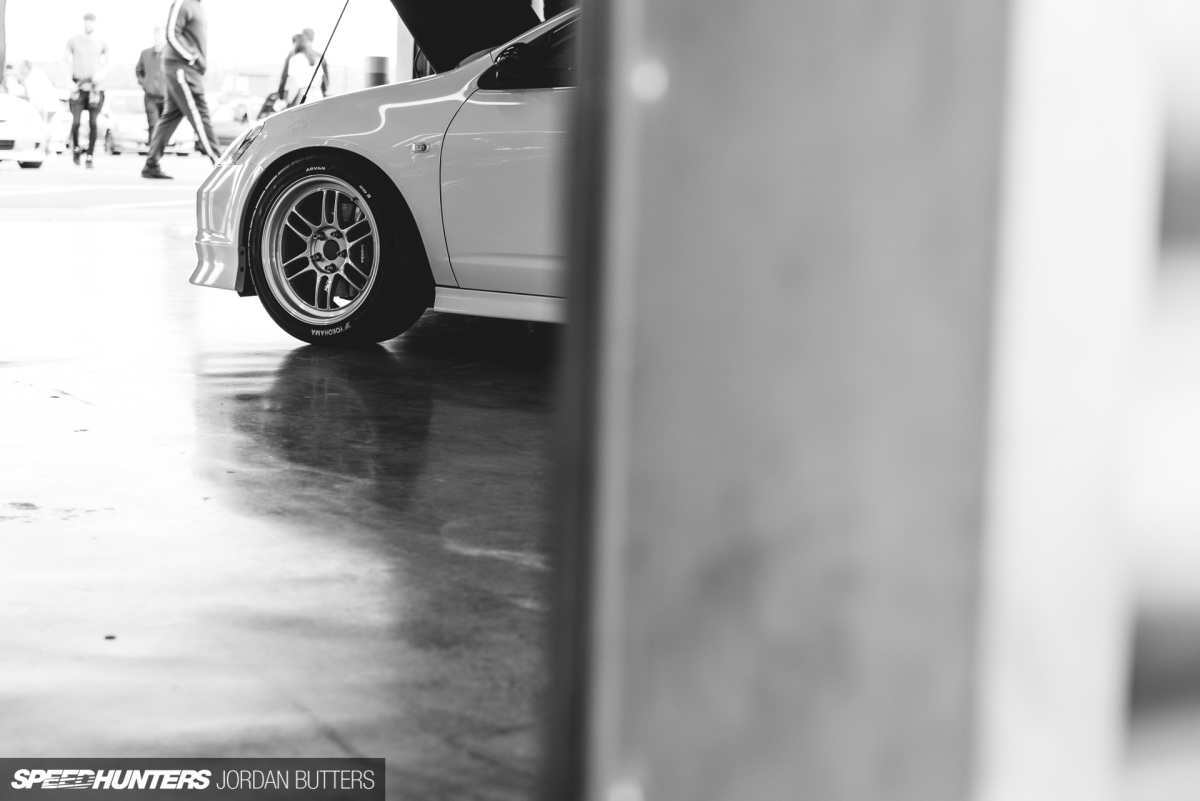 Big Mike was telling me that he has friends and followers in the Honda scene in the US requesting Mimms merchandise – stickers, t-shirts and hats. I wonder if they know it's the name of a service station over here?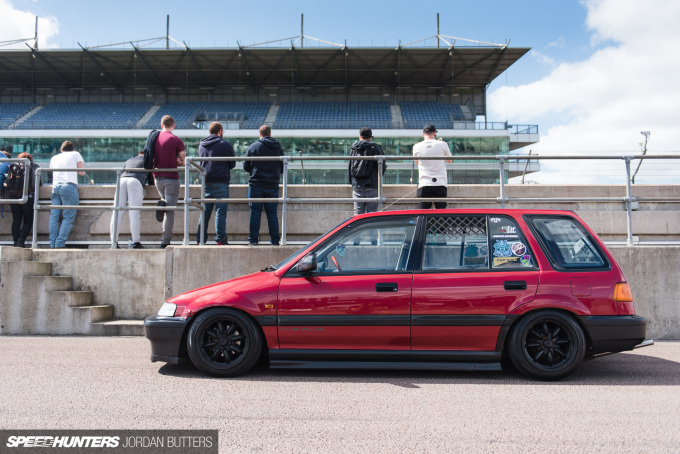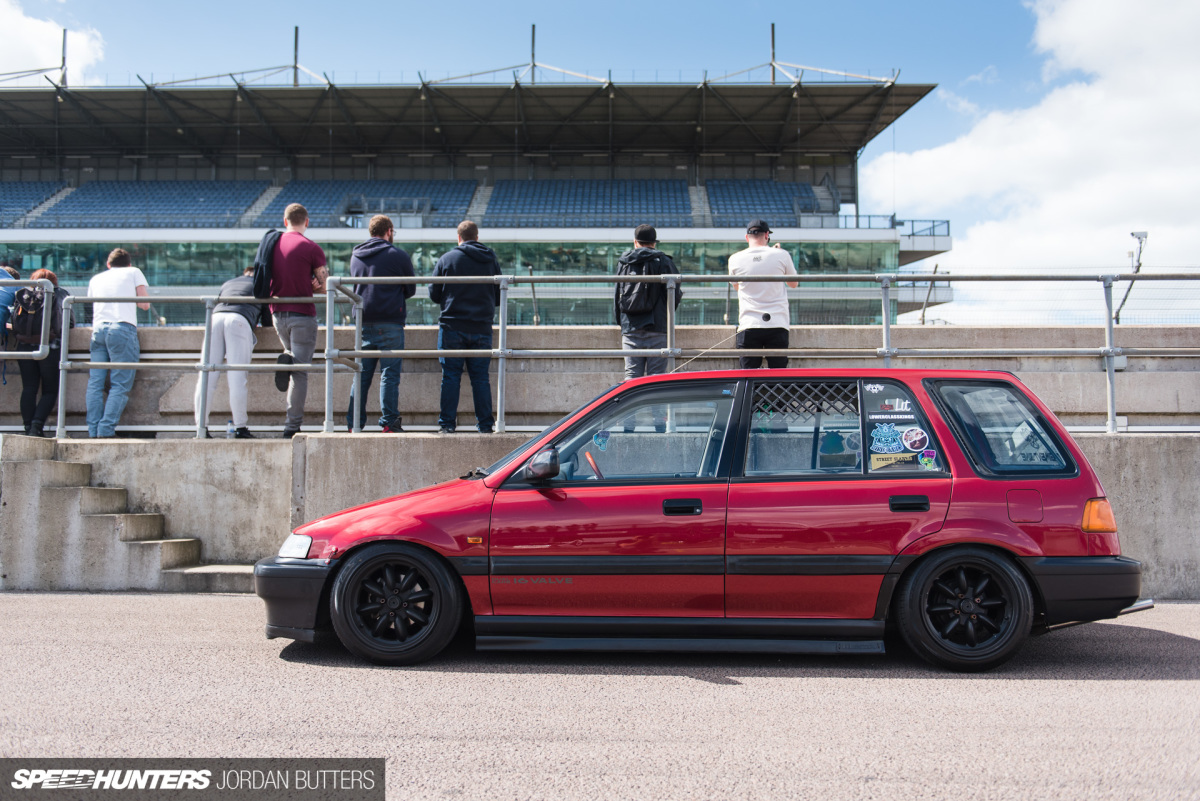 Like I said when I was first sworn in as a Speedhunter, my mission was to infiltrate as many different and new factions of car culture as possible. And, despite owning a Honda myself, this was my first time at Mimms, or any Honda event in fact.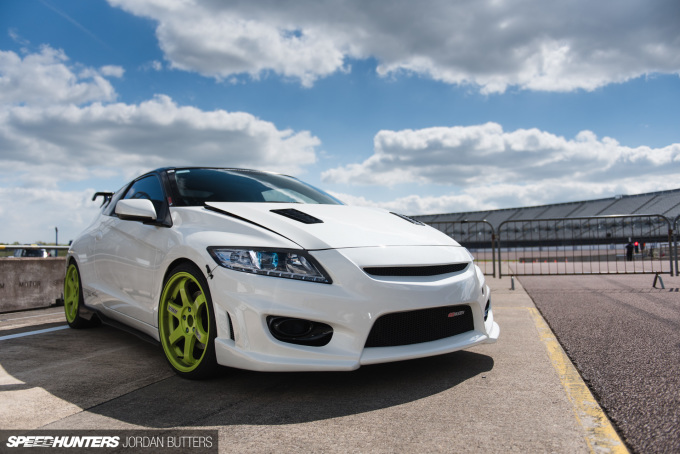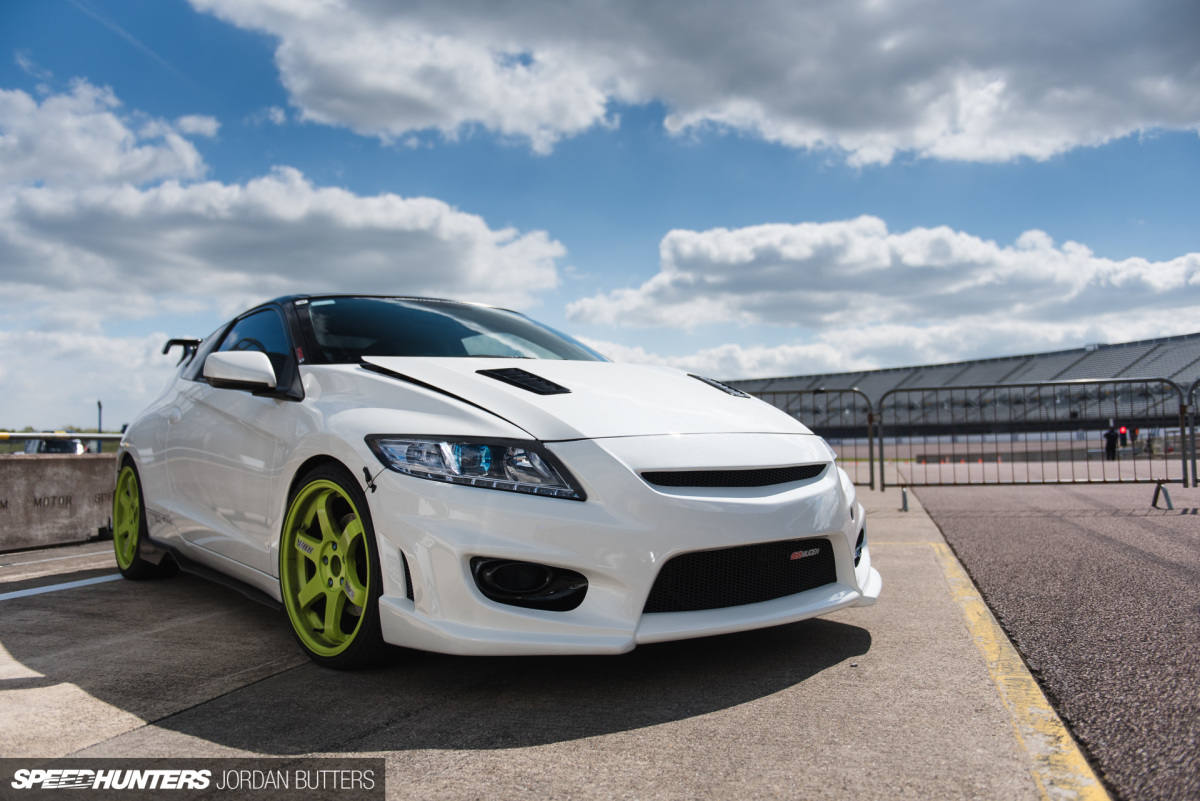 What it wasn't, was my first event at Rockingham, far from it. I feel like it might be wise to set up a caravan in the carpark; it's potentially cheaper than driving back and forth so often. I can't complain though, I seem to be having a spot of luck with the sunshine at Rockingham events, after a toasty Drift Matsuri and even toastier #TrackAddict event recently. The streak was set to continue at Mimms.
A Paddock Walk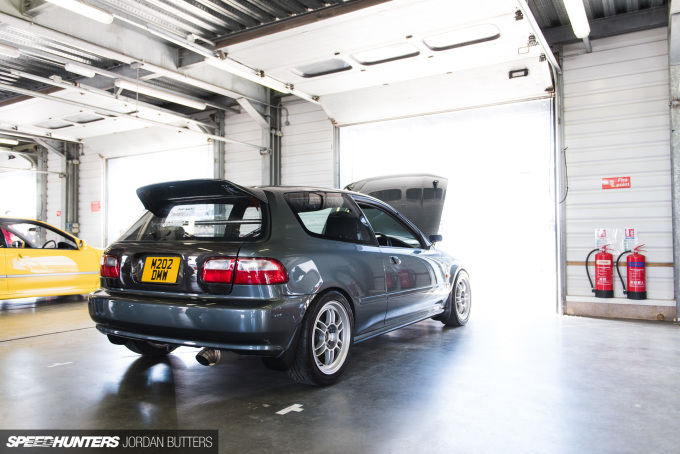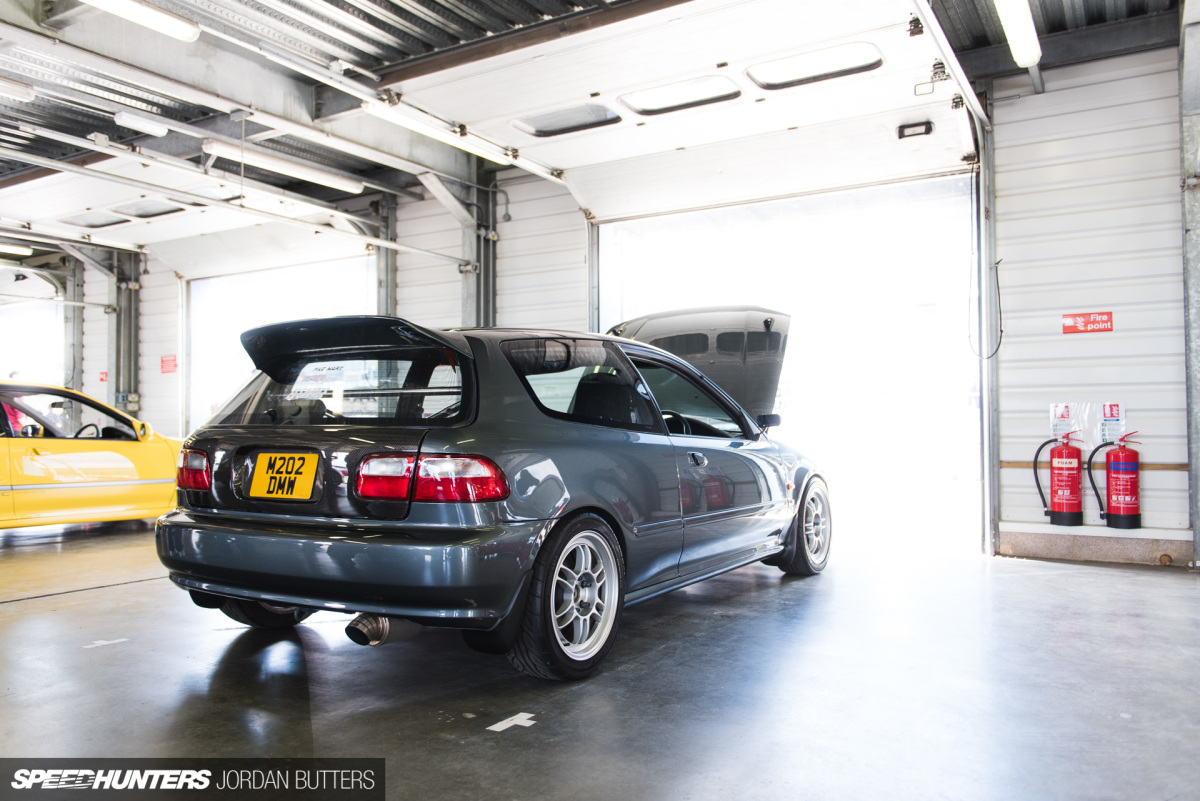 I started the day nice and early with a wander around the paddock before the track opened. Cars were still arriving in their droves, but it served as a good chance to see what was in attendance and to learn a bit more about the Honda scene before it got too busy.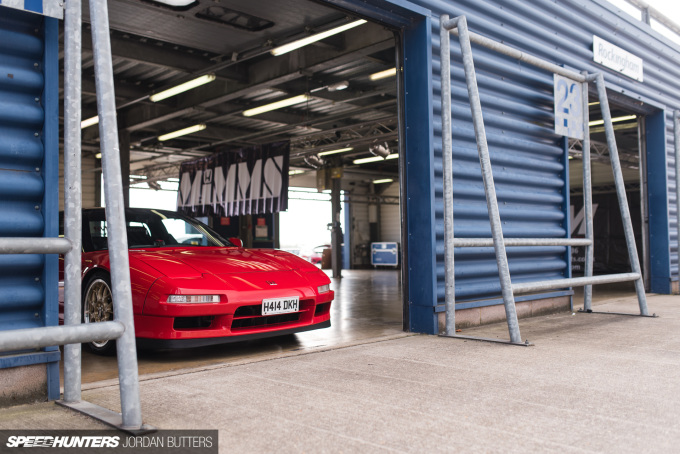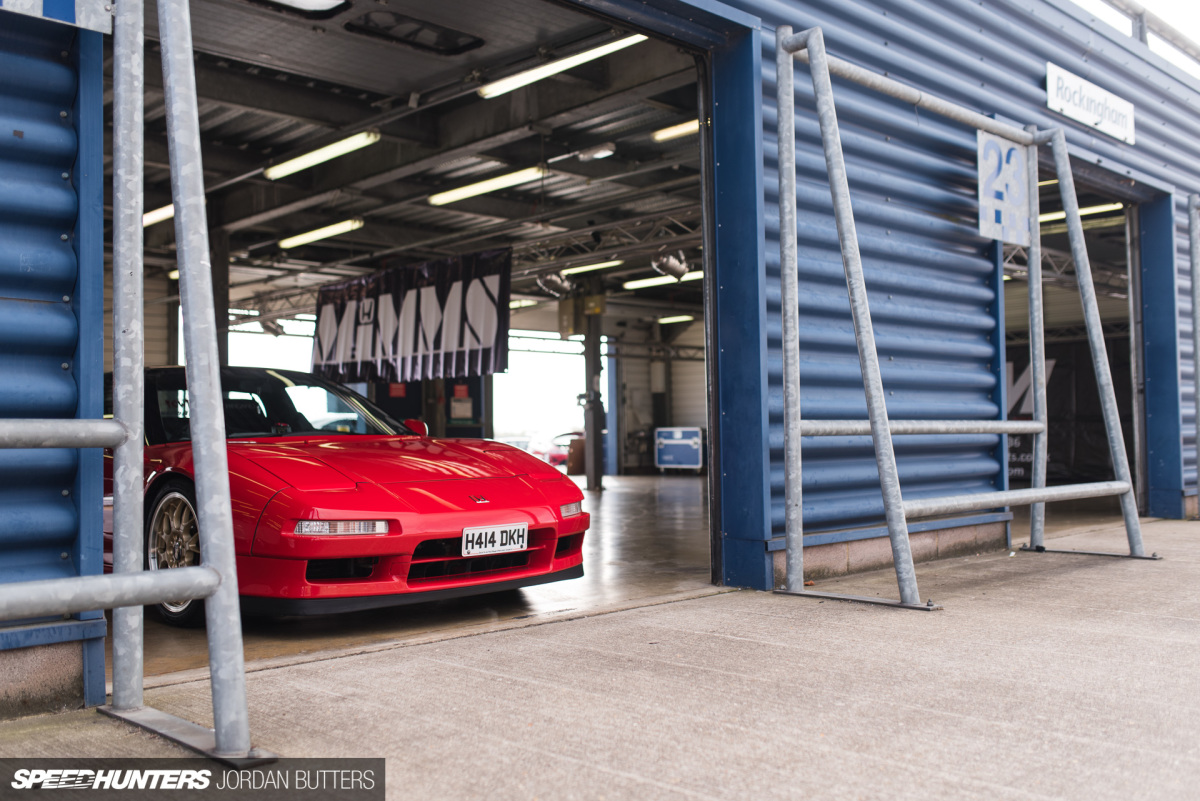 One of the first things that caught my eye was this bright red NSX on gold BBS wheels. This particular car was one of the original pre-order models, and has a ridiculously low chassis number, in the region of the 45 or so. I very quickly got very jealous, so had to walk away.
One of the first things that I noticed was how performance-oriented the attendance at the show was. Granted, there were a few slammed and stanced cars scattered around, but a large number of attendees had built their cars primarily for function. This was almost always integrated with form really nicely too.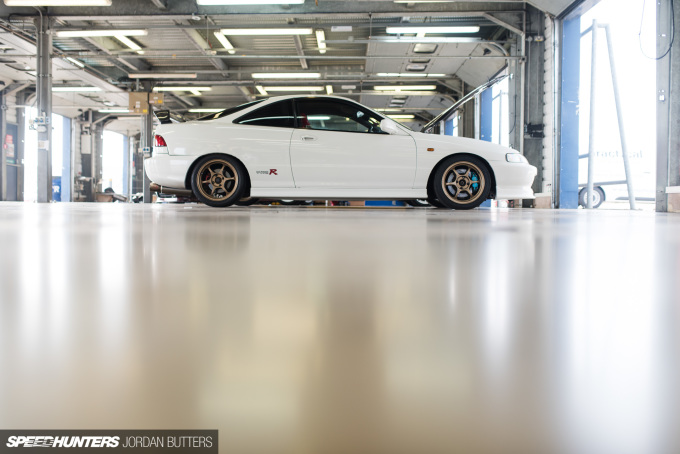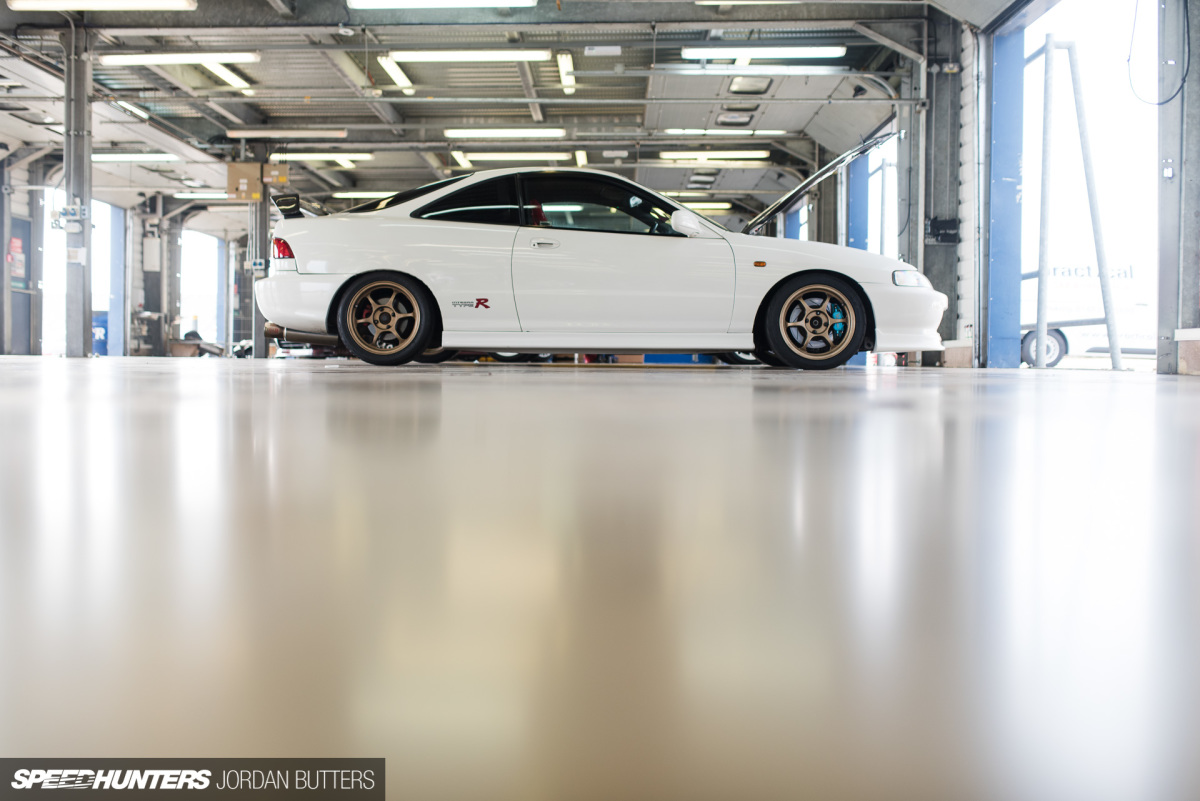 This DC2 Integra Type R on Advan RGs is a piece of me. Simple, clean body modifications, a functional ride height and a good set of wheels with meaty tyres on them. You can't argue with that.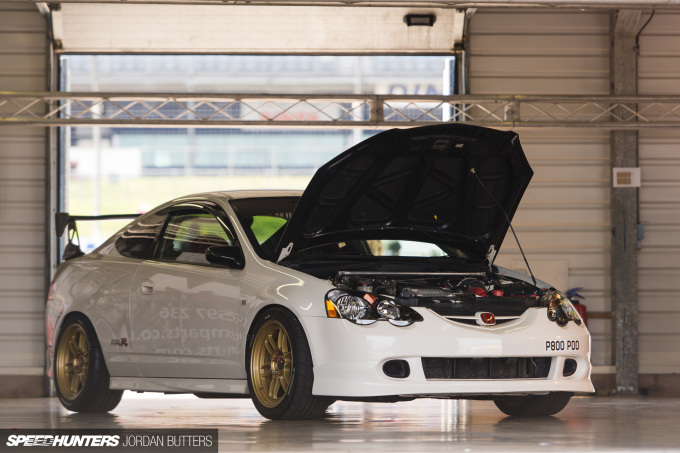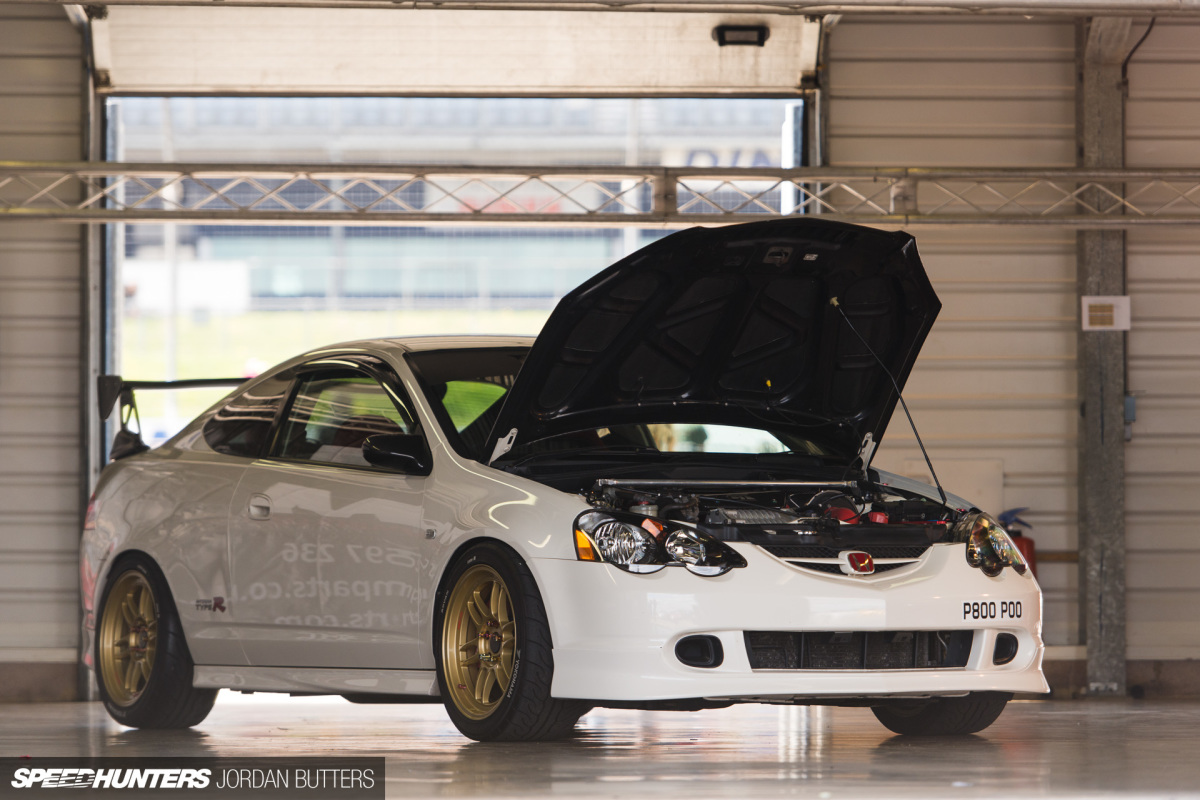 I've got a real appreciation for the Integra; the DC5 is an incredible chassis too. Years ago I used to work at a Honda UK main dealer and, as the DC5 was import-only, we never got to sell it. There was the odd chance that you'd get a quick drive in one when they came in as part-exchange or for a service however. I always made sure I offered my services whenever one needed fetching or collecting from off-site.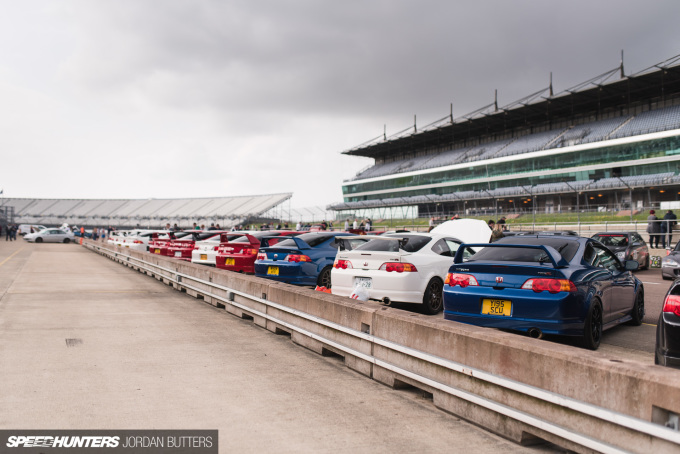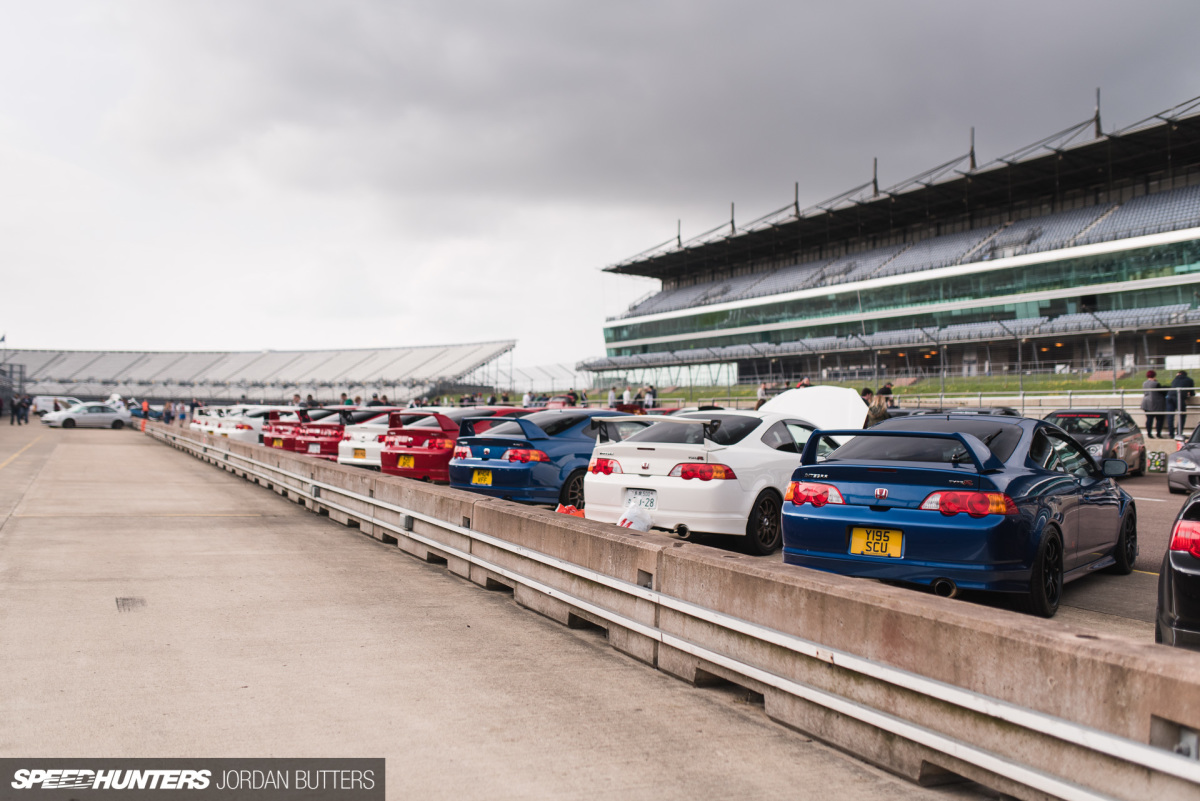 Heading out into the paddock my DC5 fix was well and truly catered for immediately, with rows upon rows of them neatly lining up.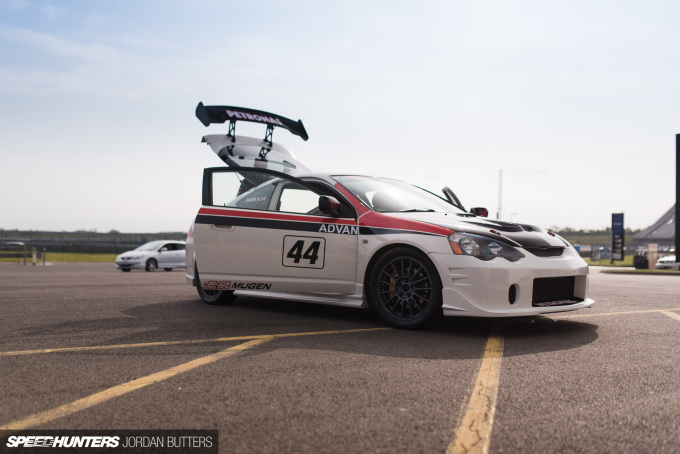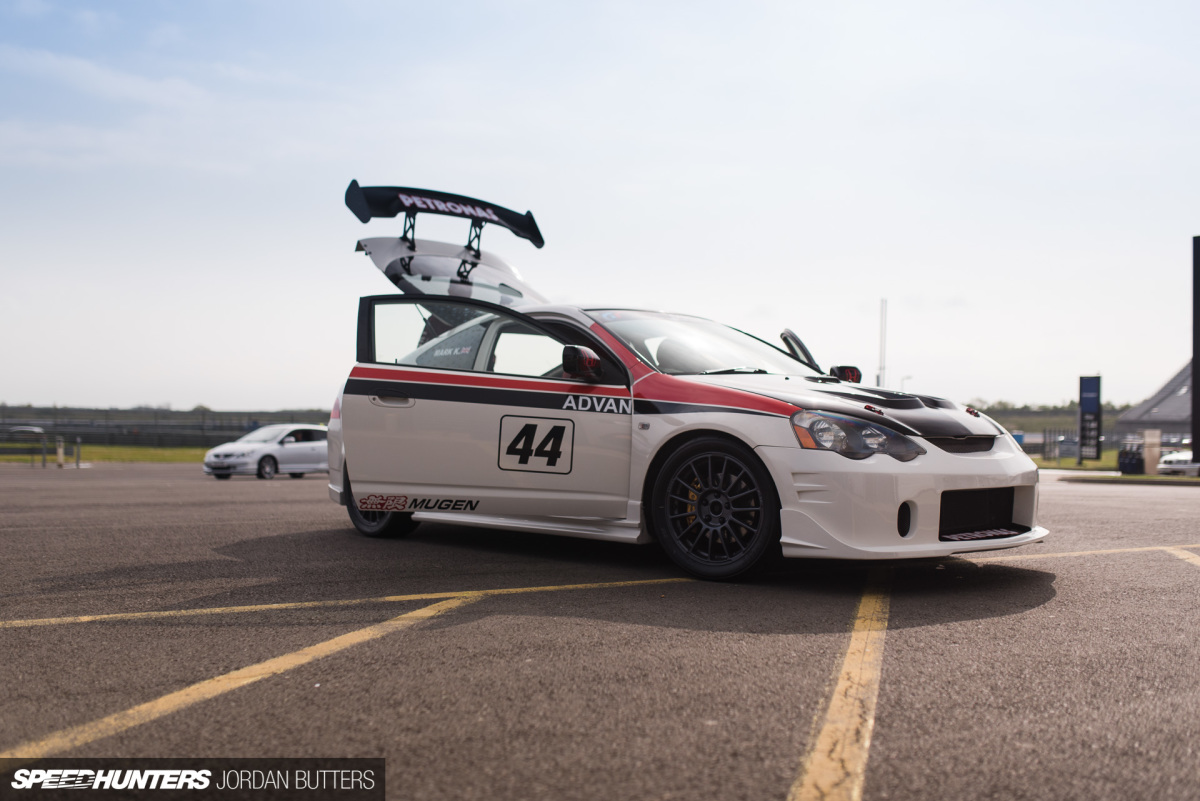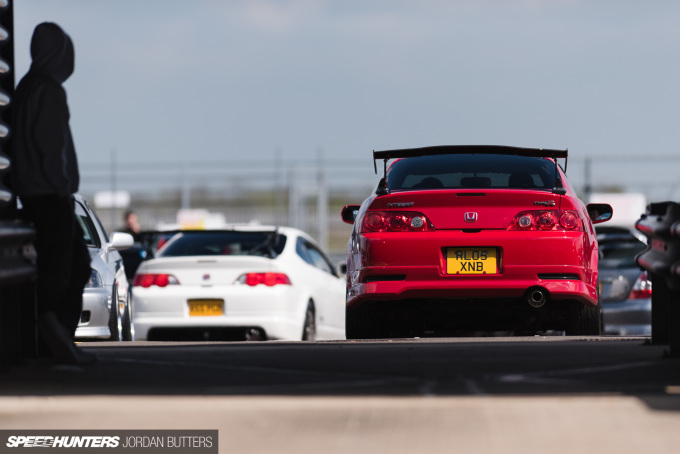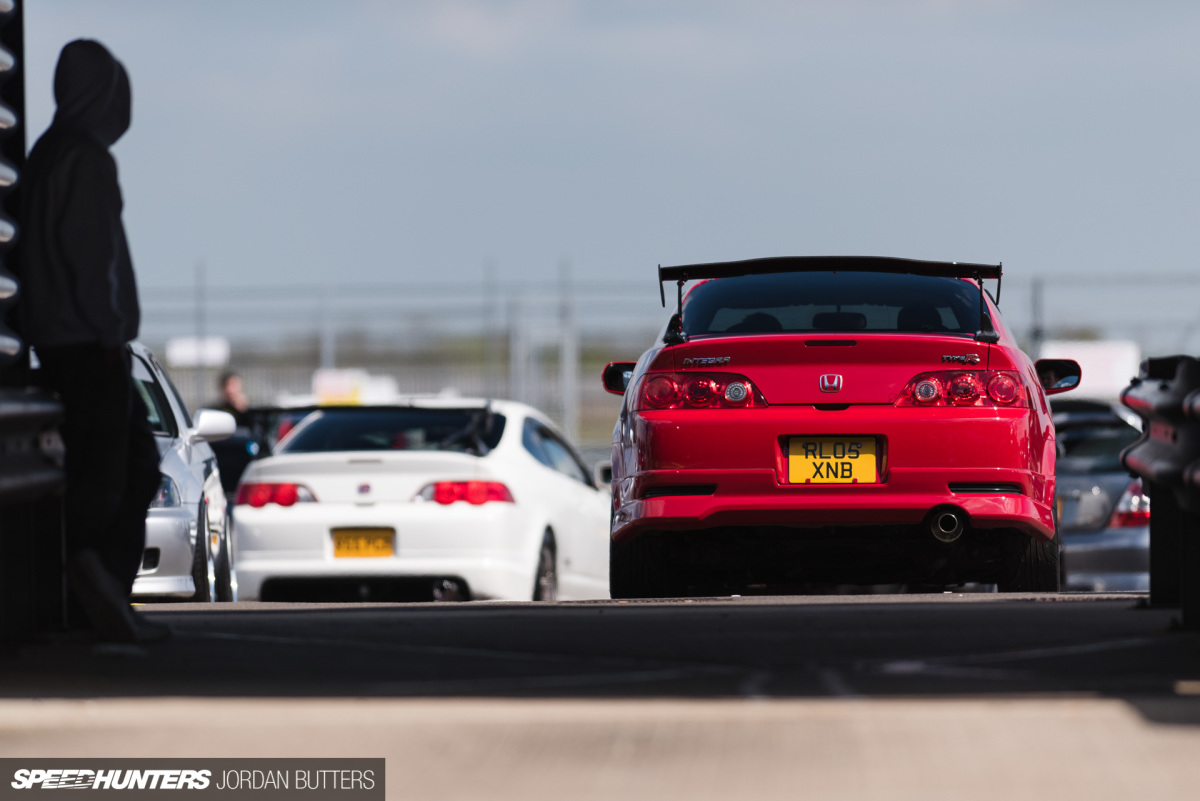 In fact, everywhere I turned there were DC5s. Either I'd underestimated their popularity or this was a concerted effort for an impressive attendance.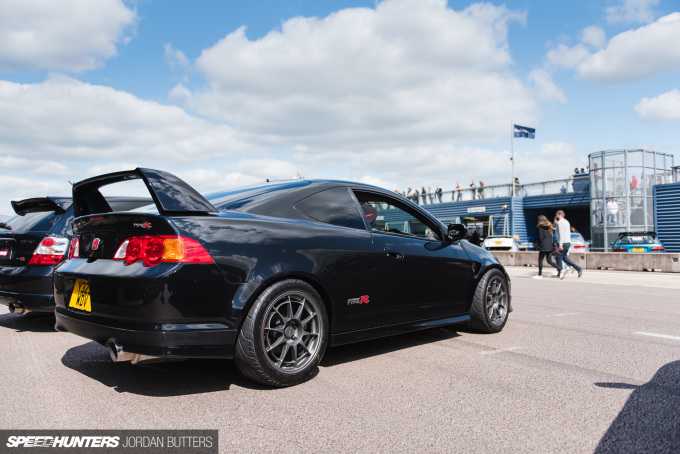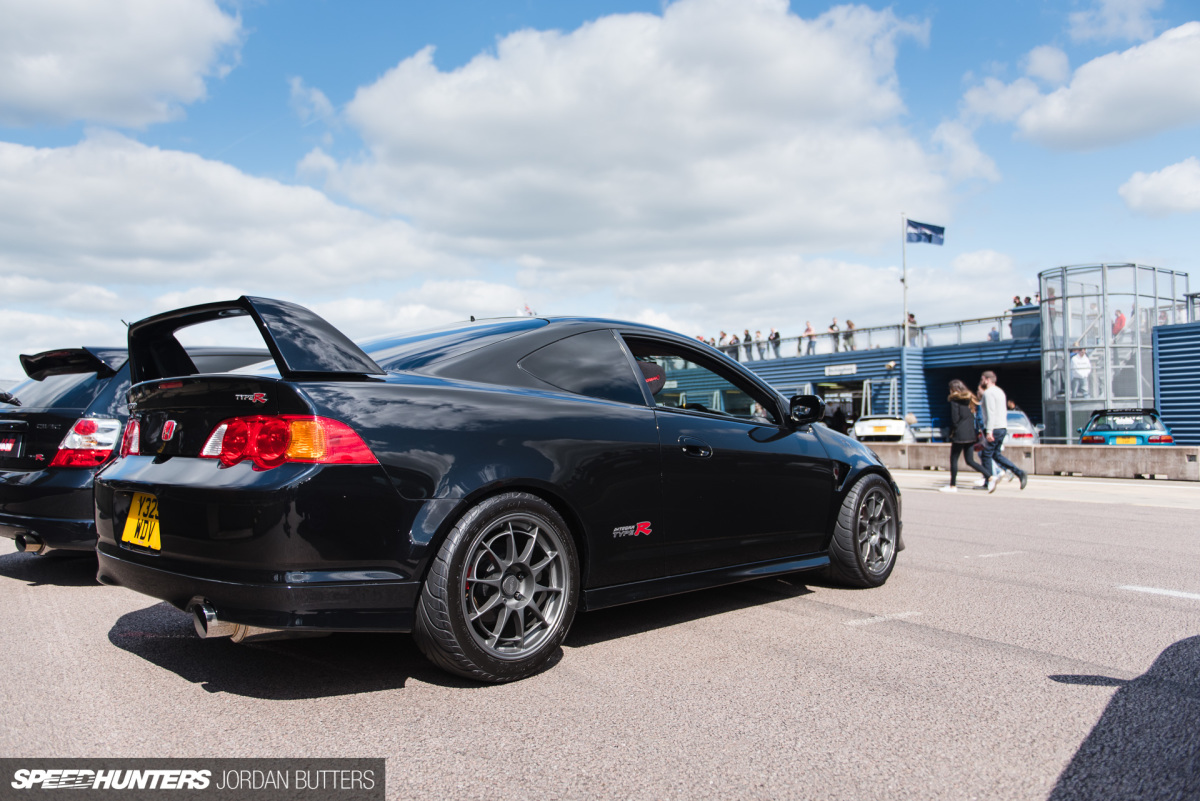 Ol' hawk-eyes over here noticed that this DC5 was running a set of rare first-generation Enkei NT03s in the same sizes as those I've just picked up for Project 2000. Being front-wheel drive, the owner was running the wider wheels on the front here, however.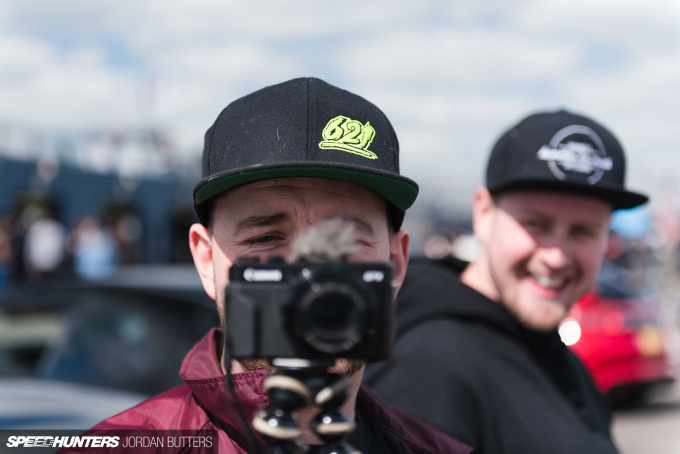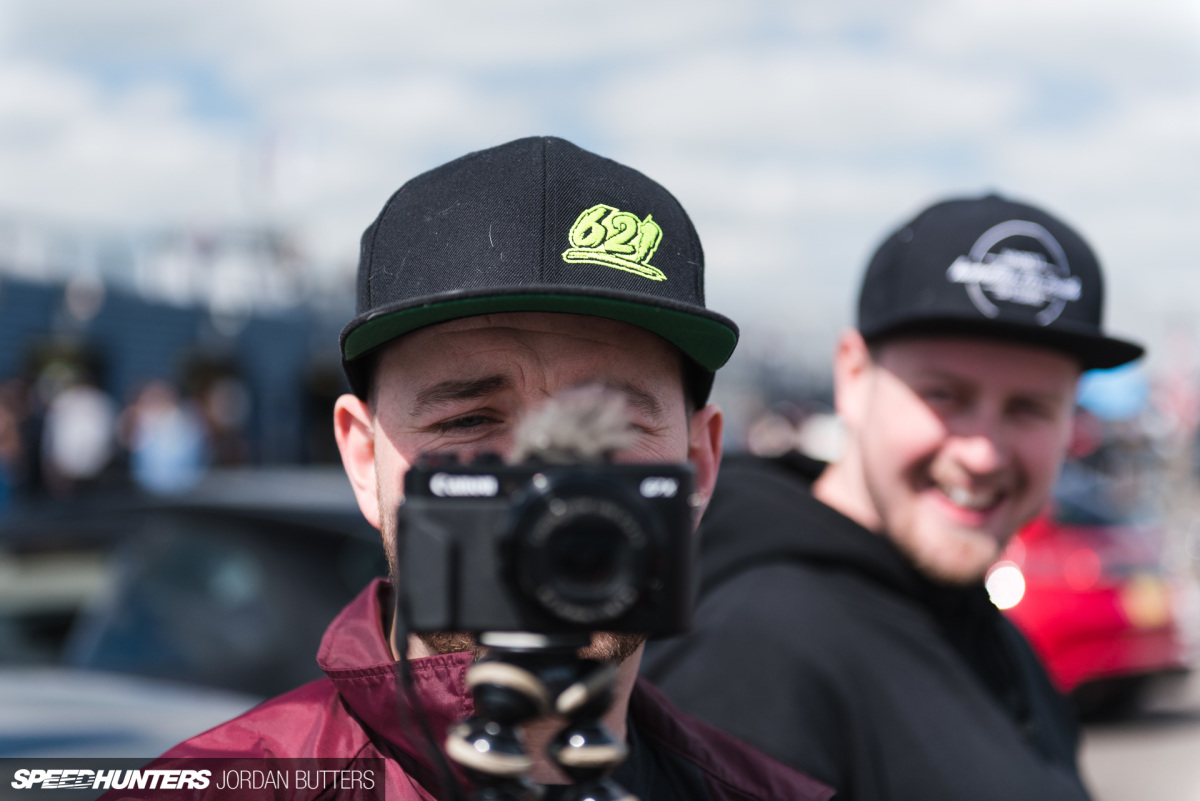 It was at around this point that I found a small camera shoved in my face by one of those newfangled YouTubers. Obscured from view is Adam from 6TWO1, who I first met in Ireland at an Irish Drift Championship round last year. Since then I've become an expert at procrastinating for far too long while watching his regular Honda and drift YouTube videos, so thanks for the decreased productivity Adam.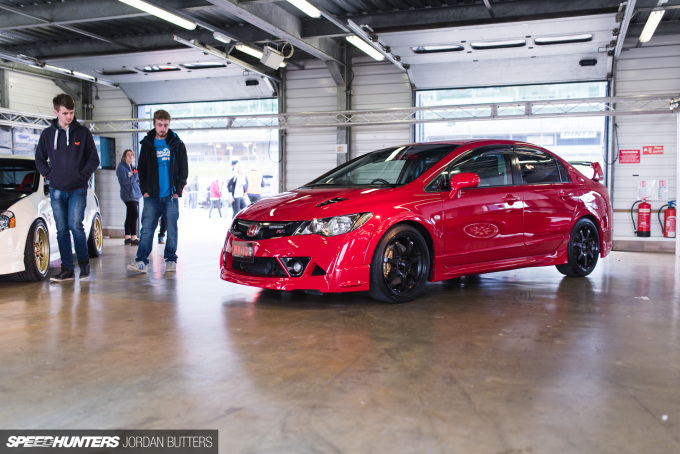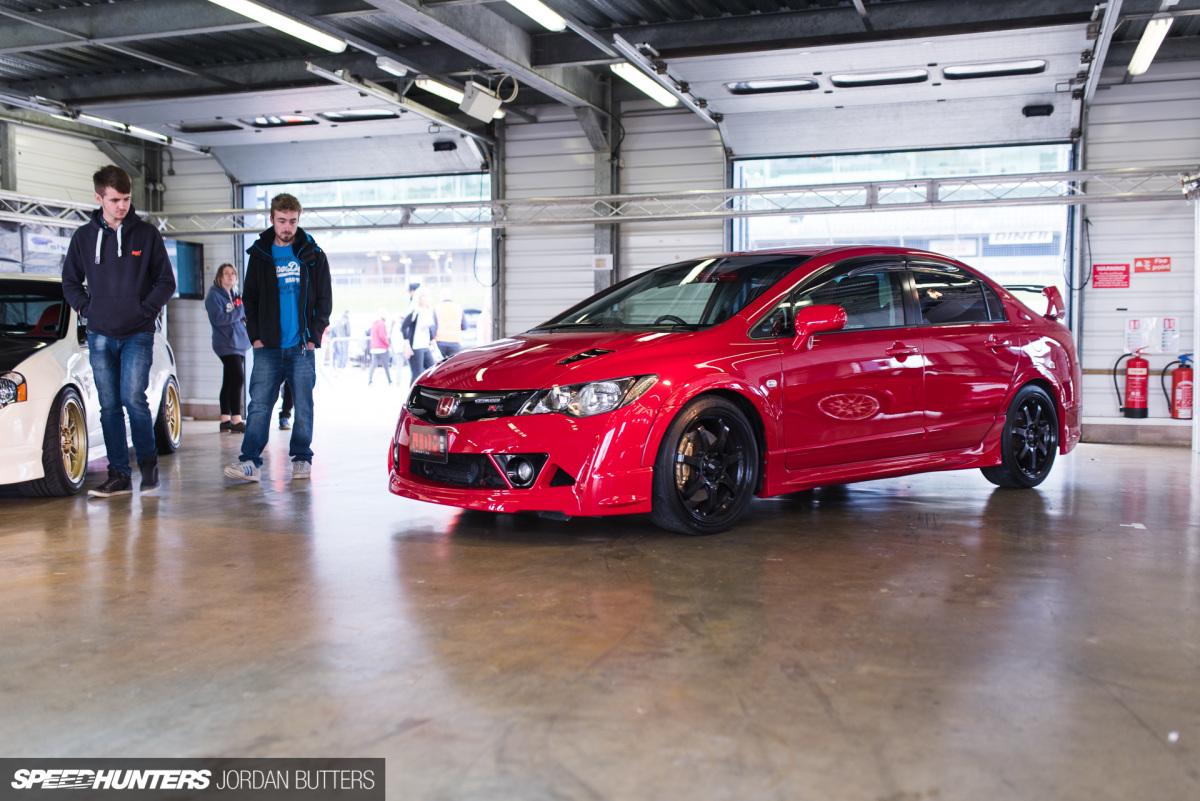 Adam's a Honda-head through and through, and quickly ushered me over to a car he was far too excited about; a genuine Civic Mugen RR had just parked up in a nearby pit garage. Apparently it's pronounced 'double R' and not 'arrr arr,' in a pirate style.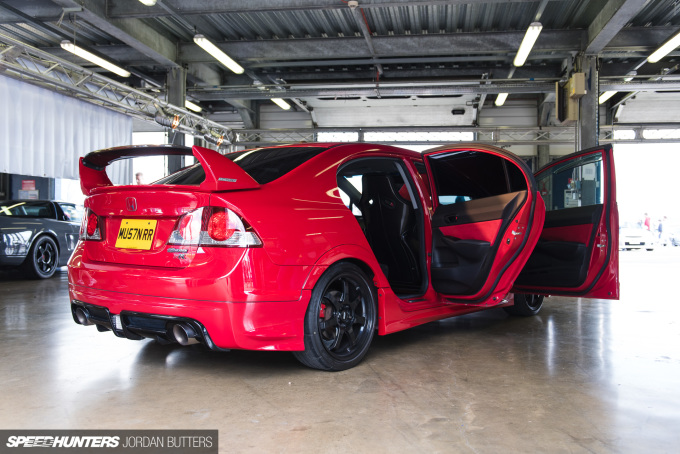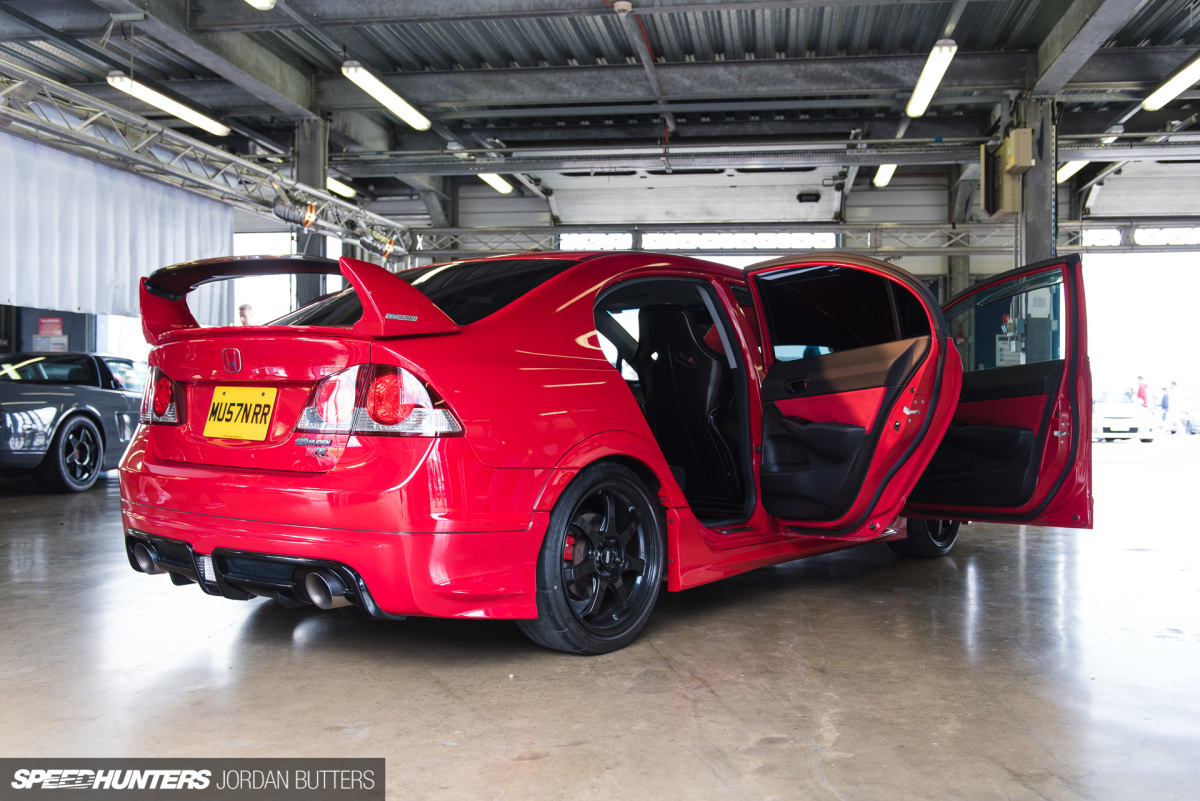 I'd admittedly not really heard about the model before, but I've since learned that Honda made just 300 of these Mugen-tweaked FD2 Type Rs for the Japanese market, and all of them sold within the first 15 minutes of sale. There's apparently only two, maybe three, of these in the UK, so they are uber-desirable.
Track Action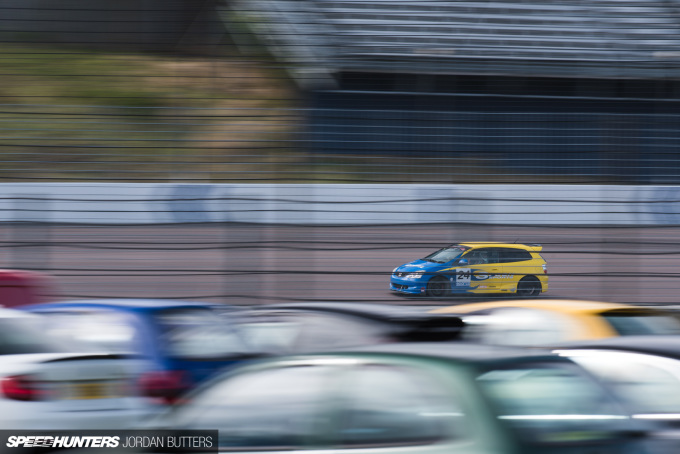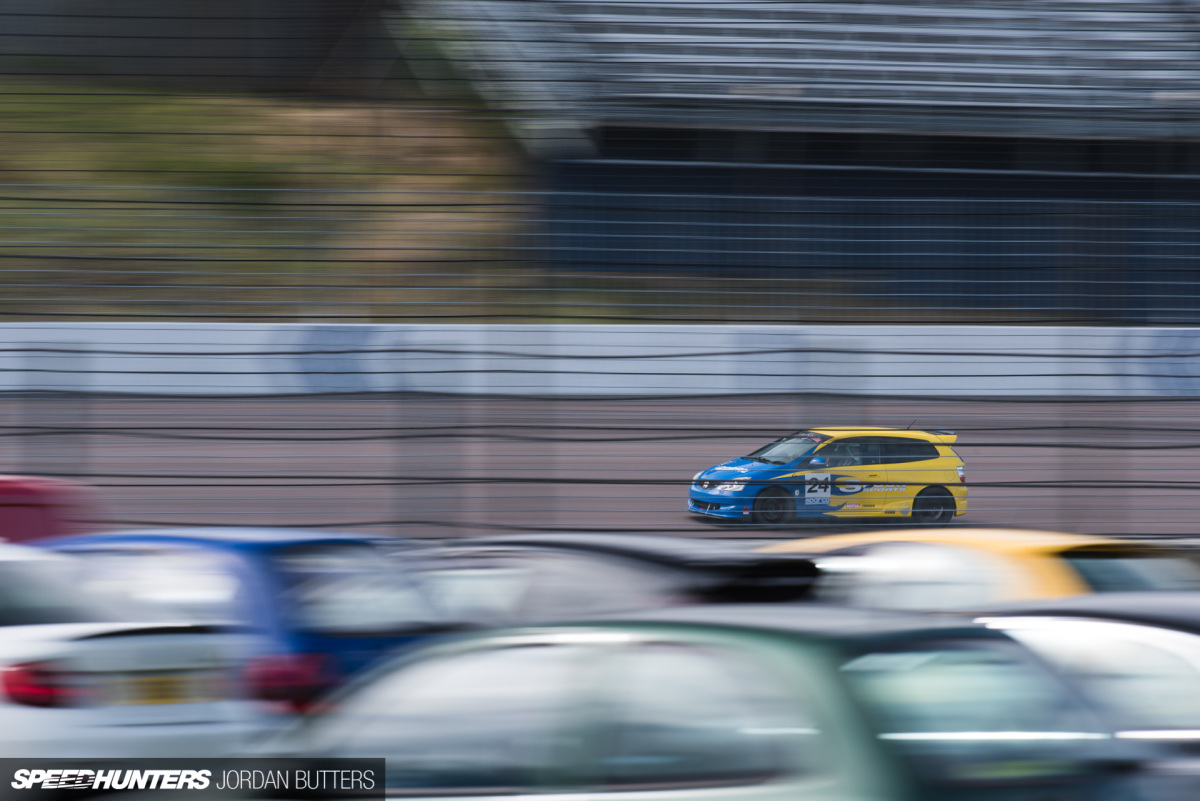 Leaving Adam at the RR with his thoughts, I could hear that the track was live, so I headed out onto the circuit to see what was making all the noise.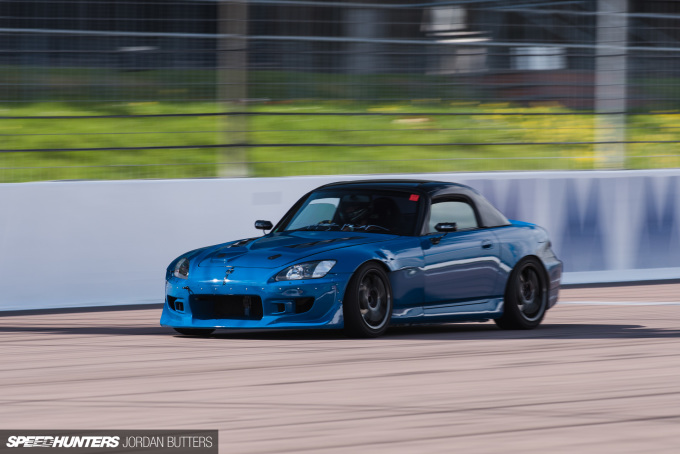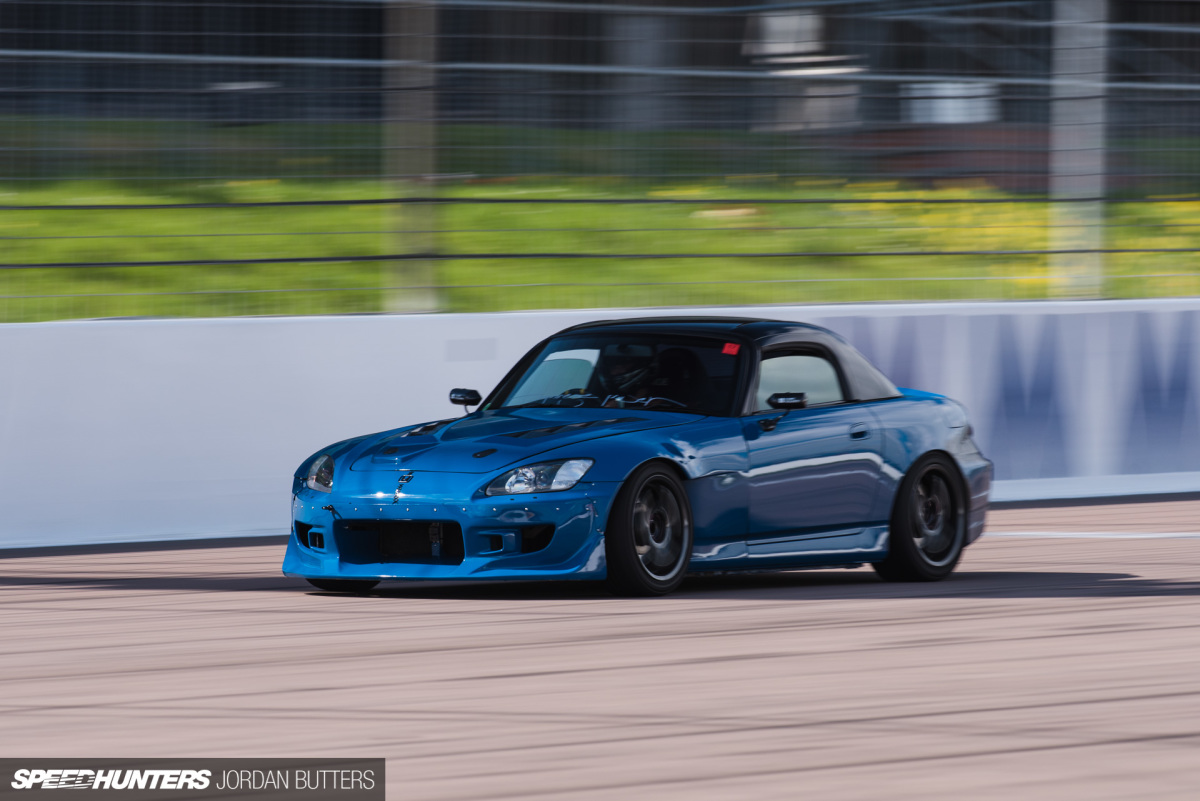 There was a pretty eclectic mix of Hondas doing the rounds on track, everything from a humble EK Civic to a Spoon-liveried EP3 and yet more DC5s.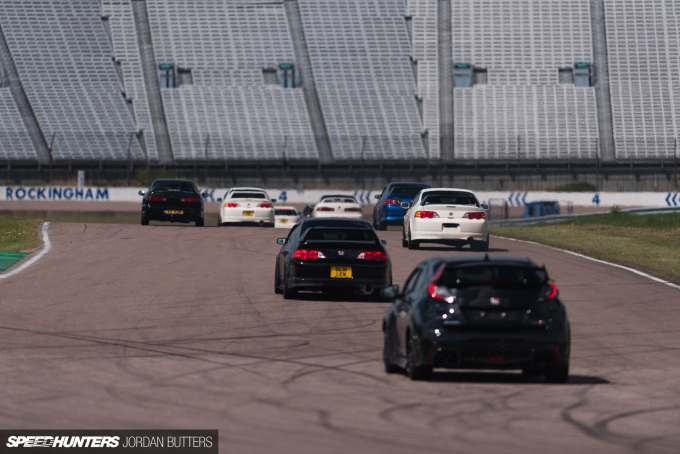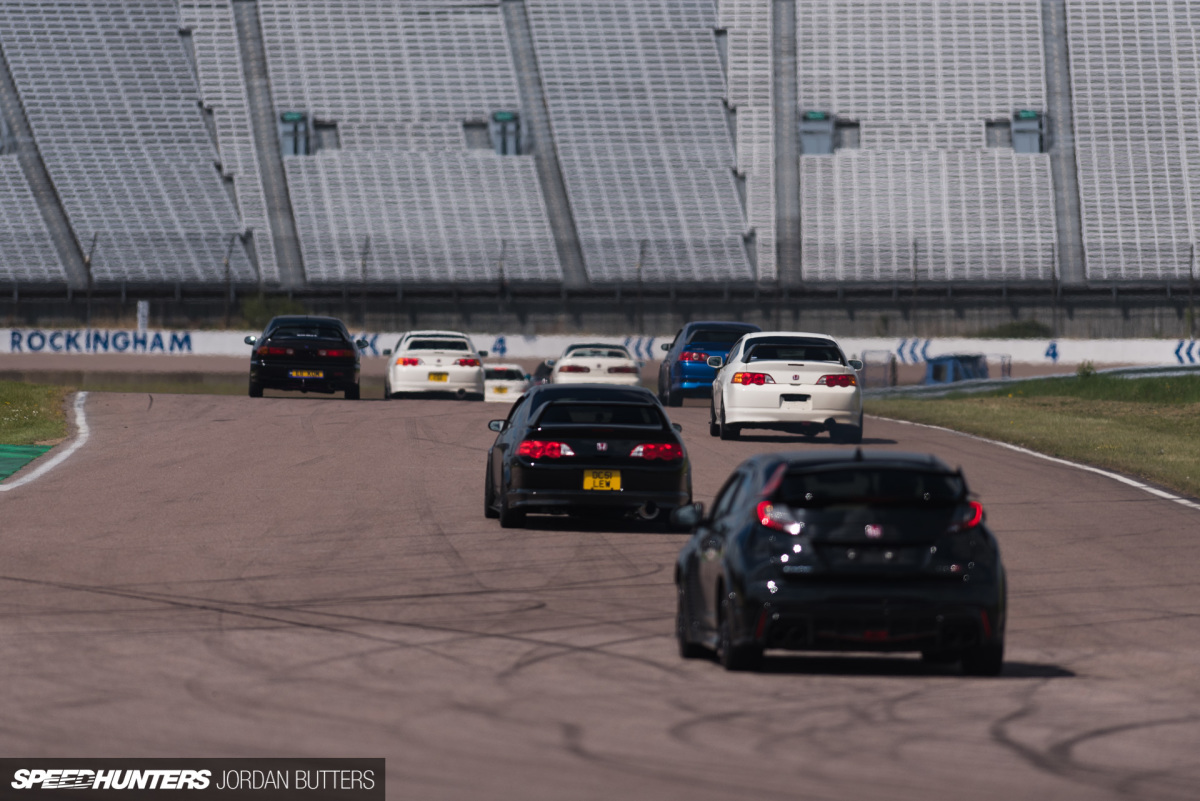 I swear almost every DC5 in the country must've been here.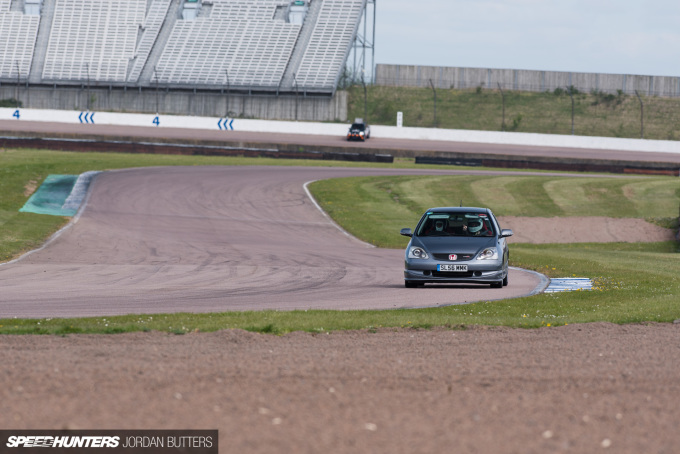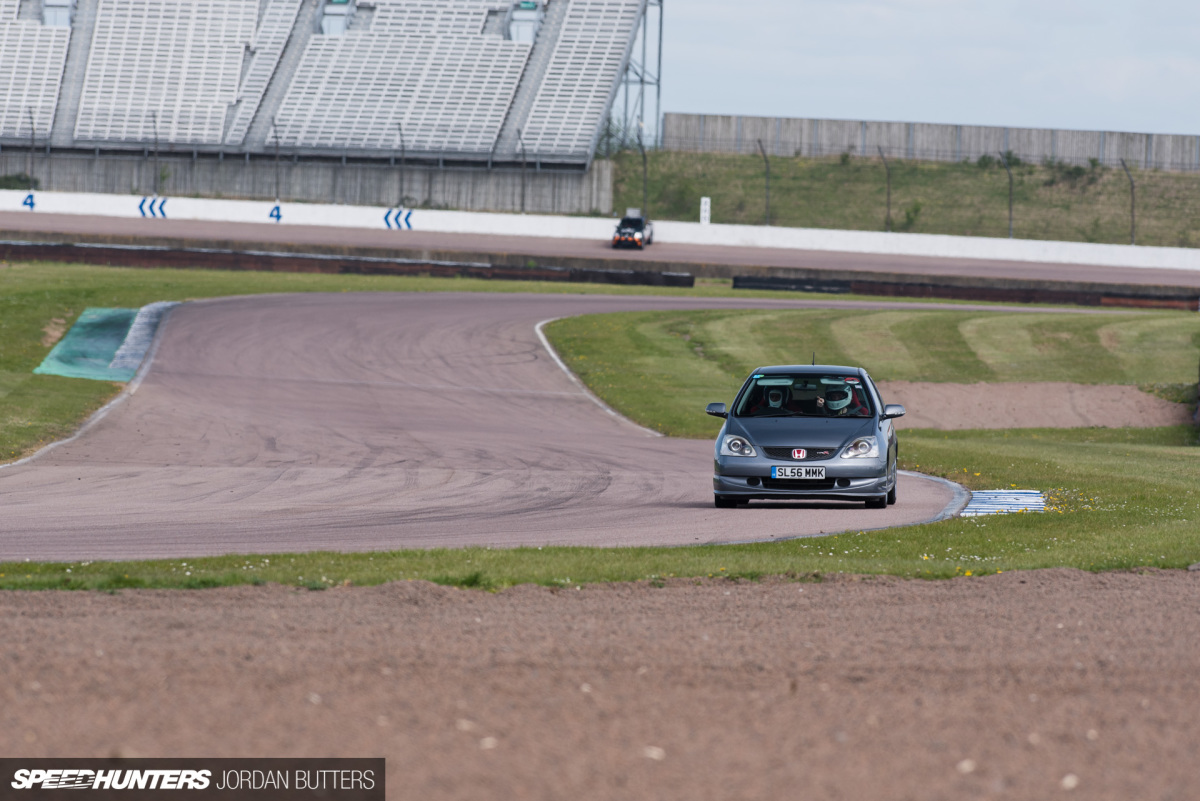 Some people were receiving one-to-one tuition on the fastest lines around Rockingham. I'm imagining much shouting 'TURN, TURN, TURN, NOW!'.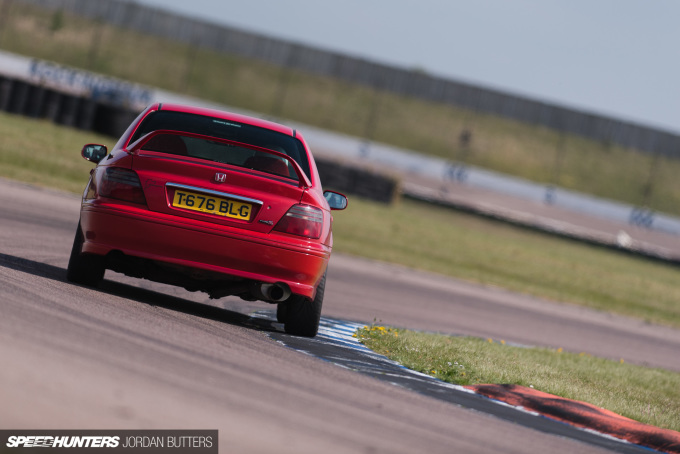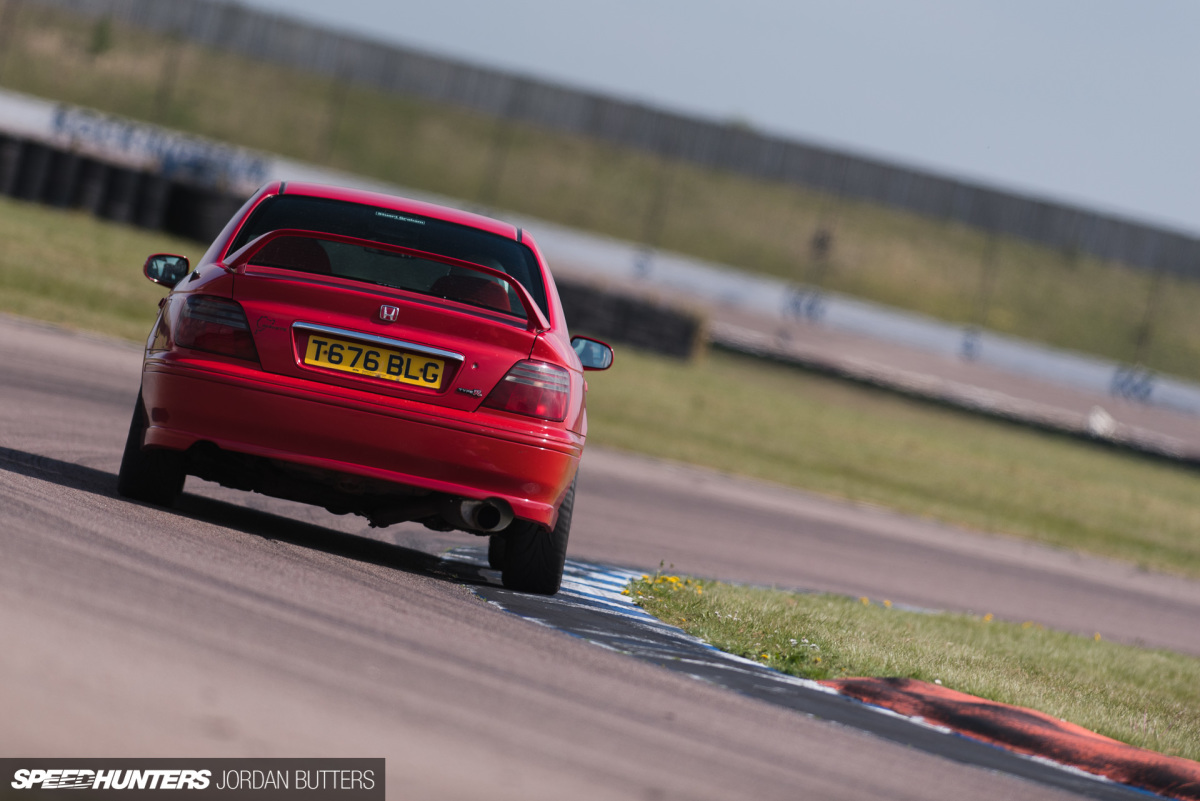 While others were just out for the laughs. This stripped-out Accord Type R was zipping around the infield circuit all morning and the driver looked to be having great fun with it.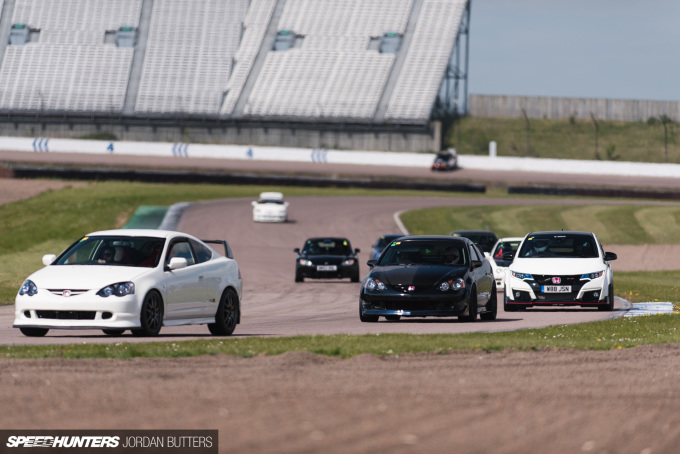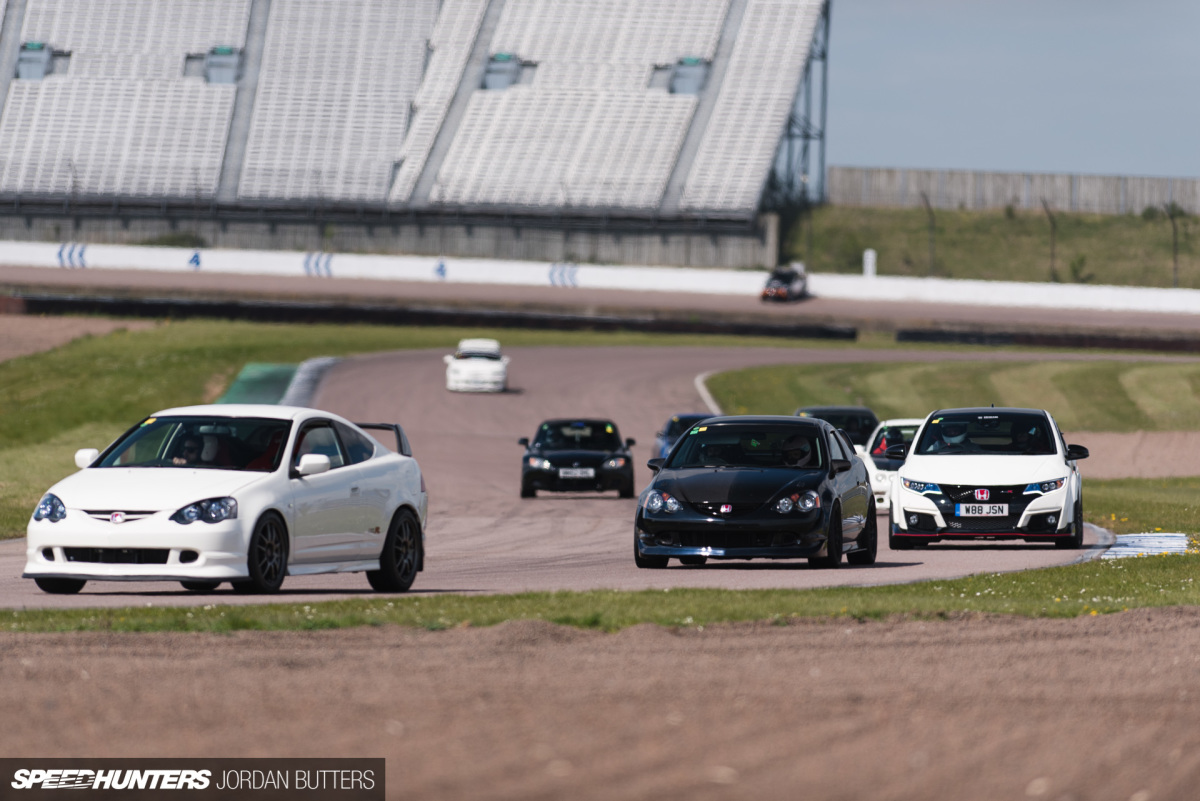 It was definitely not an all-out naturally aspirated battle either. The telltale whistles and whines of turbochargers and superchargers were clearly audible. It didn't do much for me fighting my desires to want to supercharge my own car.
I also spotted my first imposter of the day – that's definitely not a Honda. Seeing as you couldn't even park a non-Honda in the paddock, I wondered what technicality allowed this AE111 Toyota Trueno to be out on track?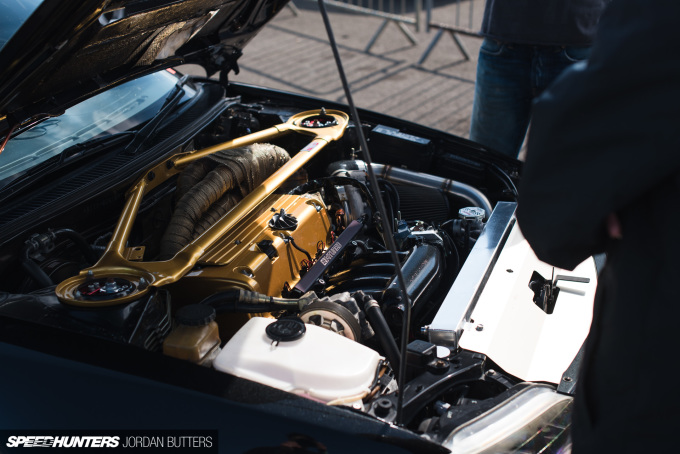 After spending much of the day trying to track it down in the pits I finally found out. Long gone is the 20V 4A-GE motor – a turbocharged Honda K20A sitting in its place. OK, we'll let you stay.
Milling around nearby there was plenty of variety to hold your attention. Another Honda-engined non-Honda was this Ariel Atom, sporting a somewhat F1-esque nose cone. I wonder how much difference it makes at non-F1 speeds?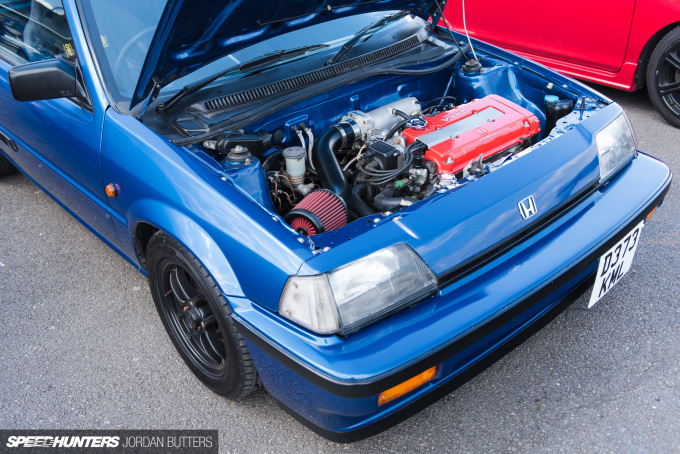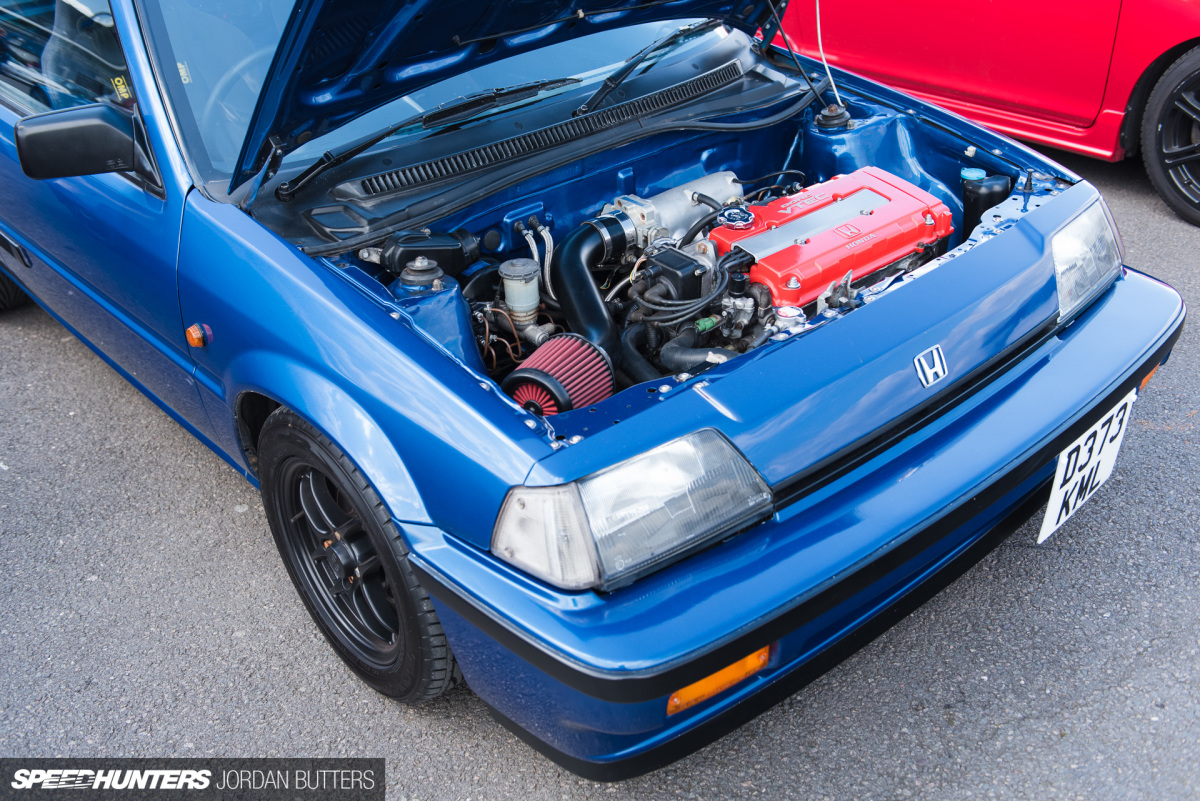 I can appreciate the desire towards owning a super-clean retro Civic too. I can't remember seeing this B series-powered example out on track, but it looked equipped for the task.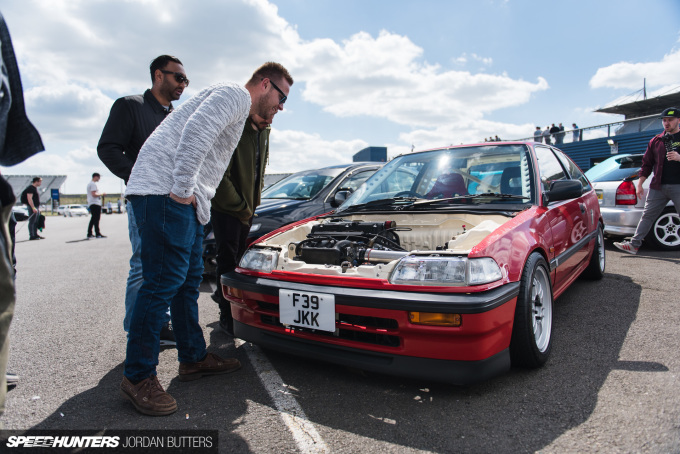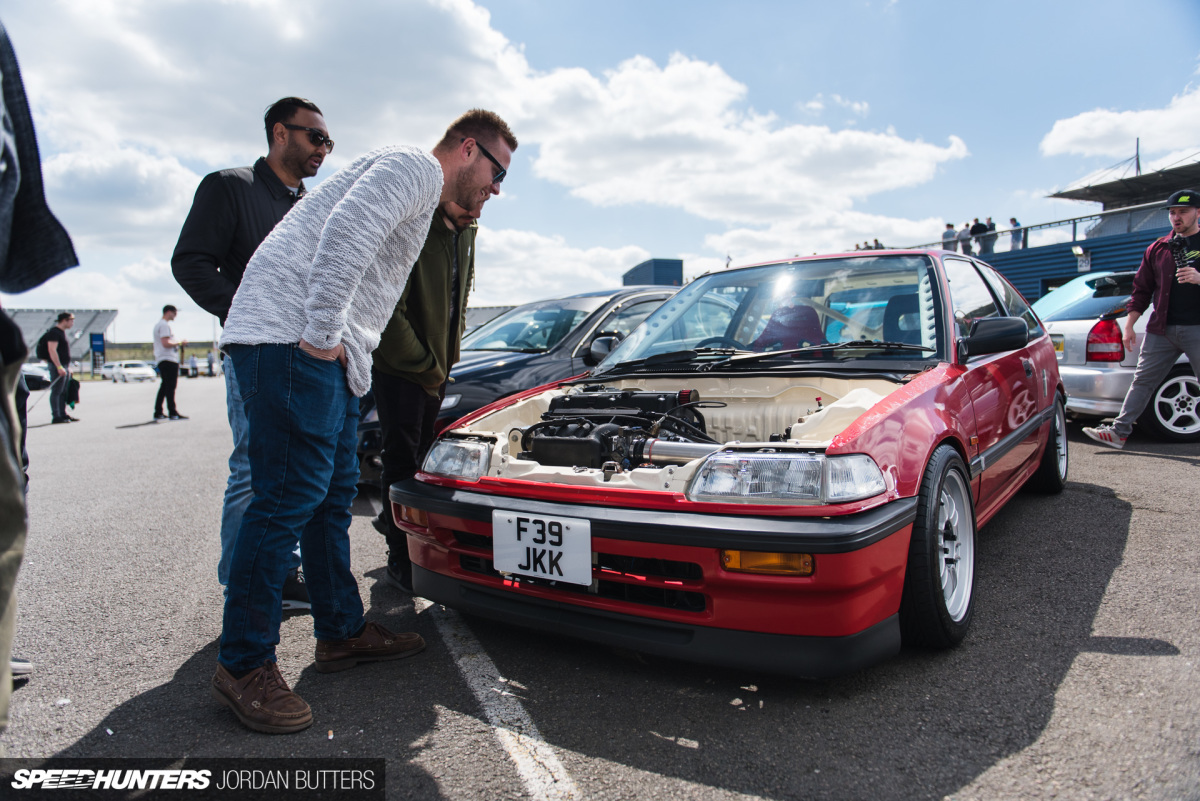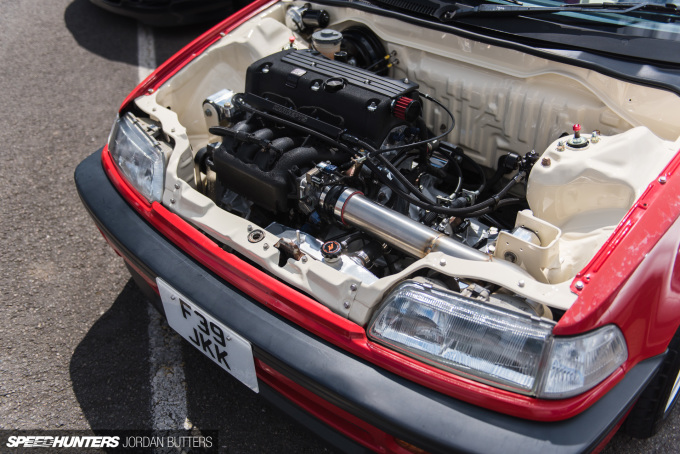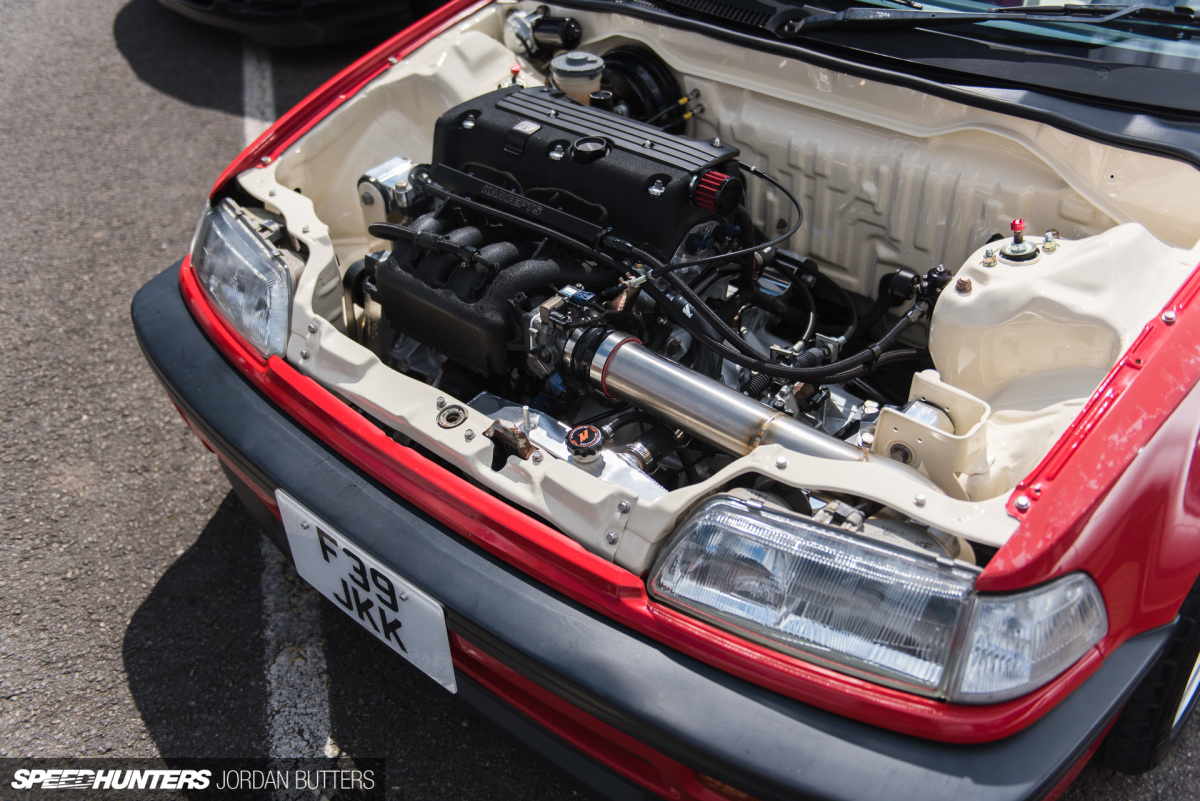 Nearby, this K-swapped EF hatch was a work in progress, but what had been done so far looked incredible. I'm not sure on the owner's plans for the rest of the car's paintwork, but the red and cream work so well together right now.
Like we've said before, Speedhunters stickers are a surefire way to get a camera pointed in your direction; we're easily swayed. There was so much love at Mimms for the movement too. Shucks, you guys!
How about this for something a bit different? This turbocharged Civic Shuttle came over from Holland for the event.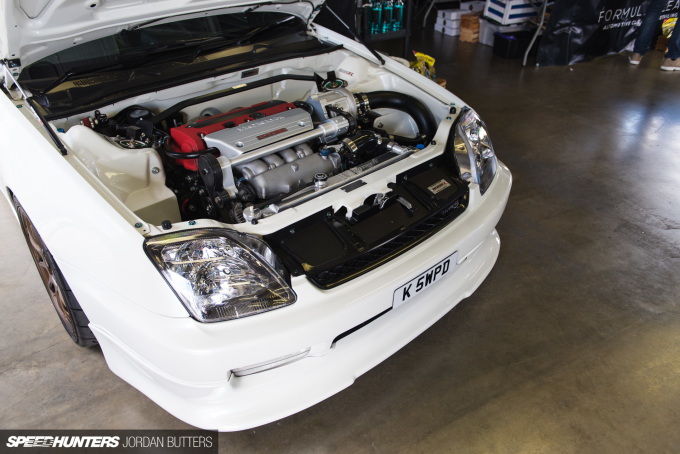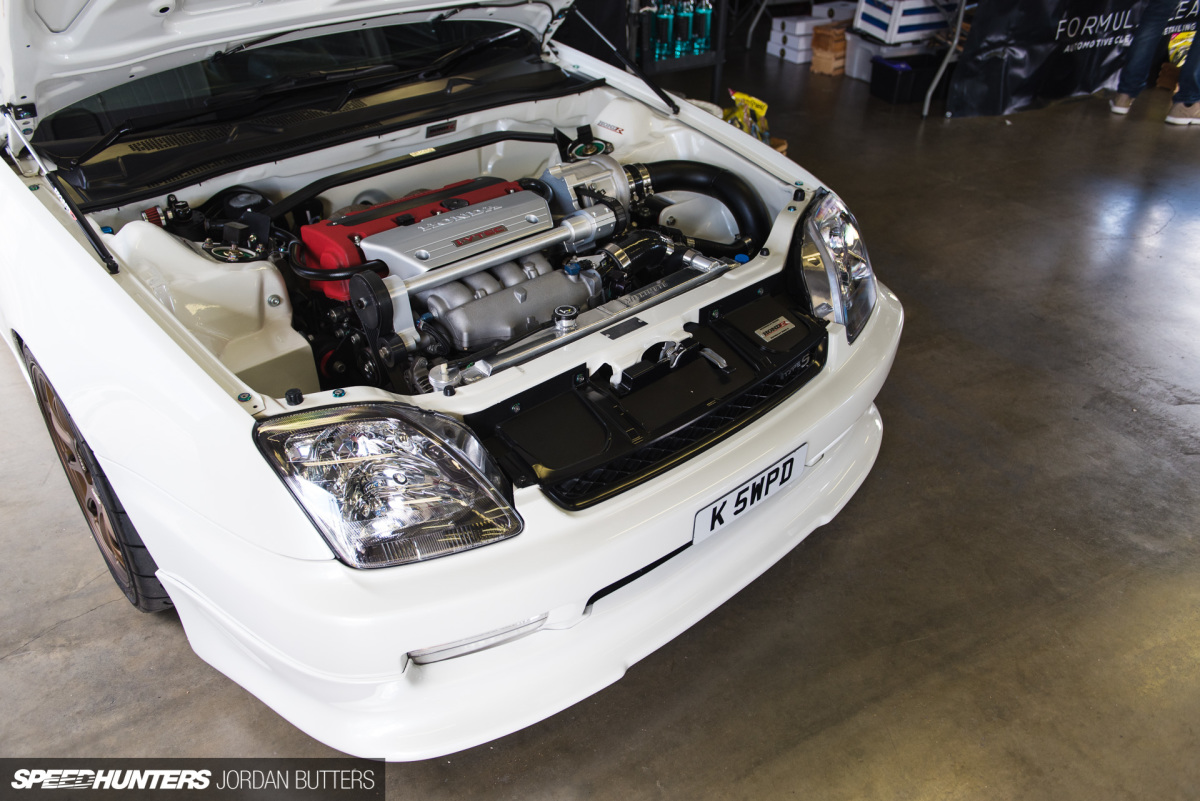 Honda-R brought along this immaculate supercharged K20A-swapped Prelude Type S which I hope to bring you more info on in the future.
There were also plenty of newer-shape Civic Type Rs to ponder over. I'm still not convinced on the design of the newer cars; I think, for me, the FN2 was the last really good looking Civic Type R, and design decisions since then have been somewhat questionable. What do you reckon?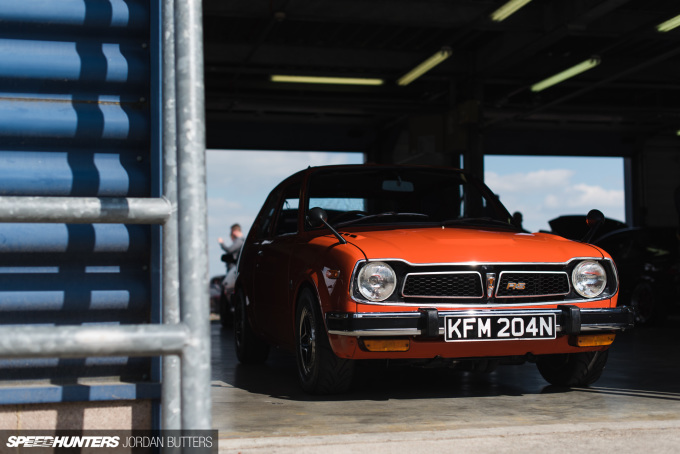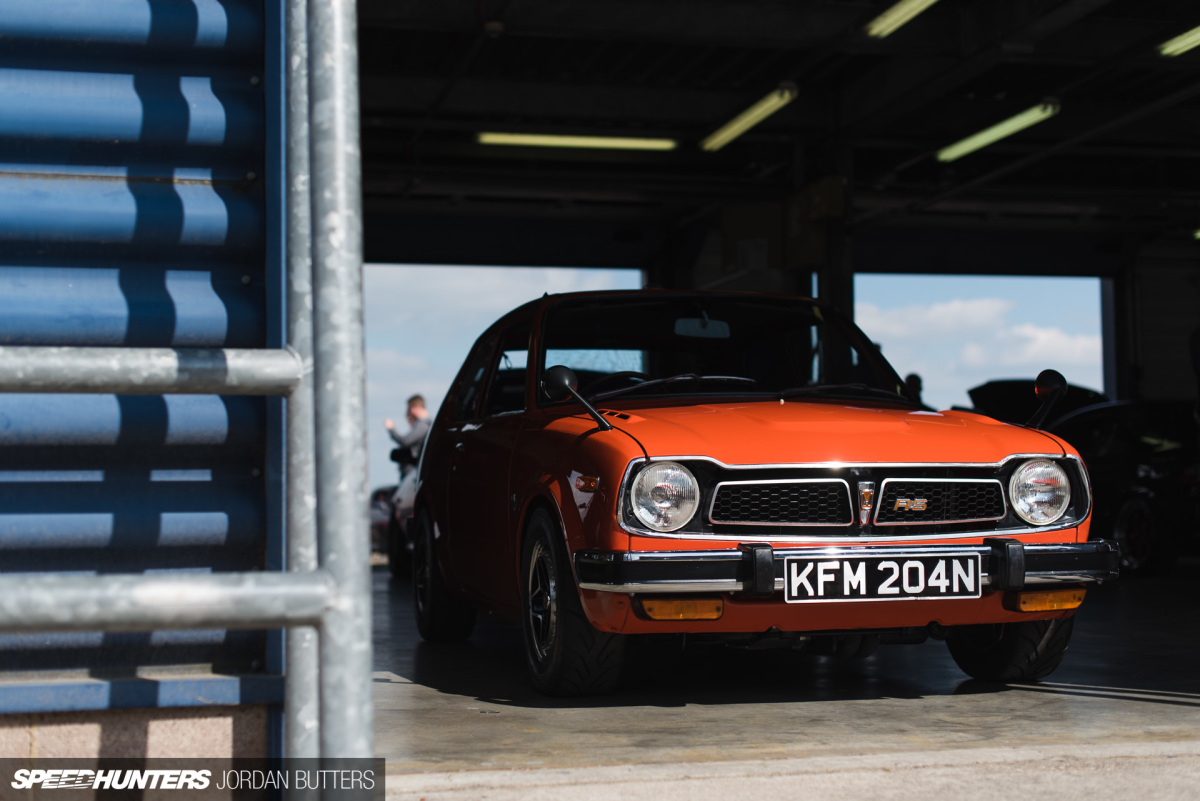 When you compare them to the simplicity of where the Civic came from (perfect example above) they've certainly changed completely.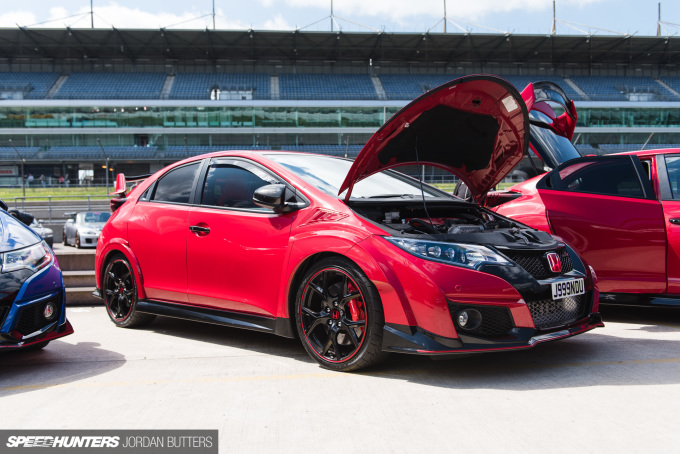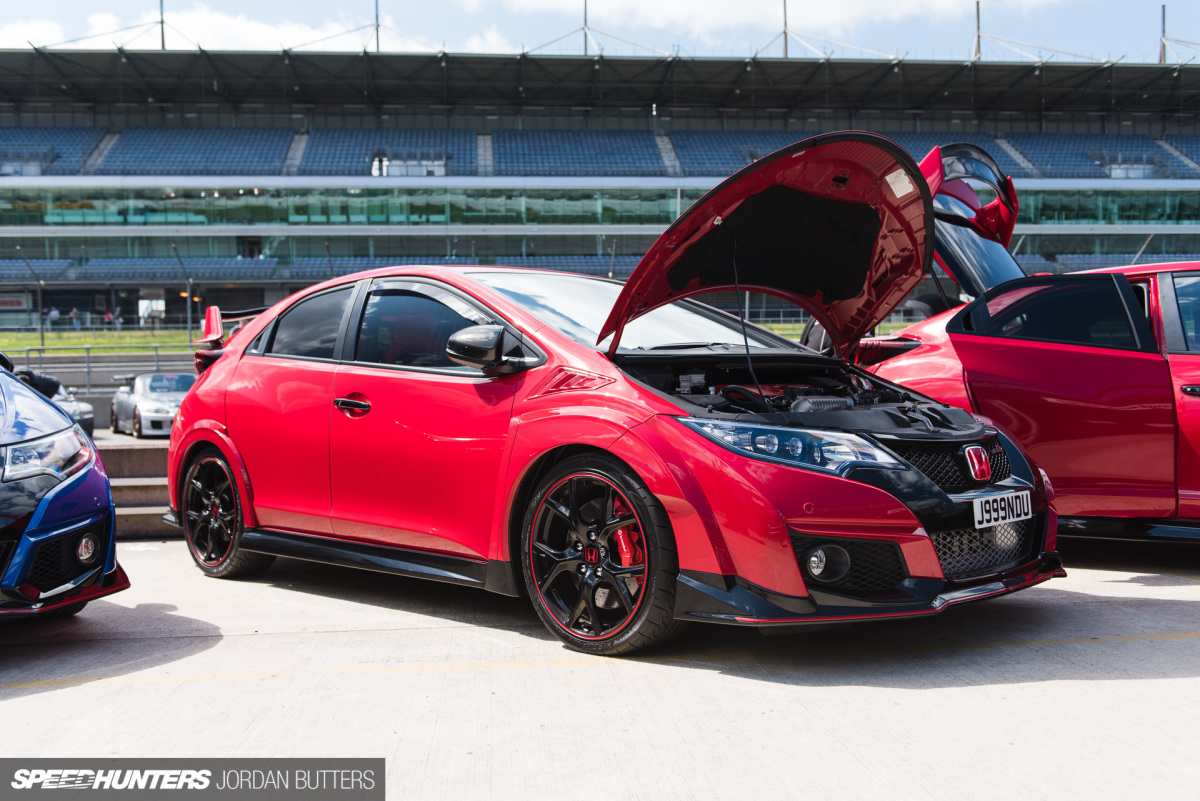 It seems Honda's ethos with the design of the Civic is to remove it as much as possible from the trend that most other manufacturers are following, with cleaner, more simple aesthetics.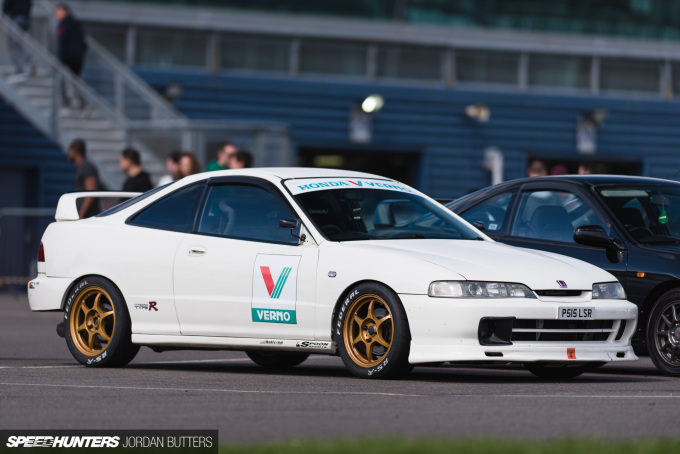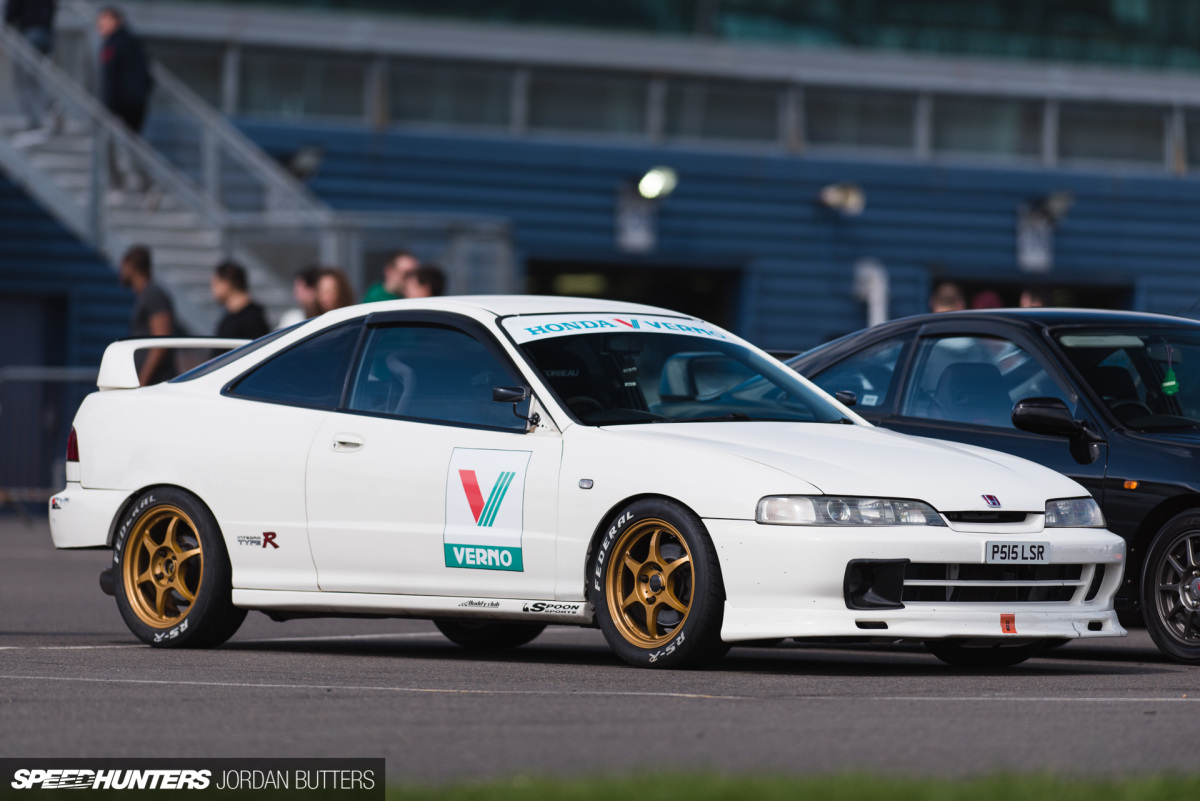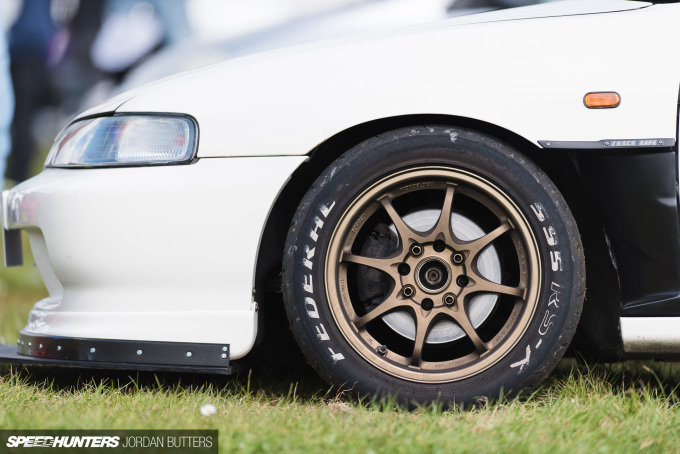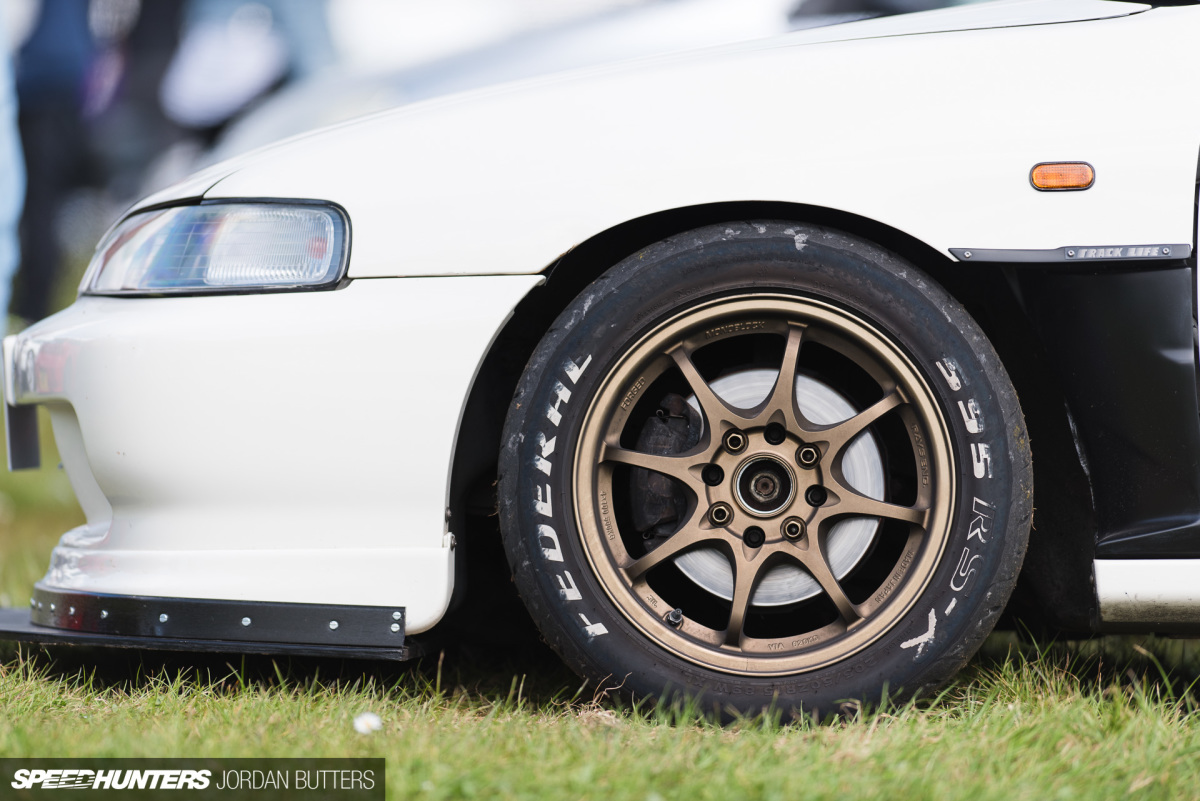 When it comes to the aftermarket and tuning sides, however, I think the UK Honda scene is in a really tasteful place. Sure, there's a bit of a recipe forming for 'how to style your track-inspired Honda', but it's a look I can get on board with. At least these cars are being used on track too.
If the turnout and reception at Rockingham is anything to go by, there's plenty of appetite for show/track events like this. And with the Mimms event seemingly never standing still, and the scene progressing all the time, it'll be interesting to see where next year's event takes us.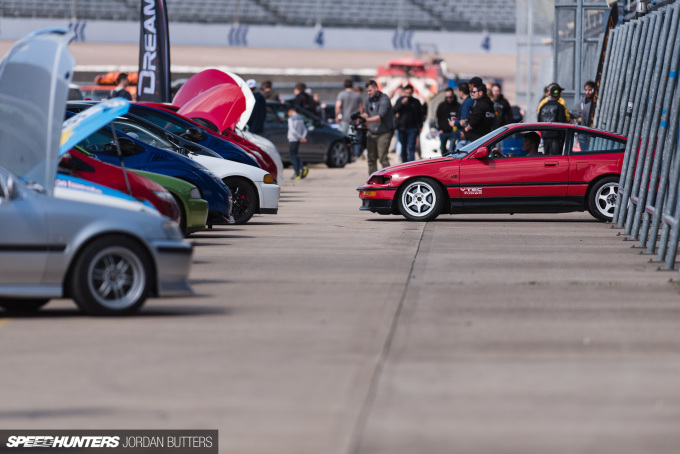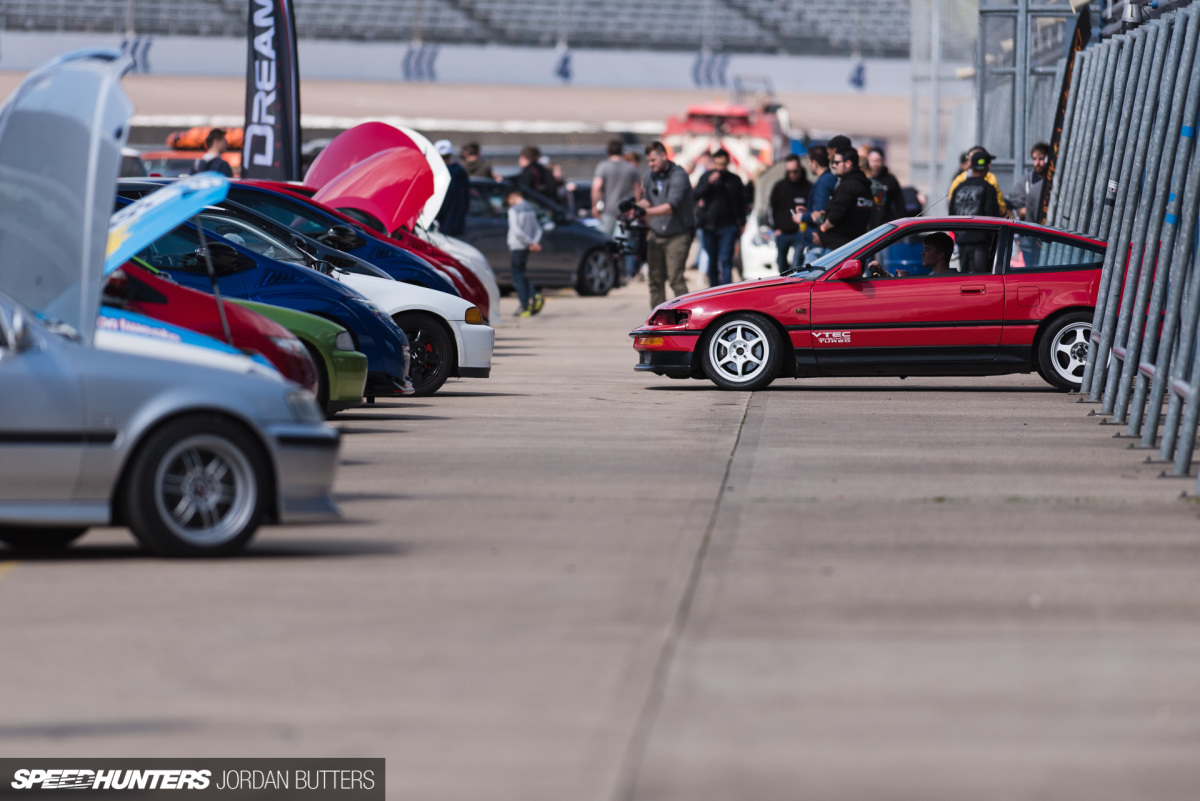 I've a couple of spotlights to follow from the event in the next few days, but in the mean time enjoy the Cutting Room Floor gallery below.
Jordan Butters
Instagram: jordanbutters
Facebook: Jordan Butters Photography
jordan@speedhunters.com
Cutting Room Floor