If you've had anything to do with the SoCal Honda scene over the past decade, then you'll surely be familiar with the name 'Big Mike' and his fourth-gen 1992 Honda Prelude.
Now in its third and ultimate evolution, the BB4 stood out at SEMA for all the right reasons, and Mike drove away with not only a Top 10 placing (out of around 260 entrants) in the show's prestigious 'Battle of the Builders' competition, but received a 'Young Gun' award in the process.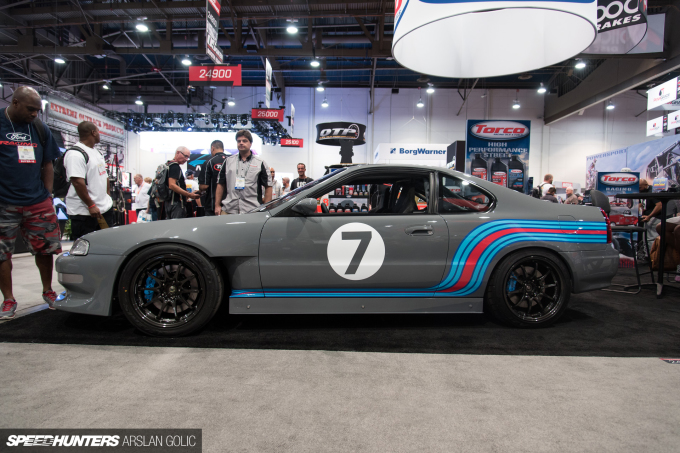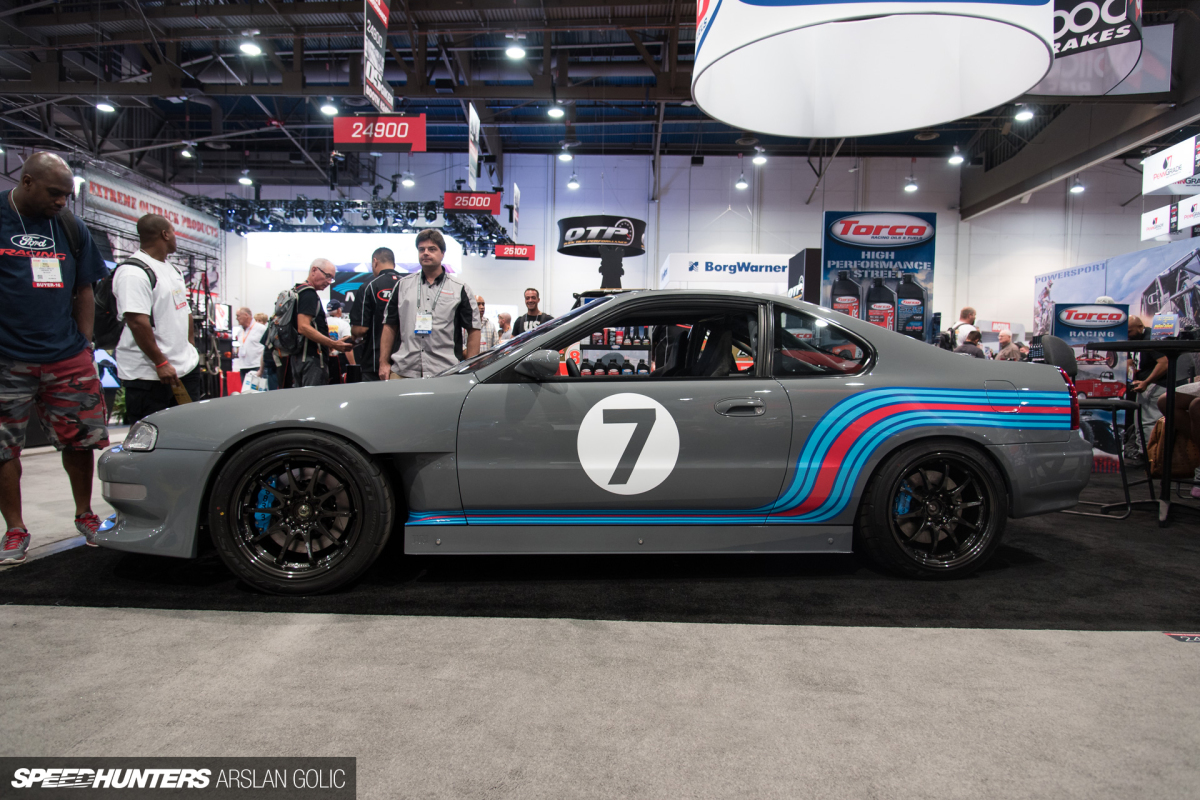 There's so much more to this car than we could ever hope to squeeze into a spotlight, but we couldn't leave Las Vegas without taking at least a quick look at the unique custom Honda, starting with the Audi Nardo Gray-finished and Martini stripes-inspired body work.
In many ways, it's what you probably wouldn't notice that makes the exterior so good. Big Mike hasn't tried to reinvent the wheel when it comes to the way the Prelude looks, but rather he's tweaked things where required to satisfy the desired aesthetic, and importantly, maintain full functionality. For instance, the front bumper is based around the OEM Honda item, but builds on the design of its seamlessly integrated JUN lip spoiler.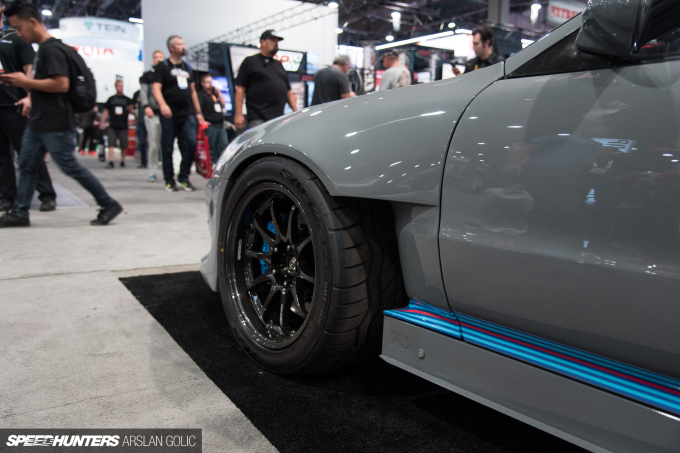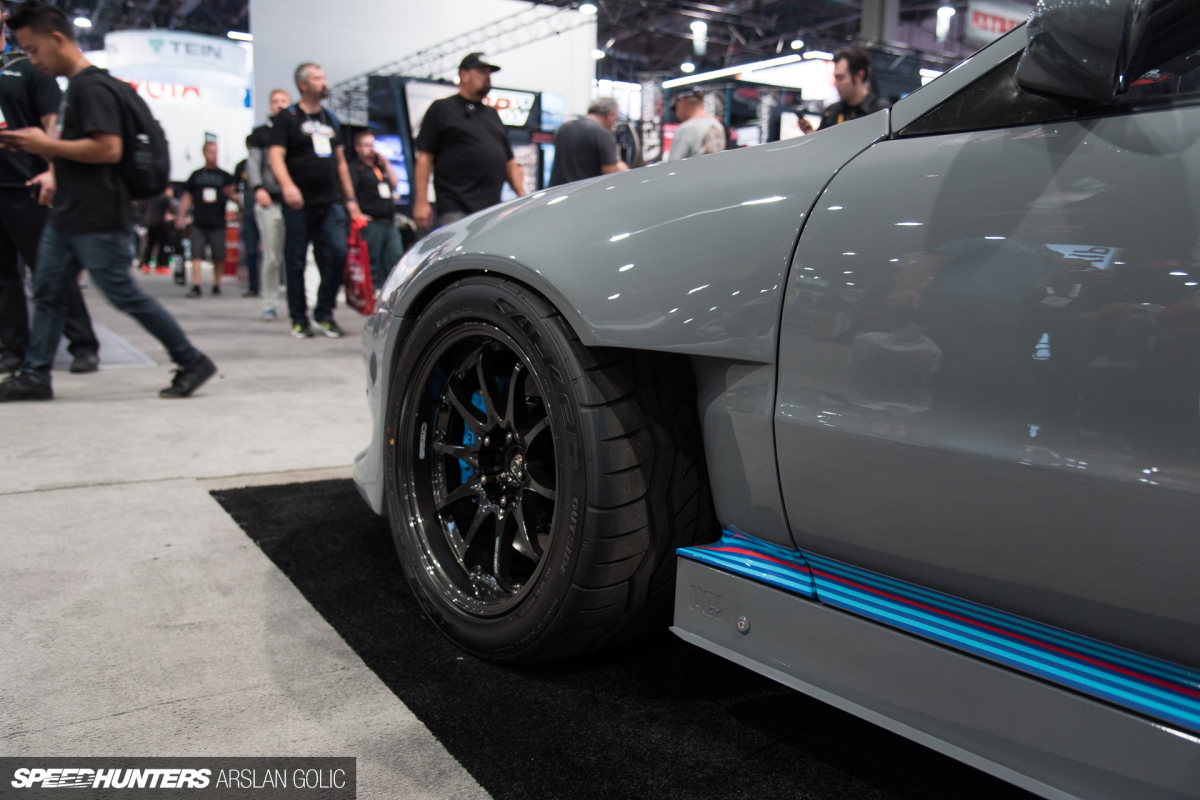 Then there's the fenders, which from the front appear to be original Prelude fare. As you can see, they're definitely not though. To achieve the look, they were initially formed by clay-modeling, and in their finished FRP guise are 35mm wider than stock on each side. There was a reason for the widening too, and that comes in the form of RAYS Volk Racing CE28Ns in a 17×9-inch fitment and their accompanying Falken 275-section tires.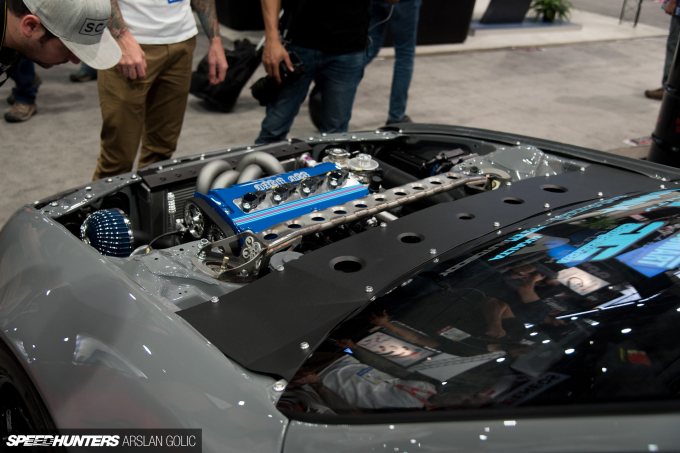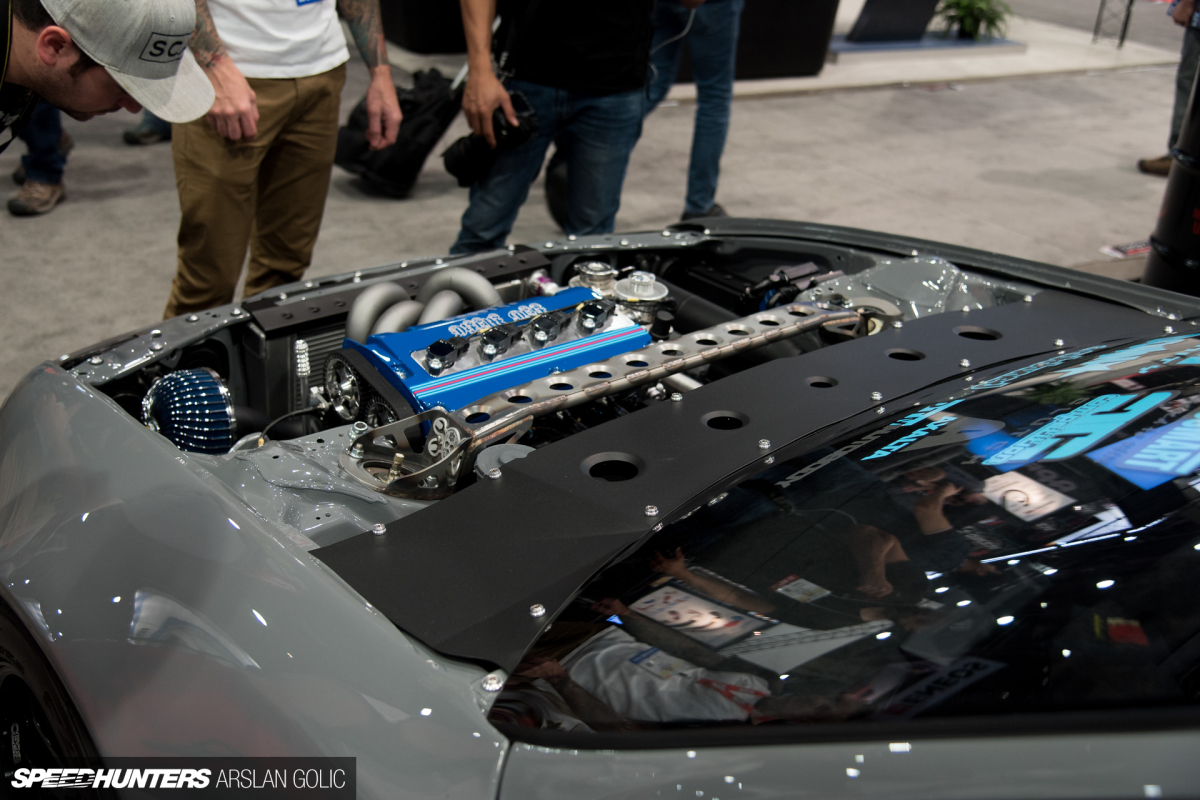 Putting the power down to the ground shouldn't be too much of an issue given the width of the Azenis RT615Ks, and Big Mike is planning to take full advantage of that fact through the boosted F20B powerplant up front. In its previous guise, the Prelude ran a naturally aspirated F20B engine with Kinsler individual throttle bodies, but this time around there's a Garrett GTX2863R dual ball-bearing turbo to force feed the 2.0-liter four-cylinder setup.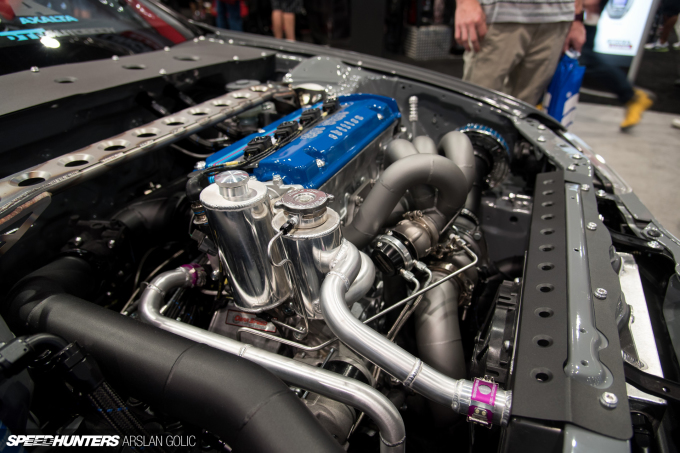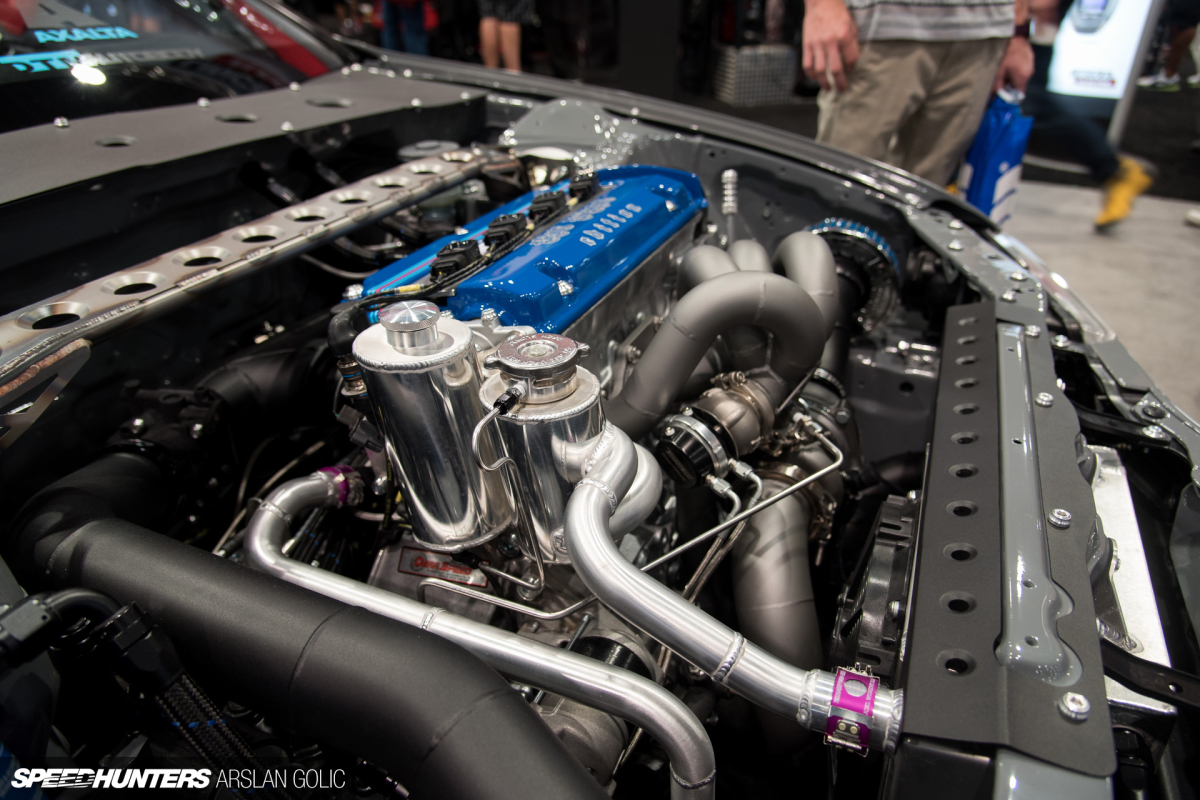 As you'd expect with a build that won the praises of SEMA's judges, the attention to detail in the bay is amazing, the custom fabrication and overall presentation being a real talking point. But it's definitely not all for looks, and tuned through an AEM Infinity engine management system the motor's making a respectable 380hp.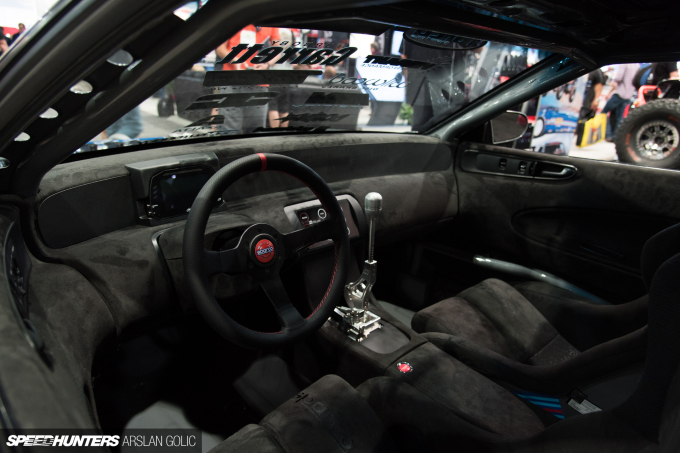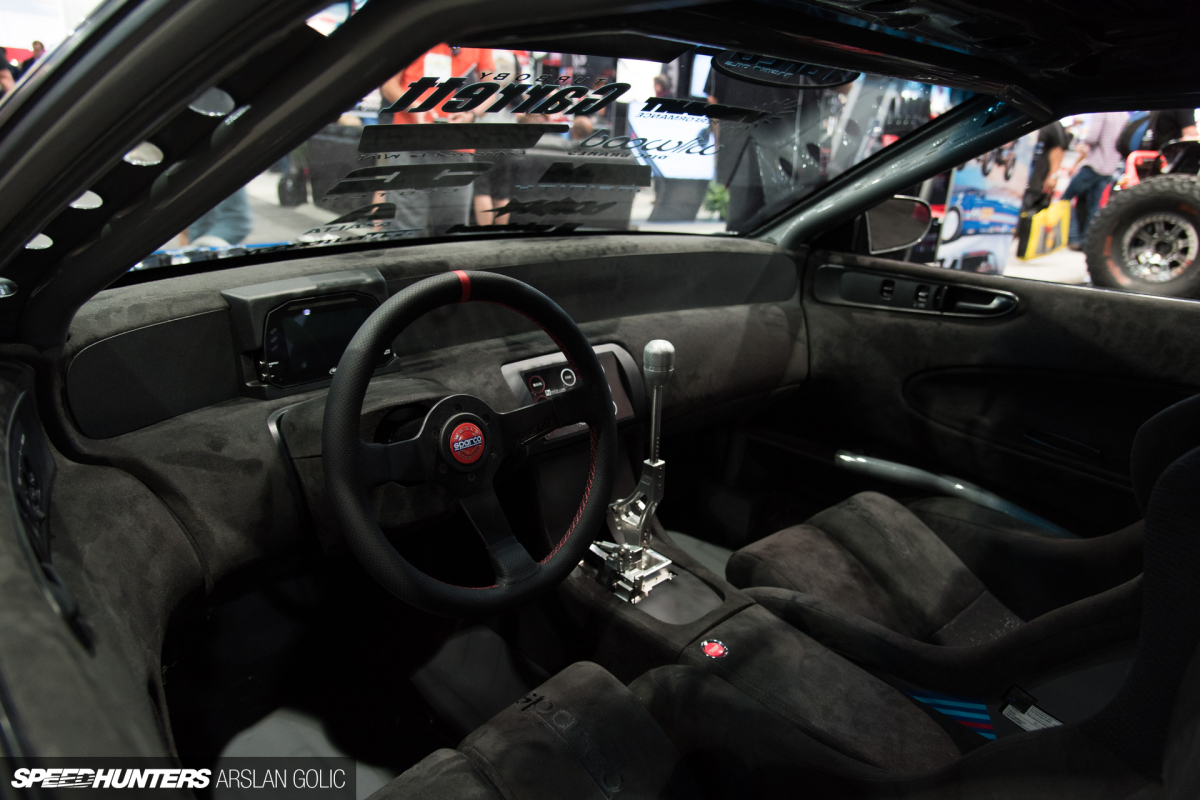 Inside, Big Mike knew exactly what he wanted to achieve with the Prelude's unique wraparound cockpit, and the result is a combination of racing and luxury, plus some personal touches. Notable additions include a 6-point weld-in roll cage, a custom dash with AiM digital display, and Sparco seats trimmed in suede and leather to match the rest of the space.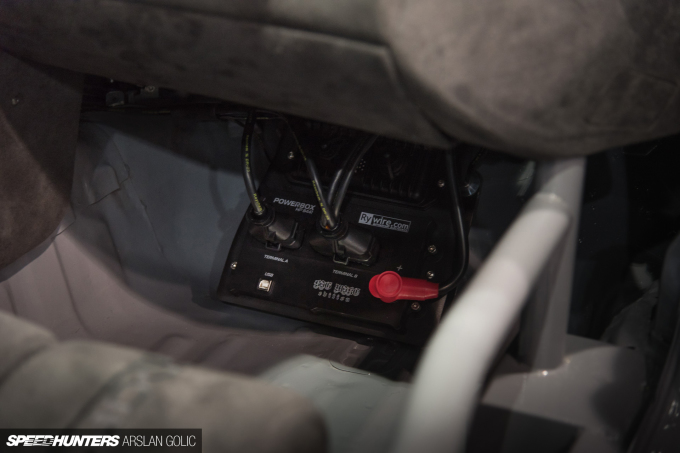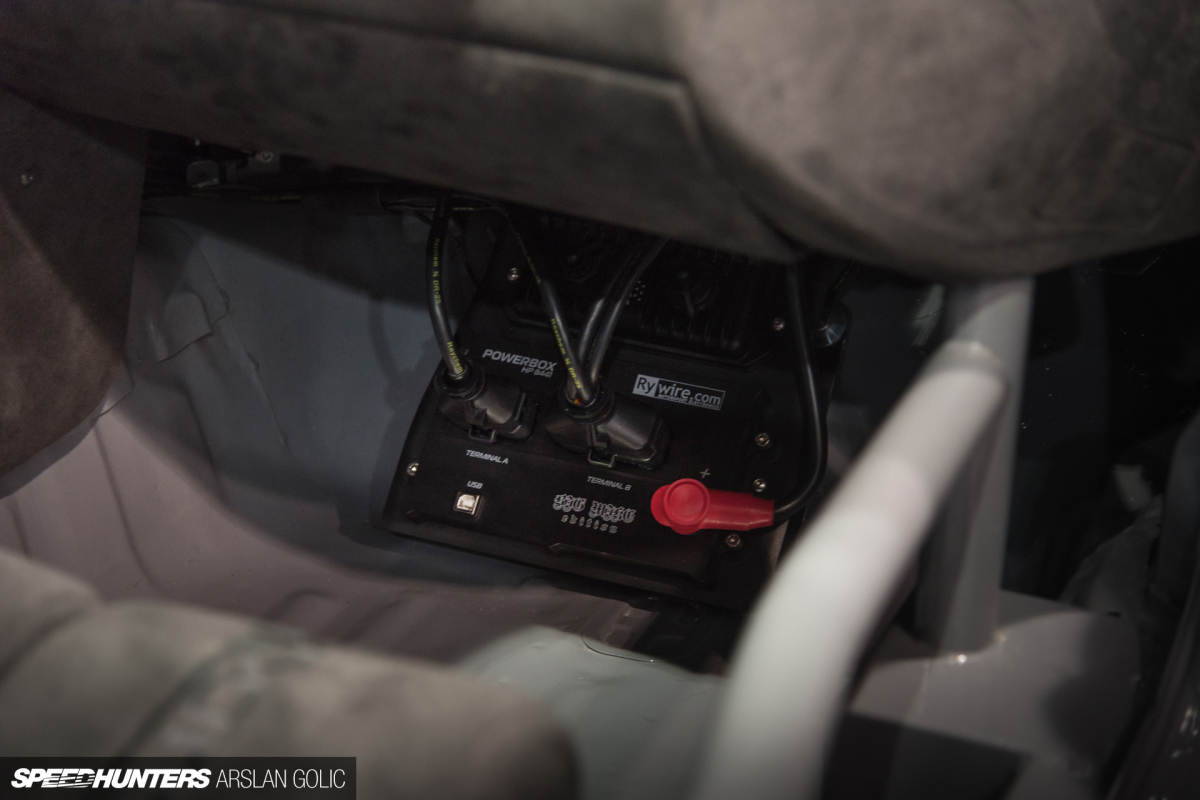 Given that the Prelude was pieced together at Rywire, you'd be correct in thinking that its electrical fitout is first class. You might have already noticed the lack of wiring in the engine bay, but really that's just the start of it. The Rywire Big Mike Edition Powerbox in the passenger-side footwell is another one of the solutions.
Although the area behind the front seats has been stripped bare, the custom pressed panels and finishing is all to the same high standard. Here, a feature has also been made of the Nuke Performance-based fuel system.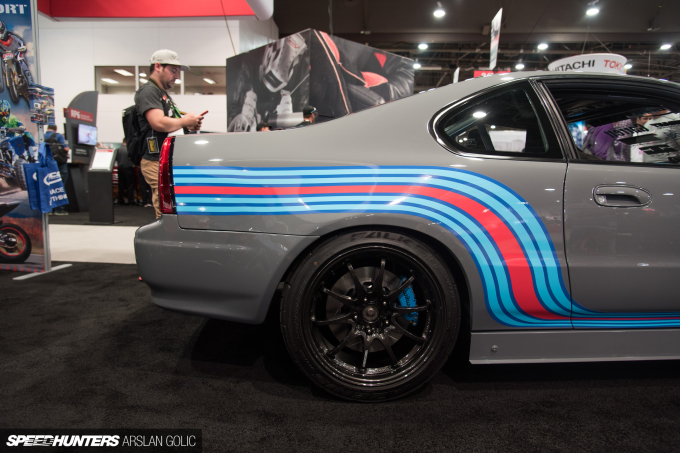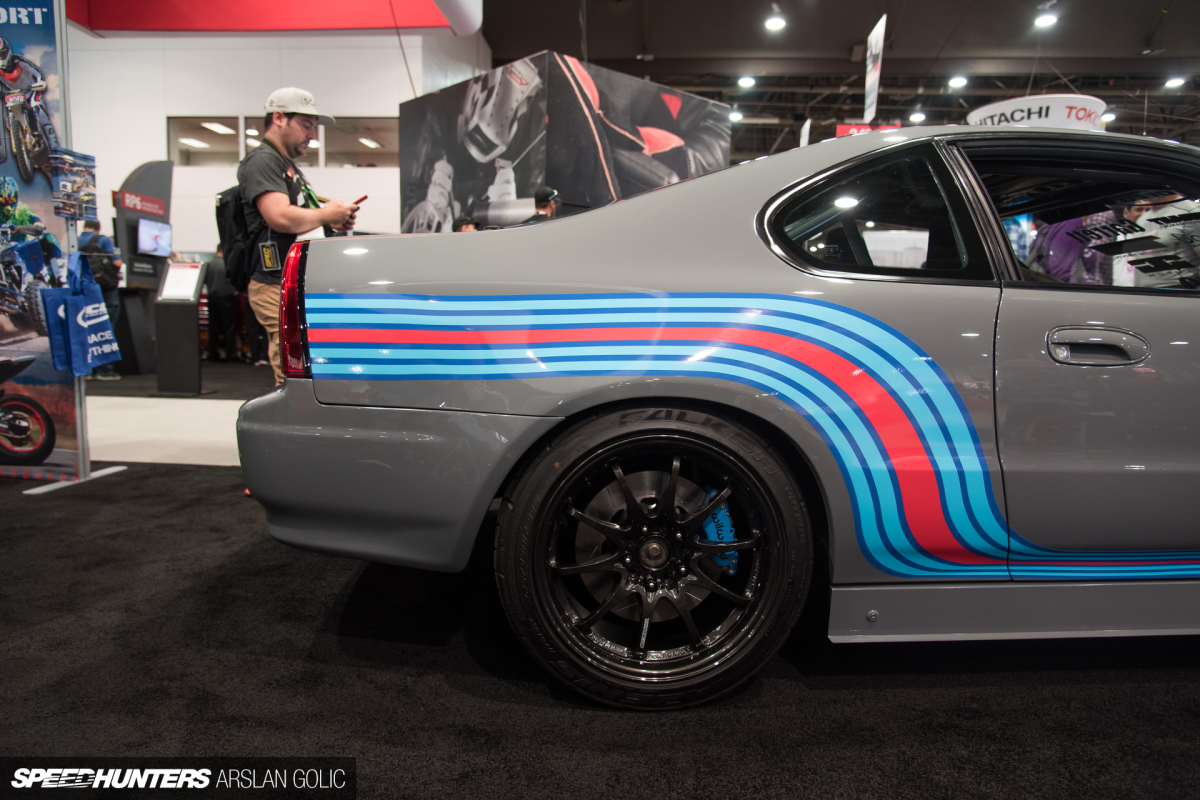 Combined with other modifications that include a prototype coilover package, Wilwood 6-piston front and 4-piston rear brakes, and a Wavetrac limited slip differential running a Gear-X 4.64 final drive, the Prelude is ready to be driven hard, which is exactly what Big Mike intends to do with it. That's always been part of the plan too, and Global Time Attack's Limited class is where it'll likely end up.
For now though, everyone involved in this rebuild will no doubt be enjoying a well-earned rest after a couple of intense weeks leading up to the Prelude's Vegas reveal, but for this labor of love to have been put up on a pedestal alongside some of SEMA's greatest builders (think, the Ring Brothers and Roadster Shop) it was surely all worth it.
Brad Lord
brad@speedhunters.com
Photos by Arslan Golic
Instagram: arslangolic
arslan@speedhunters.com