Firstly, An Apology
When I made the decision to start following the progress of my Honda on Speedhunters I did so with the best intentions.
I drew up timetables and plans for what I be doing to the car each month and how this would tie in with the updates and content that I could bring to the site from it. Progress was supposed to be steady, but substantial. How quickly things went awry…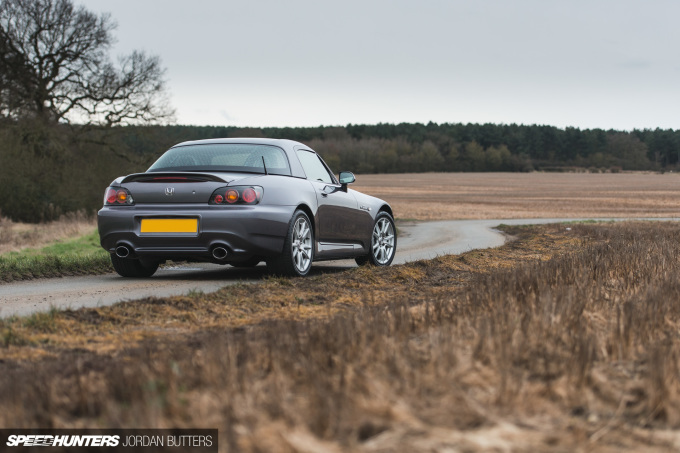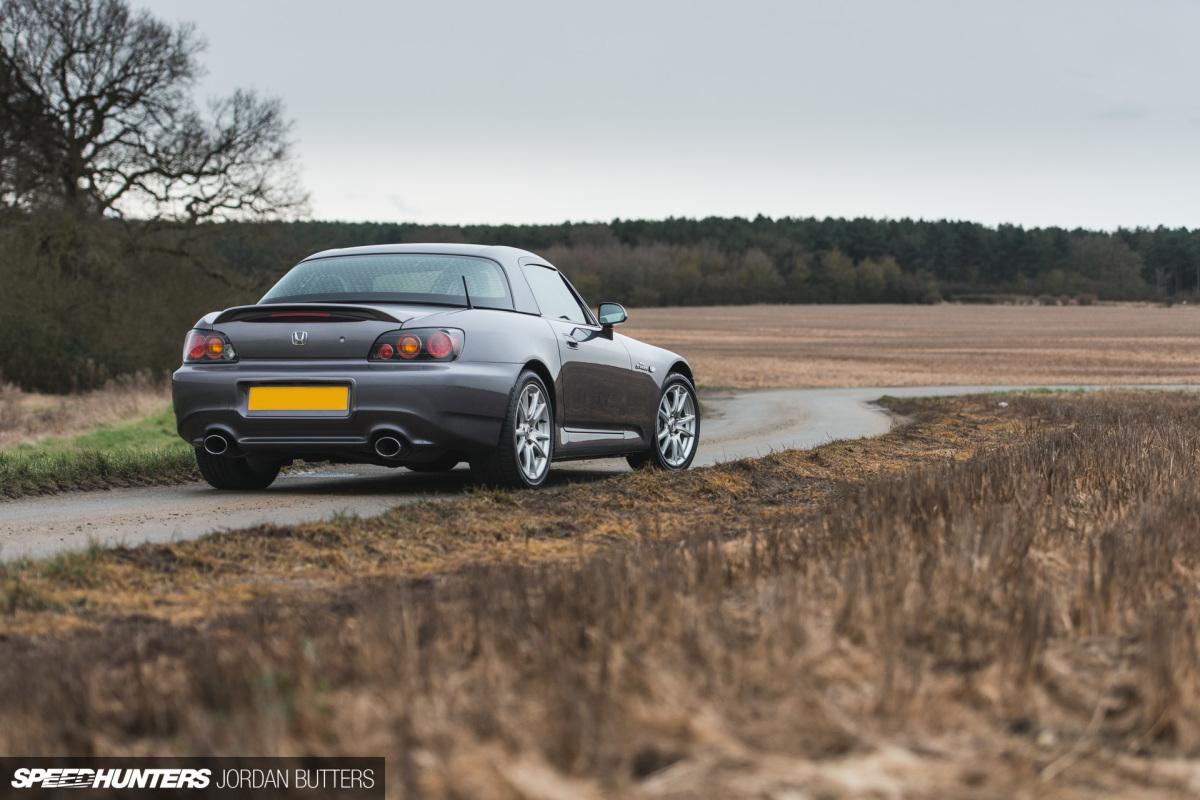 No sooner had I published the introduction than a ton of work came flooding in, filling my calendar for the coming few months. Now I can't complain because putting food on the table and a roof over my family's head always comes before anything else. Not to mention that, although working puts a stop on being able to work on the car, ultimately working gets stuff done on the car too.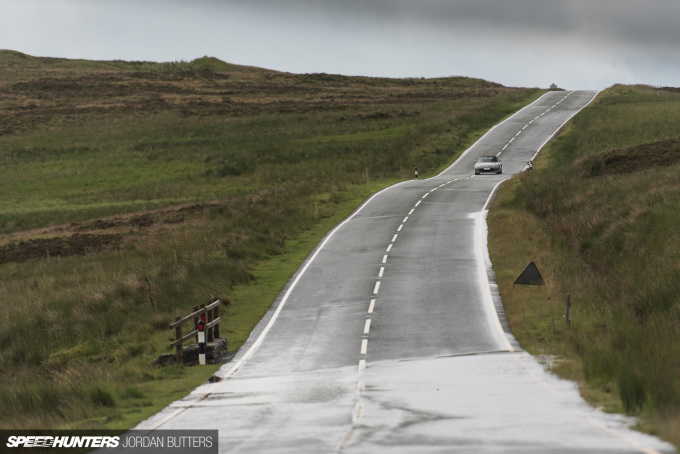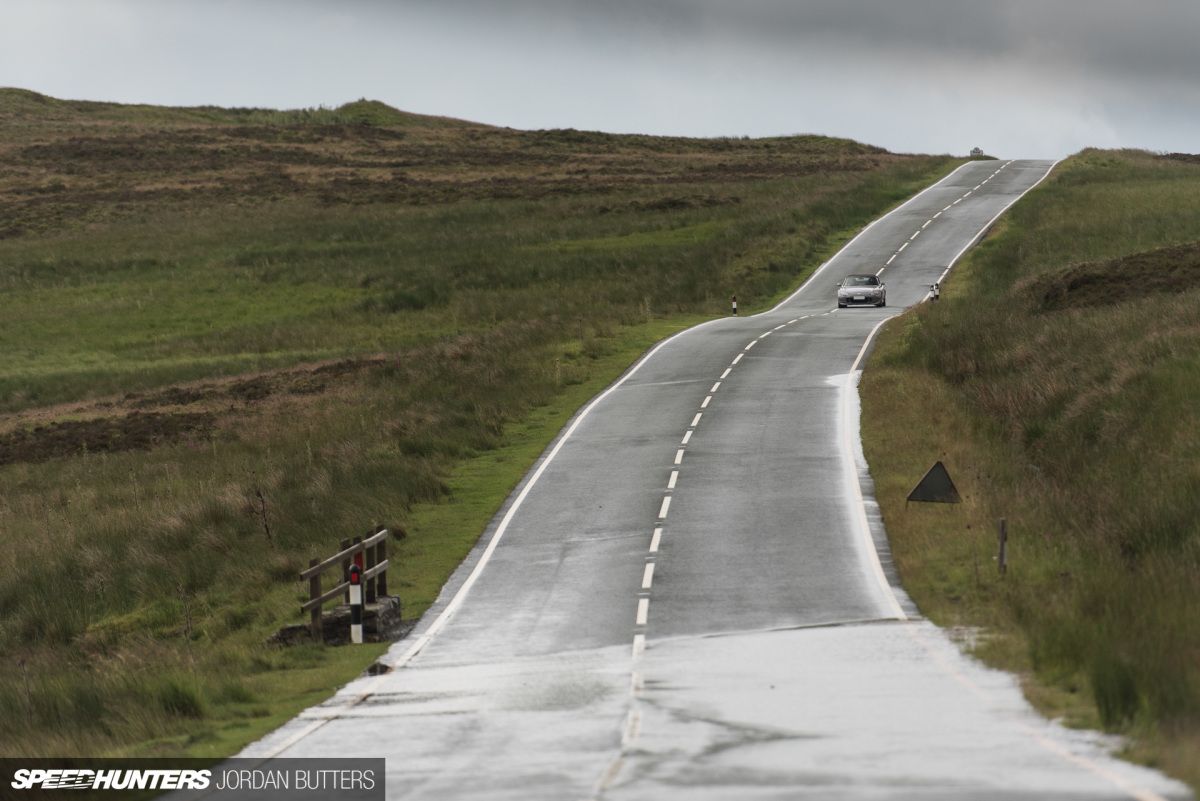 I think since the last update way back at the end of February I've barely looked at the car. I opened the garage a couple of times to make sure it was still there. I've probably driven it a total of 100 miles. OK, 150 miles at a push.
With that in mind I apologise for the lack of updates. This will be a small update, but an update nonetheless.
Back On Track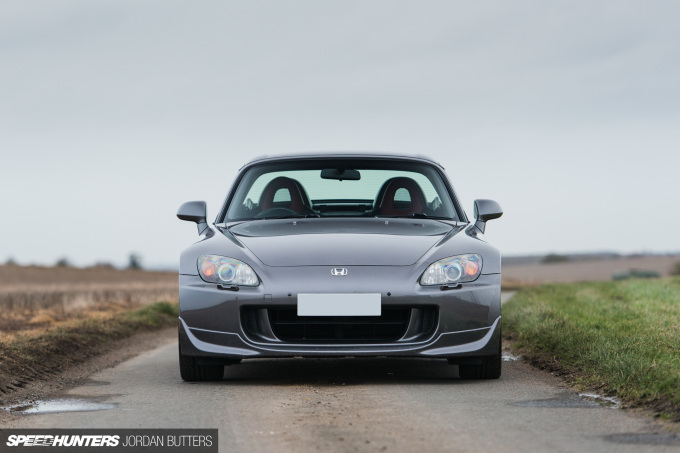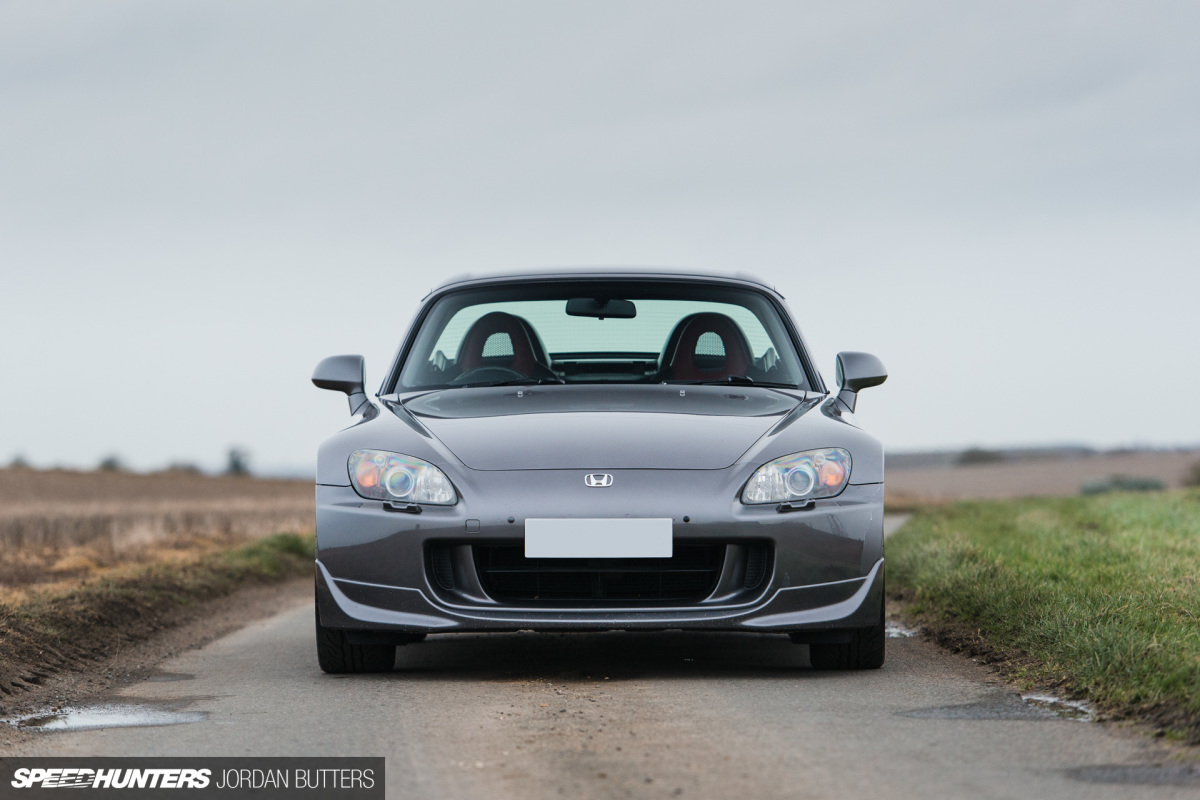 You'll be glad to hear that I did stick to my original plan in making it my first job to get the paintwork tidied up. The front end was my main concern; I'd fitted an OEM Honda front lip that, although was the correct colour, had come off a track car and as such was peppered by stone chips. The gasket between the lip and bumper was perished and had seen better days too.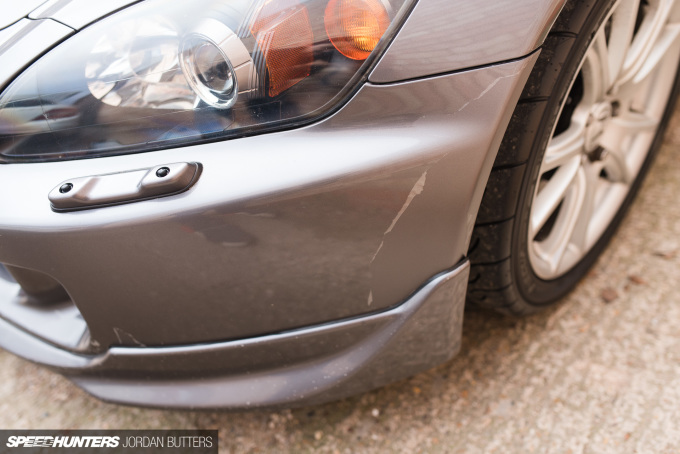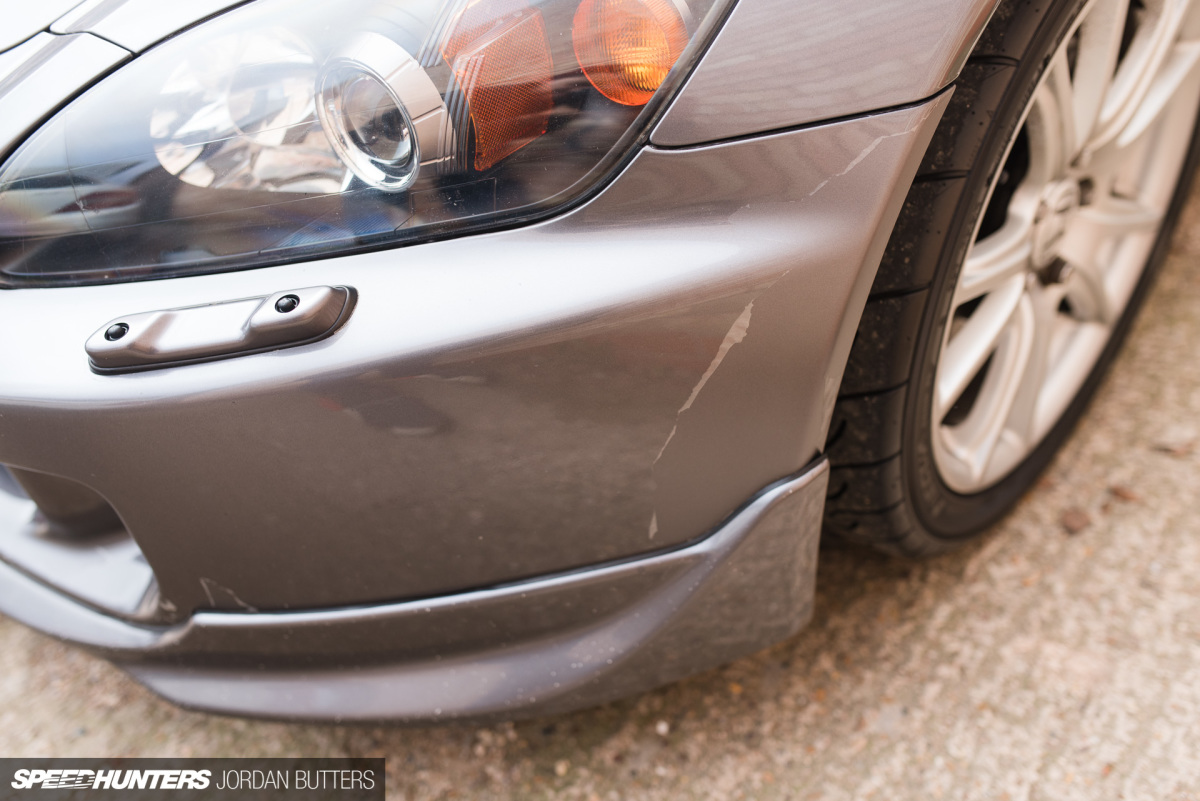 The bumper itself wasn't looking great either. A previous local repair unearthed itself and one too many trips to the jet-wash saw me leaving an increasing amount of the bumper's lacquer behind each time. What's more, one of the first jobs I did when I got the car was to remove the huge and hideous UK front plate holder and fit a shorter plate. This resulted in a couple of small holes being left behind, so these would need filling too.
I've always found choosing a bodyshop to work on my cars a difficult decision. I definitely don't baby my cars, and the S2000 was never destined to be a show car, but there are plenty of cowboys out there who own a spray gun and talk a good game. I wanted an OEM-quality finish, and one that would actually last.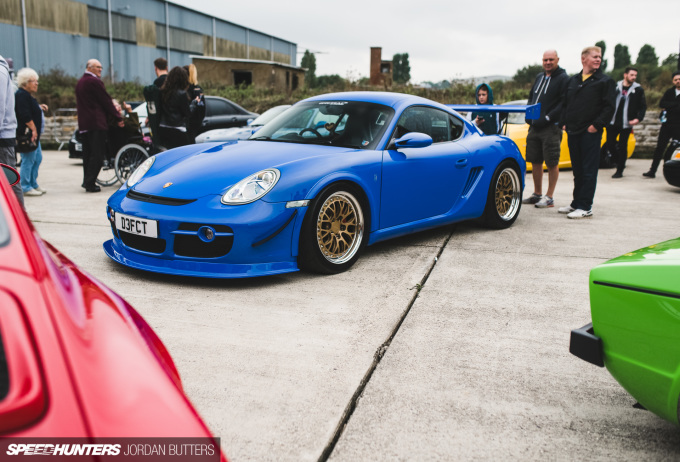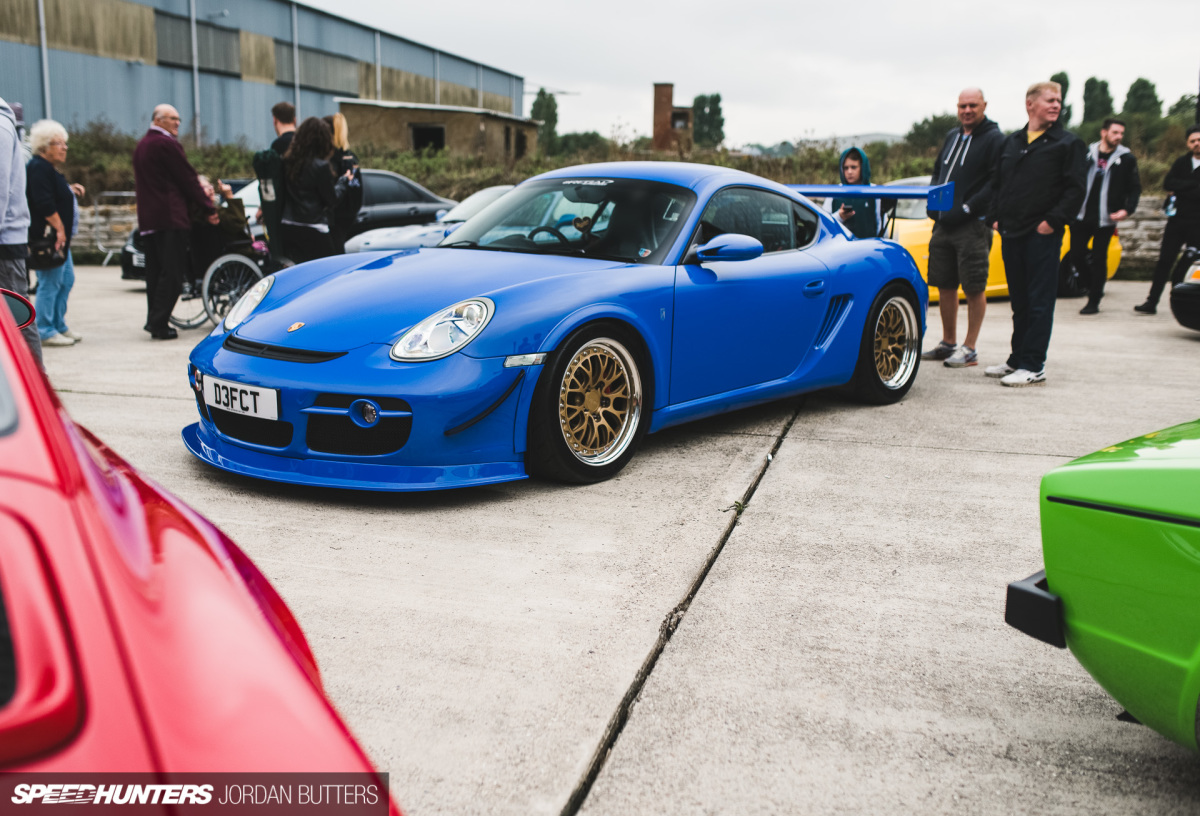 After looking at examples of a couple of local bodyshop's work and not being especially impressed, I got talking to my Speedhunting colleague Ryan Stewart and he recommended a chap called Greg Howell at Southam Bodies in Warwickshire.
Greg painted Ryan's immaculate Cayman, as well as a handful of top UK show cars that I'd come across before, so the word-of-mouth recommendation was all I needed to hear.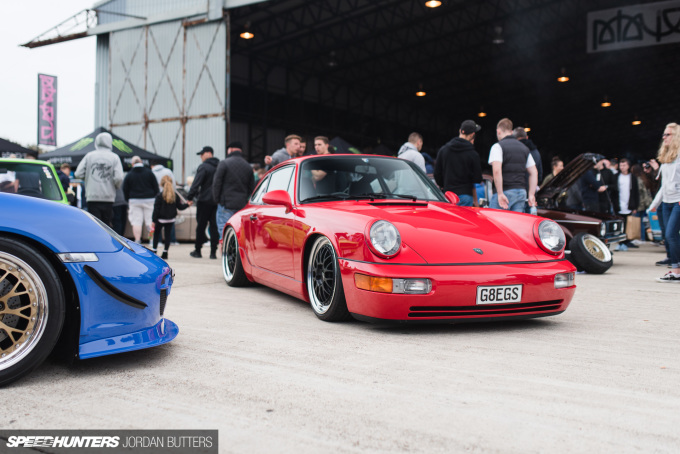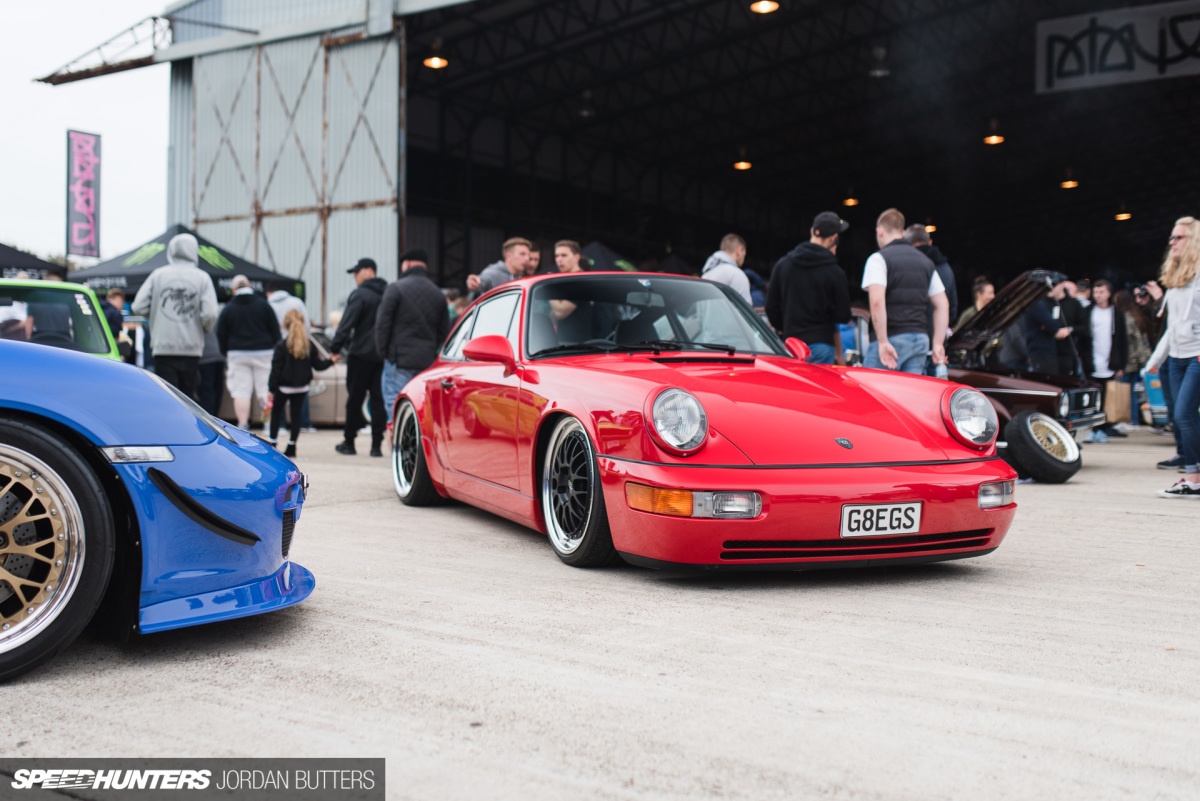 Greg also owns a beautiful red Porsche 964 Carrera 2 which I'm going to be shooting and sharing with you in the near future. Total car goals right here.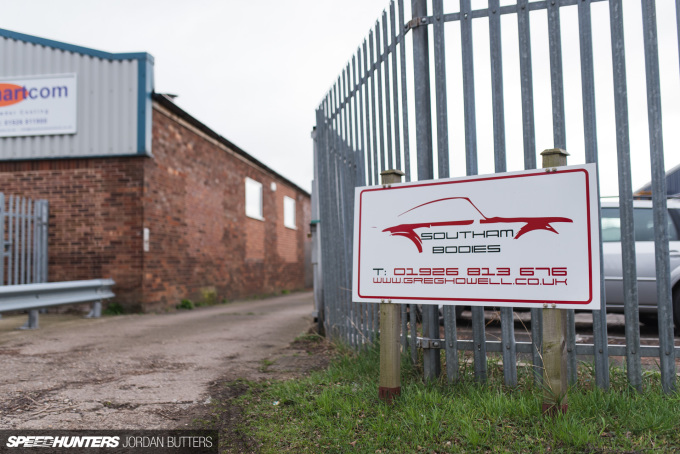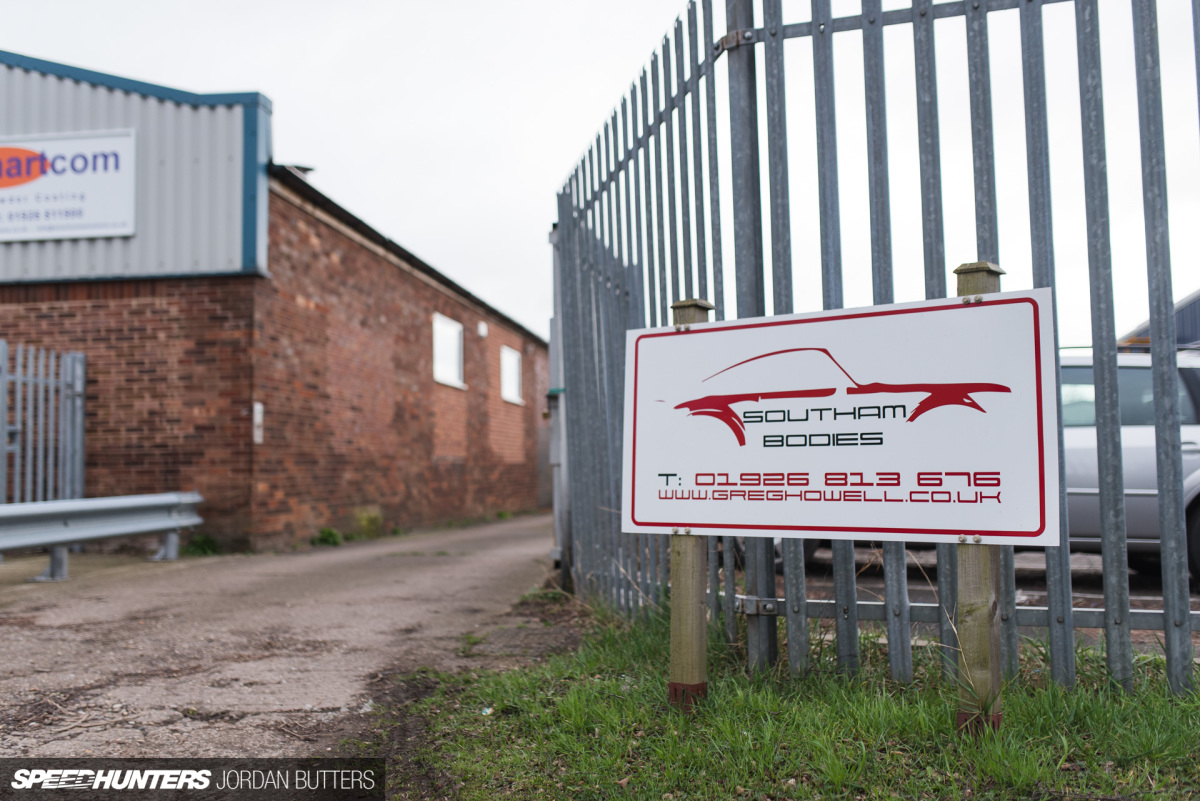 Although Greg primarily specialises in VAG motors, and Porsches in particular, I was glad to hear he would make an exception in my case.
As long as I parked it around the back.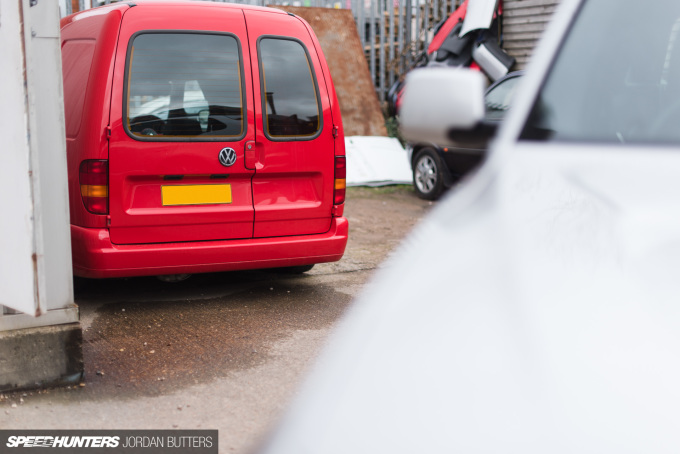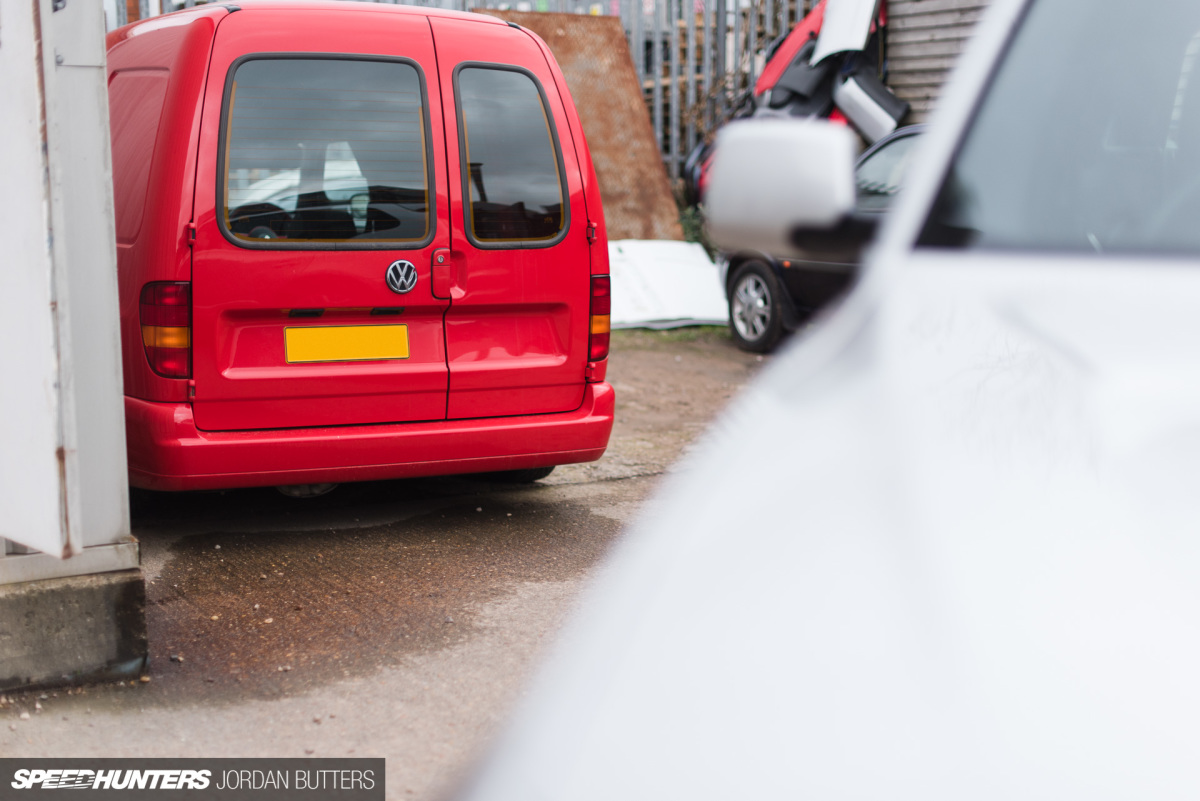 Greg was busy with another customer when I arrived to drop my car off, so I took the time to have a little nosey around his workshop. One of my favourite Speedhunting pleasures is to take a peek around places like this – there's almost always something of interest to be found.
By the looks of Greg's trophy cabinet, I'm in good hands.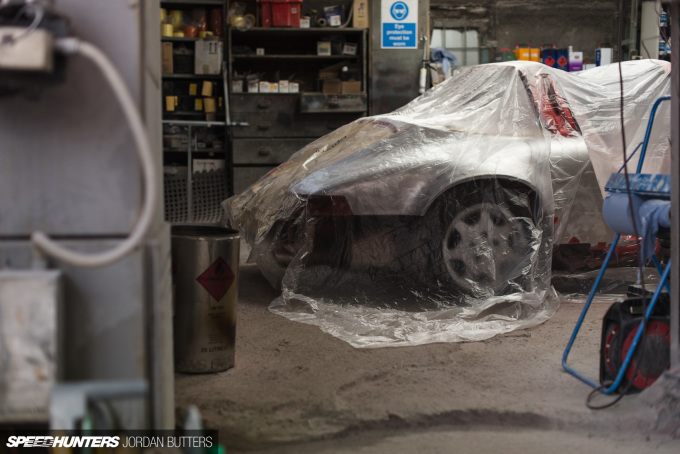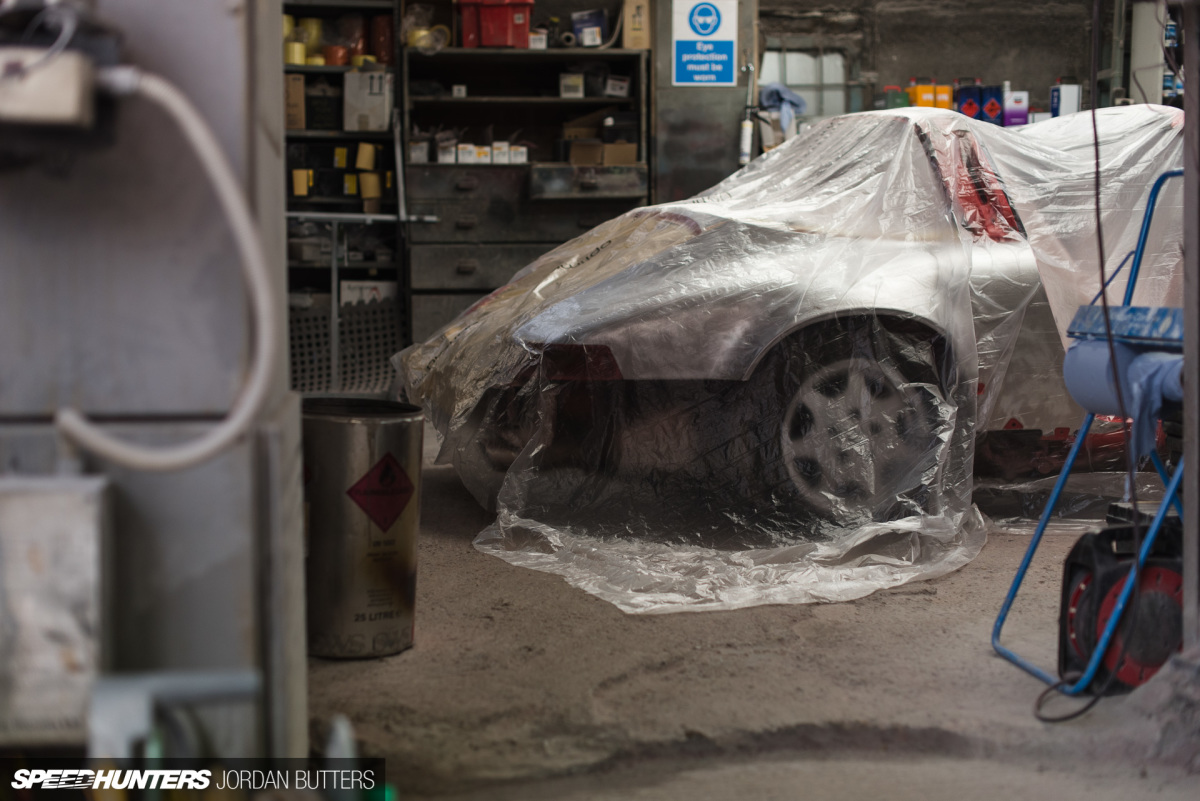 A 911 Targa was hiding undercover in one area, having been stripped back to bare metal mid-restoration.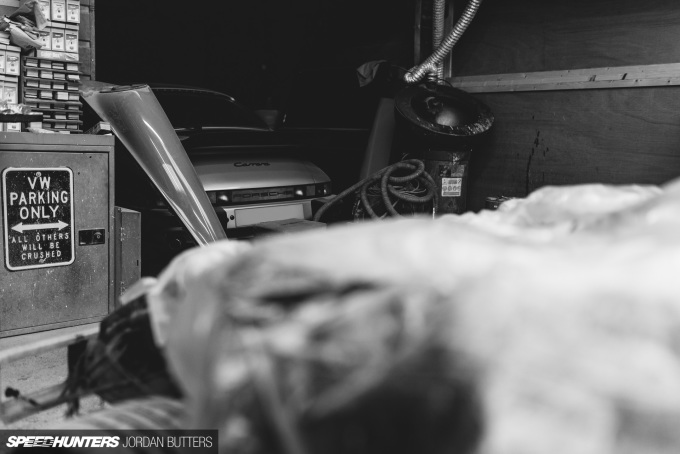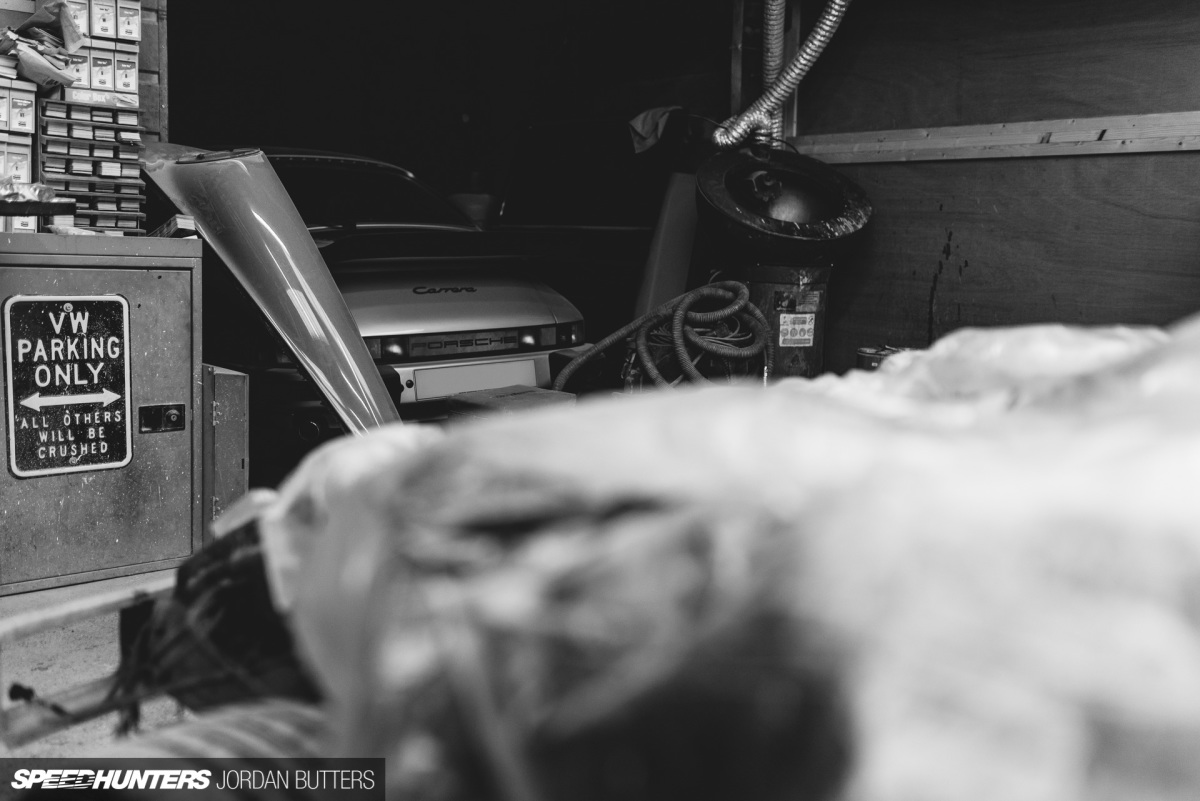 Nearby, another 911 Carrera was tucked away in an impossibly small cubbyhole, awaiting its turn.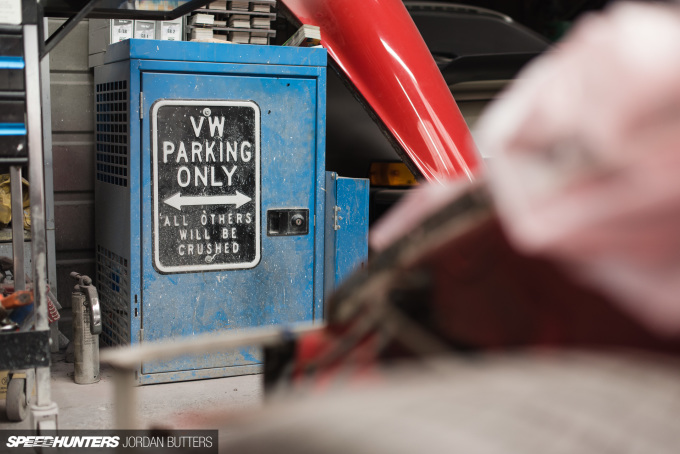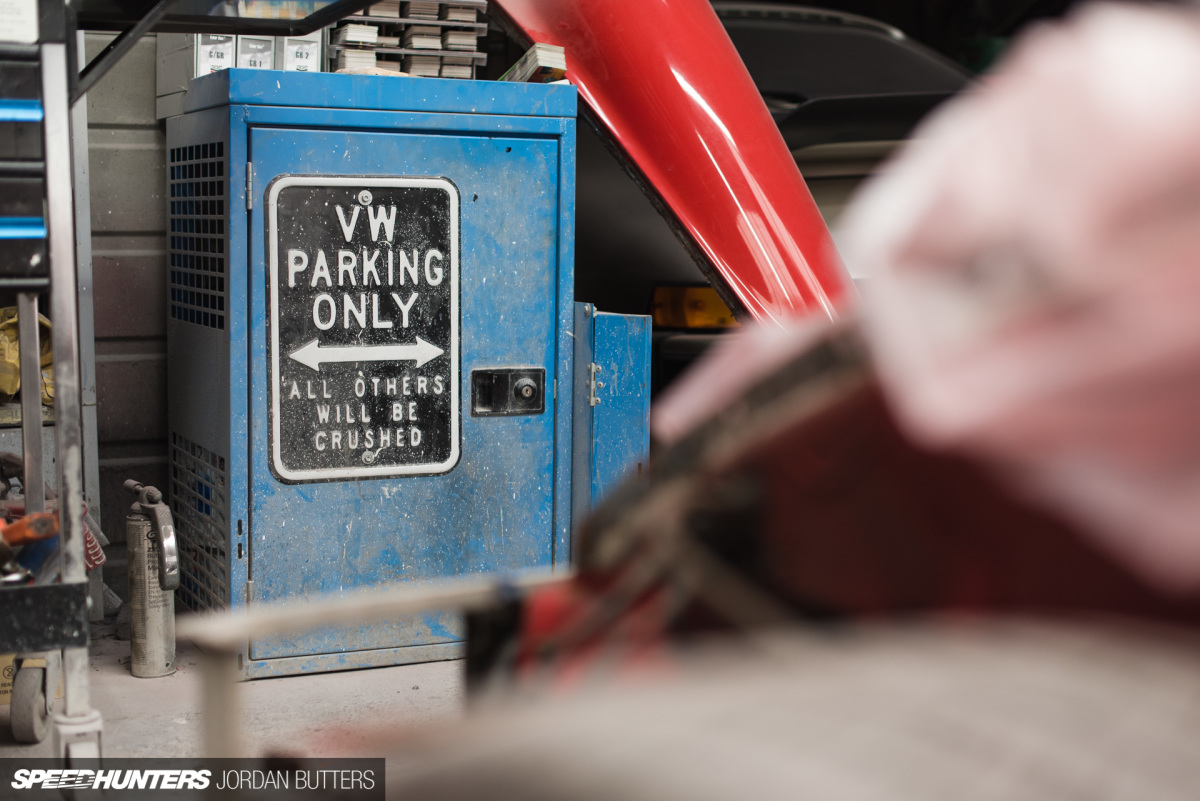 I'm not sure I agree to these terms and conditions.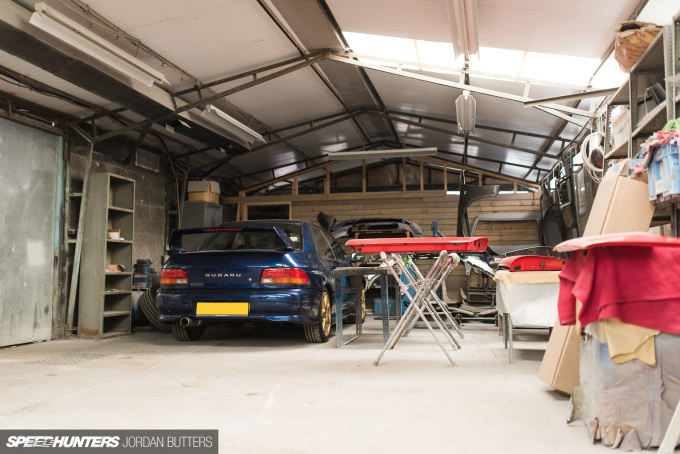 I was relieved to see that this Impreza hadn't been crushed yet, so maybe I shouldn't take the sign as gospel.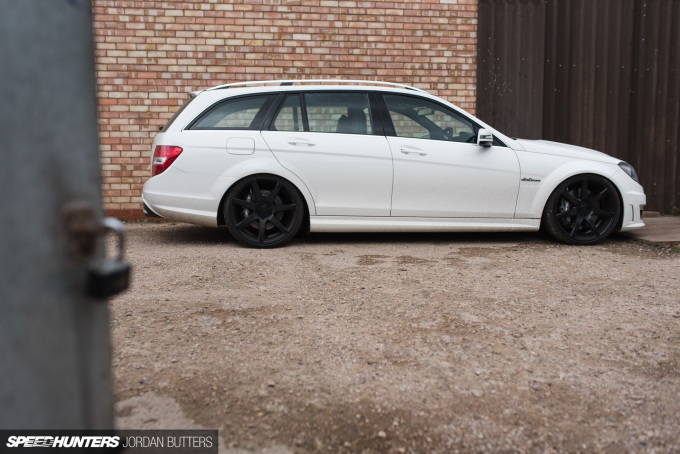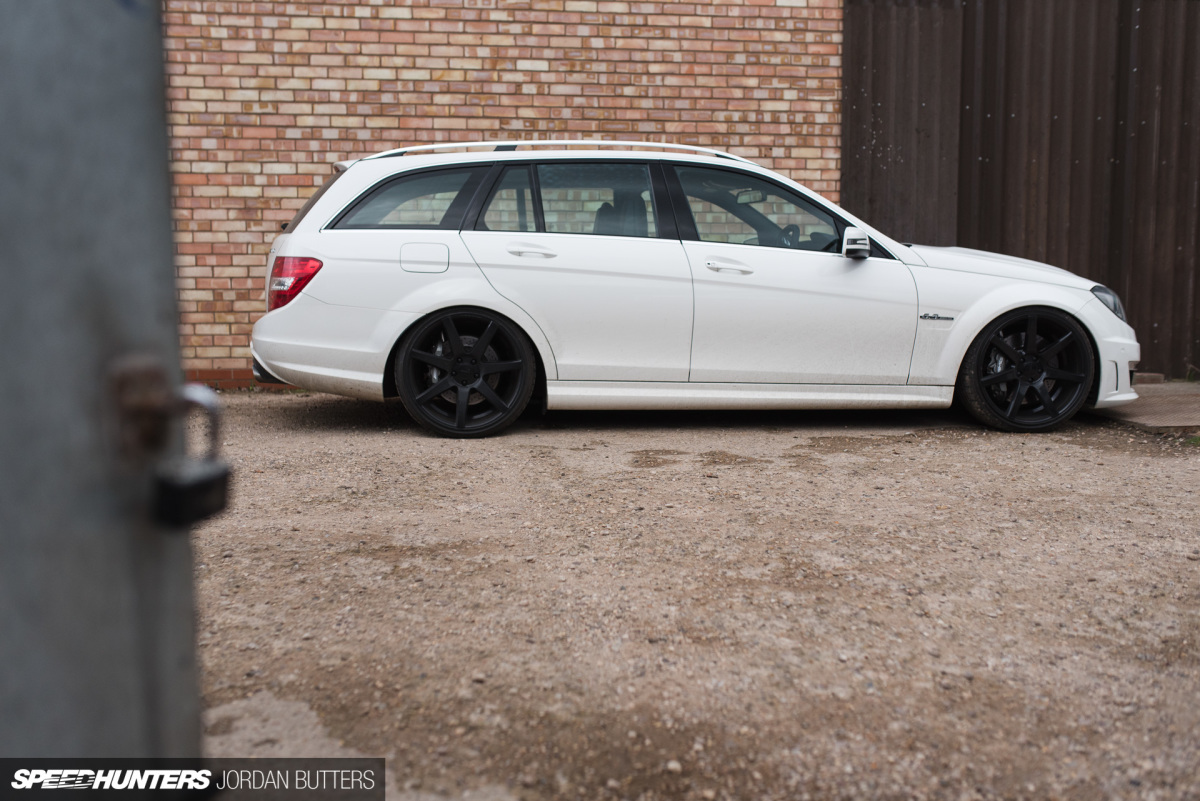 Snooping around outside I spotted Greg's own daily – a slammed Mercedes-AMG C63 wagon. Also not crushed, but very cool.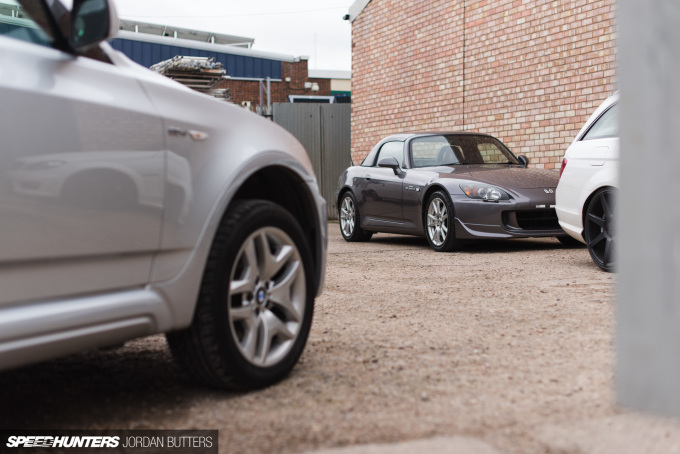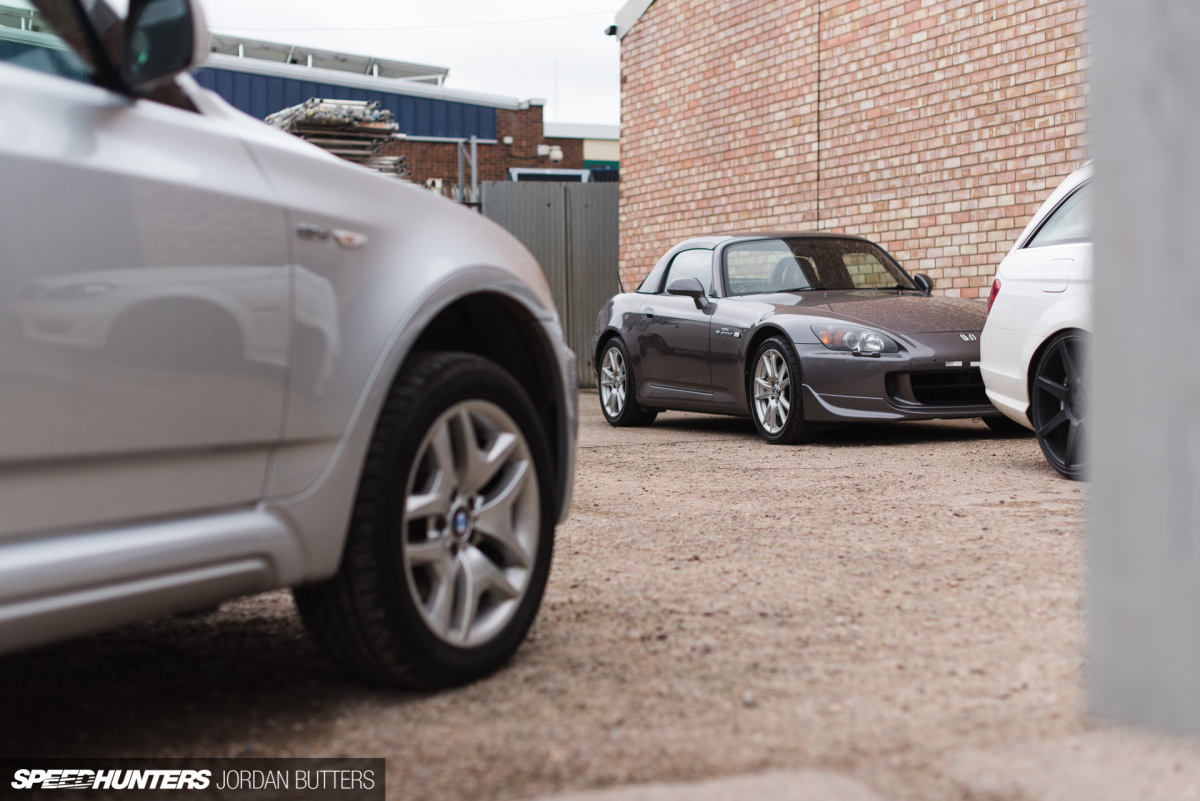 As soon as Greg became free we had a quick chat about what he was going to do to Project 2000. It's always slightly disheartening when talking to a paint perfectionist I find; while before I thought I had a fairly tidy example of Honda's little two-seater in my possession, within a two-minute skim around the car at six-feet, Greg could point out every little smart repair and paint touch-up that had been done on the car.
I mean, his eye for detail is hugely reassuring, but couldn't he have kept it to himself for the sake of my pride?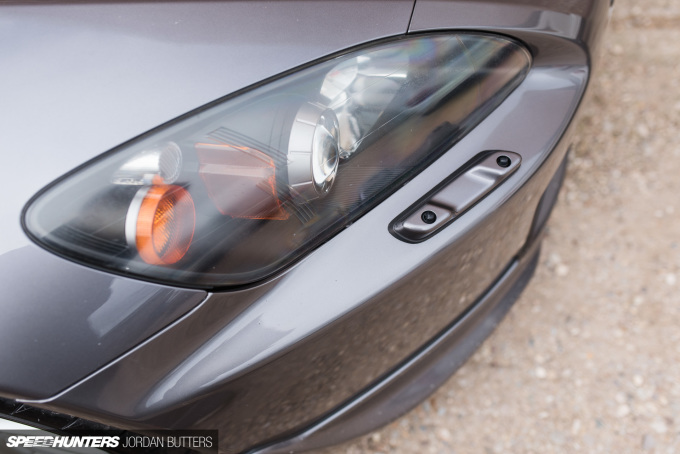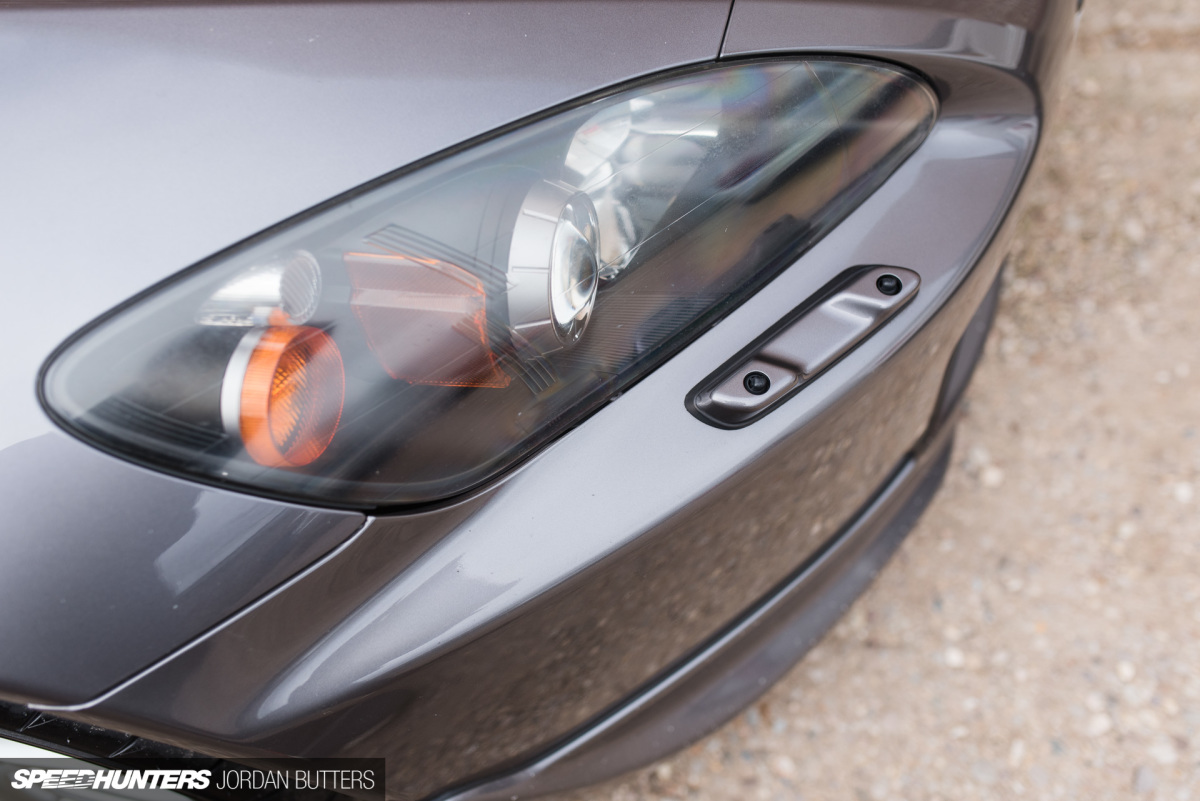 We decided that, while the bumper was being painted and repaired, we would remove and smooth over the huge unsightly headlamp washers too. I say we, I mean Greg. Not only do the gigantic washers clutter up the front end, but they also blast the entire front of the car when you wash the screen with the lights on. It's kind of annoying if you've just washed and polished it.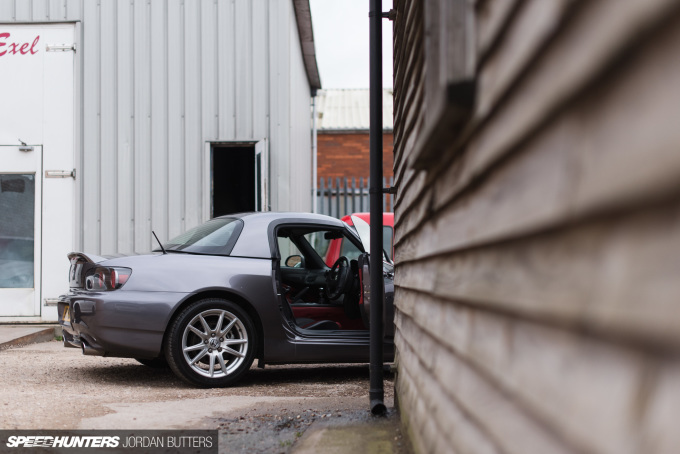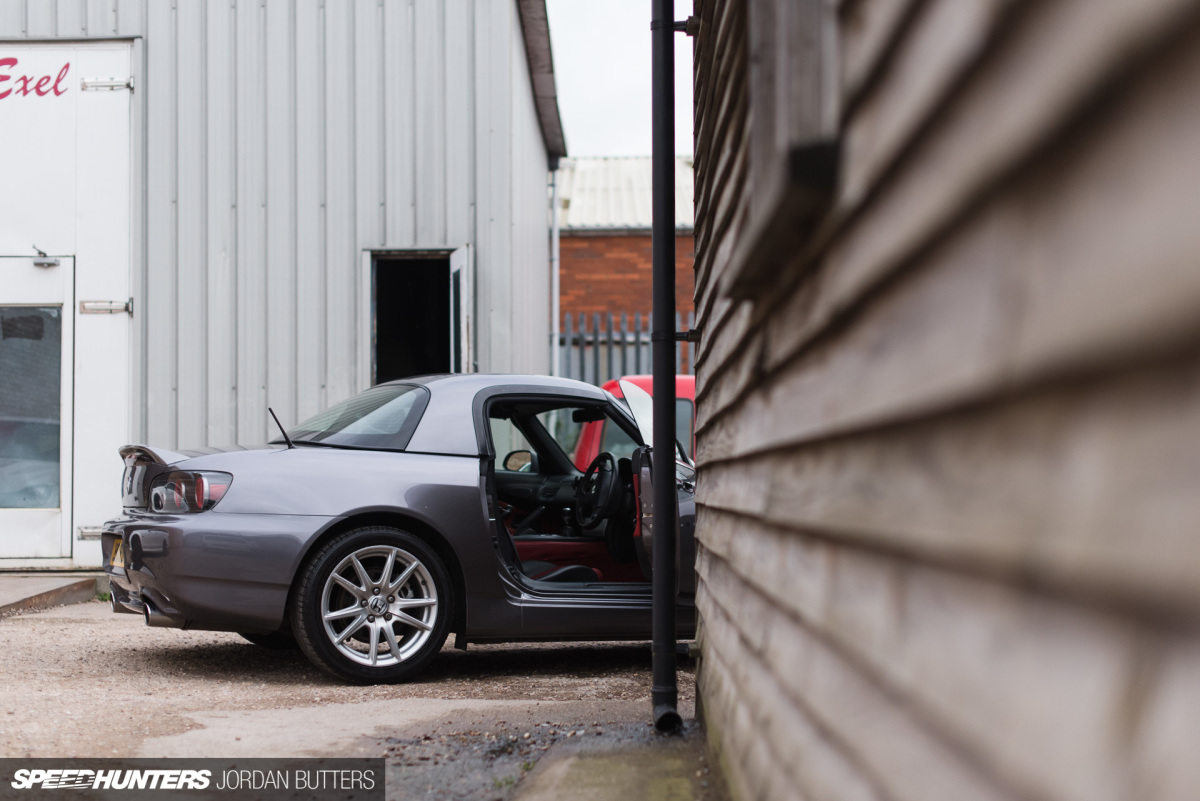 We decided to leave the Honda badge as standard; I think cars always look a bit odd without a badge at the front. I dangled the keys in Greg's direction and off I went. The ball was rolling.
Fresh Faced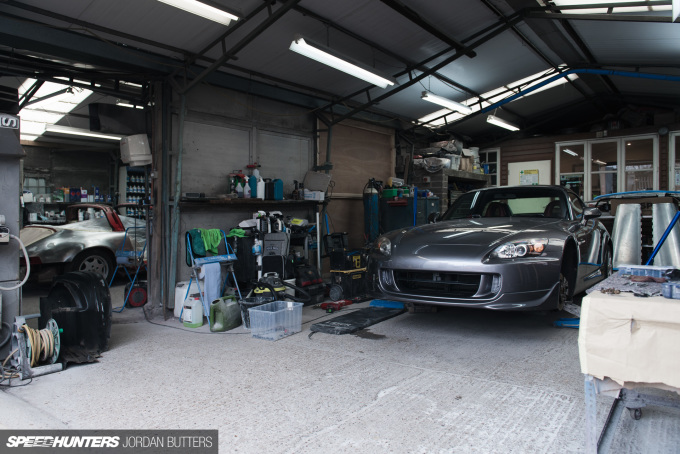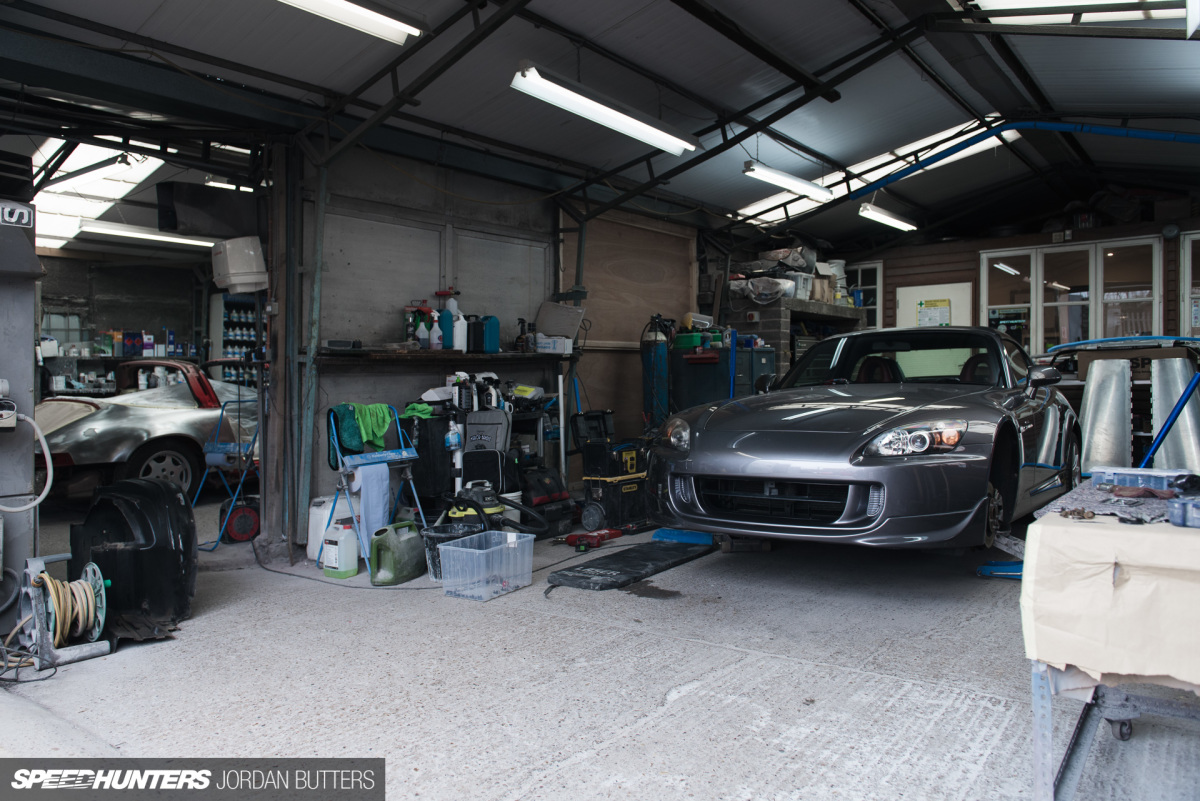 Fast forward a few days and I popped back to Southam to see how Greg was getting on with my car, hoping to get a shot or two of him working away at it. But much to my surprise, he was pretty much finished and starting to put the front end back together again. I could already see how much better it was looking.
Greg had also brightened up the paint on the wings too, and the colour was a perfect match, as I expected it would be.
While Greg was repainting the front end, I also had him replace the front lip gasket. Honda don't sell the gasket on its own for some odd reason, but a bit of digging around on forums revealed that you can use a US-spec Toyota Camry boot spoiler gasket to much the same end, and it's almost exactly the right length. Sorted.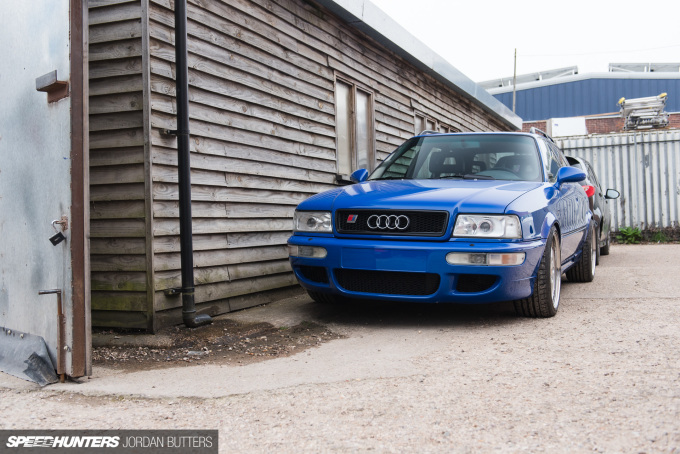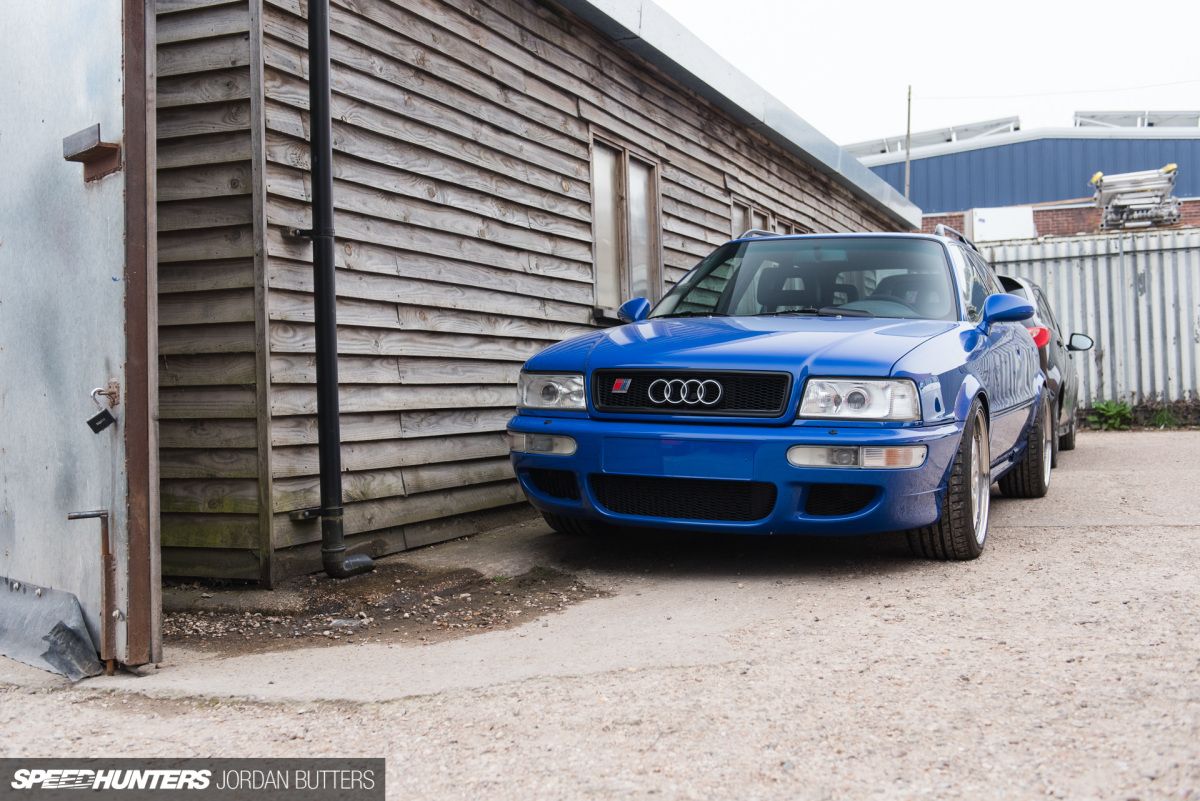 Again, more nosing around ensued. Phwoaaarrr!
Admittedly, I had an ulterior motive for visiting too. After months of scouring eBay and forums for a suitable set of wheels for the car, I finally found something that I think will work quite nicely, and wanted to try one on the car.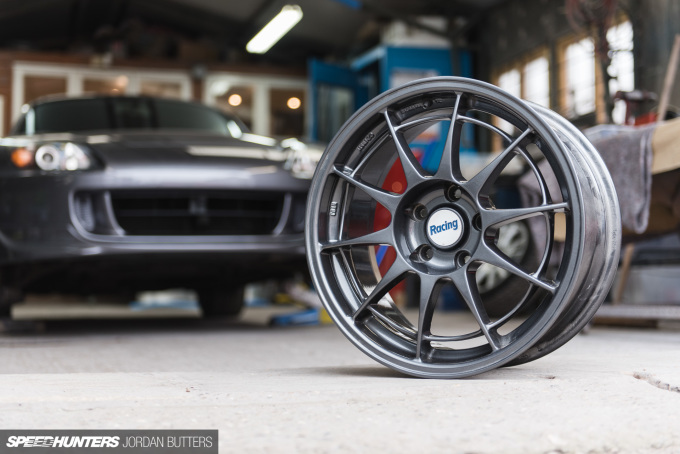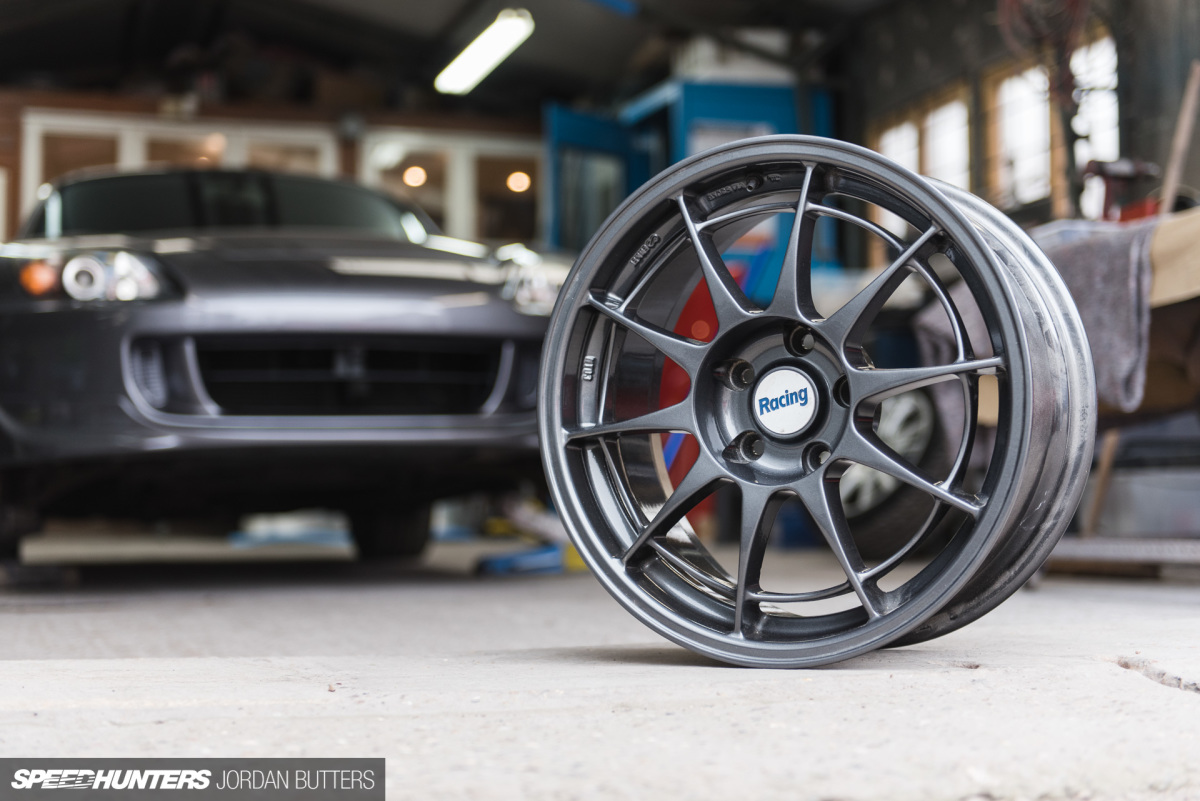 At one point the Enkei NT-03 was probably my least favourite Enkei design, but over the years my tastes changed and I simply love the look of them now. I found a set for sale that had just been refurbished and were almost in S2000-friendly sizes, so I took a punt on them.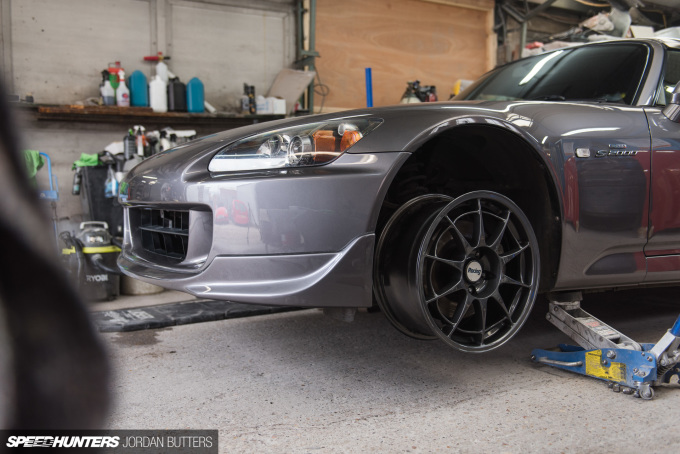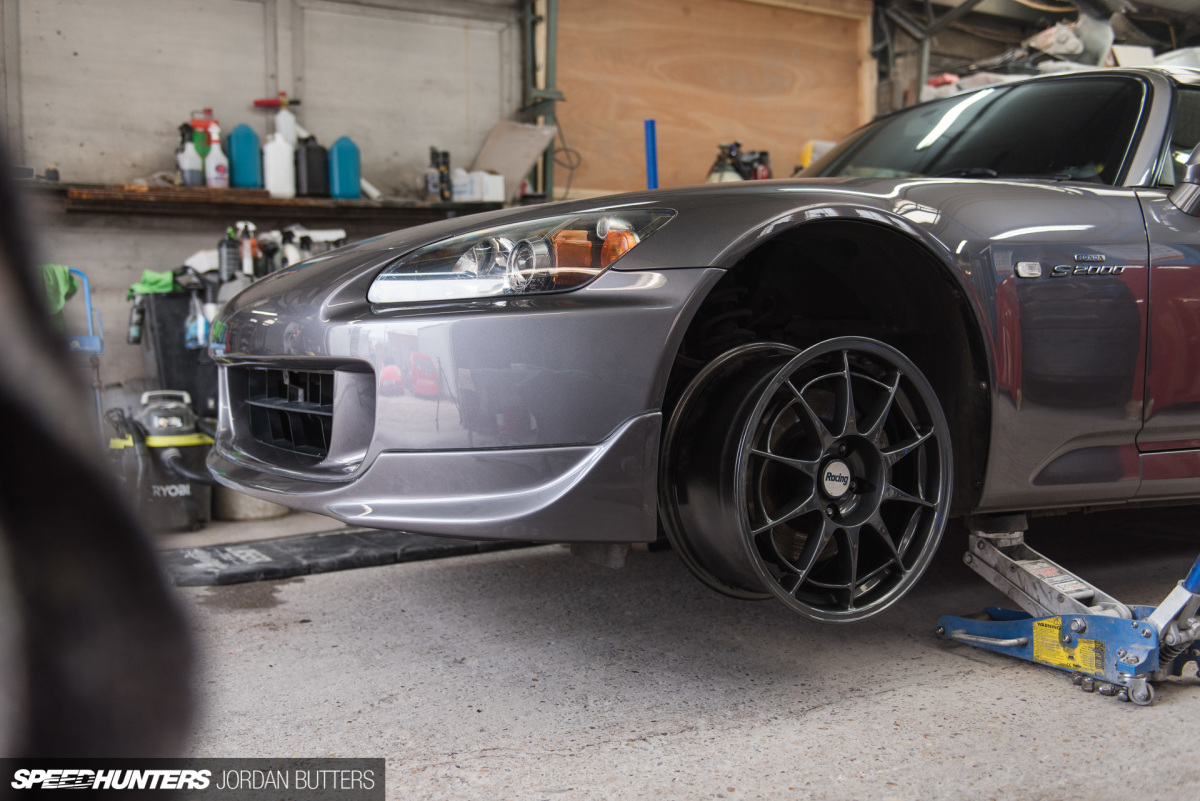 Measuring 17×8-inch +35 front and 17×9-inch +38 rear, the sizing is pretty aggressive for an S2000, but I've an average amount of confidence that I can make it work. I didn't realise until the wheels arrived that this set are in fact the much rarer first generation NT-03, which are long discontinued.
They also happen to be super light, which is a bonus.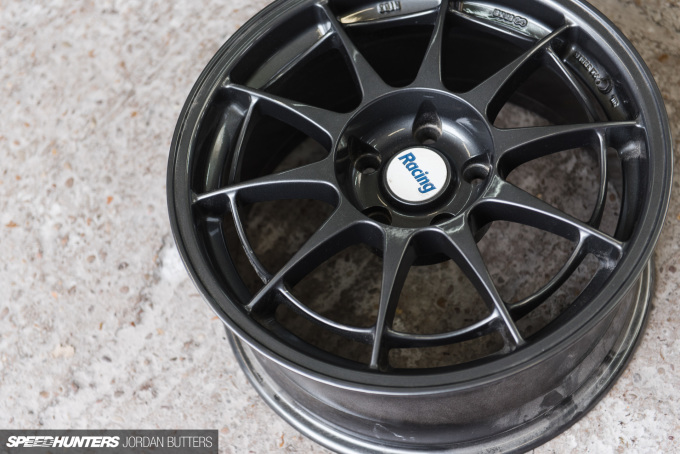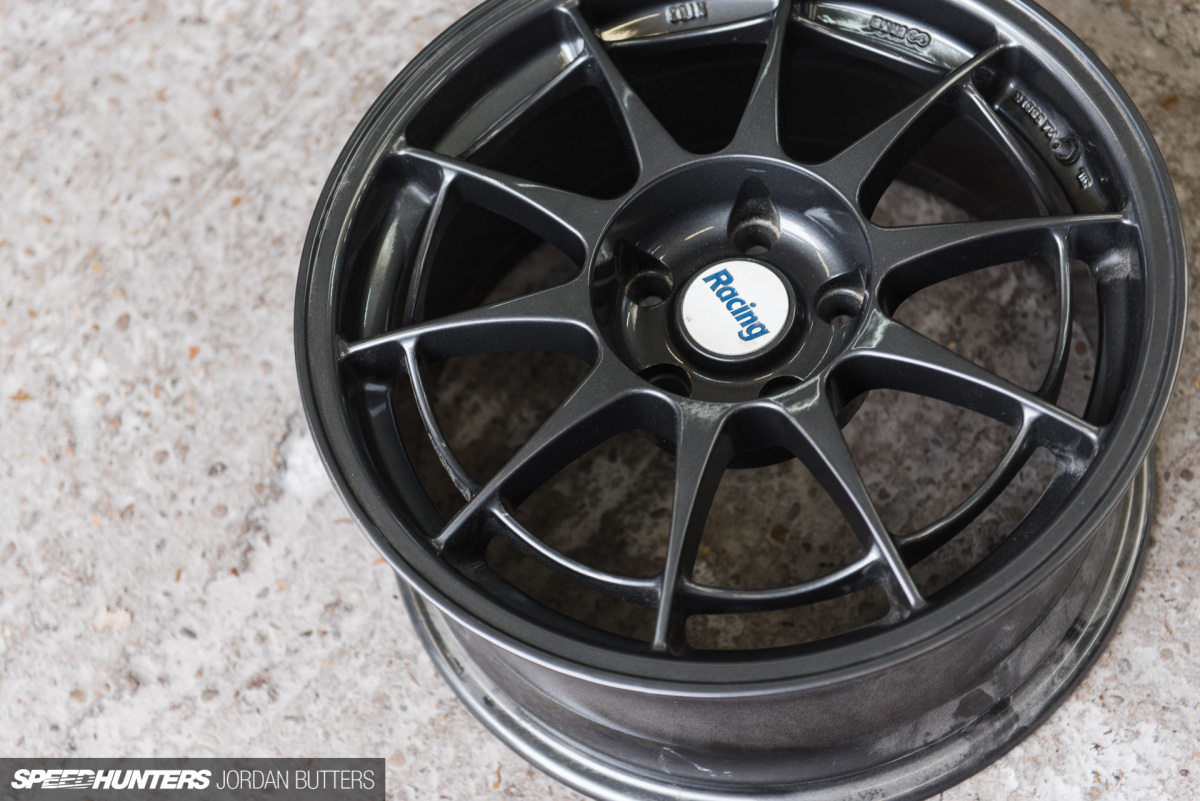 The spoke design is slightly different to the second gen model, but the reason these are more desirable is that they're the only 17-inch NT-03 with a concave face, especially the 9-inch wide rears. All newer 17-inch NT-03 have quite a noticeable convex curve to them, and you have to step up to 18-inch to get the more pleasing concave design.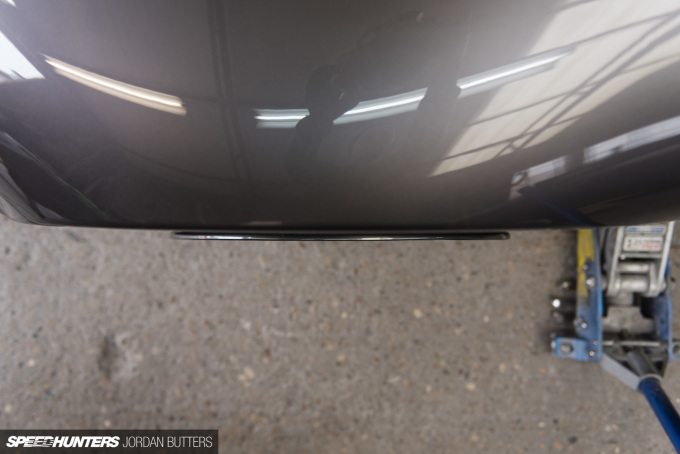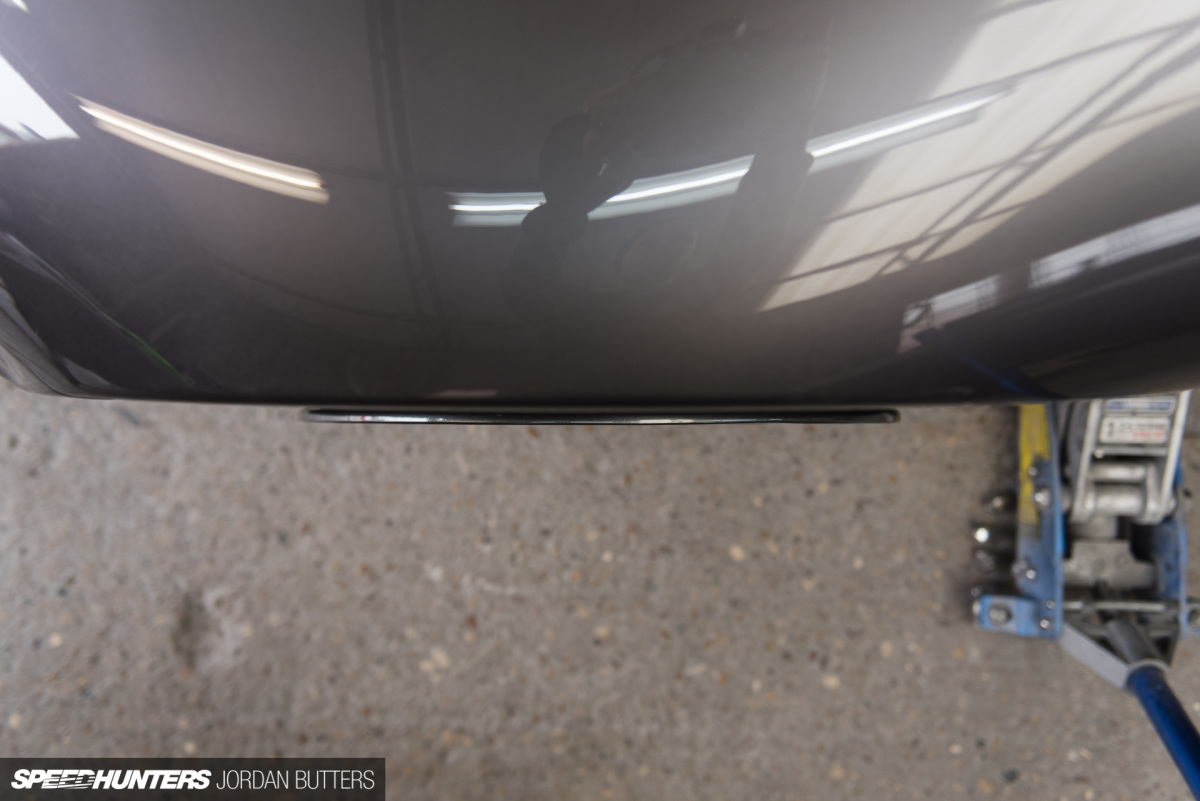 A quick test-fit revealed that front fitment is going to be tight, and rear fitment even more so. I want to run decent width rubber all round – hopefully 225/255 profiles, so something needs to be done.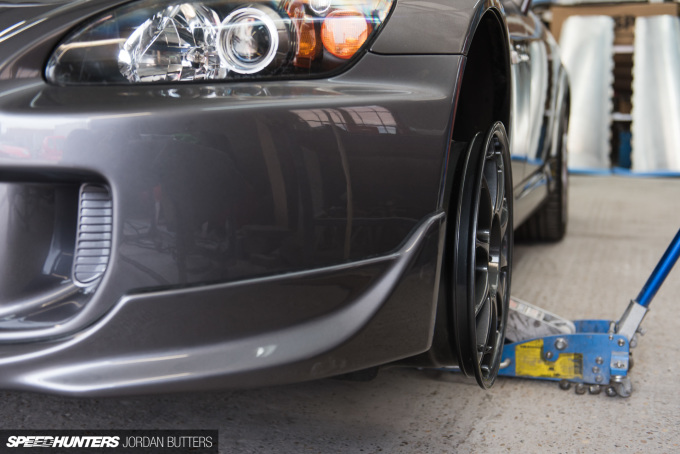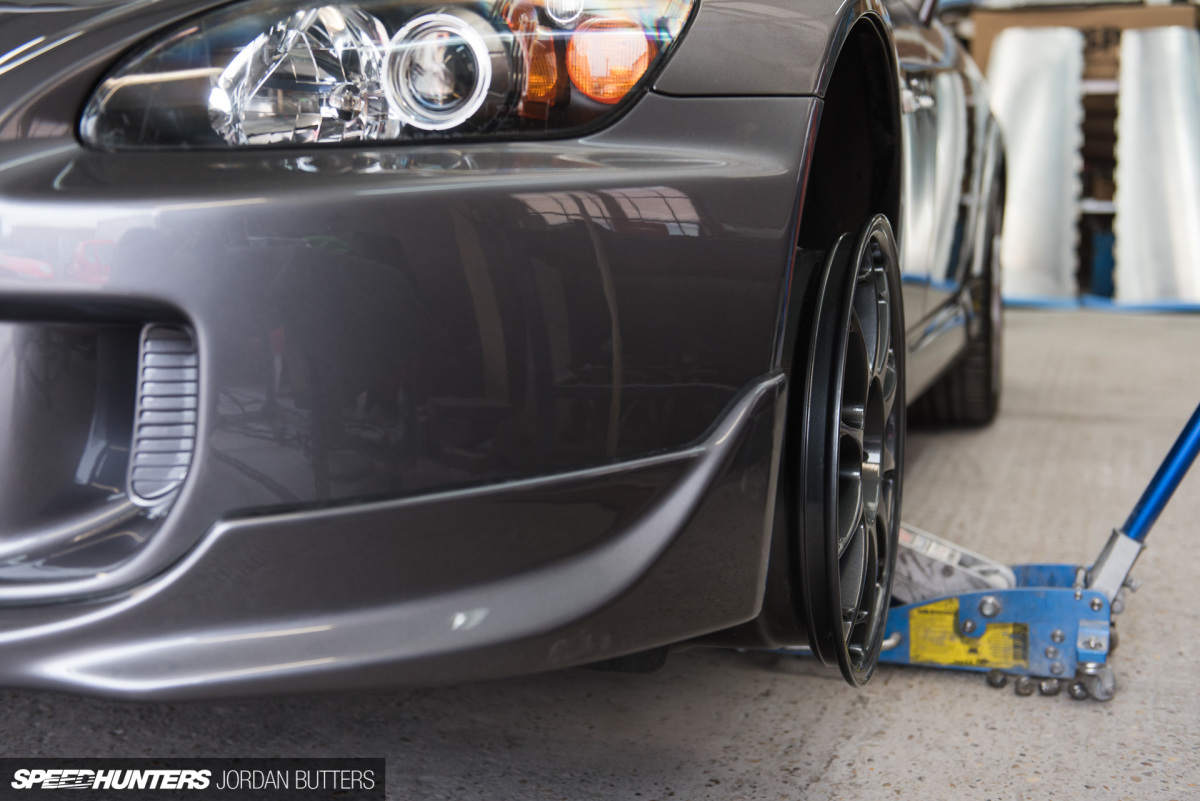 I've got to do some measuring to check for brake clearance, but there's enough material to have the wheels machined on the hub face to reduce the offset by around 5mm. Read about the process on the Internet and you'll be told that doing so will make the world explode, cause sudden and unforeseen death to kittens and condemn your first born to a life of misery, but having spoken to several people, including a race team who have it done all the time, I'm confident it's a safe choice. If I can get the fronts in the region of +40 and the rears to +42, then they should fit without too much camber and arch work, and should look really good.
If not, it's back to the drawing board.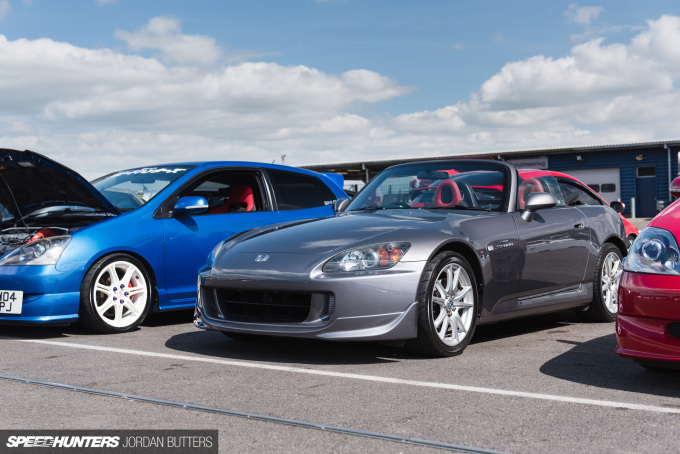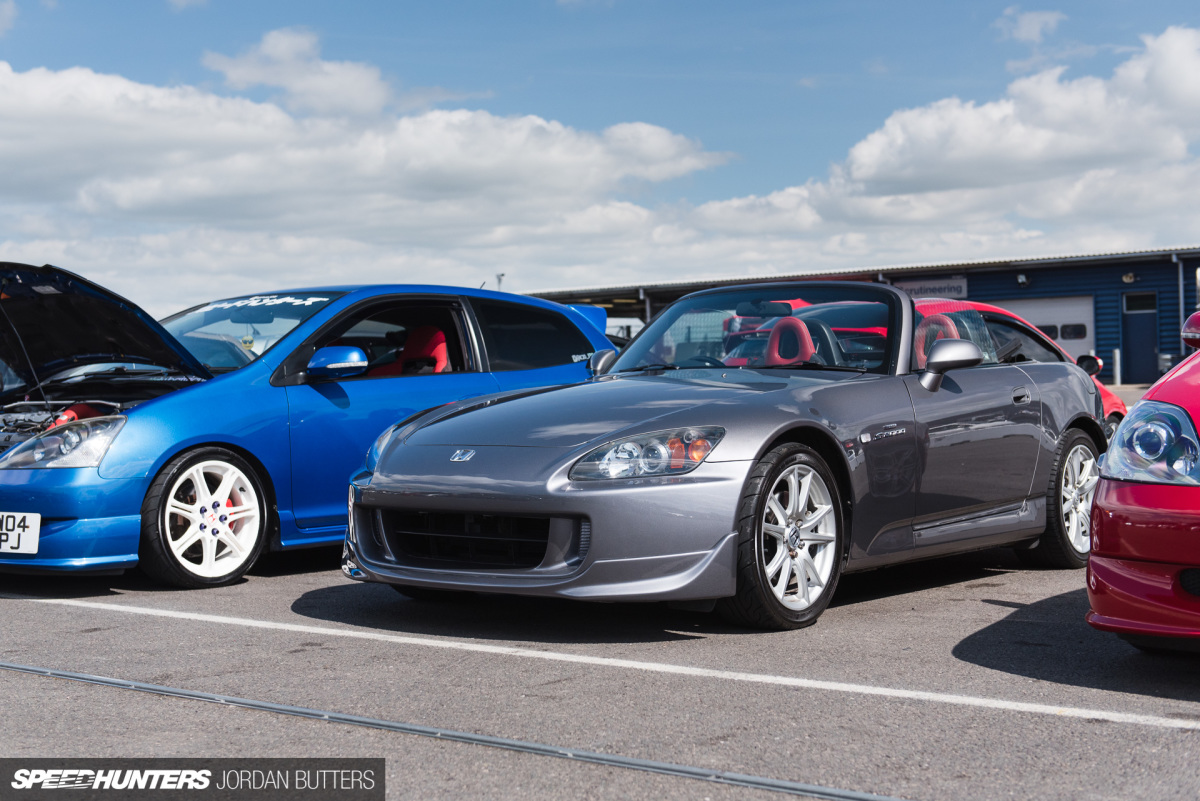 With the work complete, I popped back again a couple of days later to collect my Honda. I can't describe how impressed I am with Greg's work and how the car looks.
With the weather improving here in the UK I'd been itching to get back behind the wheel and enjoying the local B-roads, and the recent Mimms Honda Day at Rockingham Speedway offered the perfect chance to give the car a run out. I believe this is what's know as 'doing a McGrath' – taking a photo of your own car at a car show.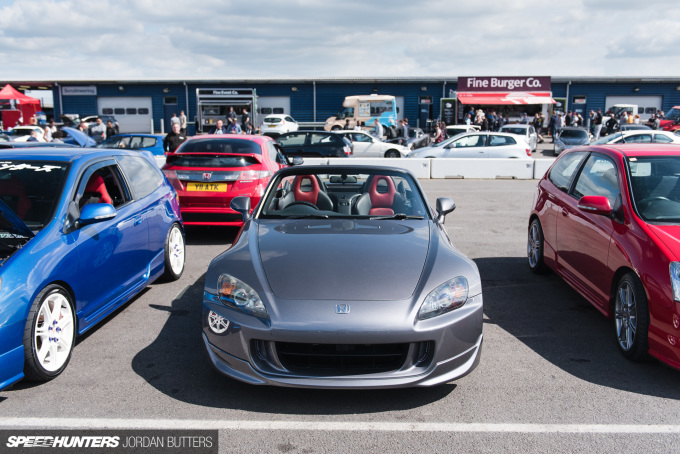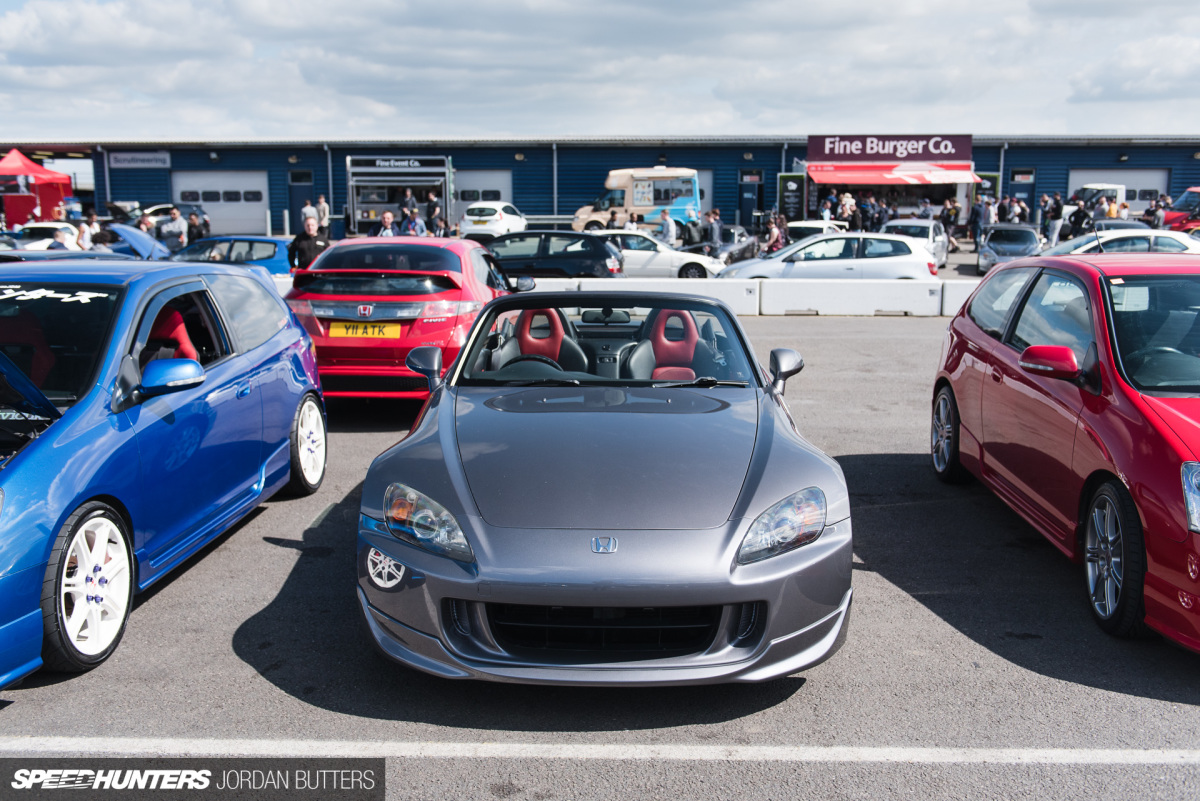 Losing the plate holes and washers has tidied up the front no end; it looks like a new car!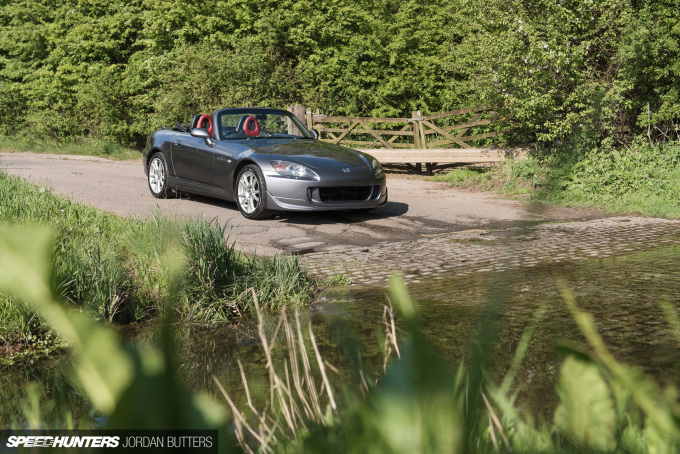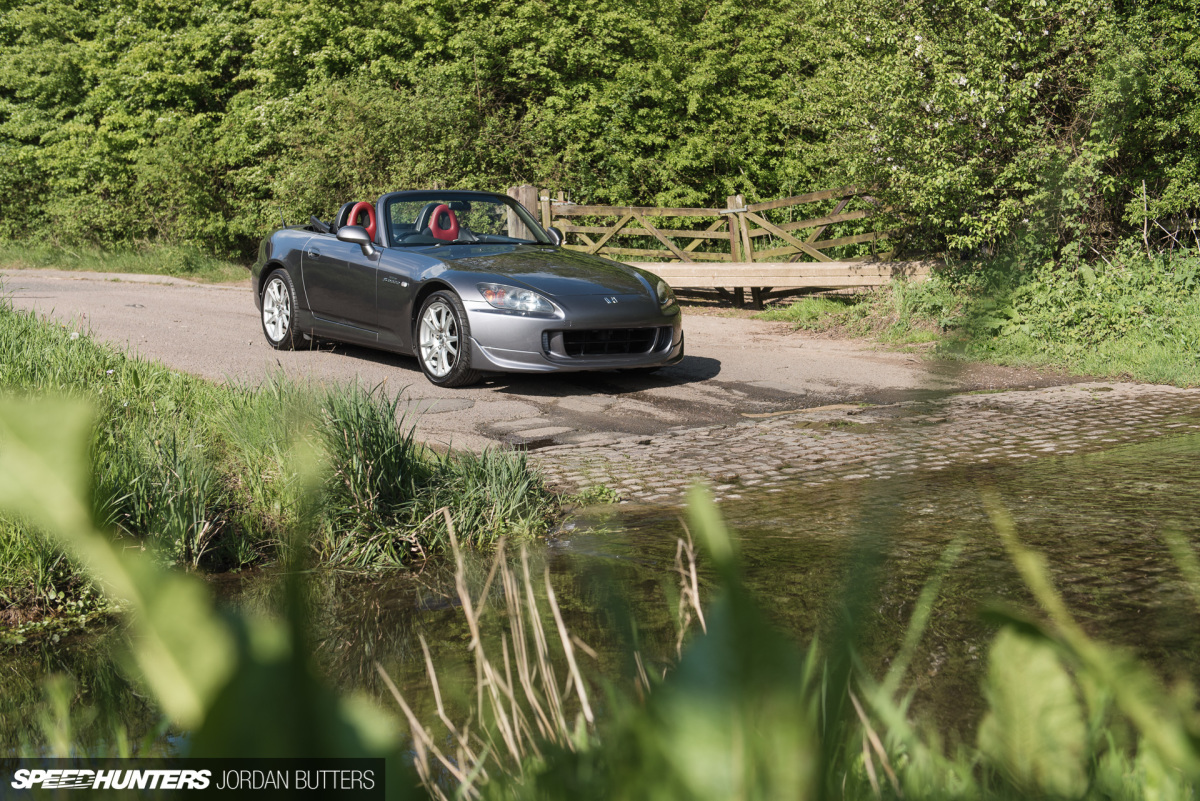 Sadly, I do have to run a front plate on the road. I realise plenty of people choose not to, but seeing two police cars and clenching tightly as they drove past on the drive home has confirmed that I can't be doing with the stress of trying to get away with it.
I wanted to retain the stock plate position, yet there be little to no trace of a plate when it was removed for meets, shoots and track days. I'd seen flip up/down plates but these are still noticeable in the grill, even when retracted. The towing eye mounted off-to-the-side position doesn't suit the letterbox-shape UK plates, nor the shape of the S2000, in my opinion, and stick-on plates are a big no from me. With there being nothing out there that suited my needs, I managed to come up with a clever little system using GoPro mounts.
The plate simply clips on and off in seconds, with the two small 3M mounts left under the opening of the grille being the only evidence – no drilling, no mess. I'm pretty happy with how this turned out.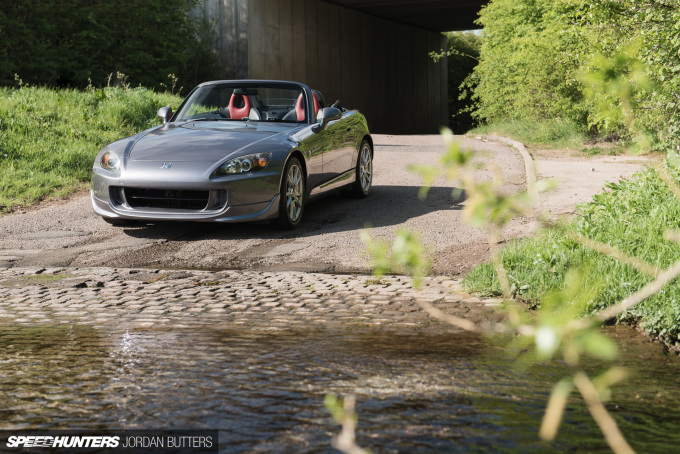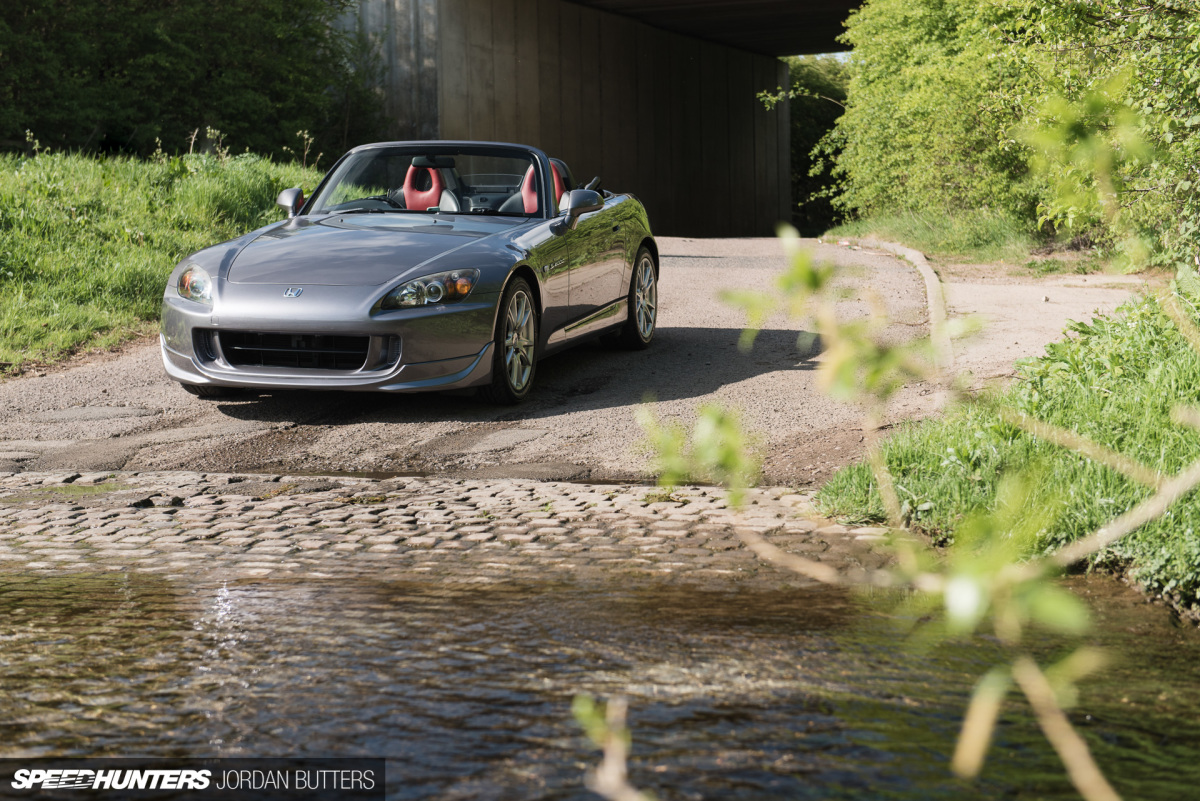 In the meanwhile I've been collecting parts and components for future updates. The timing chain has started to develop the faintest rattle, which is a common fault after a few miles on the F20C as the tensioner worm gear becomes worn, and tension slackens off over time. I've got an uprated Ballade Sports TCT on the way from the States though, so that should cure that.
I've also got a big service and yearly MOT to take care of too. Finally, I've been eyeing up suspension upgrades and think I've finally settled on a course of action.
More to come next time, and I promise it won't take as long. Maybe.
Jordan Butters
Instagram: jordanbutters
Facebook: Jordan Butters Photography
jordan@speedhunters.com