We Go Way Back
Before last weekend's Ultimate Dubs event, and with a few hours to spare, I decided to pop in to the spring Drift Matsuri event to see what was going down and to find out if there was anything worth sharing with Speedhunters readers.
Drift Matsuri is a twice-annual celebration of drifting, held in spring and autumn here in the UK. The spring event takes place at Rockingham Motor Speedway in the East Midlands, the autumn one right at the north tip of Wales, at the picturesque Anglesey Circuit.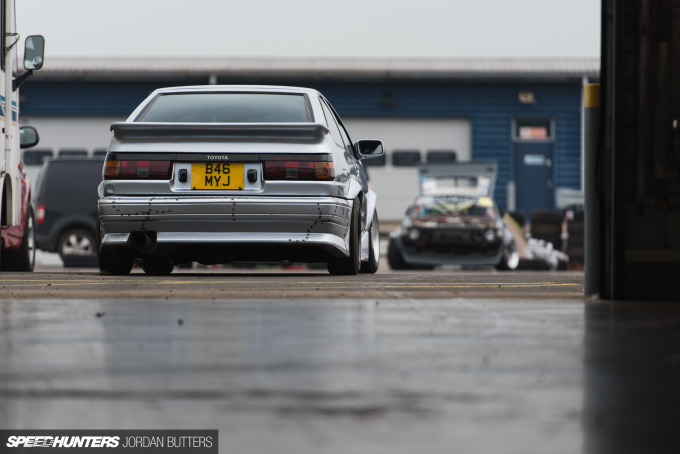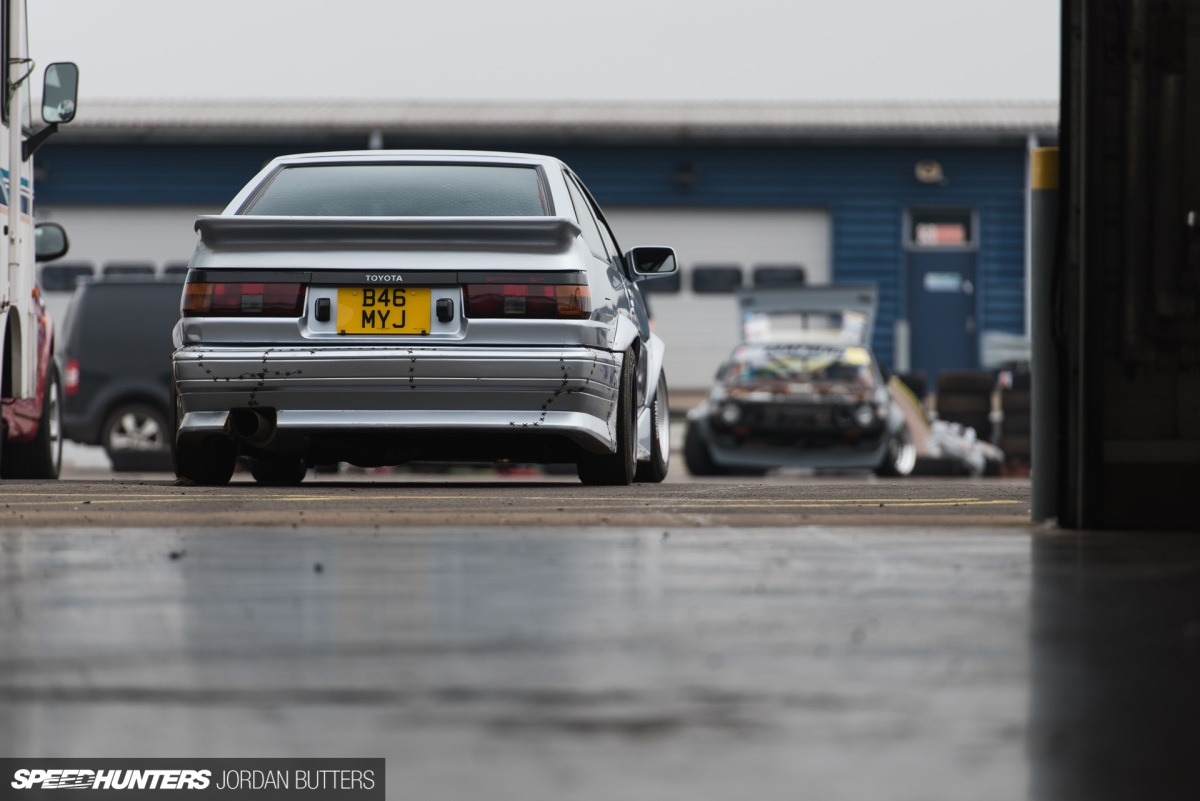 The idea is you buy a ticket, show up in whatever you like, drive the tyres off your car on a selection of track layouts and have fun whilst doing so. It's as simple as that.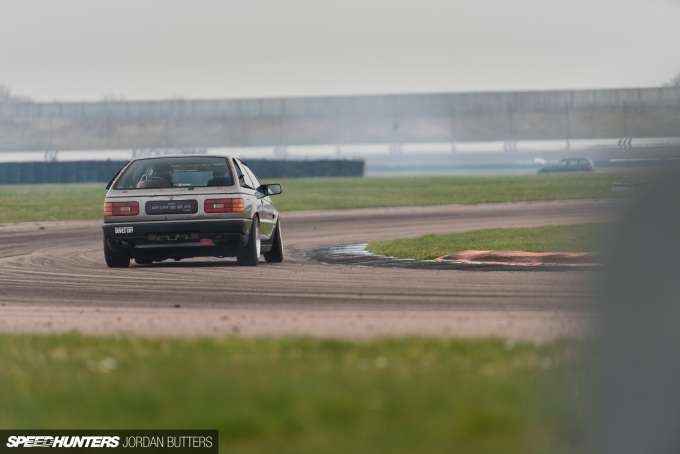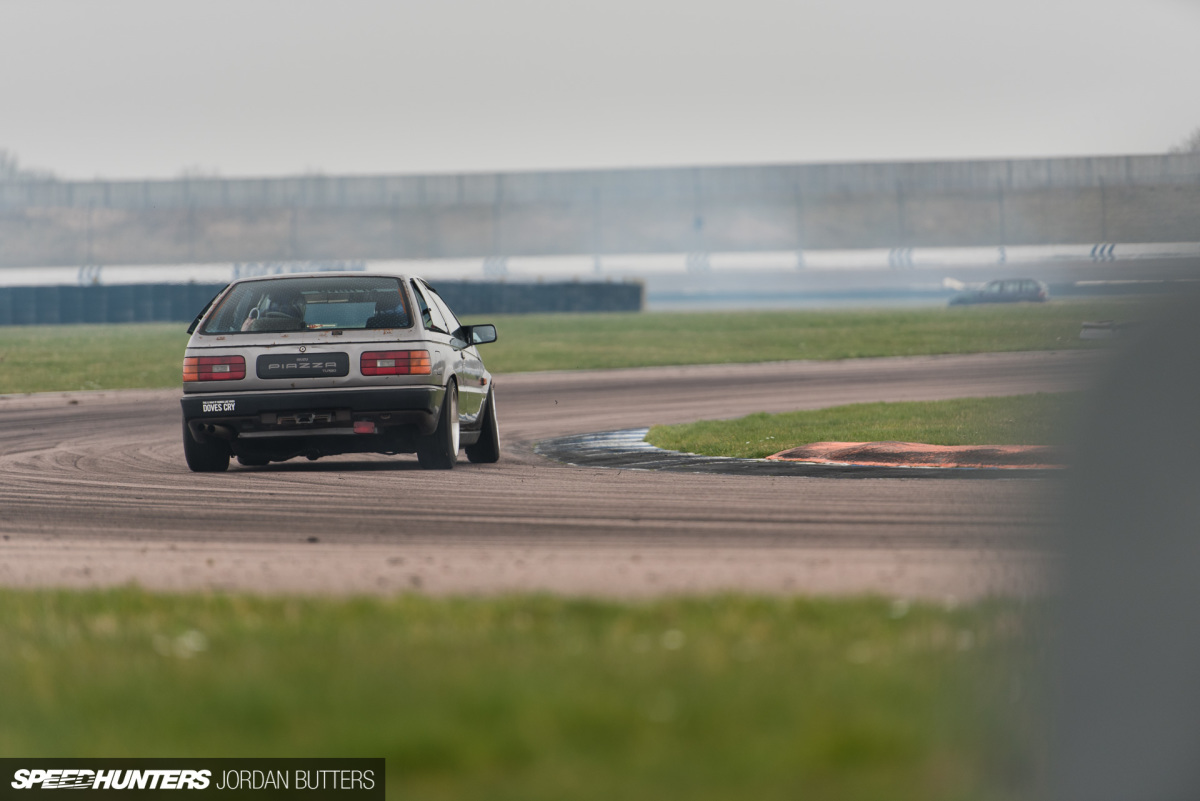 Yes, you can even bring your Isuzu Piazza Turbo. How has this not rusted off the face of the planet yet?!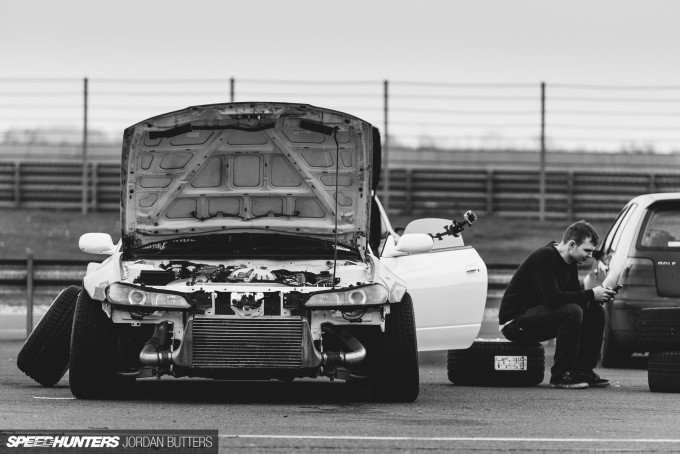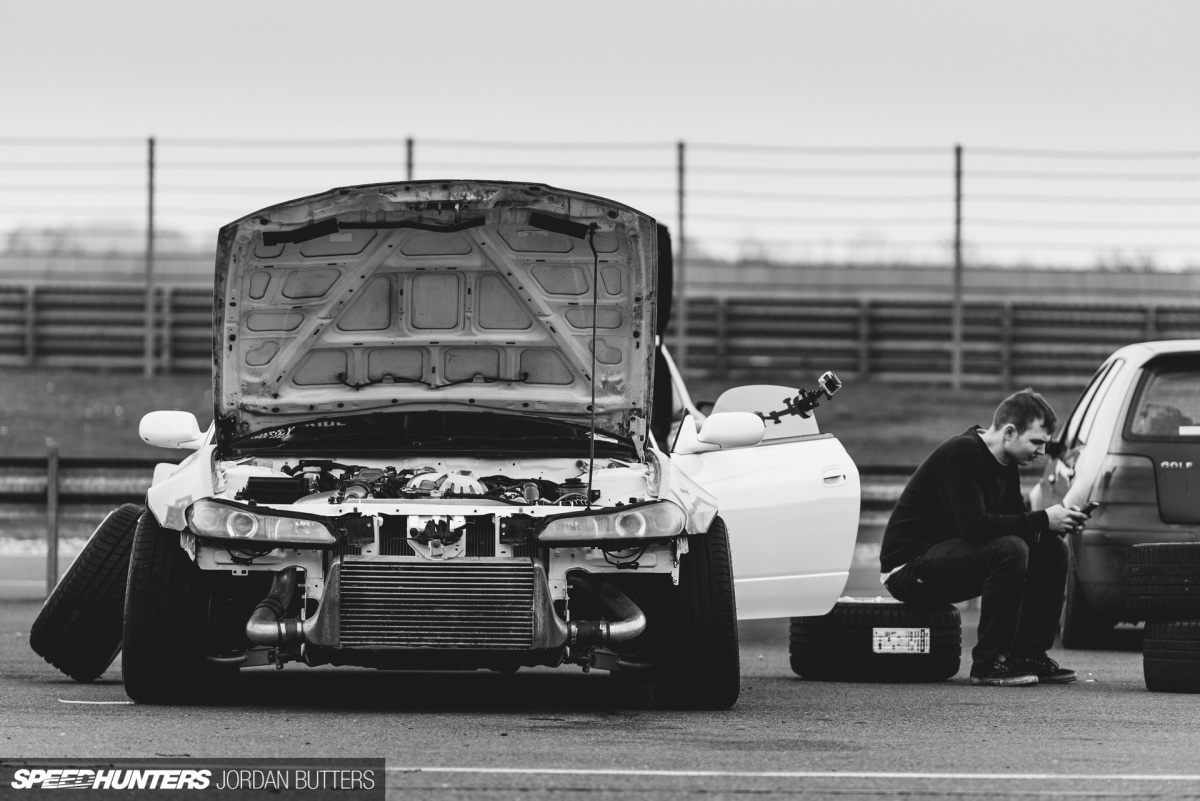 Aside from the frankly jarring nature of seeing two wildly opposite factions of modern car culture in such close proximity to each other, visiting Spring Matsuri prior to my trip up to Ultimate Dubs also served as a chance for me to catch up with some old friends and take a look at the UK grassroots drift scene and how it had progressed in the few years since I was last involved.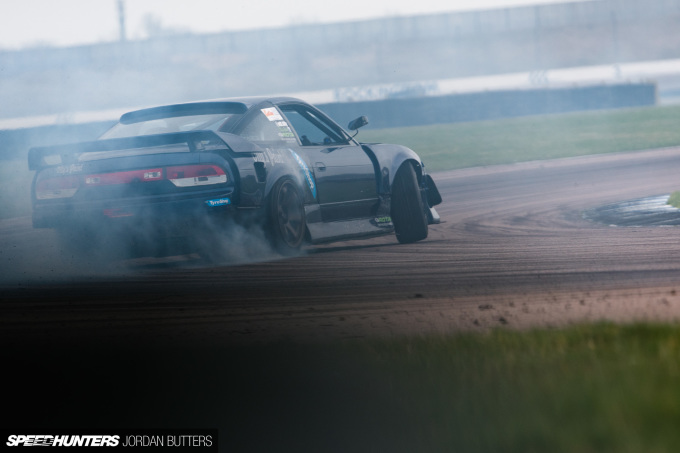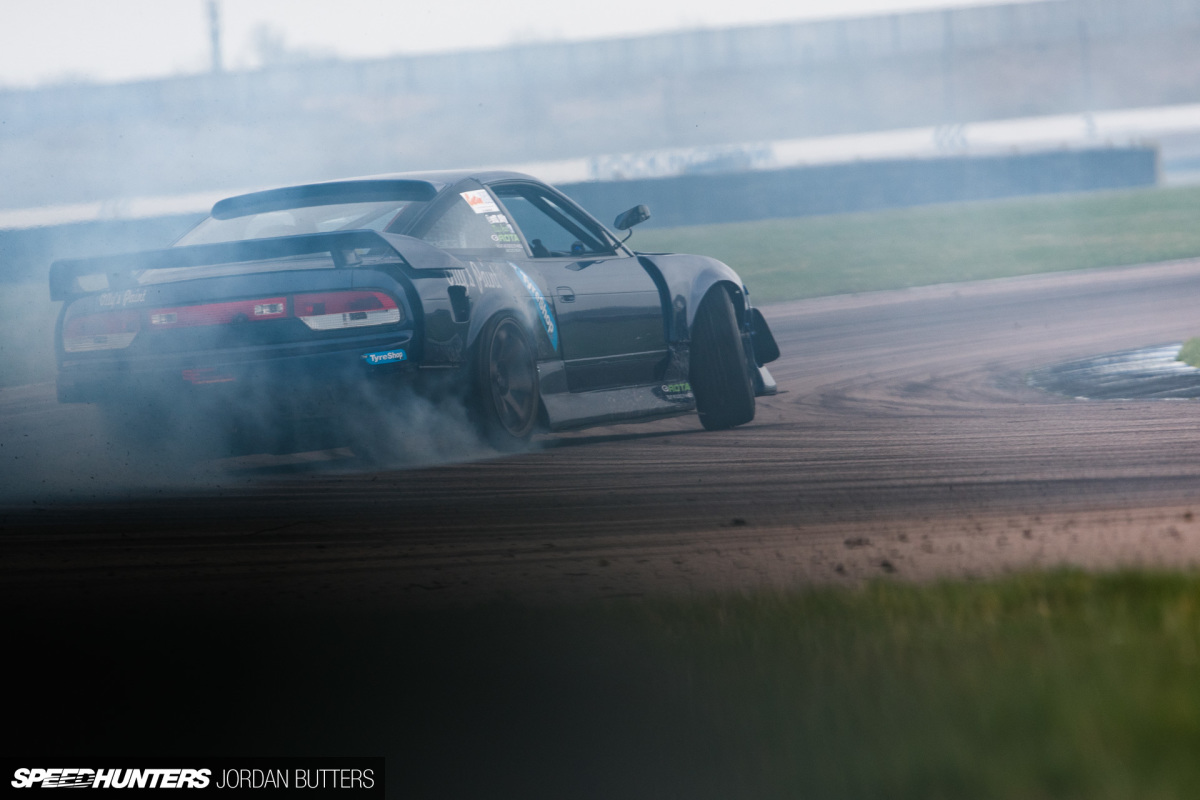 You see, drifting and I have a funny relationship. We go back a long way in fact. I can pretty much credit drifting with being one of the main reasons that I first picked up a digital SLR. I had just decided to pack in driving competitively in the early days of the British Drift Championship, and picking up a camera was the perfect excuse for me to continue to attend events and be involved as much as possible.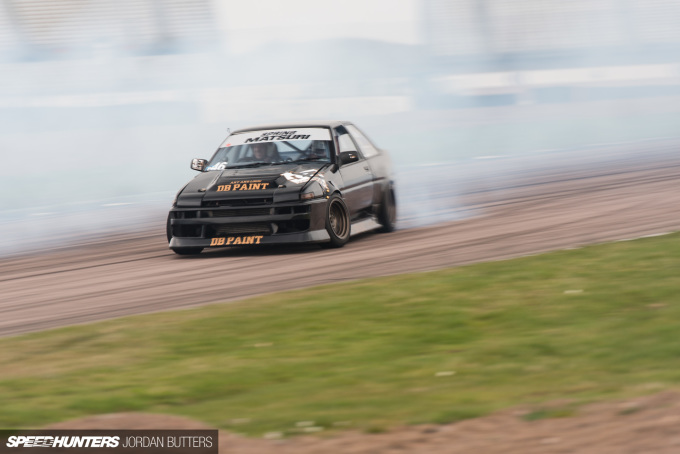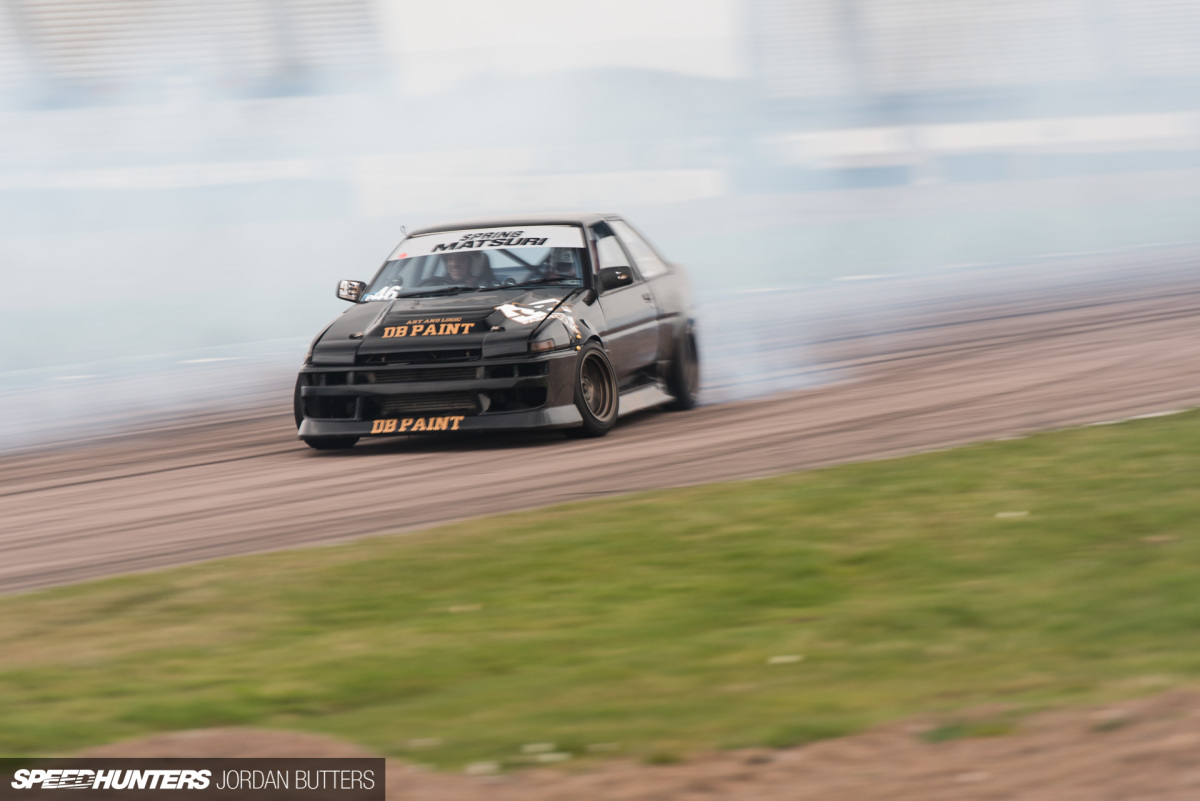 Around nine years later and photography has become the foundation for my entire career. Shooting drift is just a small part of what I do now, but still – thanks drifting. I owe you one.
However, when you've been around and involved with drifting for a while you can easily get frustrated with it. I've sat with my head in my hands at competition events, on more occasions than I can count, numbed with boredom at the seemingly endless breaks in play and tedious downtime.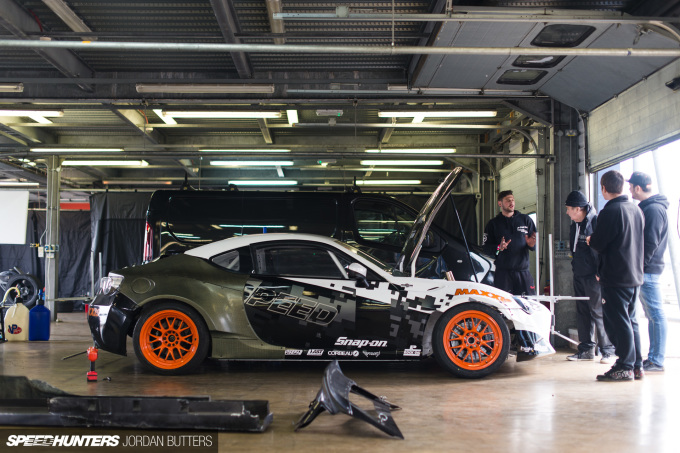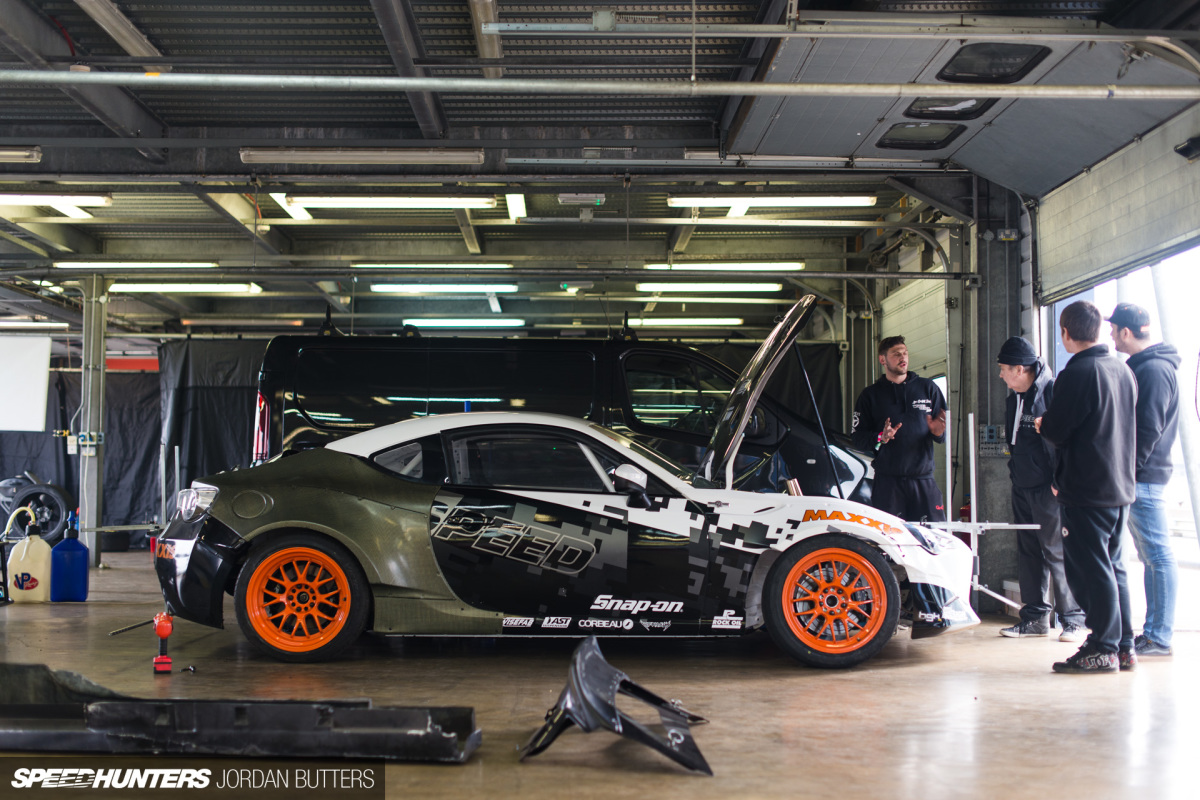 I've witnessed bad decisions, driver strops and controversies that have cast the sport in an incredibly bad light.
In the same breath I've made some great friends, witnessed drivers grow from grassroots into paid athletes and had some awesome times thanks to the silly practice of sliding cars around.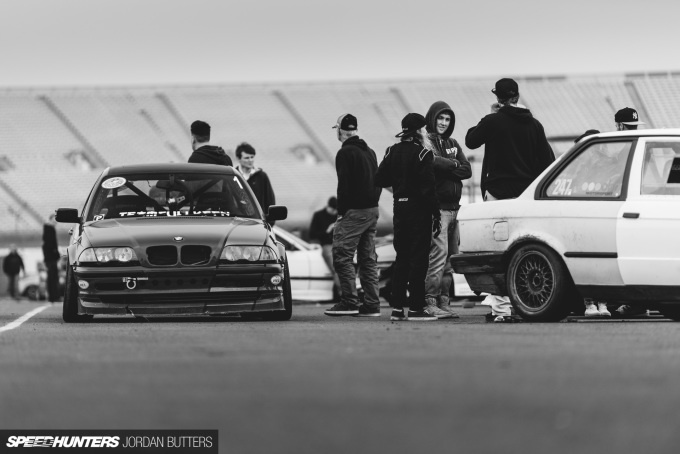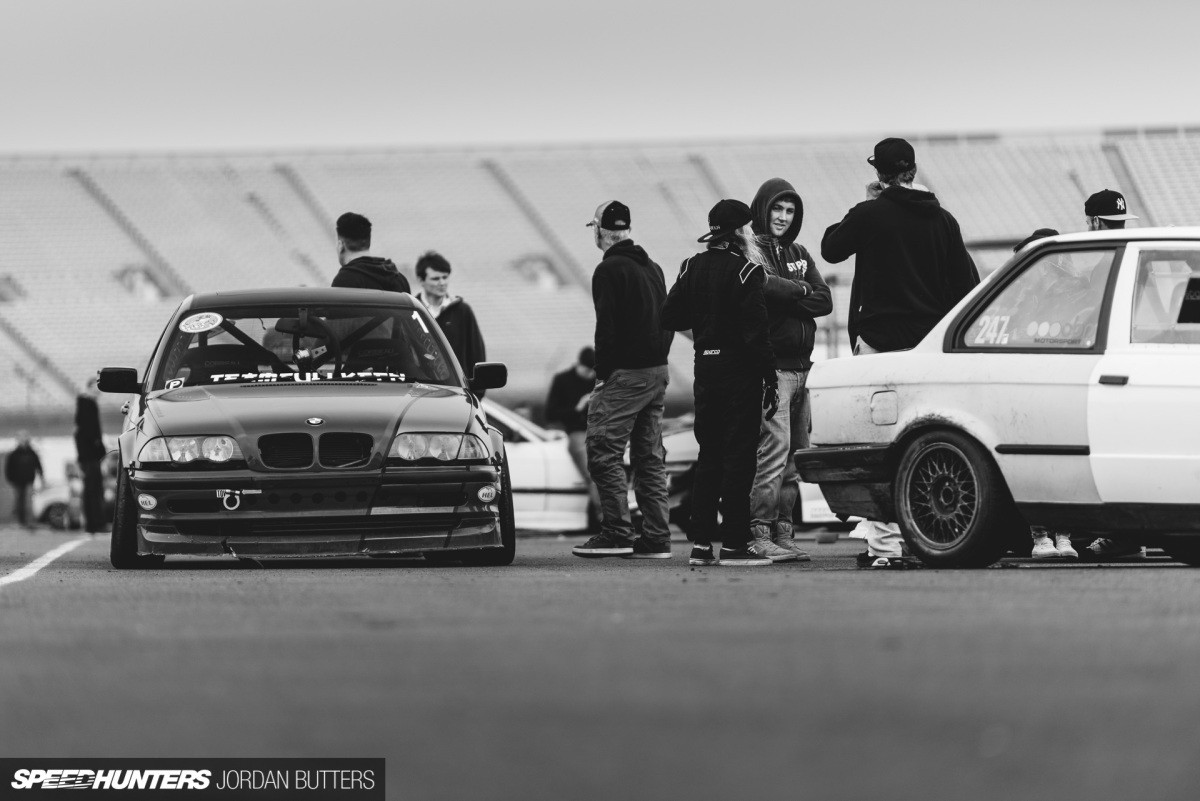 The comradery and family nature of drifting at all levels never fails to impress me, and it's something that's not changed since the early days. I wouldn't want it to either. There are very few people involved in UK drifting that wouldn't go out of their way to help a fellow driver, often at their own expense.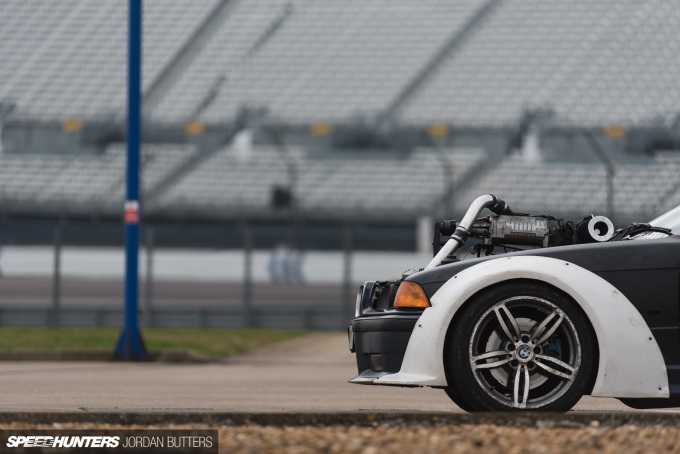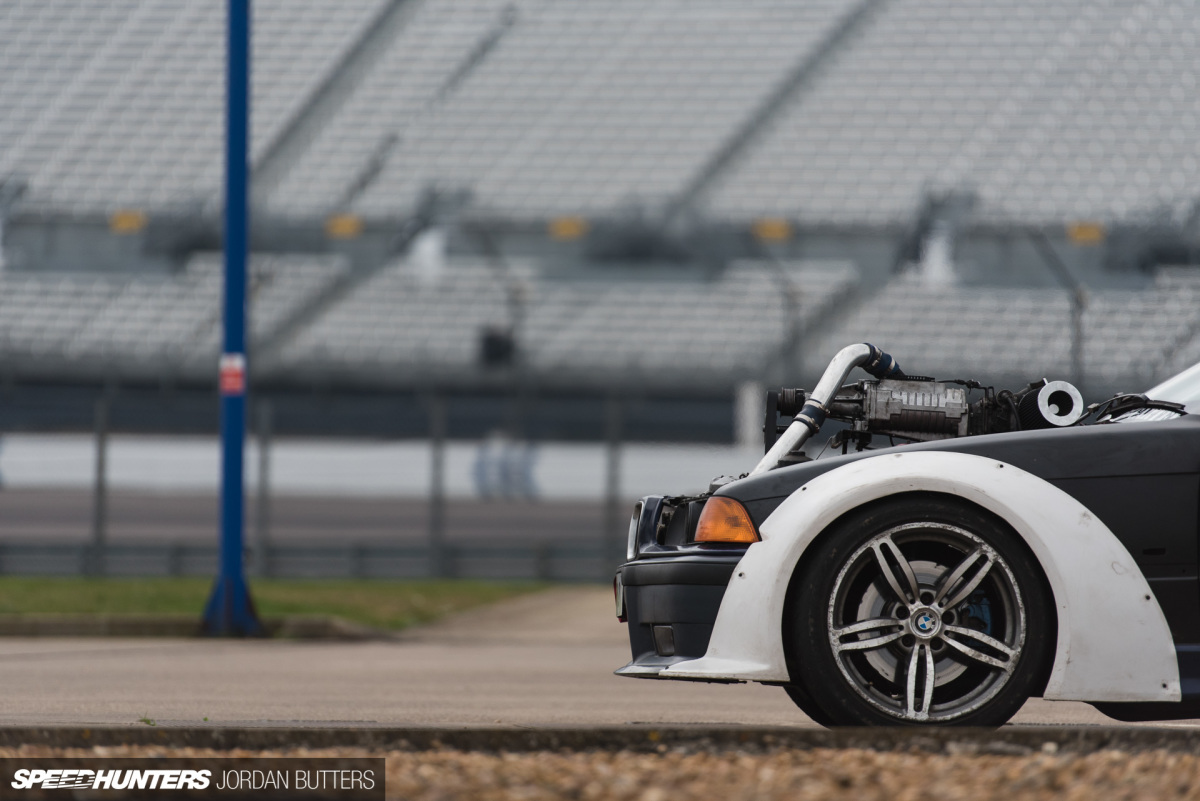 Conversely, drifting's ongoing image problem and identity crisis is never far from discussion. Is there an obligation to represent drifting in a certain manner? Furthermore, is it a motorsport? Or is it a so-called 'extreme' sport. Why do we even keep calling it a sport? My previous frustrations at drifting not being able to drag itself out of the grassroots in the UK is shared by many, I know that for a fact.
Musings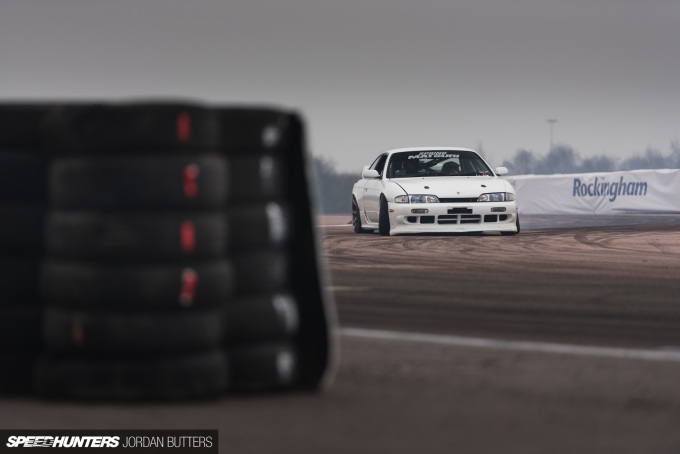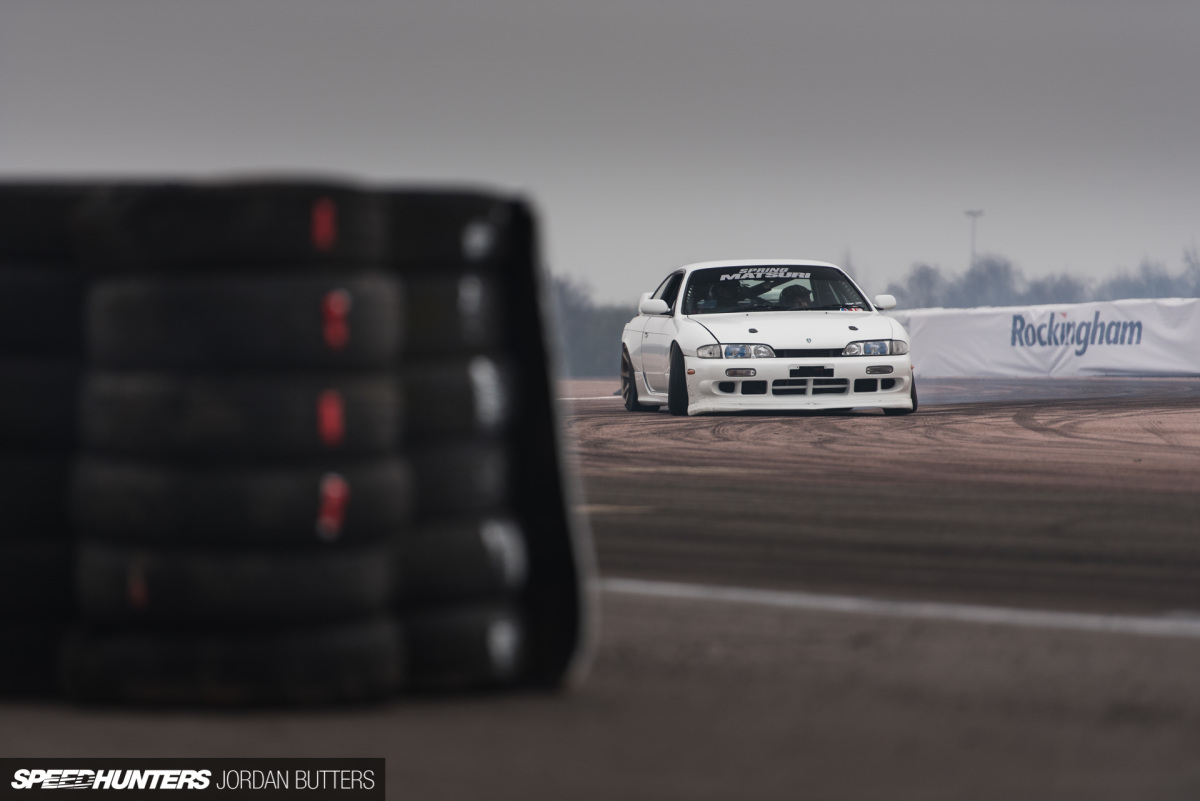 The thing to remember is that drifting it still niche in the UK, and it's being pulled in so many opposing directions by the different factions involved. You've one crowd who want to keep it 'for the streets' and underground, and another who want to see the sport televised and for drivers to become household names. Some people just want to dick about in their rear-wheel drive cars while others think the competitive sport should be FIA sanctioned and treated like other motorsport.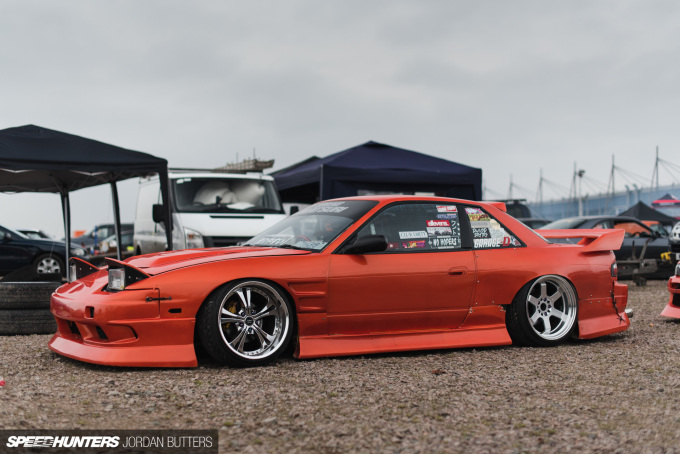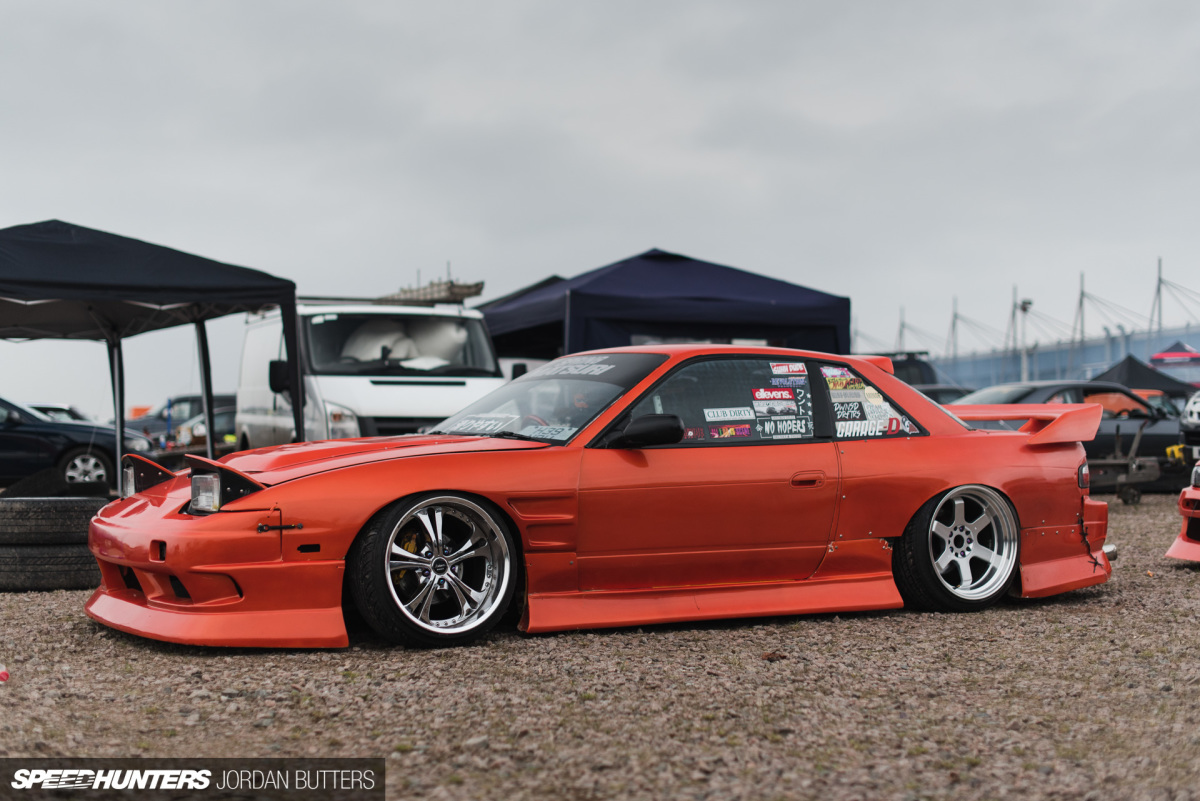 Some think drift cars should only be presented in a certain way, while others couldn't give a damn what they look like, or whether they're true to drifting's 'roots', as long as they're out there driving and having fun.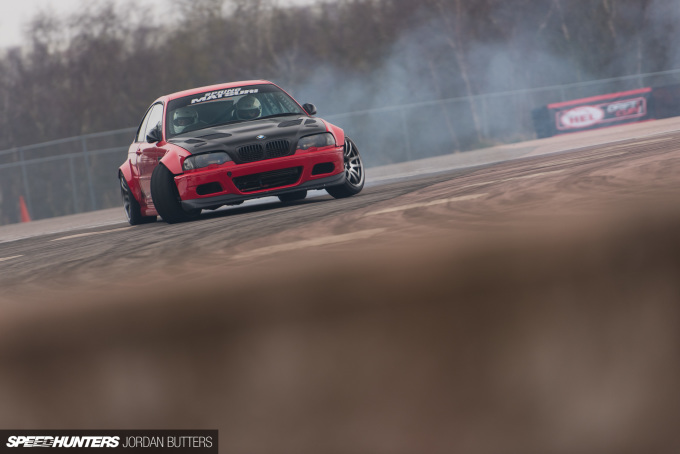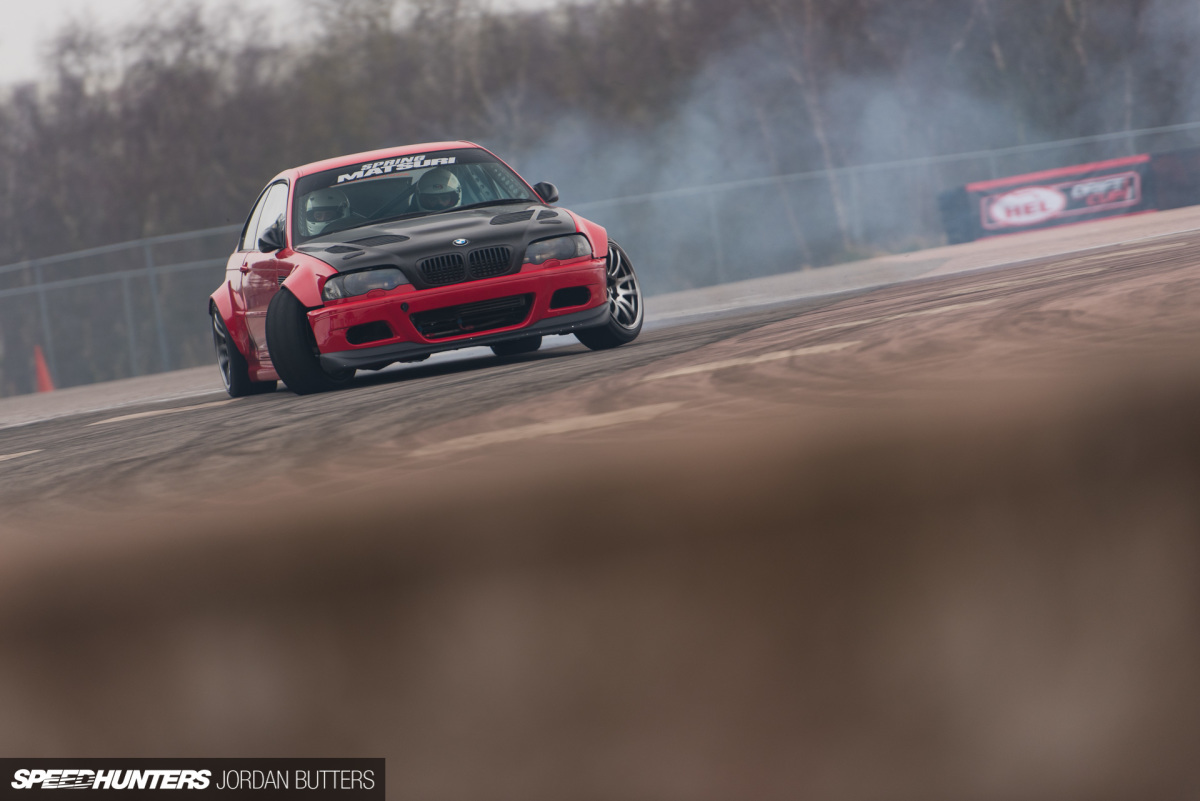 The thing that's always struck me is why it can't be all of those things? Why can't there be a serious, competitive motorsport side to drifting, and why can't it live alongside the more freestyle extreme sports style events.
Why can't we have banged-up BMWs scraping along walls, body panels flying at practice events as well as cater for highly tuned and well maintained immaculate race cars that were purpose built to go sideways?
I've used this analogy before in the comments section, but if you were to see people playing football (soccer) in the park with jumpers for goalposts you wouldn't accuse them of soiling the reputation of the Premier League, or making the World Cup look unprofessional. Surely people are open minded enough to see that those are two different sides and levels to the same basic discipline?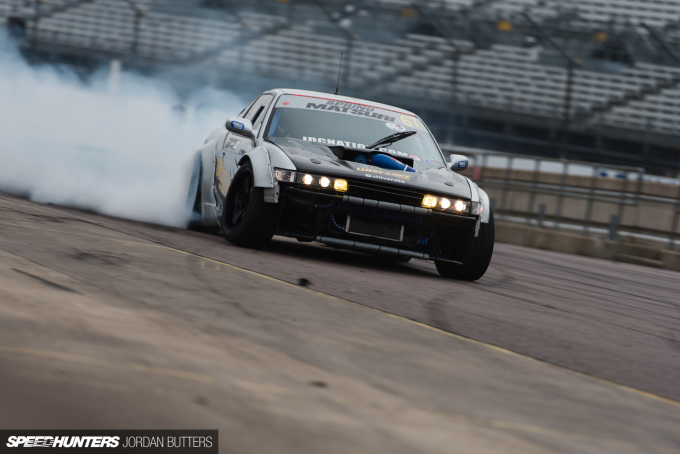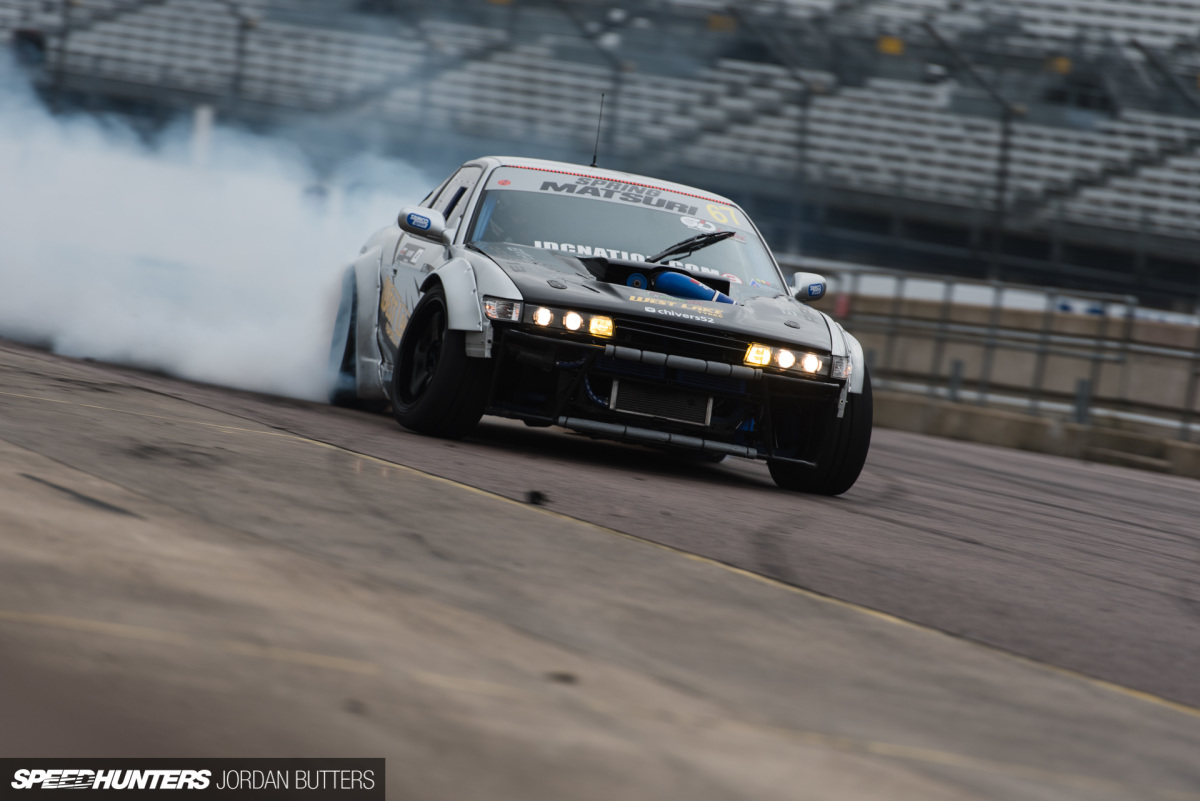 I have a feeling, or maybe it's just a longing hope, that this year drifting will start to find its place here in the UK. The new team behind the British (and Irish) Drift Championship are putting in place some exciting new rules and measures in a bid to shake up competitive drifting as we know it. Paddy took a quick look at the rule changes last month and it seemed to ignite a discussion amongst you.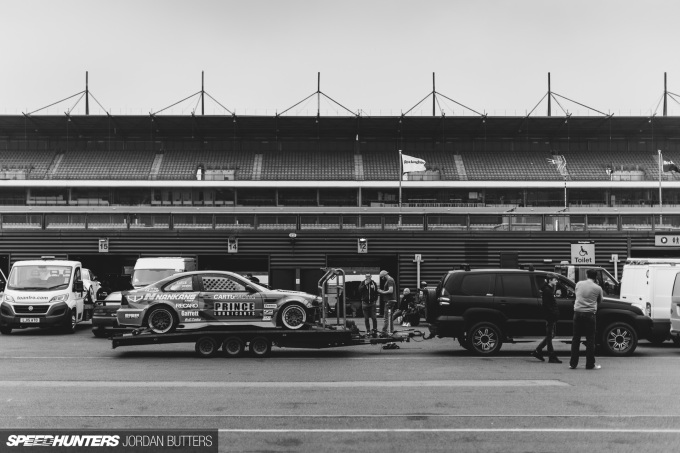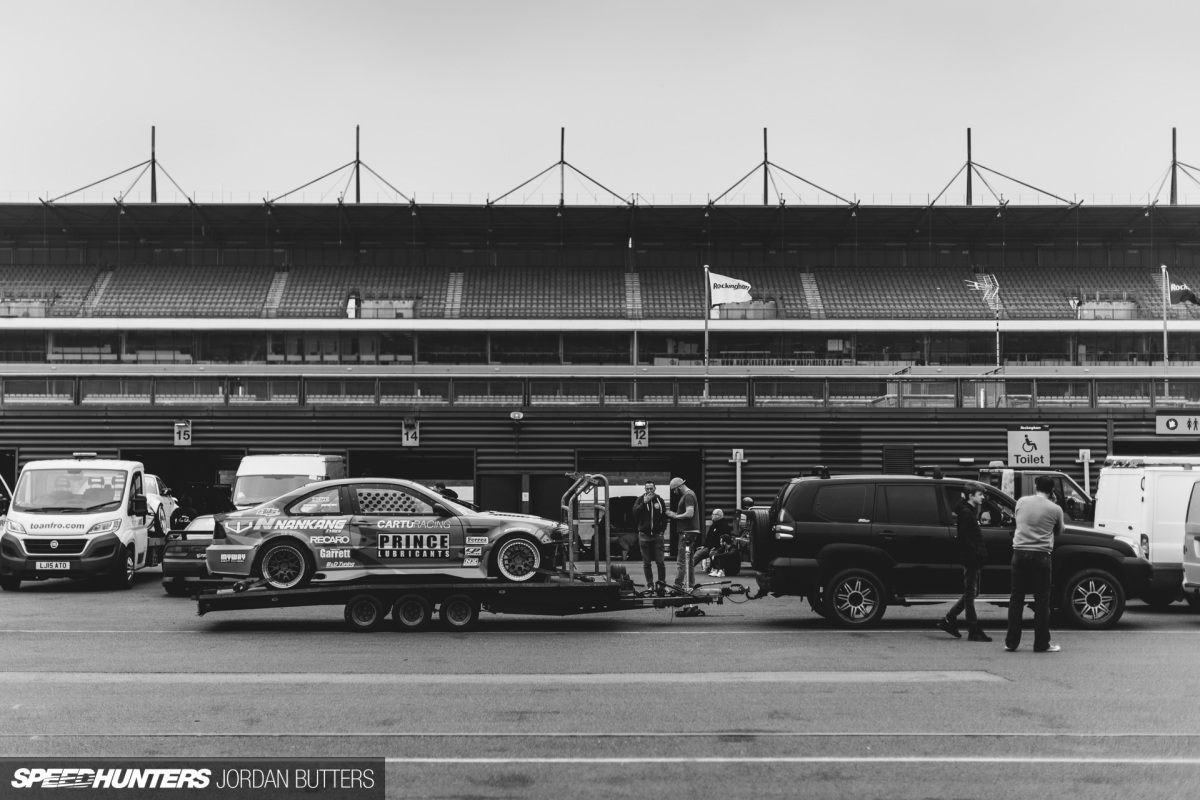 They want the national championship to be somewhere where you find professional drivers, in properly built and well-presented cars, and their ambition and drive in making this goal a reality is admirable.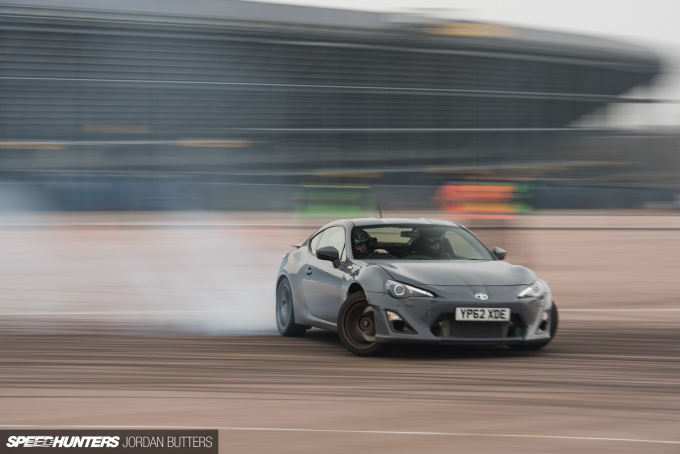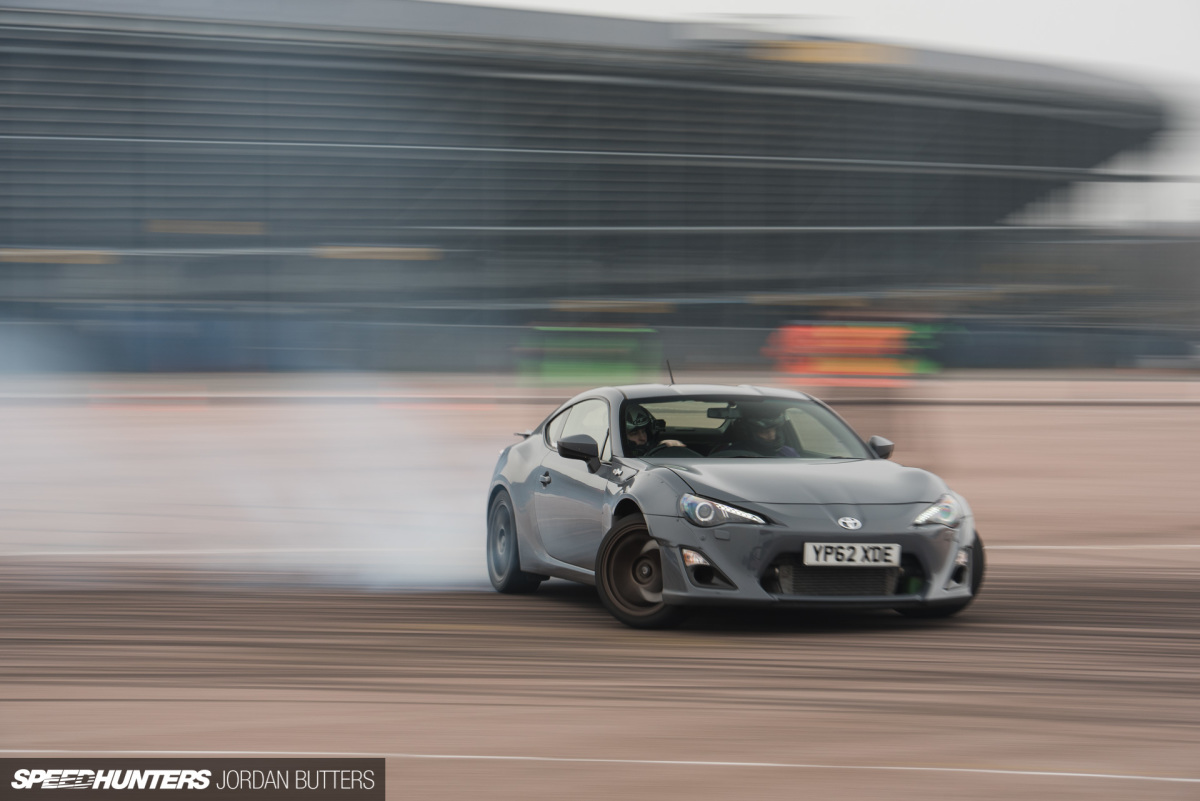 We now also have a well-organised and run grassroots series in the form of DriftCup. This is backed by the original BDC organisational team, so are veterans when it comes to running a successful championship.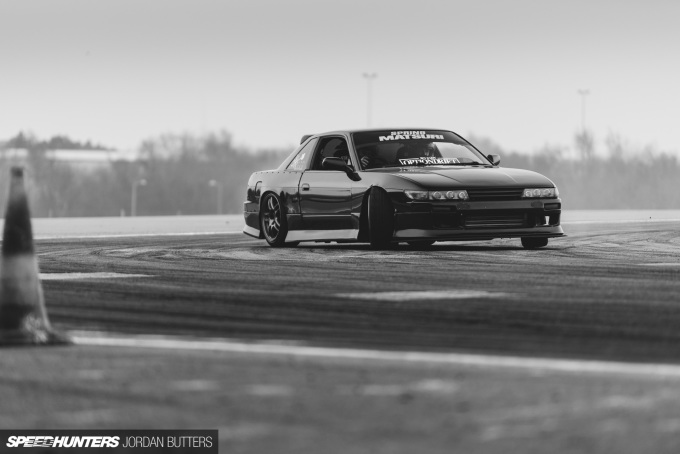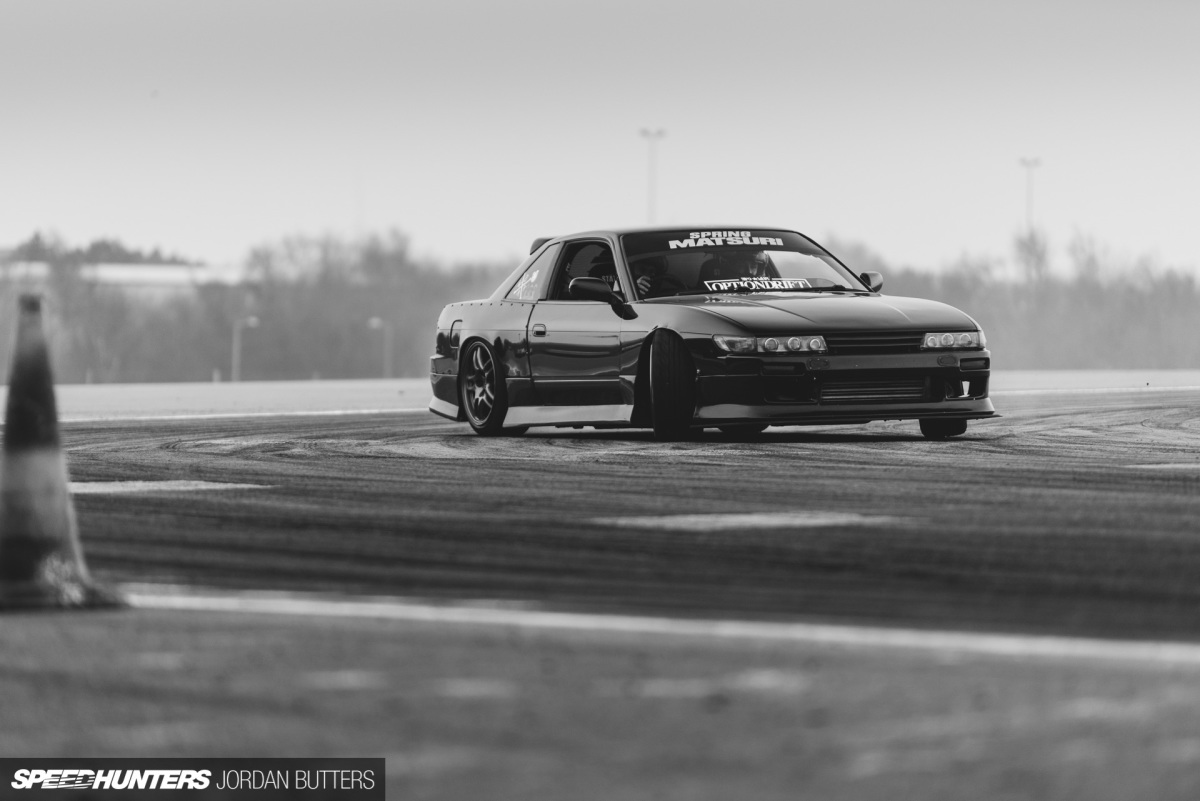 I think DriftCup's role in improving the overall understanding of drifting in the UK shouldn't be underestimated. Whereas previously we had drivers with very much grassroots builds, skills and budget competing in the same championship as those with what were essentially fully built race cars, pit crews and years of driving experience, now there's a clearer division between the classes.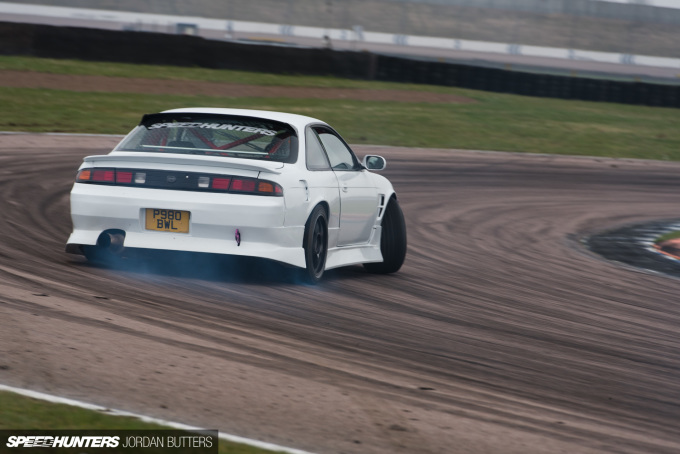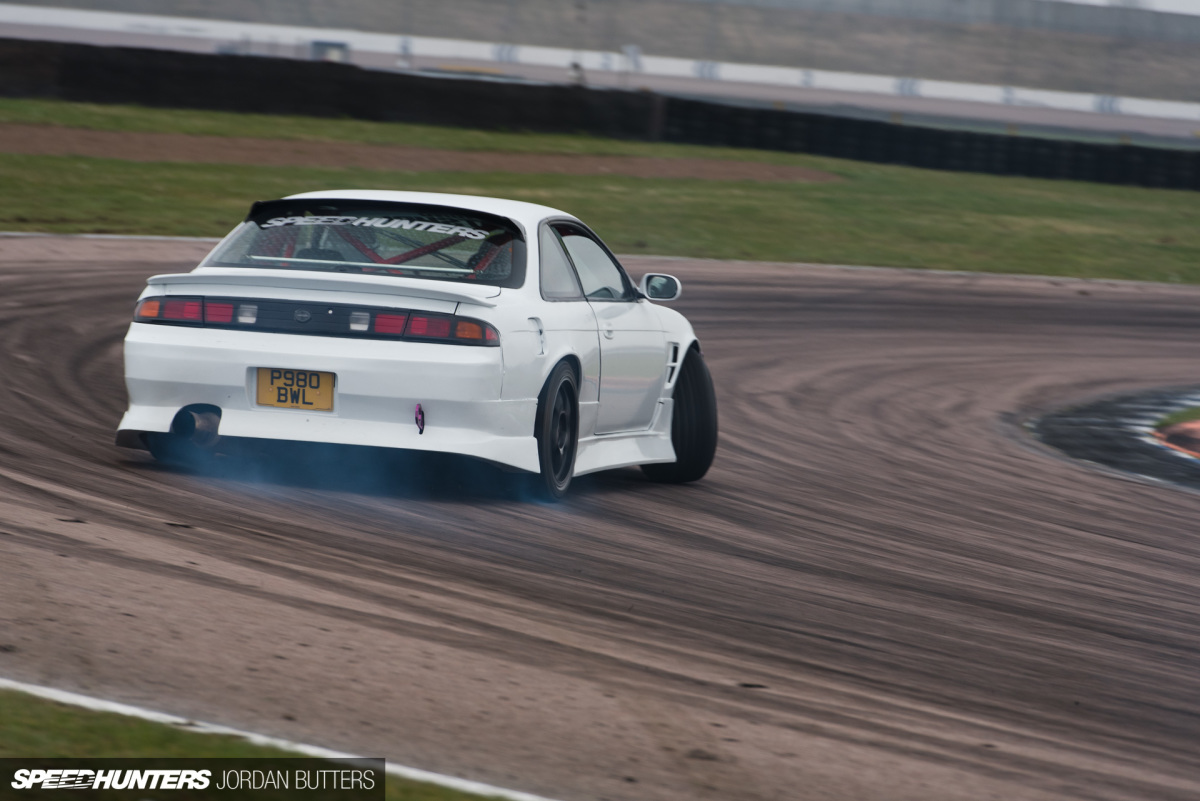 Back to the football analogy, I think this will help greatly with the understanding of 'this is this and that is that', and that we can have the two operating alongside one another.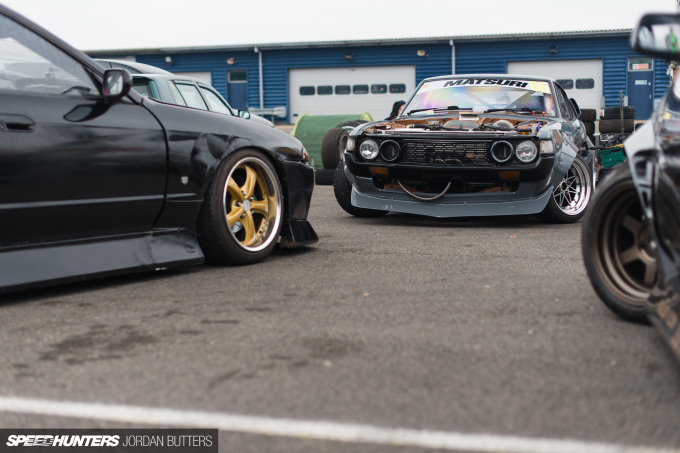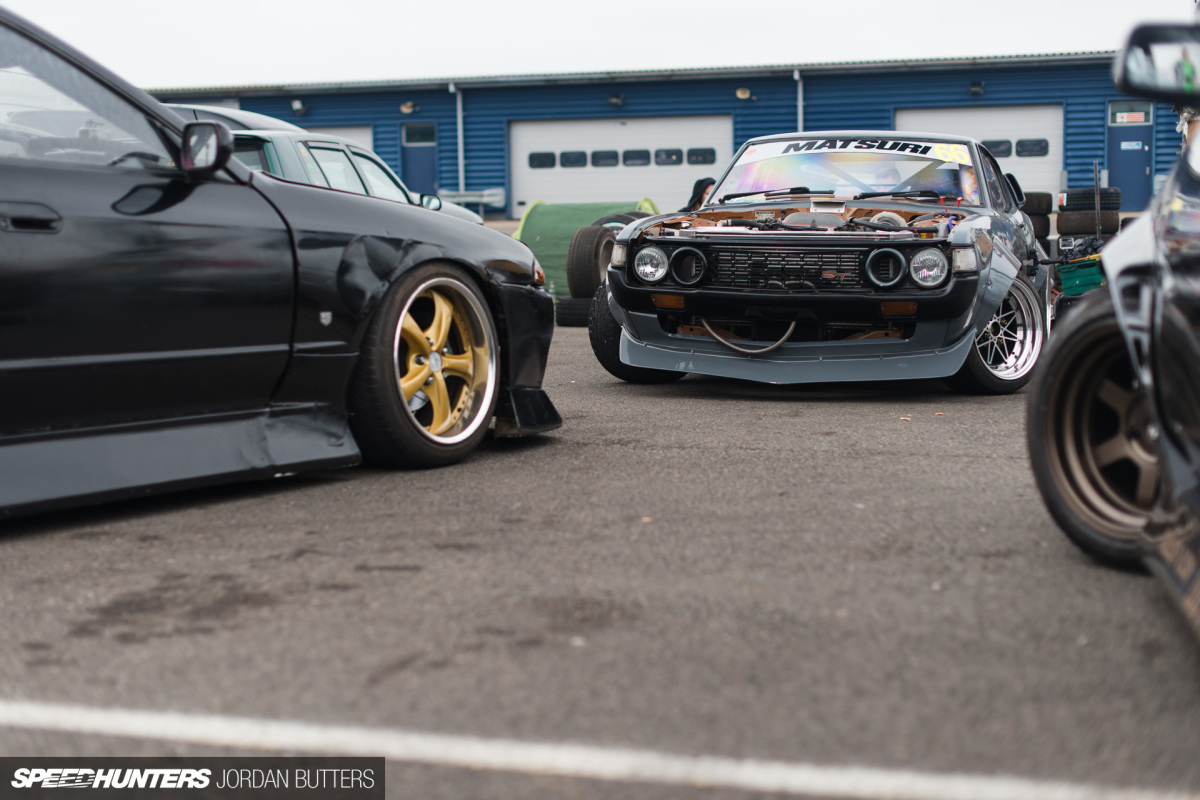 And we're also lucky enough to enjoy a plethora of drift practice days and open pit lane drift events, like Drift Matsuri, that have no greater goal, prize or incentive other than getting out in your car, learning its limits (and your own) and improving your skills. We're now spoilt with a large number of tracks and venues that embrace drifting, despite the red tape and difficulties running drift events often poses.
Keeping It Fun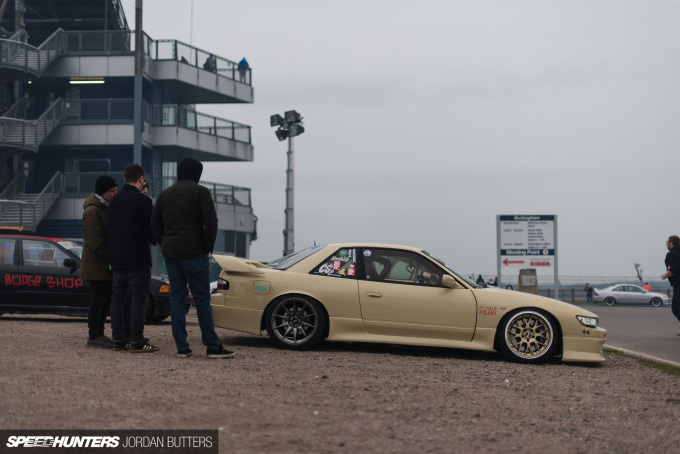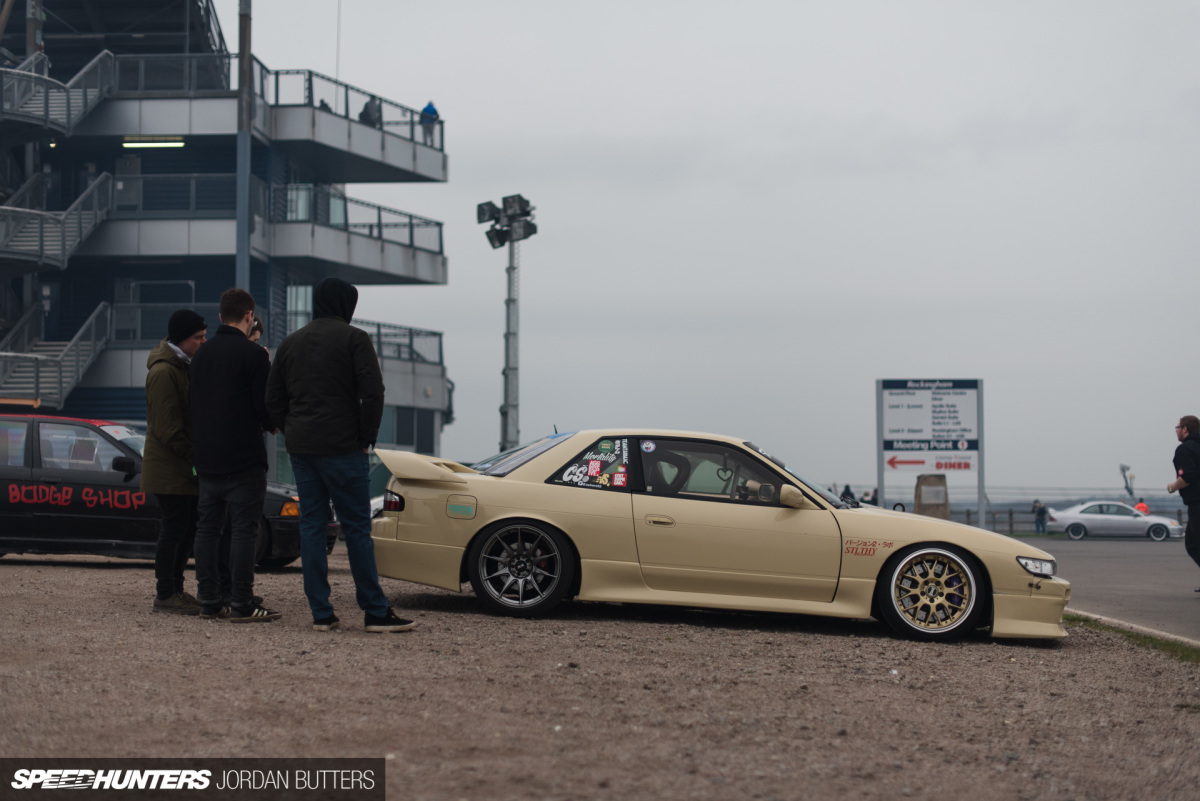 My original plan for these images was to present a story of Spring Matsuri, however for all the racking of my brains I couldn't find a story to tell.
Truth be told, it was pretty frustrating at first but then I came to realise that the brilliant thing about the laid-back Matsuri weekend is that there is no story. That's the point.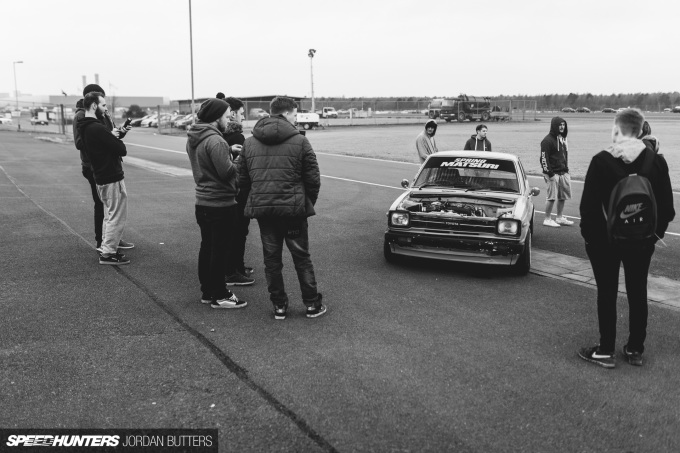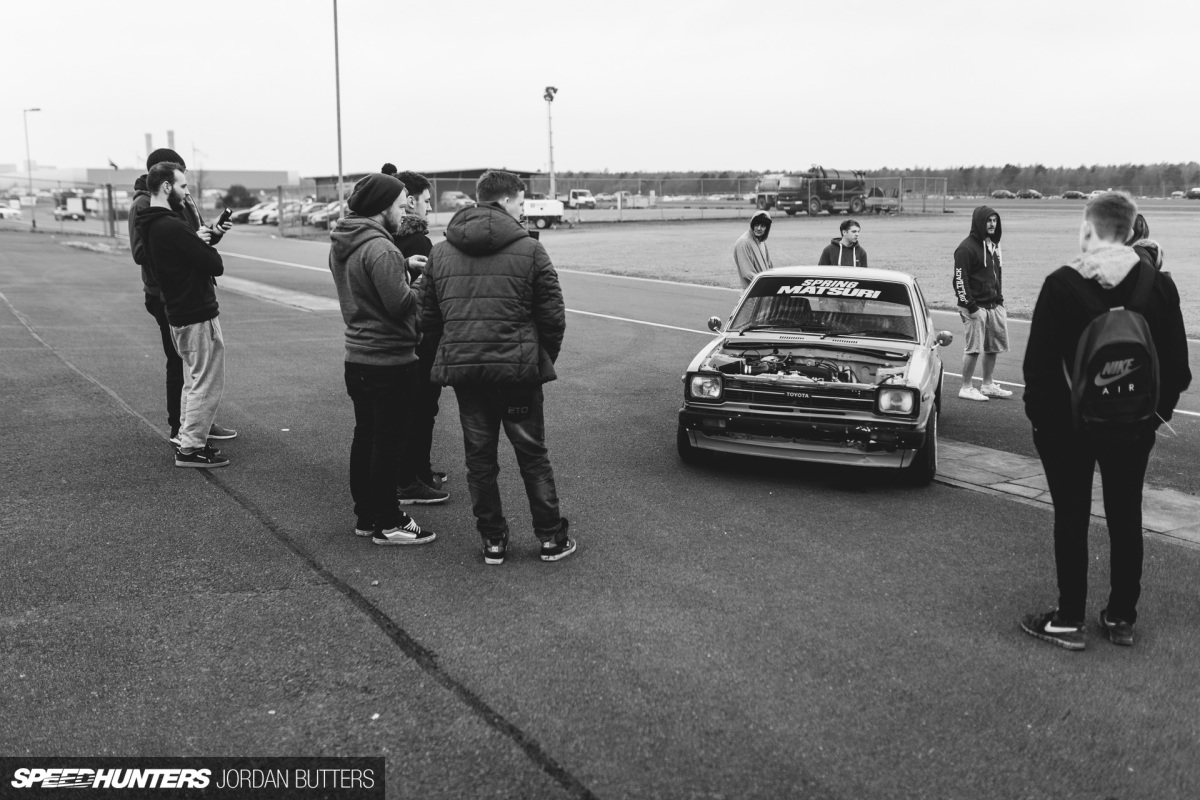 It's just people coming together to enjoy doing ridiculous things in ridiculous cars. Nothing more.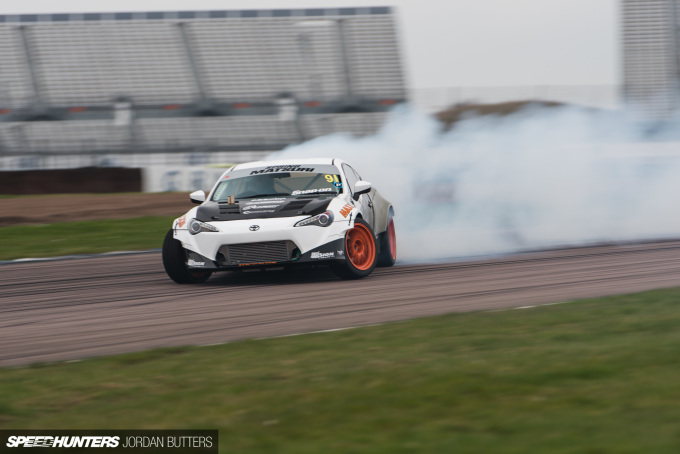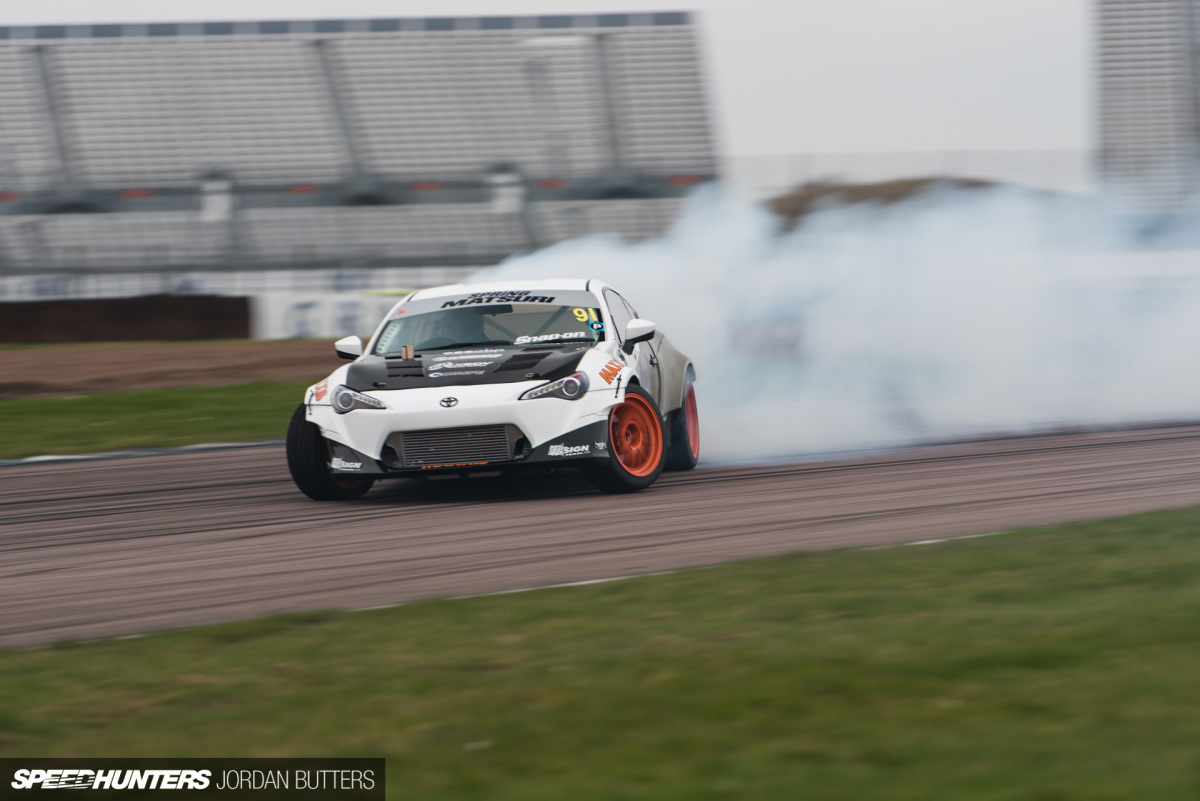 There are no winners or losers. The drama and pressures of a competition event don't exist. Sure, some drivers were there testing and shaking down their 2017 machines, but they were enjoying the relaxed environment all the same.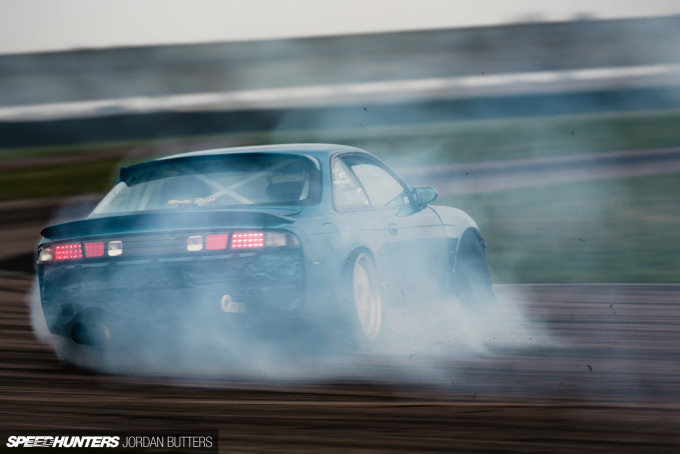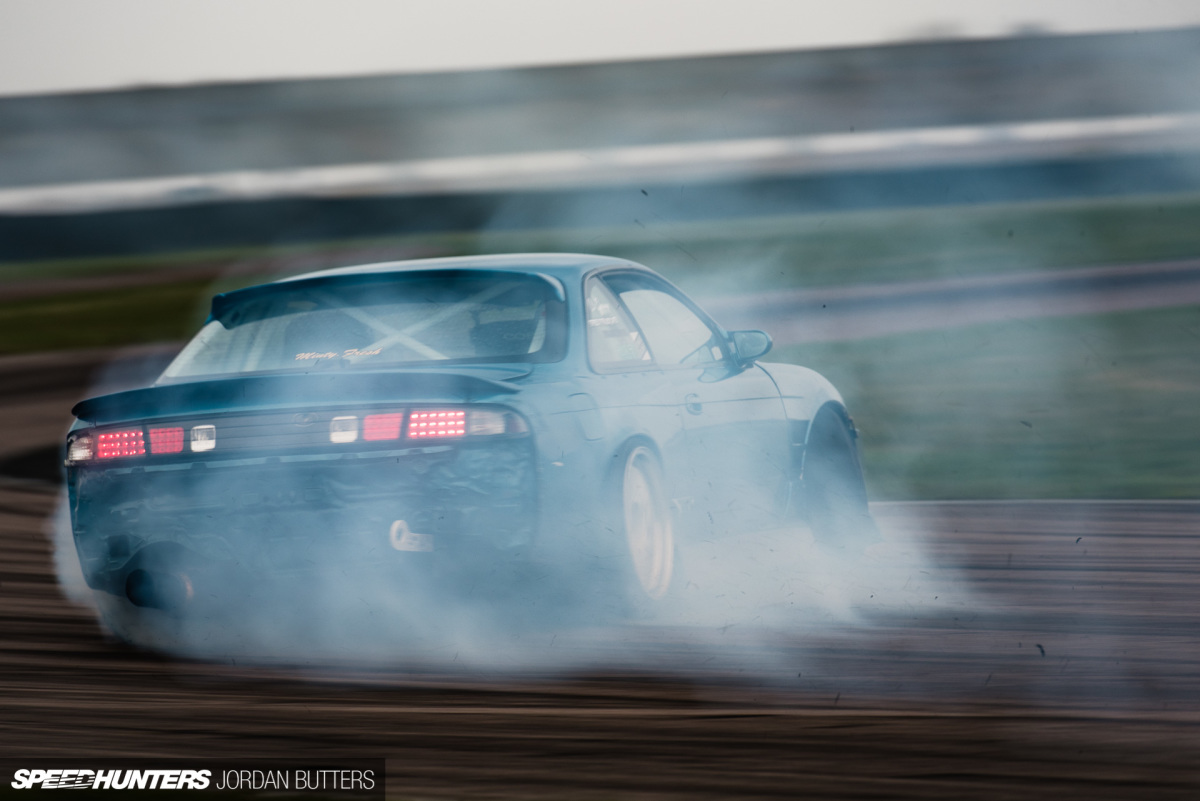 On social media following the event, I haven't heard a bad word said about Spring Matsuri. Essentially is this why everyone gets into drifting in the first place? To have fun and enjoy their cars.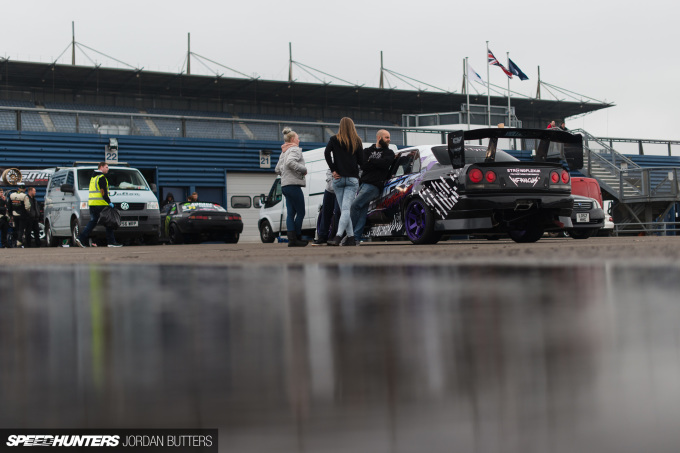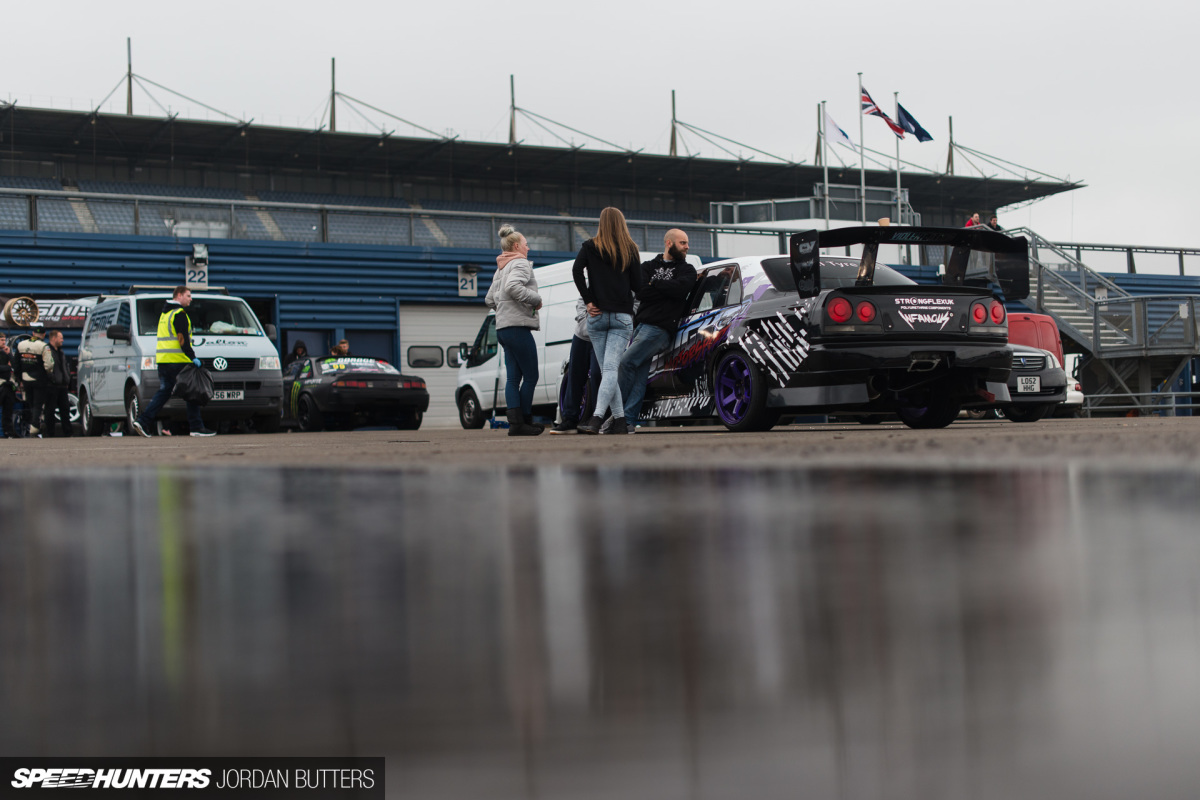 Does anyone really get involved to become a famous drift driver, seriously?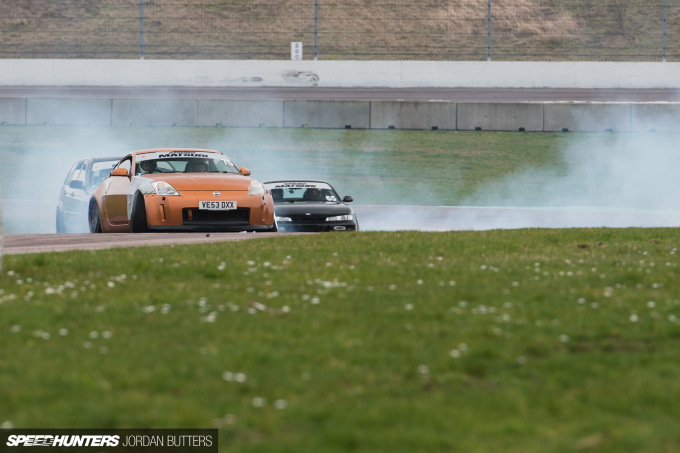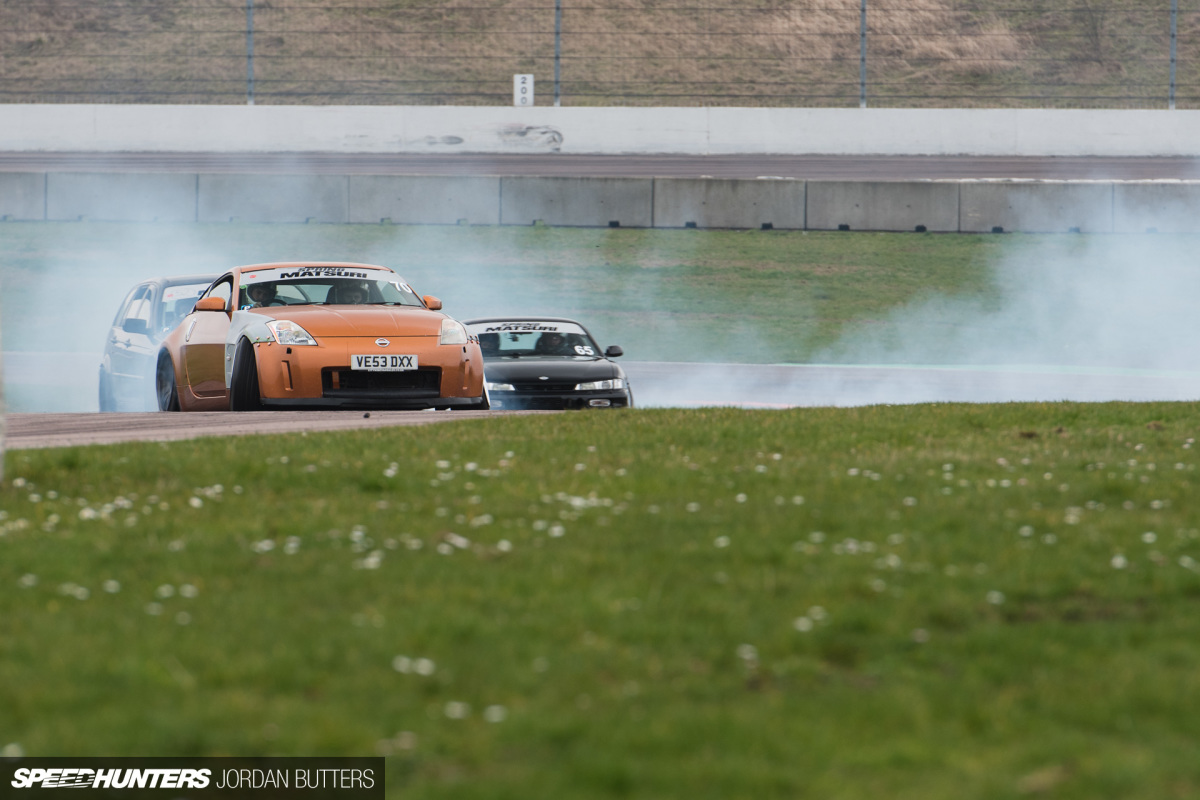 They say you can't please all of the people all of the time, but it seems that everyone on track at Matsuri was pretty damn chuffed with how their weekend went.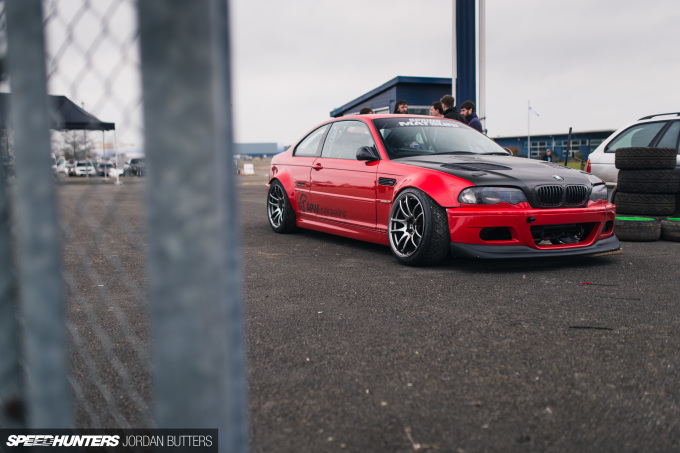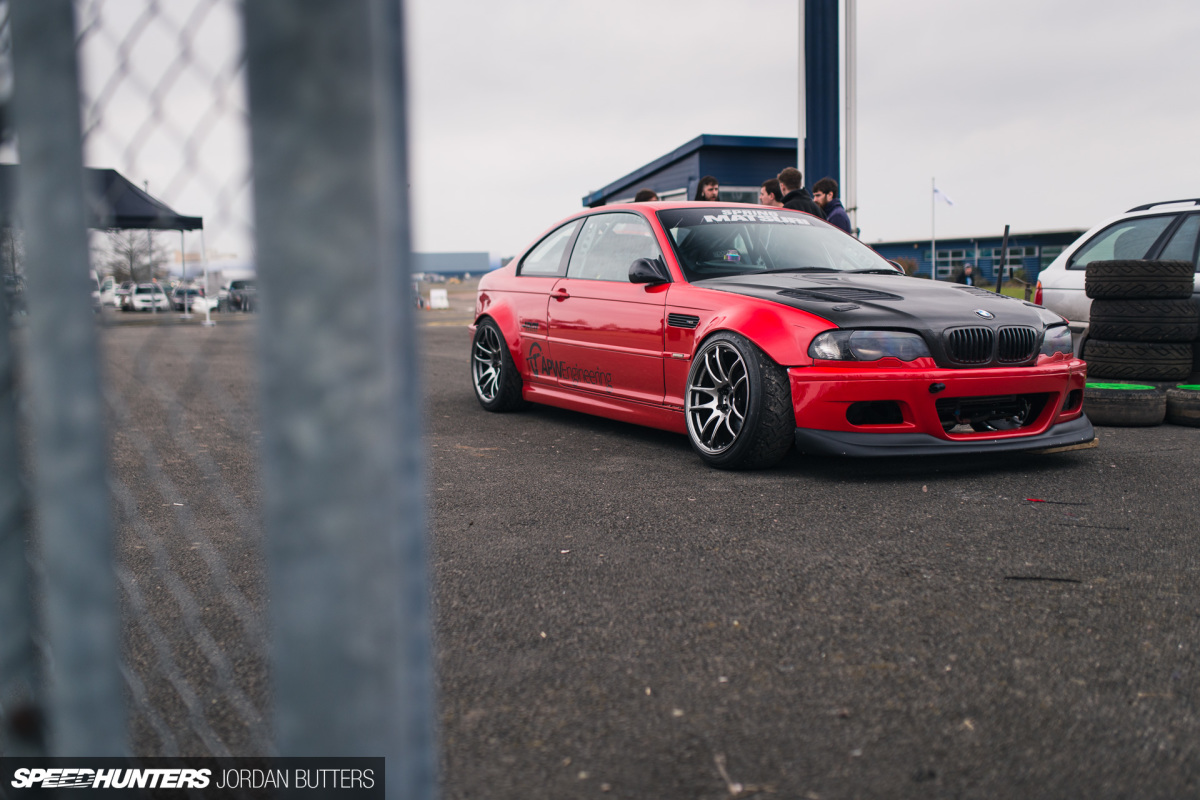 In one of my first stories on Speedhunters I asked whether stricter rules on chassis, presentation and professionalism was what drifting needed to progress. At the time, I was very much behind the idea, and while I still think that drifting at a top-tier professional level should have standards that are upheld, I don't think they're key to drifting's progression on the whole.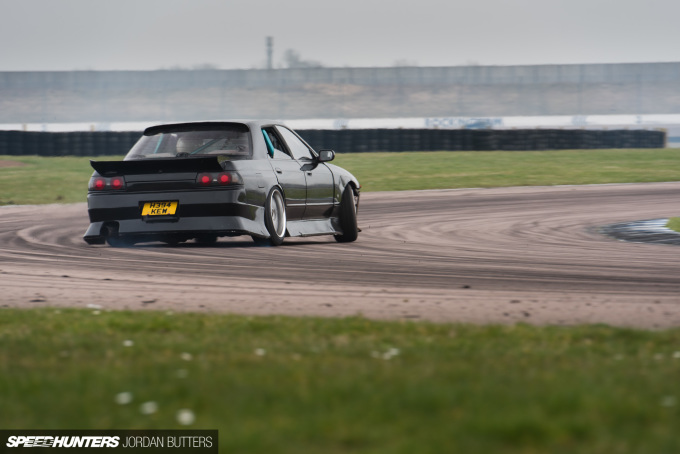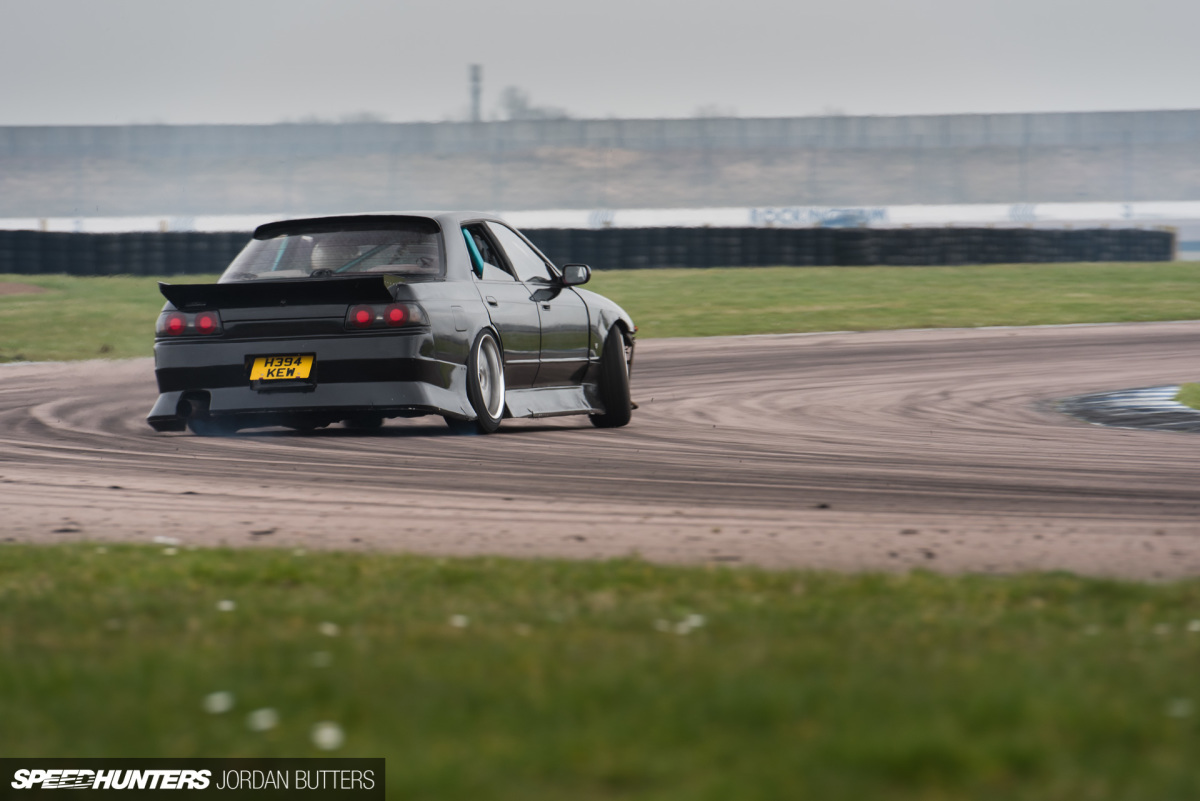 Drift Matsuri showed me that drifting in the UK already has everything it needs to progress. We've got the right people with the right skills providing a wide variety of events so that, no matter what your aim is in drifting, there's almost guaranteed to be something going on that appeals.
Jordan Butters
Instagram: jordanbutters
Facebook: Jordan Butters Photography
jordan@speedhunters.com
Cutting Room Floor