I'm an absolute idiot.
This will likely not come as a surprise to some of you, but it's something that I feel that I need to confess.
Earlier this year, after a monstrous trek across Ireland, Wales and England, I attended the annual – and typically brilliant – Players Classic show held at the Goodwood Circuit. It's one of my favourite shows of the year, as it brings so many factions of car culture together in one place. There's only one issue, and it's a good complaint: the show only takes place for one day, and as such it gets a bit hectic.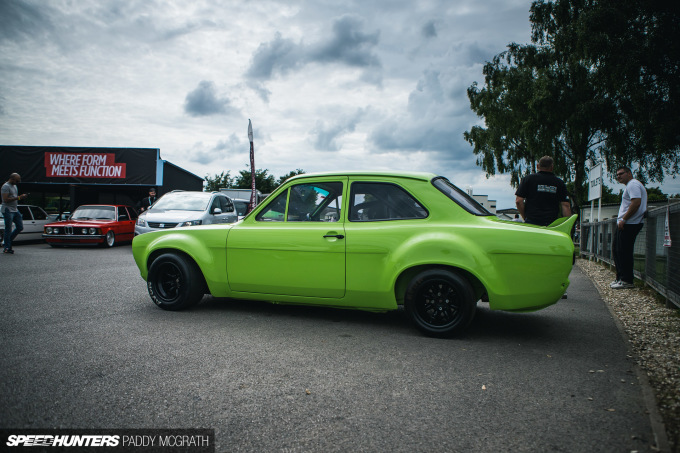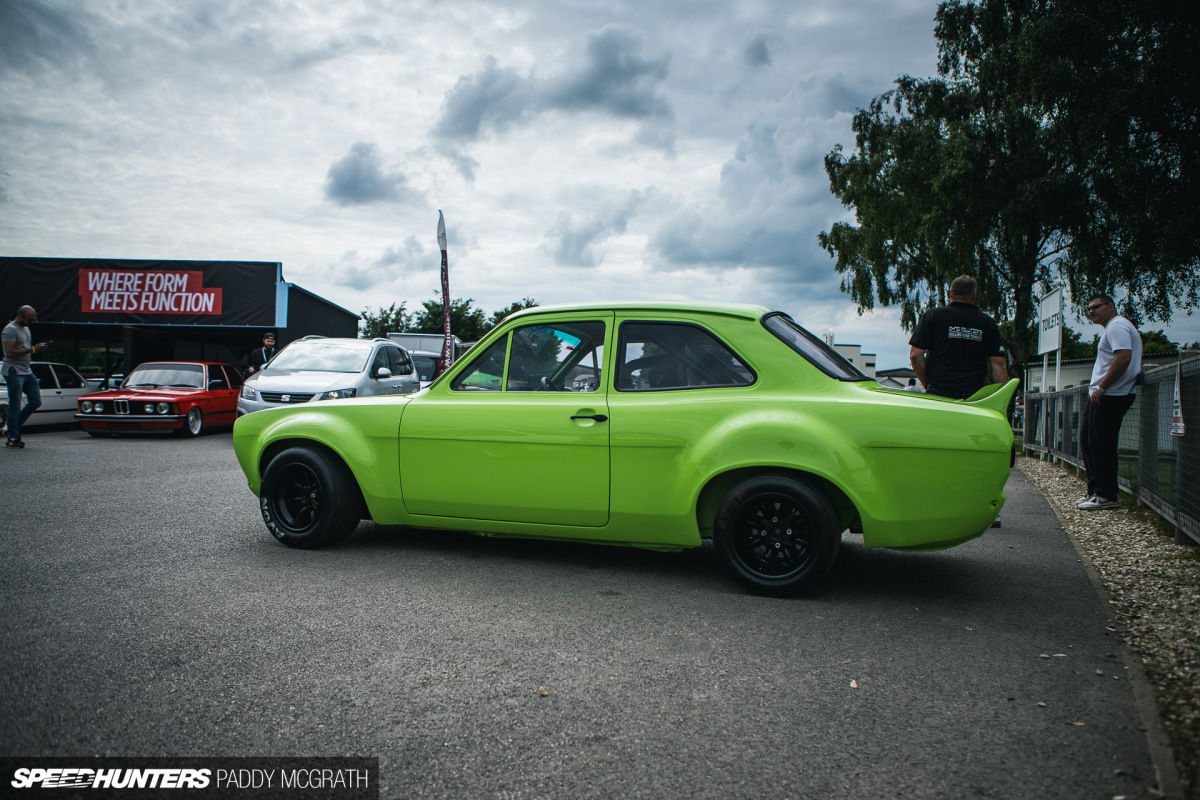 Over the course of the day, I had to prepare my own car for track (which didn't happen, I missed the noise testing bit), cover the event as a whole and shoot five or six spotlights. Generally, this isn't an issue and it's a typical enough day in the office. In fact, everything went pretty much better than planned, right up until I was waiting for the boat back to Ireland, some 12 hours after the show had ended. It only took one misguided finger tap on my iPhone to accidentally delete my notes and the last two digits of the owner's phone number.
Ricky, if you're reading this, I'm sorry.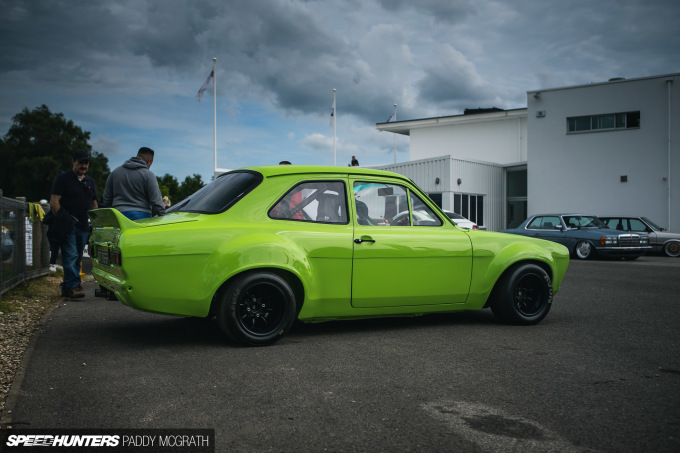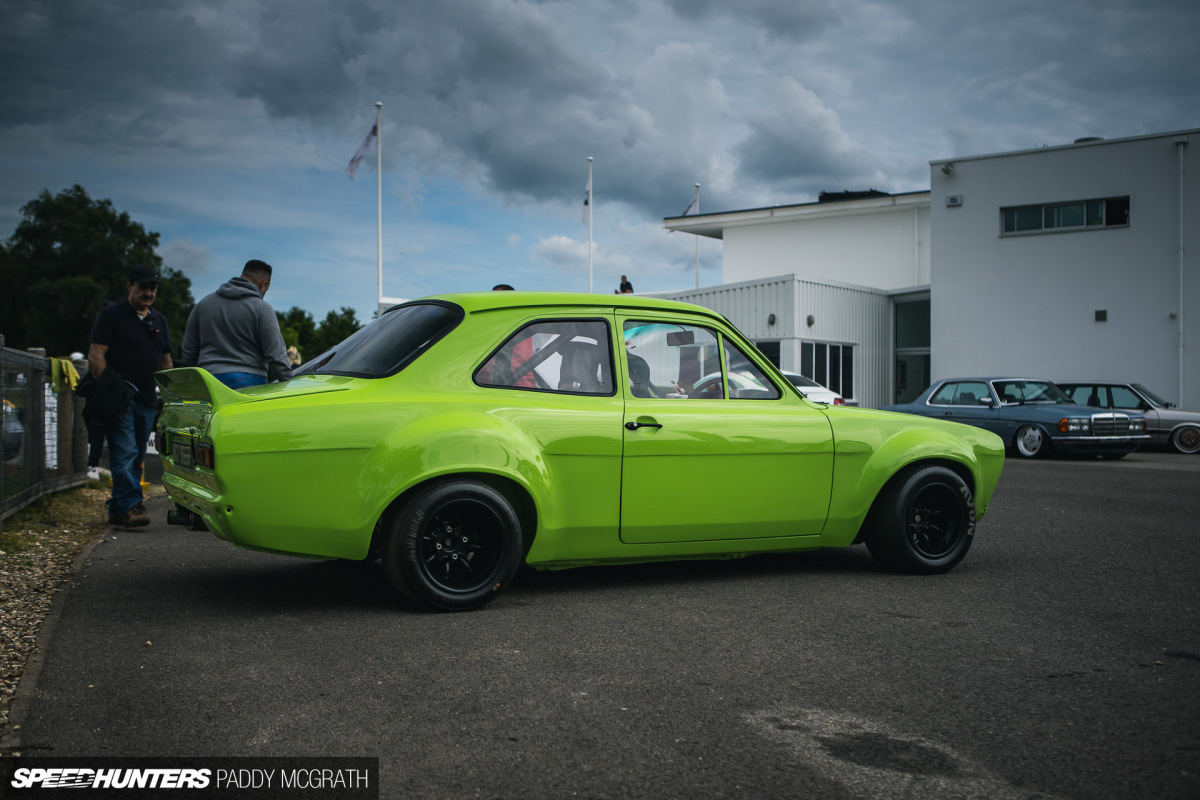 Still, I don't think this Ford Escort should be confined to the 'what could have been' folder, because of my incompetence (why there wasn't an 'undo' option, I'll never know). This is a car that I would love to shoot in detail at some point in the future, so maybe we can consider this as an appetiser of sorts.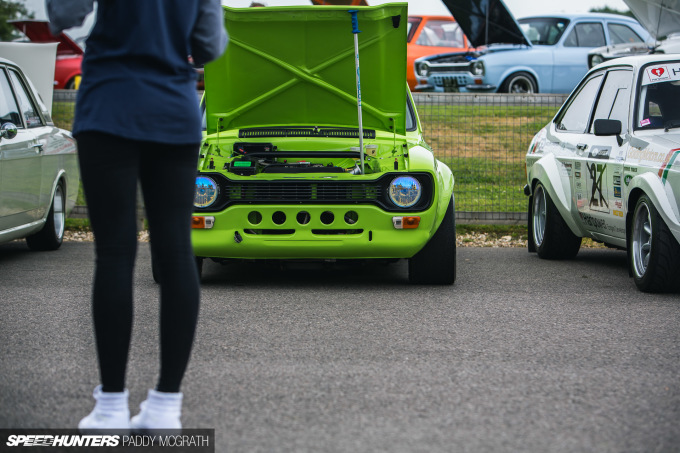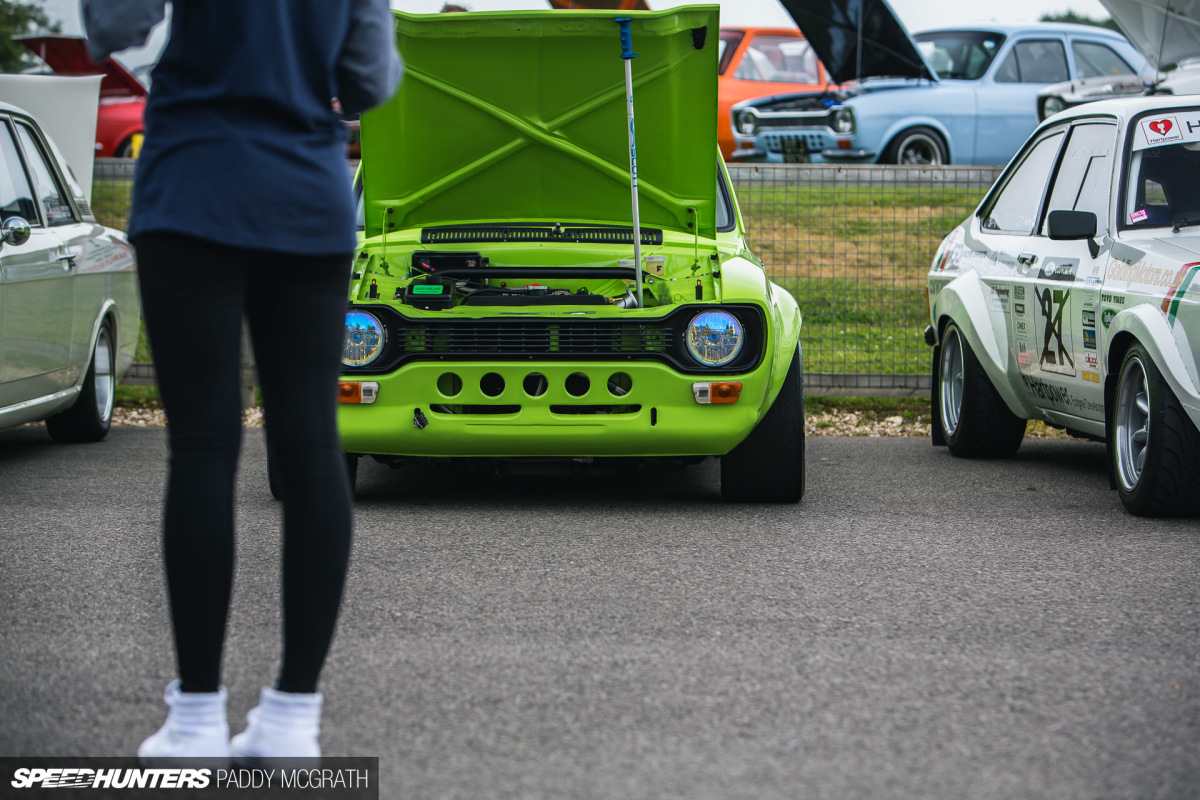 Typically, I'm used to seeing MkI Escorts in rally trim (when involved in motorsport), but the in the UK there appears to be a lot more track-focused builds. This is likely due to how much more accessible rallying is in Ireland versus the huge availability of race circuits in the UK. Either way, the Escort is suited to the task.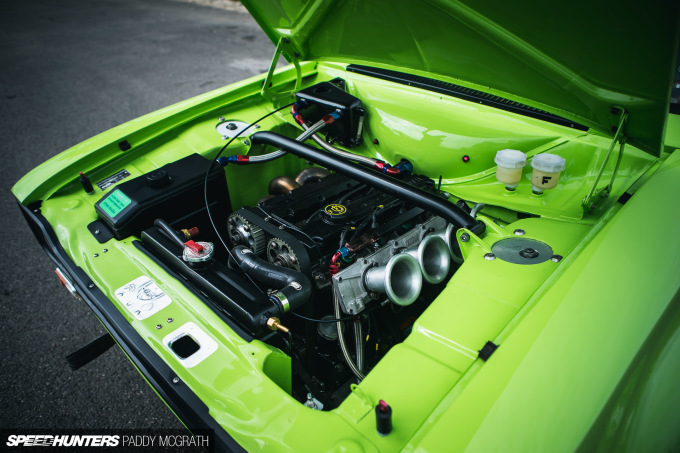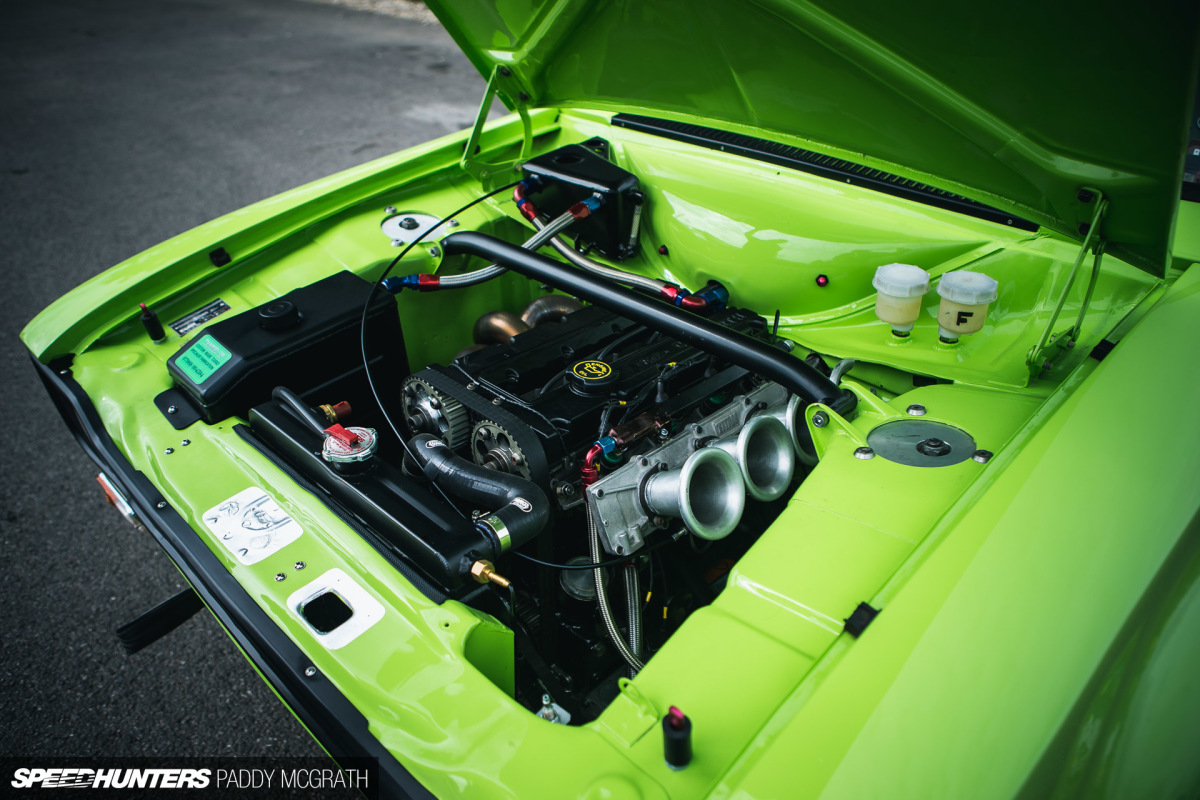 Walking around the car, it's clear that the build didn't happen by accident; it looks every part of a ground-up project. A stripped, clean and smooth body, inside and out, features the bare essentials for track duties. A naturally aspirated Cosworth YB on ITBs is at the centre of the setup, and although it's impossible to gauge power figures from just looking at it, one would expect somewhere between 250 and 300hp.
In a car that's going to comfortably be sub-tonne in weight (even sub 900kgs isn't exactly eyebrow raising in the MkI world), it's definitely not going to be lacking.
The interior reflects the minimal and focused approach required for optimum performance. The Escort wasn't 100 per cent track ready, thus the lack of harnesses, but I vaguely recall the owner telling me that he had brought the car both for the show and to have it noise tested. Vehicle noise is a huge part of preparing a car for track use in the UK.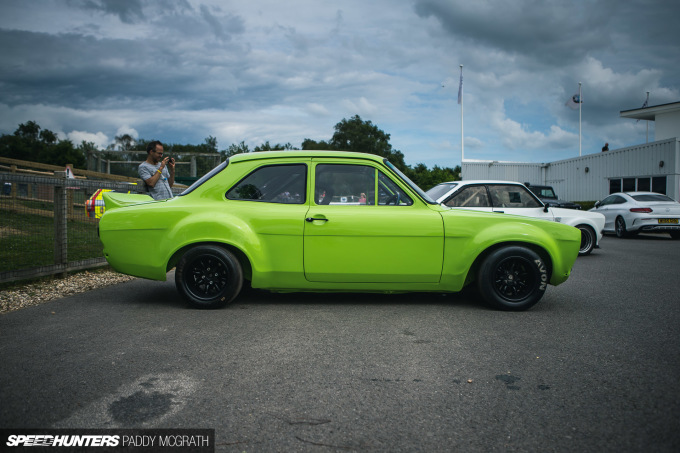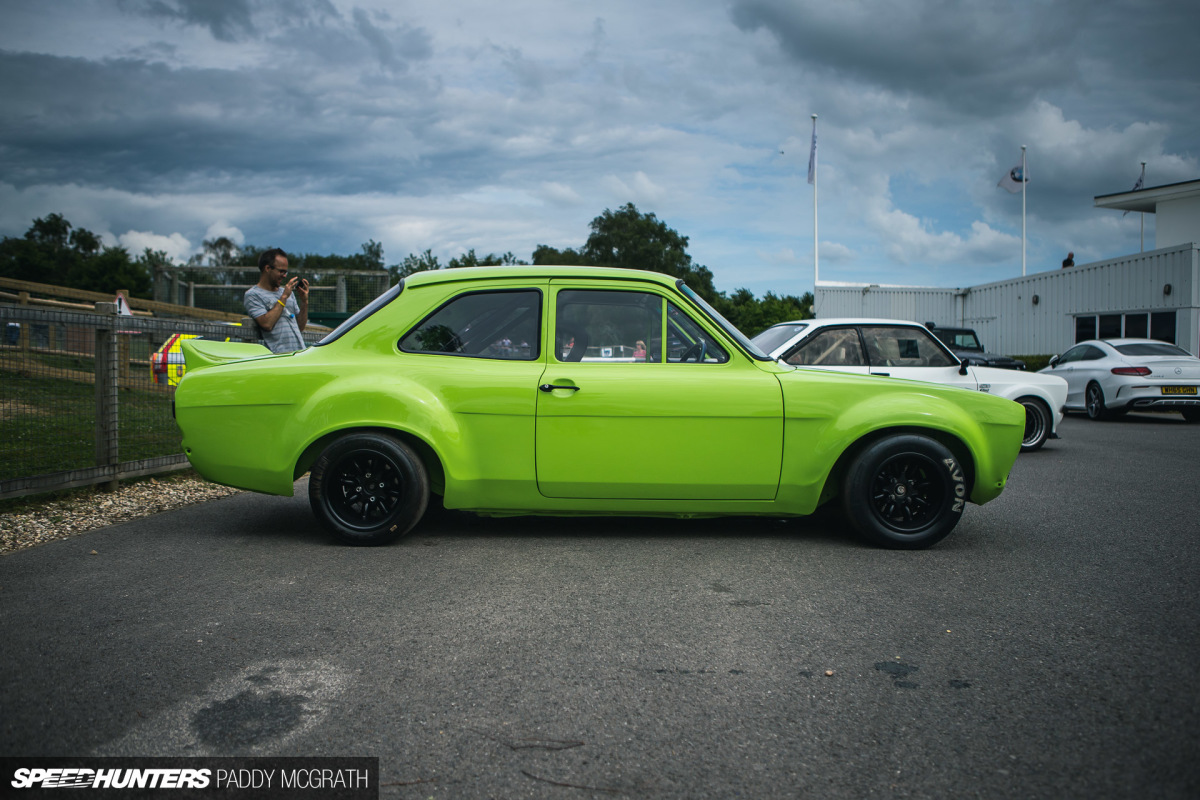 This is definitely one of those cars that I'd like to revisit as I'm certain I'm not appreciating the full story behind it. As far as track Escorts go, this is arguably as good as they get, while staying loyal to its bloodline. It's simple, but that's all it needs to be.
In the meantime, I'm off to buy a pen and notebook to avoid this happening again.
Paddy McGrath
Instagram: pmcgphotos
Twitter: pmcgphotos
paddy@speedhunters.com