Odaiba Takeover
Kyusha Tengoku. 'Vintage Car Heaven' is definitely the perfect term to describe what was happening on Sunday morning in Odaiba, Tokyo.
The popular multiplex exhibition area which hosts events like D1GP, the Mooneyes Street Car Nationals and more recently StanceNation, was the perfect location for a gathering put on by the guys at Old Timer, a popular magazine title which caters to the whole vintage car scene in Japan. The lure of meticulously restored and modified domestic and foreign classics was obviously too strong for many to resist, and it seemed like half of Japan had flocked to the most futuristic of Tokyo's districts.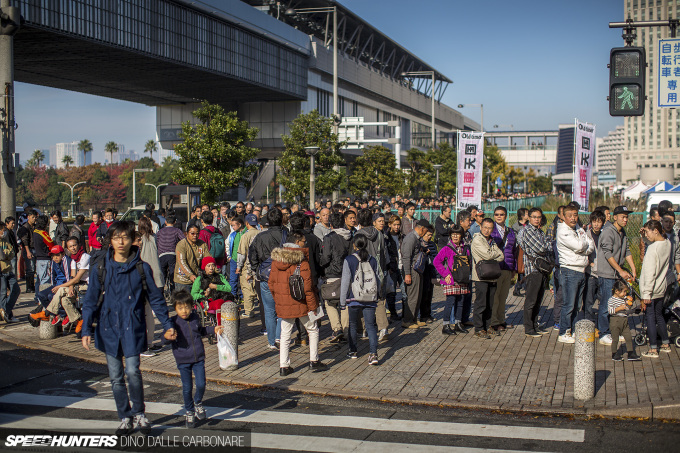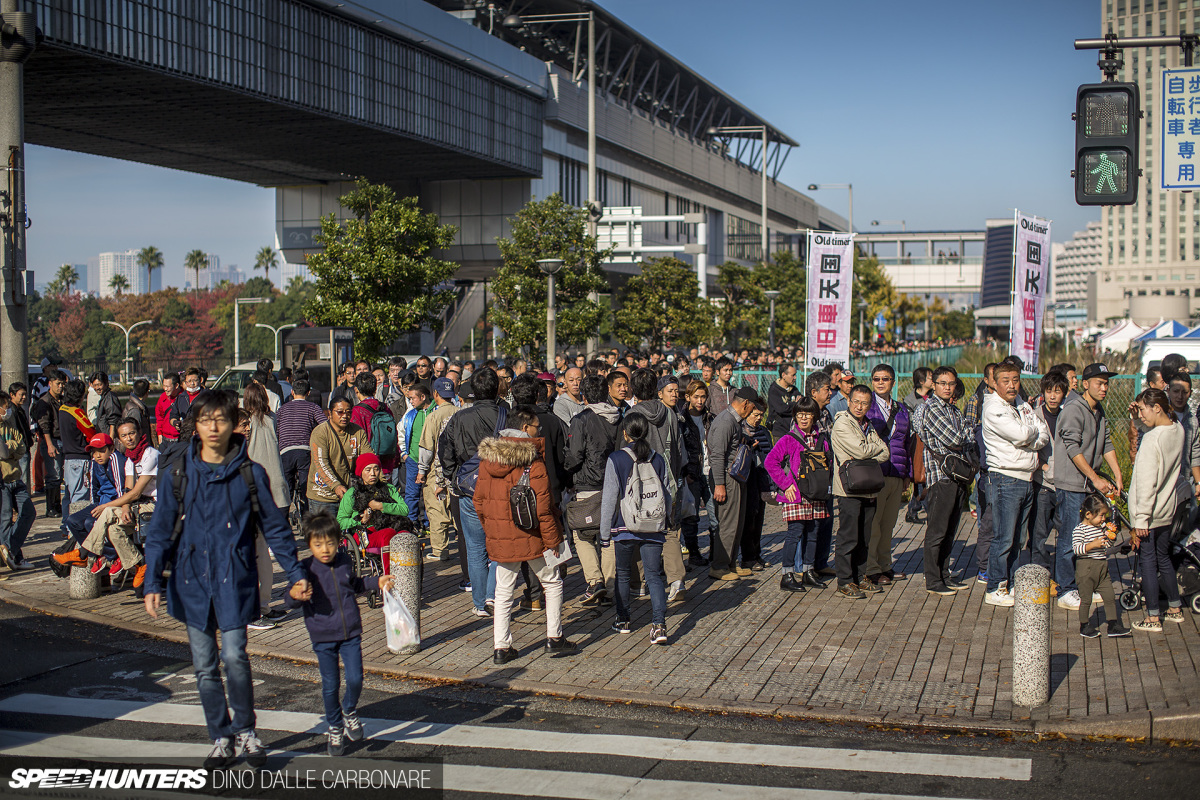 I arrived at 9:30am just as the gates to the show area were opening and I couldn't believe the line of people waiting to get in. People kept arriving all morning long too, further proof of just how massive and broadly followed the kyusha scene is in Japan.
I may have missed the early morning roll-in that began long before the sun's rays appeared over Tokyo Bay, but there was still a lot of movement around the venue; cars arriving from various corners had to loop around in front of the entrance and line up for the carpark.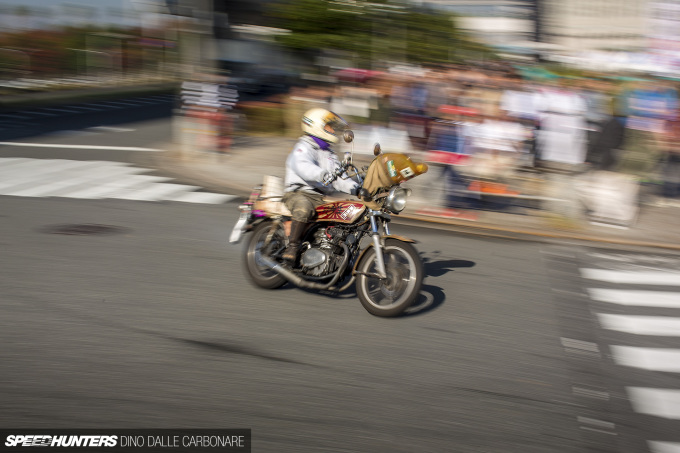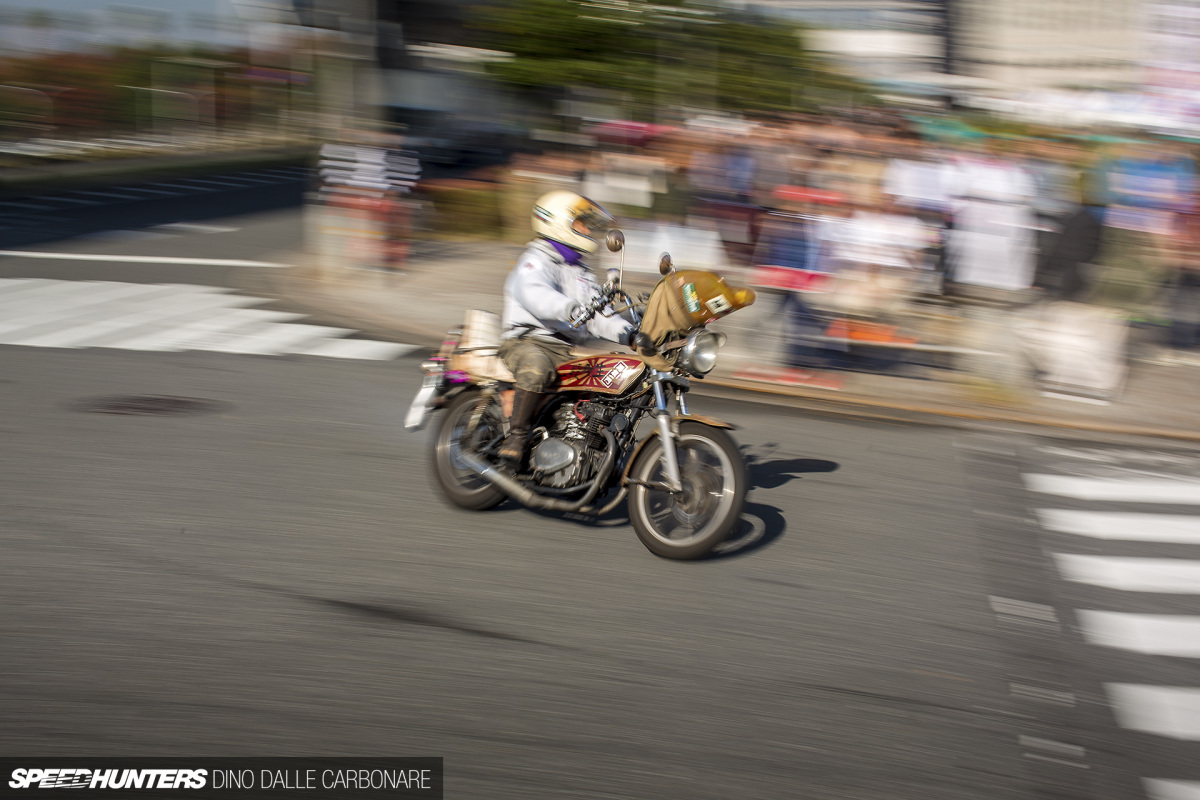 Like the Nostalgic 2 Days show held at Yokohama Pacifico, the Old Timer gathering is also jam-packed full of domestic vintage bikes, many of which are customized in uniquely Japanese ways.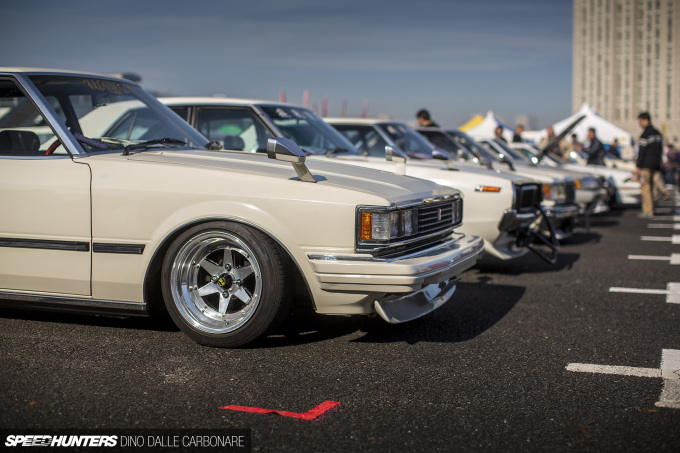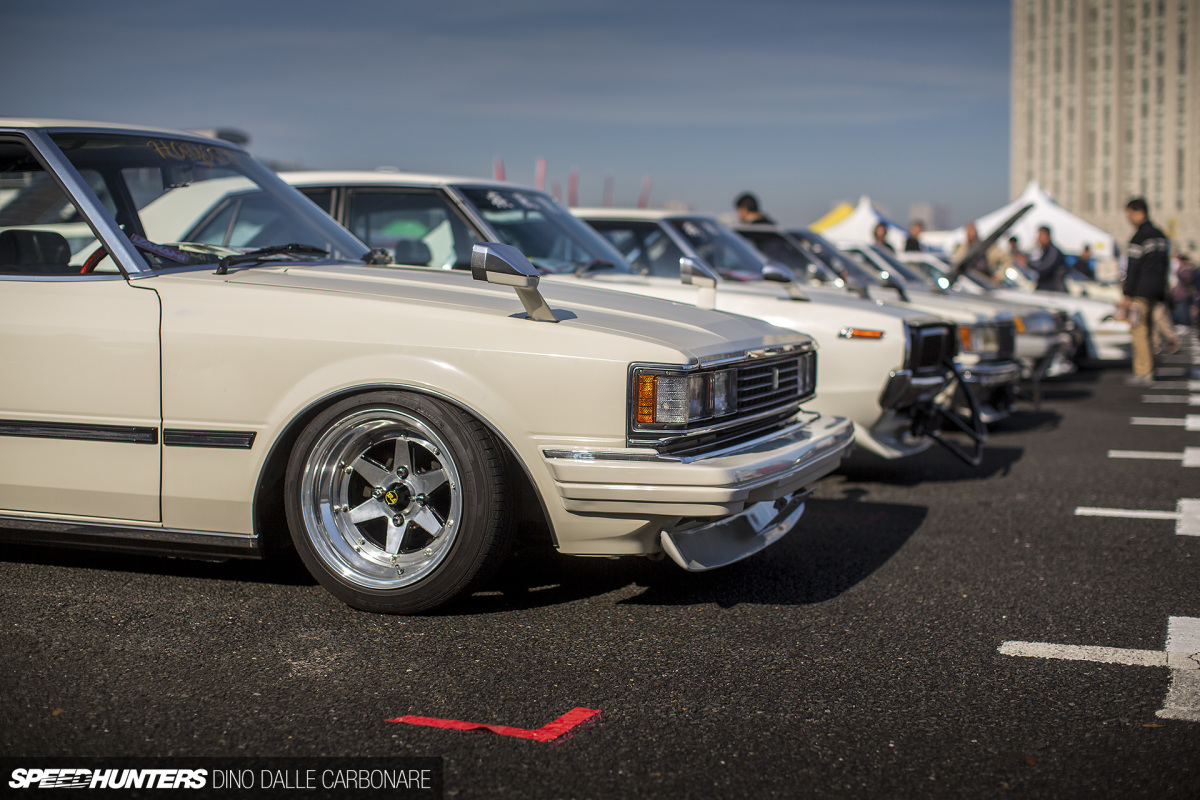 But how about inside? I was curious to see how this event stacked up to all the other vintage shows that I've so far visited, and I was happy to see that it too had a very distinct flavour.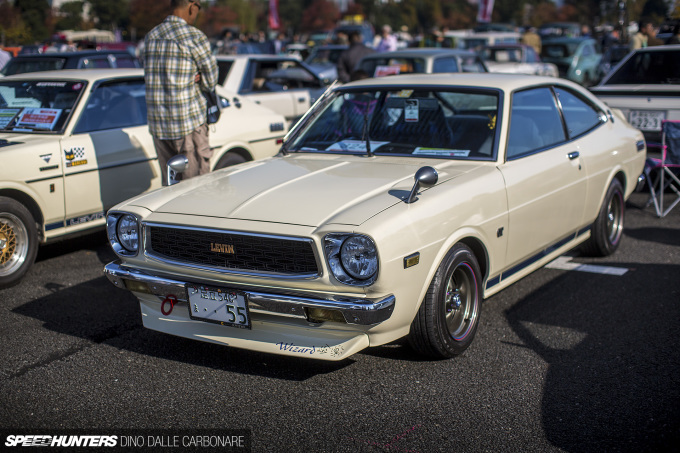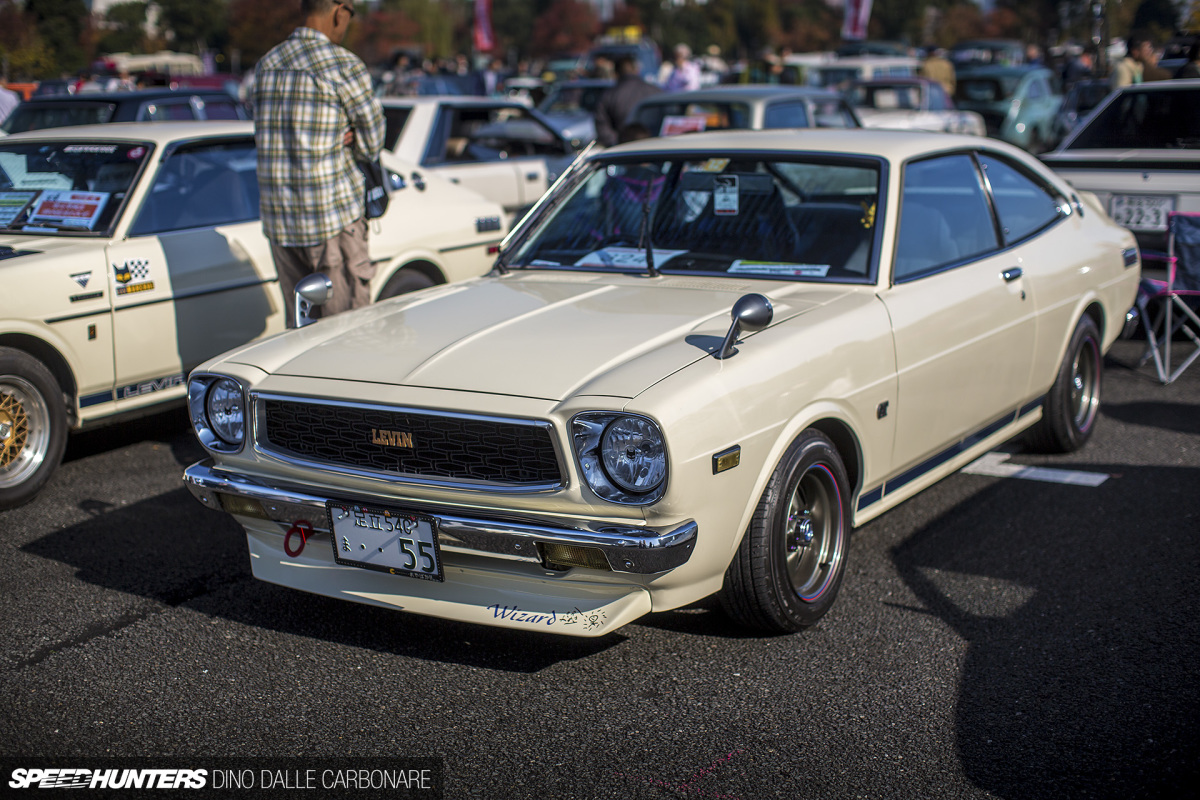 It was probably the wide mix of stuff present; from tuned and slammed cars to more period-correct collectables and crazy rare stuff out of private collections, the event had a really fresh feel about it.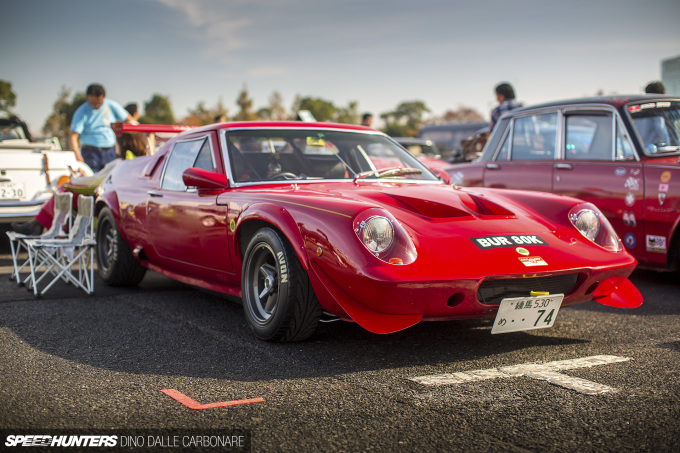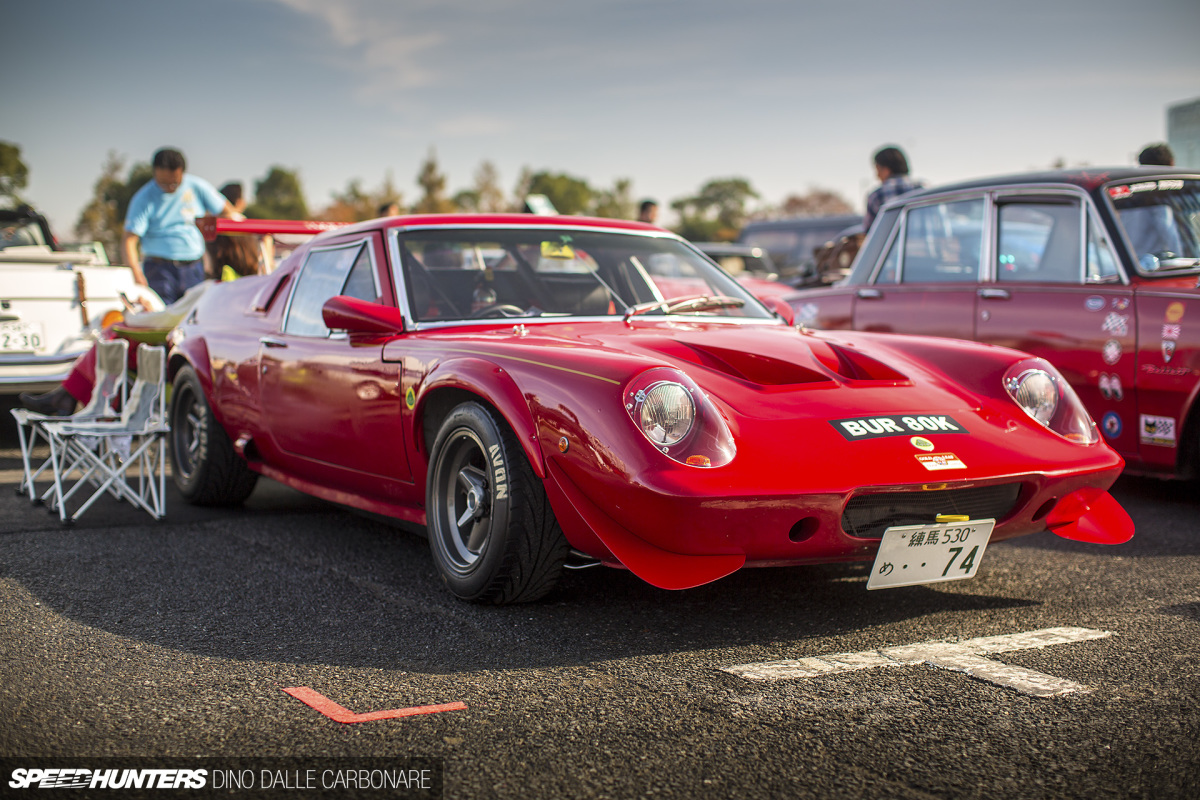 It was really cool to see so many import cars thrown into the mix too. It looked like the organisers had started lining up cars by model or brand, but then somehow gave up along the way as a row of Datsuns would be interrupted by the odd Lotus Europa or Rover.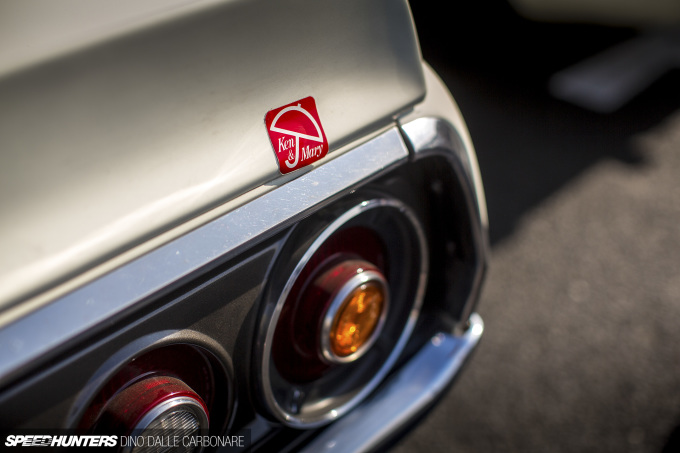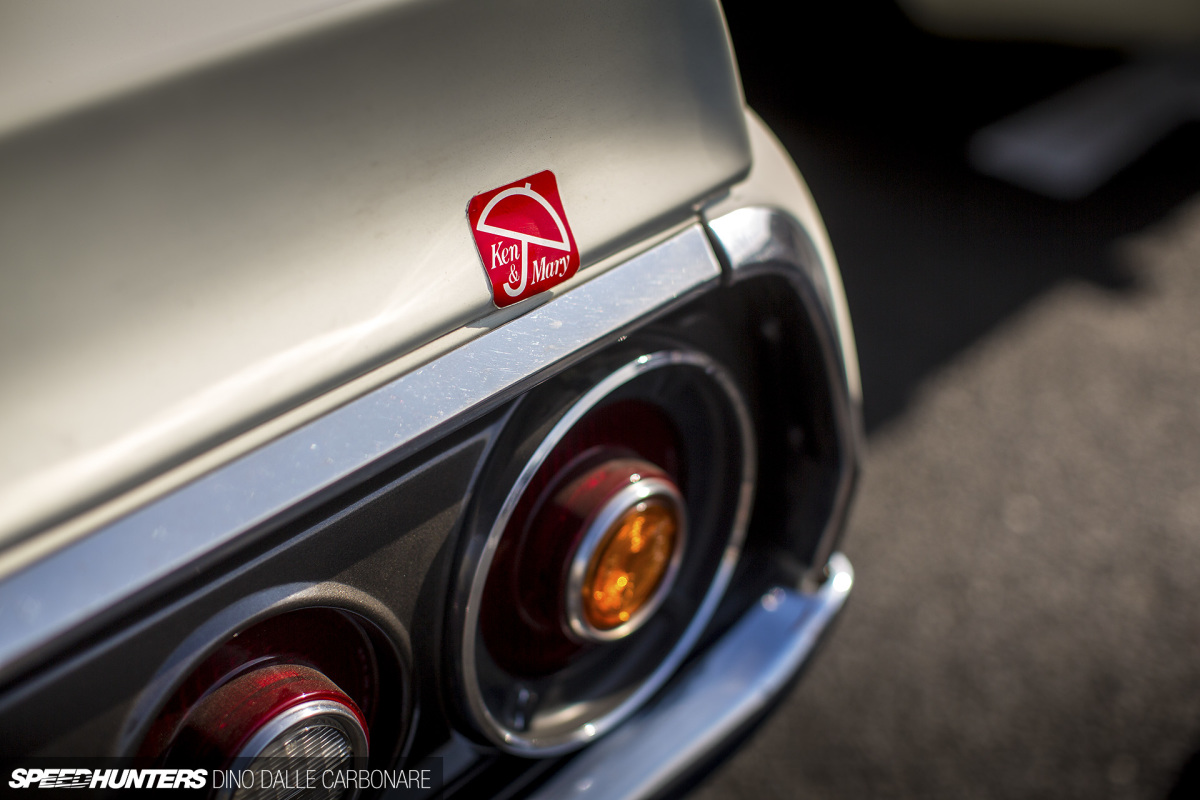 Old Timer obviously has a lot of purist fans, something I figured out while looking through the main Nissan area.
Nissan Goodness
Never had I seen so many original GT-Rs at one event, the majority of Hakosukas and Kenmeris I looked at being the real deal too. It's something you can easily figure out by taking a quick glance under the hood: if you see one of these S20 motors, you know it's not a replica.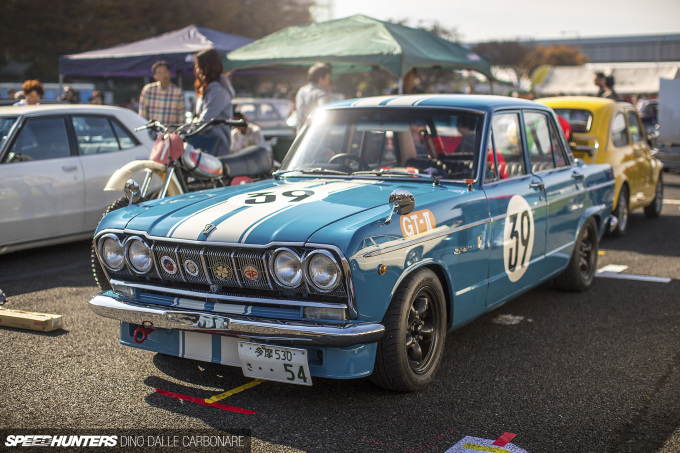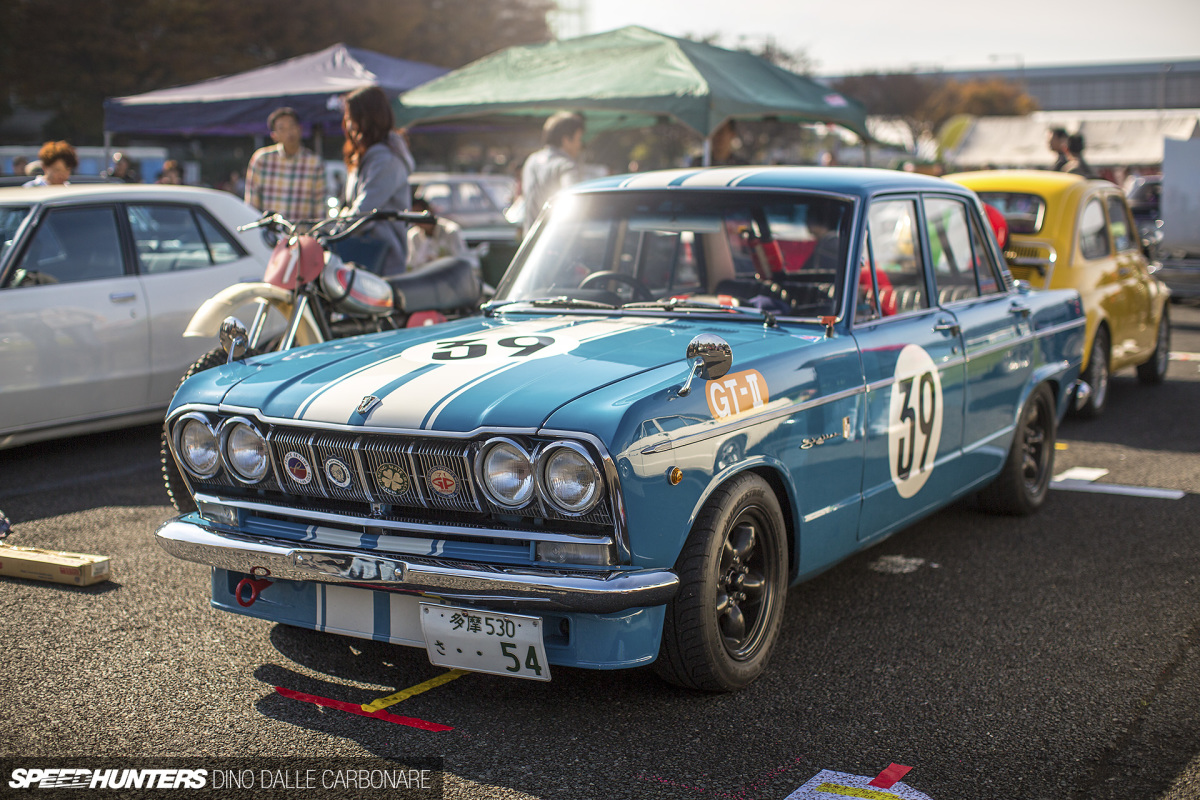 Check out this '64 S54 Prince Skyline race car which ran the Gloria's bigger G7 motor in order to be more competitive in Grand Prix races of the period. A pretty rare sighting.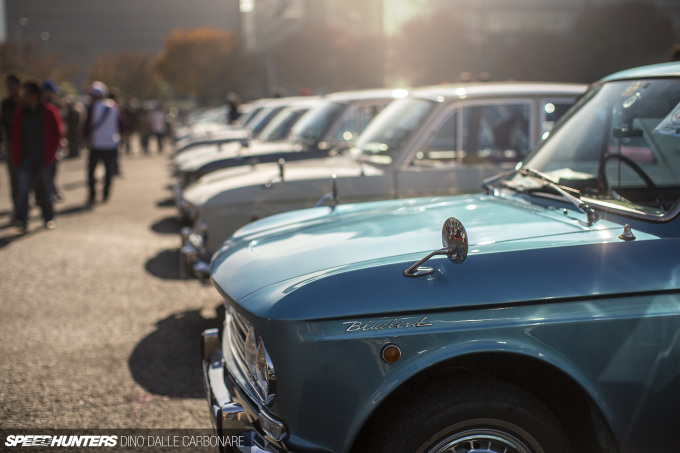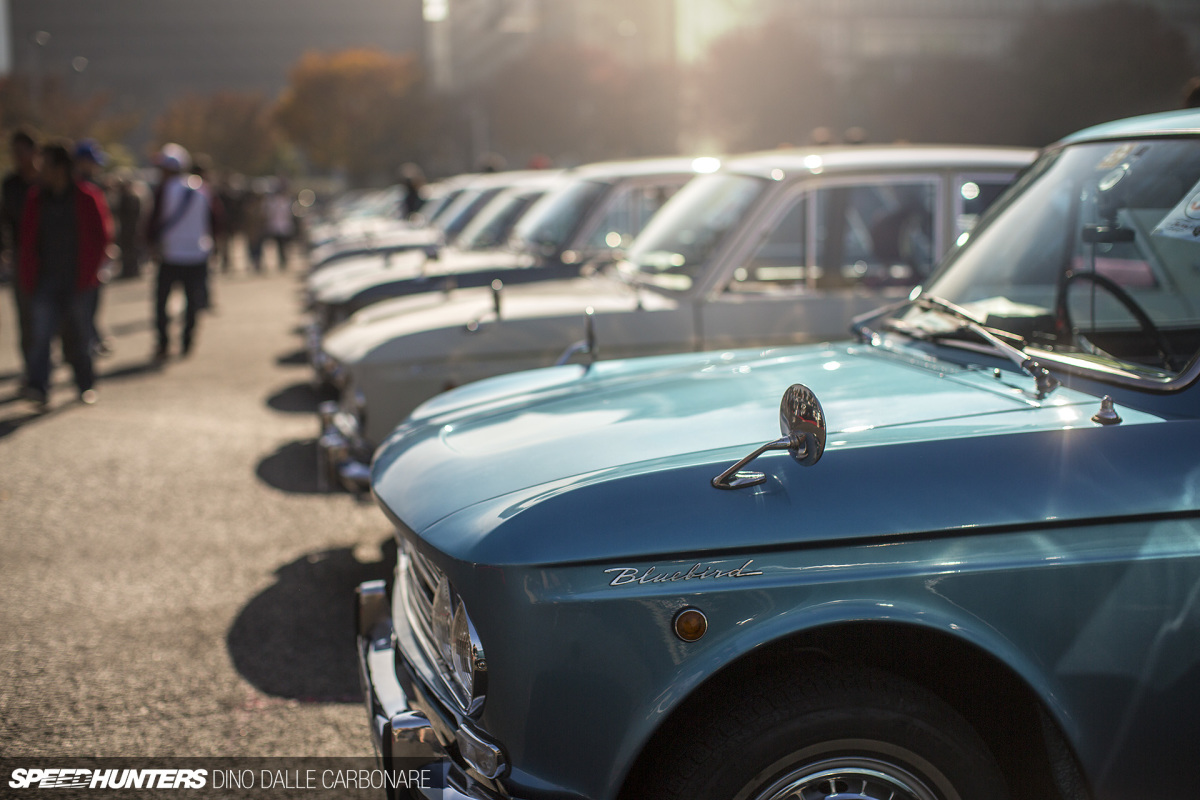 Bluebirds for days!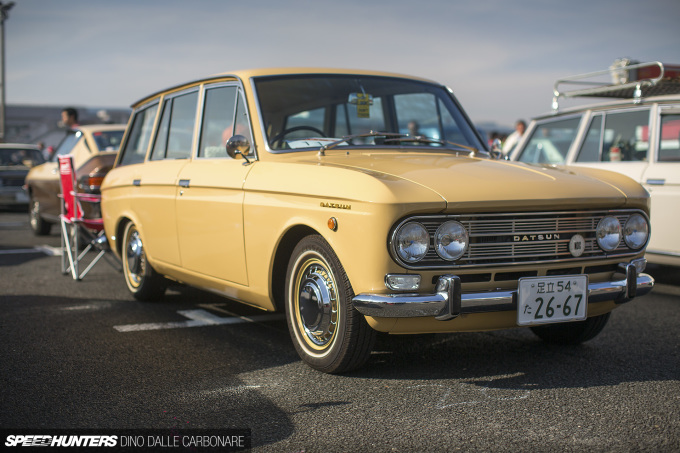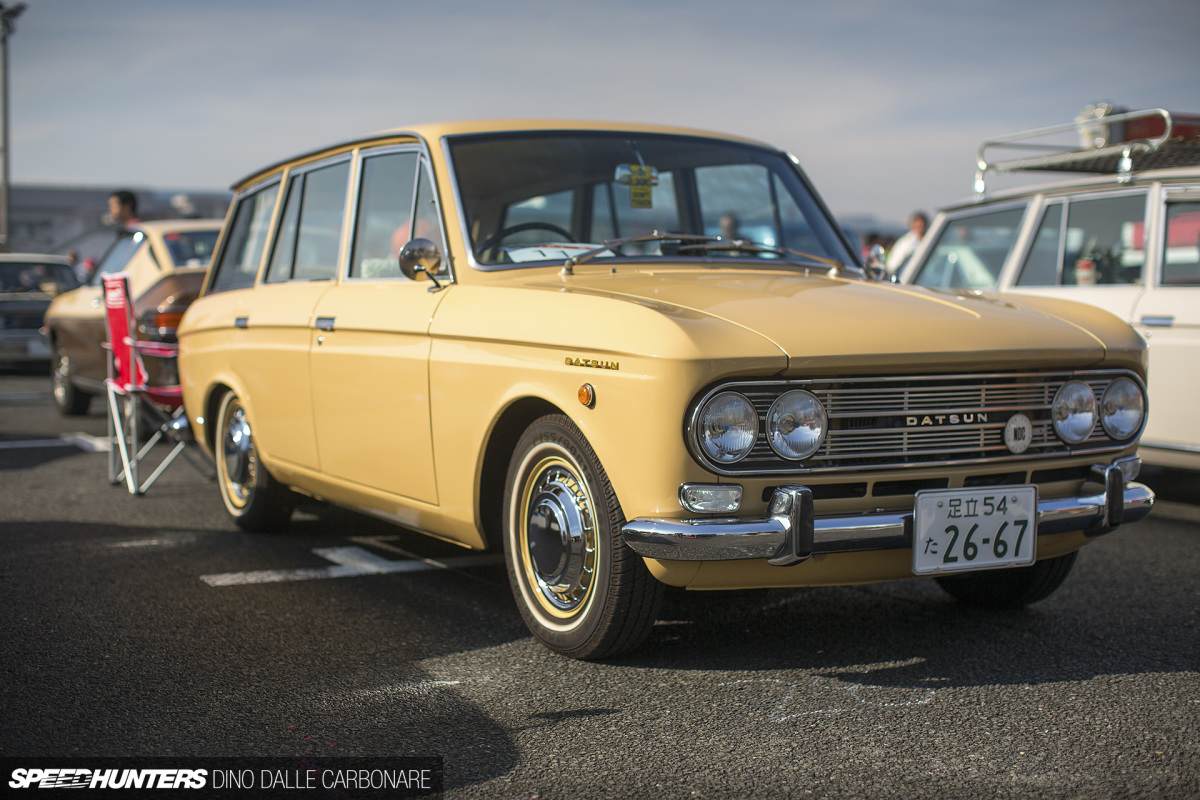 You can't beat a WP411 wagon. I would love to see one of these things given the resto-mod treatment with a modern engine, because given they weigh in under a ton it would be pretty easy to create a cool sleeper.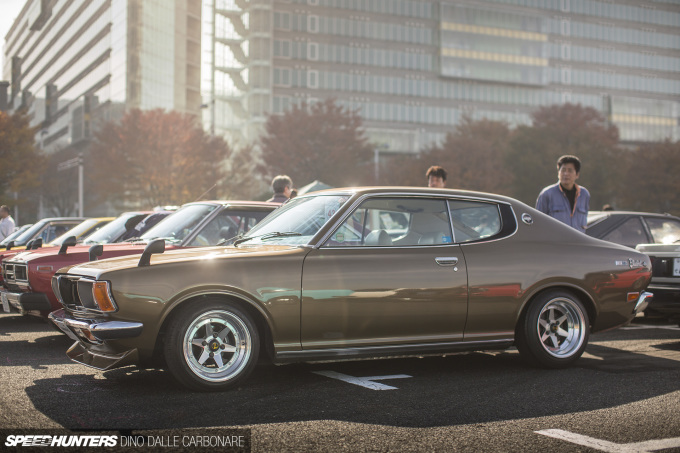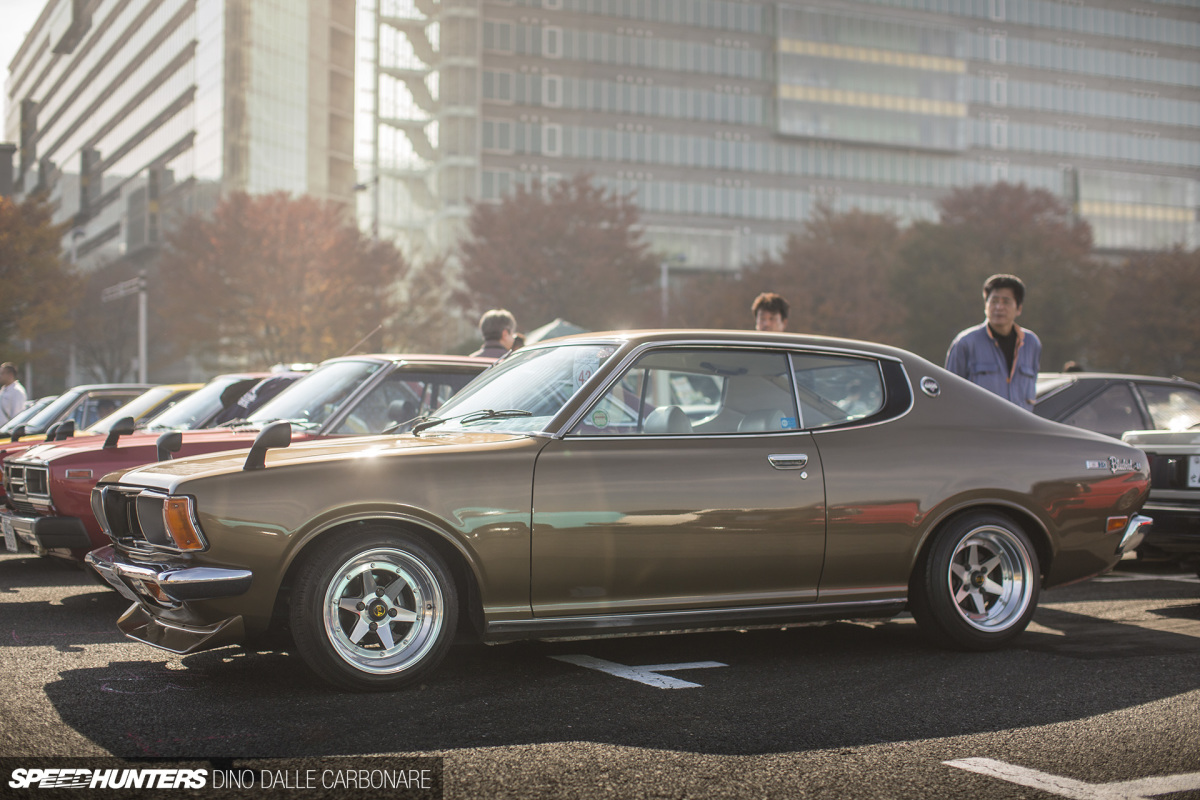 The lines of various generations span out in all directions.
Curiously enough, when I moved over to the Silvia section I came across this S10, a model which I'm pretty sure I haven't even seen at the Nissan Heritage Collection in Zama. Take a look at those period-correct lace dealer-option seat covers, a real touch of JDM elegance.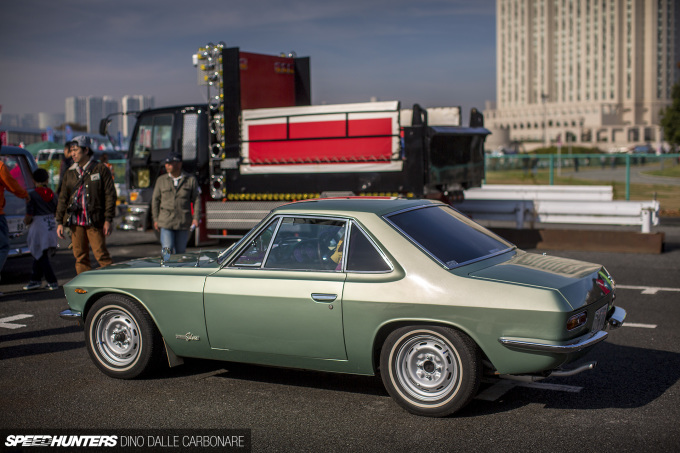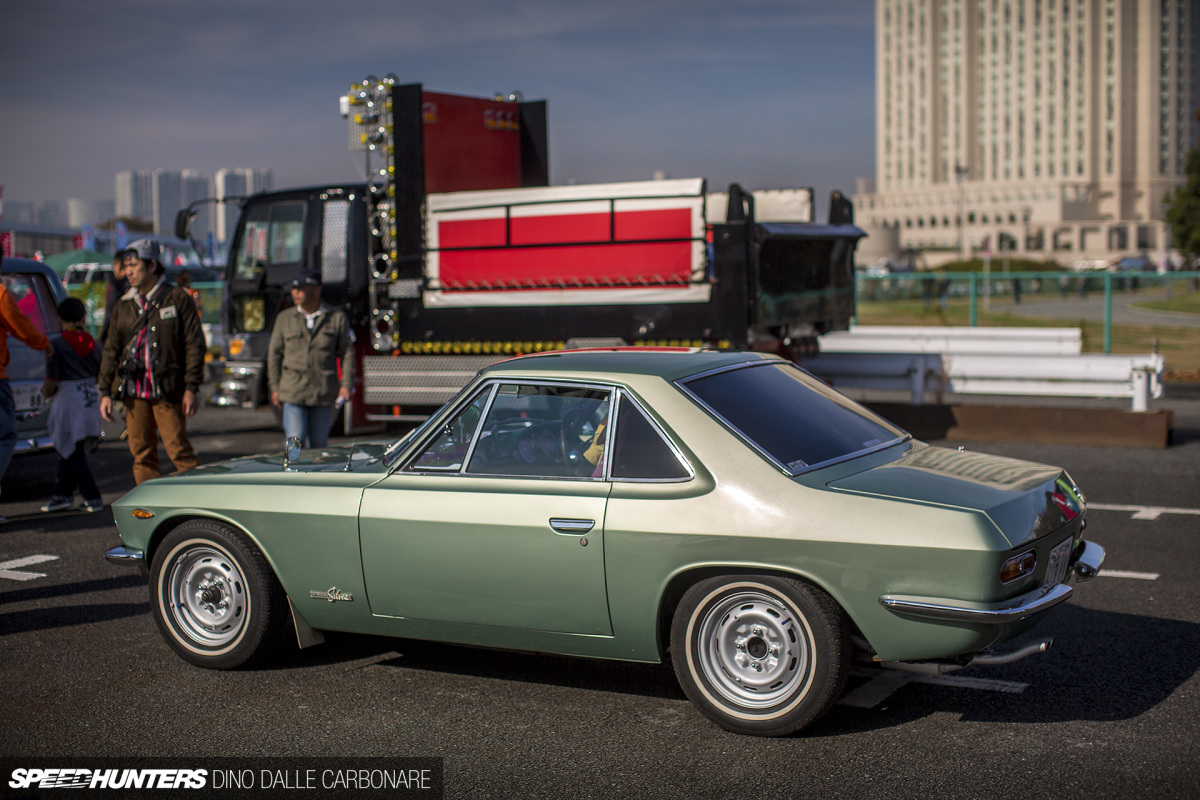 The S11 came after the CSP311 which was the very first Silvia, sporting an almost European-inspired silhouette.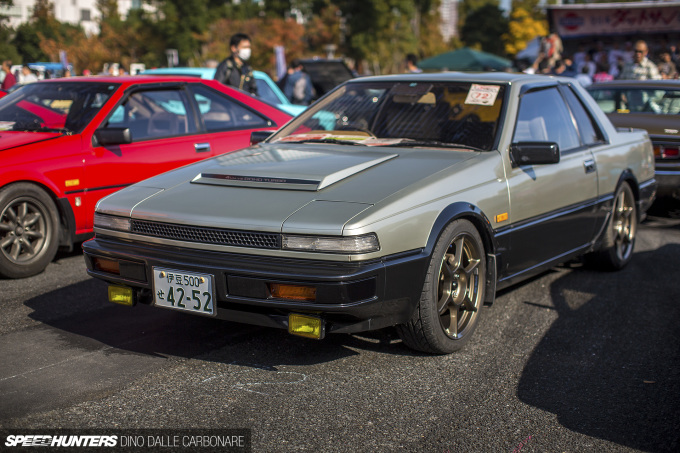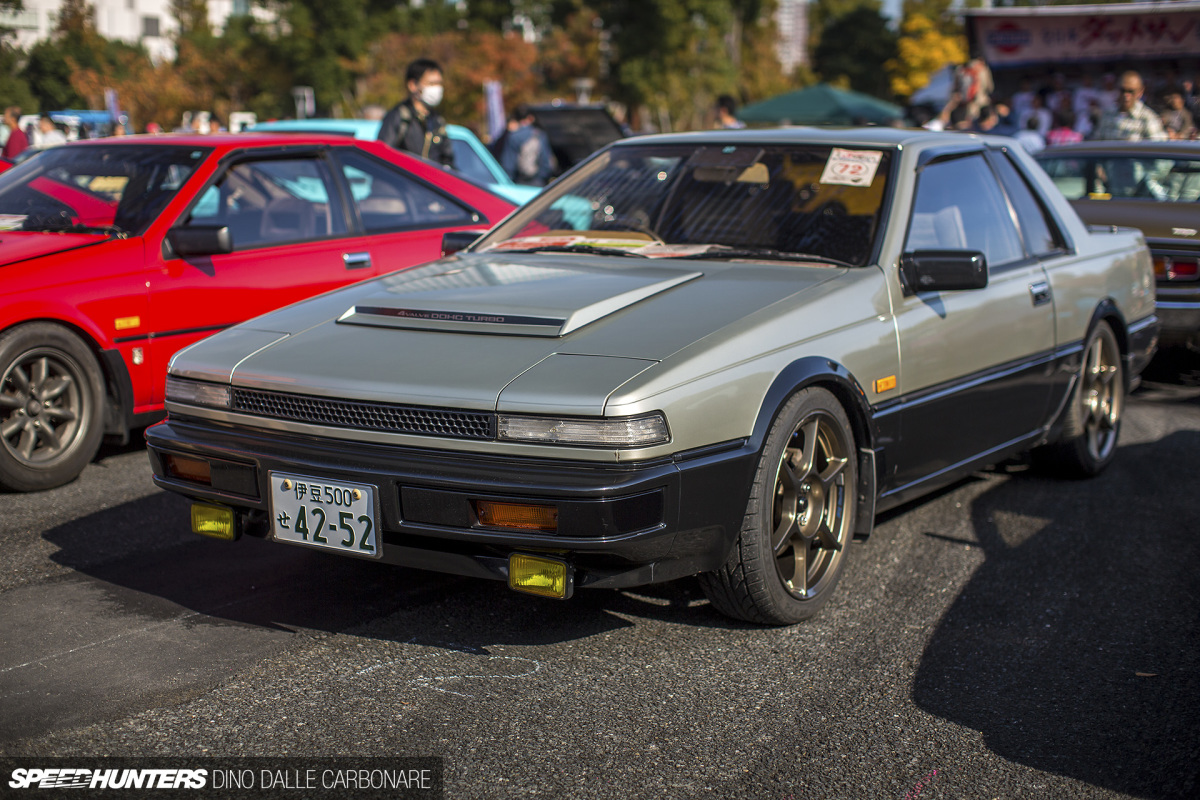 Before the S-chassis we all know and love – namely the S13, S14 and S15 in all their variations – there was the oh-so-1980s S12. This particular car is an R-SX Turbo, the high performance variant.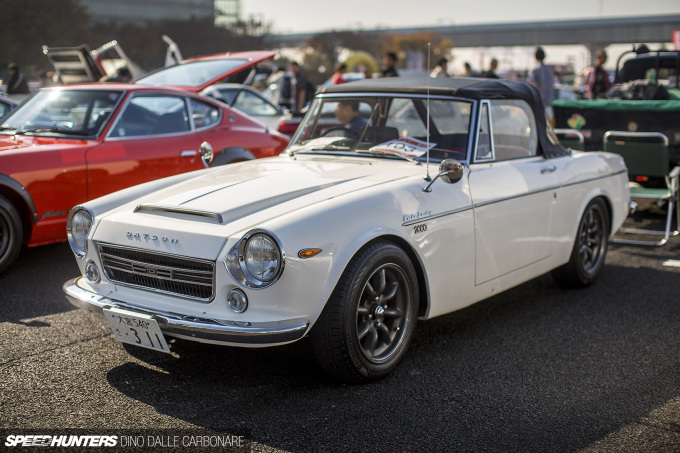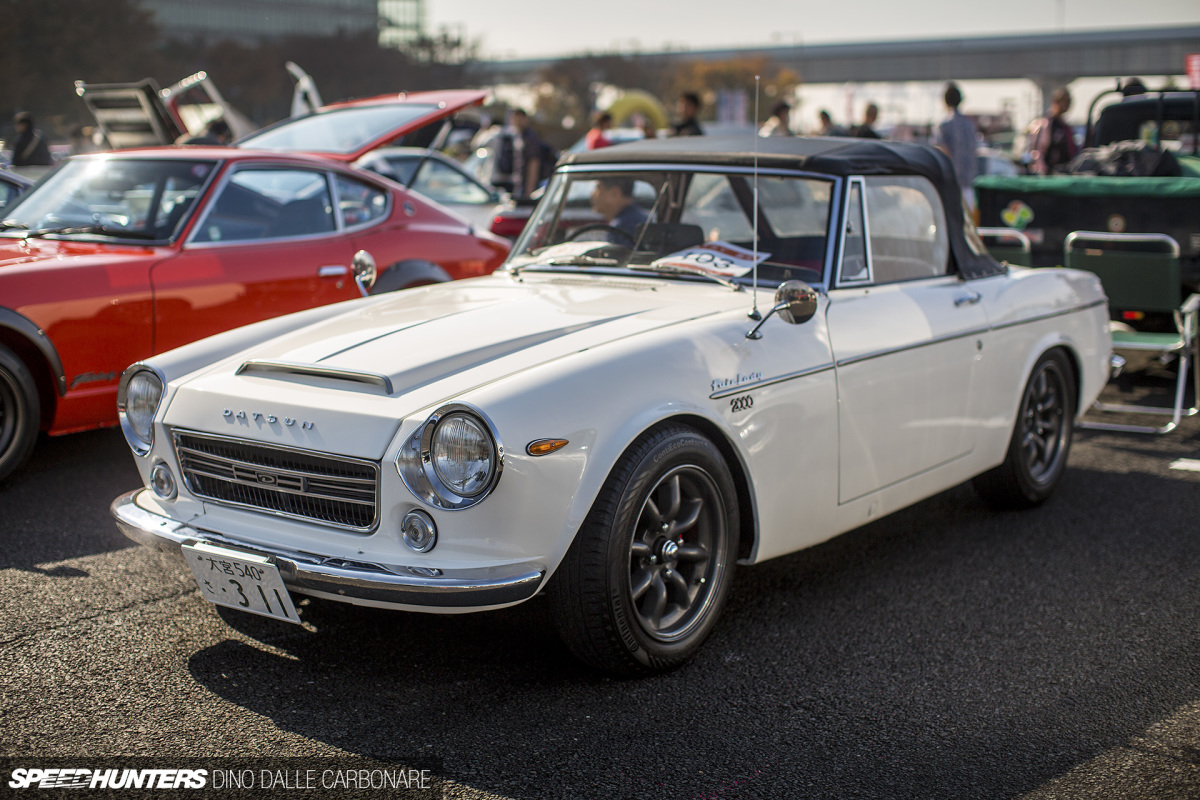 After the 'S' comes the 'Z' and there were many S30 Fairladys to look at. One car that can't be ignored, however, is the model that wore the name before it, the SRL311 Datsun 2000 Roadster.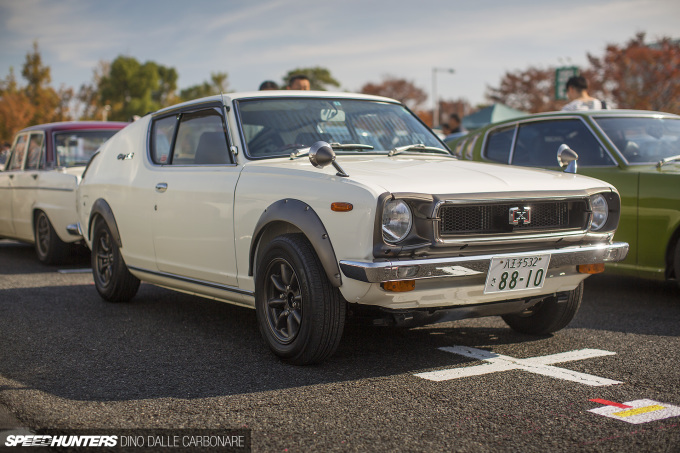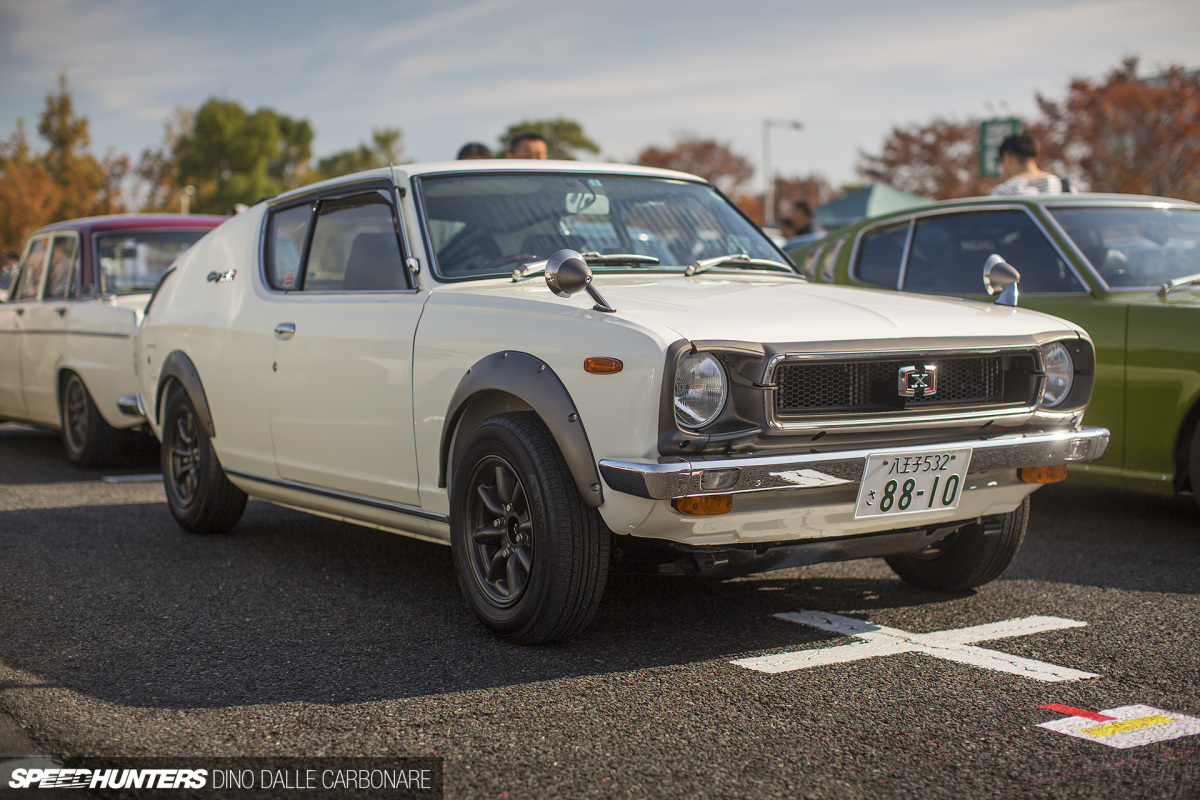 And check out this Cherry X1-R, another collectable that has obviously been very well cared for over the years.
Along with the Countach it was cool seeing an Abarth version of the Fiat X1/9, and even better, a rare 695 based on the 500, a popular hillclimb car back in the '70s in Italy.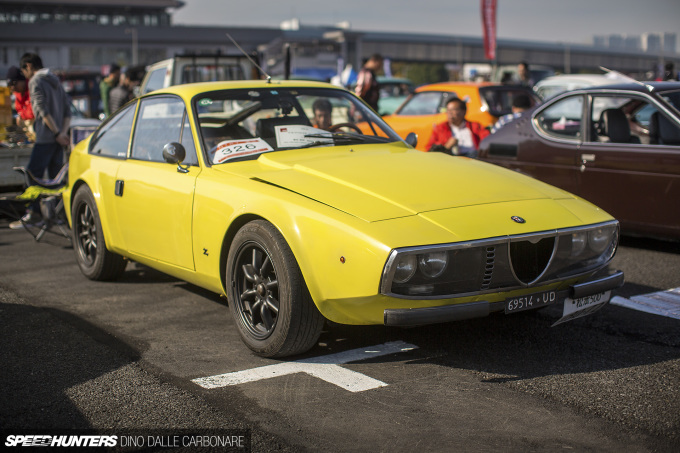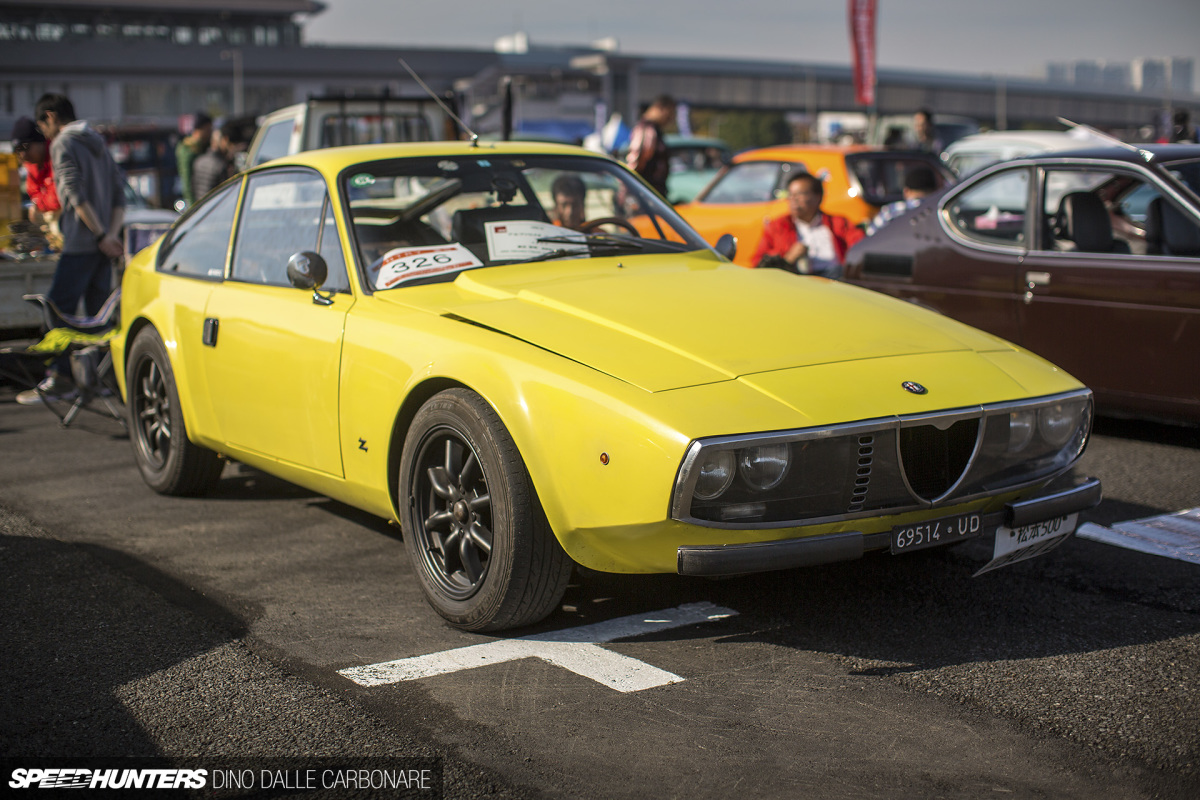 Alfa Romeos are very popular in Japan and there were a ton of Giulias in various state of tune, built for both track work and street use. But it was this Giulia Junior Zagato on RS Watanabe wheels that I wanted to share. It still had its 'Udine' authentic Italian plate fitted too.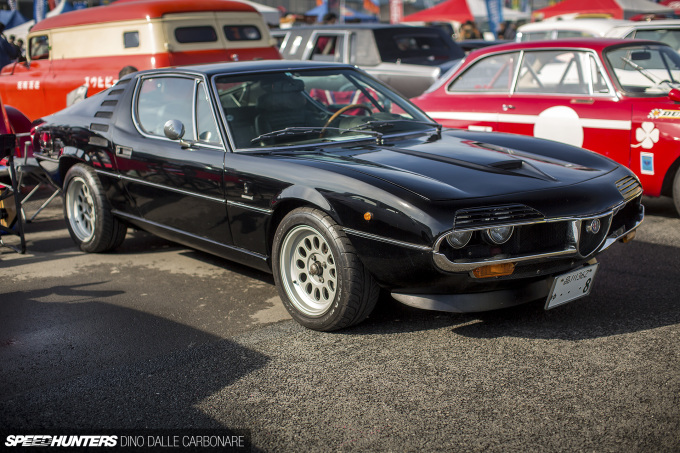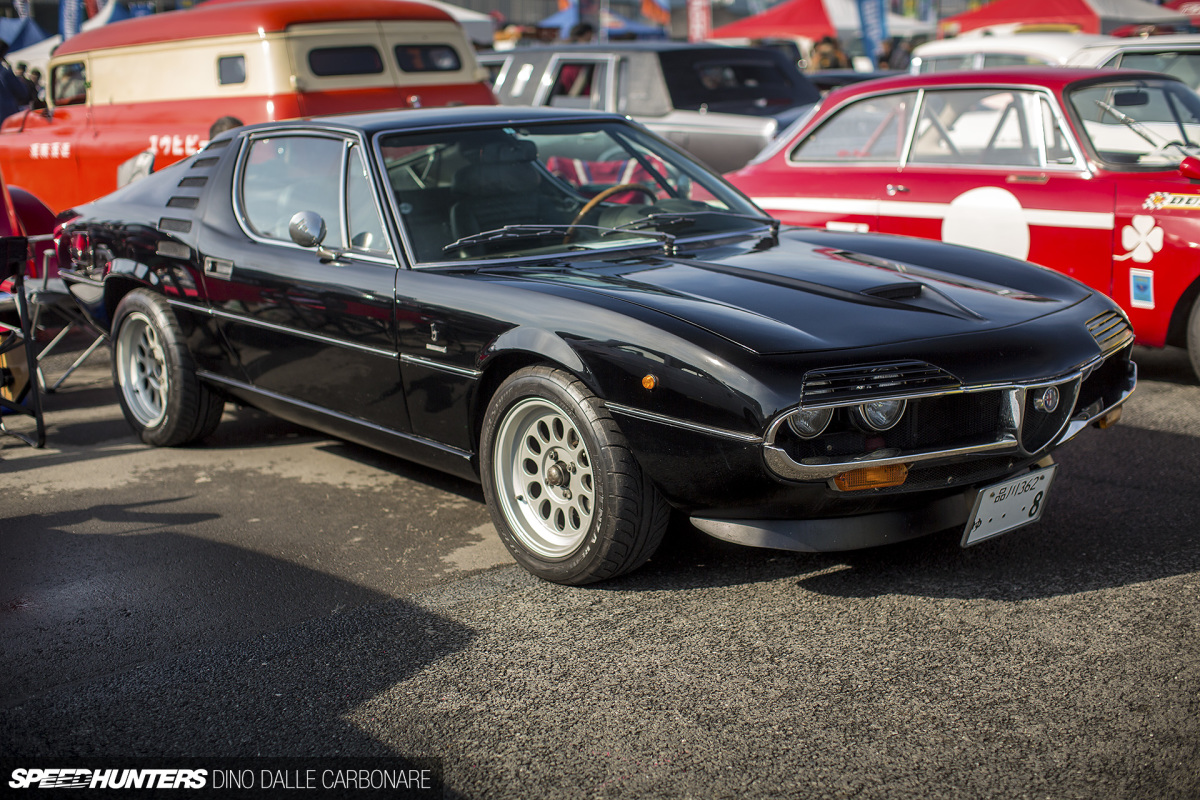 This Montreal is a car I come across often at Daikoku PA; its owner is obviously the sort of enthusiast that doesn't like to miss any classic car gathering.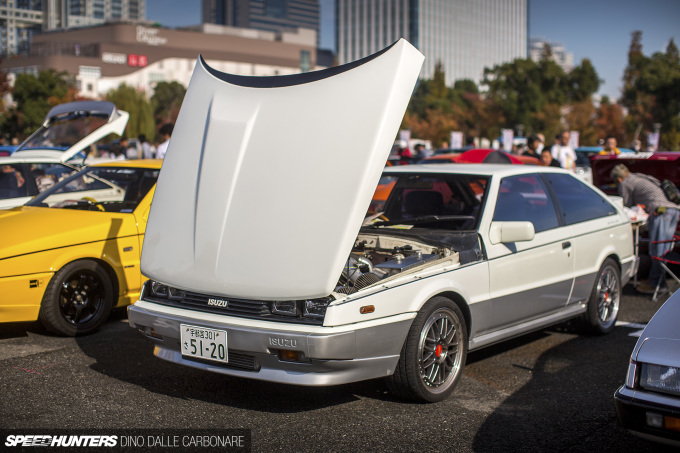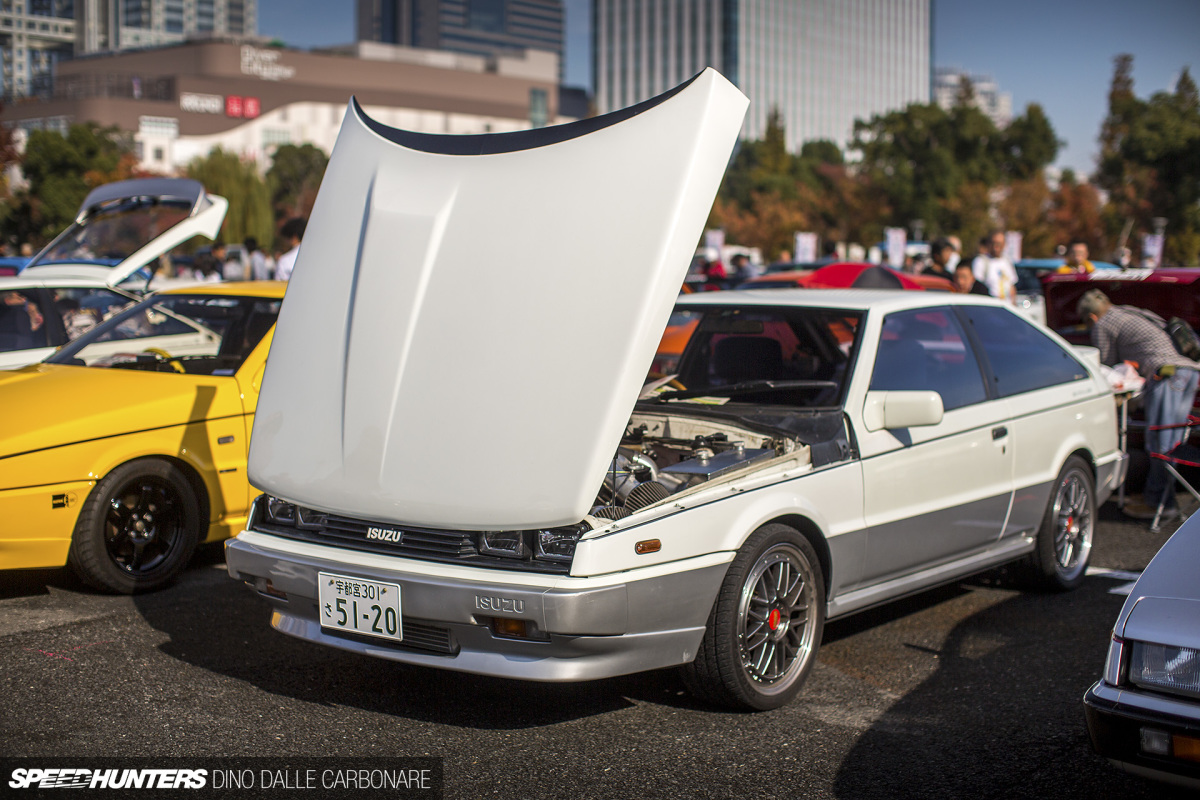 And to illustrate the perfect mix and randomness of the Old Timer Kysusha Tengoku event here is an Isuzu Piazza…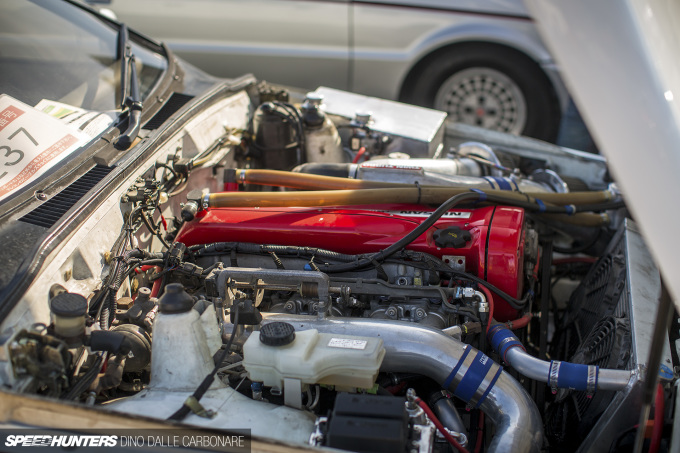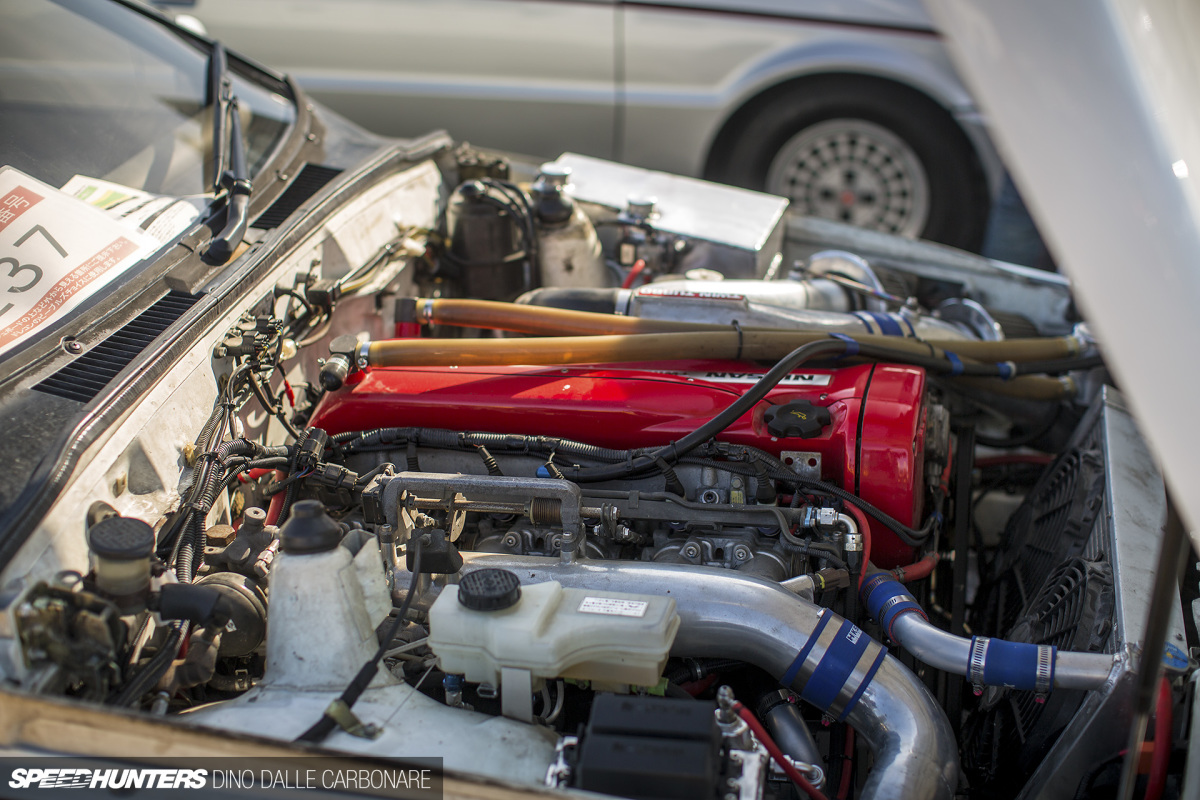 With an RB26DETT swap. High fives for whoever came up with this idea!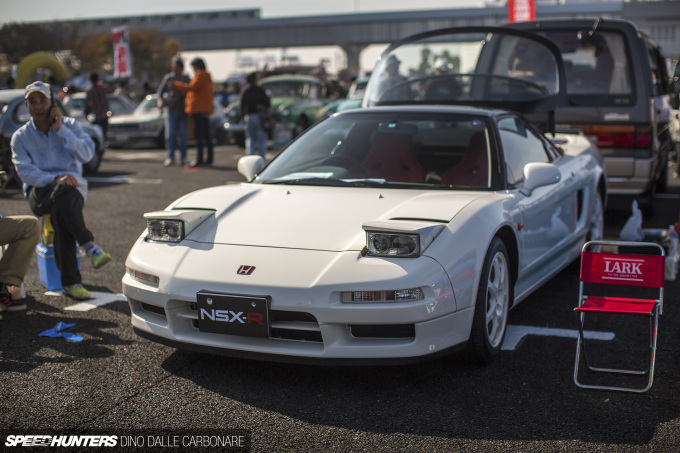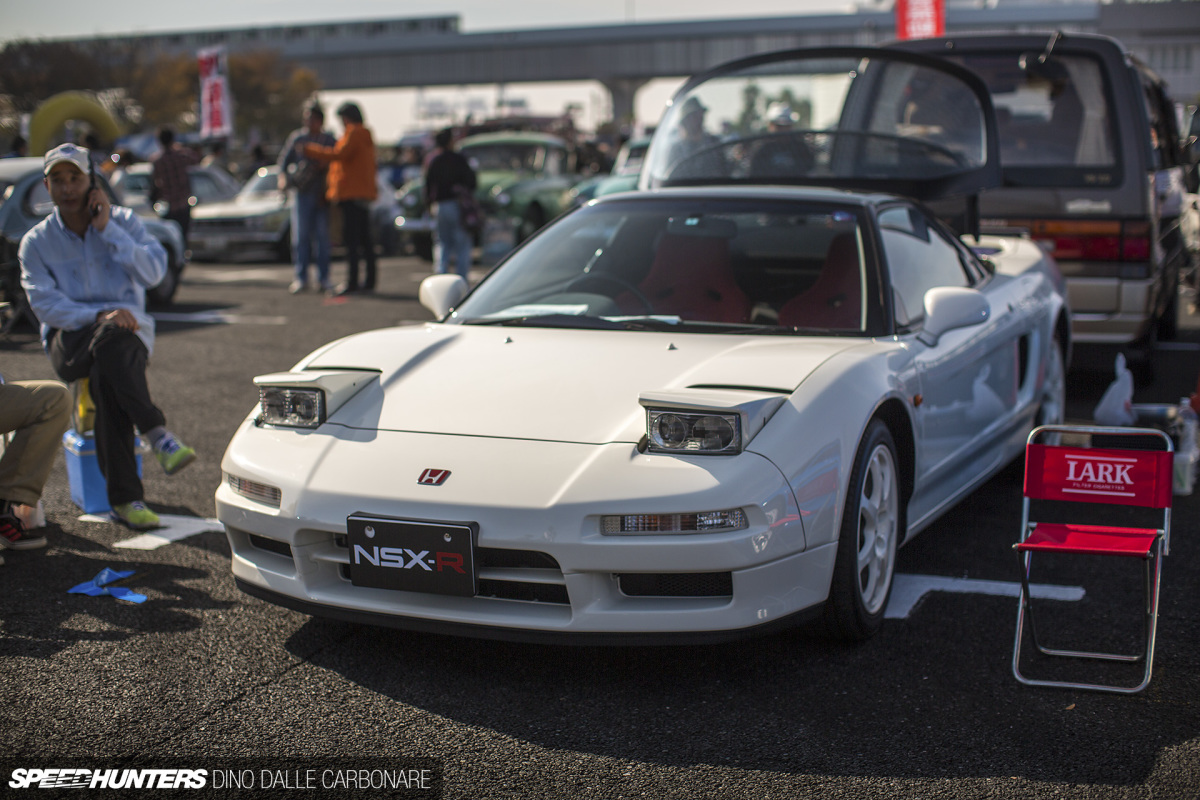 I had to stand in front of this NA1 Honda NSX-R for quite some time to take in all of its beauty.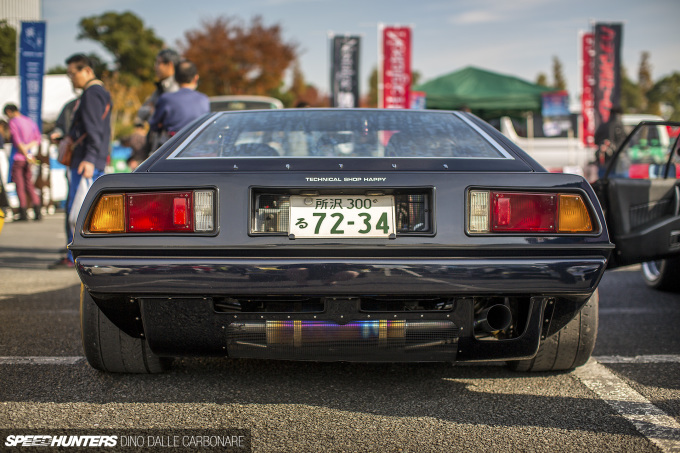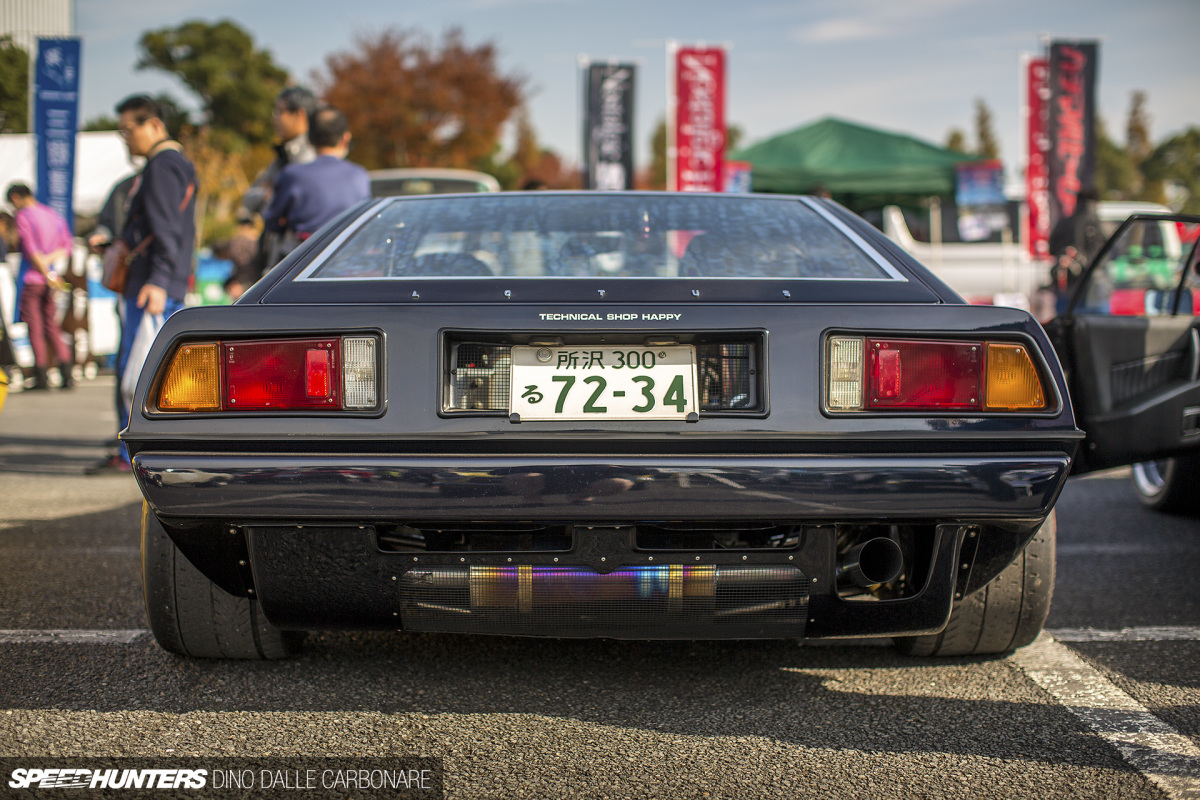 We are all very familiar with Lotus specialist Technical Shop Happy, whose car I always see at Fuji Speedways and Tsukuba being driven hard. Many customers were representing the shop at the event, and there was an awesome line up of Esprits, just like this one running a titanium exhaust and beefy vintage Pirelli tarmac-spec cut slicks.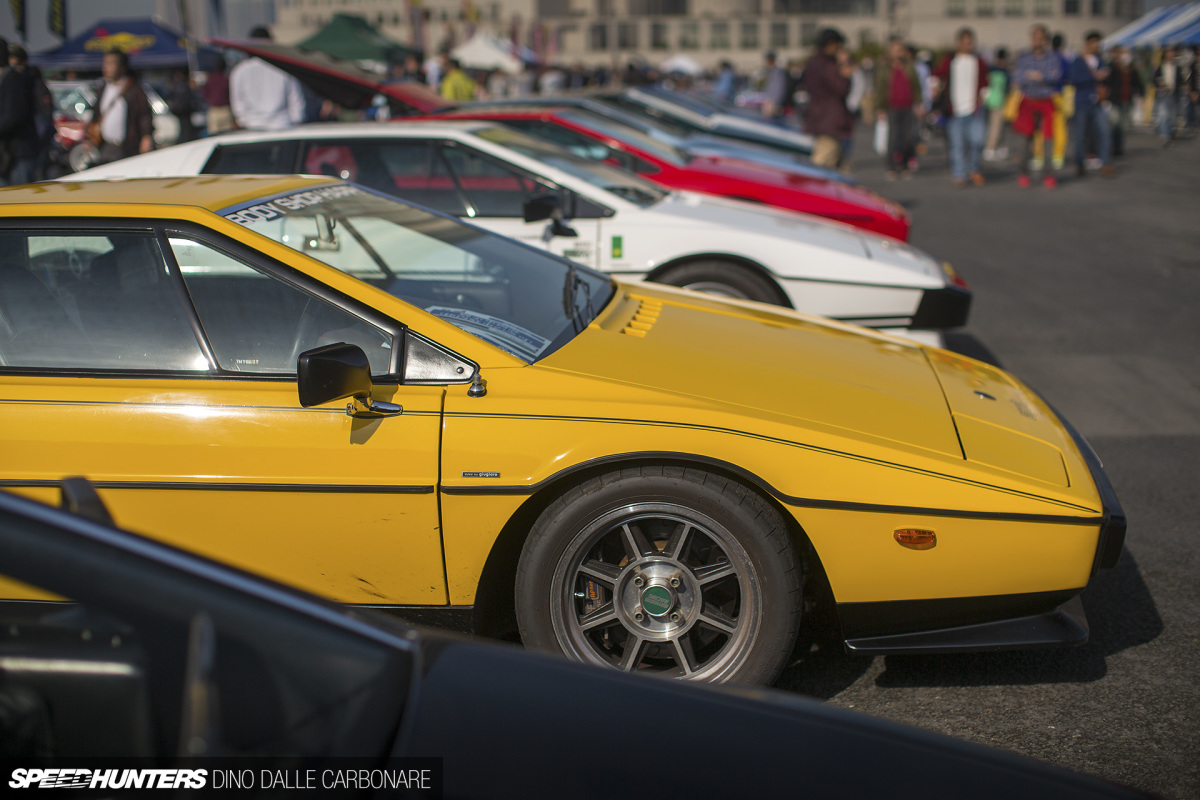 Pick your color!
The Collectables
These sorts of events always provide the perfect opportunity to hunt down miscellaneous car parts and collectables.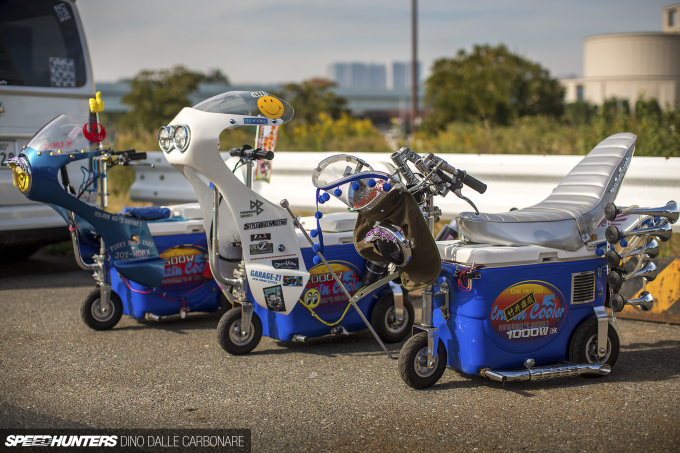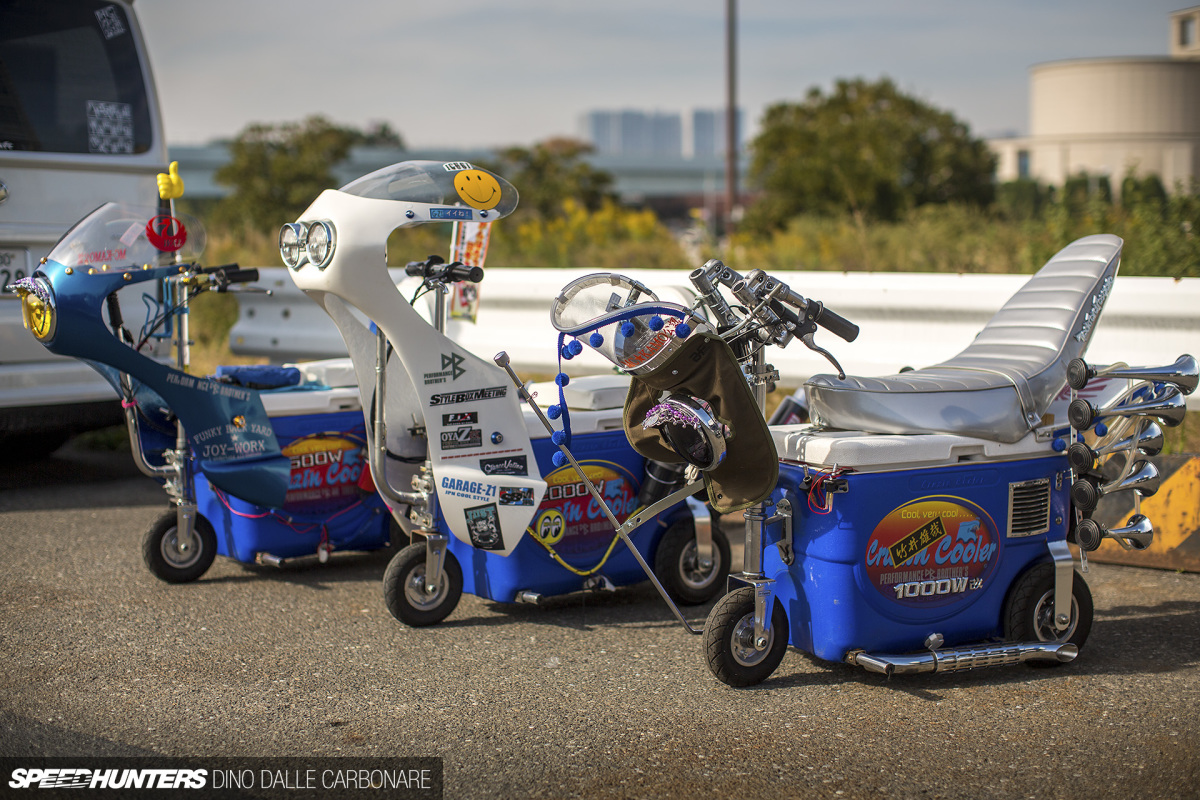 You can also pick up the most Japanese of 'Cruzin Coolers'. Because, if riding around the paddock at a track on an electrically-powered cooler isn't enough to get you noticed, this bosozoku biker conversion certainly will. I want one so bad and so should you!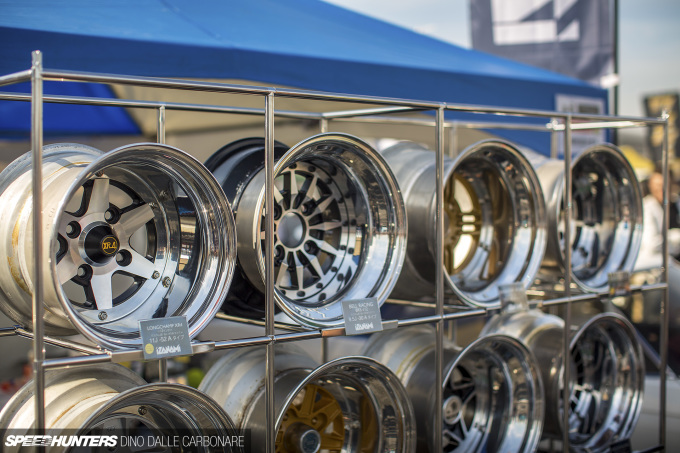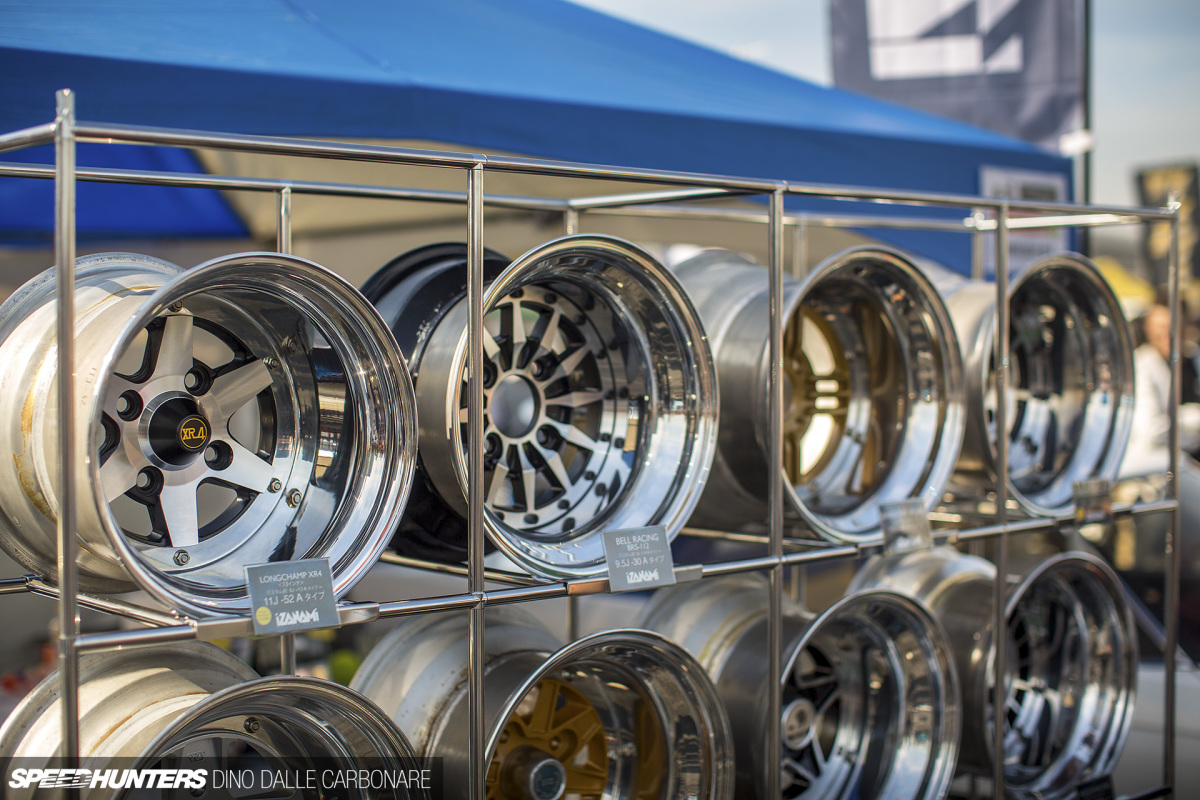 If you are building a vintage car project of your own you might be interested in Izanami. This company offers a refurbish service for vintage JDM wheels, and on top of bringing them back to their original beauty it will customise and resize the outside portion of the rim so you can get the right sort of fitment.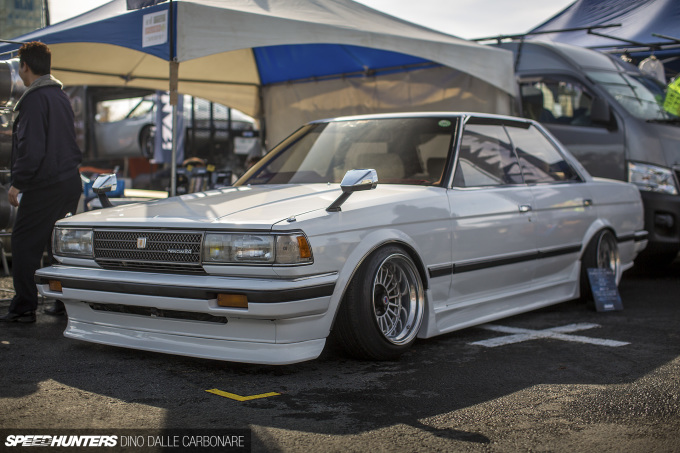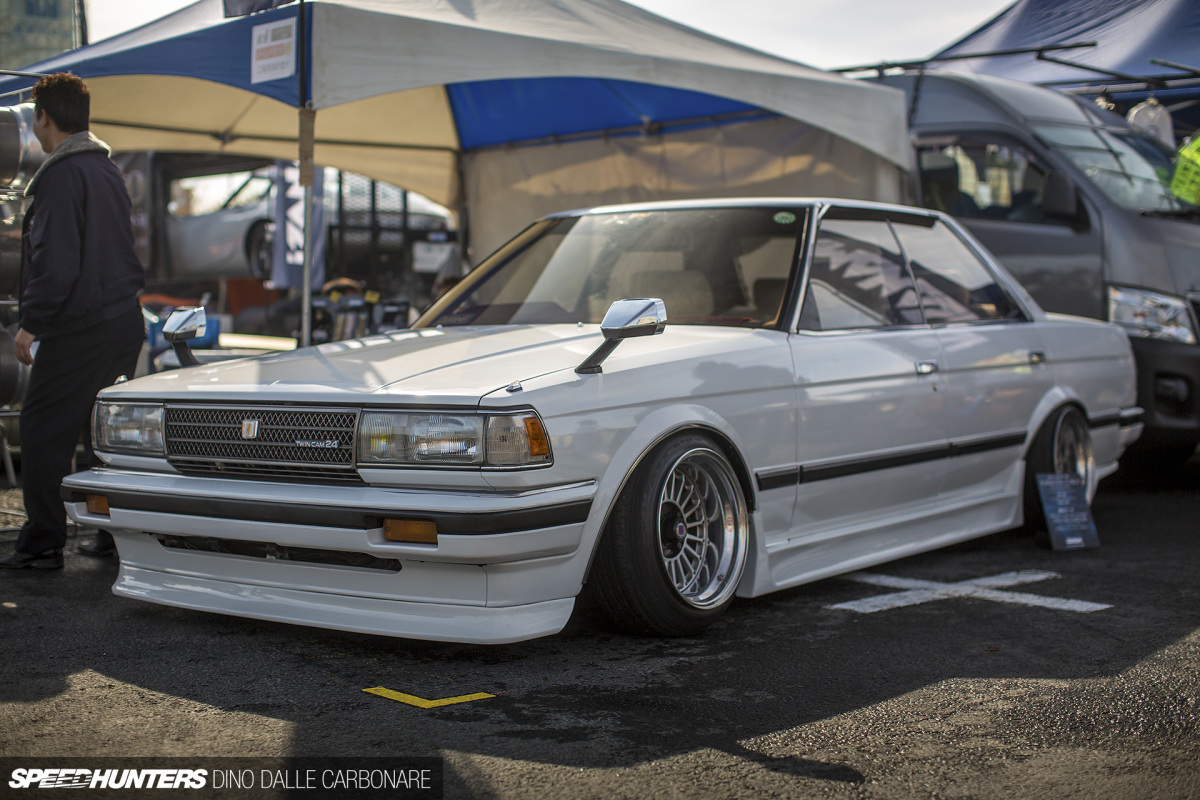 Izanami's display also had this Chaser slammed on a set of customized and restored Weds Albino fins.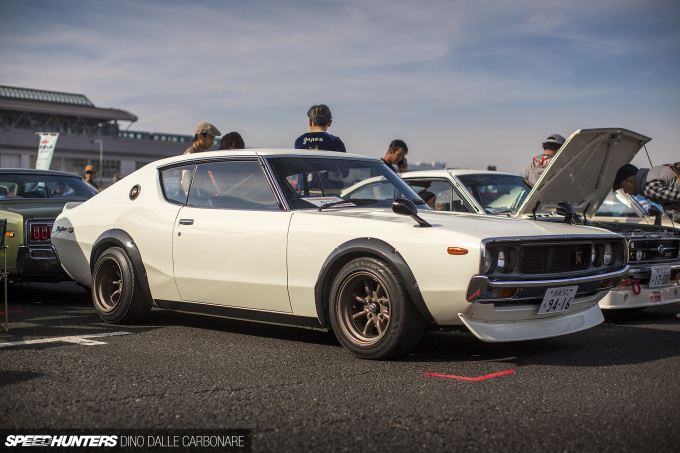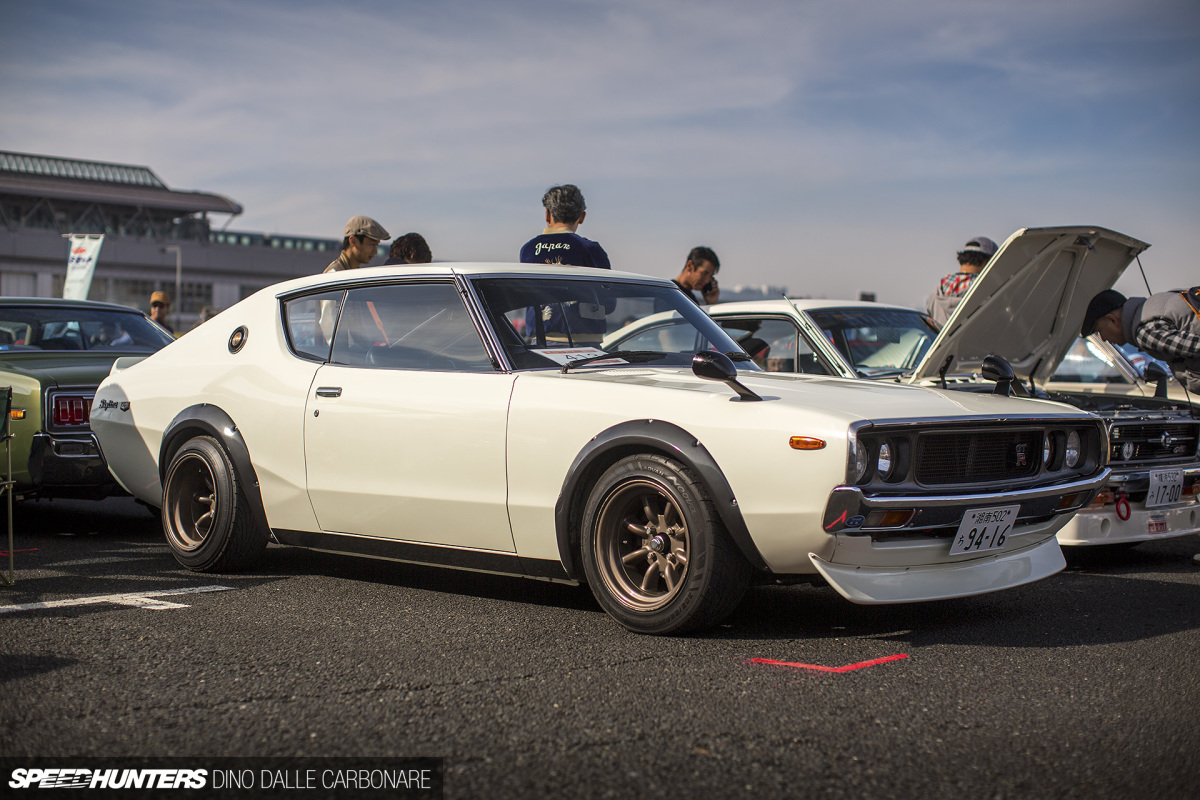 I'll end this first post from Odaiba with a properly stanced and very functional-looking Kenmeri on Watanabes. Next up will be a series of spotlights on the cars that stood out to me the most. I hope you guys like what I have coming…
Dino Dalle Carbonare
Instagram: speedhunters_dino
dino@speedhunters.com