Where Class & Passion Meet
Here at Speedhunters, we surround ourselves with so much car awesomeness on a daily basis that you would assume we'd just get bored with what we see all the time. It would make sense, because if you expose yourself to too much of a good thing for too long you can end up getting jaded.
A key to keeping the passion alive is to step out of your comfort zone and immerse yourself in car scenes that you otherwise wouldn't. It's something I do very regularly in Japan, but last month I found myself in the most alien automotive surroundings I've ever been in, and it was amazing.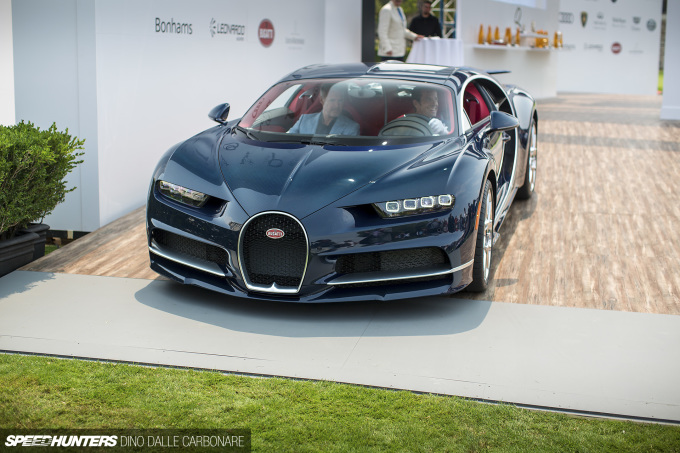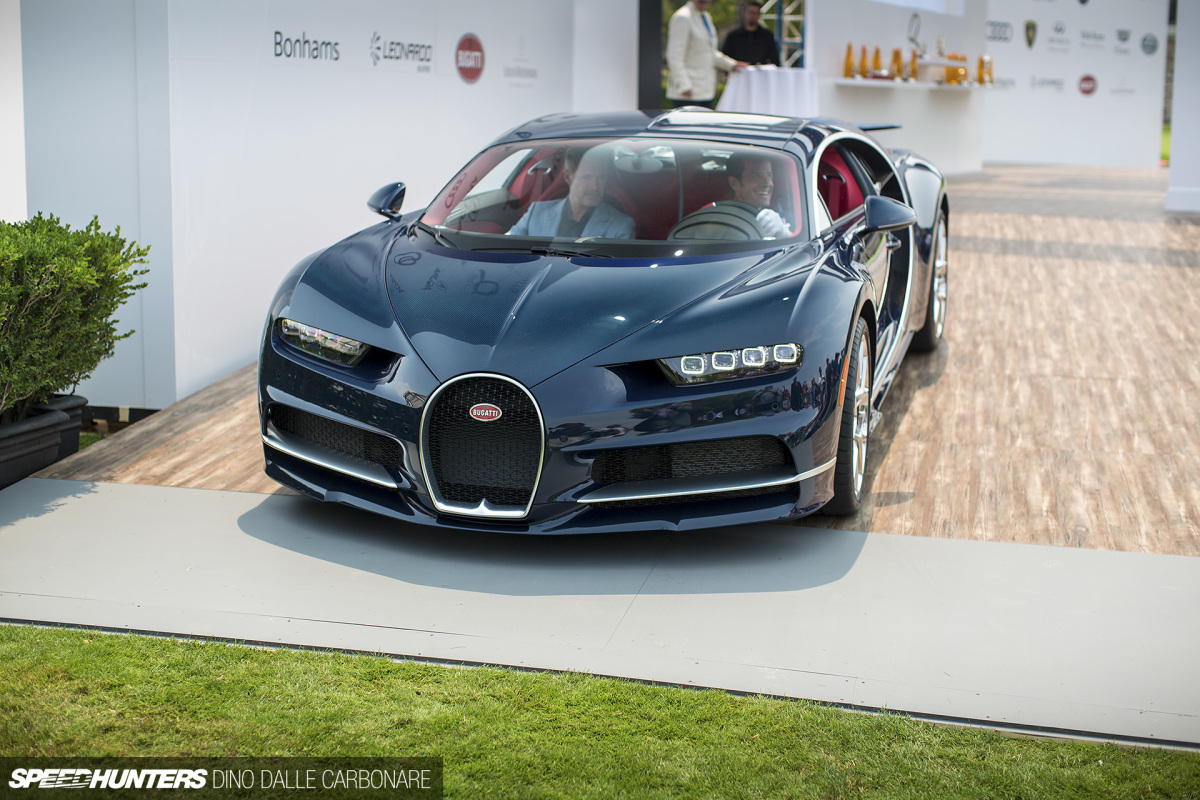 The car show held at the Quail Lodge Golf Club has become the must-attend event during the Monterey Car Week. 'The Quail' features an eclectic mix of old and new, spiced up with rare race machines and concept cars.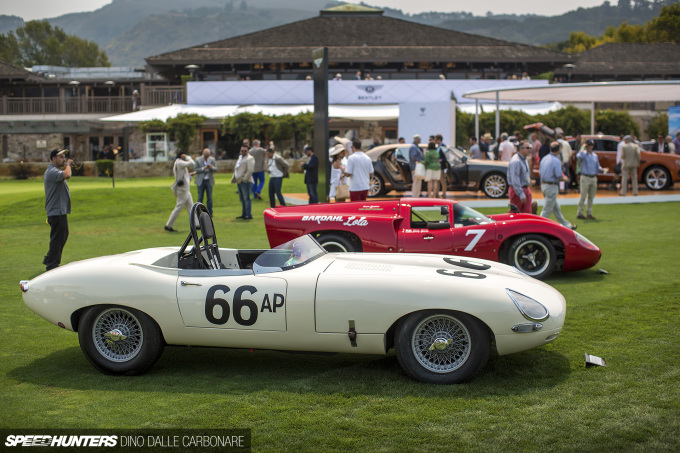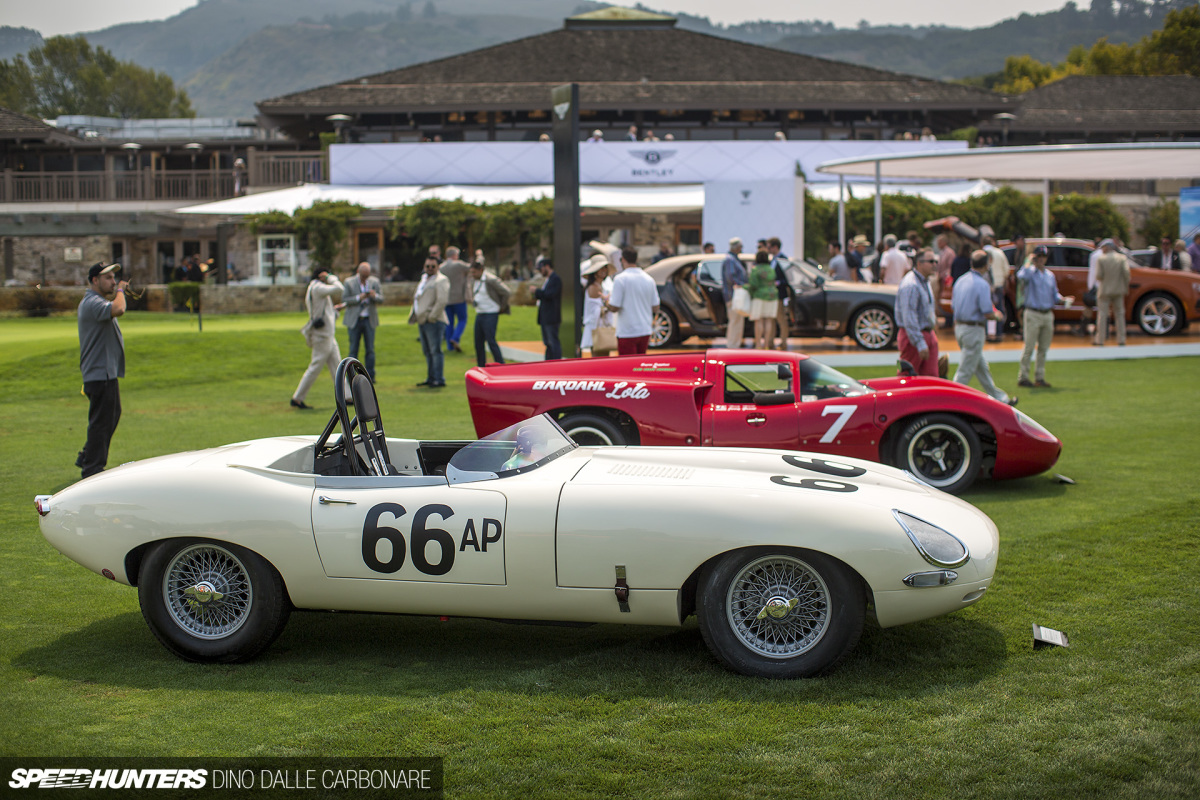 After selecting suitable attire – as one does for such a high-end affair – I spent a few hours walking on the immaculate grass of the golf course admiring the impressive cars that were laid out across it.
This is a place where the unobtainable becomes the norm. Your senses are bombarded with the absolute best that the automotive industry is able to offer in this day and age, as well as the rarest and most sought after cars from the past. So I not only got to see and hear the 1500hp Bugatti Chiron as it drove on and off the stage, but also had to get my head around seeing seven Veyrons in one place.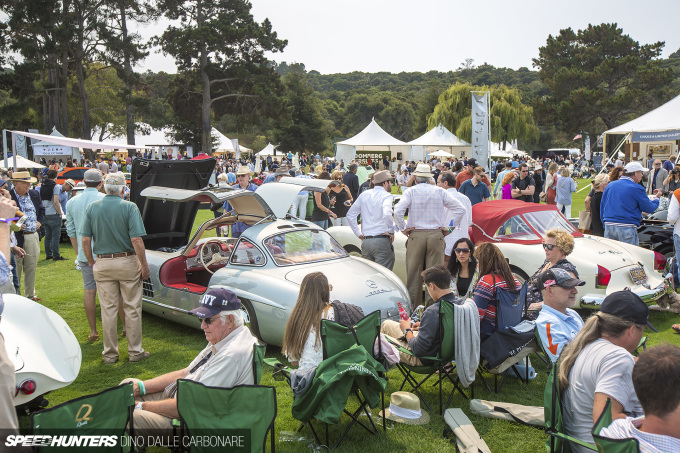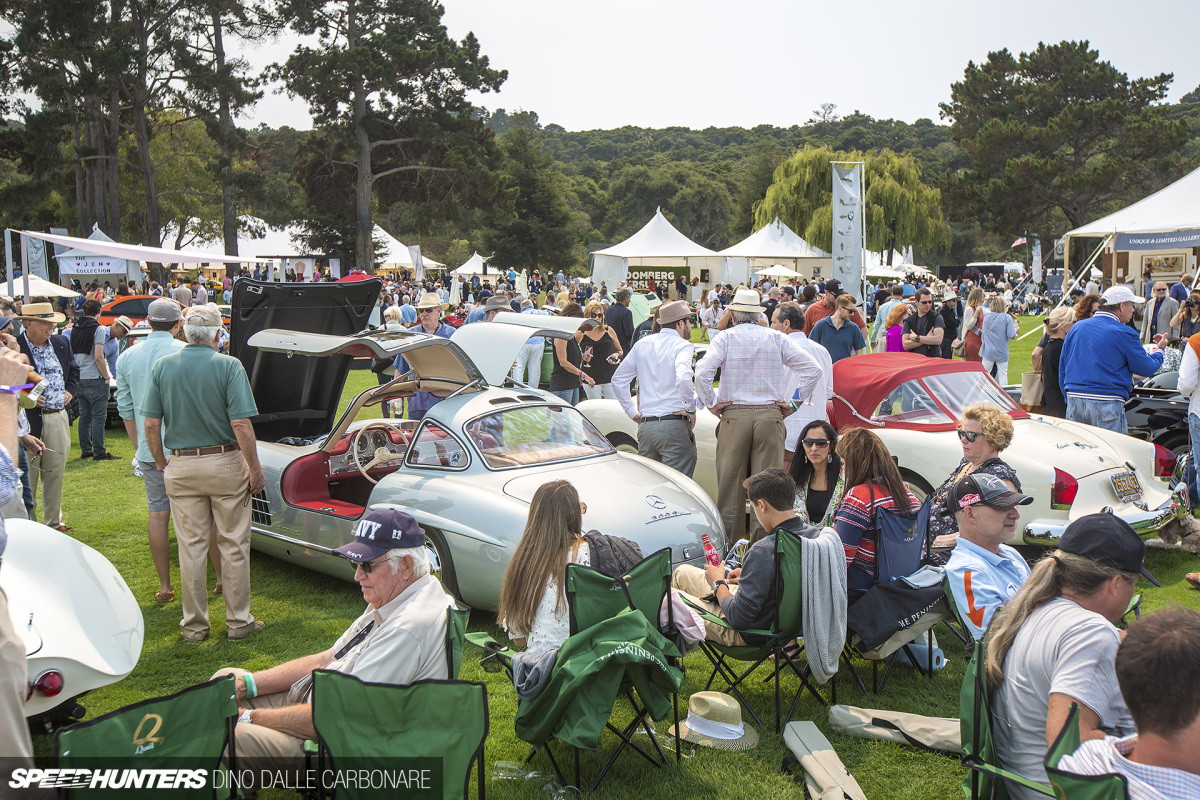 The sheer number of rare classics that collectors bring to The Quail boggles the mind. But at the same time, seeing so many timeless works of art parked up and not roped off with barriers, brings a strange feel of accessibility to them.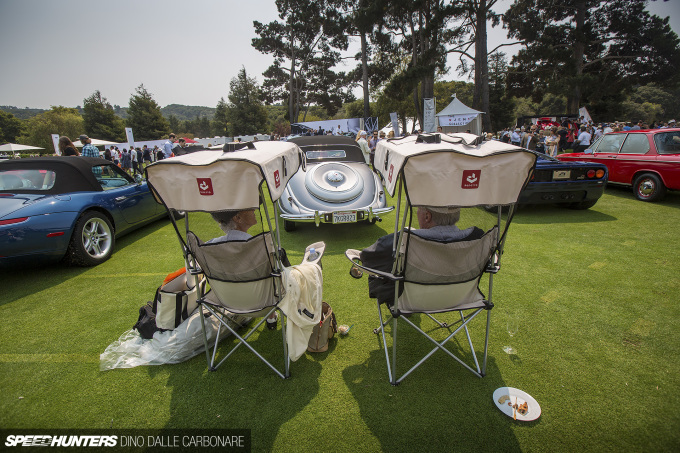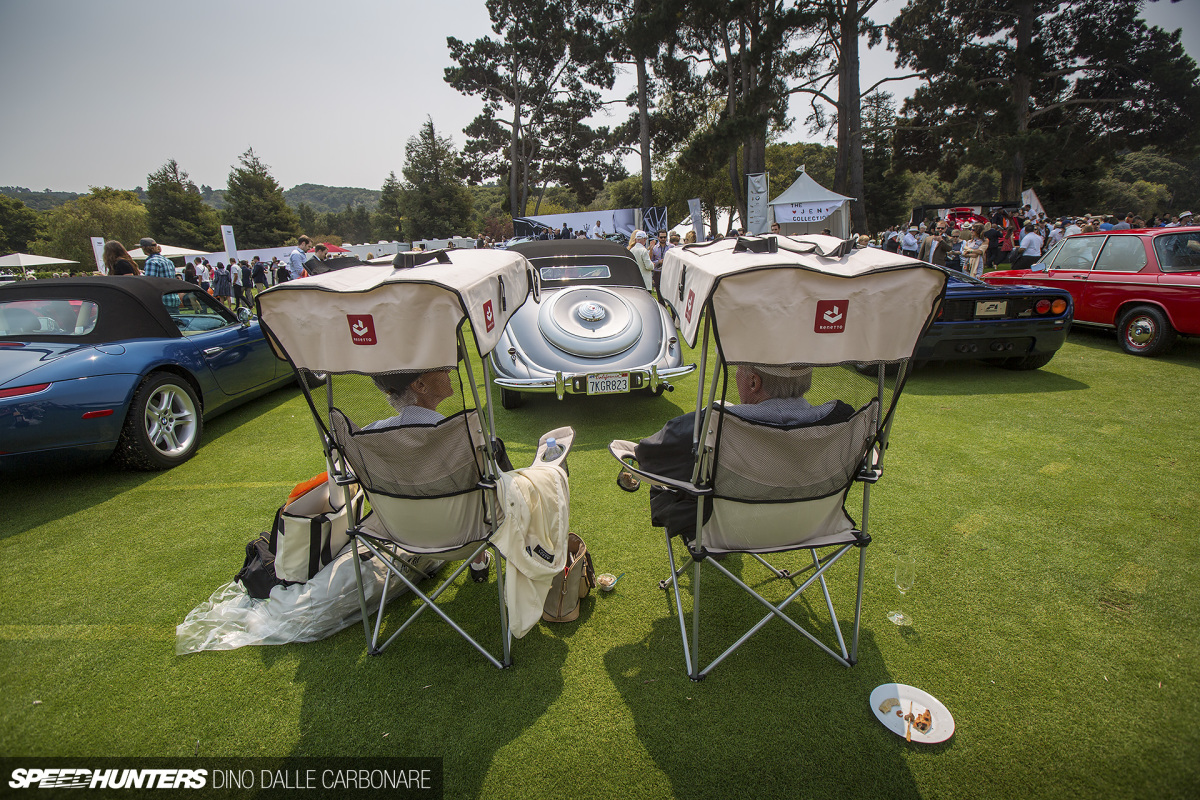 The best aspect of all however, was how friendly and open the owners were about their cars. I took a lot of pictures, but most of my time was spent talking to people who are fortunate enough to have picked up their dream car and were there to share them with everyone else. Cars really do bring people together.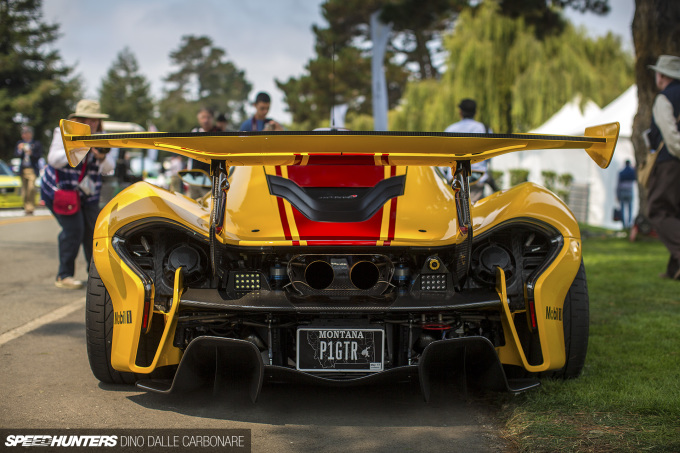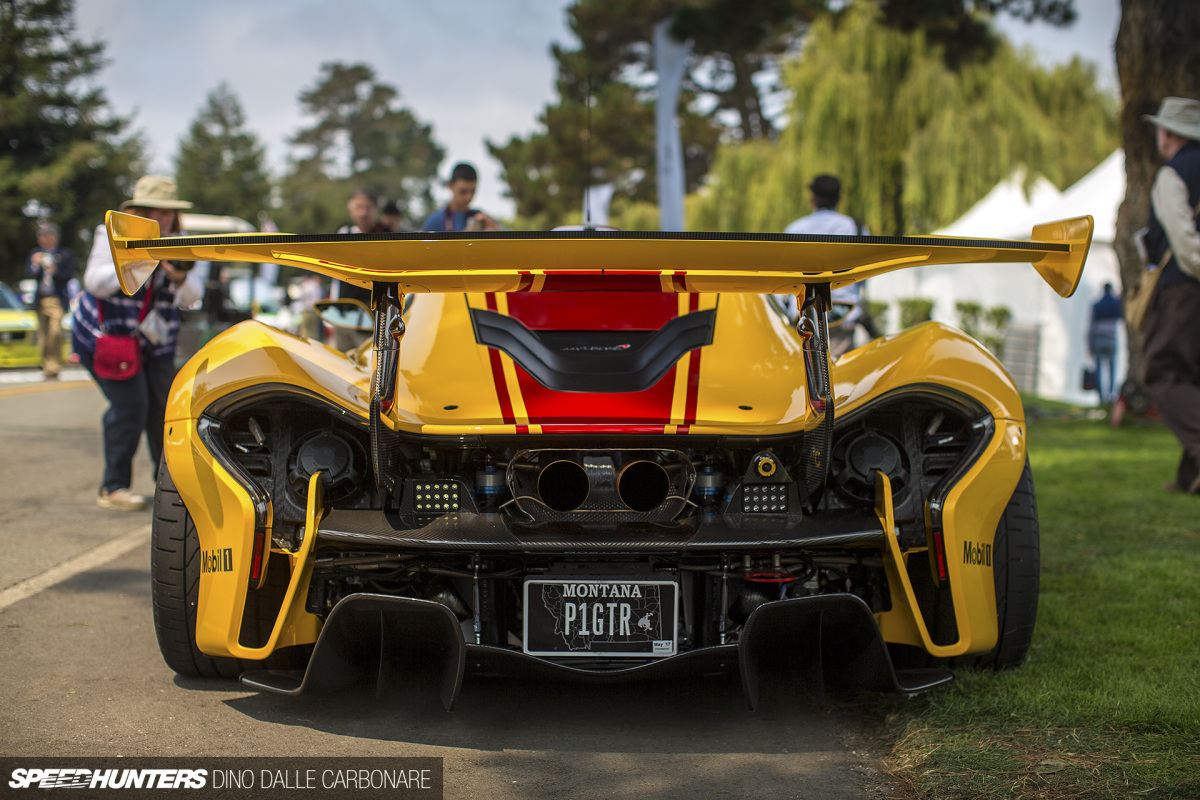 The fact that you can check out a prohibitively expensive rare Ferrari one minute and then turn around and be confronted with the latest and greatest dream car never got old. And when it comes to picking a dream car, does it get any better than a street registered McLaren P1 GTR? I mean seriously, look at that rear end!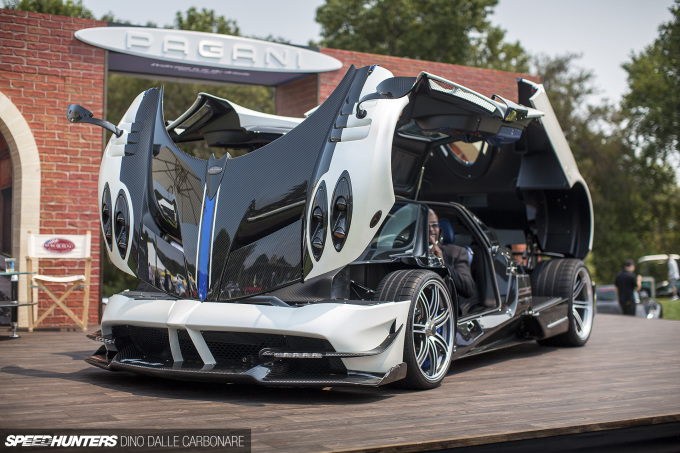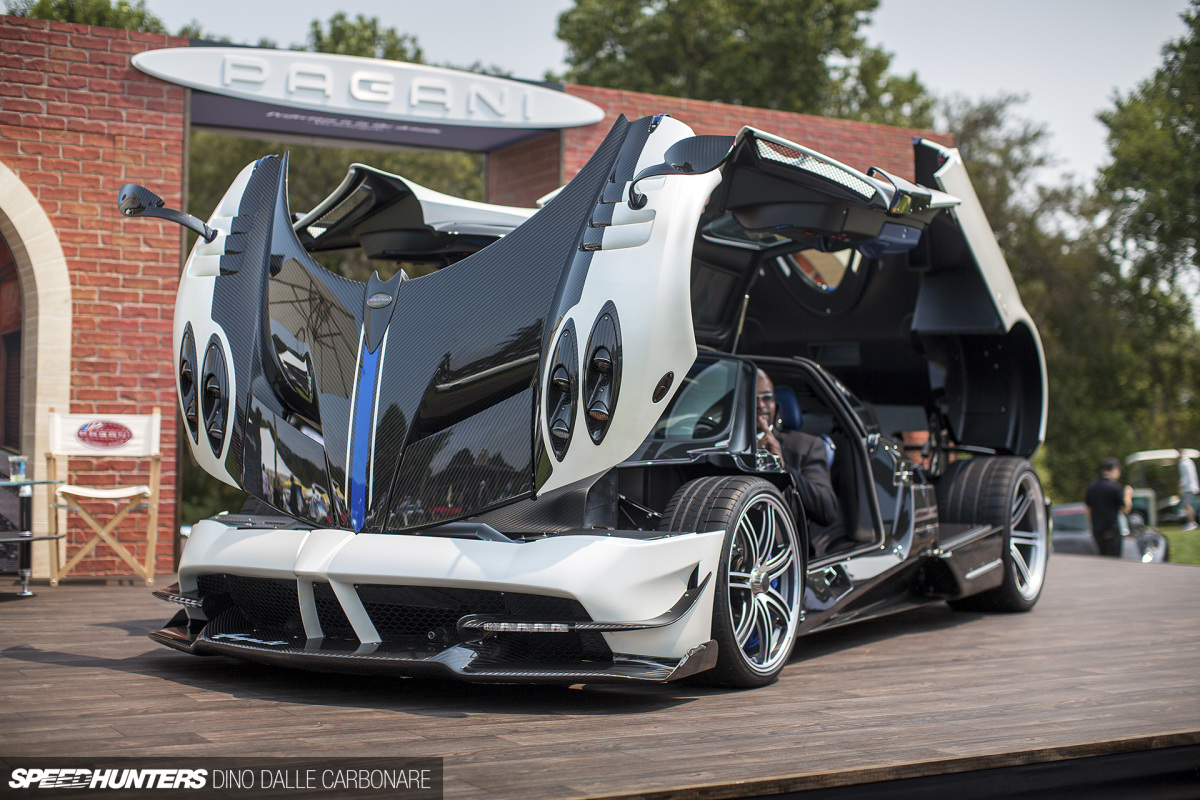 Ever since investing a ton of money in getting the Huayra legal for use in the US, Pagani has become very popular on this side of the Pacific. It first came to The Quail back in 2011, and shortly after unveiled the Huayra to the American public at an event Linhbergh covered for Speedhunters. Five years later, here was Pagani wowing people with the Huayra BC, a car that I was lucky enough to test drive in Sicily, Italy, back in January. In fact, I got to drive this very car from The Quail on to another show later in the day, but more on that in my next instalment from Monterey Car Week.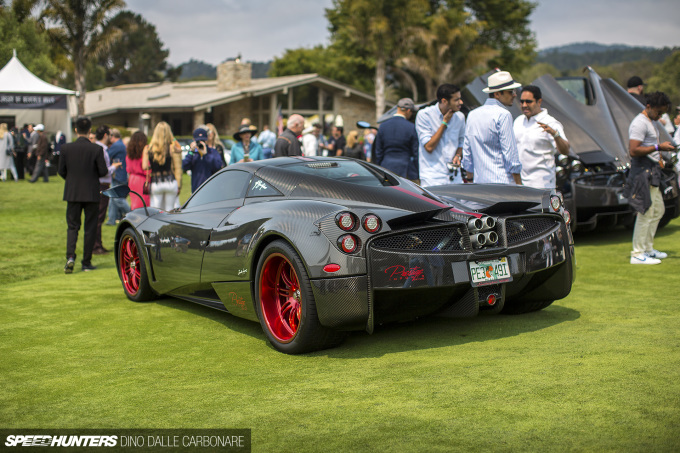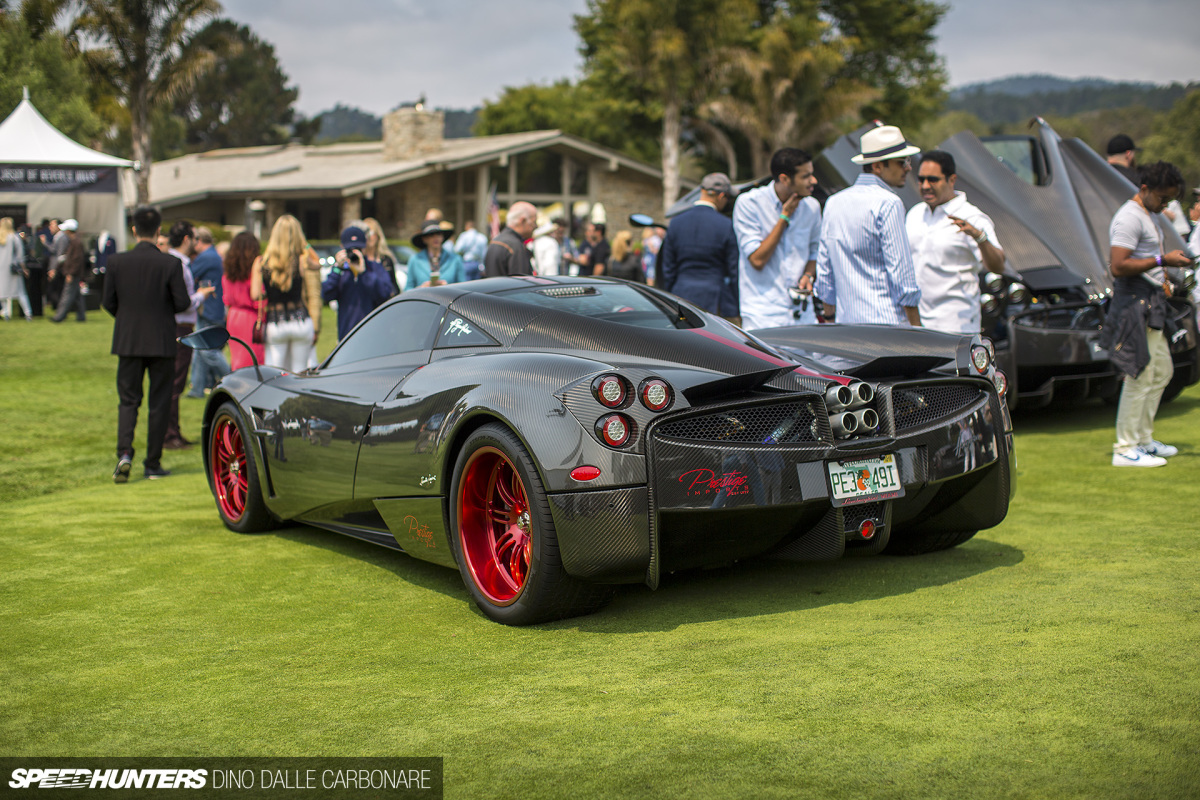 Peppered around the main Pagani stand were a few customer cars, all showing off their bespoke finishes and colorings. One of my favorites was this Huayra, which had only recently been delivered to its Florida-based owners. I love the red accents!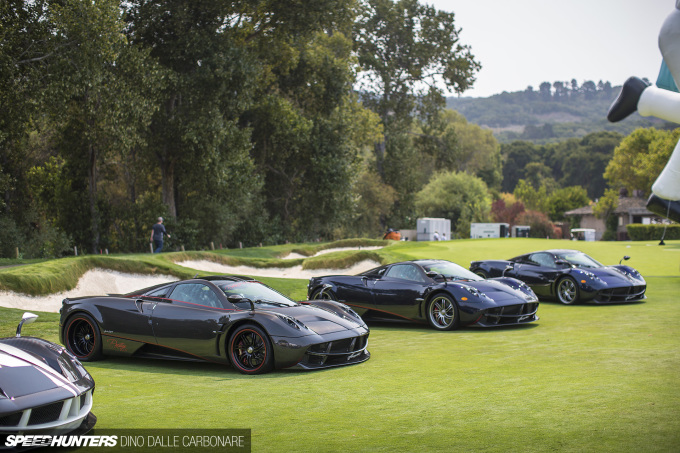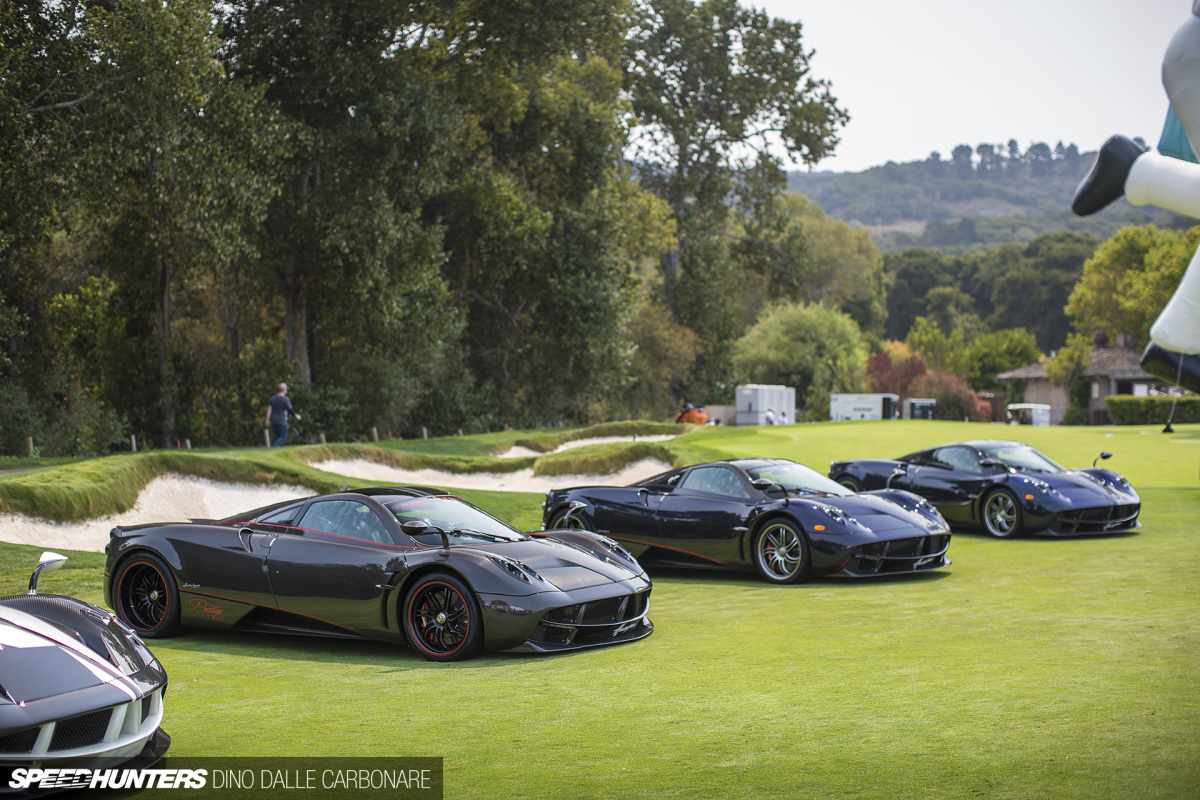 In fact, all of these cars had just spent four days on the Pagani Raduno, a drive event that started in San Francisco and finished in Monterey, going via the Napa Valley. It was a simply epic event, and I'll be sharing all my images with you very shortly.
As you would have learnt from Louis's recent post, BMW didn't hold back this year. The German automaker celebrated it 100th anniversary by bringing along some spectacular cars.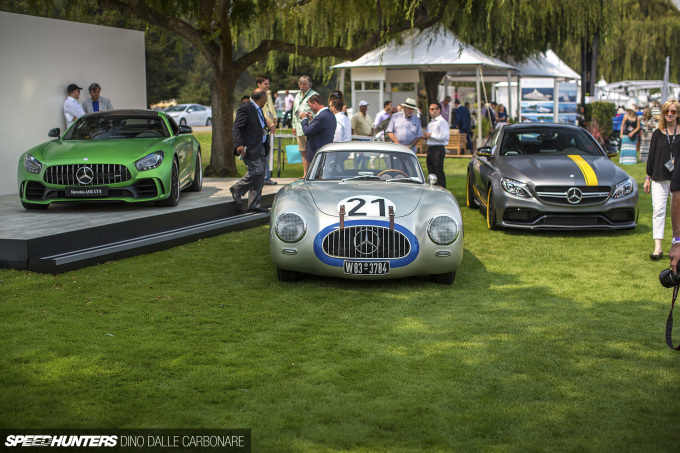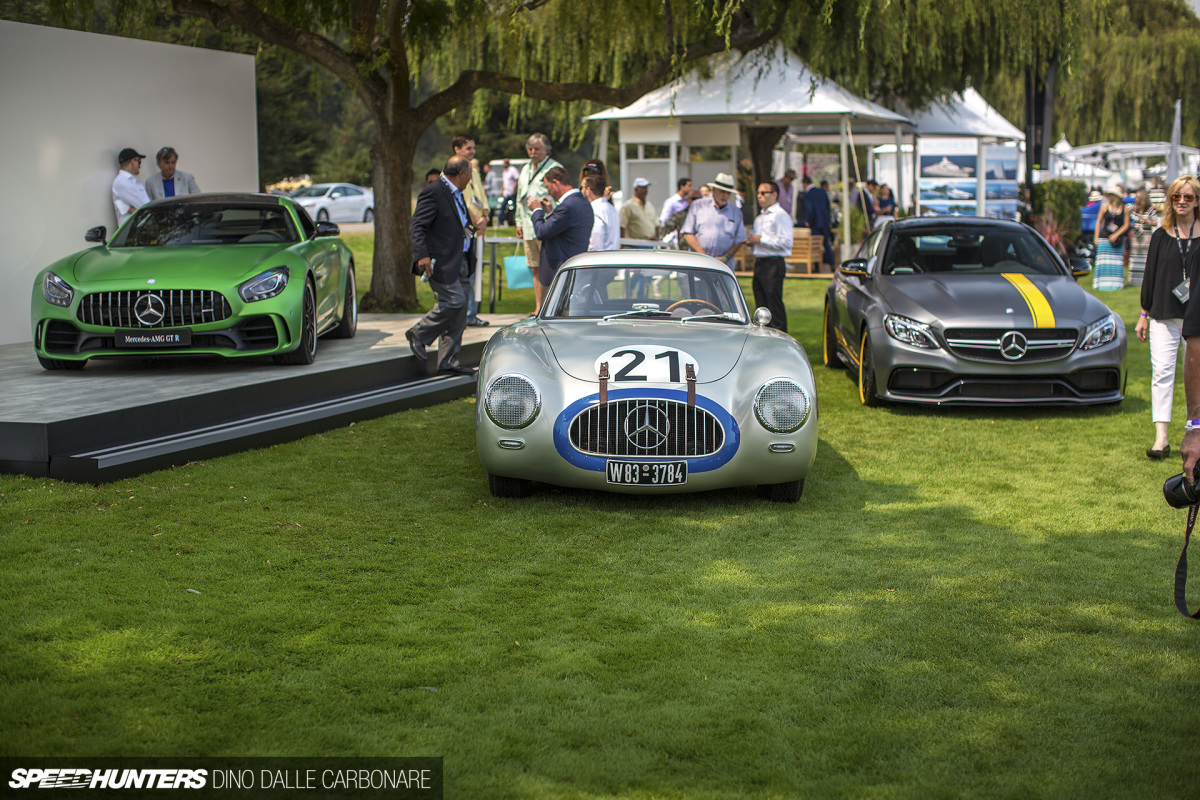 Mercedes-Benz too had some very special metal on show at The Quail. To introduce the GTR version of the AMG GT, it brought out the #21 300SL race car that won Le Mans in 1952.
That Overwhelming Feeling
For how cool the German showing was though, I felt naturally drawn towards the Italian offerings at the center of The Quail, where it was pretty much one rare car after another.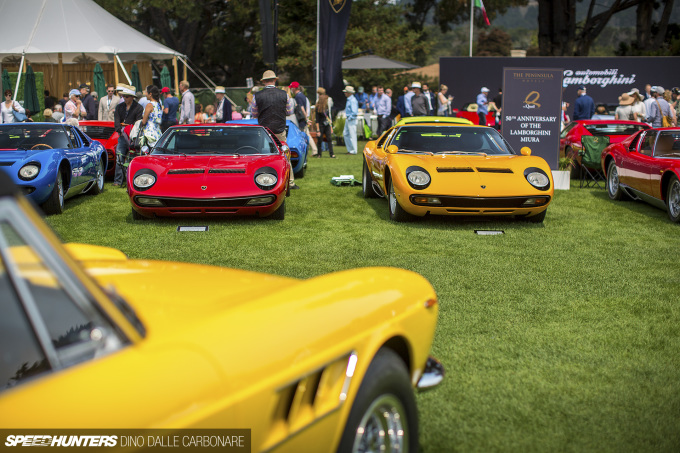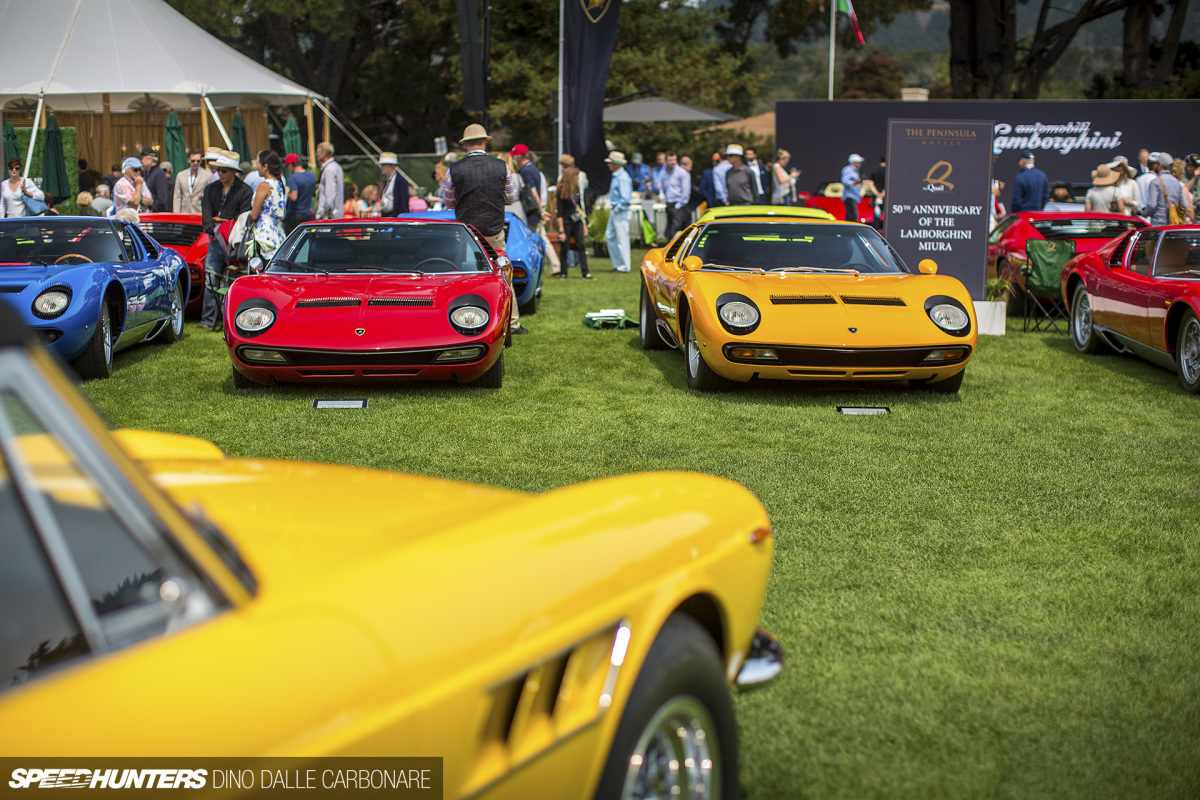 There was a huge amount to see in the Ferrari line-up, but Lamborghini went all out to mark the 50th anniversary of the Miura.
I was mesmerized. Standing among so many colorful Miuras and Miura SVs had me feeling like I had been dropped into a packet of Skittles! The Miura is one of the most beautiful sports cars ever made and seeing so many together was nothing short of overwhelming.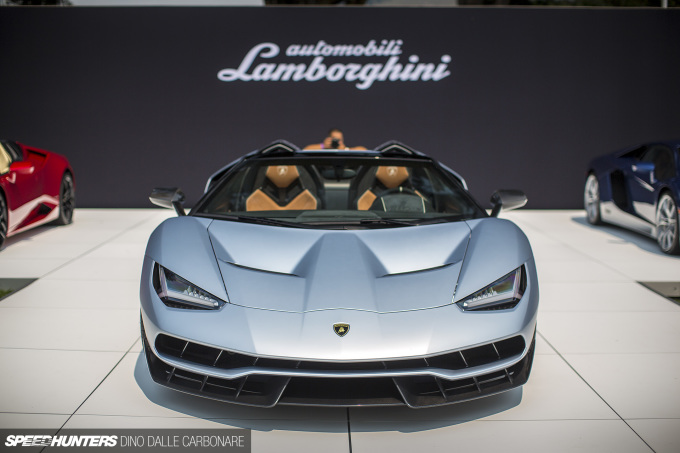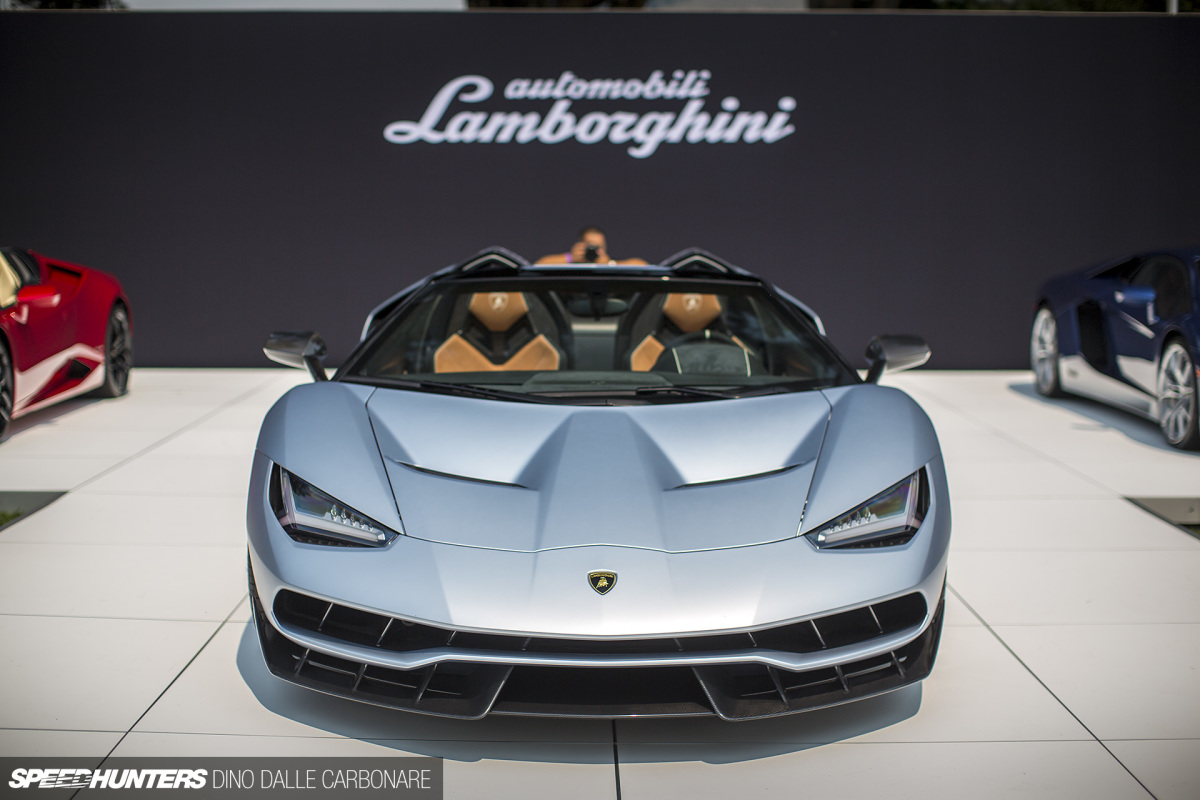 Lamborghini took the opportunity to unveil the Roadster version of the Centenario, a limited edition model that collectors will be fighting over. Actually, I'm pretty sure they are all sold out already, as is usually the case when manufacturers release these sort of cars.
The Centenario Roadster is built on a carbon fiber monocoque (with carbon body panels to boot) and features the Aventador's V12 pushed to develop 770hp and rev out to 8,600rpm. The car also features rear-wheel steering, something all sports car manufacturers seem to be adding to their cars these days. It's funny how this was deemed a gimmick when Nissan used it in the late '80s and throughout the '90s, but I guess making long wheelbases feel and react like they are shorter is a priority for everyone now.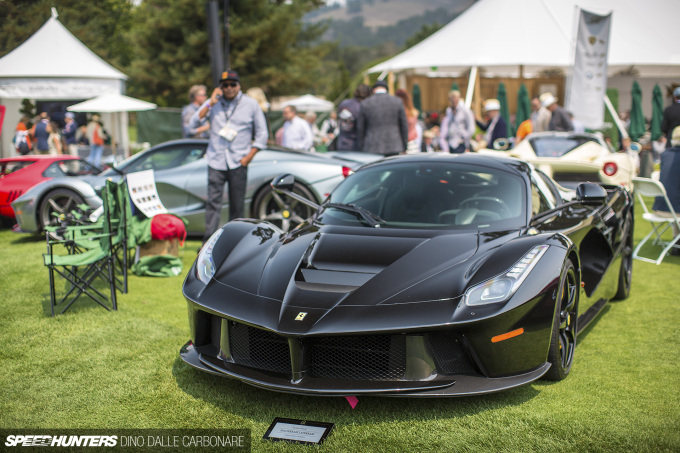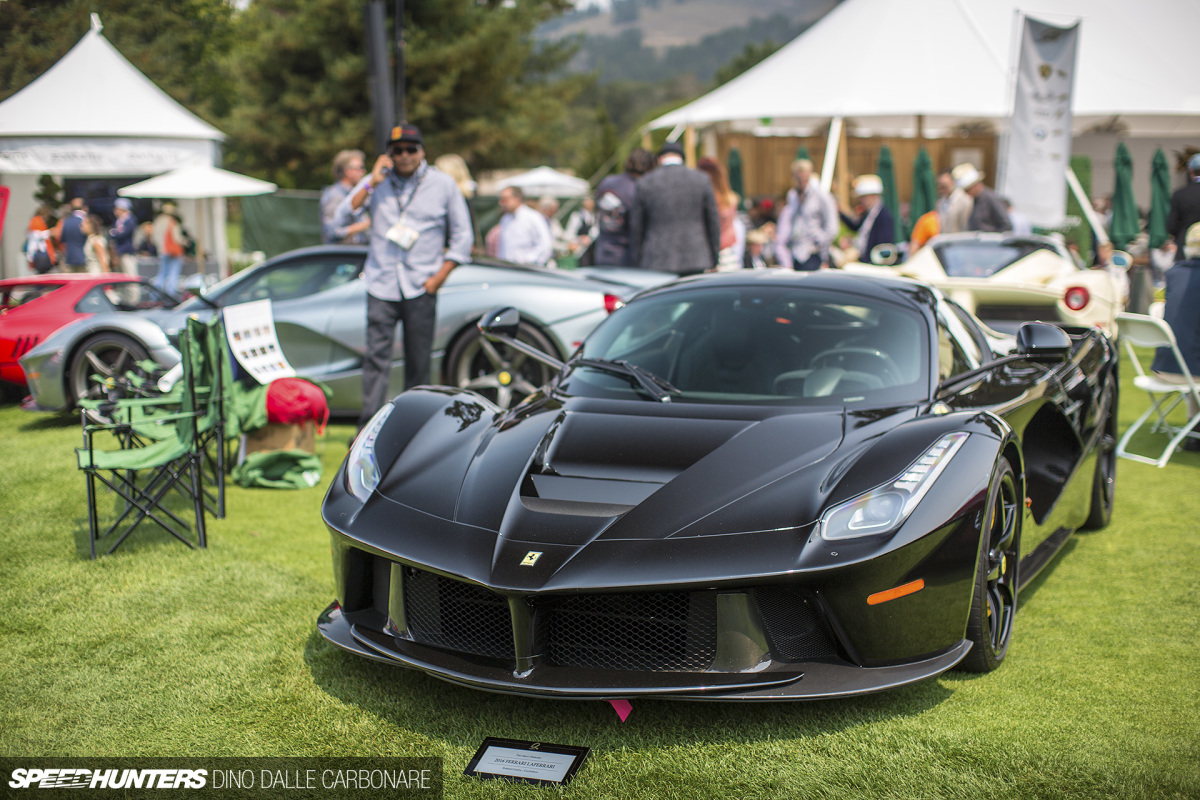 A few LaFerrari owners created a nice display for their cars in the Ferrari area. It's just too bad no FXX-K variants turned up, as I would have really liked to see one in person.
Ex-Ferrari designer Ken Okuyama went wild on a Ferrari 599 GTB and came up with the very limited edition Kode 57. It's a pretty wild creation – as most of his designs are – and I have to say those rear-hinged doors are something pretty different. The first car has been sold for US$2.5 million to former pro boxer Floyd Mayweather.
Modern Takes & The Best From History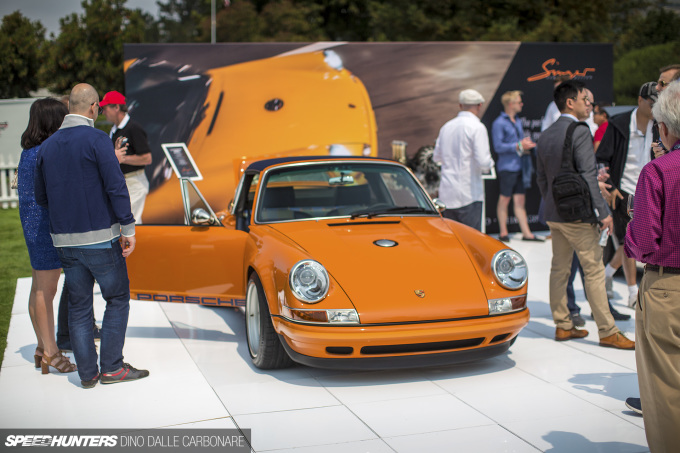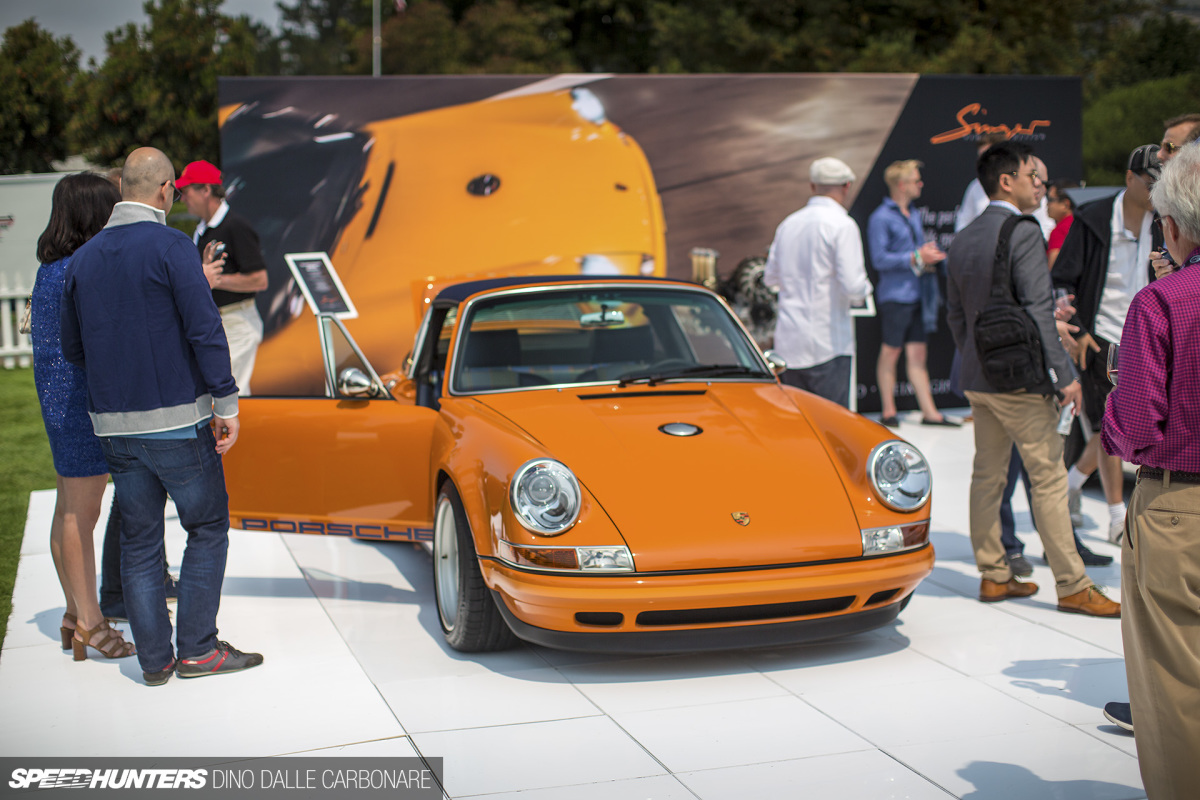 I was very happy to see Singer at The Quail. These modern-day Porsche rebuilds represent everything that coach-builders of yesteryear stood for, so they fit in really well at an event like this.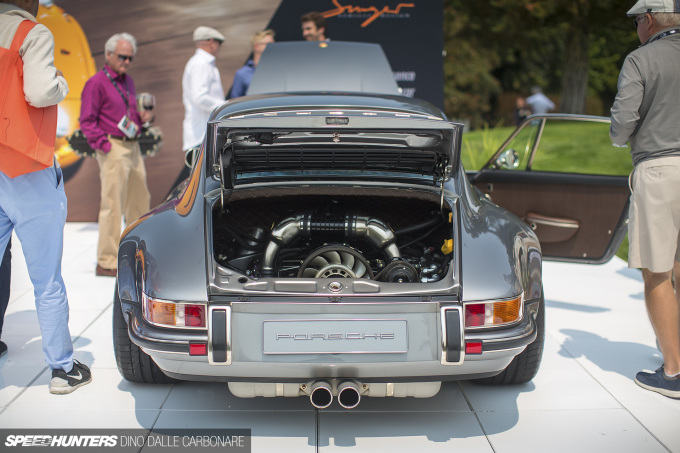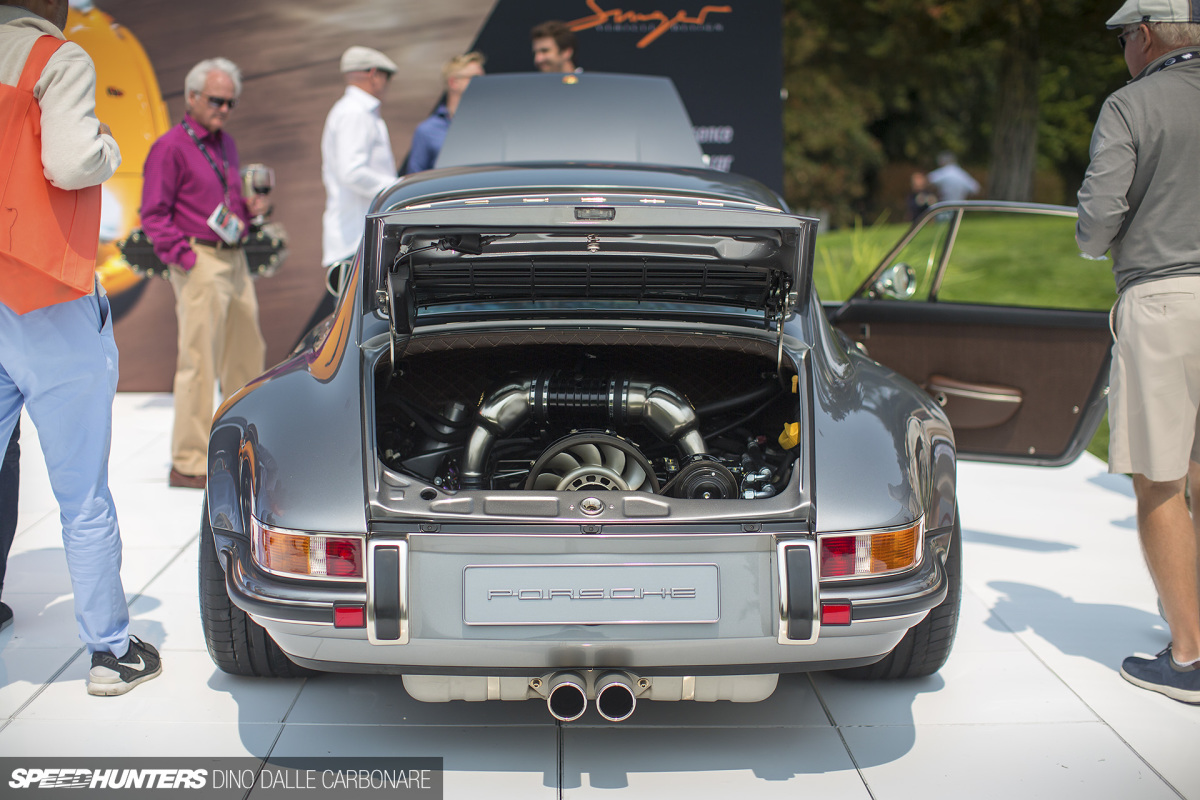 You can easily get lost in all the details, but at the same time, Singer Porsches are totally focused on function and performance.
Singer also manage to make Porsche engines look cool. I was drooling over the tall velocity stacks on the display motor.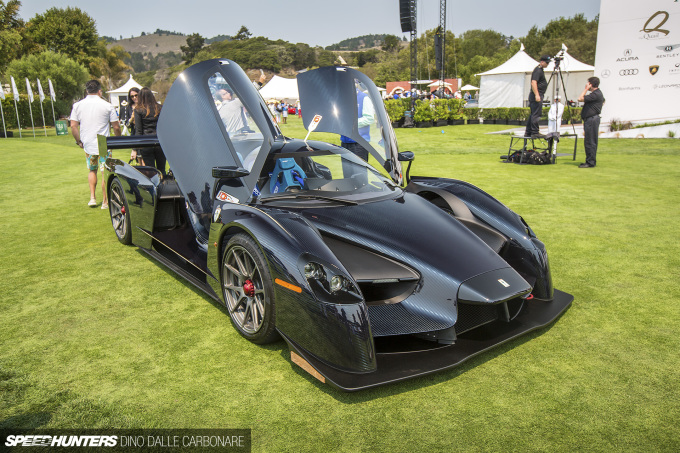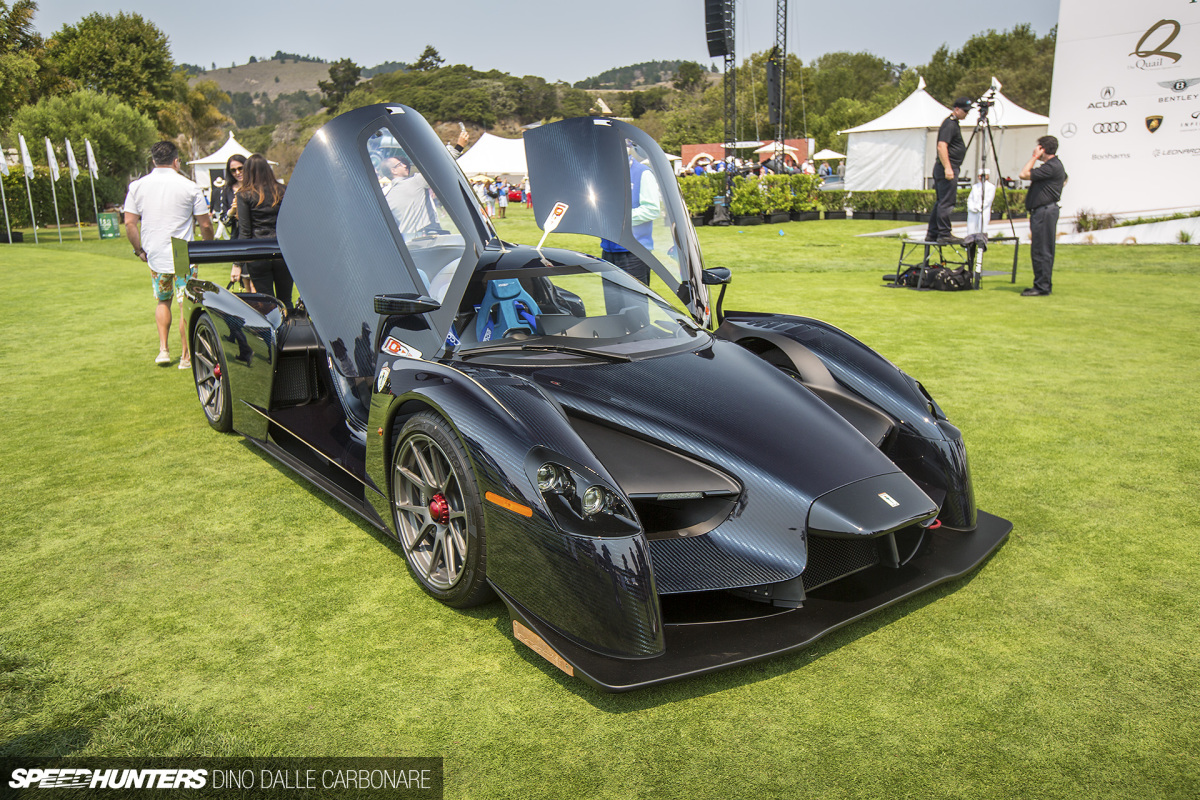 A little further away was quite a special car. I saw the SCG003 by Scuderia Cameron Glickenhaus when it was still a 3D render, during a visit to the Italian studio that was commissioned to design it.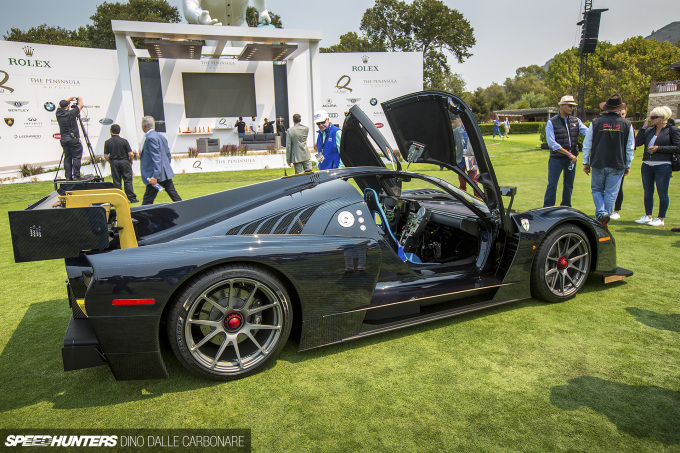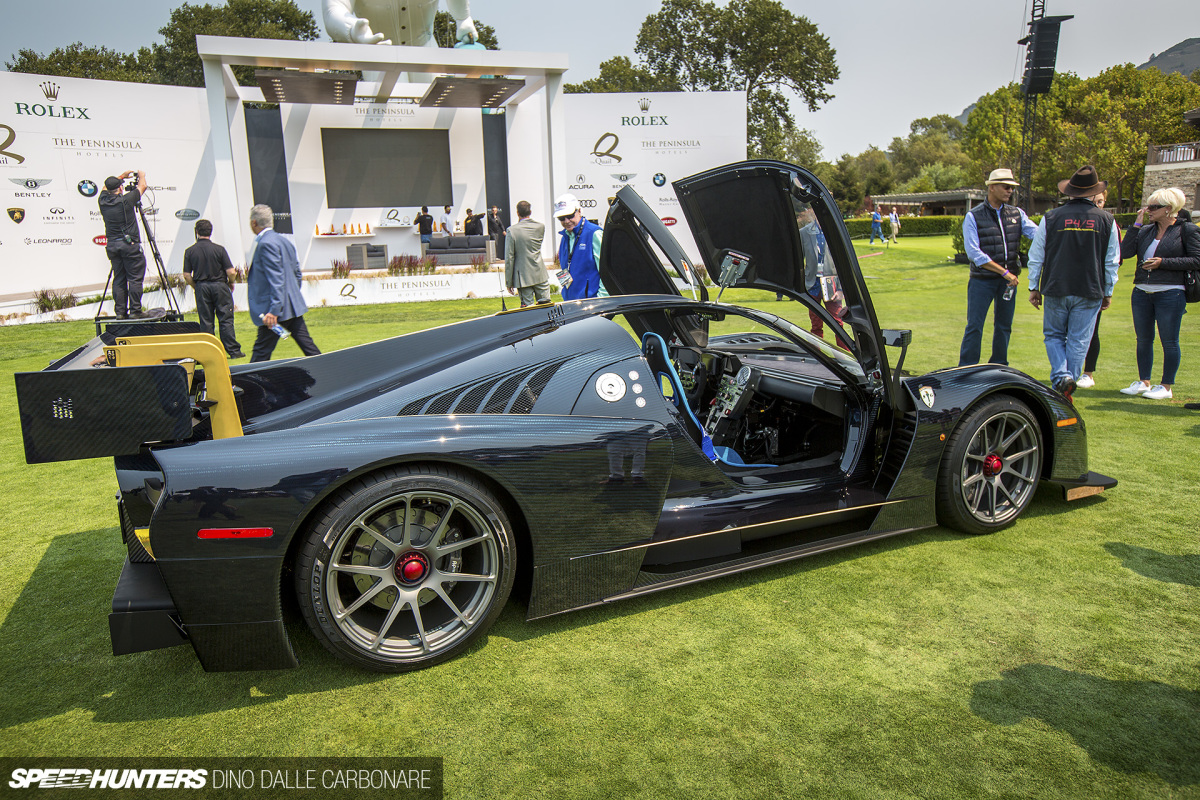 Seeing the car in its finished form was inspiring. Jim Glickenhaus put together a team of great people and set out to build his very own car, and that's pretty incredible.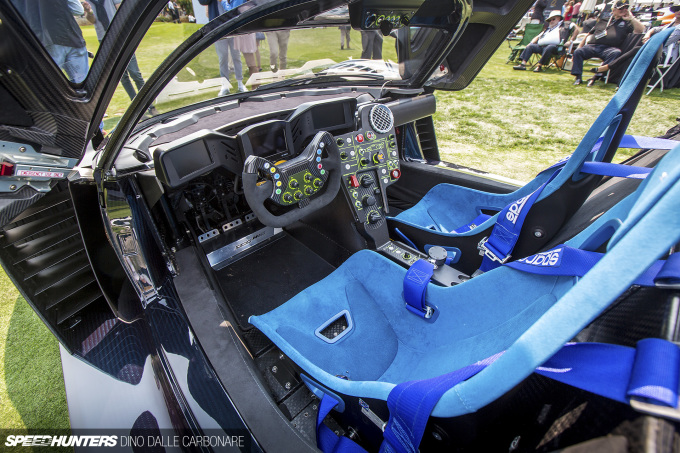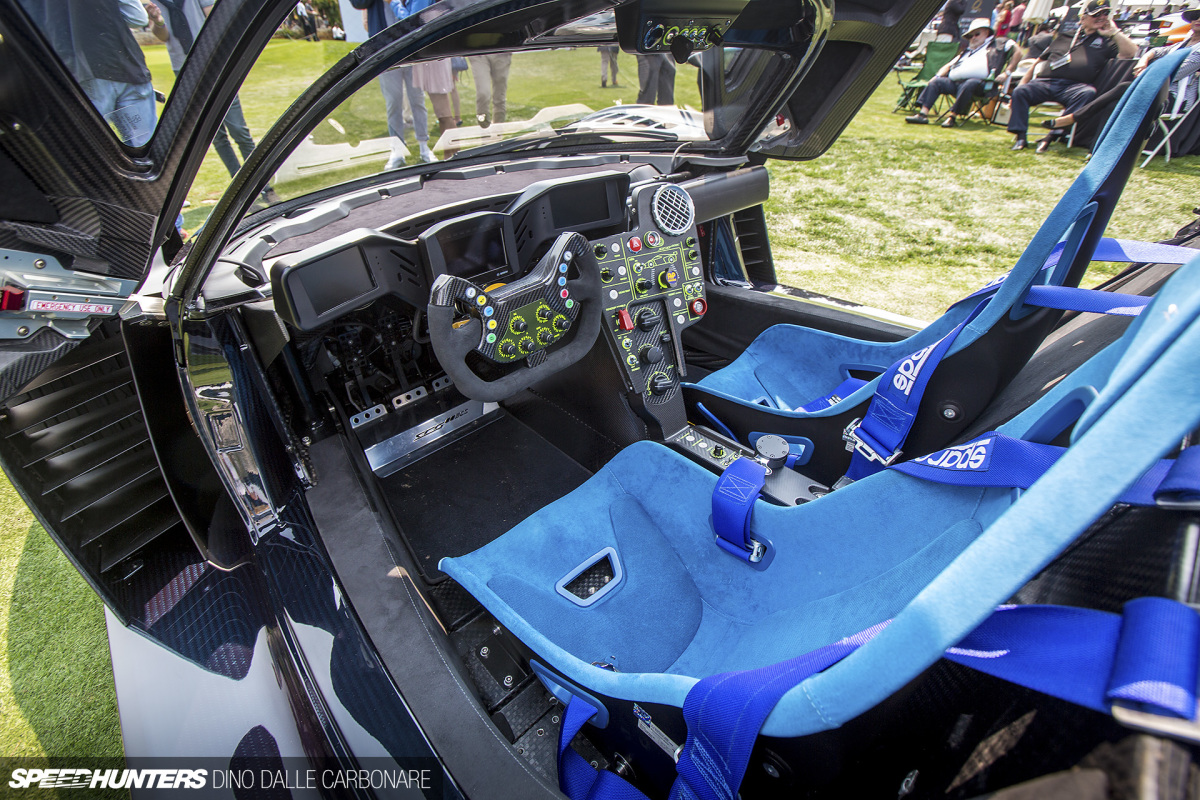 Plus, to have the car compete and do well in international races is mind-blowing. This past weekend, the race version of the SCG003 managed a fourth place finish at a VLN race at the Nürburgring, battling against Audi, Porsche, BMW, Mercedes, Ferrari and Lexus. Well done chaps!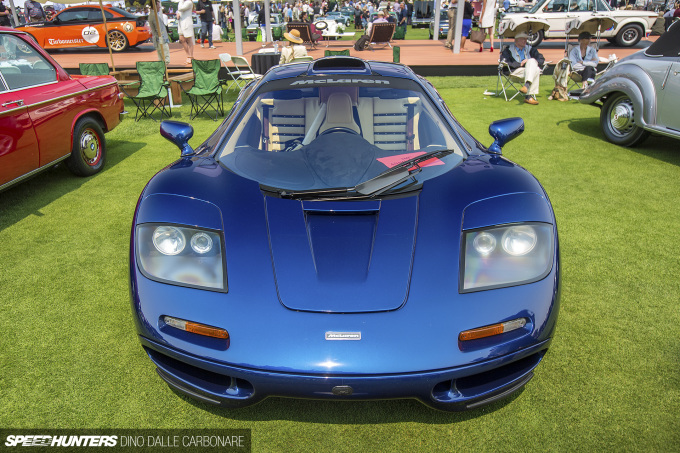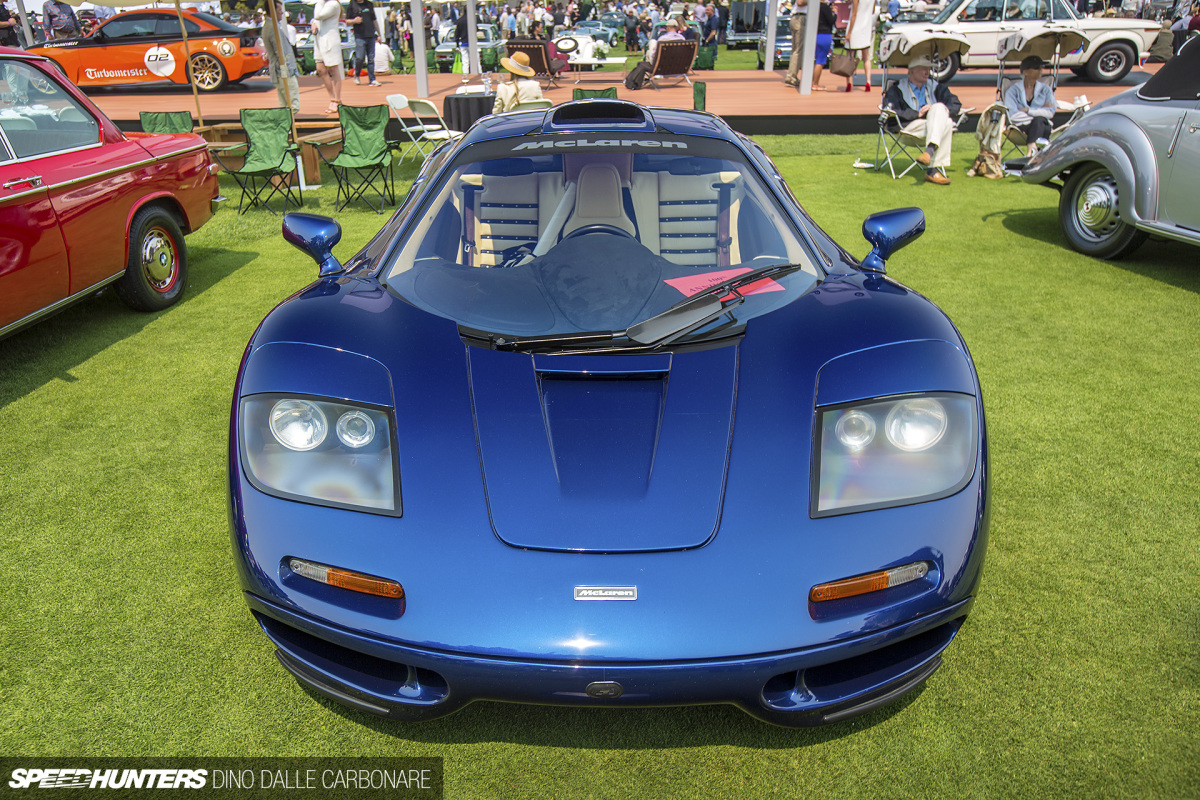 There was one car on the lawn that had a constant swarm of people around it: the fourth McLaren F1 to ever be built. Internally referred to as XP4, it was mainly used for stress testing the transmission.
If it looks familiar, it's probably because you've seen the pixelated video of it on YouTube; this was the car that Tiff Needell tested in a legendary episode of the old, old Top Gear.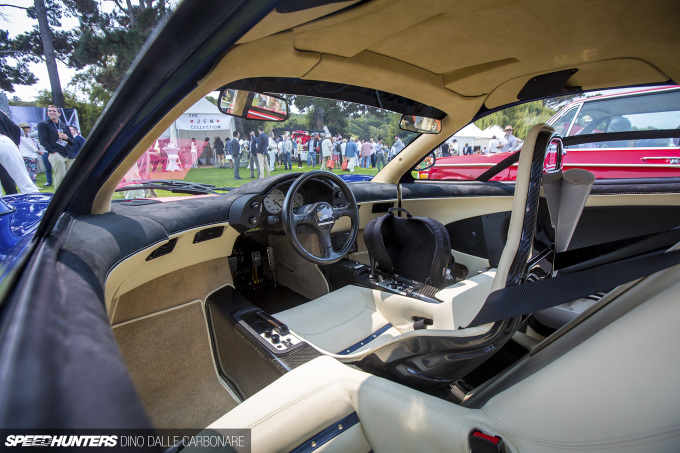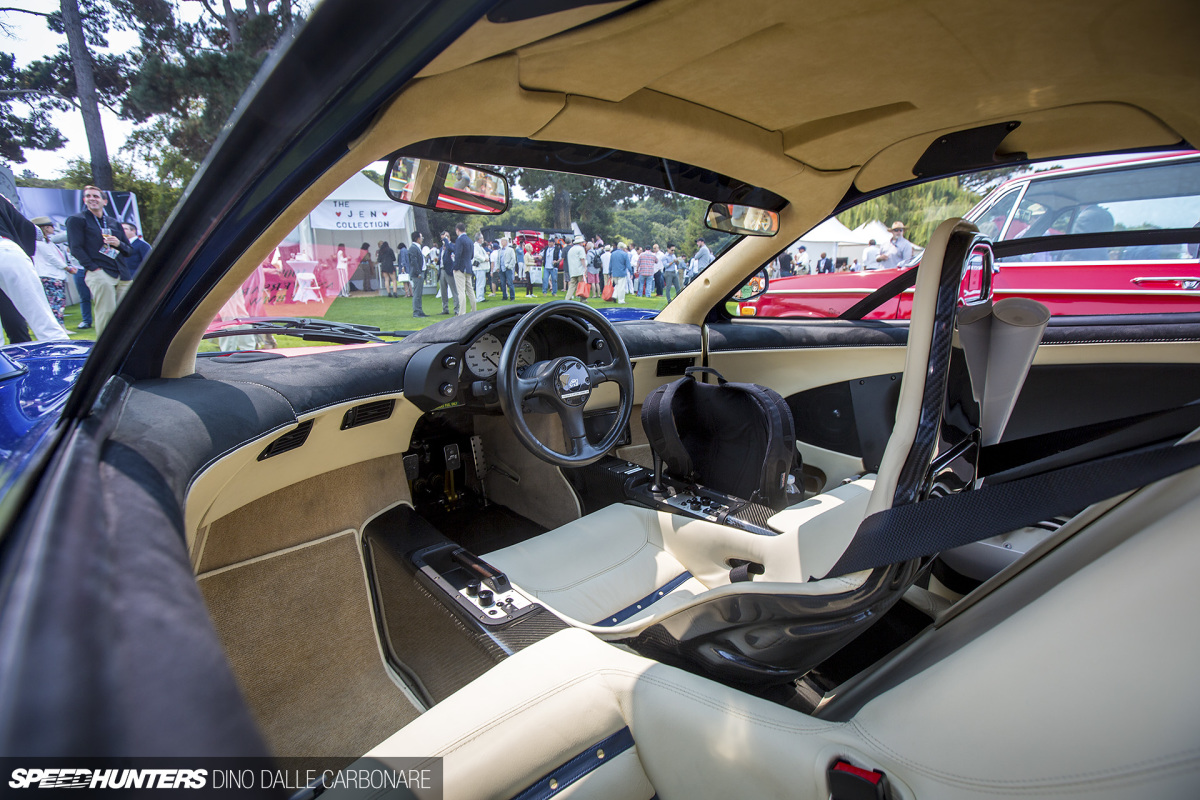 It's funny that after two decades the McLaren still epitomizes the 'perfect' car; it's brutally capable, beautifully functional and spot on in every way. The interior only emphasizes the fact – that center driving position is what all drivers dream of. Have you ever noticed that the F1 had two rear-view mirrors though?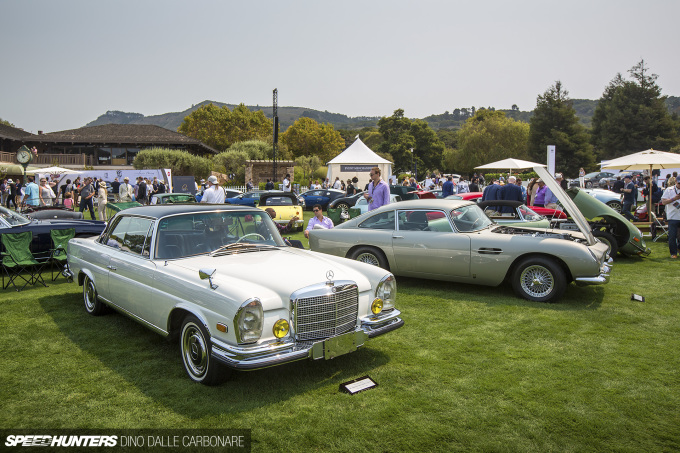 The thick and beautifully manicured grass was laden with cars of all purpose, luxury cruisers like this Mercedes-Benz 280SE 3.5 Coupe included. It was oozing class and refinement just sitting there.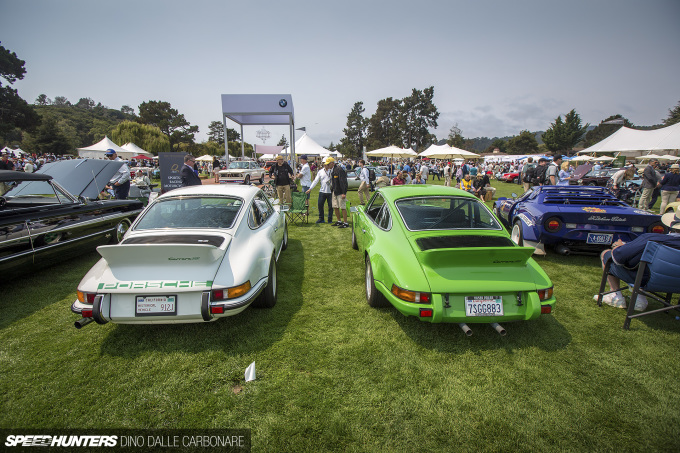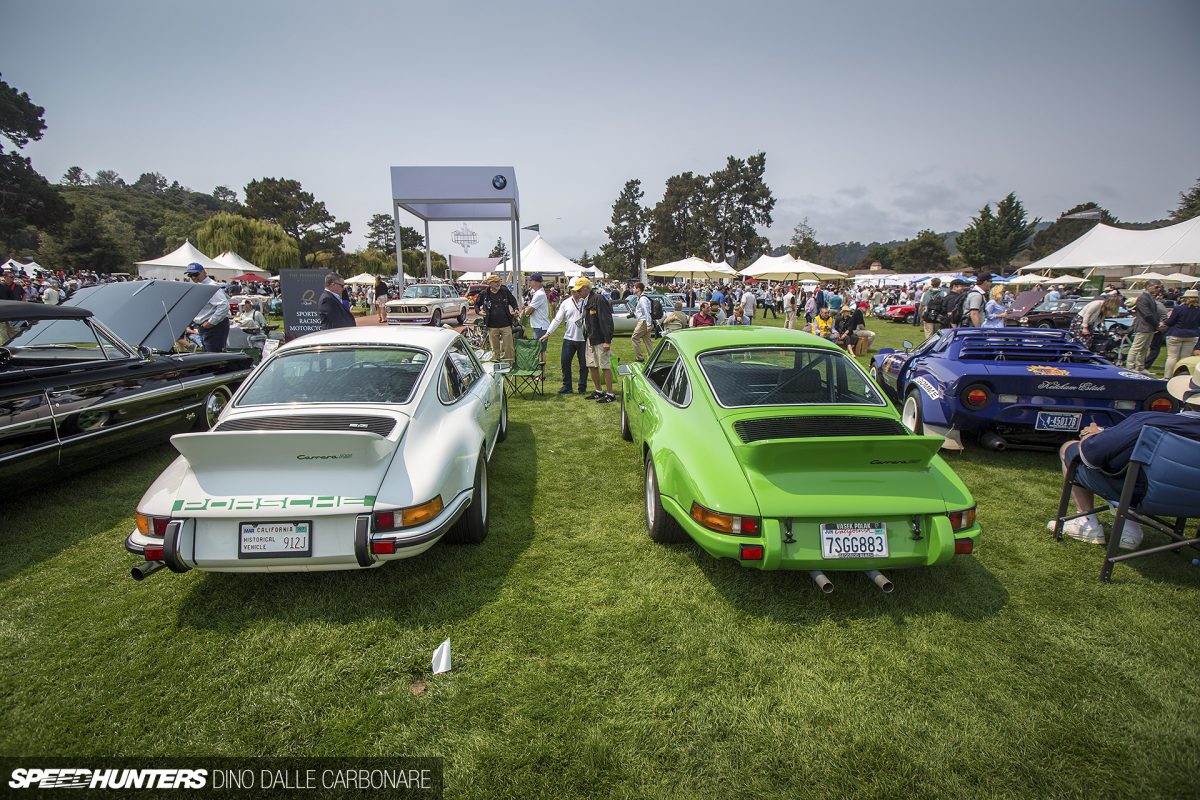 And check out this Porsche pair. The white RS on the left was the real deal, but the green one was replica, which I thought was a little odd as I had assumed only the real stuff made it into this show.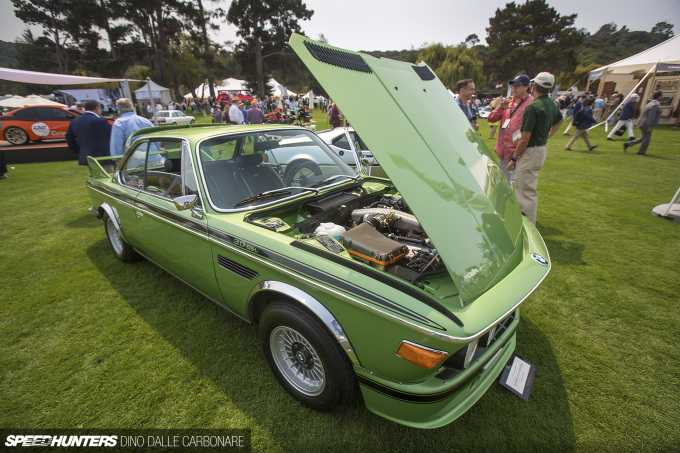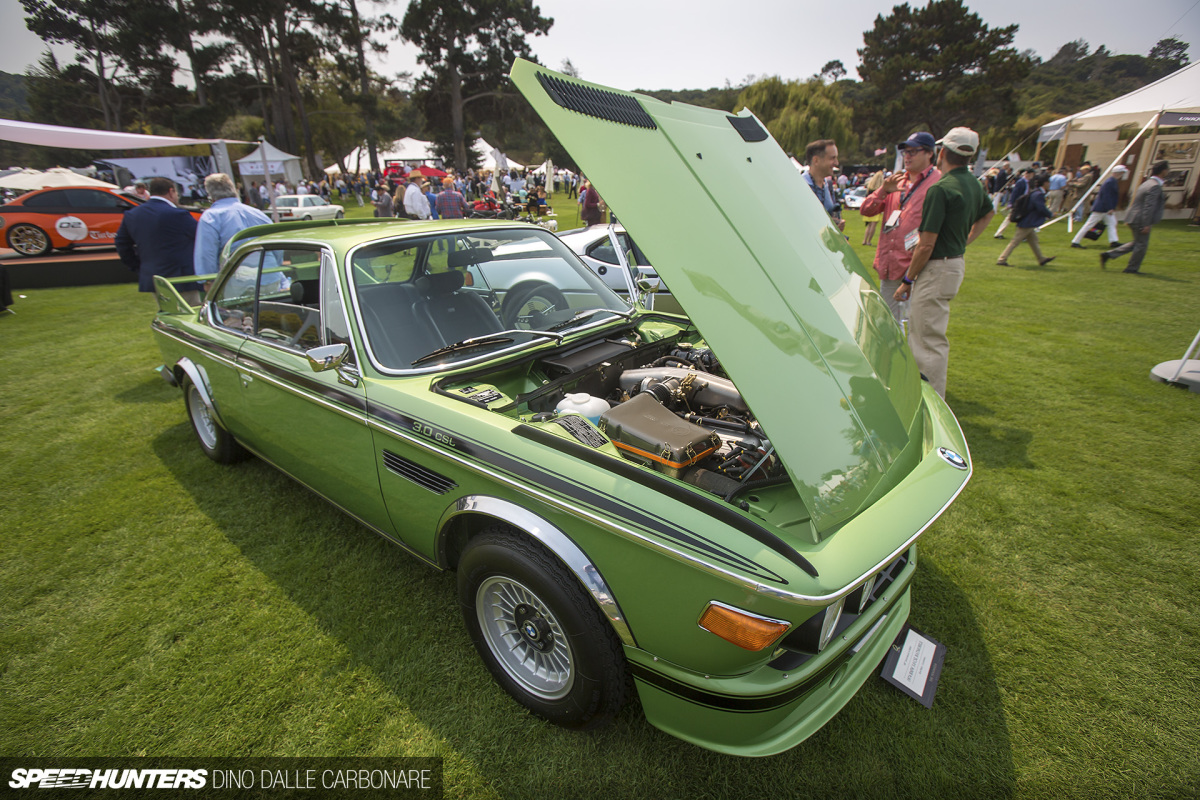 BMW's assortment of iconic cars was very impressive too. When I came across this spotless 1974 E9 3.0 CSL 'Batmobile', I couldn't help but congratulate the owner on its condition as he wiped it down to maintain the shine. The CSL was created to homologate the E9 for the European Touring Car Championship – a series it ended up dominating – and only 1265 examples were ever built.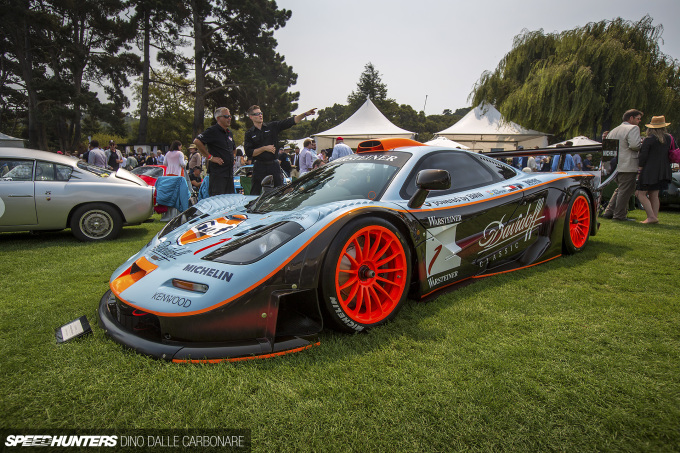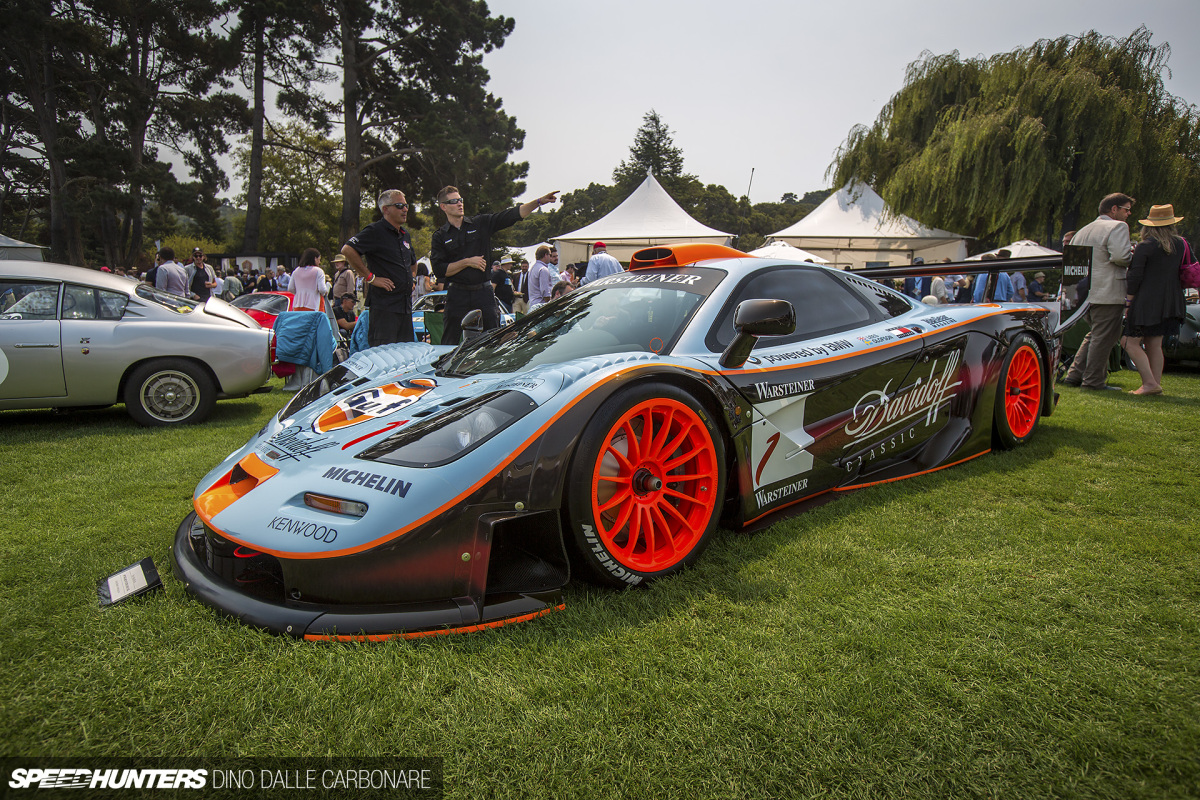 On the subject of race cars, take a look at this. I had to use an image of this 1997 McLaren F1 Long Tail race car as the opening picture in this post because of its sheer beauty.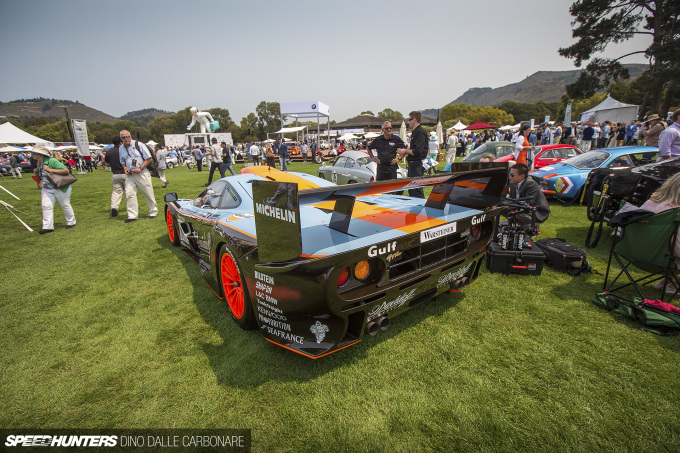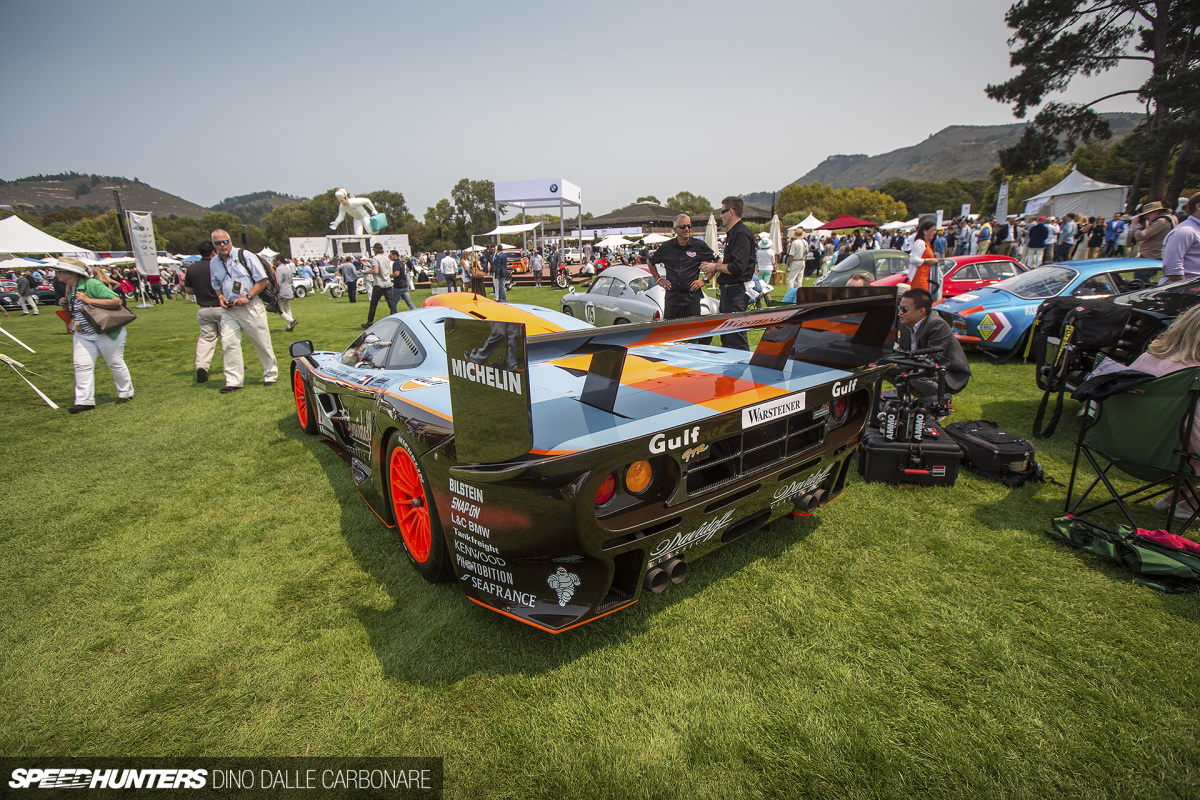 It comes from an era when aero was still nicely integrated into the overall shape of a race car, not overly exaggerated as we've seen in the last few years. There's nothing wrong with the way aero has gone, but this F1 is just pleasing to look at.
If you are looking at designs that are as pleasing to the eye today as they were when they were created, you simply can't go wrong with a '50s-era Ferrari. This particular car is a 250 GT Tour De France from 1958, and its exaggerated proportions made it unlike anything else on the road at the time.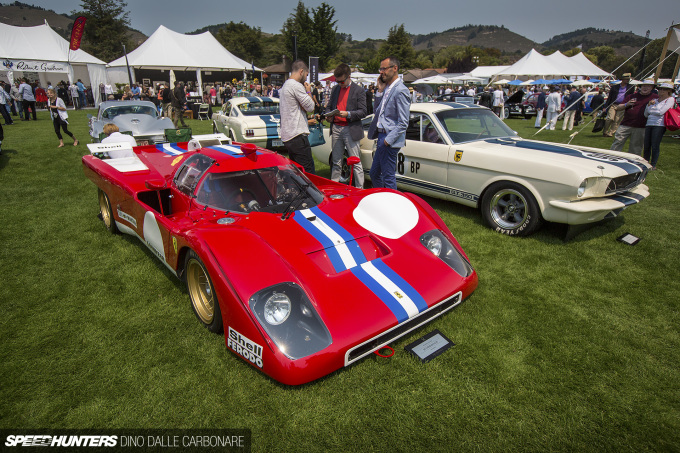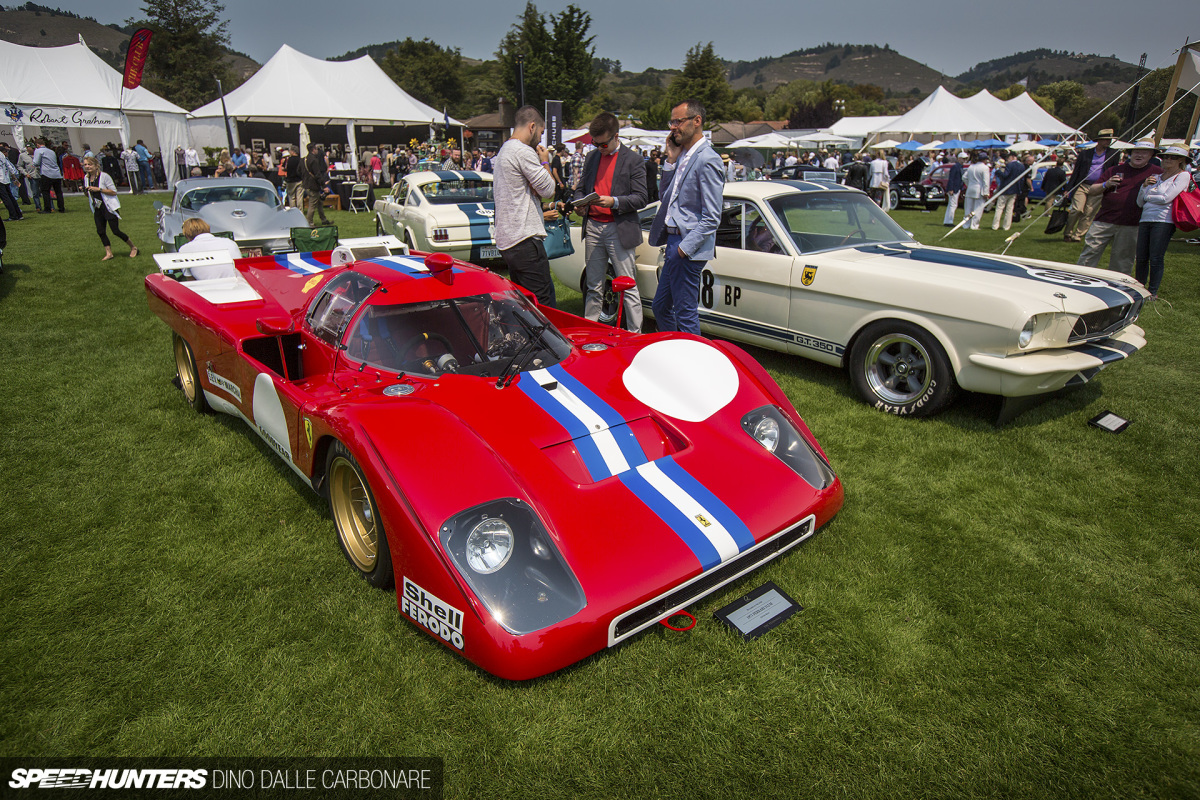 Fast forward 13 years and this is what Ferrari was racing – the low-slung, V12-powered 512M Prototype. I really do wish Ferrari would get back into this type of racing; I'm sure there are plenty of people who'd love to see the Prancing Horse fighting for the Le Mans title once again.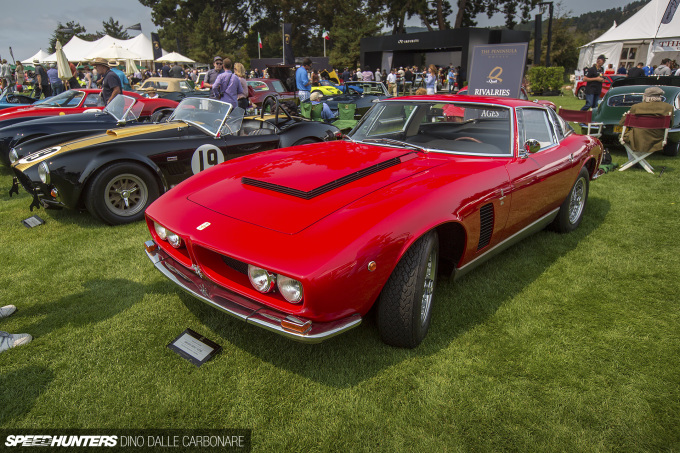 The Quail was an educational experience for me too. There were many cars I had never seen, like this Iso Grifo, which was designed by Giugiaro at Bertone and powered by a Chevy 327.
Variety Of Excellence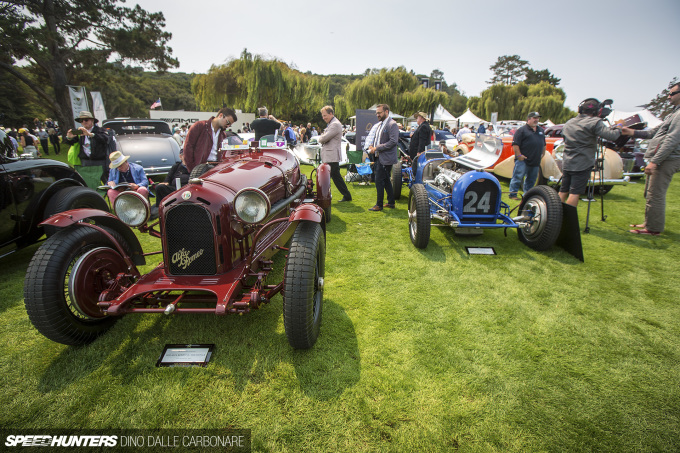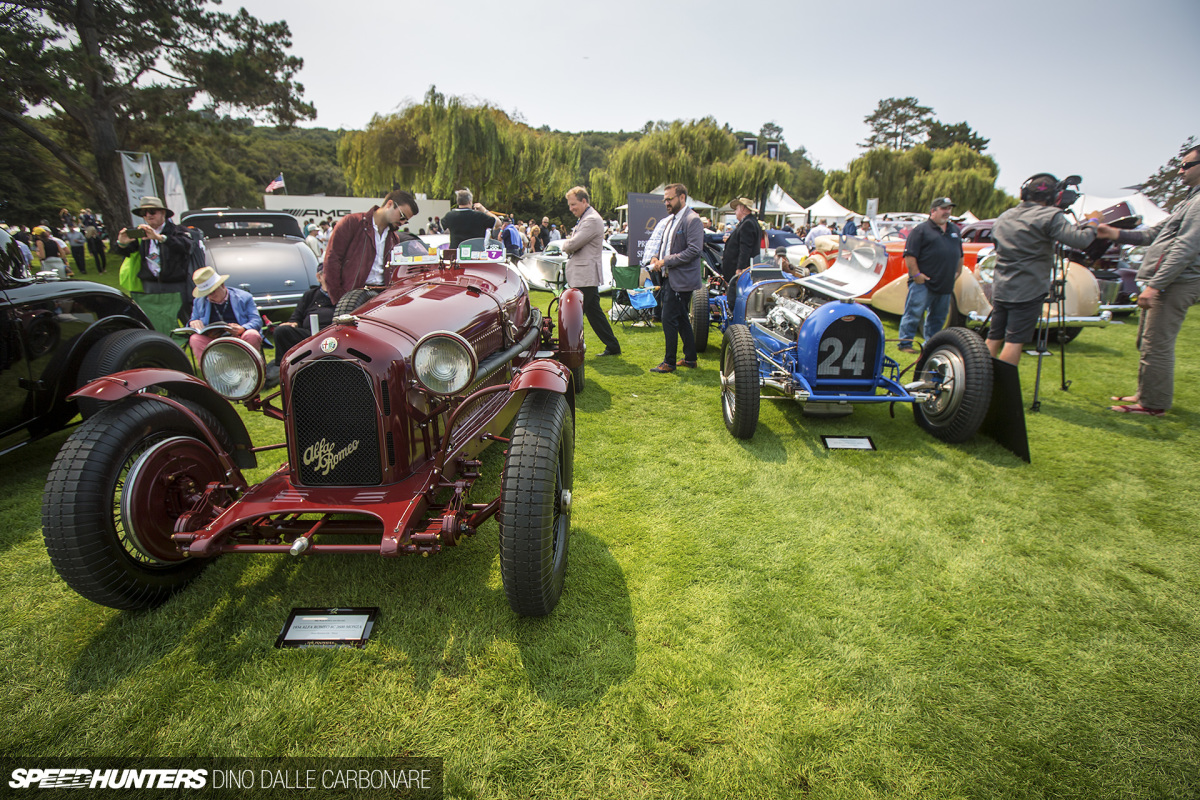 When it come to true rarities, it's hard to beat straight-8-powered race cars from the '30s. Here we have a 1934 Alfa Romeo 8C 2600 Monza and the #24 Bugatti Type 59/50S from 1935.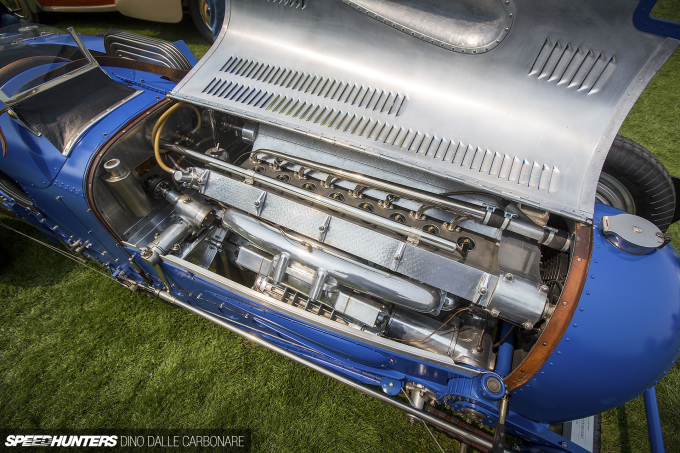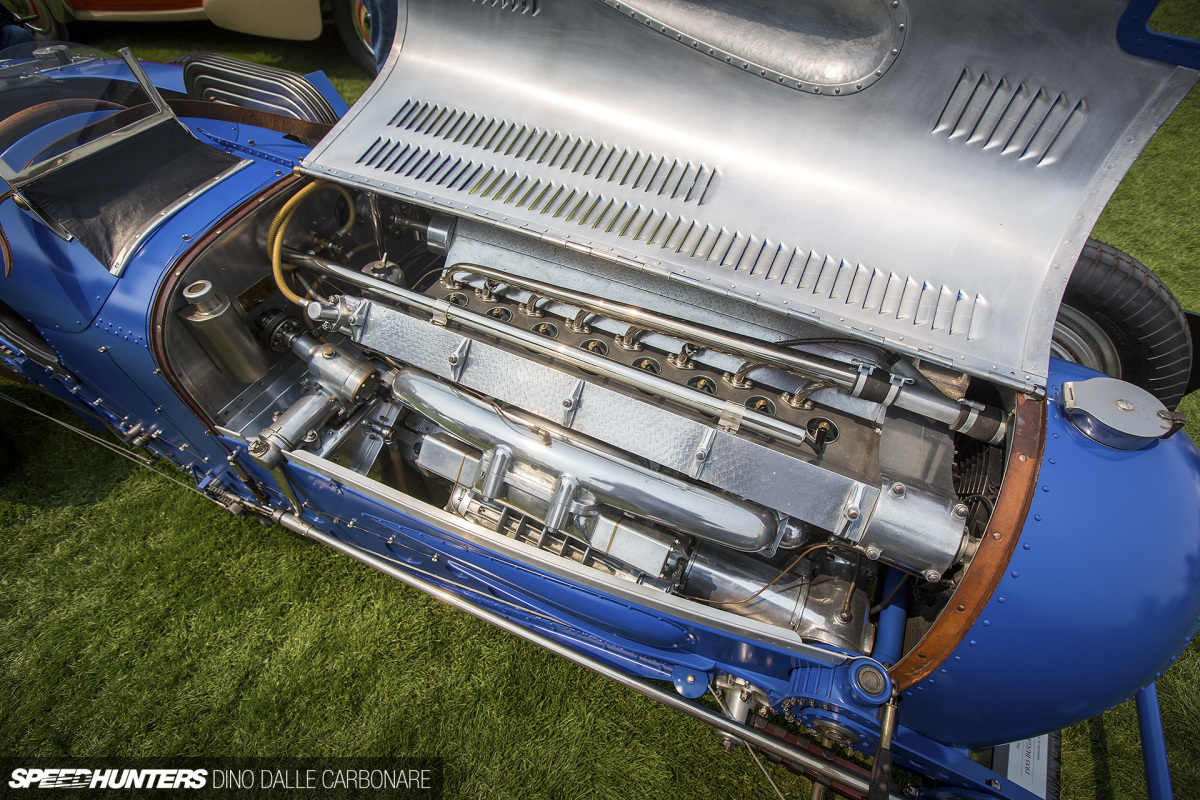 Just look at the work of art that powers the Bugatti – a 4.9-liter, twin-cam straight-eight force fed by an XL supercharger and fuelled by three Zenith 48K carburettors. Call it vintage engine porn.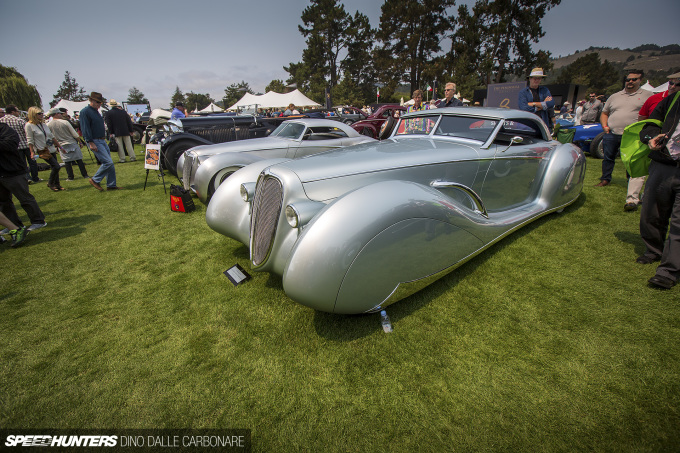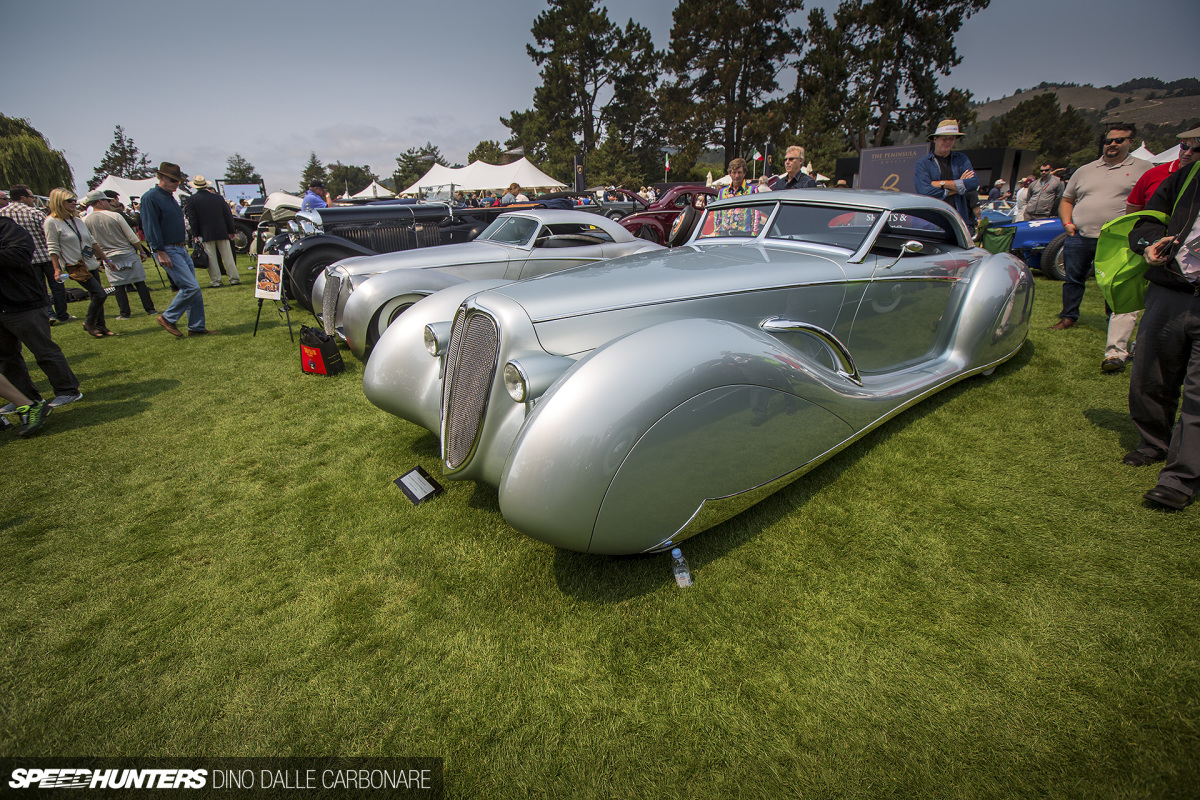 And check out this American offering from the same time period – sort of. The base car might be a 1934 Packard Roadster, but the coach-built body is a one-off made to emulate the elegant and flowing designs that Figoni et Falaschi was famous for. The car is owned by Metallica frontman James Hetfield.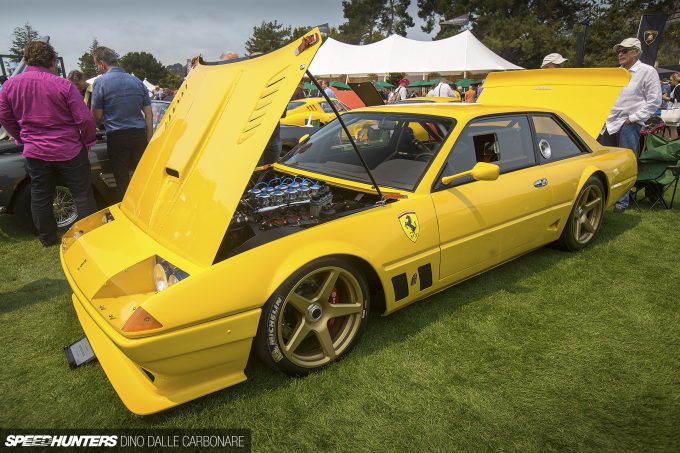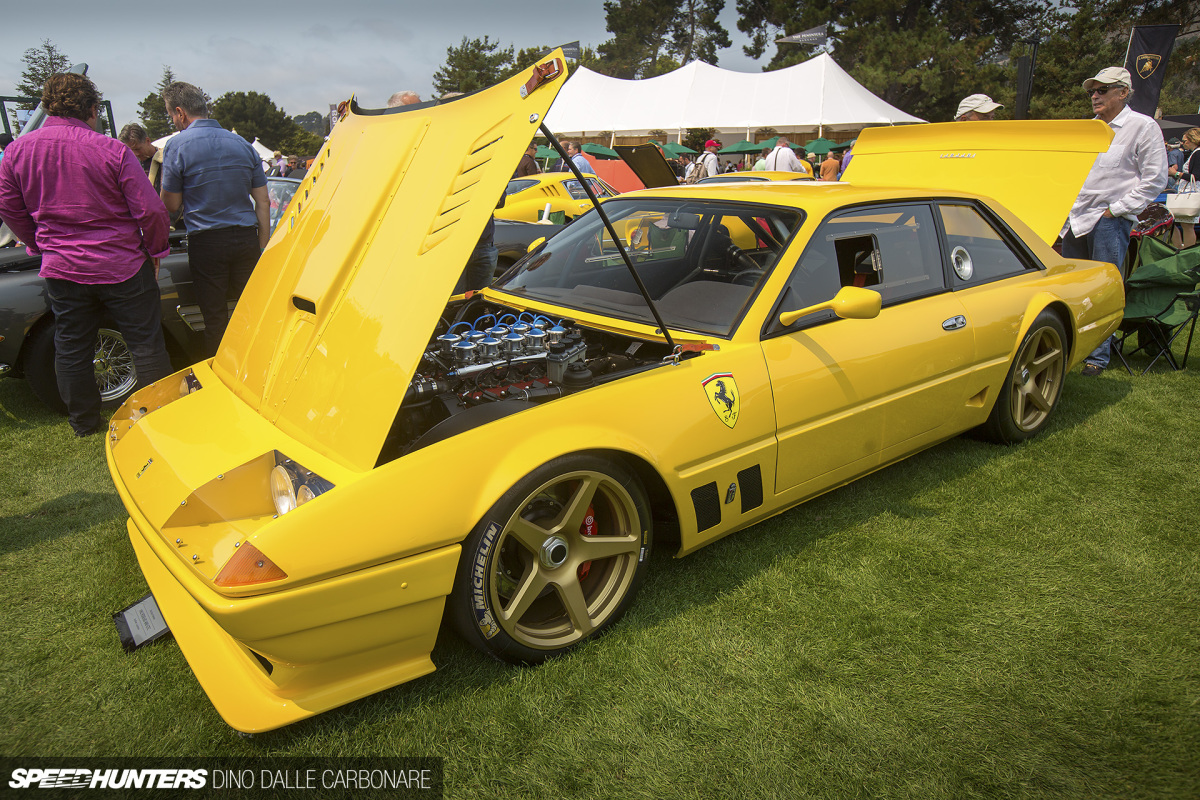 Ferrari never created a racing version of the 400i (a 2+2 seater built specifically with comfort in mind), but if it had, this is what it may have looked like.
This 400i GTC was stripped down, shedding 1000 pounds, and fitted with the 510hp 5.7L V12 from the 575M, itself shoved as far back as it could go in the heavily modified chassis. This is one car we absolutely have to feature!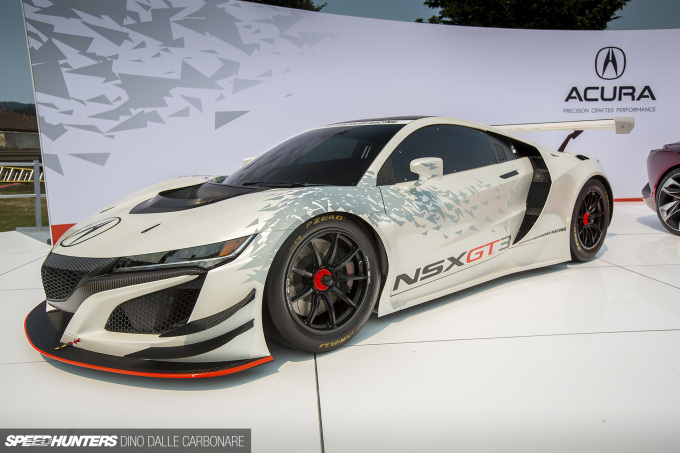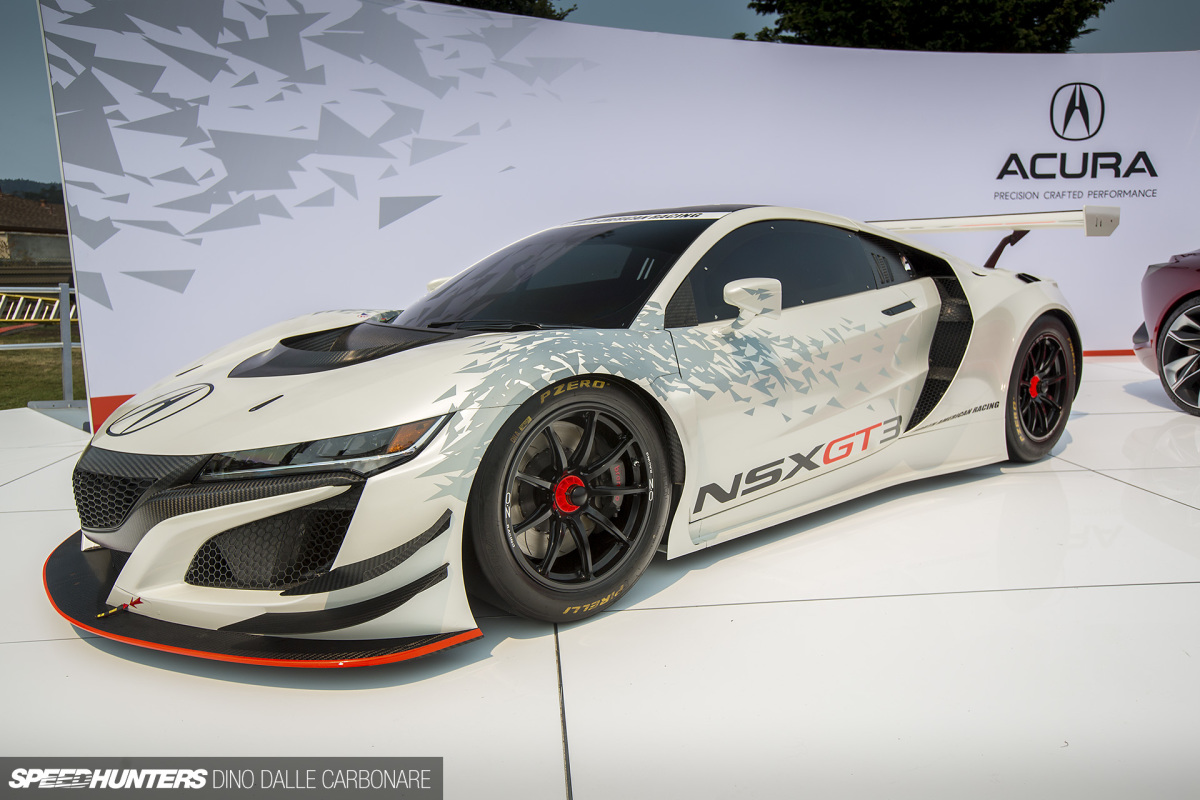 Aside from what was a rather poor showing from Nissan with its Infiniti brand, Honda was the other Japanese manufacturer present at The Quail. Everyone is talking about the new NSX now that it's made its debut in a bunch of markets, so it was really cool to see the more aggressive and widened GT3 race version of the car.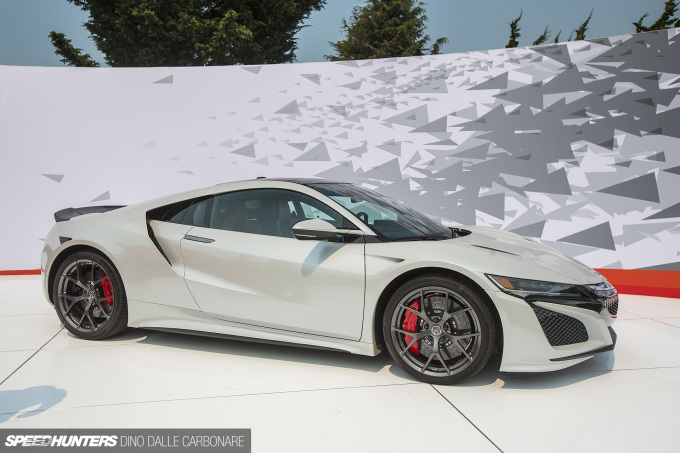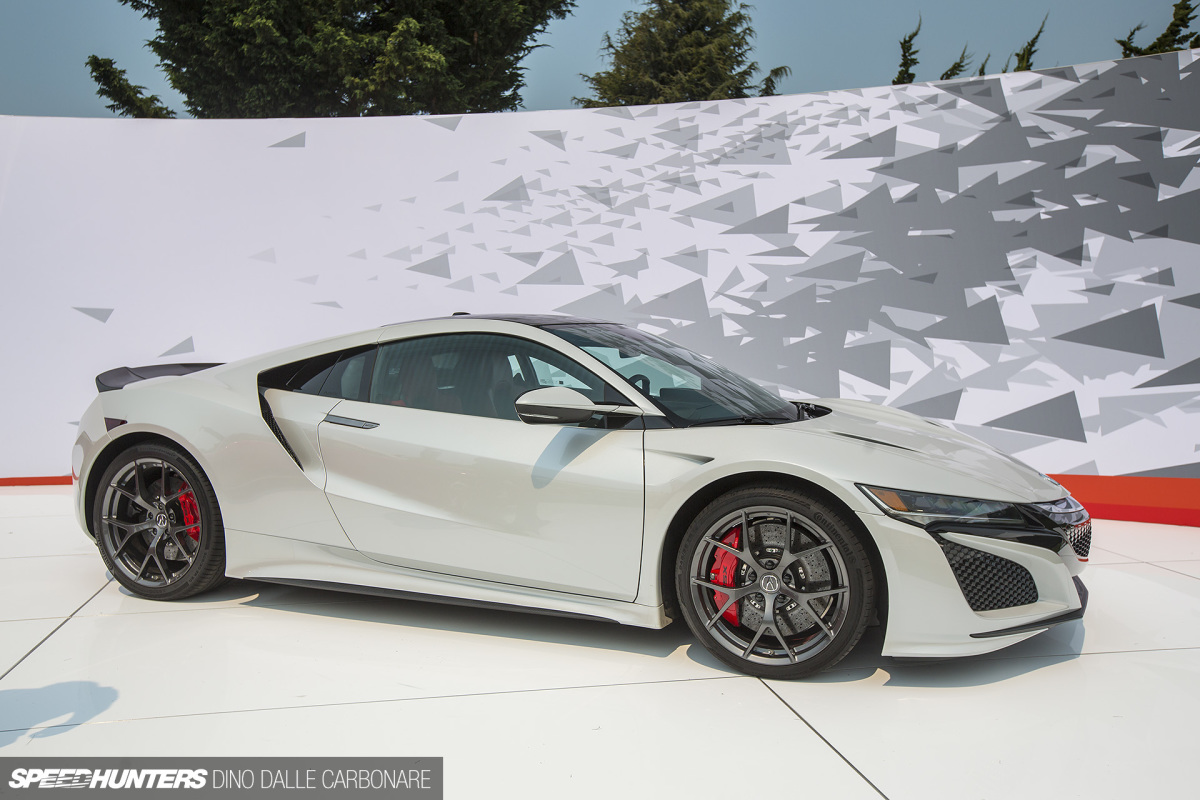 For comparison's sake, the street version NSX was there too. This has just gone on sale in Japan and there's been a lot of surprise over the ¥24 million (approx US$240,000) price tag for the option-less base model, which sees it competing directly with brands like Ferrari. I might have to borrow one and see if it really lives up to the legendary NSX namesake…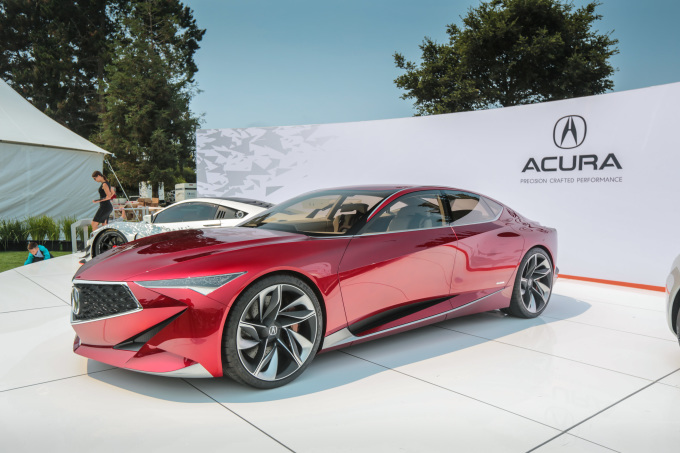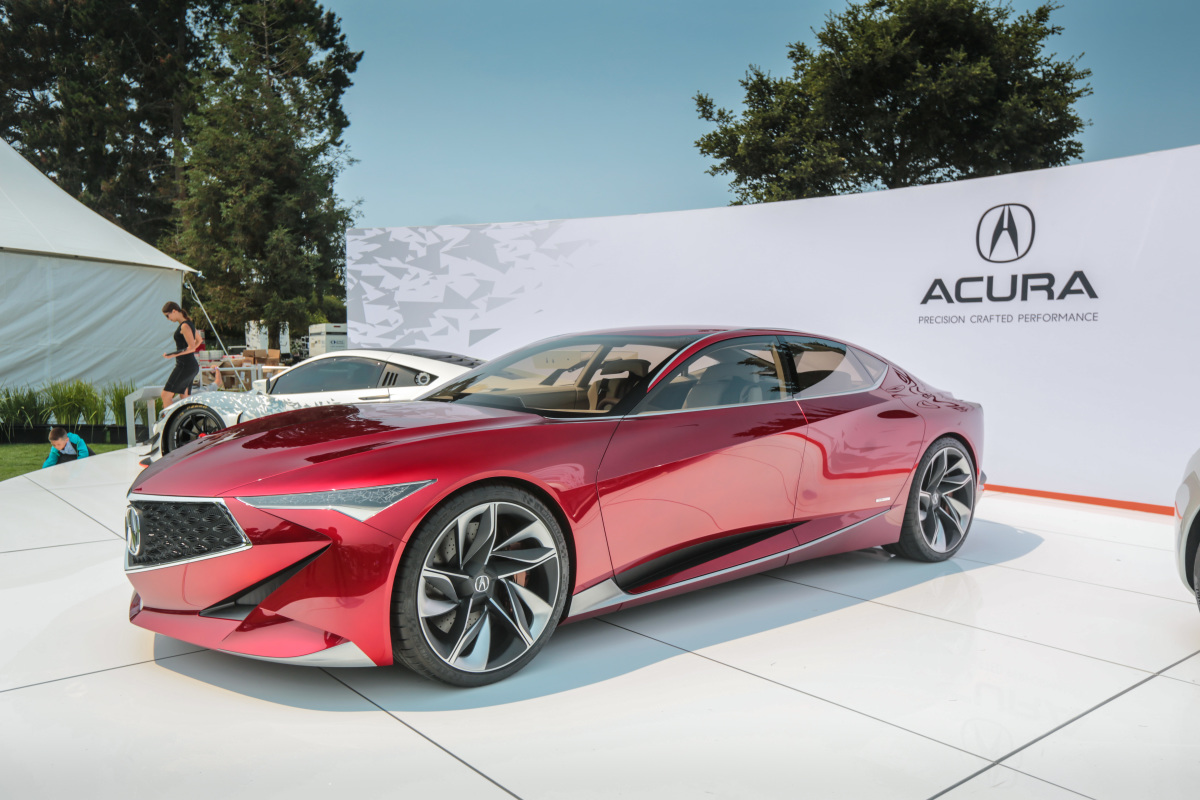 If the new Precision Concept is anything to go by, it looks like the angular and aggressive design language that Honda/Acura is currently using in cars like the NSX is going to further evolve and spawn some very interesting models.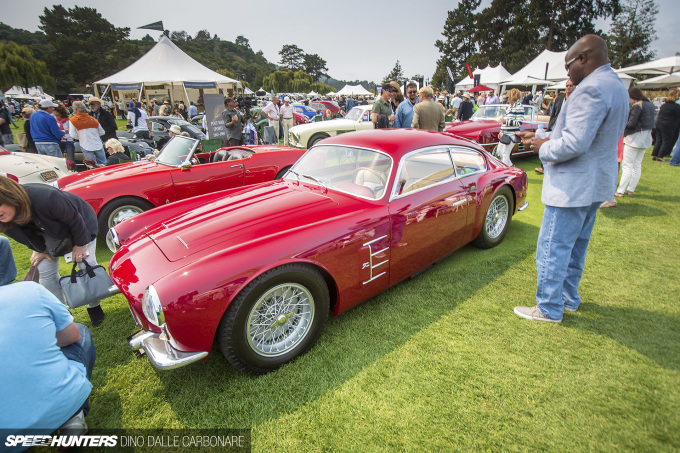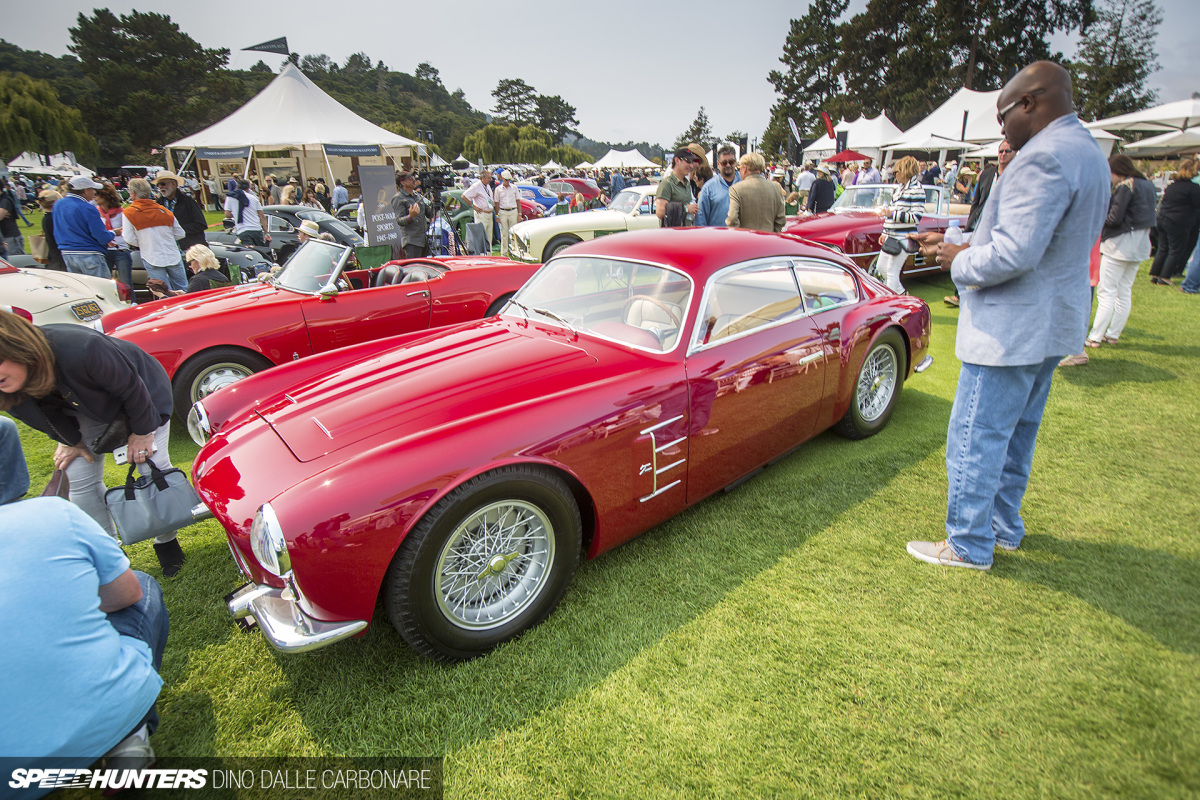 The Quail may have seemed like the most alien of events – like an international motor show on steroids mixed with copious amounts of classics – but at the end of the day it was just a group of car enthusiasts doing what they love most: sharing their passion. They just did it all with the utmost style and sophistication.
Dino Dalle Carbonare
Instagram: speedhunters_dino
dino@speedhunters.com