Torino: The Head Of Car Design
I love Italy. It's my home country and I enjoy returning back for a visit as often as I can. It brings balance to my world, and is a place that time after time reminds me what is important in life.
Compared to high-strung Tokyo, life runs at a far more relaxed and digestible pace in Italy. It has always done so here, and will continue to do so forever. I call it the Italian way. It's hard to describe but it's about embracing your culture, appreciating your history and surroundings and working them into your life, while never forgetting friends and family, and having fun along the way. I think it's this coexistence and interaction between man and his or her environment that has allowed Italy to become the epicenter for art, fashion, food, design – and cars.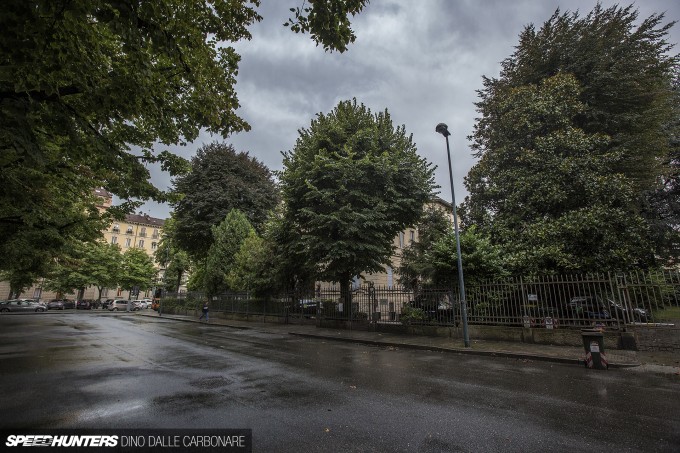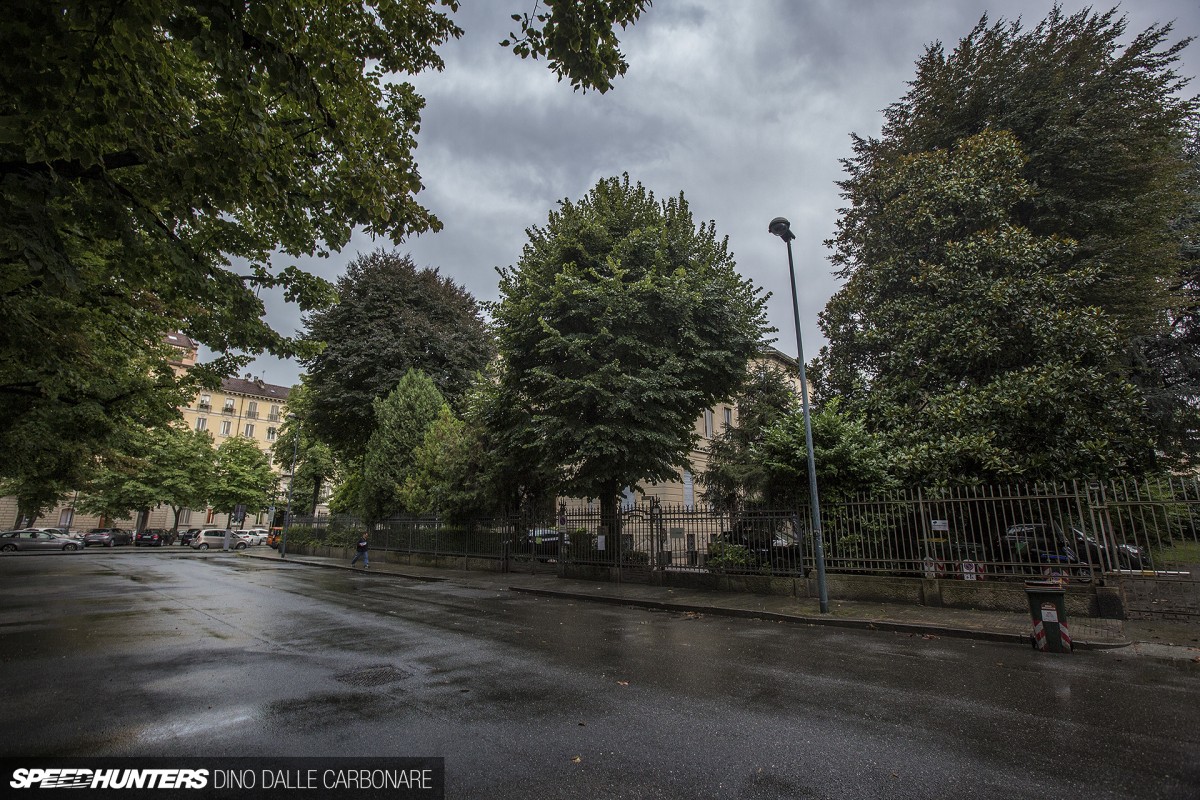 I've always believed this and I definitely feel it when I'm there, surrounded by history, beautiful architecture and people that care a great deal about their appearance. Italy is a place that allows you to take a deep breath, take a step back and observe, and in return boost your inner creativity. I guess this is the effect Torino, which is located in the Piemonte region of Northern Italy, has on car designers. Because as well as being the home of Fiat, this is where famous and respected names in automotive design, such as Pininfarina, Giugiaro and Bertone, also reside. But it wasn't any of these companies that I had come to see during my visit to the city where Italy was once ruled from. I was in Torino to meet a new name in the automotive design game – a studio that has only been around for three years, but in that short space of time cemented itself as a forward-thinking force.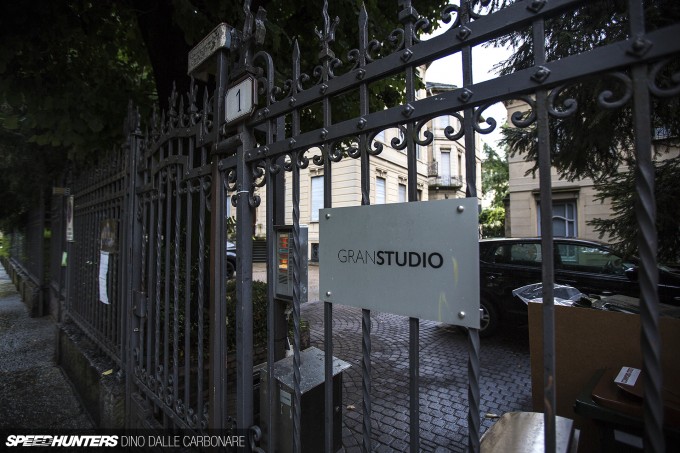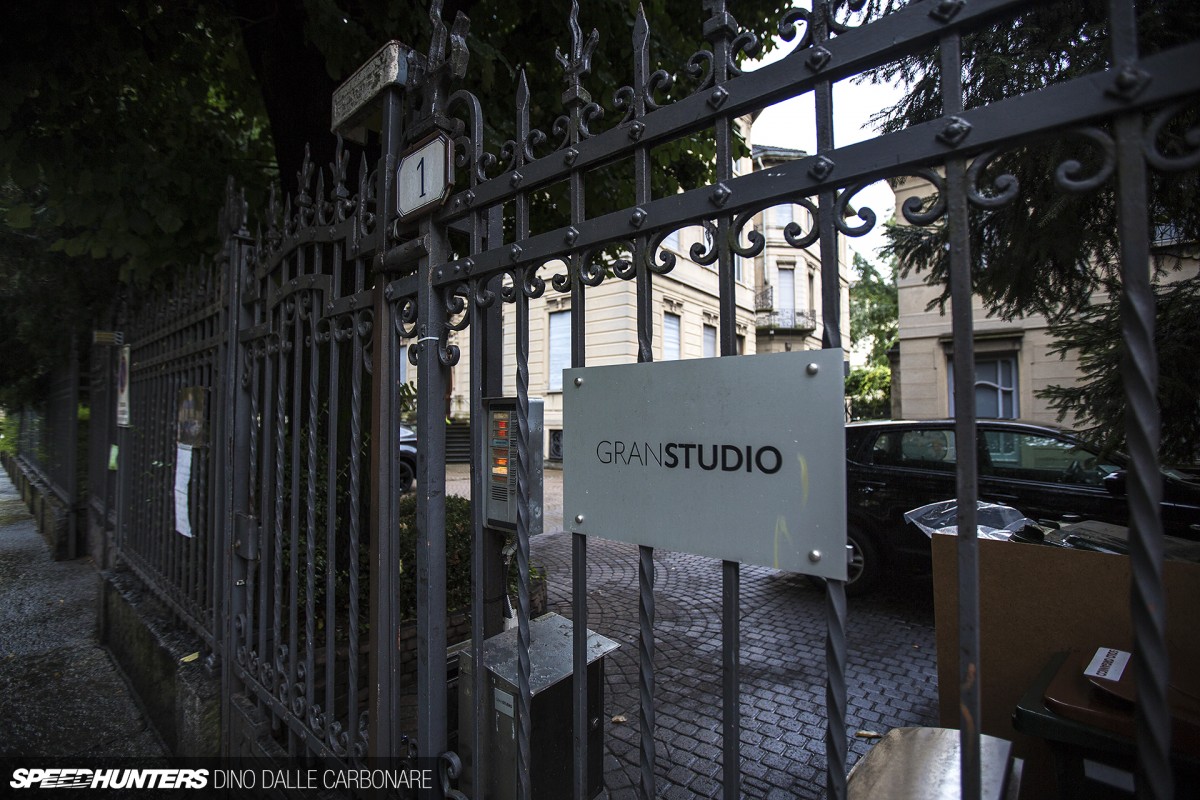 Nestled down a quiet residential street in the heart of the city, it was the location that initially surprised me. Hearing the words 'design studio', one can easily picture a modern, or perhaps futuristic establishment. But GranStudio couldn't be further from this.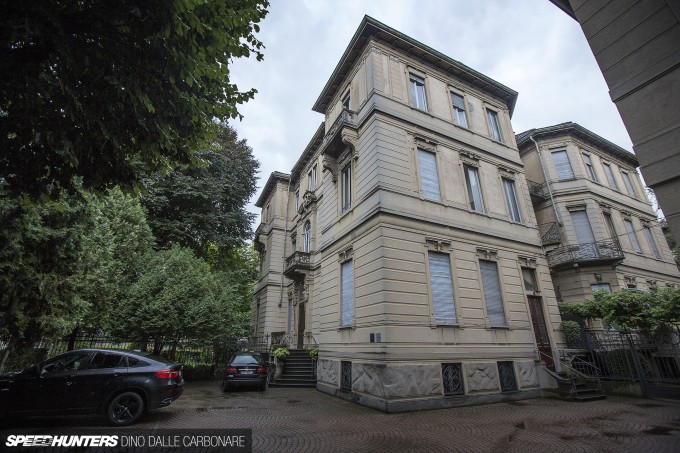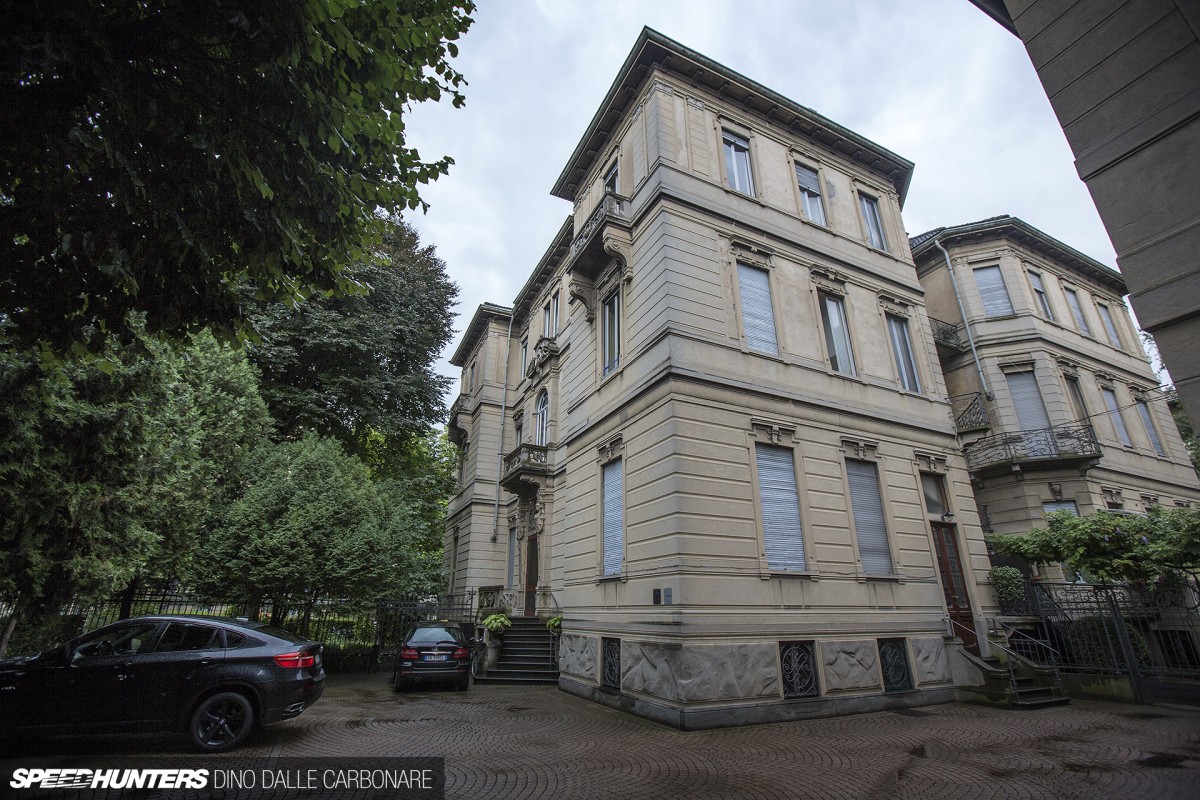 The studio's premises stretch across the entire top floor of this old Torino townhouse, with a view that overlooks the copious amounts of greenery around this area of the city.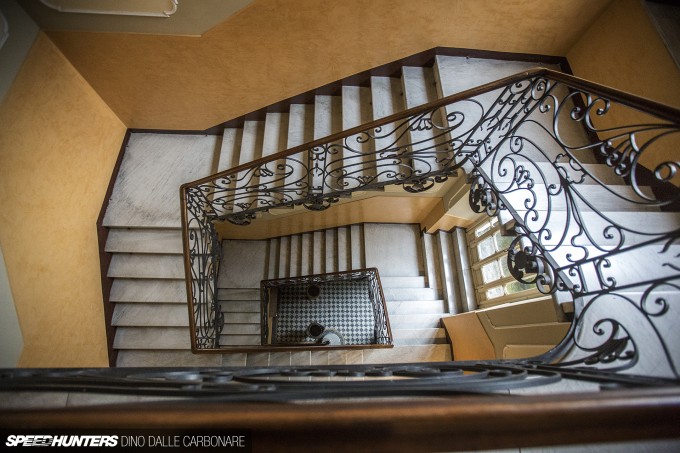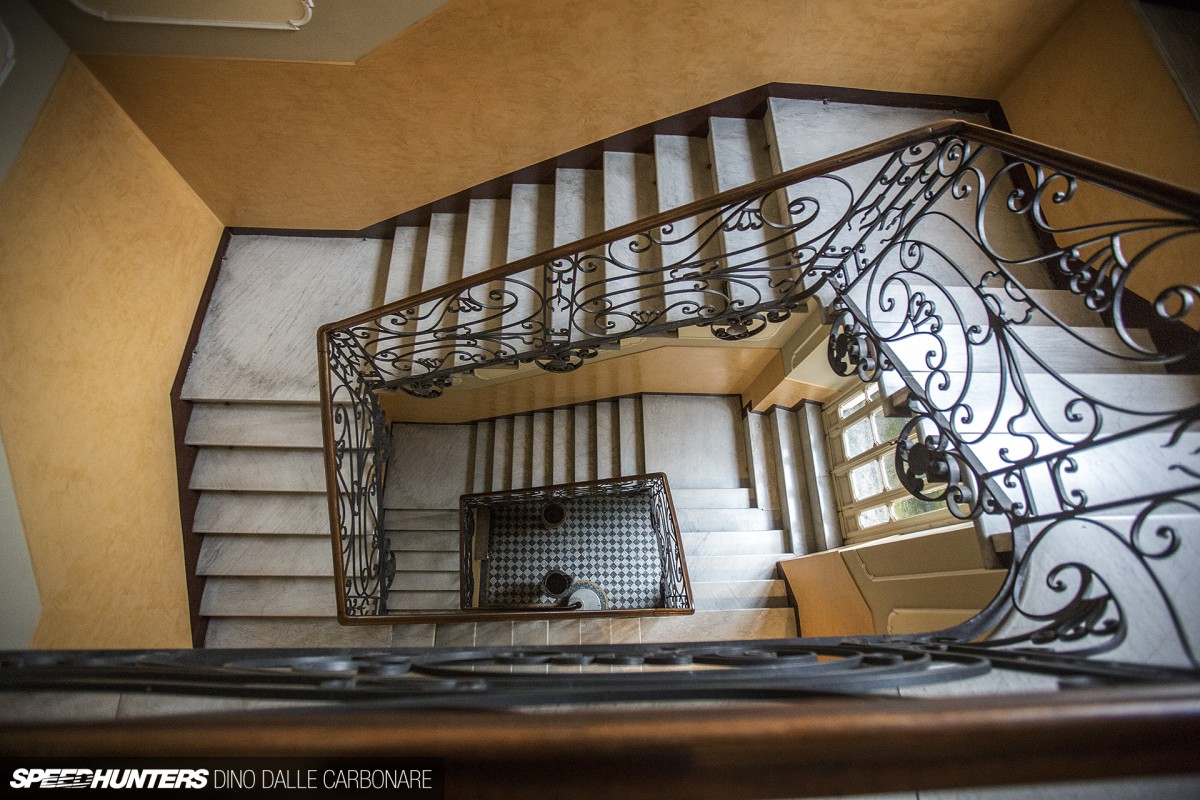 Walking up the stairs to the first floor I was quickly beginning to understand the idea behind the location. The way the massive windows let sunlight through into the intricate metal work of the handrail provided natural illumination to highlight the inner architecture of the building.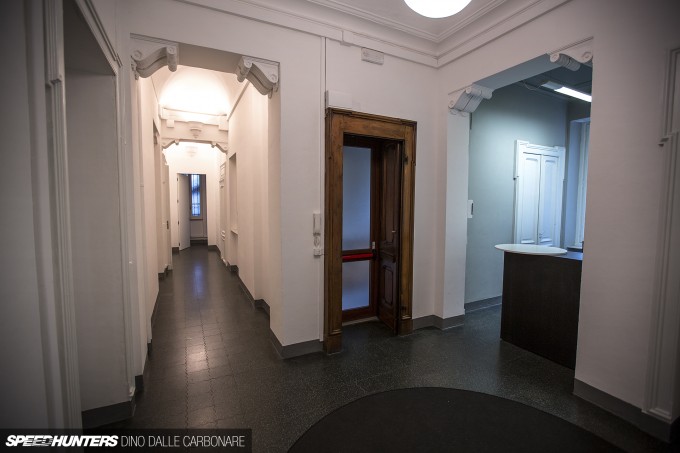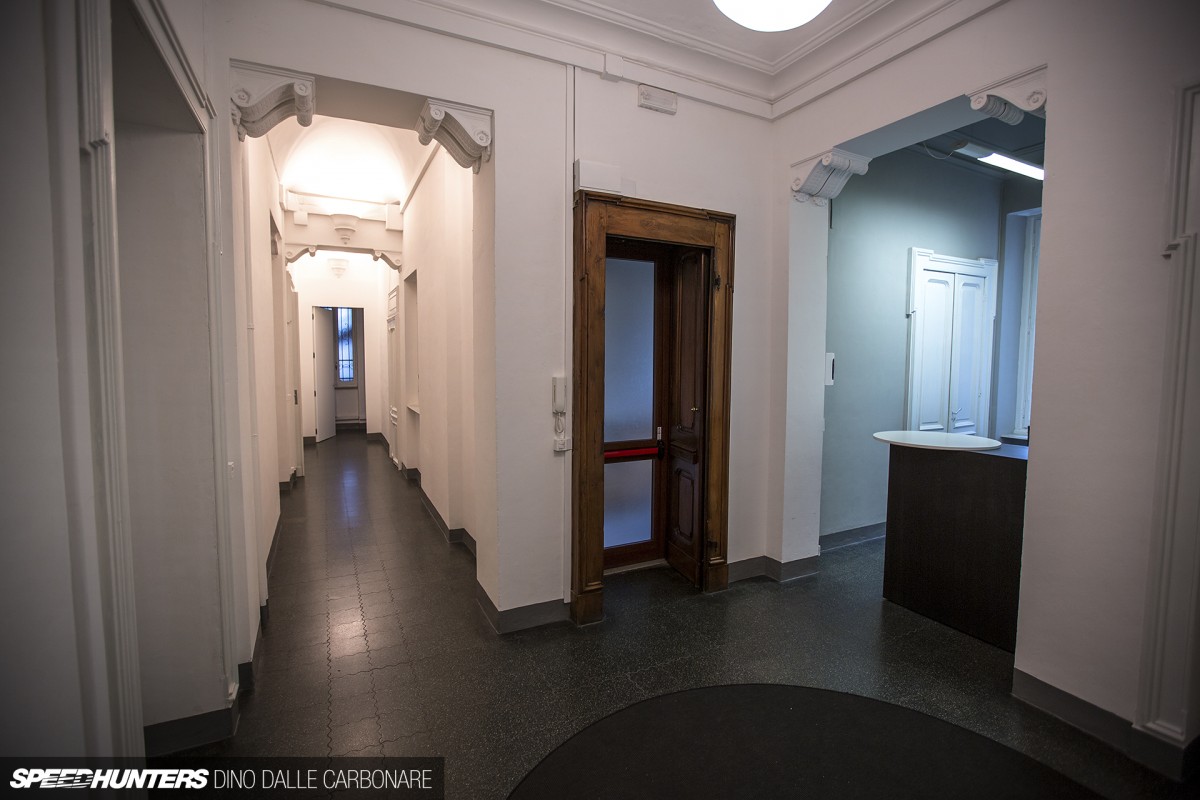 Step inside the GranStudio and there's a very homely feel about it all. It's a warm and welcoming environment with nothing much to distract you from the inner beauty of the building.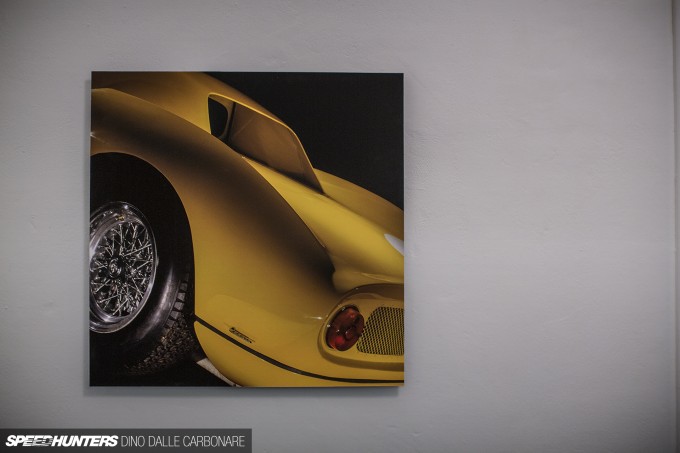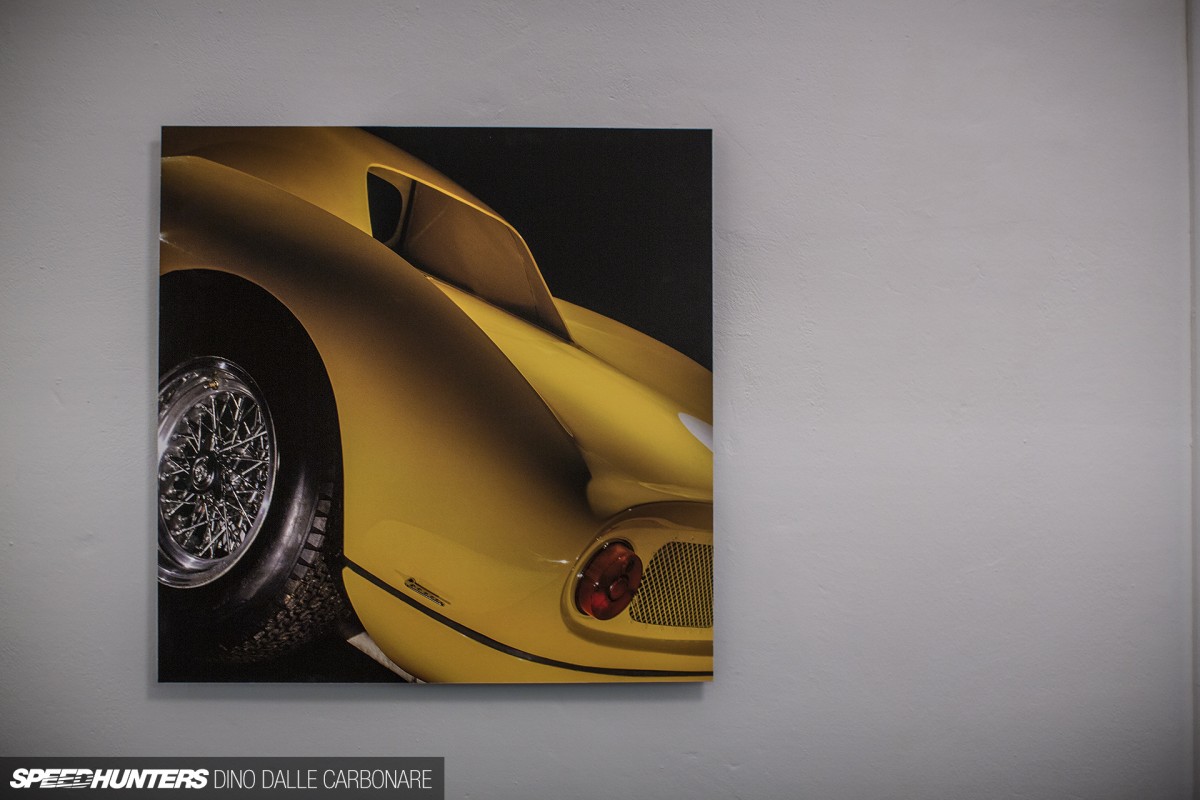 As clean as it is, there are a few hints at the creativity that goes on beyond these white walls. GranStudio focuses on all sorts of automobile-related projects: from exploring the future of mobility all the way to the design of one-off projects – and from conception and engineering to actual production.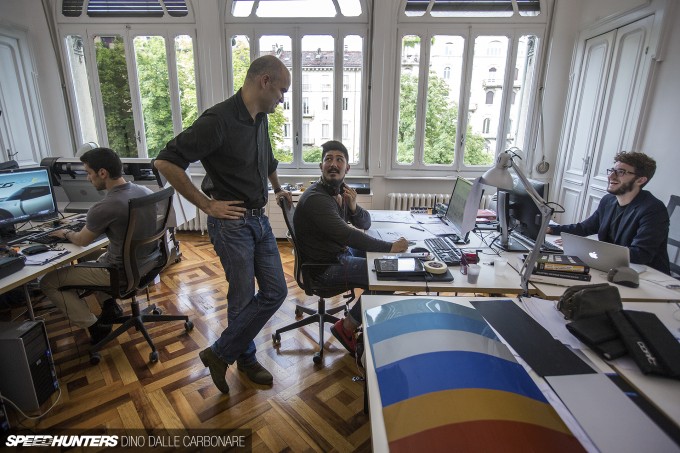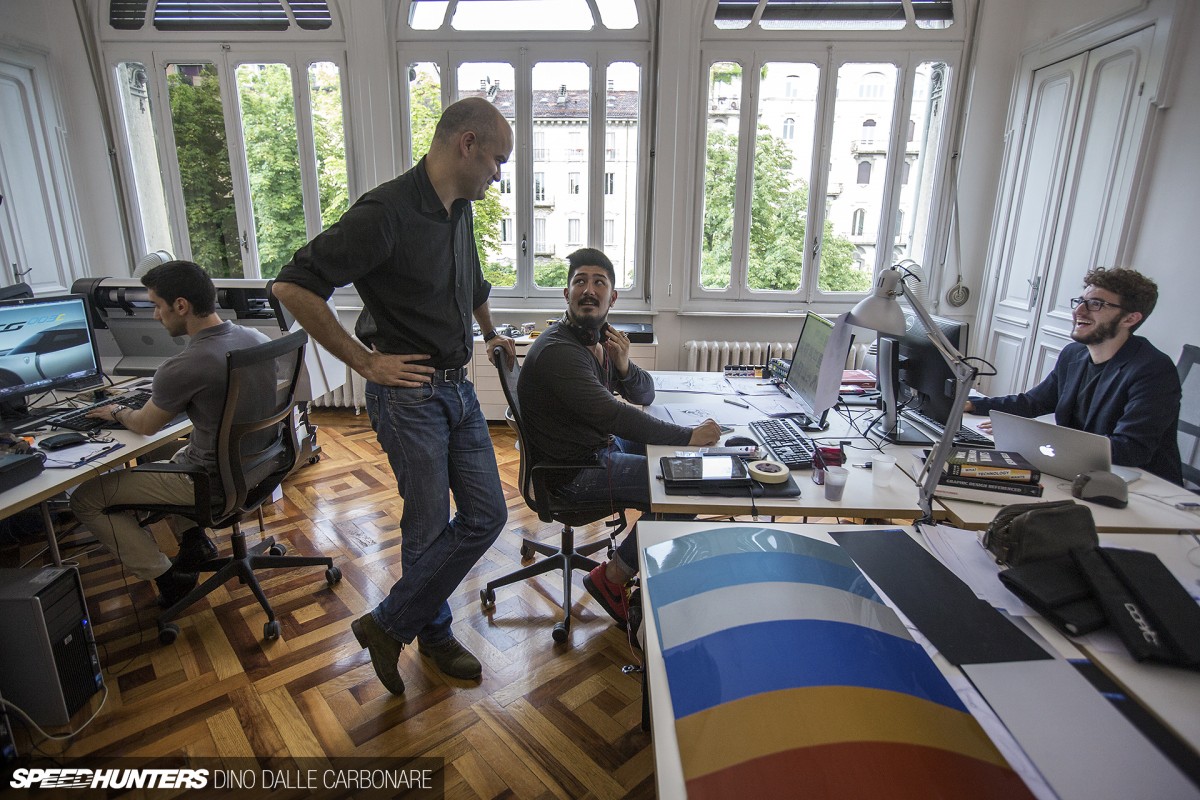 I was there to meet the founder and creative director of GranStudio, Lowie Vermeersch – a Belgian car designer and member of a respected artistic family, who has dedicated his life to evolving car design through his unique outlook. Seen here, casually chatting to one of the young designers that make up the GranStudio family, Lowie established his career in automotive design after a long time working at Pininfarina, first becoming Chief Designer and then Design Director. Before leaving the legendary design house in 2011 to set up the GranStudio, he worked on and directed some pretty important projects, including the Ferrari 458, FF and California, as well as the Maserati GranTurismo Convertible, plus an impressive string of concept cars.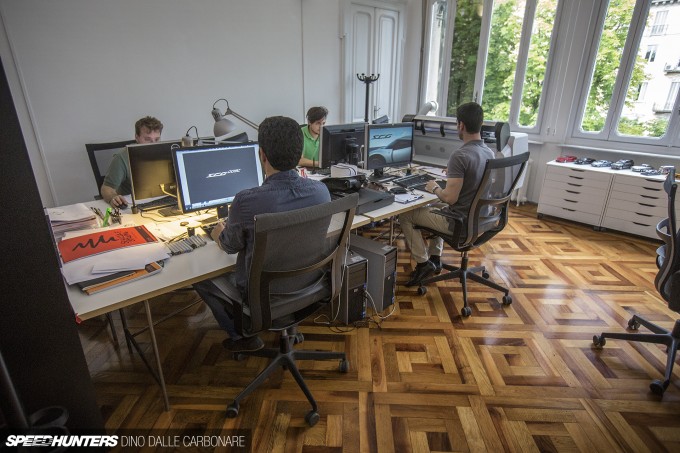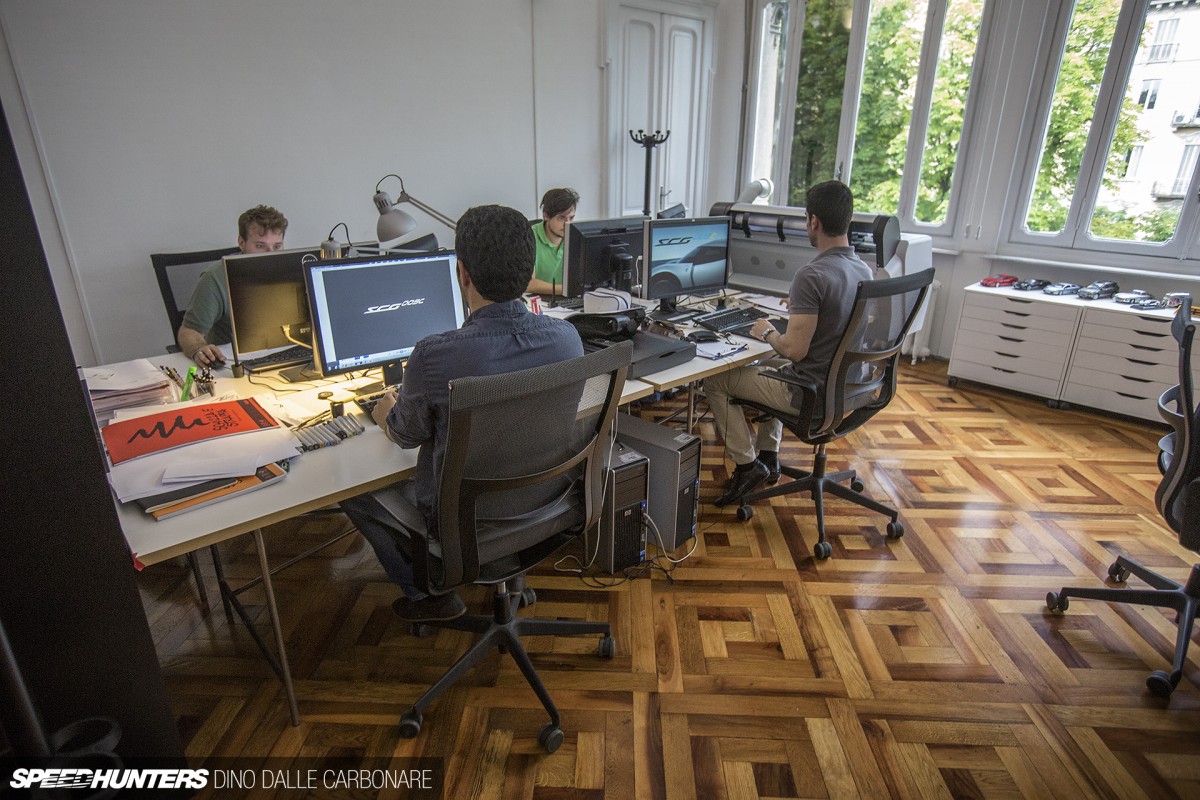 GranStudio is now involved in the creation of one of the most important one-off cars we will ever see – the SCG 003C by Scuderia Cameron Glickenhaus (SCG), which will be unveiled at the Geneva Motor Show next year. The car will then compete at the 2015 Nürbugring 24-Hour, in much the same way that the car that came before it did. I'm of course talking about the Ferrari P4/5 C By Pininfarina – a car that was commissioned to the newly reopened Special Project division at Pininfarina by car collector Jim Glikenhaus back in 2006.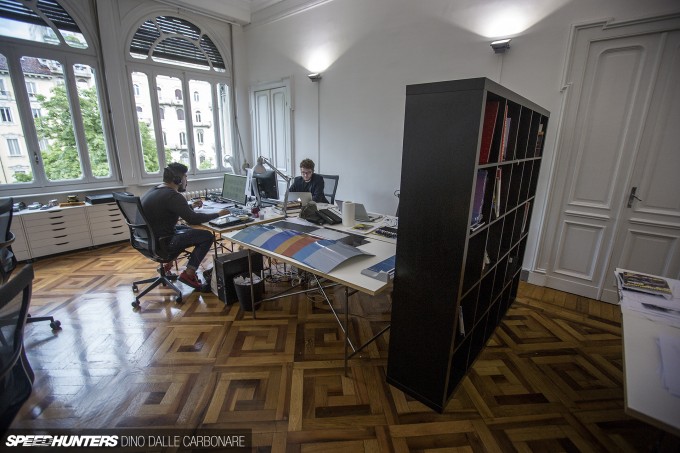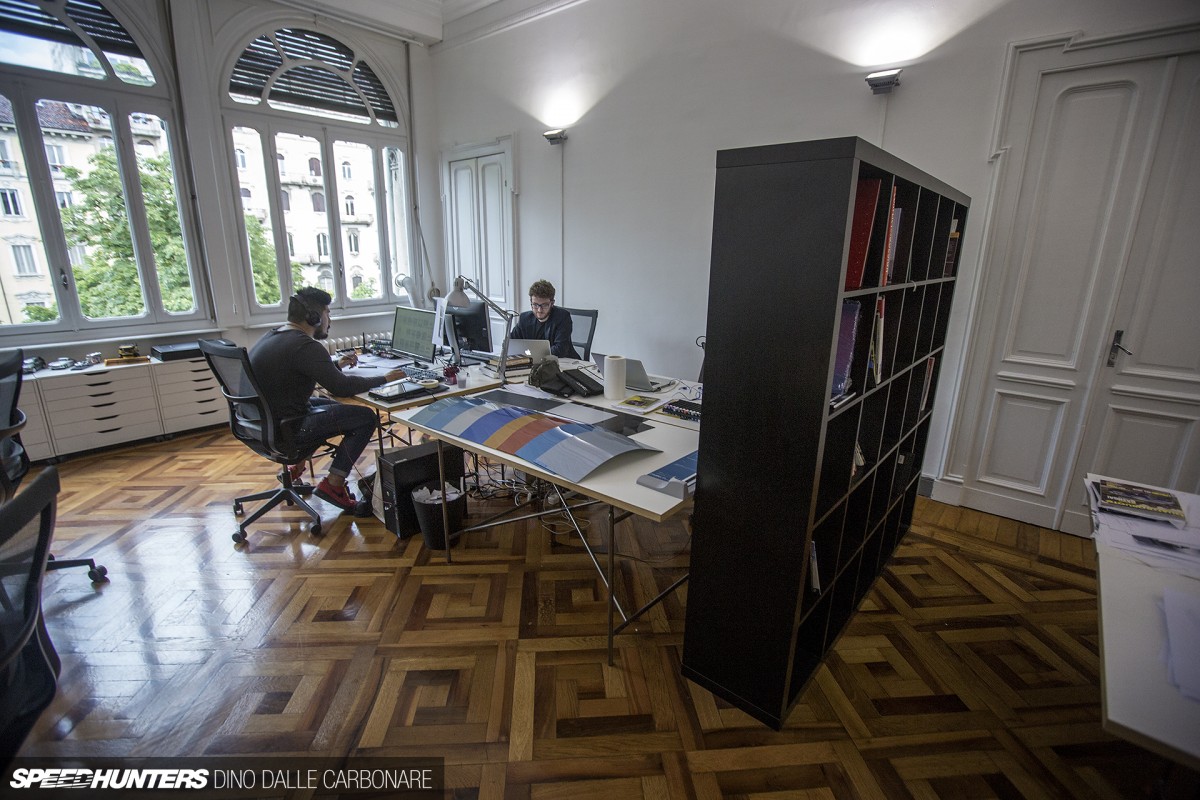 Great secrecy still surrounds the SCG 003C project, but I was there to find out pretty much everything you would ever want to know about it. However, to hear all the details that were disclosed during my chat to Paolo Garella – the project's Chief Director – you will have to hold on for a few more months…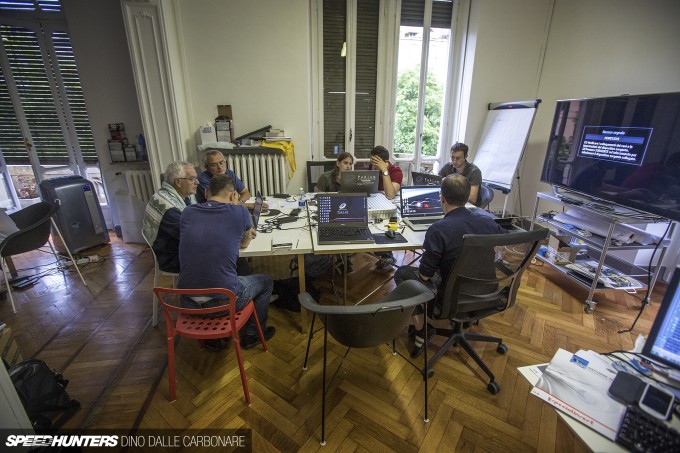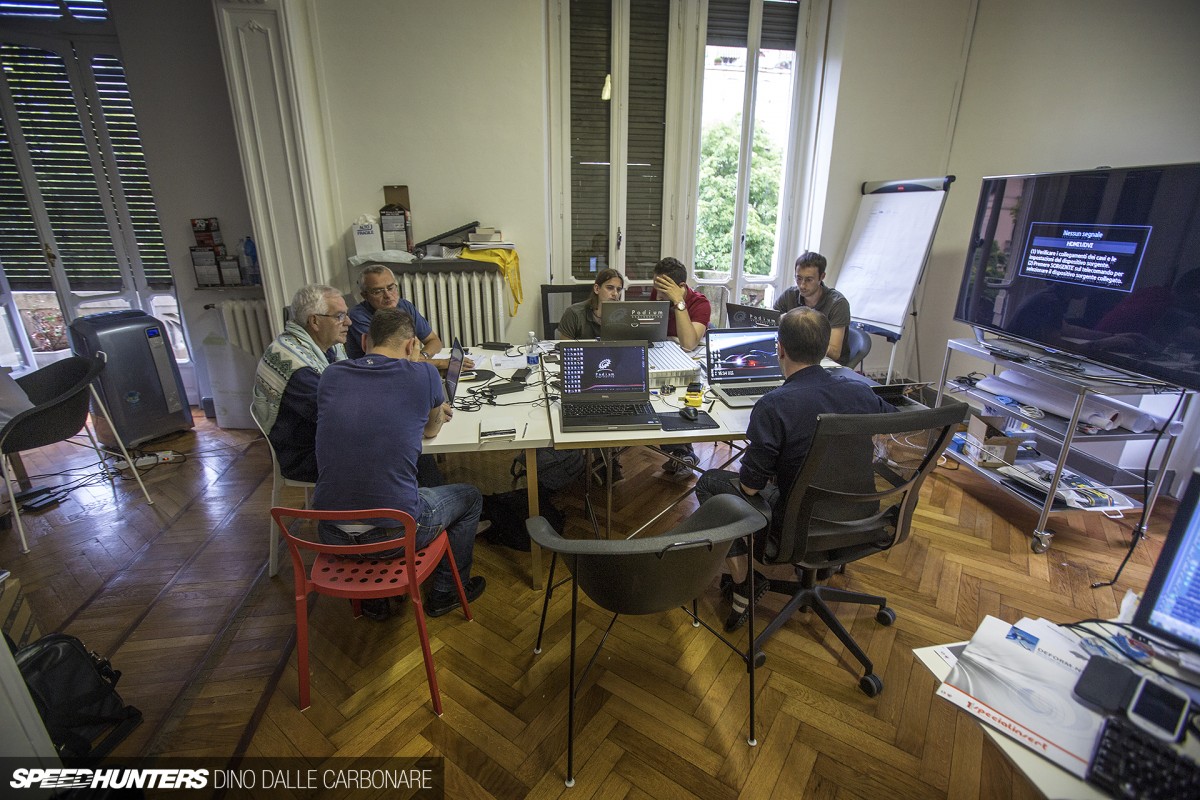 For now, I'd like to continue on with the tour of this design studio – a place that thanks to its informal feel, allows designers to really let their creativity flow. As Lowie ensured that I noted, the team is made up of both established and experienced designers as well as young minds, who collectively interact, brainstorm and exchange ideas on a daily basis. This is very important to guarantee the feasibility of fresh new thinking and concepts – something that GranStudio excels in.
Atmosphere Is Important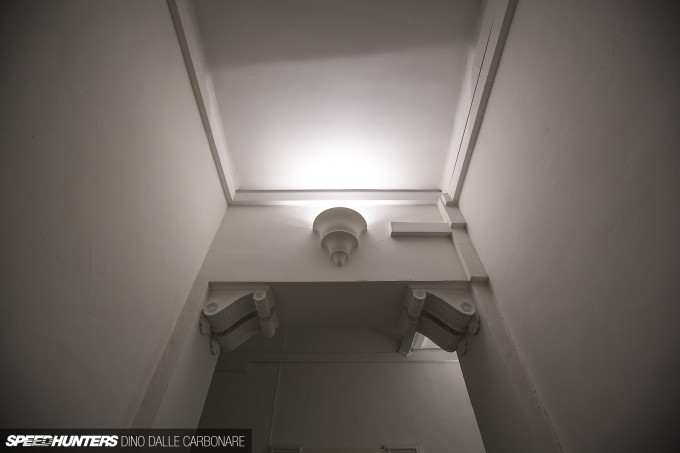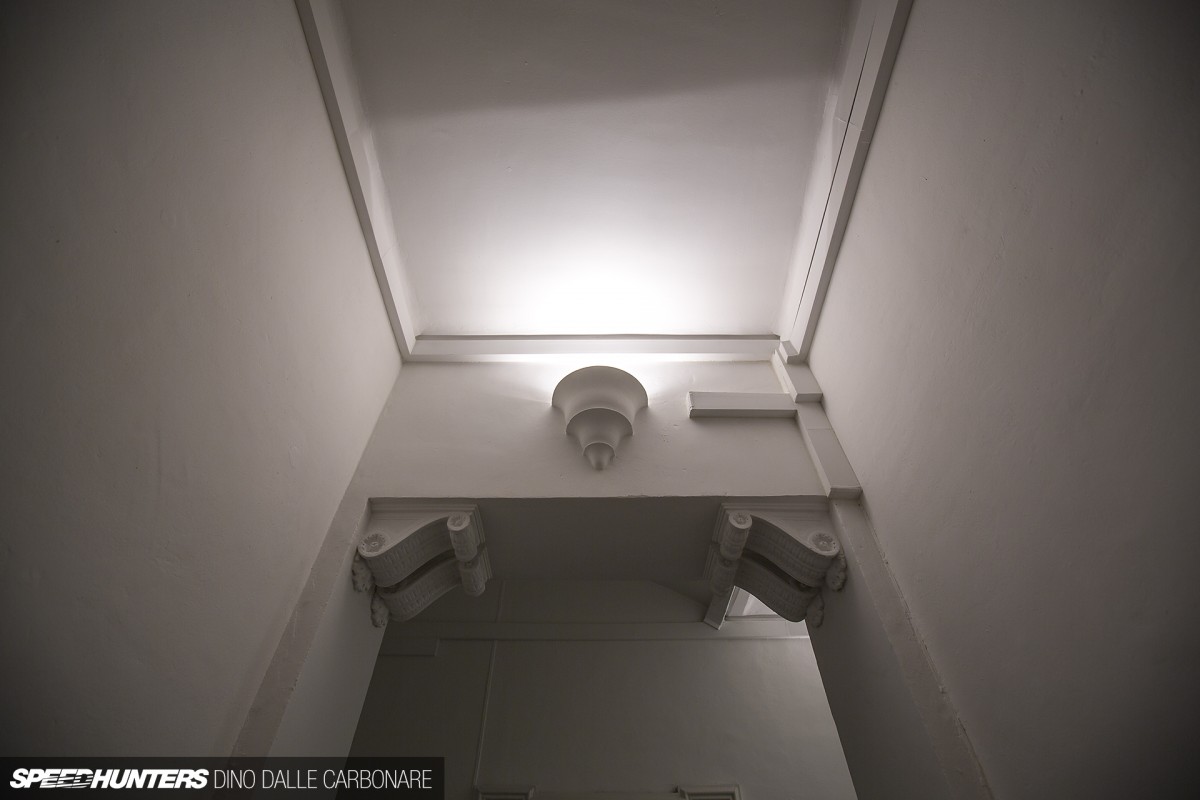 The architecture of the surroundings continued to impress me.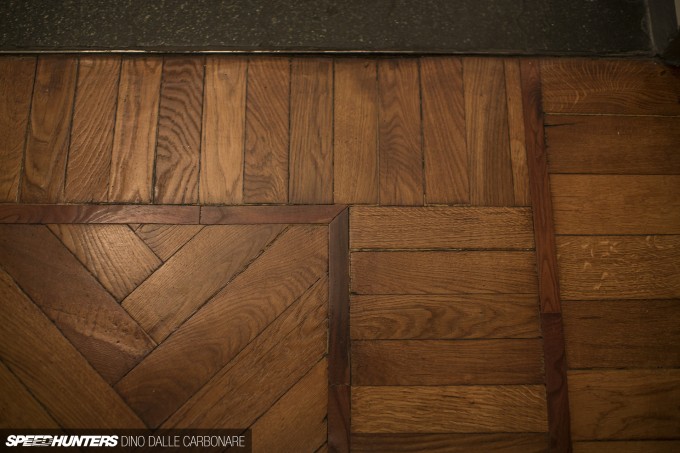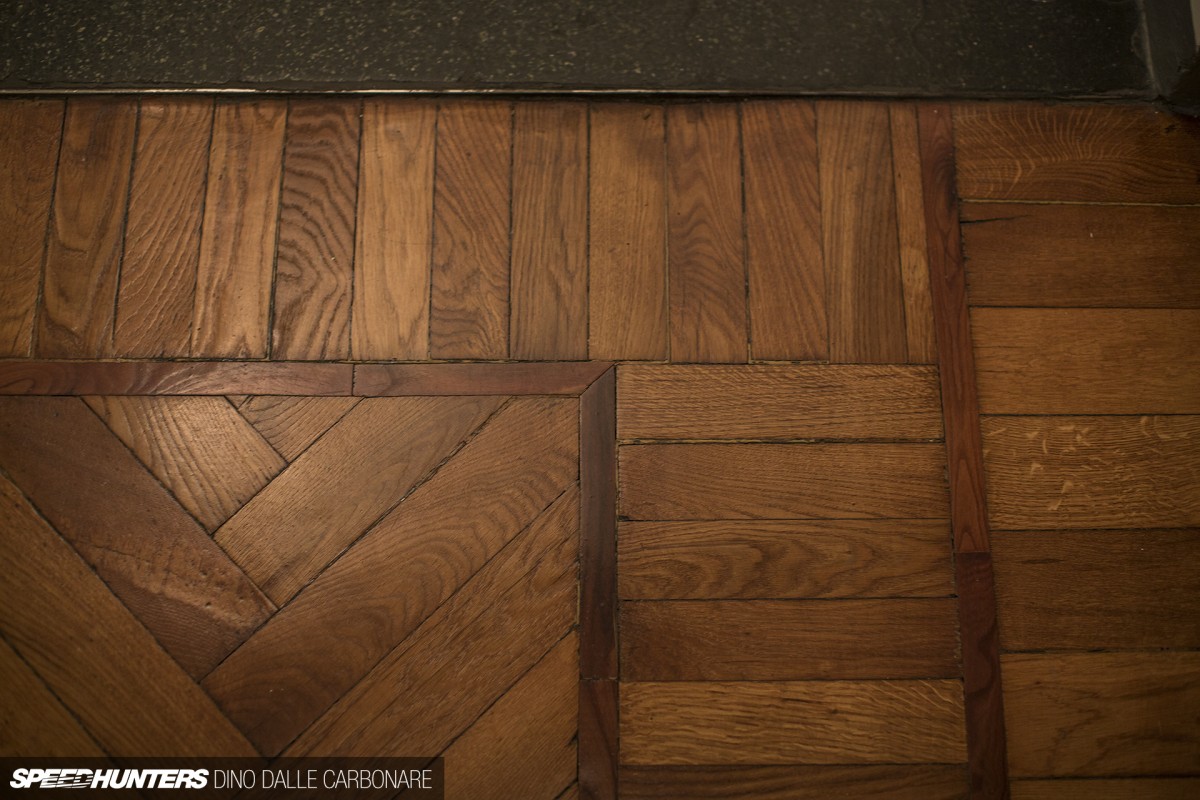 Things like the old parquet flooring and the long corridors linking the various rooms that have now been converted to office space, all combine to create a real ambience.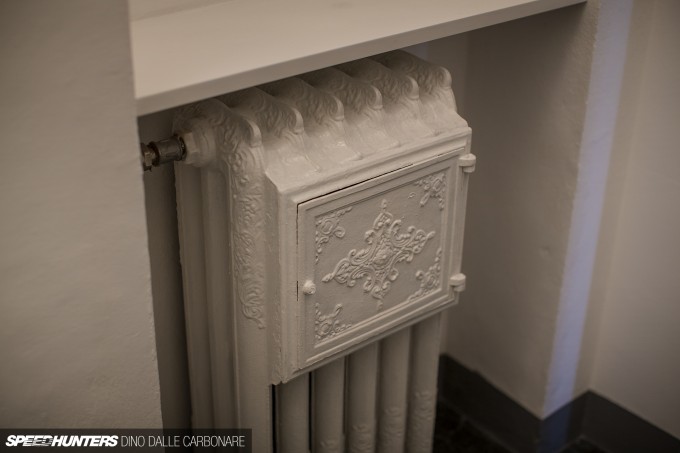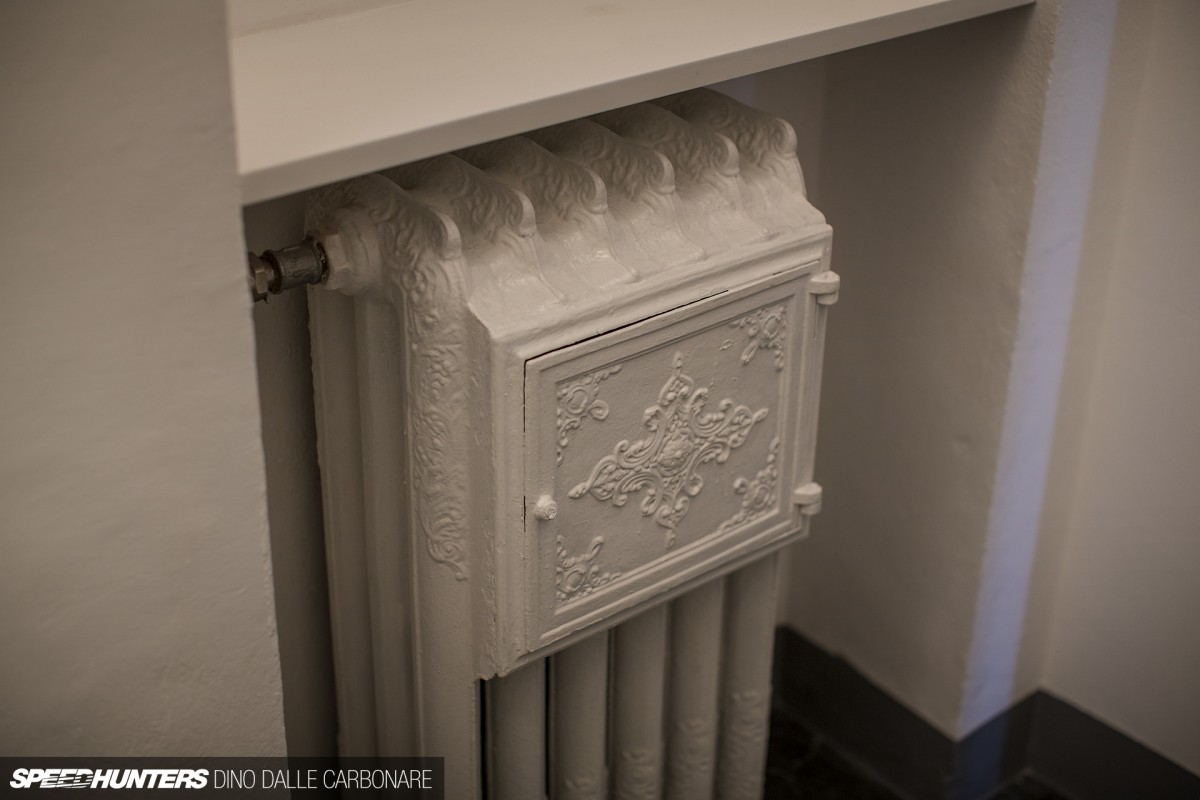 Even the heaters were something quite special!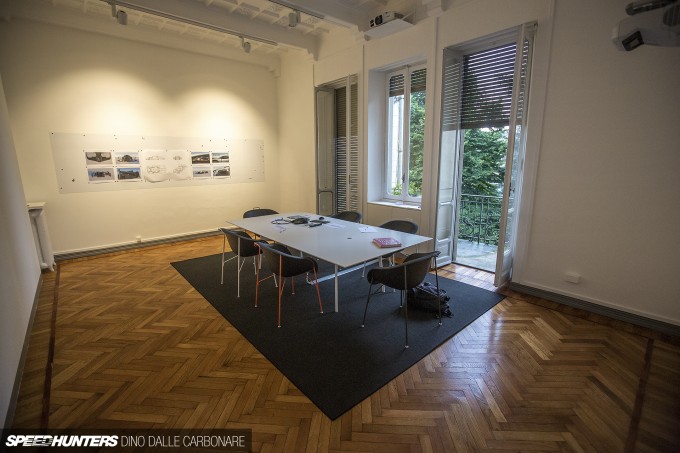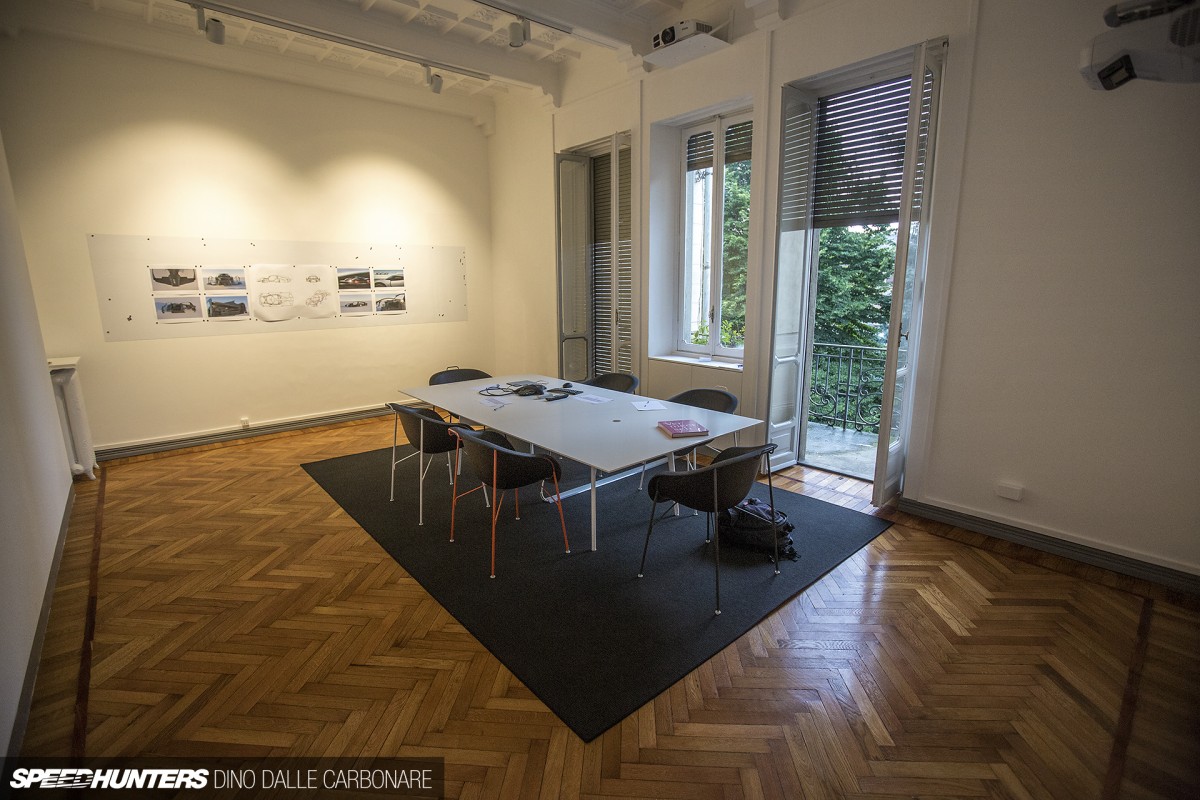 This is the meeting room where Paolo Garella showed me the final design of the SCG 003C – a creation that I guarantee will blow your mind. SCG has already released some information about the car, disclosing that it will be running a one-off carbon chassis and an aerodynamically-sculpted body to maximise its performance for the gruelling Nürburgring 24-Hour test.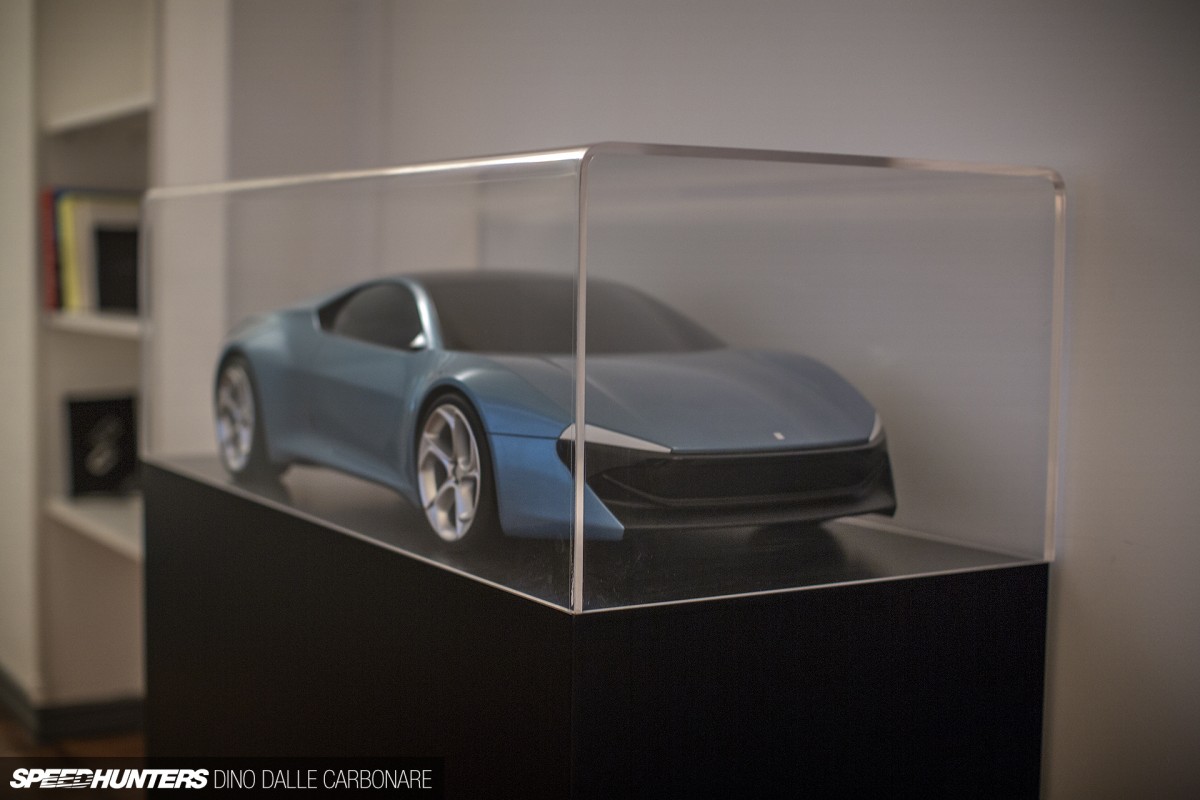 Despite having only moved into these premises a few months ago, there were already some interesting displays to look at – like this large-scale model that Lowie once worked on.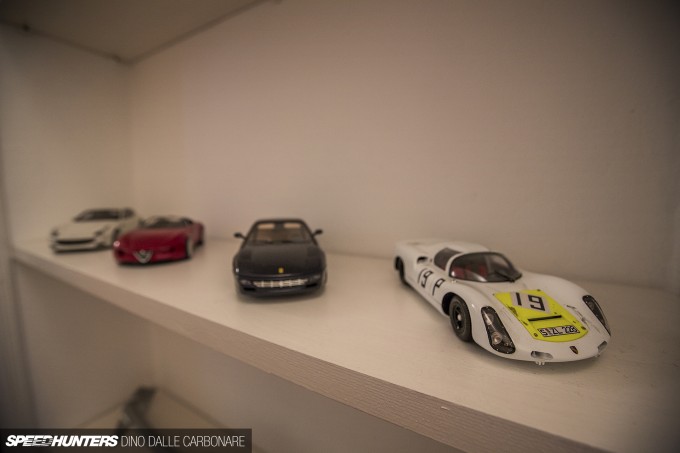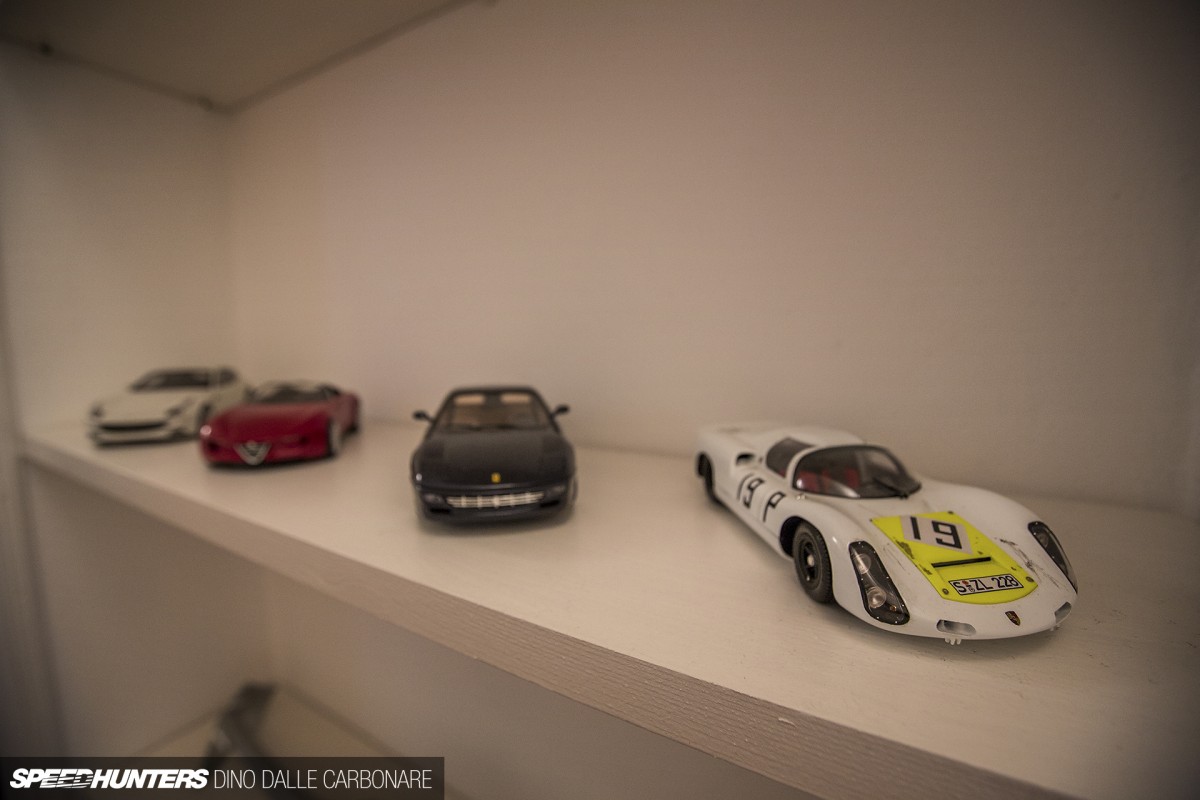 On a library shelf a few smaller car models were displayed, including this Porsche 910 – an older race car, but one that must surely still serve as inspiration to many designers around the world.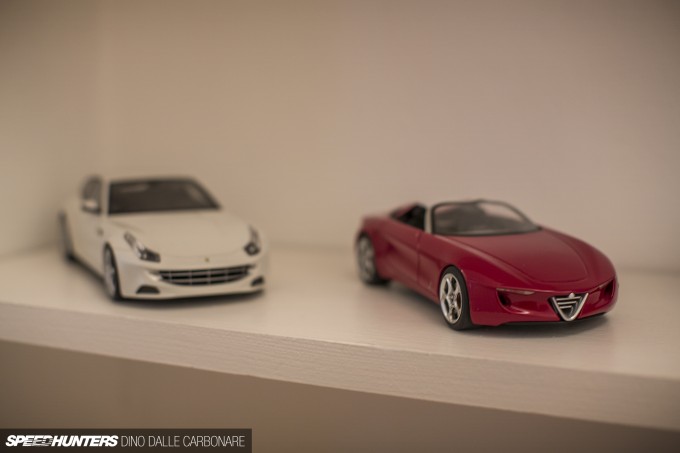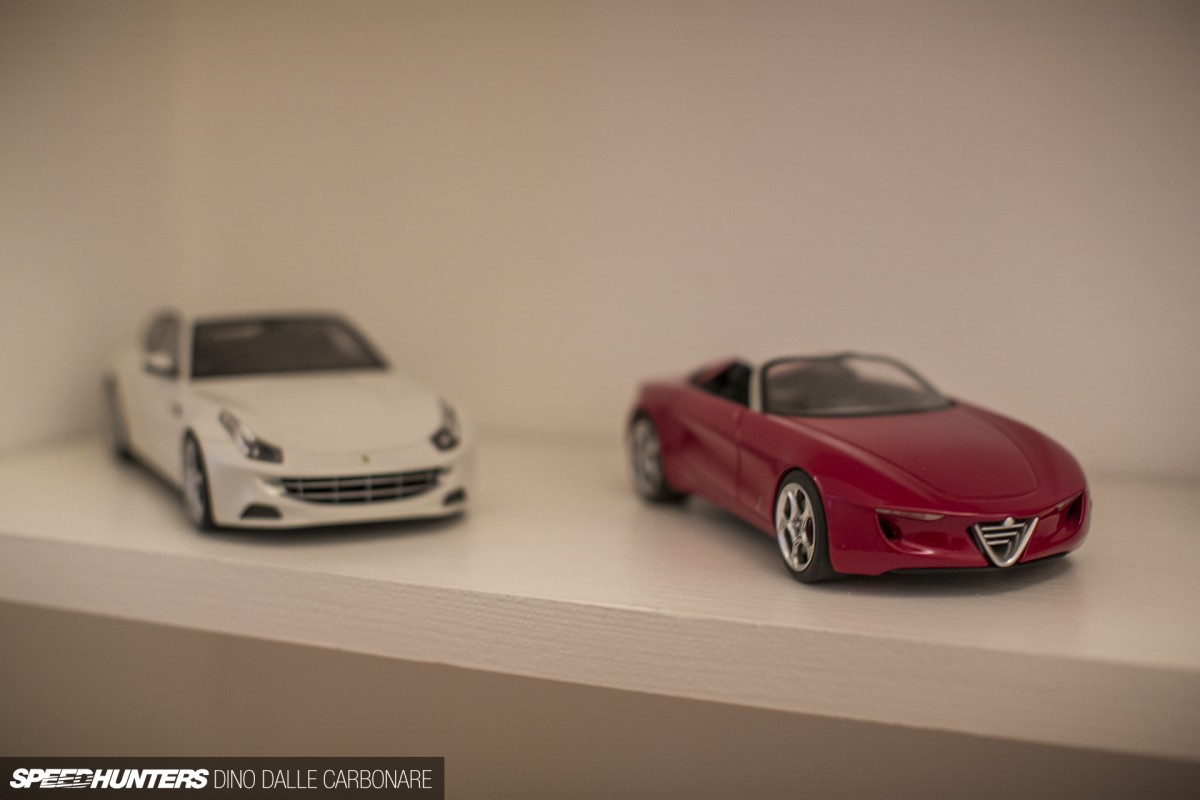 Lowie was involved in the Ferrari FF design during his time at Pininfarina as well as the 2010 Alfa Romeo 2ueottanta concept car, which was both a homage to the old Duetto but also a celebratory car for both Pininfarina's 80th anniversary and Alfa Romeo's 100th. Not a bad series of cars to add to one's portfolio!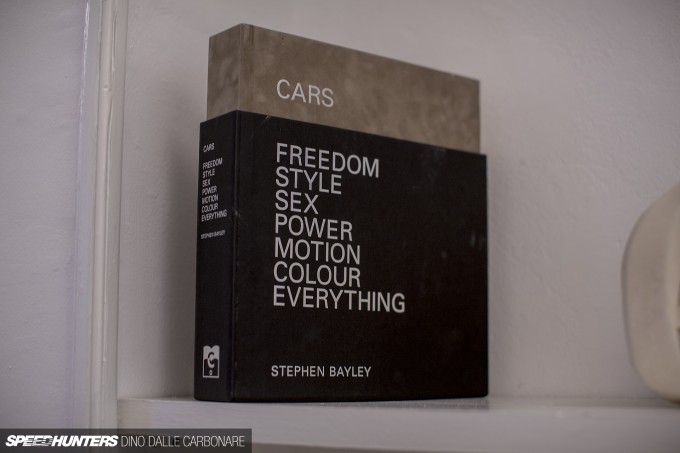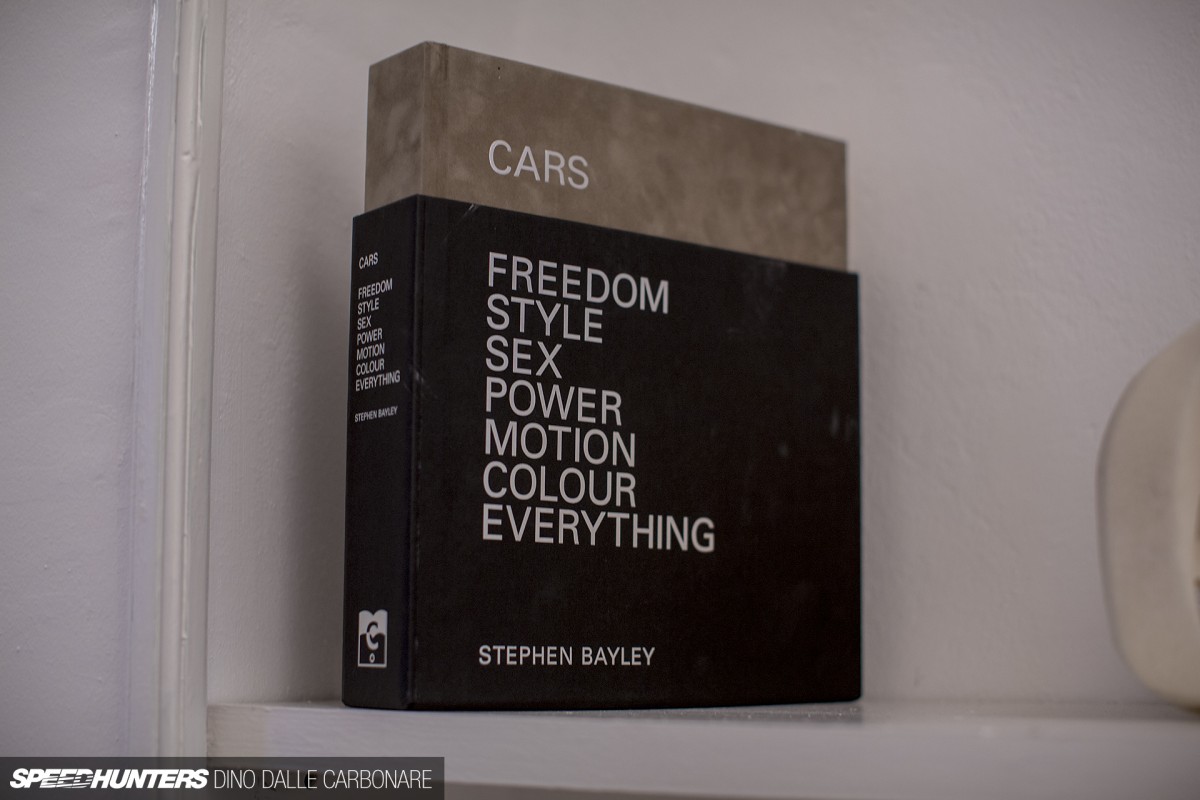 It was also interesting to see some of the books that are kept around the place. Stephen Bayley's Cars is a must-have in any car guy's library.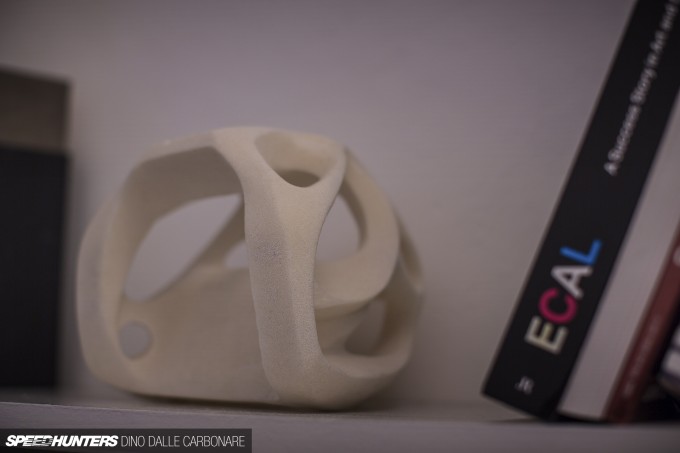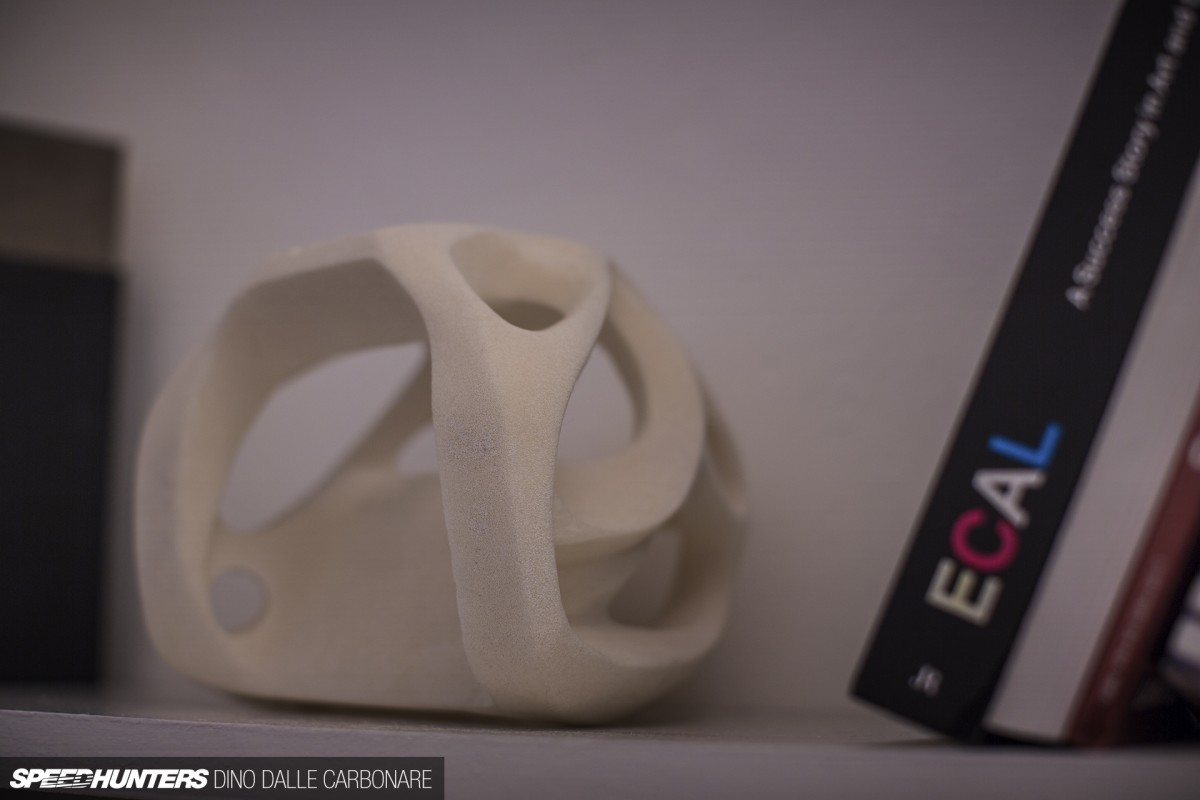 Next to it, Lowie's brother's sculpture adds another twist of curiosity to this particular shelf, exploring organic design in a way that isn't necessarily too far away from how designers may think about cars and their various components.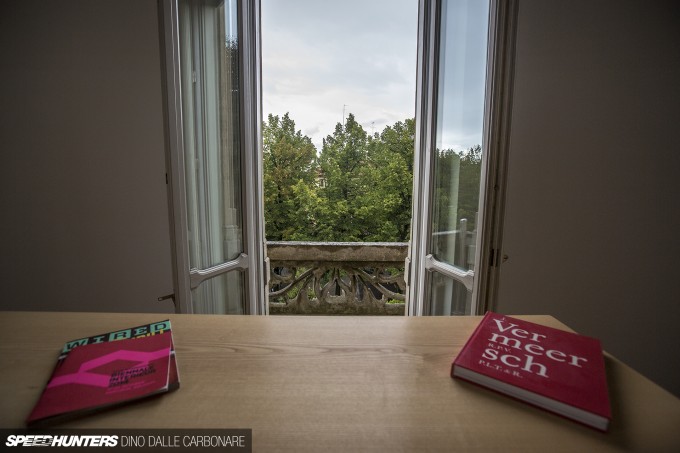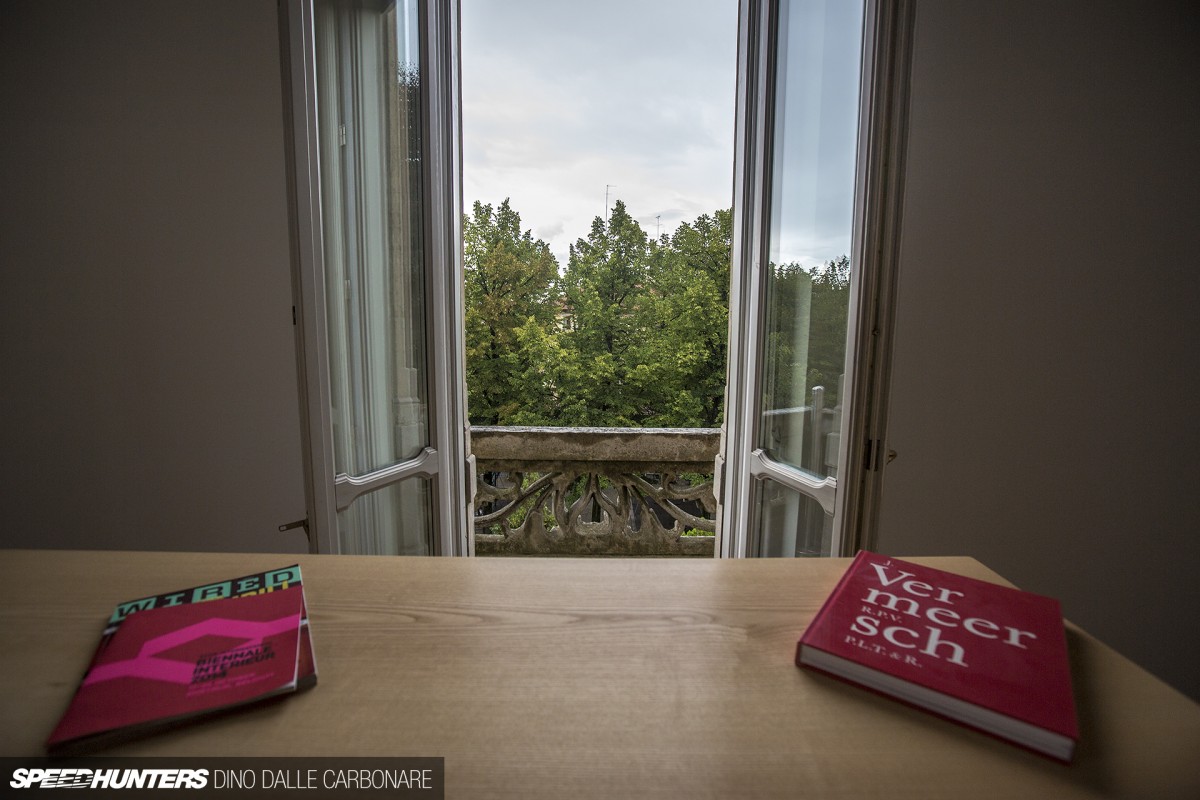 Creative minds need as many breaks as is necessary, and one room at GranStudio is there for that very reason. A place to relax with a few books or magazines and chat with colleagues.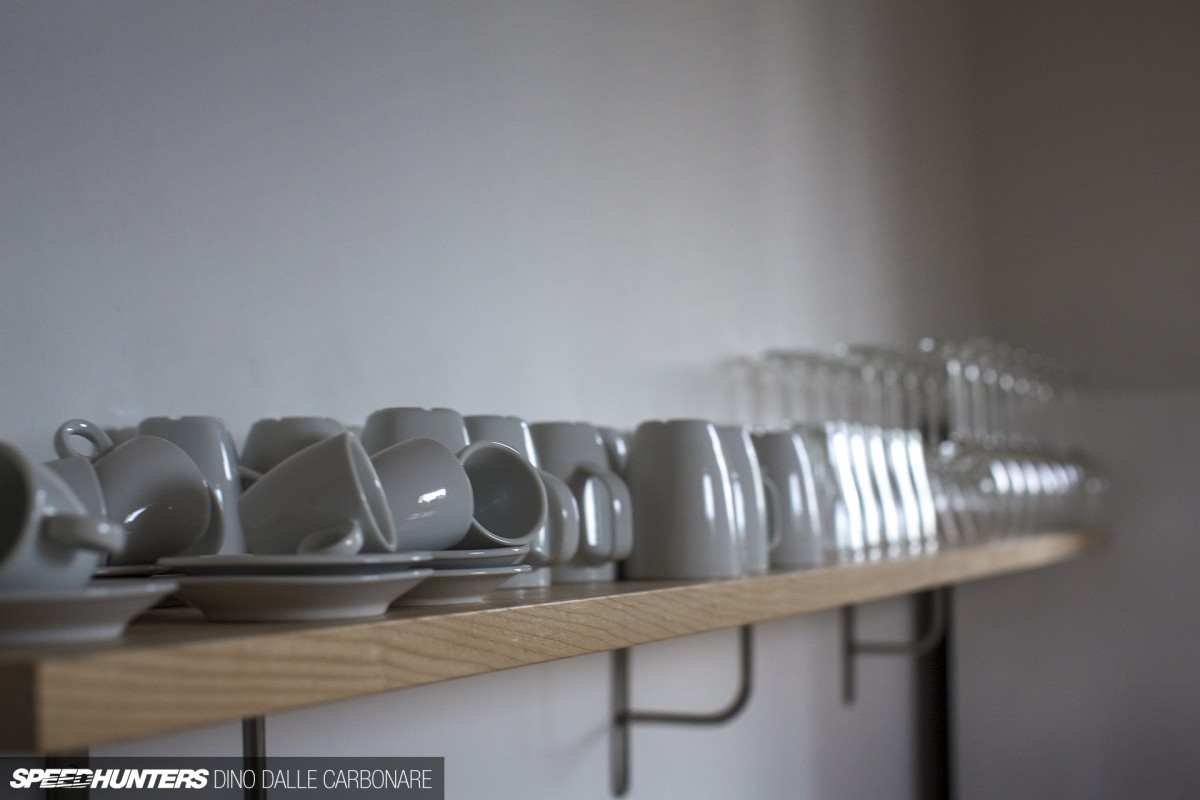 This being Italy, copious amounts of espresso are always involved of course.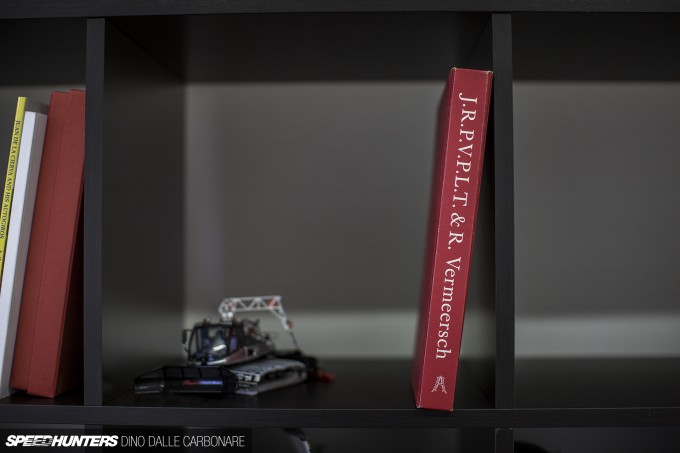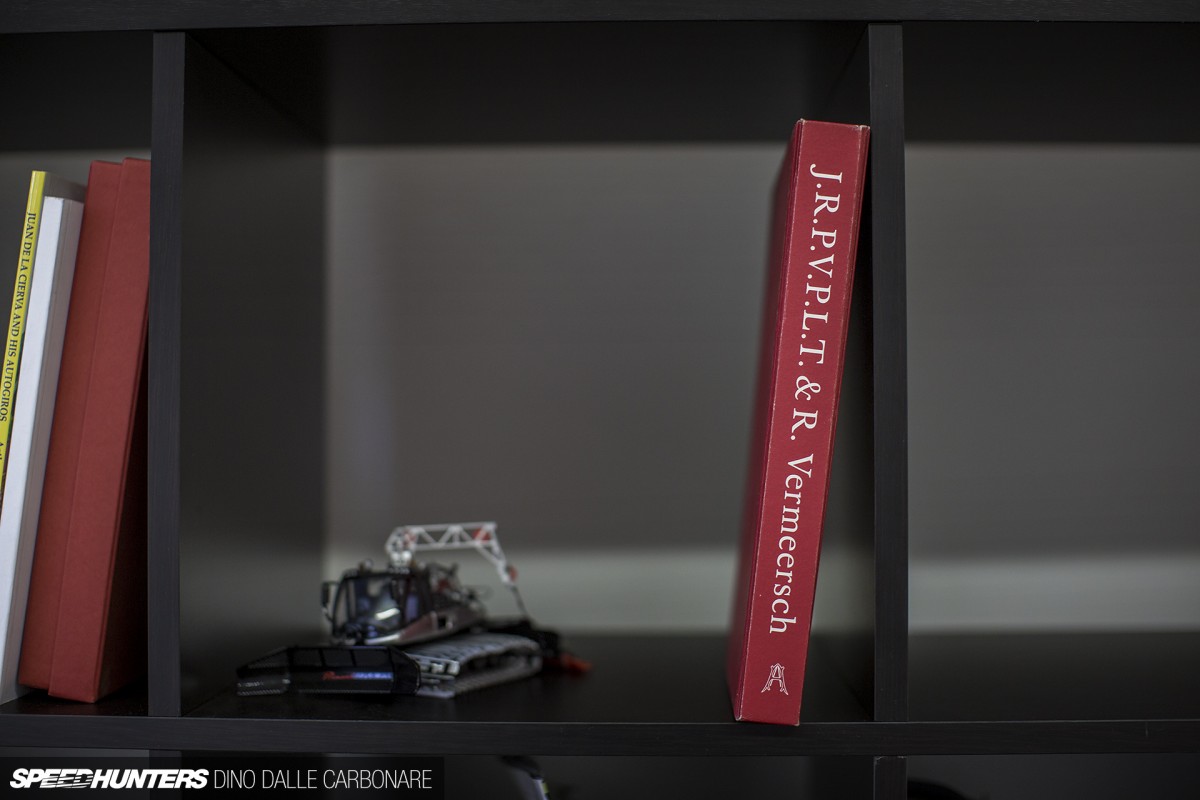 It was then into Lowie's own office where I had a chance to look through the Vermeersch family book. It's a publication that highlights the family's works of art, including Lowe's most important designs and concept cars.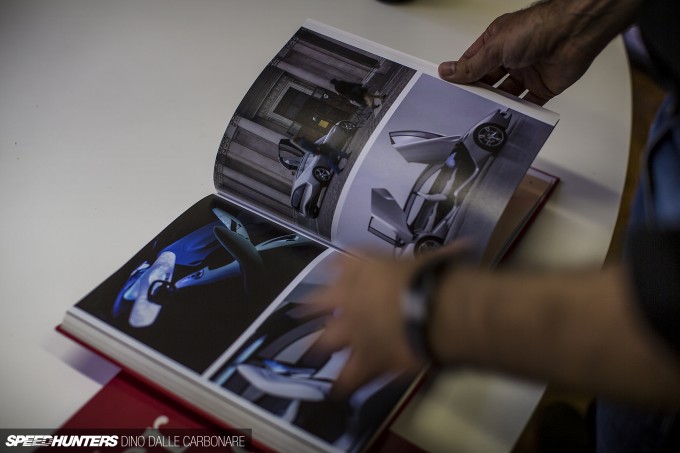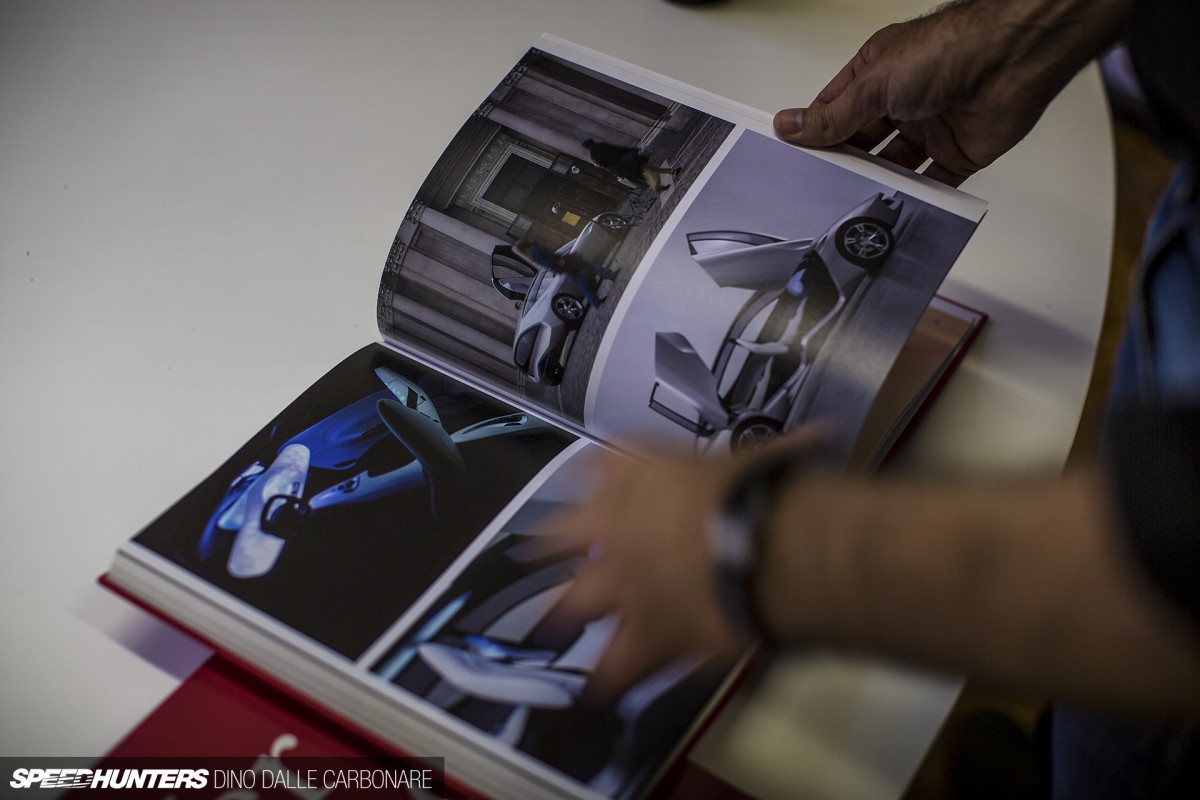 We flicked through it together, taking notice at how car design is not only about the looks and exterior of the car, but about every aspect, from the way we touch and interact with it, to the way it makes us feel.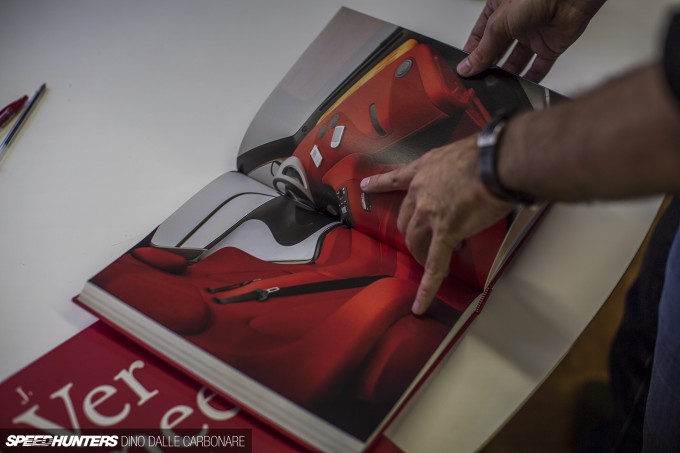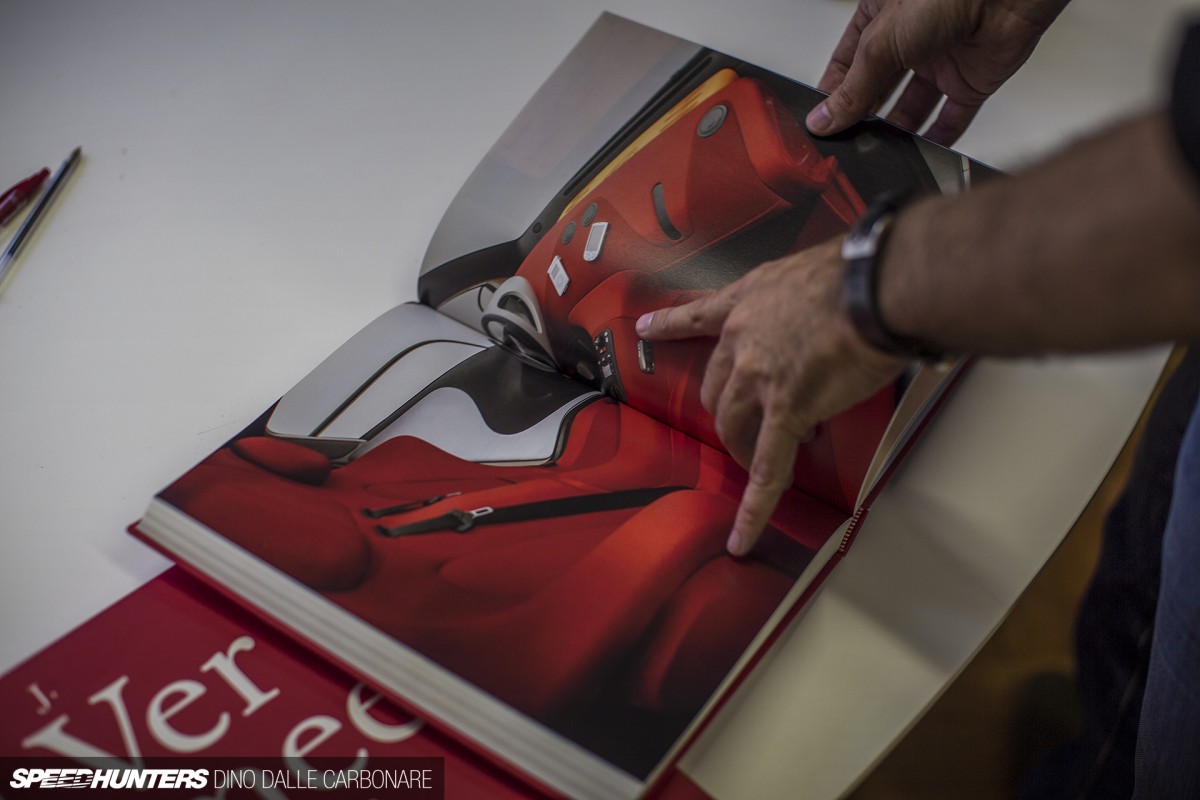 Back 10 or so years Lowie was one of the first to take special notice of how cars, and the way in which we use them, was starting to change. Like how the interior was not only a place for occupants to be in, but a space where integration was needed with the gadgets that were, at the time, quickly becoming more and more part of our lives. That's why you see one of the first iPods on the dashboard next to a smartphone – items that are now as much as part of a car's interior as steering wheels are.
Looking Towards The Future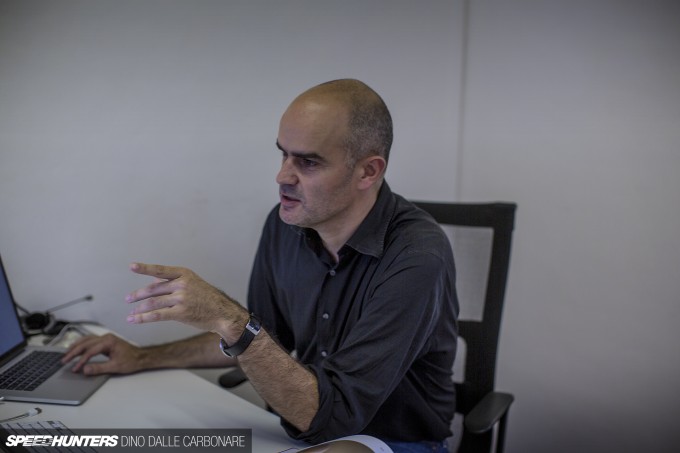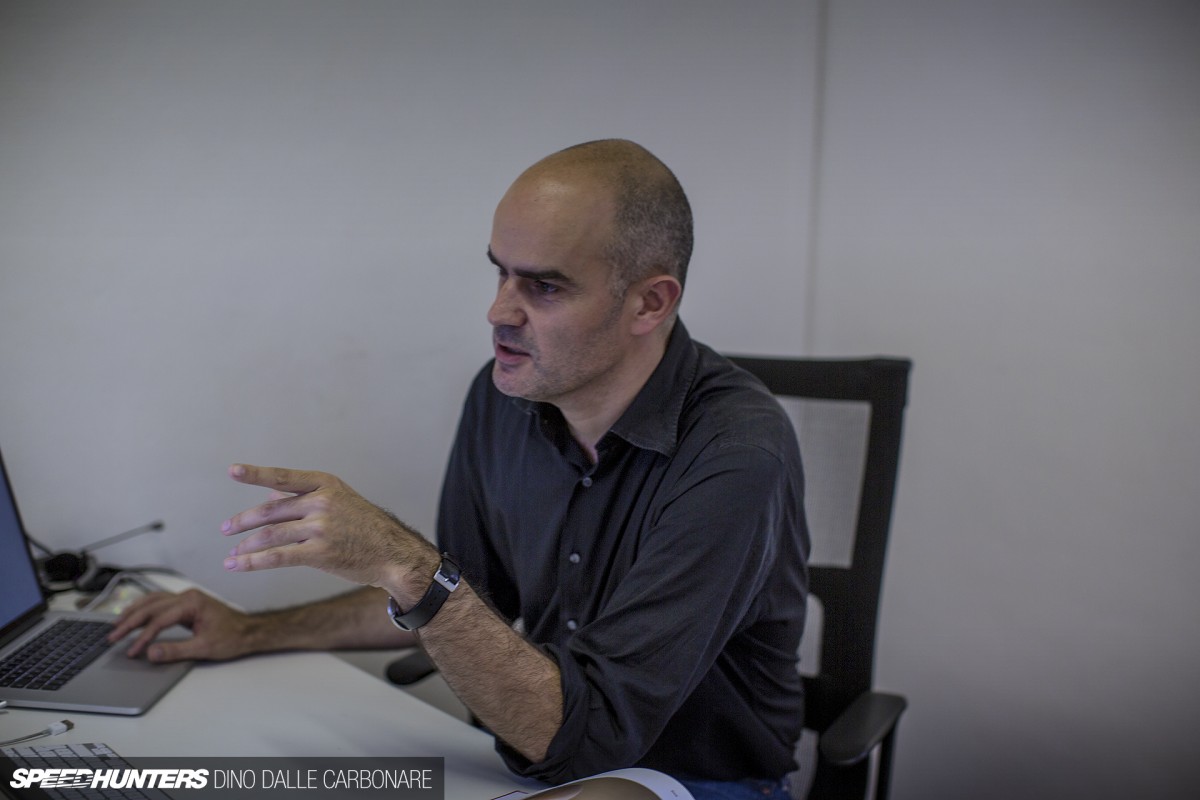 Lowie then turned to his desk and showed how this sort of ideology has continue to shift, and why designers have to think about cars and the way they are made in a very different way now.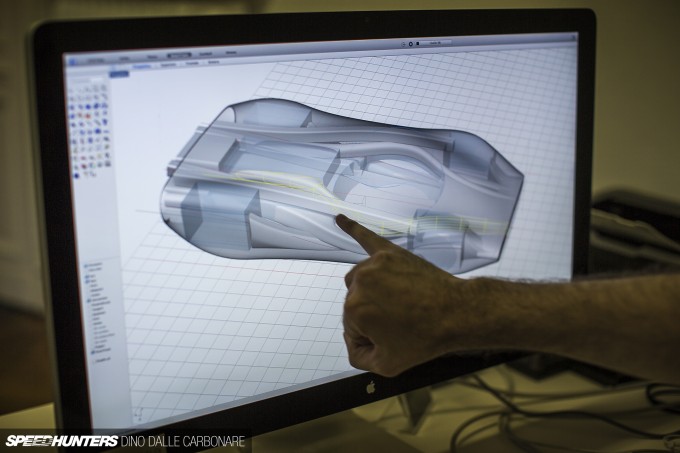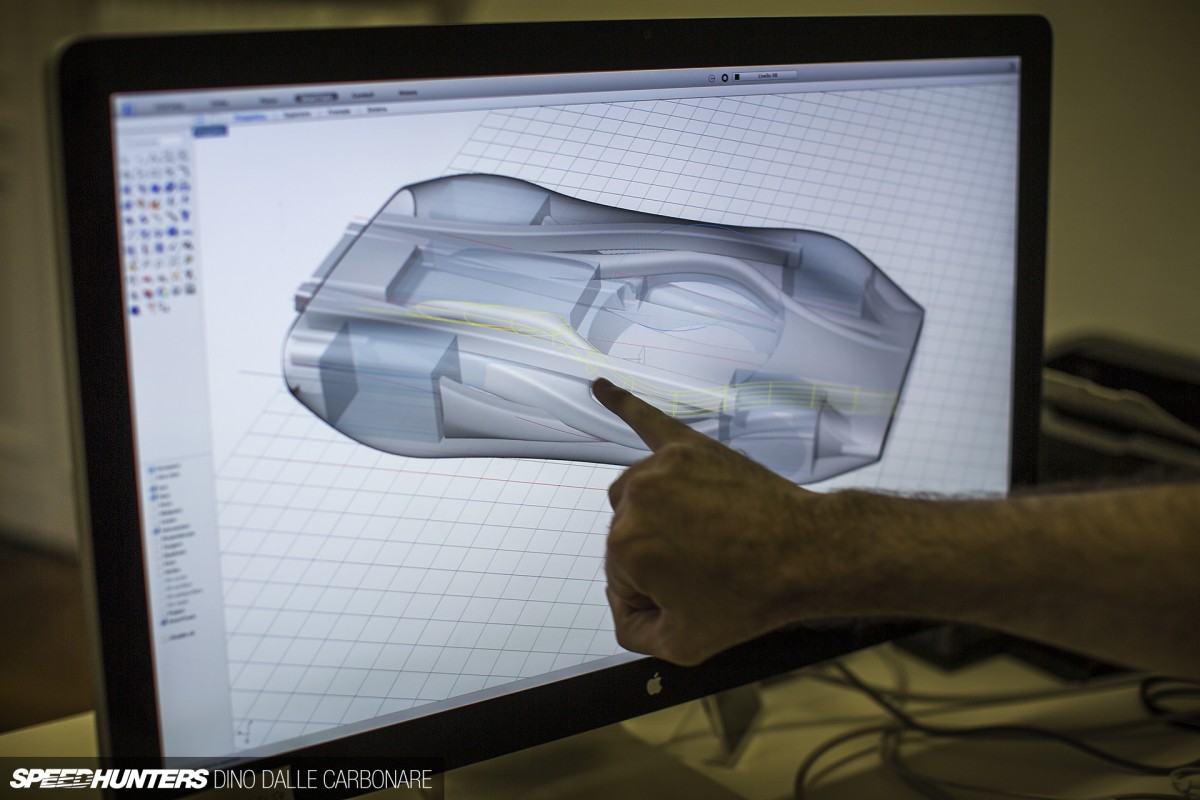 With modern production methods such as additive manufacturing (3D printing) becoming popular and even more feasible for future, mass-production application will allow designers to extend their designs well into the underlying structure of a car. As electric propulsion continues to become more popular, and as batteries and things like in-wheel motors will require less space, designers will be free to approach their creations in a more organic sort of way. Here's an example of using space to take better advantage of airflow – that flow seen going right through the car with a series of channels that take the air where its needed, with minimal drag.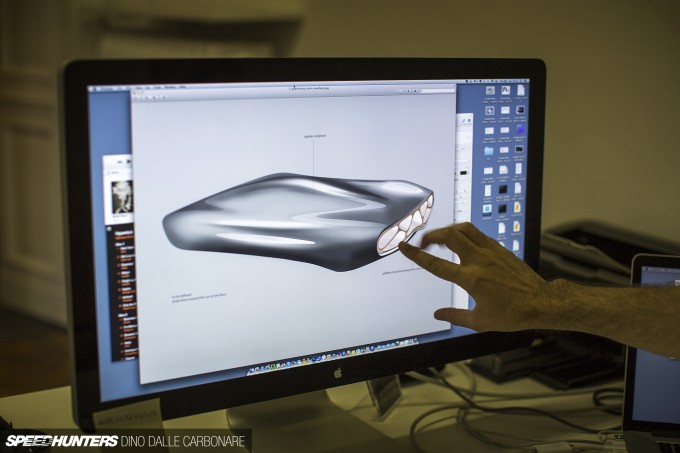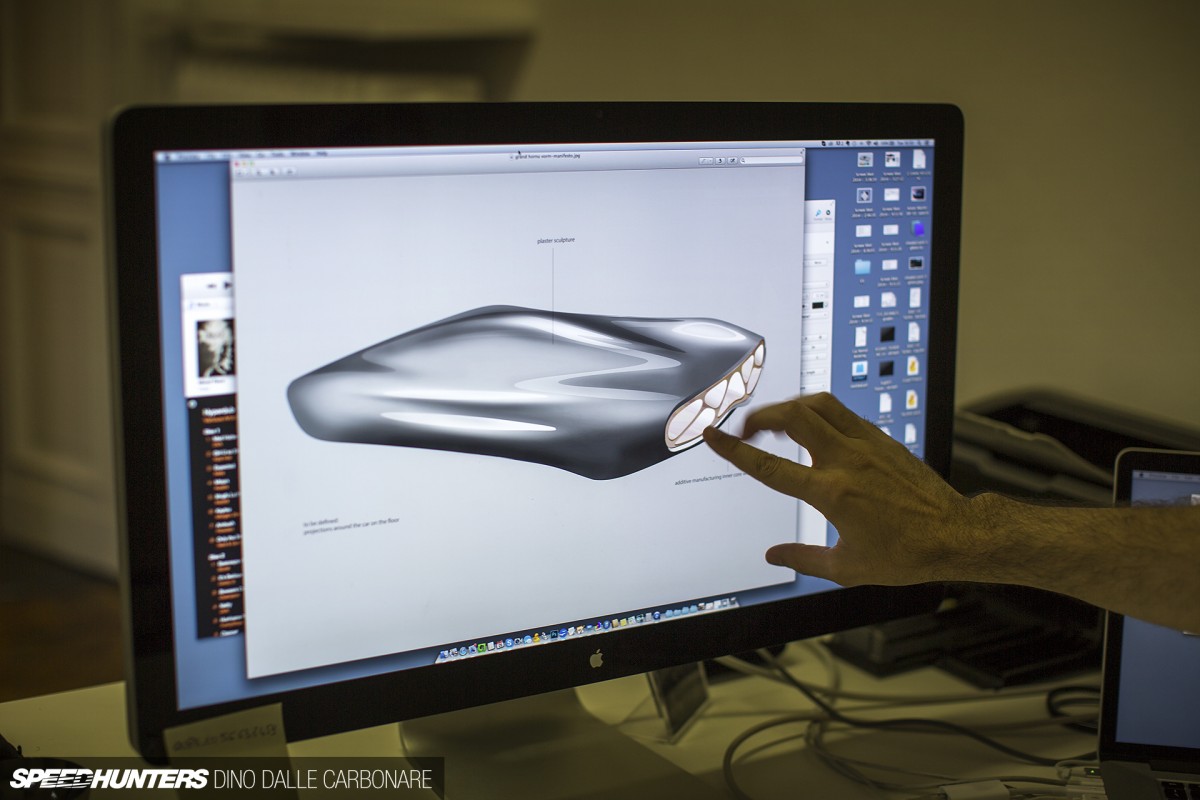 And as this sculpture that Lowie was working on illustrates, with everything hidden away and created in one piece, it would all come together with minimal interruptions to style. Amazing stuff! If you think about it, we aren't too far from this sort of approach.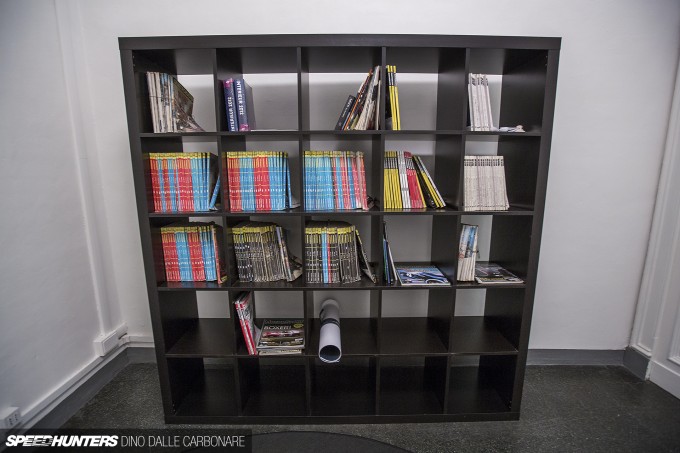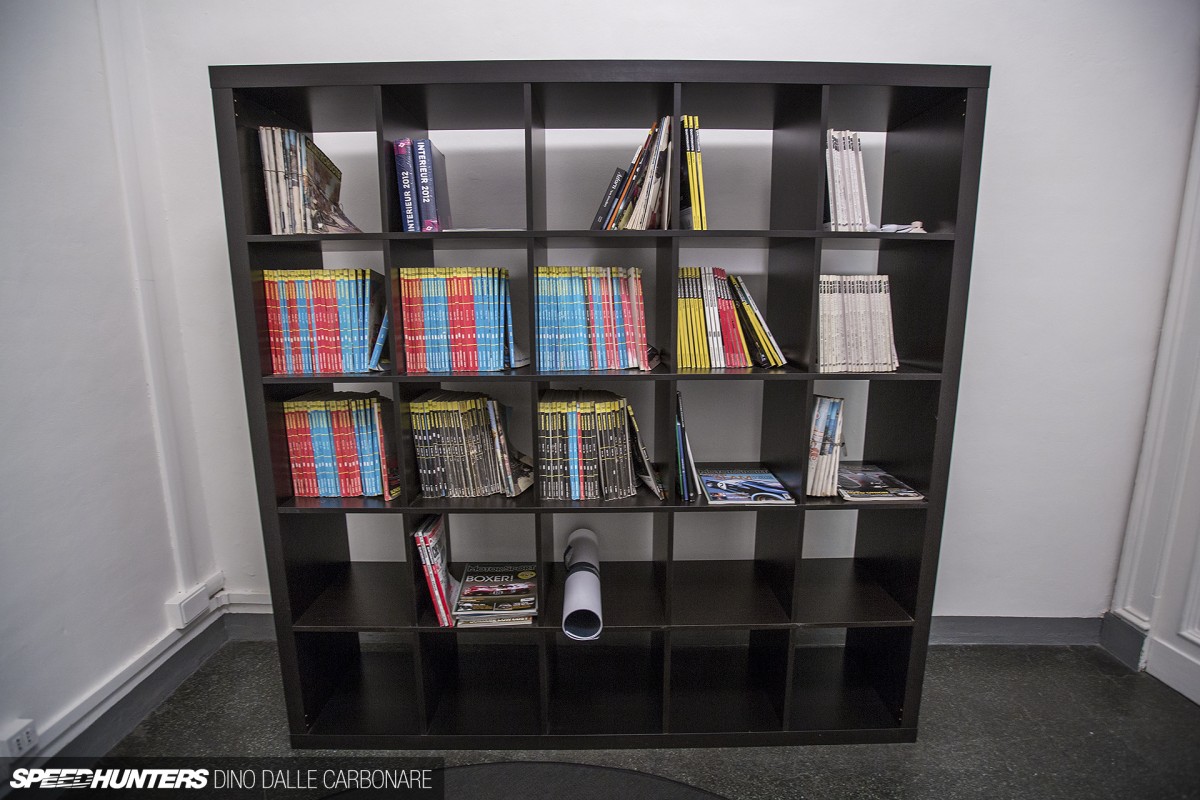 It was a pleasure to talk to a man like Lowie and getting an insider look at how car designers think and where they would like to go in the future. Out of personal interest we also chatted on the seemingly-lost identity that the Japanese car industry is suffering at the moment, and it was reassuring to hear him agree on a lot of my observations. Things like how Japanese cars used to have a very distinct style back in the golden era of the '80s and '90s, but then lost it all in a futile attempt to emulate their competitors in Europe and the US. With Lowie being the busy man that he is, we wrapped up our interview/chat and I continued checking out the rest of the premises. That's when I found this unsuspecting bookshelf…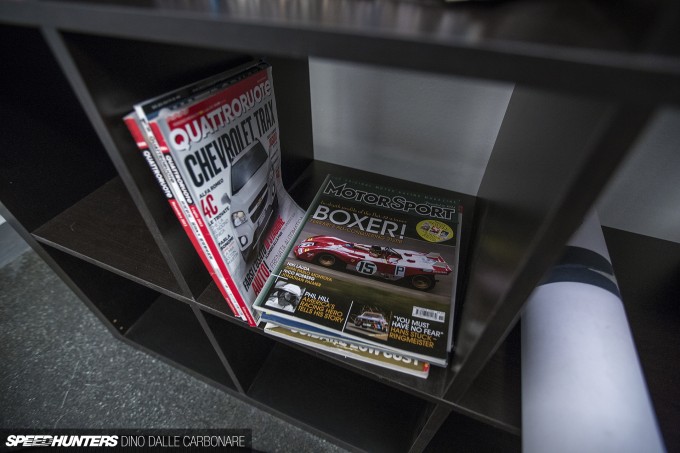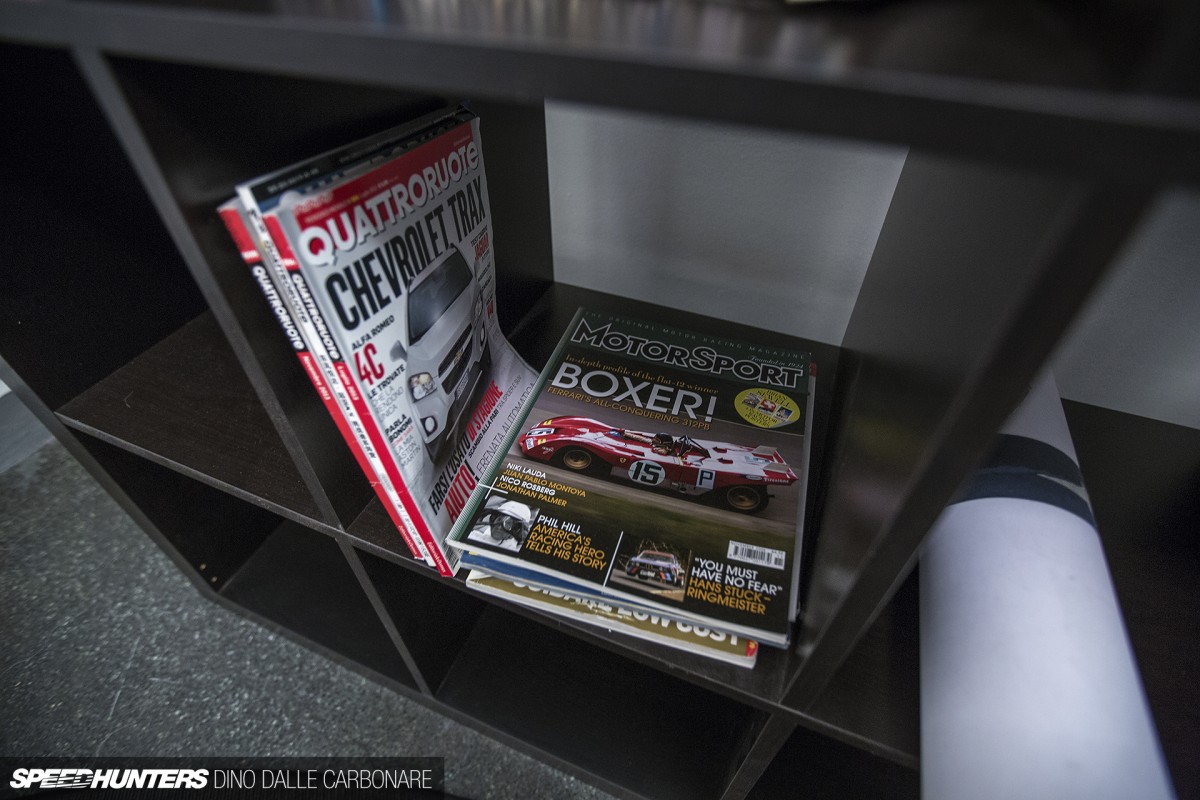 There was a nice selection of magazines from around the world – many titles dealing with older cars, where it's obvious that some designers look back to for inspiration.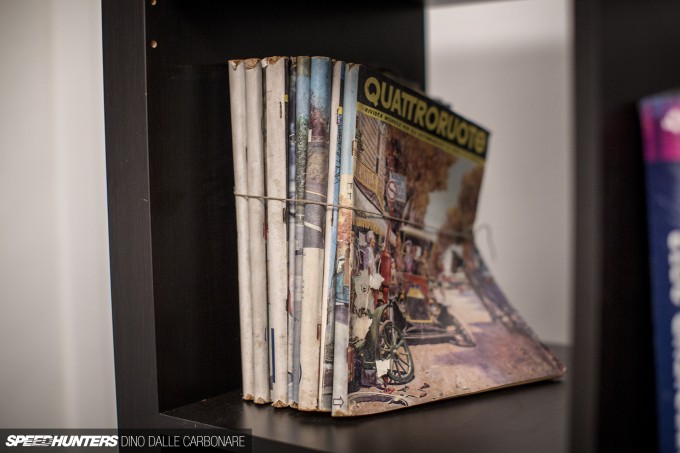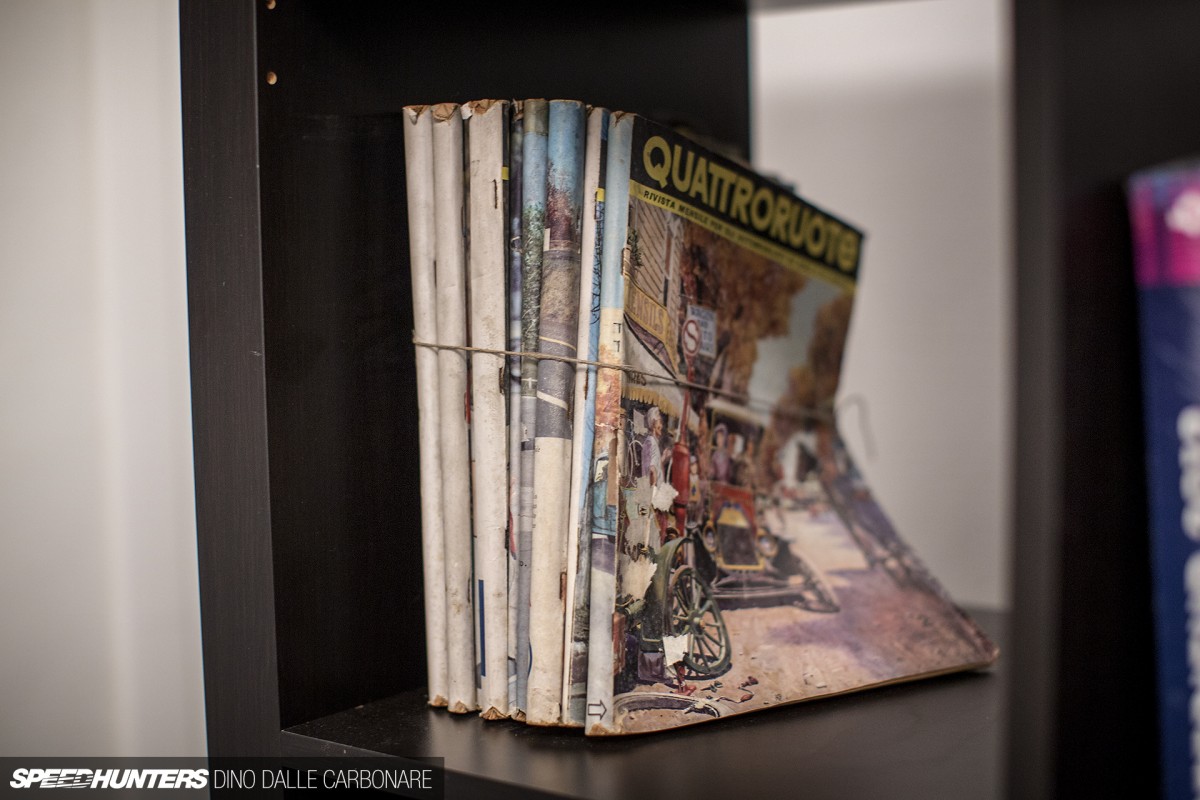 I even spotted a very old collection of Quattroruote magazines – older than I've ever seen!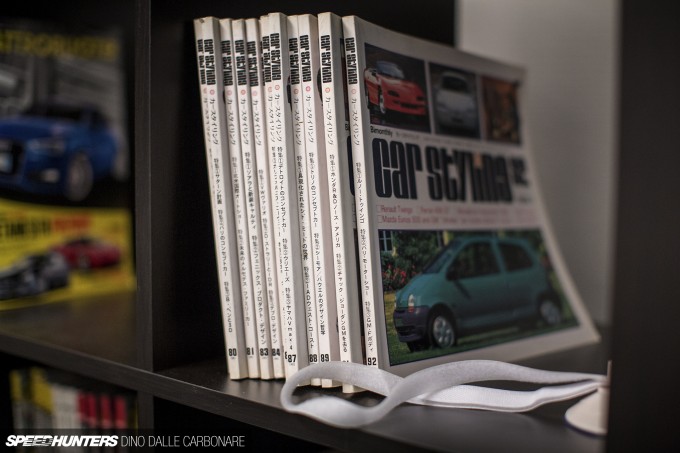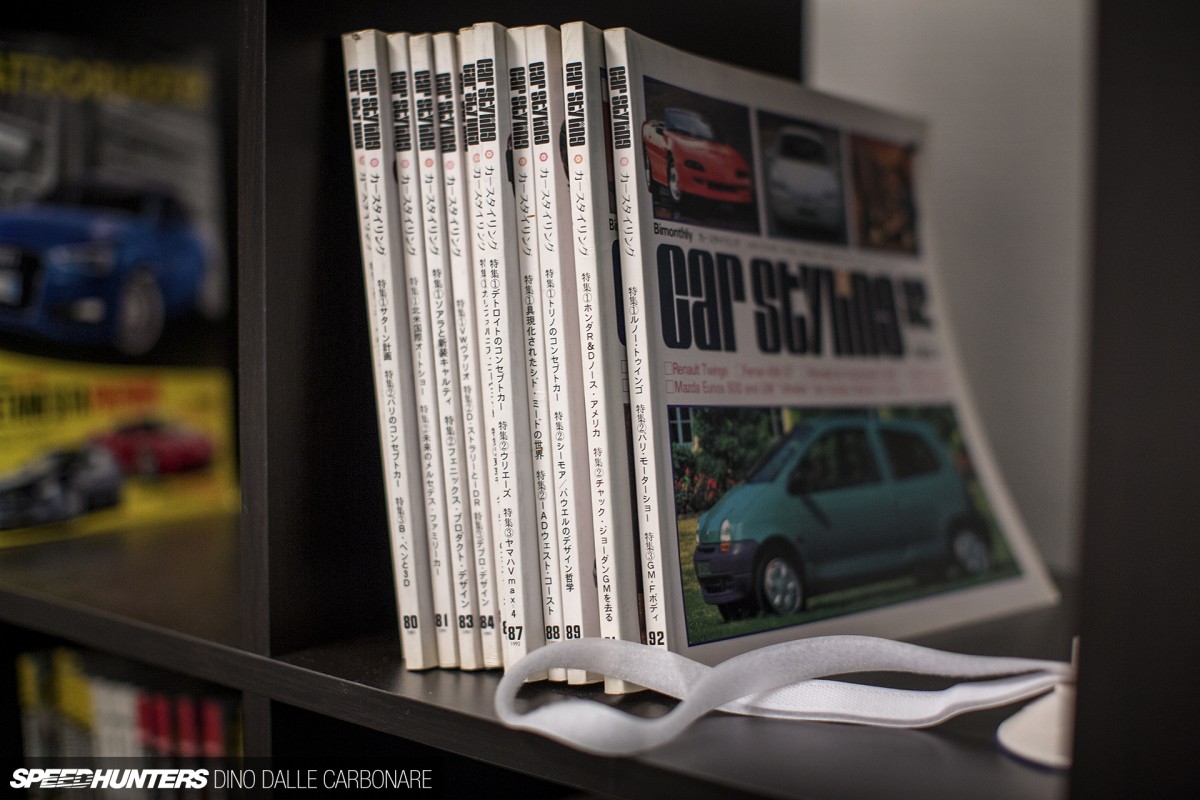 But it was this stack of Car Styling magazines from Japan that really caught my attention. I used to check these out back in my school days in Tokyo – a time before Japanese car design became boring and soulless.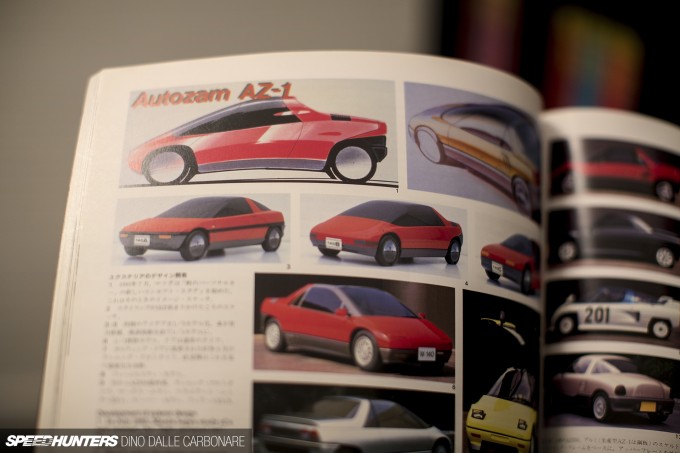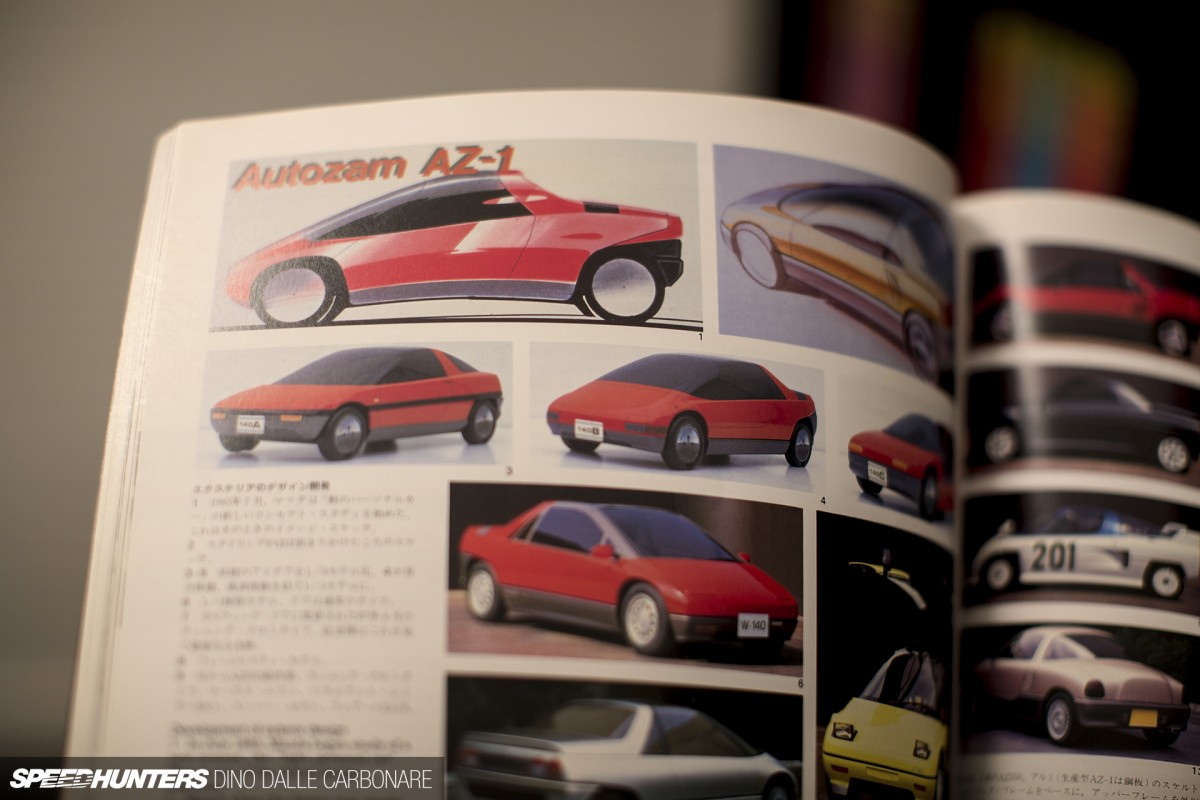 I flicked through a few and found some cool stuff, like the stylistic drawings that Mazda commissioned when the Autozam AZ-1 project began in the late '80s.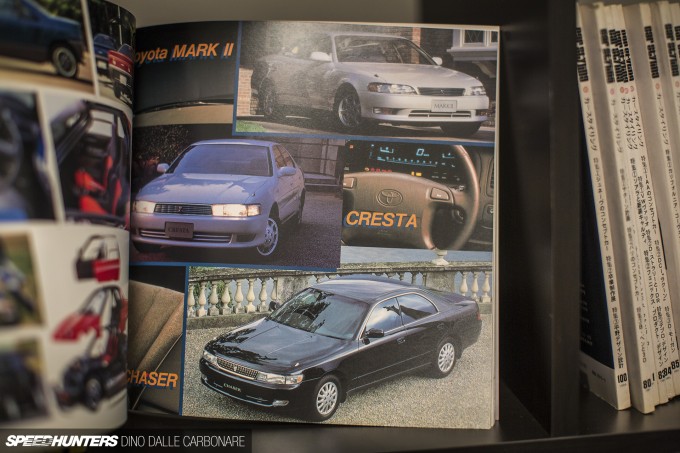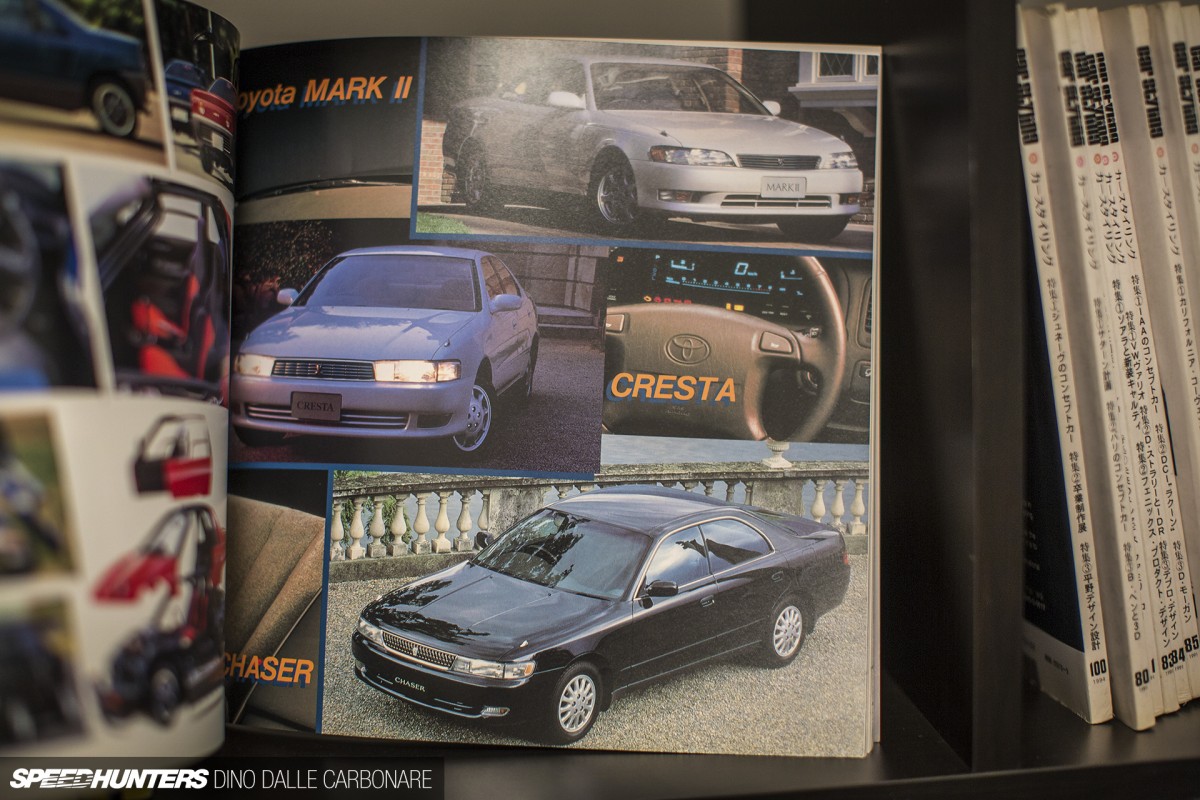 Check this out, there was even a story on the Toyota JZX90 chassis from the early-to-mid '90s: the platform that spawned cars like the Mark II, Cresta, Chaser and Corona – all drifters' favourites these days. It was pretty strange to find these sort of magazines in an Italian design studio of all places, but at the same time very cool!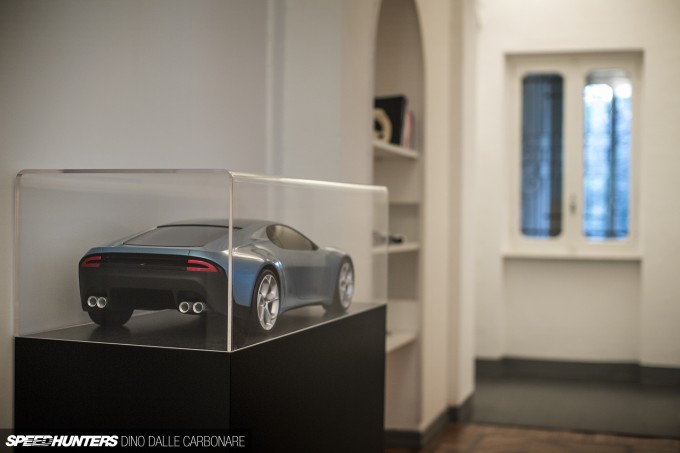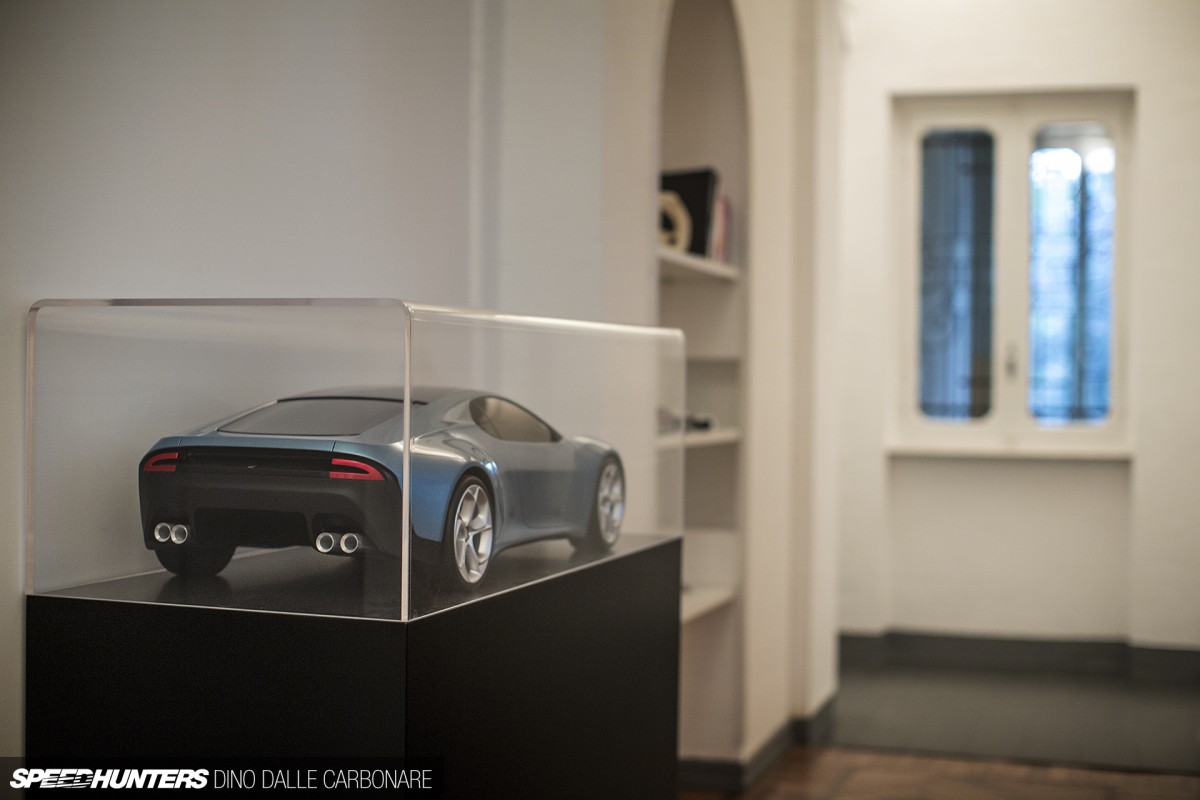 The few hours that I spent at GranStudio with Paolo Garella and Lowie Vermeersch were about as educational as you can get, and a great way to find out about a very special place set up and headed by some of the most talented people in the whole game. Now I just wish they'd give me the okay to share all I know about the SCG 003C with you guys!
Dino Dalle Carbonare
Instagram: speedhunters_dino
dino@speedhunters.com