Surprise Spaceship Ride
The Ferrari P4/5 by Pininfarina thrust Jim Glickenhaus to the forefront of many an auto enthusiast's mind, if not soul. For those unaware, the P4/5 is a modern coach-built tribute to the gorgeous P3/4 and based on a Ferrari Enzo. The vision and marriage of the two, executed perfectly by Paolo Garella, was a groundbreaking combination and led to Glickenhaus's acquisition of the stunning car below – the Dino 206 Competizione Prototipo.
We caught up with Glickenhaus and Garella at Pebble Beach where they answered your questions and much, much more…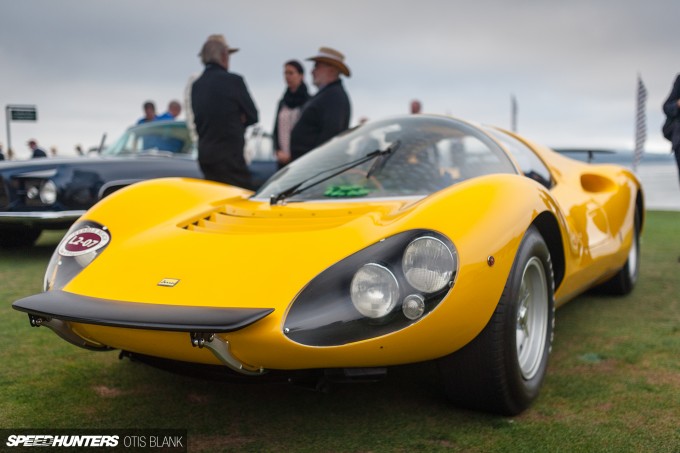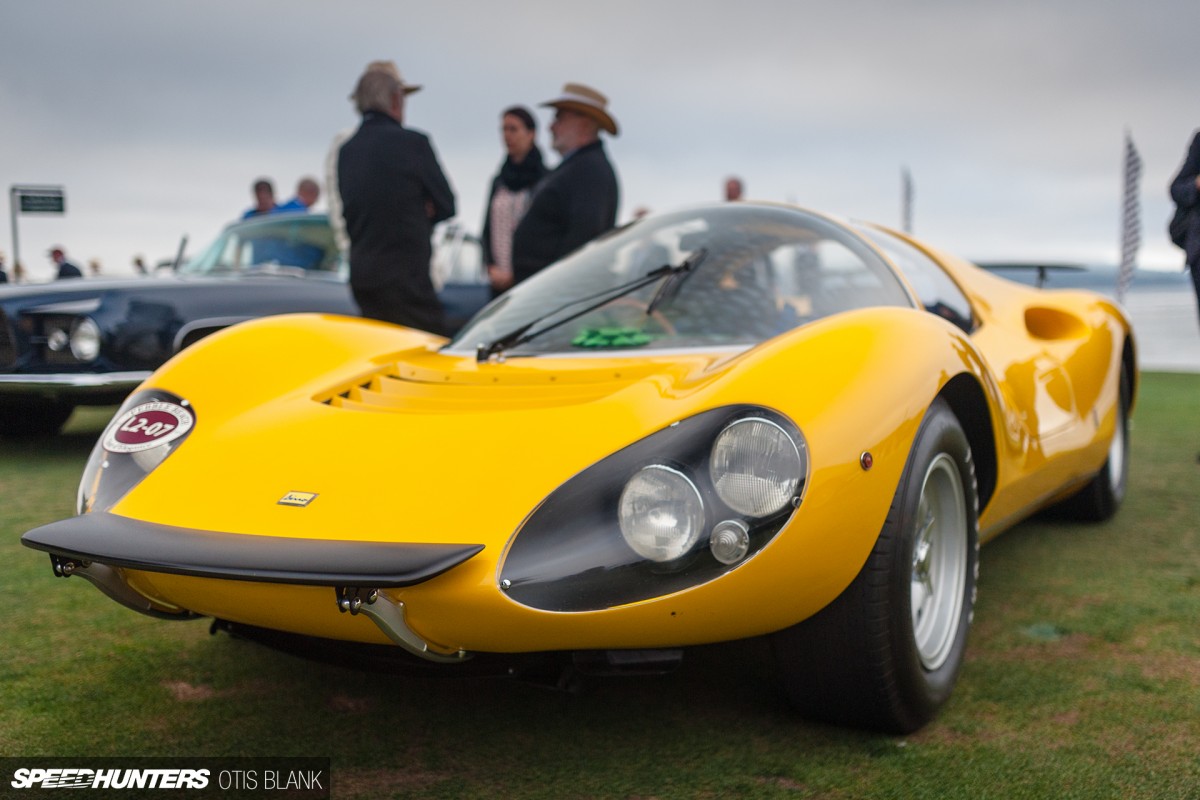 Speedhunters' Publisher, Elizabeth White was lucky enough to get a ride in the car that looks it was beamed here from space, so she's going to kick things off by recounting that very memorable moment:
"It was a morning that began with great anticipation – Dawn Patrol at the Pebble Beach Concours d'elegance.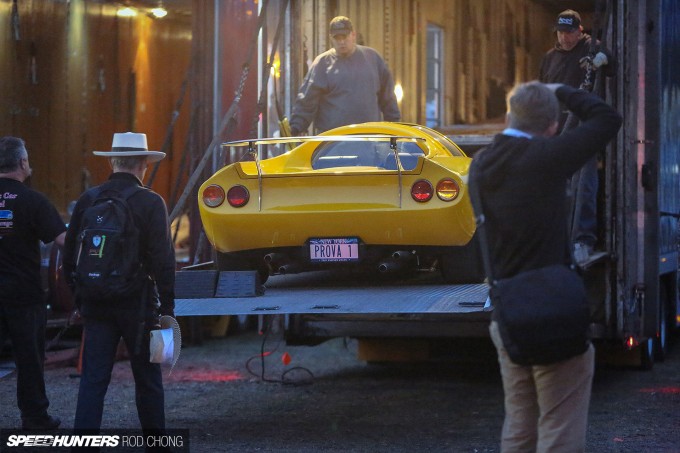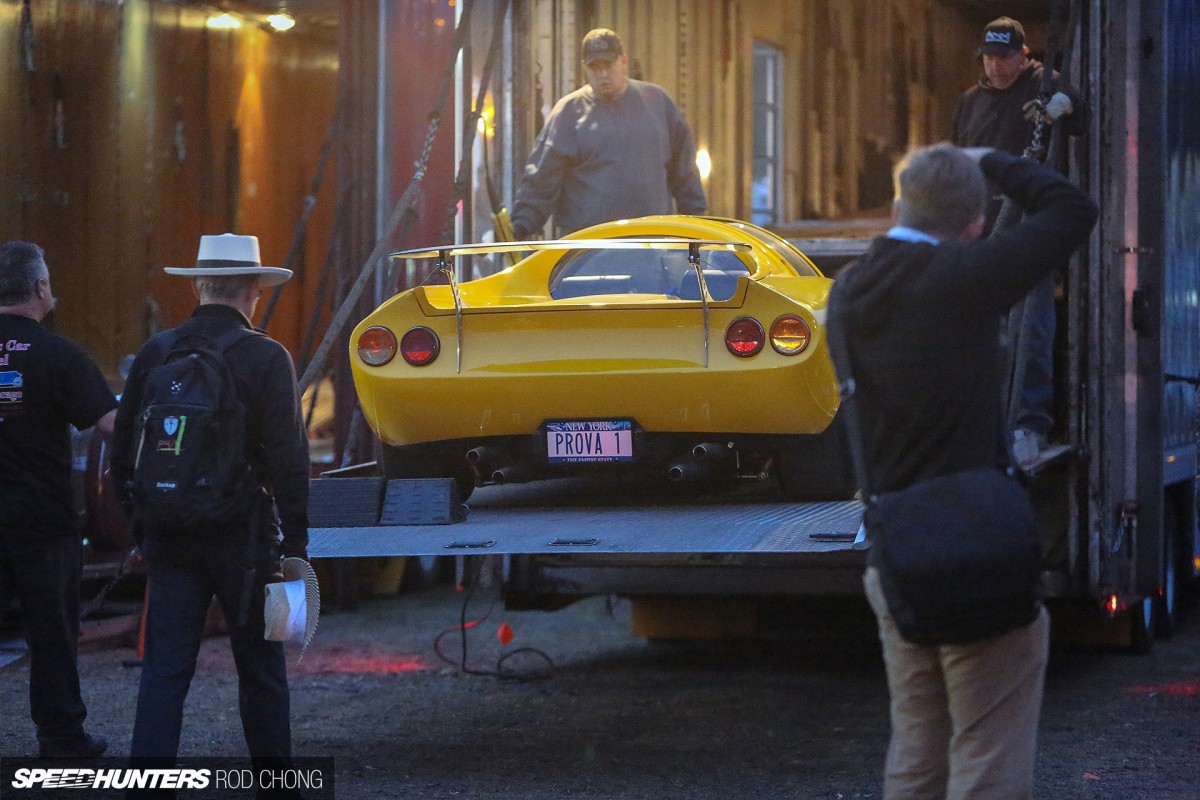 Not another workday, but I had a job to do: follow the unloading of the Glickenhaus Dino Competizione for its debut on the lawn.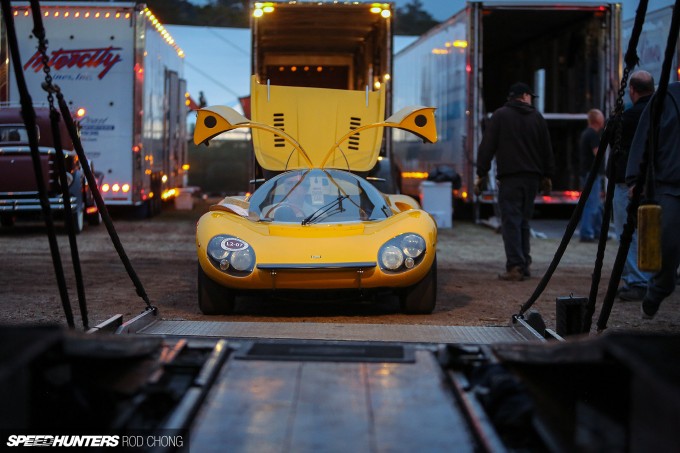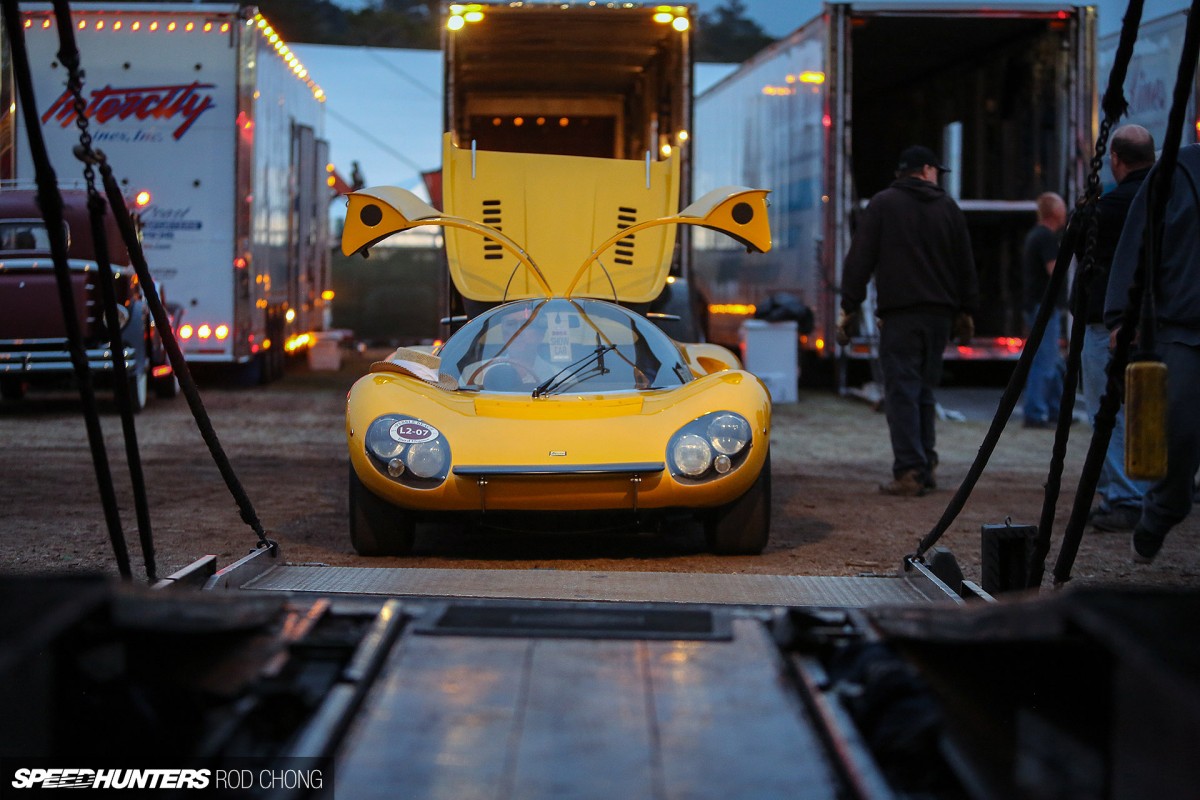 I'd been to Pebble Beach for the Concours before and have watched from the outside – shoulder-to-shoulder with the adoring fans as the magnificent machines rolled by to their appointed places on the 18th hole lawn.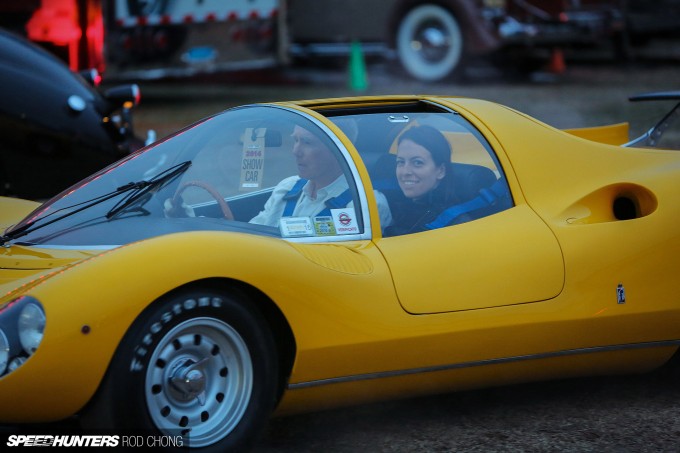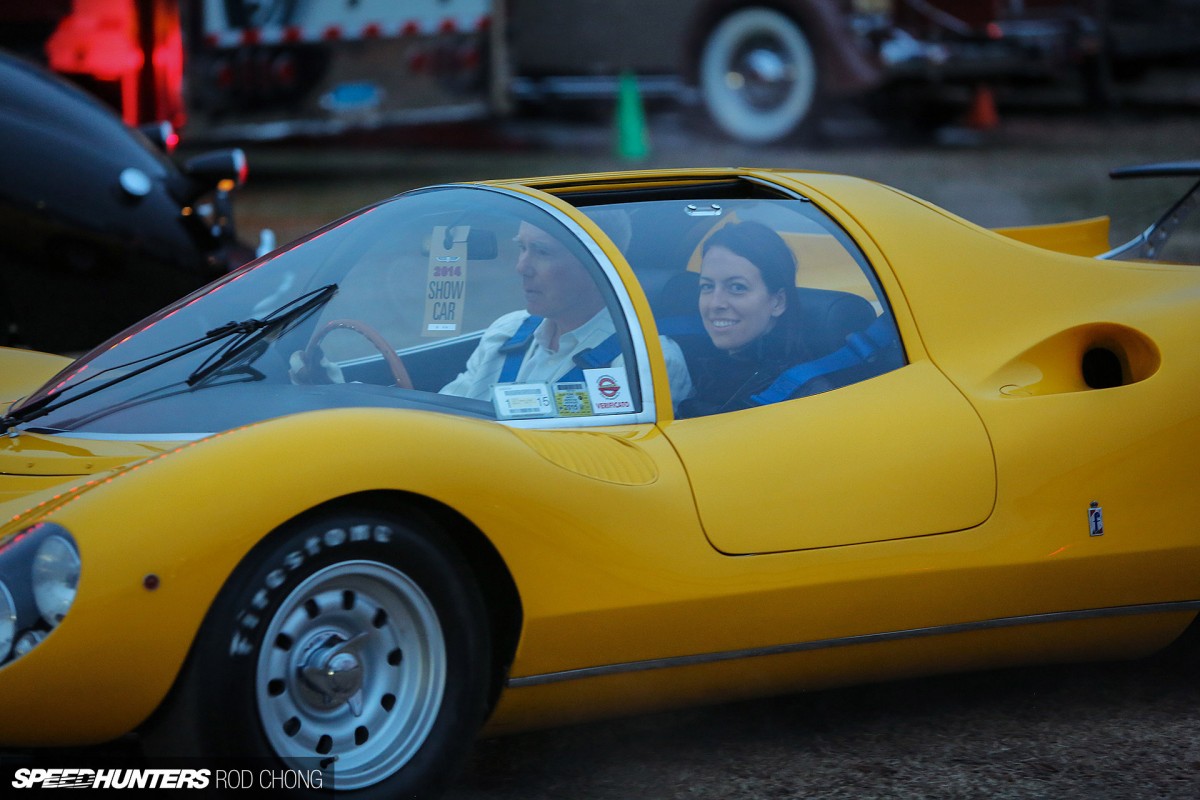 This time it started out just a little different. First, I was up at 4:30am not 5:00am. Second, I met Jim Glickenhaus and Paolo Garella at the Marriott and rode with them in a normal SUV to the trailer that protected the prized Dino Competizione. Third, miles away from the car's dedicated parking spot – and this was not supposed to be part of the story – it just happened. I couldn't believe it when Jim said, 'hop in'. Before I knew it, I found myself folded into the passenger cocoon to begin the vaunted journey to the lawn.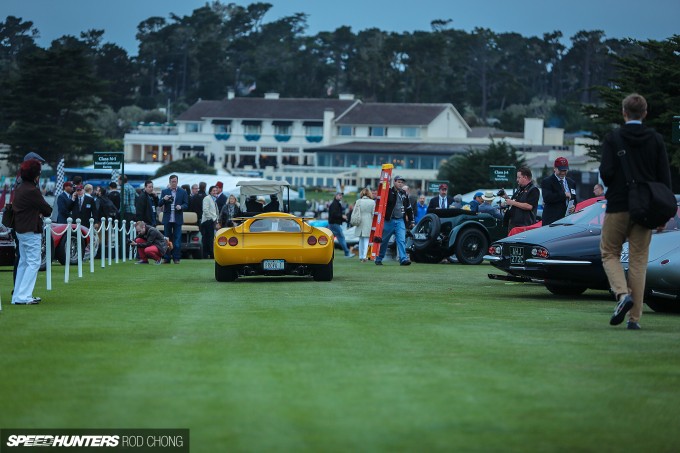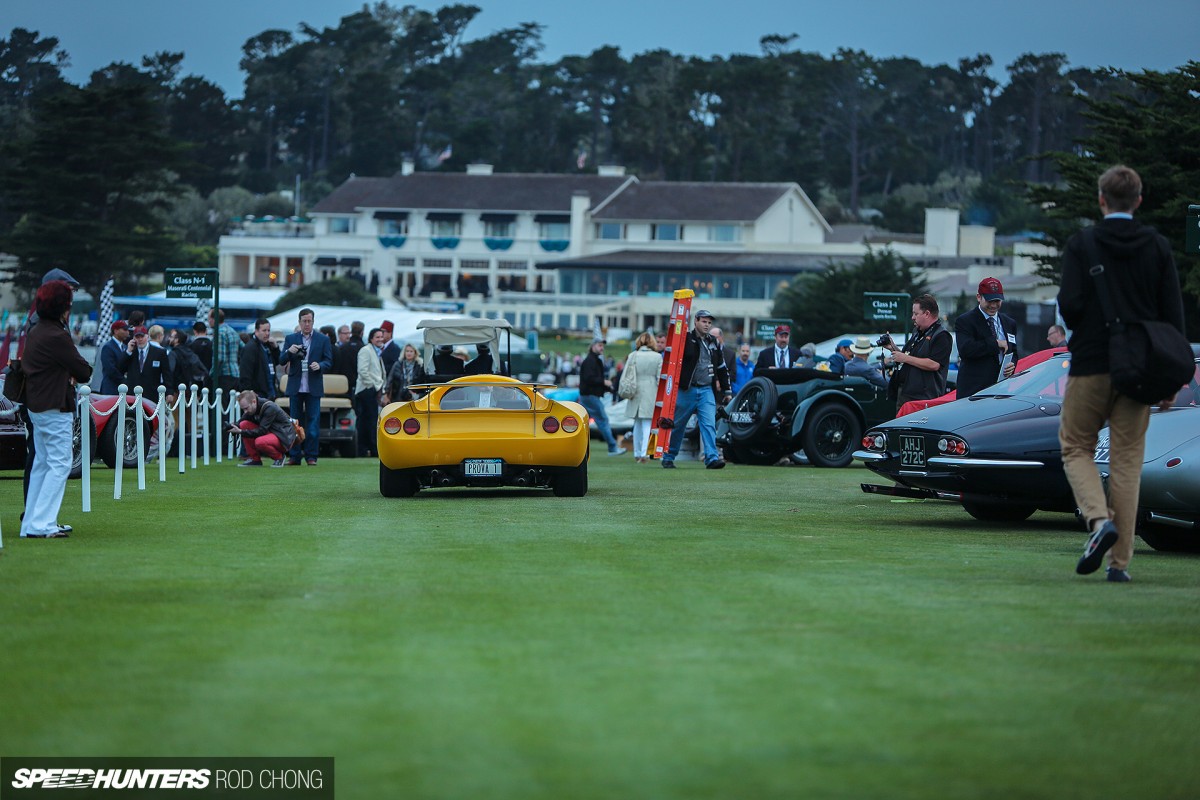 This was arriving in true style – from the inside looking out. I was in the fishbowl and waves of admirers were clamoring for a photo.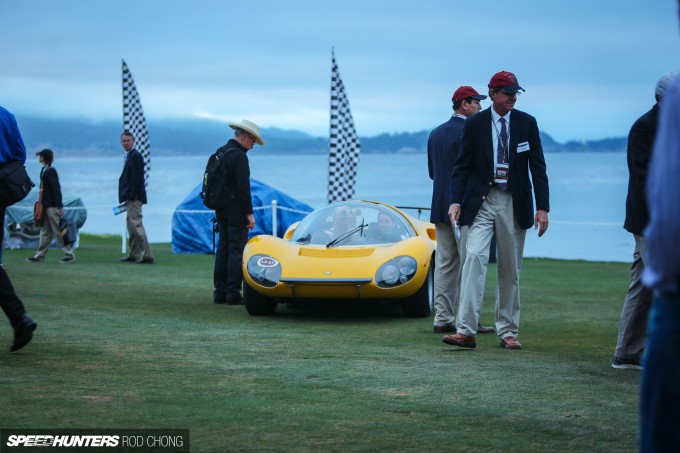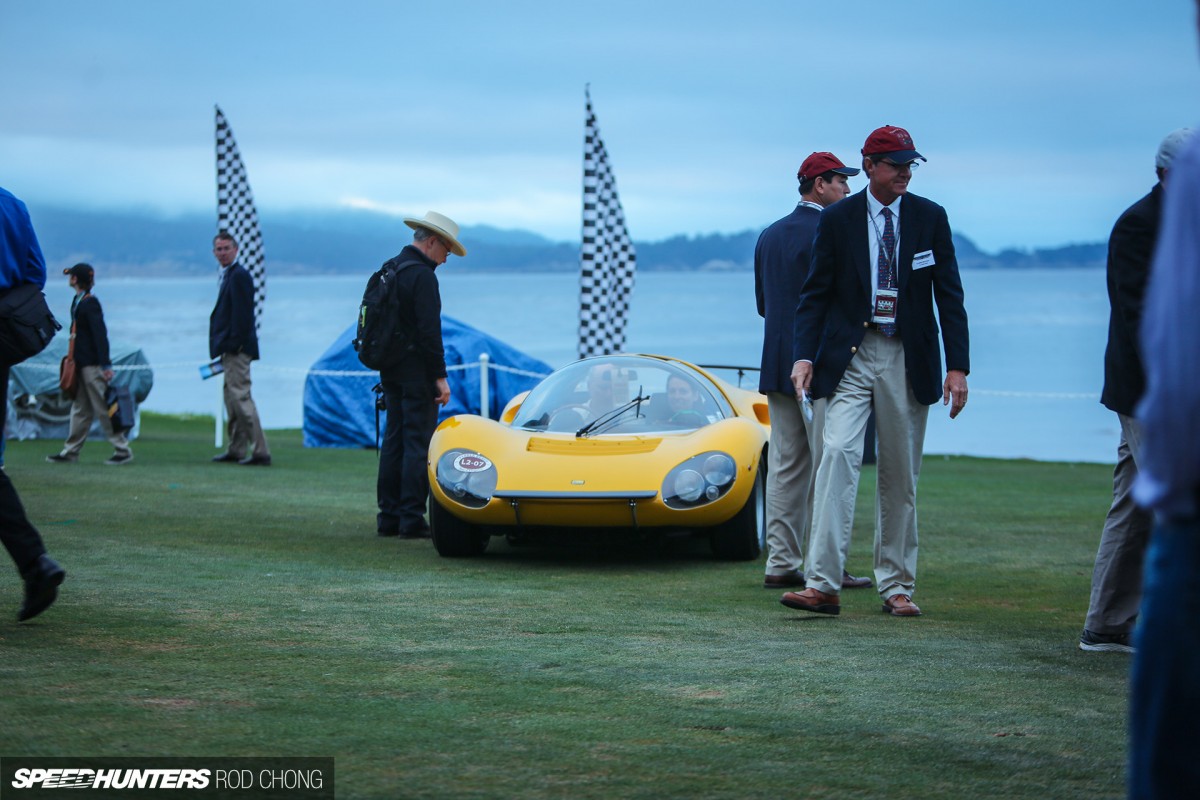 Before I knew it, we reached our destination – the final place for show on the lawn.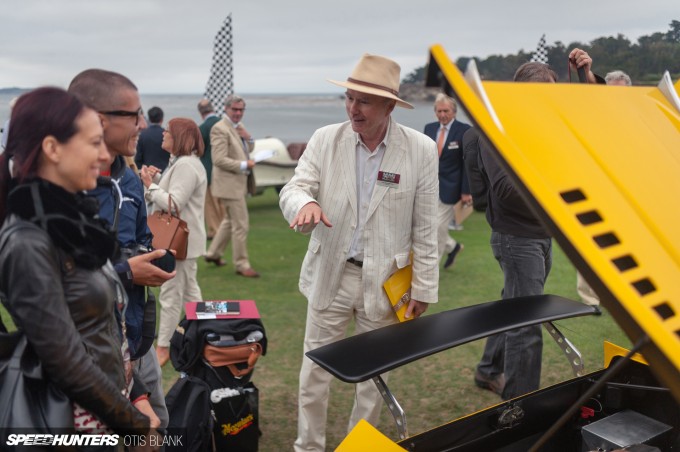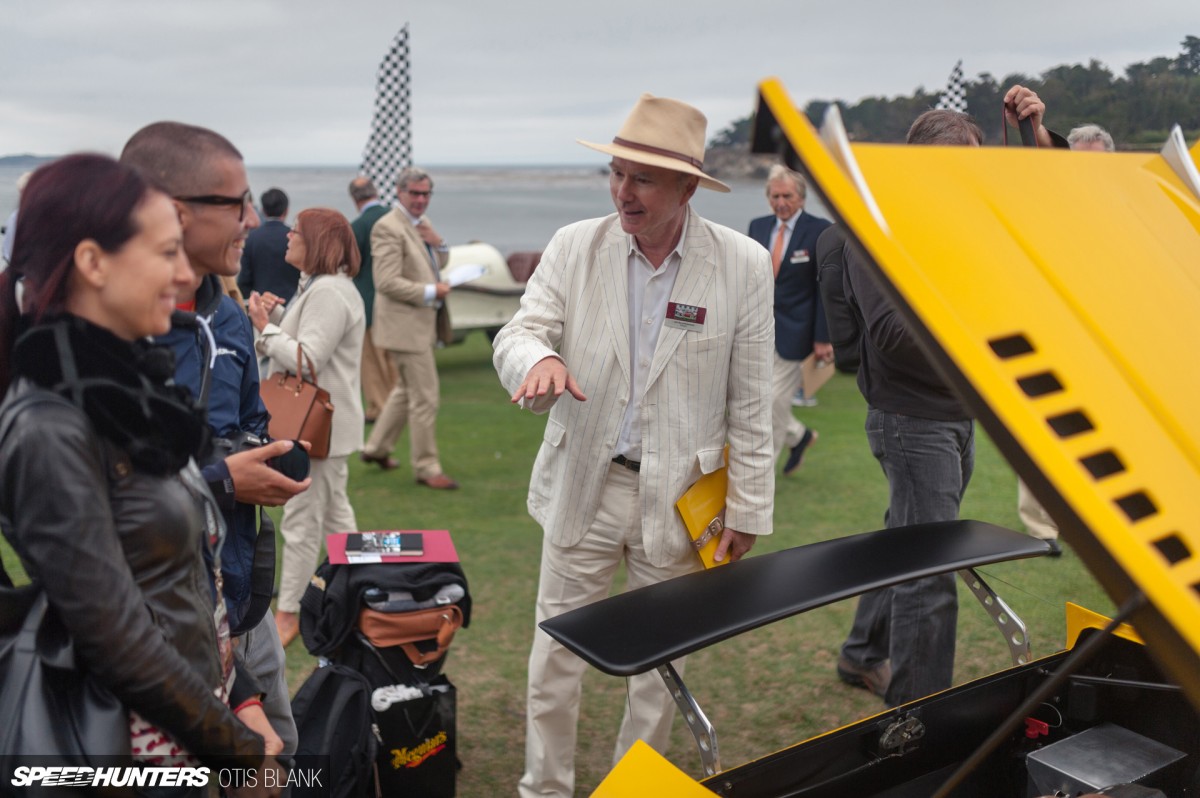 I emerged – still not sure how I was so fortunate. The Speedhunted, no longer the Speedhunter…"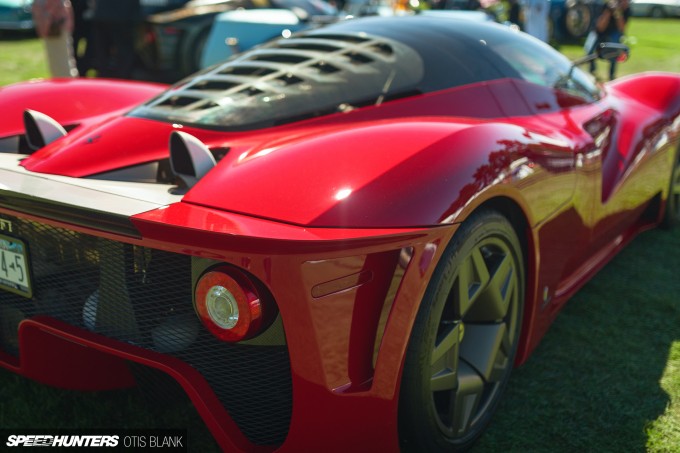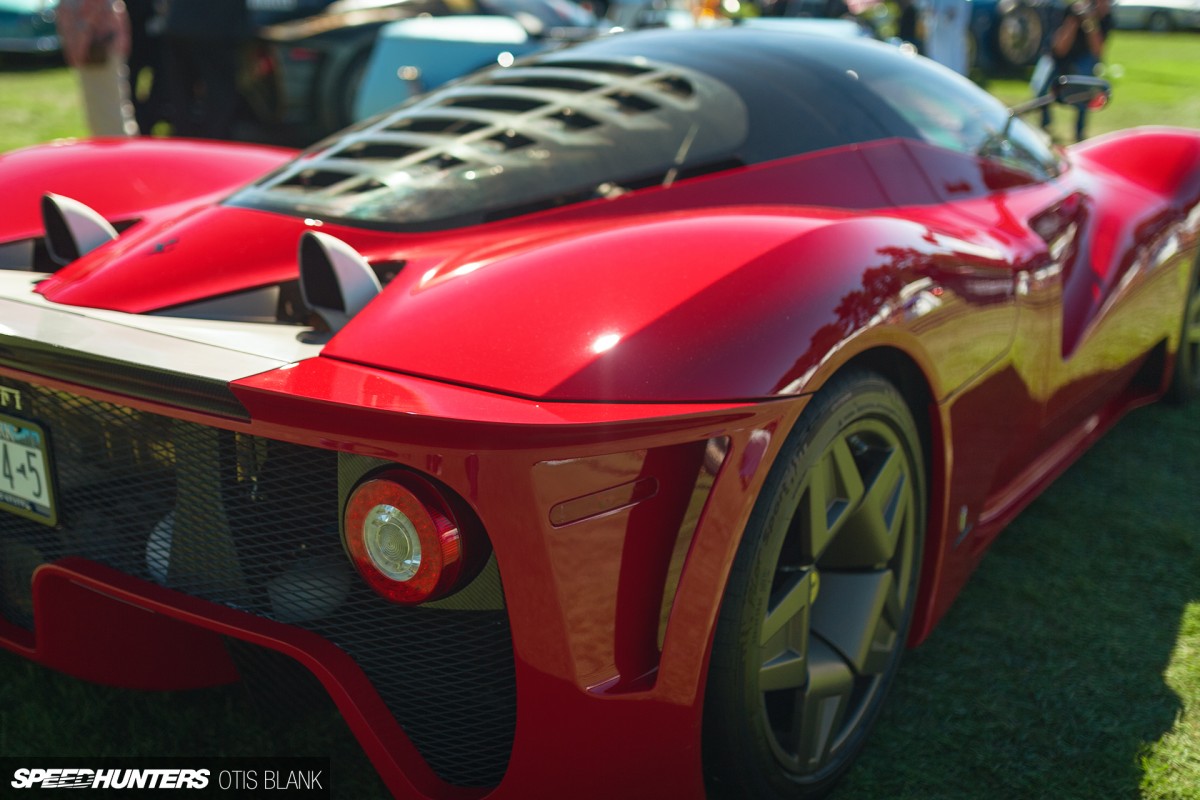 When the creation of P4/5 was being discussed, Jim was able to convince Ferrari to sell him the Dino directly from their collection, making him the first owner. His stable isn't limited to hyper-rare Italian exotica though. The eclectic Glickenhaus collection also includes a Duesenberg and Steve McQueen's Baja Boot.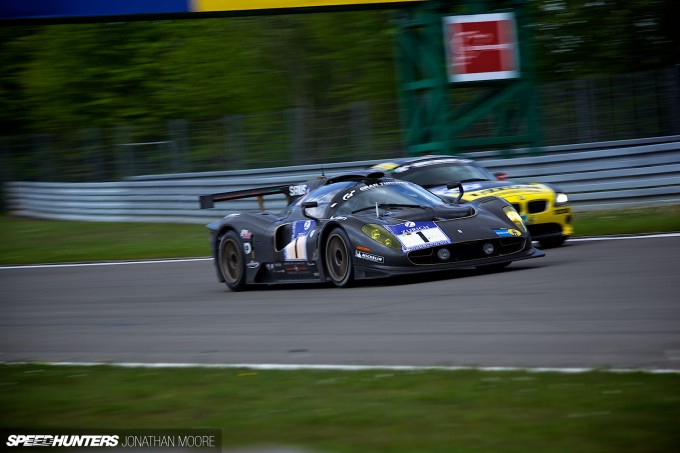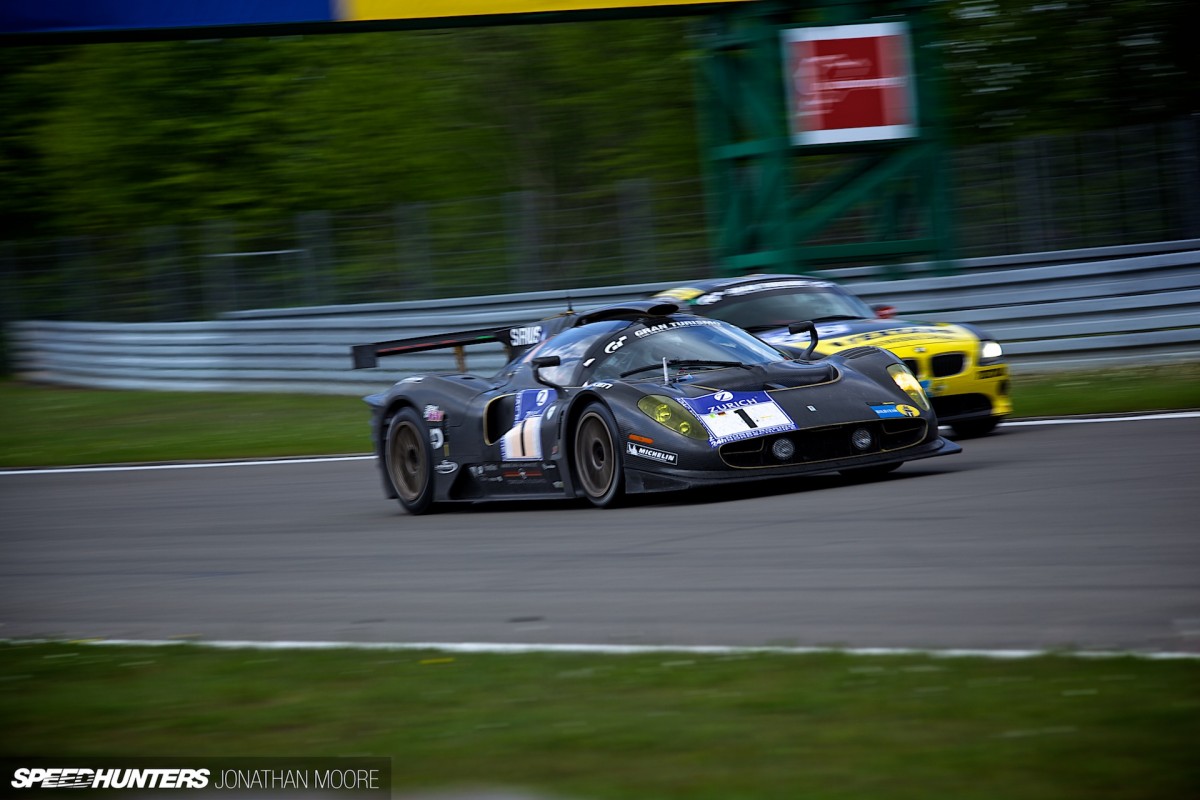 On top of all that, he is responsible for the creation of P4/5 Competizione – a racing version of the P4/5 that has achieved a great deal of racing successes since it hit the track in 2011. It's clear he has a fine taste for vehicles, so a chance to speak with the man behind it all was an extremely exciting opportunity – not just for us here at Speedhunters, but for our audience as well. We started our Concours Sunday nice and early in Monterey to see the Dino to the green and to sit down with Jim for the question session.
Your Questions Answered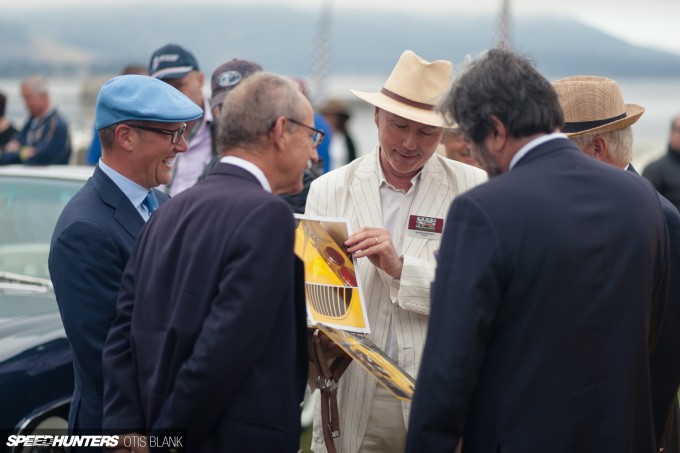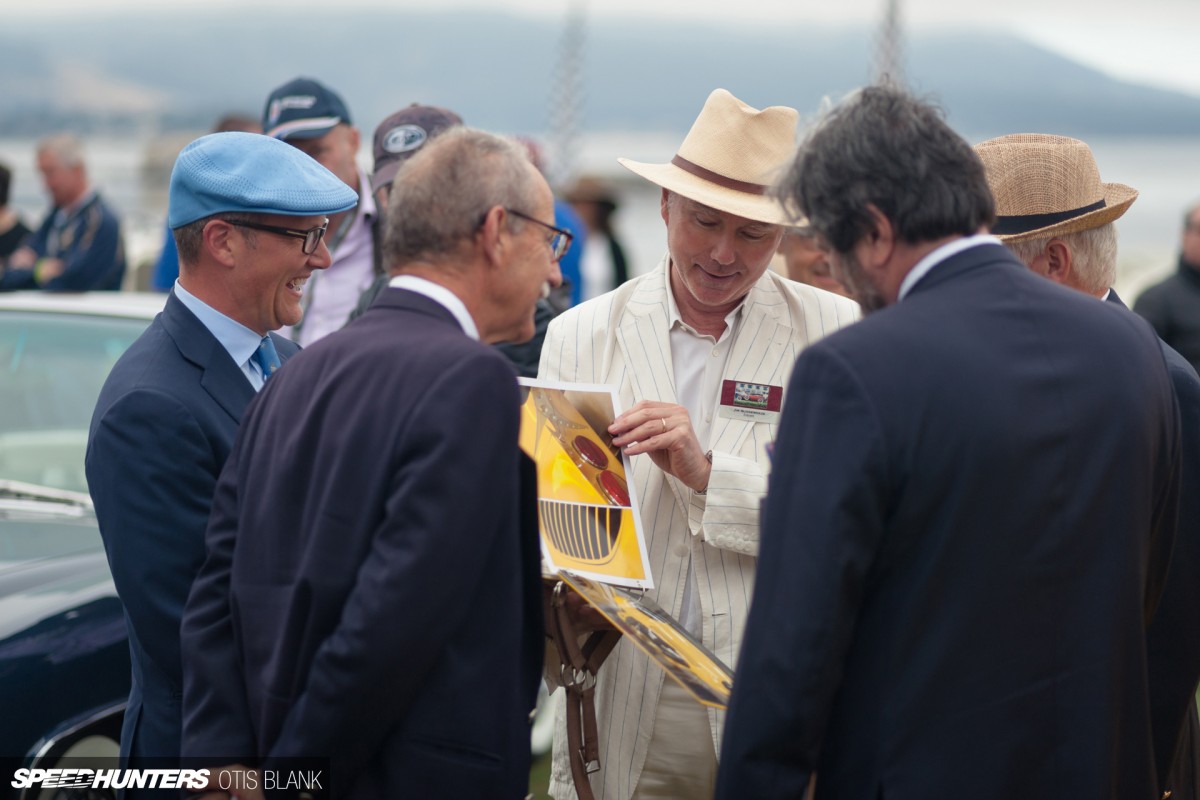 What is your daily driver?
Jim Glickenhaus: Alfa 8C (25k miles); Maser Coupe (25k miles); 1988 Ferrari TR (155k miles); Ferrari 308 GTBi (85k miles); 275 GTB (65k miles, VW Bug (200k miles).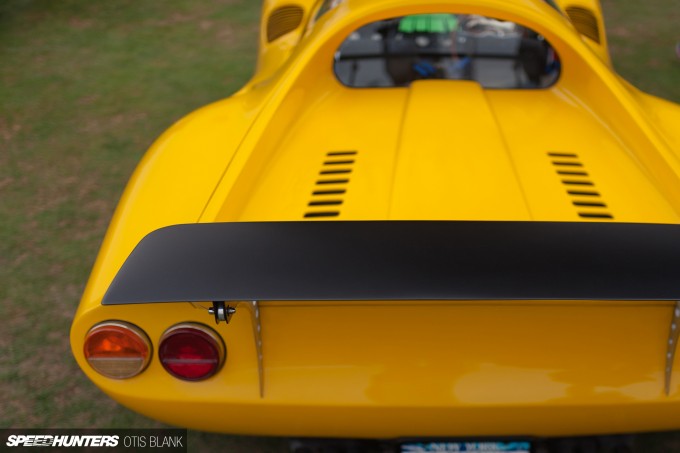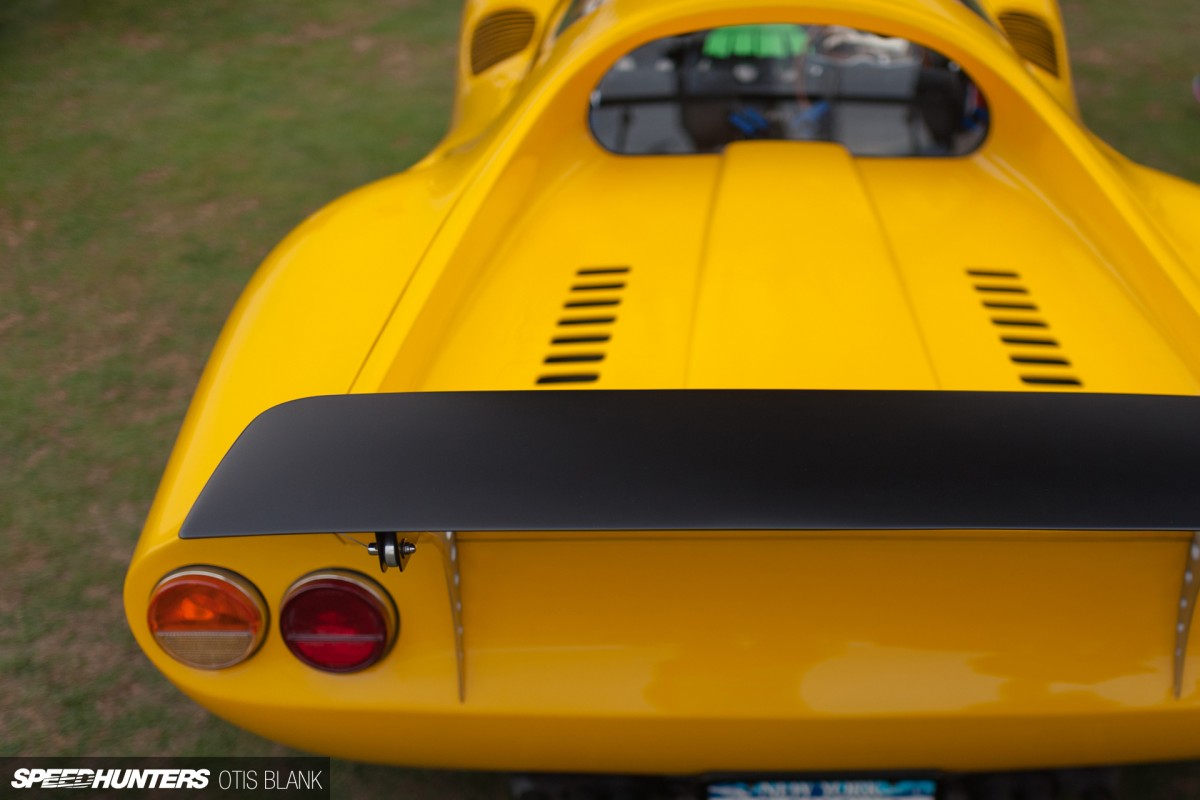 What is your favorite car and why?
Jim Glickenhaus: Like my children, I love all of my cars equally. They are time machines that let me experience racing in 1947 (Ferrari 159S), driving to Gadsby's (Duesenberg and Stutz), the Ford/Ferrari wars (MK-IV/P 3/4 and 412P), dreams that became reality (Dino Competizione), the Can-Am monsters (Lola), and the glory of the Baja (Steve's Baja Boot). Another one-off dream that I wasn't afraid to pay homage but still took on an identify of her own was the Ferrari P 4/5 by Pininfarina's hard rock sister who raced the Nürburgring and won an FIA Championship. They all make me realize just how lucky I am.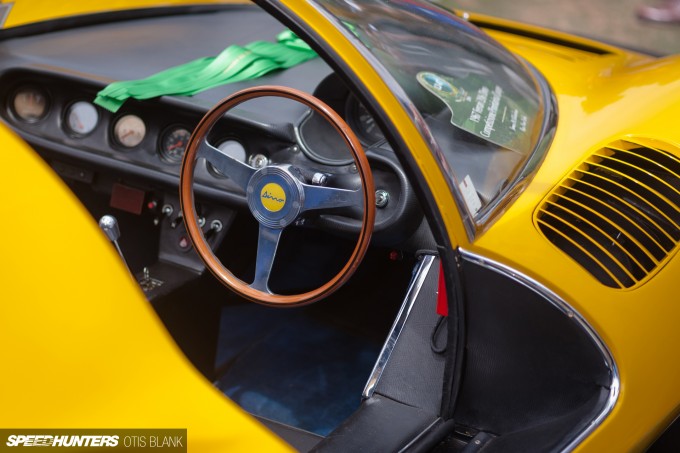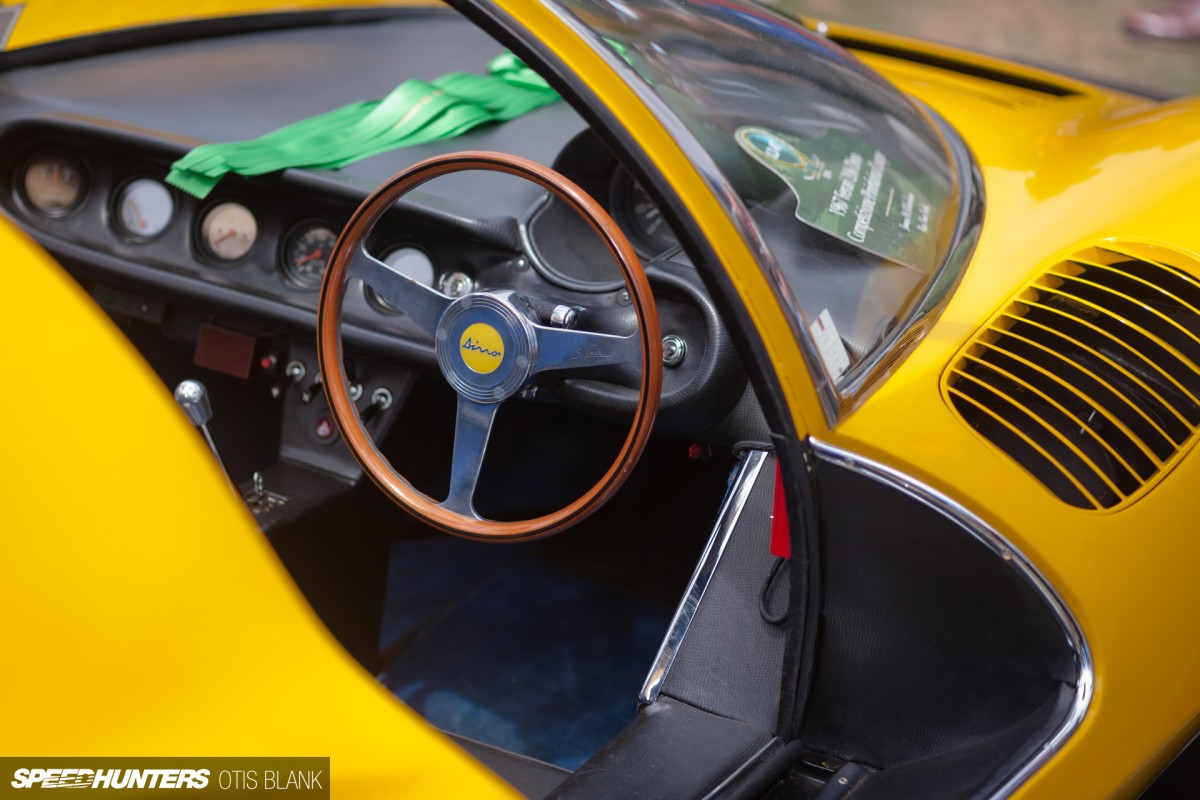 Is there any car that you don't already have in your collection that you would be willing to do almost anything to own?
Jim Glickenhaus: You can't kiss all the girls. I don't want to own more cars than I have the time to use. A while ago I said, 'Not putting miles on your Ferrari is like not having sex with your girlfriend, so she'll be more desirable to her next boyfriend' – and I still feel that way. Twenty-five- year-old Ferraris with 200 miles are total VOM. After many years and long odds, I recently became the custodian of what to me is the 'Holy Grail.' I can't talk about it yet, but it's one that will be looked at longly, long after all of us are gone.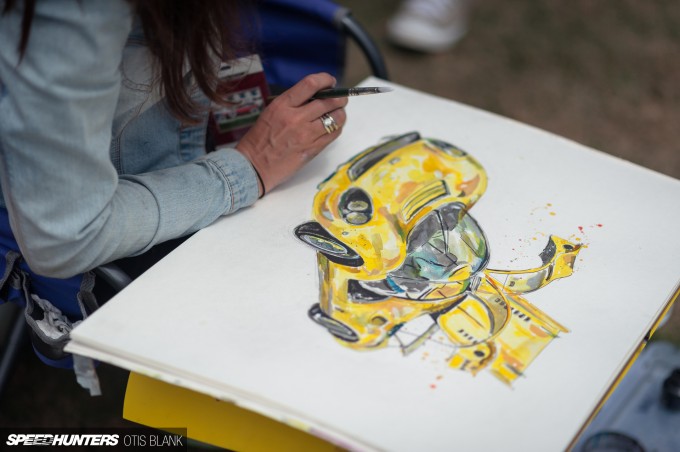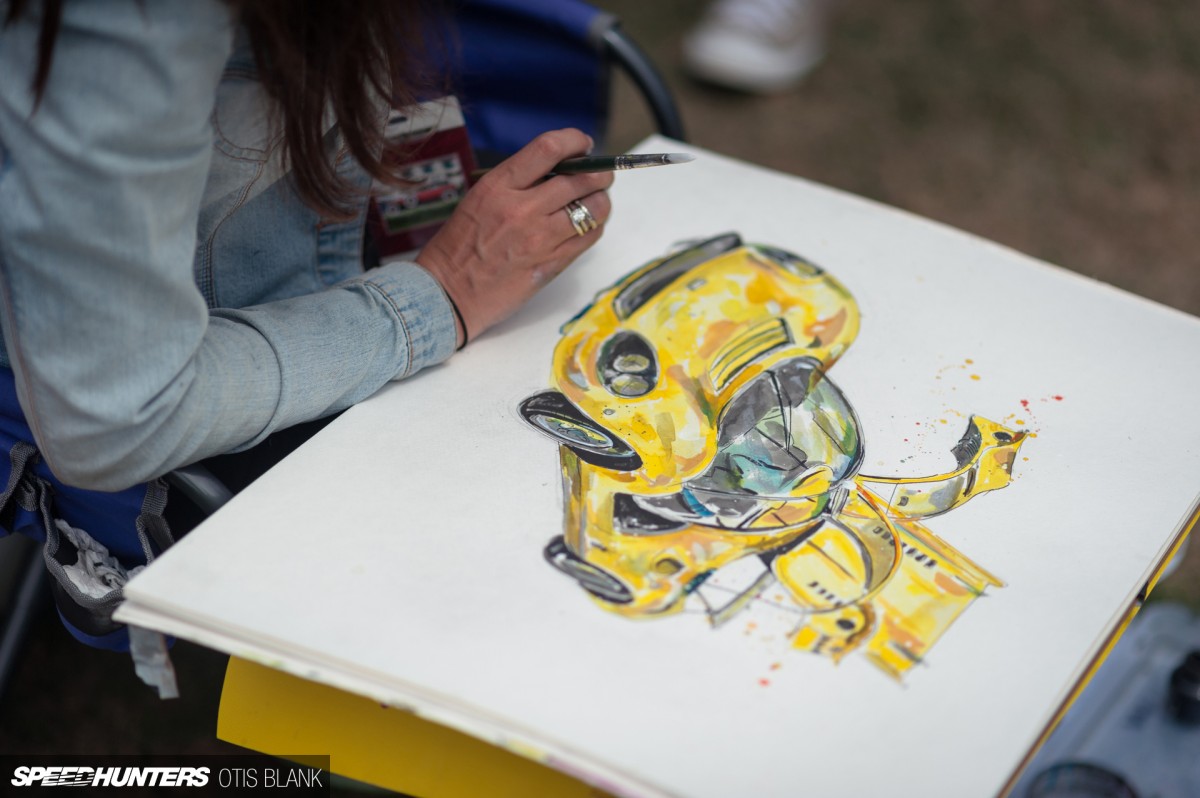 Did you anticipate a collection as big as you have now when you started collecting cars? If so, how did you know where to start?
Jim Glickenhaus: I try not to think about the destination, but instead to enjoy the journey. I didn't start out to collect cars. I simply bought cars that I wanted to own forever so I could drive them for as long as I could. When you see a keeper you'll know. It's like the time Sharon Tate pulled over on the freeway ramp in her 275 and offered me a ride. I was hitching back to UCSB and thanked her, but said as she was only going as far as Mulholland that I'd wait for someone who was going a bit further up the coast. She was an angel (R.I.P.), but in my dreams I still remember that red 275. A short time later a van that was heading up to UCSB for a concert – with Iron Butterfly inside – stopped and gave me a ride all the way – in more than one way…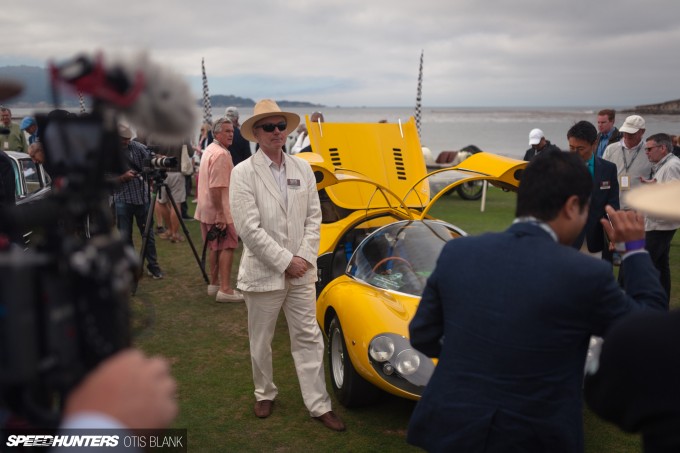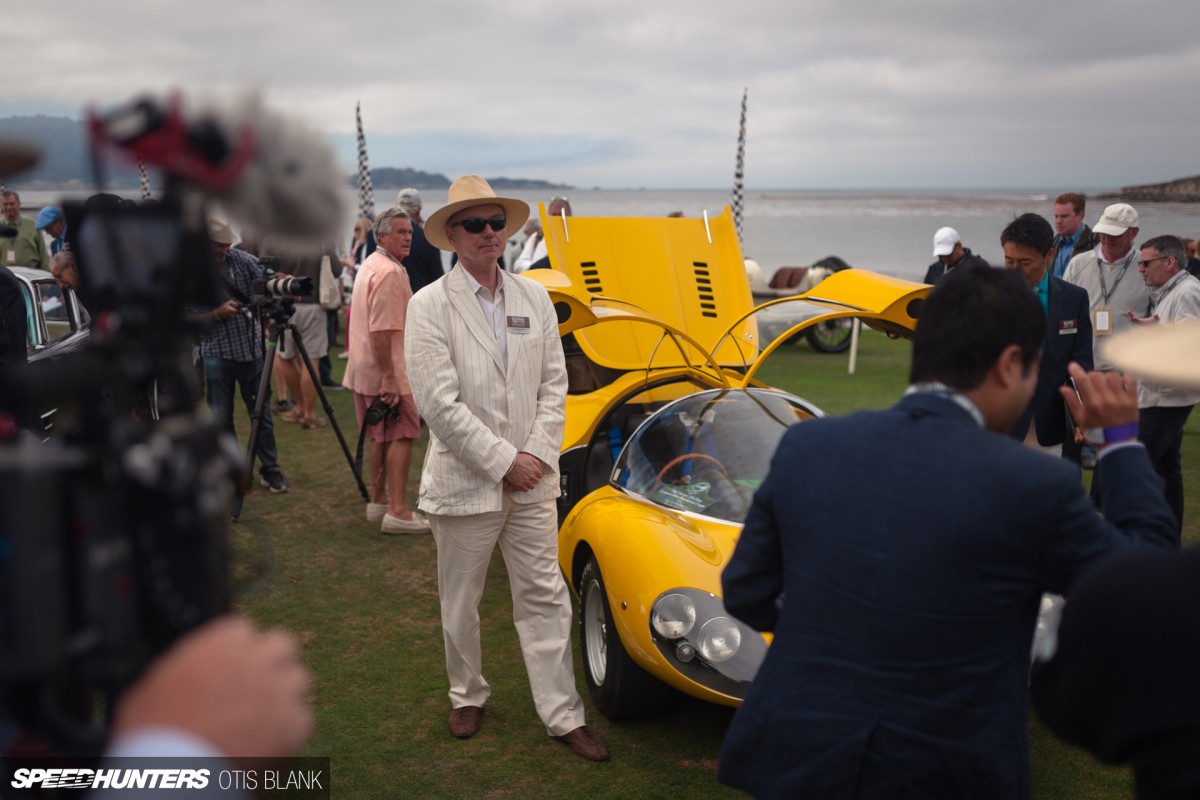 What is the top speed of the P4/5 and what will the top speed of SCG 003C?
Jim Glickenhaus: Ferrari P4/5 by Pininfarina's VMAX is 233mph. A race car's VMAX is usually lower because to make huge downforce that allows them to rock the turns creates drag which limits VMAX. P4/5 C's VMAX at the 'Ring was about 175mph. SCG 003C will be more efficient aerodynamically, so it will create the same downforce with less drag and its VMAX will be a little higher. Around the 'Ring P4/5 C and SCG 003C are/will be a lot faster than Ferrari P4/5 by Pininfarina, or any existent hypercar. And both can do lap after lap all day and all night long, which hypercars cannot.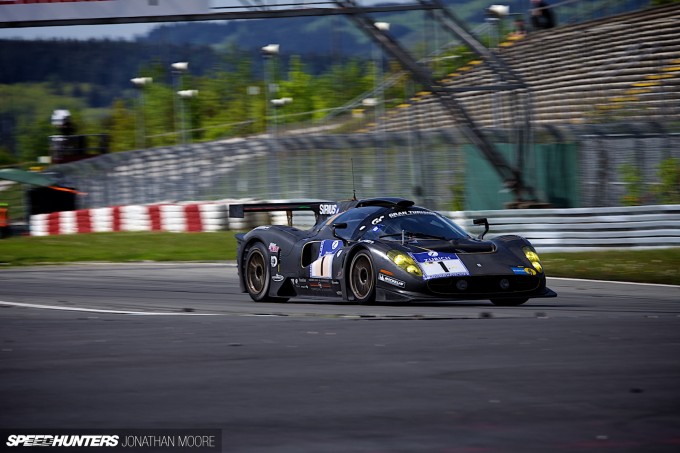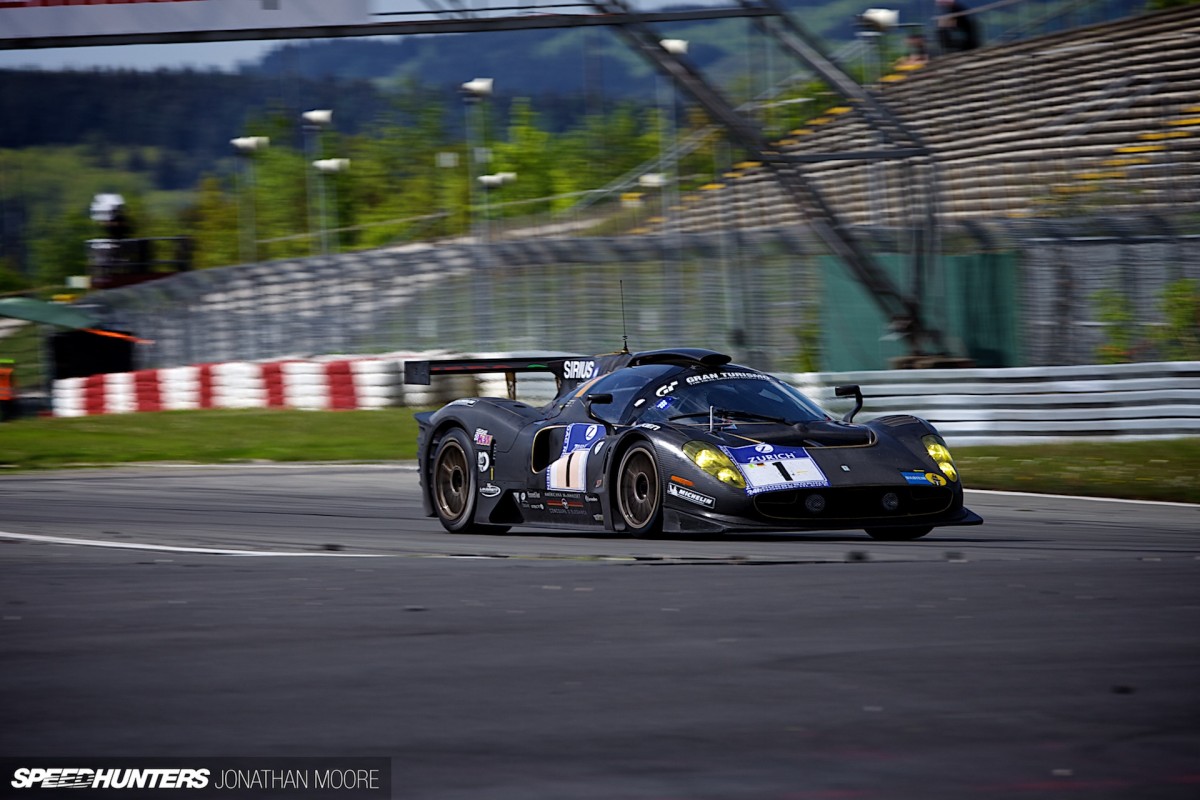 I'd love to know if you think the days of the privateer could be on their way back? I love to watch racing/motorsport full stop, but there is something to be said for witnessing a privateer triumph over the big works teams – or even when they just give them a bloody nose. 
Jim Glickenhaus: While I can't speak for others our goals are modest. To finish first overall at the 24 Hours of Nürburgring; to sell enough cars to become homologated for Le Mans; and to show the world what American guts and Italian design can do on a June day in the middle of France.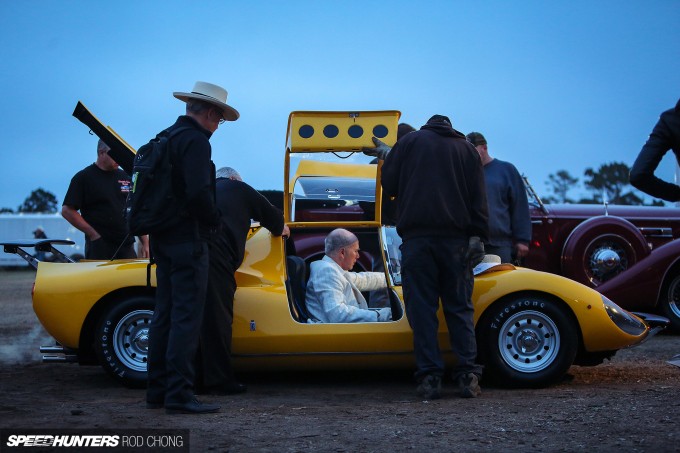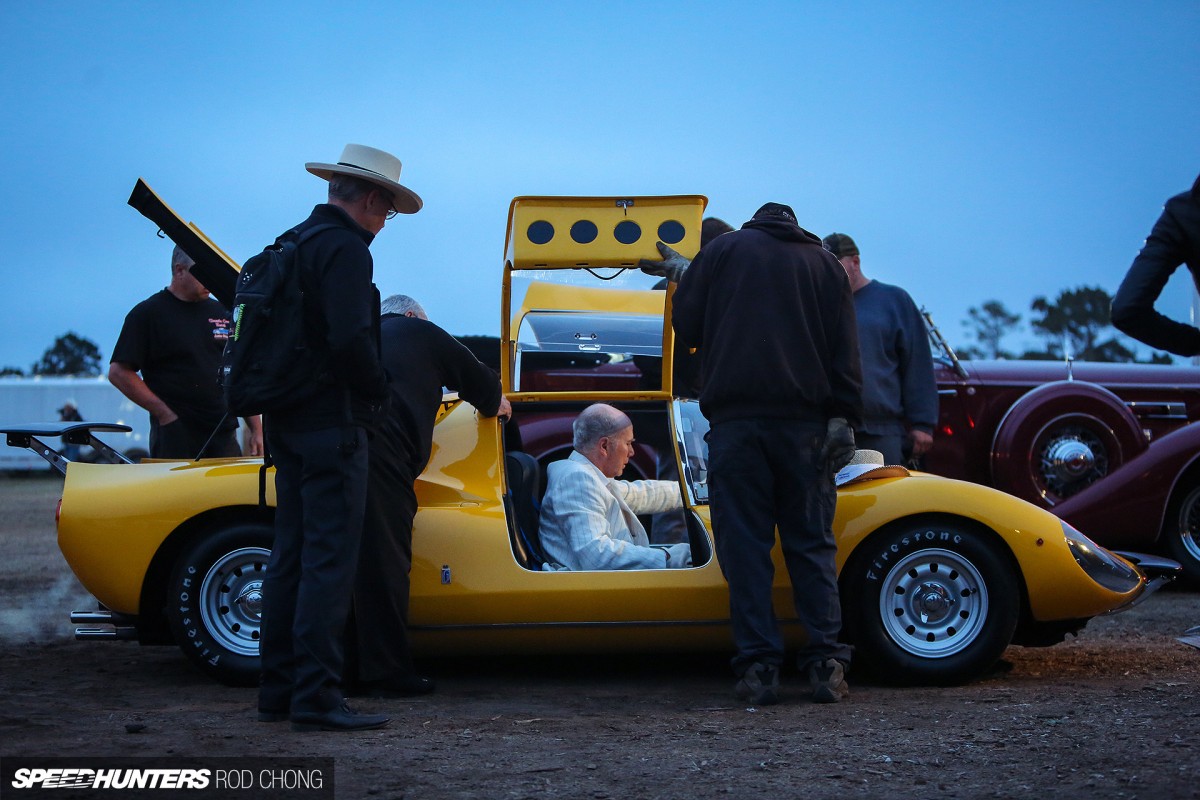 What kind of new technologies do you expect to introduce with the new car, and how will it make it competitive? What kind of class would you be aiming for? A hypercar class?
Jim Glickenhaus: Very inventive aero which will generate high downforce with low drag. We're trying to use LMP1 aero in a GT car and keep it looking beautiful rather than hyper-technical. We will race in the top GT class.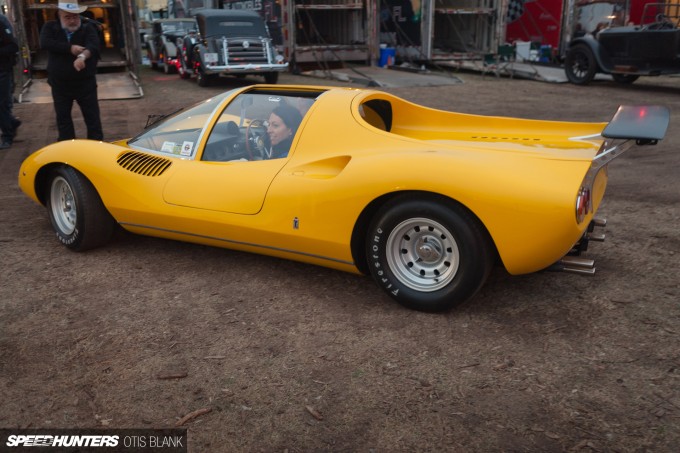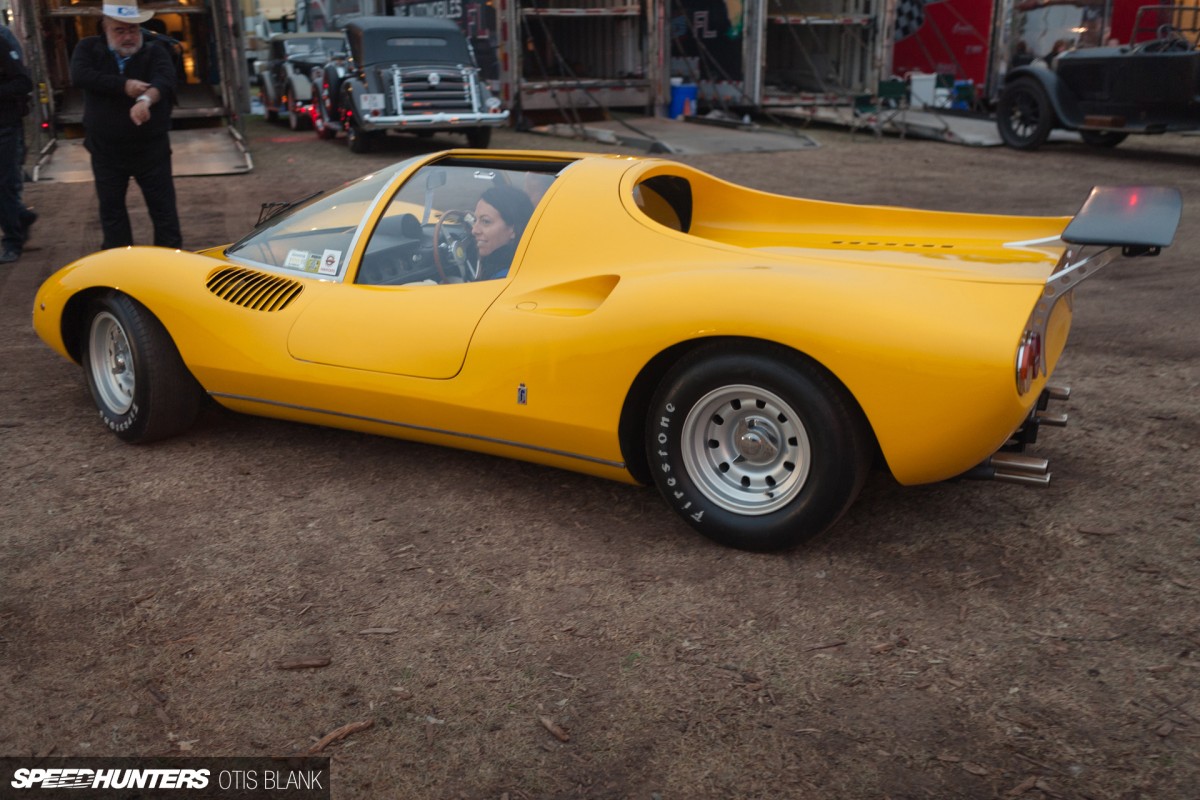 As the cars were concept cars, the parts are not designed to be reliable and enough resistent to endure high class competition. How difficult is it to build a race car from zero, and what are the tests that the car with its material has to endure to can guarantee you to be competitive? 
Jim Glickenhaus: Endurance racing is brutal and the 24 Hours of Nürburgring is the most brutal sportscar endurance race in the world. I'm very proud of our team leader, Paolo Garella, and our team of engineers. These same engineers designed and built P4/5 CM which used KERS and won the 2013 FIA Alternative Energies Championship, which is a huge accomplishment for a privateer. SCG 003C goes a step further as we've developed, engineered and built our own unique carbon fiber chassis. Our new car isn't based on any existing car as P4/5 C was. I think it will be very competitive.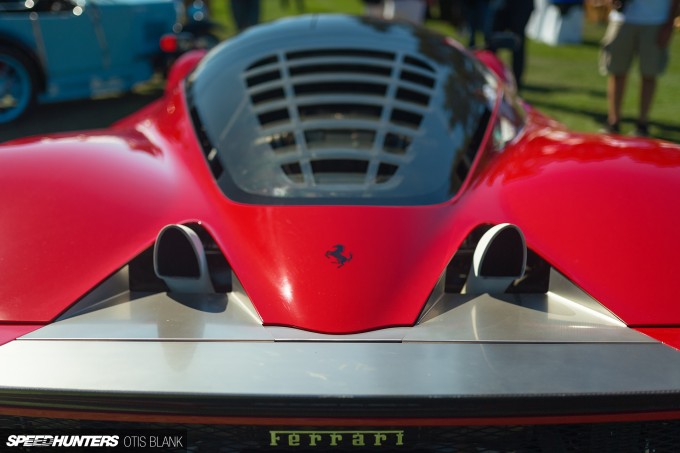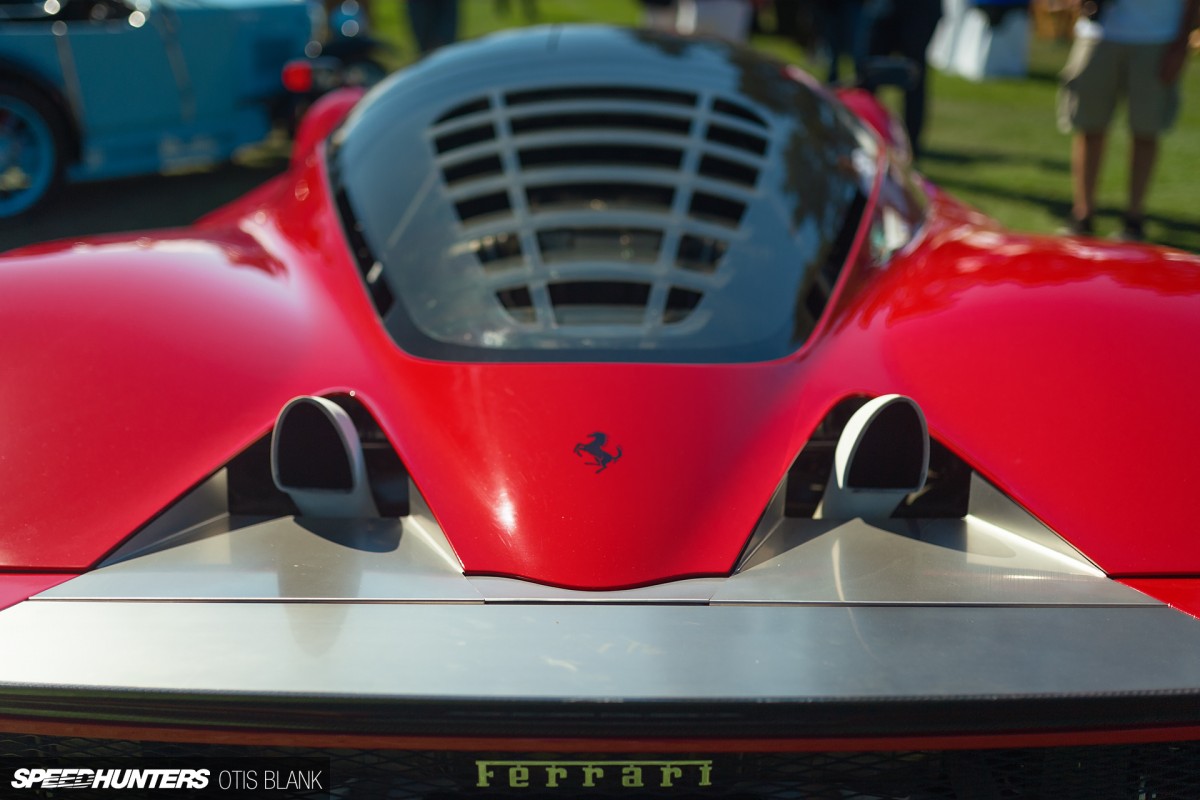 Does the official creation of Scuderia Cameron Glickenhaus hint towards a more active brand that manufactures a greater number of unique creations based on different Ferrari platforms, perhaps even for outside commissions? Or is SCG to remain a purely personal project?
Jim Glickenhaus: SCG is a full constructor and will design, engineer and built its own unique road and race cars, and offer them for sale in order to be able to continue racing around the world. Our goal is to make customer's dreams come true and we can work on any project our customers can dream about.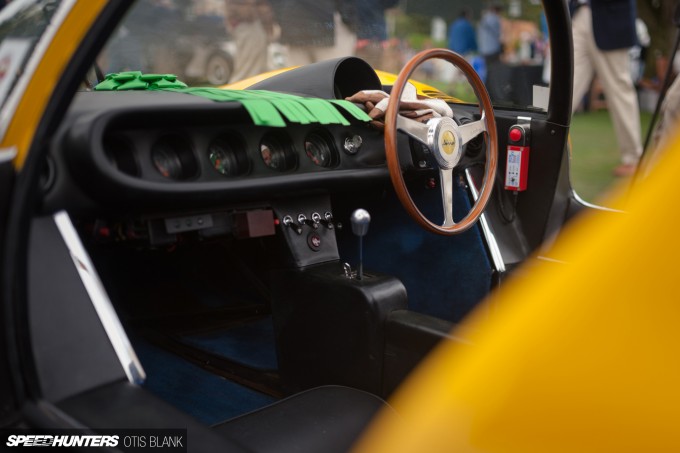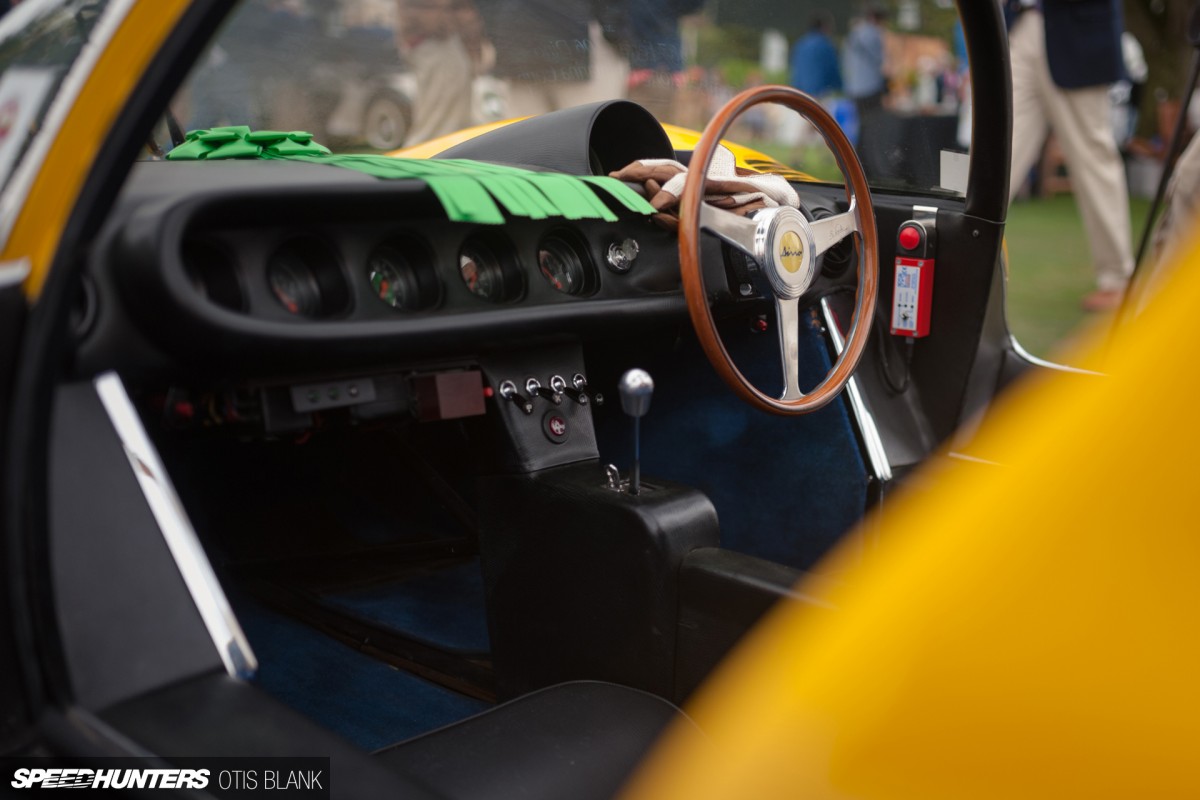 Would consider making a hot hatch supercar to compete in WRC/rallycross etc. for you next project?
Jim Glickenhaus: We love all kinds of racing but initially will concentrate on sportscar endurance racing.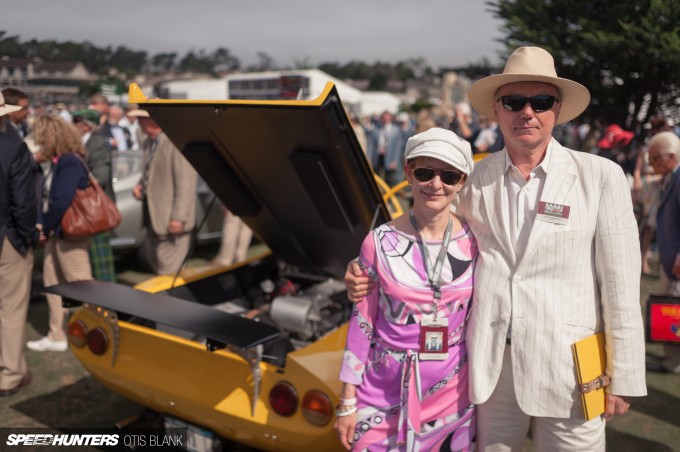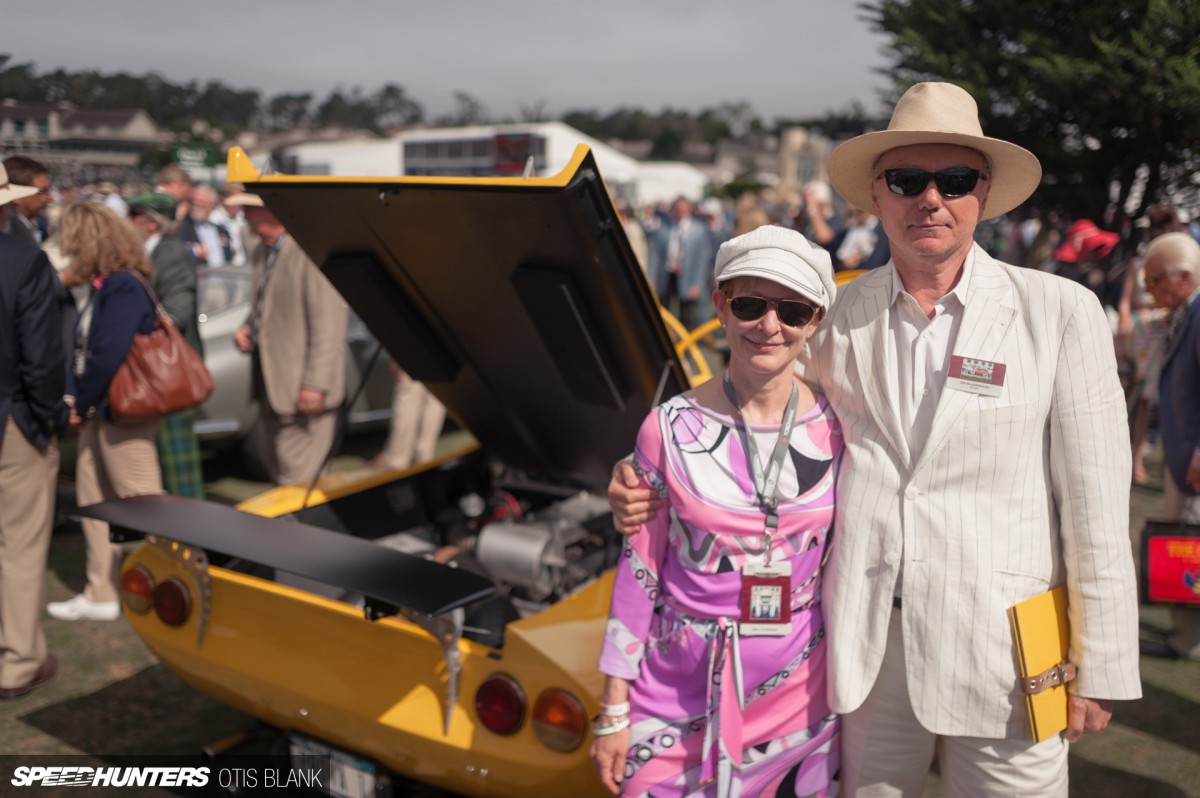 The main thing I always wonder when I see supercars is how do the designers come up with inspiration for their ideas?
Jim Glickenhaus: In Michangelo's David. In Paris at night. While circling lower Manhattan in a Cigarette boat. While listening to John Kennedy speak. In Jimi's Star Spangled Banner. In Sergio Leone's The Good Bad, The Bad And The Ugly. In the trembling face of your newborn son. In the return of the daughter you feared you'd lost. In Bob's lyrics. In John's Imagine. In Enzo's My Terrible Joys. On the eyes of your one true love..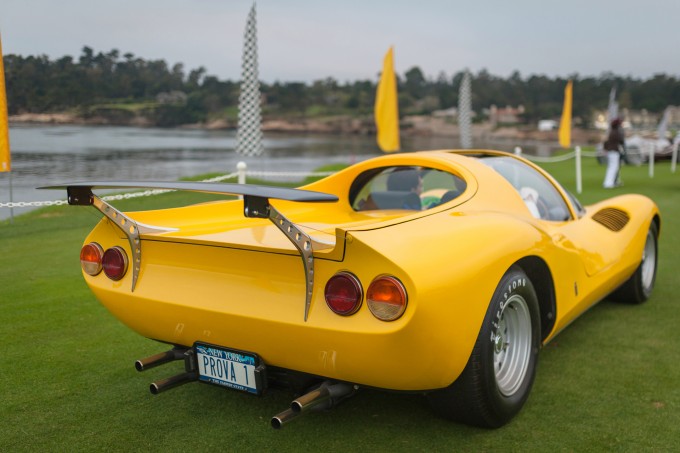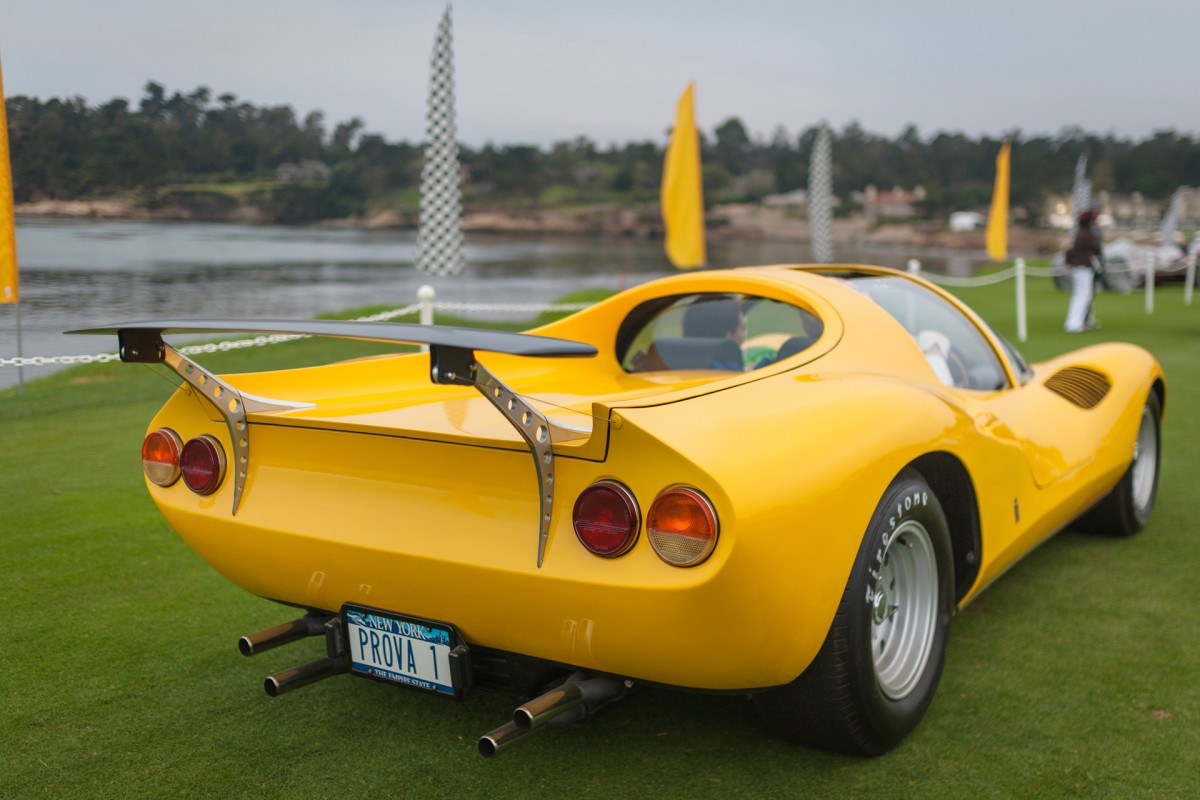 We are aware that you have to pay the bills in some manner also. How do you manage to devote so much time and energy to your motorsports projects while still actively participate in your other business interests?
Jim Glickenhaus: We do and that's why we're offering customer road and race cars. SCG is my third act – what I've always wanted to do – and now am lucky enough to be able to do. You really do only live once. Get yourself to the 'Ring mid-May next year, visit our pits and you may see history being made. If you do it's something that will stay with you when you close you eyes at night for a long time.
The Speedhunters
Story Produced by Elizabeth White
Instagram: itswhitenoise
Photos by Otis Blank 
Instagram: otisblank
Additional Photos by Rod Chong
Instagram: speedhunters_rod
Twitter: rodbotchong
Additional Photos by Jonathan Moore
Instagram: speedhunters_jonathan
jonathan@speedhunters.com
The Pebble Beach Traffic Jam
Italian Theme 2014 on Speedhunters
Cutting Room Floor