Fender Flares… & Other Stuff Too
The SEMA Show always brings out a strange mix of reactions from me. It's one of the biggest and most chaotic events that we cover each year, and it seems like no one is ever fully 'ready' for it. With insane crowds, insane cars and an insane amount of walking, it's unlike any other automotive event out there.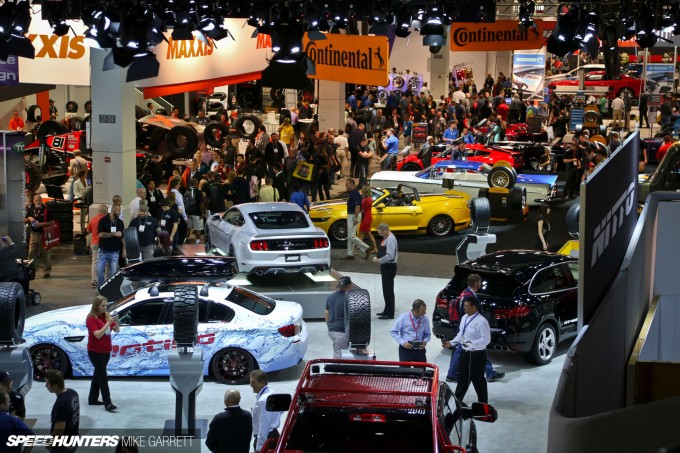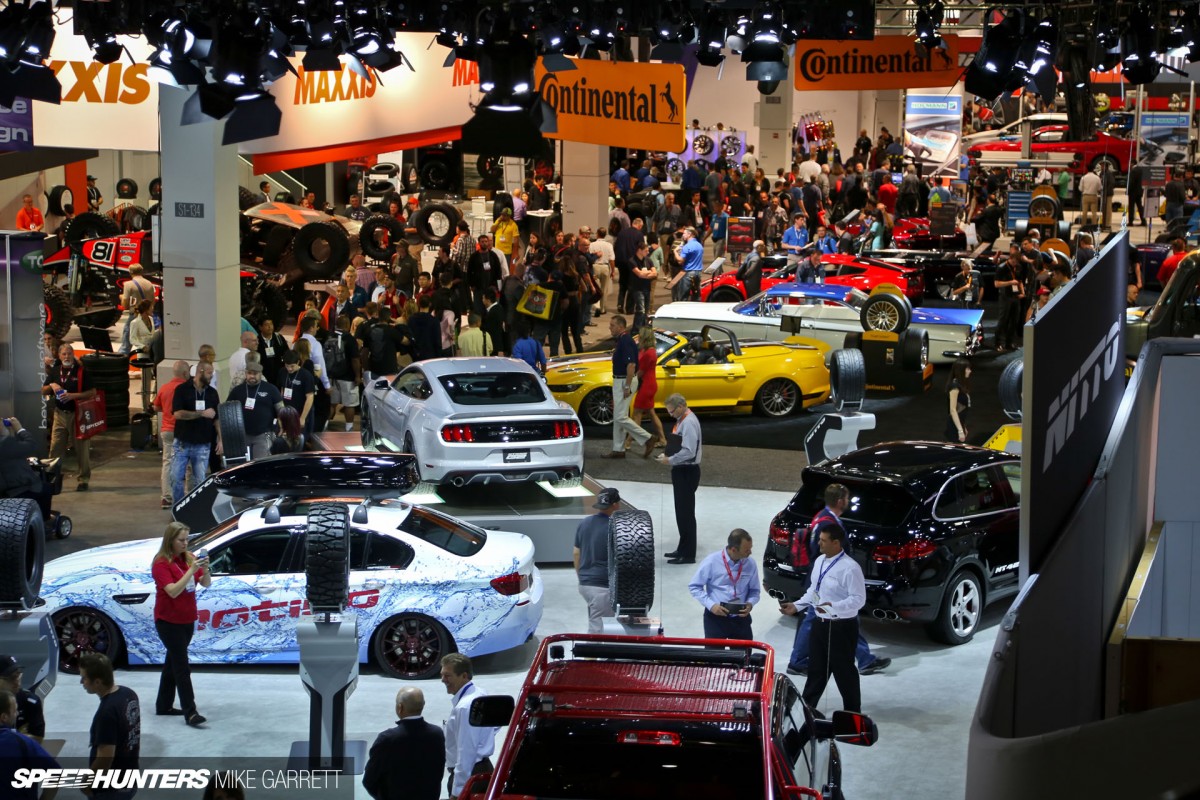 Heading into SEMA on the first day is always interesting. You're about to encounter miles of modified cars, new parts and other stuff that's being shown for the first time. It truly is the good, the bad and the ugly.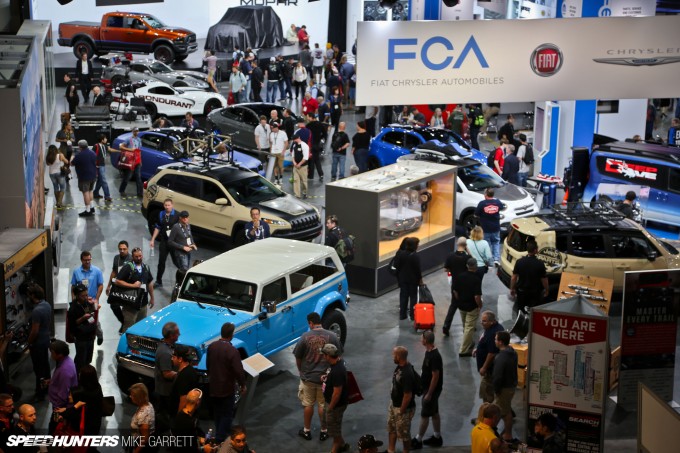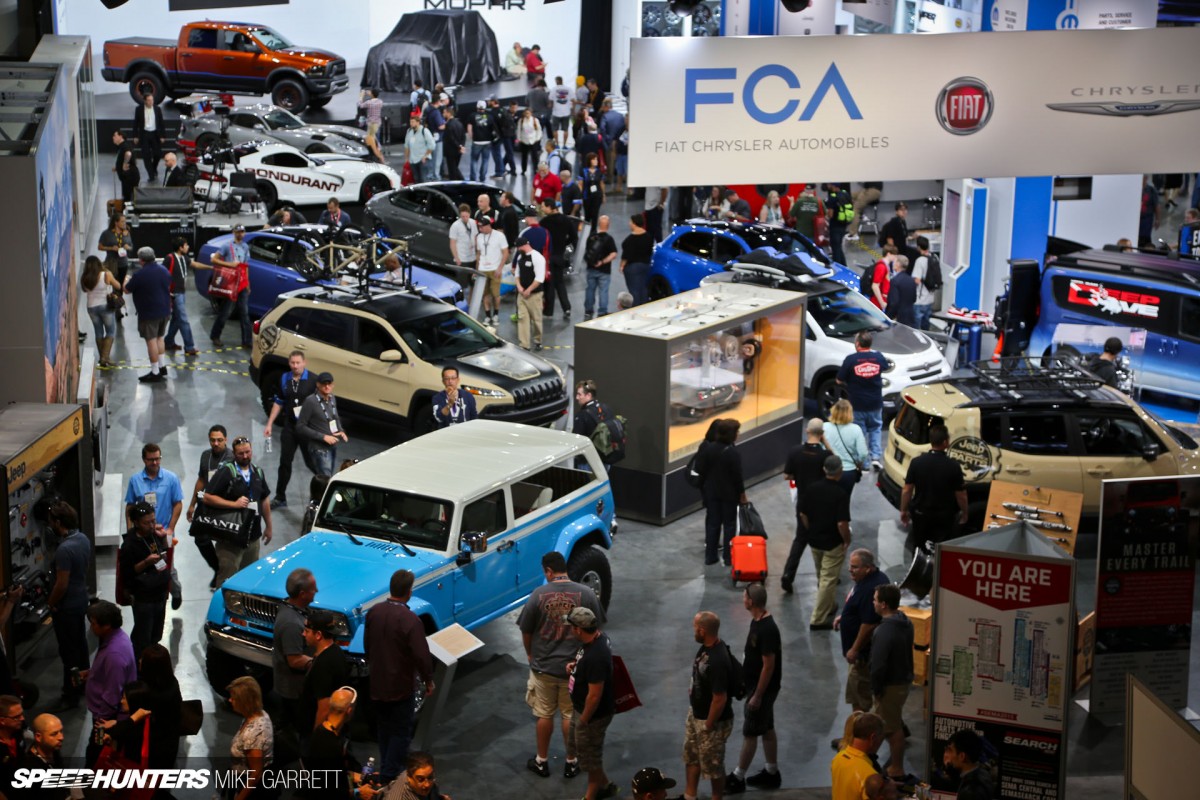 By the time the end of the week rolls around, exhaustion begins to set in. I think anyone who attends SEMA regularly will know how good it feels once everything has wrapped up and you can relax a bit. But now that I've recovered, I thought it'd be a good time to take a look back and make some observations from this year's show.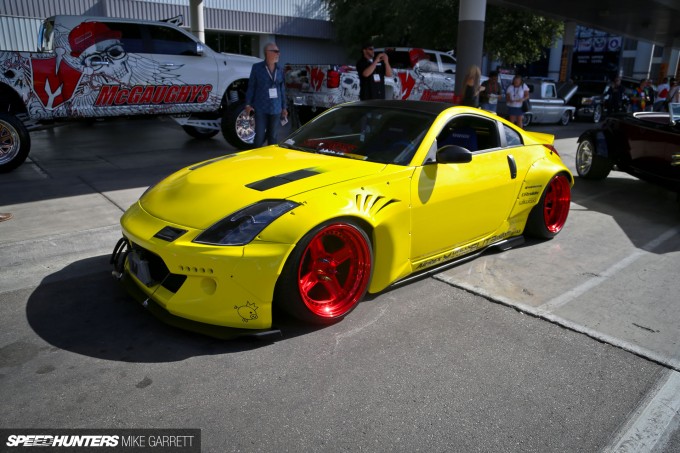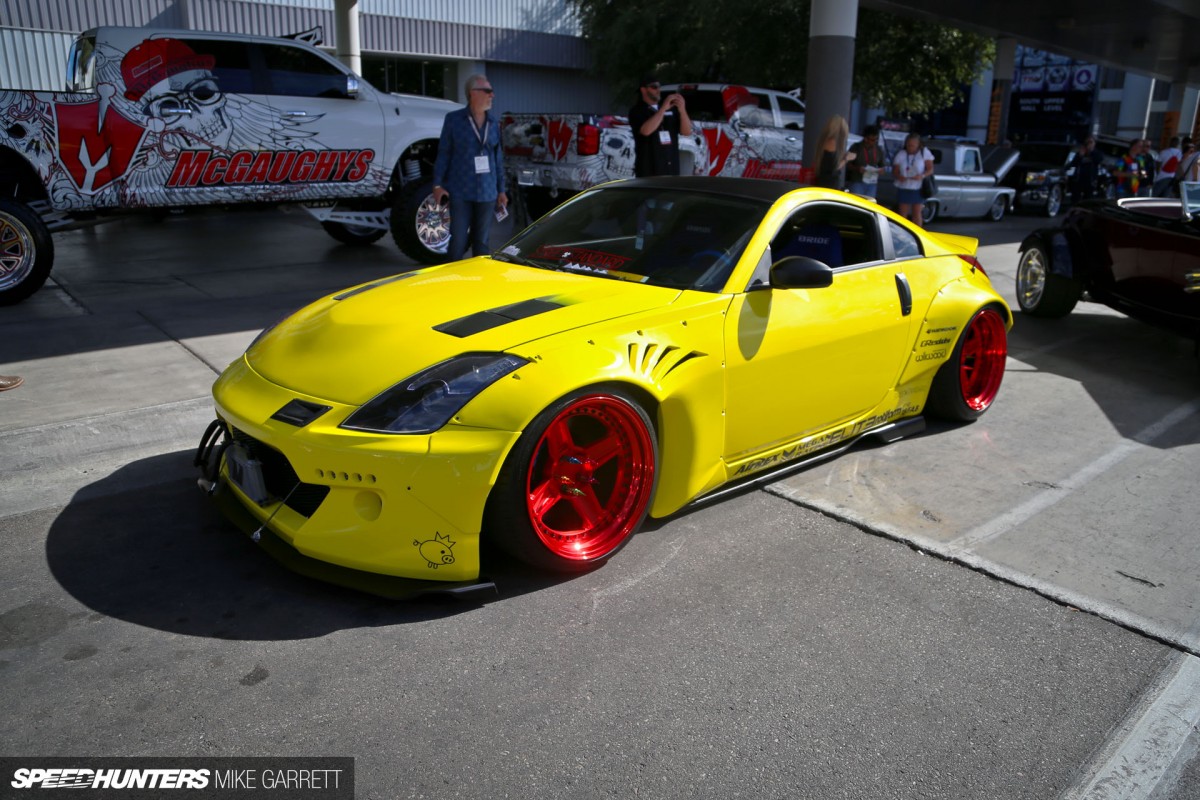 In terms of trends, over-fender and wide-body kits continued to dominate at SEMA 2015. Given how quickly tastes change, I'm surprised about that. I thought we might see the wide-body trend start to fade out, but that doesn't seem to be the case – at least not in Las Vegas.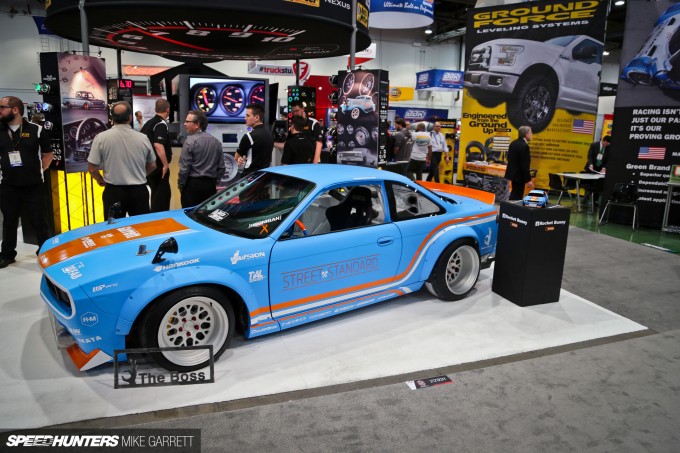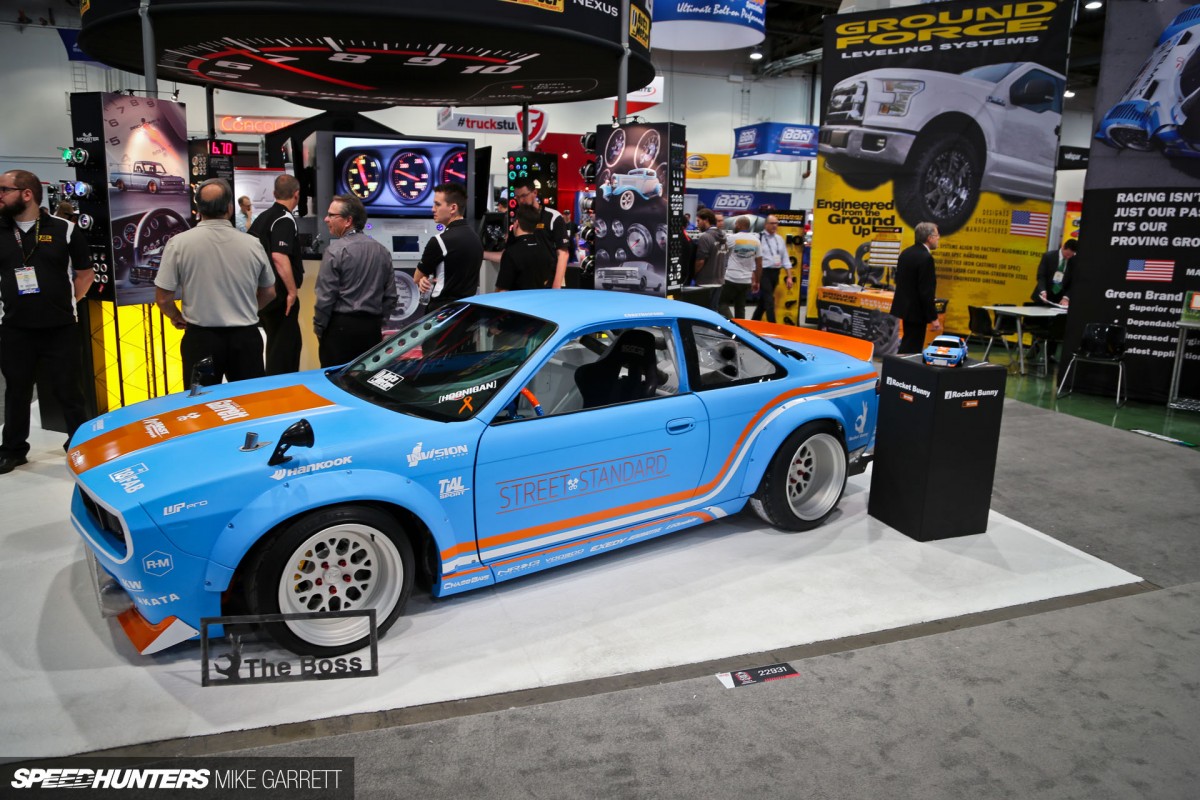 Once again, there were dozens of Rocket Bunny equipped cars spread around the show, with several builds sporting the new Boss front-end conversion. Stay tuned for more in-depth features on a couple of these builds in the coming weeks.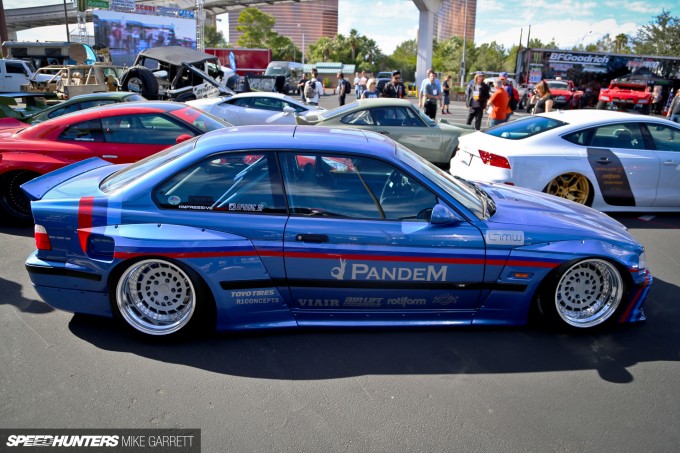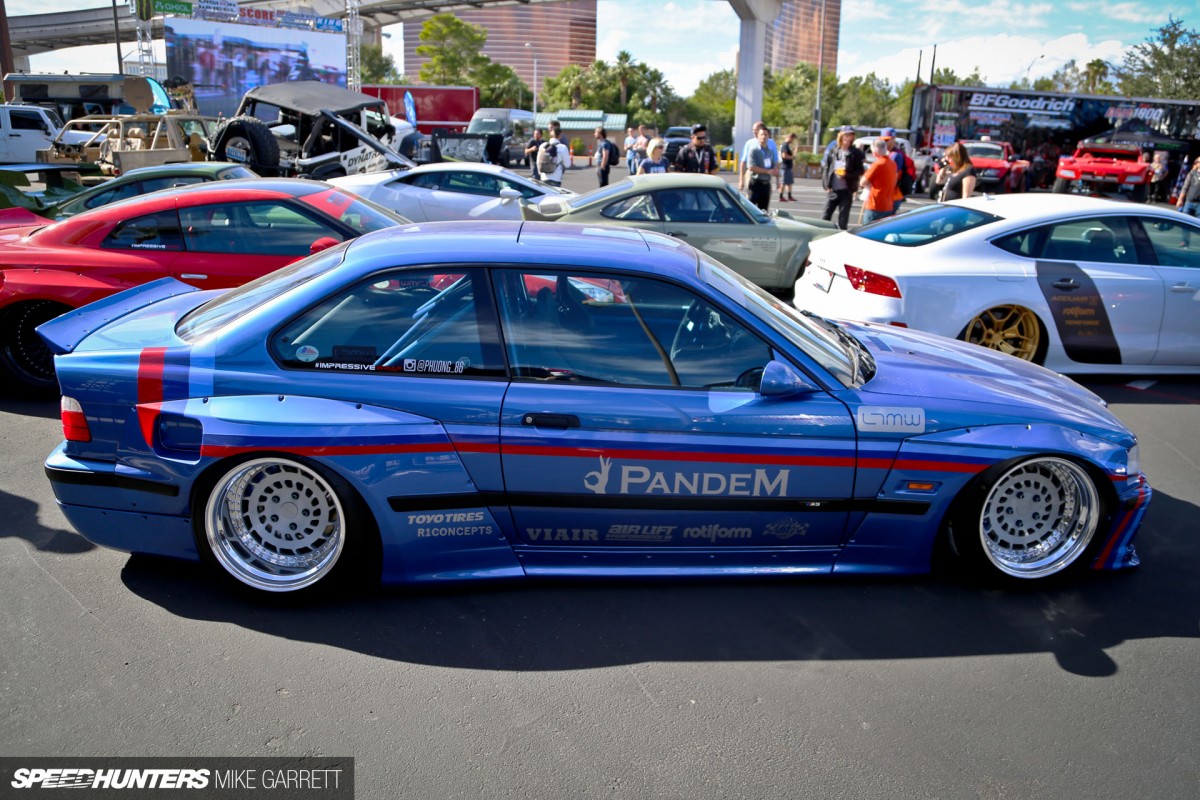 Along with the Boss conversion, the other big showing from Rocket Bunny was the Pandem kit, as seen on the E36 I spotlighted last week, and this blue M3. The color here likely does a better job of showing the kit's lines as opposed to the intricate wrap on the other M3.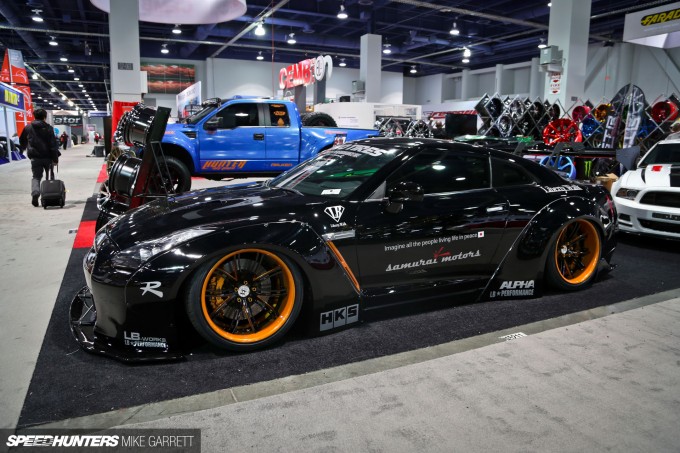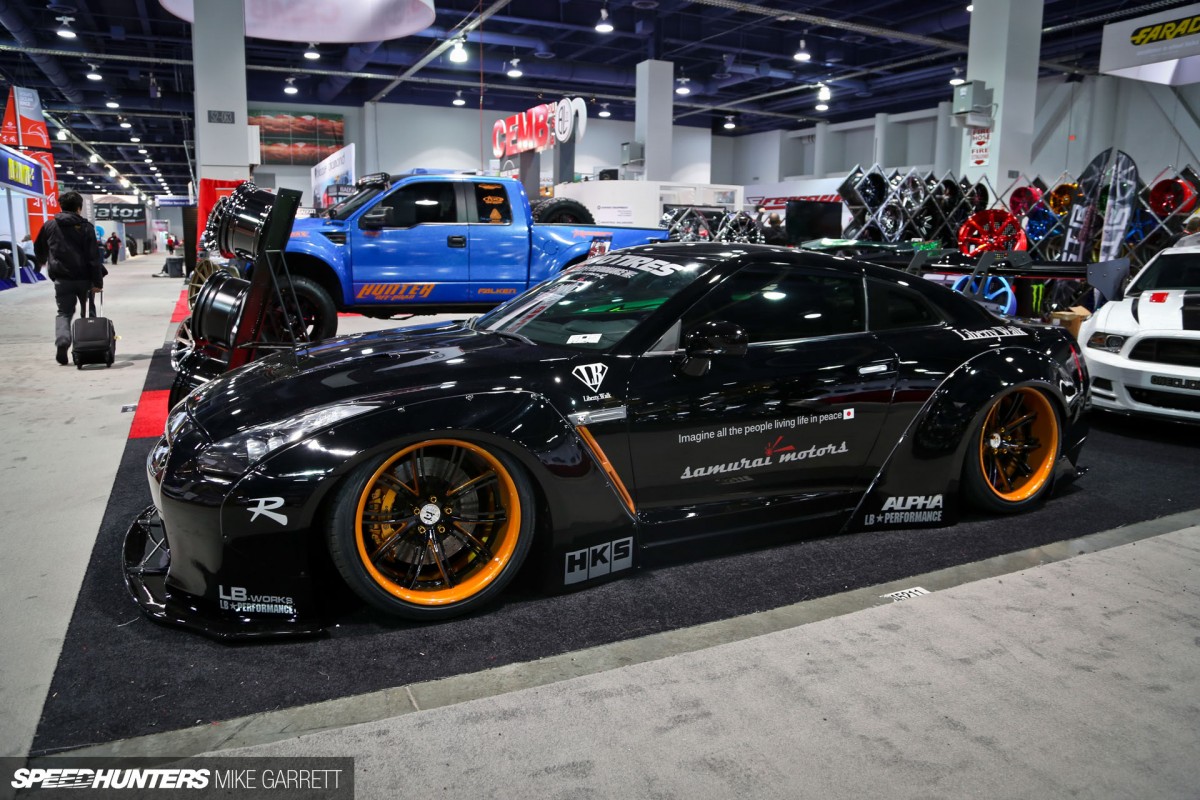 Not surprisingly, Liberty Walk kits could also be found all over the show. There were GT-Rs, Challengers, 911s and more.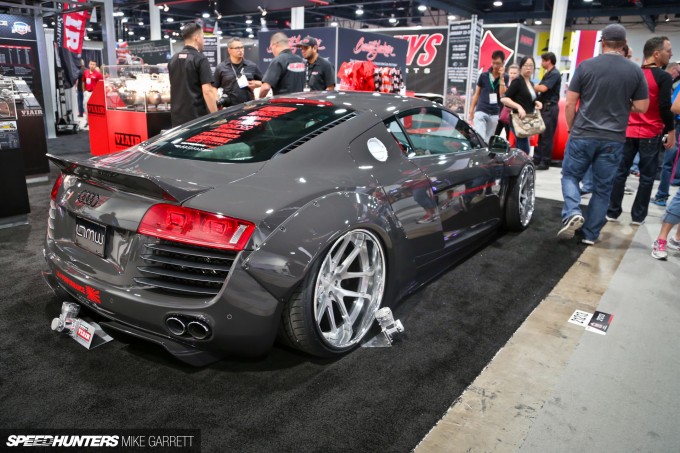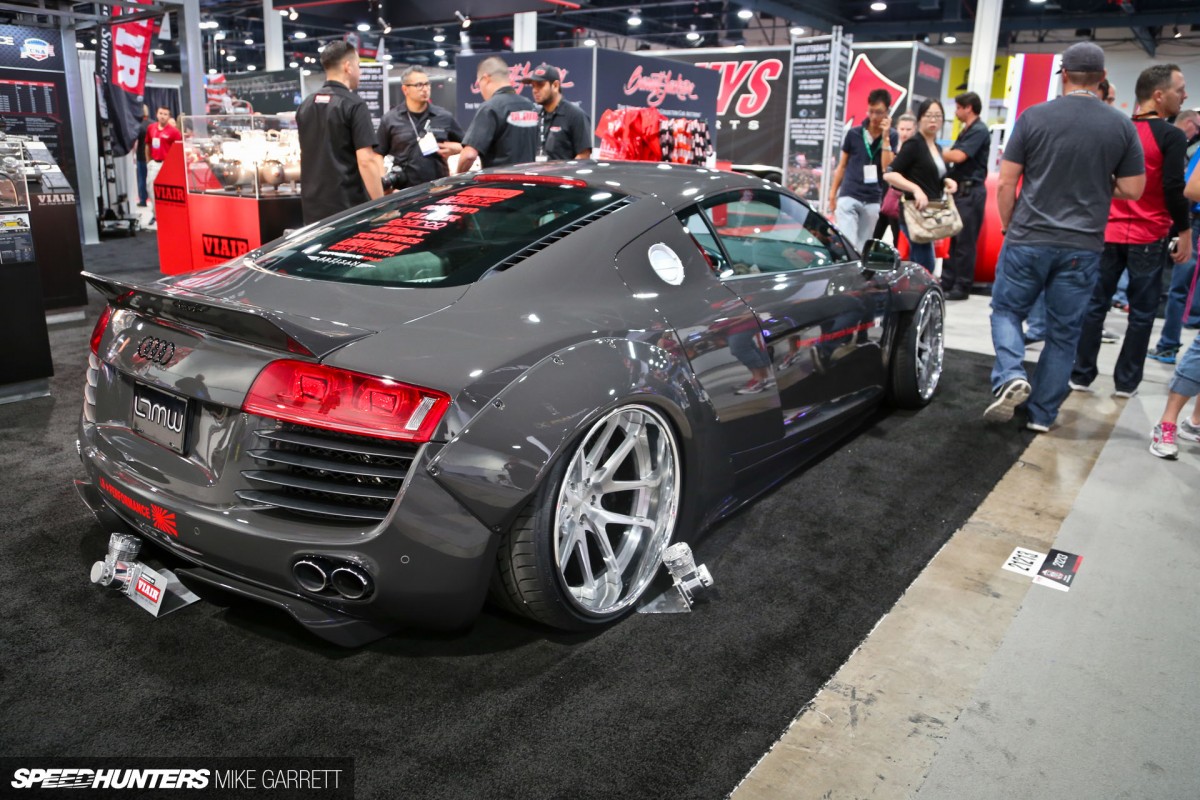 As for the exotics, there were a couple of LB Works Audi R8s to join the crowd of Lamborghinis and Ferraris already sporting the Japanese body parts.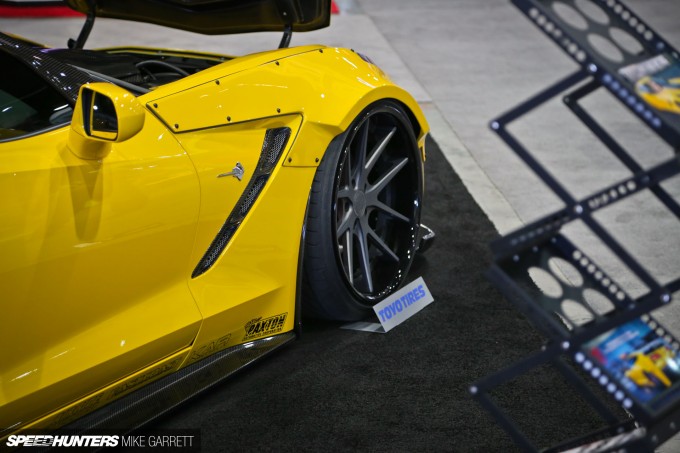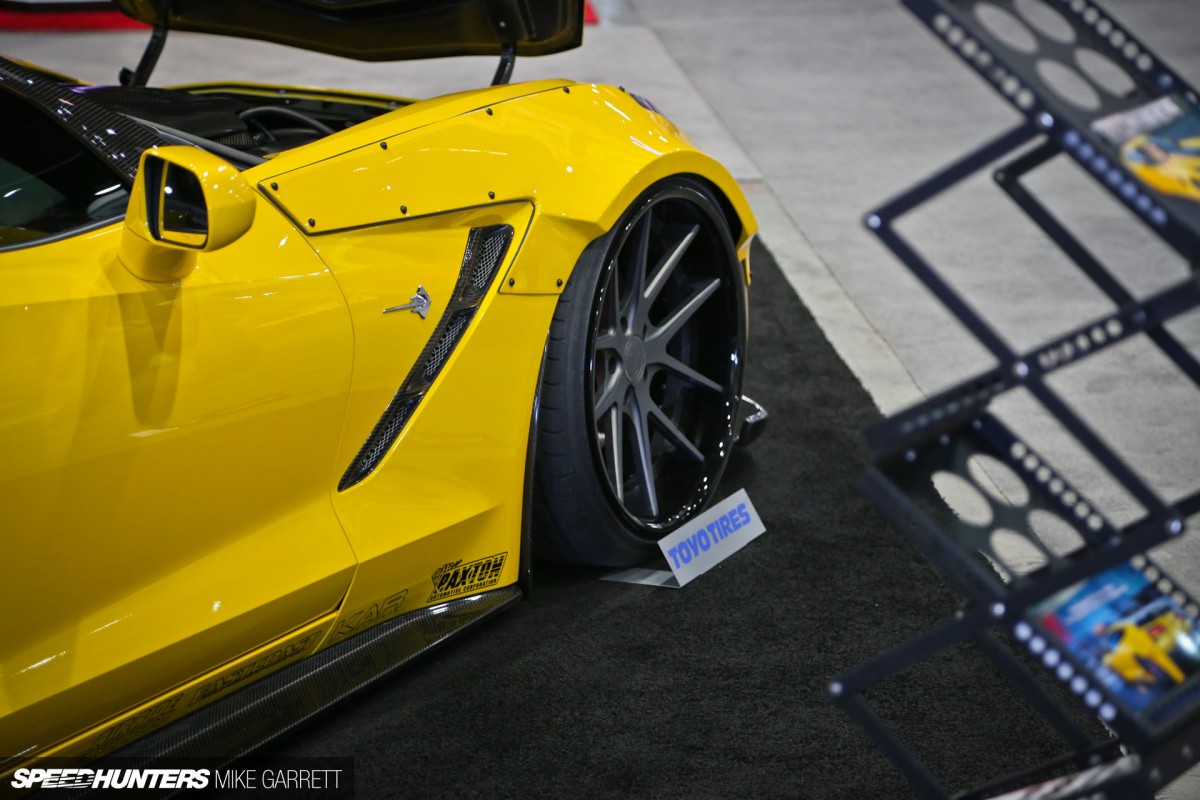 Other brands are jumping into the mix as well, making their own versions of wide-body kits for a variety of late-model performance cars.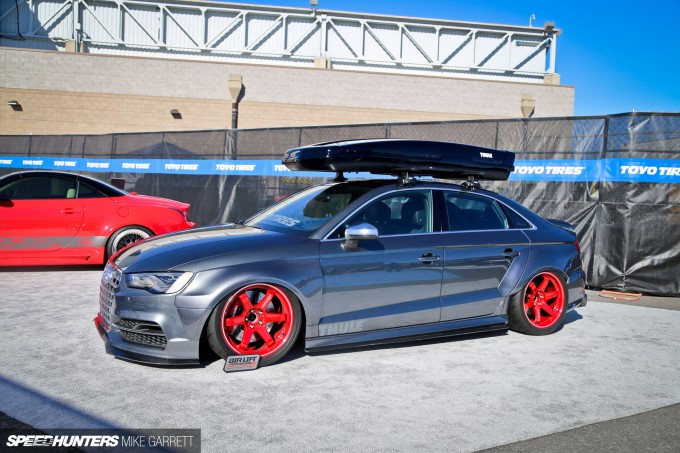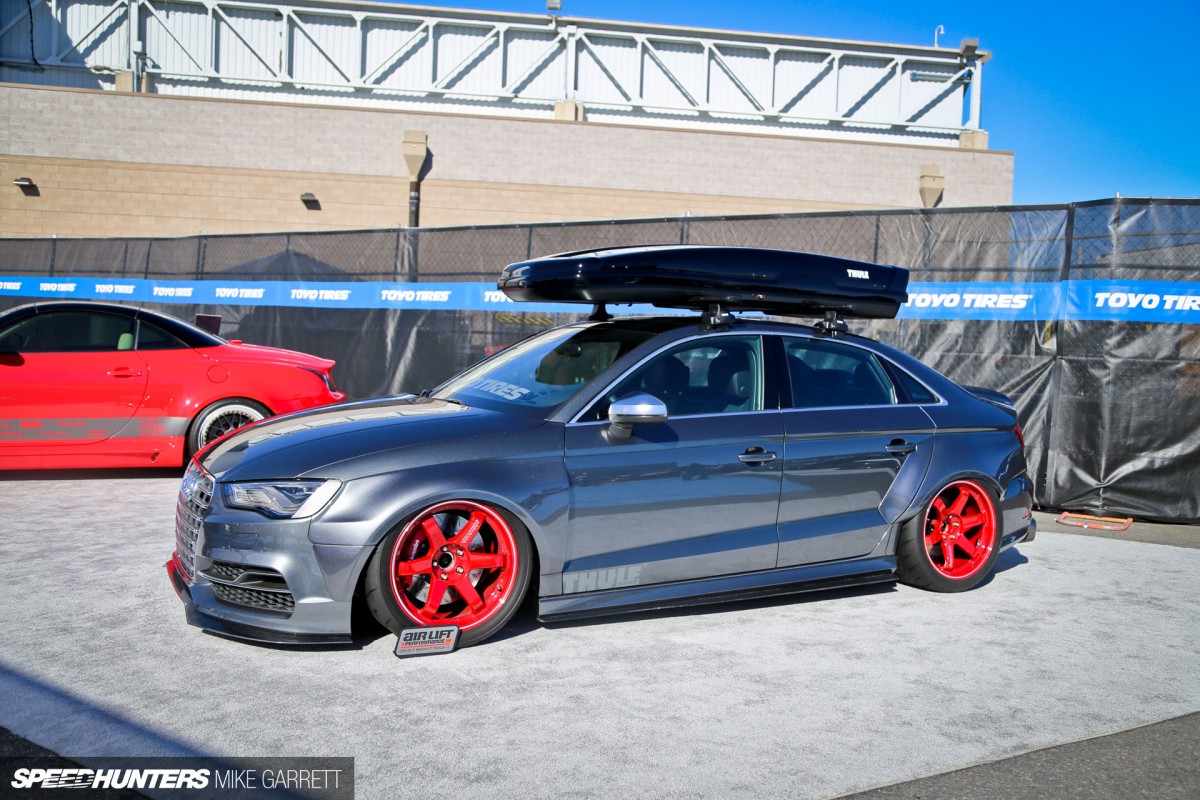 Some builds, like this Audi in the Toyo Tires display, went in a slightly different route with their fender design, but the overall idea is still very similar.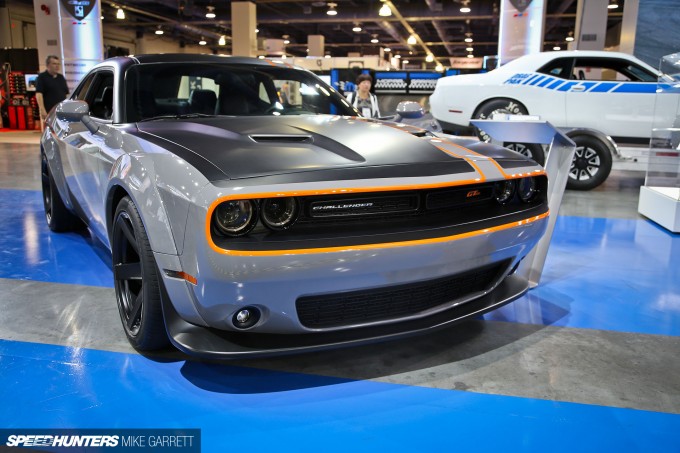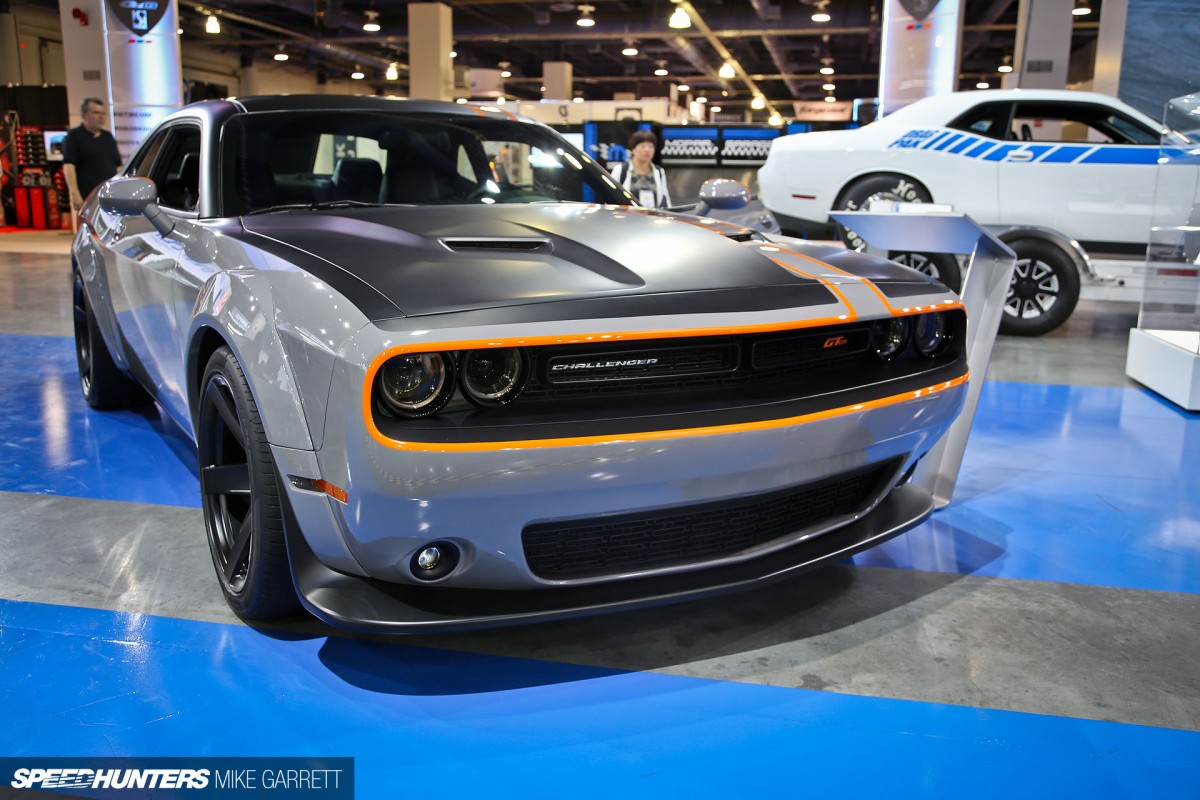 Even the OEMs seem to be getting in on the big fender craze, as demonstrated by the AWD Dodge Challenger concept being shown in the Fiat Chrysler Automobiles booth.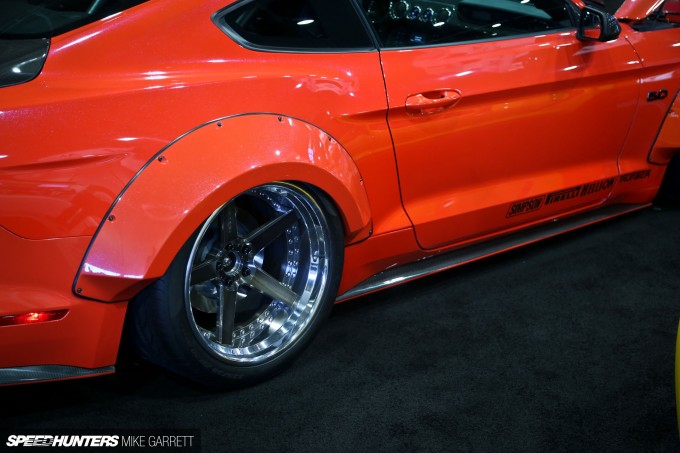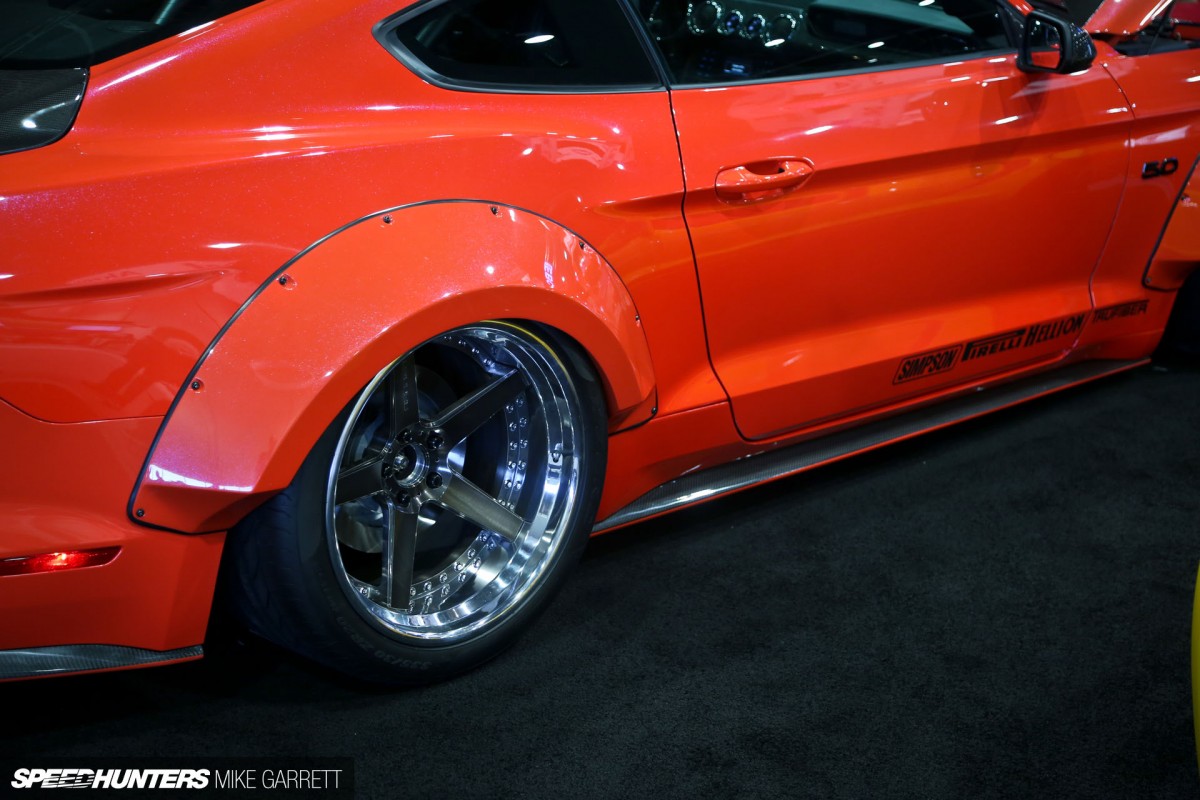 Have we reached the saturation point when it comes to fender flares and wide-body kits? SEMA seems to say 'not yet', but I guess time will tell how long this all lasts.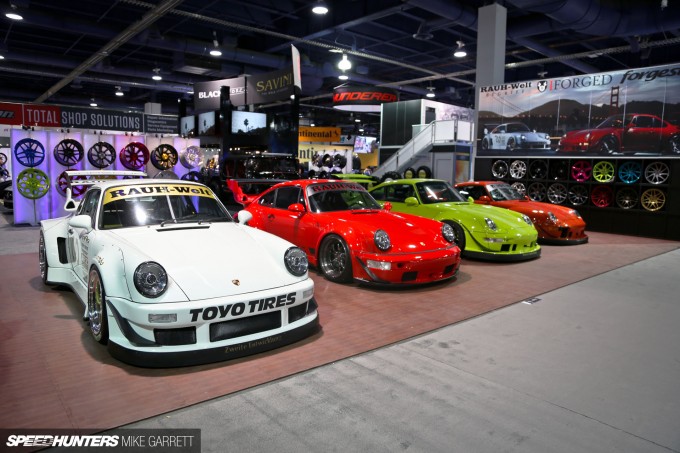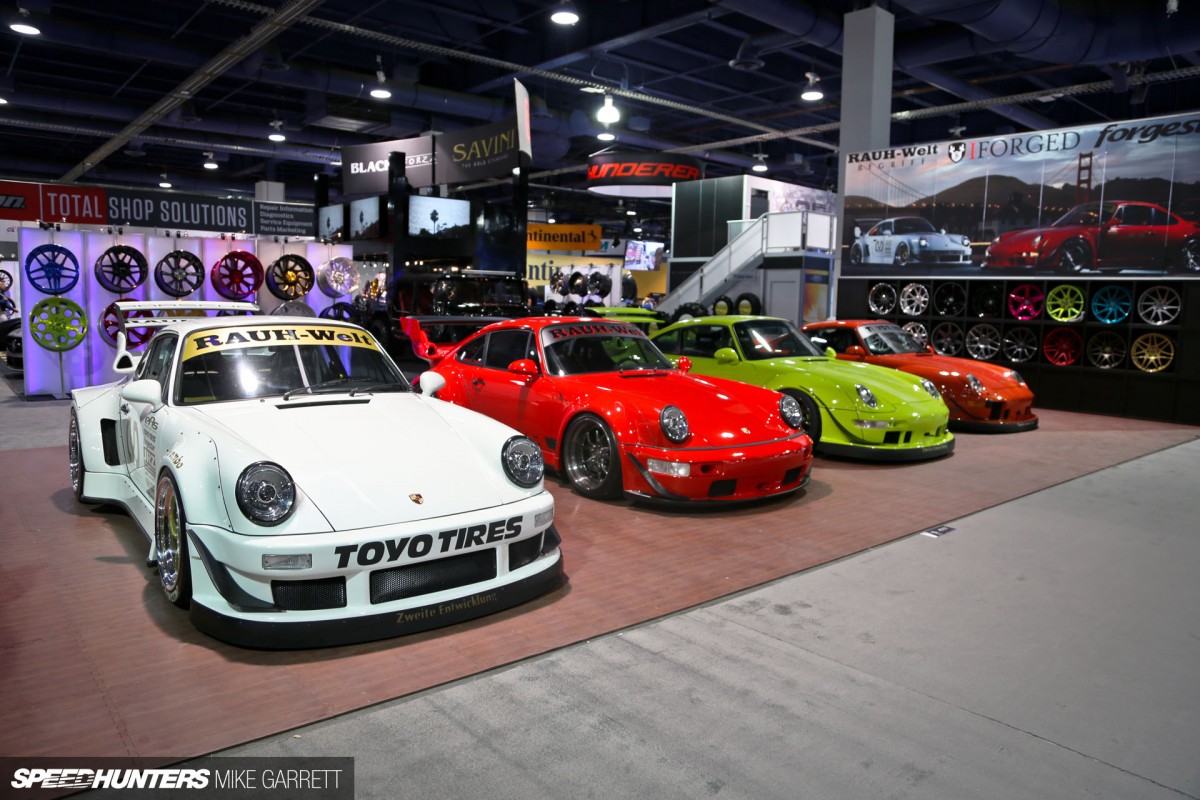 RWB Porsches have had a presence at SEMA for the last couple of years, but 2015 seemed to be the biggest yet. The popularity of Nakai-san's air-cooled machines is showing no signs of fading.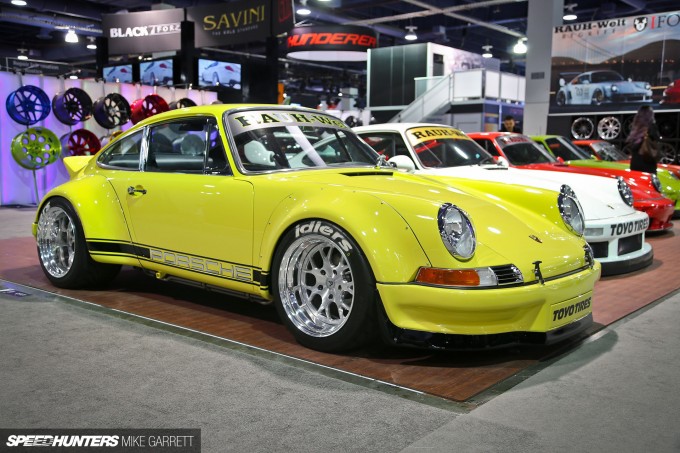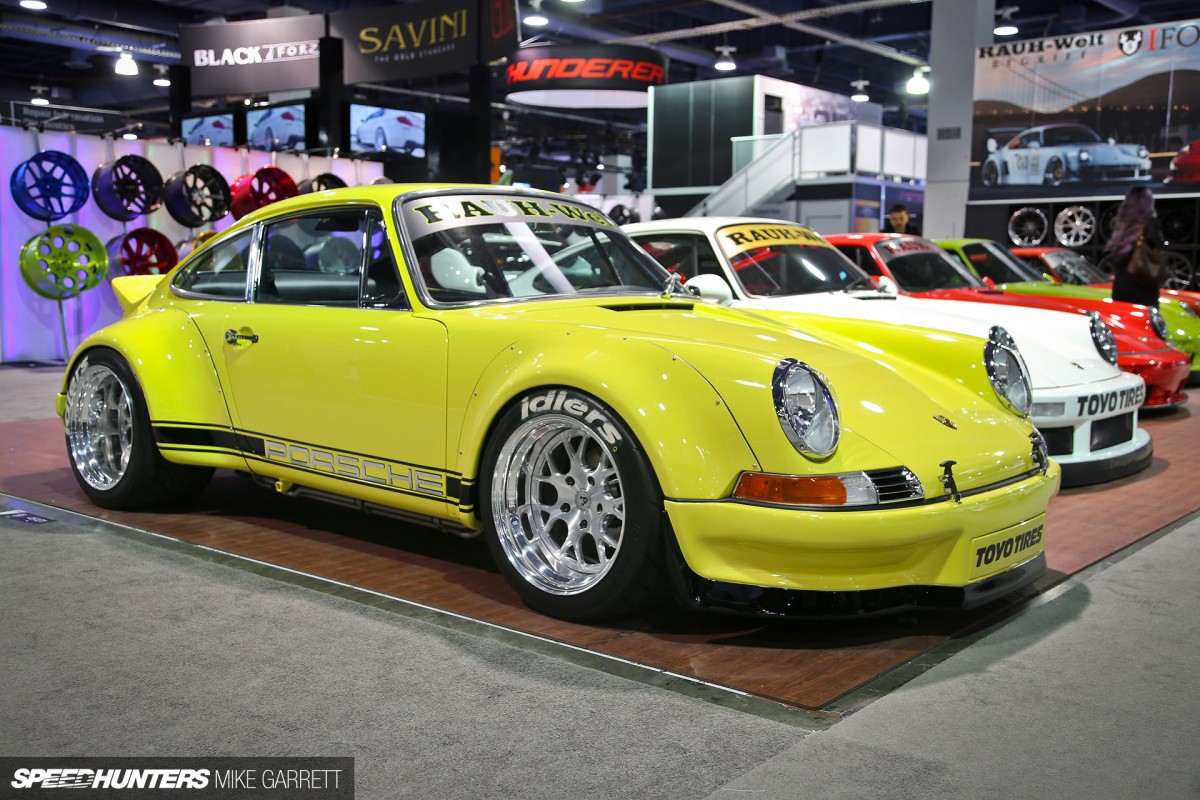 Among the RWB cars that stood out was this beautiful RS-styled build. It was one of several widened 911s parked in the iForged booth.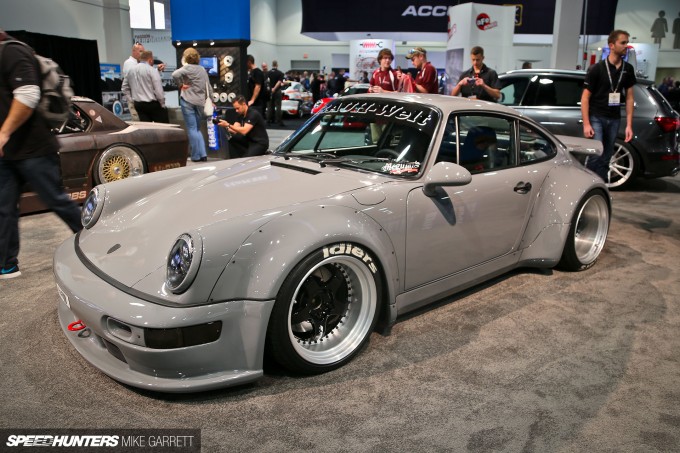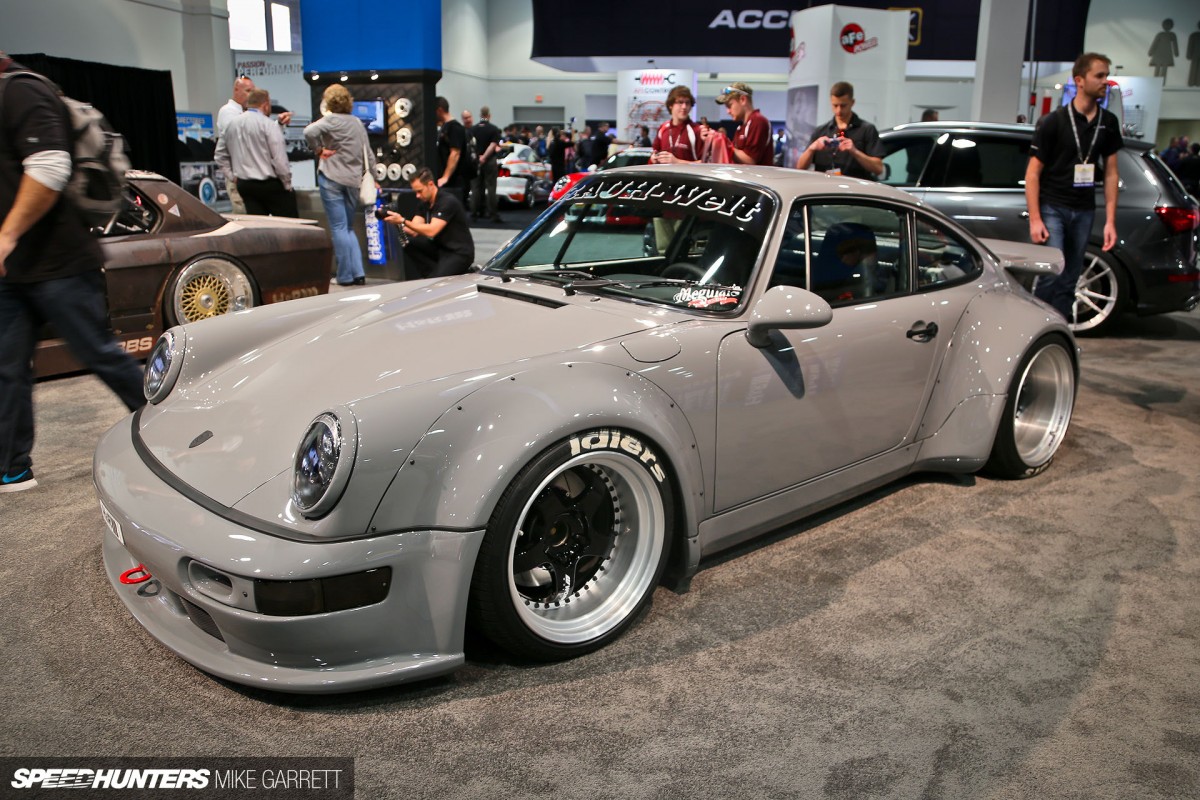 And then there's Jon Sibal's own RWB 964; a car which we are currently in the process of putting together a full feature on. Stay tuned for that one soon.
Old Is Cool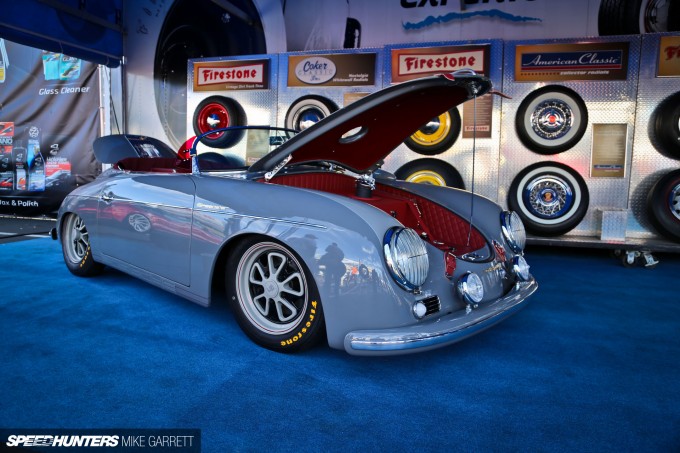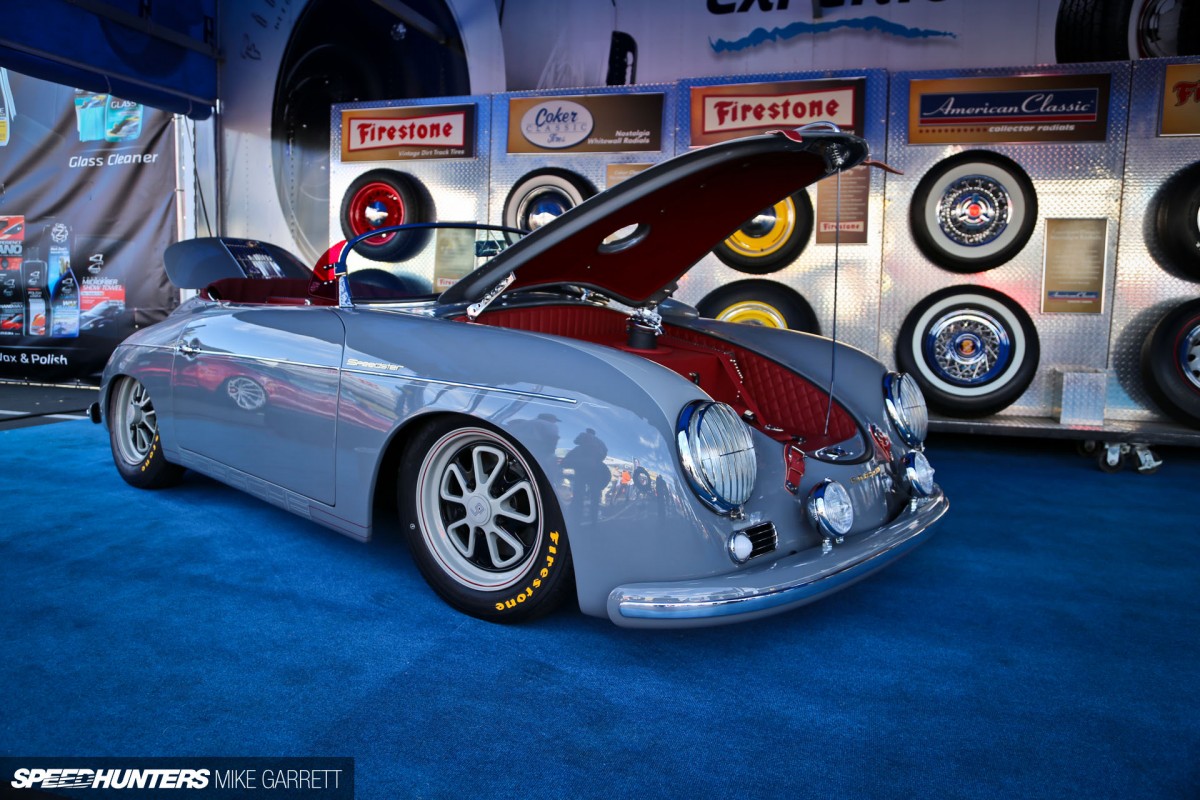 It's not all wide-body flash though. I'm a sucker for ultra-detailed vintage car builds and there were plenty of those at SEMA this year, including this lovely Porsche Speedster in the Coker Tire booth wearing some old school style Firestone rubber.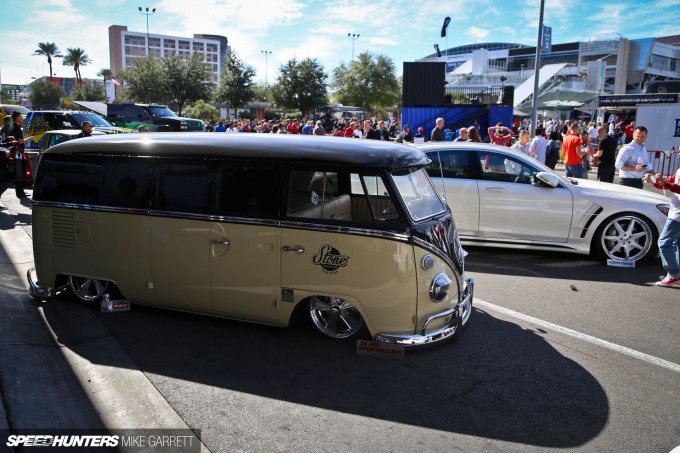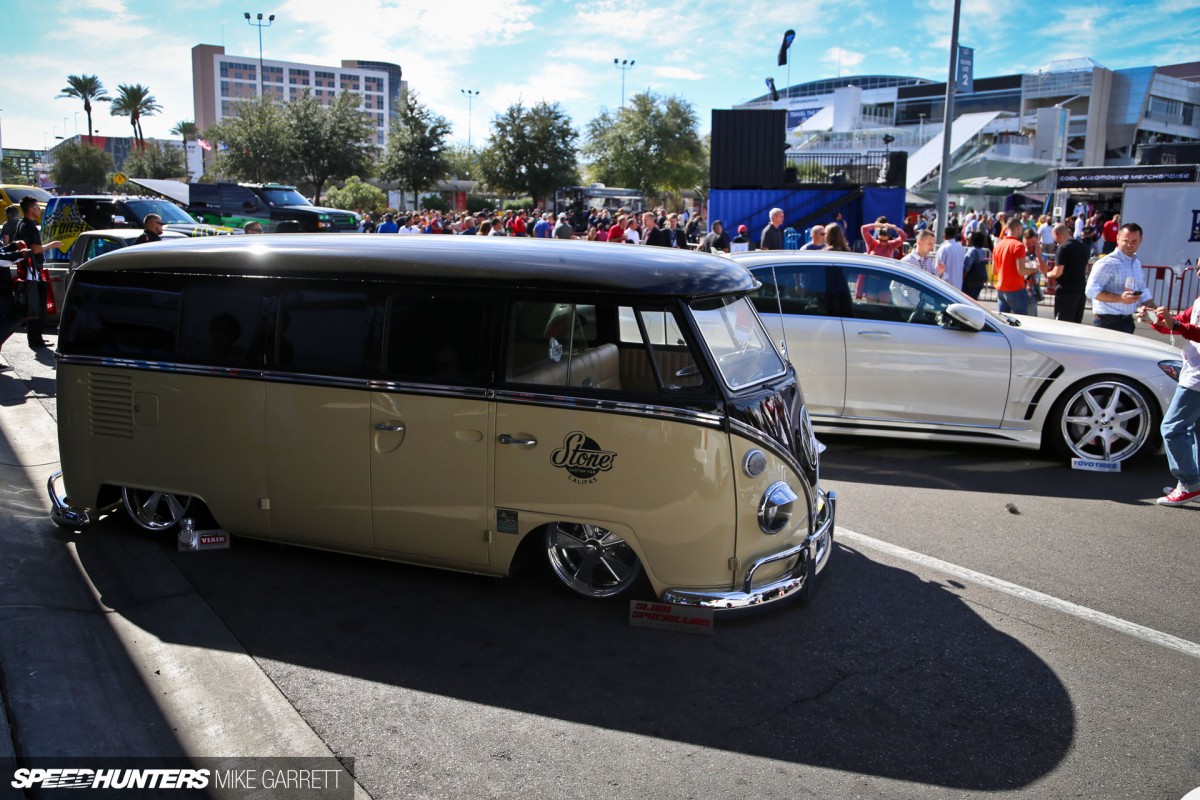 This VW bus build was one of a couple of vehicles built by Stone Fab being shown at SEMA. As a Central California boy, it's always nice to see local builders like Jacob doing big things on the national stage.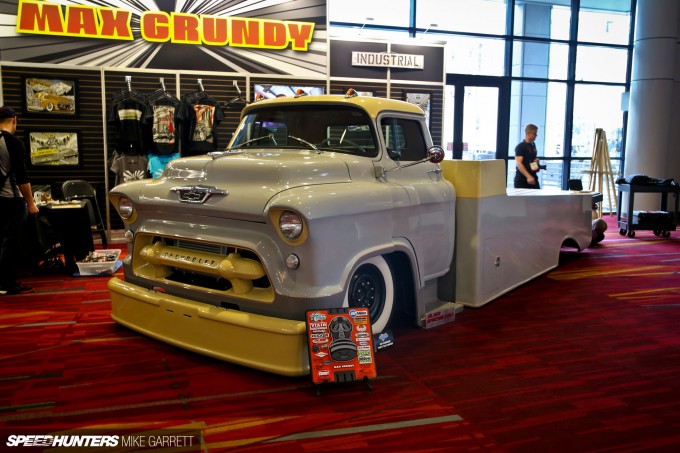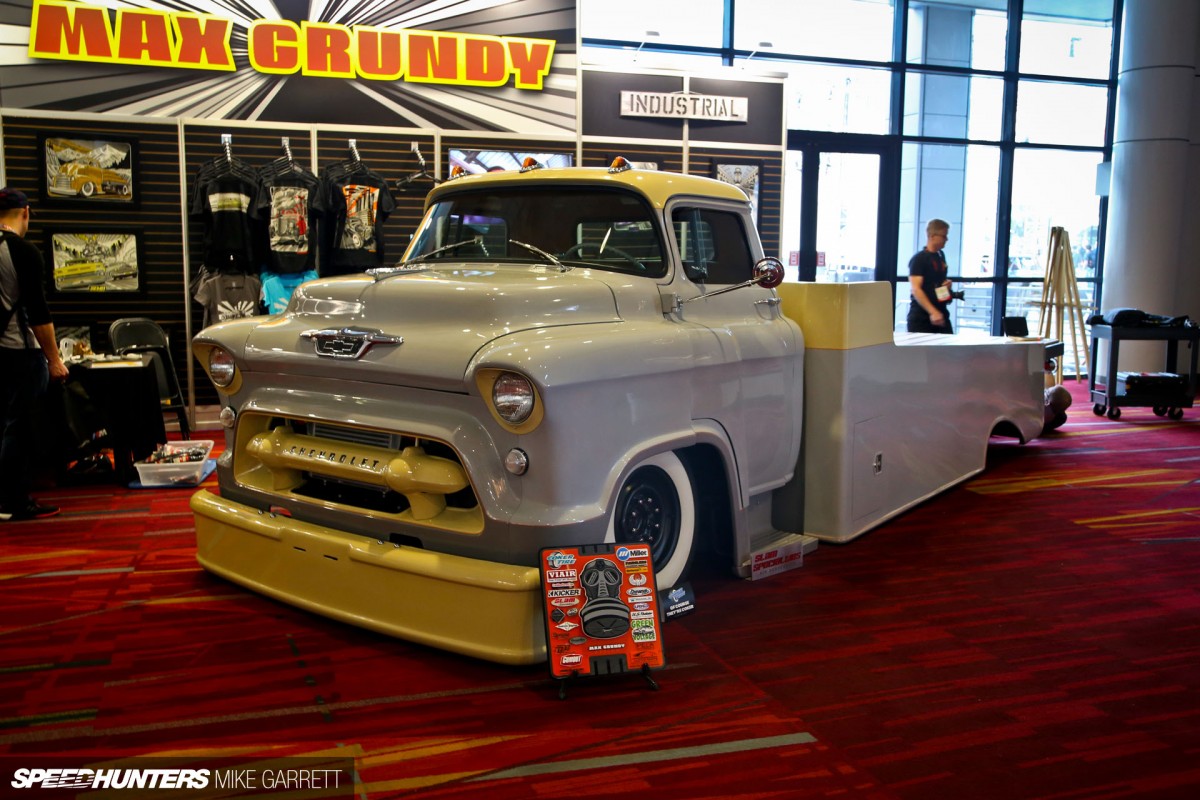 I've already shown you one awesome COE build in a spotlight last week, and here we have another sweet vintage hauler. This time it's a Chevy displayed at Max Grundy's art exhibit.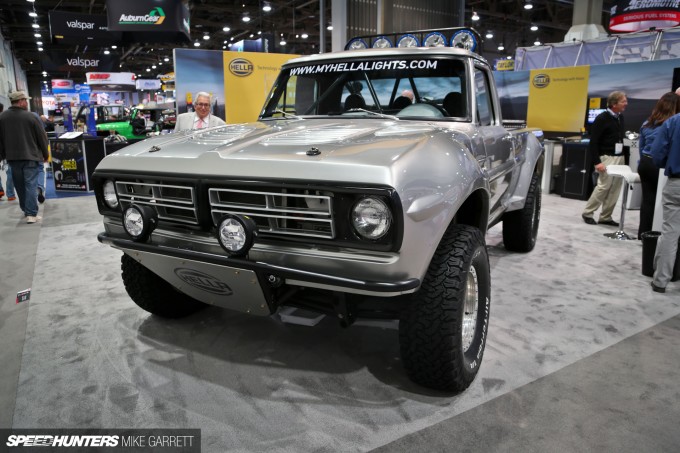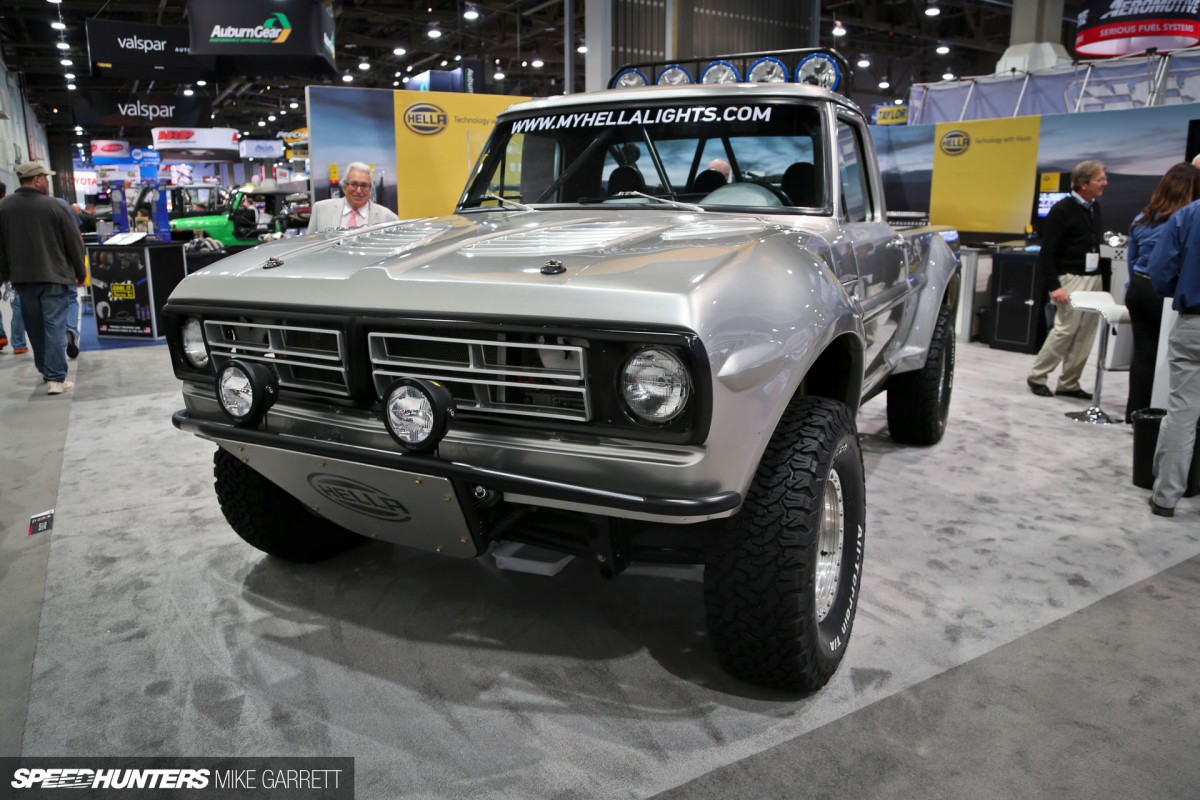 Off-road vehicles are always a major part of SEMA, but this year there seemed to be even more of these builds than usual. One of my favorites was this Ford in the Hella booth.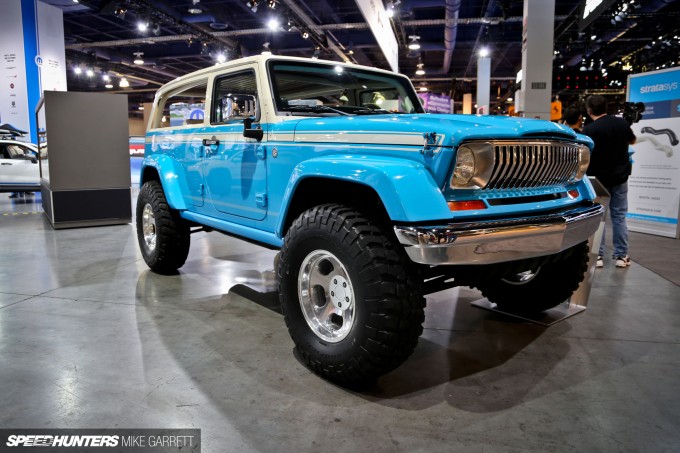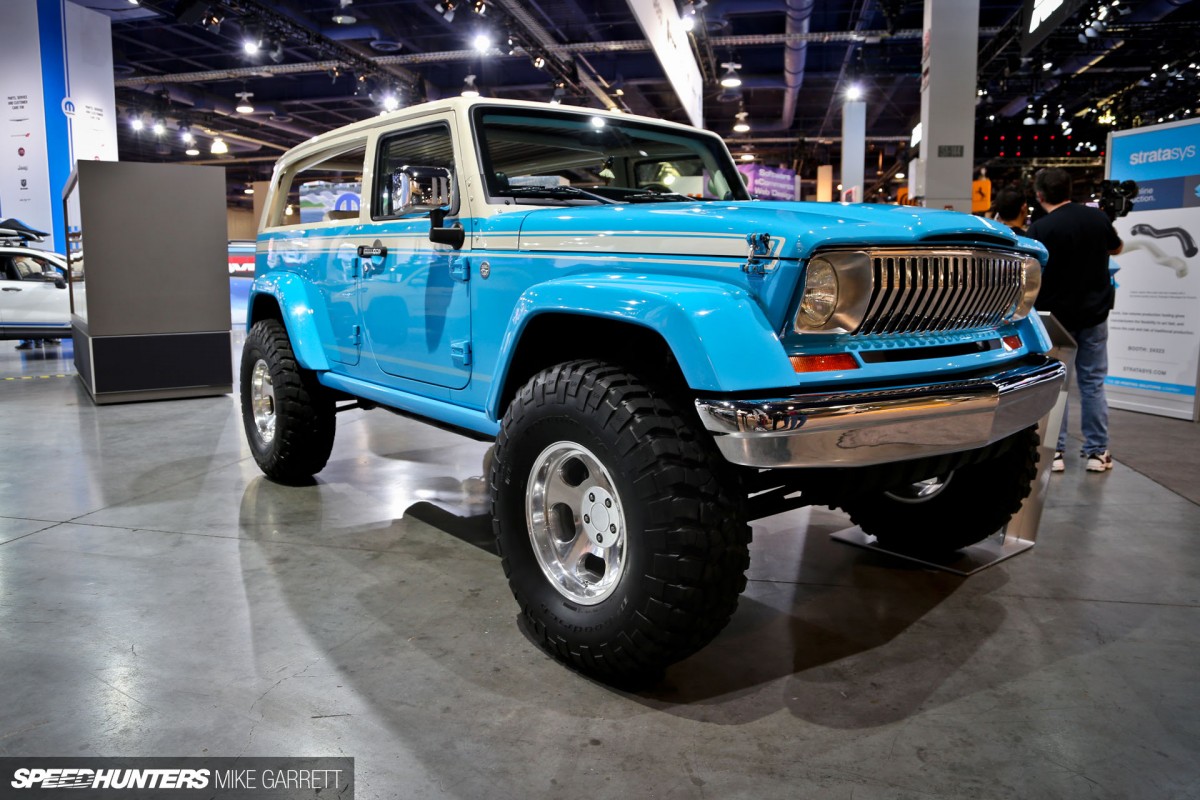 Also getting plenty of vintage cred was the Jeep Chief Concept; a project built off a brand new Wrangler, but styled like a California beach cruiser from the 1970s. I love the color choice and slotted mags.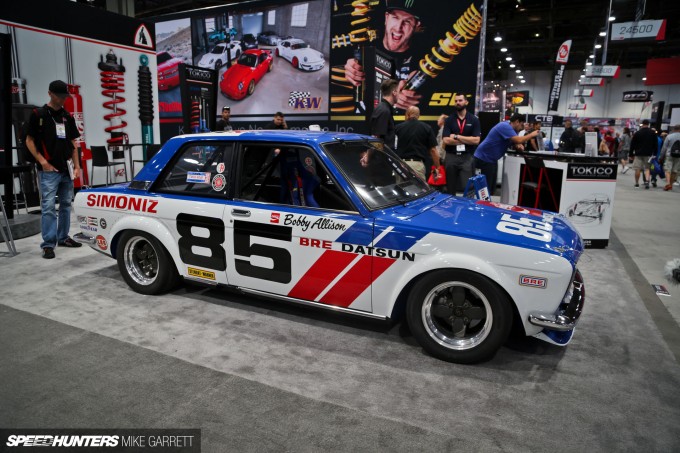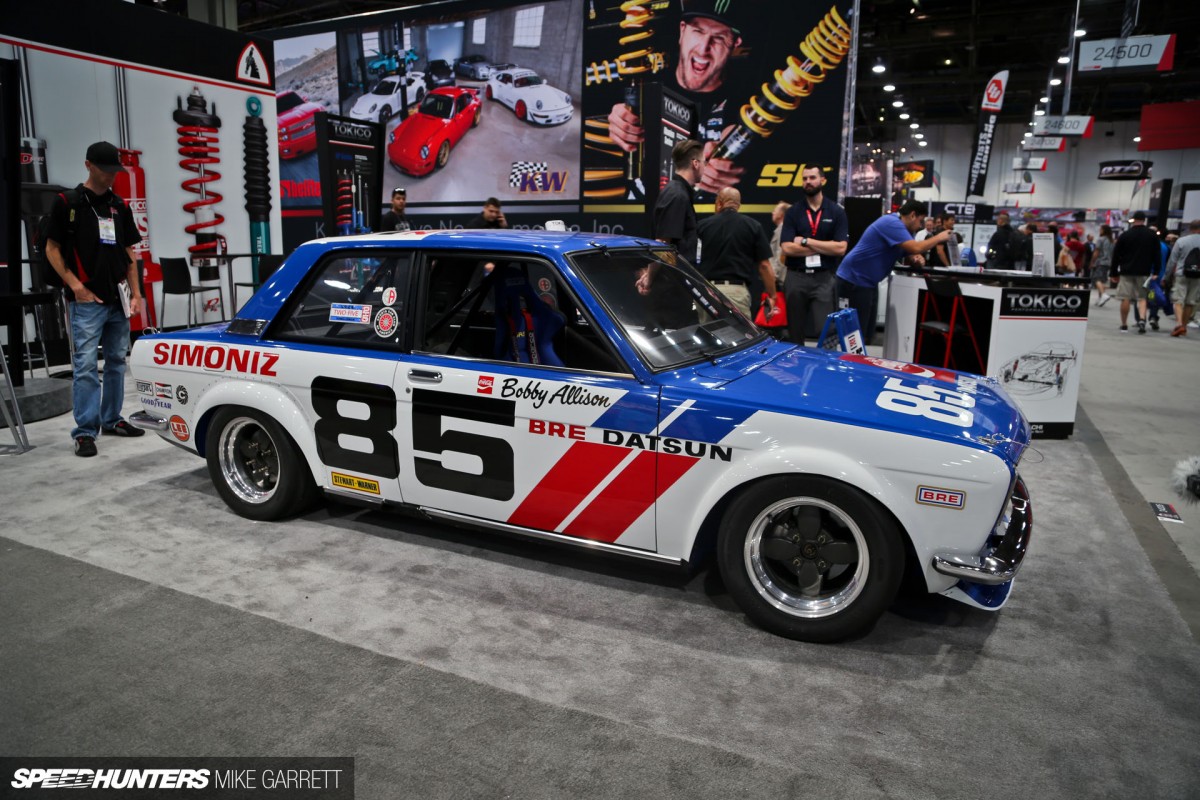 You'll also find plenty of genuine vintage race cars being shown around SEMA, like this BRE 510 originally driven by Bobby Allison and now owned by Adam Carolla.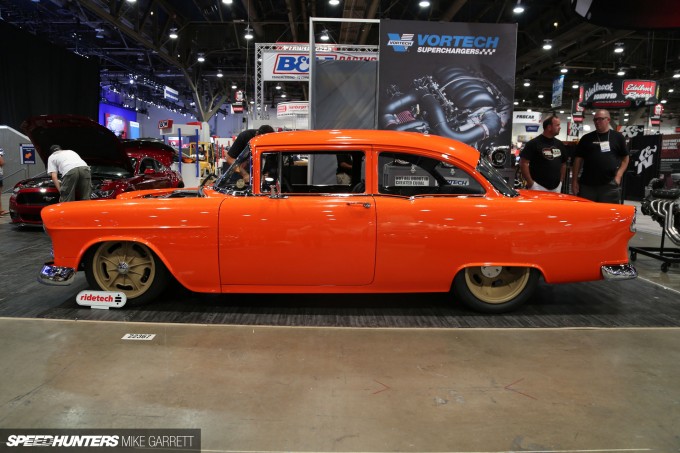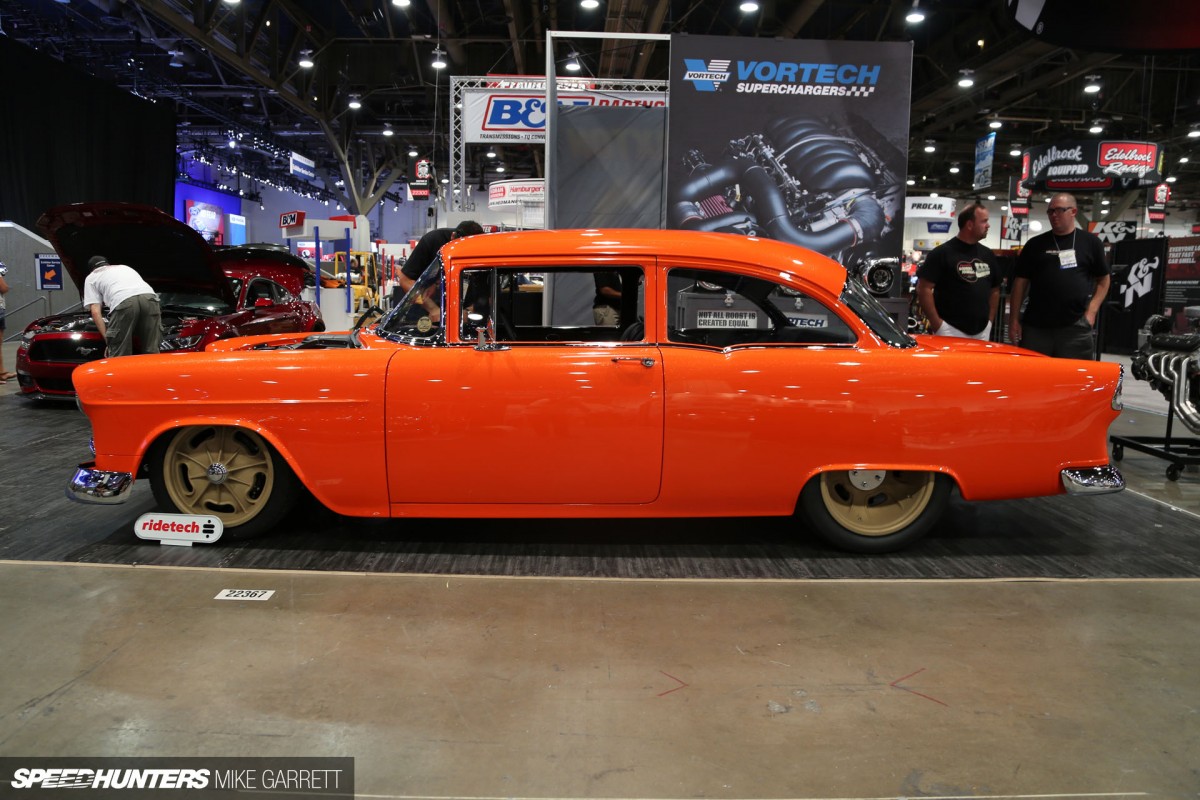 On the other hand, some builders like to mix vintage styling elements and modern technology. We saw it in the Rad Rides Plymouth and it's also evident in this '55 Chevy from the Vortech booth.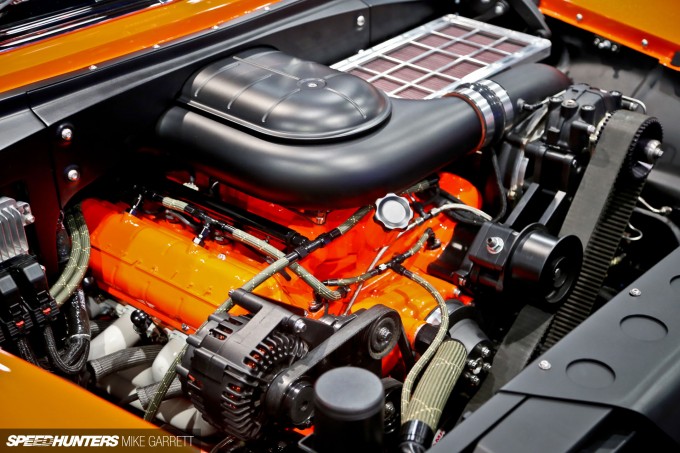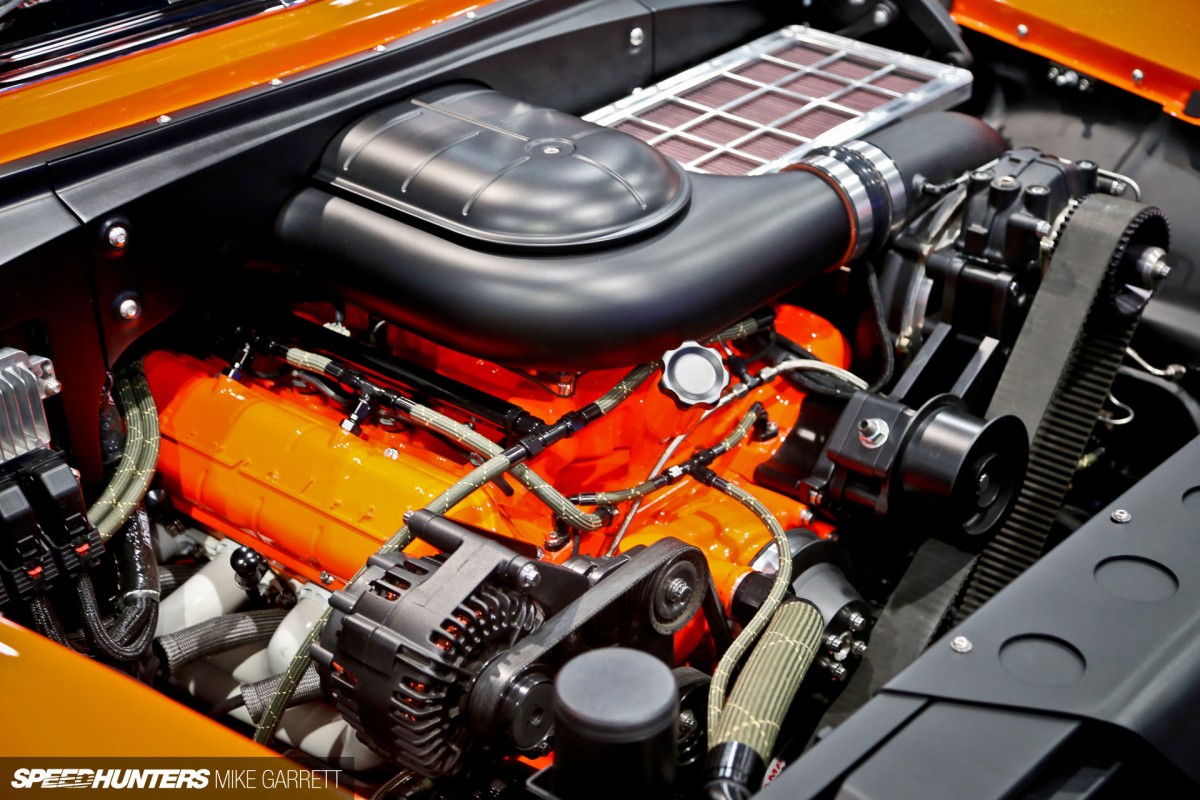 It's rocking a supercharged LS under the hood, but the paint and details give the whole thing a very period look.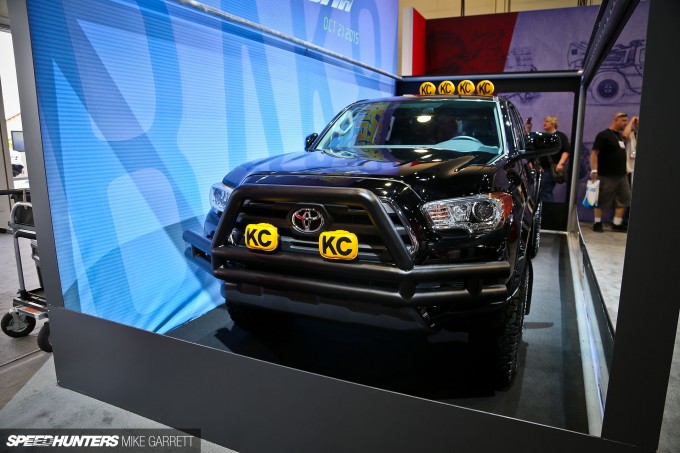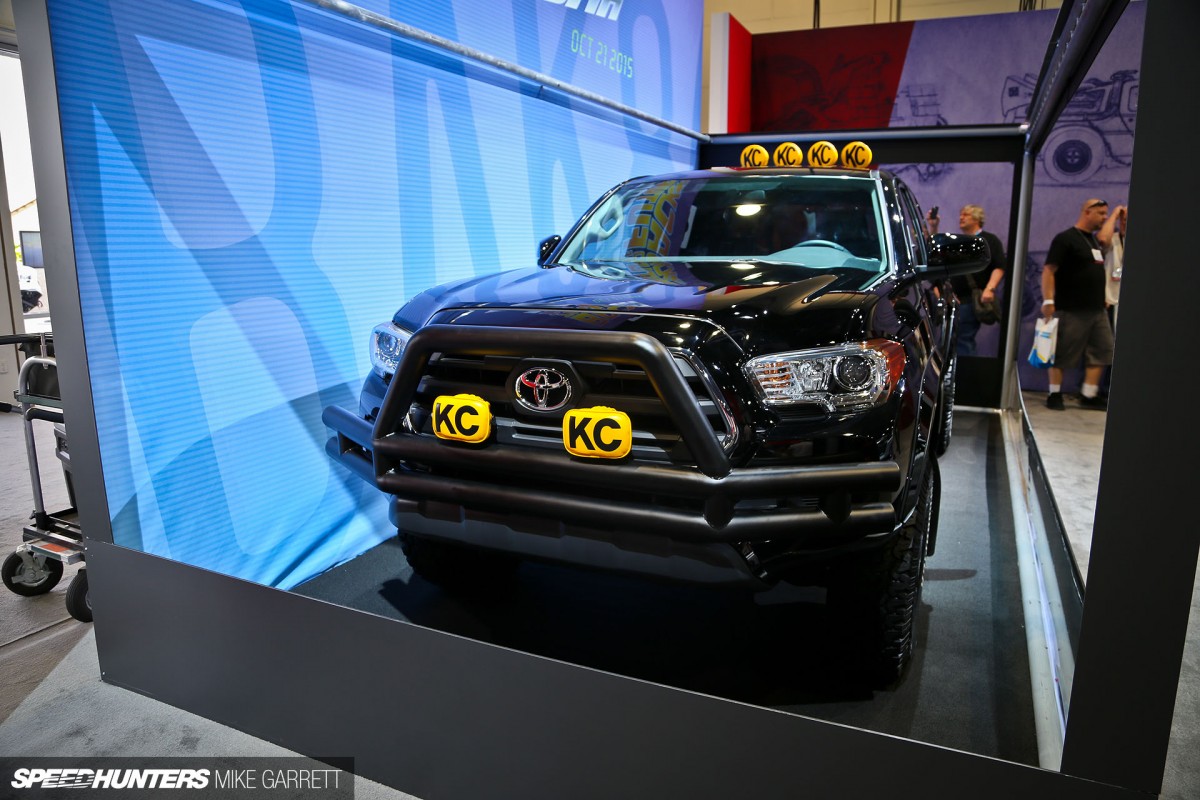 Even Toyota was getting in on the retro theme with its awesome Back to the Future tribute Tacoma, which debuted last month during the BTTF Day celebrations. Toyota has to build this thing!
Keeping It Real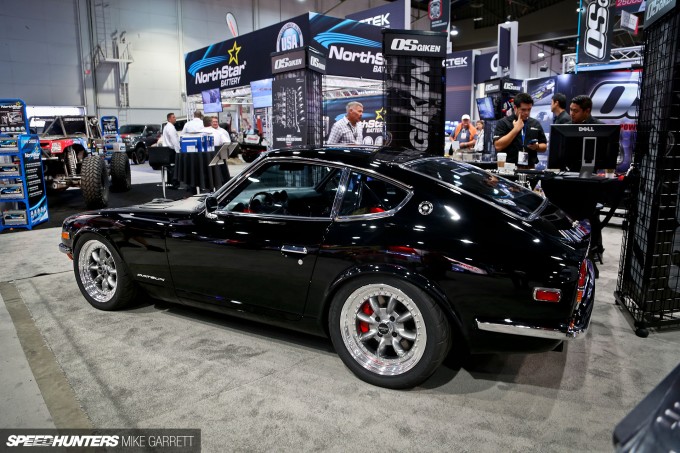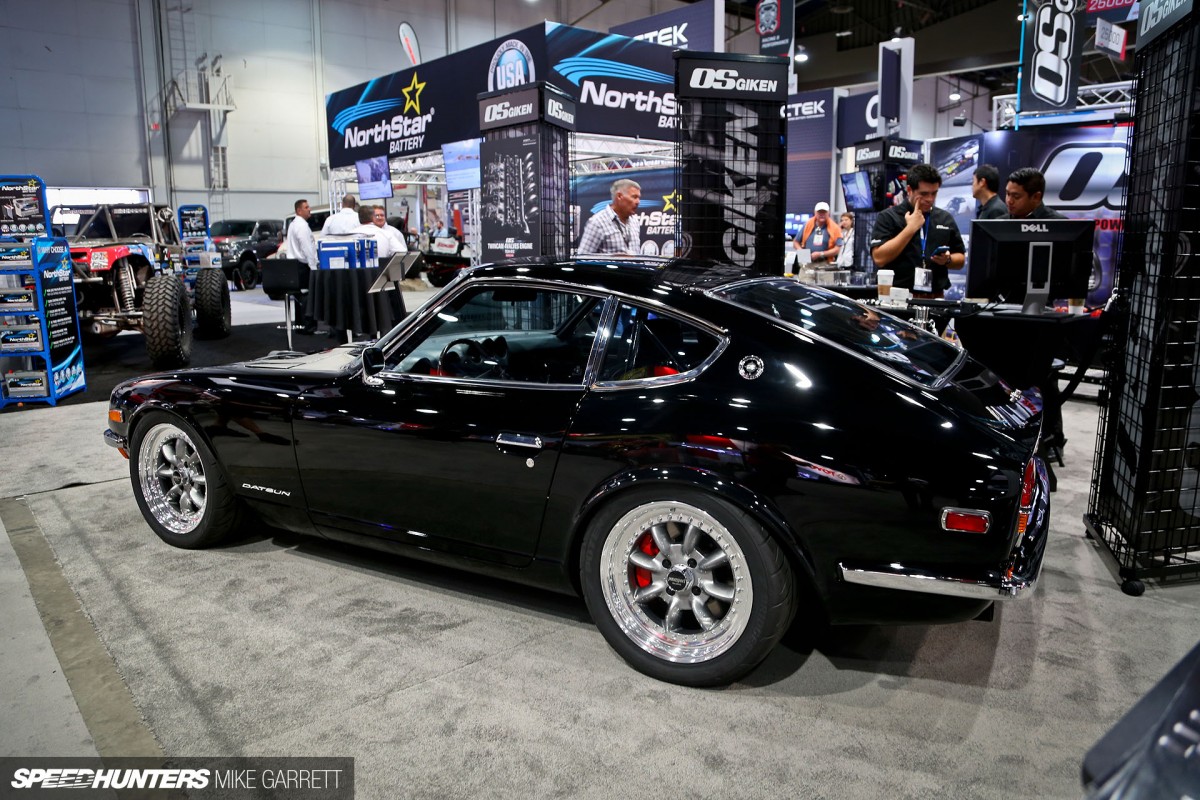 While the GReddy/Sung Kang FuguZ build was rightfully getting lots of attention at SEMA, it wasn't the only impressive S30 build on display at the Las Vegas Convention Center.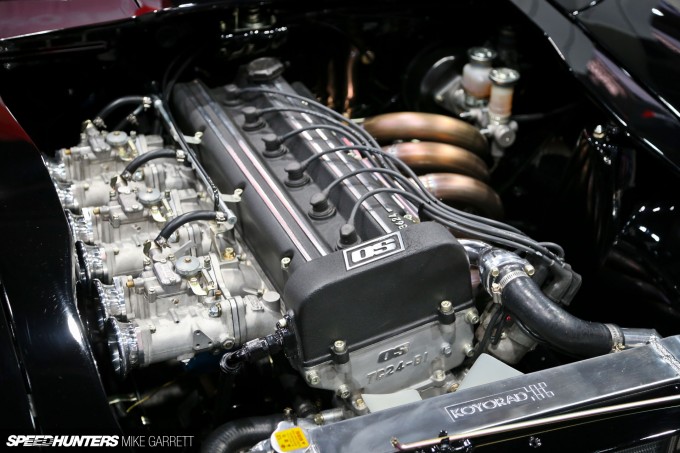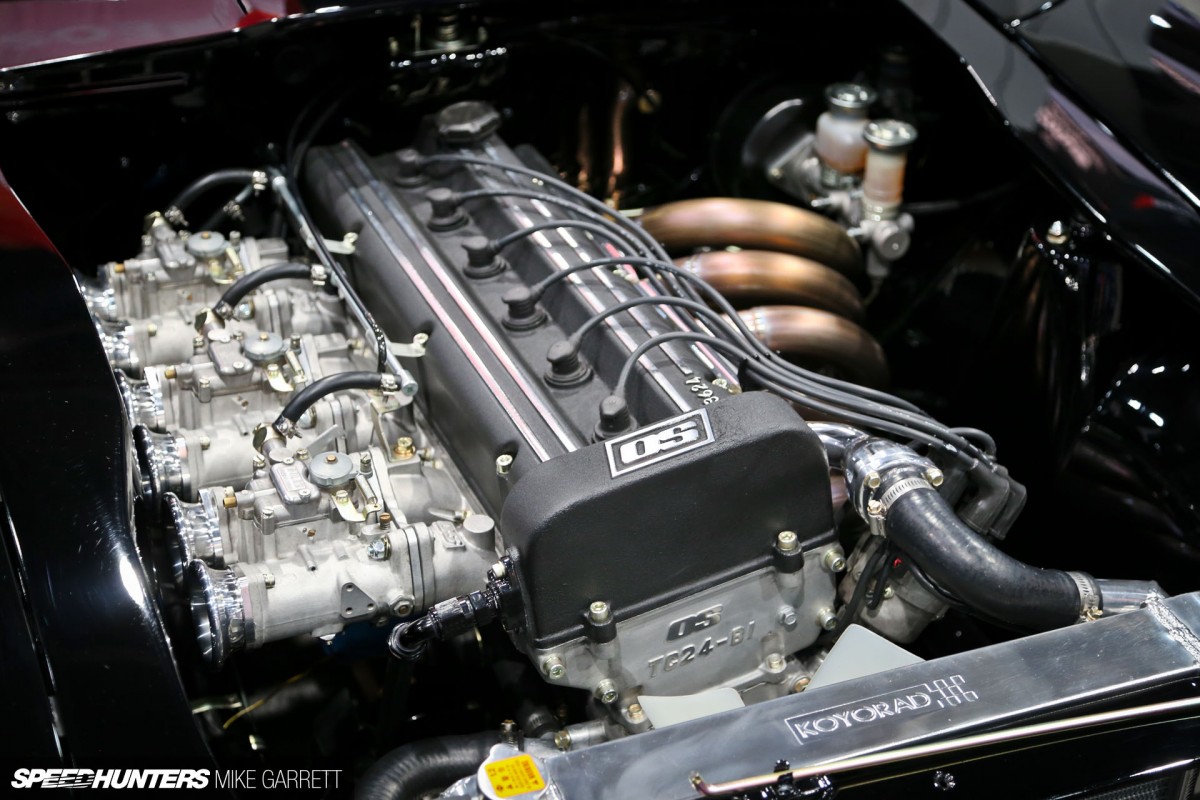 This 240Z from Z Car Garage in San Jose just happens to have OS Giken TC24 power under the hood, and I'm planning to head to the Bay Area soon to get a closer look at this rare machine.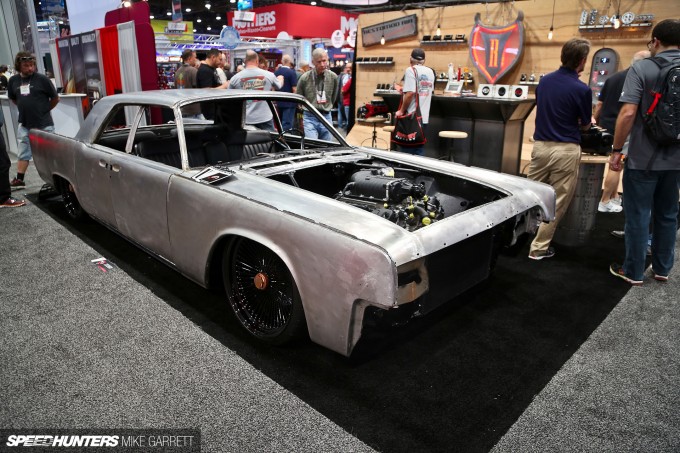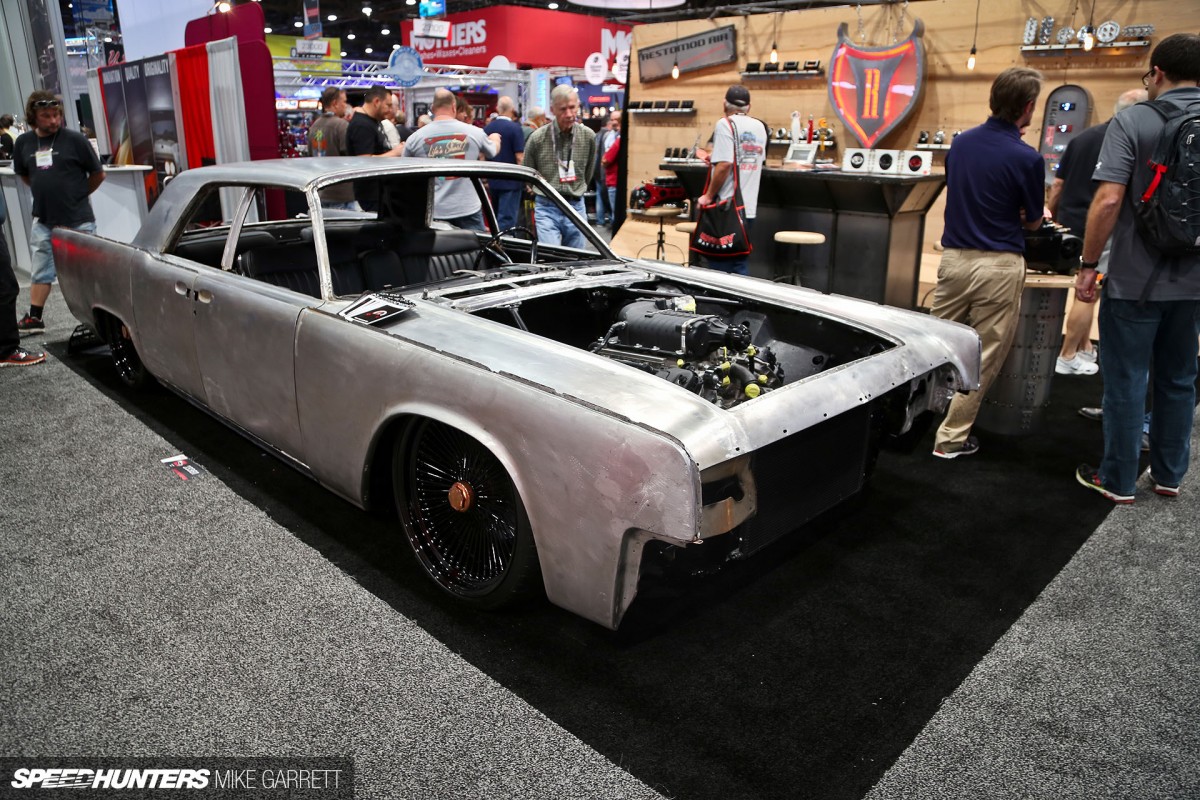 As expected, there were tons of high-end Mustang and Camaro pro touring builds at SEMA, but one of the cars that caught my eye was this partially completed Lincoln Continental.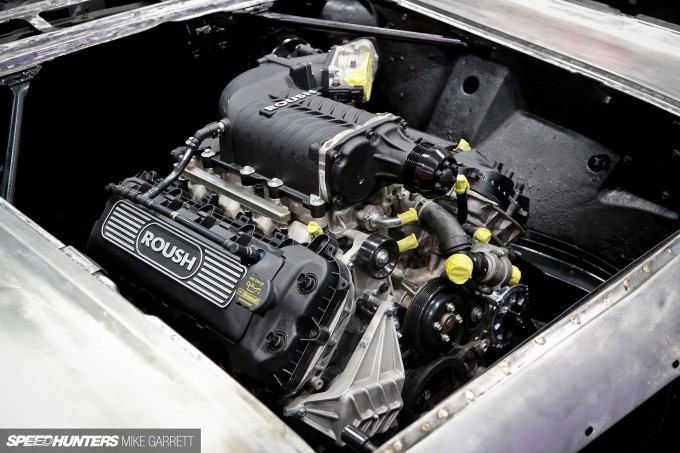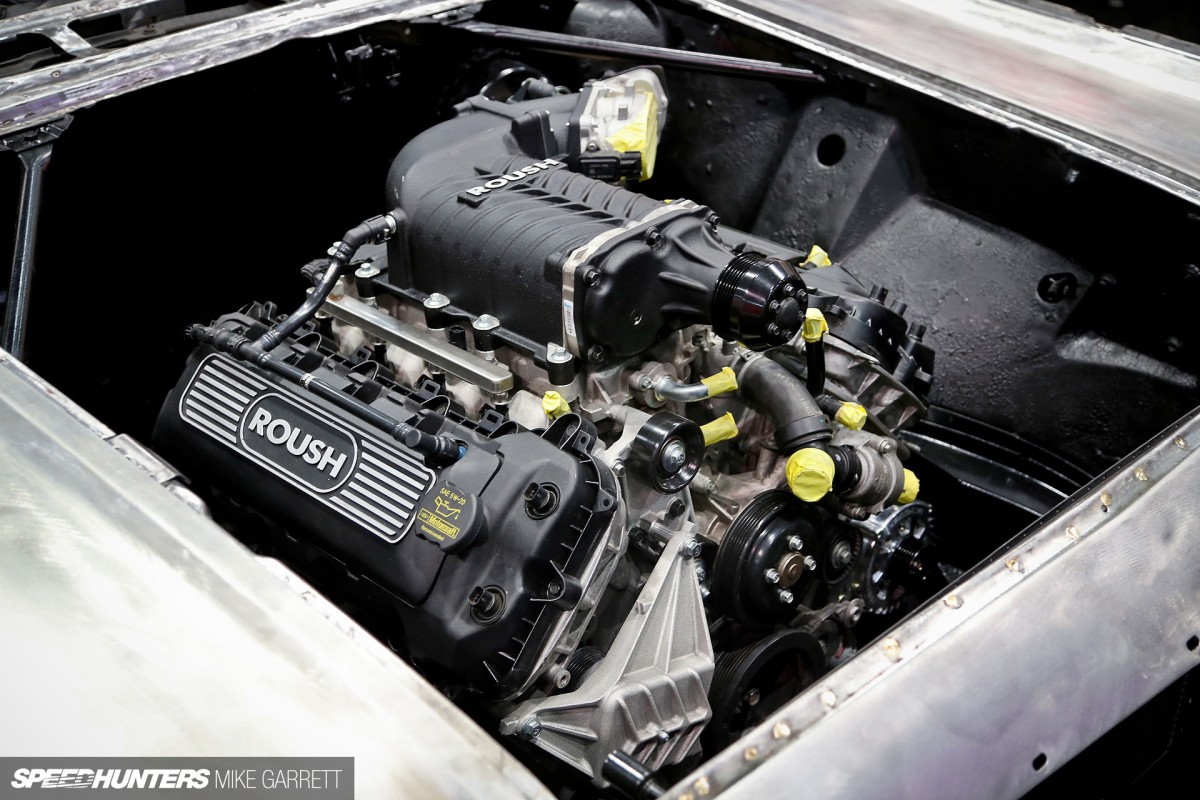 As you can see, it's got blown Roush power in the engine bay, and it should be pretty radical when it's done. I'd really like to see more builds using full-size American platforms like this.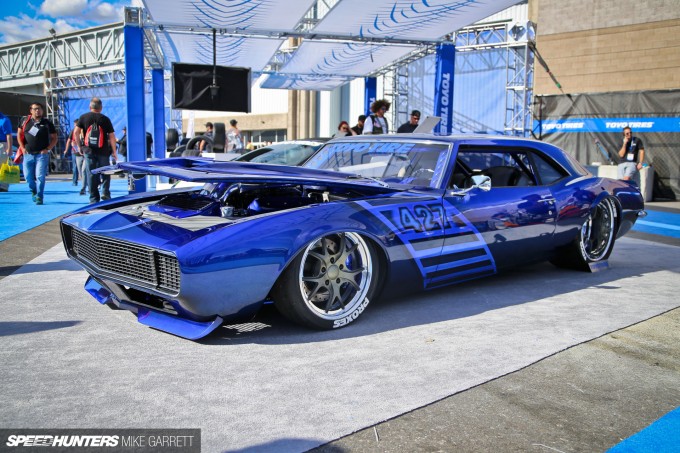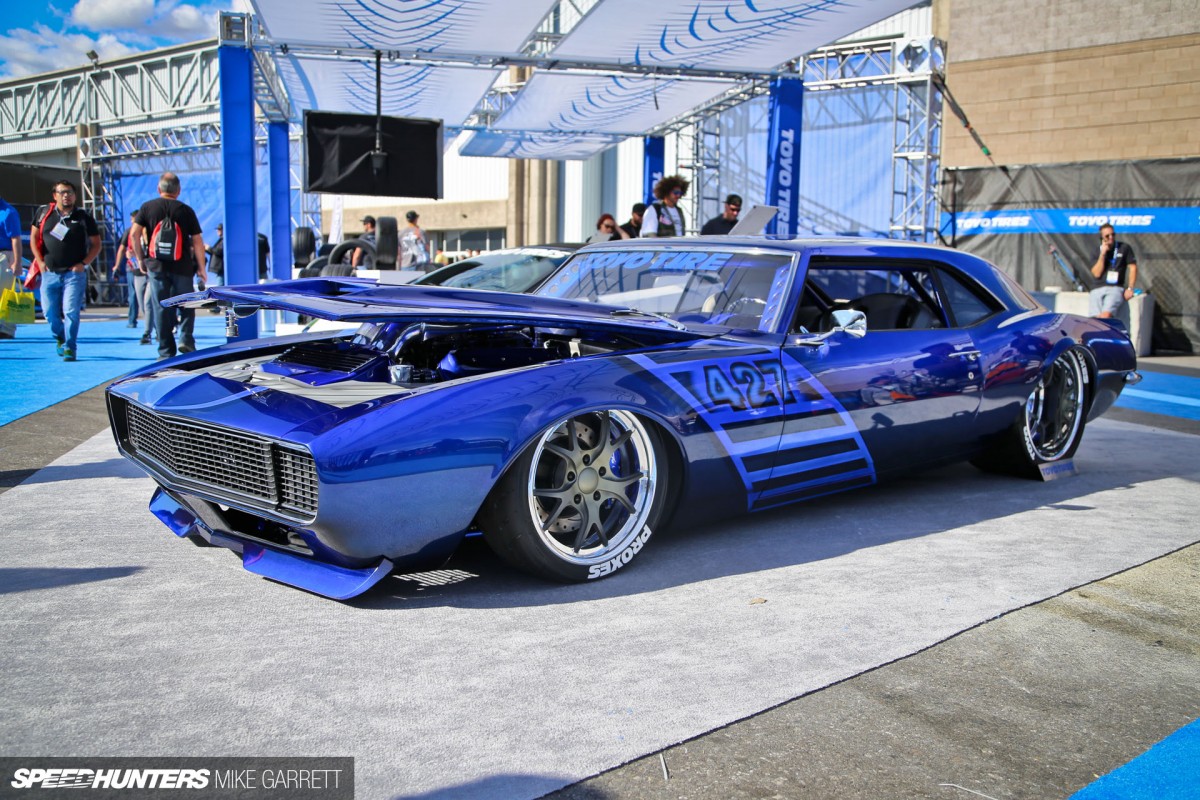 And if you are going to build a classic pony car, why not do something really wild like this chopped and channeled Camaro? As far as SEMA goes, the crazier the better.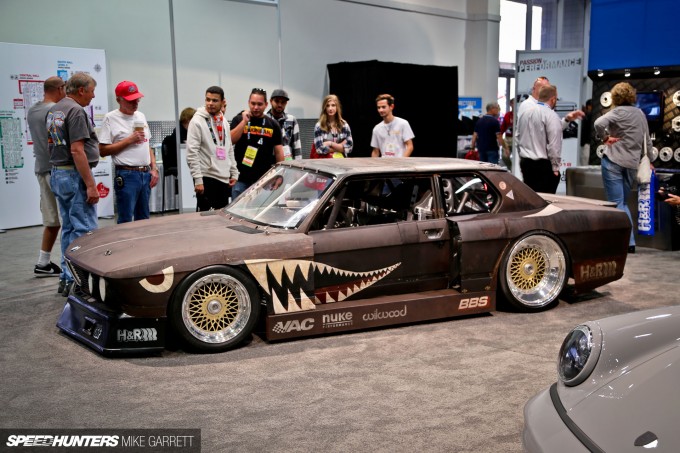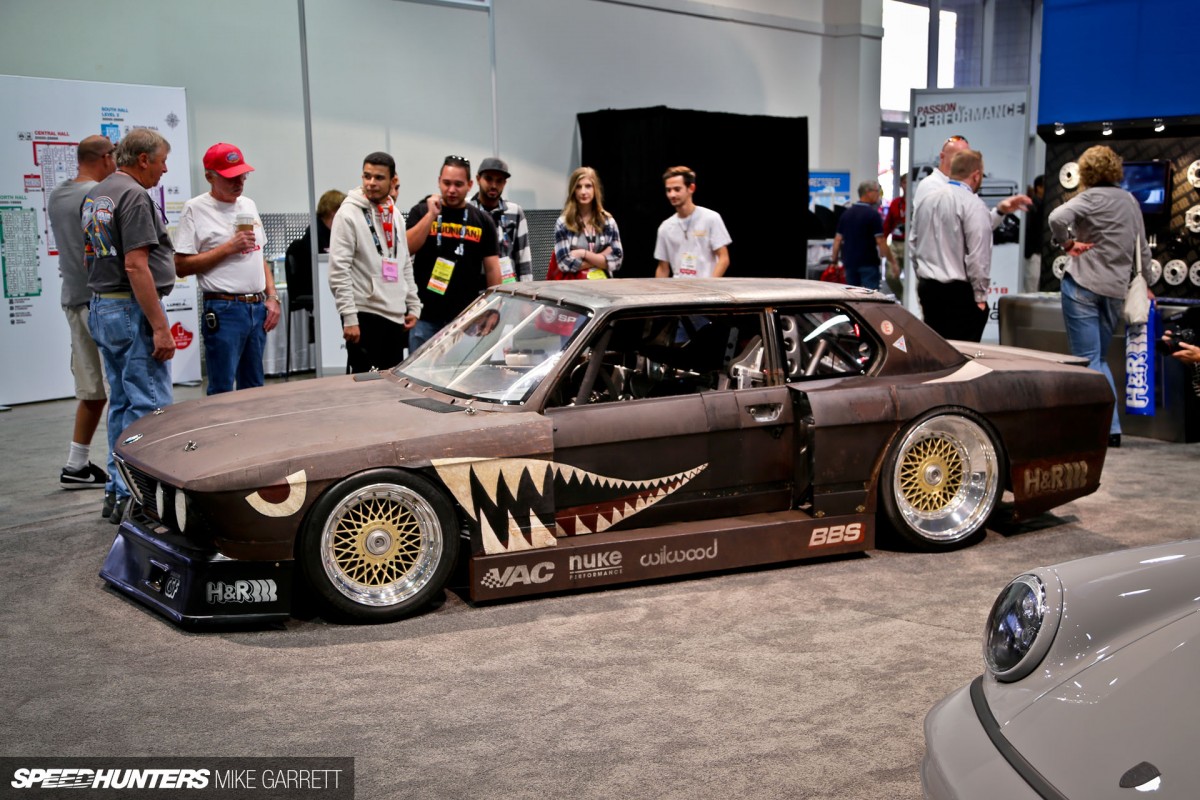 If one thing's clear at SEMA, it's that people always like seeing creative, outside-of-the-box builds. That's why cars like Sung's 240Z and Mike Burroughs' revived Rusty Slammington attracted so much attention this year.
Trends may come and go, but hard work and ingenuity will always be in style.
Mike Garrett
Instagram: japanifornia_media
mike@speedhunters.com
Cutting Room Floor