Of all the cars I came across at the SEMA Show in Las Vegas this week, this is one of my favorites. It's a 1966 Plymouth Belvedere from famed pro touring builder Rad Rides by Troy, which was being shown in the Turbonetics booth.
Rather than having the stunning looks that most Rad Rides cars possess, this Plymouth actually looks quite normal at first glance.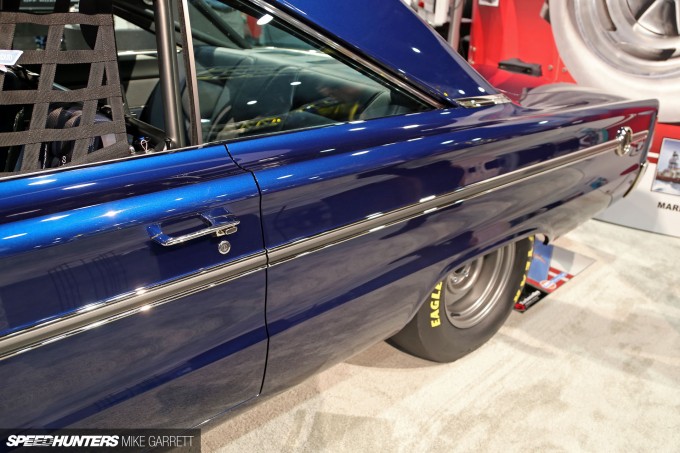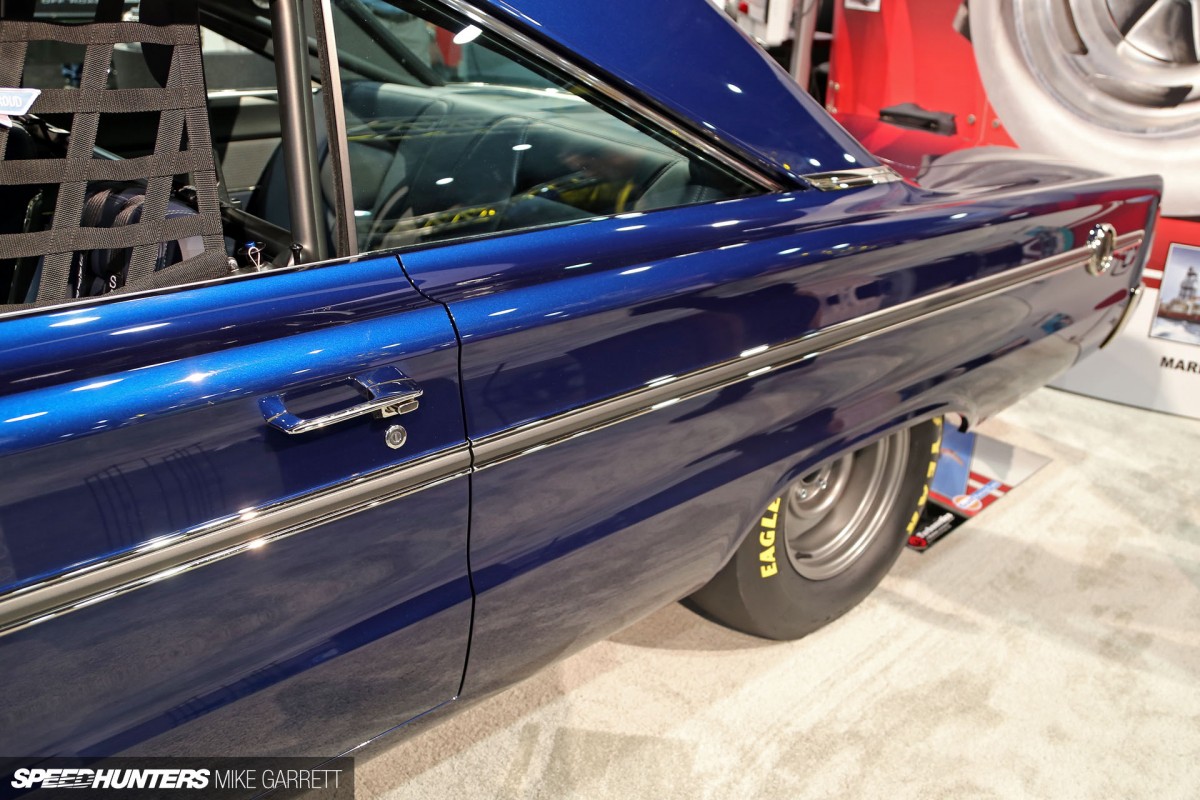 It is, after all, a car that came equipped from the factory with a 426 Hemi, and Hemi cars are usually kept as original as possible to protect their value. But as you get closer to the Plymouth, you begin to see that it's far from a typical restoration.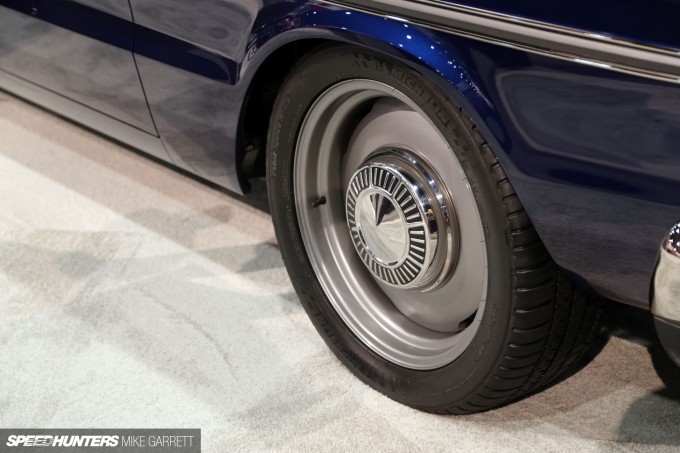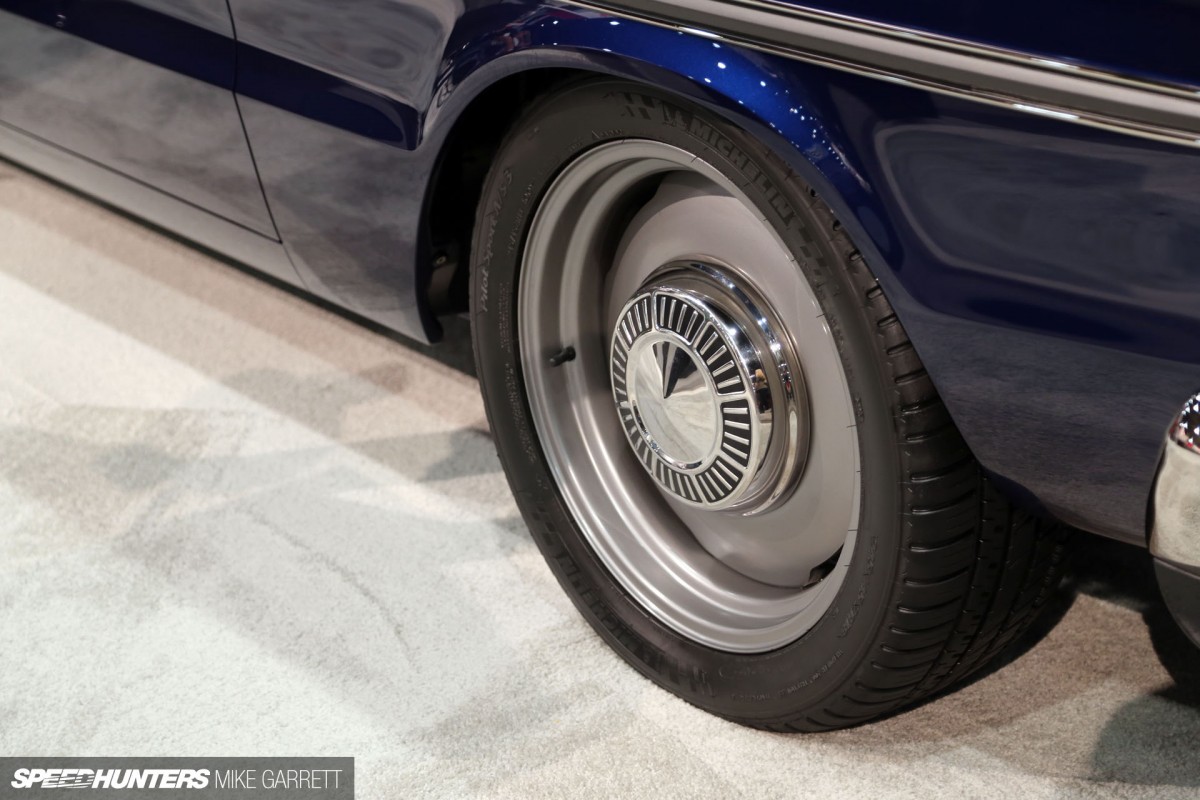 Yes, the Belvedere still wears steelies with dog-dish hubcaps, but trained eyes will notice the wheels and tires are much larger than what the car came equipped with back in '66.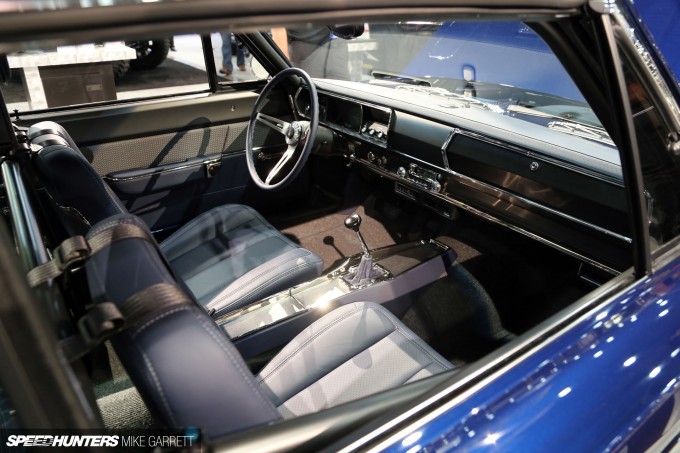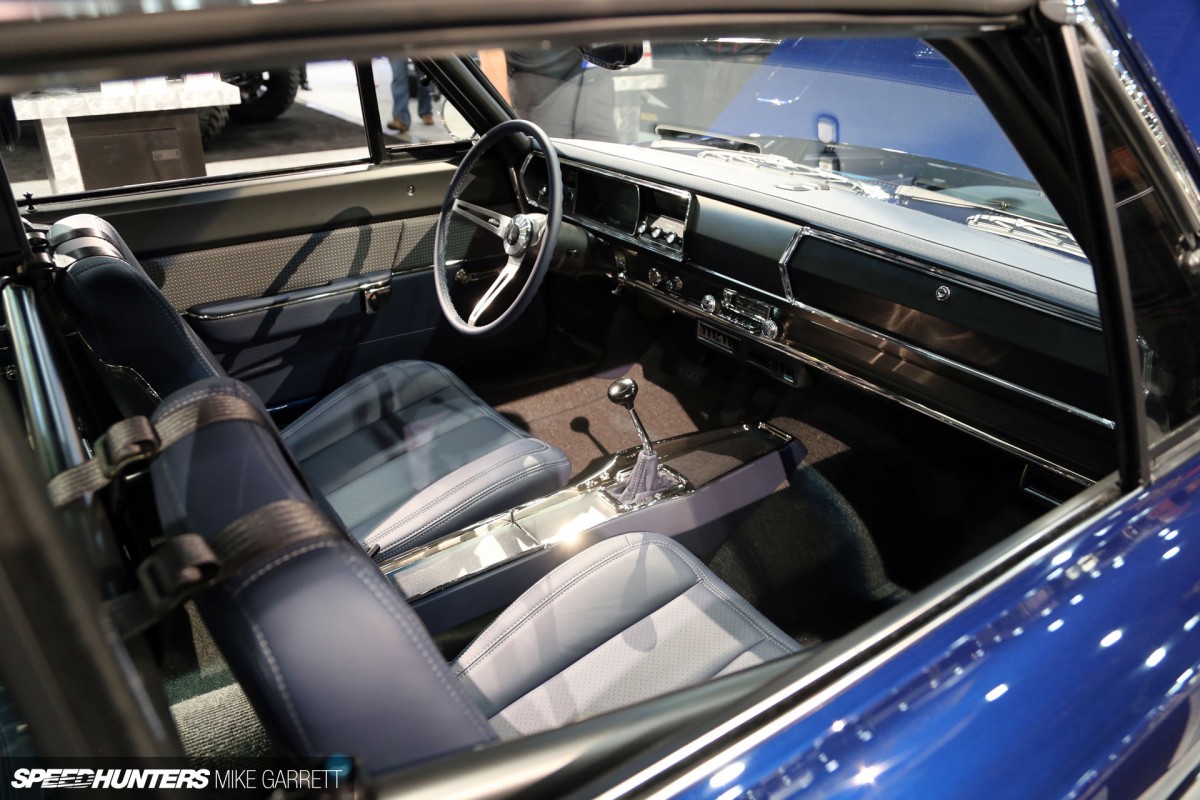 In typical Rad Rides fashion, the attention to detail is second to none. The cockpit of the old Mopar has also been refreshed with a decidedly vintage theme, but with many modern conveniences hidden beneath. Rather than an old school TorqueFlite transmission, that shifter is mated to a GM 4L80E from Bowler Performance.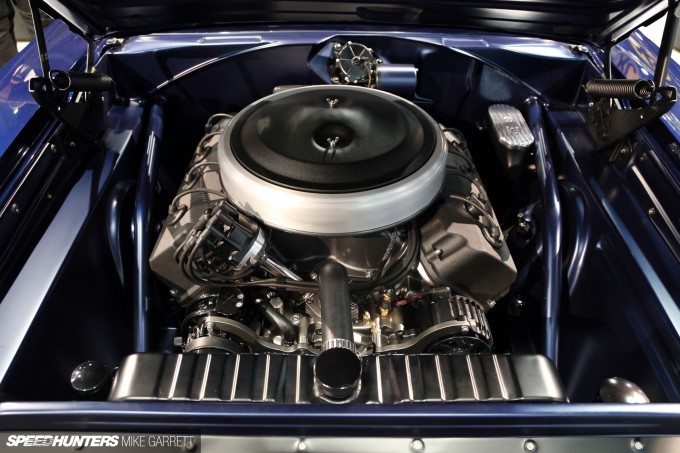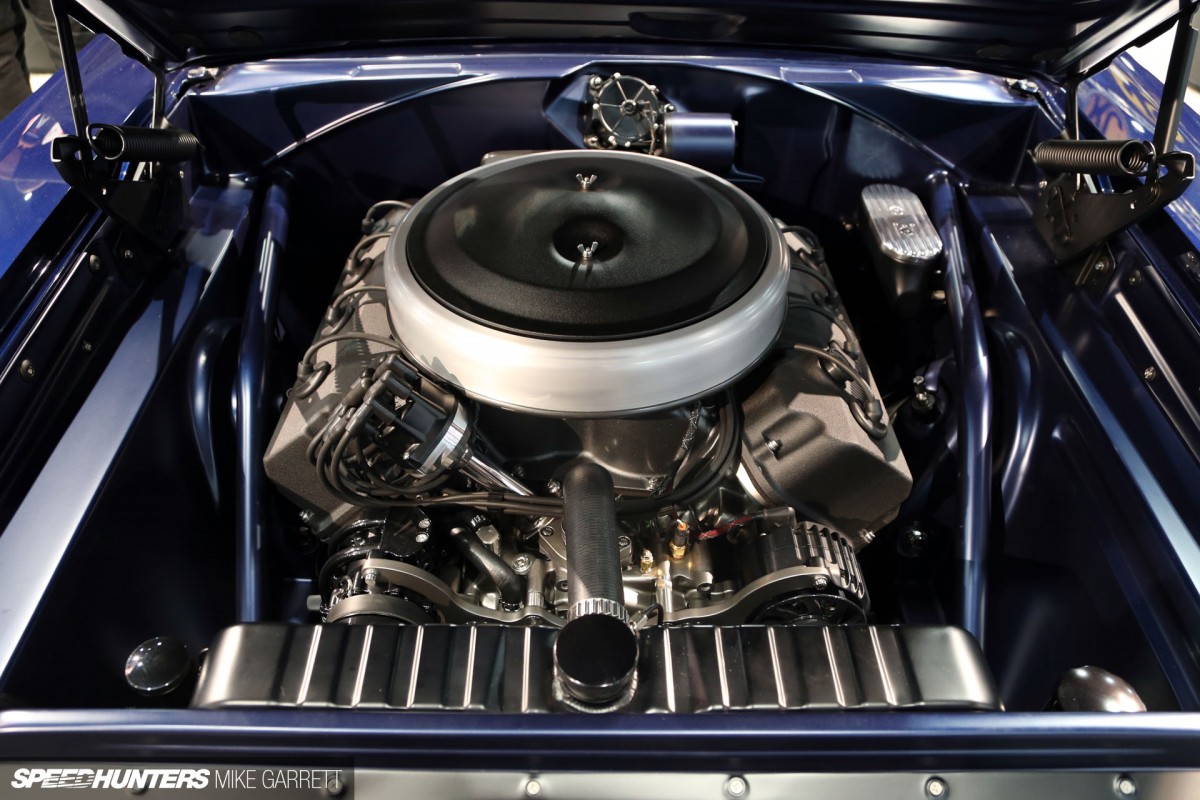 When you peek under the hood you'll still find a Hemi, and initially it all looks pretty vintage. That's not a carbureted 426 cubic inch V8 though – it's a 526ci Keith Black-built monster with a dry sump system and a custom tuned-port fuel injection setup hidden beneath the air cleaner. Not seen is the BigStuff3 engine management system complete with traction control.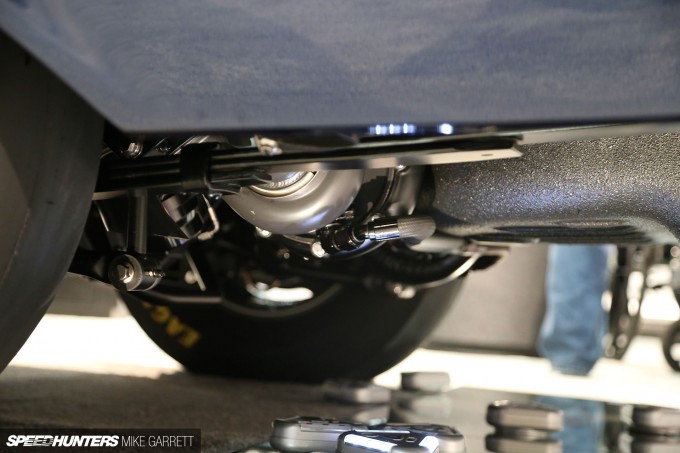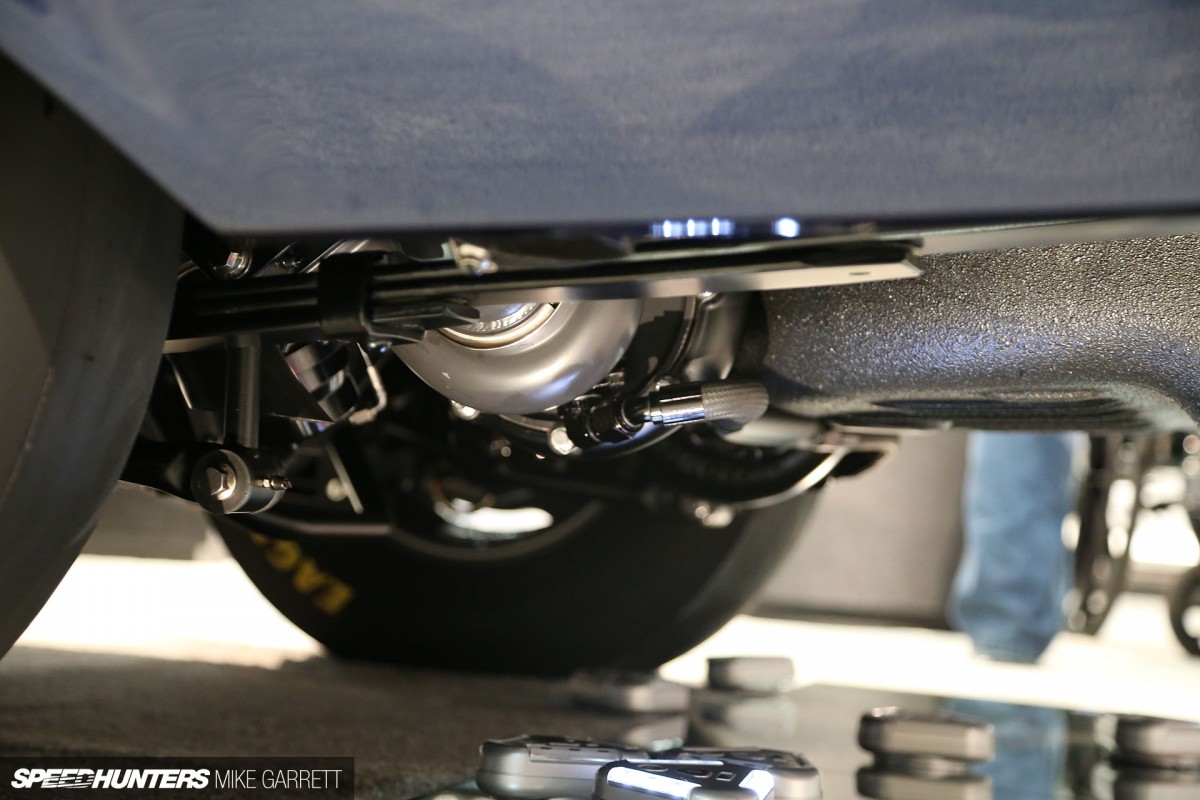 Do you feel like there's something missing though? Given that the Plymouth was in the Turbonetics booth you'd expect a forced induction setup, and it's there, albeit in the back. Sitting near the Dana 60 differential are a pair of Turbonetics TNX-45s, which together with the hardcore Hemi equips this Belvedere with 8-second quarter mile performance.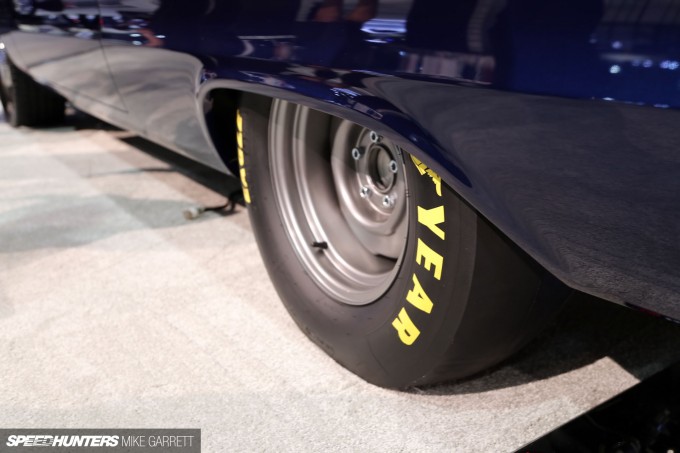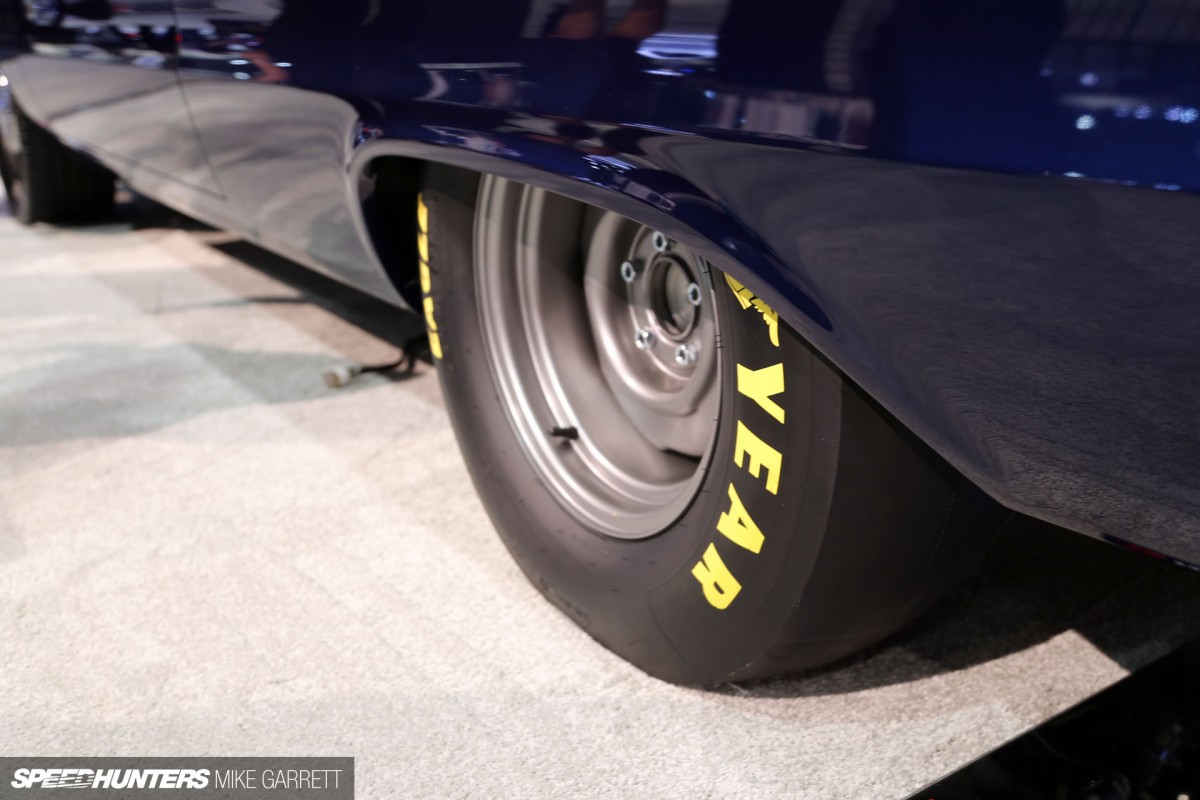 The chassis has also been freshened up with a set of Wilwood disc brakes and suspension components from the folks at Hotchkis.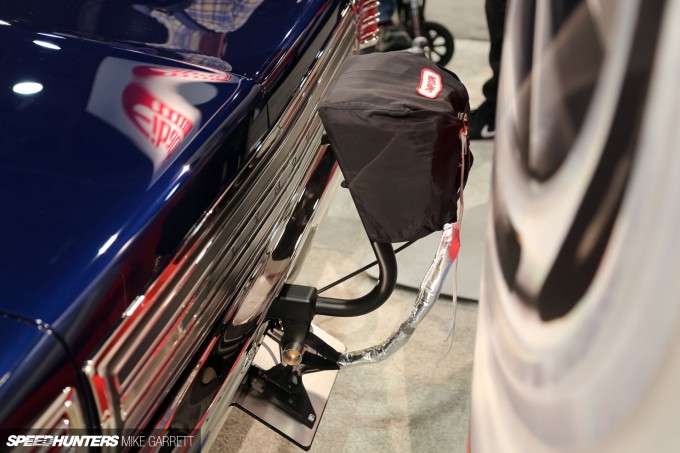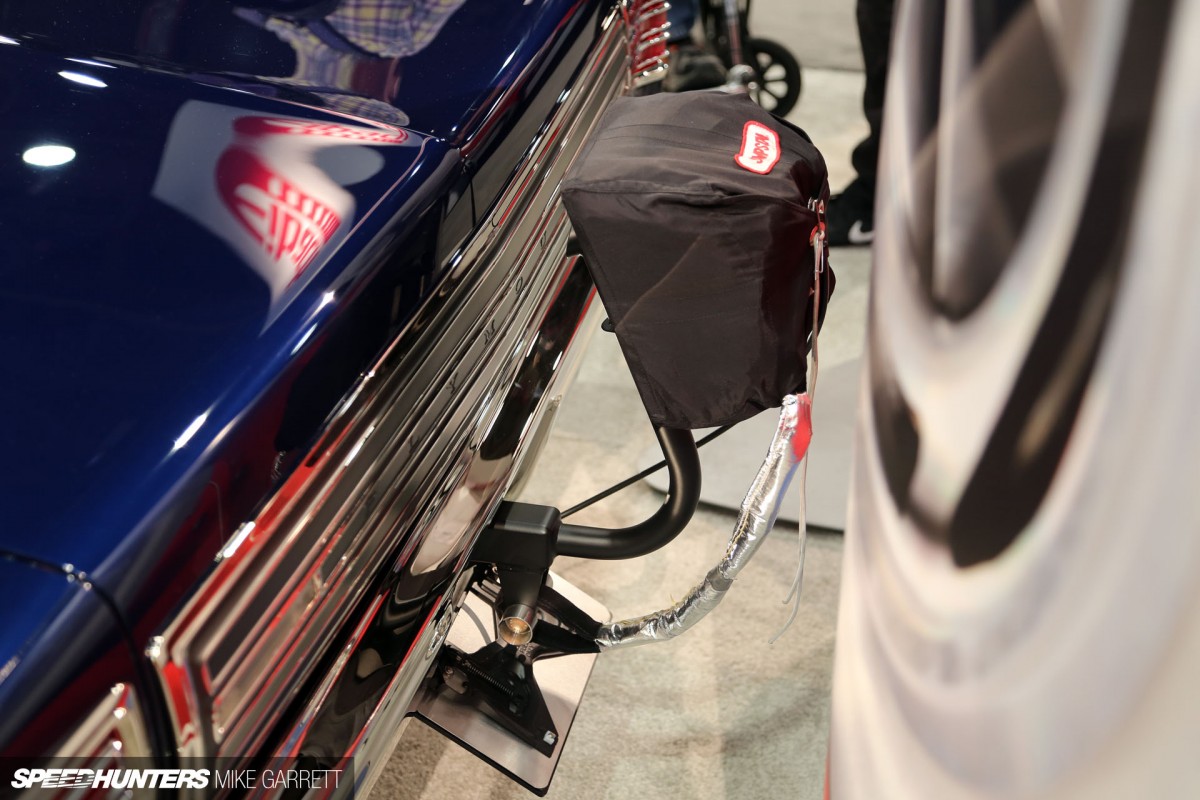 I guess all that explains why there's a parachute mounted on the back of what is otherwise a very mild looking Plymouth.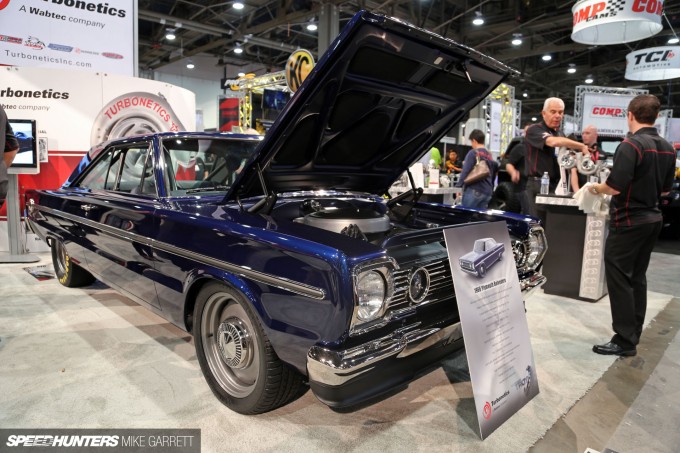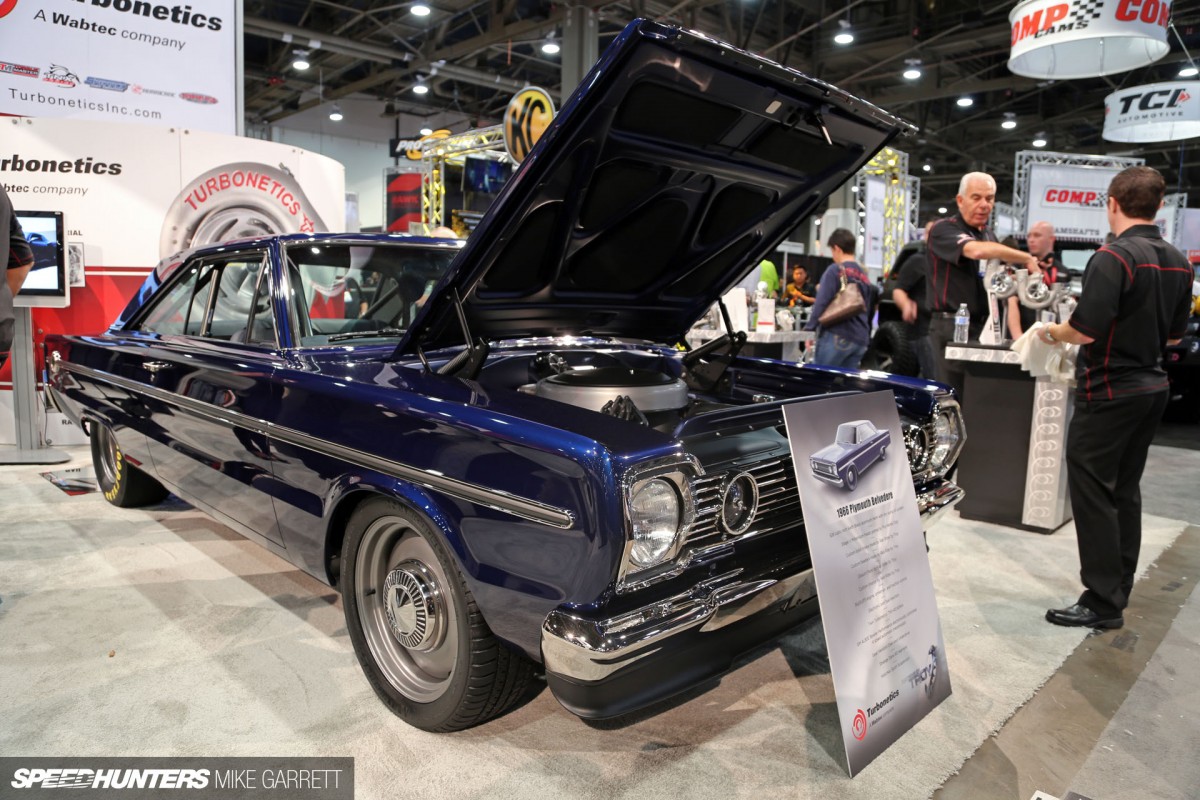 With all of the overtly modern pro touring builds on display at SEMA this year, it was nice to see Rad Rides go in a different, more understated direction with this incredible project. Call it a true sleeper for the ages.
Mike Garrett
Instagram: japanifornia_media
mike@speedhunters.com