If the sheer number of Liberty Walk and Rocket Bunny wide-body conversions present at this year's SEMA Show is anything to go, there's still a lot of love left for over-fenders.
I'll be talking more about this next week when I do a more a detailed post on the trends of SEMA 2015, but for now I want to focus on one Rocket Bunny equipped car that caught my eye – a BMW E36 M3 owned by Dylan Coleman.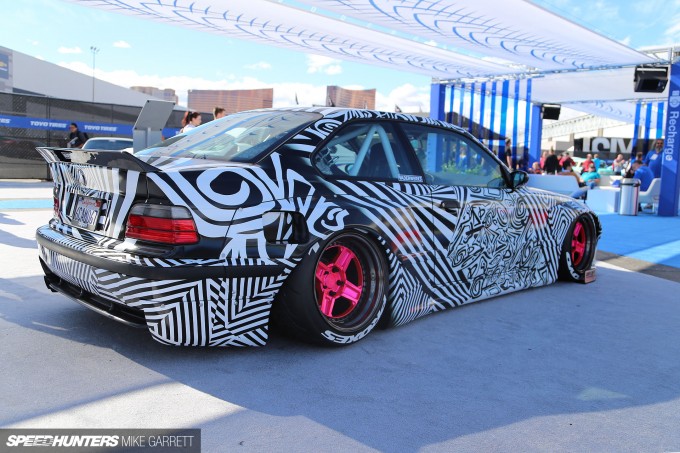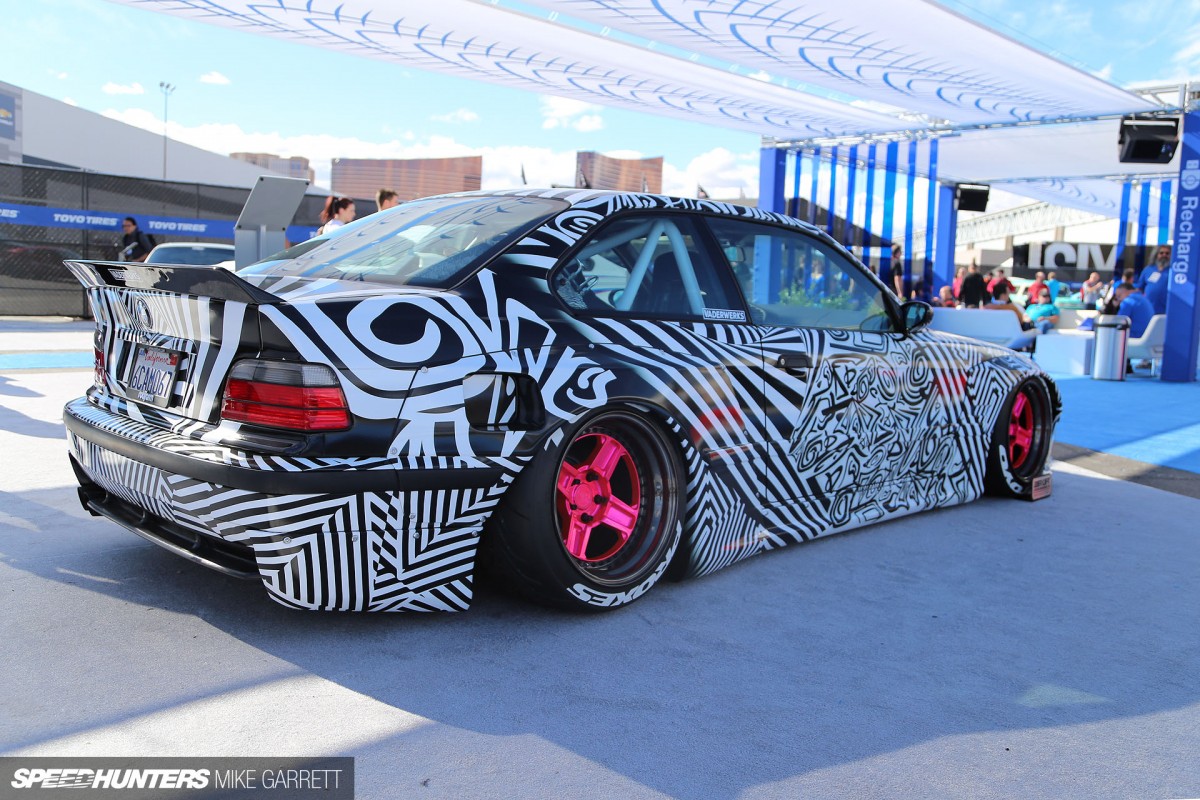 If this car looks familiar, that's because Dylan bought the M3 as a former demo car which featured the original Sarto Racing wide-body designed by Kei Miura.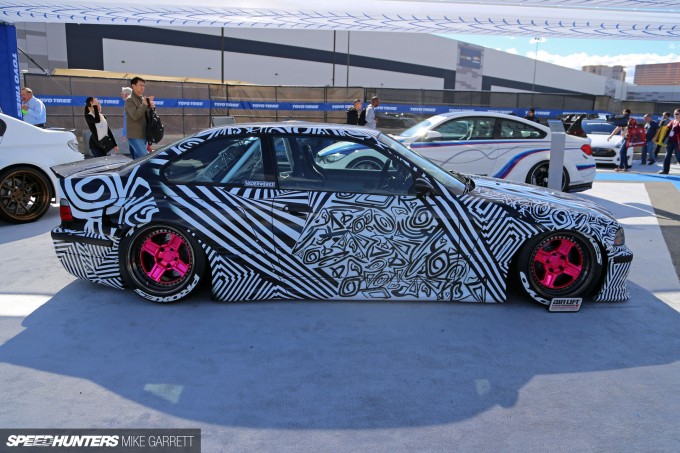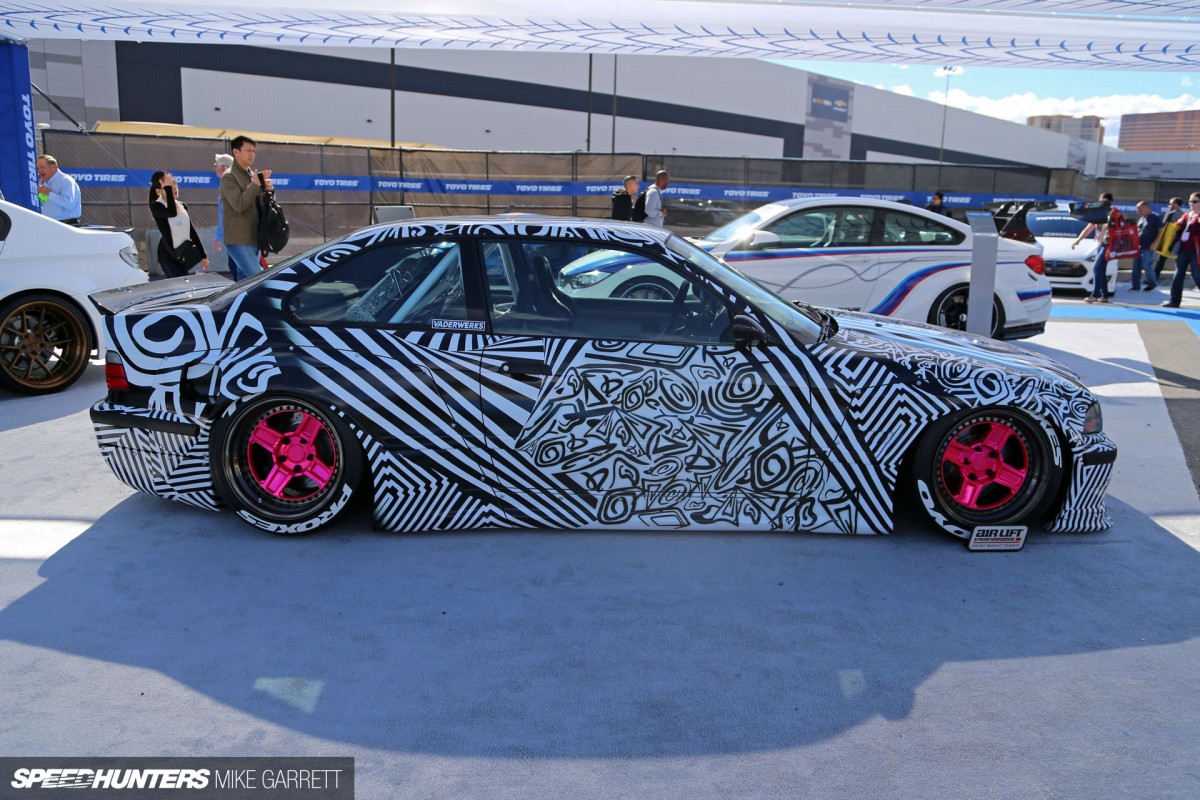 For this year's SEMA Show, the M3 received a large exterior makeover with a swap to the new Rocket Bunny Pandem kit – one of the latest designs from the mind of Mr. Miura.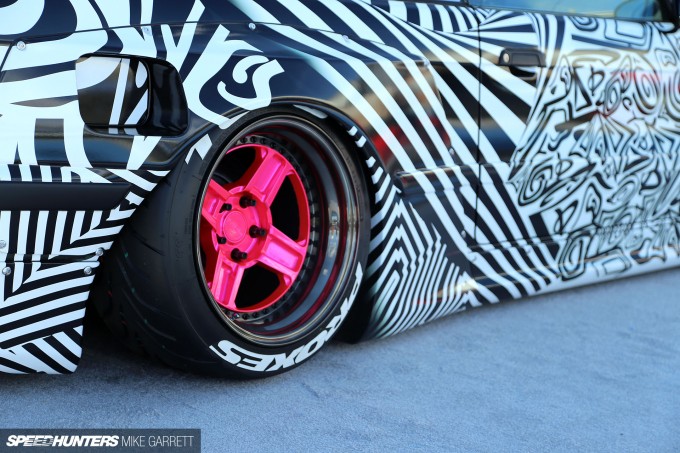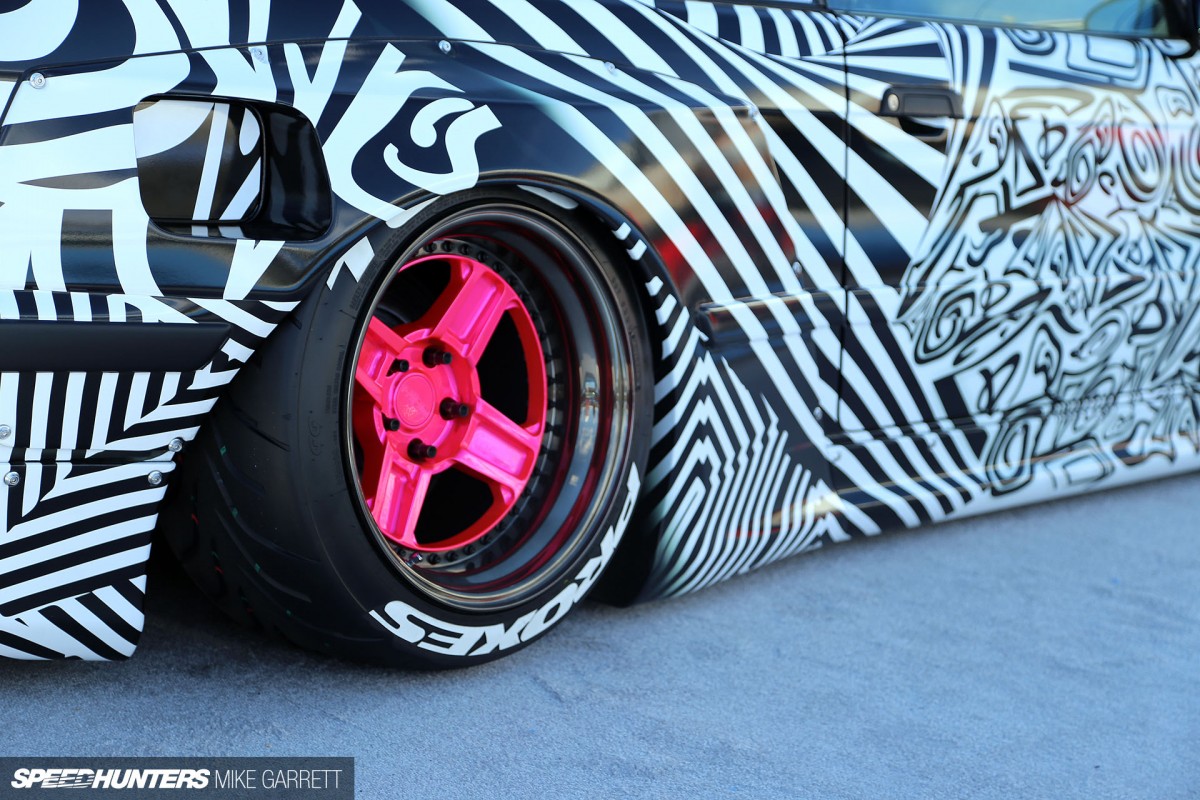 In contrast to the more rounded design of the original kit, the Pandem fenders feature more of a blister design that look right at home on 1990s cars like the E36.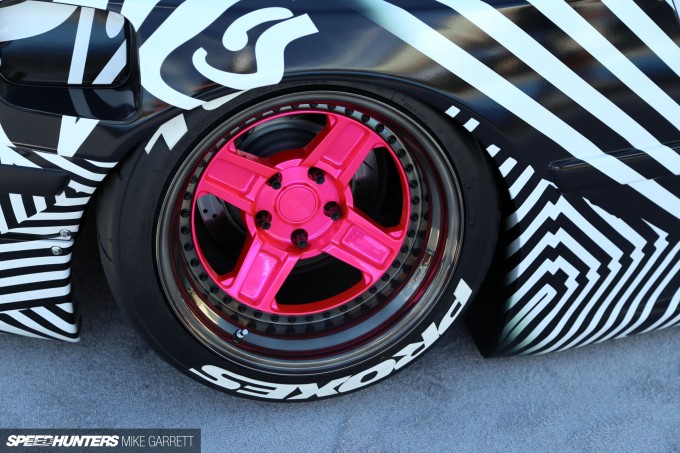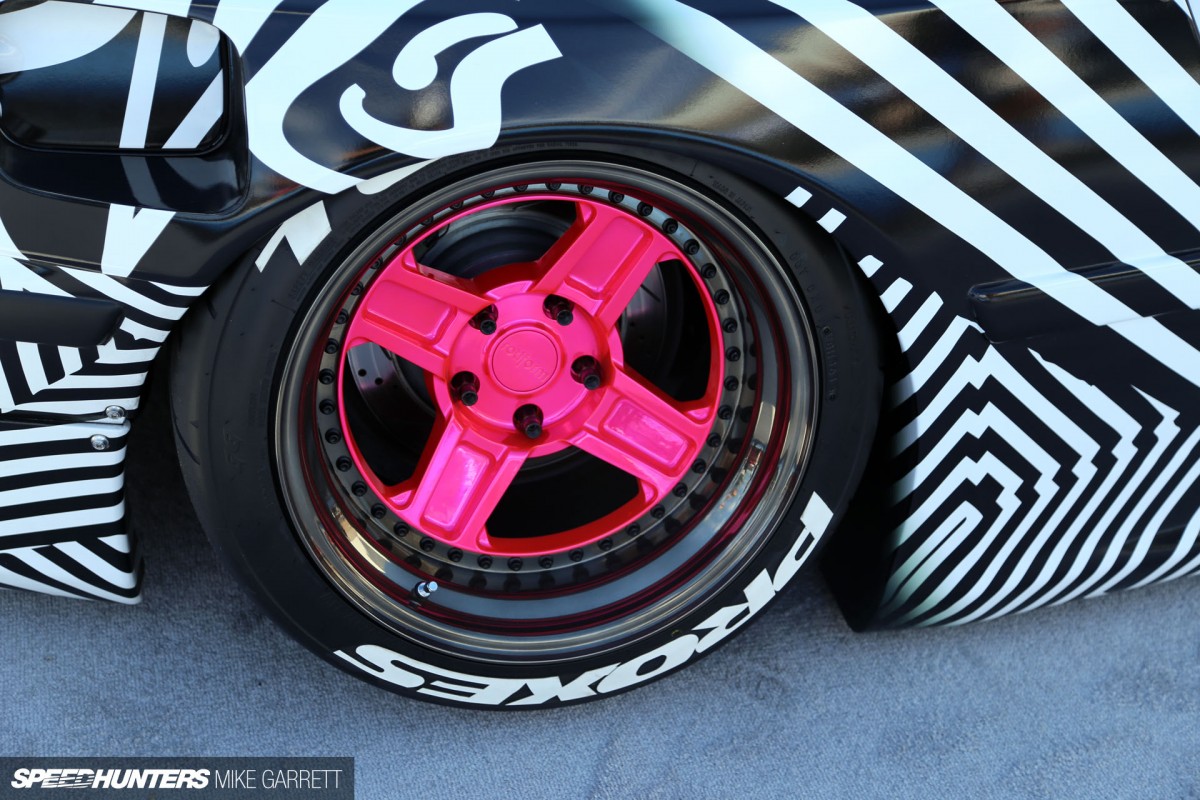 One of my favorite things about this car are the wheels – Rotiform RBQs measuring 17×11-inch and shod with sticky Toyo R888 tires. The RBQ was designed as a collaboration between Rotiform and Rocket Bunny, and the four-spoke face is very well suited to the wide-body look.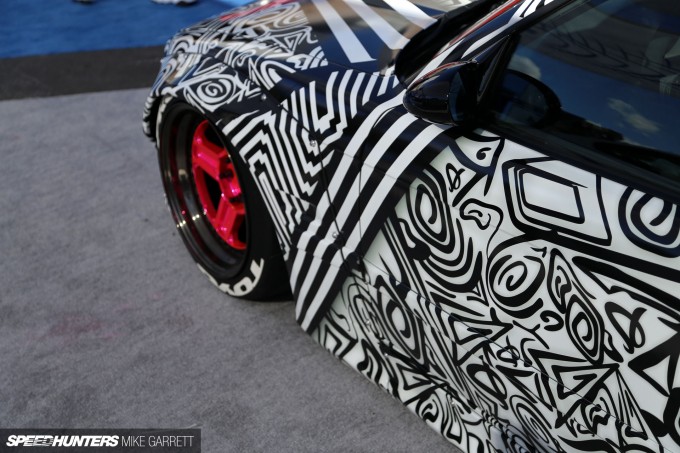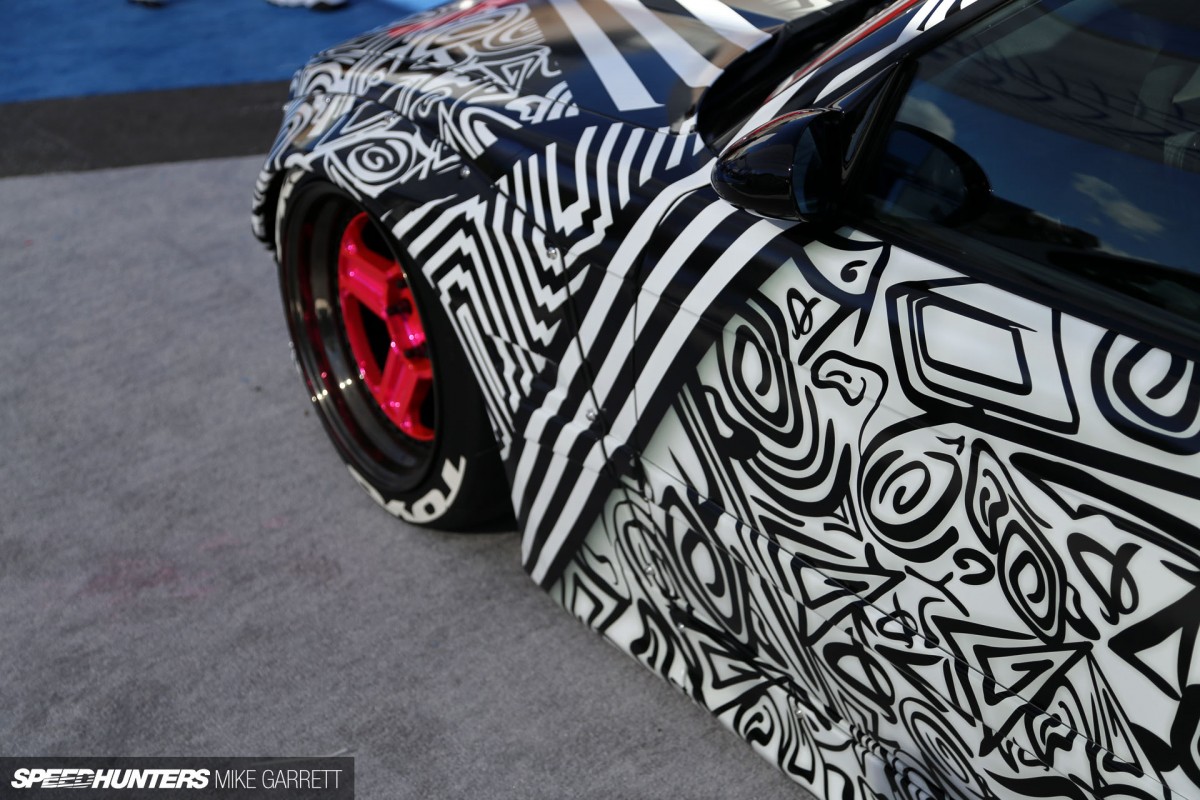 Further enhancing the visual aesthetic is a custom 3M vinyl wrap which might remind you of BMW's famous Art Cars.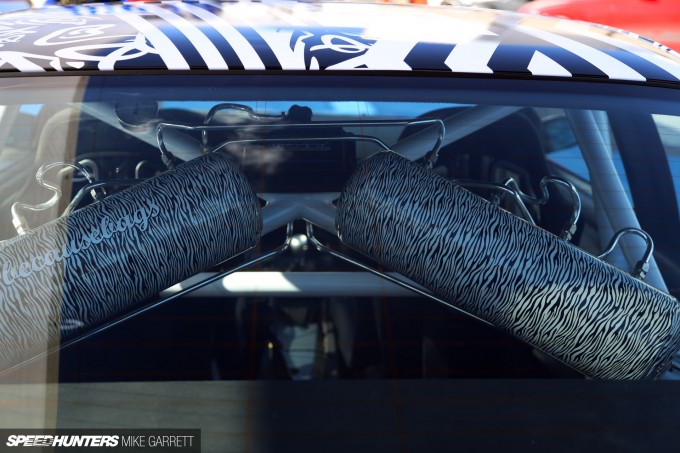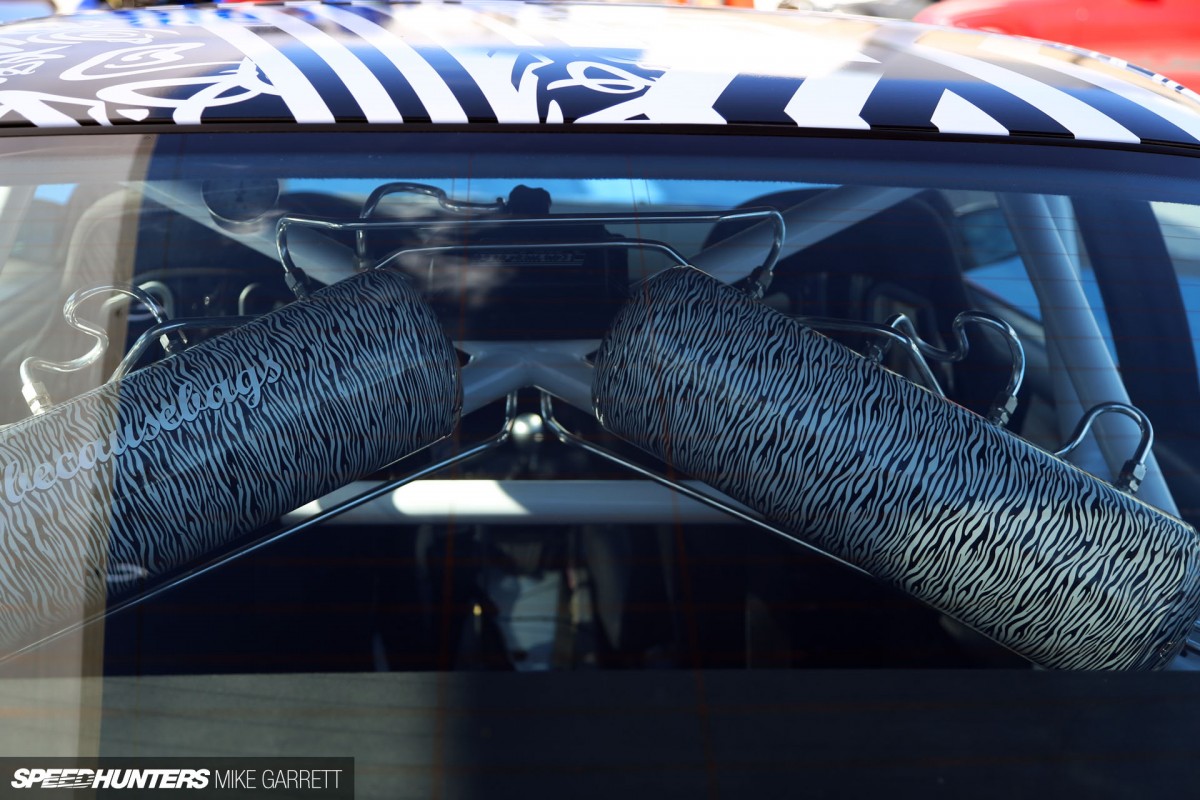 The same theme has been carried over to the interior, which features a trick roll bar setup and air tanks that have been decorated to match.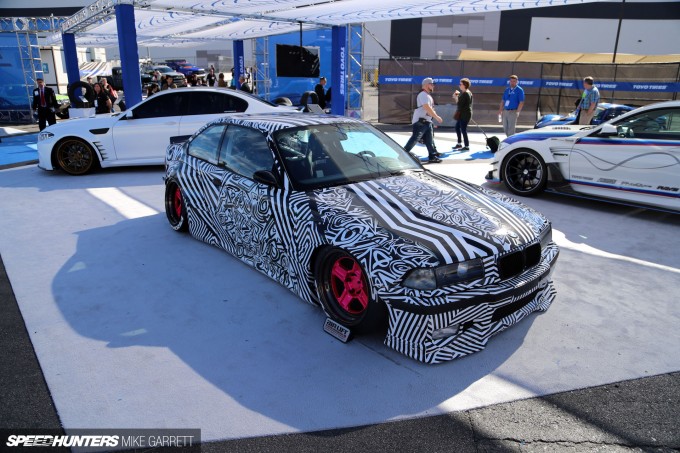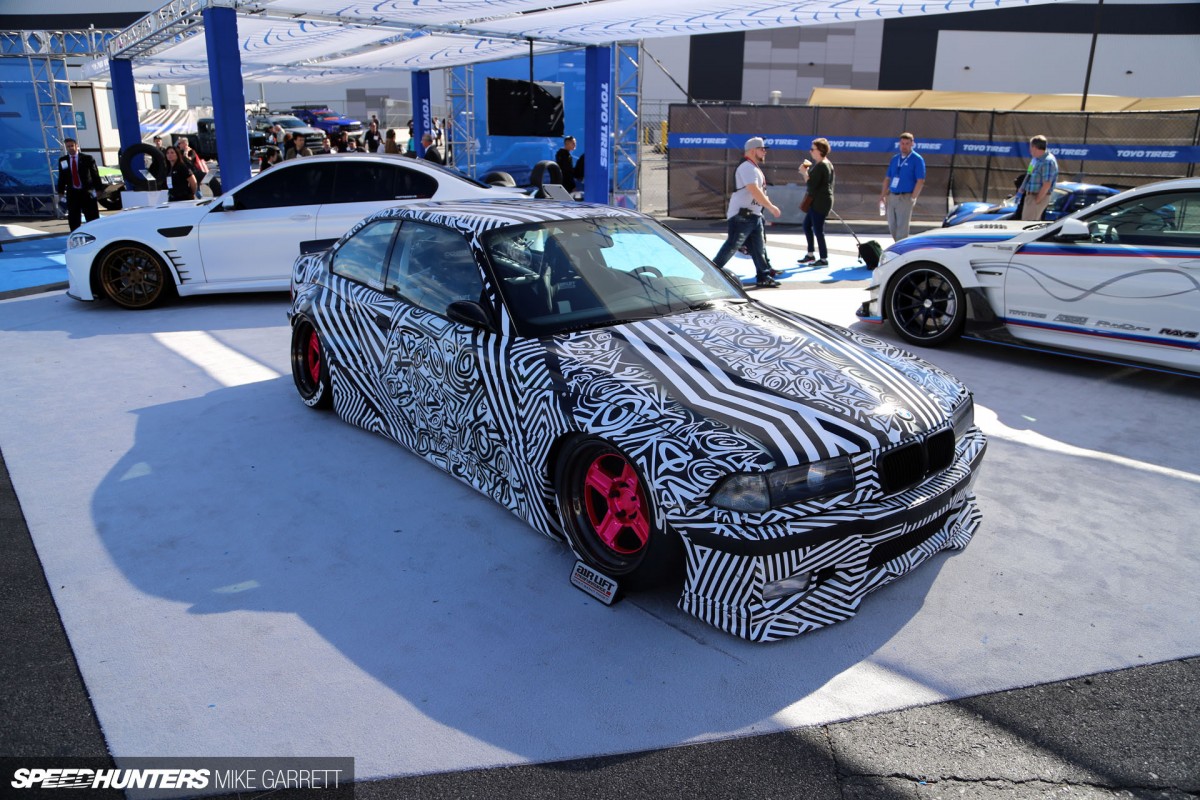 So what do you think? Do you prefer Miura's original E36 wide-body design or does the Pandem kit work better? Regardless of your thoughts, it seems as though the Rocket Bunny movement is showing no signs of slowing down.
Stay tuned for more from SEMA 2015…
Mike Garrett
Instagram: japanifornia_media
mike@speedhunters.com