As I mentioned in my In the Moment post from the SEMA Show, although the event didn't officially open until Tuesday morning, we'd already been hunting around getting an early look at some of the vehicles being displayed this year.
With that in mind, let's take a look at something that caught my eye parked outside the Las Vegas Convention Center…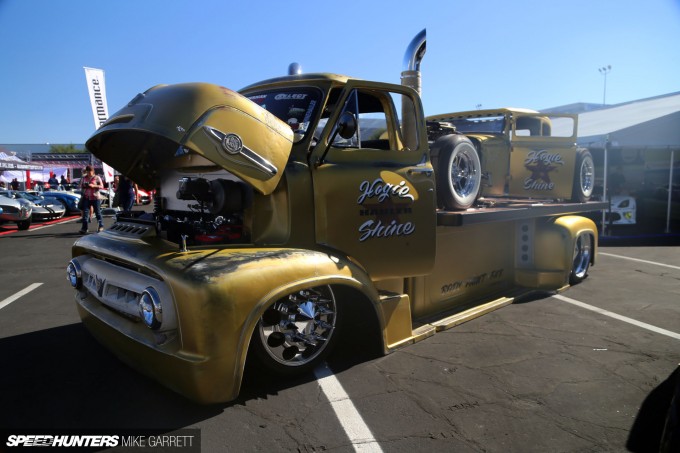 This actually isn't a single vehicle, but rather a pair of them – both built by Dan Hogan of Hogie Shine in Arizona. If SEMA is all about making a statement, then Dan has made a big one with this setup.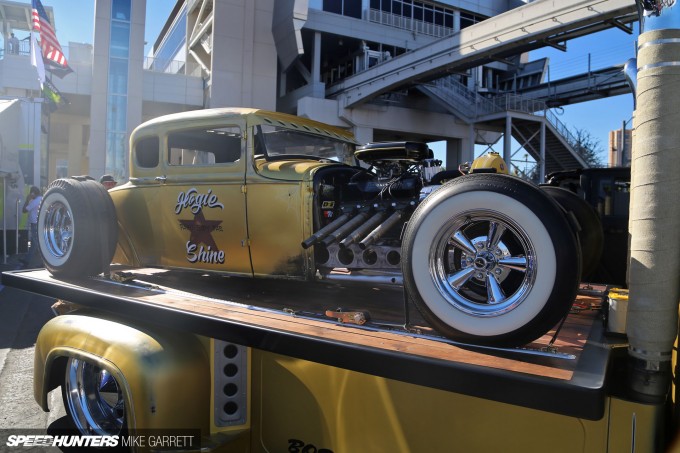 First up there's the hot rod – a radical little Model A which is already well known among rodders for its impressive stance and fabrication work.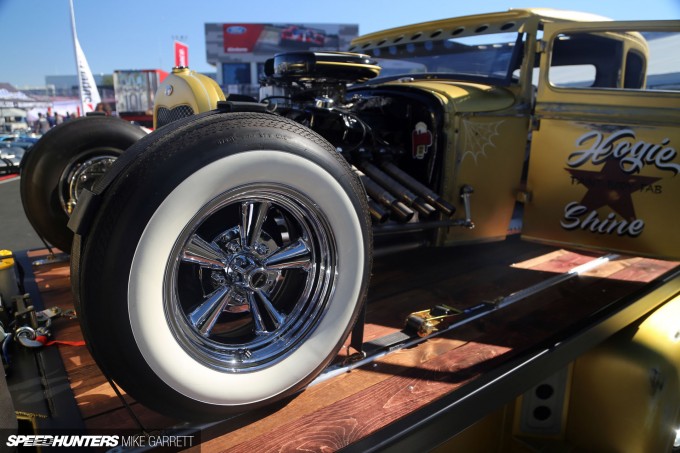 The look of the Model A is spot-on with its vintage-styled five-spokes and wide whitewall setup with the requisite pie crust slicks in the rear.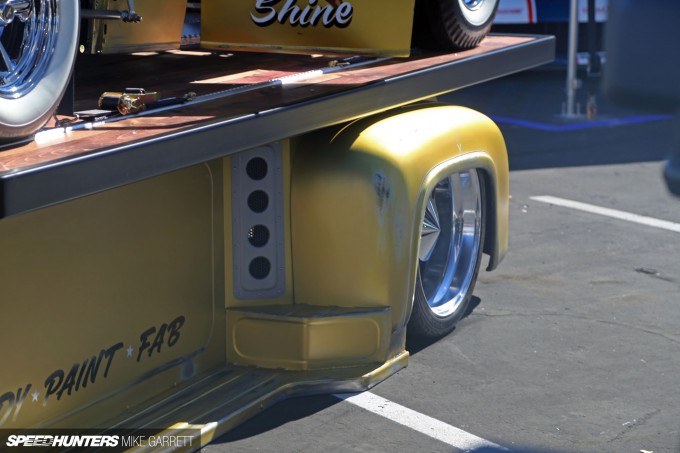 And while the hot rod is great, it's actually the truck that it's sitting on that seemed to be getting most of the attention.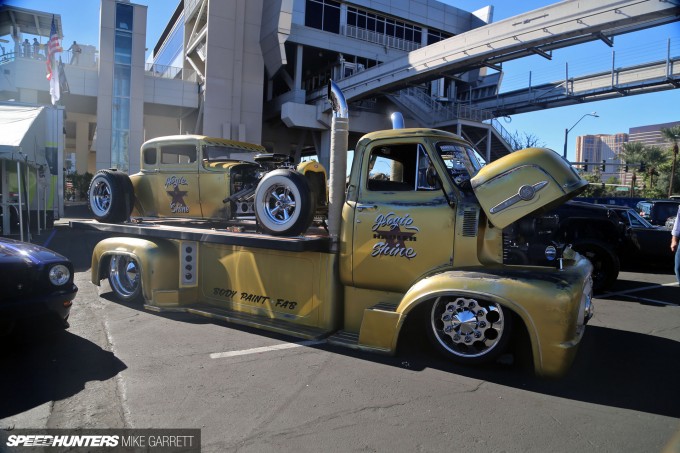 It's a vintage Ford C750 cab over engine (COE) that's been custom built from the ground up. Quite simply, it's one of the wildest car haulers we've ever seen.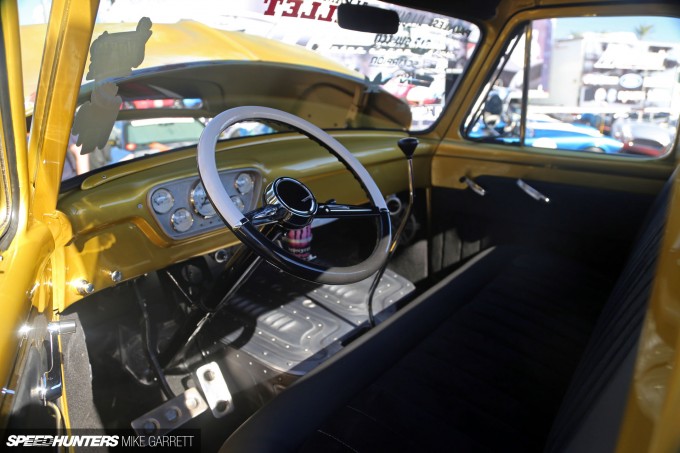 In terms of styling, Dan has gone with a decidedly vintage theme to match the Model A. It's got the same gold paint, the same type of patina and the same simple and stylish interior.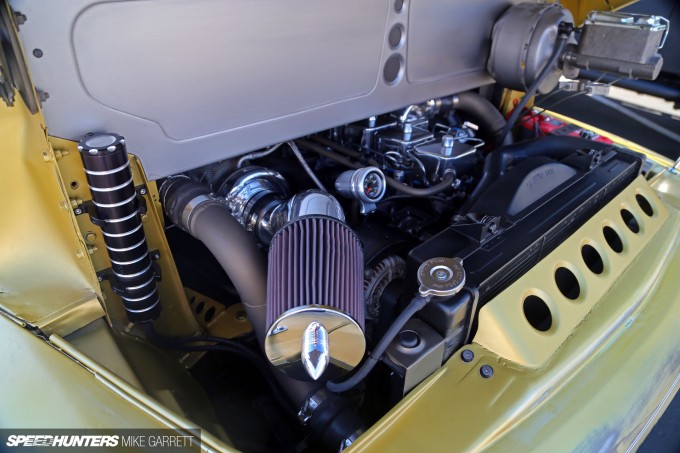 But the old school styling is matched up with a fully customized and air-bagged chassis with massive billet wheels. Not surprisingly either, power comes from a modern turbo-diesel setup that gives the old truck more than enough torque to haul anything that's loaded up on it.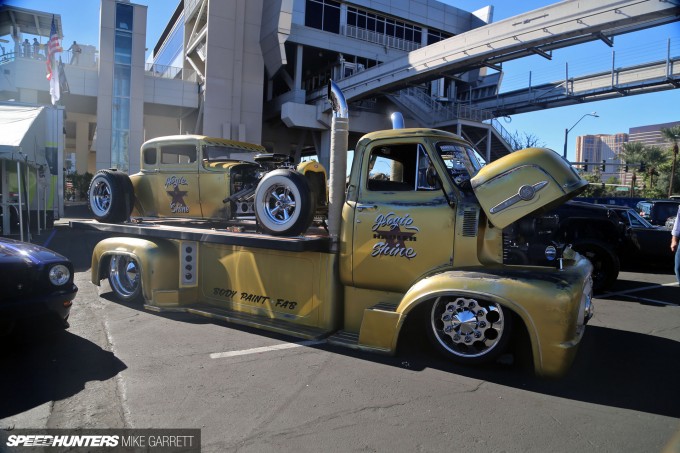 It's not often you'll find a hauler that gets more attention than the car riding on it, but that looks to be the case here.
Not a bad way to get the 2015 SEMA Show festivities started, eh?
Mike Garrett
Instagram: japanifornia_media
mike@speedhunters.com