Step 1: Ignore The Hate
It's been an exciting few months with Speedhunters for me so far. From Targa Tasmania to Powercruise and everything in between – the diversity of car culture here in Australia certainly isn't lacking. Now, I know Meguiar's MotorEx challenged some of your aesthetic sensibilities, so let me bring it back closer to the site's heartland – no 22-inch chrome wheels, I promise.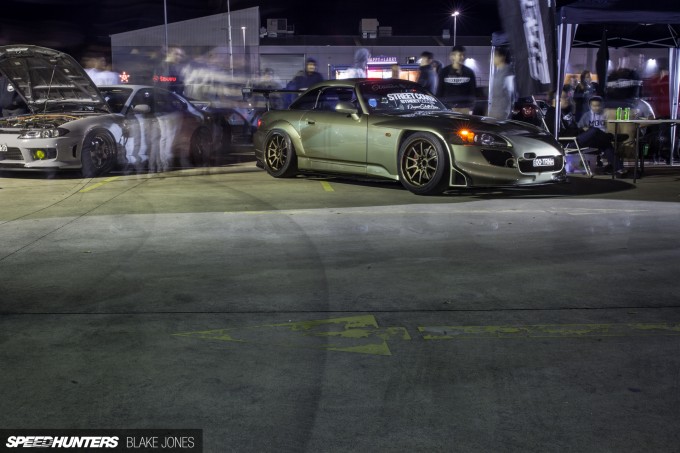 On the drive out to Sydney's Western Suburbs for the Fitted Friday III event, I did have some concerns. Unfortunately, in 2015 you can't seem to plan anything without the hate-brigade emerging from their Facebook holes and doing their best to complain, inflame and derail – and Fitted Friday was not exempt.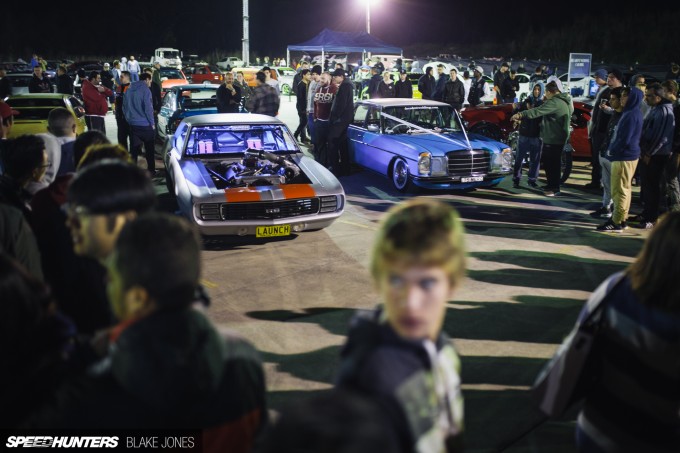 In my experience, regular car meets do inevitably succumb to the cocktail of haters, police interference and shifting trends, so a small amount of scepticism is probably healthy. But when you consider that many of the organisers take on huge personal risk and workload for very little reward, you can understand why it often becomes all too much. Even Cavallino Cars & Coffee – probably Sydney's most impressive monthly meet – finally had its curtain call last month.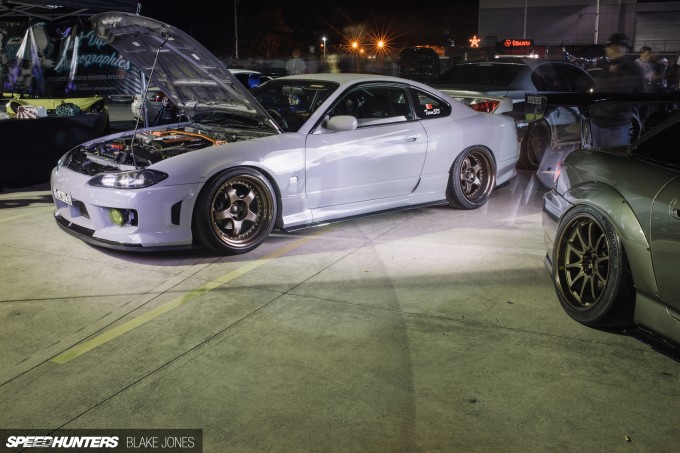 So it's with great happiness (and a bit of relief) that I can say Fitted Friday III was one of the best car meets I've ever attended.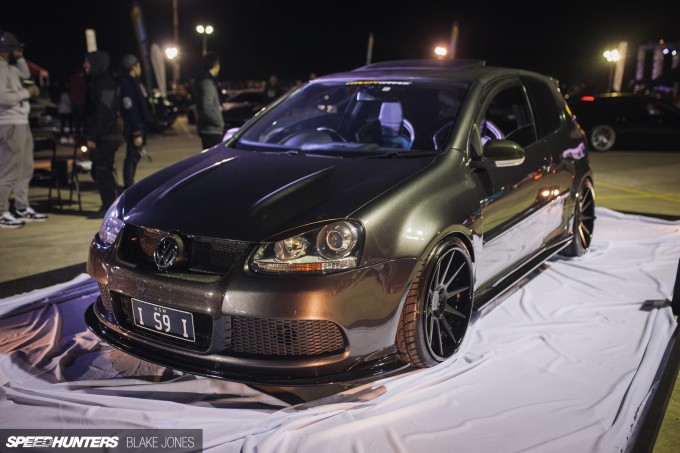 To call it a meet doesn't really do the event justice, for Fitted Friday III had no shortage of proper car displays, DJs, exhibitors, promo girls and food trucks to keep the masses entertained. Punters could – if selected – display their cars in the periphery of the main show area, or park up in the adjoining undercover garage.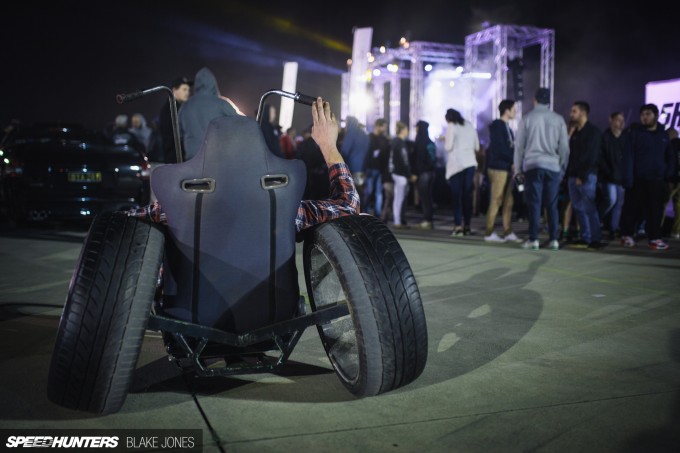 I kind of felt like I'd stepped into a scene from Need for Speed: Underground or even an early Fast and Furious film set. Pumping beats, sportsbikes cruising through the crowd, obliging exhausts shooting flames for the crowd – just less girls… Hollywood deceived me.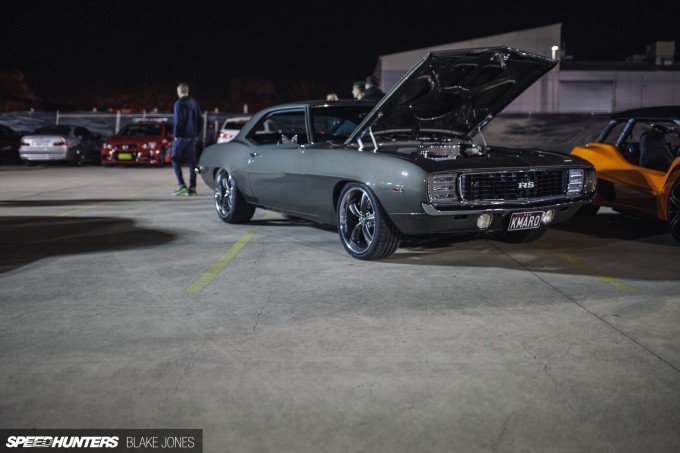 Of course, atmosphere alone doesn't make a good car show – the cars do. The turnout was solid and diverse, from American muscle…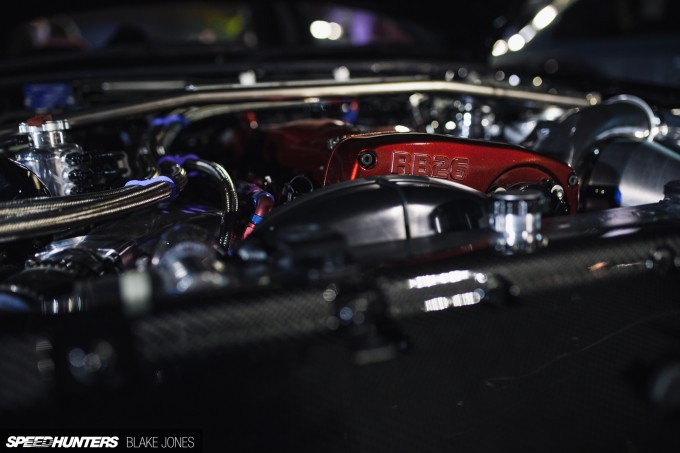 To JDM powerhouses…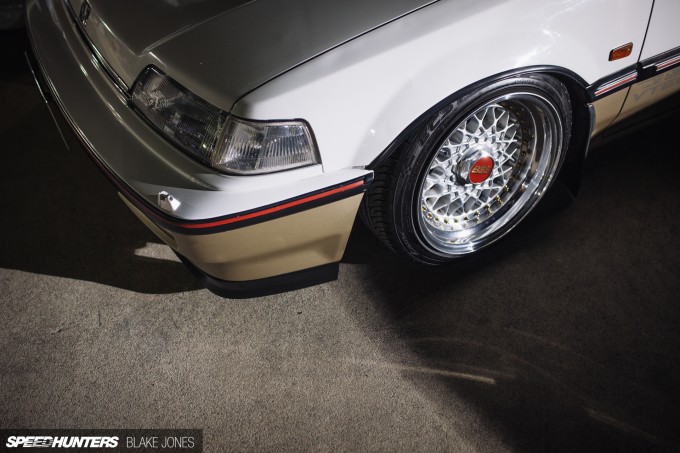 To USDM-style stance-mobiles, most bases were covered.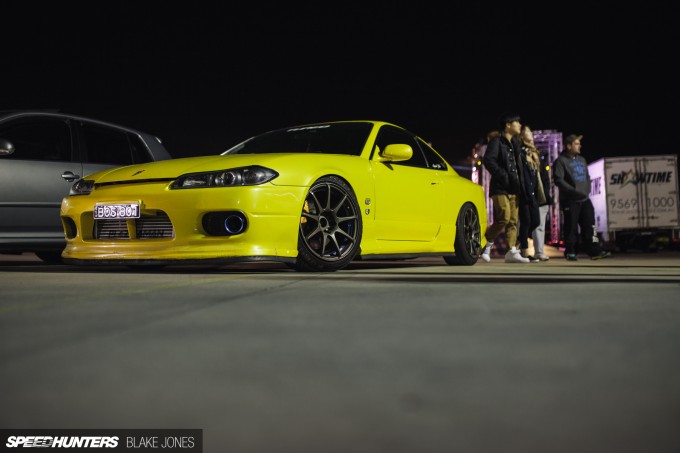 Now, before I go any further, if you're overcome with the urge to unleash a poorly-worded diatribe about what's right or wrong in the comments section, just remember that variety is the spice of life, and if everyone modified and customised cars the same way, there wouldn't be any point in spending hours detailing your own, throwing on a warm outer layer and braving a winter evening for an event like Fitted Friday.
Step 2: Invite Your Friends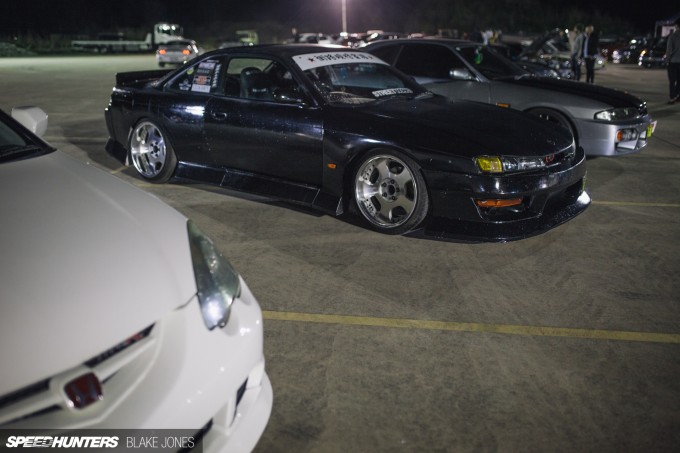 I'm dedicating this chapter to some of the most interesting cars at the event, starting with an S14. This Silvia looked like it was teleported straight from a midnight drift train on an Osaka port-side intersection.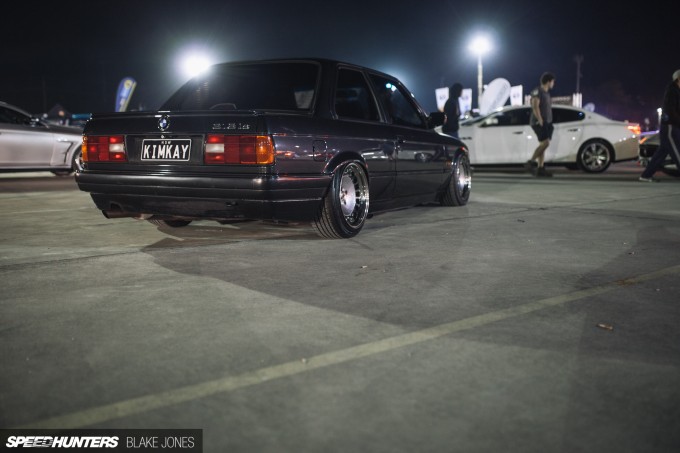 I am currently crushing hard on BMW E30s, and came excruciatingly close to purchasing a 325i coupe as a Speedhunters project car a couple of months back. The bug has got me bad, and I'm constantly scouring the classifieds looking for the right one to build from. Seeing this masterfully dropped and exceptionally clean example didn't help my obsession.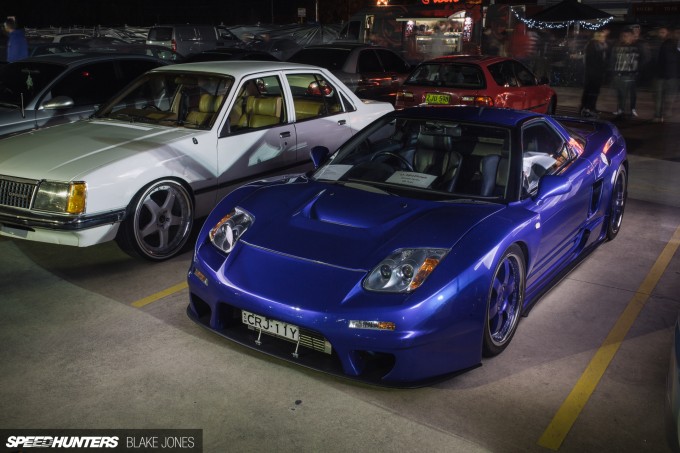 It's rare enough to see an NSX in the wild, let alone an example treated to a wide-body and a healthy dose of boost. The original car was lauded for its sweet handling but never outright speed, so I guess this one's 11.2-second quarter mile (on street tyres) ability kind of addresses that.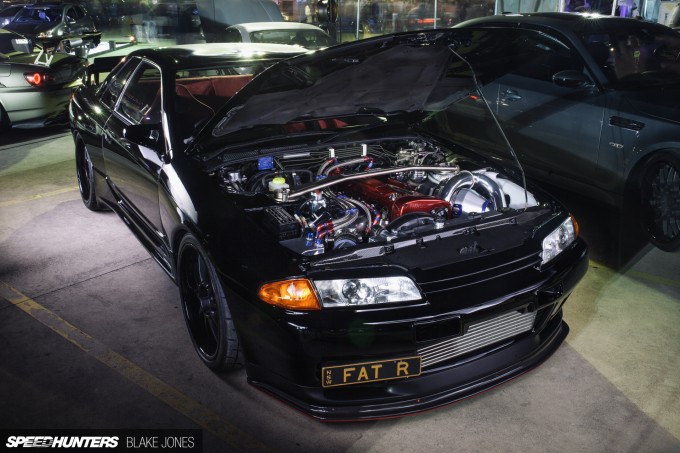 Like tough rotary builds, Australia absolutely excels at building high-power street GT-Rs. FAT R's single-turbo RB26 was complemented by immaculate bodywork and a completely re-trimmed red suede interior, proving you really can have your cake and eat it too.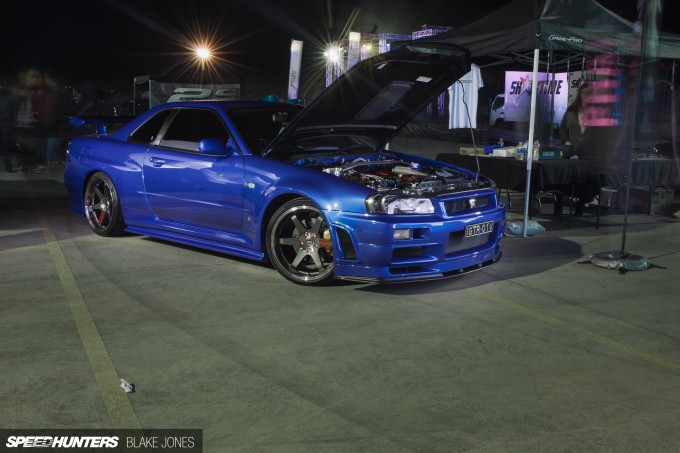 Someone's obviously been reading from Dino's Project GT-R playbook – you just can't go wrong with Bayside Blue and muscular RAYS Volk Racing TE37s.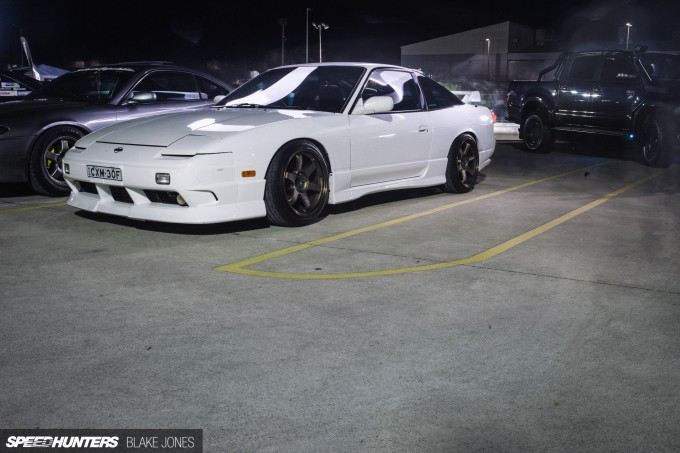 I get overly excited when I find a 180SX well maintained and modified with restraint. It was something unheard of a few years back, however it seems owners are starting to see the value in retaining something closer to a factory look. Unfortunately, with the IDx concept reportedly being canned by Nissan, the simple but effective S-chassis formula might be a relic of the past. What do you think – will these be regarded as classics in the years to come, or are they already worthy of that status?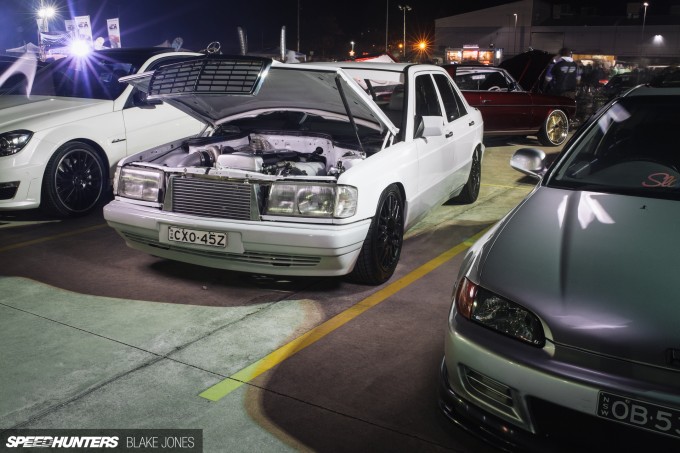 Moving along, a sharply finished but understated Mercedes-Benz 190E. As we all know, if you're going to leave your hood popped up at a car show, you'd better have something impressive underneath…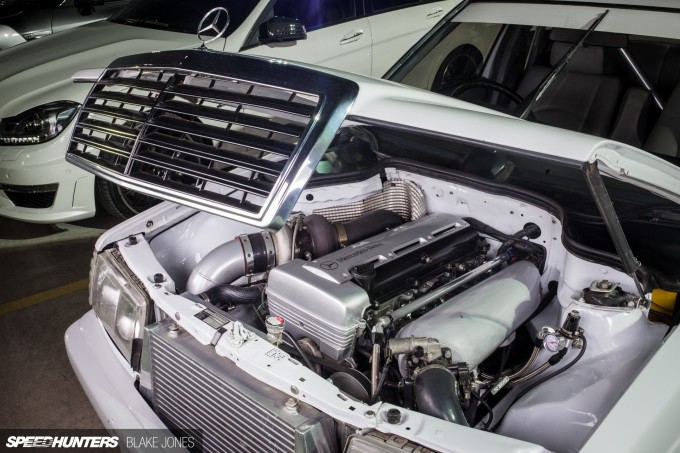 This 190E didn't disappoint, with a cleanly installed and adequately boosted Toyota 2JZ sitting within the bay. The Merc' took home the 'Didn't Expect That!' award for best engine swap – a pretty fitting accolade I thought. It's almost like the car was built for that award.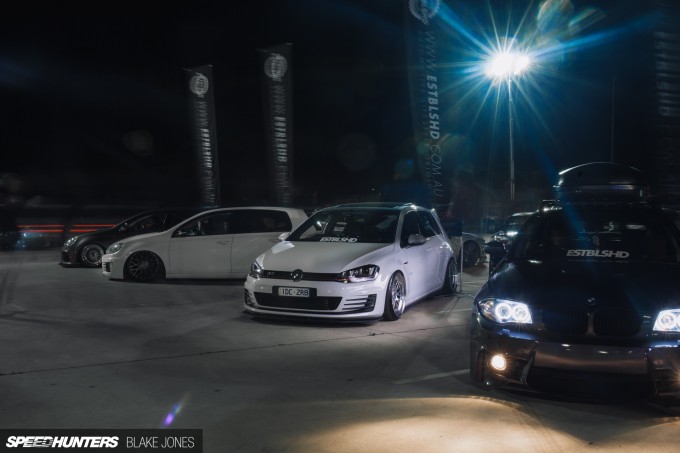 ESTBLSHD – a Melbourne-based crew with a penchant for dropping late-model hot hatches to within millimetres of the earth – was making their mark at Fitted Friday III. Car and wheel choice was, as the kids say, 'on point'.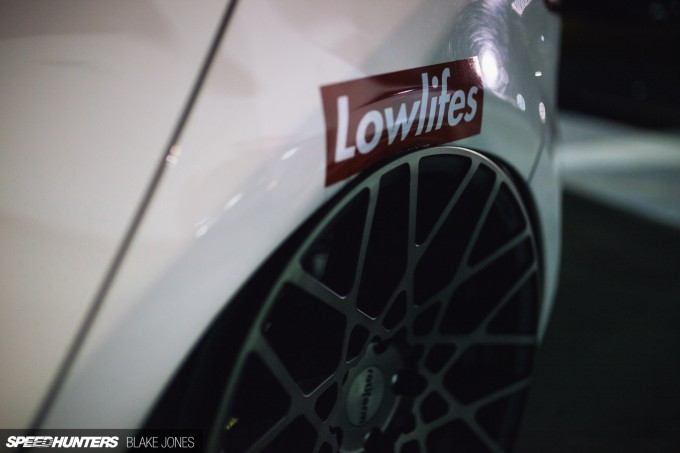 Air suspension has made jaw-dropping fitment not only possible, but somewhat practical too. I'm definitely a function before form fan, but the planning involved in achieving this sort of look has to be respected.
Step 3: Build Cool Cars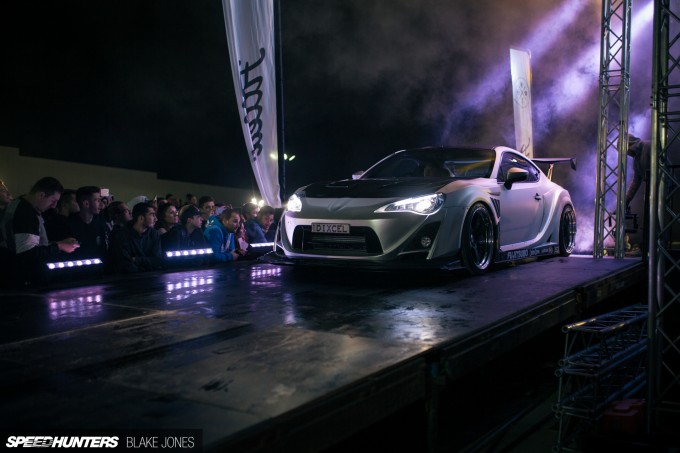 At around 9:00pm the DJ handed the mic to the MC who began to corral the crowd over to the stage for the main event of the evening – the unveiling of four new builds from local workshops. The atmosphere was electric thanks to the music festival sound and lighting setup and a pumped-up audience. Keep your eyes peeled for a spotlight on this super-aggressive Toyota 86 from Garage 88.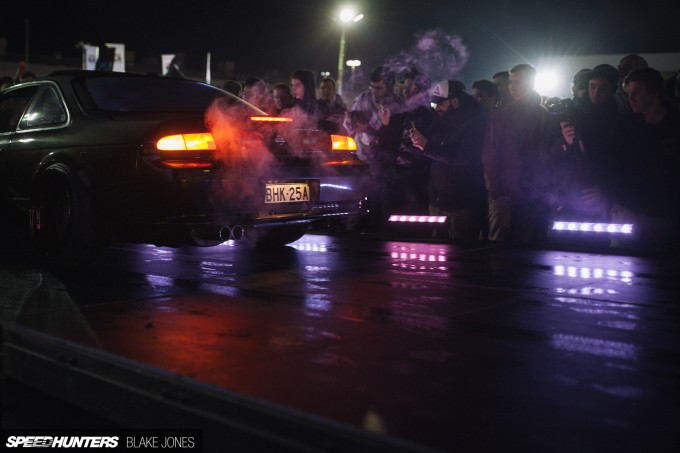 The S14 from the cover photo was next off the stage, and had every camera phone in sight trained on the simply insane rear fitment. I couldn't put my finger on why, but this build really reminded me of a Japanese take on the US-JDM approach to modification. Something that would not look out of place at an Offset Kings event at Fuji Speedway.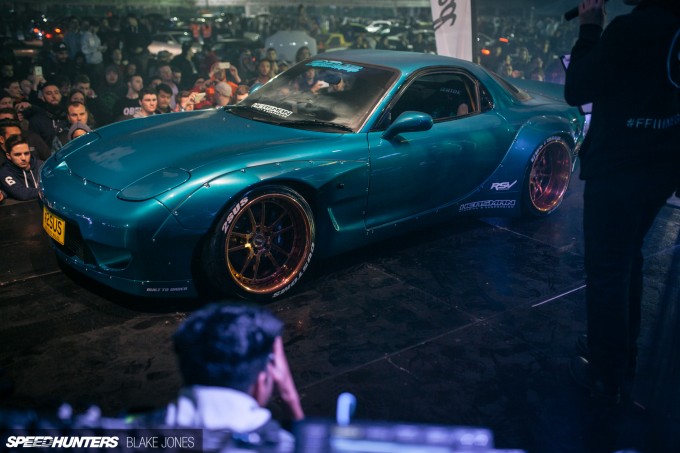 It was simply awesome seeing these cars get such a positive response, and no doubt would have been a huge moment of pride for those involved in the builds. Rocket Bunny provided the aggressive kit for this FD3S collaboration between 2SUS Customs and Heasman Steering, and the result is undeniably eye-catching.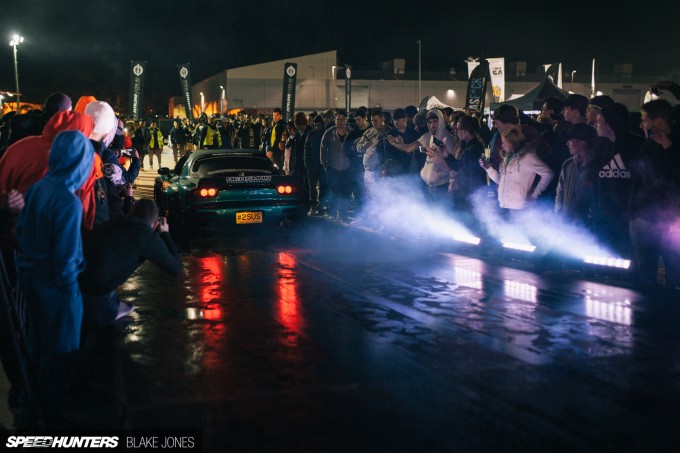 It's certainly not subtle! Would you like to see more of this RX-7?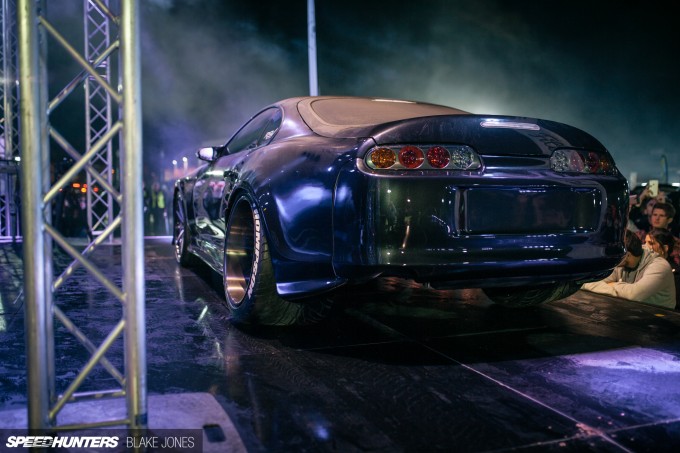 Having as much impact as the Rocket Bunny FD was the rear end of this Supra, which had clearly spent some time in the squat rack. Custom metalwork all around, suitably upsized wheels and tyre combo, and an engine pushing out north of 1000hp when complete – I look forward to seeing this terrorizing the streets of Sydney. The JZA80 was the final car to be unveiled, and it was crazy to see how excited the crowd were just at the mention of the Supra nameplate – time for Toyota to give us a new installment!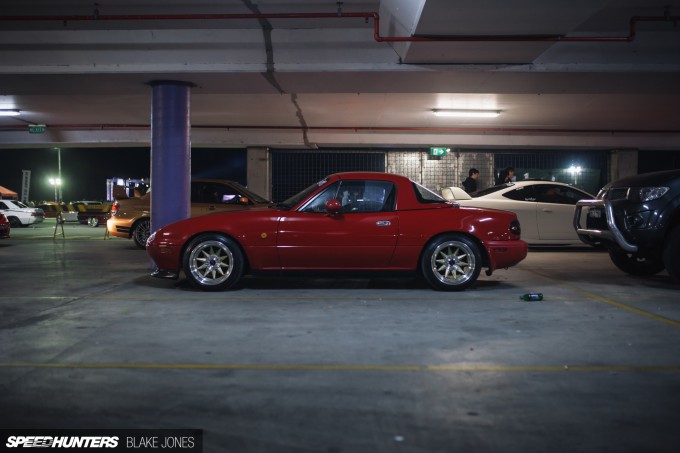 Once the on-stage show had wrapped up, I quickly ducked into the undercover parking for the regular punters to see what could be hunted. How long until we start seeing the Mazda MX-5/Miata ND appear at meets? And more importantly, who's going to step up and be the first to turbocharge it?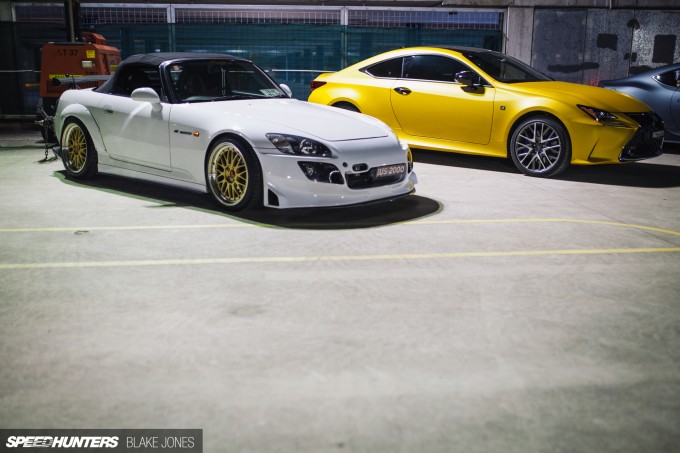 Sadly, there doesn't seem to be any replacement for the S2000 on the horizon. And even if it ever does come back, what are the chances it will maintain the screaming naturally aspirated joy of the F20C? Pretty much zero – both the new Civic Type R and S660 opting for more fuel-efficient and emission-friendly turbocharged units.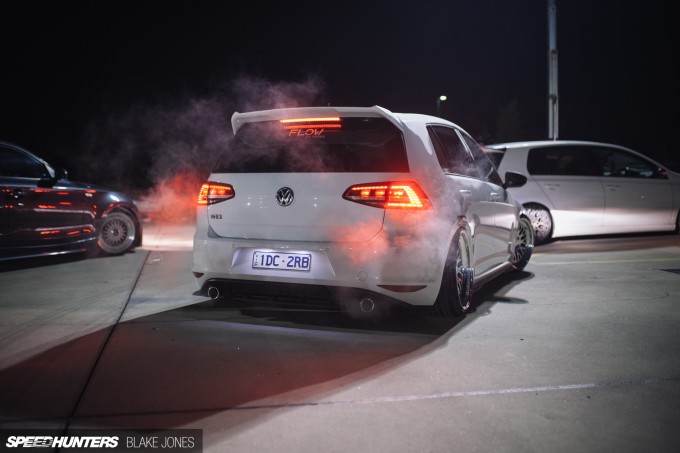 All of a sudden it seemed that the meet was over – crews packed into cars, turbos were warmed up and air suspensions were raised. Initially I was surprised that everyone was heading off so early, but then I realised I'd been wandering through the cars and snapping photos for just over four hours! Despite the winter chill, I honestly could have spent another hour or two amongst the crowd.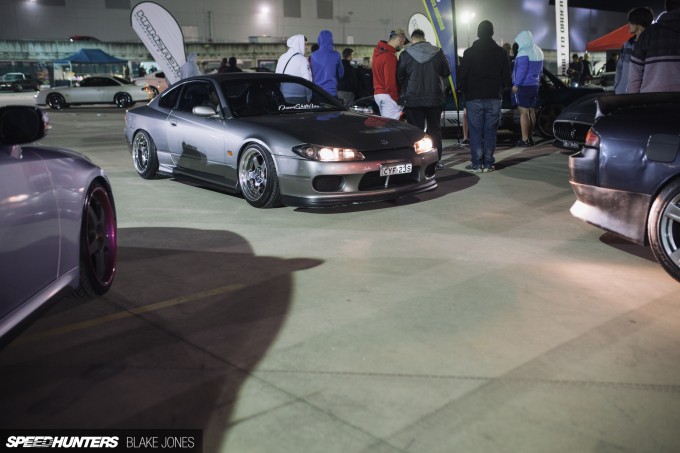 So, as is often the case, any drama was contained to Facebook and the reality of the event was a great atmosphere, killer cars and a friendly enthusiast community. It was a privilege to be a part of an event in my own backyard as the representative of the 'International Media Partner'.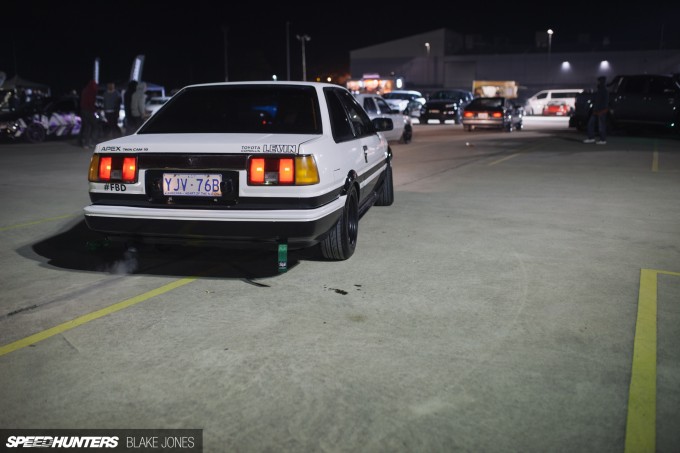 My one disappointment was not having my own project to bring along and show. I rode in with an RX-7-owning mate who made at least three new friends that night just over the shared pleasure (and pain) of owning something rotary powered. It made me nostalgic for the days when I was saving up to build the perfect set of BBS RS for my currently dormant '83 Porsche 944. The feeling of seeing other enthusiasts appreciate your latest modification or detailing effort is pretty hard to beat. I think it's time for a new Speedhunters project to be born…
Blake Jones
Instagram: blaketjones
blake@speedhunters.com
Cutting Room Floor