Sydney Shines
This weekend just past saw Australia's largest gathering of custom automotive machinery form under the banner of Meguiar's MotorEx. The show alternates between the country's two largest cities and 2015 was hosted inside the cavernous halls of Sydney Showground in the former Olympics district.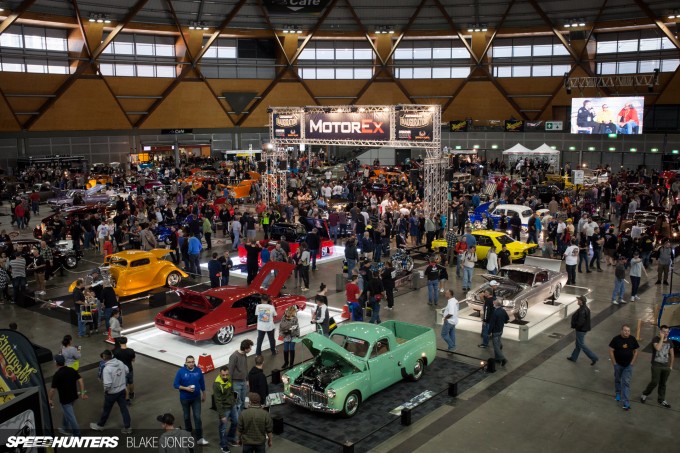 Now, before I start I must confess that car shows like this aren't usually aren't my thing. I consider any time that a car spends off the road to be lost time – whether that be sitting on a show stand or the months, maybe even years of preparation beforehand.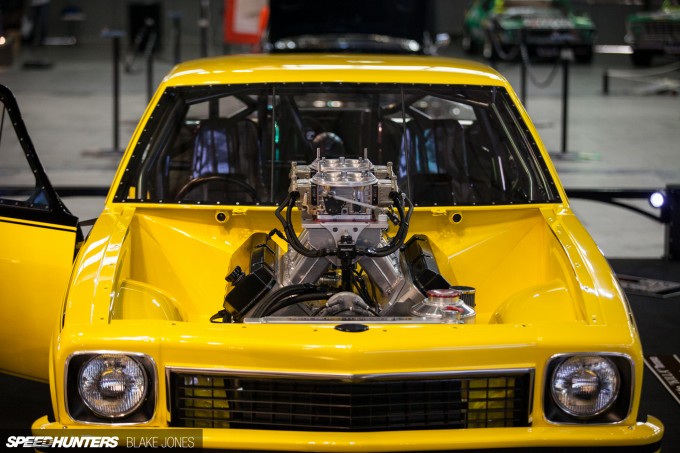 Some of these show cars will eventually find their way to a dragstrip or burnout pad of course.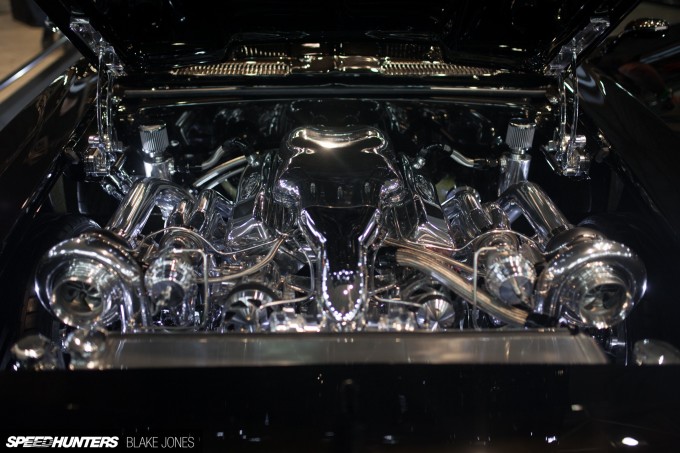 But many are built to be admired standing still. However, I was willing to tuck my preconceptions into my back pocket and hunt some speed, as prior to the weekend a few close friends had raved about the crazy cars that show up every year.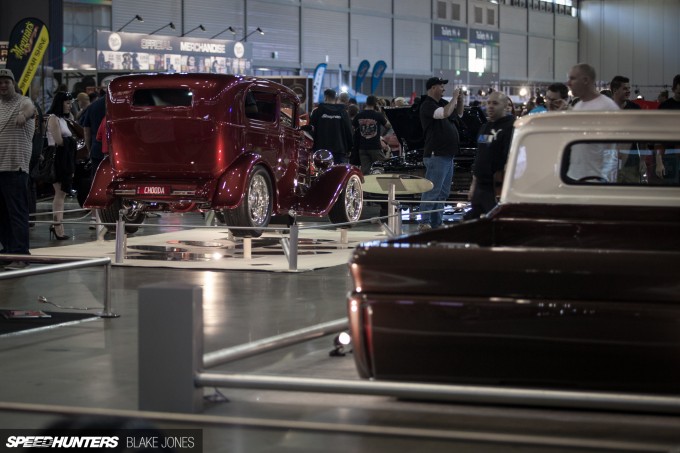 The jewel in the MotorEx crown is the 'FreeStyle Rides' inauguration, where fresh builds are revealed for the first time to the adoring public and to the critical eye of the awards judges.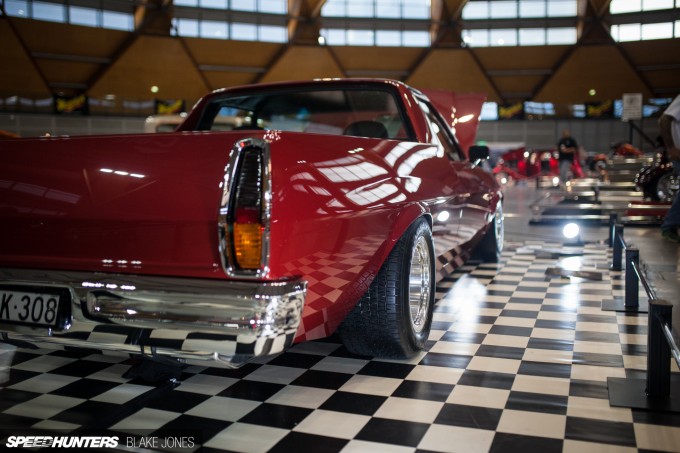 The cars are swarmed with admirers picking over the details and taking plenty of photos, which makes it almost impossible to get a clean shot. But as the holder of a media pass I had unobstructed access to the show hall for an hour before the public on the second day, so I spent some time with my favourite builds and grabbed some shots for this article.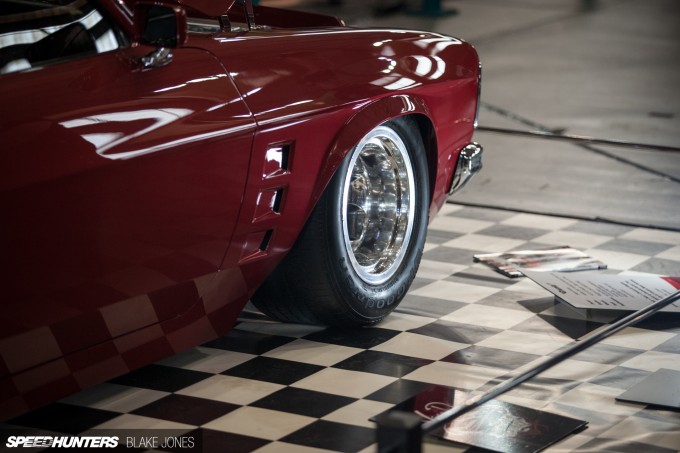 Period wheels and tyres made this Holden ute stand out from the crowd of 20-inch-plus billet wheels on the competition, but it was on closer inspection that the car began to truly impress.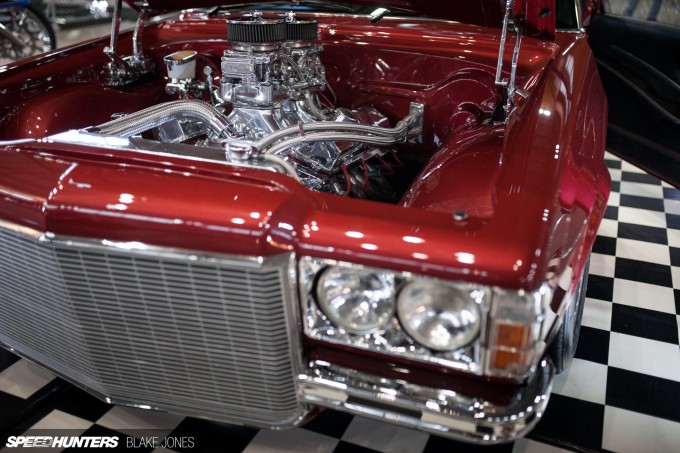 However, details like a pinstripe that ran through the whole chassis separating the rails from the body and a meticulously shaved engine bay apparently didn't impress the judges enough to take home any awards.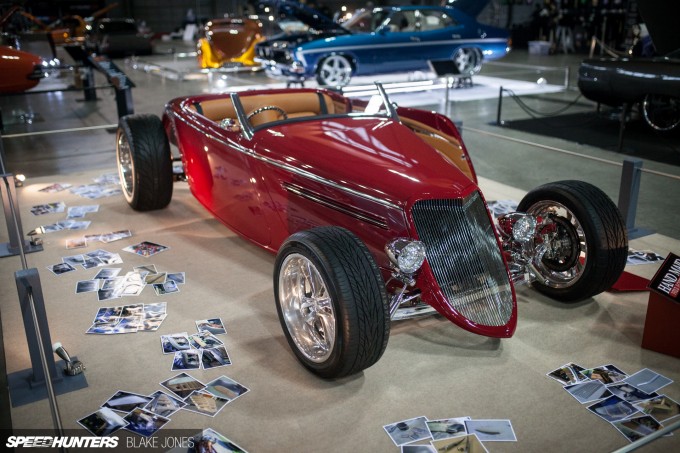 This '33 Ford Roadster on the other hand snapped up a Pinnacle Award for Best Hot Rod and two medals of excellence: a gold for bodywork and a silver for engineering.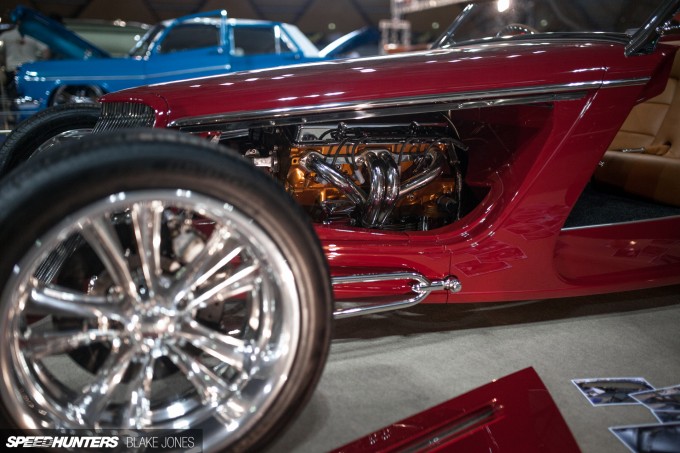 I'm supportive of those who enjoy cars regardless of how they choose to do it, but awarding medals still strikes me as odd. Not that I could fault the judge's choice here – the owner had built something I would happily cruise around in, although I can't imagine that engine would stay clean for long.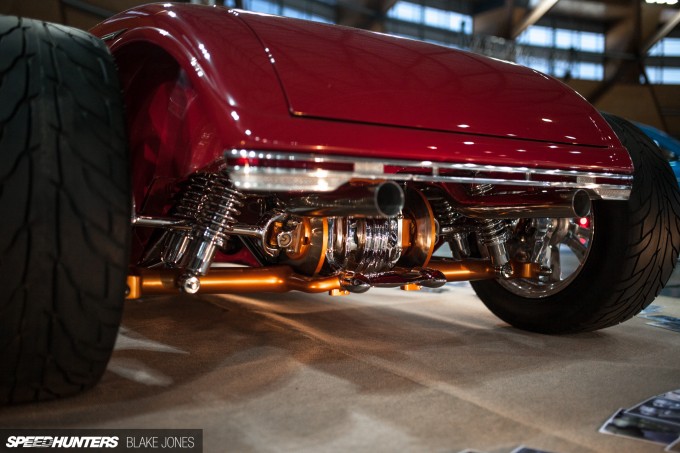 The rear end was a piece of mechanical art, and I'd hate to think how many hours went into the differential alone. Talking to a few owners, it was surprising to me how many of them had taken a very hands-on role in their respective builds. I'd incorrectly assumed such specialized work would typically be outsourced, but for a lot of these guys, these project cars are a culmination of years of hard work and an investment of both time and money.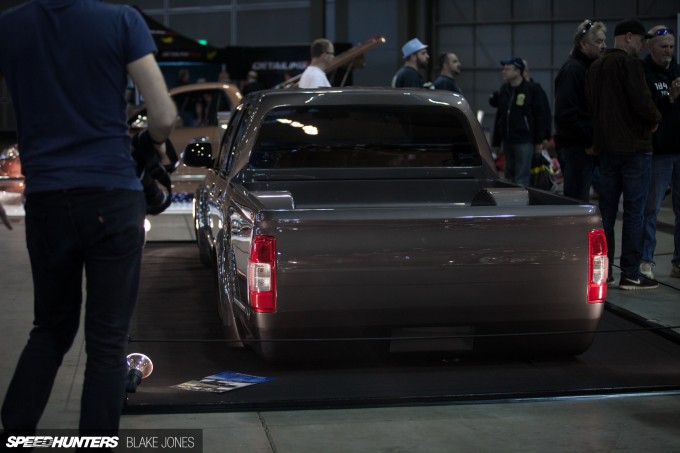 Getting crazy-low is a surefire way to draw attention to your build, clearly demonstrated here by a Holden Colorado that was completed just in time to be unveiled at MotorEx. From the rear you might be mistaken for thinking that someone had just left a chassis on the floor without wheels.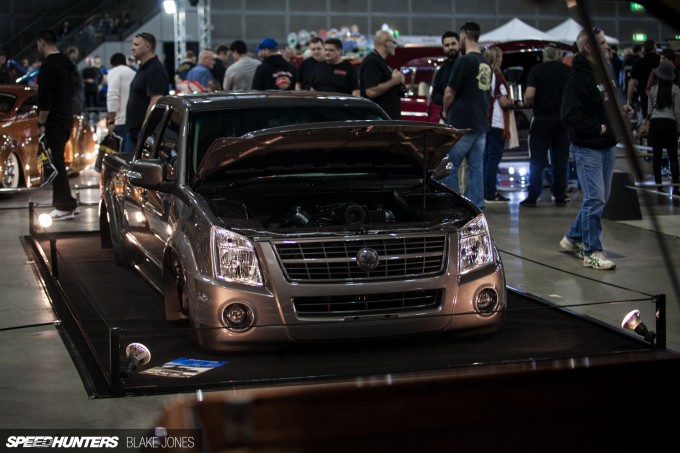 Hmm, from this angle too! The ute, as could be expected, was running a pretty crazy air suspension setup and had also been treated to an LS swap. Love it or loathe it – I'd love to hear your thoughts in the comments section.
Something For Everyone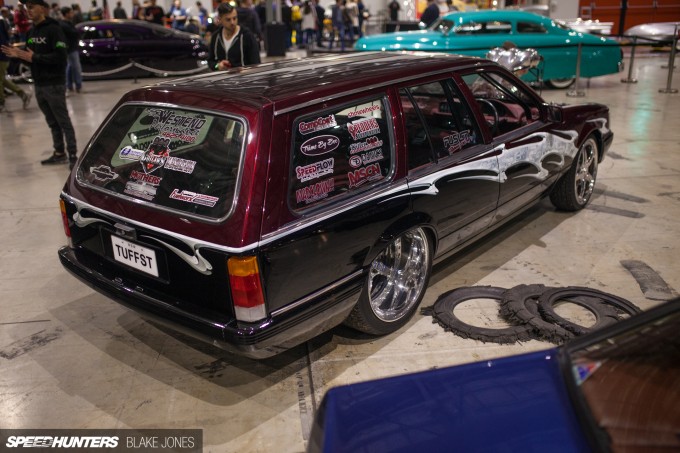 An Aussie phenomenon I'm yet to dissect for Speedhunters is the concept of a burnout car. As far as I can tell, we're the only country mad enough to celebrate people creating high-horsepower vehicles designed solely to destroy their tyres and hopefully set the rear of the car alight. Let this be a teaser of what will come when I get to Summernats later in the year…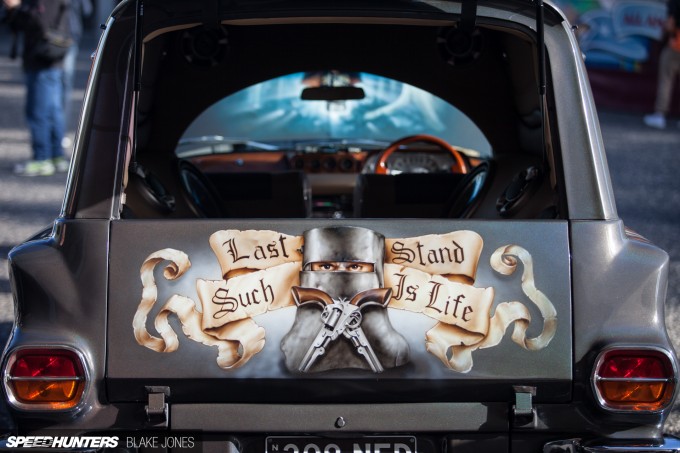 However, nothing is more Australian than a panel van with a Ned Kelly airbrush mural. For those that don't know, Ned Kelly was an outlaw made famous for evading police and donning 45kg (99lb) of homemade metal armor for gunfights with the law. "Such is life" were his last words before being executed, and it's a useful phrase if you find yourself being resolved to a dire situation. Australians in your vicinity will nod knowingly in approval.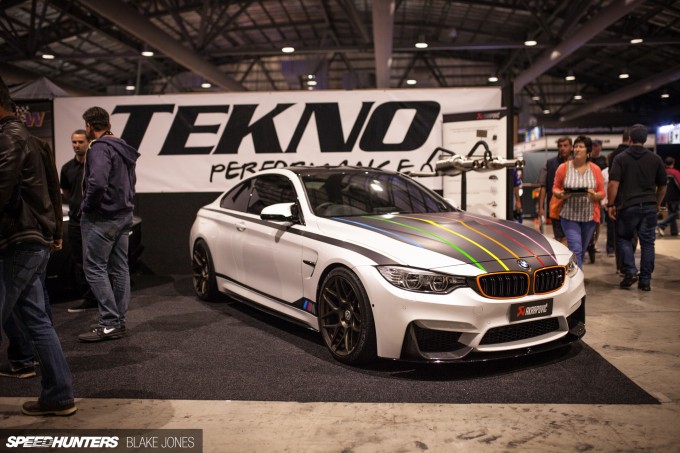 Tekno Performance is a growing Australian tuner that specializes in Holden Commodore enhancements, but it's recently started turning its hand to European machinery. I'll be keeping a close eye on what the Tekno guys come up with next.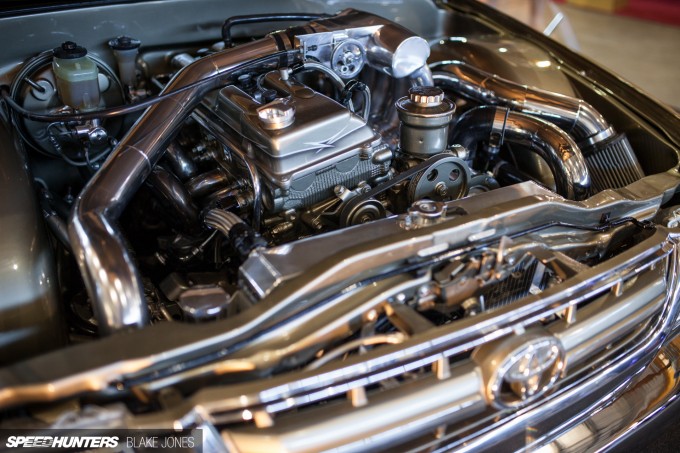 Are you familiar with the phrase, 'Good from afar, but far from good?' I think the opposite applied for me at Meguiar's MotorEx. While many of the cars were way too outrageous for my personal tastes, the closer I got, the more I was impressed by the creativity and workmanship that had been put into these creations.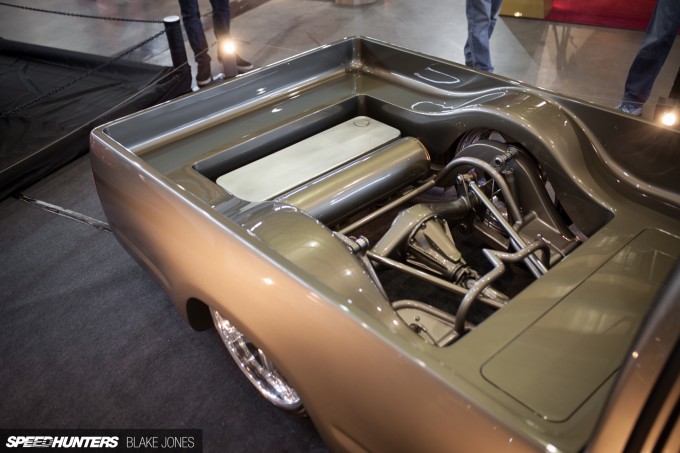 Here, what started off as a dependable Toyota Hilux has been transformed into something wholly impractical, but captivating in concept and execution.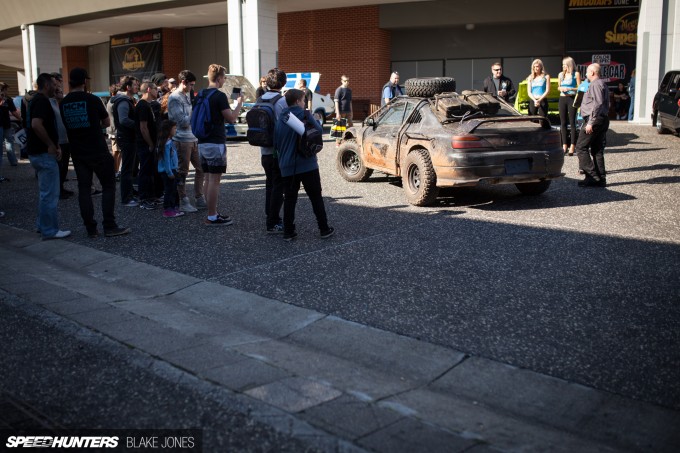 Moving outside and another unorthodox approach to modification was turning heads. I'm sure many of you will be familiar with this car – the V8-swapped S15 from MightyCarMods' YouTube series Mod Max. The guys were heading to the amphitheater-style dyno where they made a whole lot of noise, but slightly less power than I was expecting.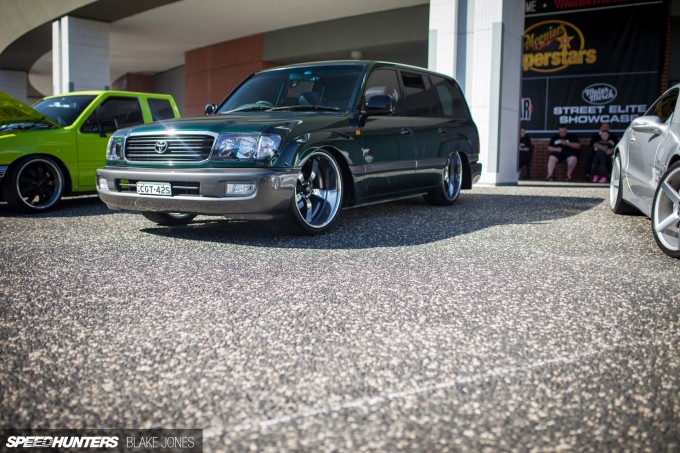 However, the car that really grabbed my attention was parked just across the way – this absolutely slammed Land Cruiser 100 Series. Taking a car renowned for being extremely capable off-road and turning it into a rim-tucking, rail-scraping cruiser certainly takes somes balls.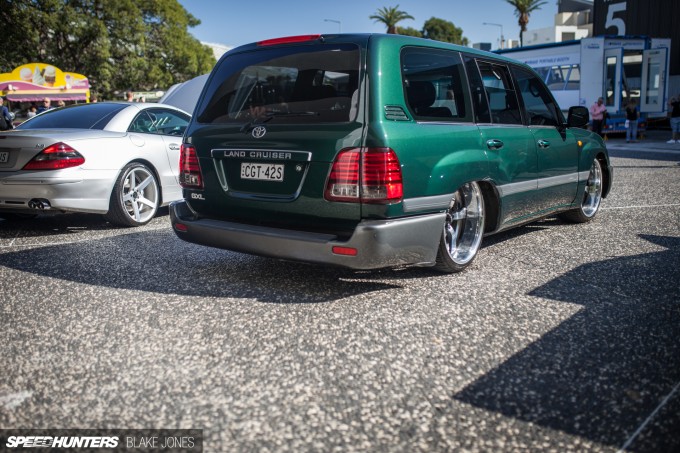 It gets driven like this regularly, which is pretty damn cool. From this angle it reminds me of a second generation Subaru Forester that ate a few too many cheeseburgers.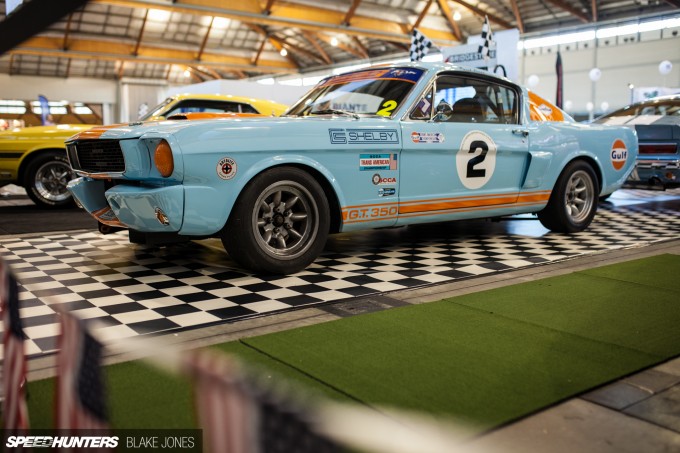 Pure performance cars weren't completely neglected at MotorEx, but rather found themselves in the sidelines to the show cars. I had plenty of time for this fastback Mustang in Gulf colours.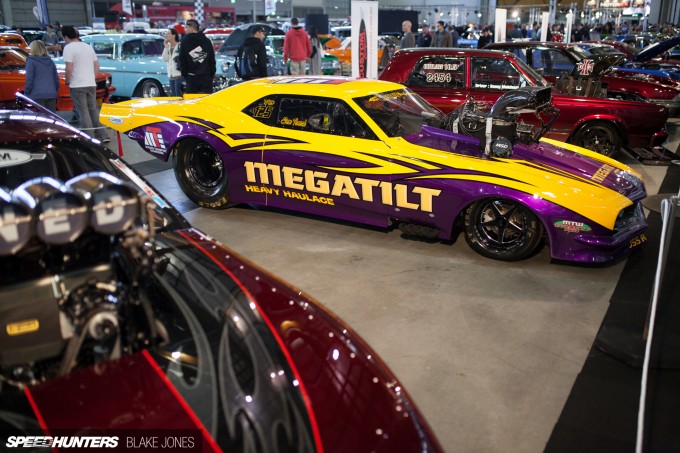 Some of Australia's best dragsters were also on display, making me feel guilty for avoiding the strip in the last few years. The drag racing scene is alive and well here, though some recent political maneuvers between Australia's drag racing association and a group of premier racetracks have turned the sport on its head.
Sideshow Alley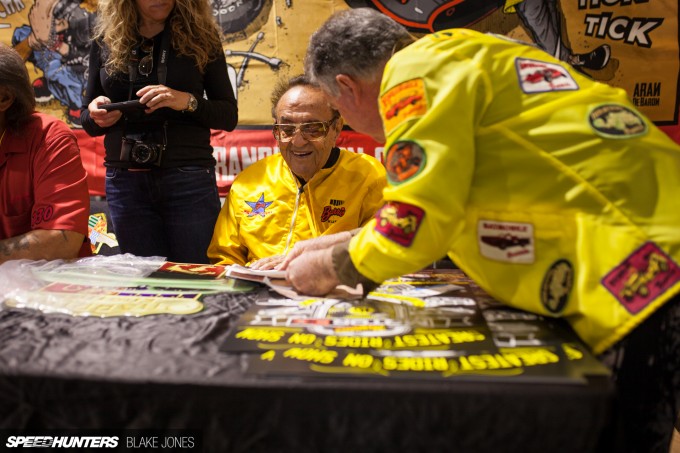 One of the big drawcards that MotorEx organised for 2015 was an appearance from octogenarian George Barris, a pioneering icon of '50s and '60s custom culture.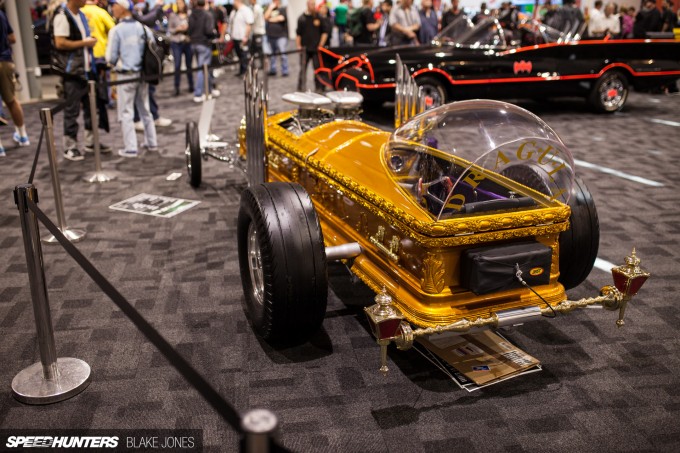 As well as building seminal customs like the 'Hirohata Merc' (if you haven't heard of it, Google it now!), George was responsible for the design of countless movie cars. Here you can see a replica of The Munsters' 'Drag-U-La' and the original 'Batmobile'.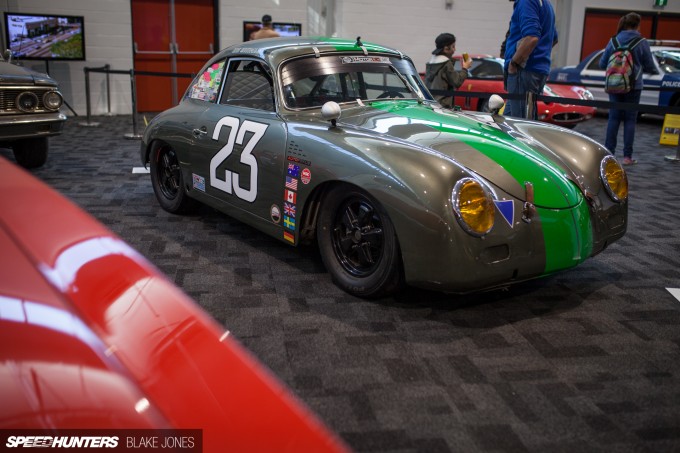 Those cars were part of a bigger collection of movie cars, including this beautiful 356 outlaw build by local racer Ron Goodman, which was captured in a great documentary on historic racing last year.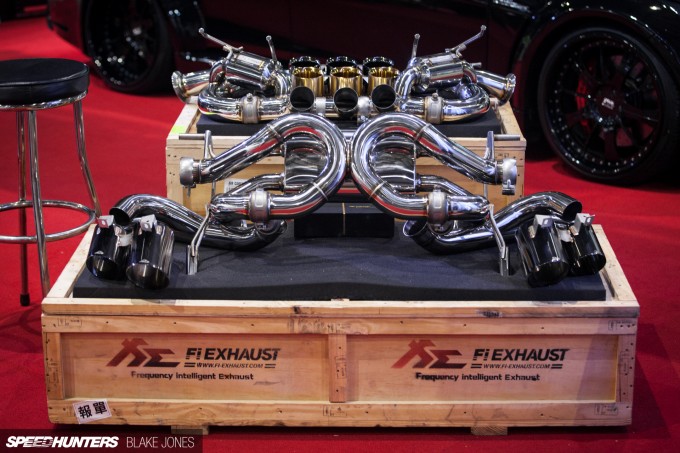 For me, one of the most enjoyable aspects of the show were the trade stands displaying the latest performance parts available from Australia and abroad.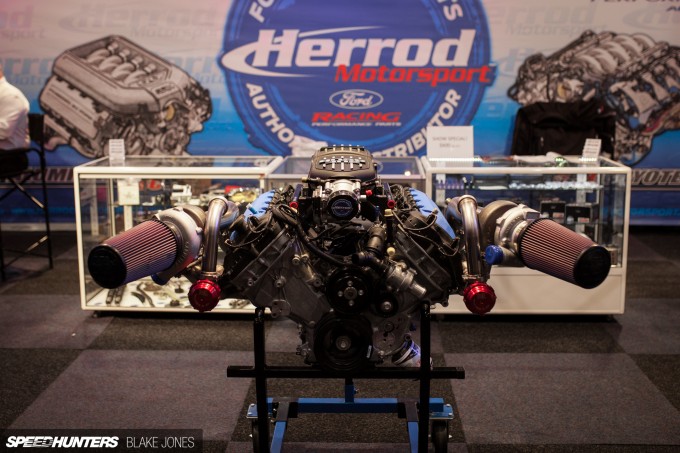 Herrod Motorsport was one of many trade exhibitors who were using MotorEx as an opportunity to hawk their wares, and stimulate salival secretions from the enthusiasts passing through. Twin turbo Coyote engine? Don't mind if I do…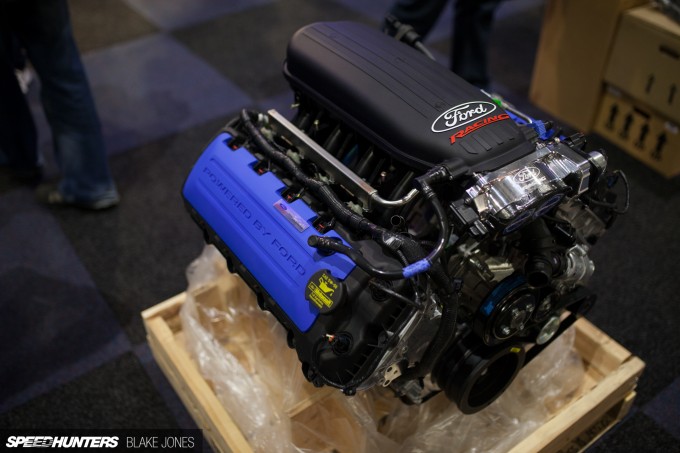 'Crate engines' aren't all that common in Australia, but I can only imagine the excitement of unboxing a factory-fresh motor destined for the bay of a performance build.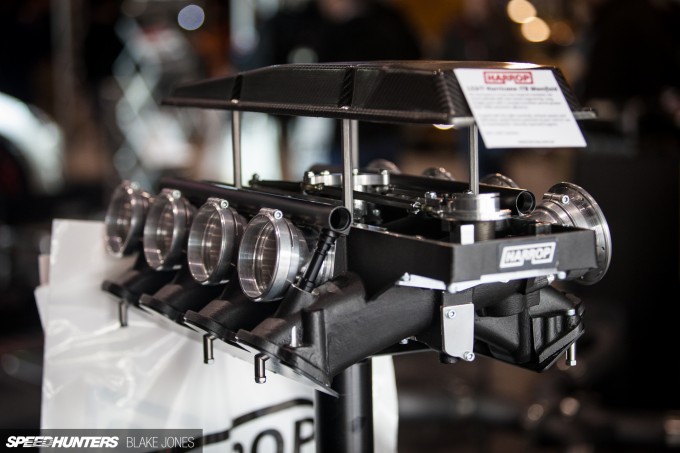 It took me 15 minutes of wandering around to build my ultimate street machine from the parts on offer – just don't show me the bill.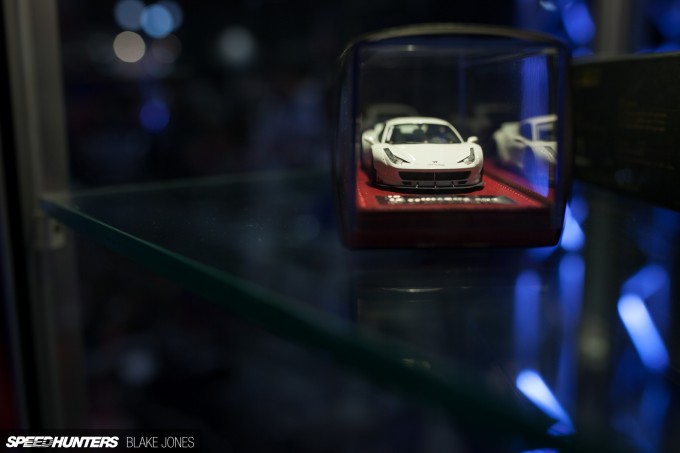 Slightly more affordable were some highly detailed Liberty Walk scale models, including this replica of a Ferrari 458 wearing one of the recognizable wide body kits.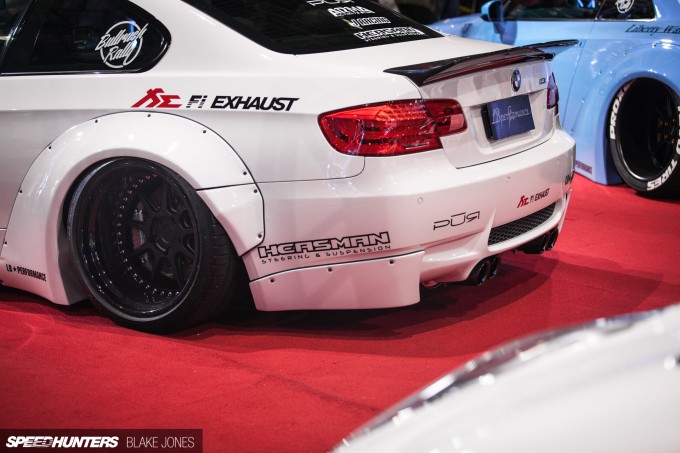 The man behind Liberty Walk, Kato-san, was attending the show as part of his first trip to Australia in support of the companies behind the country's first LB-Performance builds. His celebrity status was confirmed by the legion of fans approaching with t-shirts and aforementioned model cars to be signed.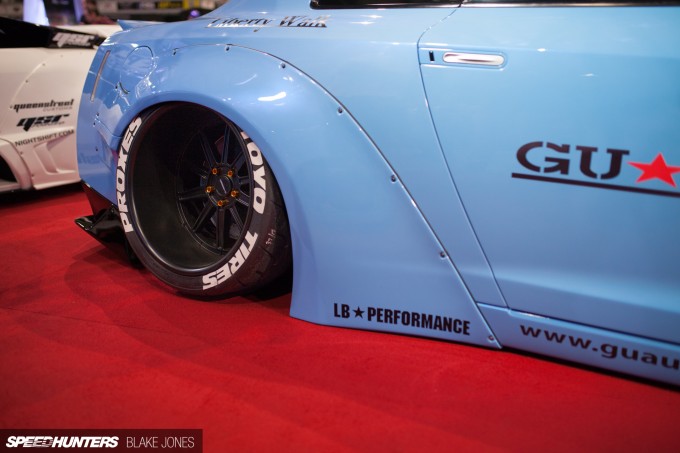 The visual impact of these vehicles is second-to-none, and they drew constant crowds over the weekend.
That's it for now from Meguiar's MotorEx, but I've got a few spotlight features up my sleeve so stay tuned for those.
Blake Jones
Instagram: blaketjones
blake@speedhunters.com
Cutting Room Floor