In every corner of the globe, car enthusiasts have adopted a shared ritual. The formula is simple: a carpark, coffee vendor and a handful of freshly-cleaned automobiles.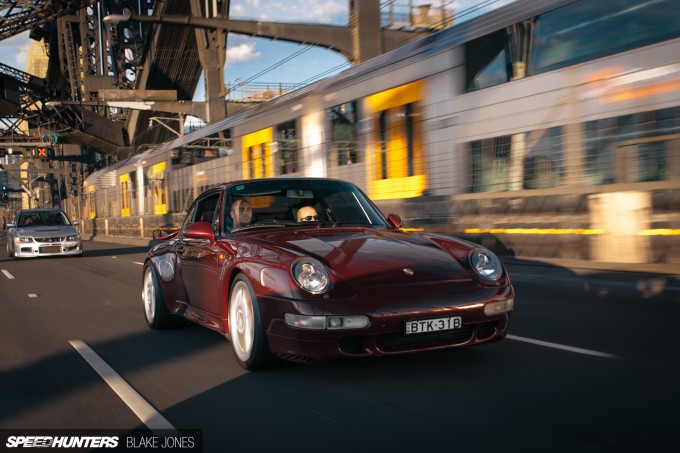 Australia is no exception, and this past Sunday I rubbed the sleep from my eyes and made an early beeline towards the suburb of Terrey Hills, about a half hour north of Sydney City. How do you know you're heading in the right direction? Well, sights like this when you're crossing the Sydney Harbour Bridge are a pretty good indication!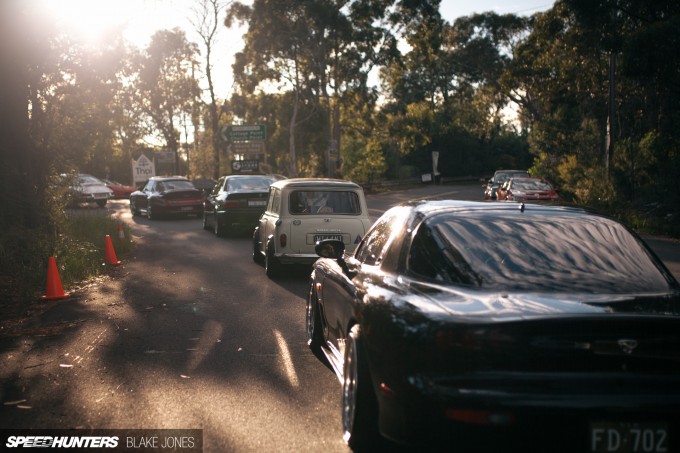 No mistaking it – this was our spot! The convoy of cars slowed to a crawl as eager eyes scanned for prime parking positions.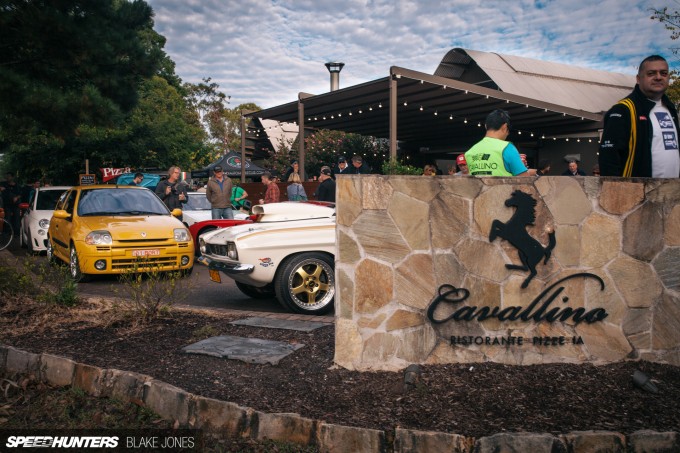 Although there are several similar events held regularly across the wider Sydney area, without a doubt it is this event hosted by Cavallino Ristorante that draws the largest and most varied congregation of cars.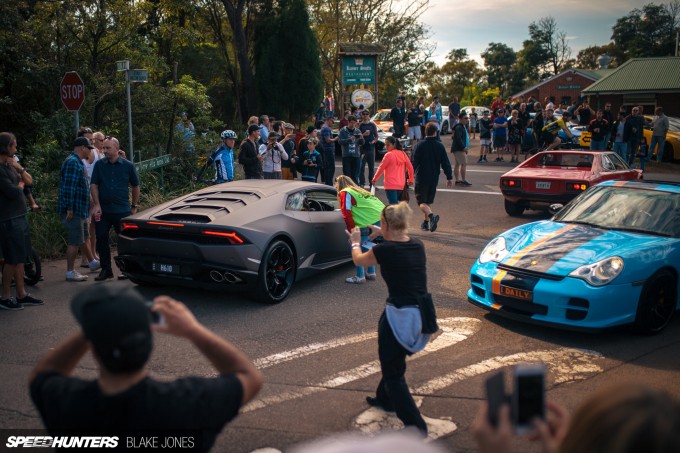 I've been to three such meets here in the past 10 or so months, and without fail the event has grown larger on every occasion. The T-intersection in front of the Cavallino carpark has always remained the hub of the chaos, however.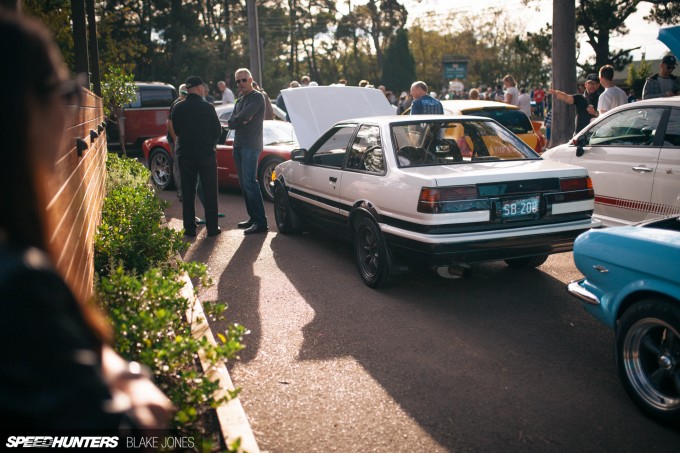 Honestly, finding cool cars here isn't much of a challenge. Imagine a quiet, leafy town that is completely nondescript apart from the fact that everyone who lives there is a mad car enthusiast, and you're close to what the little suburb of Terrey Hills looks like on the first Sunday of the month.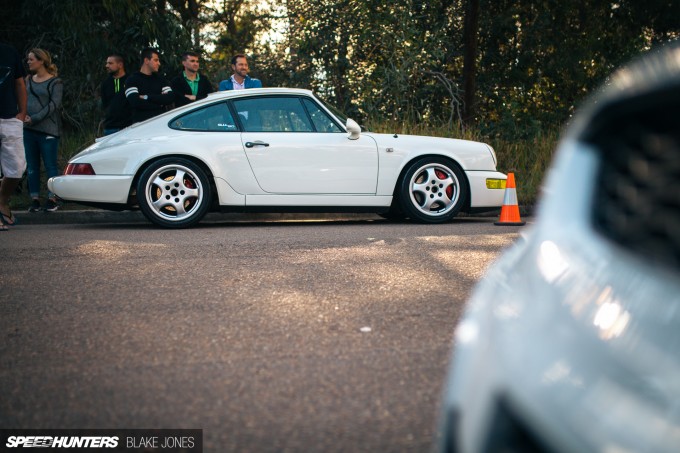 Unlike most of the American events I've read about on these very pages, there's no huge company carpark here – just a very loose interpretation of the parking regulations!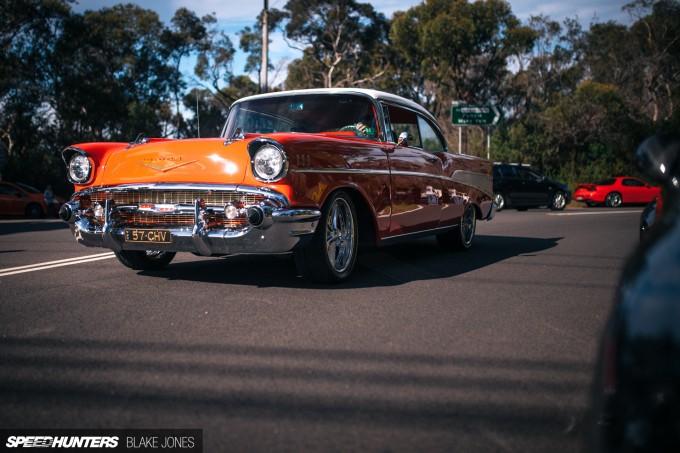 Another great aspect of this event is the sheer diversity of the cars in attendance. Americana cruises past JDM-styled racers rubbing shoulders with classic Euros.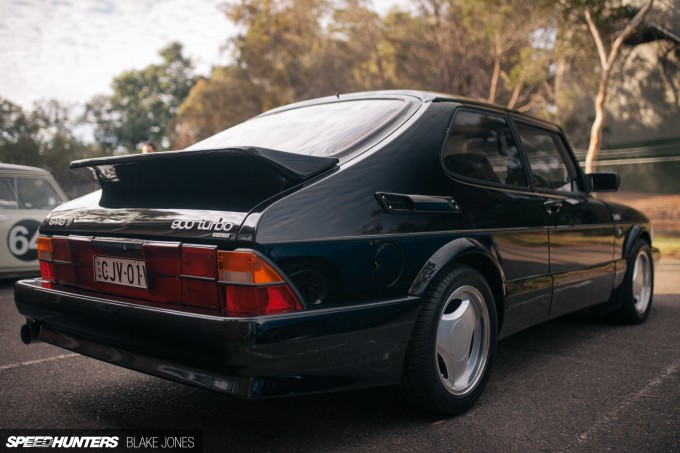 Anyone who knows me knows that I have a big soft spot for retro European quirkiness, and this extremely handsome Saab 900 Turbo with its three spoke alloys and ducktail certainly tickled my fancy.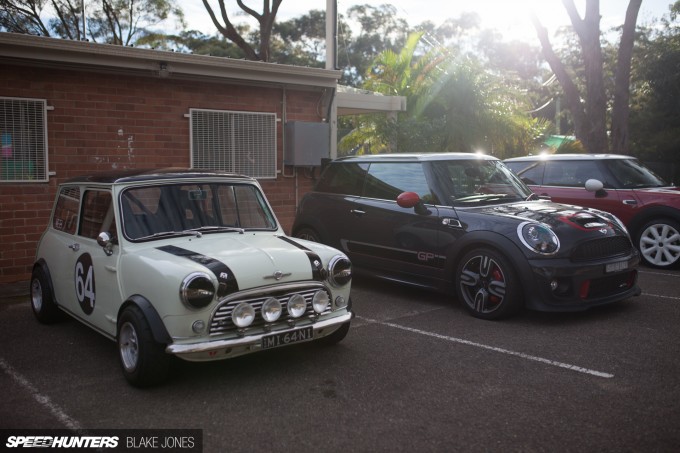 It was a treat to see these two performance-oriented interpretations of the Mini parked alongside one another. The model is all grown-up and serious now, but would you choose the refined big brother or the little hoodlum?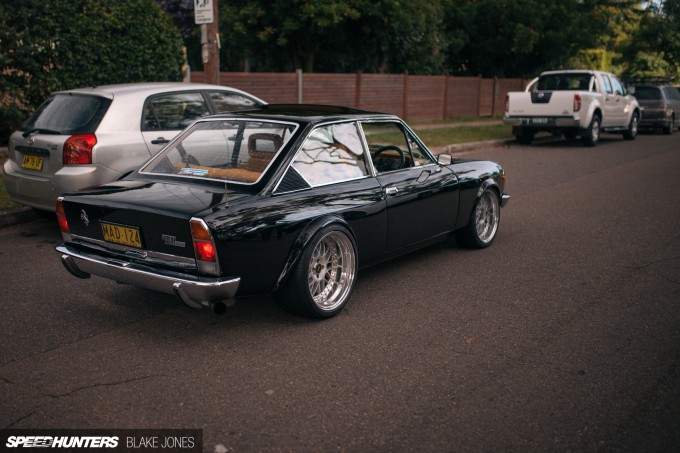 Here's something you don't see everyday: a modified Fiat 124 Coupe. The front end may have been consumed by a ridiculously large intercooler, but I was really loving this rear three-quarter angle. I can only assume the rear was tubbed to swallow those massive split rims!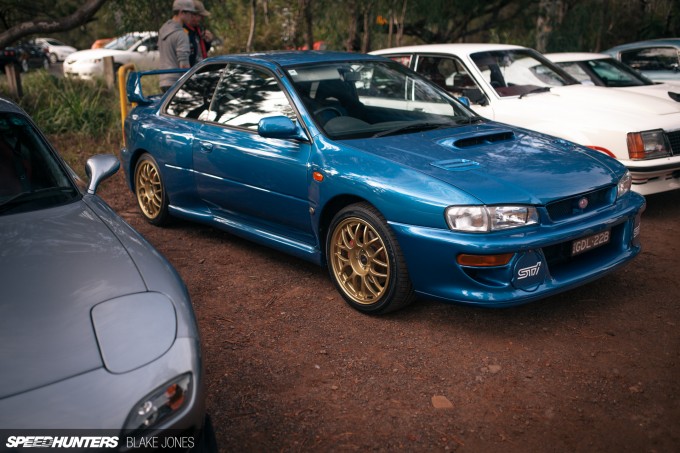 Another for the 'rarely seen in Australia' binder: this very original and handsome STI 22B. Only five of these widebody coupes were officially imported into Australia, the original owners having a choice between this blue/gold combo and… well… you could only get it in blue and gold.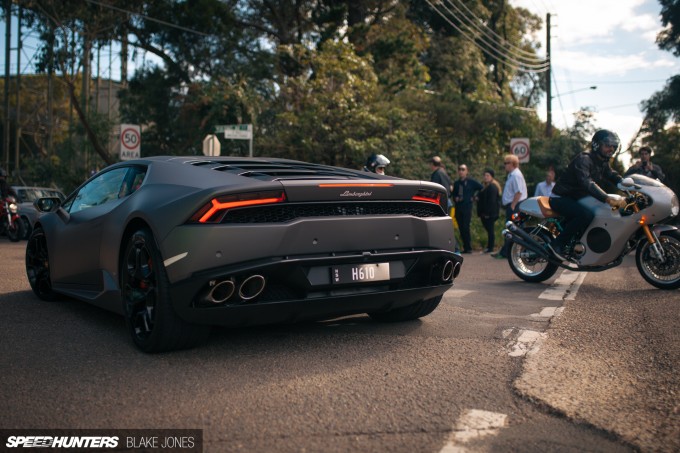 I didn't know it at the time, but between snapping this photo and writing this story I was treated to a very, very fast ride-along in a brand spanking new (less than 100km on the clock!) Huracan through what is arguably the best driving road in the Greater Sydney region. It was an experience I'll not soon forget. But I digress, you can check out my Instagram if you want to see more.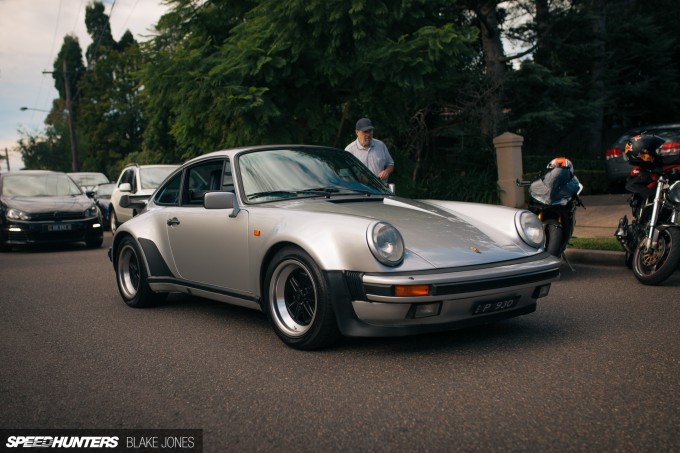 I don't believe in true perfection, but this has to be close. Air-cooled Porsches do tend to over-index at the Cavallino event, but personally I think the owners are just trying to rub it in my face that (much like a house in Sydney) I will never be able to afford one.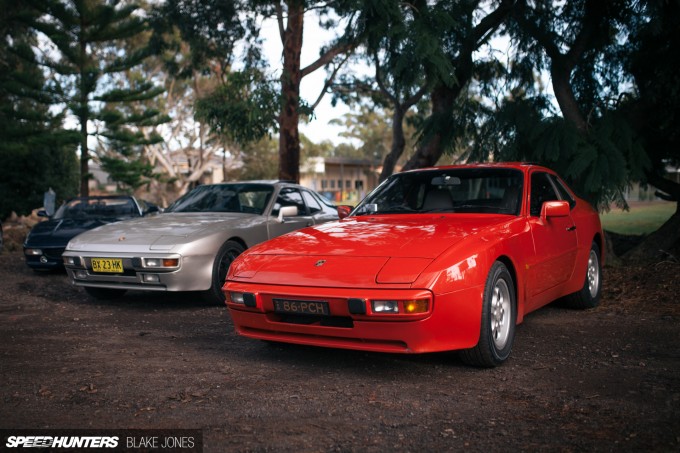 On that note, it's great to see the humble Porsche 944 getting a bit more love these days. Who knows, maybe even these water-cooled heathens will ride the retro-Porsche asset appreciation wave. This writer certainly hopes so, there's one in his garage…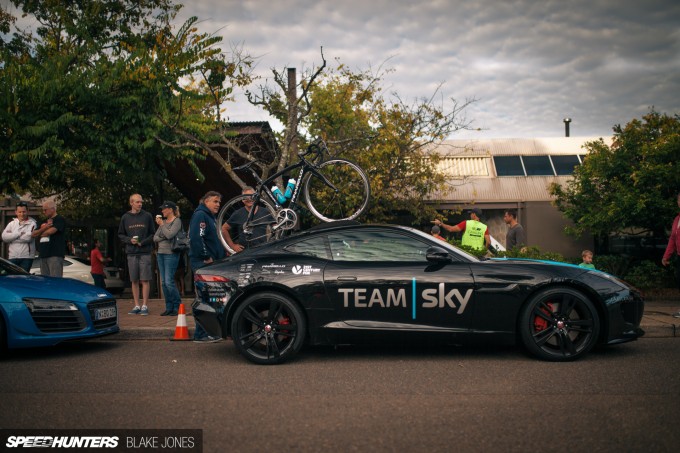 Several manufacturers have cottoned-on to the popularity of the event and begun to bring out their own unique vehicles – such as this Jaguar F-Type R Coupé, which has had the rear hatch modified solely for the purpose of carting overpriced bicycles around. A little sacrilegious maybe, but preferable to a roof rack.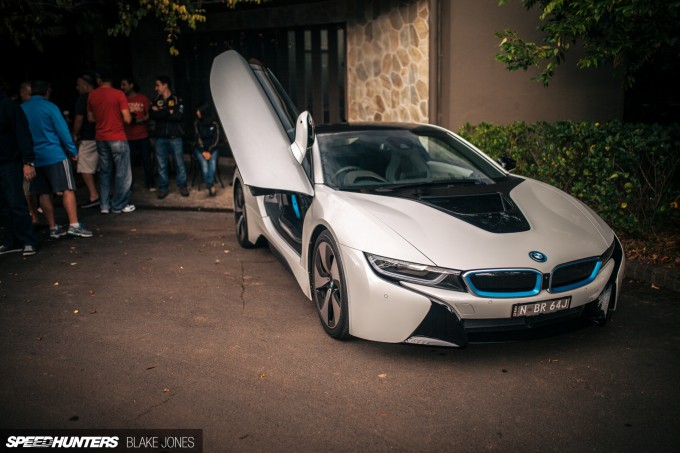 A local BMW dealership also brought out the i8 for some customer prospecting. It's certainly eye-catching, but that front end is far too fussy for my liking.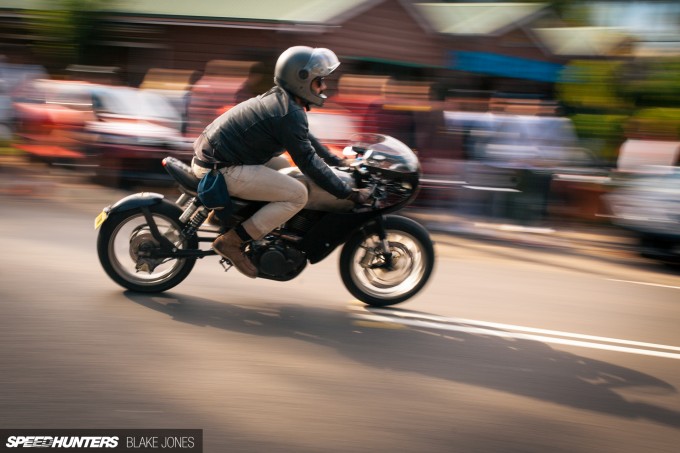 Our two-wheeled friends arrived and left in packs, no doubt off in search of some twisted tarmac nestled in the nearby hills. Or maybe another cafe…
A Few Favourites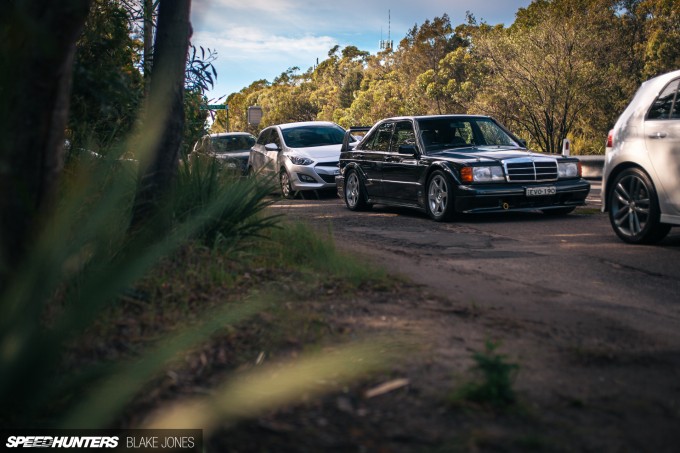 The task of selecting a few stand-out rides for a closer look was bloody tough (such is the life of a Speedhunter), but I couldn't go past this Mercedes-Benz 190E 2.5-16 Evolution II. Between the screaming inline four and a bodykit that makes an M3 from the same era look pedestrian, this is the car that I would've taken home if given the chance.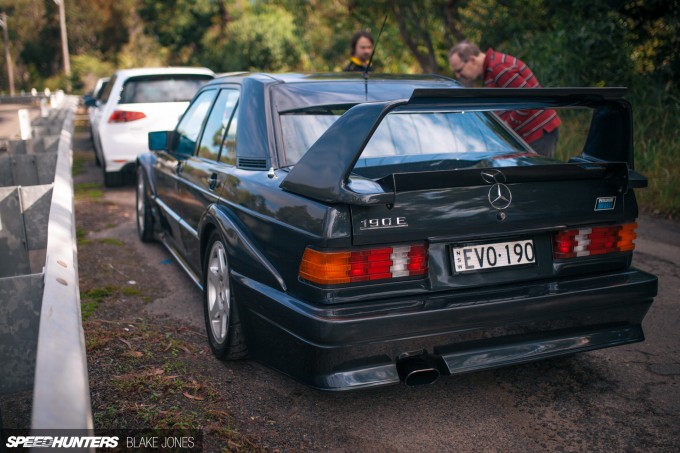 Check out the adjustable gurney flap mounted on the boot lid, not to mention the spoiler above it, and the one on the rear window. Legend says a BMW executive exclaimed upon seeing the Evolution II spoiler, 'if that thing works, we need a new wind tunnel!' They got a new wind tunnel soon after.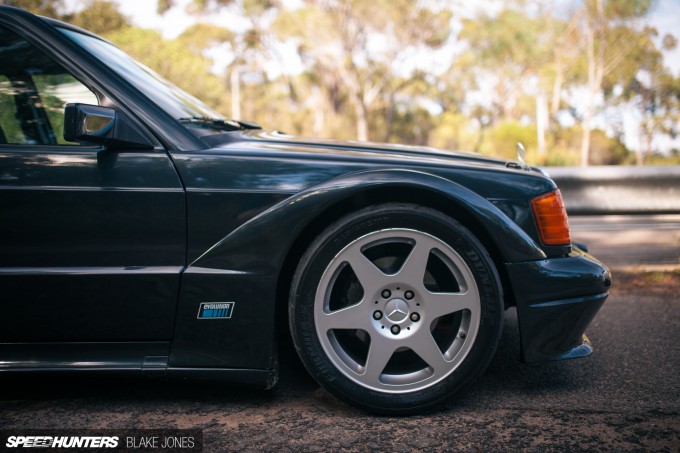 Back in 1989 the Evolution was available from the factory with variable-height suspension which could be activated via a switch on the centre console.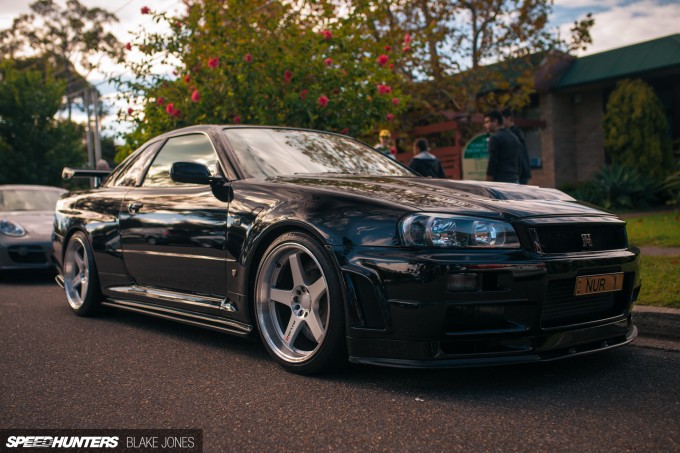 What is black, has plenty of aero add-ons and was a factory performance special? Although this Skyline GT-R shares some traits with the 190E, the level of performance is on another dimension thanks to tinkering by Nissan engineers at the end of the R34's production.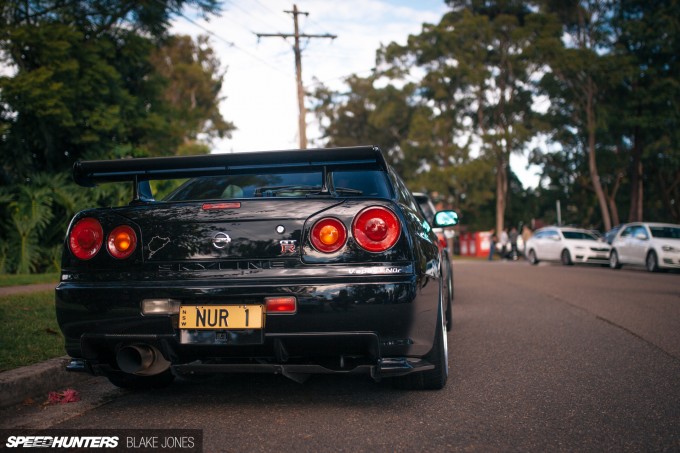 The N1 engine has true racing credentials and I have a sneaking suspicion that this RB26 has slightly more than the 206kW (280PS) Nissan advertised back in the day.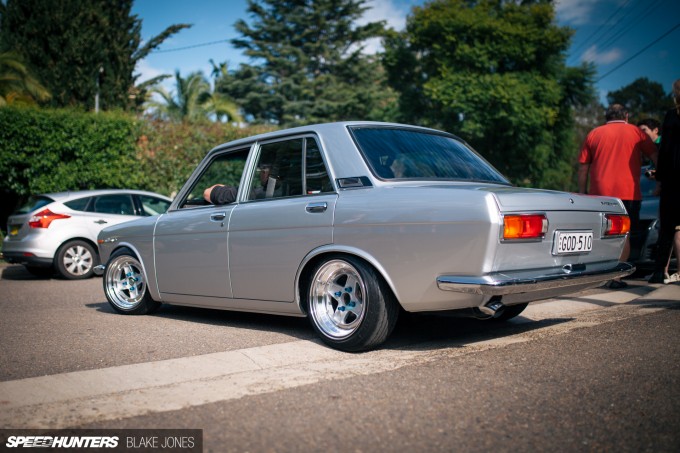 Also from the Nissan camp was this stunning Datsun 1600 looking better screwed together than the day it rolled off the production line.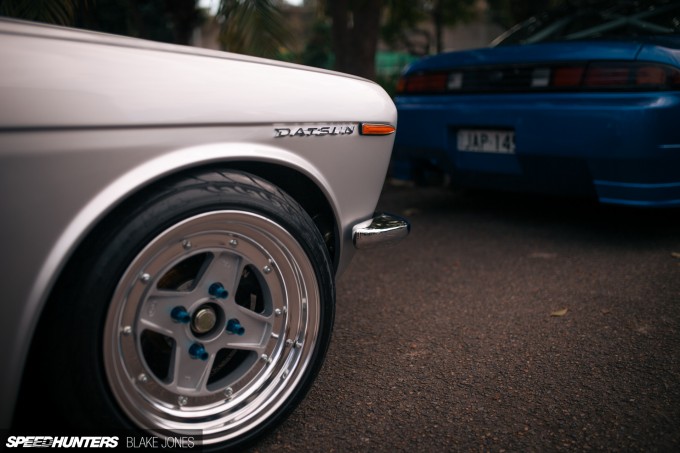 Unless I'm mistaken, Enkei supplied the period-correct wheels, which were hiding an upgraded brake package. Nicely done.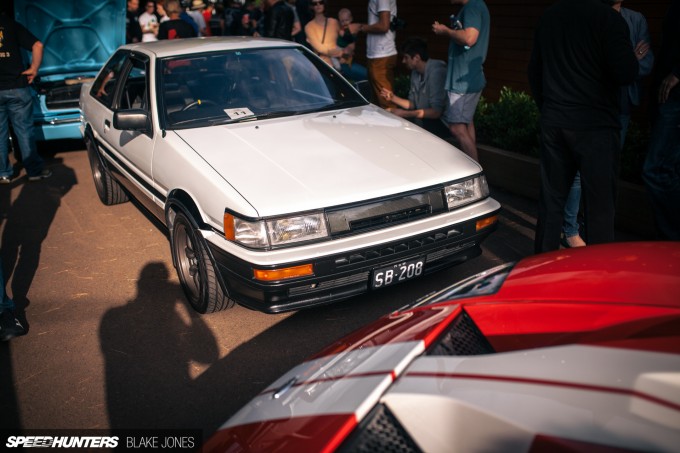 To wrap up this little Spotlight session, I bring you the cleanest AE86 I've seen outside of a museum. In Levin notchback form the similarities to the Trueno hatch of Initial D fame are harder to spot, but thankfully the Watanabe wheels and panda paint scheme take care of that.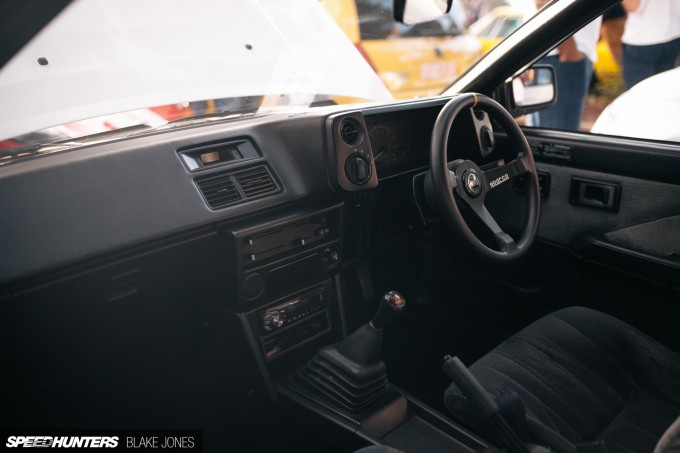 Not a crack to be seen on the dash, and a few touches of personalisation in the form of a dished Sparco wheel and updated headunit. What a lovely place to be – especially with the optional Levin rain shields keeping your spotless interior trim dry.
Parting Thoughts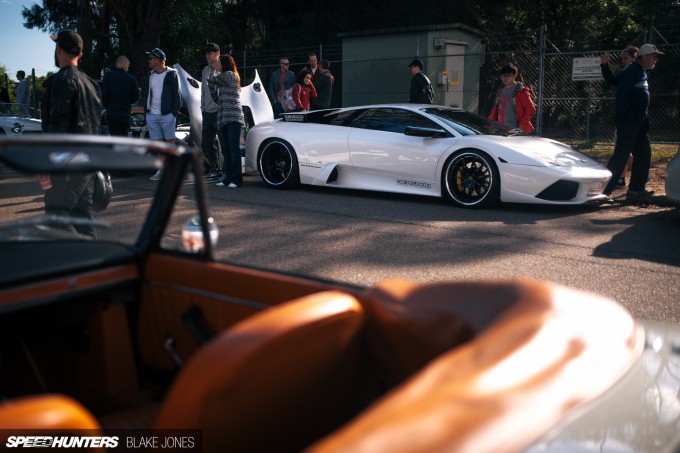 Cavallino Cars & Coffee is one of those events that really manages to hit that sweet spot of exclusivity and accessibility. You can feel welcome arriving in a '90s hot hatch but are always guaranteed that there will be something amazing to pore over around every corner.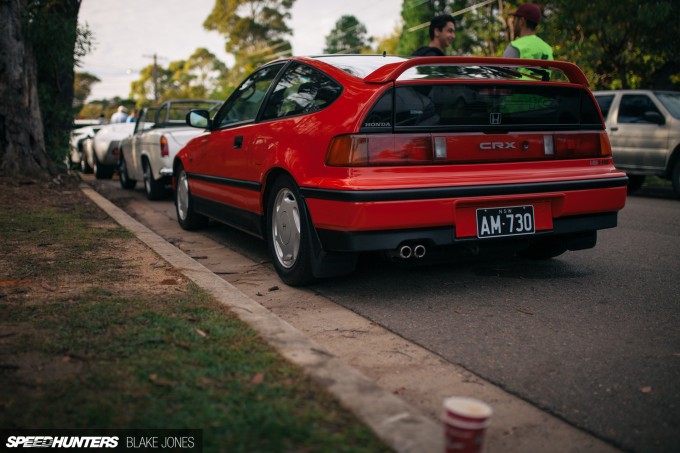 I mentioned earlier that the diversity of attending cars is what really makes this event worth coming back to. There aren't too many meets where an extremely original 2nd-gen CR-X…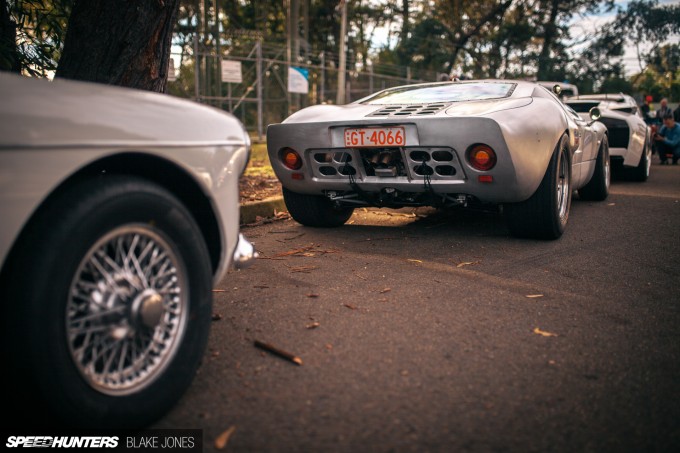 …can rub shoulders with an aluminium-shelled GT40 replica, while both garnering an equal level of respect.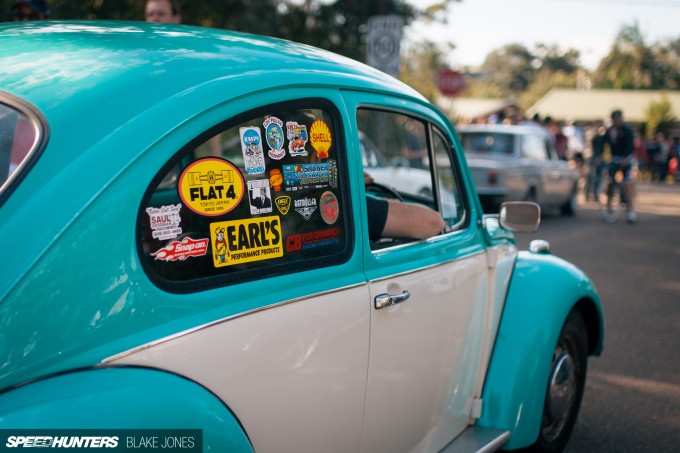 I do really hope that the organisers find a way to deal with the ever increasing number of cars rolling in, and give Sydney's car enthusiasts a reason to get up early on Sundays for many years to come.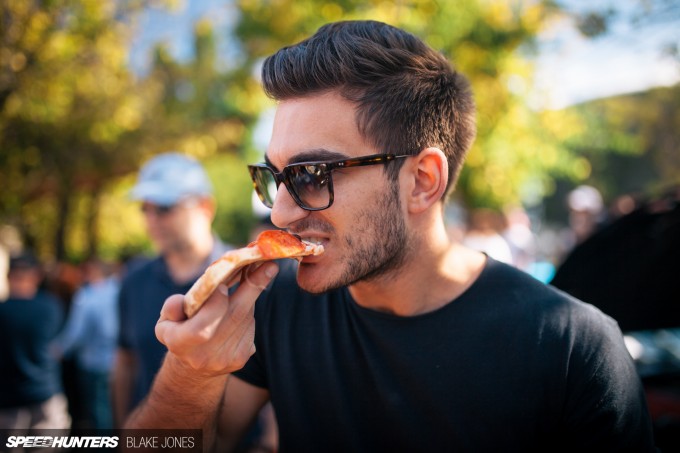 Really, what more could you want from such an event? Delicious pizza? Well, you won't believe me but they have that too…
Blake Jones
Instagram: blaketjones
blake@speedhunters.com
Cutting Room Floor