G'day
When Speedhunters Editor-in-Chief, Pedey, contacted me to ask if I'd be interested in joining the team, I couldn't say 'obviously' fast enough. I've been devouring the photos and words posted on these pages for years, so the opportunity to contribute was never going to be passed up.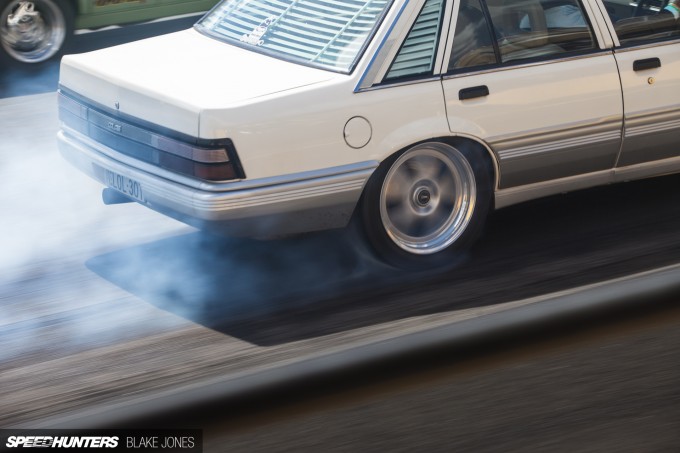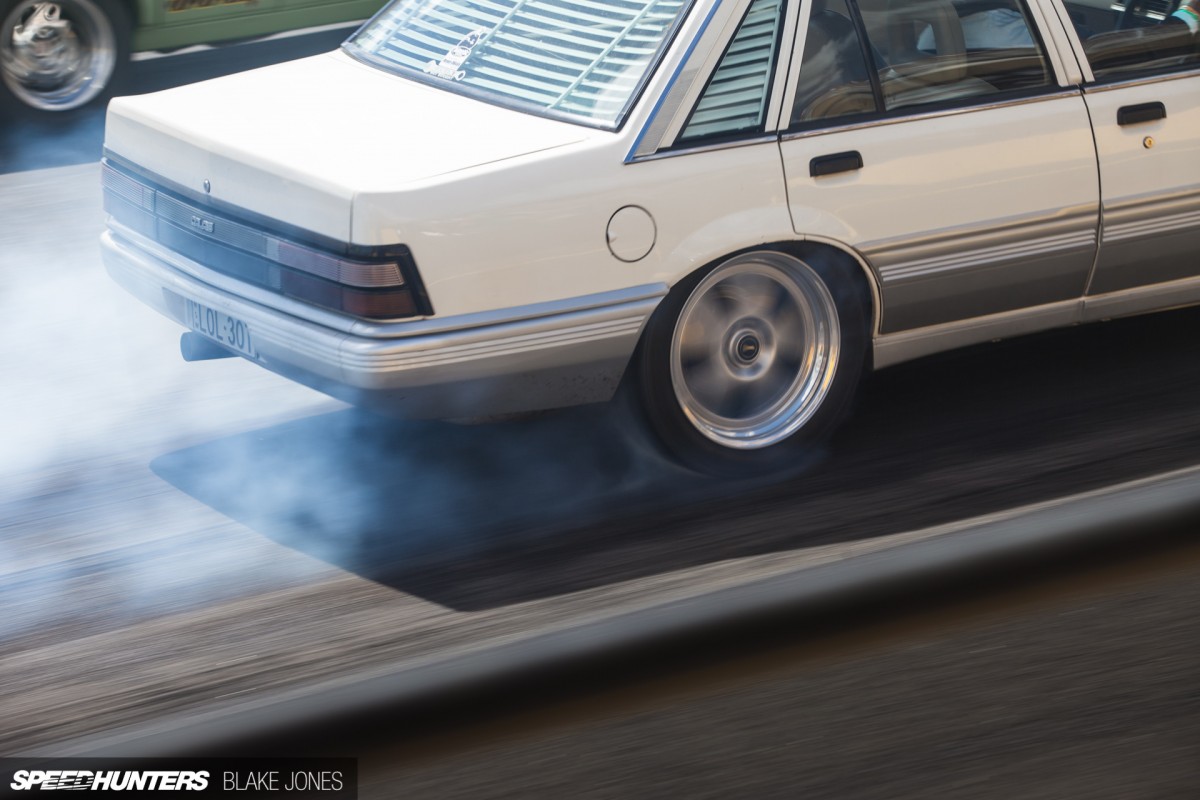 Straight away, I began to think of story ideas. Our car culture in Australia is extremely rich and diverse – where to start?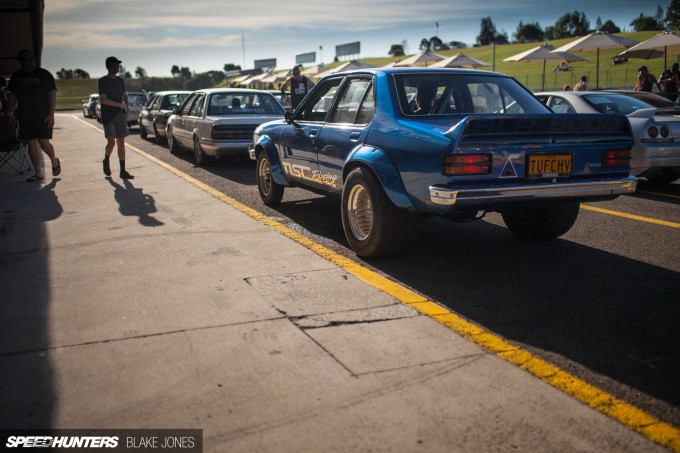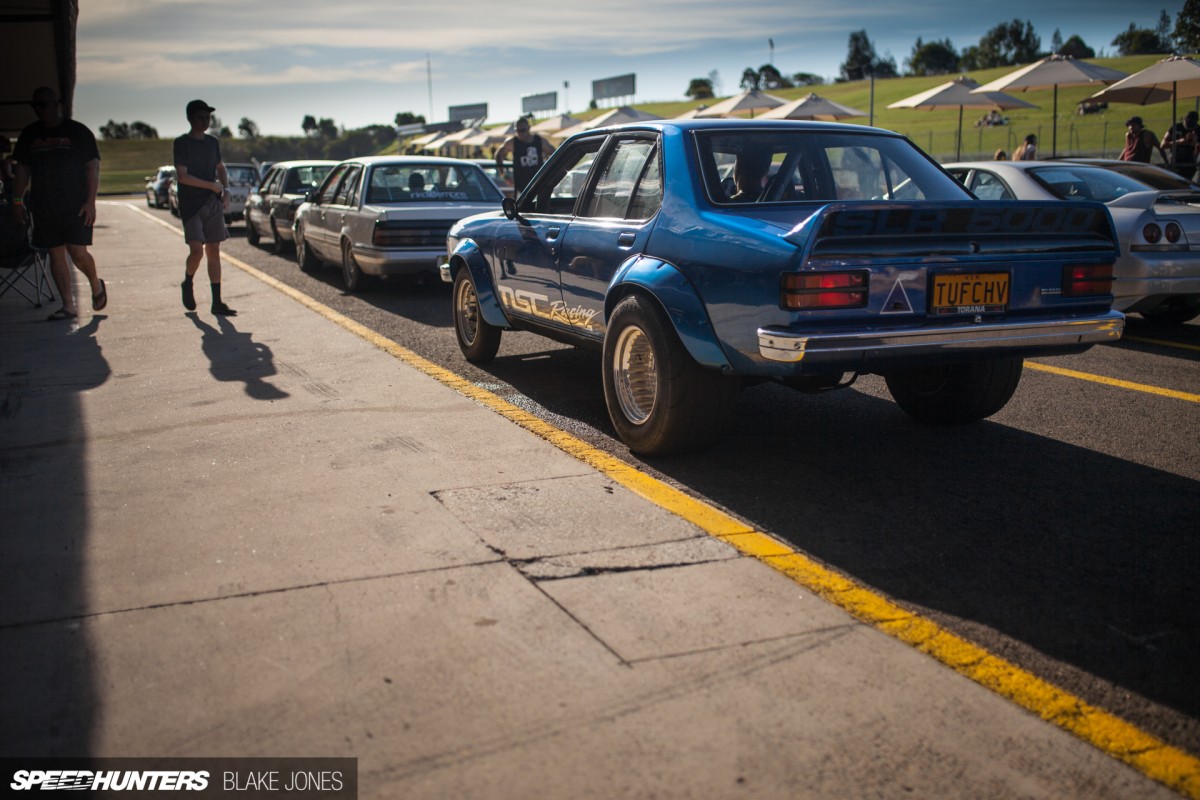 It clicked pretty quickly – Powercruise was being held the following weekend at Sydney Motorsport Park – the home of World Time Attack Challenge, and only a short drive from home. Time to charge the camera batteries!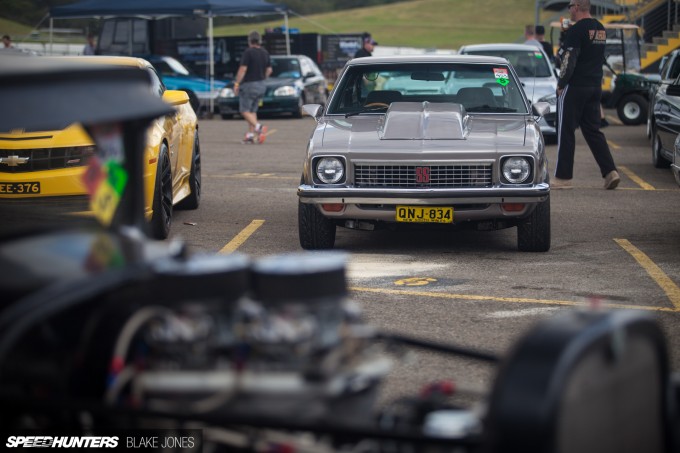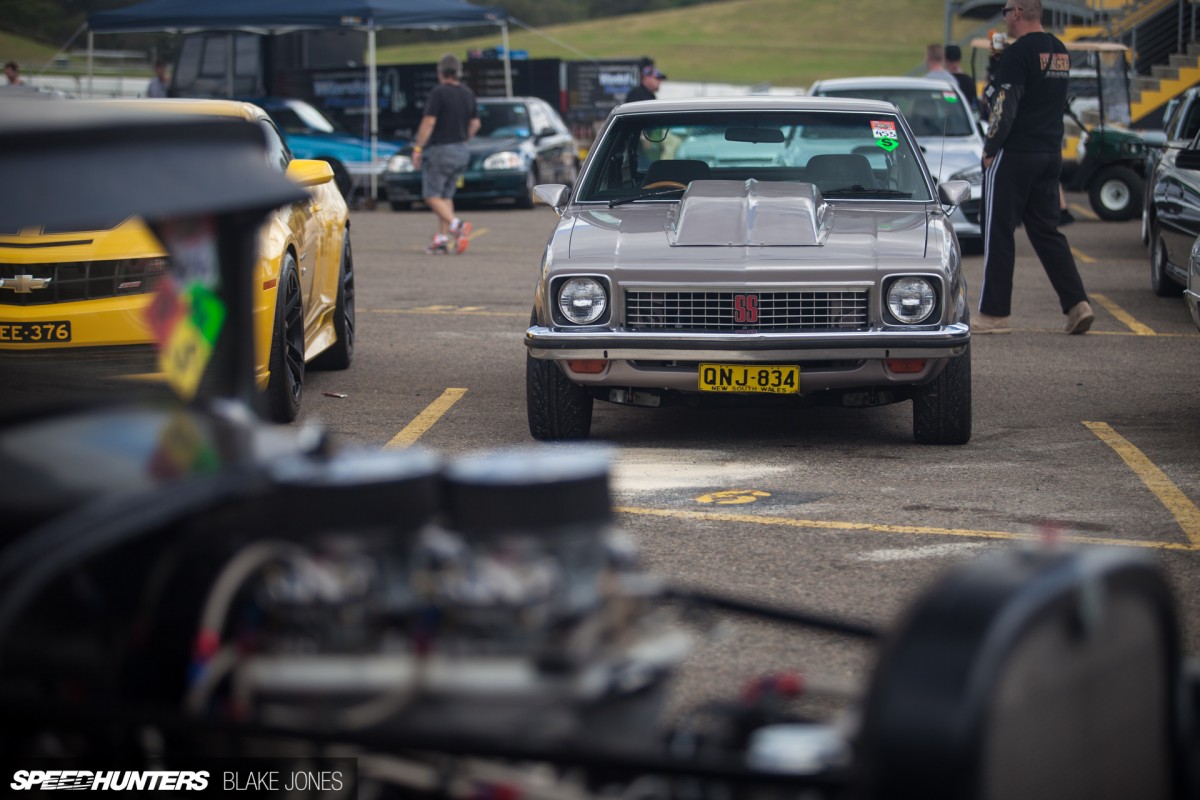 Powercruise is now onto its 54th iteration, being held several times a year across Australia (and more recently New Zealand and the US). Entry, for the most part, is restricted to street registered cars and the major events typically run for three to four days.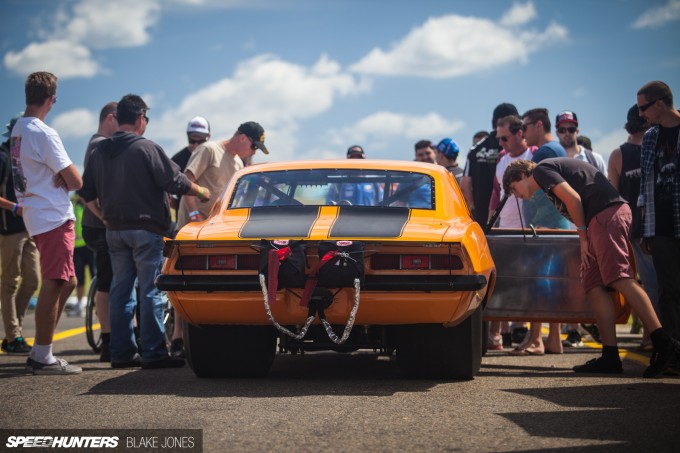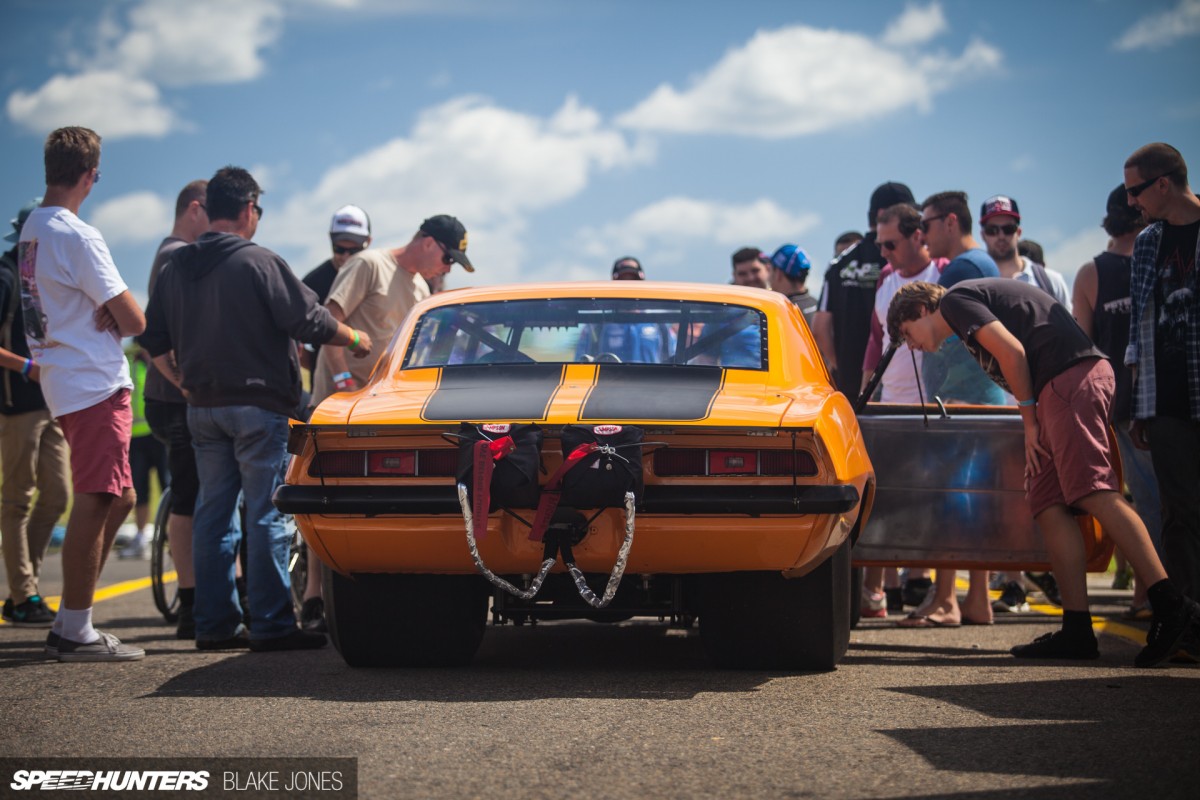 So please, come in for a closer look at some of the cars and on-track activities that make Powercruise such an interesting cross-section of the Australian car scene!
Chariots Of Choice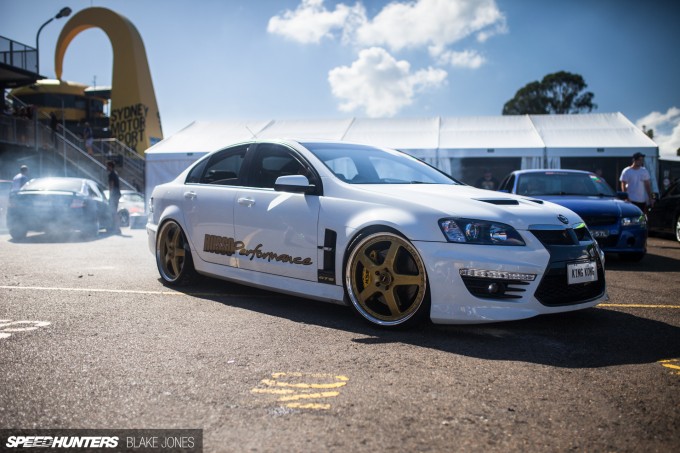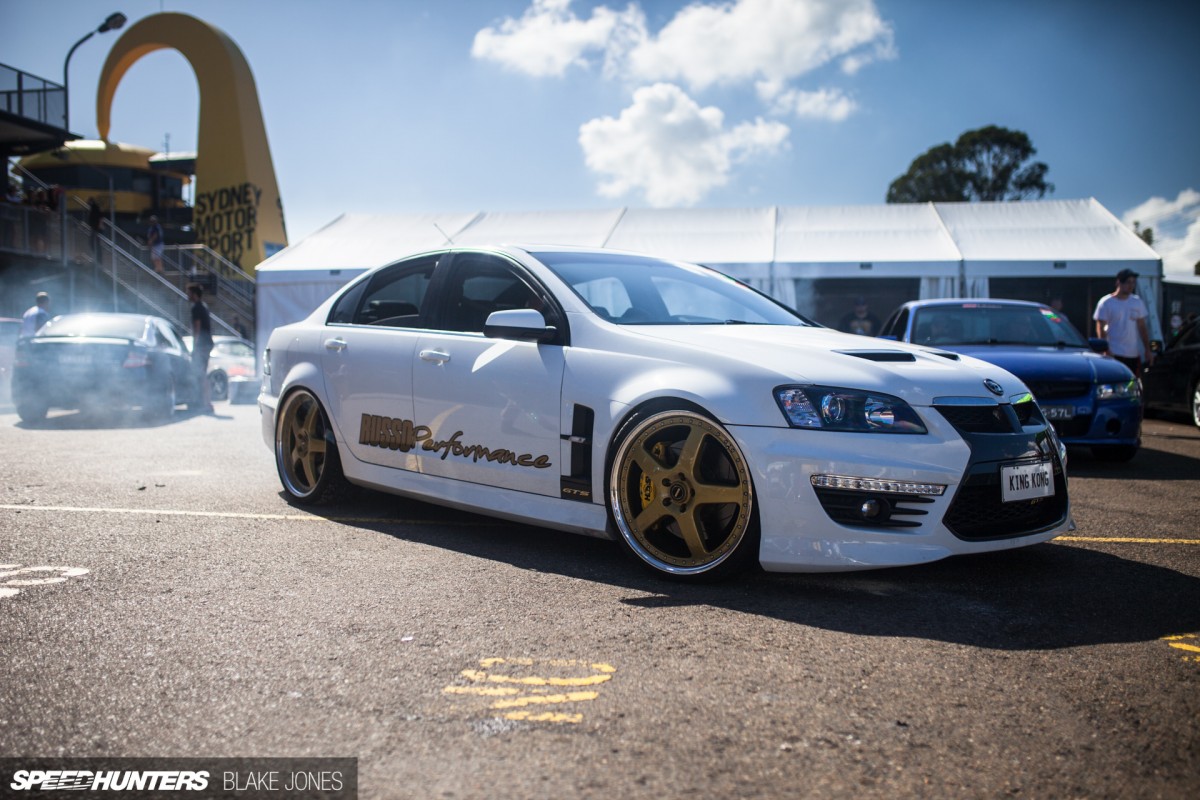 Are you still with me? Great! Next I'd like to introduce you to a few familiar archetypes of Australian car culture that may not be so familiar to the international Speedhunters audience. Exhibit A: the humble Holden Commodore.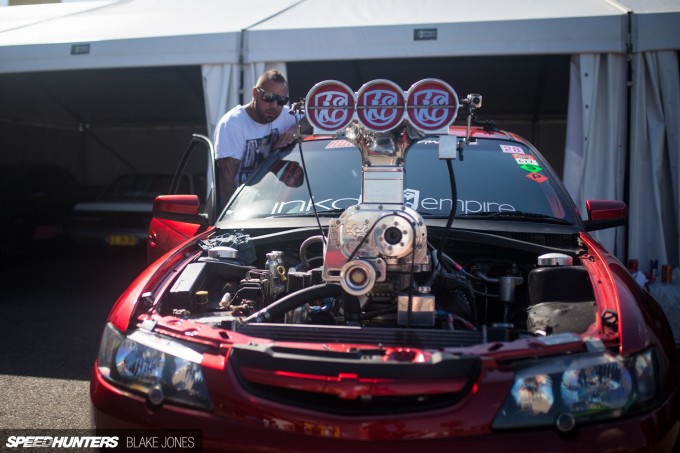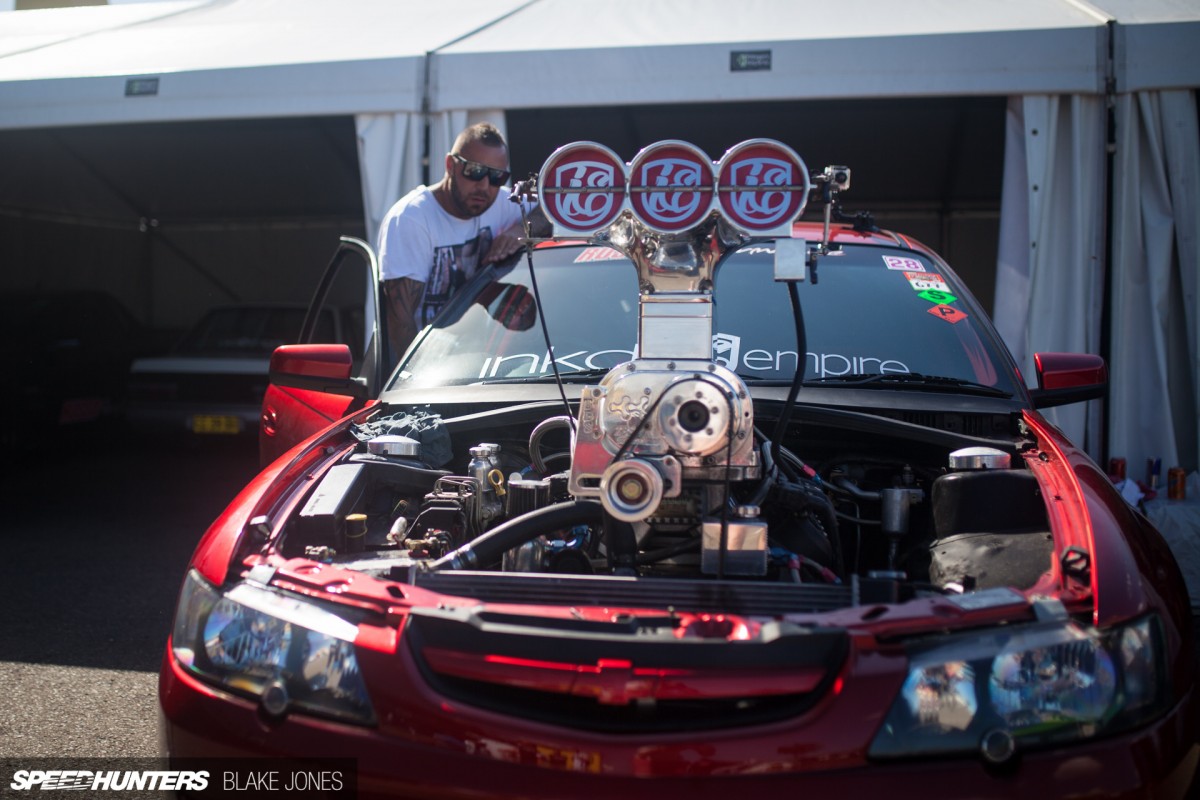 The Commodore is one of very few cars both designed and built locally, and you can find them serving as police cars, taxis and family sedans around the nation. Holden – a subsidiary of General Motors – sells the cars in a huge range of specifications, and all performance models have some variant of GM's LS series V8 under the bonnet.  As such, they are a popular base for modification. Note also the Chevrolet grille installed on the above car, a strange yet fairly common nod to Holden's GM roots.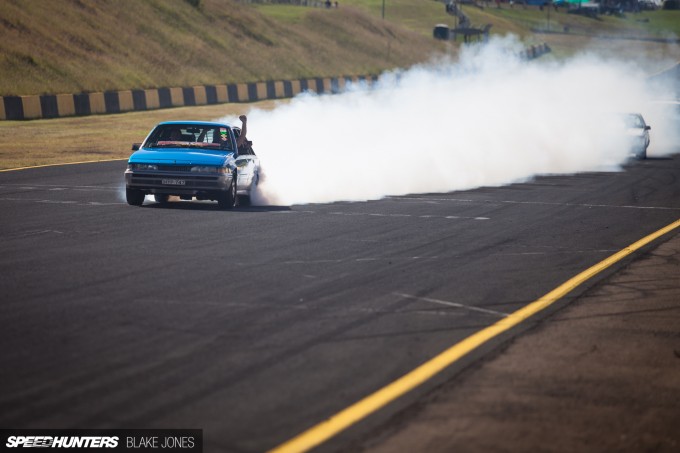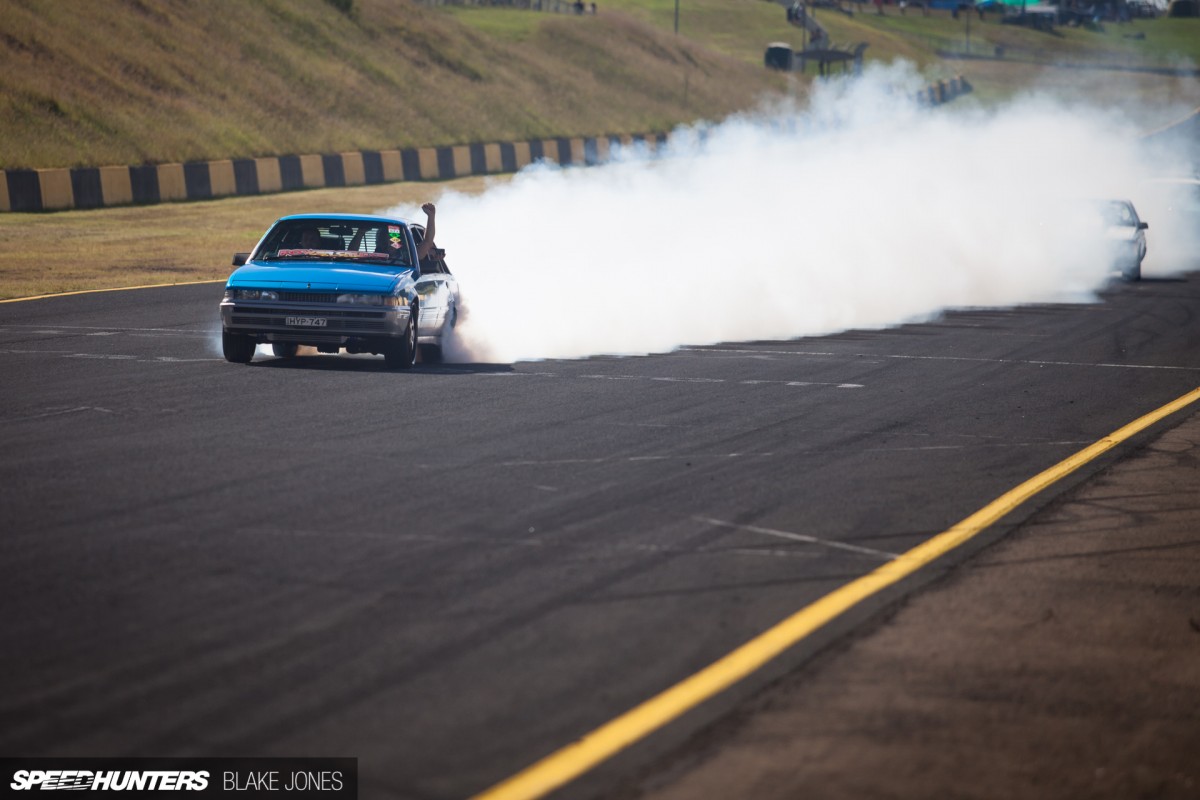 An interesting exception to the V8 solution is the VL Turbo model of the late '80s, which featured from factory a 3.0-litre RB30ET inline-six unit from Nissan.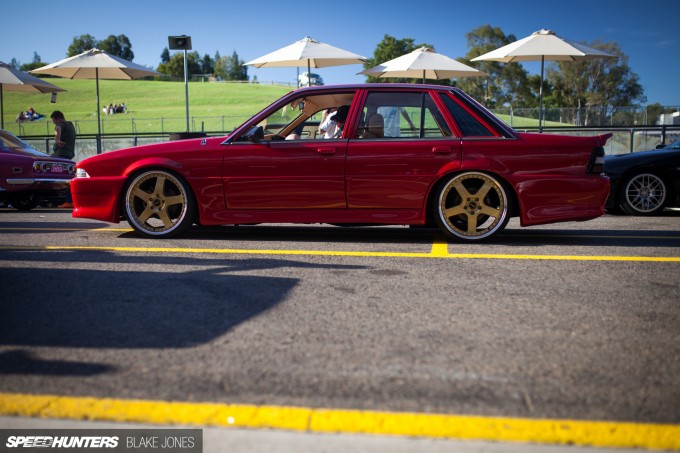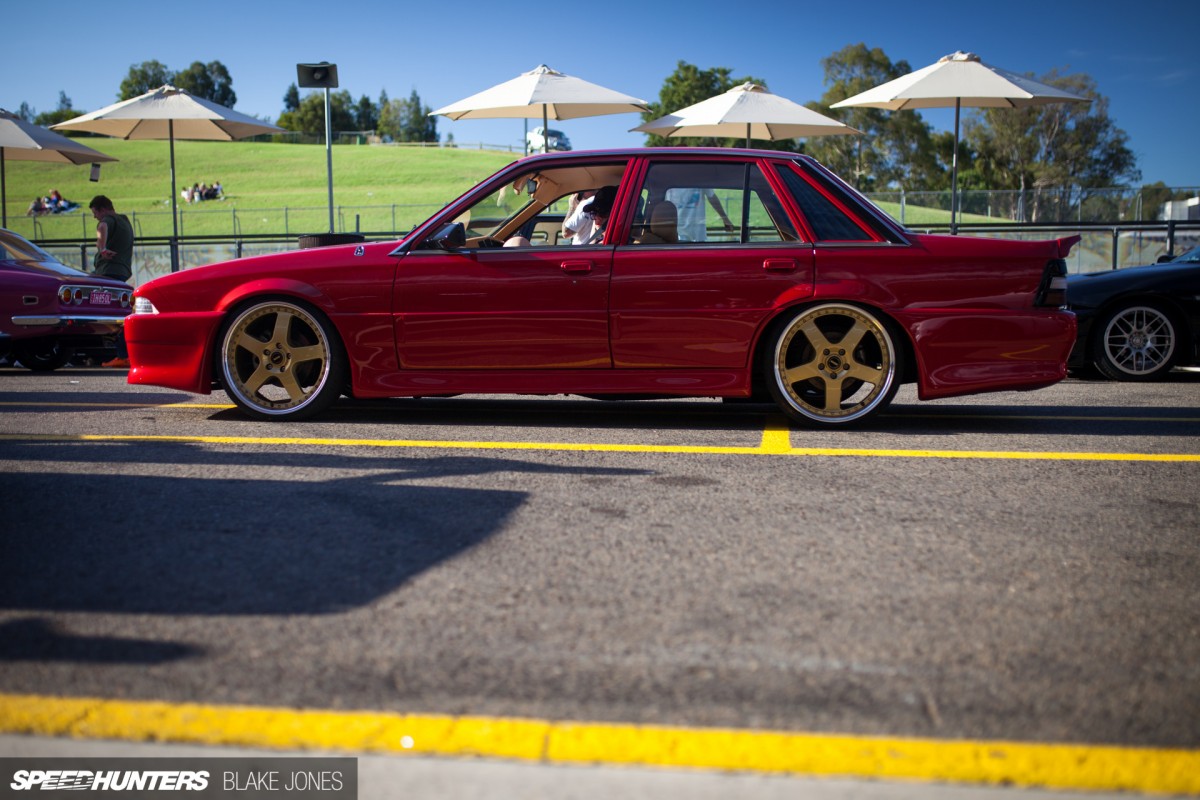 The Commodore does get a bad rap for its handling dynamics and relative lack of refinement, but the owners are an extremely passionate bunch who won't hesitate to invest both time and money to build their perfect Commy.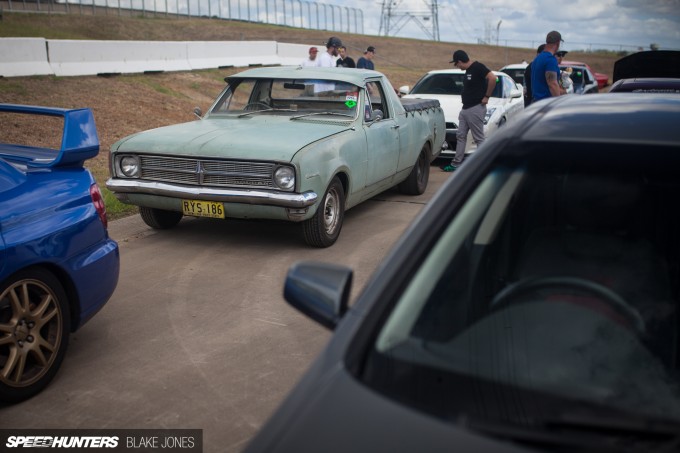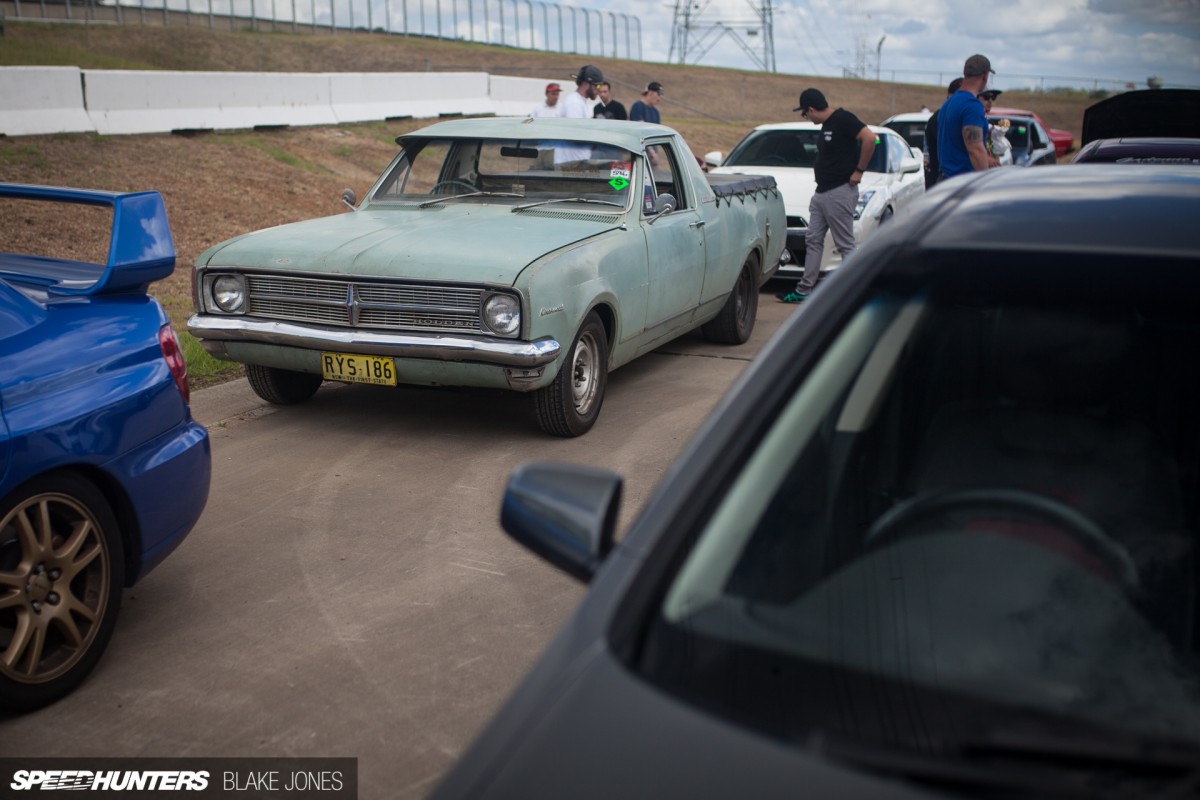 Moving along to our next exhibit: the utility, or ute as it's more commonly known in this part of the world.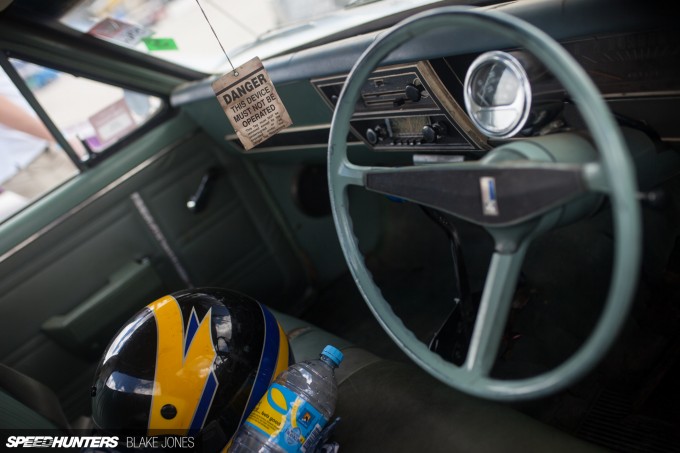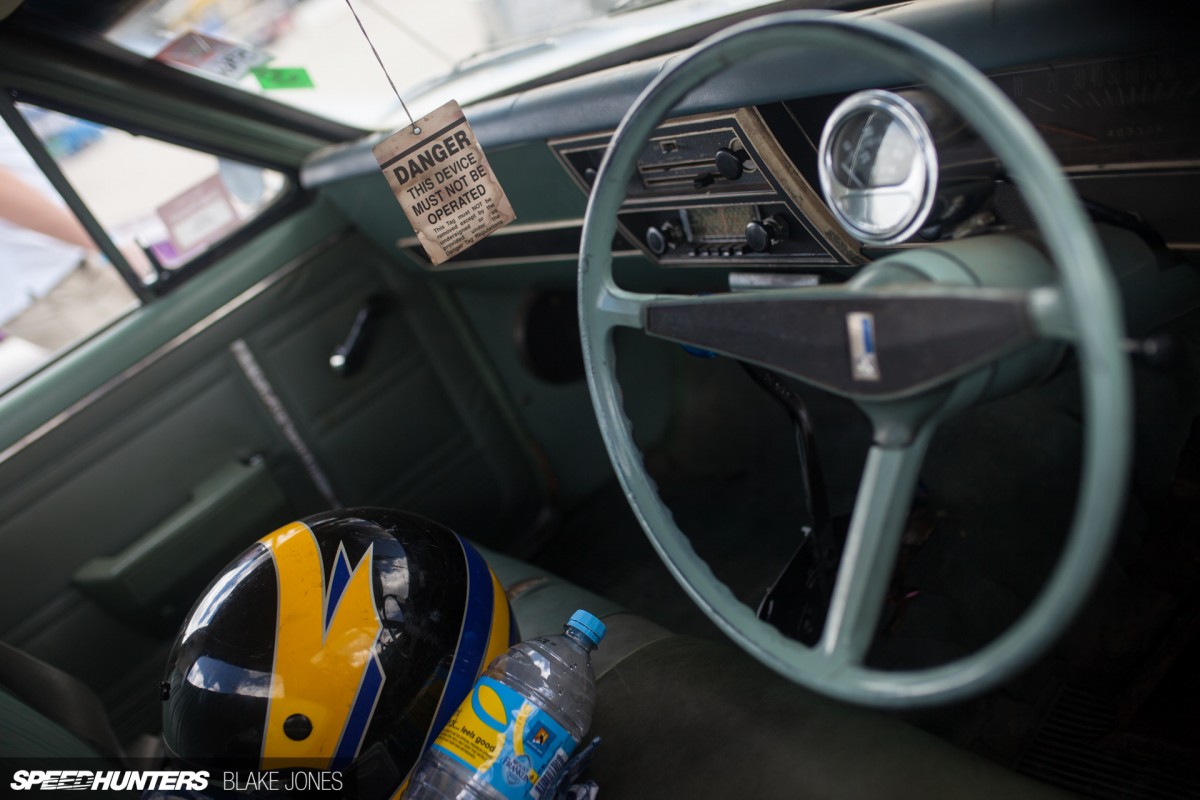 The story of the ute's creation was that an Australian farmer asked Ford to make him a car that was nice enough to take his wife to church in on Sunday, but could then haul pigs to market on Monday.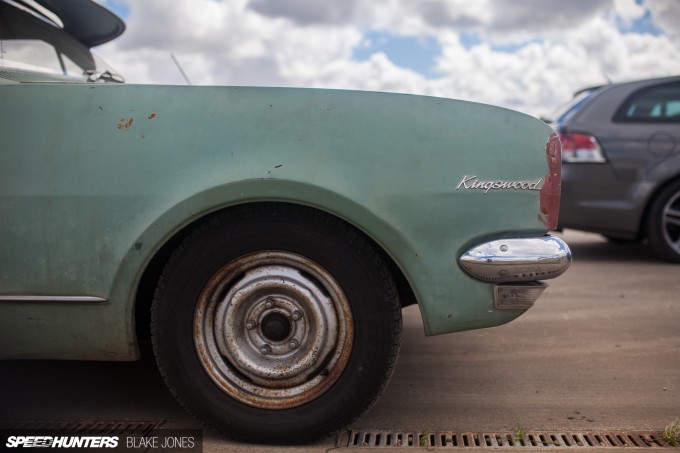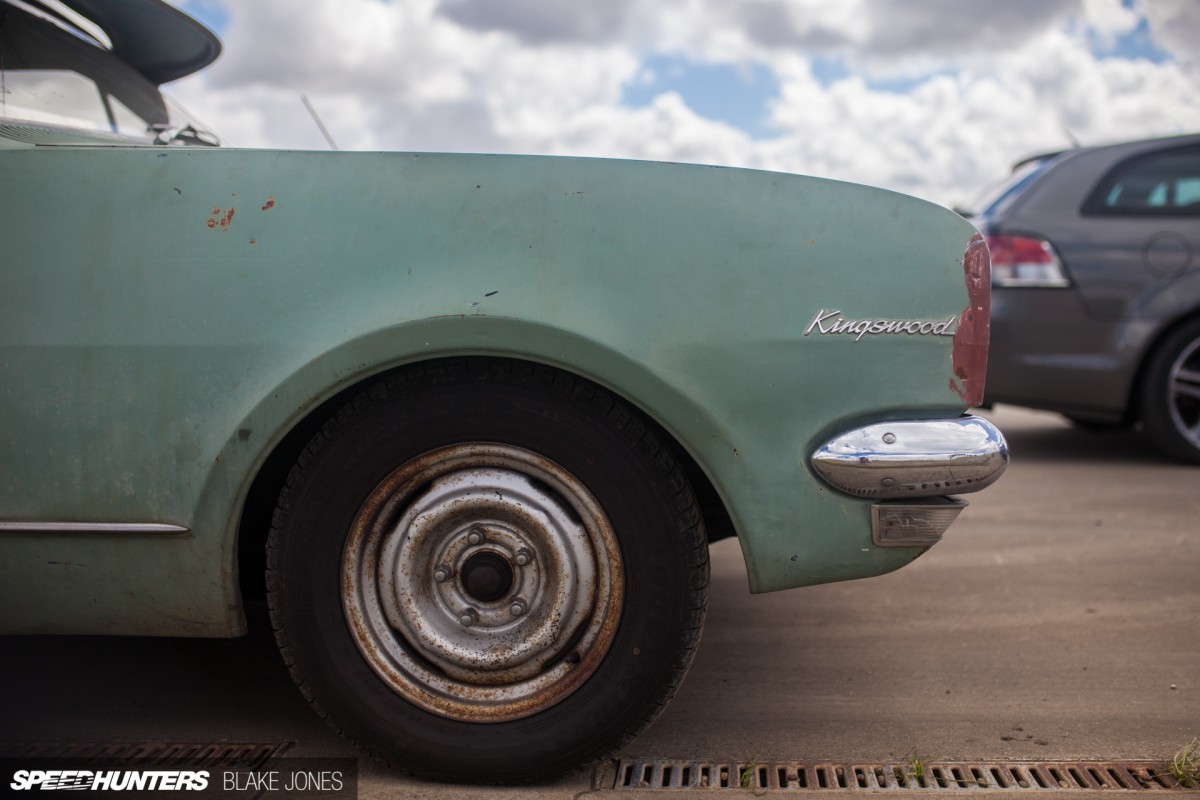 Ford's response was to develop the 'coupe utility' based on a passenger car chassis but with a tray back. And the rest, as they say, is history.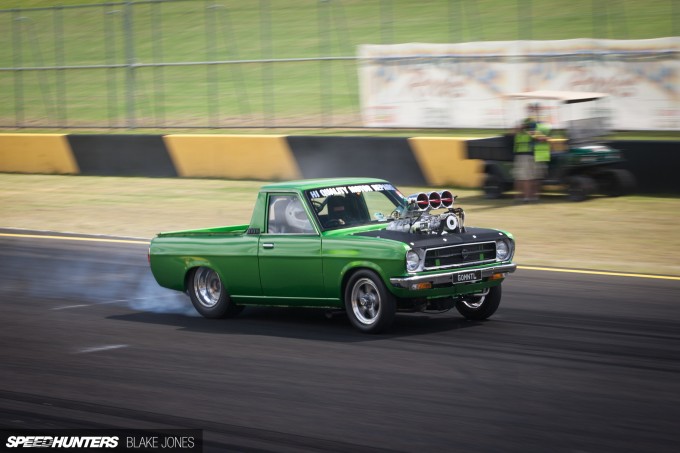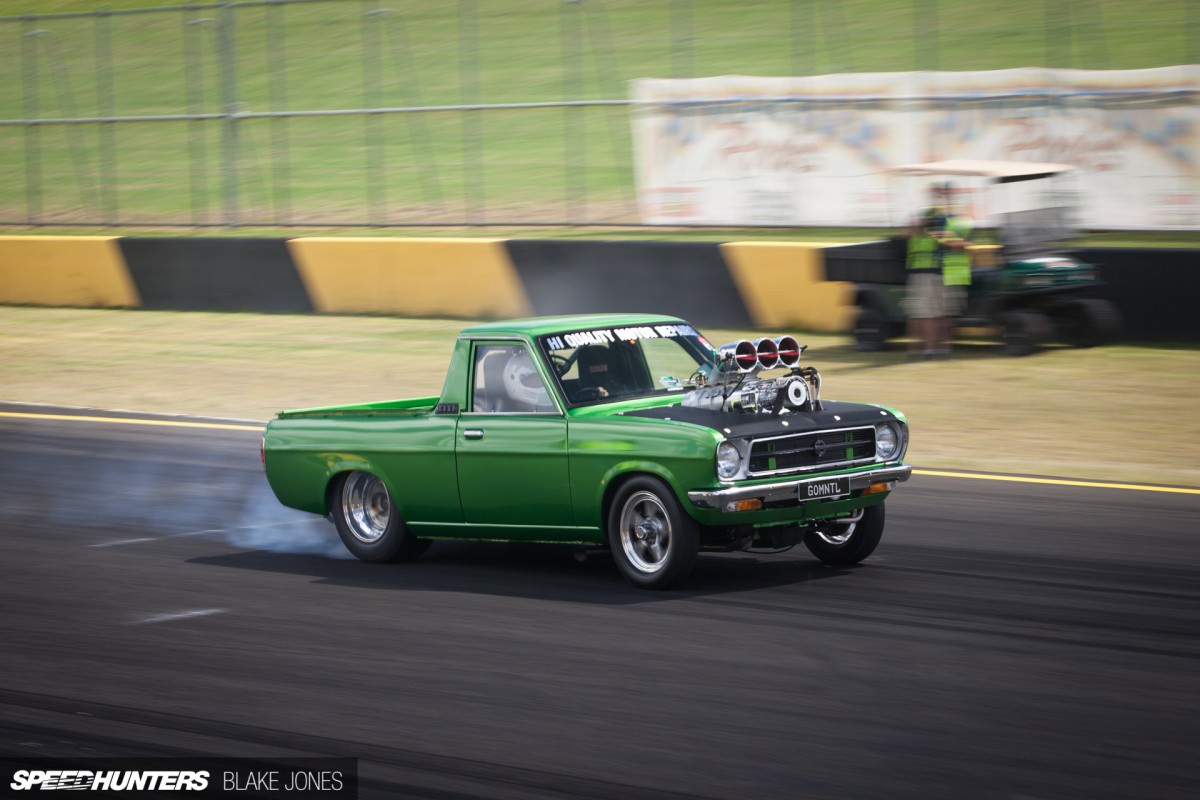 The formula has been reinterpreted slightly by Australia's car enthusiasts over the years. Those pigs are going to get to market really, really quickly…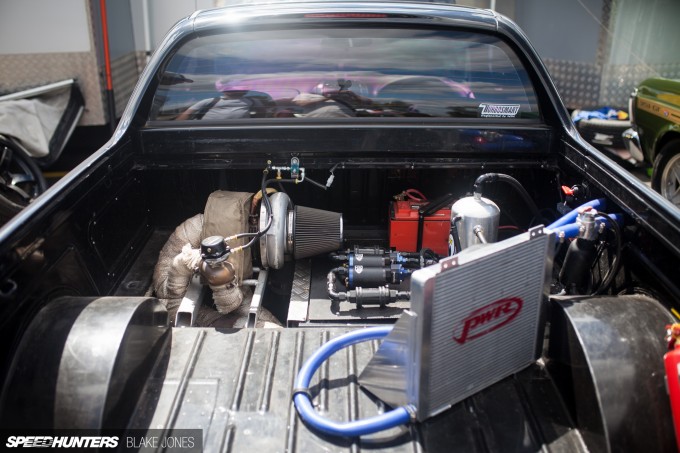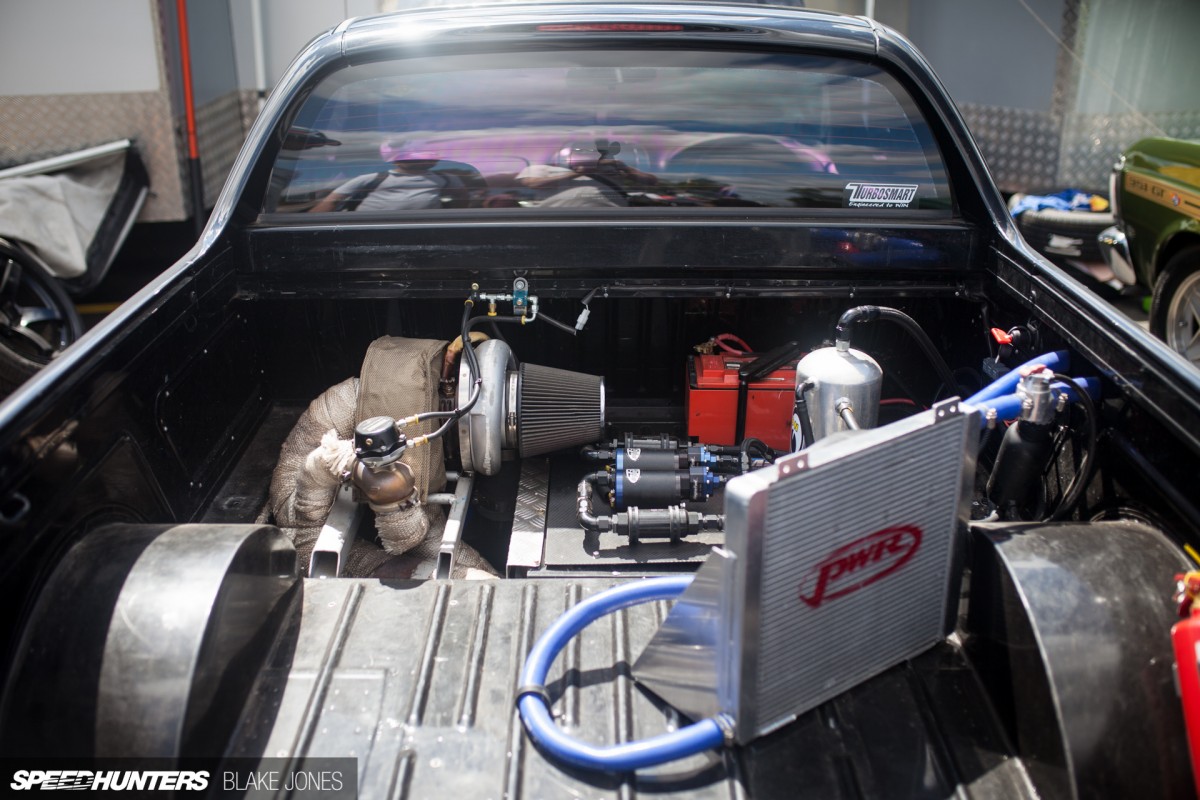 As an added bonus, the tray serves as a handy spot to mount a turbo and radiator if you're squeezed for space under the bonnet.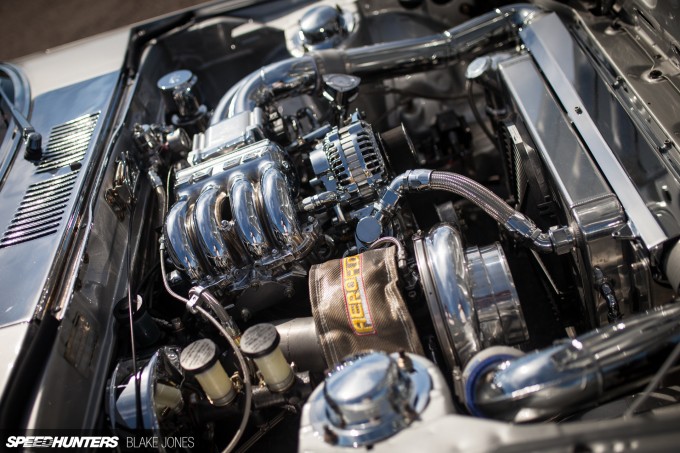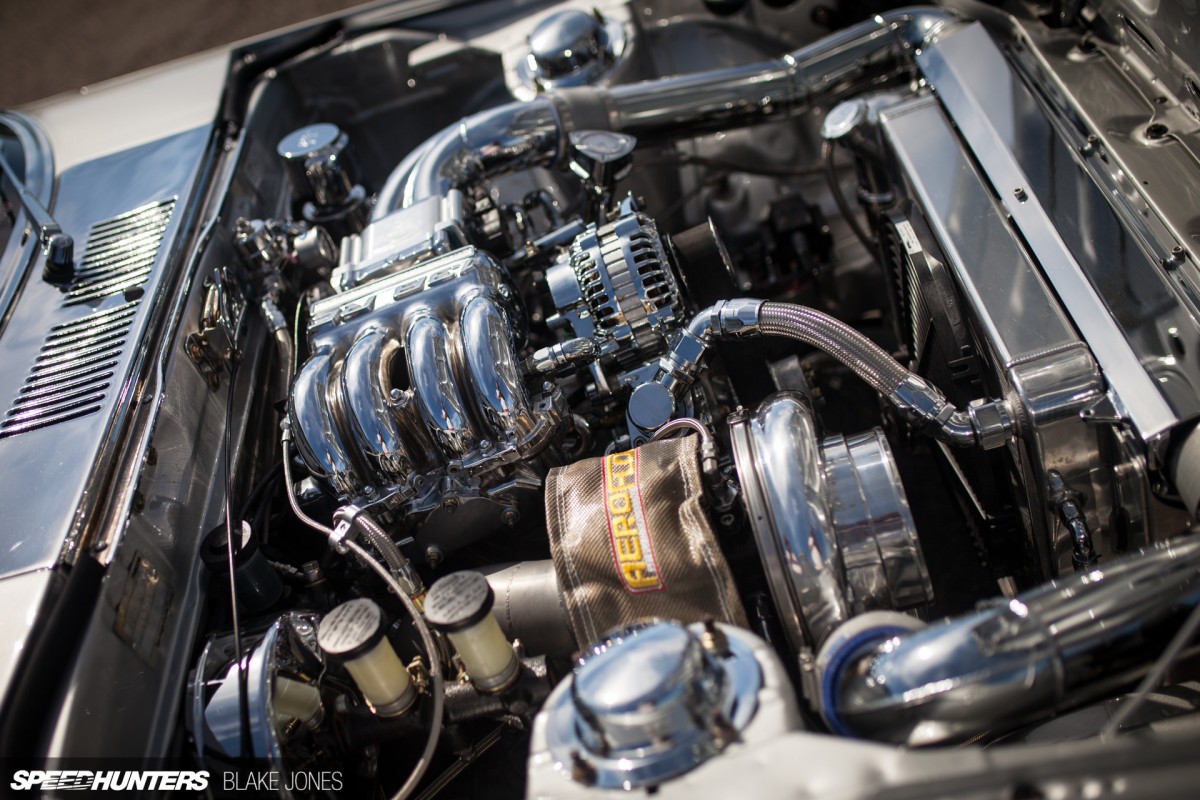 Just like our Kiwi neighbours, us Aussies also have a love affair with the rotary engine.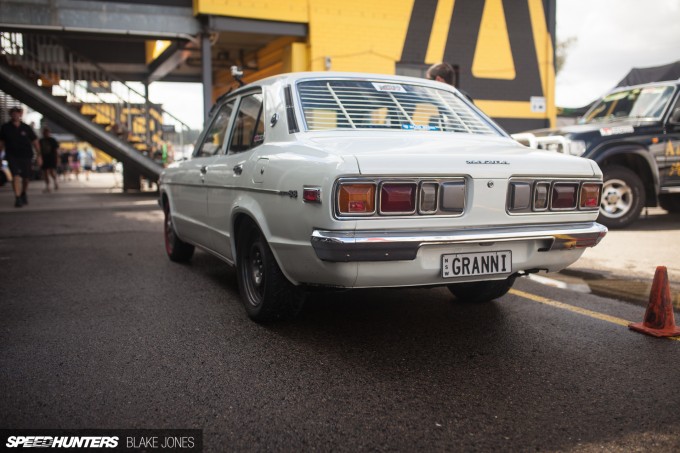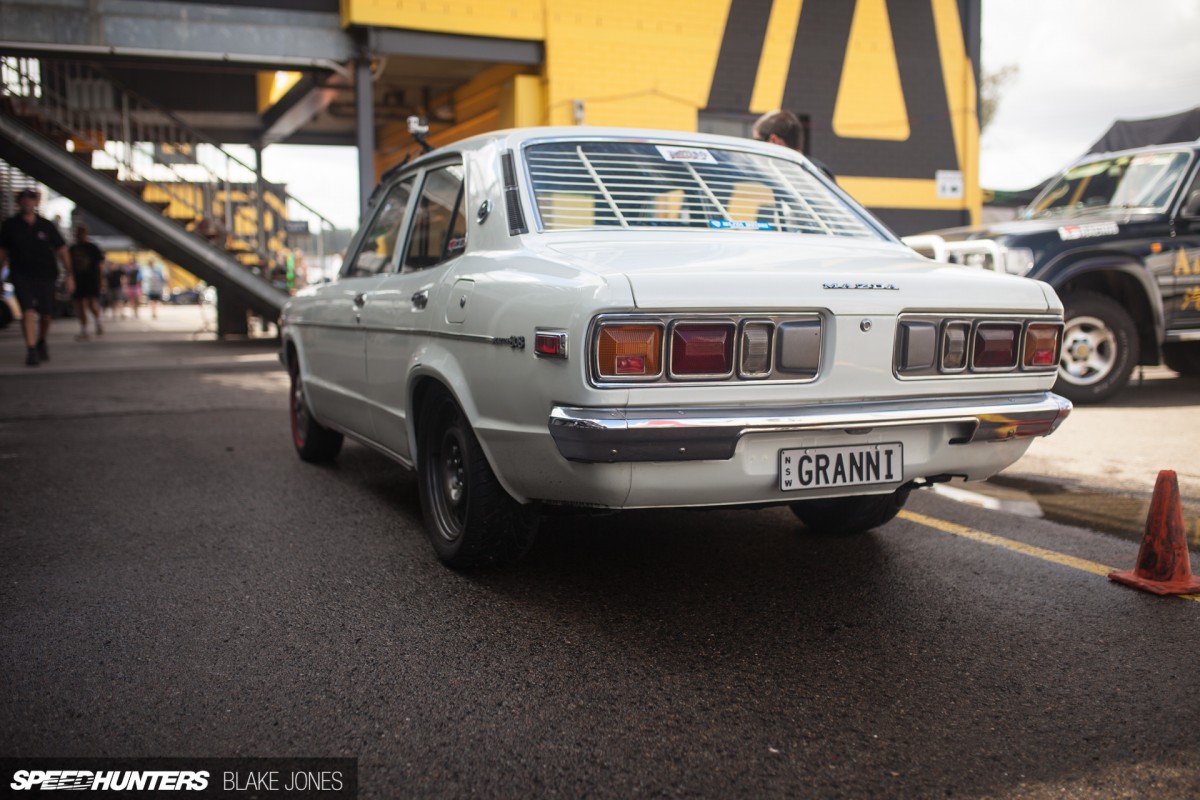 The epitrochoid crew was out in force, and this completely stock looking – but rotary repowered – Mazda 808 caught my attention as being rather out of place at a Powercruise event.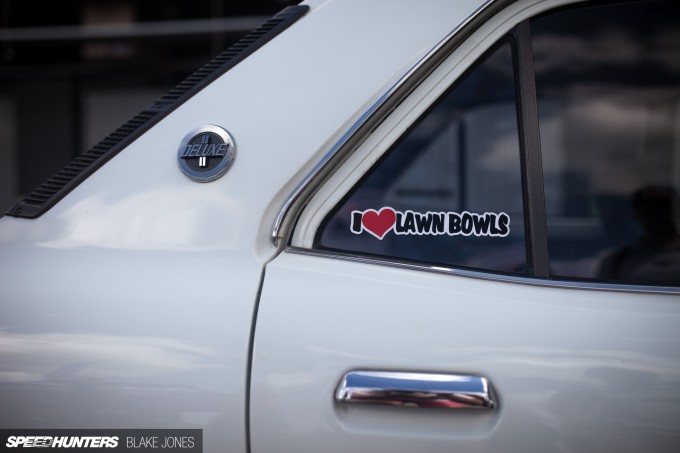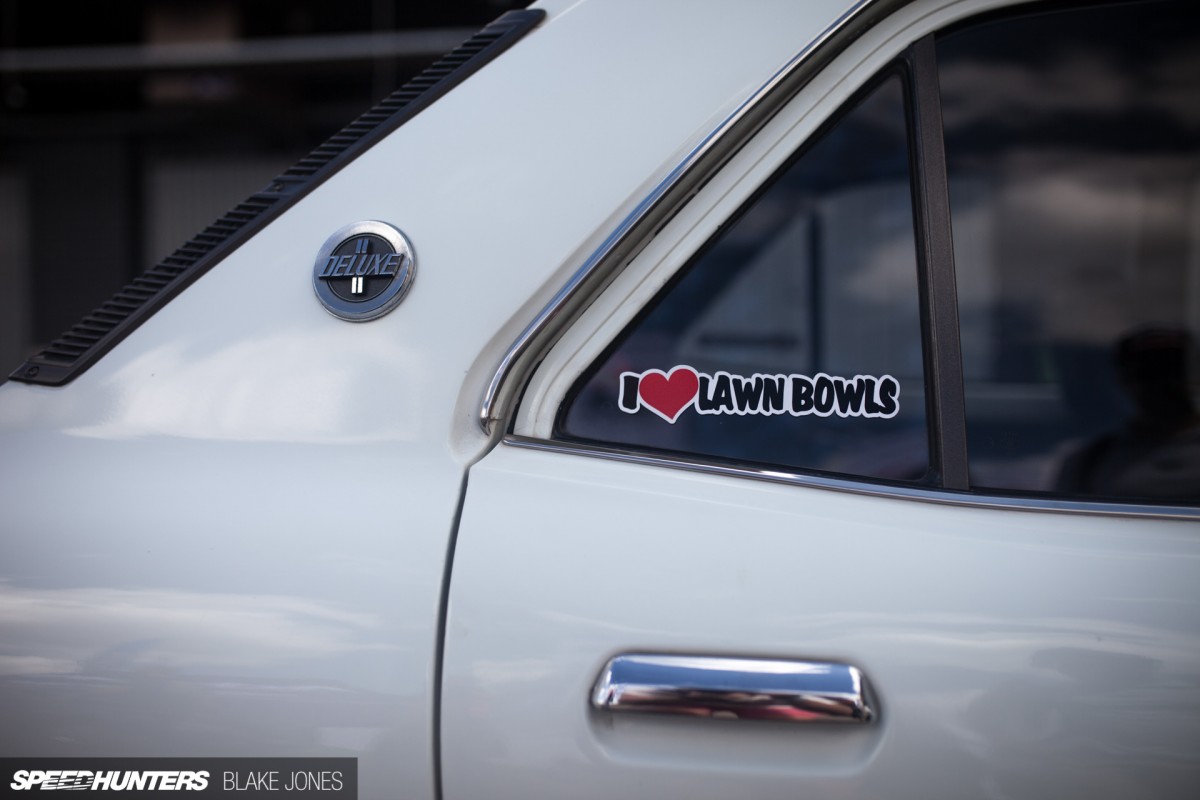 Hmm, something tells me we might be being fooled…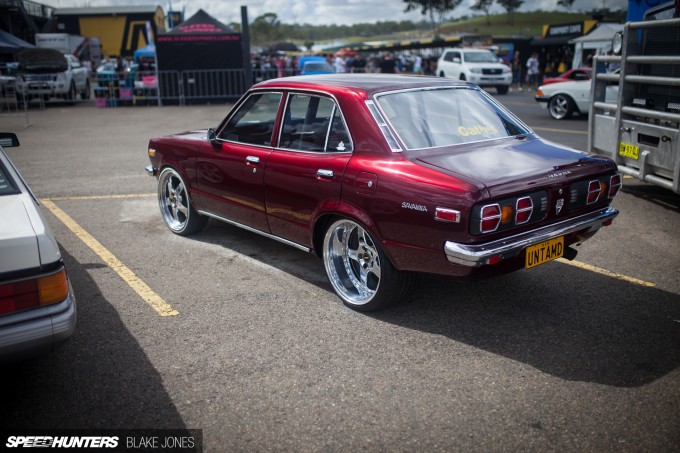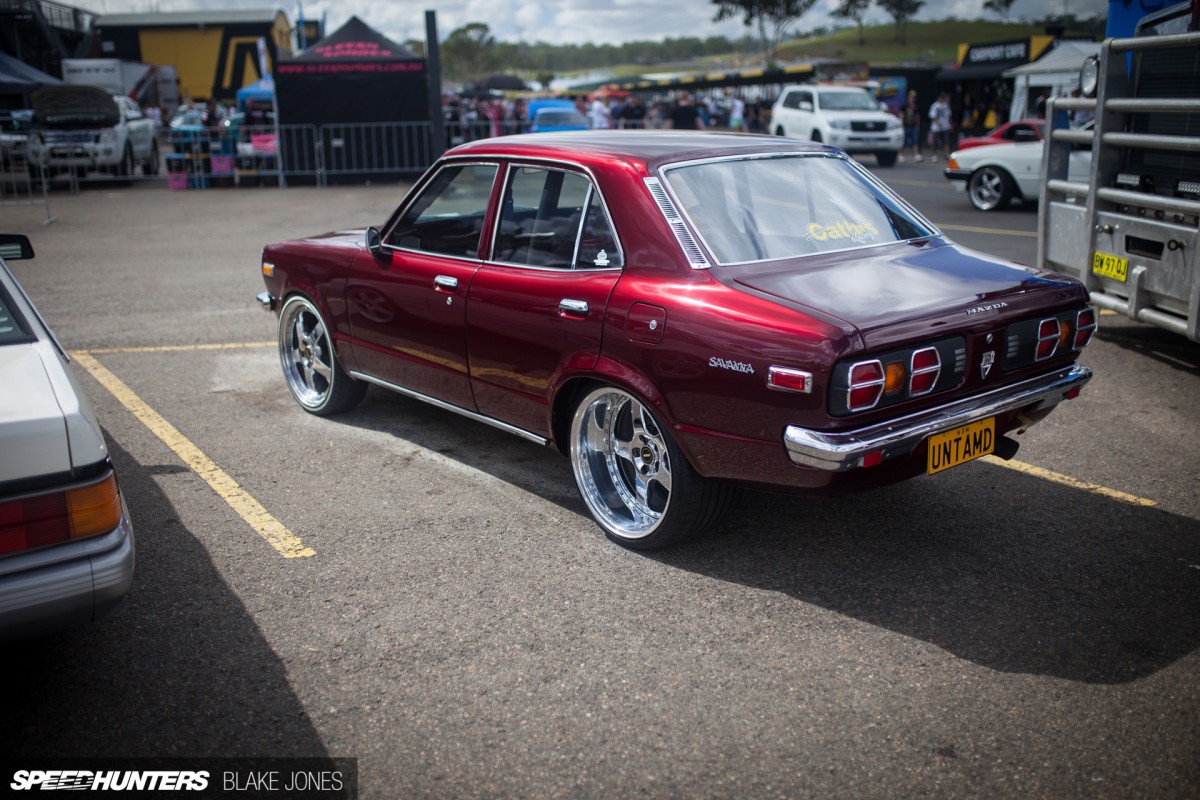 Models such as the '70s RX-3 are now highly coveted and command prices in line with their popularity. However, this hasn't dampened the desire to modify them. I'll be publishing a Spotlight on my favourite old school rotary from the event, so stay tuned for that.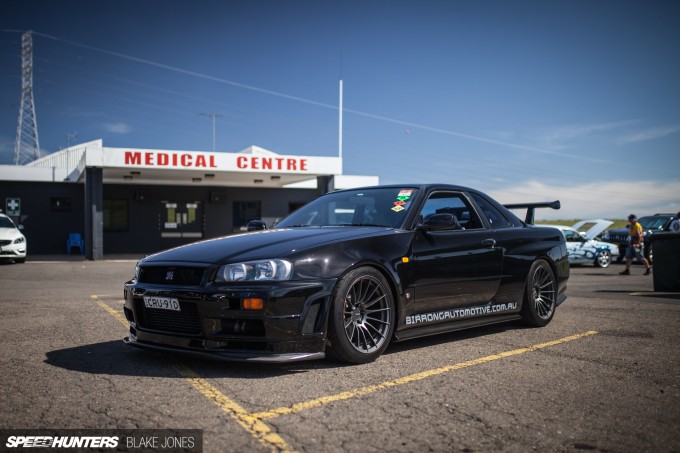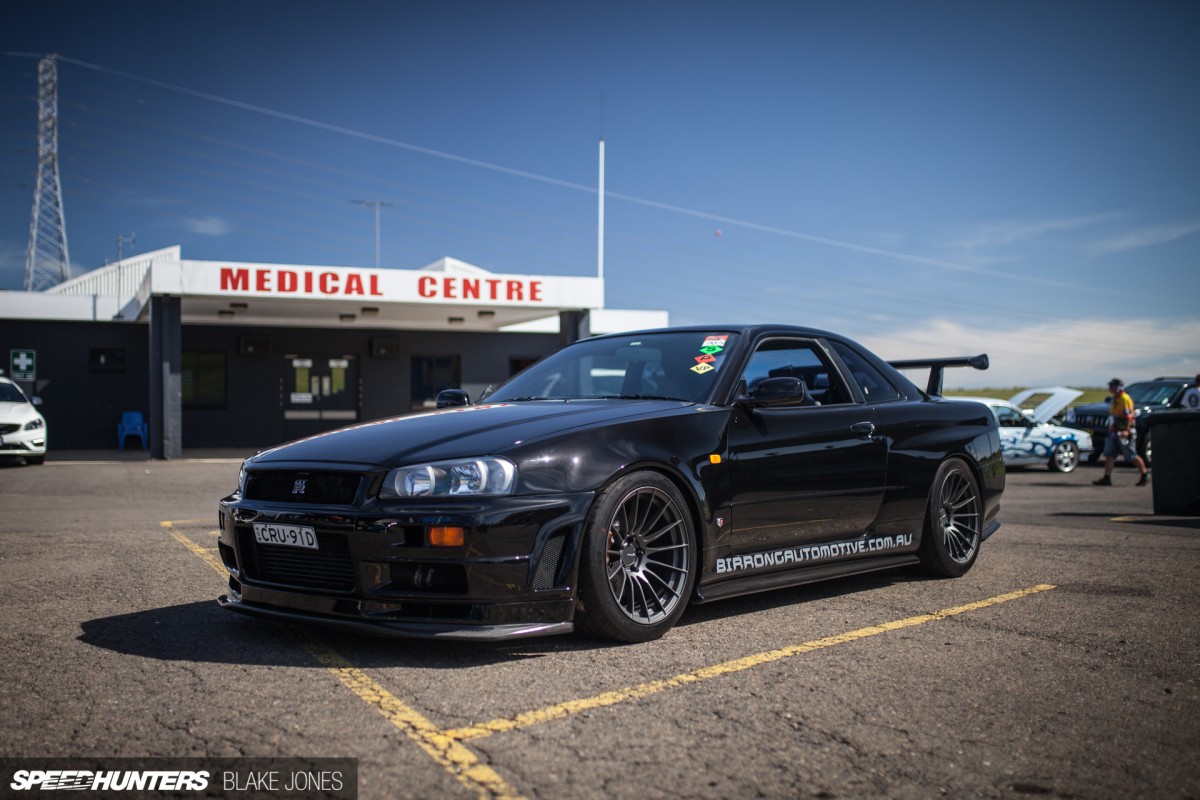 The Skyline has always been readily available in Australia, for which we're rather fortunate. Although not always supported by Nissan Australia, plenty of R32, R33 and R34 variants found their ways onto our shores and are still a popular choice for modification and racing. In fact, I think I spotted every model from the R31 through to R35 represented on the day.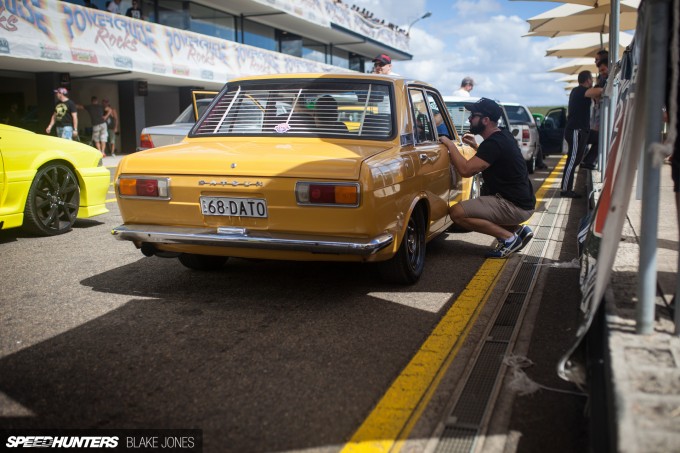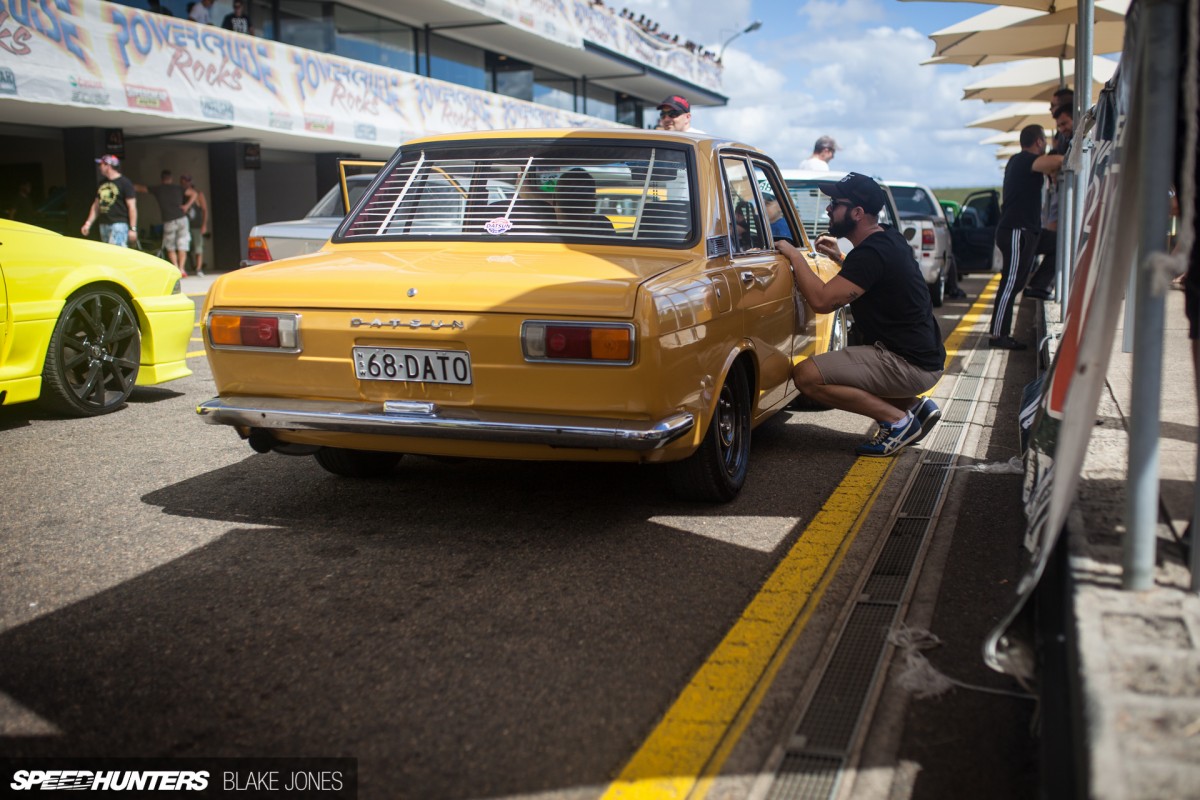 Tracing the Nissan lineage back further obviously brings you to Datsun, which helped forge the way for Japanese brands in Australia. The 1600 is arguably the best known Datto, and it's good to see examples being treated to love and usage to this day. My dad owned one back in the day, and he fondly recounts tearing the straight exhaust off over bumps because it was so damn low! I guess not much has changed in that regard.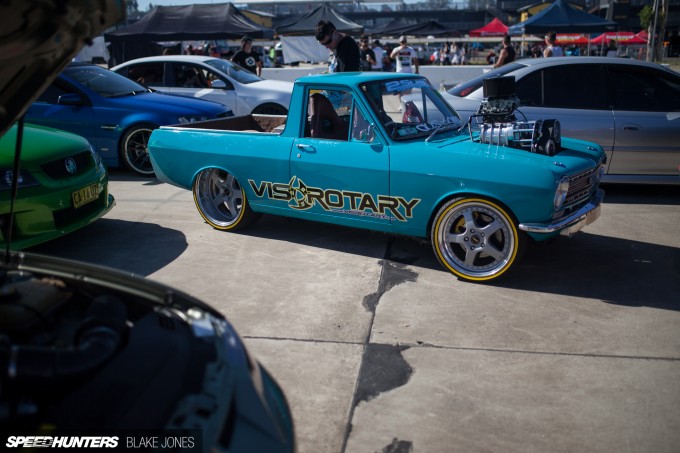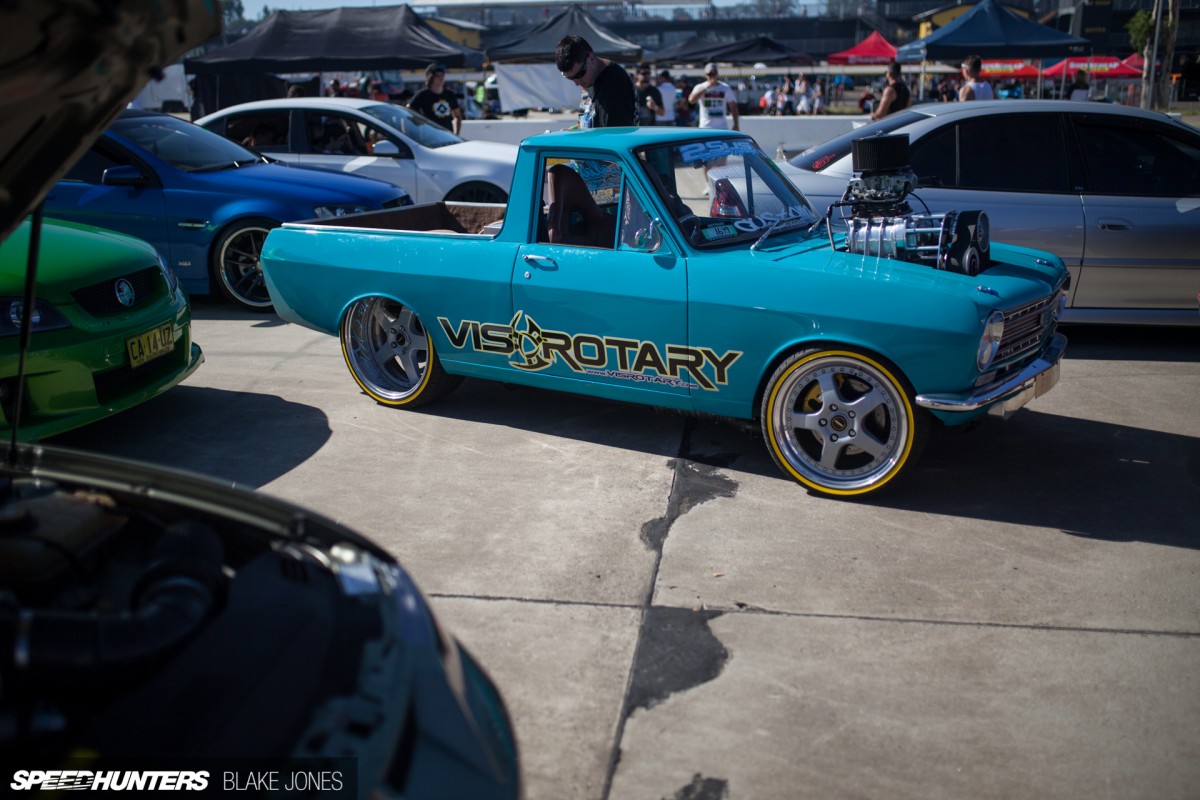 The theme that unites all makes and models at Powercruise is that there is no such thing as too much power. It gave me a laugh to think of what the original engineers and designers would think of their little Japanese utility rolling on huge Simmons rims and pushing out all that horsepower.
What To Do With All That Power?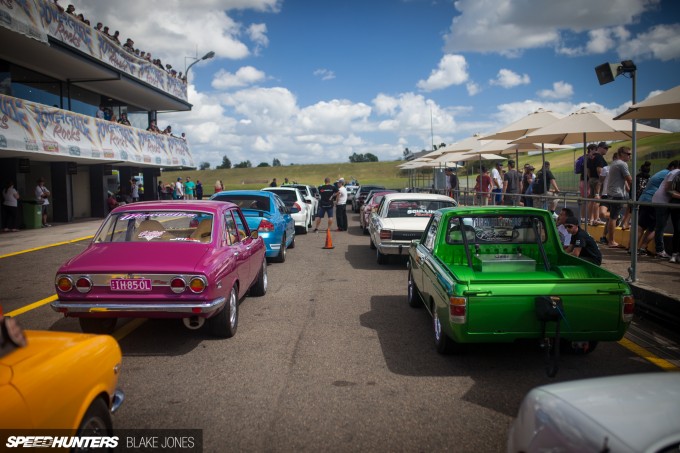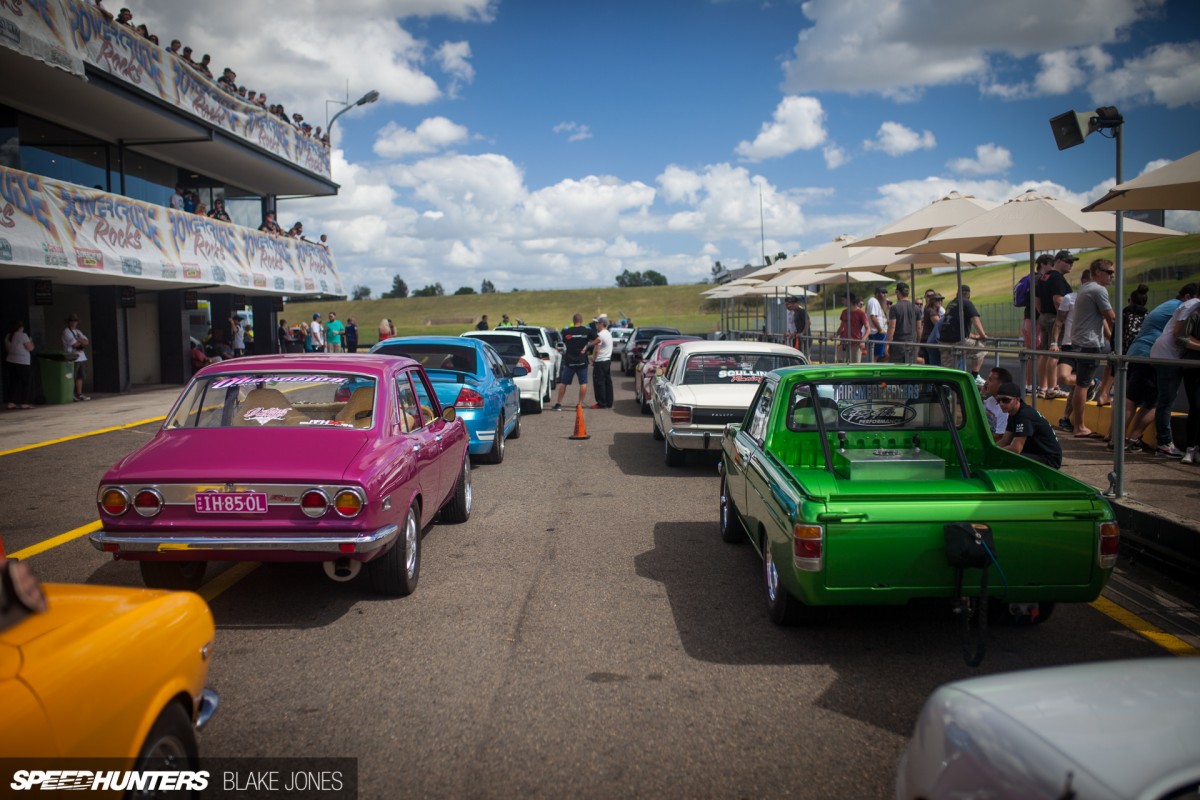 The main attraction for owner/drivers at Powercruise is the titular cruise sessions, where cars are released onto the circuit en masse. As could be expected, controlled chaos ensues!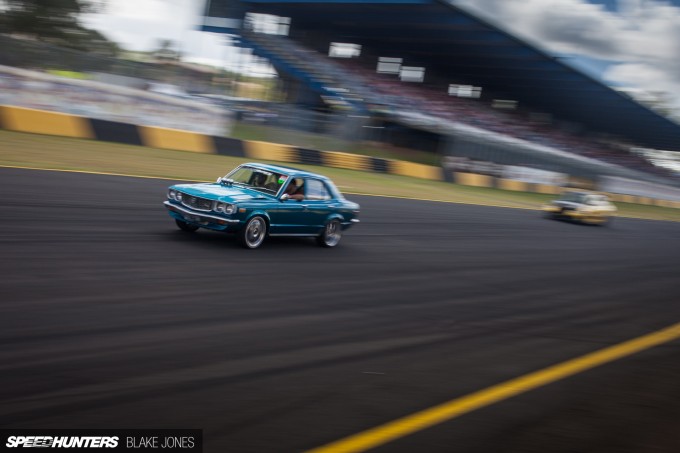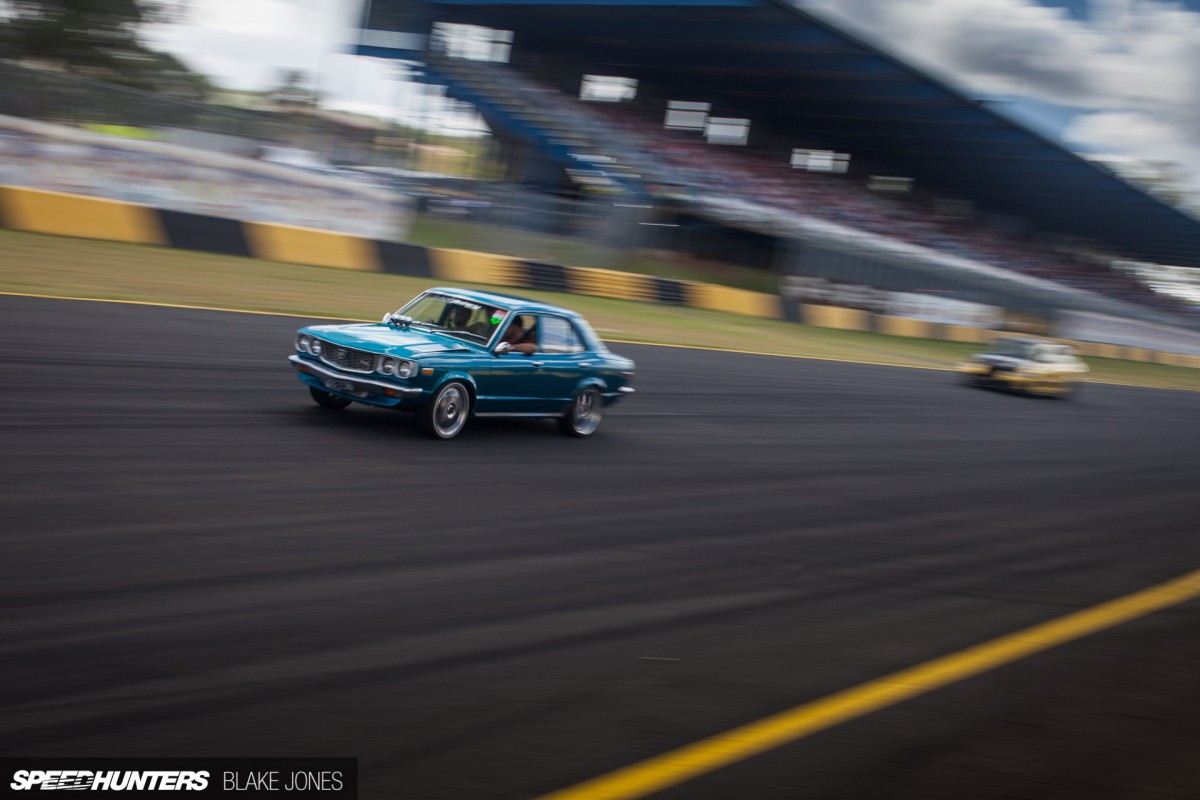 In the litigious and safety-obsessed world we live in, I was really surprised to see the cars head out onto the track loaded with helmet-less passengers.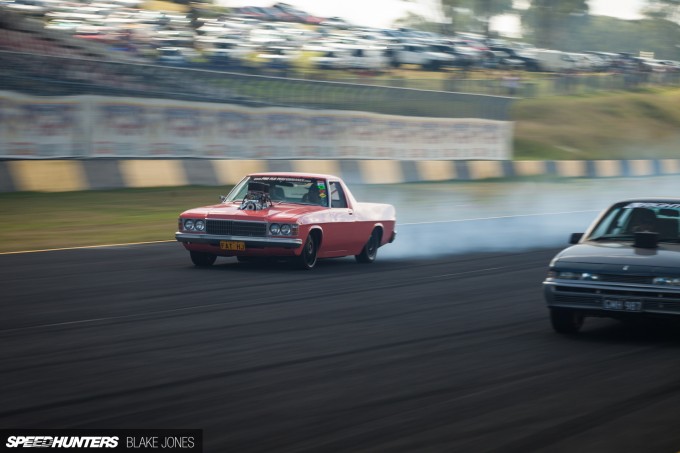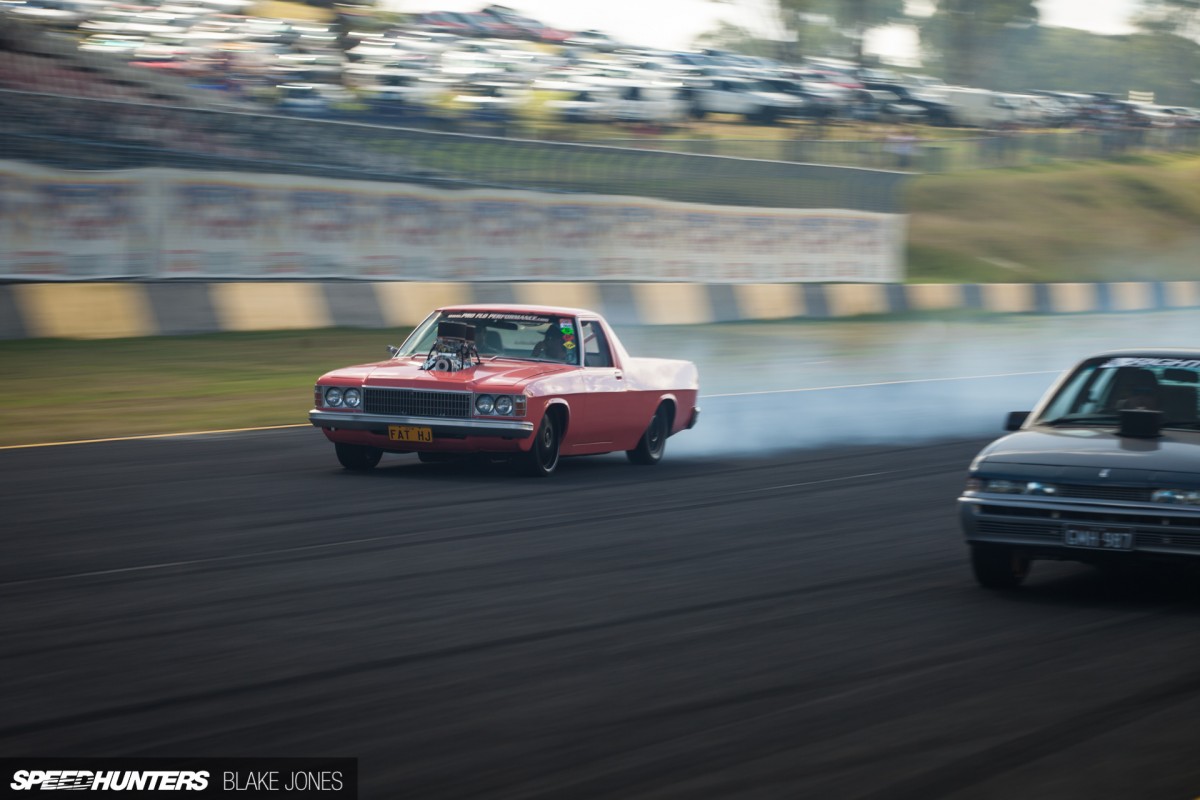 Unsurprisingly, what results is a ton of ad-hoc drag races and general hoonery. Anyone got a spare passenger seat for the next event?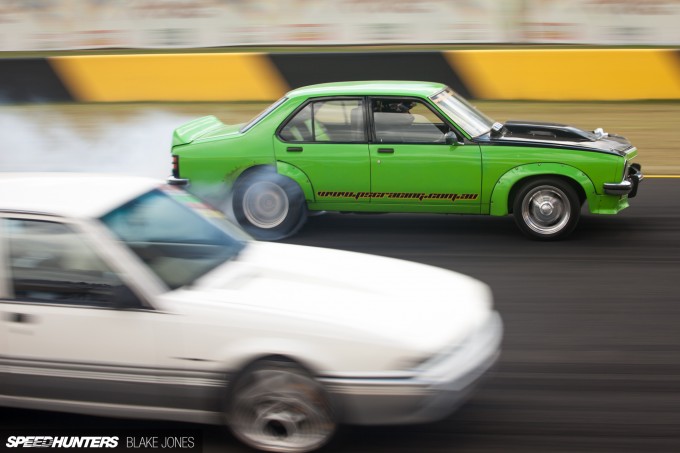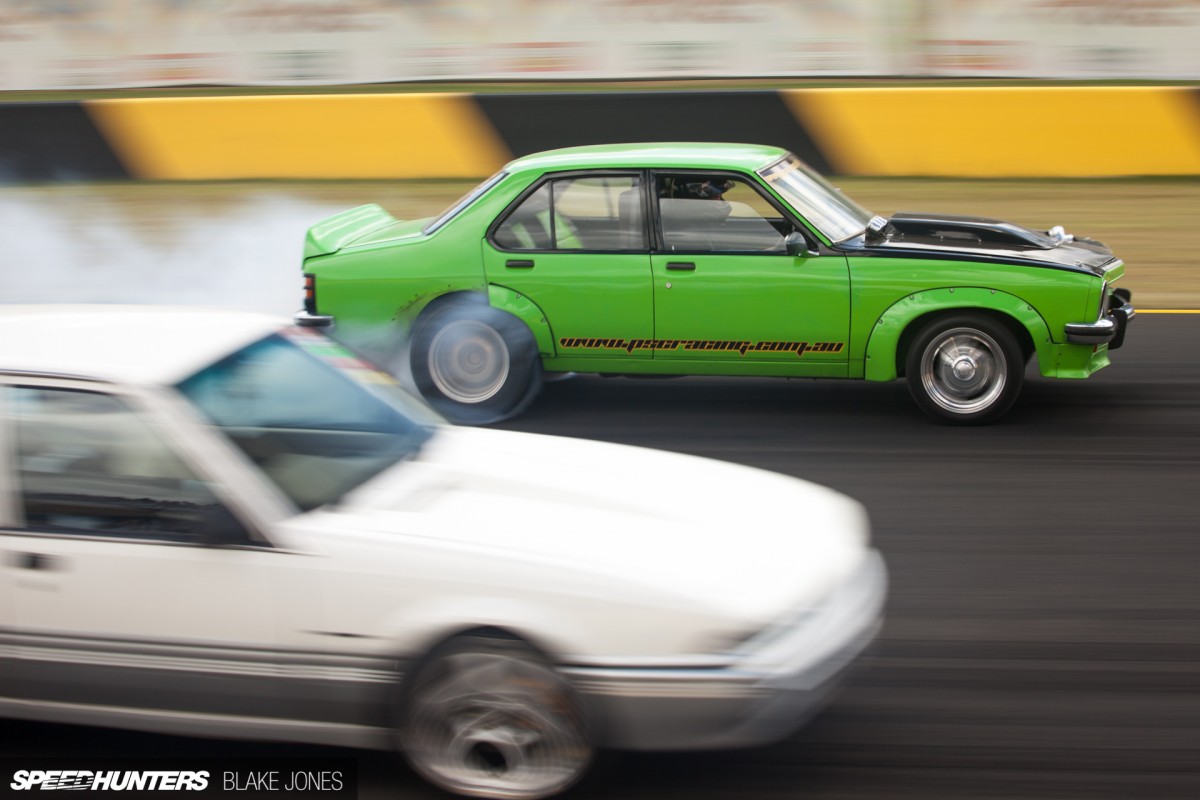 On the topic of drag races, a more formal knock-out competition heated up the main straight as purpose-built quarter mile machines were pitched against modern street weapons.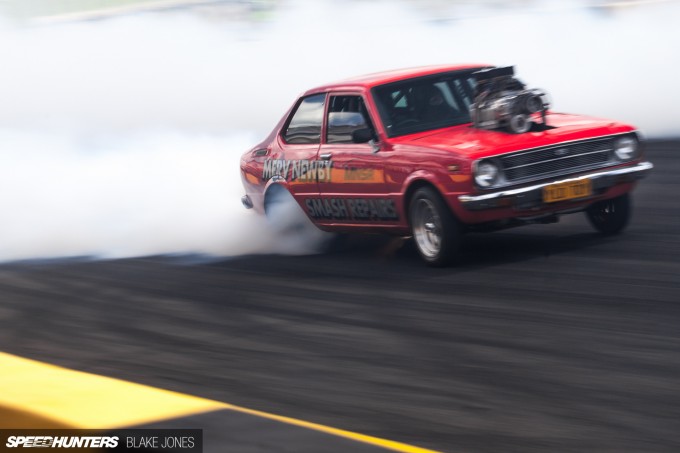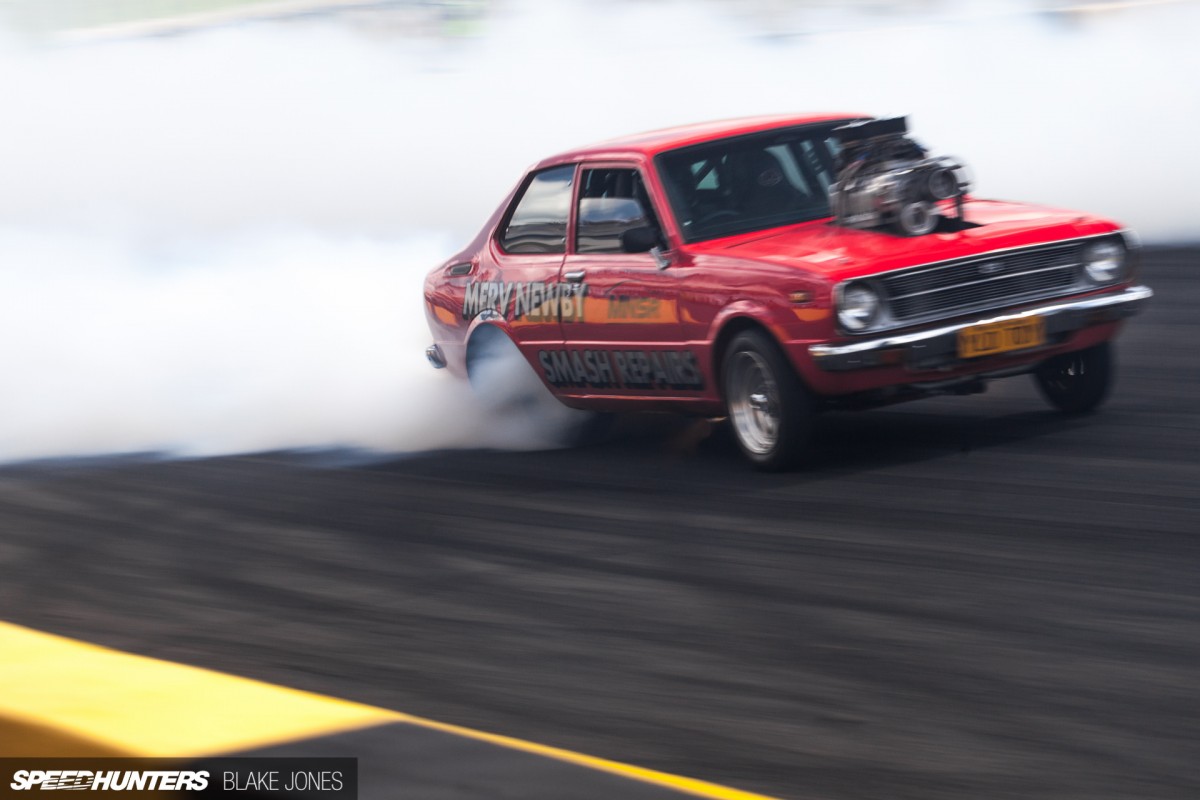 For the record, a stock-looking R35 GT-R put a lot of serious machinery to shame. It's hard to stop progress…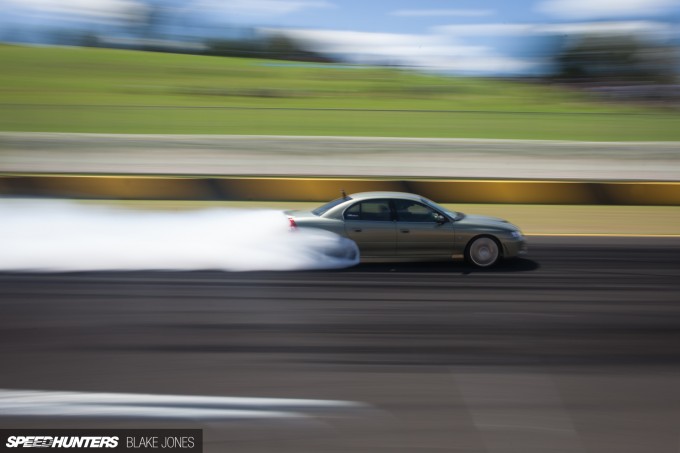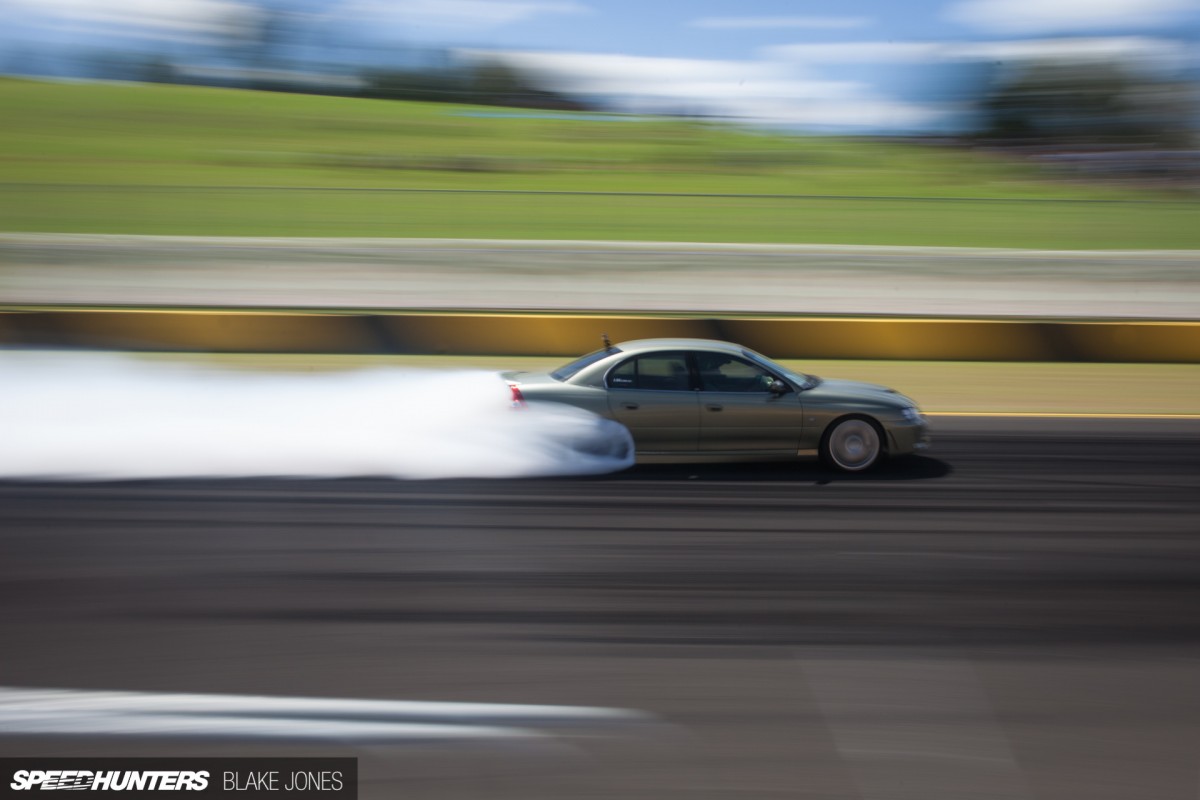 A Powerskid competition, in which the competitors must light up the rears for the longest distance possible without using the brakes, rounded out the main circuit activities. It might sound easy, but in practice it can be exceptionally sketchy – especially when you're trying to wrestle a big old Holden or Ford that wasn't exactly originally destined for this kind of work.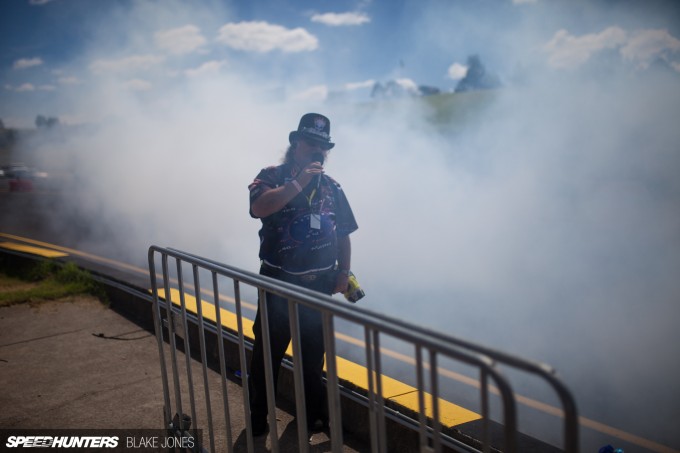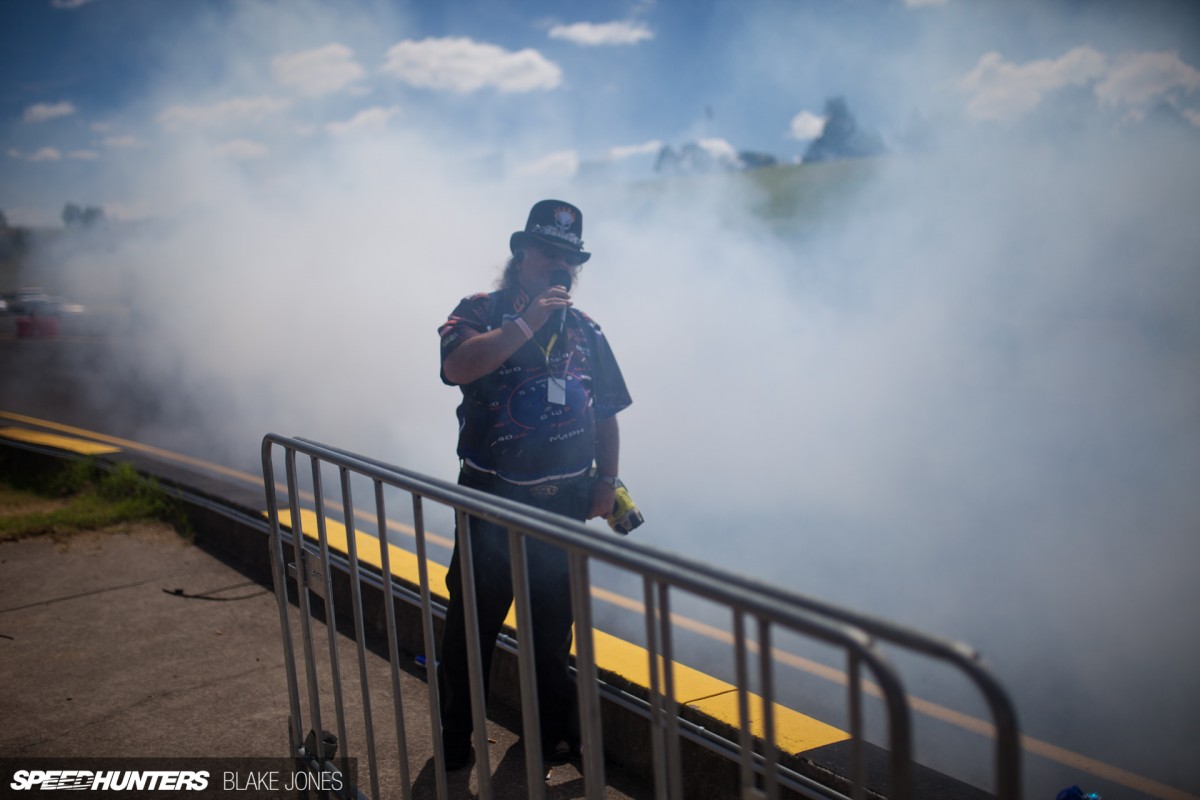 This session was by far the crowd favourite and the MC was doing a great job of hyping the crowd, but at the same time not afraid to dish out some harsh words to those who failed to put on a show!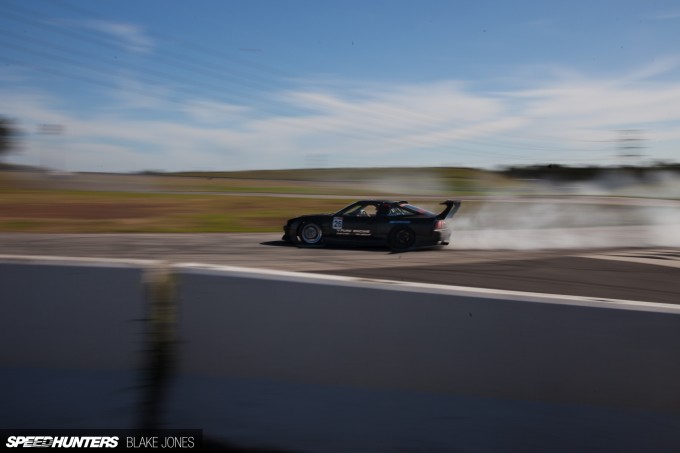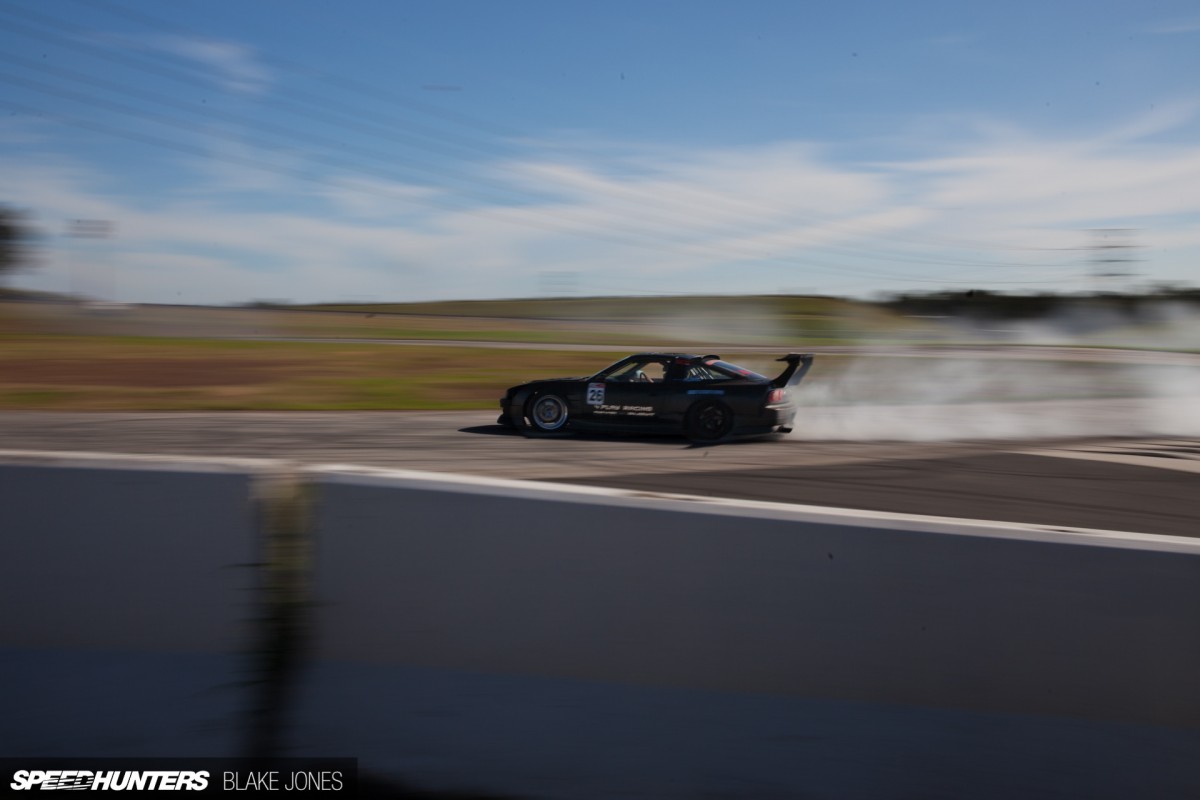 The programme also included a round of the Just Car Insurance Figure-8 Drift Comp.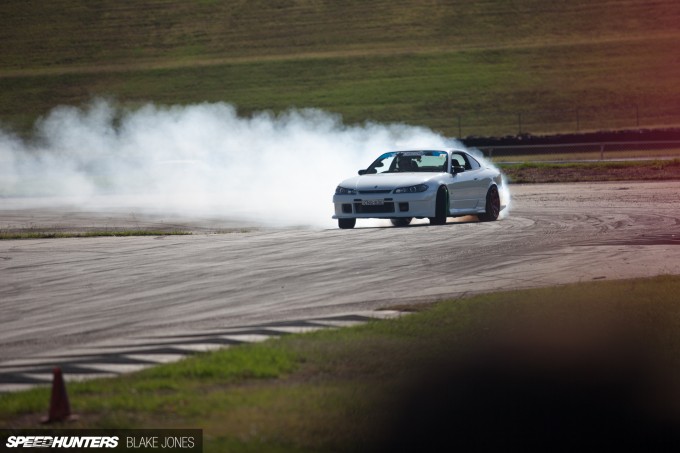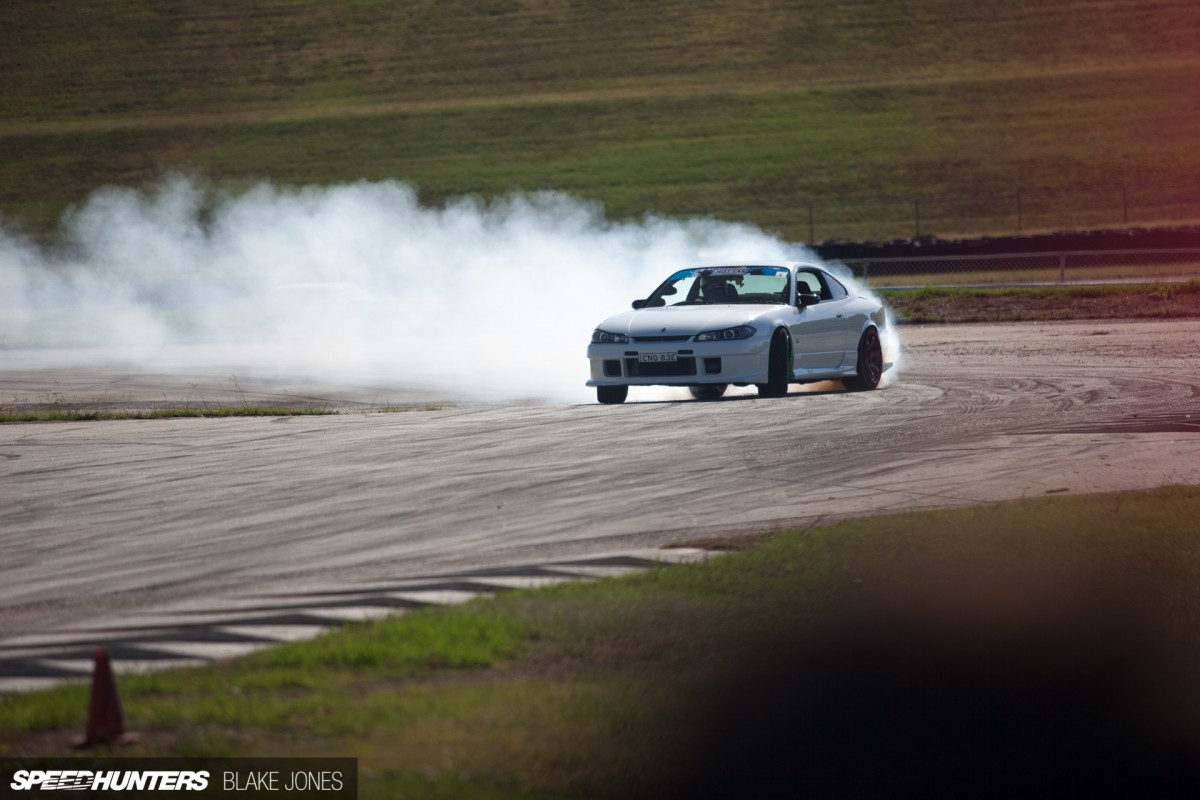 This is a grassroots series which sees purpose-built drift pigs battle against street-registered, but equally capable cars.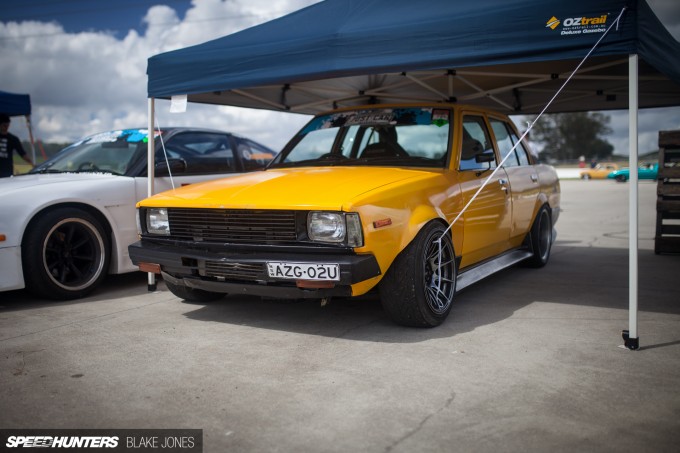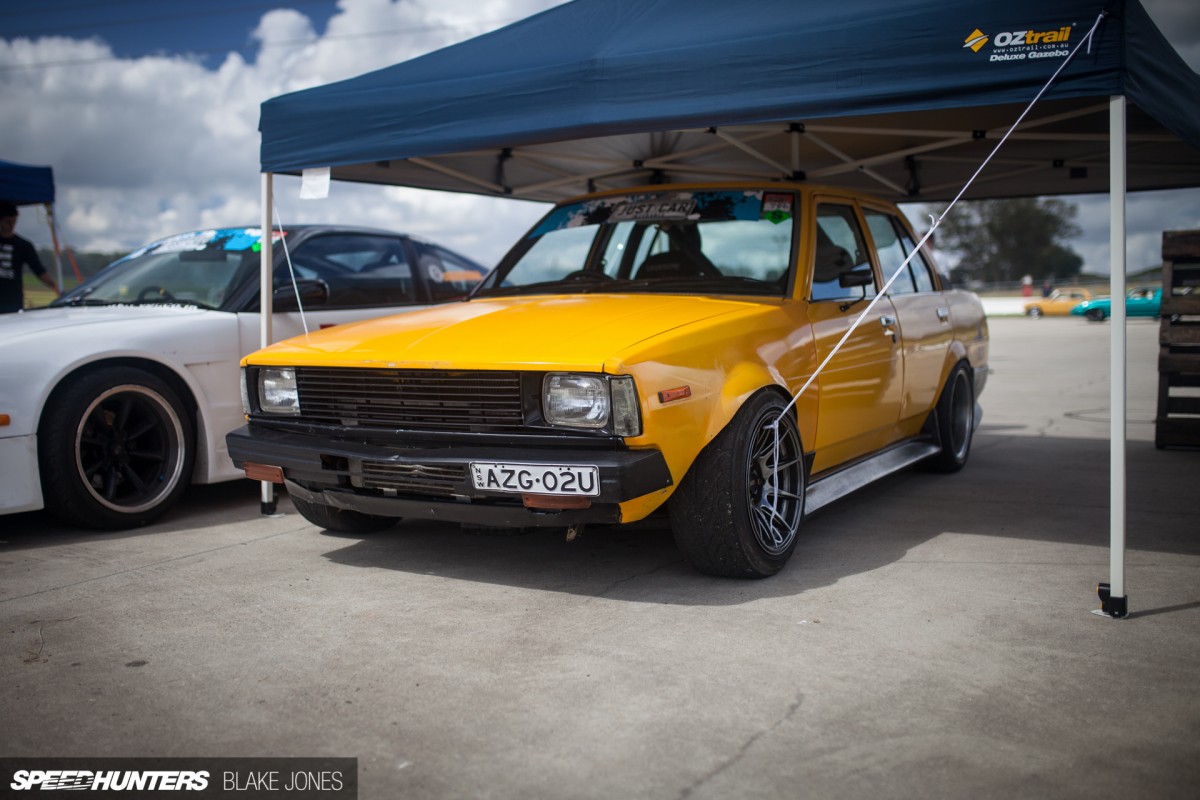 I really have a thing for the handsomely simple lines on the Toyota KE70 series, and this one looked especially tough with deeply concave wheels filling the flared guards. The paint was great too, for a drift car!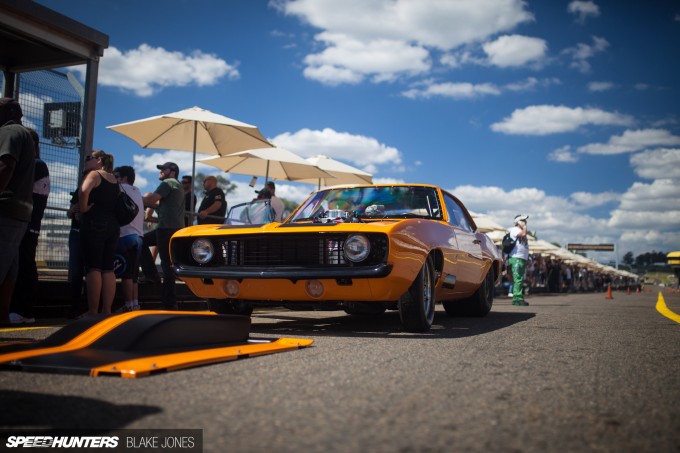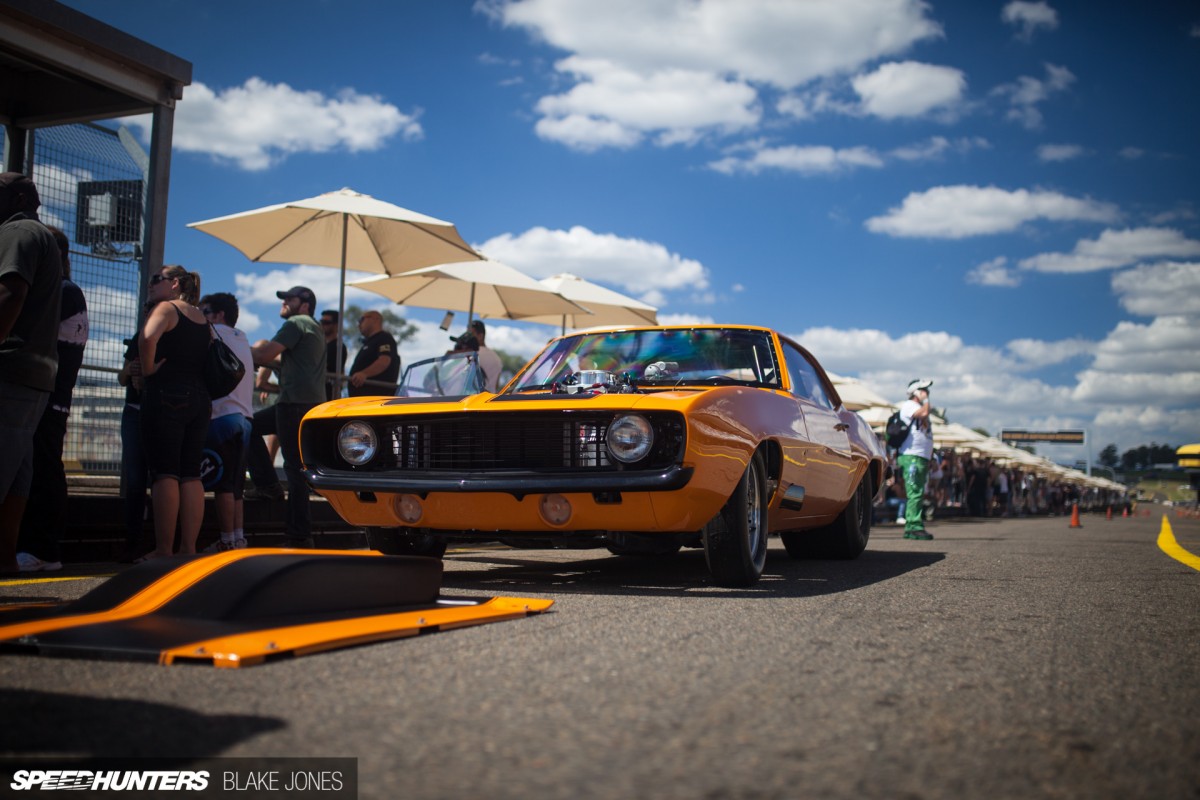 Who wore it better?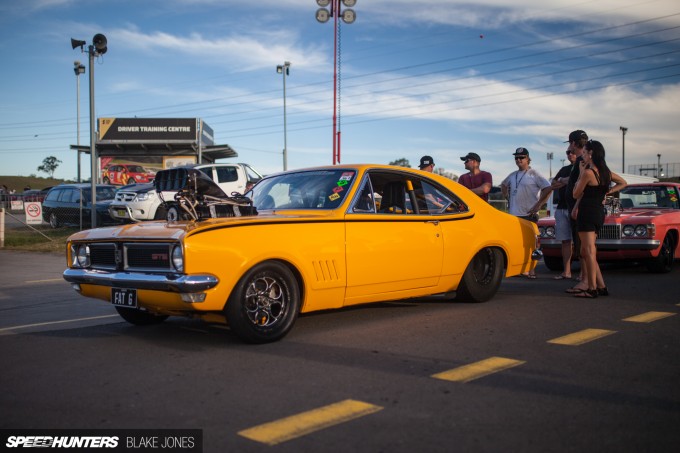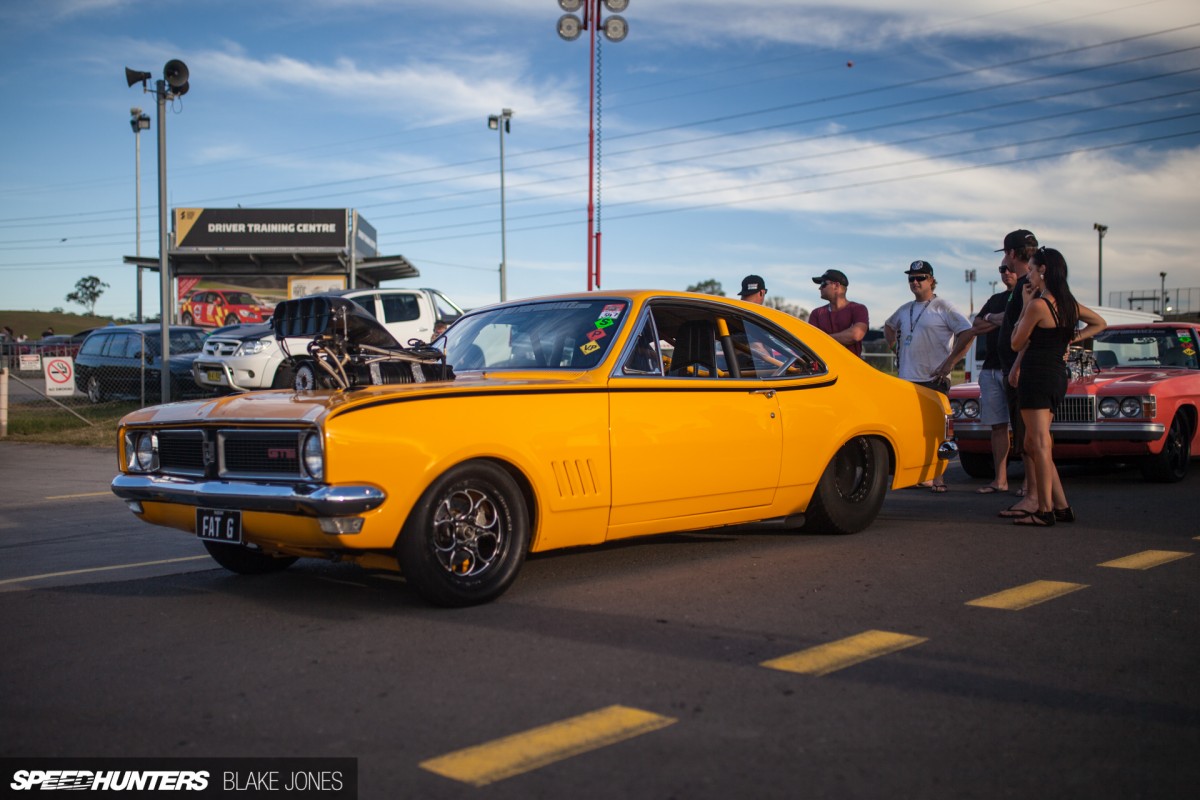 Hmm, I think we've found a winner in this Holden Monaro GTS – one of Australia's first stabs at building a home-grown muscle car.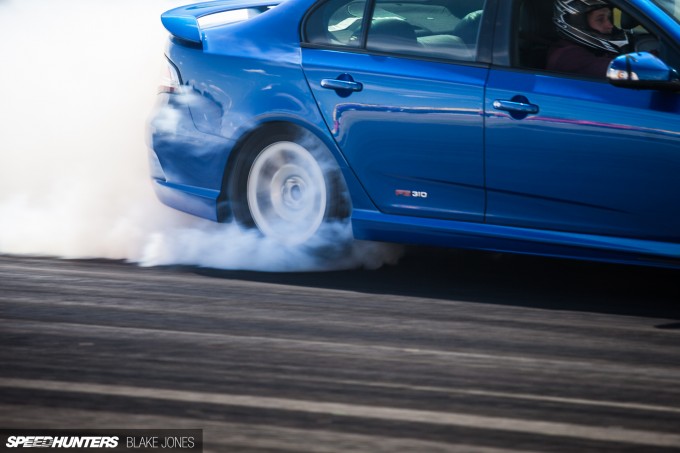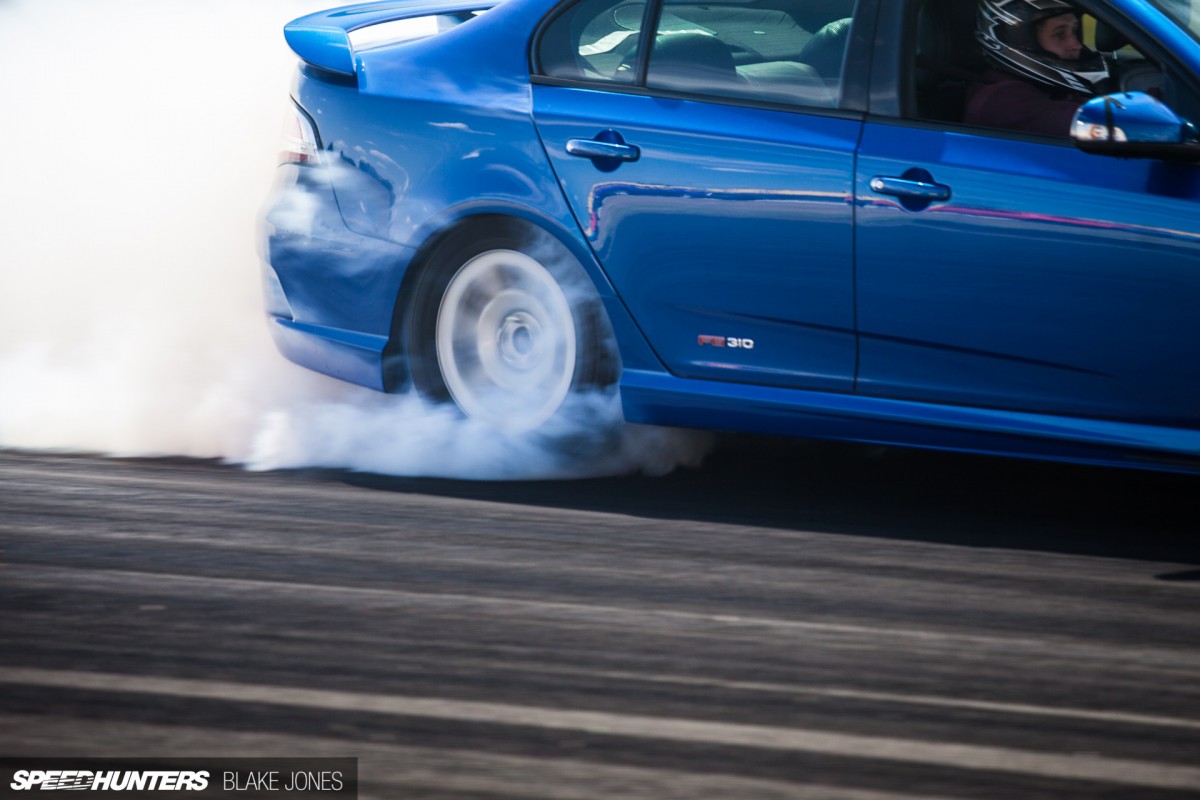 Across the whole event the positive vibes were flowing freely and a relatively relaxed approach to the event's management meant that the usual stress of a race weekend seemed to be largely absent. All car types are embraced (I even saw a Mini!) and the spectator access was easily the best I've ever seen at a motorsport event.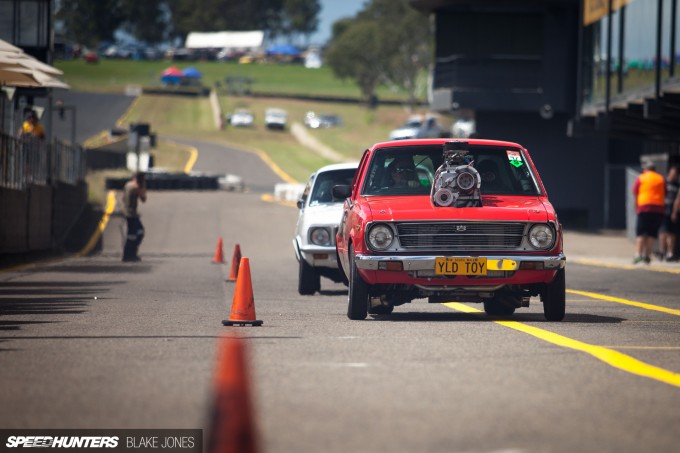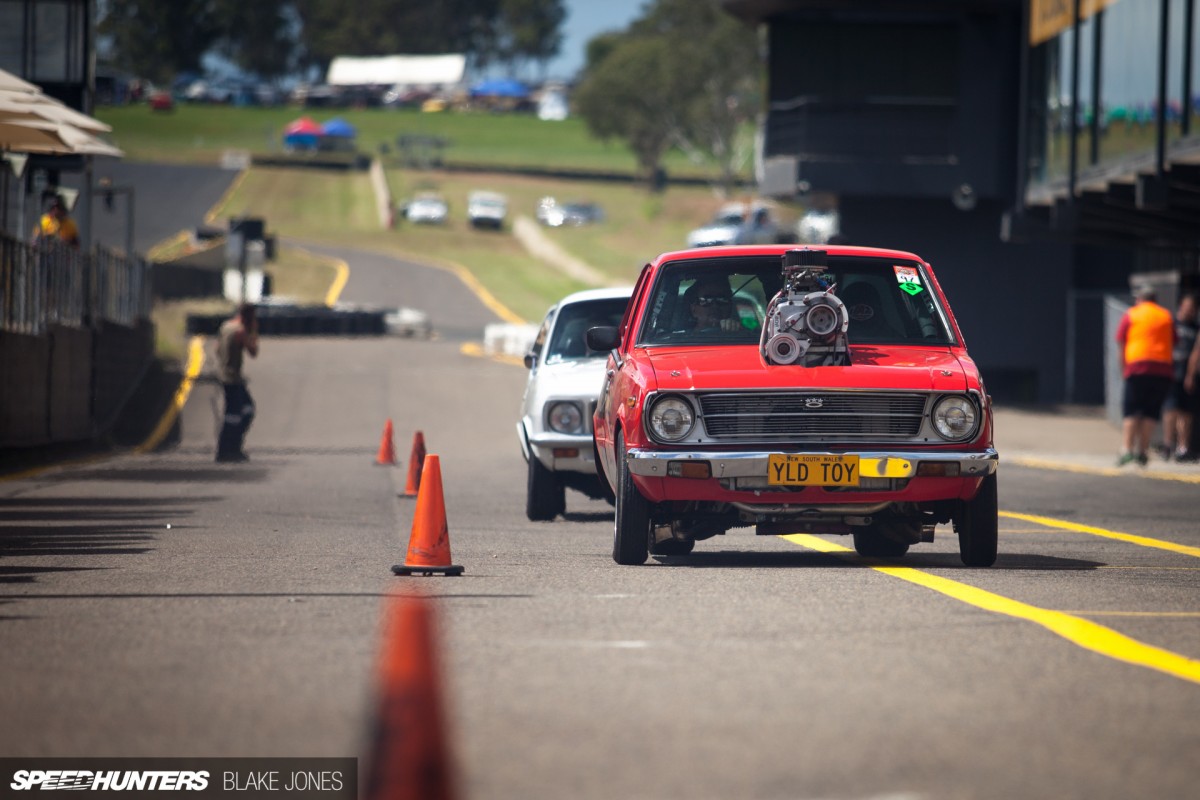 It's a cliche, but Powercruise is all about boys enjoying their toys!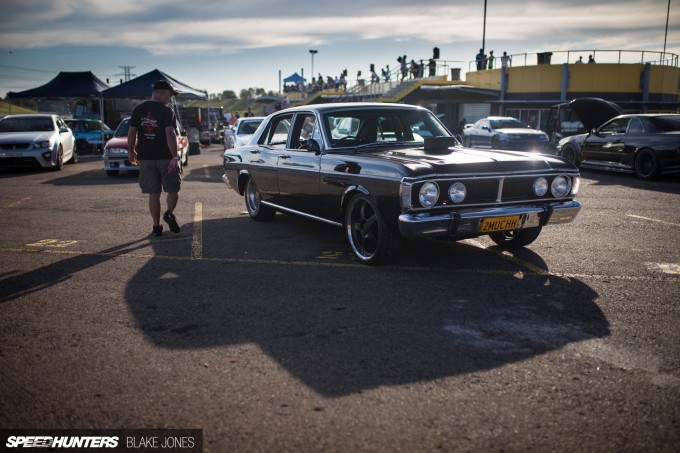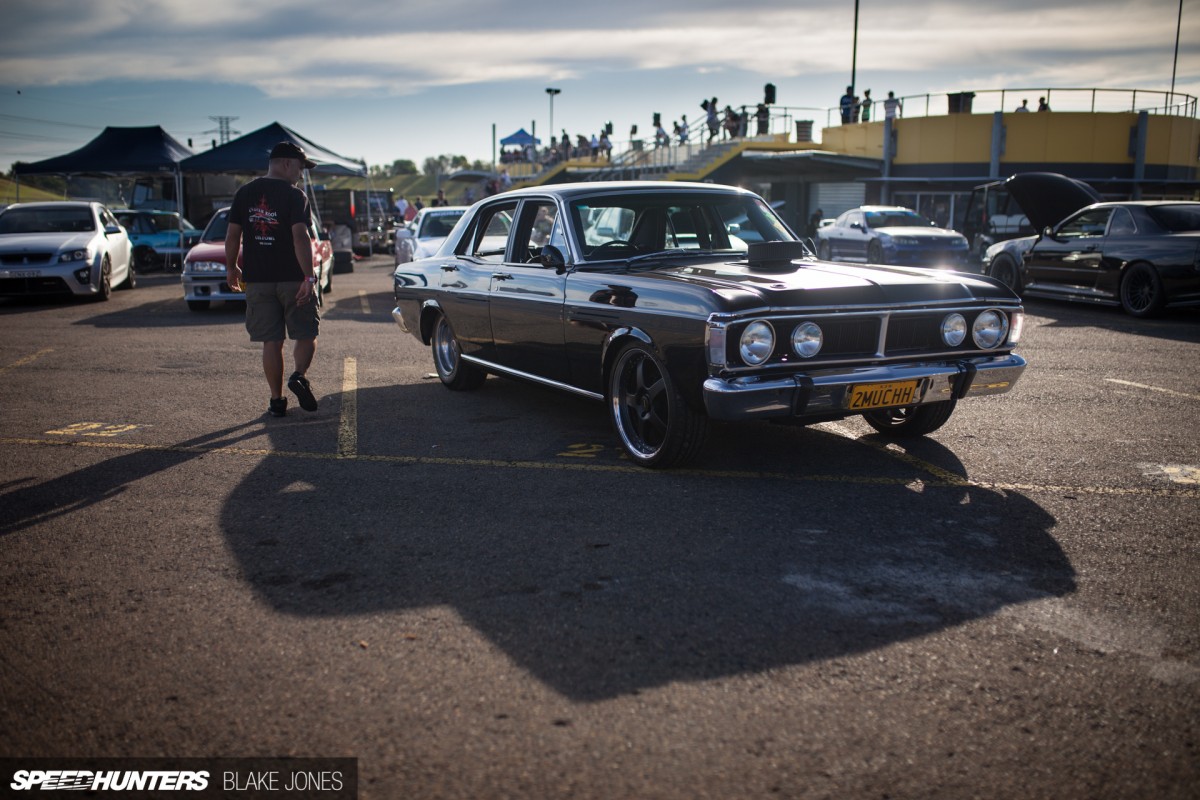 Hopefully I was able to convey some of the mad fun that is Powercruise, as it's one event that really embodies the Australian love of cars. It's about packing your pride and joy full of mates, and actually being able to make the most of it thanks to the safe and legal racetrack environment.
If you're an Aussie with something interesting in your garage (or if you have a passenger seat to offer at the next Powercruise!) please feel free to contact me at my email below, I'd love to hear from you.
Blake Jones
Instagram: blaketjones
blake@speedhunters.com
Cutting Room Floor