A Rise In Competition
Gatebil is known for its excess. The big horsepower, big idea builds are what grab the headlines and what make Gatebil truly unique. However, it creates a lot of noise, relatively speaking. That is, it's almost overwhelming at times and can be difficult to actually absorb what's happening around you. From Koenigsegg-powered Ford Granadas to twin-engined Toyota Starlets – it all becomes a bit surreal.
Whilst fun is the name of the game at Gatebil, there is a trend towards serious competitive racing in the Extreme Class. More and more cars are joining in the hunt for glory at what is quite a unique type of race. Essentially, you have a lot of big-horsepower cars competing in a time attack style event, but once every weekend they're all put on the same grid for a rolling start race. You can find everything from KRB's Lotus, to the NISMO Super GT Z33, to a humble-ish Ford Escort MkII lapping at the same time.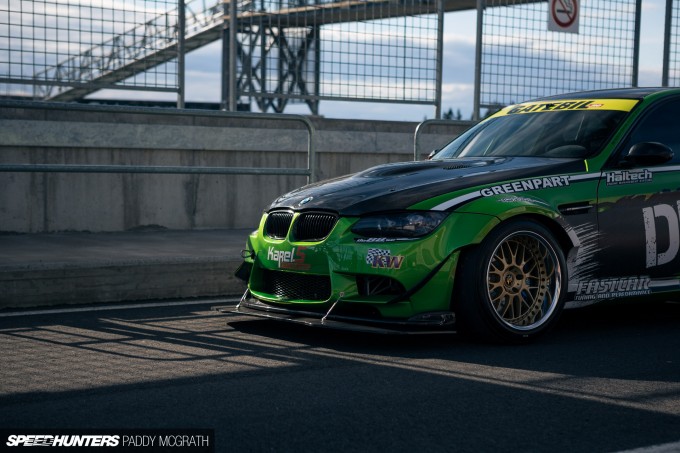 No doubt, it's a spectacle. The sight of the huge grid barreling across the start line with cars ducking and diving to gain or defend position is an awesome one to behold. It's no surprise then that more people want to compete.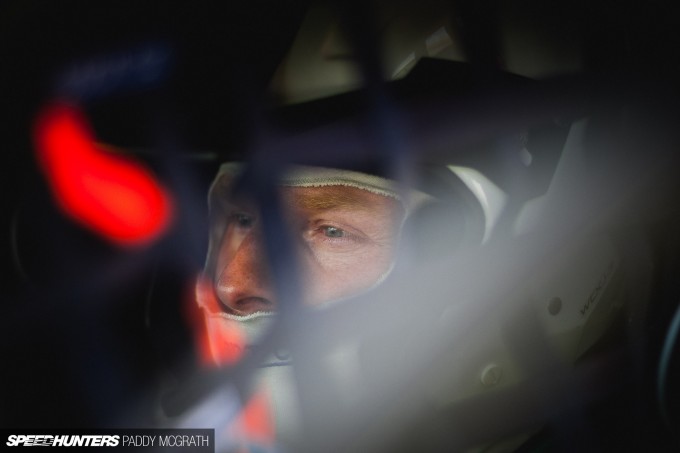 Karel Silha is amongst these people.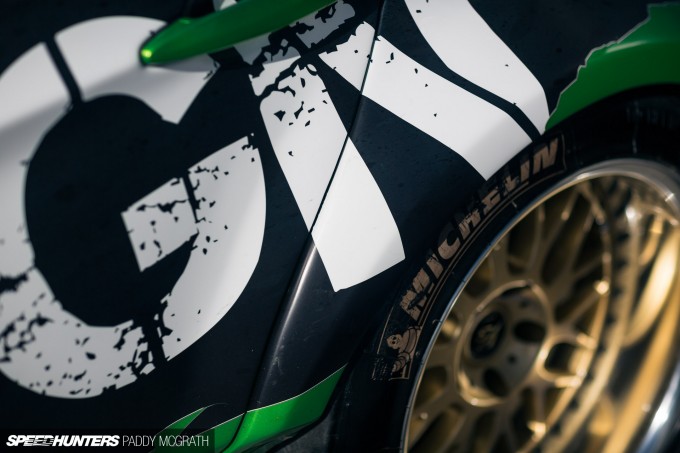 Karel is also no stranger to the pages of Speedhunters – his murderous E30 BMW was featured here over two years ago. The 931hp 3 Series was sublime in its execution (check out the incredible detail of how he created an OEM looking wide-body that you could easily miss at first glance), and it's the sublime that has been carried over to this E90 chassis.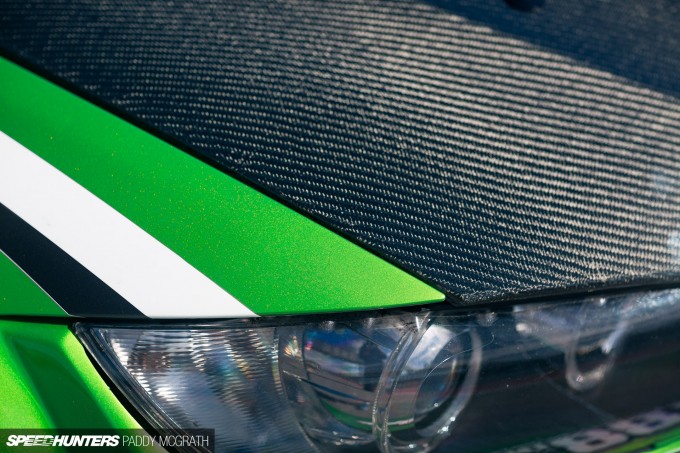 Most interestingly – especially from a Gatebil perspective – Karel has chosen to spend the first year post-build developing the chassis and aerodynamics before he adds power at a later date. Not that it's shy of power…
Rebirth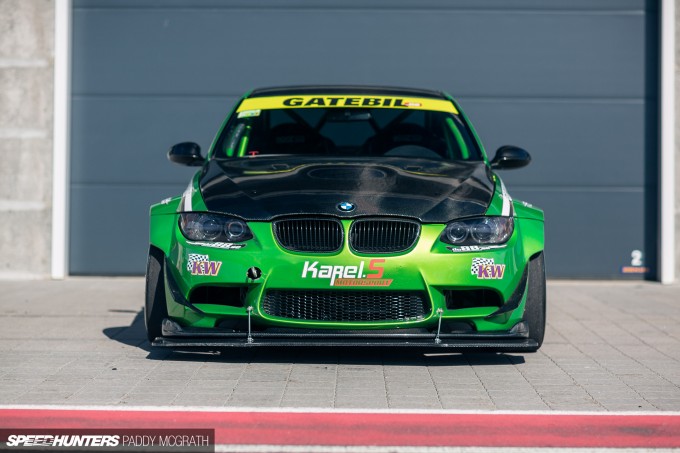 When Karel decided to start a new project after the E30, an E90 M3 was always his goal. Unfortunately for him, E90 M3 prices are considerably more expensive in Sweden. As an approximate example (this isn't scientific, I just took a quick look at M3 Post), a 2007 E90 M3 costs somewhere in the region of US$25-30,000 in the United States. In comparison, a similar car would cost around US$45,000 in Sweden. That's almost a US$20,000 premium.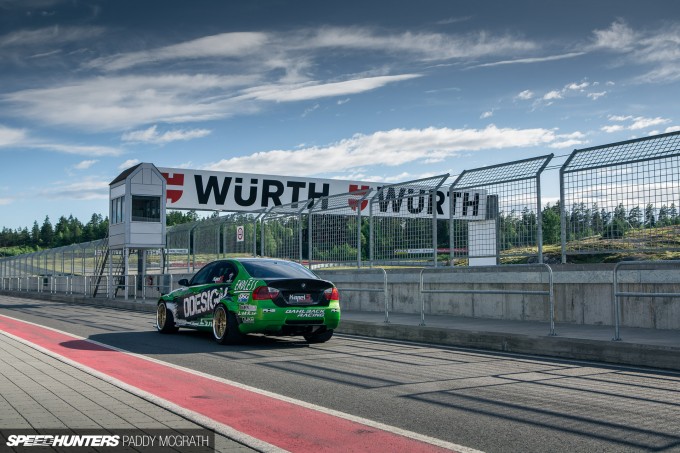 So, that was never going to be an option. However, the E90 M3 shares its basic chassis with the rest of the E90 family, and knowing this Karel decided to pick up a used '07 320D to begin his E90 project.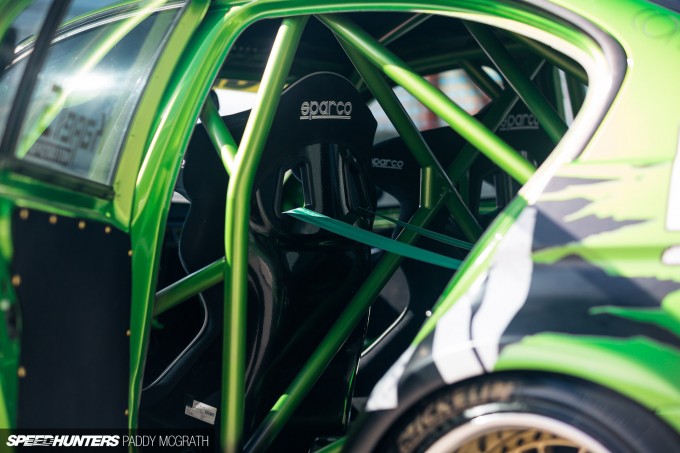 Of course, the first step was chassis preparation. With the assistance of Suvi Performance, a multi-point cage was fabricated into the stock BMW chassis.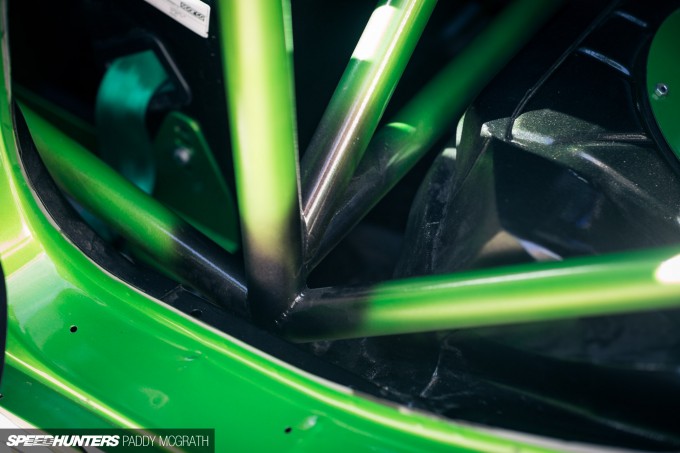 The rollcage, along with other parts of the interior trim, have been colour-matched to the exterior, but where the cage is fixed to the body, it's been blended to match the rest of the interior. It's an aesthetic detail, but one I quite like.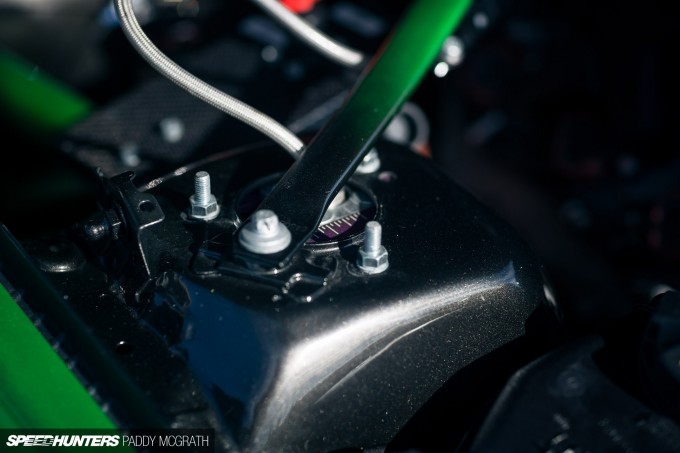 Similar detailing is also present where the strut brace is attached to the suspension towers.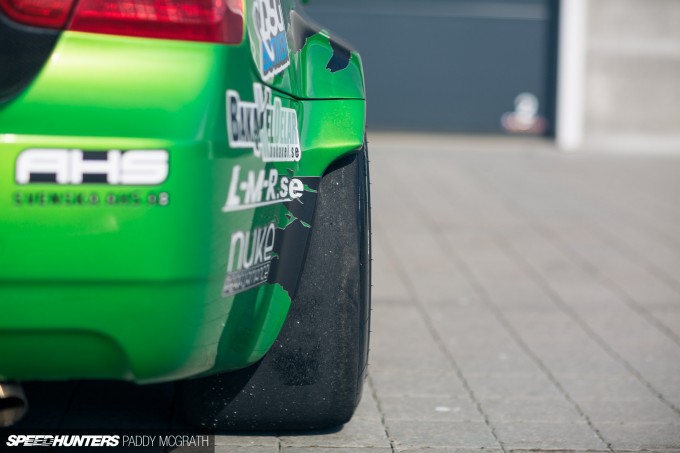 The really impressive part of the bodywork though, is the custom wide-body. Much like the body modifications made to Karel's E30, this isn't something that's available off the shelf, but instead consumed countless hours of trial, error and a gentle touch to increase the E90's width at the rear by 9cm on either side. It's not any sort of composite work either, rather all metal work save for the rear bumper extensions which have been plastic welded.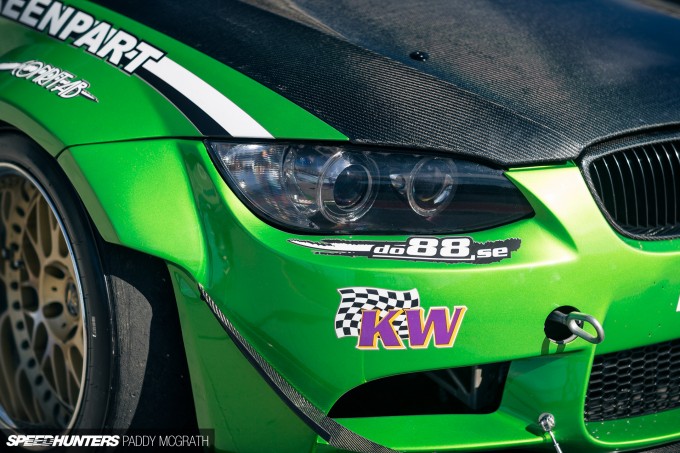 The front has been widened by 7.5cm on both sides too, but instead of metal the plastic fenders have also been plastic welded. It's an interesting detail that I'll have to explain. The E90 BMW in non-M3 form actually comes with steel front fenders, but because Karel wanted to replicate the E90 M3's more menacing front, he had to use the E92's – the two door coupe – headlights and front fenders, which are plastic.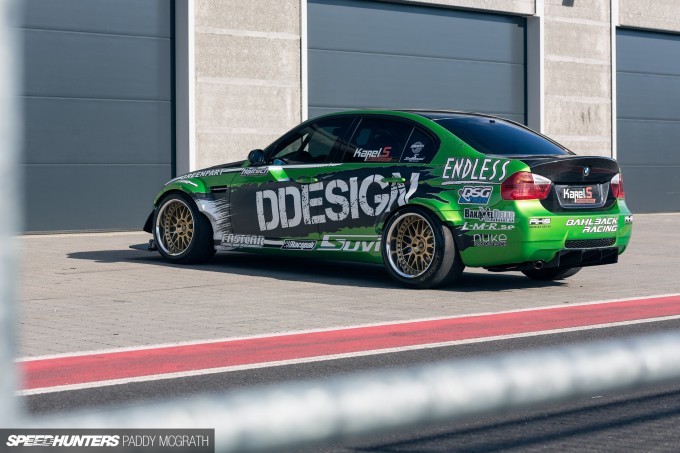 The resulting wide-body is stunning. It gives the E90 such a purposeful and aggressive stance, without looking like a cheap aftermarket kit.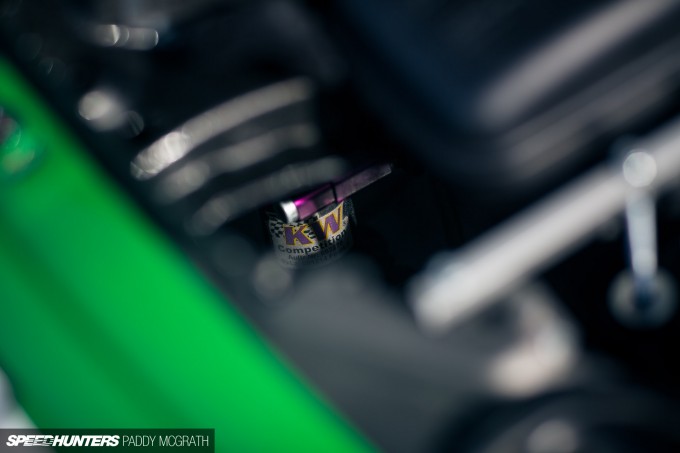 Playing a massive part in not only how this car sits when static, but more importantly when it's on the move is 3-way adjustable KW Competition coil-overs with external remote reservoirs. Karel is quick to mention the help and support he has received from KW whilst working out the car's alignment and suspension setup, describing their assistance as invaluable.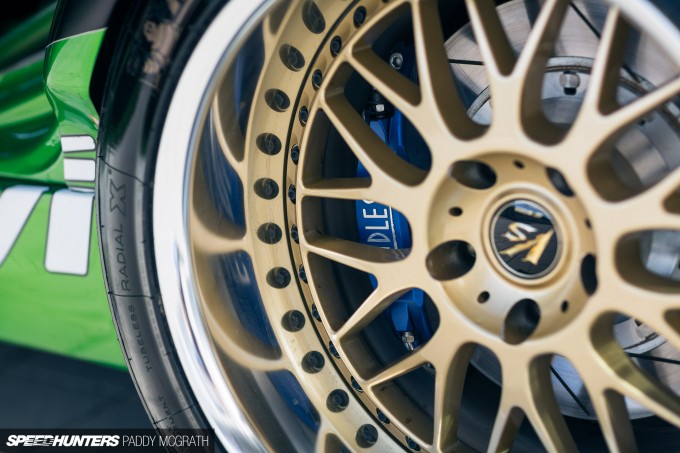 Having experienced brake failure at Gatebil several years back (with Ben Chandler in the passenger seat), Karel wasn't keen for history to repeat. Behind the Michelin slick wearing Work VS XXs, resides an Endless Racing brake setup pieced together around 6-piston front calipers and 4-piston rears. Together, they ensure that the 1510kg BMW can be hauled up effectively and repeatedly without drama.
Incidentally, 1510kg is pretty impressive – a stock 320D with its turbocharged four-cylinder comes in at around 1505kg – considering the added weight of the rollcage, the widened steel bodywork and the 4.0-litre V8 sitting up front.
Proven Power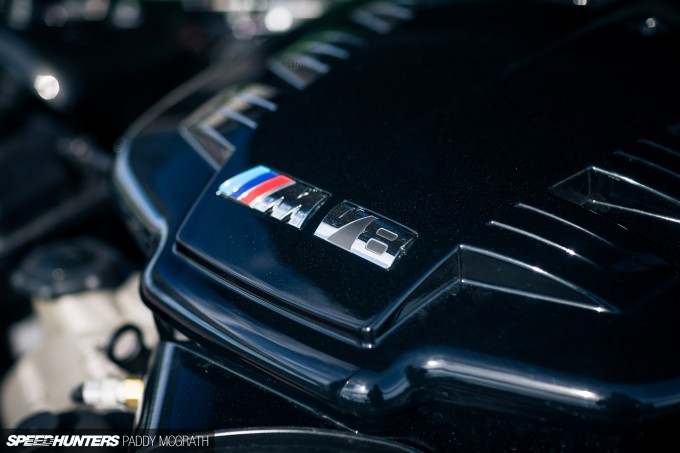 Karel's determination to build an E90 M3 obviously didn't stop at the exterior. In fact, this car is M3 in everything but the name.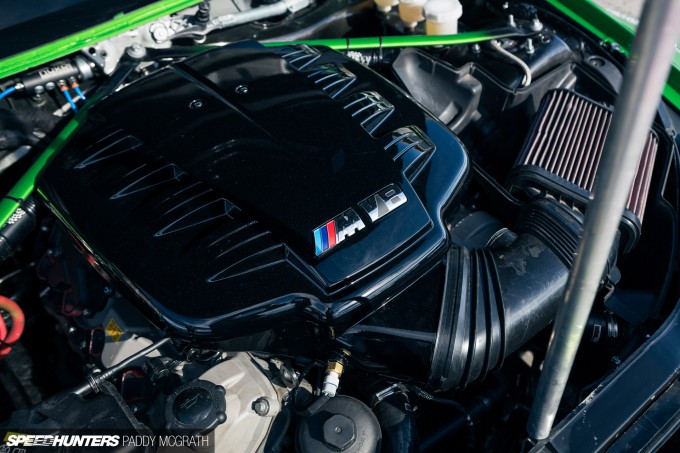 As previously stated, Karel has decided to keep the engine and driveline relatively stock for this season whilst he gets to grips with the car and fine tuning its setup. The only modification is upgraded 1000cc injectors and allowing it to run on E85. He remarks that BMW's engineers spent a lot of time and money developing the S65 and its drivetrain, so it's more than up to the job for the time being. He did mention a twin turbo conversion at some point, but for now the slightly-above-stock 460hp output is more than he needs.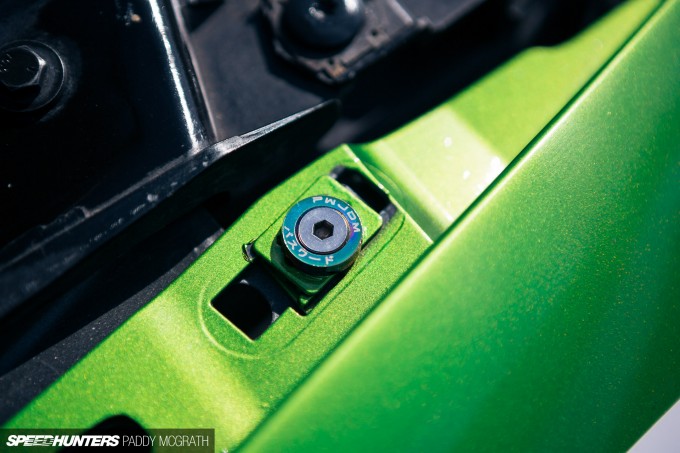 Other things that I noticed throughout the car were the non-Euro touches. From the Work wheels and the Password JDM hardware in the engine bay…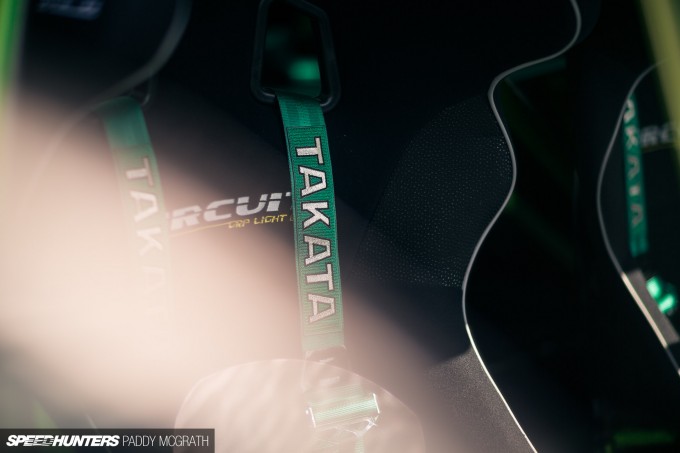 To the Takata harnesses… Which brings me quite neatly to the inside of the BMW once again.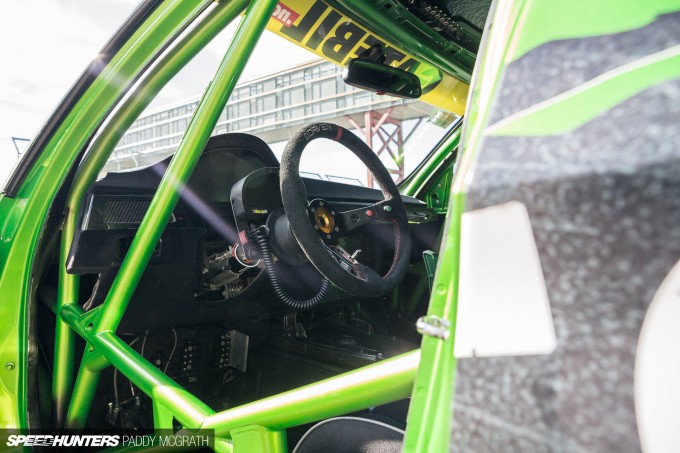 This is your typical race car interior. It's typical because it's simple, tried and tested. From the sparse interior and flocked dash, to the Sparco seats and snap-off steering wheel.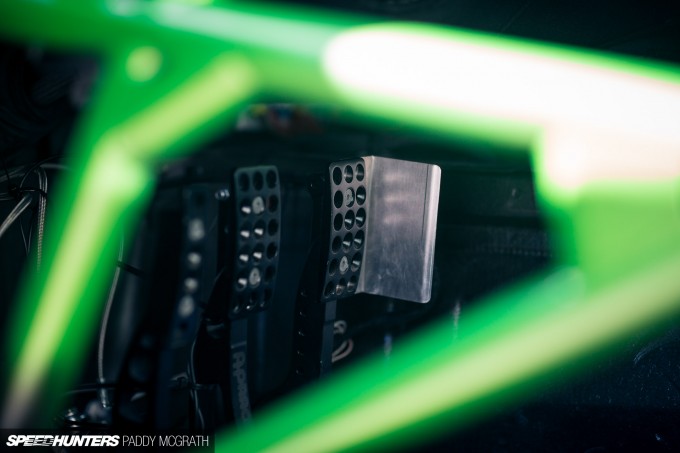 Conrit AB lent a hand with the customised AP Racing pedal box in order to make it work with the Haltech engine management system's drive-by-wire setup.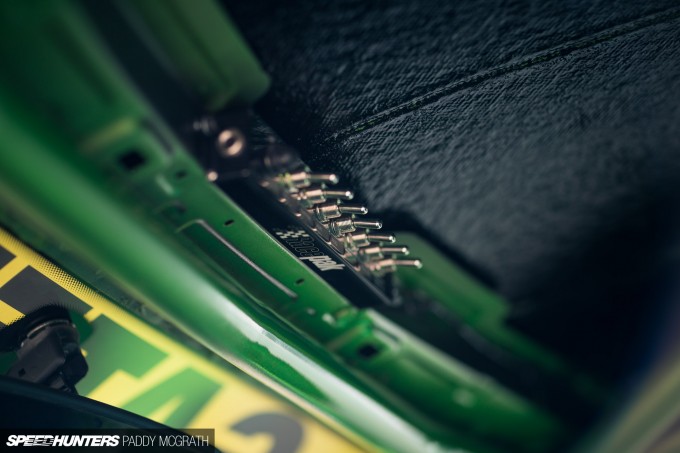 With a Haltech taking care of the engine, Racepak components deal with the driver's interactivity with the car, from the digital dash to the high-mounted toggle switches which sit below the carbon roof – another M3 detail. The roof is part of a trio of major carbon fibre replacement body panels which also includes the bonnet and boot lid, all doing their part in keeping weight down. A Racepak Smartwire system means that there's not a single original fuse or relay in the car, as all the electronics pass through the programmable power control module.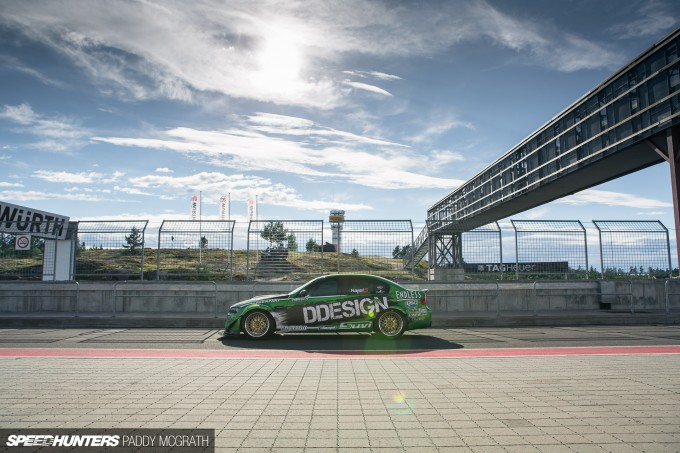 This is certainly a car with great care and consideration put into the build. It's certainly not a throw-horsepower-at-it-until-it-sticks sort of build. It's a car that's built to go fast – reliably and consistently.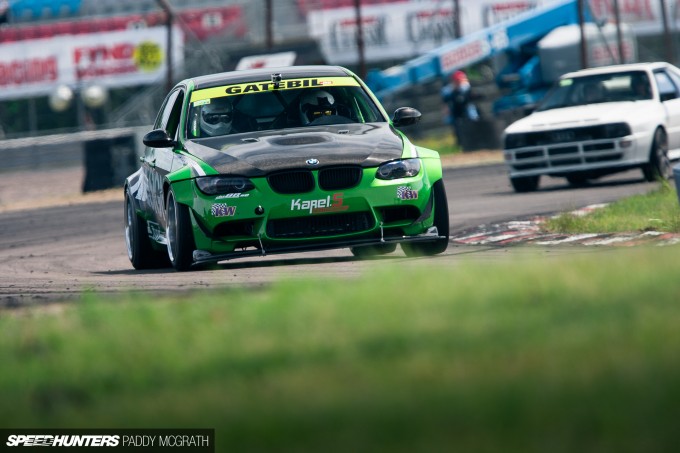 With only a couple of events under its belt so far, Karel is already getting to grips with the E90 and noting which areas require attention next. He believes the car requires more rear downforce – especially for the likes of the fast corners at Rudskogen.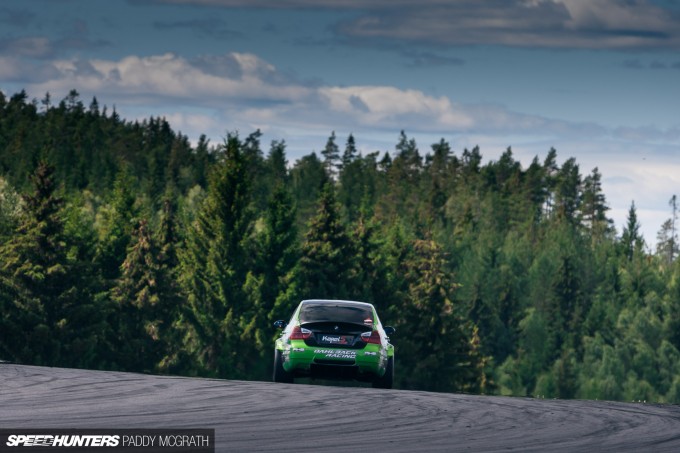 I do love Gatebil, obviously. But I really felt that Karel's approach with building this E90 was almost like a breath of fresh air at an event where four-figure horsepower numbers are the norm. It goes to show how important it is to have the right chassis and balance in place first, before adding horsepower. Of course, seat time is equally important too, as you can't tell what a car needs until you've experienced its nuances from behind the wheel. With every person, and in-turn every driver being different, there's no point in copying another formula and hoping that it works for you. Build it, drive it, develop it and go fast. There are no shortcuts to the top – only dedication and perseverance.
It's early days still for this BMW. Only recently finished, it's true development has only just begun. Knowing Karel, he won't stop until he is fully content with the car's performance and behaviour when being pushed to its absolute. With talk of more aggressive aero and horsepower, it's a car I feel that we could well be revisiting again in the future.
Paddy McGrath
Instagram: pmcgphotos
Twitter: pmcgphotos
paddy@speedhunters.com
Cutting Room Floor