Hunting The Unhuntable
I've lost count of the number of times I've been told that we Speedhunters have the best job in the world. It is true, I'm not going to deny that. In fact, if I won the lottery tomorrow my first thought would likely be 'how much more Speedhunting can I do?' That being said, having a great job is not the same as having an easy job. It really is tough work, and what you see on your screens is probably only 10 per cent of what we have to put in to make a story happen. Some days at the proverbial office are good, other days, well, not so much.
Speaking strictly from a work point-of-view, Gatebil is a tough event. Extraordinarily long days, very little sleep, little good food and a huge area to cover. It can often take an entire weekend just to find the one car you keep spotting on track, in the paddock. The best analogy I can think of, is that one episode of the TV show Friends, where Joey is trying to deduce which apartment in the opposite building a good-looking girl is trying to get his attention from. Try as he might, he just never finds it. When he does, Ross is there. This was pretty much my entire experience with the twin-engined Toyota the weekend before last…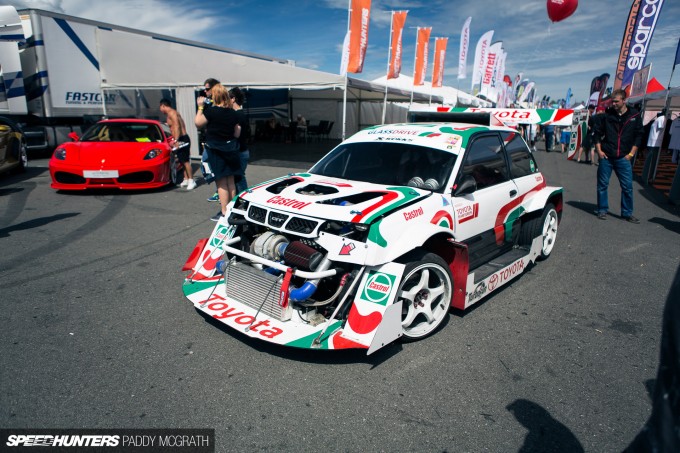 I knew the car existed thanks to a friend's post on Facebook from the first Gatebil event earlier this year. It's certainly not shy and it stands out just a little bit in the paddock, as you can imagine. Obviously, I was only thrilled when it drove past me at Rudskogen making its way to the track.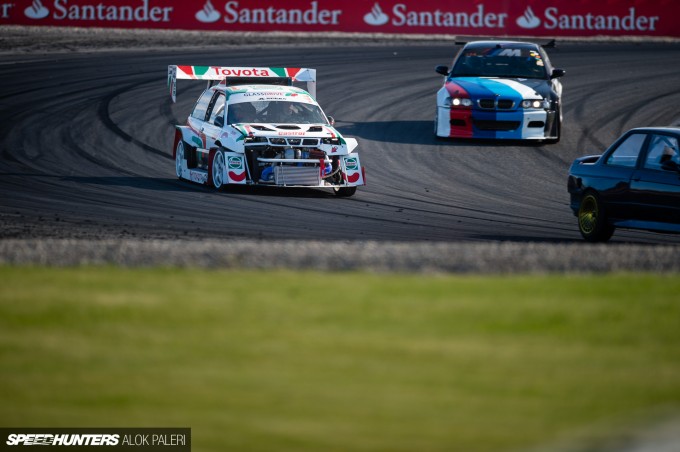 With glee, I watched it lap after lap – smiling as it broke into the occasional four-wheel power slide. It wasn't pretty by any means, but it was effective.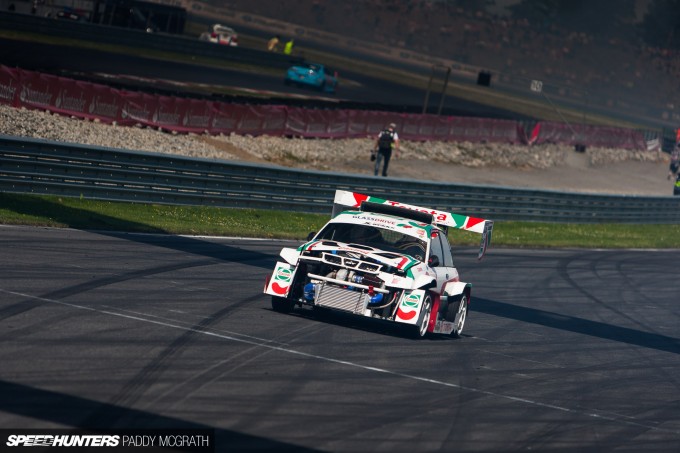 As quickly as it came, it was gone again as soon as the session ended. Not to worry, it was only Friday at this point and I had all weekend to find the owner and drag him or her aside for a few quick photographs and interview about the car.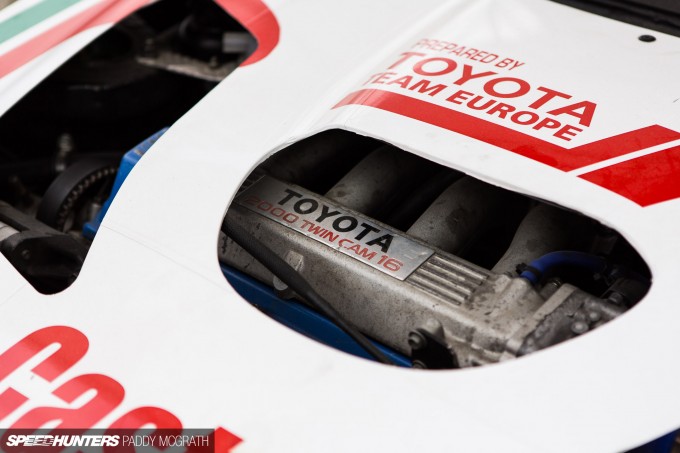 Except there was a problem. I couldn't find it. All weekend. Whenever I had a few minutes to spare, I would head out into the wilds to try and find where it was pitted. Do you think I could find it? Of course not. With a packed work schedule, I was occupied trying to get a lot of other things done at the same time, and by time I went to bed on Saturday night, I still could not find the car or its owner. I certainly didn't want to miss out on it, so with one last roll of the dice, I shook off three hours worth of sleep and headed back to the track. At six in the morning.
Let me tell you, Gatebil is a scary place at six in the morning – especially considering it was the morning after the big party. It looked like a set for The Walking Dead, but with more broken cars.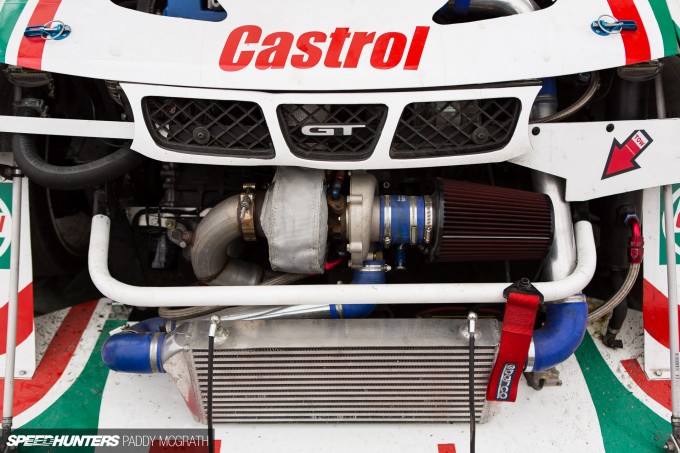 As you can probably guess by now, I did eventually find it – in a place I must have walked past 20 times – and just a couple of hours before I was due to leave to catch a flight. It was still very early in the morning and not wanting to risk being beaten with a torque wrench, I quietly photographed the car as it sat in the pits, with the plan of returning in an hour or so to catch the owner to get more information. (As it turned out, it took me nearly a week to locate the owner, Roger Håland, online!)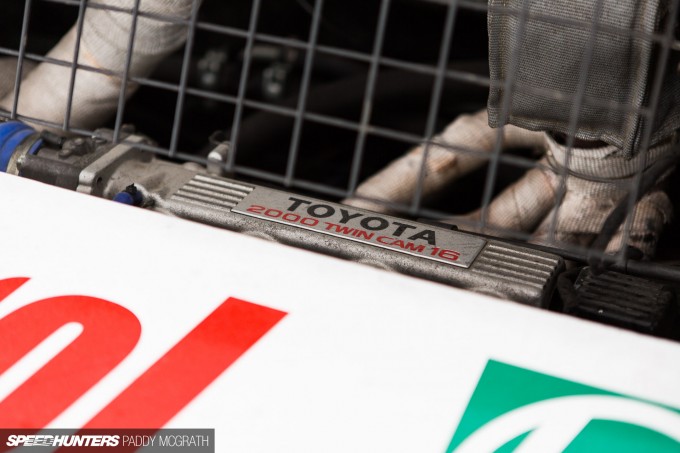 The car is running not one, but two turbocharged 2.2-litre '5S-GTE' engines, front and rear. Power figures come in at around 950whp with 1050Nm to all four wheels at 1.6bar (23.5psi). Running full boost and with larger fuel pumps, somewhere around 1300hp at the crank is achievable.
Either way, it's a lot of horsepower for the tiny car which is hidden beneath a whole heap of Pikes Peak inspired homemade aero. The car weighs around 1200kg (2,645lb), but Roger is aiming to take another 50kg out of it before the next Gatebil at Rudskogen in September, and relocate more weight to the front of the car as it's tail-heavy at the moment.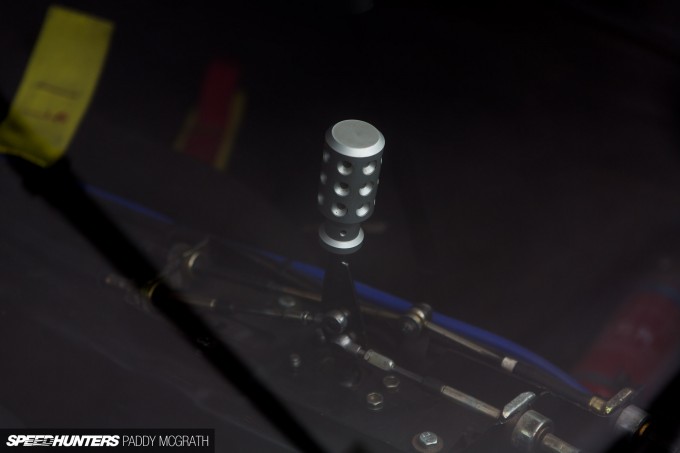 When running two engines, it also means that you need two of pretty much everything: ECUs, tachometers and a gear selector that works the two MR2 gearboxes simultaneously.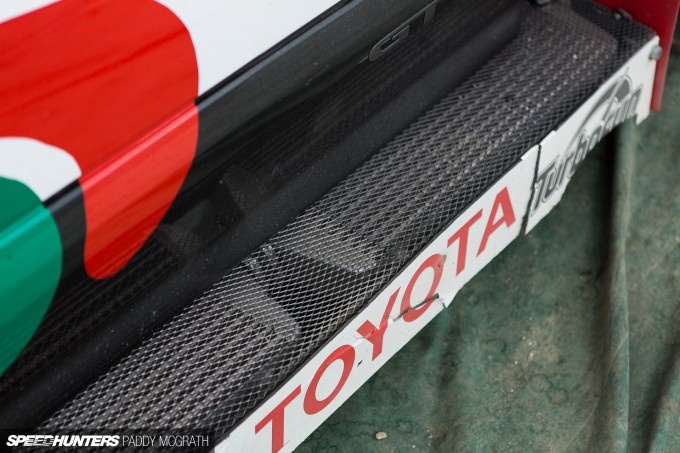 On either side of the car are a pair of radiators mounted at floor level. With a large intercooler out front and another drawing air through a roof scoop at the rear, I guess there wasn't much room for them elsewhere. Honestly, this car hurts my head just looking at it.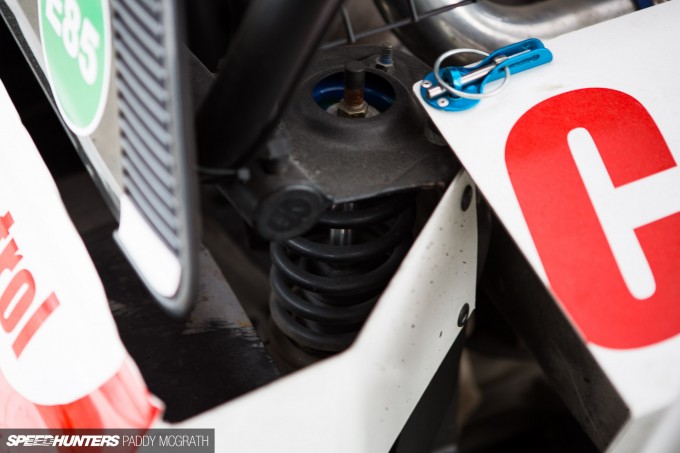 The head scratching doesn't finish there either, as this Toyota is actually comprised of three different cars. The floorpan and front are originally from a Carloz Sainz edition Celica and the rear is from an SW20 MR2. Once these had been combined, a cage was installed before an EP82 body was dropped on from the top. I hope you were sitting down when you read that…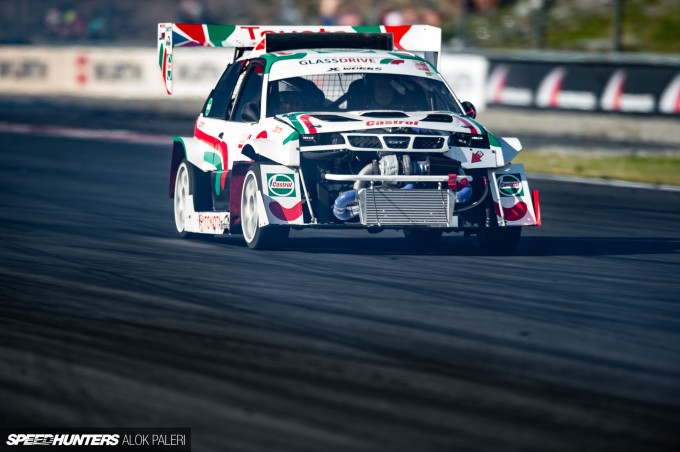 For a while, there was a part of me which started doubting if this machine even existed. Was it just a figment of my imagination? Was it due to a lack of sleep and over exposure to Gatebil? No, it exists alright. But it's a car that I must continue hunting. This won't be the last time it graces the pages of Speedhunters…
Paddy McGrath
Instagram: pmcgphotos
Twitter: pmcgphotos
paddy@speedhunters.com
Additional Photos by Alok Paleri
Instagram: rennworksmedia
alok@speedhunters.com
Cutting Room Floor