Obsolete
What motorsport have you watched recently? Did you enjoy watching the current pinnacle of automotive technology duel it out? At any point did you give consideration to the fact that in as soon as a couple of months, these cars will be old technology and in many cases become obsolete. Where will they end up? Will they be stored in a warehouse, never to be seen again? Will they be donated to one of the many motorsport museums located around the world? Probably, but generally only if they have accomplished something or broke new ground.
But the sad reality is that a lot of these beautiful machines are either completely disposed of and recycled, or we quite simply never see them again. Which is a genuine shame. Top-level motorsport builds are usually only with us for such a short period of time, that we never get to truly know them. Because of the competitive nature of the sport, the cars are usually shrouded in secrecy too. I mean, if you've spent countless hours and dollars – or Japanese yen in this case – trying to gain an advantage over your rivals, you're not going to shout about it, are you?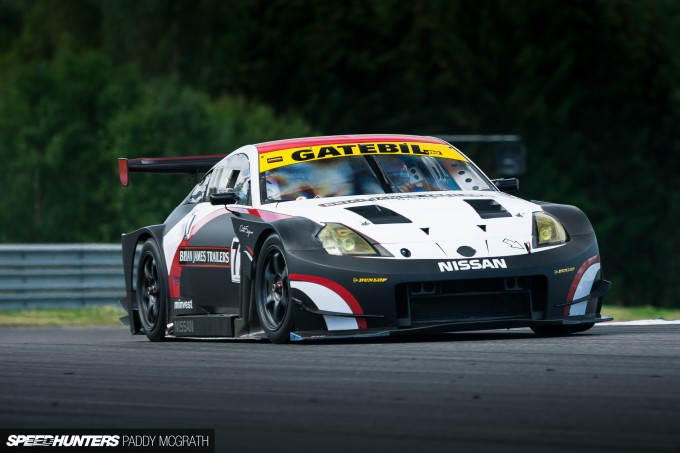 In many ways, elite motorsport is like the secret club that everyone knows exists, but very few get to see what's behind the doors. Radni Molhampour is one of the lucky few who not only gets to look, but also has the privilege of being able to walk through those proverbial doors. He is the proud owner of not one, but two former Japanese Super GT cars.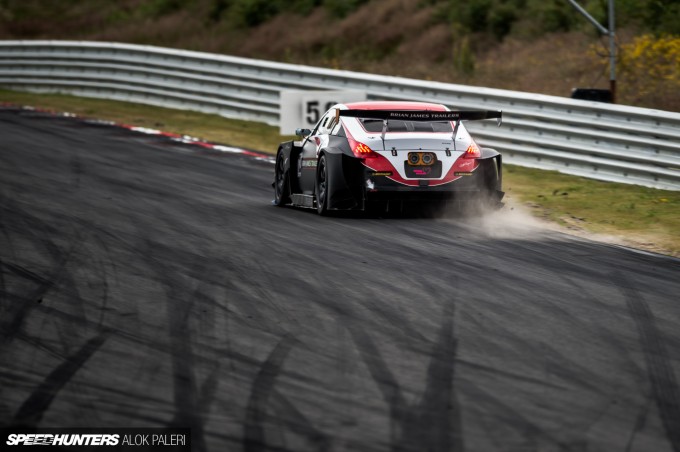 Radni describes the process of how he came to purchase the S15 and Z33 as 'not easy'. "You need to take a chance. The offer and price you get is just that. No discussion. Where else can you get one? You don't even know what condition the car is in after so many years of racing. All of them are just stored in a workshop or a warehouse after their final race season," he explains. "So you need to trust that the car is good. After making the deal, mechanics take the car to service. Then you just hope it doesn't have any expensive repair or maintenance costs."
This is only one part of the equation too, and Radni uses his good friend Rikku from Drag and Drift to assist in the purchase and shipping of the car and dealing with all of the headaches that this incurs.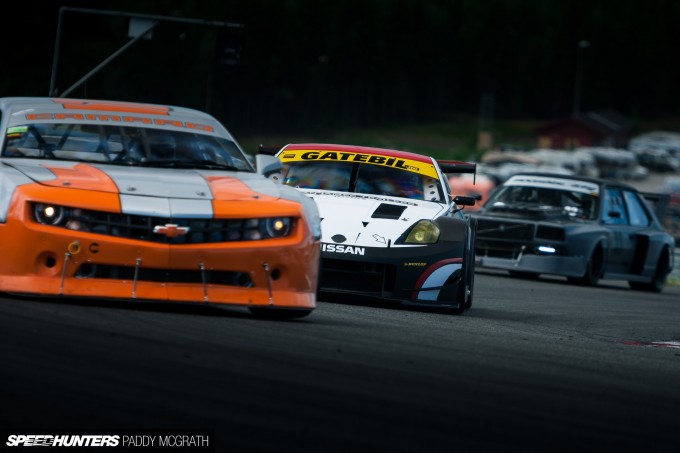 Of the two cars, it's the 350Z that appeals to me most of all. For everything that is good about the S15 – and everything is good about the S15 – the purity of the 350Z just captivates me so much more. With the only change being cosmetic (the livery), this is exactly how NISMO wanted the world to see their best work.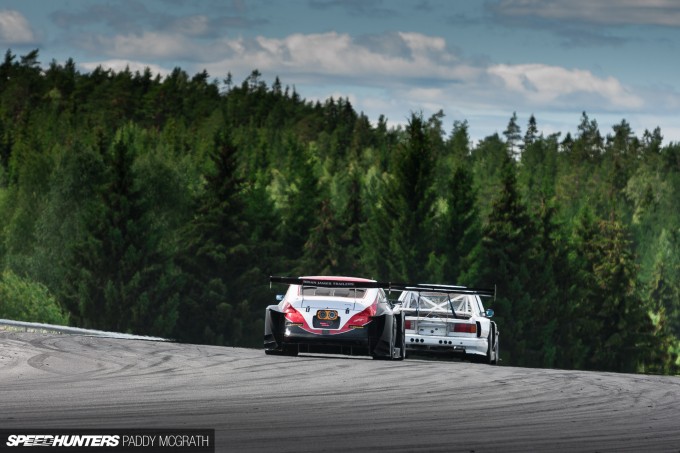 For someone who has yet to visit Japan, it felt like such a privilege to watch Oskar Sandberg carve up Rudskogen from behind the wheel of the 350Z. On paper, Oskar surely had no chance with just 315hp and 300lb/ft against Gatebil's legendary Extreme Class, featuring cars with four figure horsepower numbers. But he was able to prove the 350Z's worth, qualifying first and placing second during Saturday's Extreme race. A monumental achievement, considering the car only arrived in Norway earlier this year…
The Art of Super GT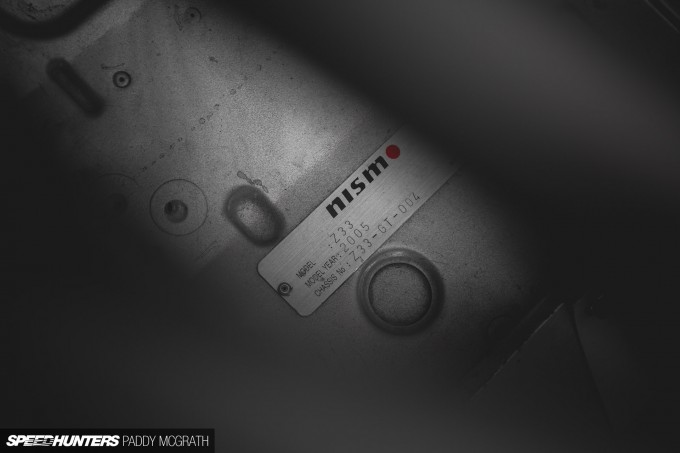 Despite being a 10-year-old chassis, the results at Gatebil go to show just how potent the Z33 remains. It's that unrelenting pursuit of performance in every tiny detail and facet throughout the car that plays a huge role.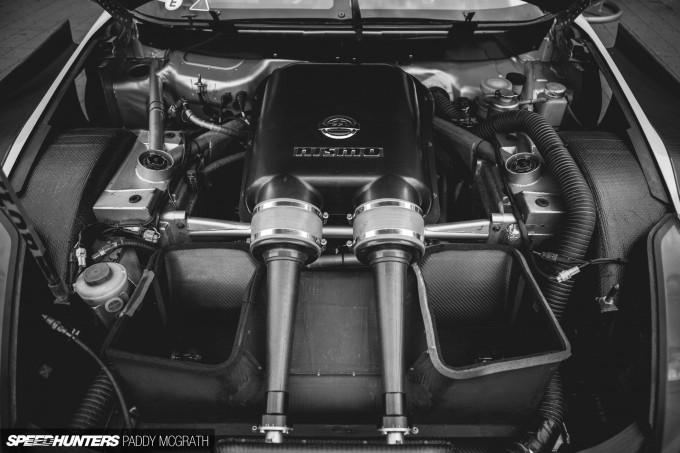 Not all horsepower is created equally, and there is probably no better example than this. The hand-built NISMO engine is 4.8kg lighter than a stock VQ35 thanks to details like titanium conrods, which only weigh 350g each. This being a GT300 car – albeit wearing GT500 bodywork – it's restricted with 24mm restrictor plates. With the restrictors removed though, it's capable of a comfortable 480hp with the 262-degree camshafts.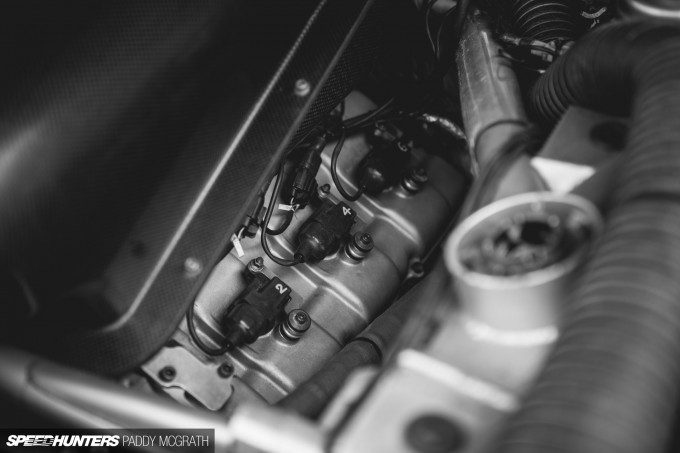 The GT300-spec car is equipped with a 3572cc V6 (the GT500 car featured a larger capacity V8). It does feature hollow cams with oil outlets on the cam lobes and a double valve spring system with 12.0mm/12.3mm lift. The crank is knife-edge forged and has four oil outlets for each main bearing, where a normal crank only has two. Air is fed to the engine via NISMO's own intake.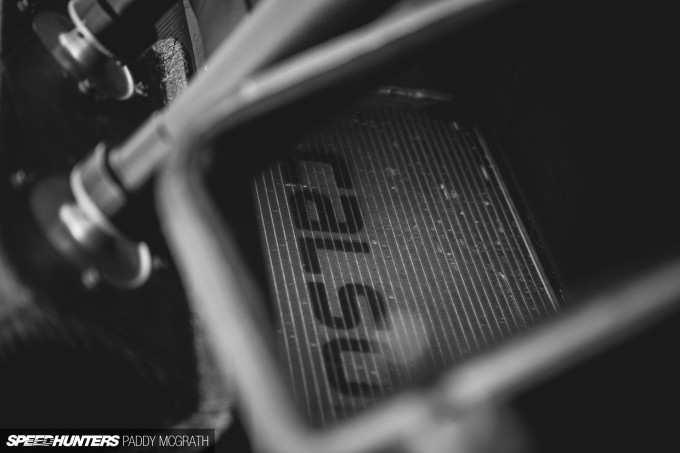 Cooling is carried out with Calsonic products and also an oil and water heater. The engine is dry-sumped using NISMO's own system.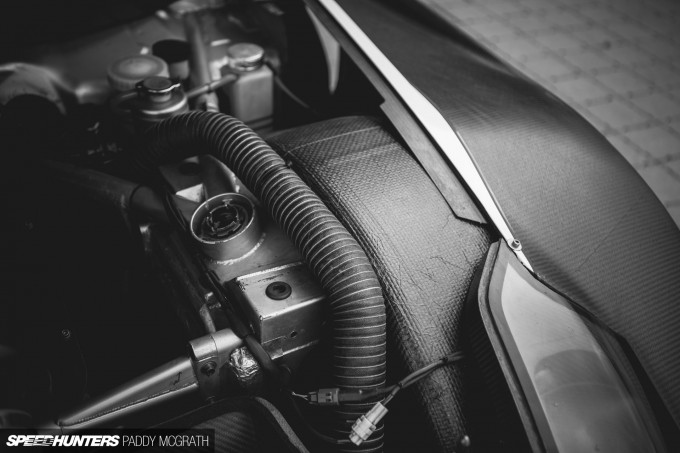 Weight saving is key and this, of course, results in an almost pornographic use of carbon fibre. How else do you achieve a total weight of just 1080kgs (2,380lbs)? In 2008, the car was fitted with a full GT500 wide-body – in full dry carbon – to both increase aerodynamic performance and to generate appeal to potential new Japanese customers.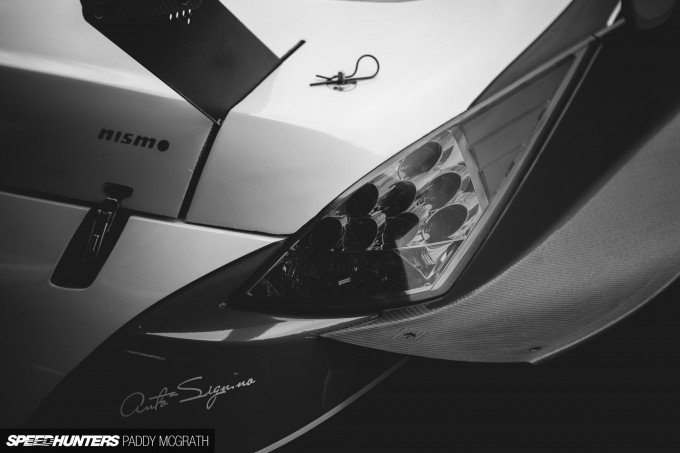 Just walking around the car and taking it all in, the beauty is awe inspiring. When form follows pure function, the result is simply spectacular.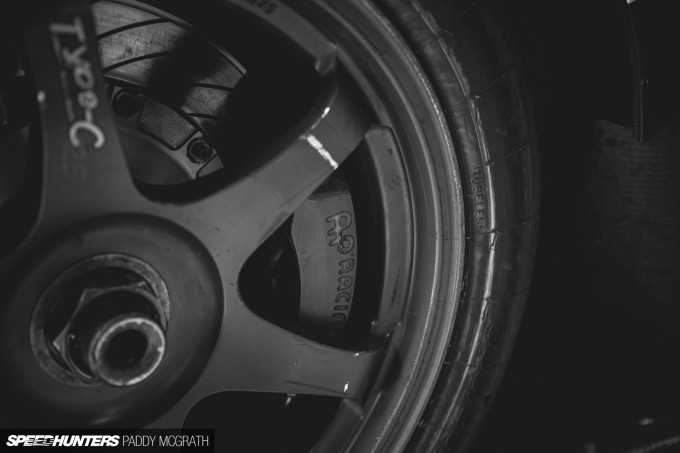 Equipped with Dunlop slicks, the 18×11-inch SSR Type C wheels attach to the car with a NISMO centre-lock system. These surround AP Racing brakes and disguise the Racing Dynamics suspension system. The NISMO adjustable anti-roll bars can be adjusted from the driver's seat.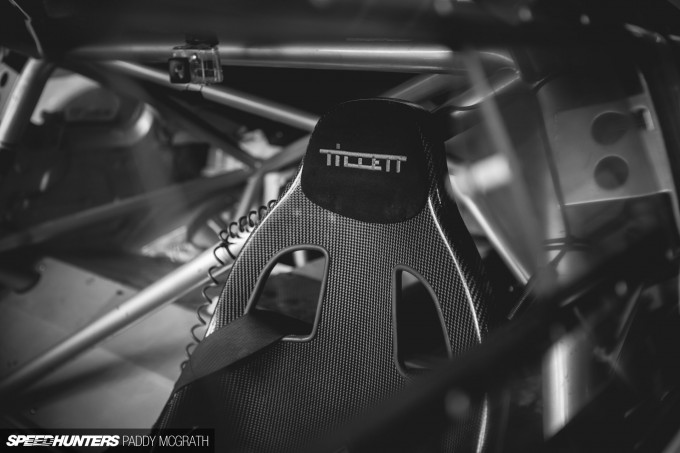 Speaking of which, it was never going to be your typical race seat. The all-carbon Tillett item is the sole seat inside the cabin – there is no room for passengers. It's just Oskar who gets to experience the car at full speed.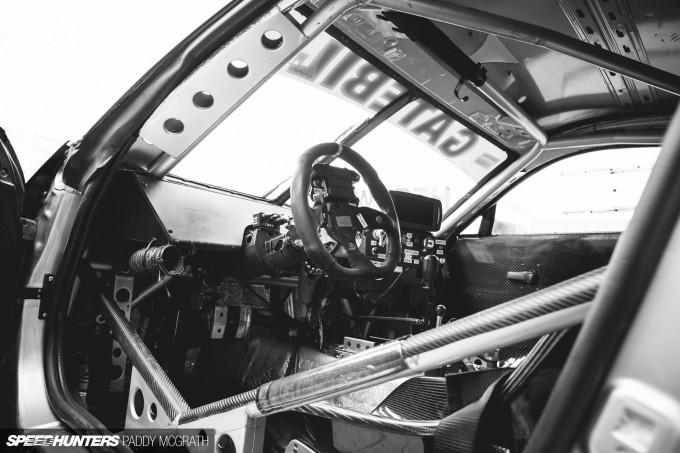 The rest of the cockpit has been prepared by NISMO, as you would expect. The Pi Delta steering wheel features the essential controls and displays, whilst a secondary dash is positioned to the driver's right-hand side. Also within comfortable reach of the driver's right hand is the selector for the Hewland sequential gearbox, which was custom made for Super GT. The AP Racing pedal box – you can view details of these parts in the Bonus Images chapter below – is the driver's other connection to the car.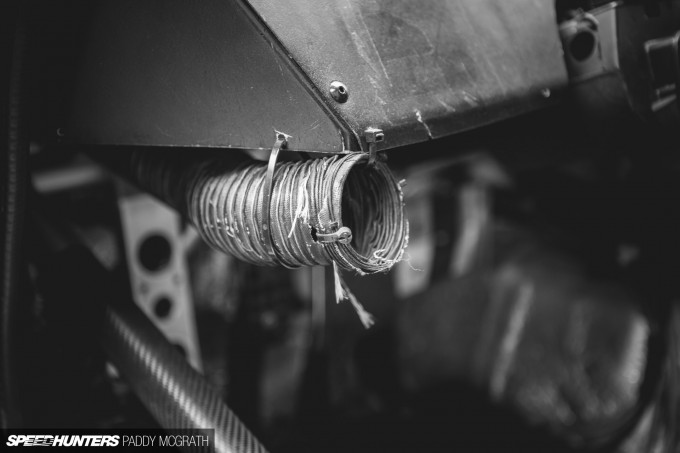 Whilst the sophistication of everything is impressive, it's the small things that really entertain me. The cooling duct for the driver, which is cable tied to the underside of the dashboard.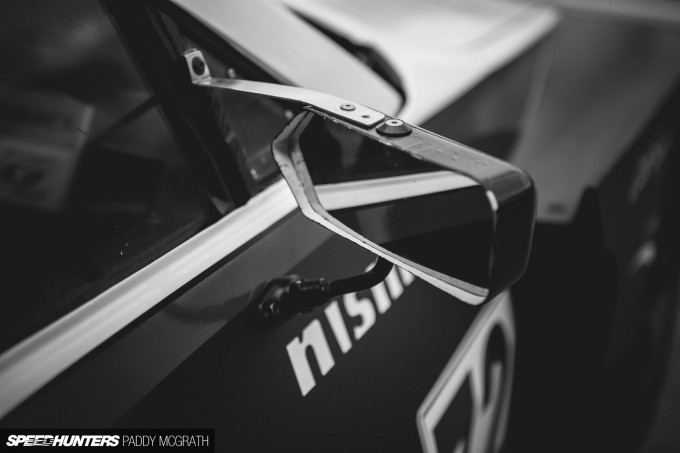 To the mirror stabilisers, made from a bent piece of metal. I think it's these details that make me appreciate the human element of these cars and the rapid engineering that is often involved with limited resources whilst track-side.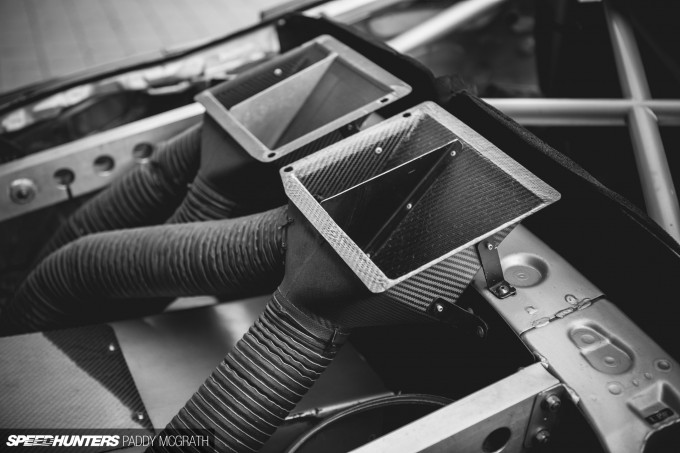 The rear hatch lifts off as a single piece but leaves the chassis-mounted carbon wing in place. Removing the hatch allows a better view of the rear air scoops and large-diameter ducting, and how they manoeuvre around the tunnel for the dry break fuel filler necks and fuel cell.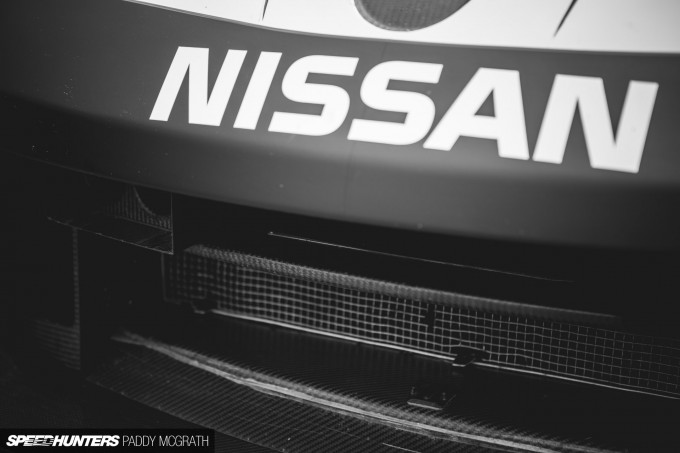 It's a cliché, but the more time you spend with this car, the more you appreciate its beauty. I'm certainly not an engineer so it takes me that little bit longer to figure things out, but when you do work out or identify something new, it leaves you with the biggest grin on your face. It's such a rewarding car from every possible angle.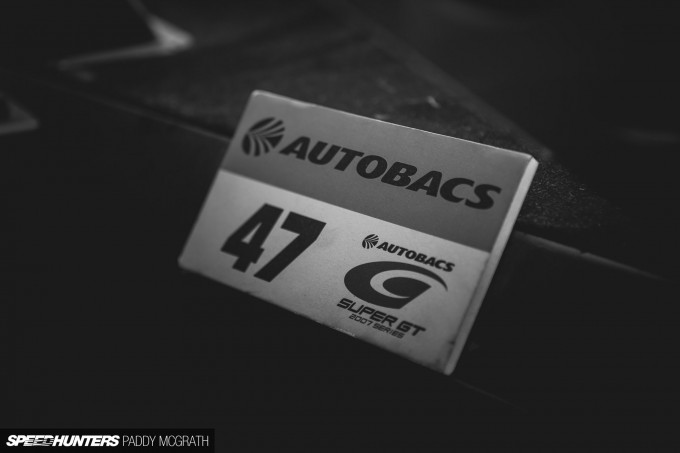 What makes it all better is knowing that the car continues to be used in the manner originally intended. I'm sure when the fabricators were carefully aligning and welding the chassis, or the engineers were pulling out their hair over some tiny detail, they didn't want to see a time where the car would sit under an inch of dust, never to be used again. This is a race car and it deserves to be used as such.
Rather than ramble upon about my experience exploring the car, I've loaded up extra images below so you can hopefully have your own moments of awe and discovery. I'll leave you with a short video by Speedhunters' friend, Daniel Hovdahl, who documented the car's shakedown earlier this year.
Paddy McGrath
Instagram: pmcgphotos
Twitter: pmcgphotos
paddy@speedhunters.com
Cutting Room Floor