Fast Cars, Open Spaces
What a difference a week makes – or maybe not? As you might remember, two weekends back I was inhaling nitro fumes and getting my vintage drag racing fix at the California Hot Rod Reunion. Fast forward seven days and I was once again watching cars go very quickly in a straight line – this time at Airstrip Attack 7 in Coalinga, California.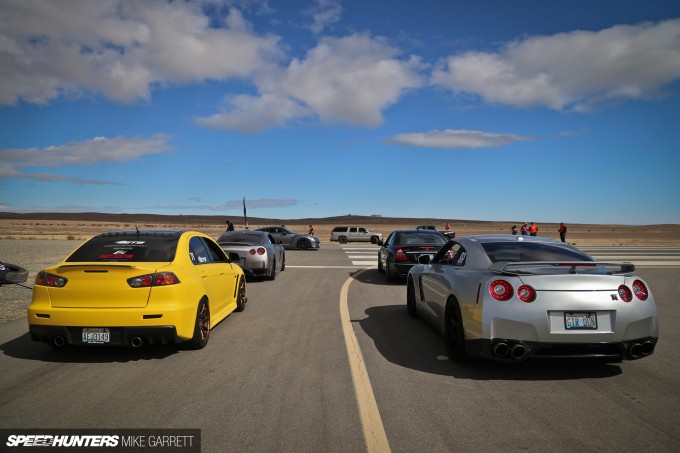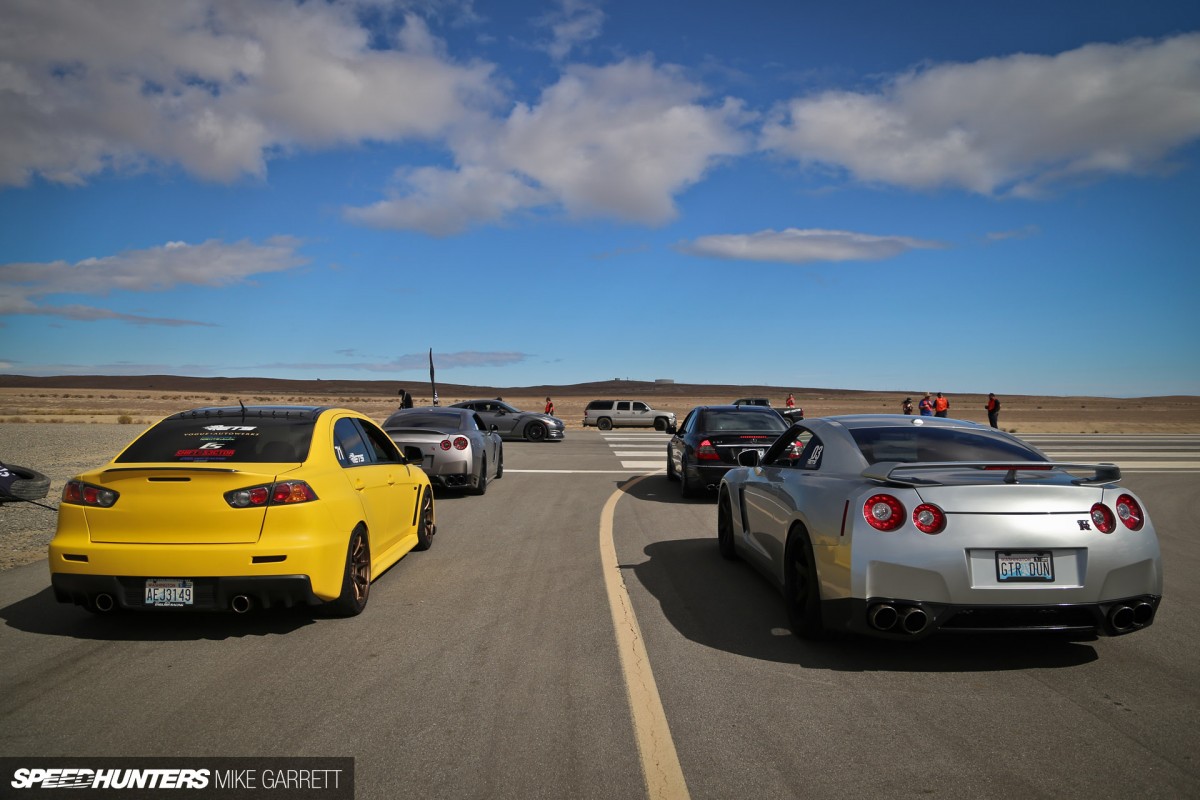 If you've missed our past coverage of these events, Shift S3ctor's Airstrip Attack meetings are half-mile roll racing grudge match and trap speed competitions that take place on the runway at the Coalinga Municipal Airport. In just a few short years Airstrip Attack has become one of the best places in the world to see high-powered automobiles do their thing. I wasn't really thinking about it at the time, but having the opportunity to shoot both of these events on consecutive weekends gave me the chance to see both past and present thinking towards making cars go fast.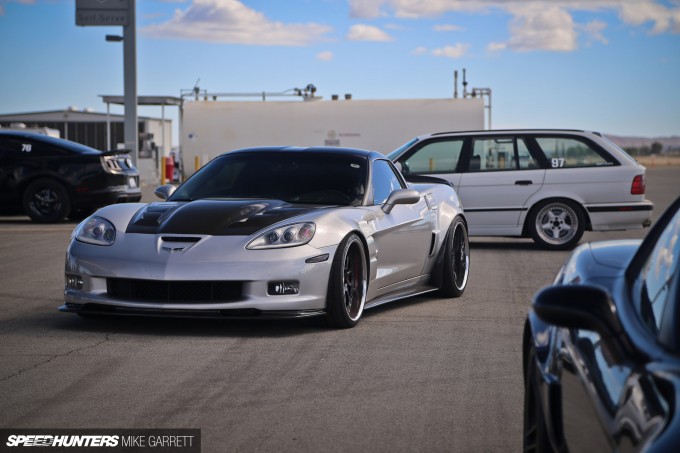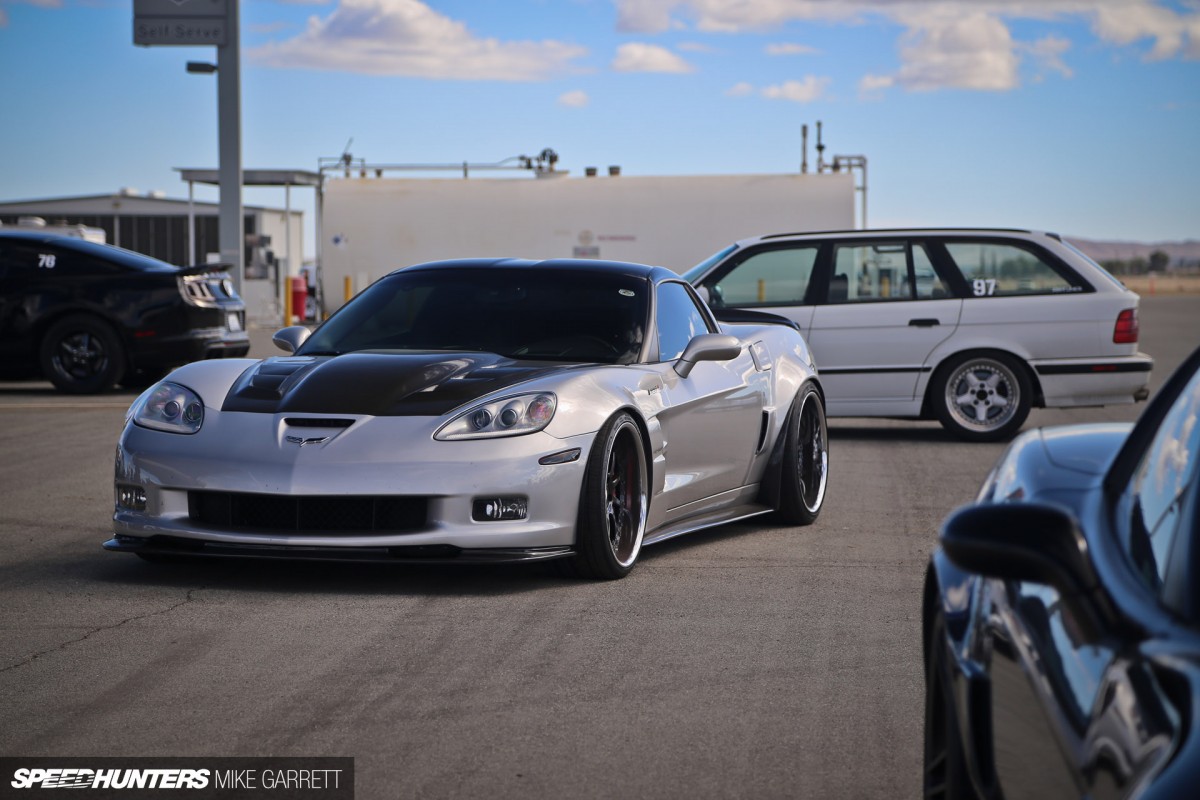 Both of these speed competitions give us the opportunity to see how much the act of making horsepower has changed, but also how much it's stayed the same. While one event is an established gathering of drag racing pioneers, the other is an up-and-coming battle of America's high-speed tuners and car builders, and I love both of them.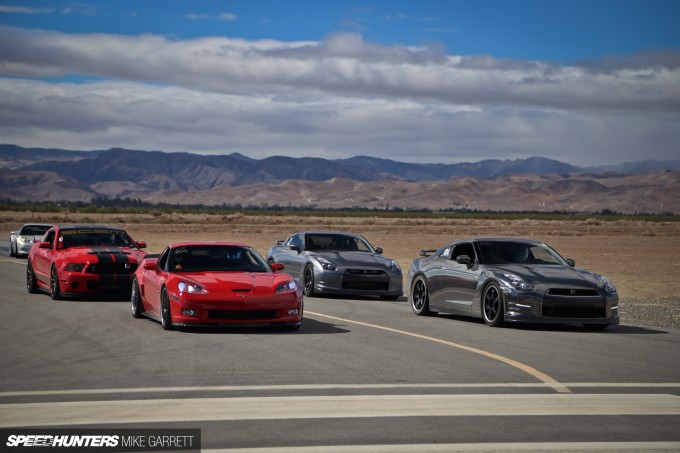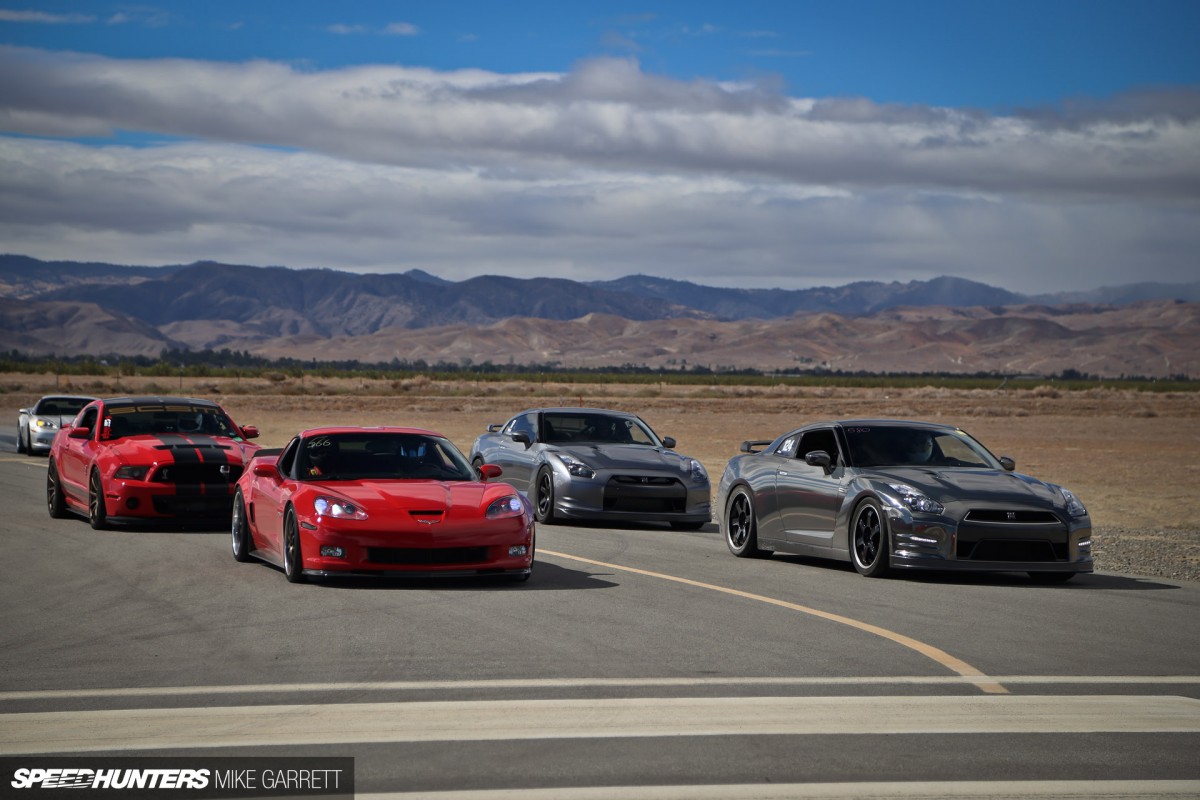 Both involve an arrow-straight stretch of pavement – one a 1/4 mile dragstrip and the other a 1/2 mile section of airport runway. Both have a wide range vehicles, with some having power outputs that can be measured in the thousands. It's the old school way versus new school technology.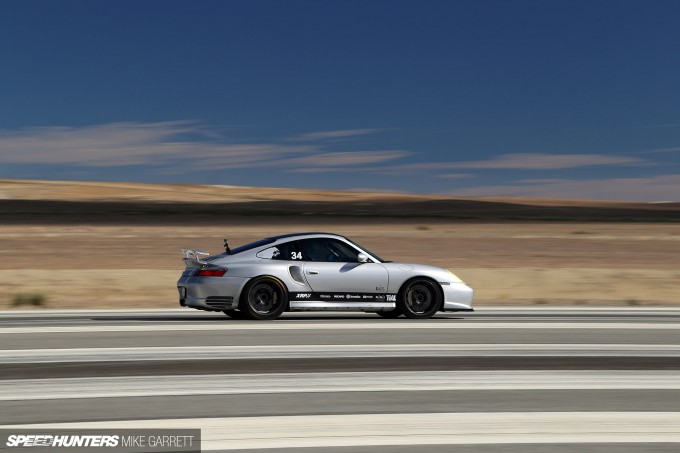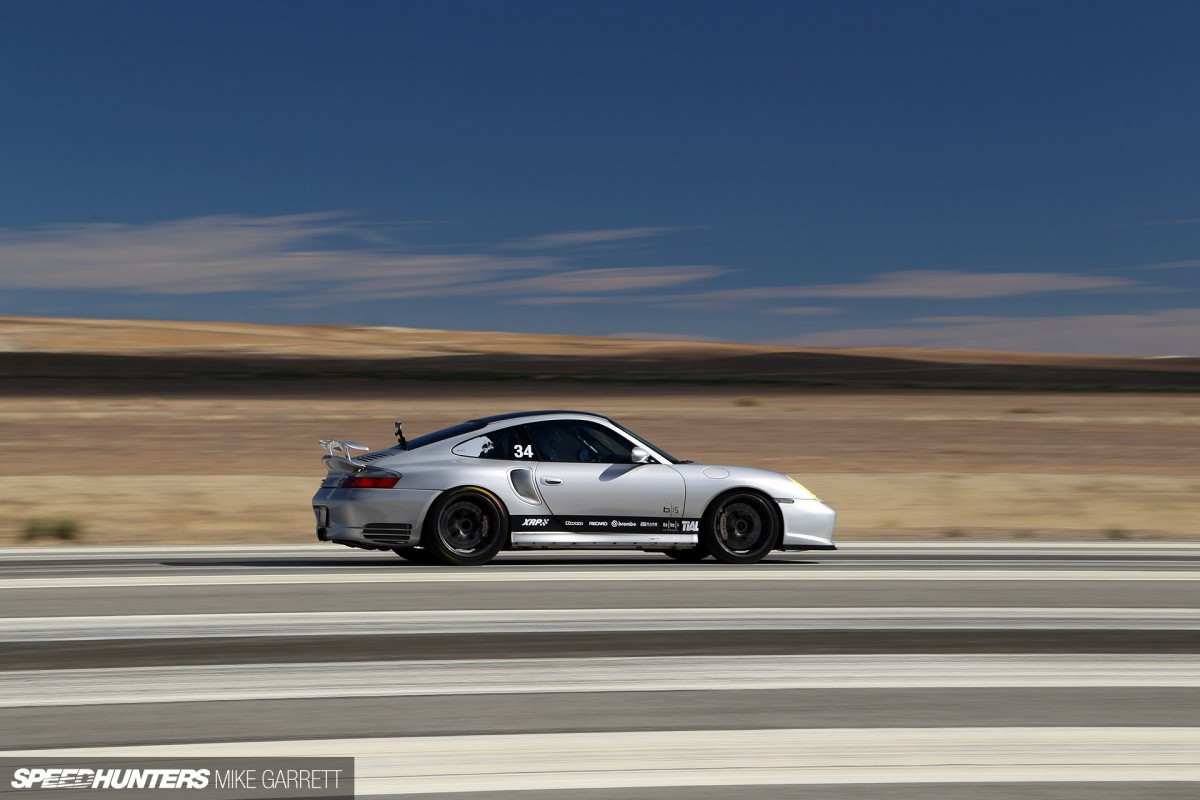 Airstrip Attack is modern, big horsepower hot rodding at its best, and since I've already given you the run-down on this event in the past, I thought I'd cover AA7 in the same way I covered the Hot Rod Reunion – through a series of images that define a day of racing on a runway.
USA, Europe, Japan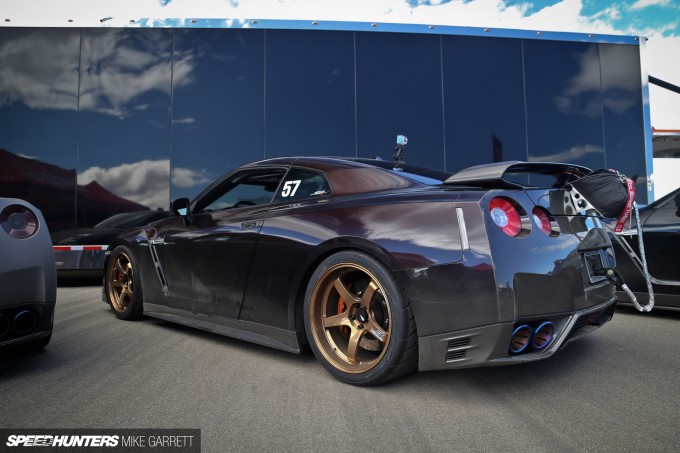 GT-R Paradise: There's no car that better represents the high-power, roll racing movement than the Nissan GT-R. AA7's grid featured R35s from all the big tuners, and their presence alone is enough to make Airstrip Attack a must-visit for any GT-R geek.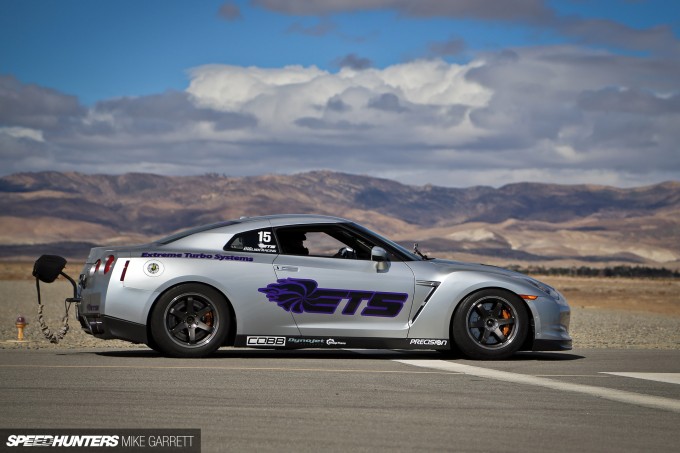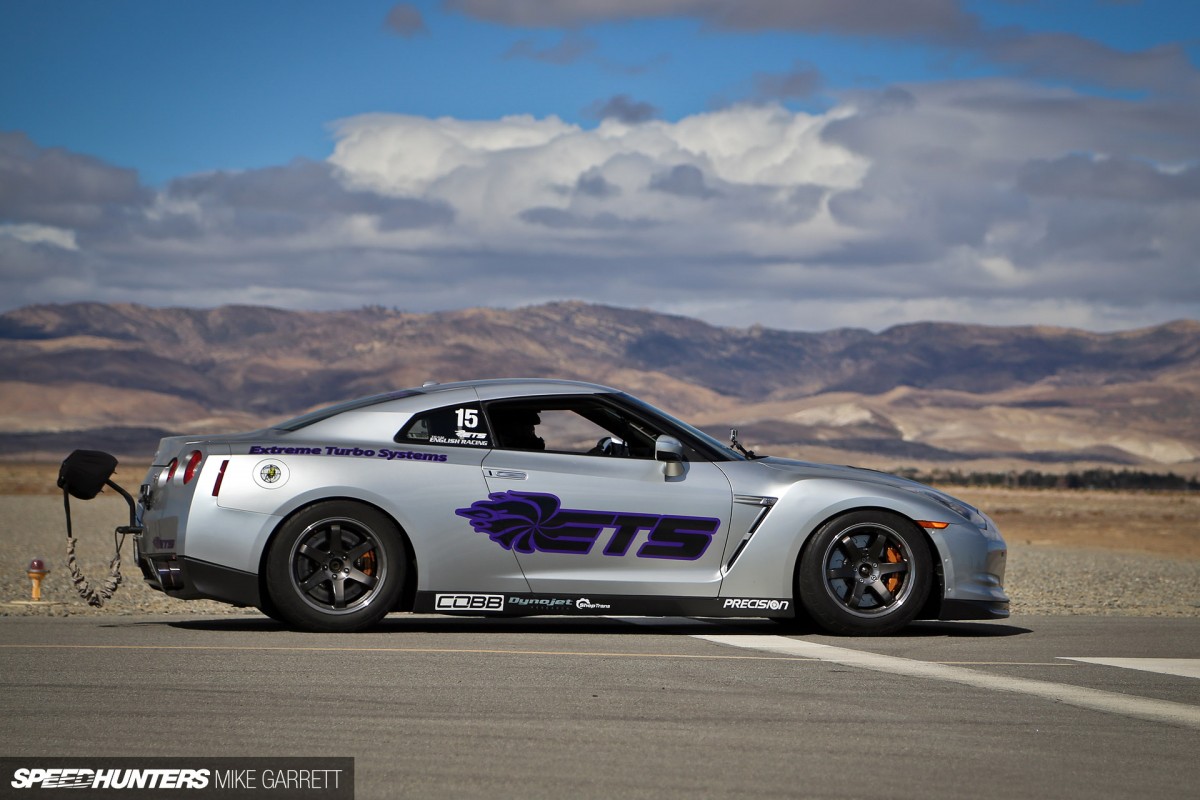 Put Some English On It: The Extreme Turbo Systems R35 out of the Northwest is easily one of the fastest GT-Rs in America, wowing everyone with its rocketship-like thrust and 200mph-plus trap speed.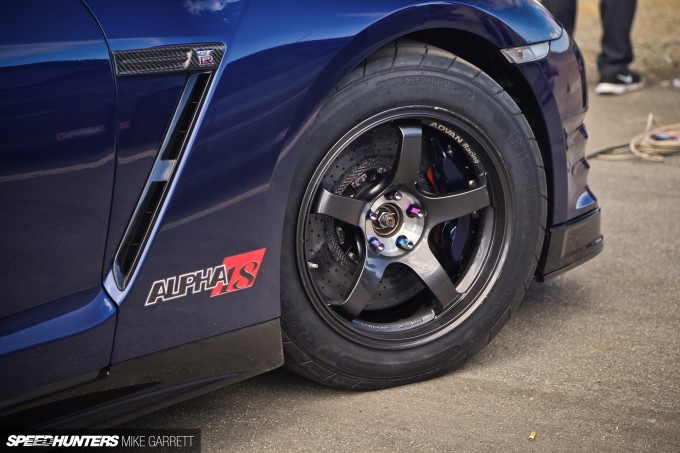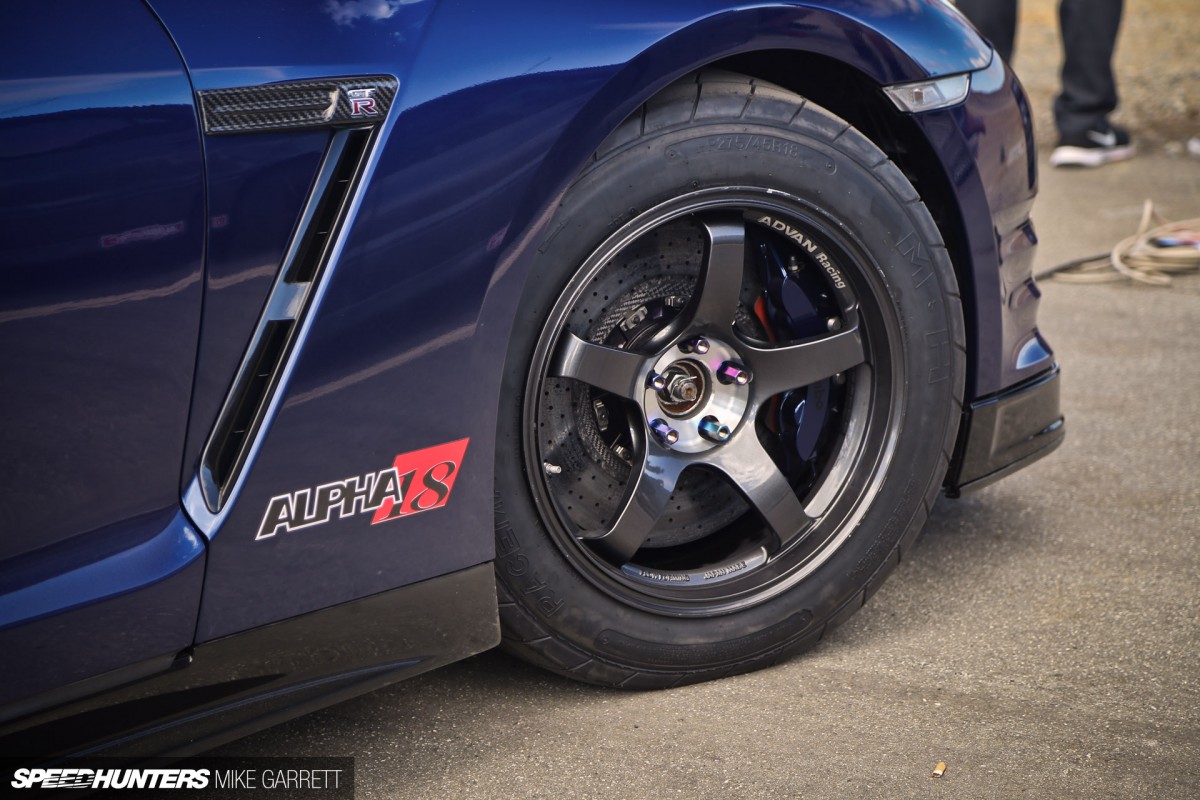 R35 Meats: The GT-R might leave the factory on large 20-inch wheels, but you can always spot the really quick cars as they are running lightweight 18-inch rims with fat race rubber. This particular machine is the 2,000hp Diamonds By Wire Alpha 18 GT-R – one of the fastest cars at this fall's event.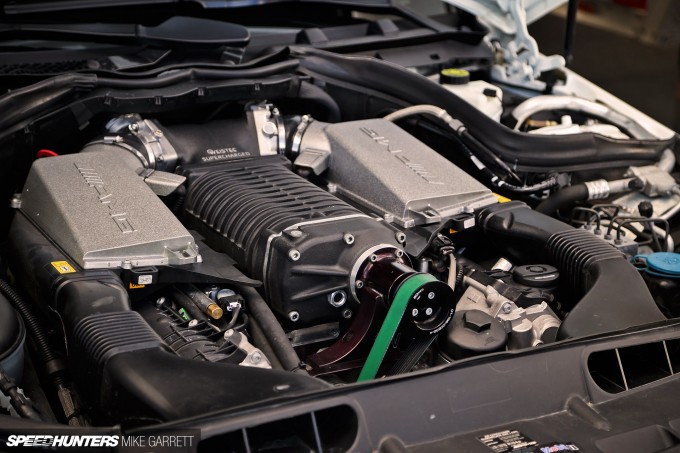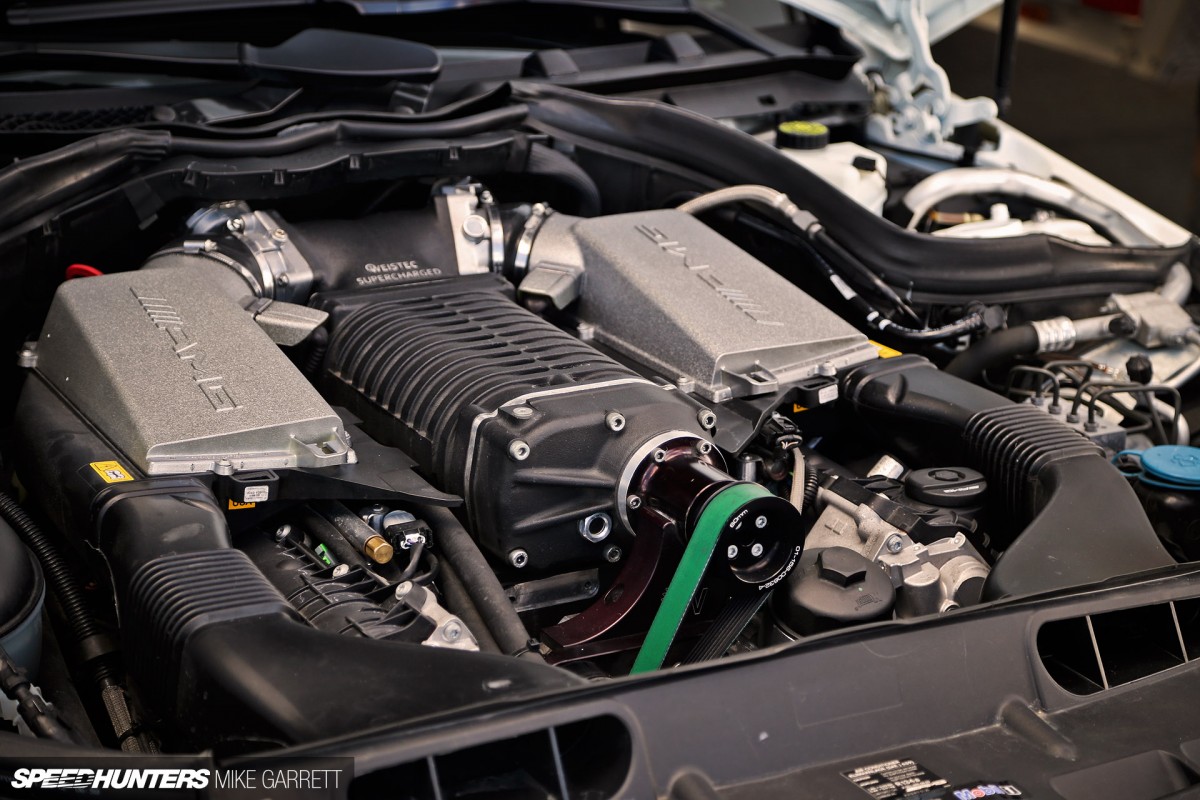 Das Muscle: One of the great things about Airstrip Attack events is the even representation of Japanese, American and European machinery. Seen here is a blown V8 that powers one of Weistec's ridiculously quick AMG cars. For more on these guys, make sure you check out the feature that Larry and I put together last year.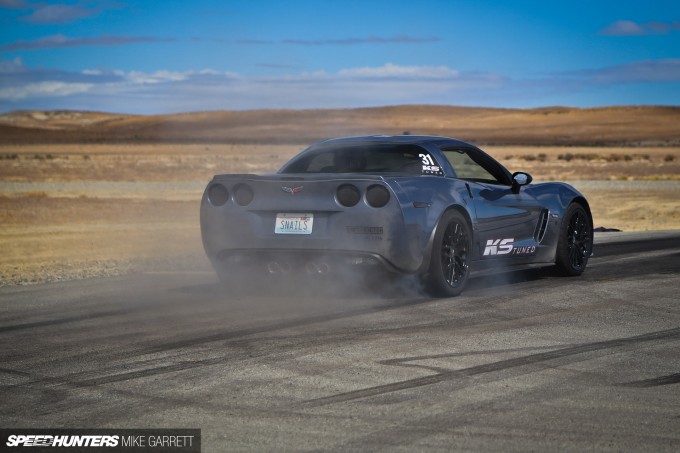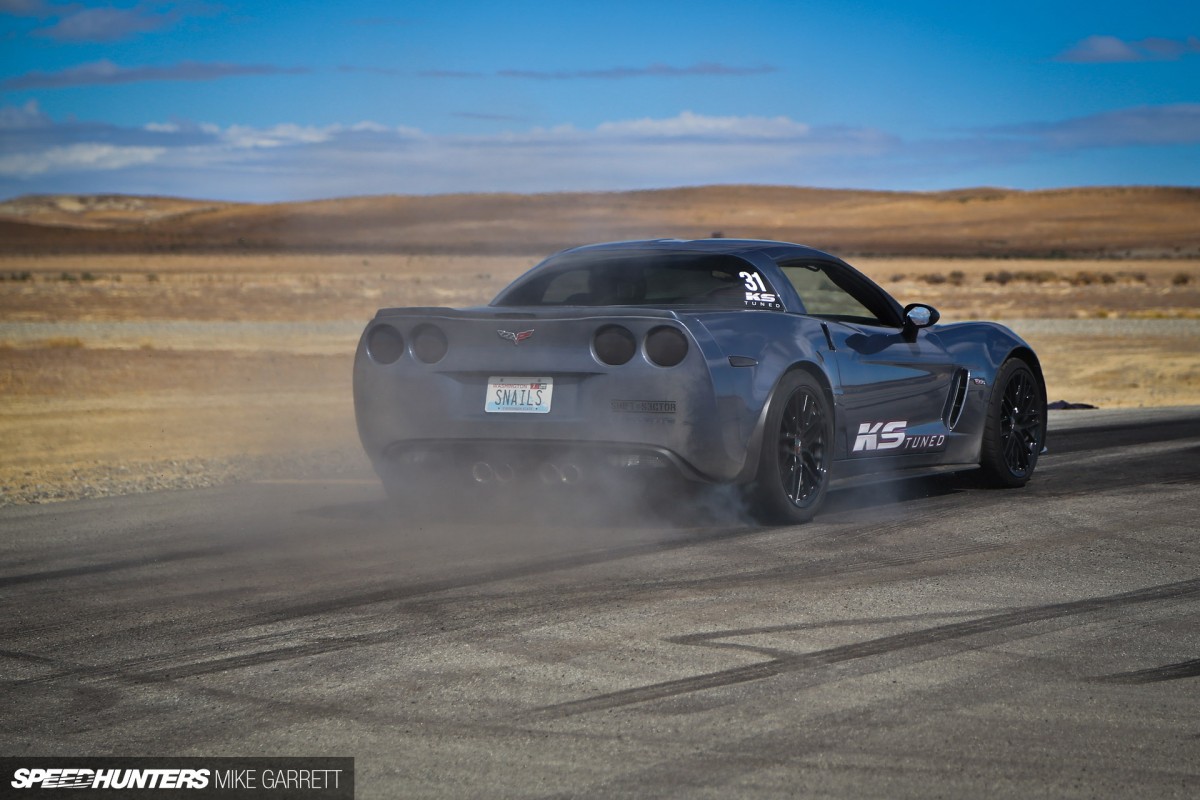 American Speed: Fans of modern American horsepower also have a lot to love at these events. AA7 actually featured an all-Corvette shootout with builders like KS Tuned competing for bragging rights with their 1,000hp C6 Z06.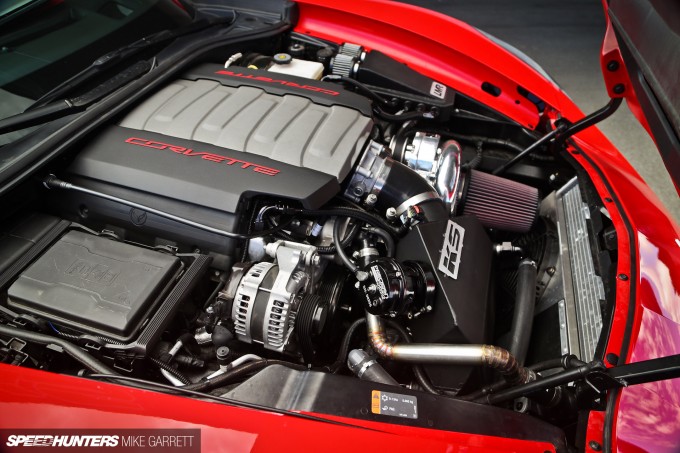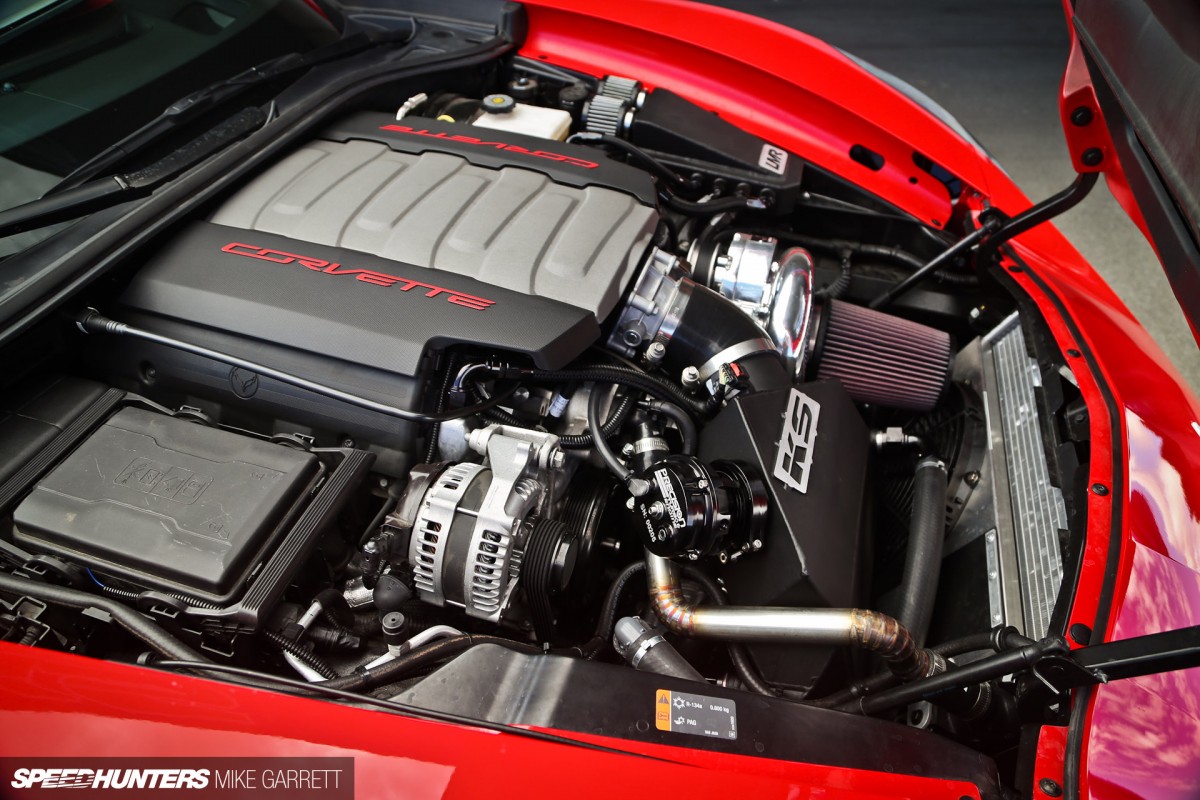 Lucky 7: Along with the C6, KS Tuned also brought out their new C7 Sting Ray project – one of a couple of brand new 'Vettes that were running in Coalinga during the weekend.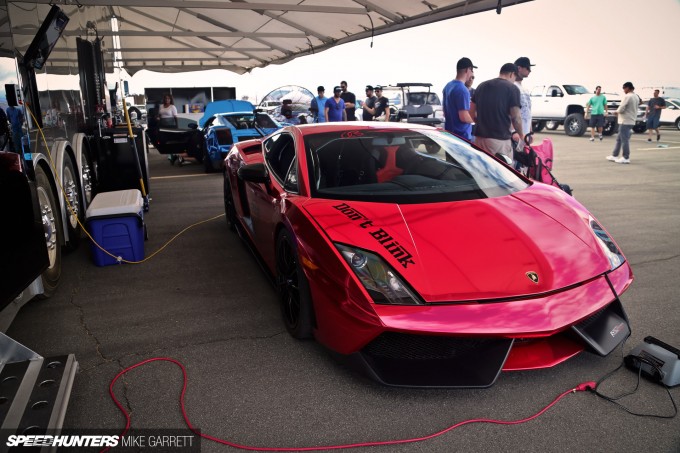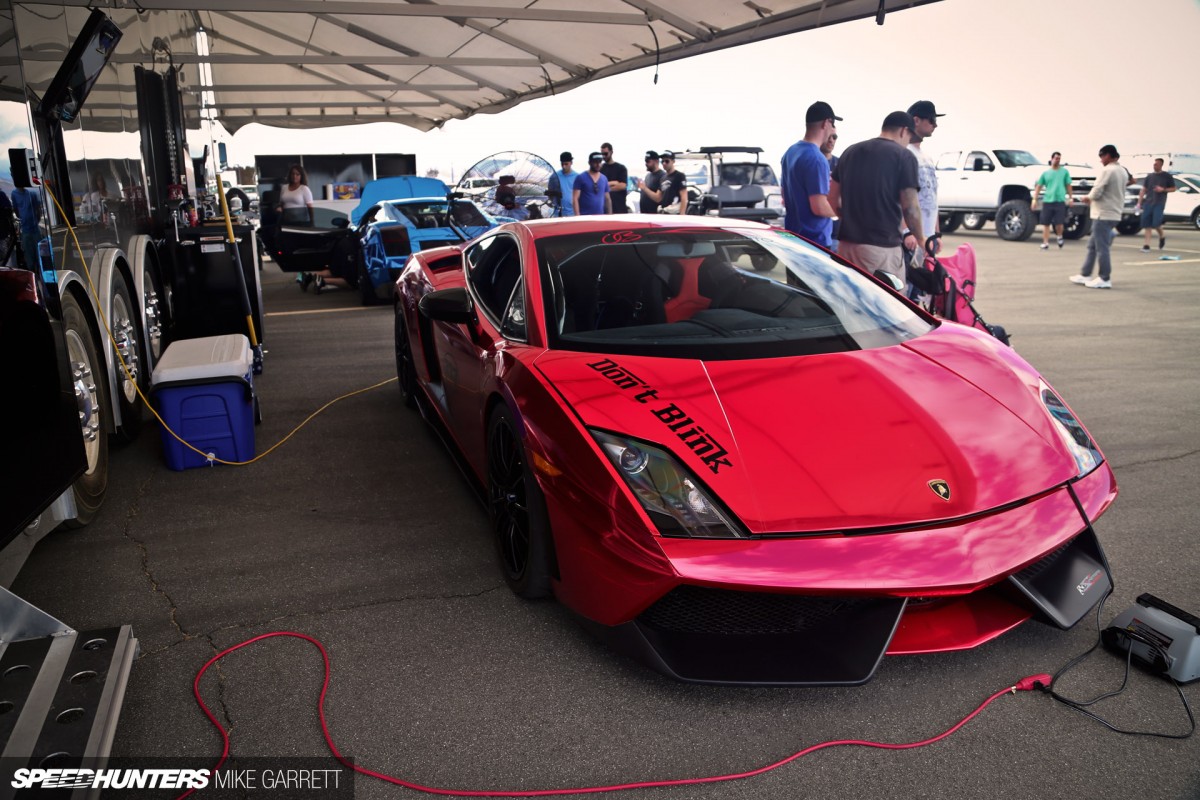 The Big Boys: Each time Airstrip Attack rolls into town there are a handful of headliner cars that come to battle it out on the runway. Last weekend OB Prestige Auto provided some major excitement with its pair of Heffner Performance twin turbo Lamborghini Gallardos.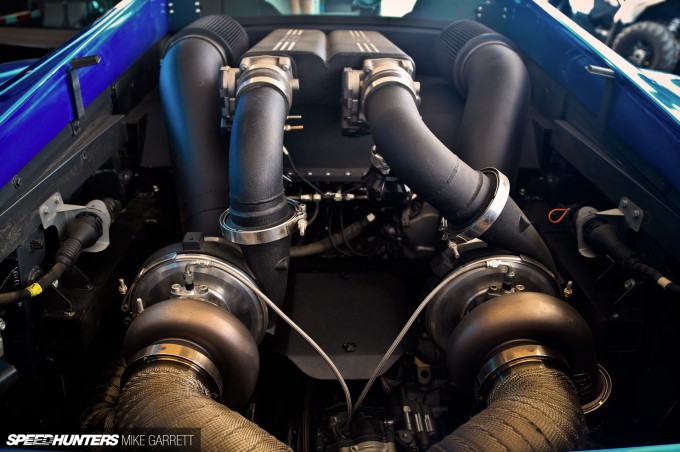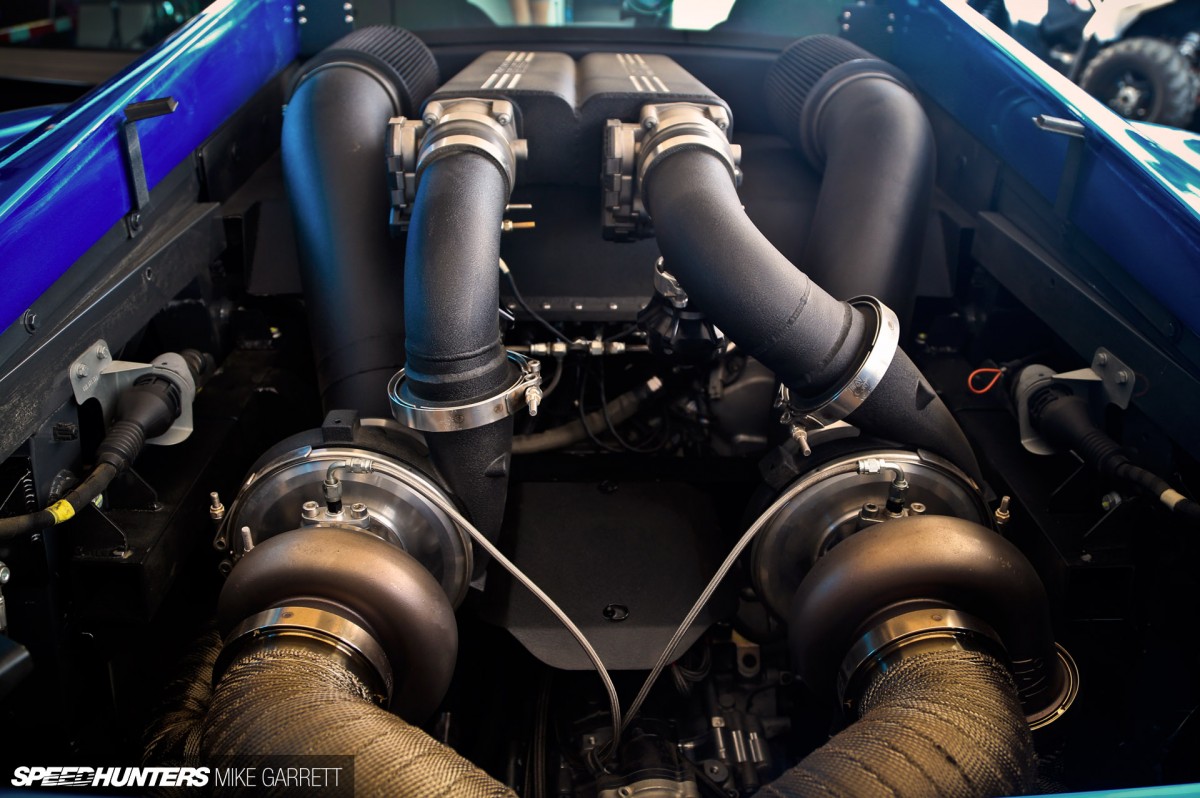 A Lambo & A Couple Of Snails: Behold the engine bay in one of the aforementioned TT Lambos. This mad setup is good for over 2,000hp – enough to push the heavily-modified Gallardo to a record-breaking 230mph run in the half mile.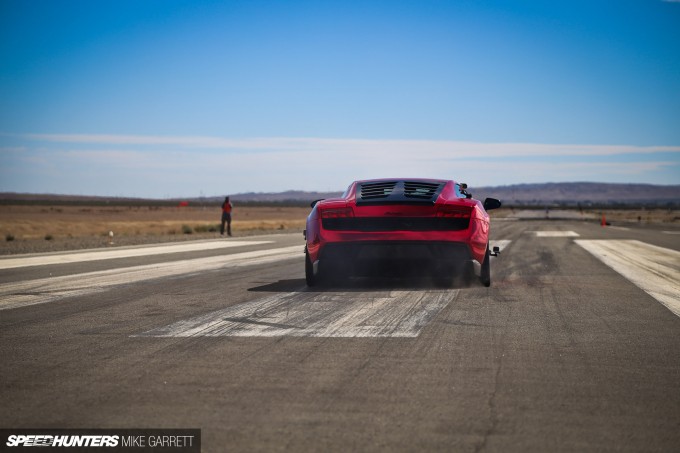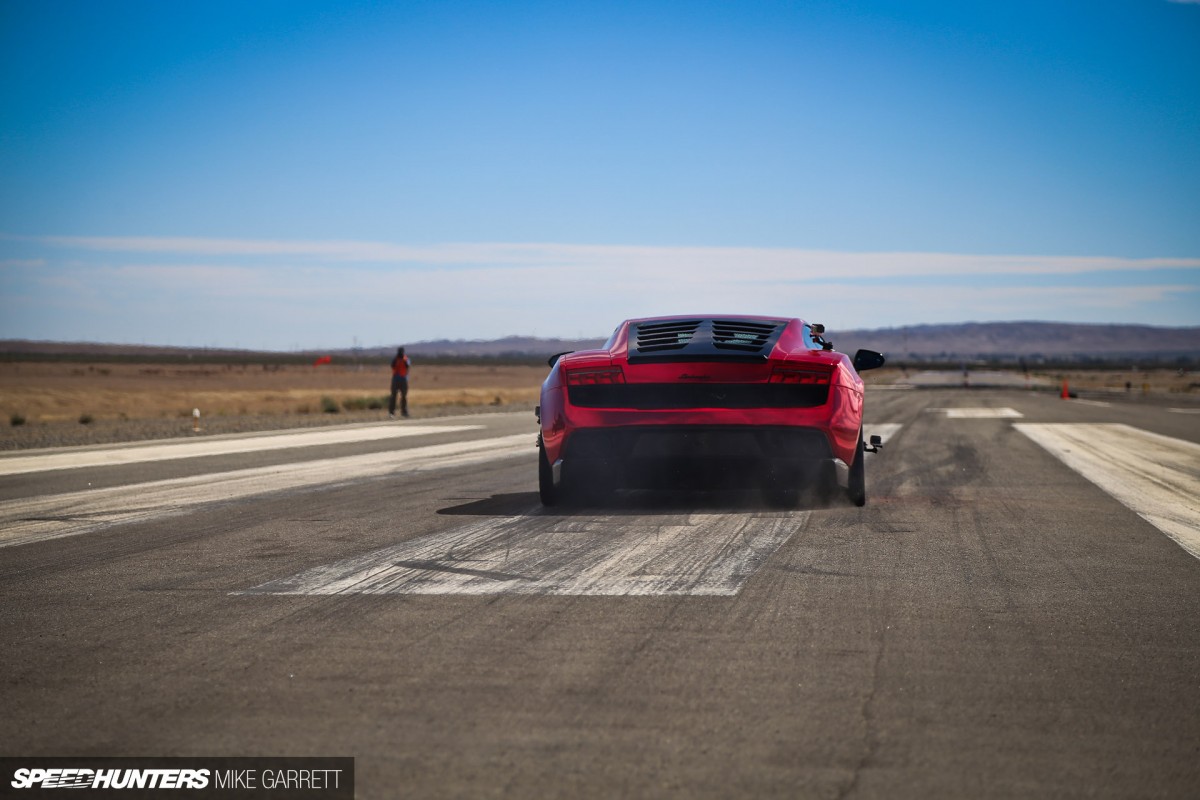 If These Photos Could Speak: Catching the nitro fumes at the Hot Rod Reunion was quite a visceral experience, but standing directly behind one of these flame-spitting Lamborghinis as it disappeared down the runway overwhelmed the senses in big way. Never have I wished more that these photos had sound clips to go along with them. You can, however, check out some of the early footage from AA7 on Shift S3ctor's Facebook page.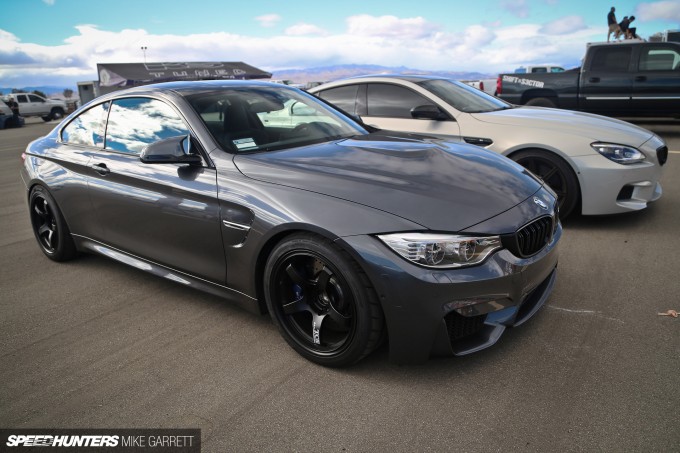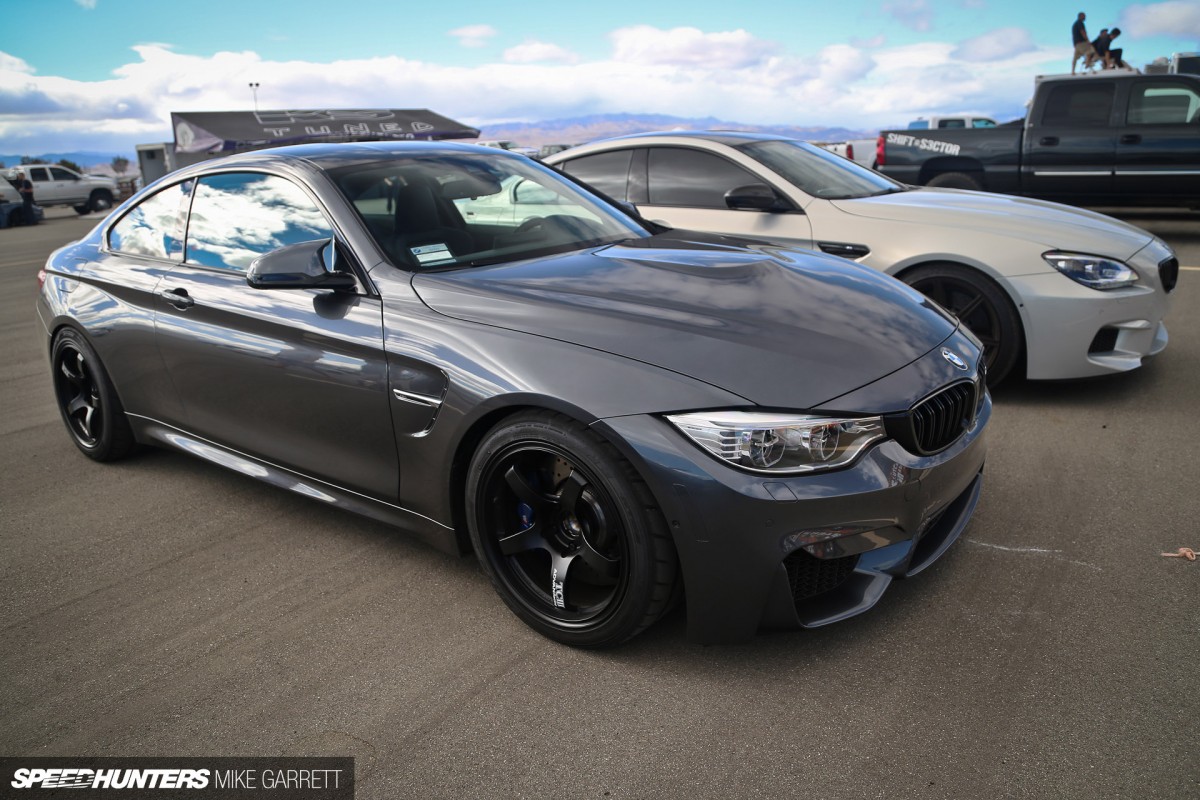 New Car, New Shoes: I've only seen a handful of BMW M4 Coupes in the wild, but this one's already been equipped with a set of ADVAN TCIII wheels. It was so new it still had a temporary registration sticker on the windshield!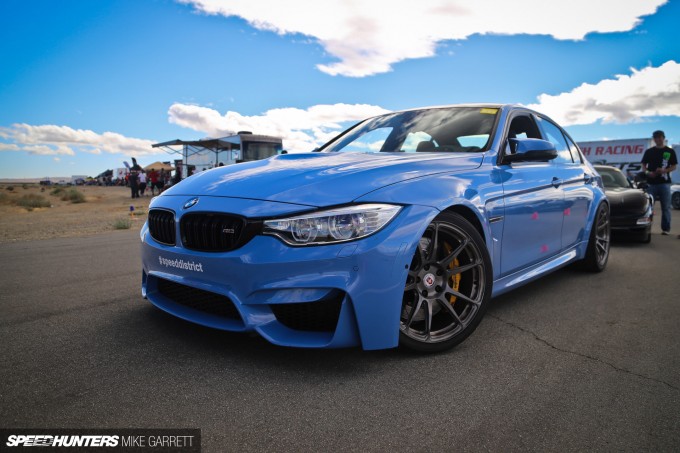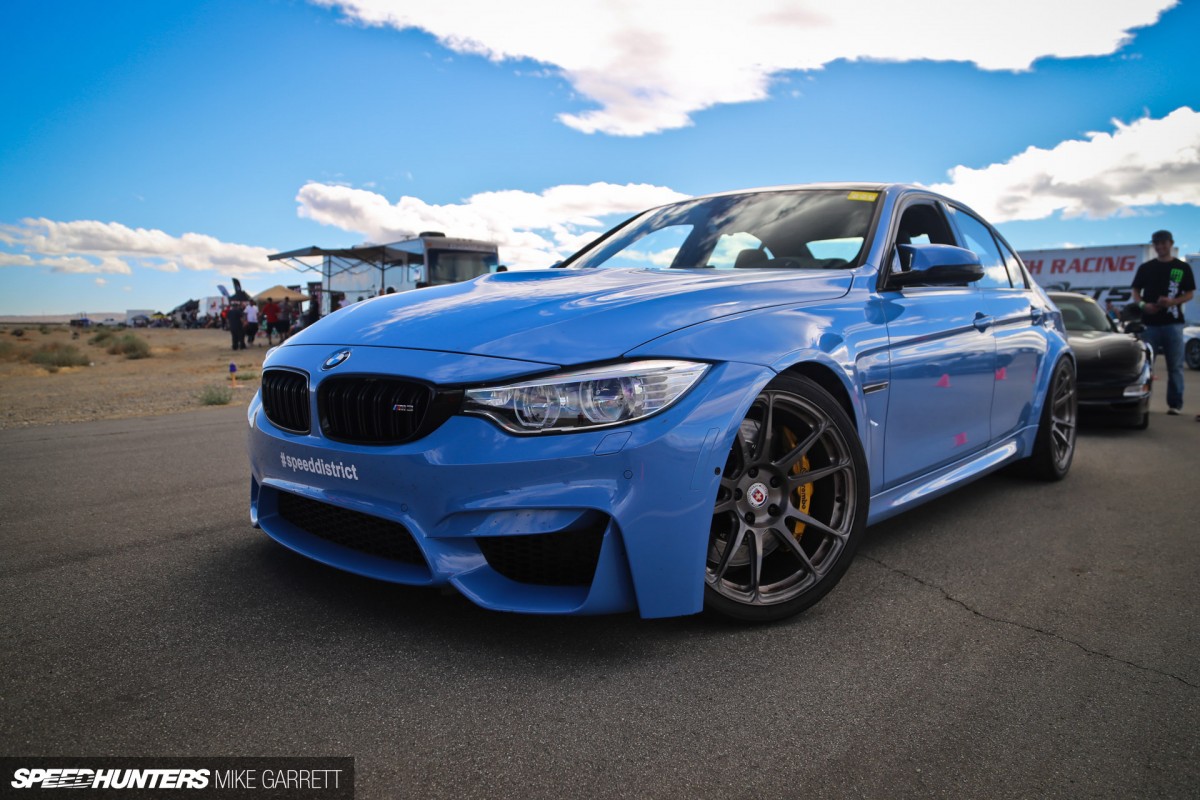 Three Greater Than Four?: If you prefer your high performance BMW with an extra pair of doors and a more traditional name, you'll probably dig Speed District's new Yas Marina Blue M3 sedan riding on a set of tasty HRE wheels.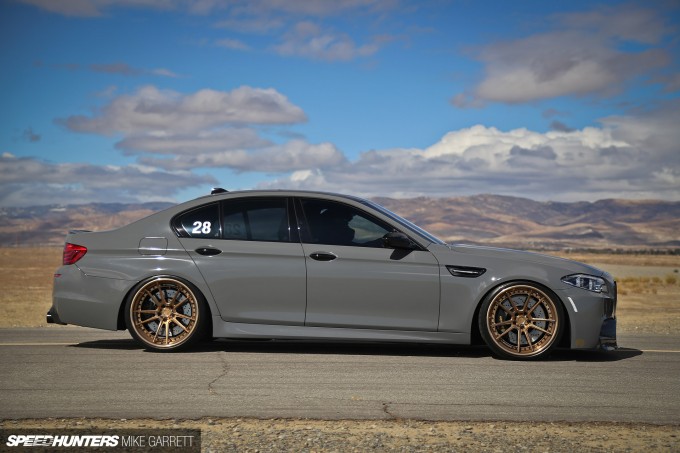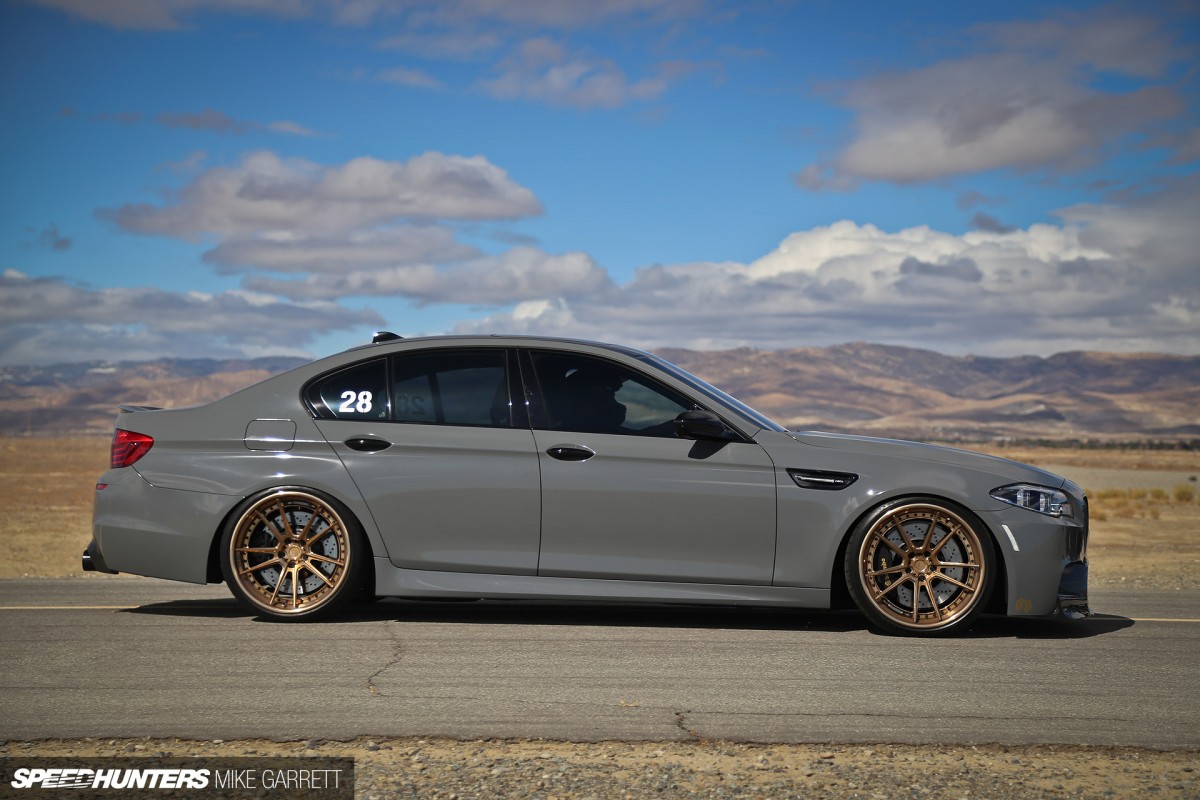 Big Bimmer: Here's another BMW from the Speed District crew – this time an M5 fitted with gold anodized ADV.1s. Seeing these modern high performance machines rolling around on the street or at a car show is one thing, but it's so much better to see them being run flat out.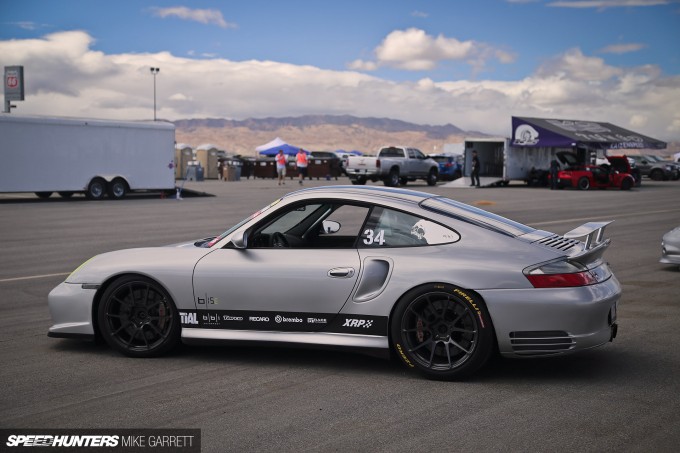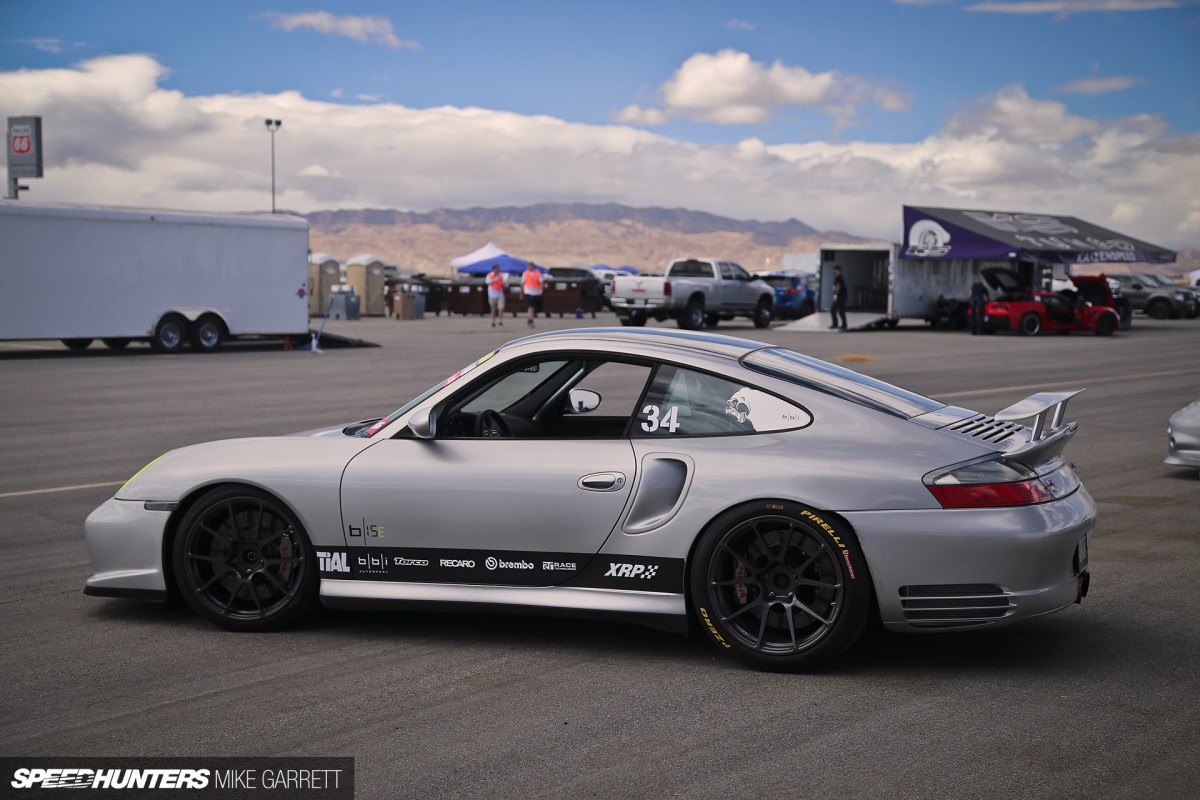 King Kong: We've been watching with great interest as the crew at BBI Autosport puts the finishing touches on their Porsche 997 collaboration with CSF and Liberty Walk that's set to debut at the SEMA Show next week. If you need any proof of what BBI is capable of, just take a look at their 'King Kong' 996, which threw down a new best-ever run of 205mph over the weekend.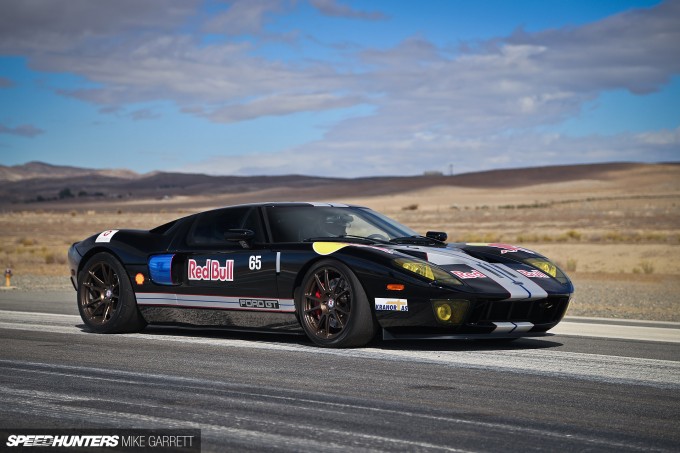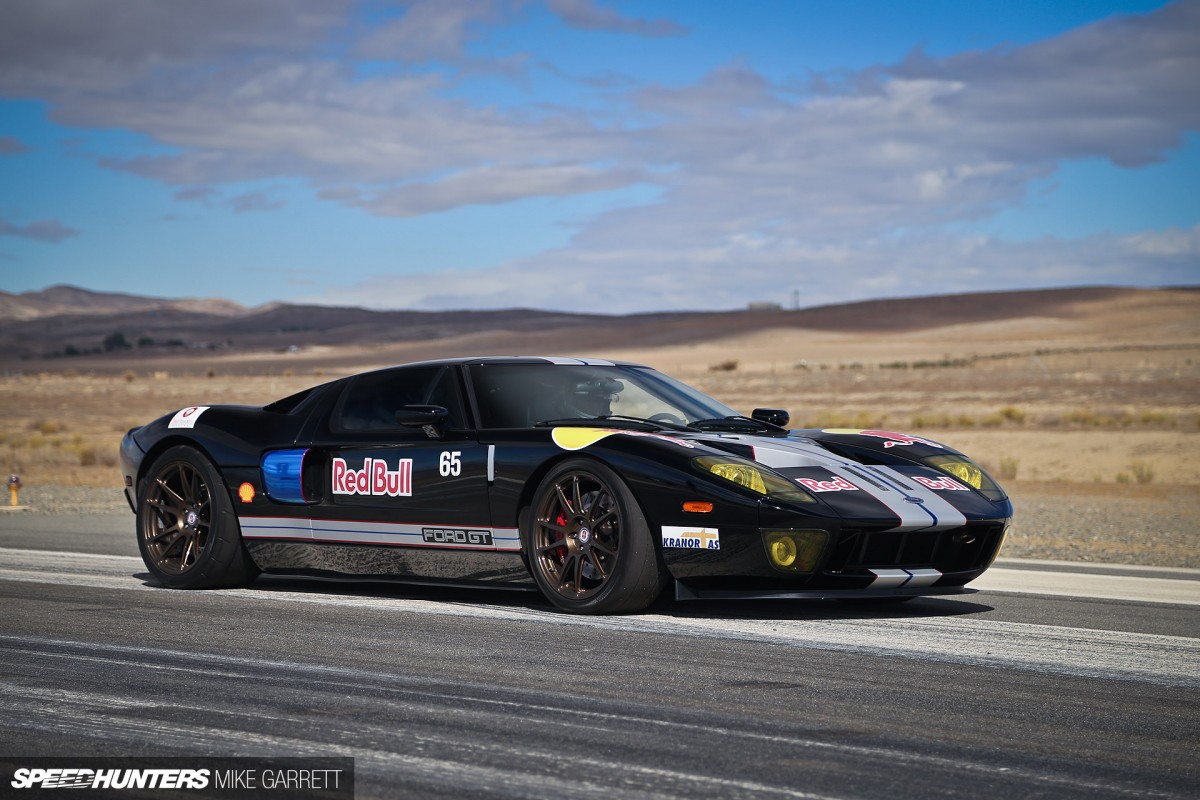 Black Mamba: The 'Black Mamba' Ford GT has been a regular at Airstrip Attack since the very beginning, and each outing it gets closer to its goal of a 200mph trap speed. It came tantalisingly close in the weekend too, running 199mph! I'm guessing we'll definitely see another 200mph-capable machine at Airstrip Attack next spring…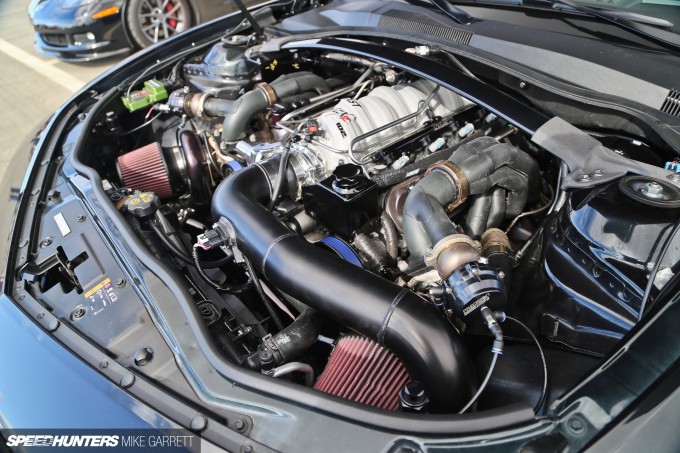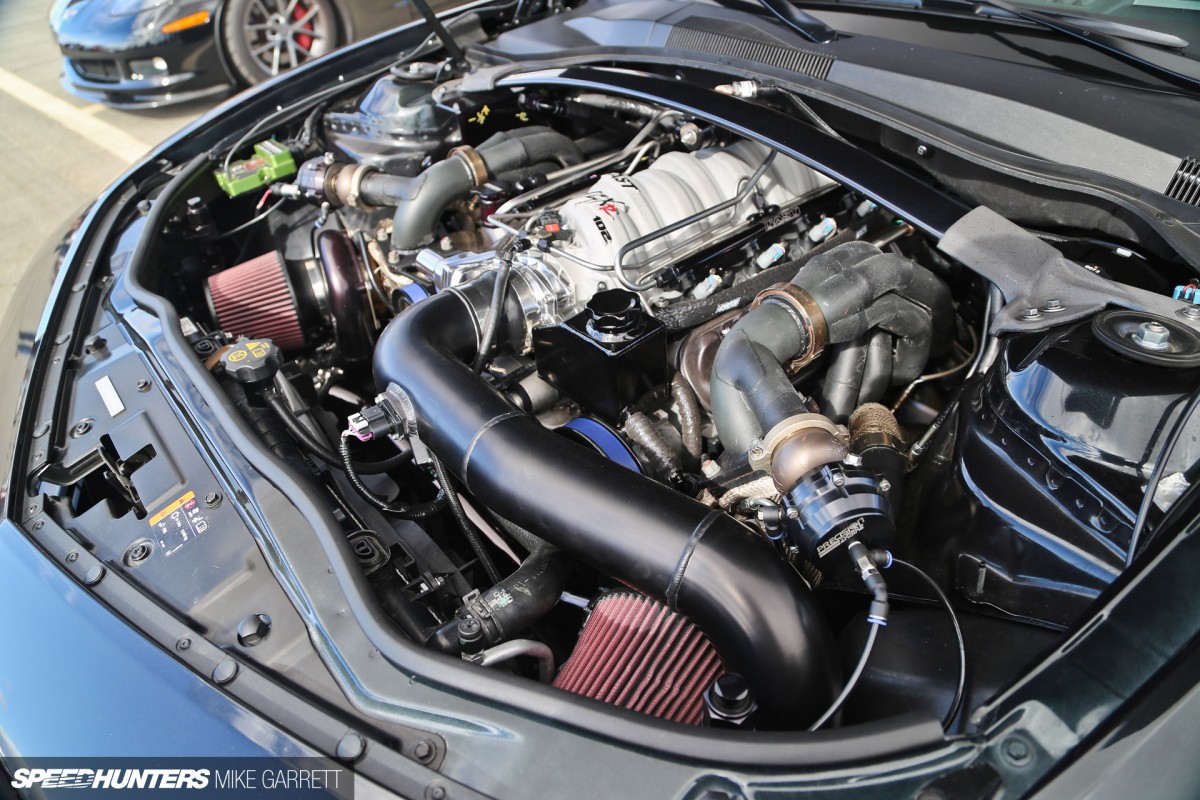 Power Adder City: Walking around the pits you'll see so many turbochargers and superchargers that it begins to look strange when a car doesn't have a couple snails or a big blower under the hood. I found this radical twin turbo LSx setup lurking in a new Camaro.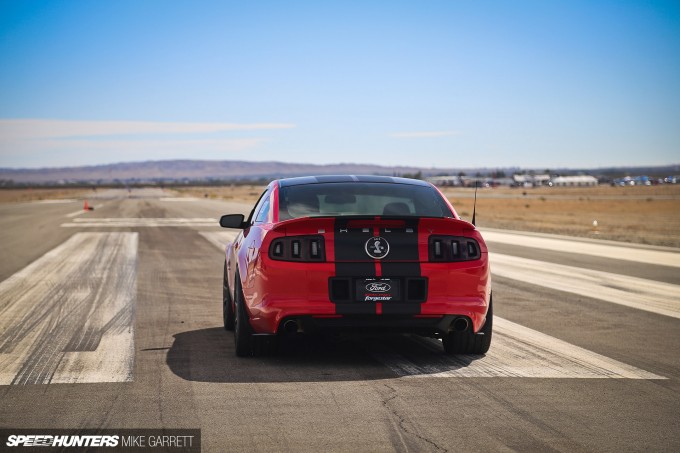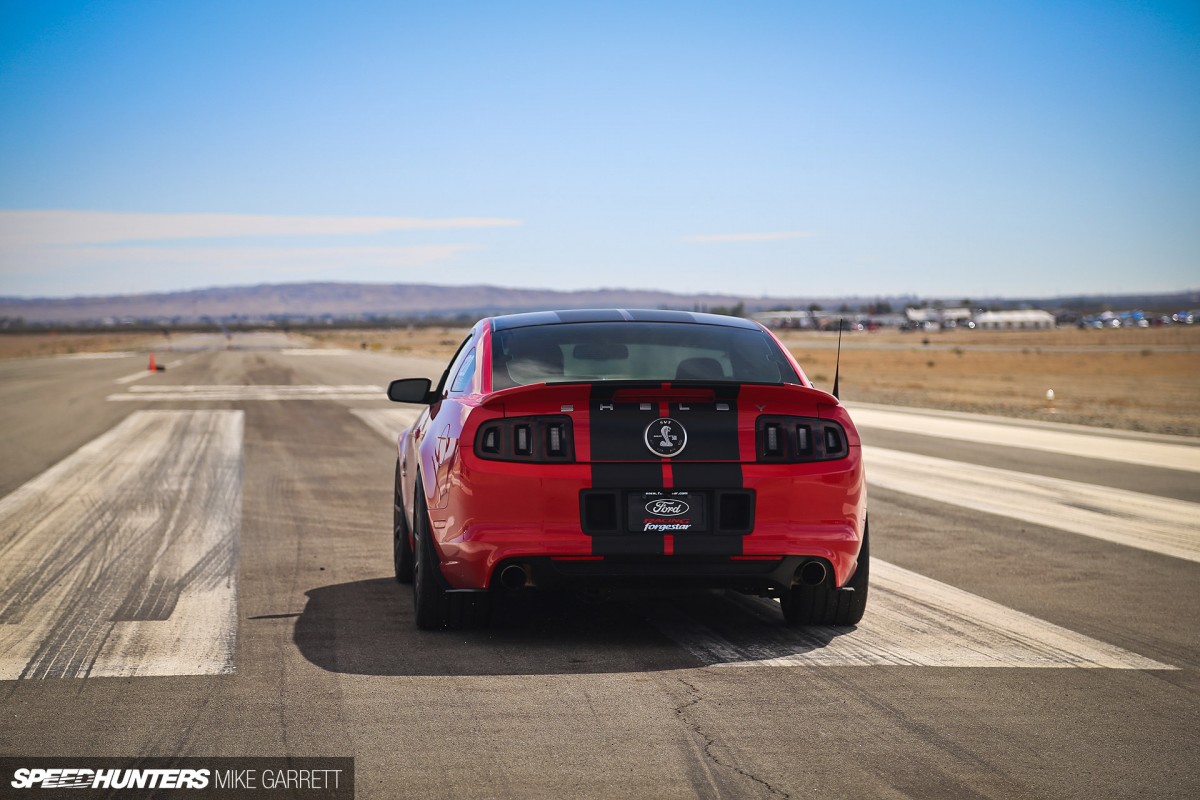 Snake On The Run: While modern GM muscle is always represented well at these events, we can't forget their blue oval rivals. Airstrip Attack is the perfect place to stretch out a late-model Shelby GT500 – you know, the ones that make over 660hp right off the showroom floor. I can't wait to see some Dodge Hellcats join the fray next time around.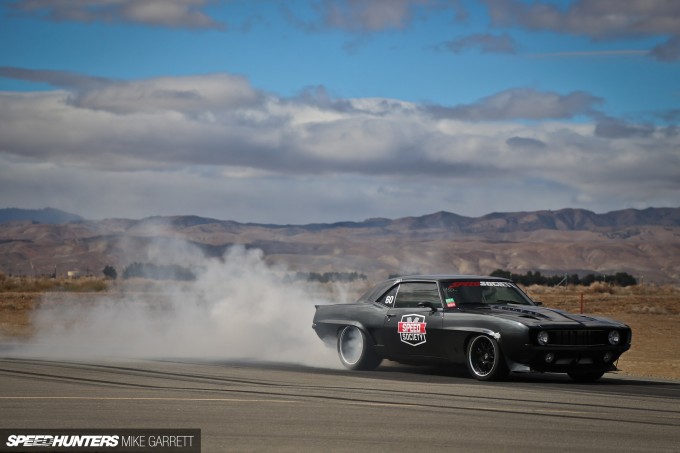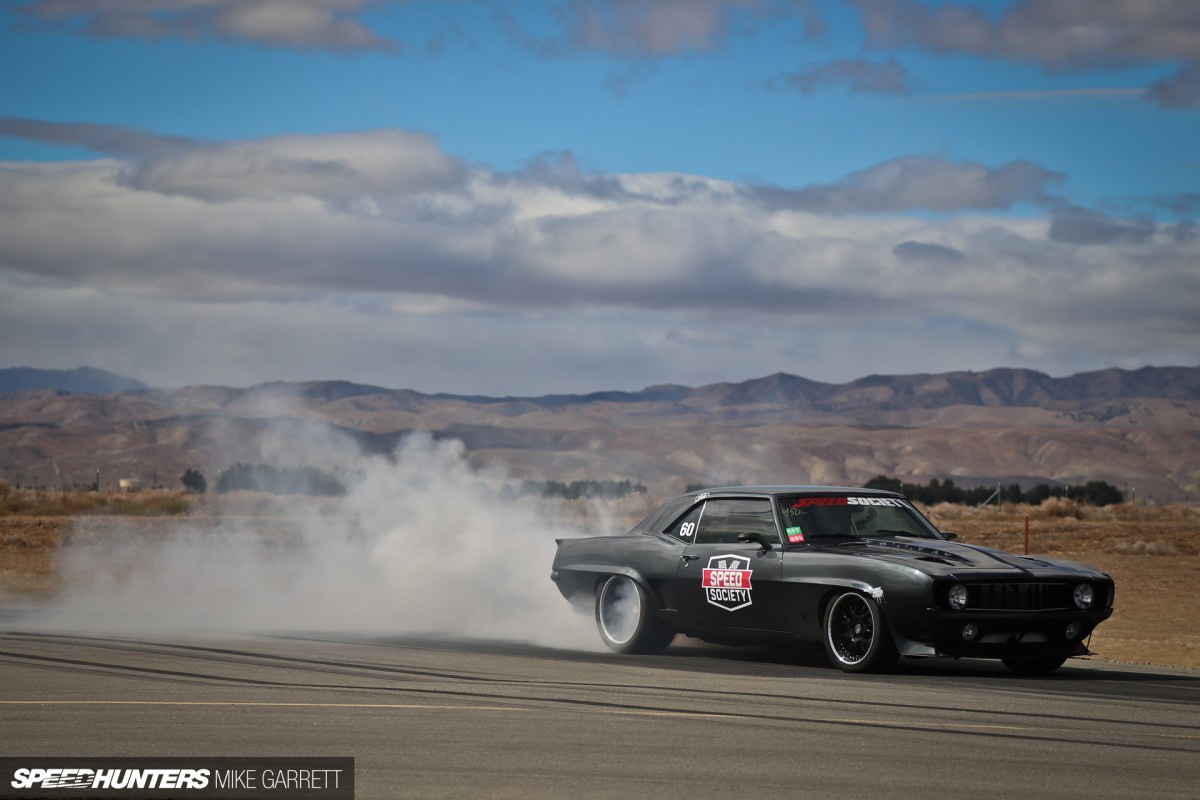 Old Muscle: You won't see a whole lot of classic cars at Airstrip Attack, but you can always count on seeing the Speed Society '69 Camaro out there showing the new kids what a properly built pro touring muscle car is capable of.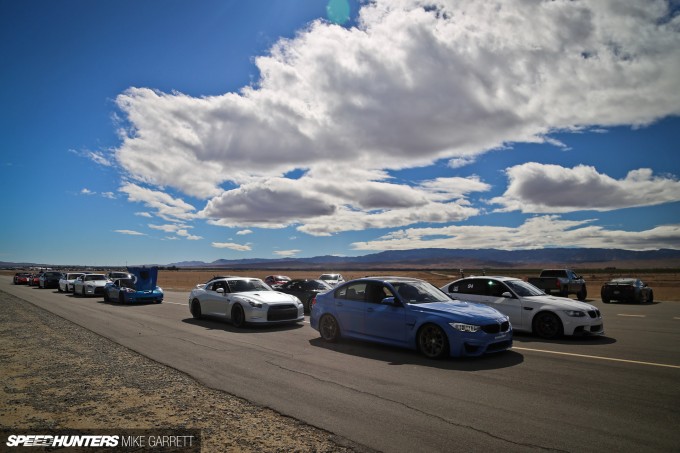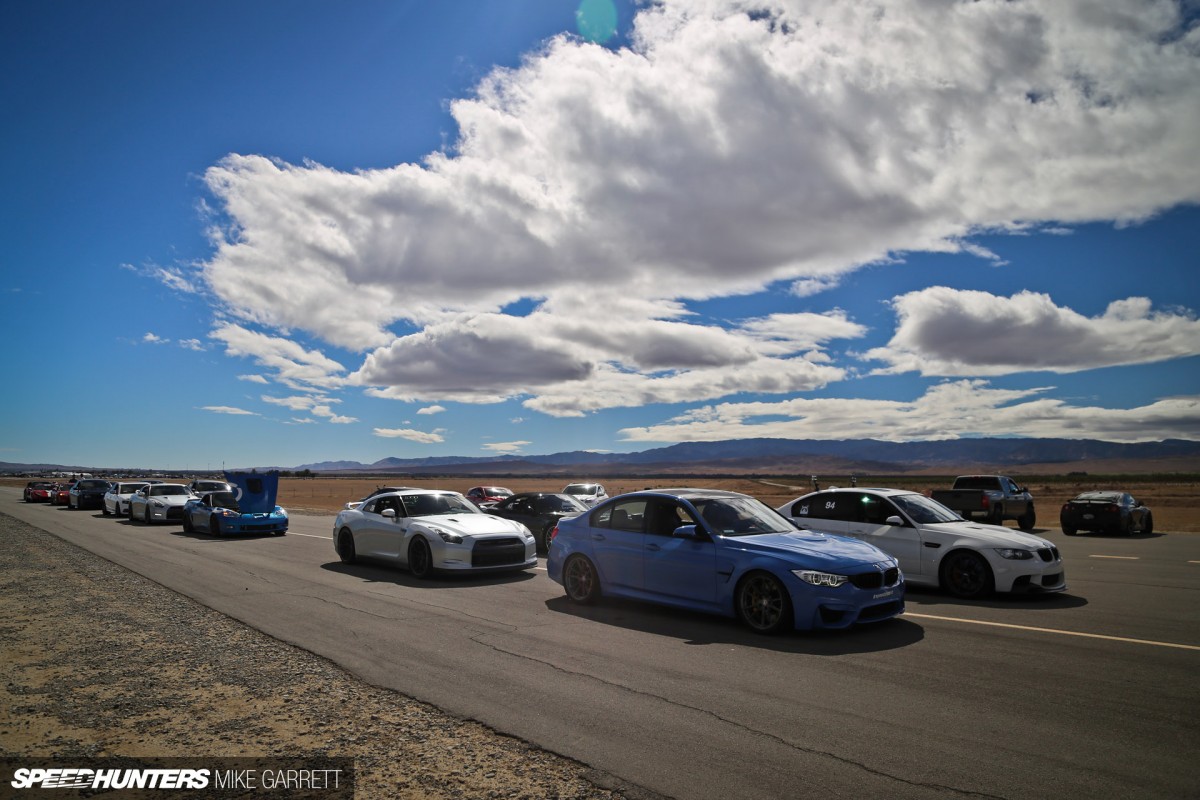 A Beautiful Thing: A full line of modern, street legal and heavily modified performance cars waiting their turn for a blast down the runway. Scenes like this are why I love Airstrip Attack.
The Underdogs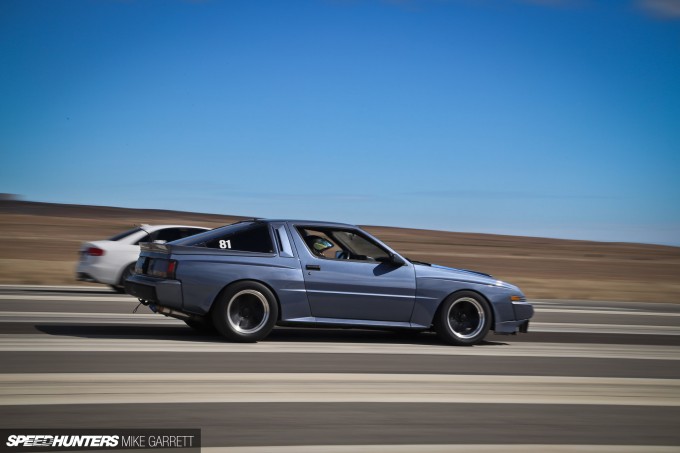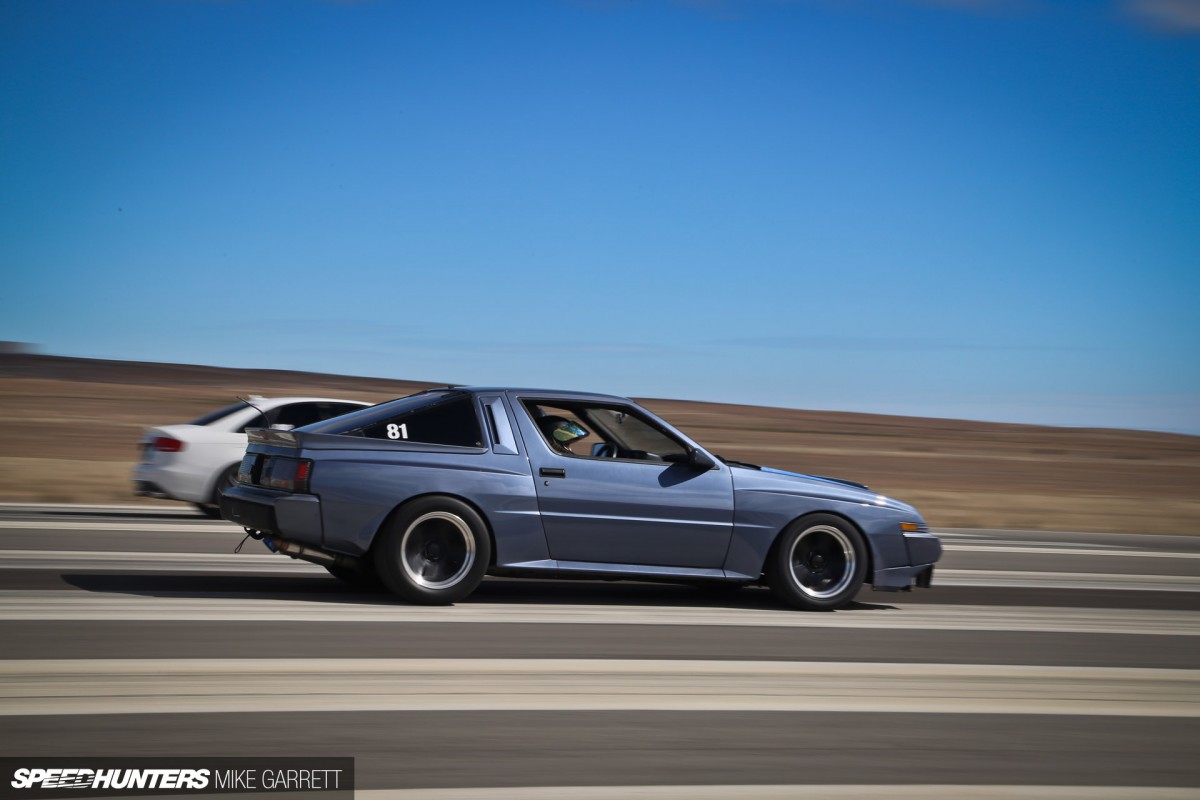 Homebuilt Heroes: The prevailing image of Airstrip Attack is one of Corvettes, GT-Rs and other high-end performance cars – but they're also joined by a mix of more eclectic, homebuilt machines hoping to to prove themselves on the half mile. Here we've got a Mitsubishi Starion powered by a Toyota 1.5JZ setup.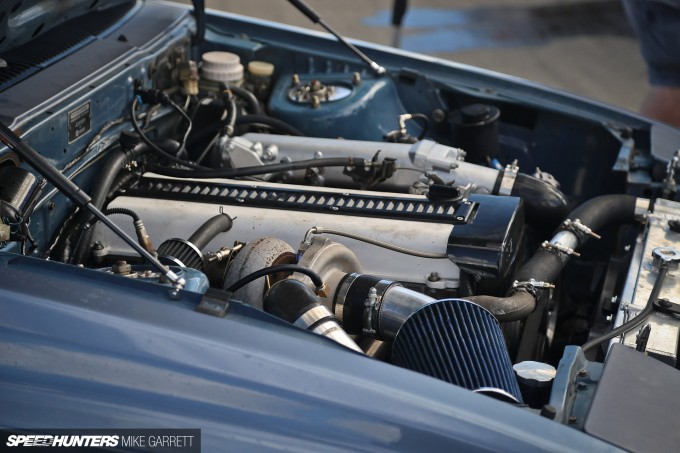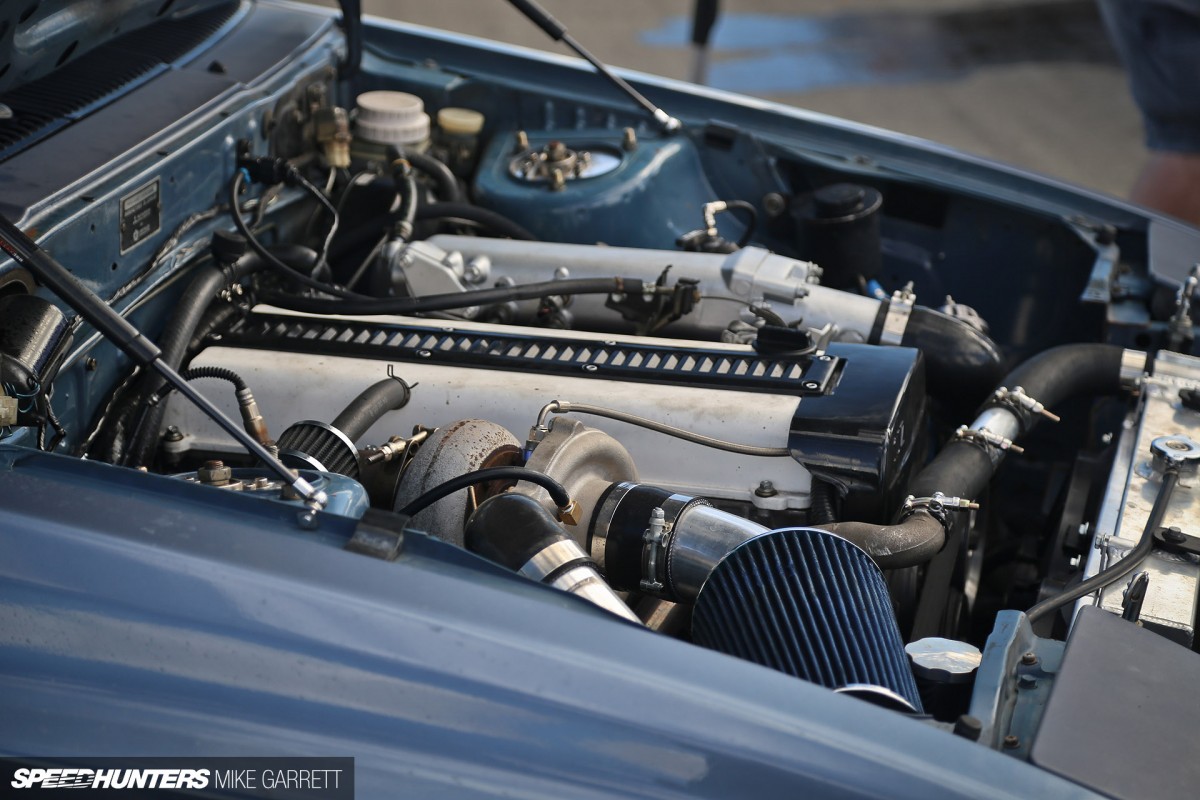 Keep At It: Unfortunately, the Toyota-powered Mitsubishi developed engine problems early on, bringing a premature end to its weekend of racing. I'm sure it will be back next time stronger than ever.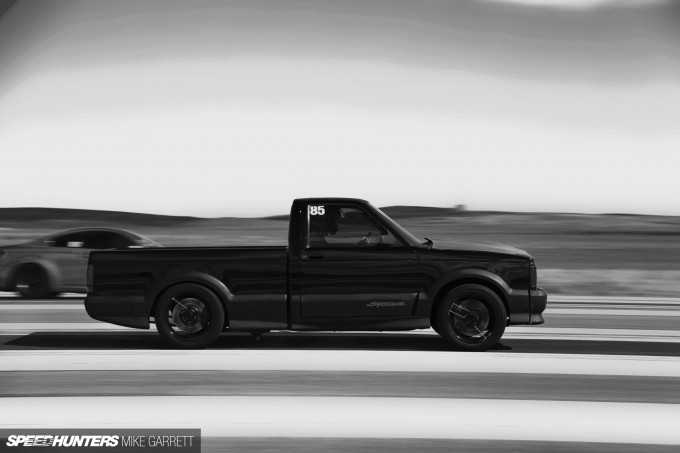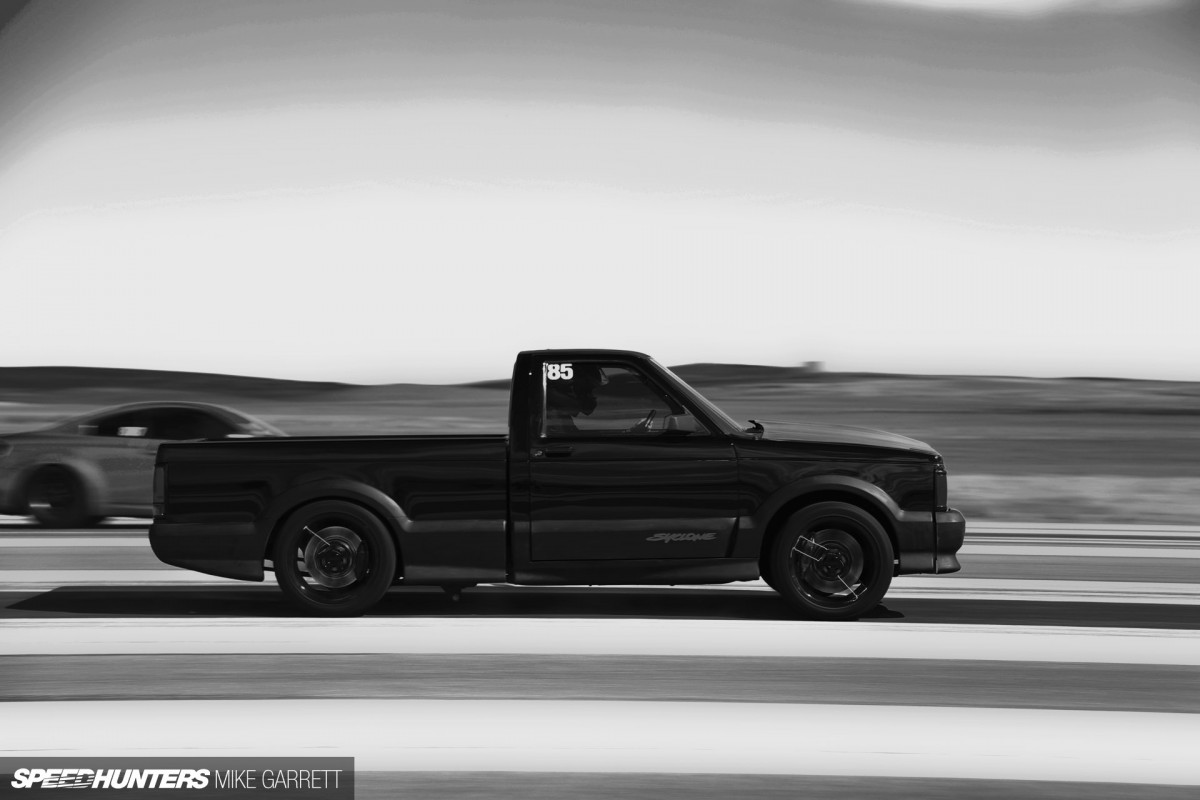 The Little Truck That Could: GMC's all-wheel drive, turbocharged Syclone has been terrorizing sports cars since it debuted in the early '90s, and this heavily modified example was doing the same at a much higher level. It was definitely one of the most fun vehicles to watch all weekend.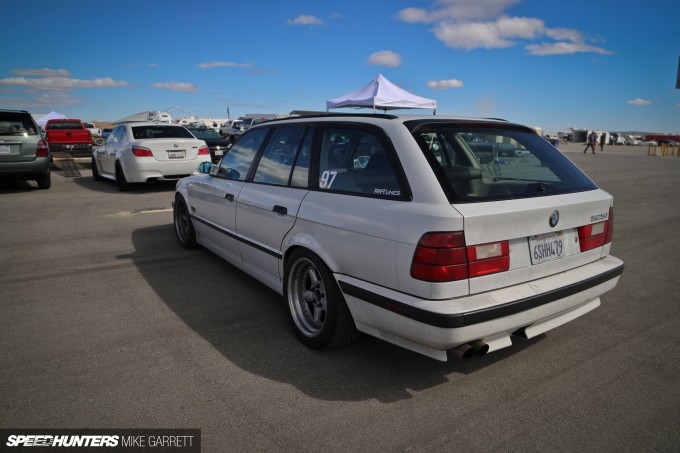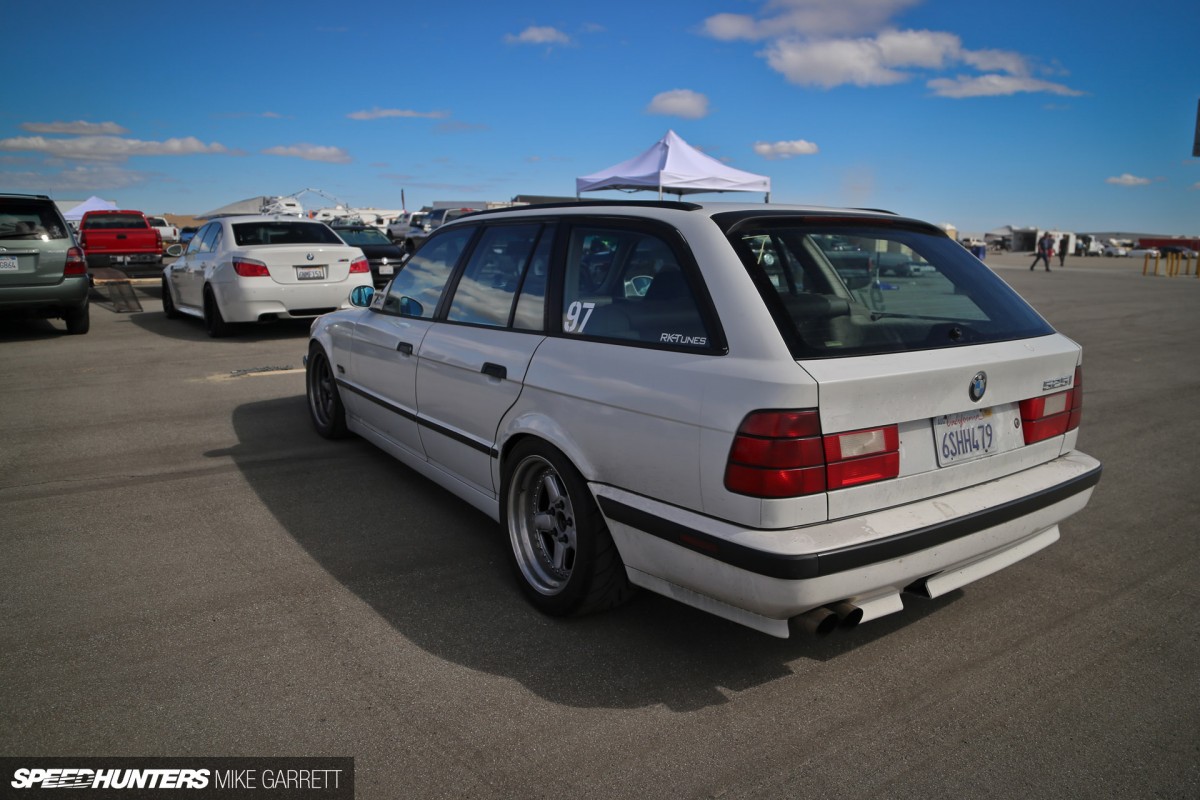 Attack Wagon: At first glance you might think this E34 BMW wagon was just parked up in the pits as a support vehicle, but it was actually there to race. How can you not like a good sleeper?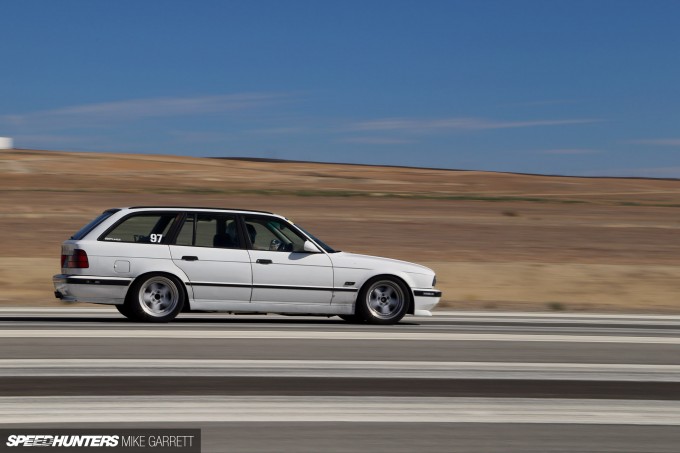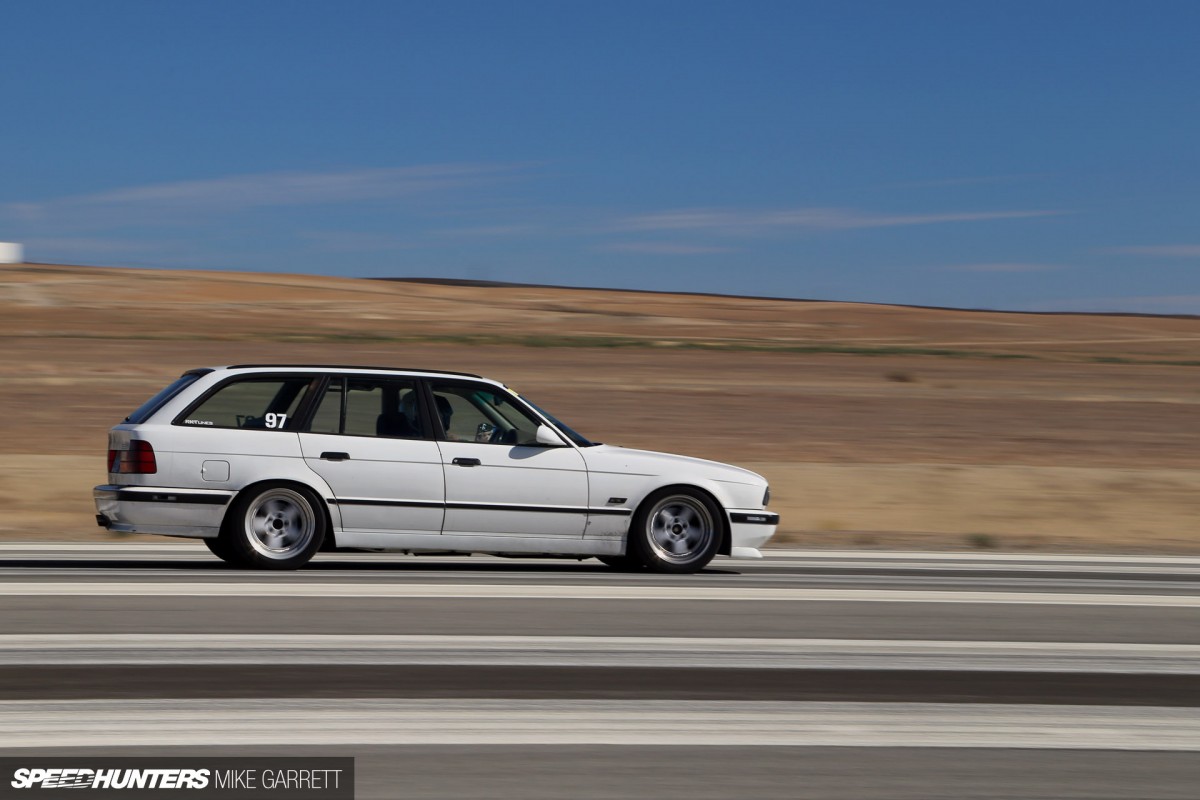 The Art Of Deception: It might have been quieter and a lot simpler looking than most of the cars running, but the turbocharged wagon was ridiculously quick. I can only imagine what kind of fun that this guy must have on the street…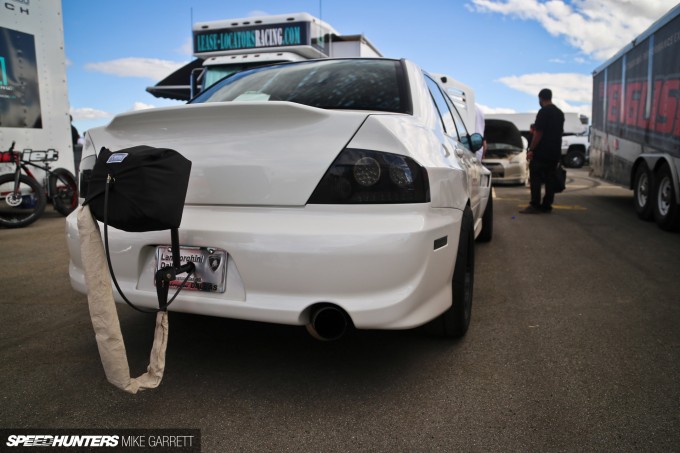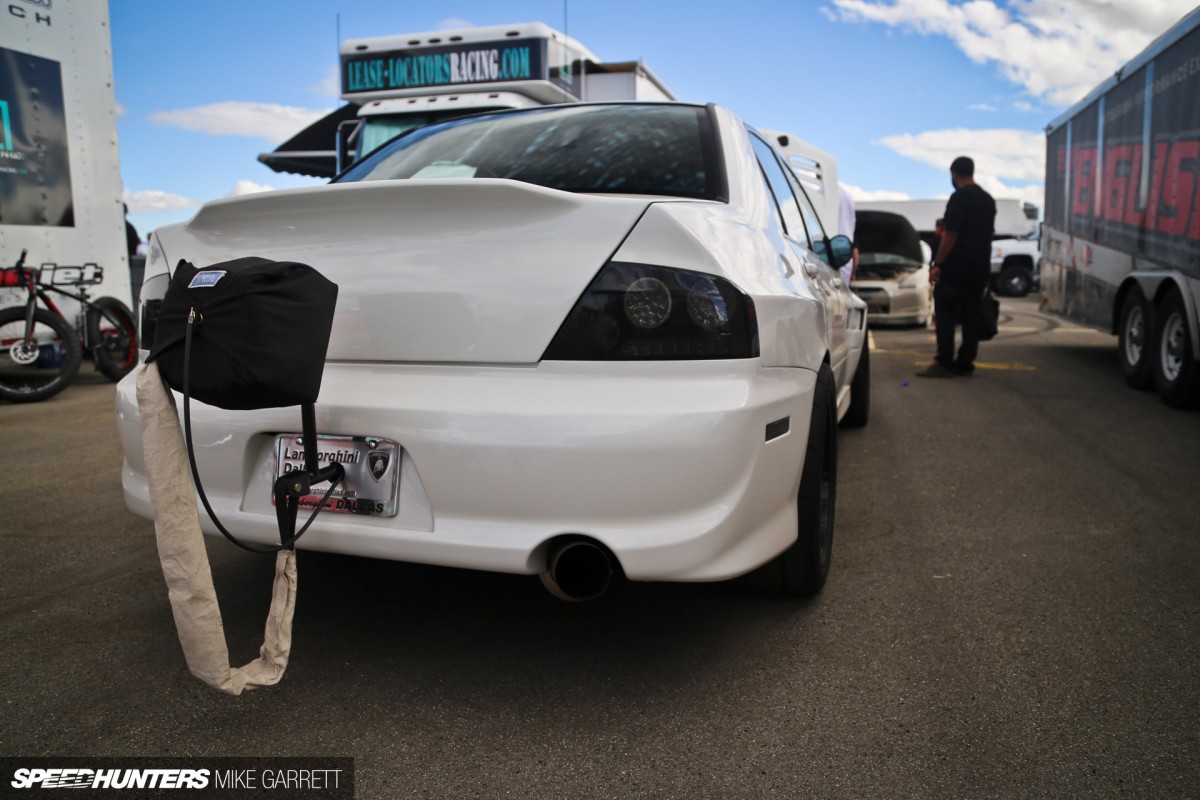 Evolving: The Lancer Evolution is primarily known as a rally machine and time attacker, but Airstrip Attack has shown that the Mitsubishi icon can also be a very adept high speed runner. With their crazy traction and old school manual gearboxes, they're also very entertaining to watch.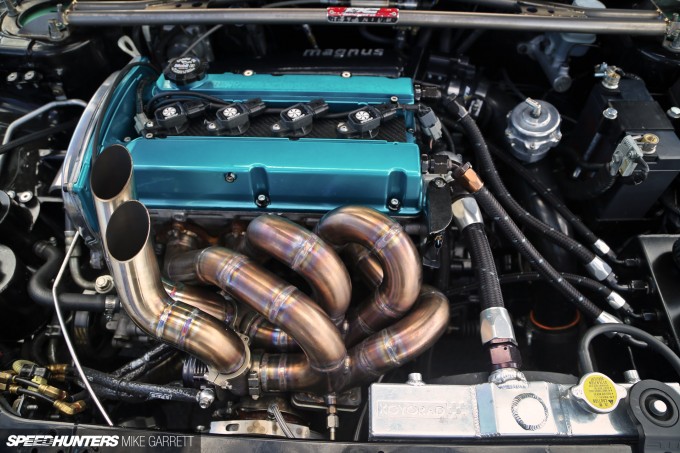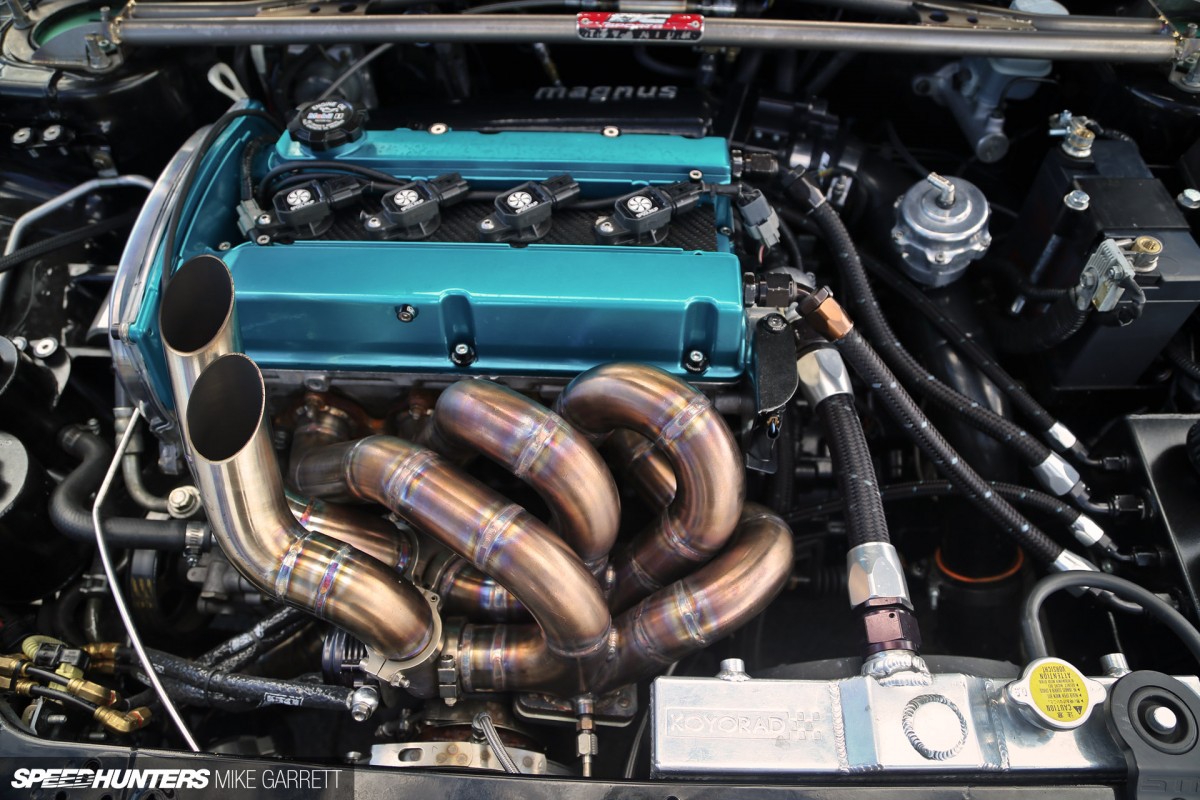 Big Time 4G63: Here's a glimpse at the engine bay of English Racing's fully-built Evo race car. That exhaust manifold is a thing of beauty.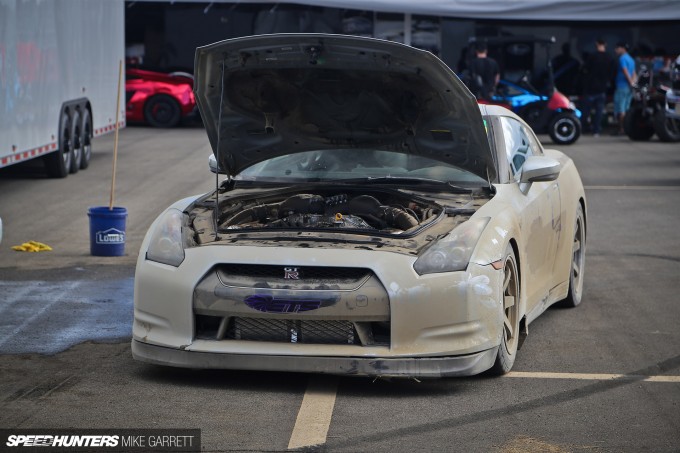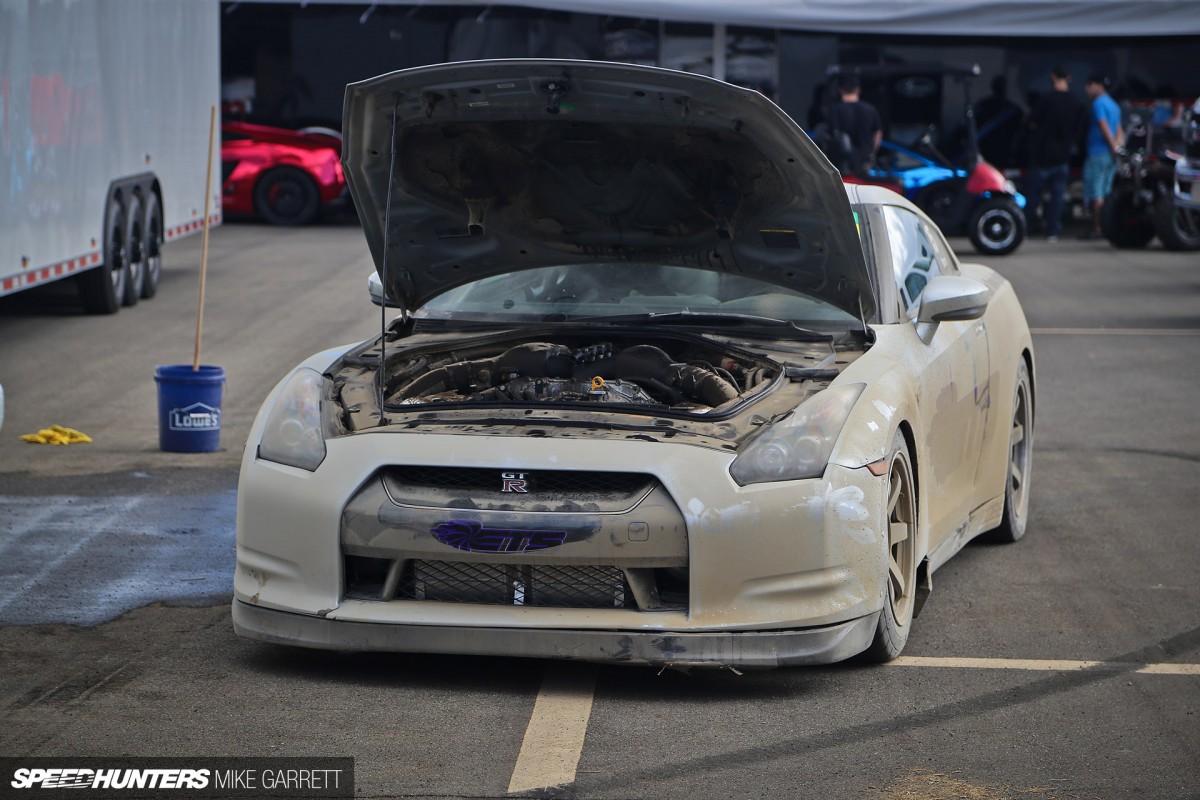 Out For A Spin: After lighting up the traps at 220mph, the ETS GT-R got a little loose and spun around three times – but thankfully no one was hurt and the car escaped any major damage. In fact, it was back out racing again after a major wash down.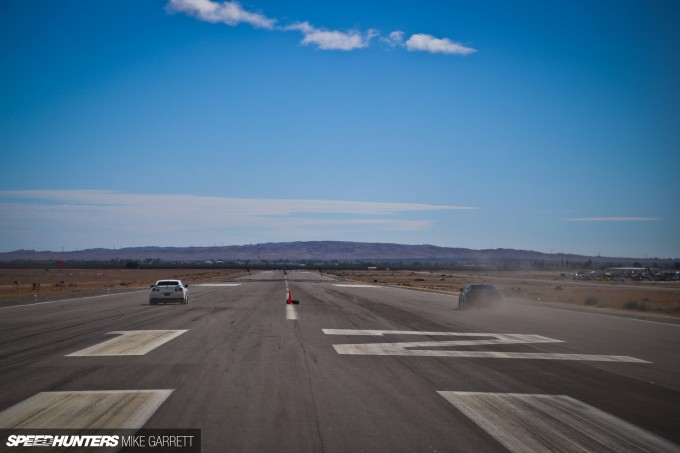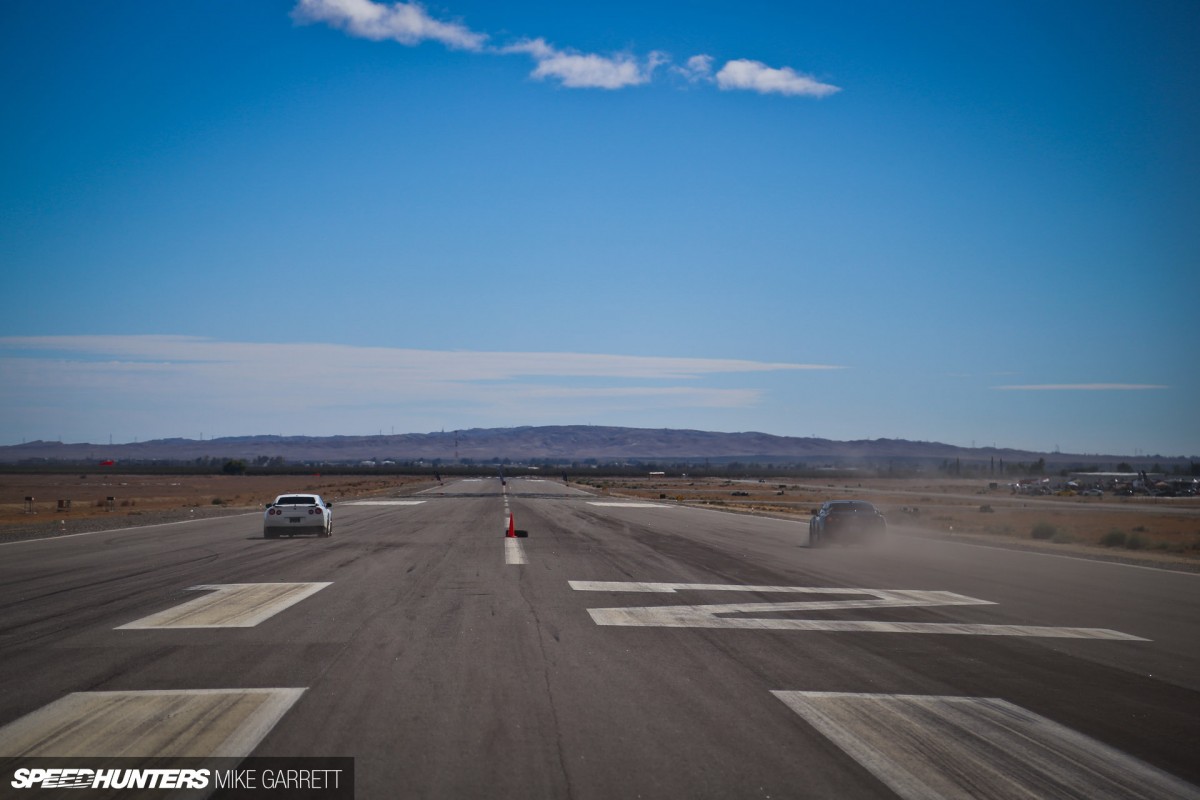 The More Things Change: Two fast cars and a long strip of empty pavement – so simple and so good. Car culture has changed immensely since the early days of hot rodding and organized drag racing, but even in today's high-tech world some things will never change. Whether its old school blowers and nitro, or modern turbos and all-wheel drive – speed will never die.
Mike Garrett
Instagram: speedhunters_mike
mike@speedhunters.com
Cutting Room Floor