When you think about muscle cars, the first thing that probably comes to mind are V8 engines, lots of horsepower and rear-wheel drive. It was a formula first established in the mid 1960s and something that's been part of our automotive psyche ever since. It's as American as apple pie, right?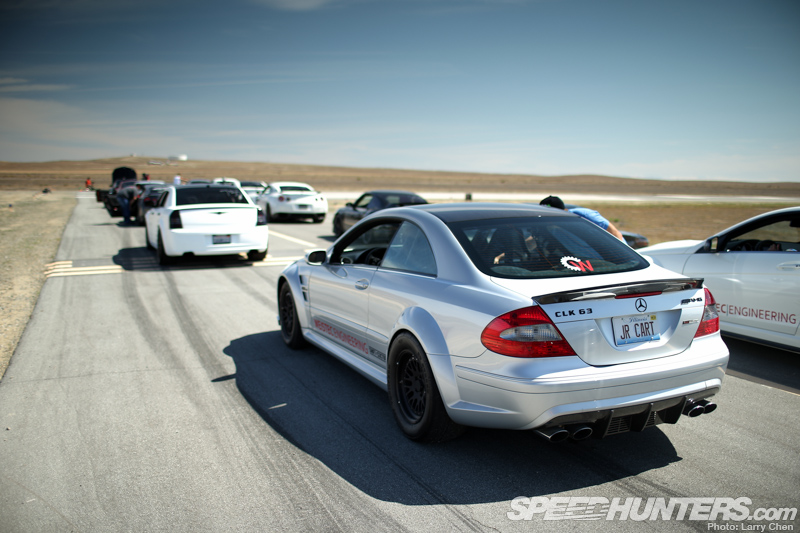 Not so fast. While the last eight years or so have seen a dramatic increase in the amount of rear-drive performance cars coming from Detroit's automakers, there was a long period where it seemed that the world's best muscle cars were coming not from the USA, but from Germany.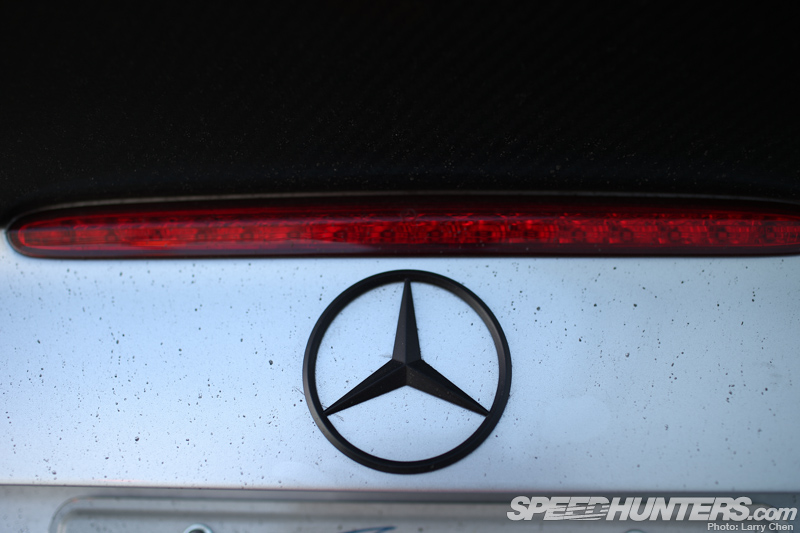 During a time when so many of the revered nameplates from the muscle car era had either disappeared or evolved into shells of their former selves, BMW's M division and Mercedes-Benz's AMG arm were there to carry on the tradition.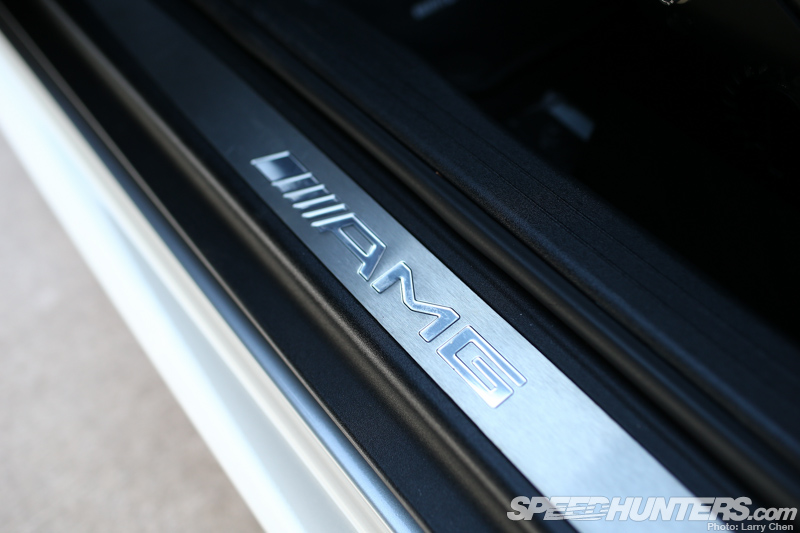 Sure, these cars were positioned more upmarket than your typical American muscle car was, but the spirit was very much the same. Plenty of displacement under the hood, maybe a supercharger for good measure and power being sent back to the rear wheels.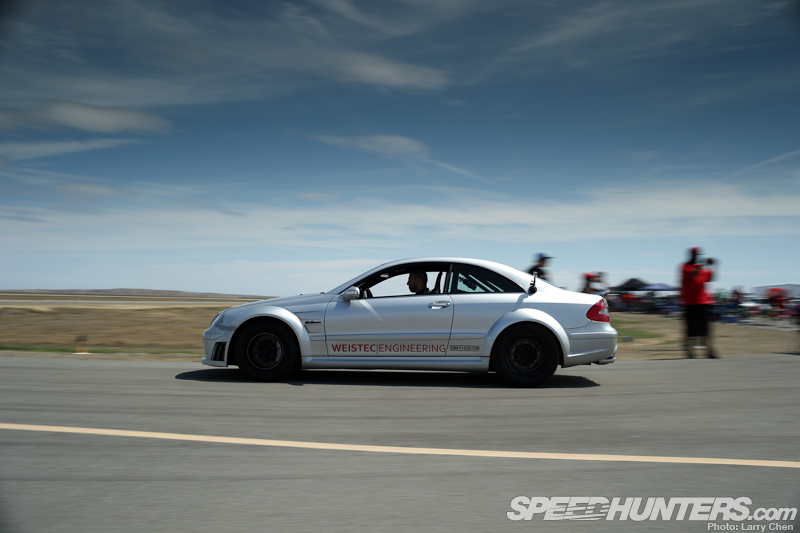 They were the classic American boulevard bruisers reborn, and instead of wearing a t-shirt and jeans they came in fancy business suits. Work hard, play hard they say.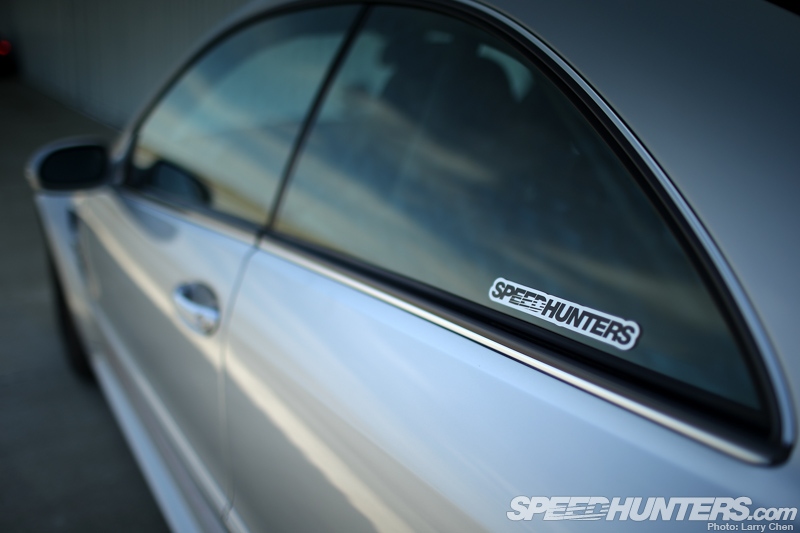 These were the sort of thoughts that were circling around my mind when Larry and I were at the most recent Airstrip Attack event and we came across this rather buff looking 2008 Mercedes-Benz CLK63 AMG Black Series.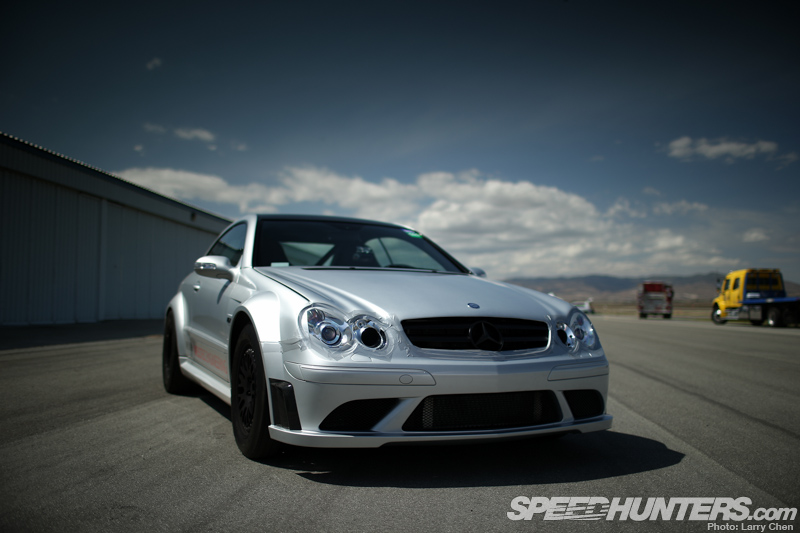 But this wasn't just any CLK63 Black. This car had been breathed on heavily by Weistec Engineering – an Orange County-based tuner that knows a thing or two about making AMGs run even harder and faster than their designers ever intended.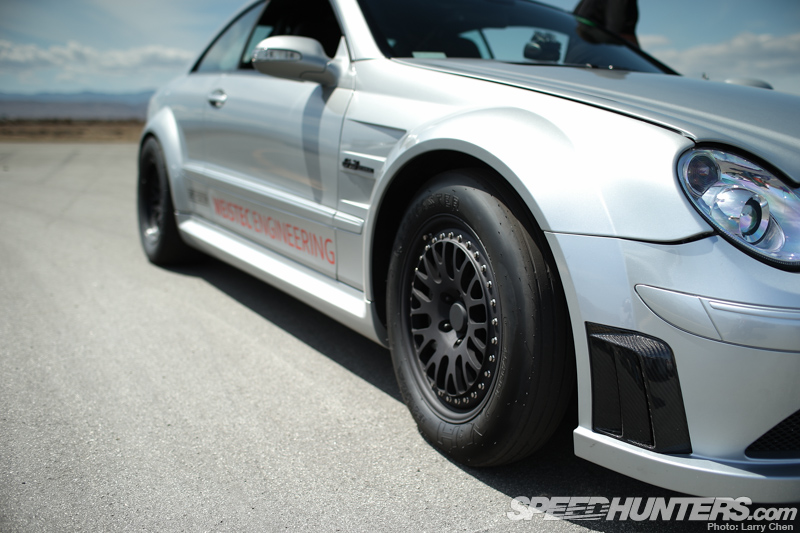 Sitting on a set of big and skinny M&H drag tires and looking like it was itching to do bad things, there were special vibes coming from this car.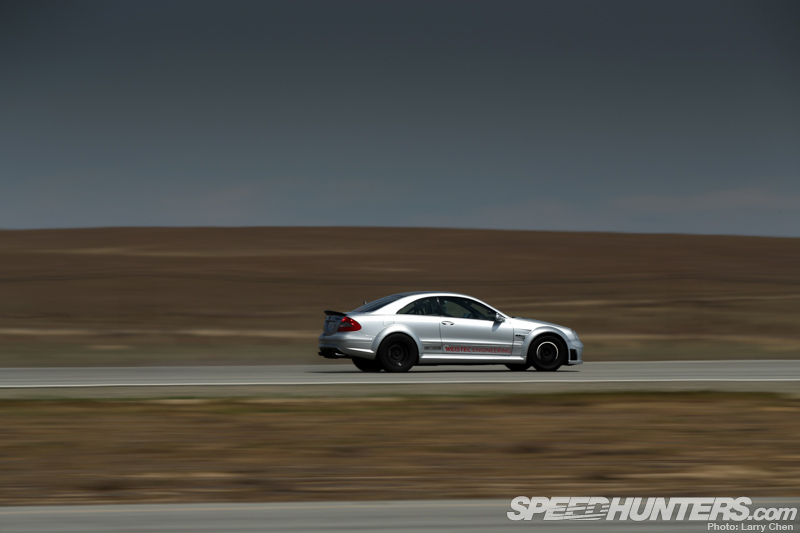 Then we saw the car run, kicking down the rear end and then absolutely disappearing down the runway in a mix of V8 rumble and supercharger whine. The result? 180mph (290km/h).
We had to go in for a closer look.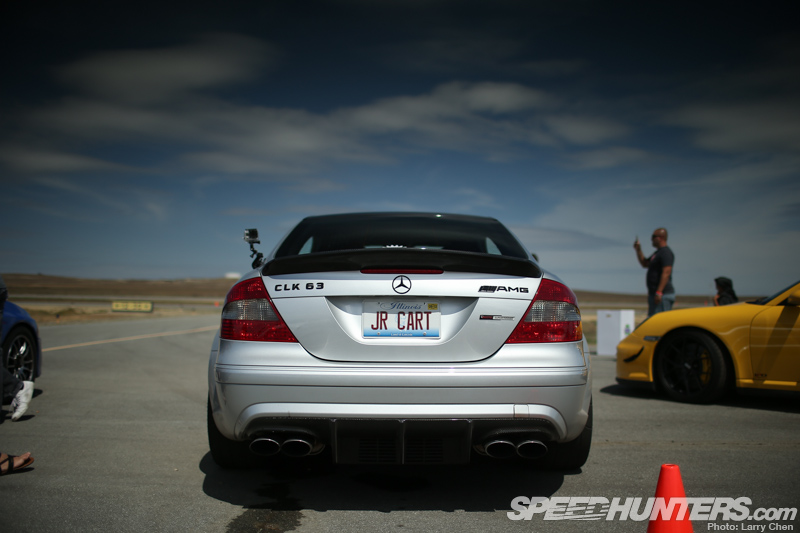 It turns out this car is owned by a fellow named Jim Stancel who happens to be a massive AMG fan. In addition to this car, he also owns Weistec-tuned C63 Black Series, an SLS AMG Black Series and even an AMG edition Ducati Diavel motorcycle.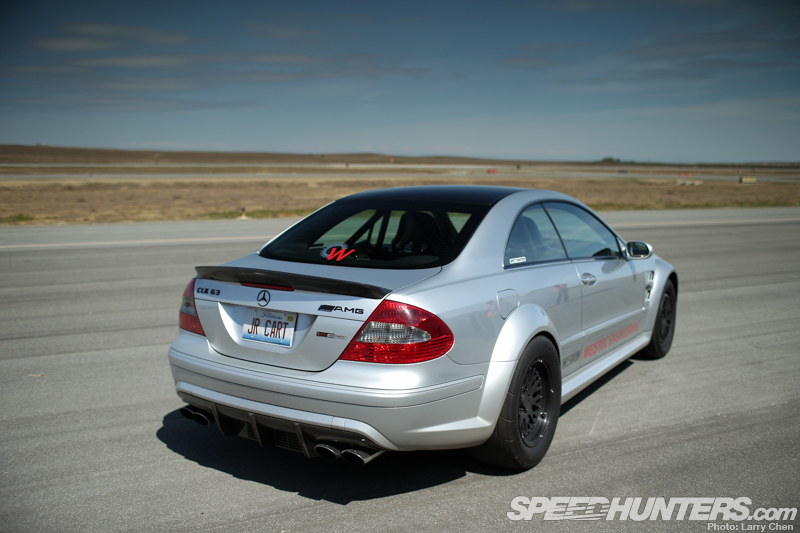 It's not really surprising then, to hear that Weistec has thrown just about everything they have at Jim's CLK63, taking that German muscle car vibe I mentioned and amping it up several notches.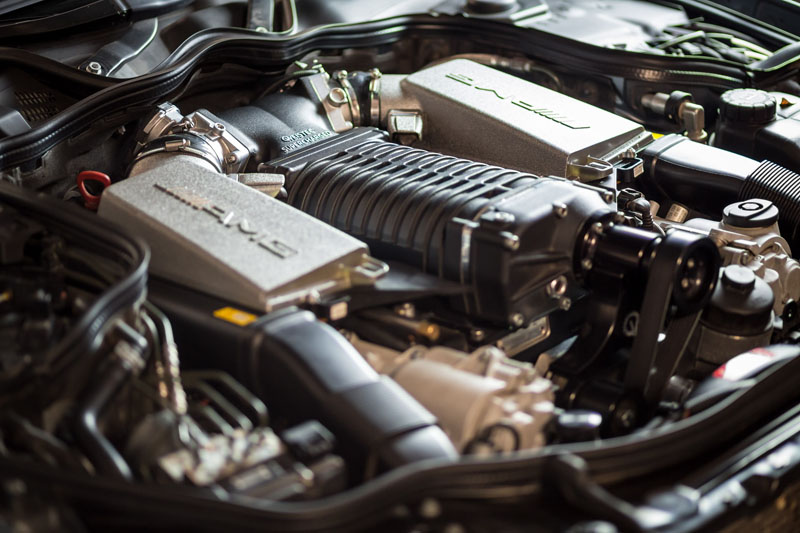 At the heart of the whole car sits the fully-built supercharged V8. Although the stock horsepower of the CLK63 AMG Black Series is more than enough for just about any sane person on earth, Jim wanted more.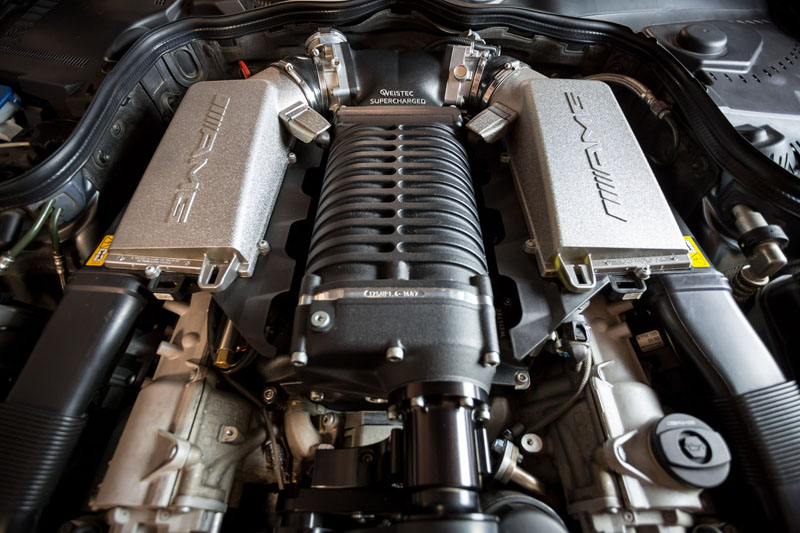 So Weistec brought the car in and gave it 'the works'. The engine was removed, given a complete tear-down and then was blueprinted and rebuilt with forged pistons, billet rods and new bearings. The heads were also CNC ported to free up some extra power that AMG somehow hadn't managed to extract from the motor.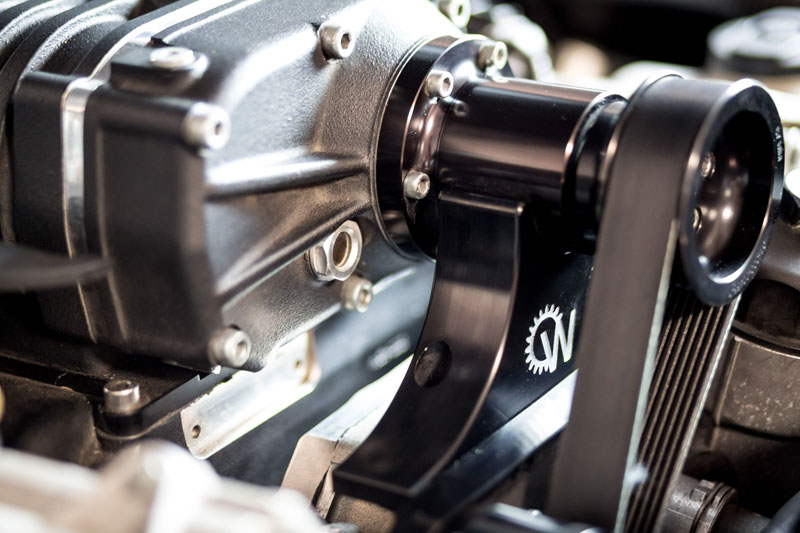 All the motor work though was really just to prep the engine for the installation of one of Weistec's Stage 3 supercharger systems, using a 3.0L twin screw kompressor along with all of the supporting modifications for power and durability. Liquid-to-air intercooler, upgraded fuel injectors, Weistec ECU reflash – it's all there.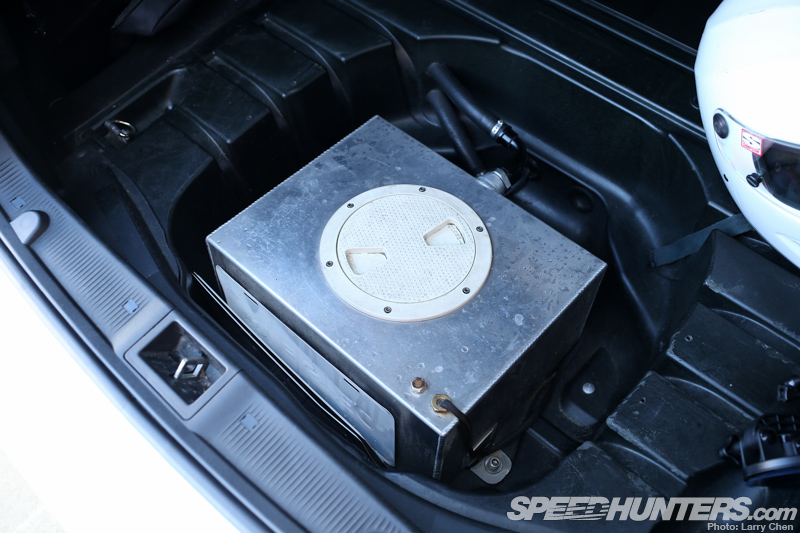 The car has also been fitted with one of Weistec's upgraded trunk ice tanks, which helps send cool air to the intercooler and right through the intake tract.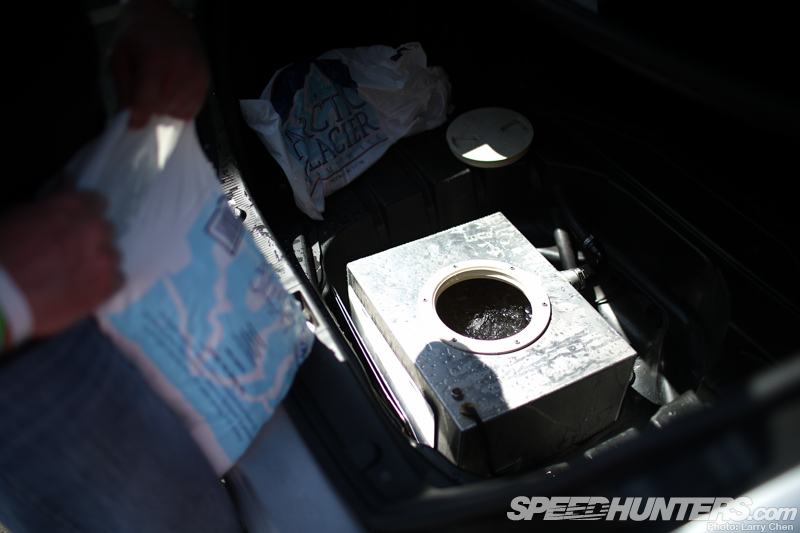 For as a high tech of a piece that this car is, it's a little strange to see someone doing something 'old fashioned' like pouring ice into the trunk, but there's absolutely no arguing with the result.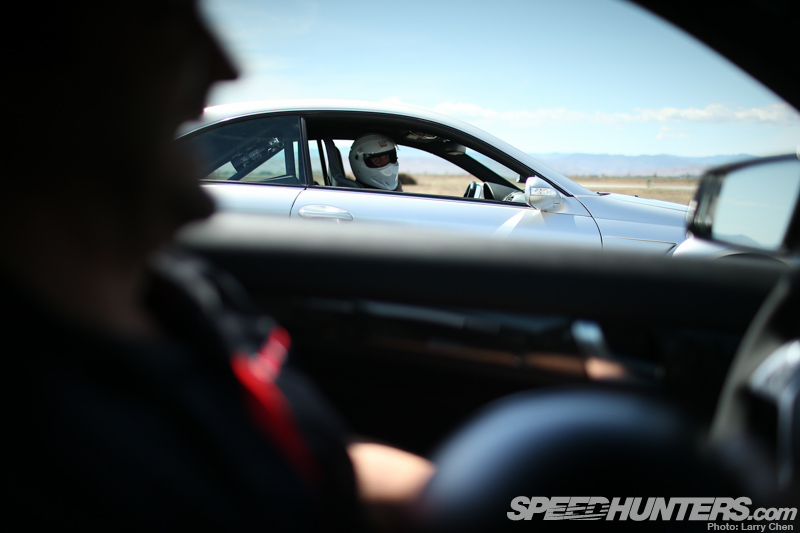 Although Weistec didn't provide a specific horsepower figure for this car, numbers that pass the four-digit mark aren't at all uncommon for these setups.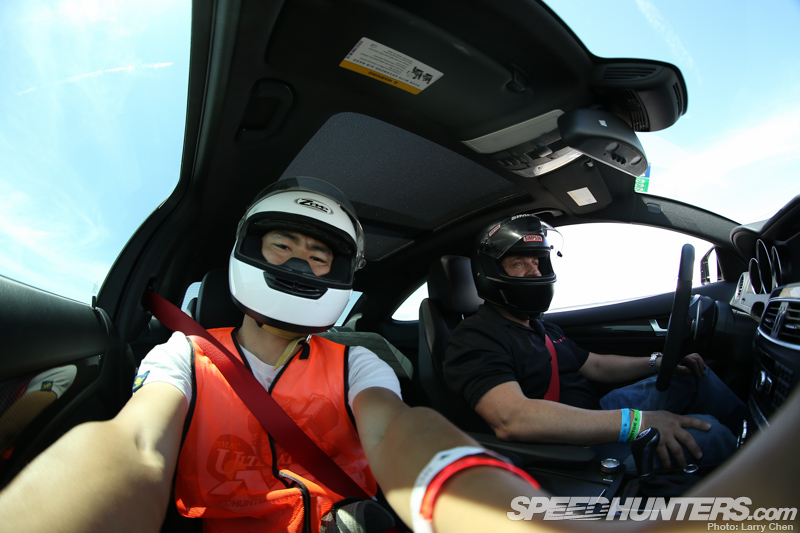 Better yet, you can just ask our own Larry Chen how he felt after he hopped into the shotgun seat of a similarly-prepared Weistec Stage 3 C63 AMG Black for a grudge match down the runway.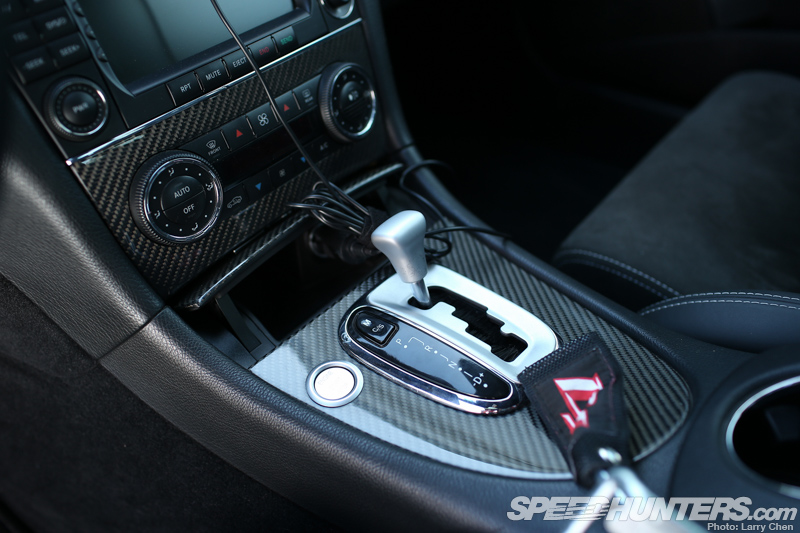 Of course, for this car the Weistec treatment includes far more than just adding horsepower. The seven-speed AMG transmission has also been strengthened to match and fitted with one of Weistec's upgraded torque converters for improved off the line power delivery – in true muscle car fashion, you know.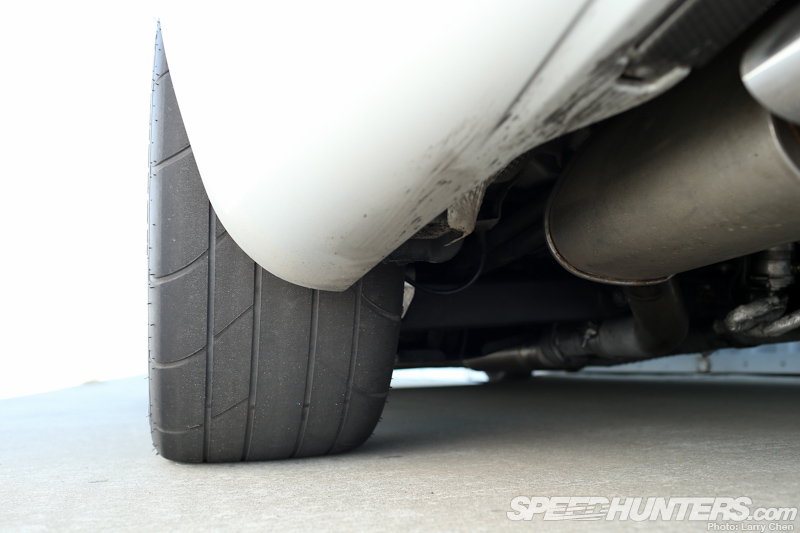 The drive train has also been beefed up with a carbon driveshaft and strengthened axles, and the suspension has been tweaked with custom valving and spring rates.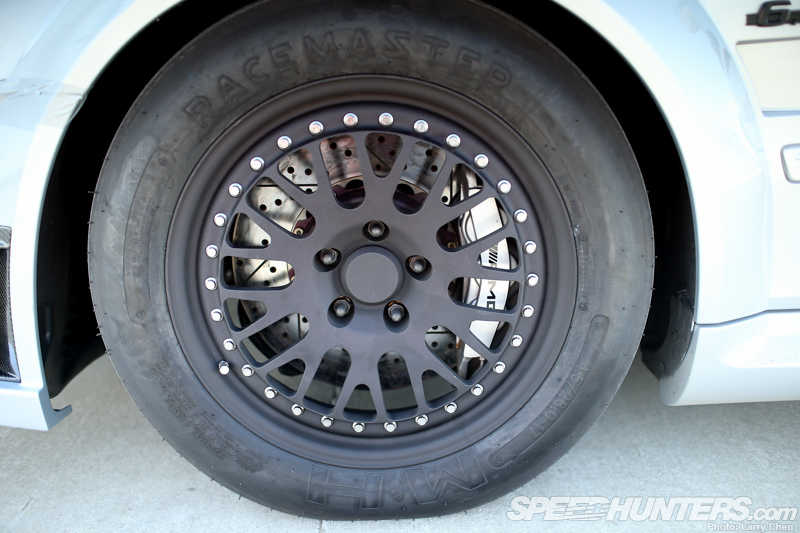 The aforementioned M&H Racemaster drag tires are wrapped over a set of custom CCW wheels that as you can see just barely manage to cover the enormous AMG brakes.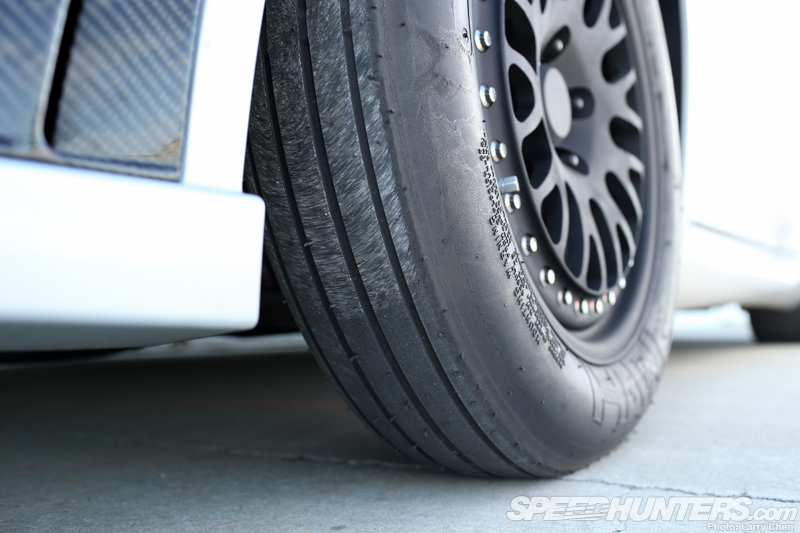 Although the wheels and tires have been installed purely for functional reasons, there's no denying the raw and tough look they give to the otherwise sophisticated German coupé.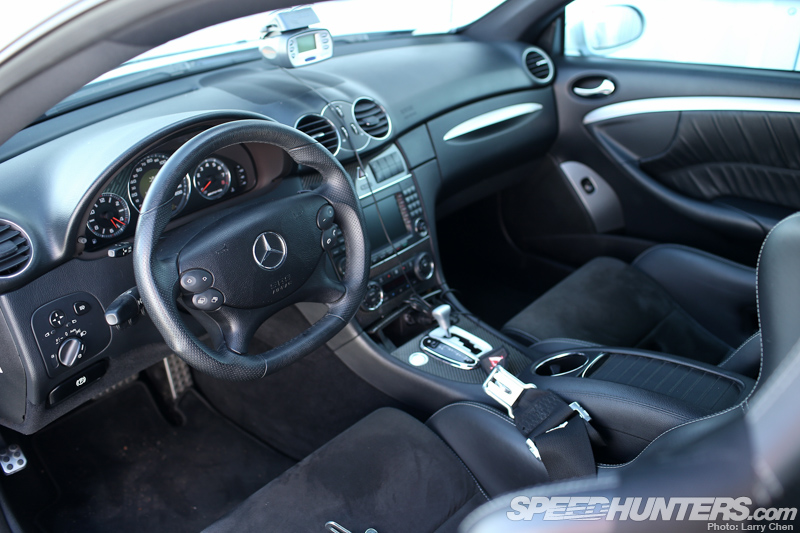 It's the same story inside the car, where that typically classy Mercedes-Benz cockpit is joined…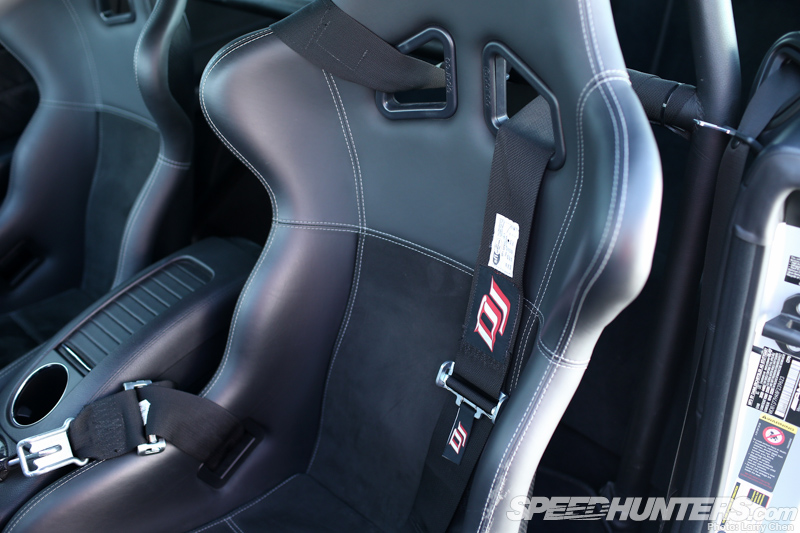 … with such things as custom fixed back bucket seats with racing harnesses…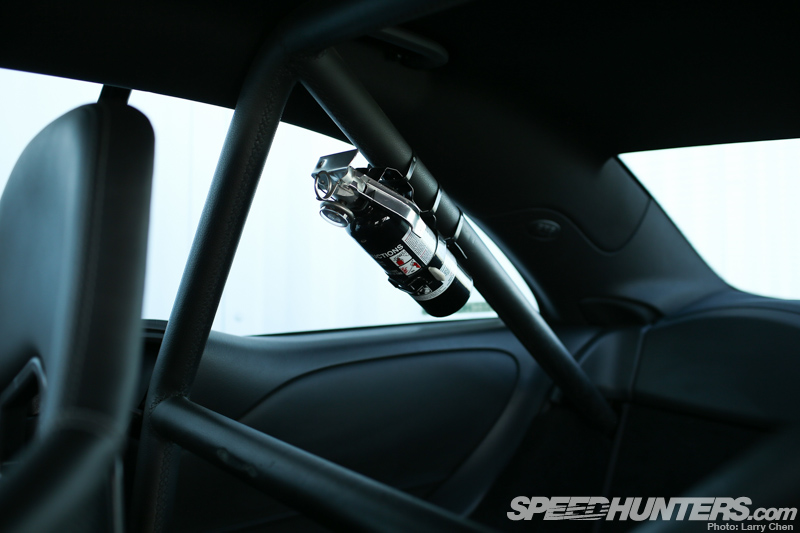 … and a heavy-duty roll bar and fire extinguisher. All very good stuff to have considering the speeds that this car is capable of.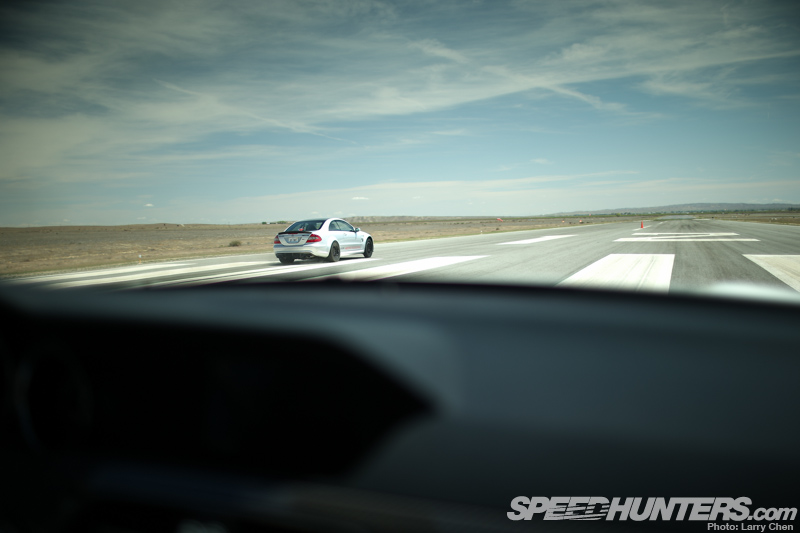 What I especially like about this CLK63 AMG Black Series is not just the amount of work that Weistec has put into to it, but the dual personalities it has.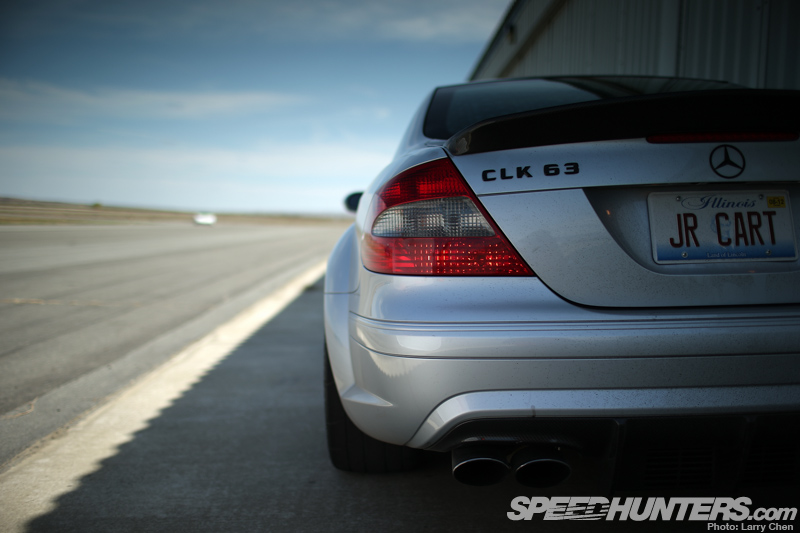 At a glance the car doesn't look all too much different from something that a well-to-do business man would commute to work in.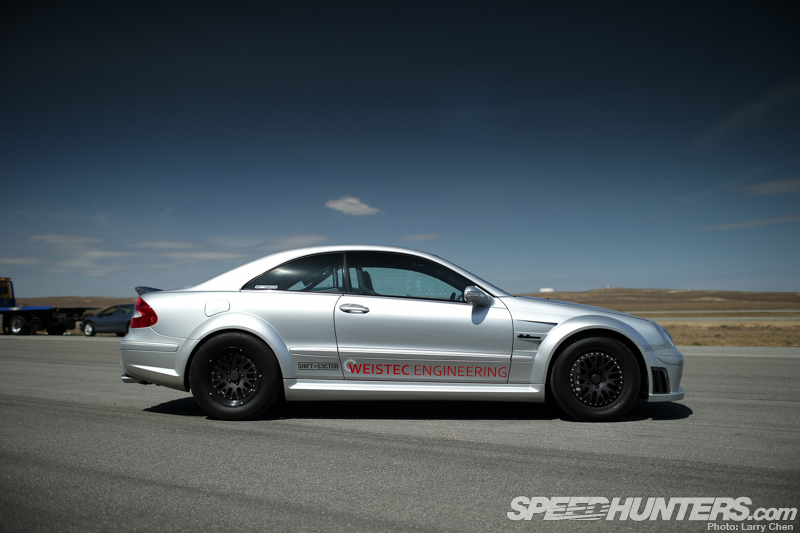 But then you see the drag tires and the roll bar, or maybe you see it rip away down the road, and realize that this is some sort of strange beast you've just found.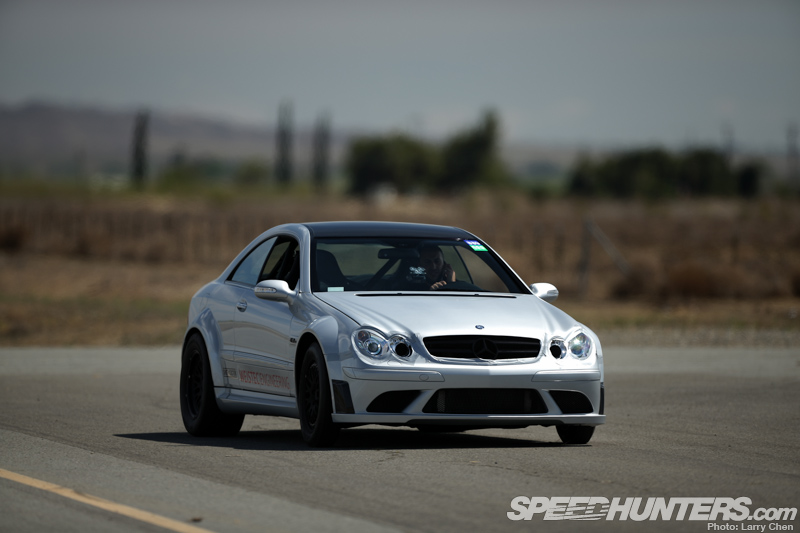 It's part business, part pleasure and part insanity. Why would you want it any other way?
Words by Mike Garrett
Instagram: speedhunters_mike
mike@speedhunters.com
Photos by Larry Chen
Instagram: larry_chen_photo
larry@speedhunters.com
Wesitec Engineering Mercedes-Benz CLK63 AMG Black Series

Engine
Fully-built Weistec motor package, CNC'd heads, Weistec Stage 3 supercharger package, 3.0L twin-screw compressor module, 1000hp liquid-to-air intercooler core, high-flow cast aluminum T6 hardened lower manifold, high-flow cast aluminum T6 hardened throttle body inlet, 45mm boost bypass assembly, 8-rib Direct Drive belt system, SFI-approved lightweight 8-rib crank damper, billet aluminum Direct Drive cradle system, hard anodized billet aluminum serpentine idlers, Johnson CM30 30liter/min intercooler water pump, intercooler water recovery tank, cross-flow heat exchanger, high-flow fuel rail system, high capacity fuel injectors, molded silicone couplers, power-steering reservoir relocation assembly, Weistec Engineering Stage 3 supercharger system ECU reflash, trunk ice tank
Driveline
AMG 7-Speed transmission, Weistec torque converter, carbon driveshaft, upgraded axles

Suspension
Re-valved dampers, custom spring rates, upgraded rear suspension bushings

Wheels/Tires
Custom CCW wheels with M&H Race Master tires

Interior
Roll car, custom bucket seats