Nostalgia Rules
Where was the spark? The point where you stopped just liking cars and began to love them. For me it came around the age of 10. Thanks to my dad, I'd been exposed to cars since birth, but it wasn't until my first trip to the drag strip that I began to obsess over them.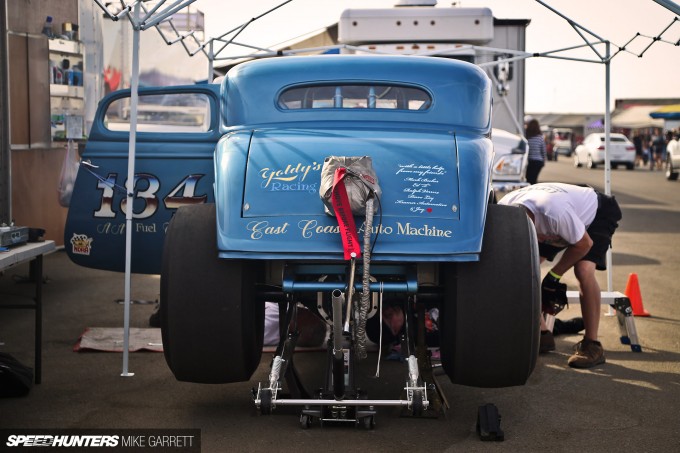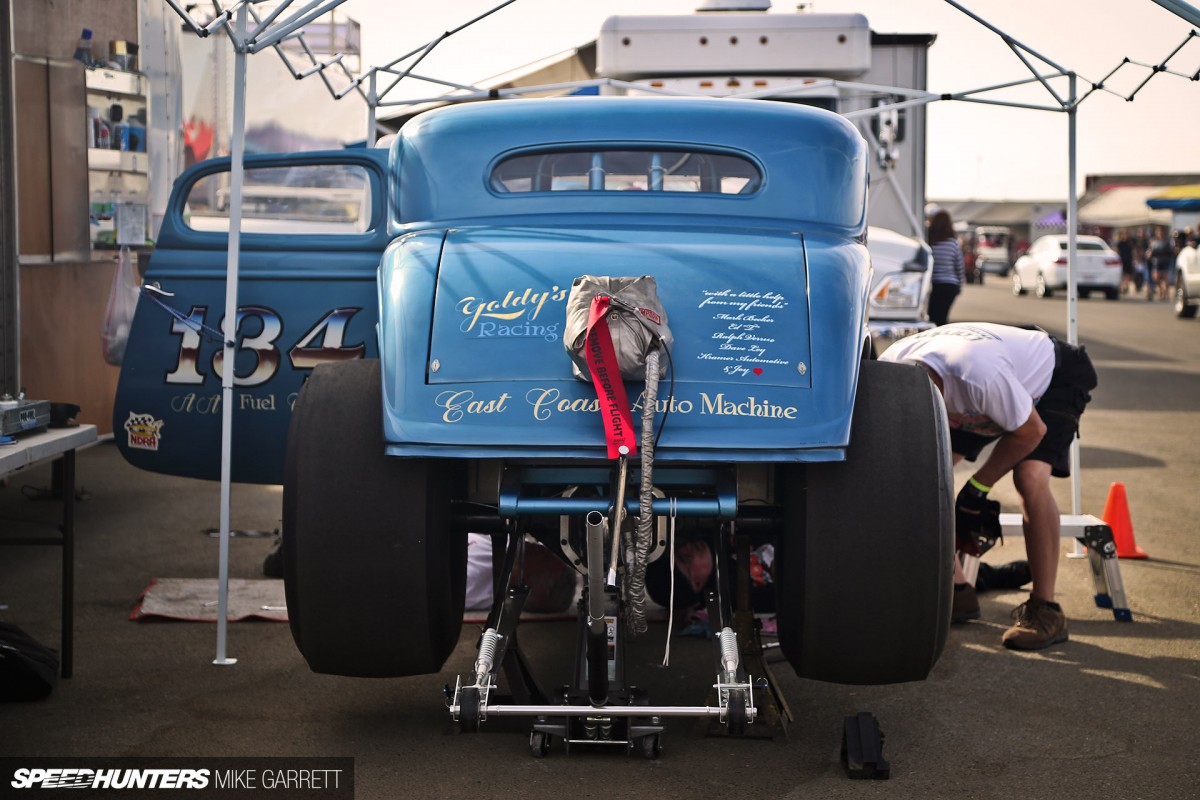 The drag strip that was Famoso Raceway, and for that reason there's always been a certain sense of happy nostalgia that comes from visiting this place – which is what I did last weekend for the annual California Hot Rod Reunion (CHRR).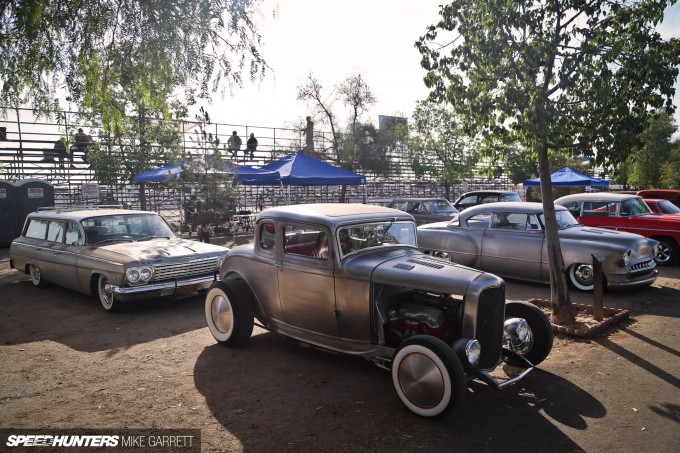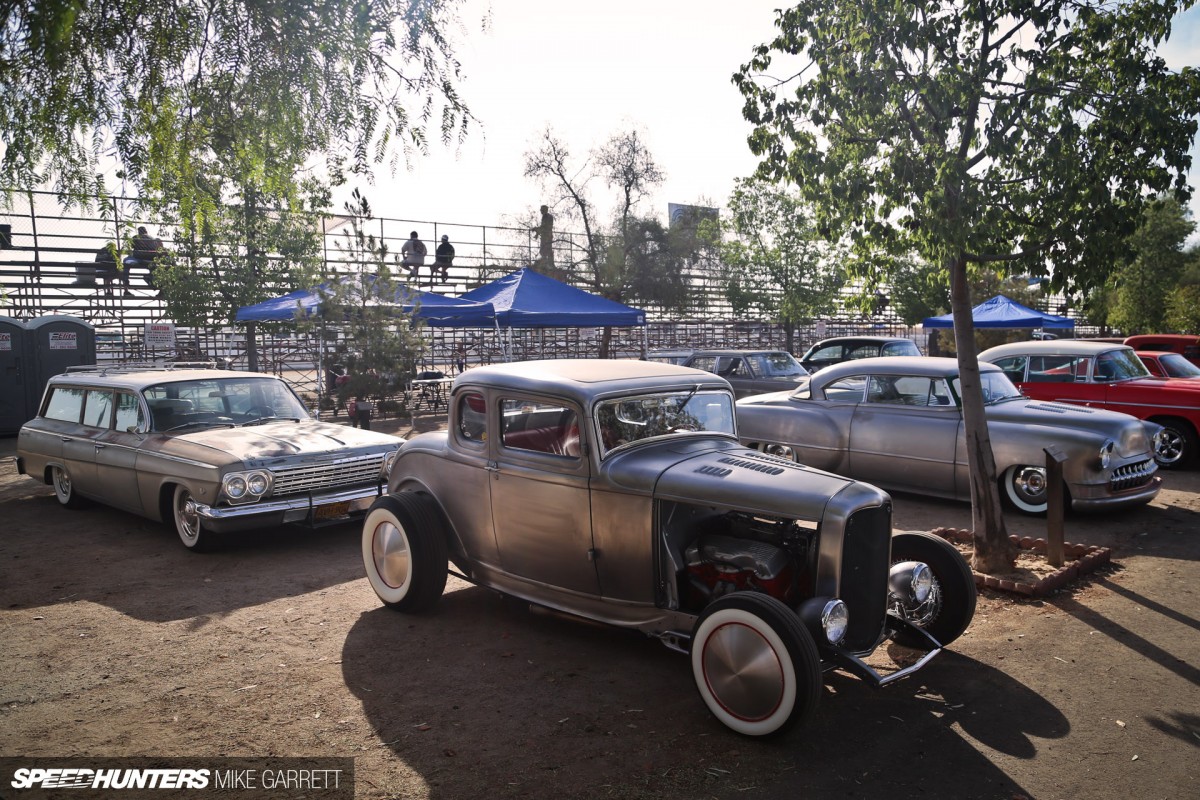 As an adult my automotive tastes and overall awareness of car culture have grown exponentially, but I'll also always look back at those drag strip visits with great fondness. For me, getting out to events like the CHRR is both familiar and inspiring – nostalgic in more ways than one.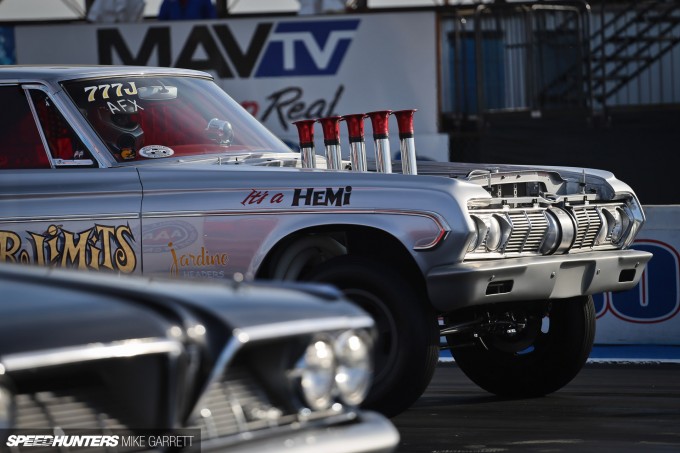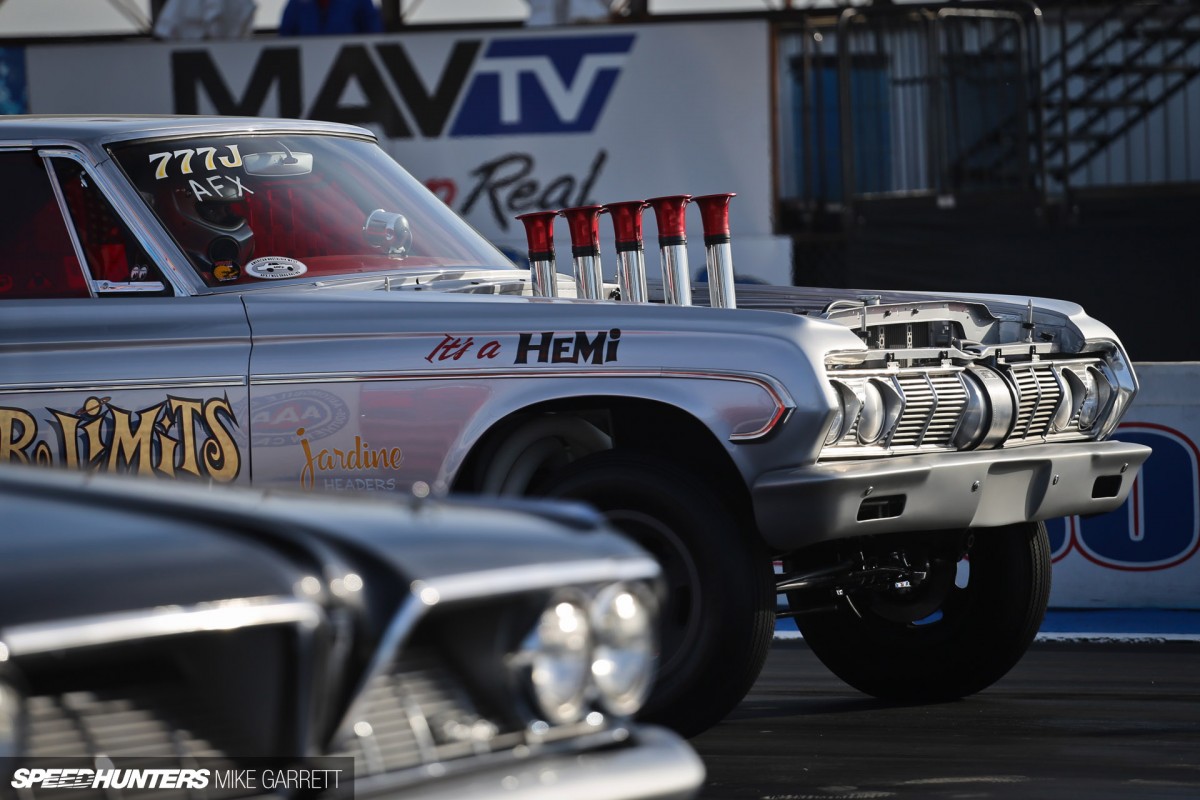 So with that said, I thought I'd put a different spin on things this time around and take a page from the book of Larry Chen. I really enjoyed reading through his photographic highlights of Formula Drift Irwindale, so I'd like to do the same with good old Famoso and the Hot Rod Reunion.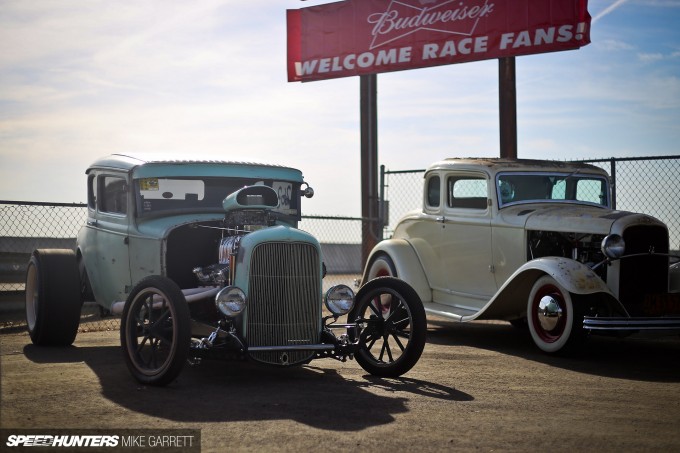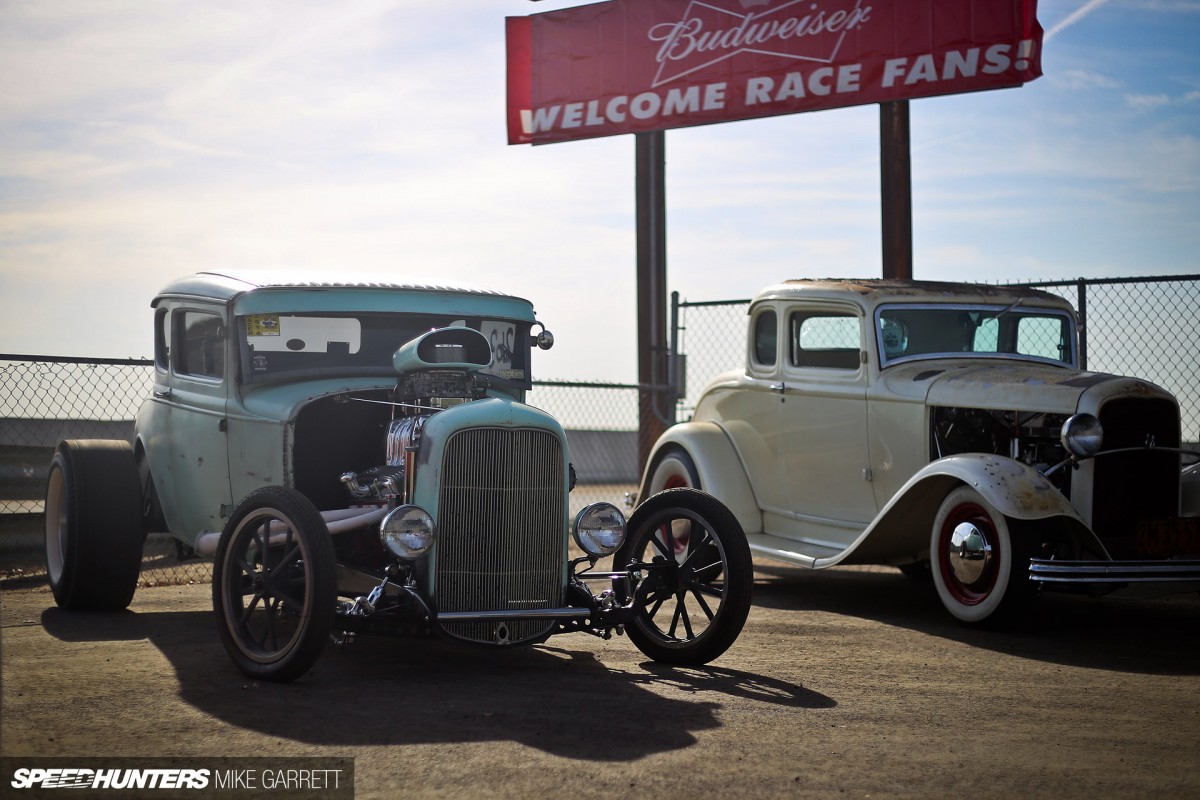 Welcome Race Fans: For me, the Hot Rod Reunion isn't so much about what happens on the track, but what happens around it. I'm not as interested in ETs and reaction times as I am the overall celebration of vintage drag racing culture you find at Famoso every fall. I think my selection of photos here will reflect that. Here's a pair of mean five-window coupes parked in the dirt lot down under the timing lights – a regular meeting spot for traditional hot rodders at the CHRR.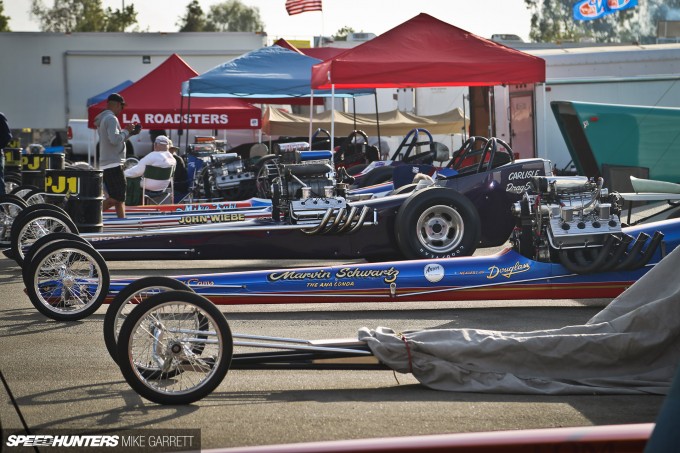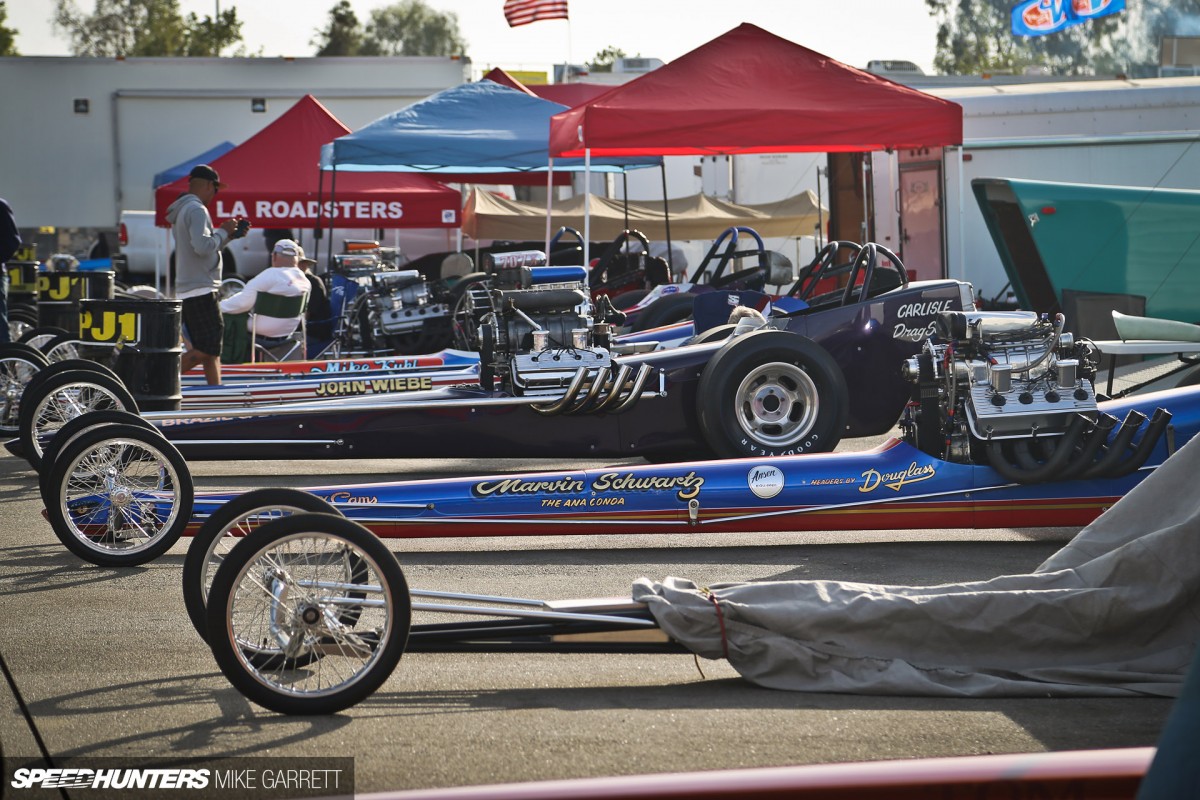 Gathering Of The Rails: Perhaps the most unfortunate thing about the CHRR is that a lot of the coolest cars that attend don't actually race due to their antiquated safety equipment and historical value. You do get to hear them though, in the annual cacklefest on Saturday night. It's simply impossible to do this nitro-fueled orchestra justice with photographs.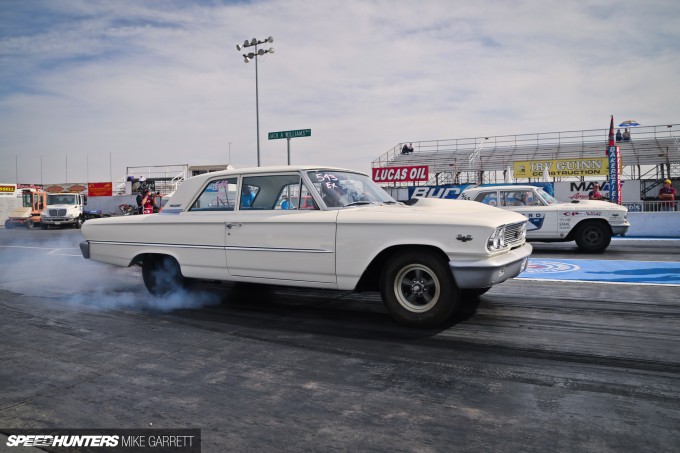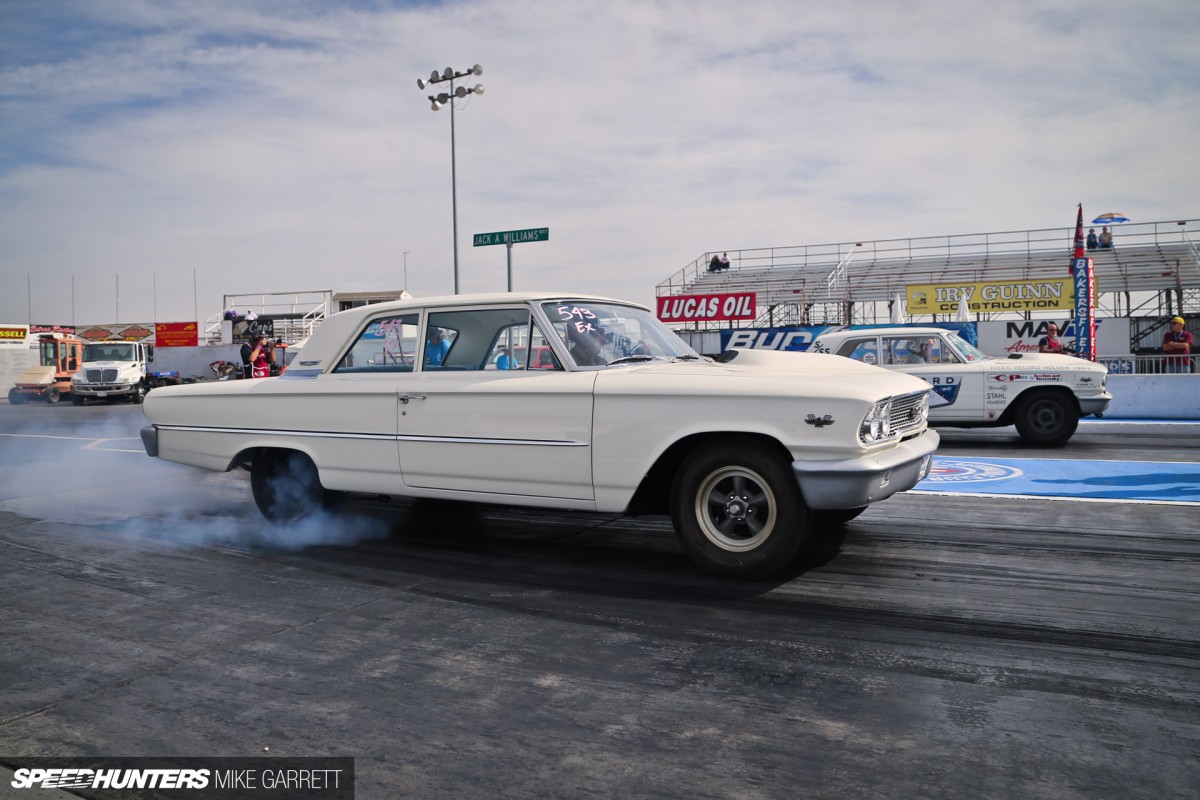 Ford Versus Ford: While nitro dragsters and chest-rattling funny cars are the big draw of the CHRR's race lineup, I've always found myself being more drawn to the A/FX class and some of the other door-slammer groups that take to the strip. If you want to catch these guys, you'll have to be quick as an entire group can be run in the time it takes to do just one or two funny car match-ups.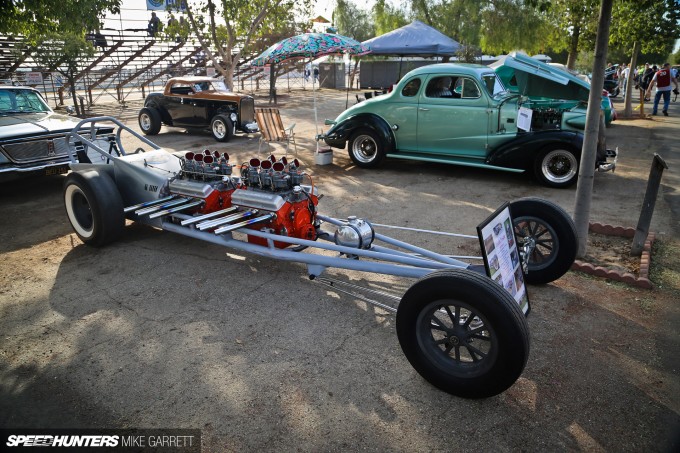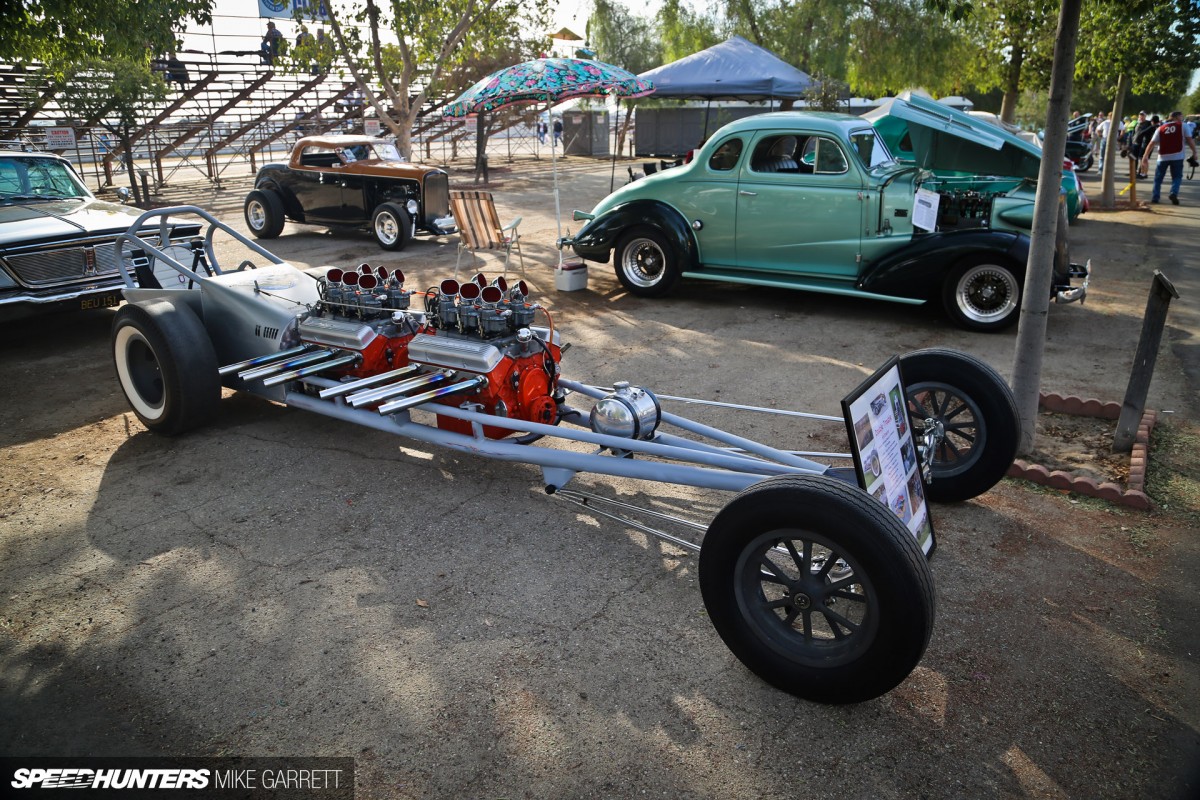 Double Trouble: If one engine is good, two must be better, right? That was a theory practiced on many a dragster during the '50s and '60s. This AA rail job is running a pair of naturally aspirated 283ci small block Chevys making 600 horsepower and 720lb/feet of torque.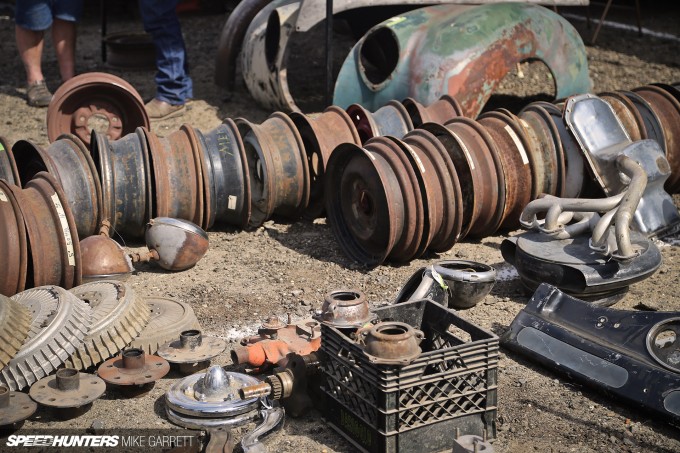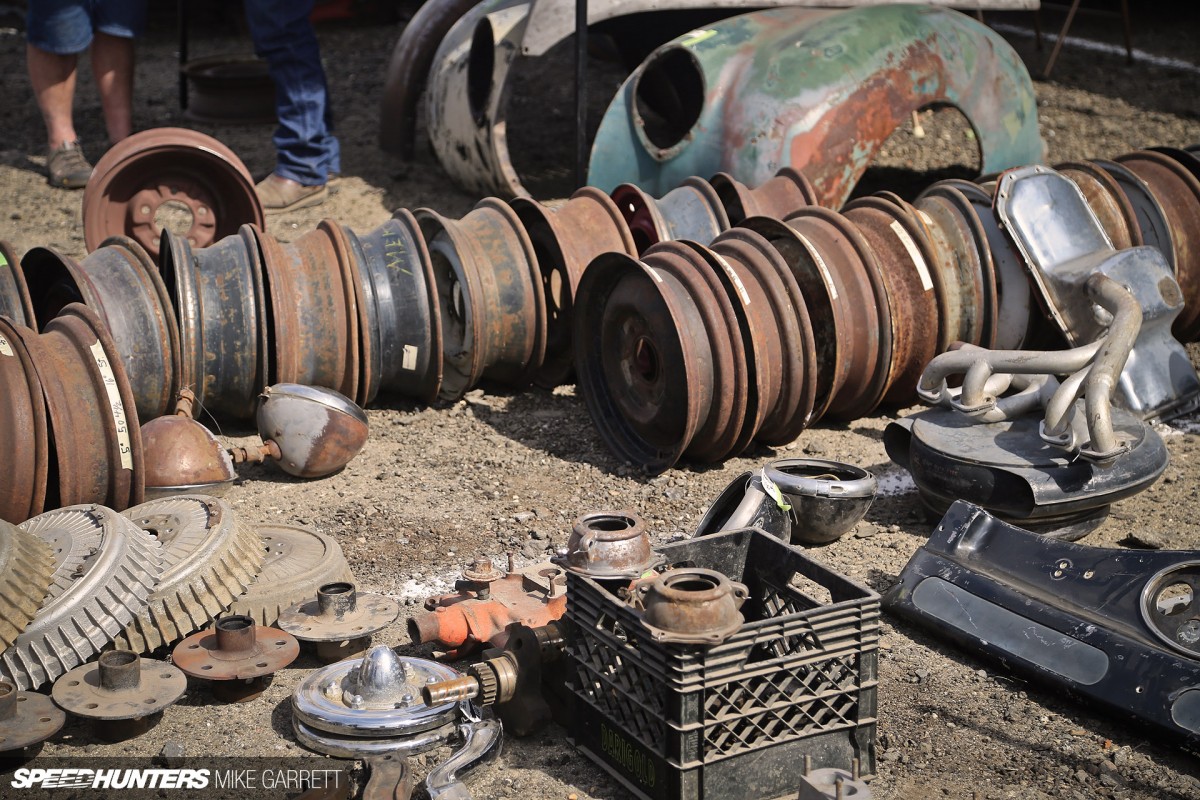 What Did You Buy?: The swap meet at the California Hot Rod Reunion never disappoints. Rare wheels, vintage speed parts, collectables and complete project cars are abound. Of course, this presents a big problem for people who come to the CHRR from places like Australia, the UK or Japan. Just how do you get all this treasure back home?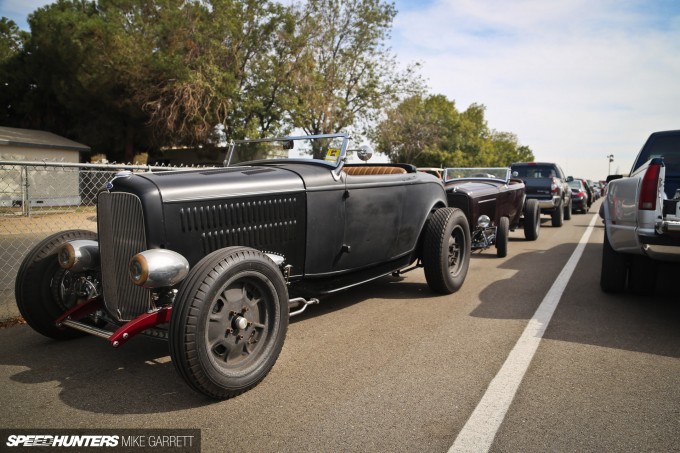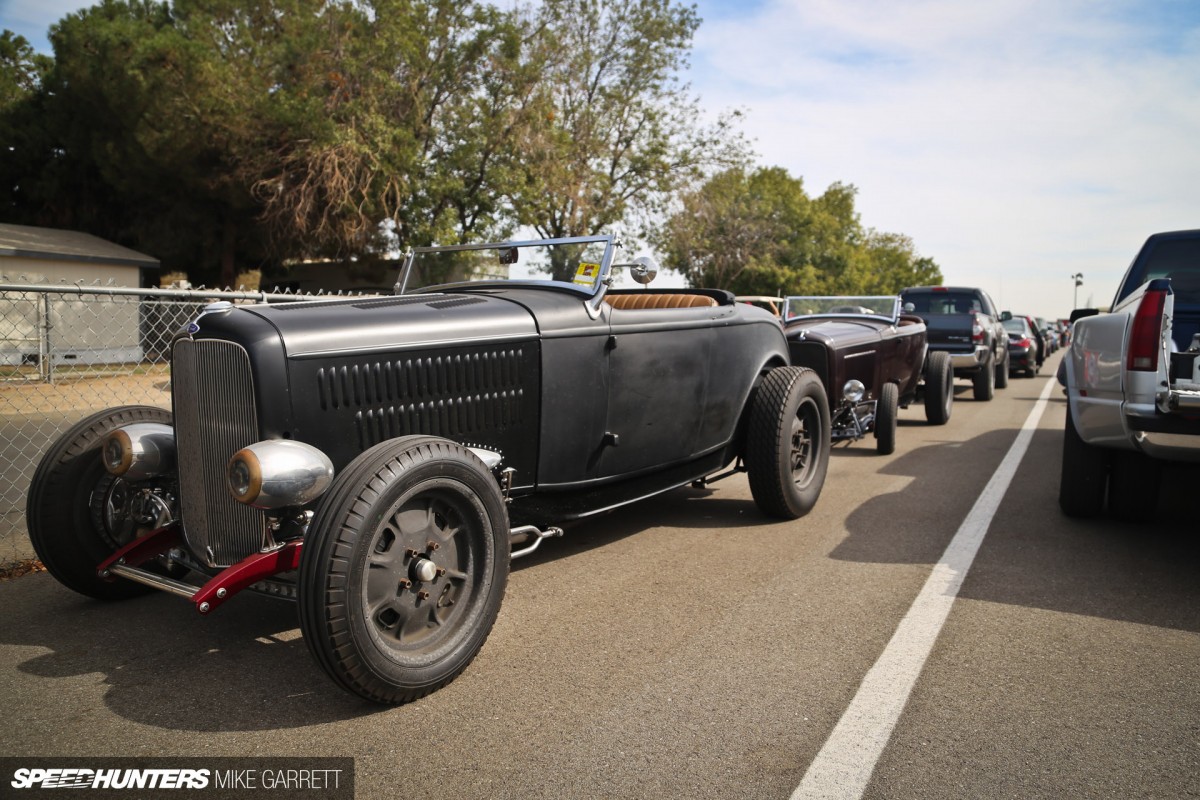 Hot Rod Reunion, Literally: It wouldn't be the California Hot Rod Reunion with out some hot rods actually reuniting. Whether it's in the Famoso Grove Show 'n Shine area or other spots around the track, there's never any shortage of cool street-going hot rods at this event. Here's a pair of bitchin' roadsters out of LA.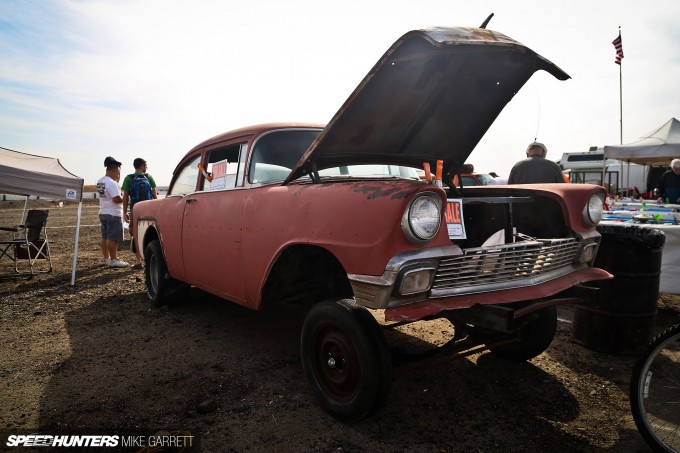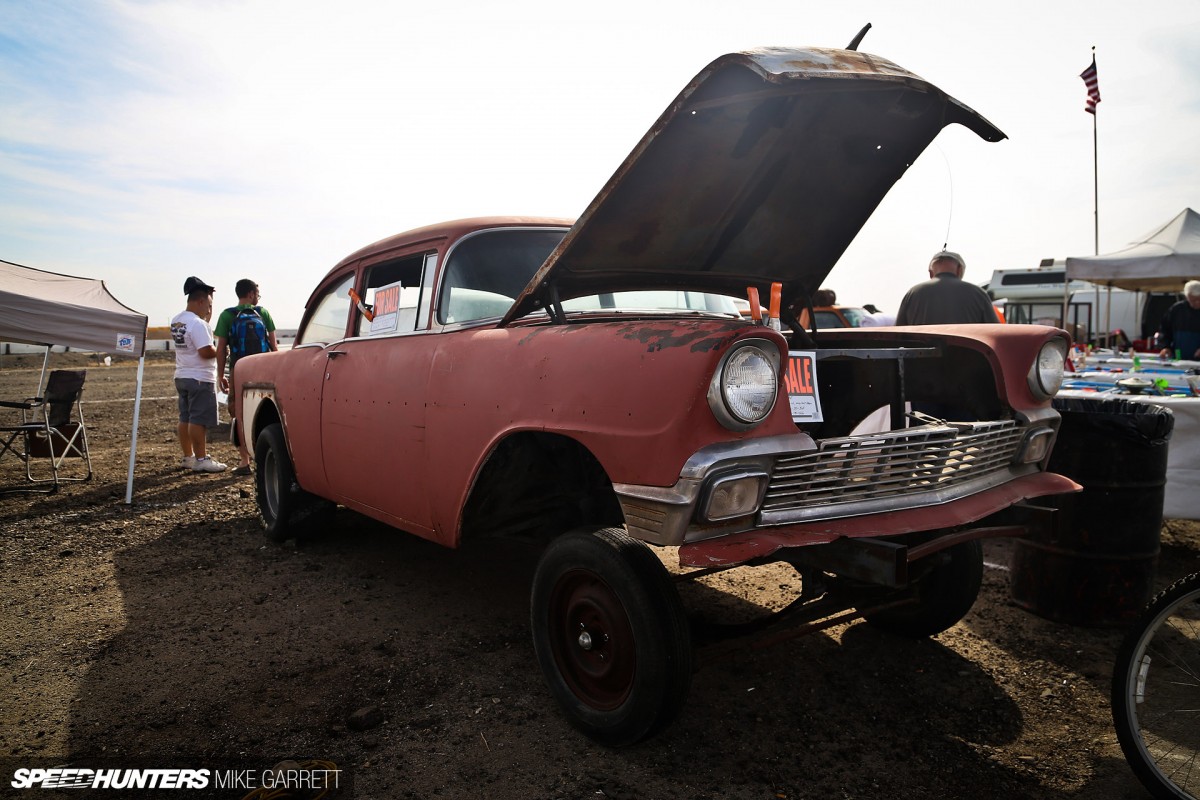 Deal Or No Deal?: A '56 Chevy straight-axle project being offered up for the sum $8,500. A lot of the hard work has been done here, and it just needs a drivetrain and some finishing. Bargain or not?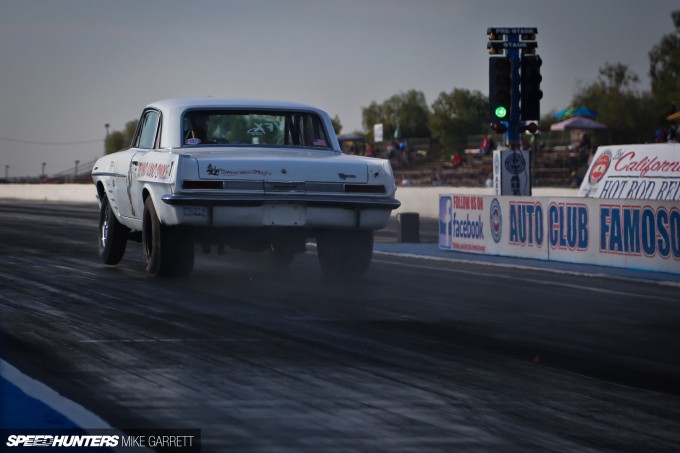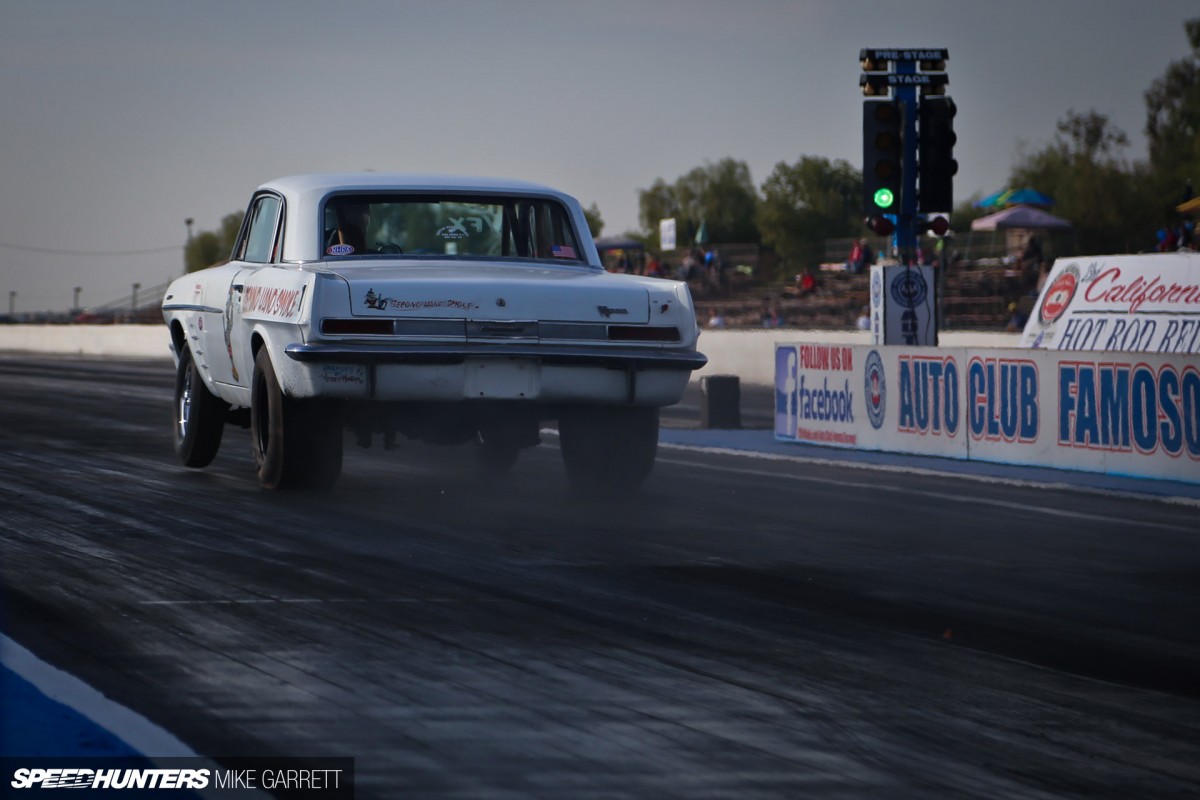 Tough Tempest: Pontiac started a revolution in 1964 when it decided to start offering its mid-sized Tempest with the large 389ci V8 in package called 'GTO'. Before the GTO came around though, racers were already shoving large V8s into small Pontiacs, like this very quick '63 Tempest known as 'Second Hand Smoke'.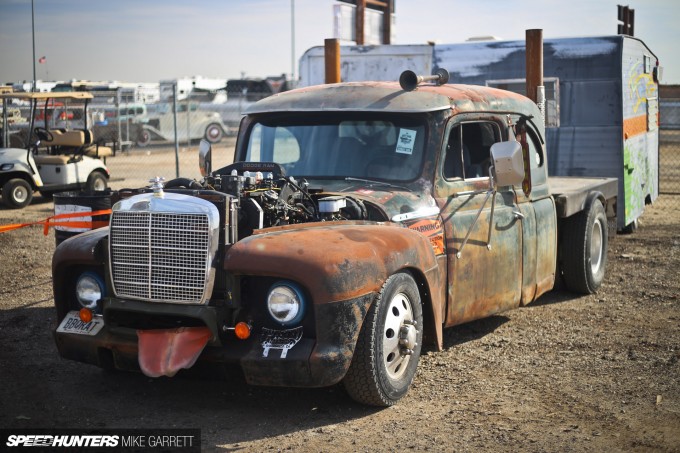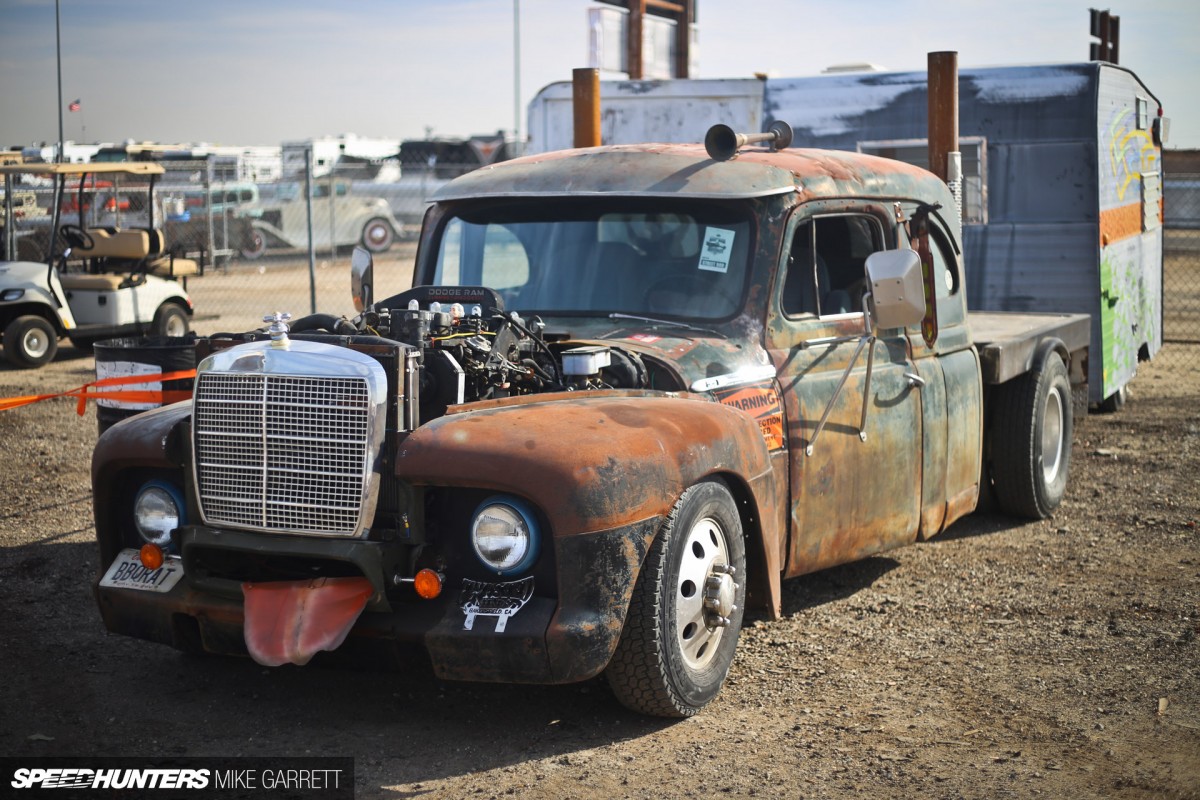 More Than Race Cars: One of the greatest things about the Hot Rod Reunion is checking out all of the cool support vehicles hanging around the track. I'm not even sure what this thing is to tell the truth, but it's powered by a Cummins turbo diesel and was stopping every person that walked by in they tracks.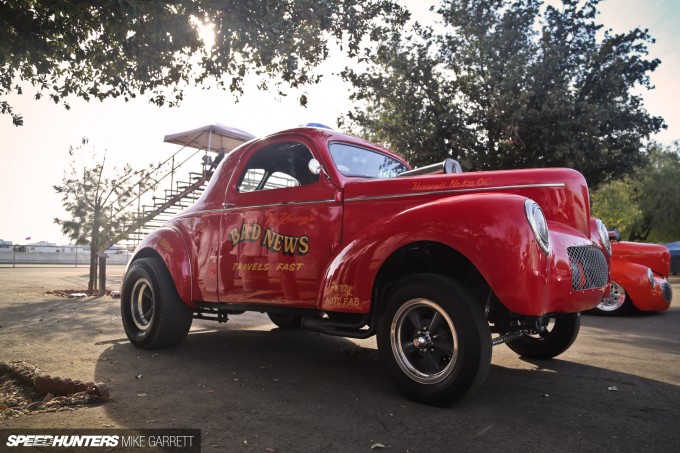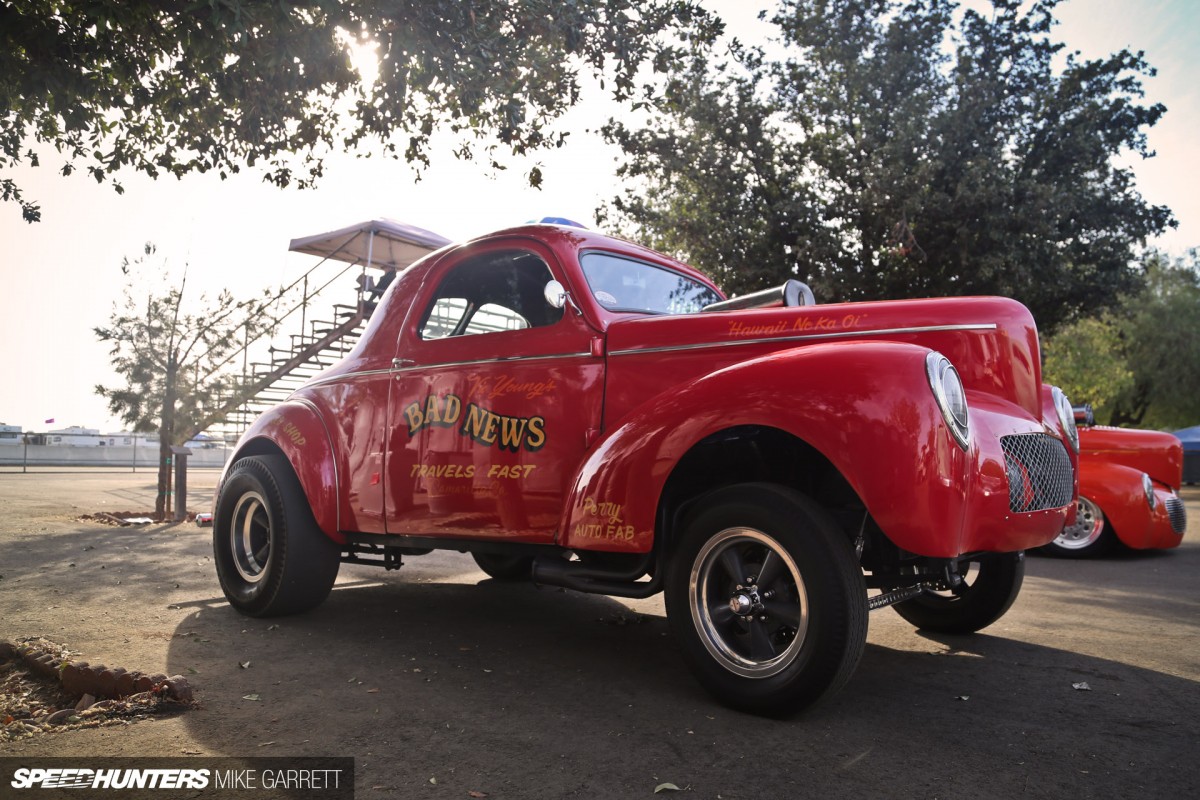 High Willys: The straight-axle, high-riding Willys is about as iconic as a drag car gets. For many this was the golden era of drag racing, when the cars on the track didn't look a whole lot different from the ones in the parking lot.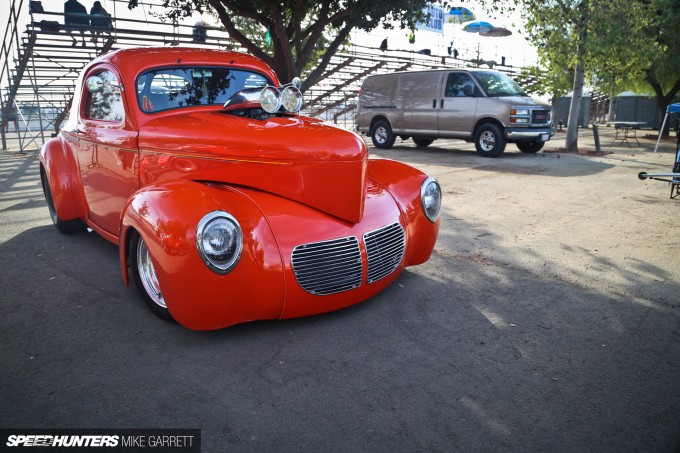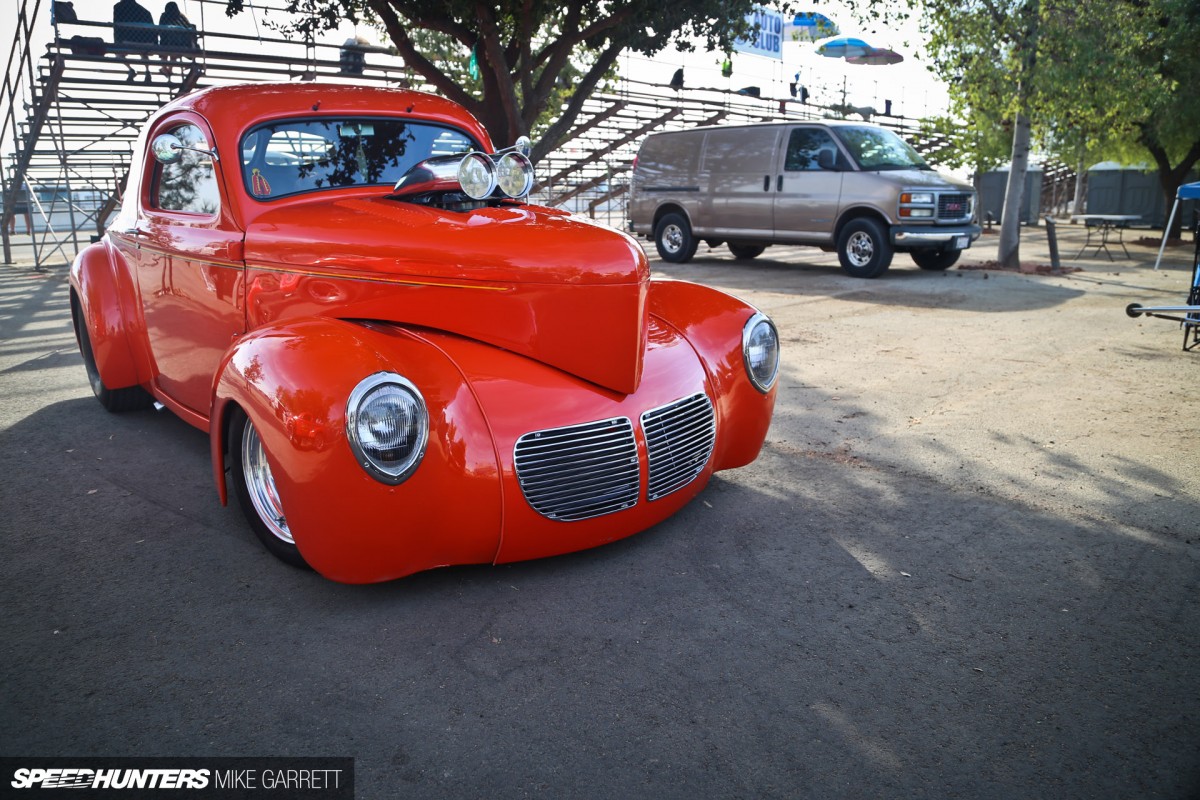 Low Willys: Another Willys with a much lower, more contemporary look. I'm usually a fan of the more period-correct stuff, but this just looks downright mean.
Quarter Mile Soul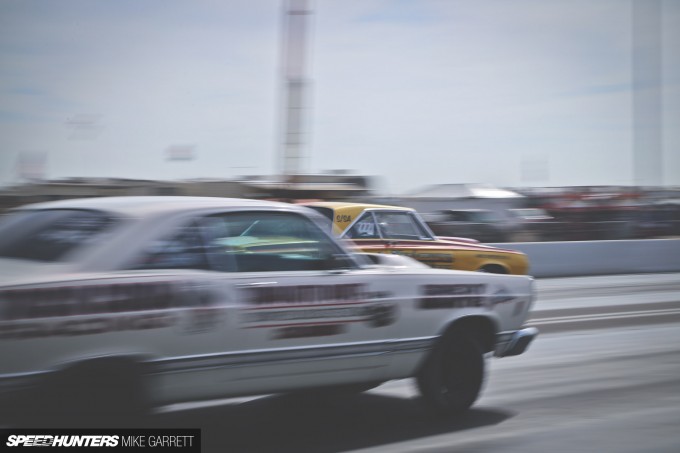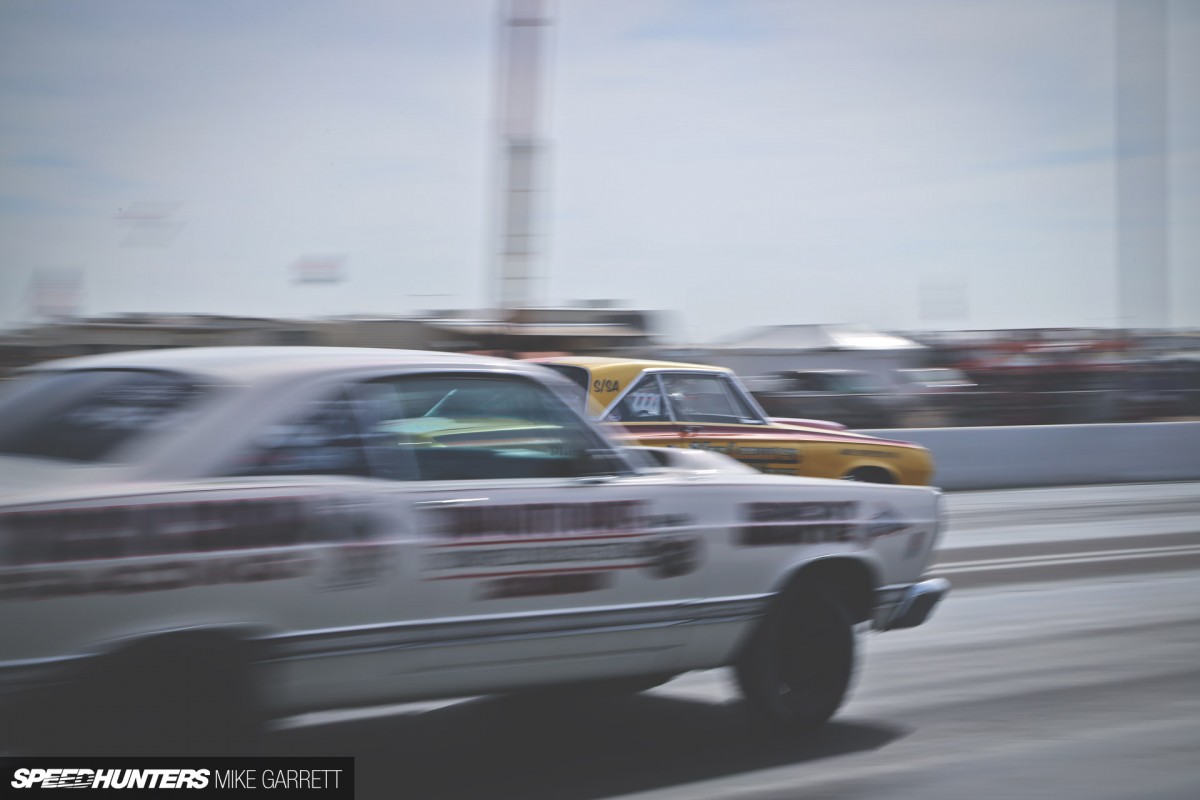 A/FX Forever: What's not to like about a bunch of mid-sized cars from the '60s running deep into the 9s and looking great while doing it? Even better is the fact that you have Mopar, Ford and GM all going head-to-head.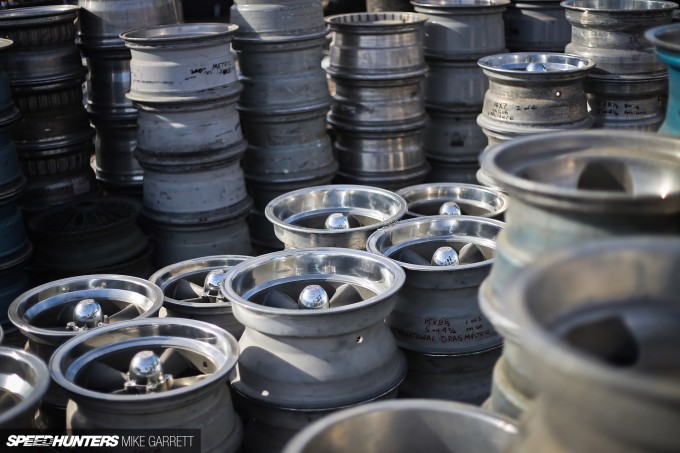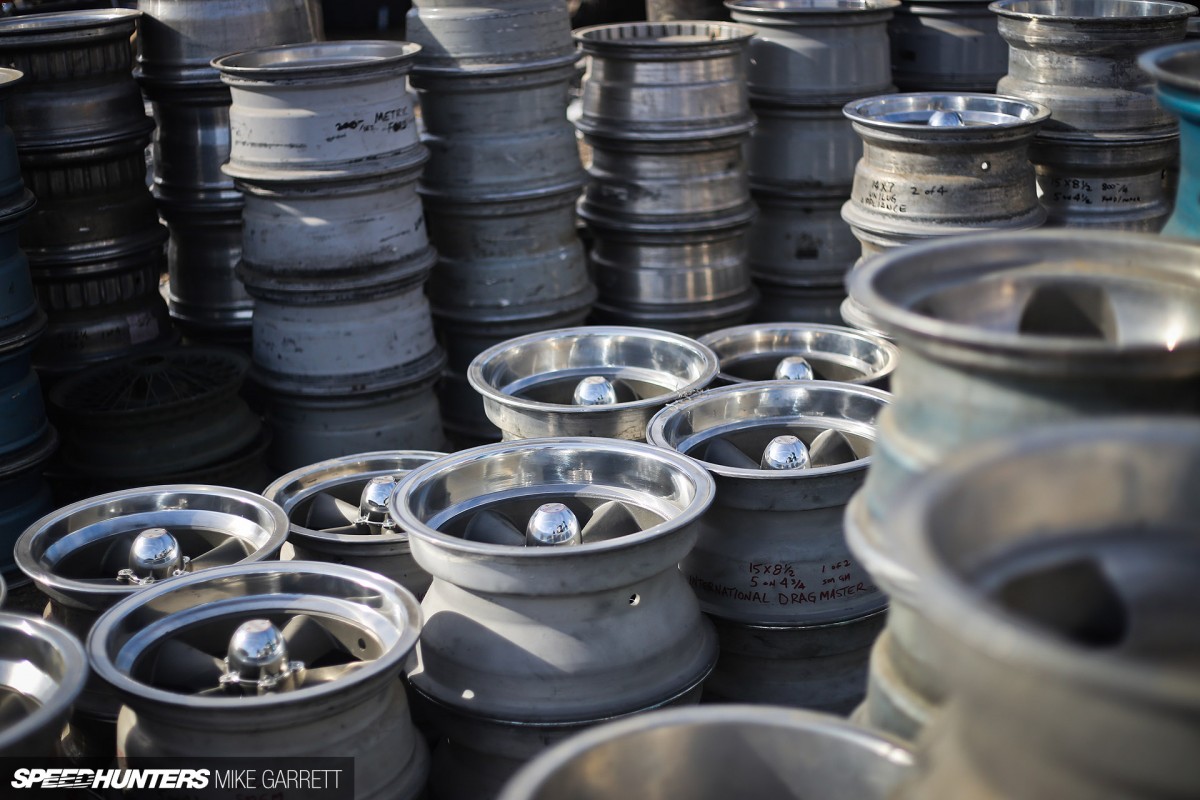 Mags: If you are looking for a set of vintage wheels for your American machine the CHRR swap meet is a good place to be. Torq thrusts, slots, flower mags and more – there are literally stacks of them. You'd probably also be surprised at just how cheap some of them are too.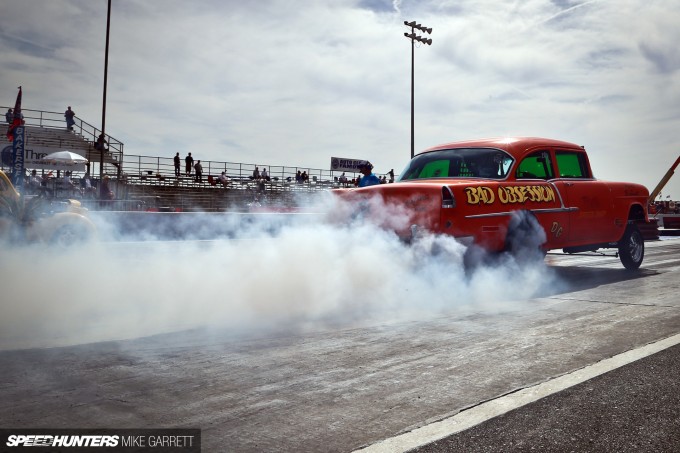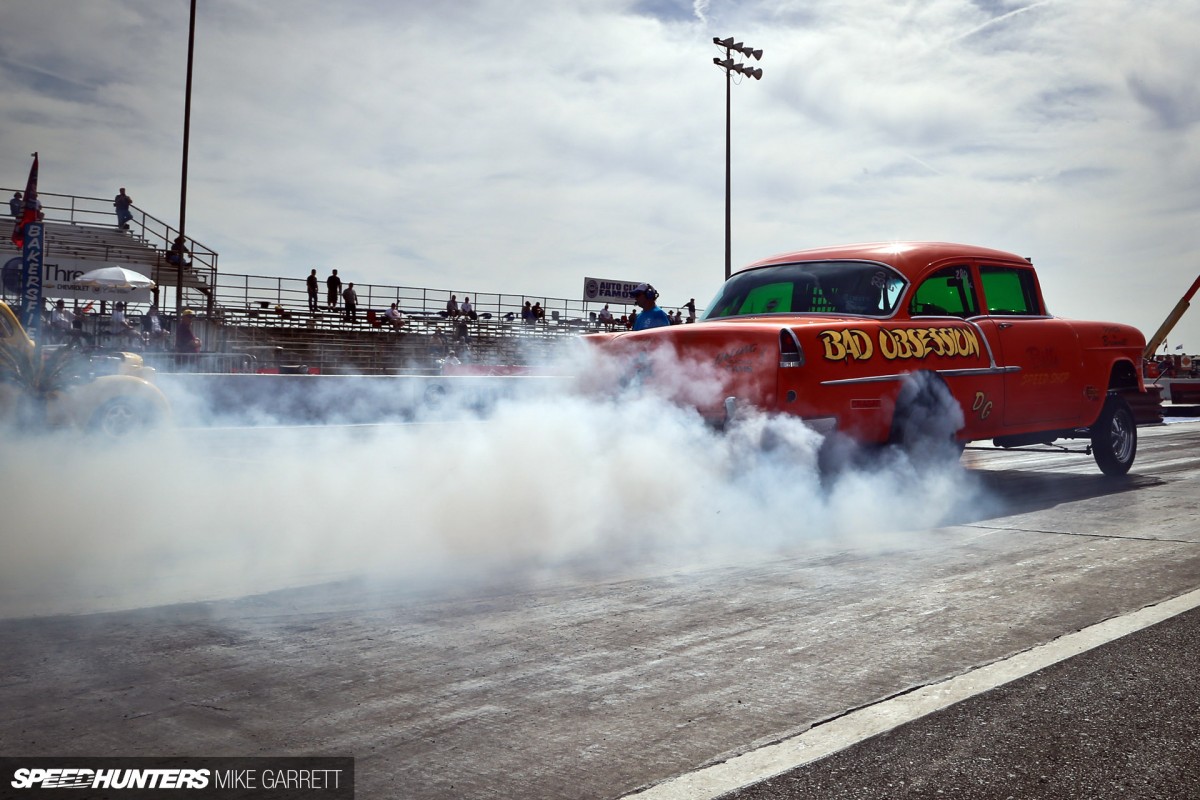 Burn 'Em: The burnout is a beautiful thing. It heats tires, puts sticky rubber down and looks absolutely badass. I especially love people like this '55 Chevy driver who really lets them roast for the camera. Thank you very much kind sir.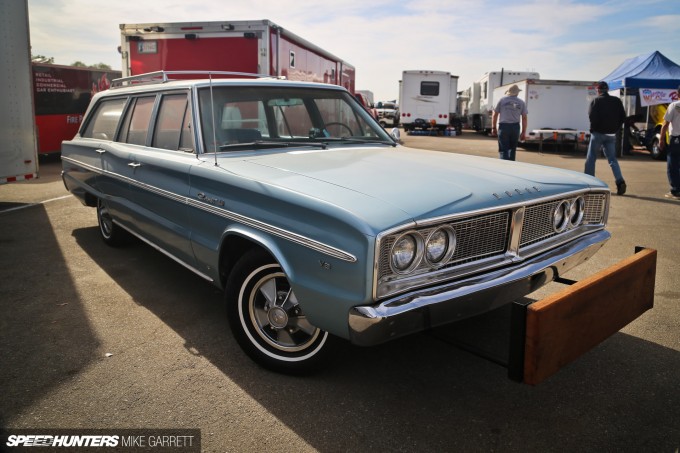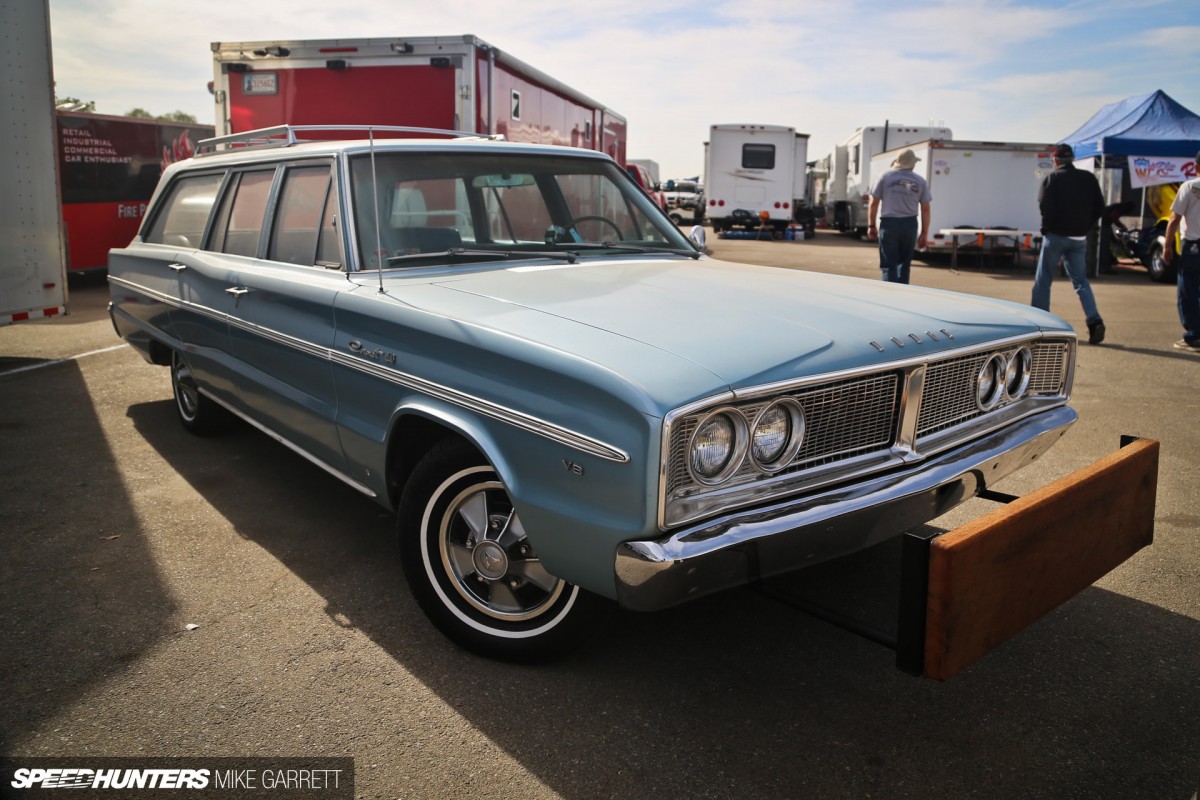 Push In Style: I'm always sucker for a cool wagon, and this bone stock Dodge is positively sweet. It looks like something you'd see in the staging lanes at Lions or Fremont during the late '60s.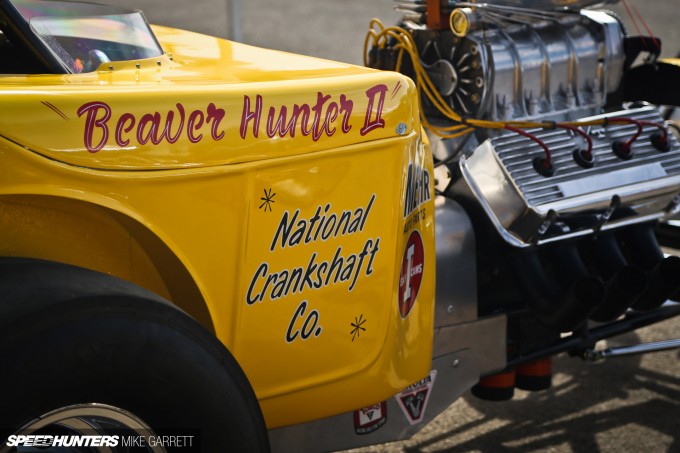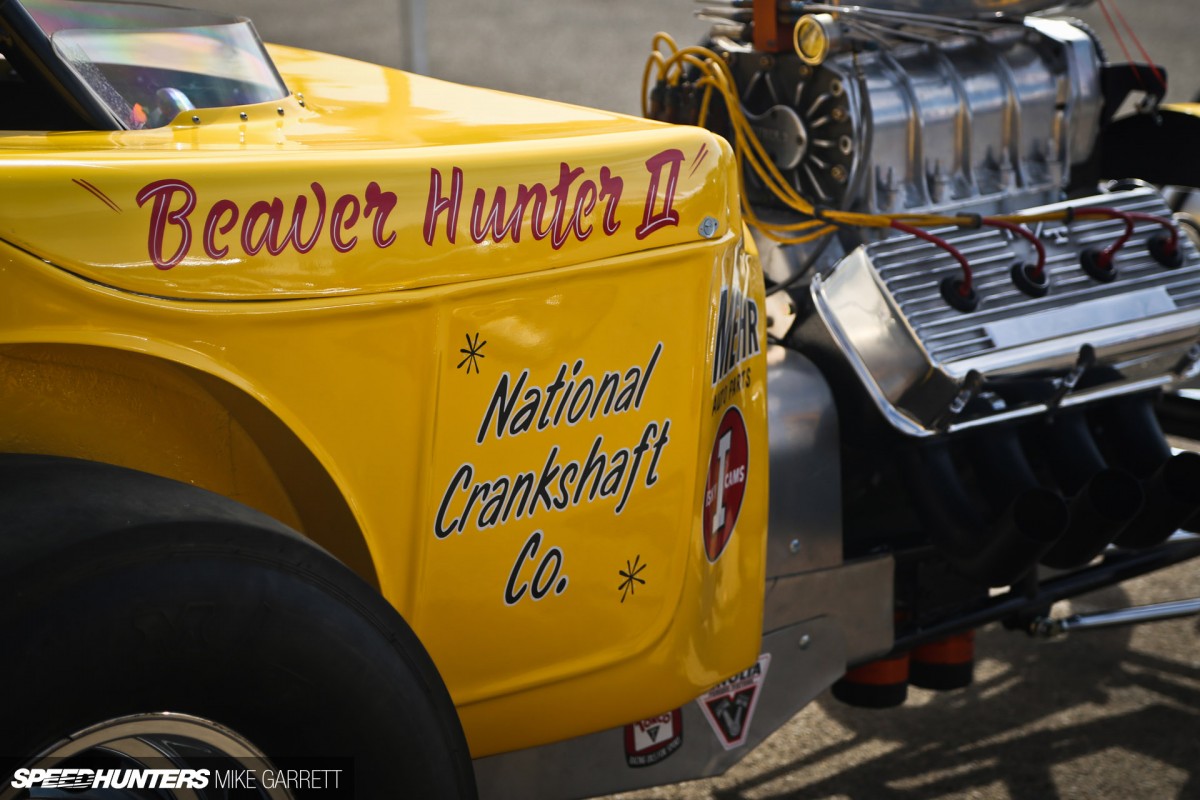 Beaver Hunter II: Fact: hand-painted logos and lettering will always be cooler than vinyl wraps.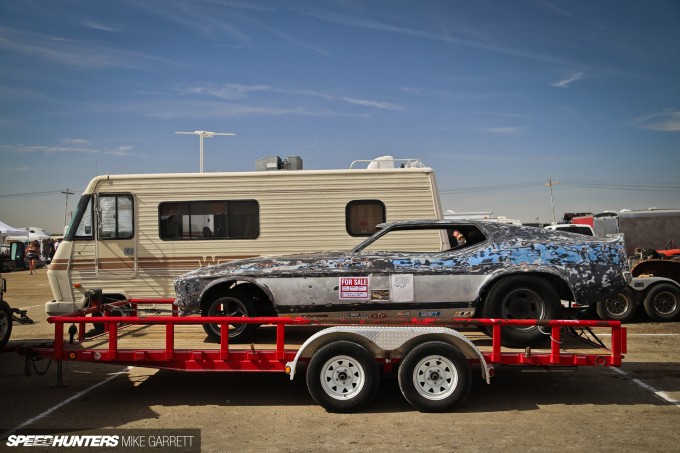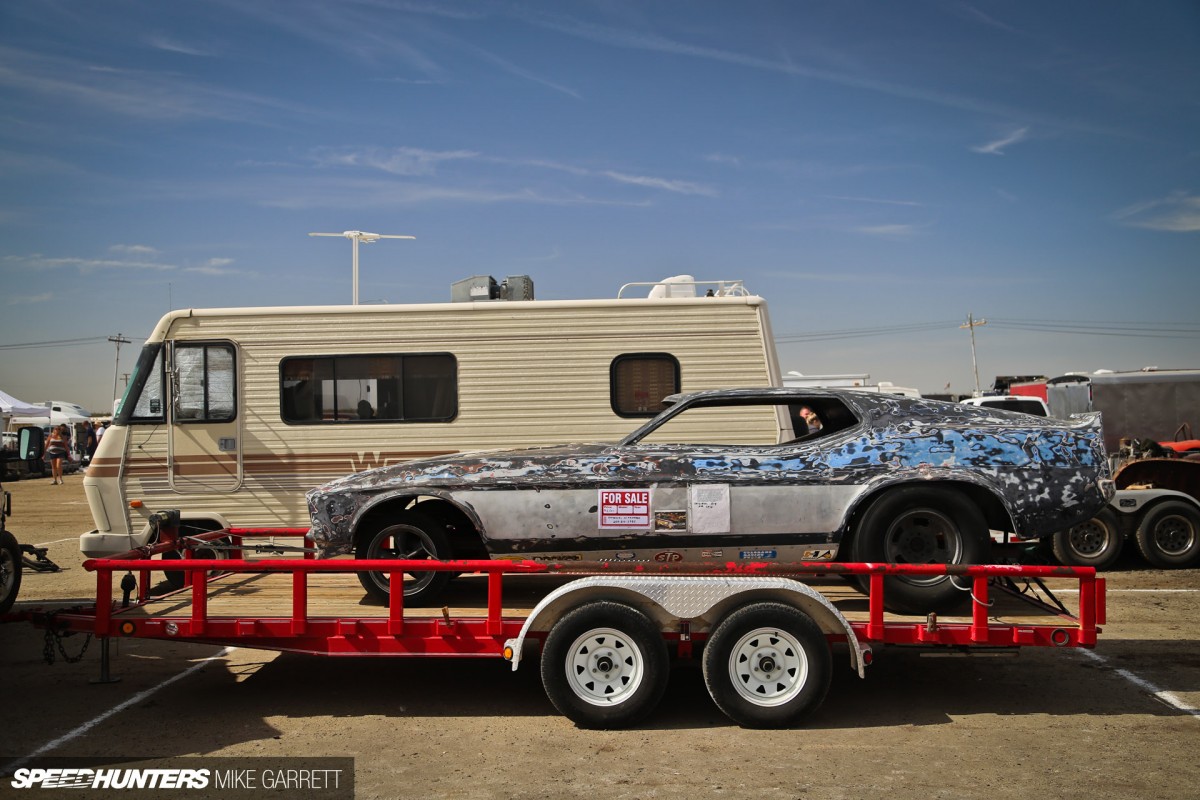 War Horse: Who wouldn't want to own a genuine 1970s funny car? This is the original War Horse Mustang that was being offered sans engine for the reasonable price of $6,500. Not a bad deal for a legit piece of drag racing history I think.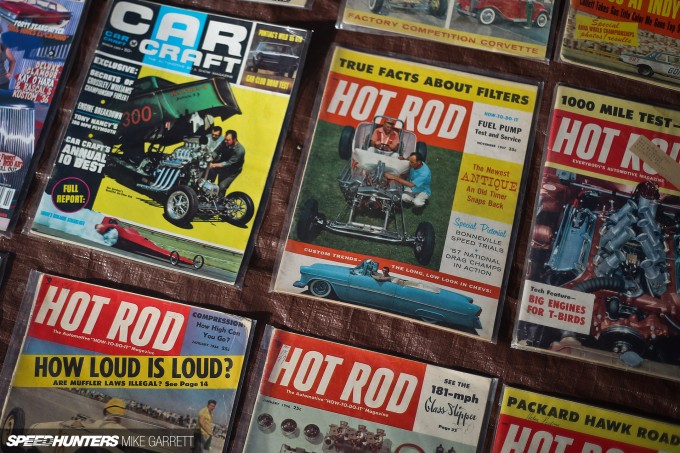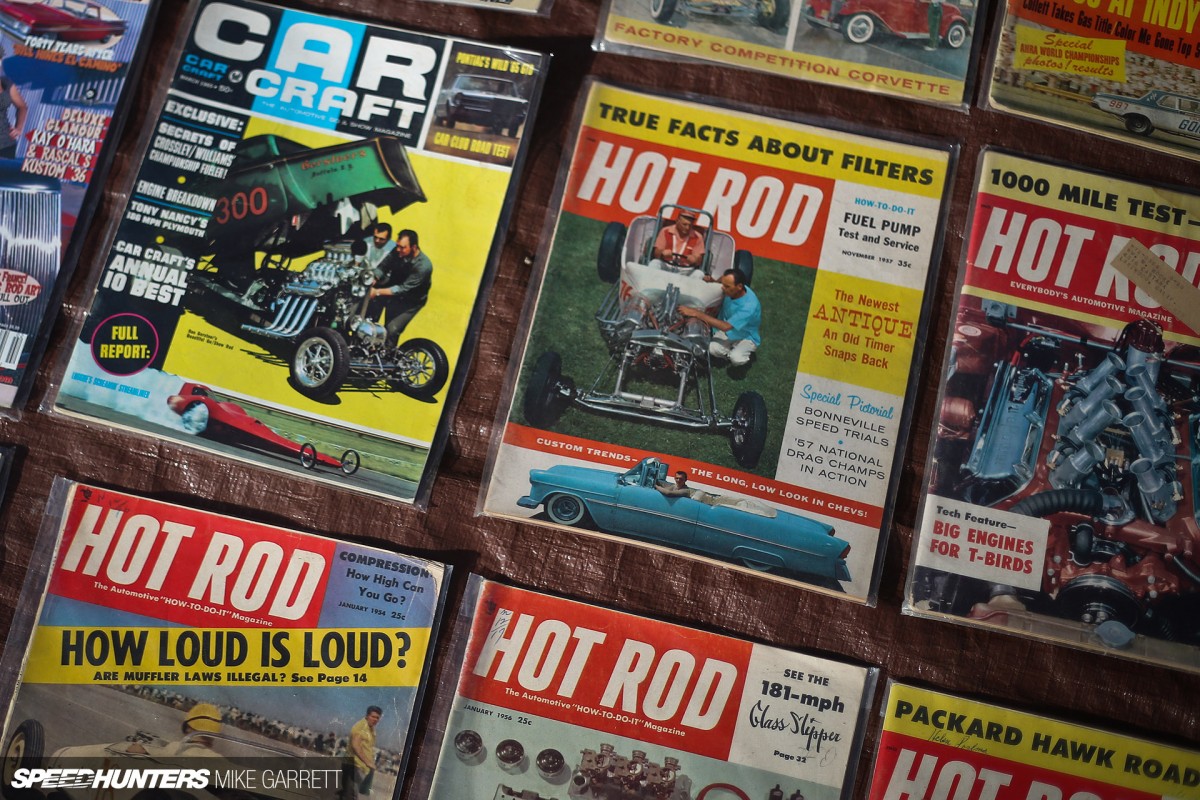 Book Store: I have a thing for collecting old car magazines, and swap meets are always a good spot to find them. This time I came home with a stack of early '60s Hot Rod and Car Craft issues that I scored for a couple of bucks each. Now to find some shelf space.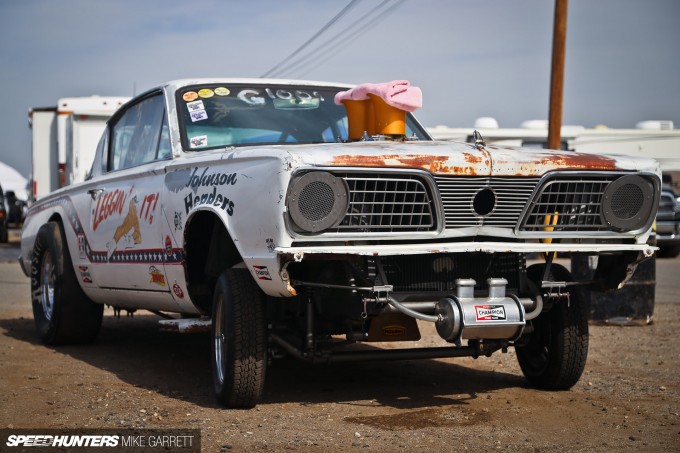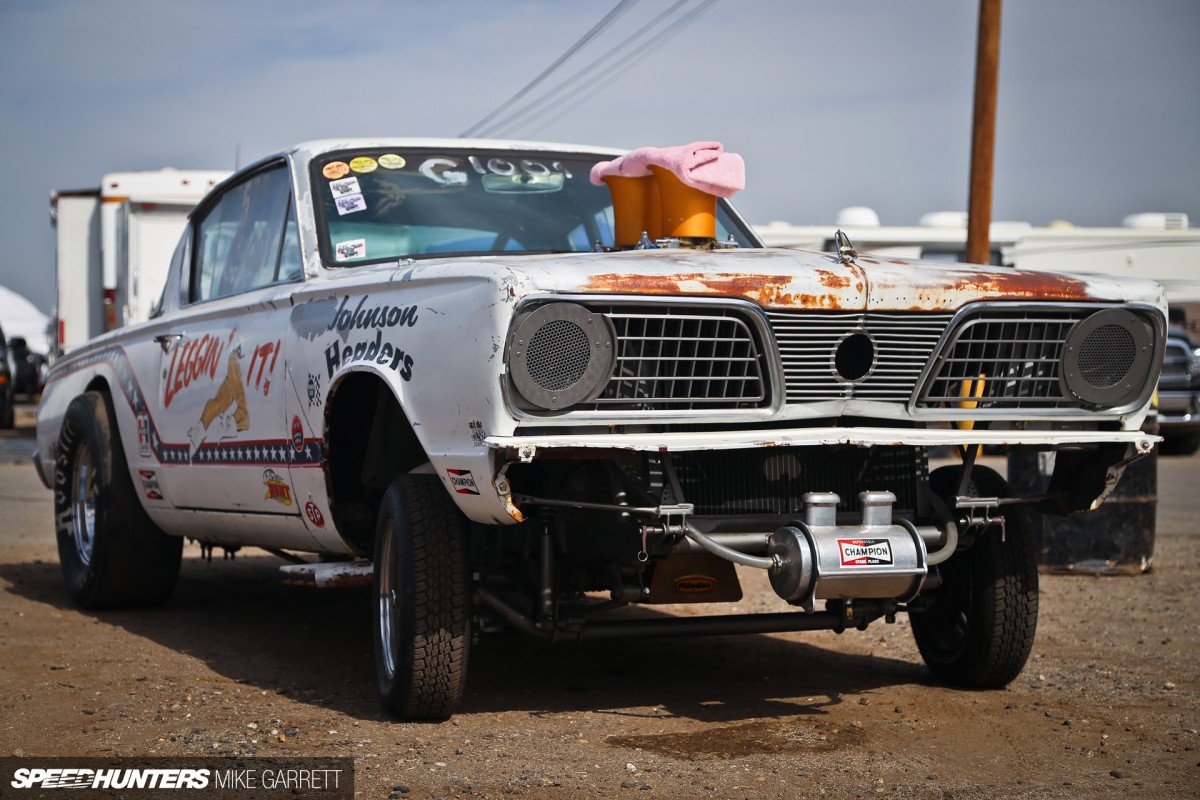 Leggin' It: In terms of appearance, this Barracuda was one of the rattier cars that was racing over the weekend – but that doesn't take away from its coolness.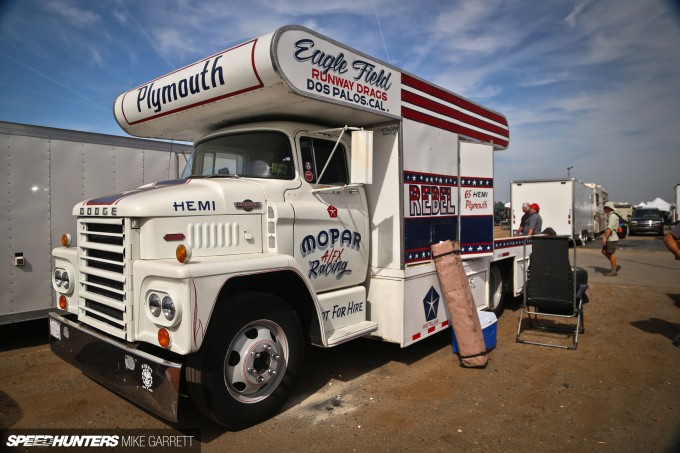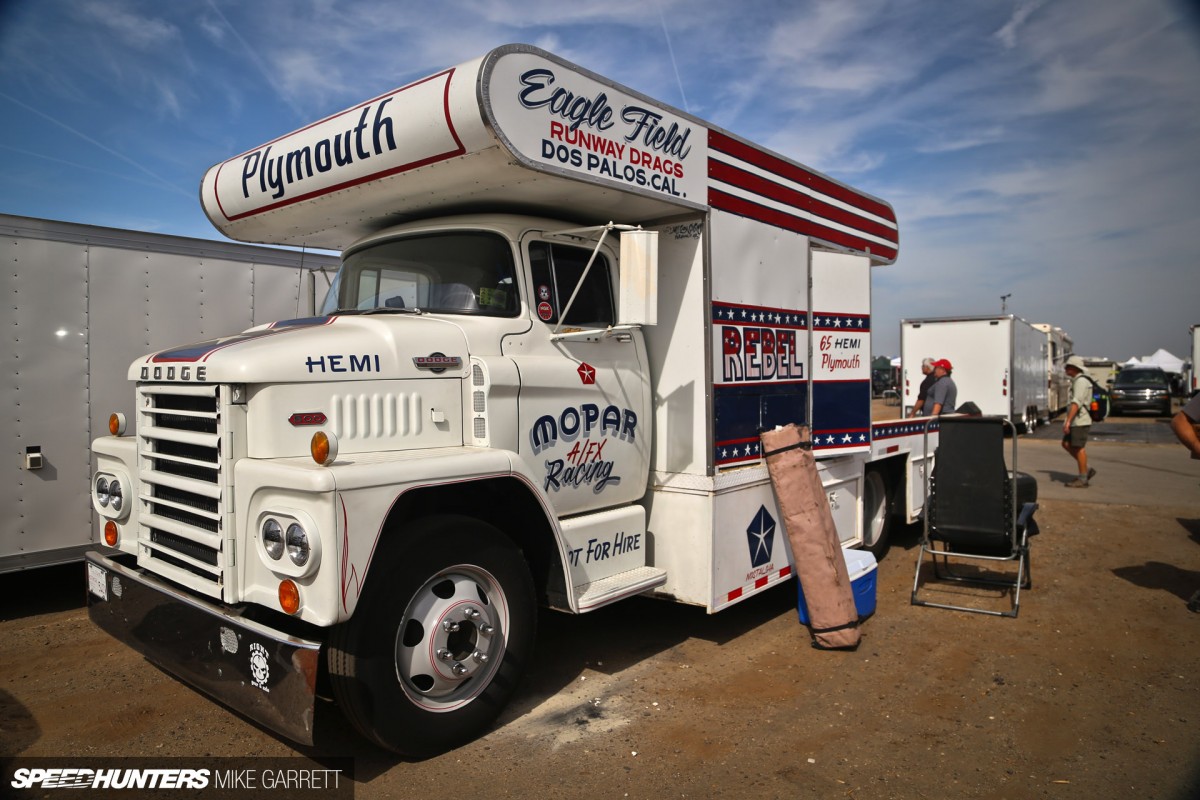 Rebel Hauler: It also helps that it came to the track on the back of this awesome Dodge ramp truck, which has been painted up like a 1960s-era race hauler. This sort of stuff makes the CHRR so great.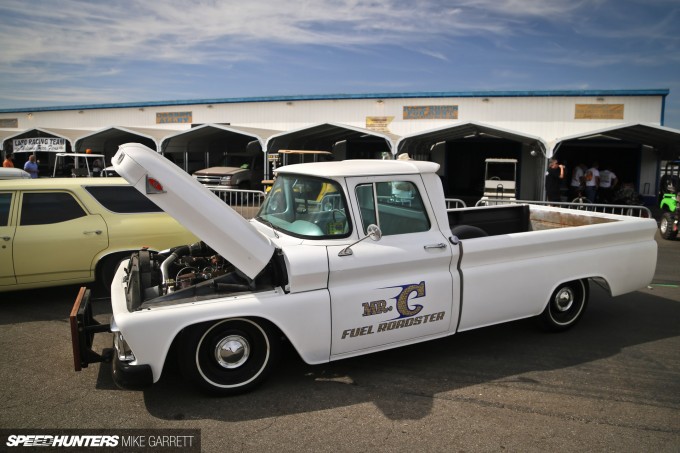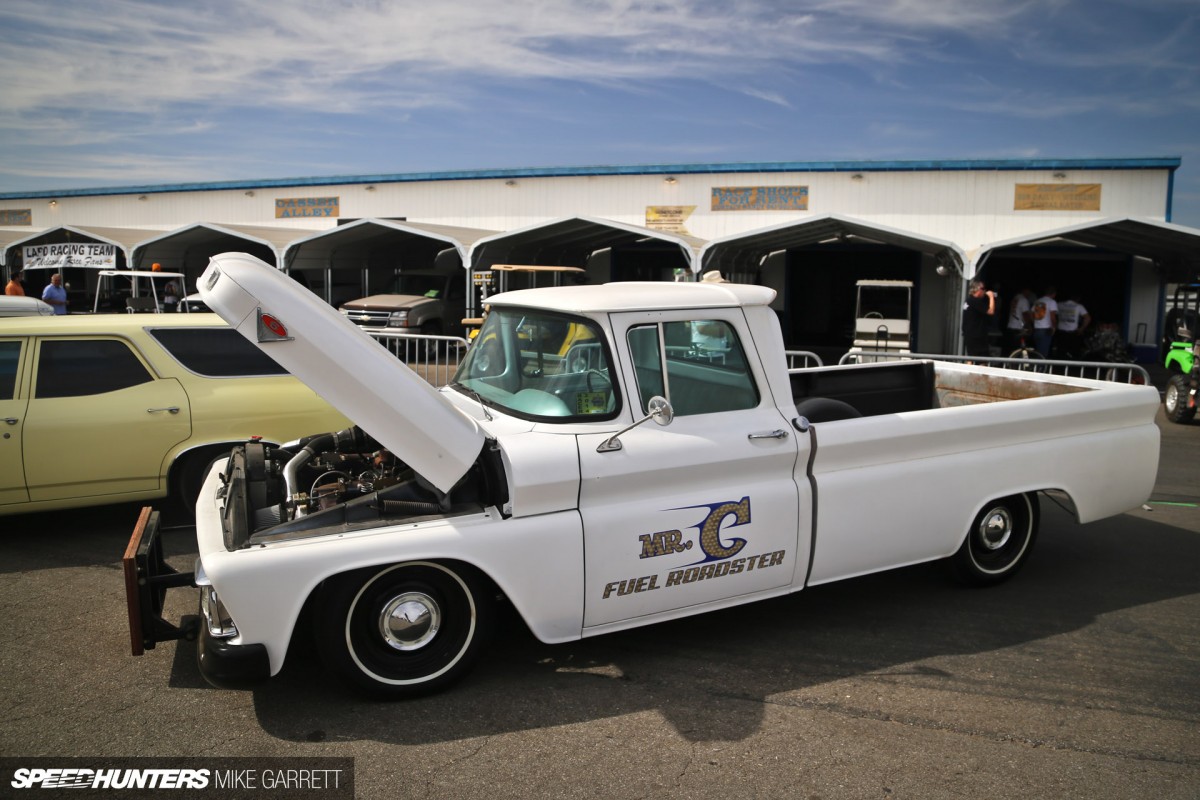 Boosted Pusher: Here's another case of a support vehicle being just cool as the race car it follows. This modest looking Chevy pickup just happens to have a twin turbocharged V8 lurking beneath its hood.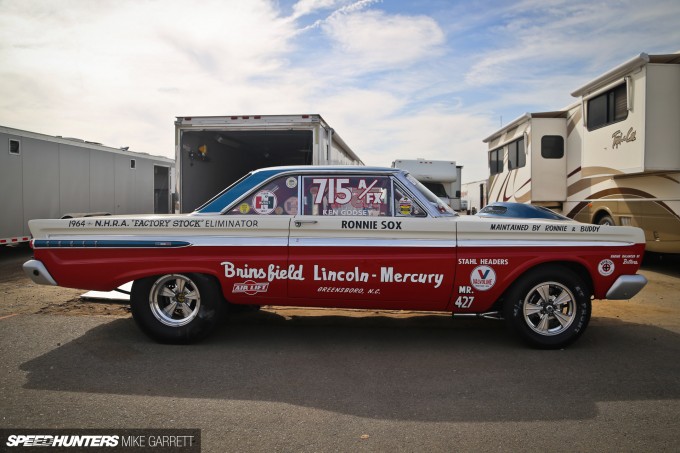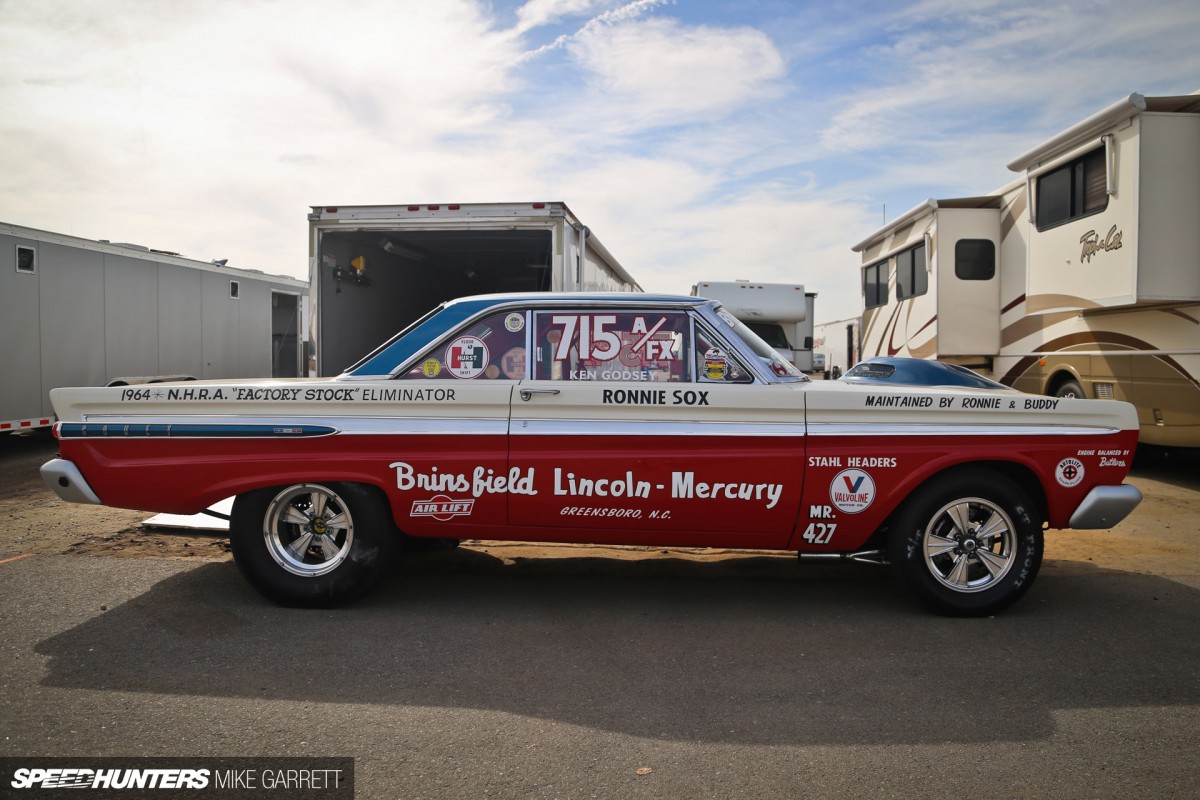 Cool Comet: The great Ronnie Sox might be best known for being part of the famed 'Sox & Martin' Mopar racing duo of the Pro Stock era, but before that he could be found driving a '64 Mercury Comet A/FX car painted in a similar red, white and blue scheme. Love it!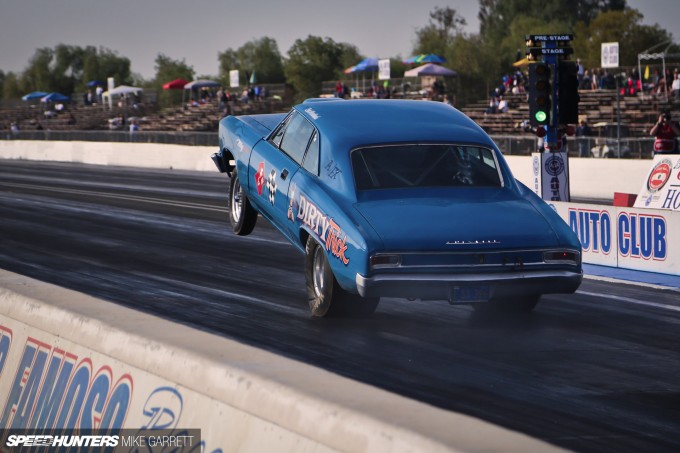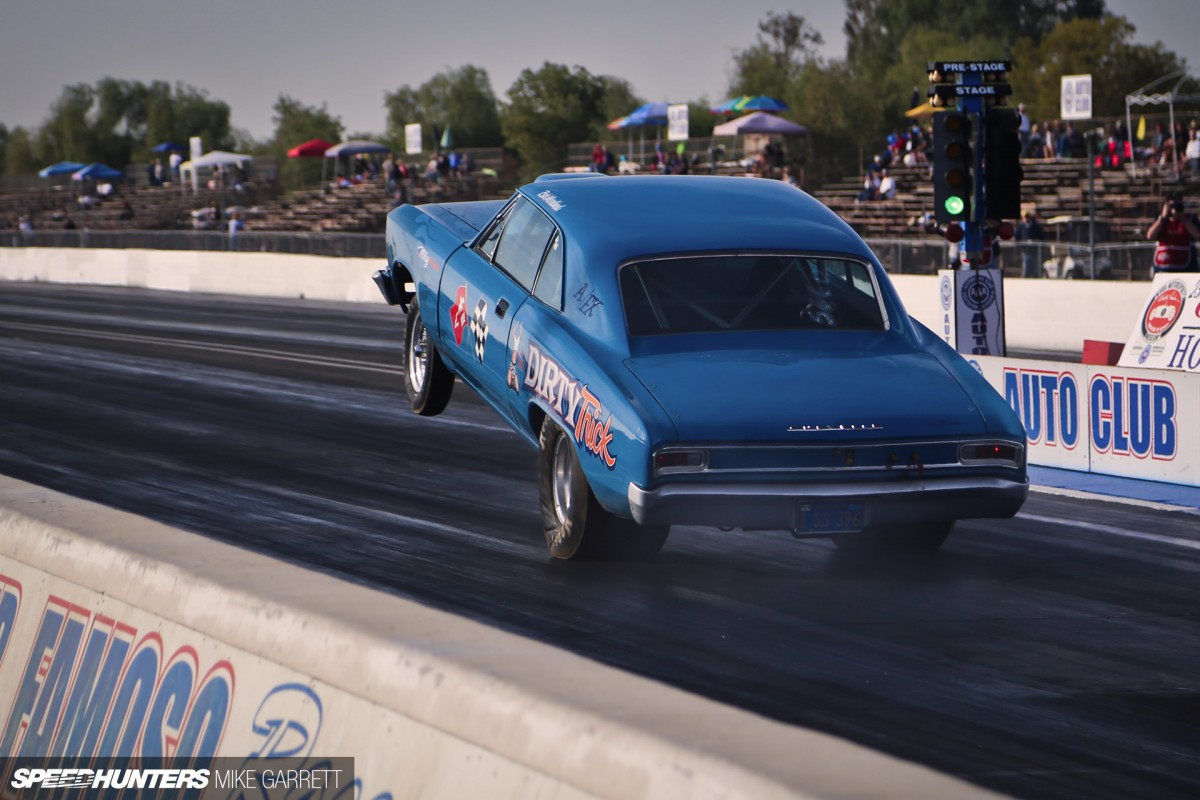 Wheels Up: As I was snapping wheelie photos on the start line, one of the crew members said to me, "I hope you at least got that shot, we've been working like hell to get the nose down!" Drag racer problems…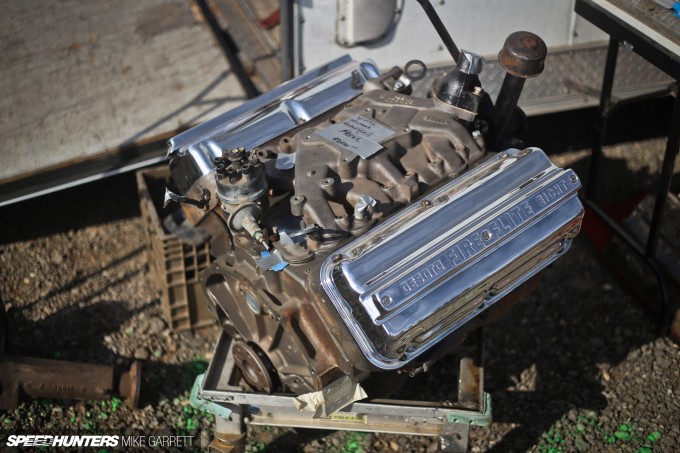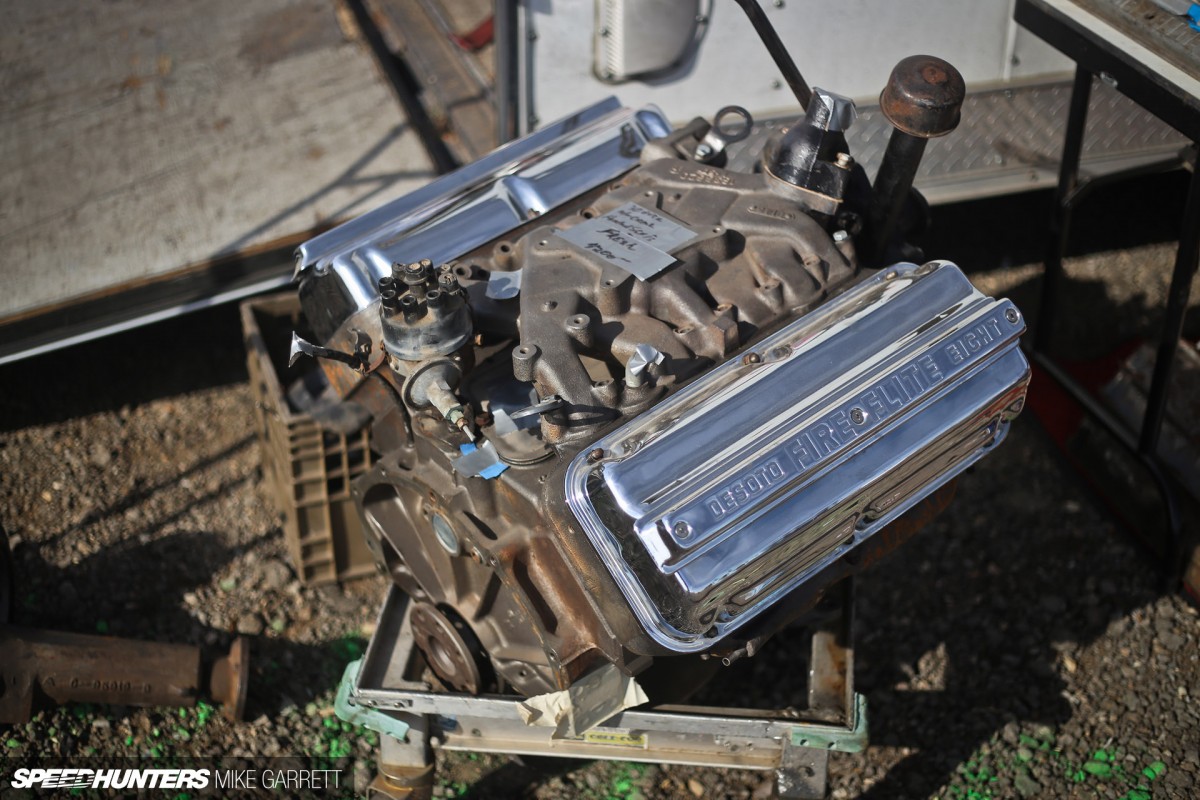 Fire Flite: Fire Flite. Red Ram. Hellcat. Chrysler still knows how to give its engines cool sounding names. This fully rebuilt HEMI was just one of many complete engines up for sale at the CHRR swap meet.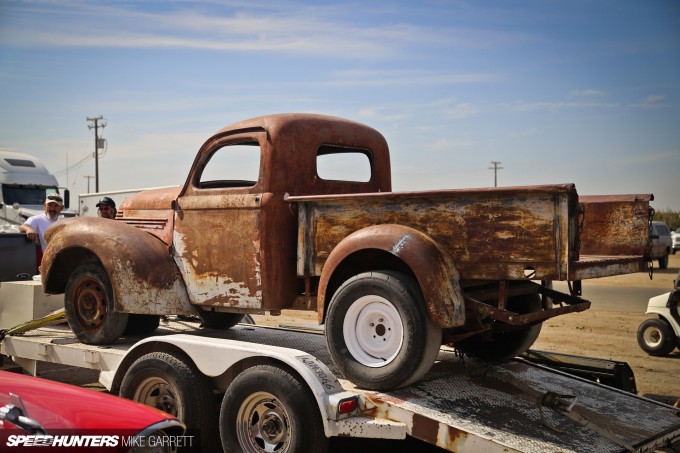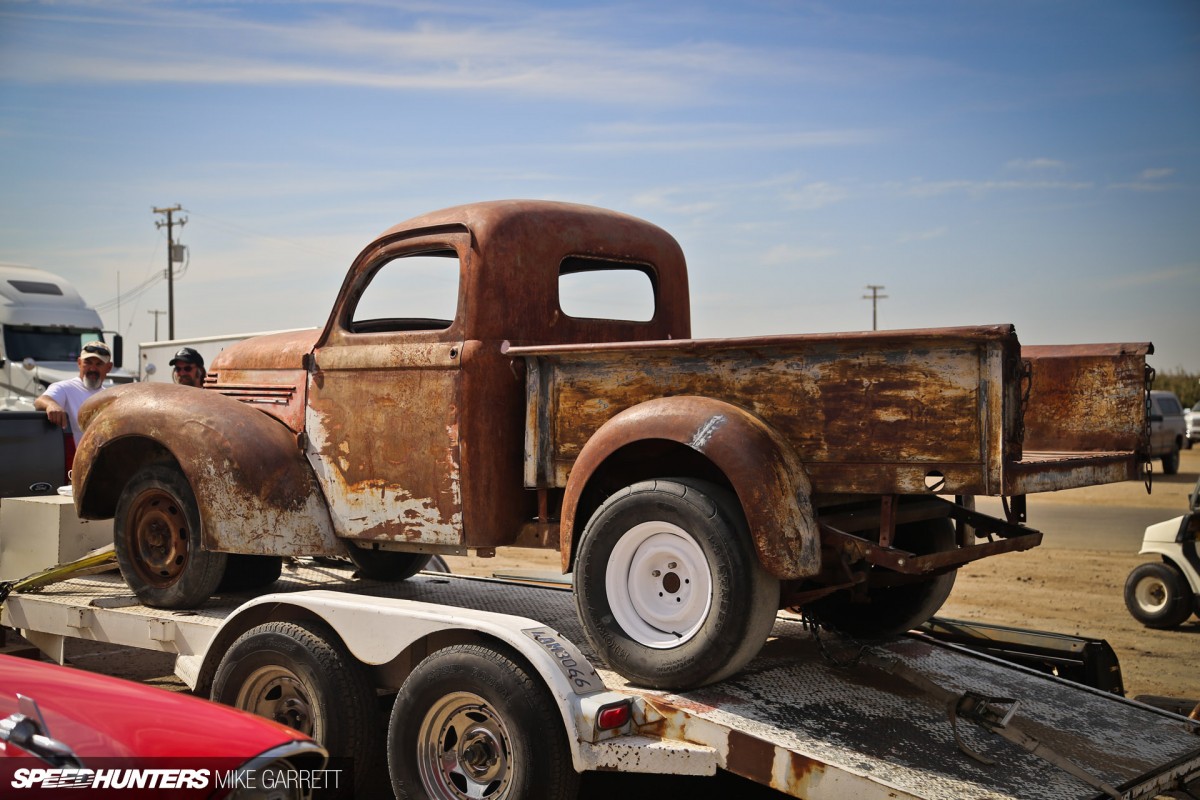 It's A Racer's Market: I'd like to see a contest where someone has to build and race a car built completely from swap meet parts at the Hot Rod Reunion. With all of the project cars and parts available, it's got to be possible, right? Maybe I'll allow a couple trips to the local auto parts store for odds and ends…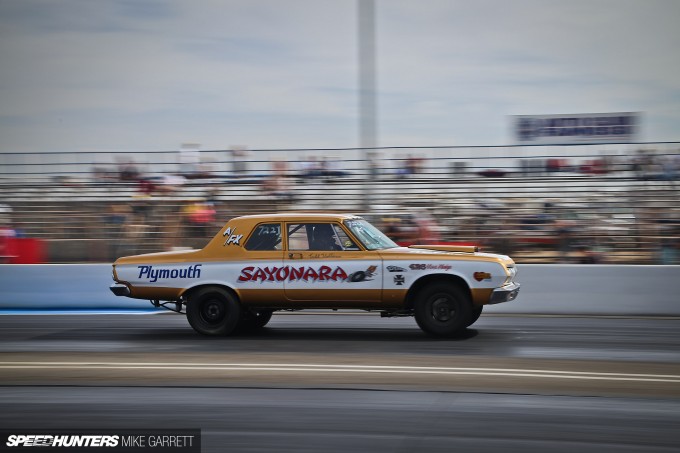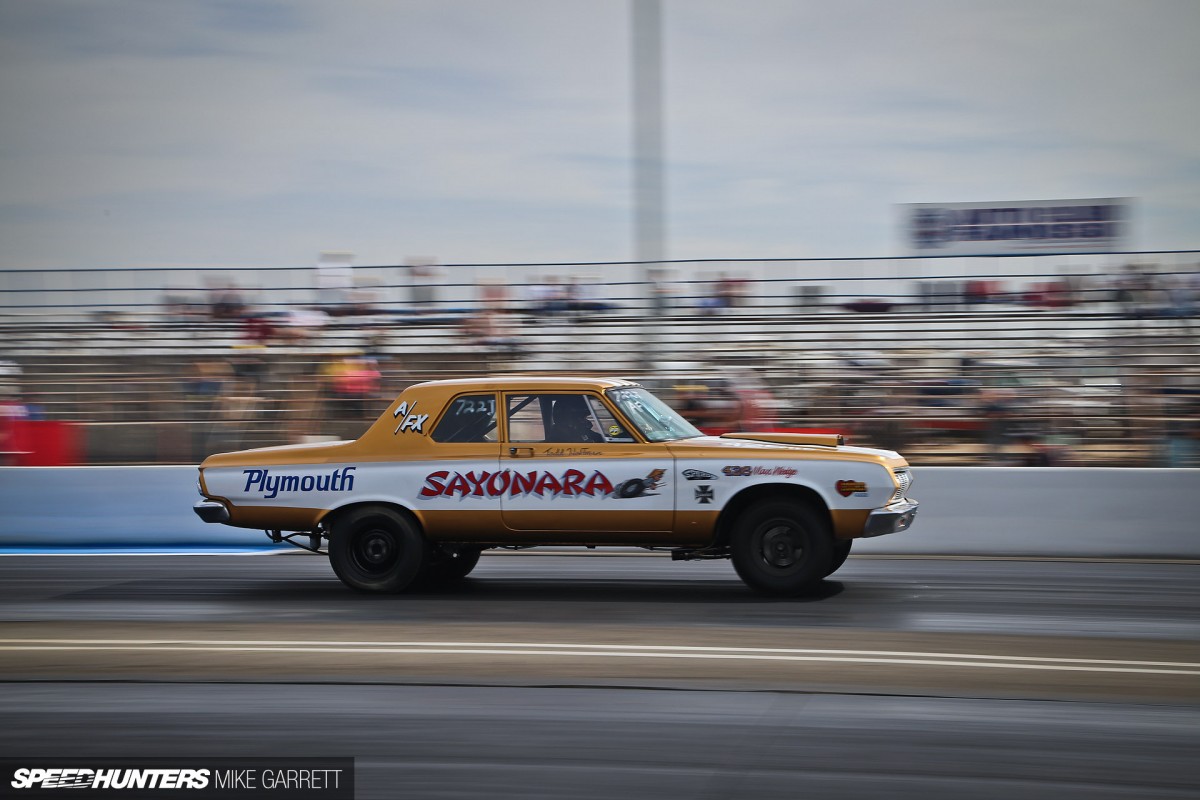 Sayonara: Speaking of names, whatever happened to giving race cars cool names? Why don't people do this to drift cars, rally cars or other modern race cars? Everything is better when you've got a cool sounding name.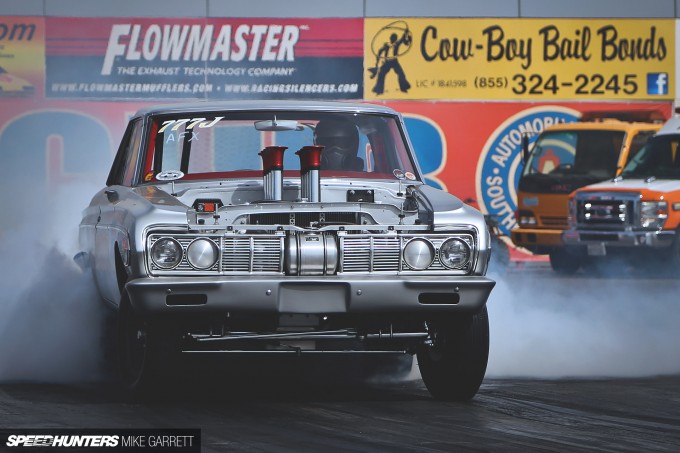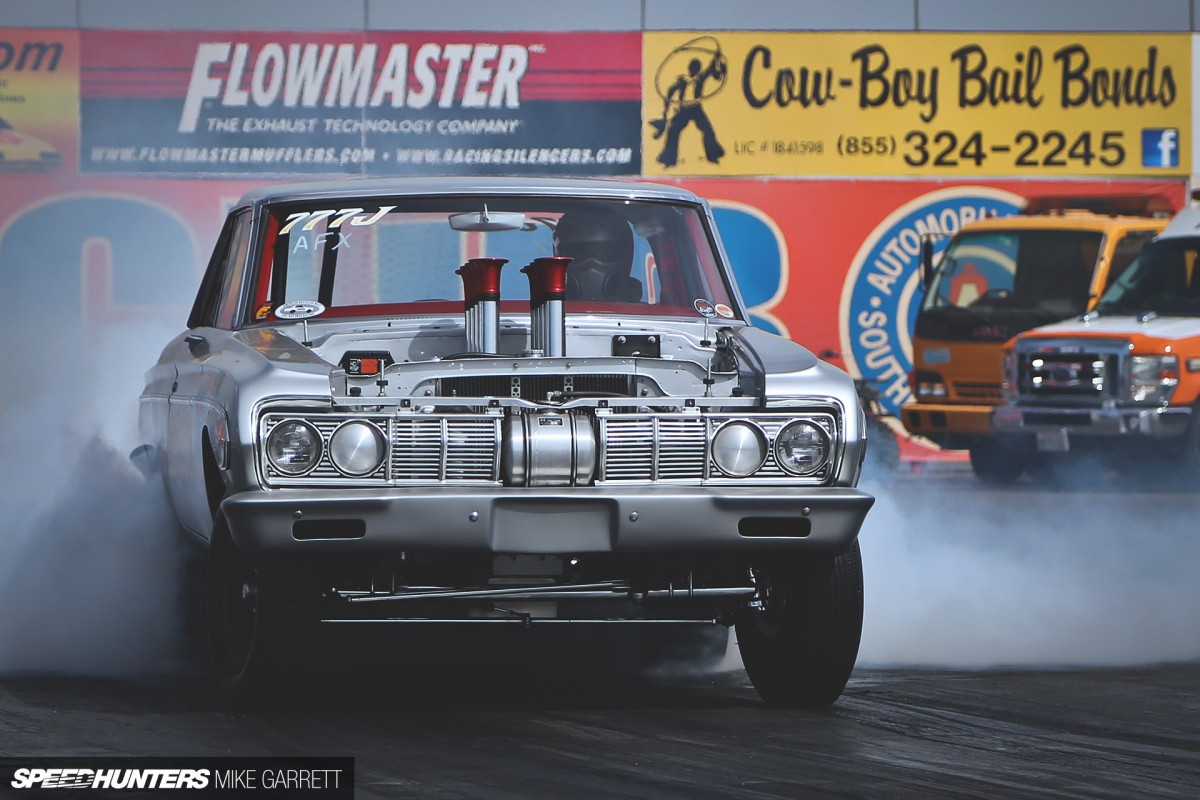 Outer Limits: '64 Plymouth. Altered wheelbase. HEMI. Velocity stacks. Rear tires being obliterated. Yes please!
There you have it, some of my favorite scenes from of the coolest drag race meets on the face of the earth. No matter where my Speedhunting adventures will take me, I will never forget my roots. I'll always love you California Hot Rod Reunion. See you next time.
Mike Garrett
Instagram: speedhunters_mike
mike@speedhunters.com
More Drag Racing related stories on Speedhunters
Cutting Room Floor