On The Rollers
We recently introduced you guys to an exciting build that's currently underway for this year's SEMA Show – a Porsche 997 collaboration between CSF Radiators, BBI Autosport and Liberty Walk. With just a few short weeks before SEMA begins, progress has come quickly with the BBI and CSF teams getting the car's mechanicals and chassis sorted before the dramatic exterior conversion begins.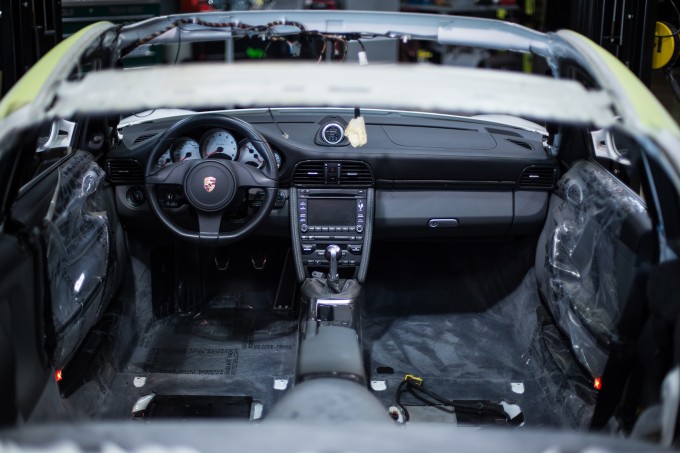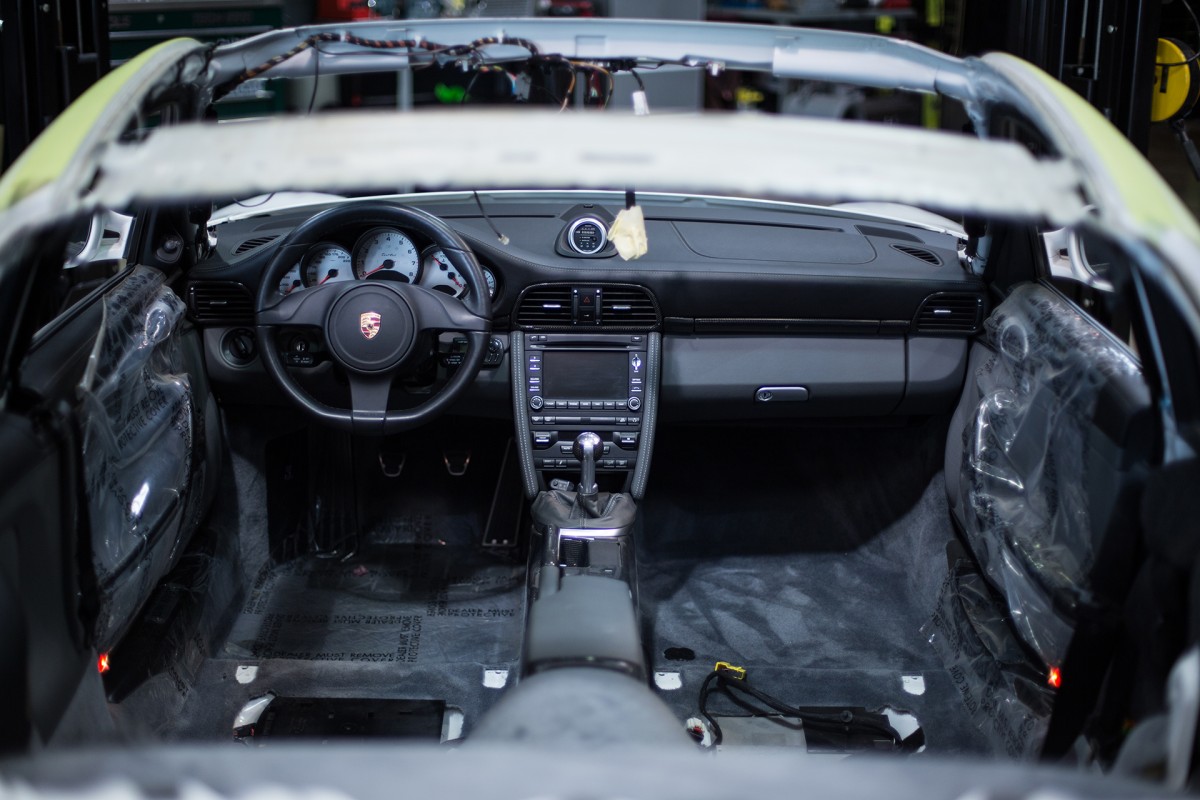 One of the key aspects of this build is that the 997 is not going to be a show car, but a highly capable street and track bruiser that combines the Liberty Walk aesthetic with proven performance.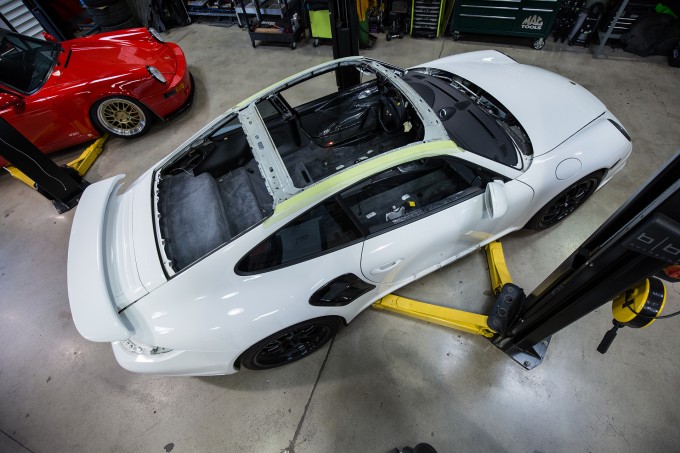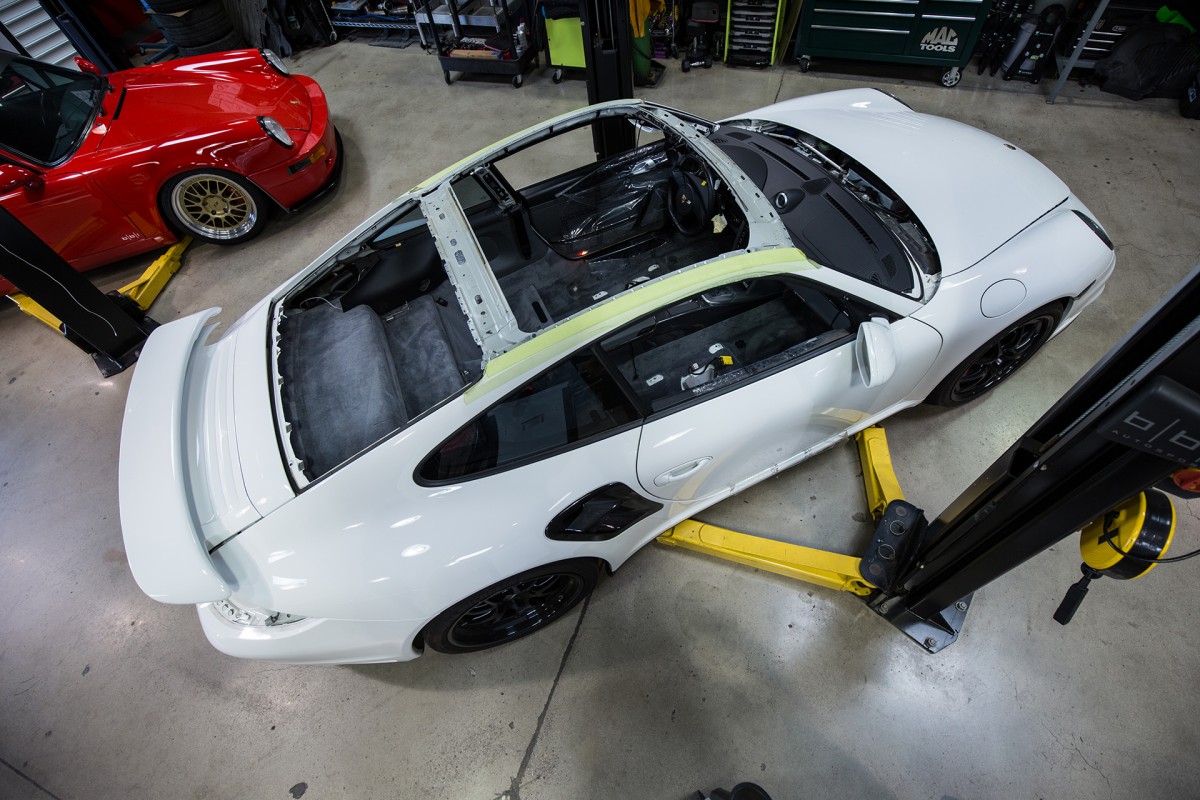 In recent days, the BBI crew has been busy beefing up the already stout Porsche. Part of the transformation has included removing the 911's roof which allowed the BBI crew to do two things.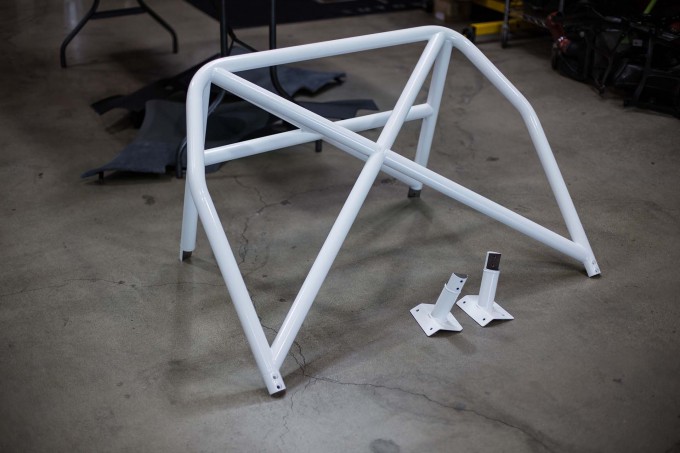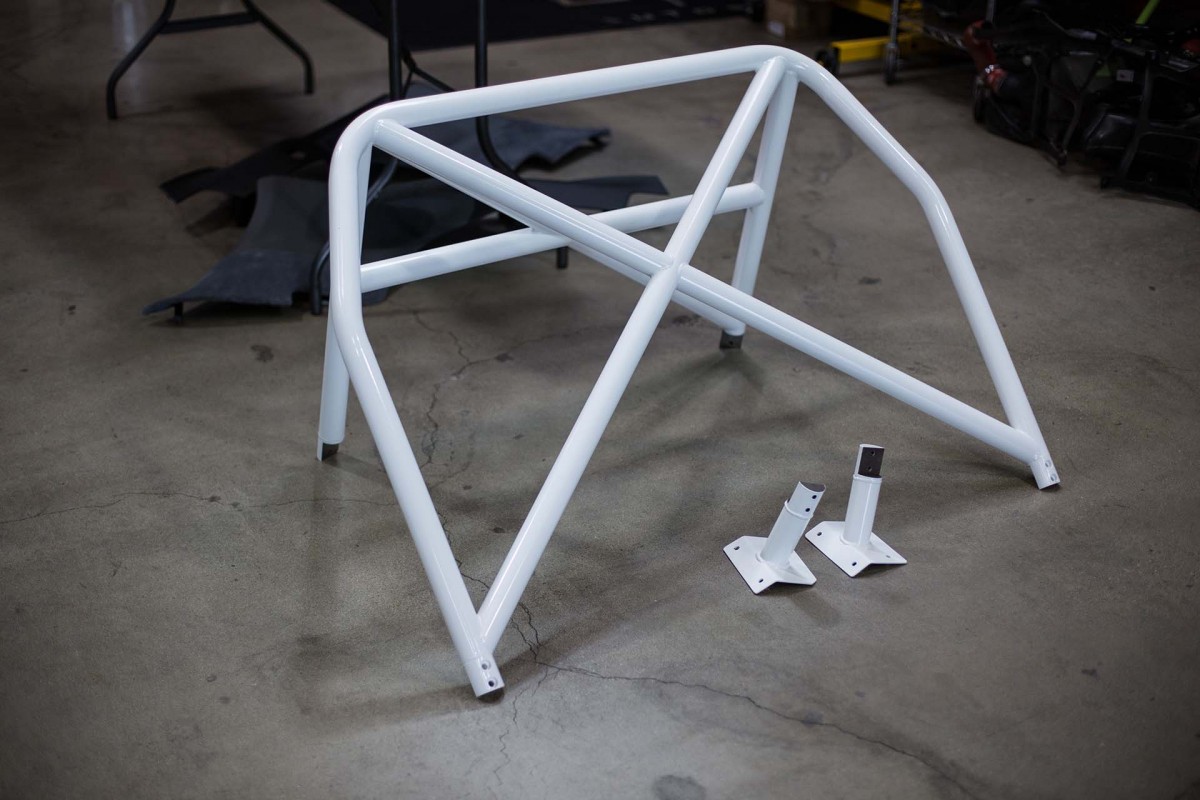 First, the easy installation of the BBI back-half roll bar setup – something which will surely help when the car makes appearances at track days and standing mile events in the future.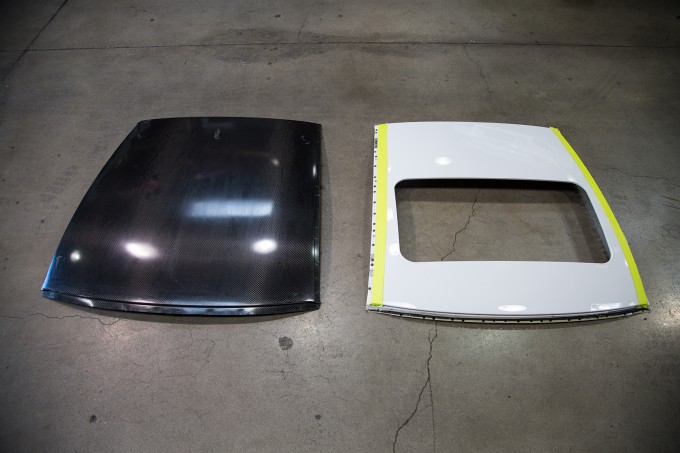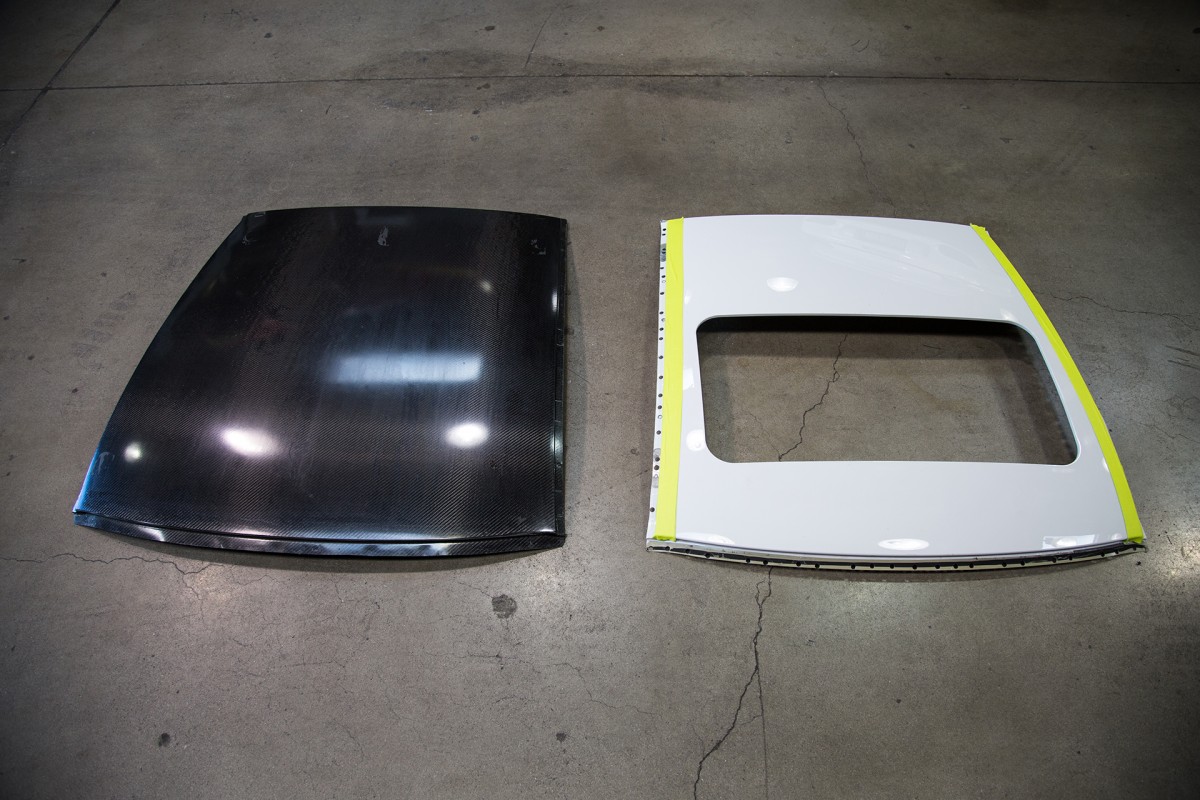 Secondly, and the main reason why the heavy sunroof-equipped roof was removed, was so it could be replaced with a new carbon fiber panel.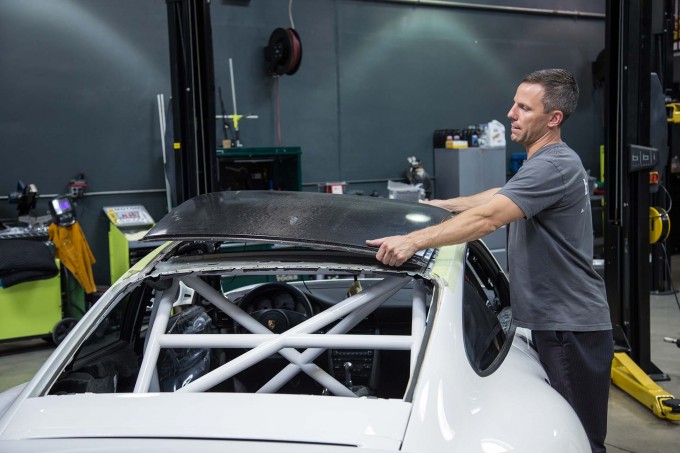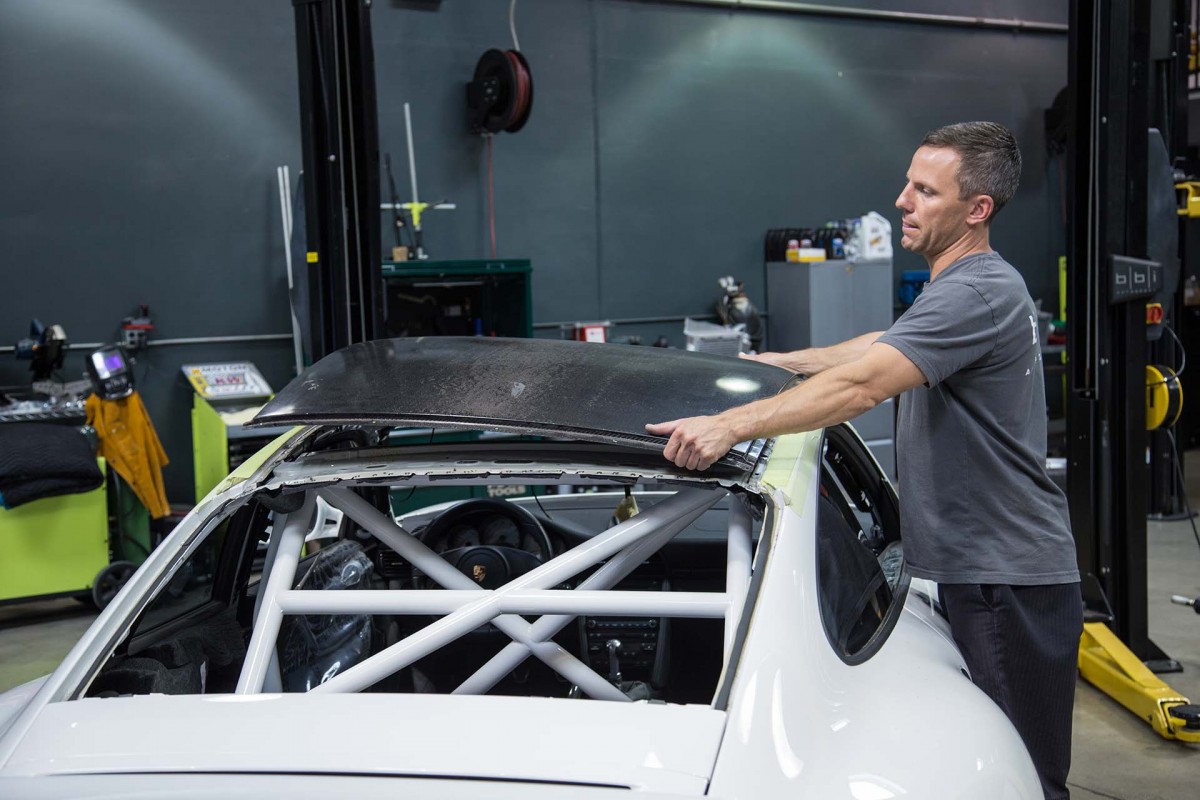 Weight savings and added rigidity are never a bad thing – even when you are starting out with a car as solid as a 911 Turbo.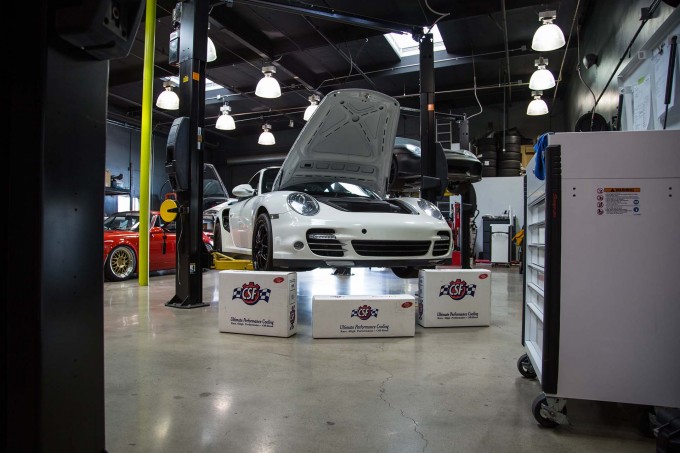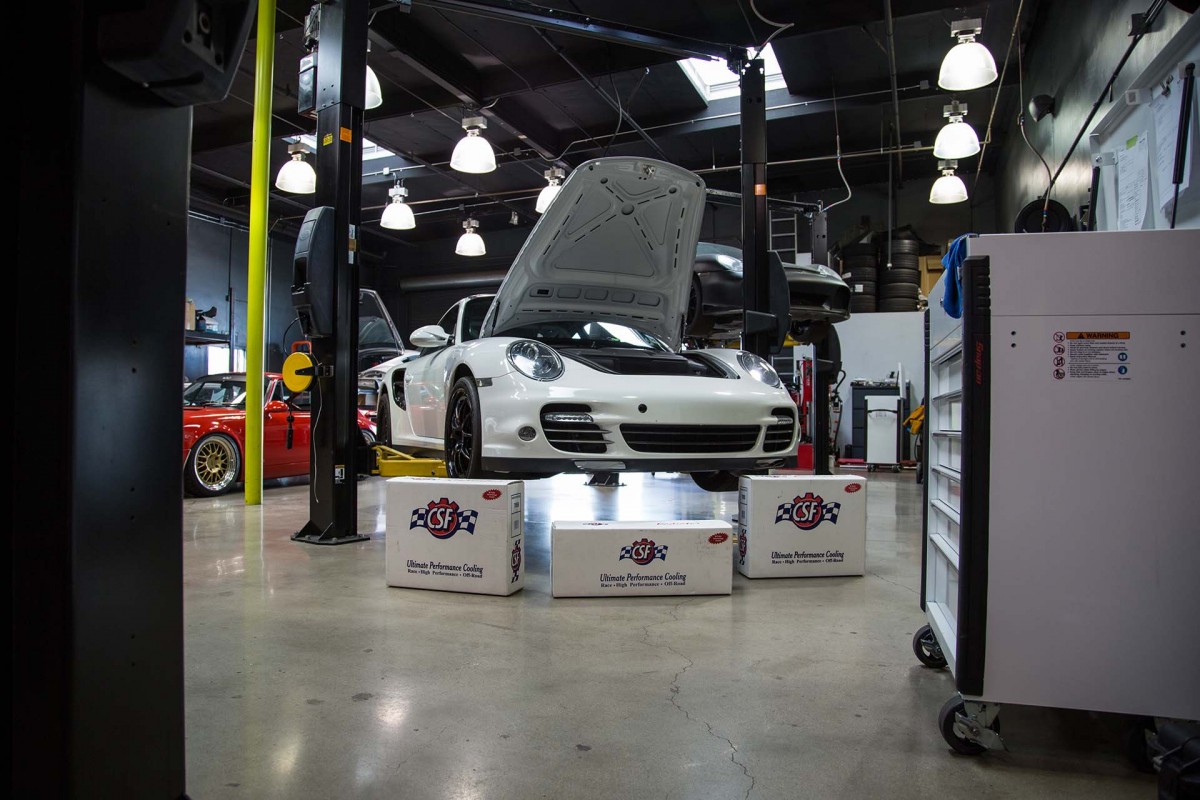 As mentioned in the first build update, the car has also been equipped with a CSF race-spec radiator system made specifically for the 997 Turbo application.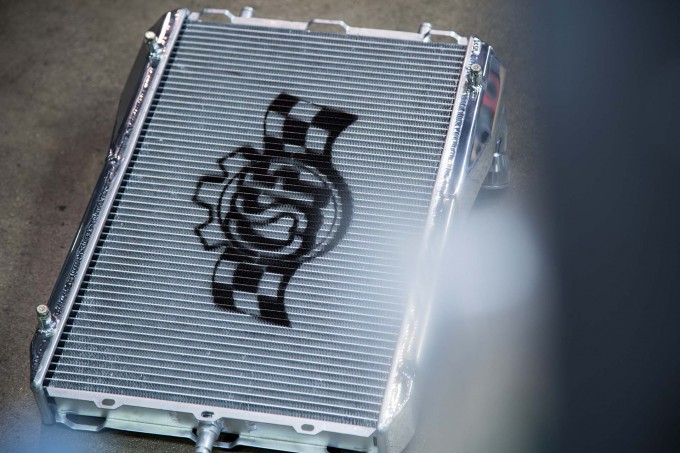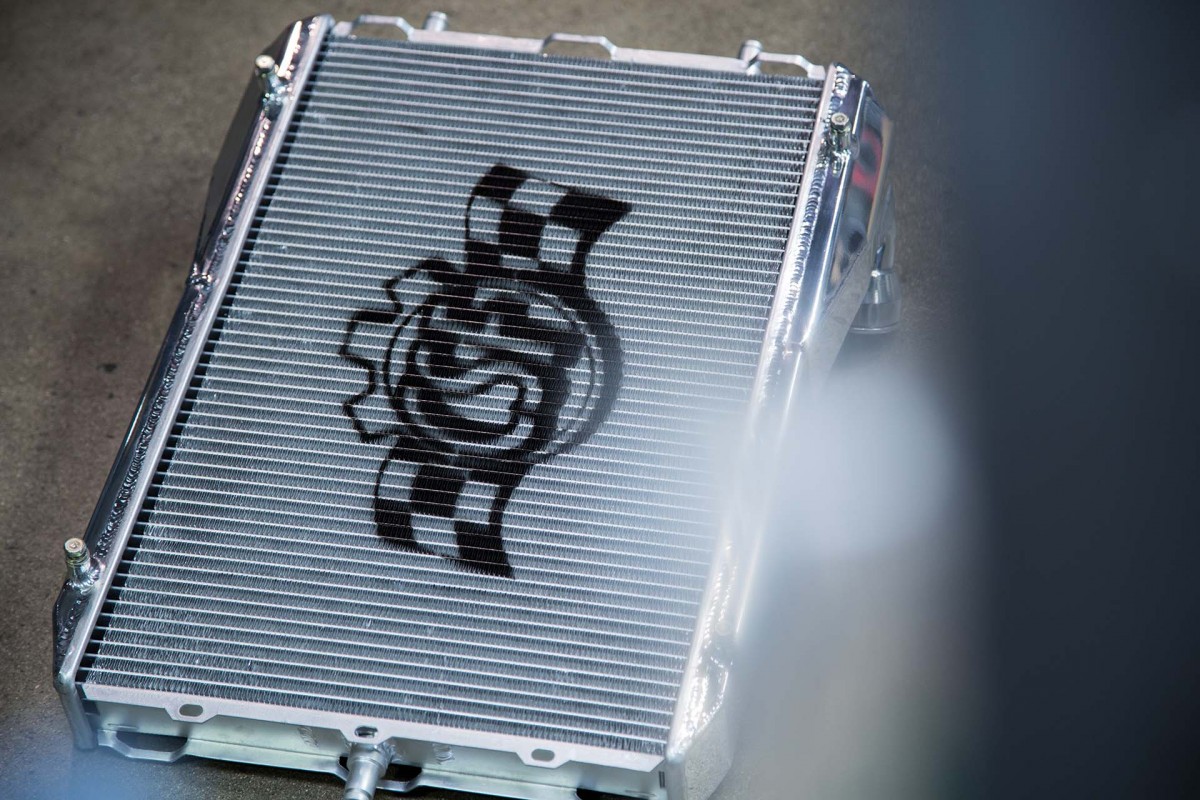 The three-piece, all-aluminum kit was not only built to handle high horsepower and the heat comes with it, it was also designed for use in the extreme conditions that racing brings.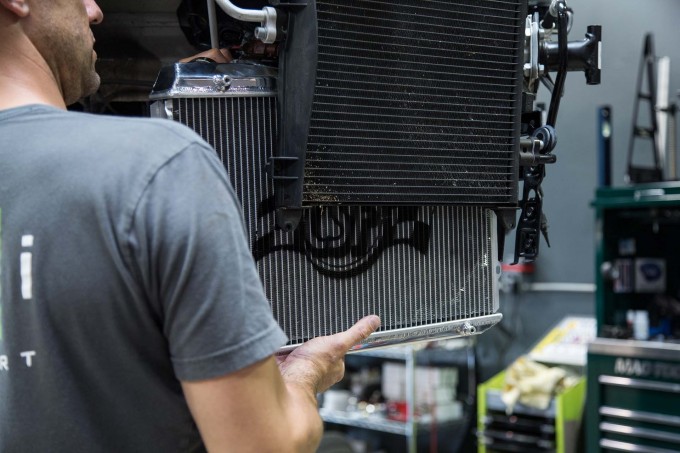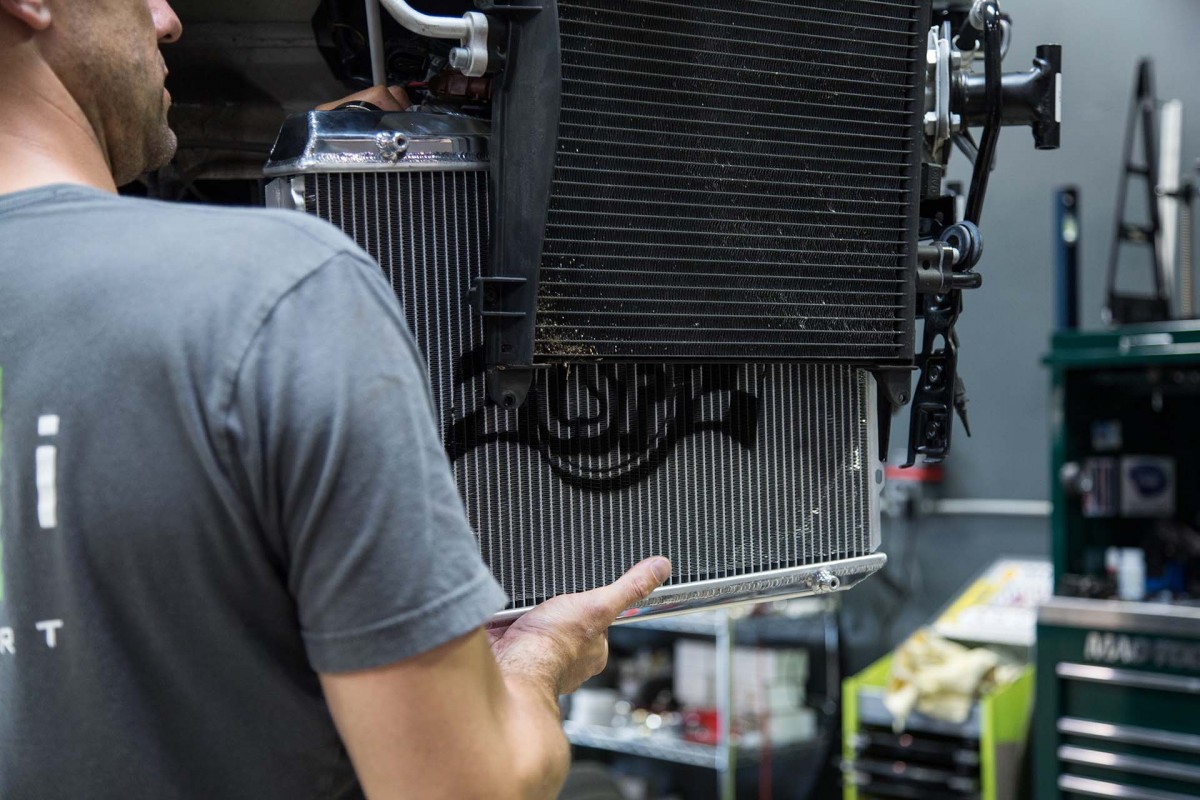 Once the CSF package was fitted, the next order of business was to strap the car on the dyno for some fine tuning.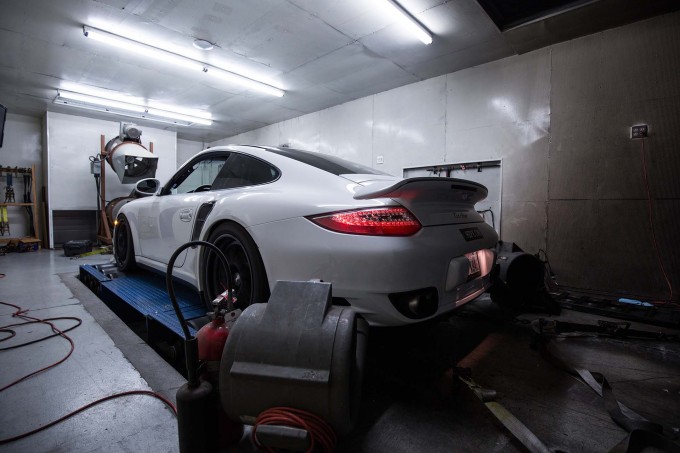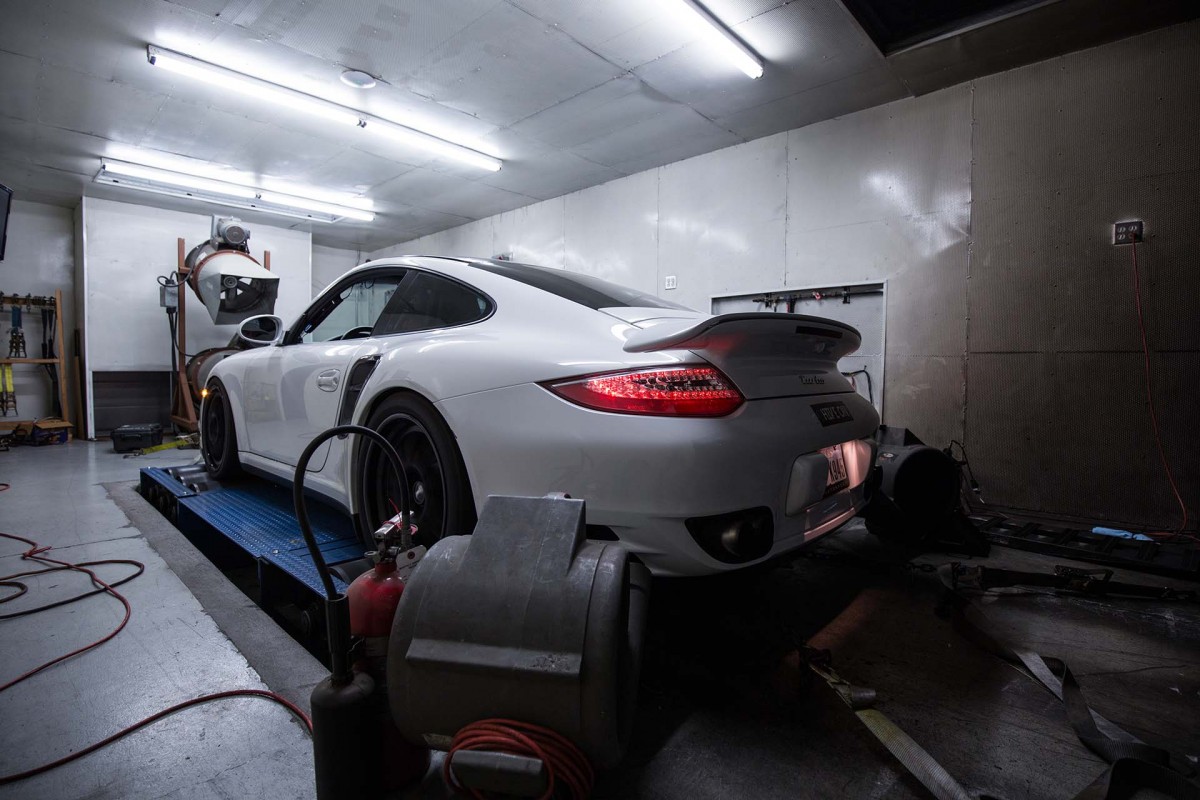 The car is equipped with BBI's B7 tuning package, which is good for up to 700 horsepower to the wheels.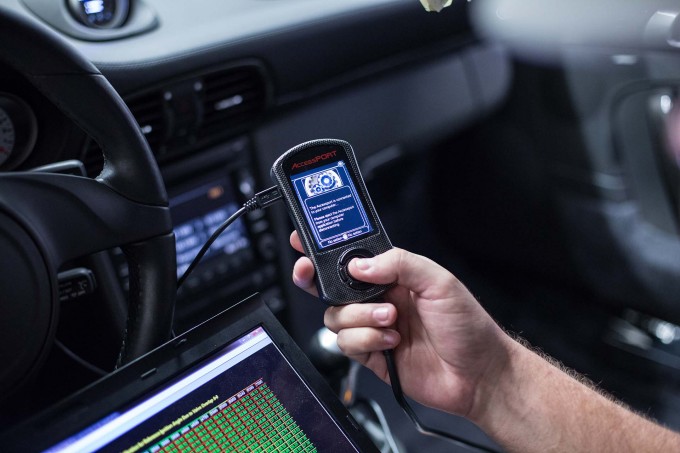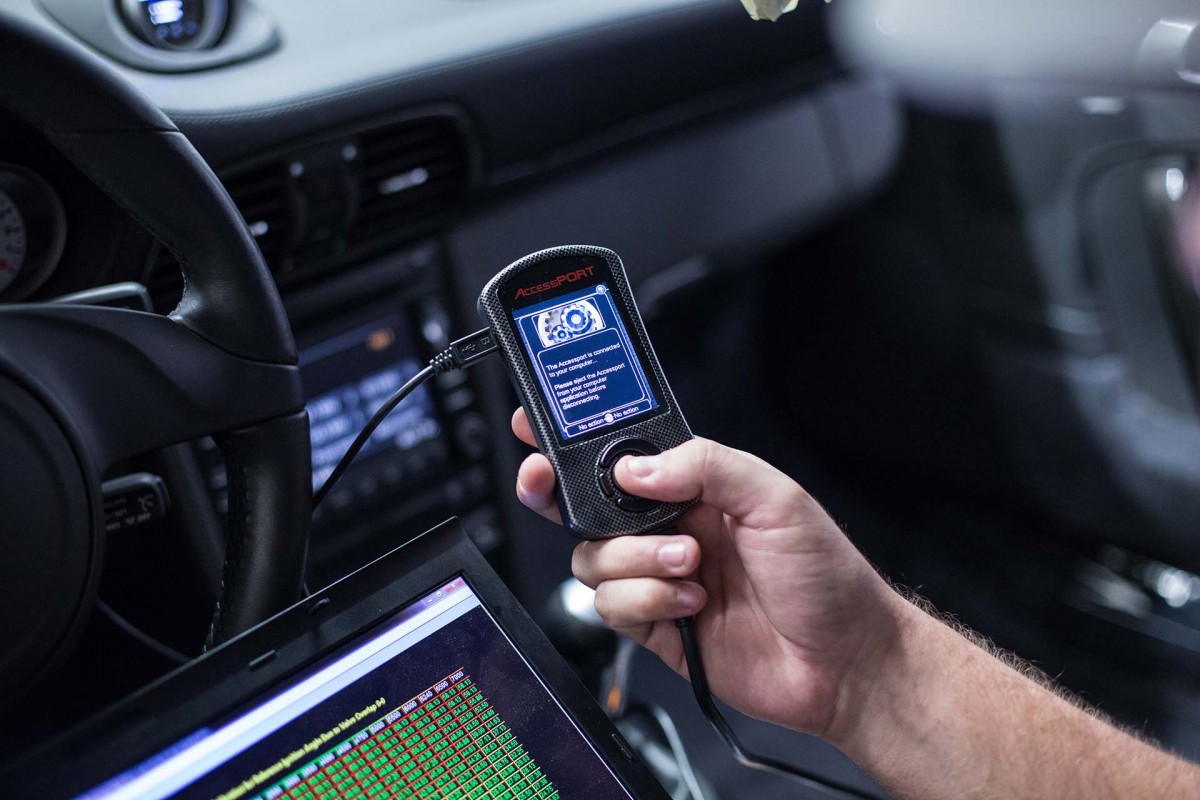 With boost set at 20.5psi (1.39bar) the first session resulted in 688 horsepower to the wheels – and that's with regular 91 octane California pump gas in the tank.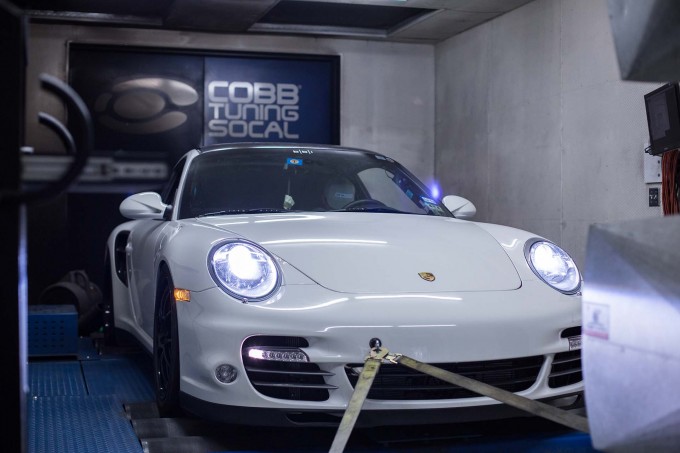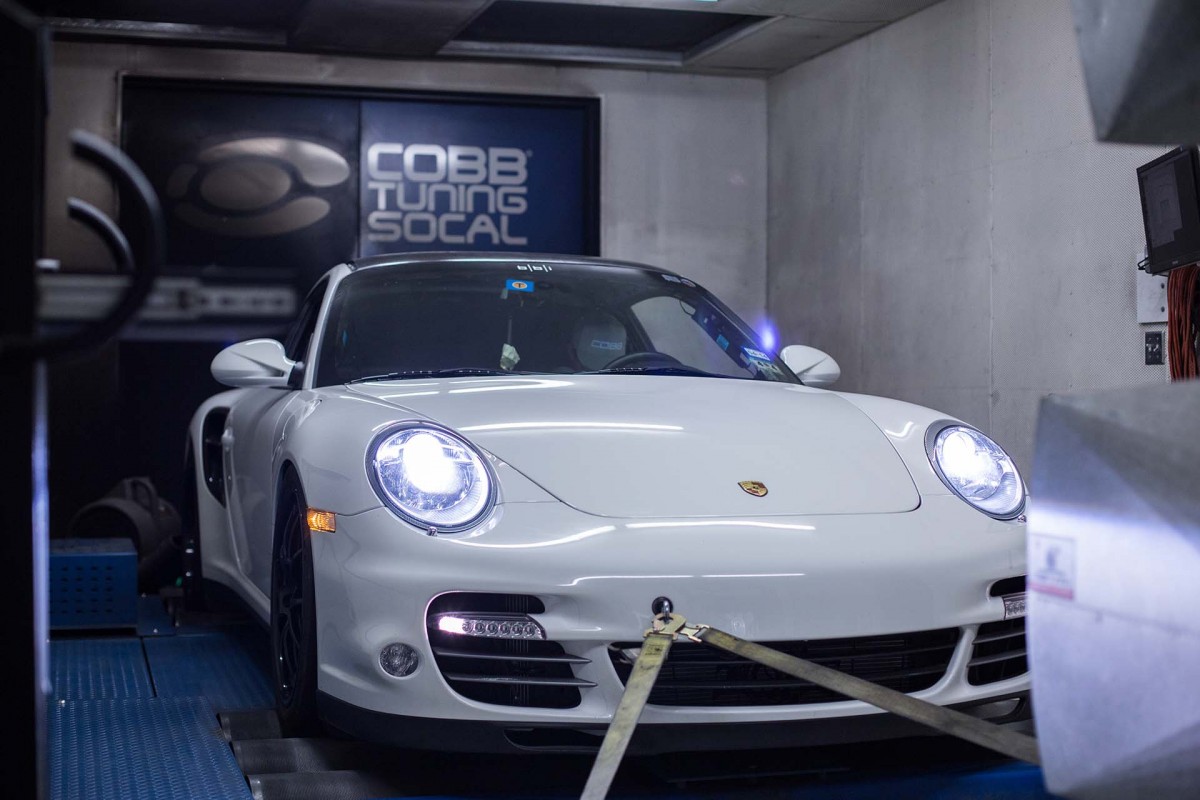 Betim from BBI tells us the car should actually be capable of 750 horsepower with race fuel, but with the engine's stock bottom end, they are planning to cap power at 700 for now.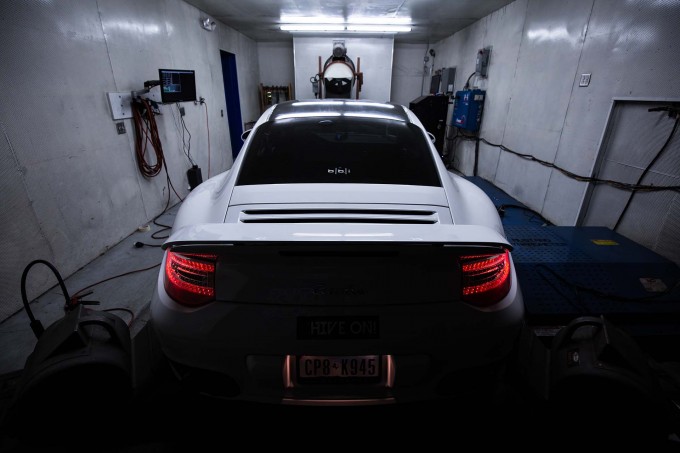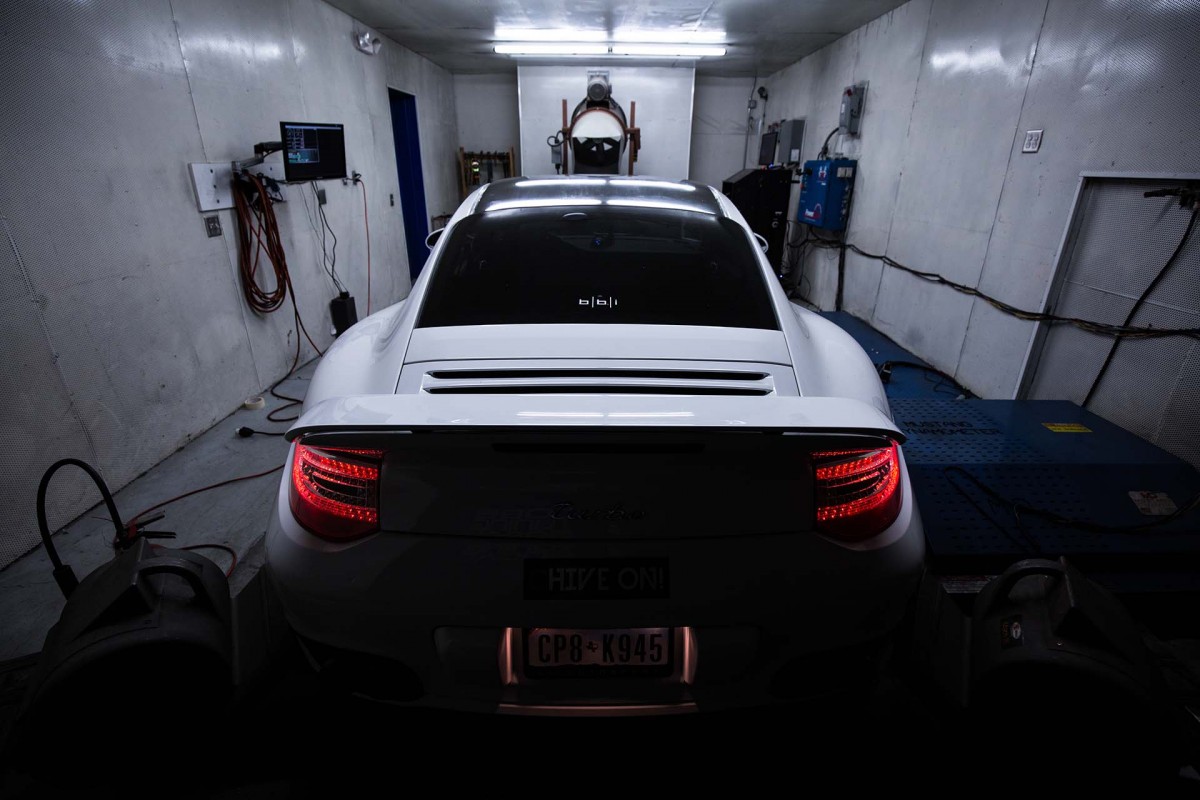 As I write this, the Liberty Walk wide body kit is on its way from Japan, and the body conversion is scheduled to begin next week. You can expect to see another update on the exterior makeover as we get closer to SEMA.
Form and function? I'm really liking the sound of this!
Mike Garrett
Instagram: speedhunters_mike
mike@speedhunters.com
Photos by Alex Bernstein
Cutting Room Floor