The Real Side Of Drifting
There is no denying the fact that Japan's professional drift movement has lost direction over the last few years, so it always makes me happy to see that the grassroots essence of the sport keeps growing and evolving.
It's been a few months since my 'Hunting For The True Spirit Of Drifting' piece went up on the site, and ever since then I've been looking for an appropriate event to illustrate some of the points I raised.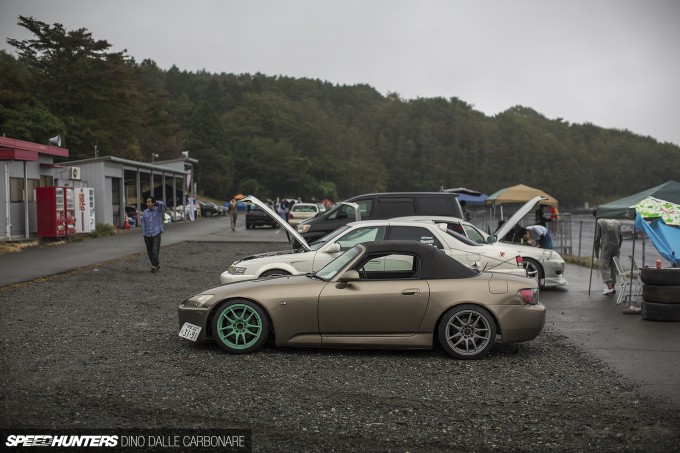 It was thanks to the guys at All That Low and STF that I came to hear about a soukoukai (track day) that they were holding together at Fuji's little drift track last week. From what they told me about this small meet, it sounded like it was just what I was searching for.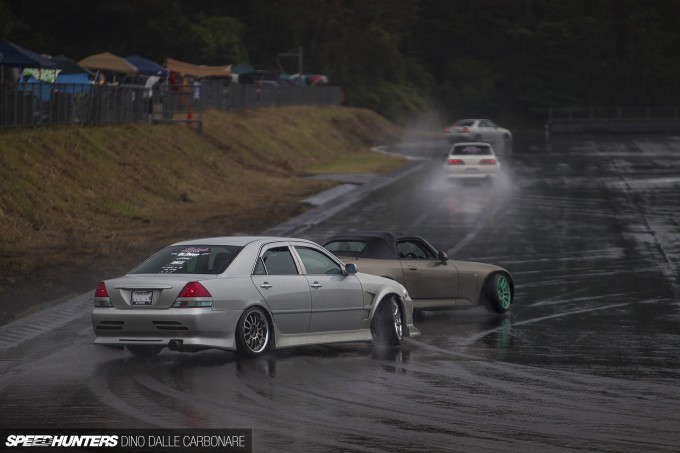 You see, if you strip drifting right back to basics, you'll find fun at its core. People do it for fun – a way to share a passion with their friends, and a personal challenge with themselves to learn the art and improve it every time they hit the track. It's also about sharing – be it the memories, the fun times, and the tools and parts you might hand a friend or a complete stranger to help them out with their cars. It's these sorts of things that make drifting what it is, and what it should remain, away from the limelight.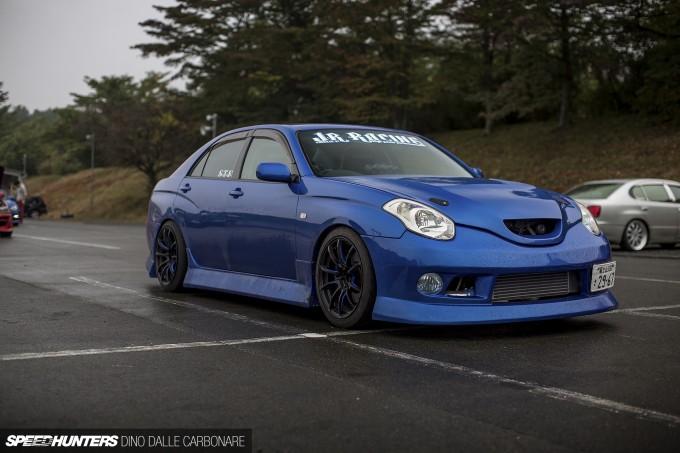 Then of course there are the cars themselves. That day at Fuji the small paddock was dotted with some impressive machines – some more tuned than others, but all equally representative of the awesome JDM scene right now.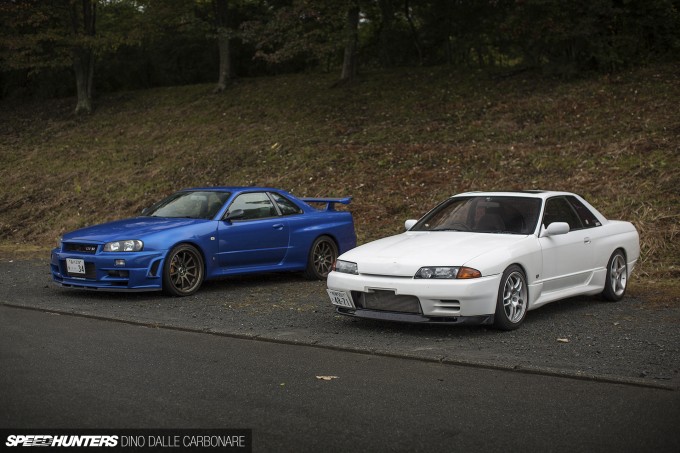 The rain never really stopped falling throughout the day, which kept conditions nice and wet for the drivers. It was extremely slippery, but at the same time it was a lot of fun. Now that my GT-R has fresh shaken and the horrible misfire issue resolved, I brought it out for the drive down to Fuji. I'm really trying to enjoy it as much as possible at the moment!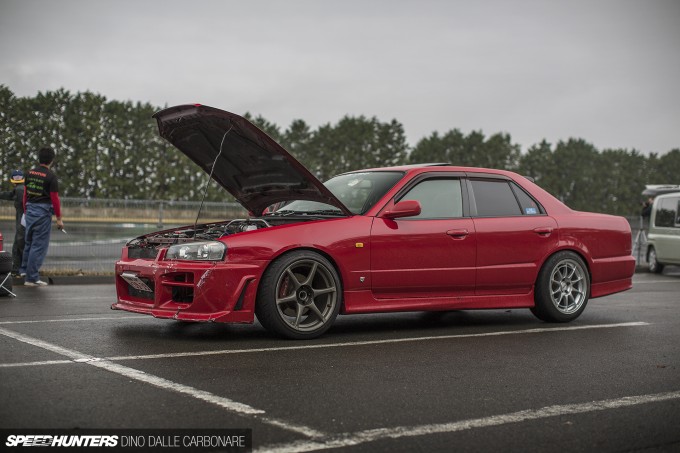 It was cool to see that there were some other Skylines around too – even an ER34 four-door, which is always a great addition to any track day. I loved the GT-R front wheels, the busted up bumper and the smaller diameter Enkeis at the back – this is a proper practice set up. It sounded damn good, too!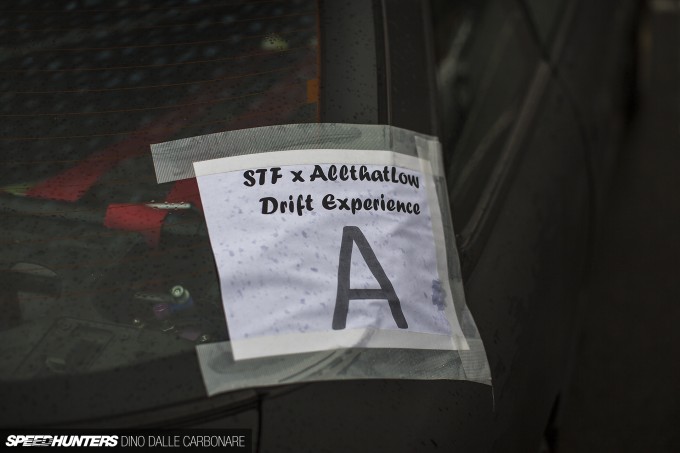 What made this event extra special was that the organizers brought out a few beginner-spec drift rental cars. For the honest sum of $400 anyone could get themselves behind the wheel and drive for the entire day (six 15-minute sessions) – not even having to worry about tyres or gas.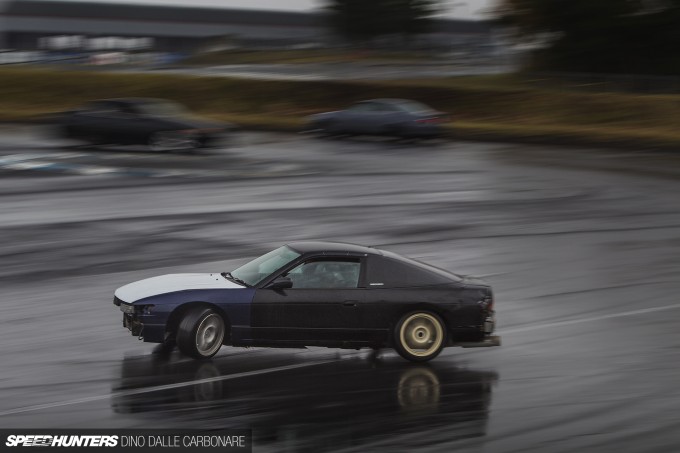 On top of that, those that wanted it could also have a ride along with Masa-san from STF and get a few pointers to help improve their driving.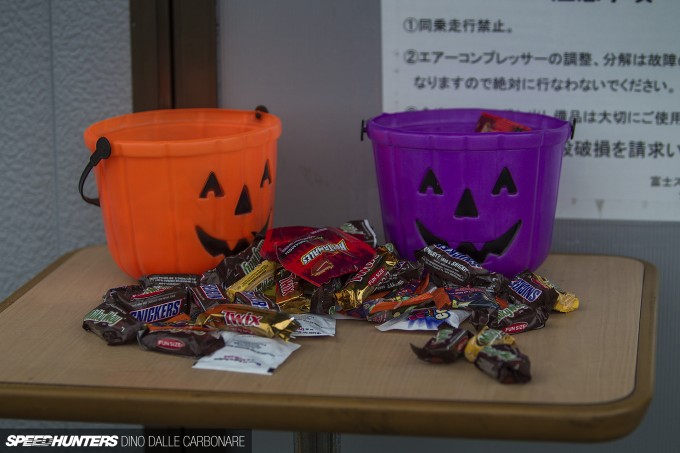 Given the season, the guys also brought along a good supply of sugary treats to keep energy levels up. Seeing that most people had to get up early to prep their cars and make it to the track in terrible weather, the chocolate morsels were very well received. This was an introductory event that was purely organized to gauge interest – something that was obviously pretty high given the number of people that showed up to have a go. They included a bunch of guys from US Naval and Airforce bases, and I even met someone that had come all the way from Okinawa!
The Classes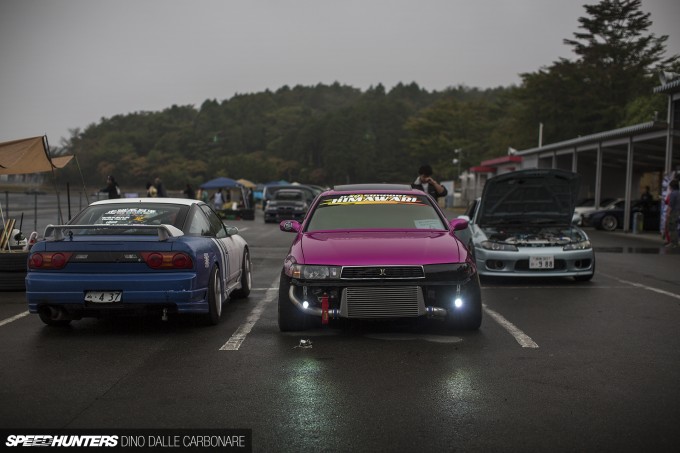 Seeing as drivers ranged from complete beginners to well-seasoned sliders, entrants were split up in different classes. 'Class A' denoted the most experienced drifters.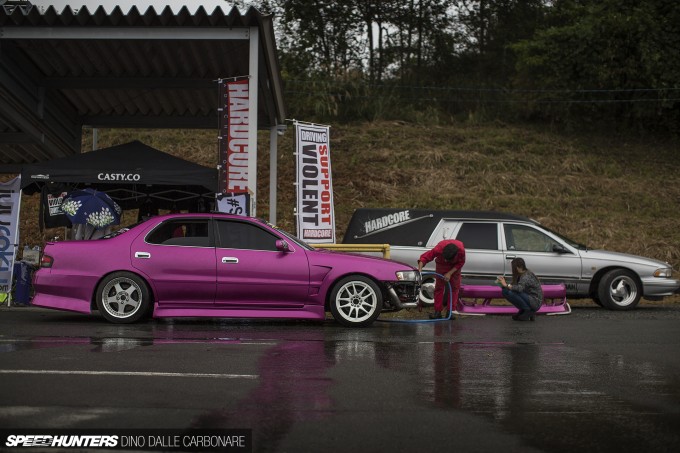 This pink JZX90 Cresta spent most of its time smoothly transitioning from corner to corner, but sometimes even the pros get it wrong. The small 'off' caused the front bumper to detach – nothing too drastic.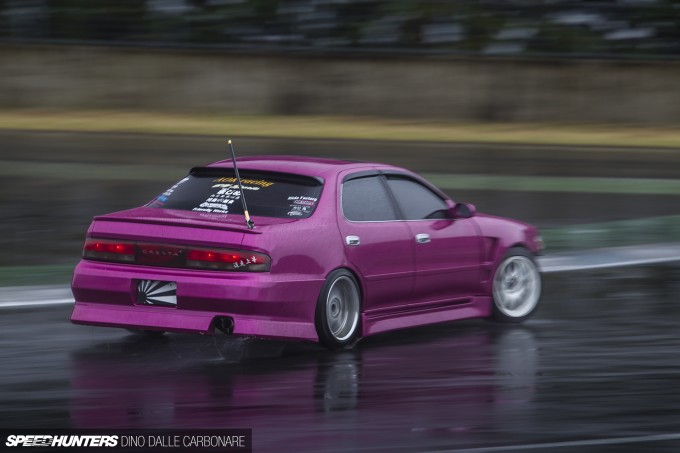 It was certainly not going to stop the owner from hitting the track for the rest of the day!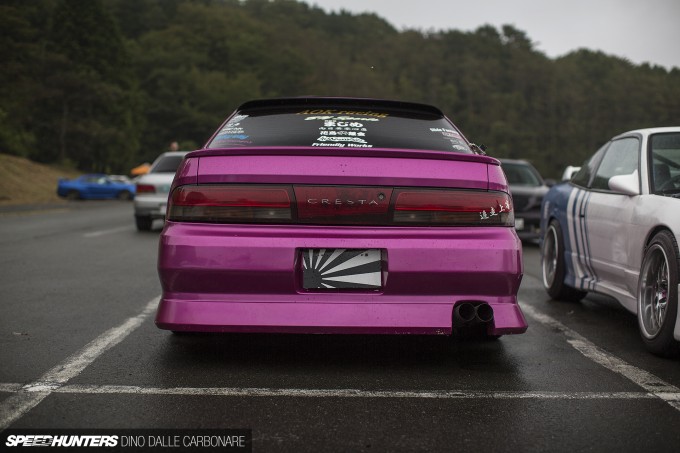 Check out that rear end! I have to ask, out of all the JZX platforms which is your favourite? Also which model does it for you: the Chaser? Cresta?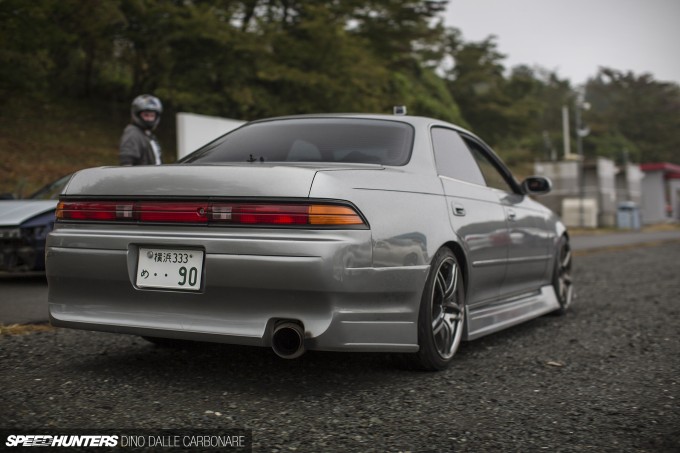 How about a super clean Mark II?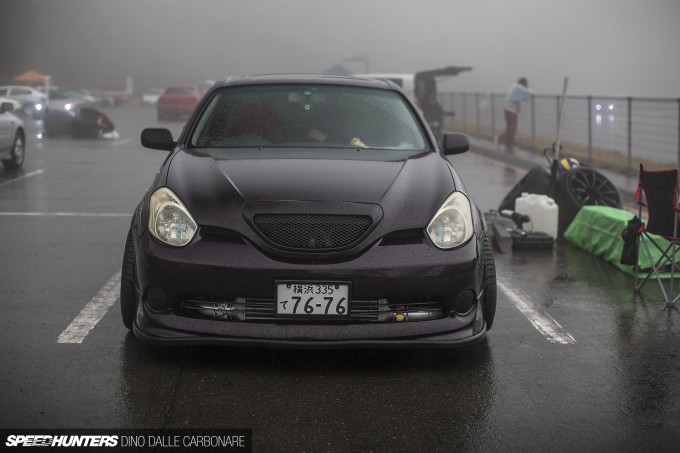 Or the strangest looking of them all – the Verossa?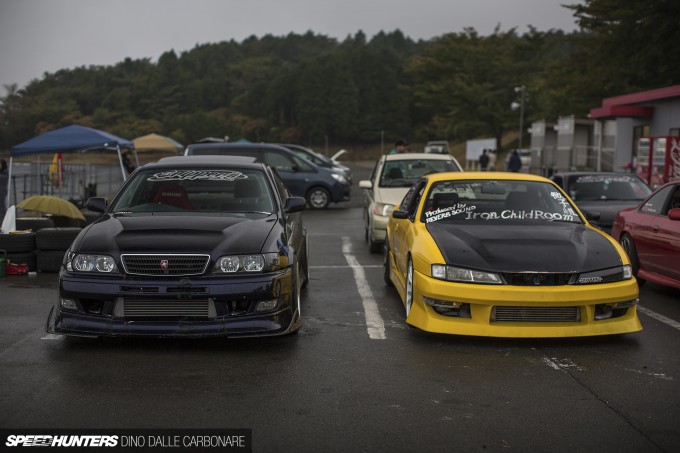 Oh, and speaking of Chasers there were a couple of cool ones entered of course. It's always interesting to see the different approaches and looks owners go for. Bear in mind that most of the cars you see here are all street driven!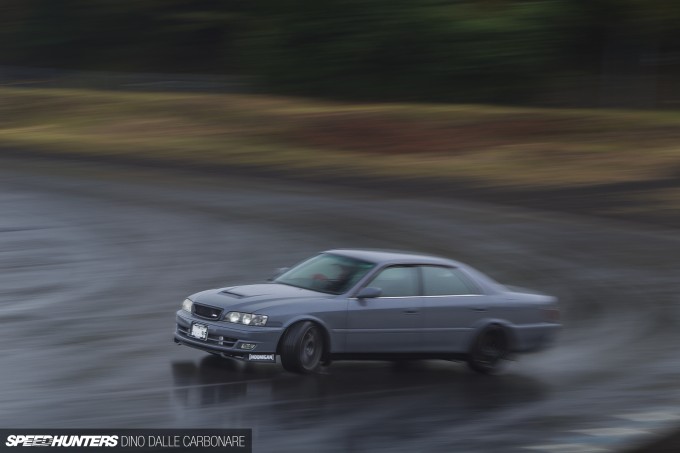 It's always a joy to hear 1JZs screaming away at drift events like these.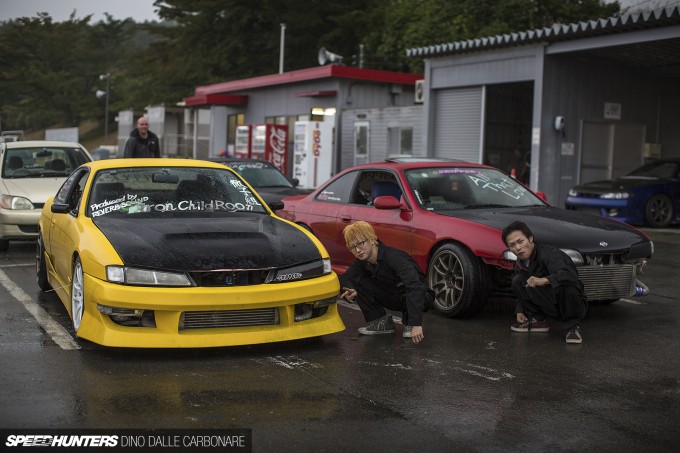 These two guys are avid Speedhunters fans, and one told me that he's so addicted he has to check the website every few hours! It's cool to see young kids still getting involved in drifting when most others in Japan are more into their smartphones and clothes. Keep it up guys!
Keeping It Real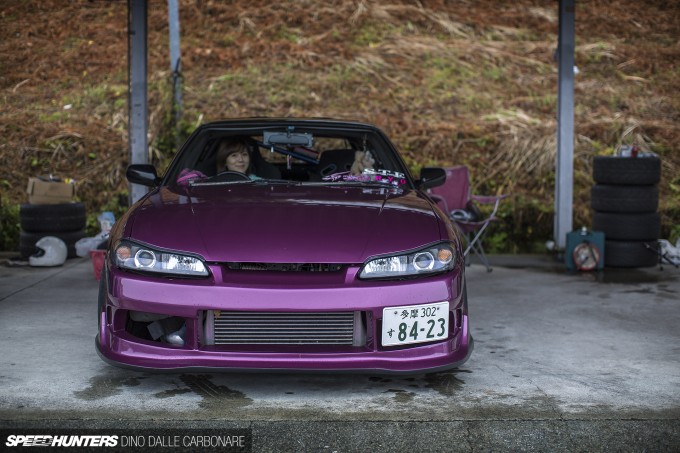 Most of the cars at the track were either built or prepared by STF and their owners were out to support the event. Driving this purple S15 was Masa-san's wife, who showed off some impressive wheel skills by smoothly and gently hitting all the apexes around the track.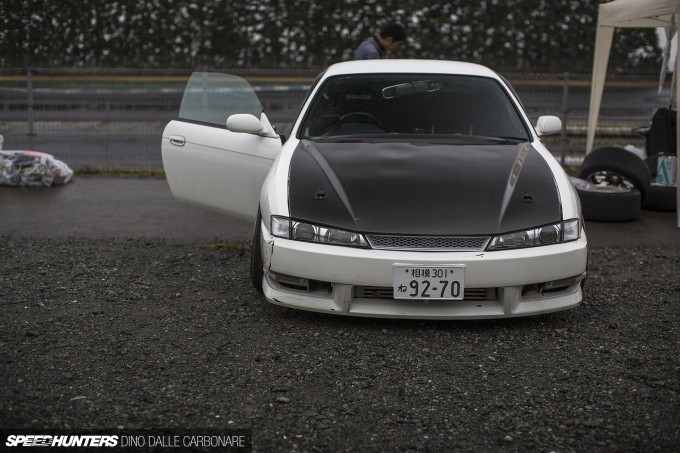 There were plenty of other Silvias around, too. This is still one of the most popular drift chassis in Japan.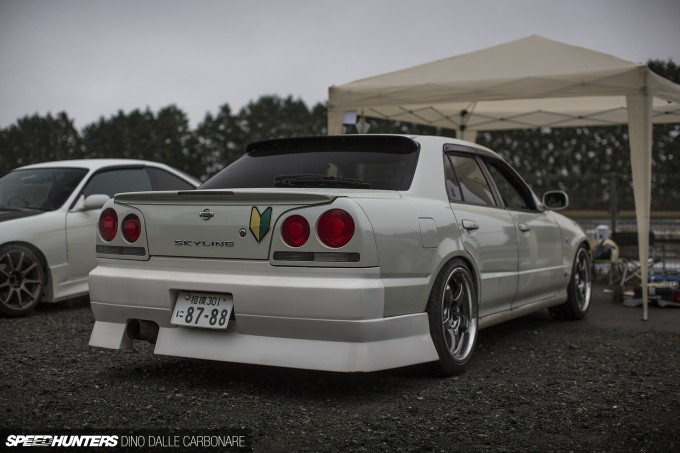 For me, it's always the Skyline that takes it though – this one obviously still in the process of getting built up. Oh and by the way, the wakaba mark isn't there to add more JDM-ness to the car – the driver is still in his first year of having a license so he has to display one on his car for it's actual intended use. Okay, now we can be jealous he gets to drive this as his first car!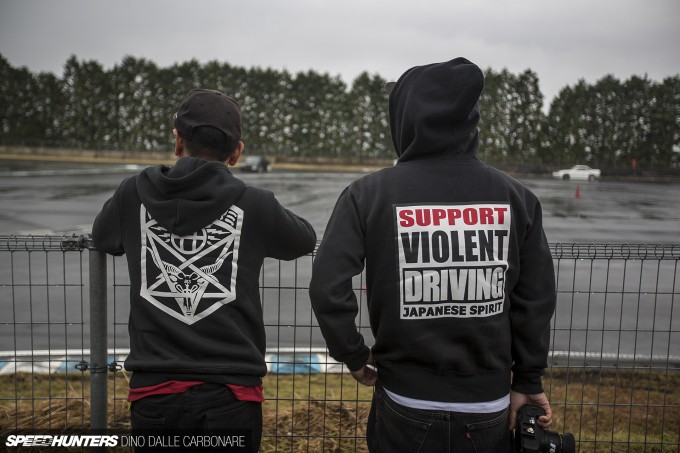 The Fuji drift course is a wide open space with a few traced routes that drivers can chose to take. And since it's so wide and open you can see the entire track from pretty much any vantage point, which makes it easy to shoot or film your buddies out in action.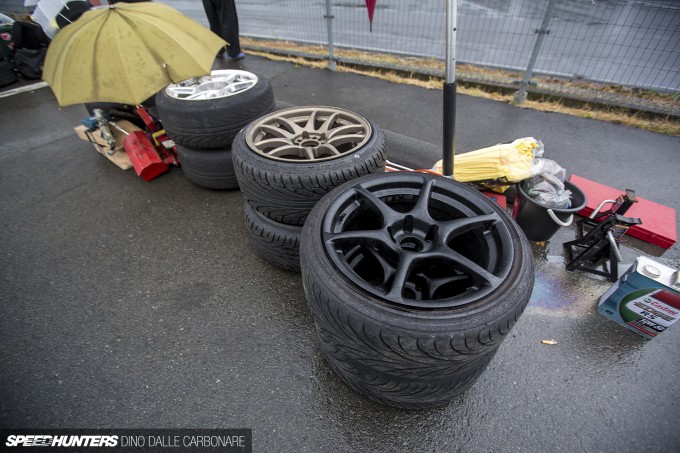 This is pretty much all you need to enjoy yourself at a drift day like this: a few sets of rear rubber, a jack, axle stands, a well-stocked toolbox and some oil. Then you just keep your fingers crossed that things don't go too wrong… But then again, this course is as safe as it gets, which is why it's the perfect place for drivers to have their first drift experience.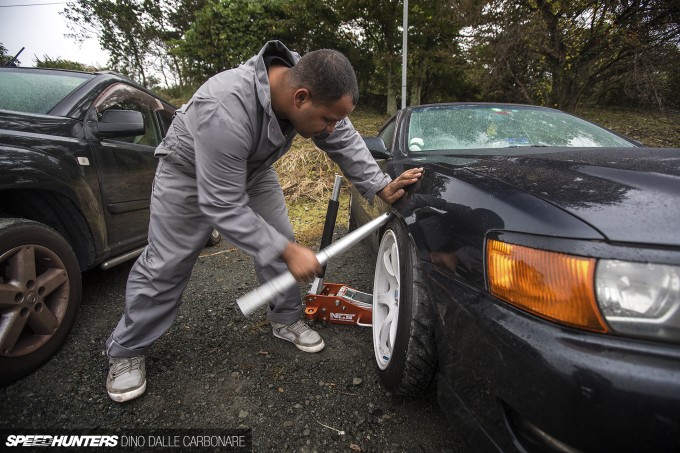 As always, some 'adjustments' are needed along the way!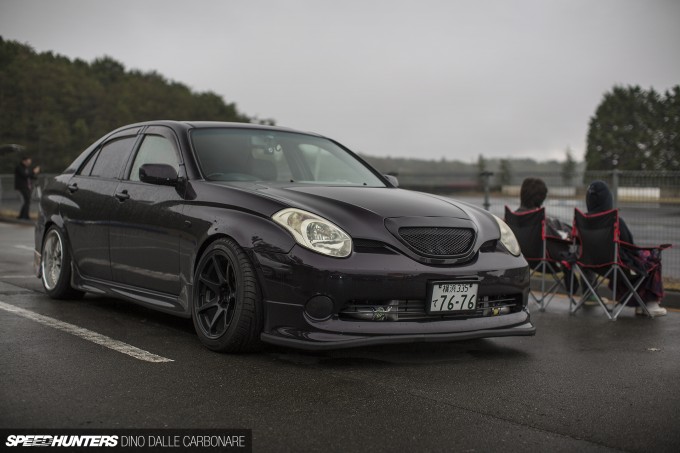 I just had to sneak in another shot of the black-on-black JZX110 Verossa that I showed you in the previous chapter – it just looks phenomenal. Toyota took a bold move when signing off the Verossa, and it would be cool to see a modern day take on it!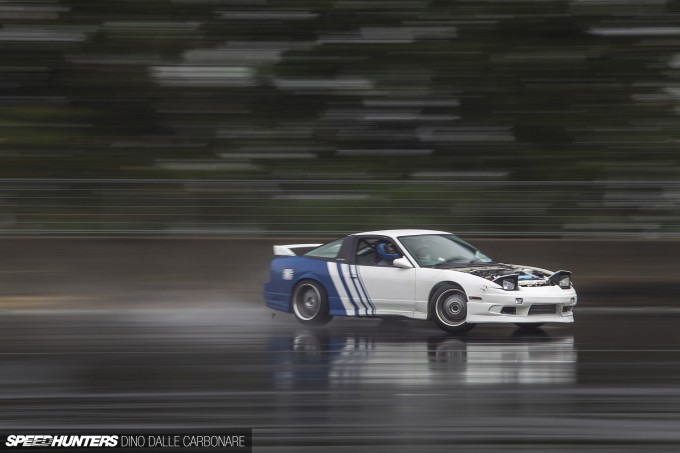 The action continued all throughout the afternoon on the slippery course – drivers having to apply steering, brake and throttle inputs ever so gently to keep that all-important balance.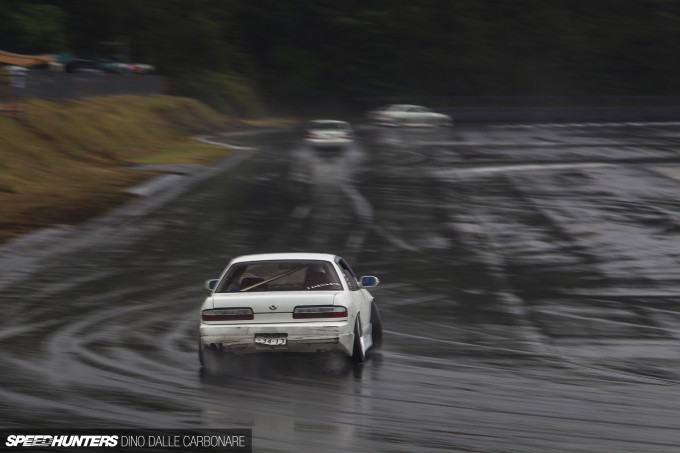 STF and All That Low are already planning a second bigger event in December, helping to spread the fun and love of drifting and get more people involved. Hell, I might even have a go then myself! In the meantime though, I've got a Spotlight-O-Rama from the event to share with you, as I'm sure many of you would love to take a closer look at some of these Japanese grassroots drift cars. Check back soon!
Dino Dalle Carbonare
Instagram: speedhunters_dino
dino@speedhunters.com