Into The Night
It's pretty interesting having witnessed the evolution of drifting from its humble roots in the mountains of Japan, to our TV and PC screens thanks to various professional series like D1 and FD. We all love seeing the best drivers around destroy tyres as they go against each other in closely fought tsuiso runs. But truth of the matter is – at least for the hardcore guys out there – this isn't really the essence of drifting. That still very much belongs away from the mainstream, away from the video cameras, right back on those dark and deserted mountain passes and wharfs where the whole element of danger and illegality emphasises it all. There's no denying the fact that this sort of thing happens less and less, but even so, it's still very much going on.
I noticed how everyone always seemed to prefer when I headed out to the smaller more amateur drift events in Japan; those grassroots meetings that continue to be the best way to witness and see how the true drift movement continues to progress in Japan.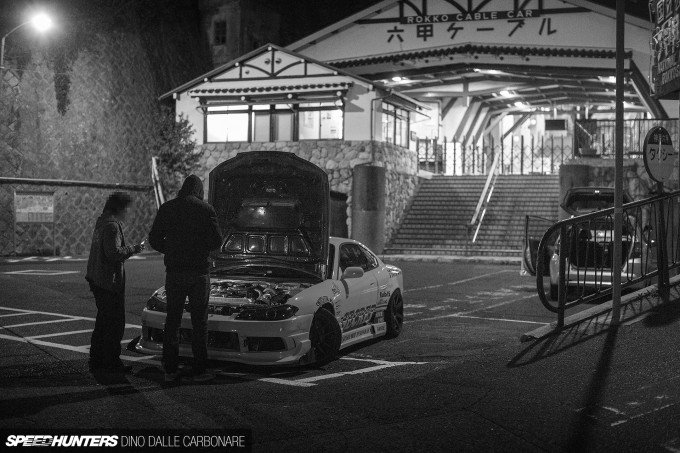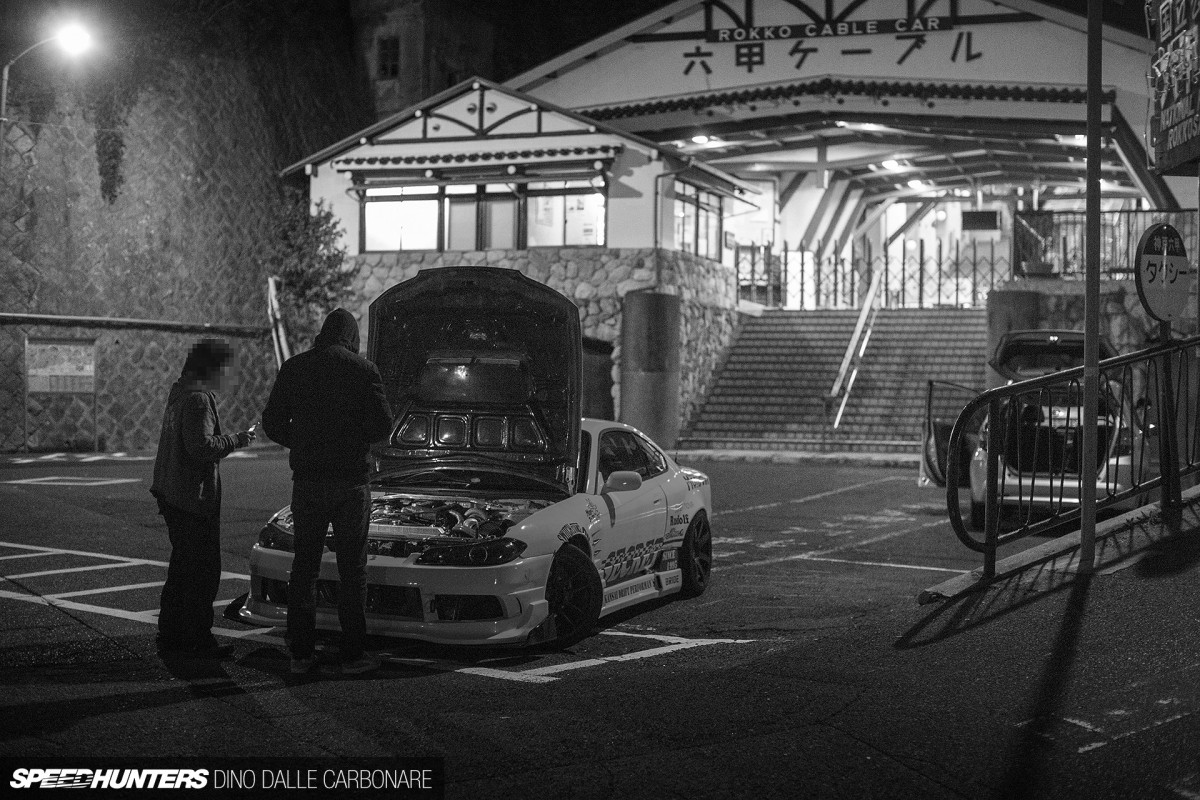 But, as much fun as those events are, I thought it was about time I brought you some more investigative coverage. I thought that after all these years, I owed it to you. So armed with minimal equipment that's precisely what I did.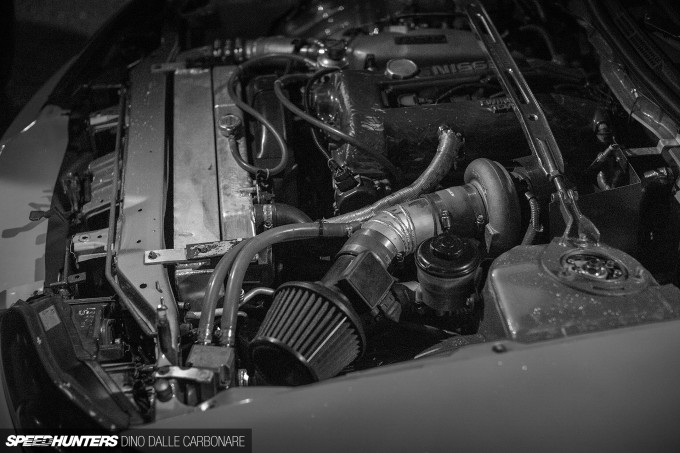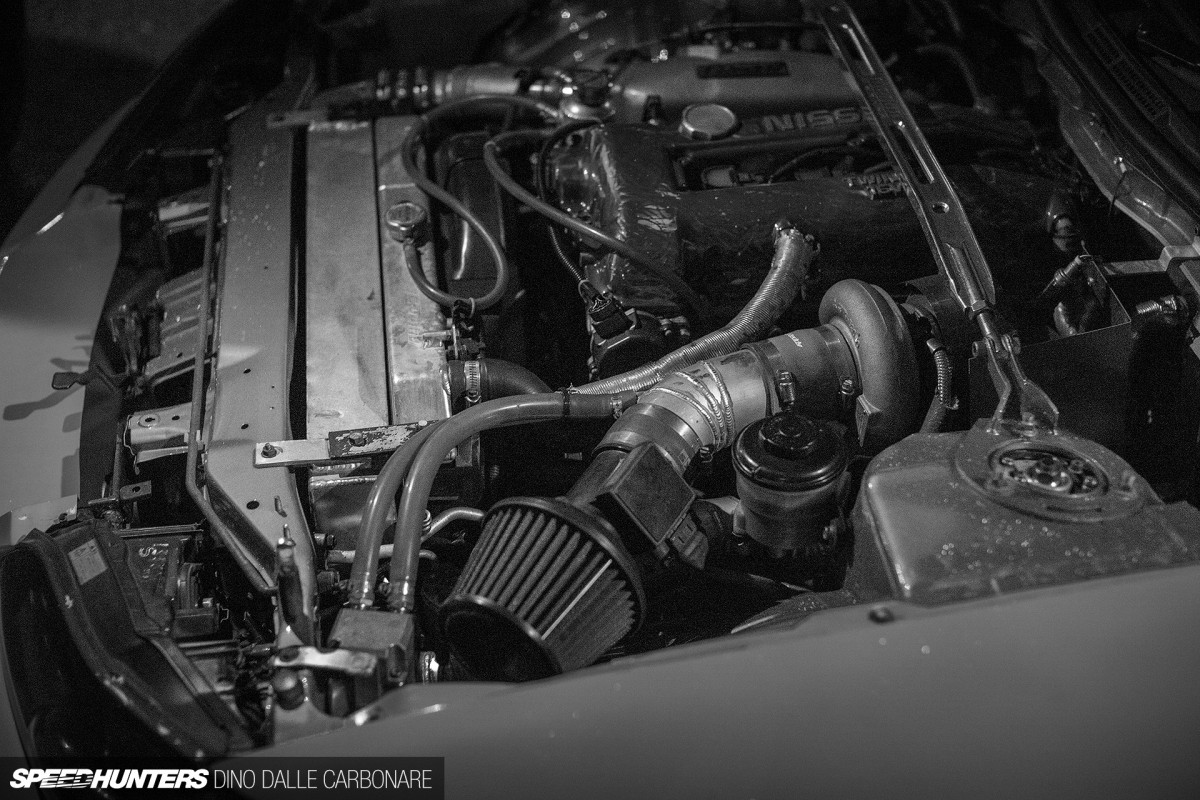 After all, it's right here in the mountains that drifting still very much lives in Japan. Sure, it might not be quite as widespread as it used to be, but boy does it still happen.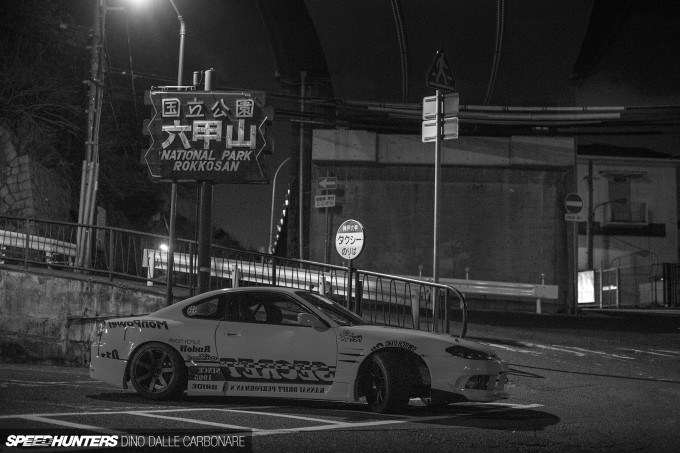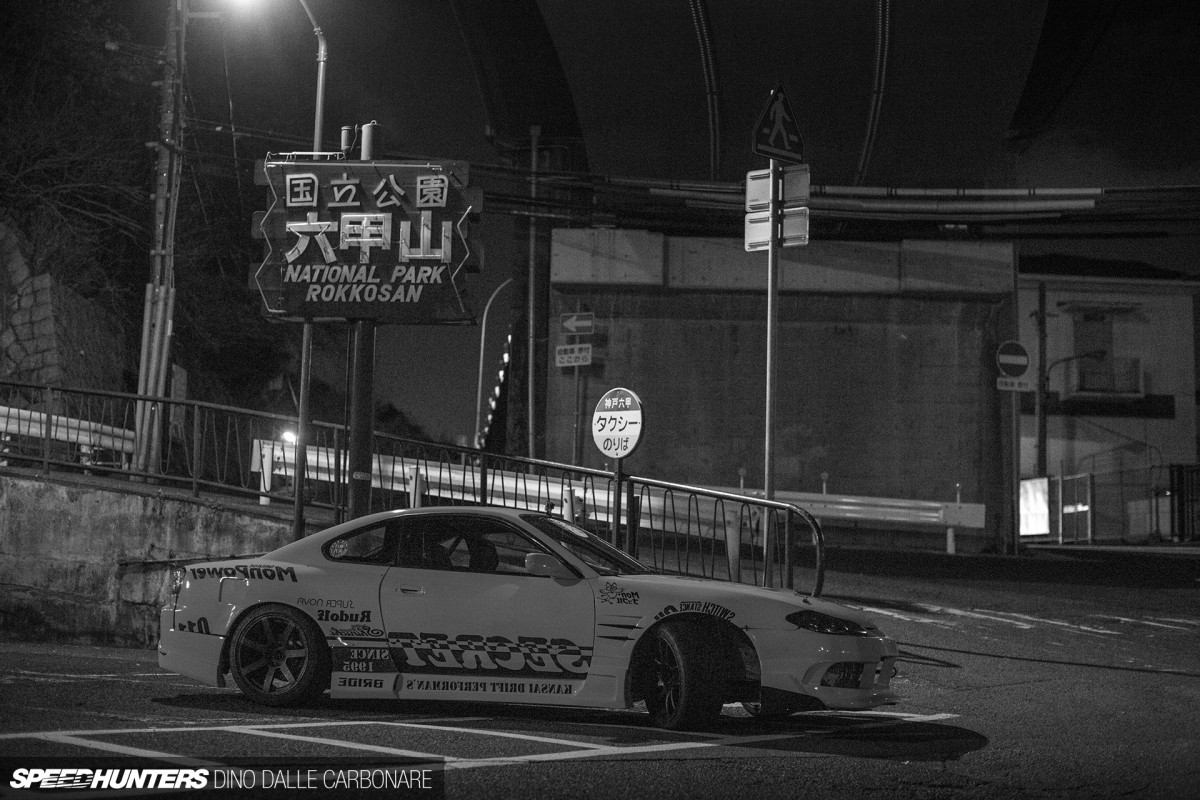 And contrary to popular belief, when guys head out and hit their favourite mountain passes, it's not a simple case of taking their cars out there and doing some skids. If you have ever spent any amount of time in Japan you would know that meticulous organisation is always at the core of what everyone does – often to the point that foreigners would probably begin to question it.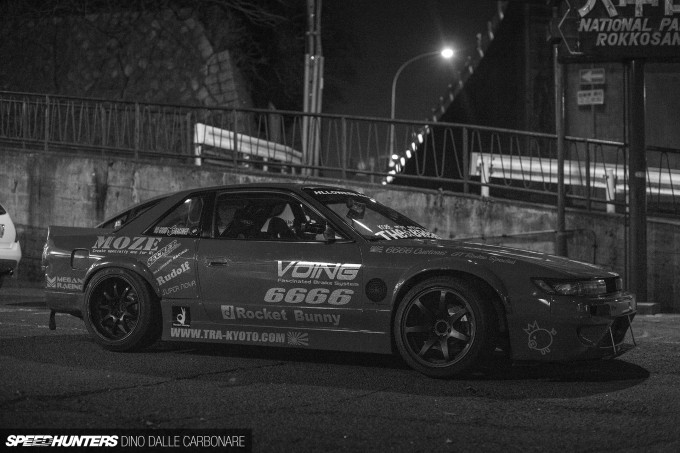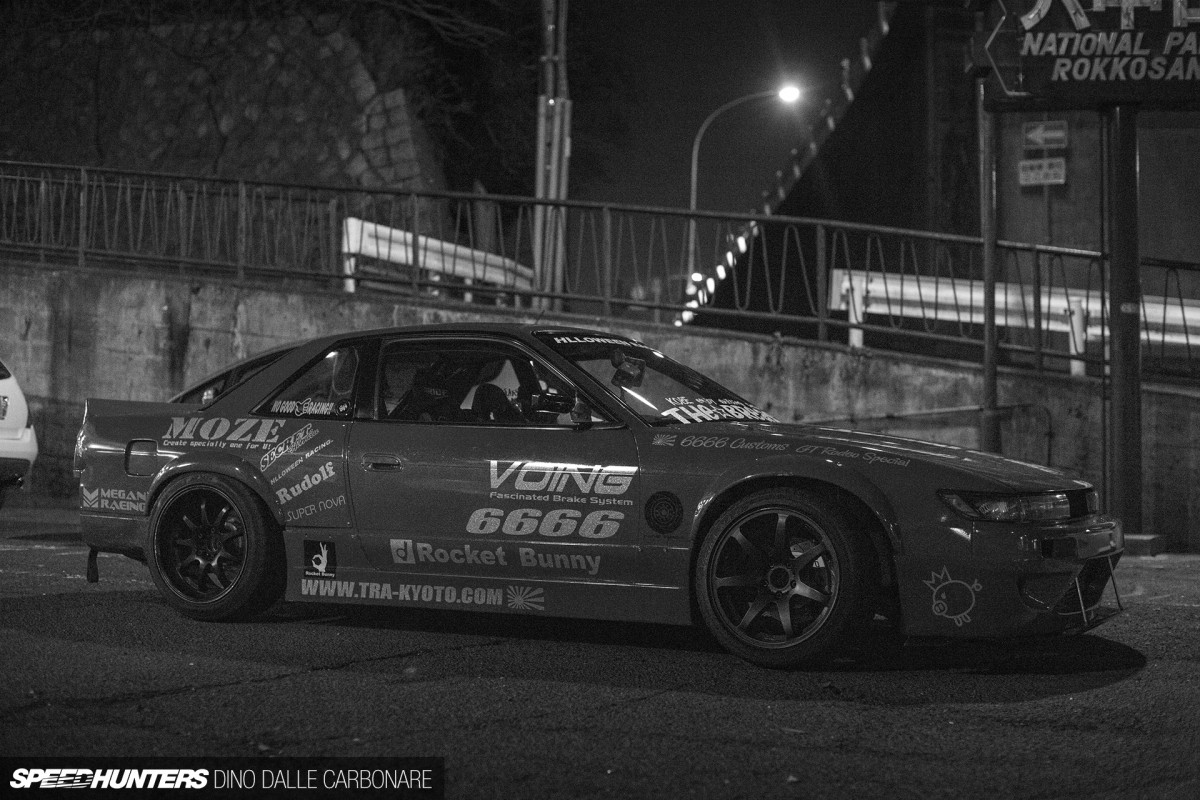 But when you are planning to do things that would most definitely get you in trouble, preparation and well-thought-out organisation is critical to not only stay under the radar, but to guarantee everyone's safety as well .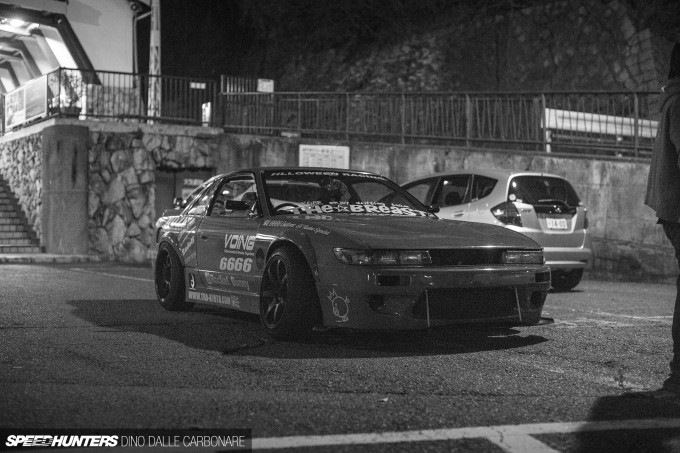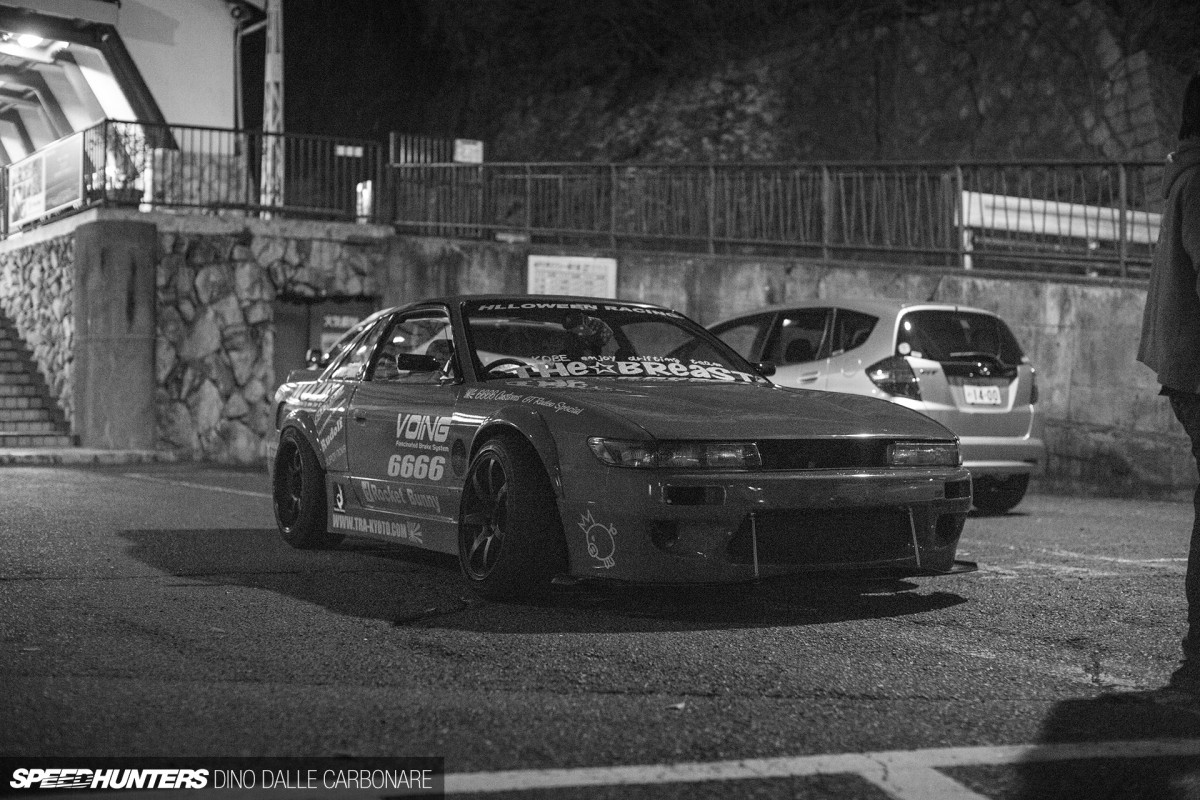 Prior to any touge run, countless phone calls are needed to gather up a group of friends or other club members. The Japanese always make teams no matter if they are into drifting, VIP or anything else. It all comes down to the need to be part of a group and creating camaraderie between people with the same interest.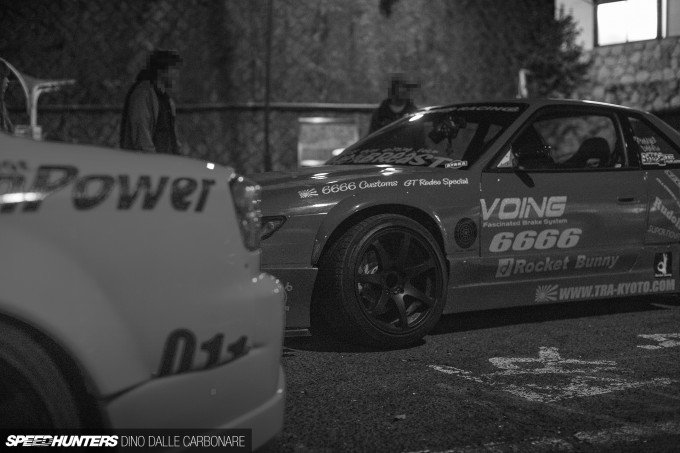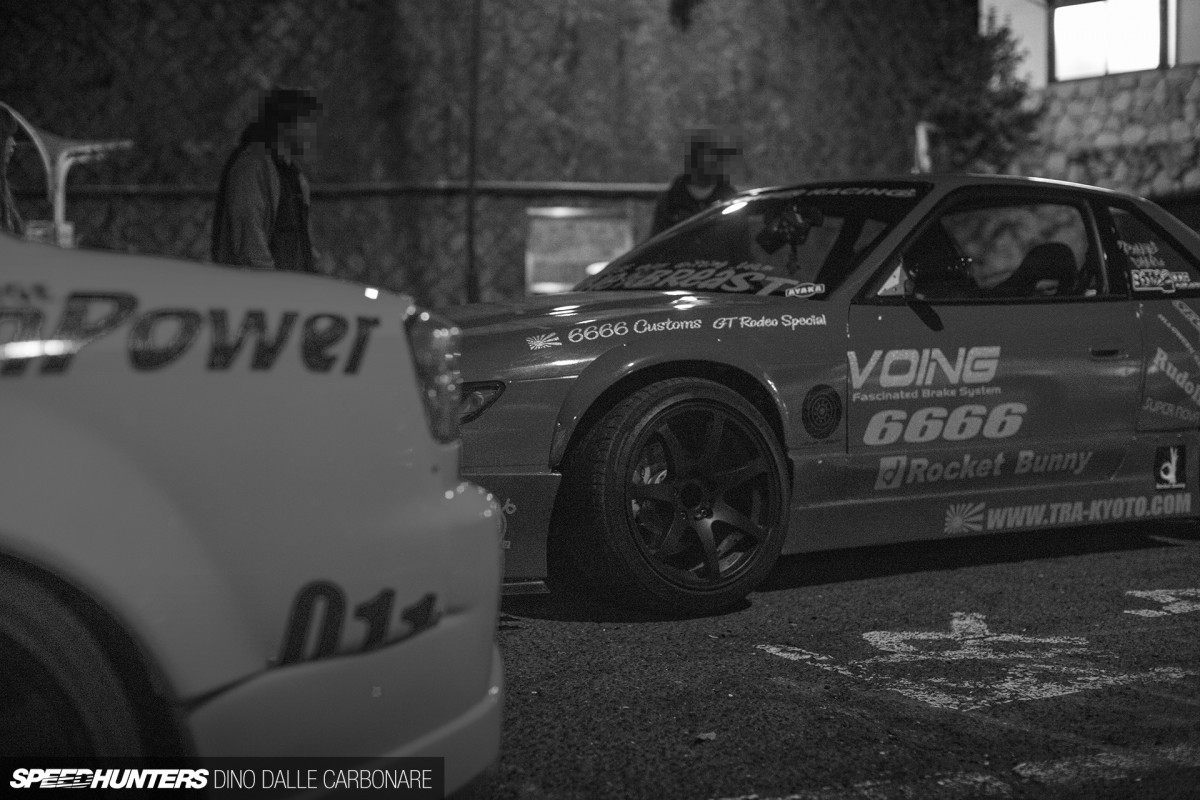 This quickly becomes a way of life, because as I've mentioned many times before, once the Japanese settle on a hobby or something they love, they dedicate their whole time to it. It's a sort of dedication that to many Westerners would seem maniacal.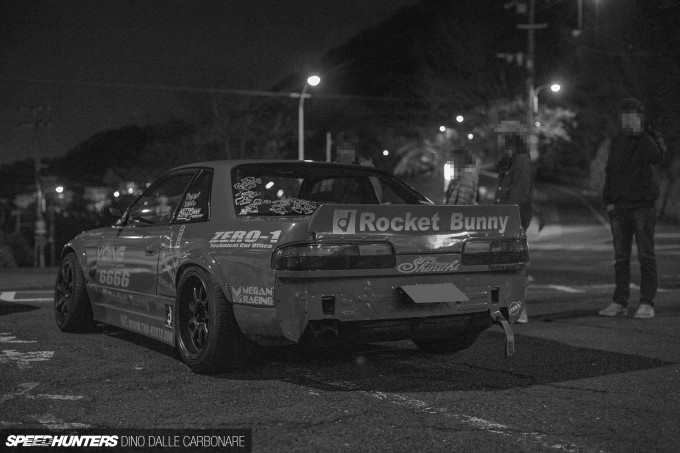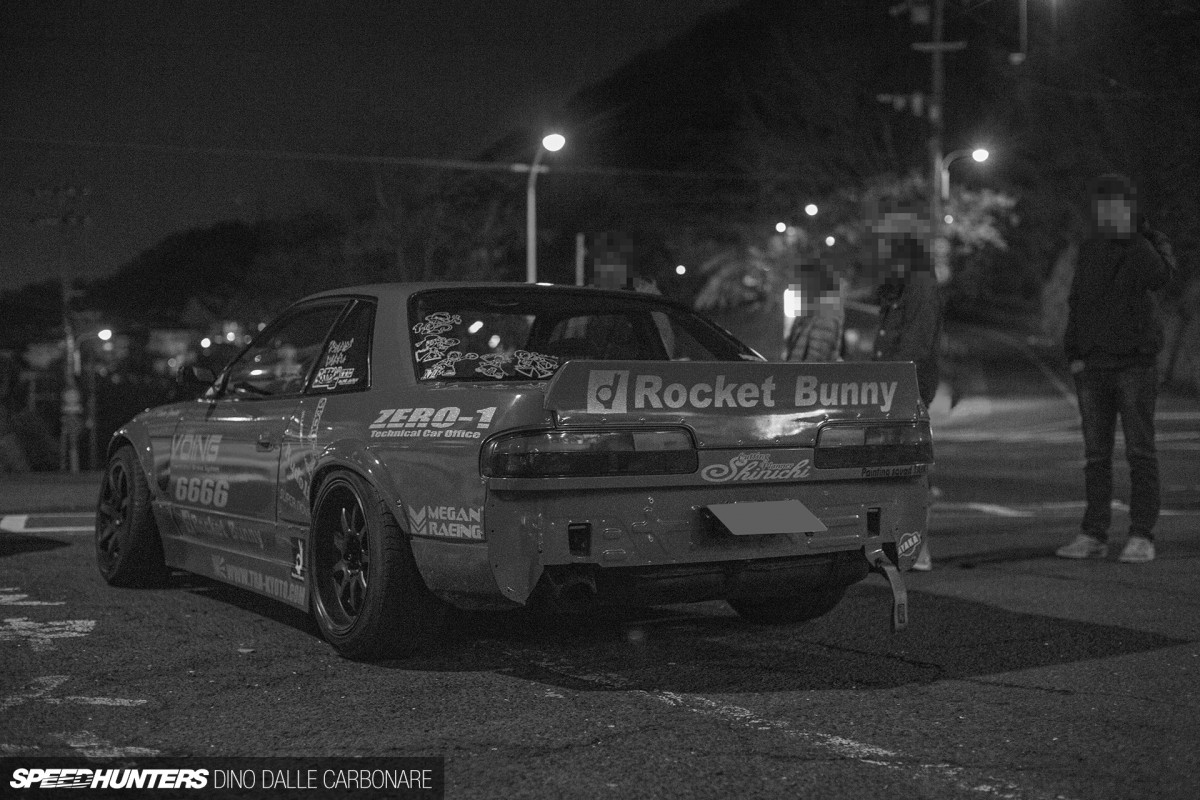 But that's precisely where the 'otaku' word comes from – what you choose to do begins to define you and you embrace everything about it and aren't afraid to show it.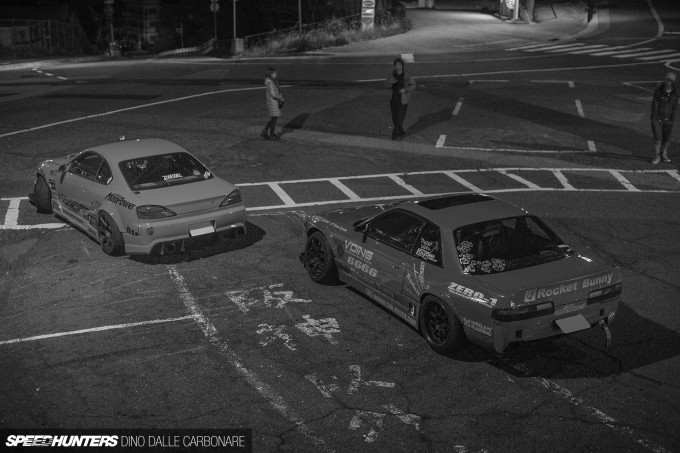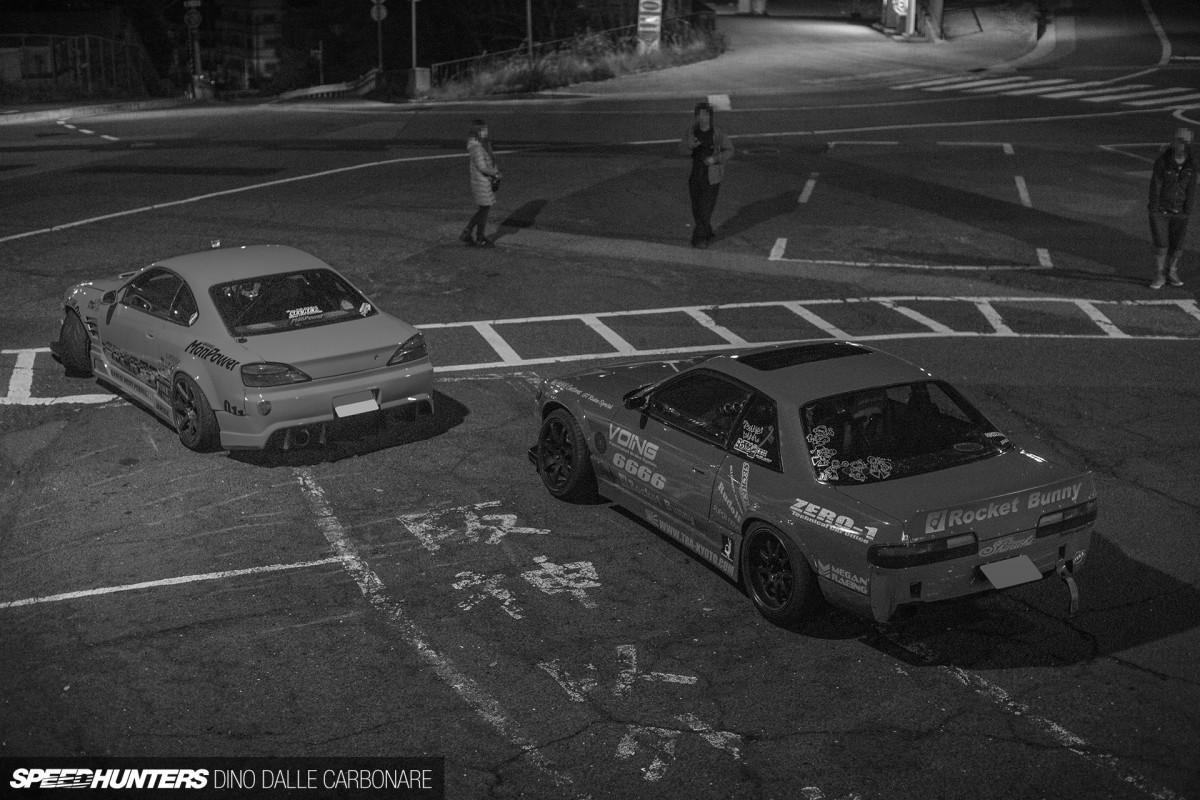 As friends start to gather up more and more discussions follow; the routes that will taken to reach the final destination where usually a lot more people from other teams will be there waiting with their cars for everyone to show up.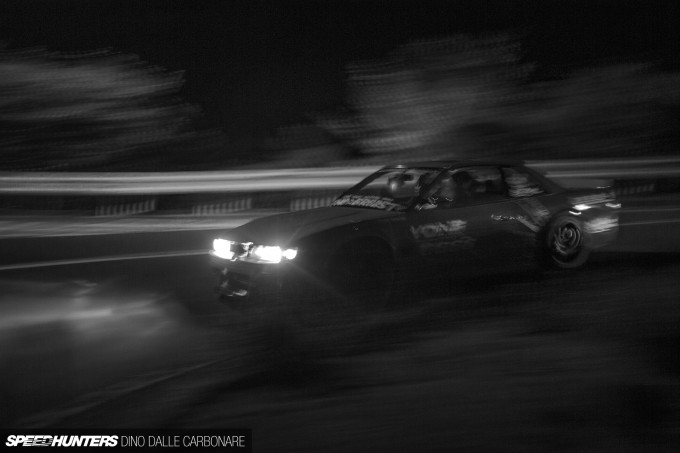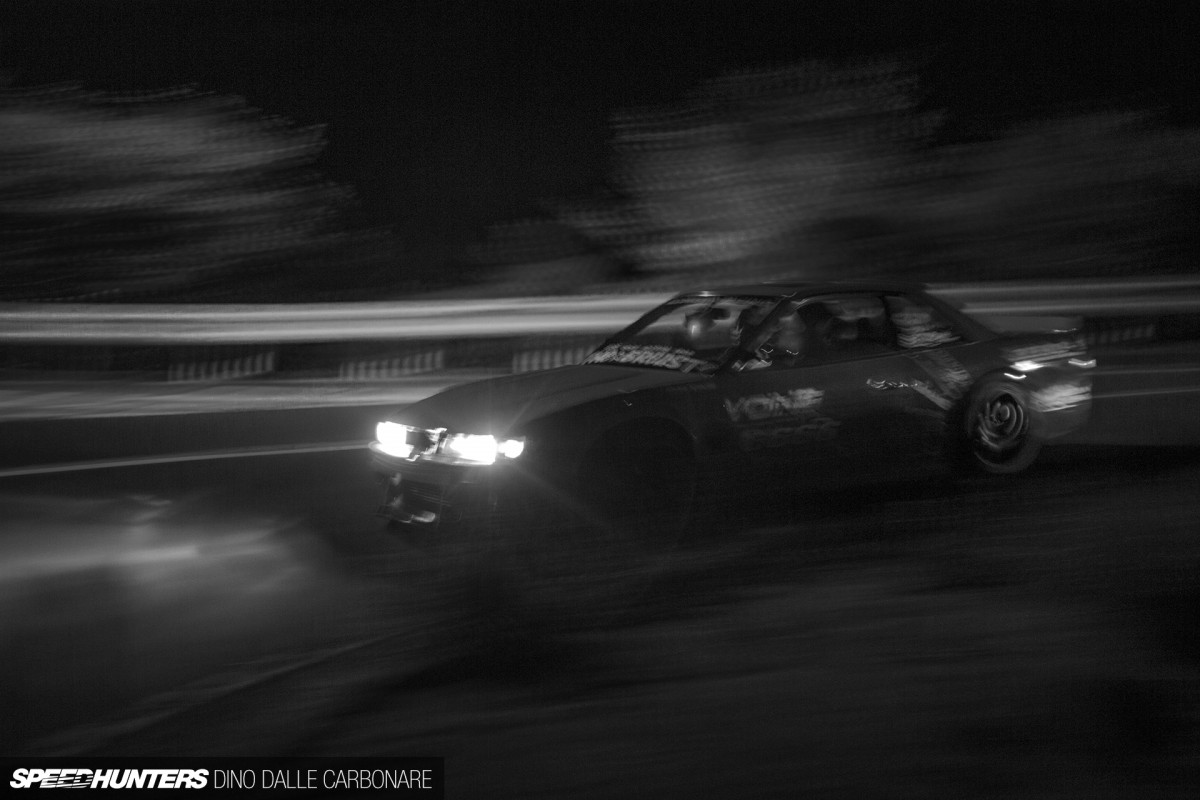 I've been to these sort of gatherings in the middle of the night many times and it's funny how the most exciting memories are all about the time spent getting to the agreed upon locations. Waiting for friends to arrive; the planning and the general hanging around chatting about cars and latest modifications all done while sipping on a can of ice coffee purchased from those oh-so-JDM vending machines that never seem to be too far from where you choose to stop.
The Excitement Builds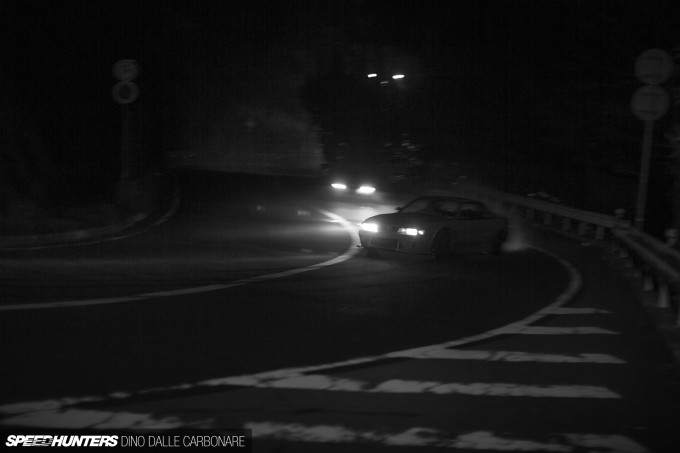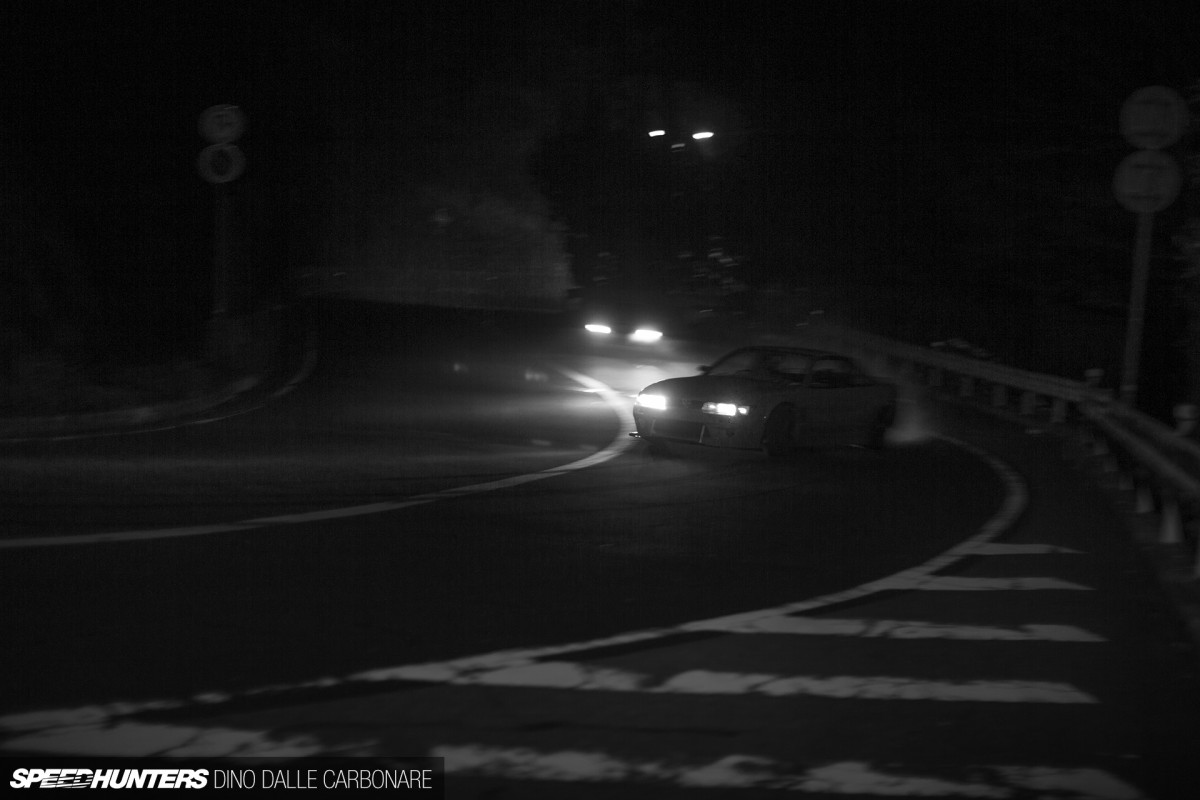 Along the way fun is had. Call it a warm up; a final once over to make sure that the car is feeling just right to challenge the night ahead.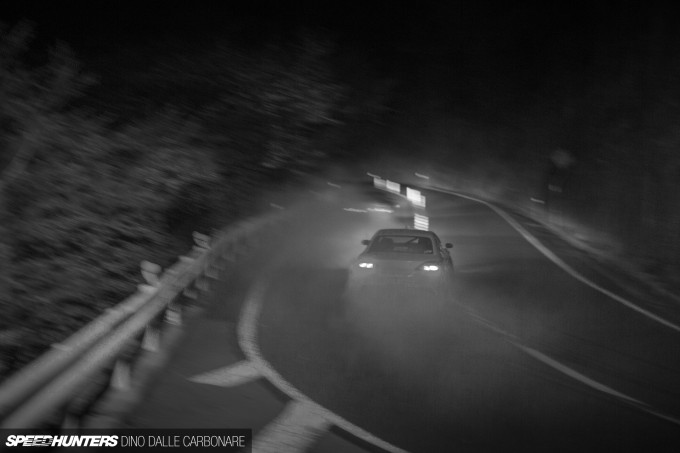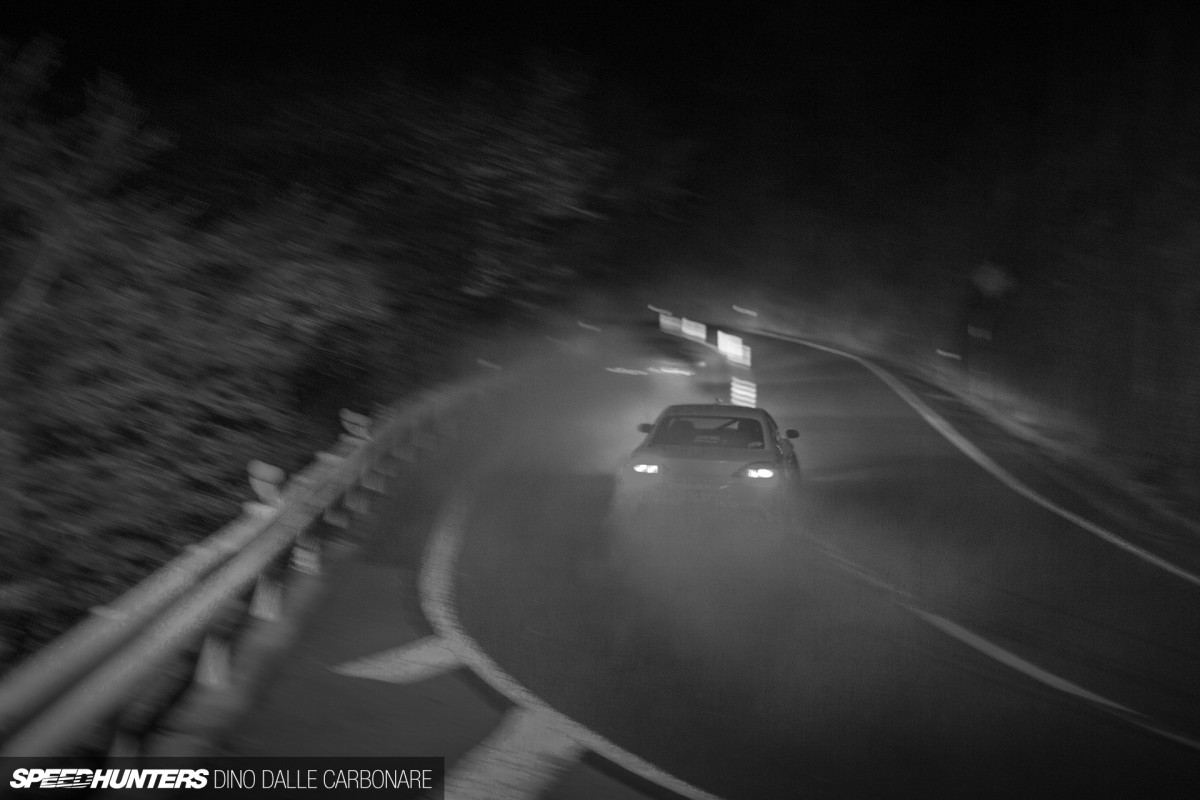 The adrenaline may start to flow, but never underestimate the cold bloodedness of the Japanese. No matter the situation, they are always in control. If they drop a couple of gears and clutch-kick the car into a slide it's because they are 100 per cent sure that it's safe to do so.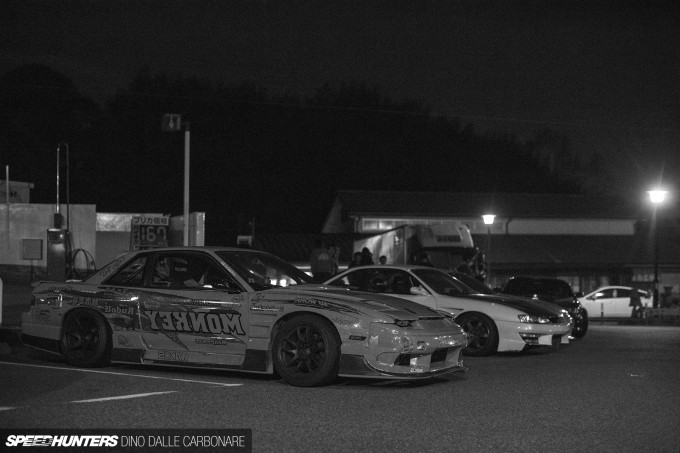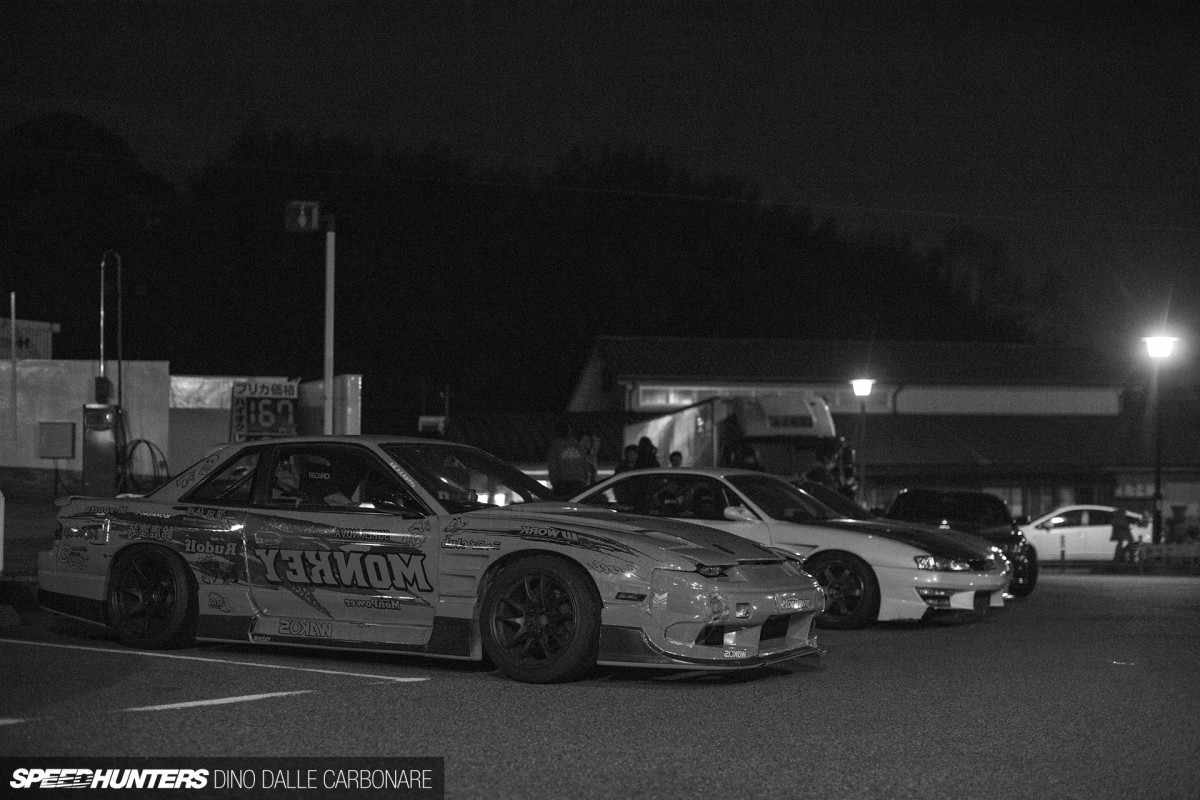 If I had to pinpoint it, I'd definitely have to say that drifting – as the Japanese know it – is the coming together of different people, meeting in remote locations to celebrate their love for the style of driving they have chosen to pursue. Different teams representing different tuning shops all meeting together to share ideas; look at each other's cars and discuss new styles. This is what keeps the underground culture alive.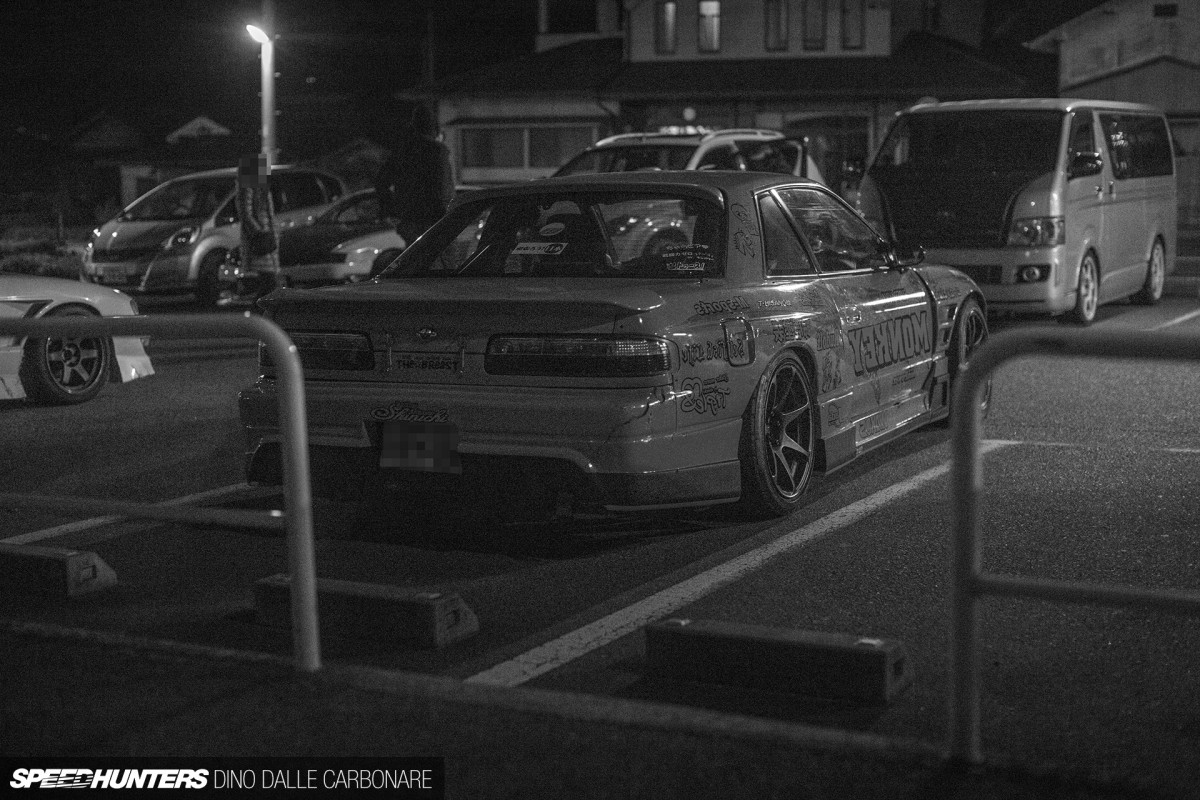 And always evolving.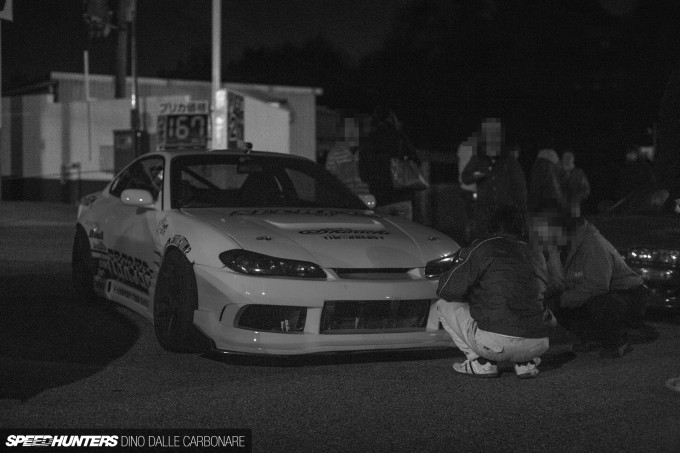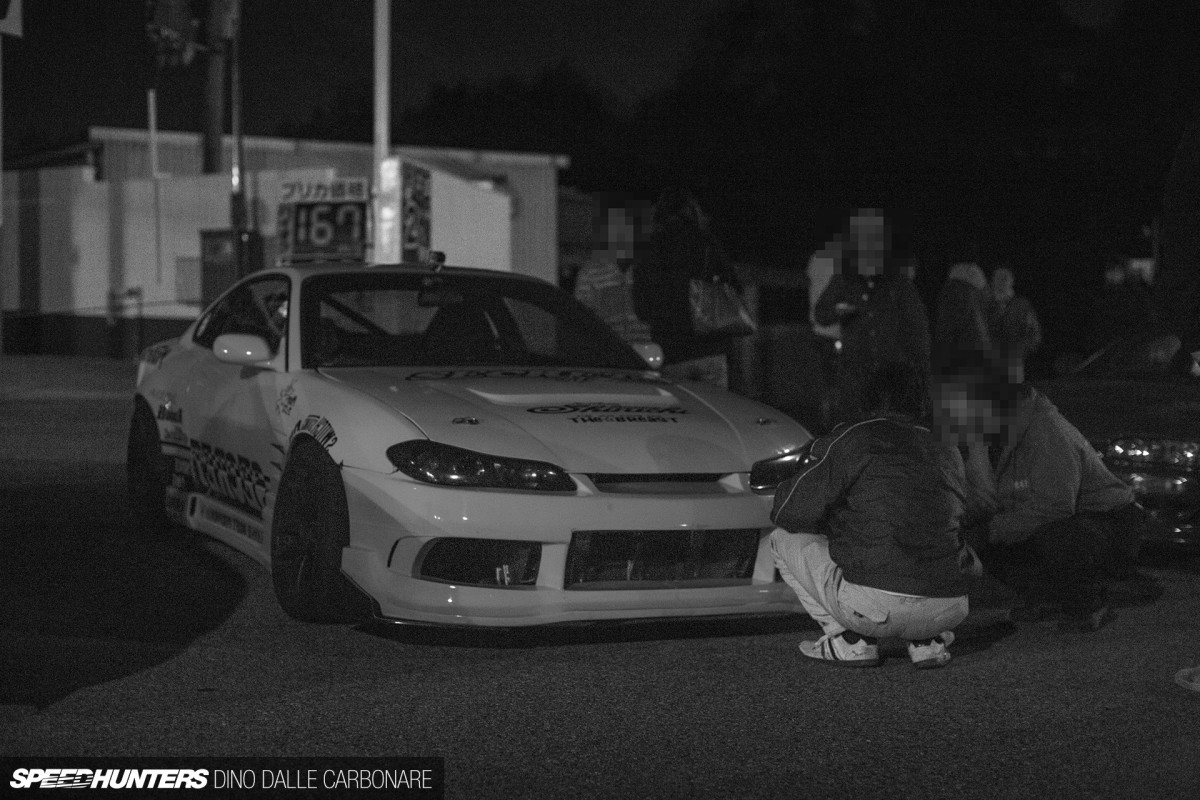 I've seen people pull out their iPads at these pre-drift meetings to share drift videos on YouTube. They check out how other drifters do things in other countries and are always right on-point with whatever is happening in the scene. They watch, they learn, they try to emulate – all in the pursuit of driving excellence.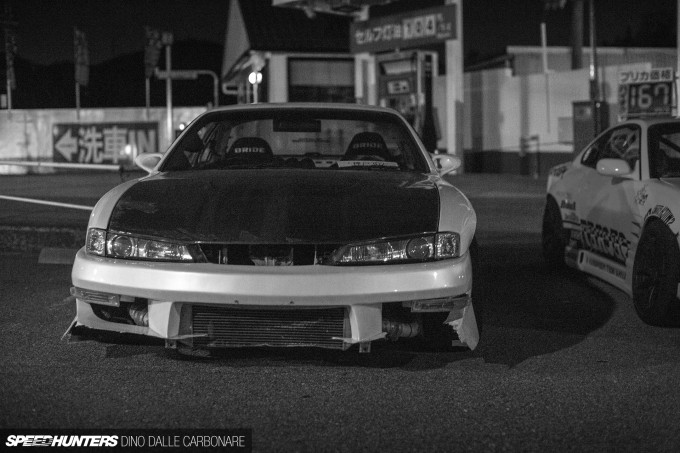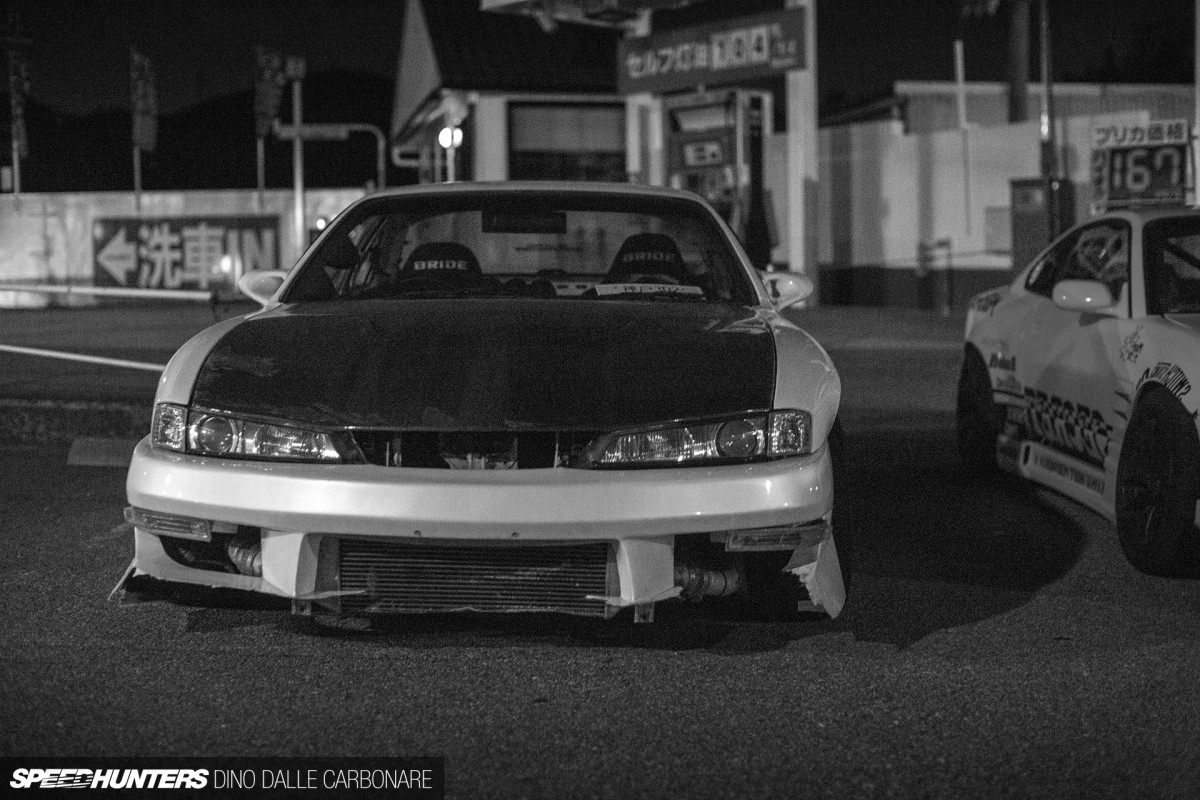 Sometimes it works, sometimes it doesn't. But learning from your mistakes is one of the most important aspect of this sport.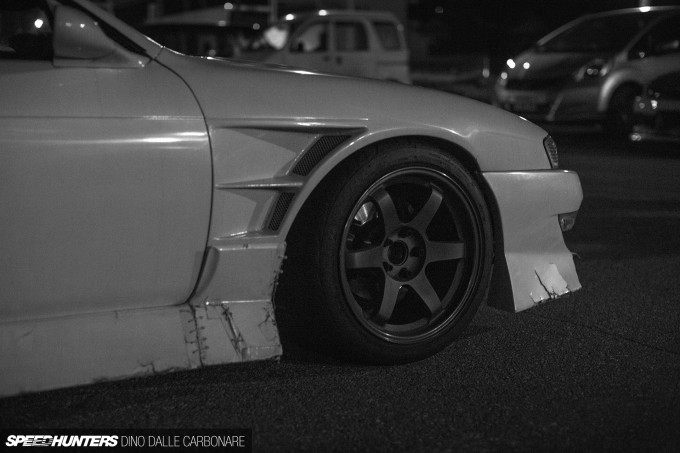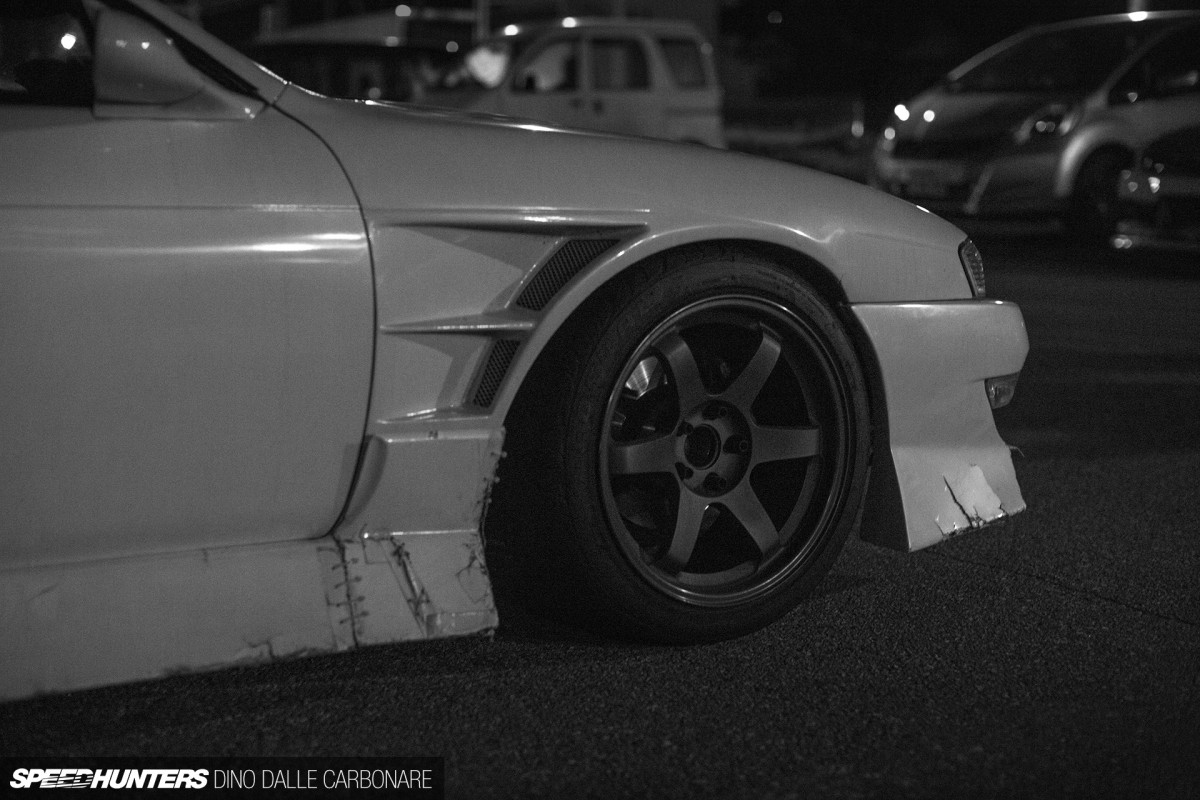 Driven by curiosity I often ask the guys that are into street drifting what it's all about for them – why they do it? The answer seems to always be the same. It's where they have come from; learning to slide a car on the mountains or at deserted docks at night.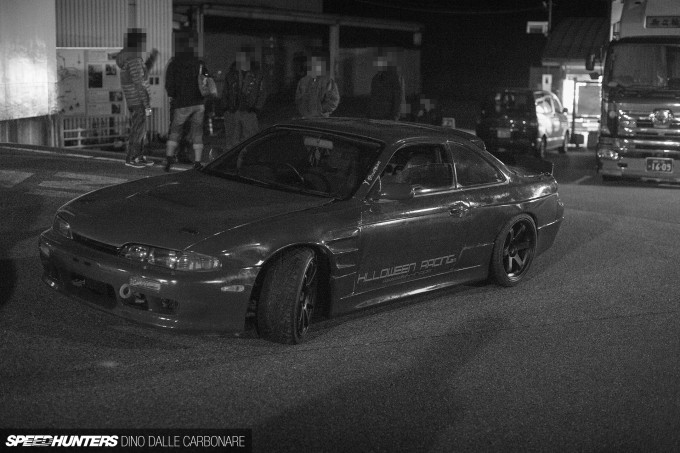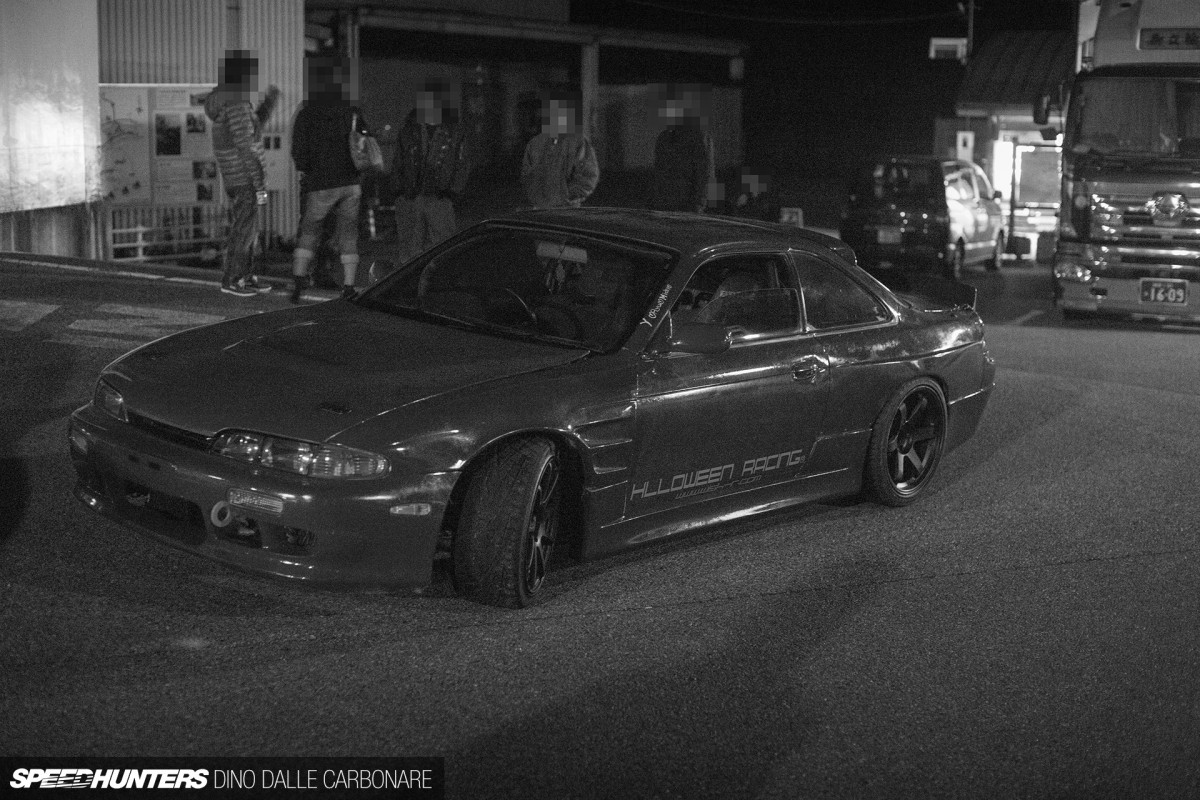 At the same time this is the place where they have made all their friends at, and there is a sense of belonging that you just can't recreate on a circuit when you are drifting at an organized drift soukoukai or competition.
Keeping The Thrill Alive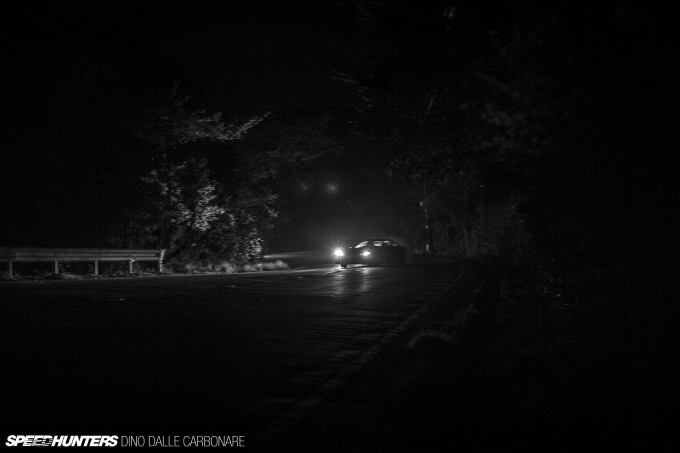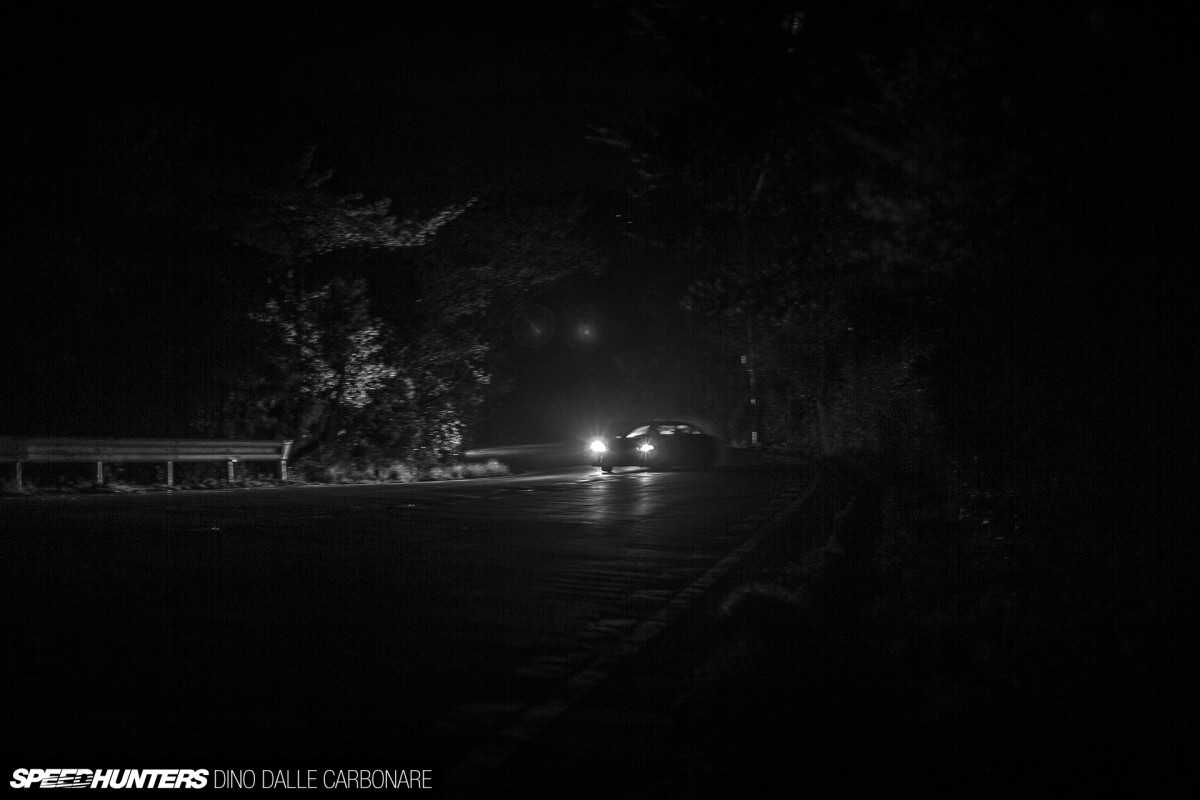 However, one word that everyone never fails to use in their explanations is 'thrill'.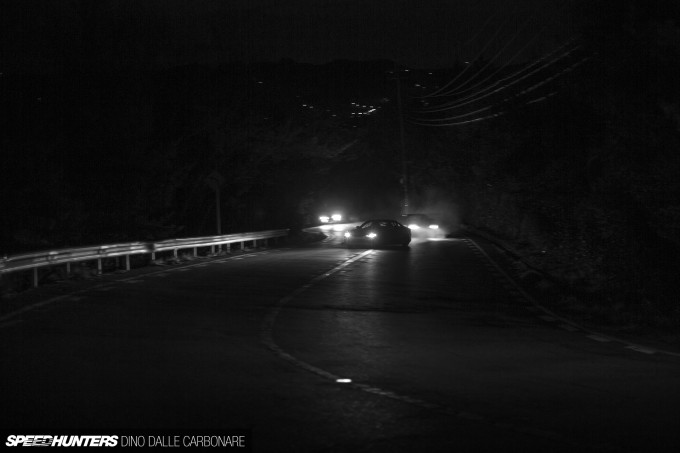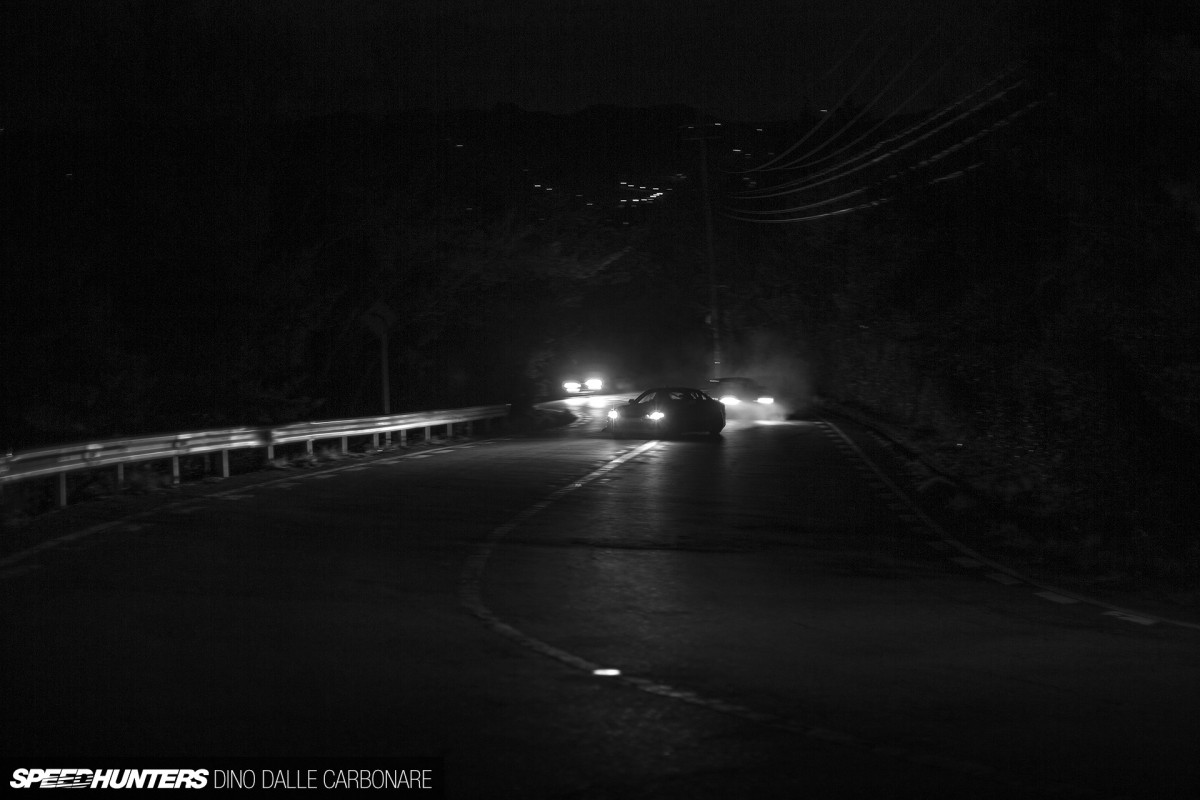 The sheer excitement and danger is what keeps them all coming back. It's also at the core of the learning experience. Drifting as we all know is pretty dangerous, but it's even more so out on these tight mountain roads when drivers are attempting to keep glued to the rear bumper of their friend's car ahead.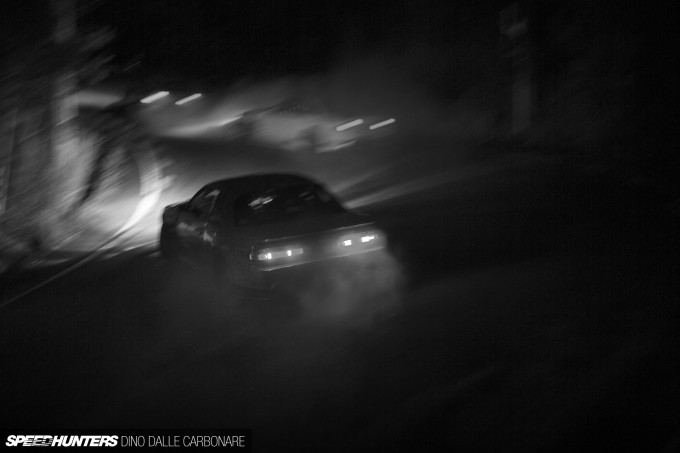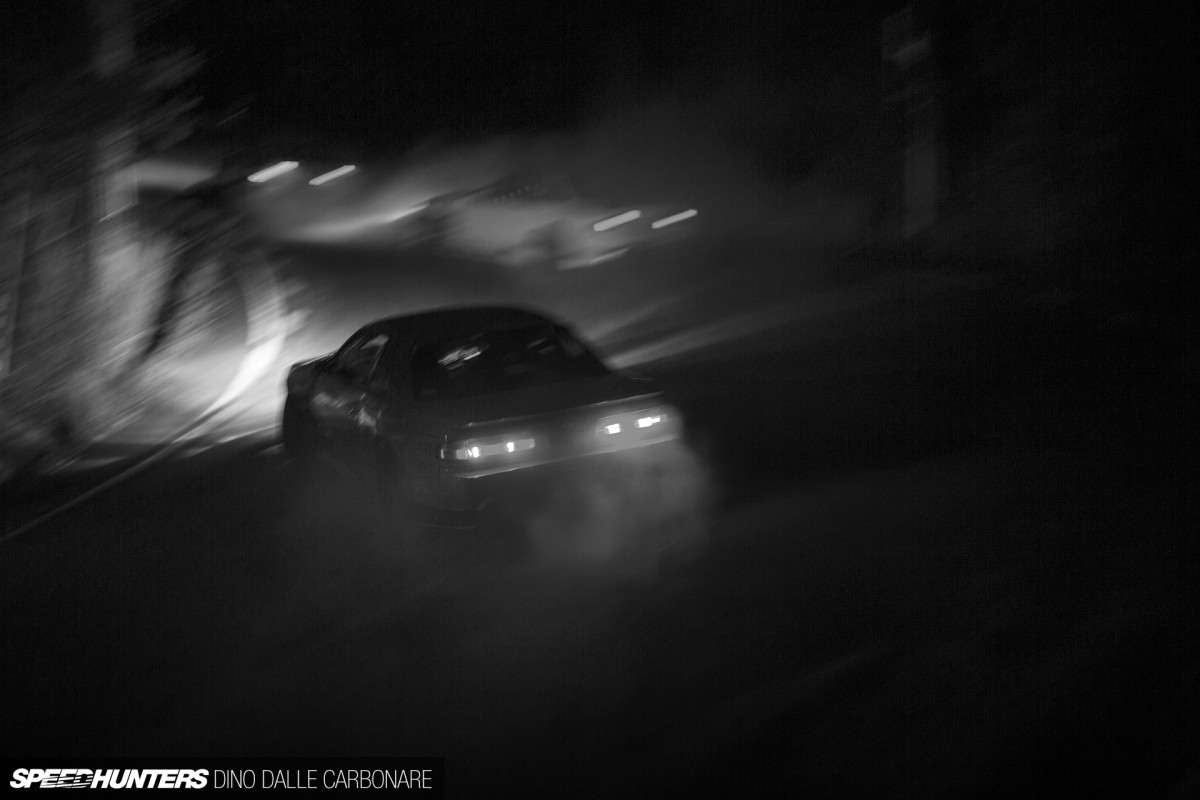 It accelerates the learning curve, and after they've picked up the basics and practiced in safer surroundings like at the futo (wharfs/docks), it's almost like a right of passage.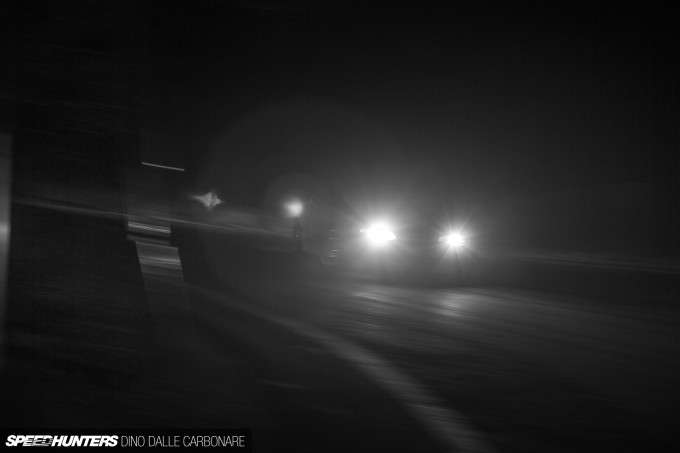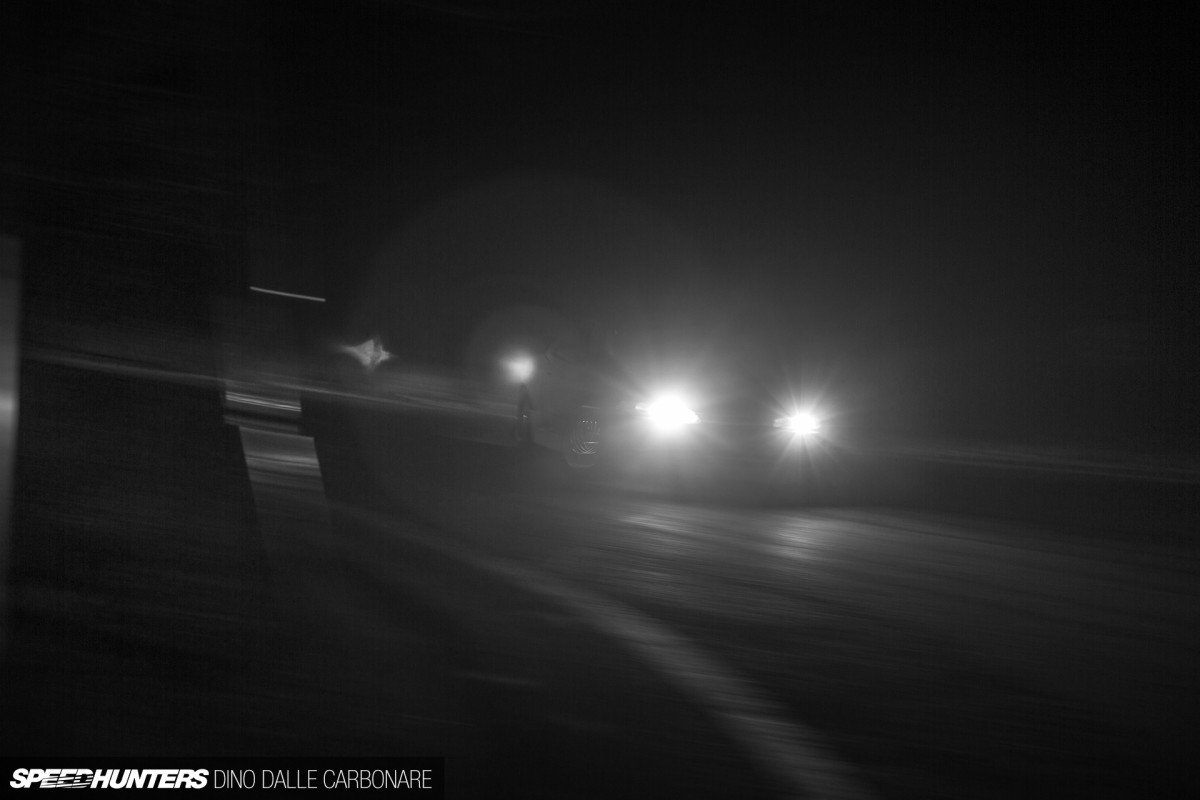 You have managed to master your driving to the point that you can safely hang with the rest of your crew.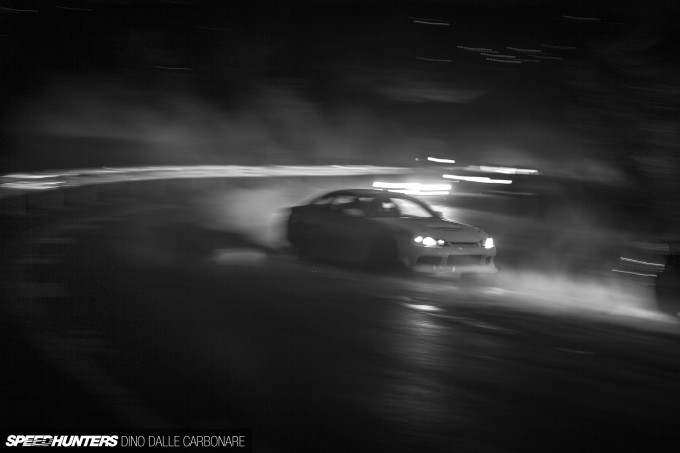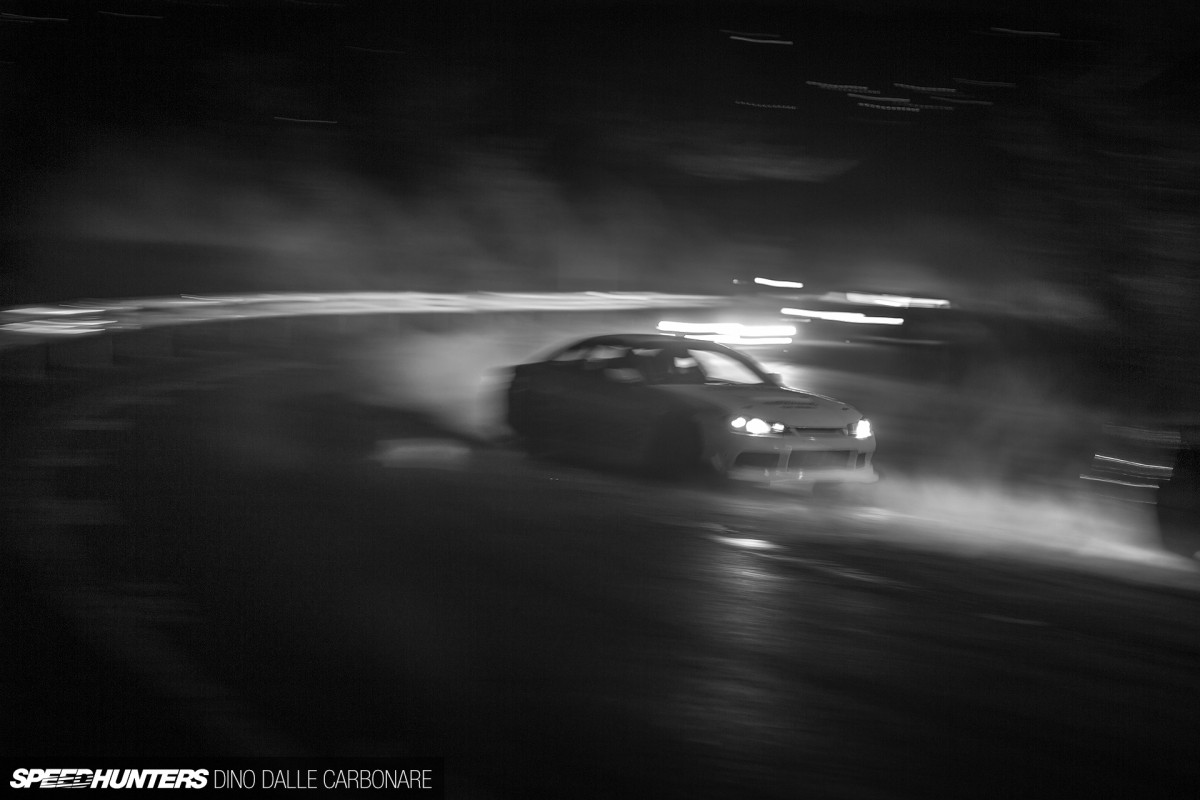 And earning the trust of your crew is a very big deal.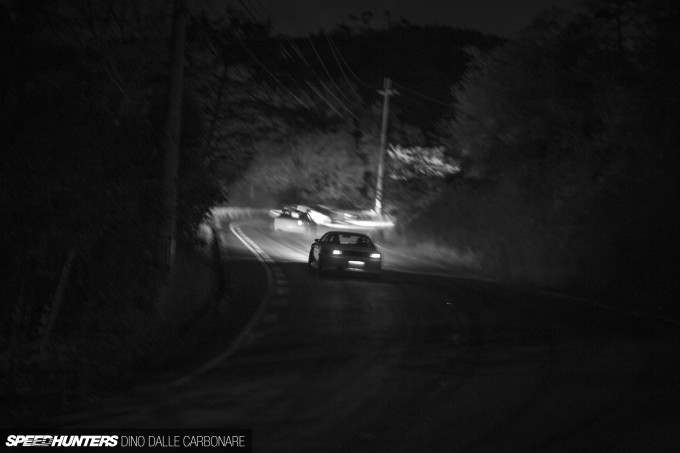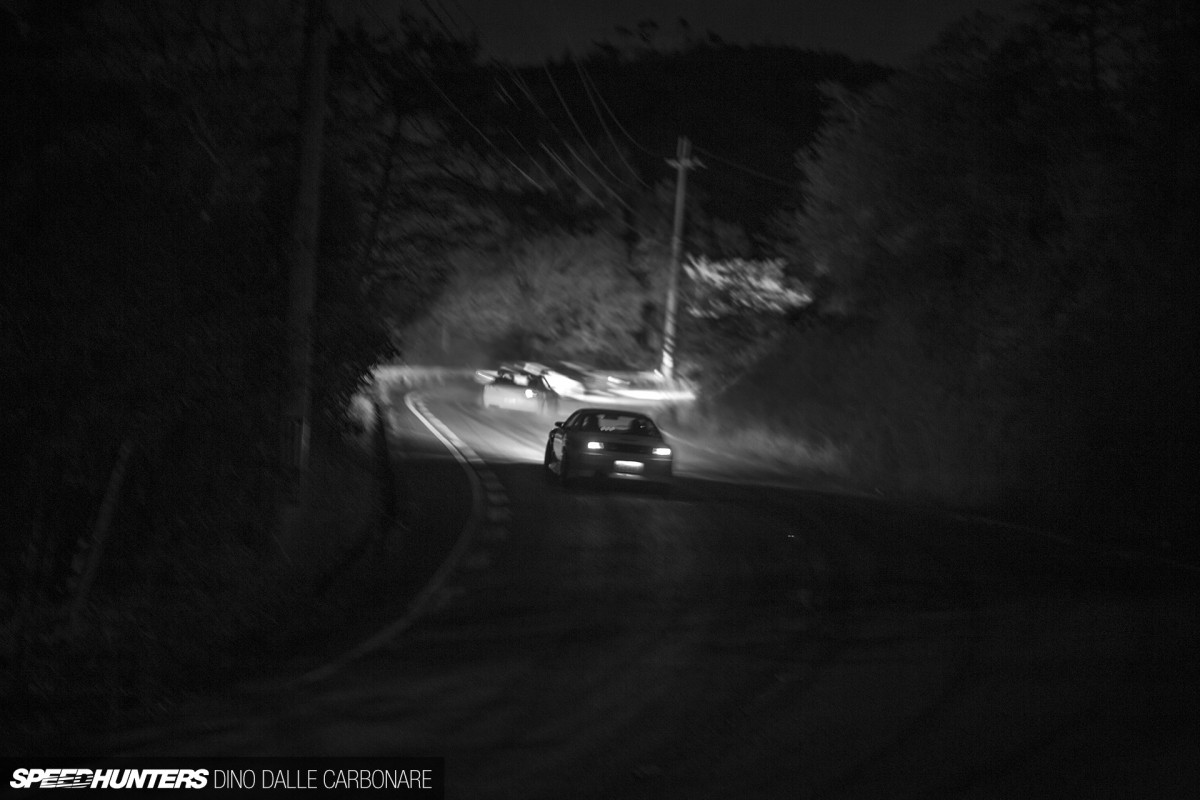 Much like the preparation that goes on before a touge outing, it certainly doesn't end once the driving starts. Each run is coordinated via the use of CB radios, and usually the leader has one and the last car following has another. Everyone else parks up before a specific set of corners and waits until the road is clear.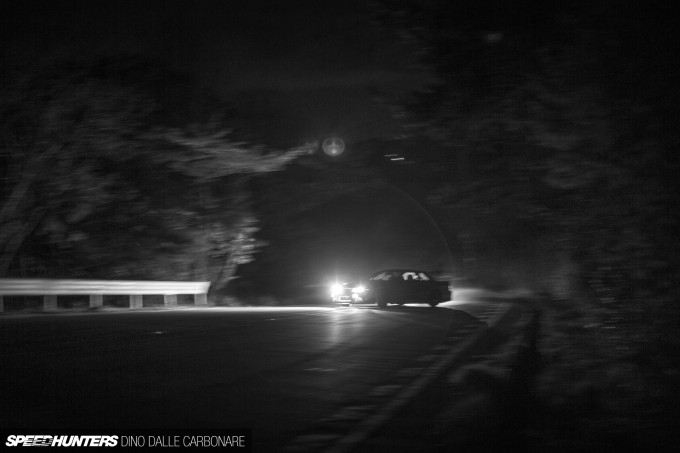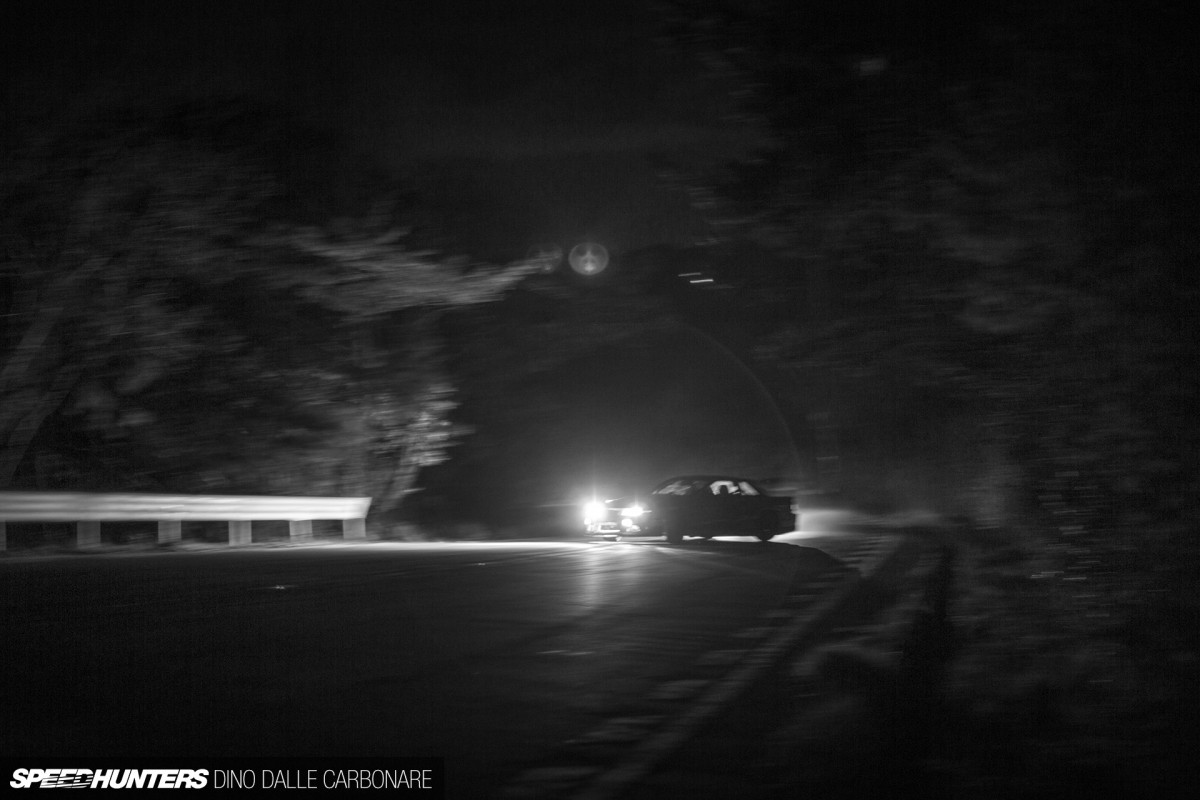 Only then is the OK is given and the few minutes of fun begins. Depending on the road this can stretch for a series of corners before drivers hit a safe spot to do a U-turn and head back.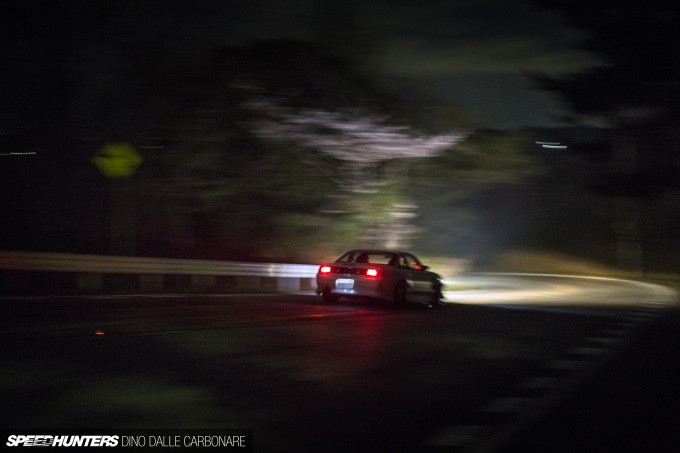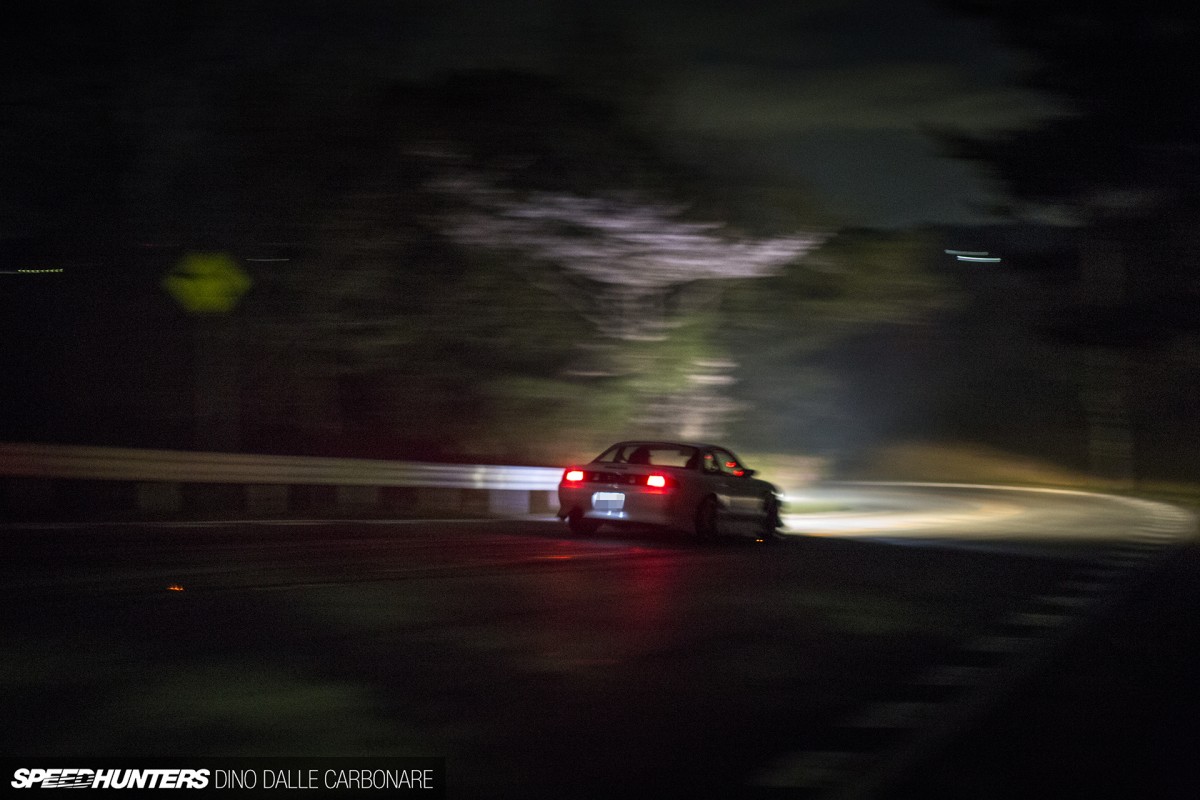 The return run can be drifted too, but a lot of guys choose to cruise; cooling down their engines and mentally preparing themselves for the following climb.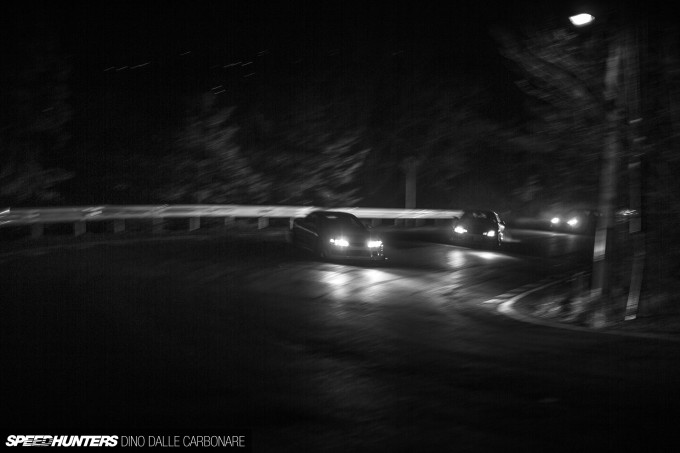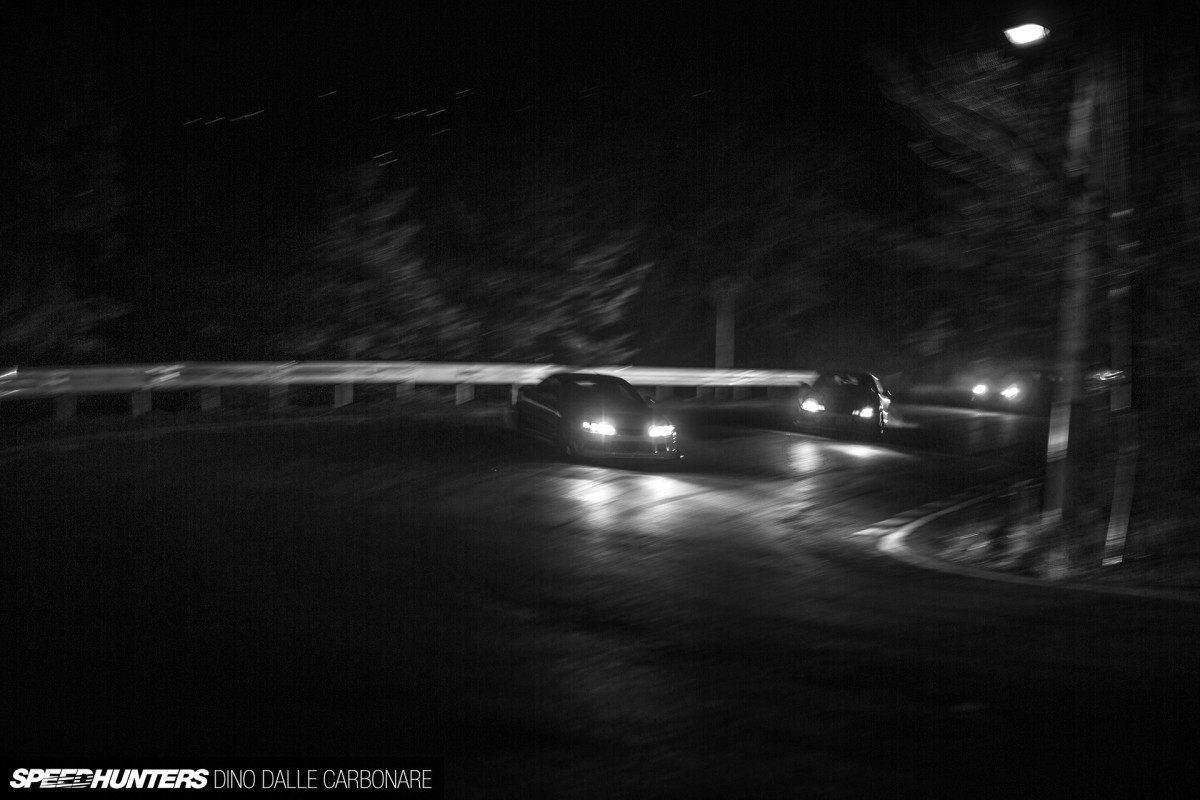 It might sound like complete stupidity to say this, but it never fails to impress me how safety is a big concern for all involved. You might question that give that these guys are drifting on the street, but it's the truth. The drivers take care not to do stupid things and the guys watching from predetermined vantage points – referred to as gallery – do the same. The drivers are always aware where people are watching from and out of courtesy and respect nobody would place himself or herself in a dangerous spot.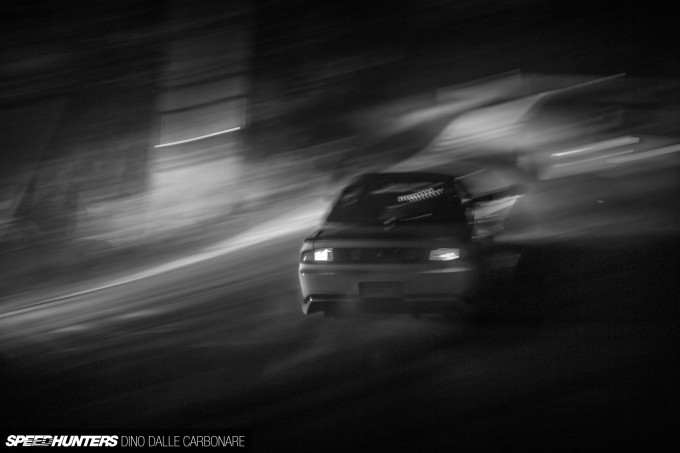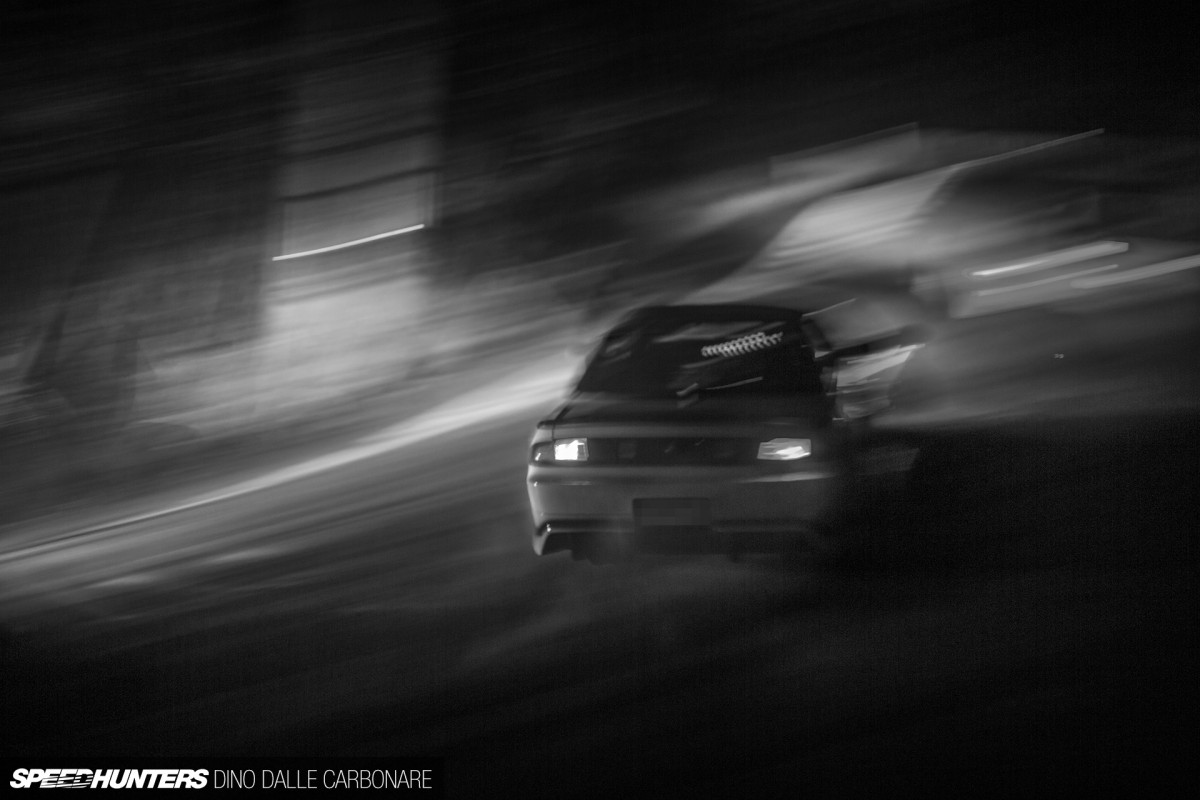 Like in a lot of aspects about Japanese culture, respect is always at the center of it all and it's precisely what keeps it functioning like a well-oiled machine. You begin to realise this after you have been out there for hours; cars flying by you sideways at speed time and time again. Yet nothing goes wrong; nothing dangerous happens.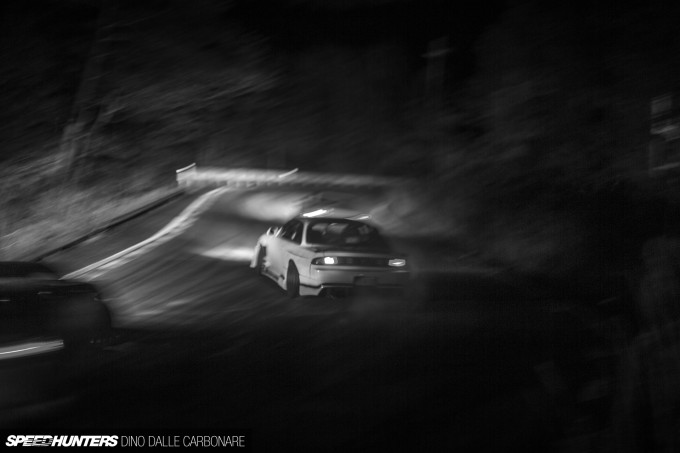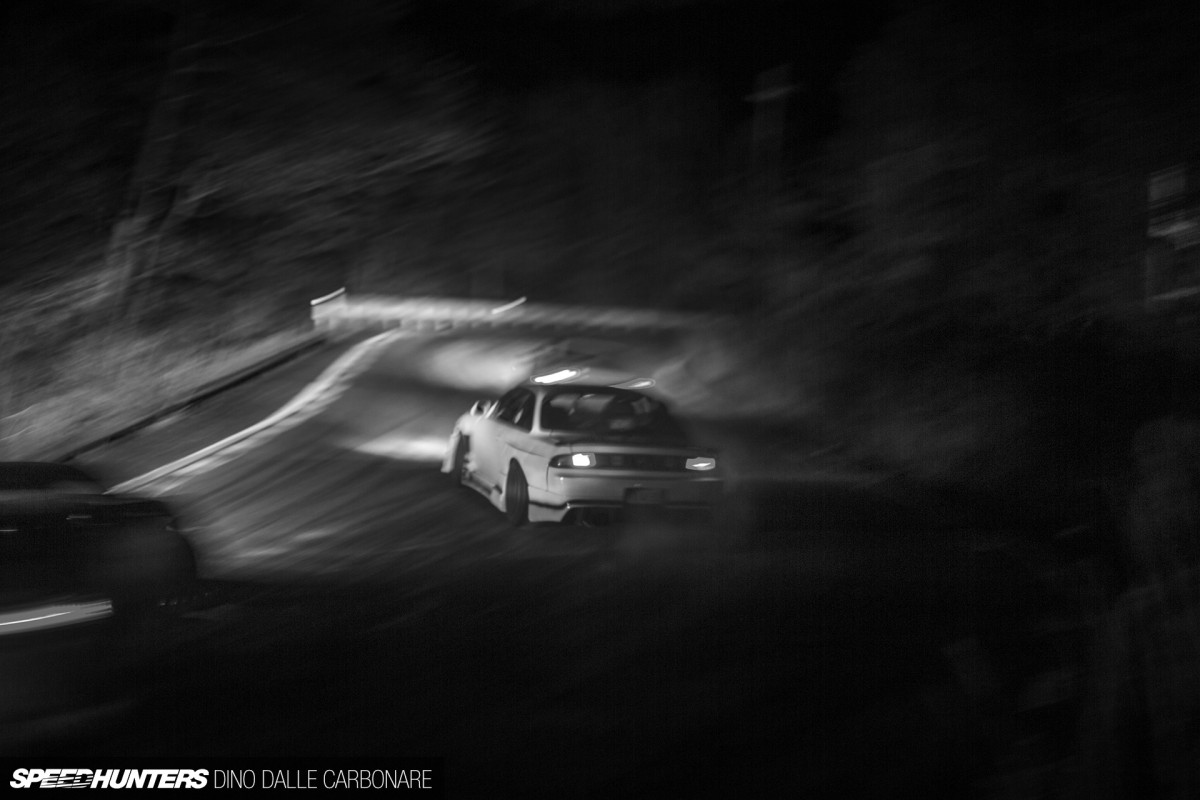 The best analogy I can come up with is: 'If a tree falls in a forest and nobody is there to see it, has the tree really fallen?' It's the only way it can work if you think about it. You put nobody in danger, you don't disturb anyone and you take great respect for what you are doing and nobody aside from the people you are with will ever know what you are up to.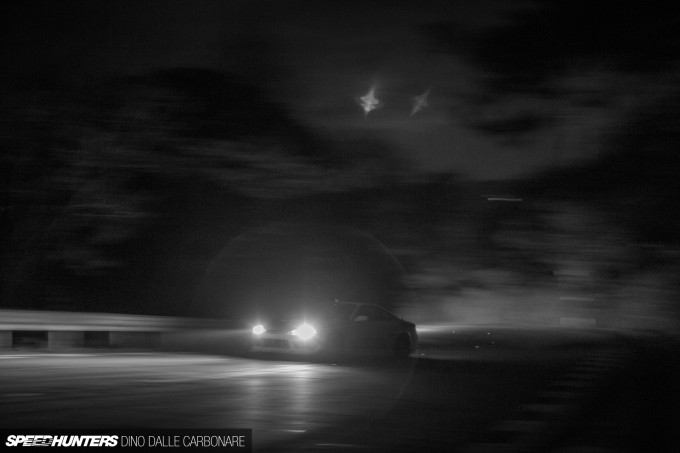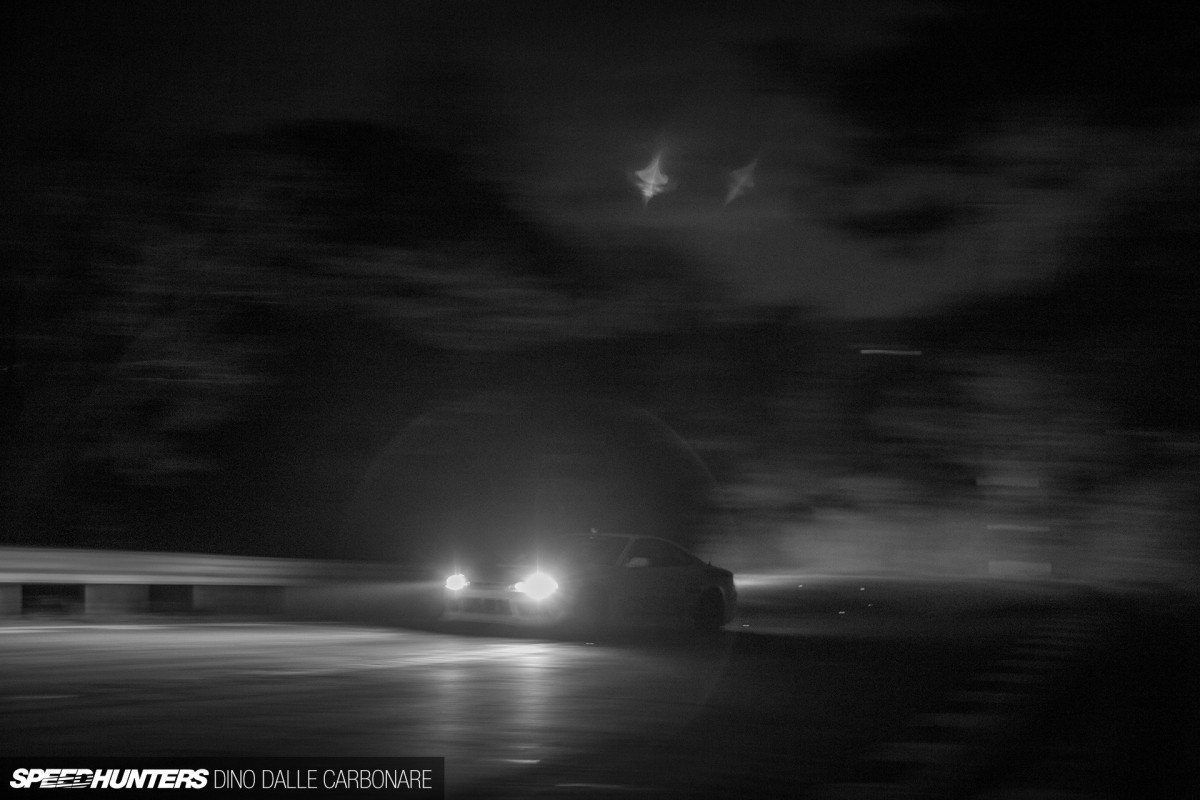 This is what keeps street drifting in Japan alive.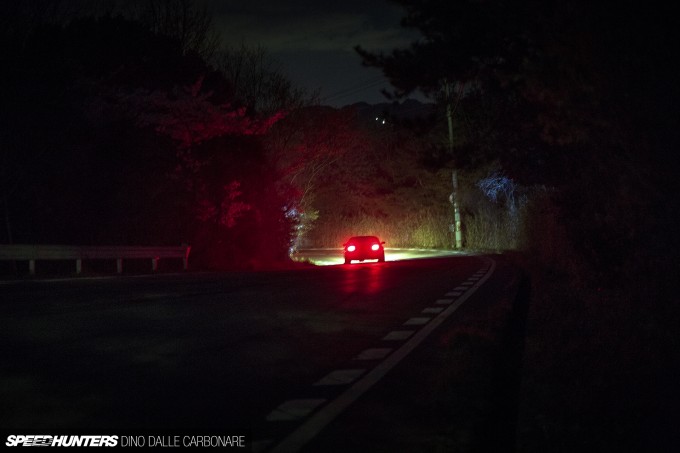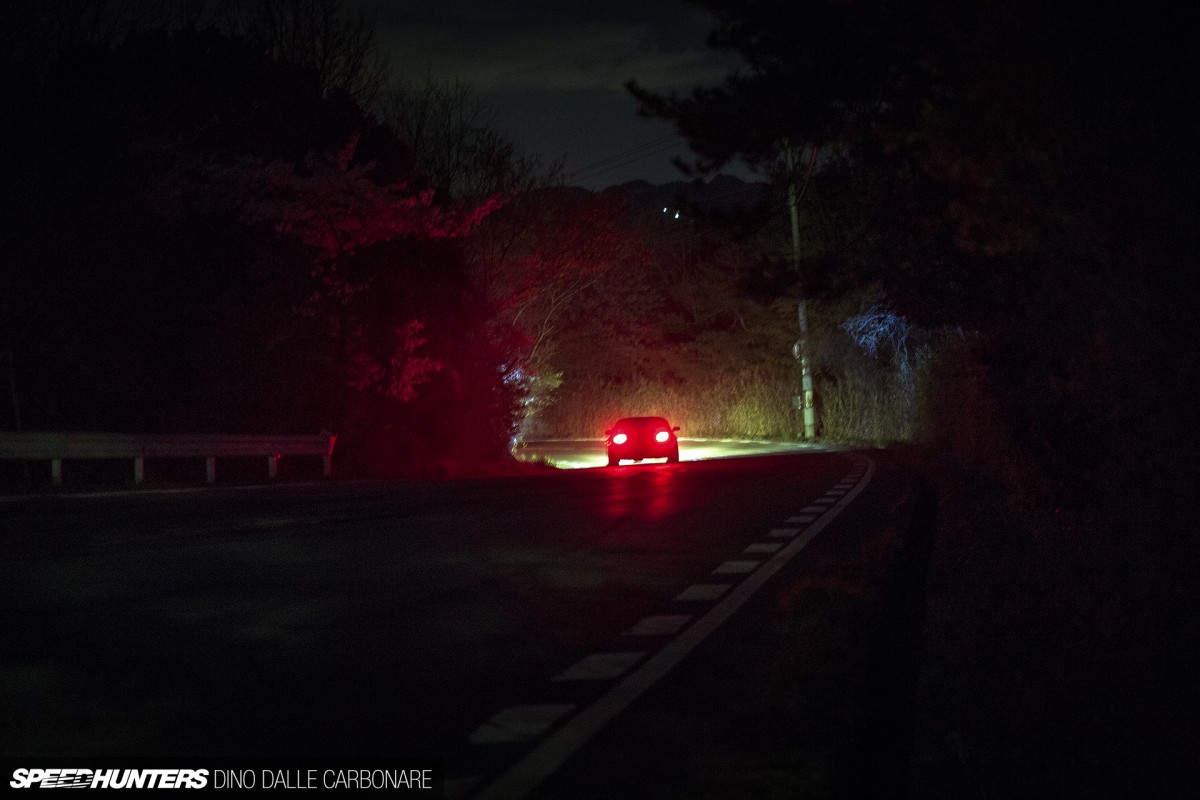 I may be over-romanticizing it all by saying that this is a core component of drift – its heart if you will. But after spending time out in the middle of nowhere, somewhere in Japan, this is the only conclusion I can come up with.
Dino Dalle Carbonare
Instagram: speedhunters_dino
dino@speedhunters.com