Chase Cam
Last year was my first time checking out Pebble Beach and the Monterey Historics at Laguna Seca, and I couldn't believe what I had been missing out on all these years. For some reason or another I was always on another assignment during Monterey Car Week, but recently I've been trying to focus less on motorsport photography and put more effort into other aspects of car culture.
One thing I noticed about the 2013 event were the sheer number of rare and beautiful cars driving around, as if it was a car culture utopia on the streets of Monterey and Carmel. I was thoroughly jealous, but also very embarrassed at the same time because I drove my pickup truck thinking I would need a good production vehicle.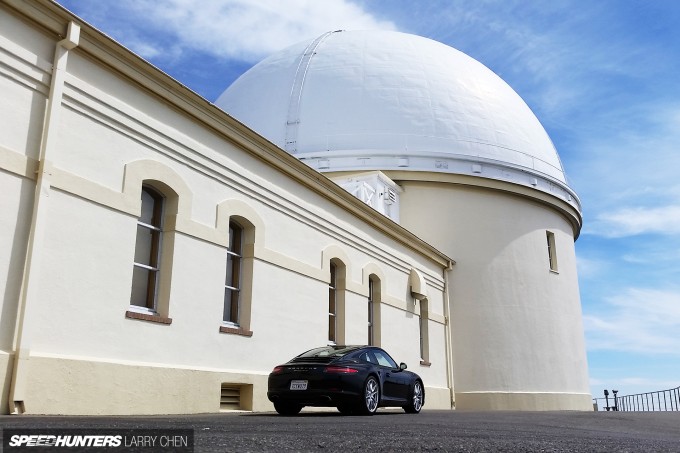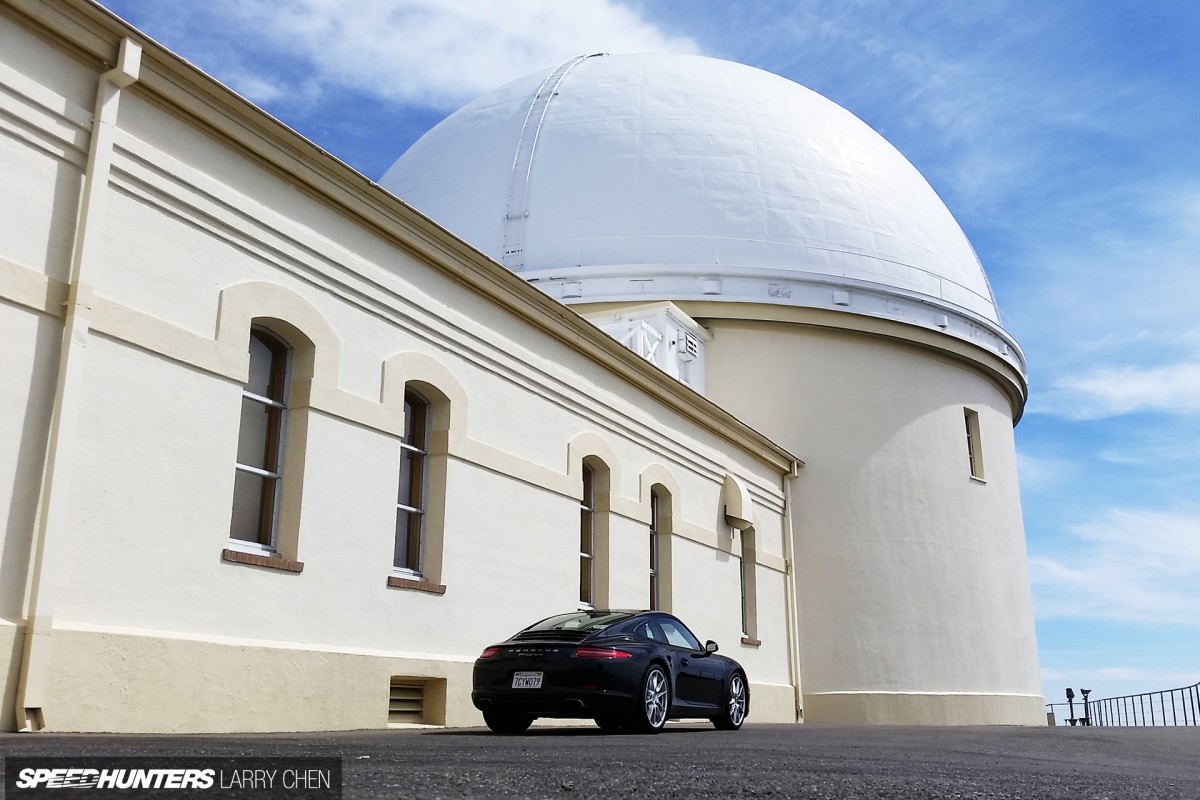 This year I made sure not to feel too left out. My production vehicle was a base model 991 Carrera, which had just enough space for all my gear and luggage for the week away from home.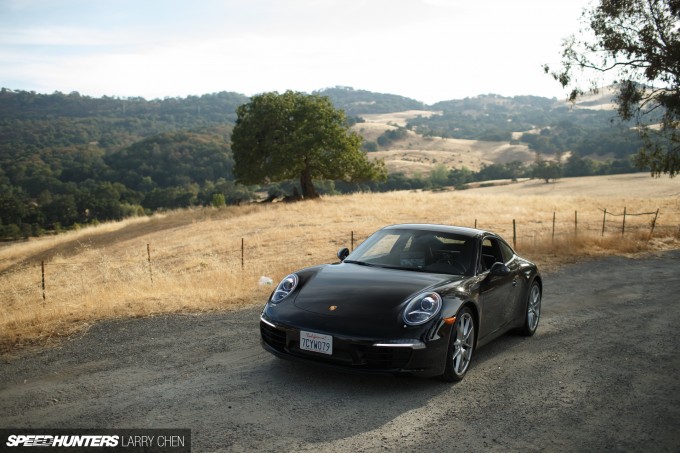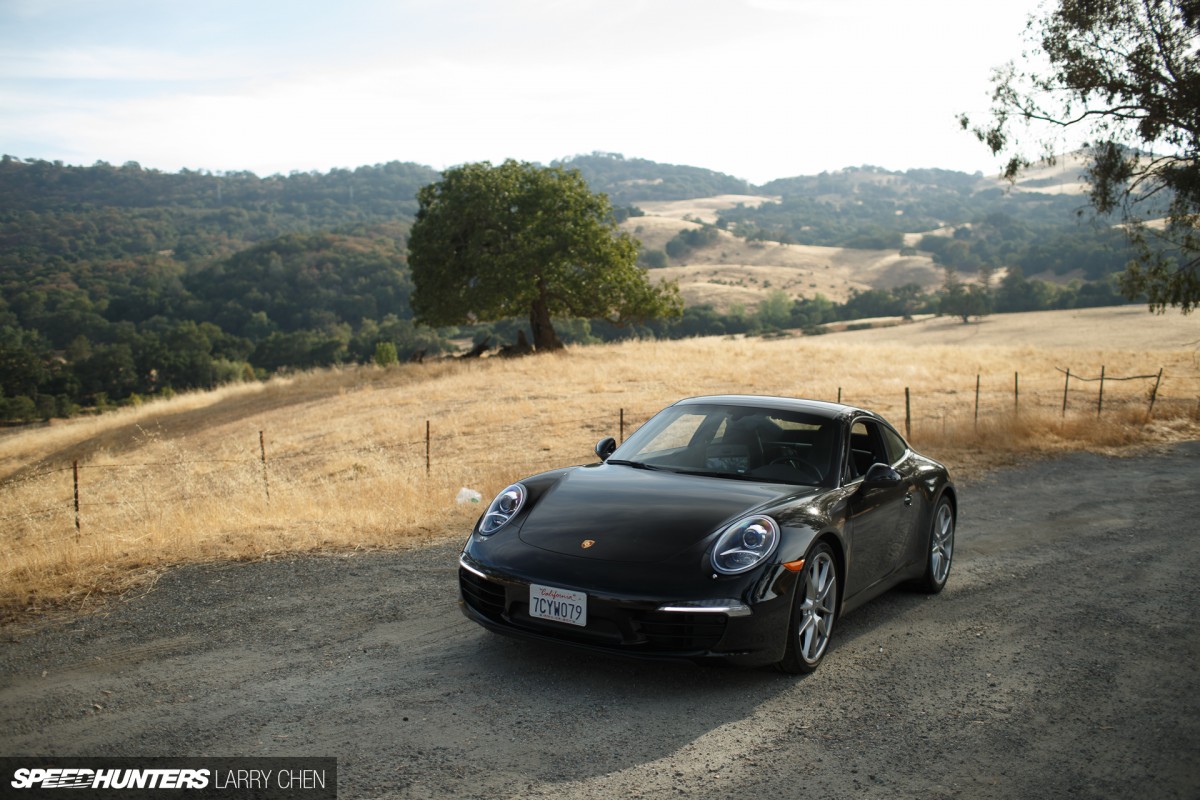 It was also my camera and chase vehicle, in the most subtle of all colors no less.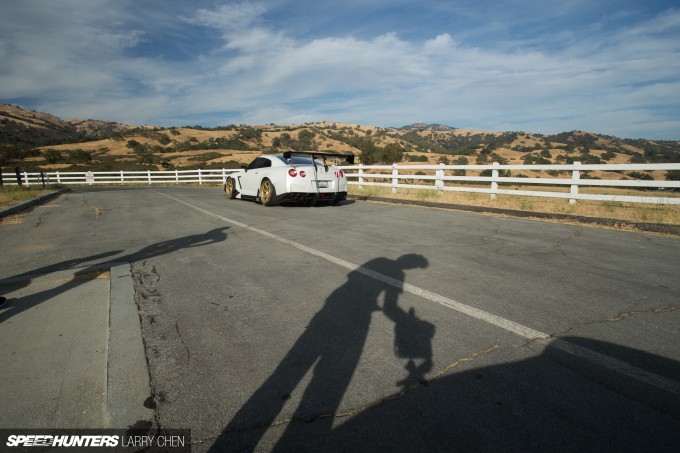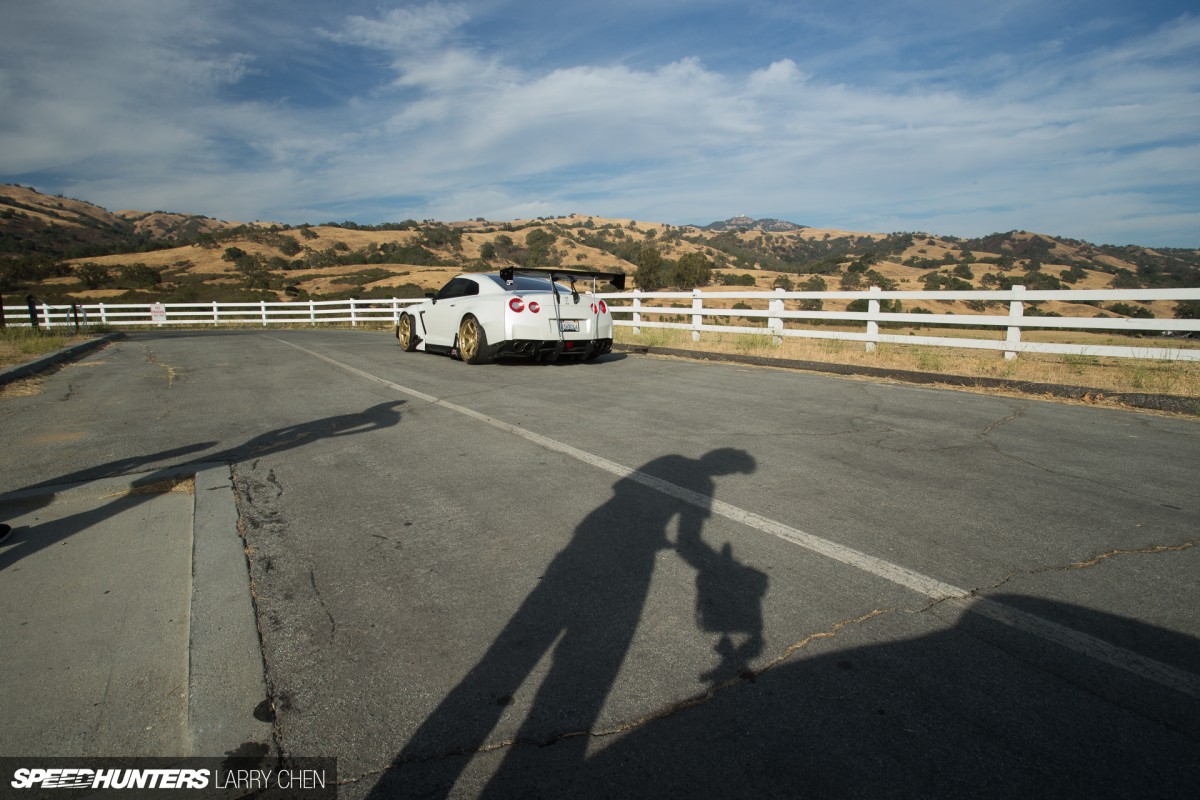 I started off my week right with a shoot in the hills of San Jose with the first ever Rocket Bunny GT-R to hit the US. You'll get to read all about this car very soon.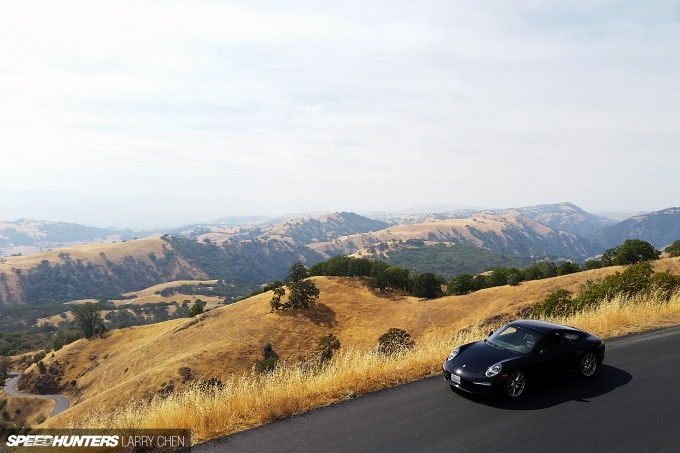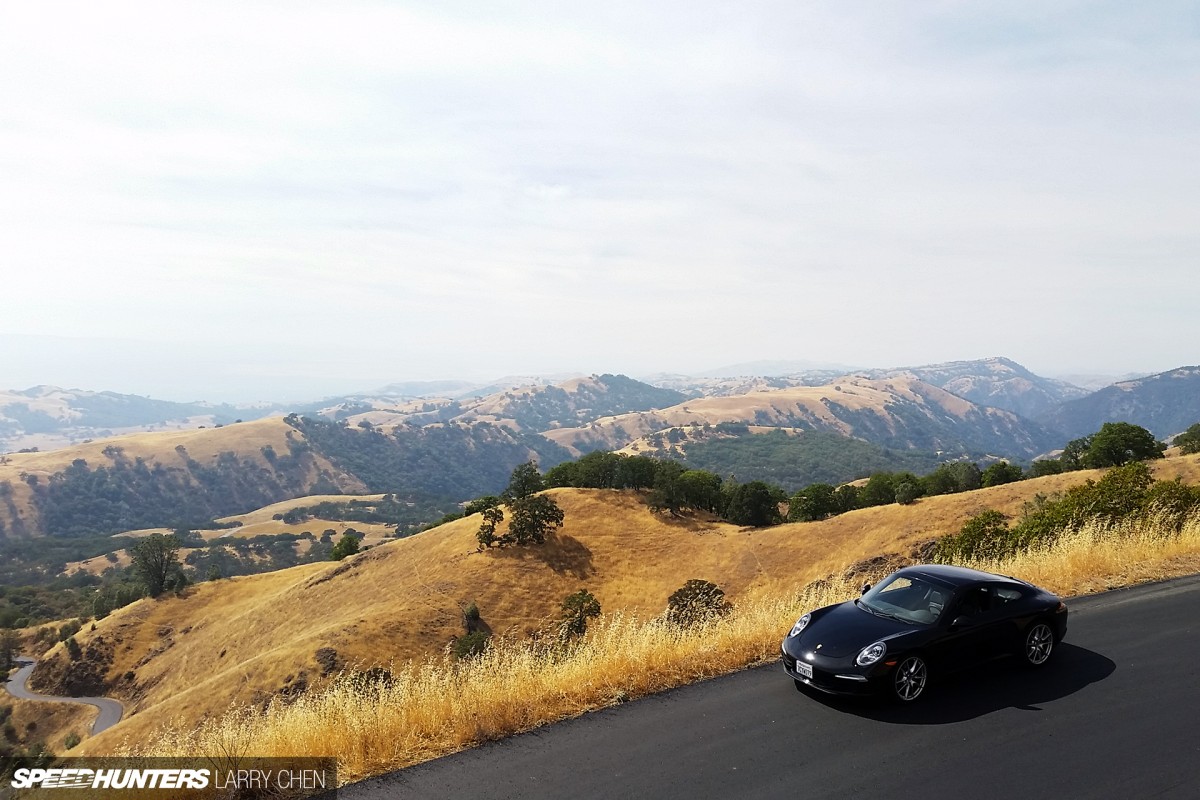 San Jose was beautiful, but it was a bit out of the way from Monterey. The views were out of this world and the driving roads were nicely paved. It was absolute twisty perfection.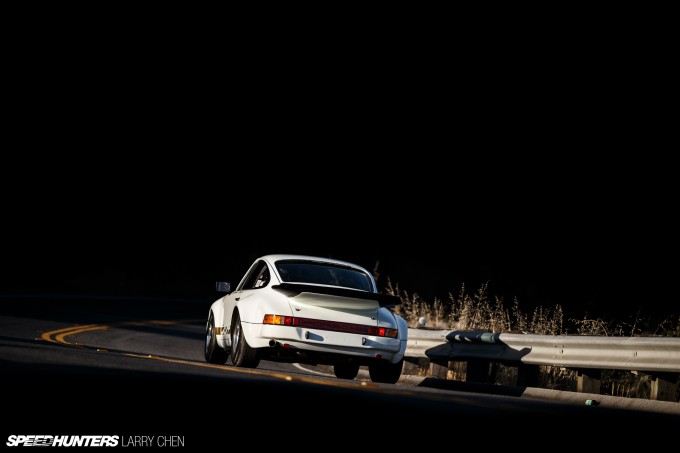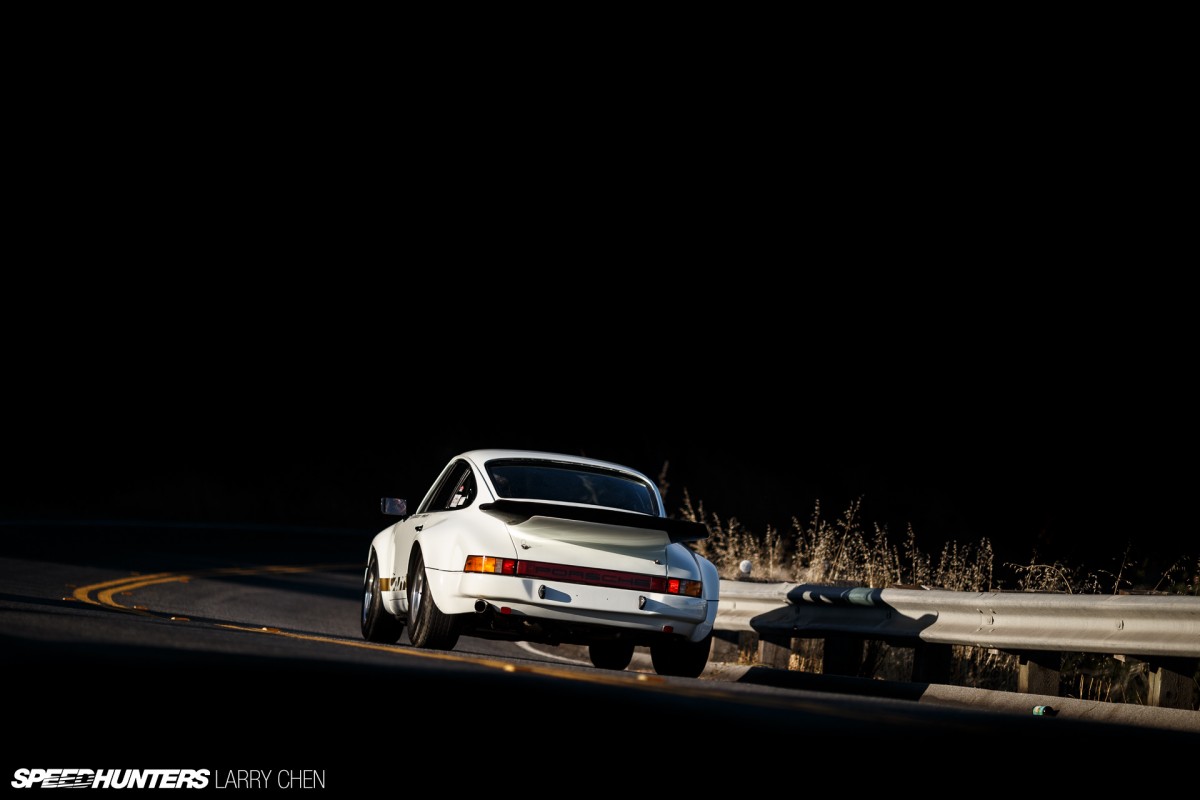 Are you down with O.P.P? What does it stand for? According to Magnus Walker it means 'Other People's Porsches'. If that is what it really means, then I am most definitely down for O.P.P.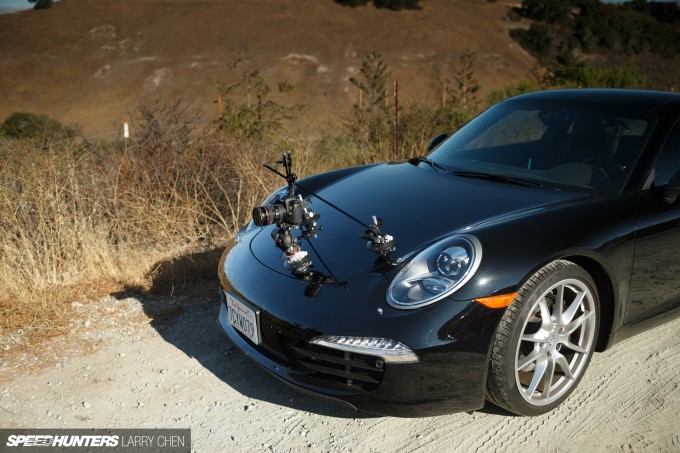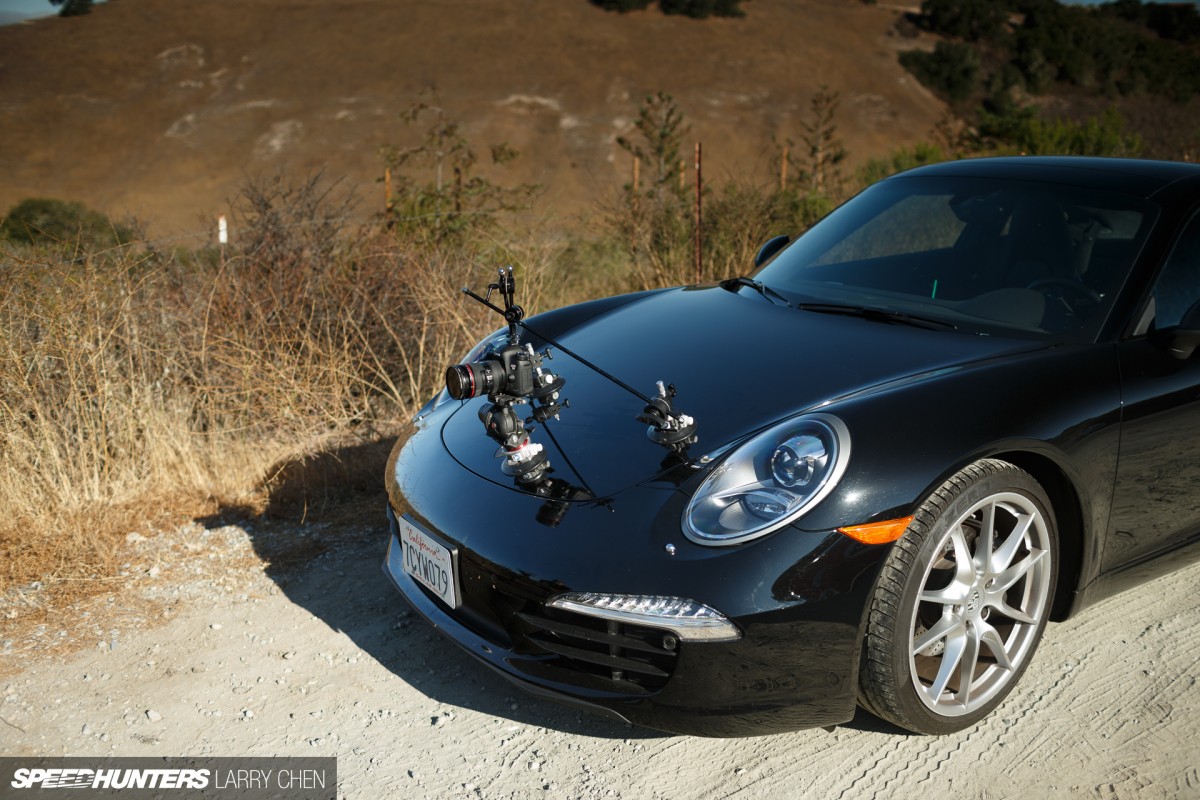 See what I mean about being a perfect production vehicle? Who needs a dedicated camera car if you have a Porsche? It was ideal for a story I did with Magnus that will be released in a few weeks…  Normally I'd use my 240Z as a chase car, but I was okay with making an exception this time.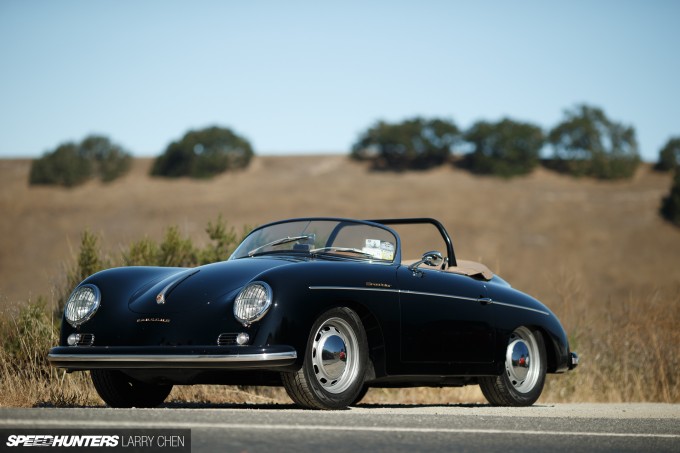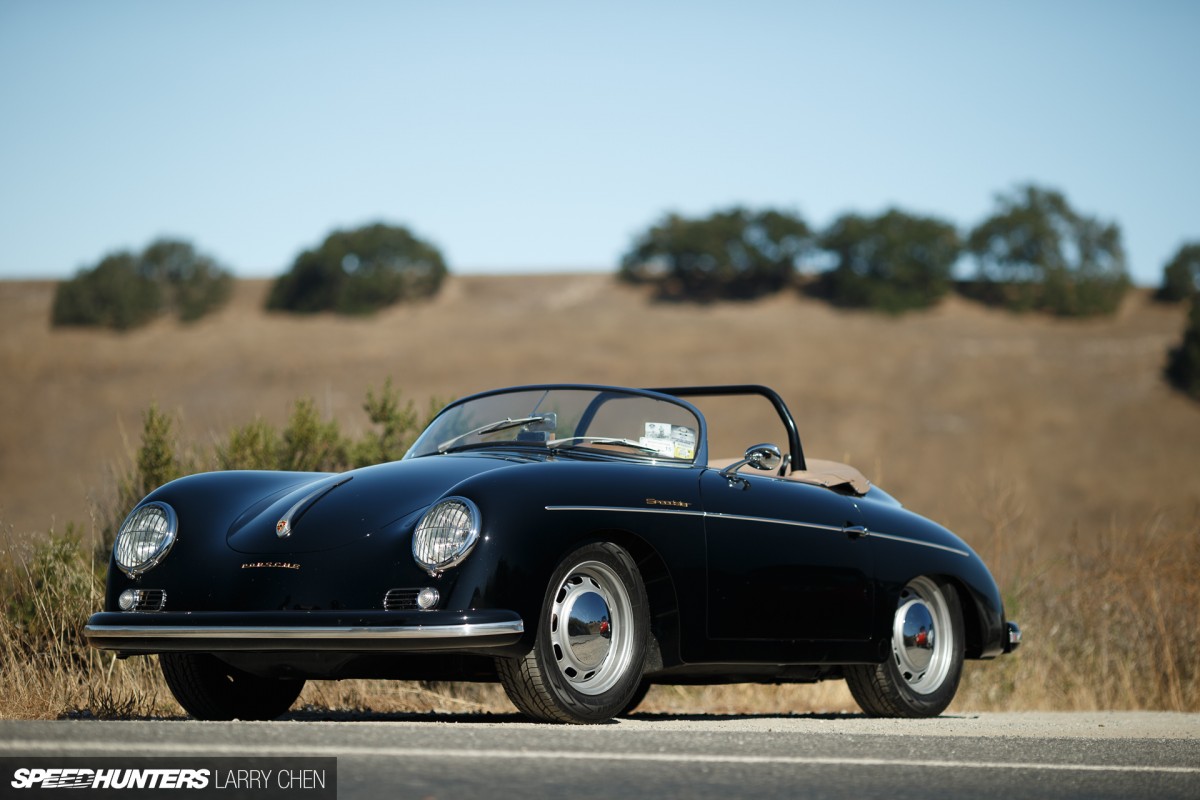 I think my colleagues will agree that the best part of our job is getting to taste the variety of flavors the world of car culture has to offer.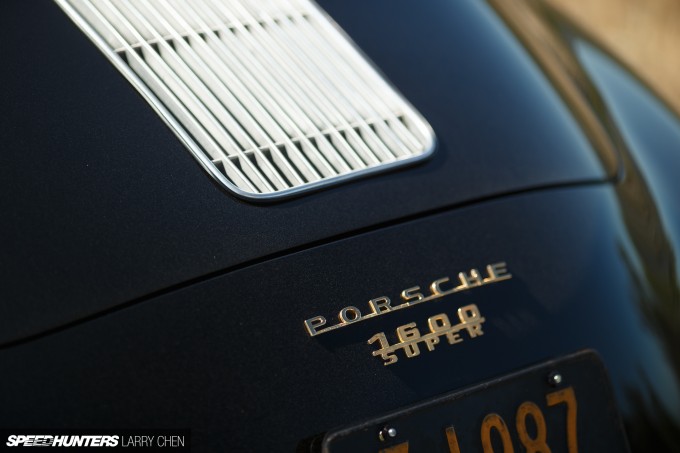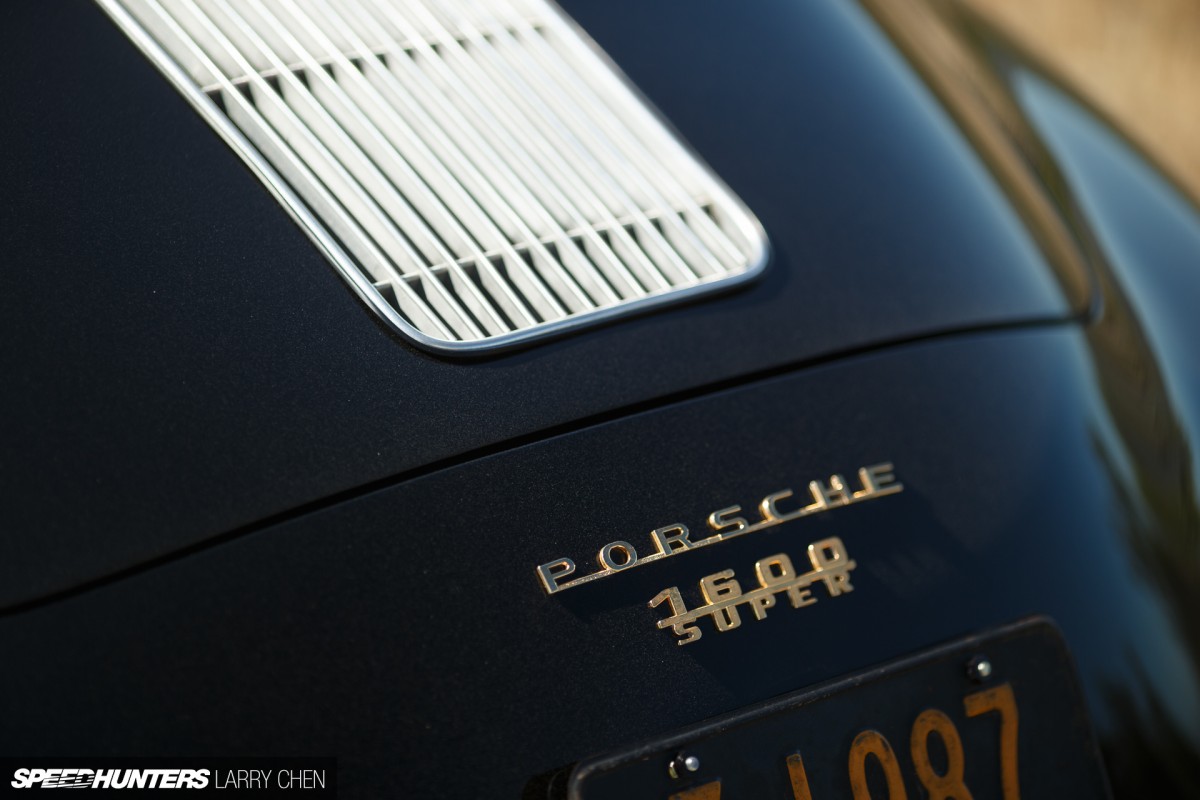 I never thought I would get to drive such an iconic car, but this past week I had a chance to rip around in this '57 Speedster.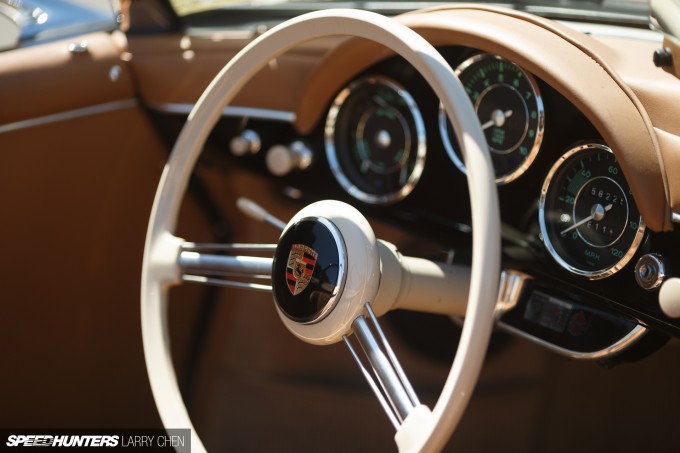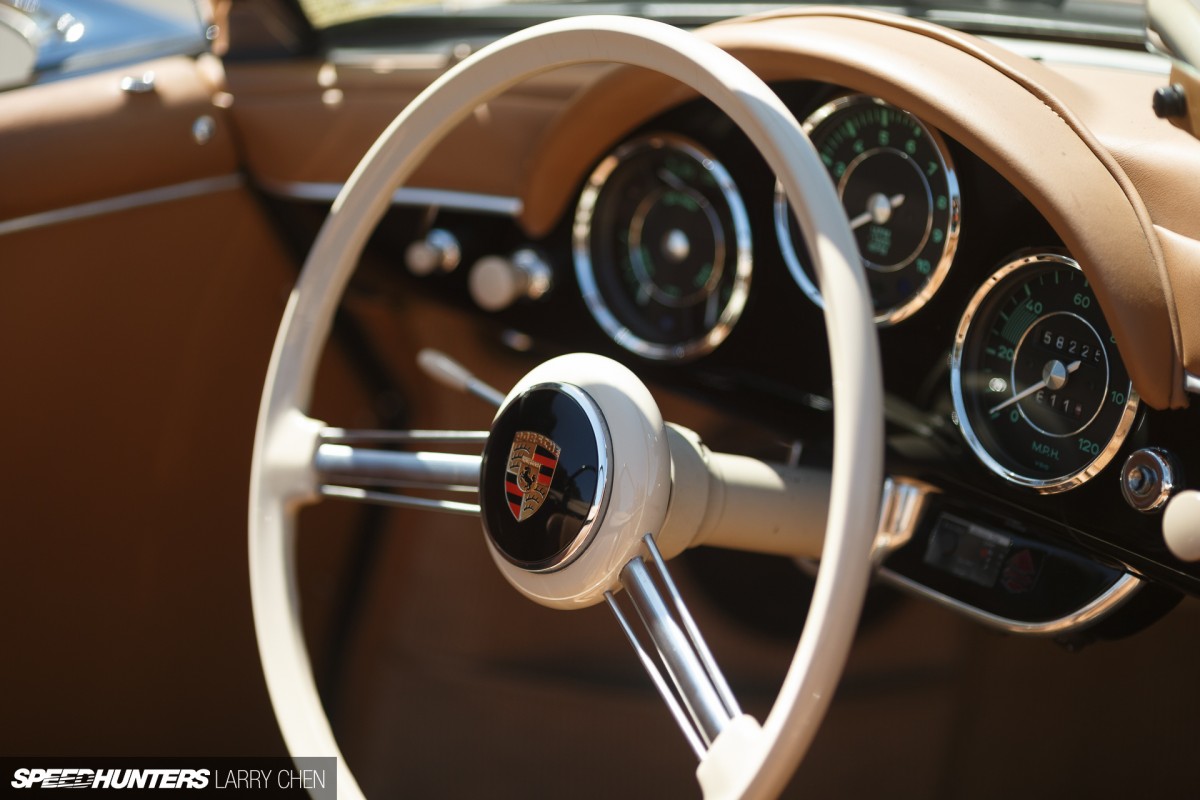 How elegant – those were the first thoughts that crossed my mind. It's hard to believe this car is almost 60 years old.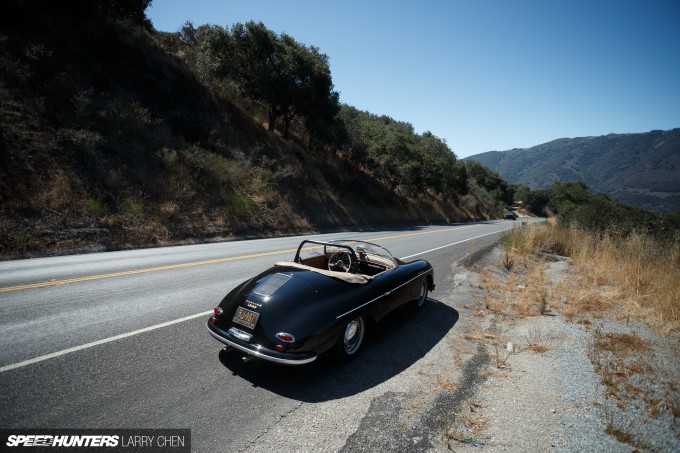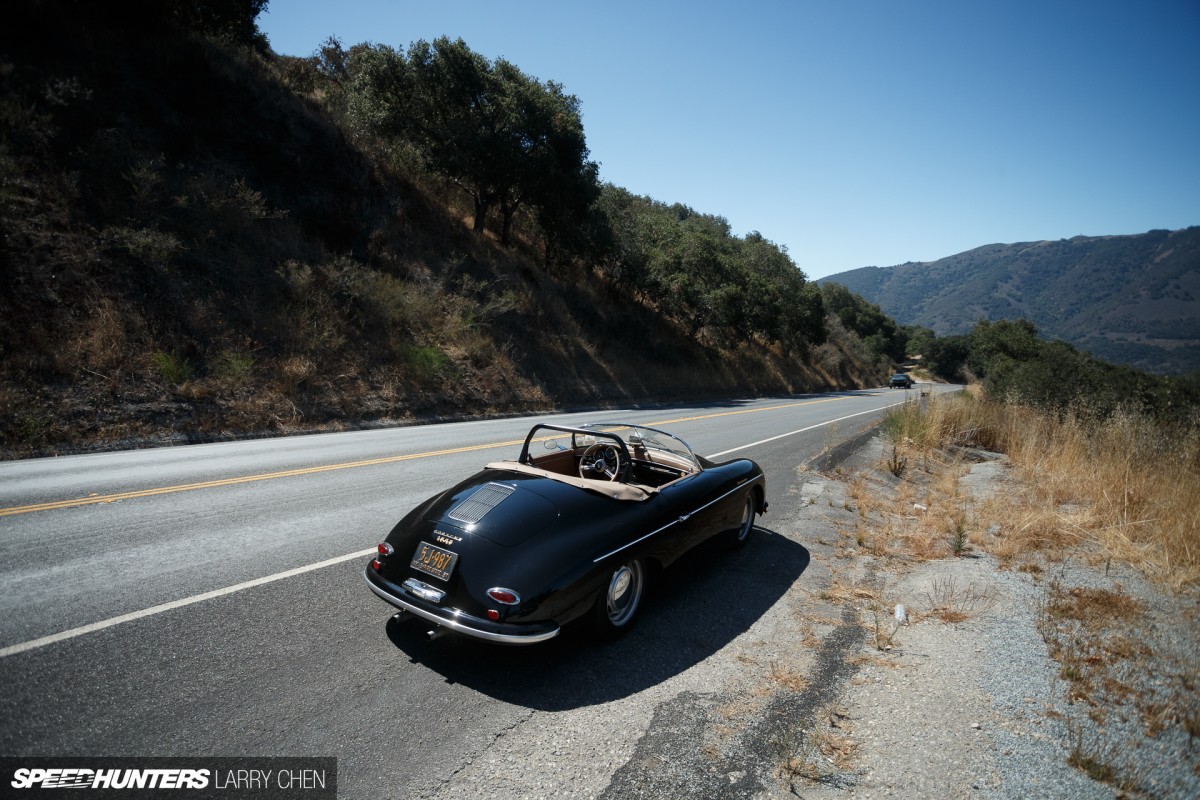 While most Porsches from this era only have a double digit horsepower figure, this particular car had 170hp to the wheels.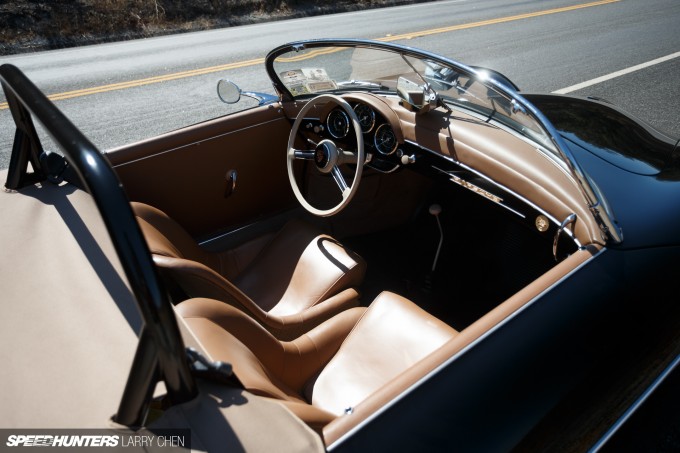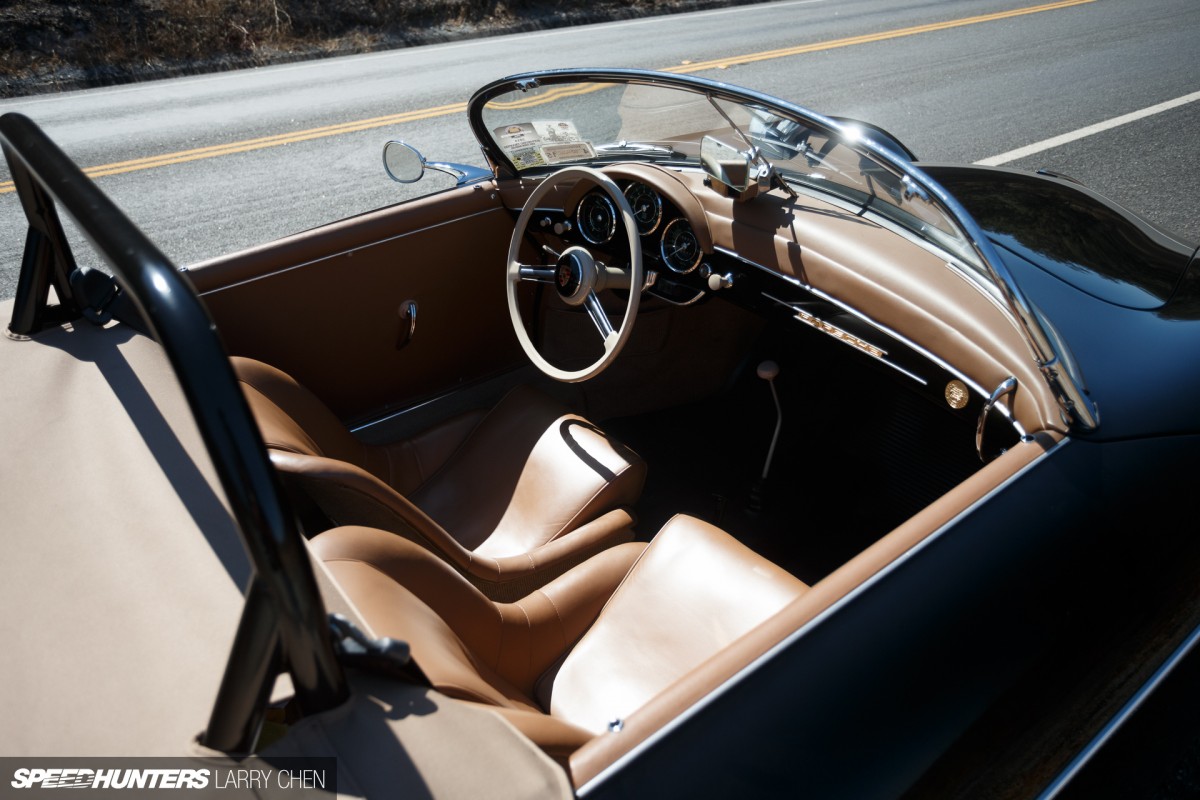 The throaty-sounding motor revved out to 7,500rpm, and up there it was scary.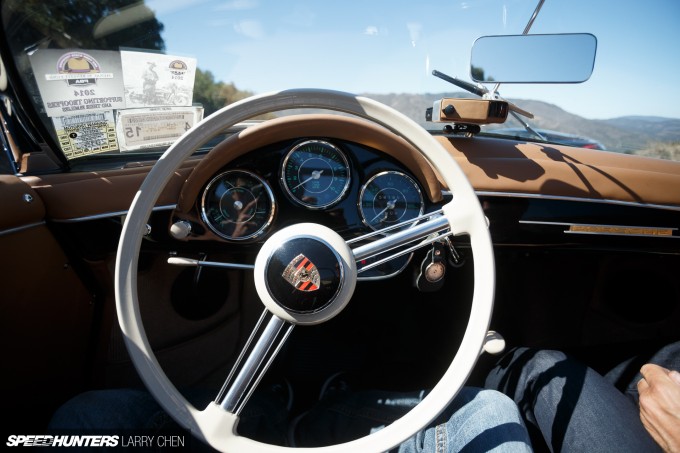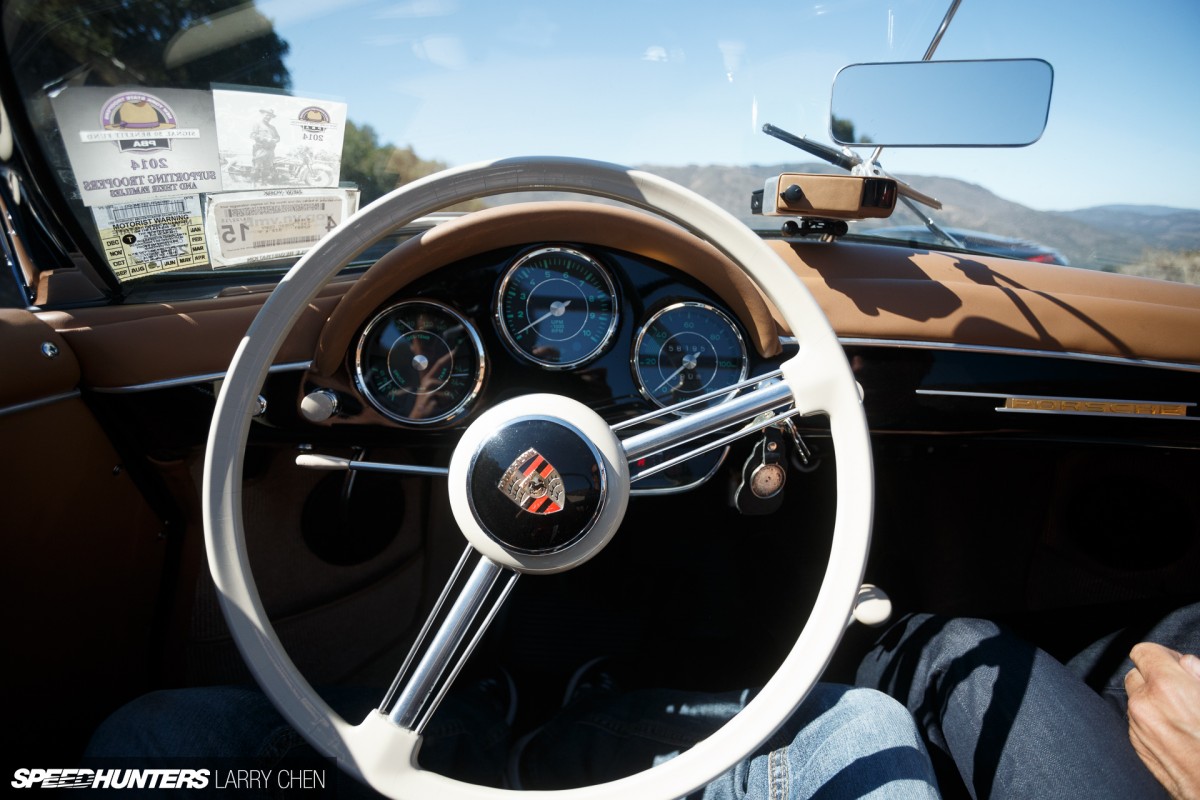 What kind of feeling did I get from driving it? Pure automotive bliss. I admit, I was apprehensive to push it, so I drove it slow – but it was still fun. When I did get on the gas a few times, it felt amazing. Sure, it was an uneasy feeling not having seat belts and the shifter had such a long throw it was like rowing a boat, but I'm so glad I had the chance to experience it. The owner has impeccable taste.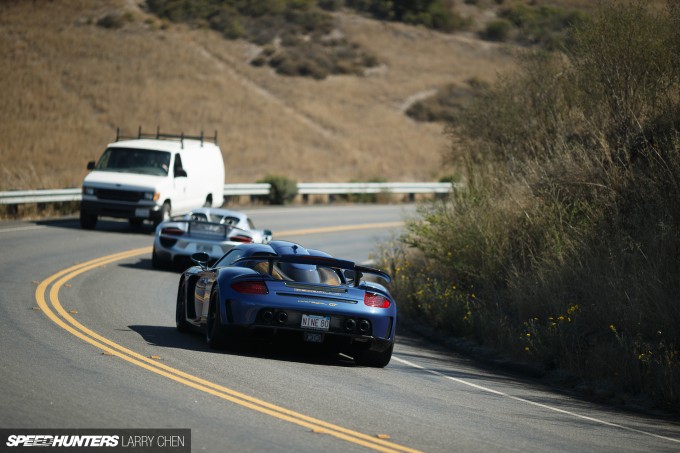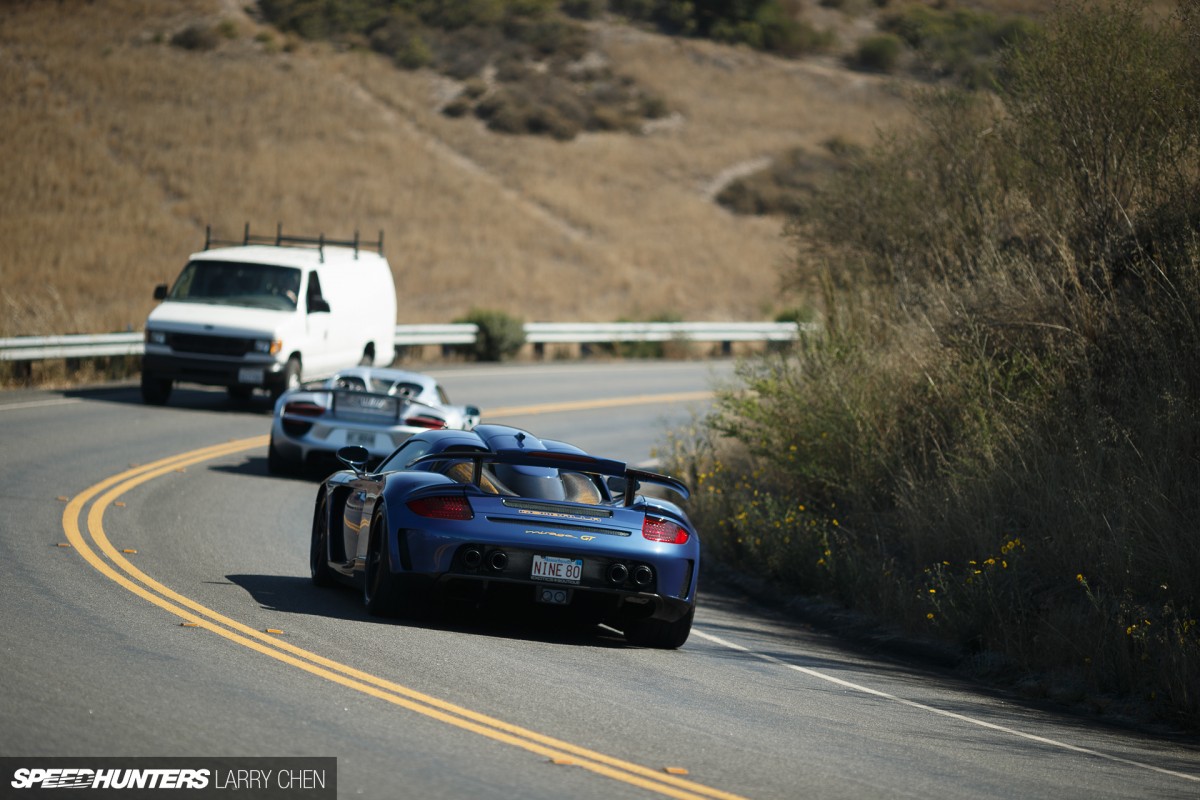 I know what you guys are thinking: why go to Monterey for a week if the historic races at Laguna Seca only goes for a few days and Pebble Beach just has its main event for one day? Well, while those events are cool, the real reason we were up there was to interact with other car nuts. While I was just standing on the side of the road a Porsche 918 flew by, followed closely by a very rare Gemballa Mirage GT. That's just a normal, everyday sight during Monterey Car week…
Head Cam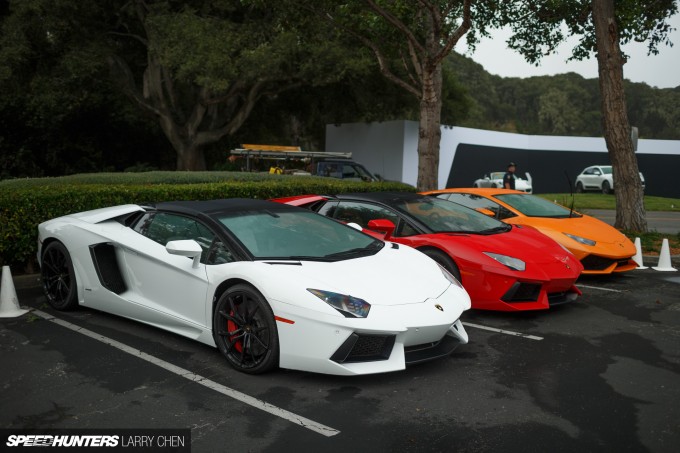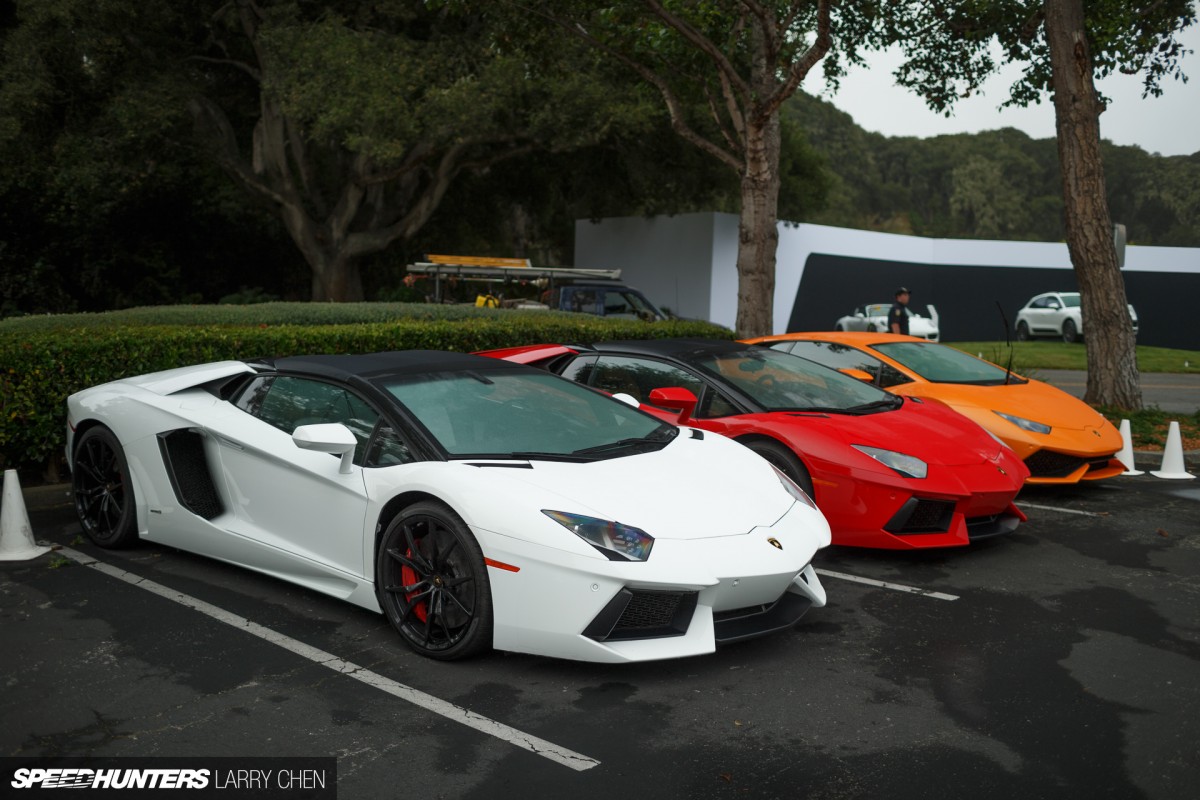 The next morning we had a date with some bulls: a carpark full of them just sitting there for our choosing.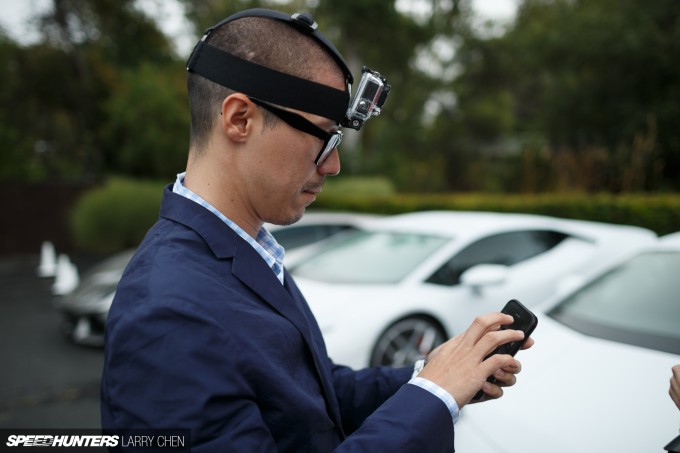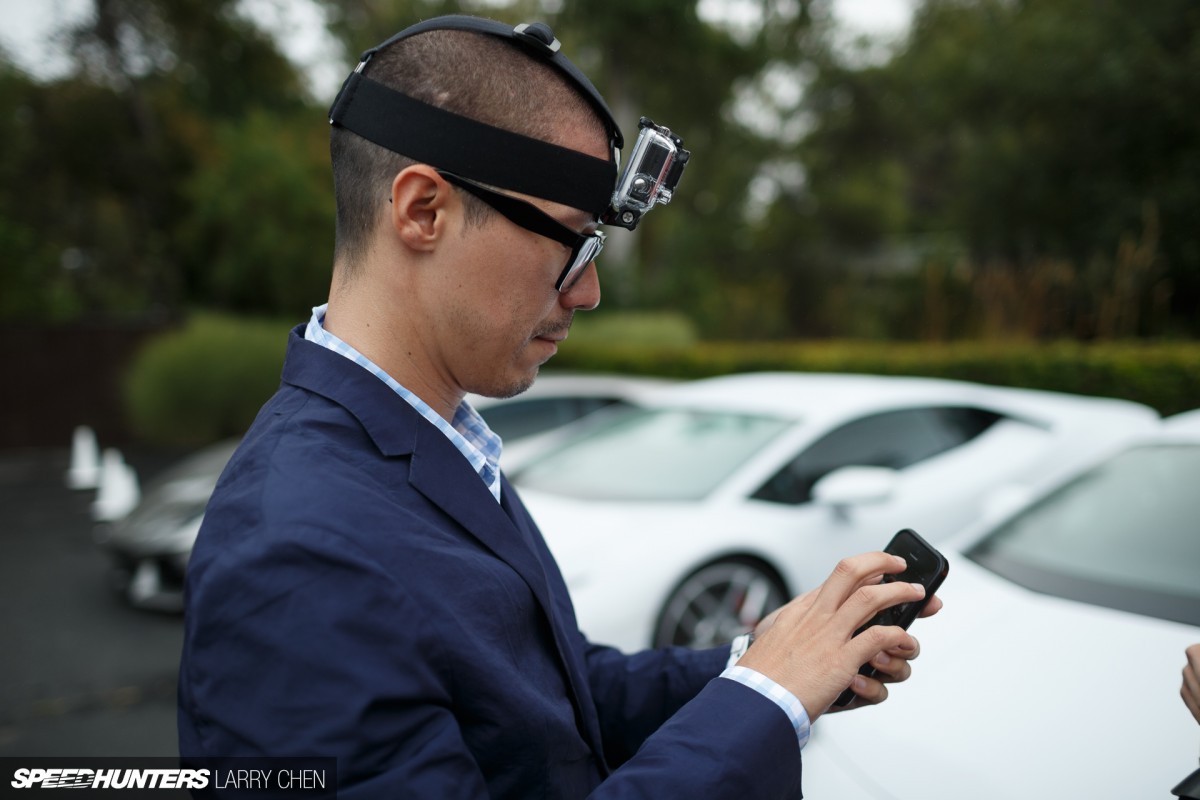 Rod has been shooting quite a bit recently and he decided to join me for the week.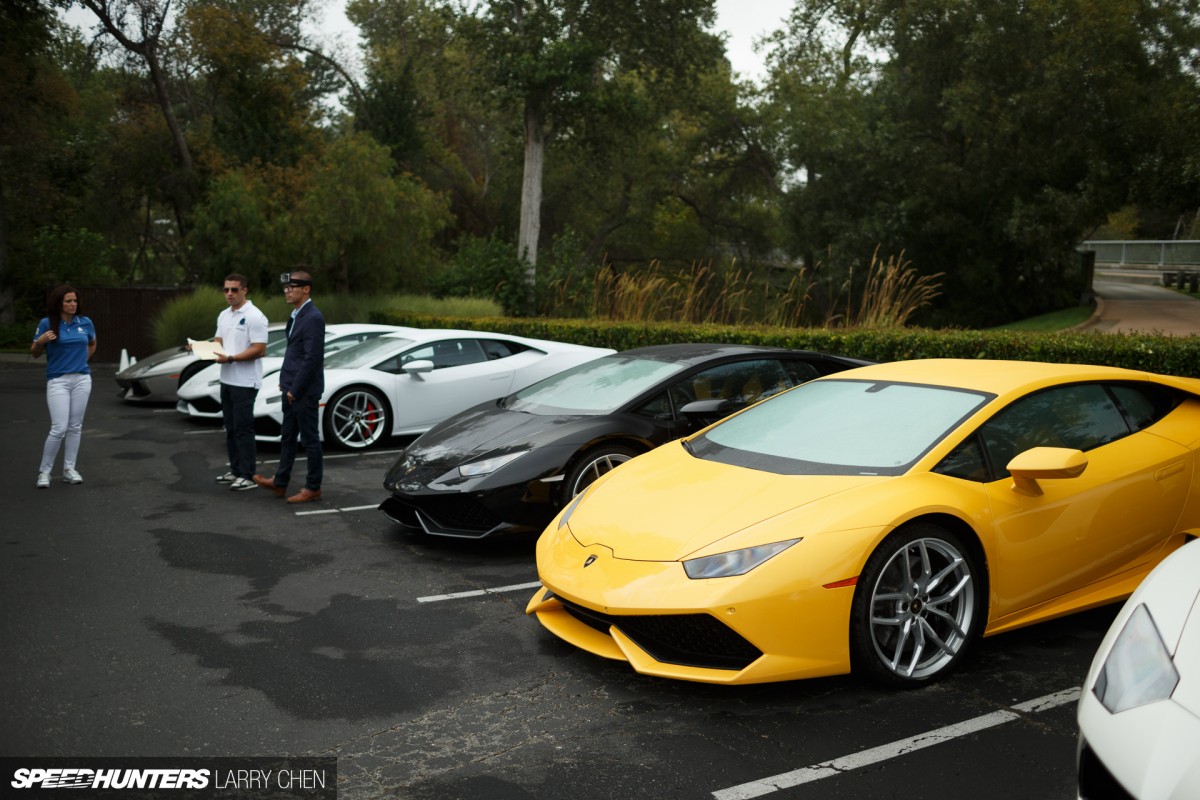 So many to select from, but we decided to do a little drive in the brand new Lamborghini Huracán.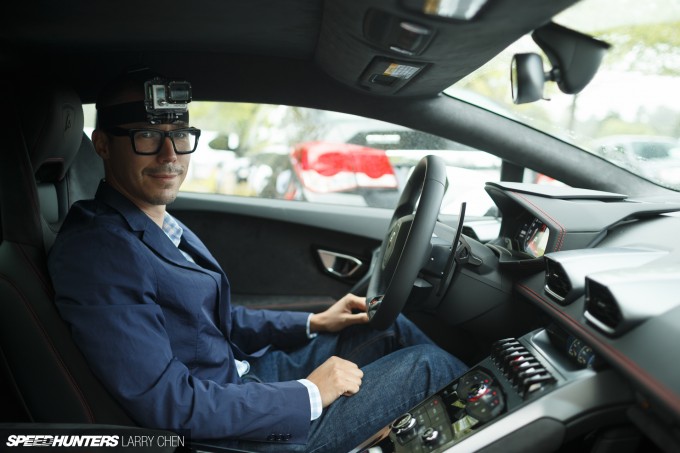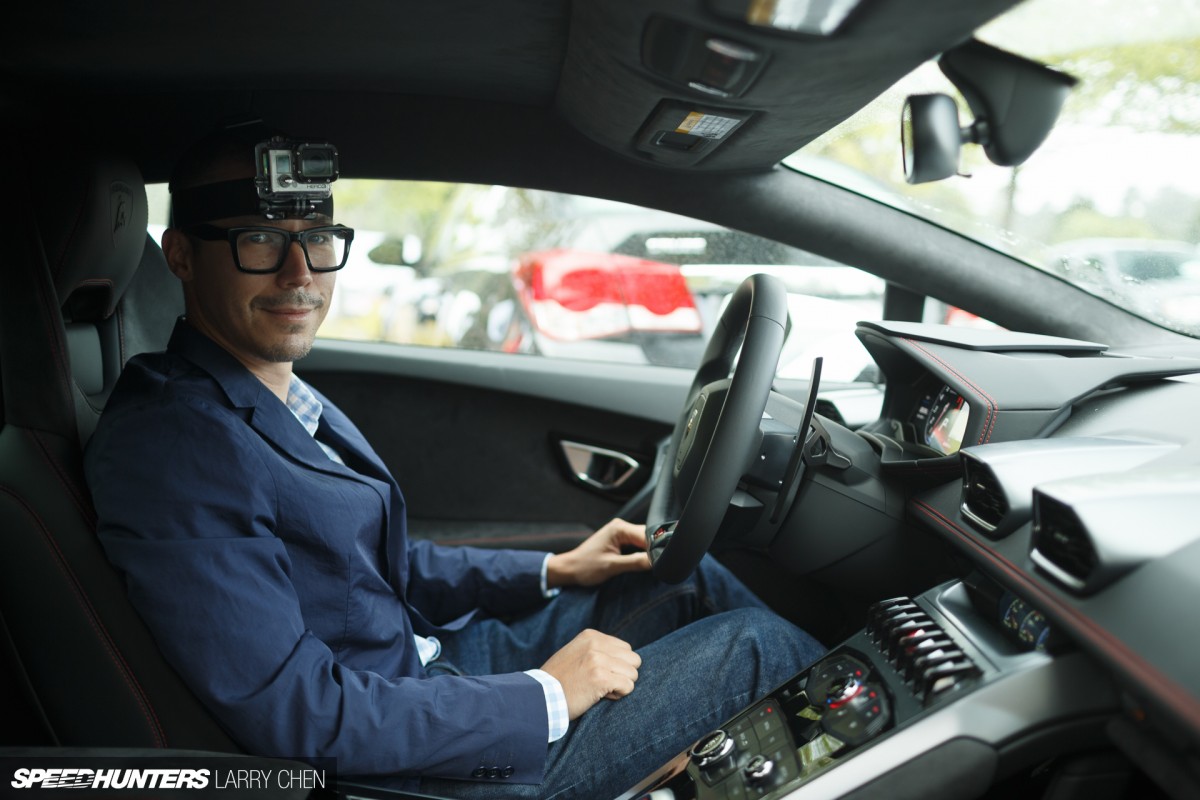 Rod was up first, and I will let him tell you about his experience with the V10-powered beast in an upcoming story.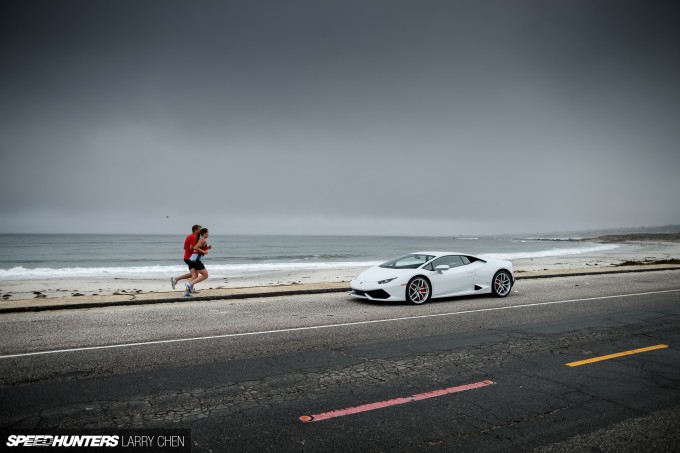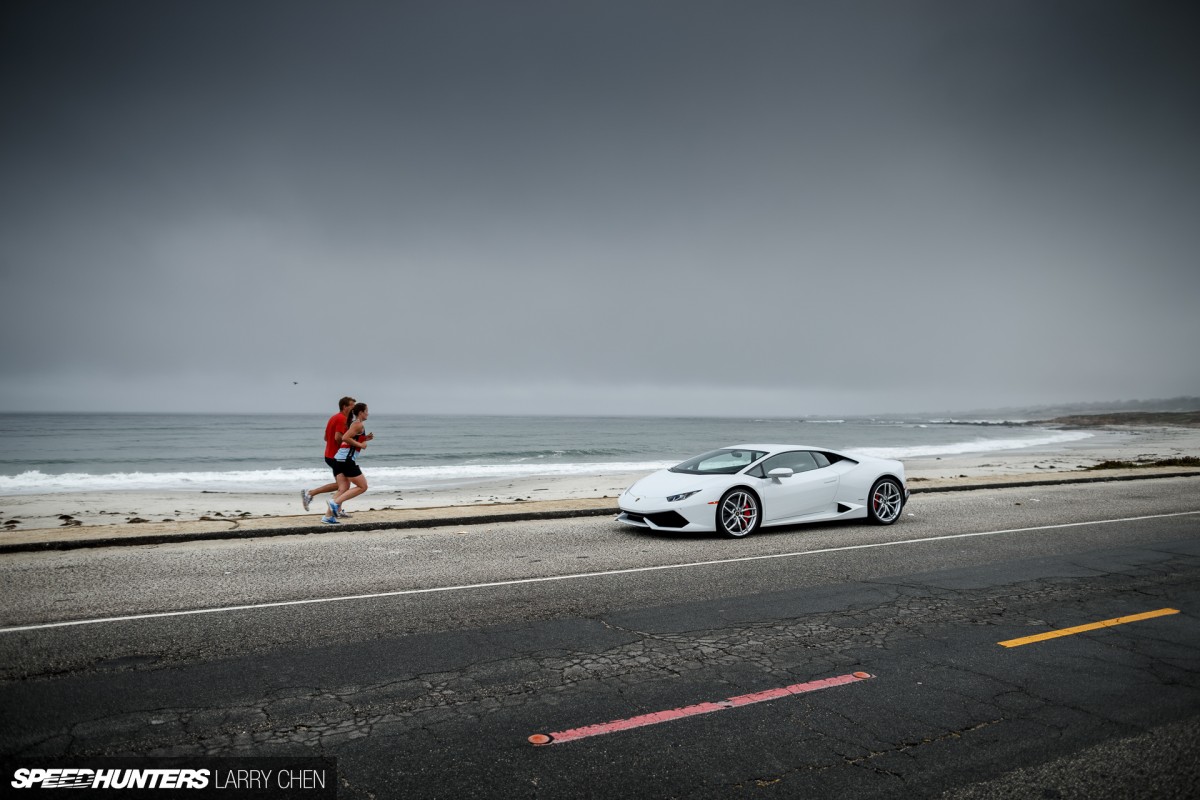 Also known as the LP 610-4, it was a real show stopper. The biggest change from previous Lamborghinis? Improved drivability.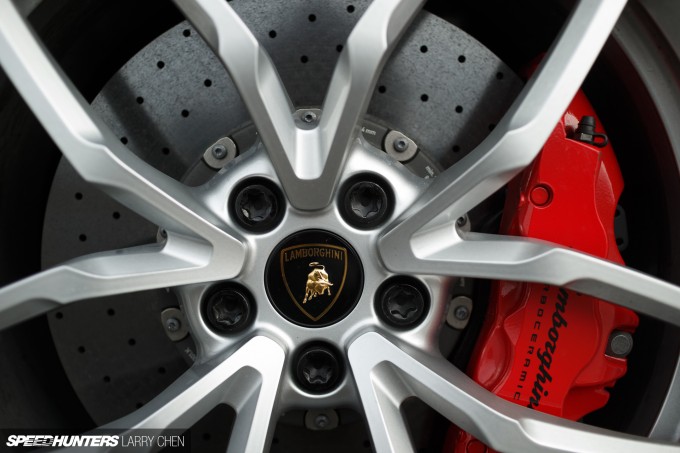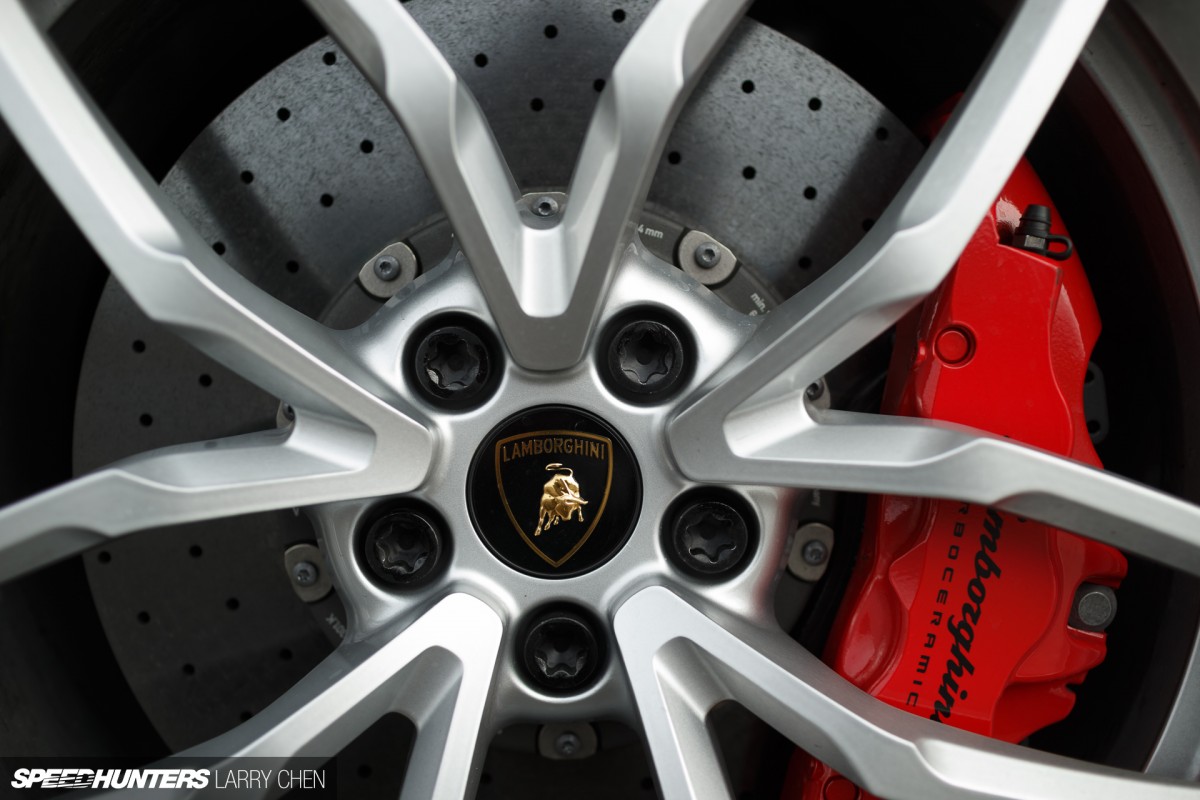 The Huracán had all the right bells and whistles as usual, but it seemed a lot more refined than anything that I've driven from the Italian auto maker in the past.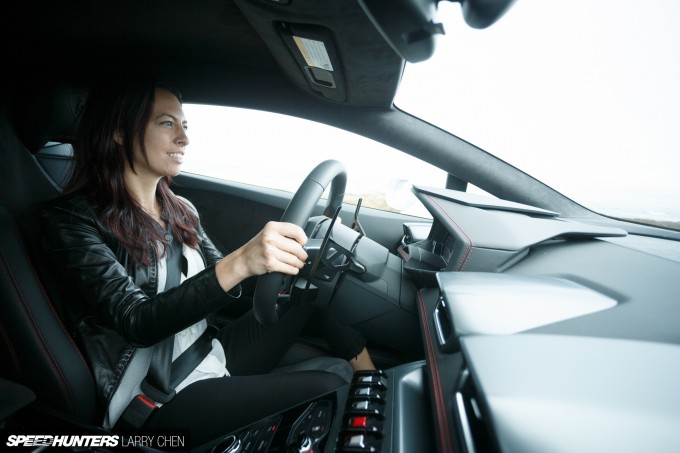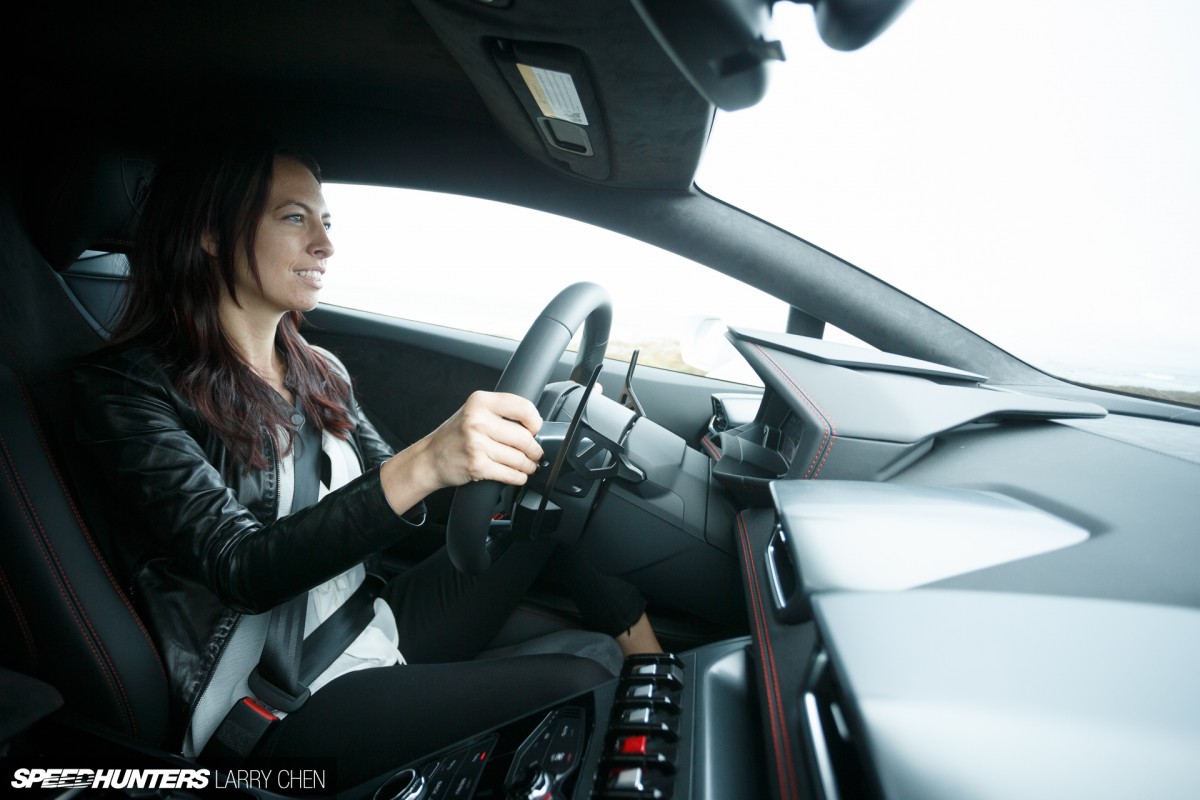 Elizabeth also seemed to like it, and she is going to chime in with her experiences from that day as well.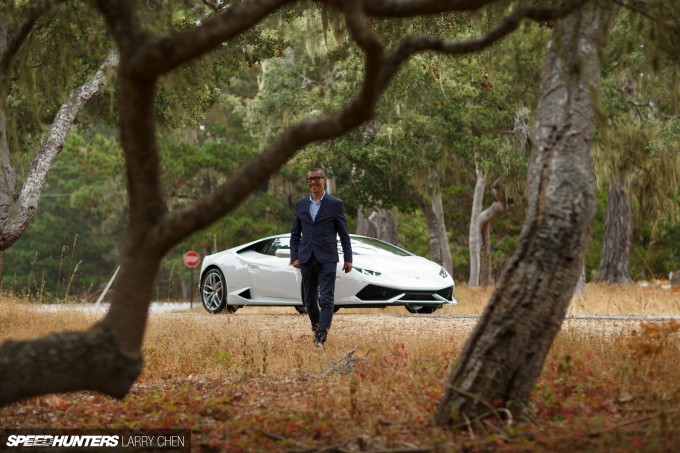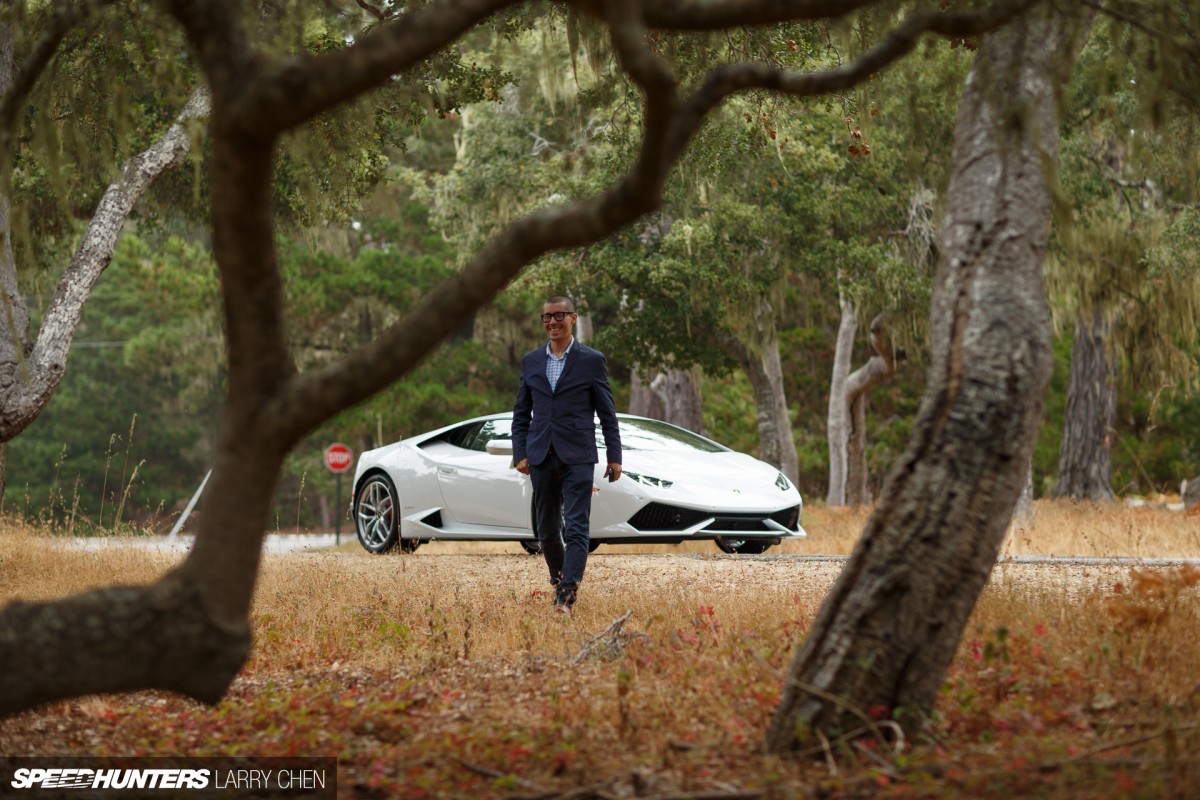 Damn you Chong! Just because you are a photographer now does not mean you can ruin all my shots! Sigh, Speedhunter problems…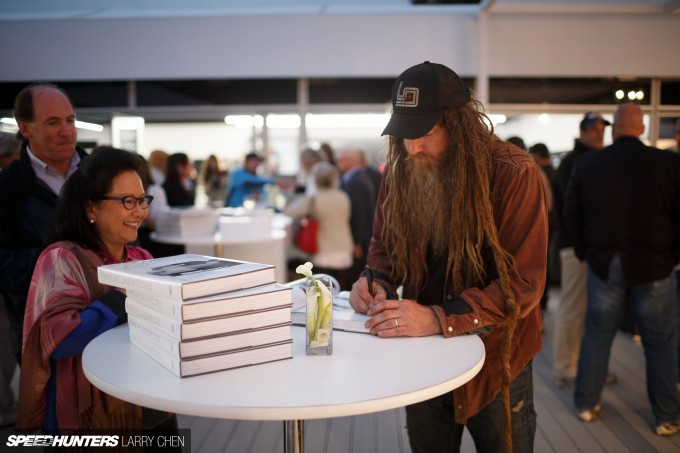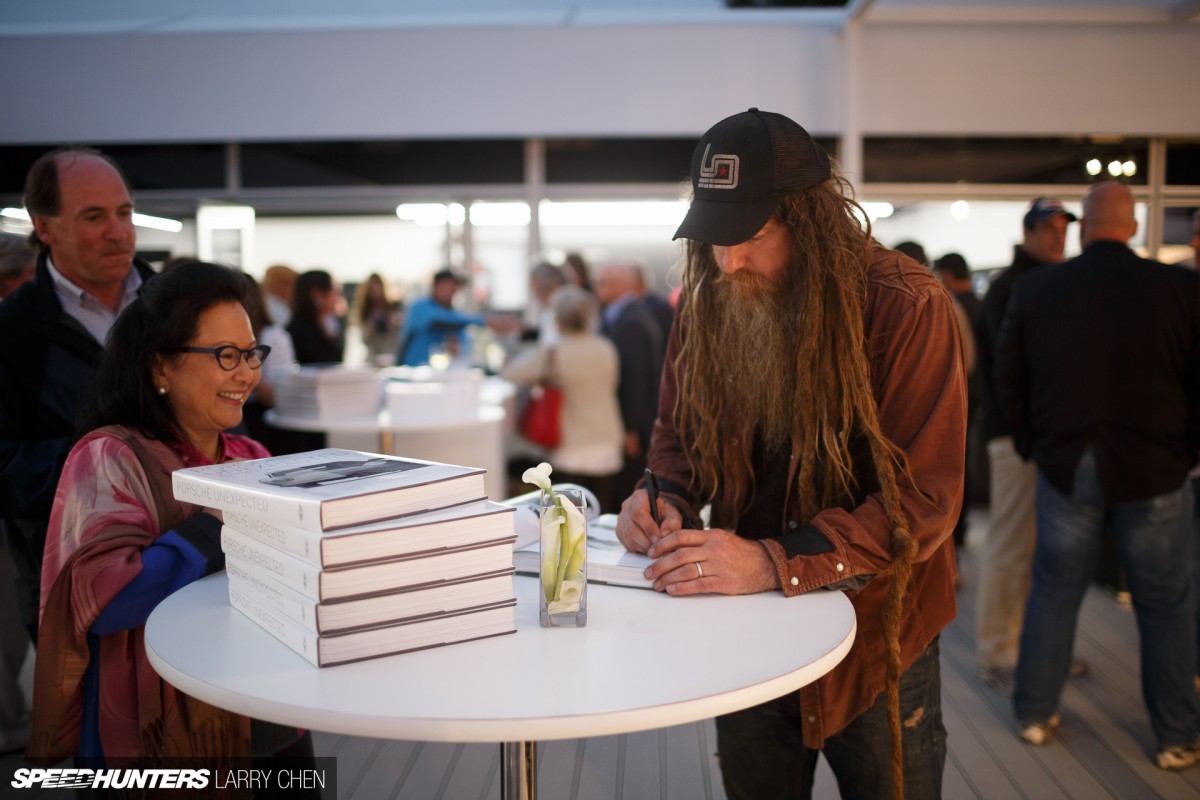 Since Magnus has become so well known in automotive circles it's hard for him to take a breather at these kind of events. It was only fitting to see the Urban Outlaw at a Porsche event with a stack of books to sign.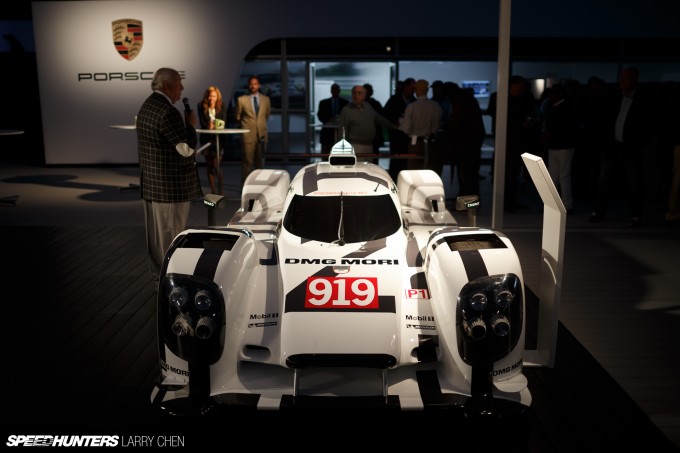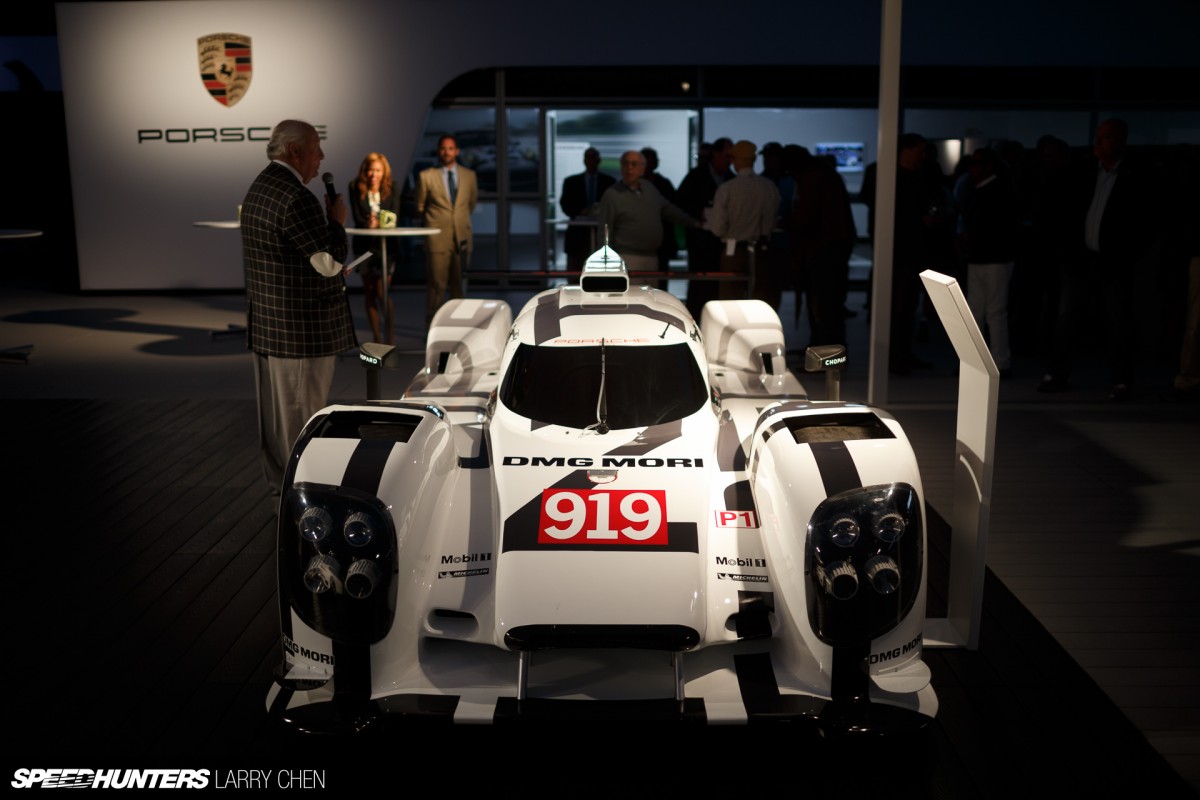 There it is – the 919. Too bad I didn't have the chance to check it out at Le Mans this year, but maybe in 2015. Either way, I was not up in Northern California to check out brand new race cars – I was there for the classics…
Race Cam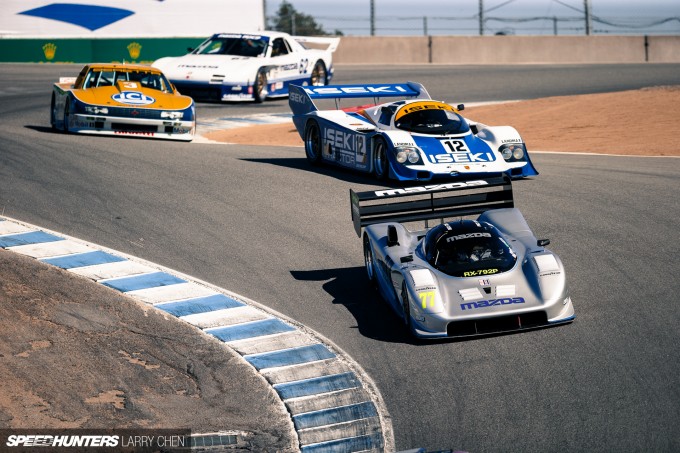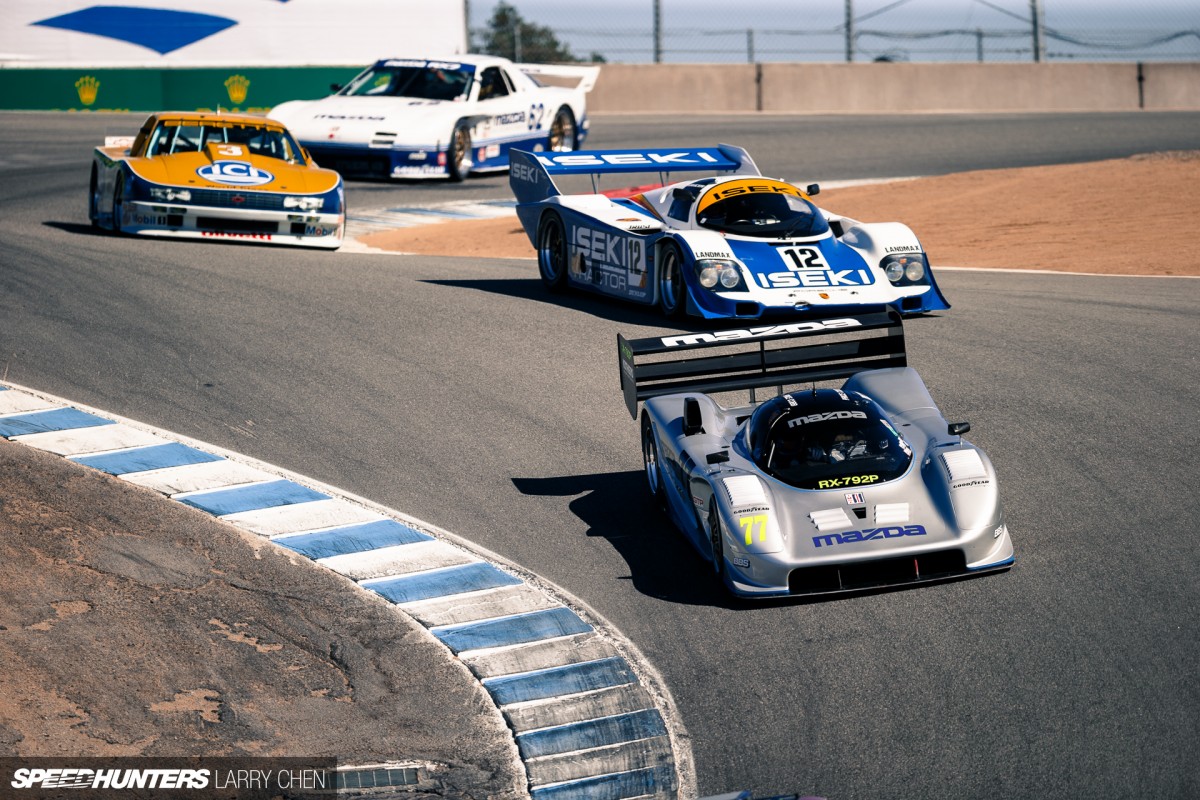 Last year I only had a few hours to stop by Mazda Raceway Laguna Seca for the Rolex Monterey Historics Reunion. This time I made sure I had a full day at the track to immerse myself in this amazing event.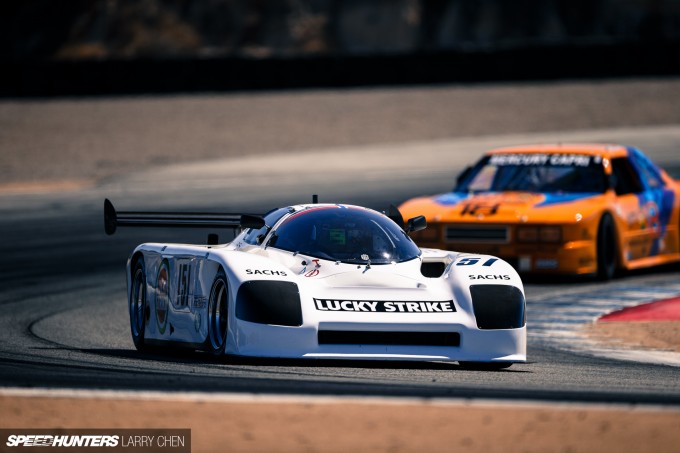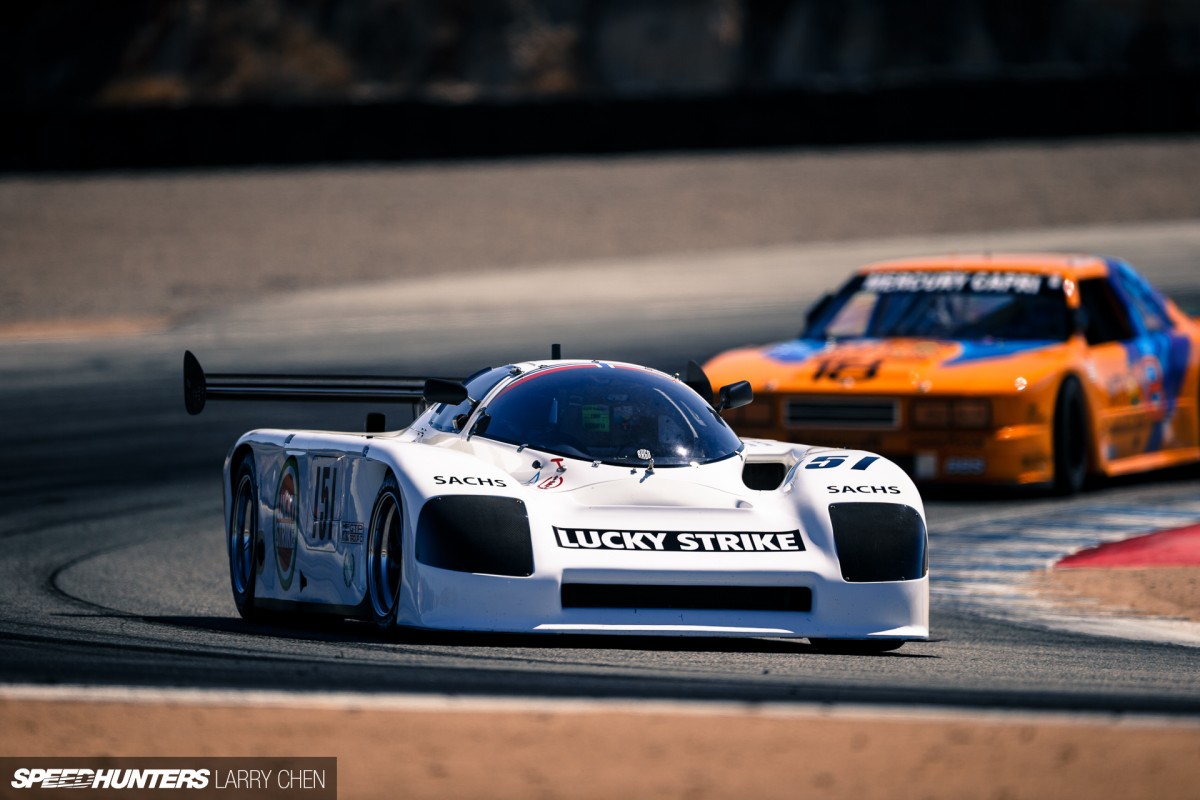 Although I've seen most of the iconic cars in pictures and videos on YouTube, I had never actually seen them in person, let alone running on the race track.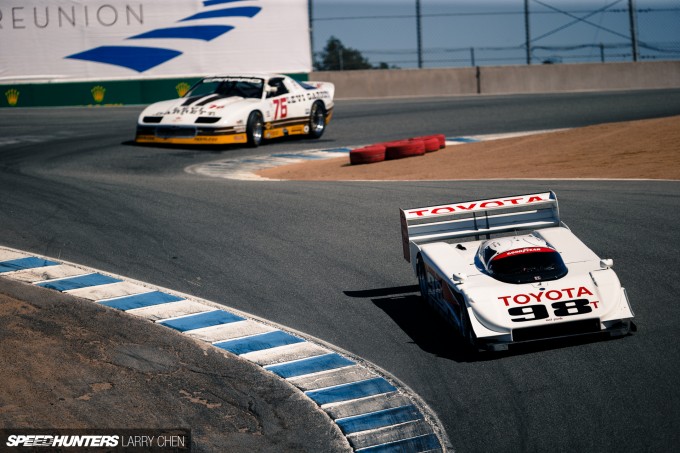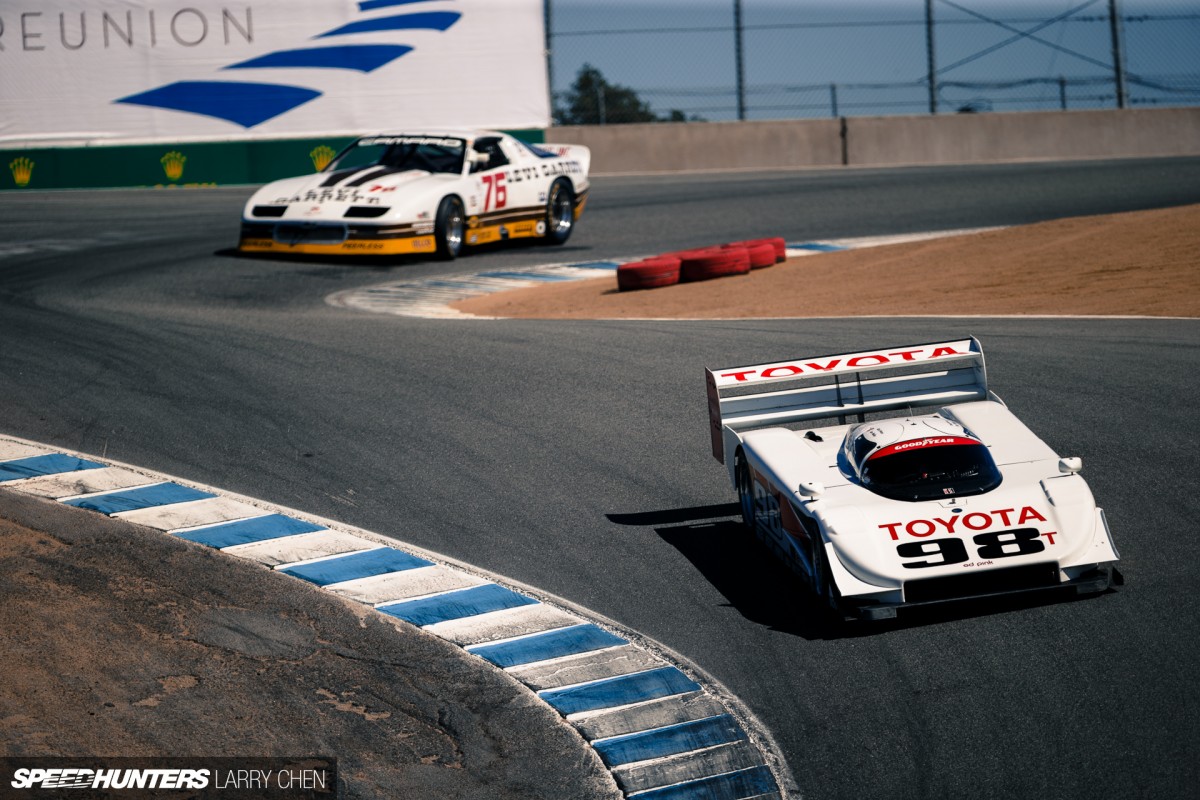 The best part of Laguna Seca? The public viewing areas have some of the best vantage points on the track.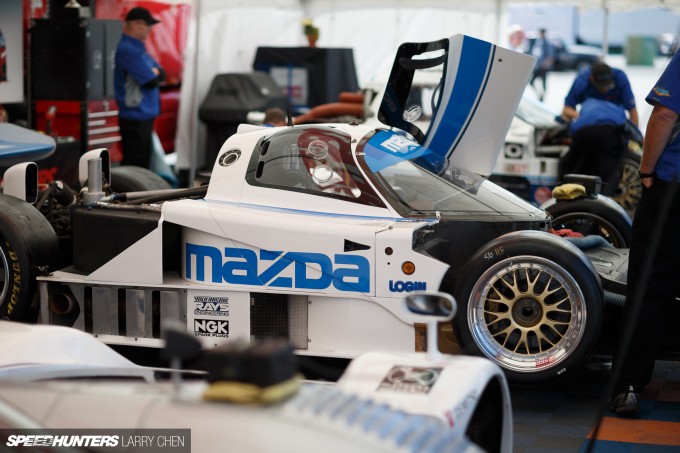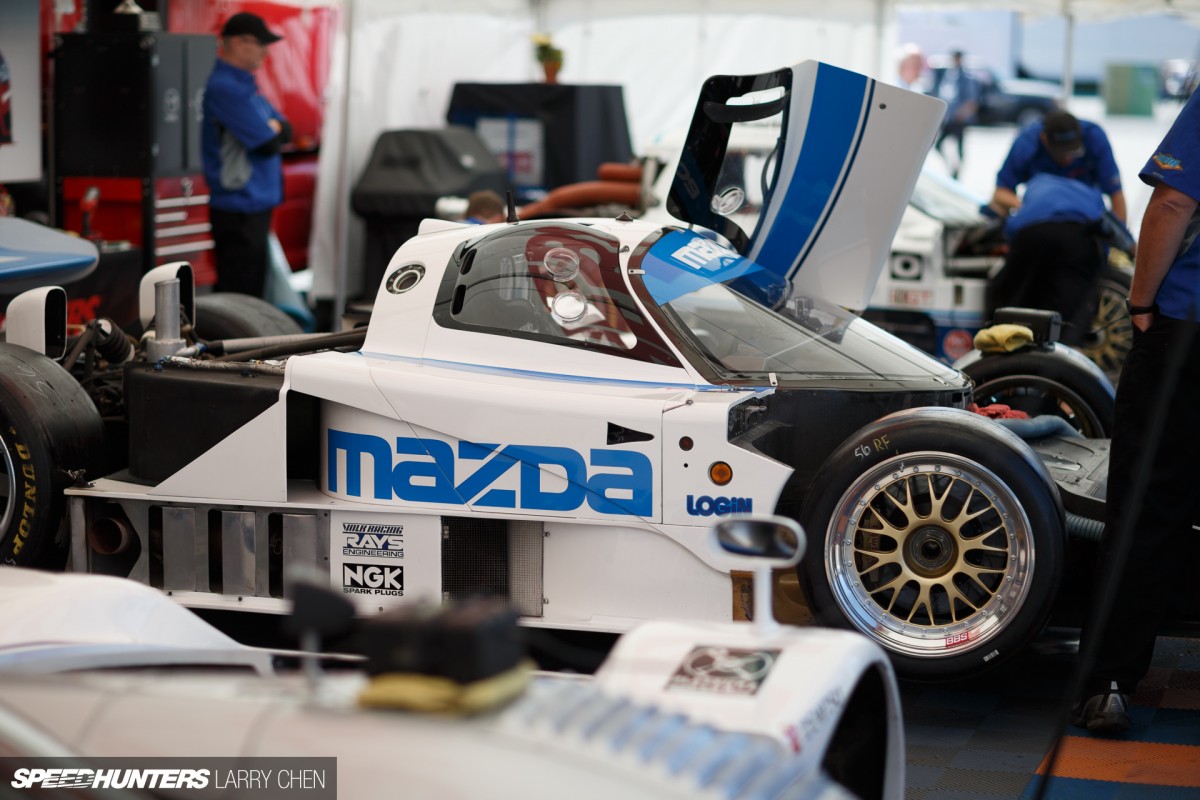 I also had the chance to check out the Mazda 787. This particular car competed at Le Mans in 1991 where it finished in sixth place outright.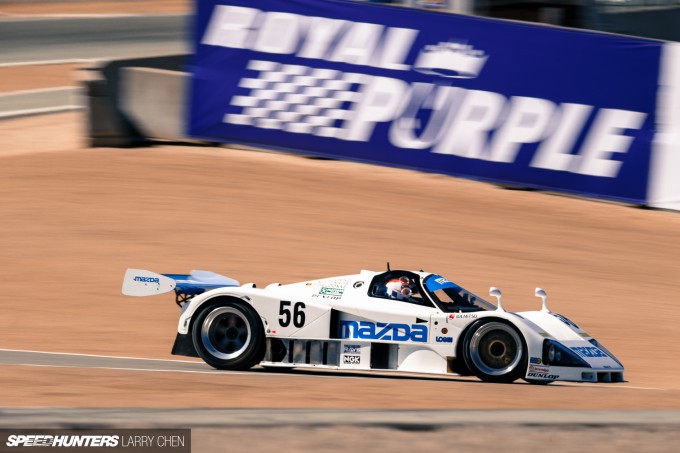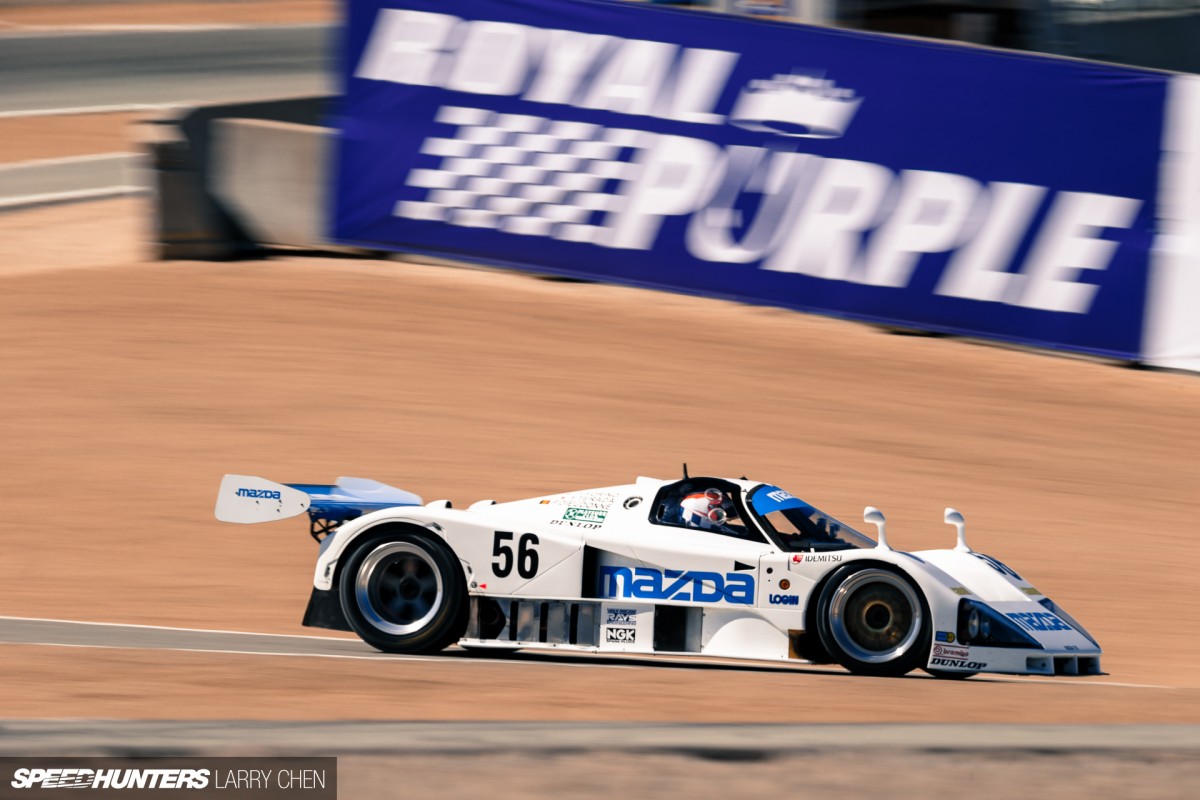 While I think most of us Speedhunters would have driven this car in racing simulators, few of us have actually seen it – or more importantly heard it – in person.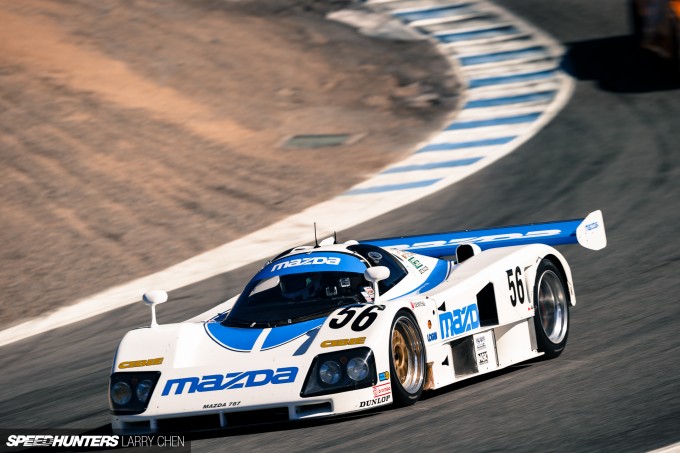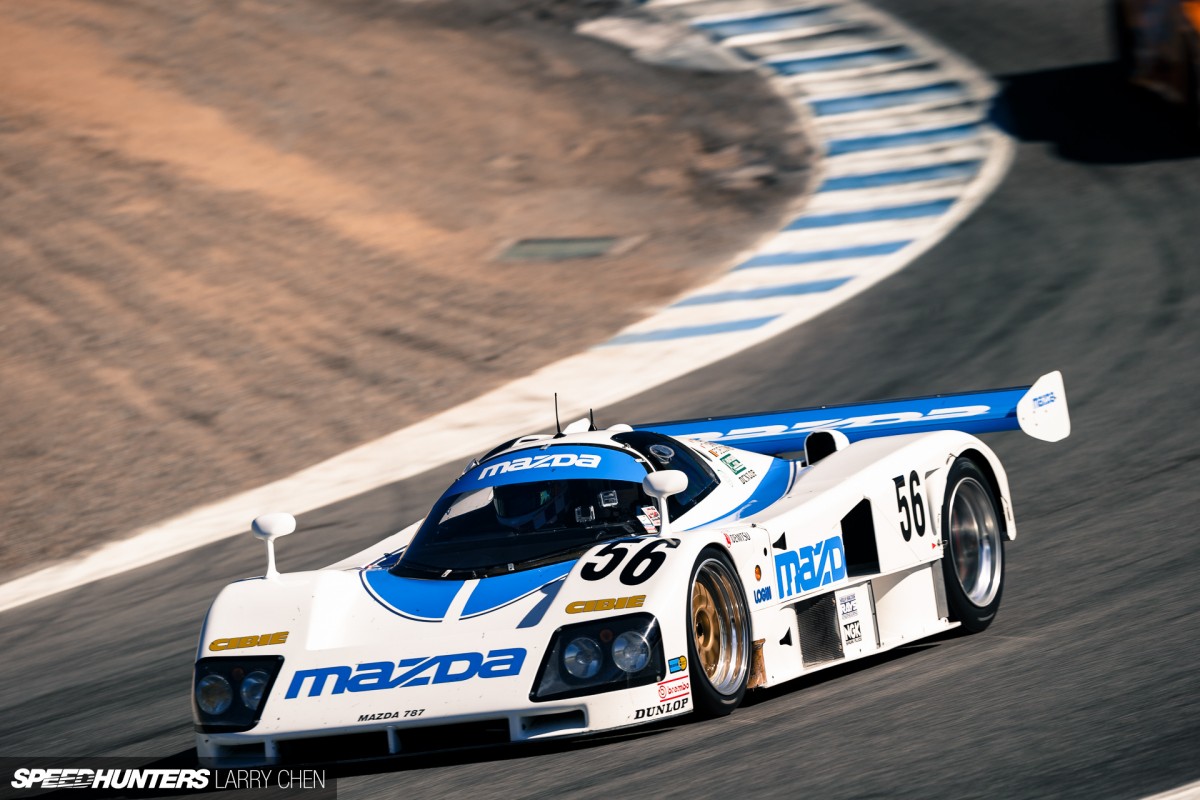 Let's just say that it's up there with the world's best sounding race cars…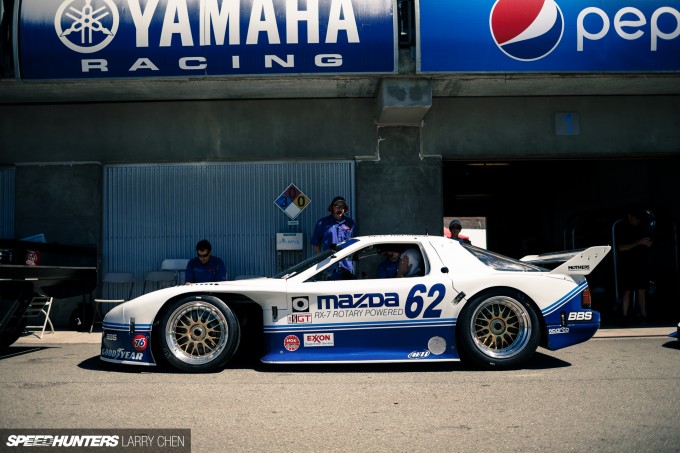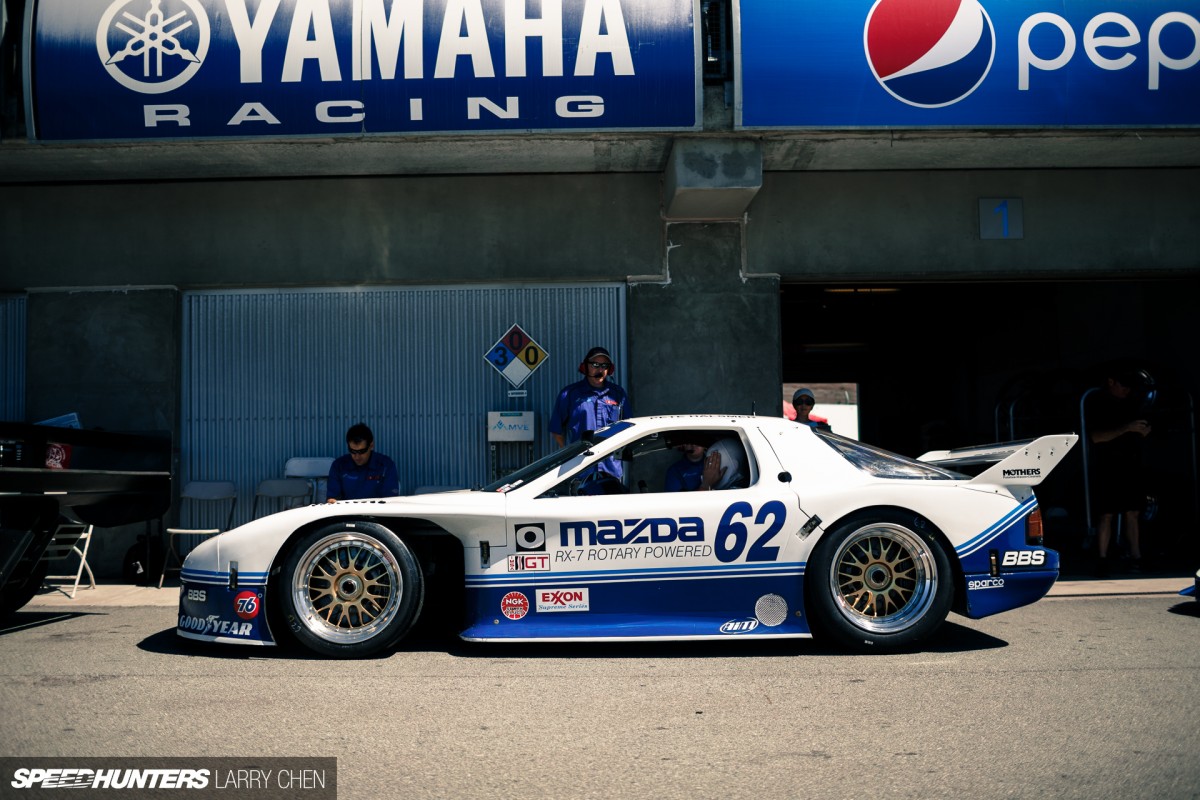 Mazda also brought out this 1990 RX-7 IMSA GTO to compete in the historic races.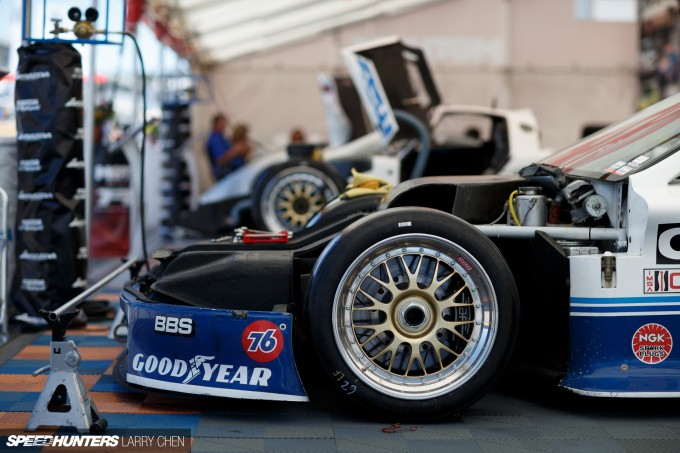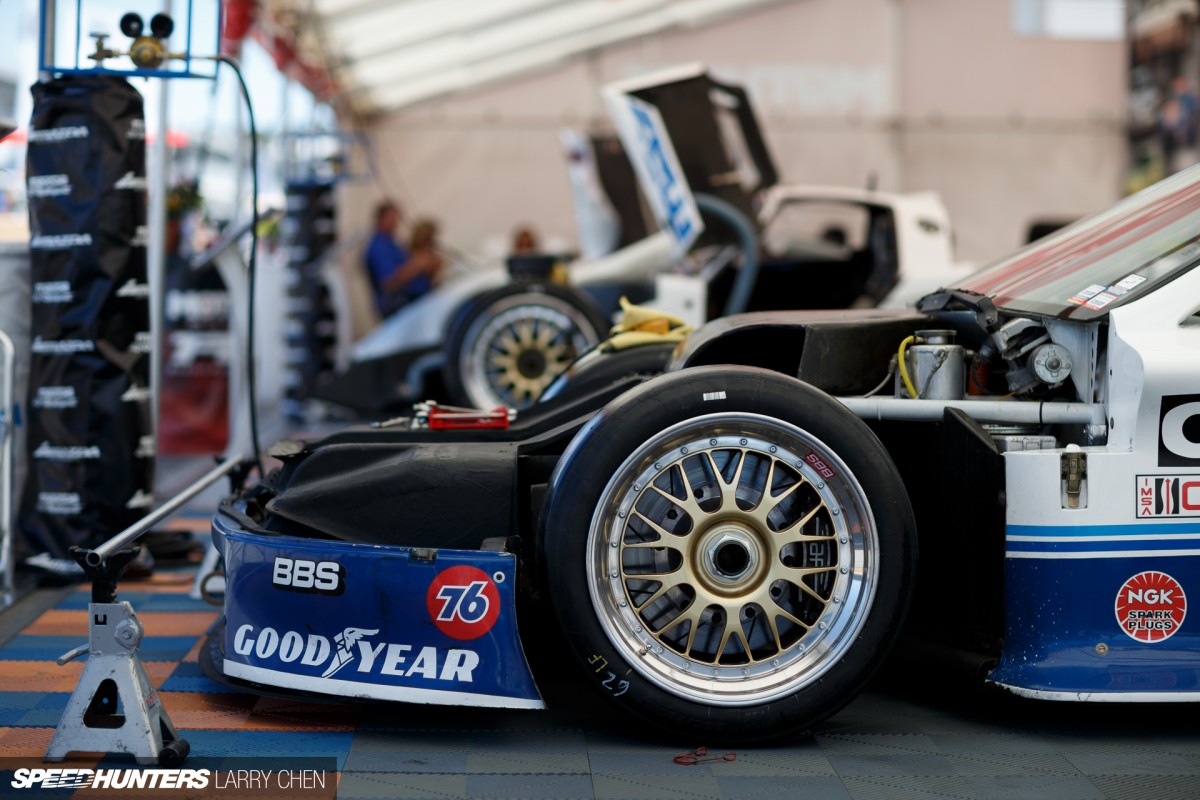 Even though these cars are almost 25 years old, it was amazing to see the perfect condition they're still in.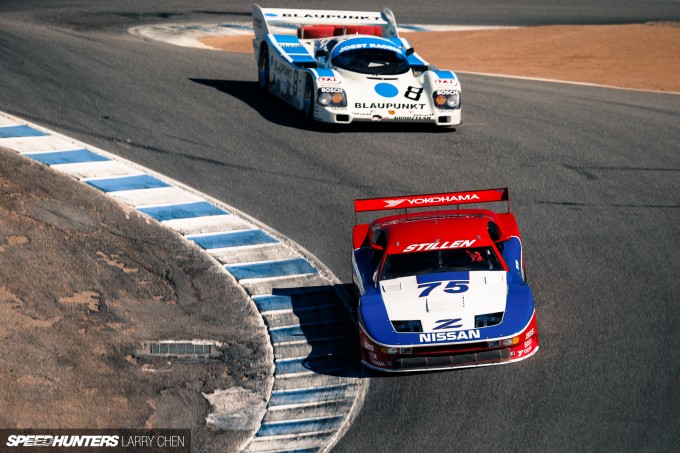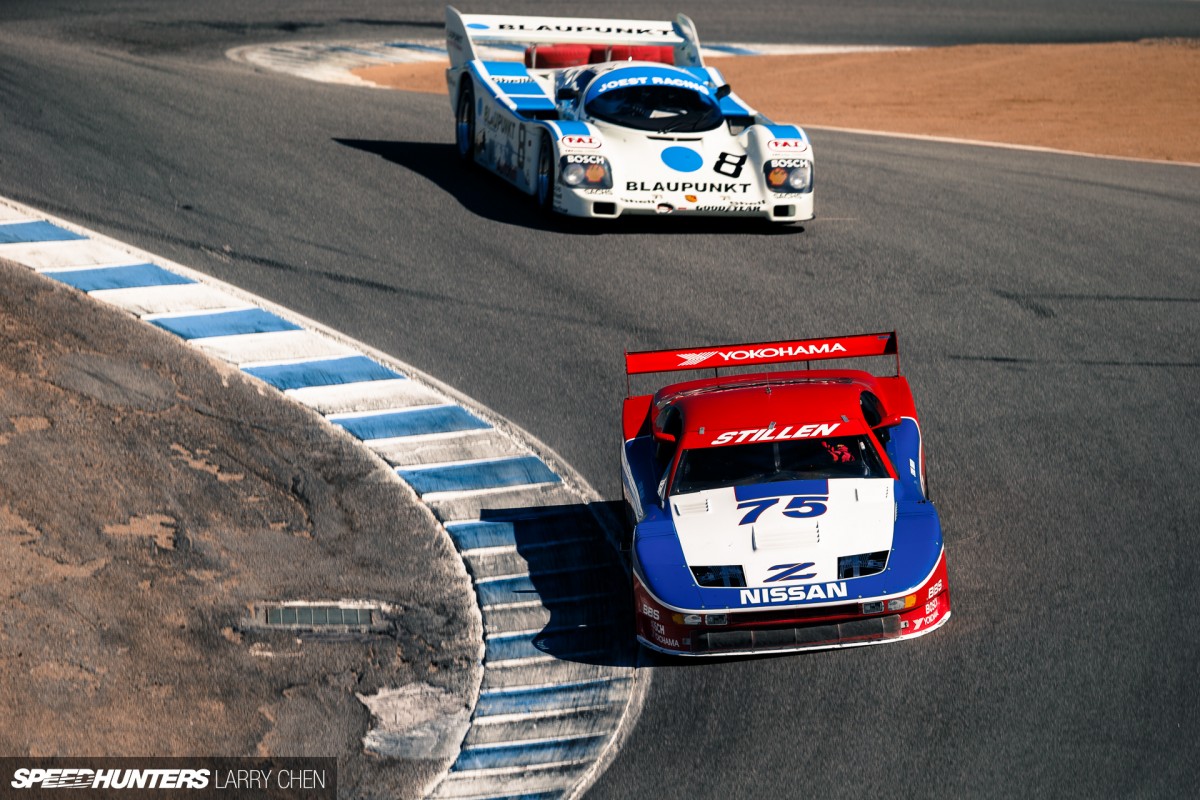 Although, out of all of the historic race cars that I had a chance to watch lap the track, the one that really spoke to me was the #75 Nissan 300ZX IMSA GTO driven by Steve Millen. As I write this I'm looking at all of the scale models of this car that I have on my desk.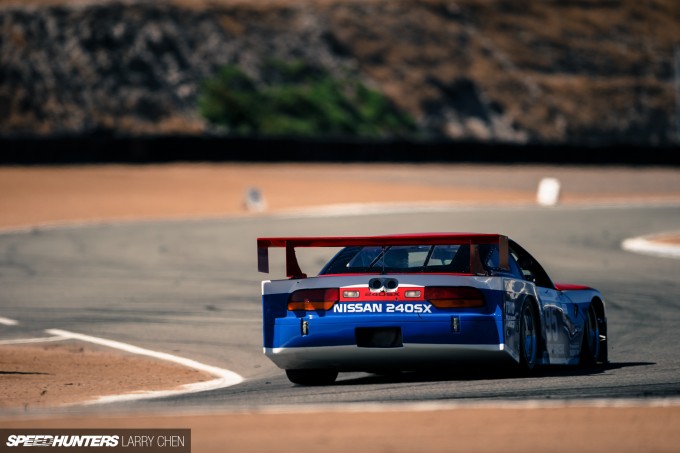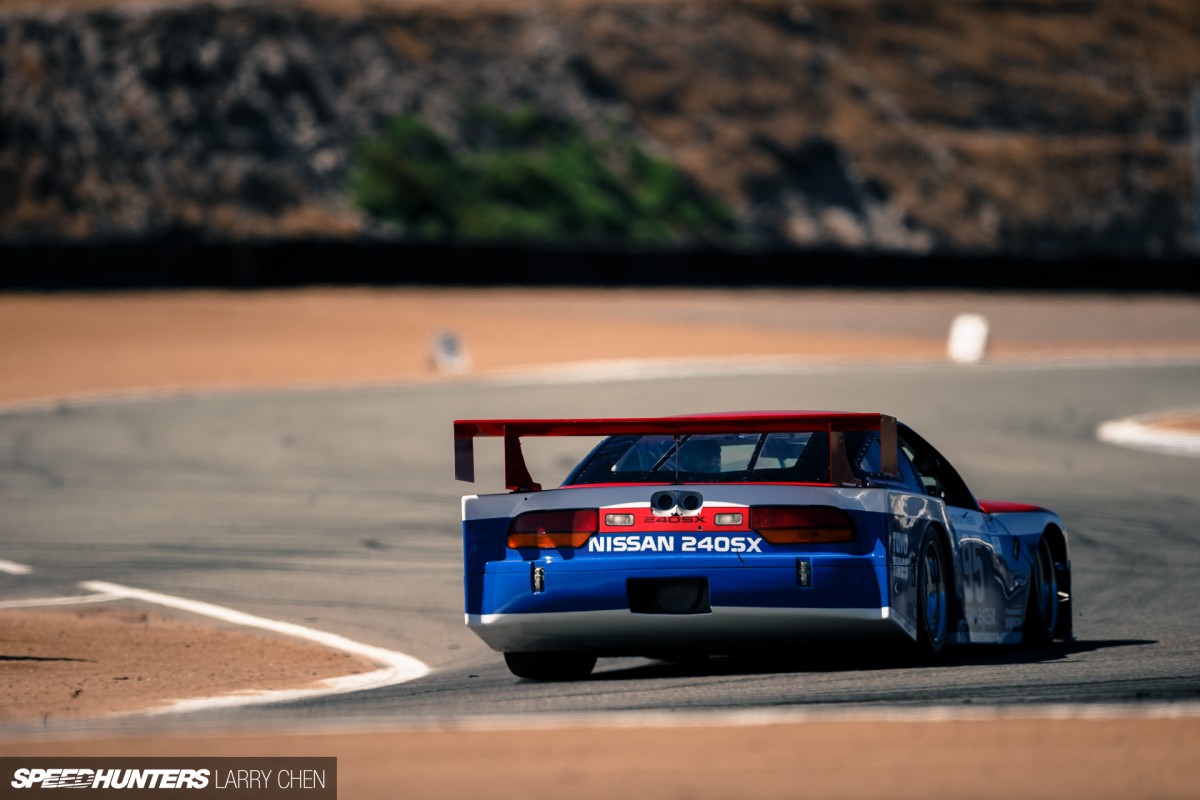 Also on track was a Nissan 240SX GTU class racer. Rod actually wrote a piece a while back, highlighting the history of these cars.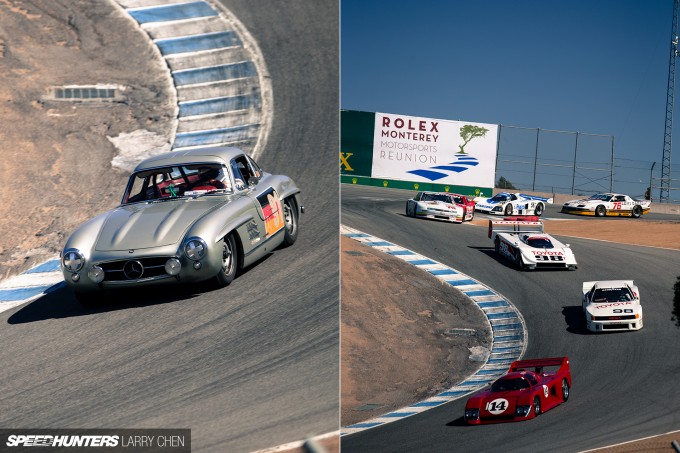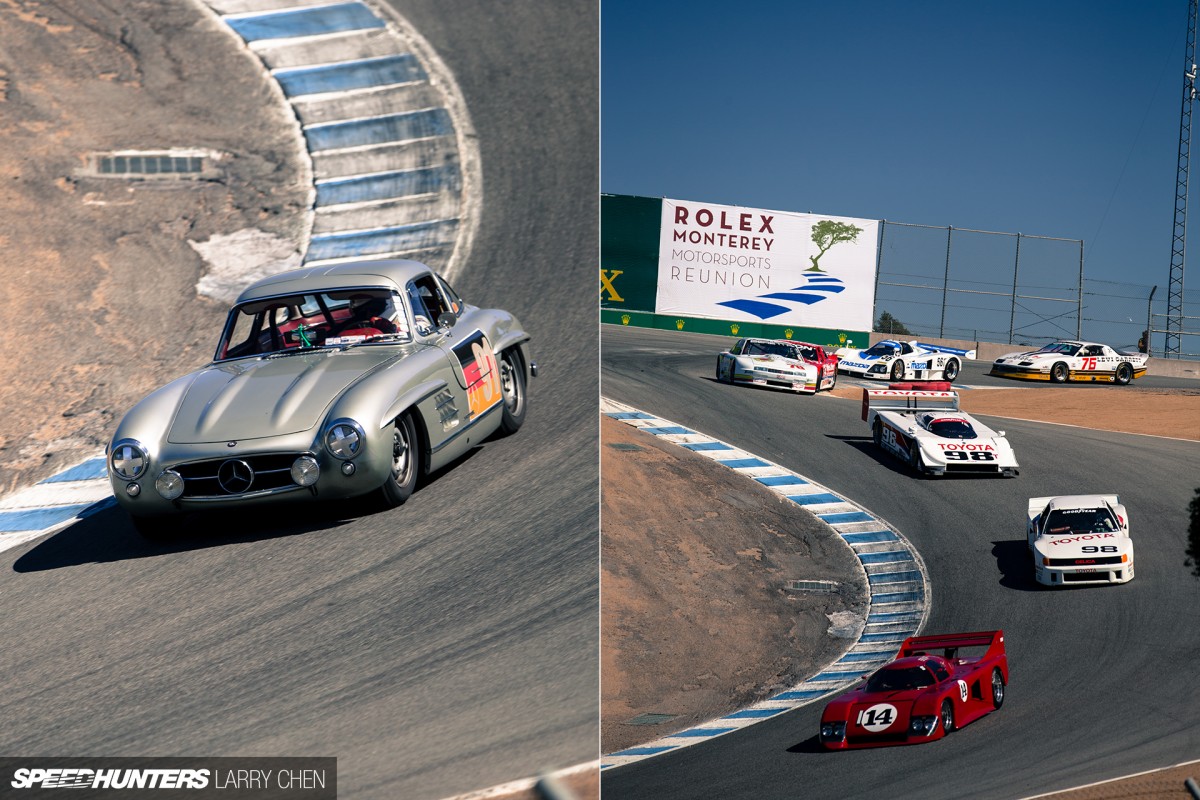 Of course, it wouldn't be much of a visit to Laguna Seca without a trip to the famous Corkscrew.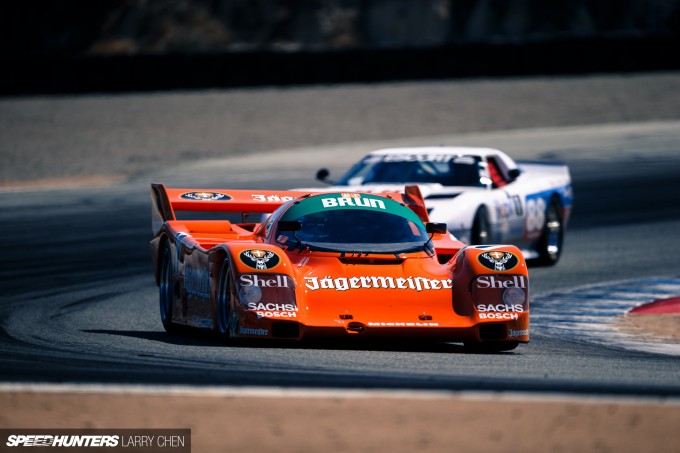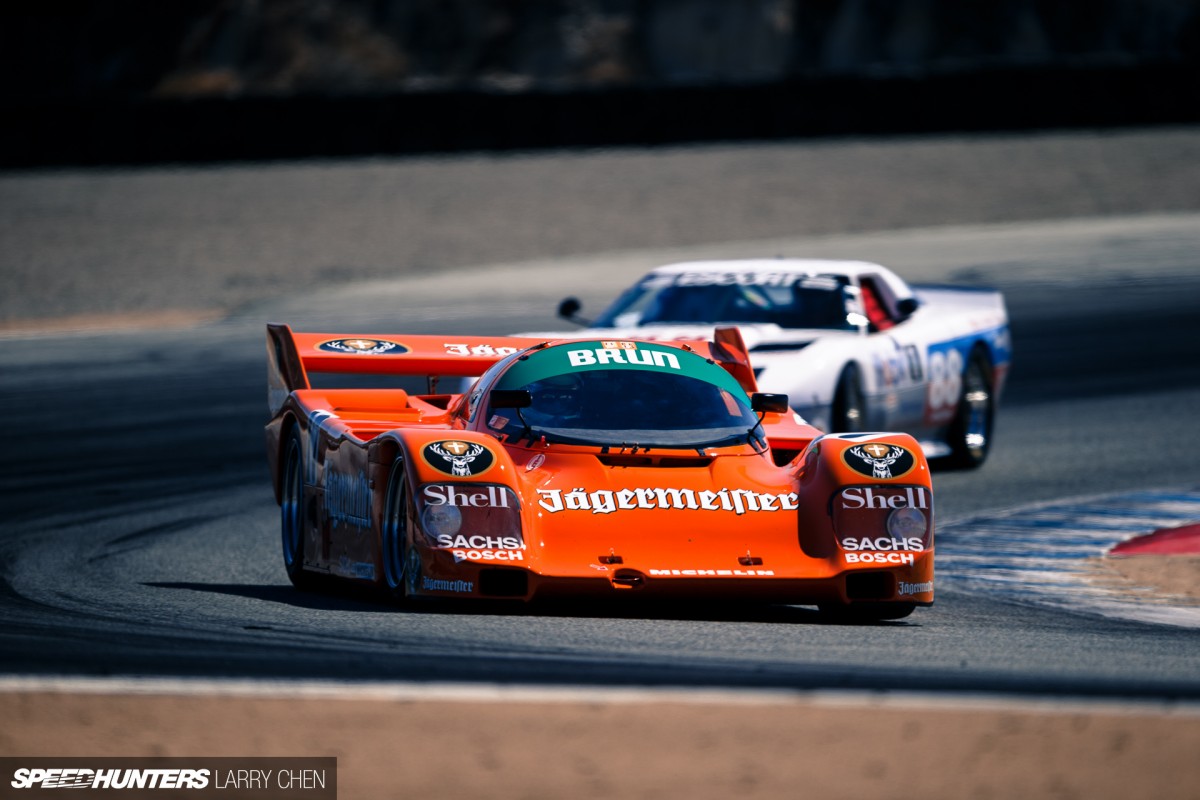 While it was nice to spend some time at the track, I had to focus on getting some more stories in. But I did manage to stop by the track one last time to watch the FIA and IMSA GTP/GTO cars battle it out on Sunday.
Dash Cam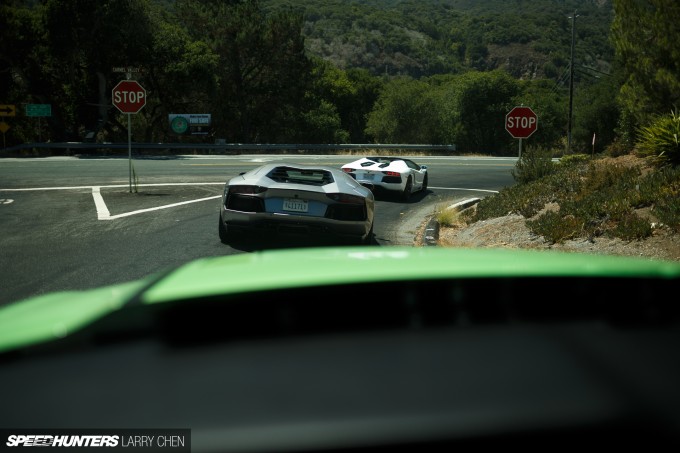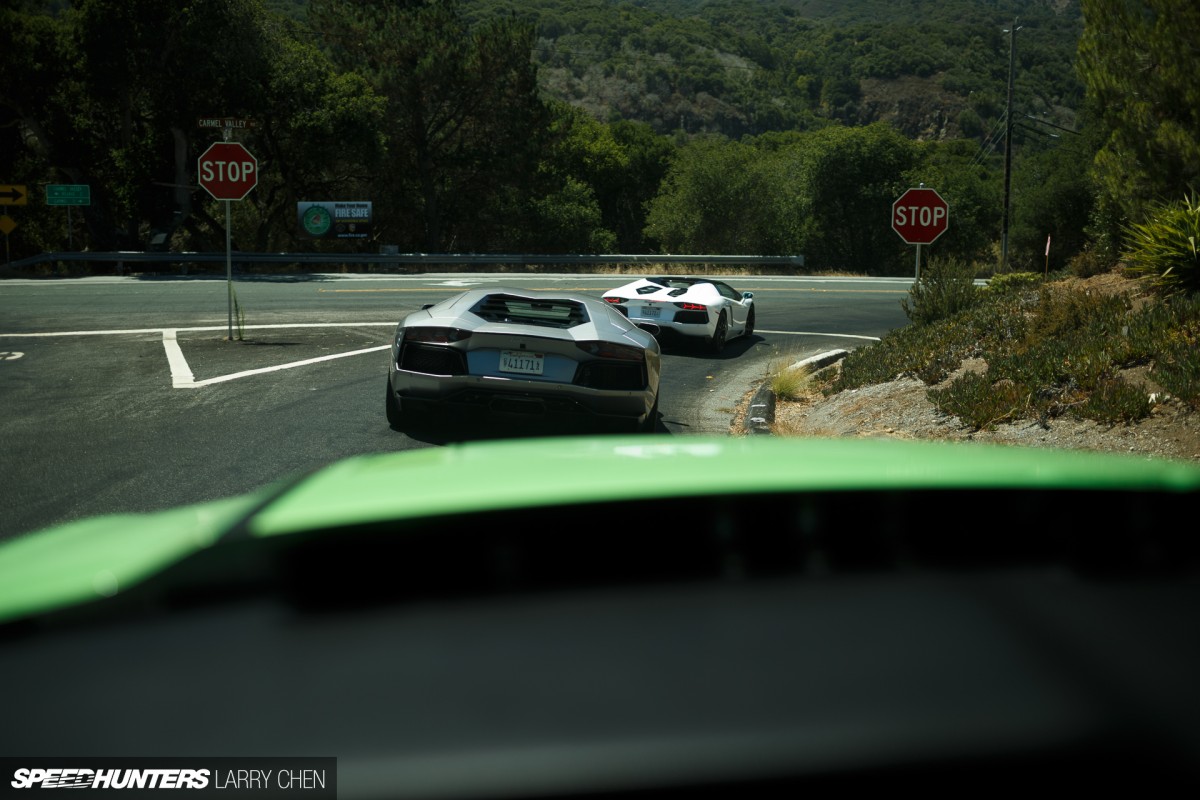 I was given an assignment to drive the Mustang RTR Double Down around Monterey.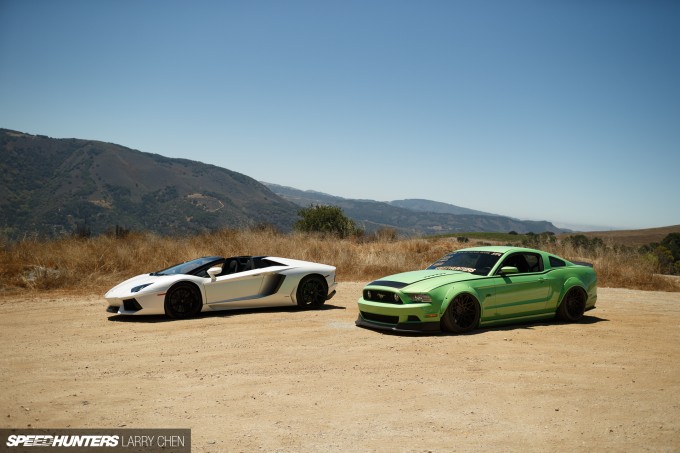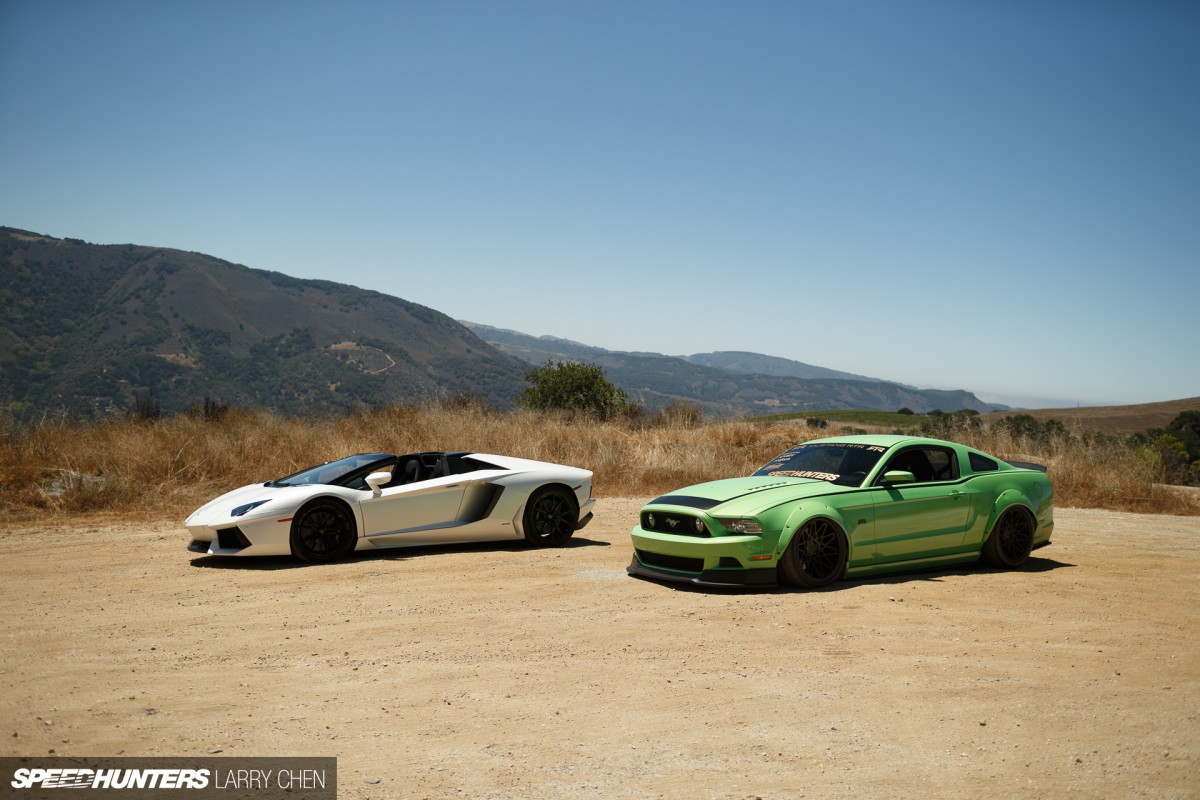 So what did I do? I picked fights with much more expensive and exotic cars.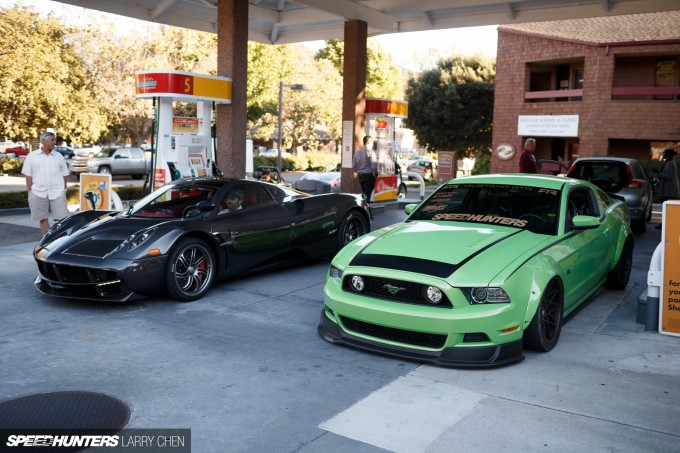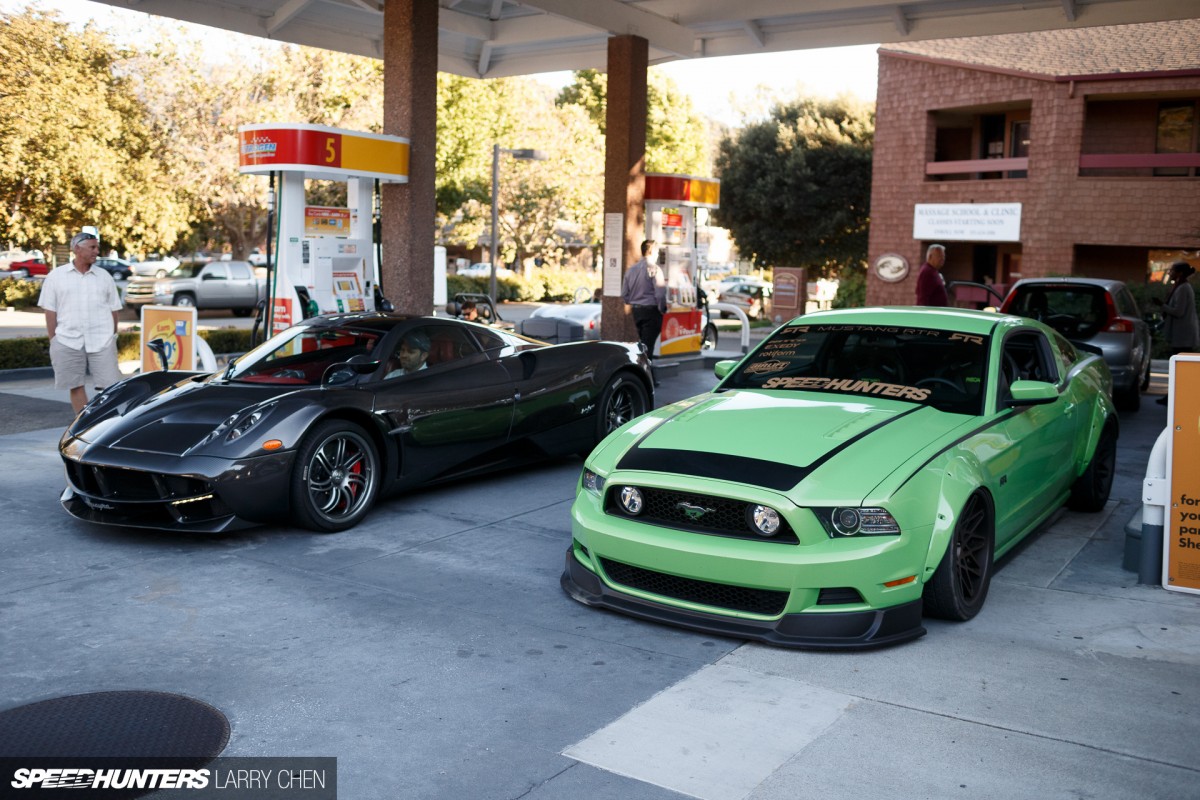 But by picking fights, I mean parking next to them and dropping the Mustang down to the ground, of course… And the occasional burnout and drag race from stop lights.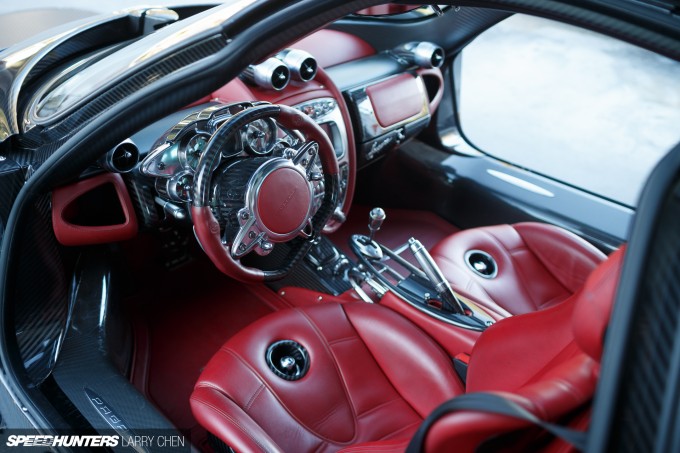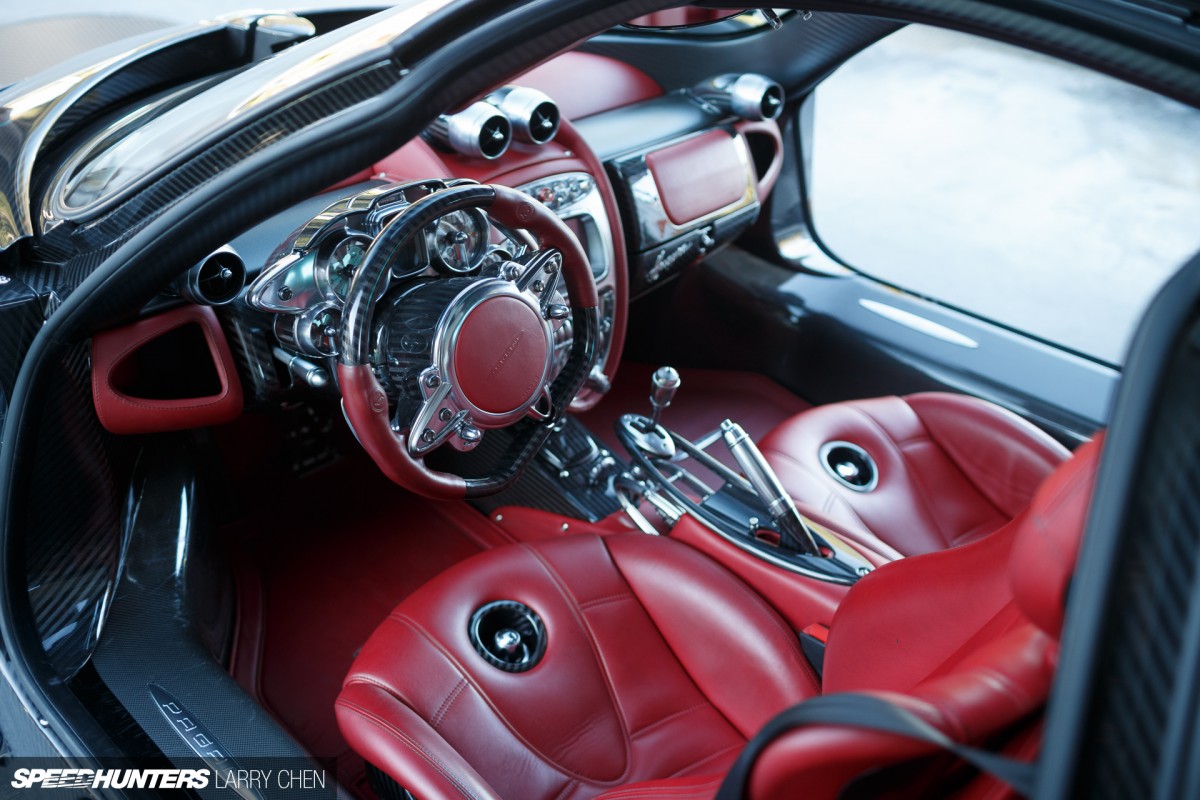 For the first time ever I saw a Pagani Huayra on the street. What a work of art. I will touch more on this story in my full post.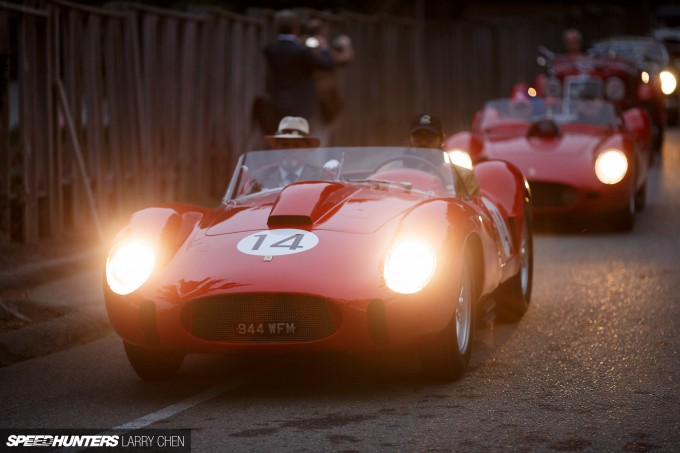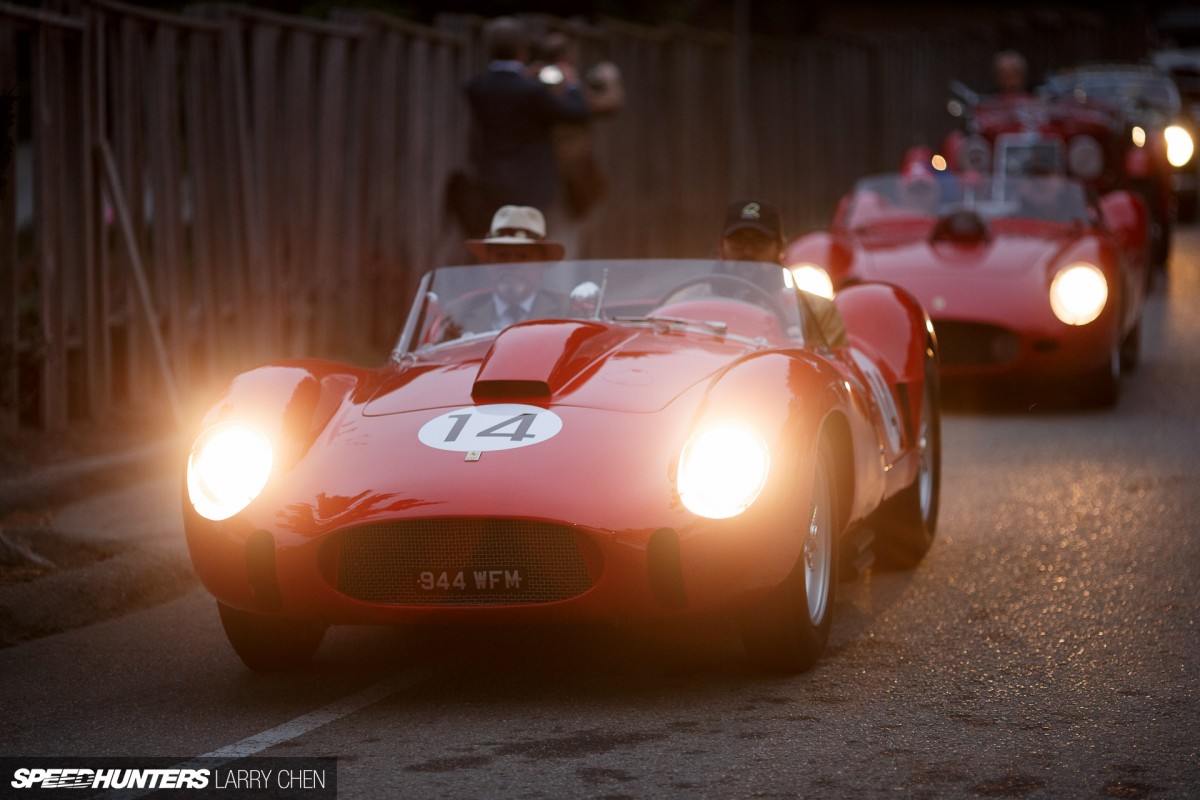 For the actual Pebble Beach Concours d'Elegance, I woke up at 4:30am to ensure I could get some nice photos of the cars rolling onto the lawn.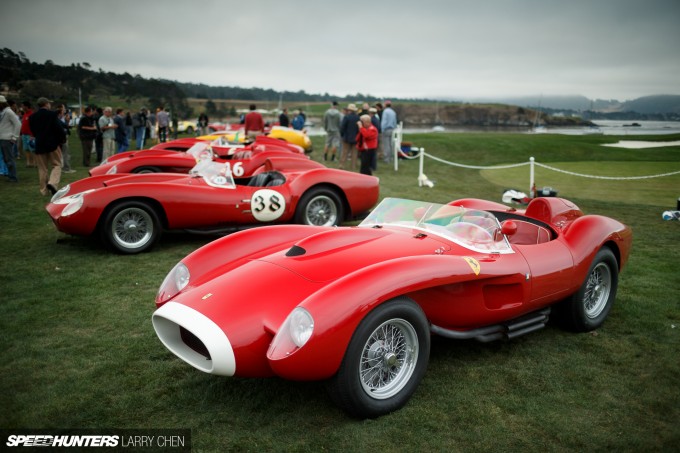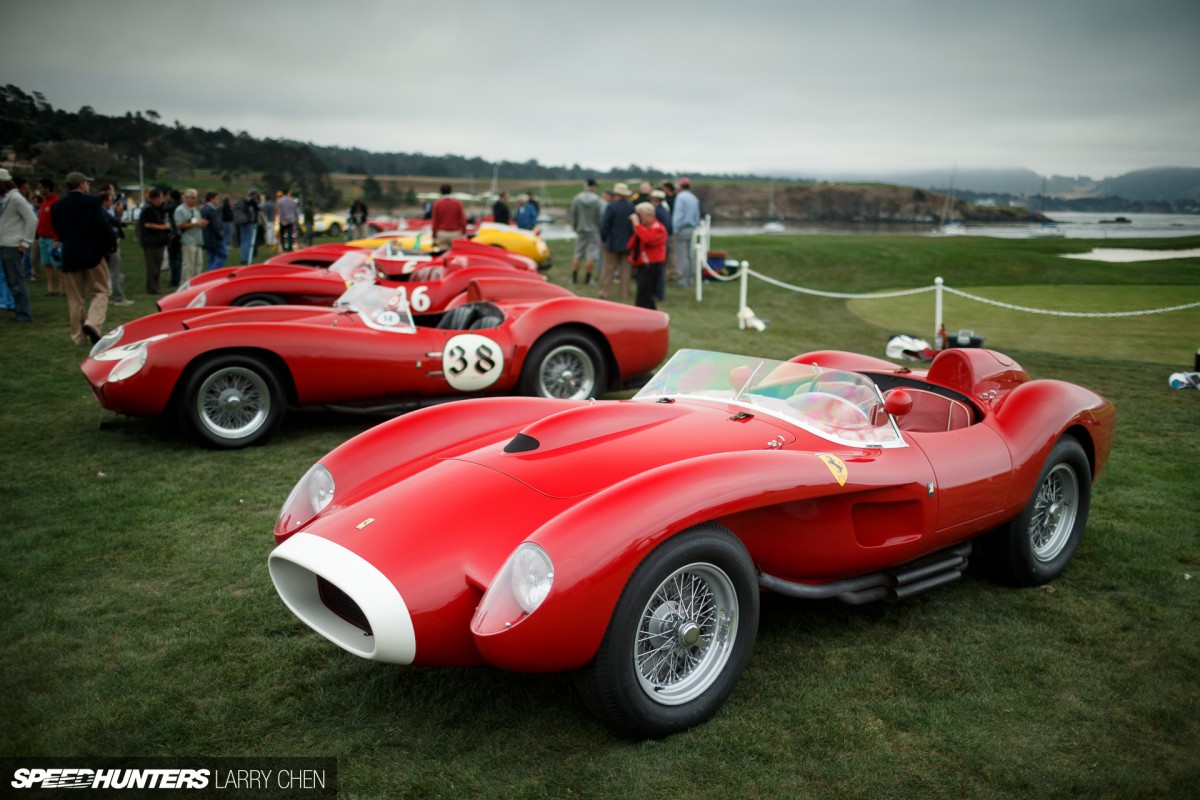 While in 2013 it was all about Porsche, this year the focus was very heavy on Maserati and Ferrari.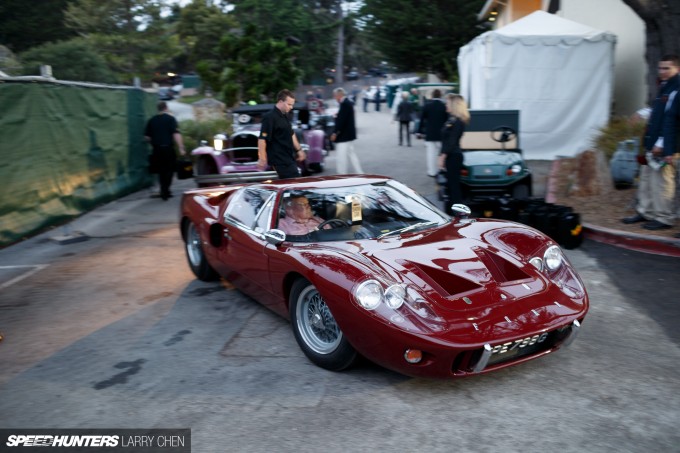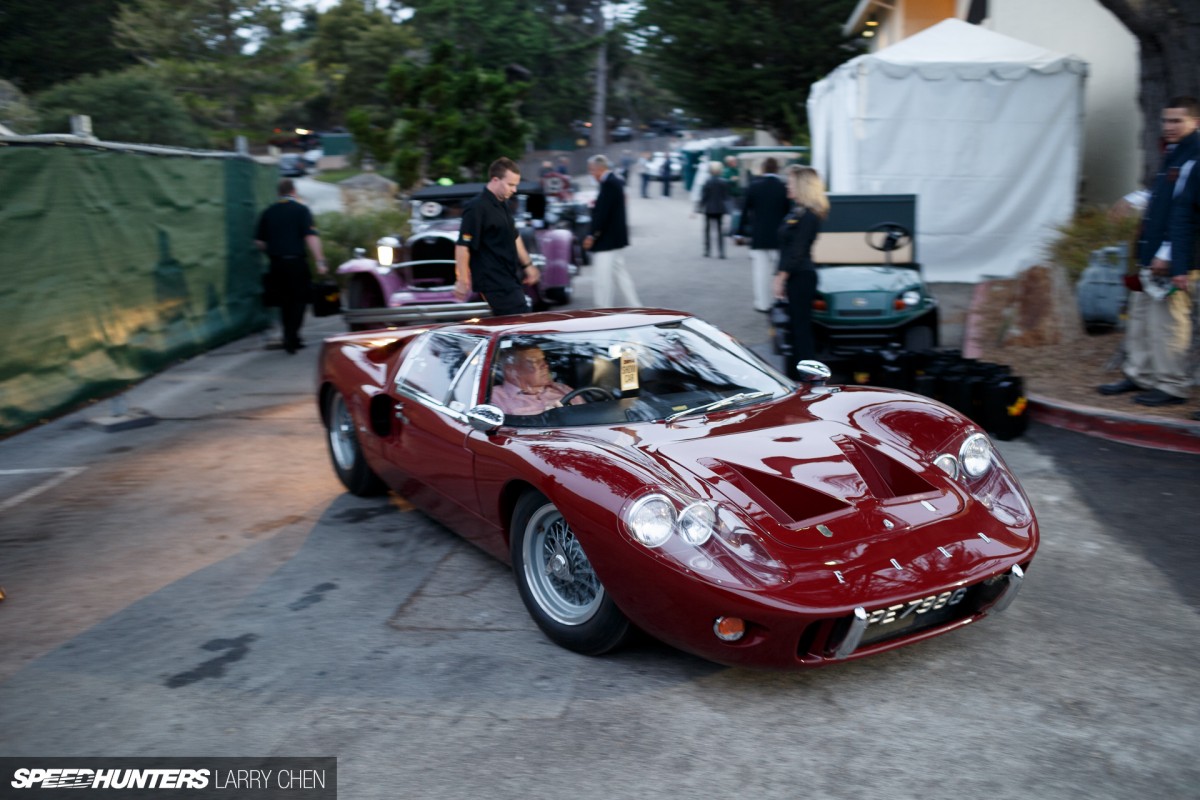 Although, there were still some show stoppers that made my heart skip a beat – like this Ford GT40.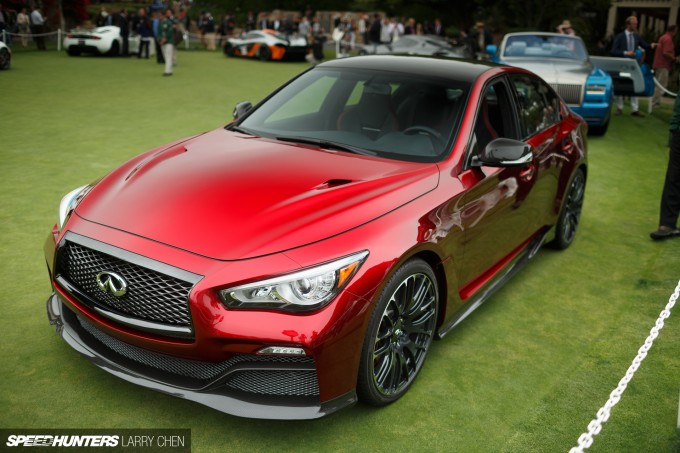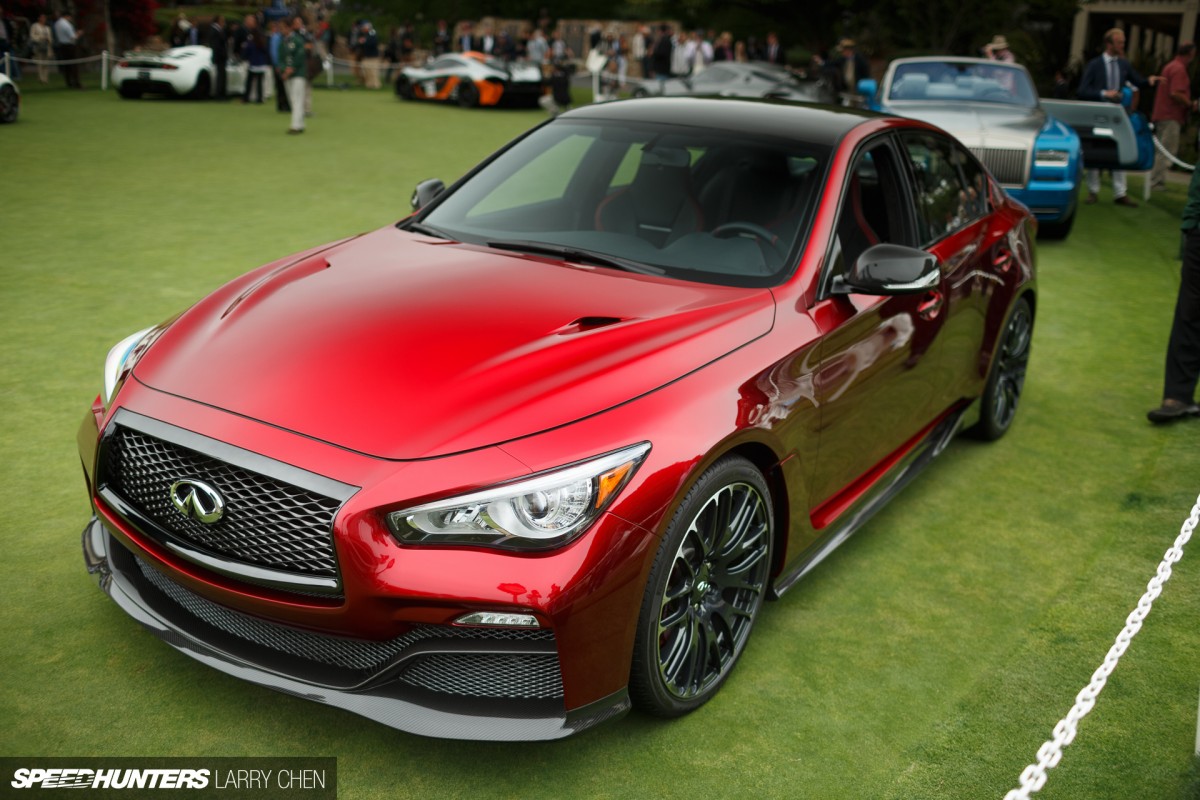 I recently posted my Dream Drive story with the Infiniti Q50S, but all I was thinking about when I was behind the wheel of that car was how cool it would be to drive the Eau Rouge version.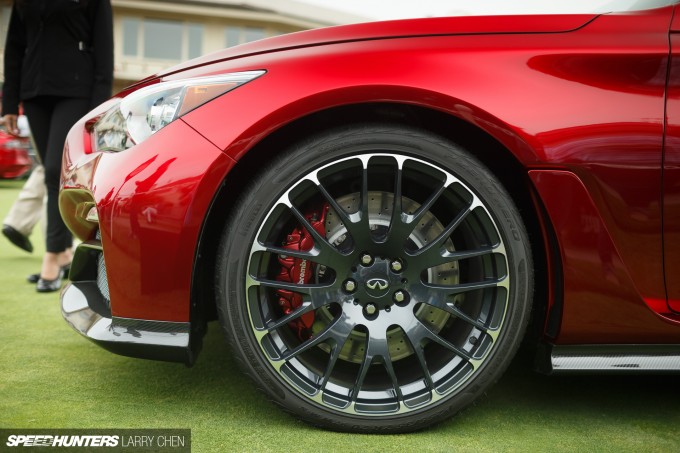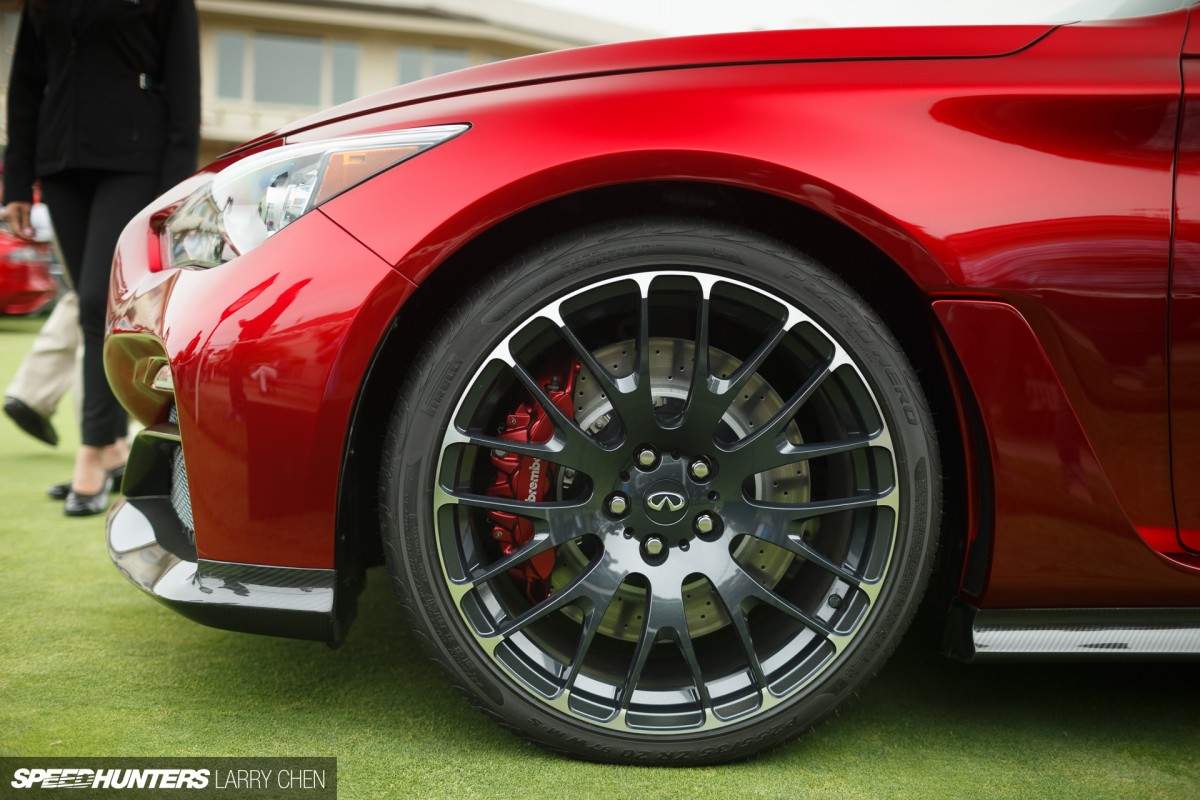 The production version of this car can't come soon enough. It's probably one of the best looking sports sedans I have ever laid eyes on.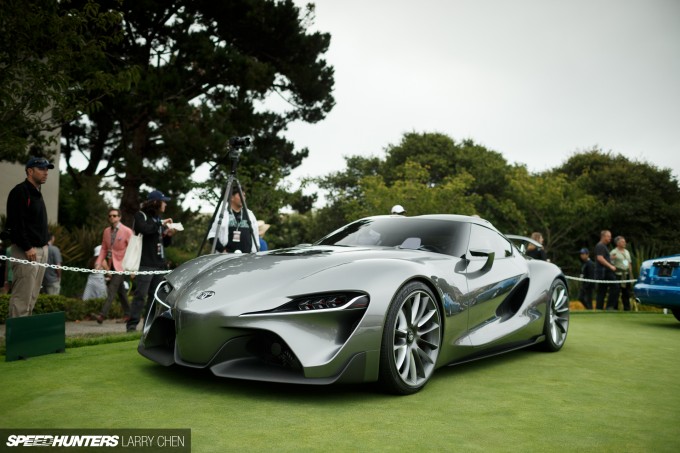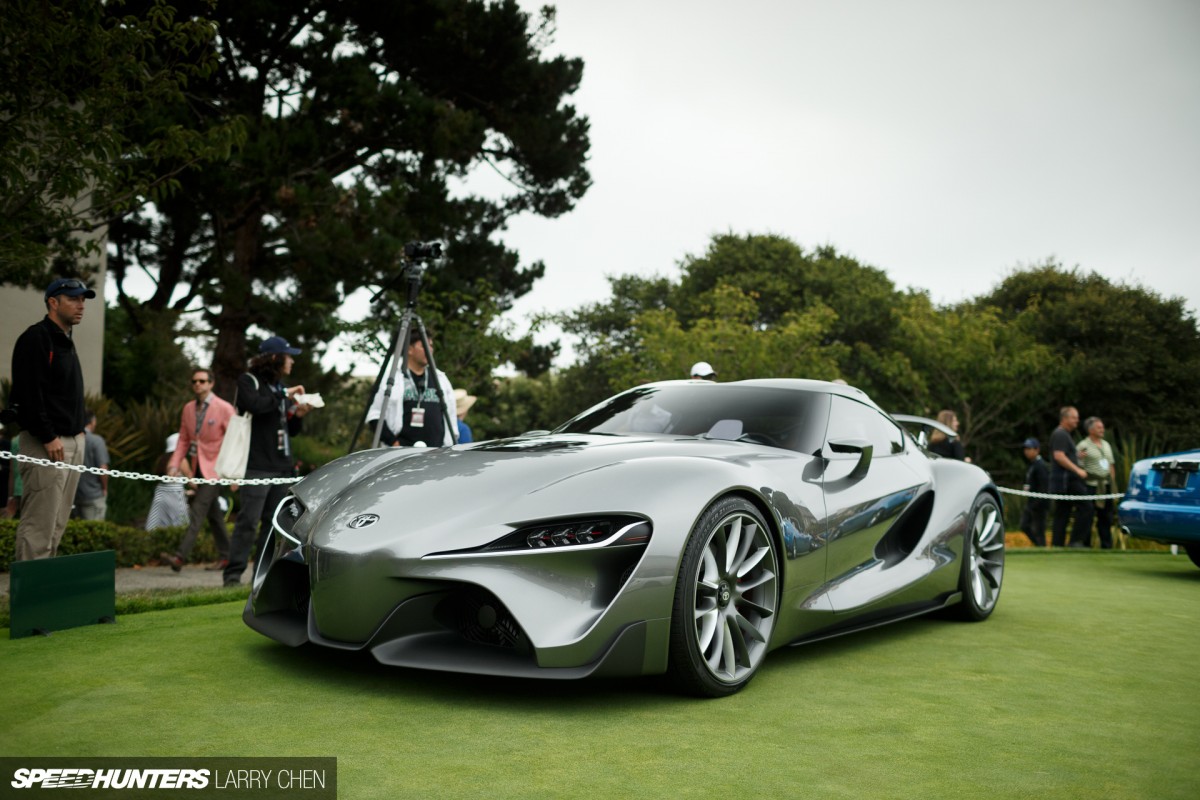 Many of the machines of Car Week might not appeal to the Speedhunters crowd, but there is always something that resonates with everyone. It was my first time seeing the Toyota FT-1 in person, and boy is it an impressive sight.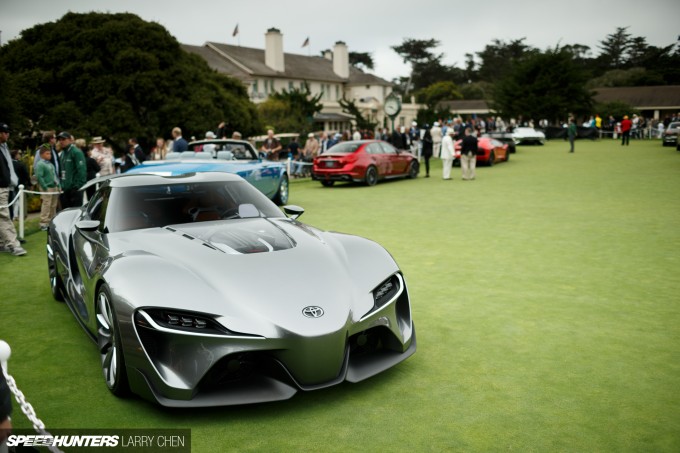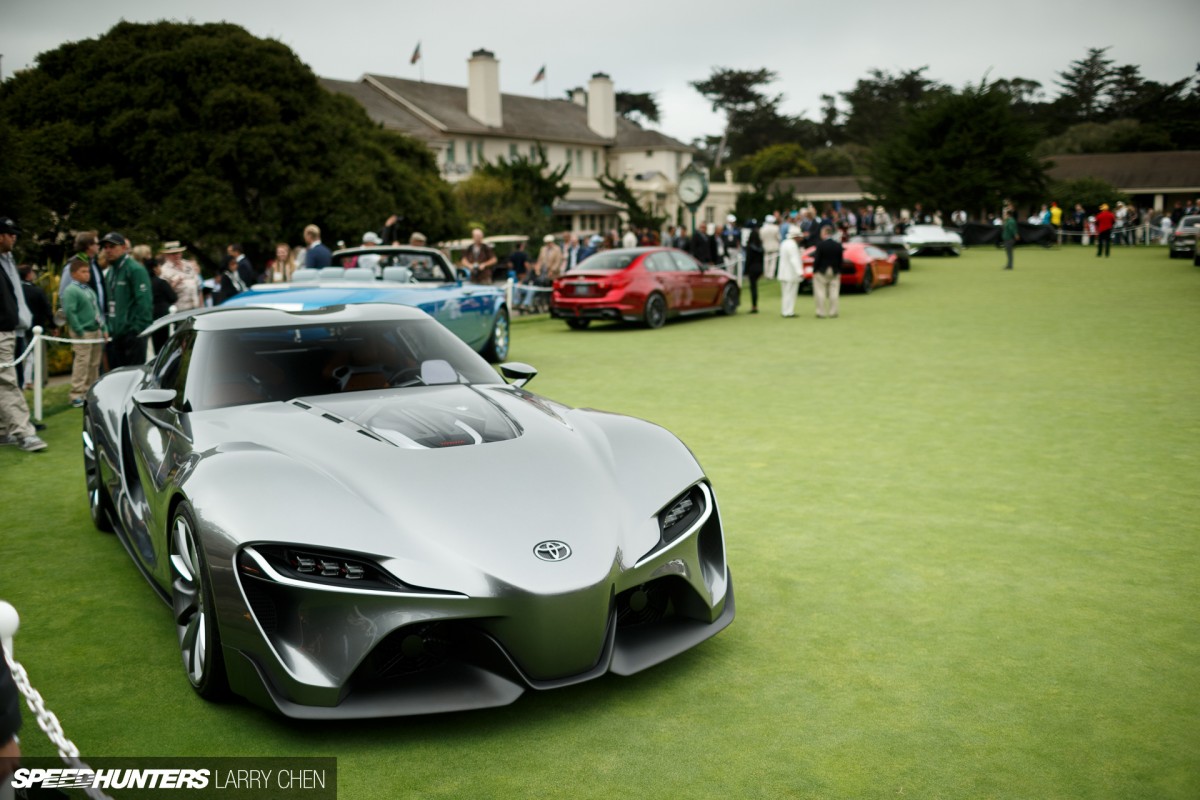 While I may not agree with the direction some of the new sports cars are going, I do have to say that if Toyota builds anything like the FT-1, I will become a fan. The designs of new cars can be so stagnant at times, with more and more limitations on safety, fuel economy and so on. Why not design something that is purely for us enthusiasts? That seems to be where the direction of the FT-1 is going – or at least I hope so. Stay tuned for more from Monterey Car Week coming soon!
Larry Chen
Instagram: larry_chen_foto
larry@speedhunters.com