The beginnings of life
It's easy to understand the process of evolution as being a gradual one. Thousands or even millions of tiny changes occurring over periods spanning the ages, helping to perfect a design, gradually weeding out bad changes and highlighting good ones, ultimately helping to create a constant iteration of improvement.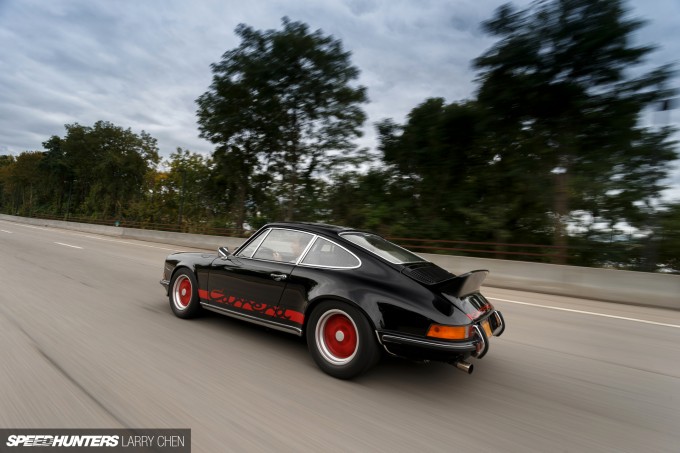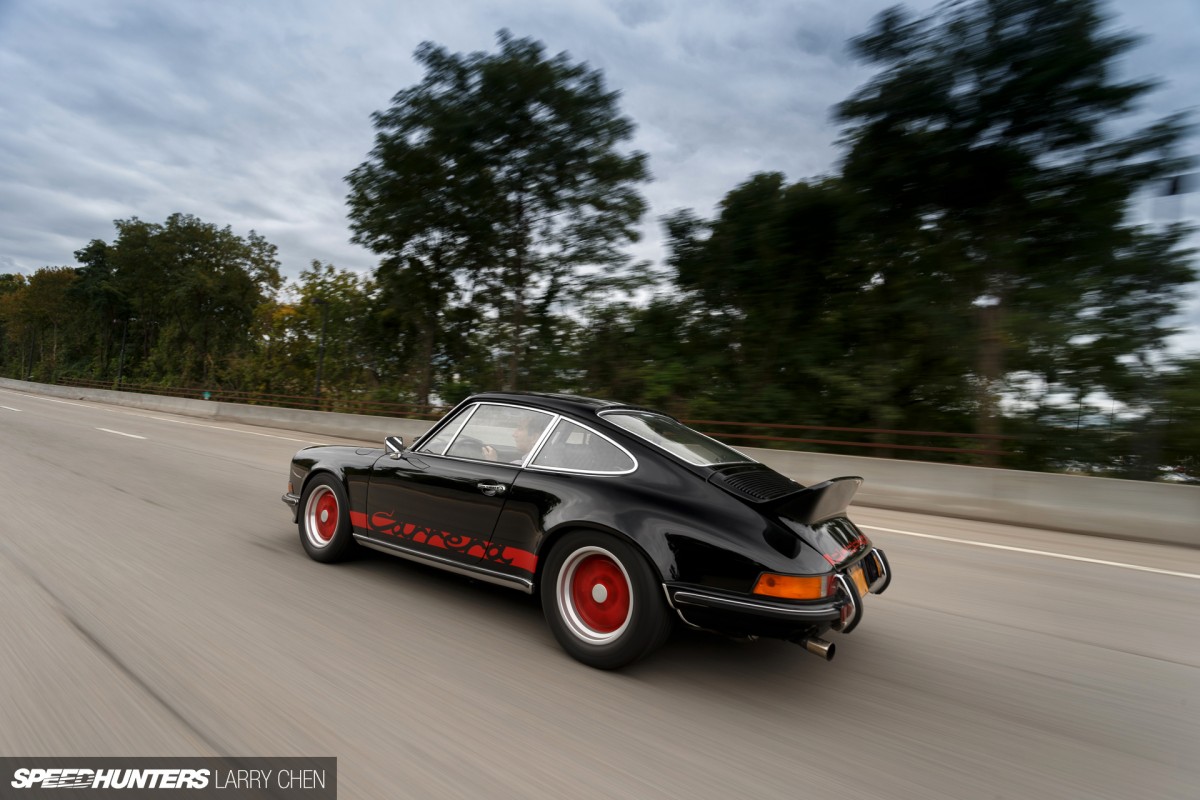 But it's not always that way in the car world. Oh no. Evolution in the automotive arena can be quick, sharp and often brutal; a violent process designed to keep up with the ever-changing needs of the consumer. Established brands can be torn down and rebuilt from the ground up, often with little to no regard of the previous generation. A kind, caring family tree where elders are respected it is not.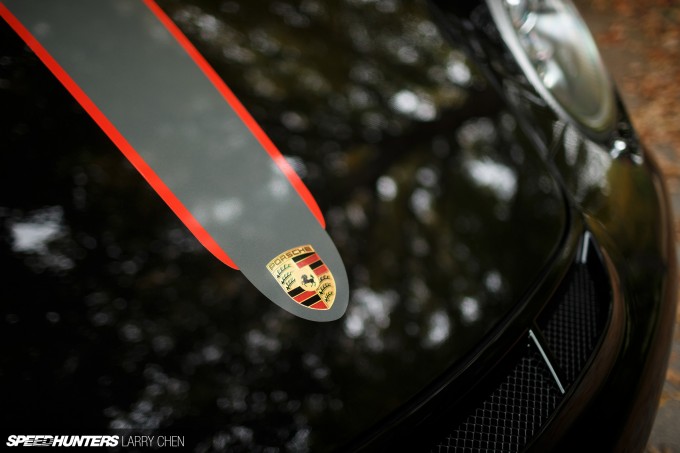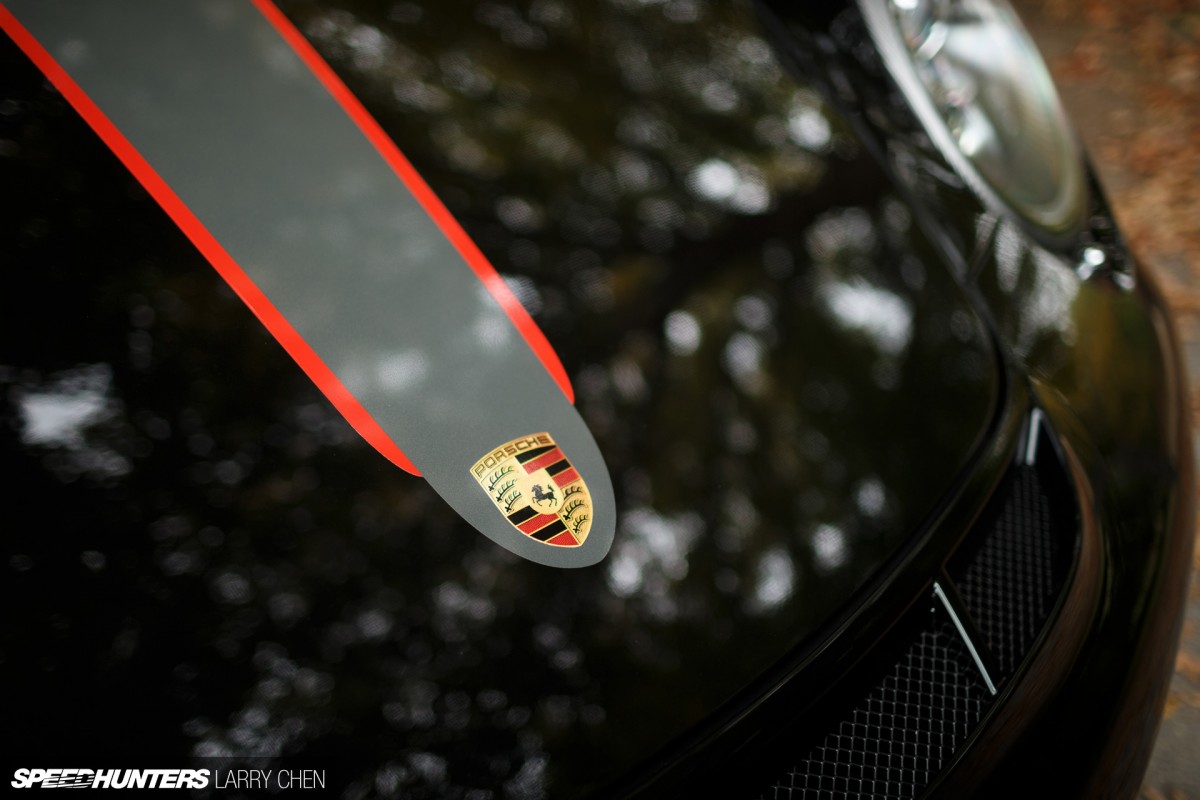 But that is of course, a generalisation. As always, there are exceptions and the one glowing rule-breaker in the book is Porsche. Here is a brand that has revoked the savage discard of the previous generation, instead adopting a principle of gradual change, and the 911 is their prime specimen. Over the years, the design has been grown in a far more organic process than is usual in this industry, the car advancing and maturing slowly and steadily from an original concept to the current form of the 991.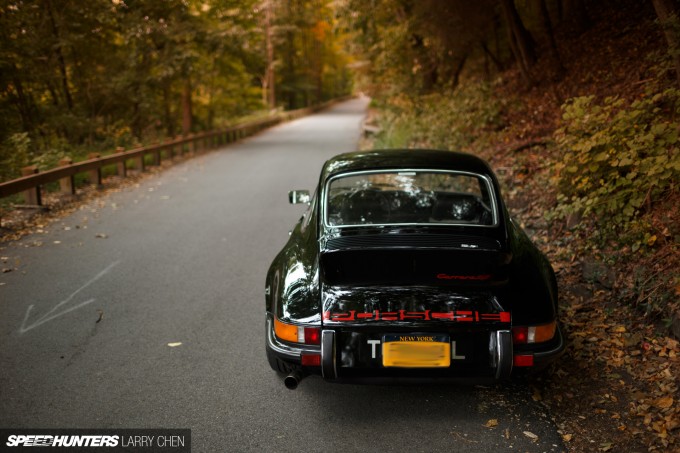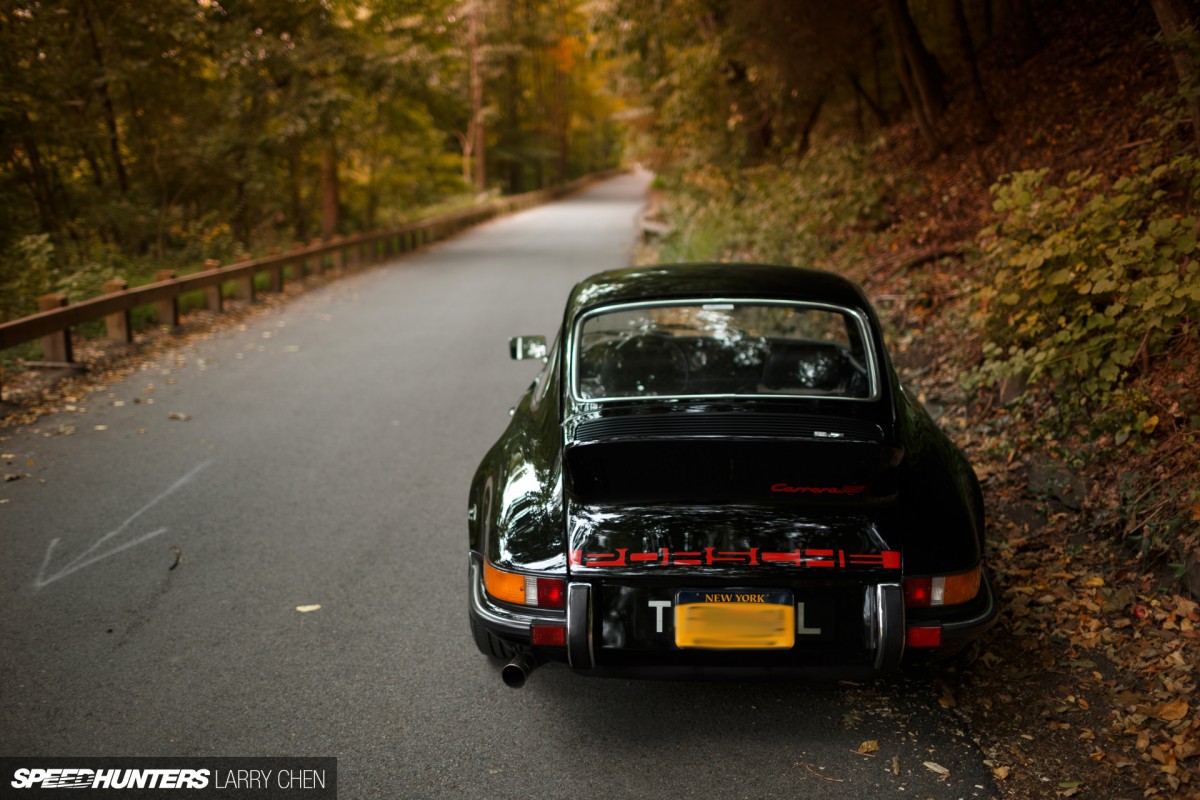 The 911 sprung to life in 1964. Born as a replacement for the 356, it proved an instant success. The 356 had been produced for 17 years, selling 77,361 units. The 911 surpassed that in less than half the time. After its release, a Targa model, the 911S and the 911T were all added to the line-up, but even along the steady path the 911 had so far trod, there was always going to be a dominant example that rose to the top. The Alpha male…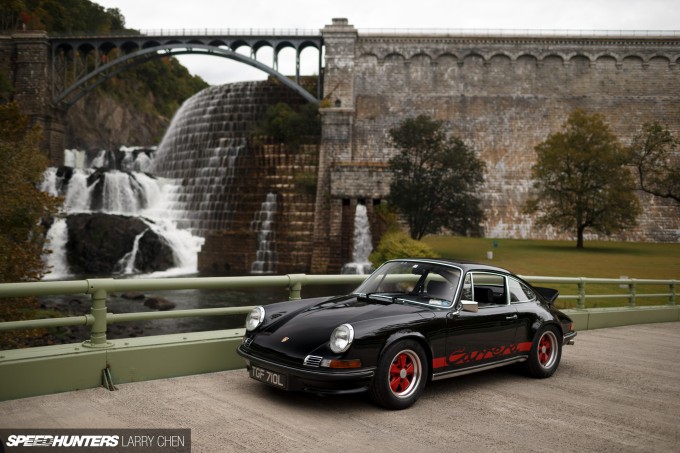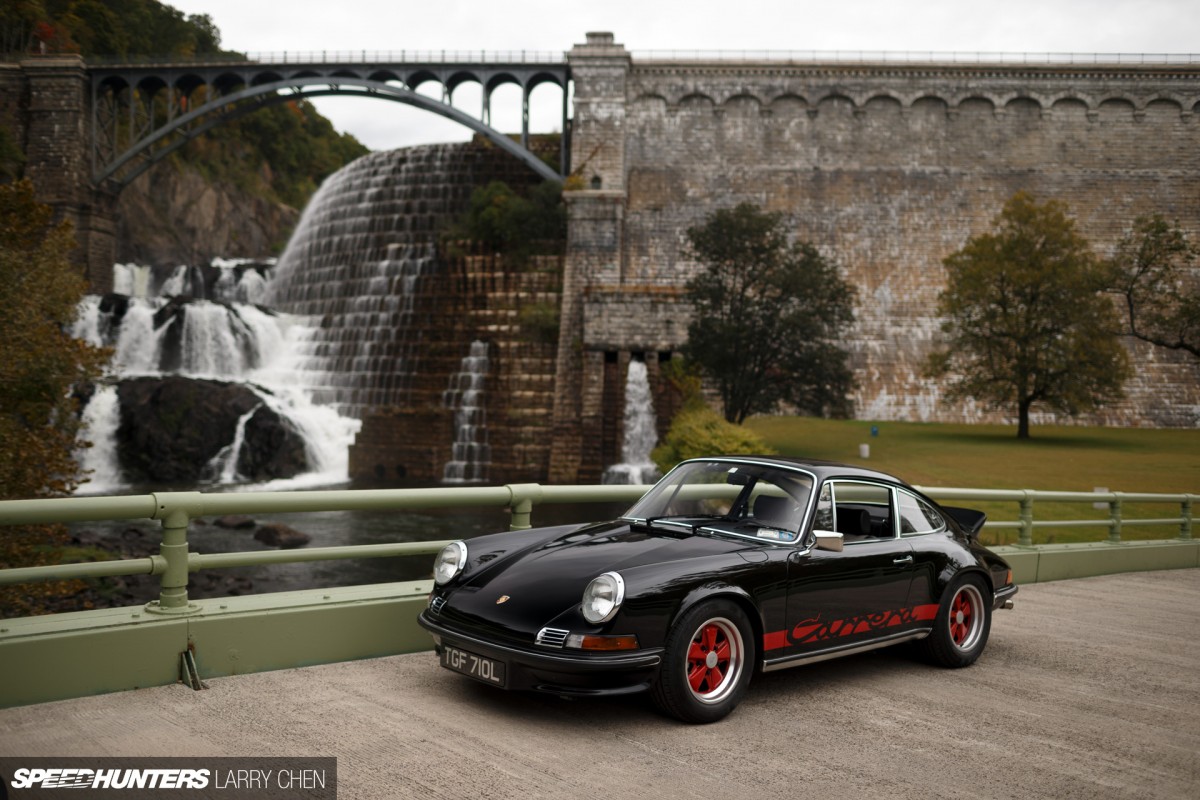 The 1973 911 Carrera RS 2.7. The Carrera name had not been used for more than a decade, but its ties to the racing world were strong – the name was originally used when a 356 competed in, and won, the Carrera Panamericana road race in Mexico in 1953, and it had been sported by race cars such as the Carrera 906. The RS however was something entirely different…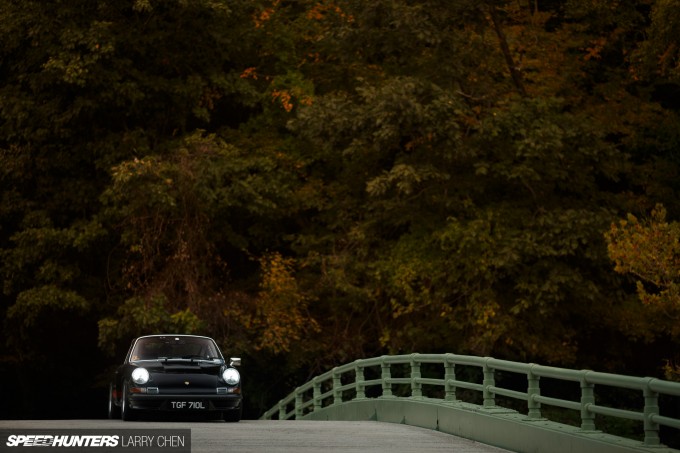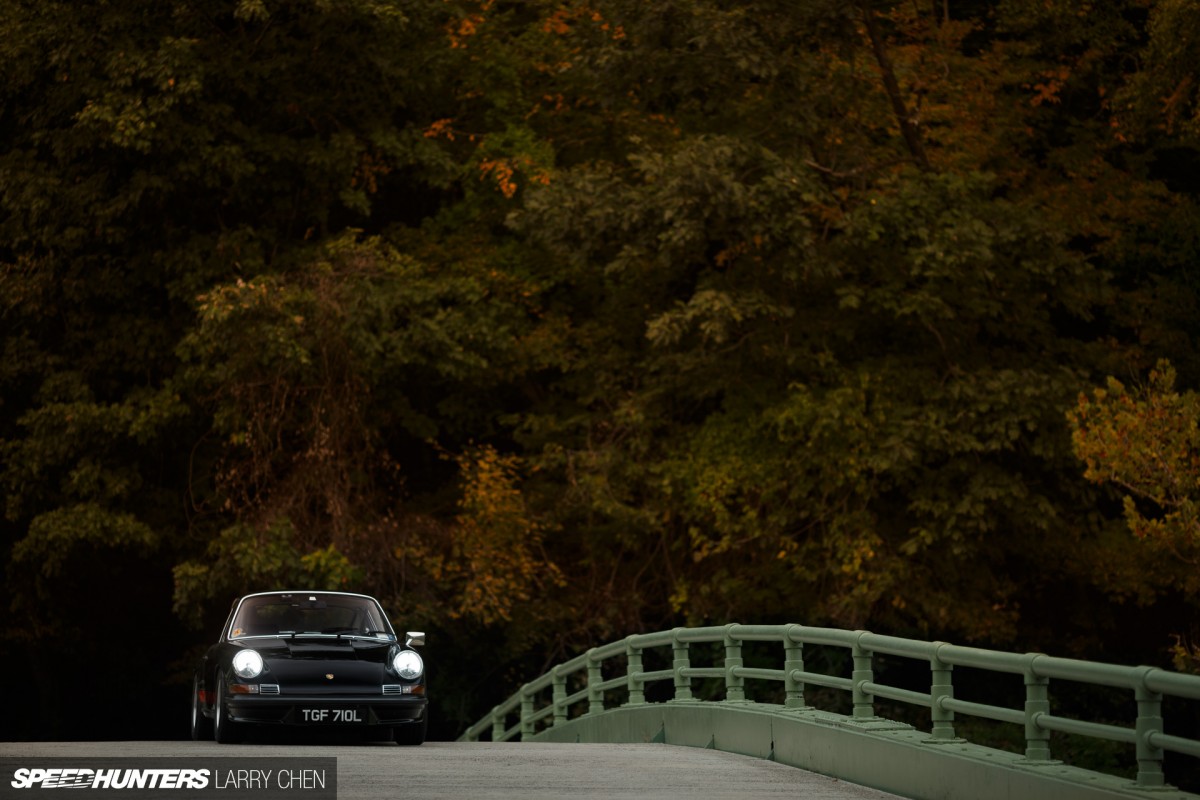 Standing for RennSport (translated as racing sport in English), the moniker that begun with this model would continue throughout the 911's history, right up to the modern day, and would come to encompass their top line of variants. The Carrera RS 2.7 wasn't built just for the road-going public's fun though – 500 road-going vehicles were required for homologation in order to allow Porsche to enter the Group 4 Special GT category. It had been designed from the ground up as a 911-based race car.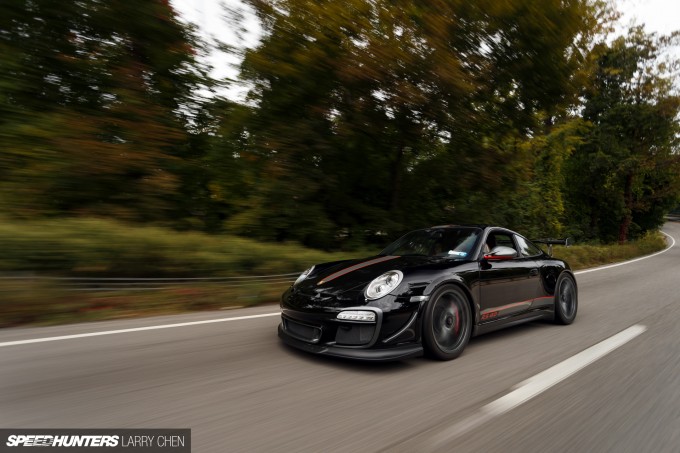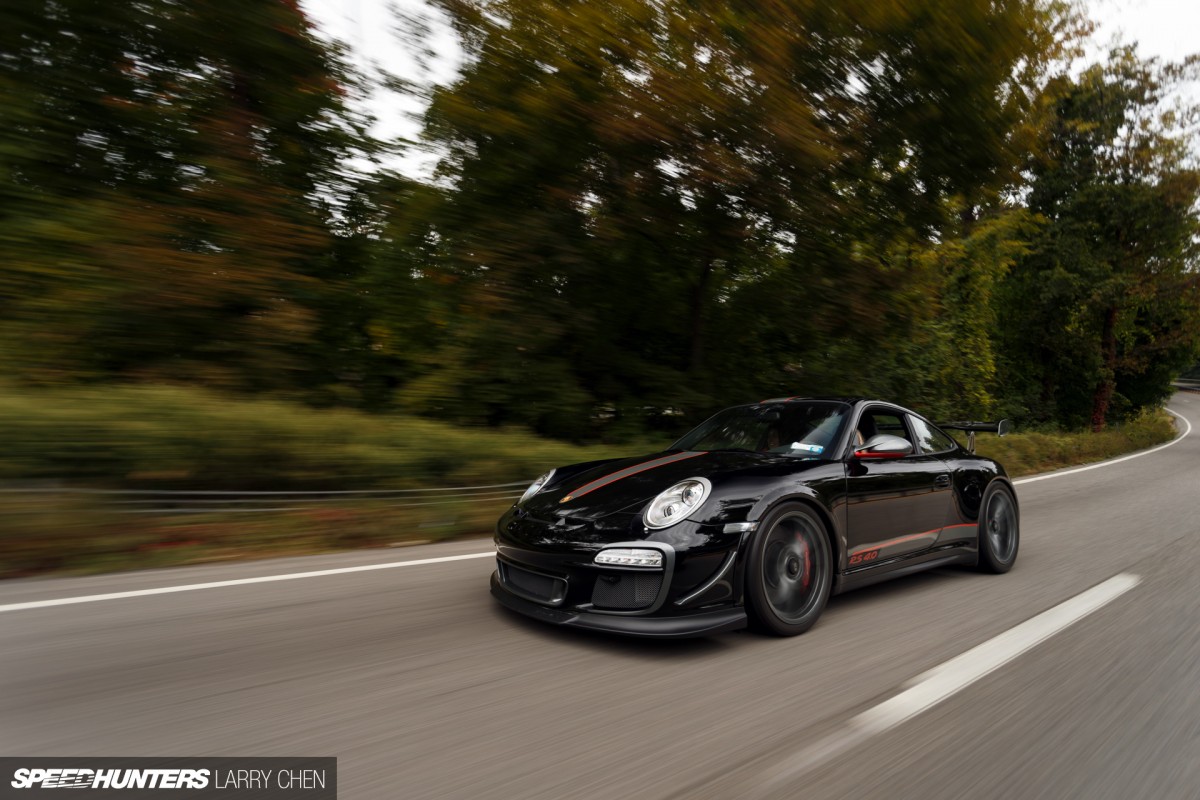 Fast-forward 38 years, along a line of ancestry that's seen the RS line-up encompass some of the most accomplished sports cars on the road, and you come to the 997 GT3 RS 4.0, perhaps the pinnacle of the RS name and certainly the most powerful naturally aspirated 911 that Porsche has ever made. Screw Darwin and the apes – this is one of the best arguments for evolution we've ever seen.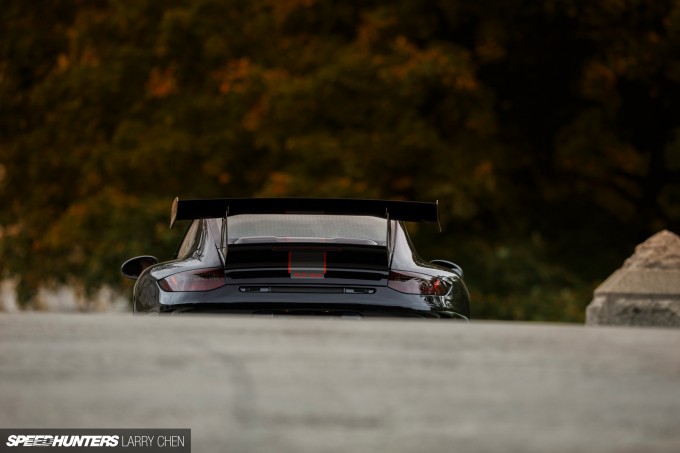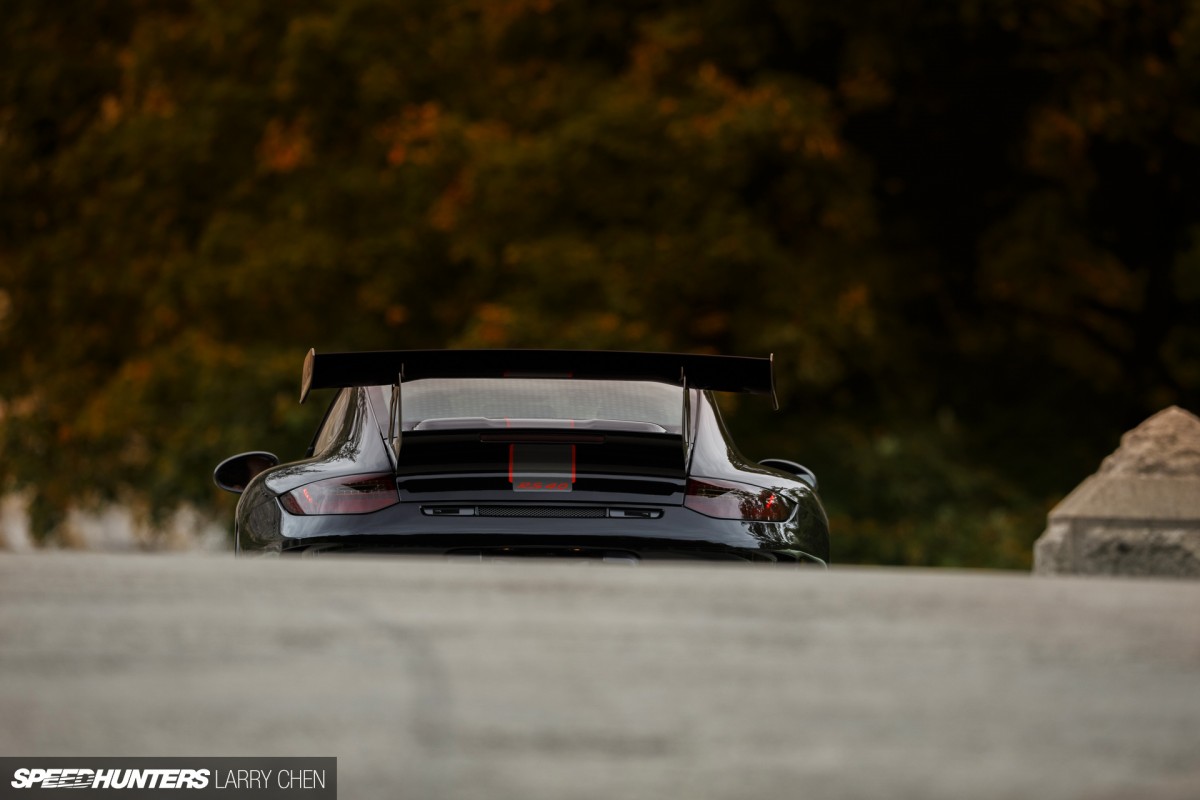 At its heart are all the same principles that made the original Carrera RS an instant classic: light weight and good looks coupled with great performance. But the RS 4.0 also deserves a special place in Porsche history; it was the swan-song for the 997, the final death knell to symbolise the end of that model. But what a way to go!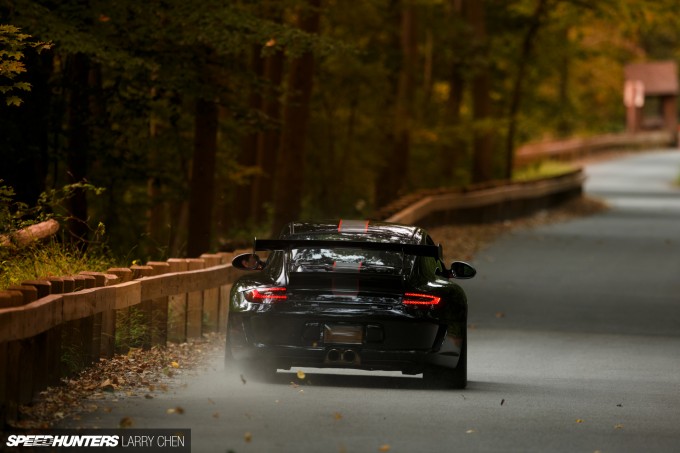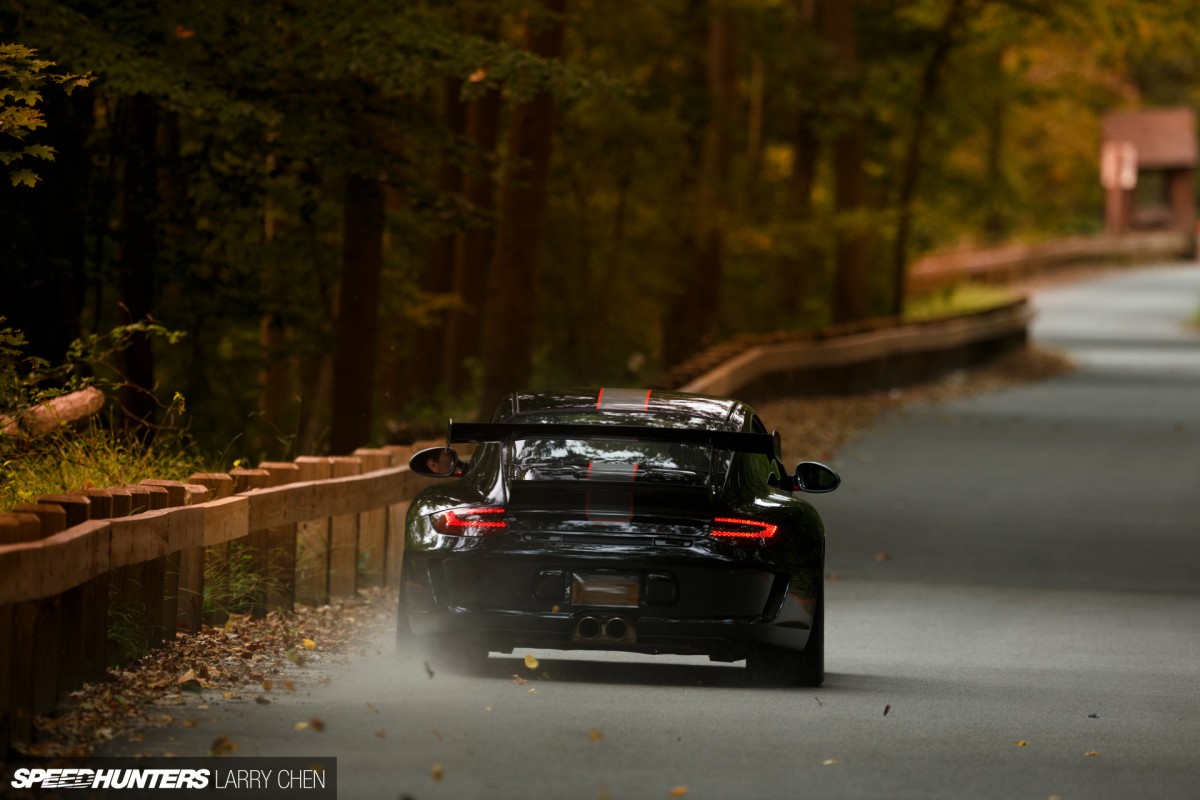 Upon release, Andreas Preuninger, Porsche's Head of GT cars remarked, "This might be the best RS we ever make." That might sound like a bold claim but as he also declared, "It's as close to the race car as a street legal car can possibly get. And that's a serious message." This is a race car for the road. Sensibilities have no place here. Comfort be damned. This is all about performance.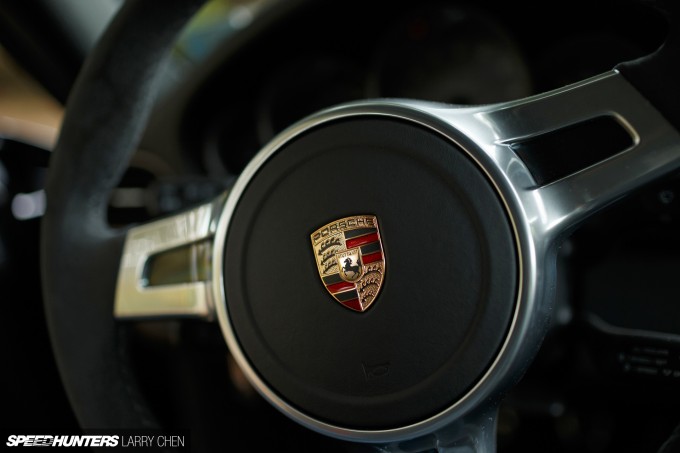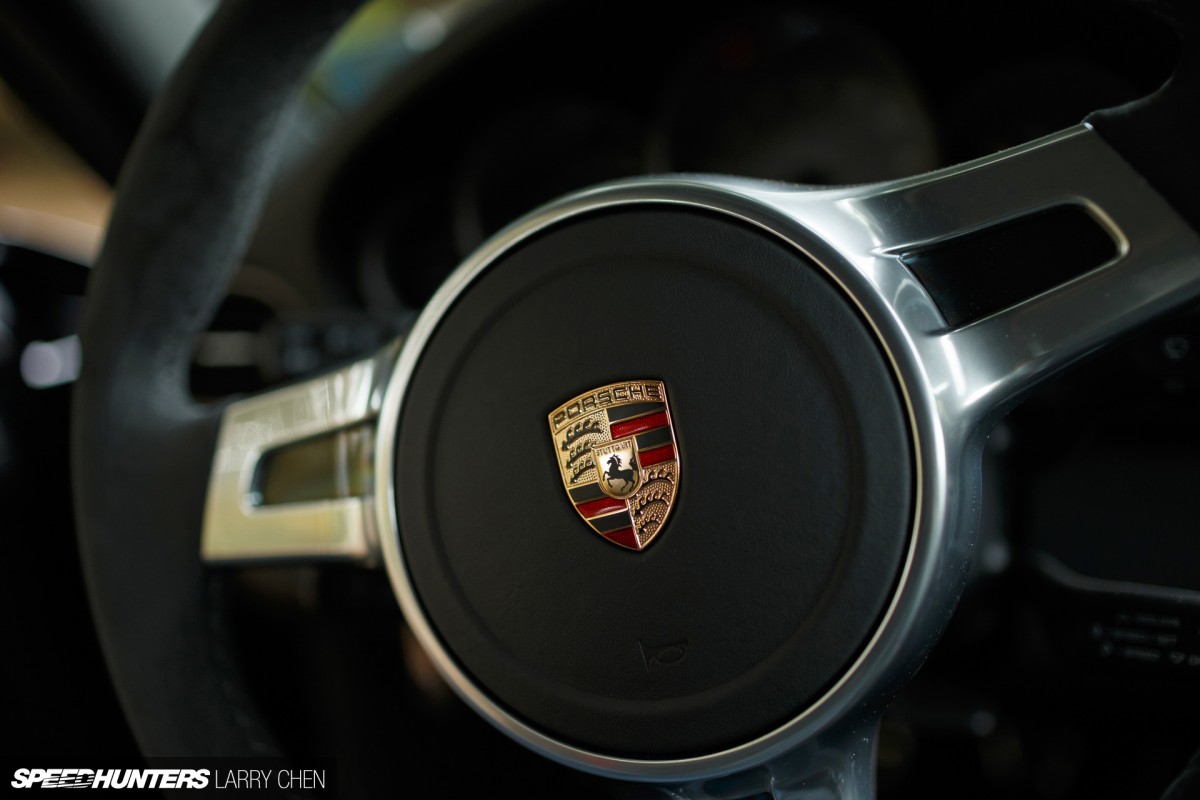 Both cars have earned a well-deserved reputation as being classics, not only amongst dedicated admirers of the Stuttgart marque, but also amongst anyone who's ever taken even a passing interest in that famous badge. But just what is it that makes them so special?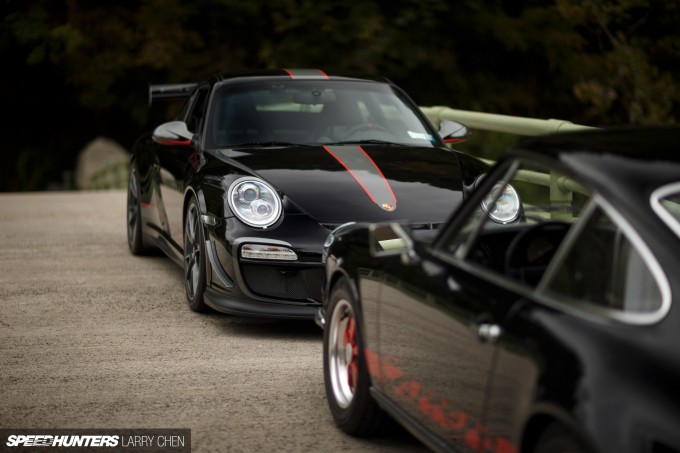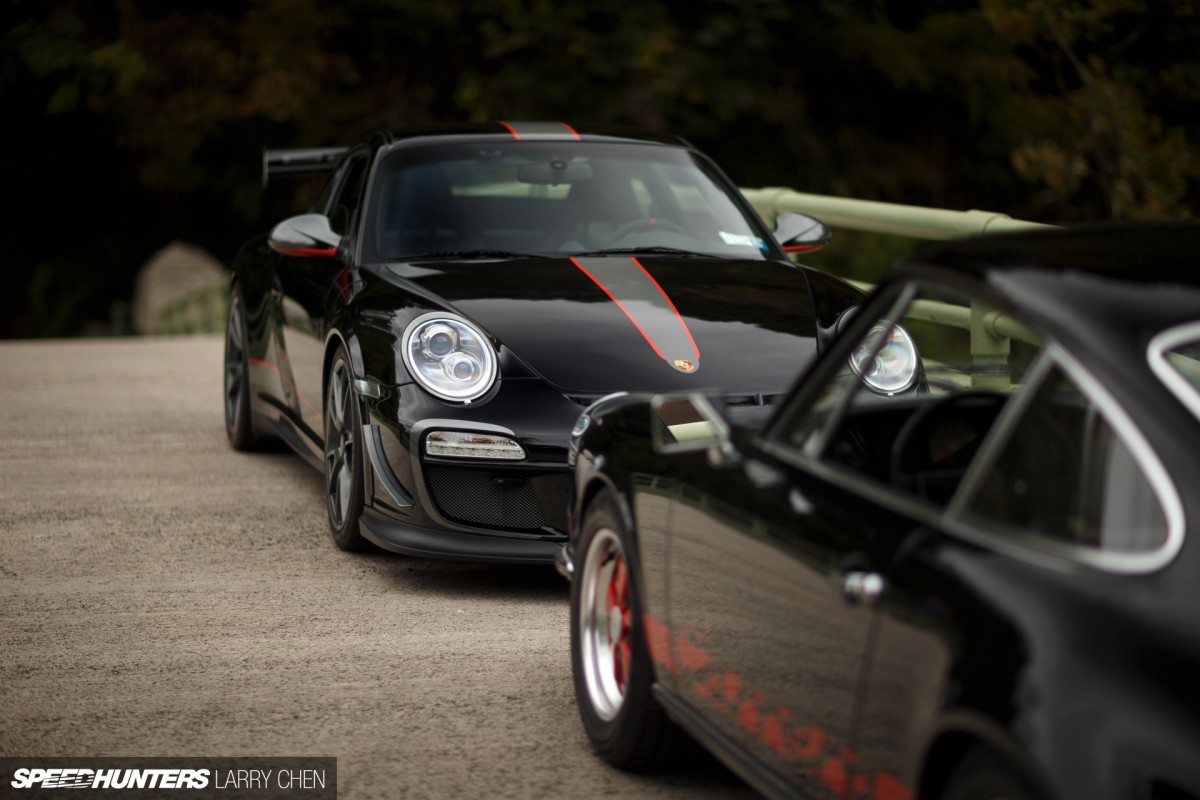 To the uninitiated, it's sometimes hard to tell Porsches apart. In this case, it would be easy to dismiss the pair as being related only by looks. But the similarities run much deeper than that. There's a common DNA here, a heritage which started with the earlier Carrera RS and has been passed down the generations. A core ethos which has at its heart the main components of performance: lighter, stronger, faster.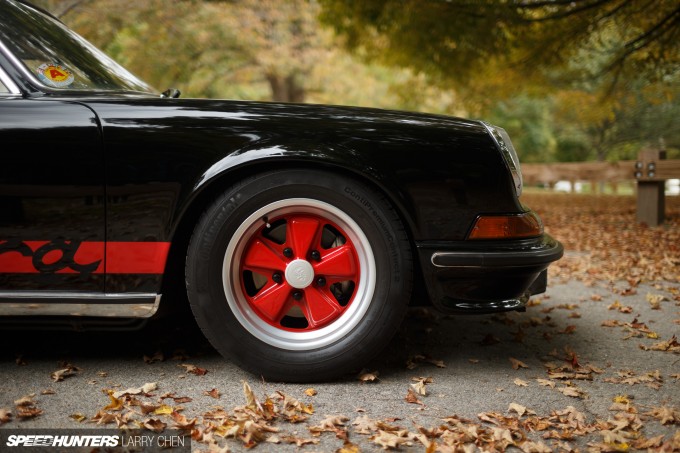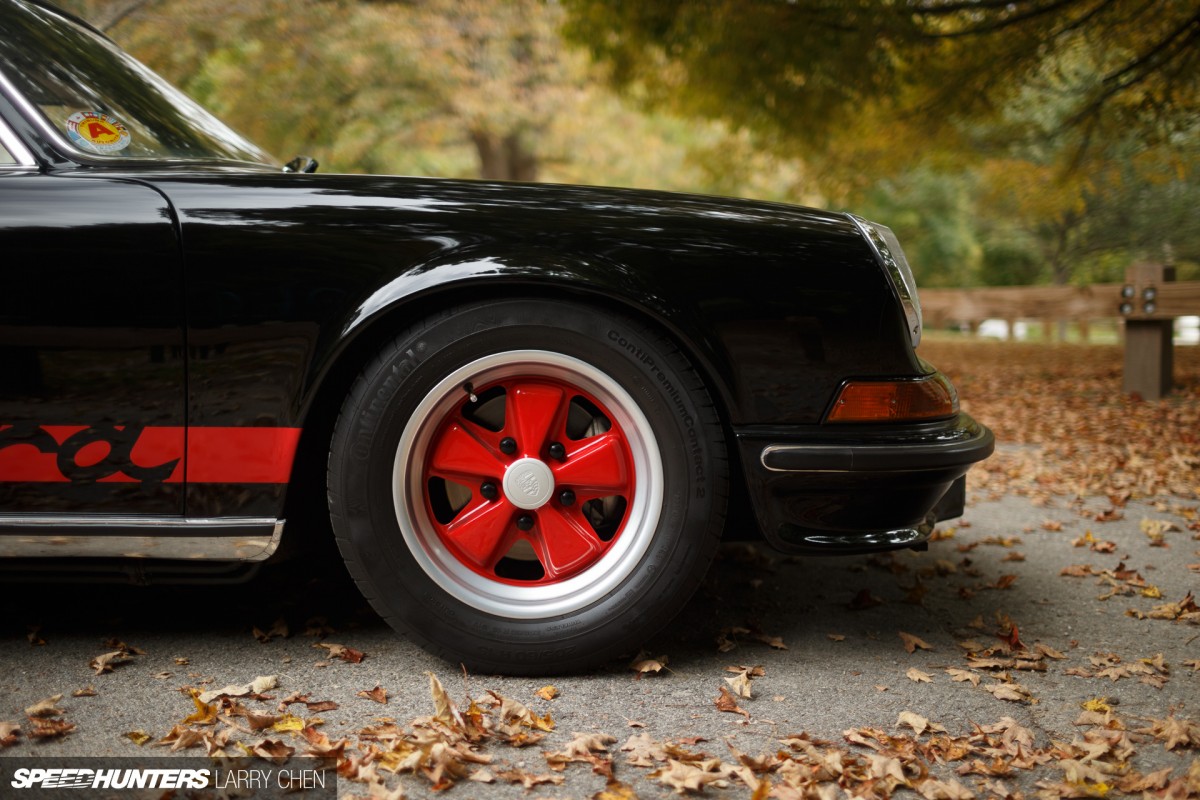 These are vehicles that were built for one purpose and one purpose only – to go fast. The RS badge is not about throwing as much horsepower at a vehicle as possible though, but about refining what is an already sporty car into a pure race thoroughbred.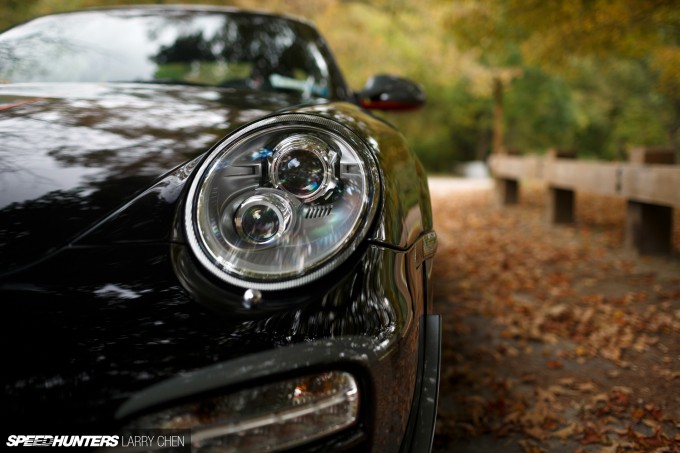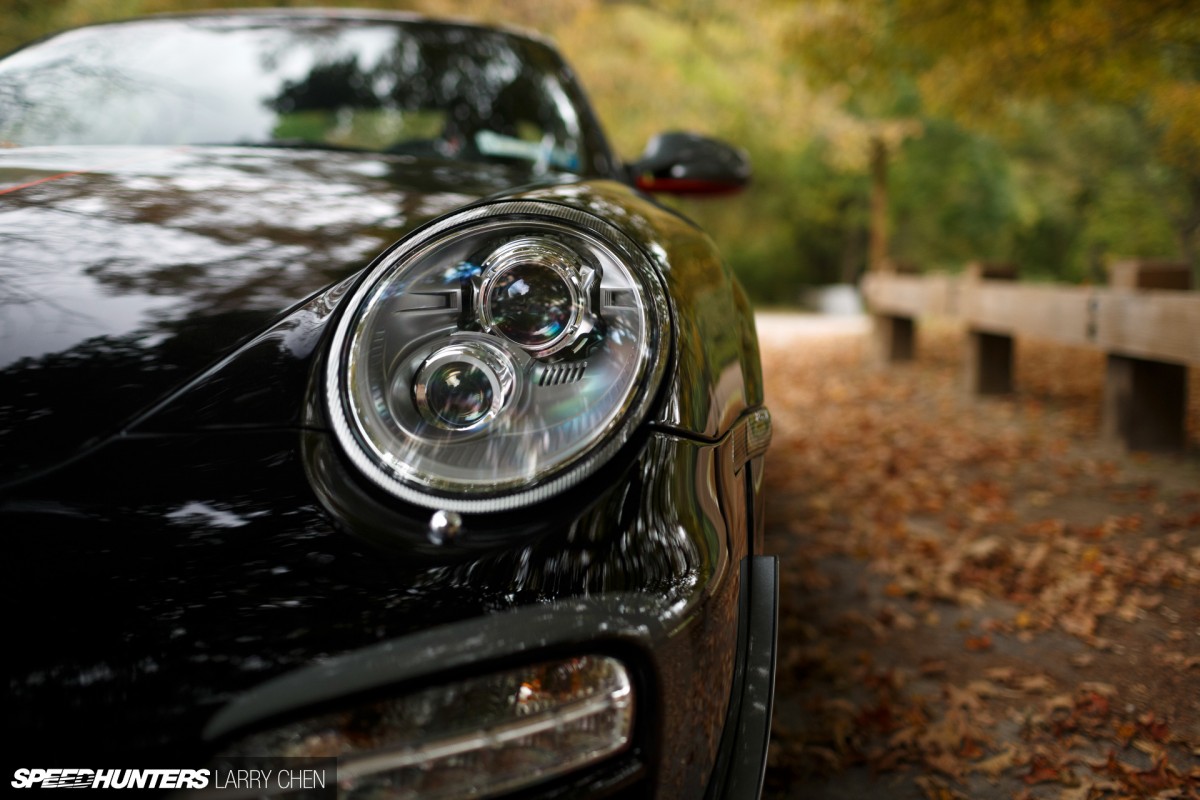 Every component, every piece of these glorious Porsche puzzles has been hand-selected to push the car one step closer to that goal of being the ultimate in performance road cars. There's no compromise, no being side-tracked by appearance, or conforming to levels of comfort. If it doesn't make the car leaner, nimbler or more powerful, it has no place here. End of.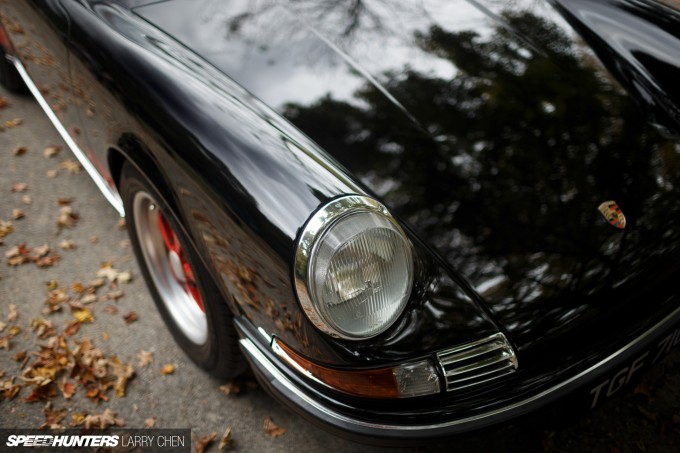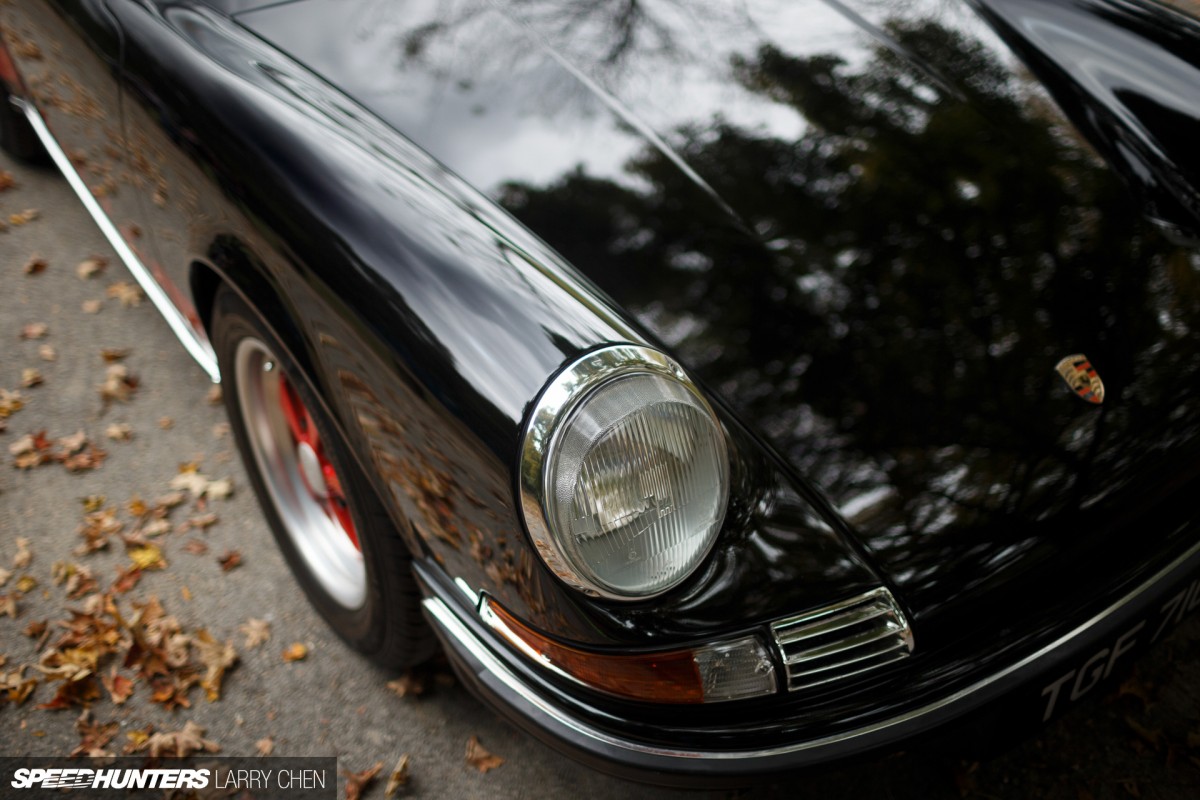 That's what the RS ultimately means: a striving for performance perfection in road-going form. It's not something that the brand has grown to mean either – this definition was built into the core under-pinnings of the Carrera RS 2.7 right from the very beginning. As a homologation special, shedding weight was a priority. The wings, roof and doors (which were hollow) were made of lighter-gauge steel, the bumpers and engine cover were made out of lightweight fibreglass and even the glass used was thinner. You see that Porsche badge gracing the bonnet? It's not a badge at all on the RS – it's a sticker.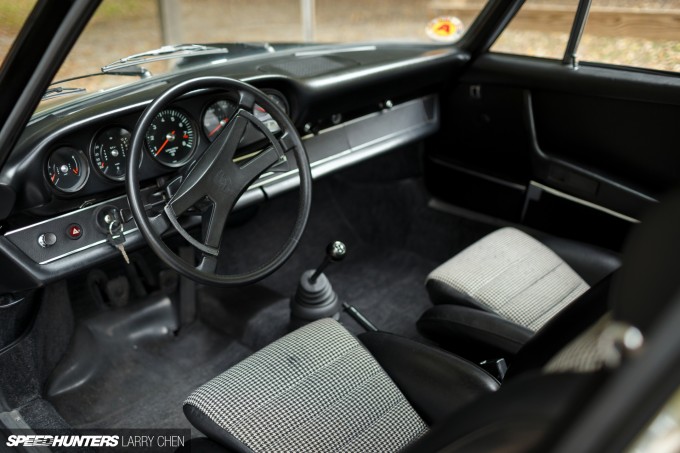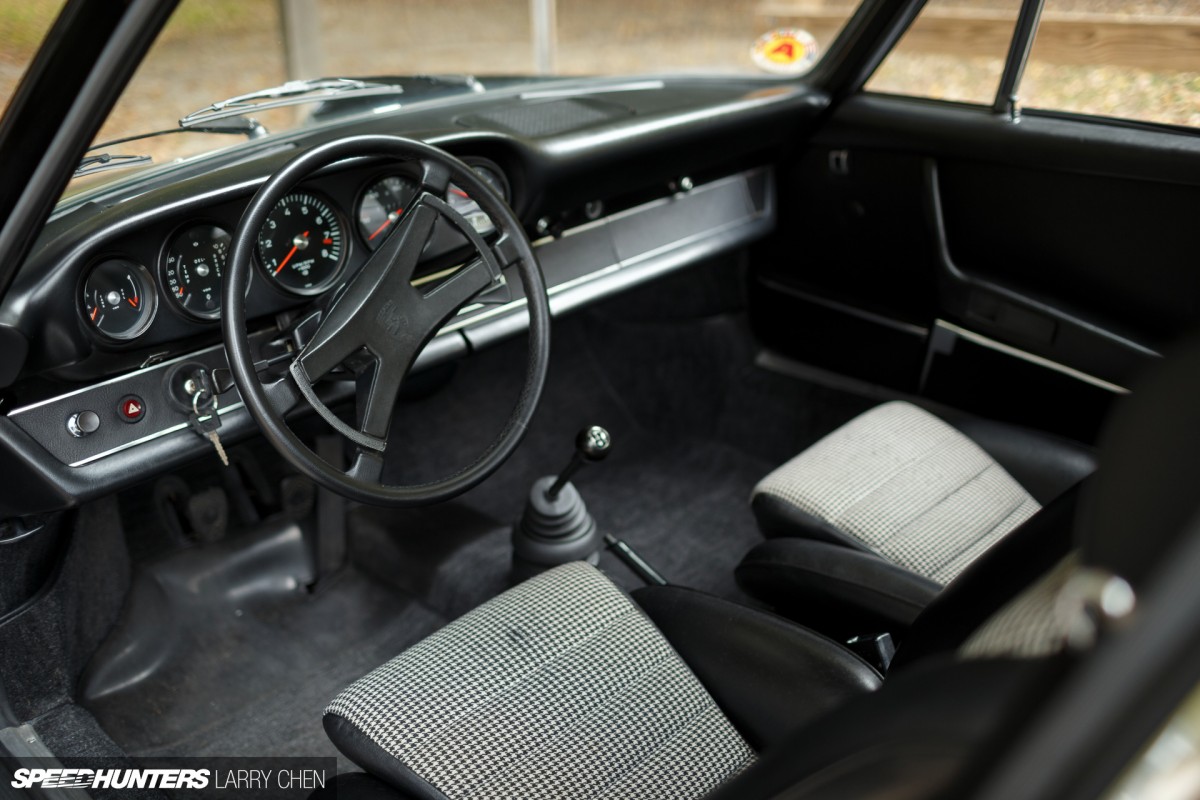 Inside, the weight reduction continued. Sound-deadening material was removed, thinner carpets were used, electric windows were out of the question and door panels were simplified and reduced to their bare minimum – there are no pockets here, just a small leather strap enabling you to pull the door closed. If you're looking for a clock, glove box or passenger sun visor, you're bang out of luck too. If the Carrera RS 2.7 were a person, it'd be an anorexic.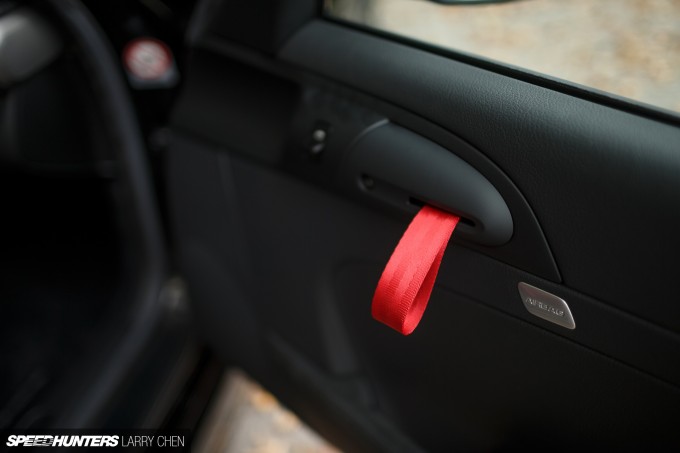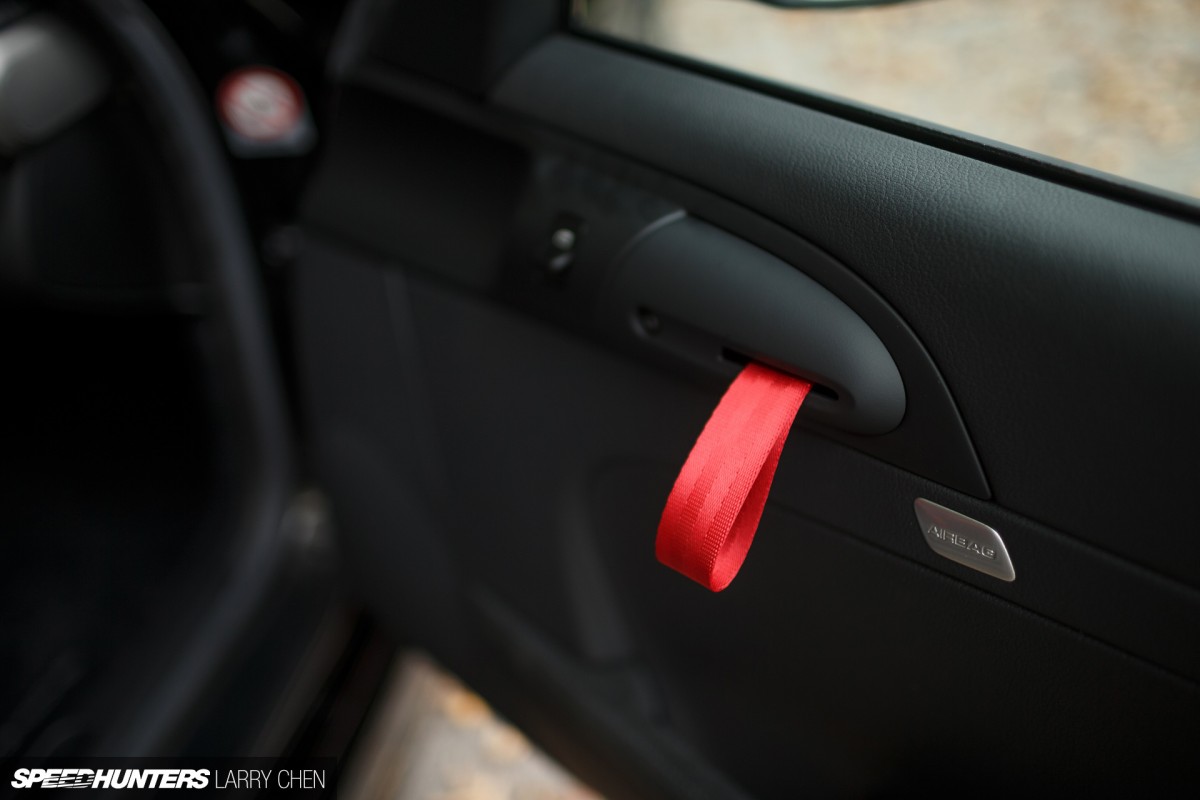 The lightweight philosophy is not a principle that's been lost over time either. The RS 4.0 does at least have the benefit of modern technology, with the bonnet and front wings being made out of lightweight carbon fibre, and the rear windscreen and rear side windows fashioned from polycarbonate. Bare door cards are still the name of the game though.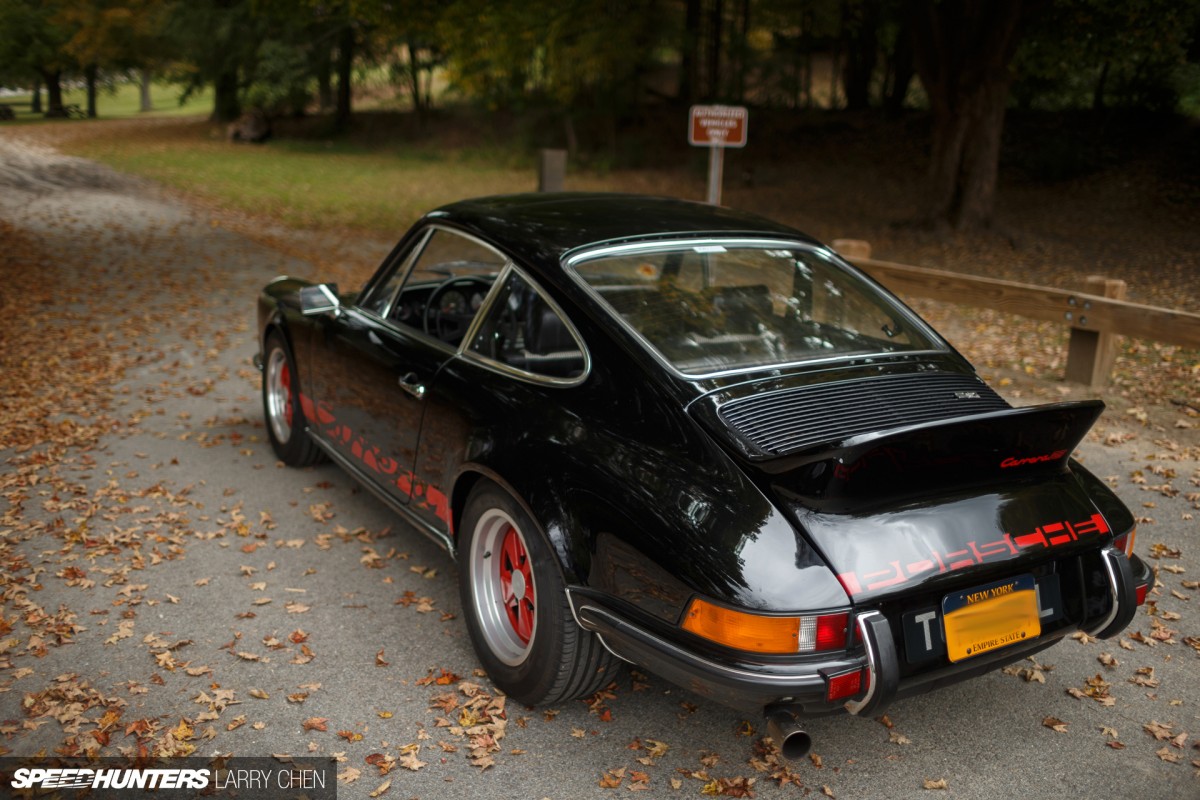 The classic clean lines of the 911 are something to be admired but they also had a purpose. That gorgeous ducktail was one of the world's first rear spoilers on a production vehicle, disrupting the airflow over the body to reduce lift by over 100kg, and helping to reduce some of the characteristic oversteer caused by the engine placement. For the first time, wider rear tyres were also fitted, adding further grip.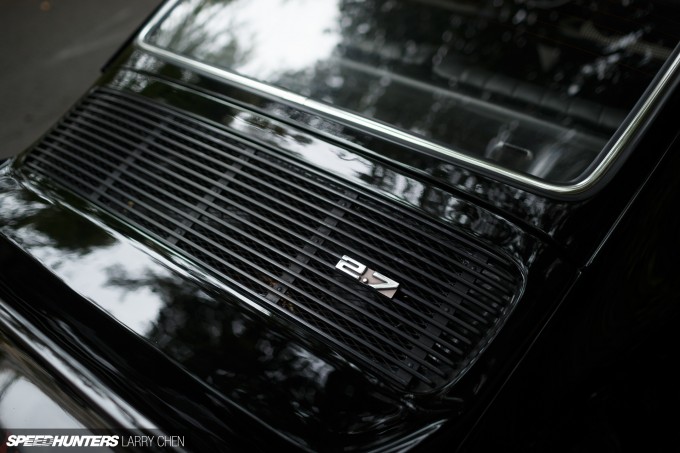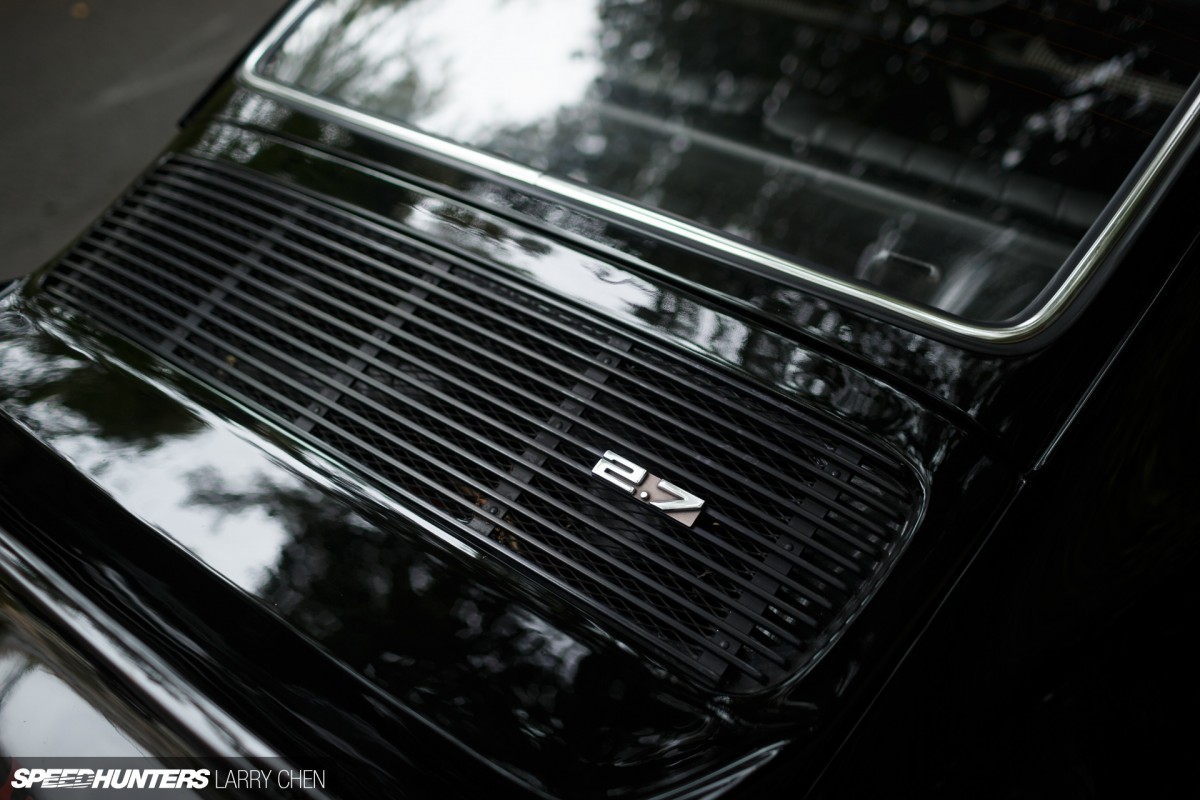 The end result in the Carrera RS 2.7 was a true lightweight that weighed just under 1000kg. Couple that with the air-cooled boxer-six putting out a respectable 210hp (this was the early '70s remember!), and the end result is a nimble precision machine.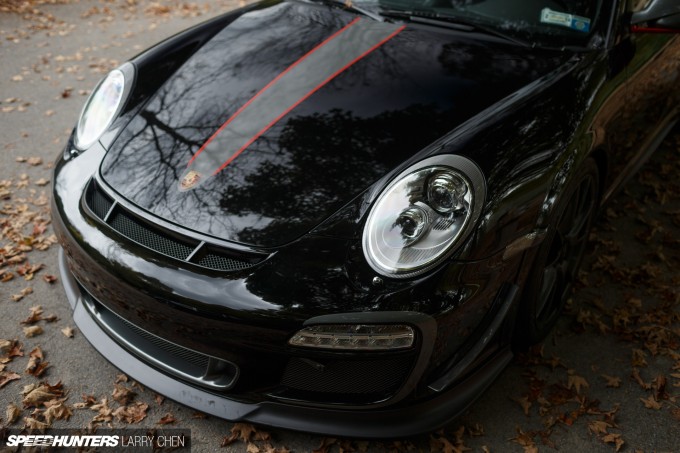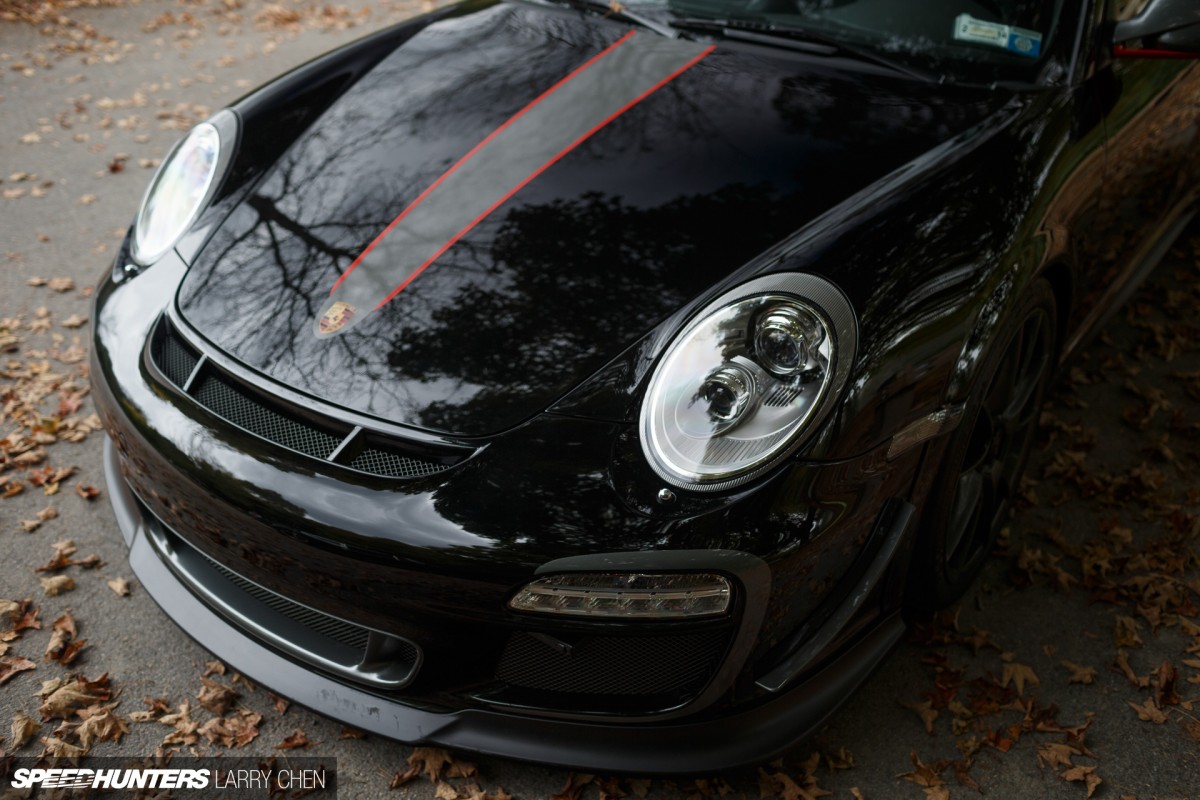 The modern-day 911's road handling has never been in question but the RS 4.0 steps it up another notch. It's the first Porsche to ever feature dive planes, with those helping to press the front end into the ground and the huge rear wing doing the same at the other end. Coupled with a more slippery body shape with a low drag coefficient, the car's handling has never been so good.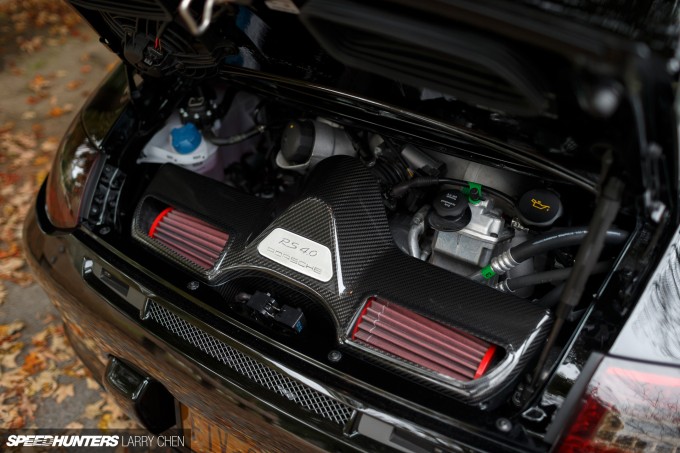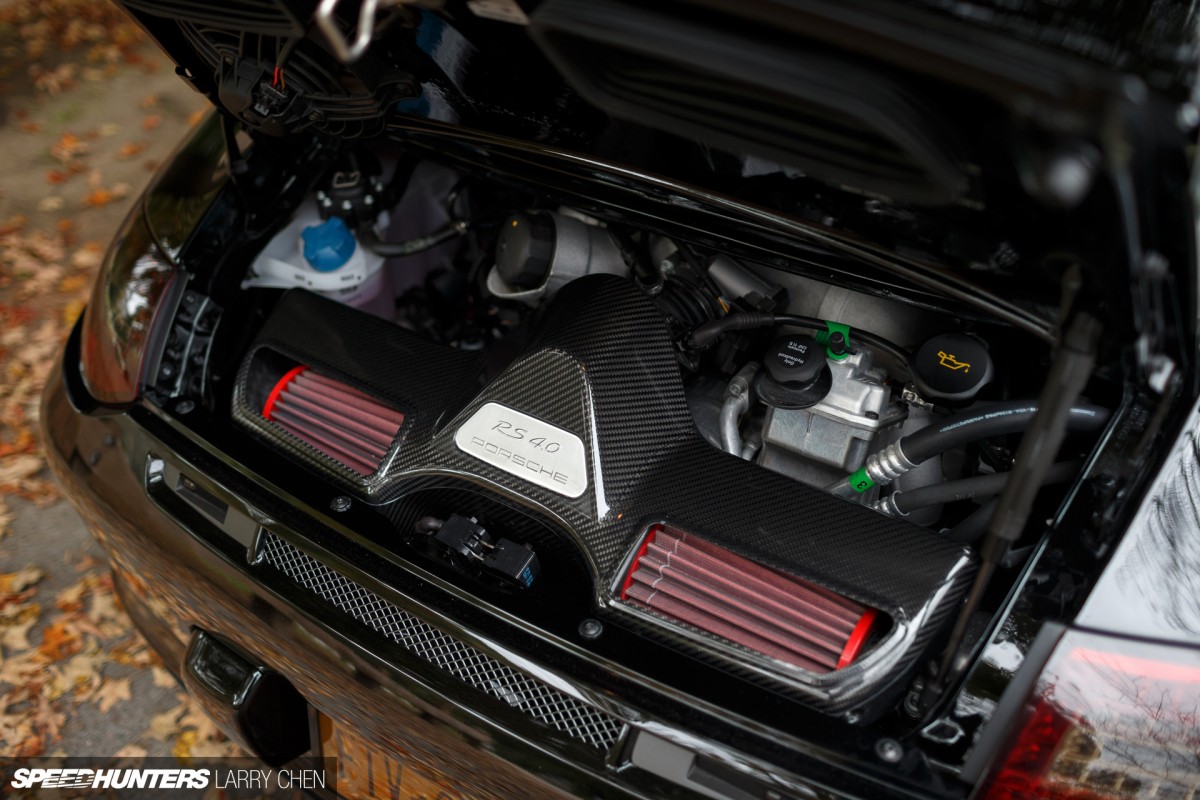 While the RS 4.0 can't compete with the original RS in terms of weight, it does have a trick up its sleeve to give it its own distinct advantage. The naturally aspirated 4.0 litre boxer engine is not only the highest displacement 911 engine ever, utilising the crank straight out of the RSR race car, but is also their most powerful NA engine, producing 500hp.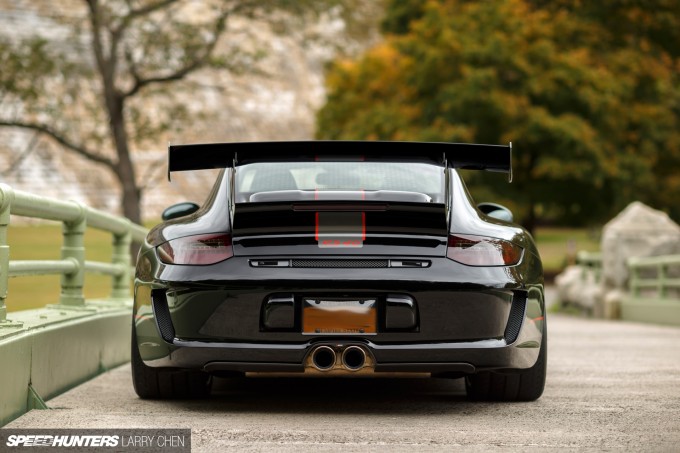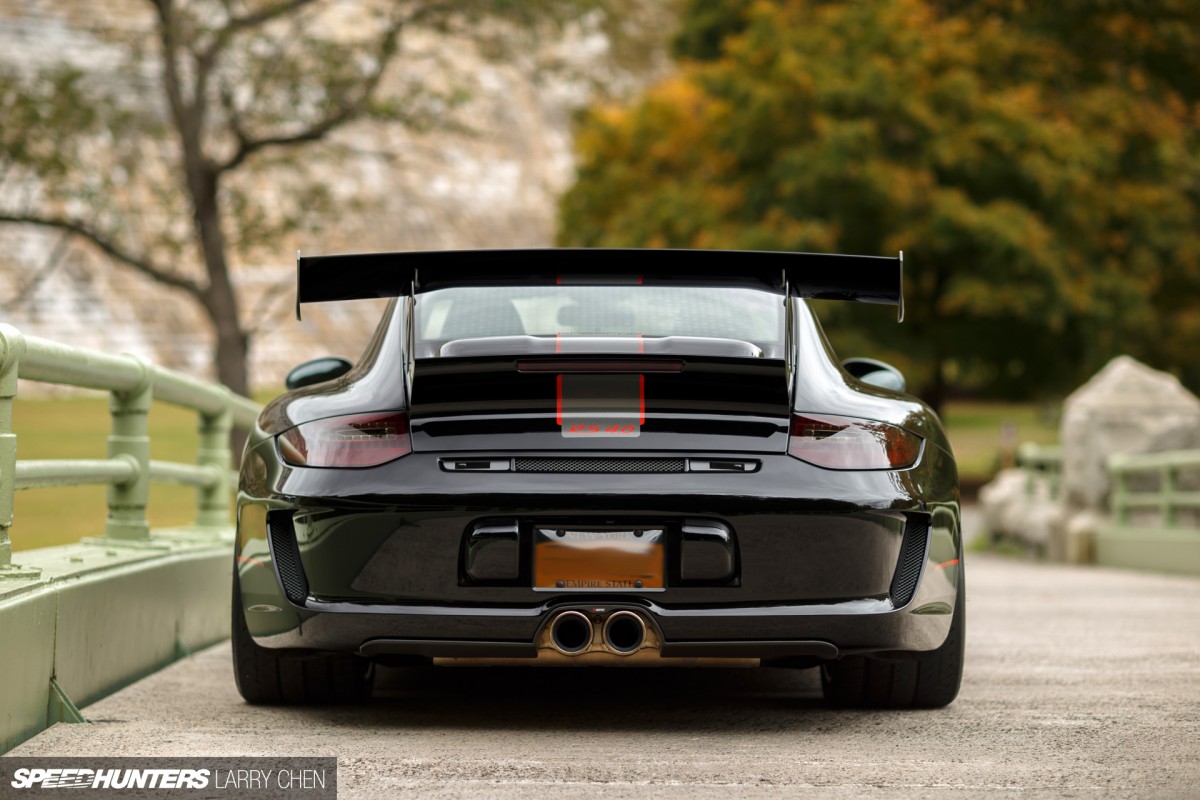 But the RS 4.0 wasn't just any old RS version. The passing of the 997 was to mark the end of some of the staples that the GT line-up has come to treasure: it was the last iteration of the Mezger race-inspired engine, and probably the last proper manual transmission. Maybe even the last RS model…
Setting the bar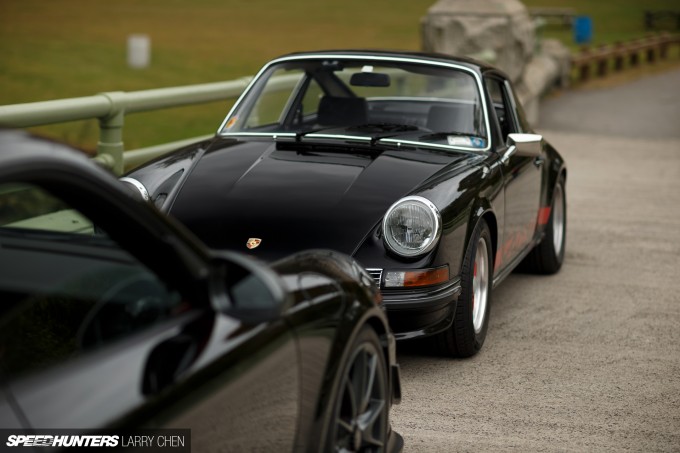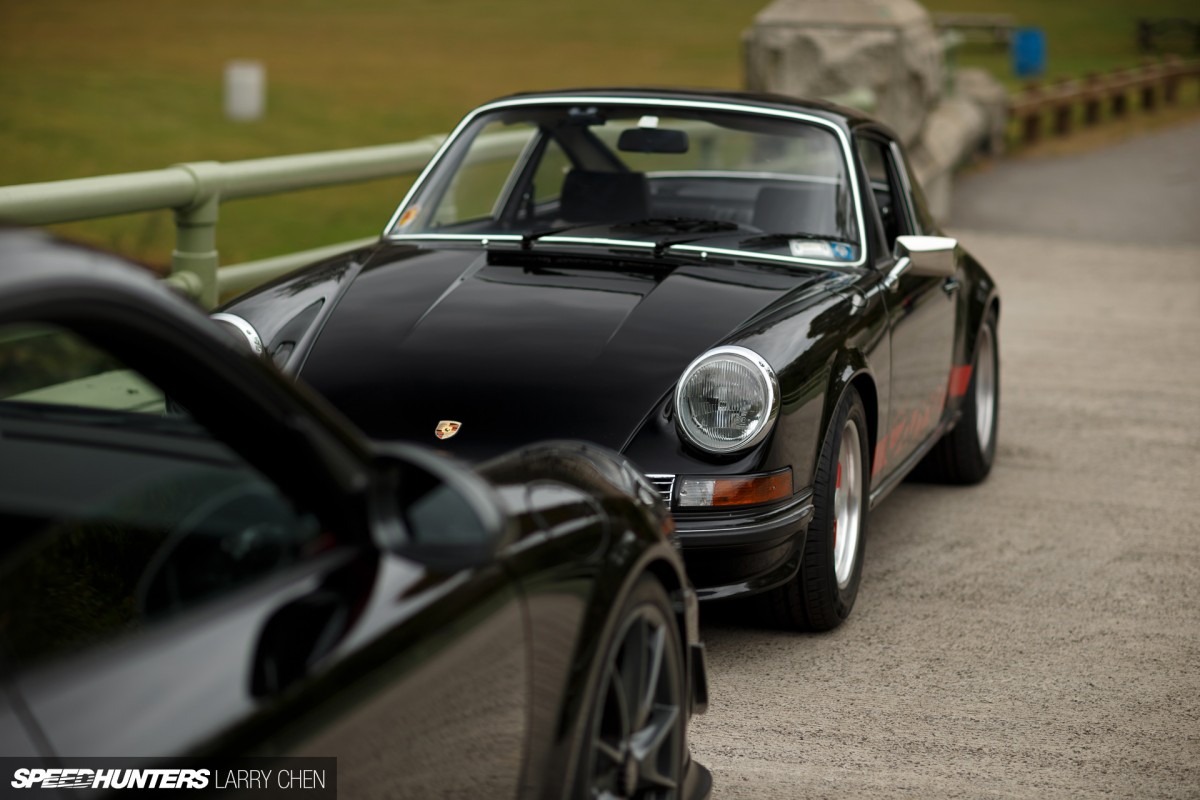 Until last year, that statement wouldn't have had much of an impact on me. I was one of the group who struggled to tell the different models apart, who didn't know my Carreras from my GT3 RSs, who had no idea what a Mezger engine was. Fortunately for me, on a beautiful day last year as the trees started to drop their leaves just outside of New York, I was lucky enough to get to experience both cars together.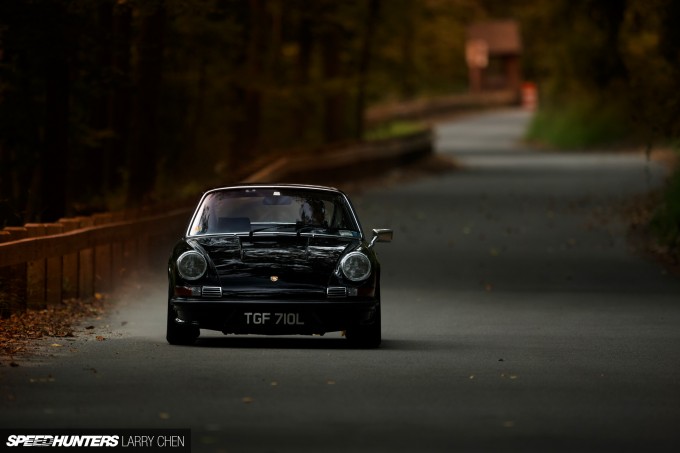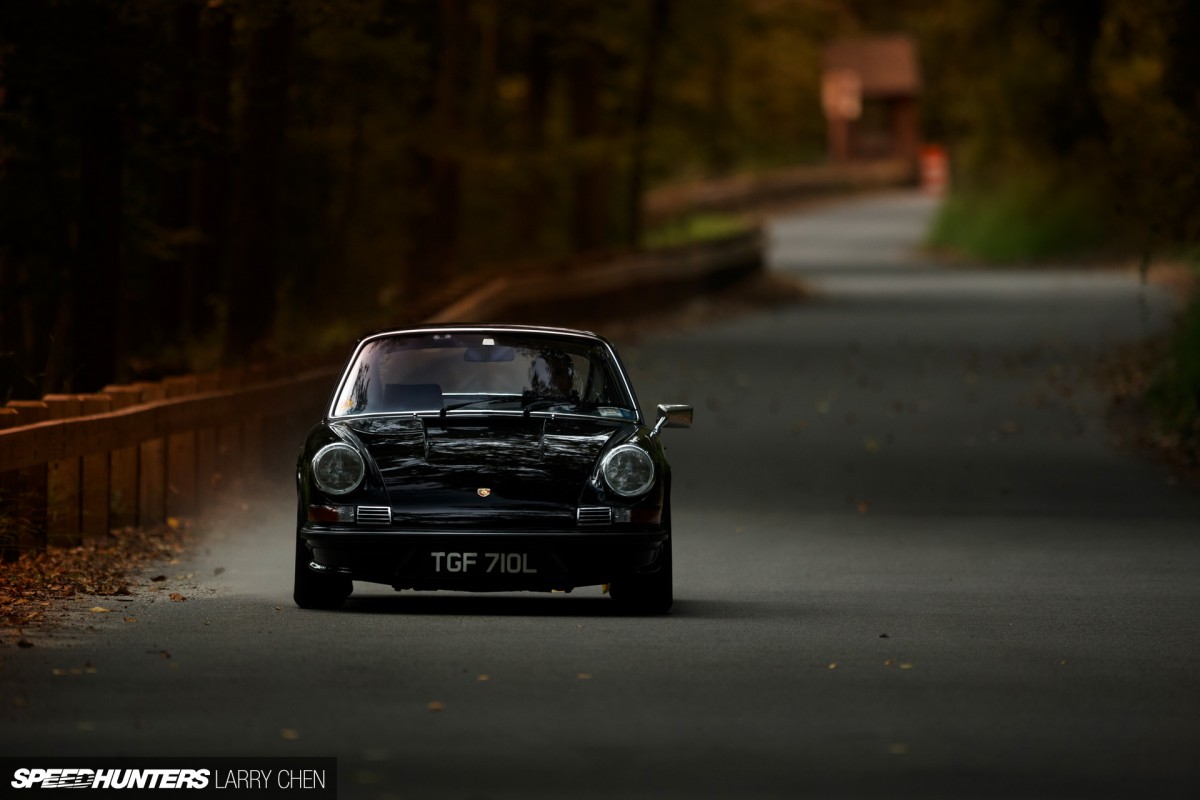 Porsche enthusiasts the world over would kill for this opportunity and will most likely despise me for my good fortunes, despite a lack of familiarity with the subject. But hopefully I'll be forgiven when they realise that this wonderful day was a learning process for me; perhaps one of the best lessons I could have.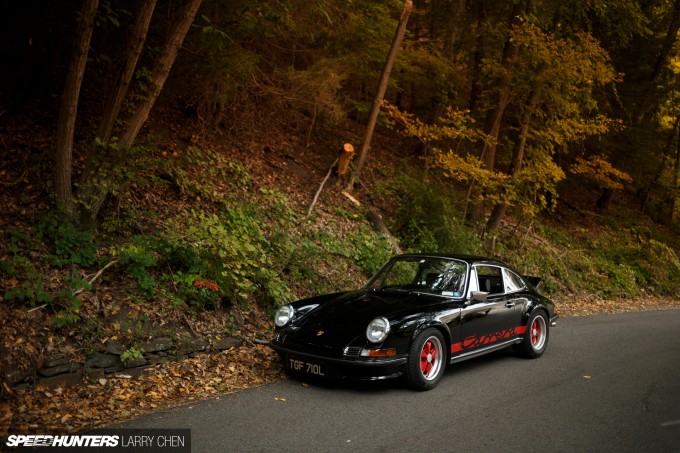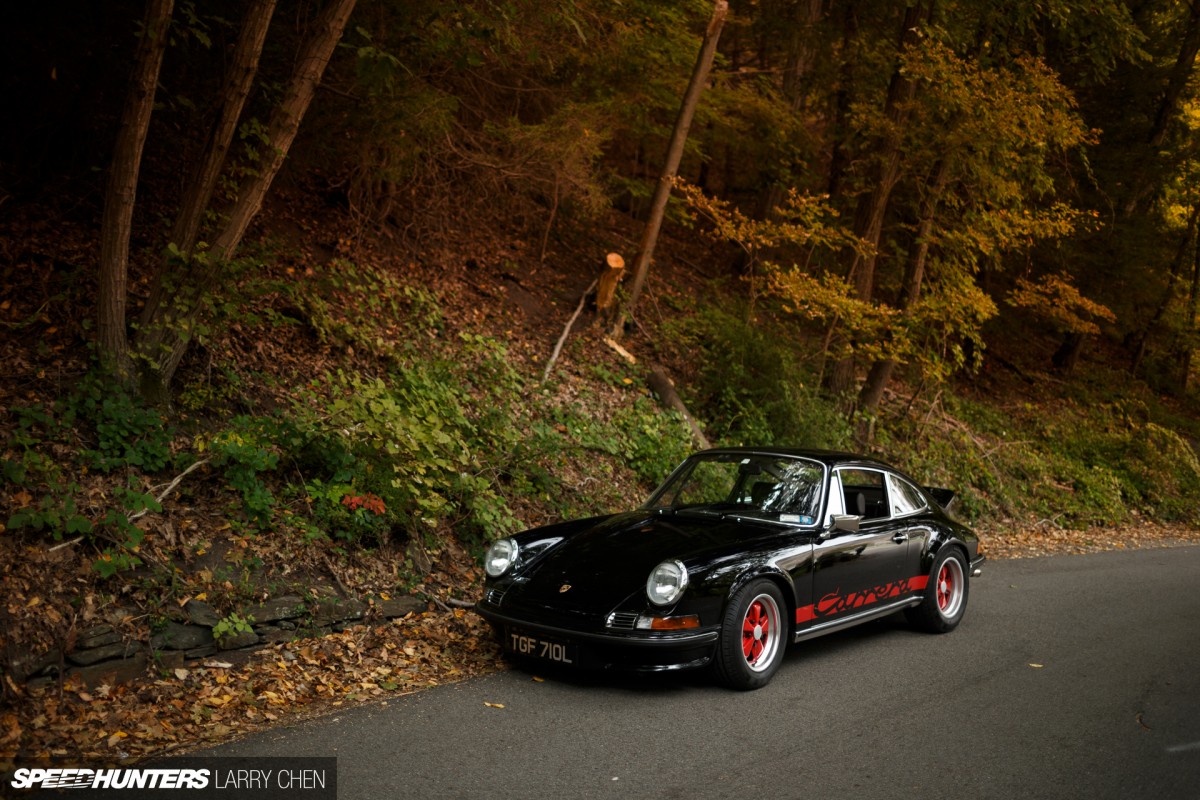 My schooling began when we found out that we'd be able to get hold of both cars for a shoot. The lucky owner of both beautiful machines (who was also kind enough to bring his pair of Mercedes out on a previous day) – we'll refer to him as AZ – is an avid Porsche fan, not only collecting them, but also making sure that they get driven. Yes, precious as they may be, these cars see road time.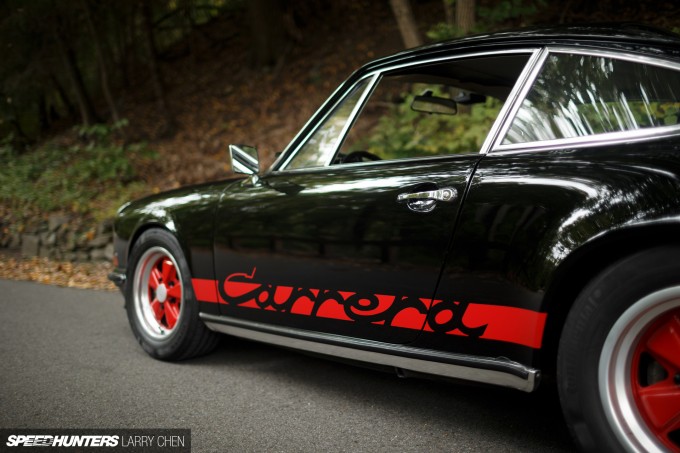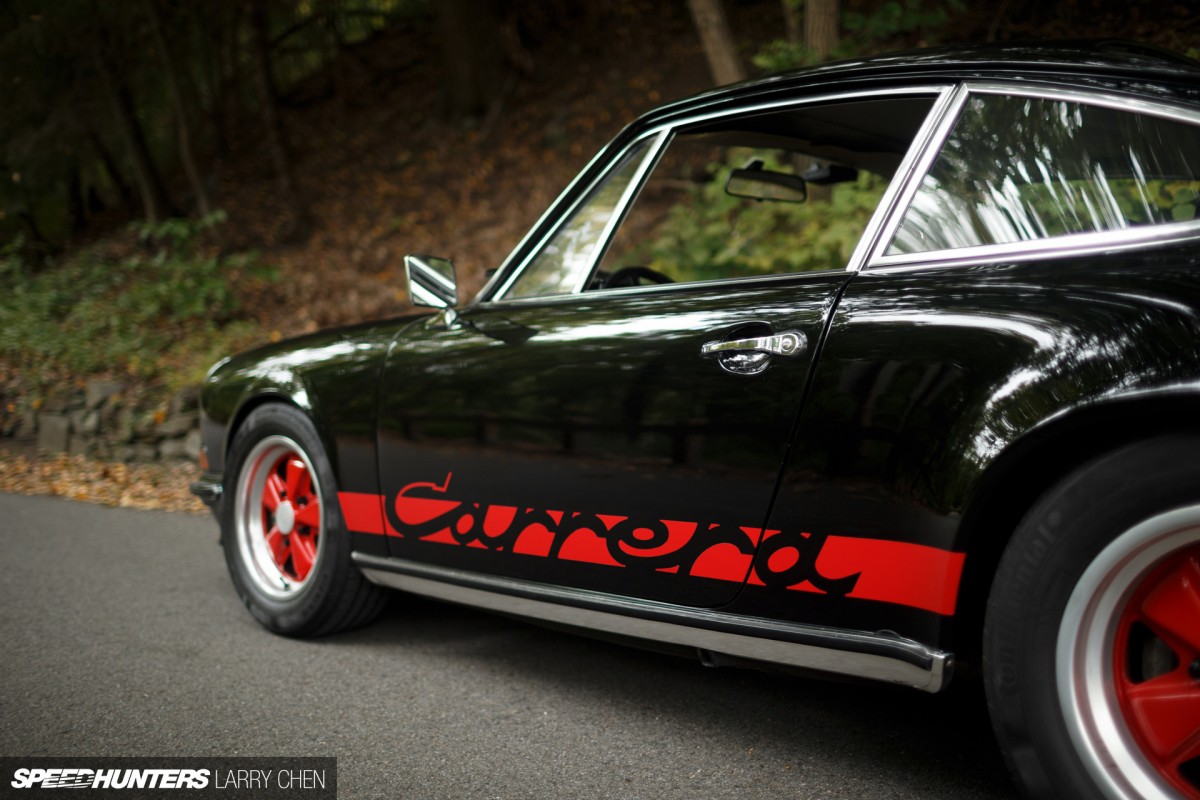 Actually, I guess you could say my schooling had really begun a number of years earlier. My only previous familiarity with the RS Porsches was from my track time at the Nürburgring. Early on I learnt that – despite the GT3 RS being almost commonplace out there – you sure as hell get out of the way for them. But despite being familiar with their prowess on circuit, I just didn't 'get' them.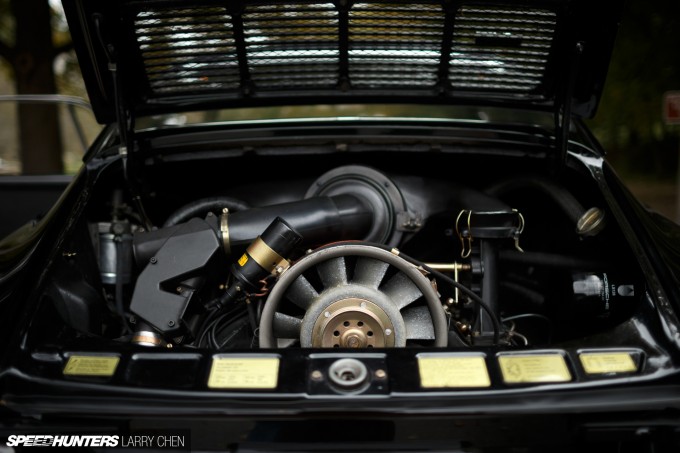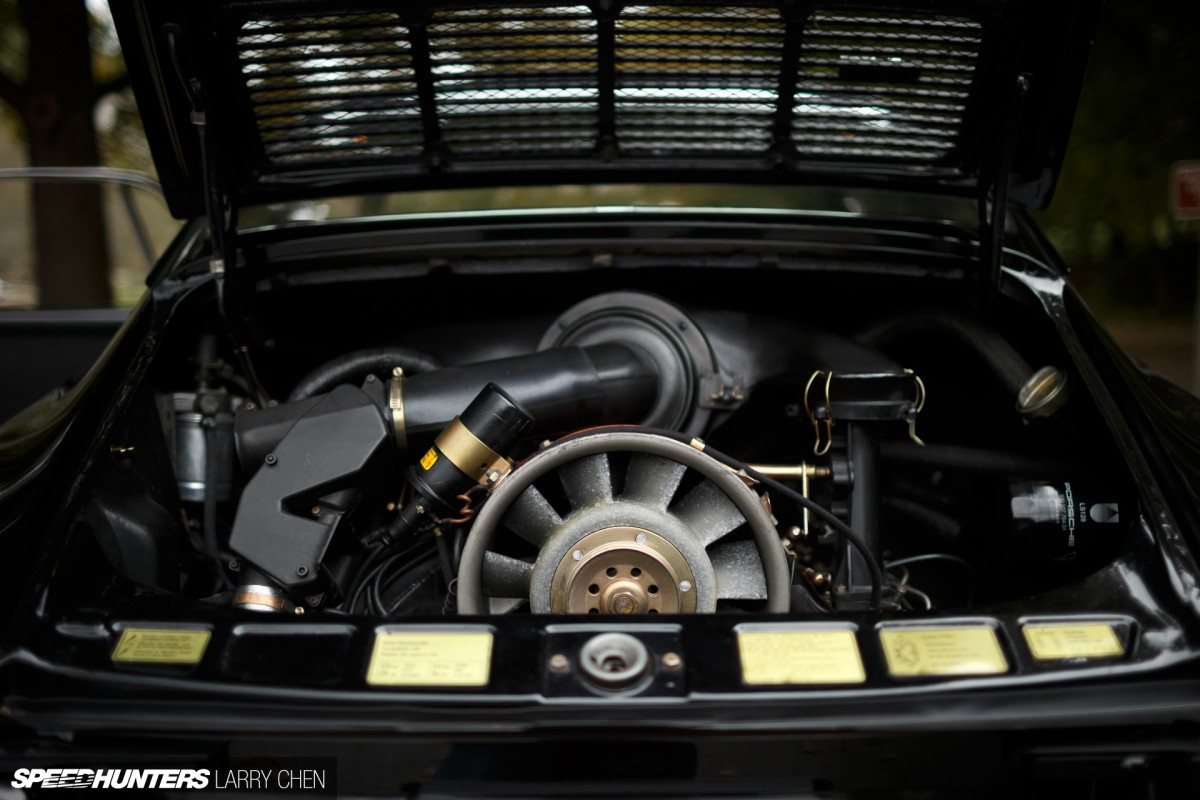 Then we met a group of Porsche drivers at a track day out there and I was offered a passenger lap round the track in a 996 GT3 RS. Never one to turn down an opportunity to experience a new car, I jumped in. About five corners in, it all clicked. No, it wasn't as fast in a straight line as some other cars I'd been in. No, it didn't scream for attention. But wow did it corner!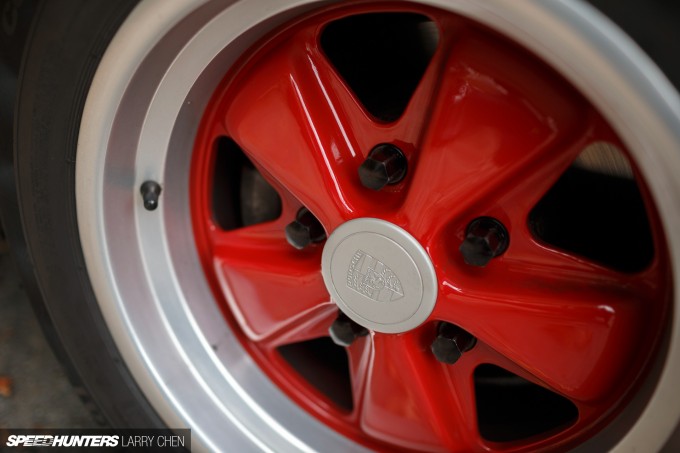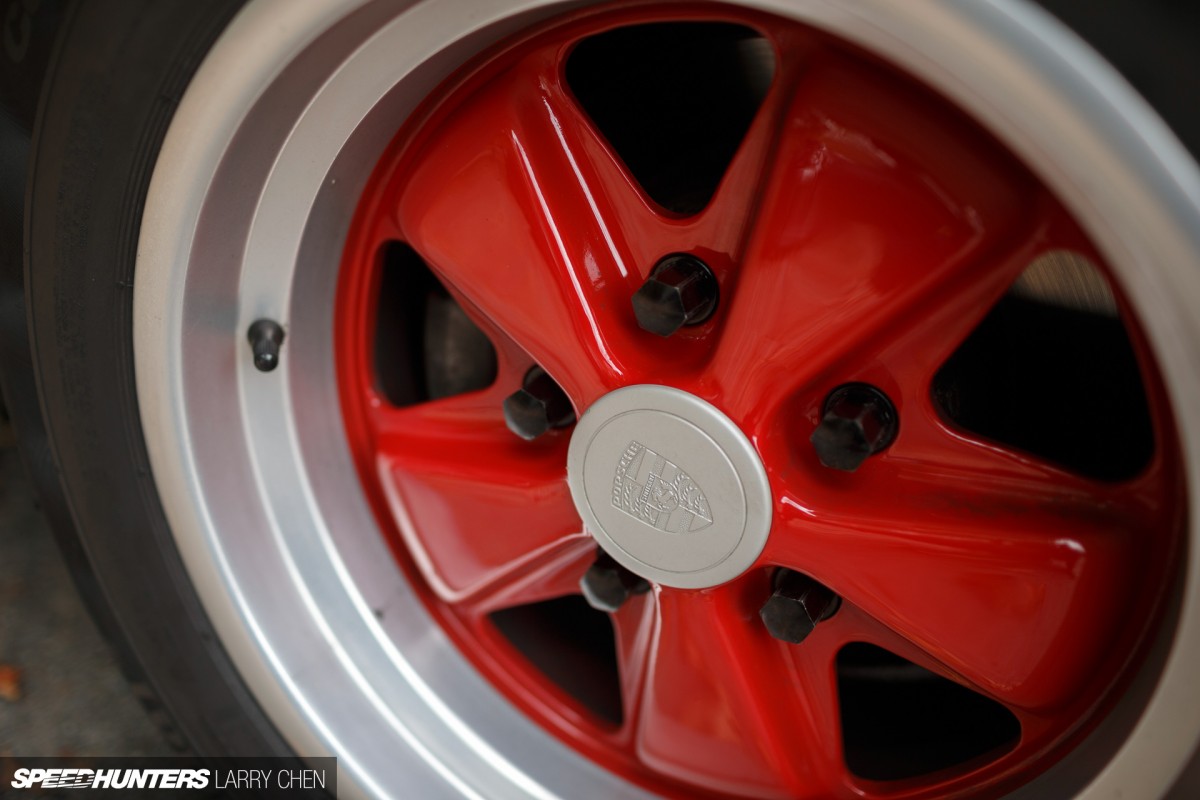 We were entering corners at speeds that must have been 20mph faster than anything I'd experienced before. Bracing myself against the seat, I prepared for the worst, pulling what must have been a ridiculous face and then… nothing. The car just gripped and went round the corner effortlessly. Down a short straight, then another frighteningly quick entry speed and another no-drama, no-fuss dispatch of another corner. It was like a light had come on in my head. This is what the RS is all about!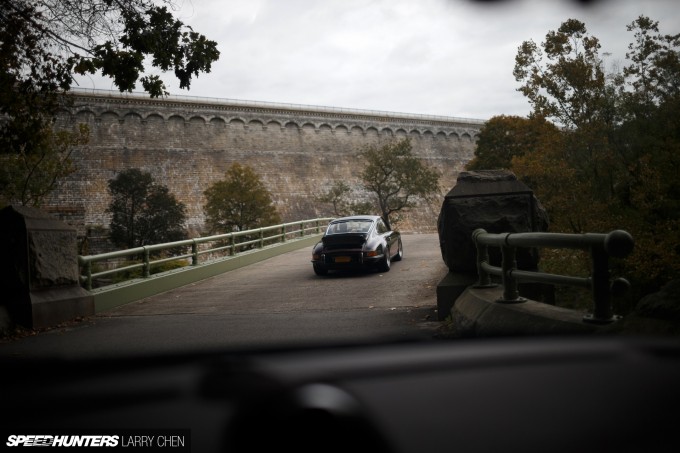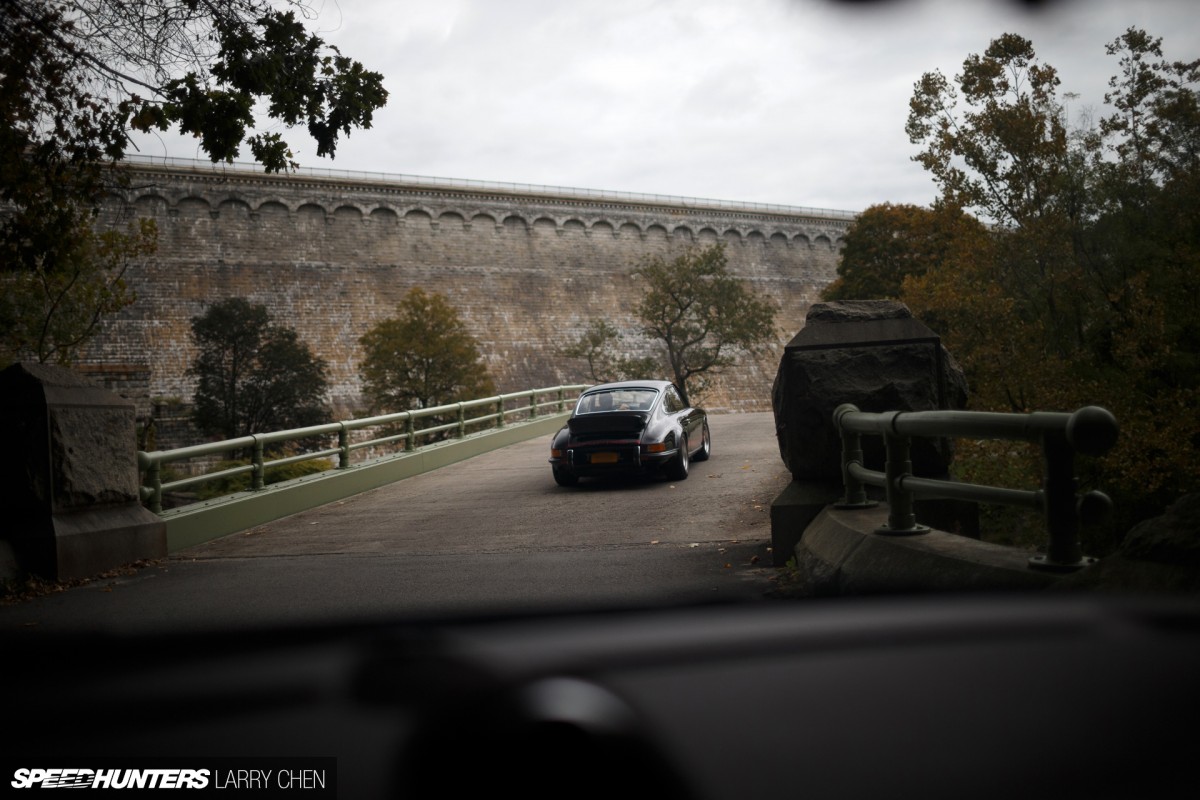 So turning up in our designated shoot location, there was no doubt in my mind that this would be a special day. Getting to witness one of these rare beauties was one thing but both at the same time was just showing off!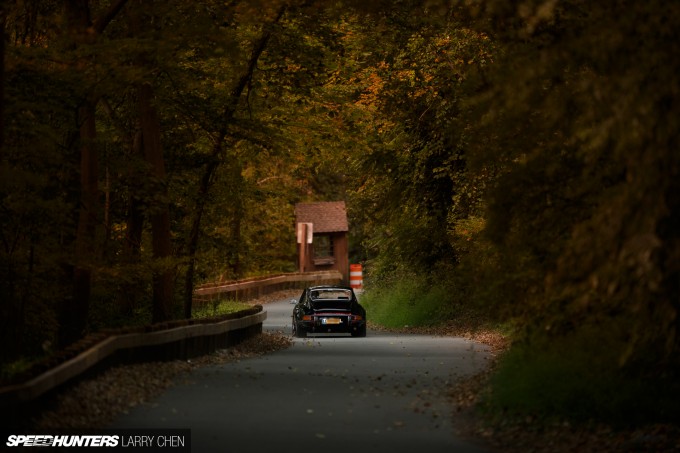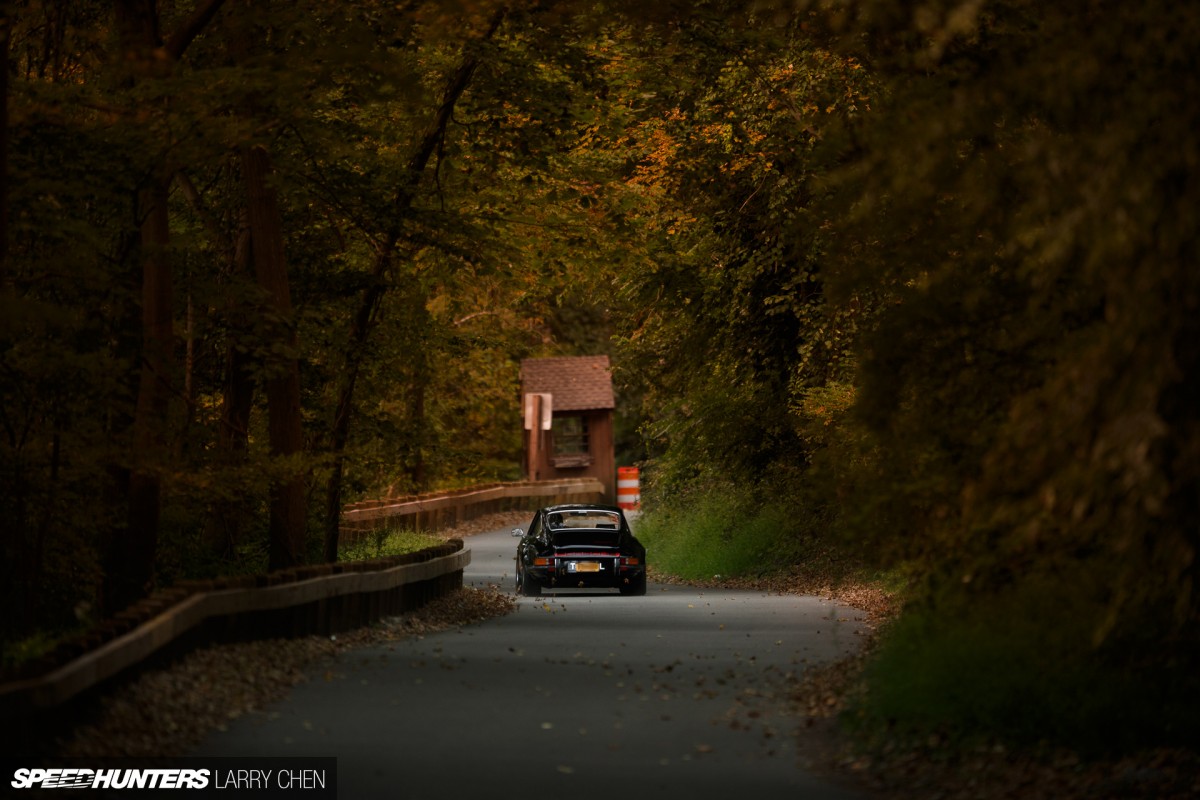 The original RS is a subtle beauty that's lost none of its appeal over the years; the lightweight body, the classic lines and of course that gorgeously raspy air-cooled boxer note. It's the first time I've heard one in person and it's not something I will forget.
Need confirmation that I'm not just gushing with enthusiasm? Skip to 1:10 and tell me that's not glorious!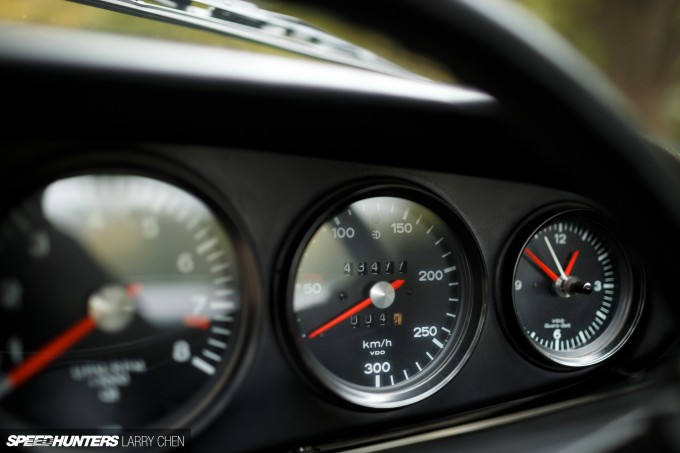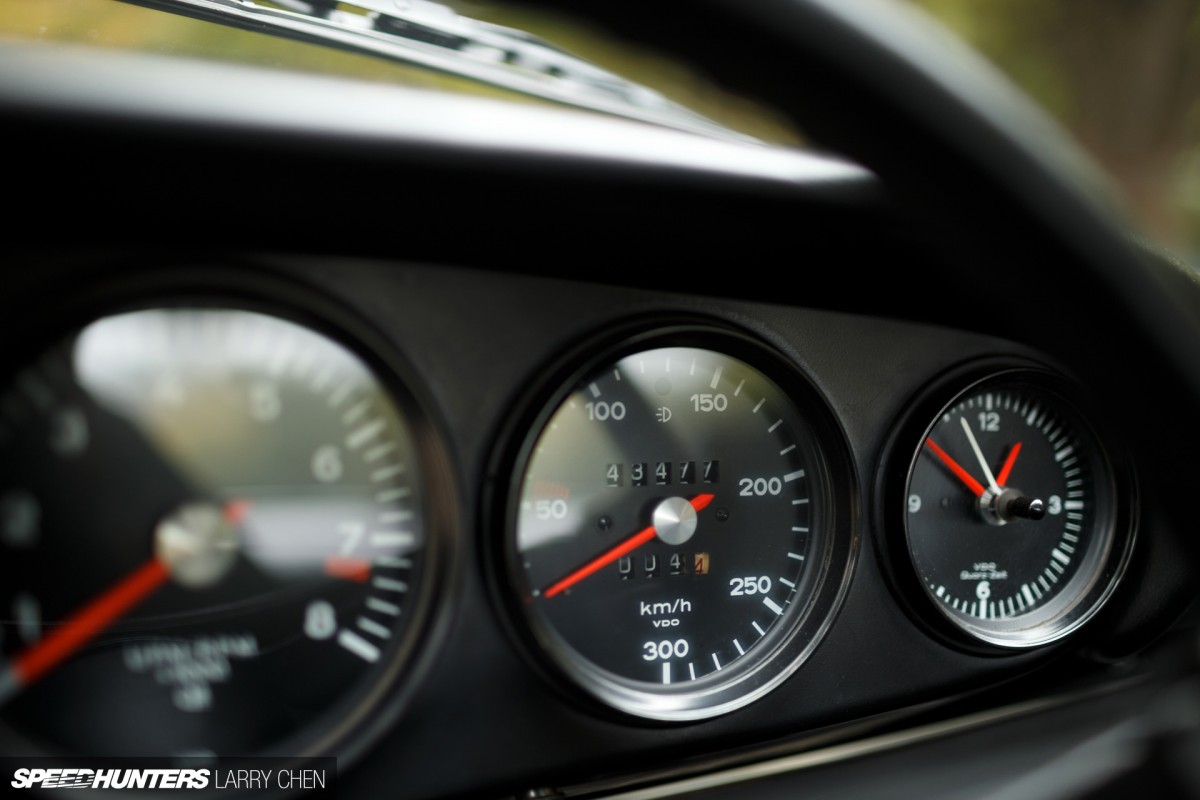 All around, there's a pure simplicity to the car that's infinitely appealing. It doesn't scream for attention and it's not a car that needs to prove its worth – those in the know will be impressed. In fact, many are still of the opinion that it's never been bettered. And for the doubters, a 300km/h speedo should serve to give them some hint…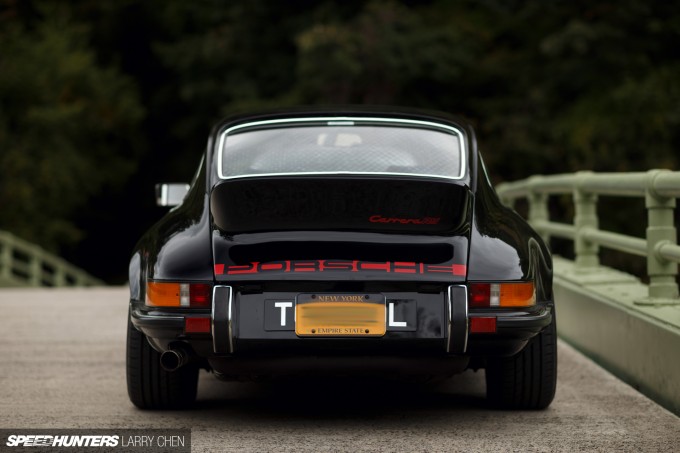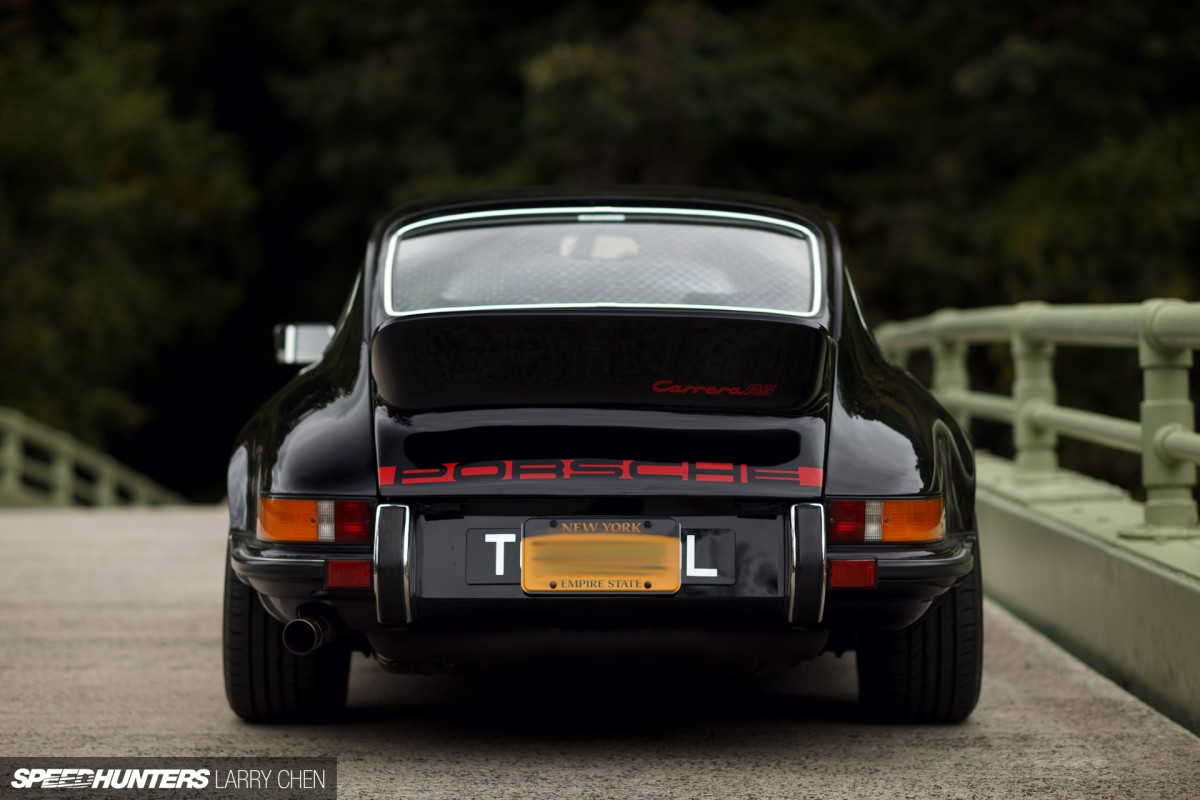 And that's just the appeal of this car. It's the opposite of an exercise in narcissism – it's not about admiring your reflection when you're at the wheel, or showing off to your friends. It's about purity, about chasing a goal that has nothing to do with pomposity, vainness or arrogance, about a single-minded dedication to a cause.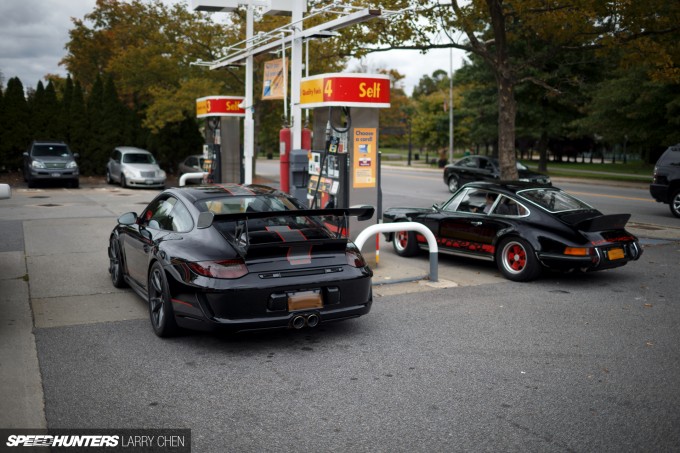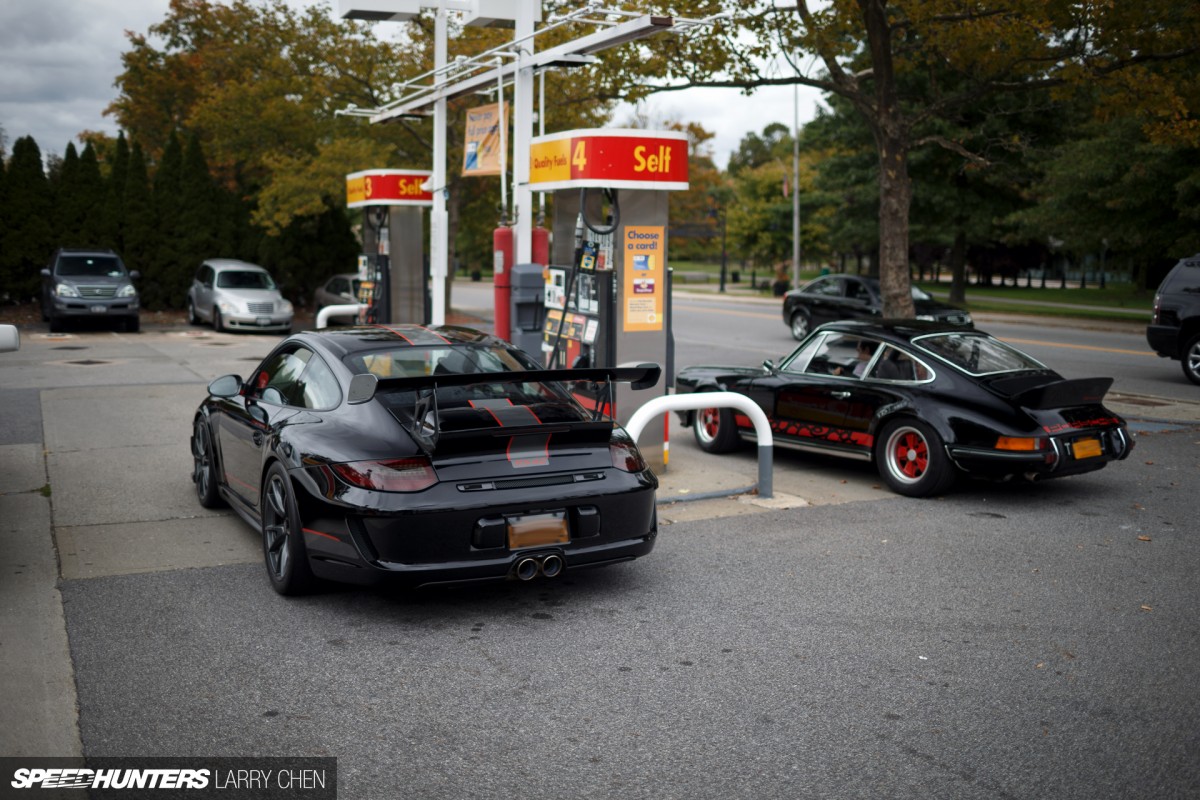 With the original car held in such high regard, it's little wonder that this example has been kept virtually stock – a solid state ignition, performance geometry set-up and corner balancing are the only tweaks this immaculate example has been party to. In keeping with this sense of perfection, the GT3 RS 4.0 has been subject to some subtle cosmetic tweaks. Originally, the stripes, wheels and rear wing were all slightly different shades of silver, so they've now all been matched in an identical shade and the yellow Porsche Ceramic Composite Brake calipers have been painted red to match the '73 RS. Well, like father, like son…
Driving delight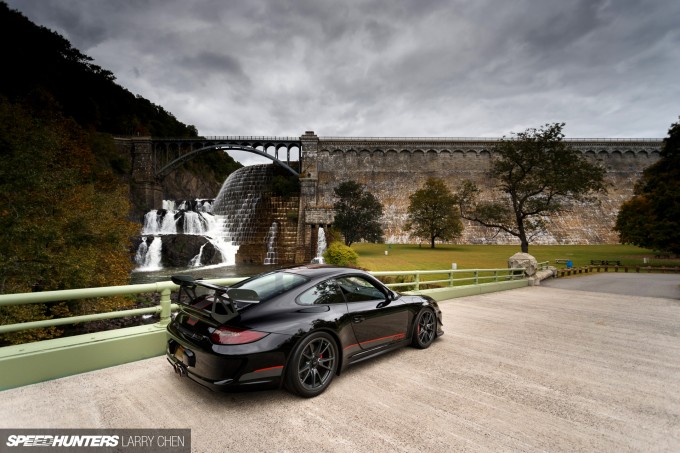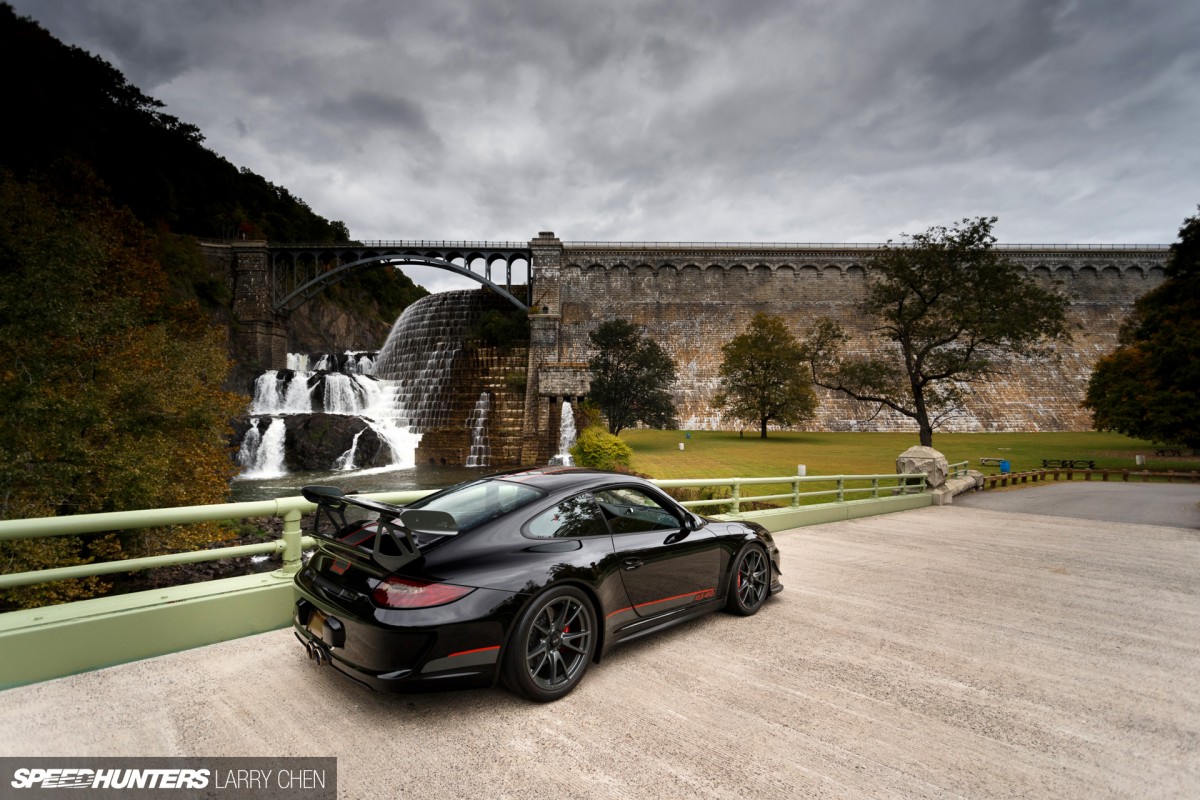 As AZ and Larry were about to wander off towards the '73 RS to take her out onto the road, I heard the words everyone dreams of hearing in this situation: "Do you want to drive?" If you added together all the bears and heads of the Catholic Church in the world and examined their toilet habits, I'm not sure it would even come close.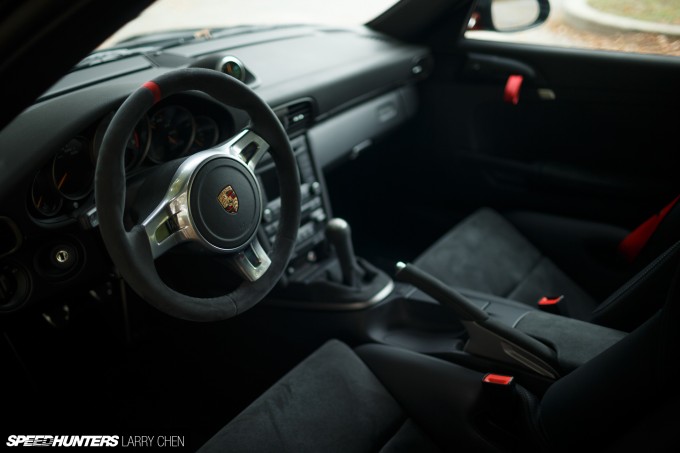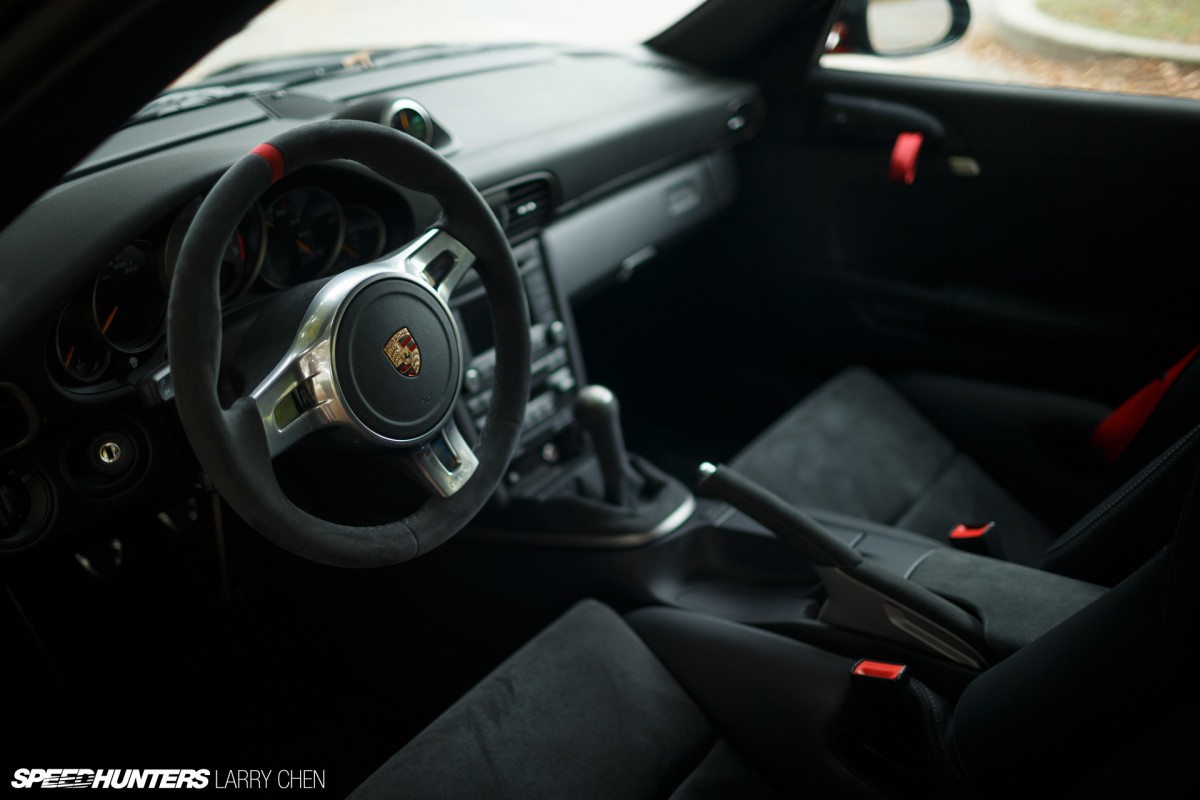 There's a succession of emotions that come over you whenever you're handed the keys to a car like this. Initially, it's all excitement. Happy, bubbling wonderment at your luck, sometimes accompanied by a bizarre squeaking noise, even sometimes a hop or a skip, or a few claps. It's at this point you look most stupid.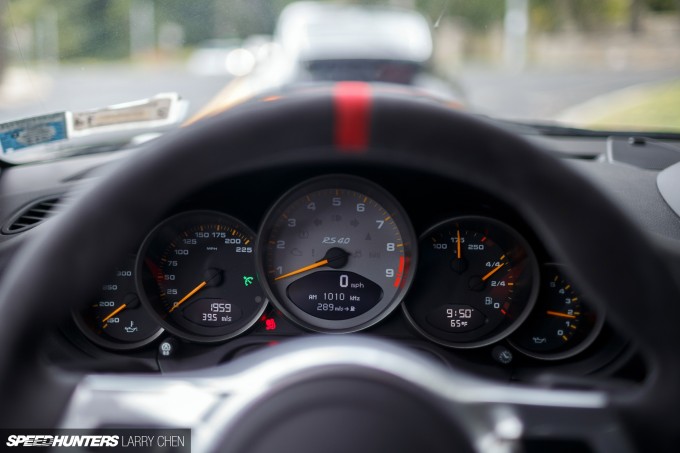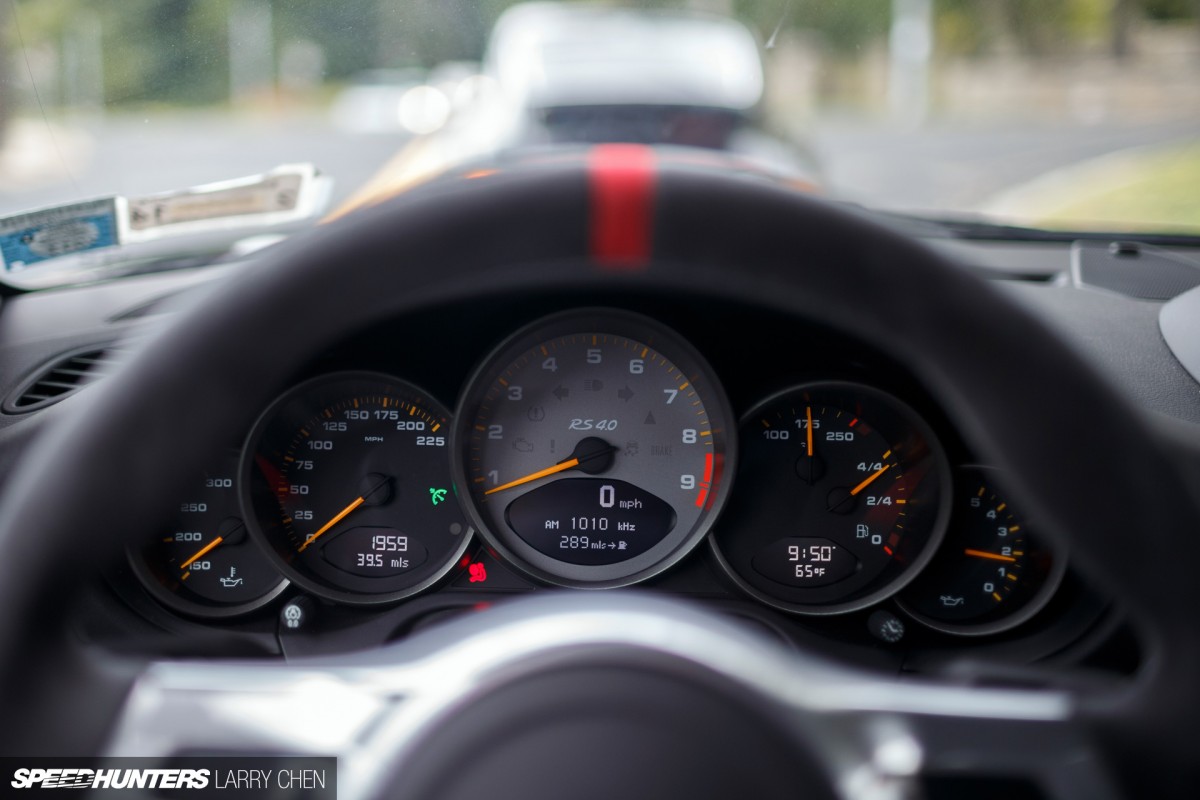 As you wander over to said car, pull open the door, slip into the driver's seat and begin the process of adjusting everything, some of that joy is replaced by trepidation. Doubts start to slip into your mind. 'I'm behind the wheel of the most powerful naturally aspirated 911 ever. This might be the most expensive car I've ever driven. There are only 600 of these cars worldwide. Must remember how to change gear with my right hand and to drive on the left.' Your palms get sweaty and you haven't even turned the ignition on. It's at this point that you feel most stupid.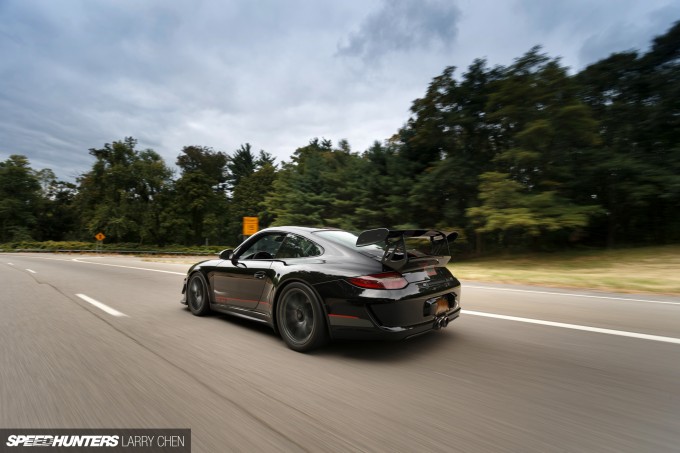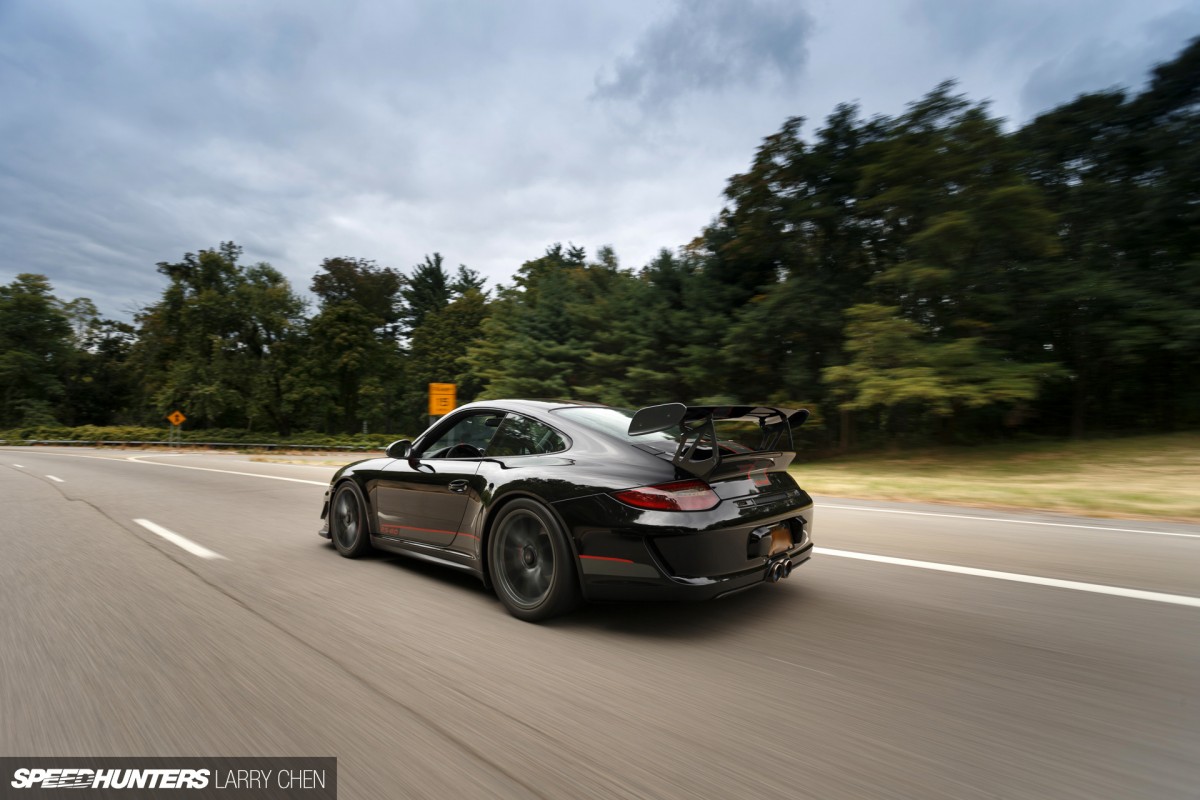 Then you start the engine and pull off. Slowly you start to settle, getting a feel for the power delivery, the handling and the controls. You start to relax and enjoy yourself. The worries fade away and that sense of pure joy returns. If you don't have a huge grin on your face at this moment, you're doing something wrong. It's at this point that you could be the most stupid person in the world but you just wouldn't care.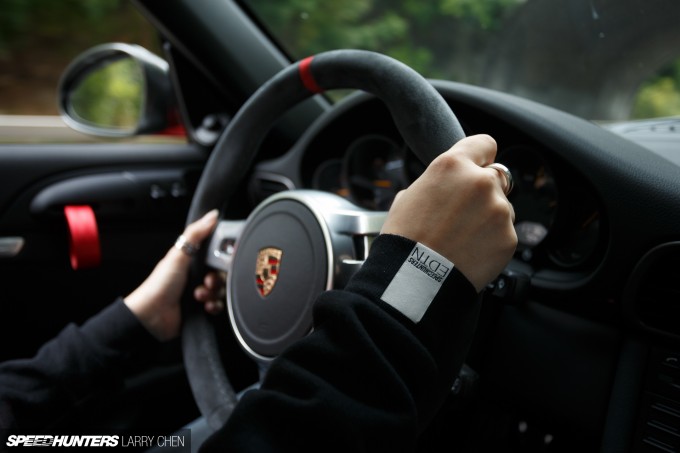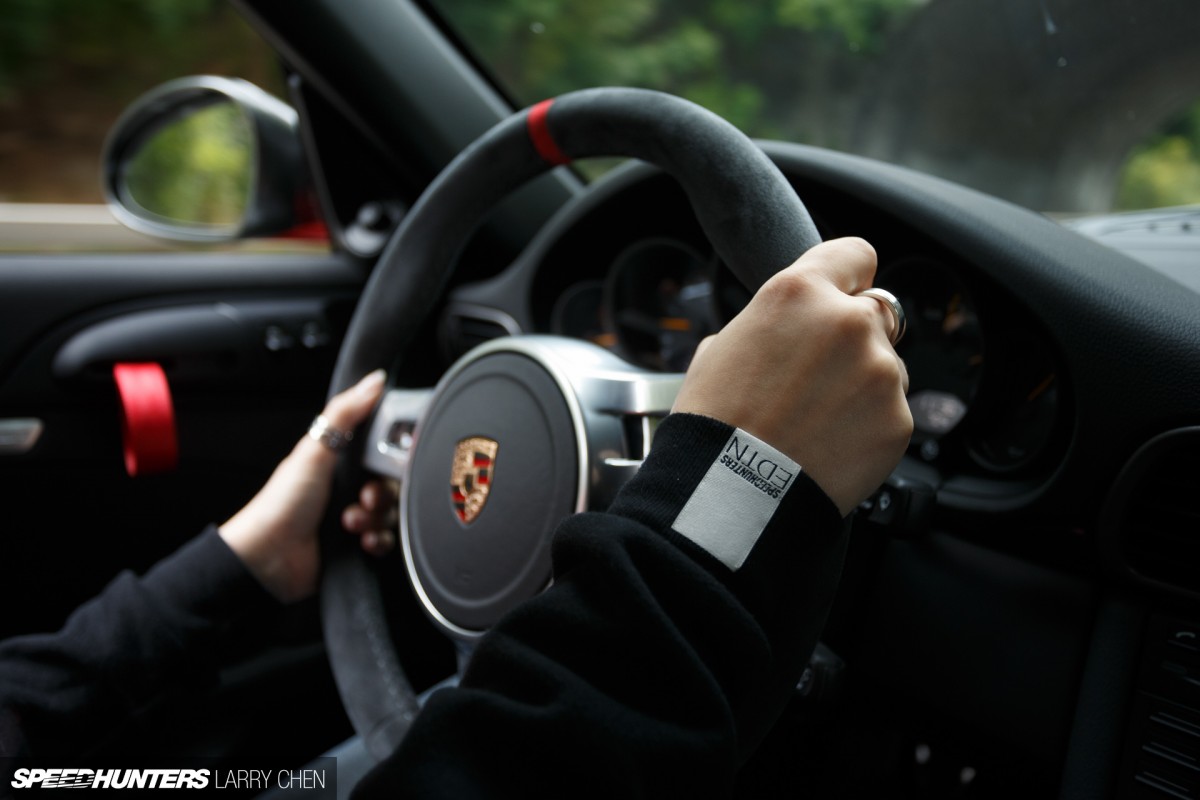 Actually getting to drive the RS 4.0 was an experience that I was not expecting. Some cars lure you in with promises of explosive power or sublime handling, but once you're behind the wheel, they're just lacking that special something. That's definitely not the case here. From the moment you step in, everything just feels right. The Alcantara-clad sports seats are comfortable yet supportive, the gearstick has just the right amount of throw and the steering wheel feels perfect beneath your palms.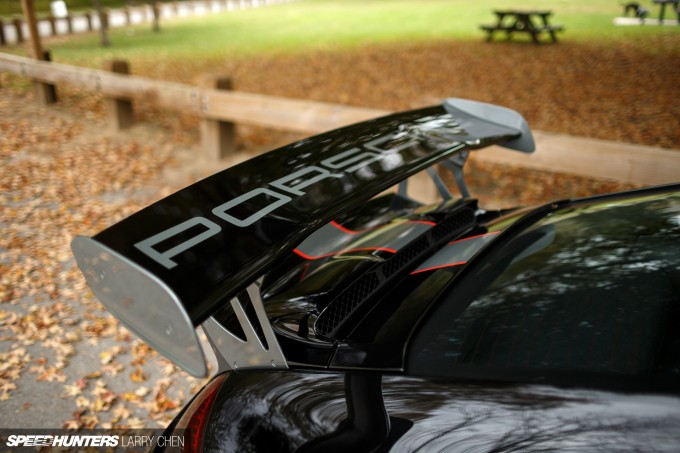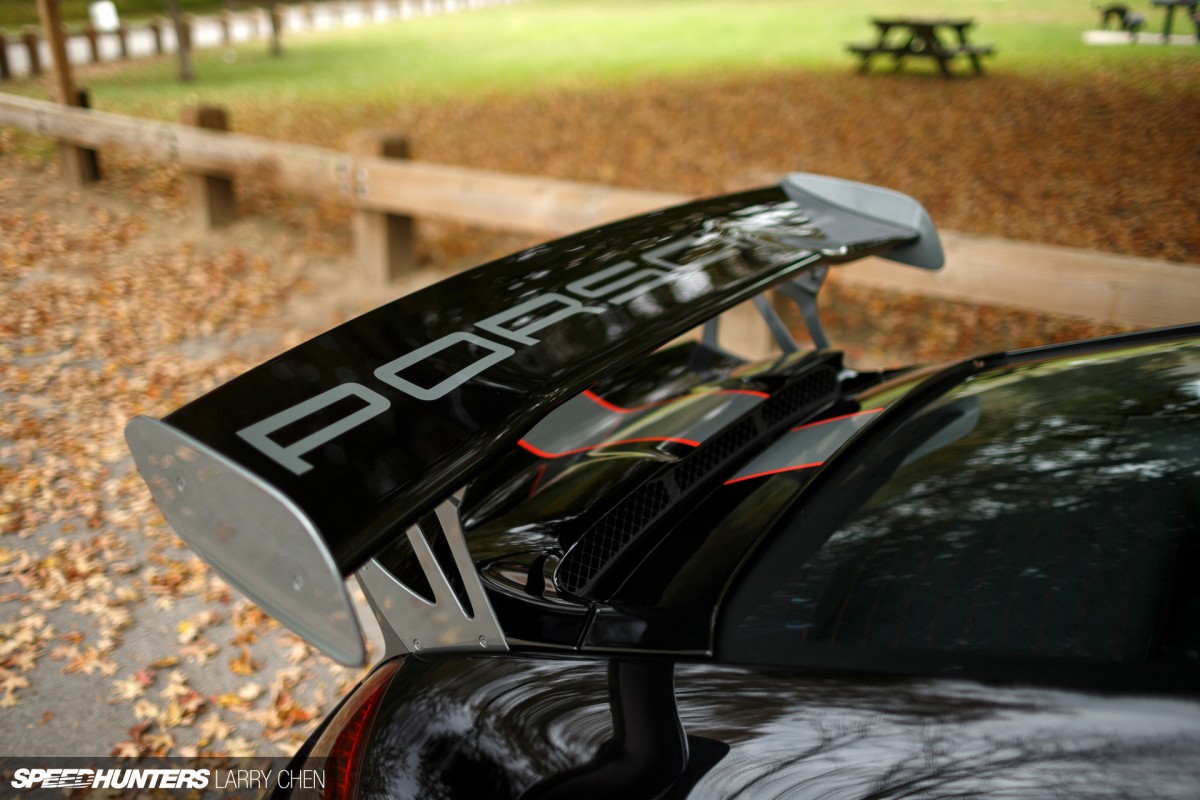 A heavy clutch and a weighty feel to the steering lend the car an instant feeling of solidity and build quality. It's not the heavy feel of something lumbering around though, more the precise control of pinpoint machinery lying in wait to pounce.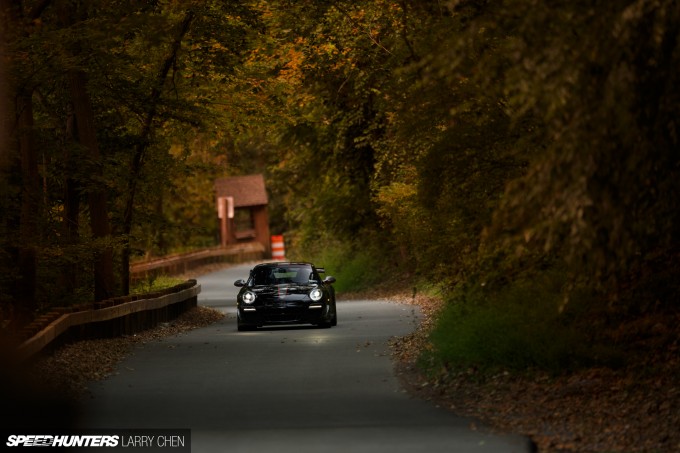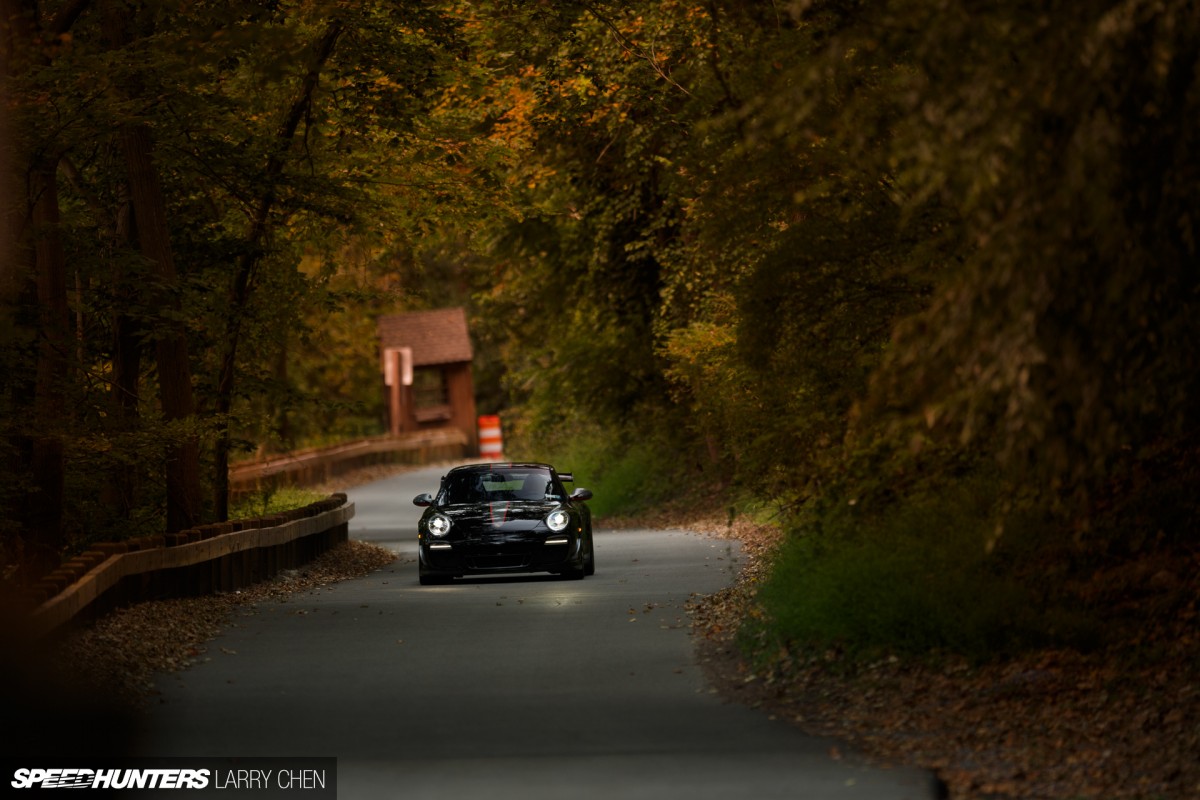 A squirt with my right foot confirmed this feeling all too well, the car leaping ahead, pulling strongly from almost anywhere in the rev range. That redline sitting at over 8,000rpm seems to be there just to goad you into putting your foot down. And if that wasn't enough temptation, the sound that it makes is. It's deceptively quiet at idle, but the Akrapovic titanium exhaust that it's been fitted with howls gloriously once you plant the accelerator to the floor.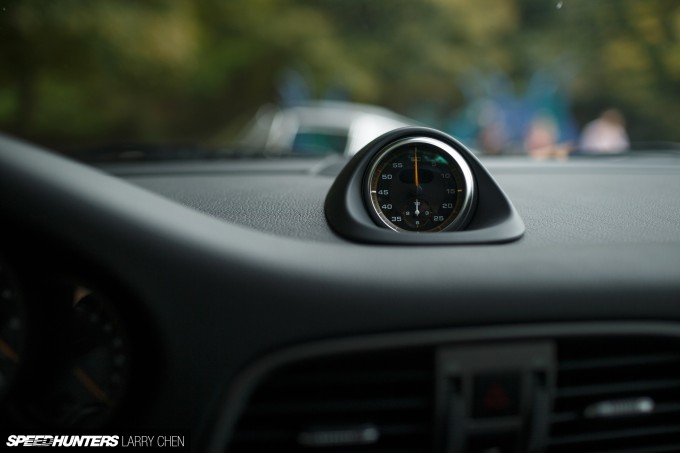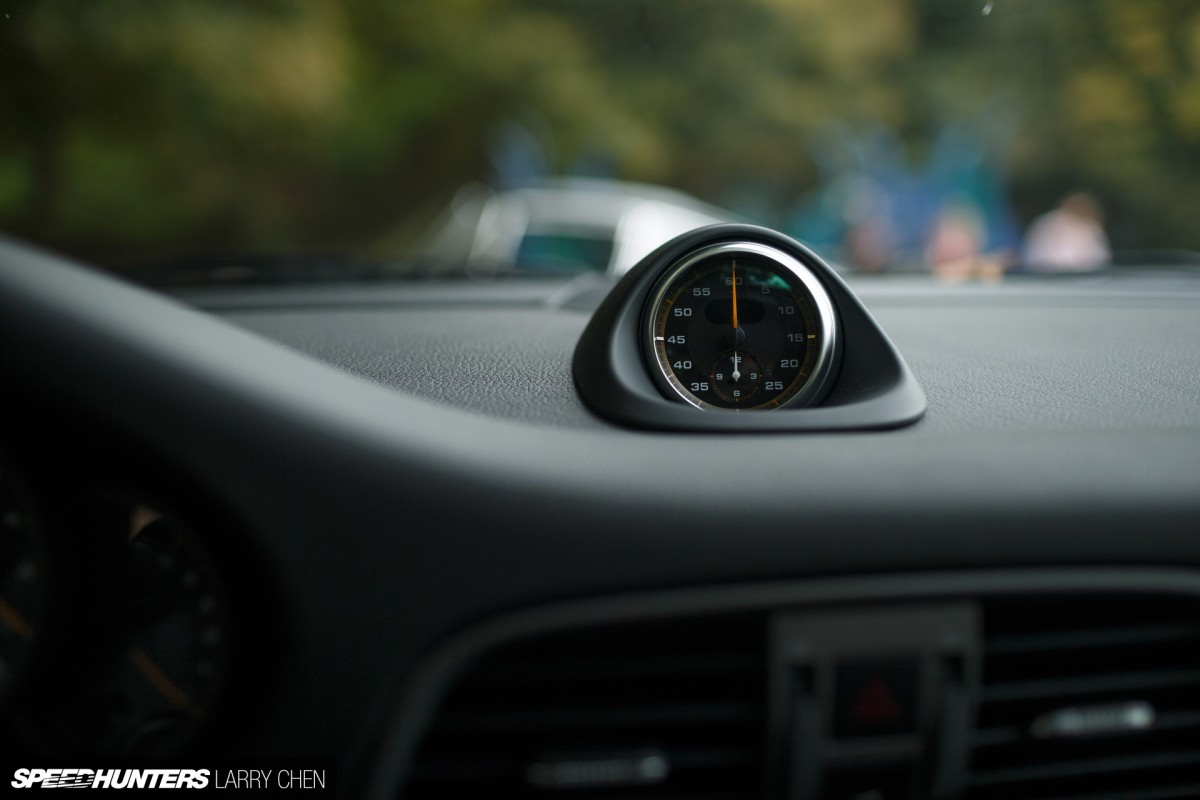 It's surprisingly comfortable to drive round normal roads too. The suspension was of course stiffer than a normal road car but it's compliant, not bone-shaking. Cruising around at normal road pace, it can almost, at times, slip your mind what kind of car you're in, it's that civilised. Although if you need a reminder, the fact that there's a lap timer set into the dash ought to do the trick.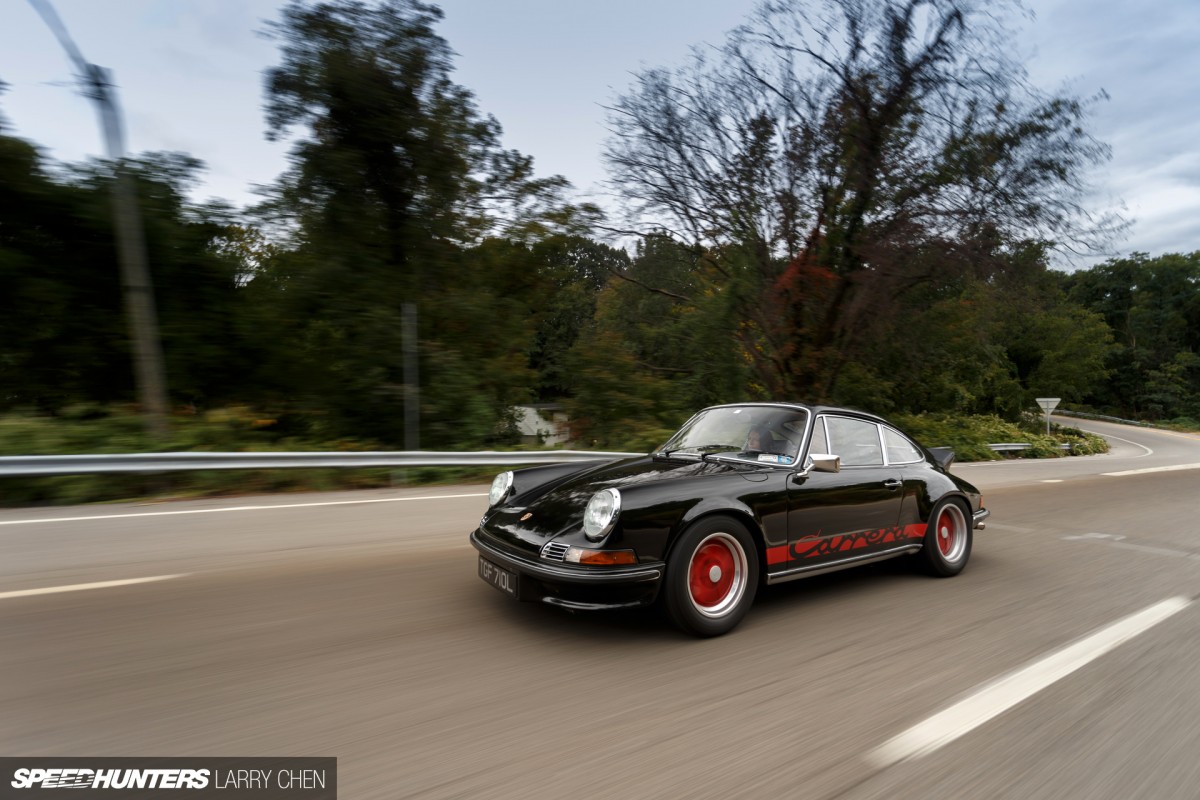 It even made a pretty good base from which to get shots of the Carrera RS 2.7!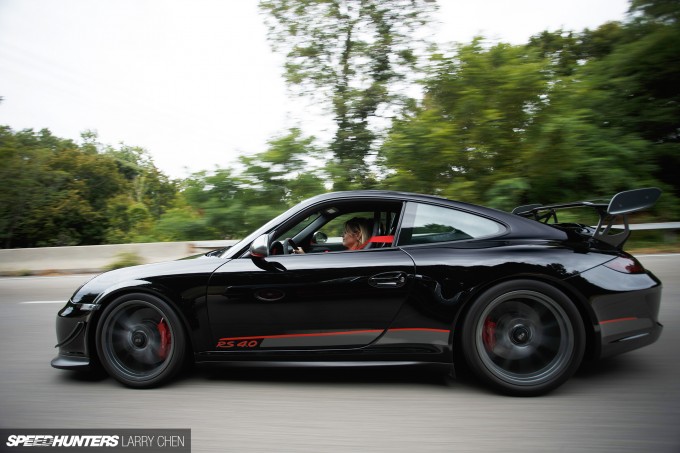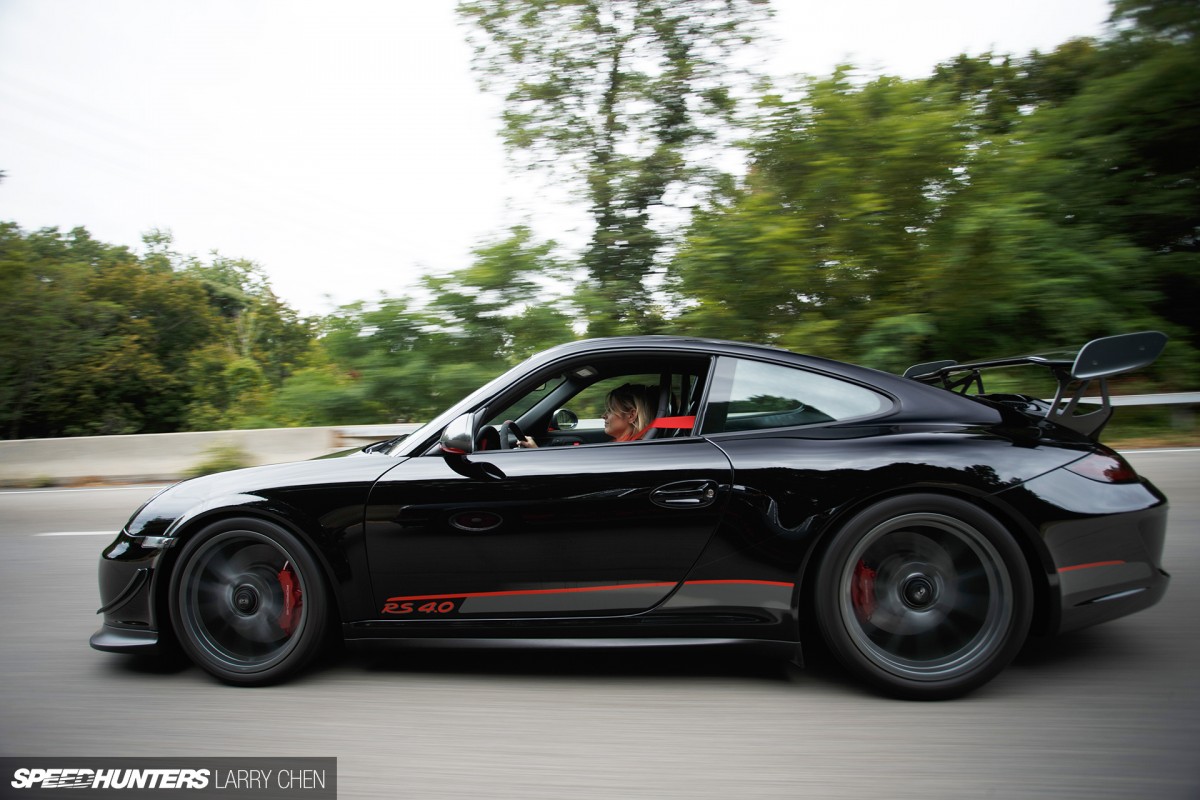 Even when the stupid grin had faded because my cheeks hurt, the knowing smirk remained. Although that was nothing compared to when AZ took the wheel and proved what the car was truly capable of. Having a couple of track records to your name certainly doesn't go amiss…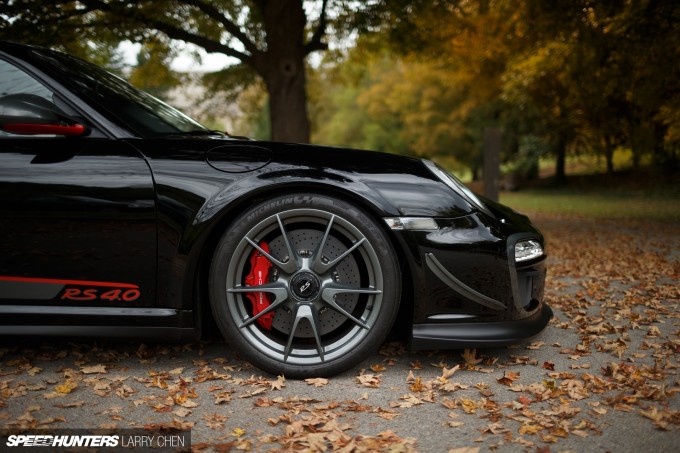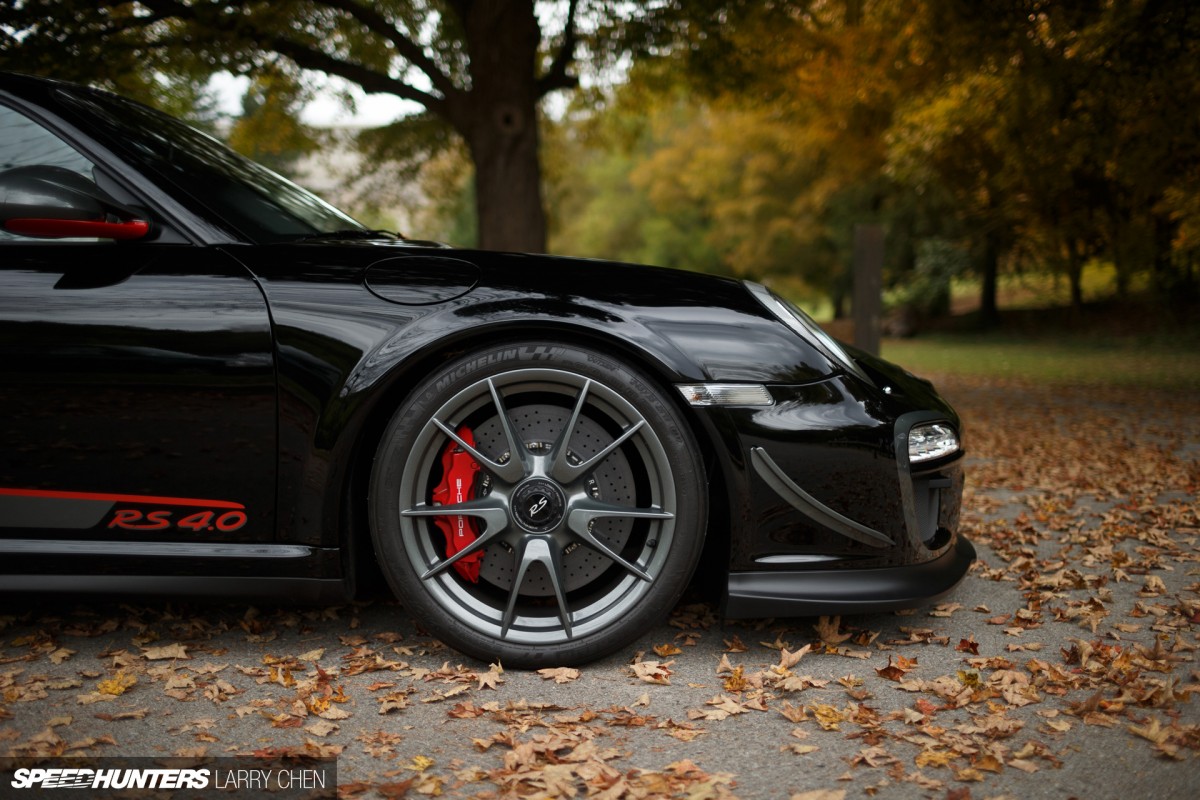 All too soon, our time with the cars was over, but I'd been bitten by the RS bug. And bitten hard. Few cars have made such a lasting impression upon me as this one. Looks, performance, heritage and feel – this car really has it all. I guess I shouldn't be surprised though; after all, Porsche have been working hard for nearly four decades to get this nailed.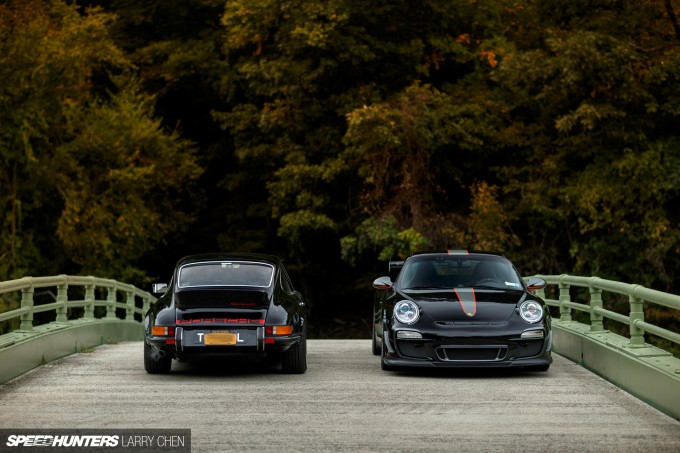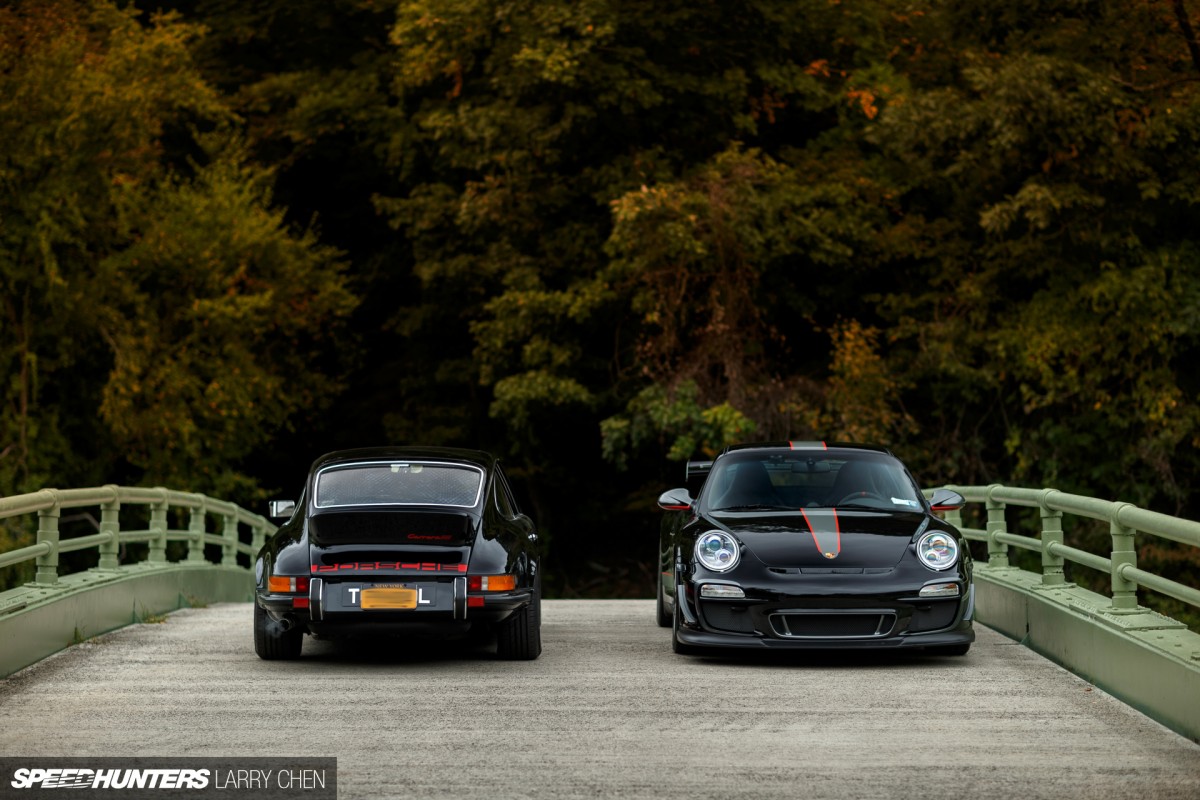 As 911 owners are fond of saying, this is evolution, not revolution. Sometimes big changes are good; sometimes things need to be shaken up. But when you're starting from a base as good as this, it's no wonder that Porsche haven't deviated massively from their course over the years. Honing the details, incorporating new technologies, yet still staying true to the core principles that the brand stands for – that's what makes the RS badge so special. Slowly distilled over time, this truly is Porsche perfection.
I'd love to hear which one you'd rather have. Would it be the classic purity of the Carrera RS 2.7? Or the raw precision of the RS 4.0? If only all decisions in life had options as glorious as this…
Suzy Wallace
Instagram: speedhunters_suzy
suzy@speedhunters.com
Produced by Elizabeth White
Instagram: itswhitenoise
elizabeth@speedhunters.com
Photos by Larry Chen
Instagram: larry_chen_foto
larry@speedhunters.com