Four Door Sports Car
I've always been a Nissan Z-car enthusiast and have my 1970 240Z also known as Ole Orange Bang for almost ten years now. But when the 350z was unveiled, I have to say that I was a bit disappointed. Sure, it had giant Z badges front and rear, but it didn't look anything like its predecessors. However, a short while afterwards the Infiniti G35 was unveiled. The design was groundbreaking, and unlike anything I have ever seen. I wanted one so badly.
Fast forward a few years to the beginning of my Speedhunters career, which was around the same time I met a wonderful lady who drove a G35 sport coupe. It was a Track edition with fancy Brembo brakes and a six-speed manual transmission, and was also lowered on Tein coilovers. I would have been stupid not to marry her – so I did – which by default meant I could thrash around town in the 'G' whenever I wanted.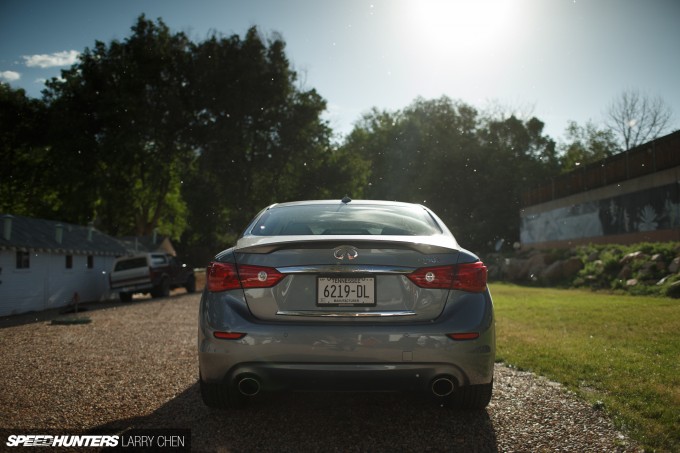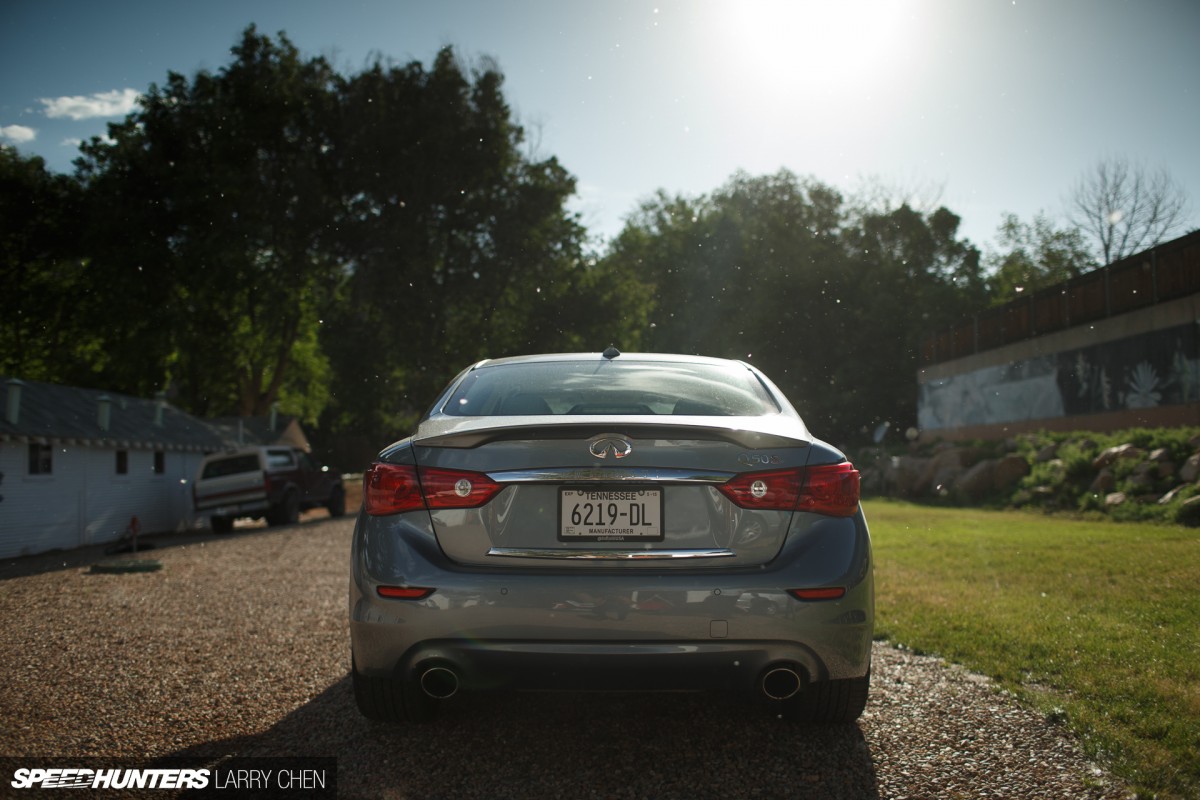 As fun as it was to drive, the G35 was not a very practical car, and before long it was just sitting around taking up space. And since we planned on popping out little Speedhunters, we had to get rid of it.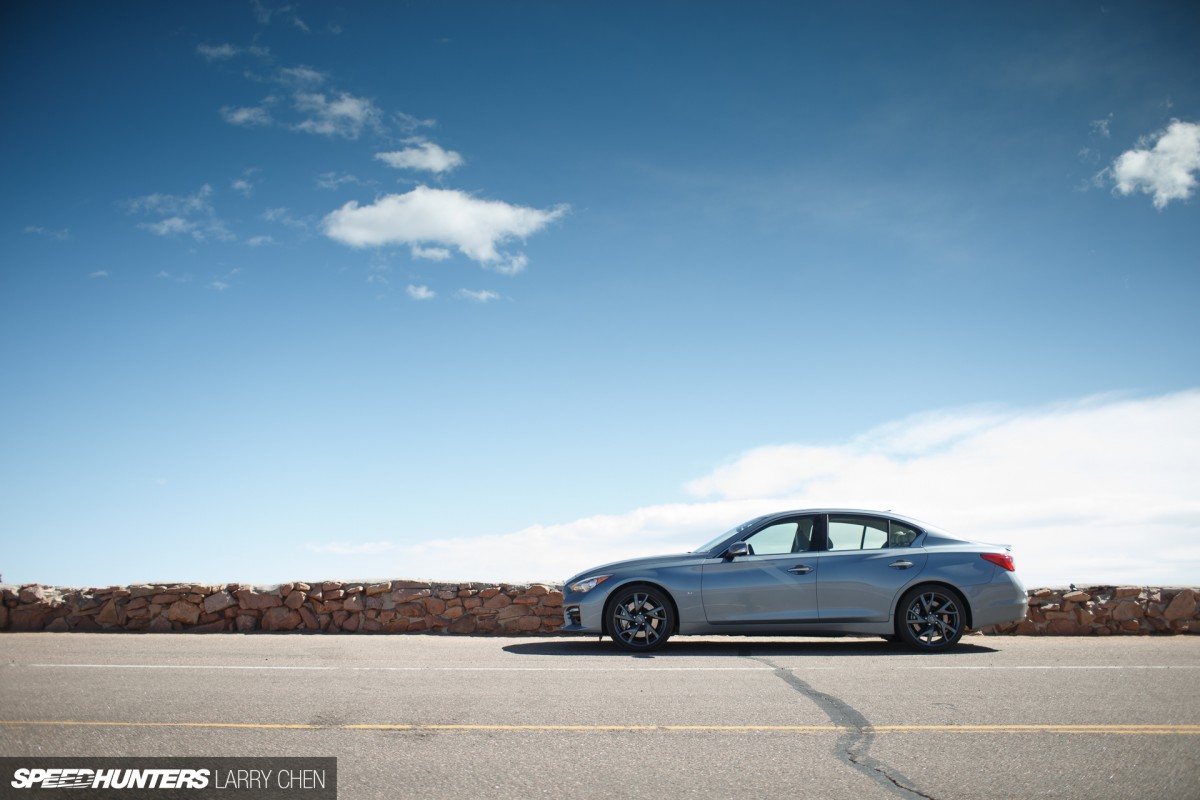 I looked into getting a G37 sedan as a replacement, but it didn't really tickle my fancy.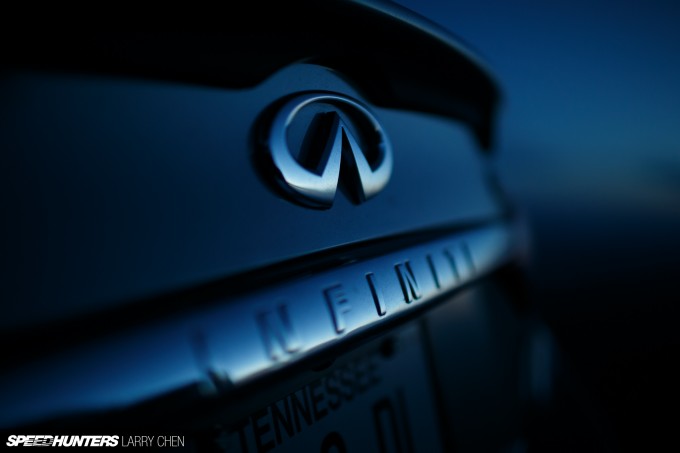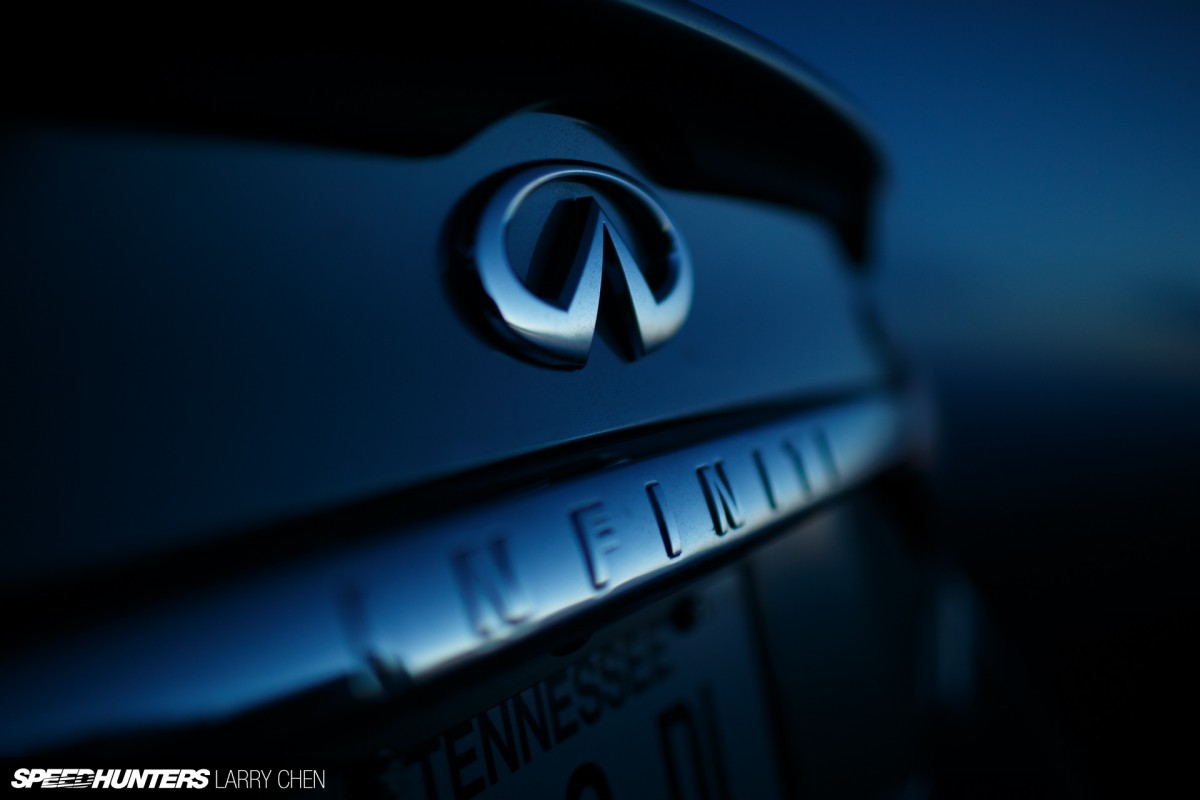 But when the Q50 recently arrived as a replacement for the G37, I was intrigued. Was this a grown up version of the G-series? I had to find out for myself…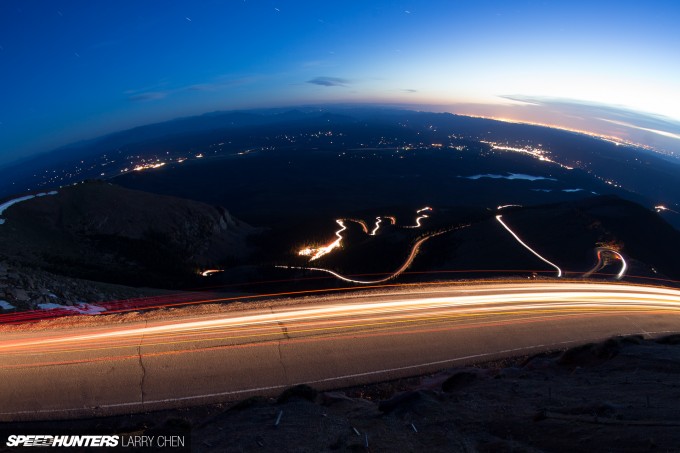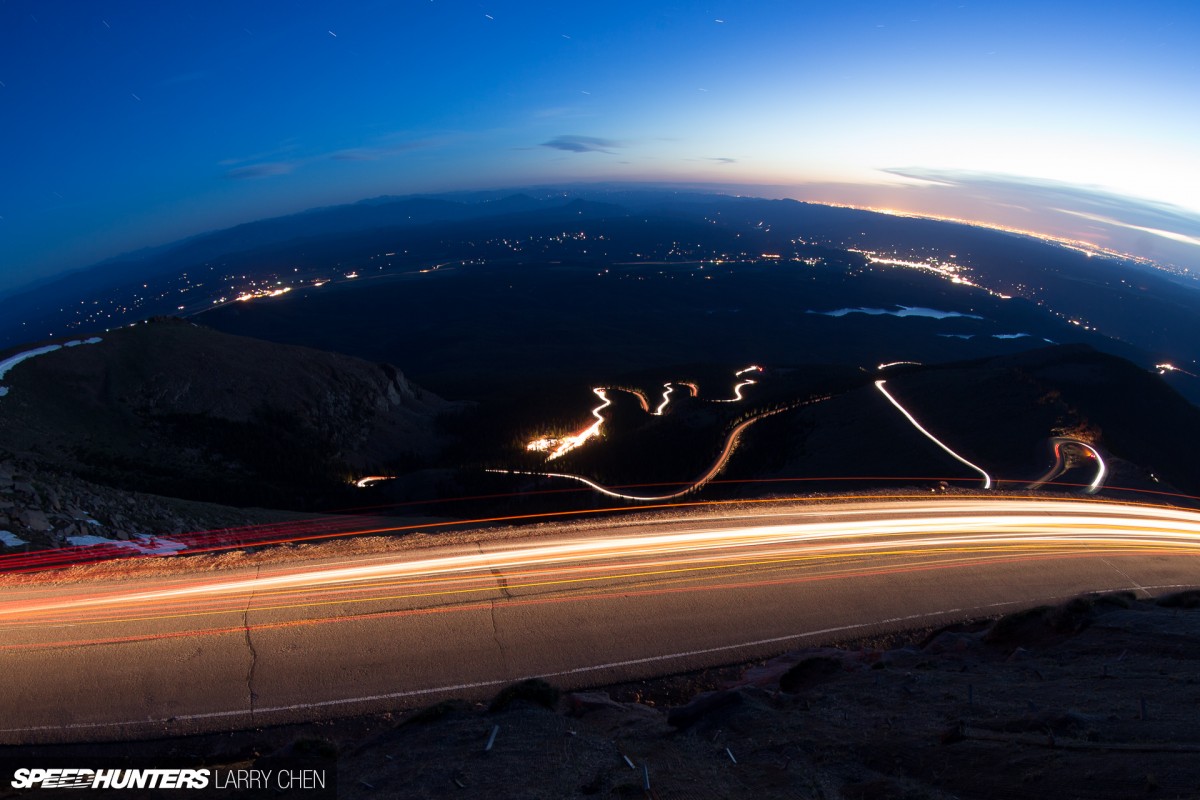 Luckily for me, I ended up having a whole week to play with an all-new rear-wheel drive version Infiniti Q50, as a trusty lens mule for one of the most gruelling motorsport events in the world.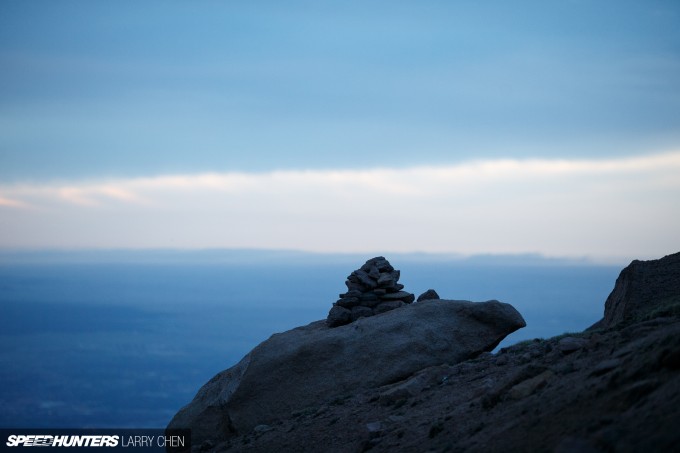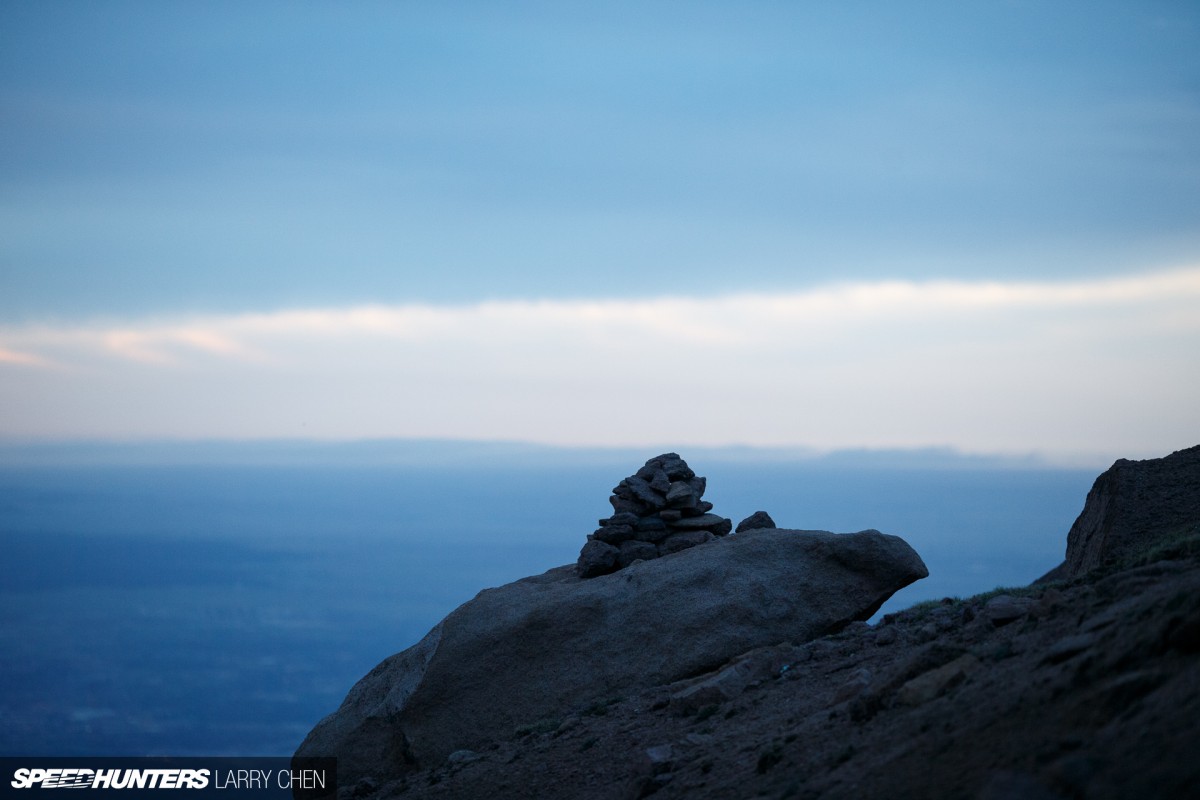 This was my fourth time covering the Pikes Peak International Hill Climb. In the past I've had press vehicles to use during the event, but I've also had to experience terrible rental cars as lens mules.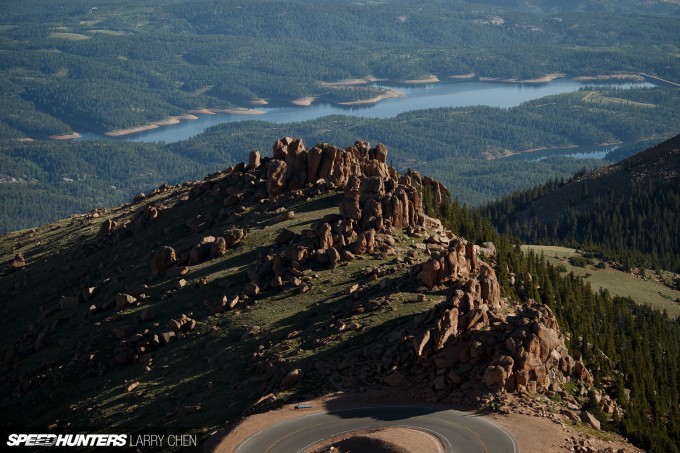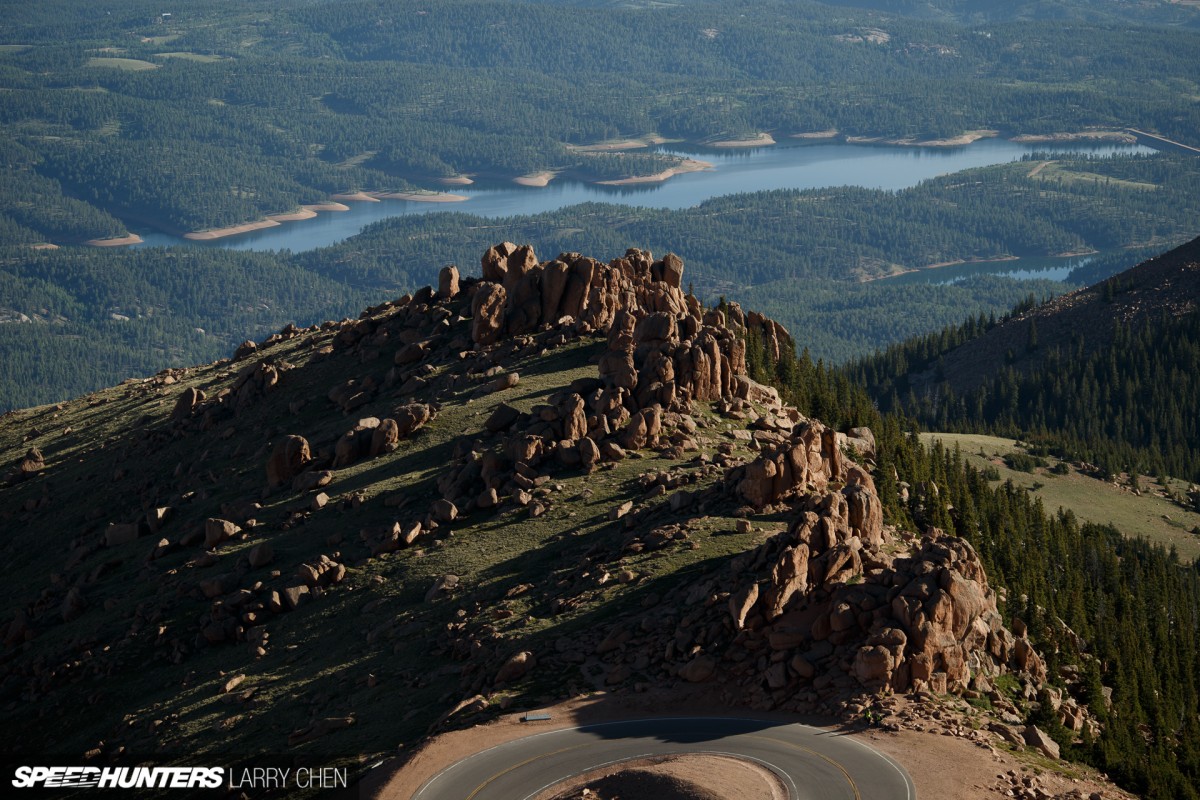 Because of the altitude there's around 30 per cent less oxygen in the air, so lower horsepower cars can barely climb up the hill at full throttle.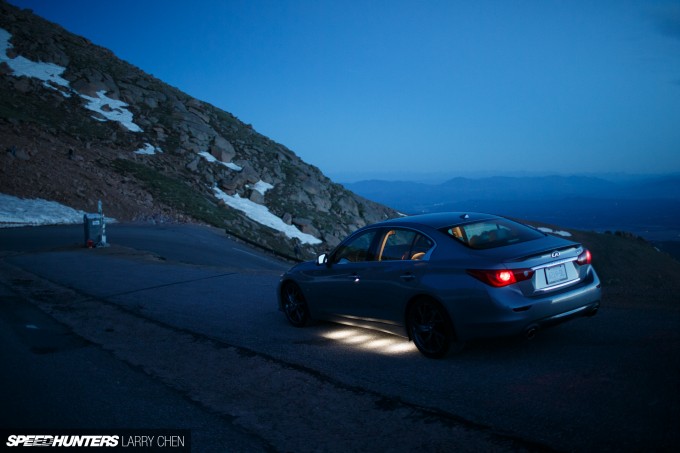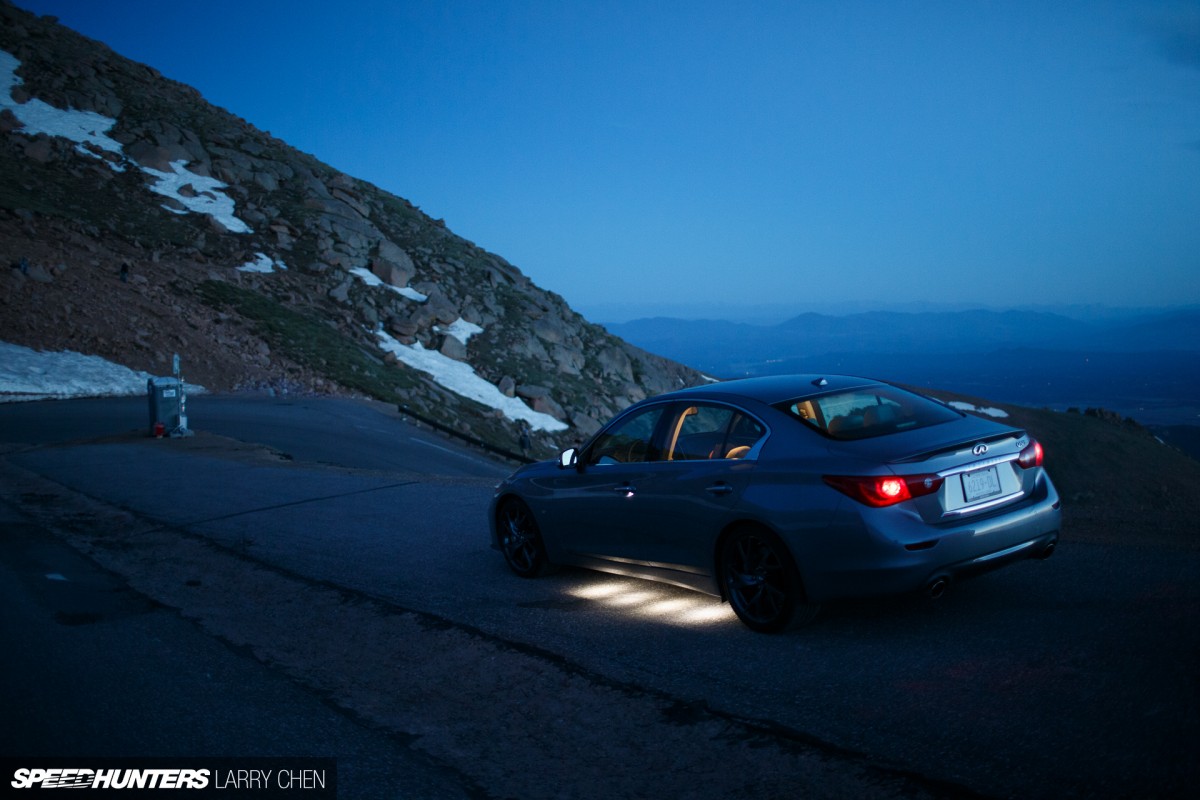 In my first year I had a dinky rental that I had to downshift to first gear just to make it up a few of the really steep sections of the hill.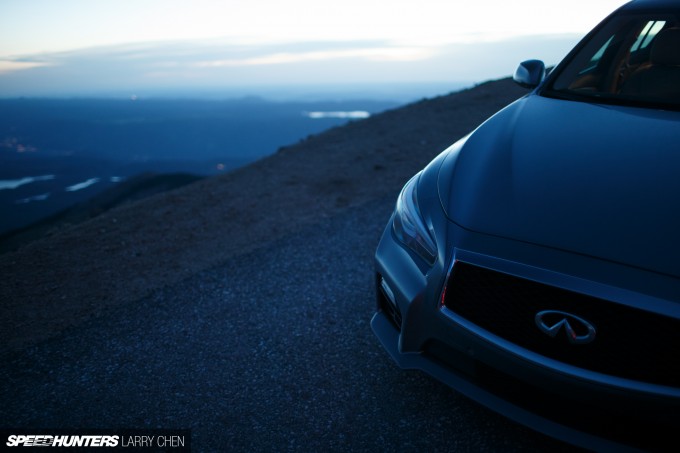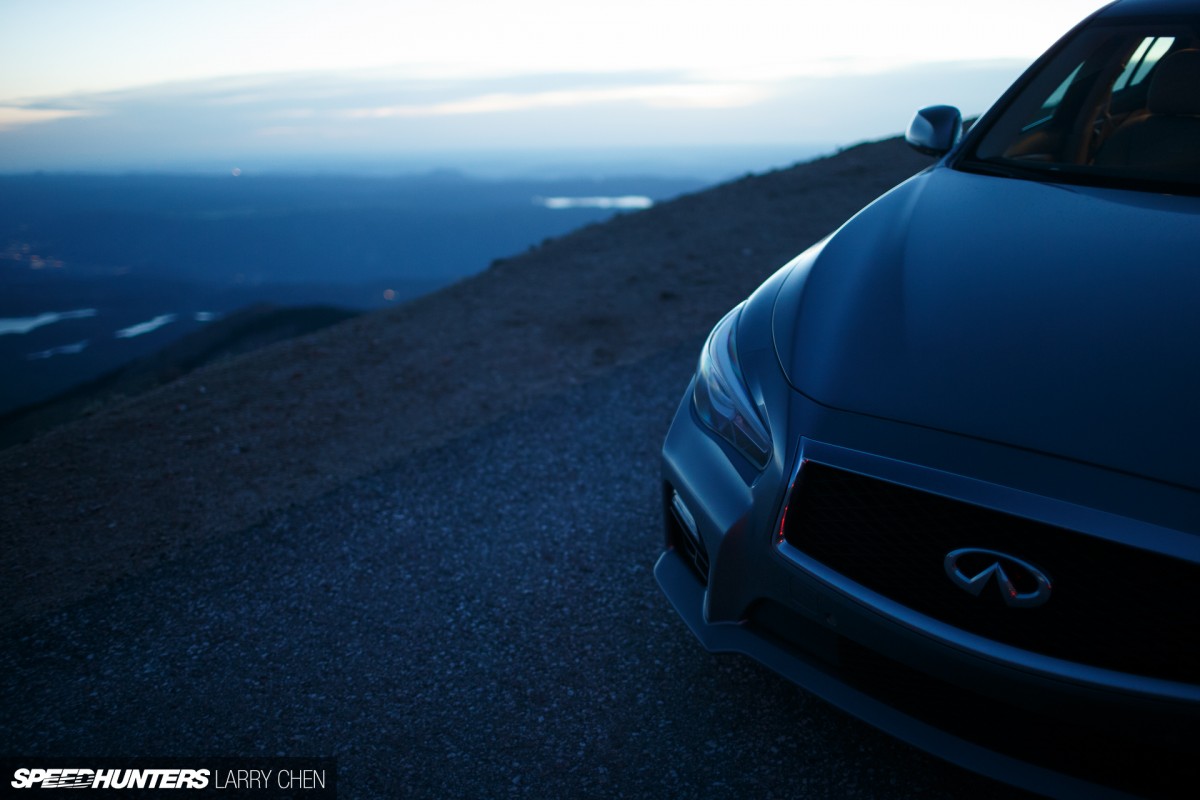 The Infiniti had none of those problems. I was riding in style this year. Movin' on up!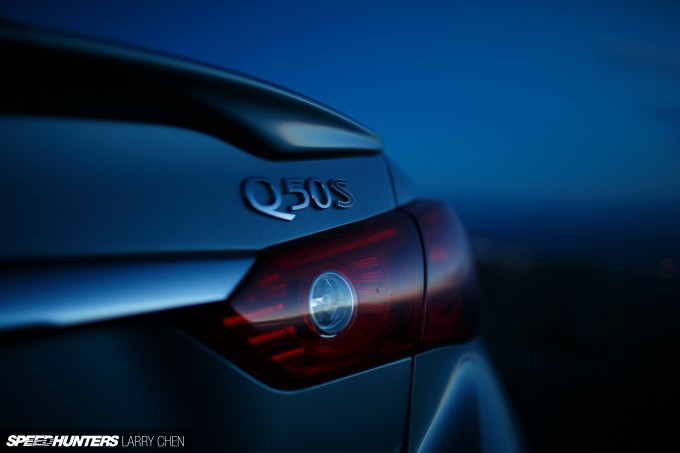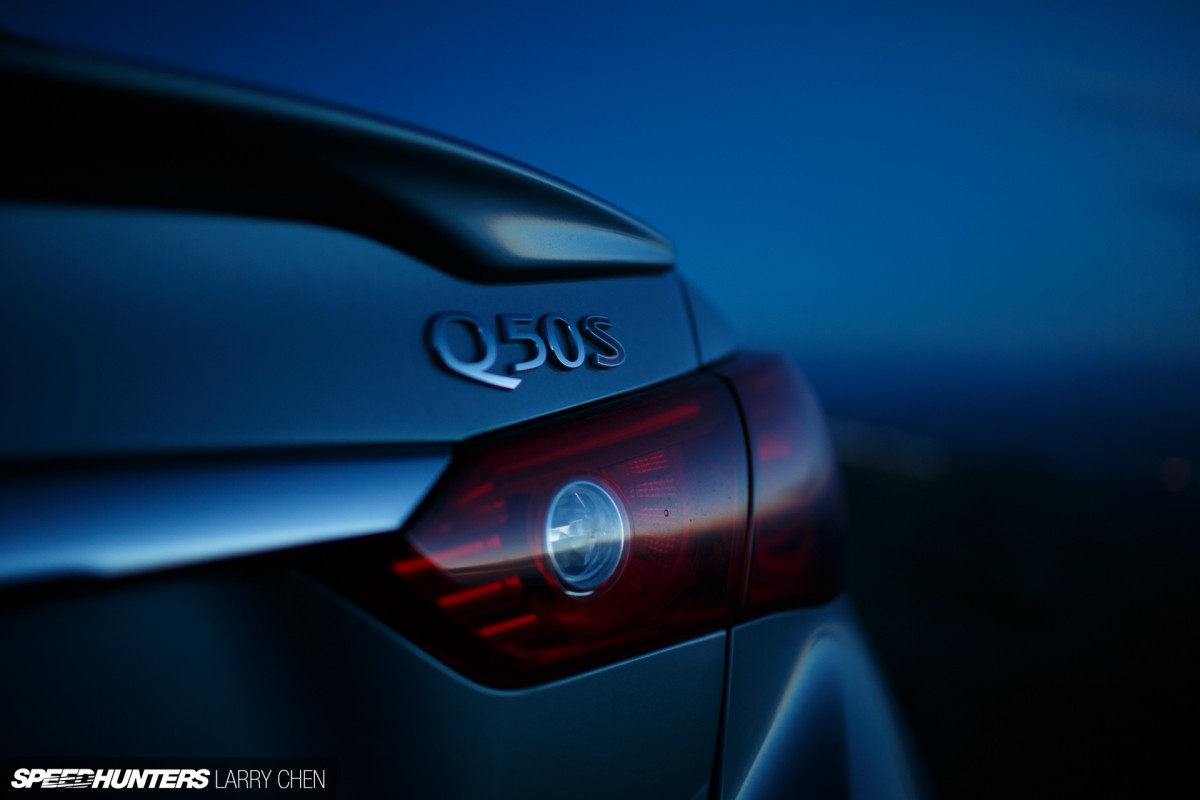 The Infiniti was actually the Q50S version, which meant that it was filled to the brim with fancy nick-nacks like lane departure prevention and adaptive cruise control. That sort of stuff was no real use to me on the mountain, but it had all the other bells and whistles you'd expect.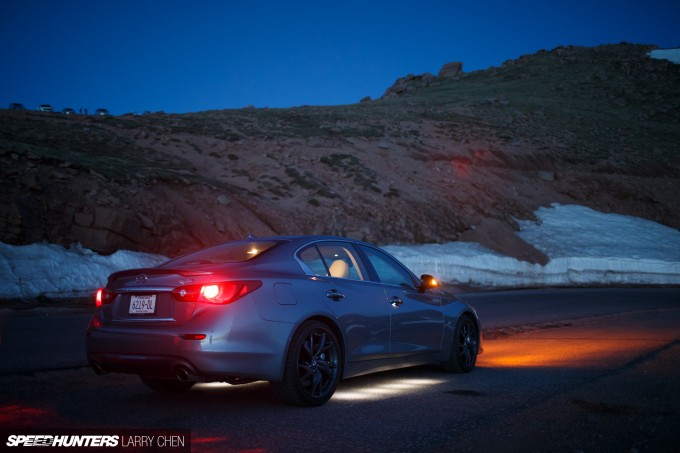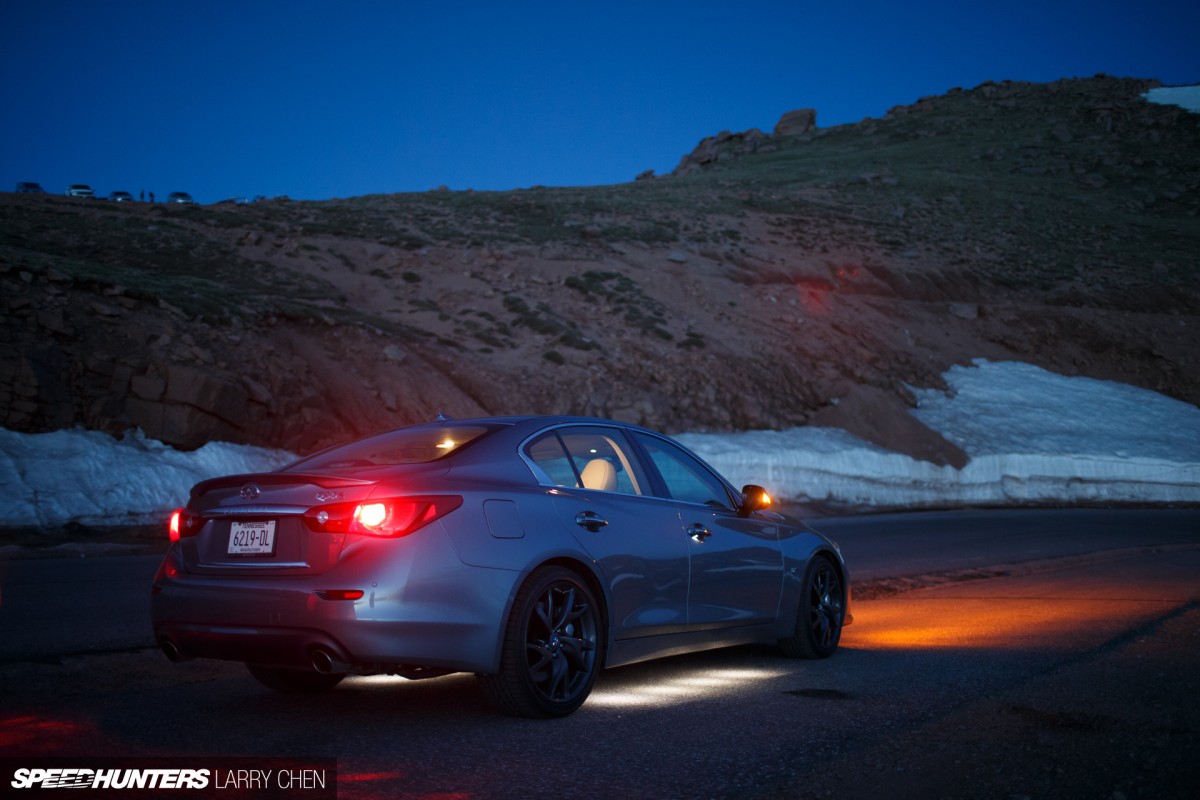 At 3:15am my colleagues piled in to the Infiniti and headed for our shooting location at 13,000 feet – an altitude where trees can't live.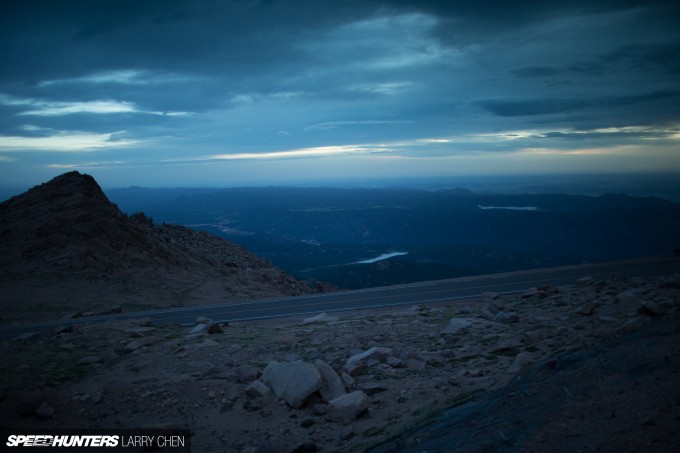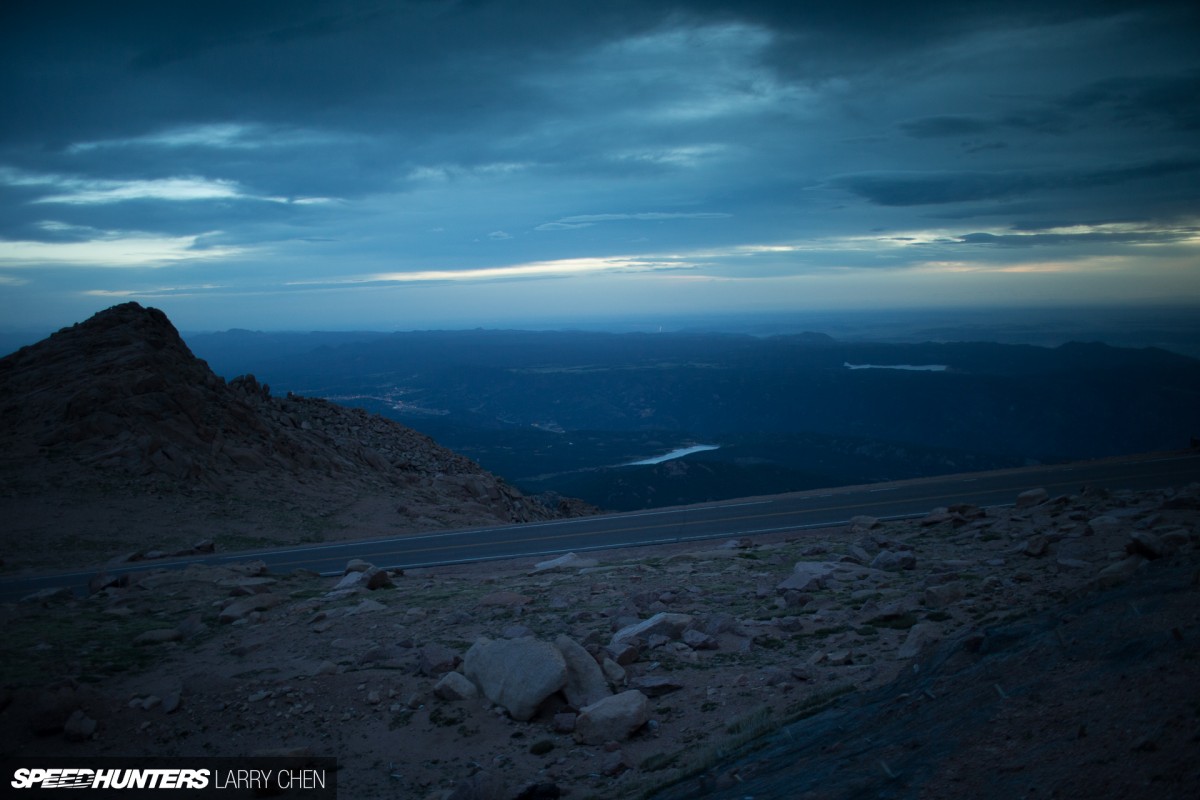 Normally when driving a naturally aspirated vehicle in below freezing conditions, the engine gets nice dense air to breath in. Not at Pikes Peak though.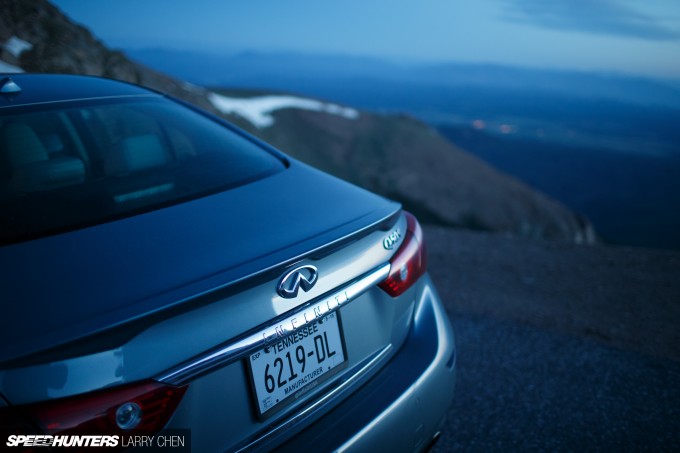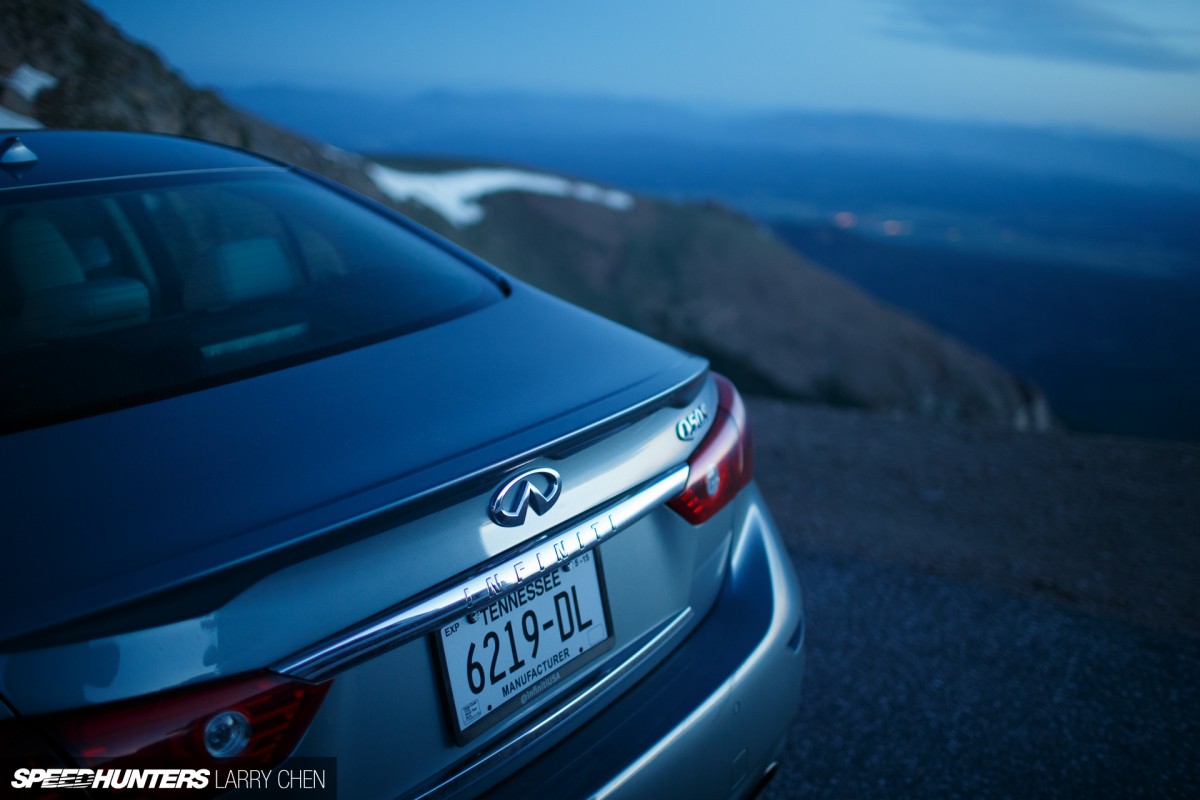 But this Q50S was never meant to compete in the crazy horsepower wars going on between manufacturers. It's meant to be more practical, without losing the most important thing of all – driving dynamics.
That Funny Feeling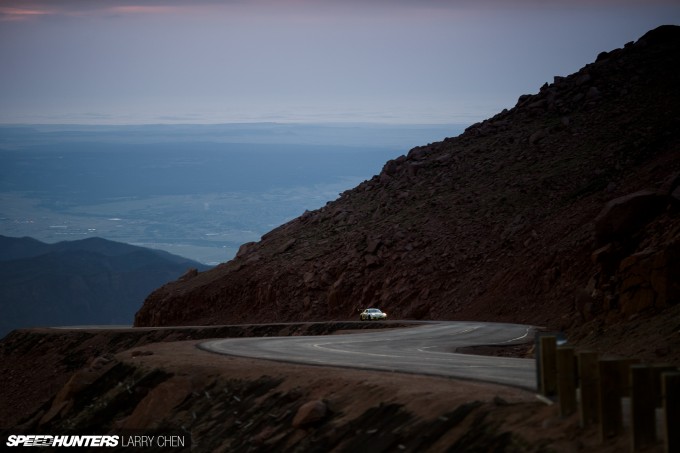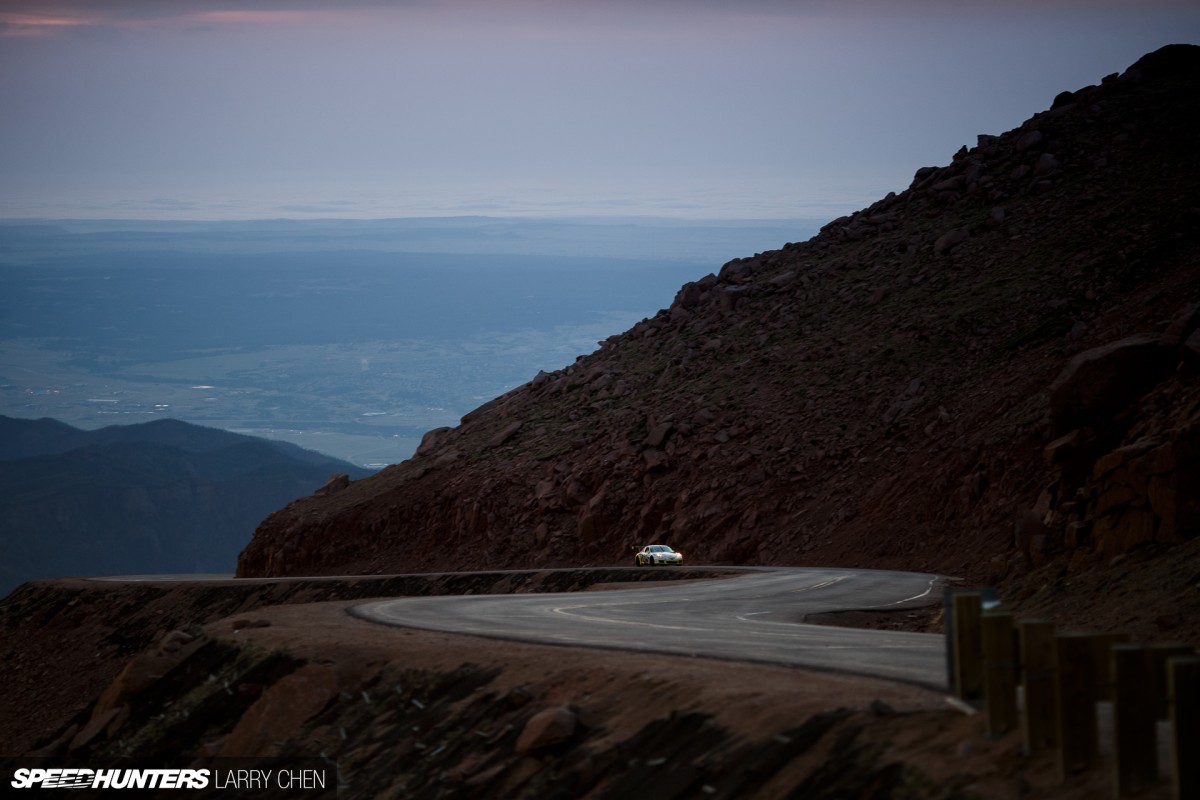 Practice took longer than usual, or it seemed that way because I was excited to tackle the mountain myself. I'd be traversing at a much slower pace than the race cars of course, but banging through the gears in the Q50s was something I was really looking forward to.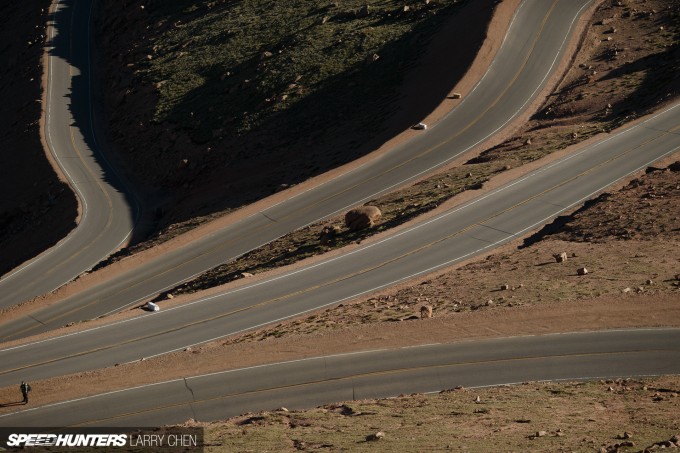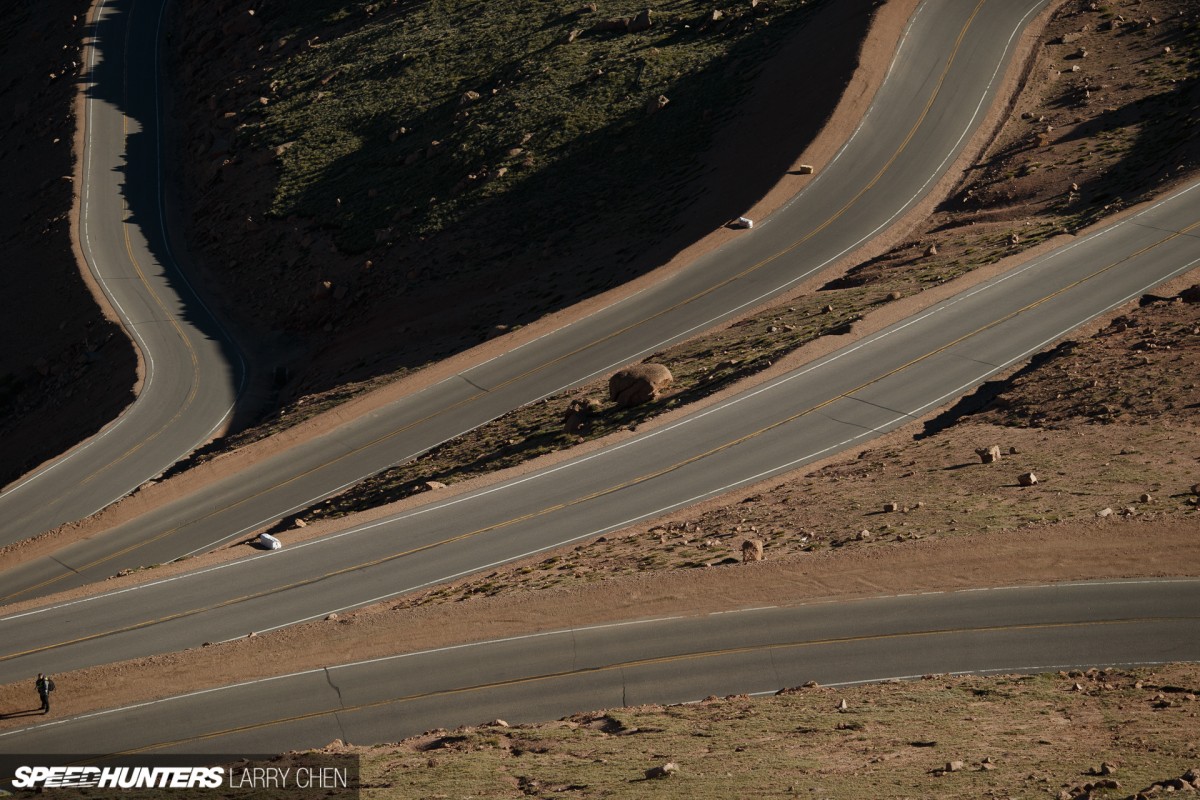 I actually consider Pikes Peak the North American equivalent of the Nürburgring Nordschleife. It's a public highway and you can drive it anytime of the year. Heck you can even ride your bicycle on it!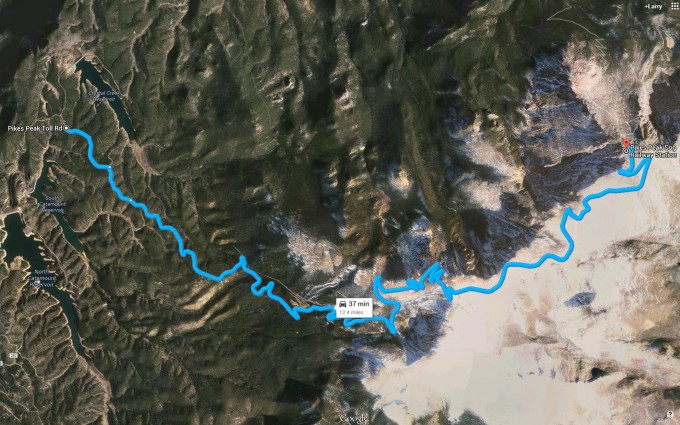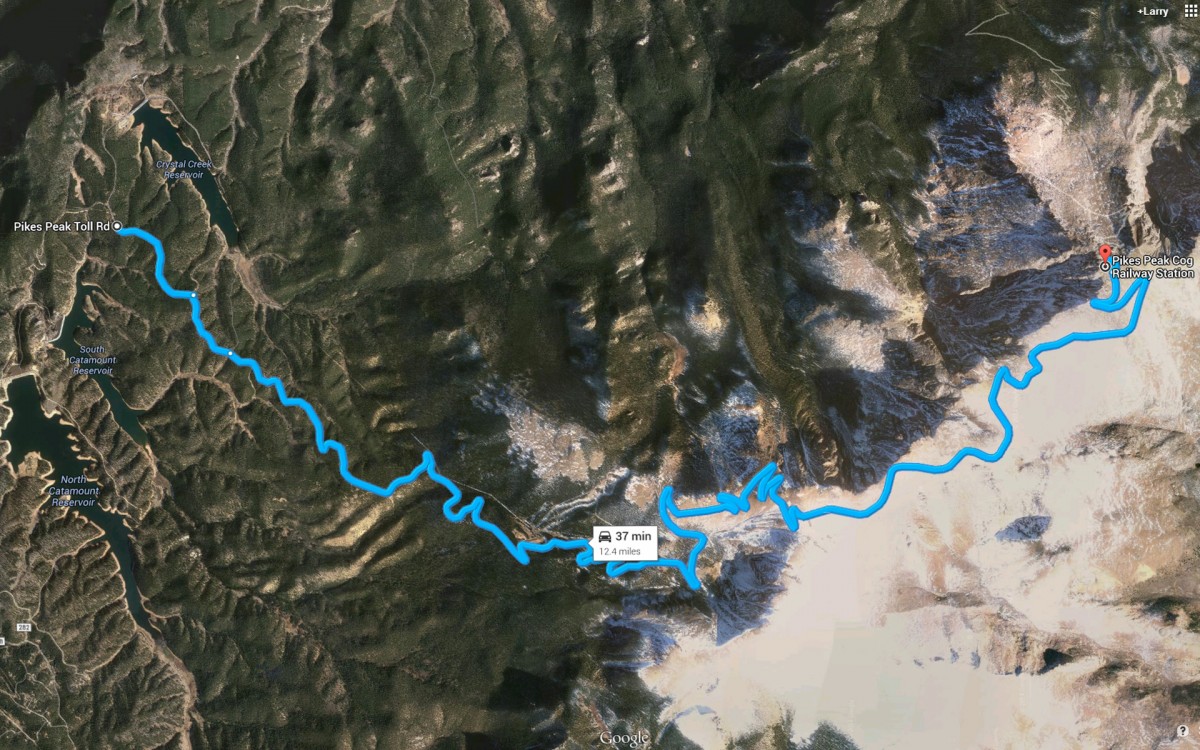 The actual race course is 12.42 miles long with 156 turns. It's fun to see how long Google thinks it takes to get up to the top – while we all know that it can be done in 8:13.878. All you need to obtain that time is drive like Sébastien Loeb and somehow borrow that Peugeot 208 T16.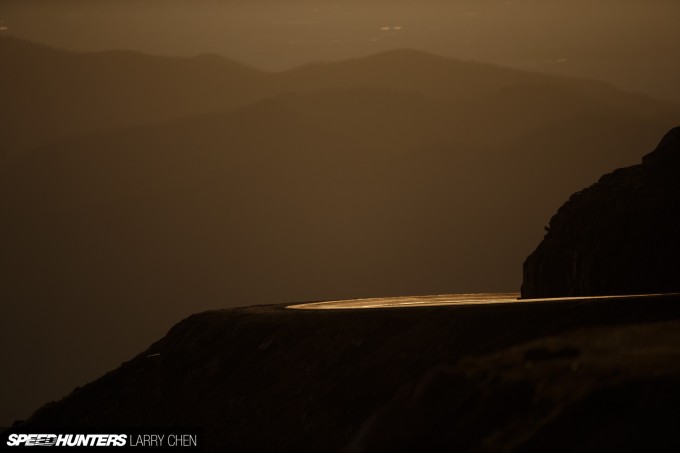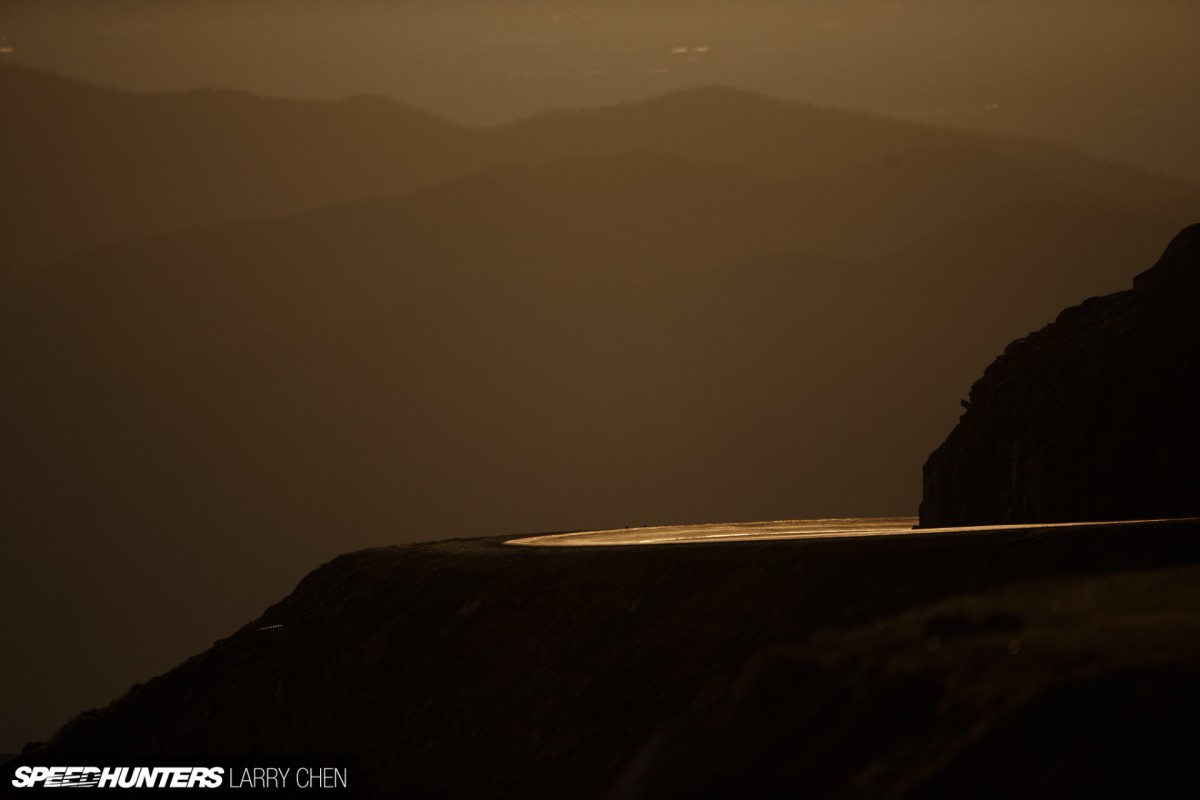 The race itself is great, but the true joy I get when I go there is actually tackling the corners for myself.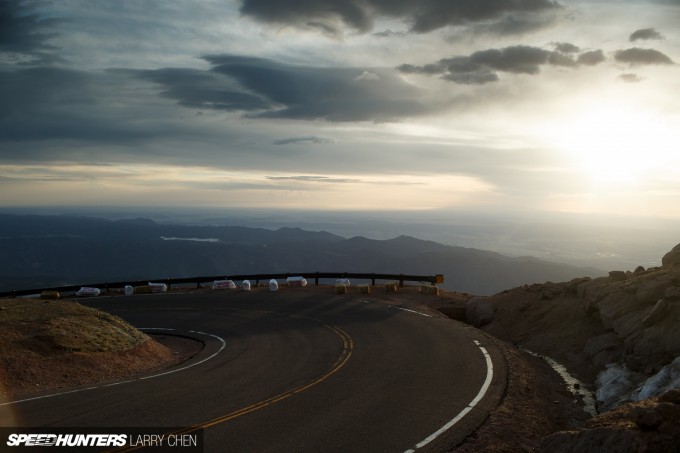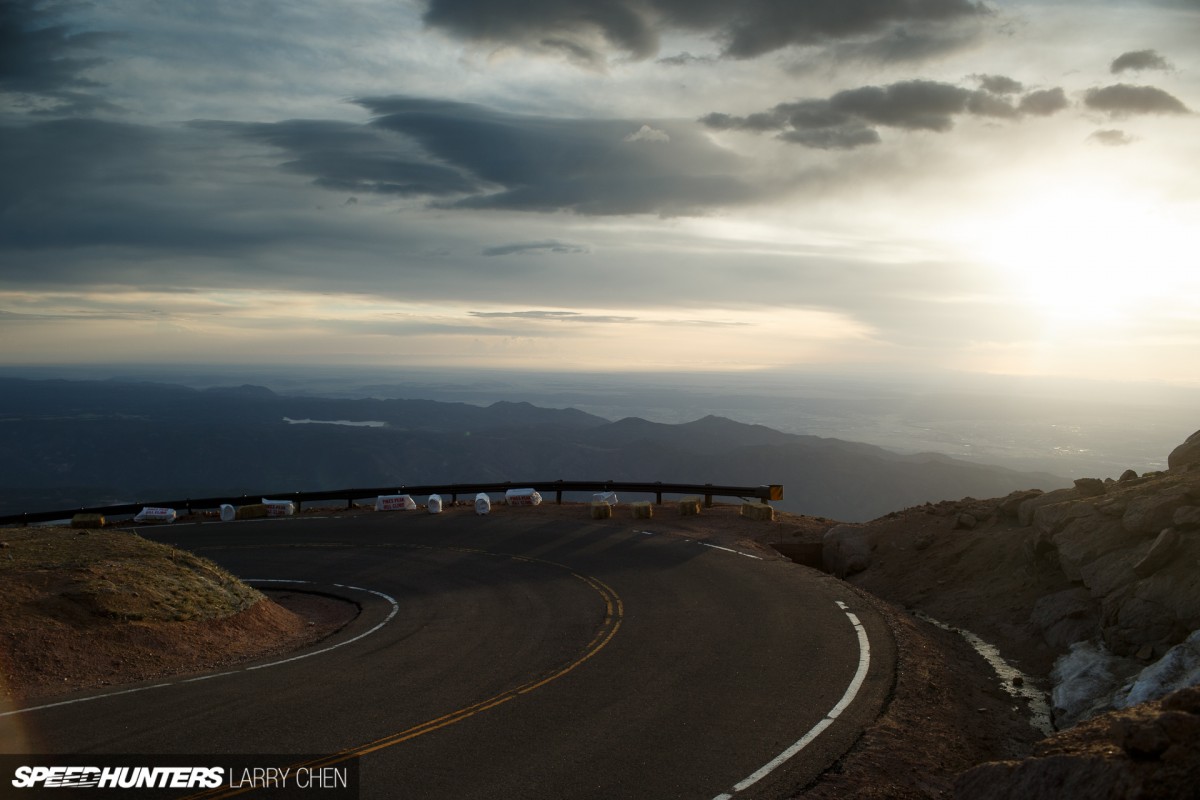 Everywhere you turn are breathtaking scenes worthy of a postcard. I've been shooting motorsports for 11 years now, and I still think the views on these windy roads are the best that I have ever laid eyes on.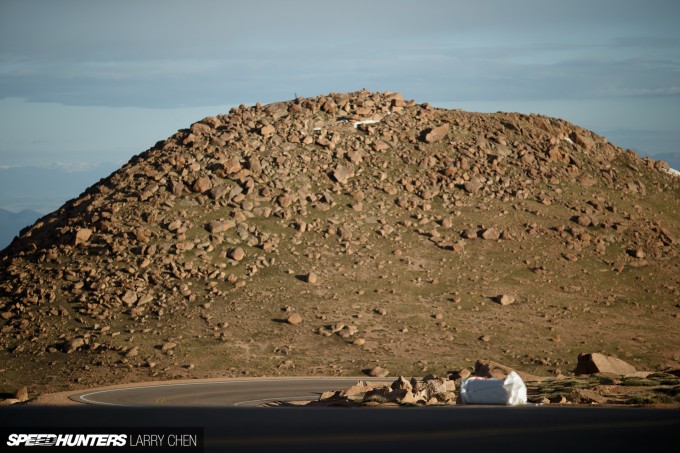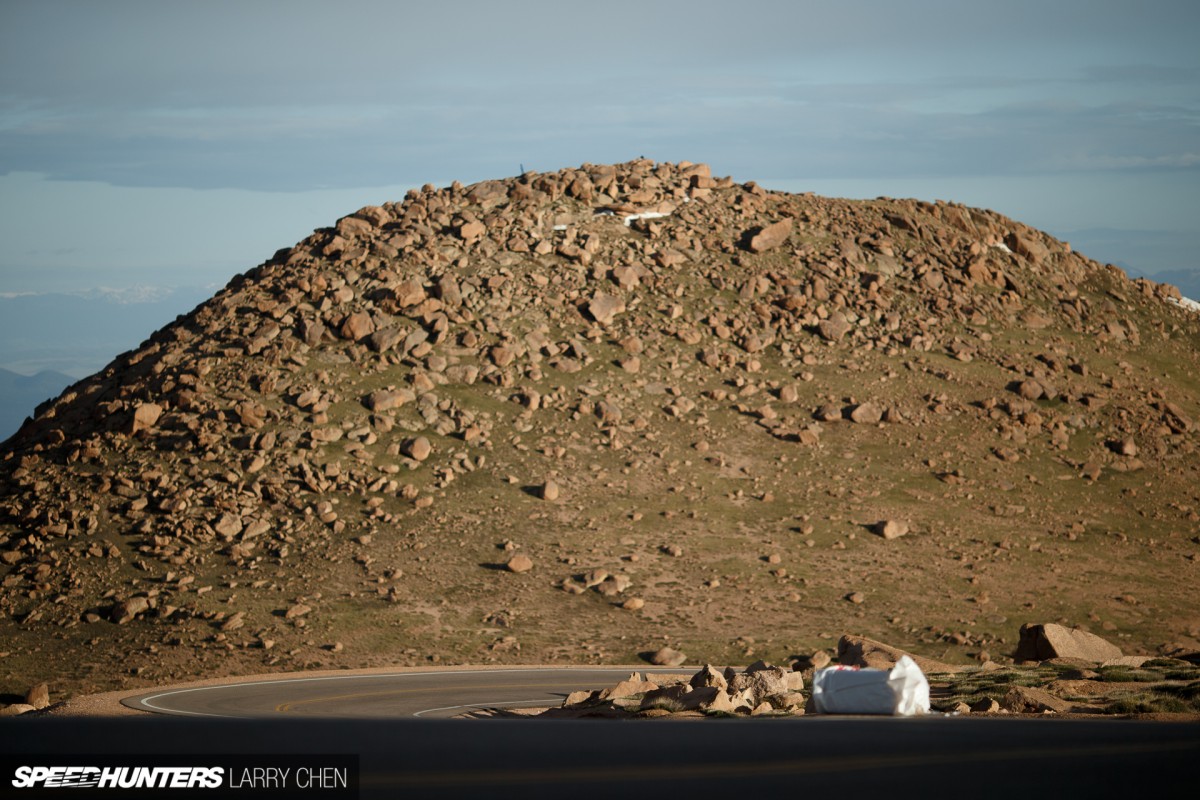 While many people hate the fact that the highway is all paved, I actually welcome it. I drove on it when it was part-dirt, and while it was fun to slide around, I wouldn't take a very low car with stiff suspension on the loose stuff.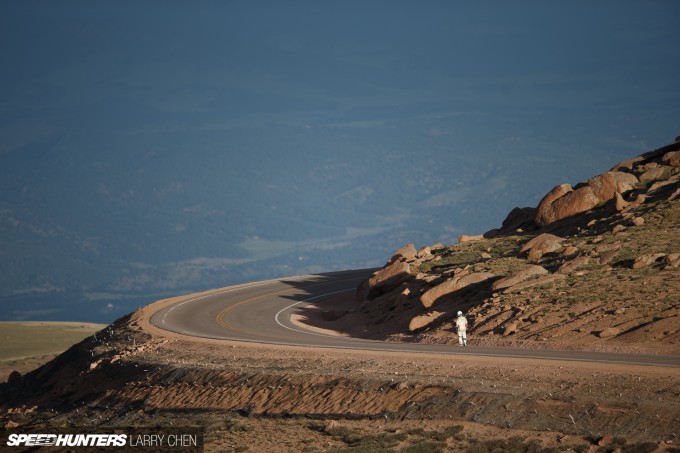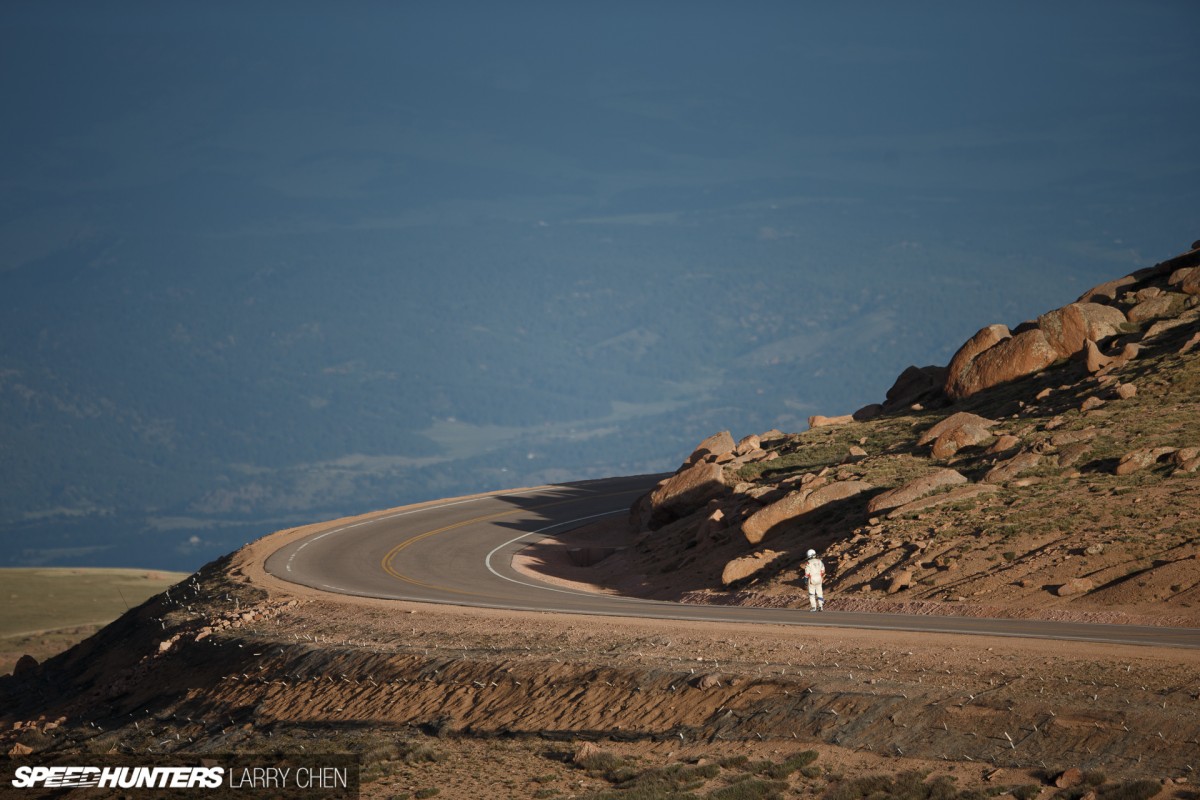 It's evolved into a different race, and it's become more modern. The best part of this strip of road is that anyone in the world can drive it if they really wanted to. It's just one of those things that you have to experience once in your lifetime if you are a motorhead.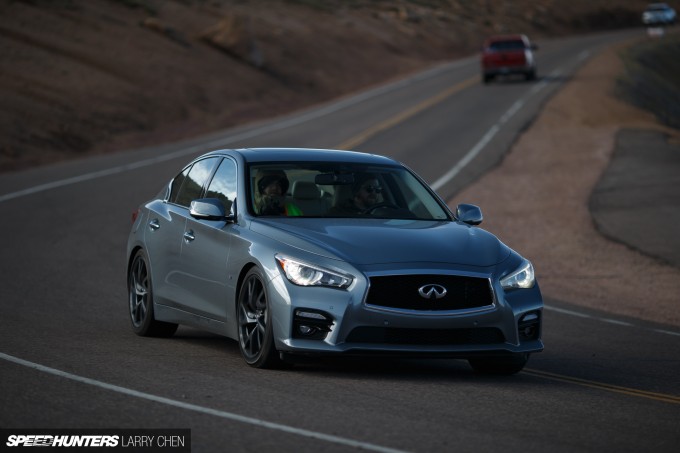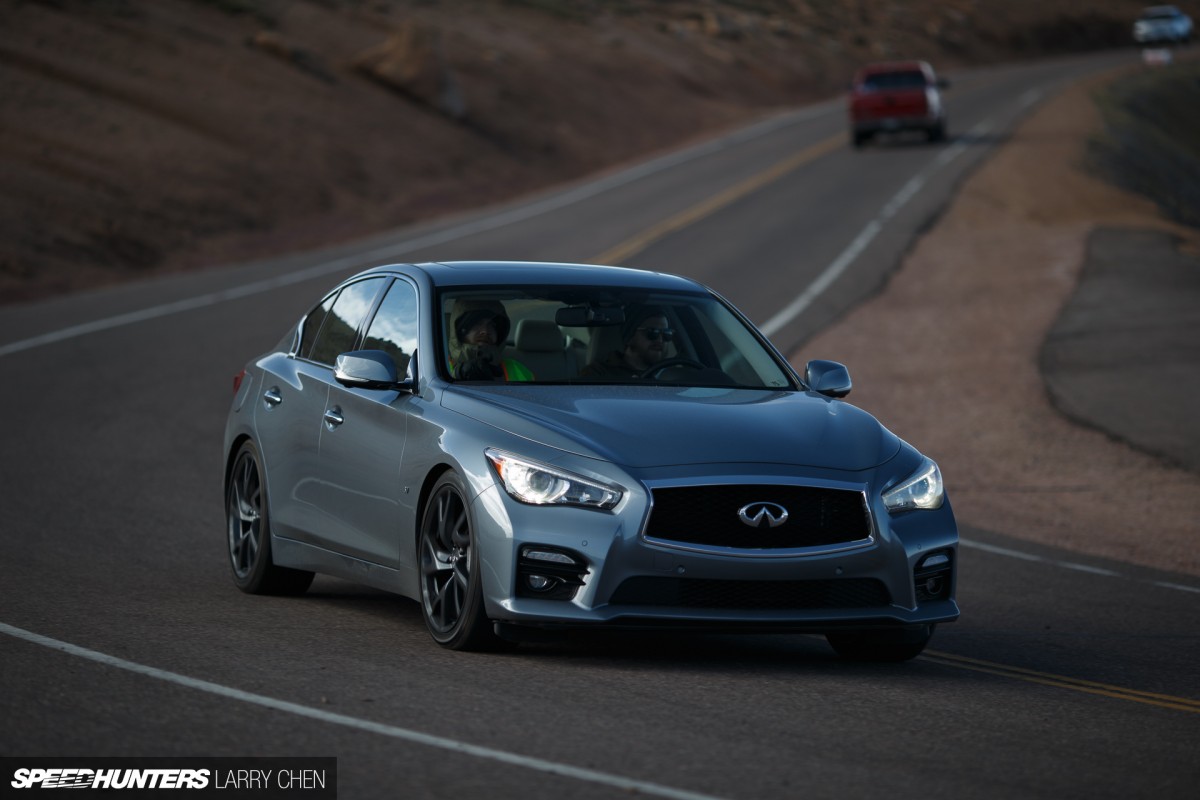 As soon as I picked up a couple of friends who were stuck at a few different shooting positions along the race course it was time to head for the summit. We do this every year.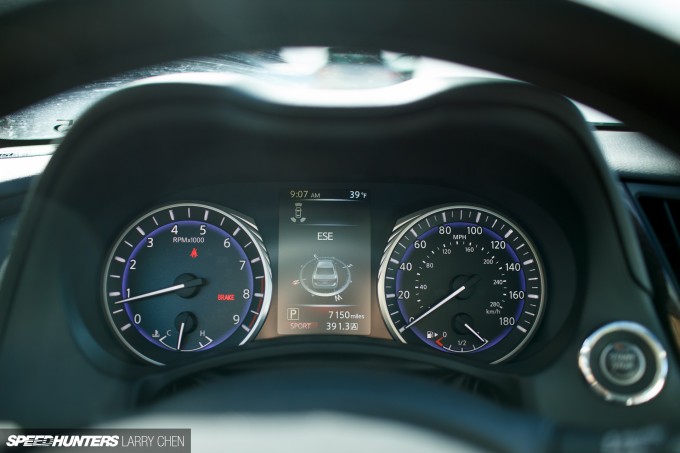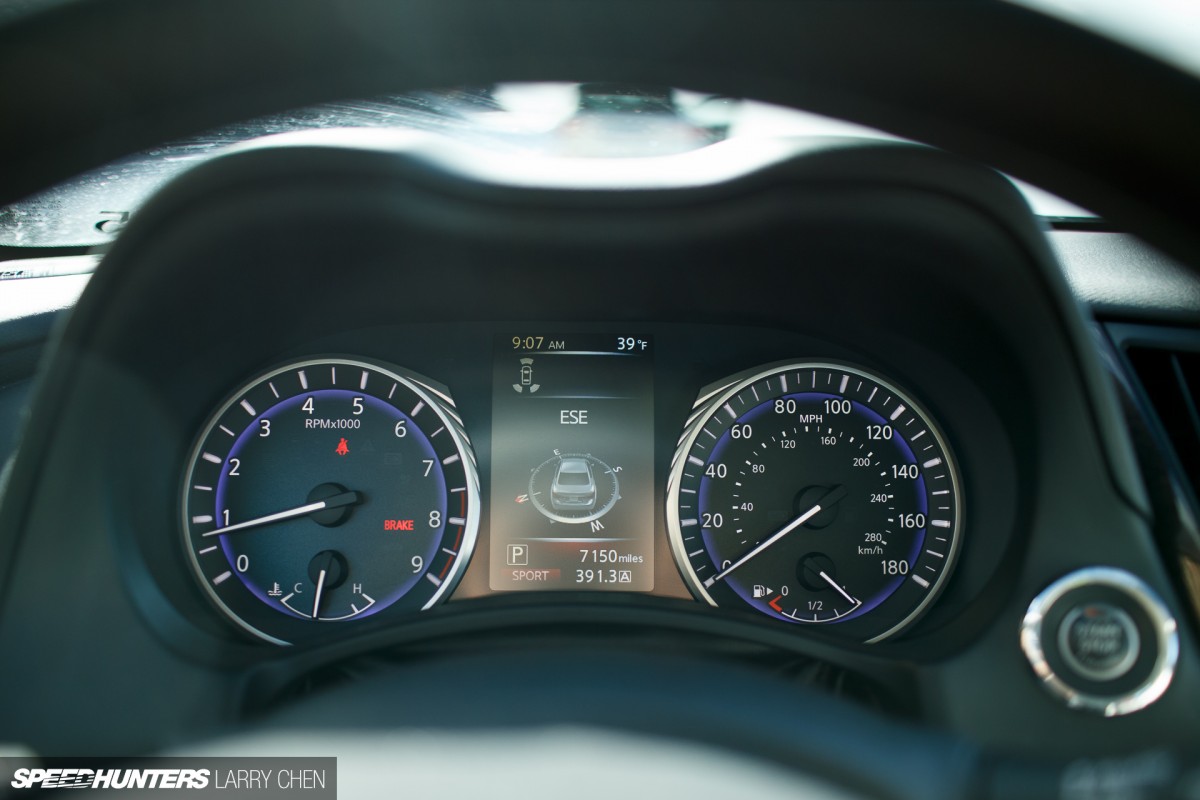 The first thing that I noticed were the gauges. In a world seemingly now consumed by digital displays, it's always welcoming to see a nicely designed set of analog gauges. There is just nothing like watching a tacho sweep up towards the redline.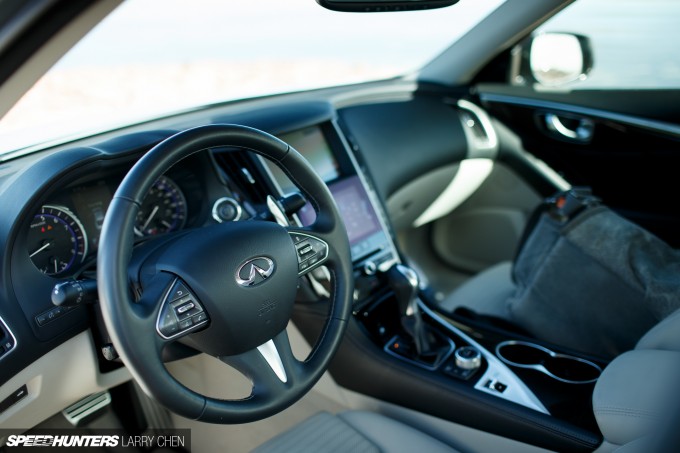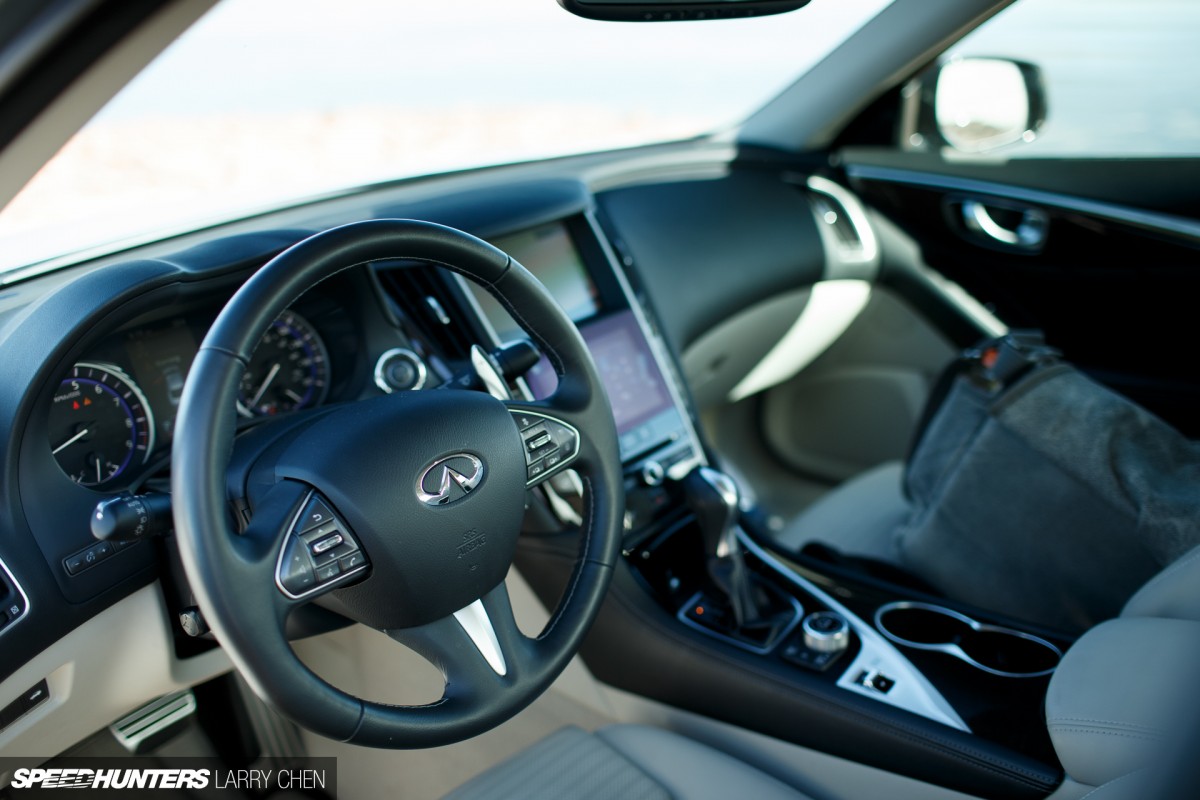 The second thing I noticed was the steering – it's 100 per cent steer-by-wire. While you don't really notice it driving normal around city streets, it's very evident as soon as you turn into the first corner up on Pikes Peak.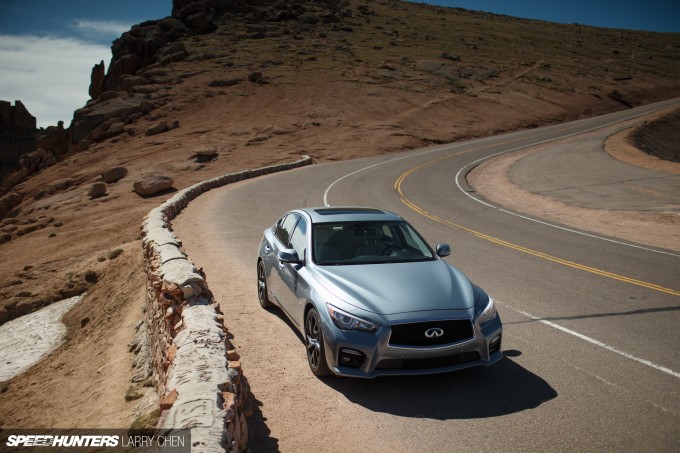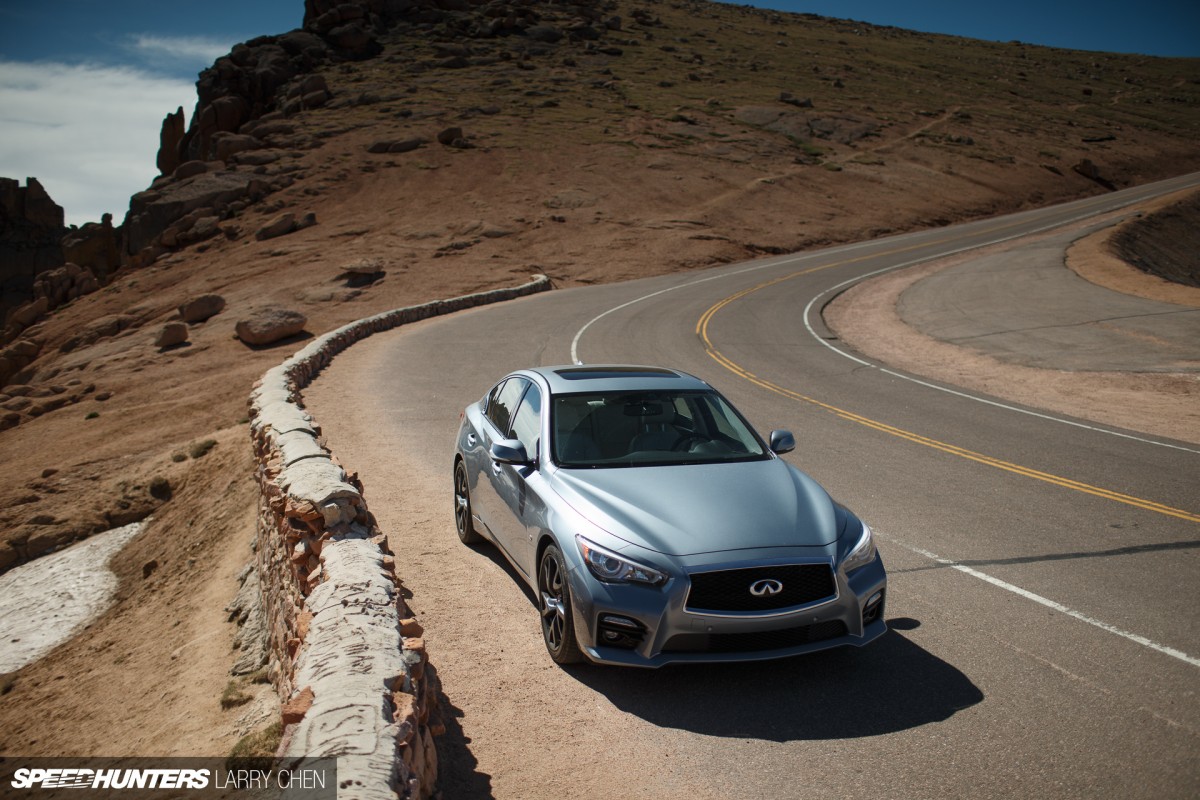 Because there are no bushings to give it any sort of play, it feels much more connected to the road than any sports sedan that I have driven.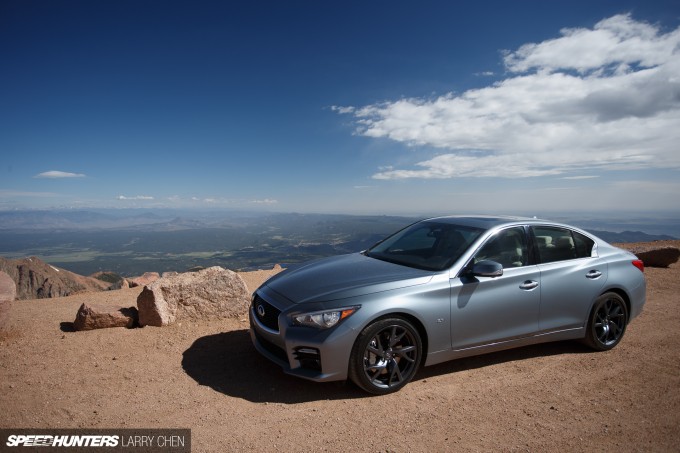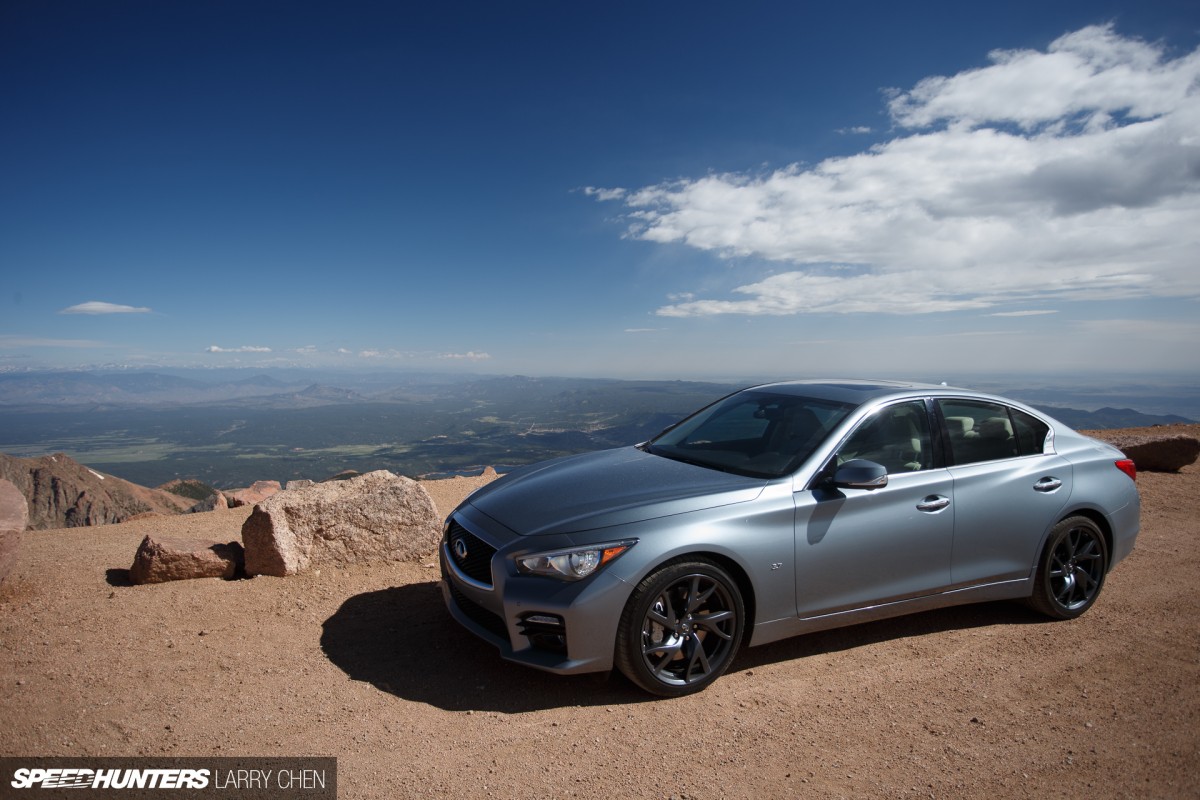 The best part? You can change it from very heavy steering – which reminded me of my non-power steer 240Z – or you can make it light enough to steer with one finger, like an American station wagon from the '80s. I found a happy medium between the two extremes.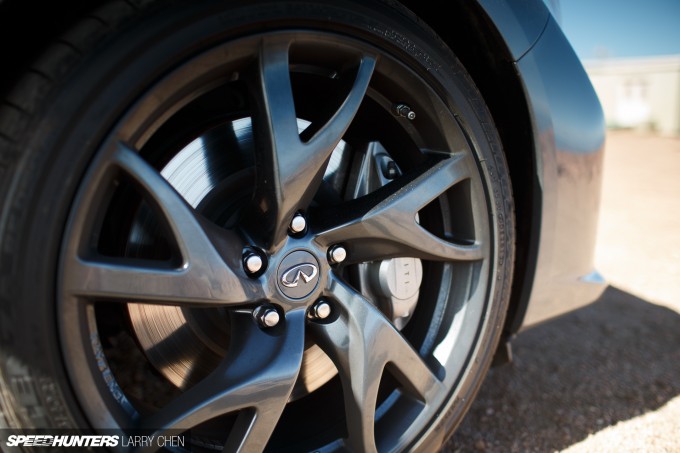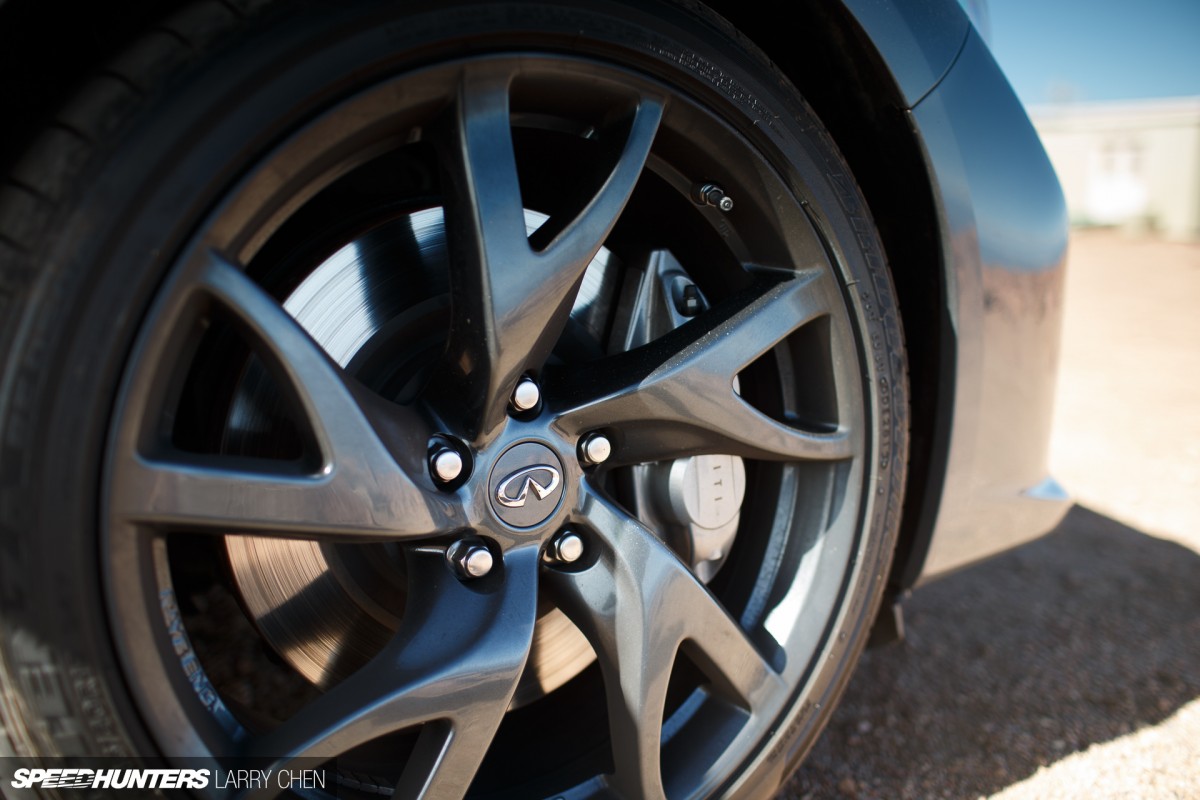 While the car weights in a little under 3,800lbs (1,723kg), you can't really feel the weight in the corners and under braking. While I didn't push it to the absolute limit during my drive up and down the mountain, driving quickly revealed no sign of brake fade. In fact, mid-way down the mountain I stopped at a mandatory brake temperature station and the Infiniti passed with flying colors.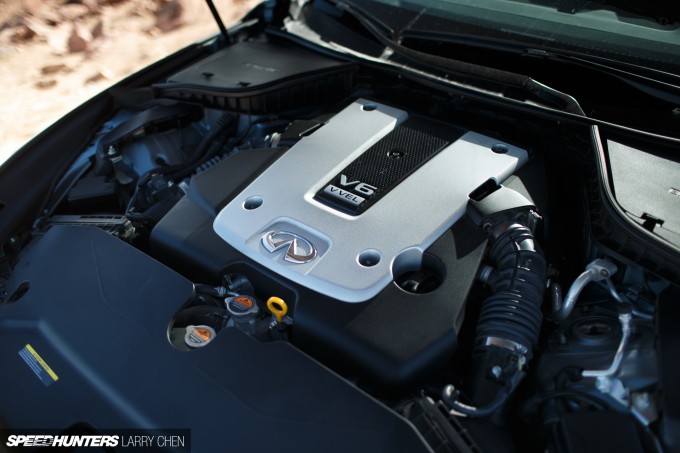 The legendary VQ block has certainly come along way since it first appeared in North America with a 3.0-liter version in the 1995 Maxima. Since then Nissan has adapted the block for use across its platforms – from minivans to light-duty trucks.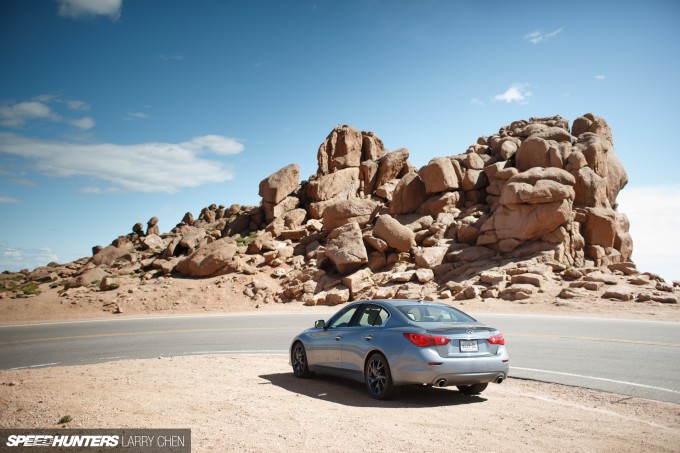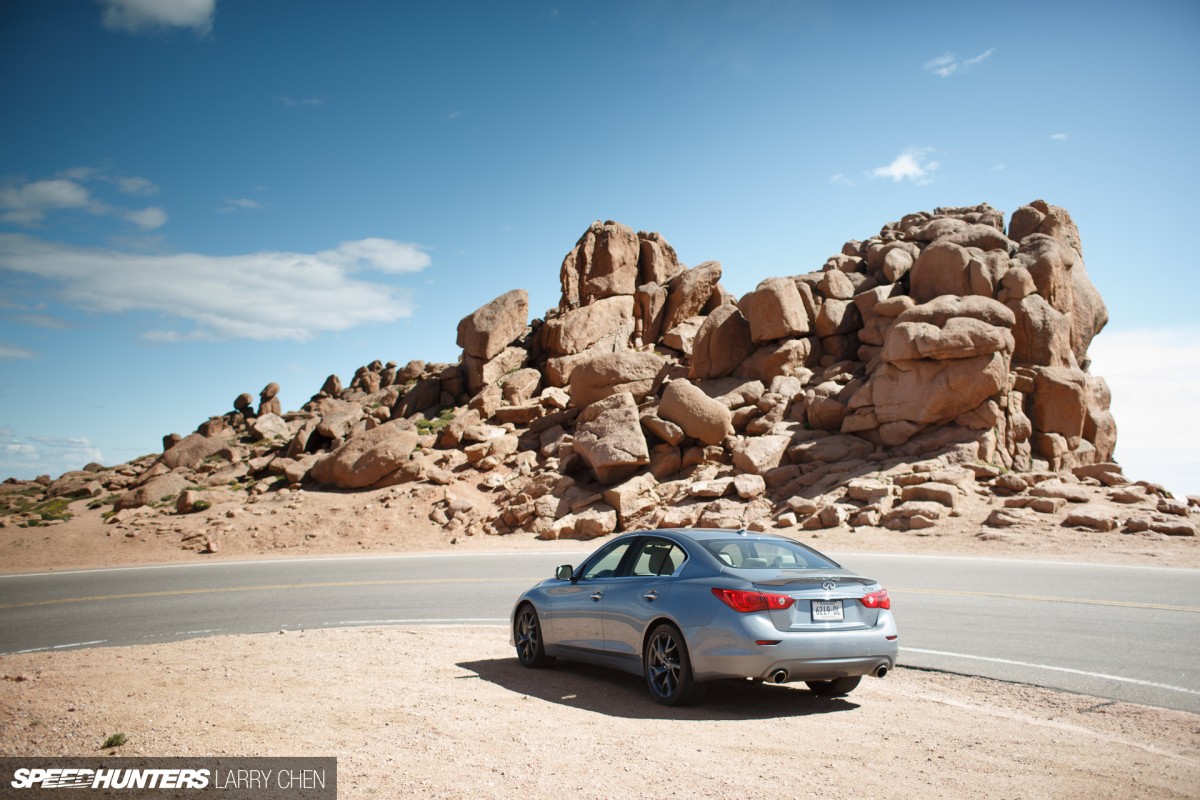 The VQ37VHR puts out 328hp and 269lb/ft torque, but does so very efficiently achieving 29 miles per gallon on the highway. Of course, my heavy foot and all that climbing up and down the mountain netted me a less impressive result – about 19 miles per gallon.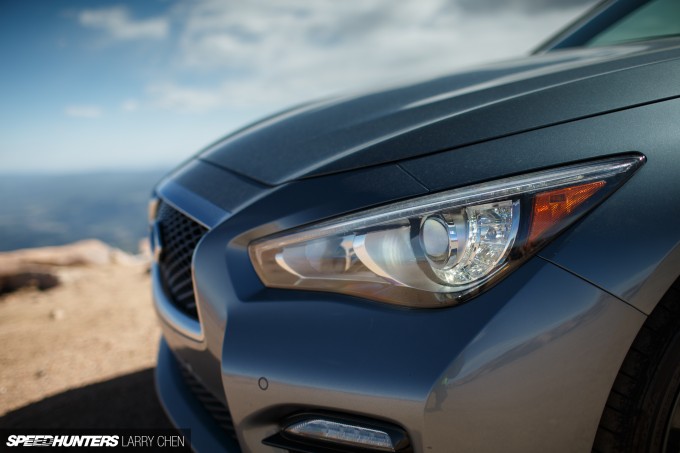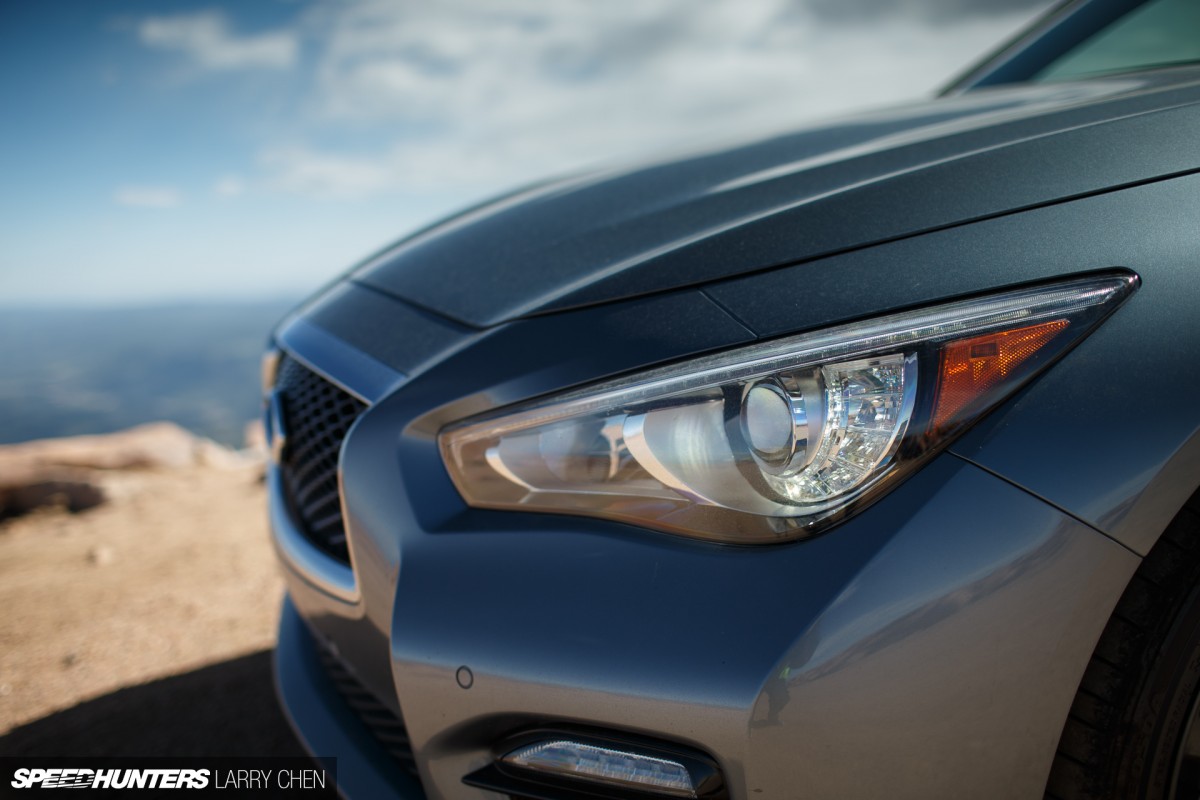 I've always loved the styling of the previous large sedans from Infiniti – including the various generations of the Q45 as well as the M45 – but the Q50 is in a different class. It's surprisingly smaller, and therefore made it a bit of a chore to shoe-horn five grown photographers in the cabin.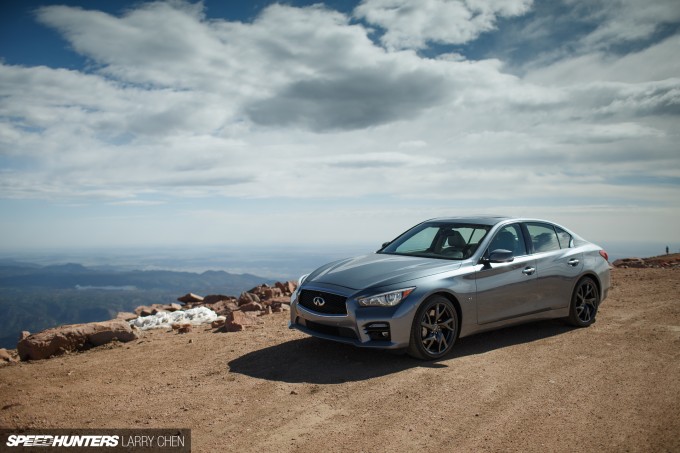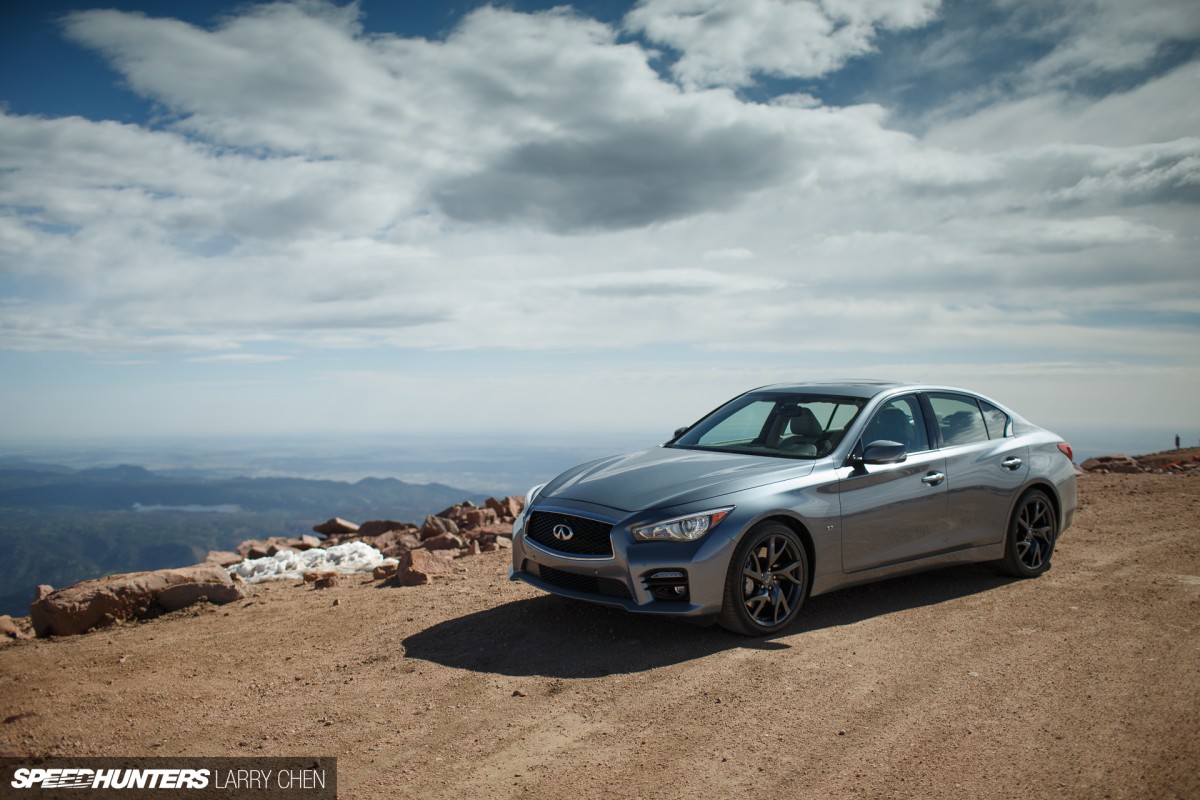 Once we got to the top it was time to take in some of the sights and breathe in what little air was available. Here, my friends and I partake in a Jumping Jack challenge. We basically try to do 20 of them without passing out.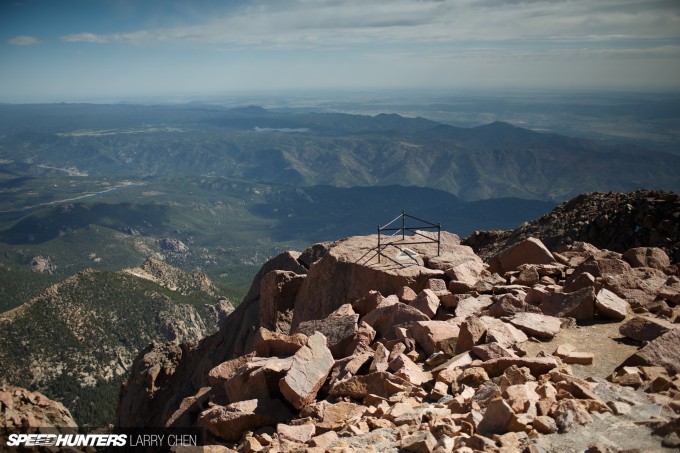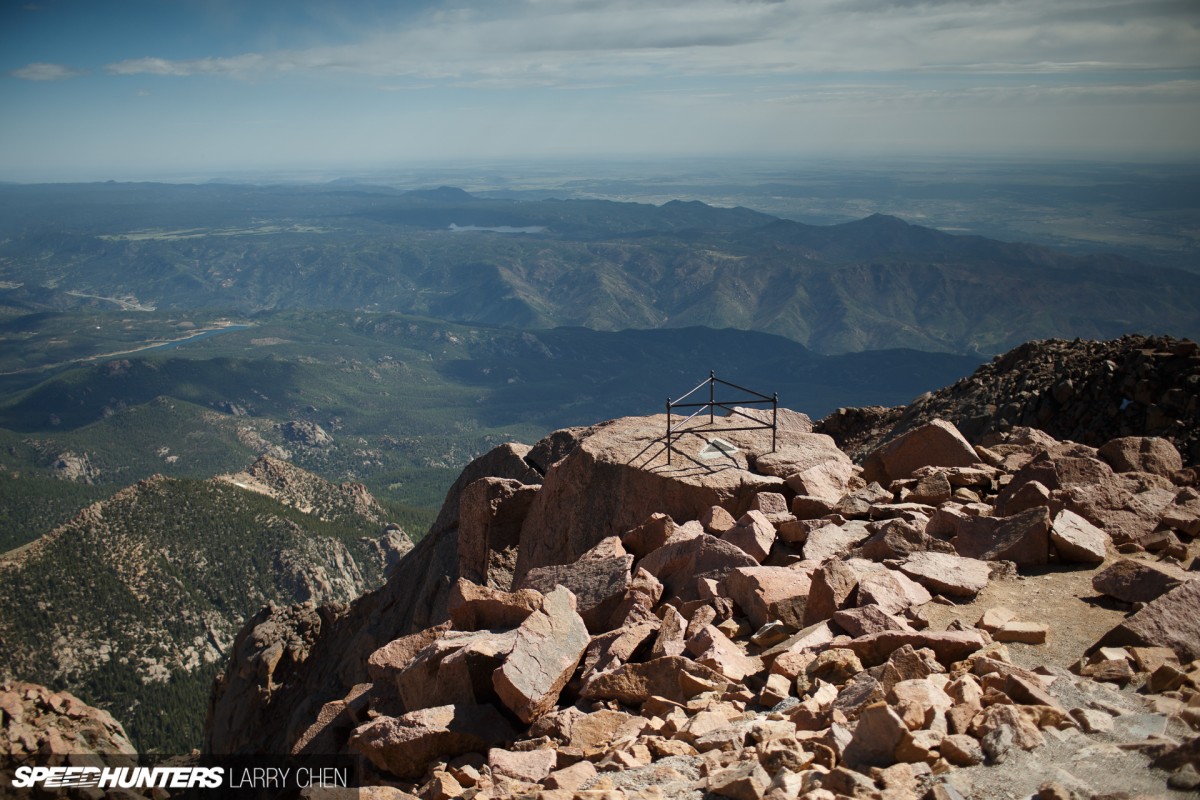 The summit sees thousands of tourists every year from all over the world.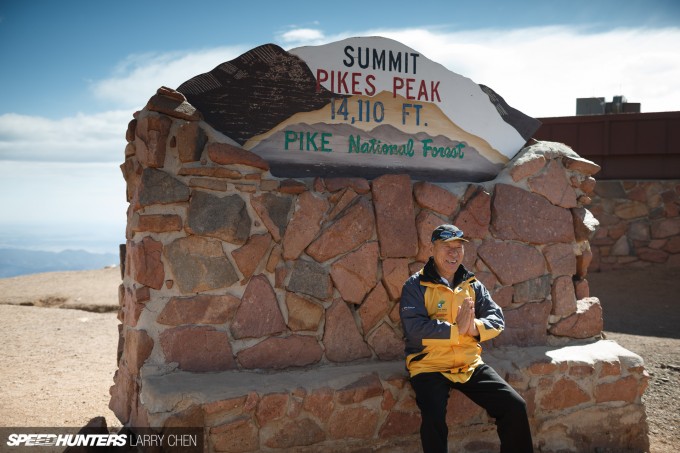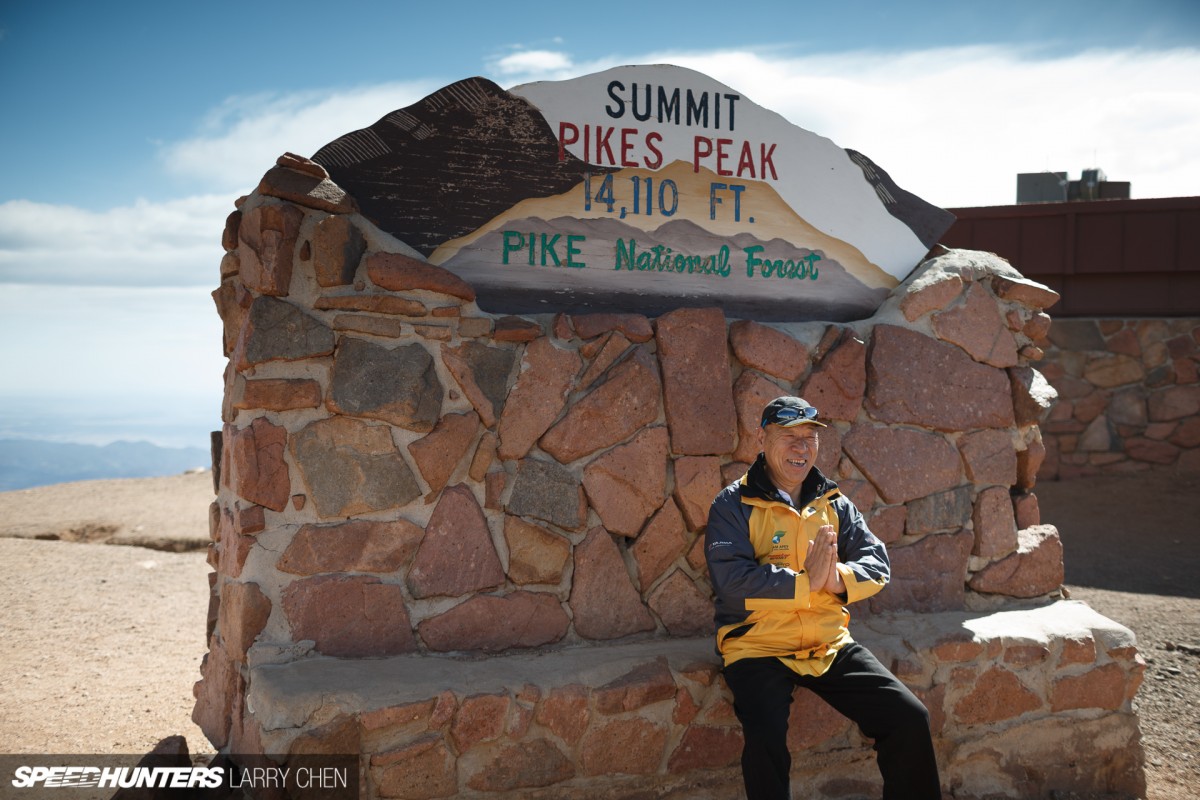 Many of them are from Japan, thanks to this man Nobuhiro 'Monster' Tajima. Many Japanese car culture enthusiasts grew up hearing about his antics on the Peak, including our friend Ken Gushi.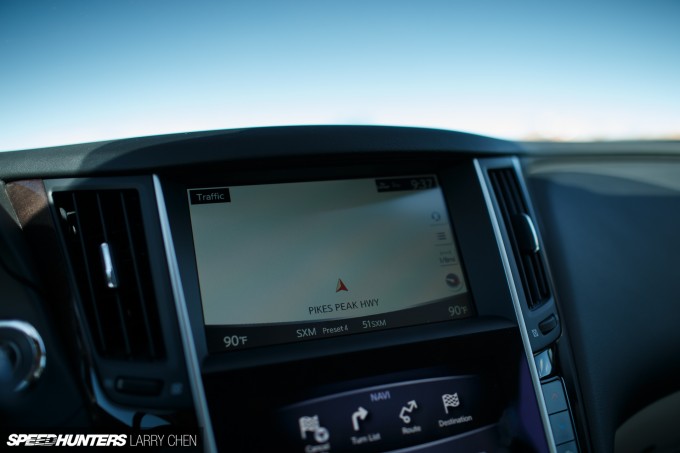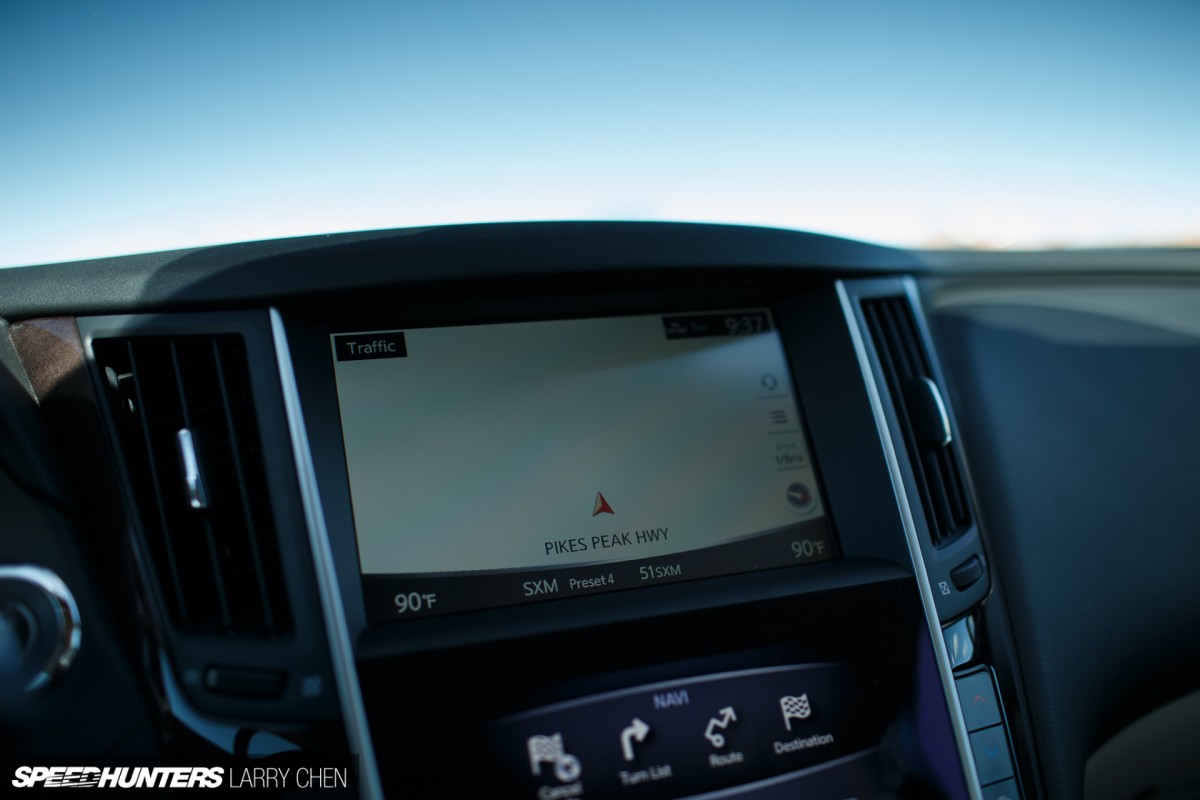 The Pikes Peak International Hill Climb is one of those few legendary races like Bonneville where you can drive your car there, race for the weekend, then drive home. Hopefully one of these days I can experience what it's like to drive on race day.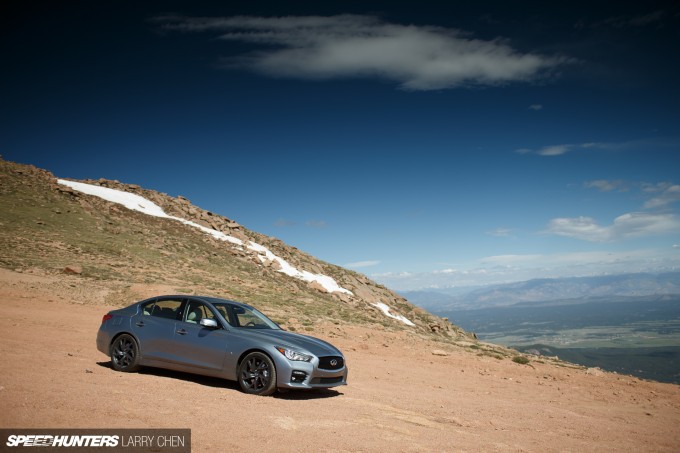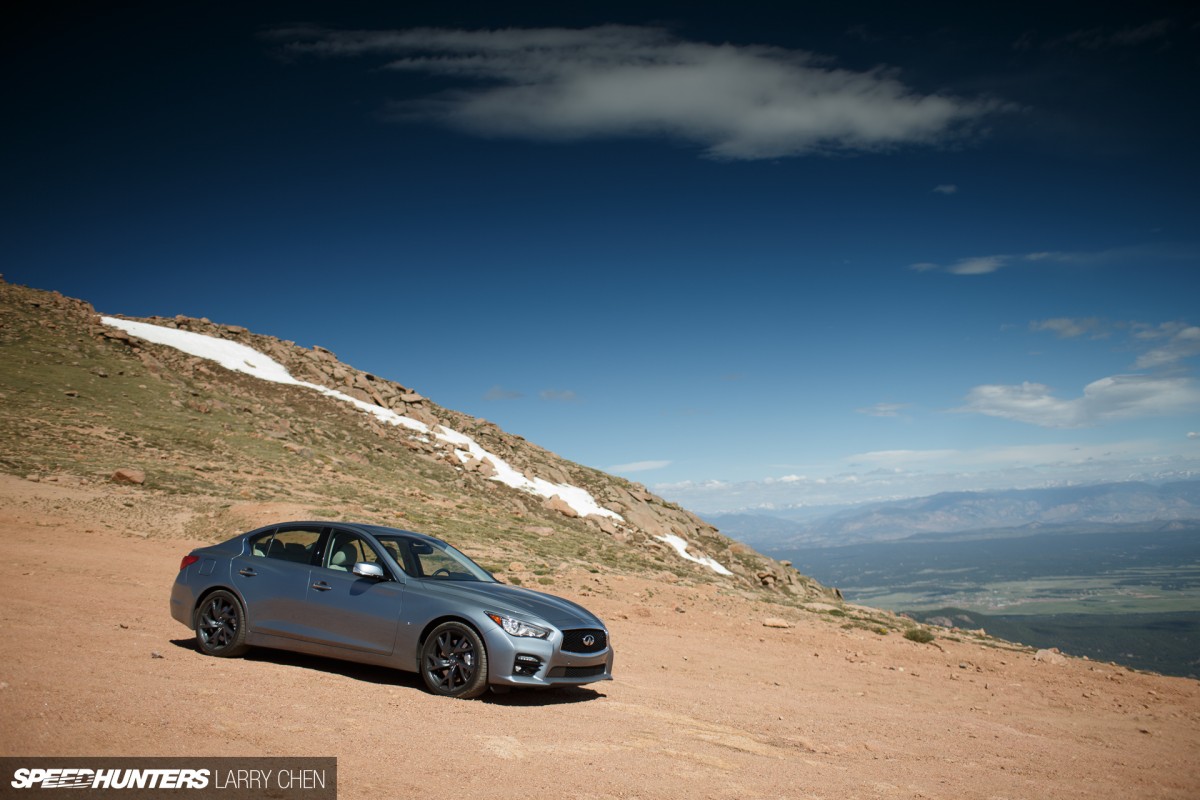 While I was driving back down the mountain I was thinking that the Infiniti Q50s is a much more technologically-advanced car compared to the G-series, it still retains the driving feel of a sporty sedan or sports coupe. So is it a grown up version of the G35 or G37? Yes, it is, but it's just missing one thing…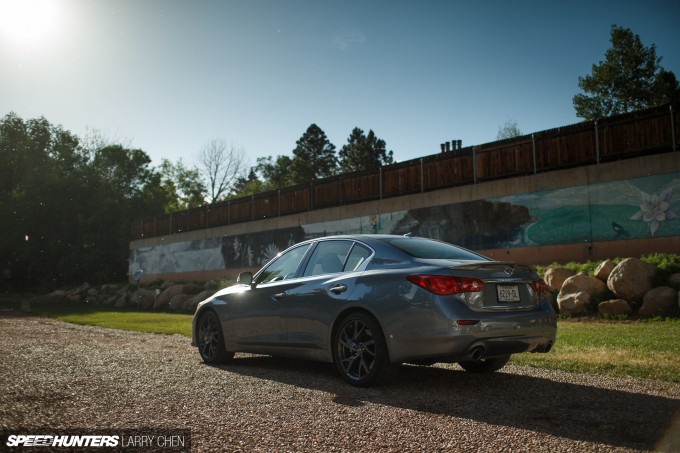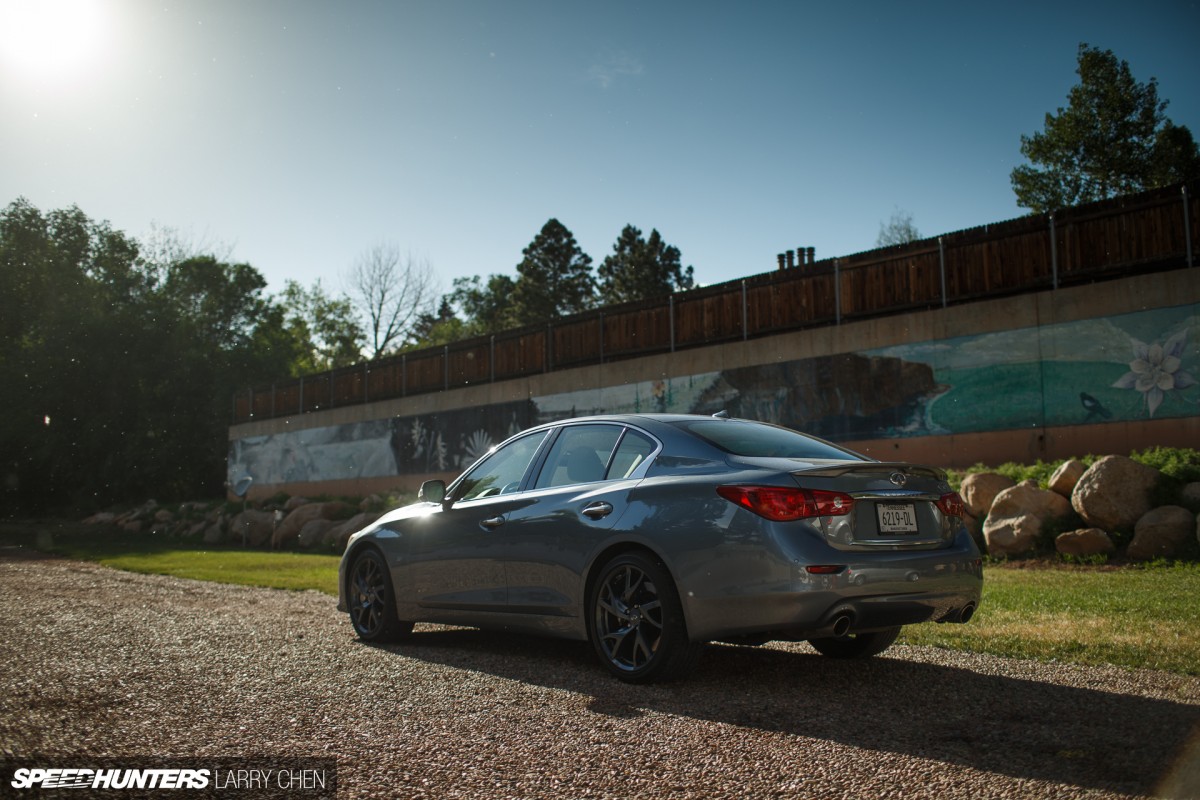 While the seven-speed automatic transmission is impressive, it still lacks the feel of having a third pedal. That is one of the main reasons why I loved the G-series in the first place. Maybe it's time for me to let go, because once the Eau Rouge version aka 'the four-door GT-R' arrives, it will – without a doubt – have a flappy-paddle transmission. I guess I'm just going to have to learn to accept the fact that the third pedal will soon go the way of the dodo bird.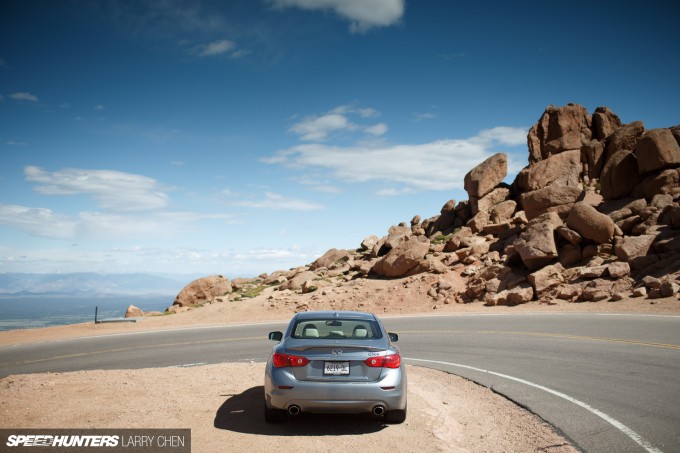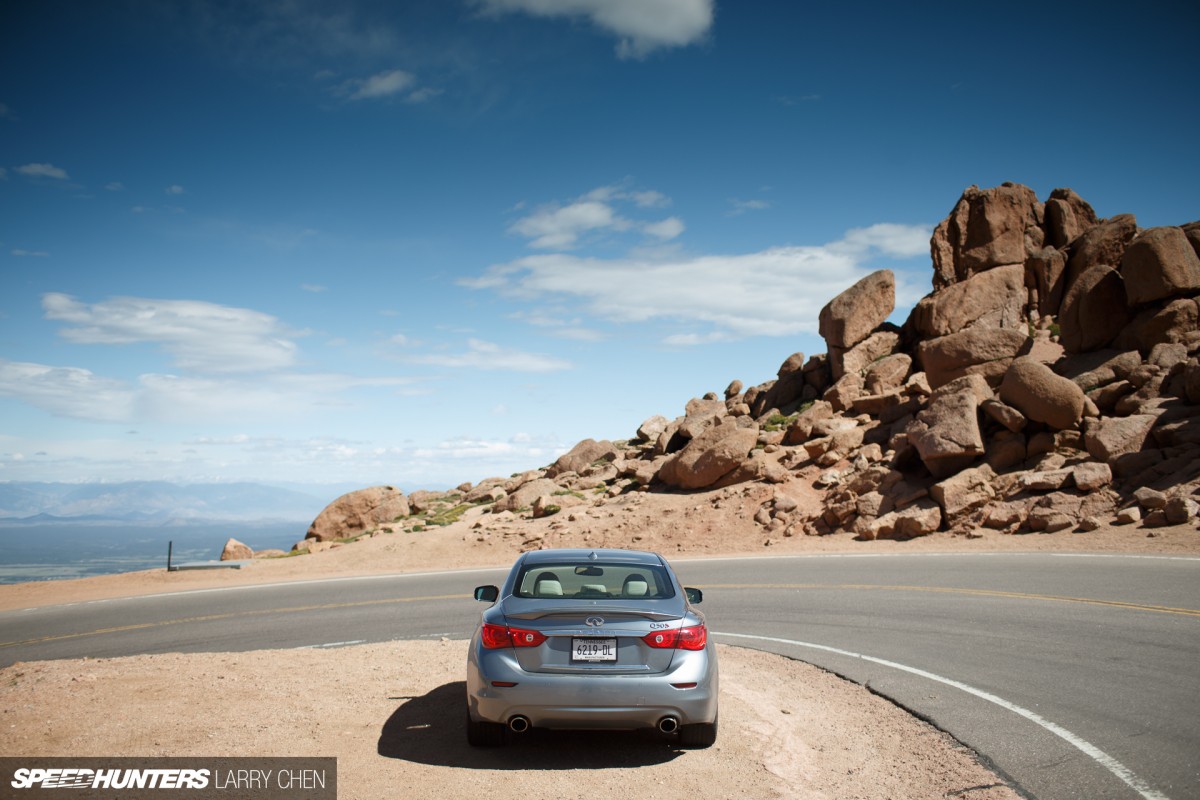 Besides the lack of a stick shift, you can't knock Infiniti for building a great sports sedan. Pikes Peak is one of the greatest mountain roads in the world, and I thoroughly enjoyed thrashing this Q50s through its many hairpins and long sweepers. While the car looks great out of the box, I'd love to see what big name tuners would do to it. VIP curtains and air suspension anyone?
Larry Chen
Instagram: larry_chen_foto
larry@speedhunters.com
Cutting Room Floor