Ken Gushi
Long before Formula Drift was even a thought, Rhys Millen was actively competing at the Pikes Peak International Hill Climb. And even before Rhys started driving, his father Rod was tackling the hill year after year and breaking records along the way. In 2012 Rhys reset the overall record in a Formula Drift car, and it shocked the hill climb world. Even though he did not have a chance to compete this year, three other licensed FD competitors signed up to leave their mark on the historic race. There's something about this mountain that attracts drivers who typically like to pitch it sideways, so I sat down with all three guys to capture their thoughts on taking part in this iconic event.
Ken Gushi
LC: You don't come from a traditional motorsports background and you learned how to drift even before you got your drivers license. How is it that you're doing hill climb?
KG: It's kind of weird because as far as I can remember when I was a little kid, my dad would always talk about Pikes Peak. At the time it was all gravel. He had a huge interest in rally and he kind of pulled me into the field of driving – just pushing the car sideways, attacking the hairpins sideways and accelerating out of corners. He'd always be watching Pikes Peak videos and rally videos. I grew up knowing what Pikes Peak was and knowing who Rod Millen was. I knew what the Tacoma Pikes Peak Hill climb car was, the Celica, and I knew about Monster Tajima. So those names were extremely familiar with my childhood.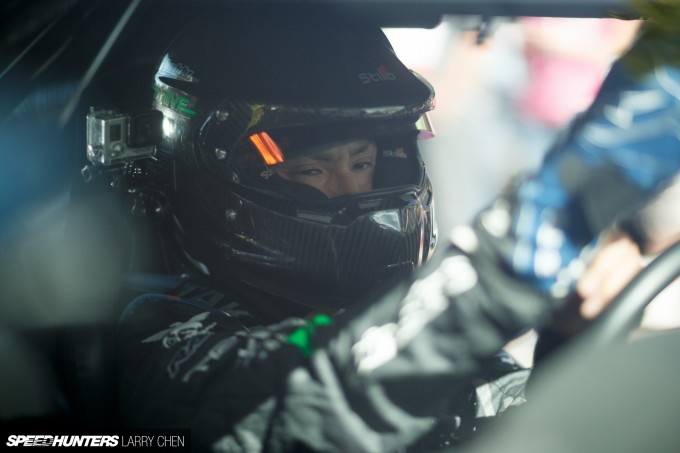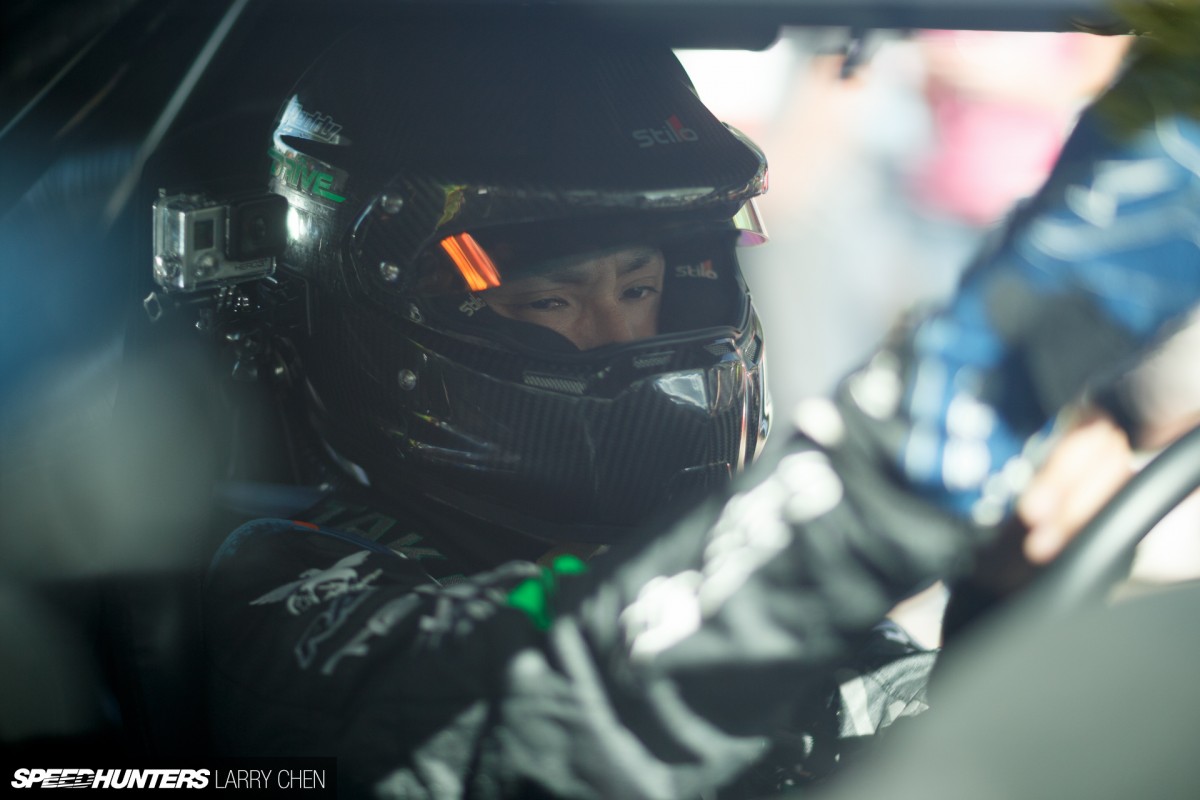 Once I started drifting I kind of grew apart from Pikes Peak. I was kind of away from the hill climb idea for a long time, but in 2007 my dad was like, 'Hey, I have a rally car – why don't we just do Pikes Peak? Why don't you drive.' And it was cool because he was the one that's always wanted to drive Pikes Peak. His dream moving to the US was driving Pikes Peak and challenging it.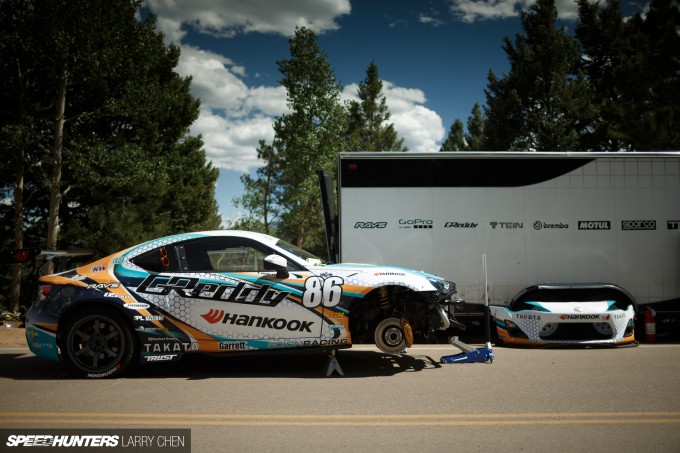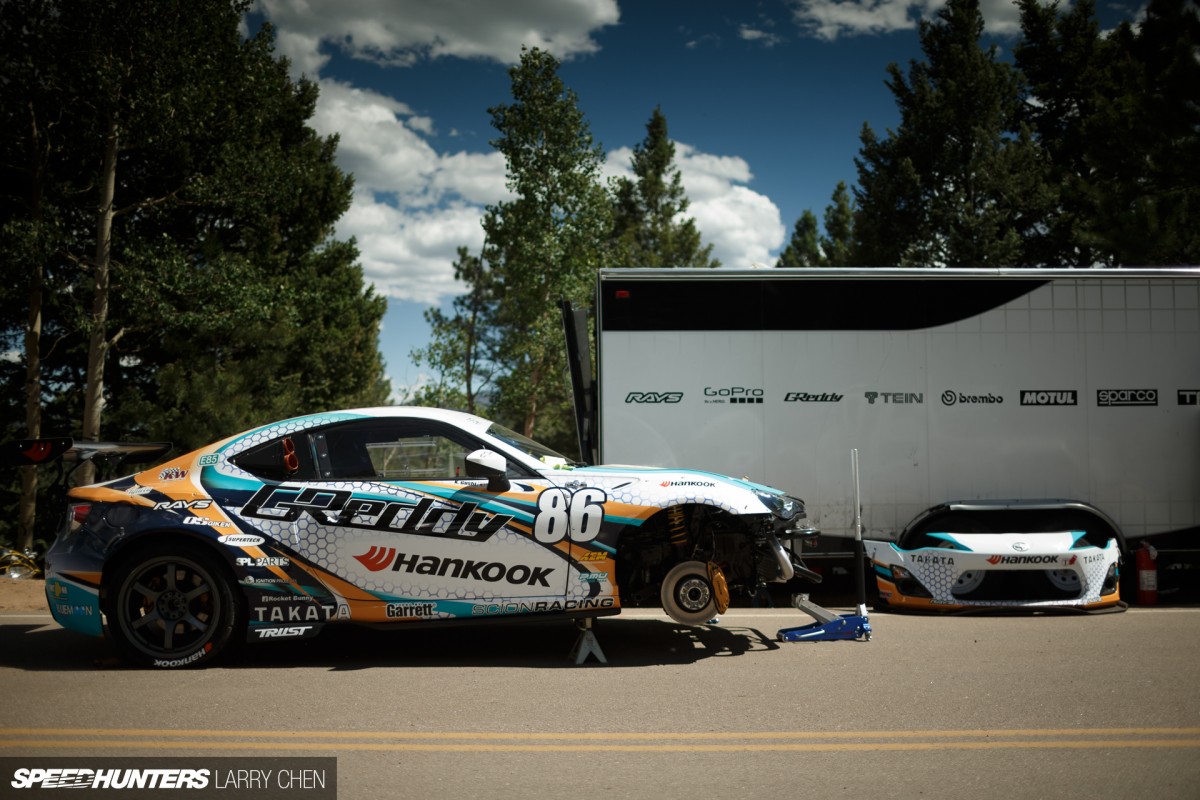 It was a cool feeling to be able to drive Pikes Peak and take his spot first. But unfortunately when we did it in 2007, we flew off Engineer's Corner. And that moment I knew that I was going to come back here and take up the challenge again. But I didn't have the opportunity until 2012 when I came here with Lexus.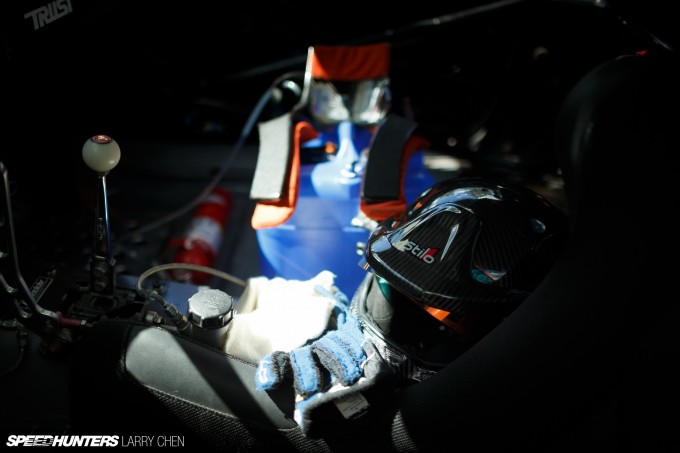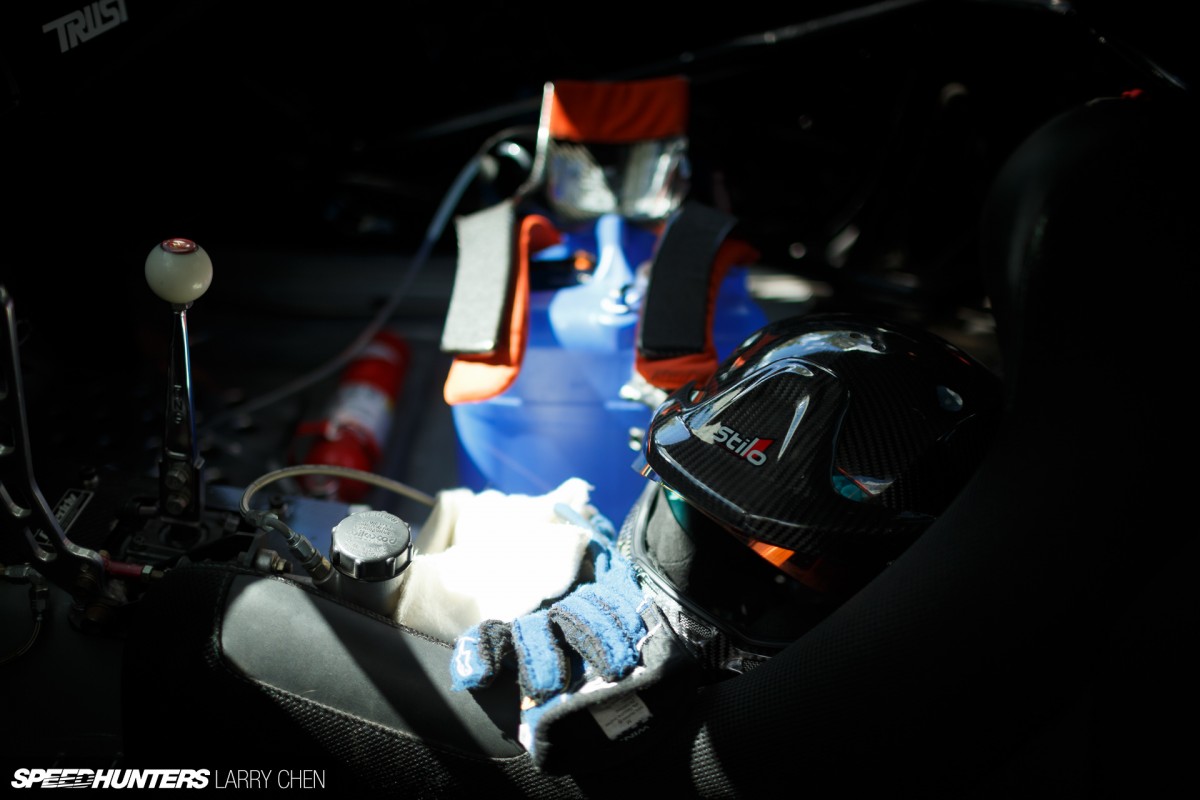 So I specifically remembered when I approached Engineer's Corner that I would take caution. Not go slow, but just to be aware that was where I flew off five years ago and that I wouldn't make the same mistake twice. I just knew I wanted to finish the race, get up to the summit, and experience that feeling of accomplishing Pikes Peak. I was able to do that but my time wasn't so great. I thought, well now that I finished Pikes Peak, it's a little addicting, so I'm going to come back again and take up the first spot in the Exhibition class, which is where we competed the previous year.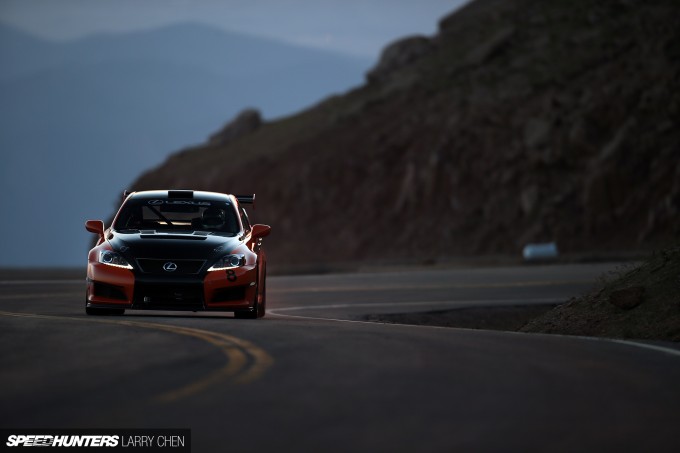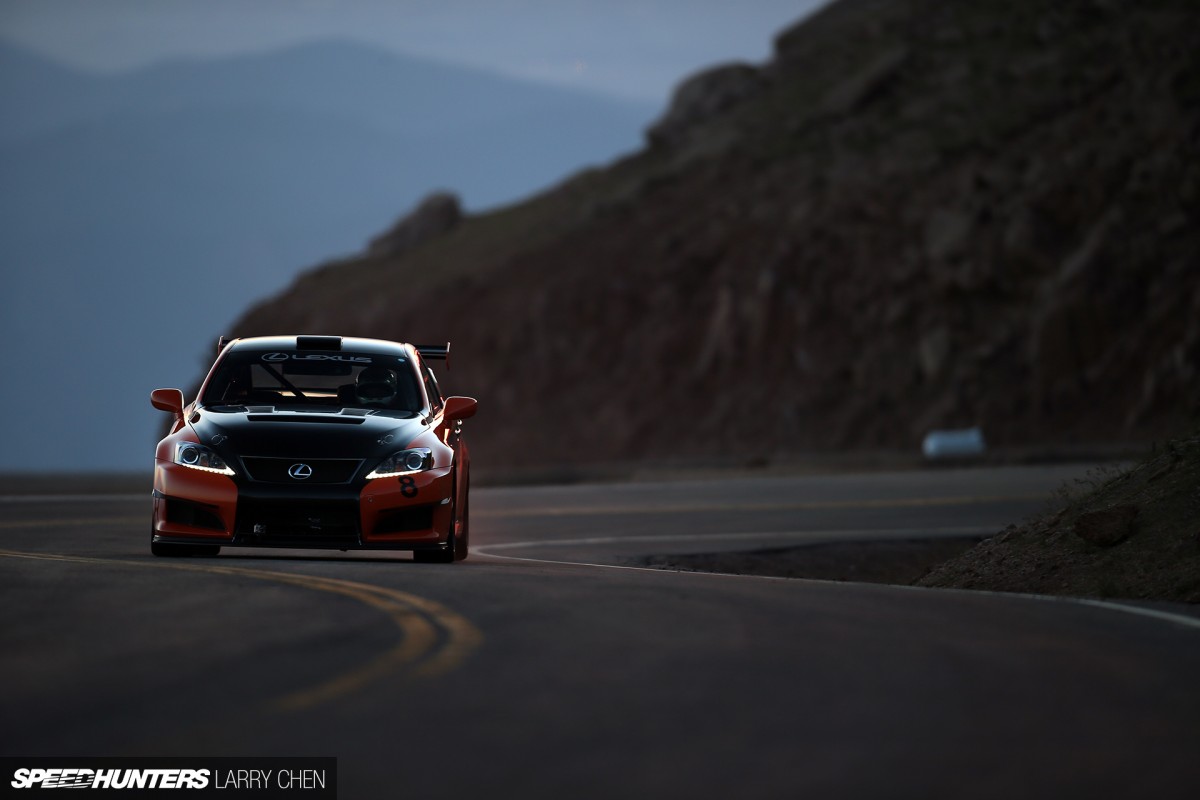 I came back in 2013 with Lexus again and ended up winning that class. So I won that class, I'm like 'Now what?'. I won the Exhibition class with Lexus but I still want to accomplish something higher at Pikes Peak, so this year, 2014, GReddy and Scion Racing came together and suggested that we do Pikes Peak with drift car because we have a spare car now. This is the same car that we competed in Formula Drift with for two years.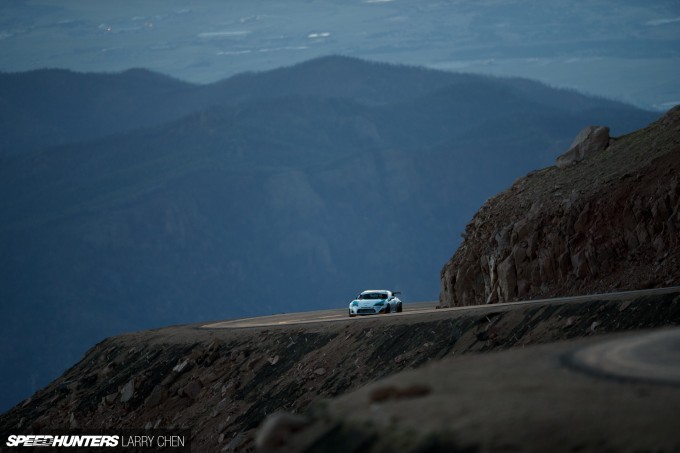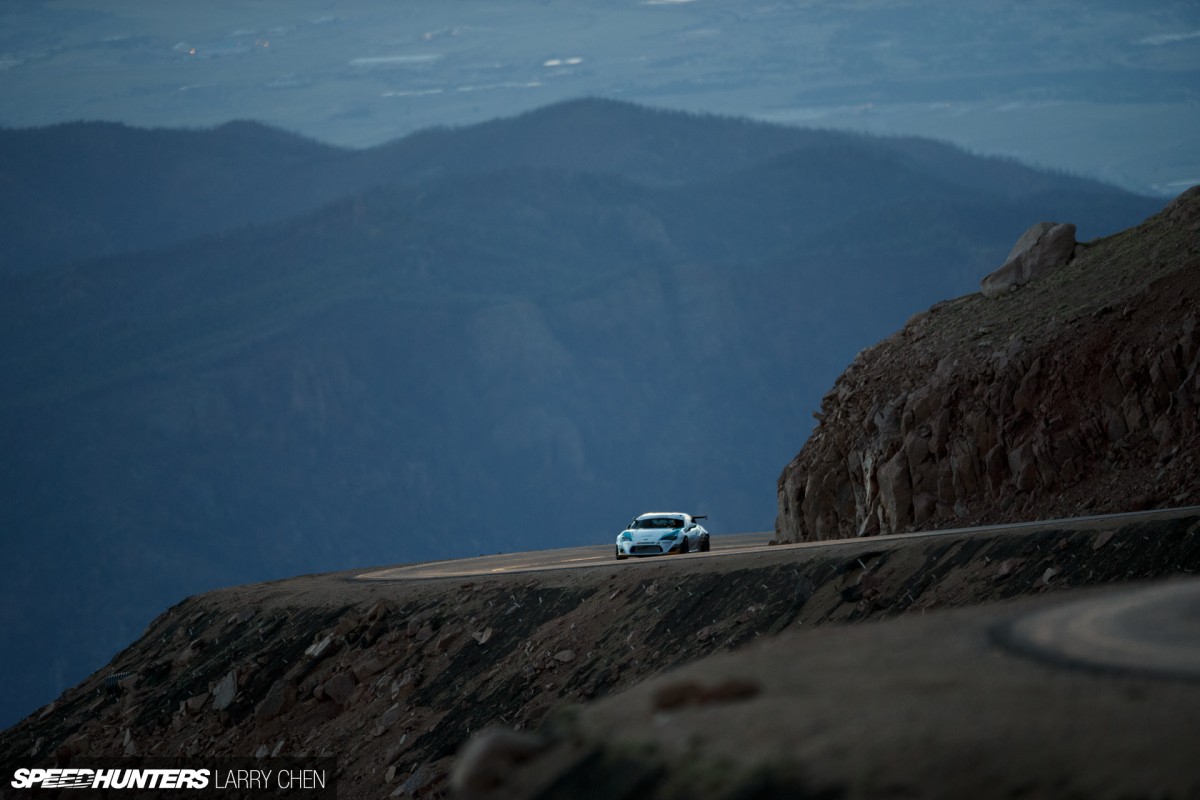 We brought that car here, but it was an extremely last minute deal, so it was still in drift-spec. The car was apart and we didn't have parts for it. The car literally got done the day before it took off from GReddy. We did absolutely no testing and didn't know what to expect. We got here Monday straight from New Jersey, went through tech inspection and everything was alright. That same day we went testing we ended up blowing a motor.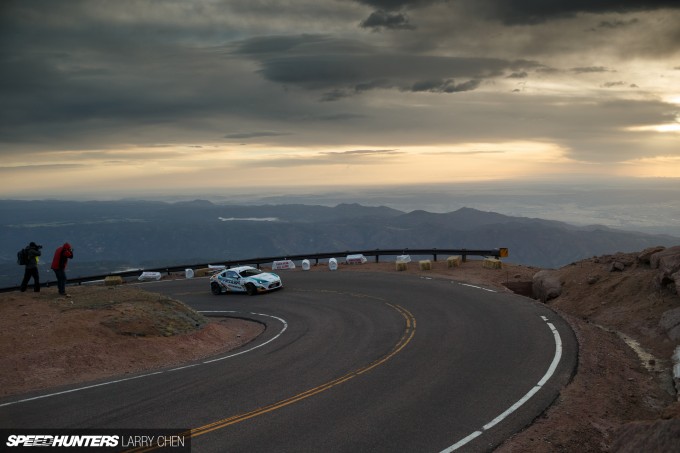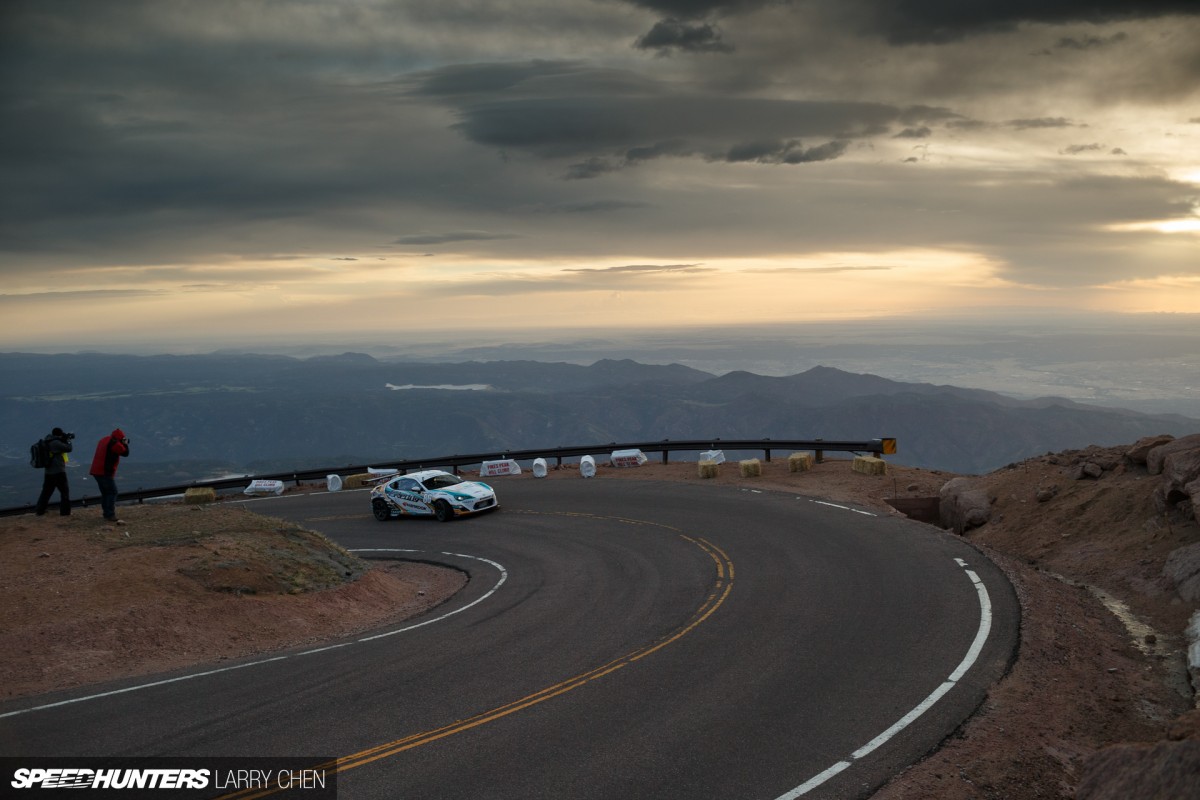 We didn't know what to do. We didn't have a spare engine, so we called GReddy back and they had nothing for the motor. So we had to call our friends at Robert Stout Racing, asked them for help and basically get our old back-up motor back. They over-nighted the motor, but we ended up missing practice and qualifying. But we got the car running and on Wednesday night on the dyno at Revolution Performance – which is where we're doing all our maintenance – it made some pretty good numbers.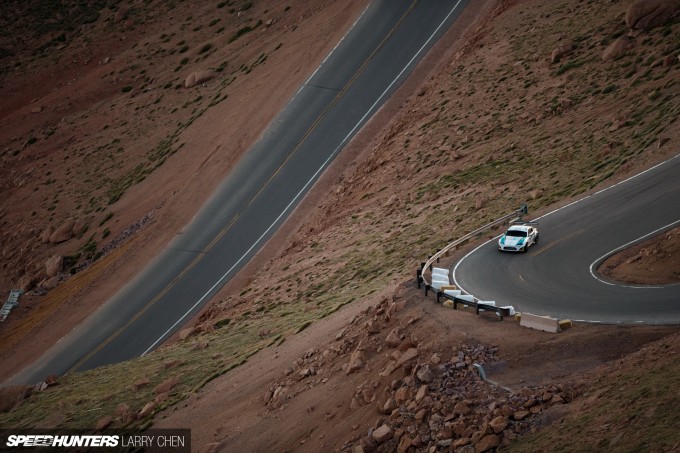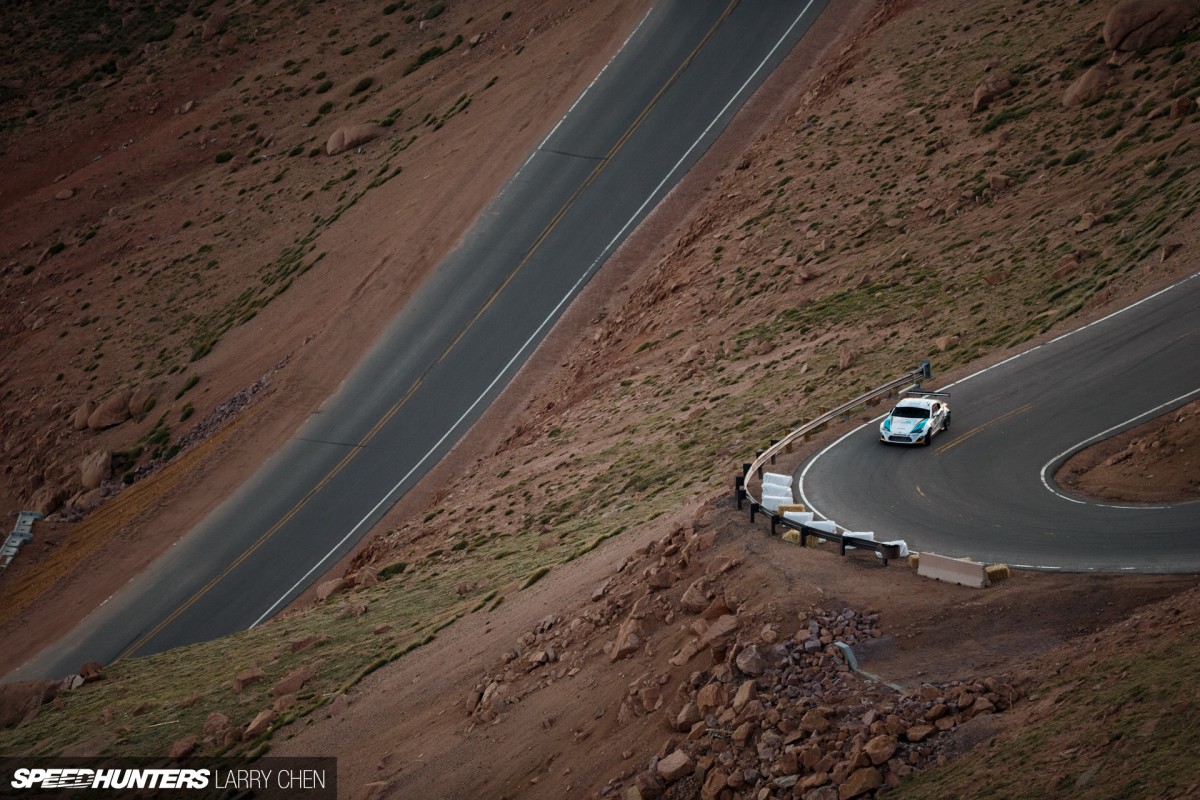 We brought it to practice on Thursday morning but we still saw some oil pressure issues. So we just did one run, pulled back, and made some changes to the oil cooler location to try to bring in more air to the radiator. We did some testing at Pikes Peak International Raceway, then brought it to our the last practice day for the upper section on Friday morning and saw that our times were pretty decent. So now we're here on race day not really knowing what to expect because we really haven't pushed through the first section.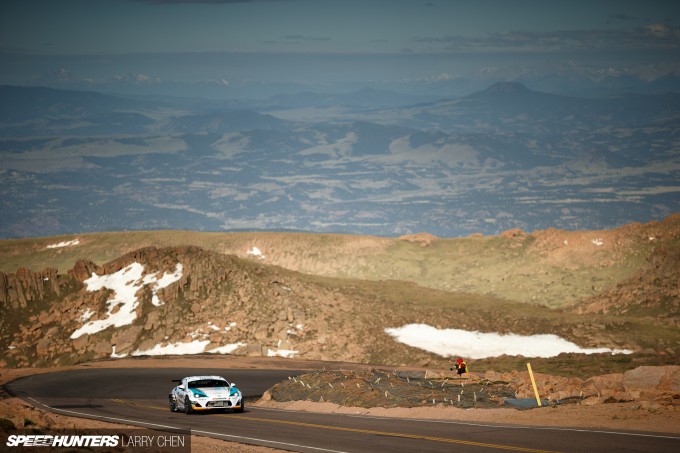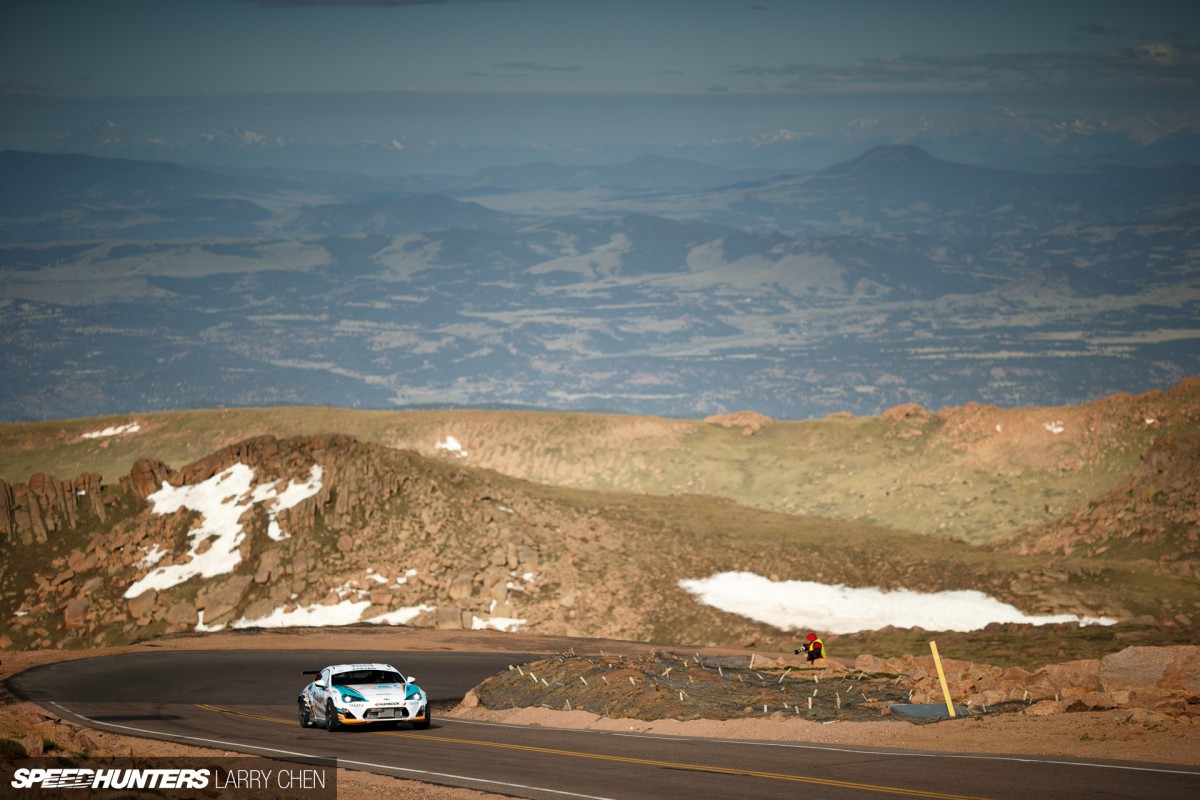 In fact, we haven't run the first section at all. And we only did one lap in the middle section and three laps in the upper section. But we know that the speed's up there and that the pace is pretty good. The times in the upper section are pretty decent – a couple of seconds off from the Porsche Cup cars.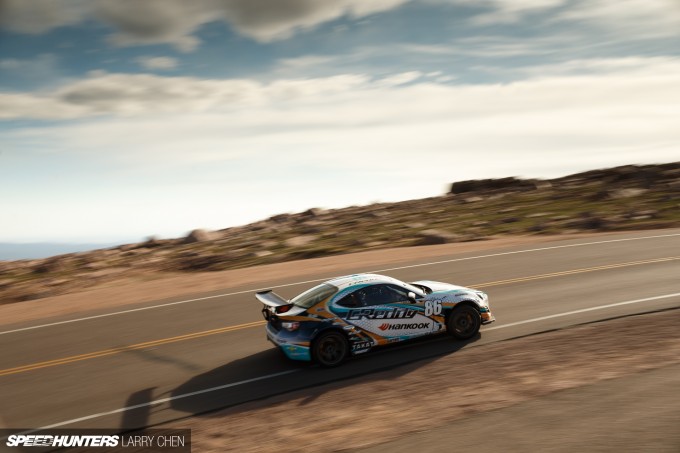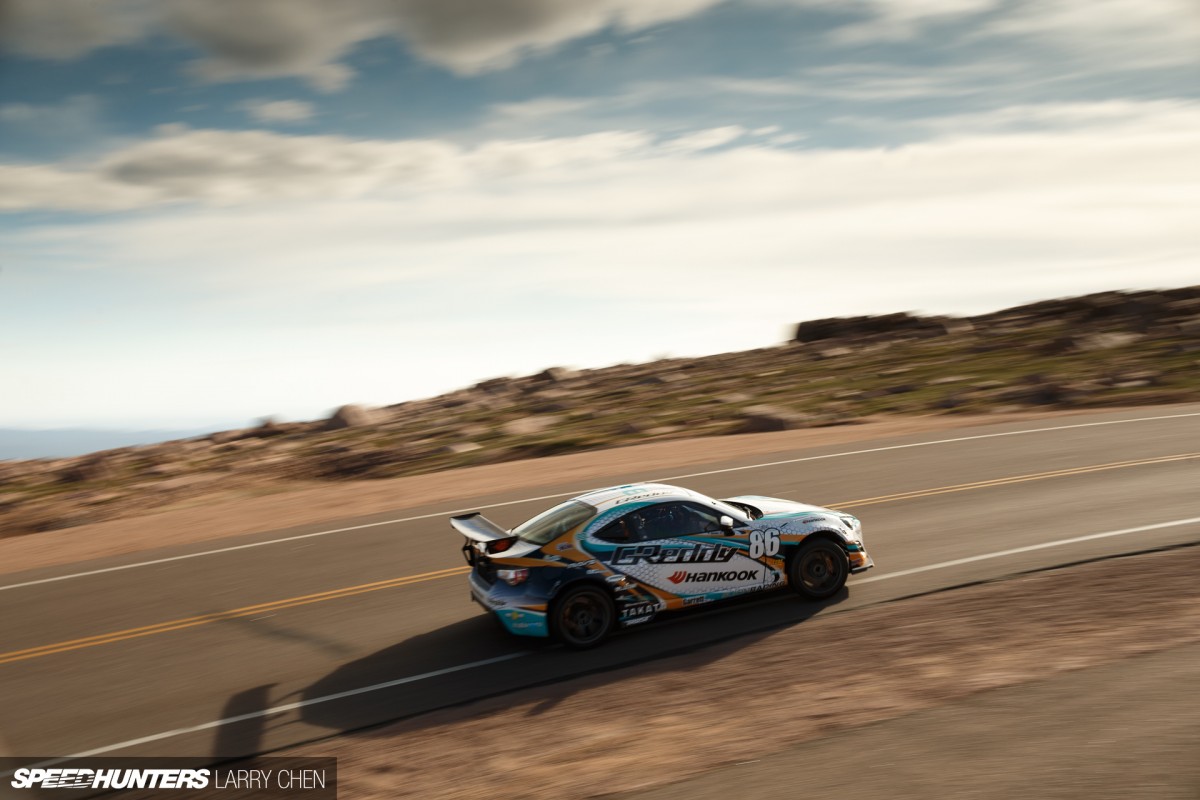 I am going to push hard through the first two sections and basically repeat what we did in the last upper section. I think we do have a pretty good shot at the last podium spot.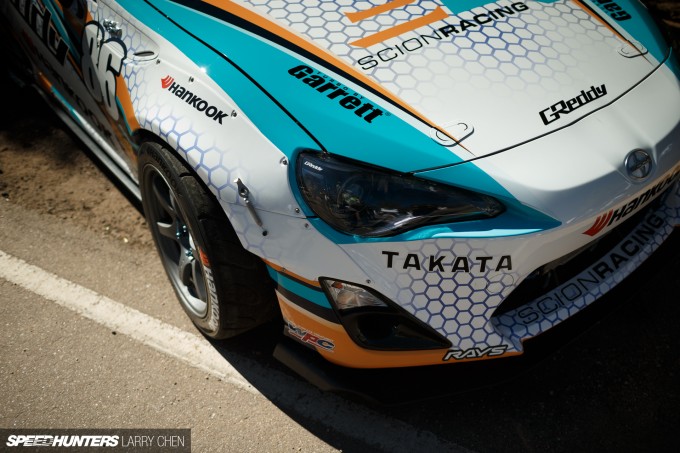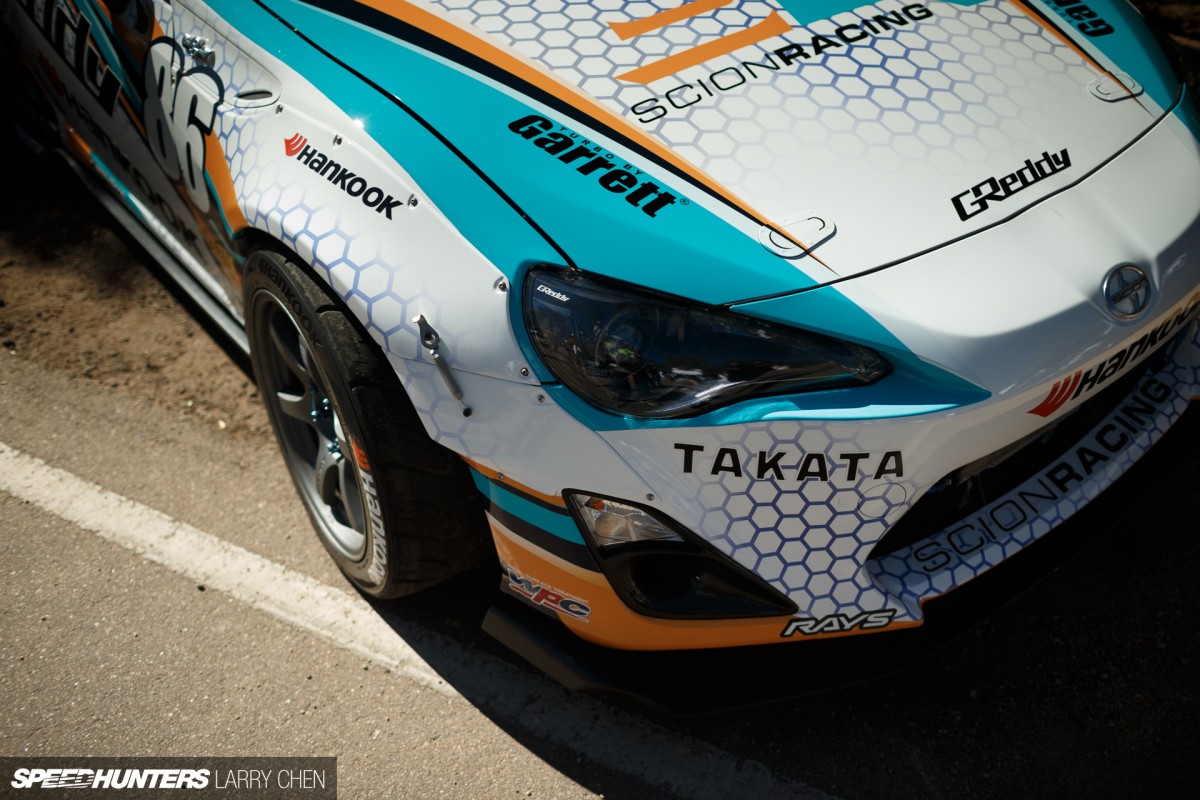 You never know what happens at Pikes Peak because it is a long 12.4 miles and it's got 156 corners. But the team did extremely great getting the car back together from the experience on Monday. What can you say? It's Pikes Peak, we're here, and I'm pretty excited for my fourth time.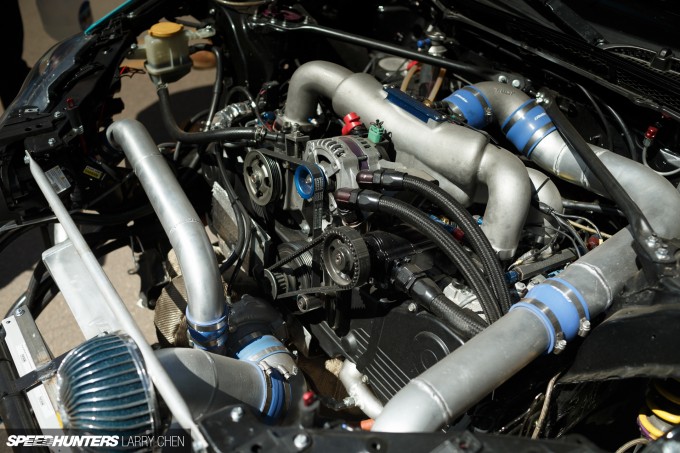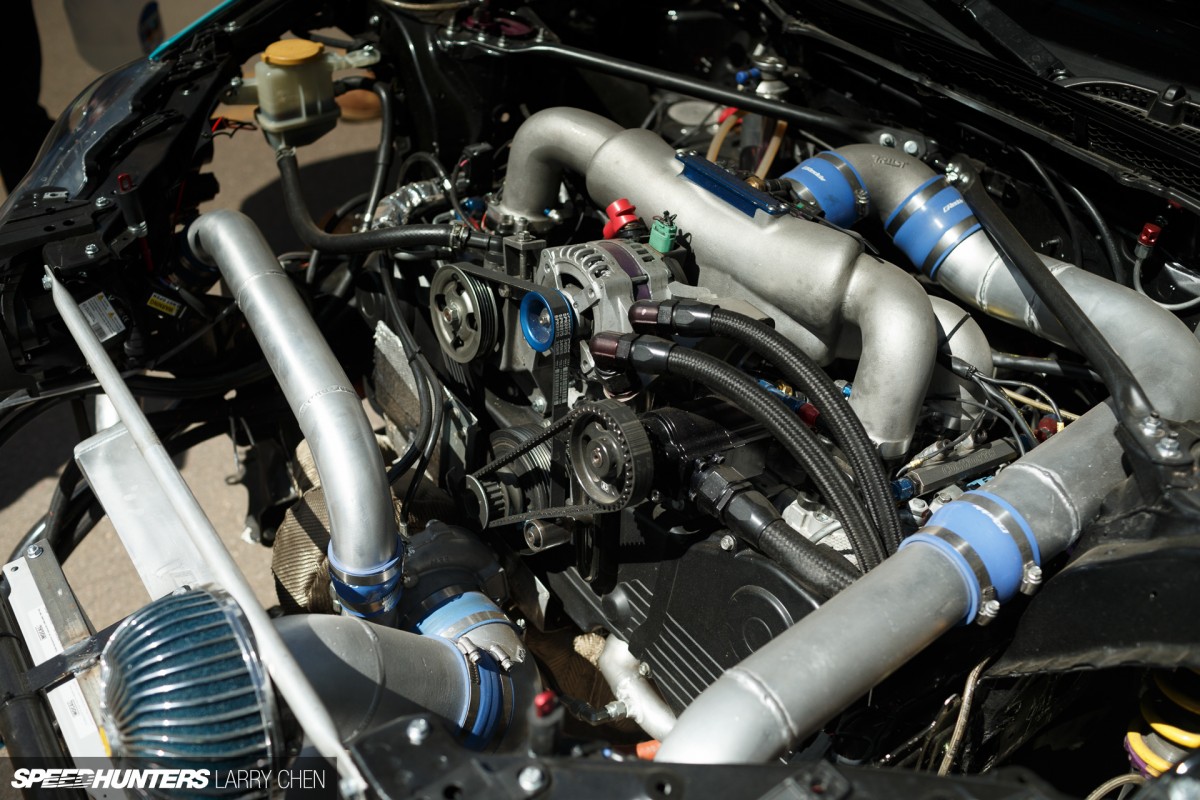 LC: Do you feel like you are taking a page out of Rhys Millen's book? He had the overall record in a drift car. Is that something you've thought about?
KG: To be honest with you, I never thought about taking over Rhys Millen's record. But now that we see our times are pretty good, I mean, we do have a chance. It's just a lot of people think, he's only a drifter, and that's only a drift car.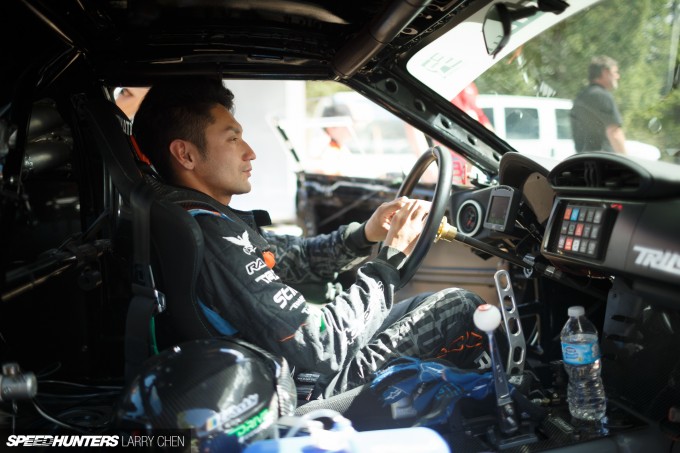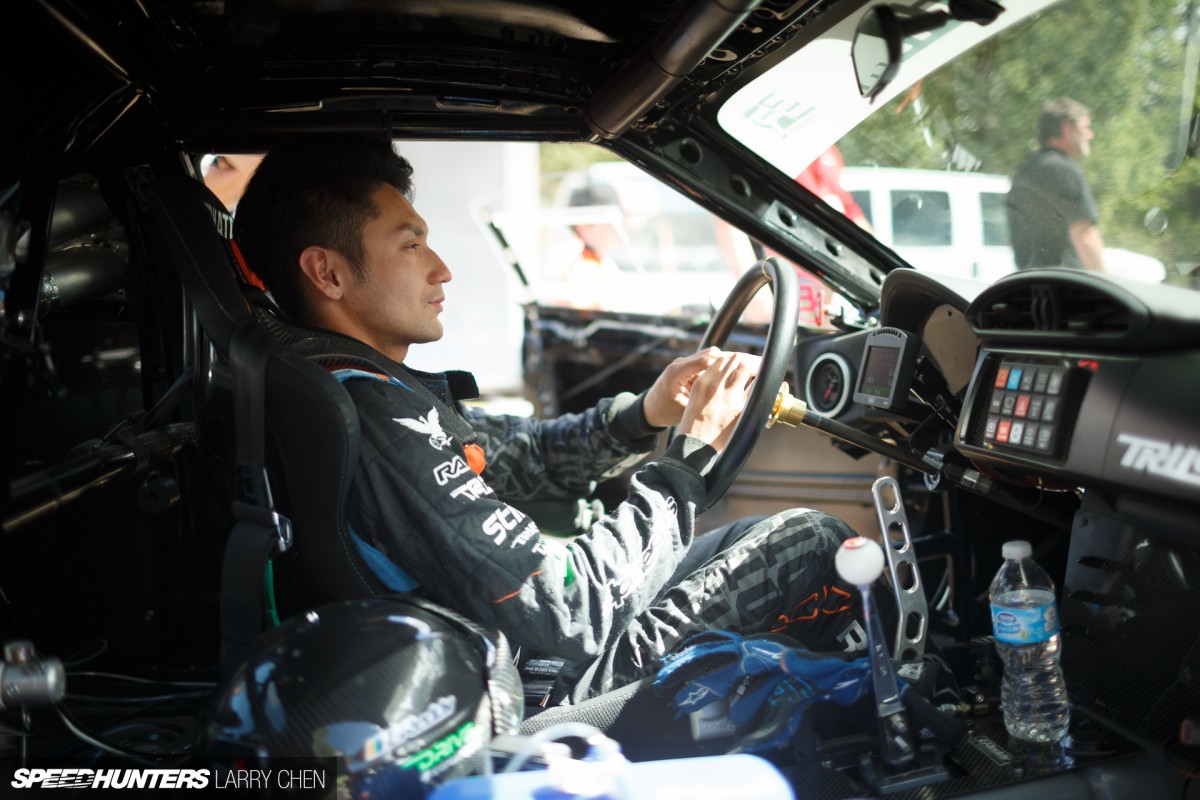 I want to be able to prove to people that you can basically bring a drift car up here, and show that if you have the right settings you can pull off a decent time. It doesn't matter what kind of driving background you have, as long as you take up the challenge to do Pikes Peak.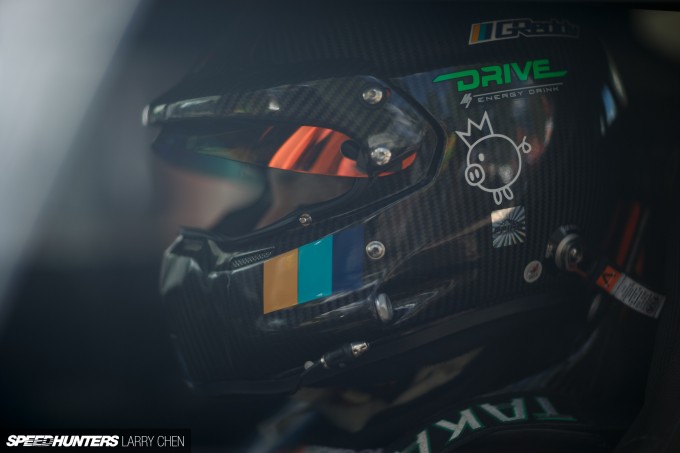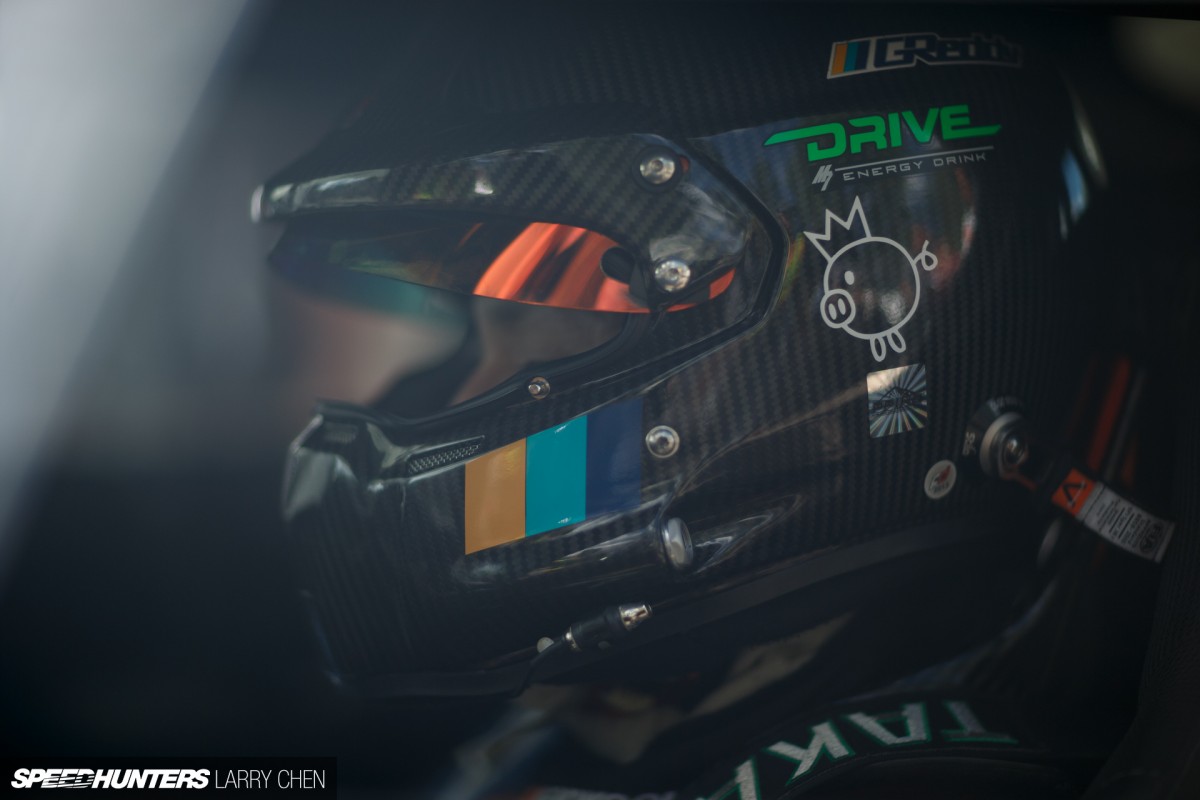 Because Pikes Peak is not just a race. It's a race of course with time, but it's more of a race with yourself, and how far you push and challenge yourself. If people can see that Rhys can do it, obviously he's a Pikes Peak veteran, but he does also have drifting background. I want to show people that someone with just a drifting background can do it.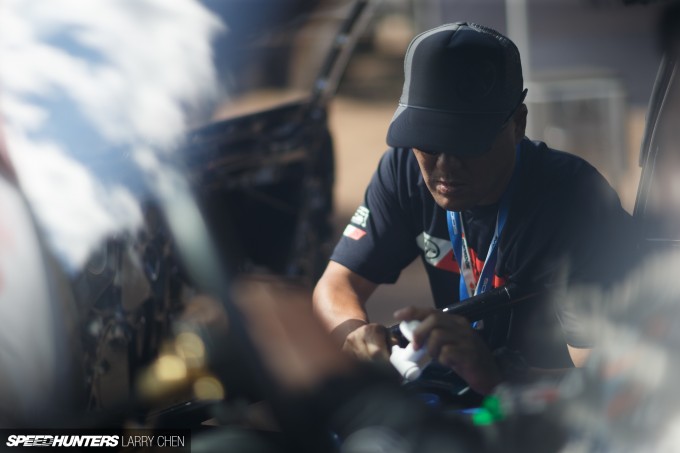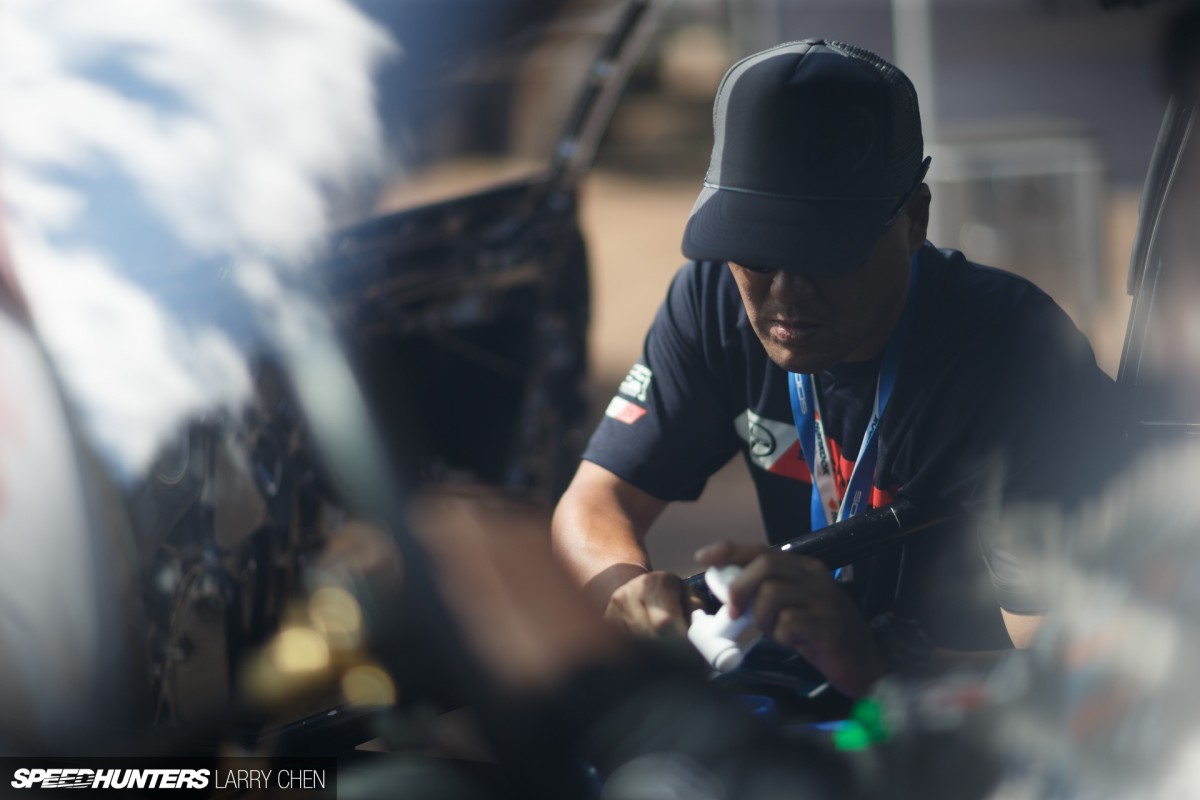 LC: It does say something. I mean, this year there are three Formula Drift competitors – or former competitors – with their actual drift cars competing at Pikes Peak. Do you think that more people from FD will try to make the jump over and try their hand at hill climbing?
KG: I hope so. I mean, it's like one of those things you don't see any interest in until you experience it. Then it gets addicting.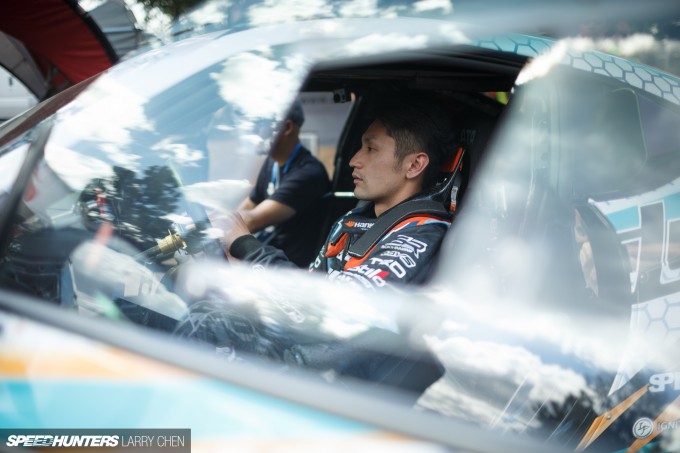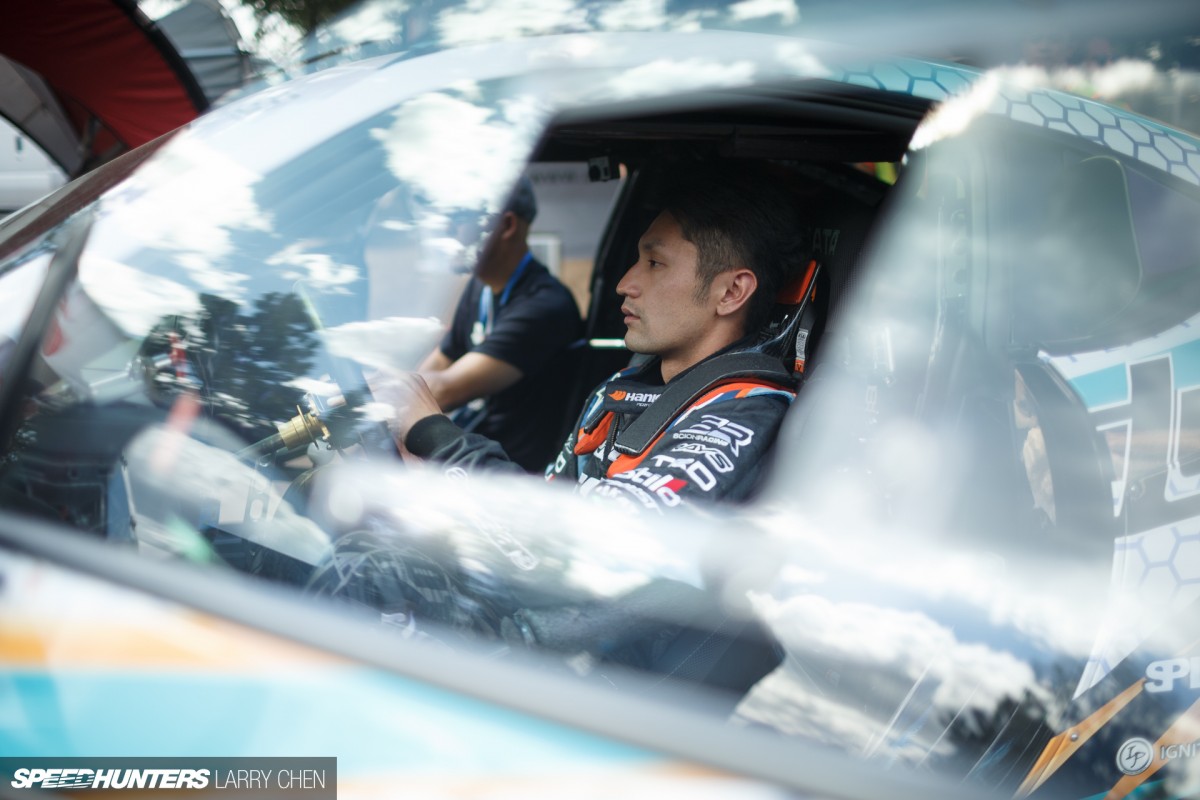 I was talking to Danny George and it's his first time here. When I saw him at Pikes Peak International Raceway, he was like 'God, it's so addicting, I don't know why a lot more people don't do it.' And Chris Forsberg happened to be at PPIR too, judging the drift event, and I was like 'Hey, why don't you do Pikes Peak?' He was like 'You know what? It's been in the back of my mind, but it's never really caught my interest enough to actually be interested in it.'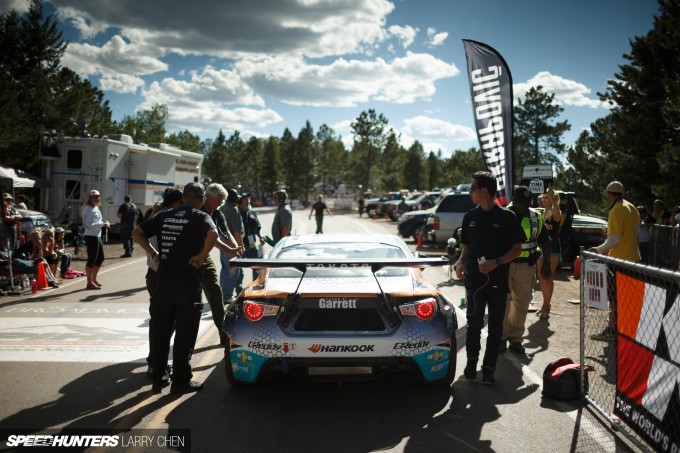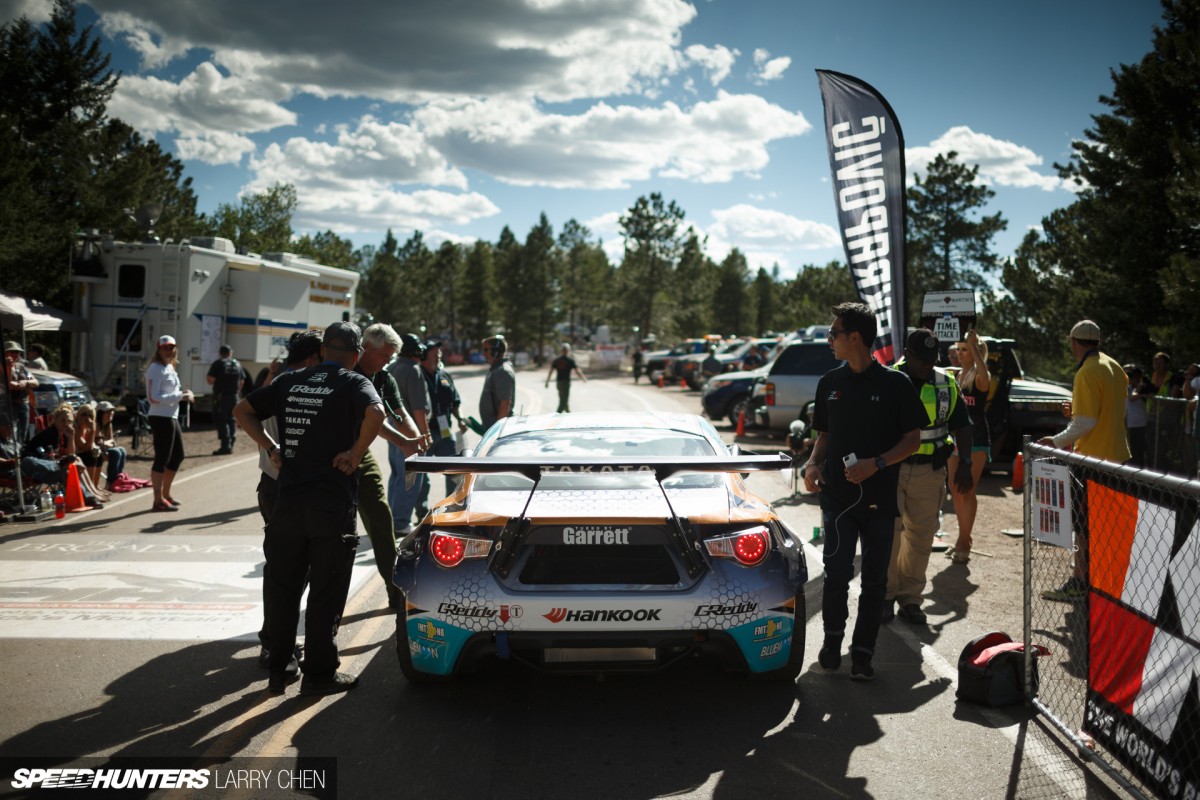 He did mention that if he were to do it then he would build a full-on hill climb car just for competing at Pikes Peak. I think a lot more of our Formula Drift competitors should have a try at it – it's extremely addicting. I did it once, flew off, and still wanted to come back.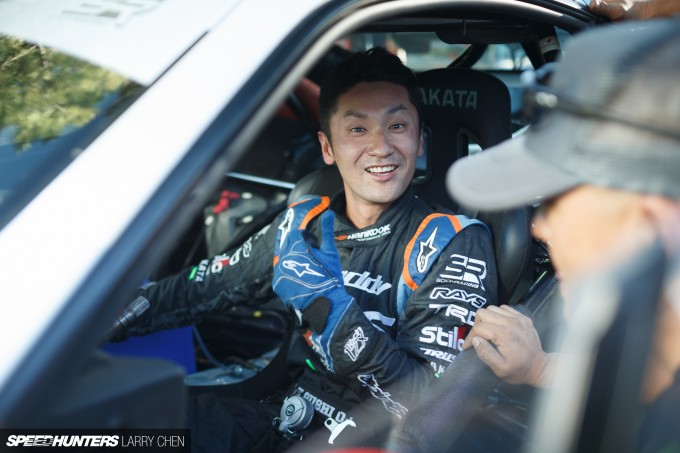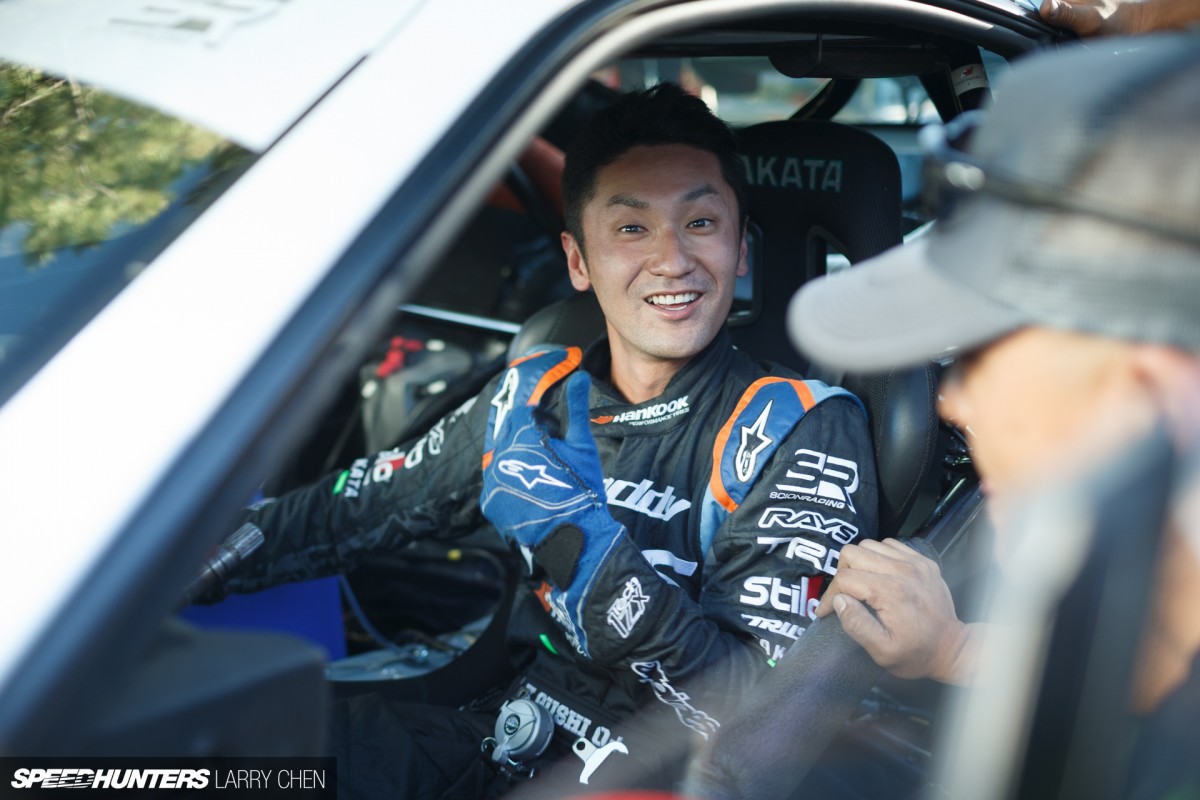 I did it again; I still wanted to come back and it's just a never-ending cycle of just coming back and pushing yourself harder.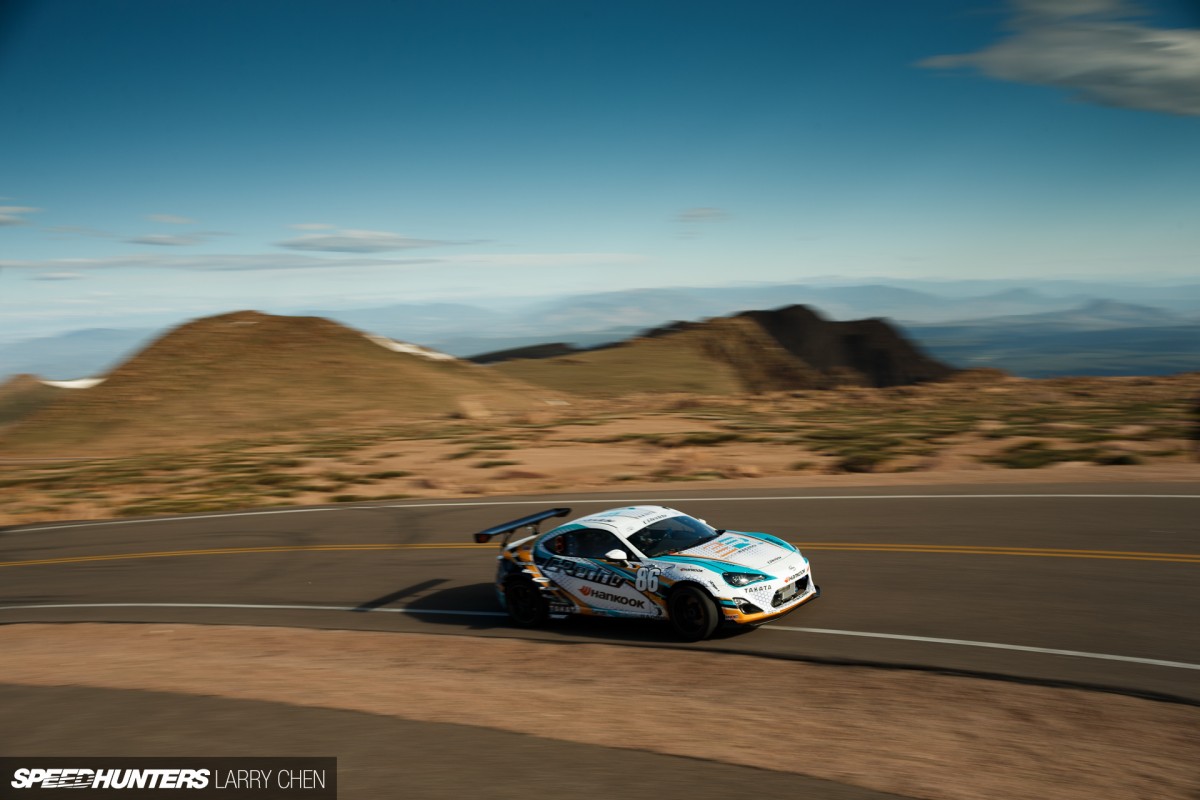 I don't know how far I am able to go – maybe until I fall off. Maybe I might kill myself. I don't know if I still want to challenge myself to be able to tell myself 'Well, that was the craziest run I've ever had,' but I want to push myself harder and see how far I can take myself. It's just one of those races.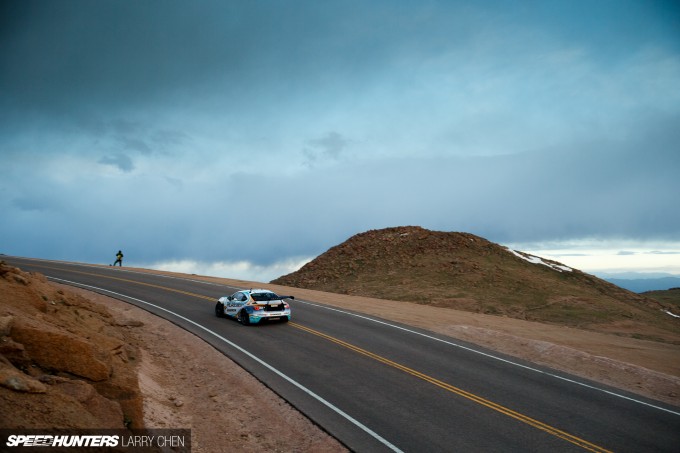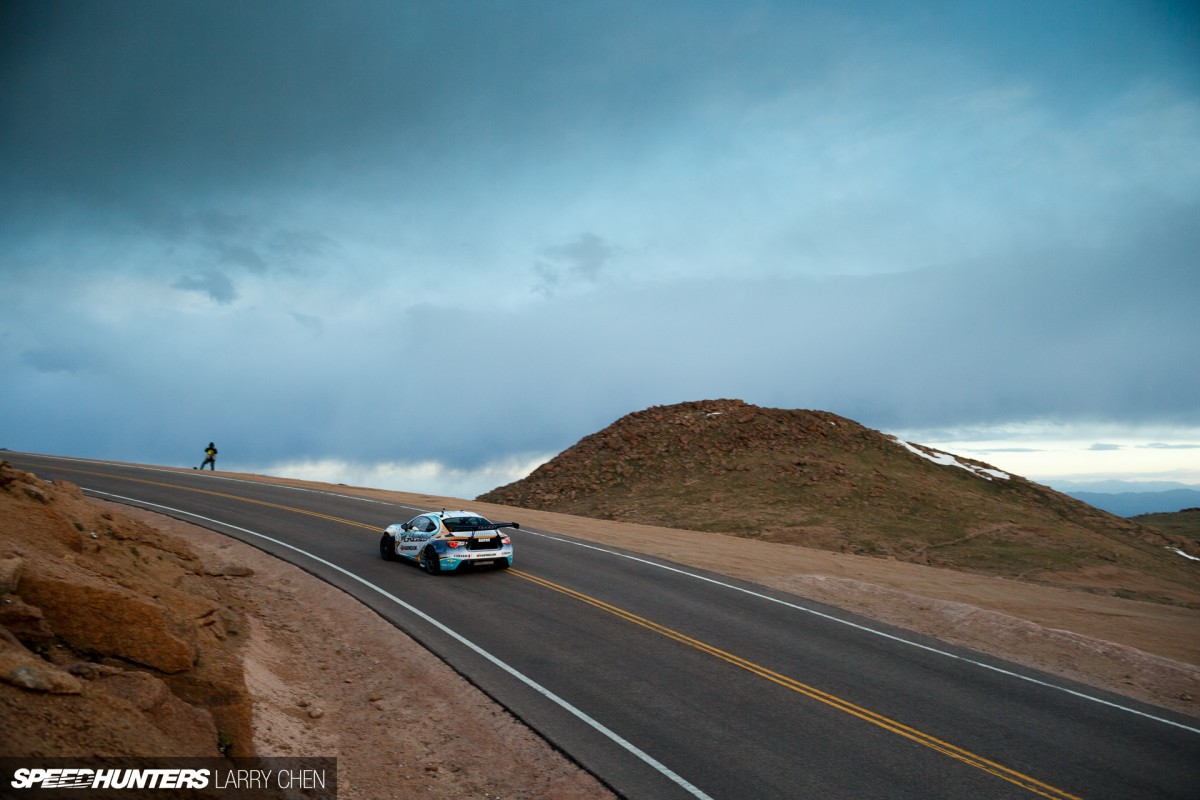 LC: So what does your dad think, or what do you think about driving along with your idols like Monster Tajima?
KG: Like I said earlier, I grew up listening to my dad talking about Rod Millen's record and Tajima trying to attack Rod Millen's record, so the first year I was here, when I actually saw Rod Millen, and knowing Rhys, and seeing Tajima-san for the first time – to be honest with you – I was star struck. And I never really get star struck.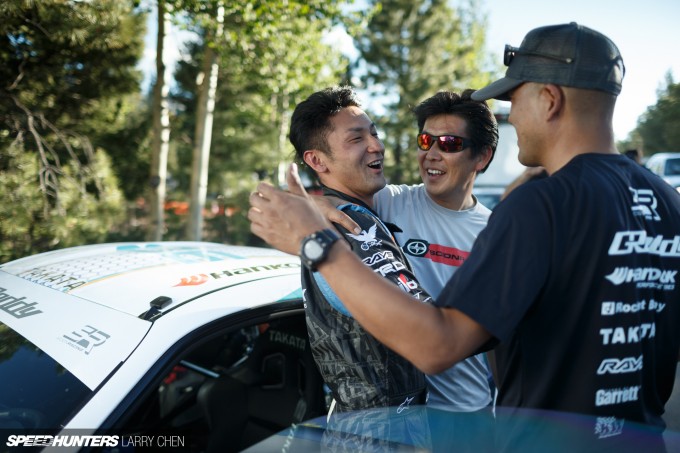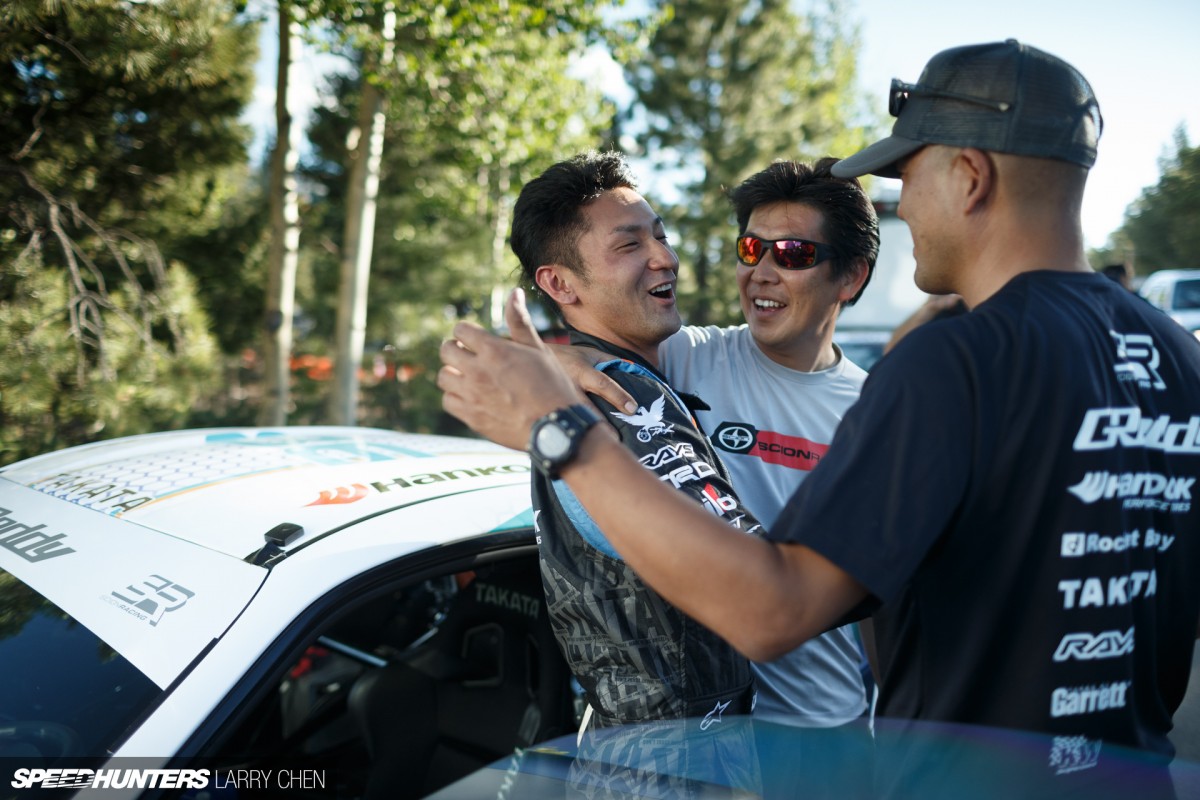 It was a crazy feeling knowing that I'm racing the same race and driving the same road with the drivers that I used to idolize as a kid. And you know, being here for the fourth time driving for a works factory manufacturer, I think my dad's quite jealous. But more than anything, I think he should be proud of where I am today. I mean, he was the one that brought me up, talked to me about Pikes Peak and now here I am working for Scion Racing and the Toyota family, driving at Pikes Peak.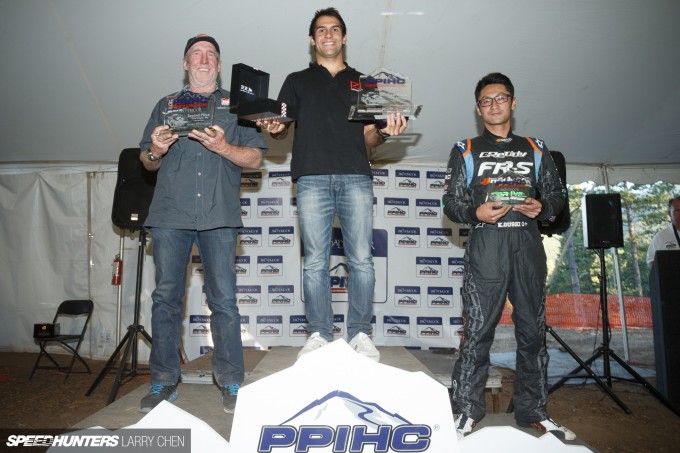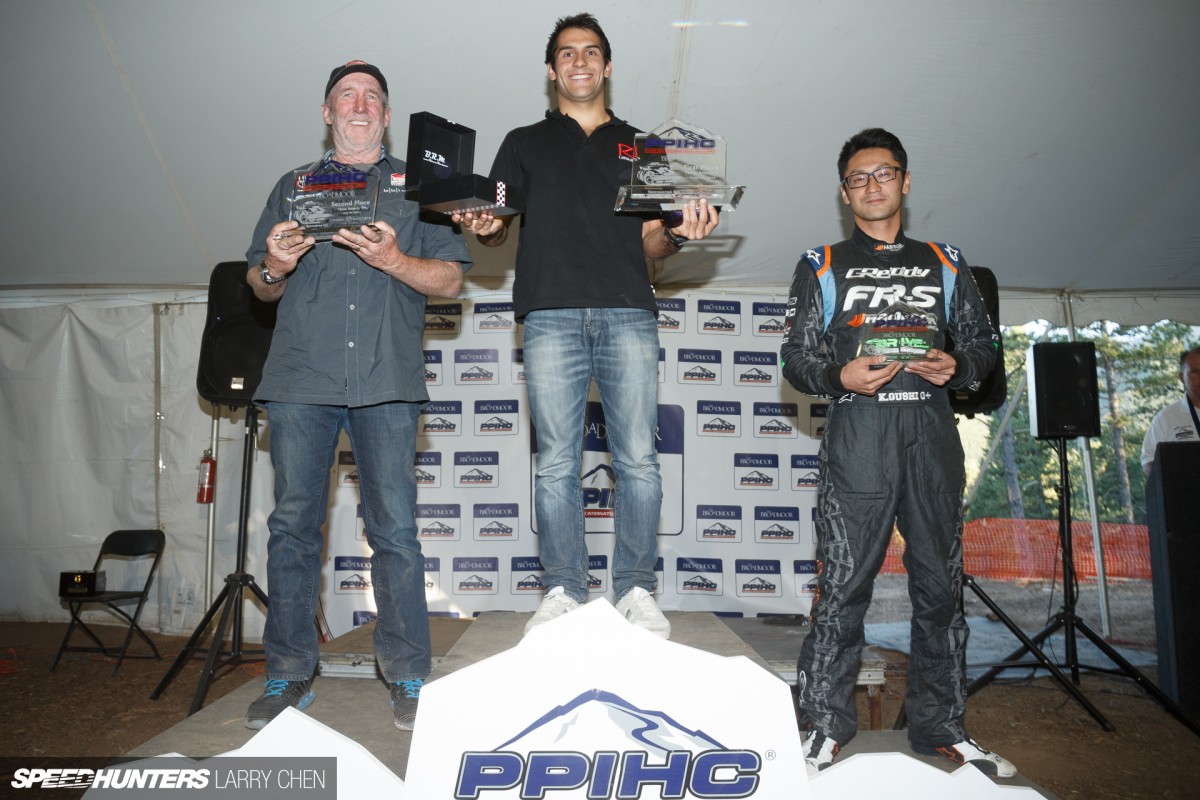 Ken ended up winning 3rd in the Time Attack class with a 10:33.188, which is quite impressive considering he drifted most of the hairpins – even using the e-brake to initiate.
Danny George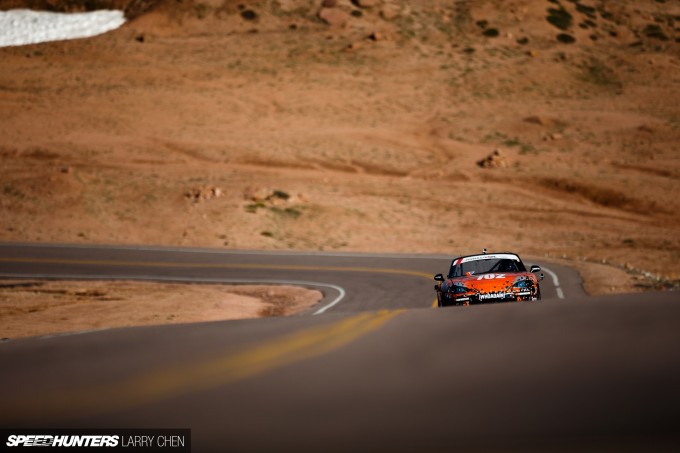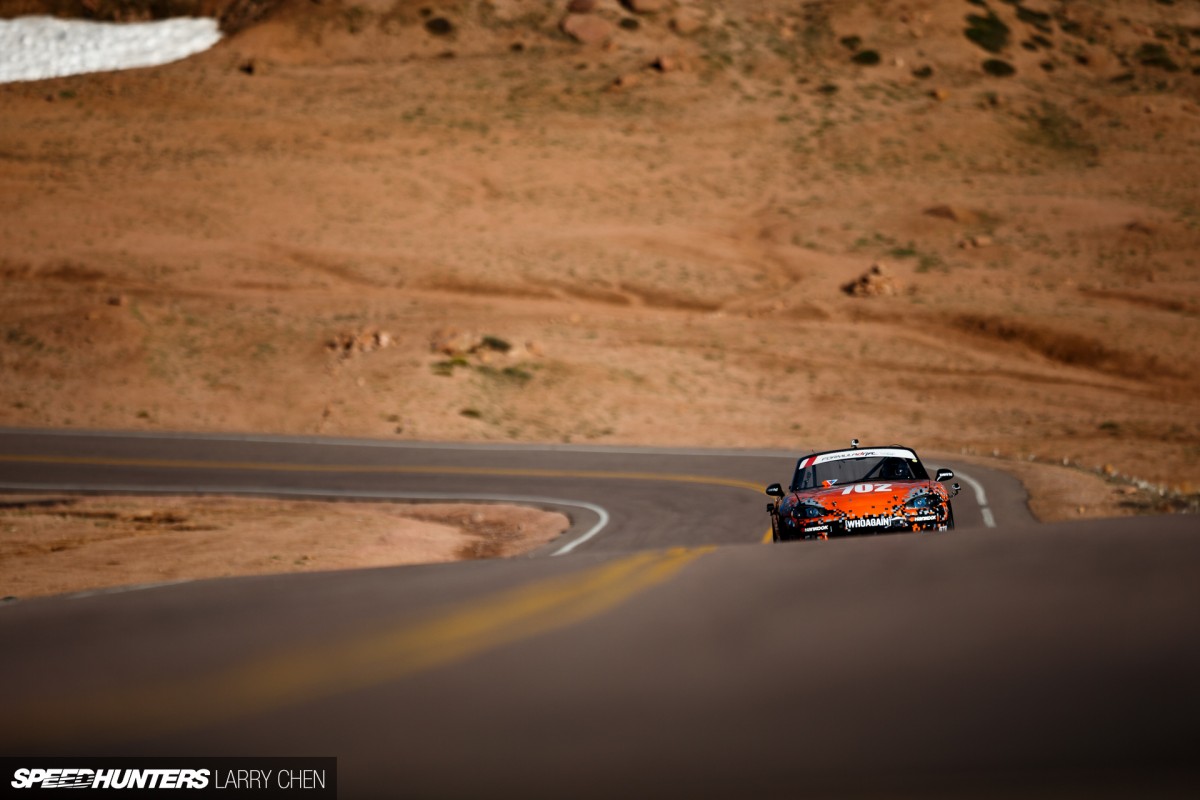 Danny George
LC: Why should other Formula Drift competitors come to tackle this mountain?
DG: I think it's a whole another discipline and I think our background skills of drift will do well at this track.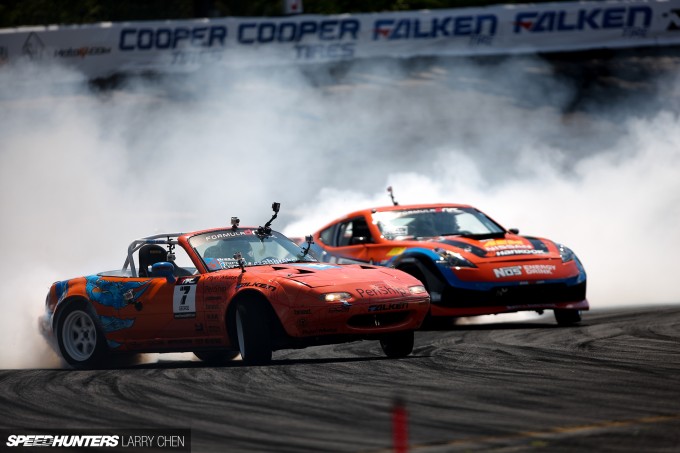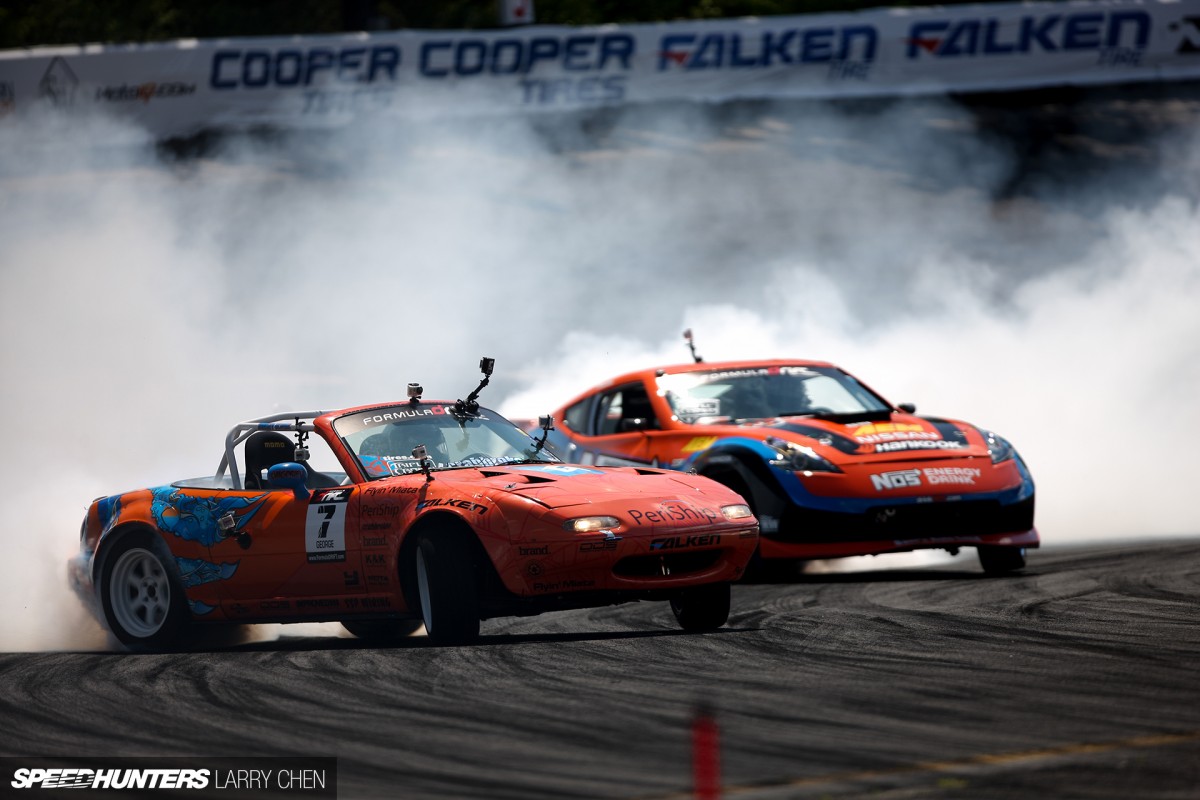 DG: I think we have maybe less fear than other drivers that are from a different background. We're used to going sideways, we're used to getting close to the walls, pushing that envelope. This is what the whole track is about.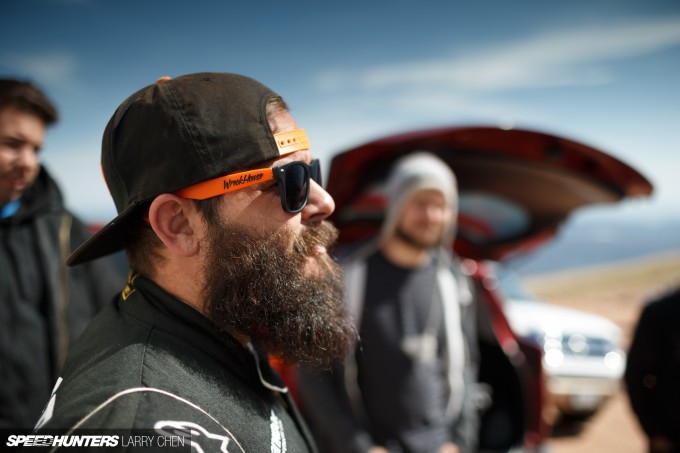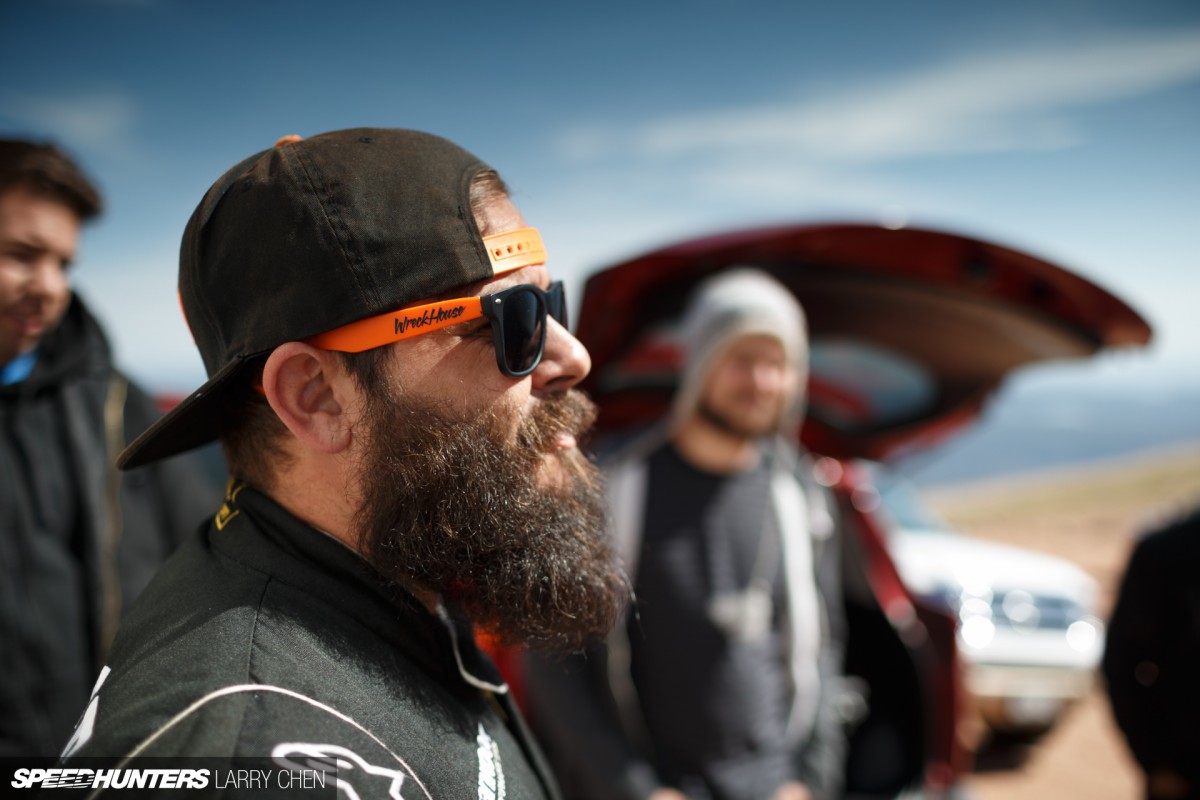 DG: It's not a one-minute lap, it's a 12-minute lap with the same type feel.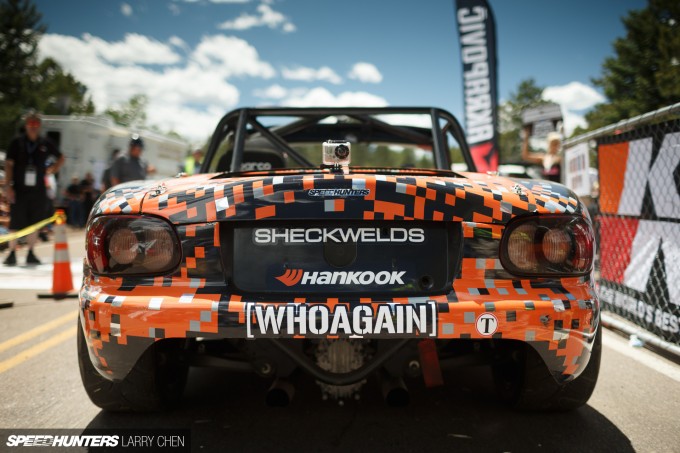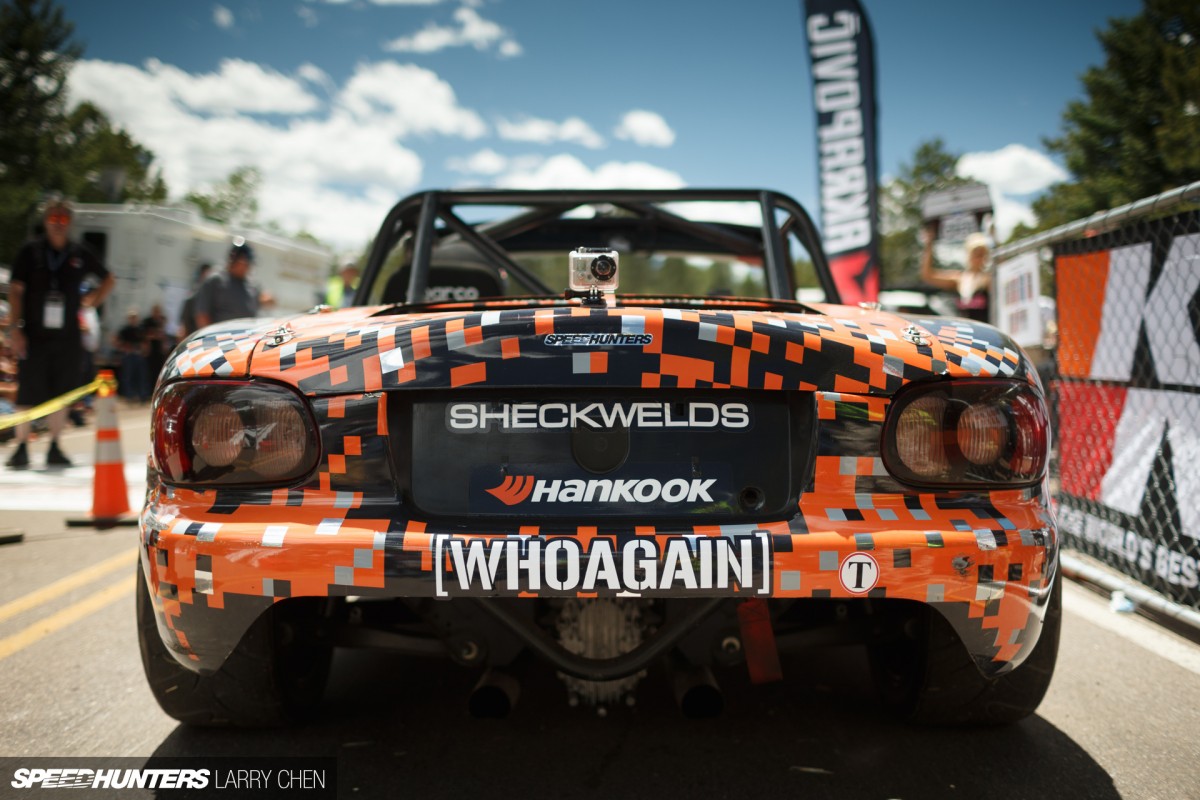 DG: There's still guard rails, still cliffs, but it's amazing to me that more people aren't doing this.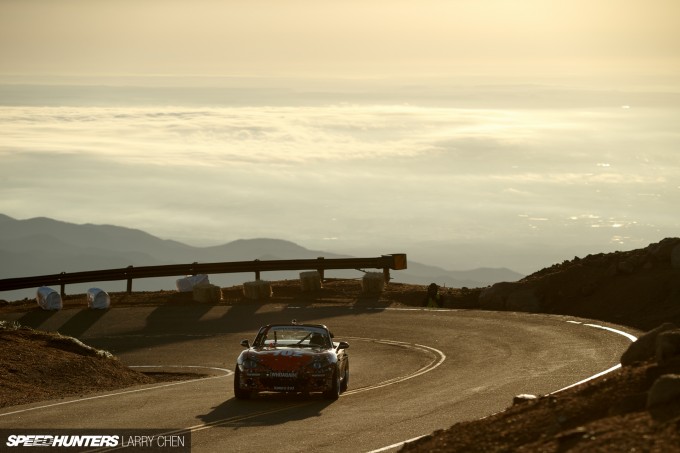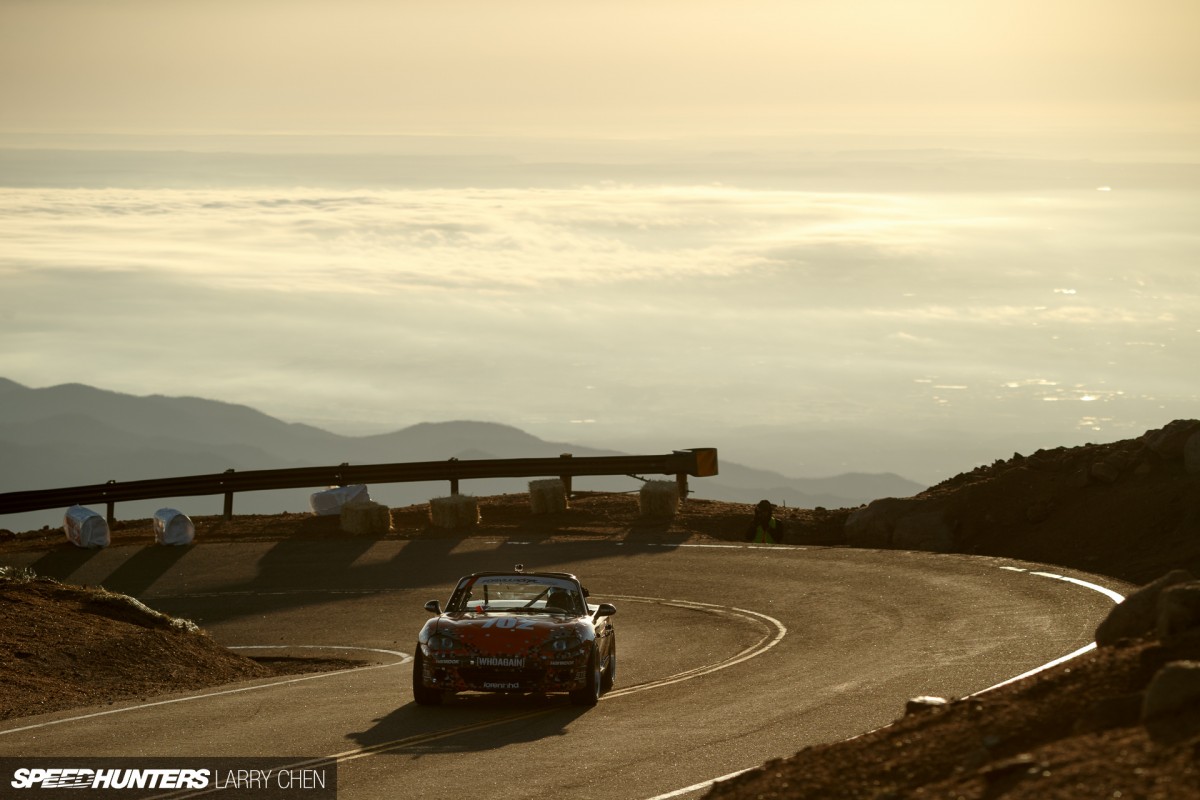 DG: This is a huge race and it's good just to show that you can do other things outside the drift world.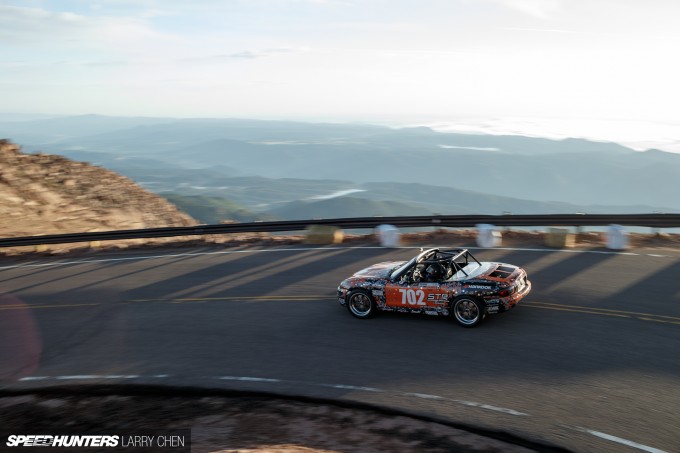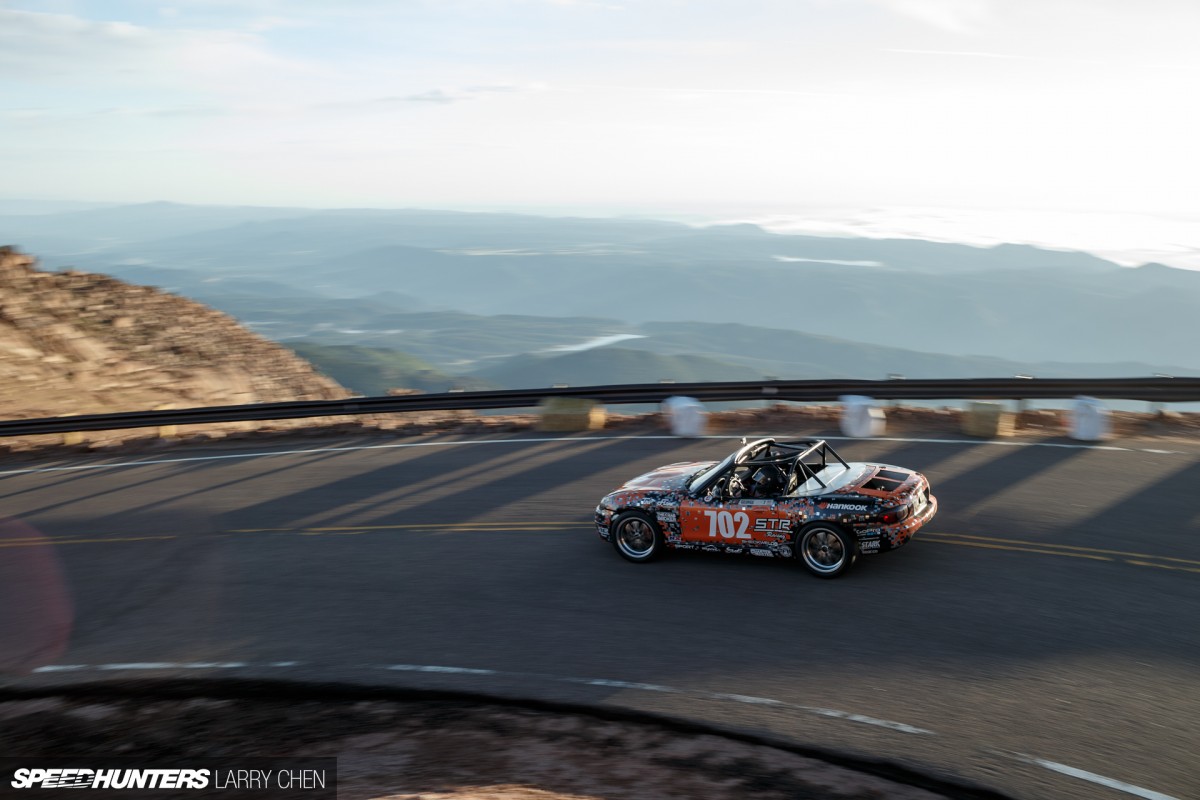 LC: What made you want to do this?
DG: I watched this back when I was 10 or 12 years old on EPSN. I watched Jeff Zwart in the Porsche; I was always a 911 fan.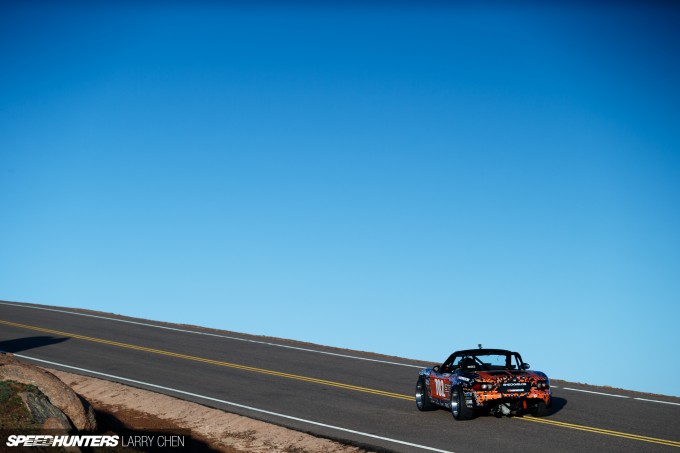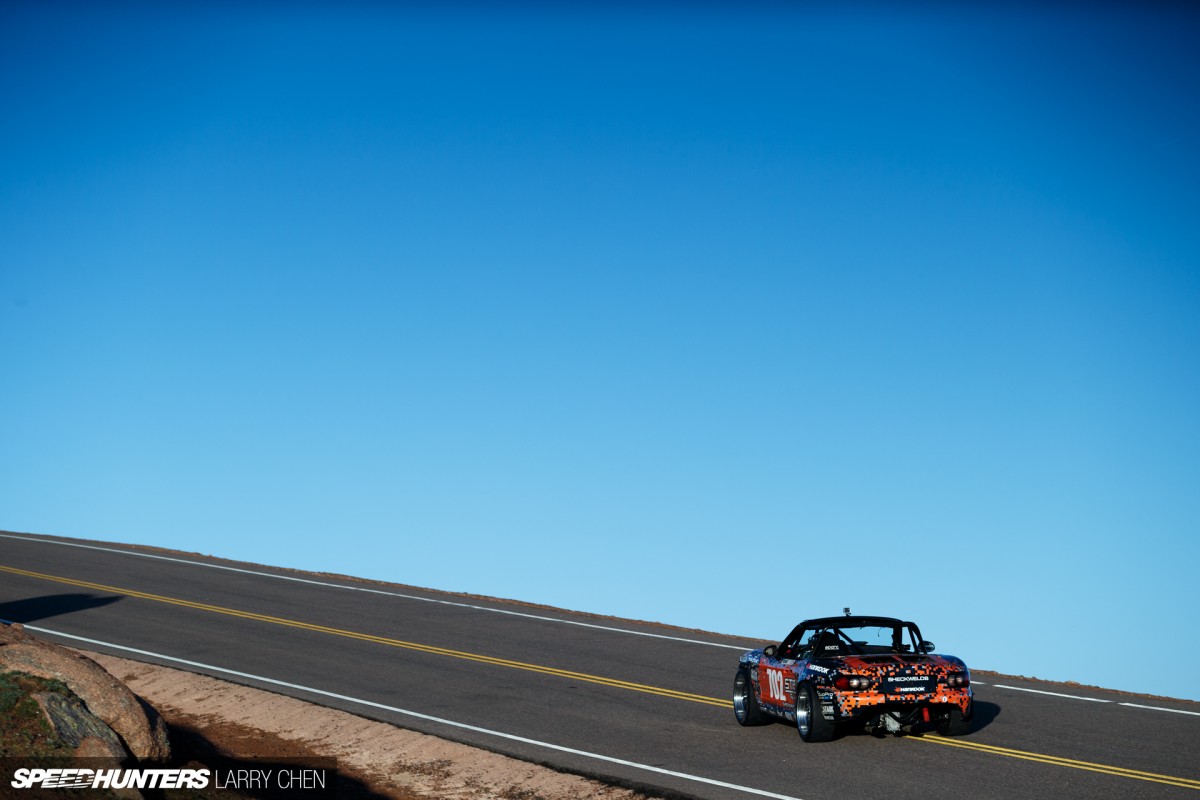 DG: It's just always been on the bucket list. This is the most rad hill climb probably in the world, and it's right on the way back from Jersey. So it makes perfect sense just to swing in and hit this race up.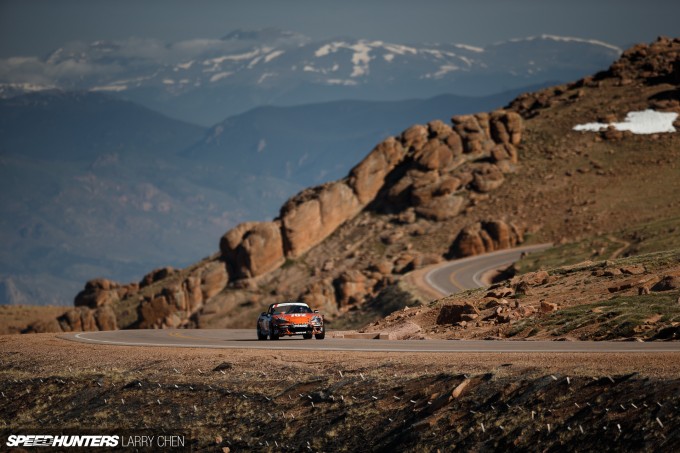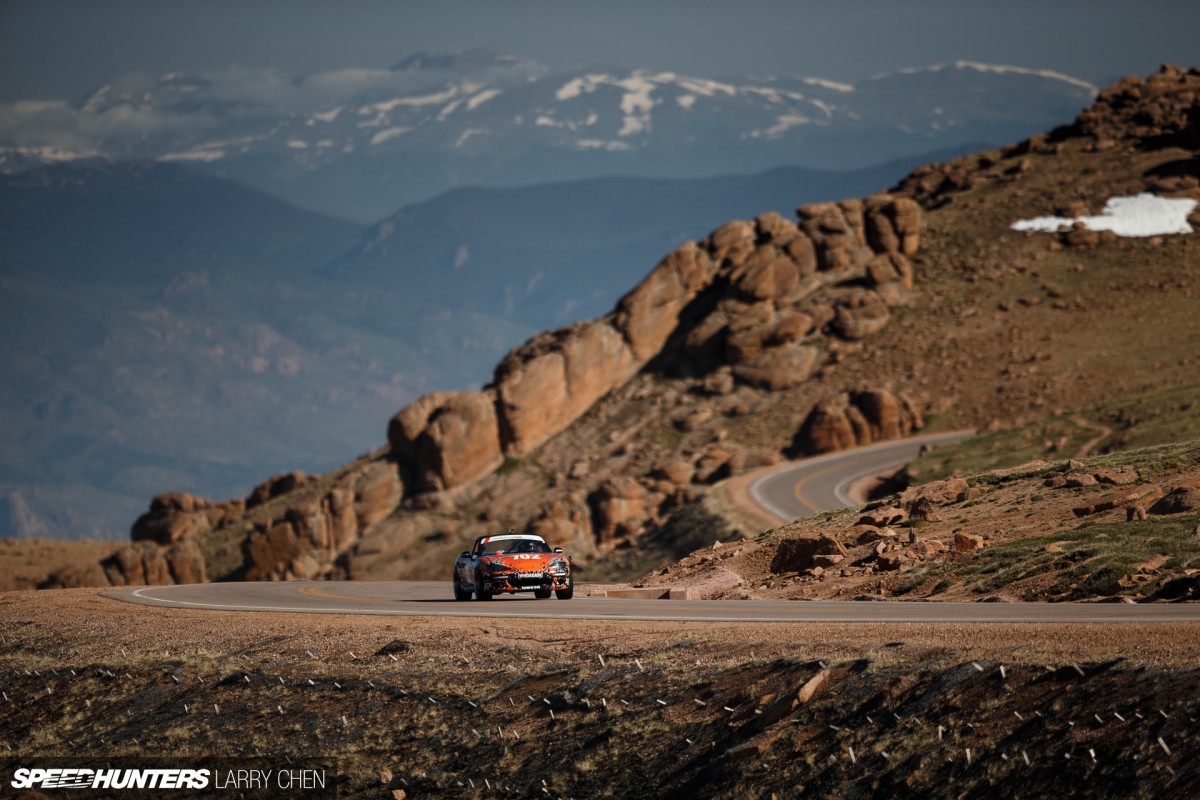 LC: This is your first time on the mountain, tell me how much you're loving it right now.
DG: I'm almost sold more on this event than any event that we've done previous.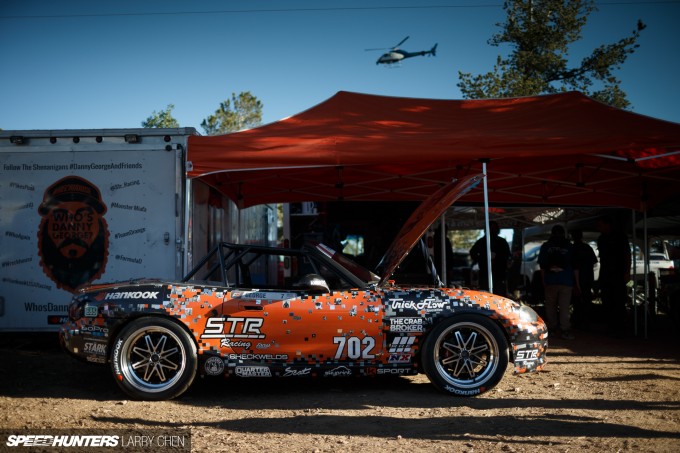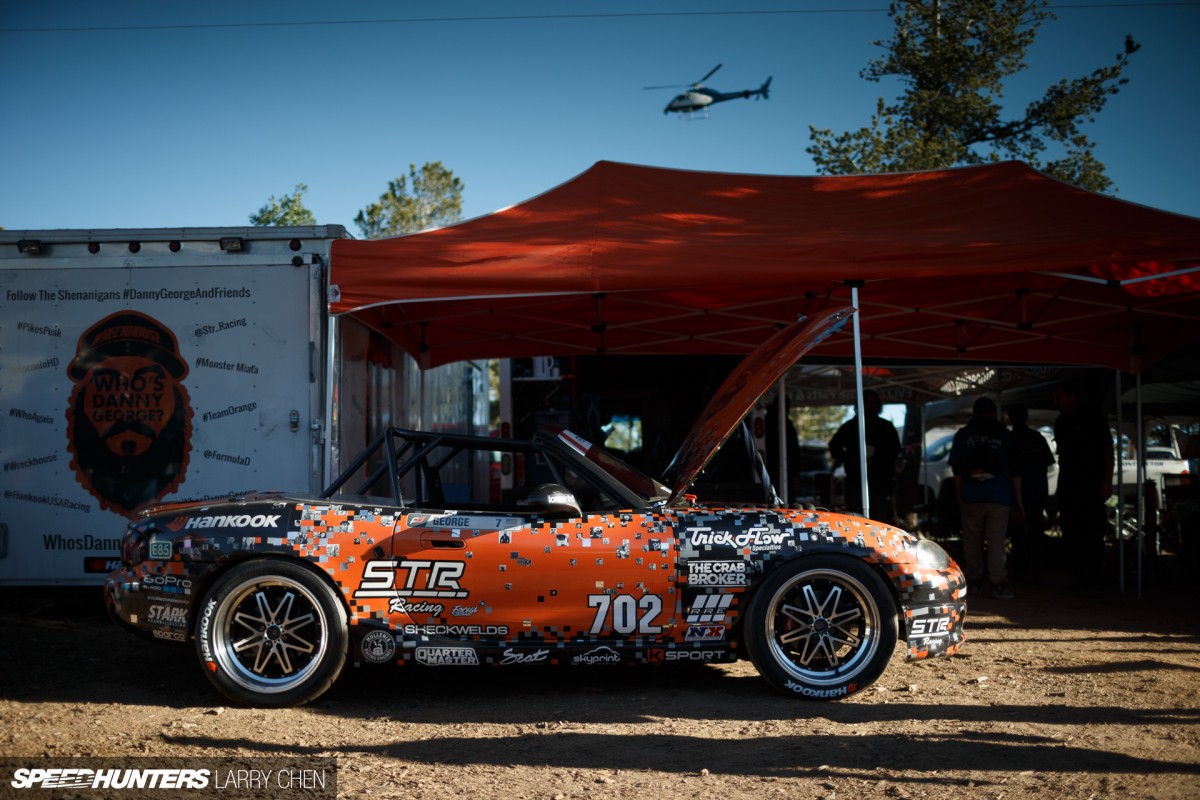 DG: You get like a hill-top fever where you want to just get there, but now it's like I want to get there faster.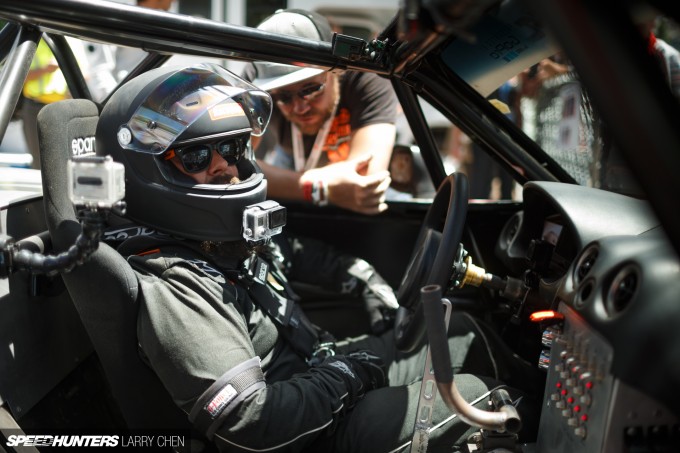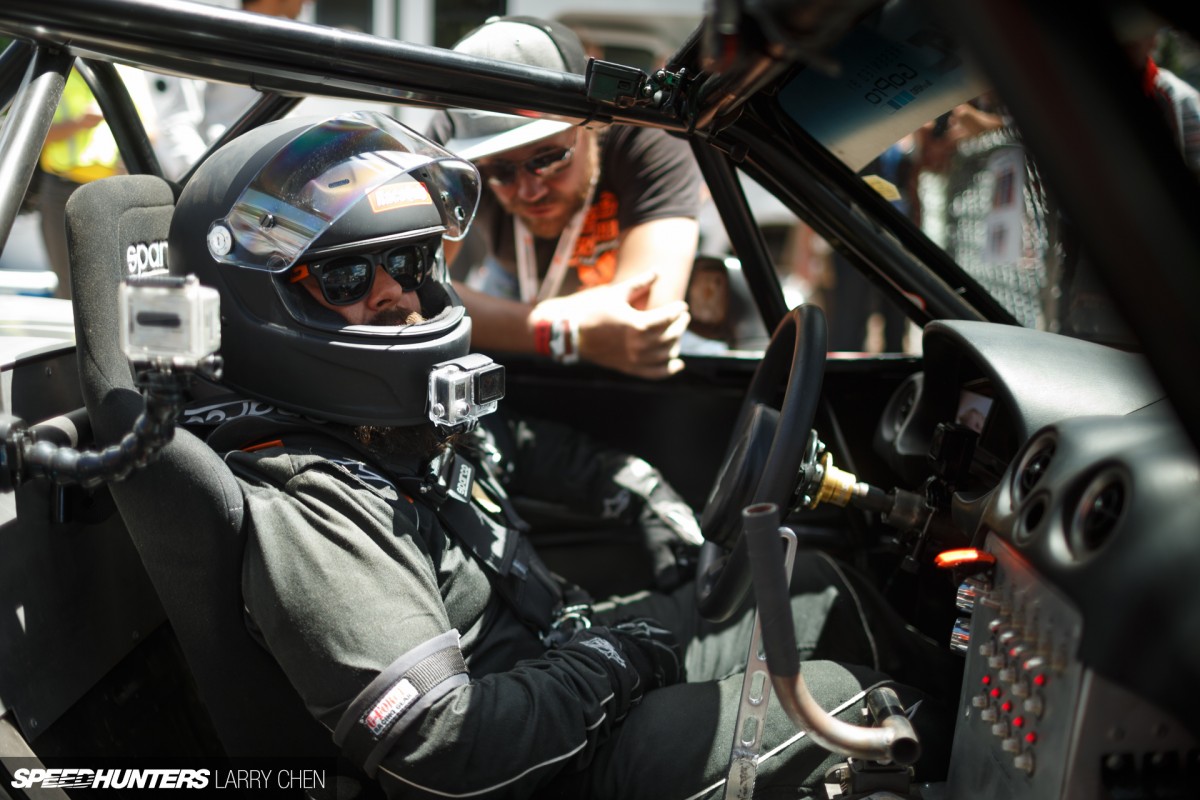 DG: And now we know what we can improve on the car, so when we come back next year we can come back with a car that's really well set up so we can go faster.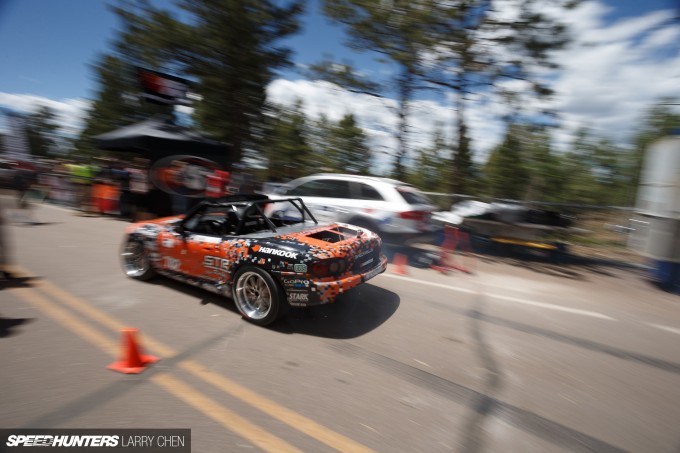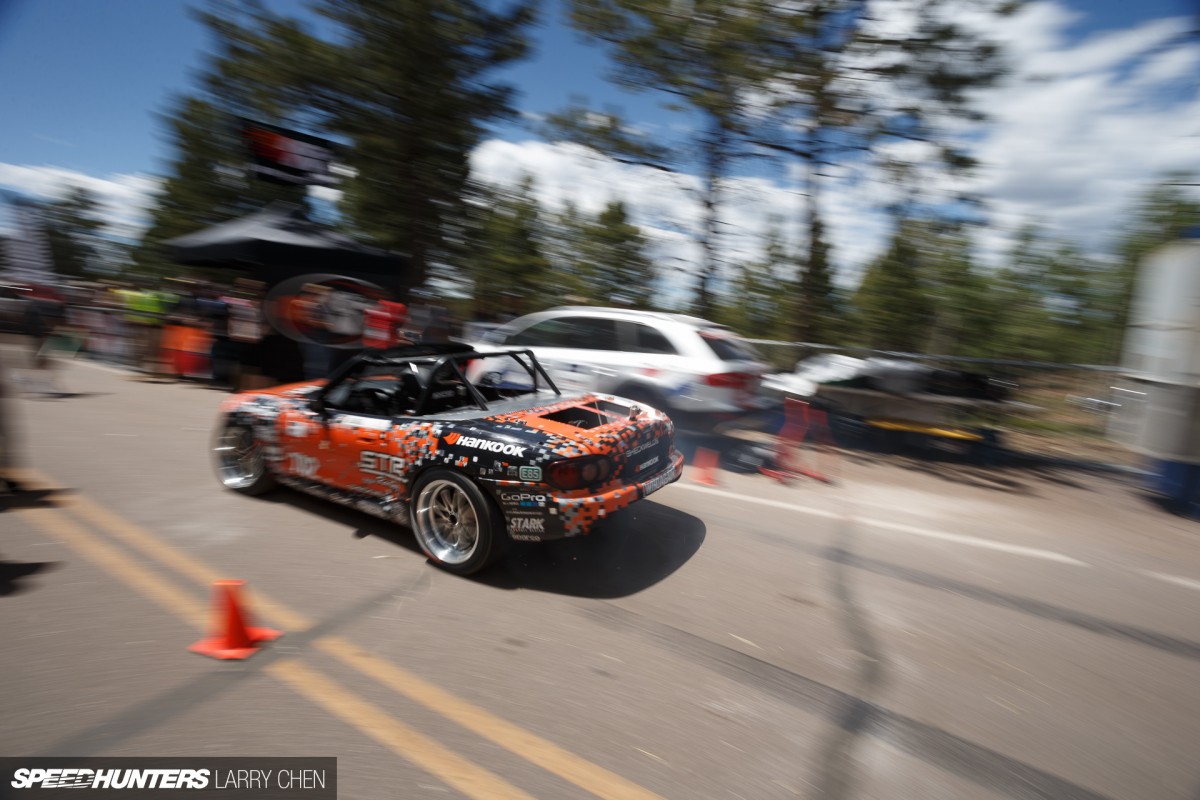 DG: It's just that envelope, you want to keep pushing it and go faster and faster. And now that we know, we can actually set up for that.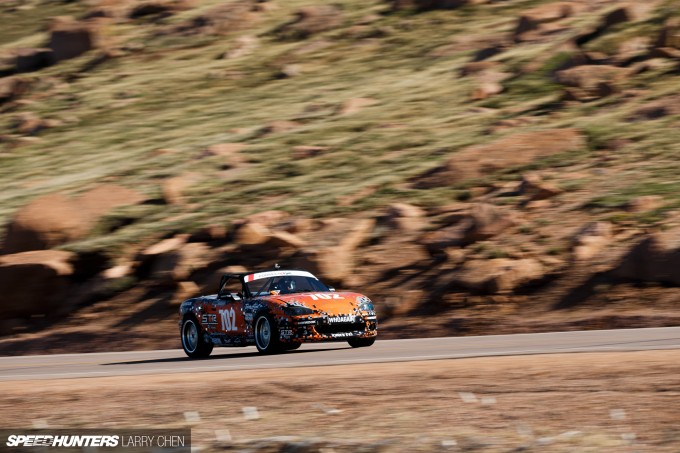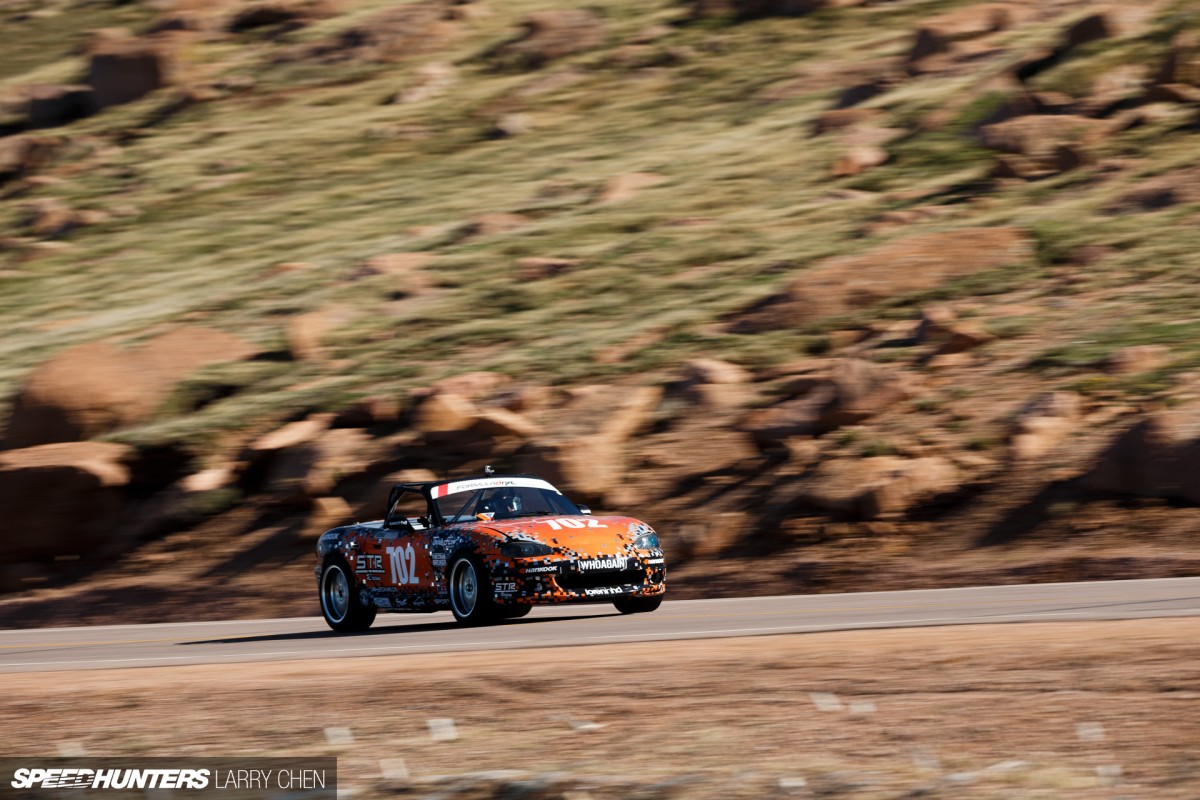 LC: So next year you're going to have a dual purpose car for drifting and for hill climb?
DG: We're actually going another step. We have last year's FD car – the NA Miata – and it's basically all together.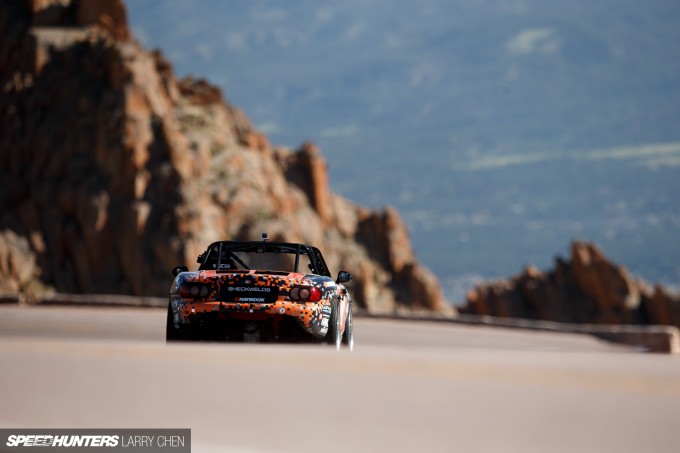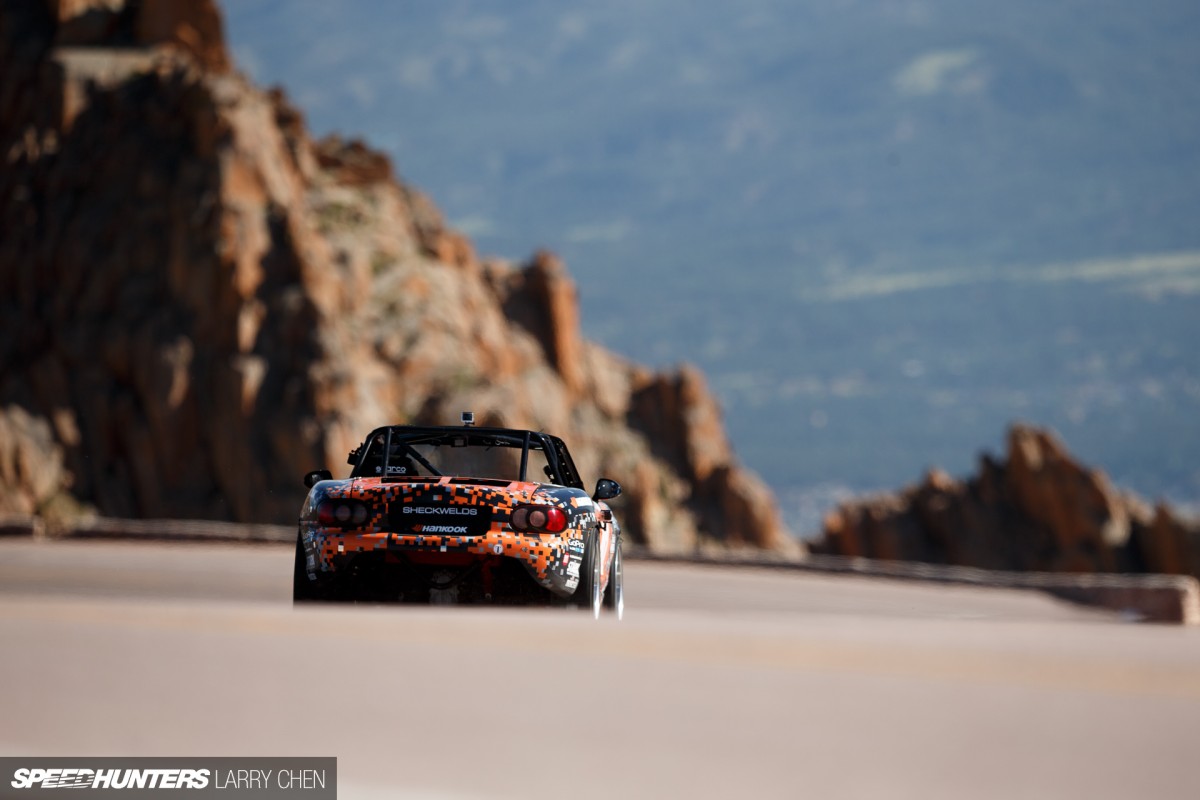 DG: We just need some boost, some aero, and some huge slicks. So next year we'll campaign both cars.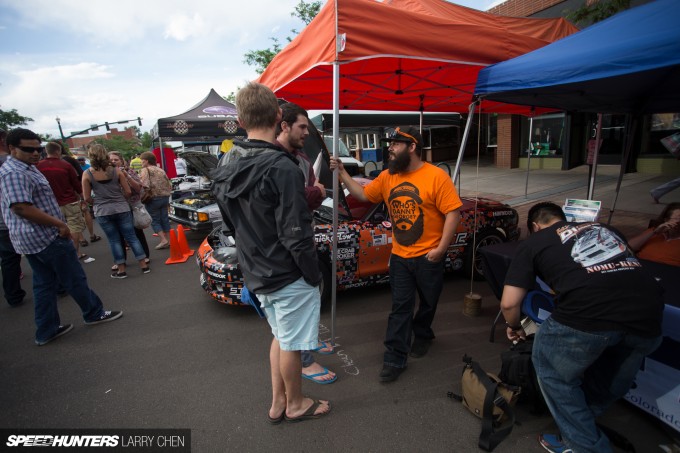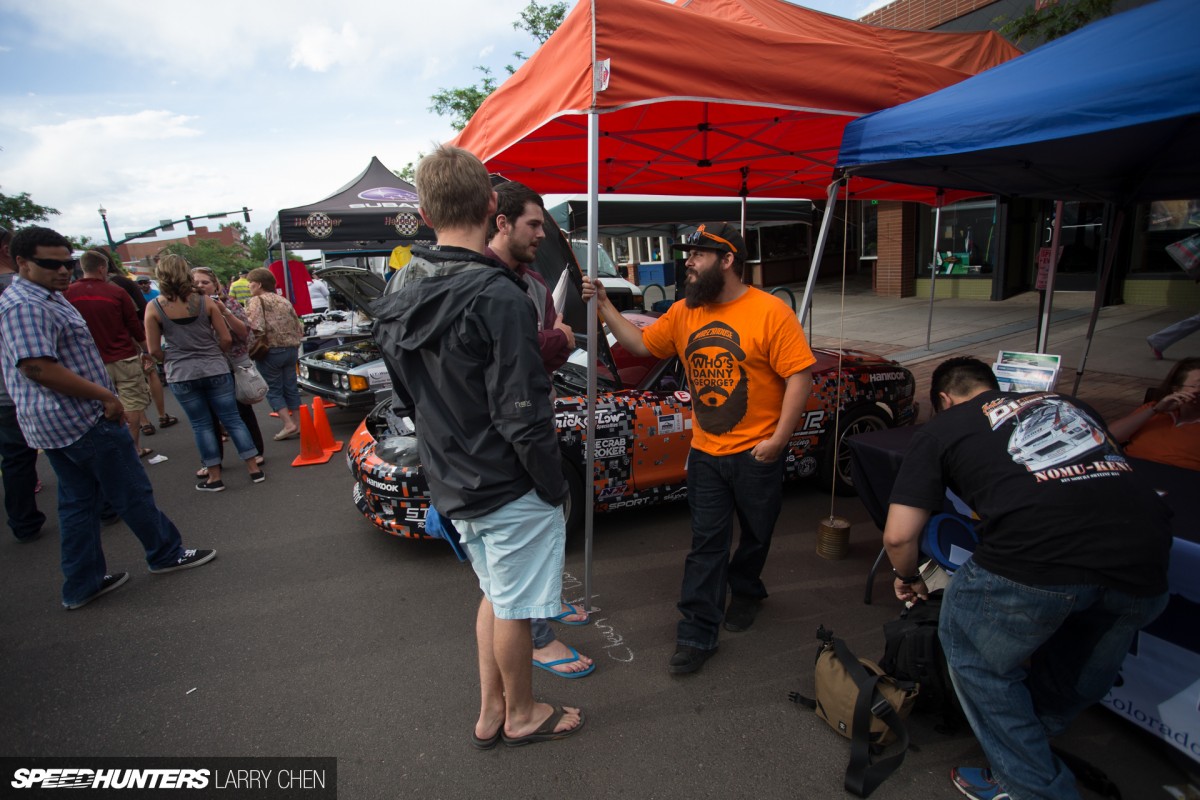 DG: We're going to build that into an Unlimited Time Attack grip setup for mainly for Pikes Peak, but we'll do other events as well, just to dial it in and everything.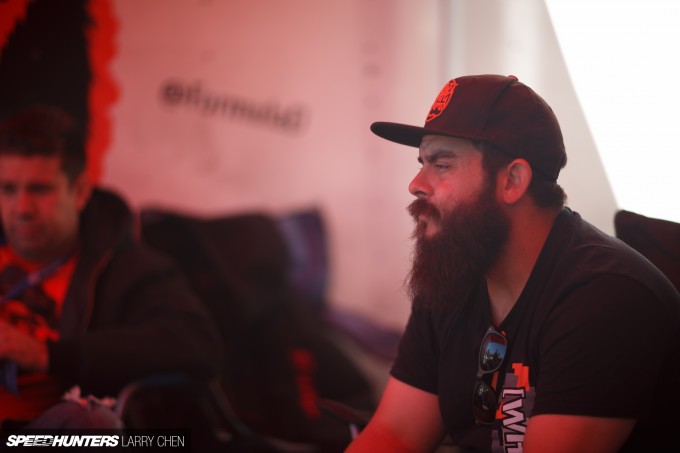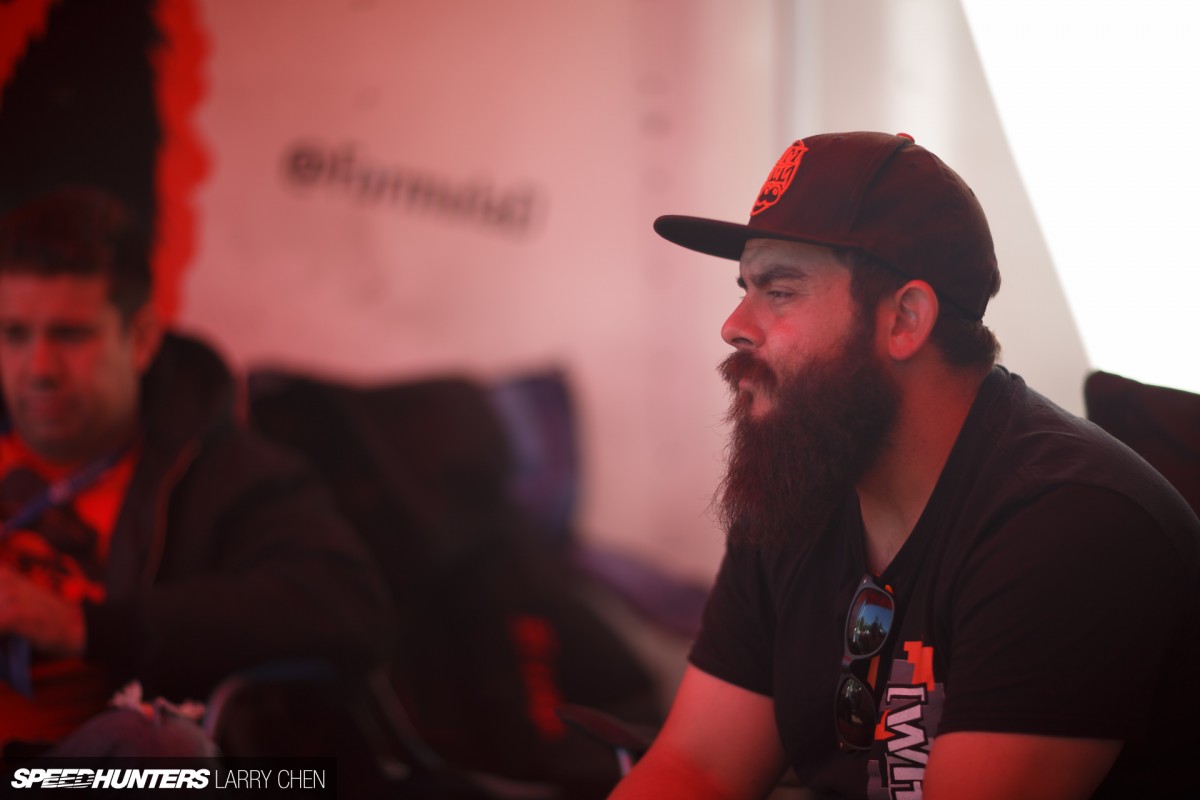 DG: I want to go '2015 is going to be Danny George dual'. I want to try to do everything.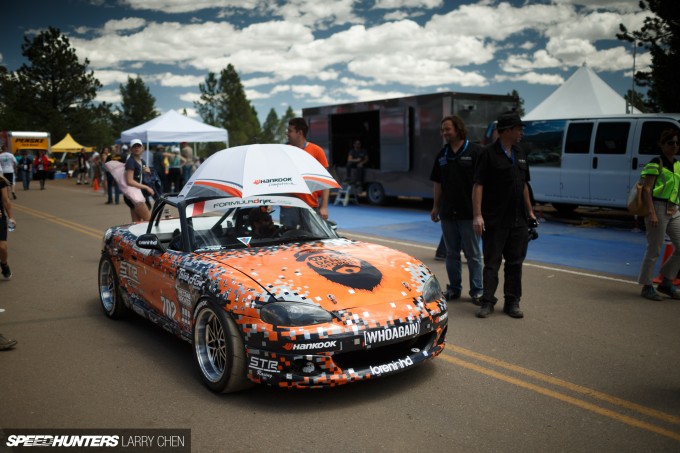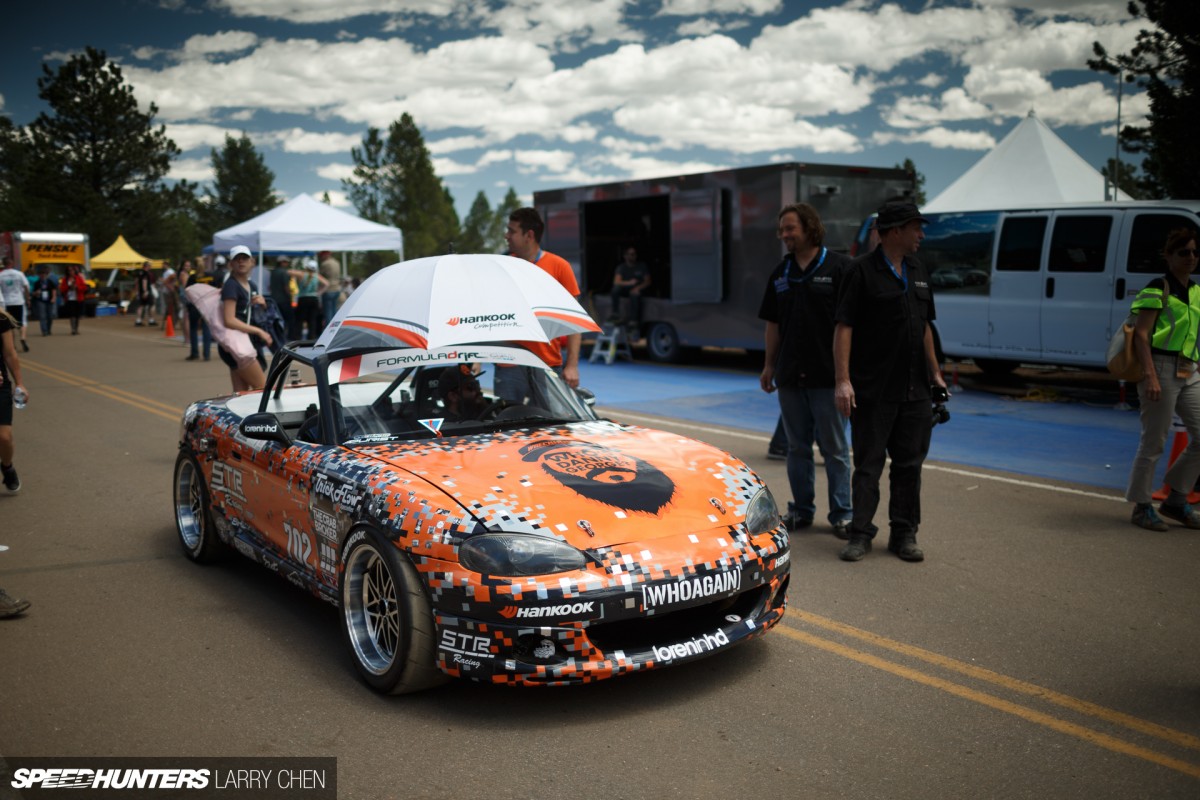 DG: We're going to try and get some rallying in, some time attack, and also drift.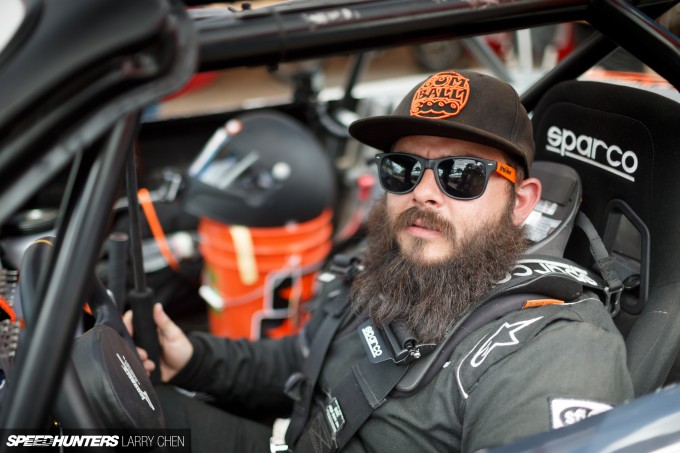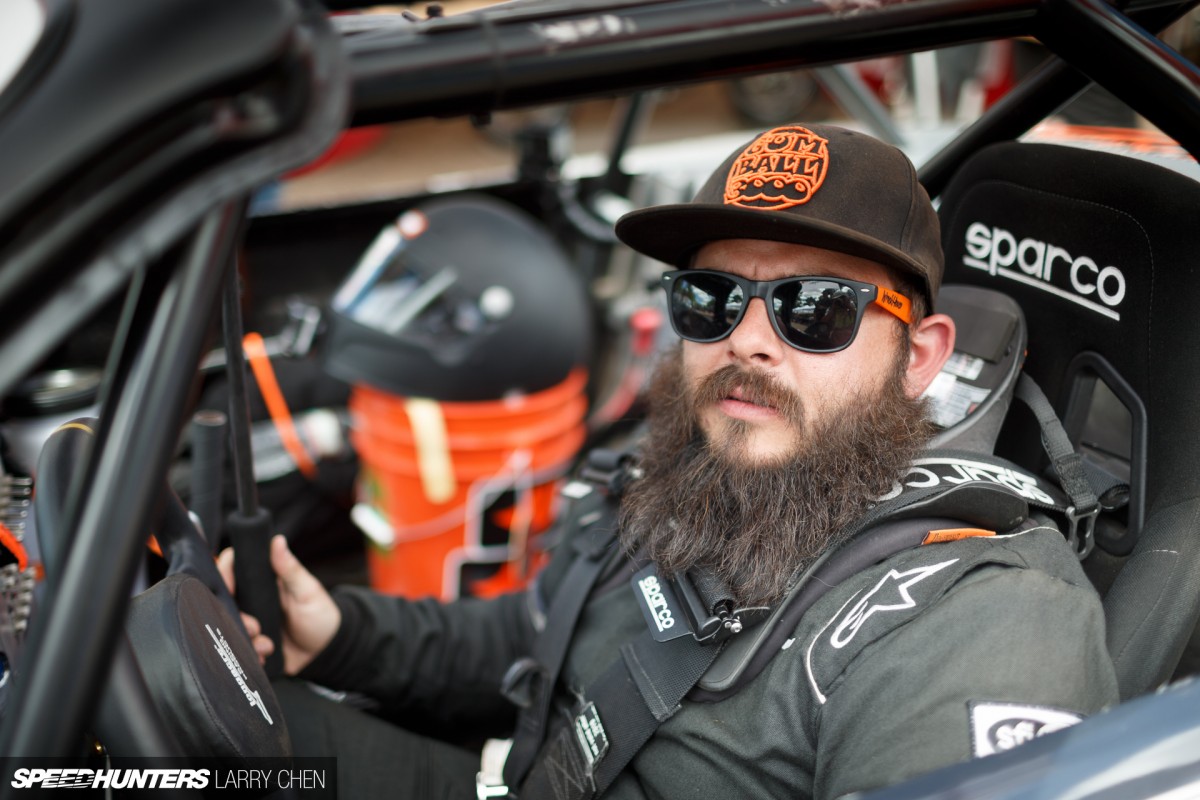 LC: All in the Miata.
DG: Everything in a Miata. Always a Miata
LC: You love Miatas.
DG: It's pretty good.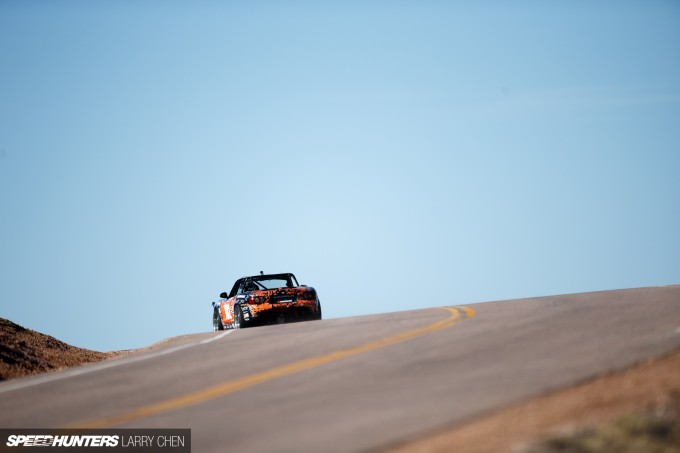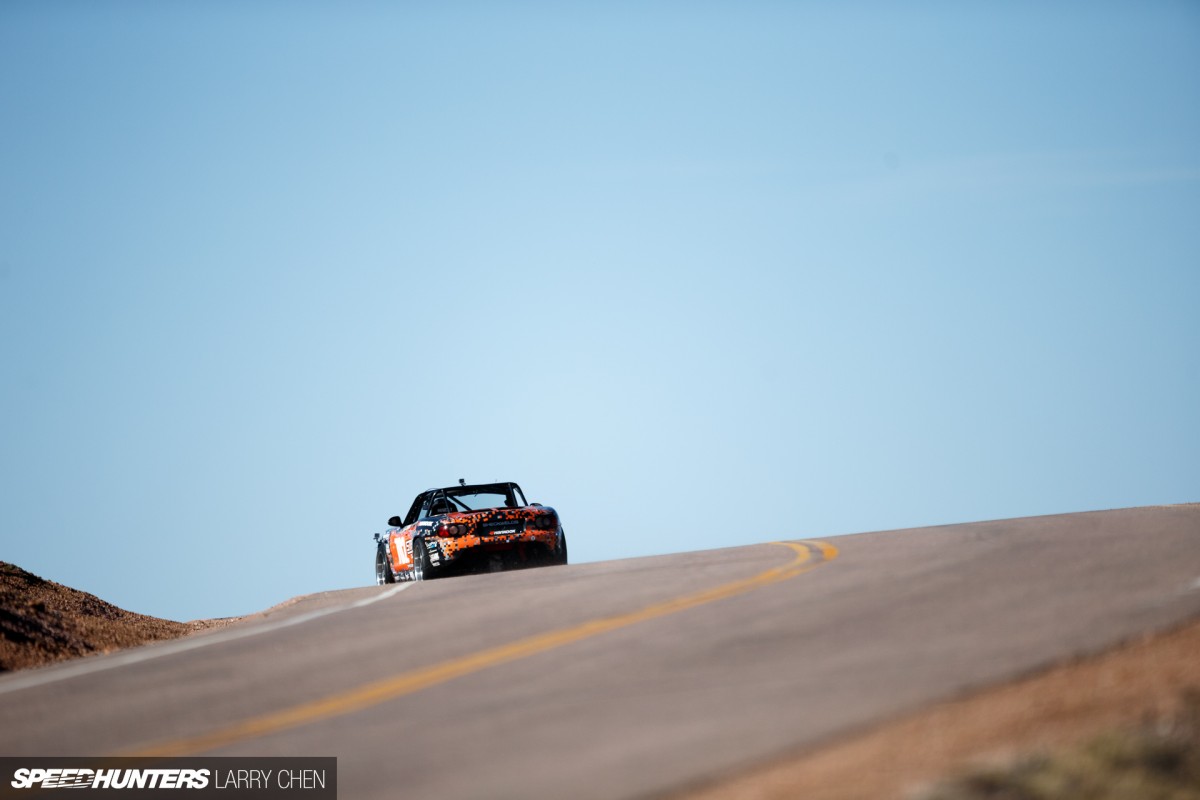 LC: You looked pretty fast out there.
DG: Yeah, I heard a lot of people say that. That the car looks quick, but I know that time-wise it's not the fastest. But I think it's exciting.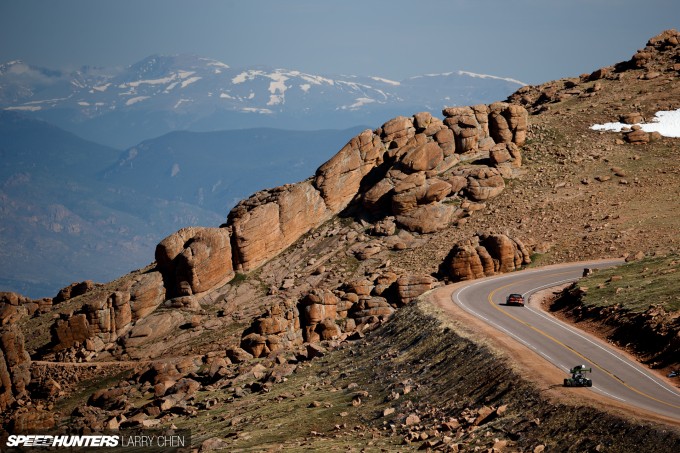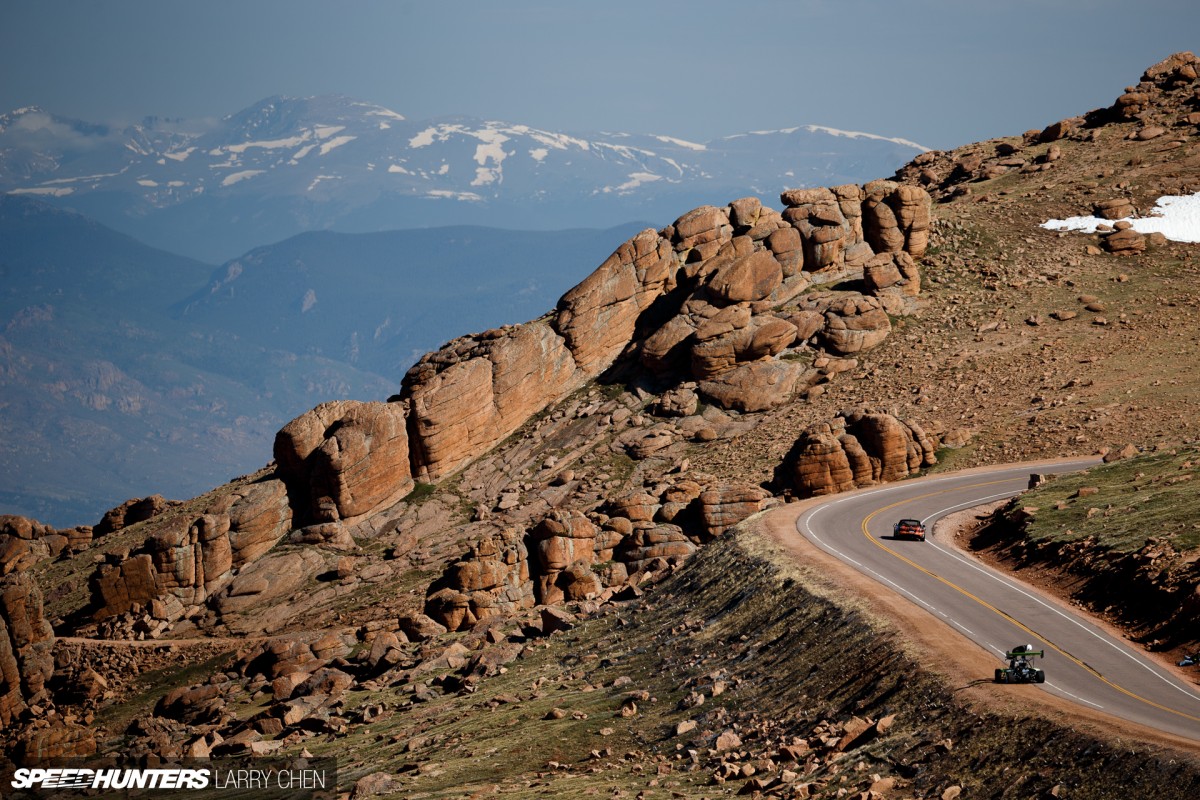 DG: People have never seen a Miata here; they've never seen a fast one with an LS. The fan feedback so far from this event has been very positive on just the car in general. Everyone's really stoked. They like the look of the car and it sounds badass, so everyone's pumped.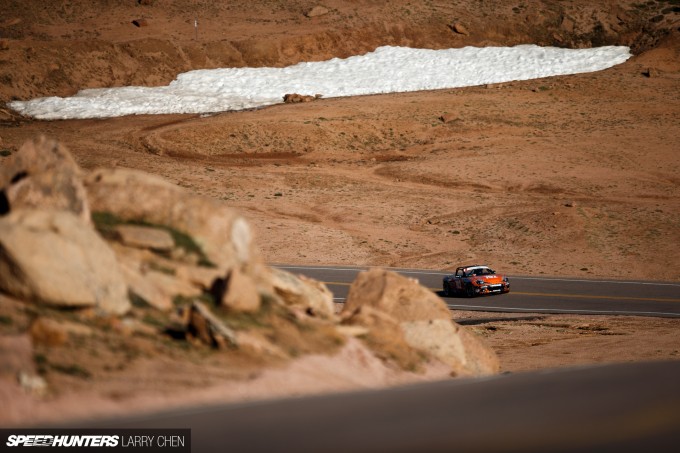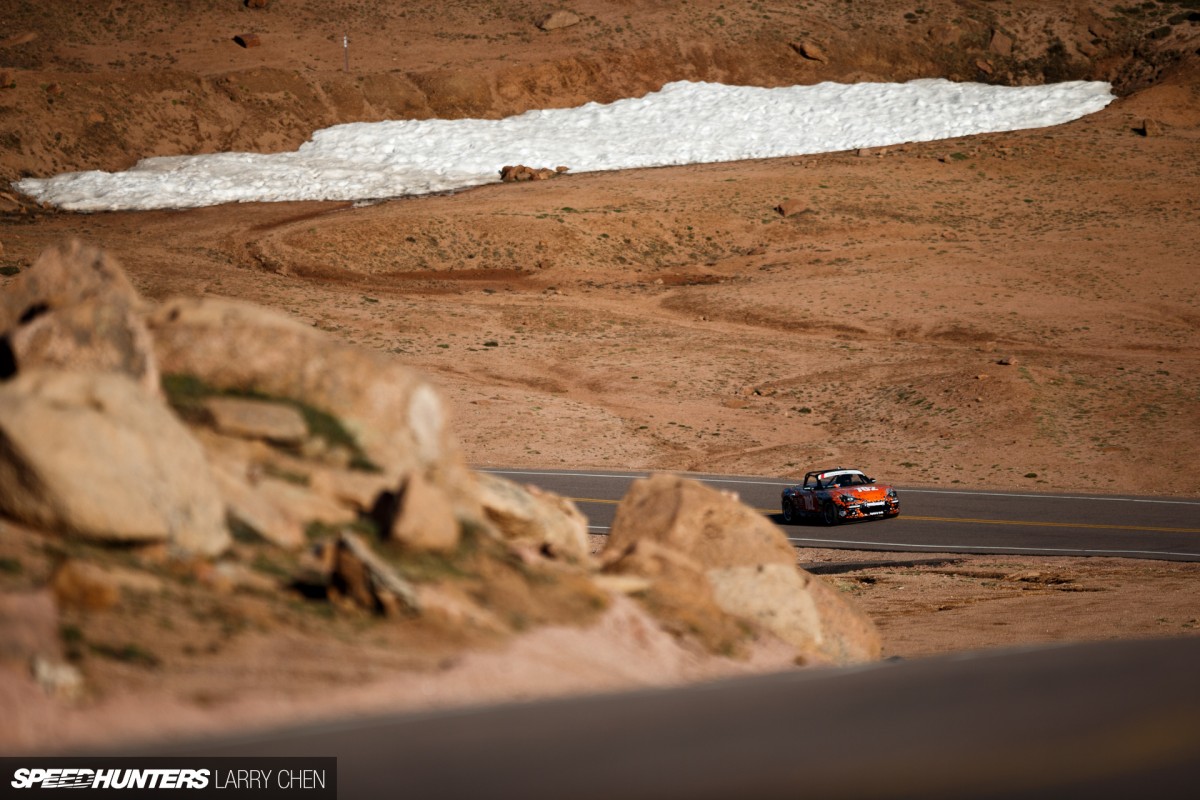 Danny did not finish his run up the mountain on race day because the team did not anticipate that the rear-mounted radiator would not get enough air. He drove hard and ended up overheating and popping a coolant hose while he was at it.
Toshiki Yoshioka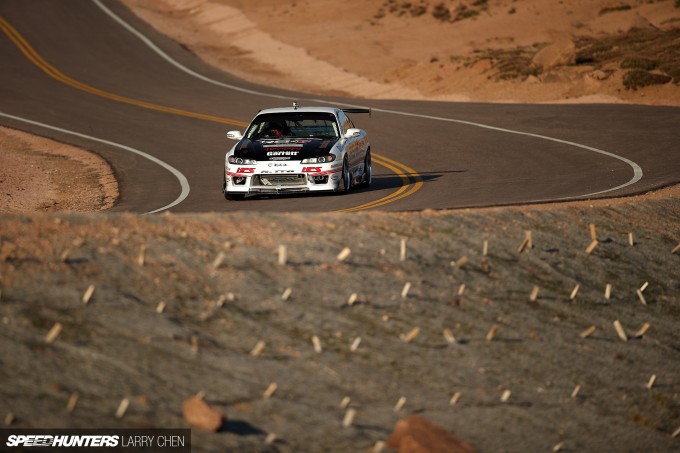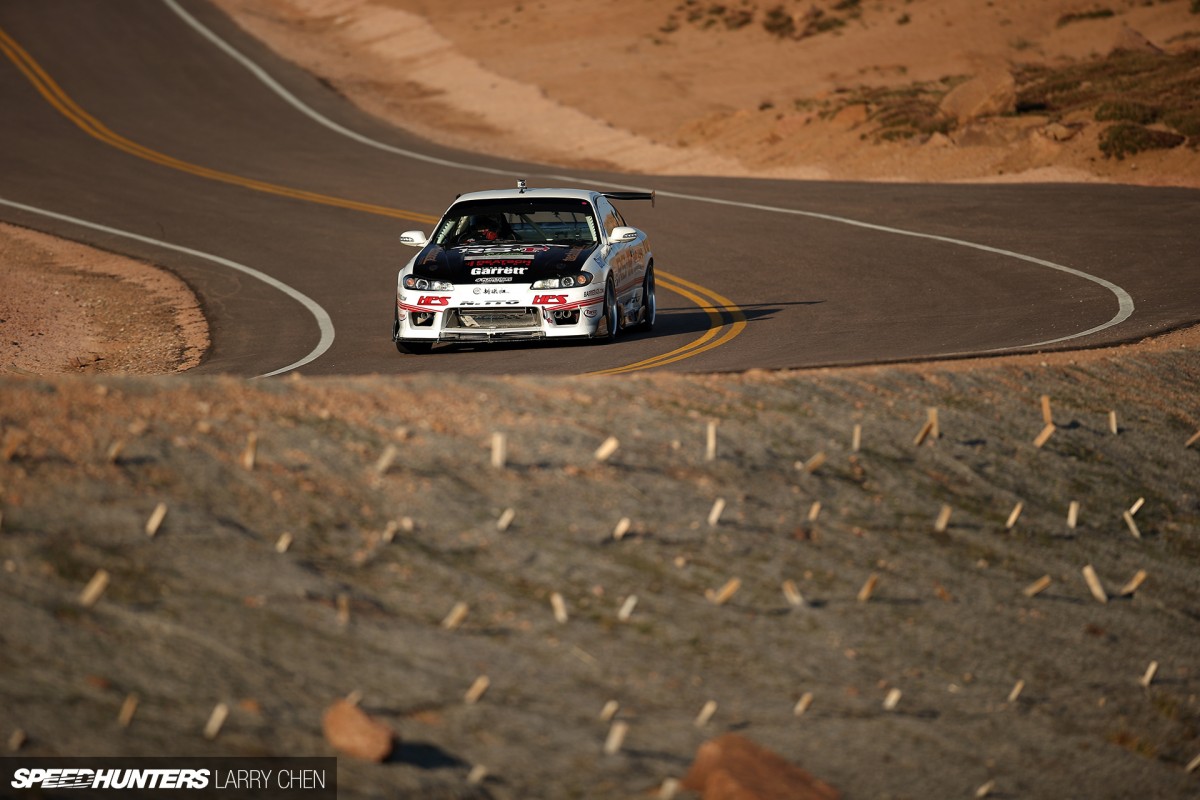 Toshiki Yoshioka
LC: Toshiki Yoshoka, why do you like Pikes Peak?
TY: Simply put, I really like Pikes Peak, but I miss the traditional one. I really fell in love with the half-dirt and half-asphalt, but I still like it all paved. The mountain is beautiful, every second you are climbing the scenery changes. I love the people, the trees, and of course the unpredictable weather.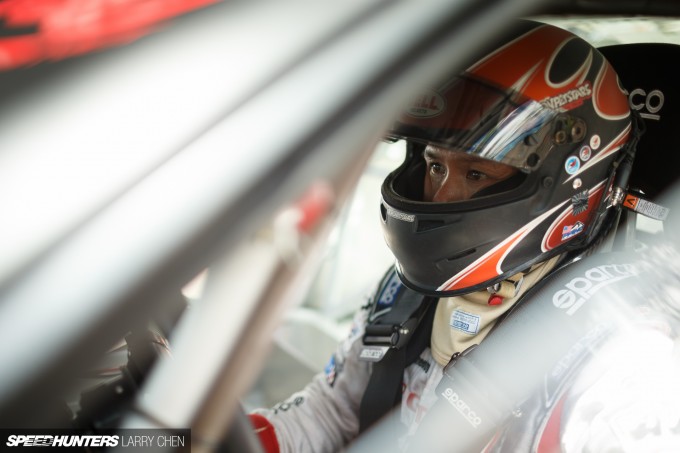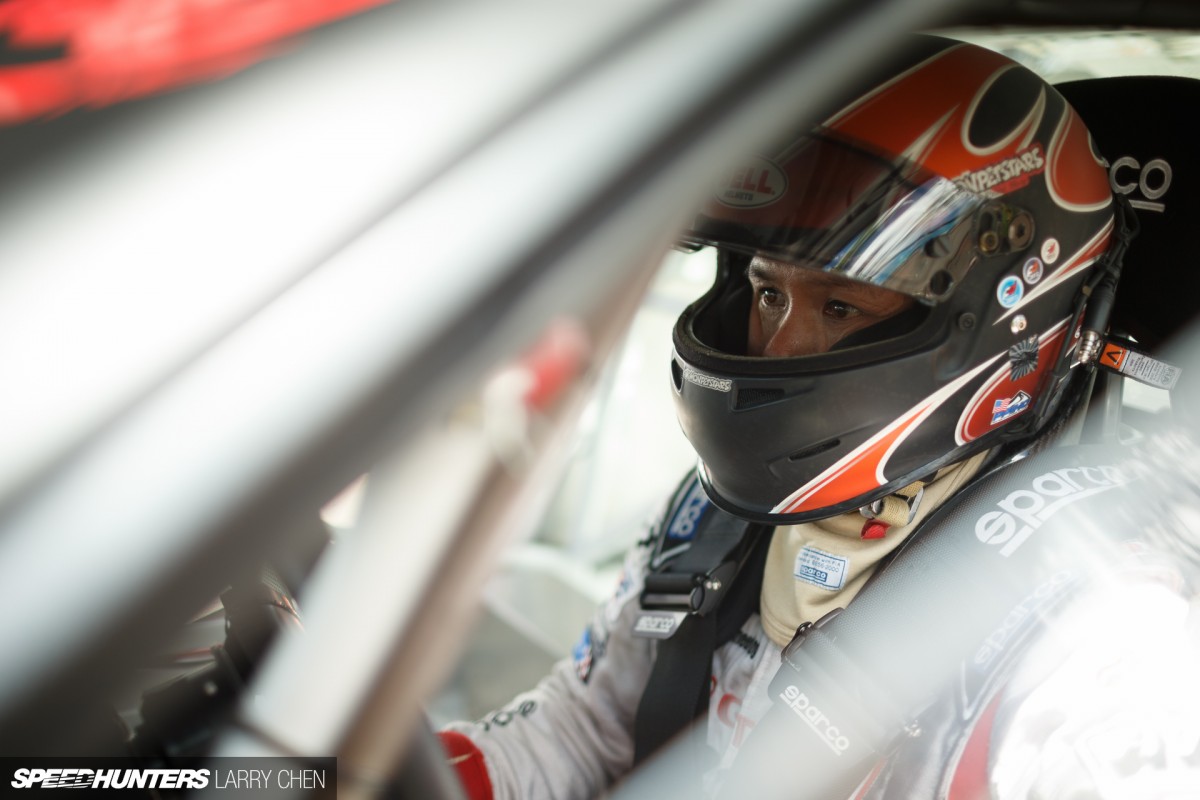 LC: What about driving it?
TY: It's pretty hard. It's very fun and very scary. That is why I love it so much.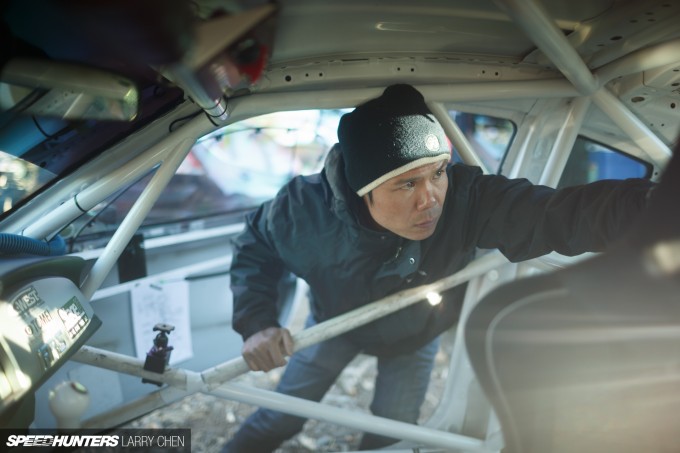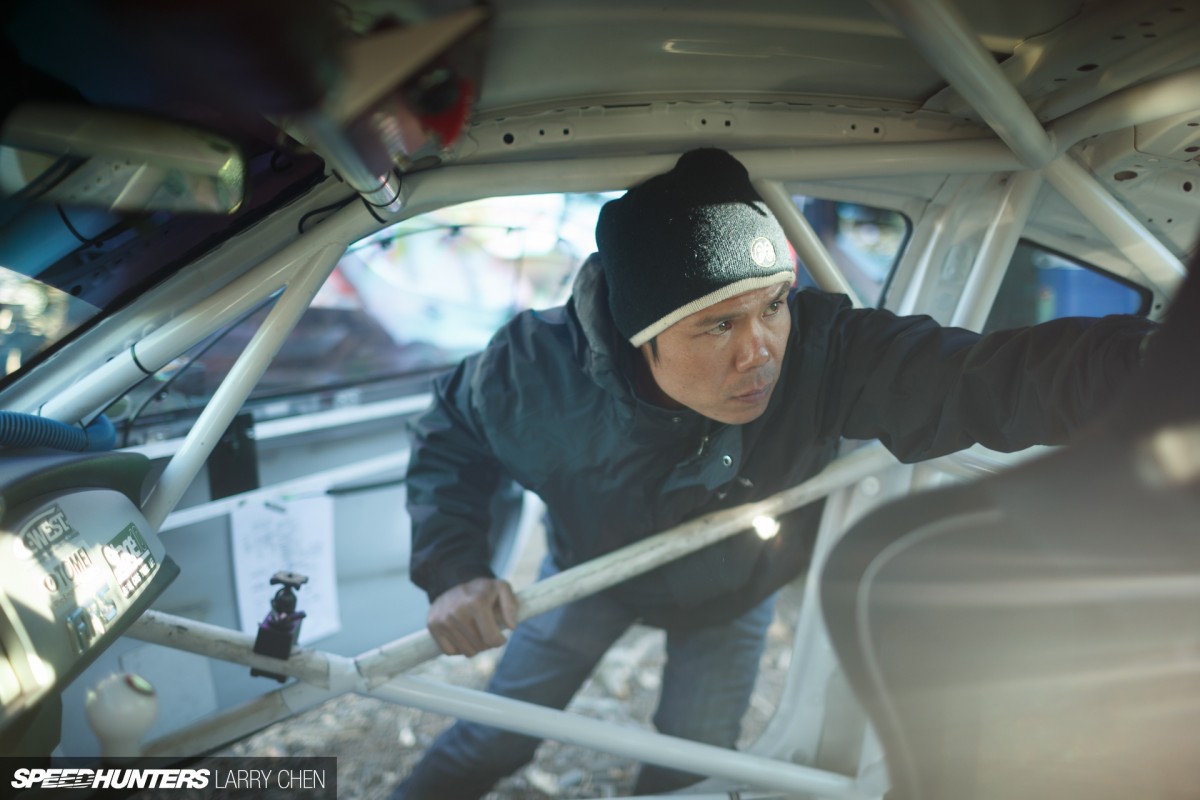 LC: By now you know the course pretty well, right?
TY: I've memorised all 156 turns, all the side of the roads, the dips, bumps, and braking points.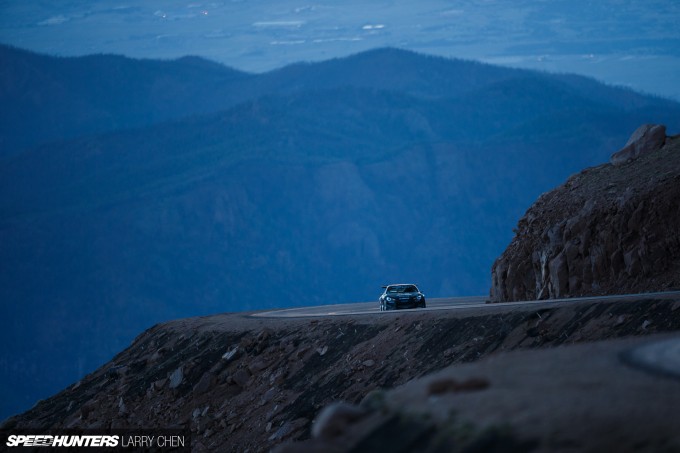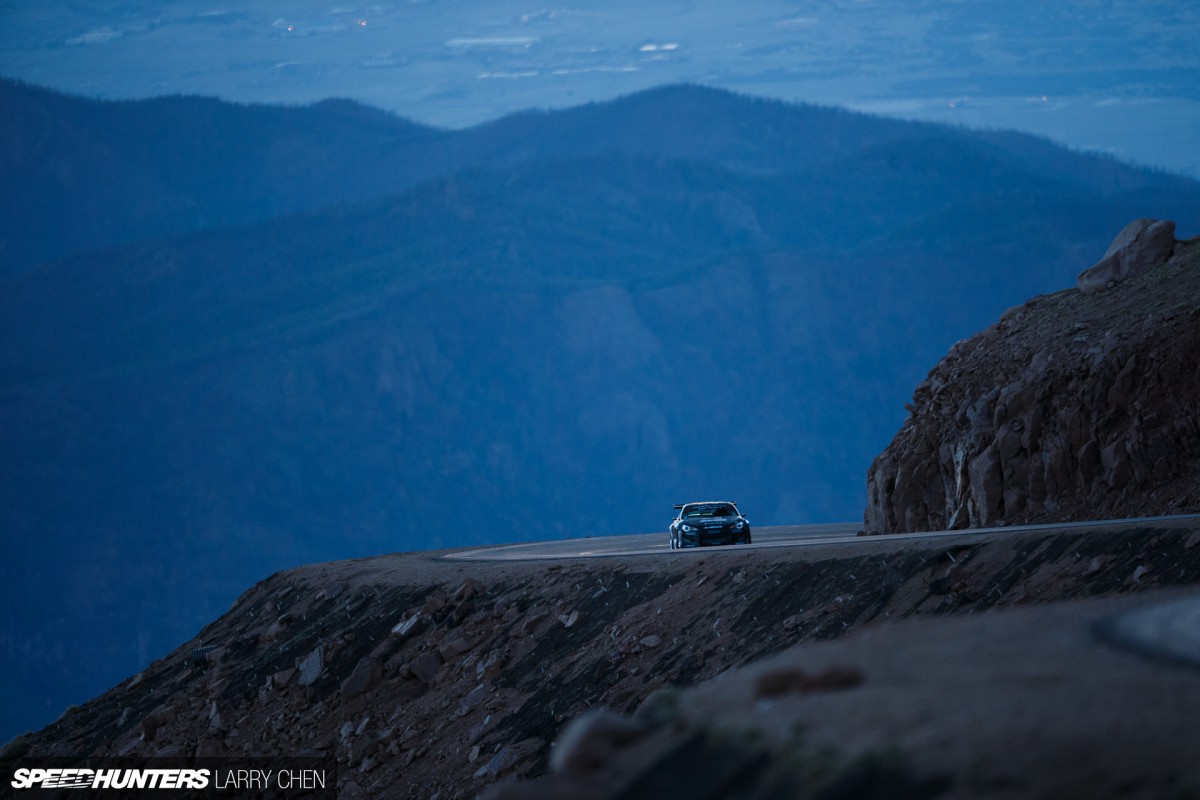 LC: This is your 2013 Formula Drift car, what sort of things did you have to do to get ready for the mountain?
TY: I changed the suspension setup for Pikes Peak because before it was tuned for going sideways. I added bigger brakes and brake ducting as well.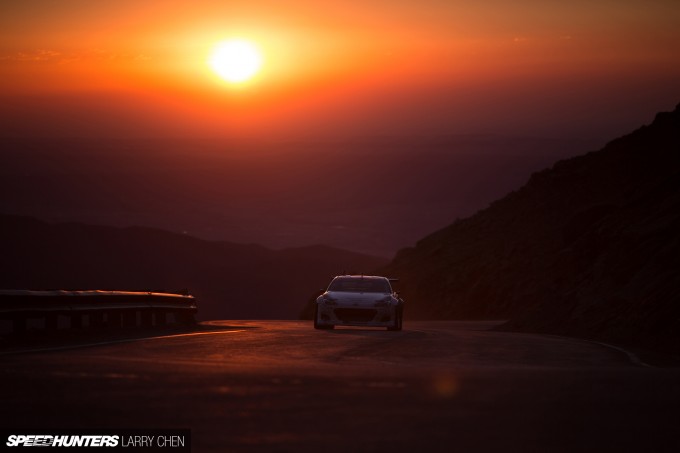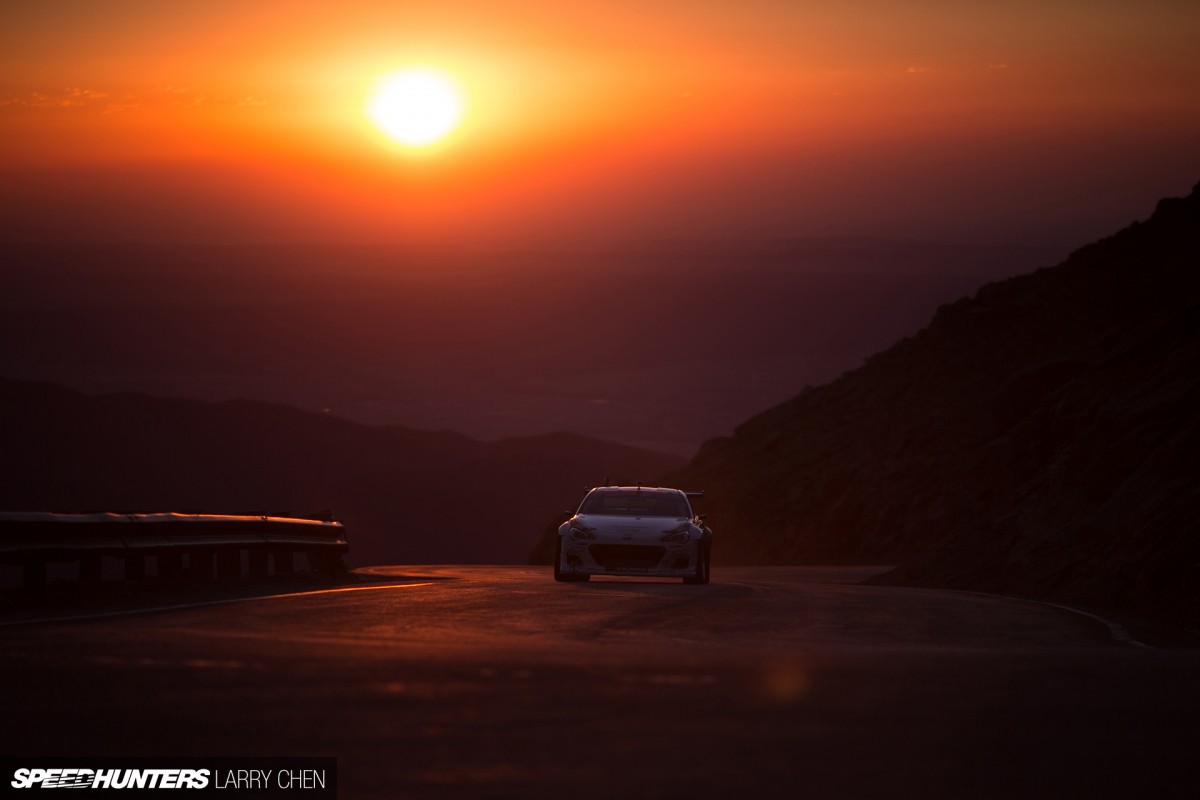 I was going to make an underbody for the FR-S, as it's not very aerodynamic. Although, it takes time to develop and test and as we were prepping for Pikes Peak we ran out of time. But next year for sure we will have some sort of diffuser under the car.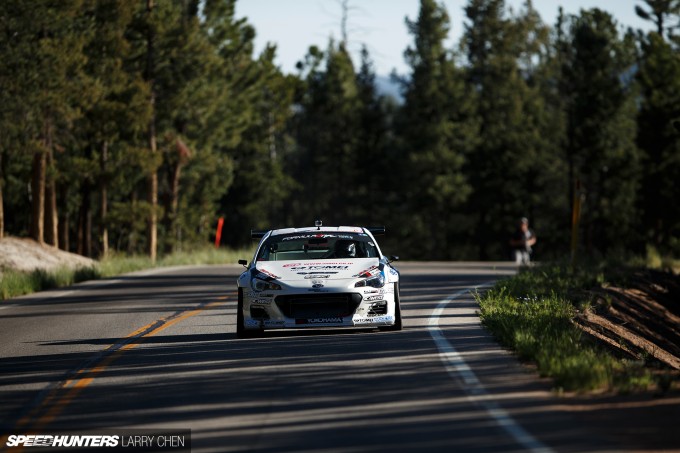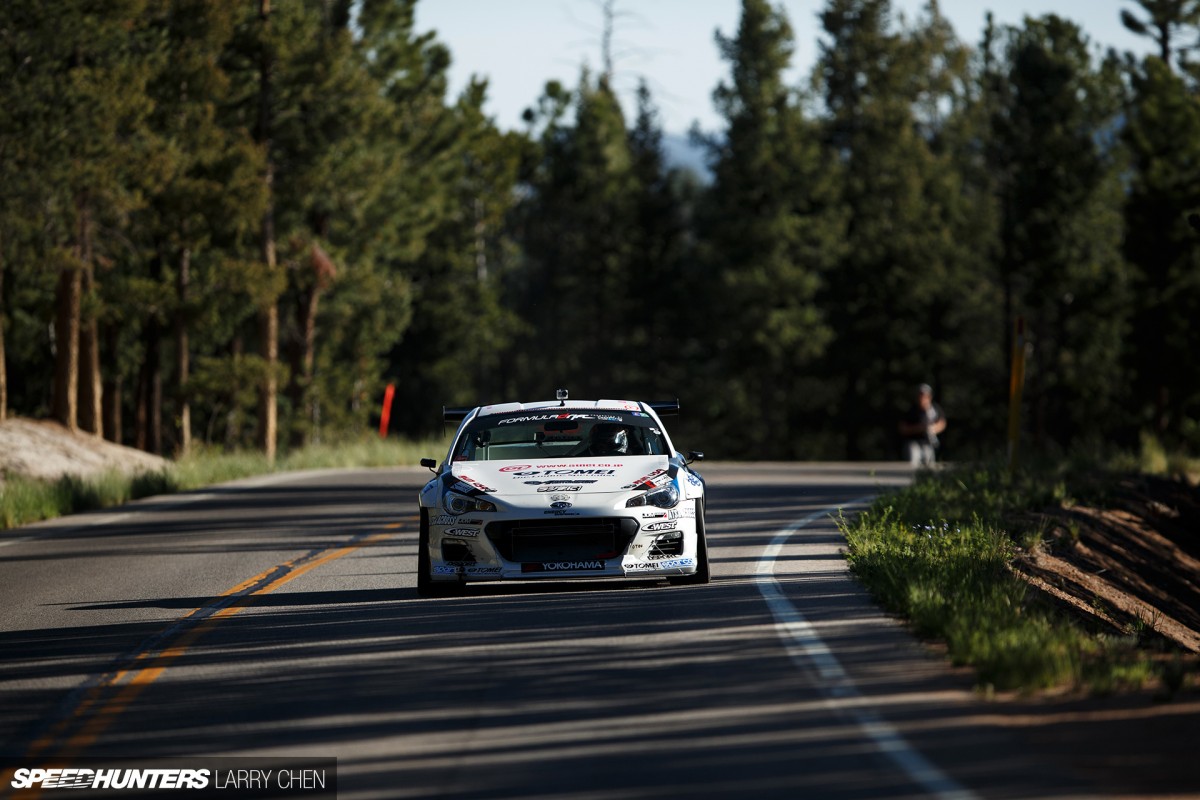 LC: So maybe next year you'll try to develop the car even more?
TY: We are going to specifically develop it more just for Pikes Peak – nothing else.
LC: Are you going to try to compete in time attack?
TY: Yeah, I'm planning to do a little bit of time attack…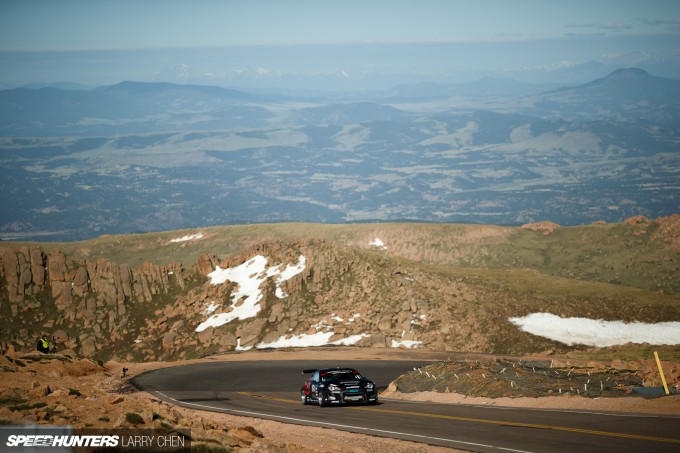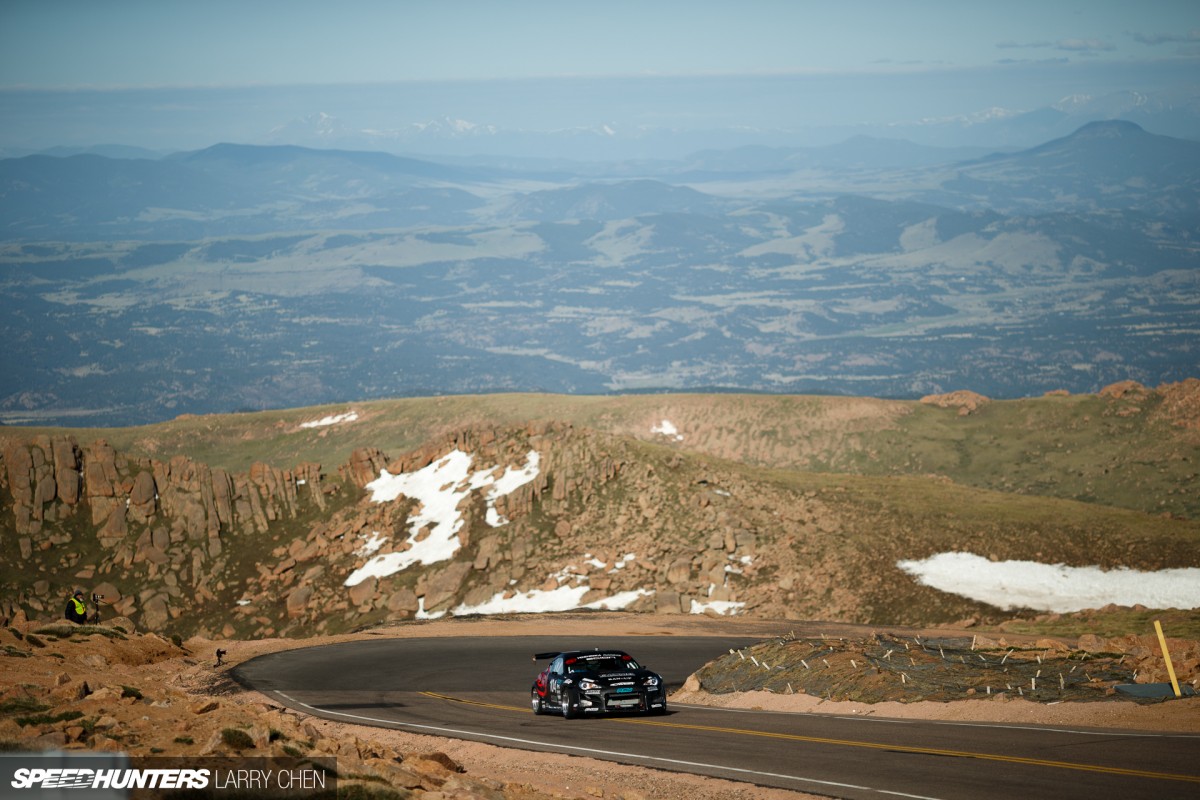 LC: So that will be your next year's plan, but it doesn't look like you are planning to go back to Formula D yet?
TY: I don't think so, I'm done with Formula Drift.
LC: Really? That's it? That is a major shock to me.
TY: That's it.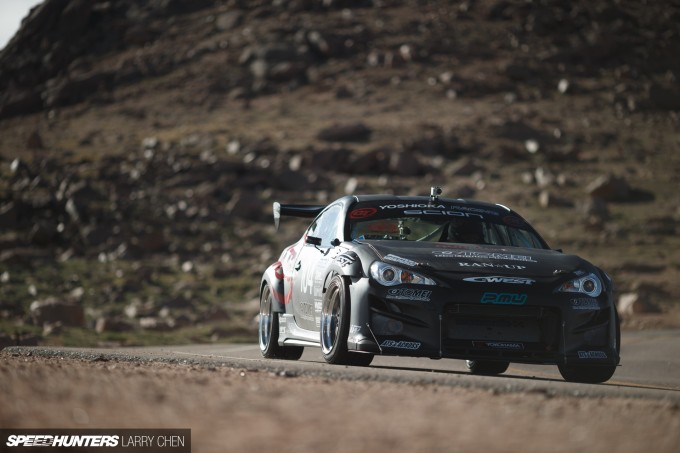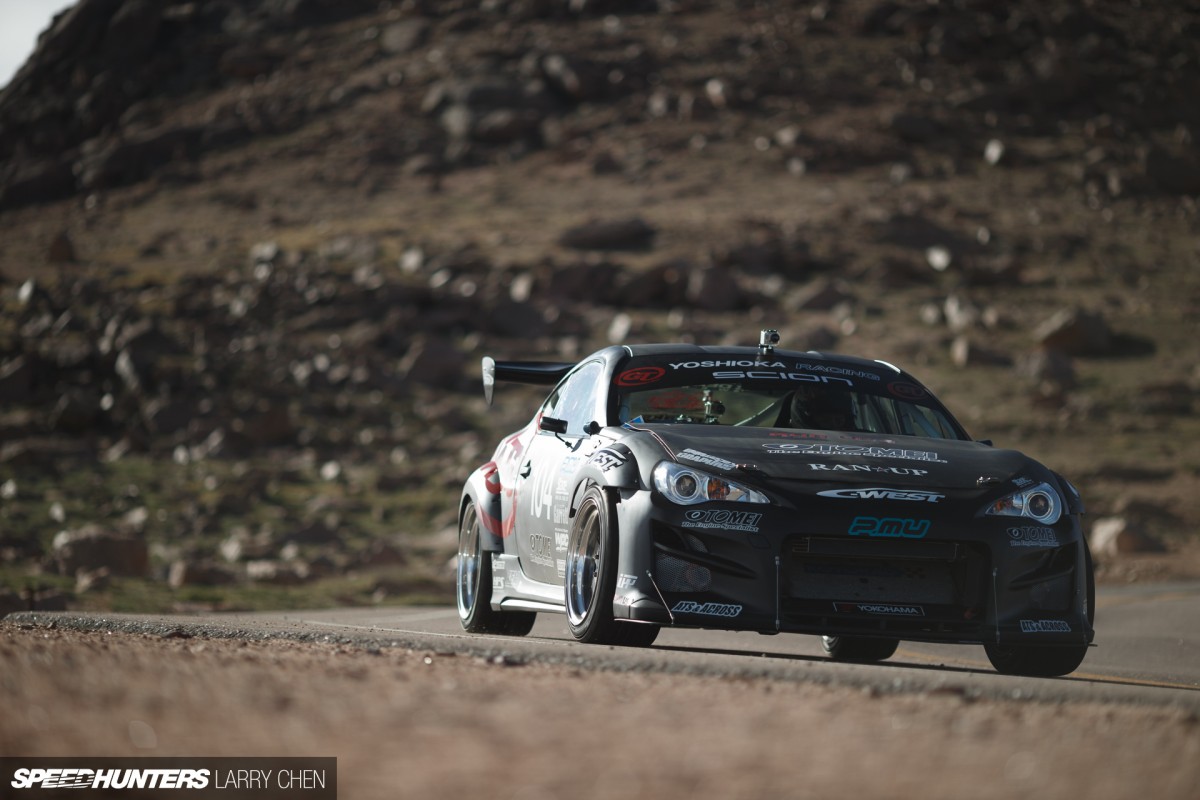 LC: Wow, that's bad news. That's terrible news.
TY: Yeah, but I will still continue to drift locally.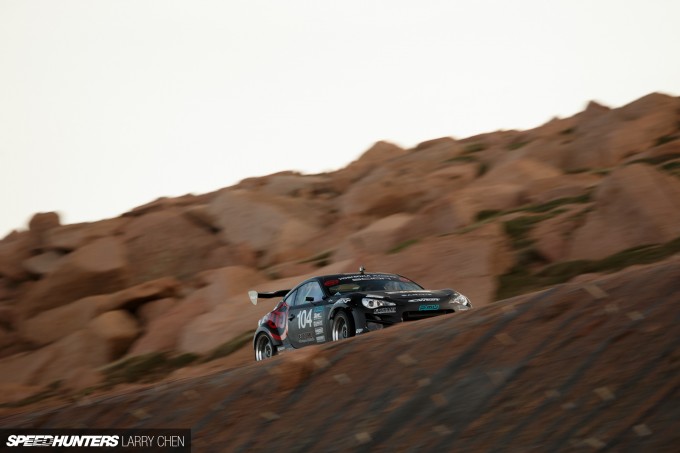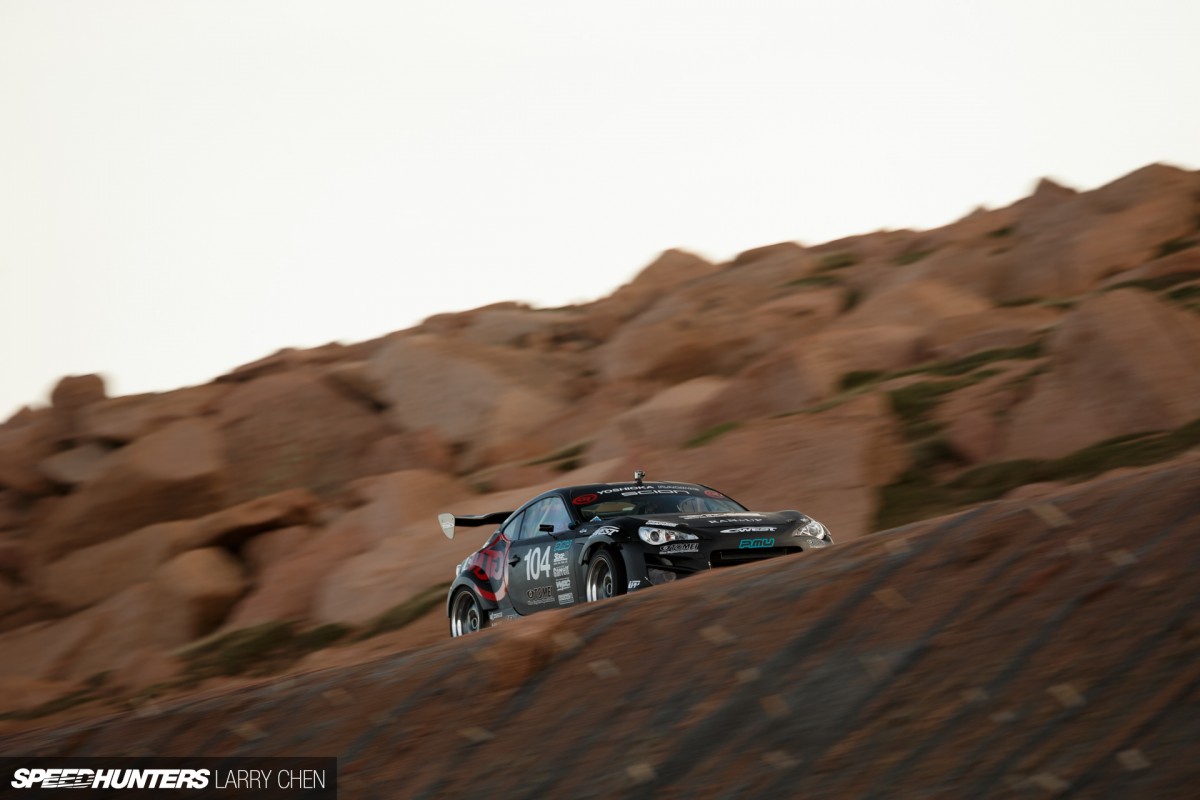 I'm going to judge a competition in Chicago at the end of August. As for competing, I think I will just make it my hobby.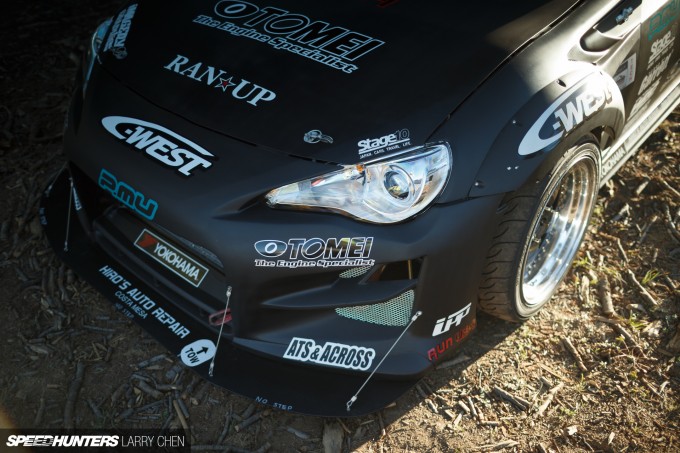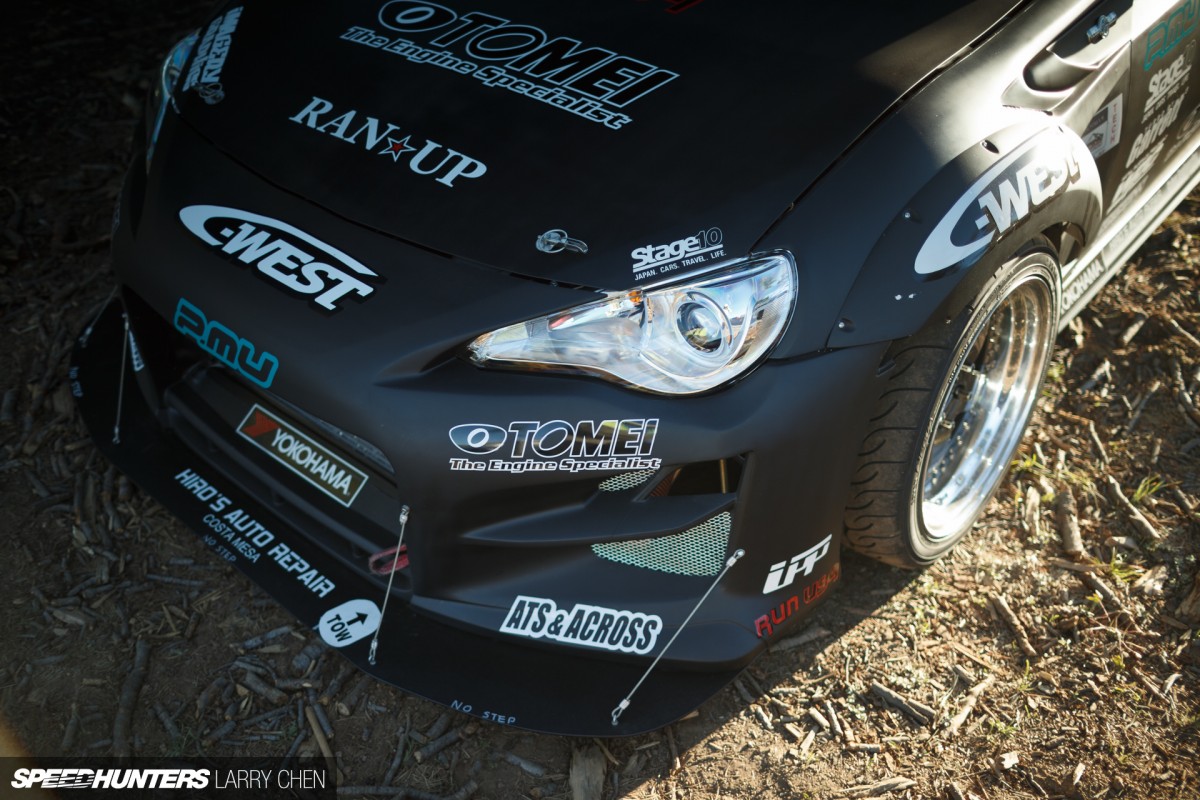 LC: So for competition you will focus your efforts on time attack and hill climbs?
TY: Yeah. Because even before I started drifting, I always wanted to watch Pikes Peak as a spectator. When I came to the US, I figured it would not be to hard – it was just a mountain road in Colorado with some dirt on it. So I started competing.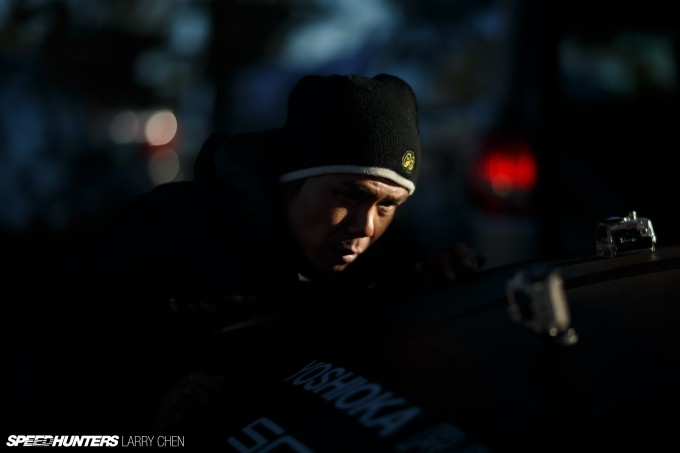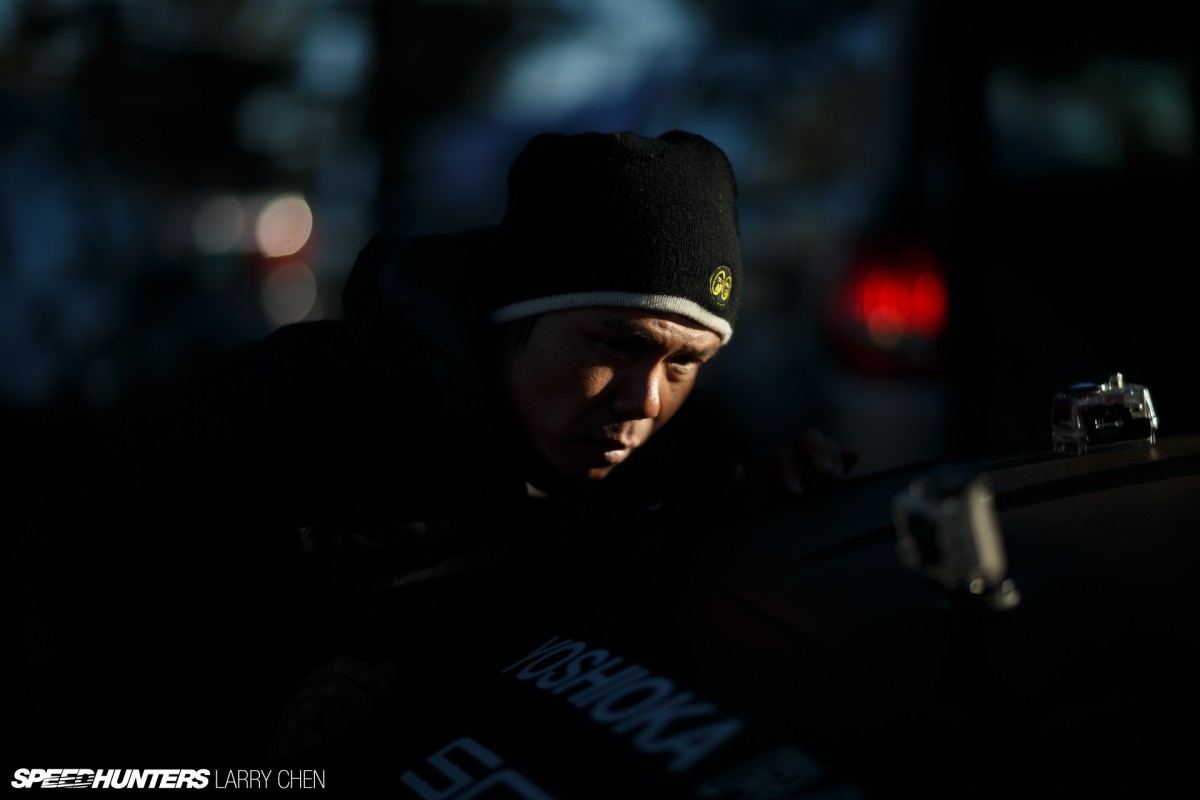 LC: Have you ever watched as a spectator?
TY: No, never.
LC: So every year you come here you have competed?
TY: Yeah, because I never expected to move to the US. Once I moved to the US I figured it was an opportunity to do Pikes Peak because it is much more cost effective than bringing over a car from Japan.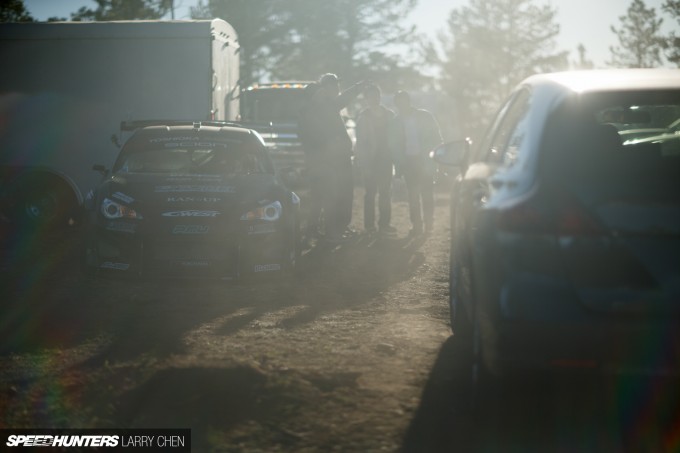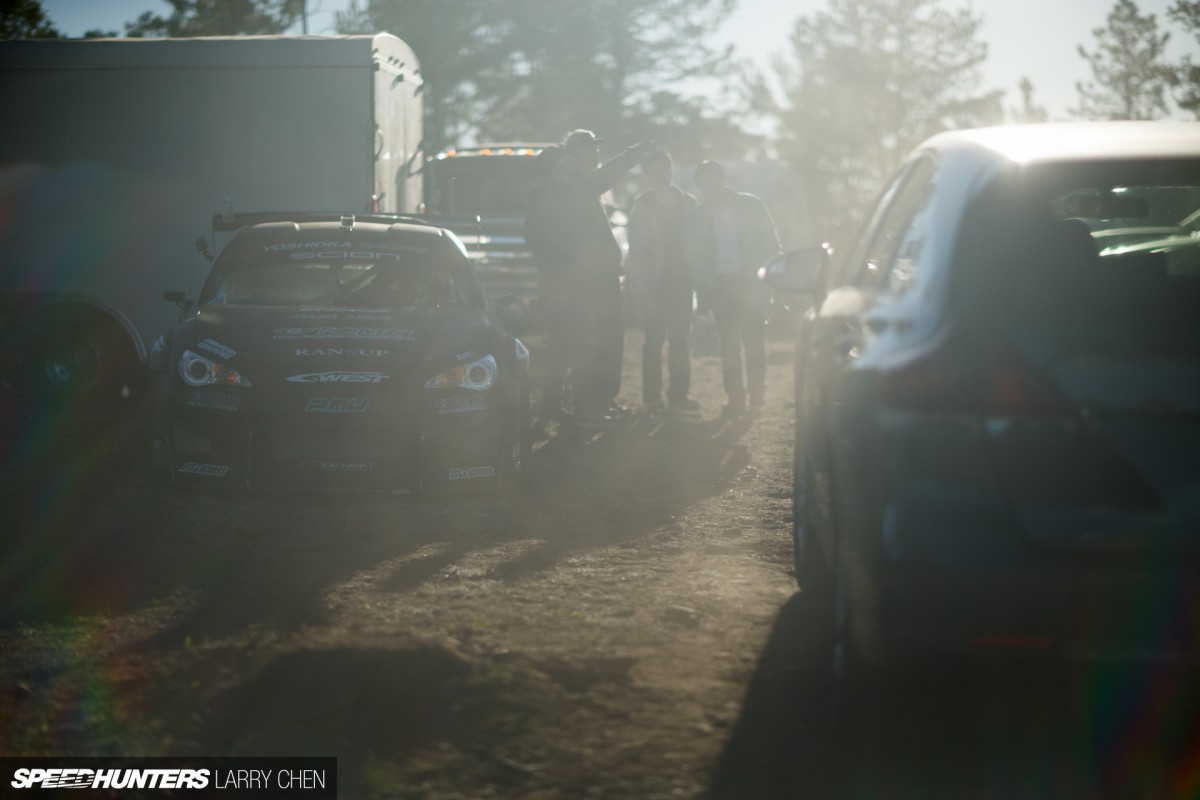 LC: There's a lot of Japanese drivers or riders here too, including Monster Tajima, of course. The Japanese can't seem to get enough of hill climb for some reason.
TY: In Japan Pikes Peak is very popular. Much more so than in North America, I think.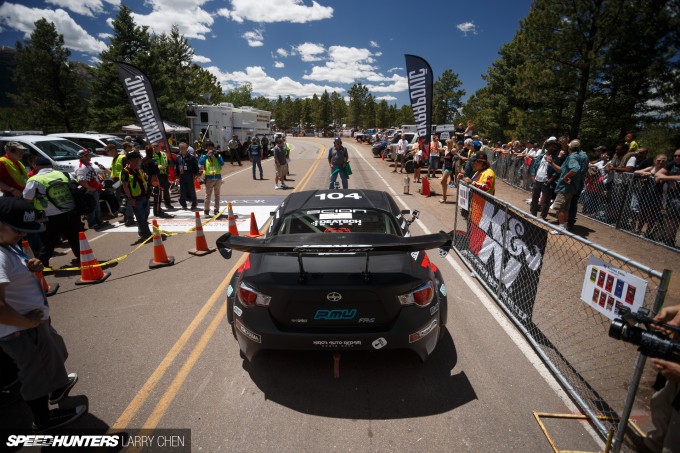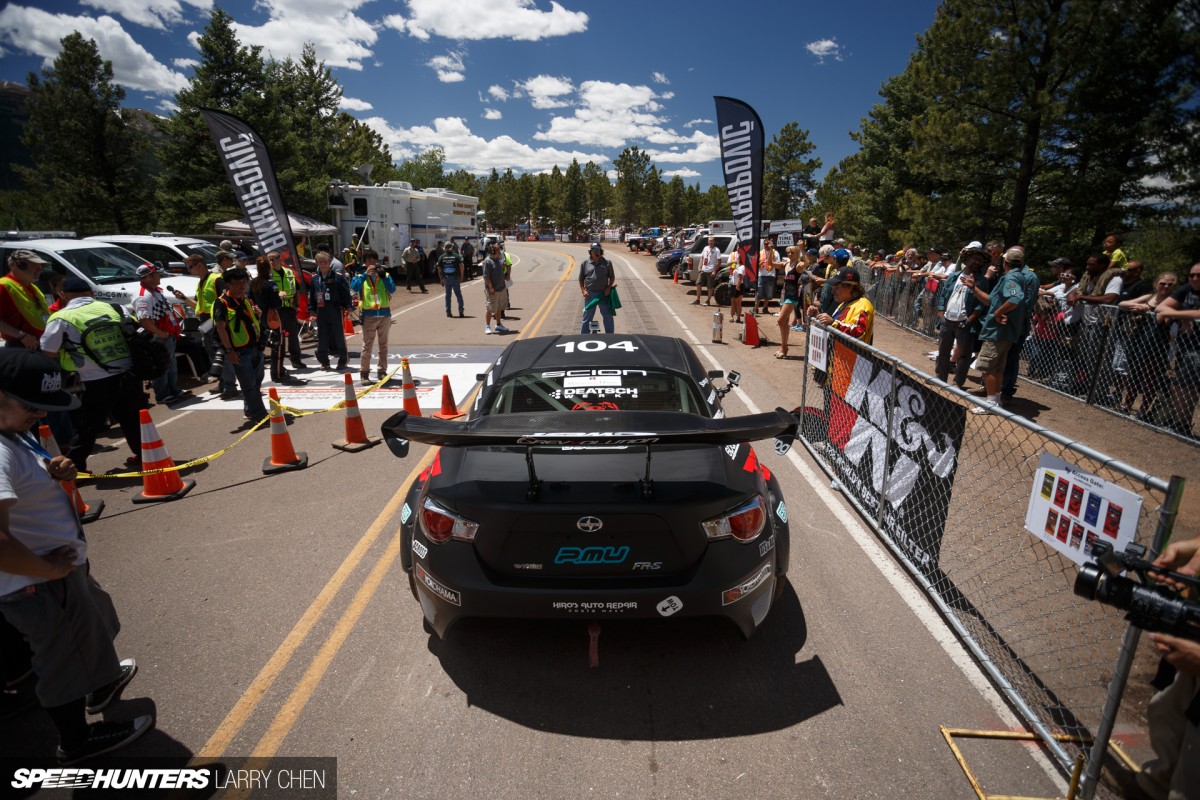 I think that race fans in the United States are more into NASCAR and Indy Cars, but this is the second oldest race in North America. It's so rich in history.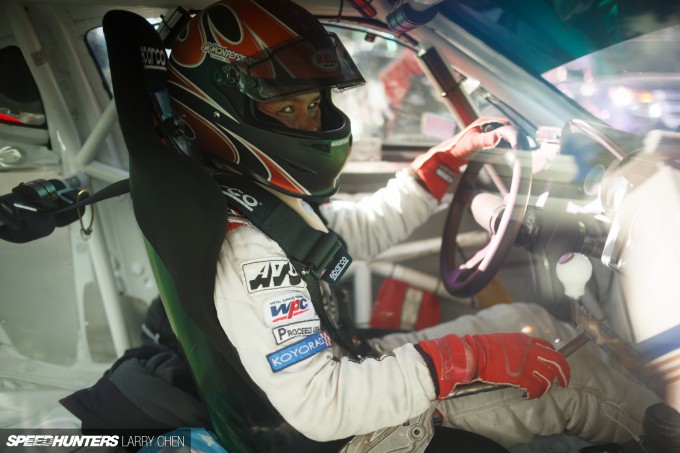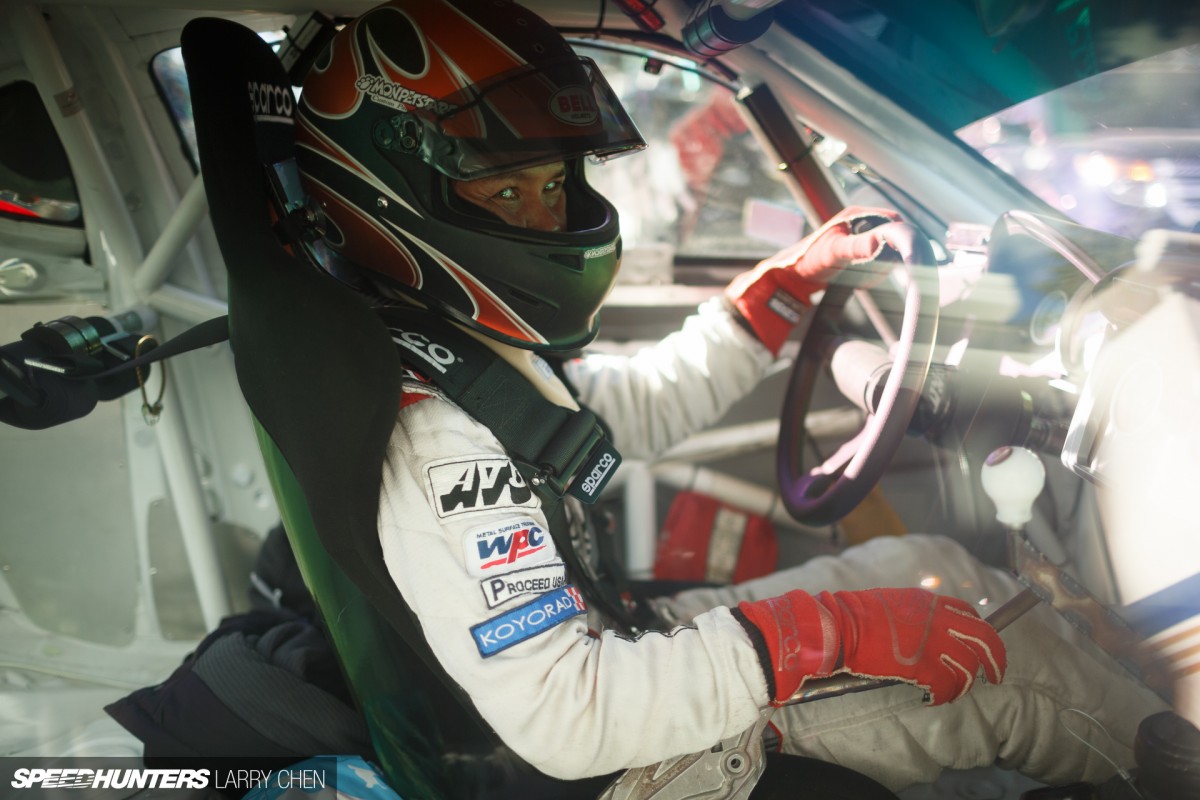 I think Tajima-san made this race popular in Japan. I've known about Pikes Peak since I was six years old. Back then it was absolutely crazy with 1000hp cars racing on the dirt. I would have loved to see that in person.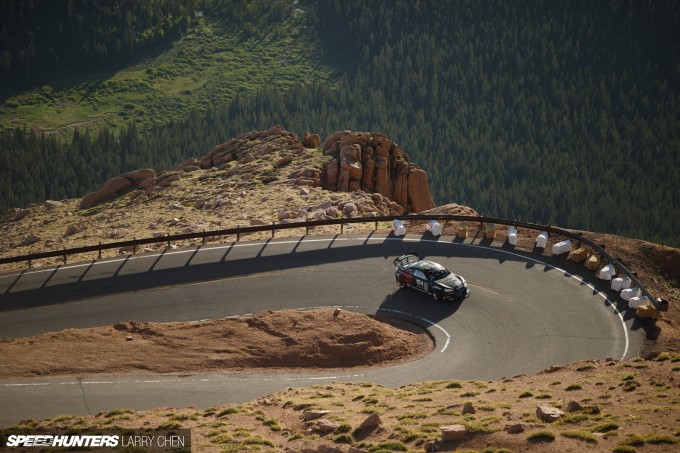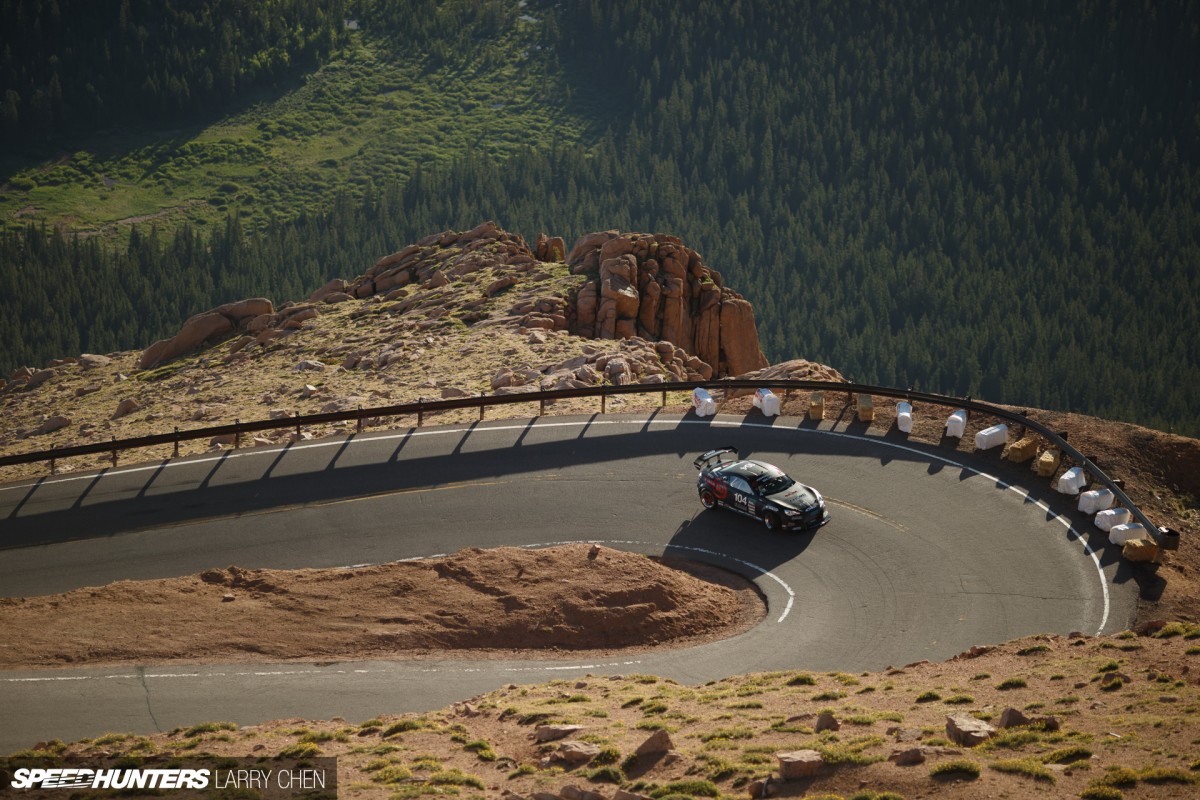 Toshiki Yoshioka is one of the few drivers to ever win a Formula Drift event, and in a Toyota Corolla no less. He was sitting in the last podium spot in Time Attack class with a 10:34.564, but when Ken Gushi crossed the line, he got bumped down to 4th place.
Larry Chen
Instagram: larry_chen_foto
larry@speedhunters.com