When I was in my teens, every year I'd look forward to the six hour drive from Vancouver to Oregon, to watch the G.I. Joes Grand Prix at Portland International Raceway. It was an amazing time for sports car racing in America, with factory entries from Jaguar, Nissan, Toyota, and Ford as well as a host of privateer Porsches. In the support role to the big prototypes were the GTs, which amazingly enough, had enough numbers to run in a totally separate race. The main players back then were the AAR Toyota Celicas, Roush Mustangs, Cougars and XR4Tis, Nissan 300ZXs, Maxda RX7s, Audi Quattros and various tube frame Camaros and Firebirds.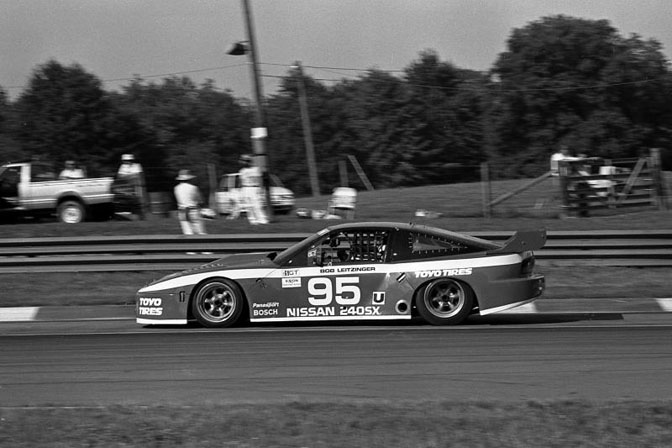 There were plenty of lower class GTU (under 2 liters) cars racing too, but I didn't really pay much attention to them at the time.
This brings me to the subject of this gallery posting…. I was planning to put together a few posts looking back on Nissan's great IMSA racing campaigns from the 80s and early 90s and started to look through Mark Windecker's photo archive to get the images rounded up. In looking at his pictures from this time period, I started to notice Mark was displaying a fair number of factory Nissan racing S13s in the GTU category from around 1990 to '93.
If I dig in to my memory banks I can just about remember these cars… barely….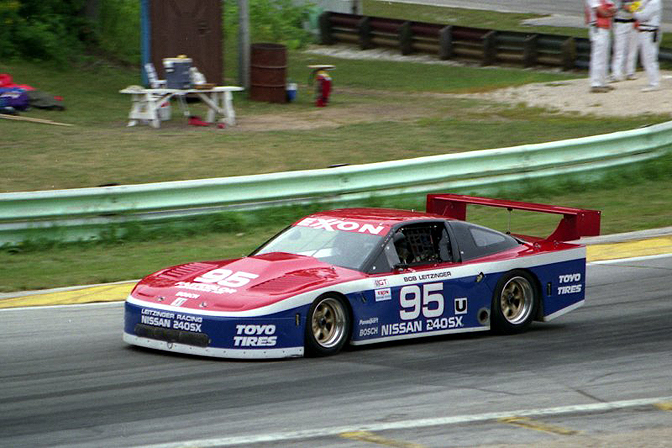 It appears that when the 240SX S13 was still a shiny new car in showrooms across America, it was supported by a factory backed racing program in the IMSA Camel GT series.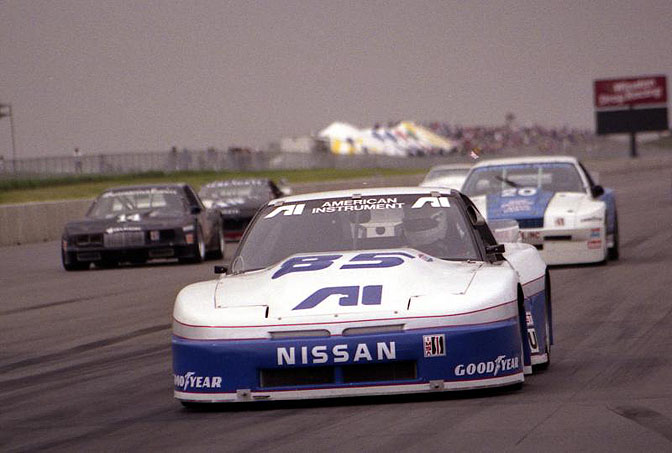 It is hard to track down details of the campaign now, but judging from my knowledge of IMSA GT racing from the time period, the cars would have been full tube frame silhouette racers. This is the American Instrument Racing entered S13 at Topeka in 1990.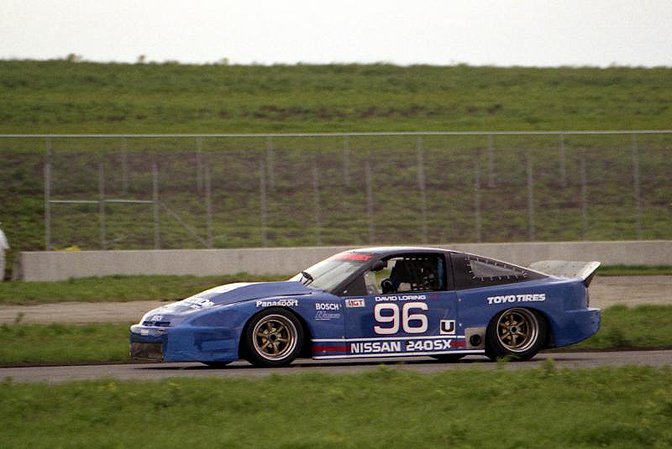 The main Nissan factory supported team for the duration of the program was Leitzinger Racing, a family run operation headed by Bob Leitzinger, the father of Butch, who some of us may be more familiar with. This is one of their cars at Topeka in 1990.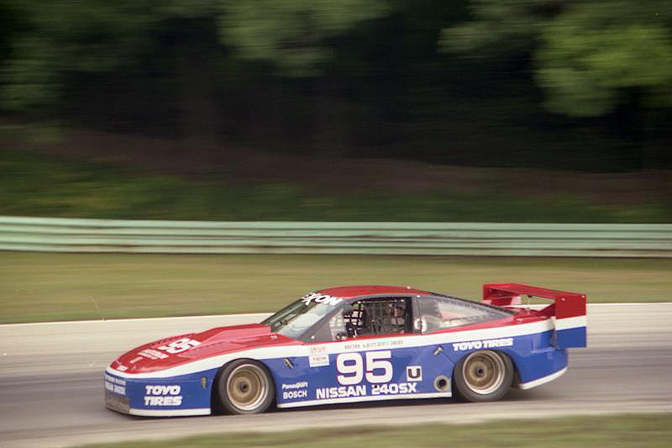 By 1991 the cars were adorned in more familiar Nissan racing colours and sported updated body-work. This is Bob Leizinger piloting one of the team cars at Road America, where he took third place in the GTU class.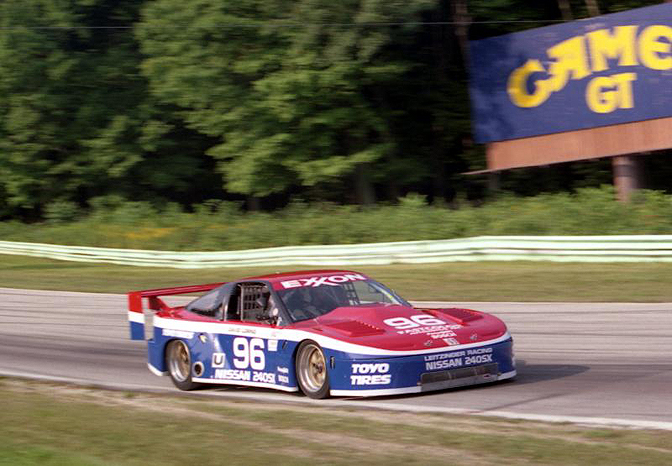 1991 was the first year Nissan won the IMSA GTU Title with Leitzinger Racing. They went on to take the overall manufacturer's title every year to 1993… Interesting huh? Did any of you know the S13 had this type of GT racing success?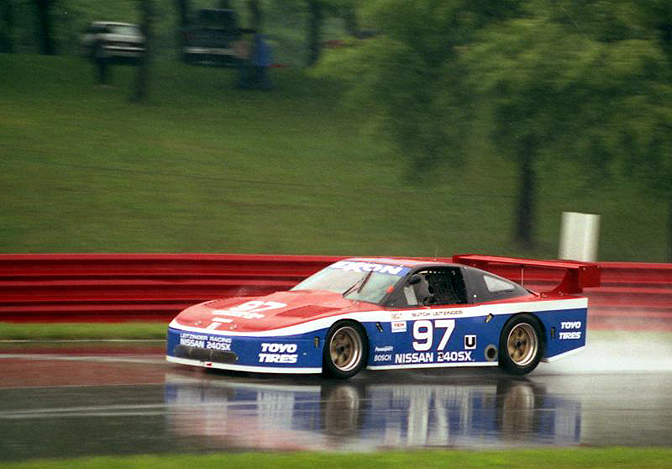 By the time this photo was taken at Mid Ohio Raceway in 1992, the cars had changed again with a much more radical wide body setup. The car is piloted here by a very young Butch Leizinger.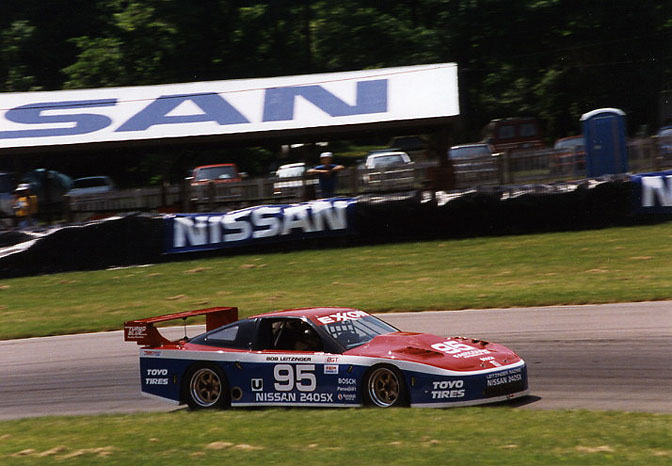 1992 was a great year for Leitzinger Racing, with the drivers locking out the top three places in the drivers championship.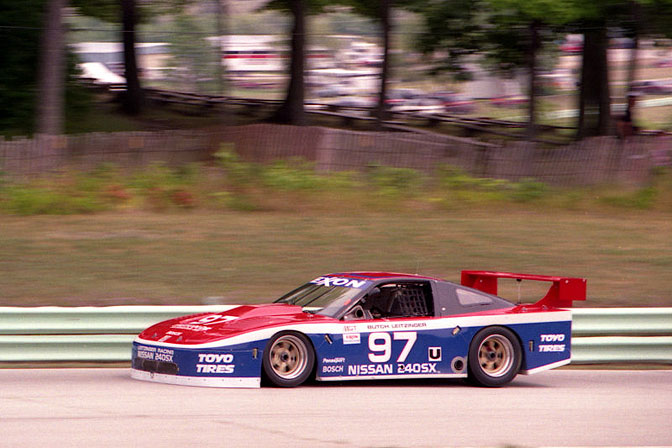 Butch ended up 2nd in the championship with David Loring taking the overall title.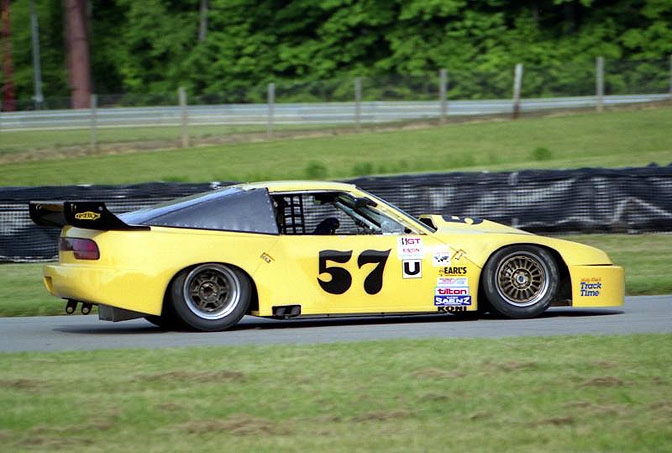 The older spec chassis' ended up in the hands of privateers. This is Reed Kryder's entry at Mid Ohio in 1992. I wonder where these race chassis are these days…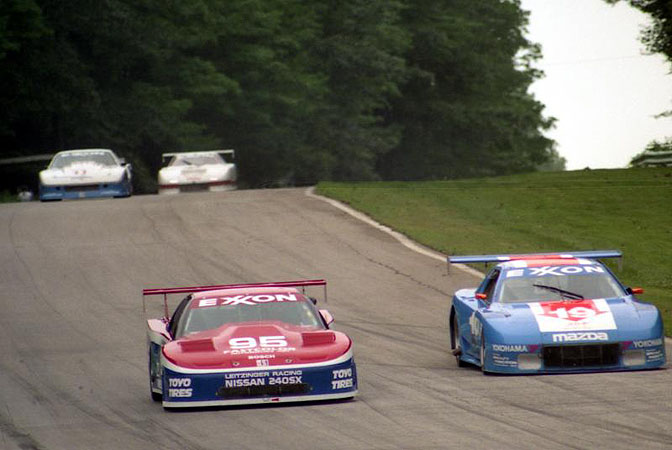 Pictured at Road American in 1993, Butch went on to win the IMSA GTU title that year. It was the first milestone success in his racing career which has seen him drive for Panoz, Cadillac, Bentley and of course his mainstay: Dyson Racing.
Next up we'll look at the IMSA Racing 300ZXs…. Thanks to Mark Windecker for the photos.
Have a good one.
:Rod
Mark Windecker Vintage IMSA Photos