I'm gonna cut straight to the point here. What you are looking at is a BNR32 Skyline GT-R V-spec II built by Kenji Ariki of Team Bad Quality. While this car might not have been set up for smokey slides or late night touge sessions like those of his teammates, it's every bit as memorable. That's because Ariki-san has basically taken the GT-R rulebook and thrown it out the window. Internet haters you've been warned…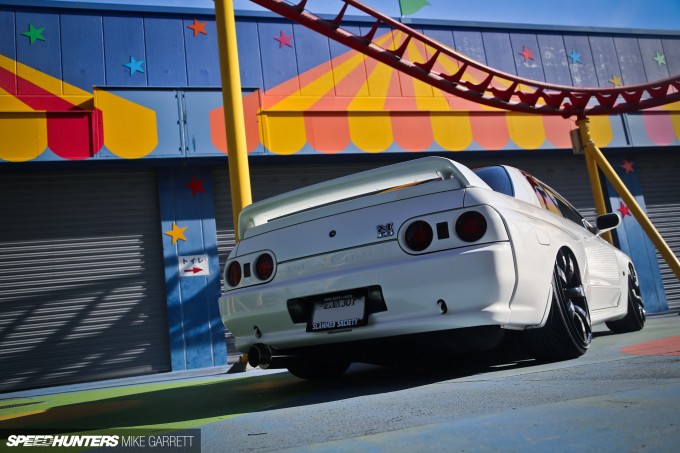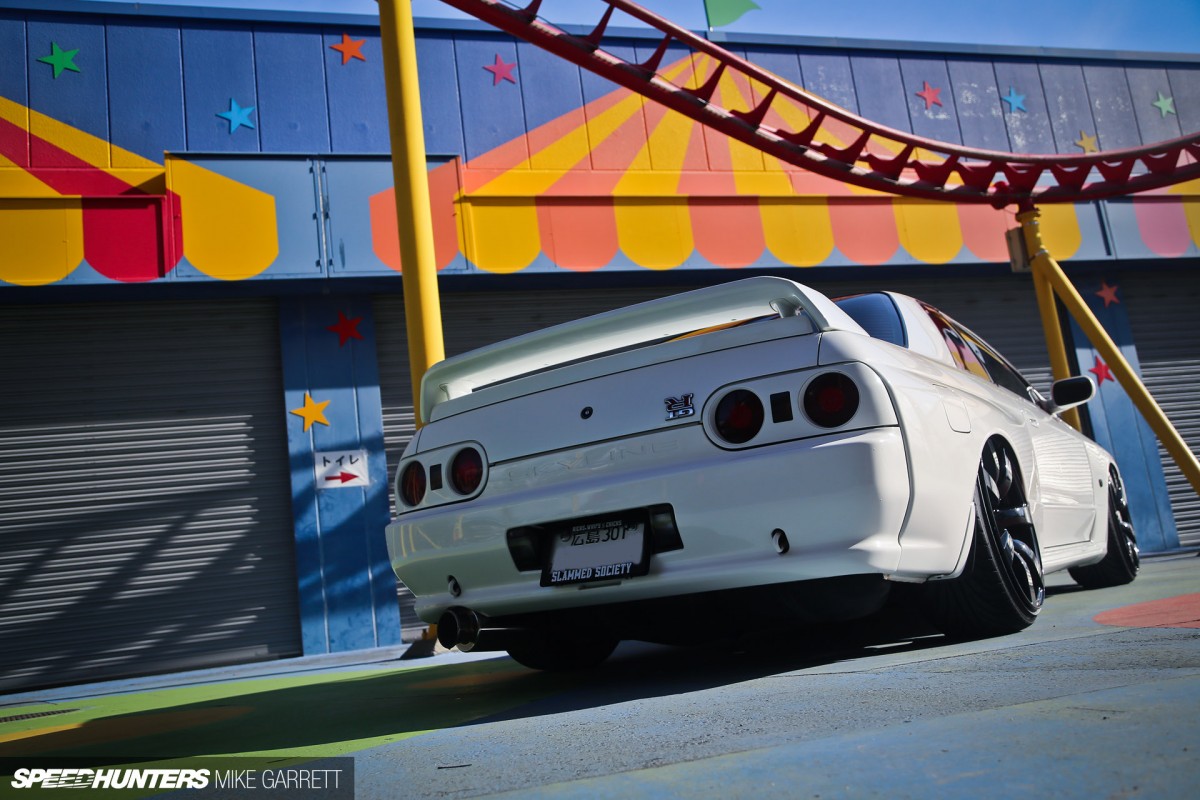 Of all the vehicles I encountered during my visit to Hiroshima earlier in the year, Kenji's R32 might have been the most unusual. Once you see that the hallowed GT-R emblem on the rear has been flipped upside down, you know that there's something strange going on here.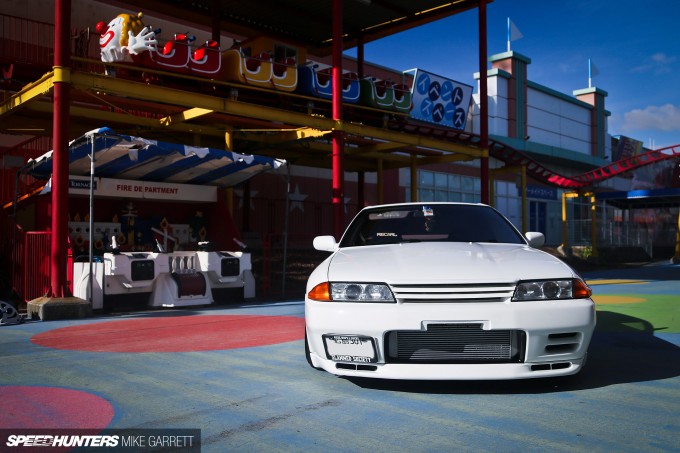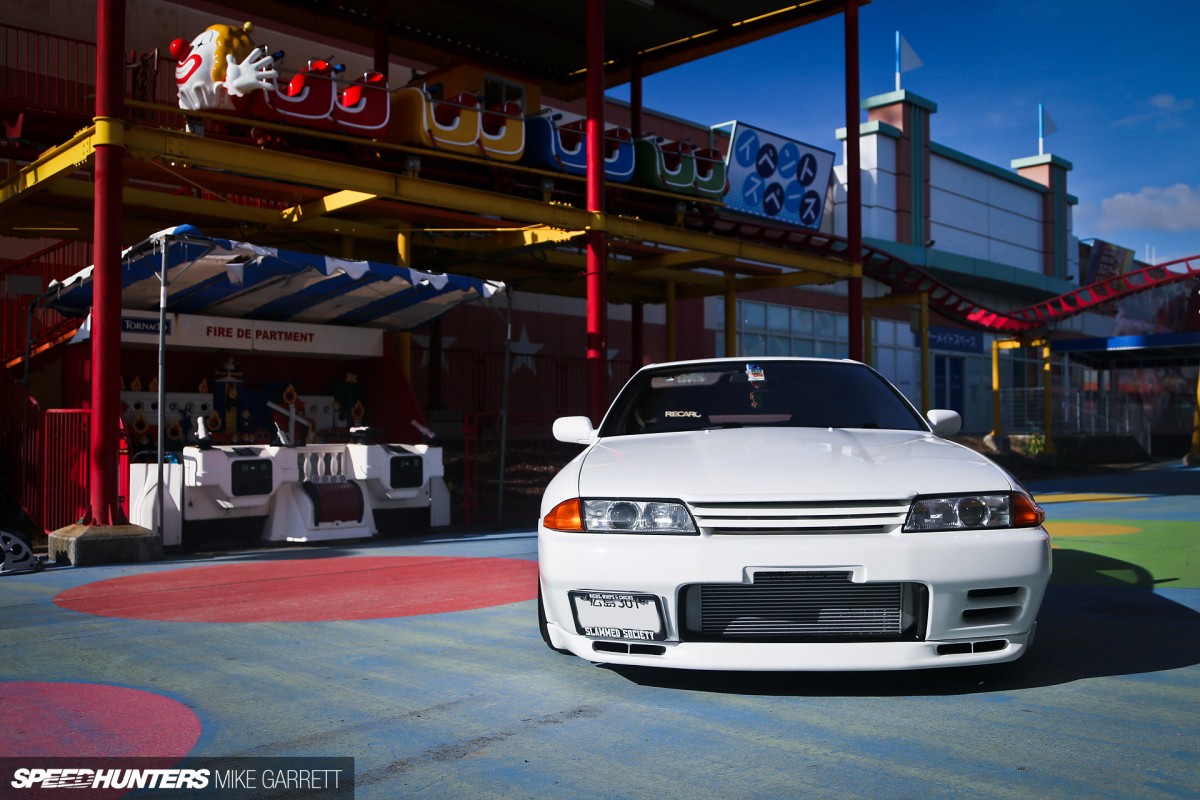 The contrast on this car is actually very interesting. On one hand this GT-R is in amazing condition for its age, and its body has been kept free of any add-ons that detract from those timeless factory lines.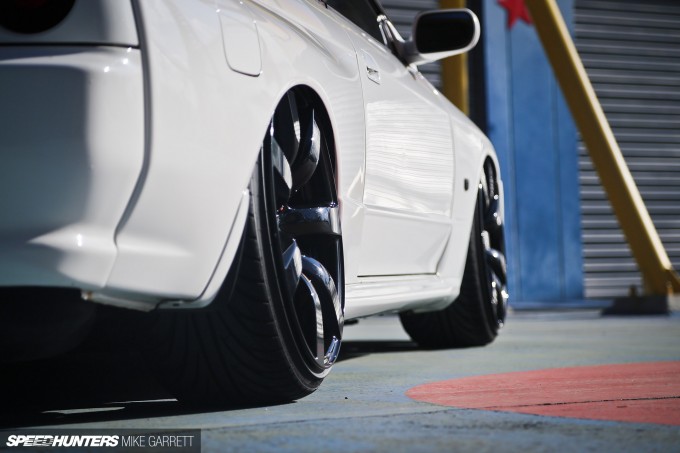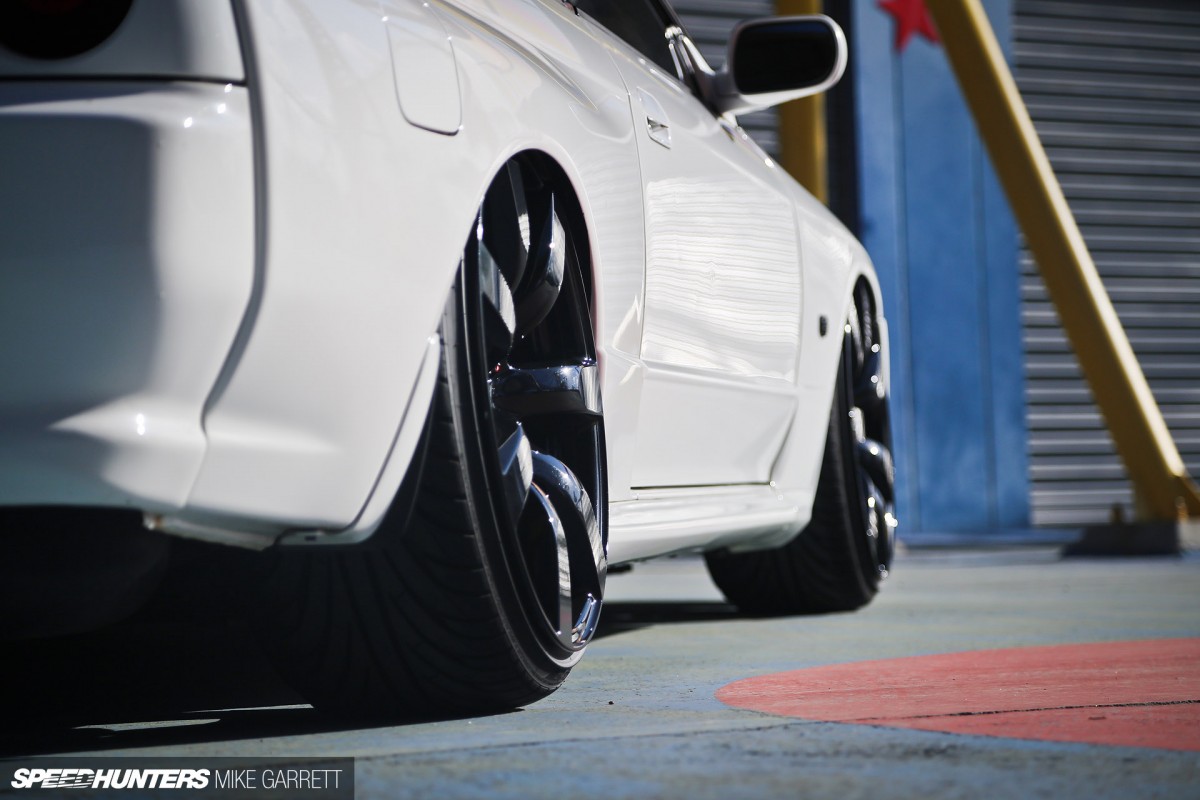 On the other, while GT-R purists might like the well-preserved nature Kenji's R32, I'm not sure how they will feel about his suspension setup. Why? Because the car is running modified Bold World air suspension from a G50 President with sectioned shocks and 326Power springs up front and Swift springs in the rear.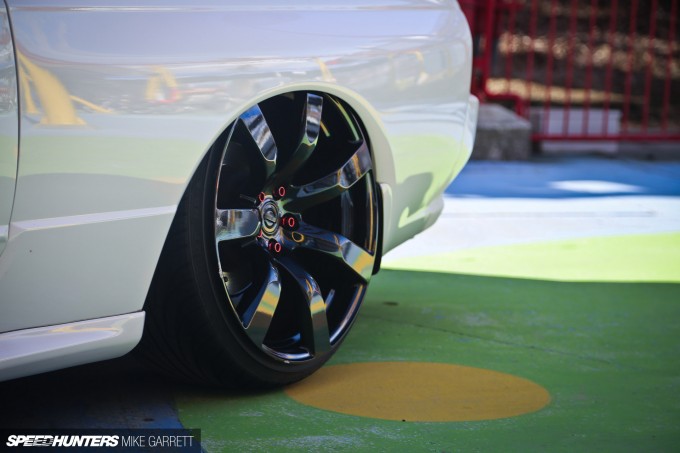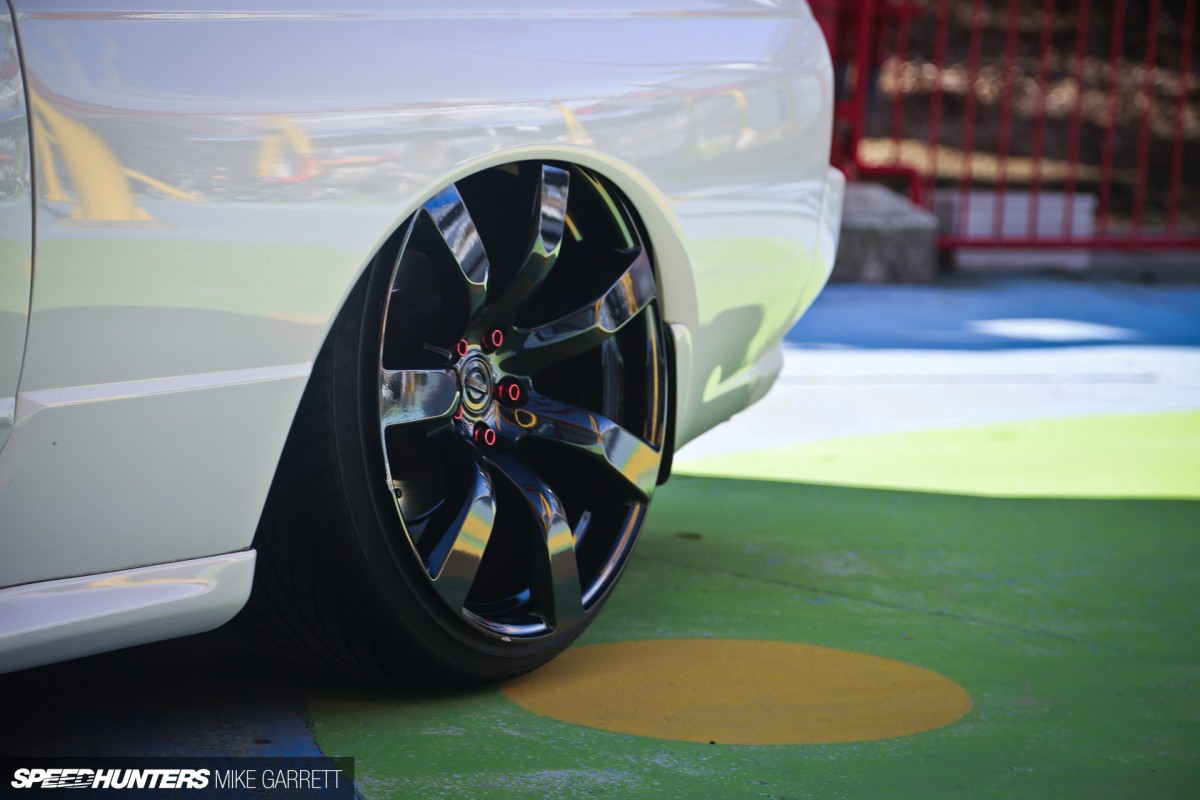 Tucked into the R32's OEM fenders are set of factory R35 GT-R 20×10.5-inch wheels. You certainly won't see many R32 Skylines on 20-inch wheels, but I like how this wheel choice keeps things in the GT-R family.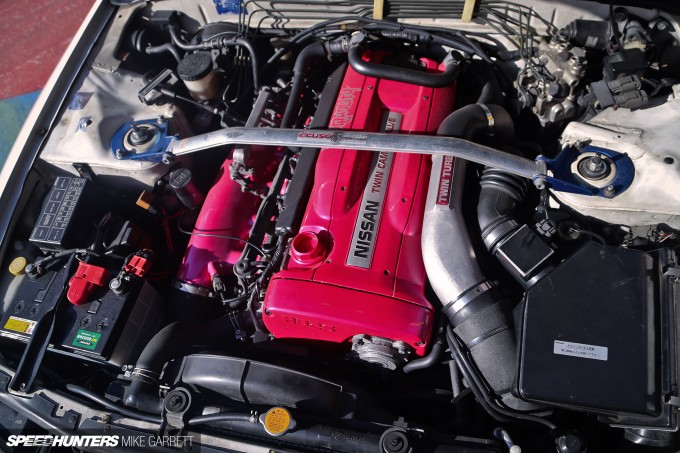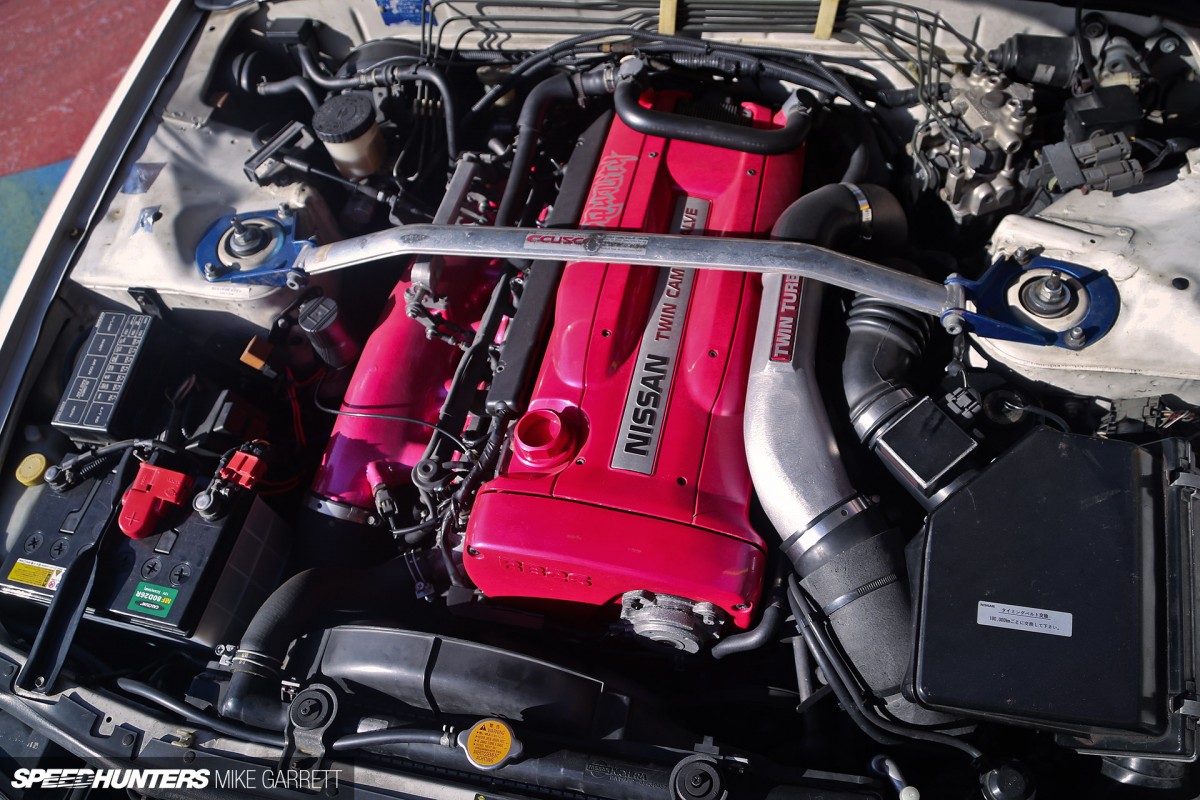 Power modifications have been limited to basic exhaust tuning, but a stock RB26DETT is nothing to scoff at – even by today's standards.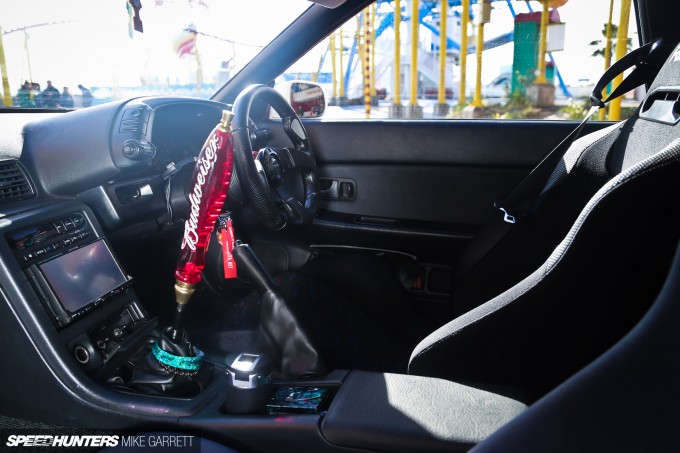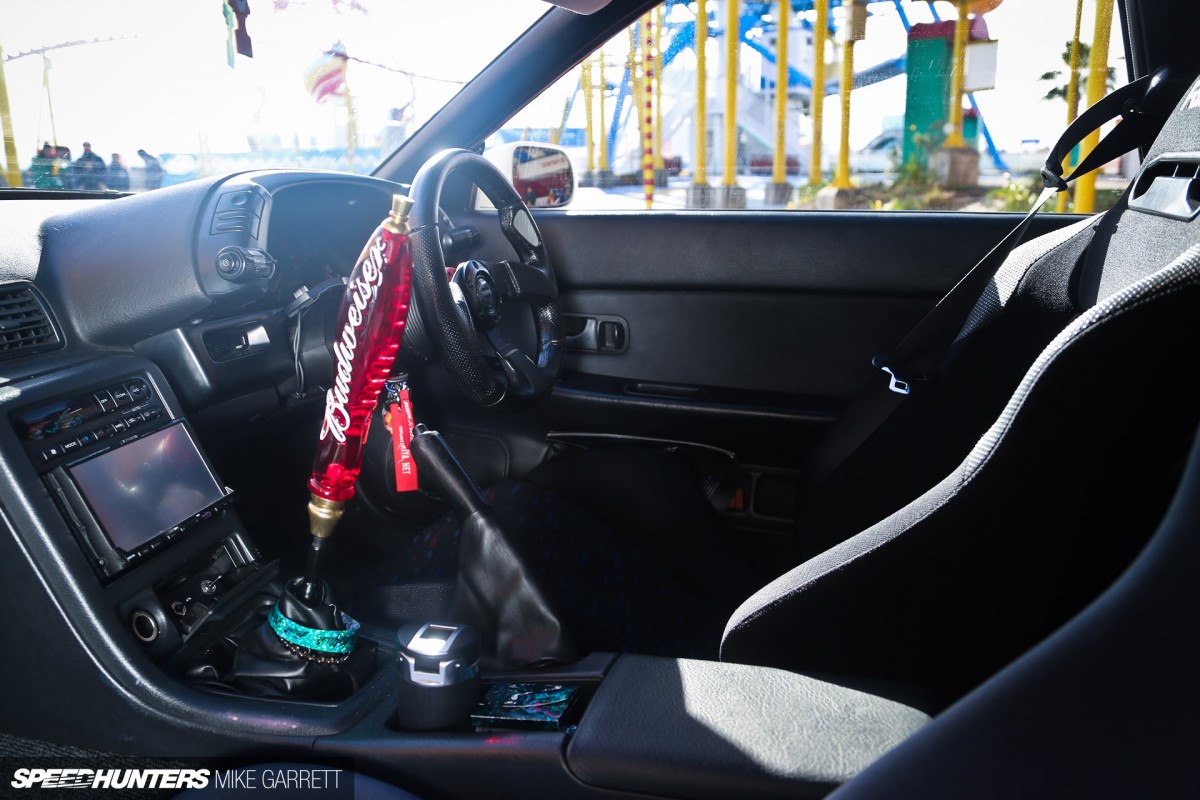 Inside, the pair of Recaro SR2 seats and MOMO steering wheel are things you'd expect to find in a modified GT-R, but the Budweiser beer tap shift knob adds just a touch of crazy.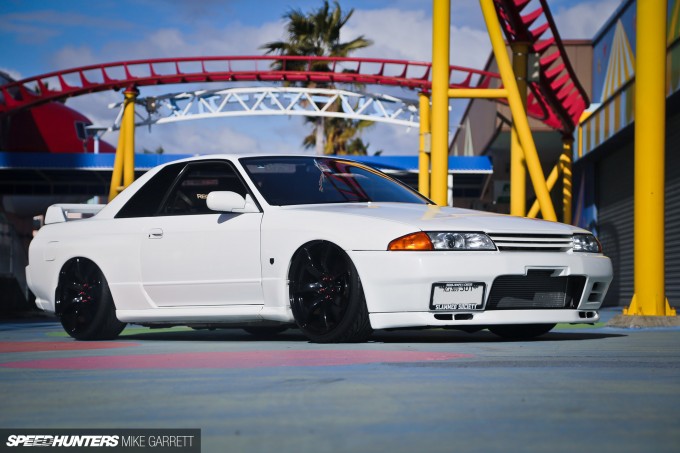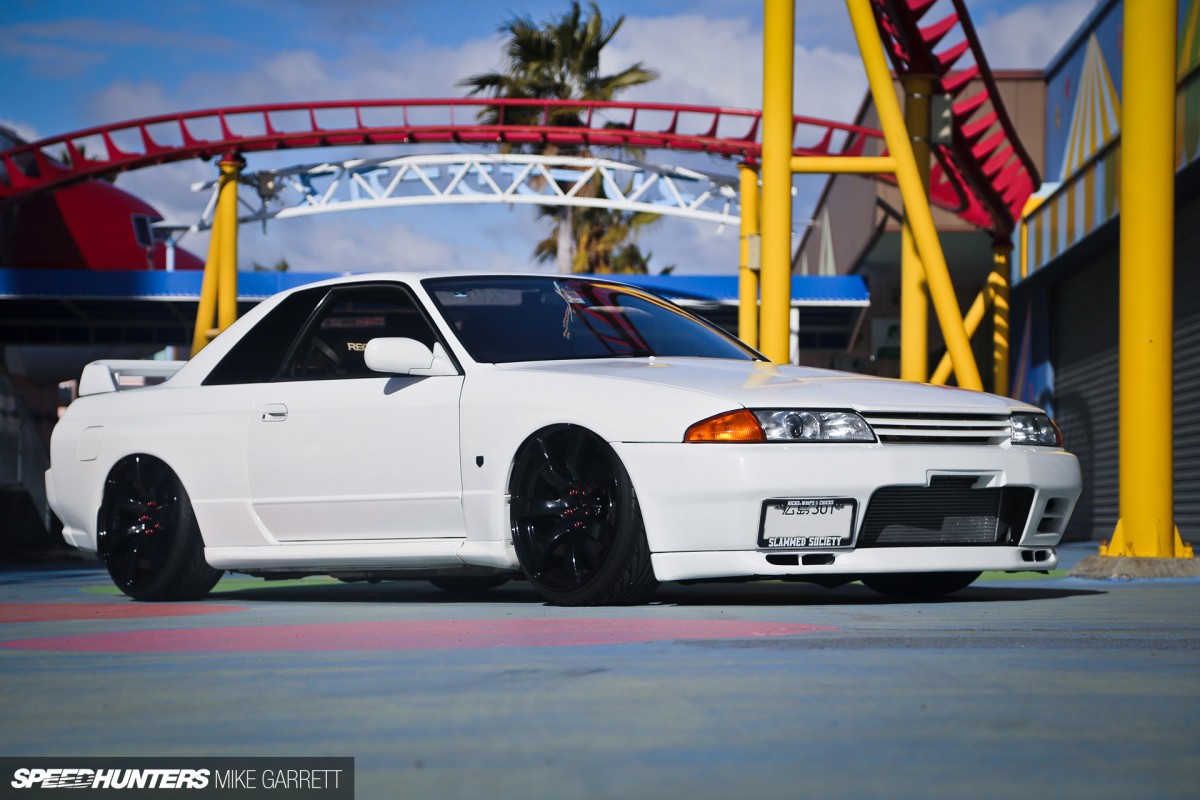 Many people would laugh at the idea of an R32 GT-R with air suspension and oversized wheels, but when you actually see the car you realise that it all comes together pretty well.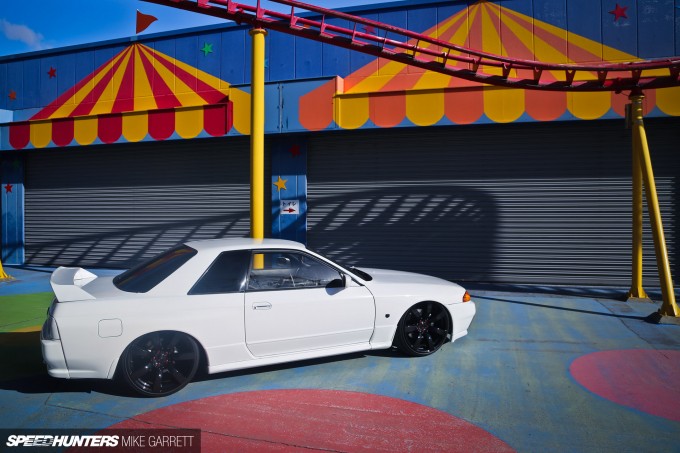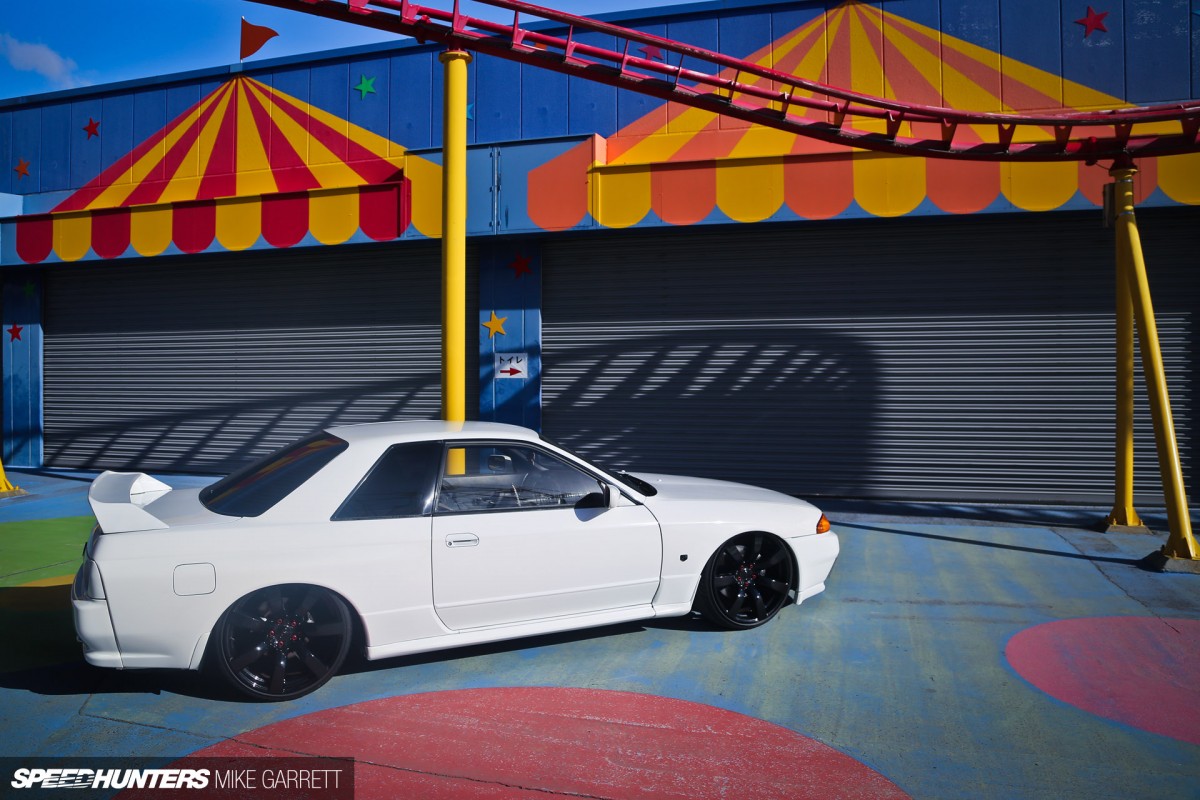 Ariki-san's GT-R might not be made for top speed Wangan runs or to set time attack records, but to me it's a fine symbol of the slightly unusual but cool way they do things down in this part of Japan.
Mike Garrett
Instagram: speedhunters_mike
mike@speedhunters.com