I can't speak for everyone out there, but for me 2012 has been a remarkable year. I think when I look back on my career (or even my life in general) decades from now, I'll see a clear turning point that happened this year. A very large part of this change has been the once-in-a-lifetime-opportunity to work for Speedhunters.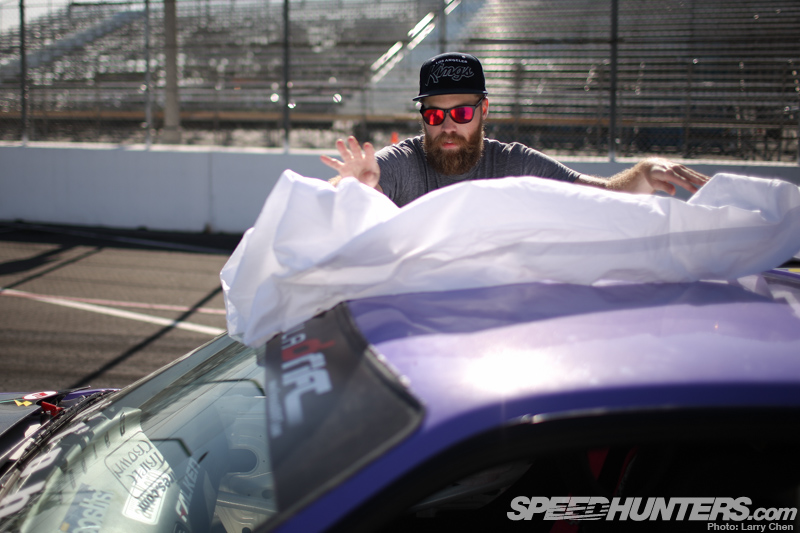 I have been looking forward to reflecting on my year for a while now, but as I sit here sorting through the last bits of two-thousand-twelve, I'm realizing that I accomplished more than I could have ever dreamed of. For the most part, that's great, but it's forced me to split my recap into three sections. Today we'll start with a look behind the scenes of some of my more memorable photoshoots.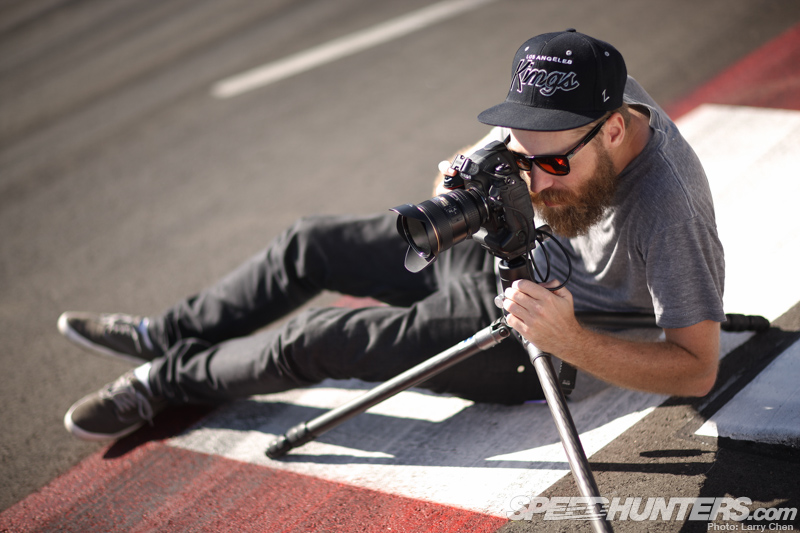 I could think of no better way to recall these shoots than the order in which they were completed, starting with my very first shoot for Speedhunters on the streets of Long Beach prior to the inaugural round of Formula Drift.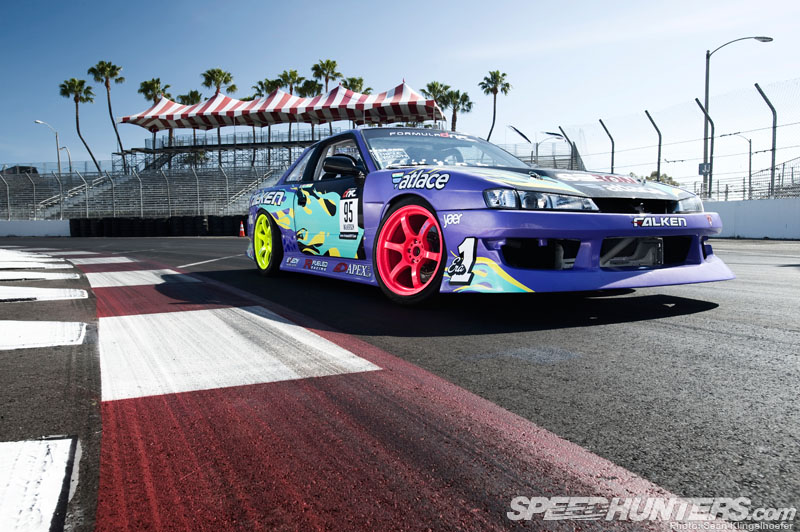 The car was none other than Walker Wilkerson's newly re-liveried S13.4. If my memory serves me correctly, I had officially been a Speedhunter no more than two days at this point, but I was already breaking into action.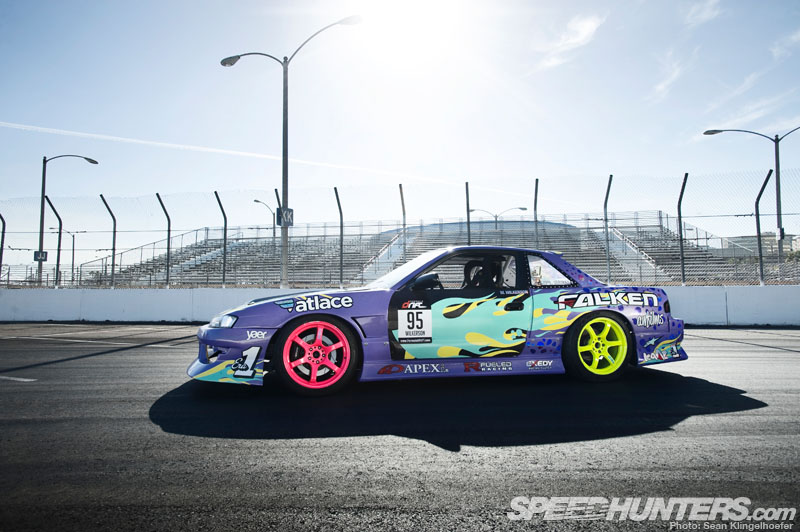 Due to the short amount of time we were allowed on track with the car, this was a pretty quick and dirty shoot utilizing natural light with a slight kick of a reflector for fill. Compared to most of my work prior to Speedhunters, this was very light, but as the year would go on this style would become a mainstay for Speedhunting.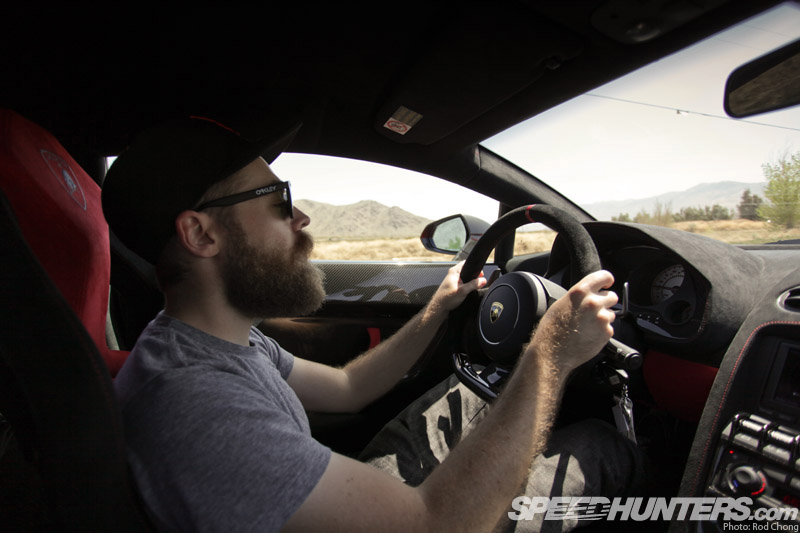 Less than a week later I found myself crossing off one item near the very top of my bucket list – driving a Lamborghini. Looking back, I can't believe how nonchalant my first few days of Speedhunting seemed… I guess I've gotten good at keeping my cool, even when the little kid inside is going berserk.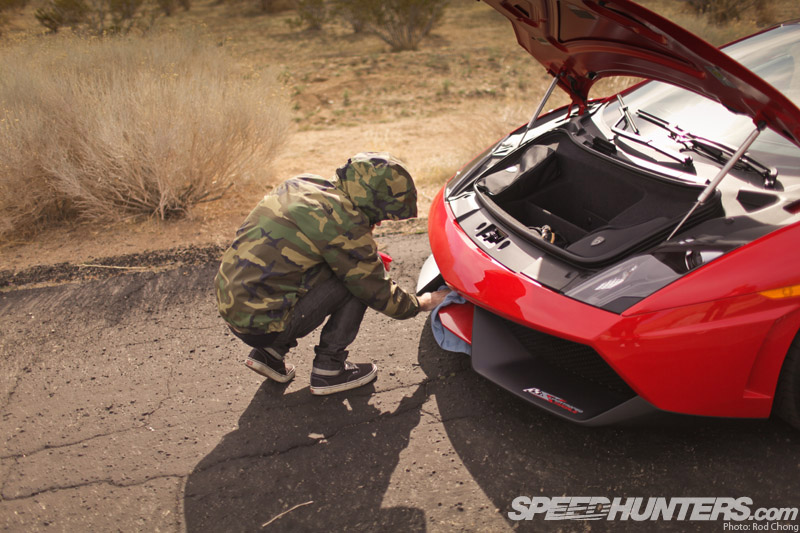 But I'm also never one to be "too good" to do some of the dirty work as well. You've gotta pay to play, or so the saying goes. Not mention, being a perfectionist at heart, it's rare to meet someone that will detail a car to my standards. If you want something done right, sometimes you've gotta do it yourself!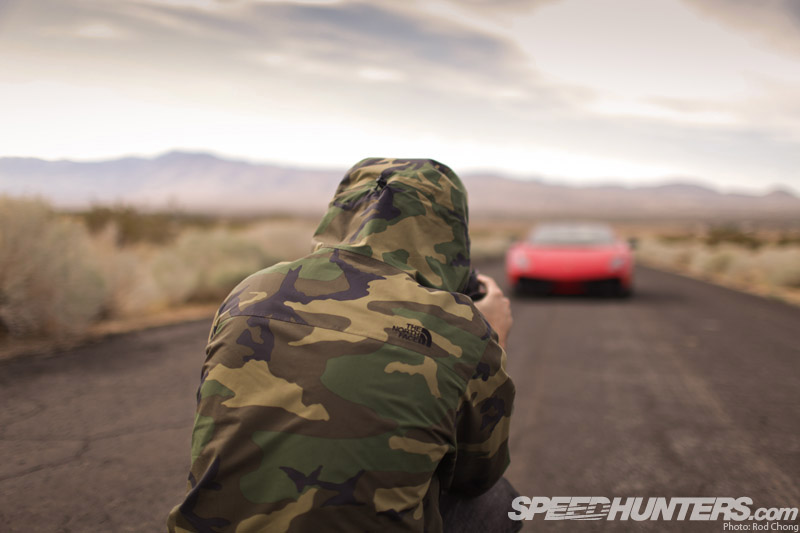 Right, so Lambo – check. Incredible scenery in the California high desert – check. Lights, camera, action right? Well, not so much, due to the fact that the Lambo had the smallest trunk space I've ever seen, I literally had to remove my lens from my camera to fit it under the bonnet. Needless to say, strobes were out of the question.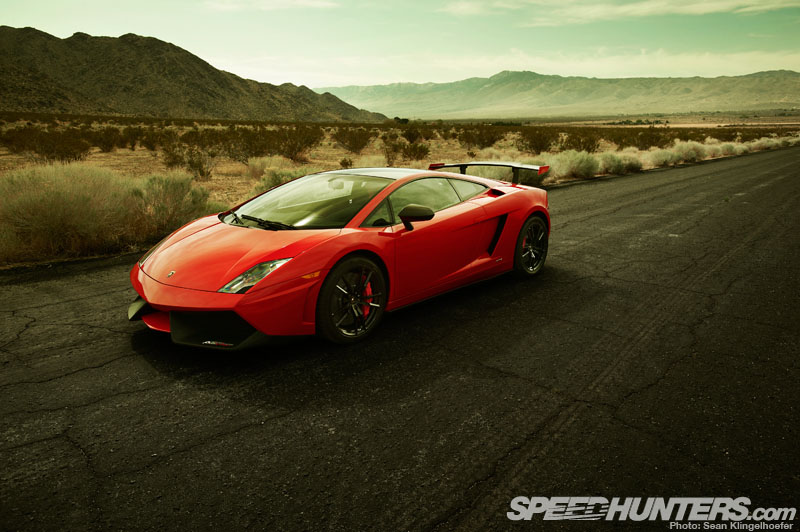 But once again, you'd be amazed what a killer car, a great location and some nice natural light can do. In fact, the amount of times I've shot this past year without lights has reminded me how freeing it can be to just pick up a camera and shoot.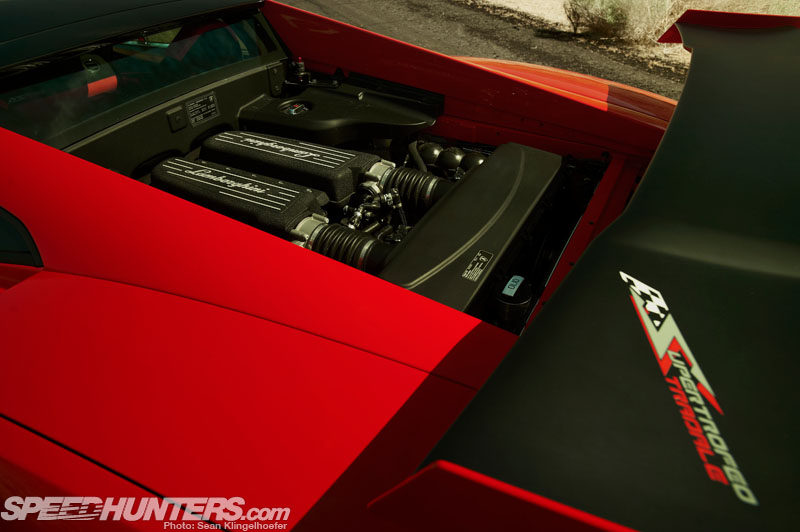 With a little patience you can find the light if you know where to look for it. Even the most intricate details can be nicely illuminated by the sun if you give it a chance. Larry Chen does an excellent job of further proving this point on a weekly basis.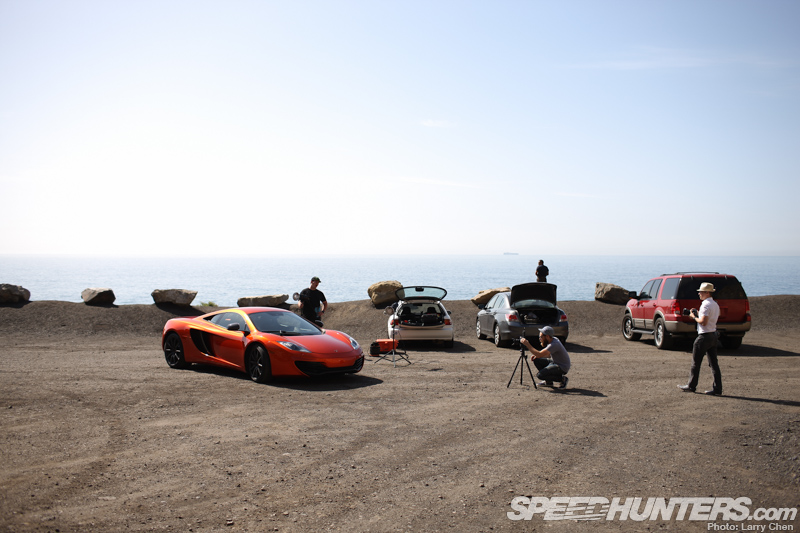 Mere days later I was confronted with yet another super car, I was really starting to warm up to this whole Speedhunters thing! Although this time I wasn't handed the keys, I was very excited about the opportunity to shoot McLaren's then-latest offering, so this time I brought out the big guns.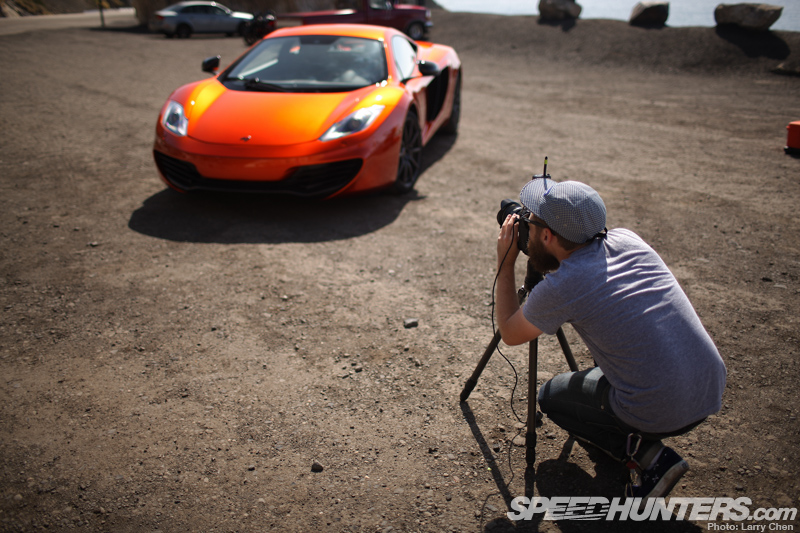 Unfortunately in this line of work, unless you have a huge production budget, lots of things don't go according to plan. Often times you'll have a killer car and a potentially great location, but there are other obstacles that are beyond your control. In times like this you have to make your own luck or fake your way out of it.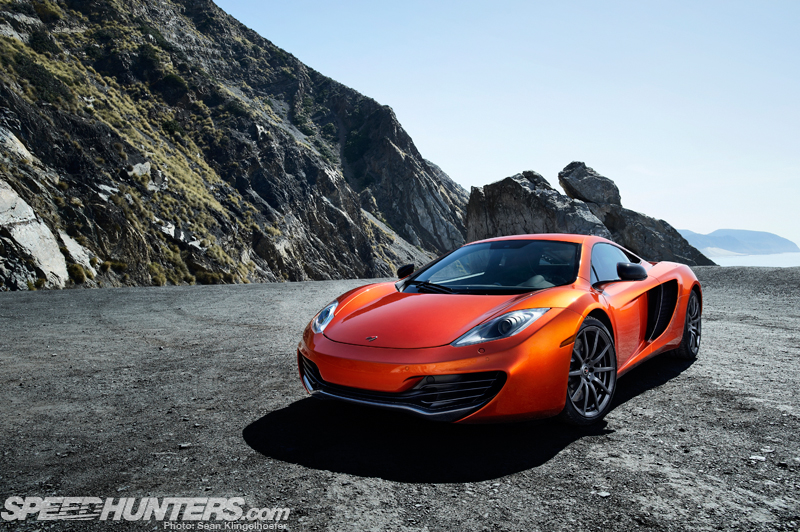 Over the last few years I've becoming increasingly more clever at finding solutions to both. For example, in this image I was able to bracket enough exposures to get all of the people out of the frame and managed to hide the parked cars behind the MP4-12C.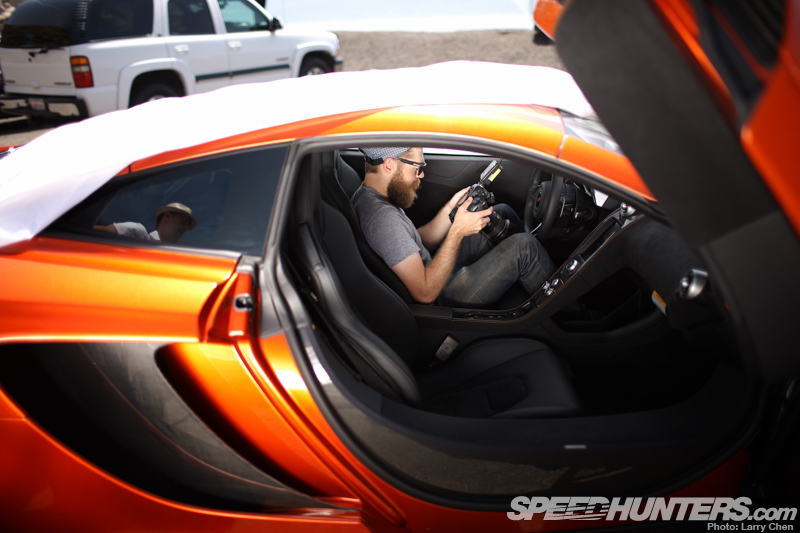 But there is a never ending list of secret tricks of the trade that many professional photographers prefer to keep to themselves. Take for example the white sheet you see on the roof of the McLaren – it's the same one I was applying to Walker's 240.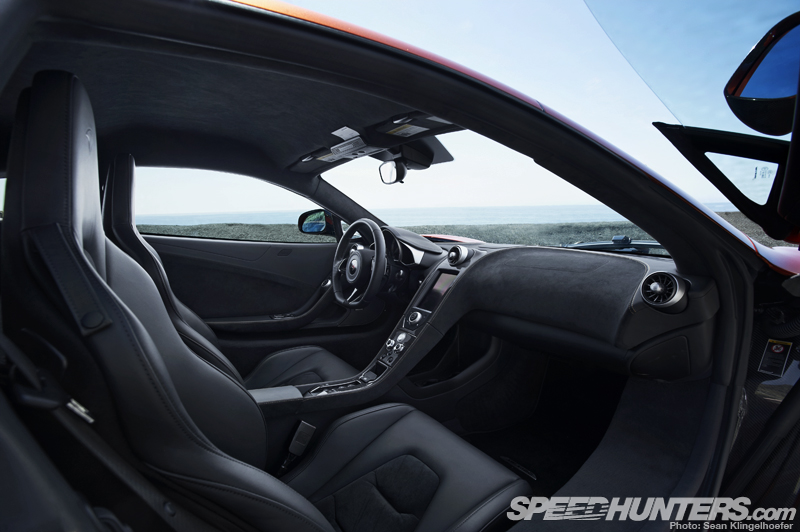 By covering the glass with a translucent white fabric you can in turn create a massive soft box from the car's own windows, killing harsh shadows and creating smooth buttery gradients across all of the interior. You just have to make sure you have the photoshop skills to cover your tracks after the fact.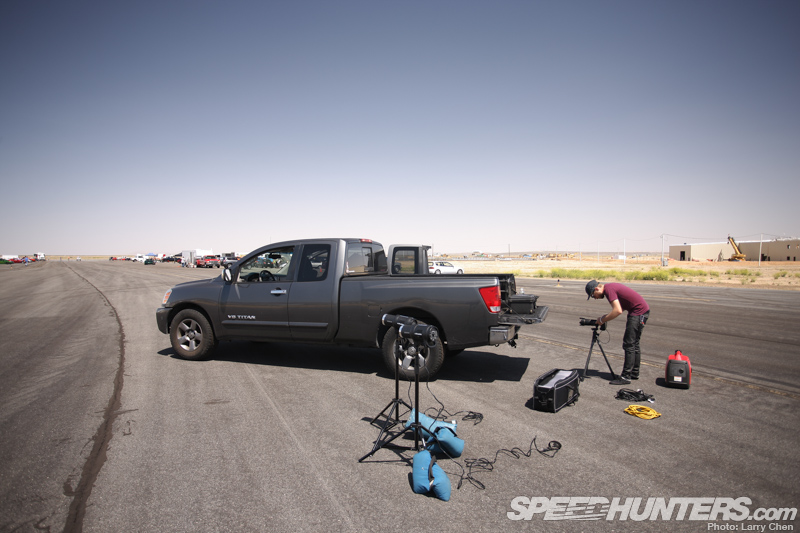 Before I knew it, I found myself back in the Mojave desert with Larry, teaming up to tackle the Mojave Mile and knock out a very special feature. All that I remember from the day was the overwhelming heat coming up off the runway by midday.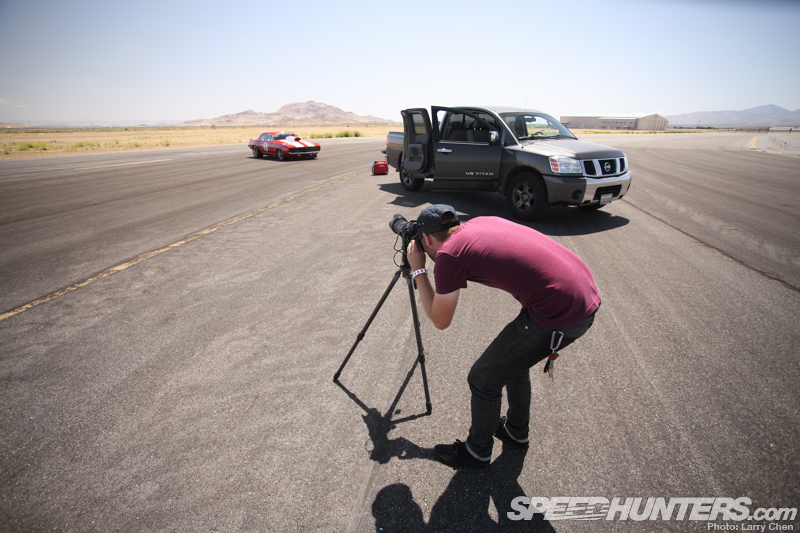 I had an hour to shoot the car before the team needed to load up, and as a courtesy I decided to just have the guys park it in one spot so they could go and eat their lunch before the long haul home. Now I just had to circle the car looking for interesting vignettes.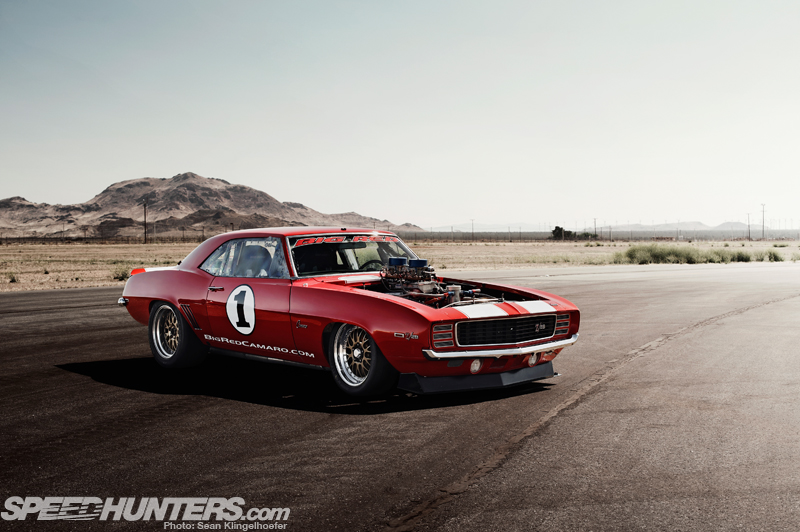 Although we were left on a massive runway in the middle of the desert, roughly half of the available shooting directions were full of cars, buildings or worse – airplanes that we weren't allowed to photograph. Even still, Mojave did allow for some pretty awesome views.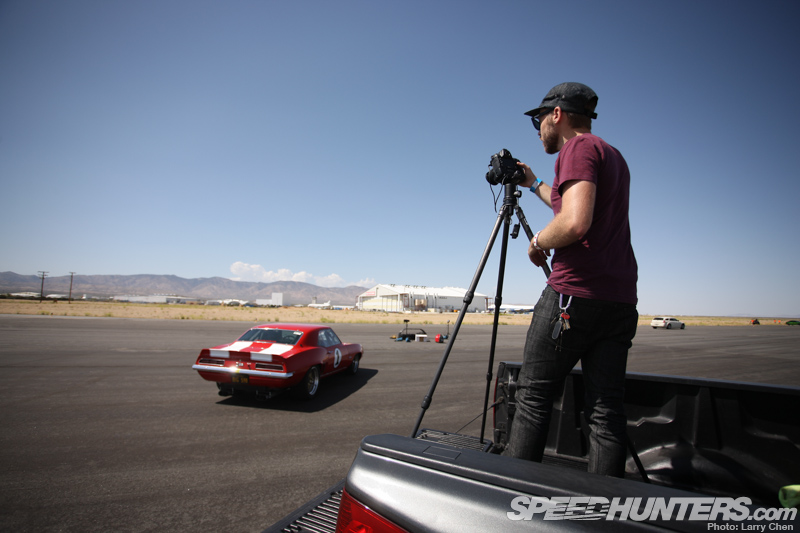 Luckily Larry brought his workhorse truck with him which allowed me to get a little elevation to add a few extra looks. In retrospect I think my favorite shots from the series were all taken out of the back of his Titan.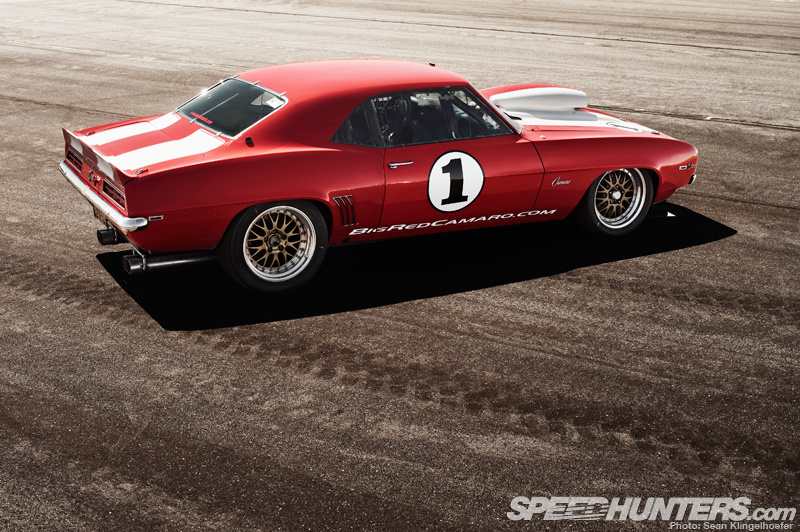 While extra height adds a little something, Big Red certainly is a devastatingly beautiful machine all on its own. Photographing this legend was something I won't soon forget.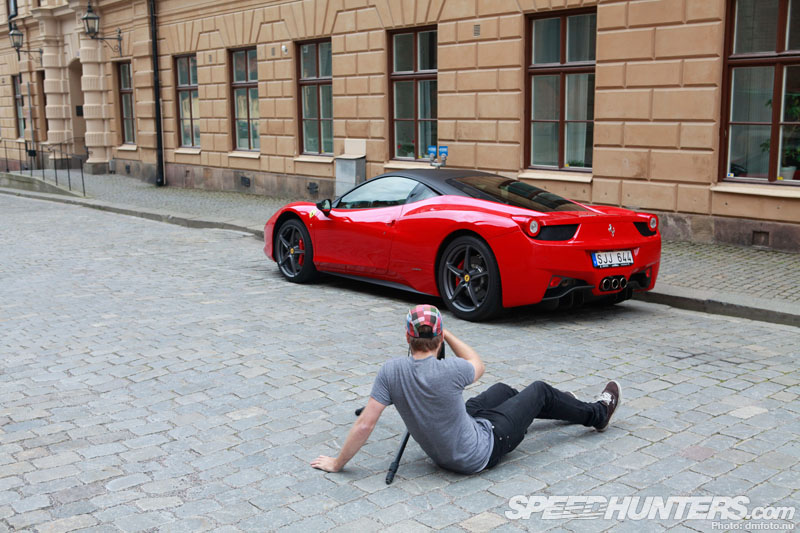 The next few months went by in a flash as my travels would take me throughout Europe for the summer. In what seemed like the blink of an eye, I left Big Red back in California to awake to another red beauty in Stockholm.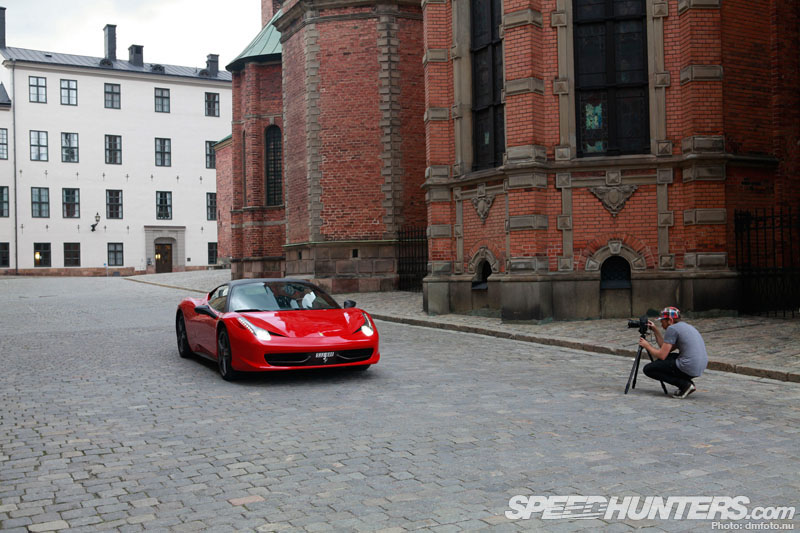 Although I didn't know it at the time, what I thought was a break from Speedhunting would later become one of my favorite posts of the year.  Here you see my idea of tourism.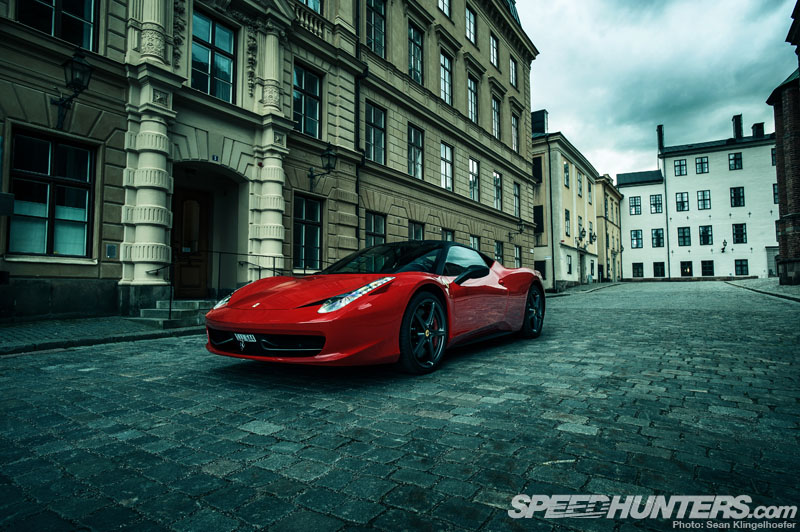 I think part of what made this series so special was that I had forgotten I even took these images, and then when I stumbled upon them a few weeks ago they became fresh again, like they had just happened.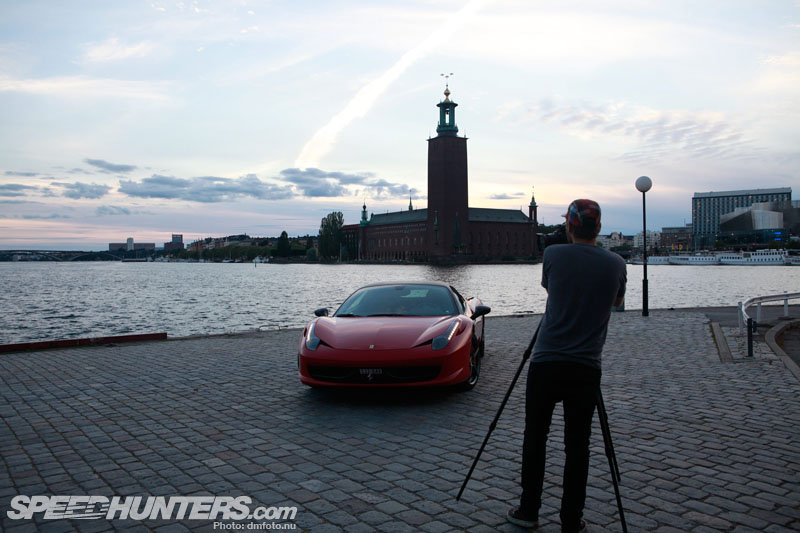 Yet in reality, nearly half a year had passed since I made the exposures. Interestingly, in that time my recollection of the day had obviously become a little cloudy, so the post processing on this set became very interesting.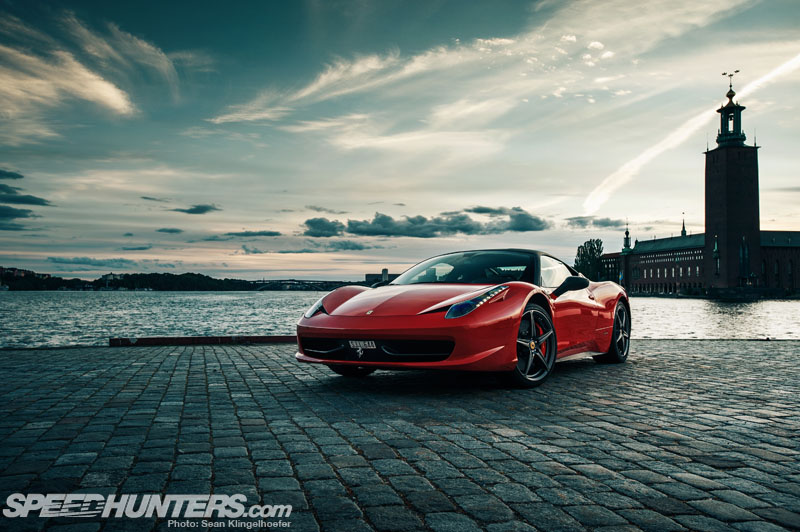 Rather than trying to make the images look like what you see in the behind-the-scenes-shots, I decided to try to make them look like the Stockholm I remembered in my mind. I added a texture and tone that suited the Gamla Stan of my mind's eye, rather than the one my camera had recorded.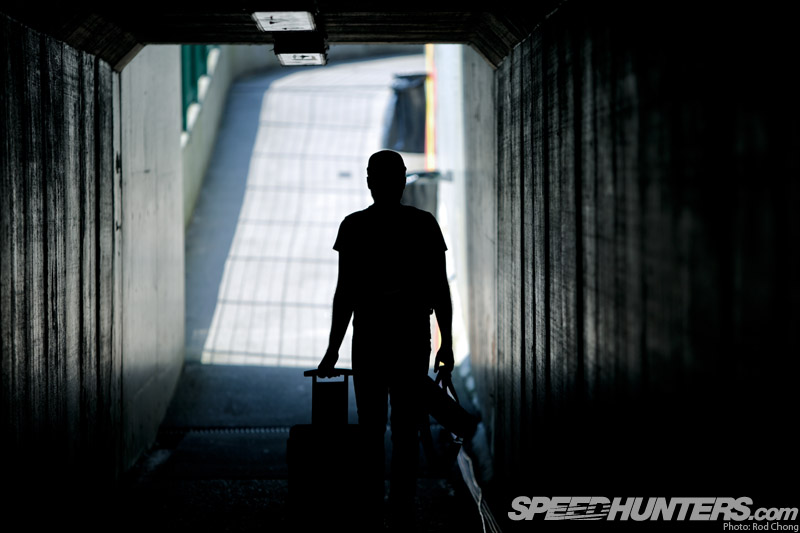 No more than three days and a short plane ride later, I found myself at one of the greatest racing circuits the world over – Spa Francorchamps. By this time I was at the fifth or so bucket list item to be ticked off – 2012 was already shaping up to be a life changing year.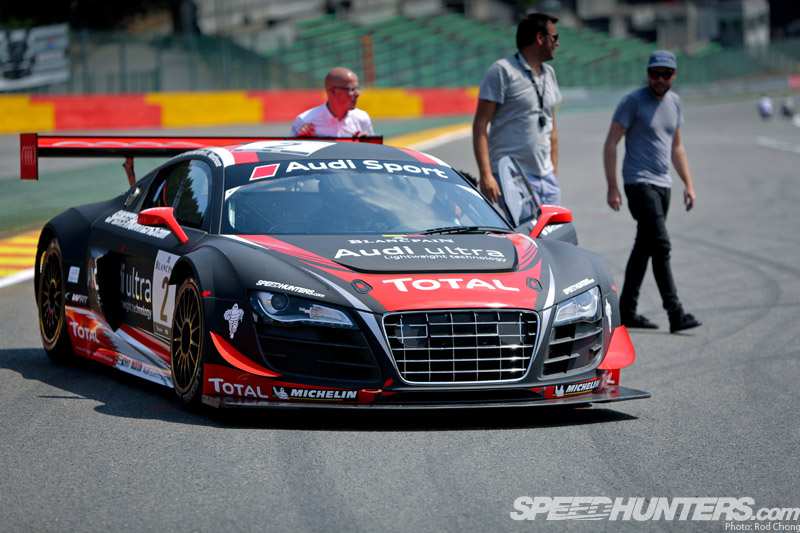 To further sweeten the deal, I was told that I was going to have one of the WRT Audi R8's all to myself for two hours at the top of La Source hairpin. Does life get any better?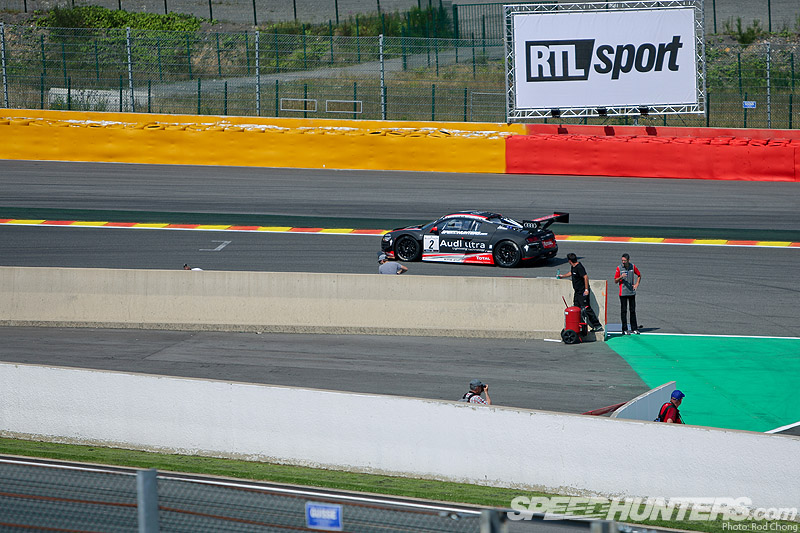 Two hours might seem like ample time, particularly compared to some of the sticky situations we get into as Speedhunters, but it wasn't anywhere near "enough." With no time to waste I got down to work.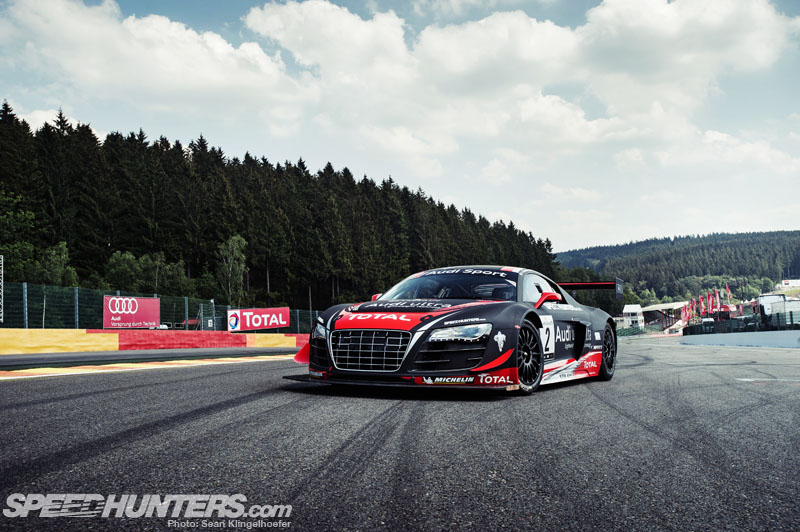 I know race cars aren't for everybody, but deep down inside my six-year-old-self is still just as flabbergasted by these machines today as I was as a child. In a perfect world, I could think of no better life than one spent driving and photographing race cars on tracks as much as humanly possible.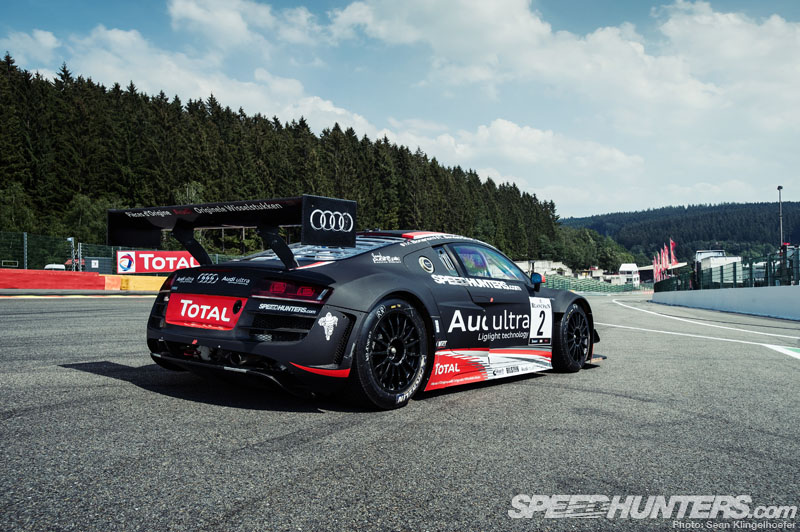 When I stood at the top of La Source and looked off, down the hill and into the distance at Eau Rouge, I couldn't help but smile. I thought to myself, "this is my life… wow." Needless to say, I left Europe with a renewed sense of wonder.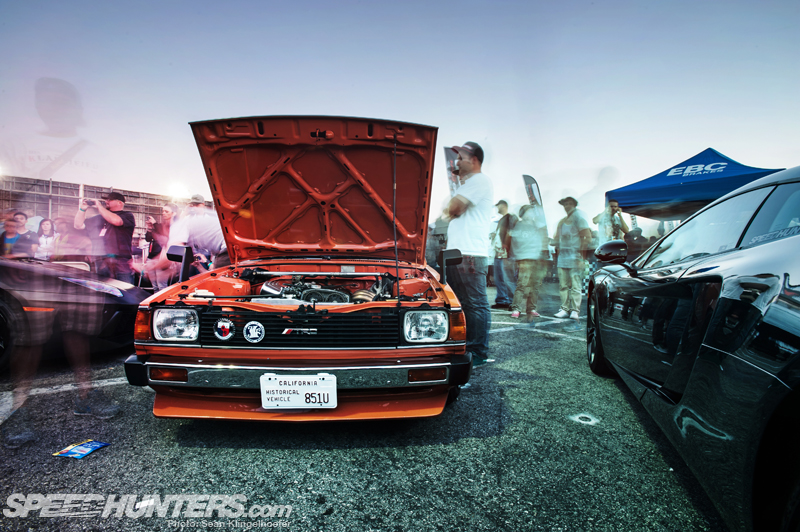 Days would continue to pass with an alarming cadence and before long one idea from my Euro-summer would come to fruition – Rod's brainchild we called "#FeatureThis live." I wasn't quite sure how things would pan out, but I was excited to work through it.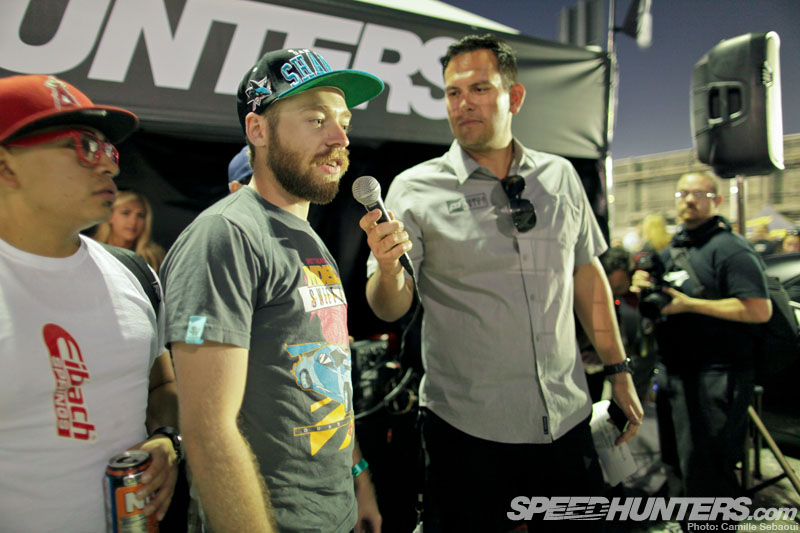 I knew early on that the chaos surrounding the concept would probably be pretty intense, so I planned on incorporating the crowd into the photos rather than trying to work around them. What I didn't anticipate was that Jarod DeAnda would be promoting the shoot over the PA system at Formula D Irwindale and would then come over to MC live from our booth during the halftime break.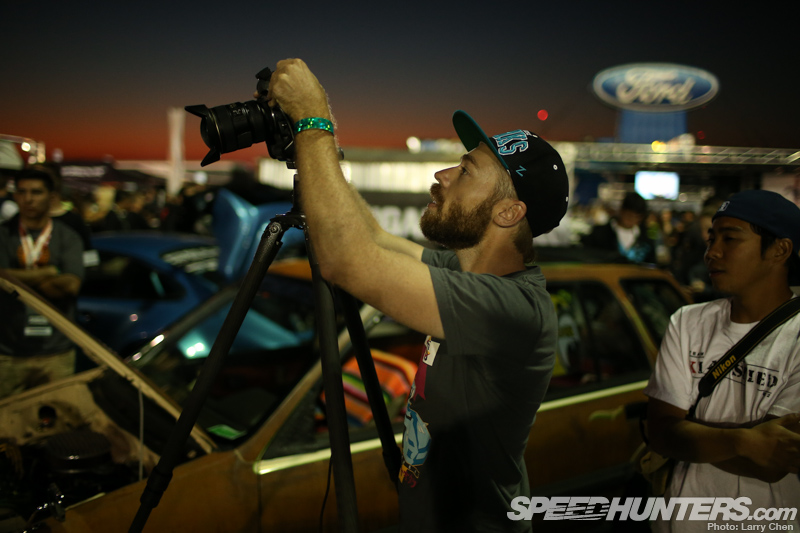 Needless to say, that brought the fans in by the hundreds – maybe even thousands – I can't be certain how many people were actually there because I was busy with the task at hand, making images.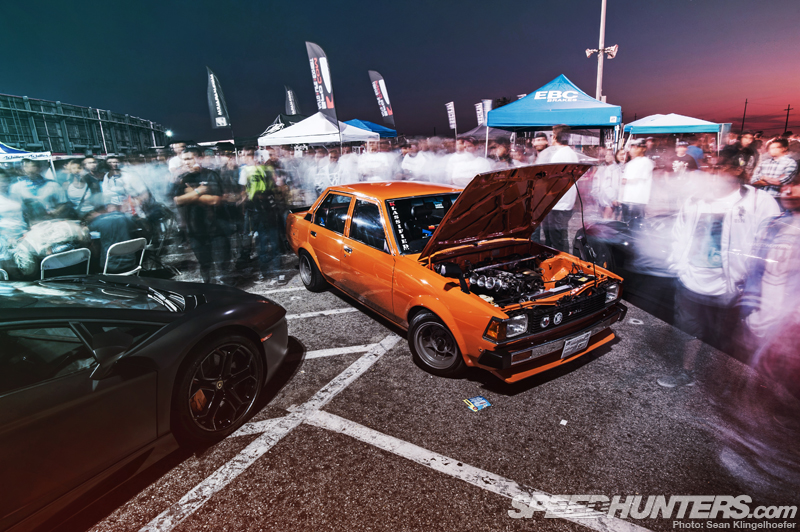 In the end my plan turned out even better than I could have hoped, and while they might not be the most technically correct images I've shot, they have an extra energy to them that I really like. It was a good feeling seeing months of planning finally coming together and getting the fans physically involved with the shoot.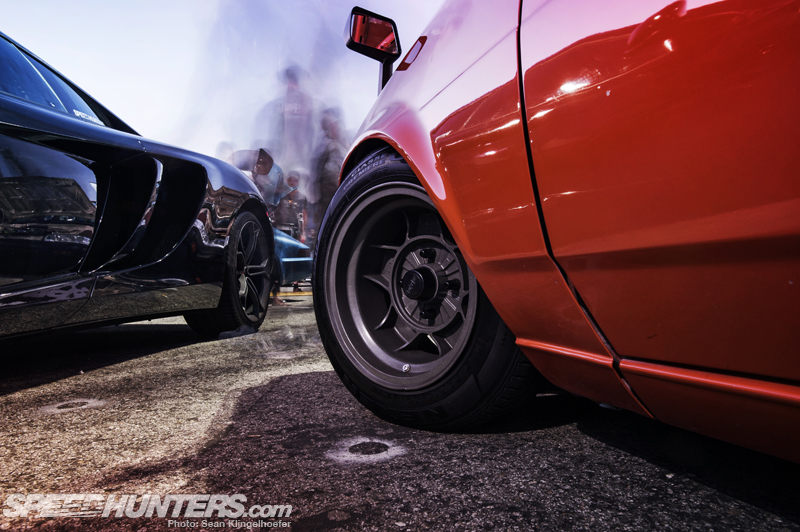 Taking what we learned from this event and some others over in Europe, we'll be back in 2013 with even more improved ways of getting you all involved, because without you, there is no Speedhunters. Thanks to everyone for reading this and your continued support, I look forward to bringing you more amazing features next year.
More posts by Sean Klingelhoefer on Speedhunters
-Sean