I often think to myself 'Why must connecting flights have terminals that are so damn far apart?'. I am not complaining, because I have found my dream job – I get to travel the world hunting speed. But sometimes the travel demands can be pretty tough, leaving me in a perpetual state of jet lag and disorientation. That said, I figured I might as well get this travel bug out of my system while I am young, so I planned three trips in a span of three weeks: Norway, Washington State, then Belgium.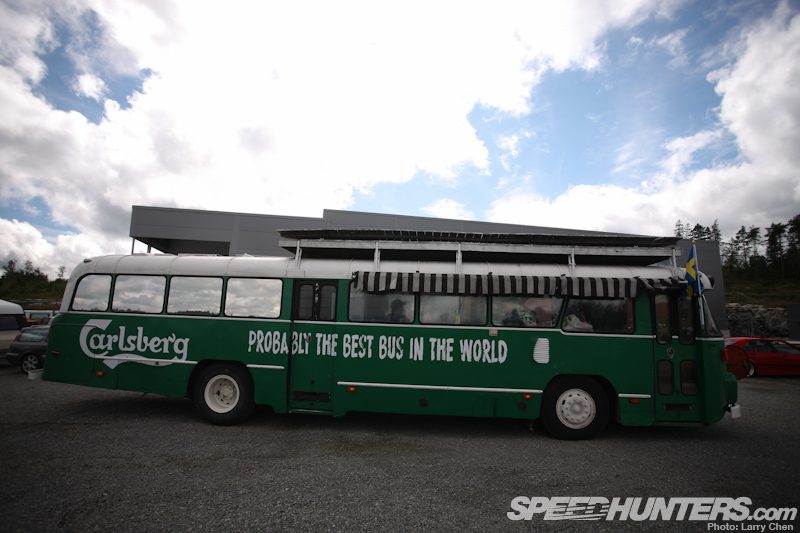 My first stop was the Gatebil Street Car Festival at the Rudskogen Motor Center.  It took 24 hours of traveling to get to Oslo from Los Angeles.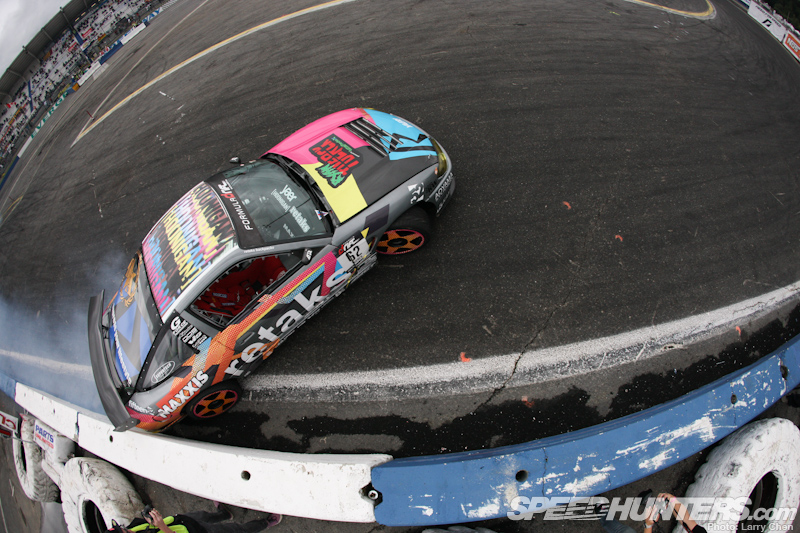 After Gatebil I got to catch my breath for a whopping 24 hours before having to fly to Seattle, Washington for round five of the Formula Drift Championship.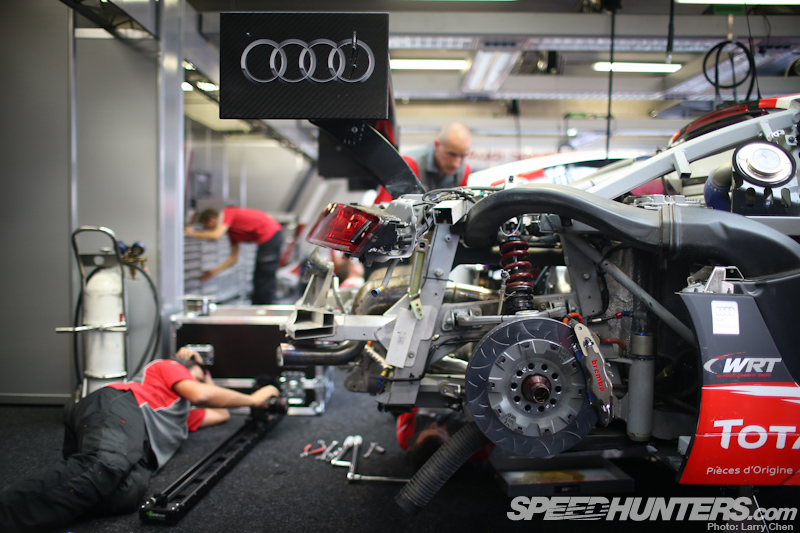 After another 24 hours of rest, I boarded a plane to London and a short connecting flight later I landed in Brussels before a 1.5 hour drive to the Spa-Francorchamps circuit. Looking back on these past three weeks, it really was a dream trip, and I'd like to bring you along with me to look at some of my highlights from the journey.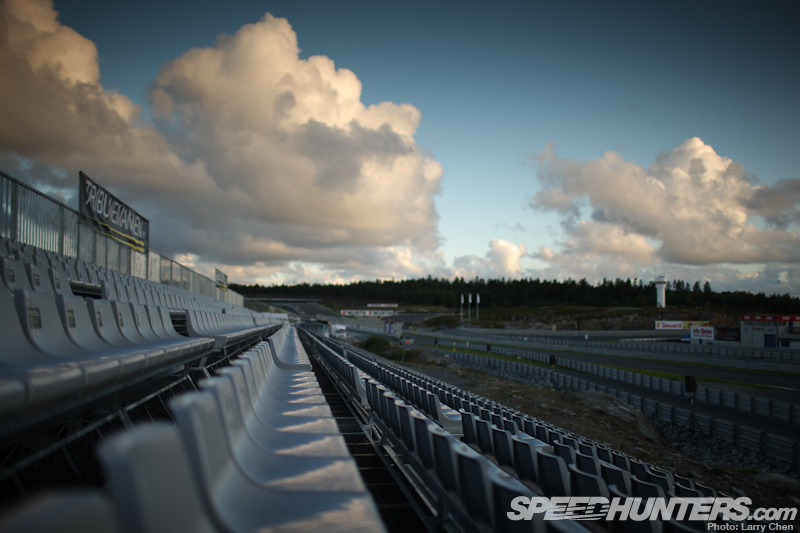 This was my second time at Gatebil and it was amazing to me how much it has already changed. It seems to have grown up a bit. Now there are stands where before it was a field of small boulders. There are now bigger sponsors as the event seems to have gone more international.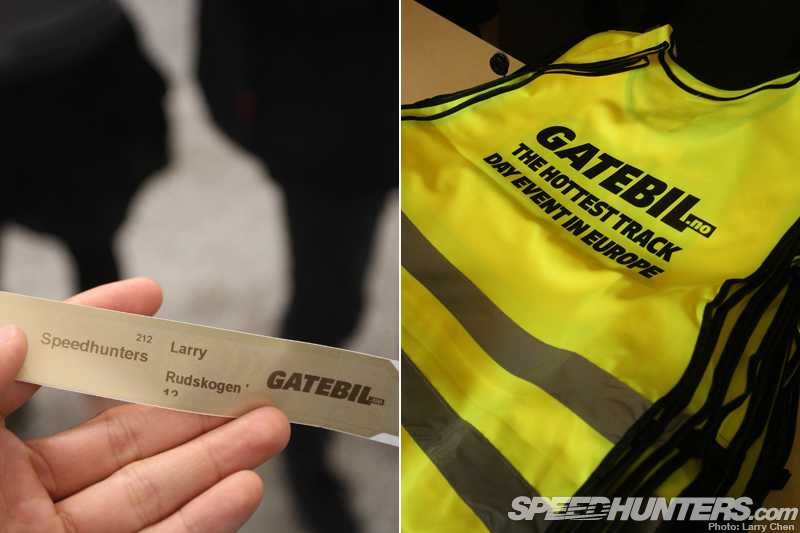 I immediately picked up my credentials and began Speedhunting at once. You can check out my story from our first day here.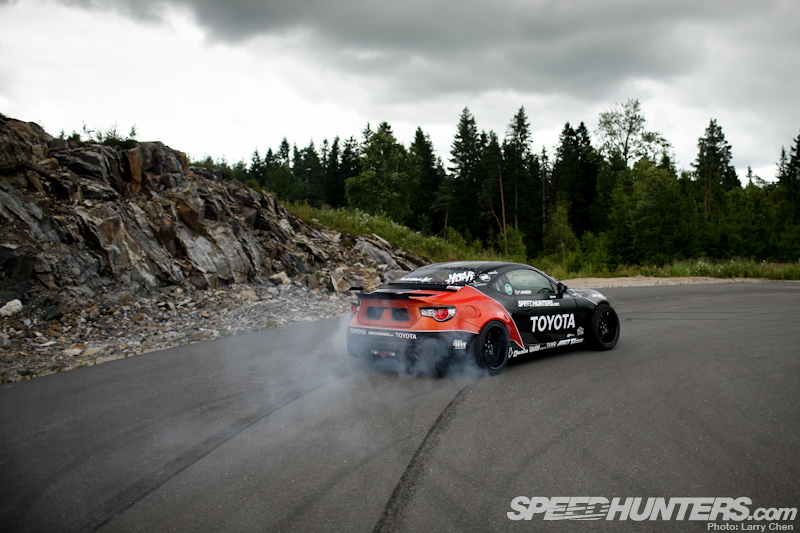 My first assignment was to shoot the 86-X. This was something I was looking forward to shooting since it was announced. It still amazes me that Fredric Aasbo and his friends built this 86-X in just 37 days.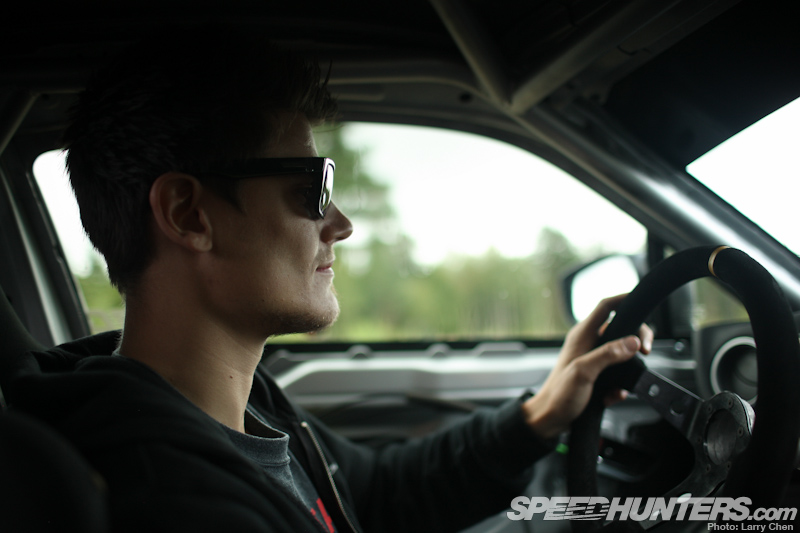 It's also crazy to me to think that I photographed Fredric for the first time just a few years earlier at the Red Bull World Drift Championships in Long Beach. He was barely in his twenties, but he had the drive in him to become a pro.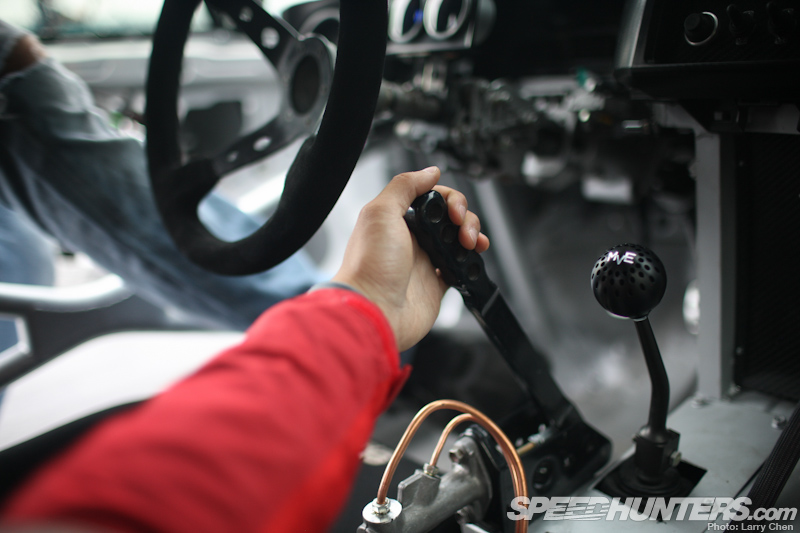 Now here I was holding the e-brake to his 86-X drift car so it didn't roll backwards while he greeted his friends and supporters. I often have to step back a moment from time to time to soak this kind of stuff in.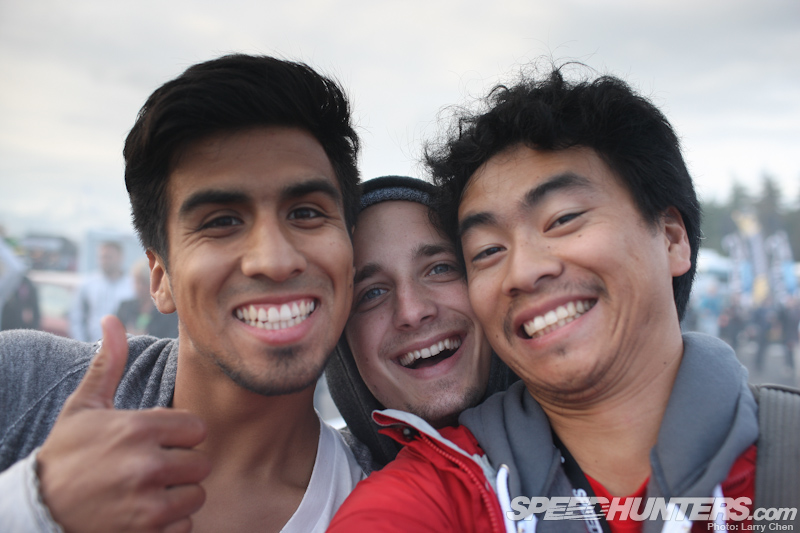 What I look forward to the most is hanging out with my road family. They are very important to me. I would not choose anyone else to work with.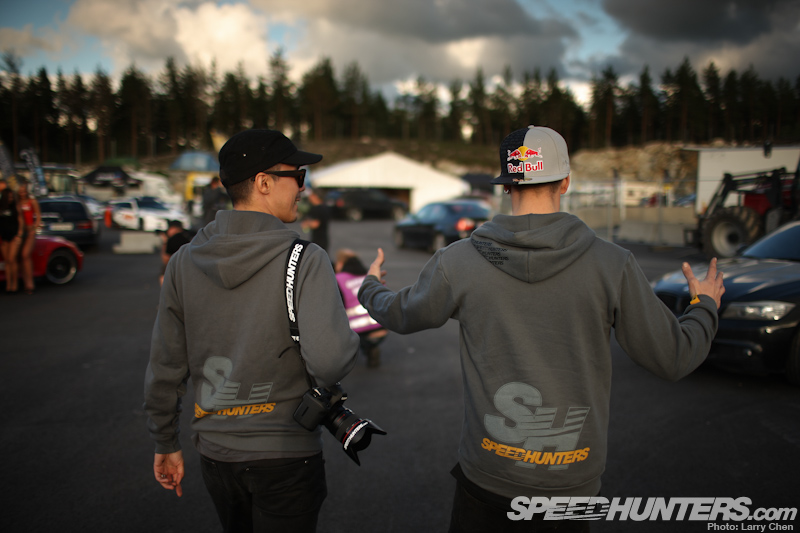 I consider all of them my friends. I missed hearing Mad Mike's Kiwi accent and it was really nice to catch up.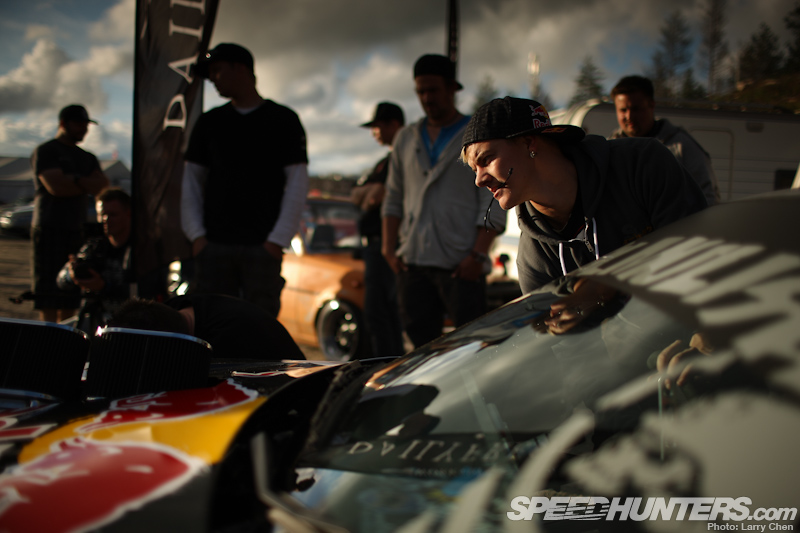 I have not shot him since Formula Drift Irwindale back in 2010. Since then it seems like he has grown quite a bit as a drifter and a serious competitor. I can't wait to see him back in Formula Drift.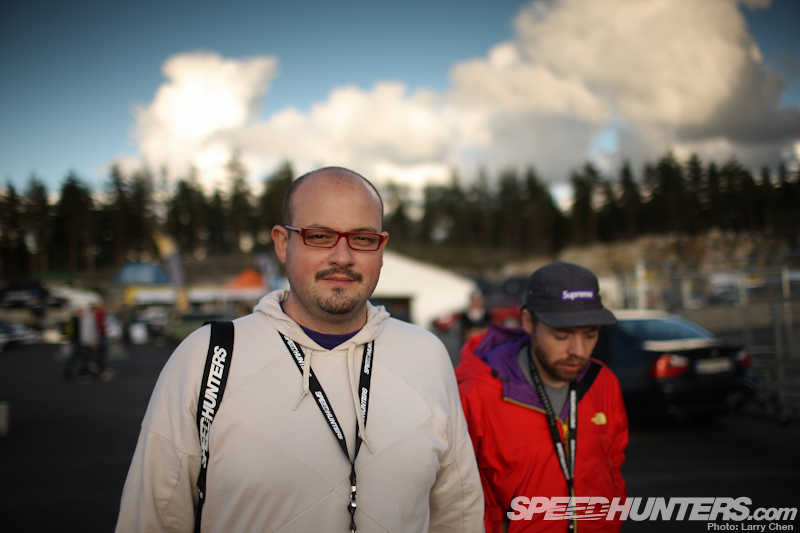 I consider all the Speedhunters my close friends, but it is rare for all of us to come together. Dino as you guys may know is based in the land of the rising sun, this was his first time to Gatebil. Even though I see some members of my road family only once a year it does not take long to catch up.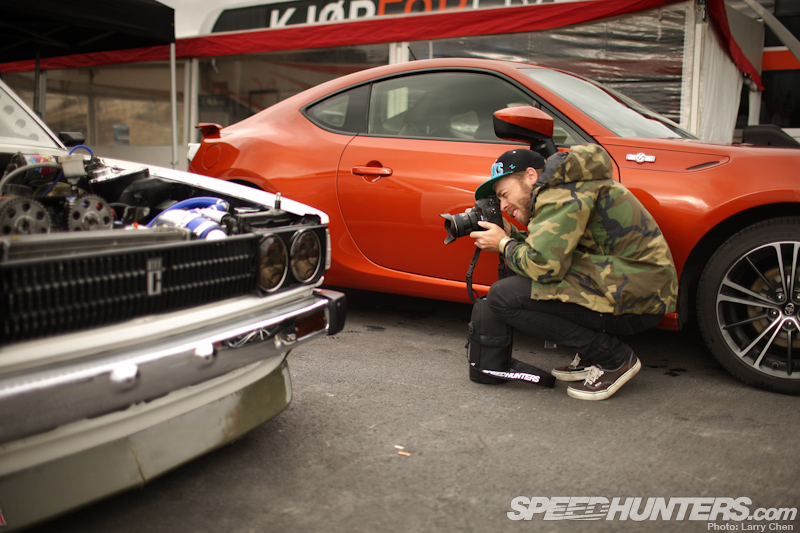 It's great because we can work together and we can push each other to provide you guys the best coverage possible.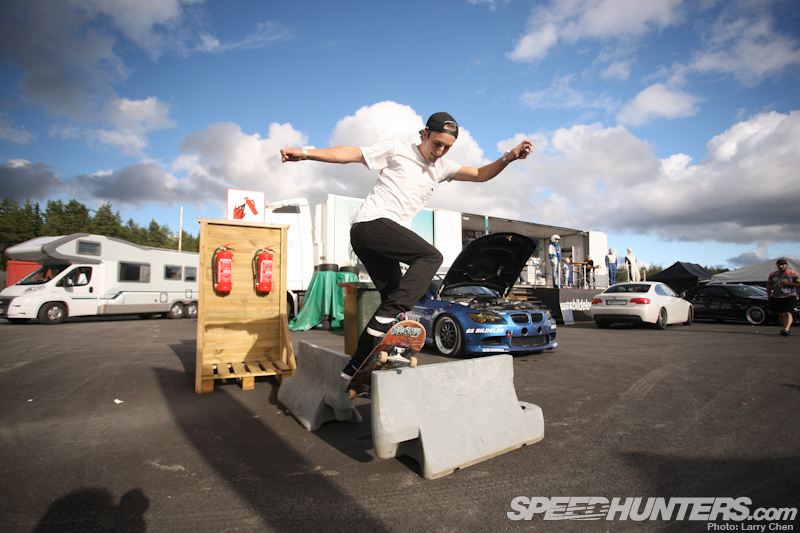 There are also those in the road family who seem to follow me everywhere. Keep an eye out for some videos from Justin Shreeve and Joe Ayala from Gatebil.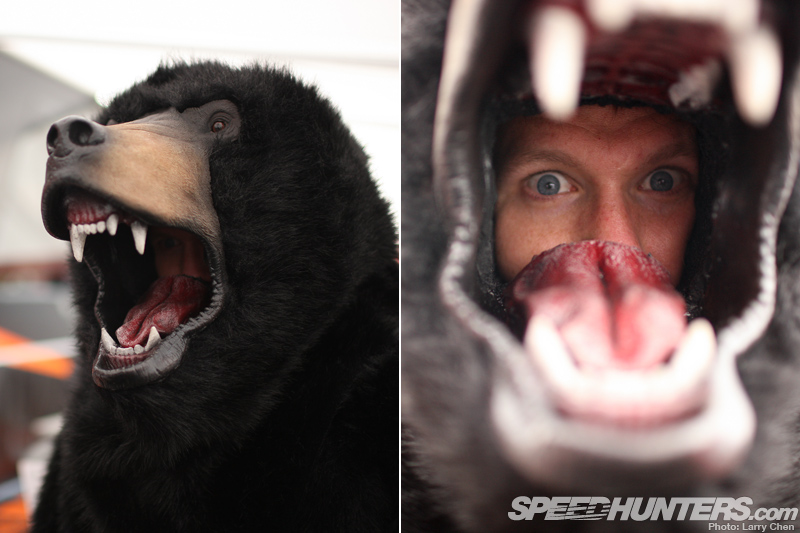 This gathering of the weirdos is something every Speedhunter out there needs to experience once in their lifetime. Partying with a bear? No problem.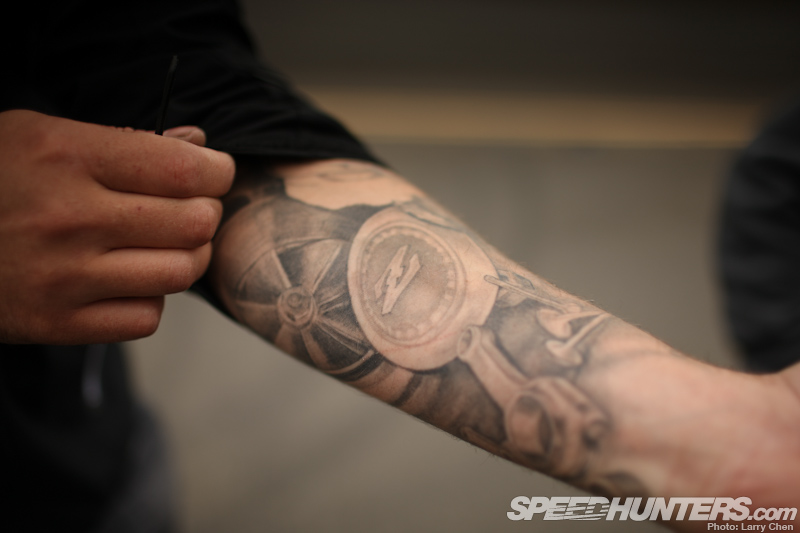 One thing that I can relate to are the hardcore Nissan/Datsun Z-car fans that are out there.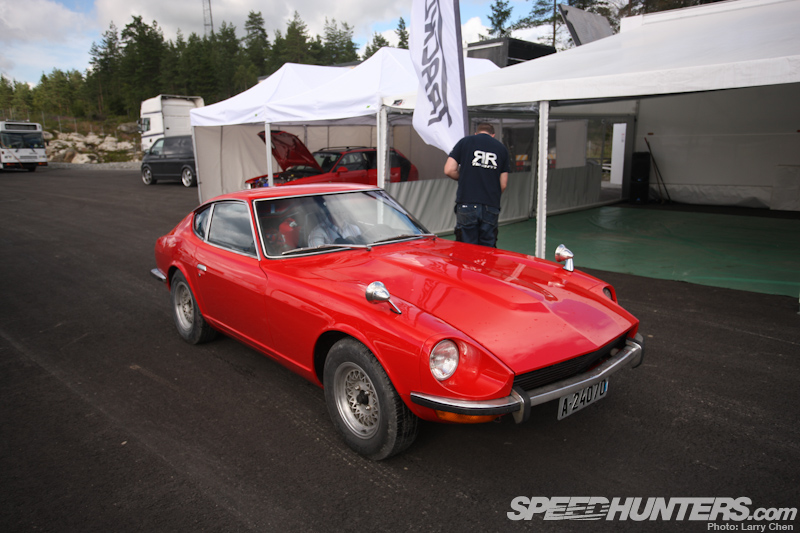 There are the rust free mild builds…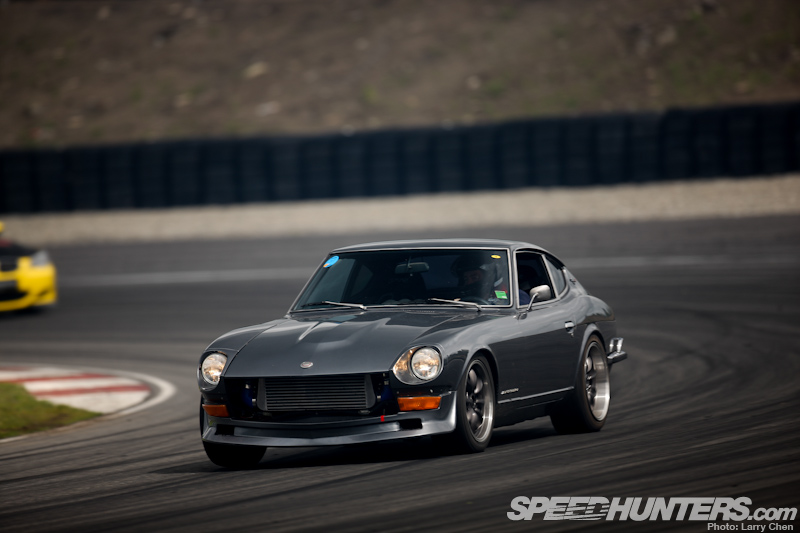 …and of course there are the crazy balls to the wall turbo S30s. Either way, they all make me super jealous that they are cleaner than mine.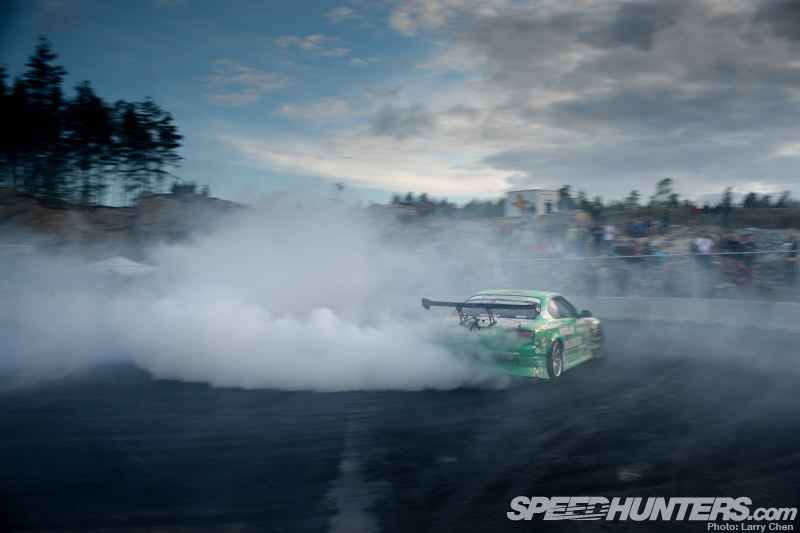 It's great to these retired drift cars still in action. It seems just like yesterday when I saw Yasuyuki Kazama rodeo this car at Irwindale.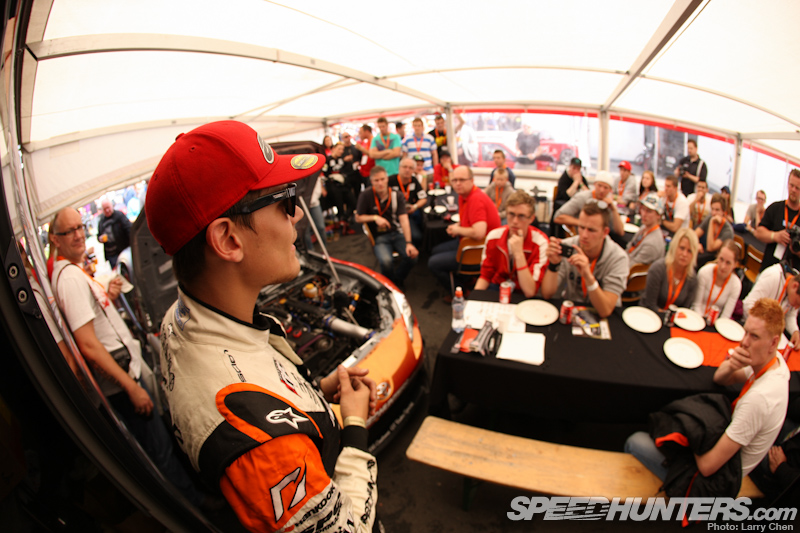 Gatebil has grown up a bit and so has Fredric Aasbo. It was just last year when the Norwegian Hammer was enjoying the interesting night life and hanging out with friends when he was not driving. This year he had quite a few responsibilities including an intro to drifting presentation to Toyota of Norway employees. No more partying for this hammer.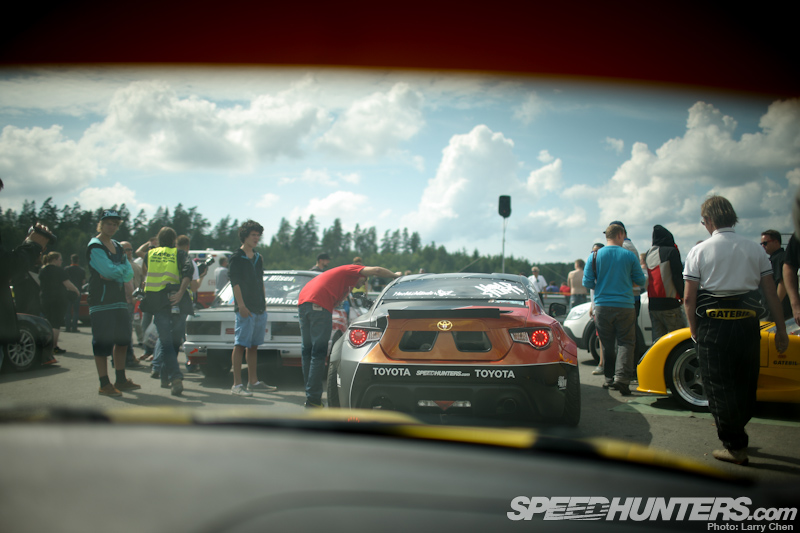 It seems like the only time Fredric had to relax was on course. Even then he was under pressure as I always tried to follow him on course in the camera chase car.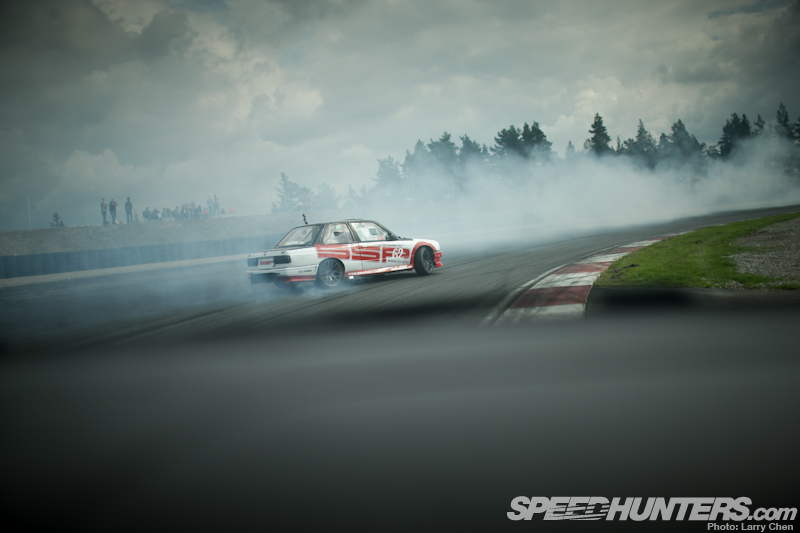 I must have done at least 30 laps around the 2 mile course. I got sick quite a few times, though I could have probably prevented that if I didn't try to look through my viewfinder as much as I did.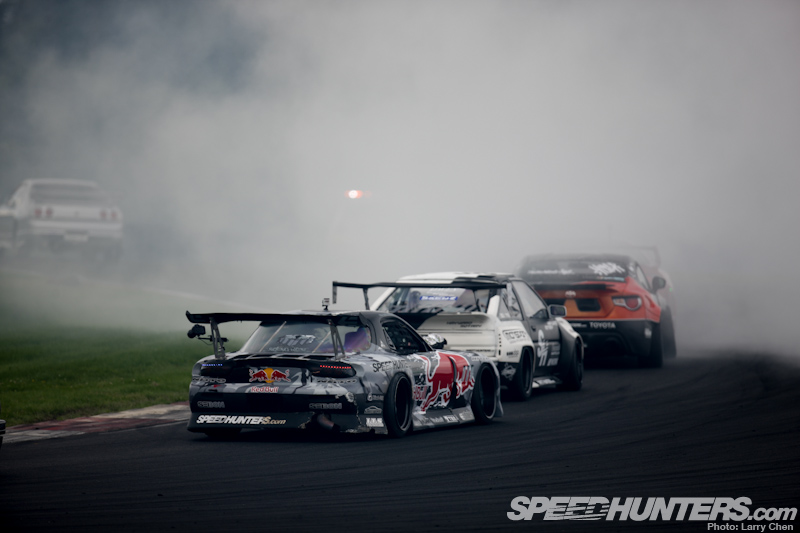 The sheer amount of cars allowed on the course is insane. If I had to guess I would say there were at least 100 cars at a time on course. So, it was always hard for the Speedhunters crew to find a free portion of the track to do some team drifting.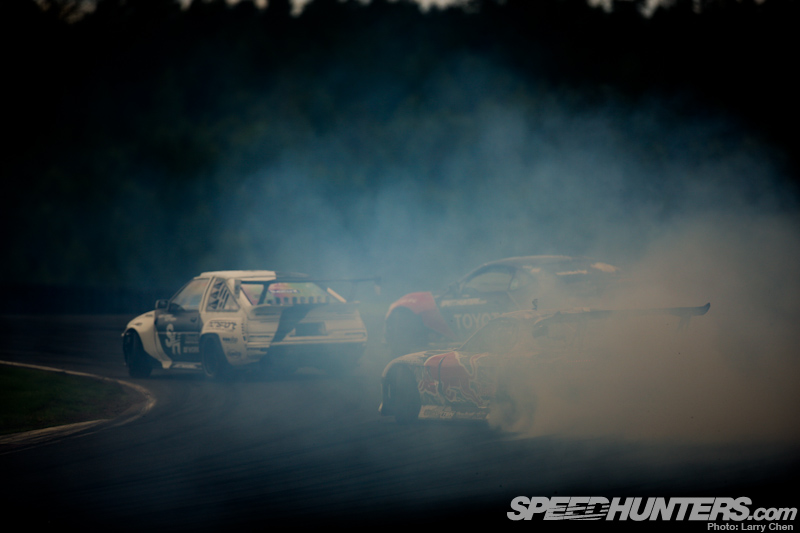 But when they did find some space they took full advantage of it.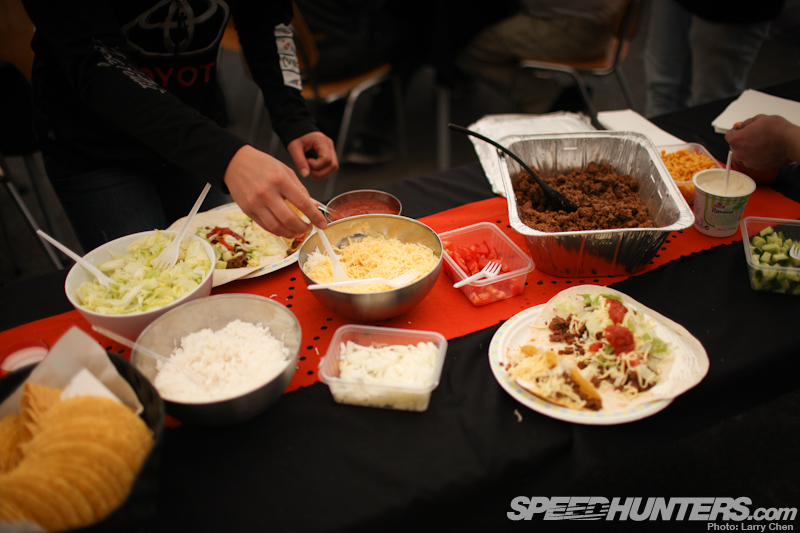 It is so weird to me that Norwegians love Mexican food. It's just a three hour drive to the Mexican border for me, but for a country that is the absolute furthest away you can get from Mexico, they fared pretty well.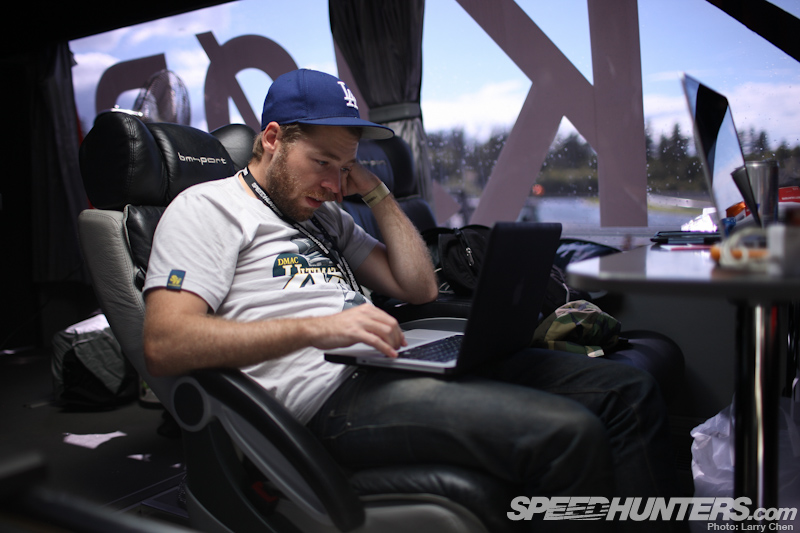 After Speedhunting and a few Norwegian tacos we would work off our food coma in our tour bus. I felt like we were part of a rock band and we were on a Speedhunting tour.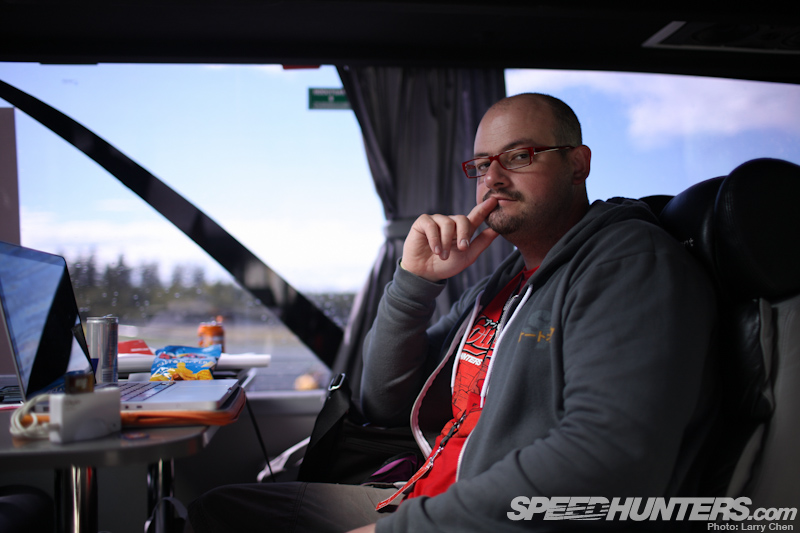 Everyone had their own spaces and this is also where we would take the occasional nap in between sessions.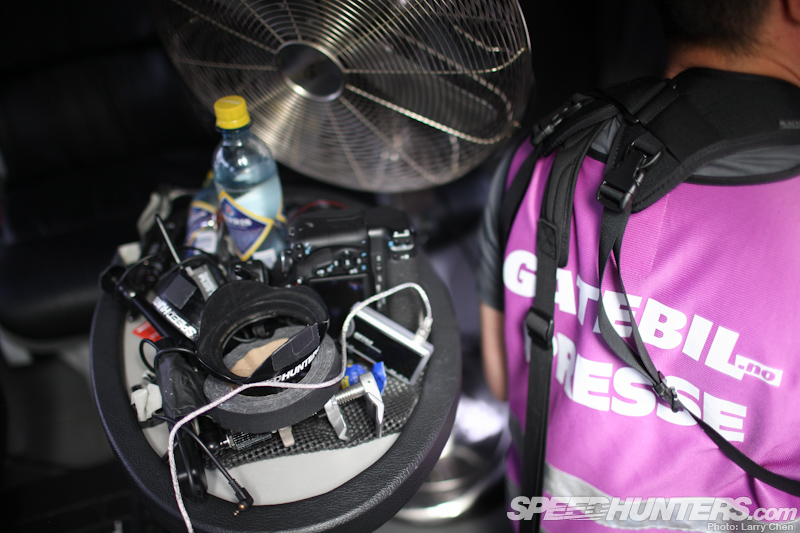 This was my work station. Can you tell I am a neat freak?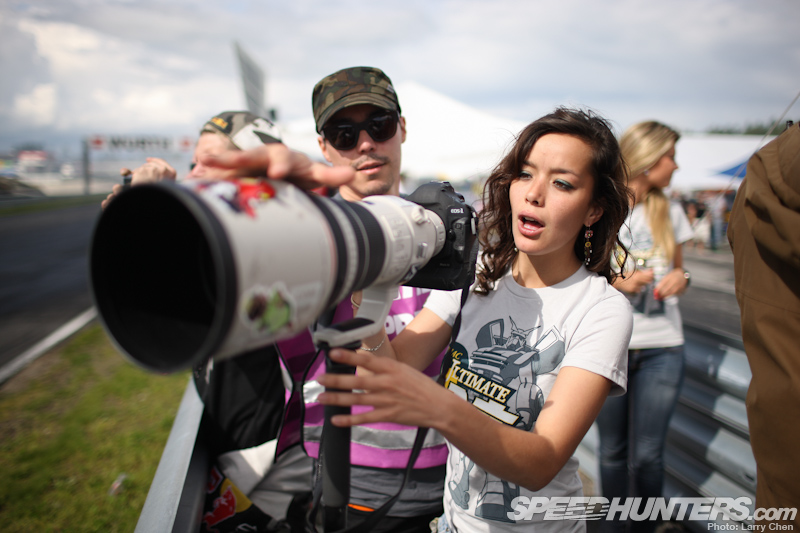 This was my first time meeting our new spokesmodels. This was also their first time doing a little Speedhunting with the big guns.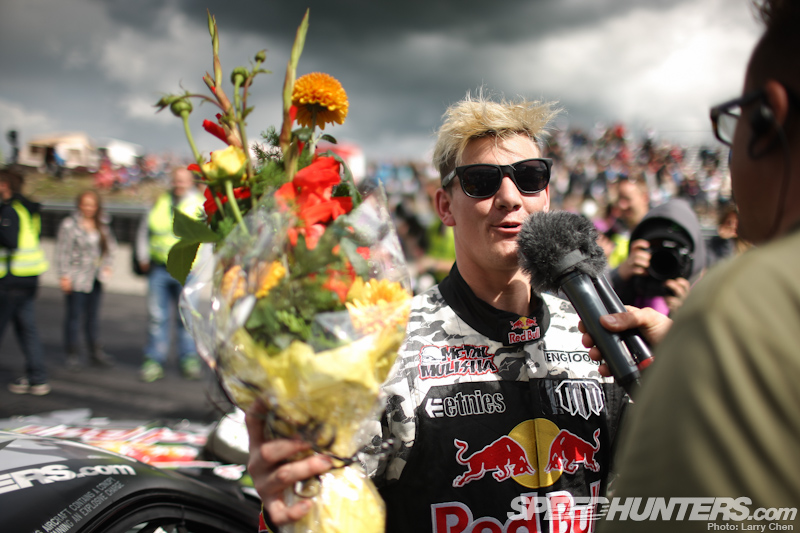 I don't know whose idea this was, but I think giving flowers to the winner of a drift event is a great idea.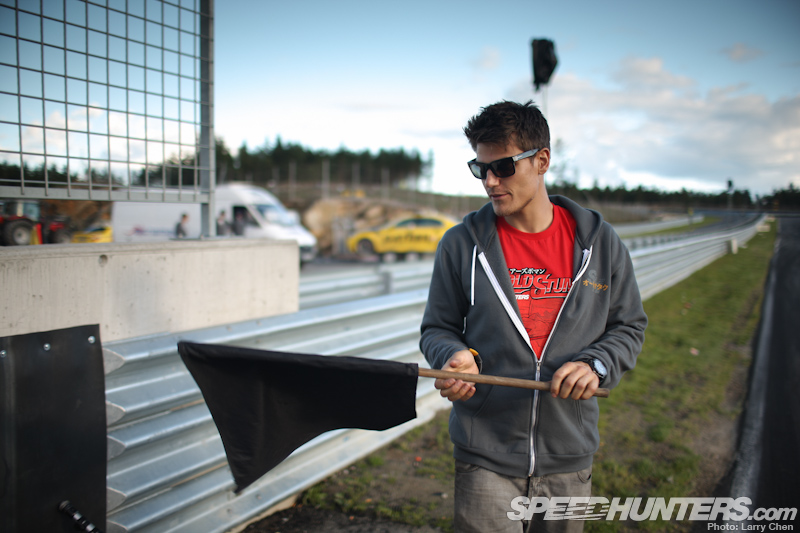 My last shoot was to showcase the cars of the Speedhunters drift team. The next day I boarded a plane back to North America.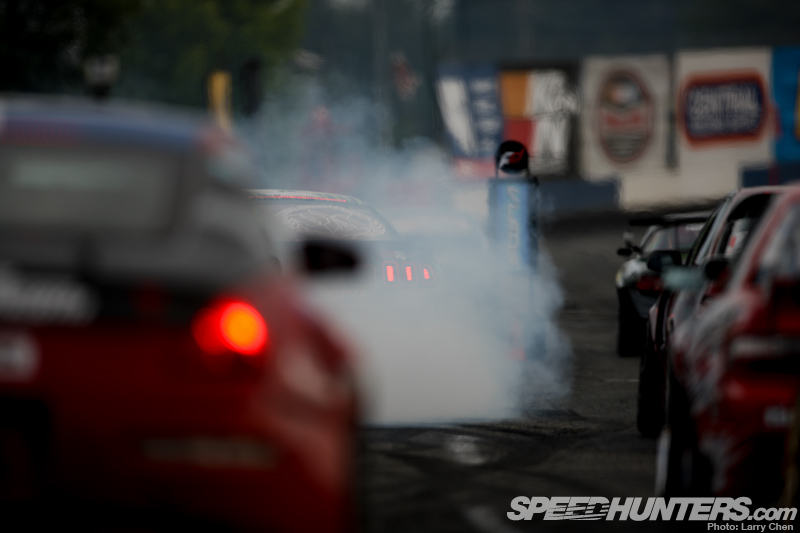 Shorty after getting a fresh set of clothes I was once again breathing in pure white tire smoke on the Formula Drift grid.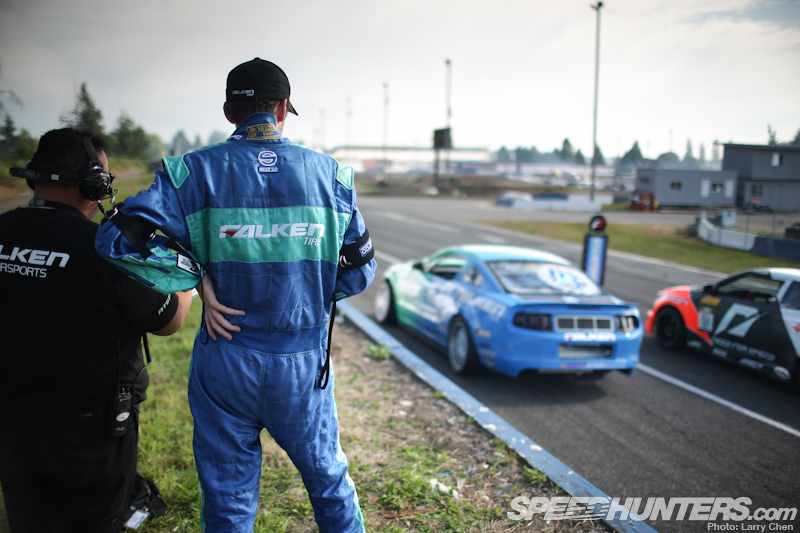 This was another guy who seems to be following me around everywhere I go. I don't know how Darren McNamara makes the trip across the pond so often. I get jet lagged pretty easily on trans-Atlantic flights.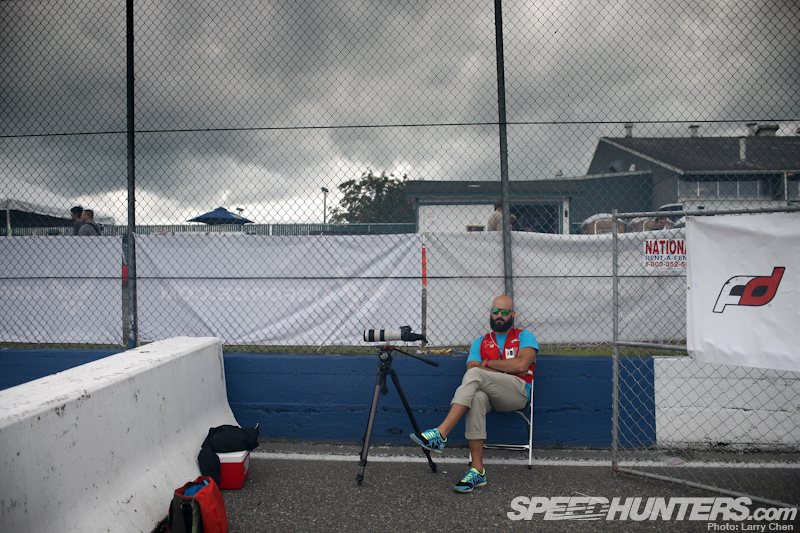 However it was not much of an issue as I had more than enough energy to hunt for speed. Formula Drift is my home racing series and I feel like I've been around long enough to know all the nooks and cranny's of all the tracks in the seven stop championship. I went right to work.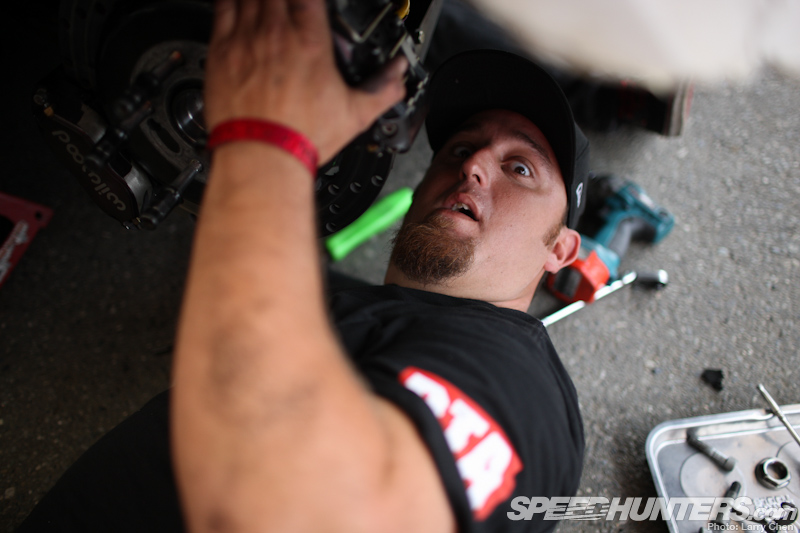 I got this look pretty often from people thinking I would still be in Europe.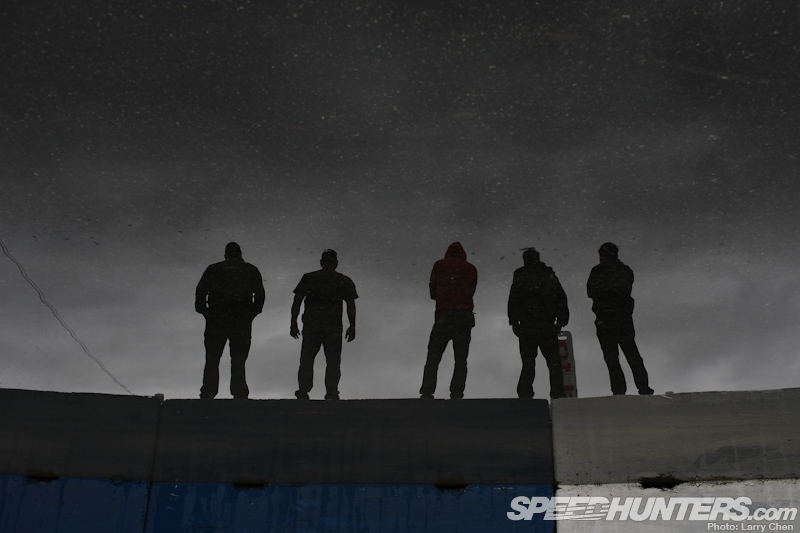 It seems as if the Norwegian rain clouds followed me over. The morning of qualifying was very wet.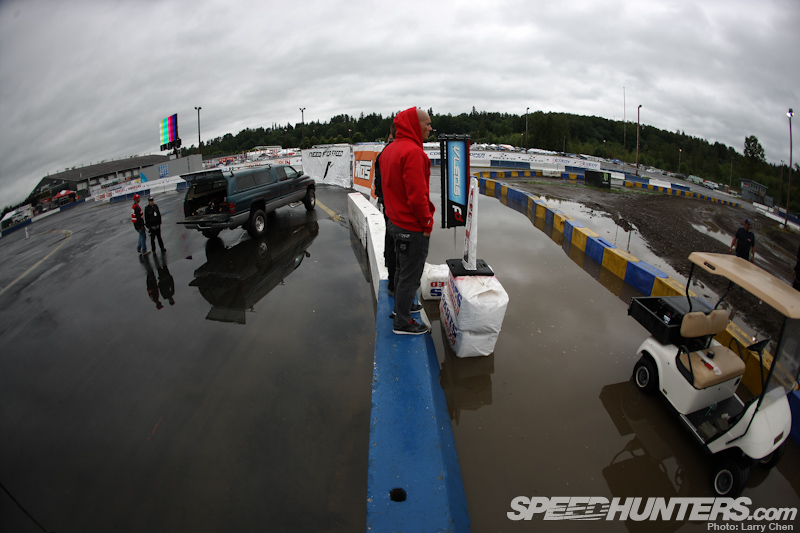 Rudskogen was not the only track that was changing. Evergreen speedway is not so green anymore. Part of the course was heavily flooded with water.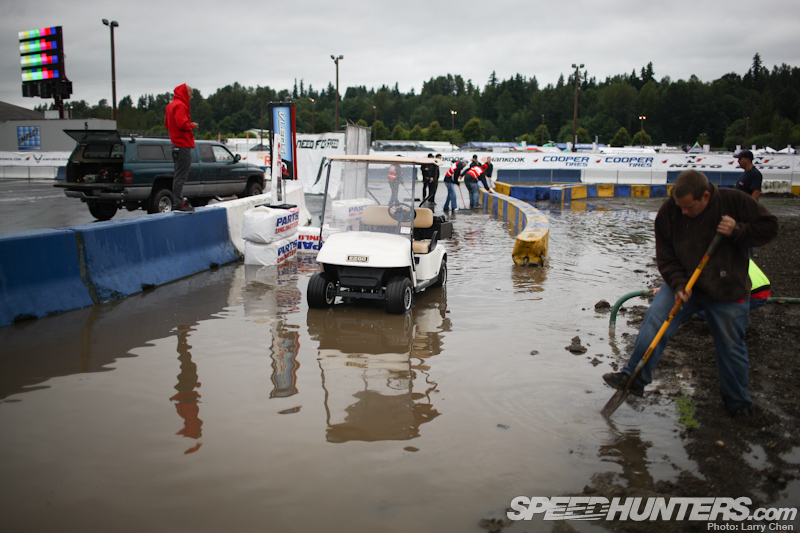 The middle of the oval course has been dug up and it was turned into a course for dirt bikes. Which means it was the perfect recipe for massive amounts of mud pie.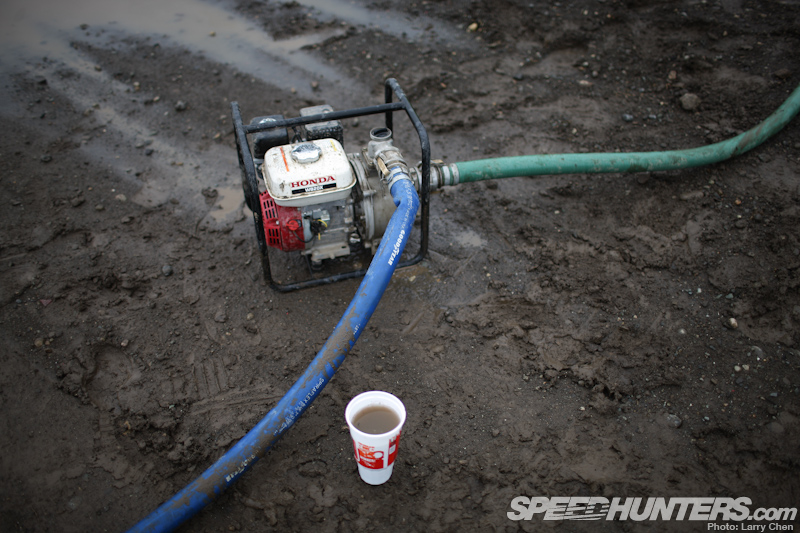 I suddenly had a craving for coffee.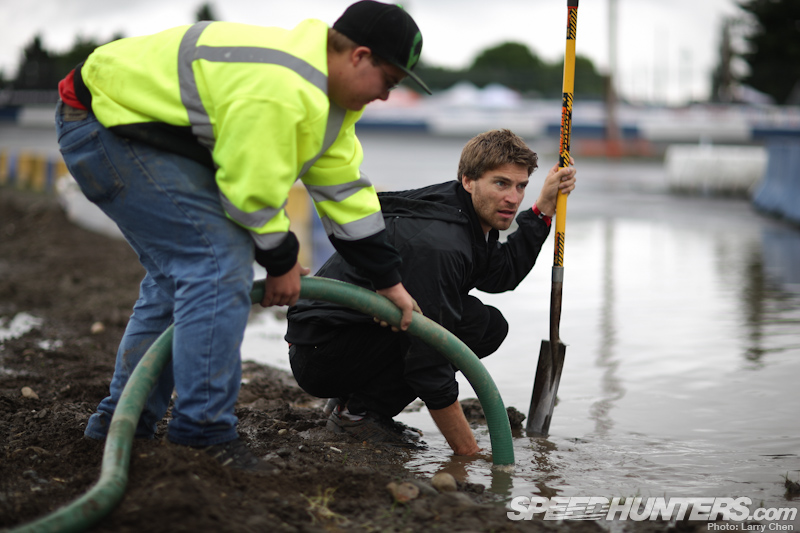 After a few hours of hard work and wet socks the Formula Drift staff cleared the course of all the muddy water.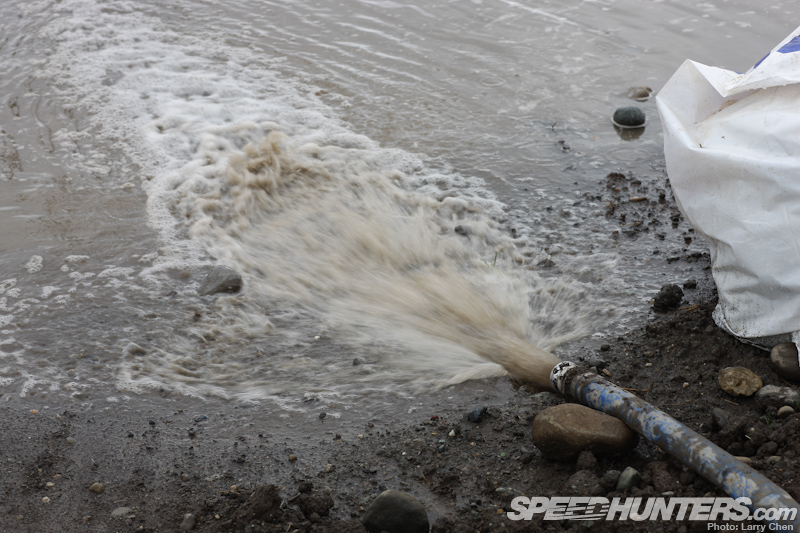 Hot coco anyone?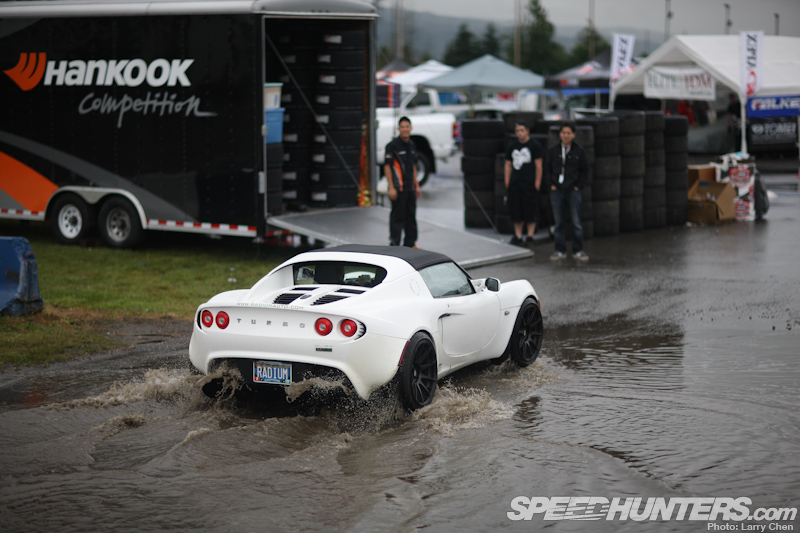 The show cars took advantage of the free car washes.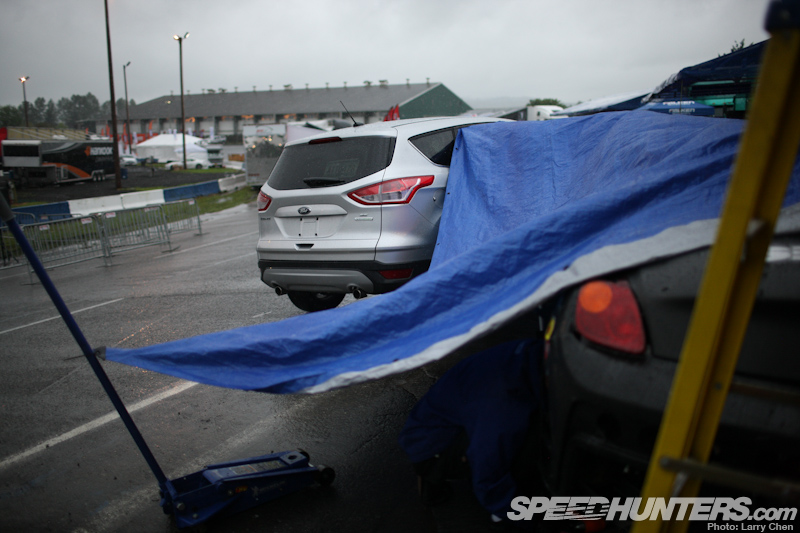 This temporary shelter was the home of Daigo Saito and his crew for the night.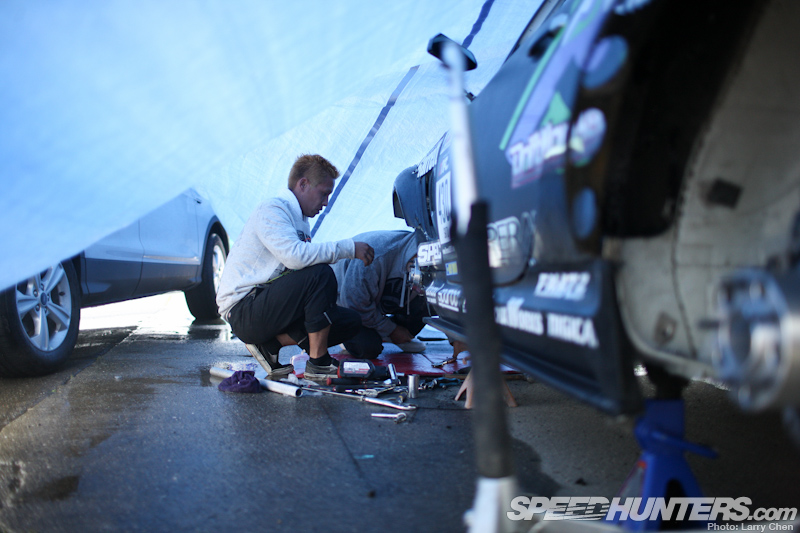 They stayed up to fix the damage from his wall kiss during practice the day before.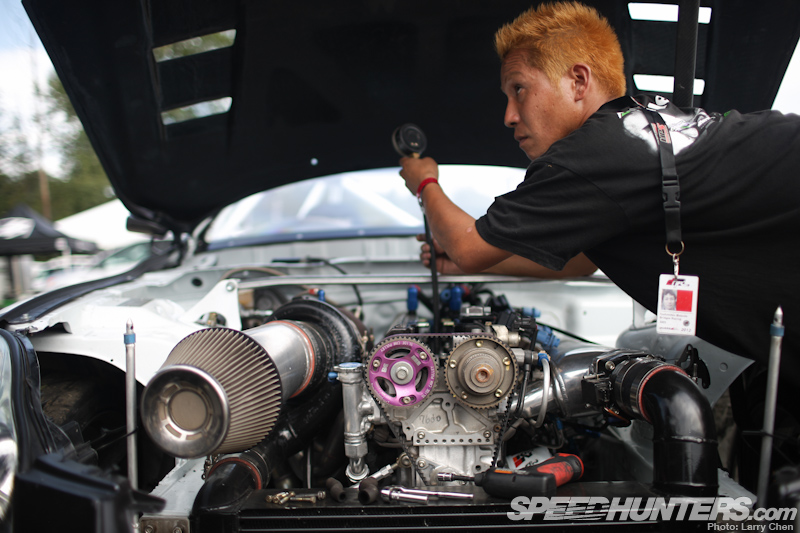 But that was not the only problem he had with the car. It is never good when you have to break out the compression tester.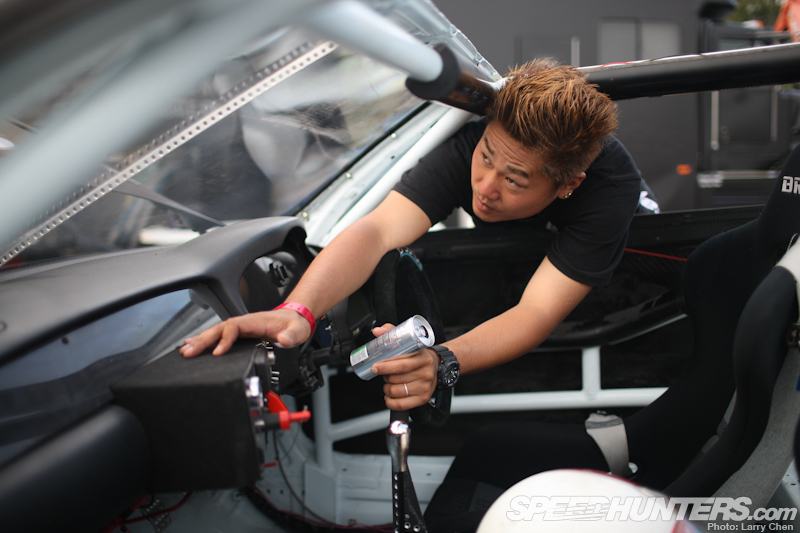 Luckily for Daigo they buttoned everything up in time for qualifying,and with what happened to the results, he is now currently 2nd in points standings for the championship.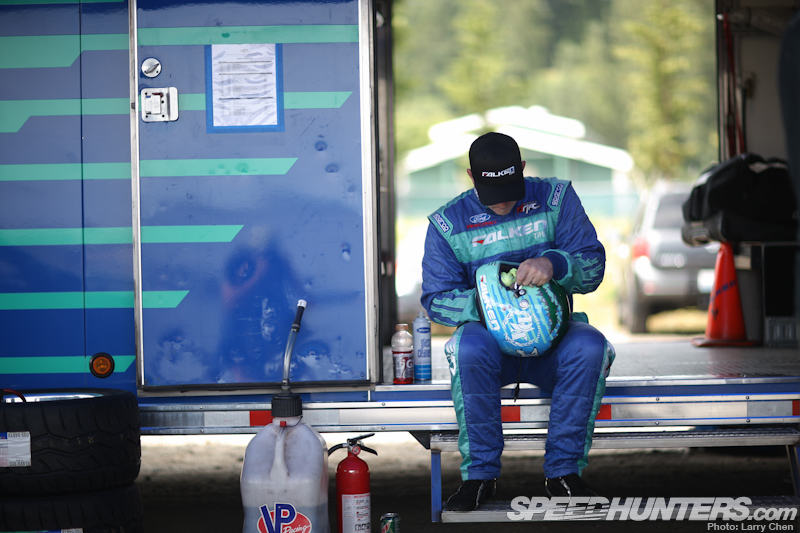 Justin Pawlak lost the top spot and he is now currently sitting in 3rd place. Just a few points shy of 2nd.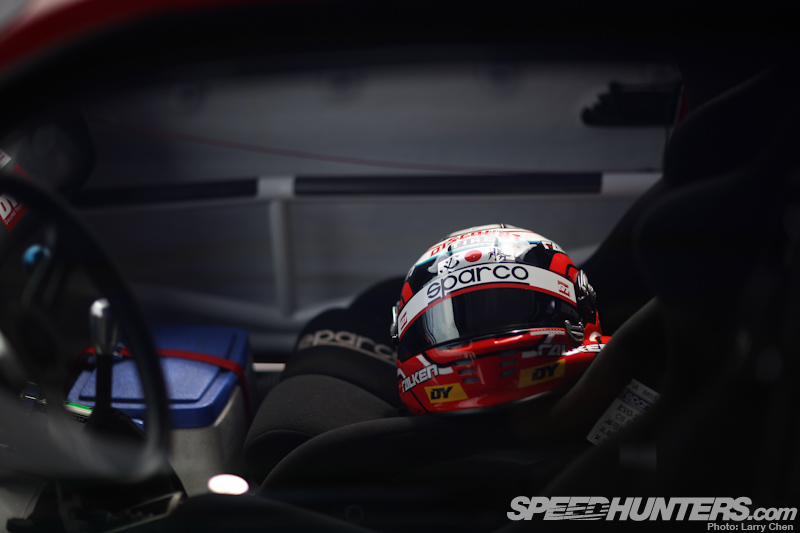 And not far behind Justin is the defending champion, Daijiro Yoshihara.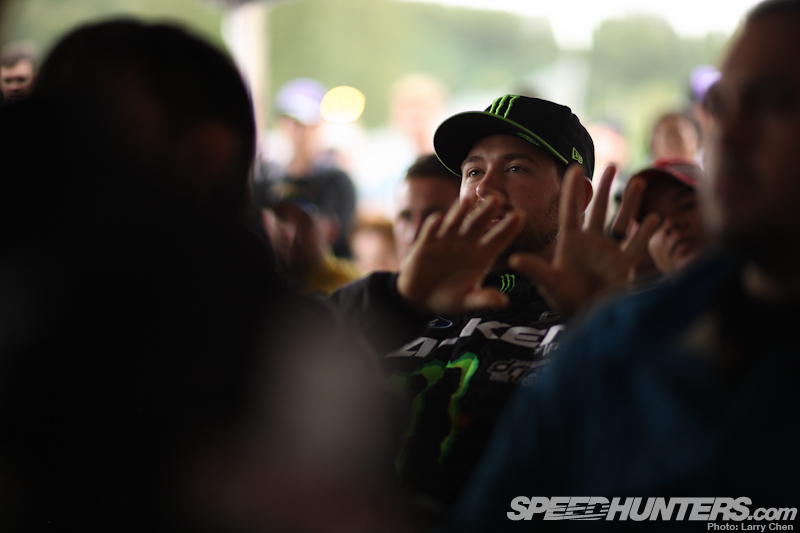 A perfect score at a Formula Drift event is 112 points. 12 from qualifying and 100 from winning the event. I have not personally seen a perfect score event in FD. It really goes to show the importance of qualifying points in the race for the championship.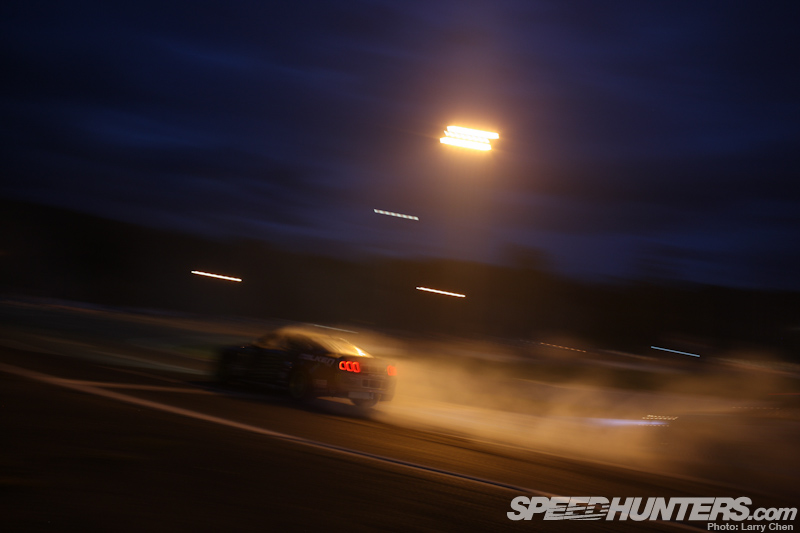 Vaughn did not have such a good start in the beginning of this season, but it seems as if he has turned it around in quite the fashion.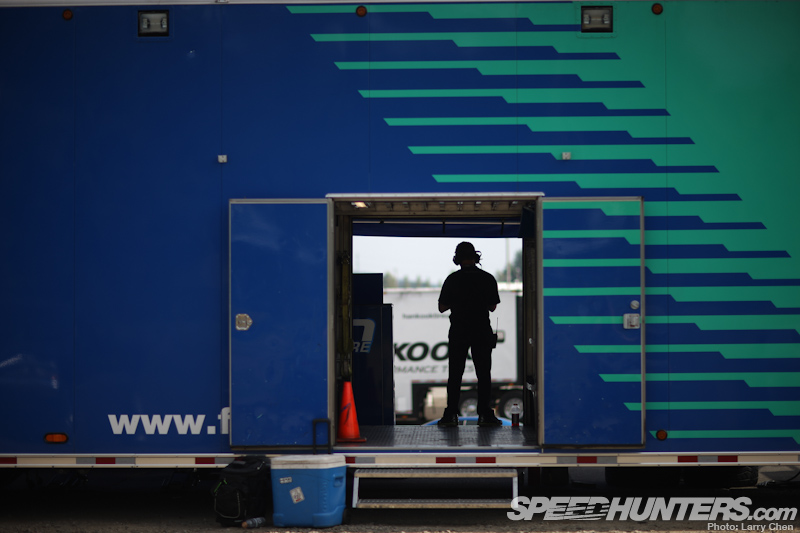 This event really painted a clearer picture of what is to come in the race for top honors, but then again there are two rounds left. I just hope it comes down to the last tandem battles like it did last year.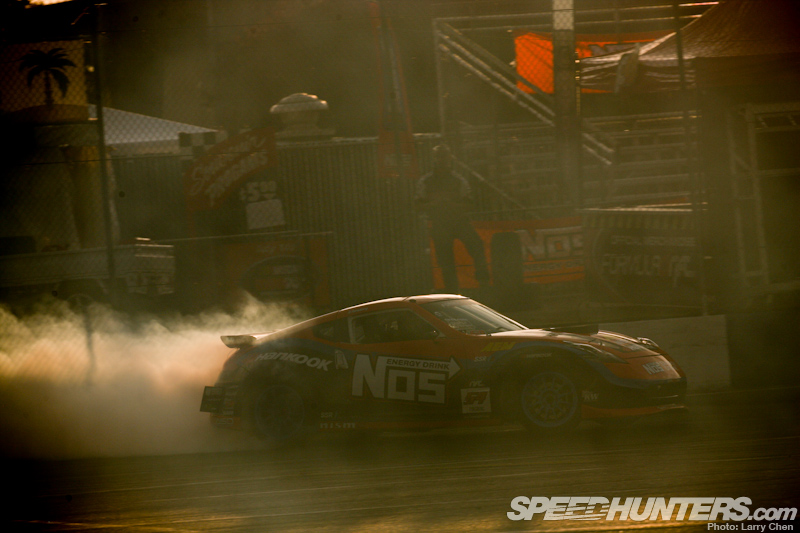 Part of the reason for a major shift in standings were due to some of the higher qualifying drivers getting knocked out by a lower qualifier. It was a super stacked battle when Chris Forsberg met with Rhys Millen in the top 32. That could have very well been a final battle considering they are both past Formula Drift Champions.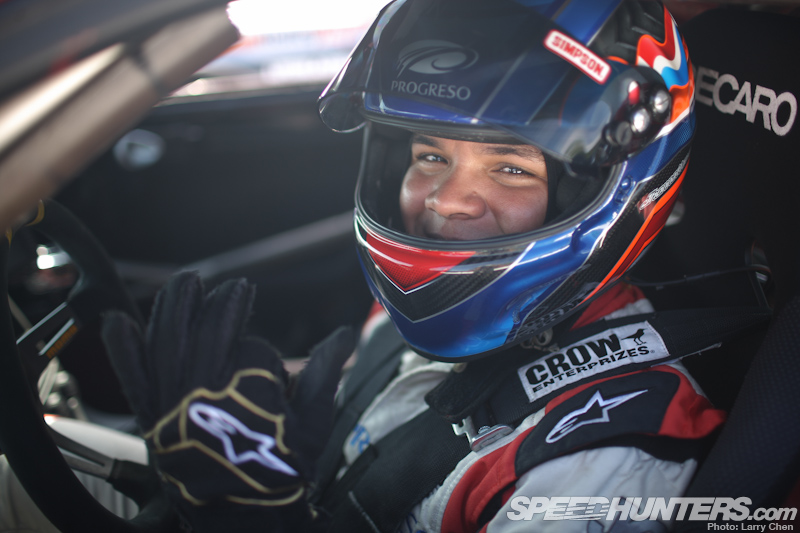 Jhonnattan Castro, from the Dominican Republic, earned his first top 16 after a very tough year. He has improved ten fold since I first saw him drive at Long Beach. I wish the best of luck to him.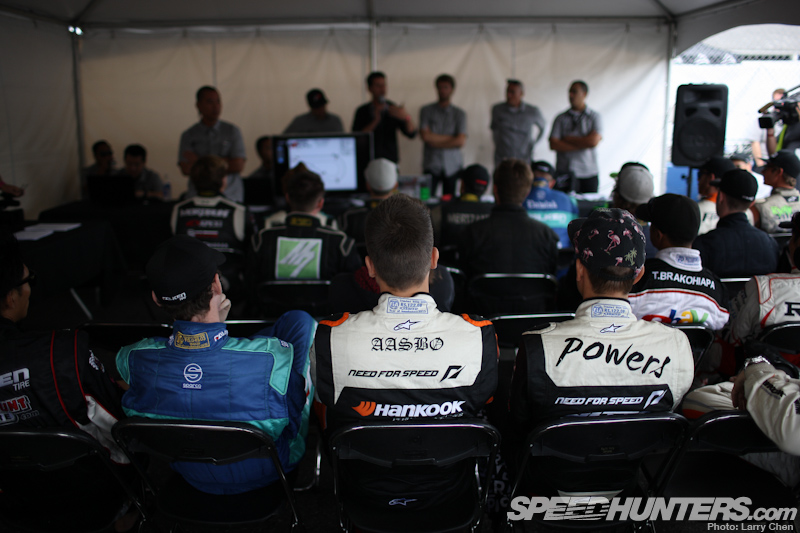 Fredric was definitely a favorite for this event as he podiumed for the first time last year at Evergreen, plus he qualified high and he was killing it during practice. Unfortunately, he knocked himself out by going off course.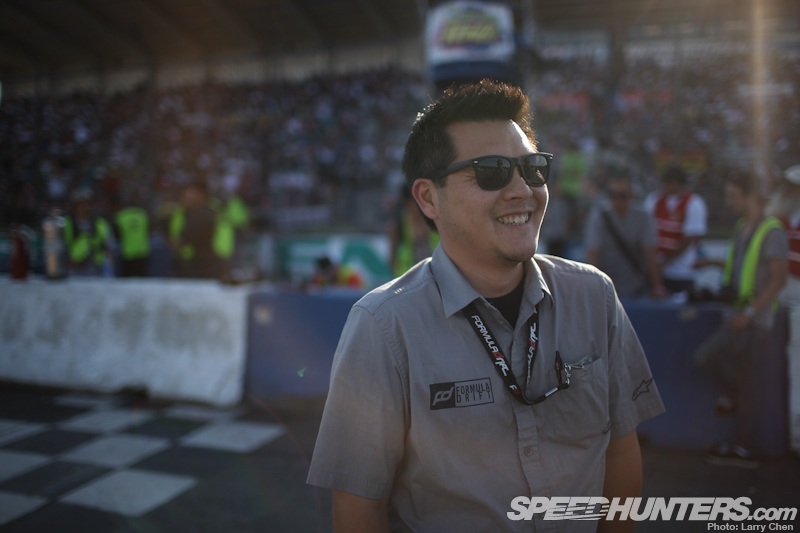 I had an idea why President and Co-founder of Formula Drift, Jim Liaw was smiling like a crazy person.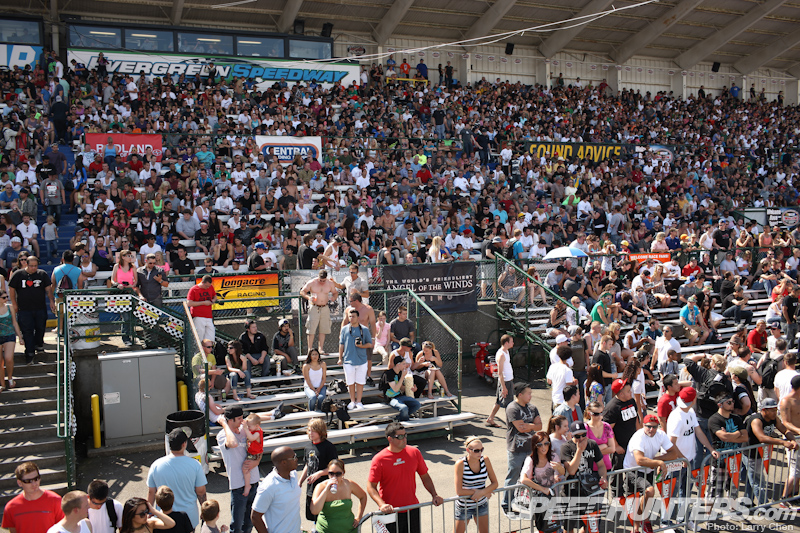 It was probably because this event was completely packed. It was near impossible for me to walk around without knocking someone in the head with my giant lens.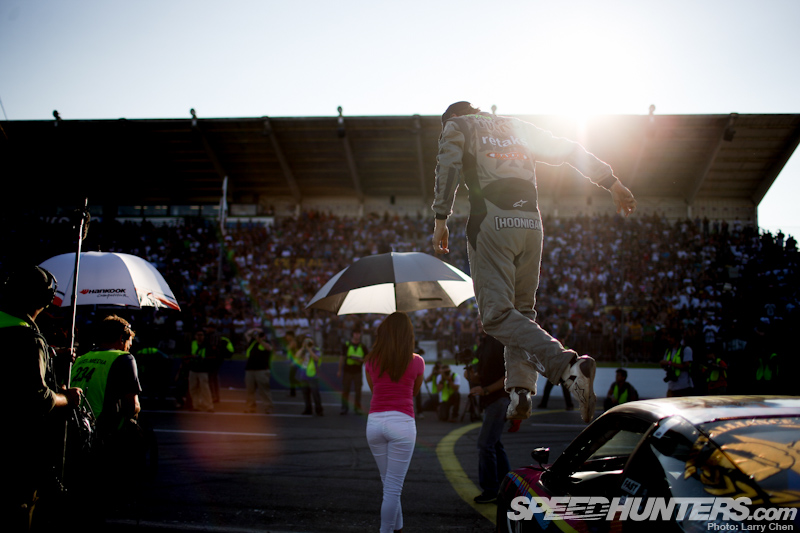 This event never fails me when it comes to getting amazing shots. The light is just perfect.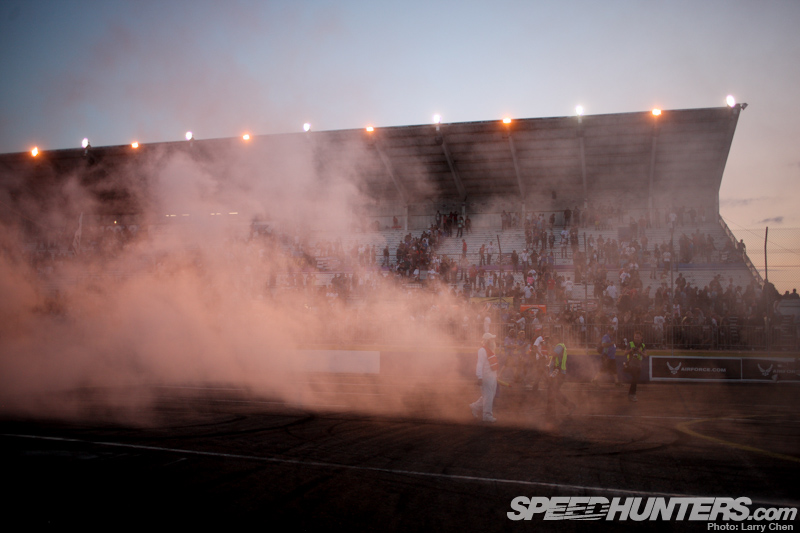 The sunset was not bad either. The tire smoke brings out some weird colors.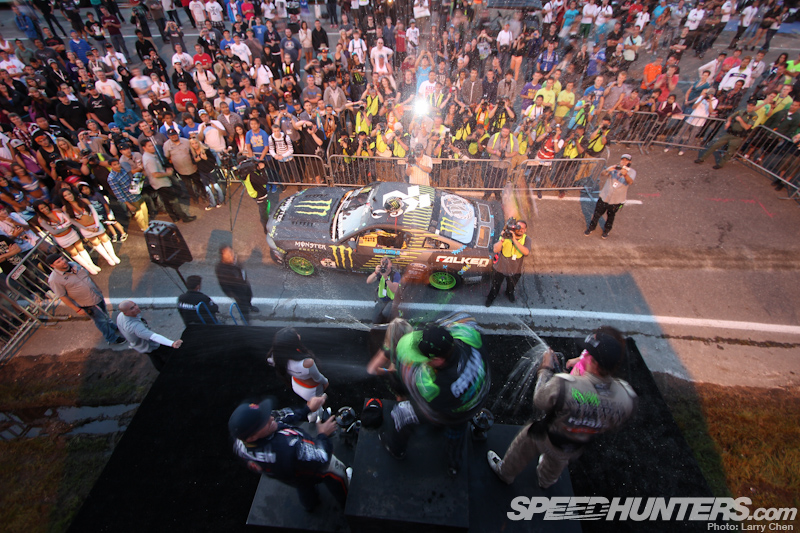 Once the champagne started raining down I closed my eyes…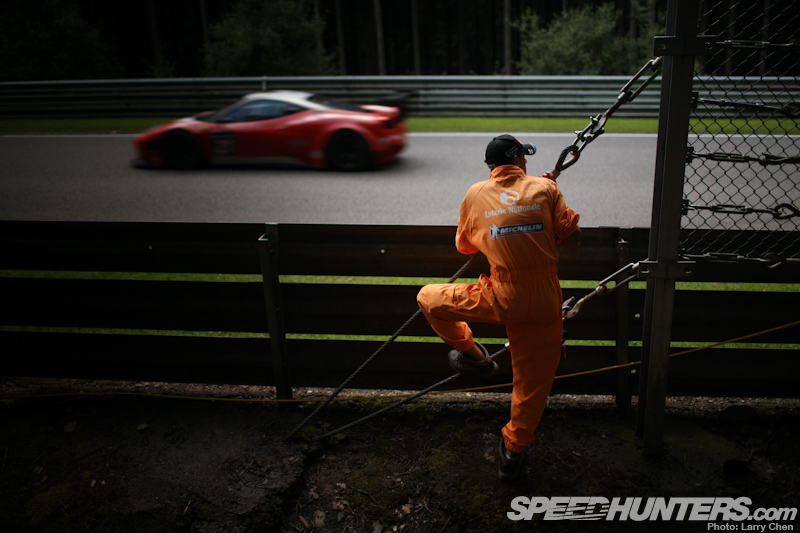 …when I opened them I was track-side at one of the most beautiful race tracks in the world: Spa Francorchamps.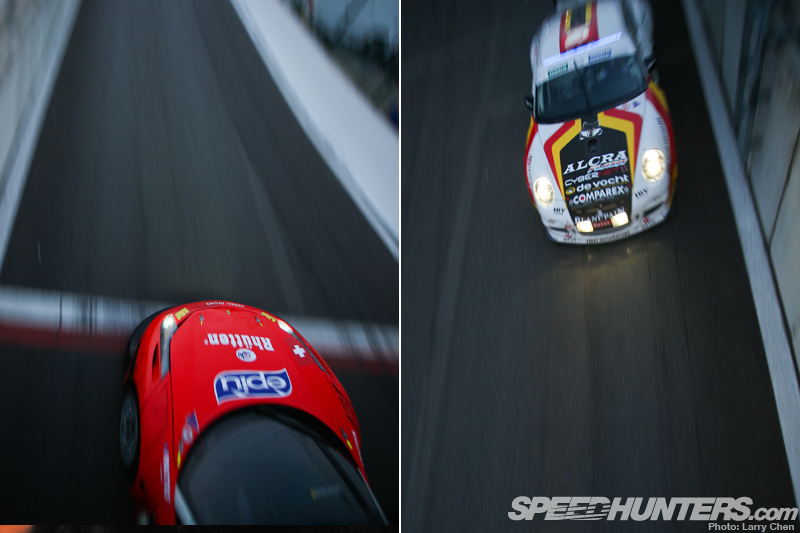 It was like a good dream that I never wanted to wake up from.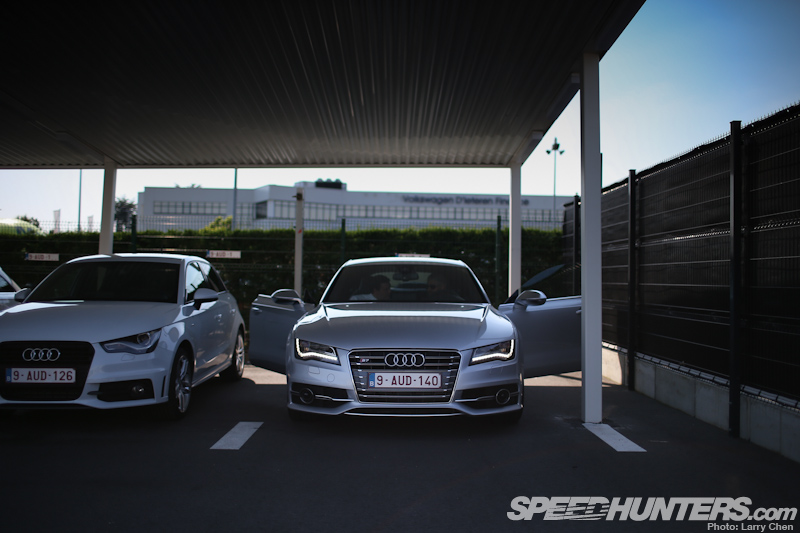 Our first stop was the Audi press car center. This would be our ride for our week at Spa. All 124,000 euro of it. The giant, but good looking Audi S7.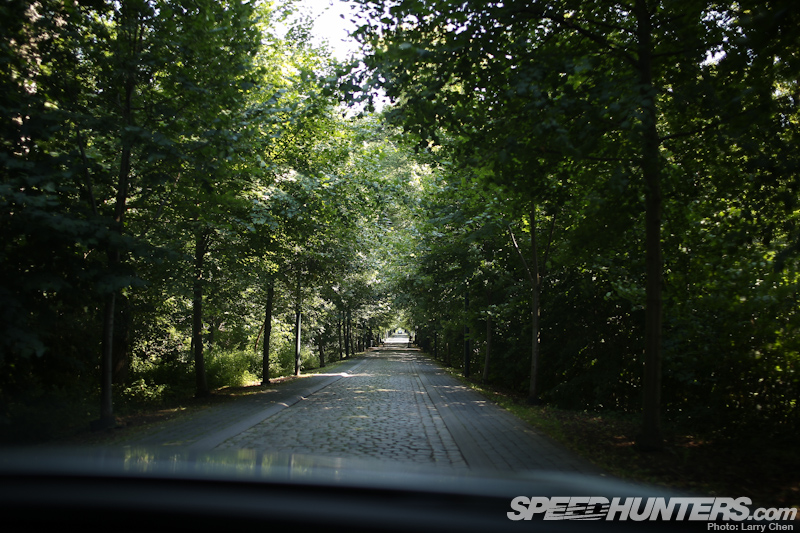 It was surprisingly comfortable on the cobble stone roads of Brussels. It made for the perfect Speedhunting shuttle.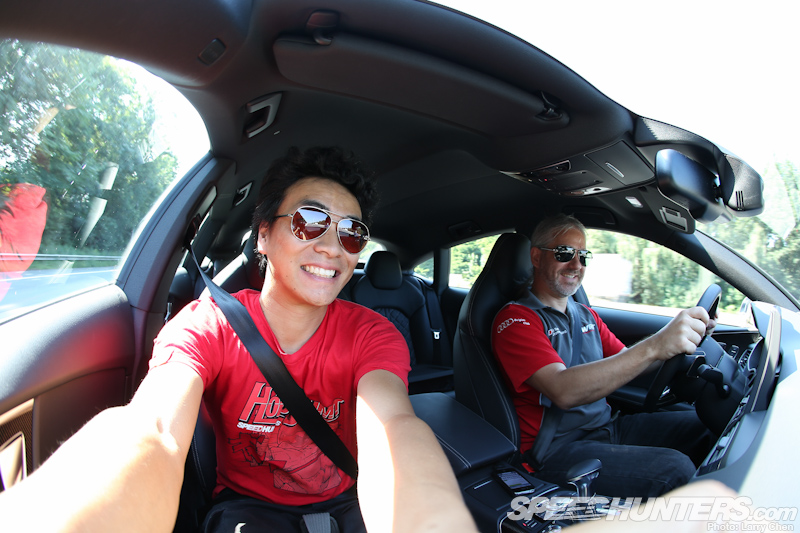 As soon as Jonathan Moore stepped on the gas the twin turbo V8 made us both smile.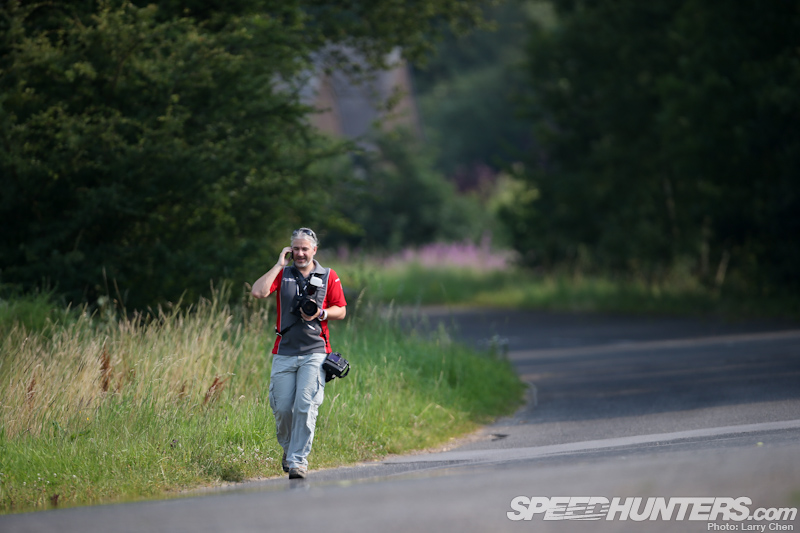 He had a "can you hear me now" moment, as we were driving around the old course.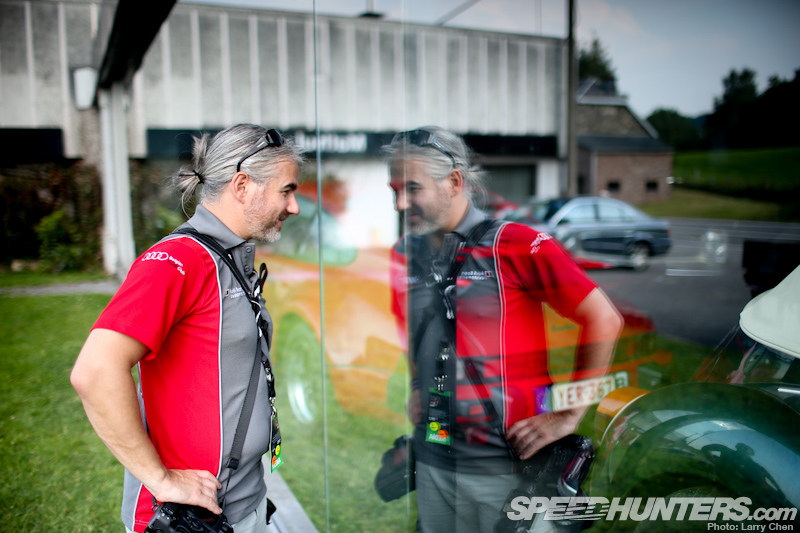 Immediately afterwards we ALL had 'a kid outside of a candy store' moment as we came across a plethora of amazing restored cars. Keep an eye out for this feature soon.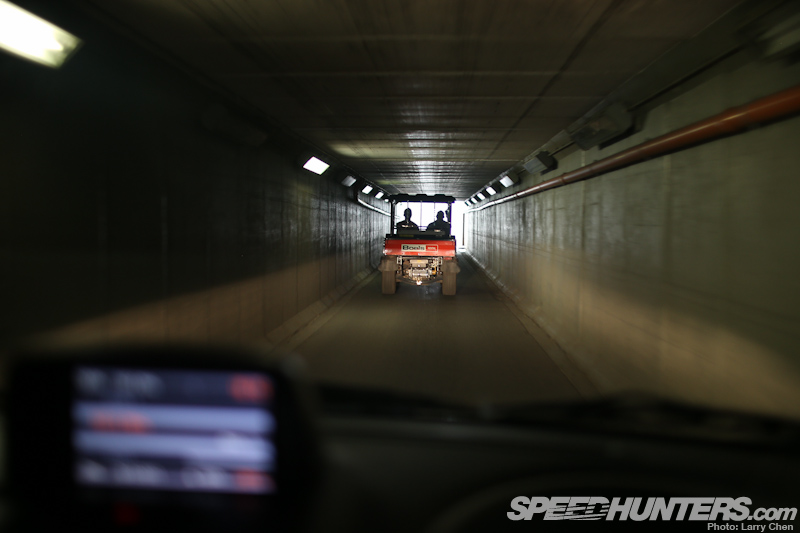 The problem with coming to Spa is every other race track I go to makes me wish it was like Spa.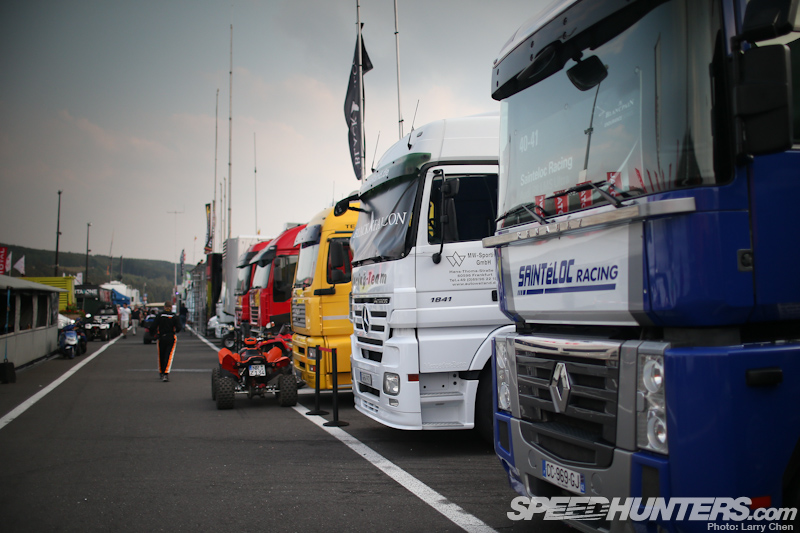 It is an absolutely crazy organized mess and I love it. The lorries are so spic-and-span you could just eat off them.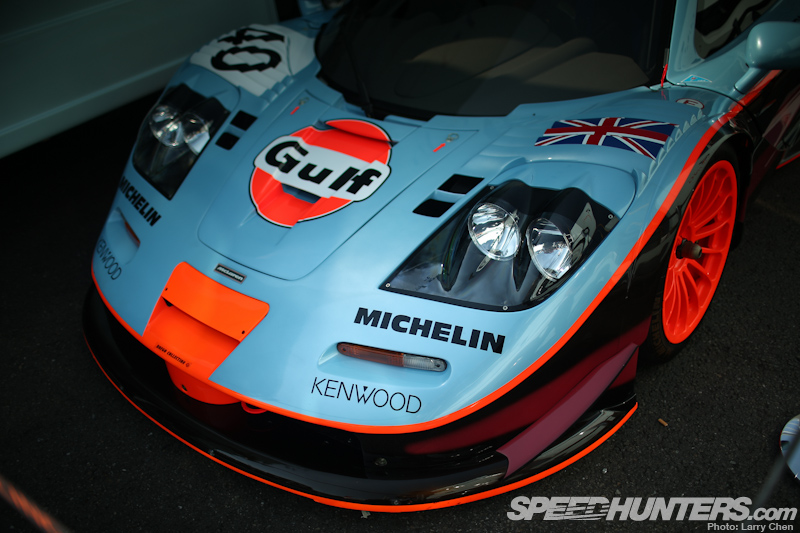 The cars that are just sitting around in the paddock make me want to sit and stare for hours. I've never seen a Mclaren F1 before, let alone a long tail version. There was much drooling going on.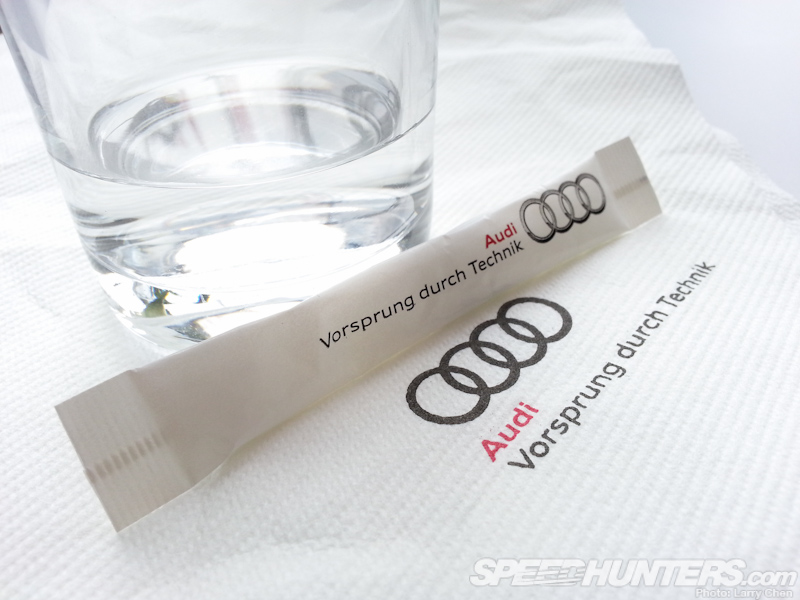 The hospitality towards the media just spoiled me. I can never go back to regular branded sugar ever again.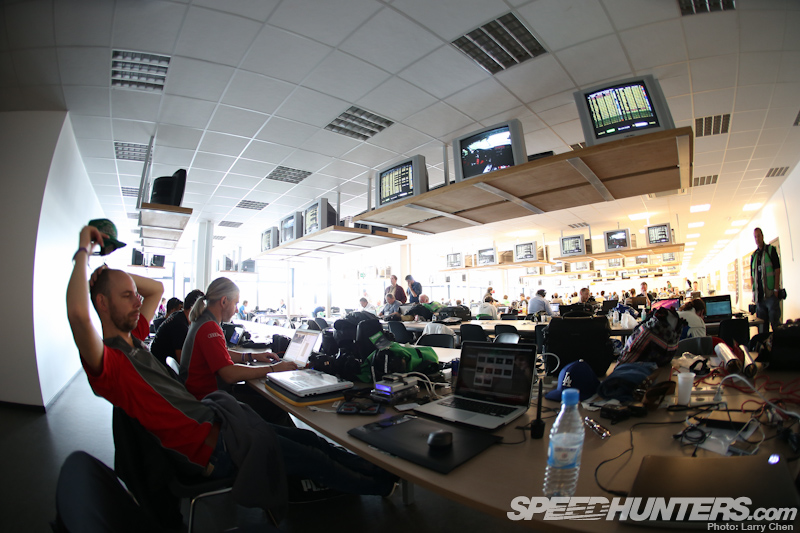 And on top of that the media room is so massive. The smell of 300 journalists staying up for 24 hours or more is something you have to experience for yourself. If it was a fragrance it would be 'essence of photographer.'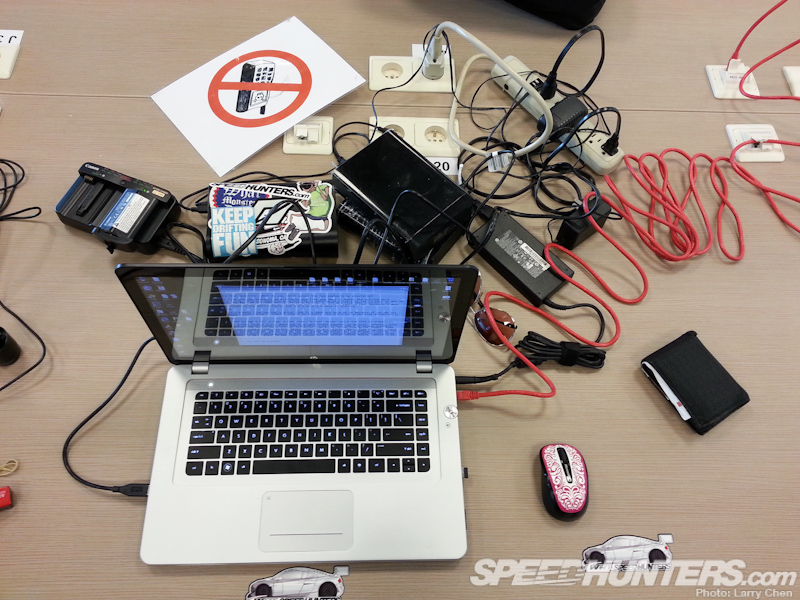 As always, I kept my work area as neat as possible.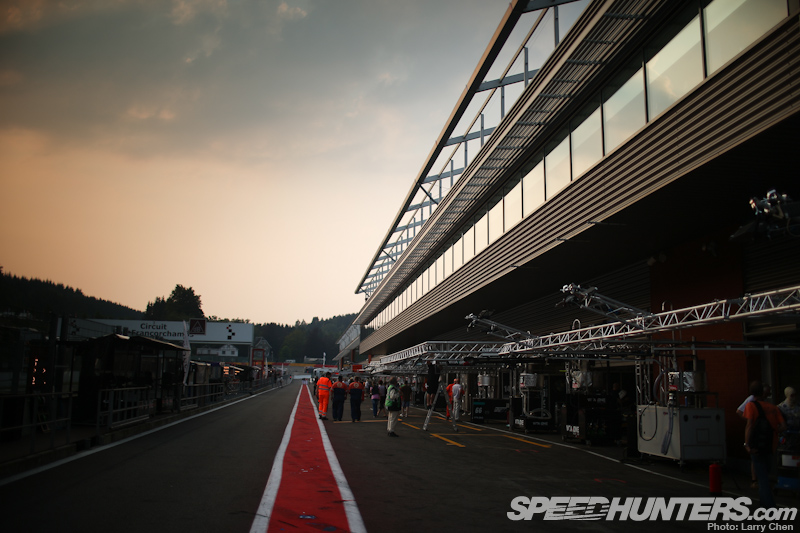 The sunsets at Spa last quite a long time but it is not as far north as Rudskogen where the sun sets at around 11:30 pm.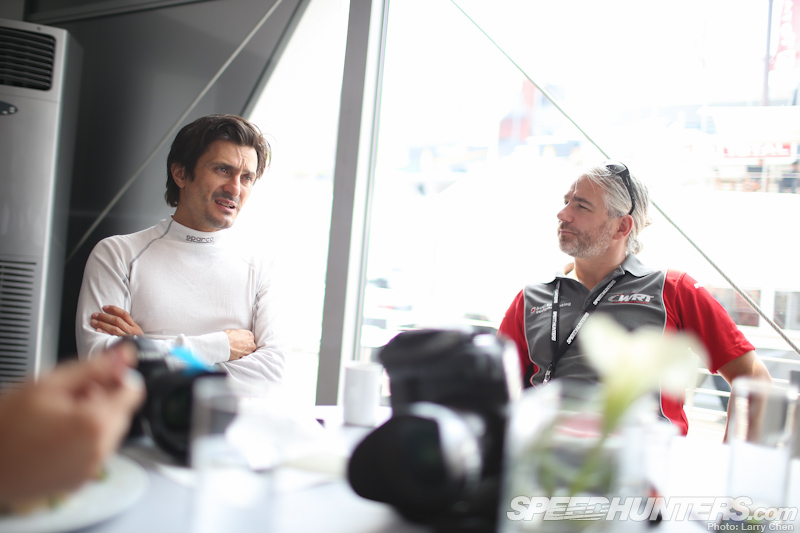 It was nice whenever the drivers stopped by the Speedhunters table for lunch. It's a much better way of catching up than trying to bother them when they are focused on something else.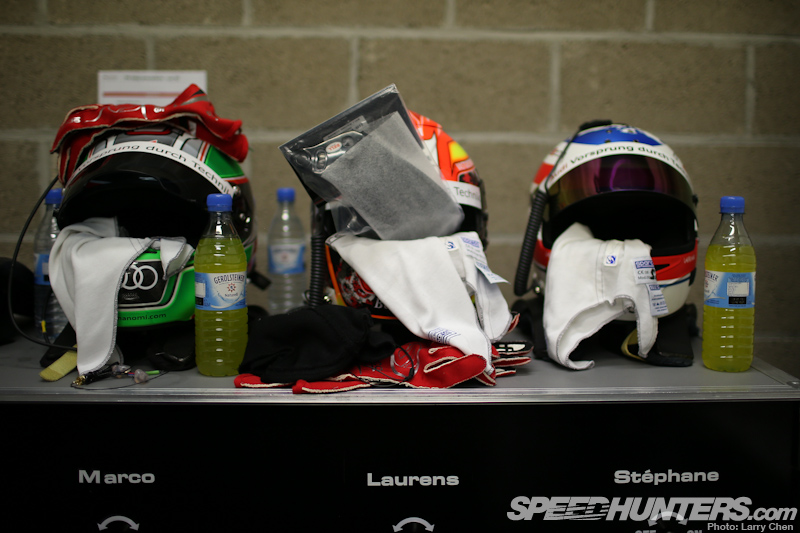 It is amazing how calculated everything is. The WRT team has a doctor on hand to monitor everyone's health and nutrition. That yellow liquid has whatever vitamins among other things that the drivers are missing. Each drink is catered specifically to each driver.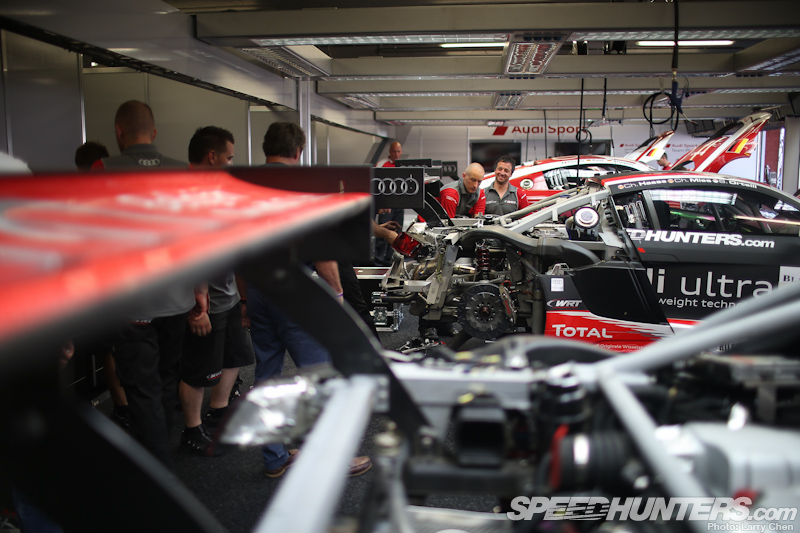 There was always an army of people in the Audi garages…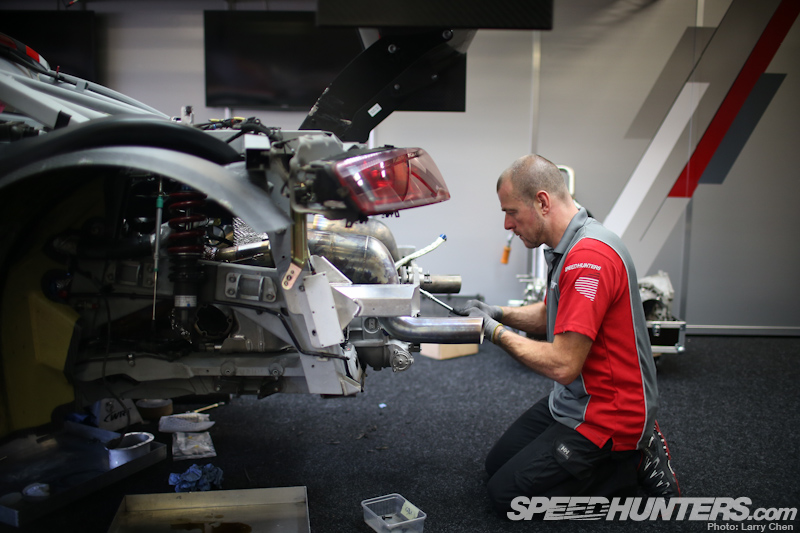 ..each one with a very specific job.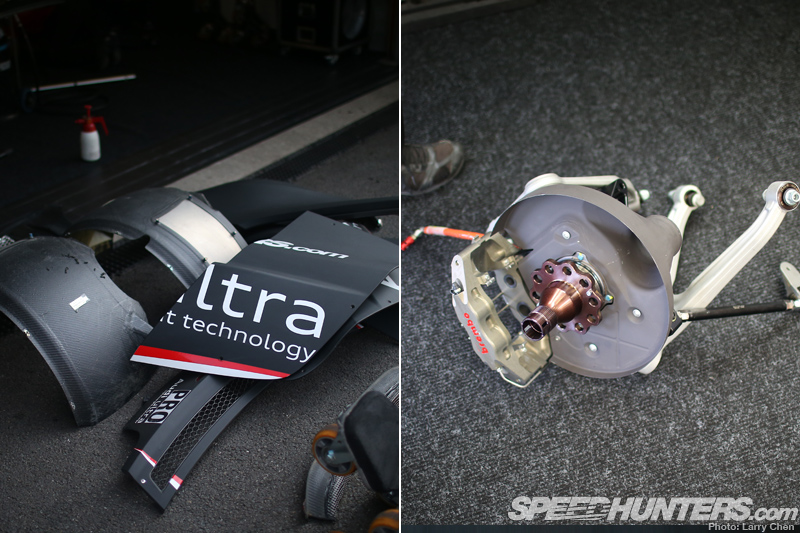 I tried not to step on anything as there were parts laying on the ground that were much more expensive than all my camera gear combined.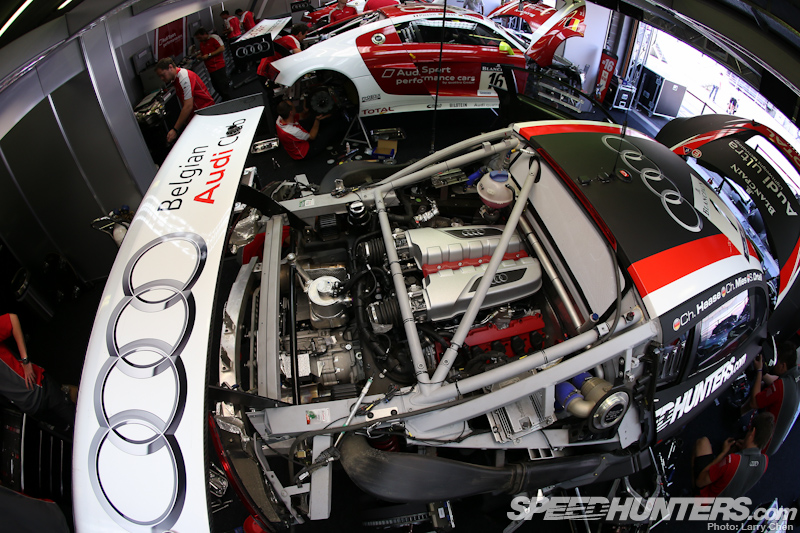 I could spend hours between these four cars and just stare off into what I consider motoring art.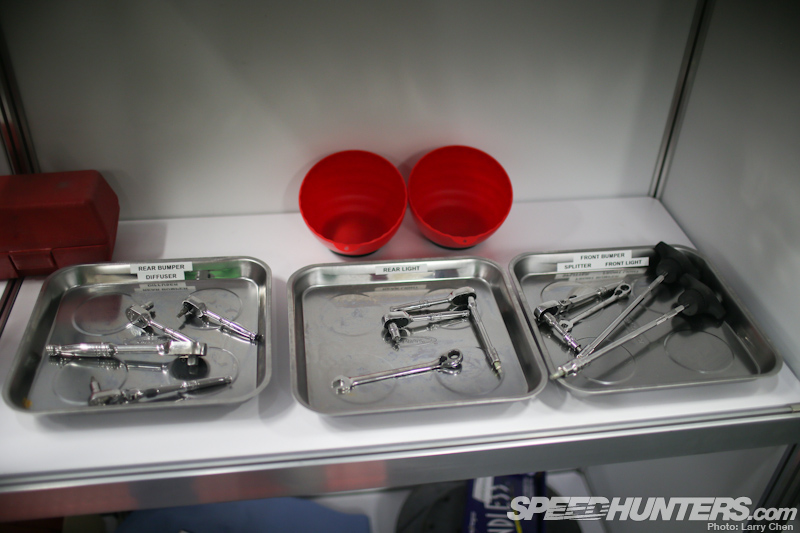 When milliseconds count it is of the utmost importance to have the exact tools of each job. I was surprised that they were organized as I am.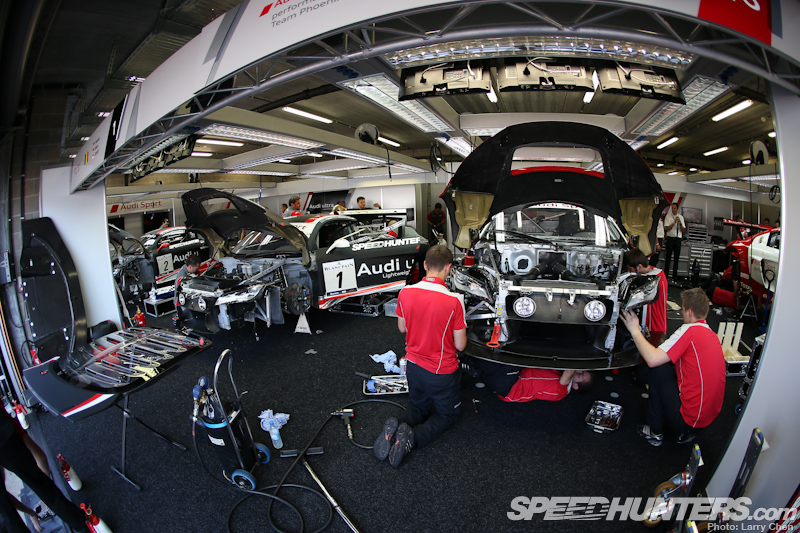 I had the pleasure of photographing the teams as they tore down the entire race car for inspection after qualifying.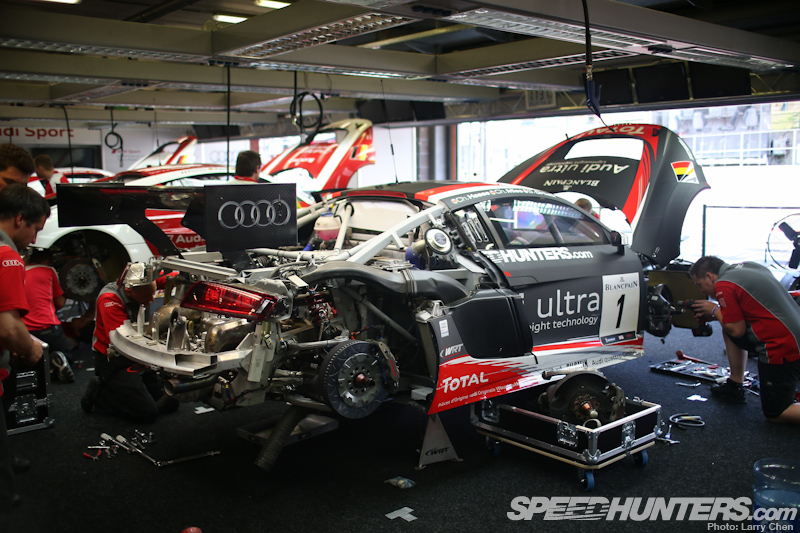 Nothing is left to chance in a 24 hour race.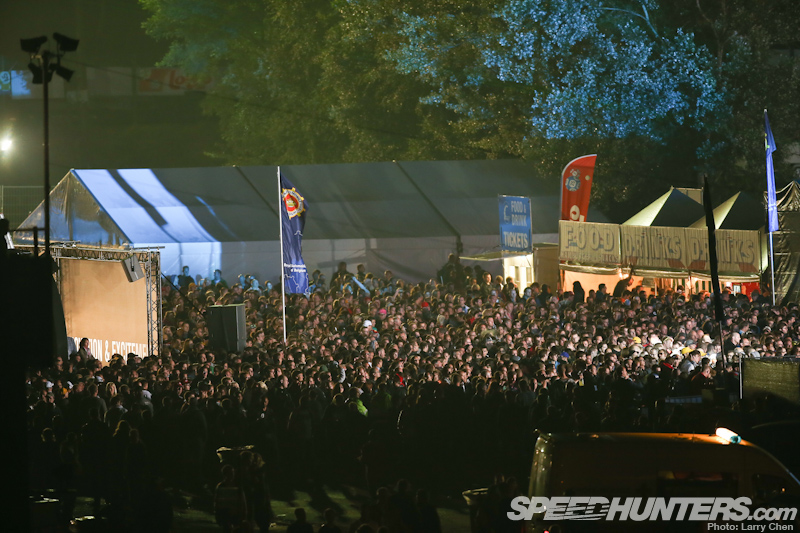 When the party was at it's peak was when I hit the track for some intense Speedhunting.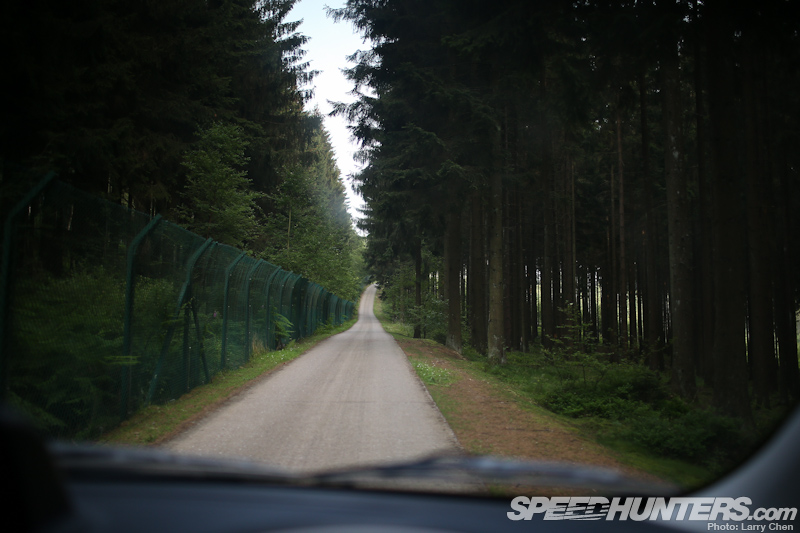 There were many intricate roads that wind through the forest which allowed access to any part of the course.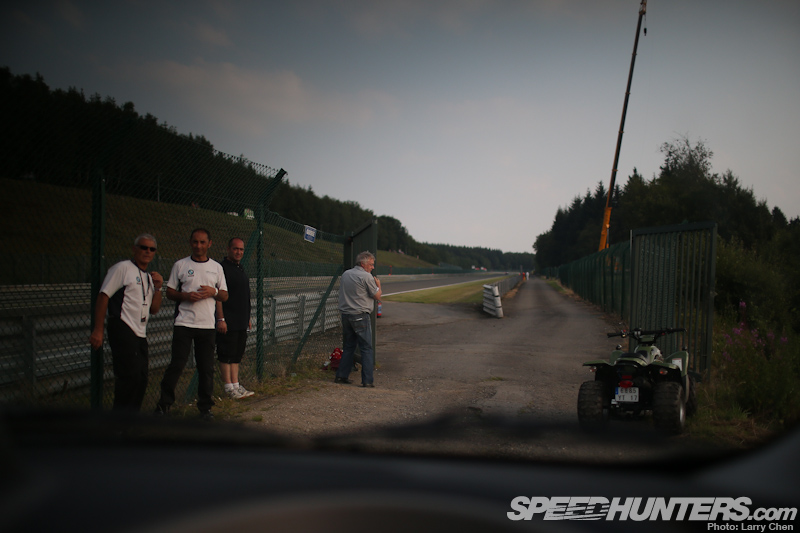 Gates to the track were always heavily guarded as they were very strict about having the proper credentials.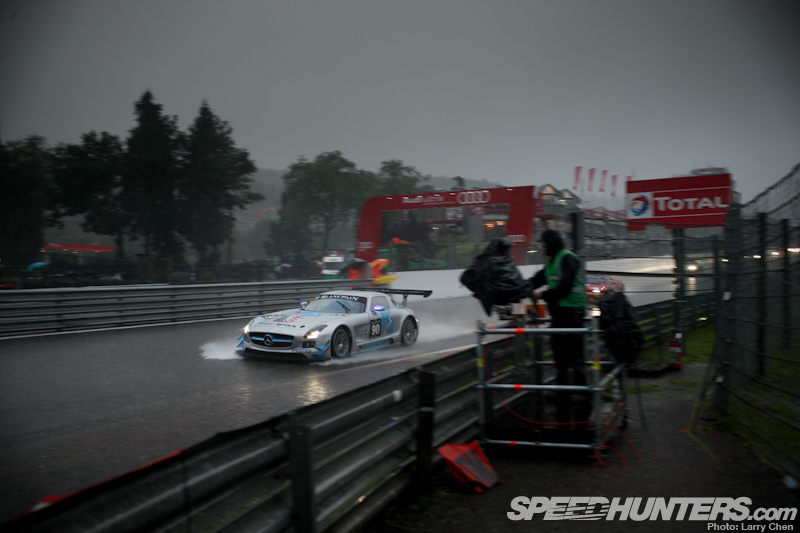 As everyone else left when the clouds opened up, I stayed out there to get some rain action. This camera guy laughed at me as I got splashed by the passing cars while just wearing a t-shirt. Now who's laughing!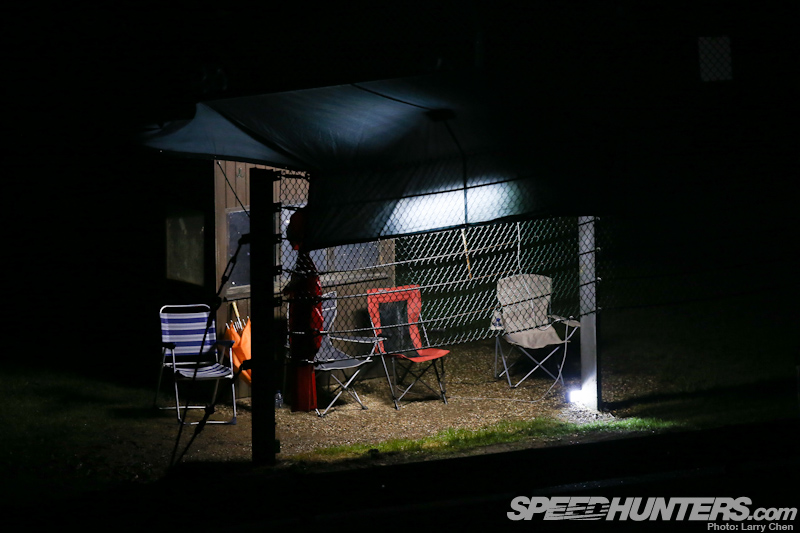 Three weeks of straight Speedhunting was very intense and very hard on my body, but as I am writing this I feel the itch to go back out again. It is an addiction to say the least.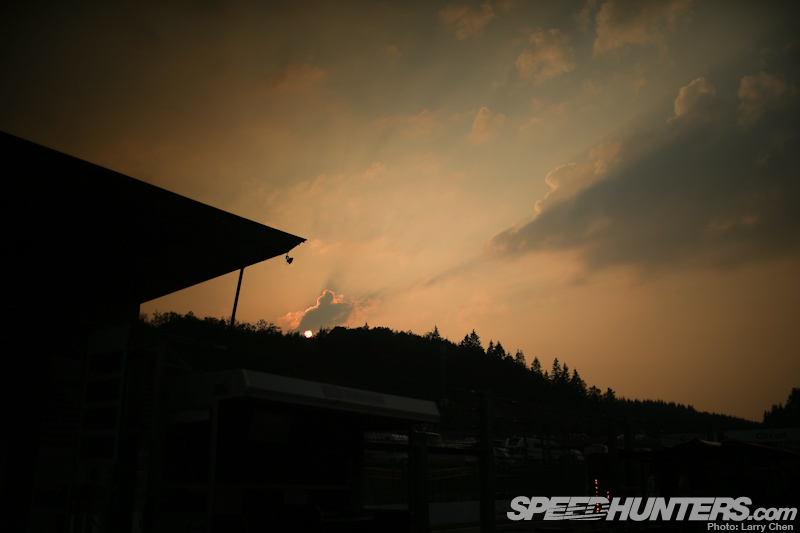 Like I've said before, I will always be searching for the perfect image. Not to mention I have to get my tire smoke fix.
More stories from Gatebil on Speedhunters
More stories from Formula Drift Seattle on Speedhunters
More stories from Spa on Speedhunters
More stories from Larry Chen on Speedhunters
-Larry Chen
larry@dev.speedhunters.com