Norway is one of my favorite places in the world to visit. The sun seems to kind of just hang there when the light is just right. The clouds are amazing and the air is so crisp and clear. It's a photographers dream.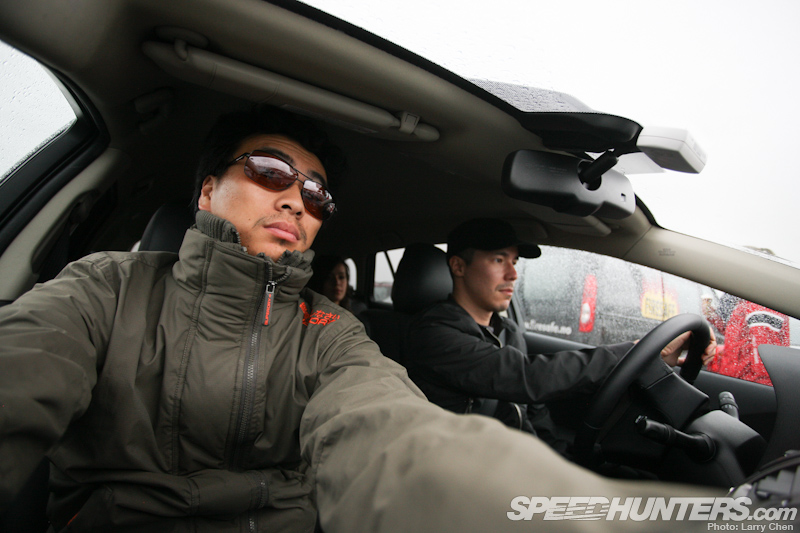 After traveling for a grueling 20 hours I met up with Mr. Rod Chong the head Speedhunter. Also known as the headhunter.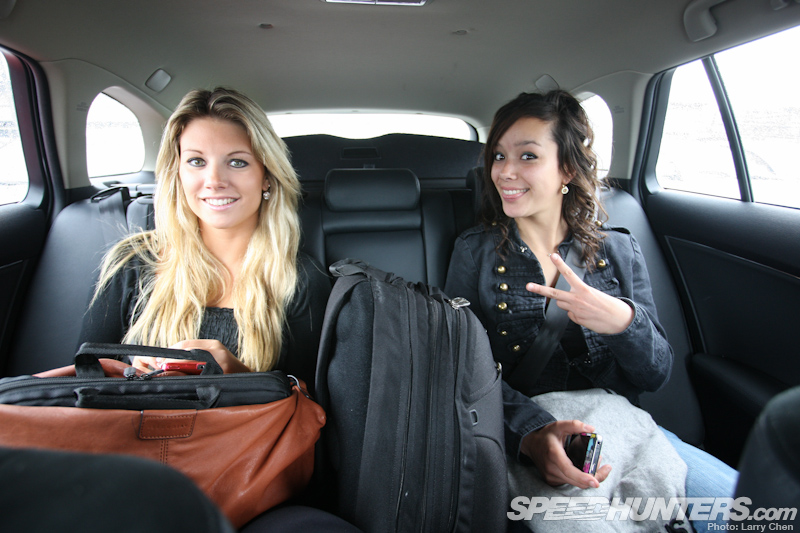 In tow were our two beautiful French Speedhunters spokesmodels, Julie and Camille.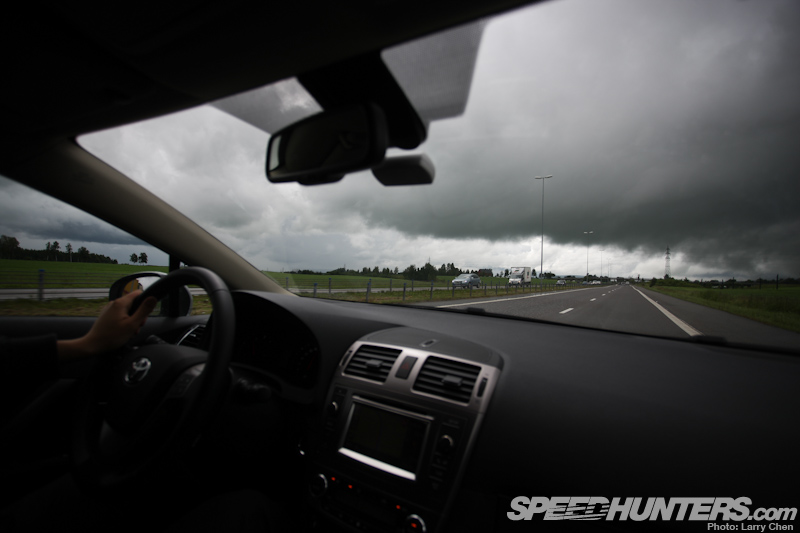 It was raining pretty heavily as we embarked on our journey to Rudskogen raceway. Rod made fun of me as I was sweating bullets from riding in a car with rain coming down. I am from Los Angeles after all.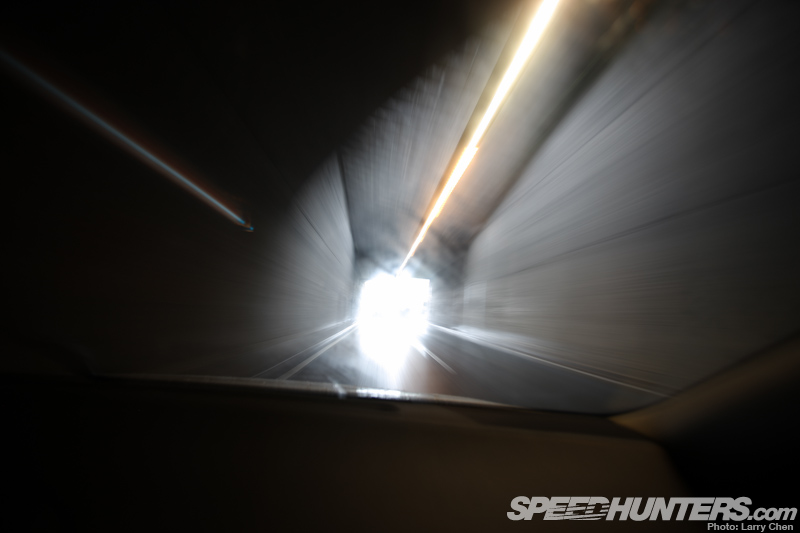 We went into this long tunnel right outside the city of Oslo. It seemed like the tunnel was never going to end.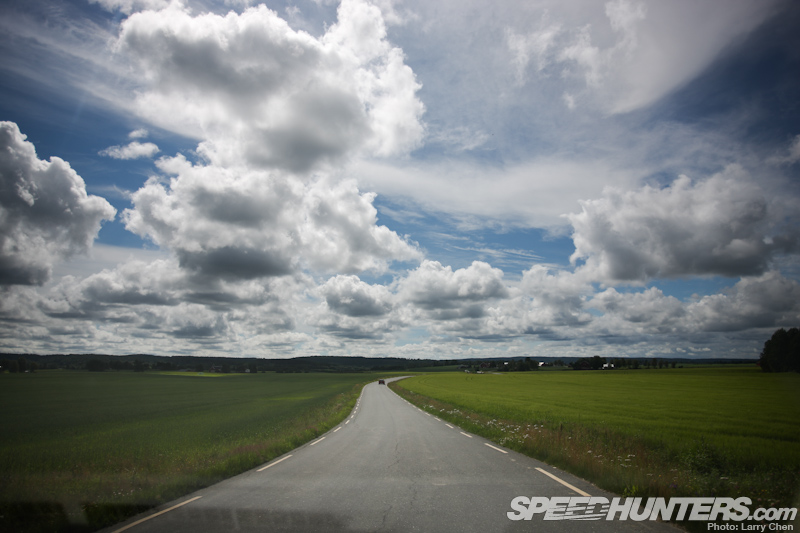 On the other side of the tunnel was one of the most beautiful roads I have ever seen. The roads were very narrow, but drivers were very courteous as they let us pass by them.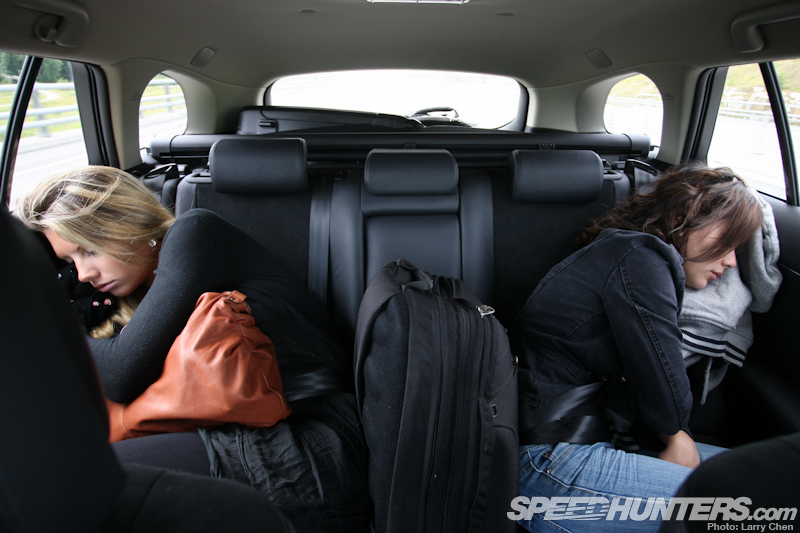 The girls were just as excited as I was about heading to the track.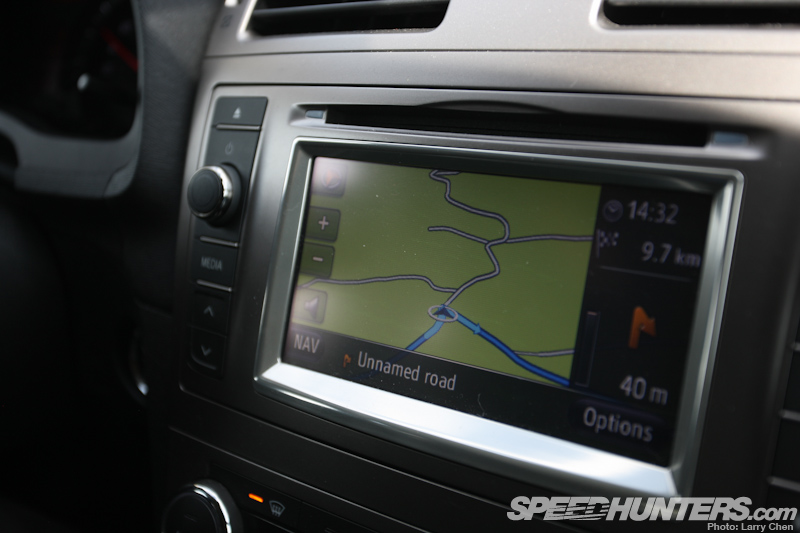 There seems to be so many new roads in Norway that the GPS software can not keep up with it. In fact it told us to go off roading at one point.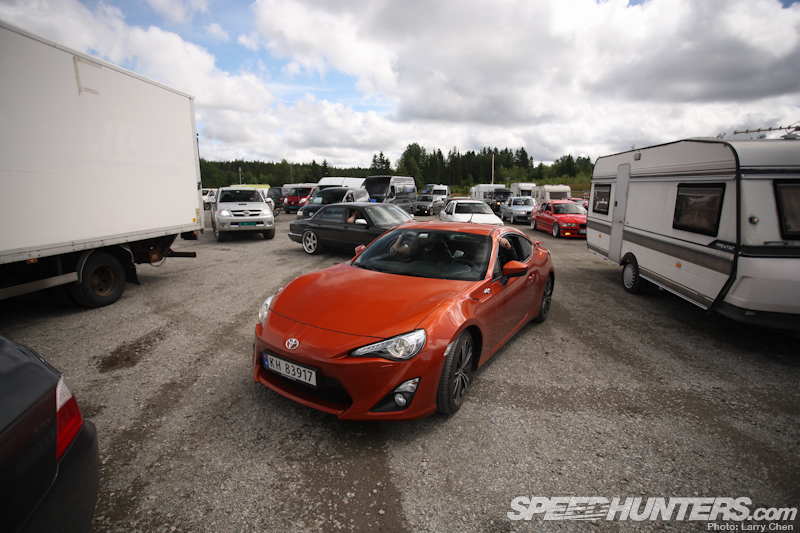 Eventually we arrived just a split second before the other members of our team.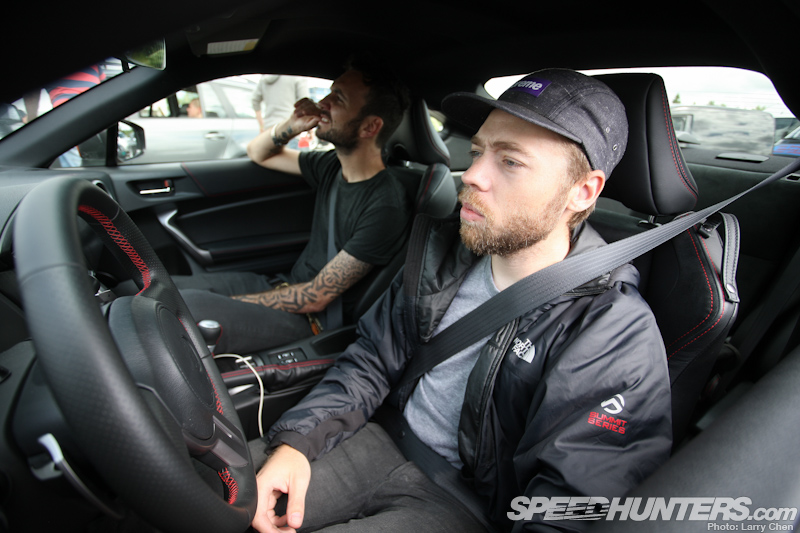 This was Sean Klingelhoefer's first time driving the GT-86. I am sure we will hear about his impressions in an depth post.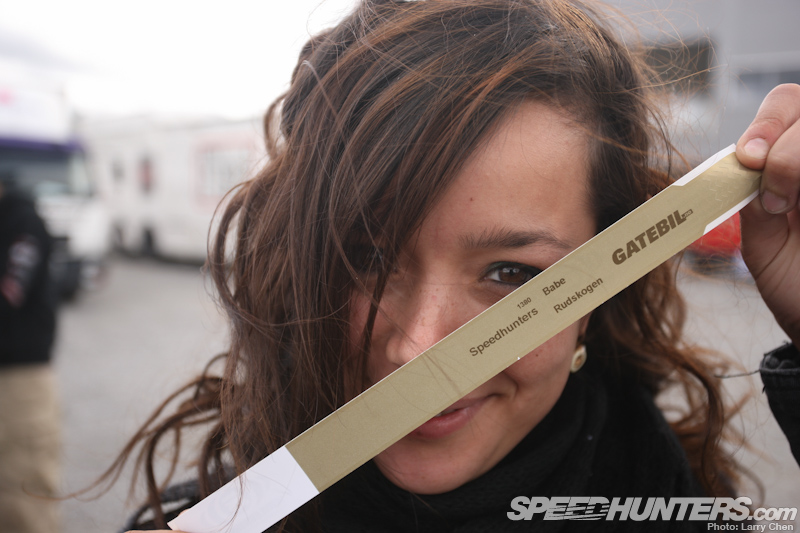 One by one the hunters picked up their credentials and wrist bands.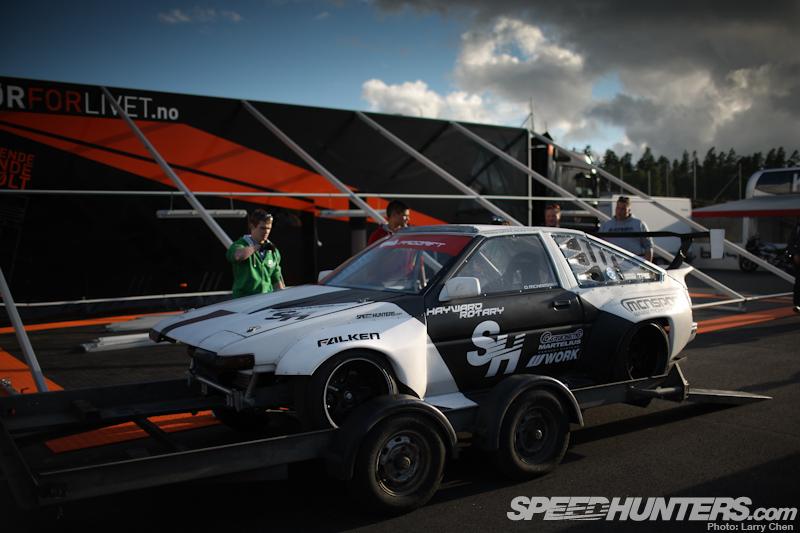 As we pulled in two of the three drivers from the Speedhunters drift team were unloading their cars.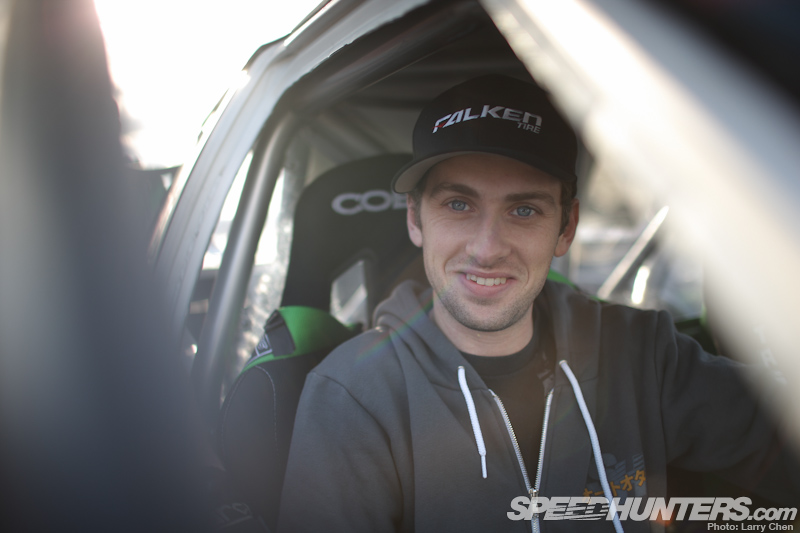 Darren McNamara drove strait from Ireland with his rotary powered AE86. There were still a few things that needed to be buttoned up so it was good that they arrived on setup day.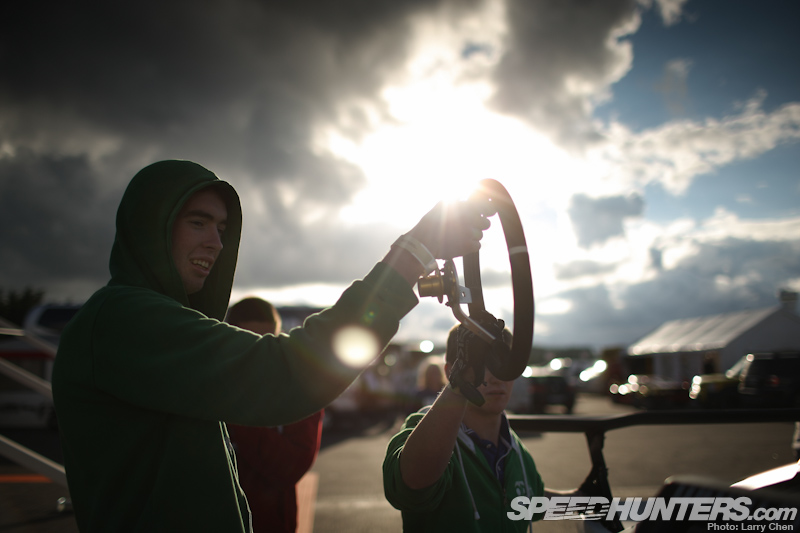 Your eyes are not deceiving you. That is Pro-Drift Champion James Deane handing over the key to Dmac's Corolla. He will be driving for the Drift Monkey team in an S15.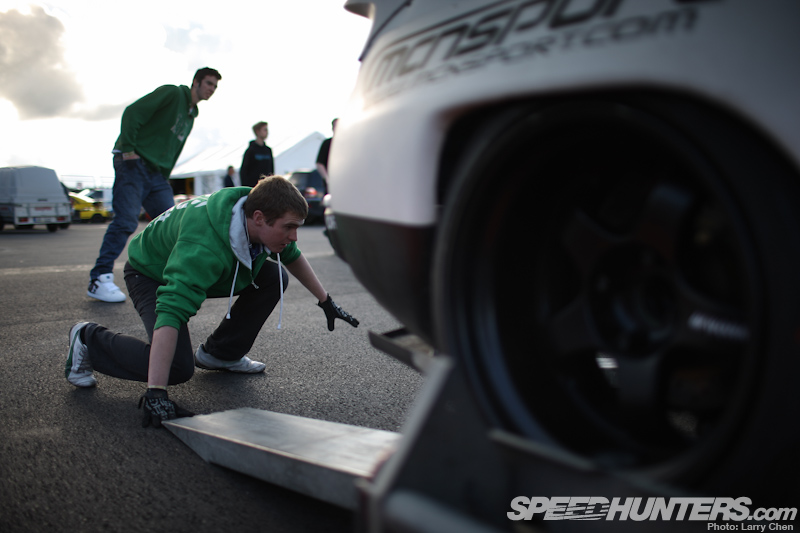 Slowly but surely they unloaded the car from the trailer. It got high centered so they needed to use a jack to get it down the rest of the way.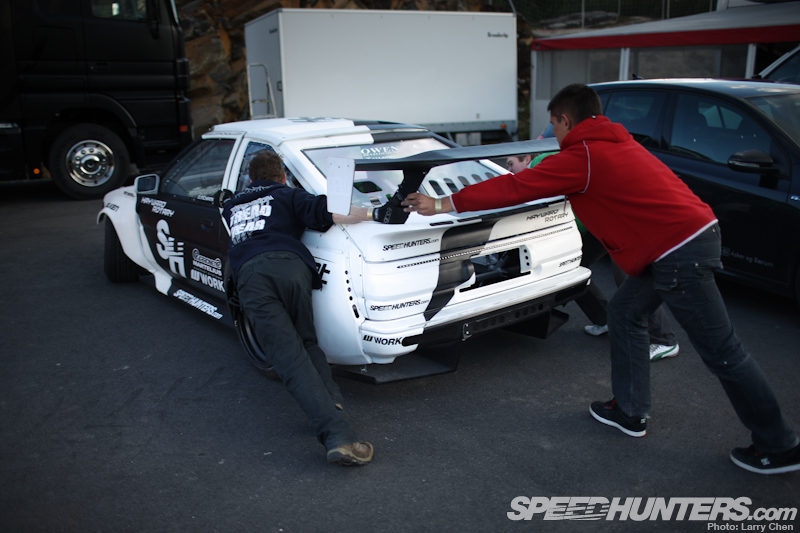 There were less than 12 hours to go till the track goes hot and there was still much work to be done.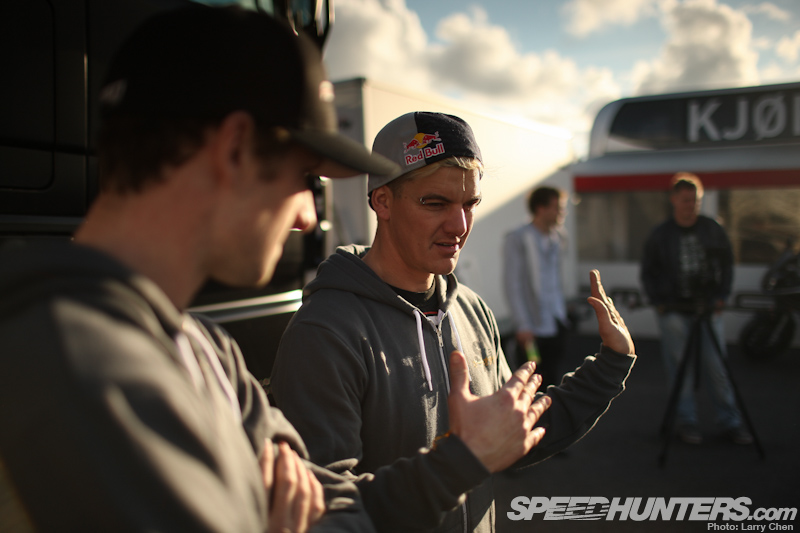 Mad Mike Whiddett's Mad-bull four rotor RX-7 has been in Norway for over a week now. It was time to crack the container open from the long journey over seas.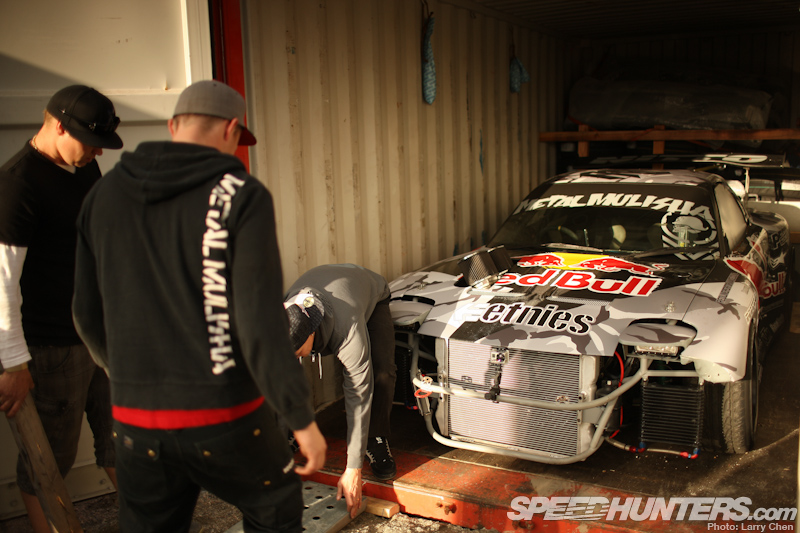 What a sight for sore eyes. I remember seeing this car for the first time in 2007 at D1GP Irwindale.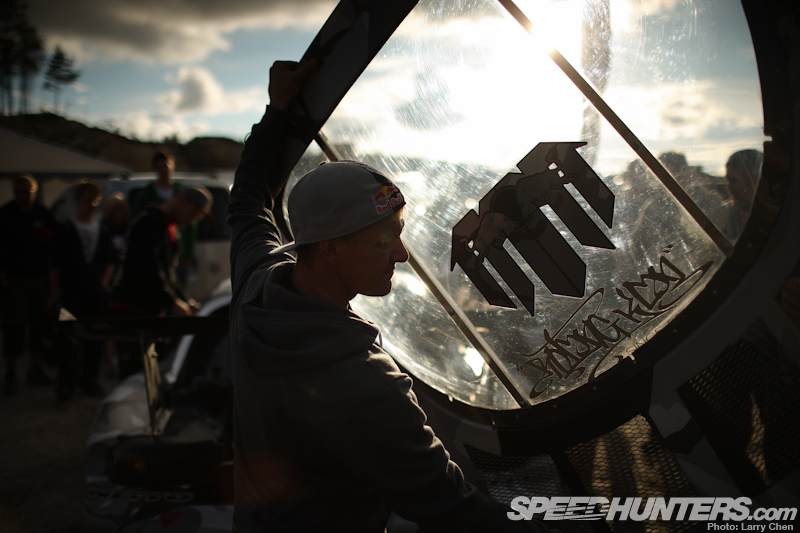 Just like Dmac's AE86 there were still some things to button up on the Mazda before it could run.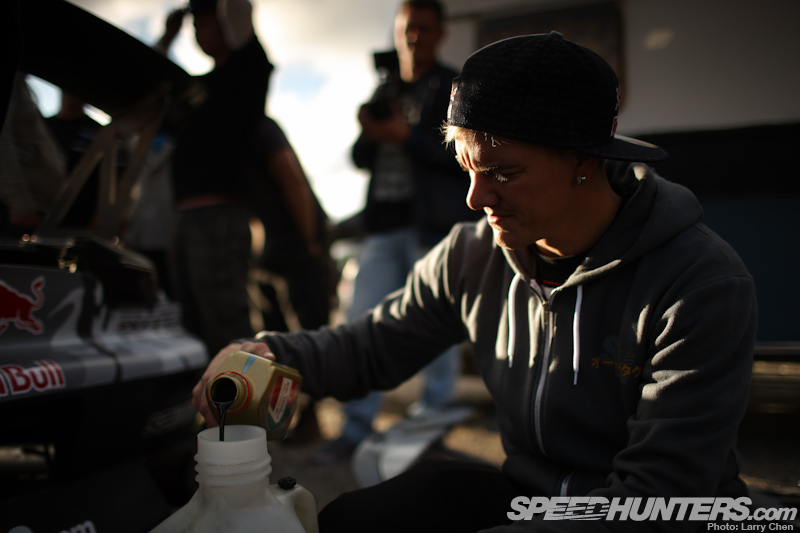 This drift car surprisingly does not run on race fuel. According to Mike it would be too expensive. It runs just fine on premium 98 octane fuel with some premix. Right now its running somewhere around the 500 hp range.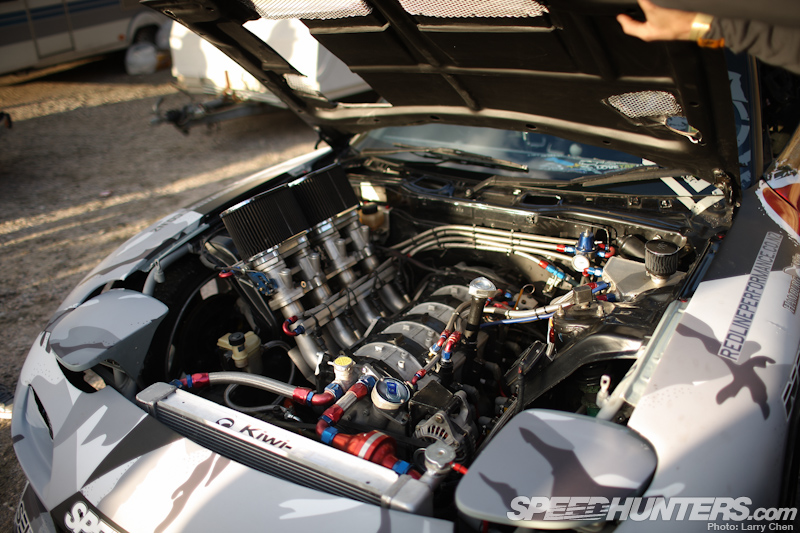 The first time I saw this, I thought it looked photoshopped. I've never actually seen a 4-rotor in person. Everything looked incredibly neat.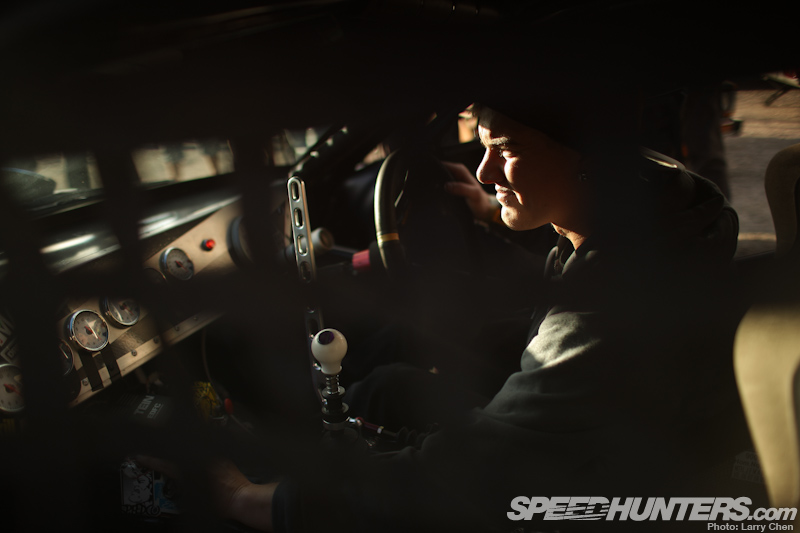 After being at sea for a month it took some sweet talking to get it started. Once it started my mind was blown away, along with my ear drums.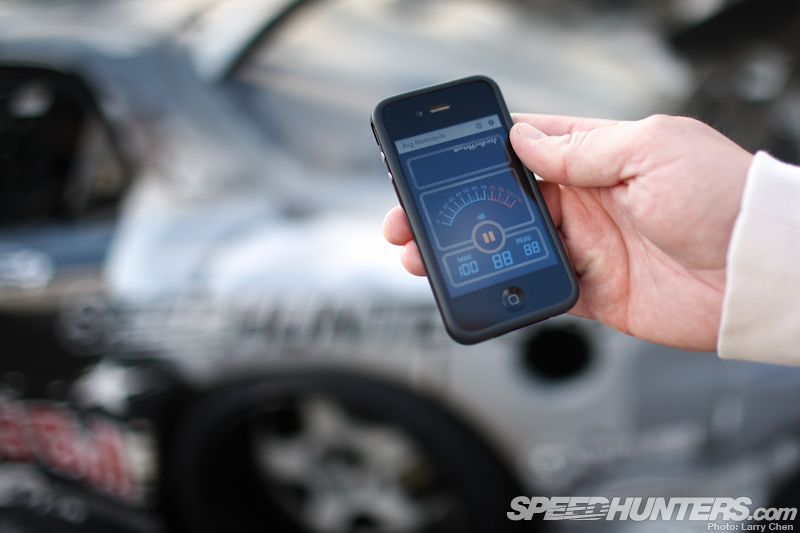 At idle the car hit 100 db. So much for a "street car' Festival. It even has two mufflers on it. I can't imagine what it would sound like un-corked.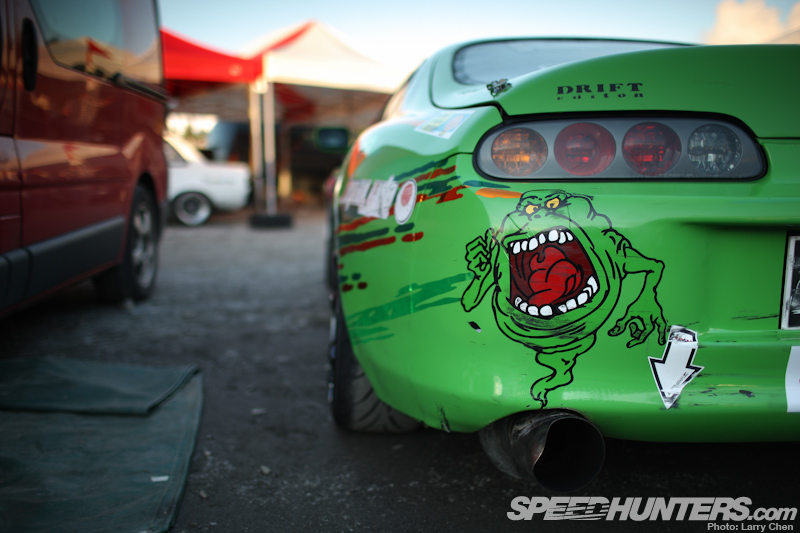 I just love everything about Gatebil. There were many of my old favorites that are unique to the Scandinavian tuner scene.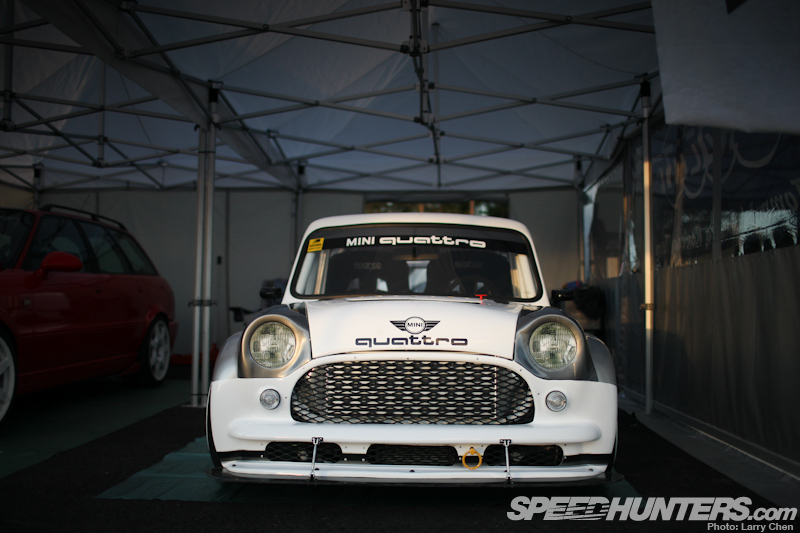 As well as new blood that we will definitely sink our teeth into. How awesome is this Mini Quattro? Stay tuned for a full feature!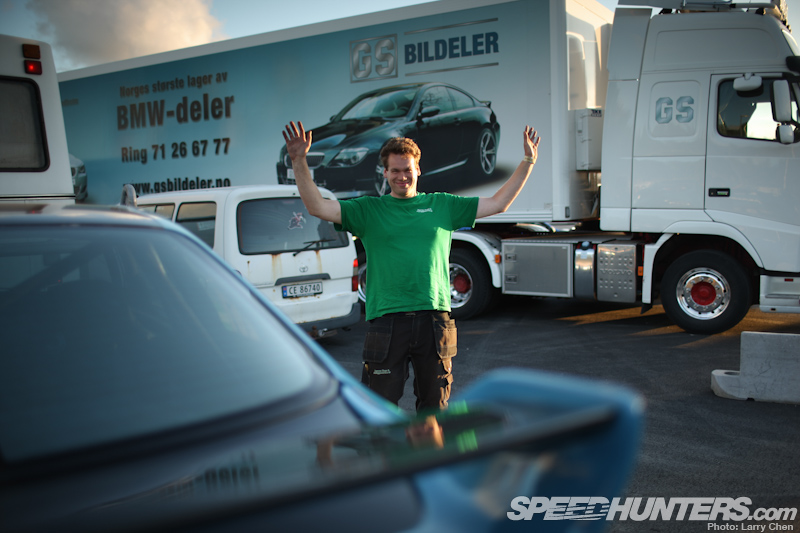 Gatebil is also about old friends and making new ones along the way. The party goes all night long and the driving is absolutely nuts.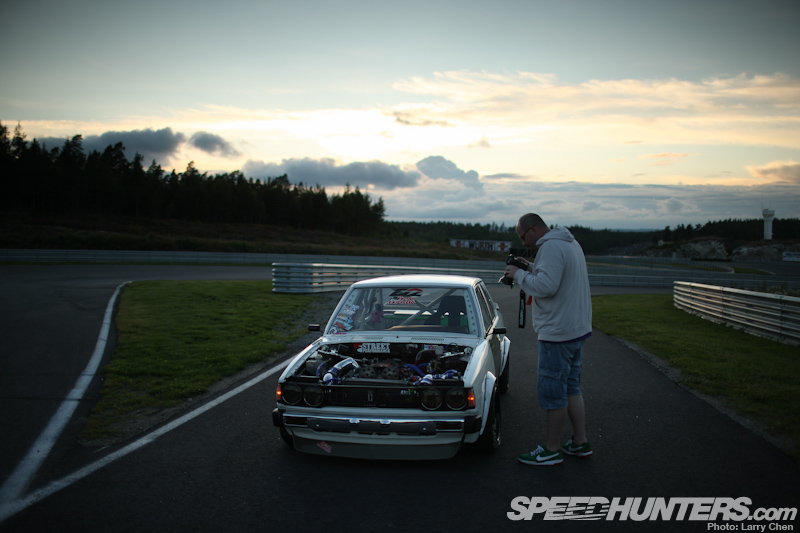 I just love how the car's change from year to year. What I don't like about some car shows is the lack of variety. You won't have that kind of problem out here. Check out this awesome old school Toyota that Dino will be doing a feature on.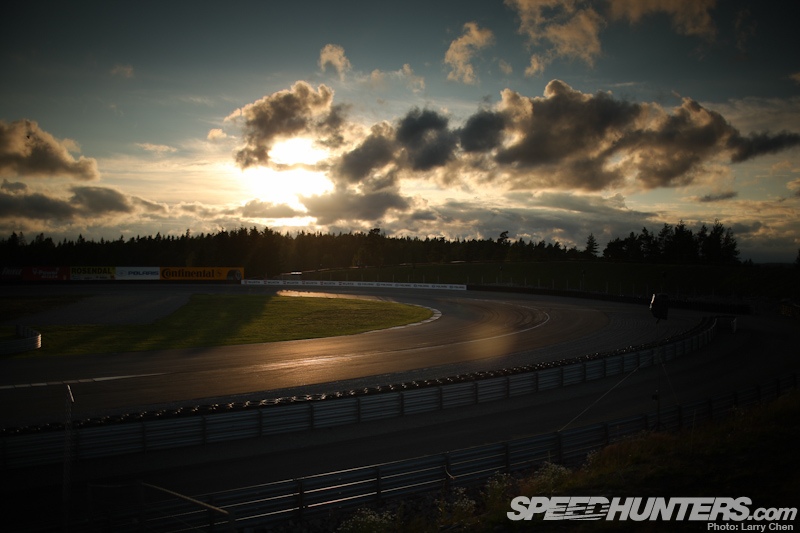 Keep your eyes peeled as we just started our coverage of this amazing festival of speed, cars and mayhem.
-Larry Chen
Larry@Speedhunters.com
More Gatebil stories on Speedhunters