Right it's time to wrap up the coverage of this year's 7's Day with this final look at all the goings on of Saturday night at Umihotaru PA. As you can see from the opening shot there was a lot of movement happening outside…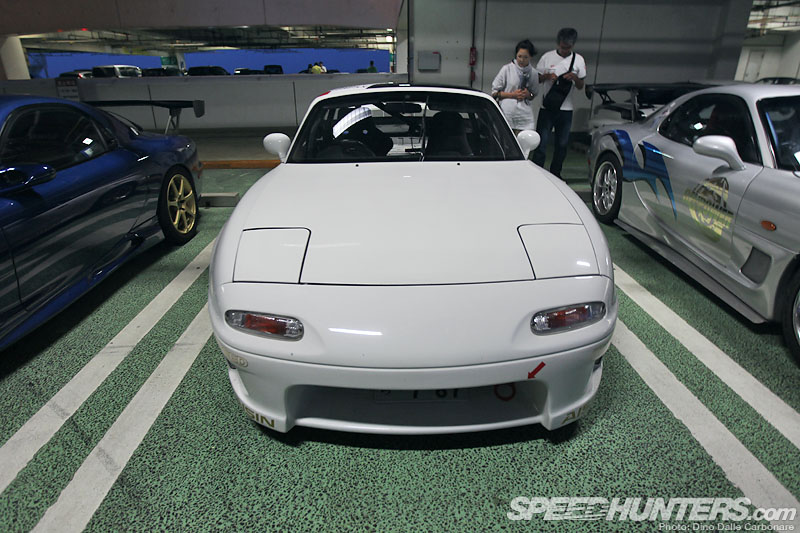 …but before I headed out there for a closer look there were a few cars I wanted to check out, starting with this rather special NA Roadster…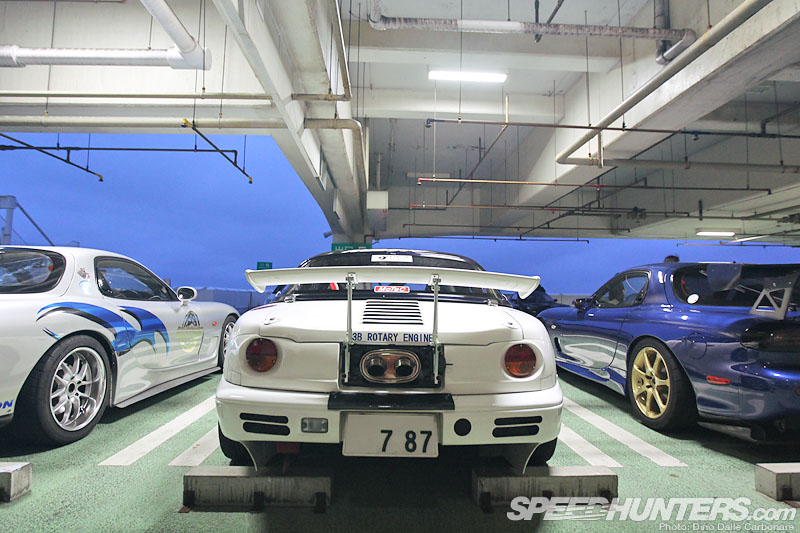 …which was in no way hiding the fact that it was running…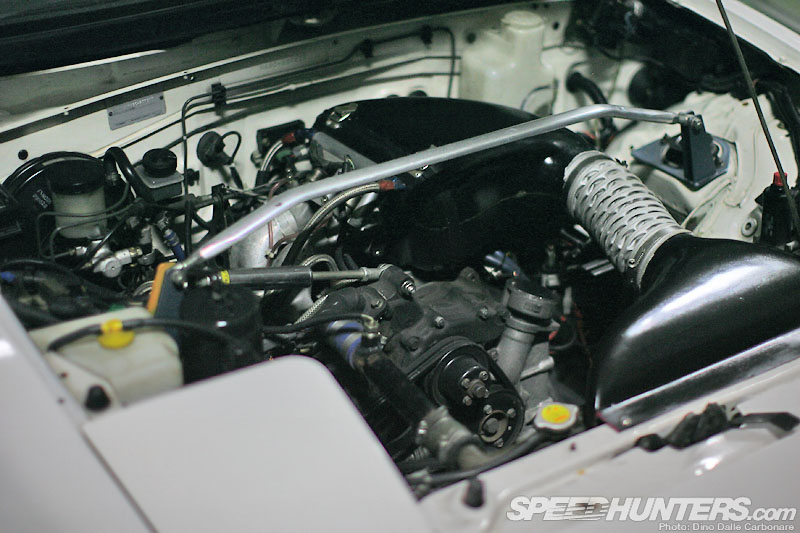 …a naturally aspirated 13B under the hood!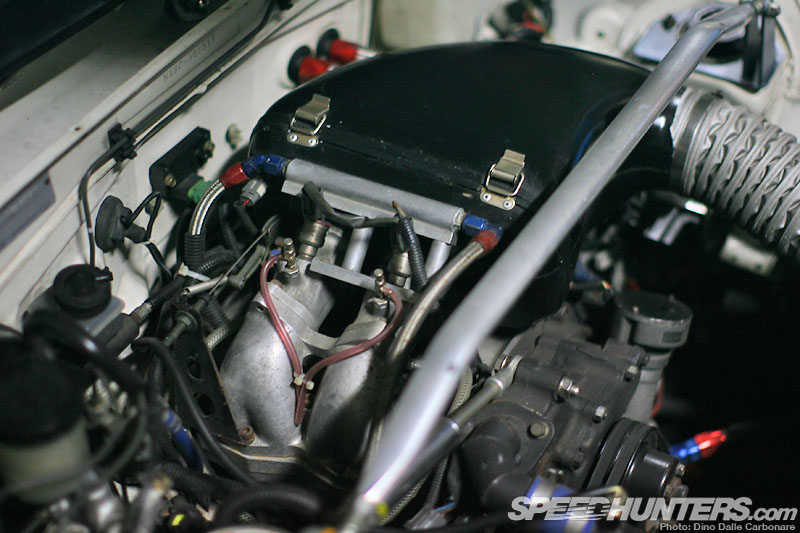 When I asked the owner how much power the engine developed, he answered "enough" with a grin on his face! Of course a swap like this not only brings more power to the little featherweight Mazda, but the compact size of the 13B means there is less weight over the front wheels and it can be fitted right back in the chassis.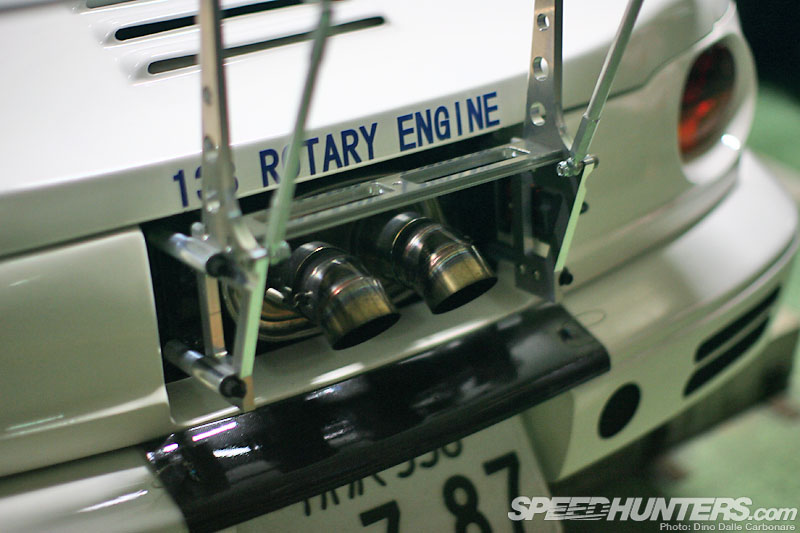 These exhausts are literally "in your face!" This must be sensational to drive!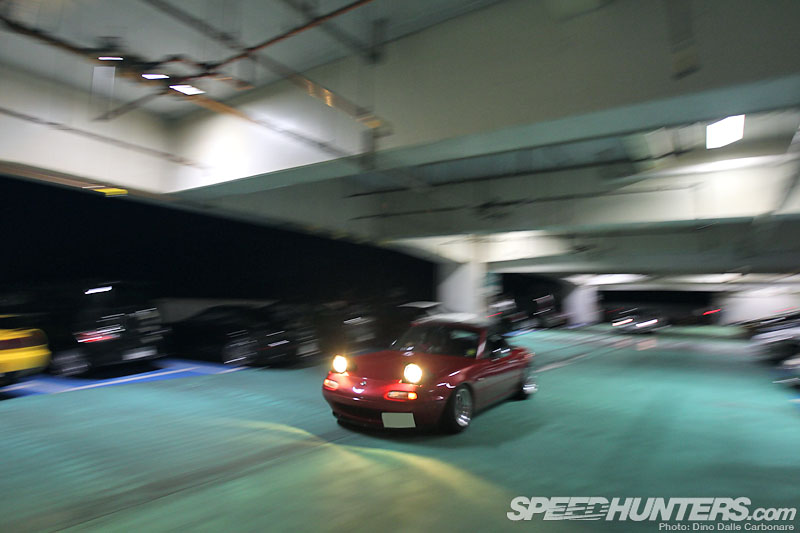 And while talking about little Roadsters…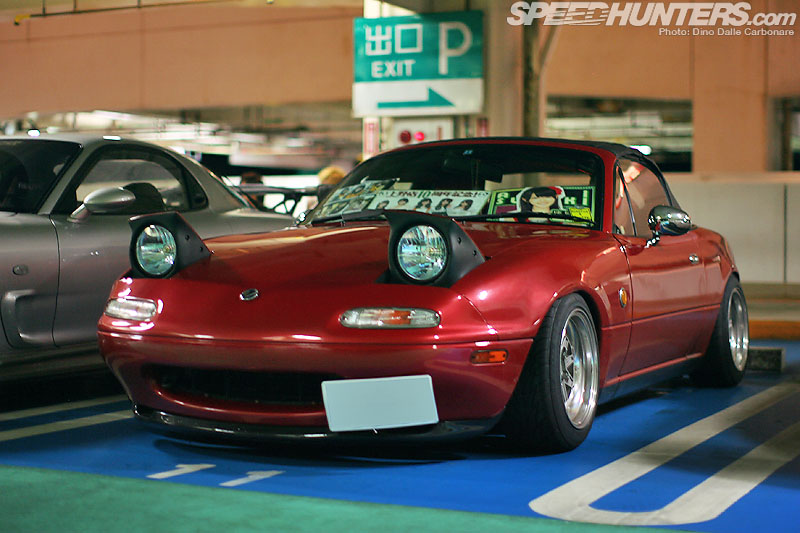 …I quite liked this example on SSR Jilba Racing rims. This car also seemed to have doubled up as a promotion vehicle for aspiring race queens!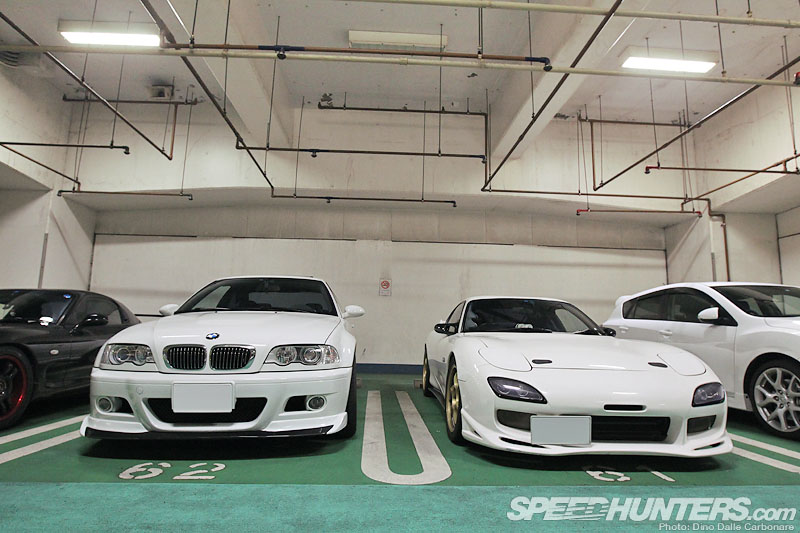 Zimax E46 M3 vs FD3S. Which one would you pick?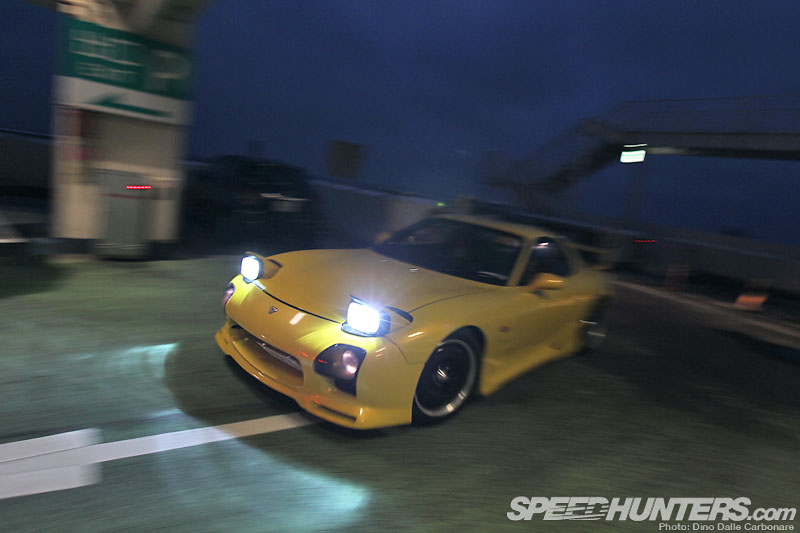 I spotted the third A-spec of the day roll in a little after I had taken a little break for a not-so-nutritional conbini dinner.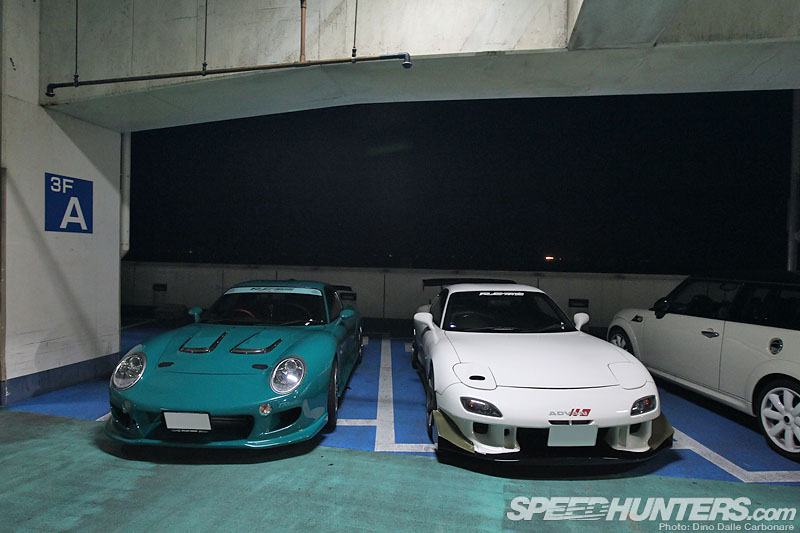 A perfect example of just how varied the RE-Amemiya aero collection can be! 997 HID headlights are optional on the Super GReddy kit of course.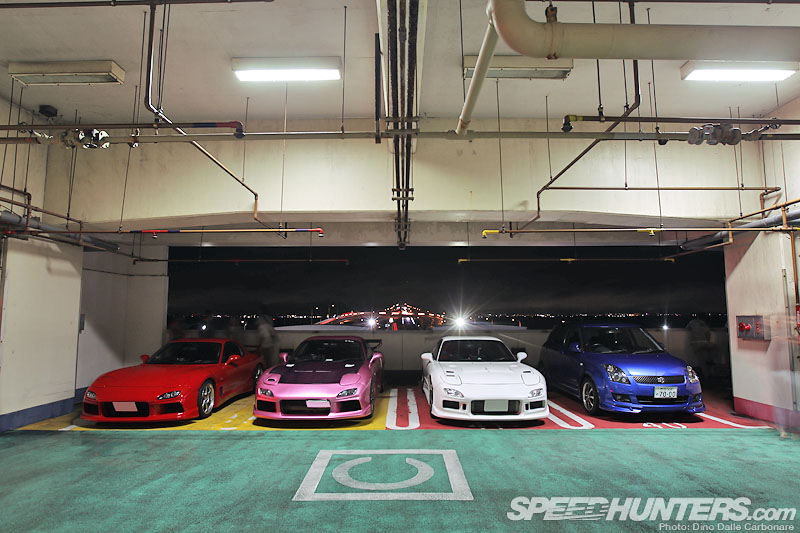 This is what the "C Area" of the parking lot was looking like…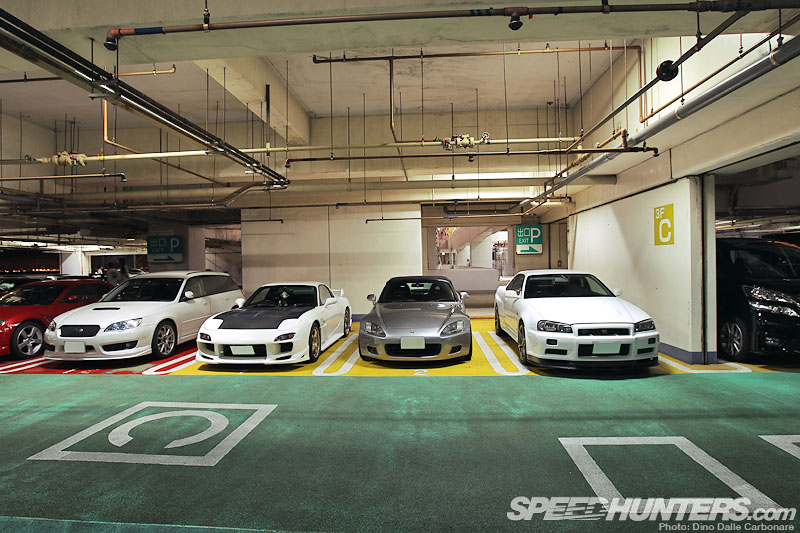 …as you can see filled up with lots of nice cars that weren't all necessarily rotaries. 7's Day of course attracts all sorts of enthusiasts, maybe people that once used own RX-7s, there to check out their old scene.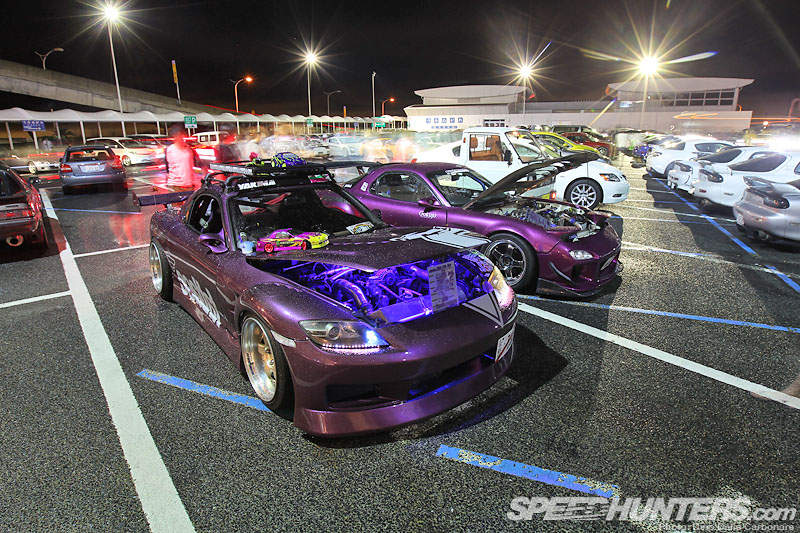 The RX-8 faced FD3S that we have been seeing for years continues to evolve. For 2012 it is sporting a very "No-cal" looking set up with a Yakima roof rack.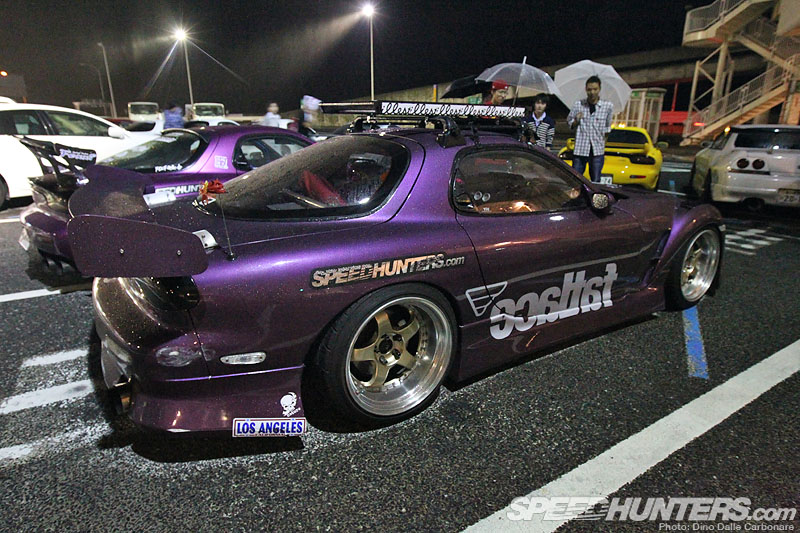 Turns out the owner is quite the Speedhunters fan, having created his own chrome decals. It's impressive to see into how many areas of the Japanese car scene the "USDM" movement is having an effect on. A true back-and-forth of styles and trends, and of course quite cool to see.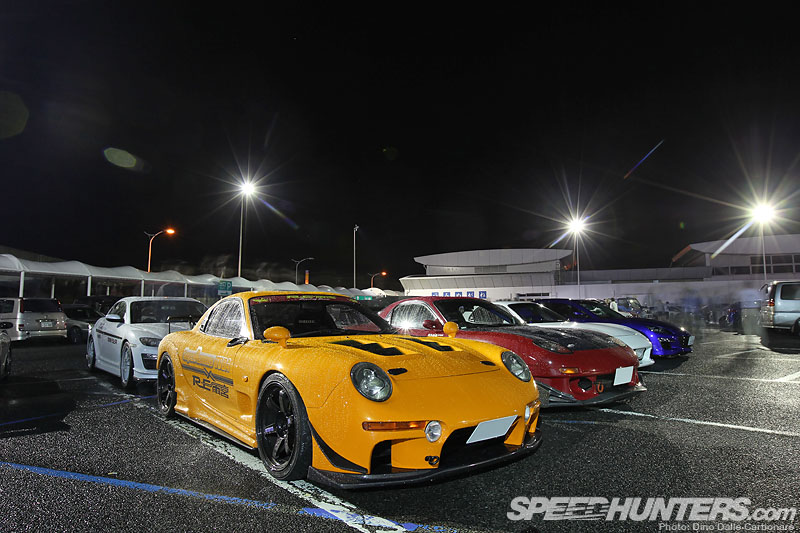 More RE-Amemiya awesomeness with the AC 037 kit which again uses 997 headlights for yet another different and bespoke look. Further up this awesome line up of FDs…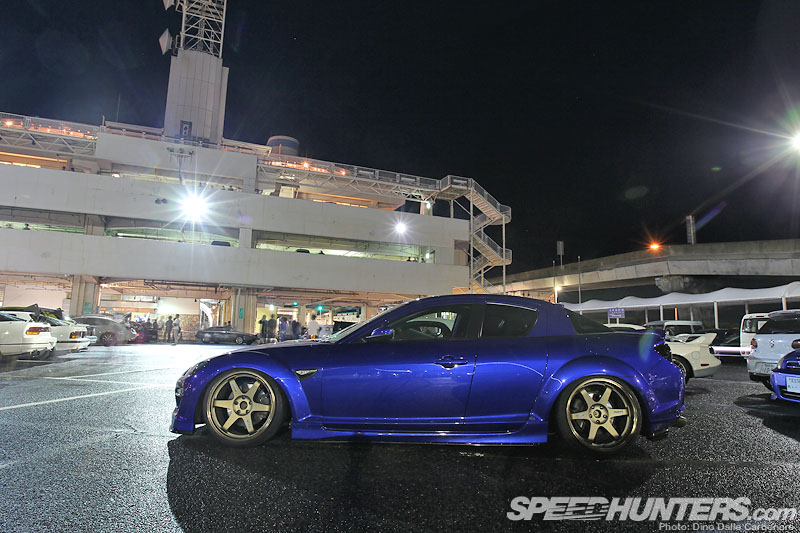 …was this slammed SE3P we saw in the opening post, sitting on aggressively cambered 19-inch TE37s.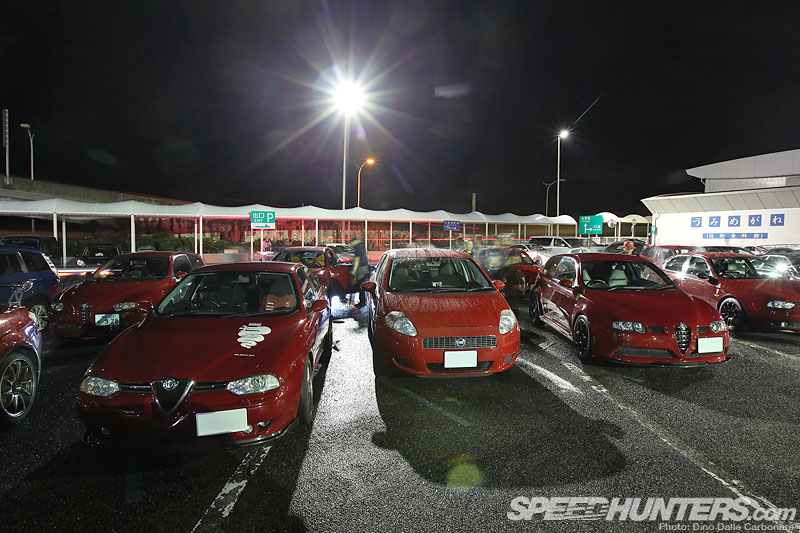 This little group of Alfa Romeos, as well as that lonely Fiat Grande Punto in the center there, had created their own little meeting towards the top corner of the outside lot. I must have said this a million times but I still don't get why every Alfa I see in Japan looks so hot, compared to what I see back home in Italy. Having become ones with the Gods of offset and ultimate fitment has allowed the Japanese to make their cars look especially hot. Anyone else agree with me on this?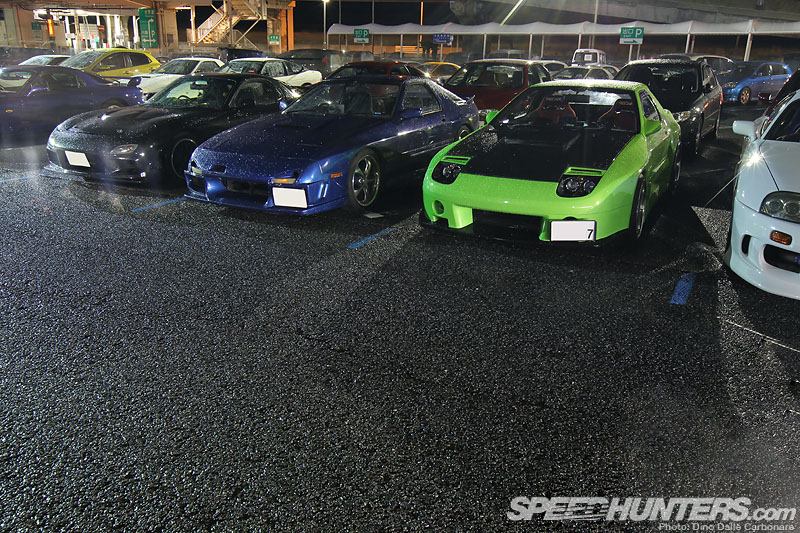 This lime green FC had been parked up in this spot since when I arrived many hours before. It looked very nice in its widebody awesomeness.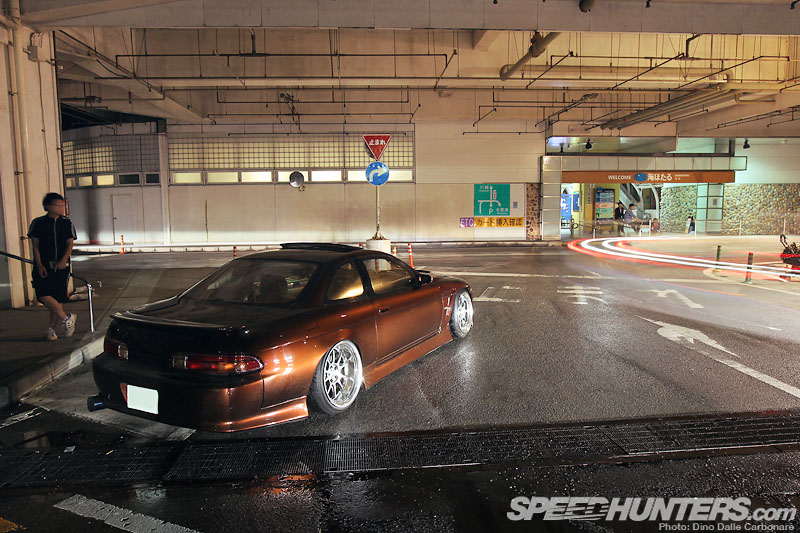 Check out this sweet Soarer that arrived later on in the night.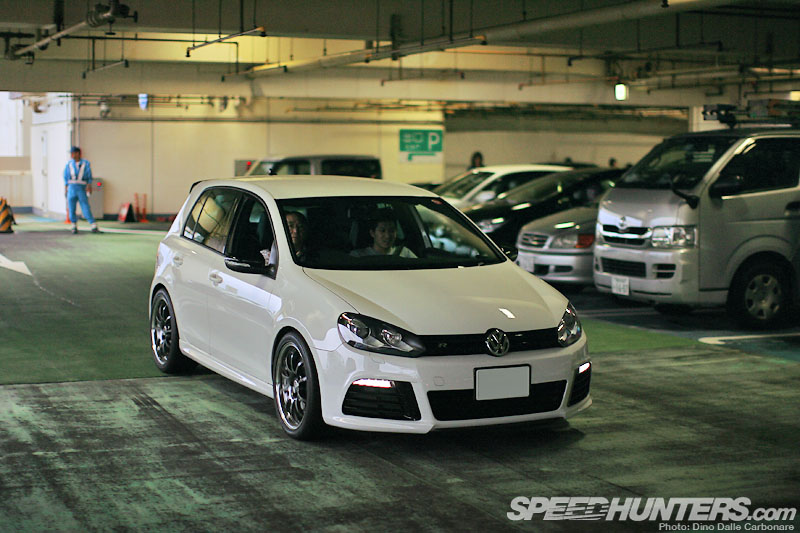 A group of Golf R owners rolled in at one point too, but not able to find anywhere to park they soon disappeared.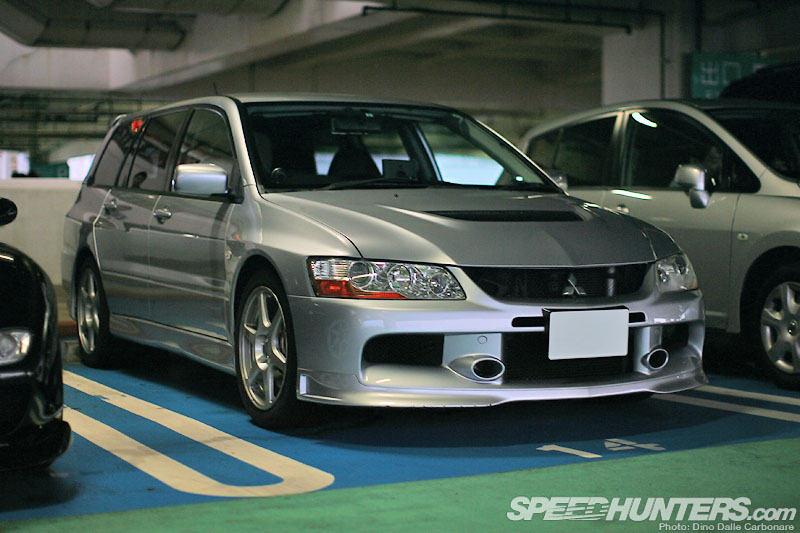 Why, why oh why didn't Mitsubishi make a wagon version of the Evo X!! The Evo IX wagon will always remain one of the rarest and coolest Evos ever made, along with the Evo 6 TME of course!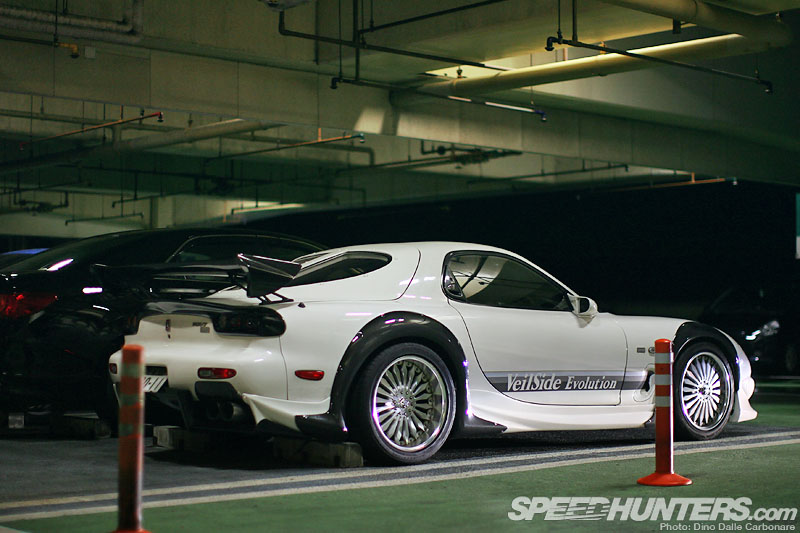 The VeilSide RX7 Evolution, a blast from the mid-nineties, even wearing the wheels Yokomaku-san designed for this weird and wonderful conversion.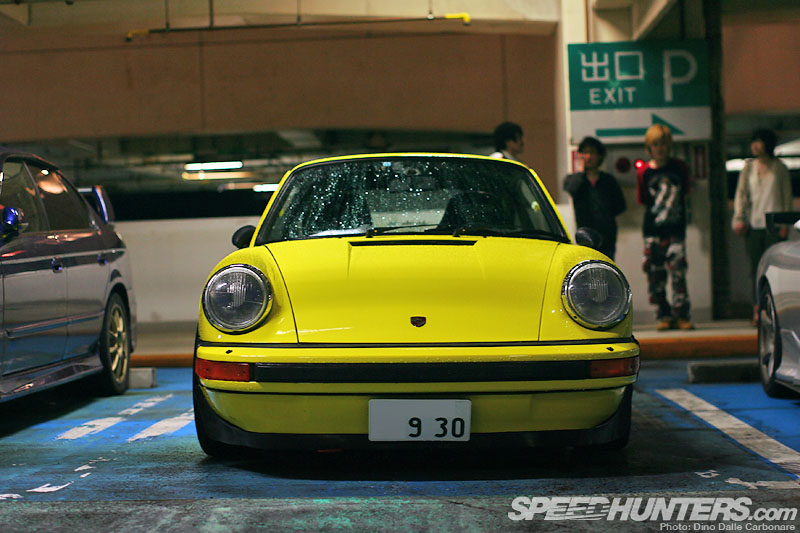 Widebody or not the 930 Porsche 911 will forever remain an awesome machine, and this Carrera 3.0 example that showed up at one point is among the best…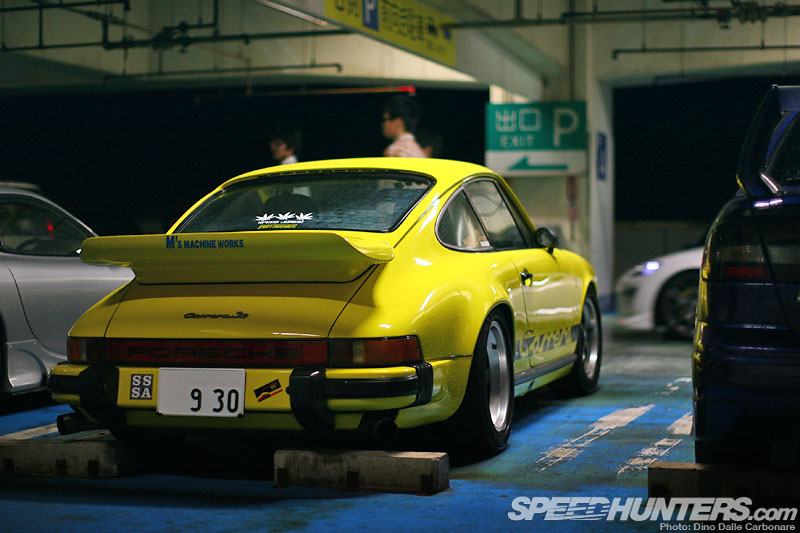 …I've ever seen. It was sporting an M's Machine Works sticker on the rear spoiler, a Porsche specialist in Saitama specializing in all things to do with the Stuttgart brand.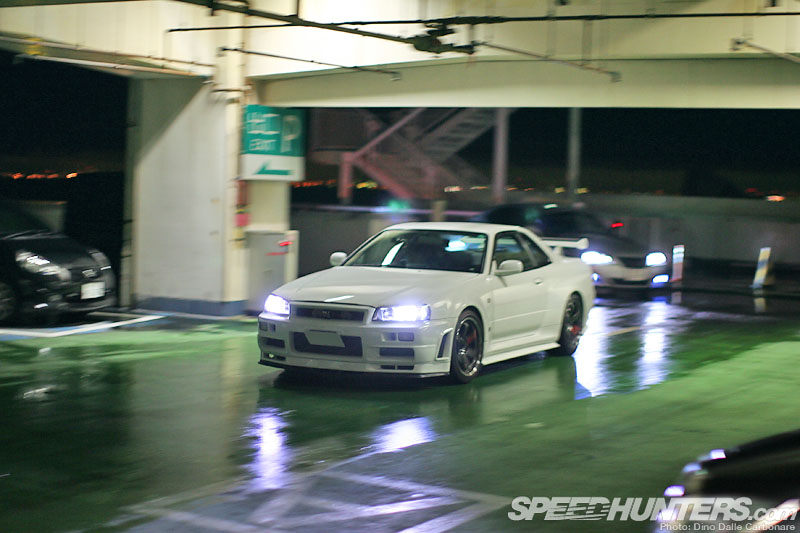 What would a meeting in Japan be without at least one Skyline GT-R!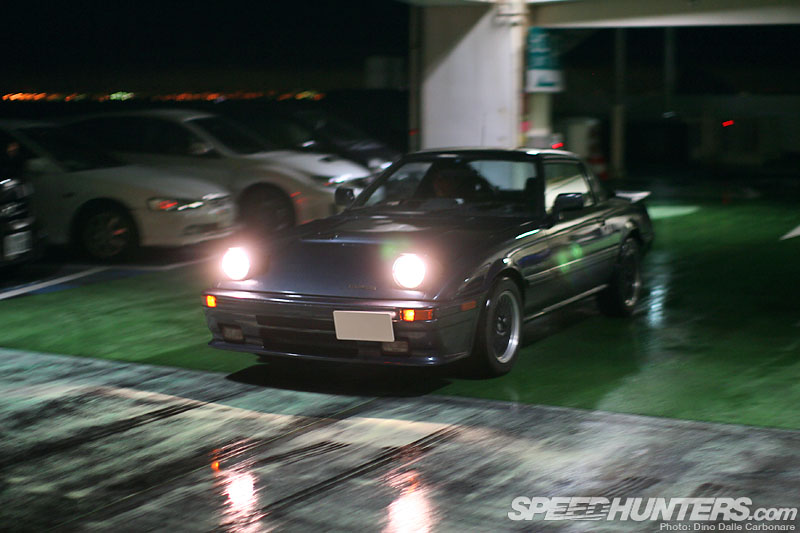 This is the same SA22 we saw in the previous post, which continued to loop around until the driver found a spot to park up.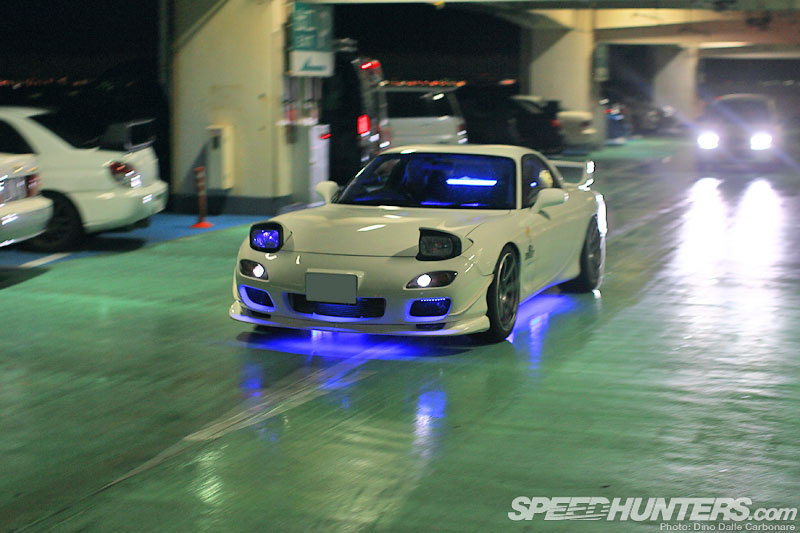 UFO-like illumination aside, this was the best sounding car on the day. It had obviously been side ported very aggressively and had that typical intermittent "brap-brap-brap" idle. Great stuff!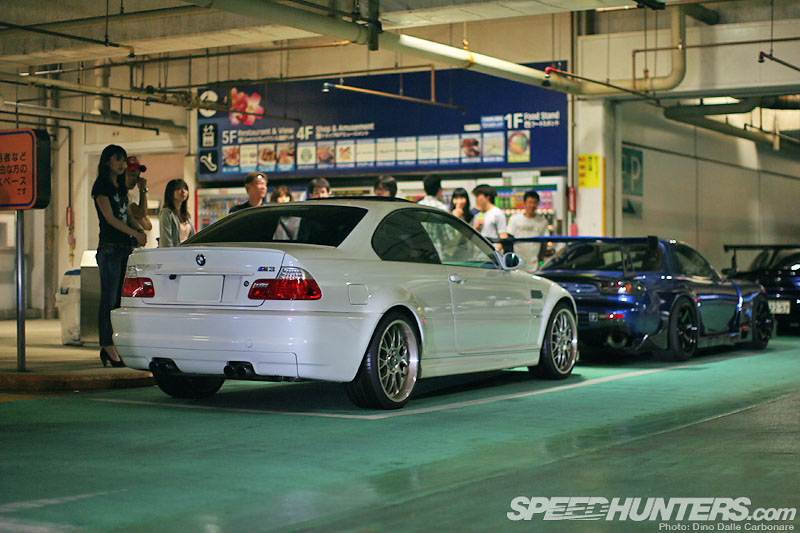 The Zimax E46 M3 we saw further up in the post was driven down to where the other guys from the same shop had gathered and it was moved there by the tall girl standing next to it here, something that had onlookers, yours truly included, staring all the way!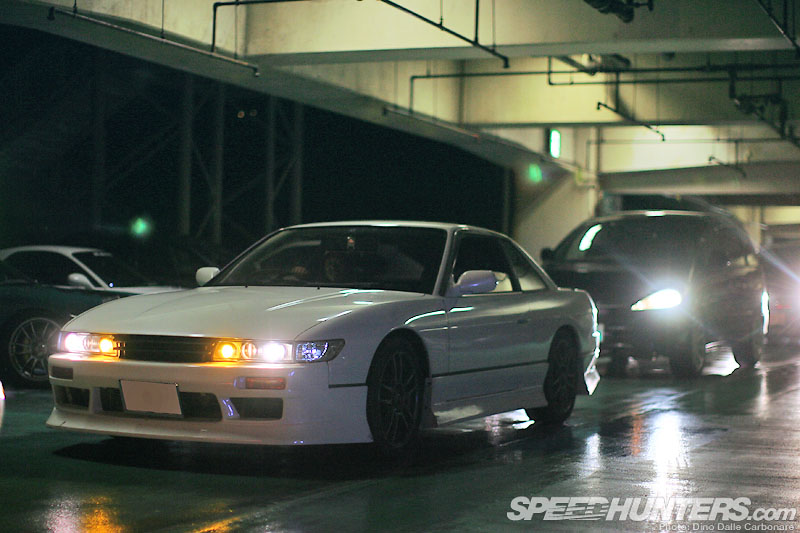 And people ask me why I like the S13s so much? Come on! Look at it, it's fantastic!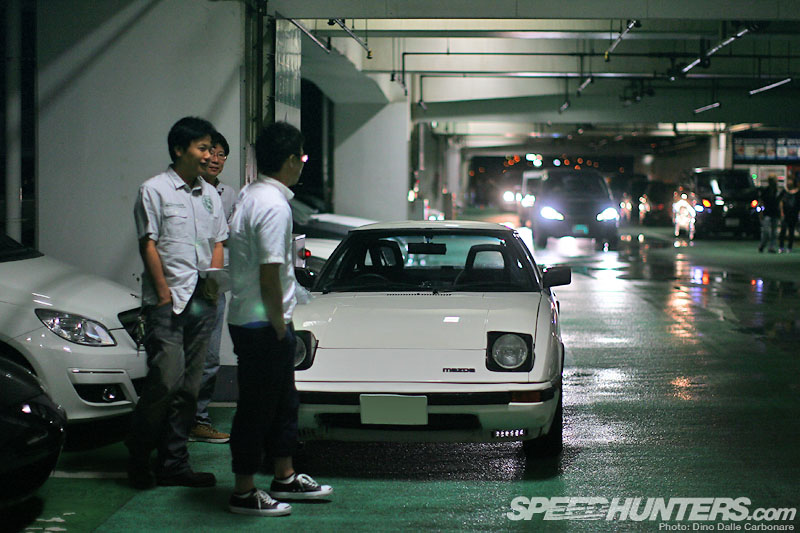 That pretty much ends the 7's Day coverage, a gathering that over the years has never managed to disappoint.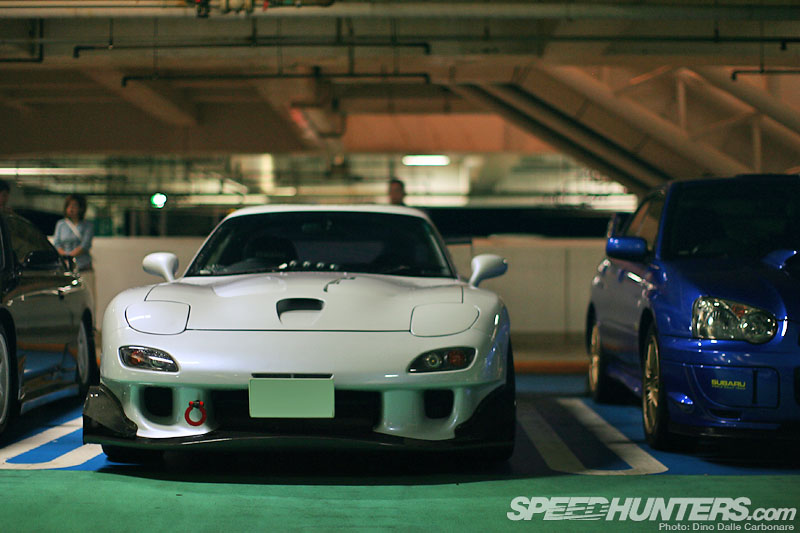 I'll leave you with one final shot of this RE-Amemiya kitted FD3S sporting one of those lovely Scoot hoods, oh and of course you will find plenty of desktops below for your viewing pleasure!
7's Day coverage on Speedhunters
-Dino Dalle Carbonare
---
---
---
---