Driving back from Umihotaru PA tonight I actually realized that I spent seven hours covering the 7's Day gathering, how fitting! The weather was somewhat uncooperative today, first serving up a nice and thorough drenching at Daikoku PA and then blow-drying me with strong winds at Umihotaru. But, like most people that showed up…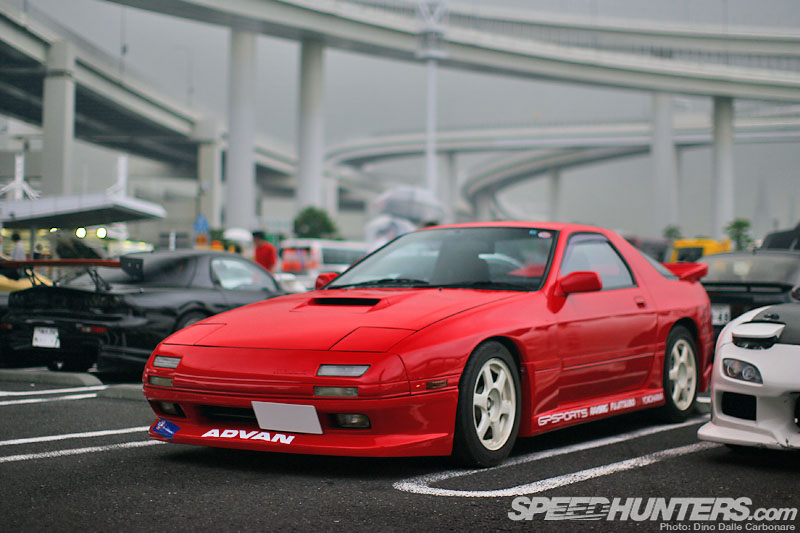 …either with their awesome rotaries or just to check out the gathering, I couldn't have cared less about the weather because as ever there was so much to see.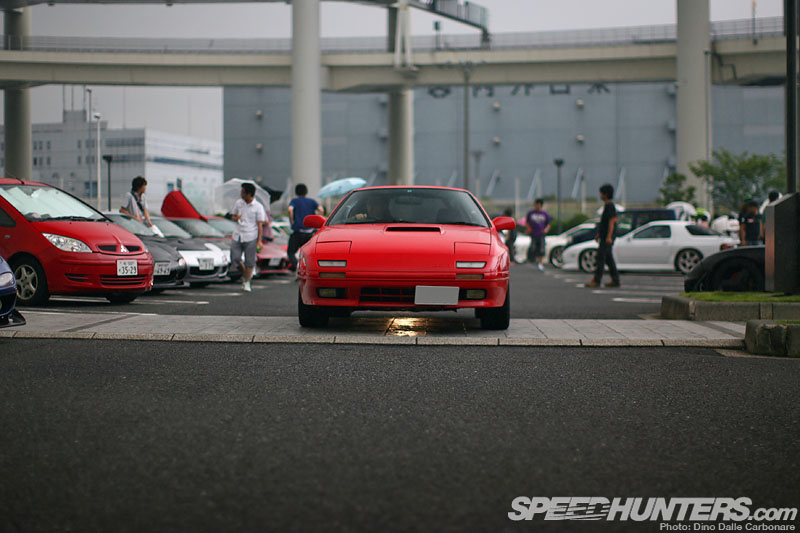 It seems that no matter how early you arrive at Daikoku on 7's Day, at least half of the parking spaces are taken up by RX-7 of every generation, as well as a good number of other interesting cars to spice up the mix. I pulled in at the PA at a little over 3 pm and it looked like the party had been going on for quite some time. Of course it helped that today was Saturday! The little drizzle that was falling as I arrived turned into torrential rain in a matter of minutes, so I was only able to run around and get a handful of shots before most owners jumped into their cars…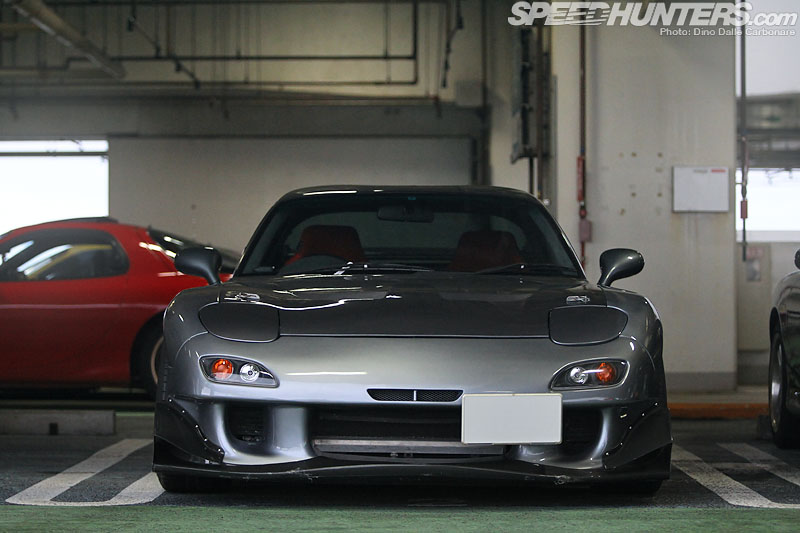 …and headed out back onto the Wangan. It was obvious everyone was in search of cover, and no other PA around the Tokyo Bay quite matches Umihotaru for optimal sheltered space, and plenty of it to boot. So while in previous years the pilgrimage to the manmade island in the middle of the bay occurred well into the night…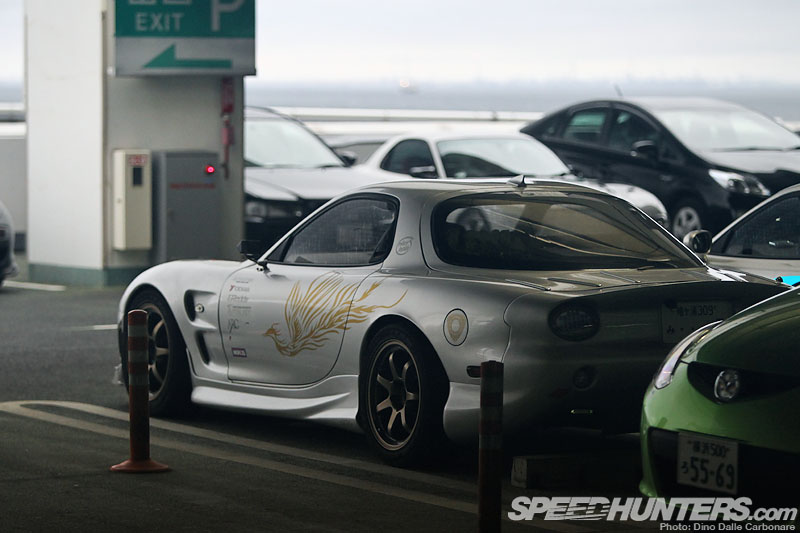 …today most cars had arrived by 5 pm!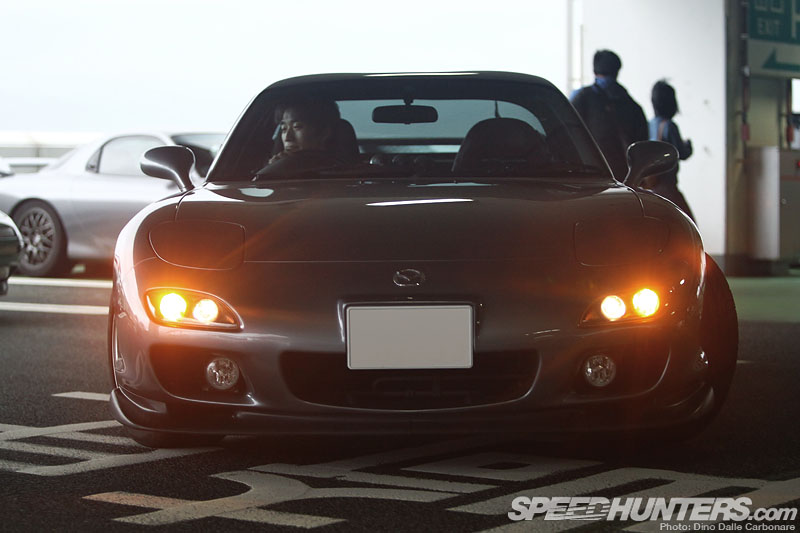 And of course they kept coming…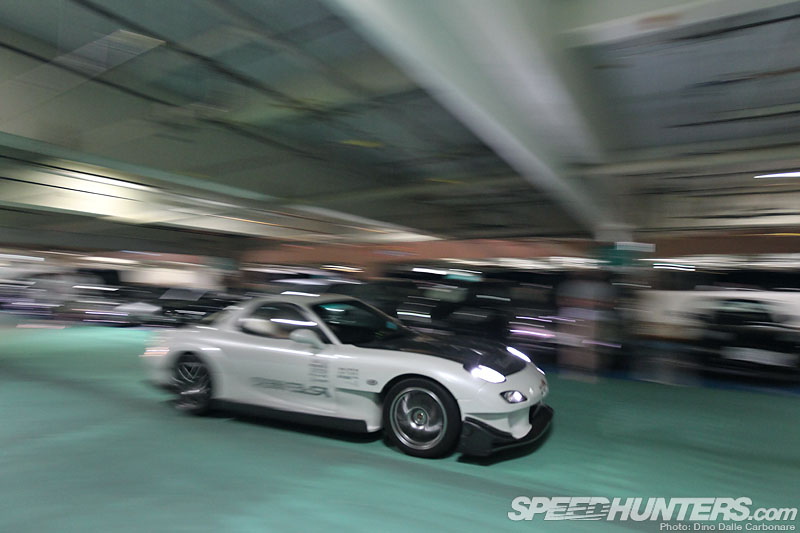 …and coming, in a sort of never-ending parade!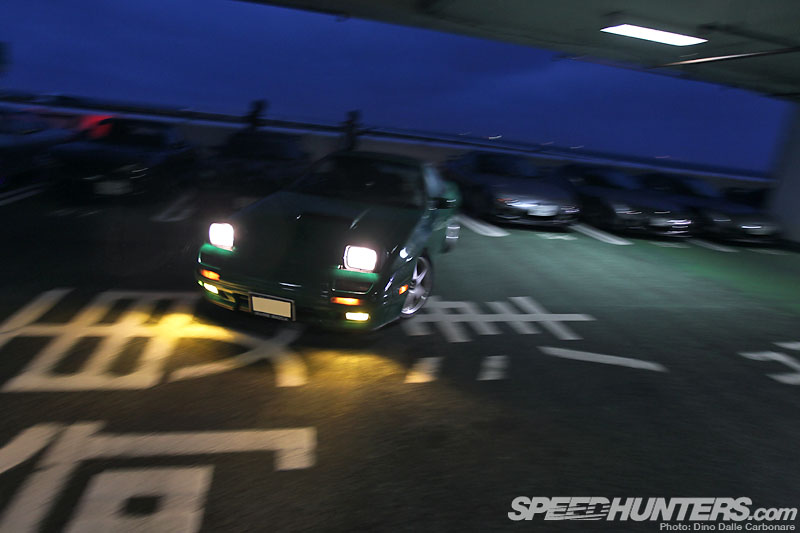 Some left earlier than others…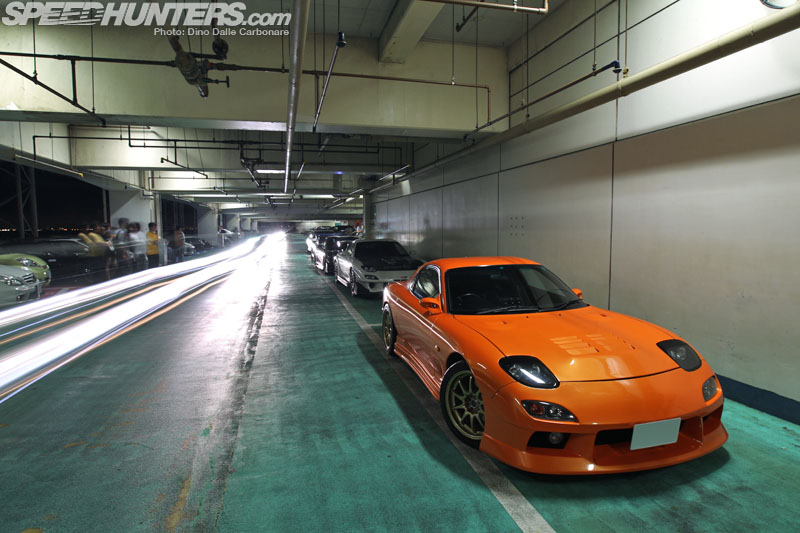 …but that just opened up more space for more to stop by and park up.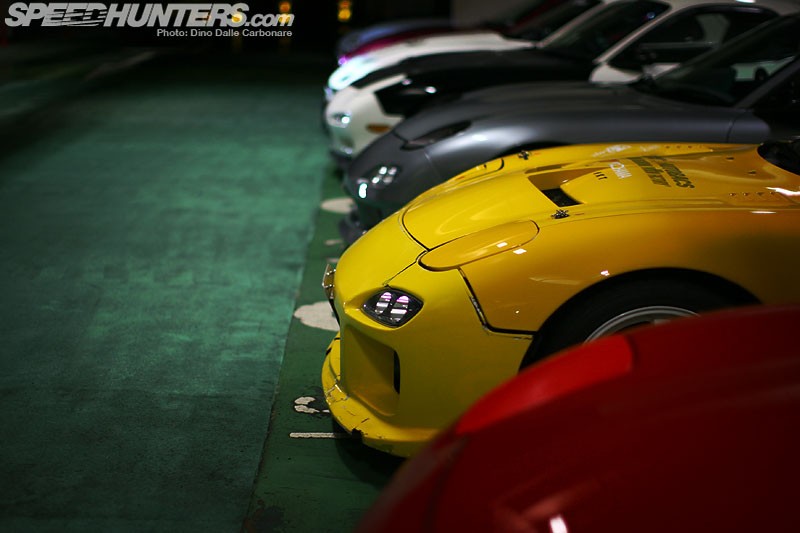 It's truly incredible just how much of an impact the RX-7 has made in the Japanese car scene; but it's pretty sad to think that as we celebrate this special day today, Mazda no longer makes rotary-powered cars, at least for the time being.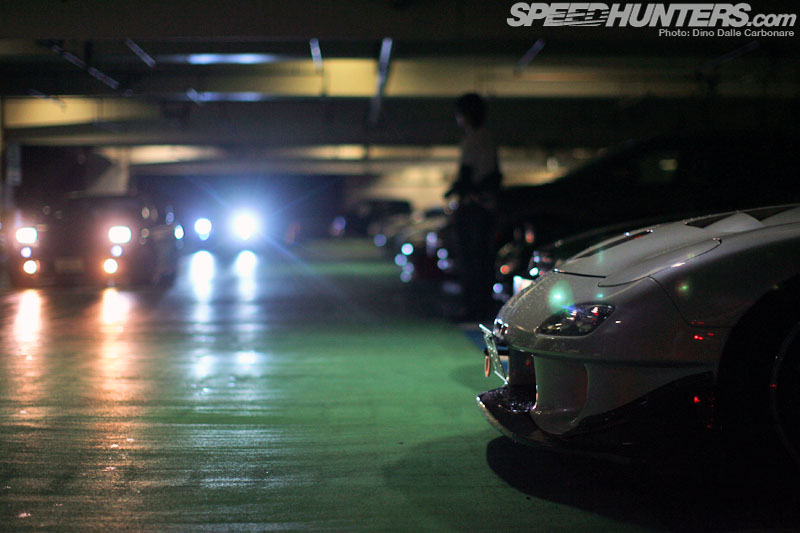 People are now holding on to their prized possessions longer and longer, fine tuning them, perfecting them and generally lifting the overall level of quality. As you will see in the upcoming coverage, there were some true gems tonight!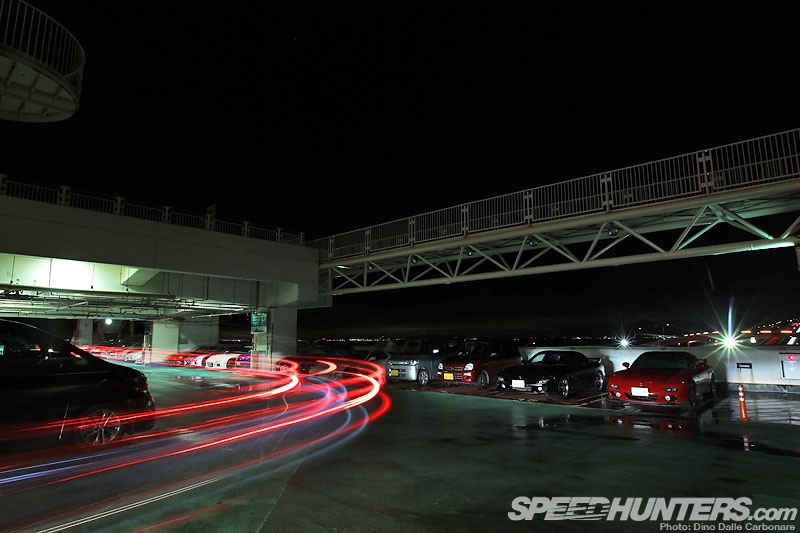 The rain decided to stop for a little at one point…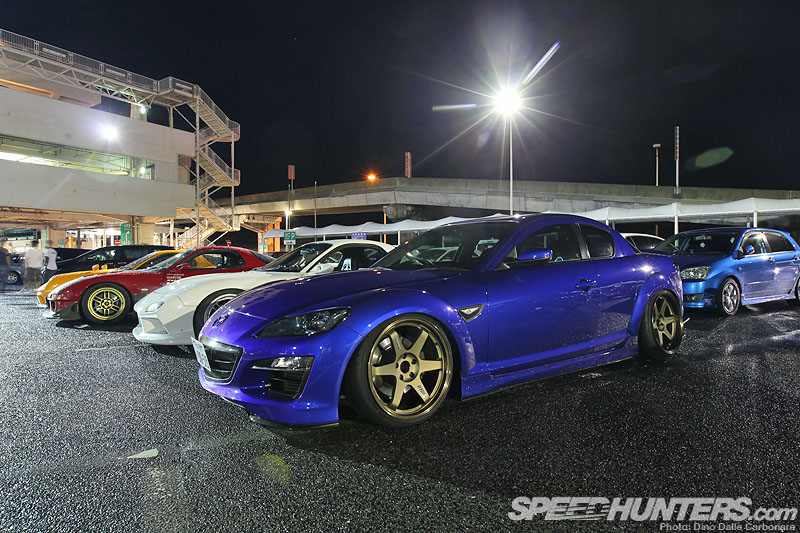 …meaning that I could finally head out into the big uncovered parking space, to check the rest of the line up like this stunning RX-8 slammed on a set of 19-inch TE37s.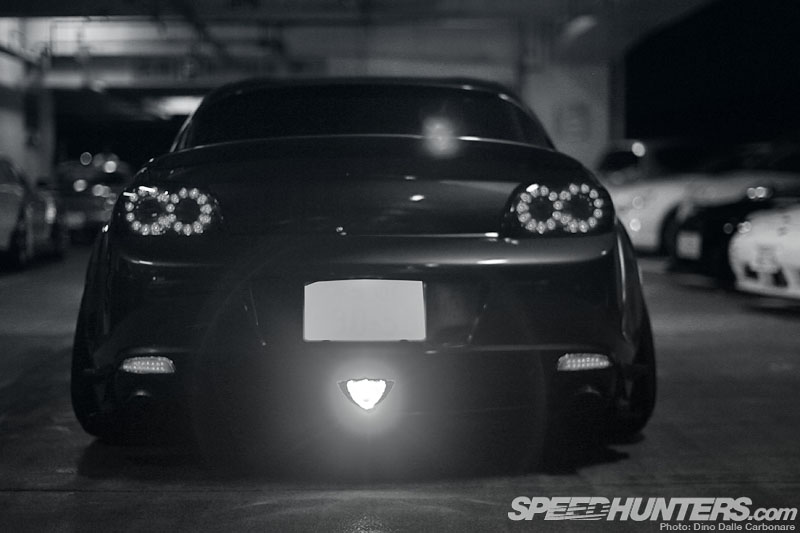 It's past 2 am here in Tokyo so it's time for me to sign off, but you can expect tons more to come tomorrow when I start the proper coverage of this year's 7's Day!
Oyasuminasai!
-Dino Dalle Carbonare