Small Japanese drift events are therapeutical. I don't think there's anything out there as fun as gathering at a little track in the middle of nowhere and watching friends have fun with their cars
And that's especially true after four days of Tokyo Auto Salon. Going from being trapped in the Makuhari Messe surrounded by aftermarket overload to the serene surroundings of the Tochigi-ken countryside spiced up with rev limiter bashing, wastegate flutter and copious tire smoke, was pretty much heaven.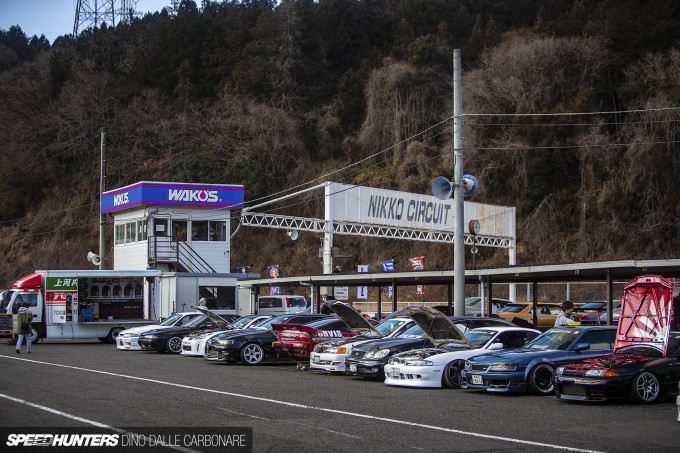 And that's what I did on the Monday after Japan's biggest tuning show was over. I jumped in Project Drop Top, thundered up the Tohoku Expressway, got off at Utsunomiya – a city famous for gyouza, Nissan factories and the Twin Ring Motegi – and headed straight to Nikko Circuit.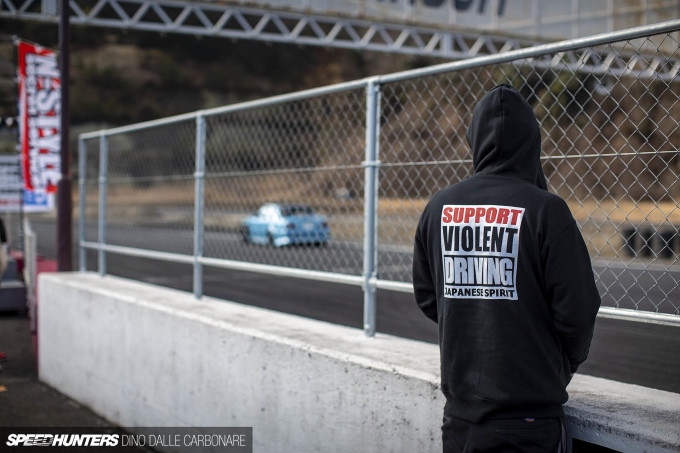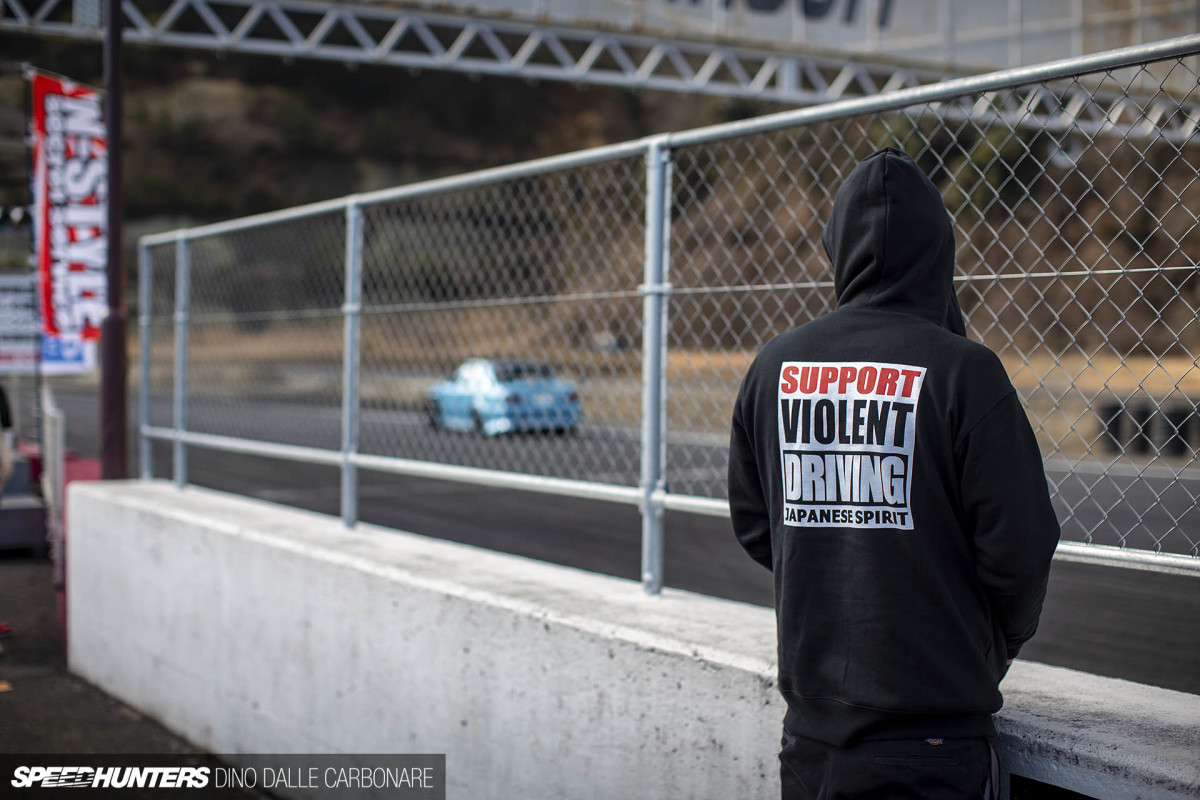 I was there to check out a little drift gathering the guys from Hardcore and Car Modify Wonder put on with participation from teams like N-Style and SBcorporation.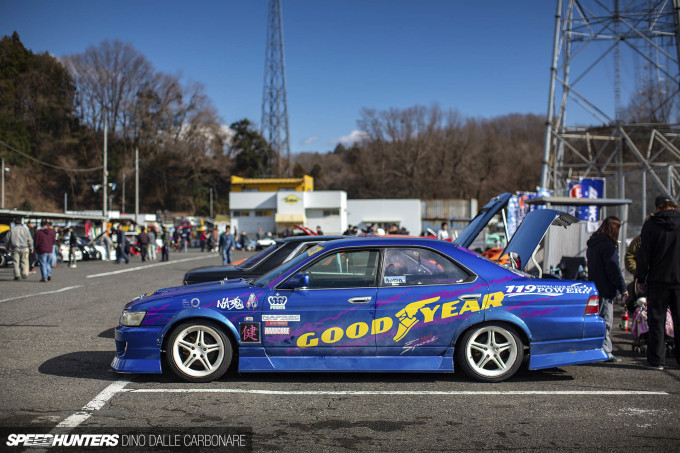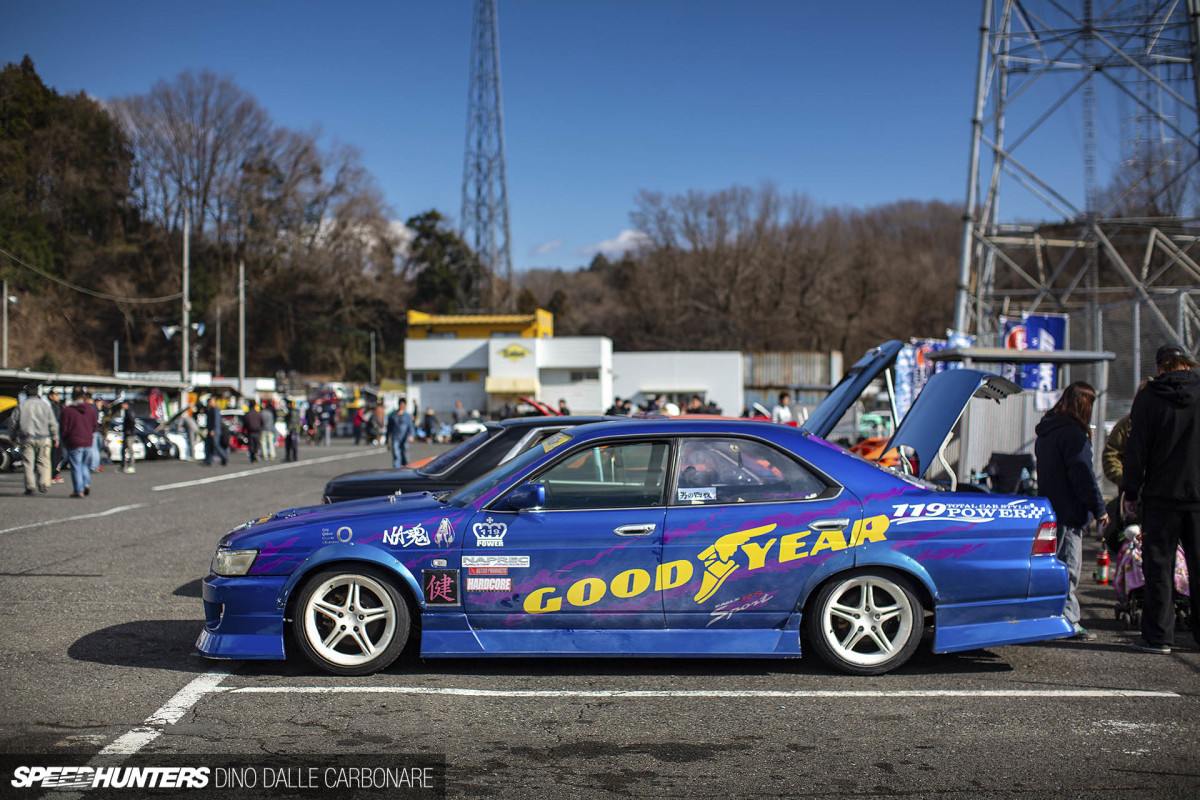 The friendly event brought out a nice selection of guys from the Kanto and Tohoku regions, and that itself created quite a visual spectacle in the paddock.
As you can imagine, there were no shortage of SR20 and 1JZ machines, but in the middle of it all were some pretty unique finds, including a roof-chopped Impreza, a very flashy R34 Skyline GT-R (which wasn't drifting, of course), and a nice little group of 4A-G-powered cars – mainly of the AE86 variety.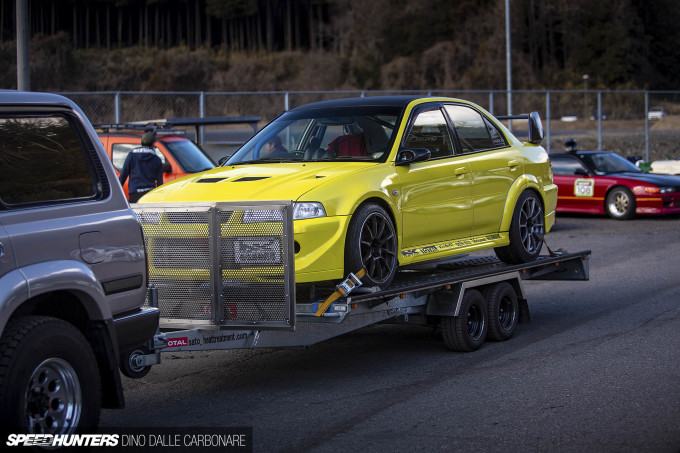 Oh, and an Evo too, but not rear-wheel drive converted.
Important Names Get Together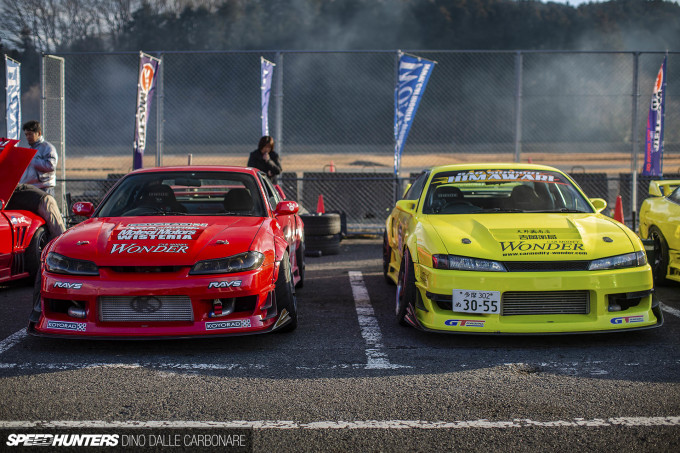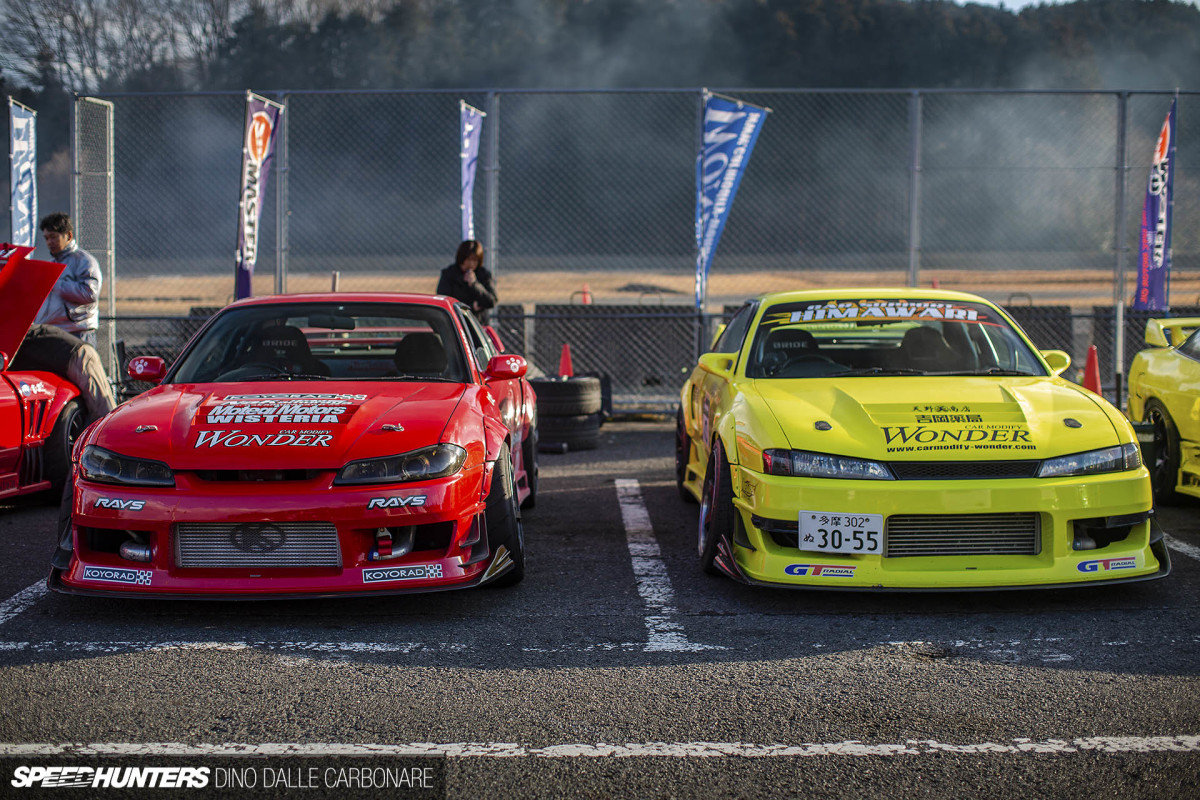 A few days prior I had been drooling over two Wonder S-chassis builds at TAS, and now I was looking at another Wonder pairing ripping tires apart around a drift track.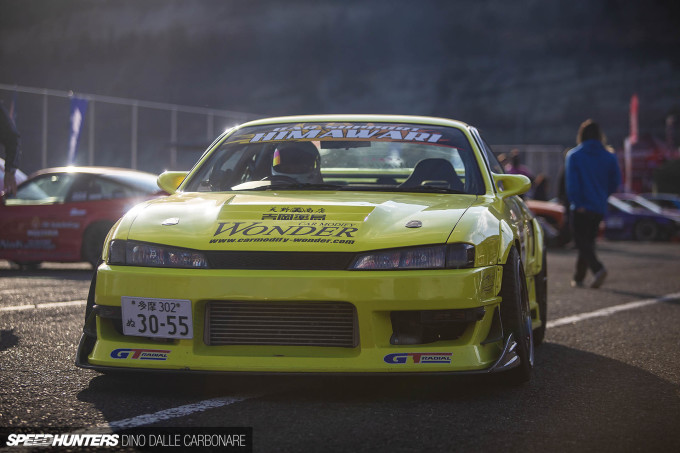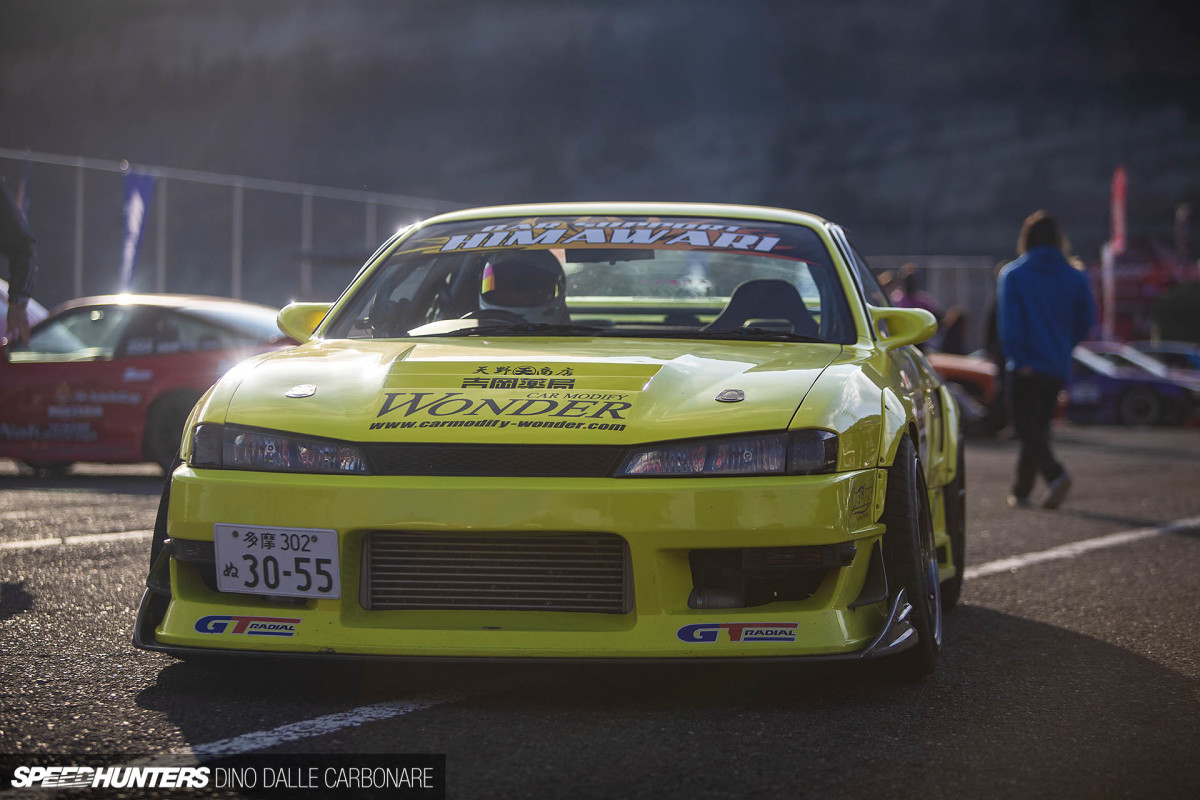 It's good to see cars built for a purpose.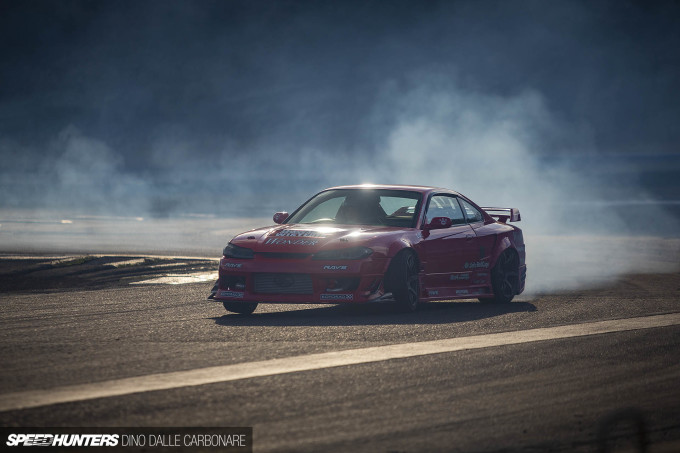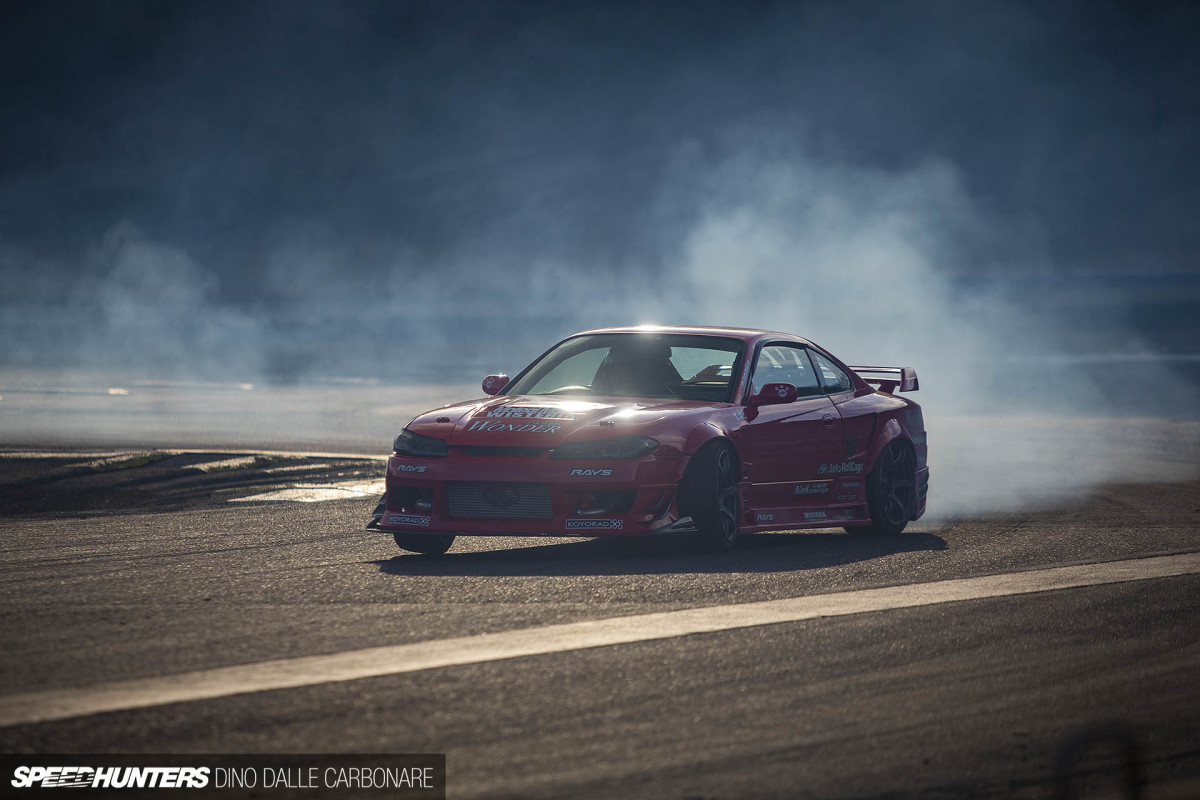 It's been a while since I shot at Nikko, and with the new fences that have gone up it's certainly not as fun as it once used to be. I've discovered that my trusty 70-200mm doesn't really have the reach to get right up to the action, so it will definitely have to be a 400mm next time.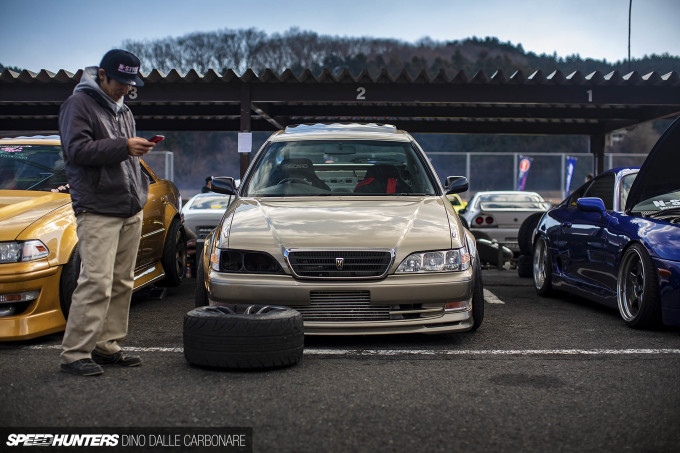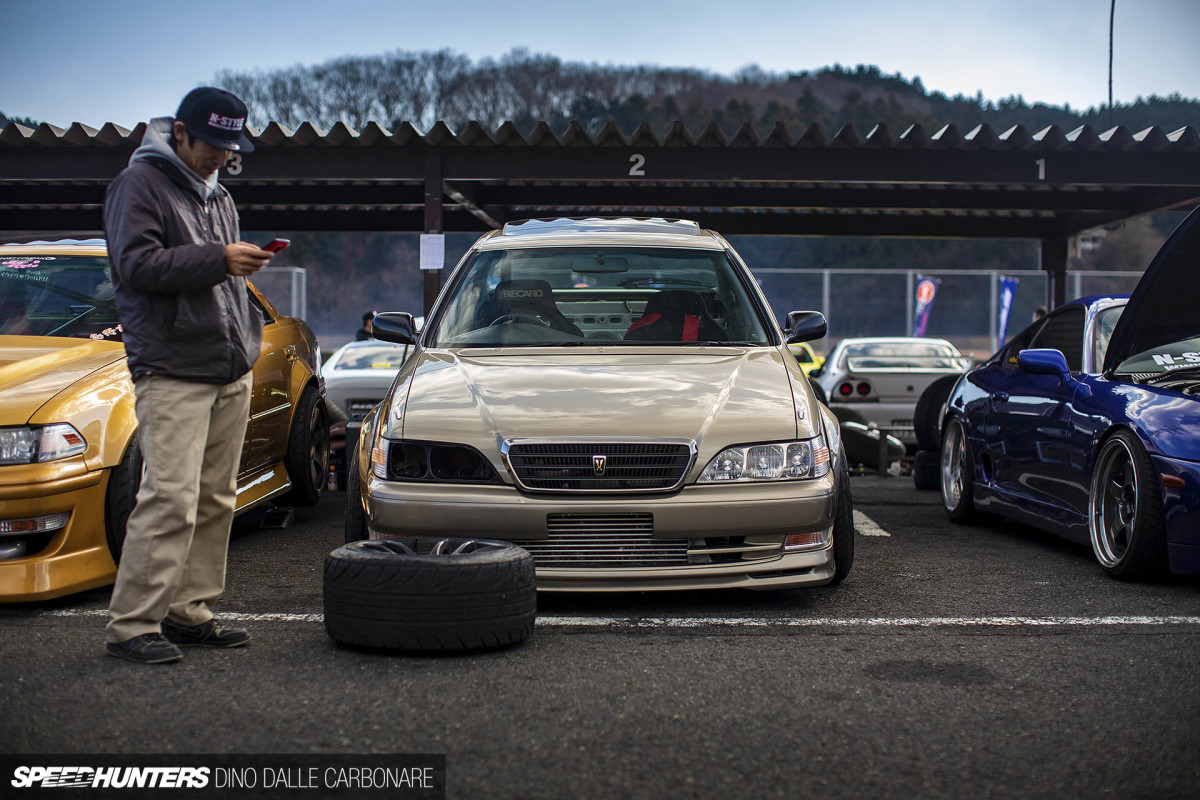 The N-Style crew were very well represented with a number of spotless builds. These things are almost too flashy and clean to be drift cars.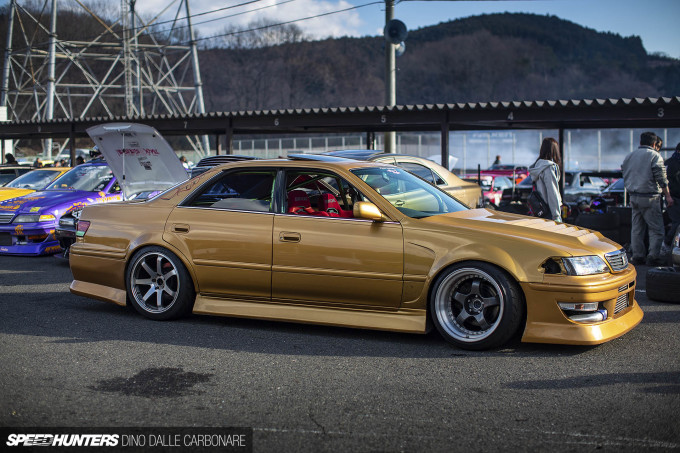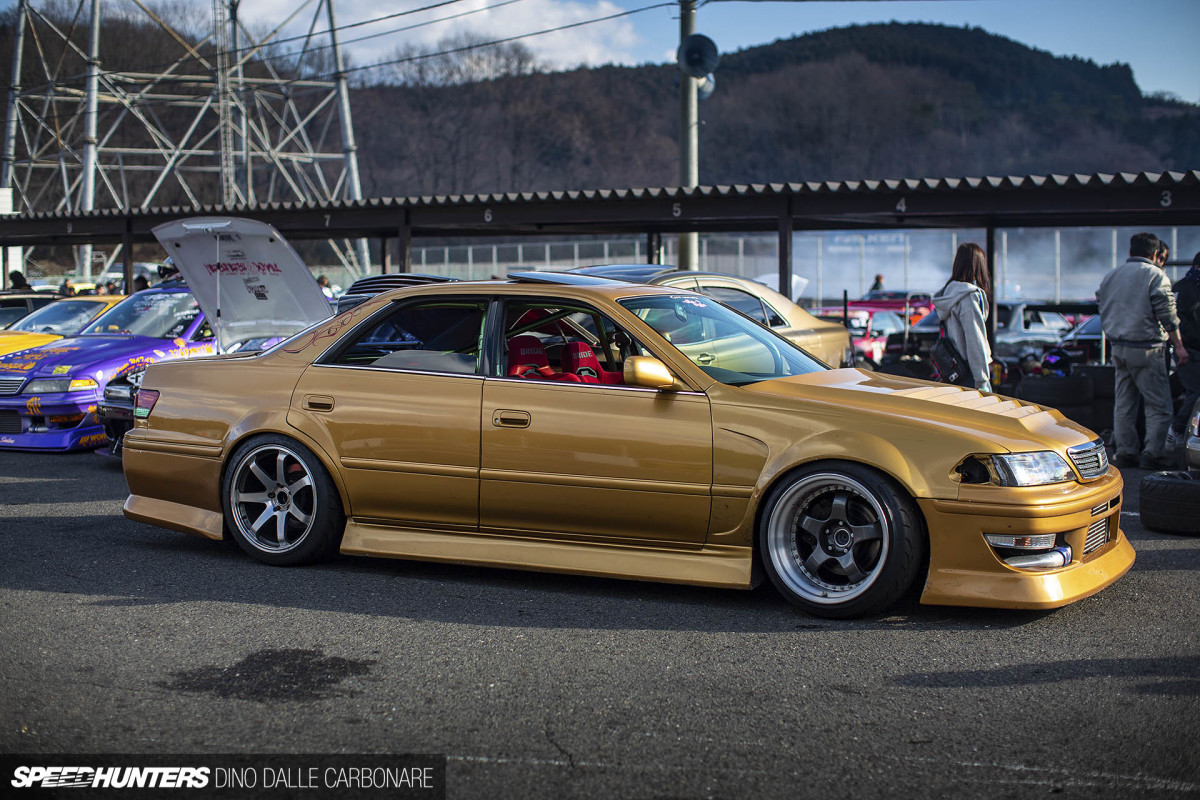 The owners don't really care, though – they just like to slide in style.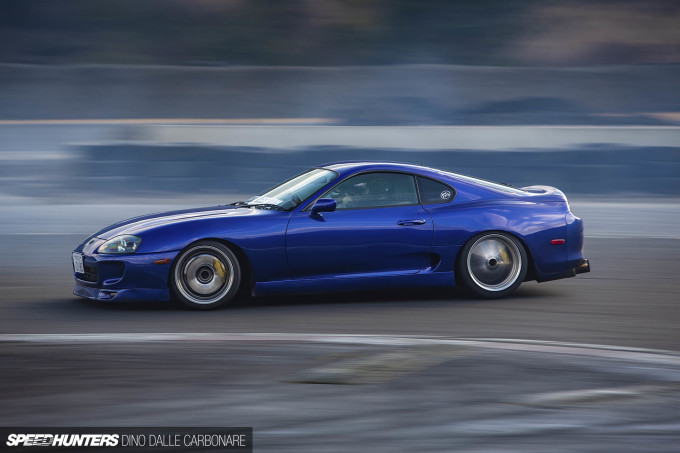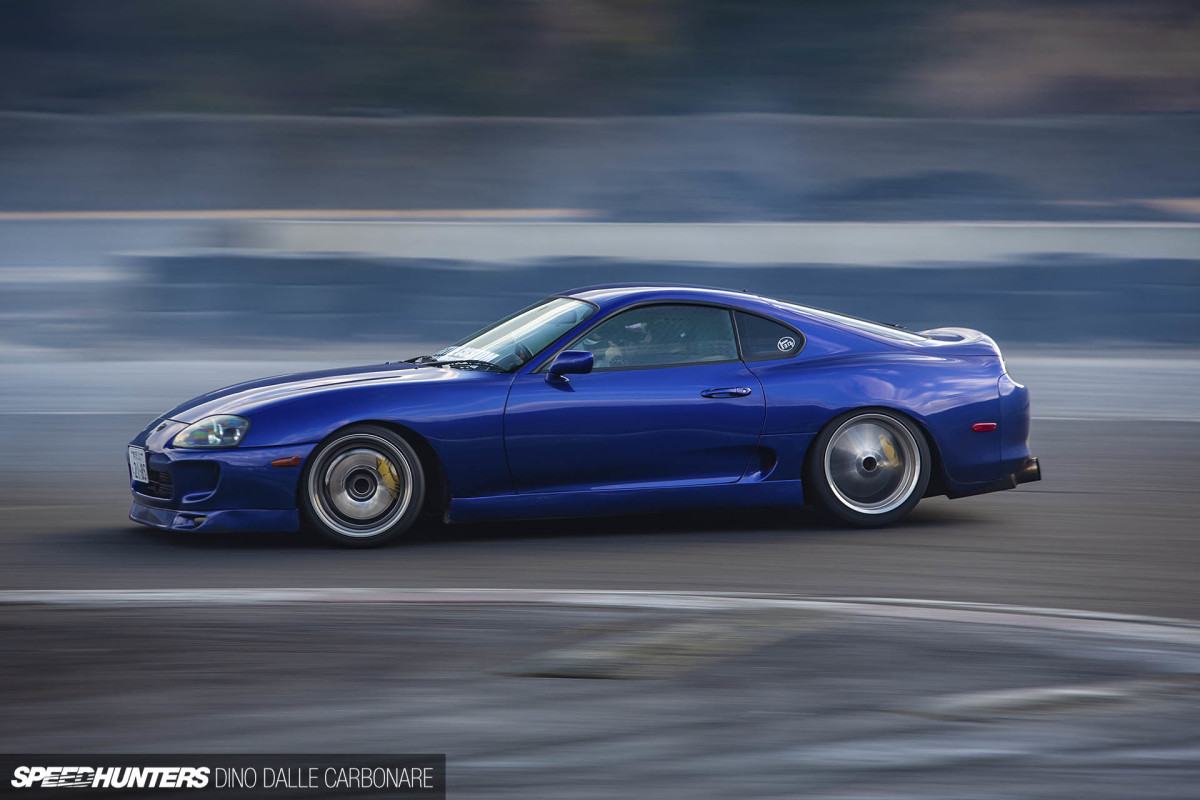 Nagahama-san's JZA80 Supra, which I first featured here at Nikko years back, still looks amazing. Just imagine the unmistakable sound of a 2JZ's throttle being feathered as the car is smoothly balanced on a sustained drift through the entire mid-field section at Nikko.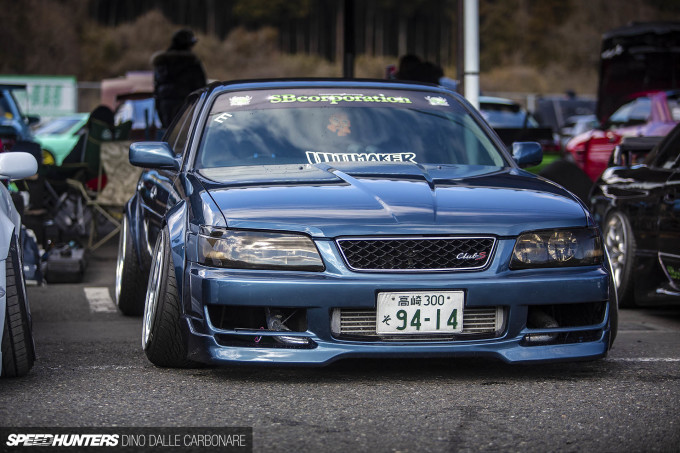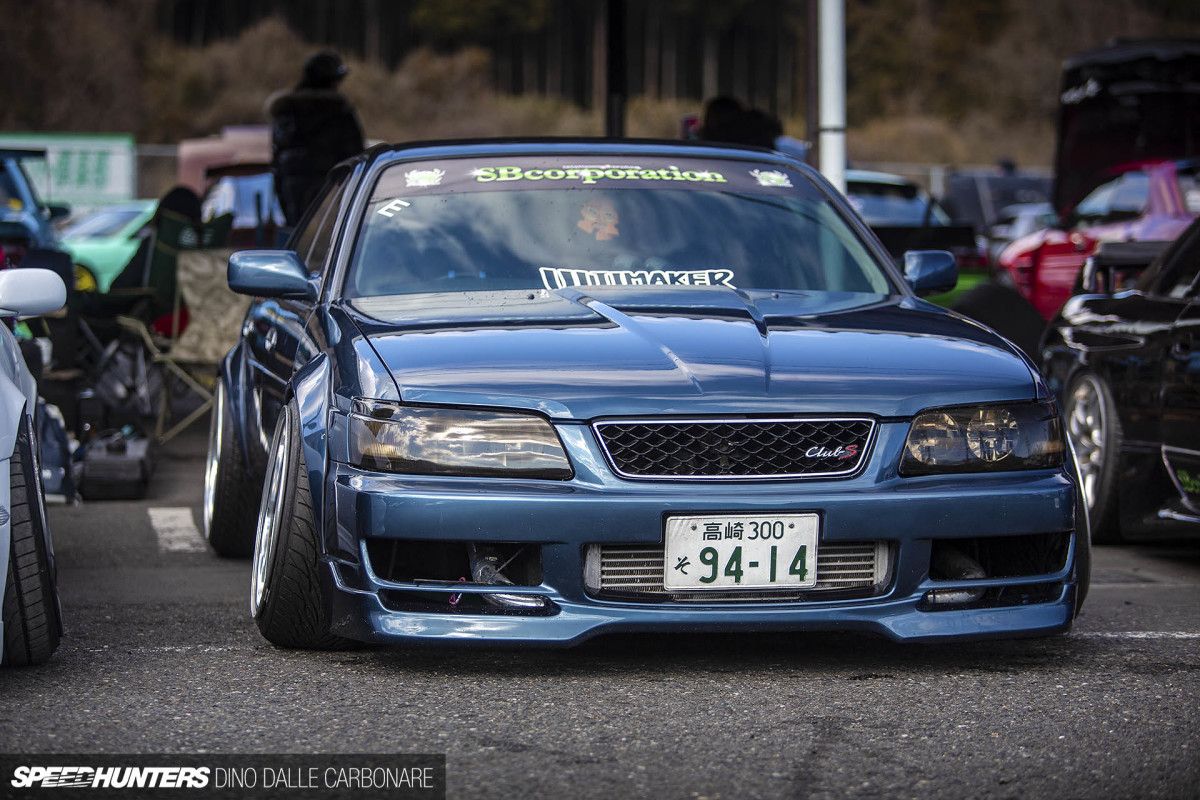 Another team from Gunma is SBcorporation which always excels at balancing stance with actual function. Their cars are possibly the most photogenic at every grassroots event we stumble upon, sitting millimeters off the ground and boasting insane levels of negative camber.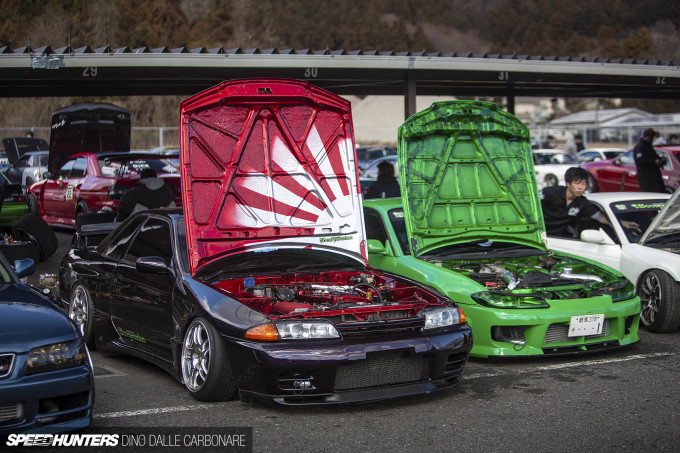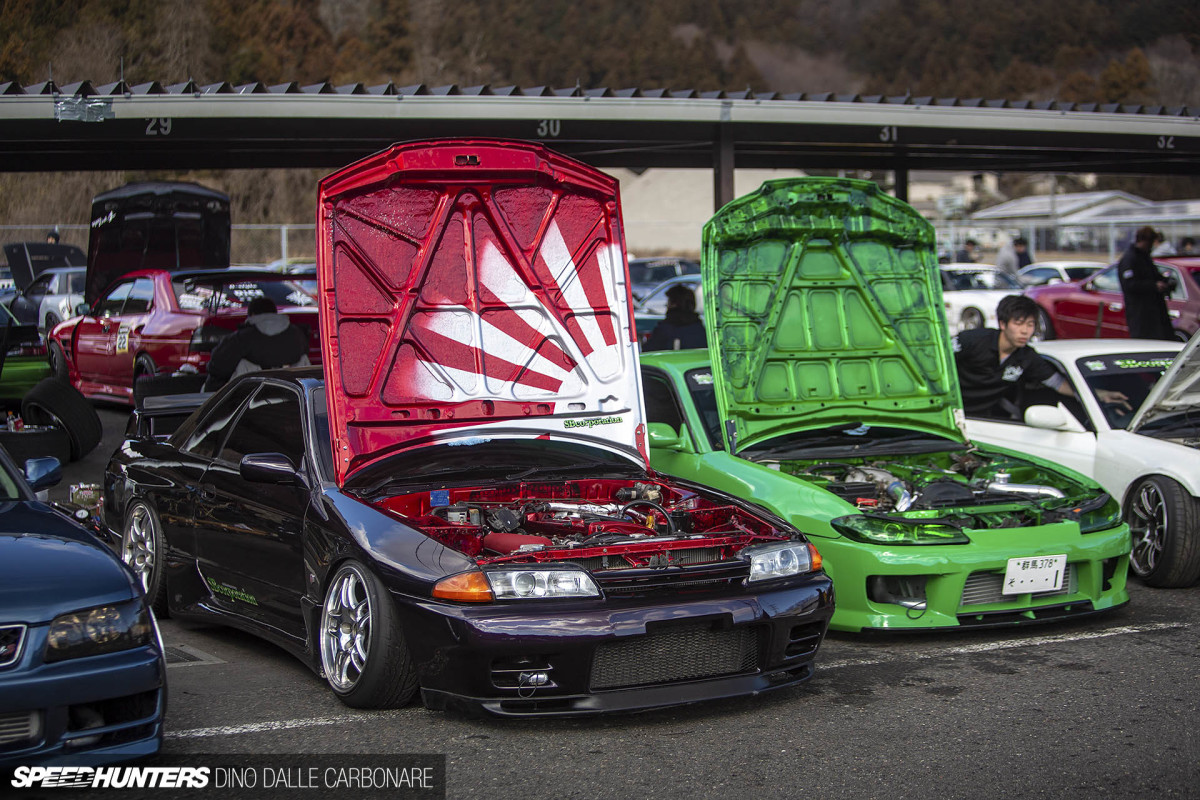 See what I mean? This paring has everything you would want to see in a Japanese drift car – style, fitment and stance, as well as enough performance and technical touches to make them amazing to drive.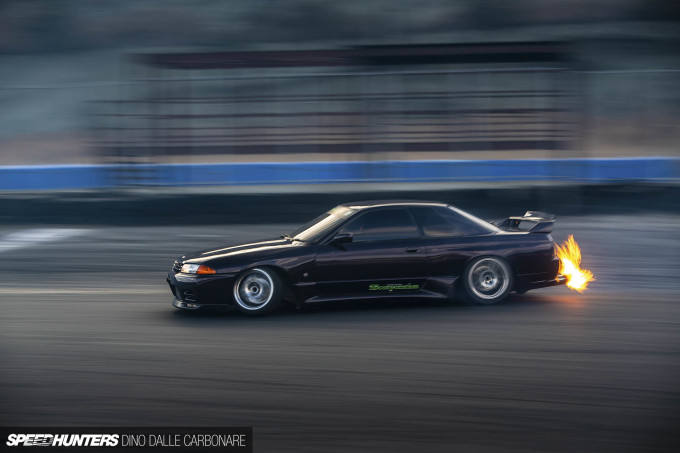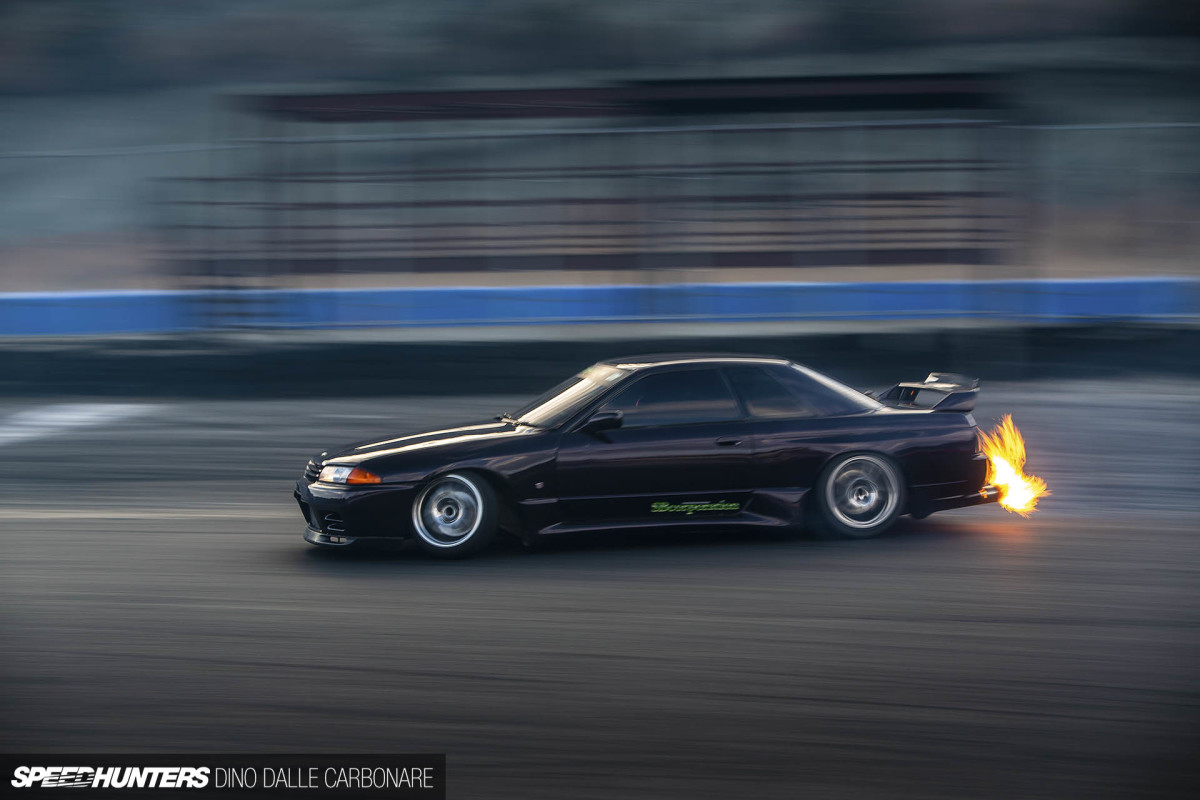 Do I need to say more?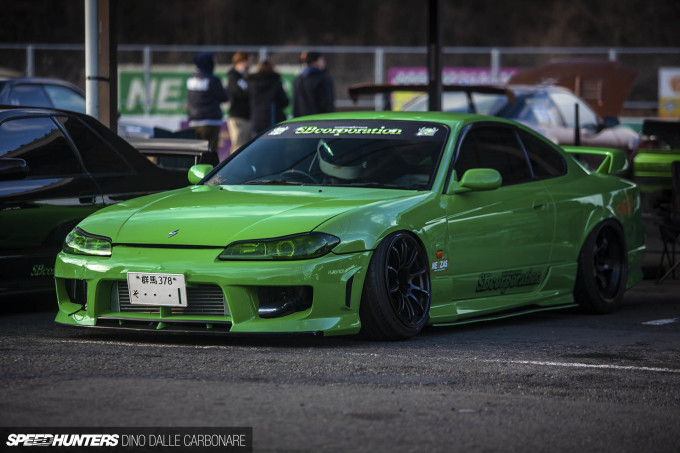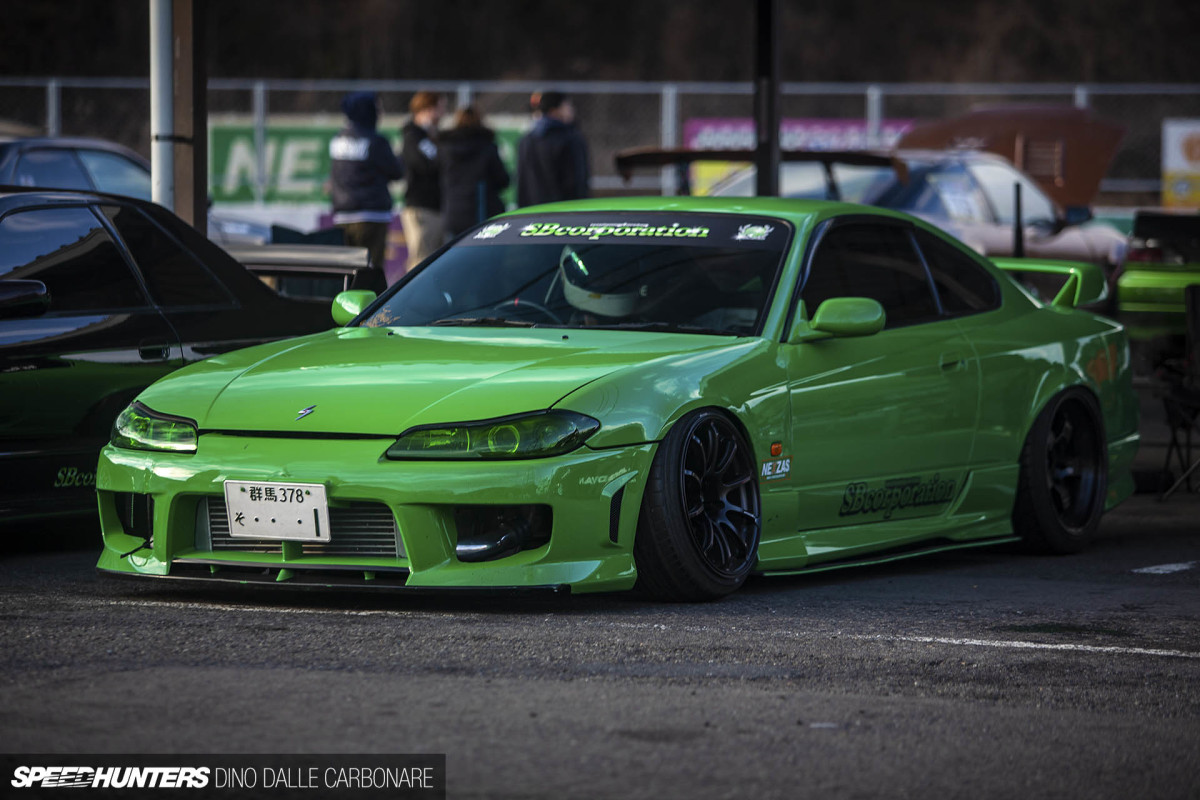 Well, yes, actually I do, especially about this green S15 which I wanted to do a straight-up swap for Project Drop Top and take it home with me.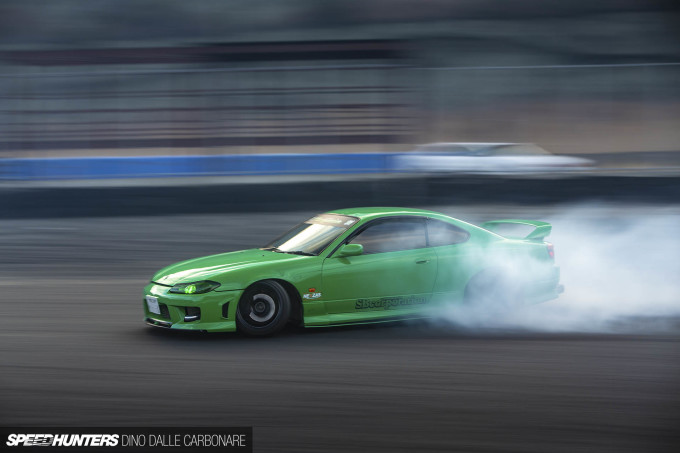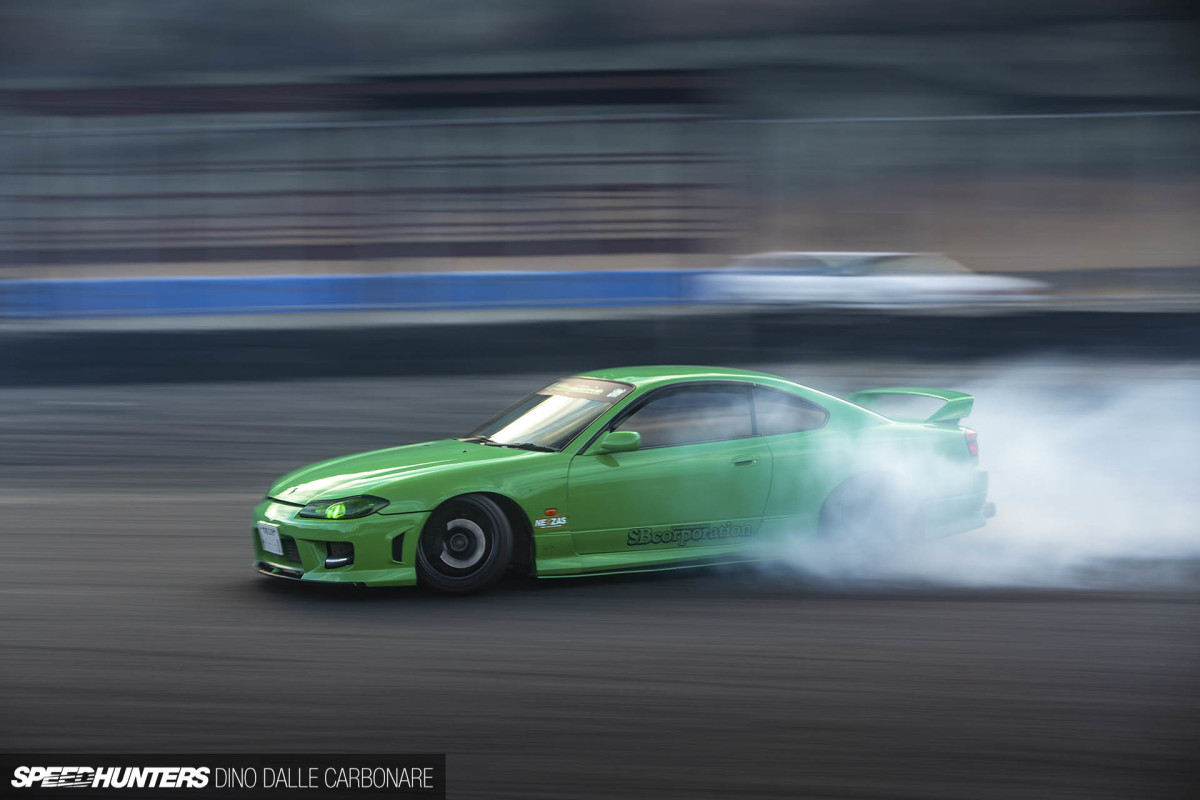 Seeing how clean most of the cars entered in the more advanced classes of the day is testament to how high skills are these days. These guys can play hard all day long and at most spin a couple of times and hit nothing or nobody else.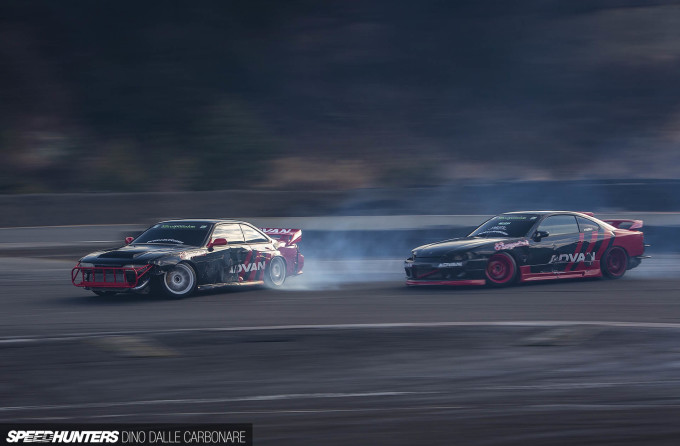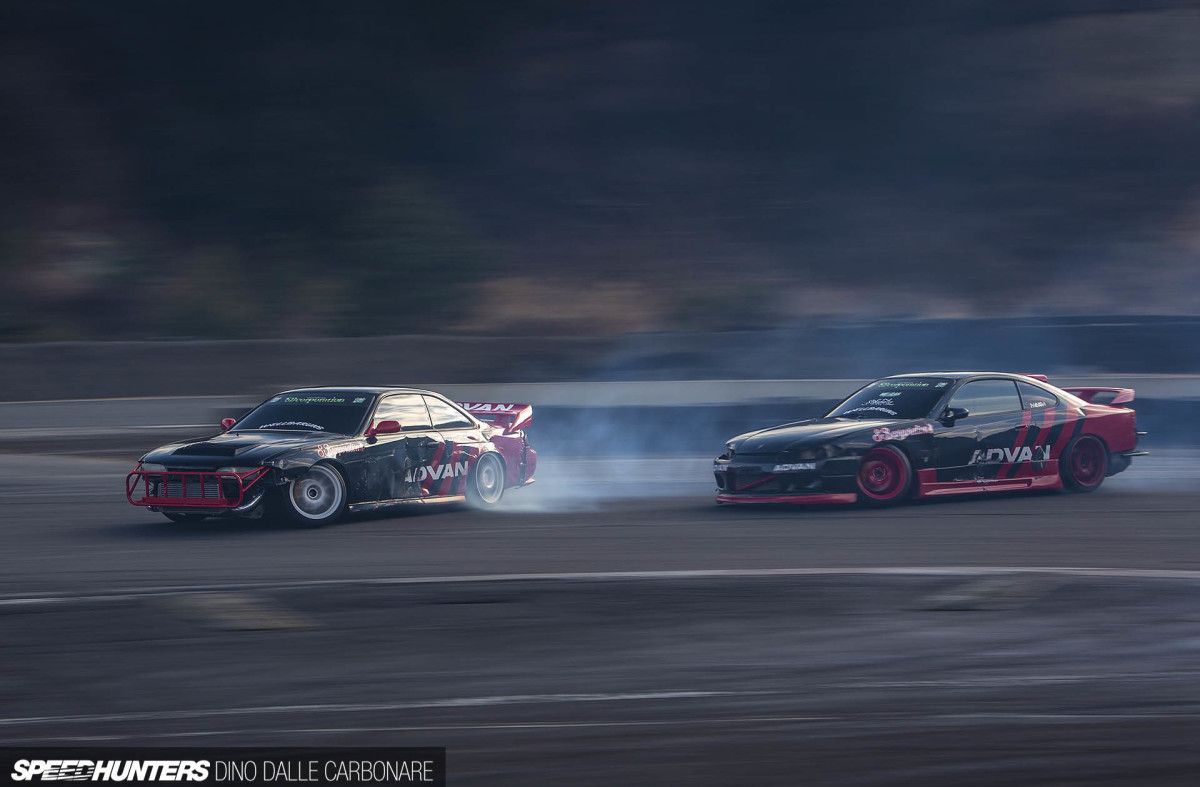 Not only does it make a pleasure to watch, but to shoot too, as can predict exactly where most drivers will place their cars around each turn.
Never Forget The NA Guys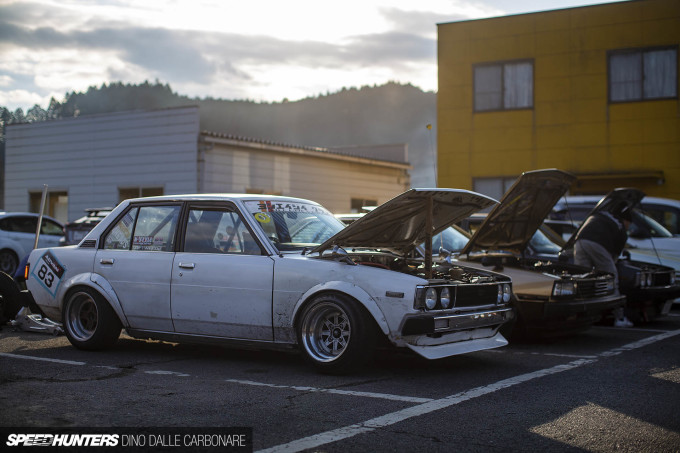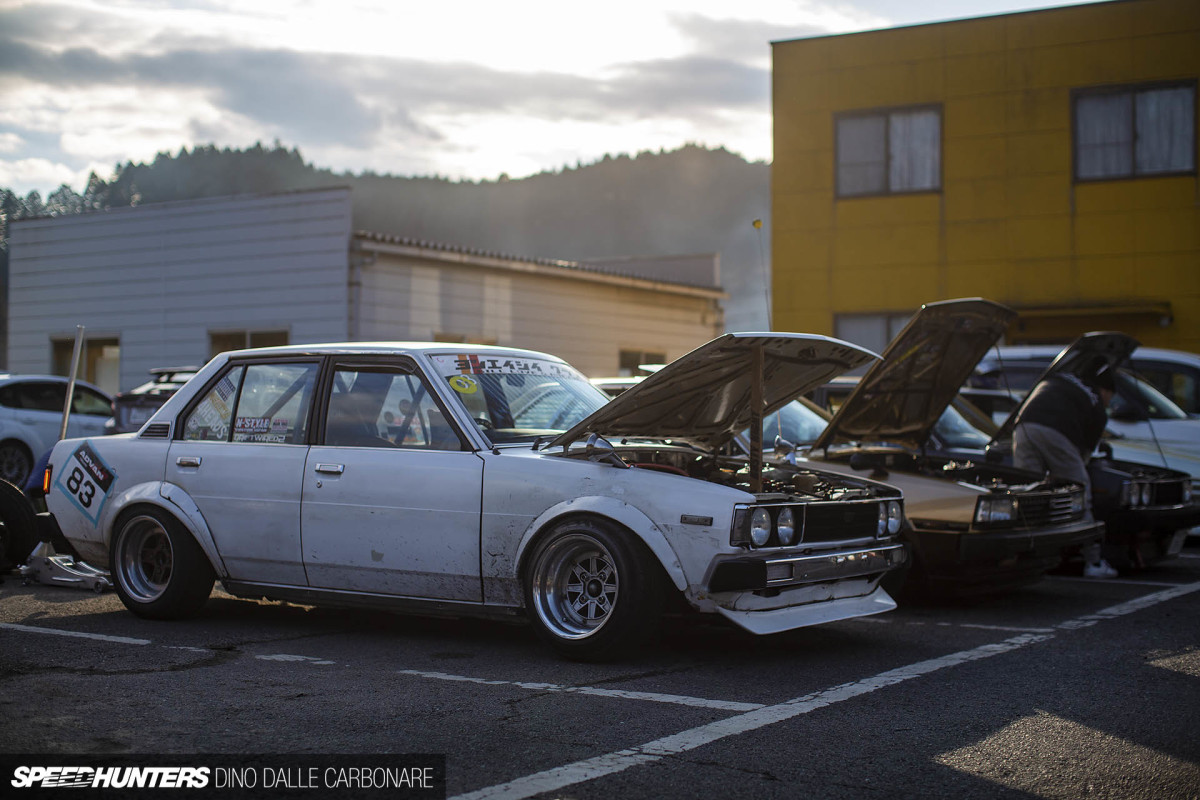 And it's over to the 4-AG boys.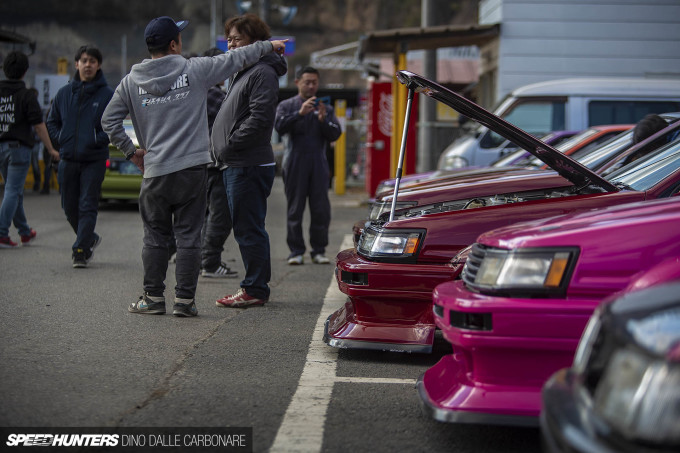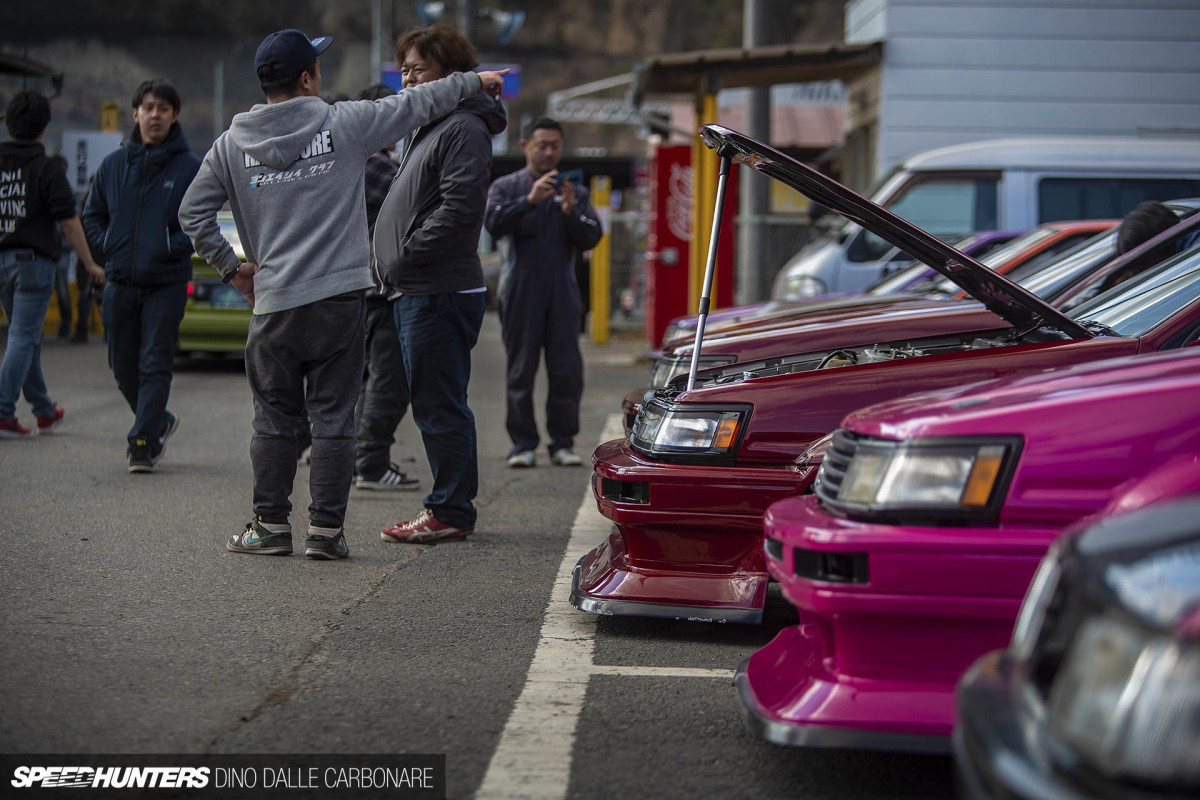 The selection of cars was succulent to say the least.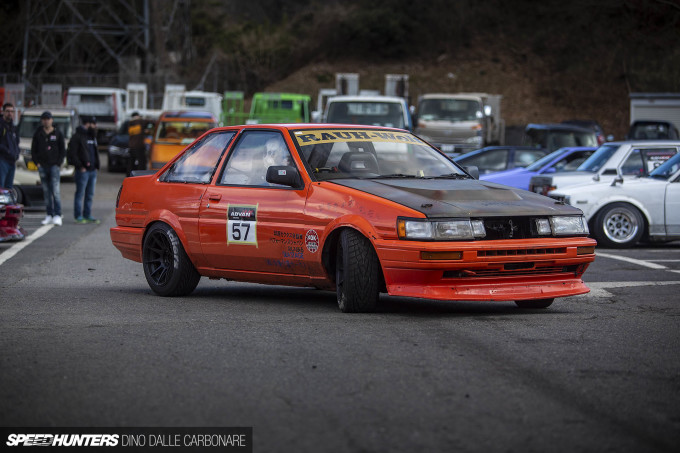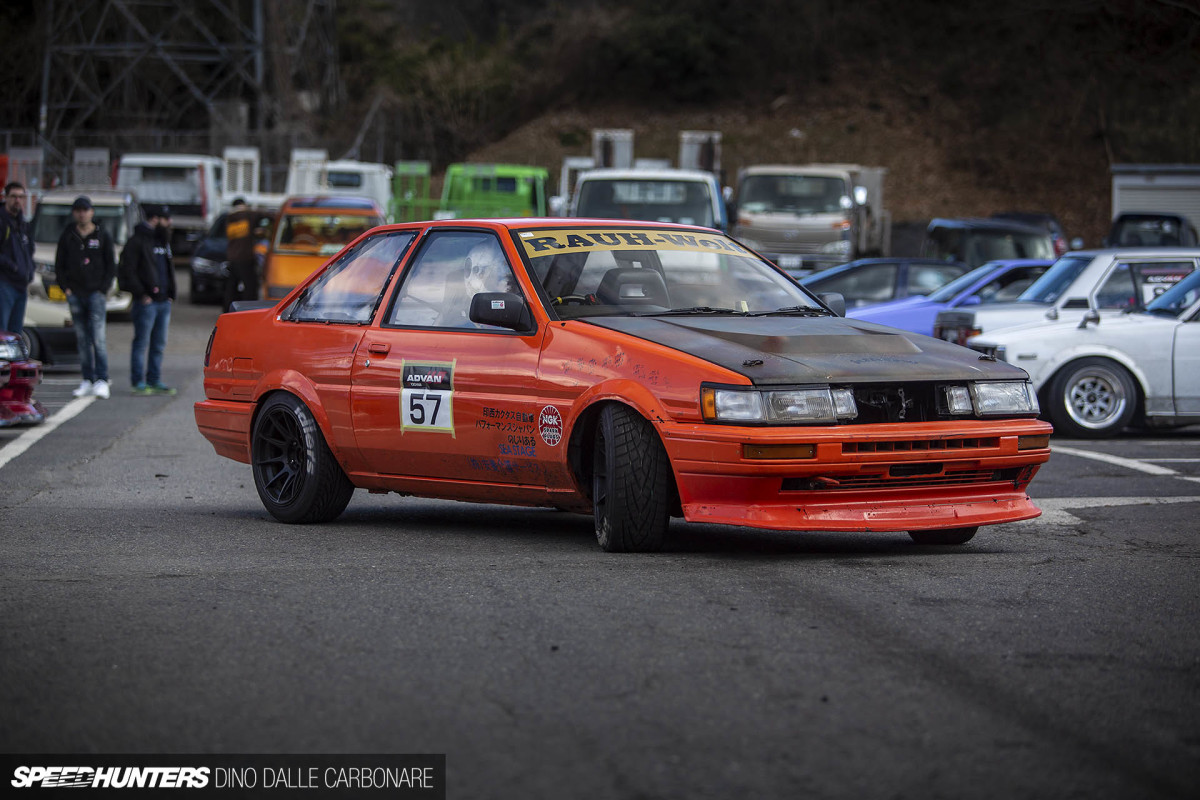 It's always a pleasure to bump into Nojima-san of Nojireal, the guy responsible for painting pretty much every RWB 911 built in Japan, including some non-Porsche cars Nakai has put his name to. It looked he was having a ton of fun out there.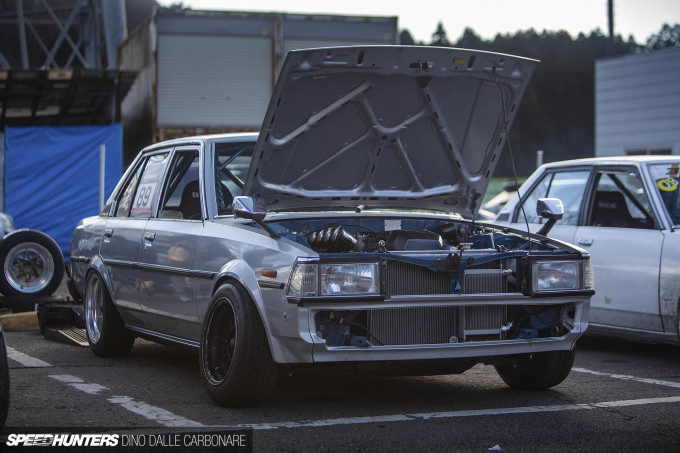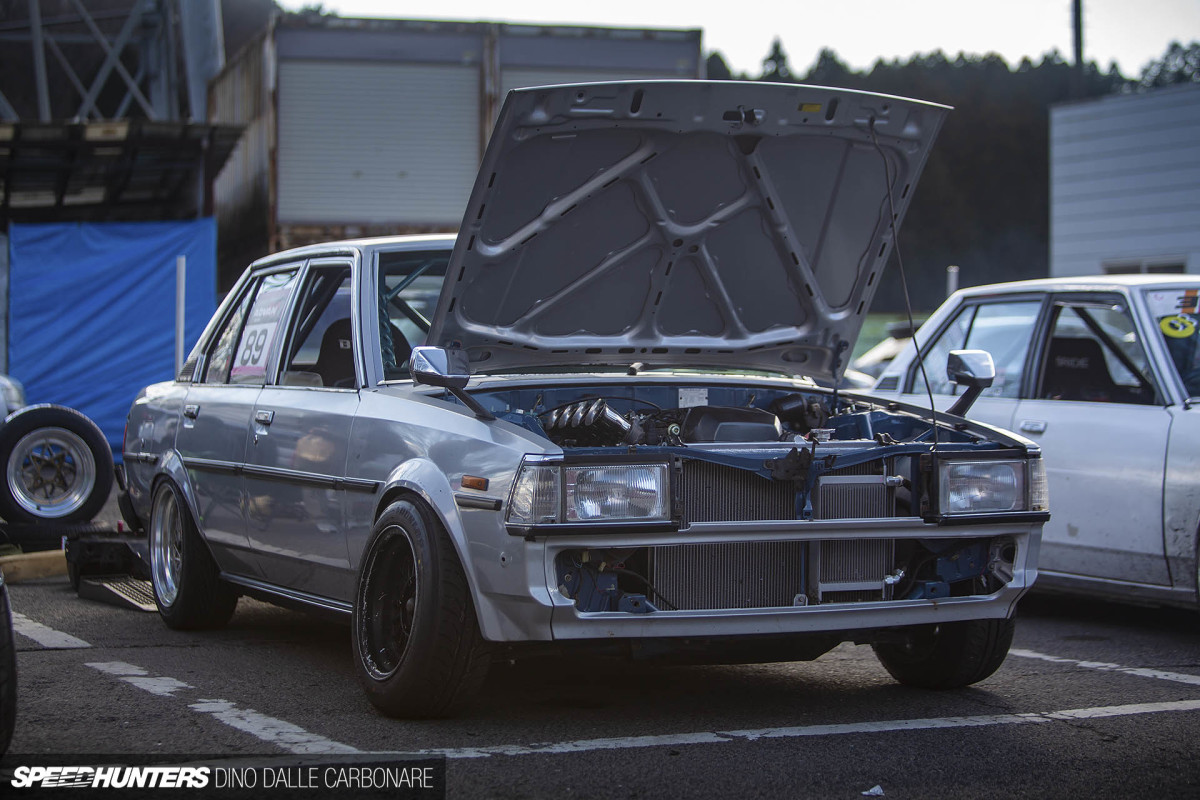 If you prefer your Corollas of the sedan variety, there was this KE70 that really stood out.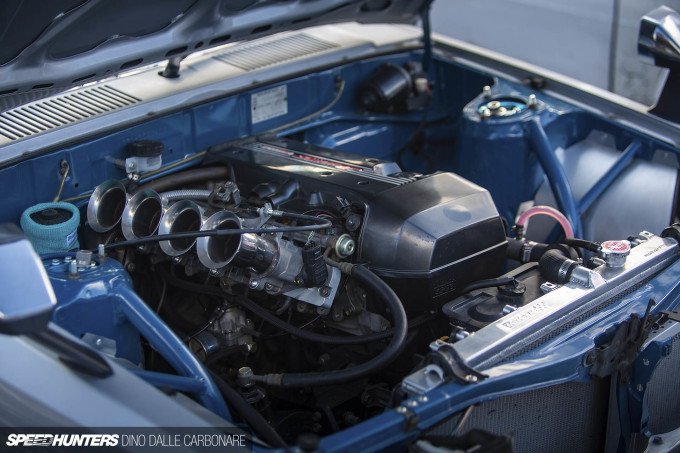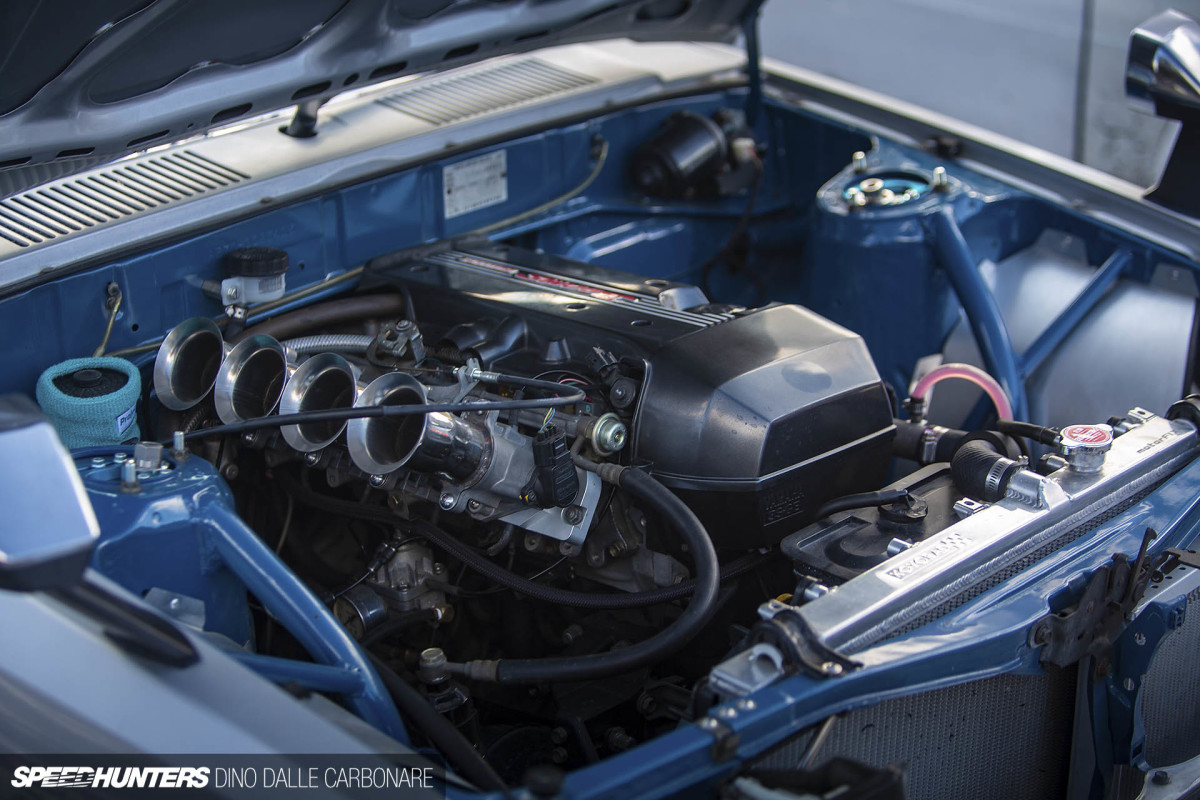 Mainly because it was running a 3S-GE Beams engine from an SXE10 Altezza, plus some cool tubular reinforcement around the suspension turrets and front section. This swap rules – there's not much else you can say.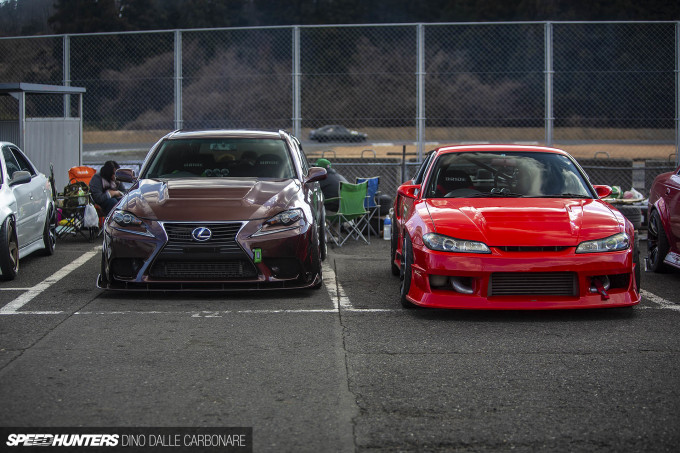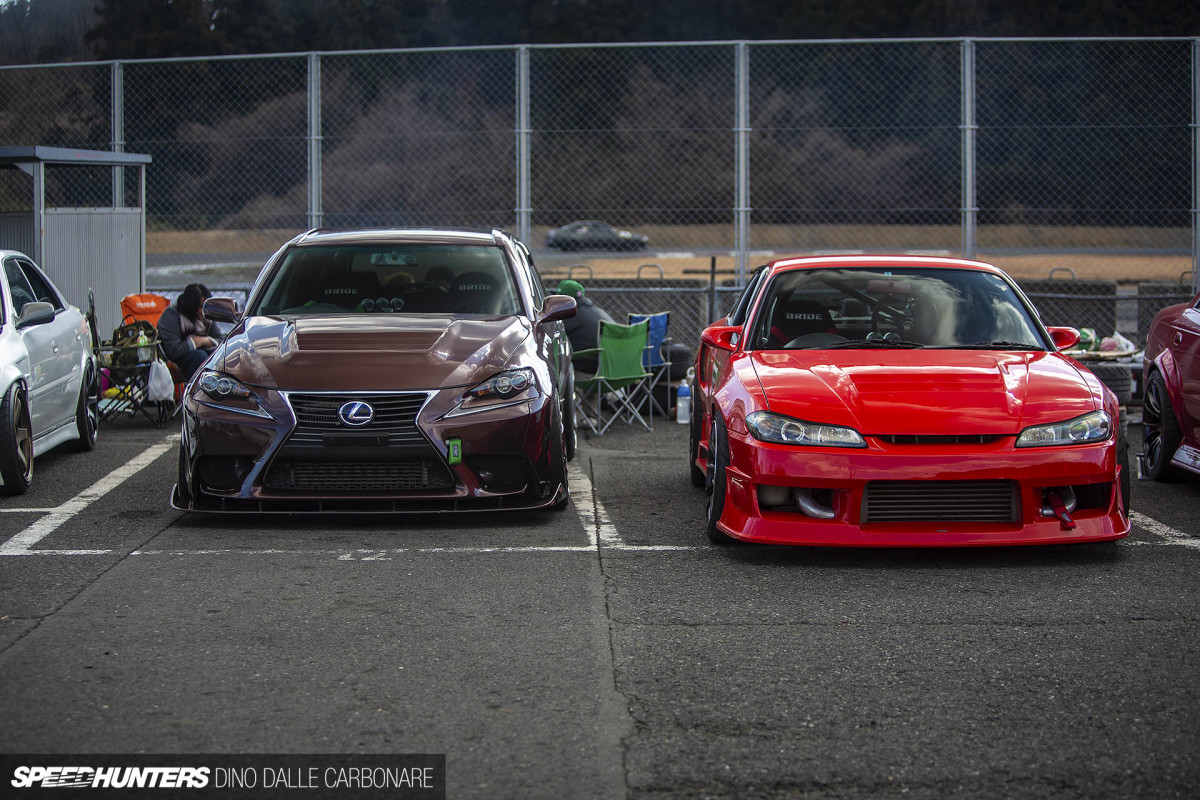 A Lexus IS drift car? I shot a quick spotlight feature this one-off project, so you'll learn more about it soon.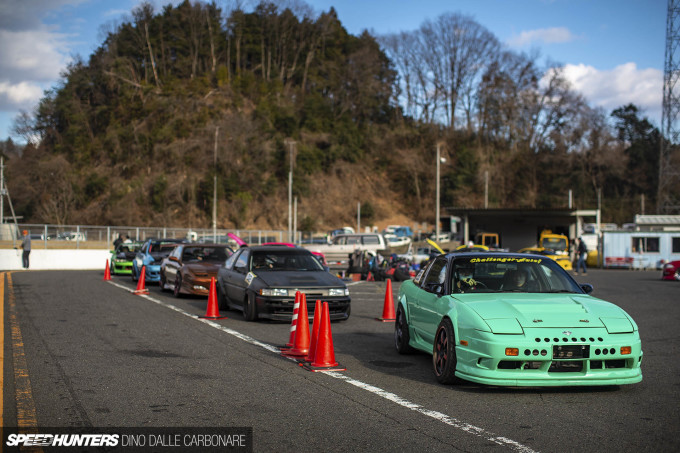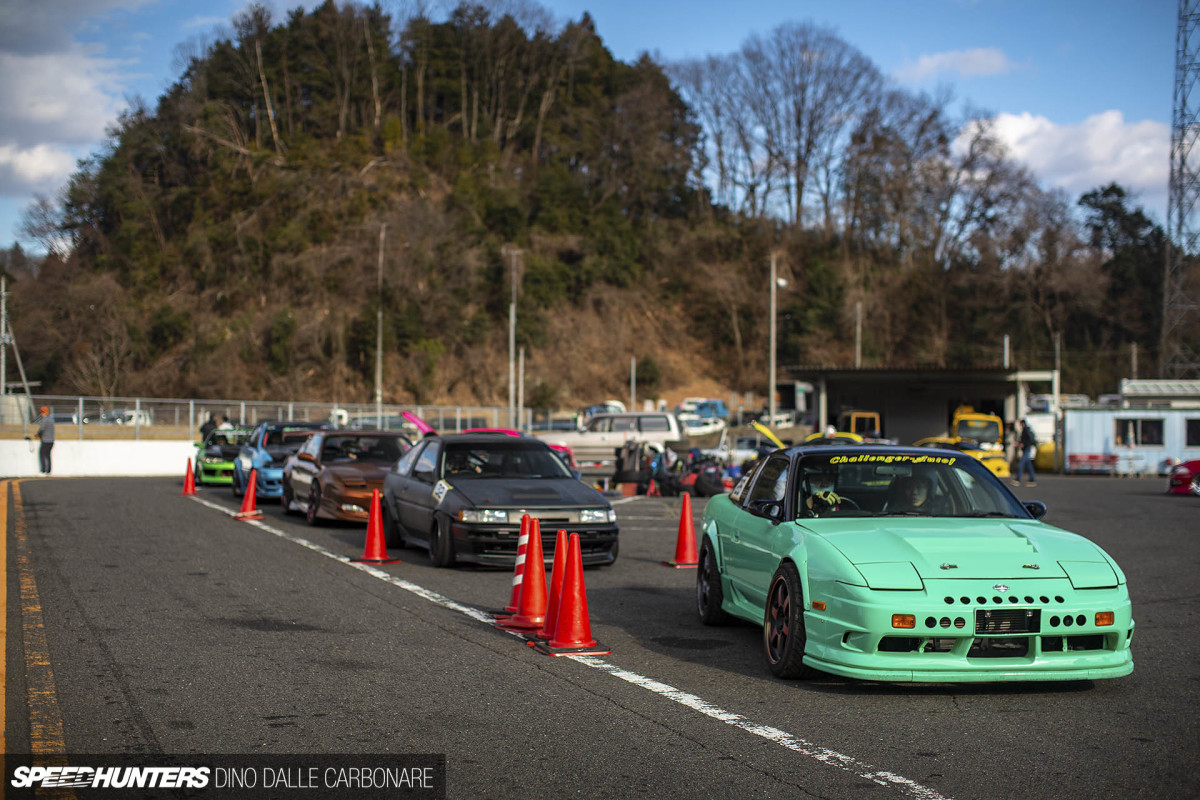 If you ever visit Japan do yourself a favor and get yourself to a small drift event held at a small local tracks.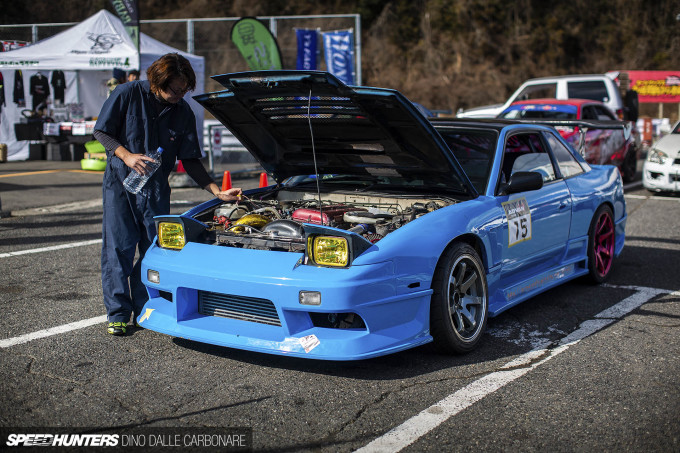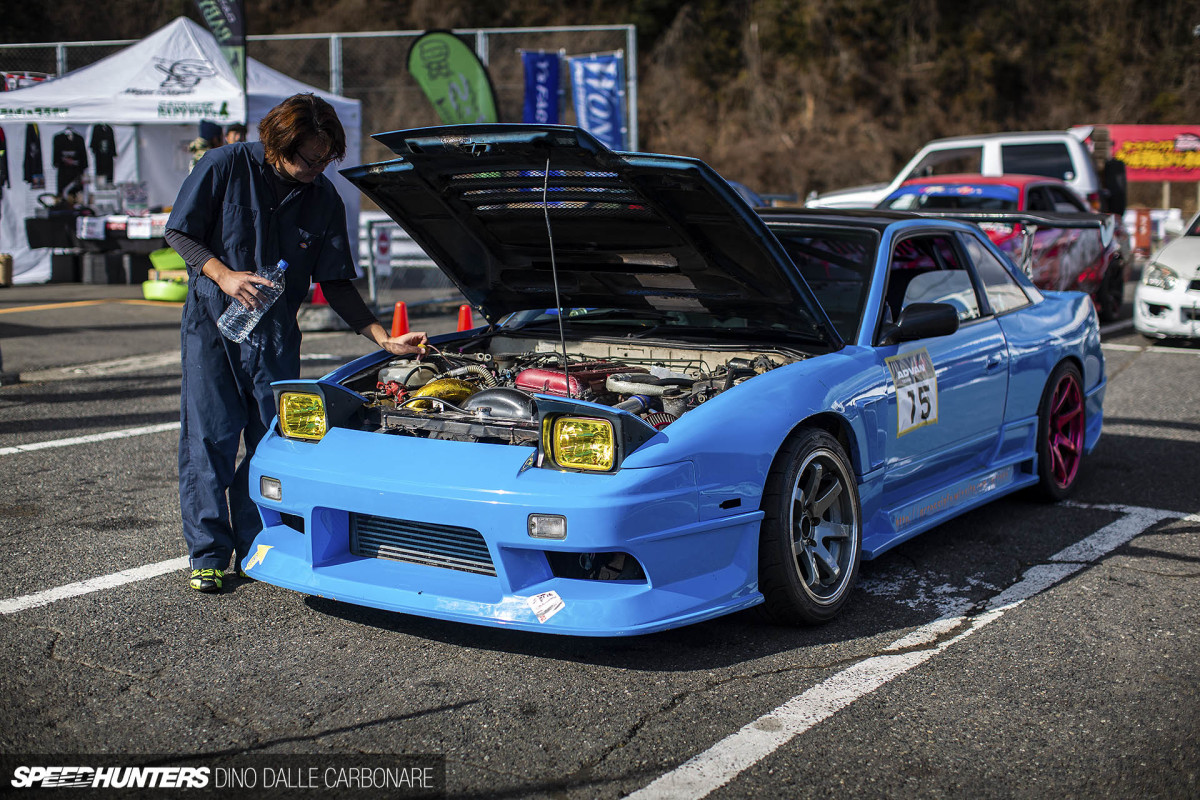 These events still manage to capture everything the drift scene in Japan used to be about – the accessibility, the friendly and open nature of people involved, and an atmosphere that you just don't get at bigger events.
People will say it's a sign of the sport evolving, and that's great if that's indeed what that is at the pro level.
But please don't take this away from us. This is the essence of the JDM scene, irrespective of what you are into. These are the events we need to support as much as we can to ensure they keep happening.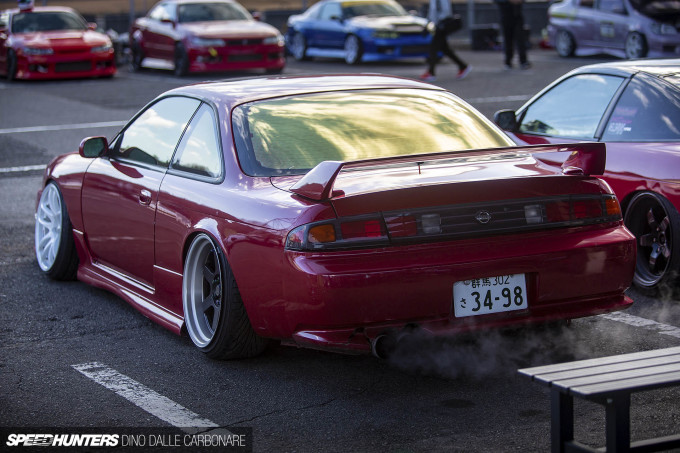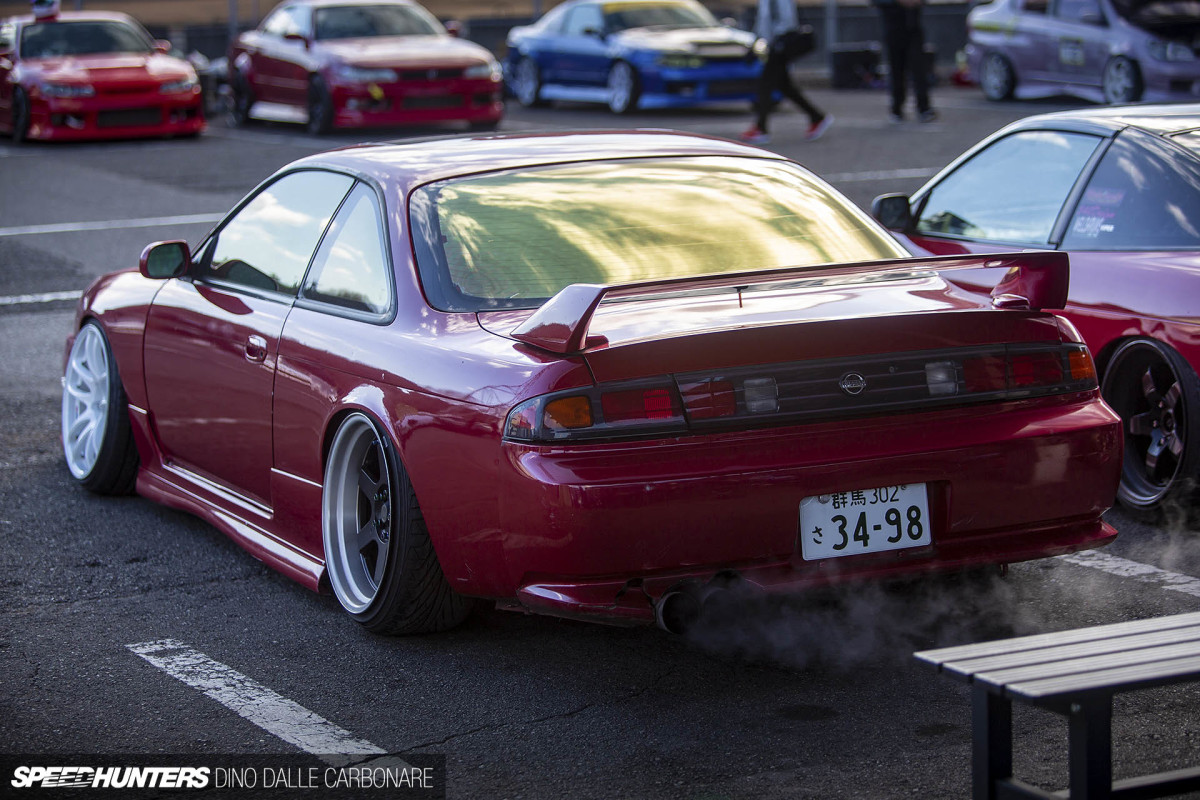 The paddock and pit area at Nikko is always a goldmine for us hunters of speed; this is were we always come across future feature cars or just simply fall in love.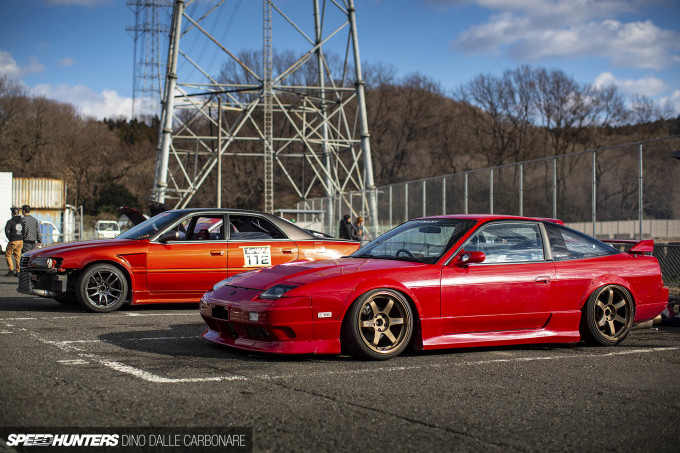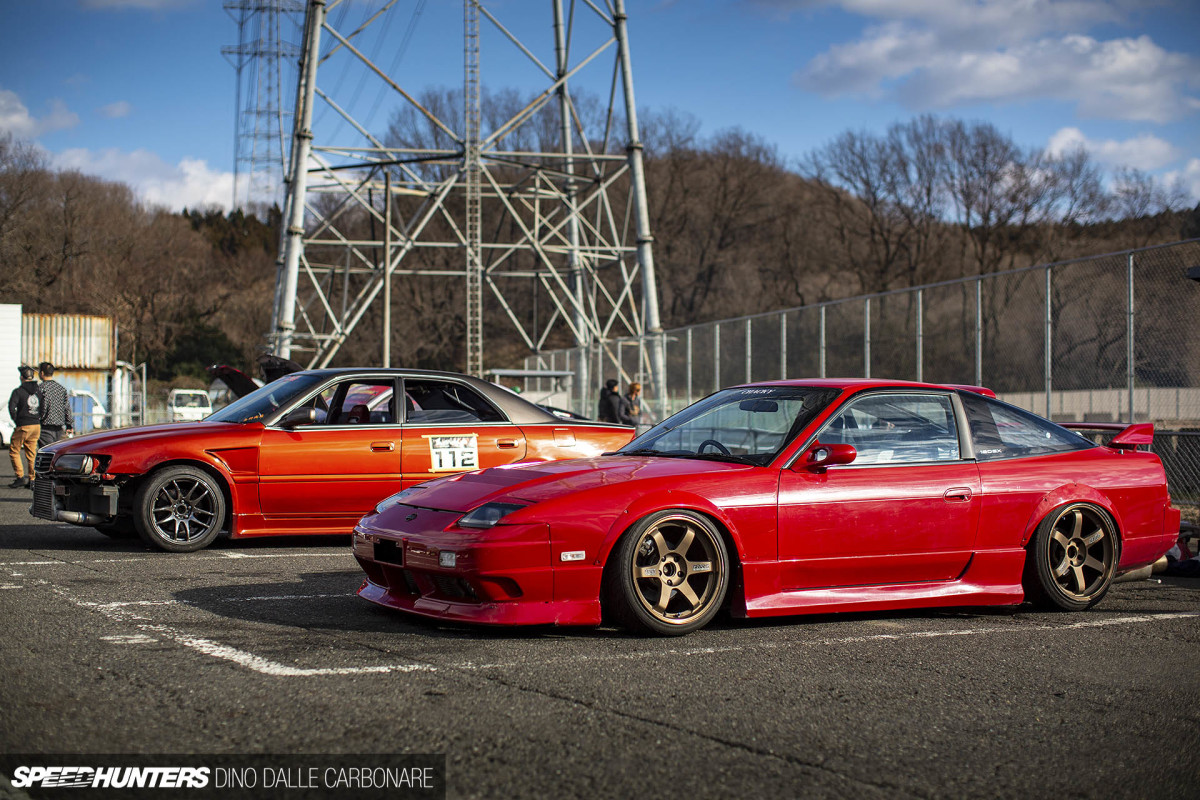 That's what happened with this extremely simple looking RPS13 slammed on a set of bronze RAYS Volk Racing TE37s – it was so perfect, it hurt. It instantly reminded me of the red S13 I shot at the 2017 Autumn Drift Matsuri at Ebisu, just the 180SX interpretation of it.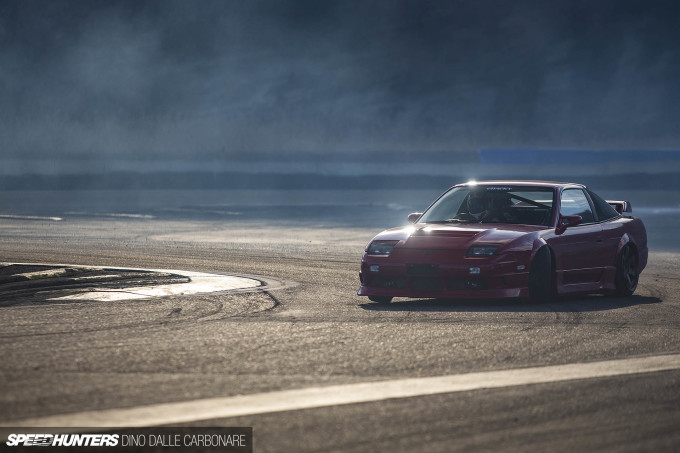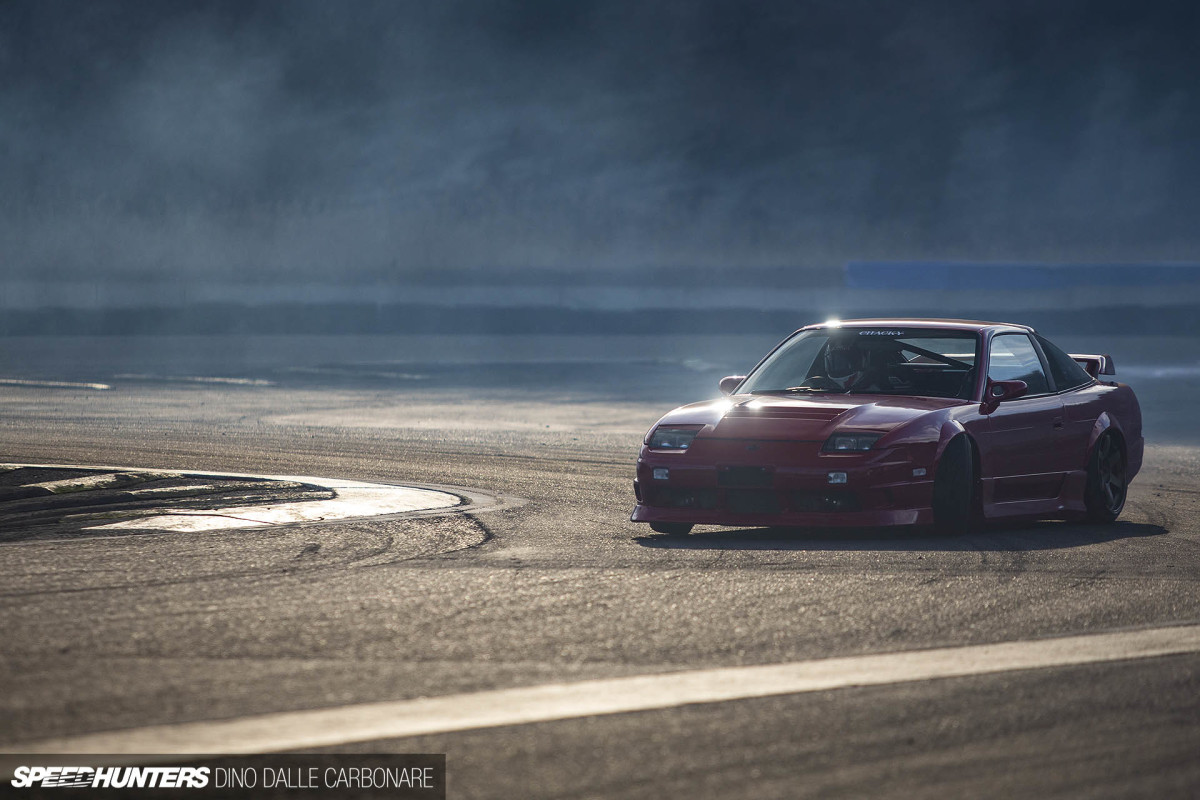 Apart form the subtle color-coded flares and aggressive stance, what really made it stand out was the Abflug fixed headlight conversion, which gives a whole new feel to the front end. We need to feature this car; I just have to find out who owns it first…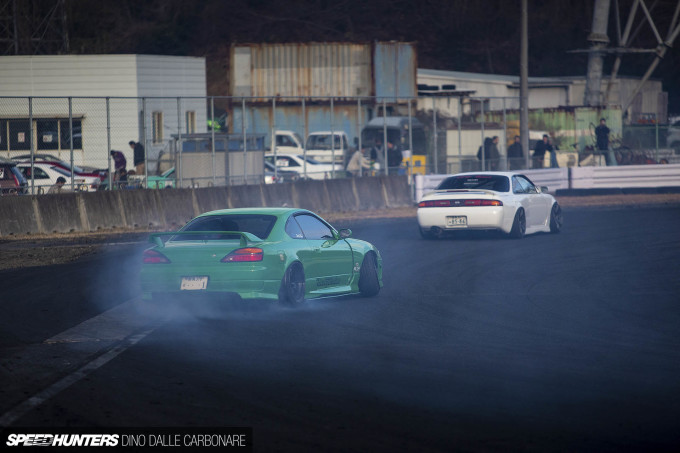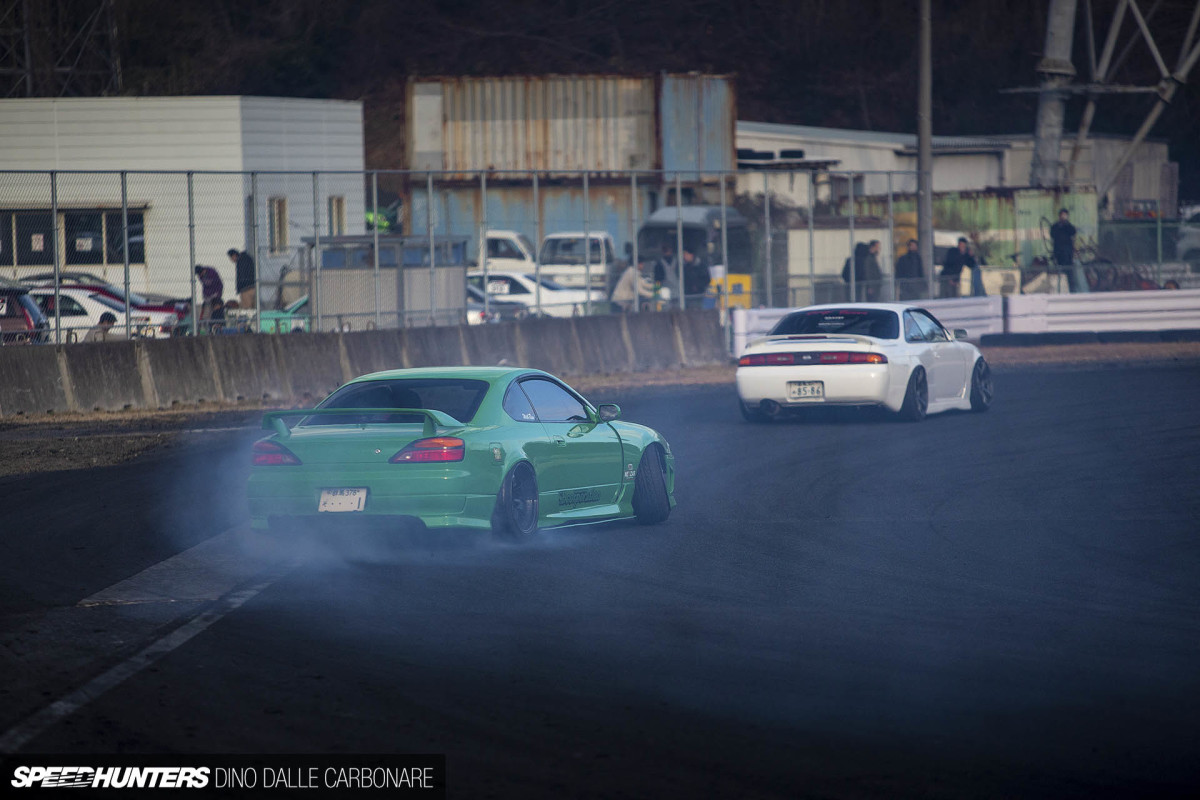 I hope you've enjoyed this post on Japanese grassroots drifting, and if you have make sure you don't miss the three spotlights I have coming next.
Dino Dalle Carbonare
Instagram: speedhunters_dino
dino@speedhunters.com