I couldn't believe my eyes; it was like spotting two diamonds in the rough, a pair of street-registered drift cars that were so on-point they stole the show at Ebisu Circuit's recent autumn Drift Matsuri.
I wasn't alone in my surprise either; almost everyone I spoke to on the day asked if I had seen the pair of cars parked up in the Minami course paddock.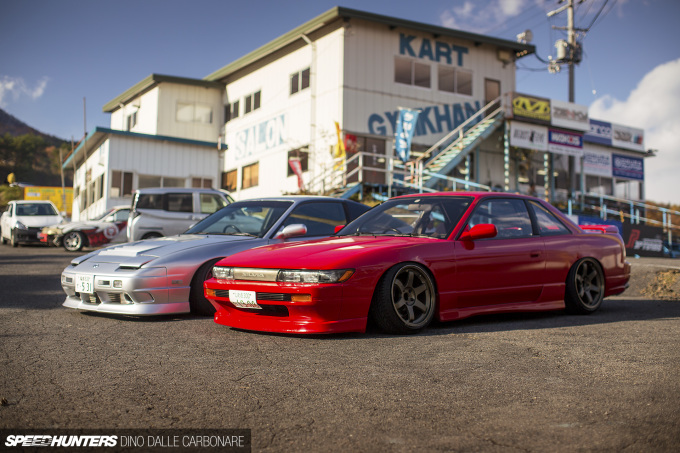 Of course I had – they were very hard to miss, but not because of being over-the-top. In fact, they're the complete opposite.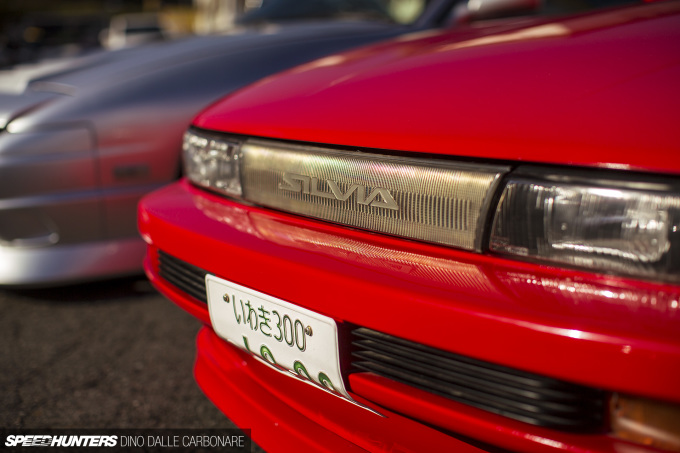 The PS13 Silvia really embraces its 17-inch bronze RAYS Volk Racing TE37 wheels, emphasizing their effect with a pretty tight fitment. Then there's a simple front lip, side skirts and a three-piece rear bumper finisher that you really have to look hard at to see if it's stock or not.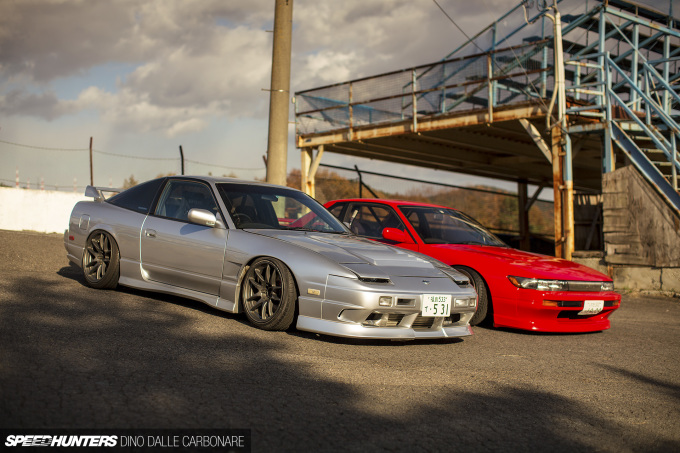 The RPS13 180SX boasted slightly more aero, starting off with its Type X vented bumper which also features Nismo N1 vents cut out in the center.
Adding a vented hood, vented front fenders, and side skirts that tuck in along the center, the owner can safely say he's boasting the perfect mid-1990s look. The more modern wheels however, a set of Work Emotions, give the whole ensemble a unique feel.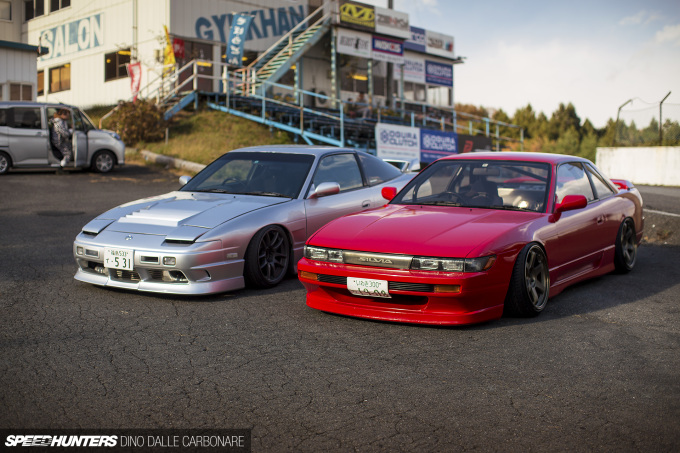 I like how good drift cars built for the street have sort of done a whole 360; we've gone past the big aero, wild color schemes and big wings, and come right back around to the simple approach.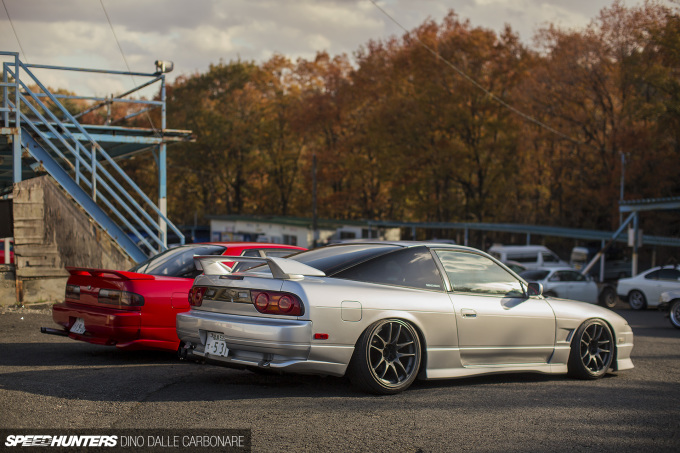 Sure, there are still plenty of other styles out there, but personally, this is what I dig.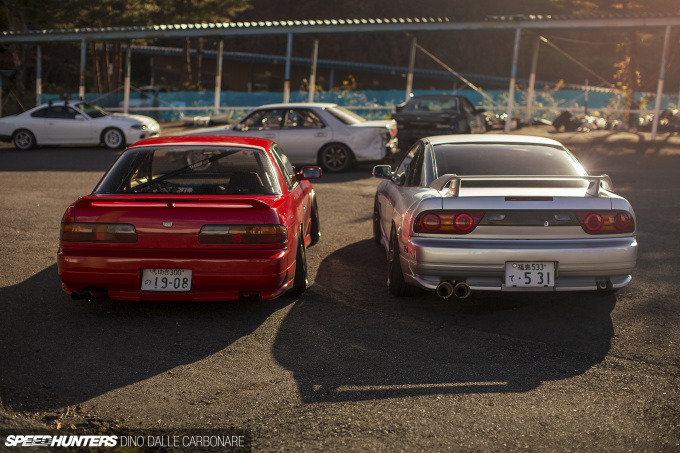 All the missiles that drove past as I circled the Nissan pairing suddenly disappeared. Everything did. In the moment, these two cars were all I cared about.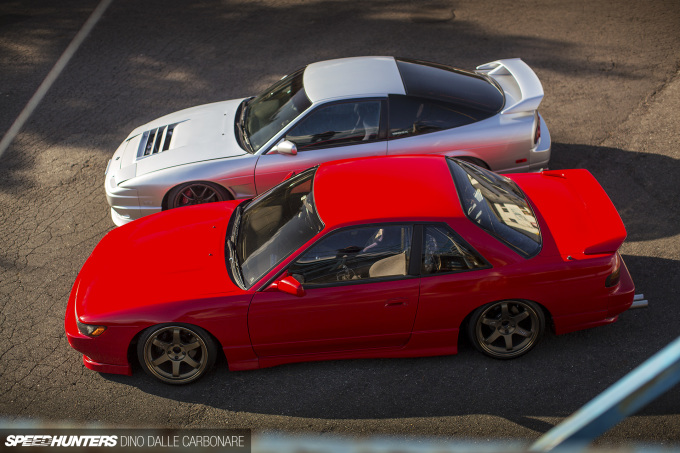 Simple, with a great mix of function and style, this is a recipe we should all be applying to our cars. In fact, this is what manufacturers should be thinking more about, giving us pleasant, uncomplicated and affordable cars that we can then personalize with our own unique flavours.
The Silvia's interior was a little more spartan than the 180SX's with the rear portion of the cabin being mostly stripped out. Bride seats are the choice of both owners.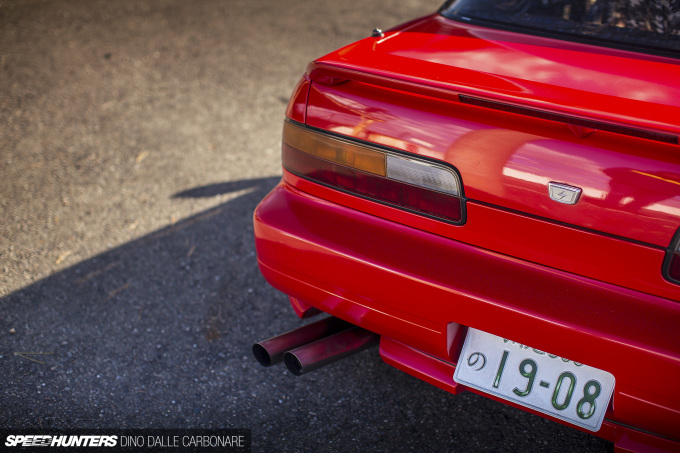 Finished up with a mismatched and protruding straight-through exhaust to make the most of the SR20DET engine's tone, and you have achieved near perfection.
I never got to see what each car was packing under their respective hood, but I don't care. If the engine was stock or was a fully-built 500hp beast, it wouldn't have made any difference whatsoever. In my eyes, this is what good looks like.
Dino Dalle Carbonare
Instagram: speedhunters_dino
dino@speedhunters.com