You should always meet your heroes.
There's always a certain level of mystery associated with any idol, be it a movie star, a teacher, a photographer, or even a car. We don't know everything about them; the finite details, the reality of their existence.
As with anything we're biased towards, we fill these holes in one way or another. Most often, these lapses of evidence are filled with idealistic guesswork of what their seemingly magical lives must actually consist of.
On this note, it was a dark, windy night in Miami when we pulled up to a nondescript workshop. The lot was devoid of people and activity, but a distinctive, turbocharged howl sounded from around the block.
A unique profile suddenly pulled into the driveway, blinding me with its headlights. They flicked off, and my eyes adjusted. A roof-mounted intake, aggressive bodywork, and two-tone paintwork. It couldn't be…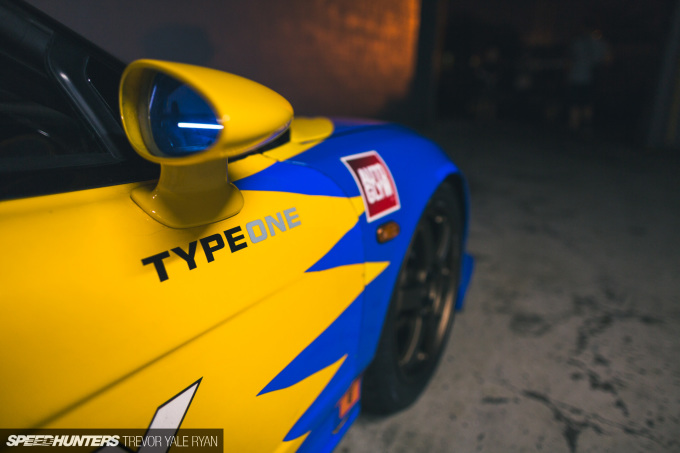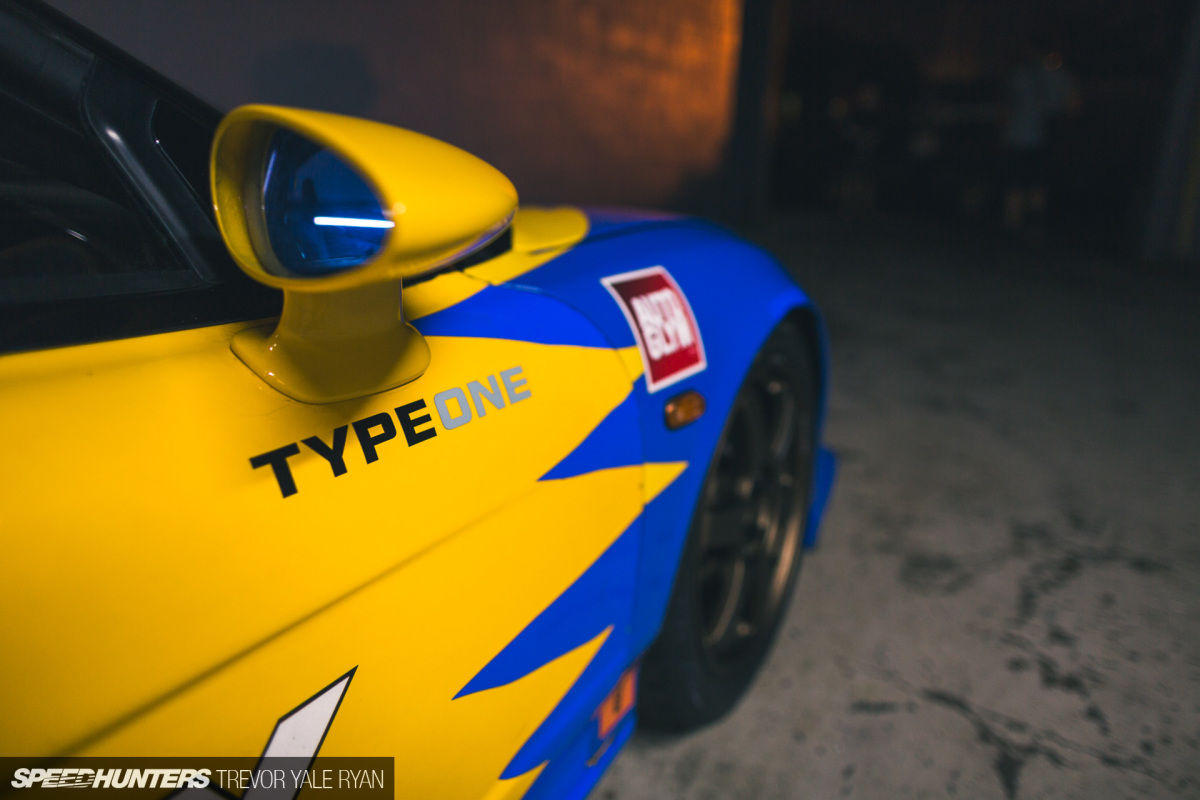 But it was. The TypeONE Spoon Sports-tuned and built NSX-R GT; the wildest of surprises in the least likely of locations.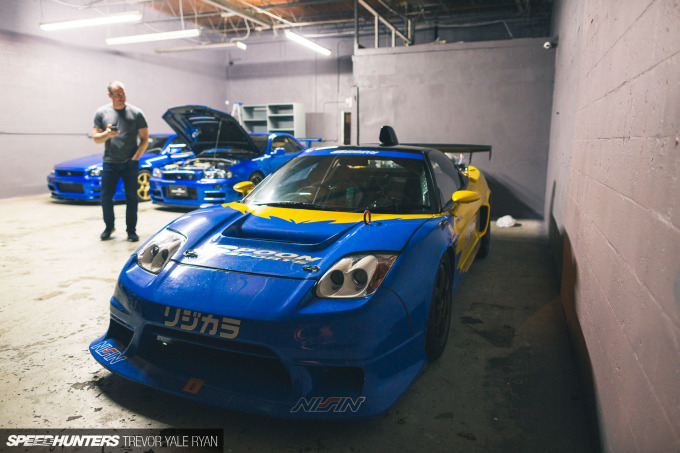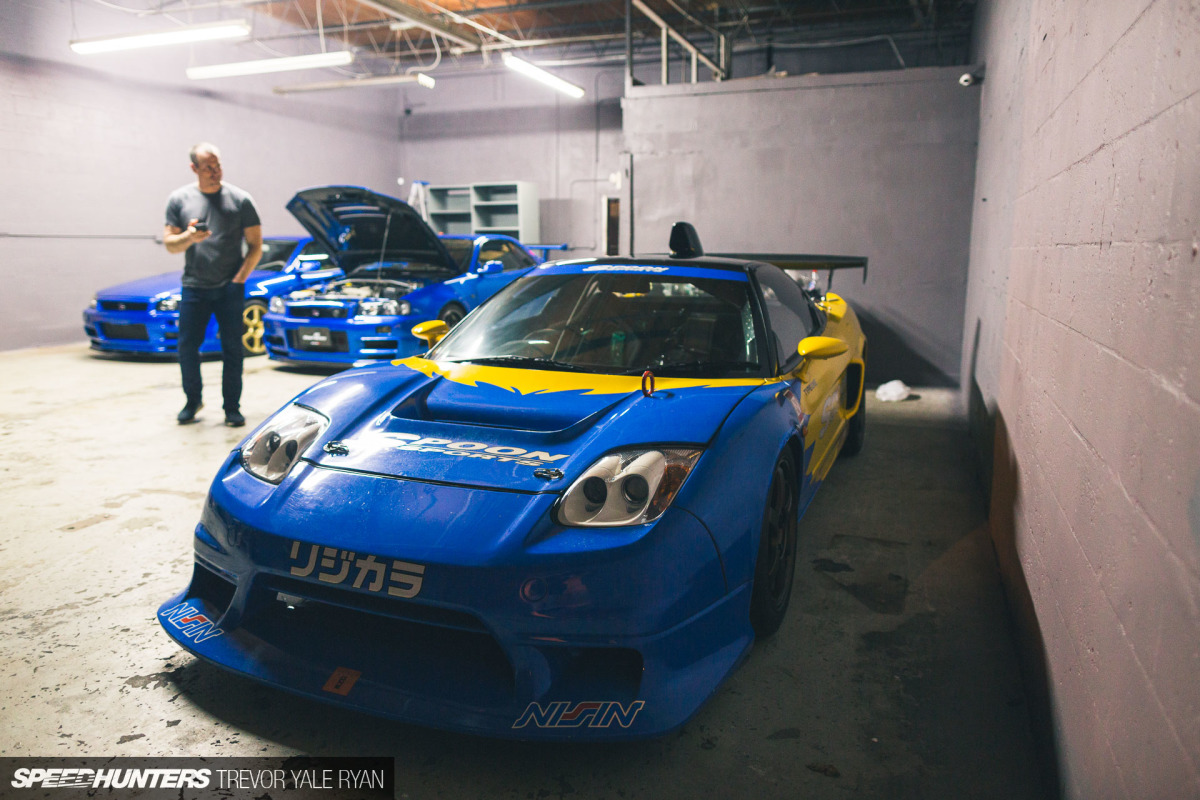 Fresh off a quick blast around the neighborhood, to ensure all was in order, TRAP TEAM had just received shipment of the car. As starstruck as I was, it was as unique experience to see the car as I might see any other.
Full of little imperfections from its past life, it hadn't been specially detailed, it wasn't in a showroom, and it wasn't being coddled either. In this moment it was just another car, one of millions in Miami.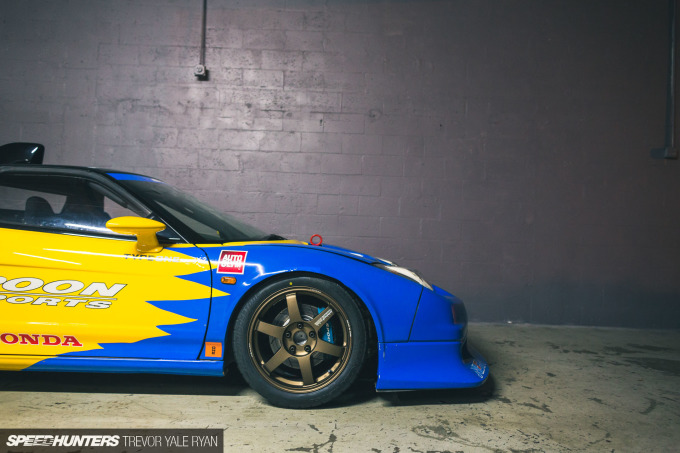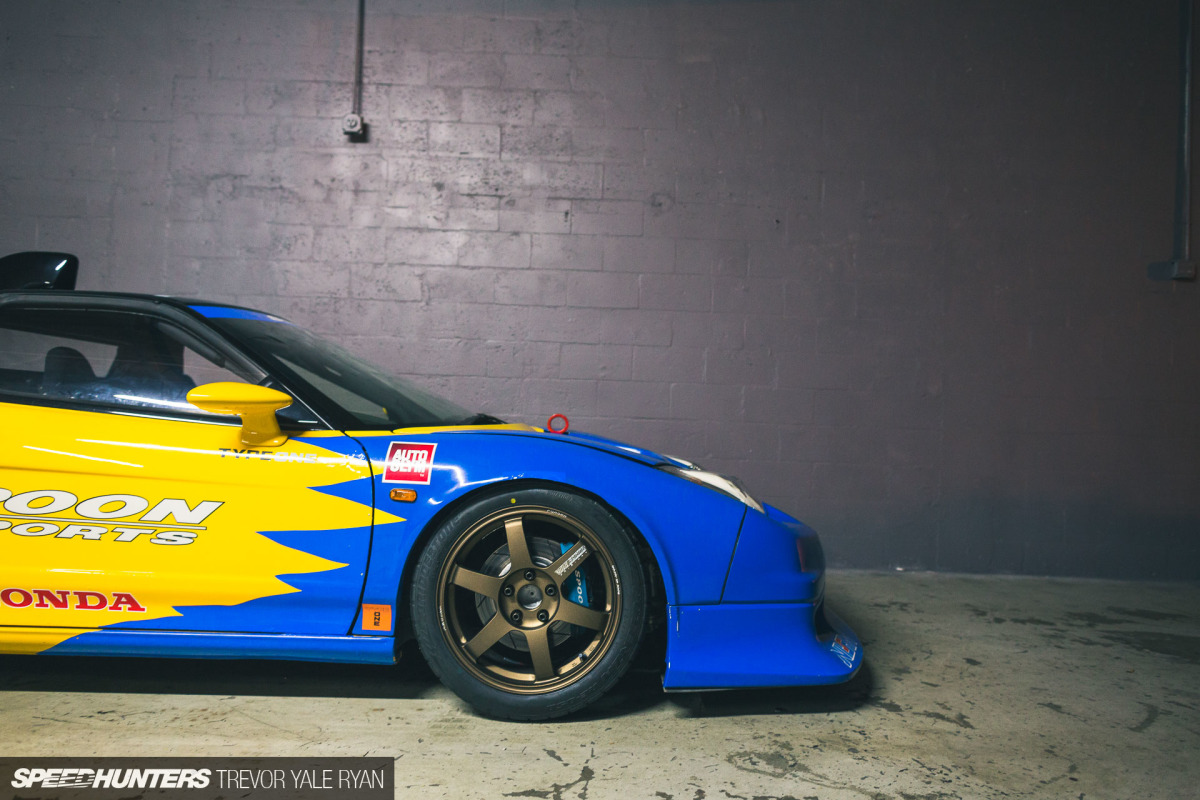 And yet, at the same time, this car carries on its shoulders colossal weight. A decade worth of development and history, the subject of countless daydreams, the poster car for thousands. The Spoon NSX.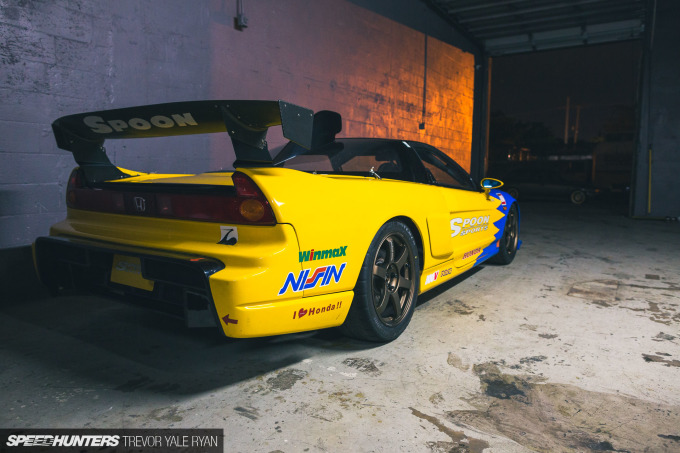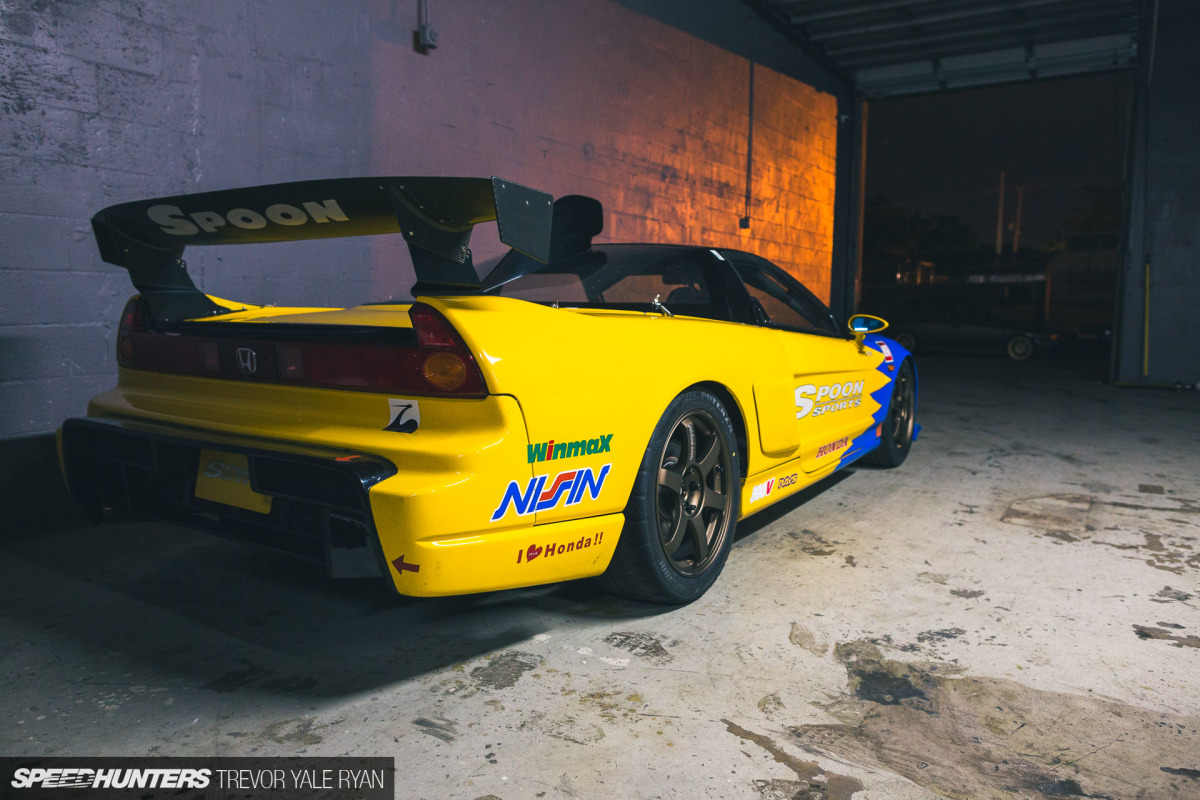 Dimensionally aggressive, beyond the aura of the car it simply has an attention-commanding physical presence. It's just that bit longer, wider, and visually louder than a standard NSX. The aero and the classic Spoon livery give you no choice but to stare into its soul.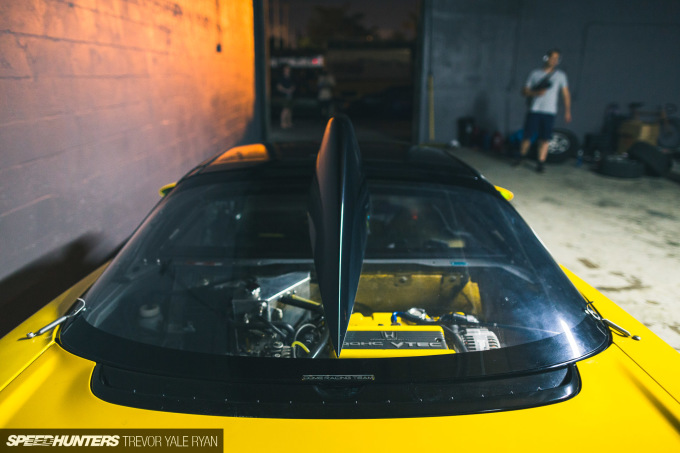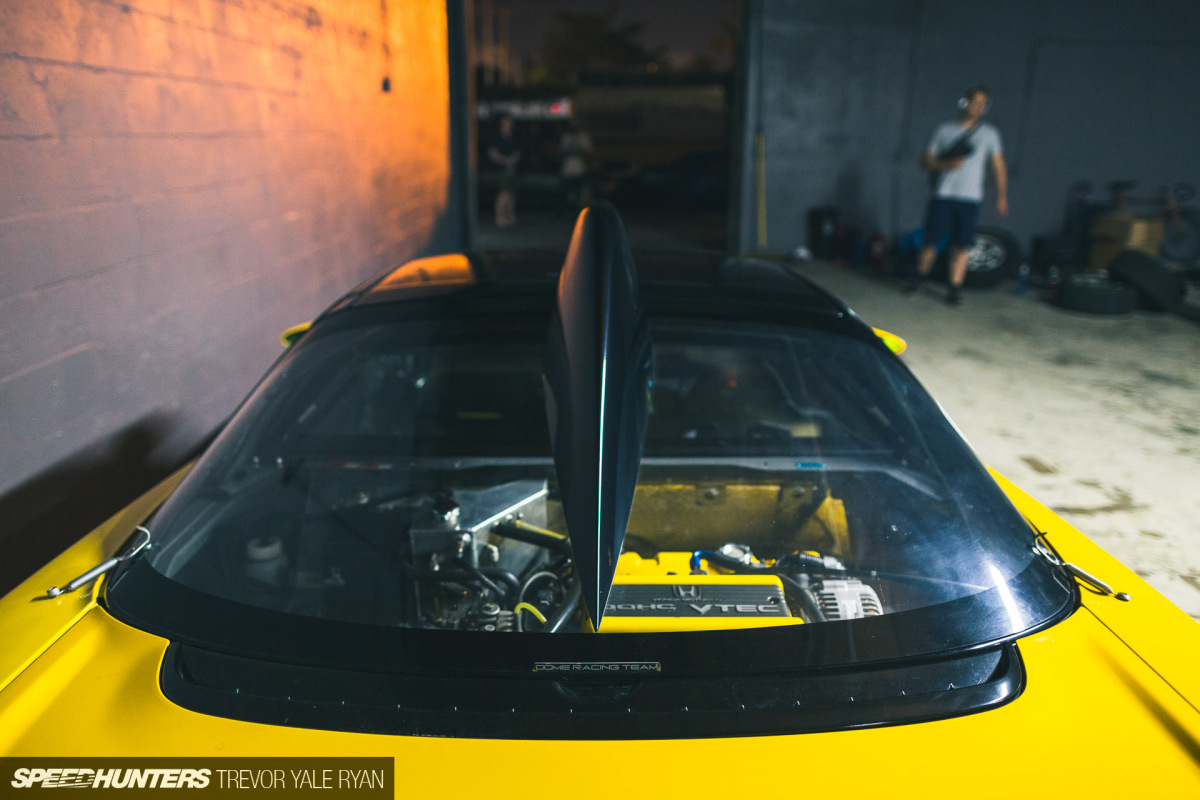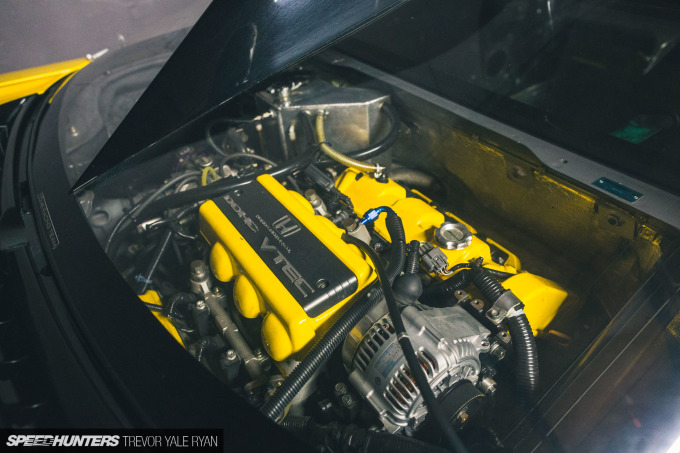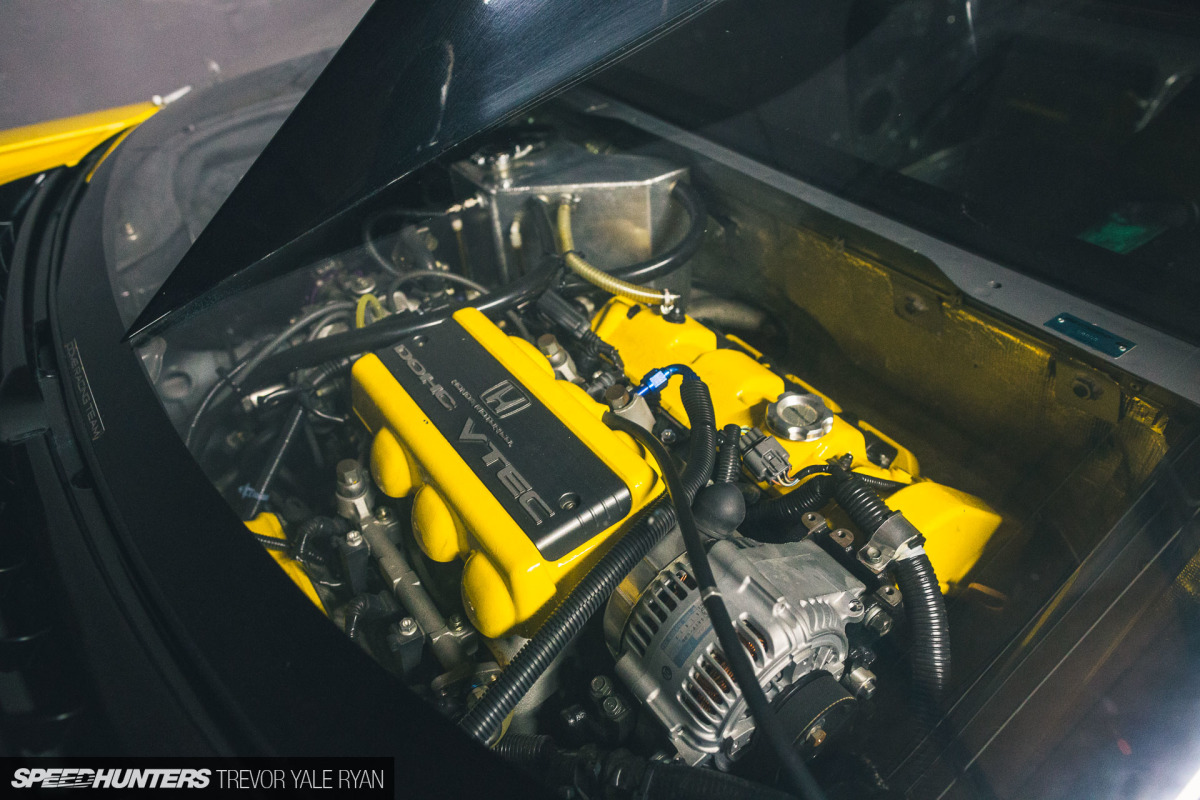 The heavily built and tuned, naturally aspirated C32B that Dino showed us in detail seven years ago is long gone. In its stead, a turbocharged C30A good for over 540hp.
The setup certainly has a nice crackle to it, and I hope the guys at TRAP TEAM take up every chance they get to stretch its legs. After a previous weekend with the group, and their friends — where I discovered the Top Secret V12 Supra tucked into a garage — I'm sure they'll make good use of the car.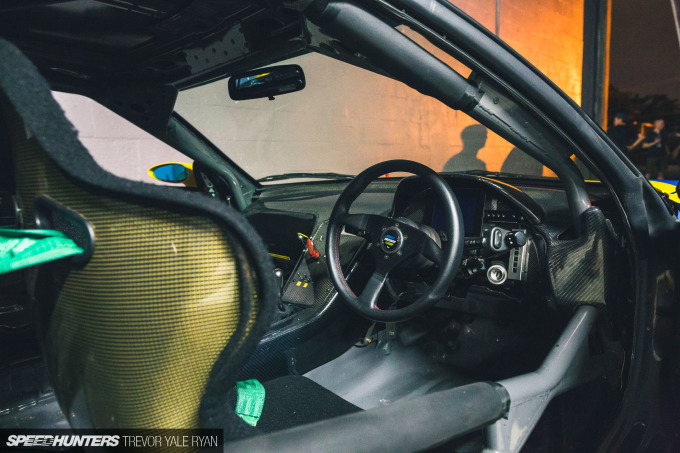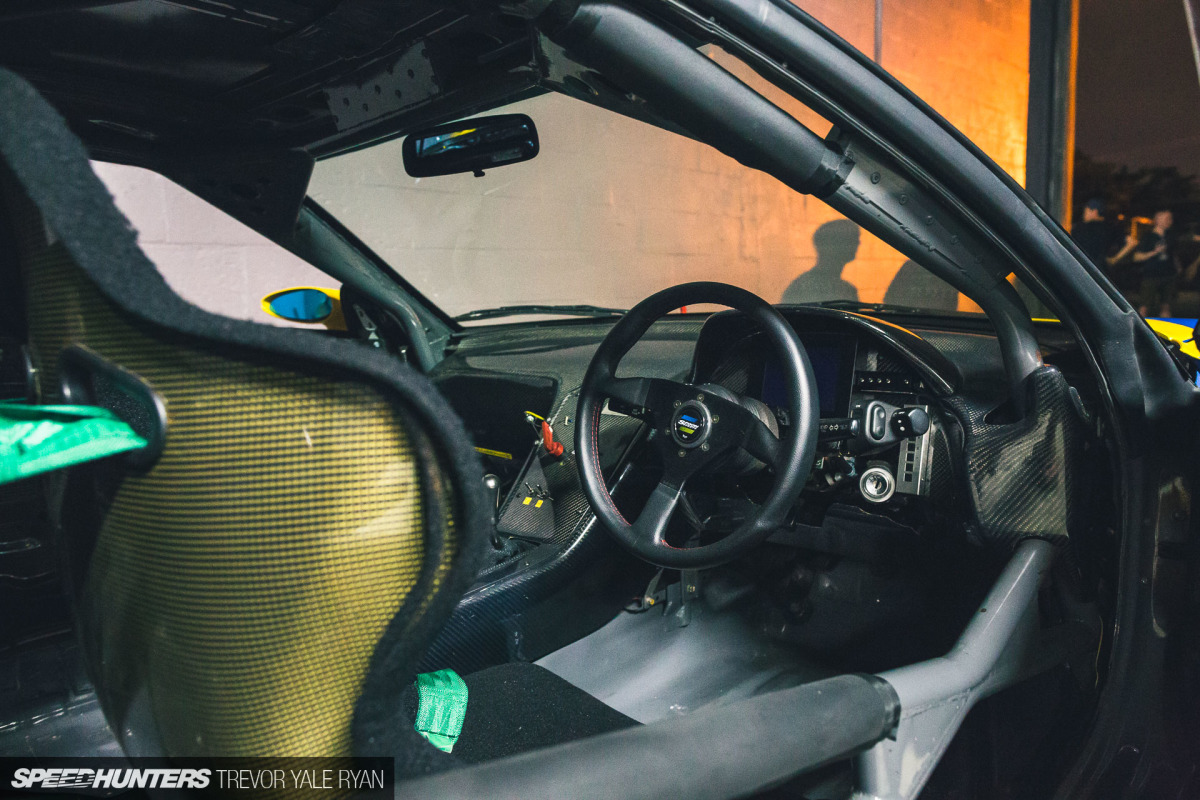 Inside, it appears less has changed since Dino's feature. Very Japanese in its direct and deliberate execution, still an all-out race car and as business-oriented as ever.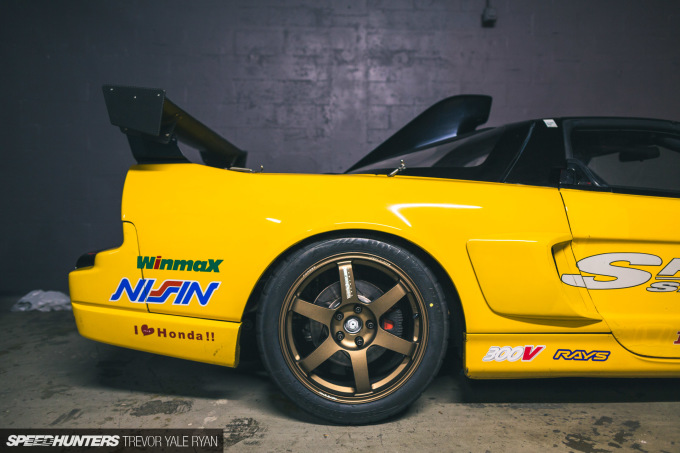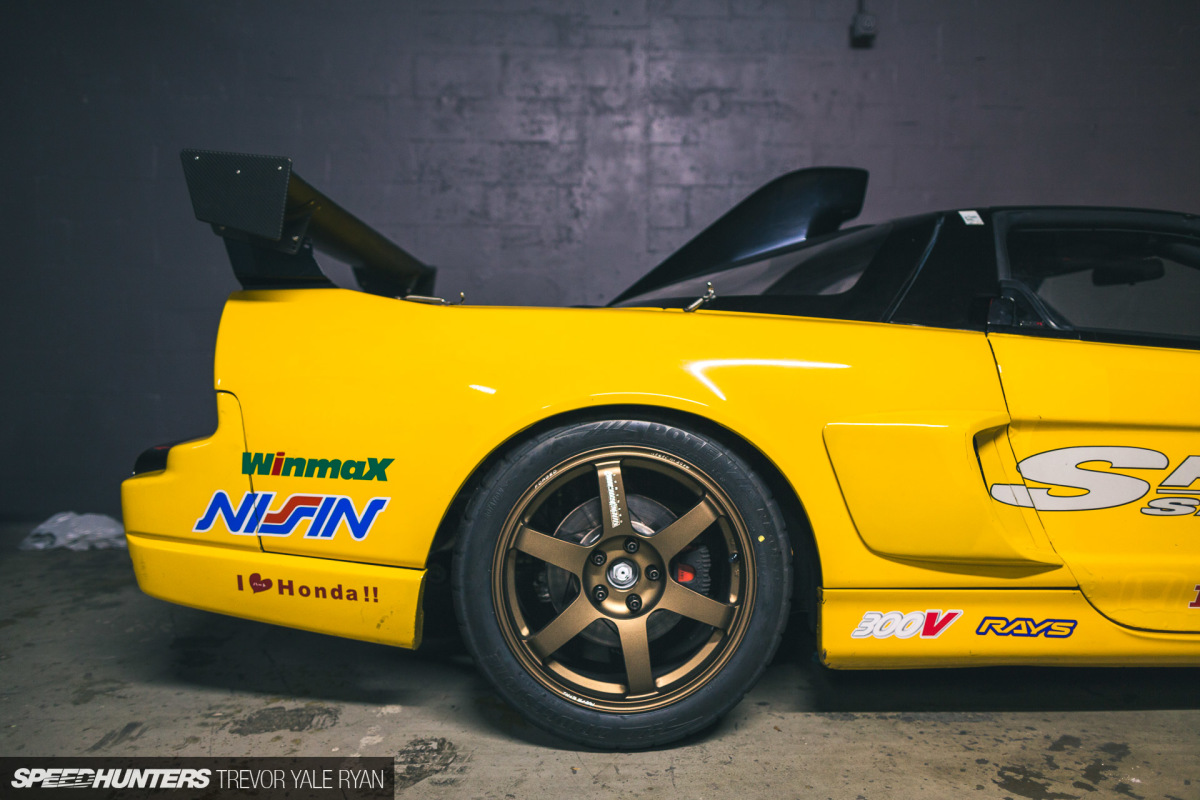 But now wearing a new version of RAYS Volk Racing TE37 in Saga form, it's a car that manages to be very relatable.
If this just left you wanting more, TRAP TEAM does have a quick clip of the car on their website. Really, though, the more times I watch the clip and longer I look at this car, the more stories it seems to want to tell. Stories which I imagine can only be told through a planted right foot and a firm grip on the wheel.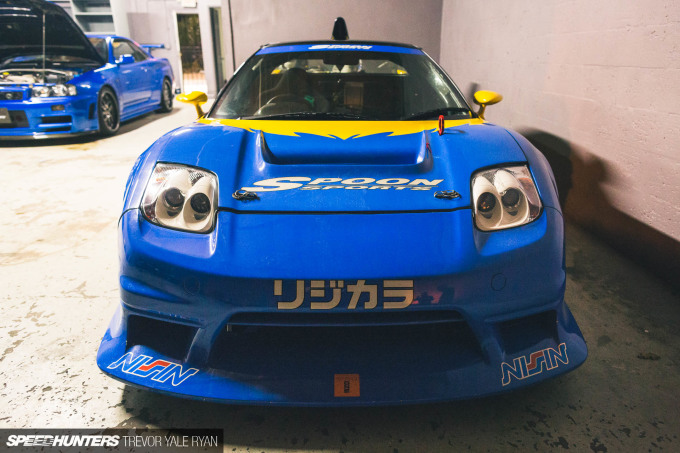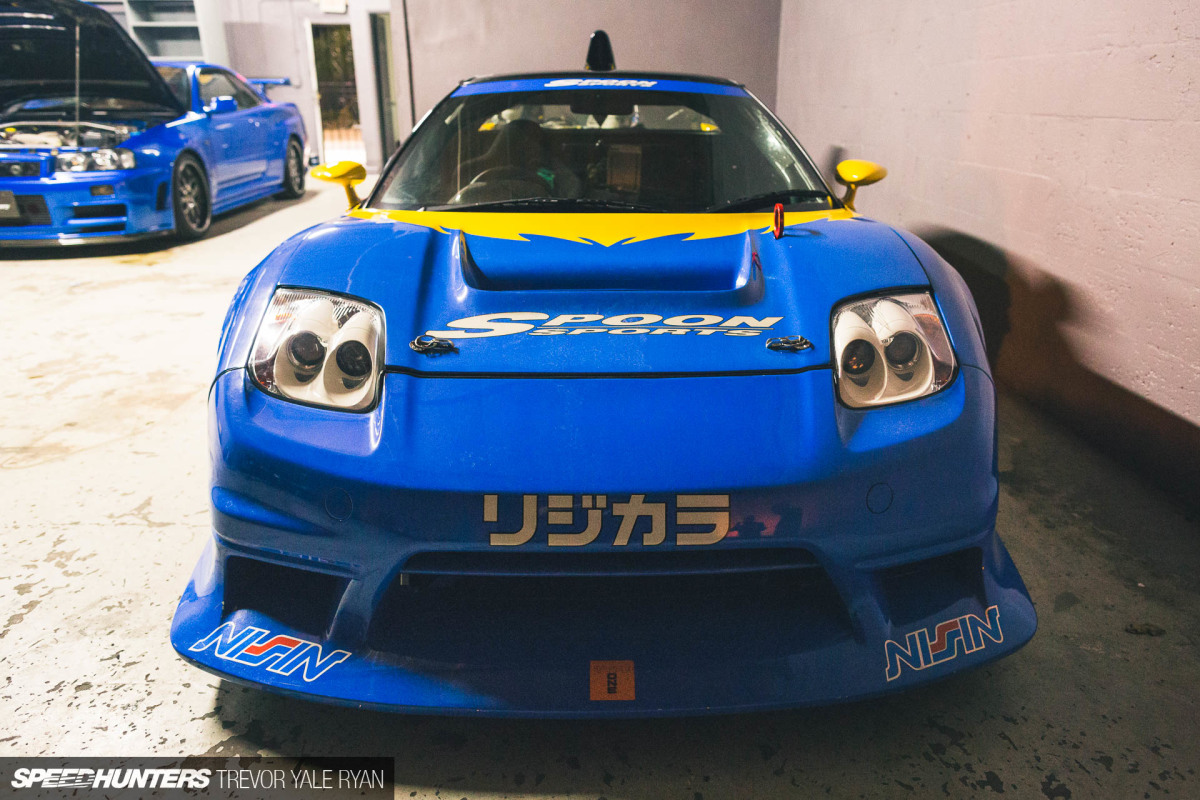 We've all seen NSXs, but there's just something about this one, isn't there? Forever a car that will only look at home on a race track, but now living a casual afterlife on the streets of Miami.
I'll need to make my way back someday for a closer look but, for now, all I have to remember my encounter with this Japanese superhero are these photos.
The rest, left to imagination.
Trevor Yale Ryan
Instagram: tyrphoto
TYRphoto.com