When I heard that Trap Team had acquired the Top Secret Supra that went up for auction late last year at the Tokyo Auto Salon, and that I'd have a chance to see the car in a few days, I didn't believe it. Seriously, I flat-out did not believe what I was reading.
I'd heard that my source had a knack for talking things up, so to speak, but then another guy I was introduced to also mentioned the car as well as the shop that owned it. It was this second source who delivered for me, getting me in touch with Trap Team and setting up a little meet and greet.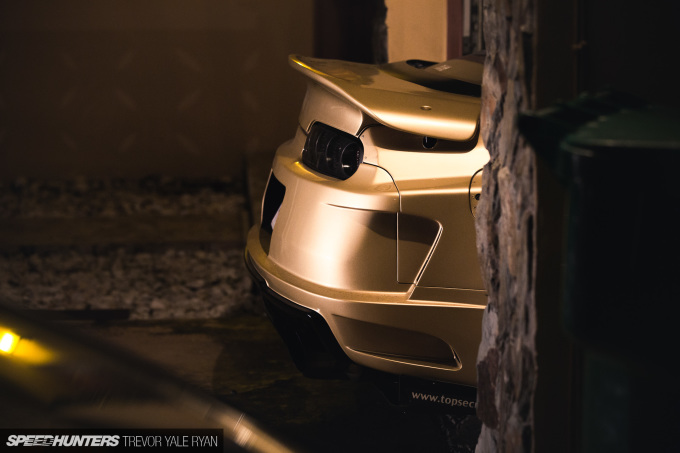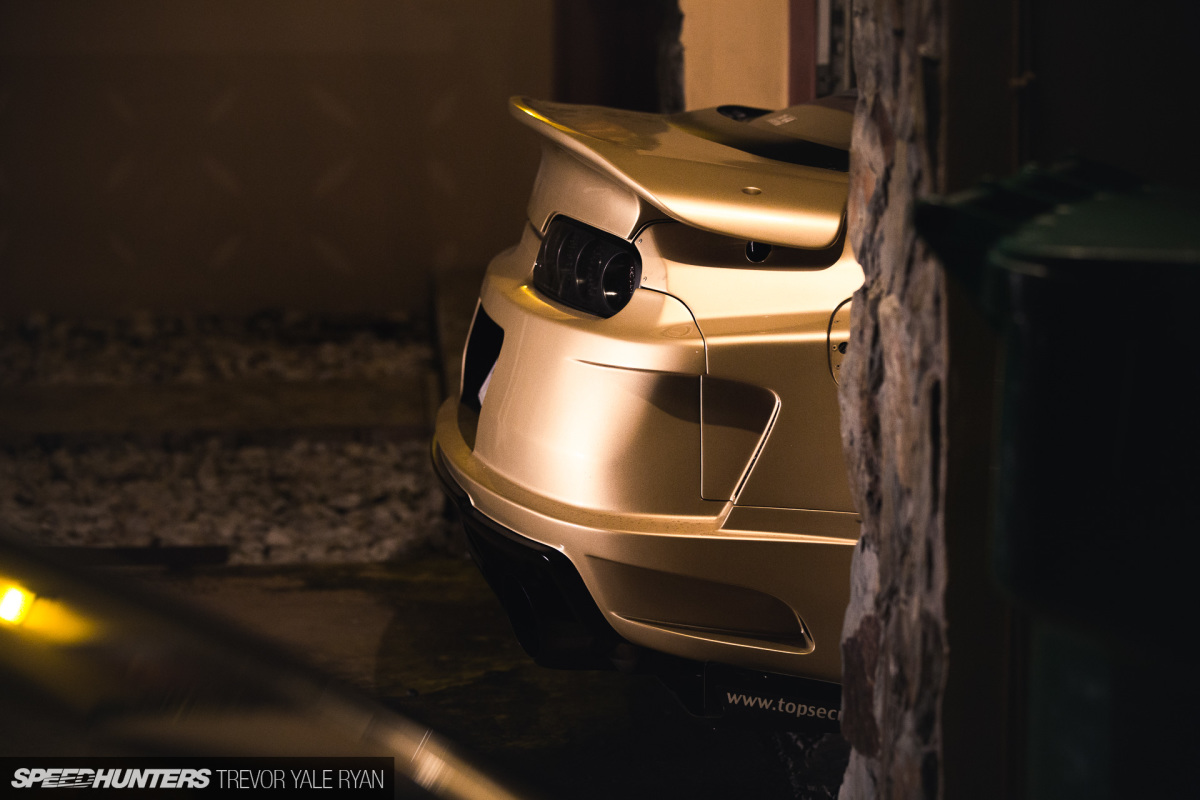 There were a number of other cars worth a good look (read: Skylines) in their private warehouse a half an hour away, but in their friend's air-conditioned garage was the car I was personally most interested in. I will get into the others later, but this JZA80 deserves special attention first.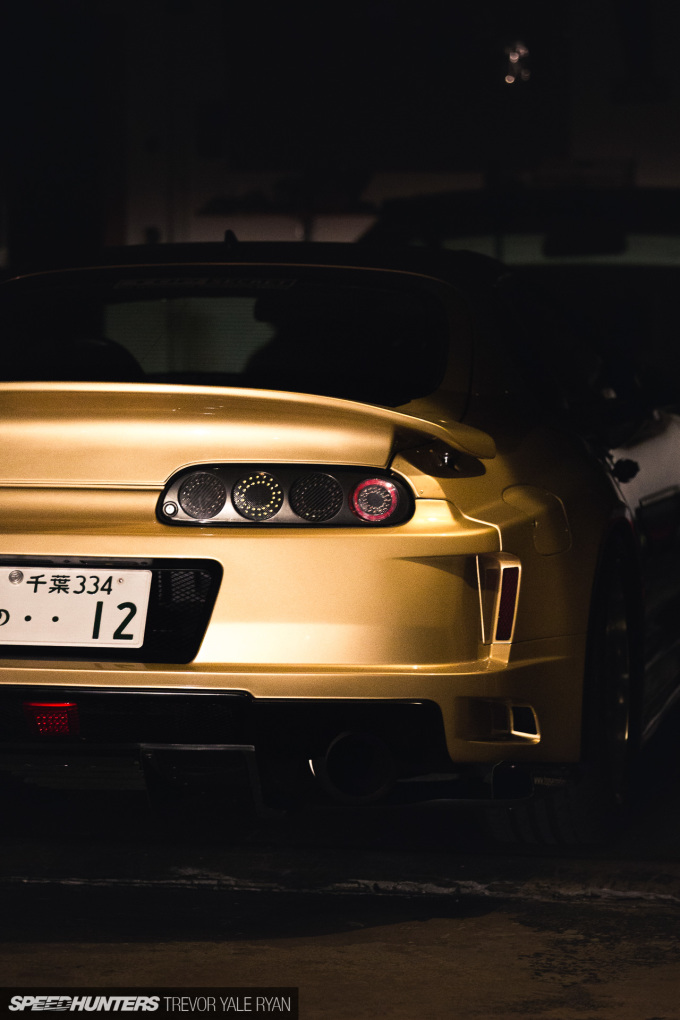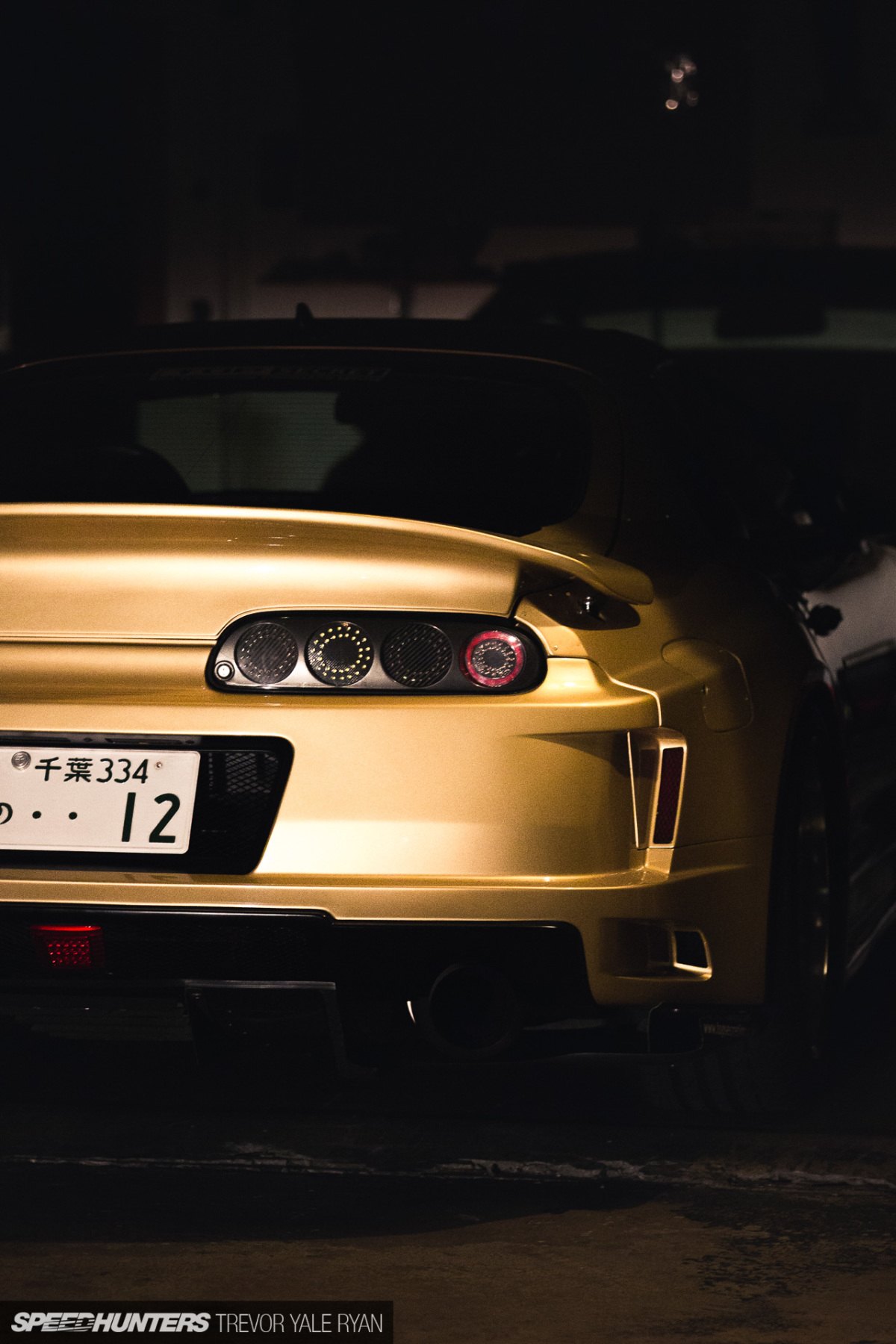 This thing is the stuff of legend, you know? While I wasn't all that savvy when it came to Kazuhiko Nagata's Top Secret project cars until I read Dino's piece in 2009 on the twin-turbo V12, videos of this particular build misbehaving have been floating around the internet since long before then.
If you aren't familiar, take six minutes to enjoy 'Smokey' Nagata enjoying his own creation. Achieving 400km/h on the Nardò Ring was the original goal for the car, and while it fell short of that target running 358.22km/h in Italy, it still made for one hell of a Tokyo Bay Aqua-Line racer.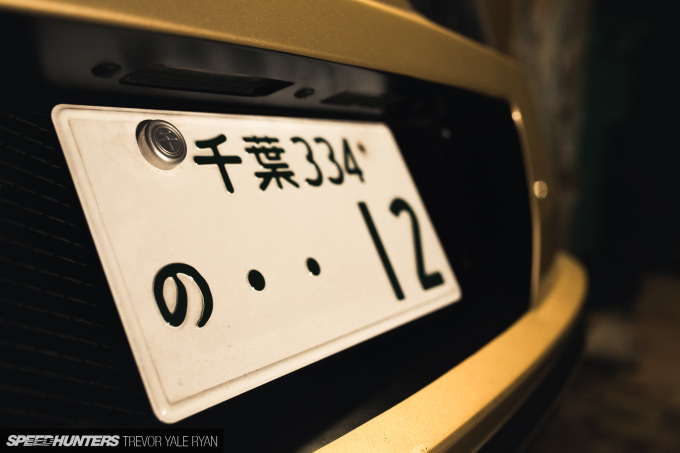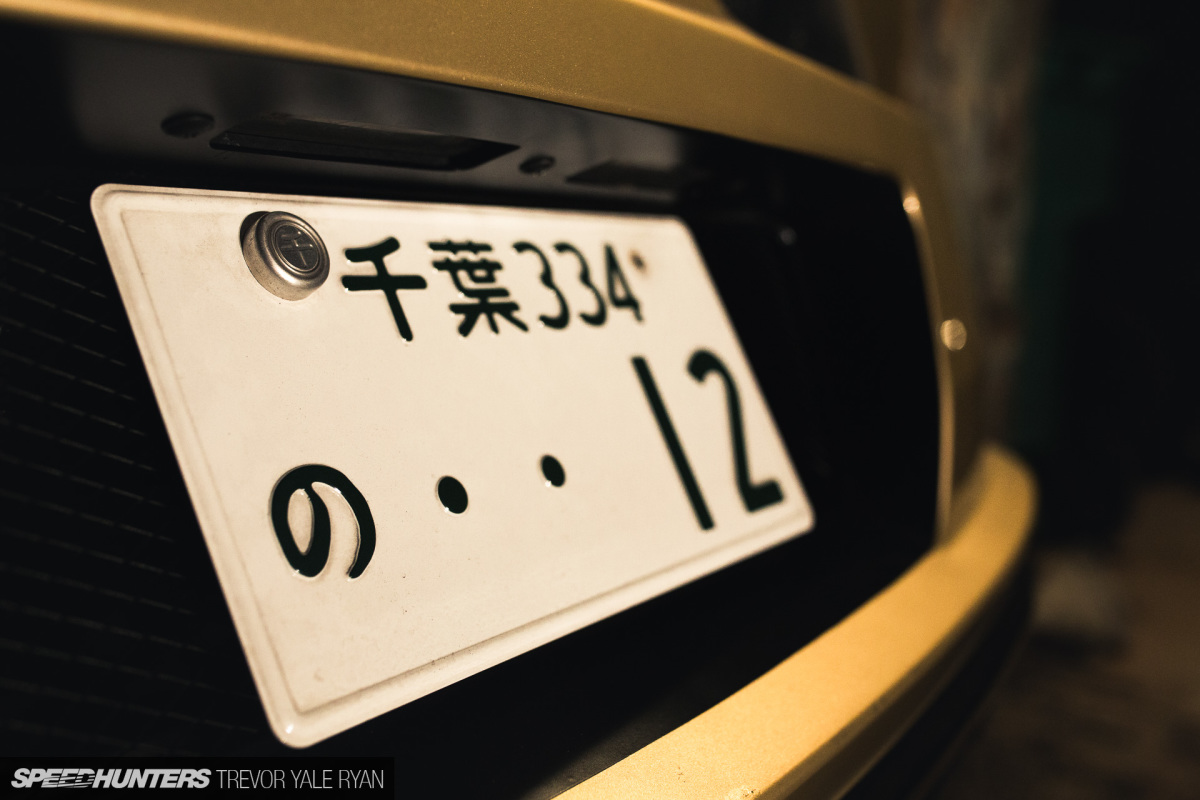 And then, just last year, the GT-300 Top Secret Supra popped up on here via an IAMTHESPEEDHUNTER submission. While Daniel's photos featured the blazingly quick and aesthetically very different four-banger version of this car, the one in front of me this evening had three times the cylinders.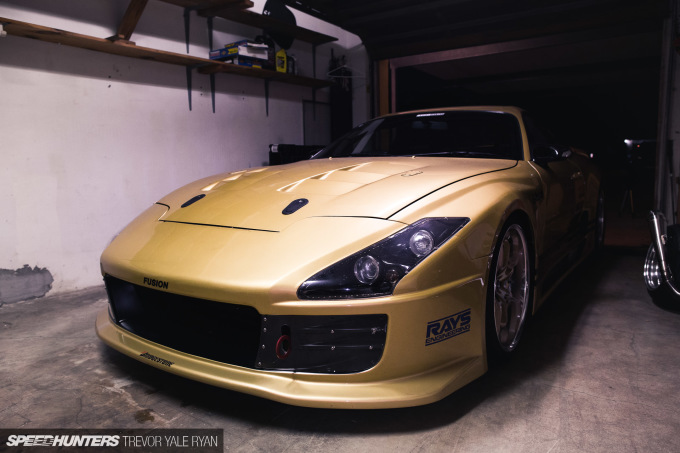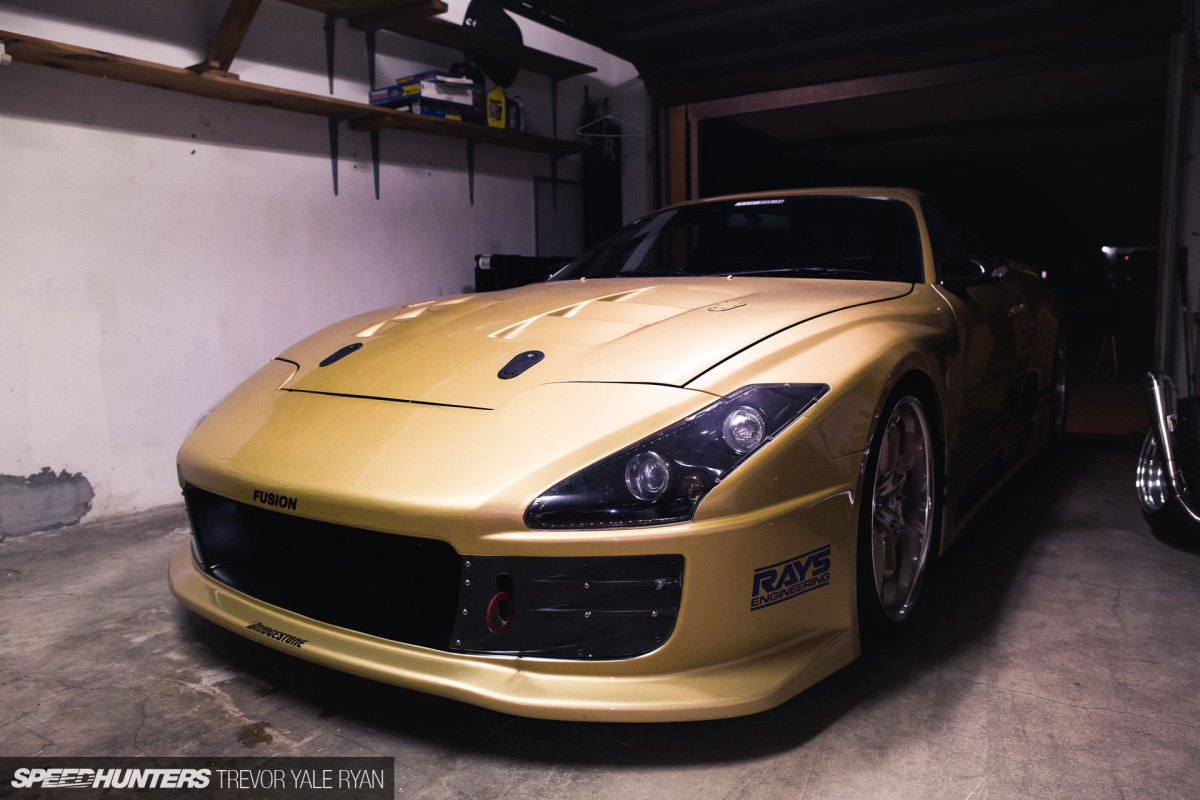 So, naturally, the first thing I had to do when I actually found myself with the car was to get that long bonnet open.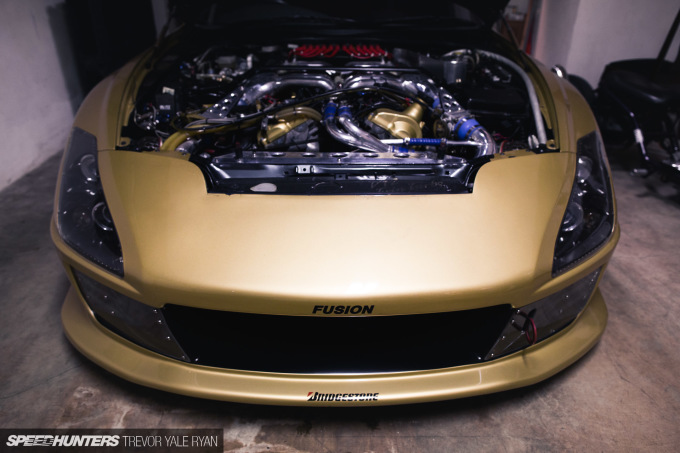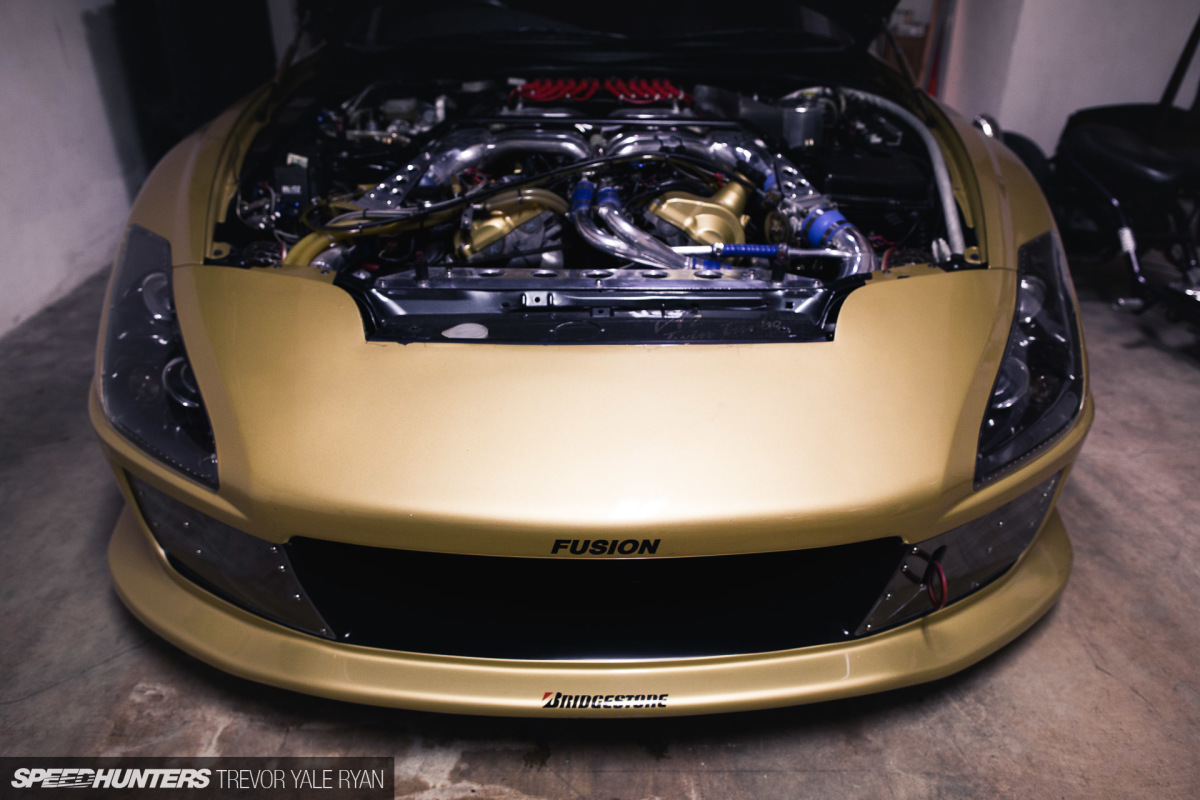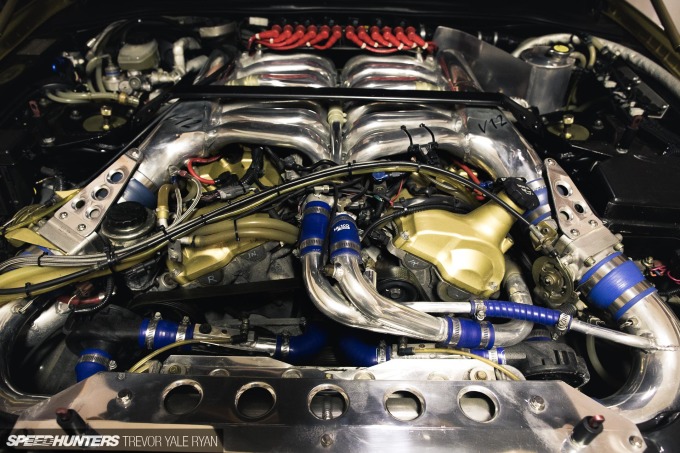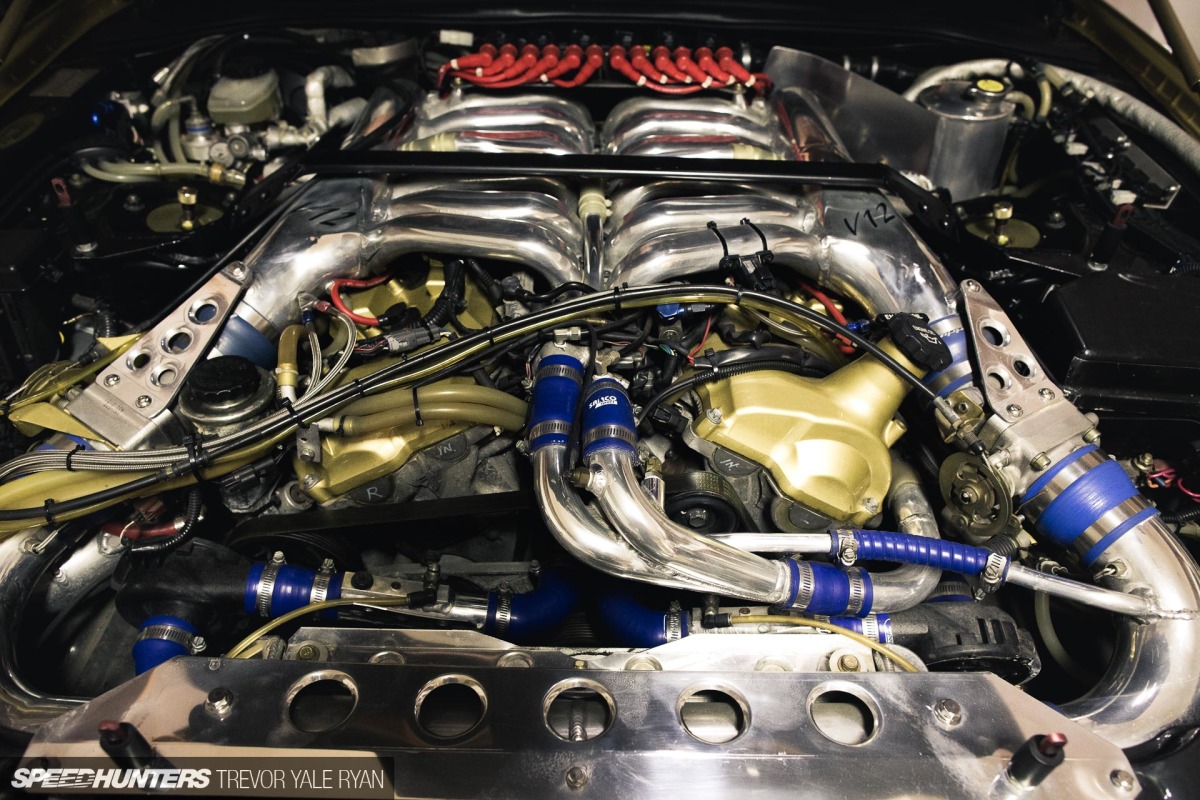 Expletive! While not nearly as tidy as I expected from other photos I'd seen, the snaking odds and ends under the hood make sense given all the cylinders that the 5.0-liter 1GZ-FE has. Still, it's definitely made to look as nice as it possibly could with the twin HKS GT2835 turbos — assuming  Nagata's choice of power adder remains on the car — making it good for over 900hp to the wheels.
Still, I can't help but think of the incredibly stunning engine bay of the Toyota Mark II that Richard featured almost a year ago. With the completely custom and strikingly beautiful ITB setup attached to the V12 in the older X30, I have to think that this motor is best off naturally aspirated. But I'm getting sidetracked from one type of car heaven to another, and obviously Nagata's preference was ridiculous horsepower for ridiculous speeds in his ridiculous '94 Supra.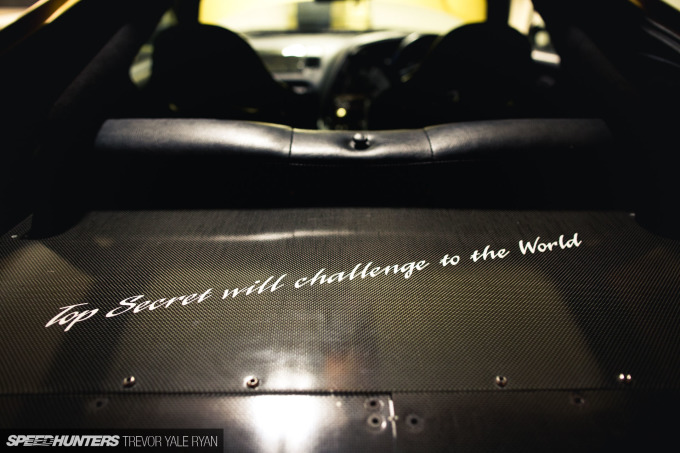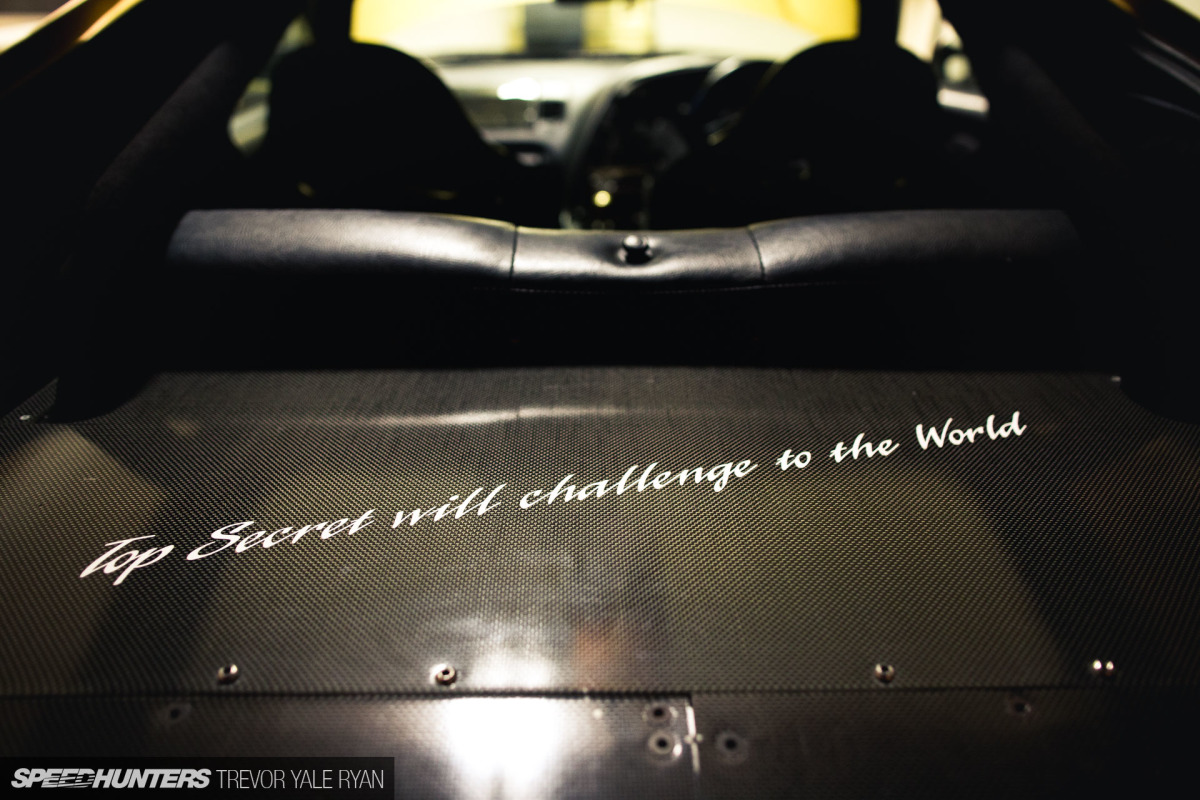 Out in the back you'll find the radiator which there's obviously no space for up front, and it's very cool to see how the wide-body was configured specifically to run a heat exchanger in the rear. It's painfully clear that Nagata knew exactly what he was doing in setting up this car, although this should come as no surprise given his background as an engineer at Trust. More surprising is that he was allowed to continue his extravagant personal projects and side contracts — after his higher-ups became aware of both — while continuing to work for the company.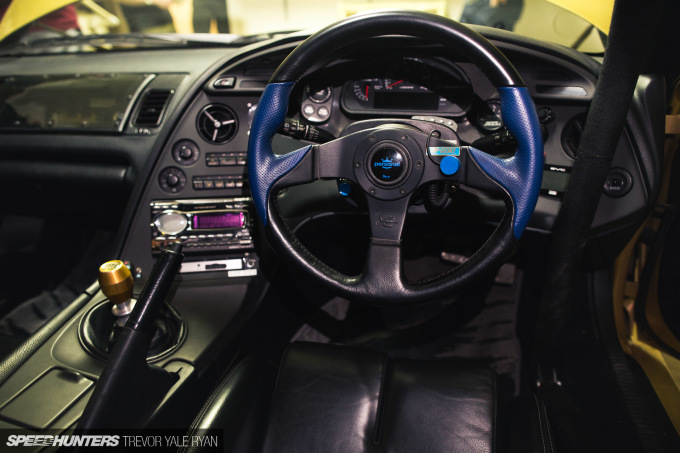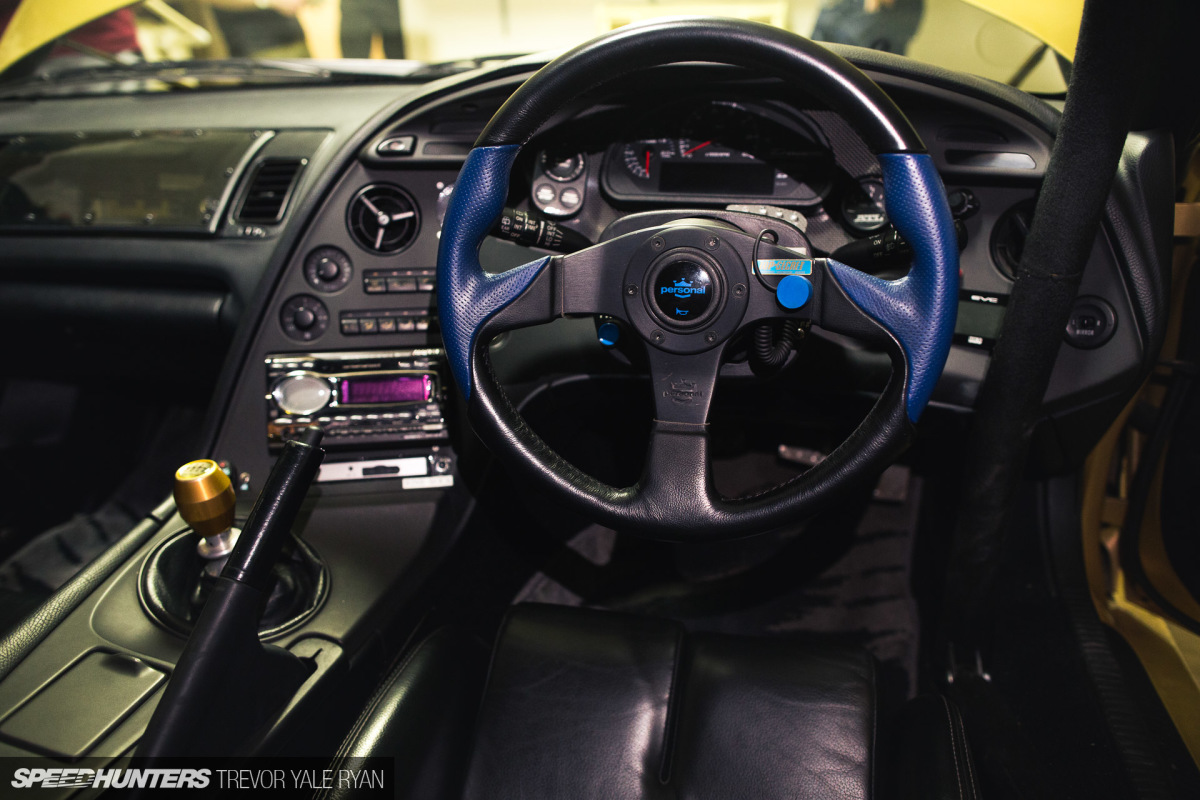 Eventually his hobby turned into Top Secret where Nagata had a knack for turning Toyota Supras — along with several other makes and models — into something else entirely.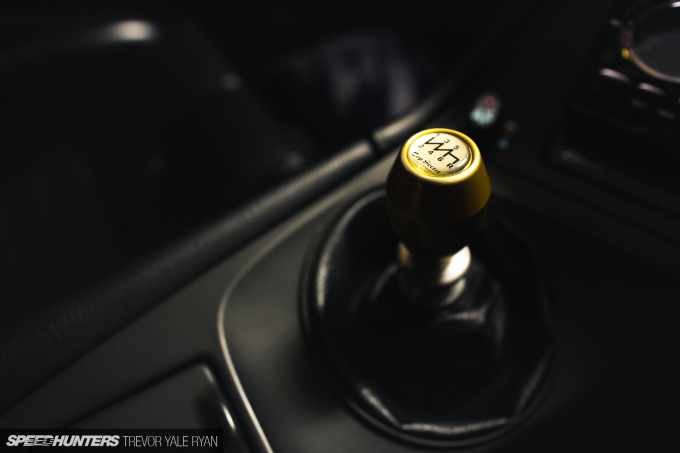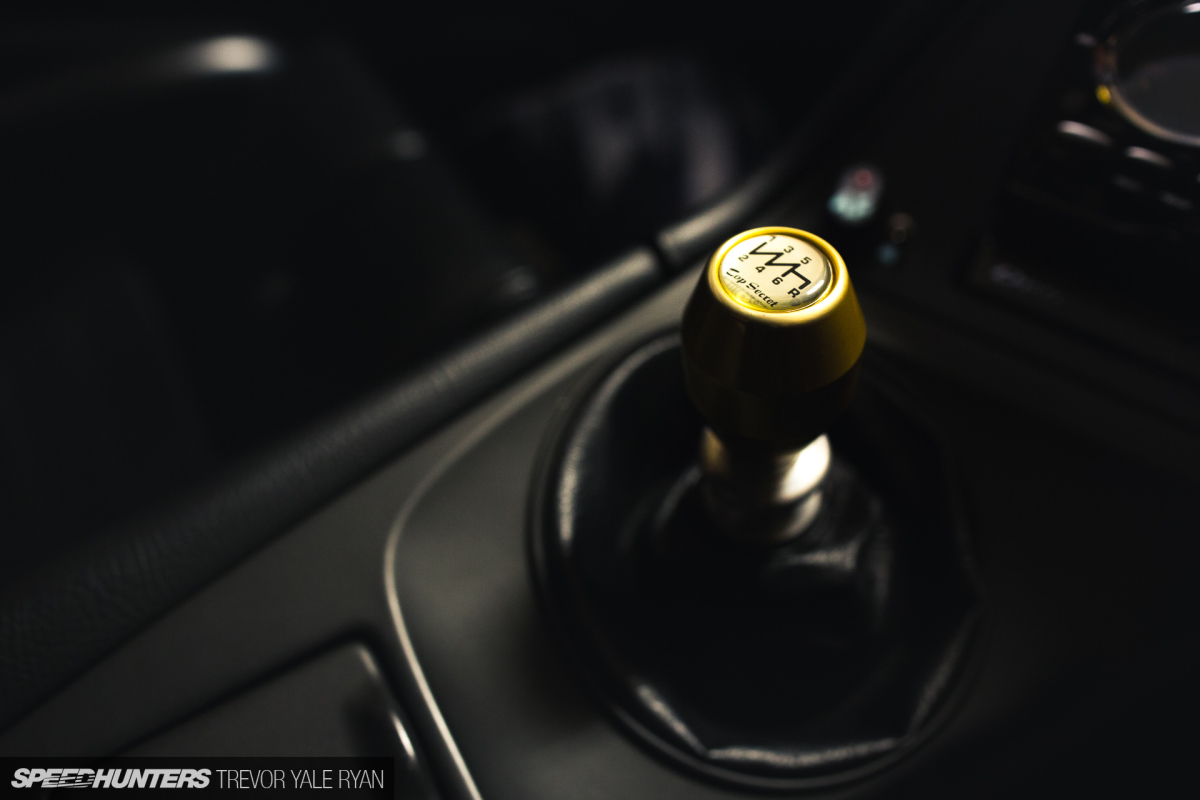 While it's been some years since the original build, I love how many of the original details remain on this car. It's so fantastically cool.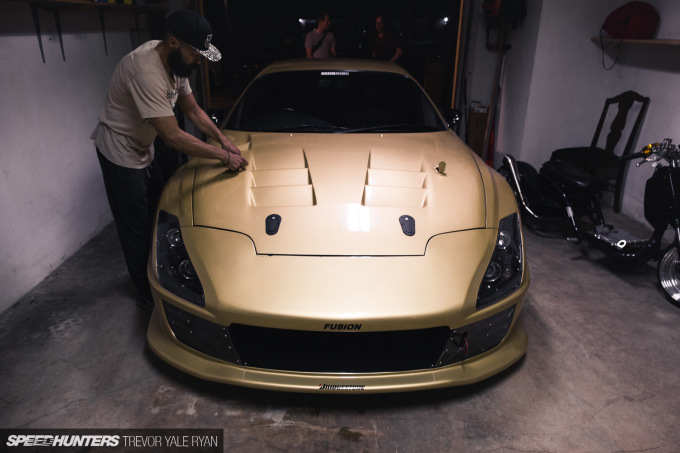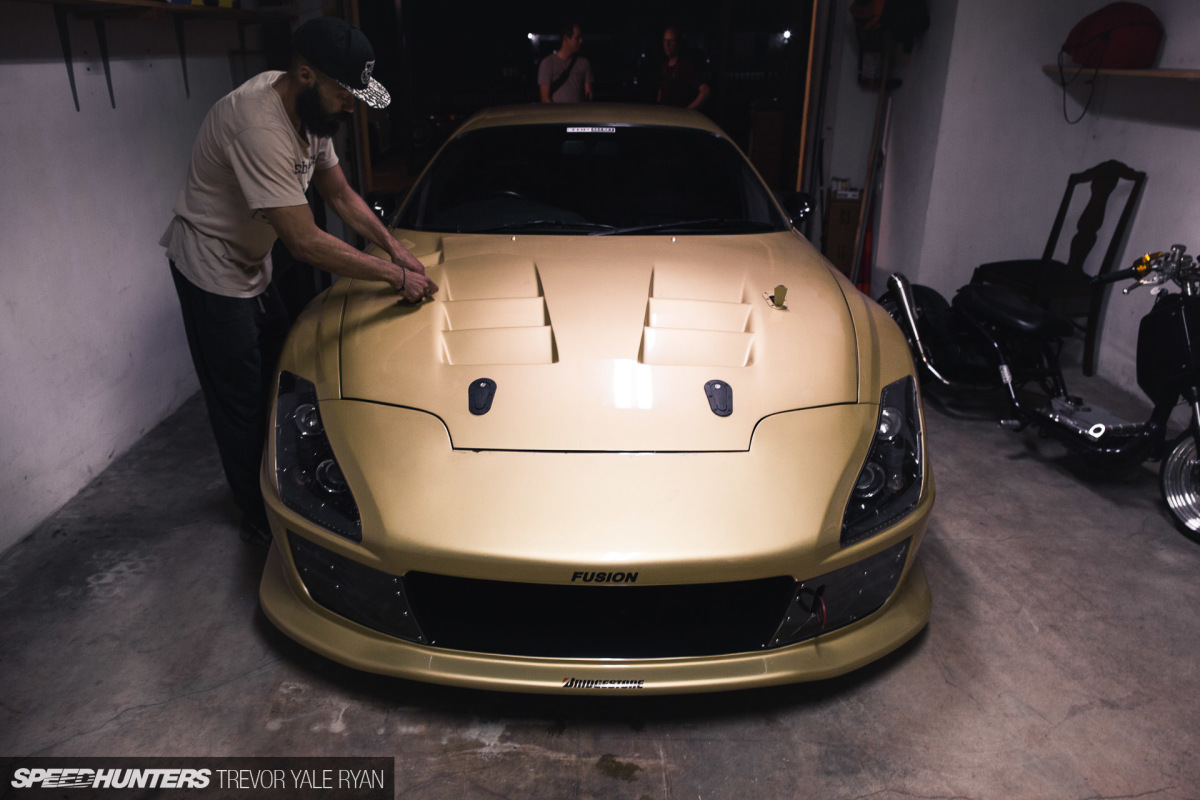 Having fanboy'd over the engine bay and interior for long enough, I finally asked Josh to close the car up so I could take all in just a bit longer.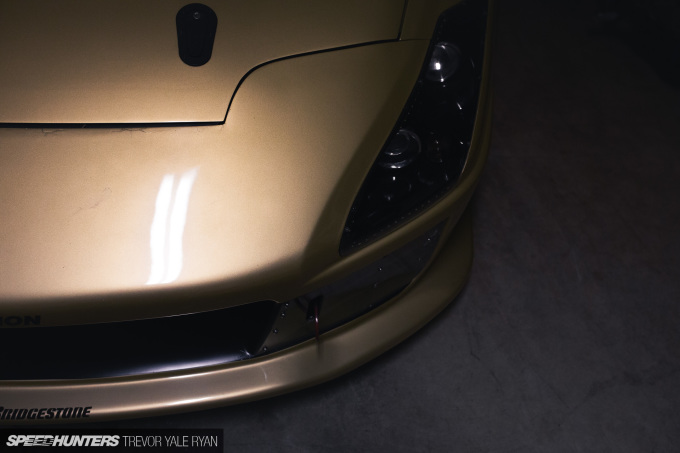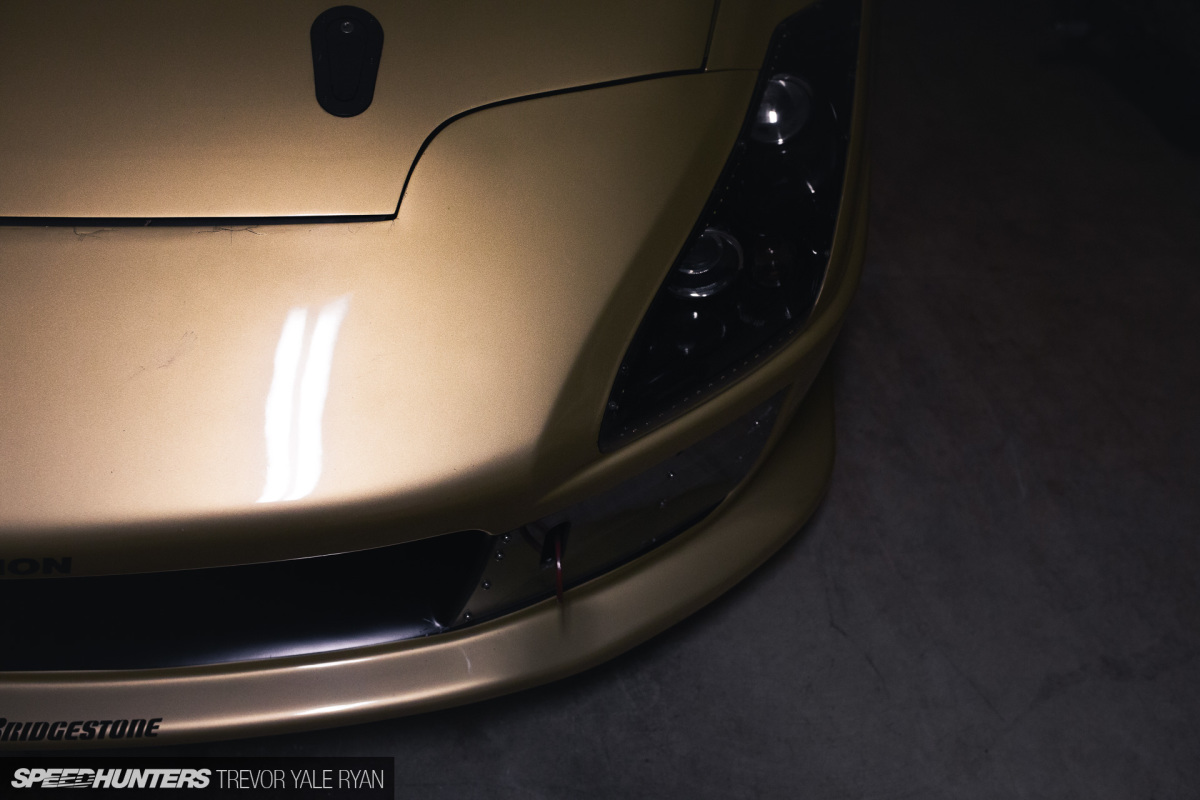 The odd lights, the misshapen MkIV body lines, the angular edges to the once-swooping car…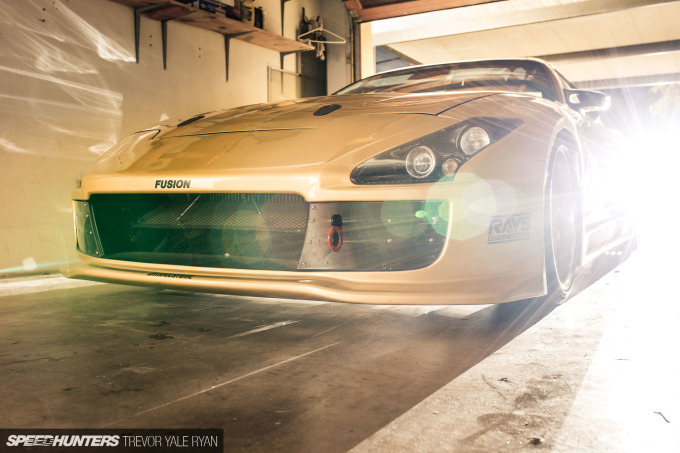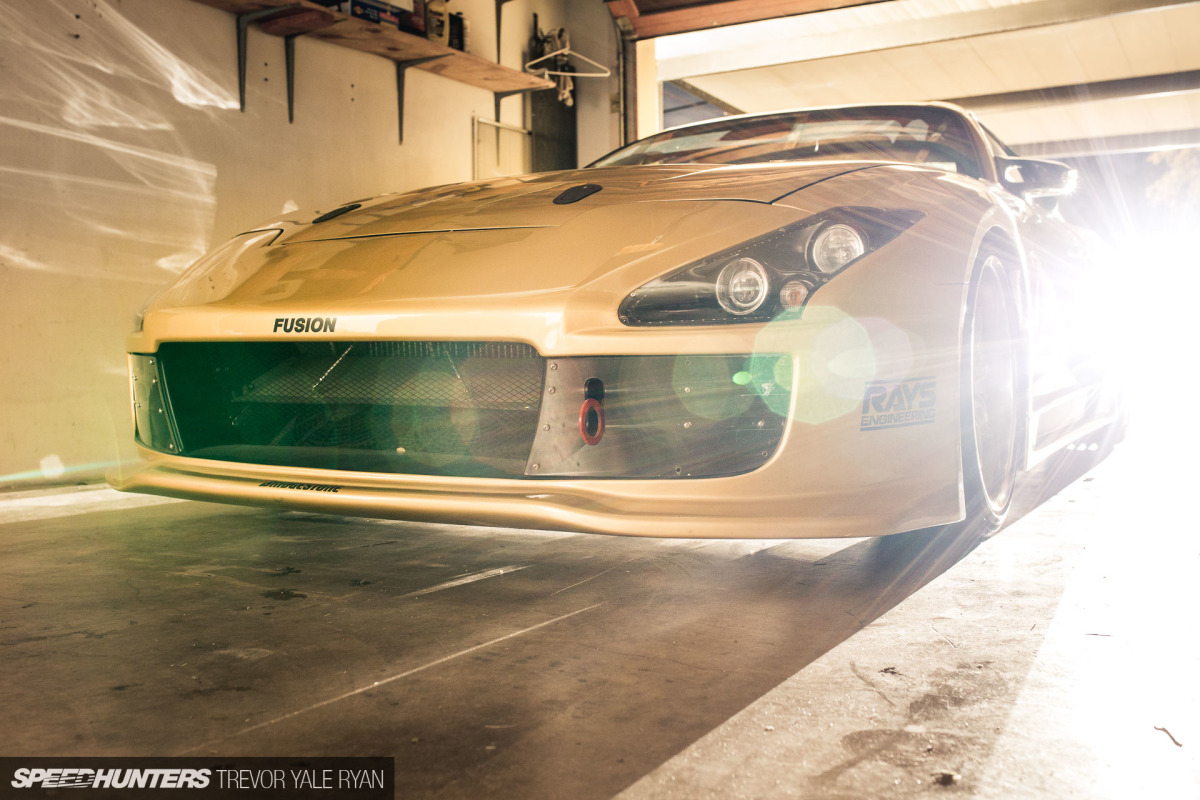 I was thinking to myself that I could easily spend all night looking at every last detail when I heard the engine in my ride home turn over and start up. Still, I lingered until the headlights shining into the garage seemed like the last polite hint I'd get.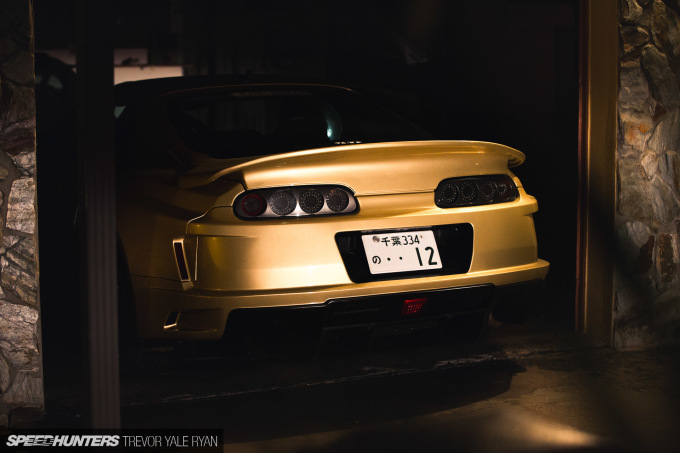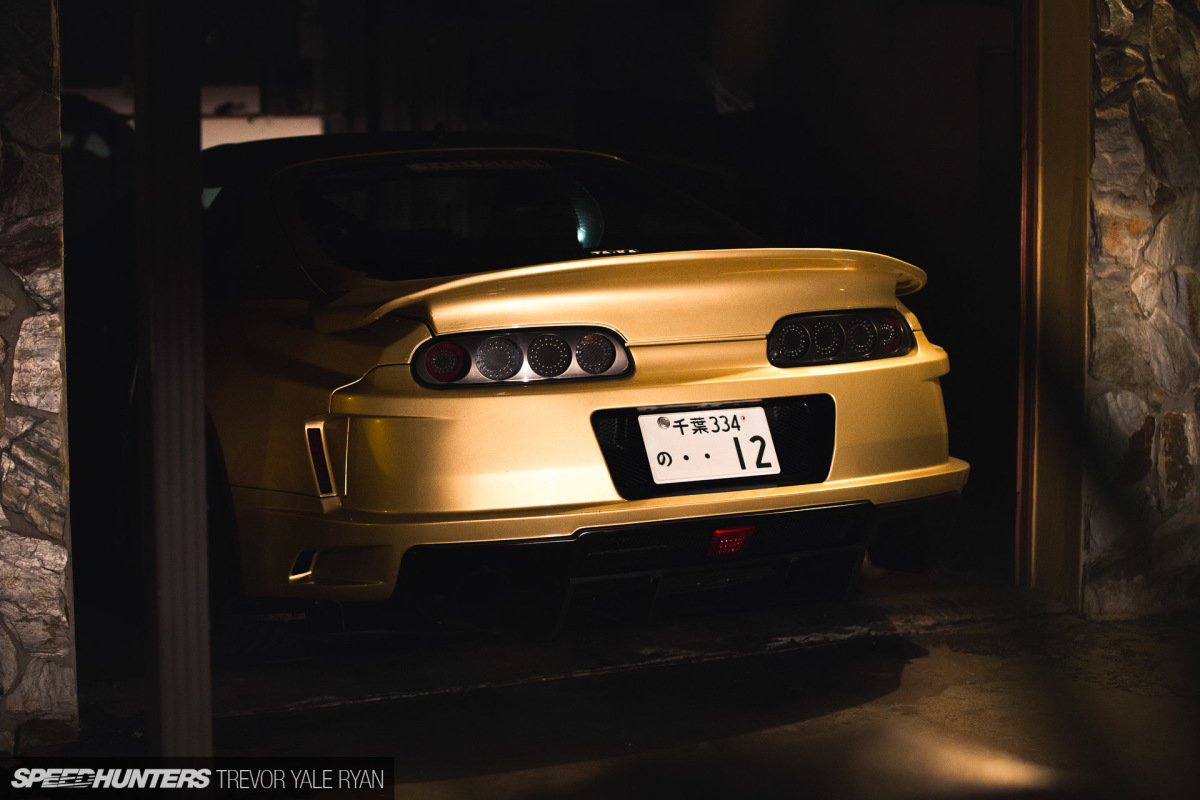 As I wandered out into the warm humid night, it suddenly hit me how very special it was to get a peek up close at one of Nagata's crazy builds. Having seen hundreds of photos of the signature gold cars over the years, I finally was able to capture some of my own.
And I really shouldn't be surprised this happened in Miami.
Trevor Yale Ryan
Instagram: tyrphoto
TYRphoto.com