A Supra With A Secret
Can you remember what you were doing 18 years ago? I'm sure that many of you hadn't even been born yet or you were still crawling around in diapers, hence your memories might be a little hazy; but I can remember exactly where I was.
I don't have the best memory, but late 1999 is forever etched in my mind – it's when I got my first real taste of authentic JDM performance tuning. I didn't have to fly the 9,000+km to Japan to experience it either; it came to New Zealand, or more specifically, a straight, 7km-long stretch of road in the middle of the country's North Island.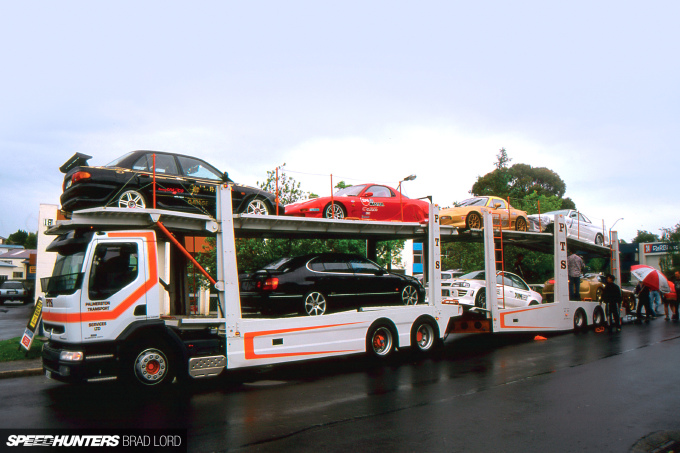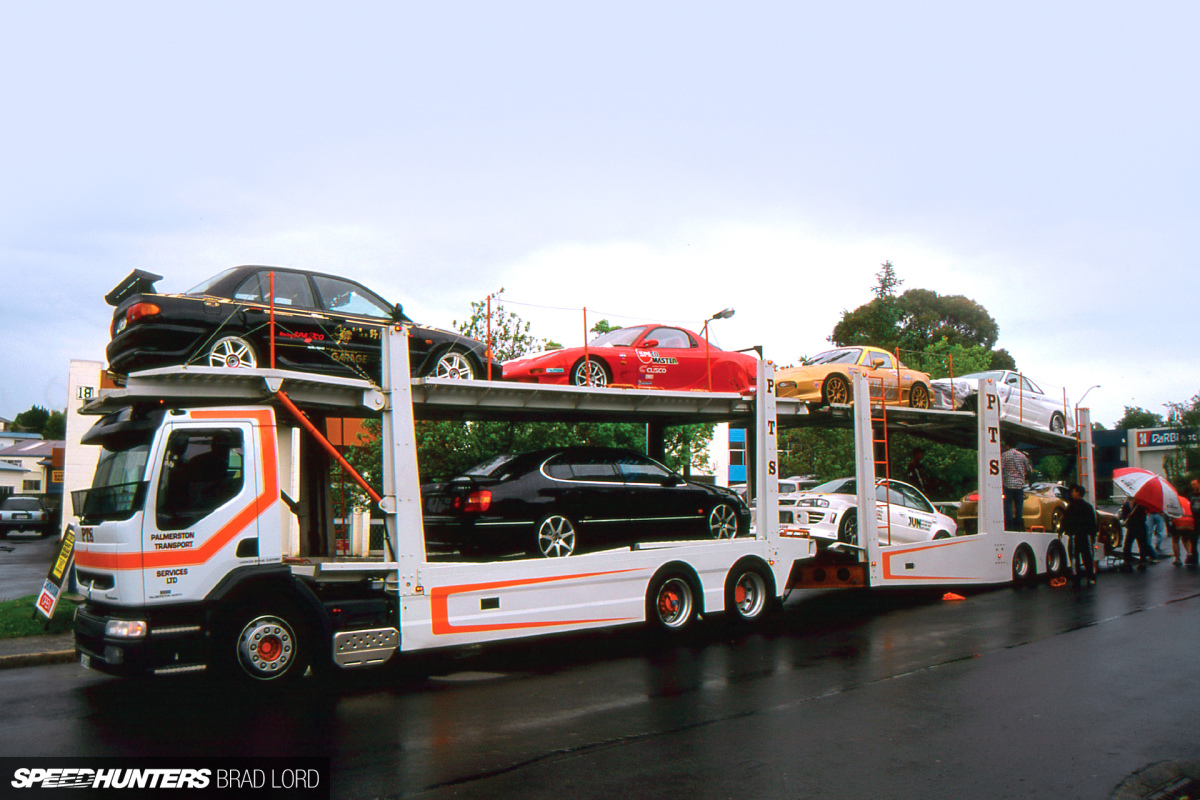 Before drifting took its professional turn in the early '00s, the Japanese tuning industry had a very different focus: top speed. 300km/h was the magic number, whether it be attained in the quickest possible time at a legitimate Yatabe acceleration test, or achieved outright on an illegitimate late-night Wangan run.
On the back of all this, in late November of '99, Option magazine brought seven cars from seven different Japanese aftermarket tuners to New Zealand for an unpublicised speed trial event. Individually, each tuner's goal was to exceed 300km/h on the two-lane country road, but Option's Dai Inada was also keen to have a crack at New Zealand's then land speed record of 348km/h, which had been set in 1996 on the very same road but didn't end particularly well.
The seven cars? From top to bottom on the transporter: Garage Fukui SPL's 550hp Mitsubishi Lancer Evolution III; Scoot Sports' 600hp Mazda RX-7; Hokue Racing Factory's 500hp Mazda Roadster; Veilside's 1,300hp Nissan Skyline GT-R; Ricoh Racing's 600hp Toyota Aristo V300; JUN's 500hp Subaru Impreza WRX; and last but not least, Top Secret's 700hp Toyota Supra.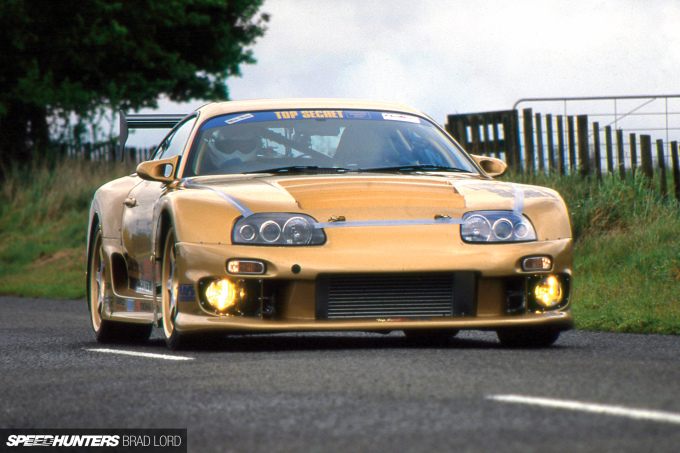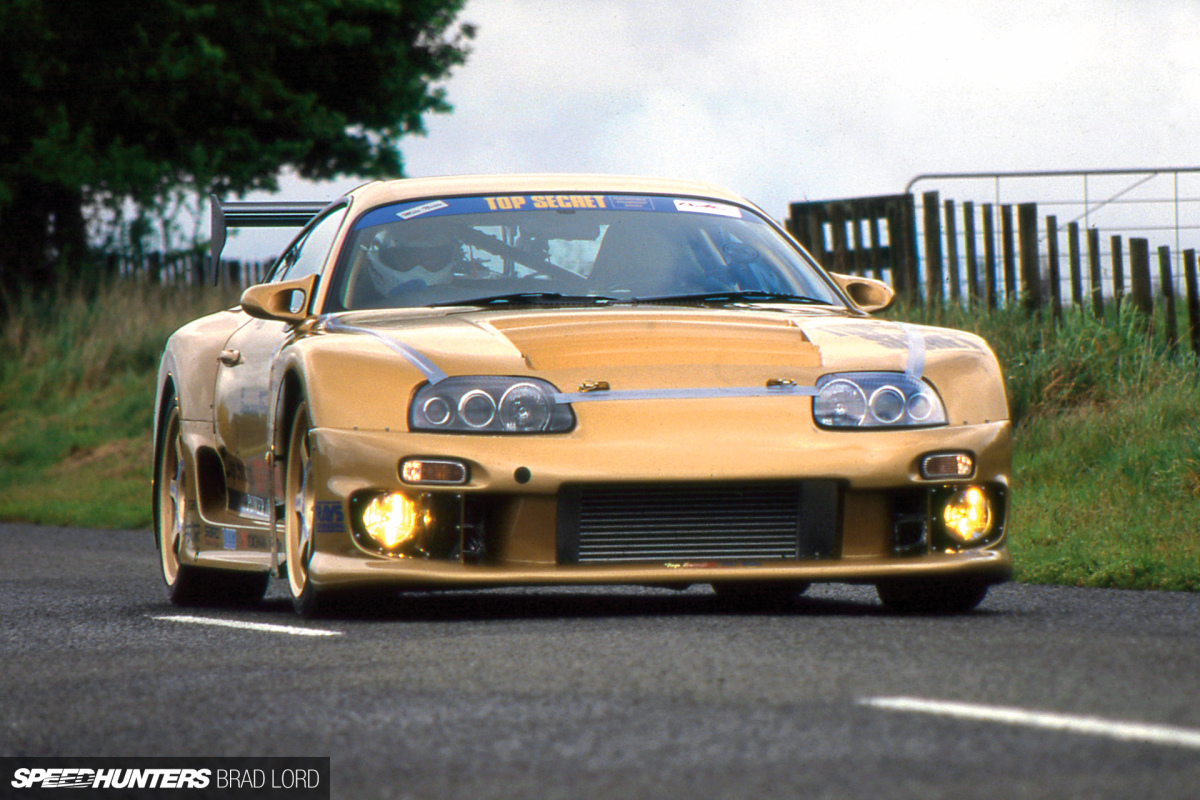 Of all the cars that competed in the event, it was the 'GT-300′ Supra that cut the most imposing visual figure. In fact, looking at this picture now, 18 years after it was taken, the Supra is still an impressive sight to behold. Perhaps the only tell-tale sign of its age here is the wheel fitment.
But there was a lot more to this car than just the way it looked. Beneath the custom JGTC-inspired bodywork coated in Top Secret's signature gold paint was a very unique JZA80. Gone was the factory-fitted six-cylinder 3.0-liter 2JZ-GTE; in its place a hard-tuned Toyota four-cylinder 3S-GTE stroked from 2.0-liters to 2.2-liters with an HKS engine kit and running a huge Trust/GReddy T88-34D turbo. With a plethora of other high-end performance parts from the likes of RAYS, Öhlins and Alcon, Kazuhiko 'Smokey' Nagata's wild creation embodied everything great about the JDM tuning scene around the turn of the millennium.
Despite having the credentials to go well over 300km/h – a speed it had already achieved in Japan on the highway – a few issues plagued the Top Secret team in New Zealand, and the best they could manage during the event was 290km/h. Supposedly, that speed was achieved with two gears left to go in the custom-geared Getrag 6-speed transmission.
When I visited Top Secret in Chiba a few years later the Supra was nowhere to be seen, and I always wondered what had happened to it. But now thanks to an #IAMTHESPEEDHUNTER photo submission from Daniel Hovdahl, it's no longer a mystery. The Supra is not only alive and well, it remains largely in the same spec it was built.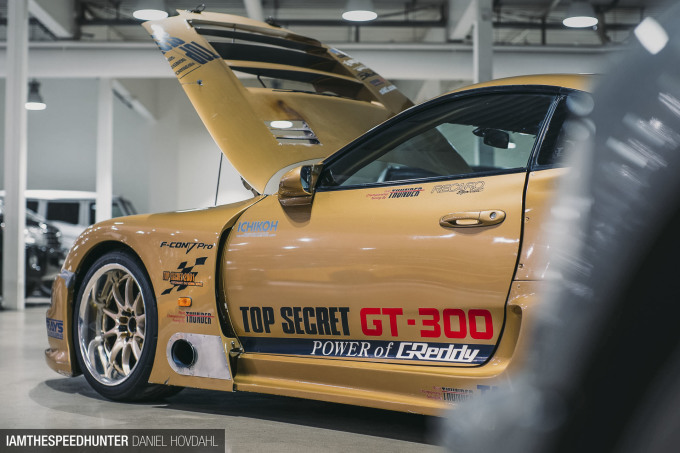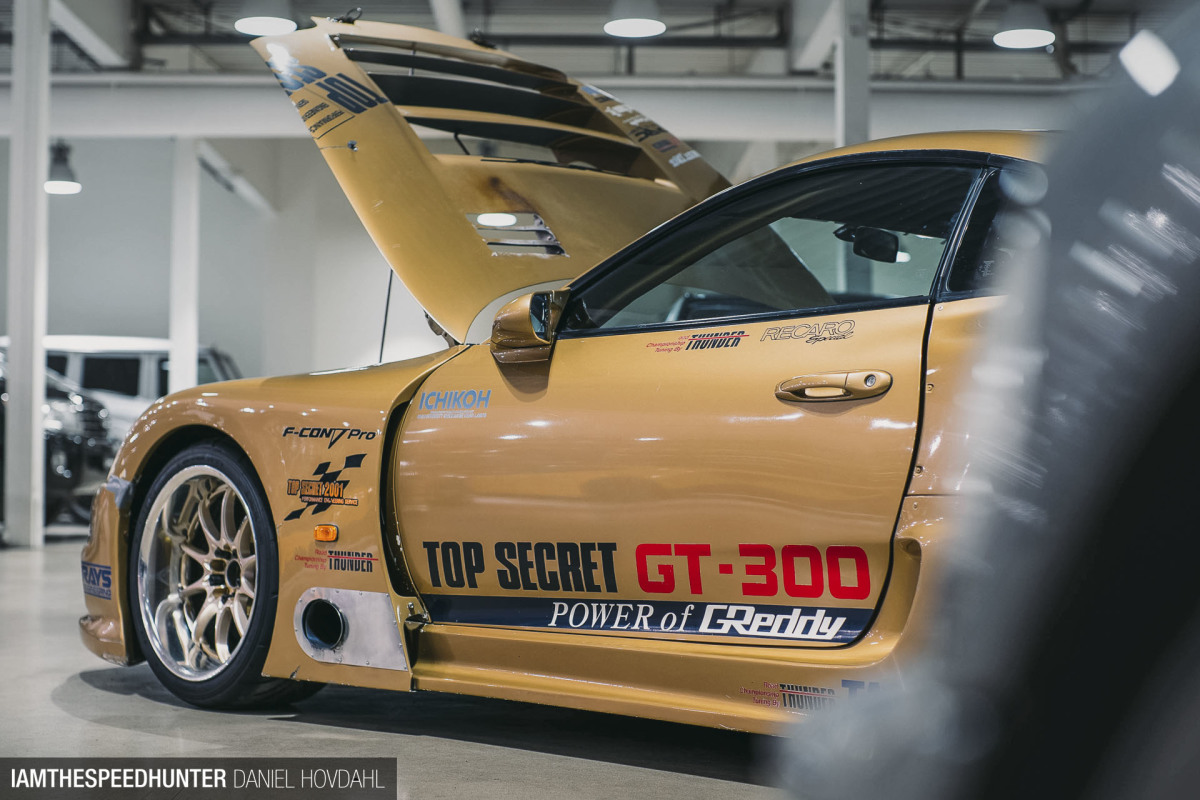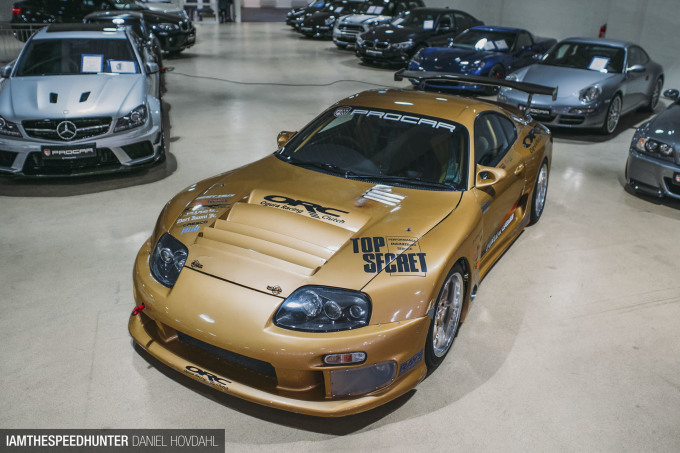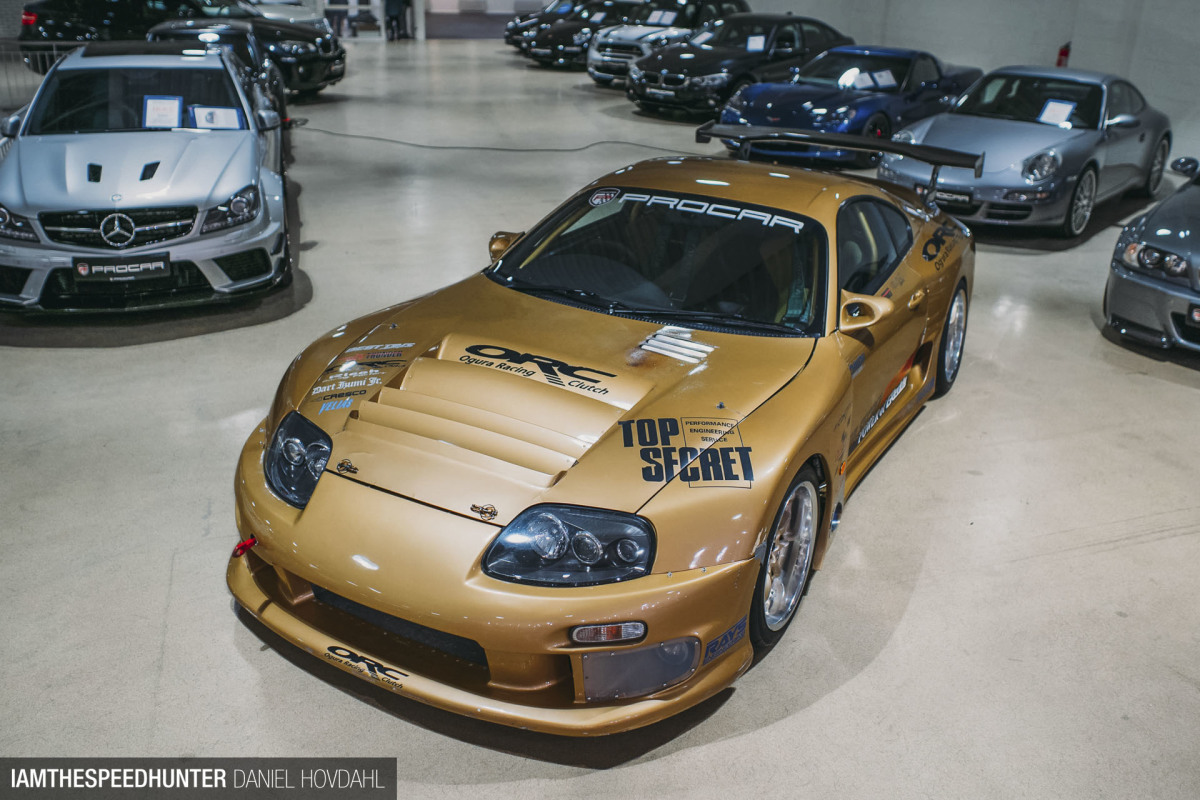 According to Daniel, the Supra was imported to Norway in September 2005 by Japan Auto, a company some of you will recognise through its sponsorship of a drift-spec Supra named 'Chucky', as campaigned individually by Fredric Aasbø and Ola Jæger.
Not too long after it was acquired by Japan Auto as a demo car there was a fire at the car importer's warehouse, but save for a burnt roof the Supra was spared. After its lucky escape it was kept in storage for a while before being sold and used for a couple of track days. Now it's back up for sale, this time at a Norwegian dealership called Procar.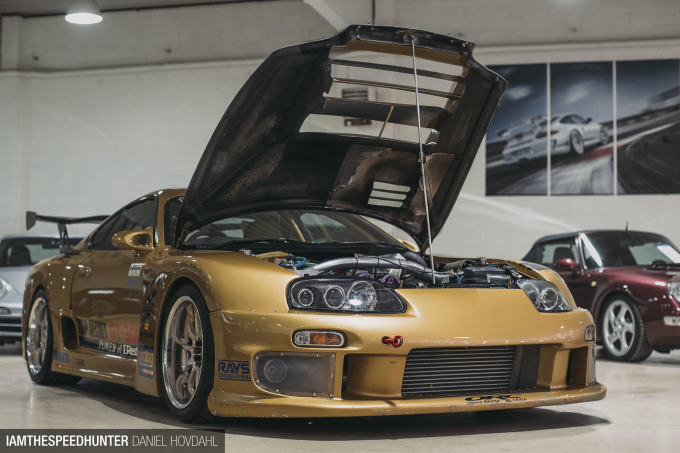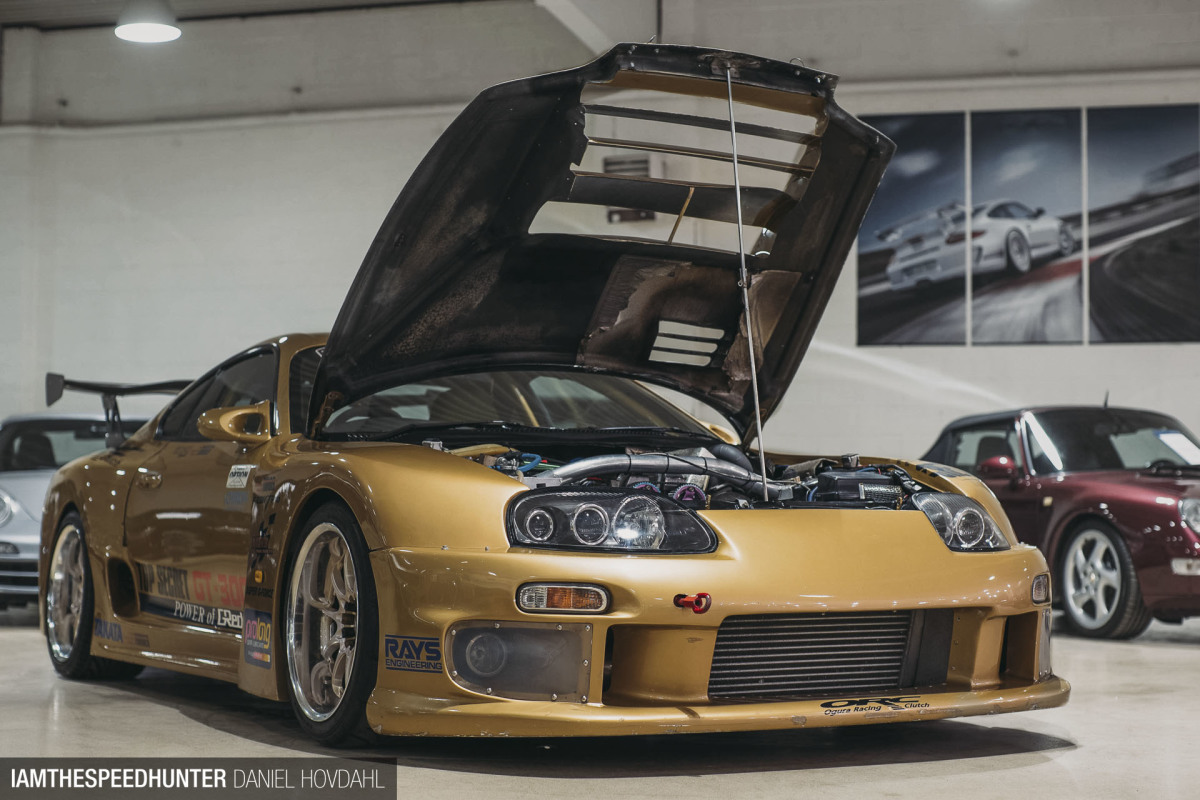 As you can see, it's not in perfect condition, but the scrapes around the once pristine bodywork and burn marks on the hood tell the story of a show-level performance car that's seen proper use. I'd almost be inclined to leave it as is for posterity.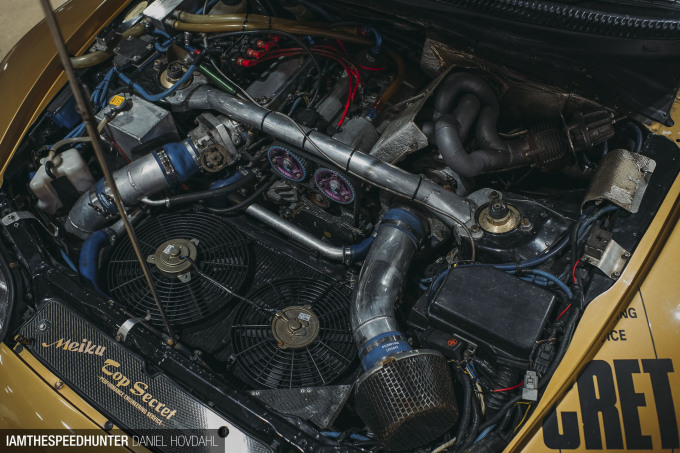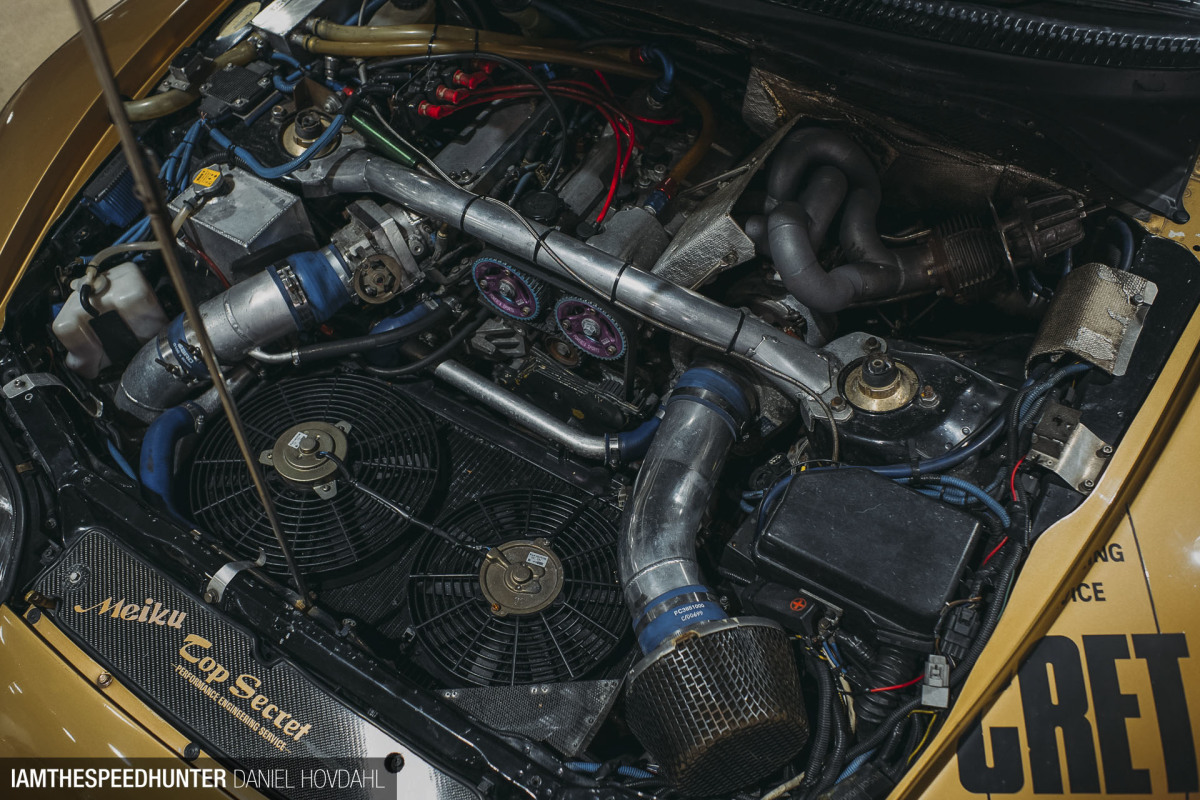 Under the hood is a similar story; time has taken a visual toll on the once perfectly-polished and presented bay, but it's almost all still there, the engine itself sitting as far back against the firewall as possible for optimum weight distribution. If the internal specification remains, cracking the 3S-GTE open would reveal forged pistons, a stroker crankshaft, connecting rods and camshafts all from the HKS catalogue. Other aspects of the original setup included twin Bosch 044 fuel pumps, eight Sard 550cc injectors, and an HKS F CON V Pro engine management system.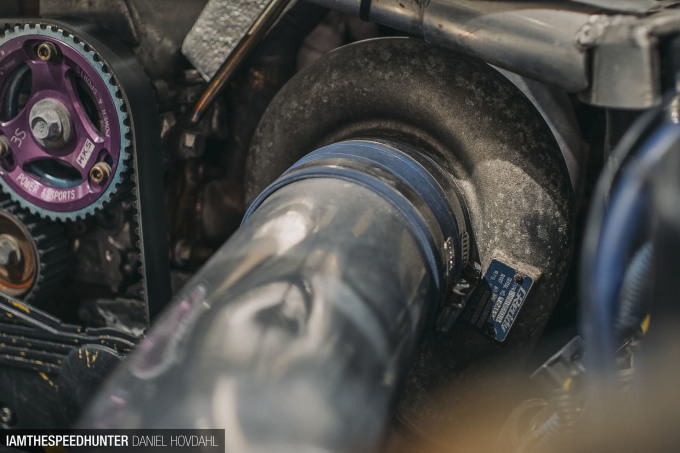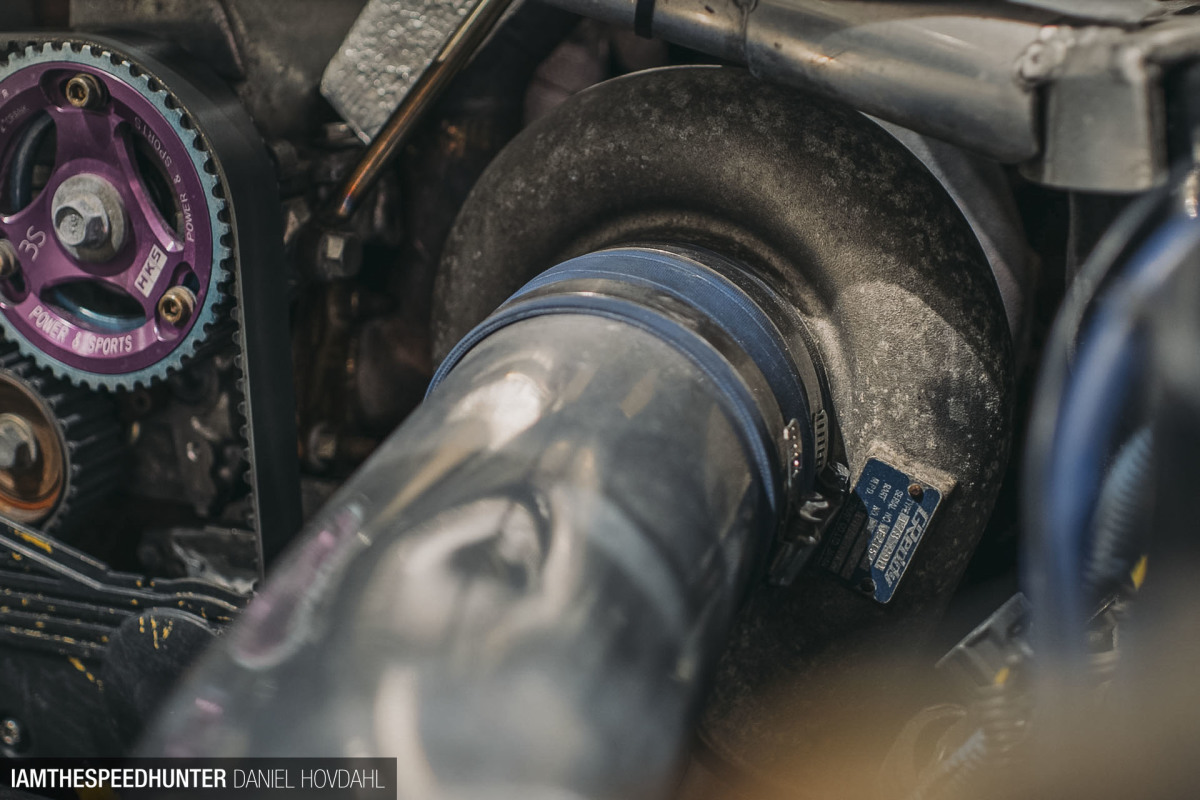 We can't overlook the turbo setup either, which is currently built around a Trust/GReddy T78. Back in '99, 1.8bar (26.5psi) of boost pressure generated by the originally-fitted T88 was fed into the engine, the result being a staunch 700hp headed for the back wheels.
Speaking of which, those fitted on the Supra today aren't the original fare, but they are still from RAYS' Volk Racing family – now-discontinued GT-Ns to be precise.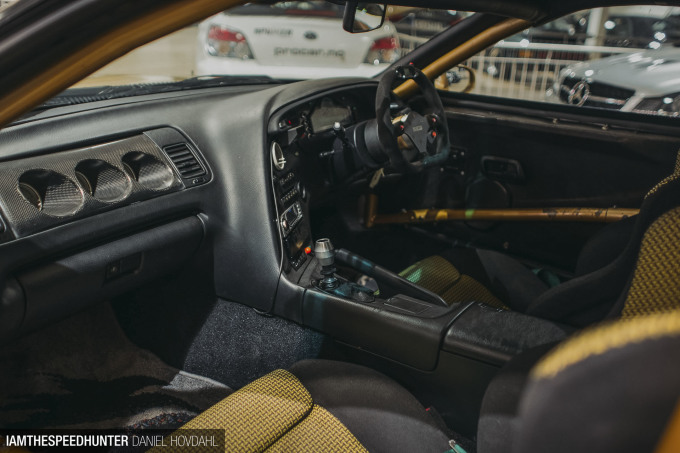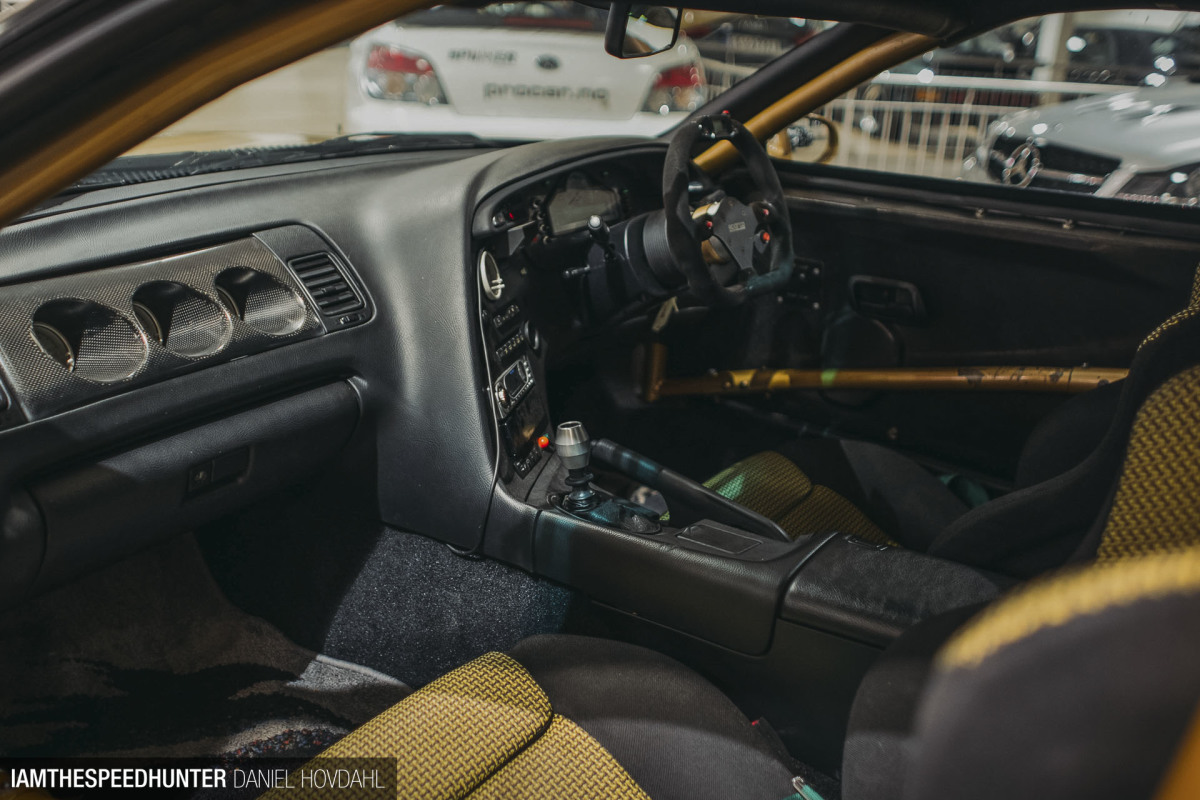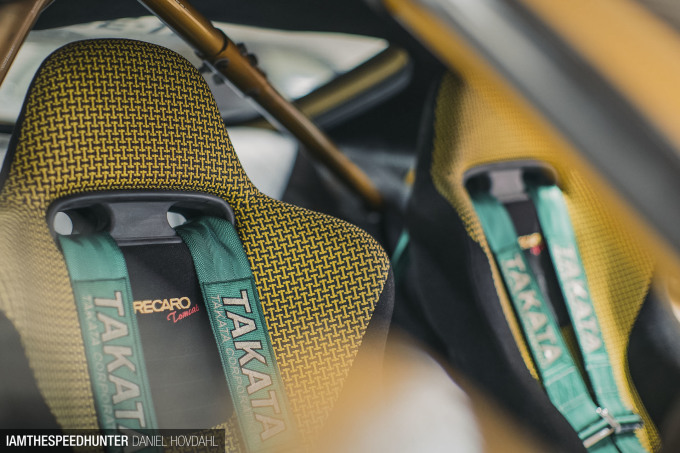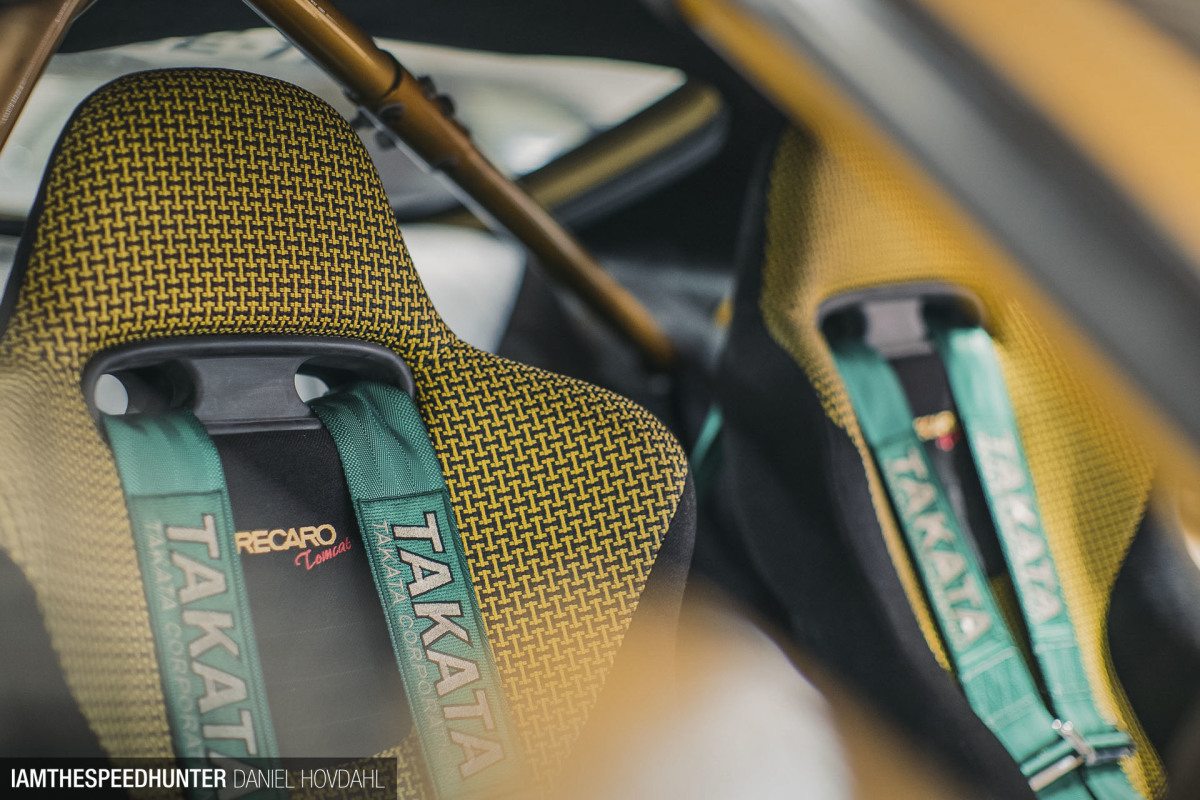 Back in the era of this build it wasn't hard to pick a Top Secret interior – they all followed a similar recipe with great success. The Supra retains it all: Recaro Tomcat seats, Takata Racing harnesses, gold-painted bolt-in rollcage, Stack dash, GReddy gauges – and the list goes on.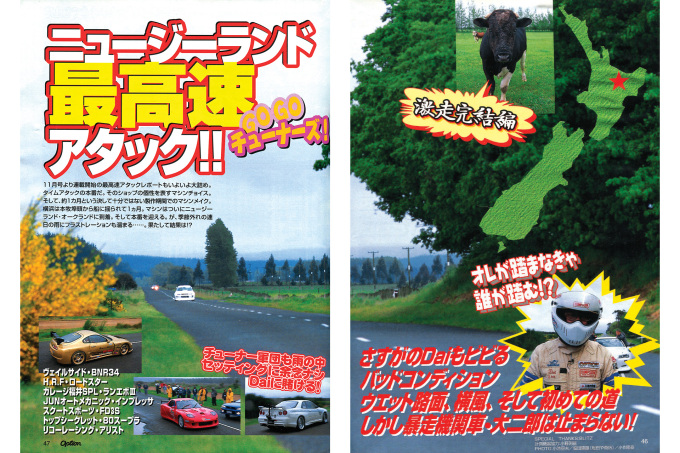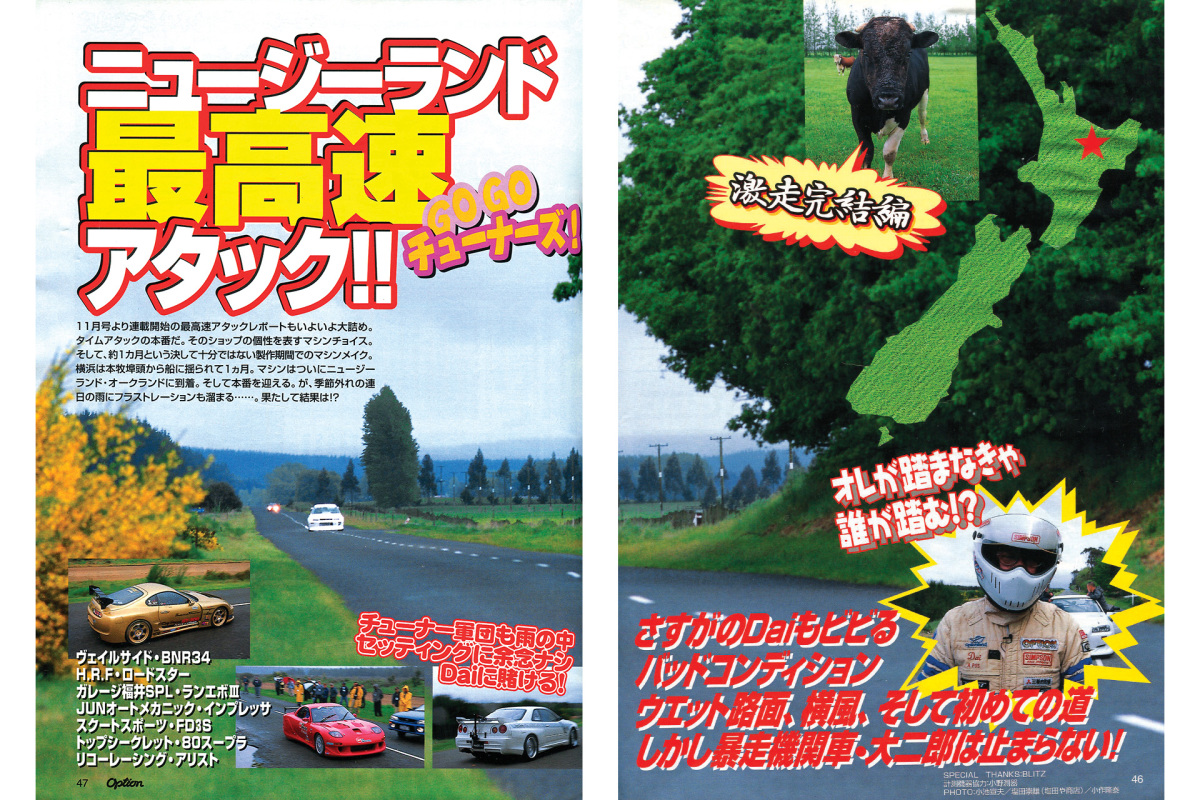 It was cool to learn via #IAMTHESPEEDHUNTER that a car which left such an impression on me almost two decades ago is still around. From Japan to Norway, via a short stopover in New Zealand, Top Secret's GT-300 Supra legend lives on. I just wonder where it'll end up next…
In case you're wondering, Veilside's BNR34 Nissan Skyline GT-R – which was brand spanking new at the time – was the quickest of the bunch at the Option NZ Speed Trial in '99. Its top speed? A cool 346km/h, just 2km/h short of the New Zealand land speed record of the day.
Brad Lord
Instagram: speedhunters_brad
brad@speedhunters.com
Photos by Daniel Hovdahl
Cutting Room Floor