When a wheel company releases an instant hit, it's both a blessing and a curse.
From a dollars and cents perspective, a popular, versatile, design is the best way to keep the accountants happy. I don't have any insight into RAYS' books, but I'm going to go out on a limb and assume the Volk Racing TE37 is one of their most successful designs. However, the yin side of this yang comes in with over saturation and replication.
The TE37 is so popular that it is truly everywhere. Cars, trucks, and even recently, a motorcycle.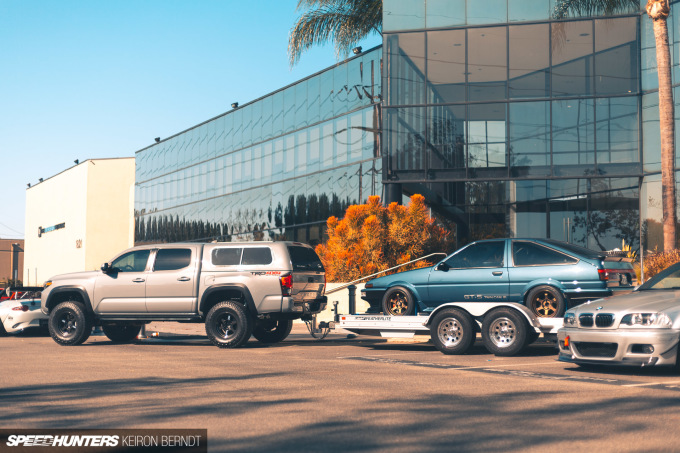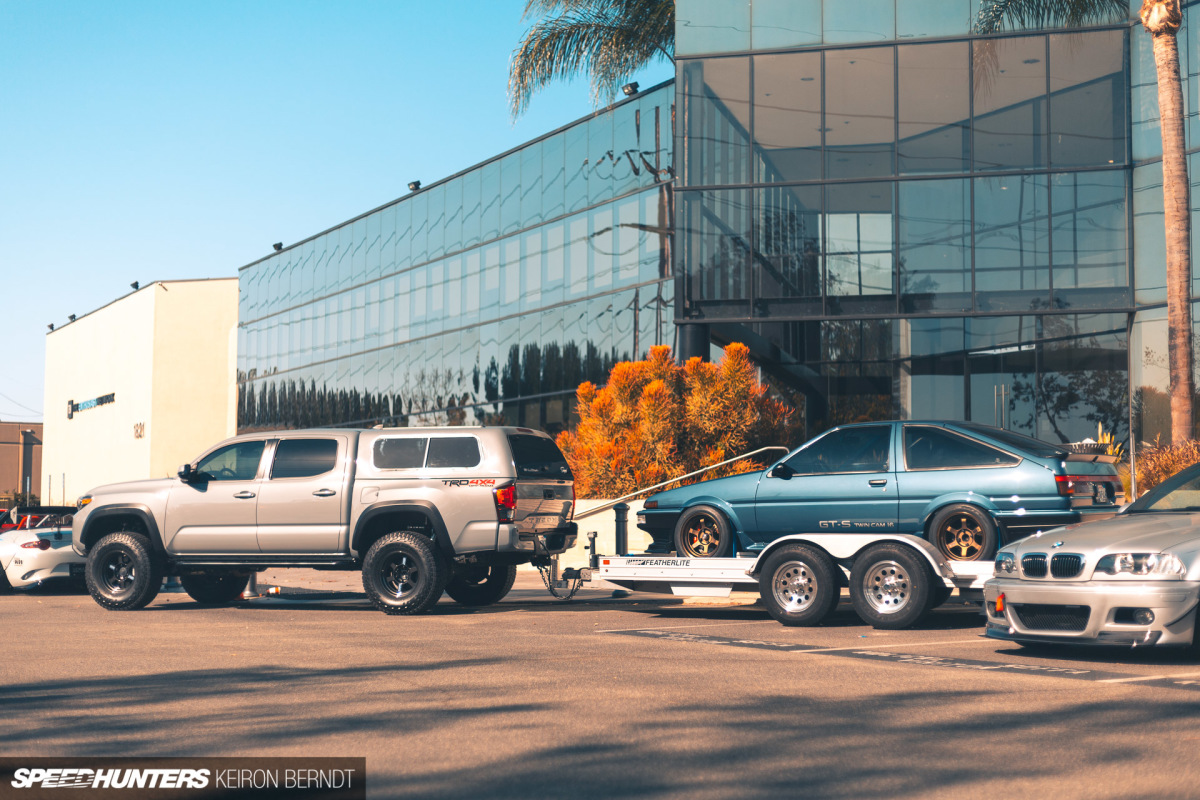 At the recent RAYS Tribute meet in Santa Ana, California we certainly had the opportunity to dive deep into the world of TE37s.
So much so that perhaps we over did it, because like many of you, the TE37 is on our shortlist of the best designed wheels of all time. That introduces the second problem with an iconic wheel design.
How do you top it?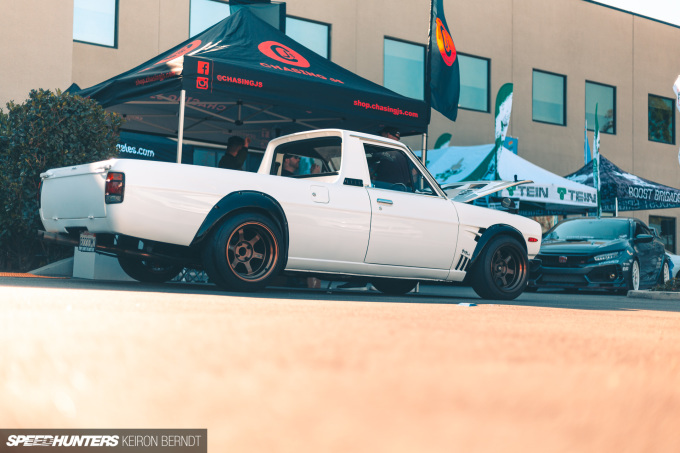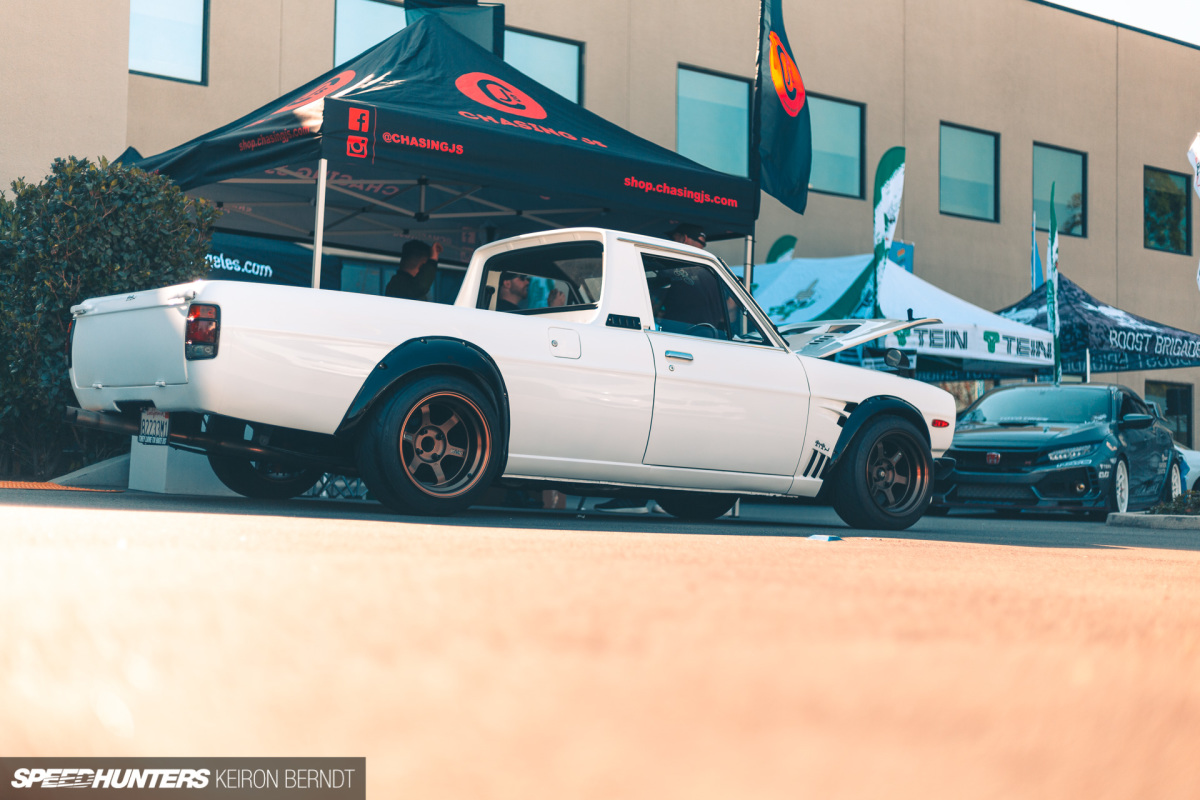 It's like music's sophomore jinx; lightning doesn't often strike twice and sometimes when a company creates on iconic design they can't do another. But RAYS' design studio at their HQ in Osaka, Japan doesn't seem to have a problem releasing great design after great design.
Going Beyond The TE37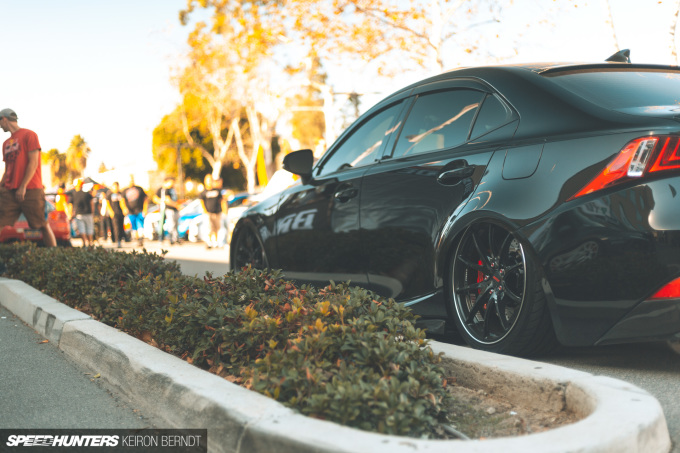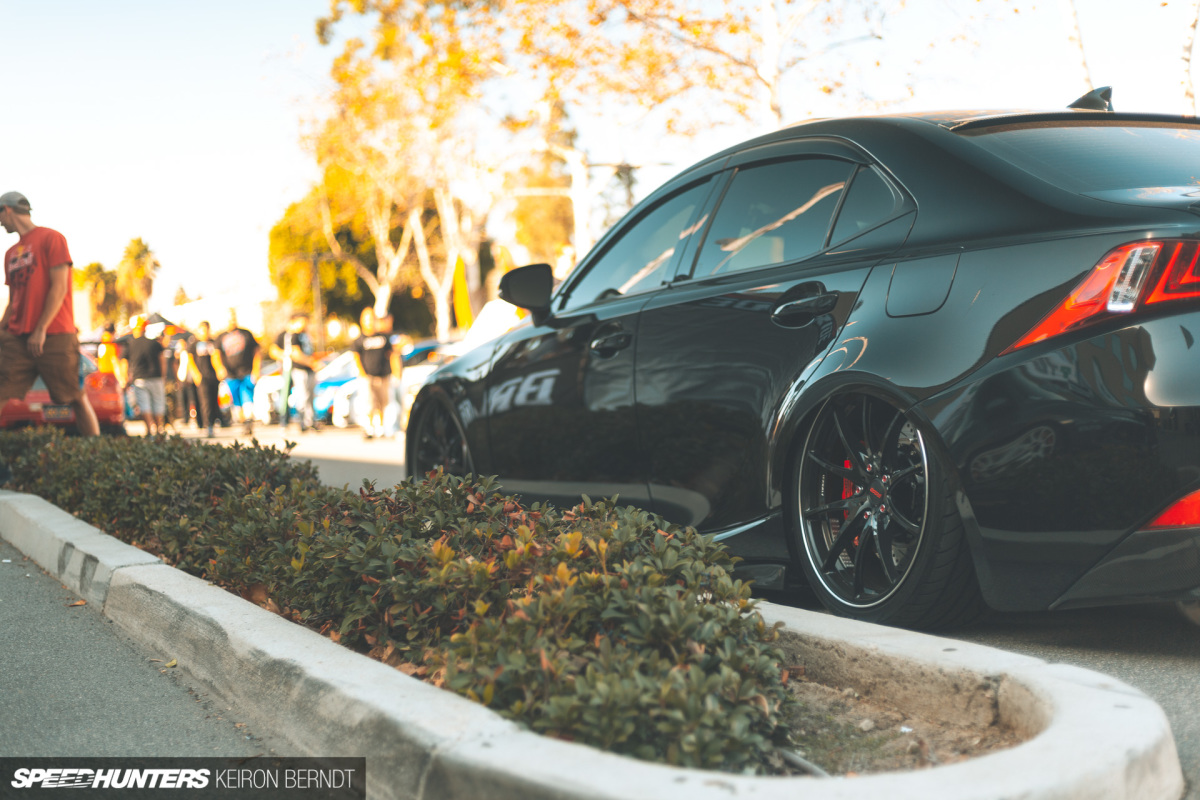 One of the defining aspects of a successful wheel company is a collection of wheels that appeals to a wide range of customers. Convex, concave, thin spokes or fat, a company in it for the long haul needs everything.
A great example of RAYS design versatility is the G25. A recent 10-spoke design in the Volk Racing line up, the G25 look as at home on a track car as it does tucked up into the fenders of the Lexus IS F above.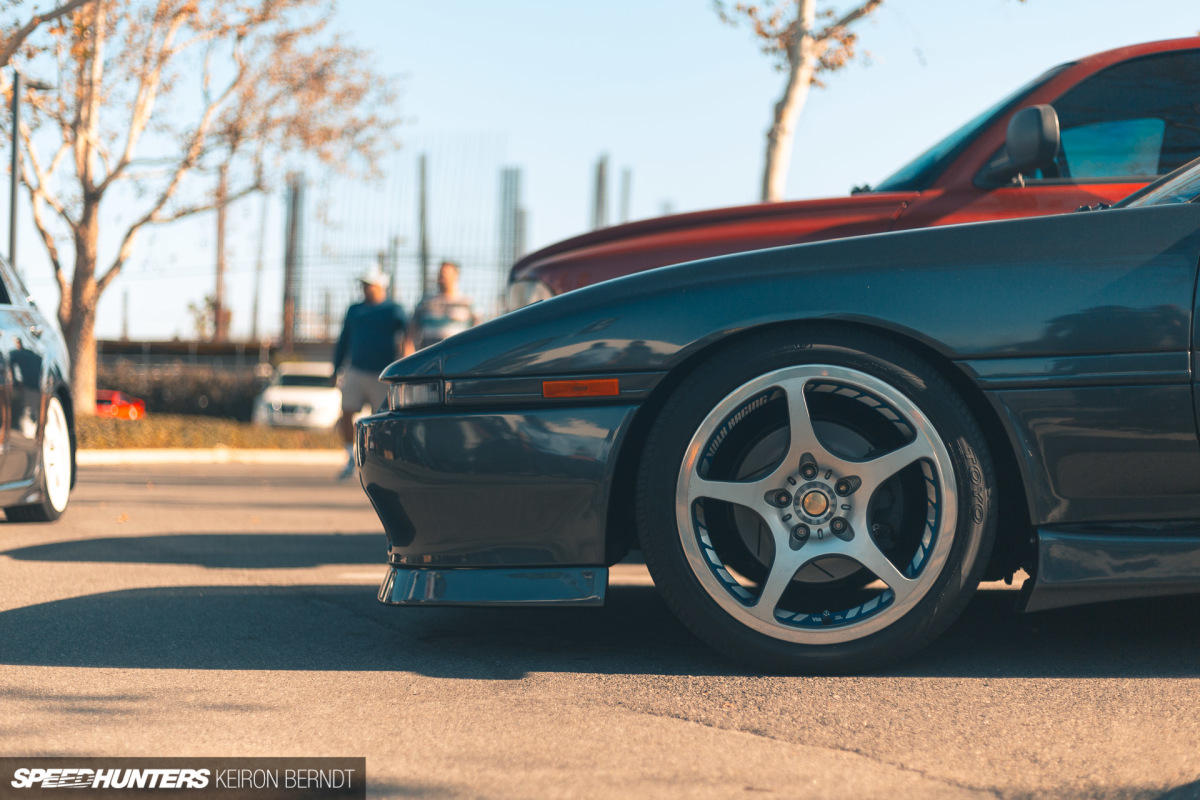 The F-Zero is a discontinued Volk Racing wheel that'll still turn heads on the right car. A five-spoke at first glance, a closer examination reveals directional embossing between the spokes, and short vertical lines between the lug nuts for added visual embellishment. Considered vintage today, the wheel looks great on late-1980s and early-1990s cars like this third-gen Supra.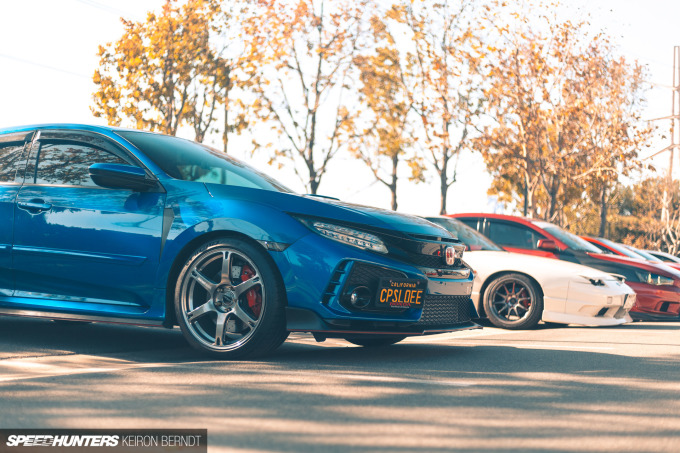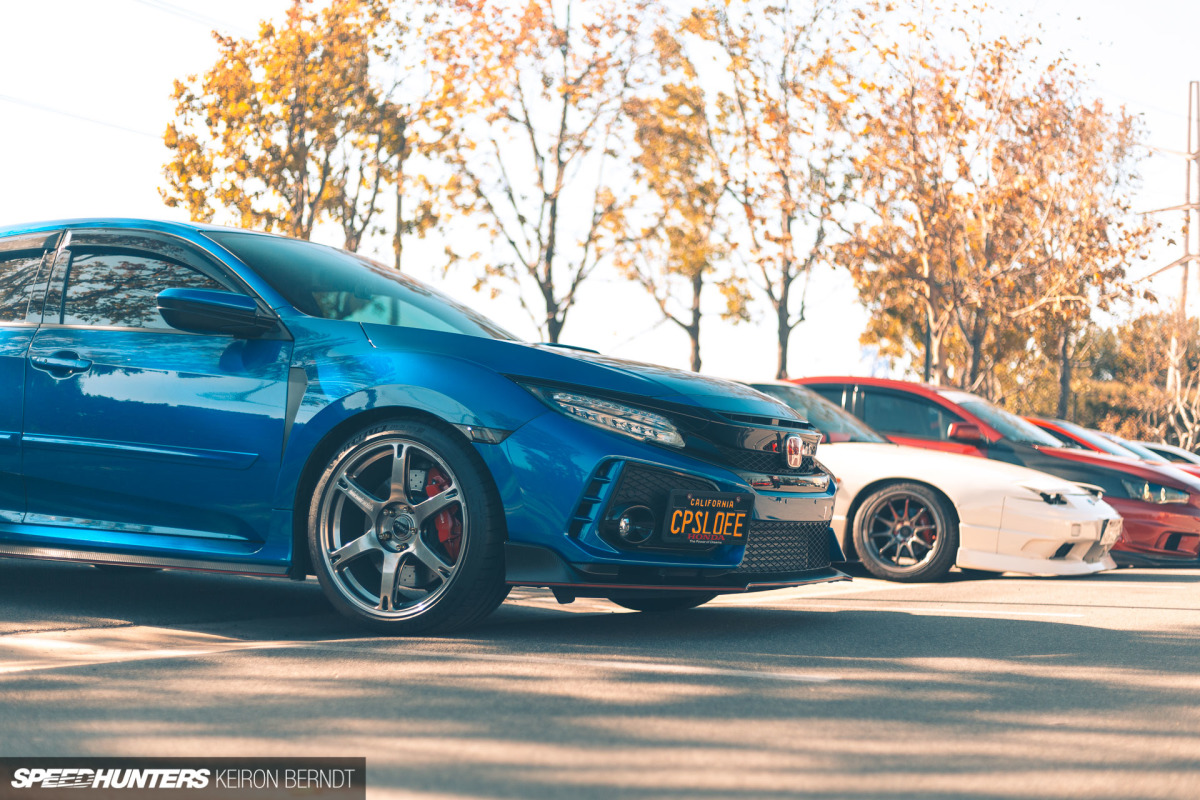 The TE037 Dura and 6061 wheels exist as RAYS' aftermarket answer to the phenomenon of driver-oriented cars coming from the factory with wheels 19-inches in diameter or larger.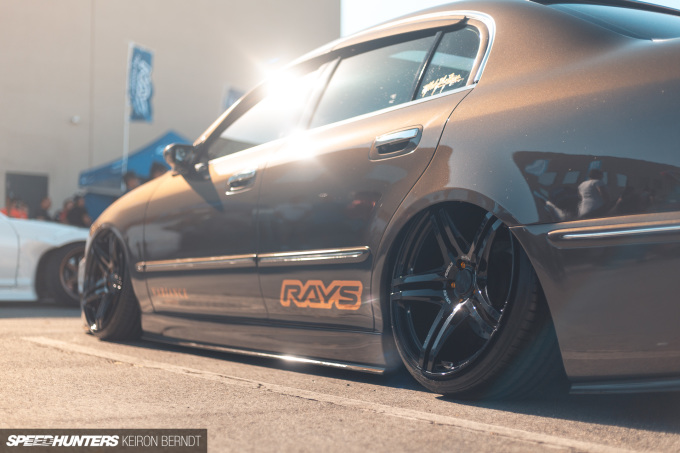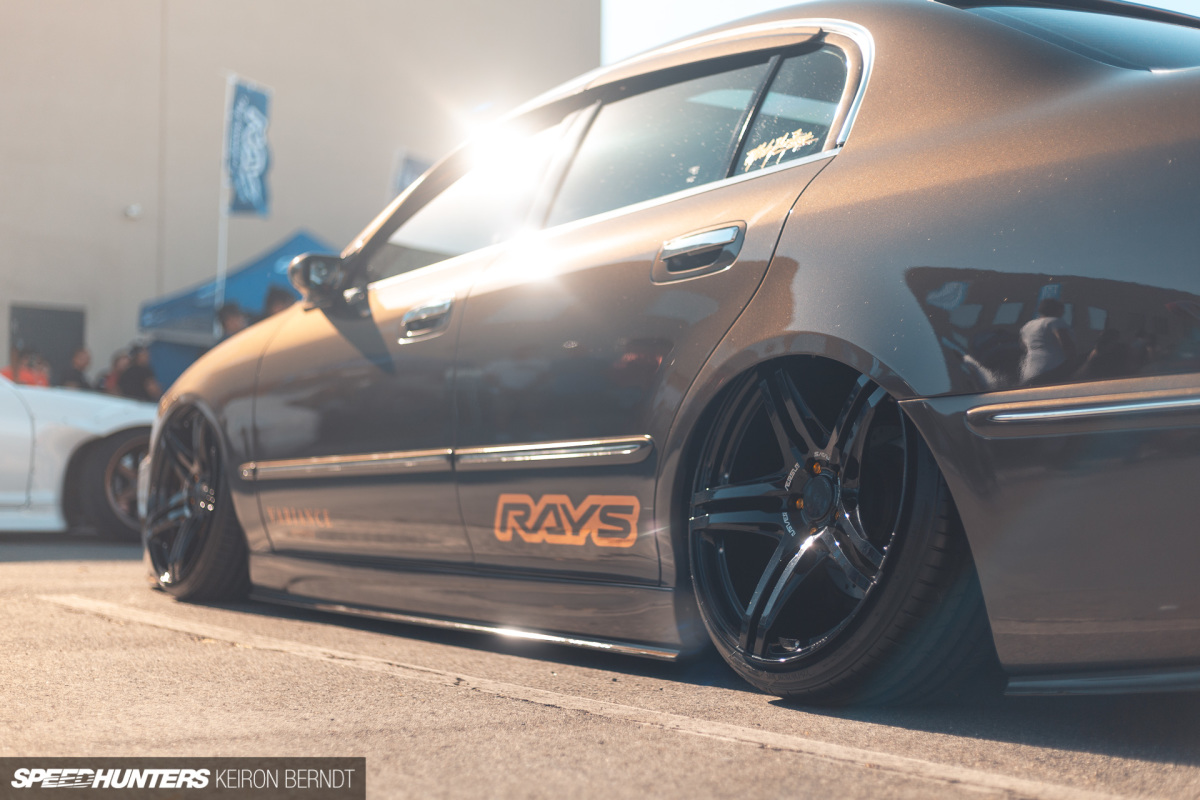 RAYS released their Versus line of wheels with European and large luxury cars in general in mind. Of the Versus line up the V.V.5.2S wheels are on the simpler end of the design spectrum being a split five-spoke. This set looks great on this laid out sedan, and I like how the owner has matched his lugs to the door decals.
It's the little things…
If I had to hazard a guess, I'd say the CE28 is the second most popular wheel in the Volk Racing line-up. Offered in a variety of different color combinations, widths and offsets, it's a solid option for anyone looking for a forged RAYS wheel that isn't a TE37 variant.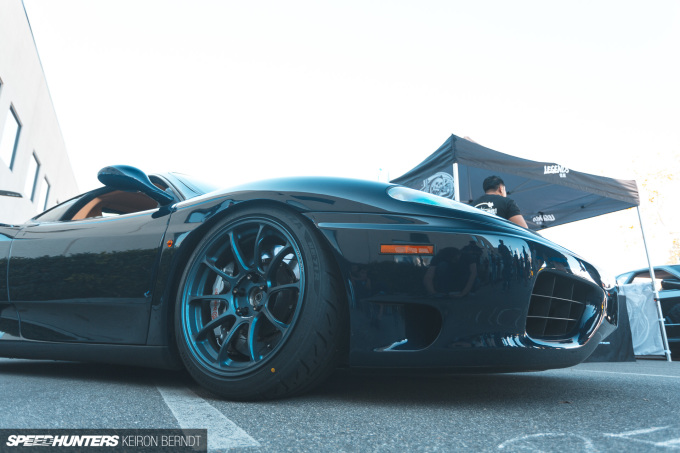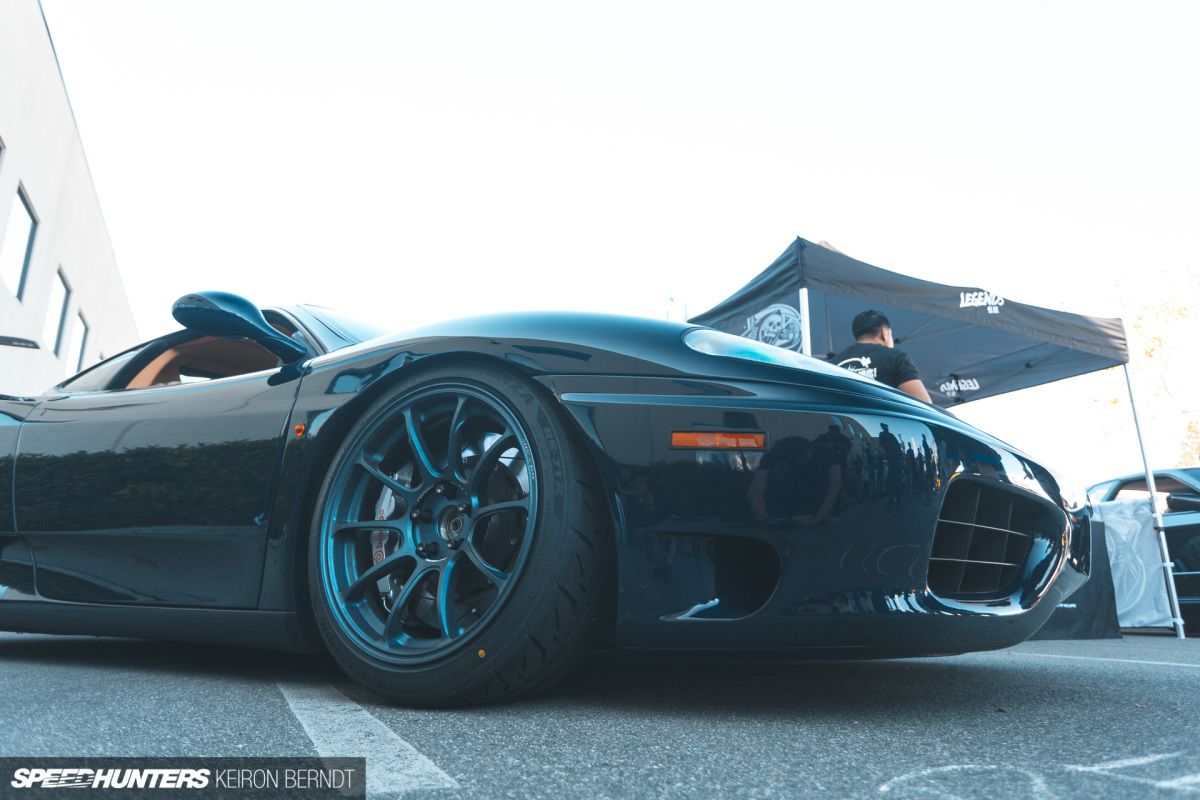 Another 10-spoke in the Volk catalog, the ZE40 works on nearly anything you'd want to toss it under. It's probably not smart to tell your boss what to do, but I hope Paddy bolts his set back up to Project GTI sooner rather than later [Going back on this week - PMcG].
One of my favorite details on the ZE40 is the engraving that runs around the center. Not only is it an eye-catching detail, it makes the wheel that much harder to replicate.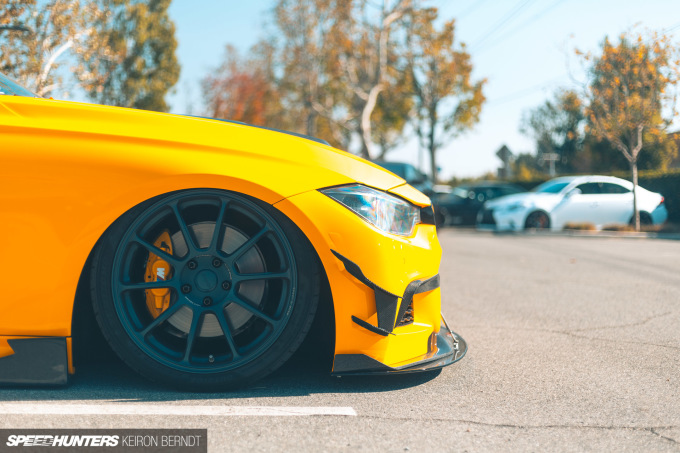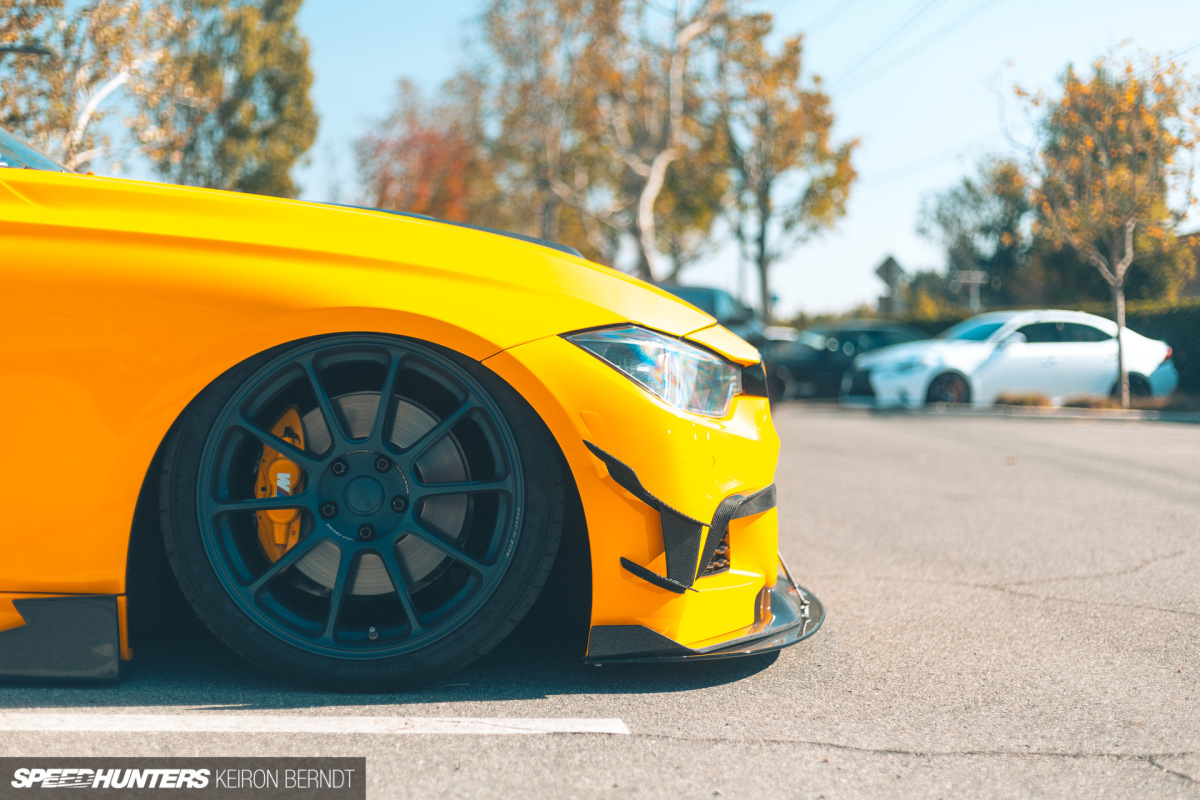 It's a bit sad we live in an era where counterfeiting needs to be considered, but it's a reality any wheel company that wants to stay in business has to keep top of mind.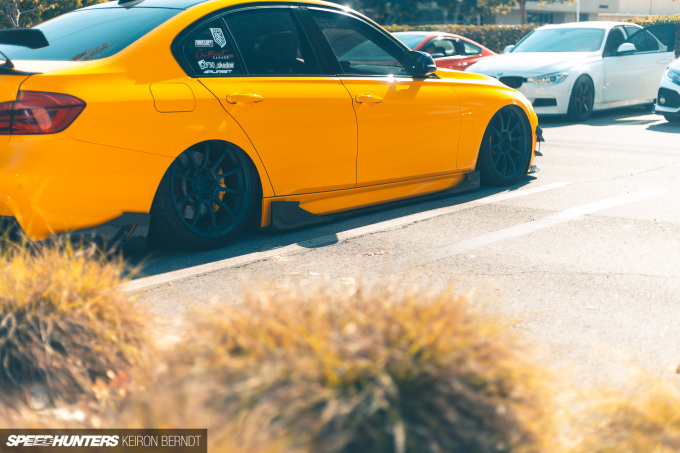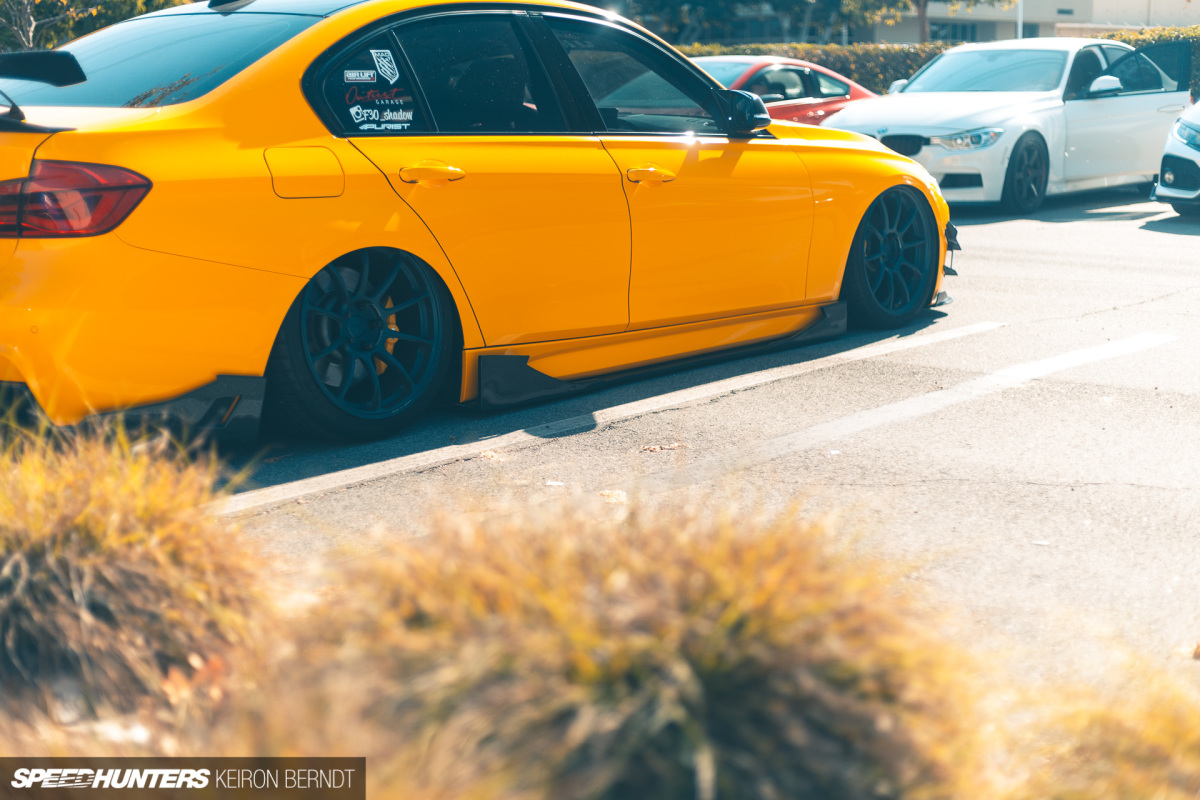 Matte Blue Gunmetal ZE40s, bright yellow, and a lot of low works really well on this BMW 335 sedan.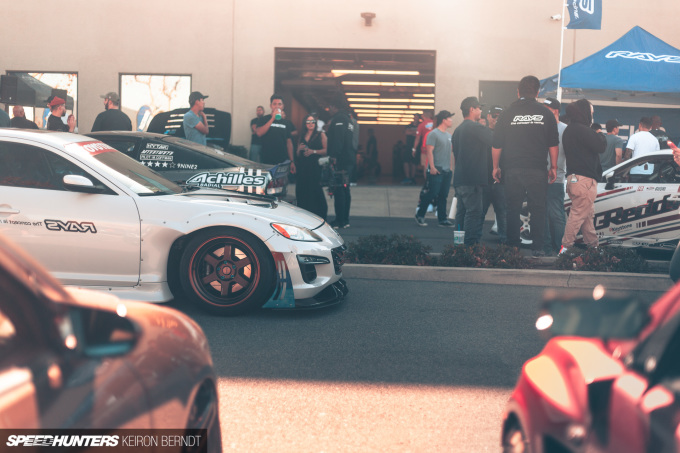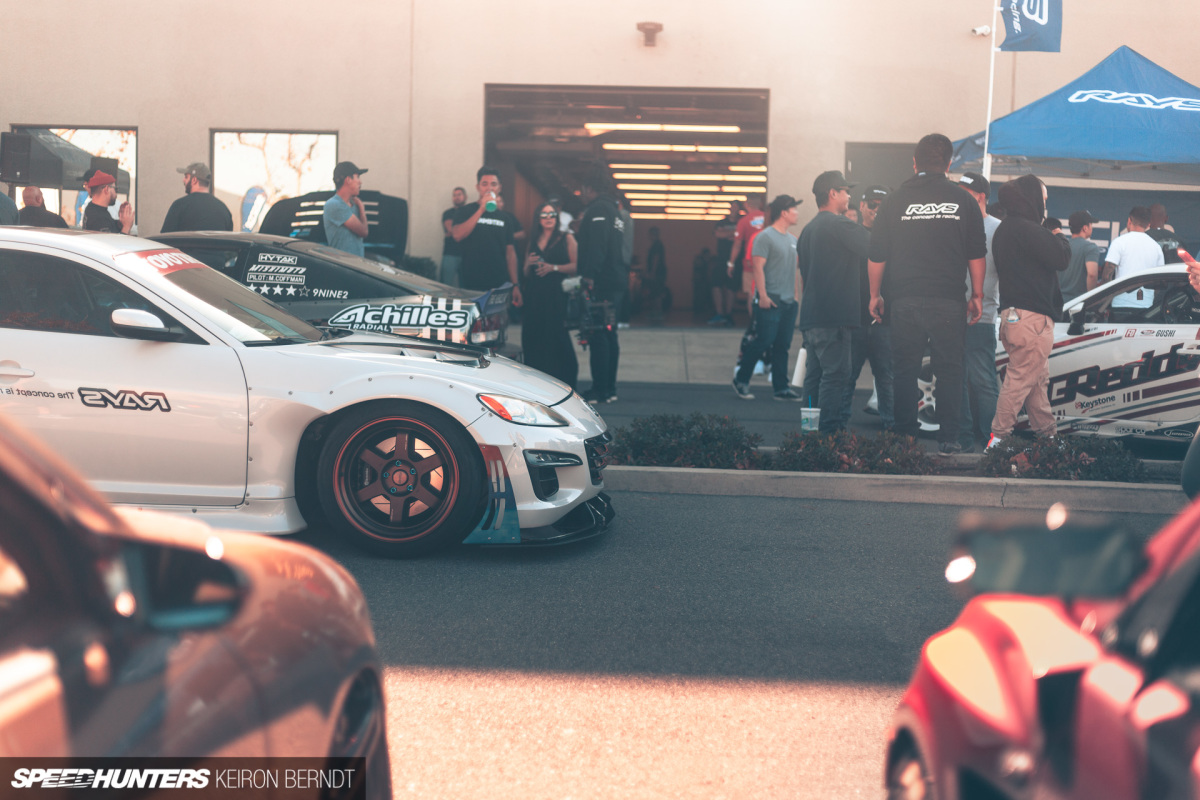 As fun as it was to explore wheels outside of the TE37, we did bump up against the simple fact that TE37s dominated the RAYS Tribute meet. So we've stuffed the closing chapter with an excess of TE37s.
I guess old habits, and first loves, die hard.
Dave Thomas
Instagram: stanceiseverythingcom
Photography by Keiron Berndt
Instagram: keiron_berndt
Cutting Room Floor