The Year Of The Japanese Car
In California this year, time and time again we've been reminded of the greatness of Japanese cars. I'm starting to feel a bit like a broken record, but I'm really stoked about the wide-spread appreciation that both the builds and factory creations from across the Pacific are getting.
It's been a long time coming, but there's no denying the growing mainstream appeal of a Japanese classic. Again this year, hundreds upon hundreds of cars descended on the Marina Green in Long Beach, just a half-hour drive — without traffic, or easily one and a half hours during rush hour — south of Los Angeles. The Southern California event last weekend was the 14th annual Japanese Classic Car Show, and it was bigger and better than any that preceded it.
As the largest classic Japanese car show in North America, both the variety and layout of JCCS 2018 were equally impressive. The event attracted nearly 10,000 spectators who took in over 430 show cars (plus more than 70 vendor cars), some of which made the trip to Long Beach from as far away as Canada (over 2,000km/1,242 miles).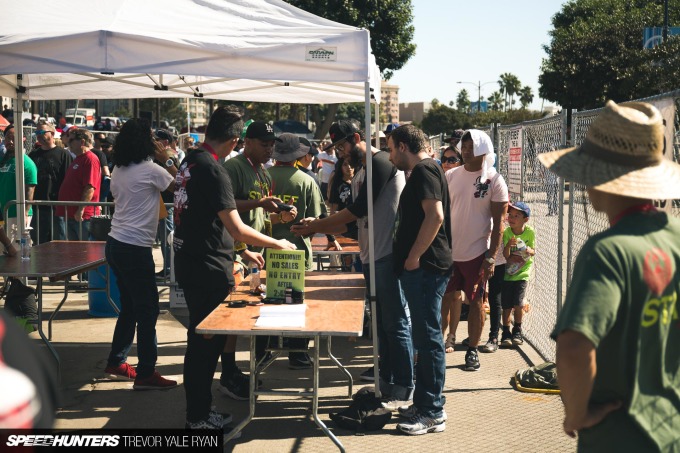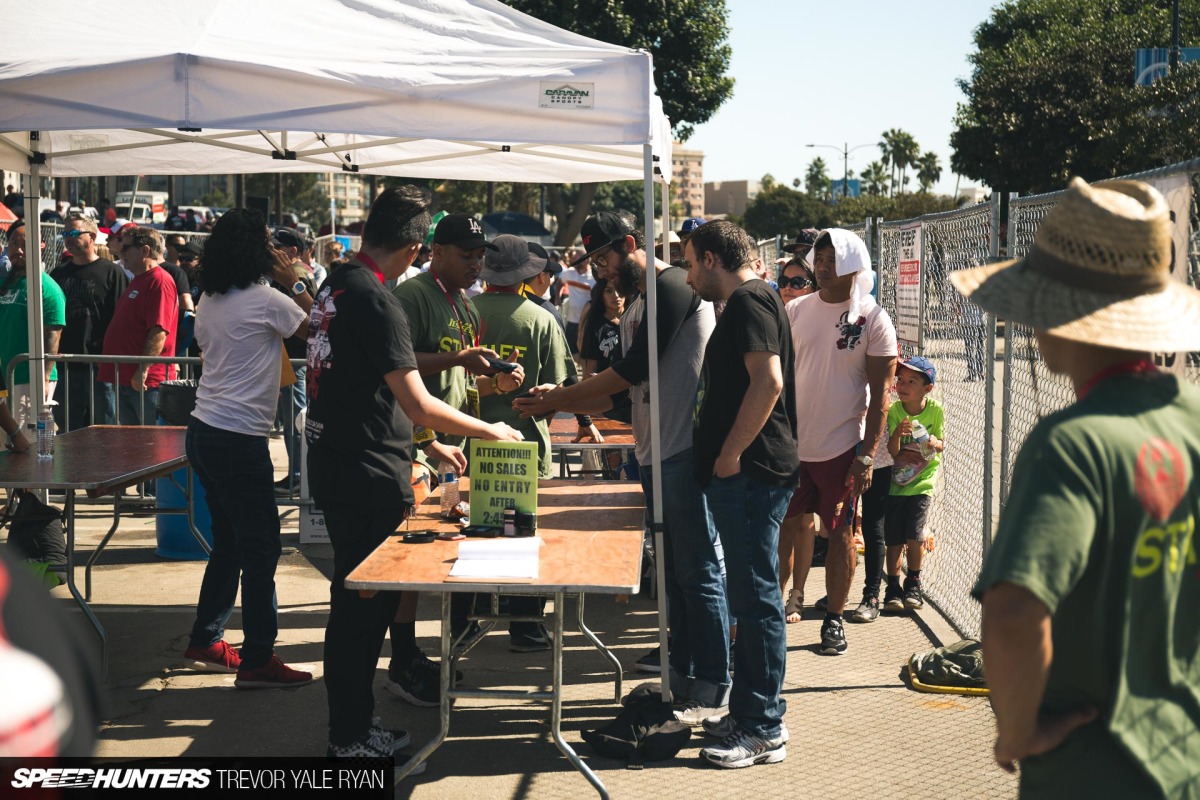 After fighting a long line that stretched all the way around to Shoreline Drive — which many of you would know as a portion of the Long Beach Grand Prix and Formula Drift courses — you're immediately greeted with a number of sponsor booths. I'll have a short post dedicated to what you'd find here, which is very different from the sort of thing that Dino discovered at R's Day in Japan the weekend before last.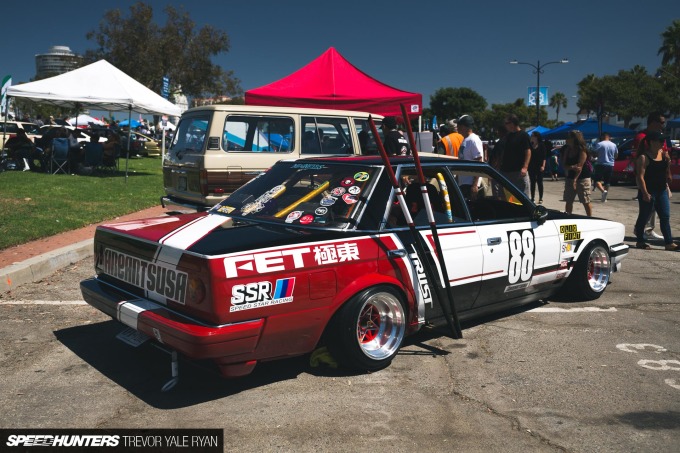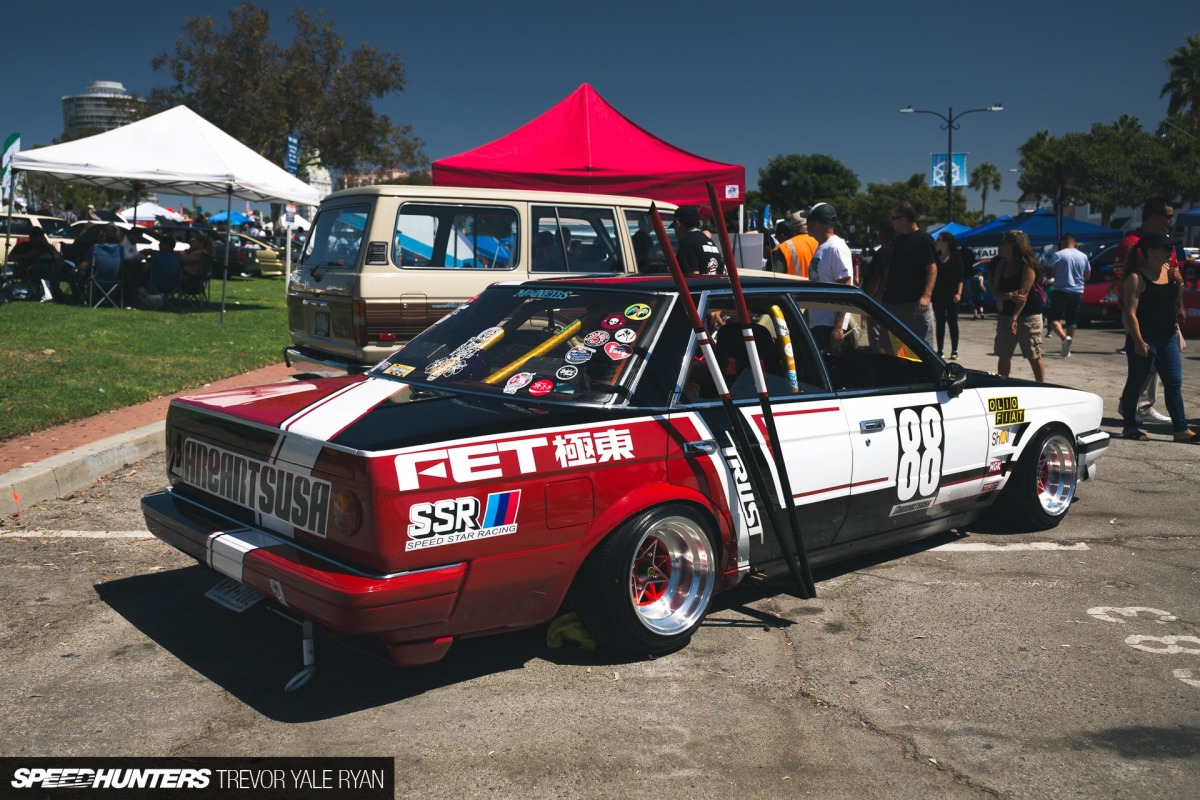 At the end of the vendor row I spotted Randy Beard's 1G-powered, 5-speed Toyota GX71. He was entered in the show, not at a booth, but he couldn't make it up the ramp onto the lawn for reasons which are readily apparent. This is a car that came over from Japan earlier this year, and I've been trying to connect with Randy and his Cresta for months.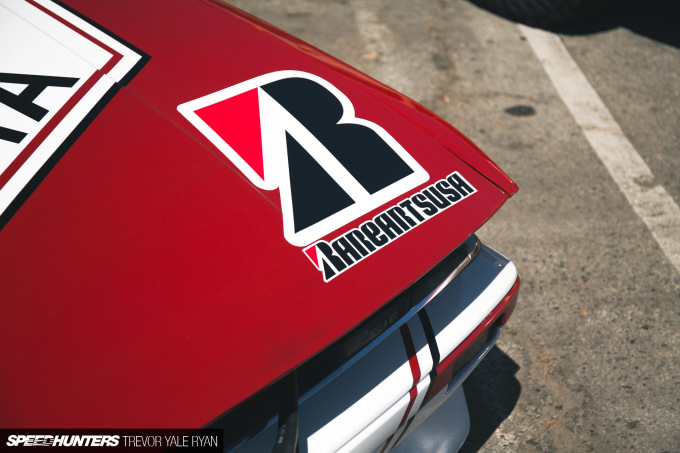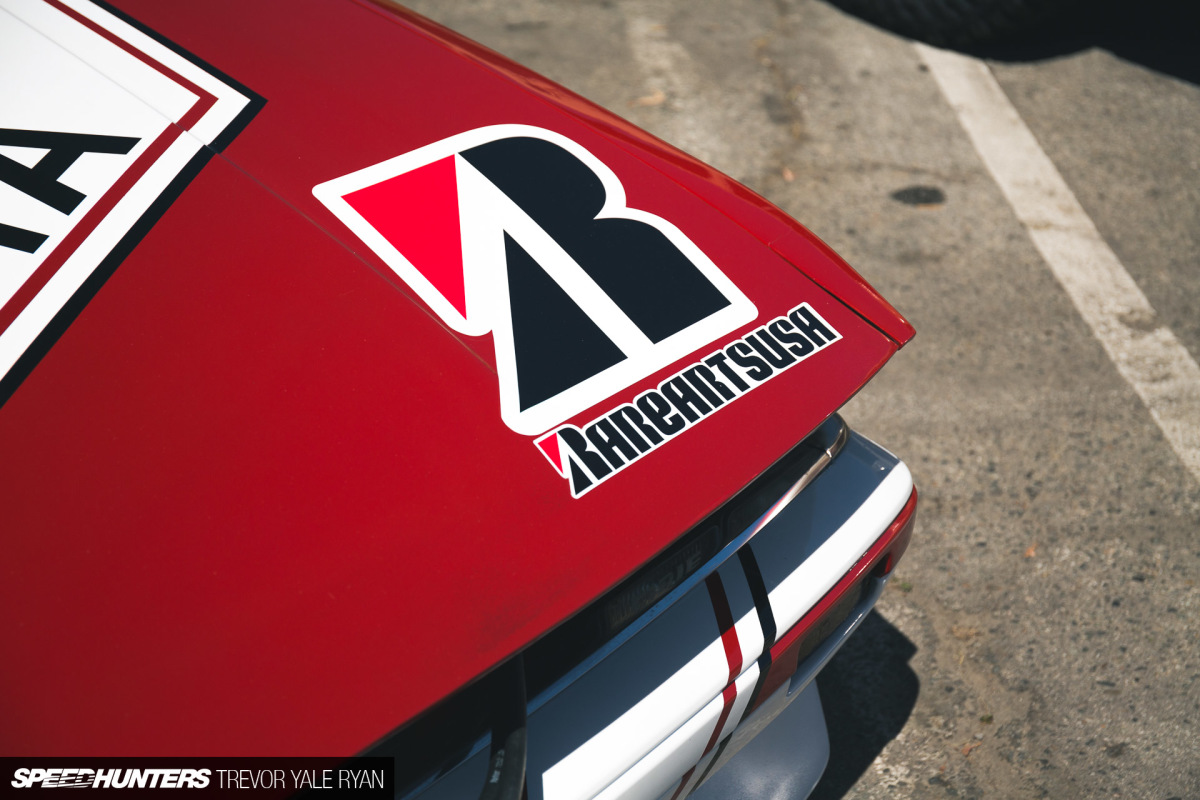 I always have a tight schedule when I make a trip south, and Randy keeps himself busy with Rare Arts USA where he makes awesome RC cars and ships them around the globe. So, we just haven't made it happen yet. But the best thing about this car is that Randy drives it at least four days a week.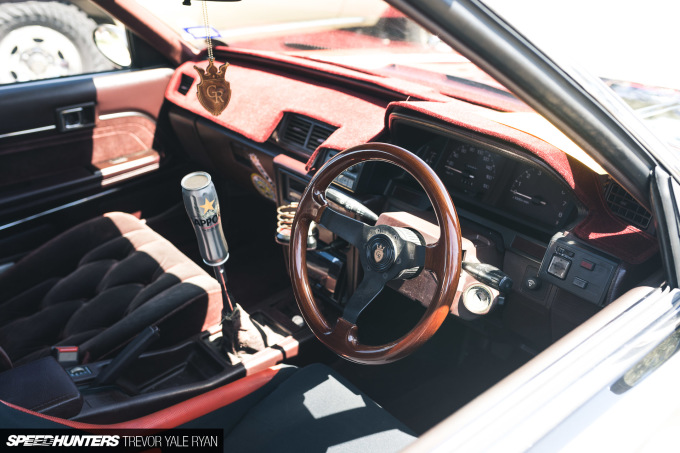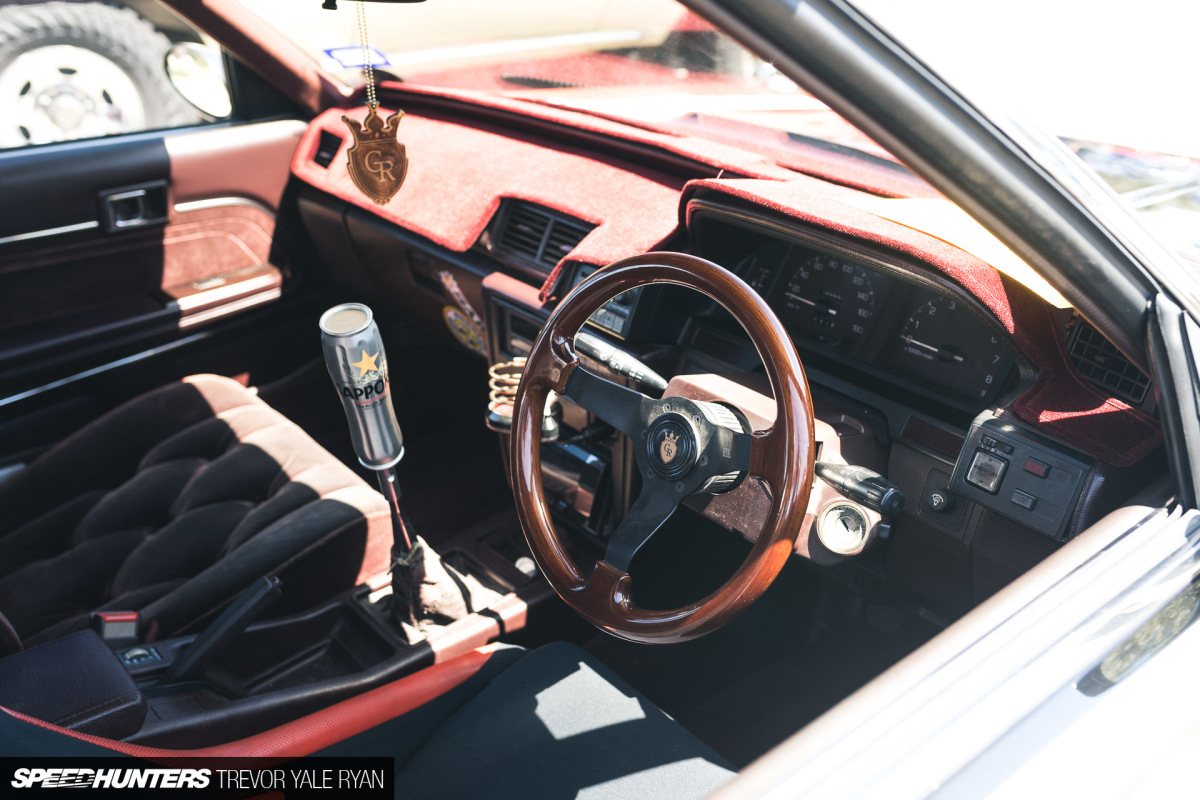 It's such a cool build, and, unless I plain missed another one, the only car out at JCCS that exuded proper Kaido Racer style. It makes sense, given that this car came from Yahoo! Auctions Japan, although it was Randy who added the wheels, side-exit exhaust, and front lip among other things.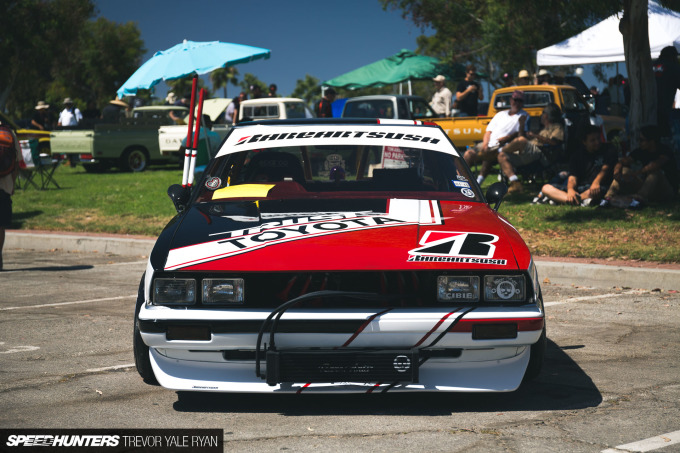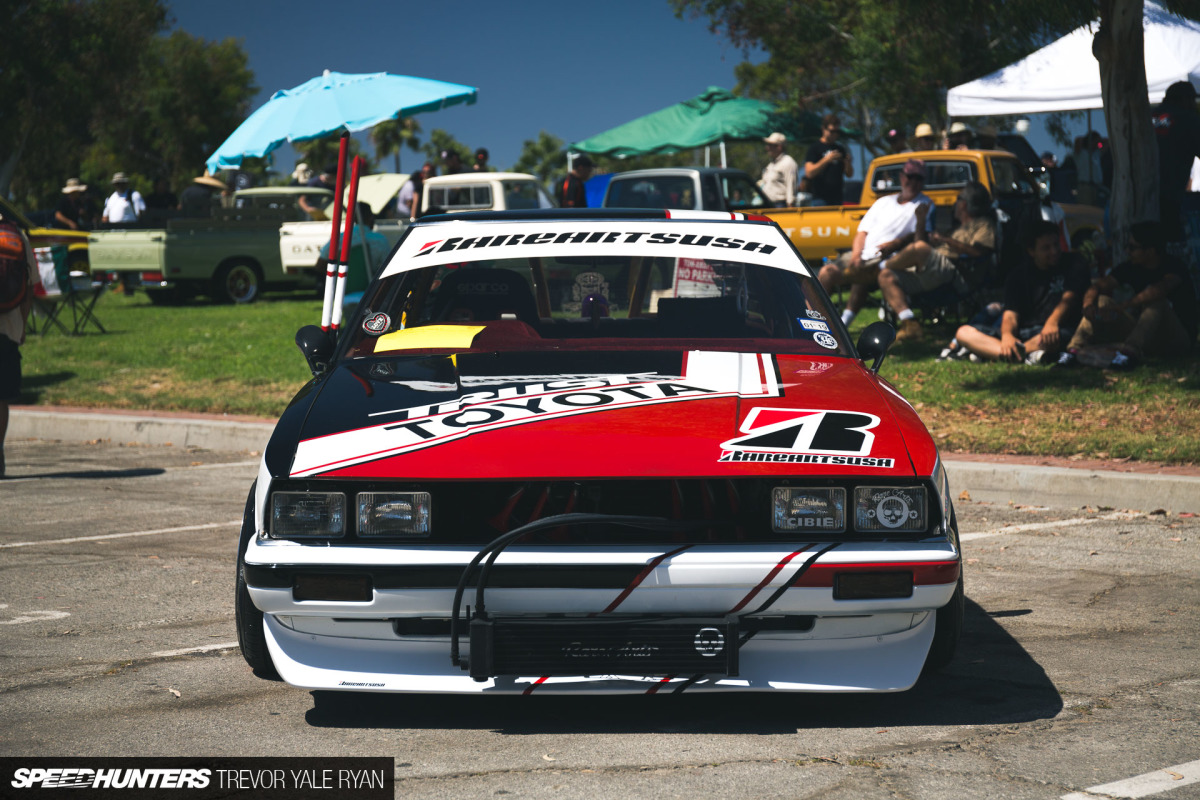 Seeing the car in person only made me want to properly shoot it even more, and I'll have to make time for Randy and his Mark II next time I'm in the area.
Moving onto the green, there were seemingly endless rows of old school Japanese cars. To give you a better feel for the vintage JDM event in sunny Southern California, here's a quick walk through from one side of the meet to the other. It took a good 12 minutes to get across (without any stops, mind you), so I sped it up and cut some out as I know no one has 12 minutes for this sort of thing.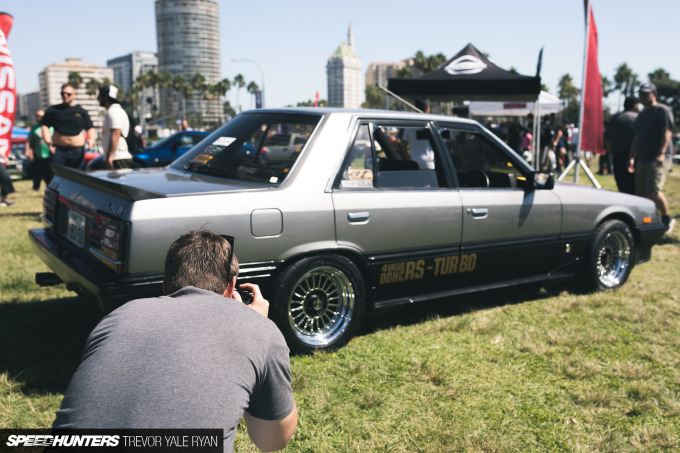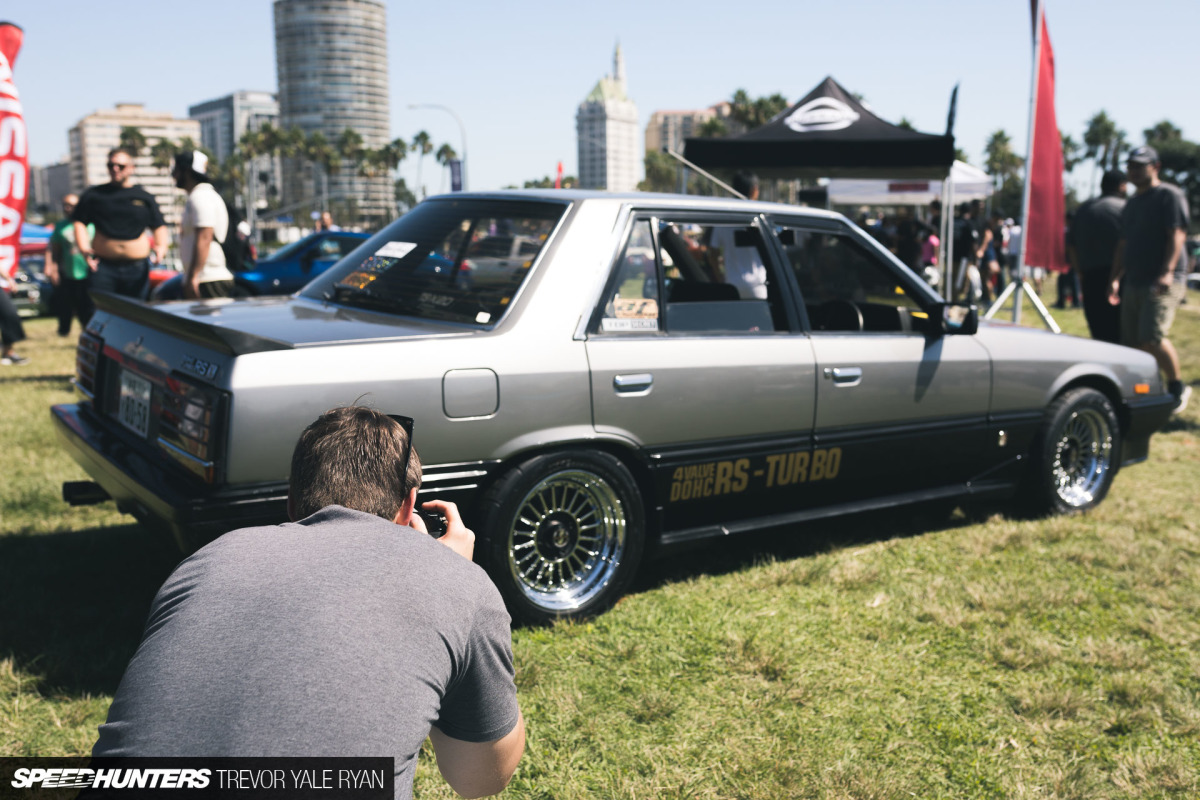 Keep in mind the show is three to five rows deep, so what you see in my clip above is really only about quarter of what showed up. I'll be giving you an overall feel for the event in this post, but check back for more as there's just too much to cover off in a single story.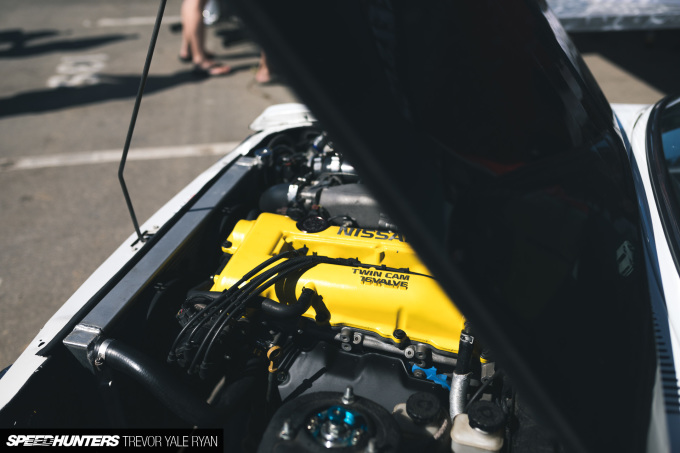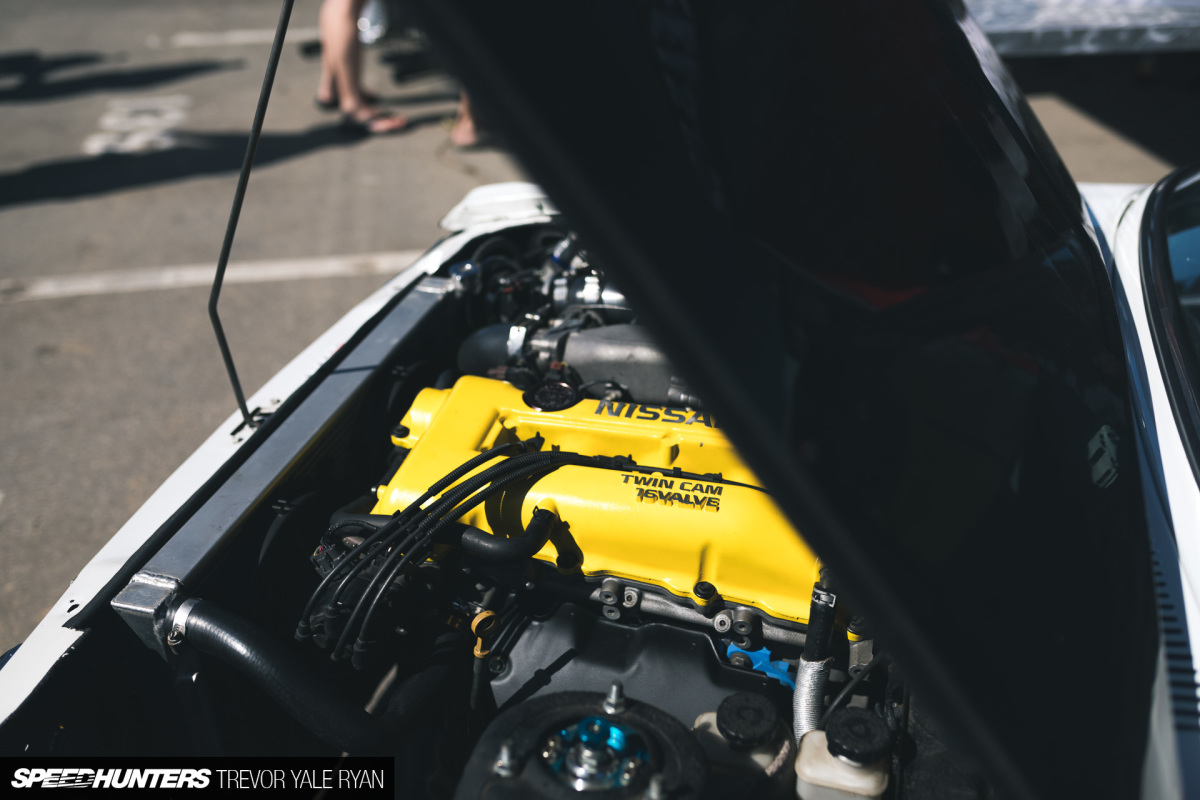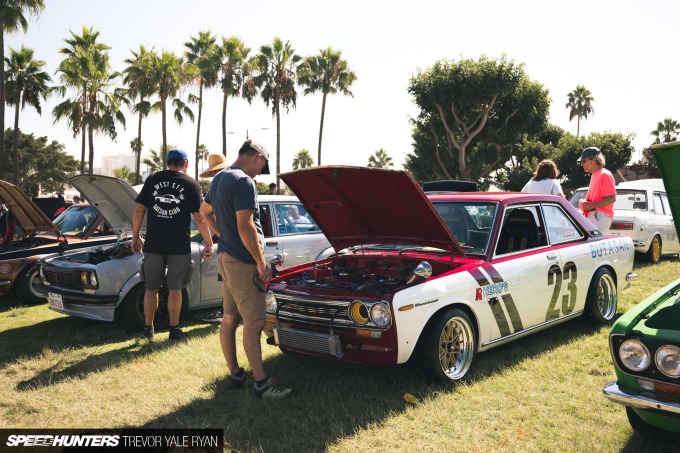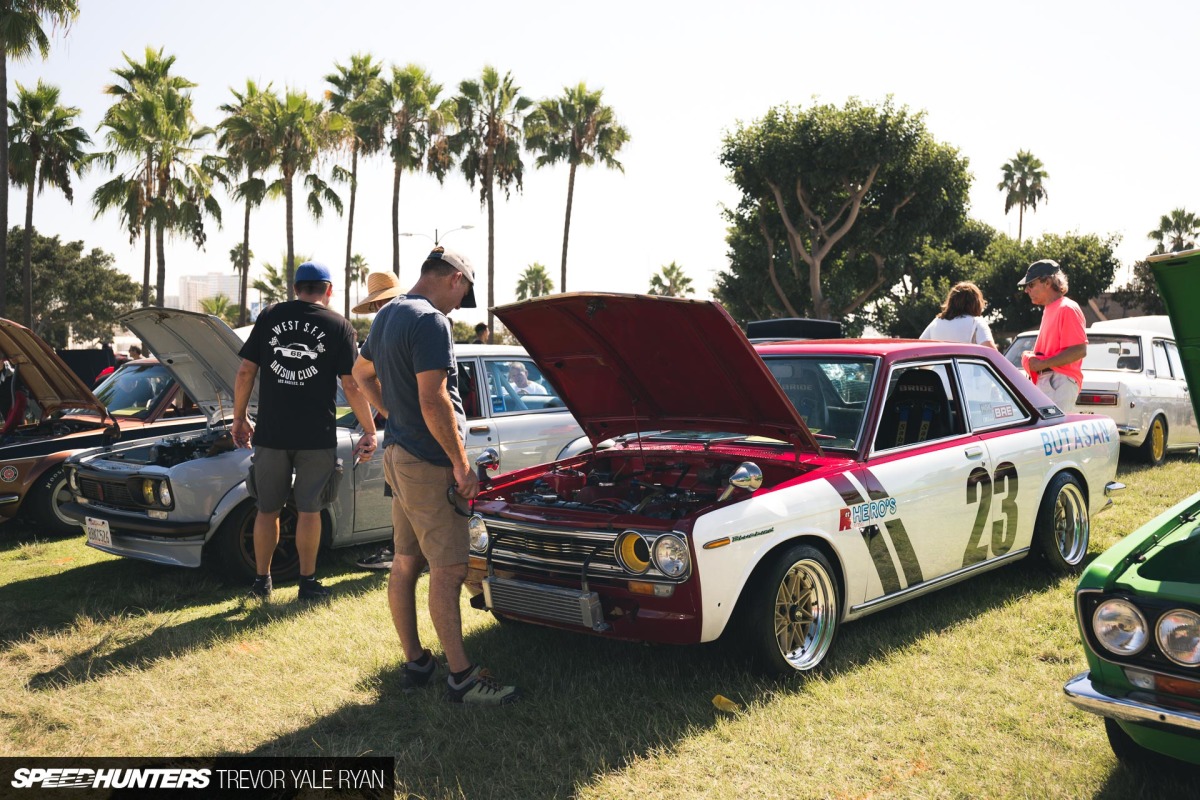 As expected, there was no shortage of engine-swapped cars, particularly Nissans, but for every modified build there was an epic survivor a short walk away. Survivors like my friend Sergio's genuine Bluebird SSS I shot a while back.
Rare Birds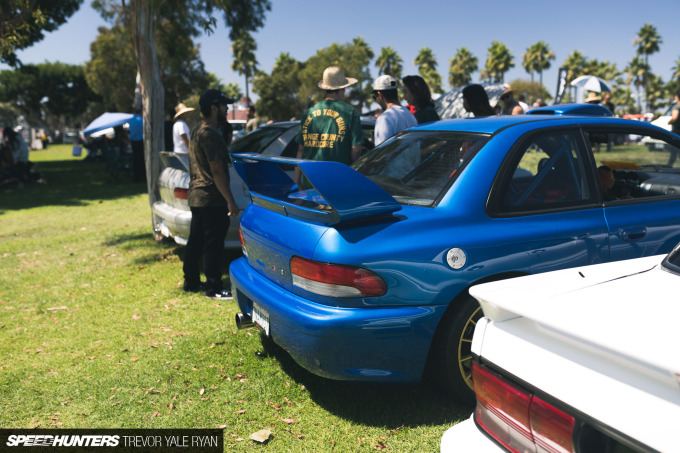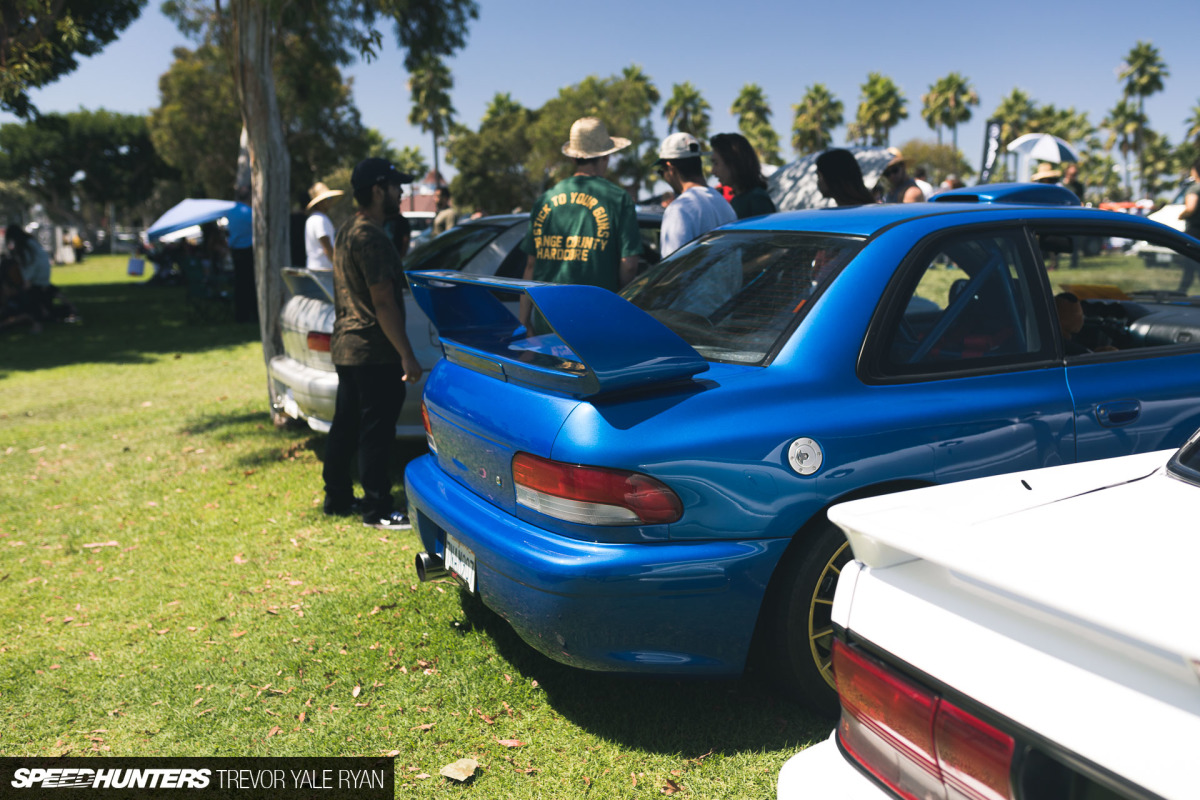 Other makes weren't as popular, but this makes sense when you consider the rules of the show. Only '95 or older models are allowed at JCCS, but there's a caveat: If the model started in '95 you could enter later model variant provided it's of the same body style.
Since it didn't seem to be until the mid-1990s with the GC8 chassis that the popularity of the WRX really took off in enthusiast circles, there unsurprisingly weren't too many Subarus out.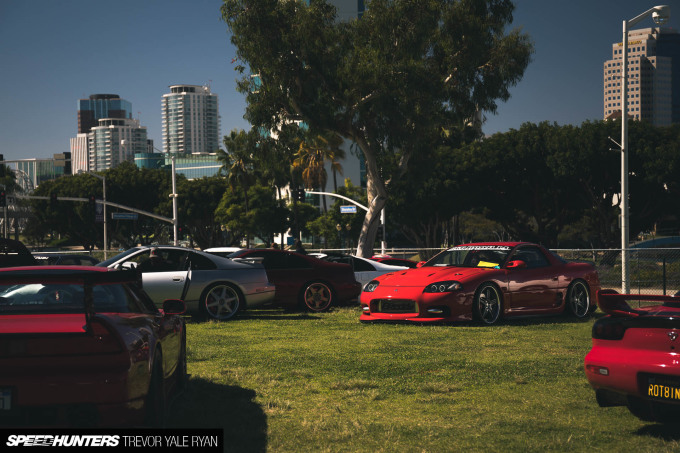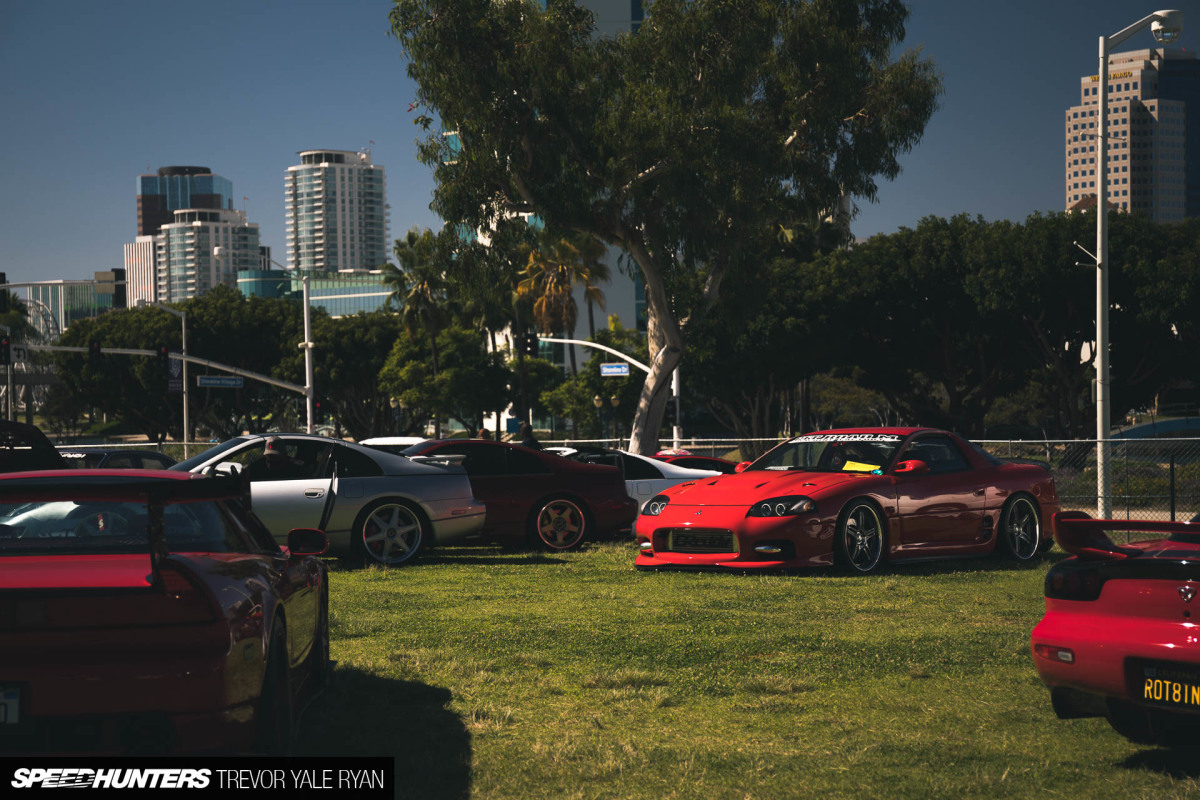 The same goes for Mitsubishi, but it was cool to spot a GTO across from a Lancer Evolution II. Again, you can see that the modified nature of the cars here spanned a broad spectrum.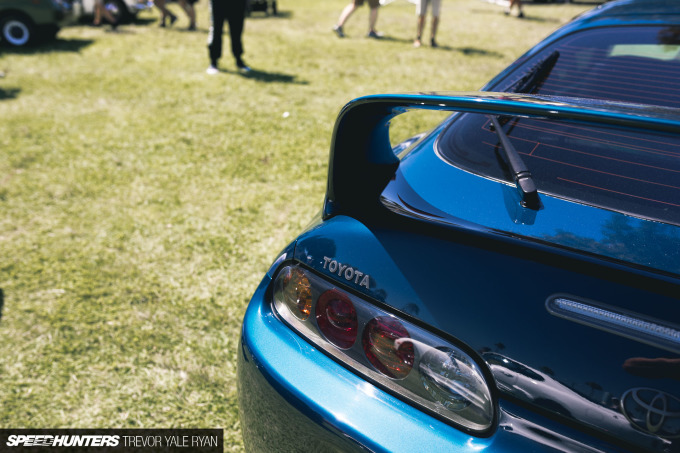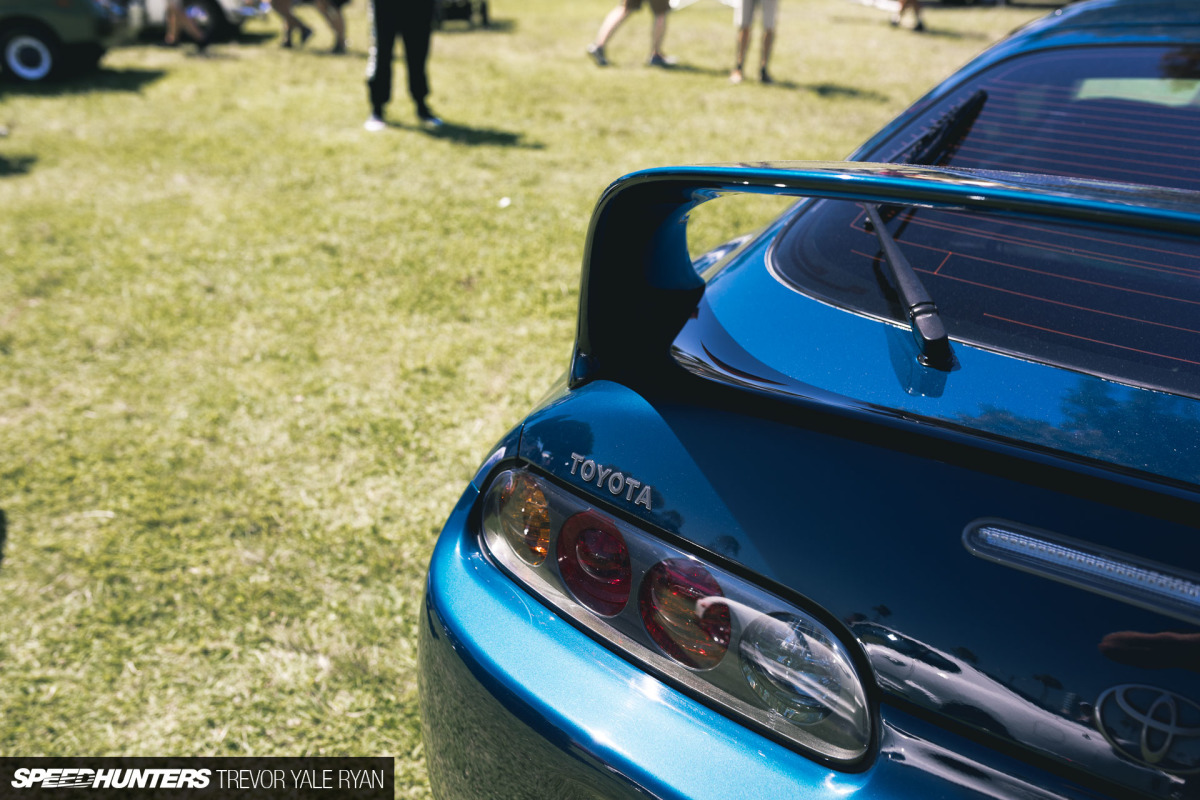 Toyota, on the other hand, had a much stronger showing at JCCS.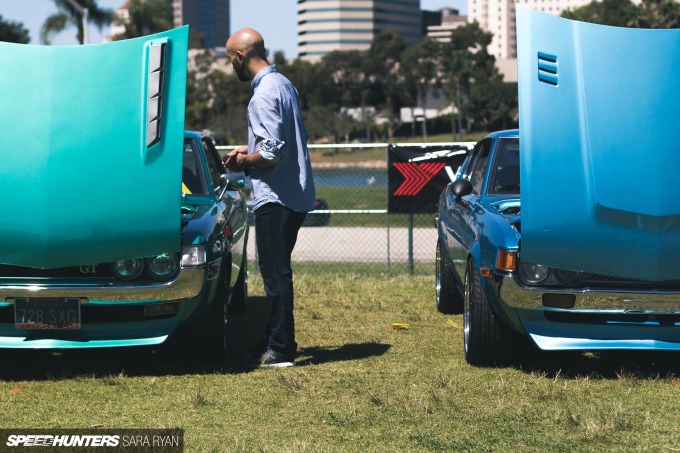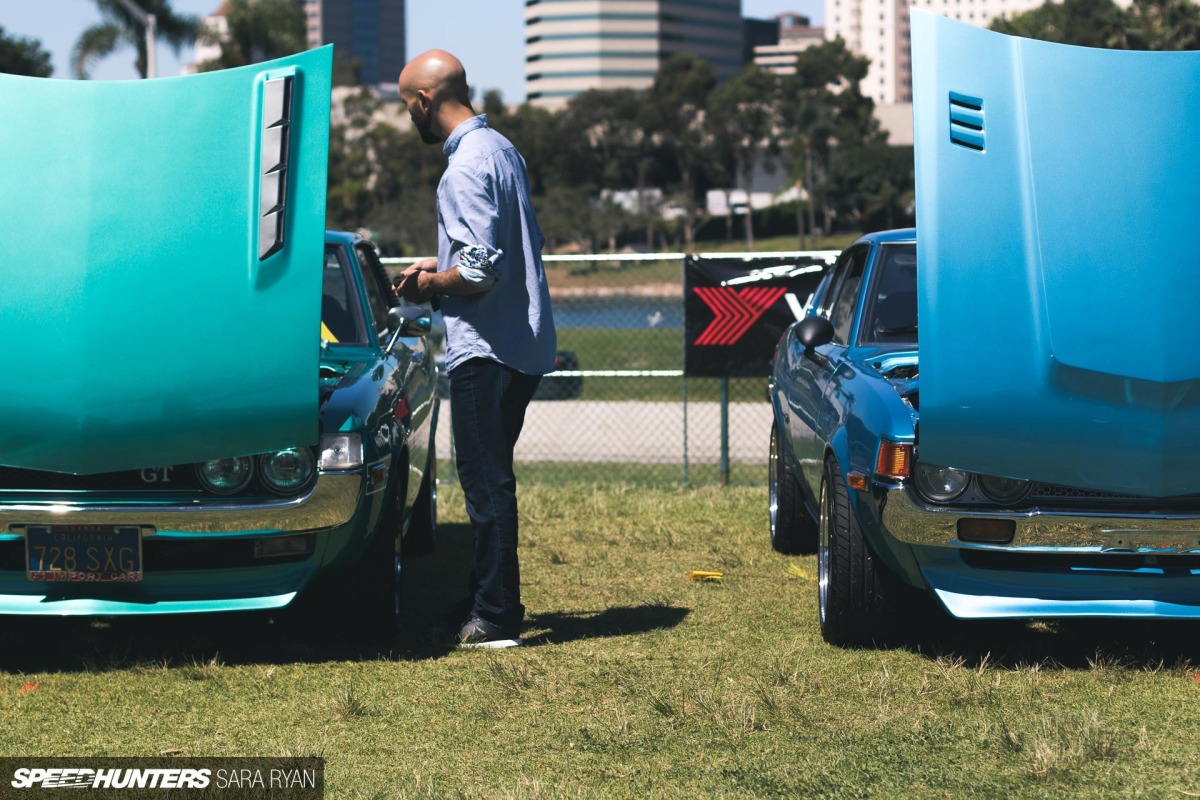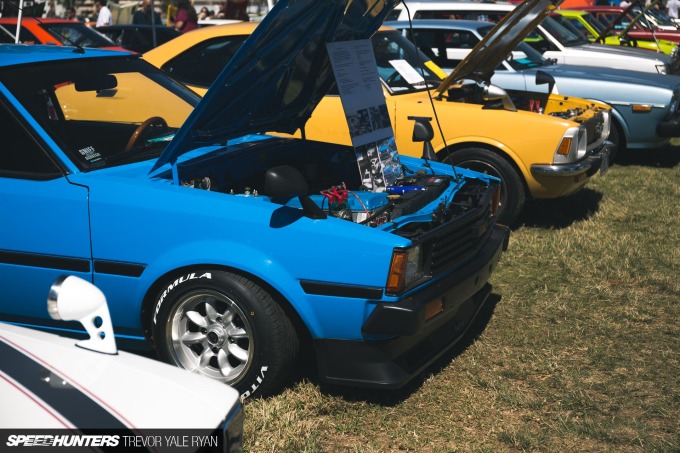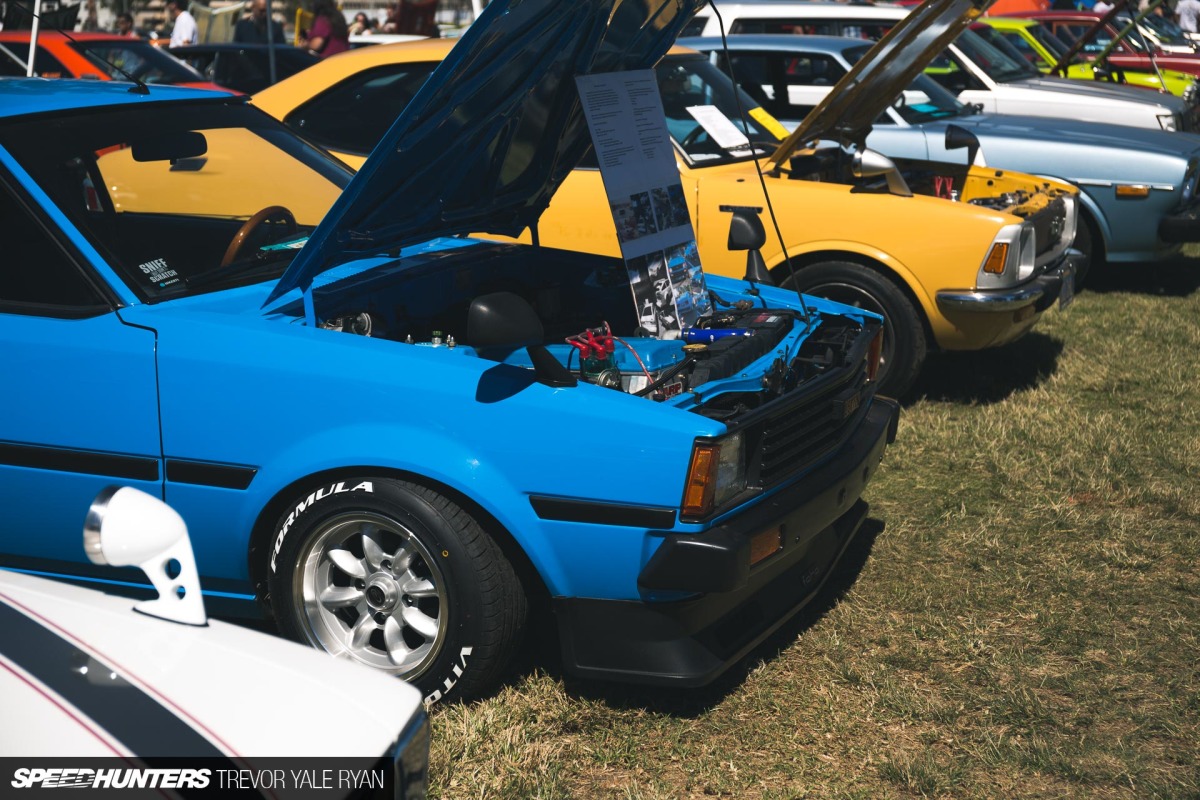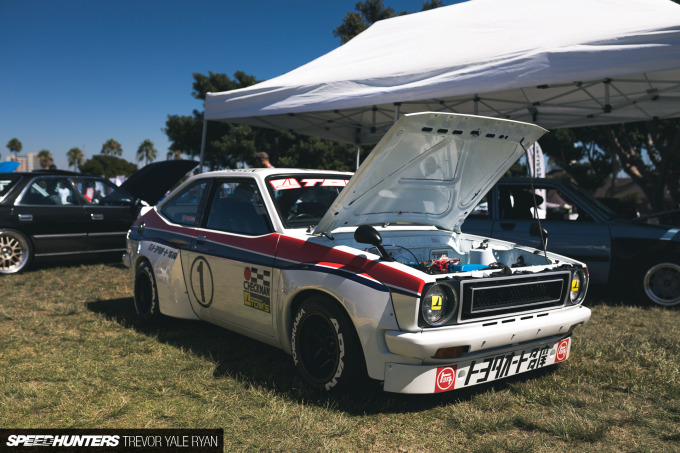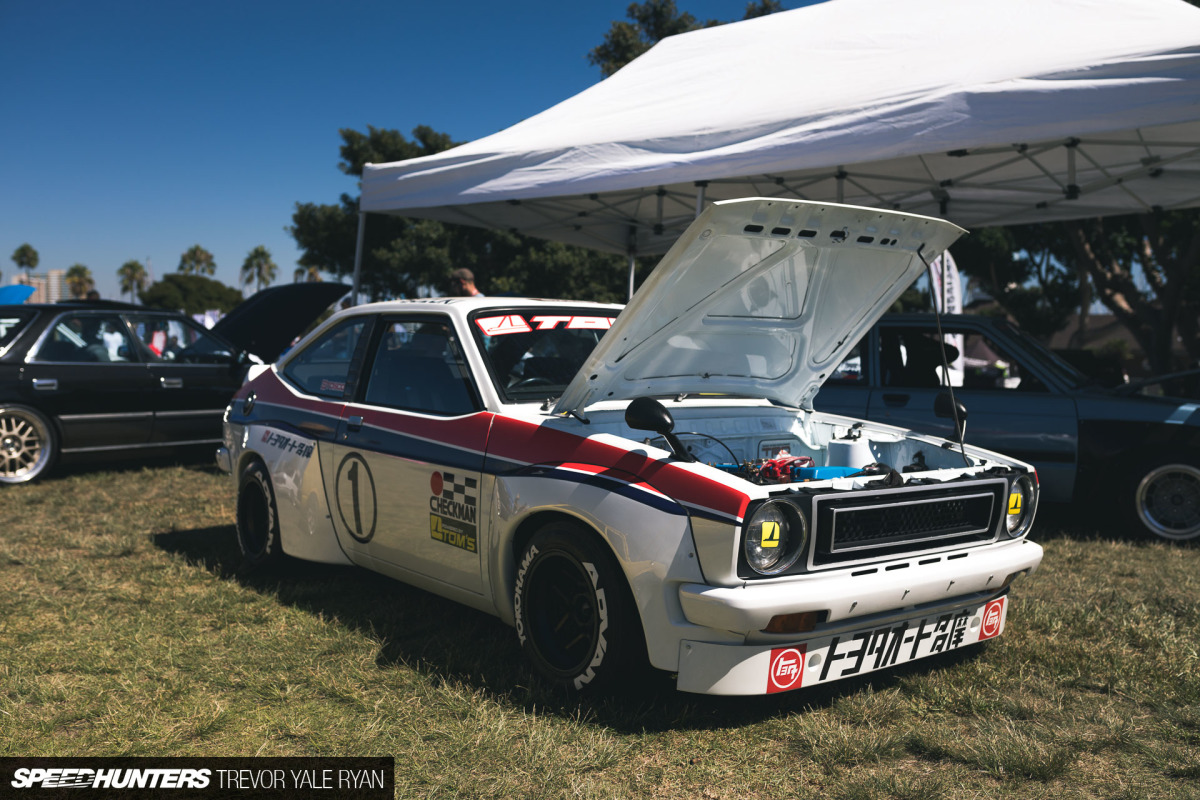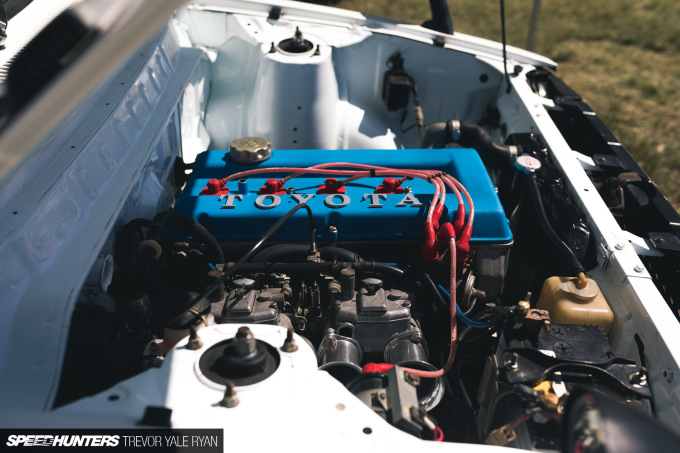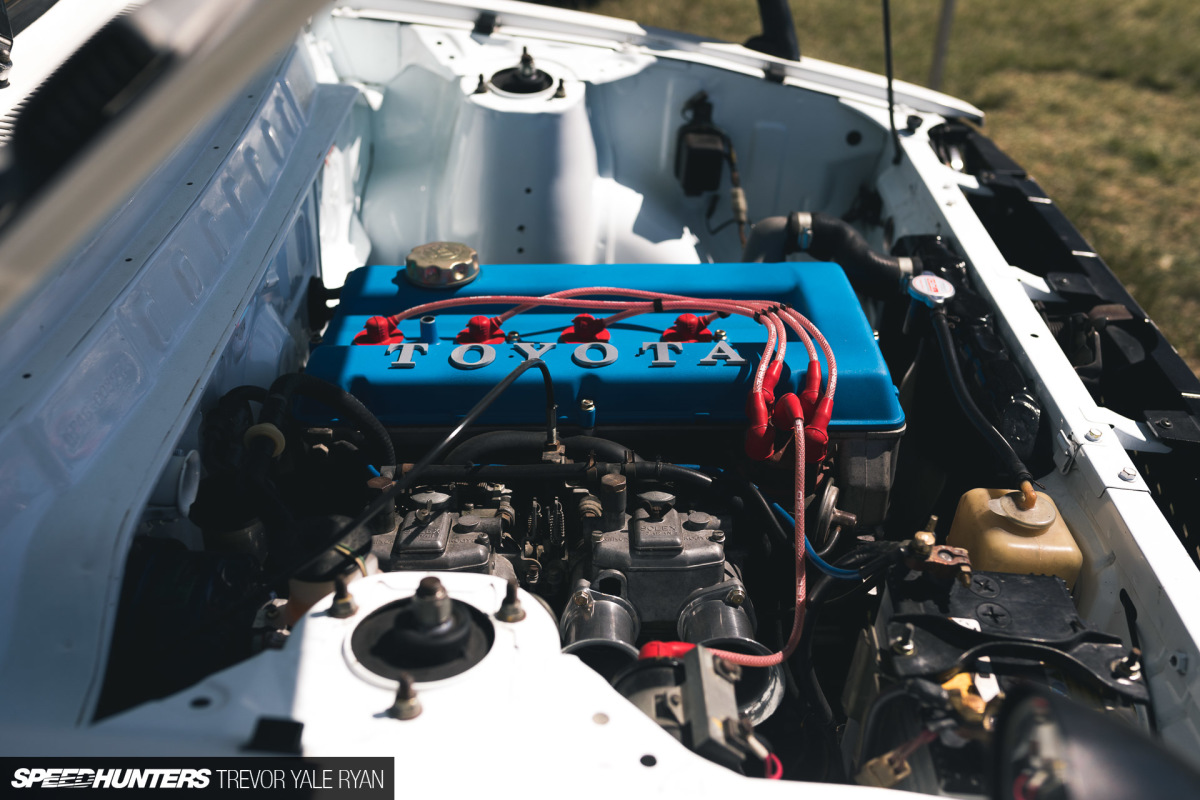 It's a bit hard to not have your perspectives skewed when you're surrounded by this many featurable cars. If you see anything here you want a closer look at, drop me a line and I'll see if I can organize a shoot during my next visit to the LA area.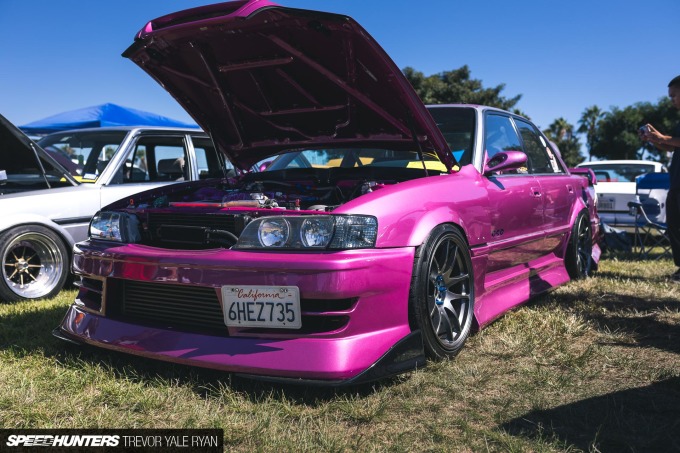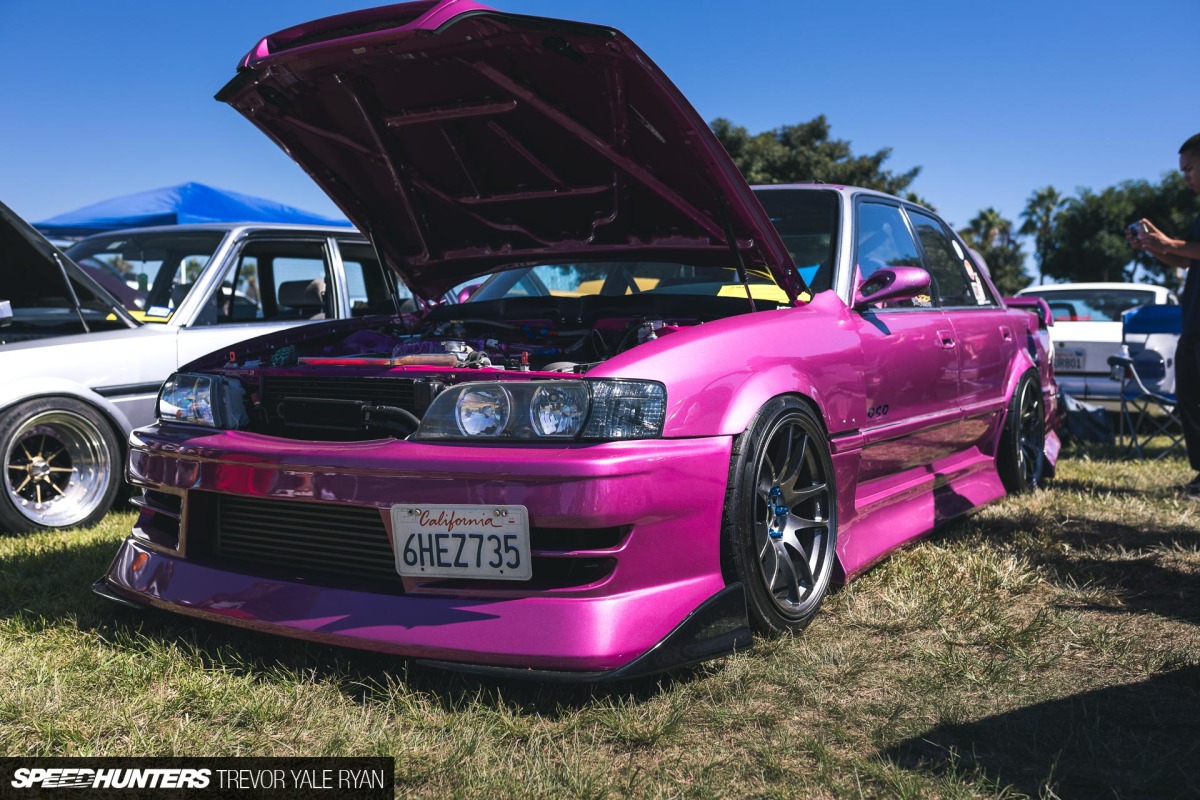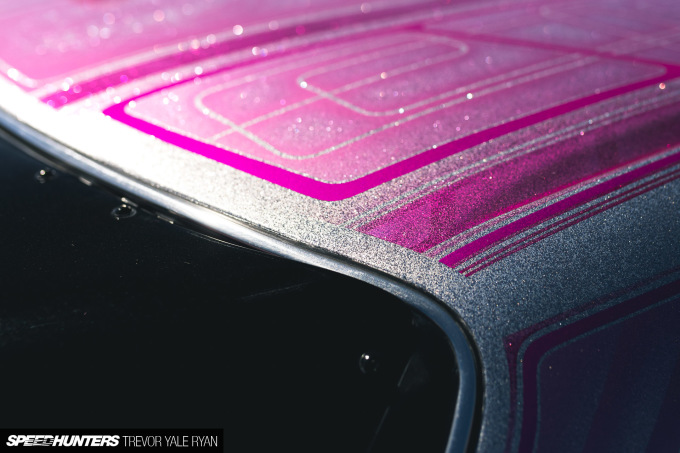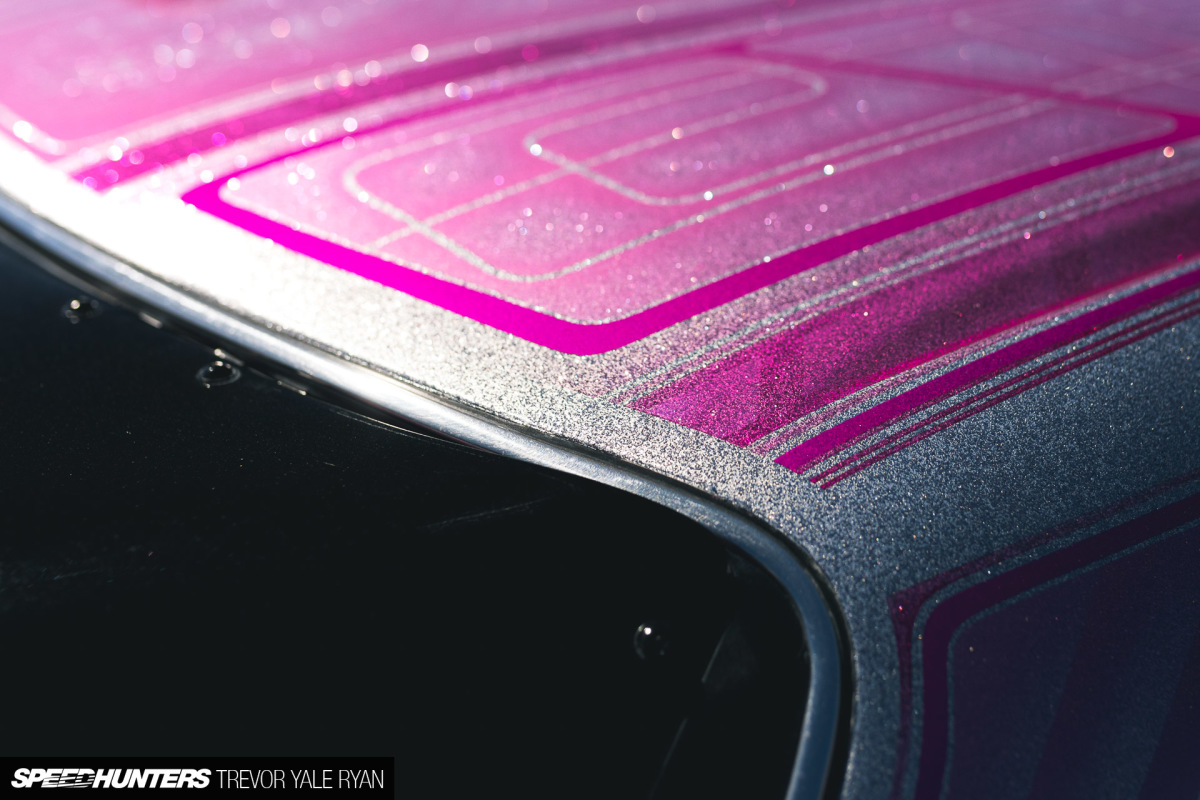 Another personal favorite I've looked forward to seeing in person is Richard Rabe's MX83 Cressida. If looking at the front end makes your brain explode, Paddy broke the build down for us last year. The sedan has since seen some updates, and while the valve cover might be a bit much for my taste, it's safe to say this is one of the best Cressidas in California.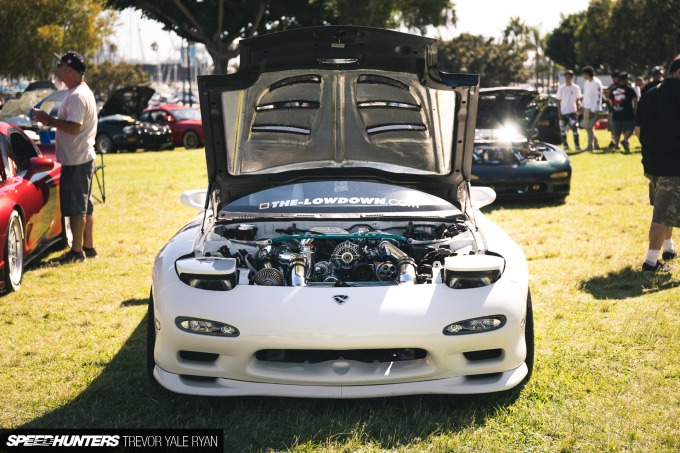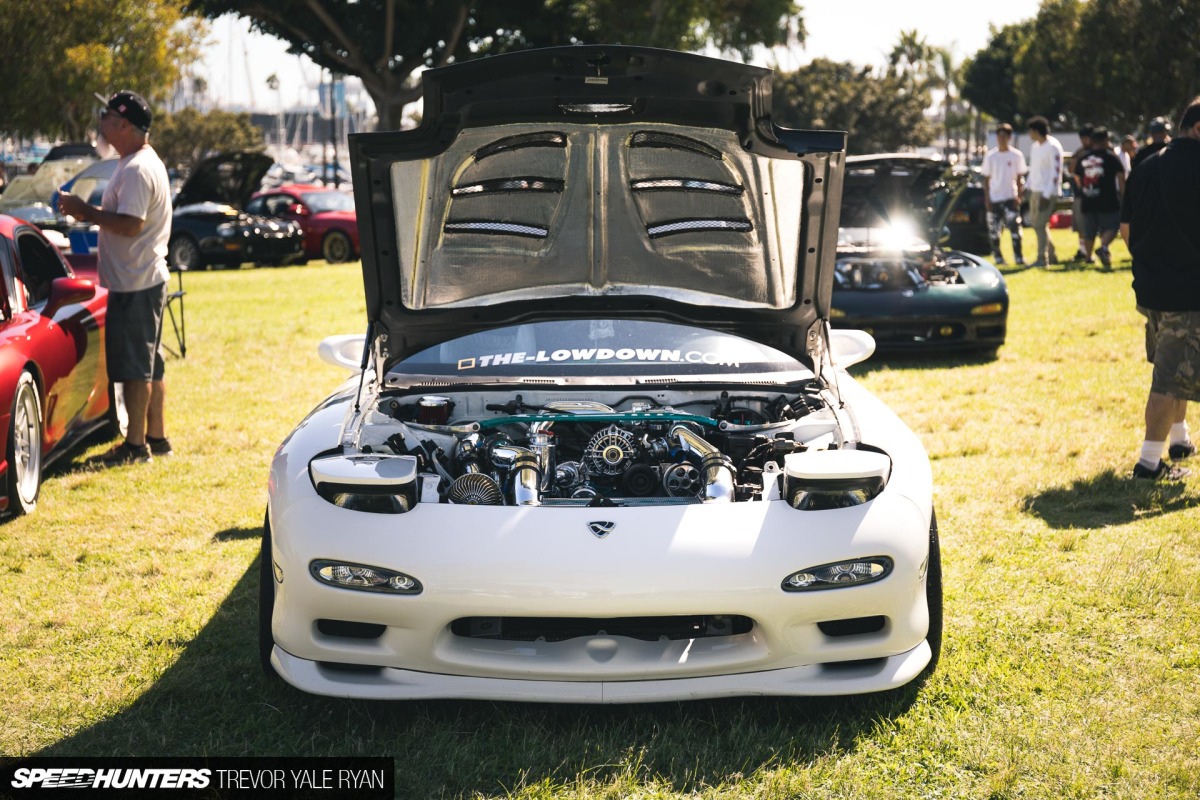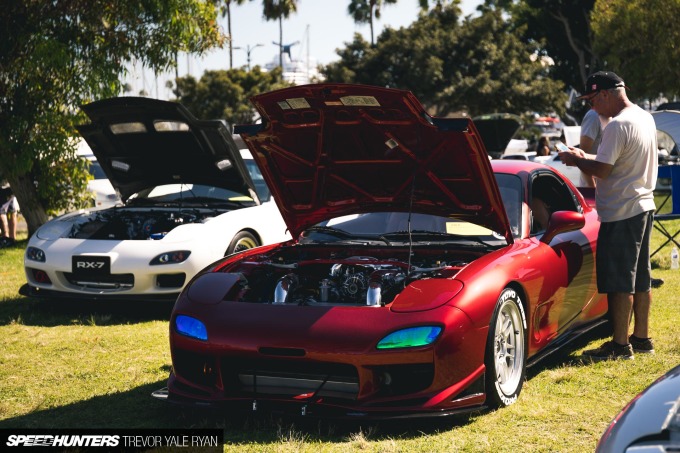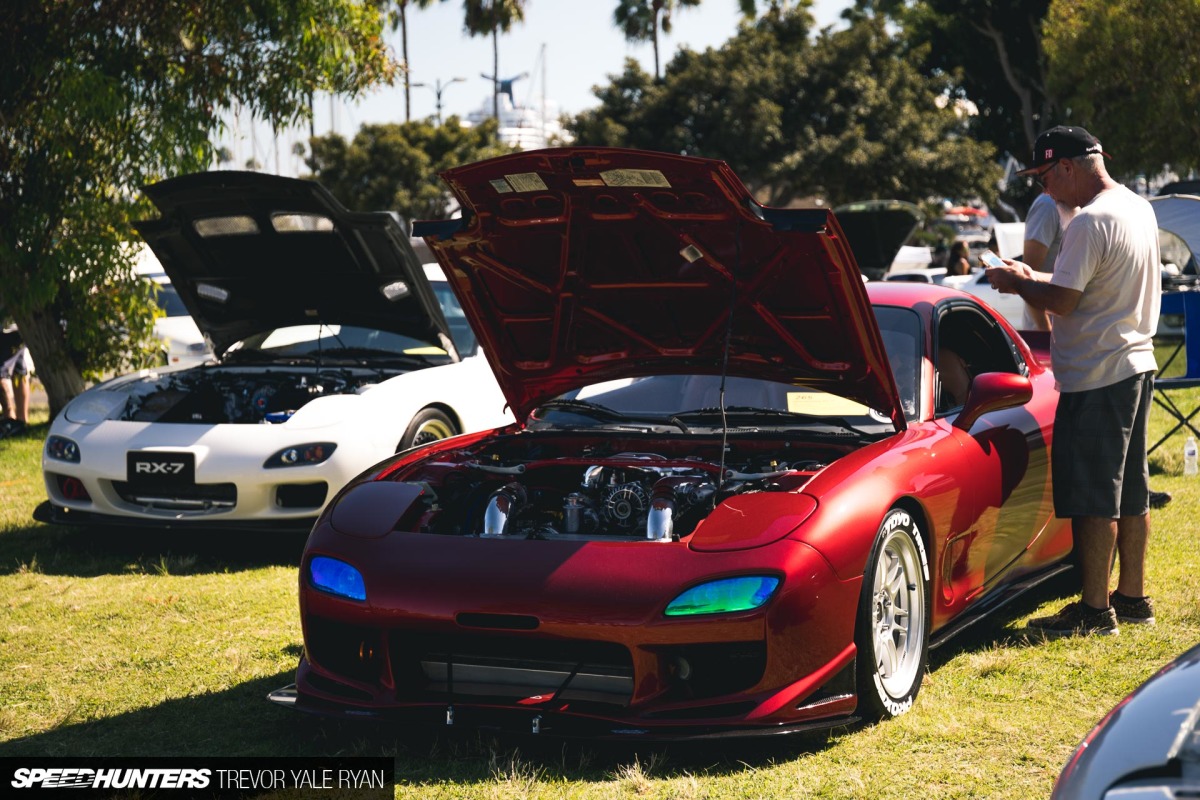 Rotary power had a good showing at the event, and a number of other Mazdas can be seen in the extra chapter below. What amazed me most was that these unreliable Dorito-powered cars were even able to make the trek to the show… I kid, I kid. With the meticulous care all of these cars have undoubtedly seen, I'm sure they have plenty thousands of miles left in them.
Wild Cards
Before I check out, there's one group in particular that deserves a bit of attention. Team Wild Cards certainly aren't strangers here on Speedhunters, but I just can't get enough of their cars.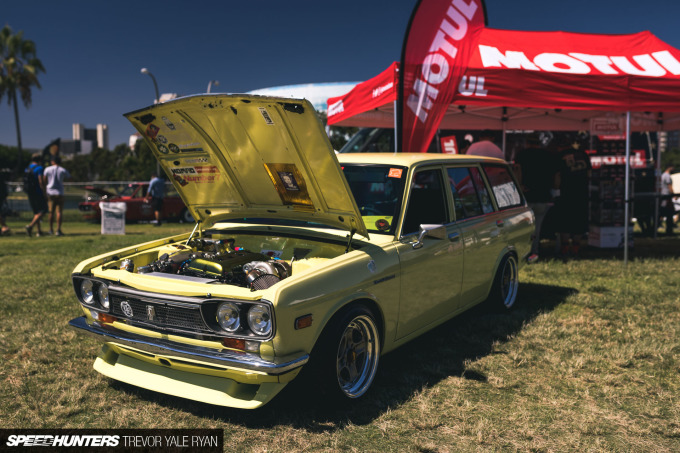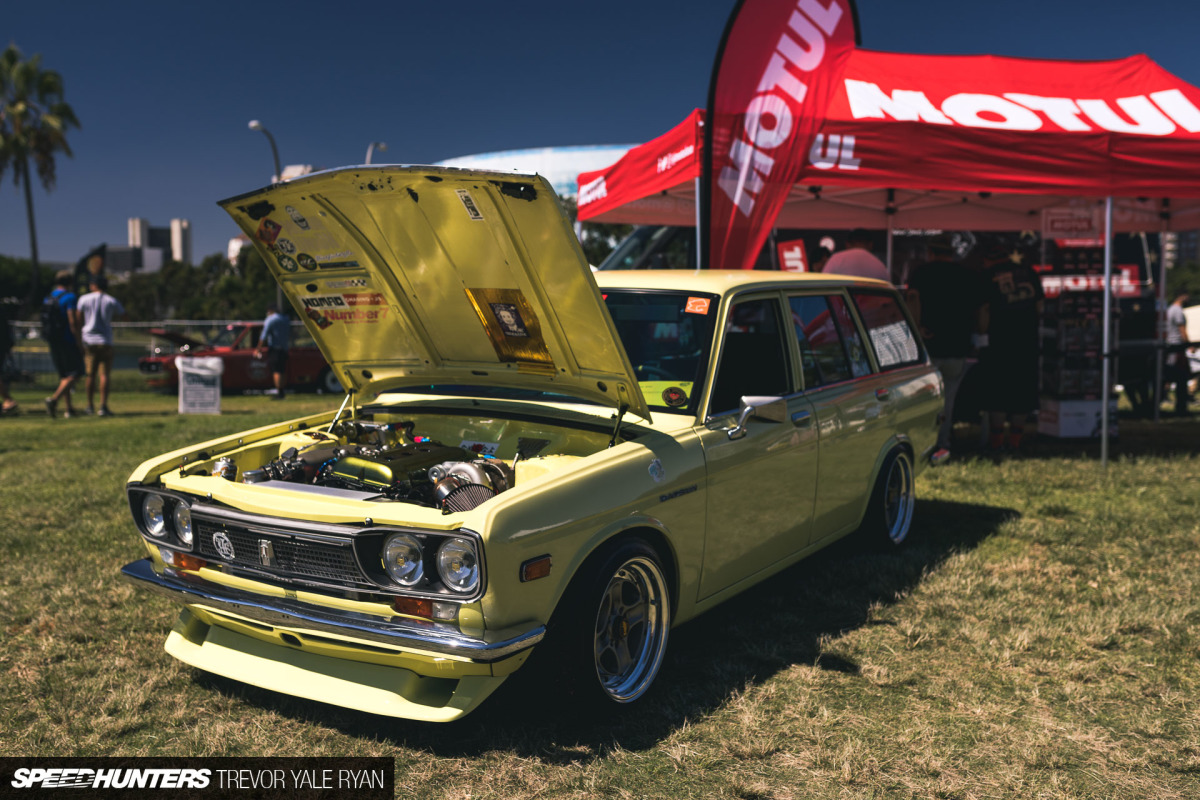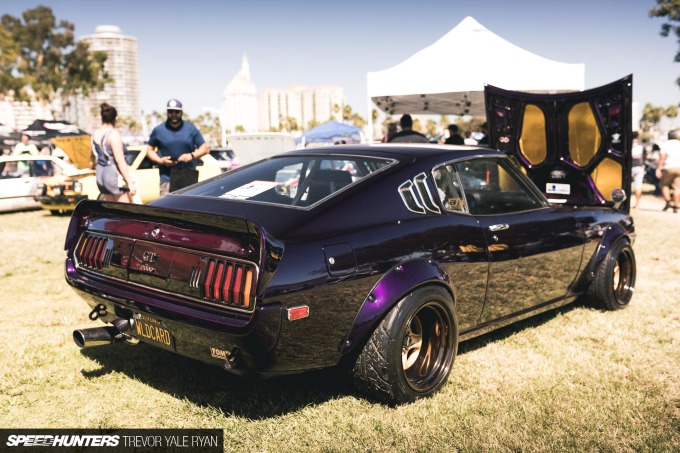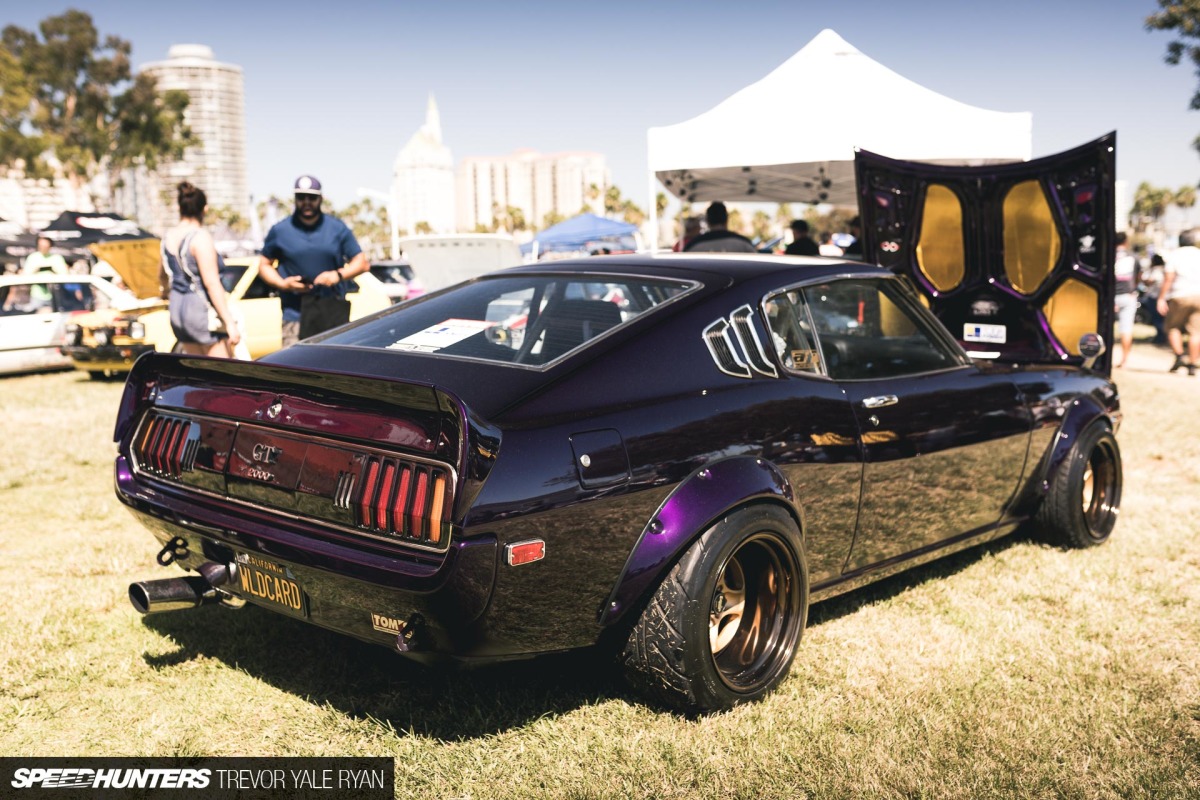 With light reaching peak levels of terrible, my photos really don't do the cars too much justice. But what's so cool about this group is that they all continue to take pride in their builds, and they seem to never stop building.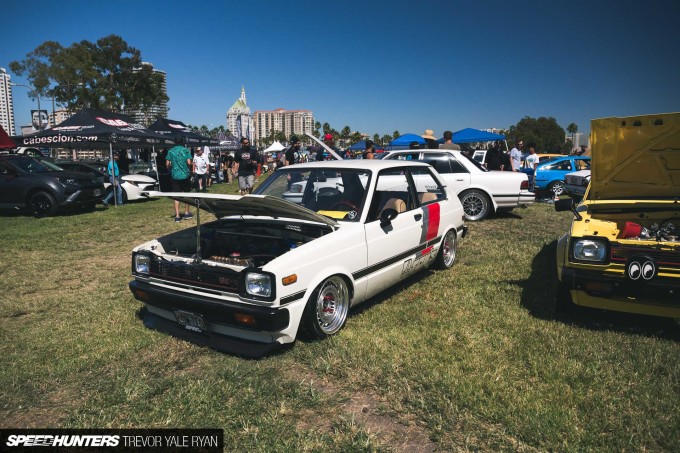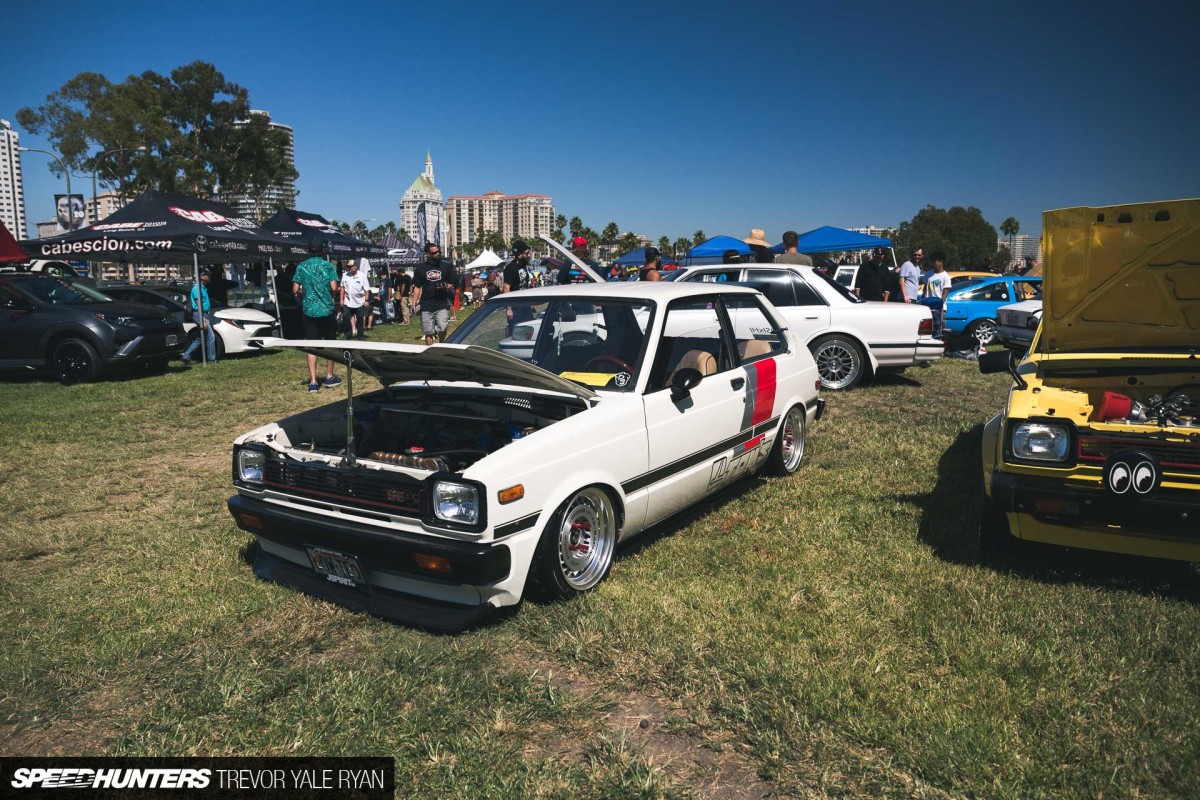 And while there are some expected chassis in the club, there are also some less popular cars they've chosen to modify.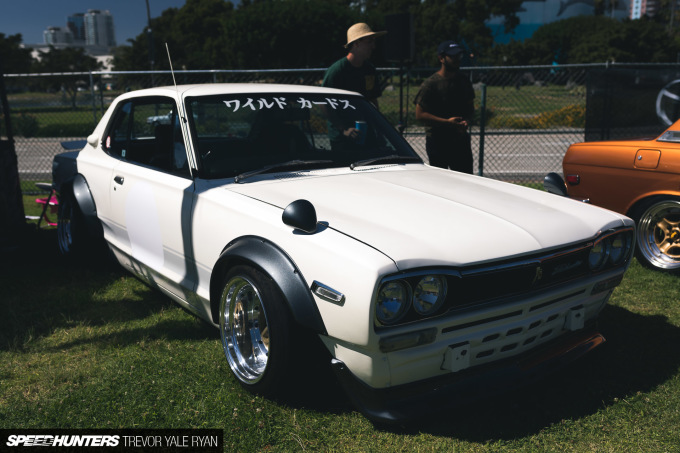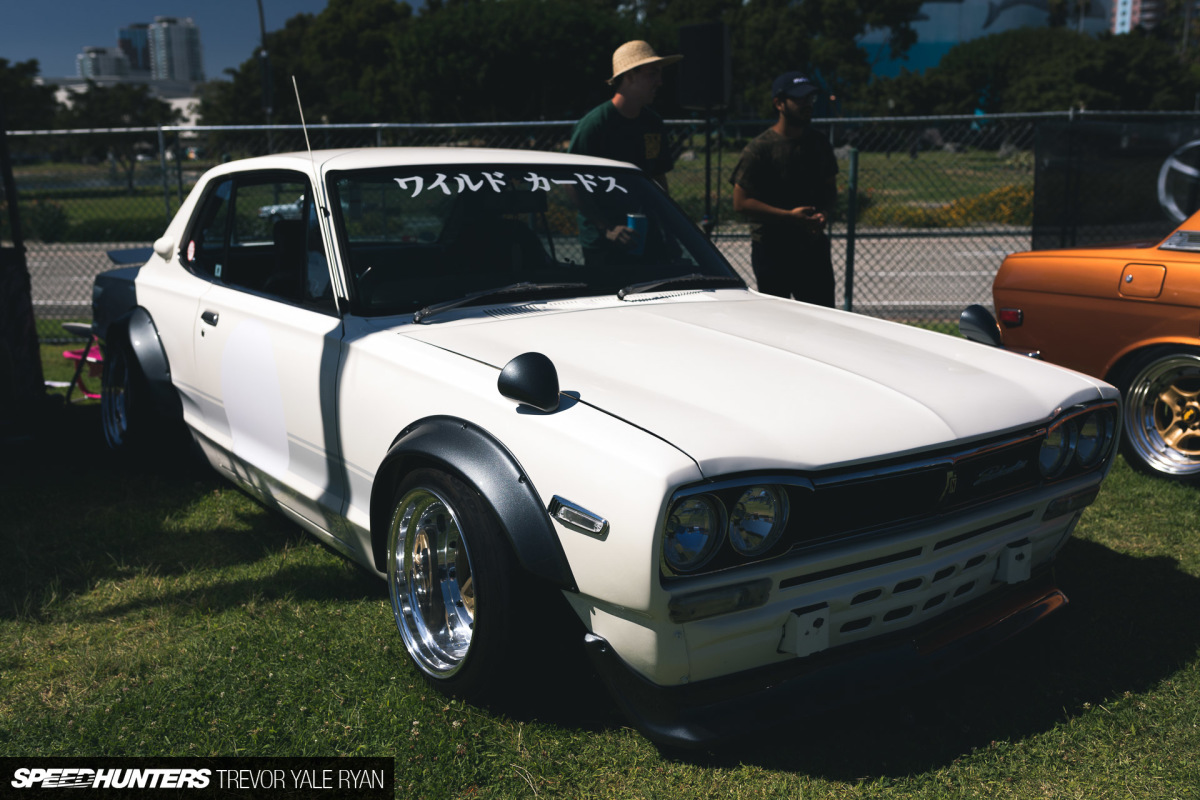 Roy de Guzman is no stranger to the Hakosuka, and it should come as no surprise that this is a truly next-level build.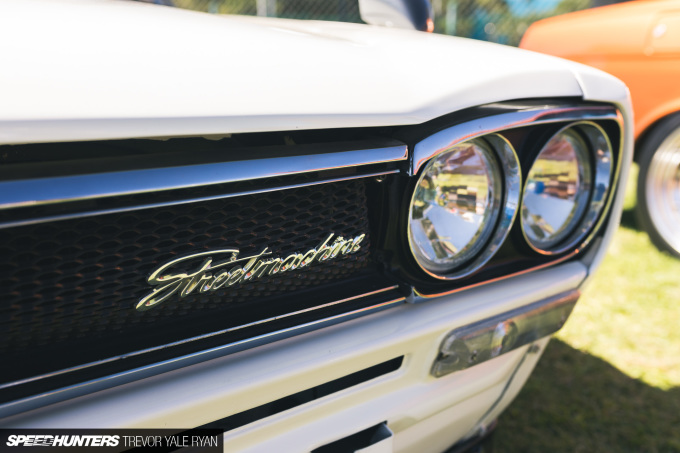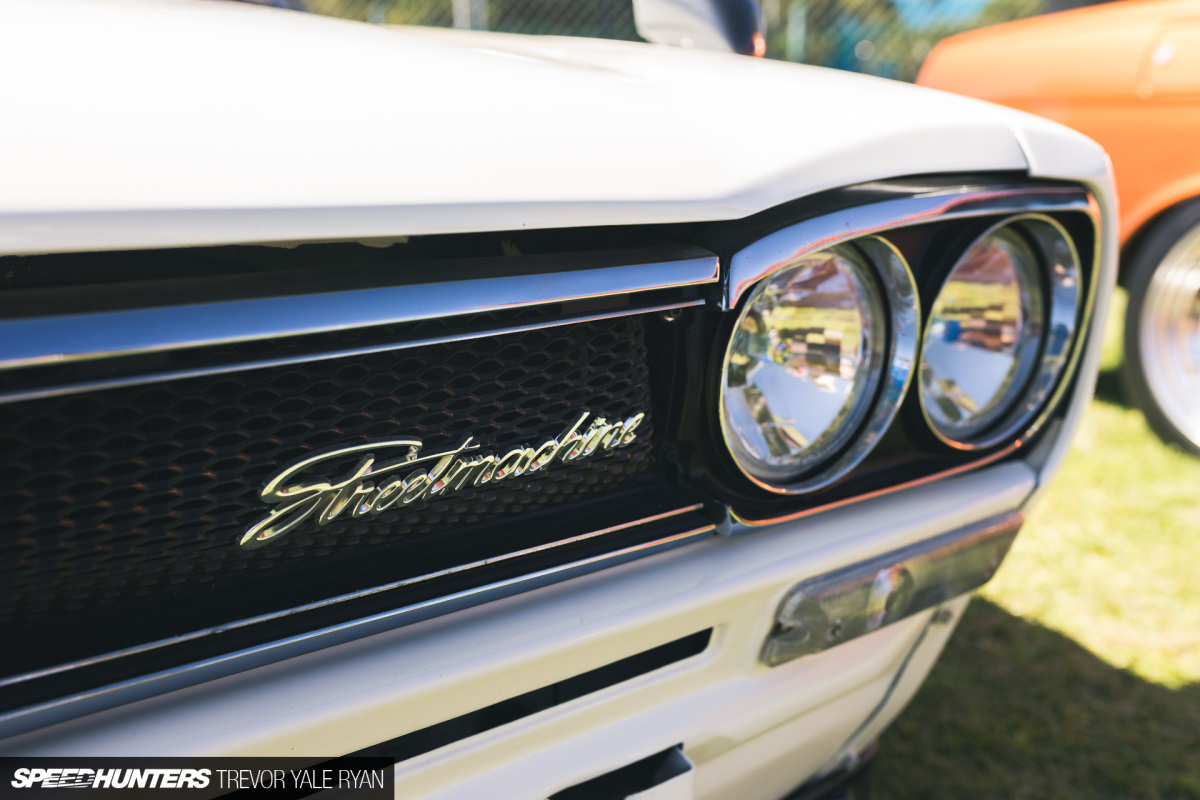 The wheels, the ride height, the flow of the car, it's all spot on.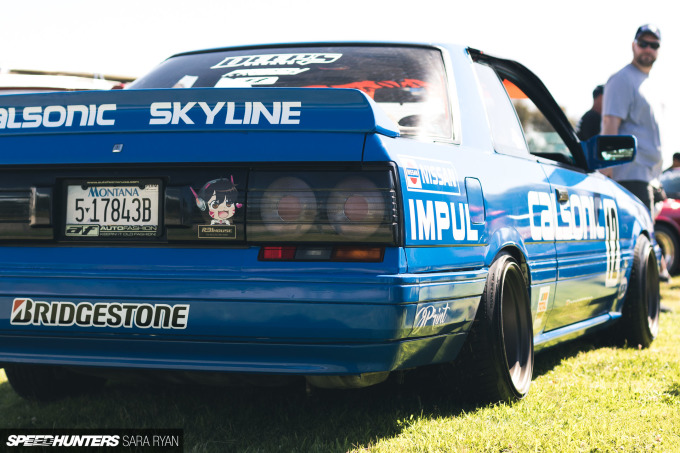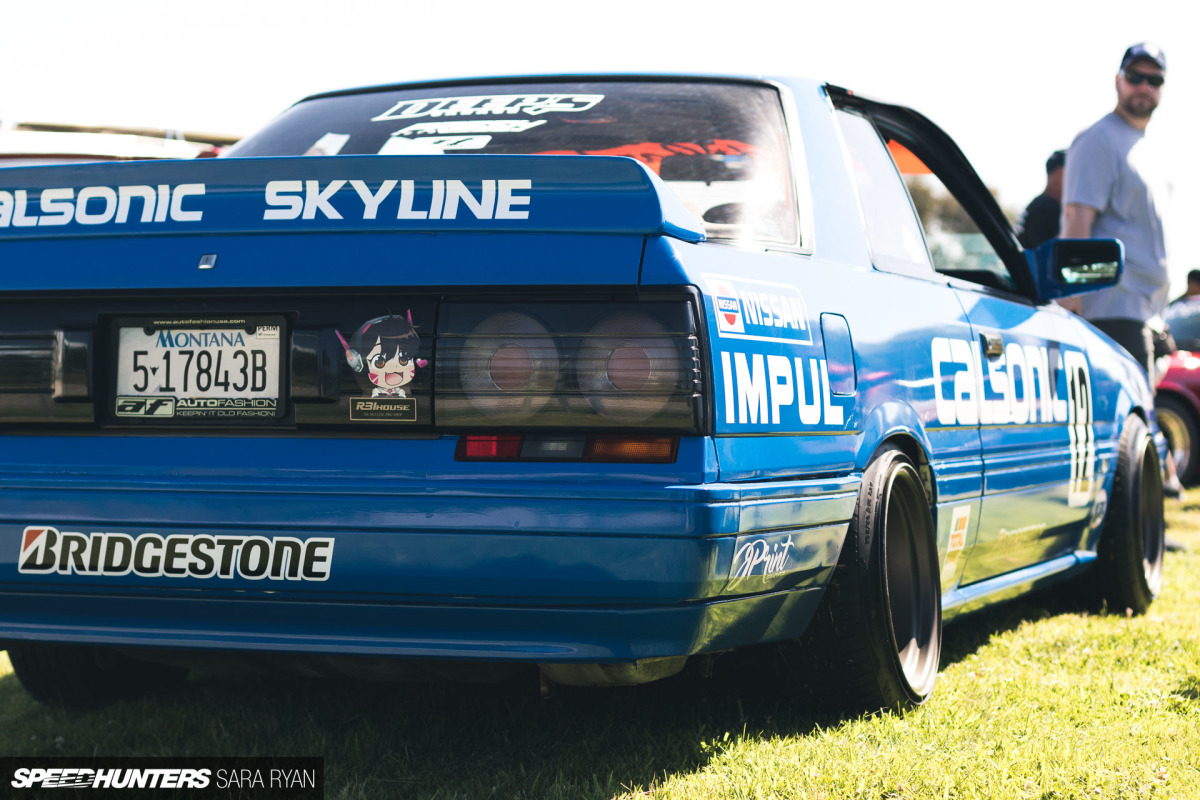 Really, a closer look at all of the Wild Cards' cars is required, but with a certain freshly-updated Skyline experiencing a bit of trouble on the drive up, a monkey wrench was thrown into our plans. While it didn't make the show, there's always plenty more time down the road for the owner to enjoy the car and for me to find a way to get it on my camera.
I'm sure I missed a couple of the team's cars at JCCS 2018, but it was nice to get to know a few of the crew and to finally see a good number in person.
Roll Out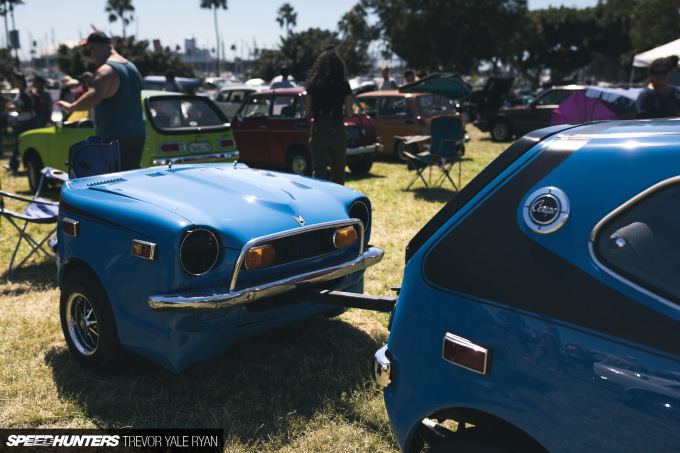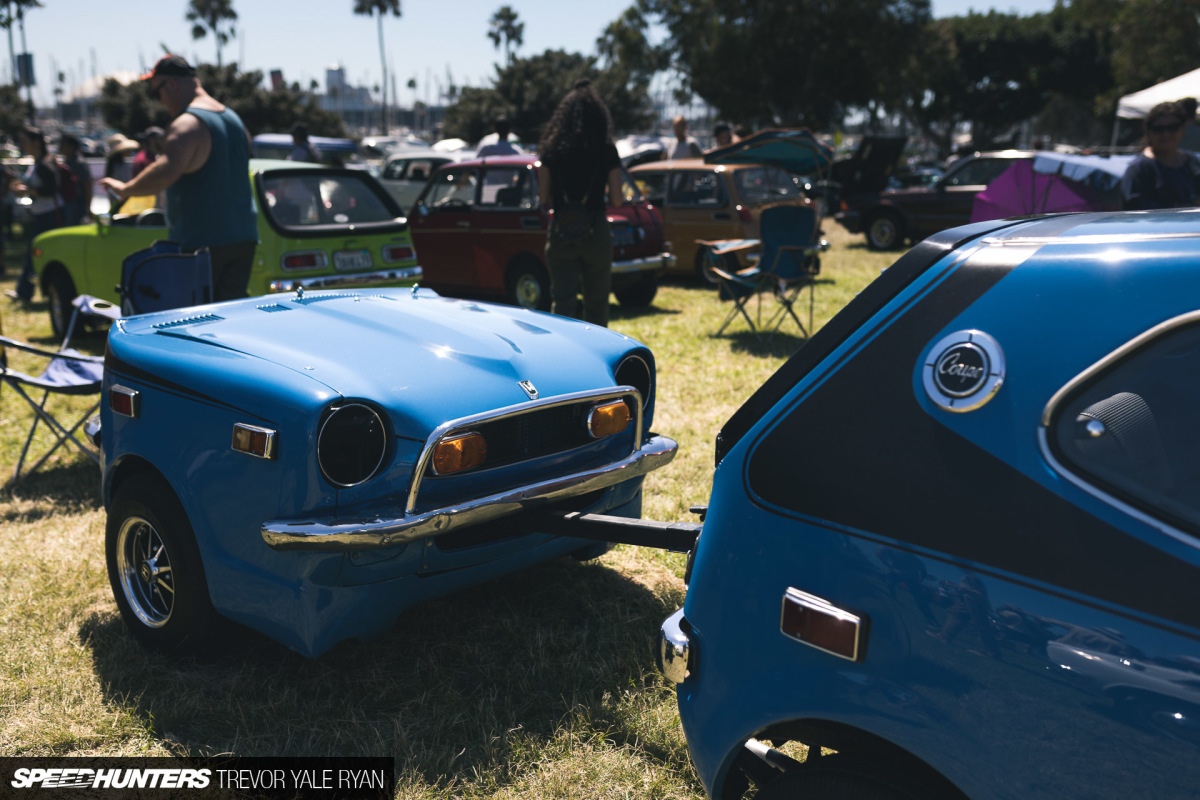 I can't forget to mention the group of kei cars at the event. While I didn't grab many shots of them, some were just too good to pass up.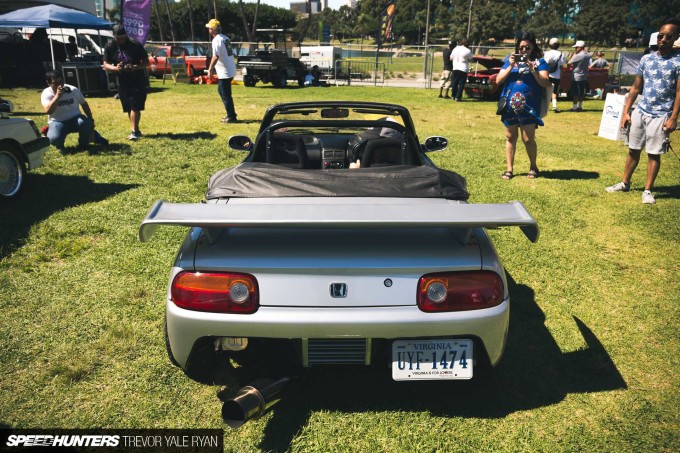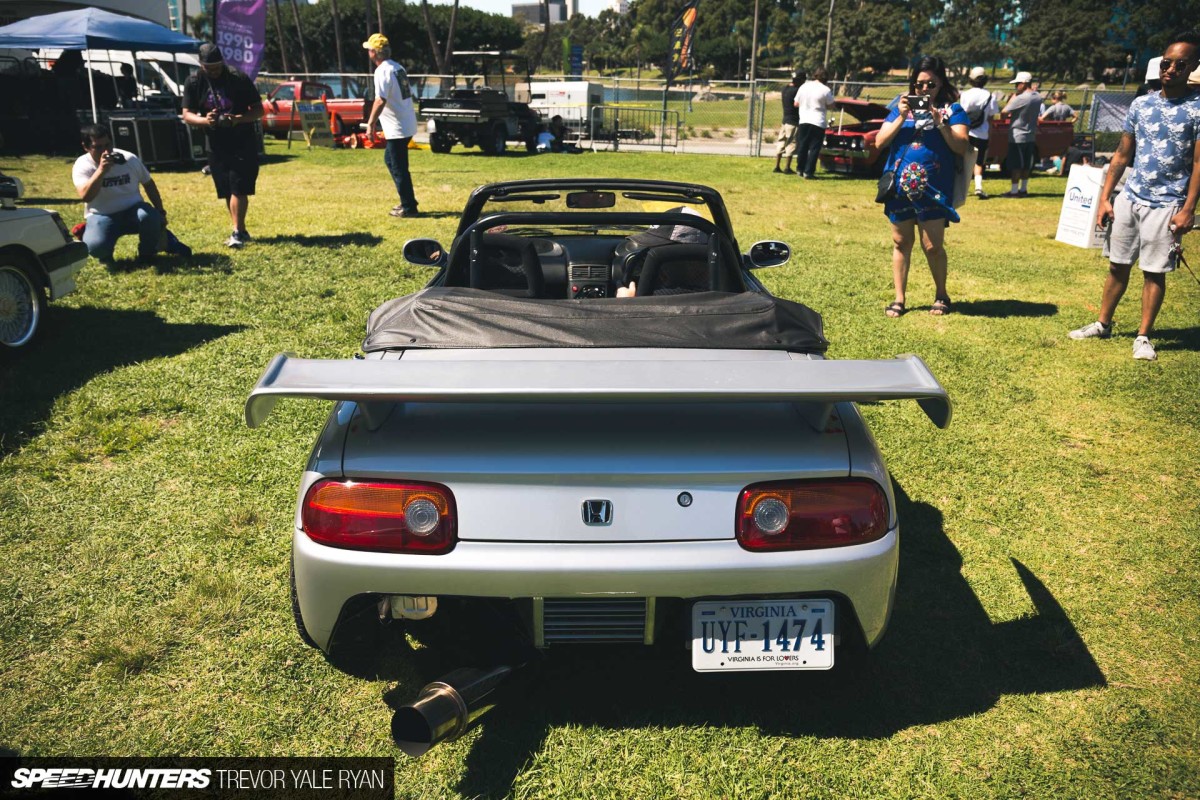 This Honda Beat was definitely one of them.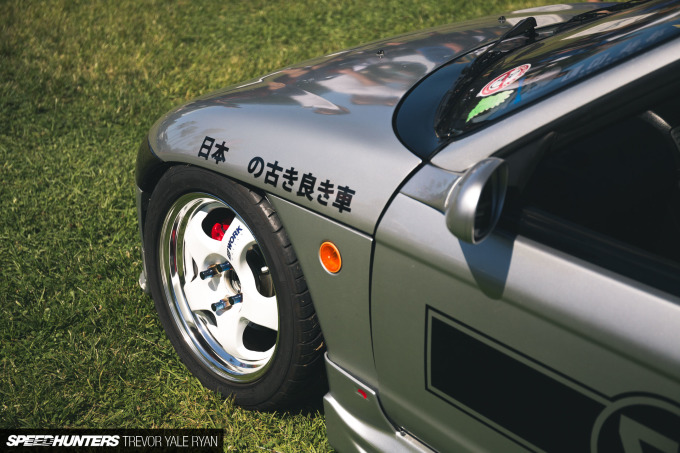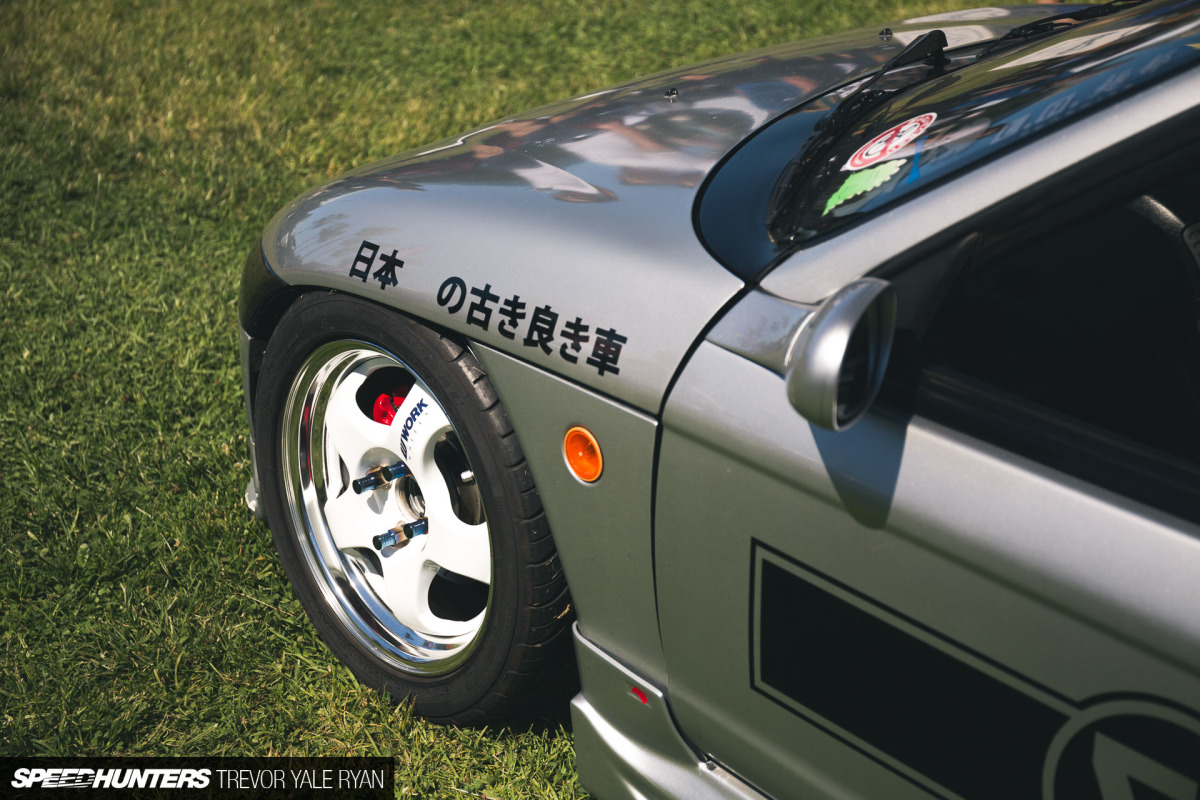 The 660cc machine was one of many well-executed Hondas that were out at JCCS; stay tuned for a story dedicated to '90s tuning icons from the brand as soon as I find time to share it with you.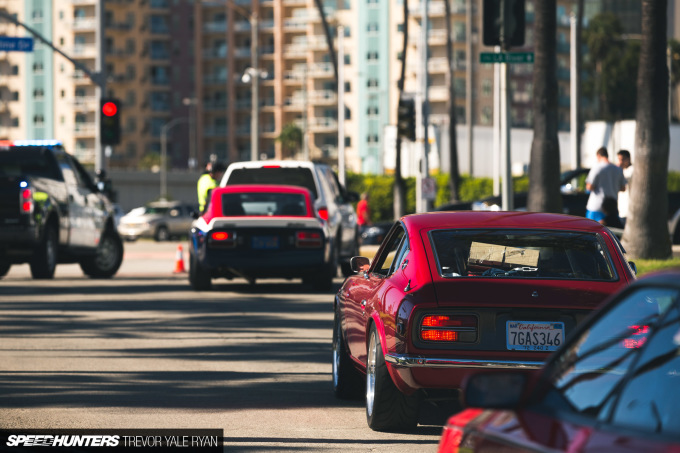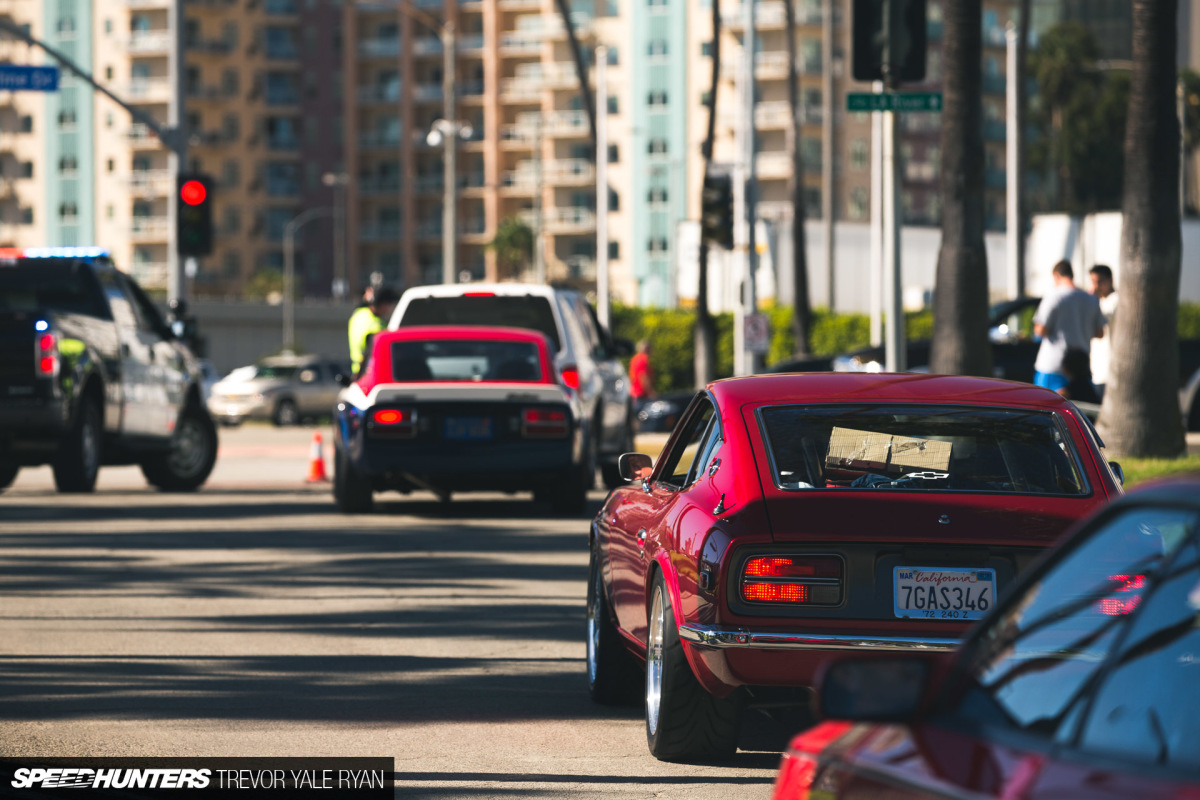 For now, that's it from the 14th annual Japanese Classic Car Show. Well, almost.
Enjoy the gallery below, and I'll be back soon with more.
Trevor Yale Ryan
Instagram: tyrphoto
TYRphoto.com
Cutting Room Floor