WTF
Maybe it was the fact that I had a 32-hour-long Wednesday the day before, but the pink car behind the Worthouse pit area at Formula Drift Long Beach confused me for a good few moments.
The front was instantly recognisable as that of a JZX100 Toyota Chaser, but what it was attached to, and so seamlessly, was what really caught my attention.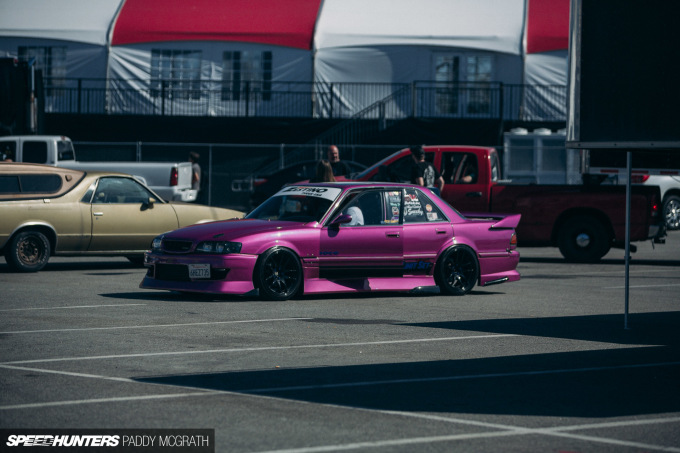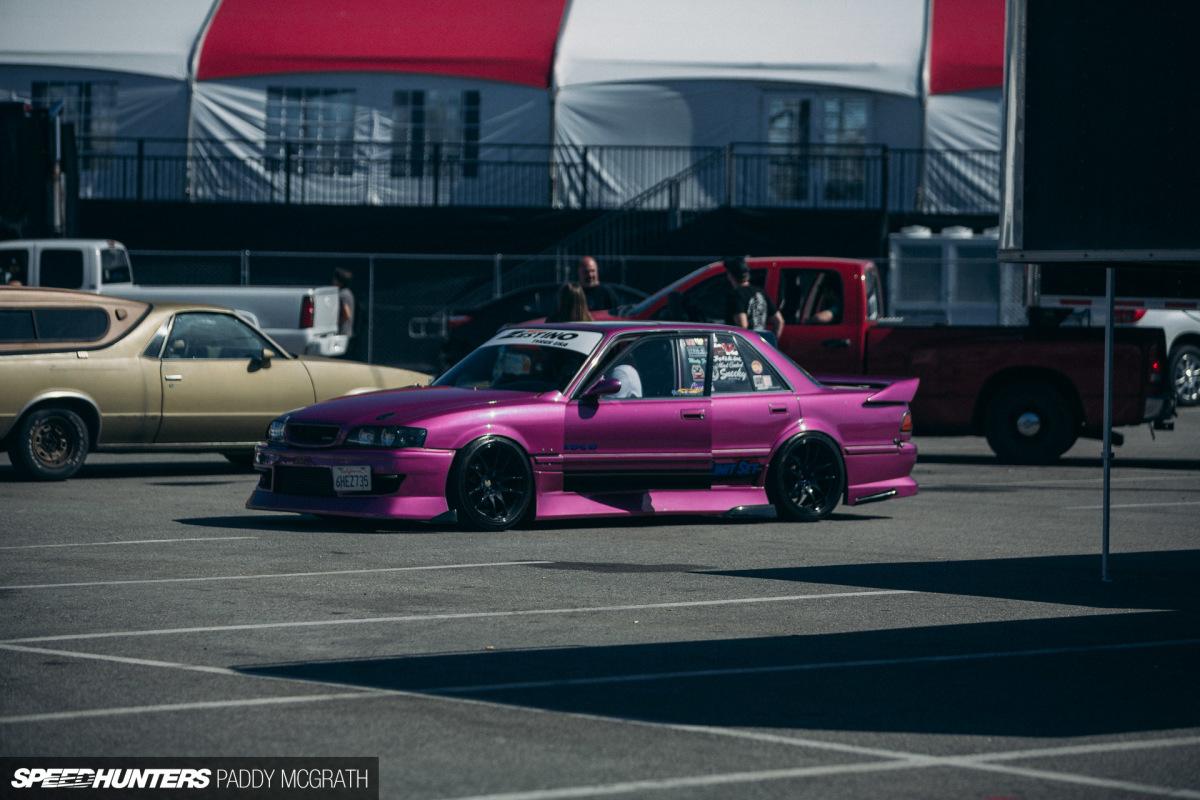 From a distance, the wing did disguise it to a certain degree – it didn't help that I originally was looking at it almost square on from the front – but once I got closer, it was obvious. But then, it kind of wasn't again.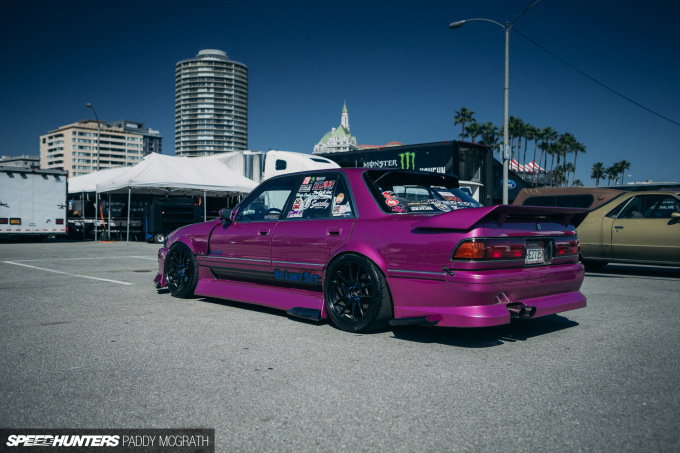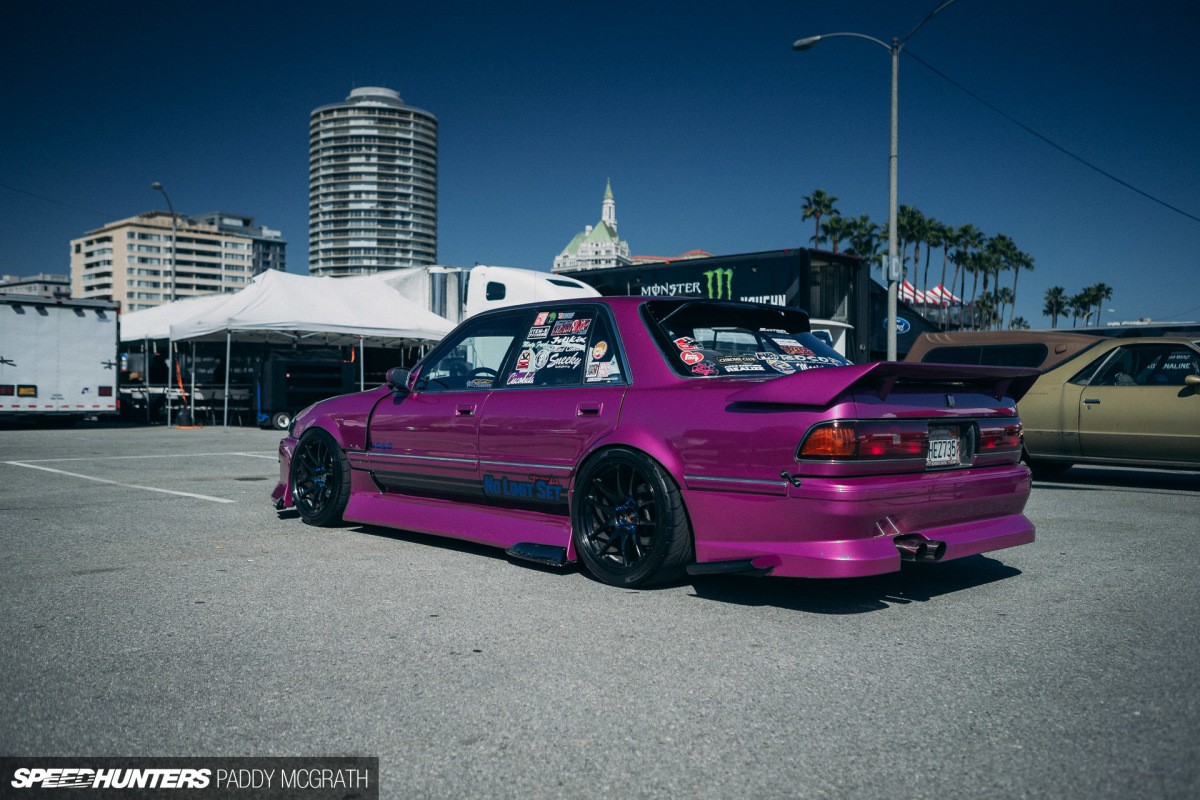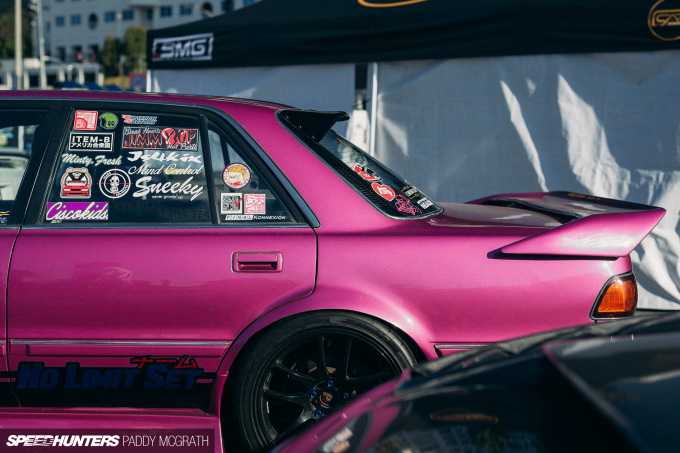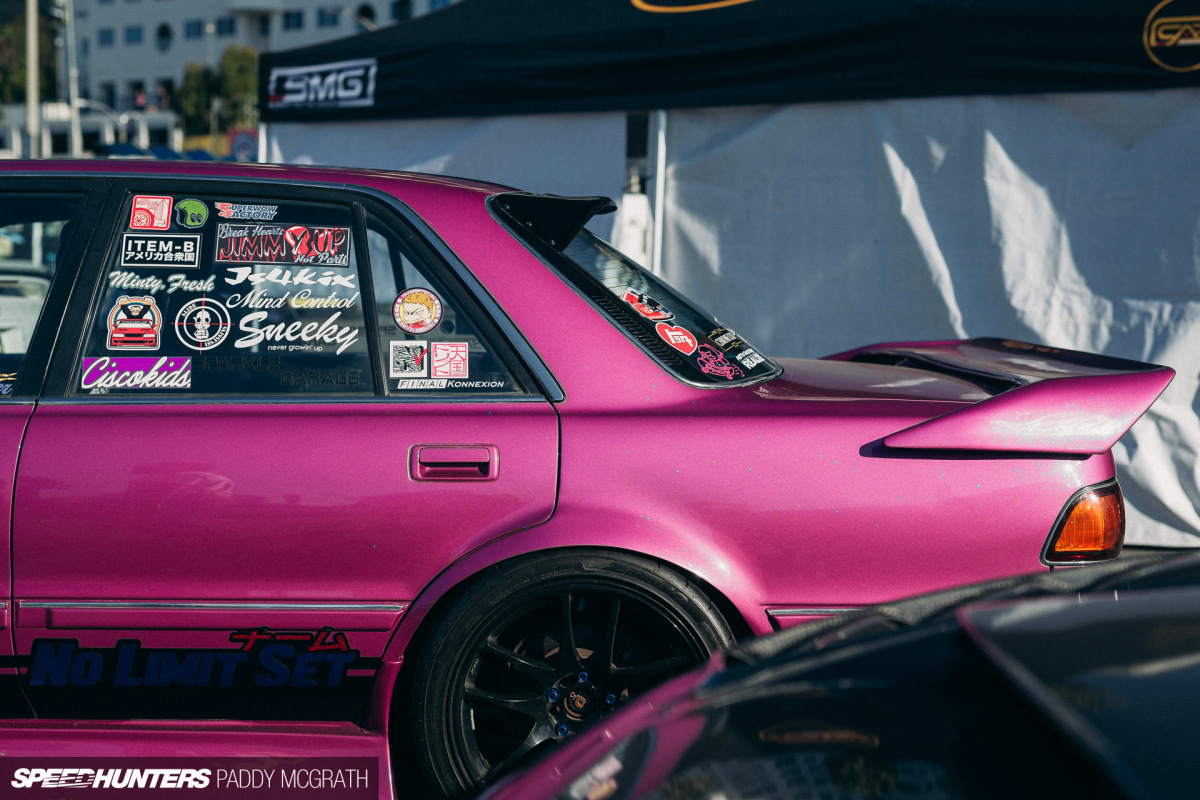 See, from the rear it's what I would instinctively label as a JZX81; but it was left-hand drive which completely threw me off. I'm not 100 percent familiar with the US market and what variations of JDM cars actually ended up stateside, so this was proving a fun challenge. I tried to find the owner, but being busy with other activities, when I finally returned the car was gone and I feared that I wouldn't see it again.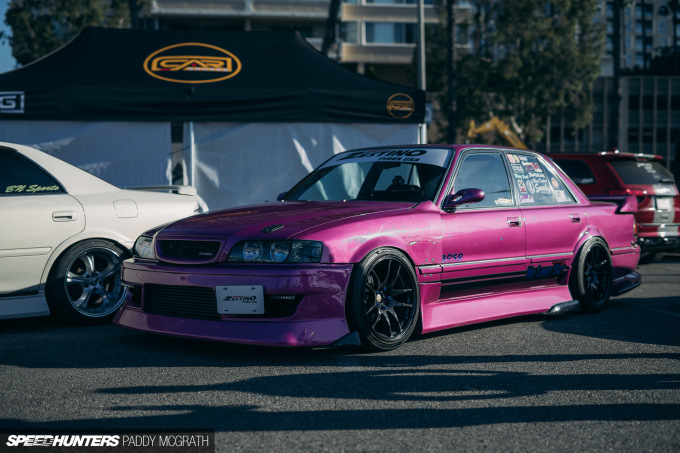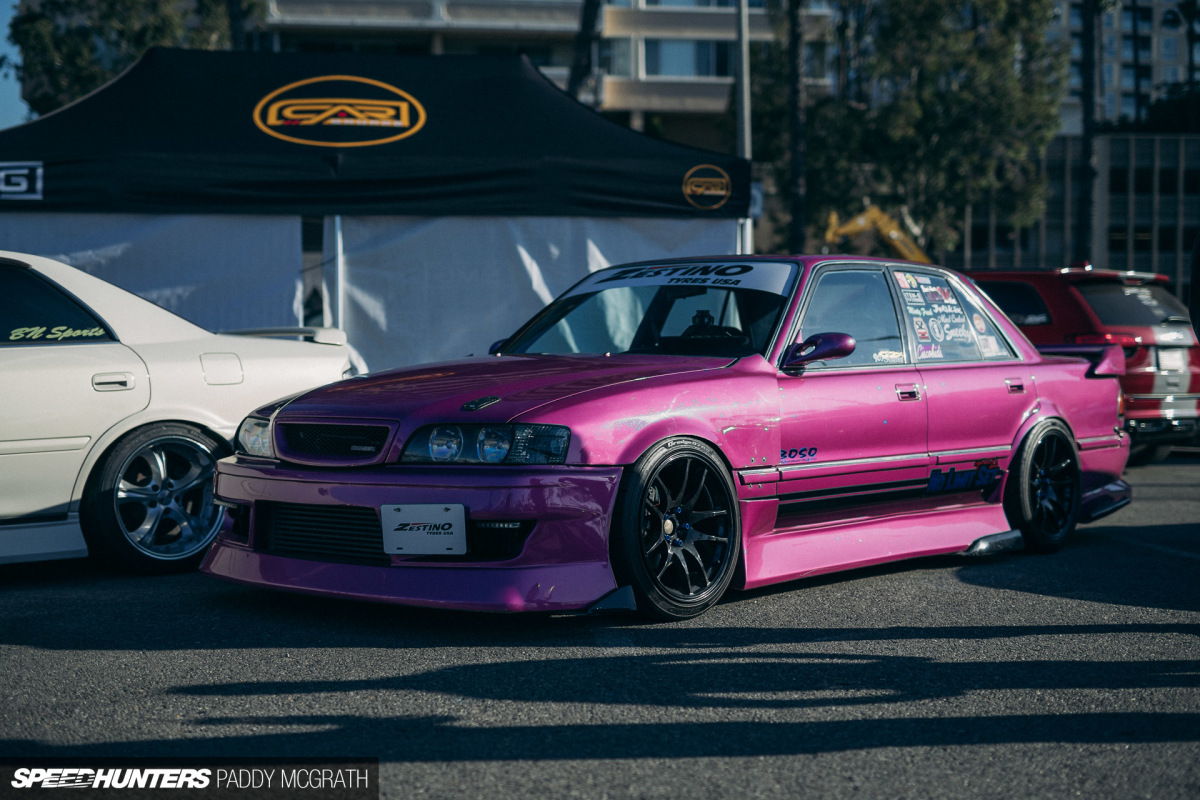 That was until Saturday morning at AutoCon FD LB, where I was reunited with maybe the best JZX mash-up that I've ever come across.
I absolutely adore this thing; the thought of running a JZX100 front on a sort-of JZX81 never even occurred to me before, and I've never seen one online either. It's a brilliant combination.
Thankfully, for you at least, its owner and creator, Richard Rabe, was this time standing beside the car and able to try and un-confuse me. So, it's not a JZX81, it's an MX83 Cressida with a JZX100 front. The MX83 and JZX100 are practically identical, although the USDM MX83 didn't come with a 1JZ, rather a lethargic 7M-GE inline-six.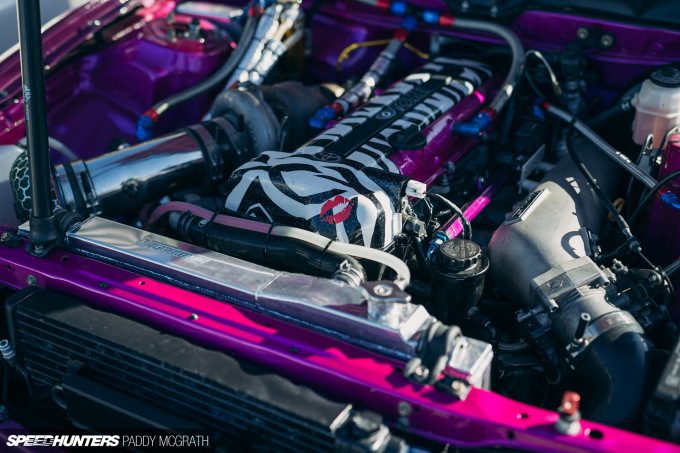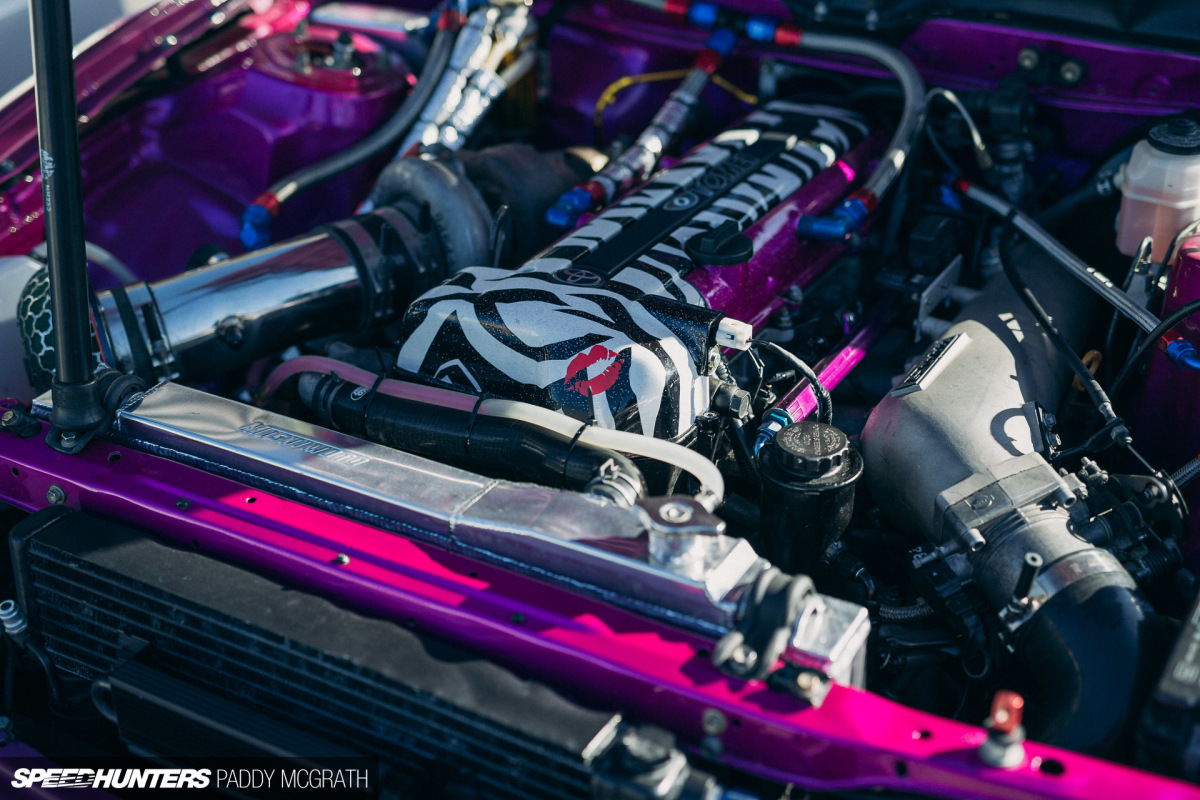 This wasn't a problem for Richard, as it seems he had his heart set on something a little bit more powerful to match the looks. The 7M-GE has long since been replaced with a 2JZ-GTE running a single Holset turbocharger.
We see so many cars on our travels as Speedhunters, but it's always a pleasure when we come across a build that has been so thoroughly put together; where everything works and there's a particular good flow or vibe about it. A lot of it is, of course, completely subjective.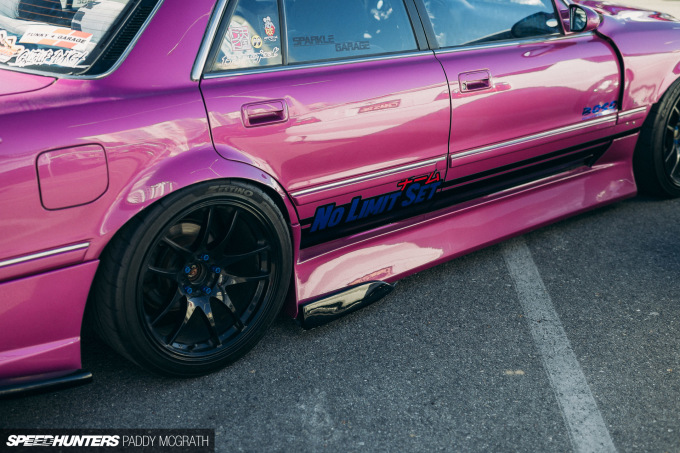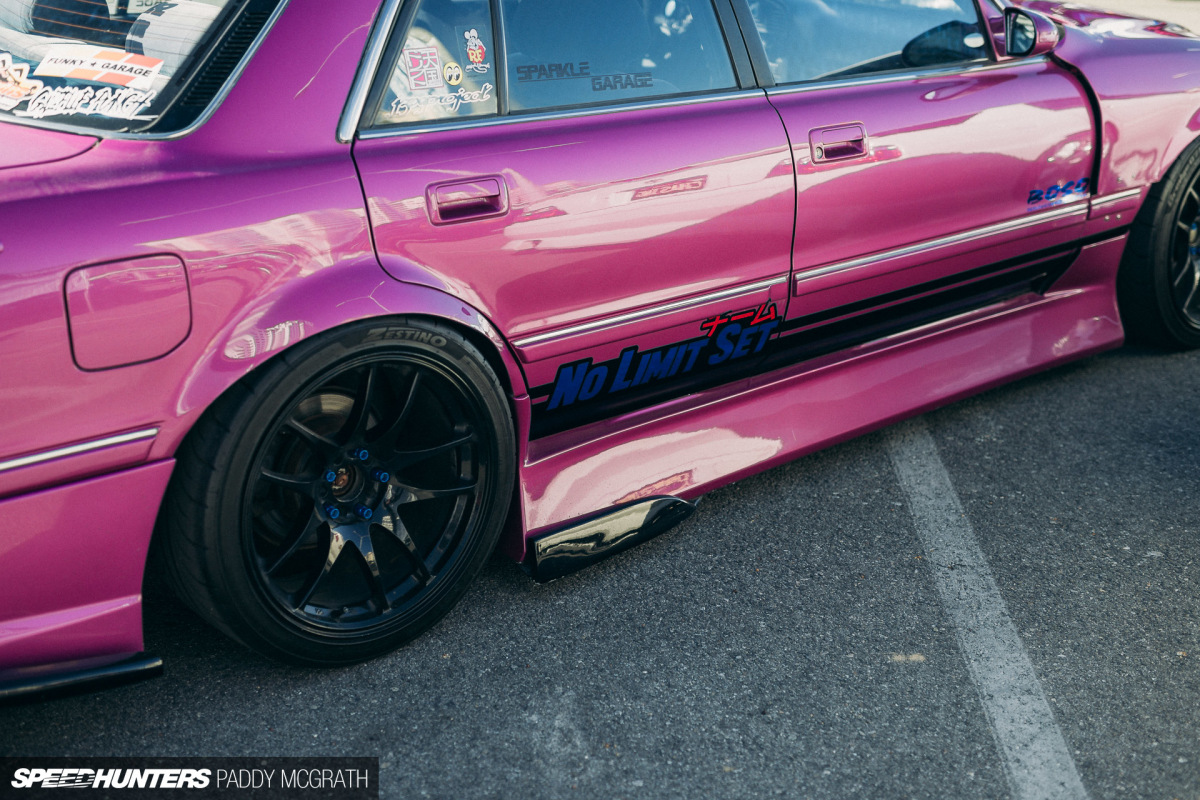 That certain je ne sais quoi though is often the difference between a good car and a great car. It helps that the JZX100 front is a surprisingly good fit on the older chassis, although it was far from a straight upgrade. I could have easily sat down with Richard all day to talk about this car and really explore the ins and outs of it, but I was under pressure to get back to the track. Still, I should be back in SoCal in October so maybe we should arrange a proper shoot then?
I feel obliged to wrap this spotlight up with a video. Sure, it's a completely different car in a different country, but a 2JZ JZX81 in the hands of Tezuka is maybe the reason that a car like Richard's exists in the first place. If you're familiar with the video, you'll still watch it again. If you're not, be prepared for a history lesson.
Paddy McGrath
Instagram: pmcgphotos
Twitter: pmcgphotos
paddy@speedhunters.com
Cutting Room Floor