20 minutes At 50mm
Typically, at any event, a Speedhunter's day is so busy that we often don't have time to eat, let alone take even five minutes out of a hectic schedule.
That didn't really change last weekend in Long Beach, but due to the Formula D driver briefing taking place in private, it gave me a welcome 20 minutes to explore something that I've been so keen to check out.
Previous to this, I've only ever attended one car show in the Southern California area. That was last year's JCCS, which coincidentally was also in Long Beach. That afternoon in front of the Queen Mary blew my mind as to the potential of the SoCal car scene.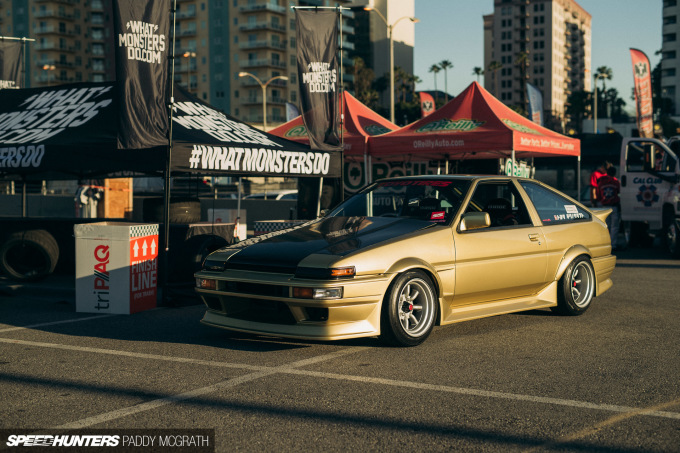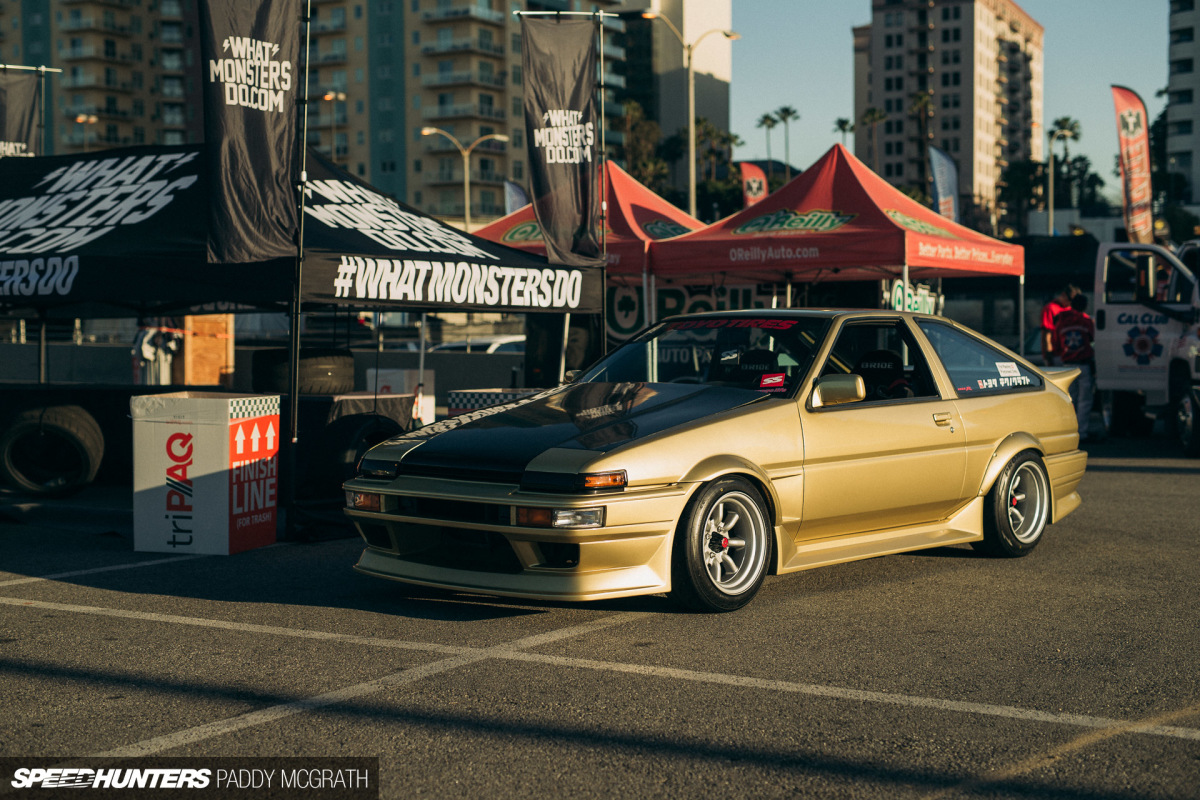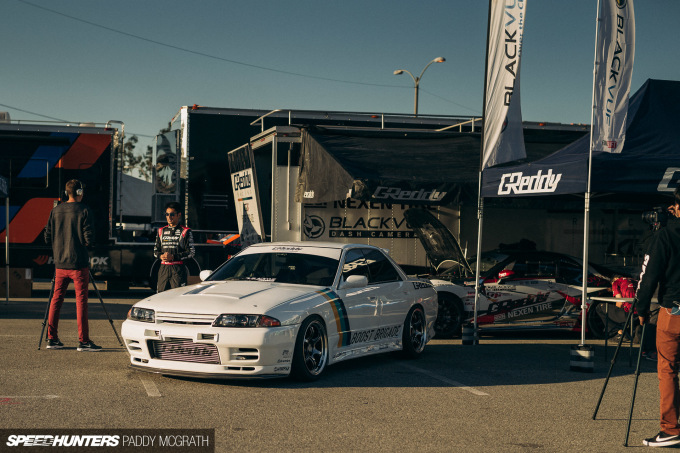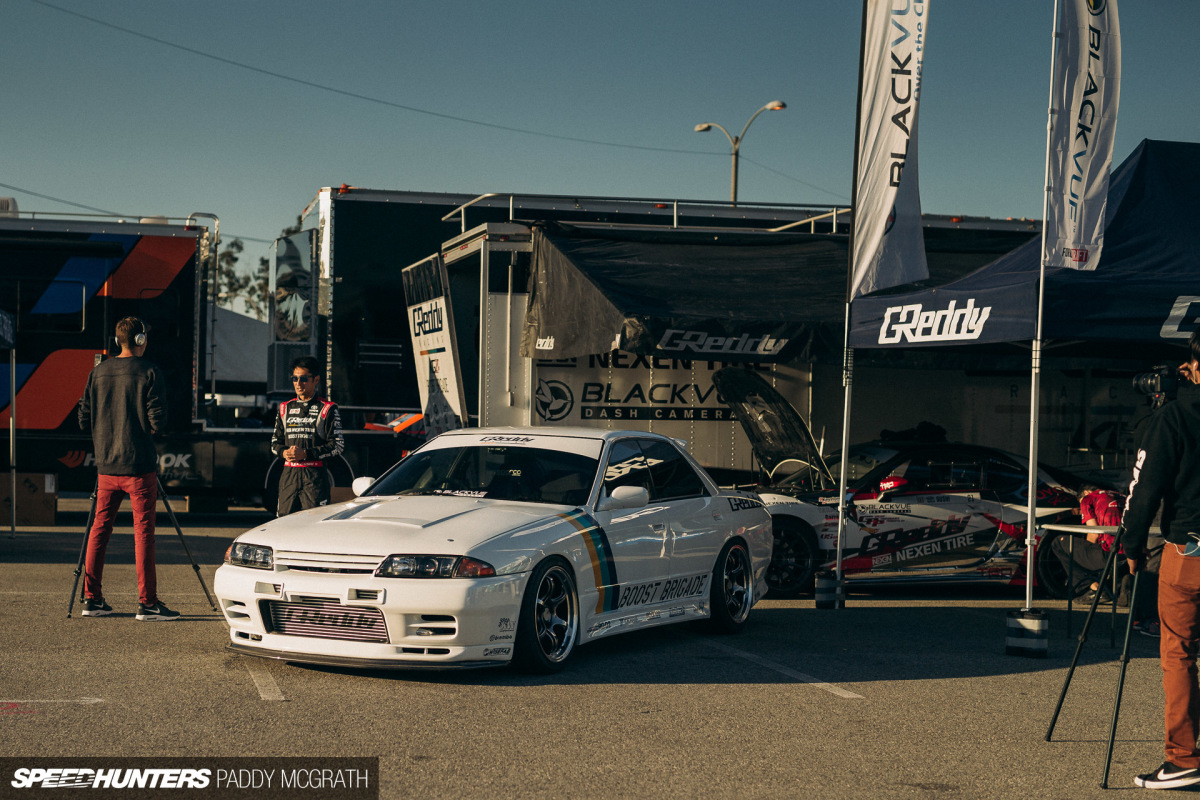 It's not as if I was oblivious to this beforehand, it's just a whole different thing to seeing something with your own eyes rather than in photographs or videos. Although I don't recall writing about JCCS, it did strike me as quite a remarkable event. Glorious sunshine, an insane collection of cars and a general happy atmosphere.
It was a bit easy; too easy if you ask me.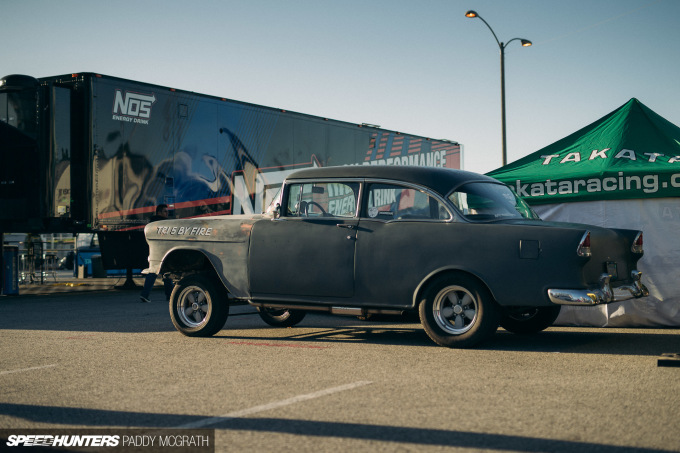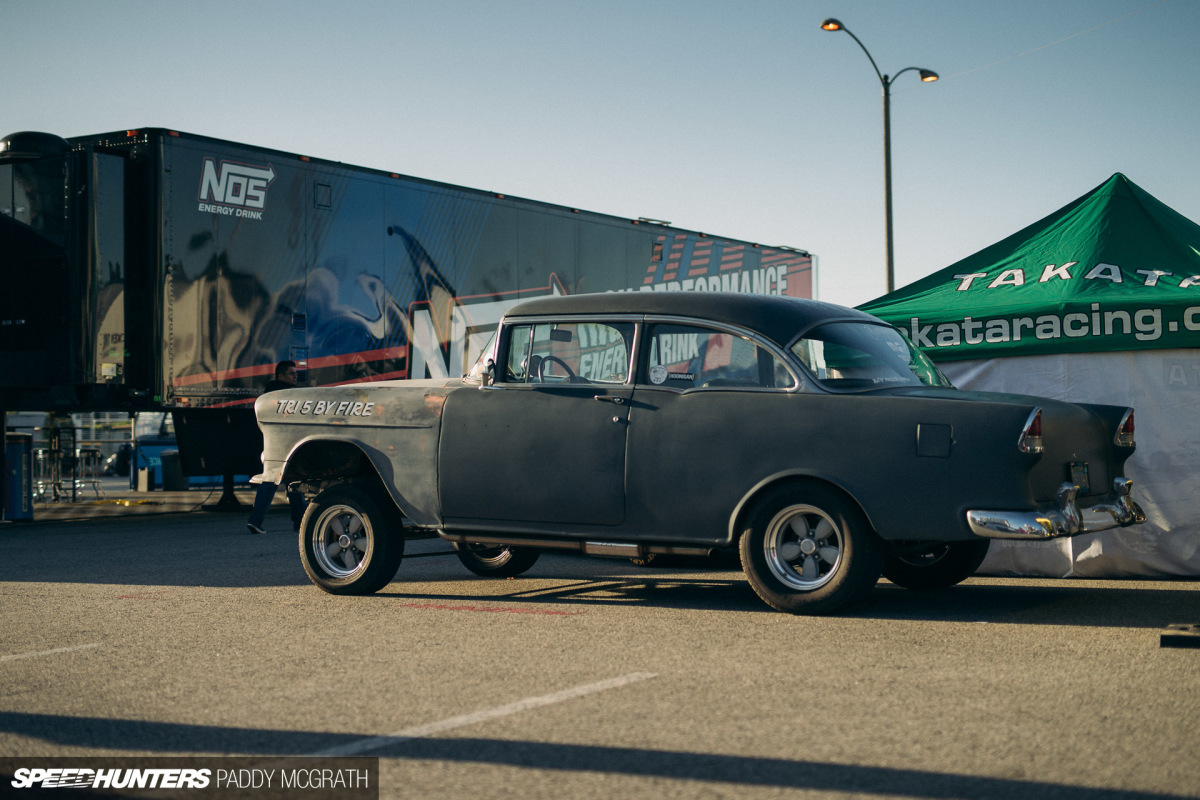 With the drivers being briefed in the briefing, I began an aimless wander. First, around the vendor area of the FD paddock before heading over the Firestone bridge and into the AutoCon portion of the event.
Prior to this moment, I'd never seen a gasser in person before. I'm most certainly into it.
When it comes to attending car shows, I'm more used to waking up in the dark, driving in the rain, parking in the rain, walking around in the cold and rain, before driving home again in the rain and eventually back to bed in the dark. It's rarely a pleasant experience, but the cars are usually worth it.
This was different though.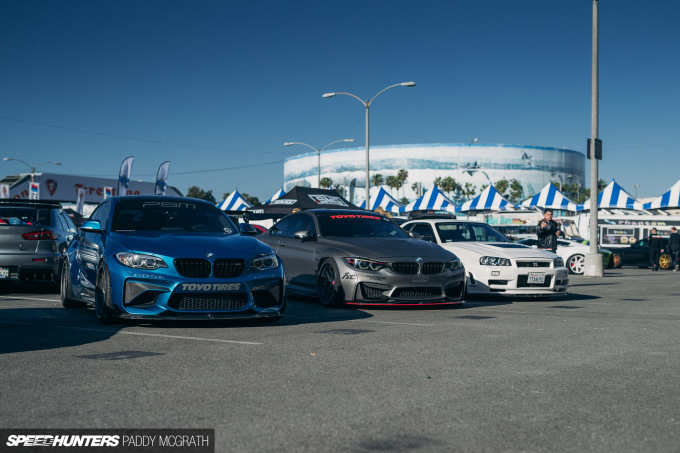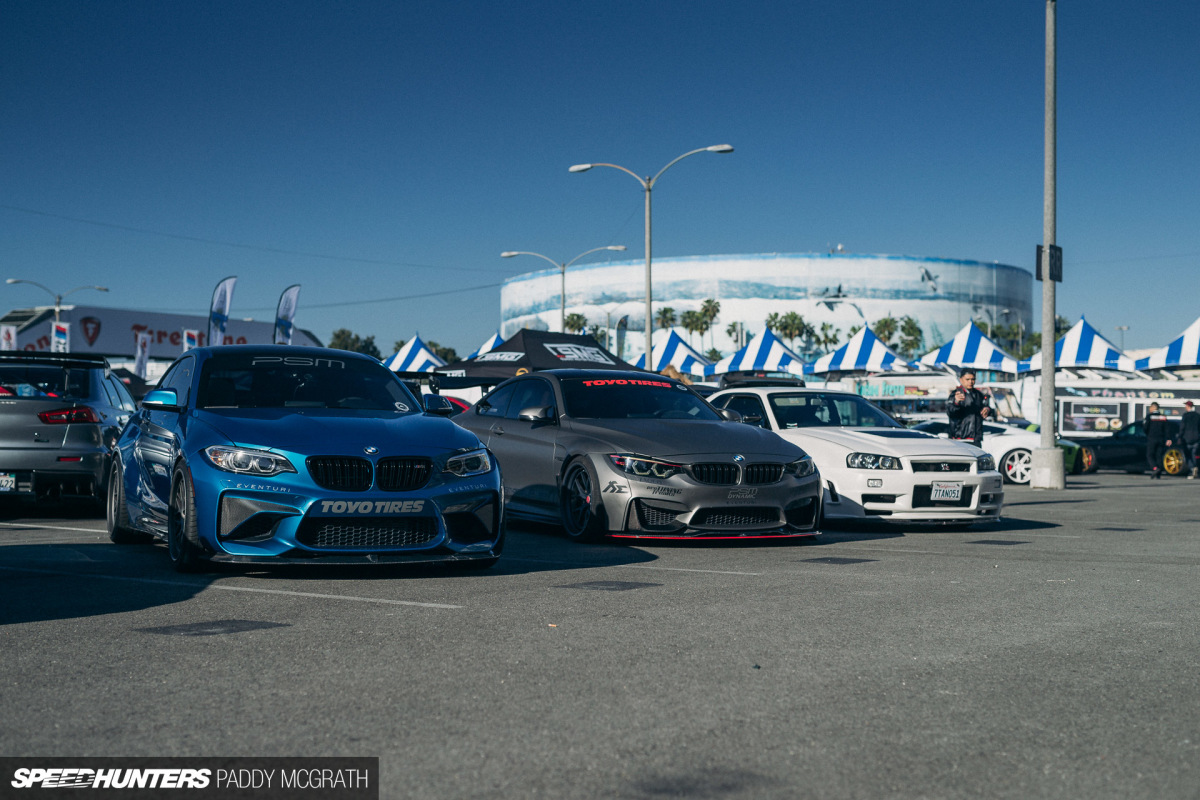 This was nice.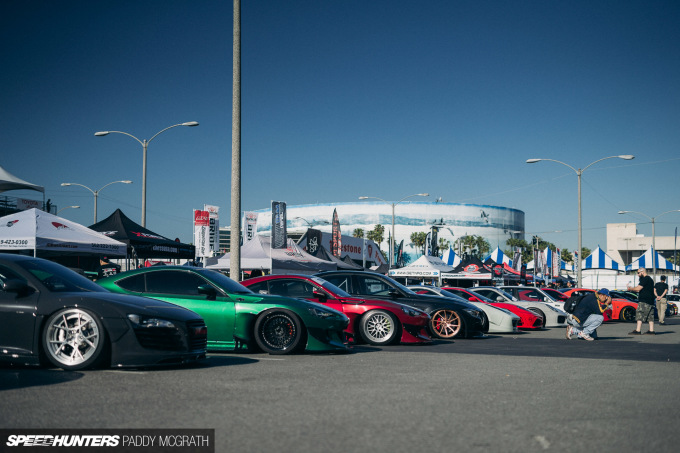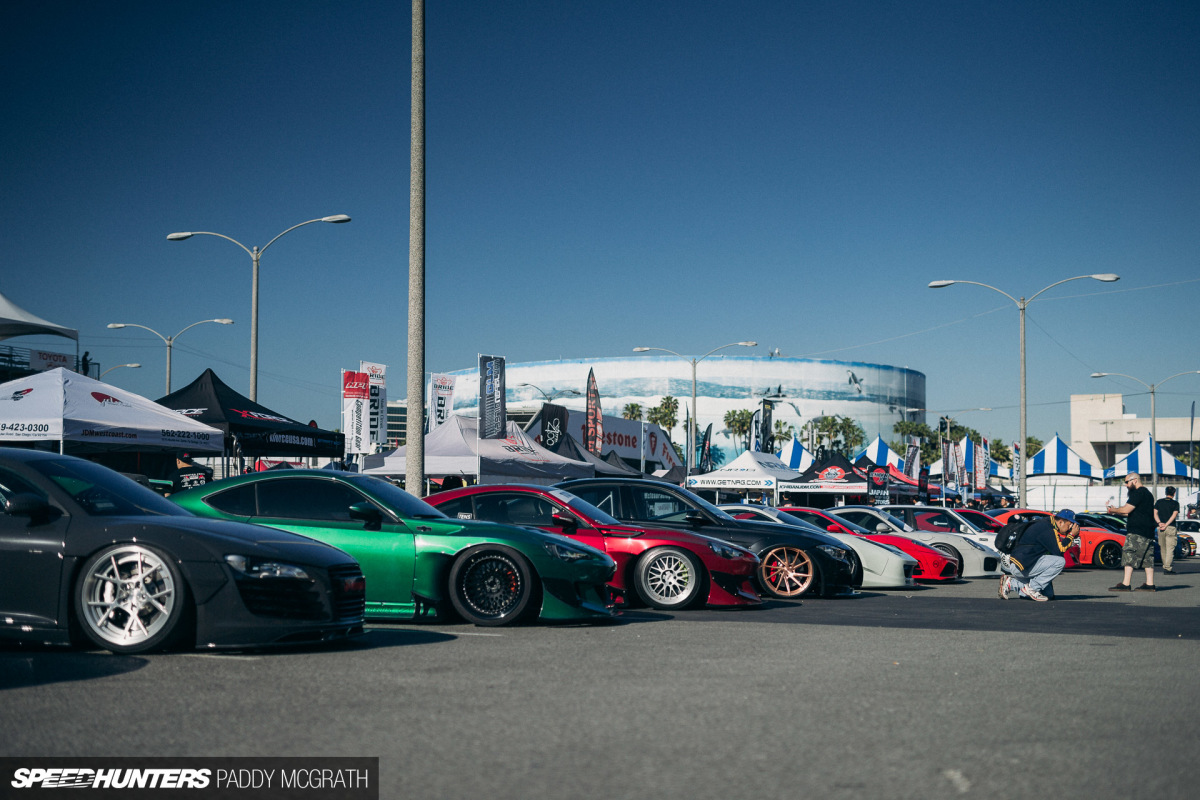 Further to this, the collection of cars blew my mind. This was one of those rare moments where I reckon almost every car would be a showstopper in Europe. And I mean that.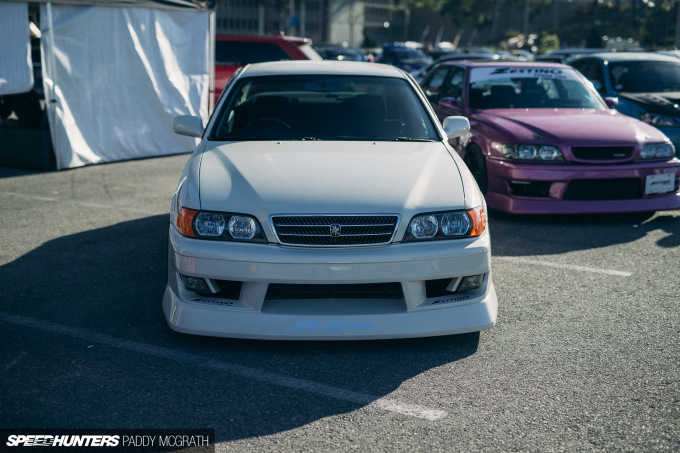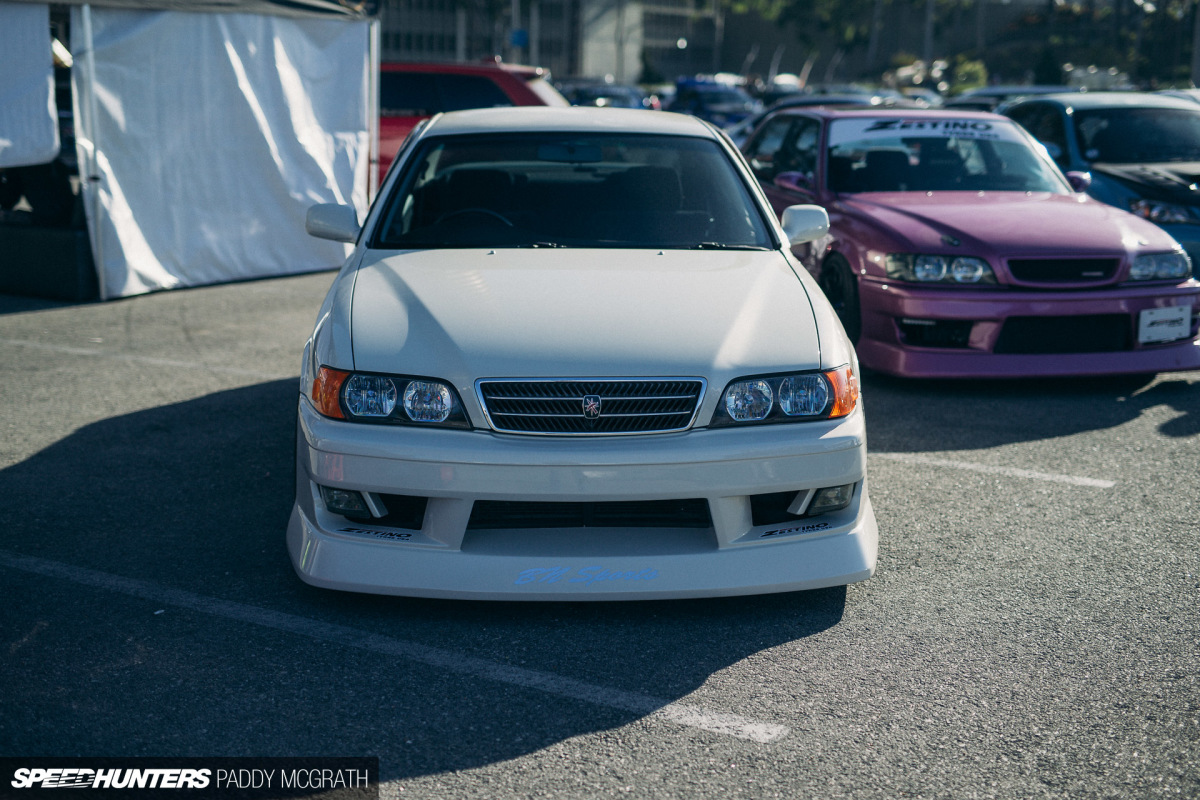 Curiously, the first car to really grab my attention was maybe the simplest build present. I've seen countless JZX100s, but never any in the United States before. Obviously, this couldn't have been one, it must have been a rare model Camry…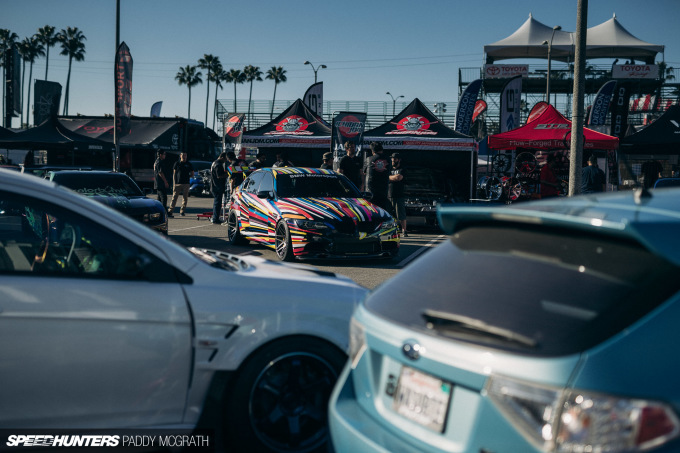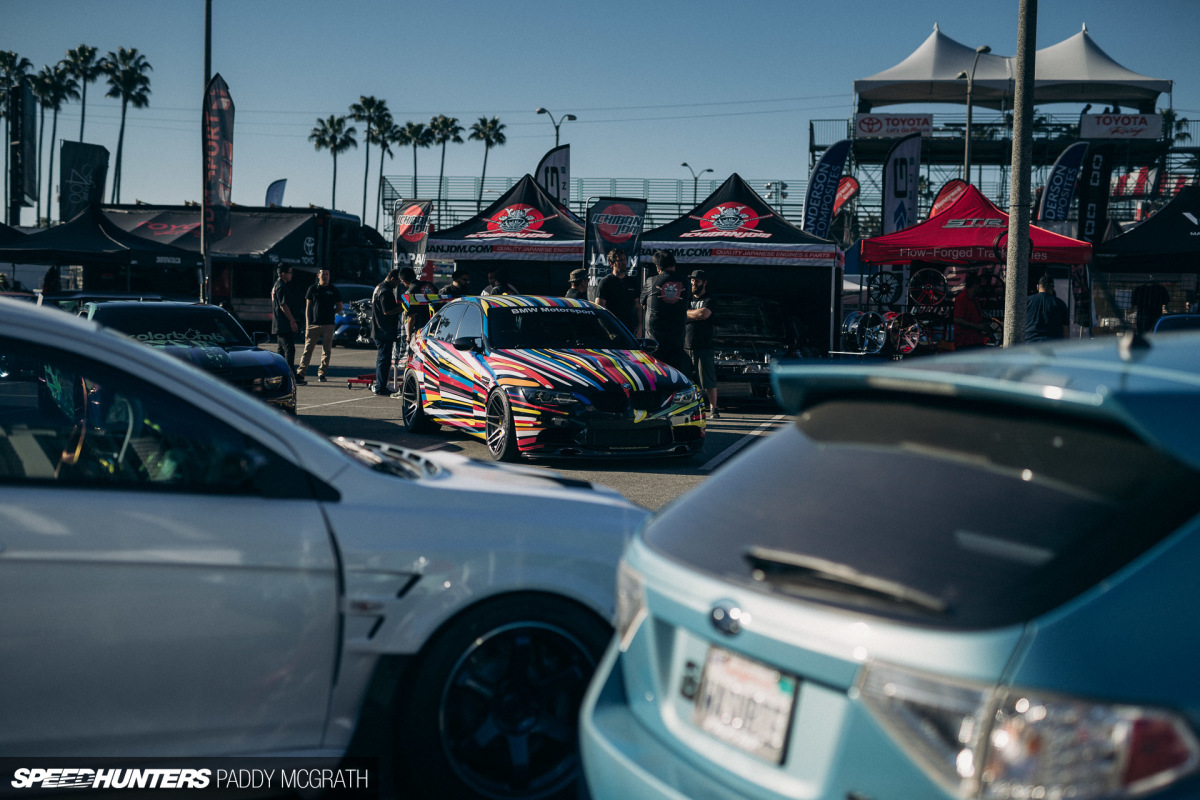 While not every car was for everyone, there was something for everyone. The standard to which most cars were finished was phenomenal. I haven't been able to figure out just why this is. Maybe there's a higher income level; maybe the SoCal scene just demands higher standards.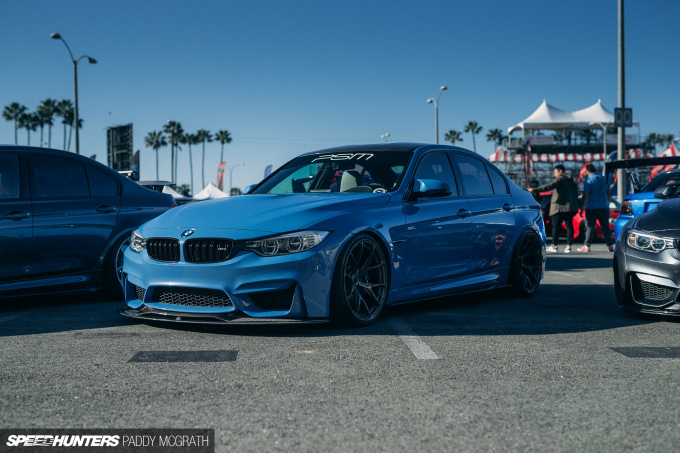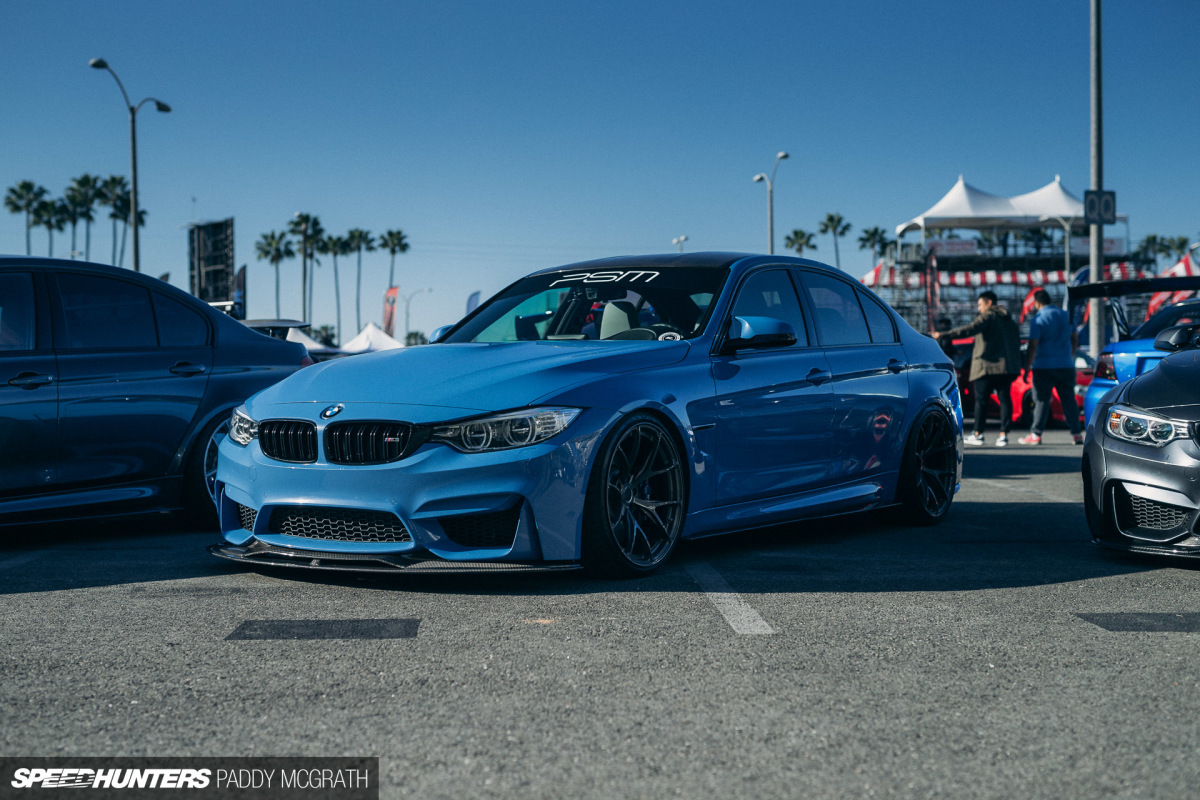 I've always enjoyed the Californian style of car modification; it seems to lead the way in so many different areas of automotive subculture. There's often a great sense of cleanliness and just enough to make things work.
I was pretty much at maximum attack at this point as I knew the FD track was about to go live again. Armed with just a single body and a 50mm lens, I was mentally weighing up how much time to give each car. It's a ruthless system, but a necessary one when under pressure.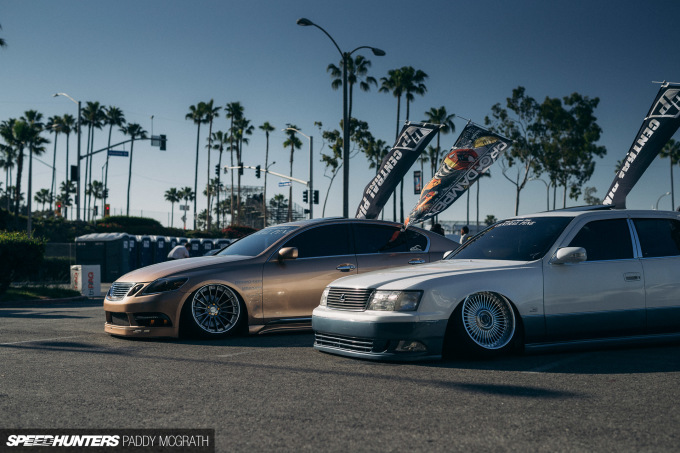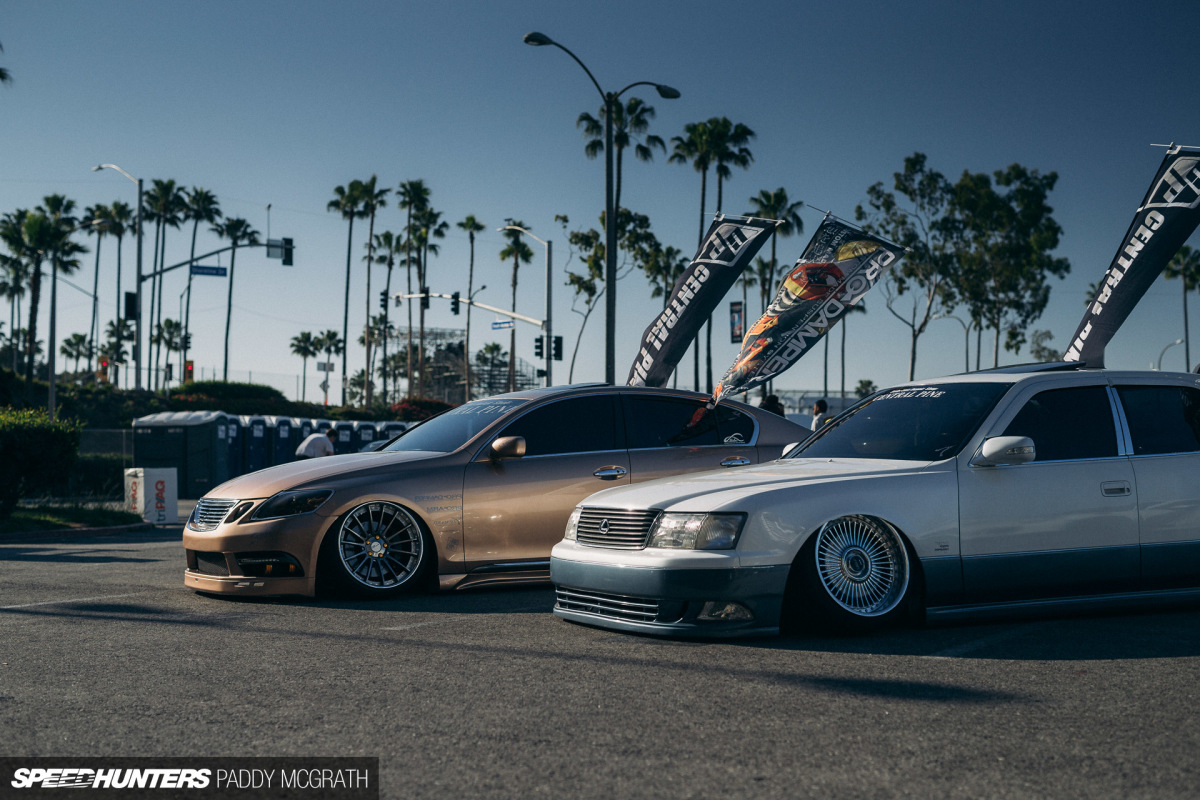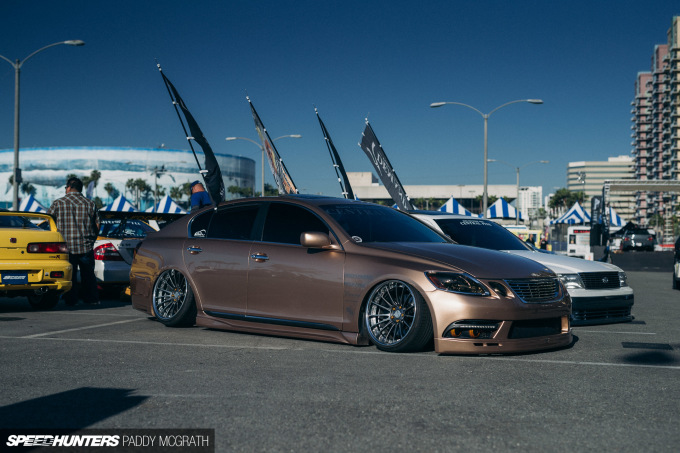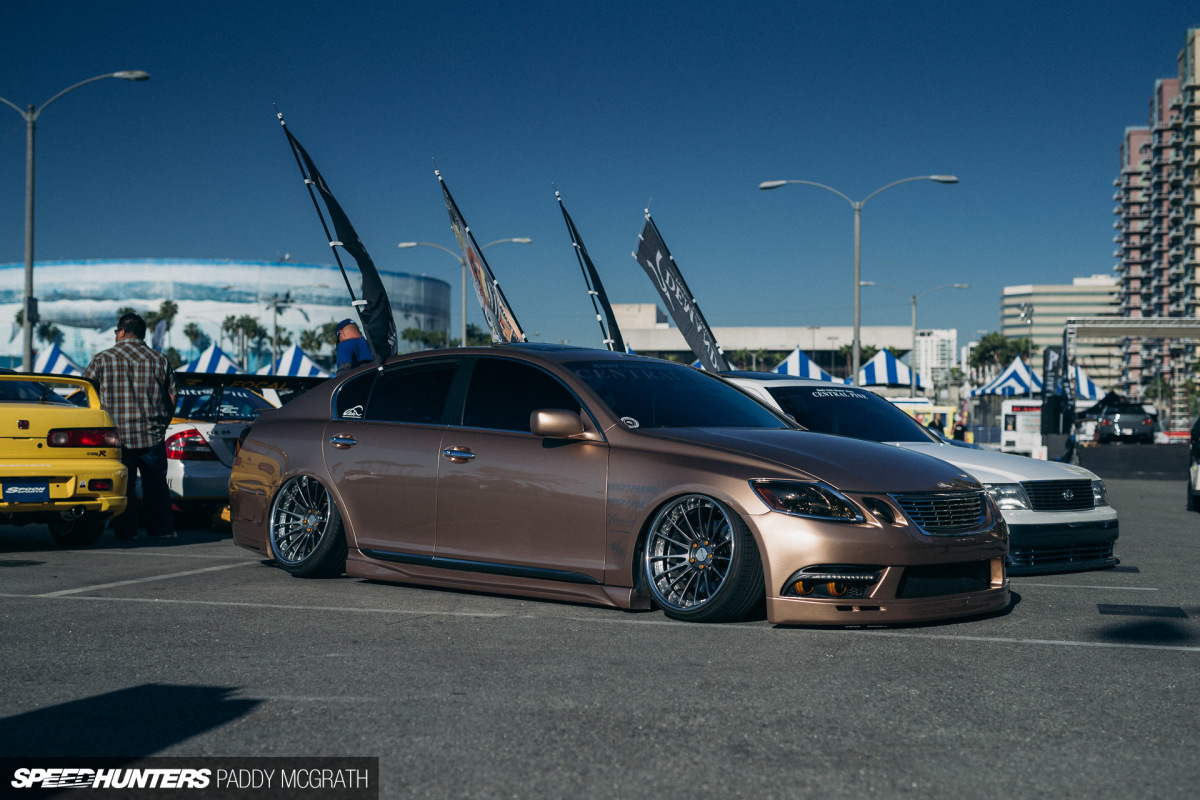 This VIP pairing did hold my attention for a little longer than some.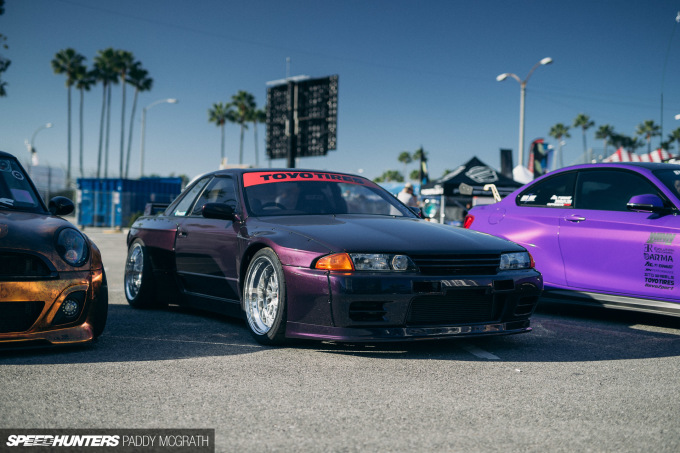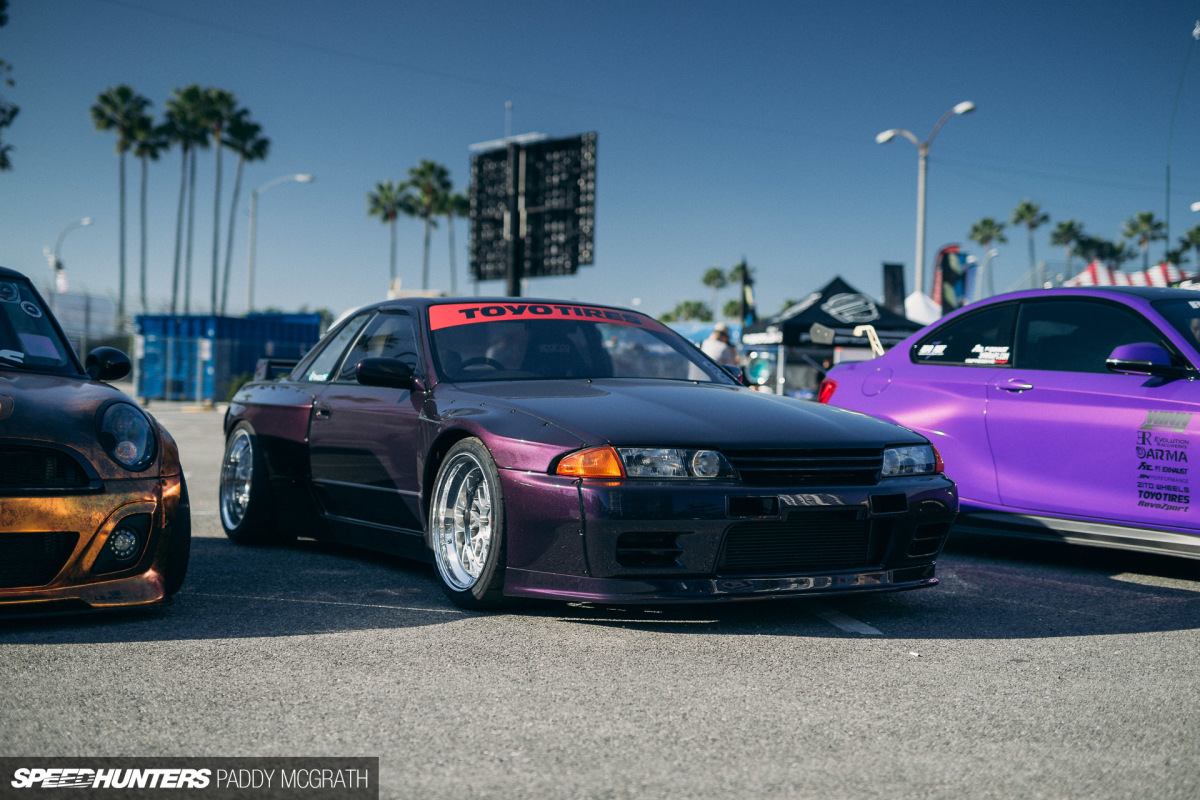 A car that has been getting a lot of traction on social media as of late is LTMW's Pandem BNR32 Nissan Skyline GT-R. The Pandem kits, which tend to lean towards a more box shape than the rounder Rocket Bunny overfenders, seem to suit a lot of the late '80s and early '90s cars as they flow with the factory lines, rather than breaking them. I think that this is a great implementation.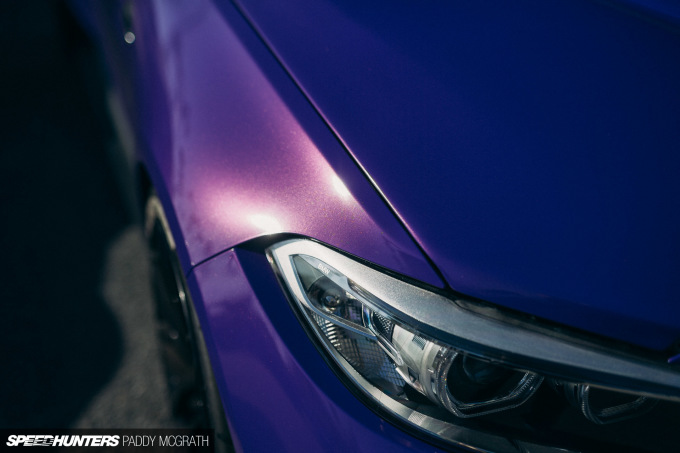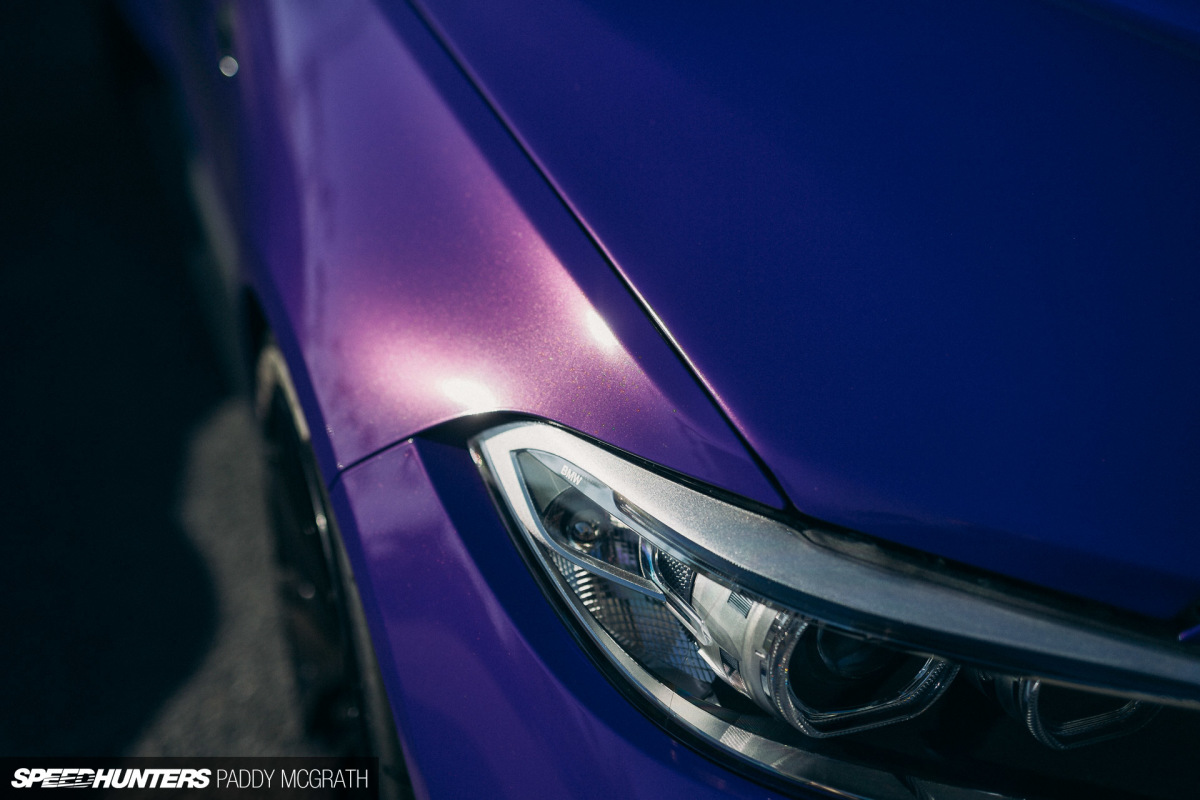 This is quite a striking colour on a new BMW 2 Series coupe, but on closer inspection I was pretty surprised to discover that it was a wrap. There was a deceptive fleck and depth to the colour, but there were one or two tiny giveaways that it was a vinyl finish, but a very impressive one at that.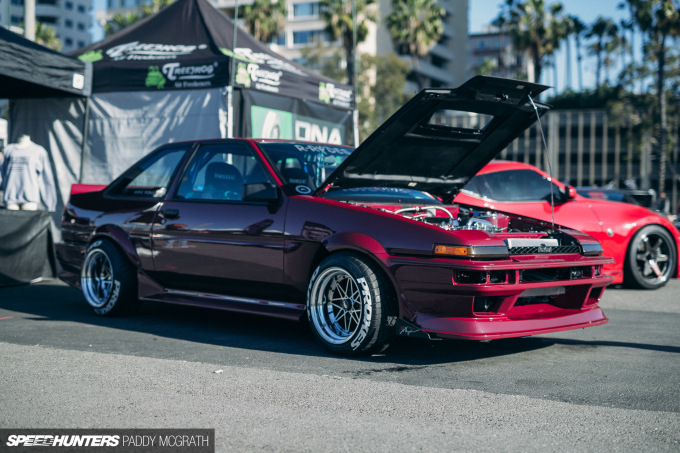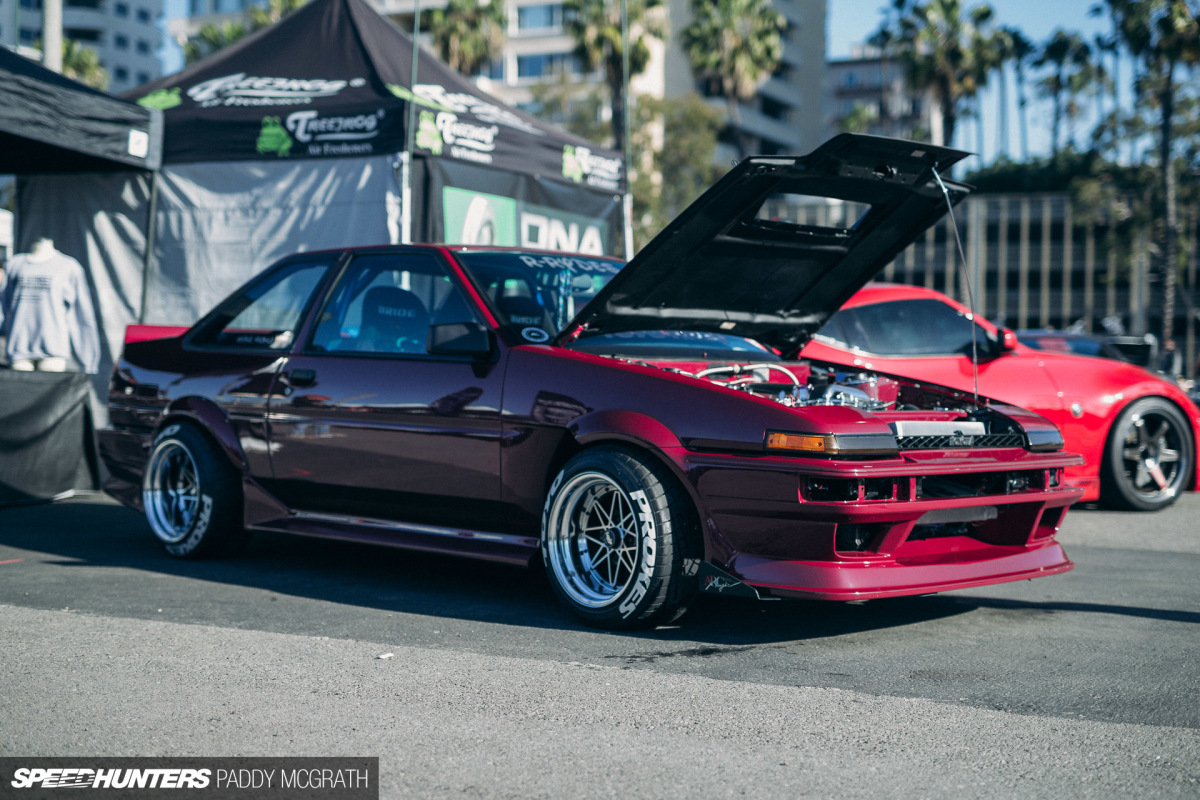 A turbocharged AE86 was another highlight for me.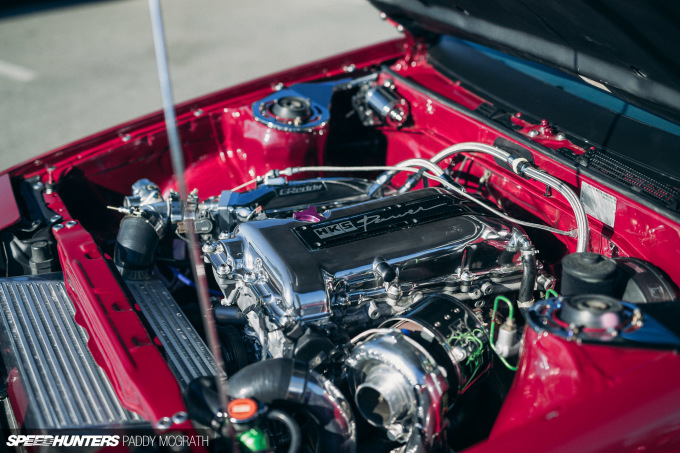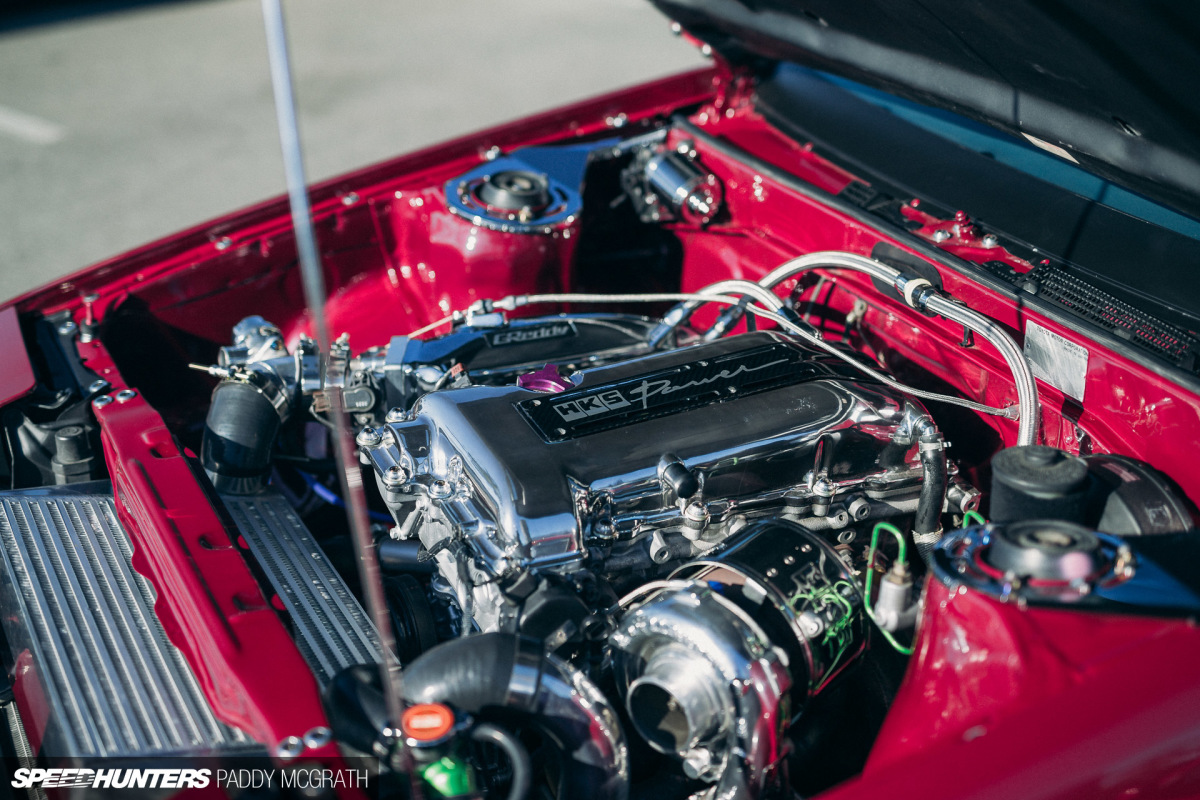 The polished and clean bay was home to an SR20 with a high-mount turbocharger, a v-mount intercooler, and featured a who's who of JDM tuning parts.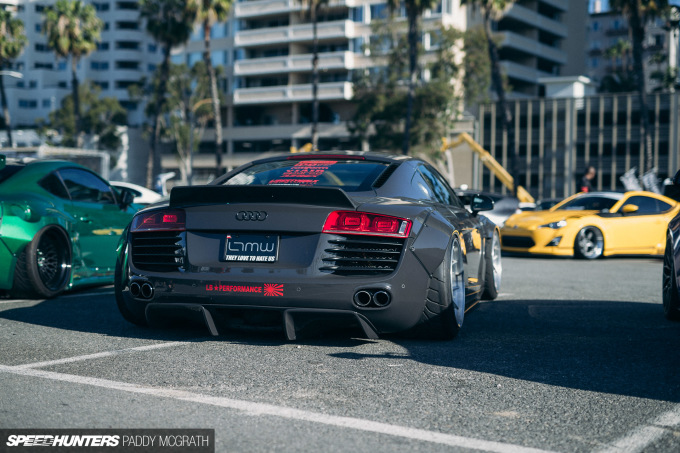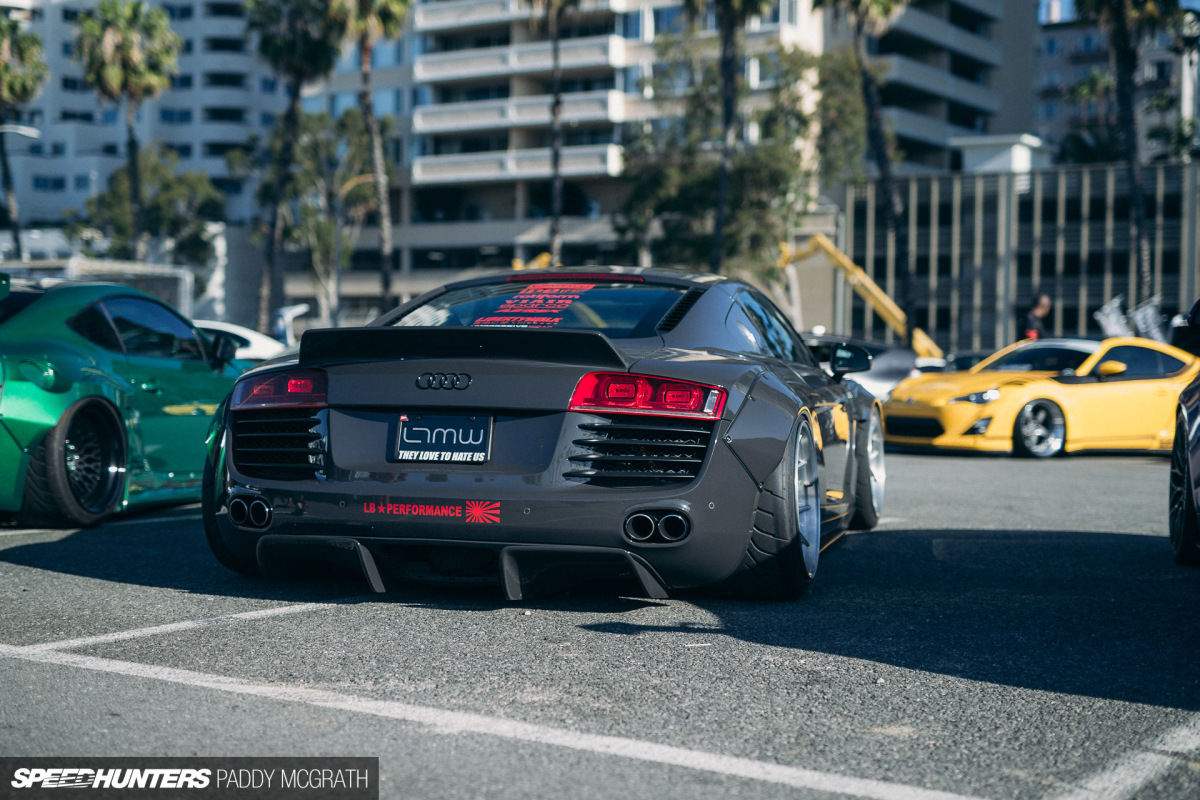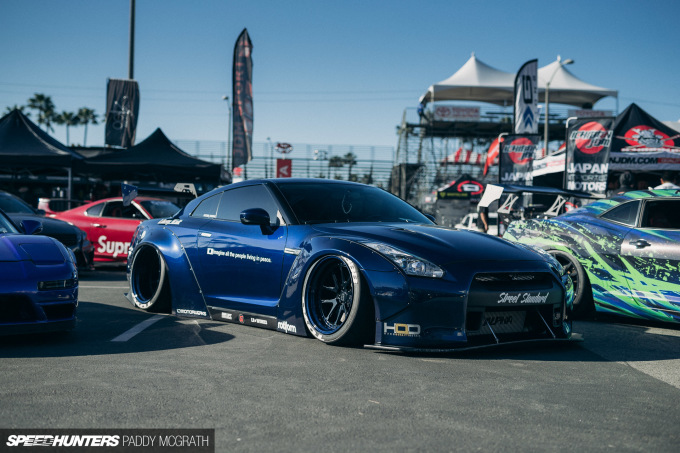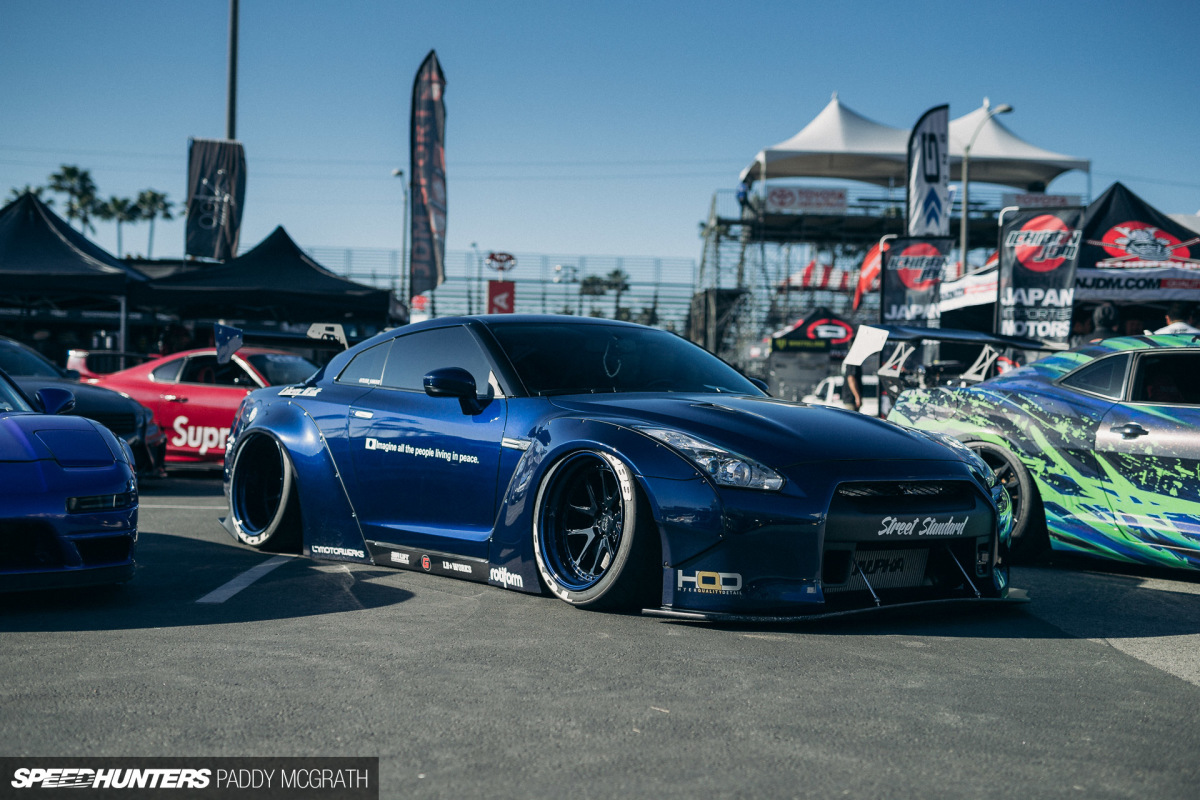 There was a lot of overfender-ing going on, which will either delight or disgust you. I've spoken before about something I call the Overfender Paradox, where it means nothing to you when viewed online but you'd probably sh*t your pants if you see one in person or in the wild. Thankfully, the only skid marks this day were on track. Still, I was impressed.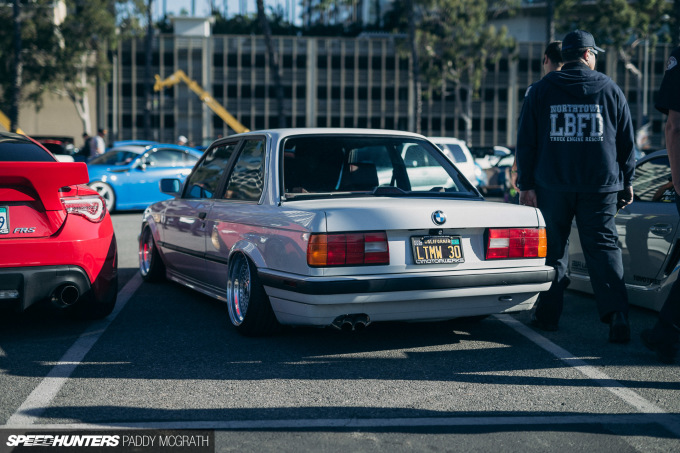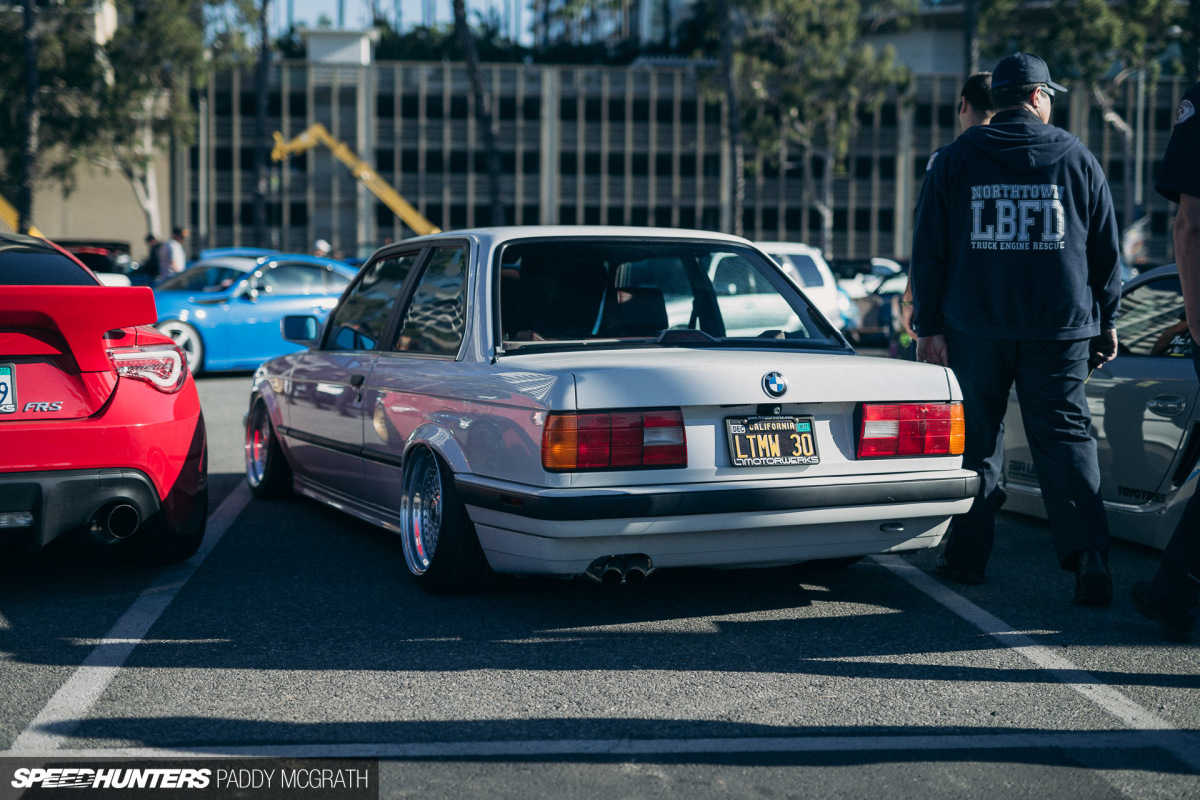 I thought this simple, subtle E30 was the perfect complement to the wild cars either side of it. It was parked slap-bang in the middle of the overfender row.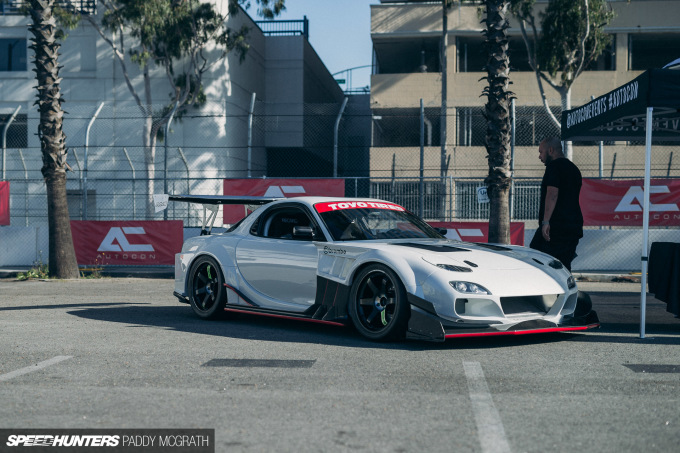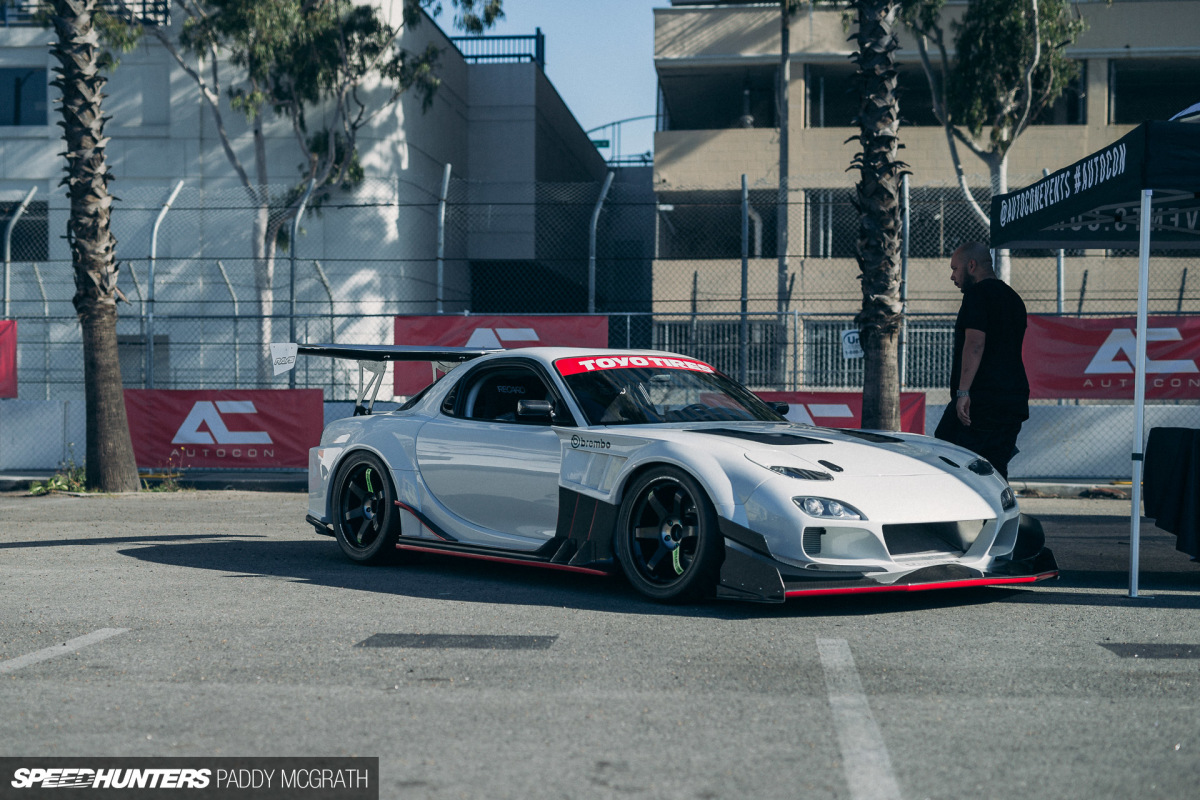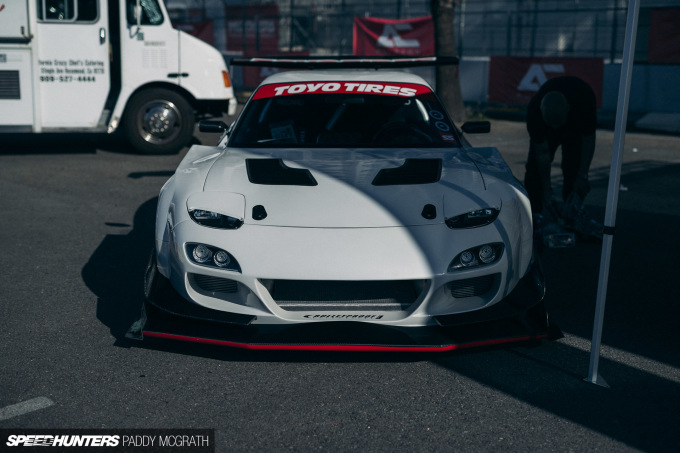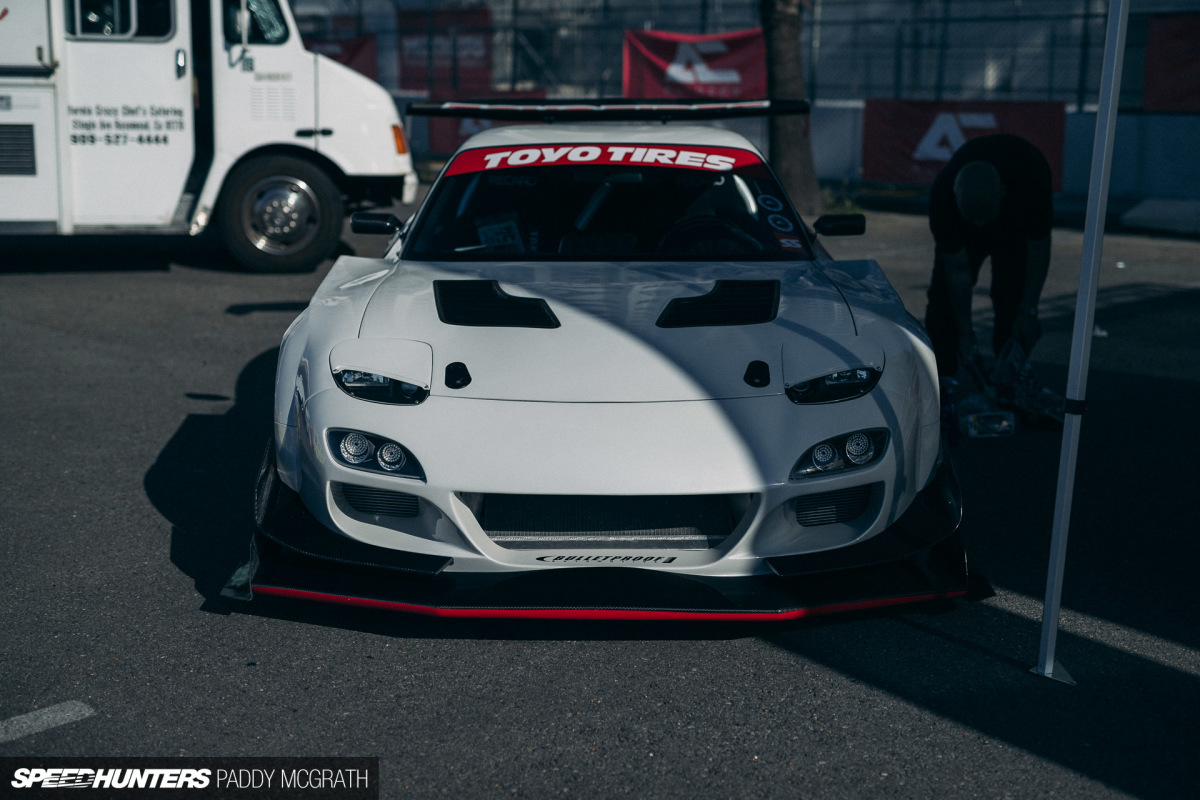 At this point, I was pretty much running to get back to the track but for the last time, I was stopped in my tracks by this wild FD3S. Louis might have shown it in his recent AutoCon LA coverage too, but that's just another endorsement for how good this car is. I need more of it in my life.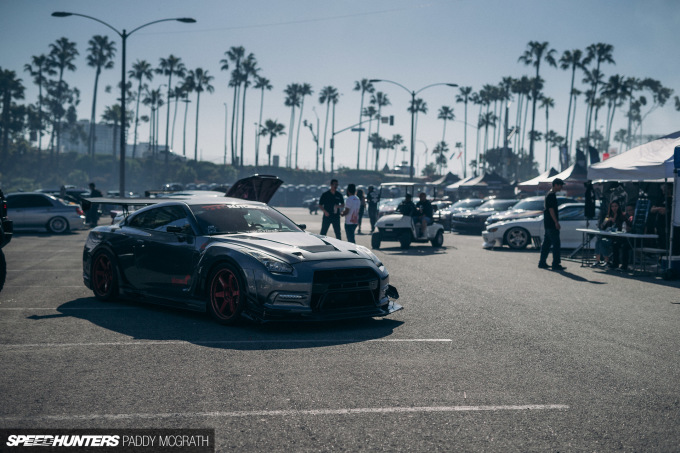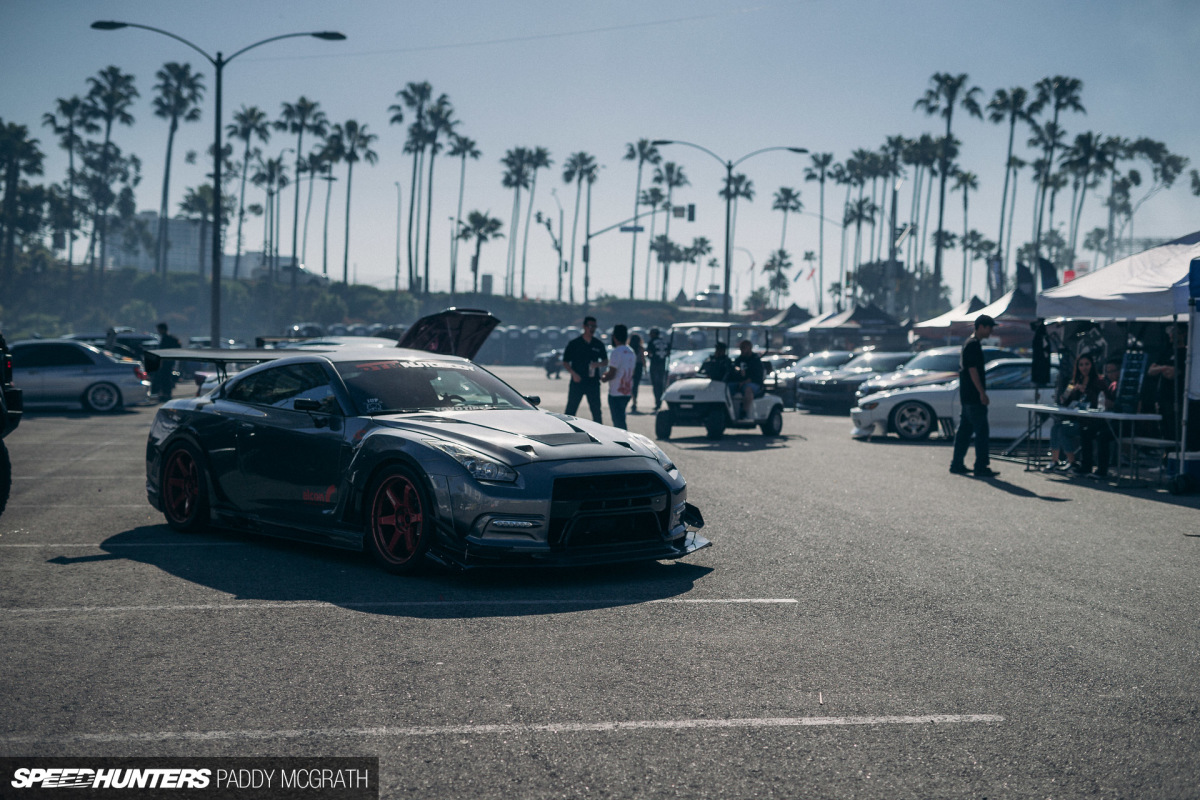 For an event that was almost literally a sideshow to the main FD event, I was left speechless by the quality of the cars assembled. In all my years hunting speed, I never had it so easy to shoot such an array of cars in one place. In 20 minutes, give or take a few chats for some requisite spotlights, I shot examples of cars that I had never even seen in person before.
Damn it, California. It's too easy to hunt speed here.
Paddy McGrath
Instagram: pmcgphotos
Twitter: pmcgphotos
paddy@speedhunters.com
Cutting Room Floor