Meet Justin Shreeve
"My favorite thing about drifting is the people. Drifting allows those of any and every walk of life to come together in a shared passion for driving a car at (or sometimes past) its limits. What this means is that you have the opportunity to meet so many great people who genuinely want to be there and are more than willing to help a stranger as much they would a friend. All for the love of doing stupid things in cars."
These are the words of Justin Shreeve, one of the organizers of Drift Evolution, and a major driving force for bringing drifting out to Nevada for Hot August Nights. The massive HAN event, held annually in the Reno-Sparks area, has always been a celebration of the '50s and '60s. But in recent years years the show has become more alive.
For nearly a decade there's been a mini drag strip set up at the Nugget Casino, and even more recently autocross has found its way onto the schedule. But these events are still focused entirely on classic cars. At the same time, the pool of classic American car enthusiasts is shrinking; there's no better way to put it. I've said this in my other coverage, but Hot August Nights will inevitably need to continue to evolve if it wants to survive.
This is where Drift Evolution comes in.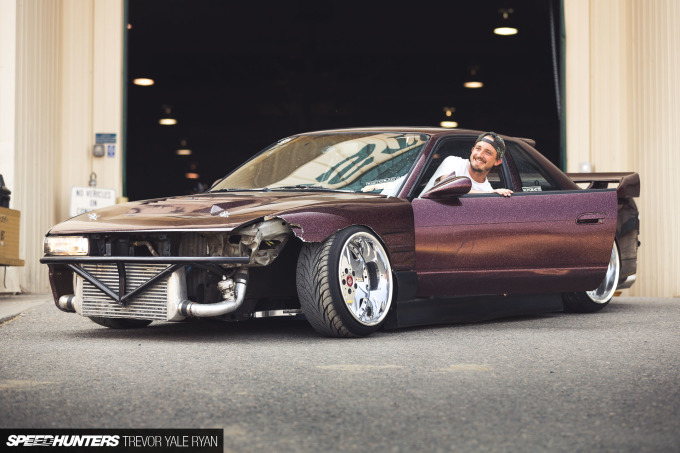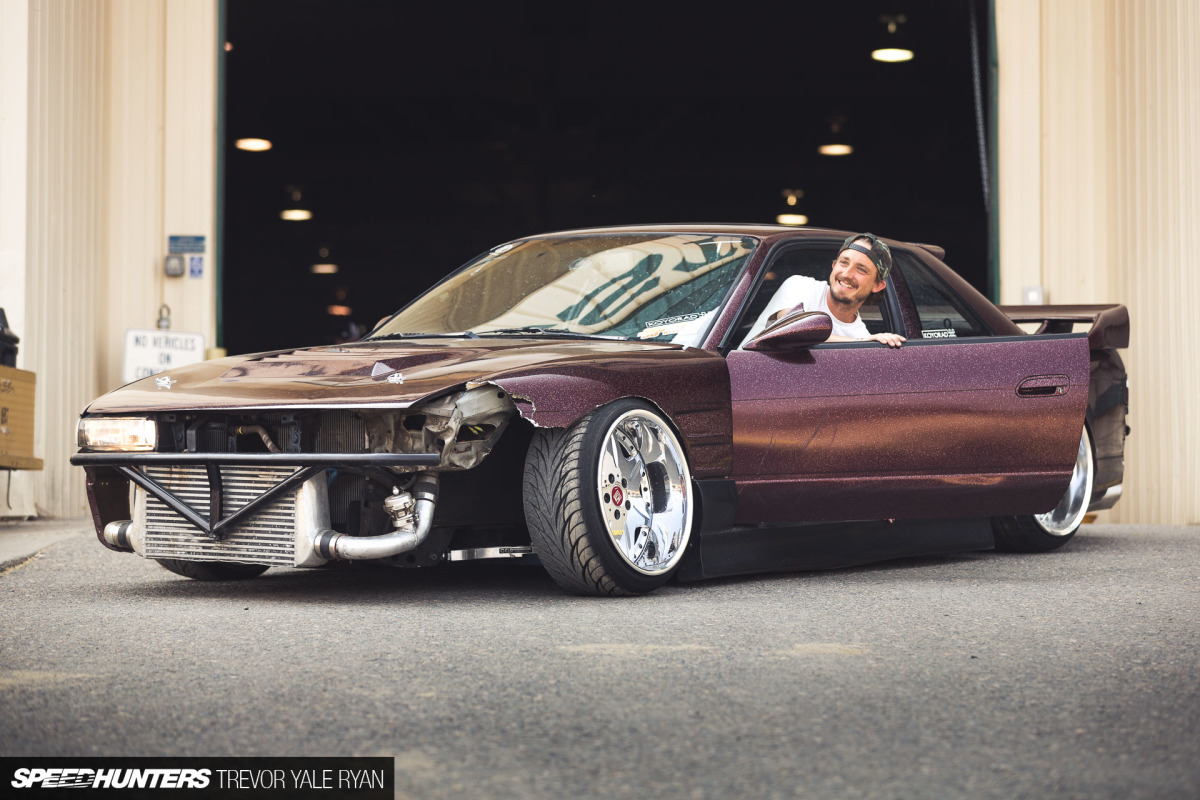 The Drift Evolution organization is celebrating their 10th anniversary this year, and they've been responsible for dozens of awesome drift events over the past decade. Their events at Jackson County Sports Park were actually the first real drift events I ever attended, so shooting Justin's S13 at Hot August Nights was really full-circle for me.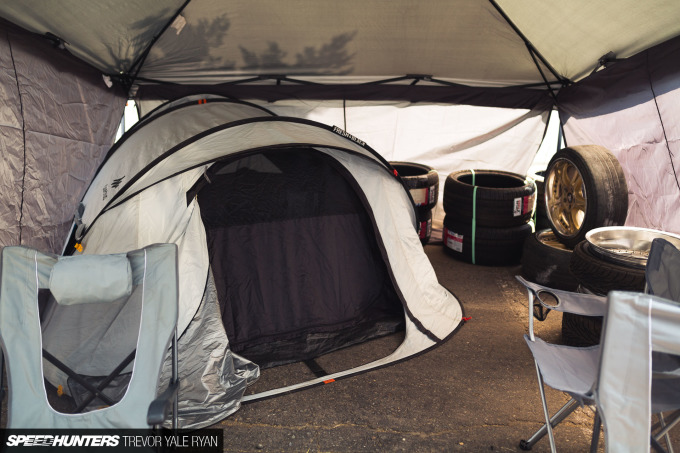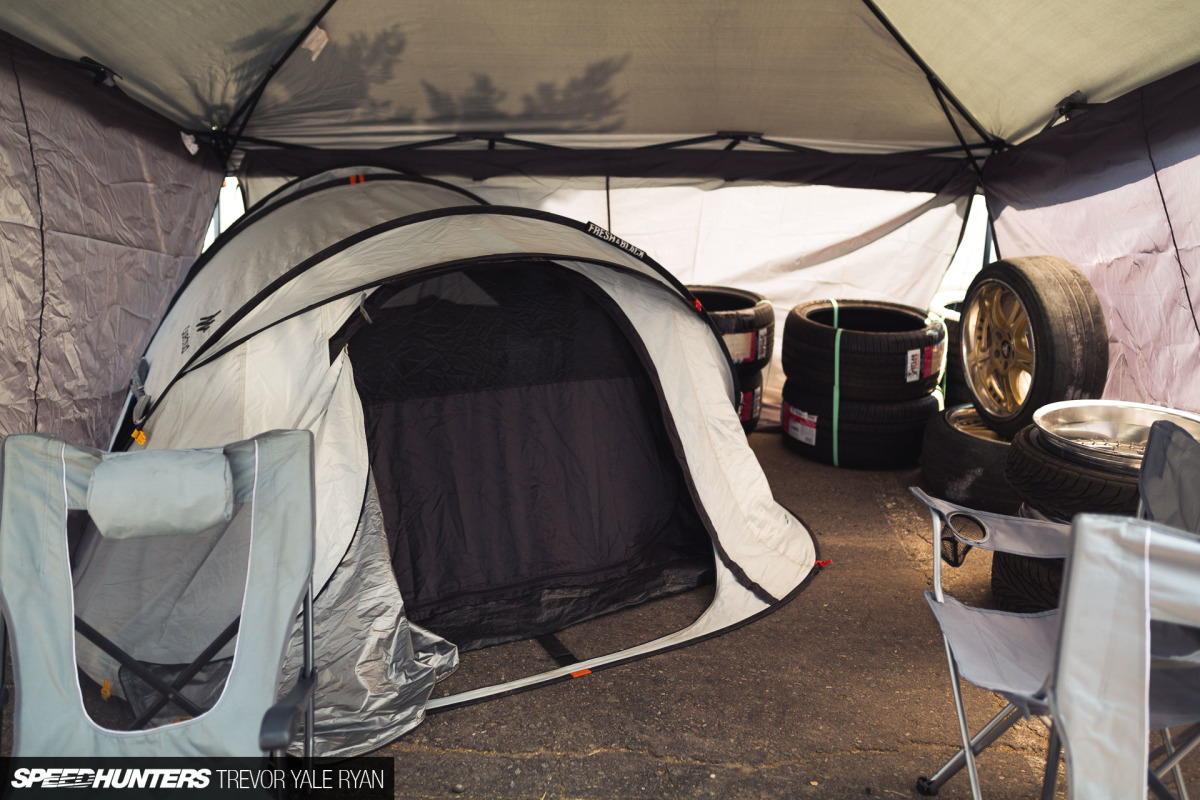 Justin is a guy who's incredibly dedicated to the cause. It's a hot, dusty, and dirty week at the Reno Livestock Events Center, but bringing everyone together is well worth camping out in the toasty paddock for a few days. Justin and his moustache were on a t-shirt, too, so that's not a bad bonus.
What makes this drift event in particular so special is the blending of two completely different facets of car culture. During autocross, I heard more than one older gentleman spectating ask when "the Japanese cars are going to start doing burnouts" again. It's just so cool to see a new crowd completely immersed in something they've never seen before.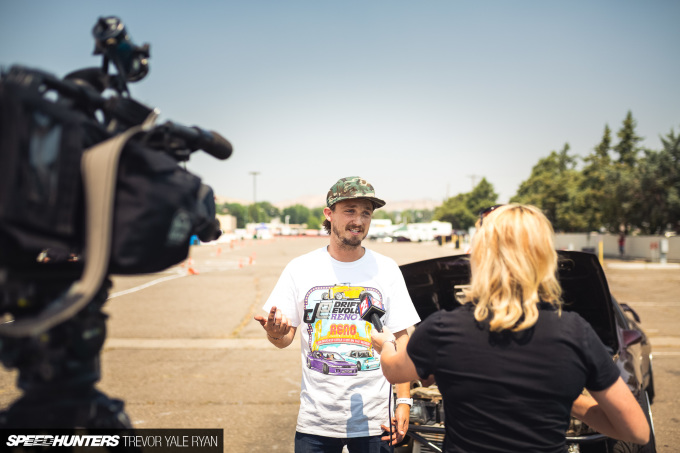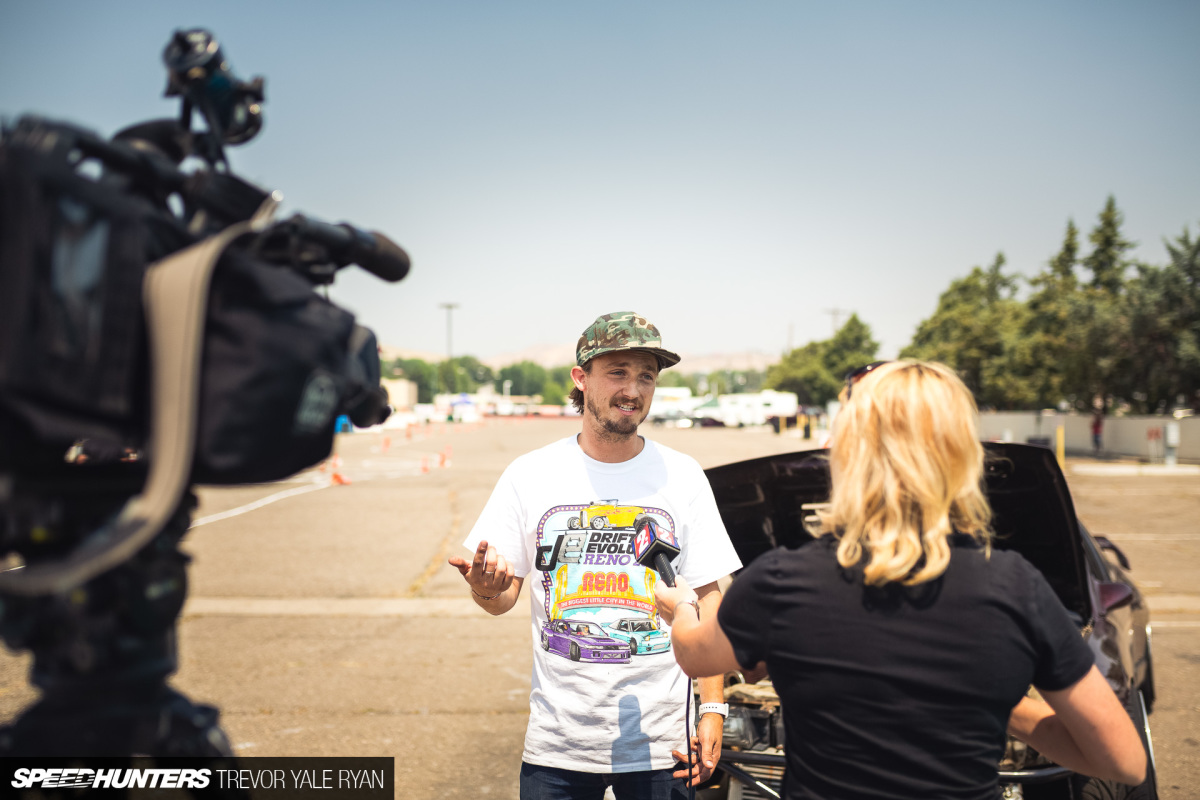 The local news seemed to agree, and Justin was more than happy to explain what all these 'burnouts' are really about.
Slowly Destroyed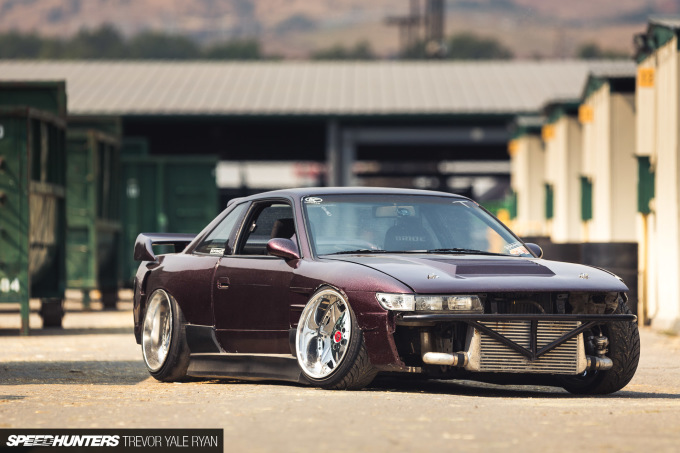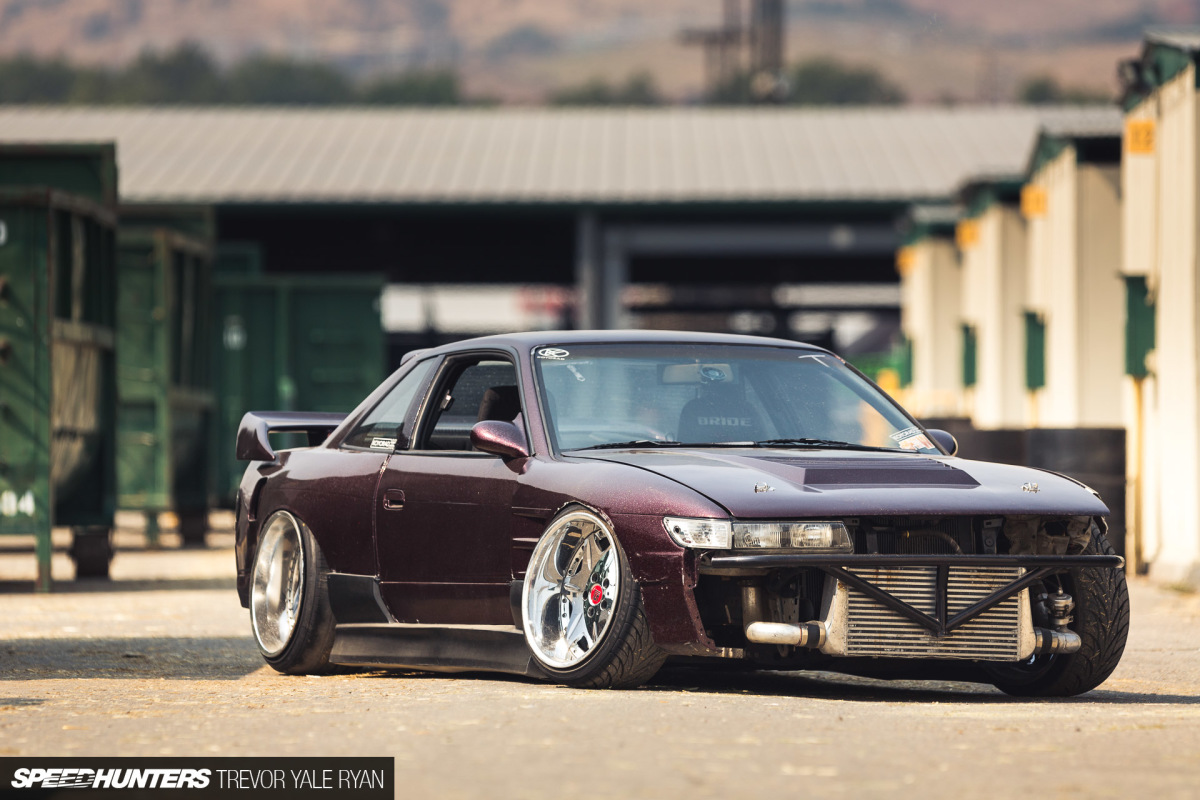 While I was out on the drift course I figured I'd better pull Justin's car aside for a closer look. This is the first RWD manual transmission chassis he bought, purchasing the Nissan bone stock in 2007 – now, it's a perfect example of a grassroots drift car. Justin says it was "built with performance and style in mind, then slowly destroyed until the next rebuild."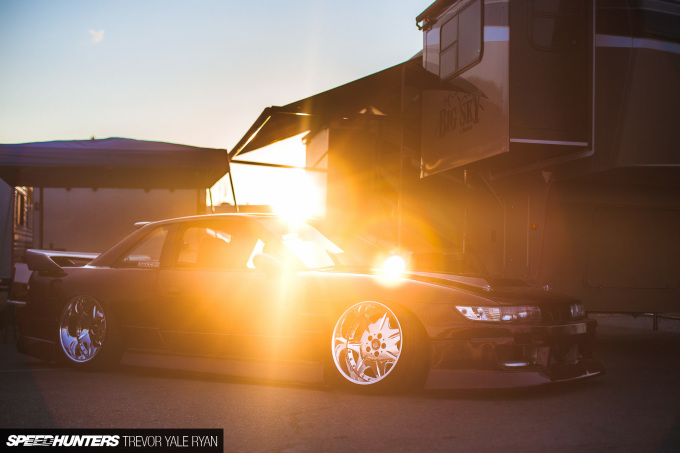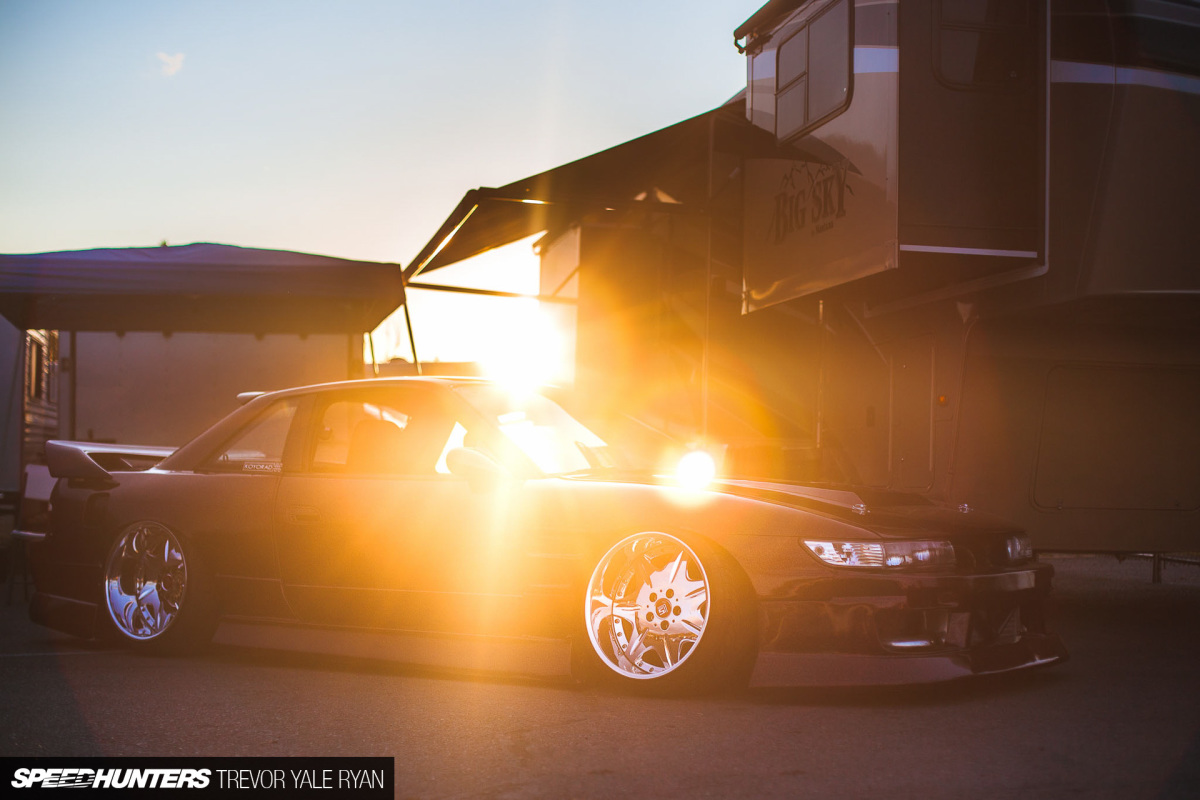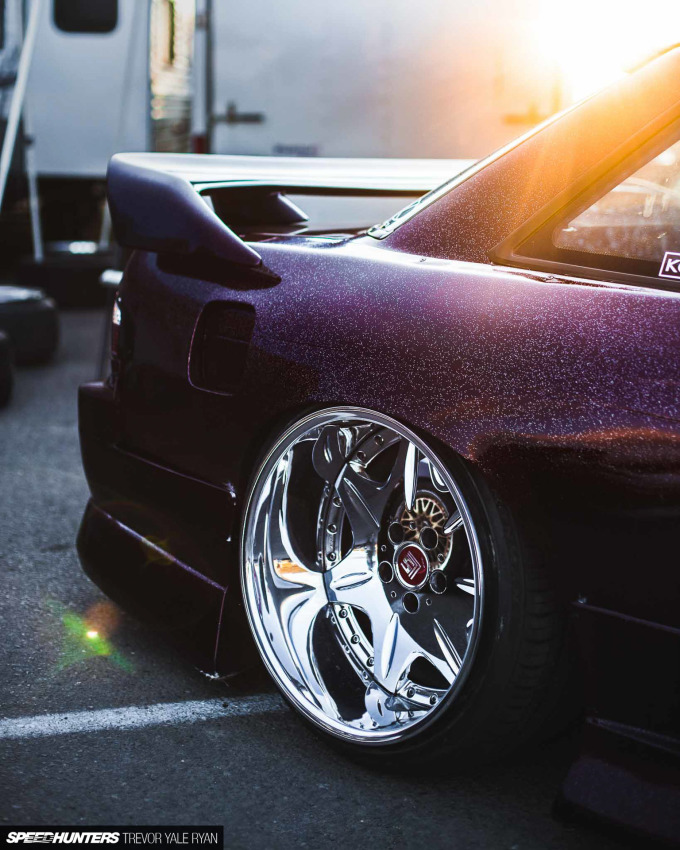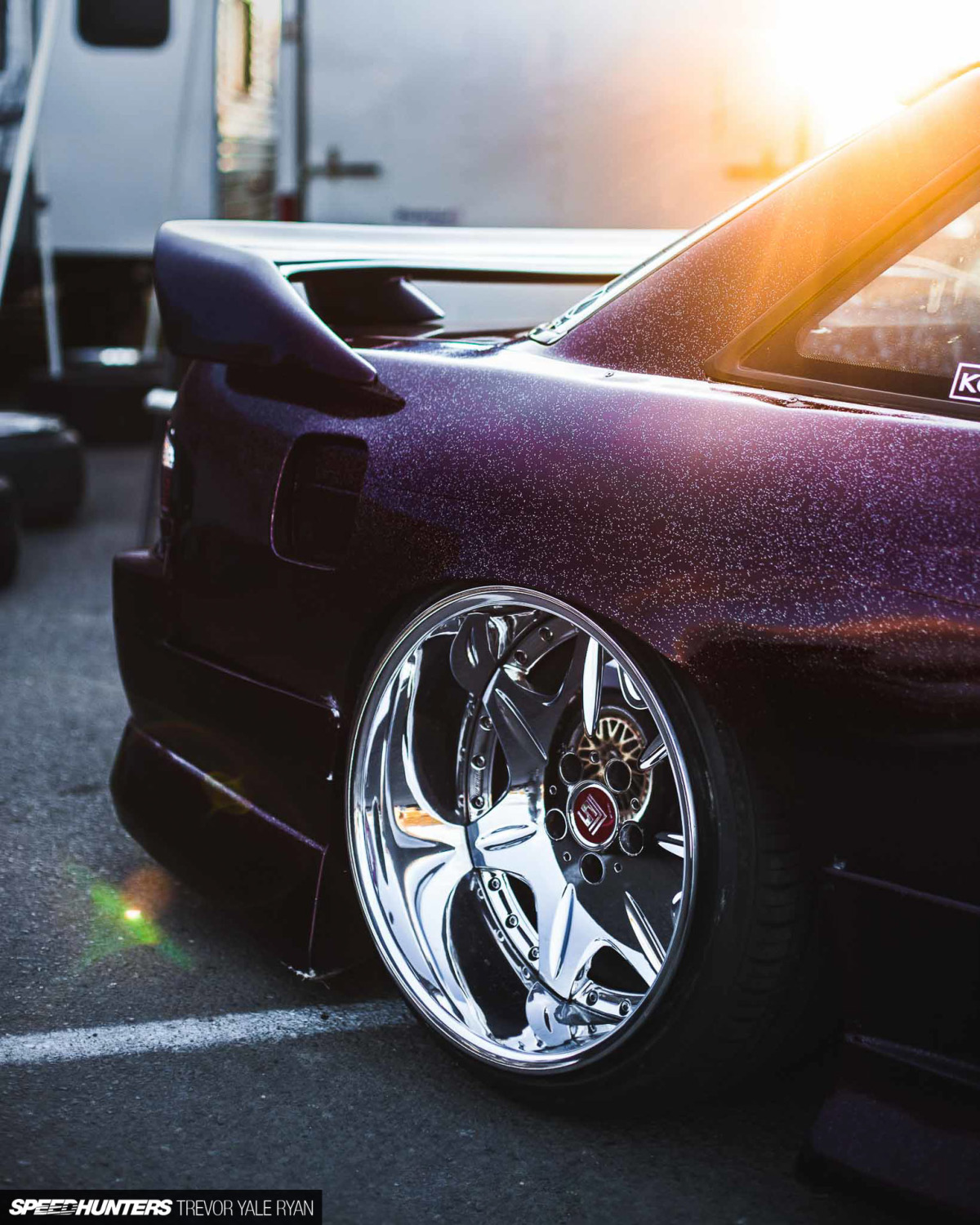 To support his point, here are a couple photos of the car I took at Bash To The Future 4 — an event I really need to make it back to again soon — in 2016 when the car was a bit more… fresh. Justin's Nissan is still wearing those incredibly cool Work LS wheels, which measure 18×10-inch in the front and 18×12-inch in the rear, although a couple have needed a rebuild to continue holding air.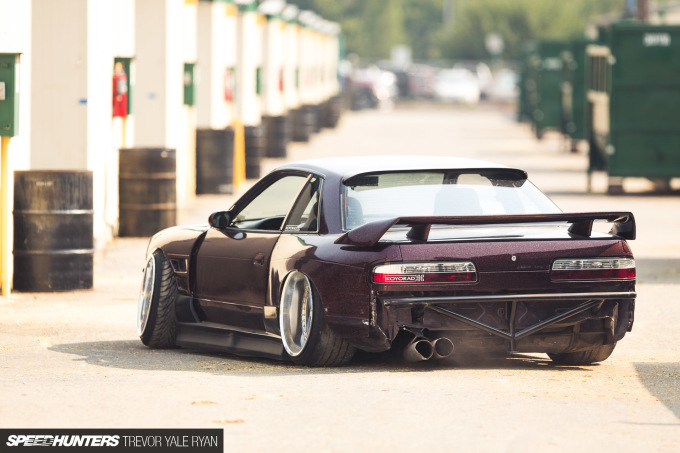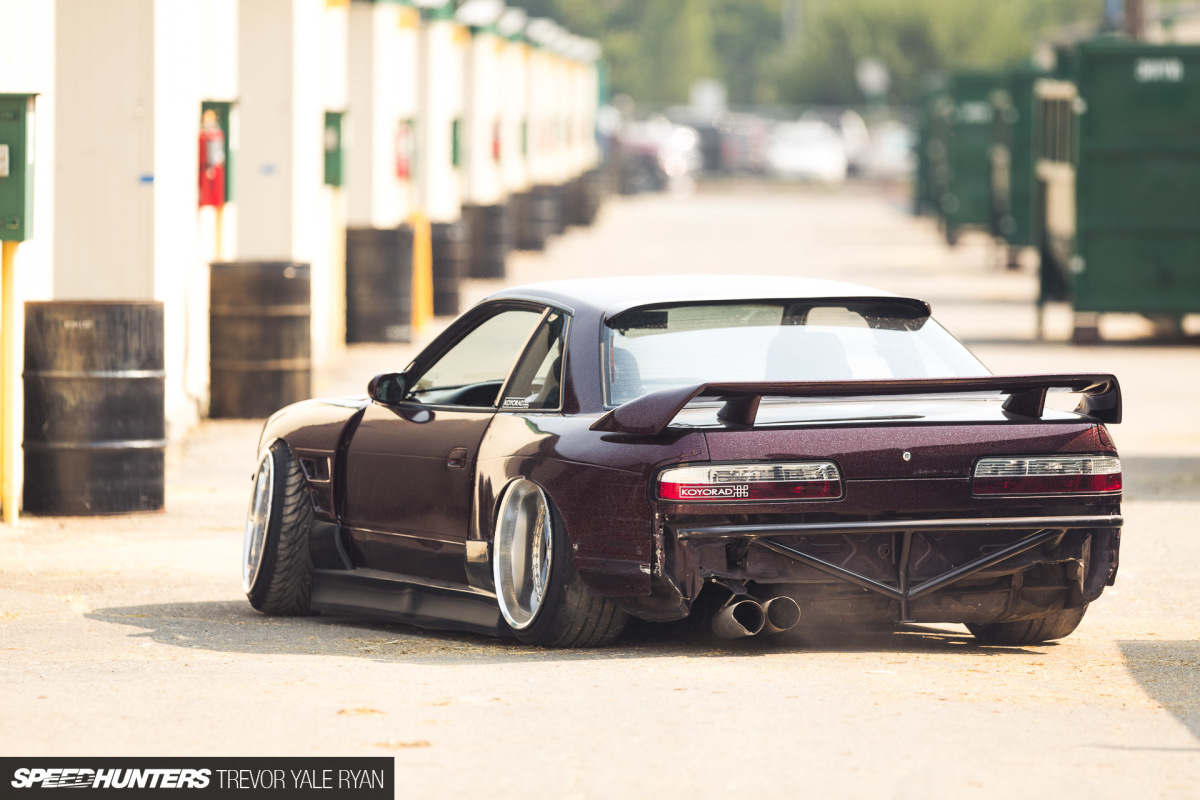 While running better than ever, it's clear that Justin is indeed slowly destroying the the S13. Still, you can't deny the car exudes proper drift style.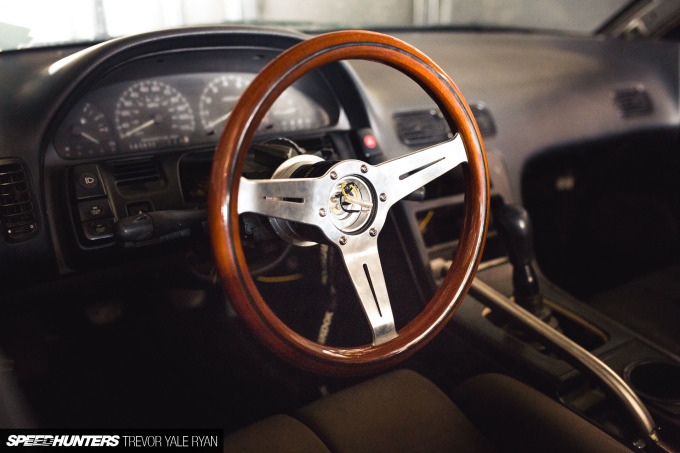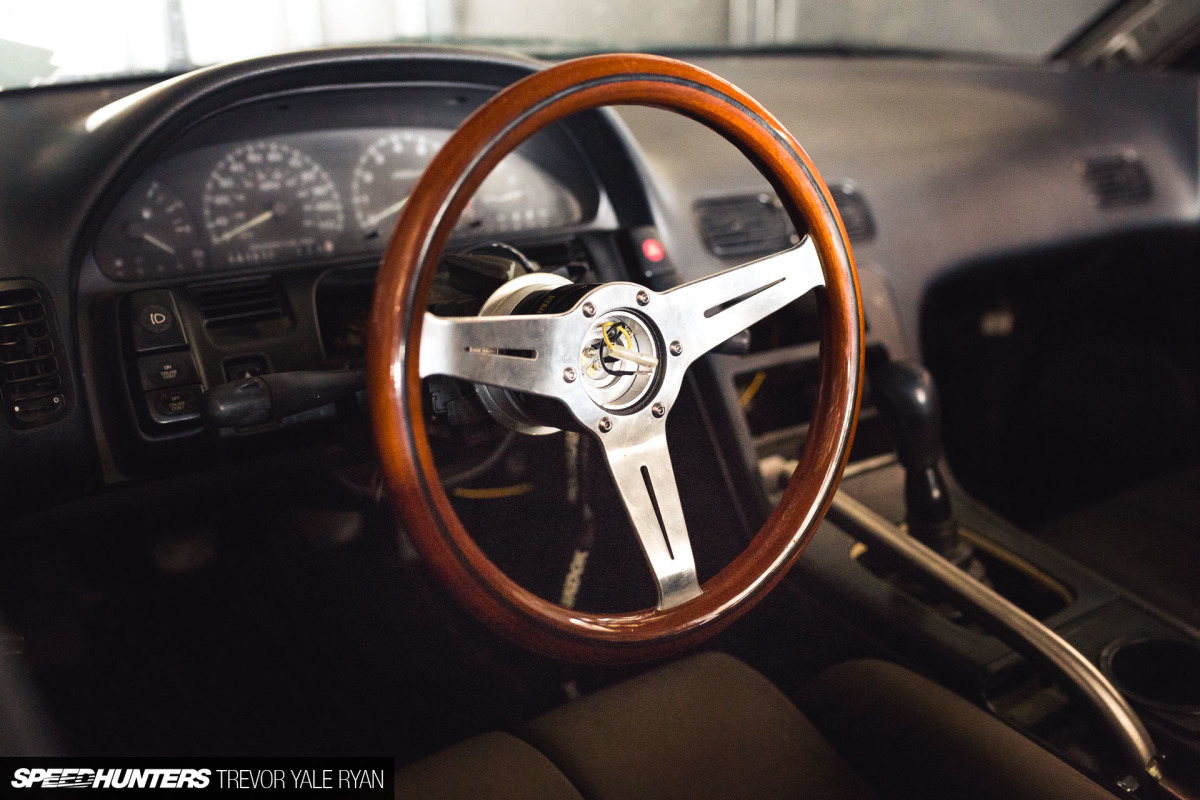 A car like this is really about seat time, anyway, and it's obvious that this was Justin's priority in building it. It's simple, with his money having been applied to the important areas.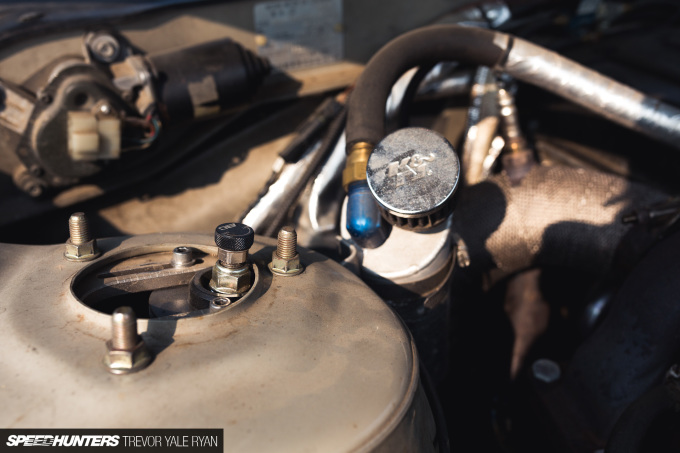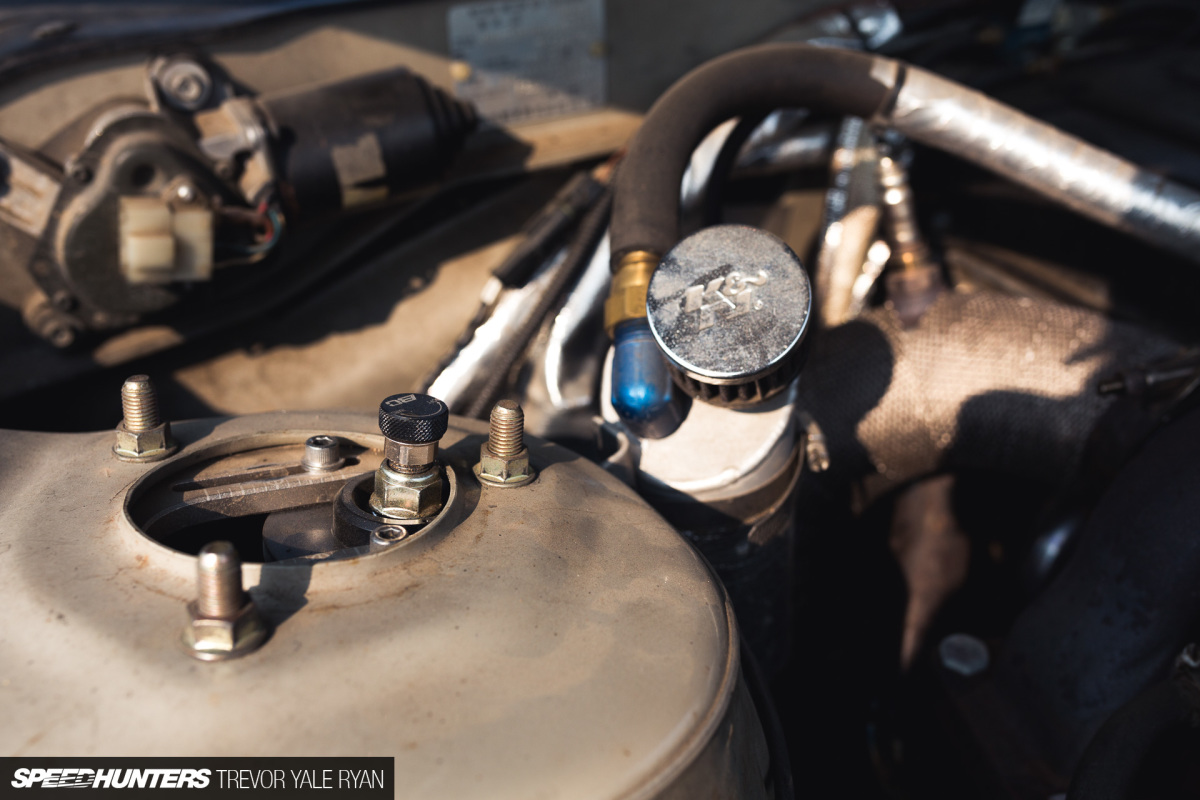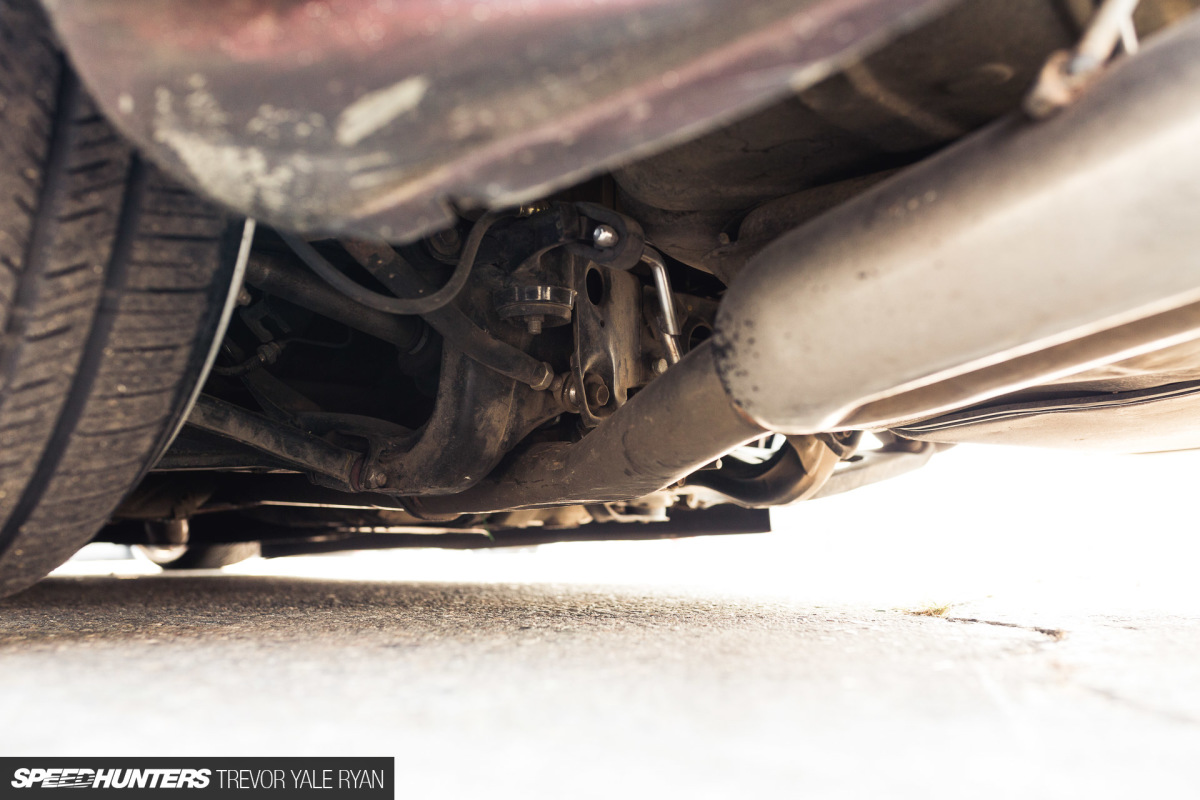 Running BC Racing coilovers with a custom rear setup, the S13 is incredibly low. This is part thanks to aftermarket control arms from Justin's local friends at Xcessive Manufacturing in Portland, Oregon. Meanwhile, up front, Heat Maker knuckles from Justin's friends at Drift Team Animal Style are in use.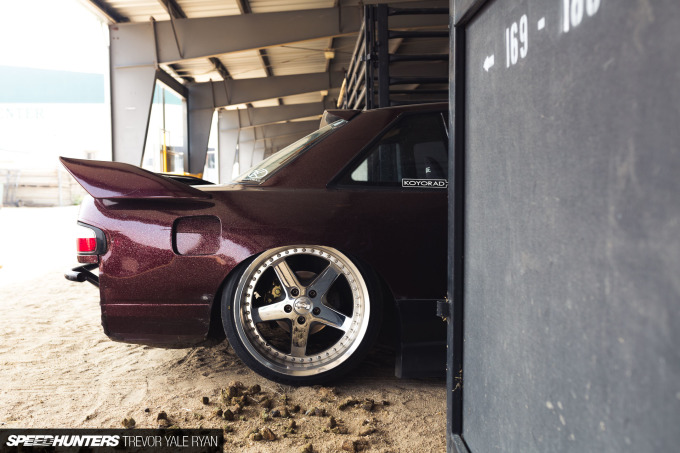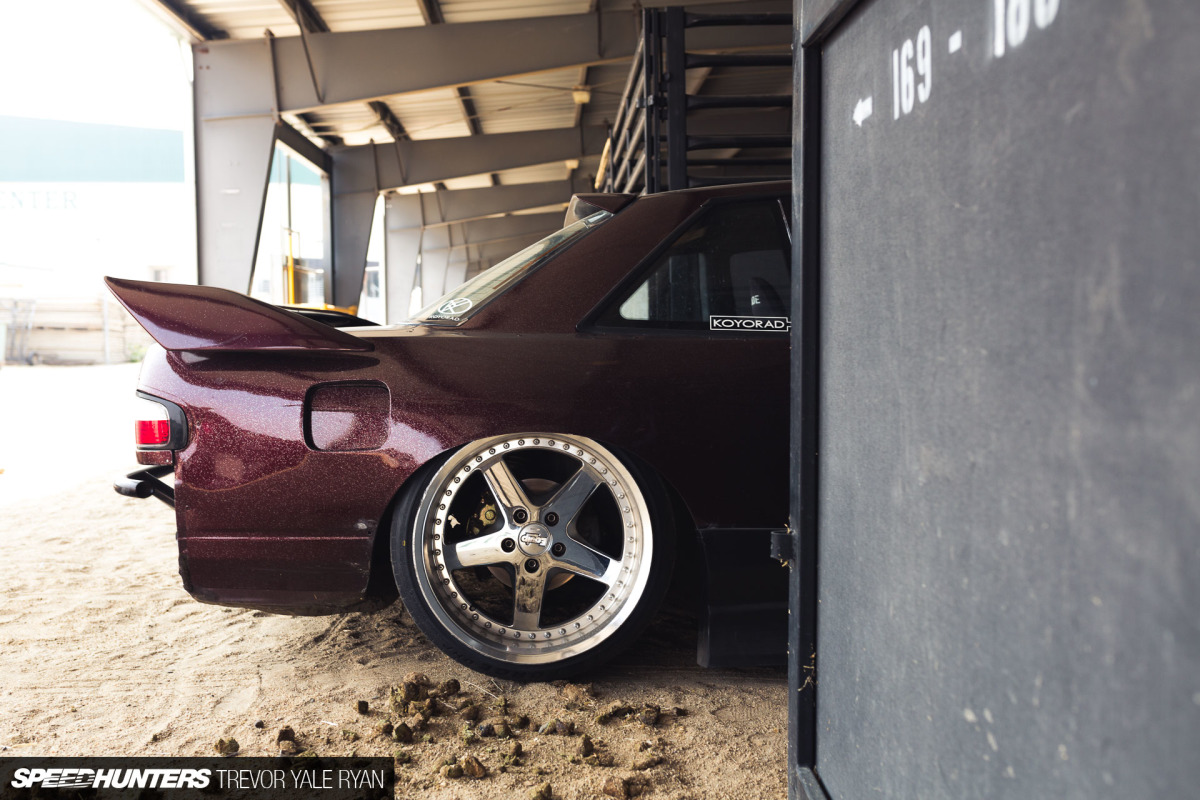 With this all taking place at the Livestock Events Center, we figured some authentic cattle dung would help show off Justin's ride height.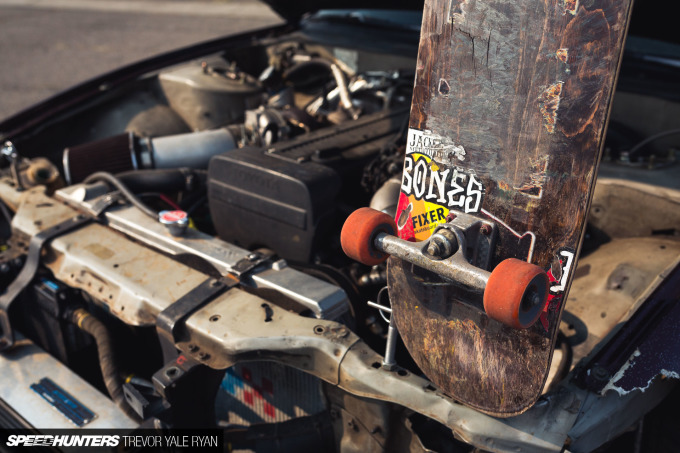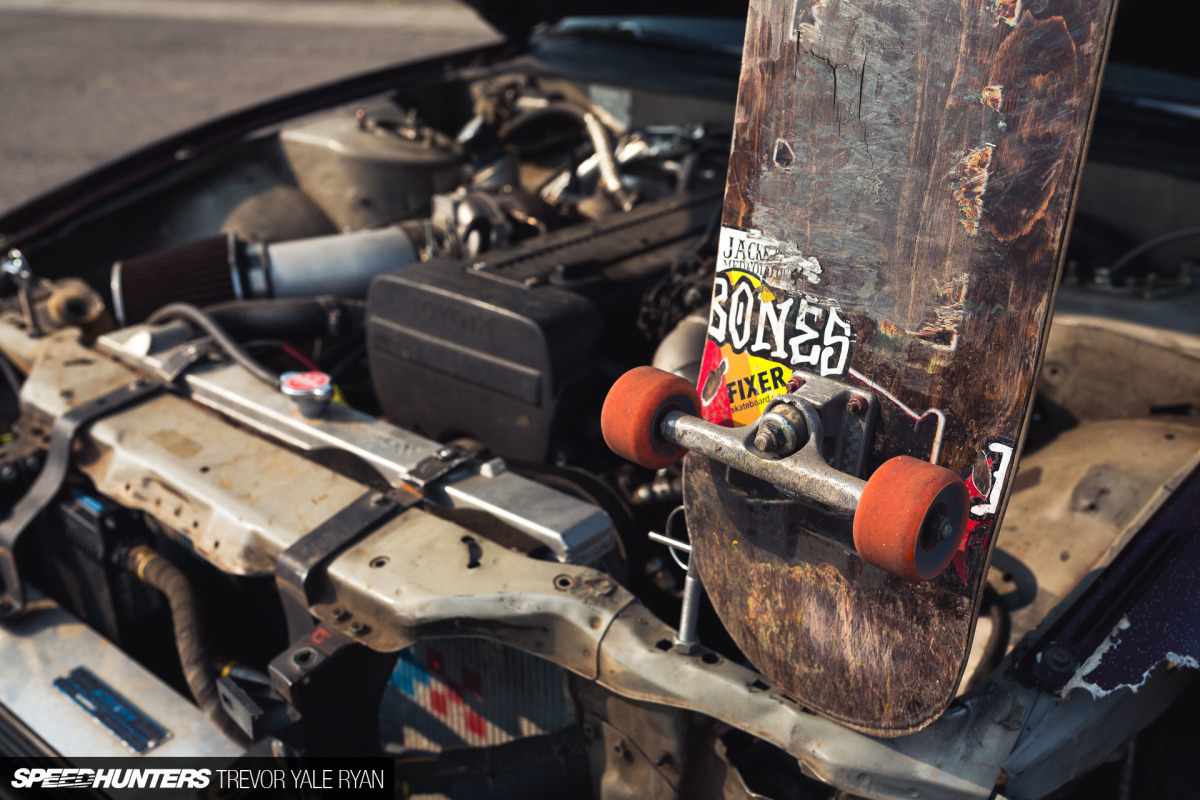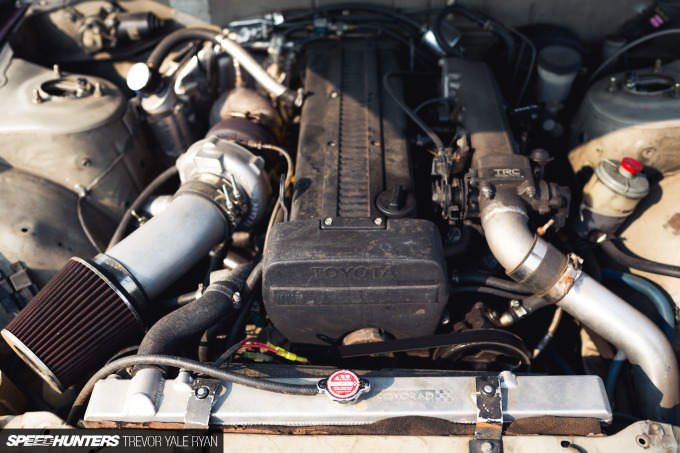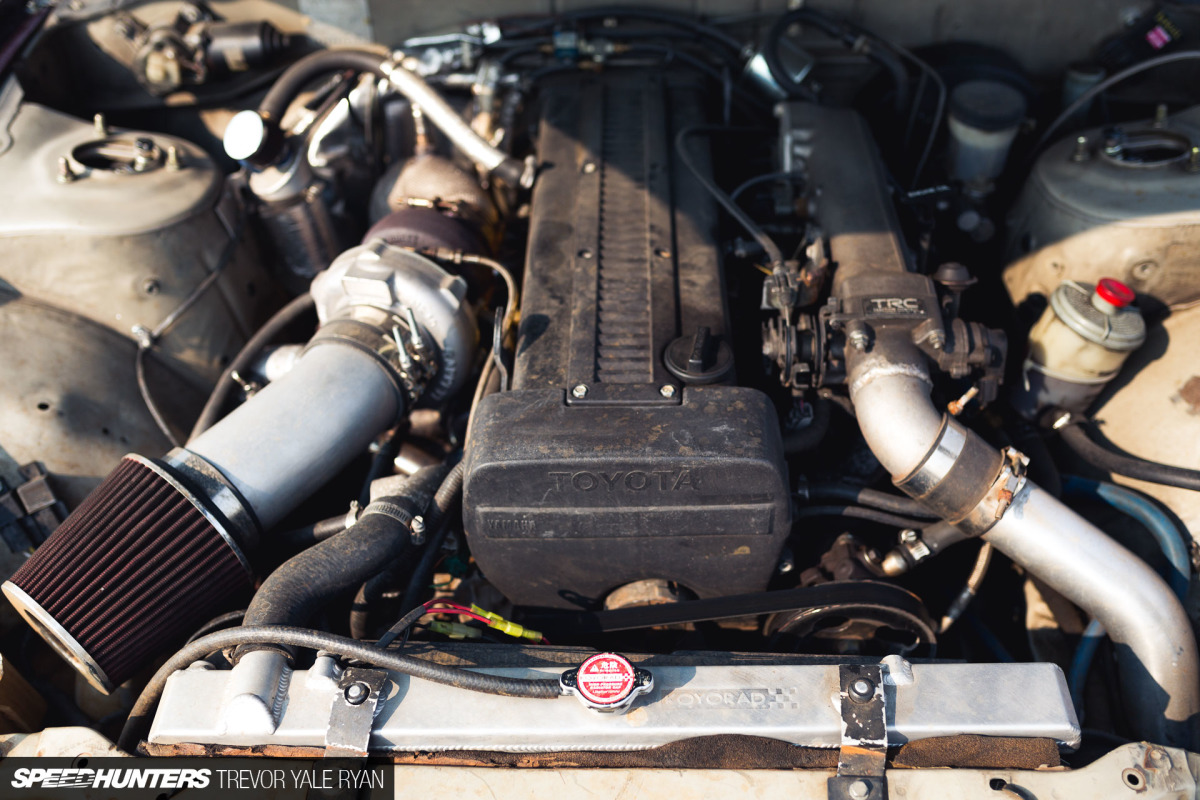 Under the hood, the same 'function first' ethos has been applied – Justin's gone with a non-VVTi 1JZ with a Garrett GTX3076R turbo providing the boost. At 18psi the motor makes a touch over 400hp which is more than enough for a good time. Power is sent through an R154 tranny with a twin disk OS Giken clutch and Xcessive Manufacturing hydraulic release bearing.
Sure, it's not the best-looking engine bay at this point, but it more than gets the job done, which is the point, after all.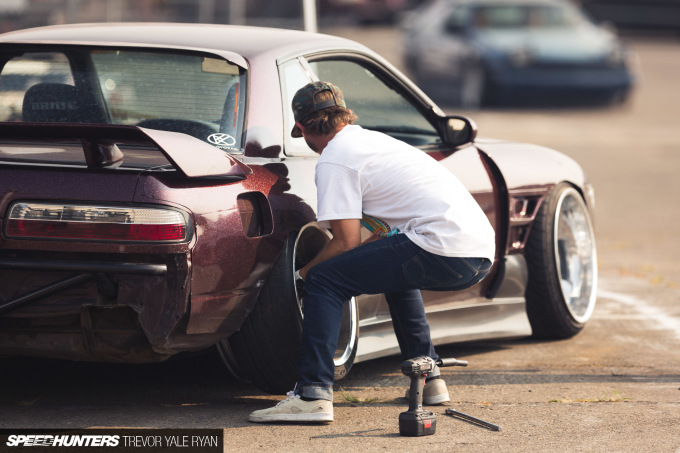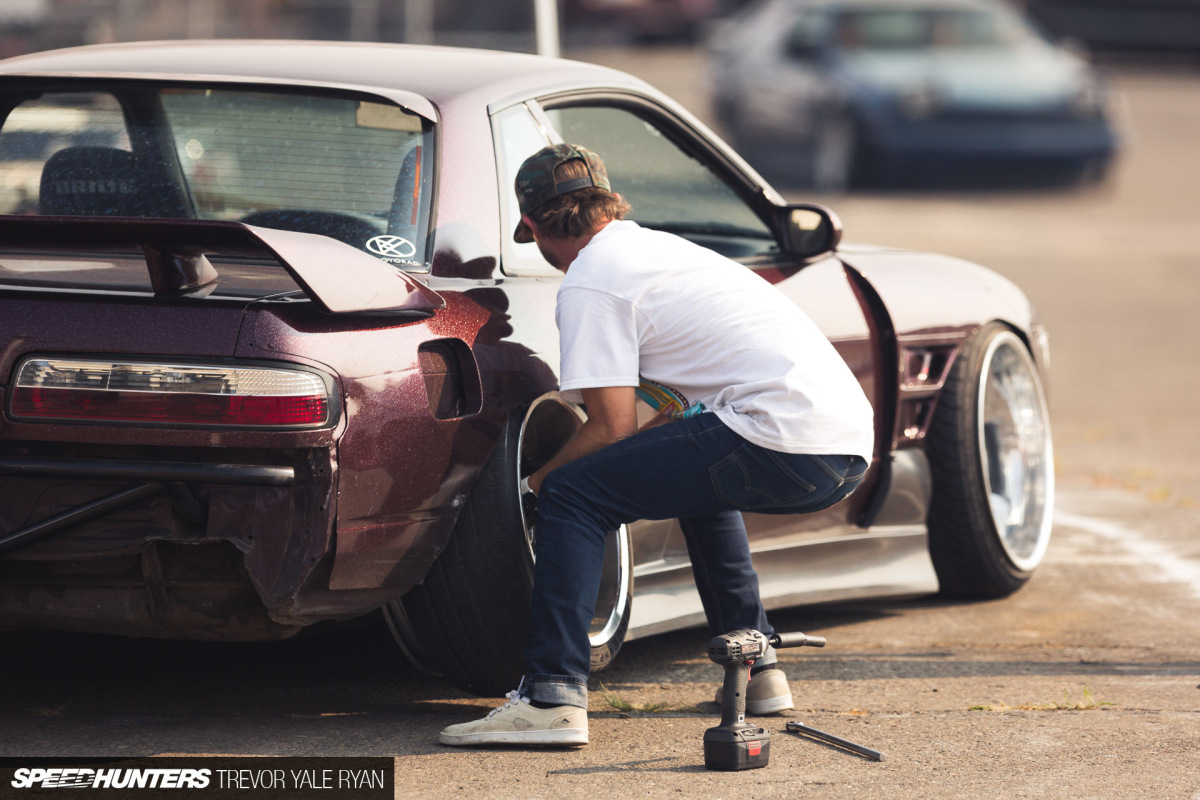 Justin's far too busy having fun and helping to organize events like this to worry about making things pretty, but he admits that the bodywork and paint – which was originally done by Star Body Works in Medford, Oregon – is due for a "drastic touch-up." I do wonder what the next iteration of this build will bring, and I'm hoping I can make it to Portland for some photos before Justin gets around to destroying it again.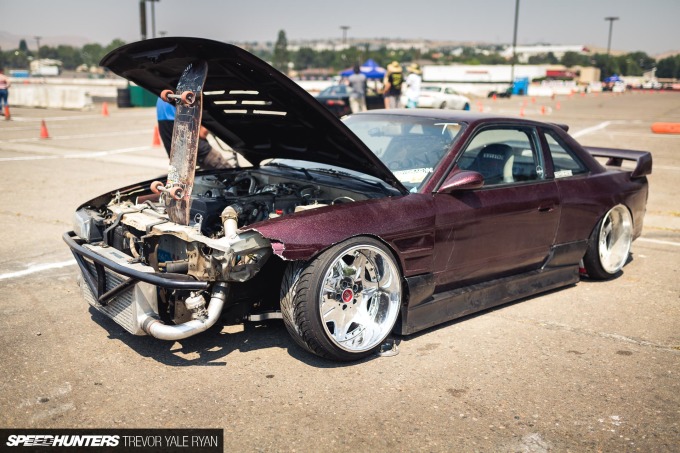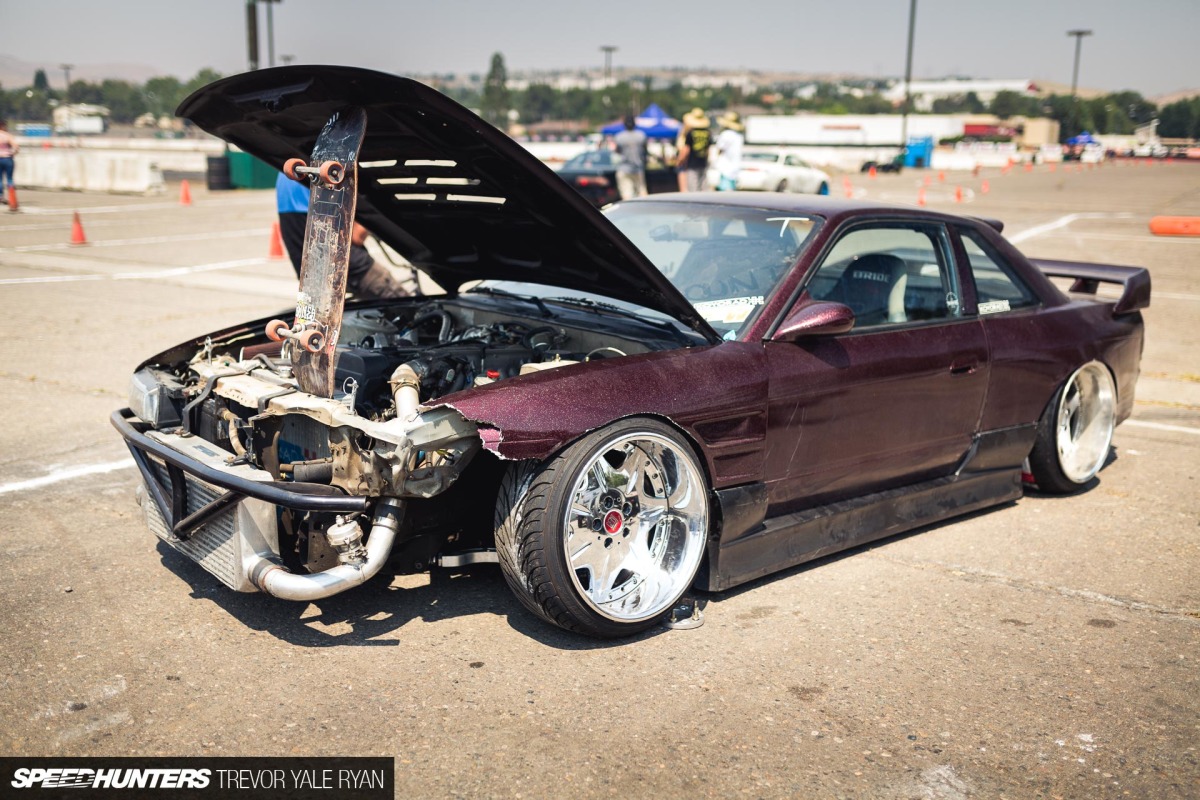 So, there you have it. A good look at a proper American grassroots drift car. But Justin had one bit of parting advice before he took to the track…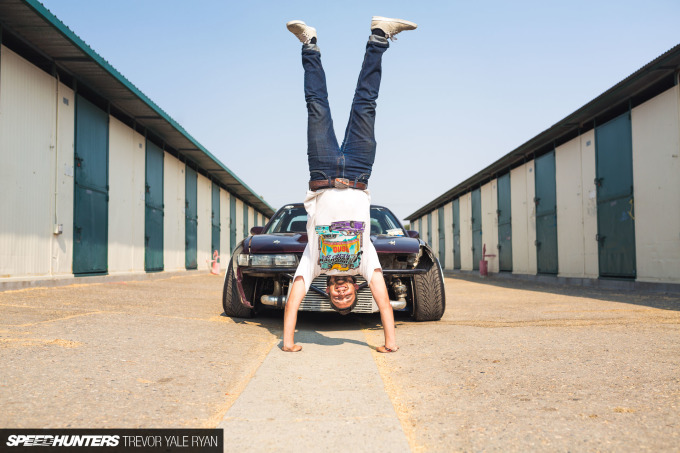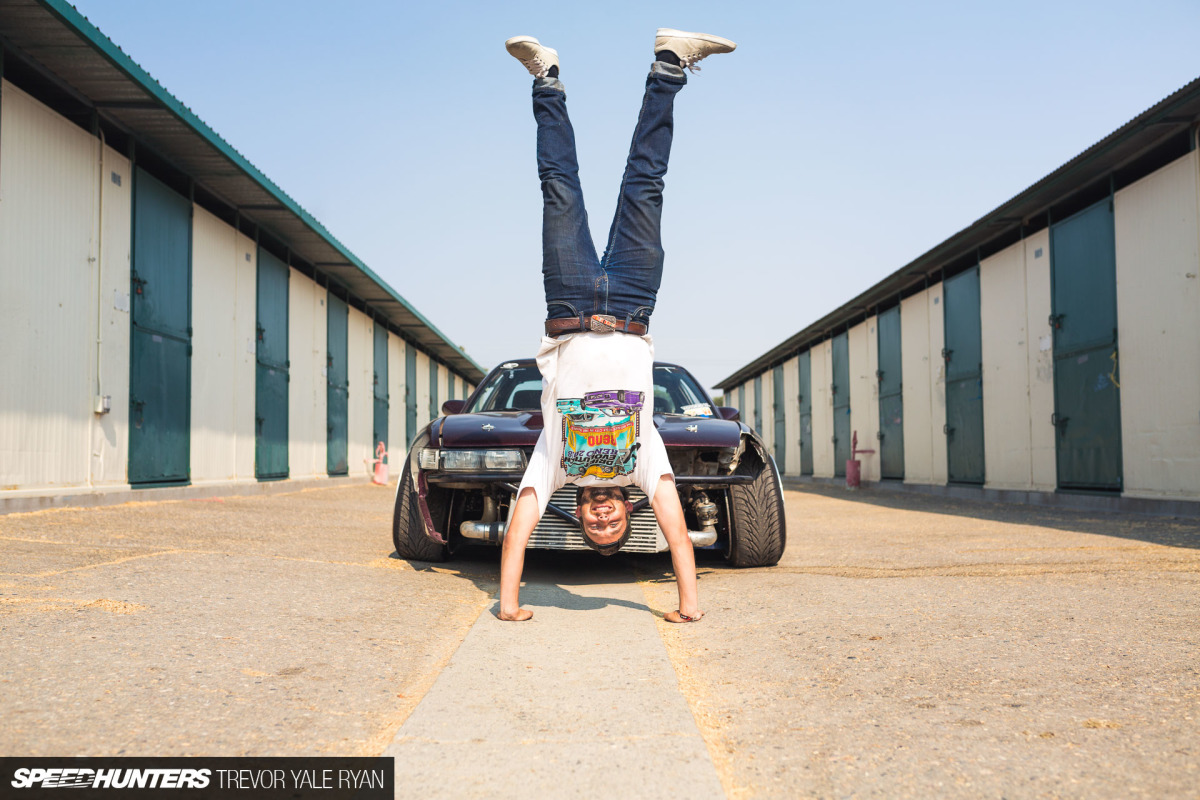 Don't take anything too seriously.
The Lay Of The Land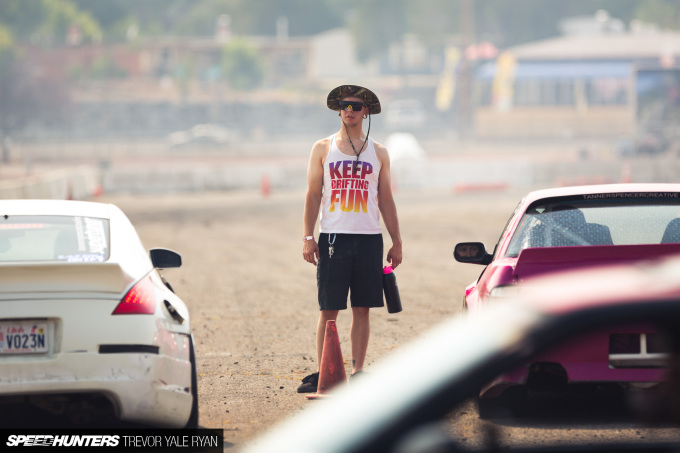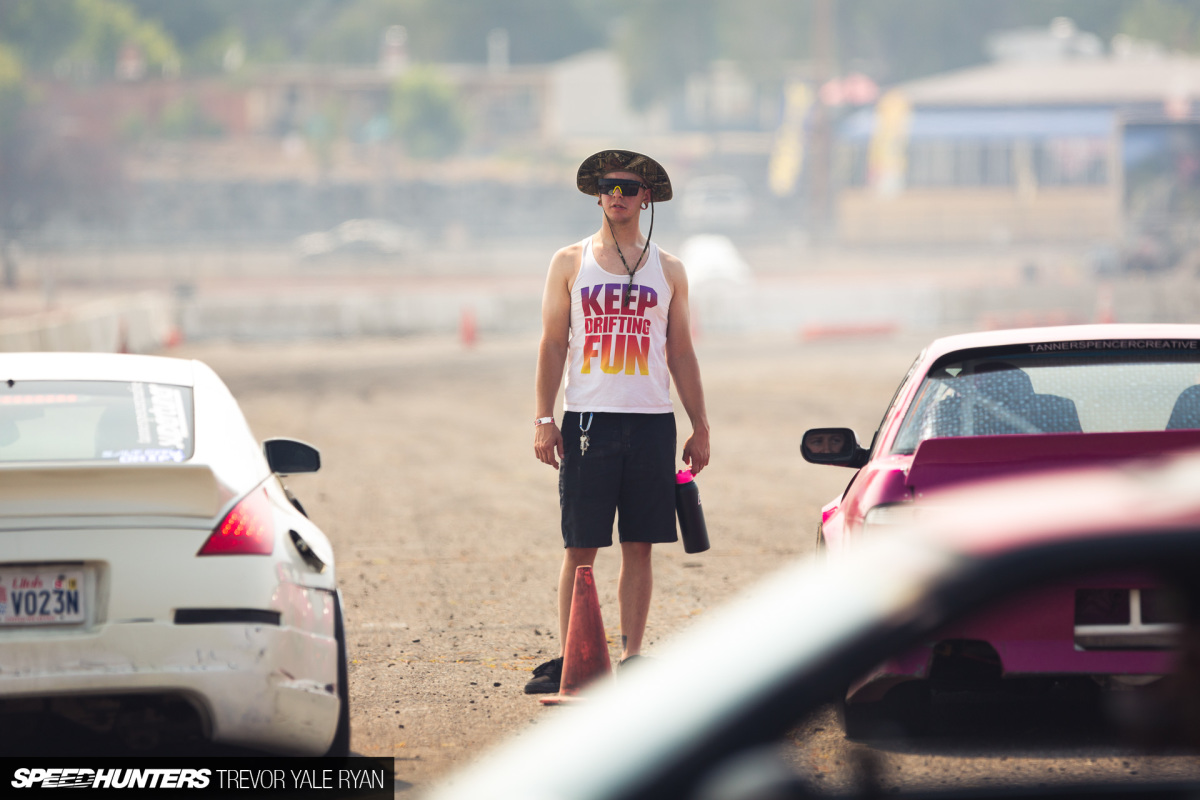 Drifting really is about having a good time, so let's get to it.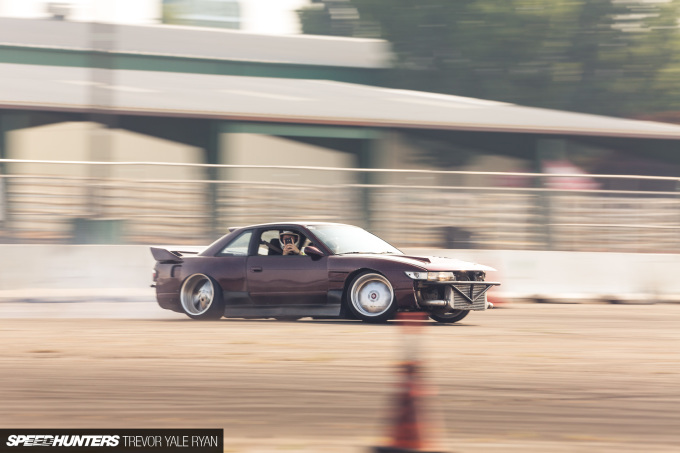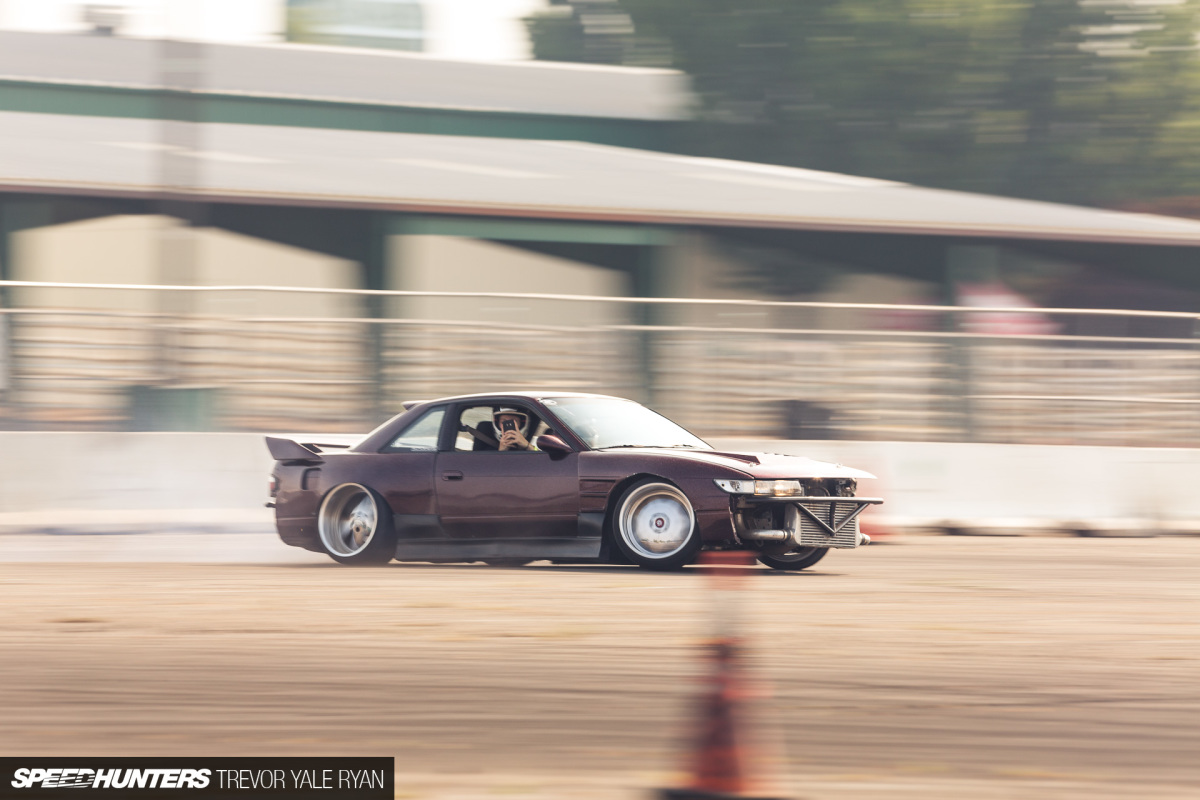 A front straight that runs the full length of the course leads you into a high-speed right hander, the first corner of the track.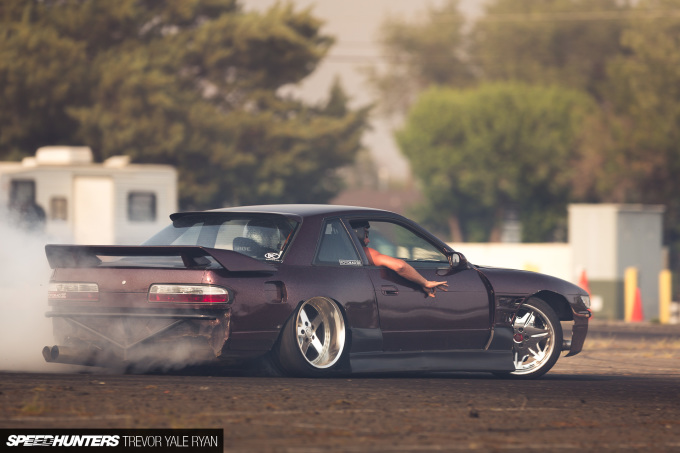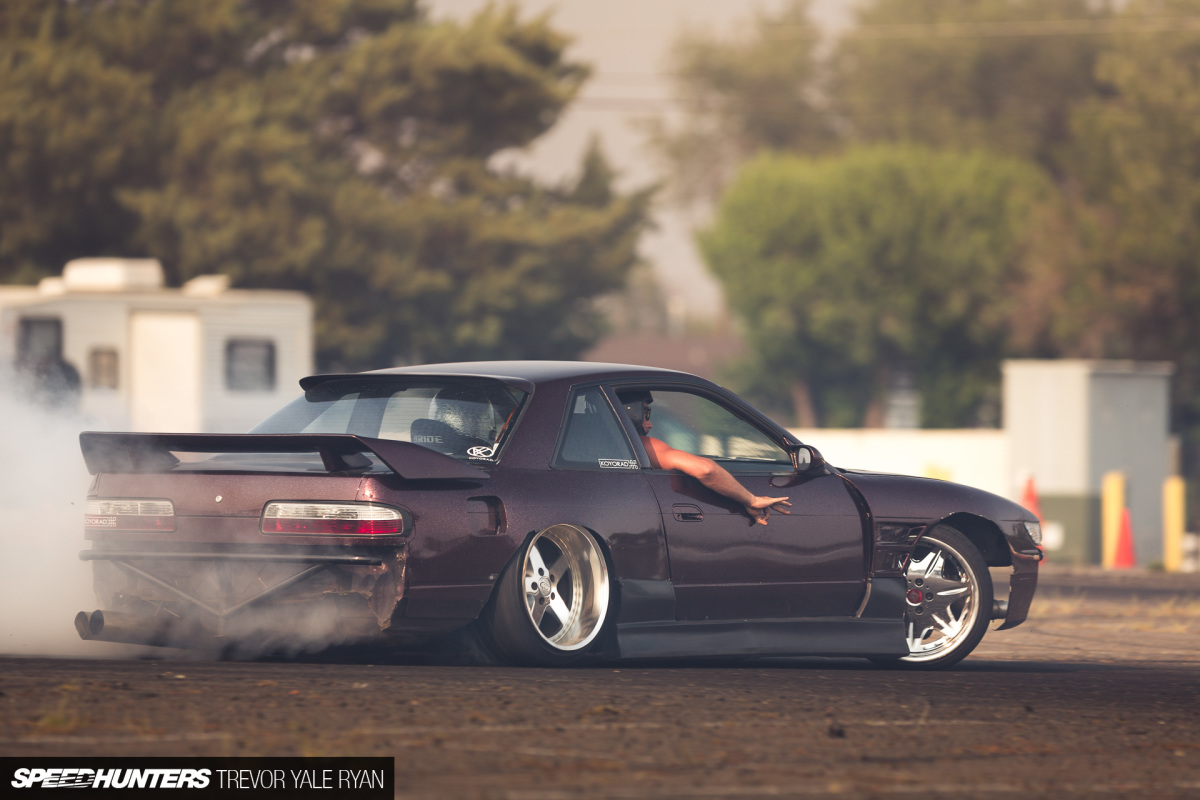 From there a wide s-turn leads you left and then right again, into a pair of tightening hairpins. (Do you see that, or is it just me?)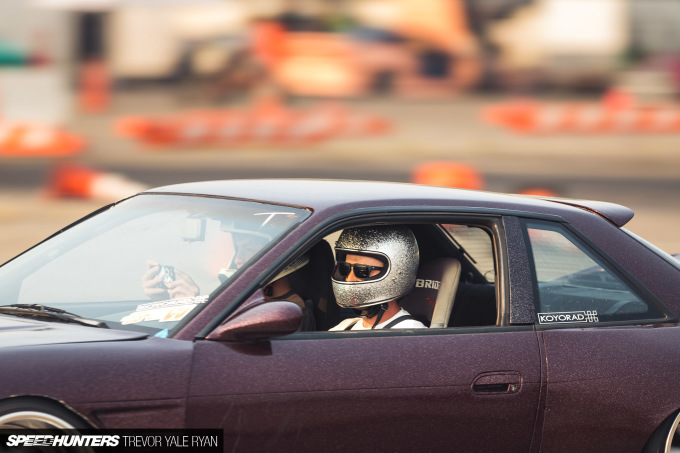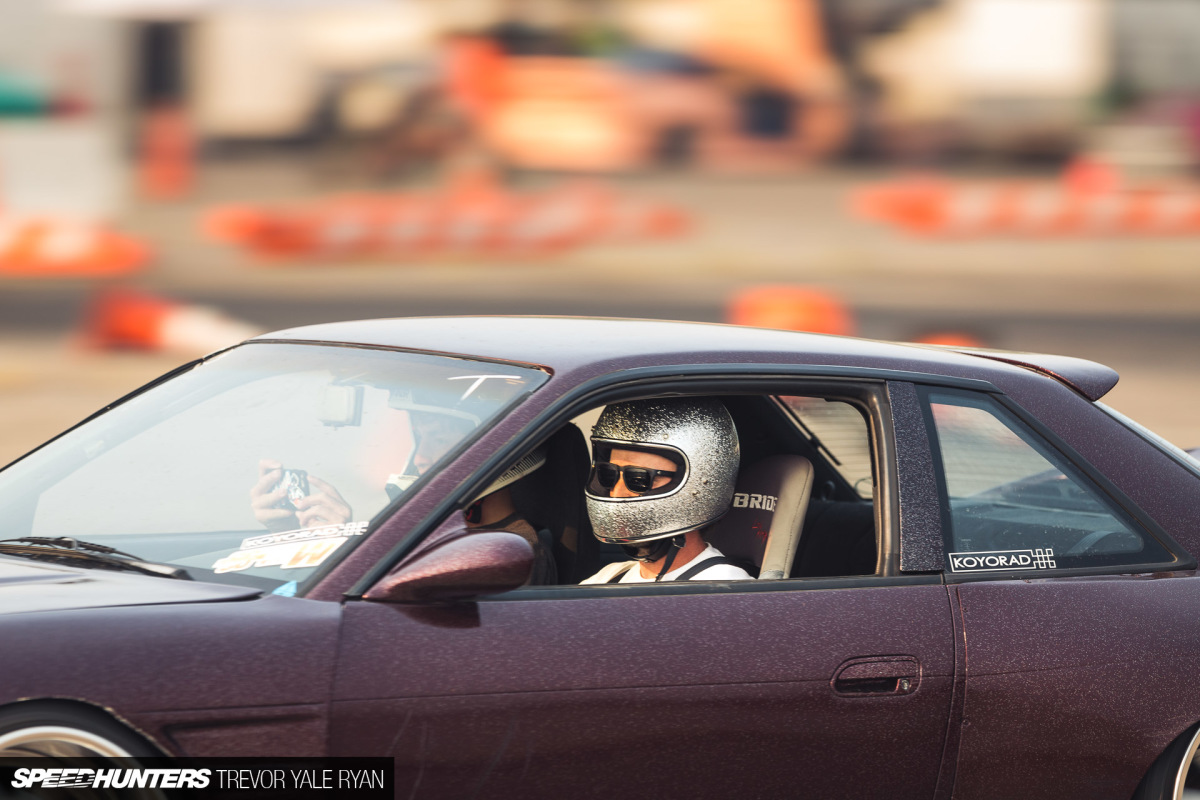 It's a quick layout that involves some decent speed and ample opportunity to maintain angle through the entire course. Rather than using any more words to explain how much fun this layout was, watch Justin's hands do things for a lap.
See, it does look fun, doesn't it? You can see the full video this clip is from here on the Keep Drifting Fun YouTube channel.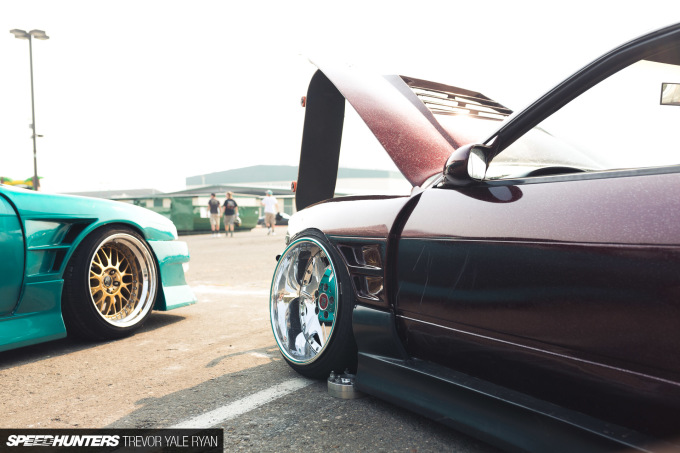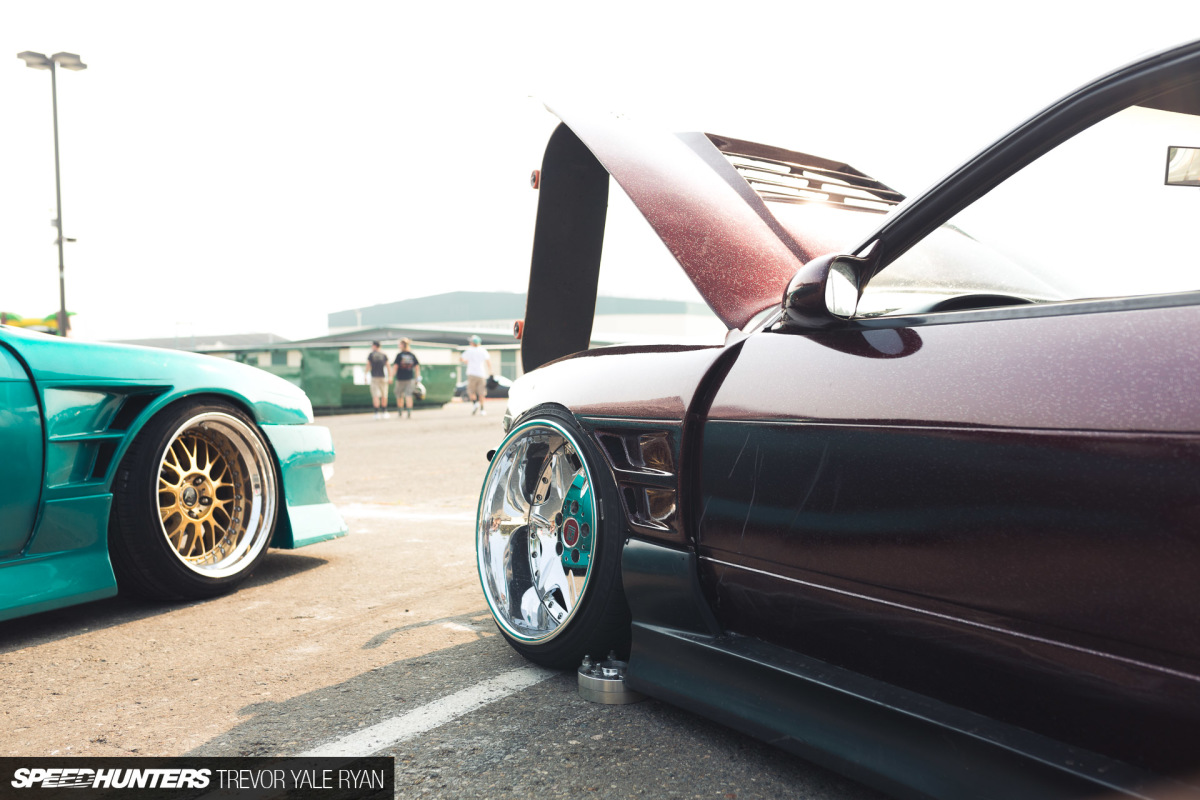 Of course, Justin was far from the only guy out at the event and it's time to turn our attention to everyone else who showed up for some slides in Reno.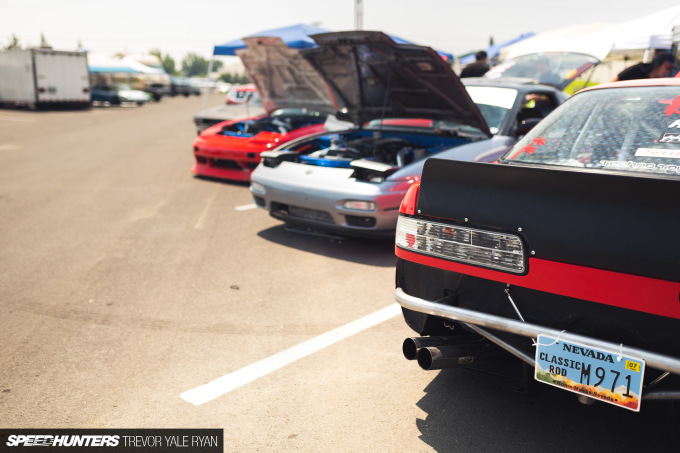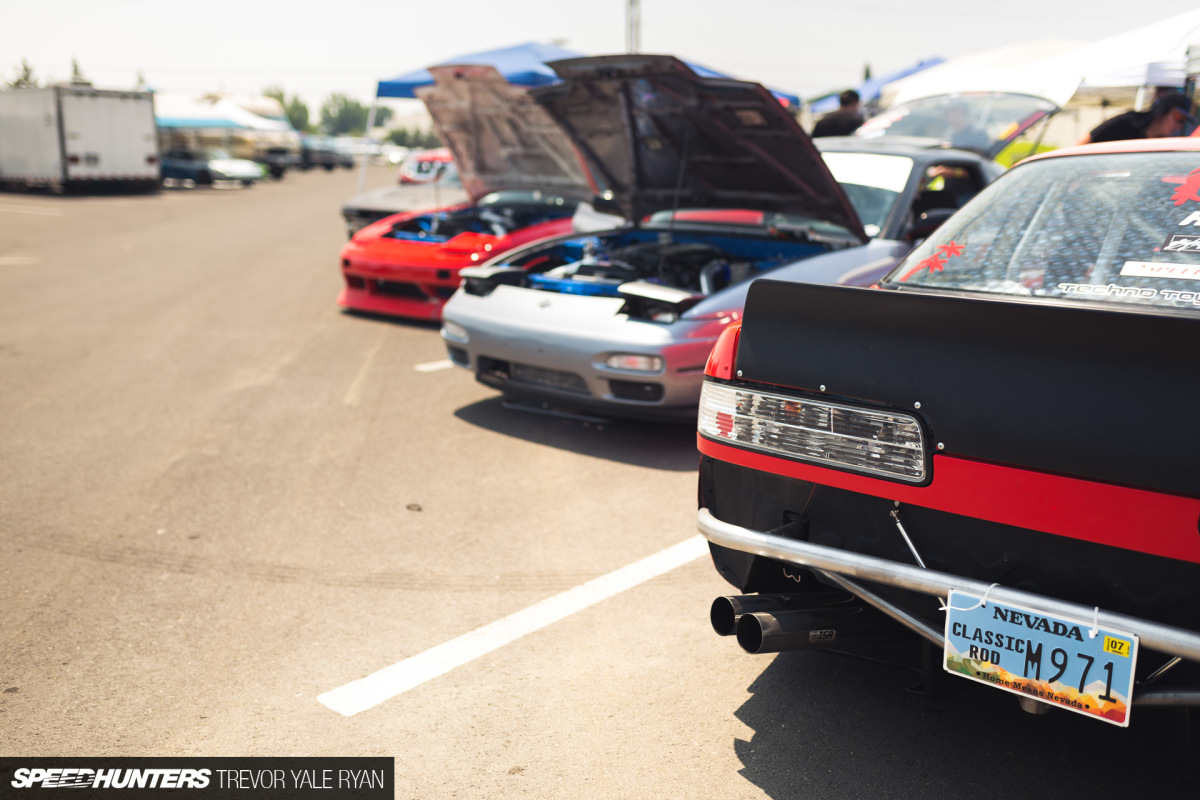 The event was capped at 140 drivers this time around, and my guess would be that it sold out spots. It's awesome to see so many people representing drifting to a new demographic out here.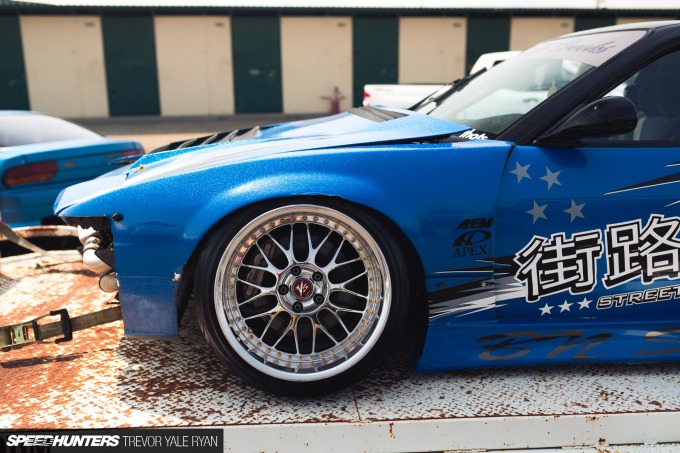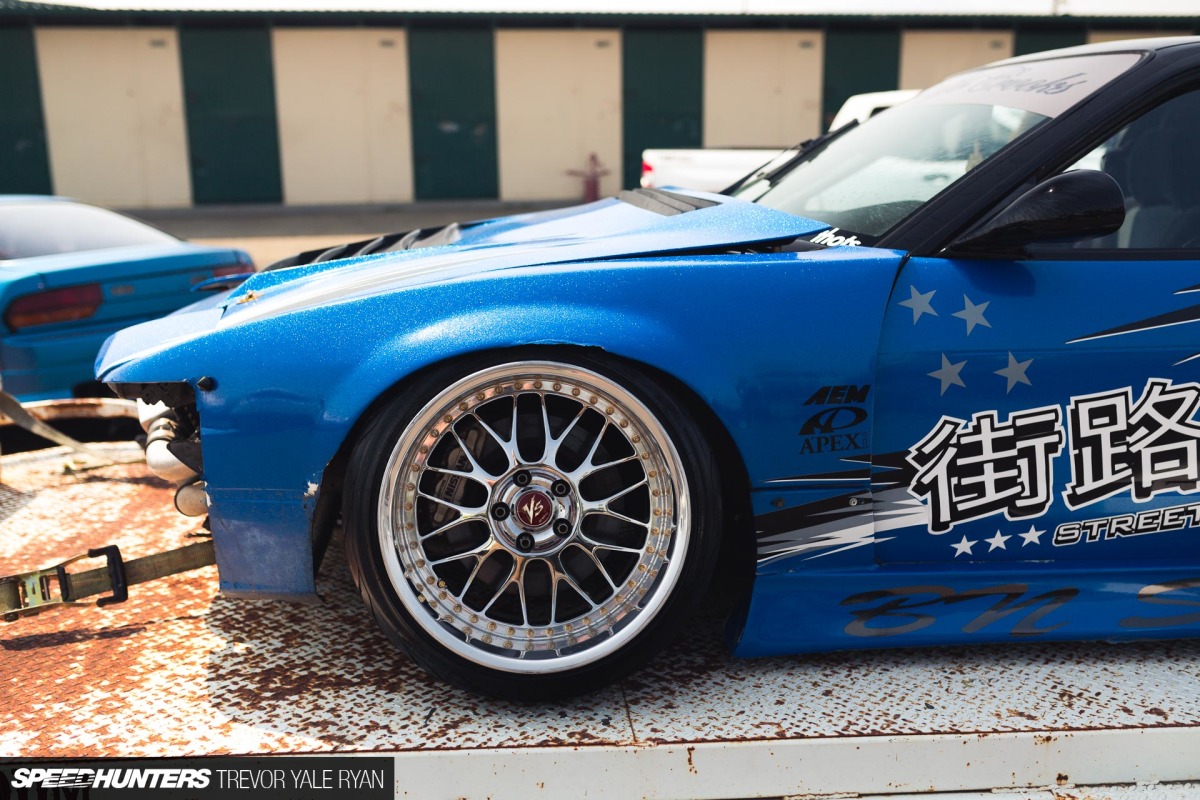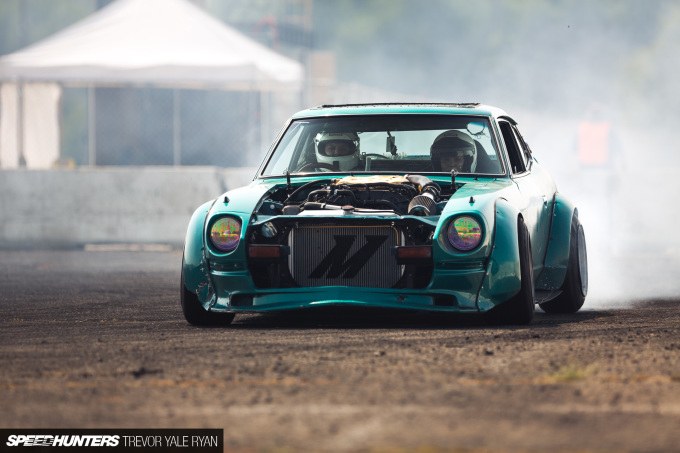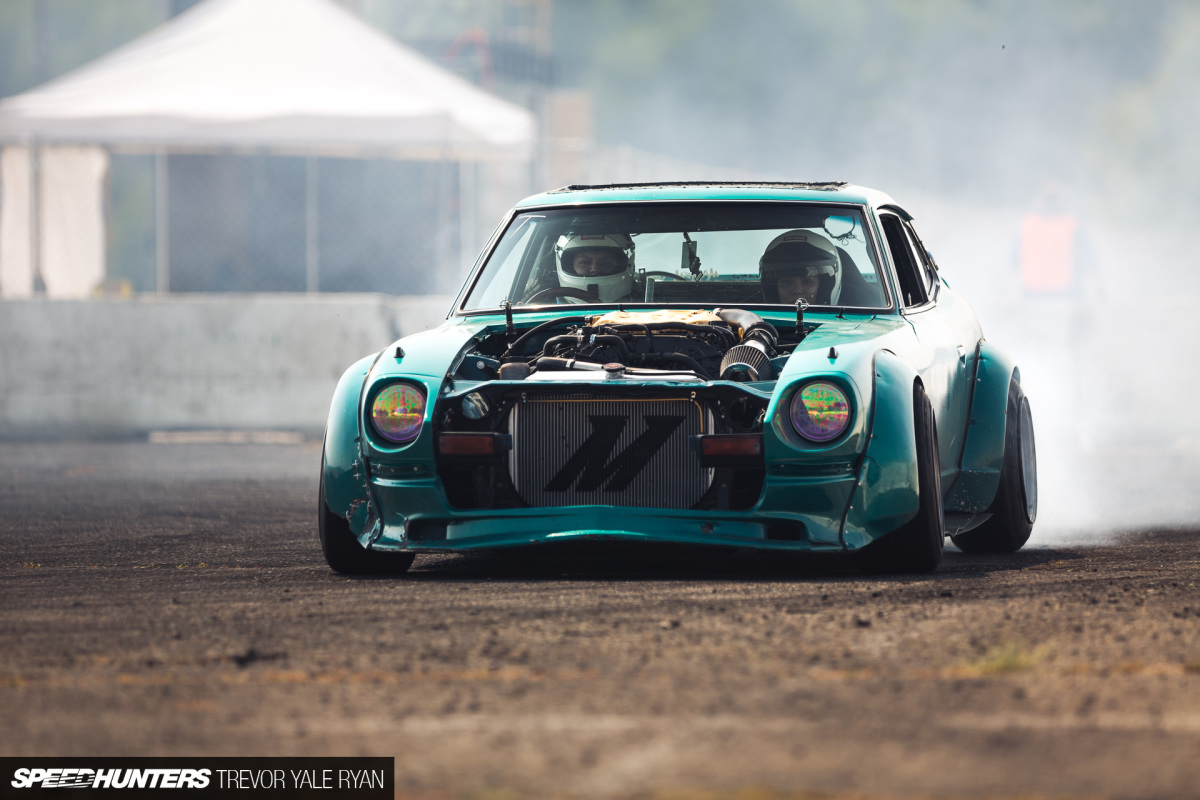 The variety at the Drift Evolution event was awesome to see, and I can only imagine the event will be even bigger next year.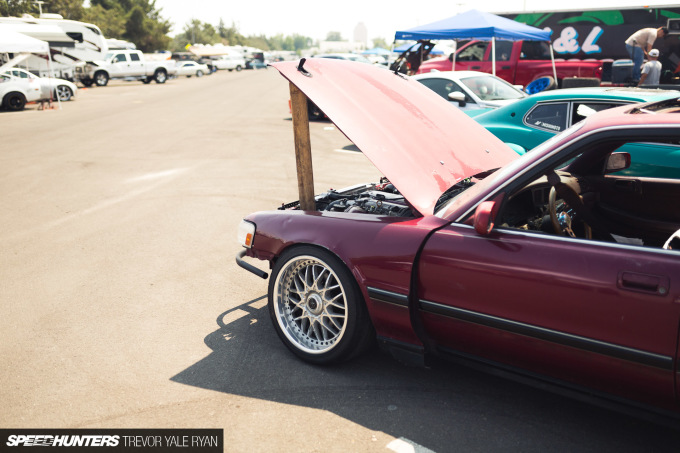 I thoroughly enjoyed my walk through the paddock, seeing a number of familiar faces and making new friends at the same time. It never ceases to amaze me how hard everyone involved works to make it to these events. Even in the 100°F (38°C) weather, all I saw were smiles.
Burnouts Abound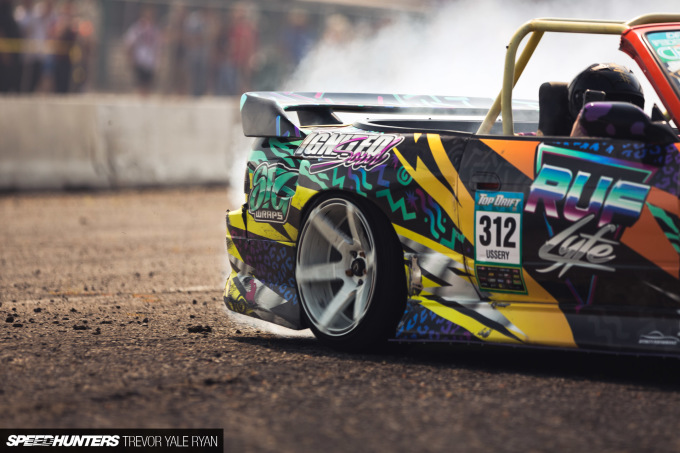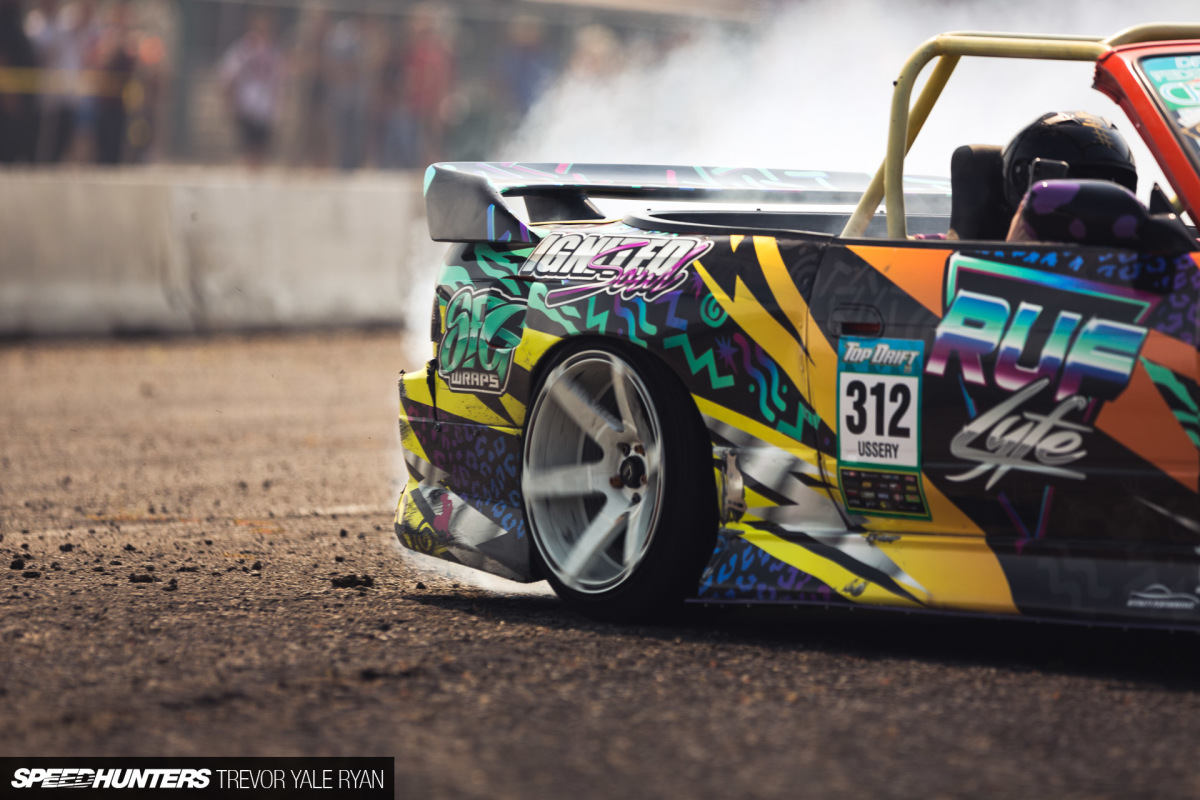 Because that's what drifting is all about. Having a good time.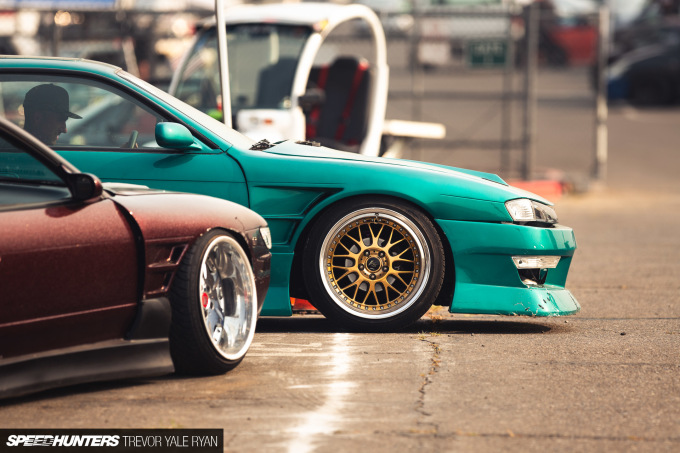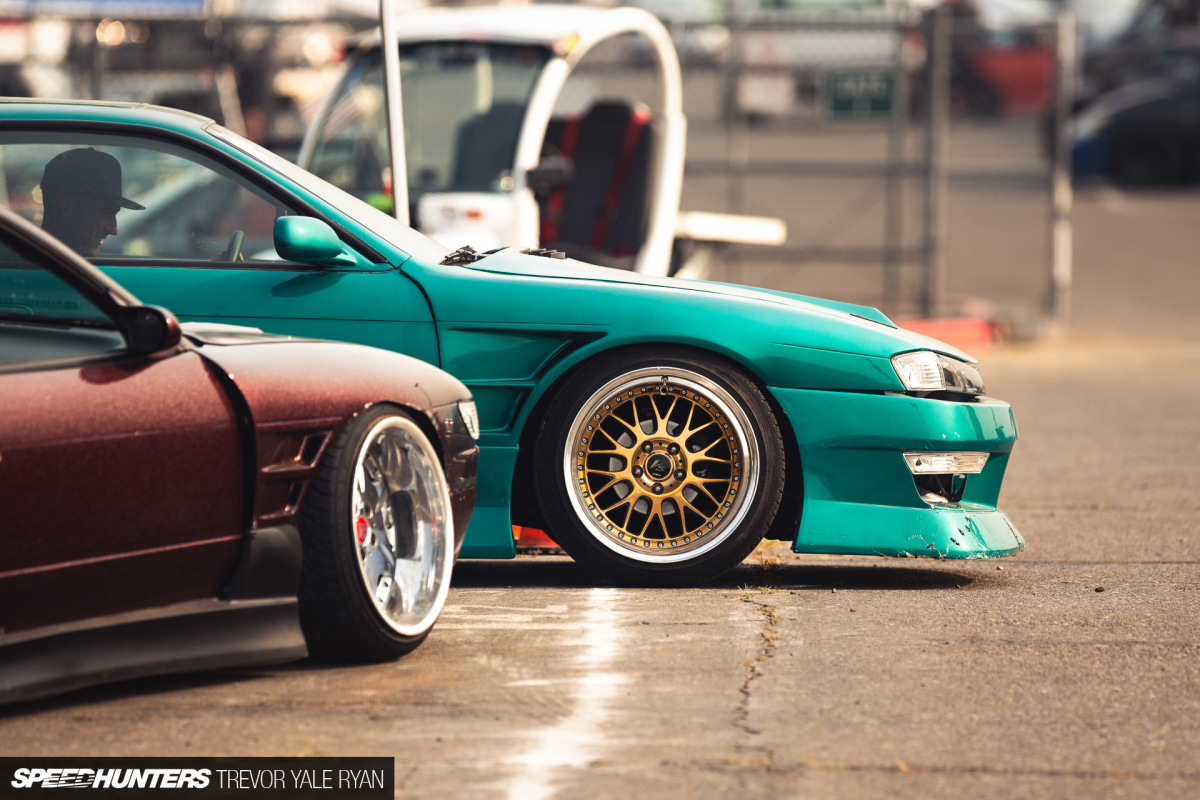 Of course, it isn't just the drivers having fun at events like this; hundreds of people cycled through during the week to get a look at the "burnouts" spectacle that is drifting. Whether everyone completely understood it or not, there's no two ways about it: drifting is "darn cool."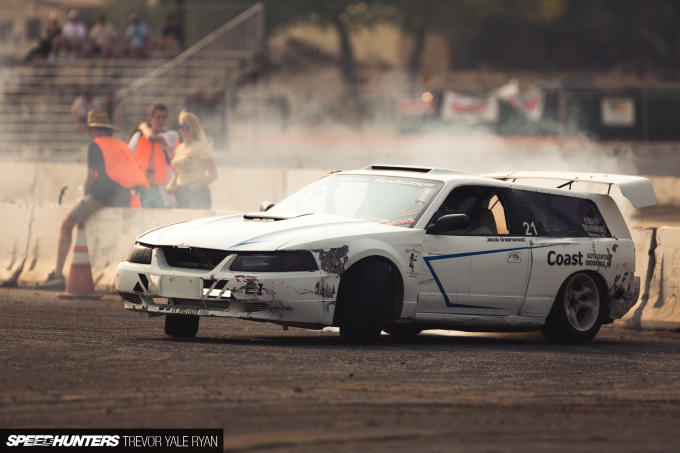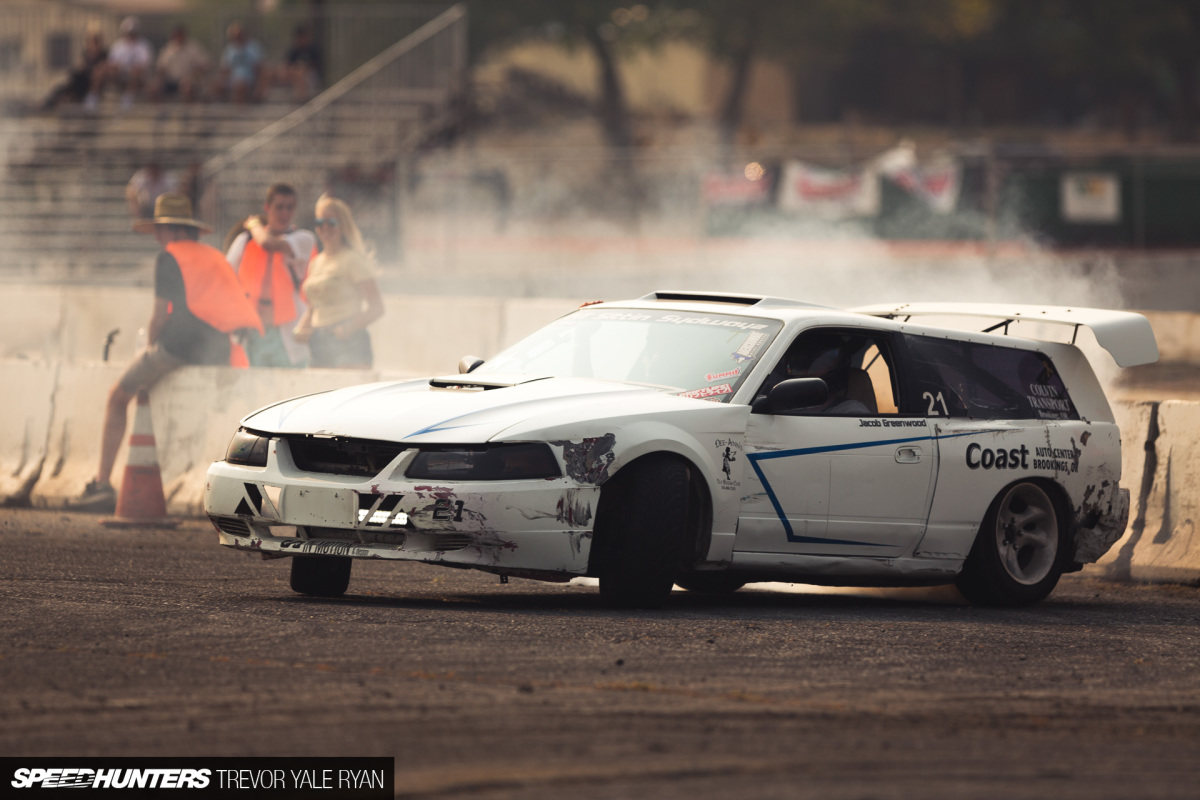 It's incredibly fun to shoot, too. As I did last year, I spotted this strange anomaly on course. Part Mustang, part wagon, this thing started life as your average S13 coupe.
Compared to last year the event seem to go more smoothly. I actually mean this literally, too, as this year Drift Evolution secured a larger, flatter area of the parking lot which didn't have a large drain running through the middle of the course.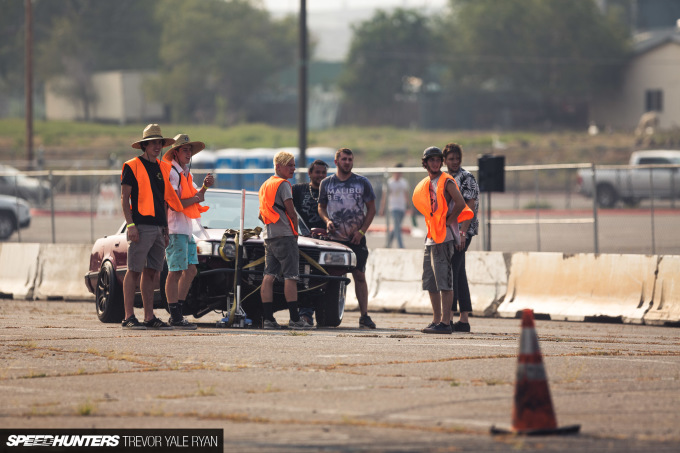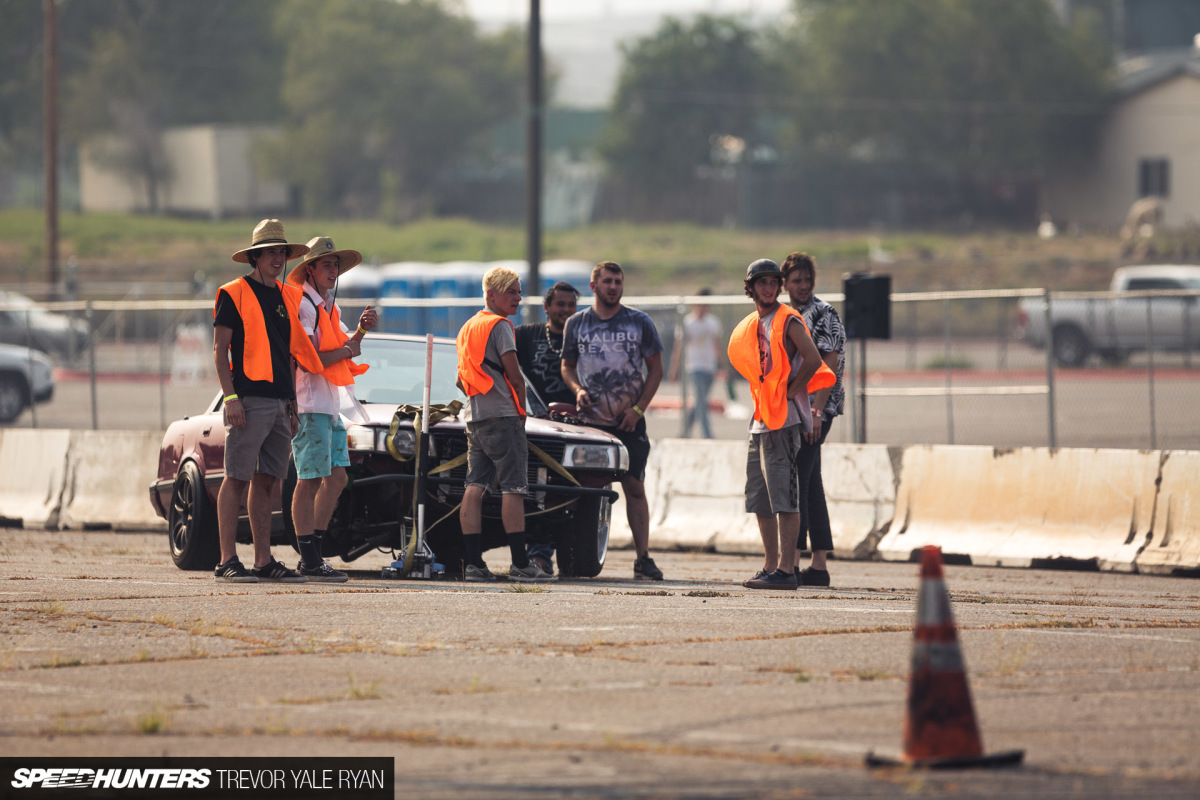 Still, it's not really a drift event without some level of mishaps and a strange oddity here and there, right? What I love about these racing incidents, if you will, is the amount of support that immediately appears from every corner of the paddock. There's such a sense of community at every event I've ever been to.
Parting Advice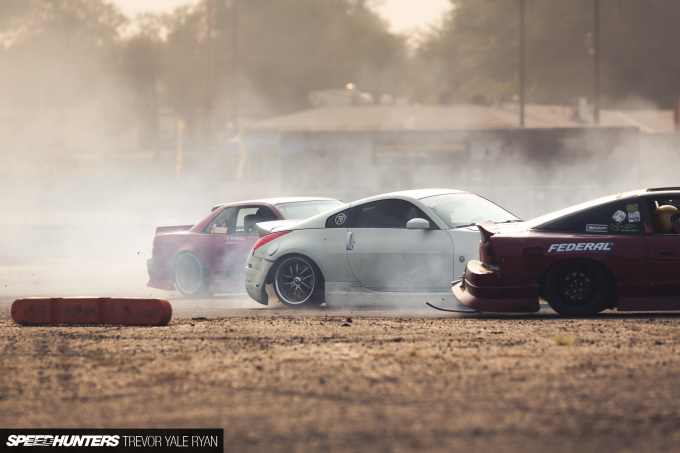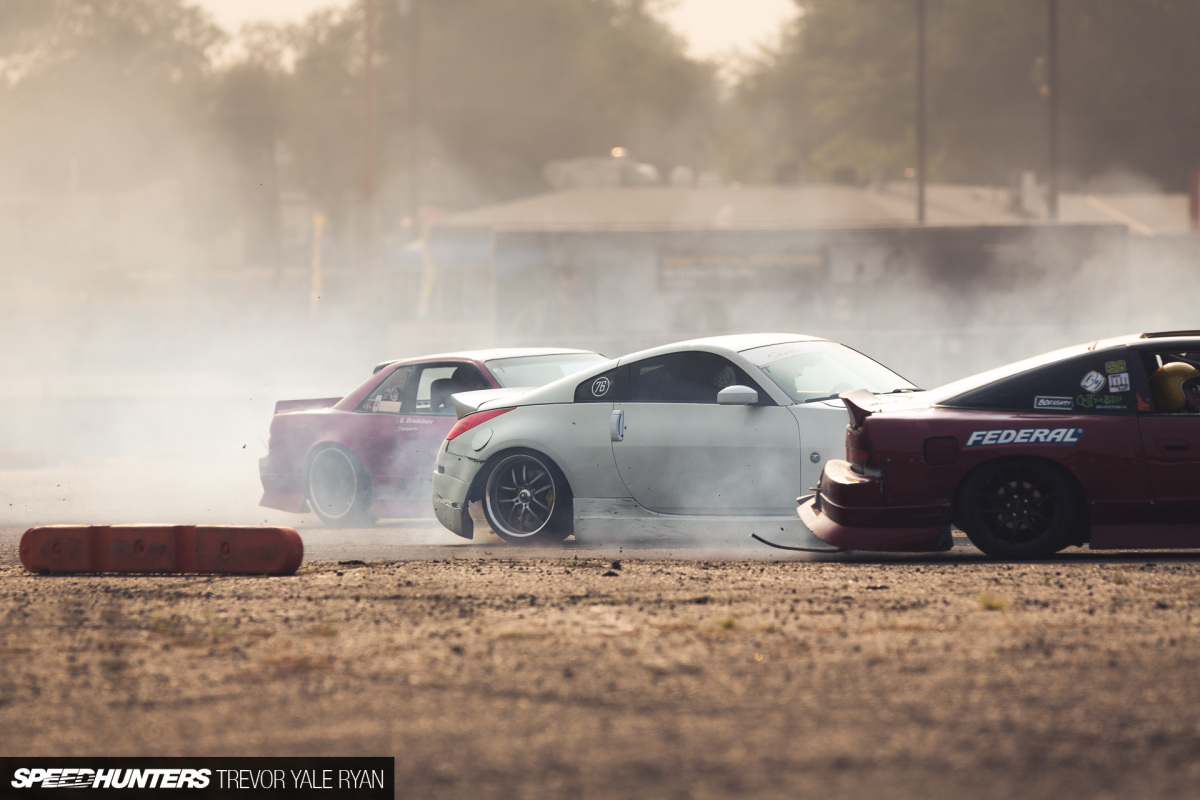 It's these people who, month after month and year after year, continue to invest in this hobby that make drifting what it is. It goes without saying that I couldn't take these photos without everyone else's hard work to show up, and it's work that never ever ends.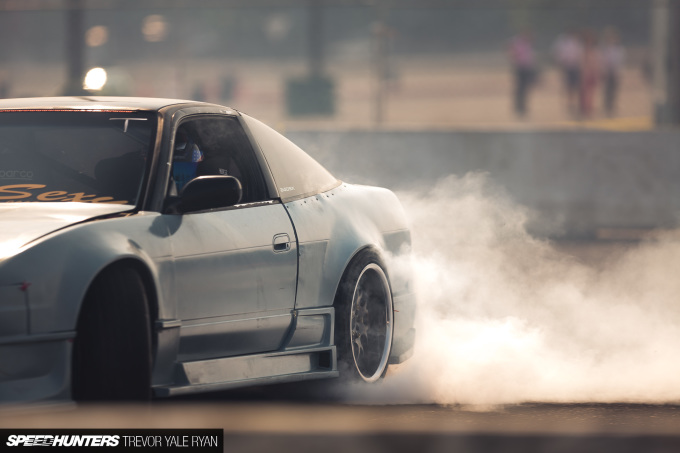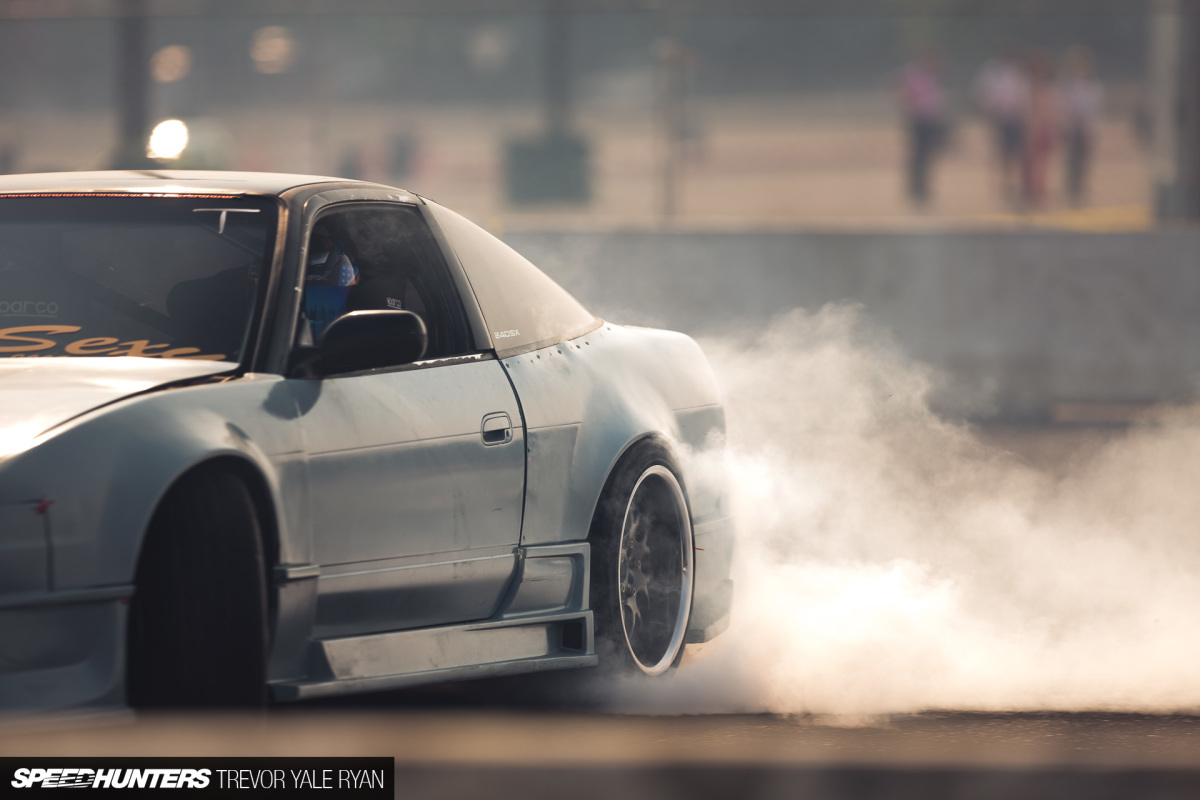 Again, I have to reiterate just how fun drift events are, especially behind a camera. Even with the heat, which peaked at 102°F (39°C) I had trouble leaving to go shoot the drag racing in downtown Sparks.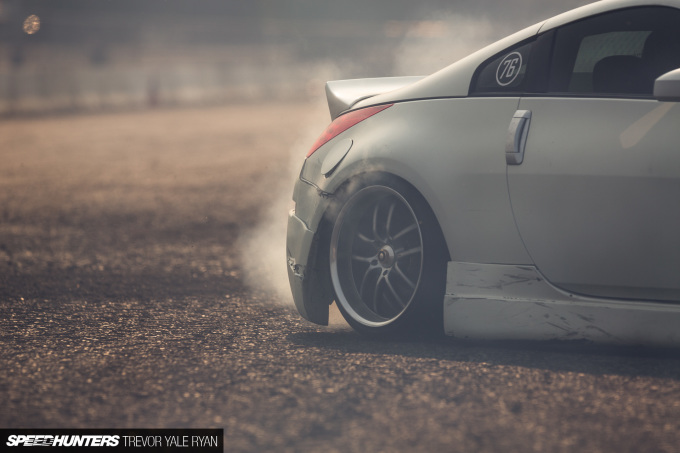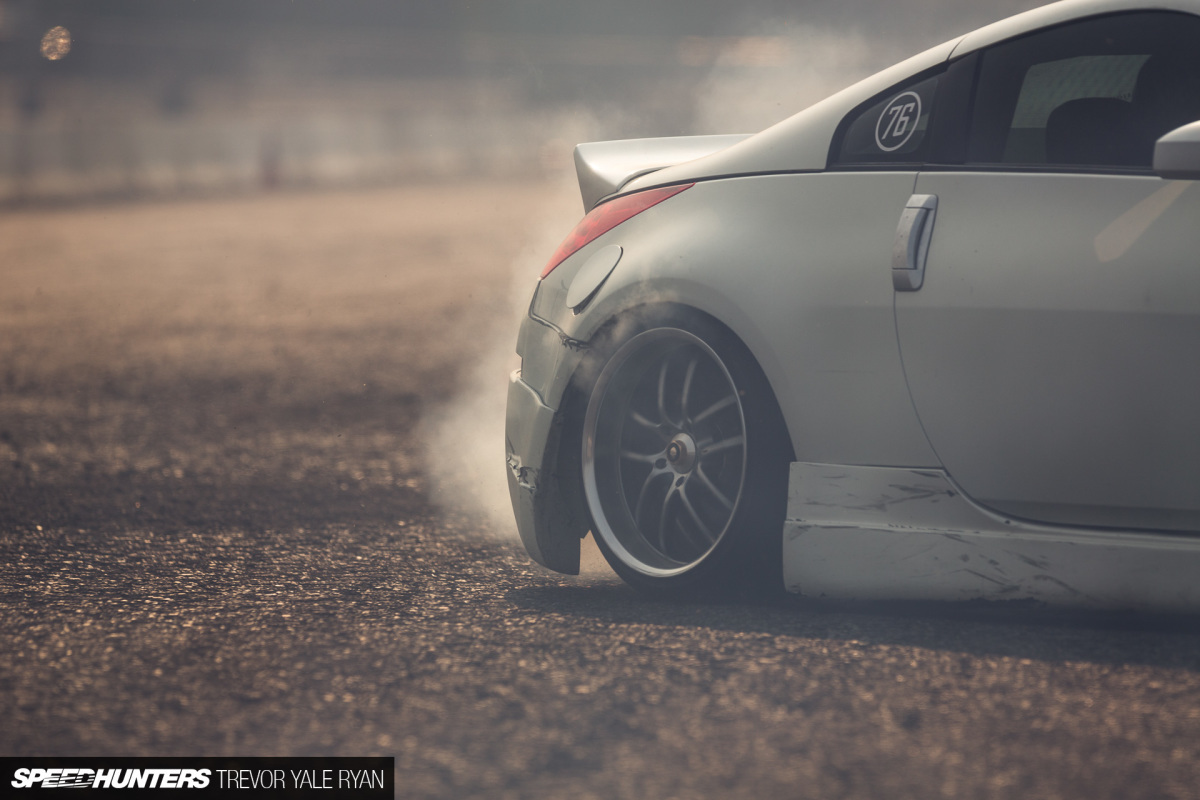 There's nothing as dynamic as a car going sideways and you'll learn about your camera more quickly here than anywhere else. You can get good, close-up access and there's plenty of opportunity for different techniques, too. You can shoot near wide open…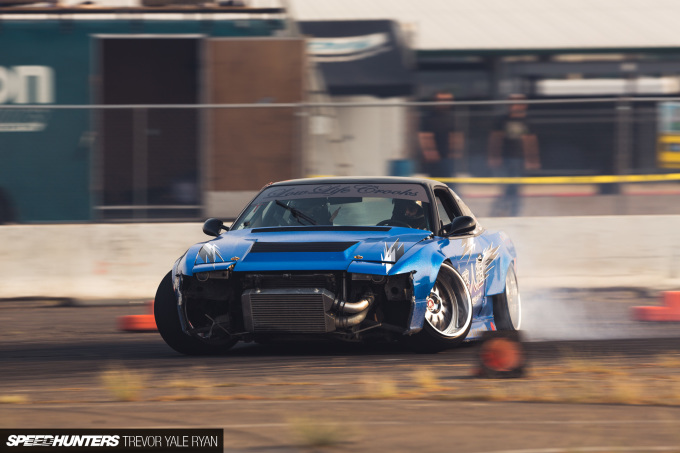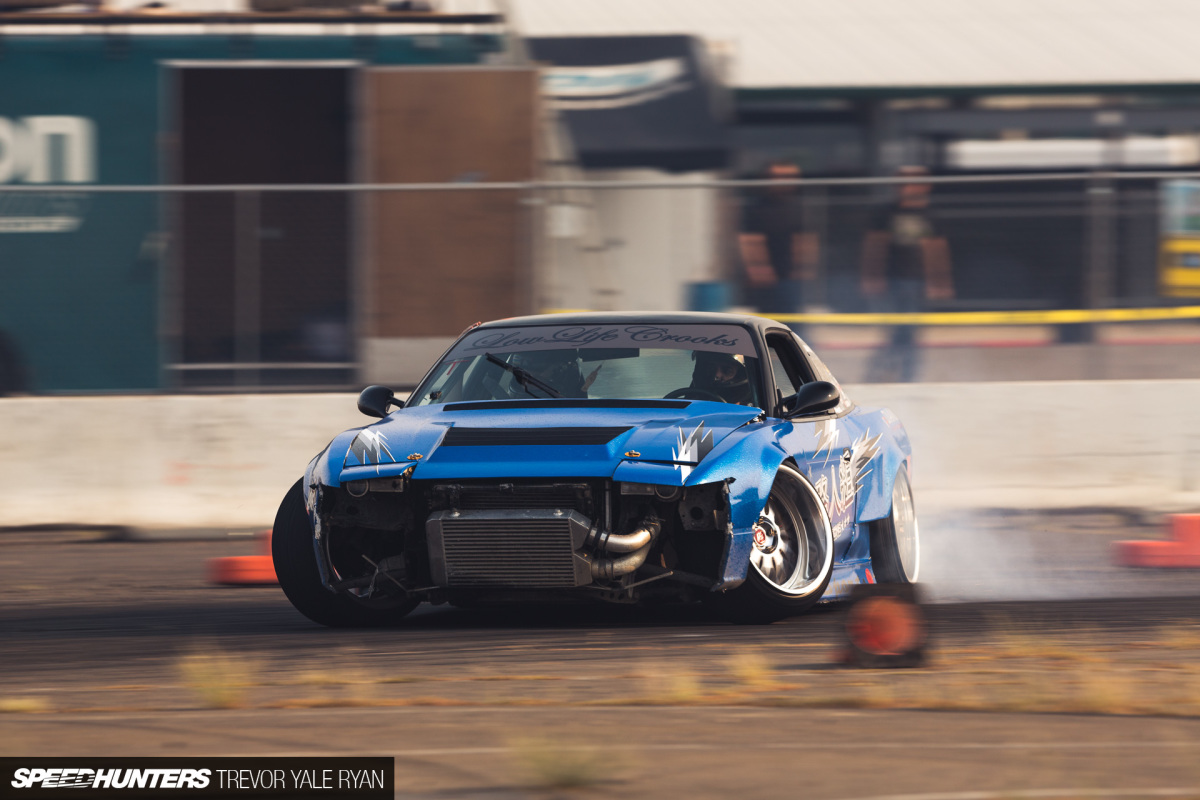 Or push your shutter a bit and capture the feel of the cars at speed. Of course, it always helps to have a good-looking target to hit. And while there were plenty such examples at the Reno event, this isn't important if you're just learning with your camera.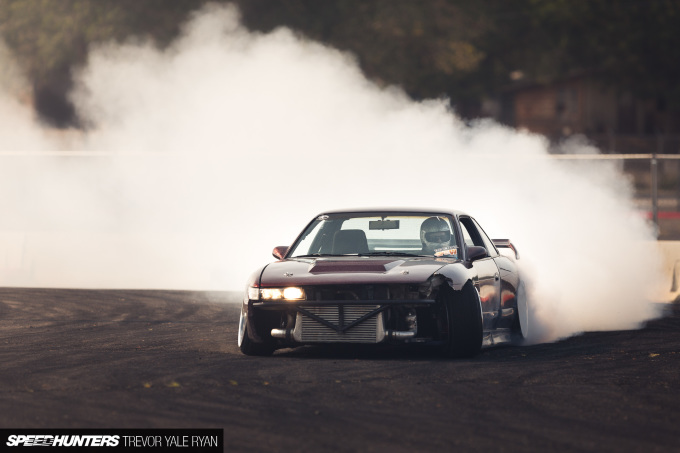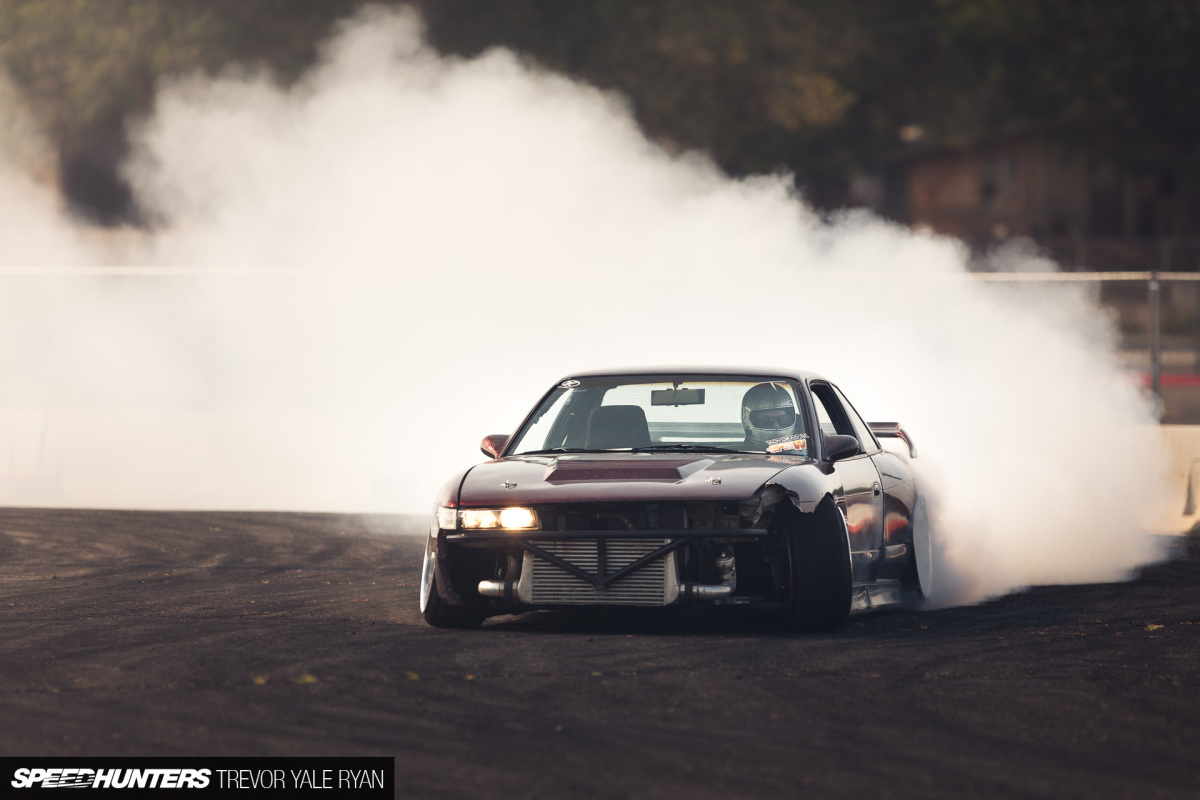 Then there's the smoke, which is the icing on the cake. Camera or not, drifting is awesome.
There's no denying this, and it's thanks to all the drivers and everyone behind the scenes that events like this happen at all. If you've never been to an event, go and support your local drift community: You're guaranteed to make new friends, to capture the best images, or to have the best time driving (or riding along) that you ever have. Or all of the above, maybe even all at once.
It's an ever-growing part of car culture that's full of character and amazing cars. I'm sure many of you are already involved, but, just remember…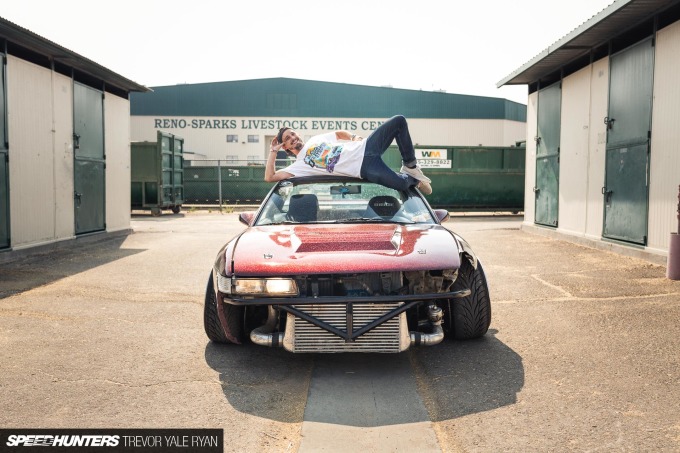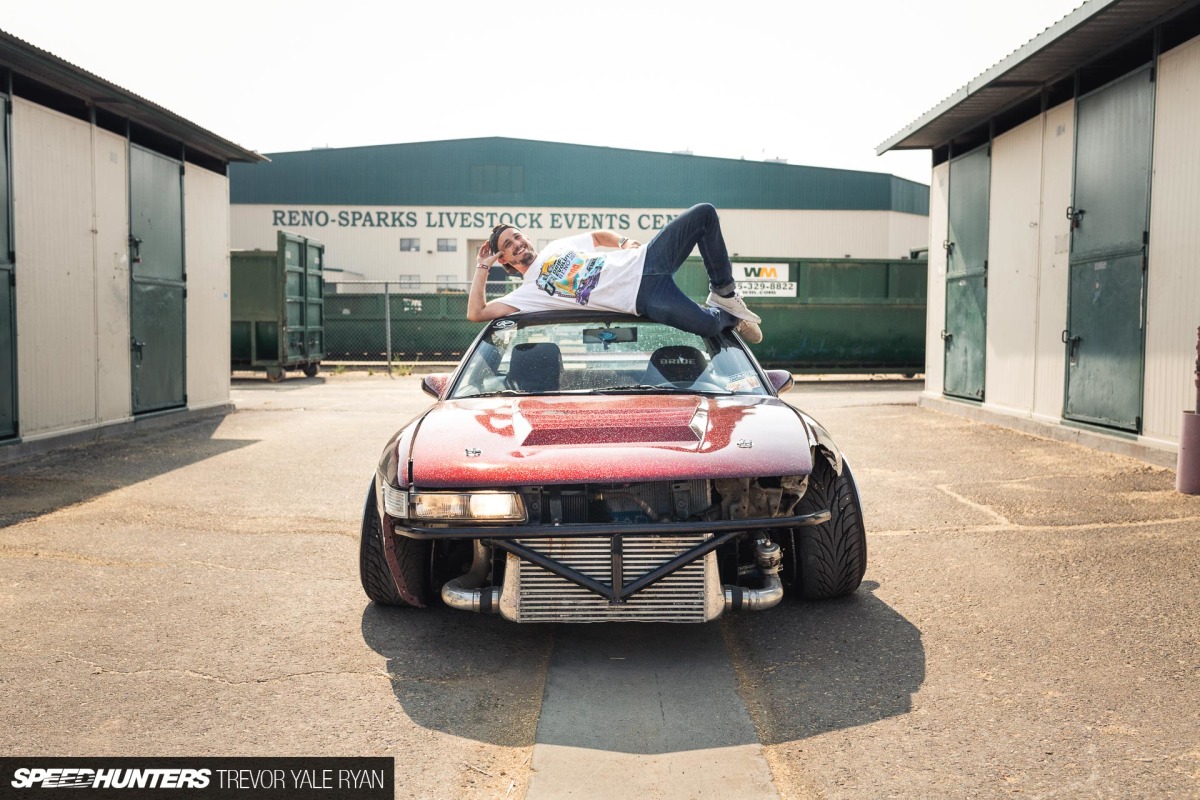 Don't take yourself too seriously.
Trevor Yale Ryan
Instagram: tyrphoto
TYRphoto.com
Cutting Room Floor