The Pedigree
Over 6,000 registered classics, nearly one million visitors. Live music, all the food and drink you could ever want, casinos, gambling, show cars, drag racing, and cruises every night. The most massive nostalgic car show on the planet: Hot August Nights.
Located 4,500 feet (1,370m) above sea level along the western edge of the Great Basin U.S. National Park, the Reno-Sparks area in Nevada has had the honor of giving Hot August Nights a home for over three decades — and surely, many more to come. The event has evolved over the years, but at its core the original spirit is very much the same. The official Hot August Nights website probably says it best: "Celebrating America's Love Affair with Cars and Rock N' Roll."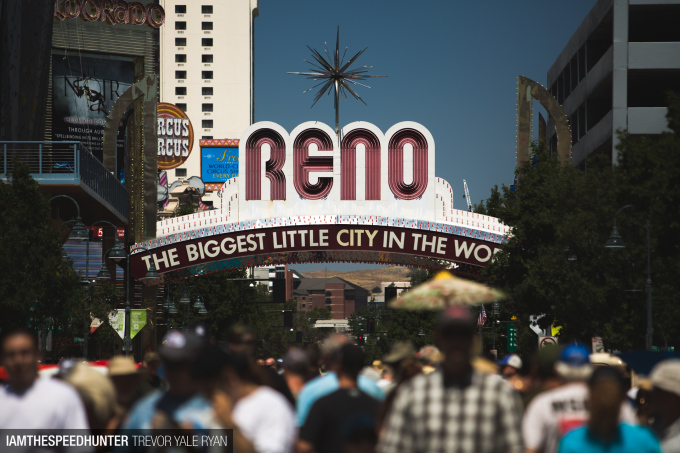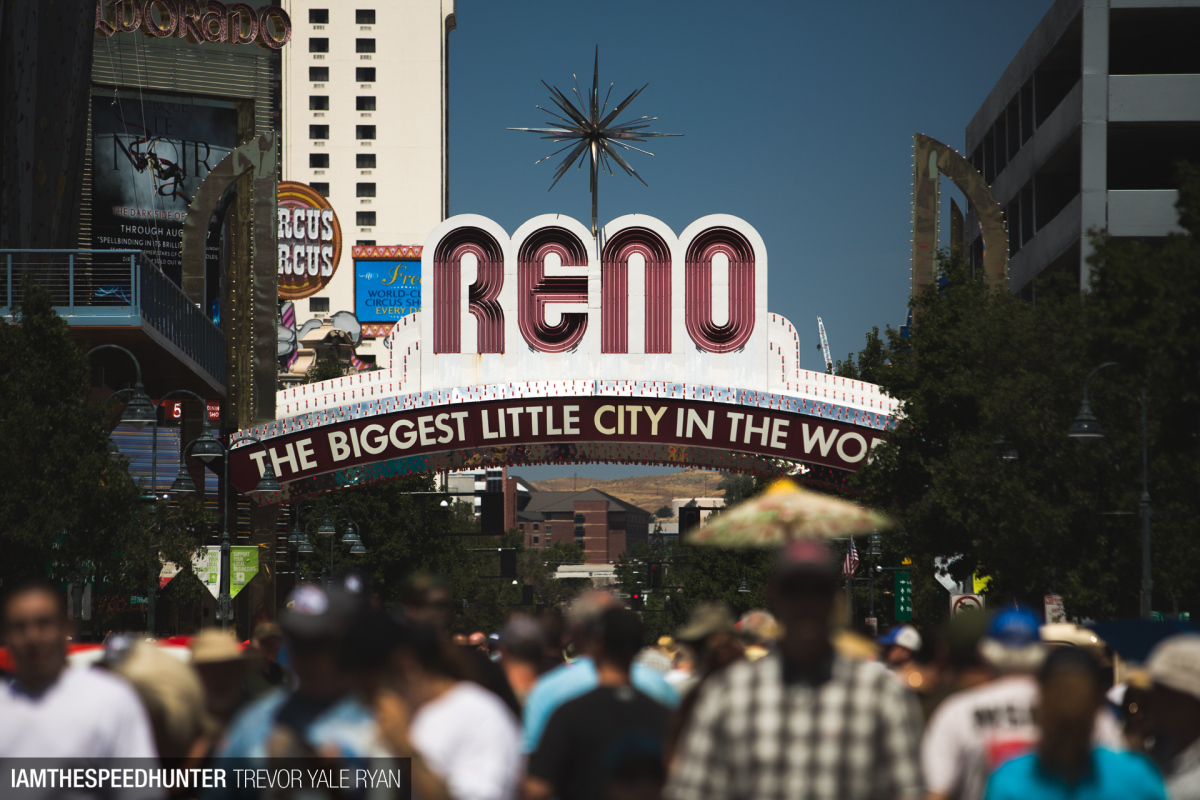 While I certainly think of the week-long show as primarily an automotive event, it wasn't always that way. In fact, the show started more or less as a gigantic party at the Reno-Sparks Convention Center on the first of August, 1986. Over 10,000 spectators were jam-packed into the venue for a nostalgia-filled concert featuring classic American icons like the Righteous Brothers, Jan & Dean, Wolfman Jack, and more. If you've lost me a bit, don't worry — I've grown up in the US myself and couldn't name a song from any of those bands.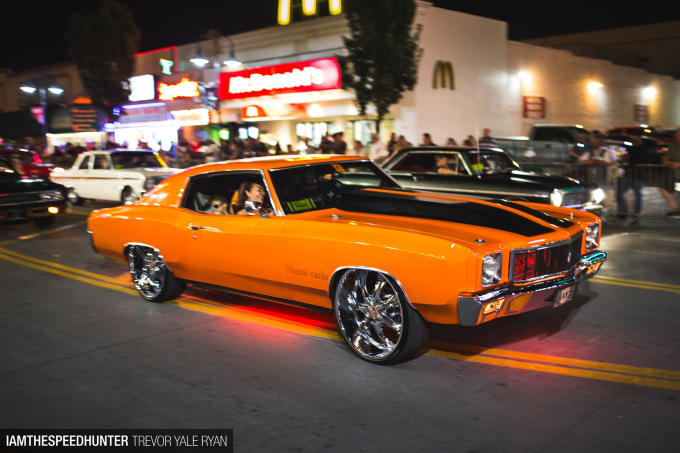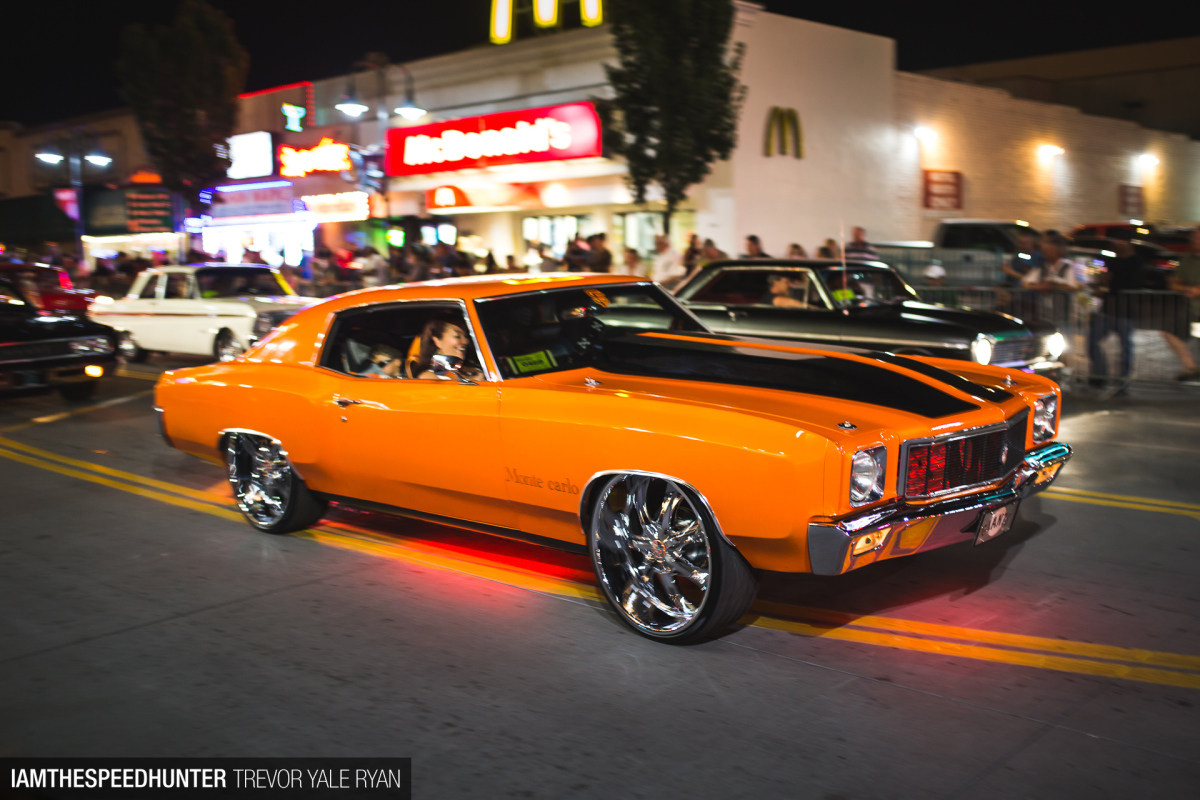 Likely, even many of the younger crowd who were around in 1986 wouldn't have been able to tell you much about the performers — this was an event for their parents and grandparents. With their hot rods parked up in a huge lot, the assembly danced through the night to songs that were already classics in their minds. The best part of the whole shindig was the massive car cruise through the downtown areas of both Reno and Sparks. After all, people liked to show off their builds just as much in the '80s as they do today. Everyone who went got the fever; this couldn't be just a onetime event.

Of course, we know it wasn't — the annual phenomenon of Hot August Nights was born. Celebrating its 31st year this time around, the streets and casinos were booming. In cities that cumulatively have a population of less than 350,000, the influx of tourists for the week nearly quadruples this number. But, that's just a number; it is the people themselves who go to this event that really matter. As much as things stay the same, they're changing at the same time.
Changing Face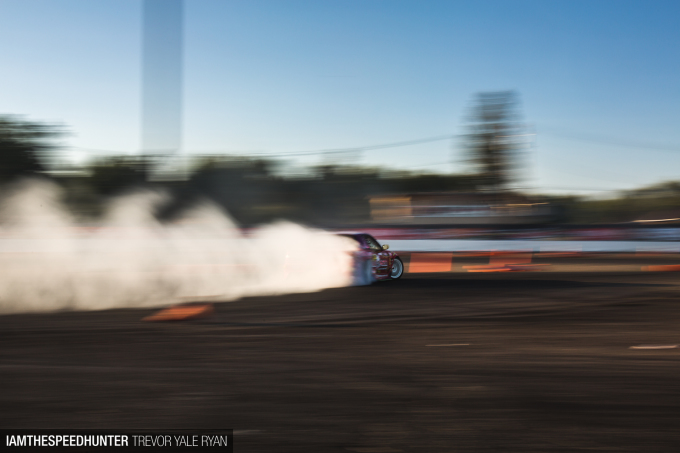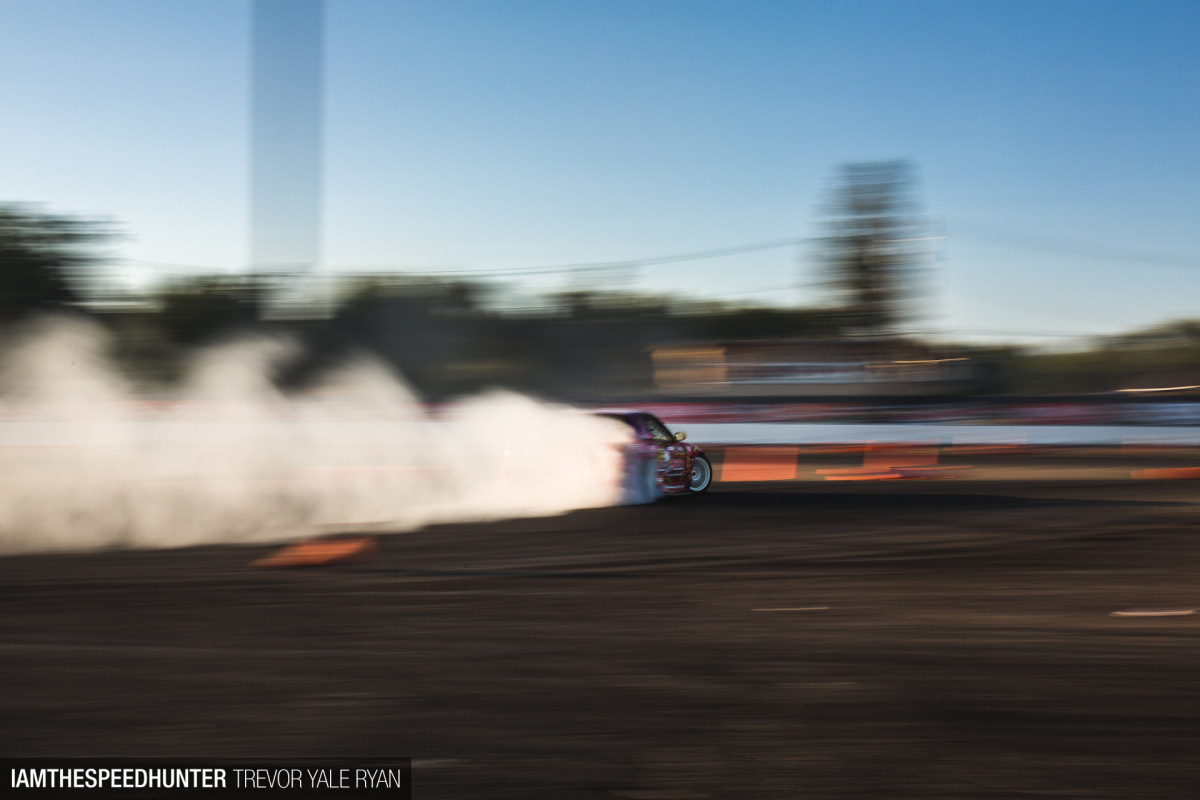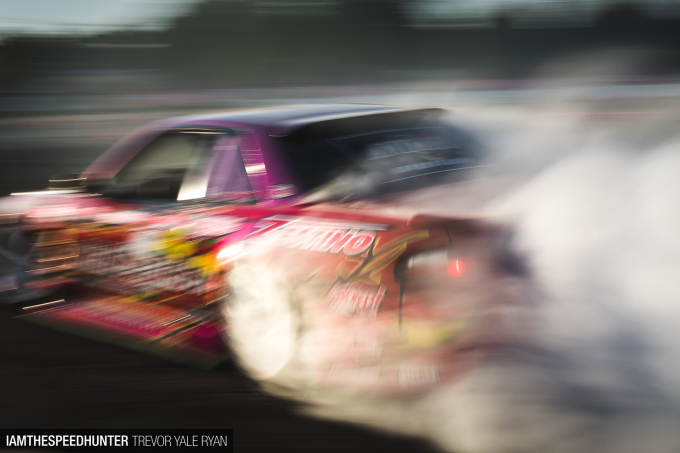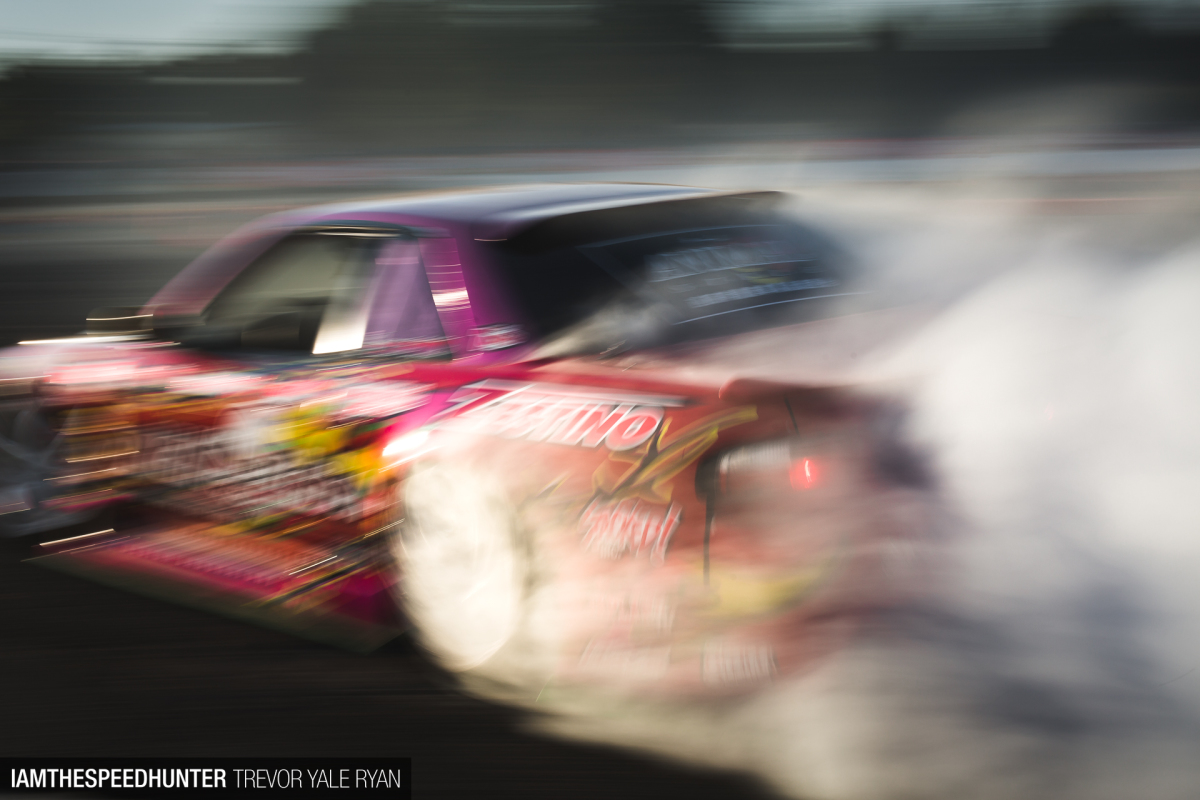 That's where guys like Justin Shreeve and Joe Ayala come in, two guys who work tirelessly for the drifting scene in America's Pacific Northwest. Having started Tandem of Die in 2010, the duo will either be found behind the camera or behind the wheel; both have created some amazing photography (and cinematography) in their time, but they also own some rad Nissans they drift every chance they get. However, this time around I didn't get to catch any in-car action from either of them. Sadly, Justin broke some parts and Joe didn't bring his 240 to the event. In addition to the driving and the shooting, though, earlier this summer they pulled of their fifth annual 'Bash To The Future' drift party in Southern Oregon with help from Drift Evolution. Using that momentum, they sold over 100 spots to their Hot August Nights drift event; and this wasn't the first time they've brought drifting to Reno.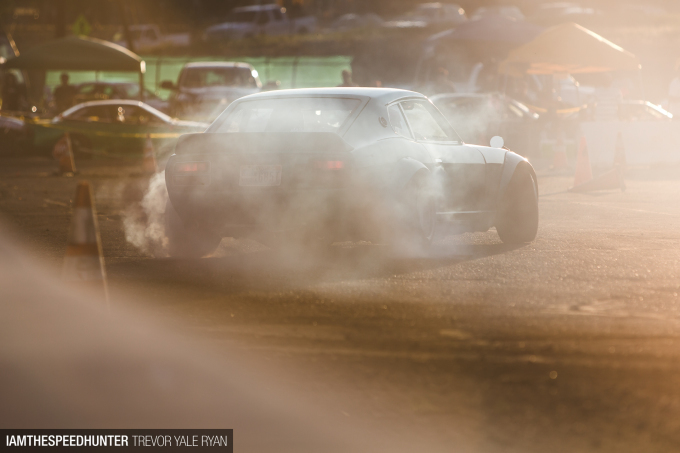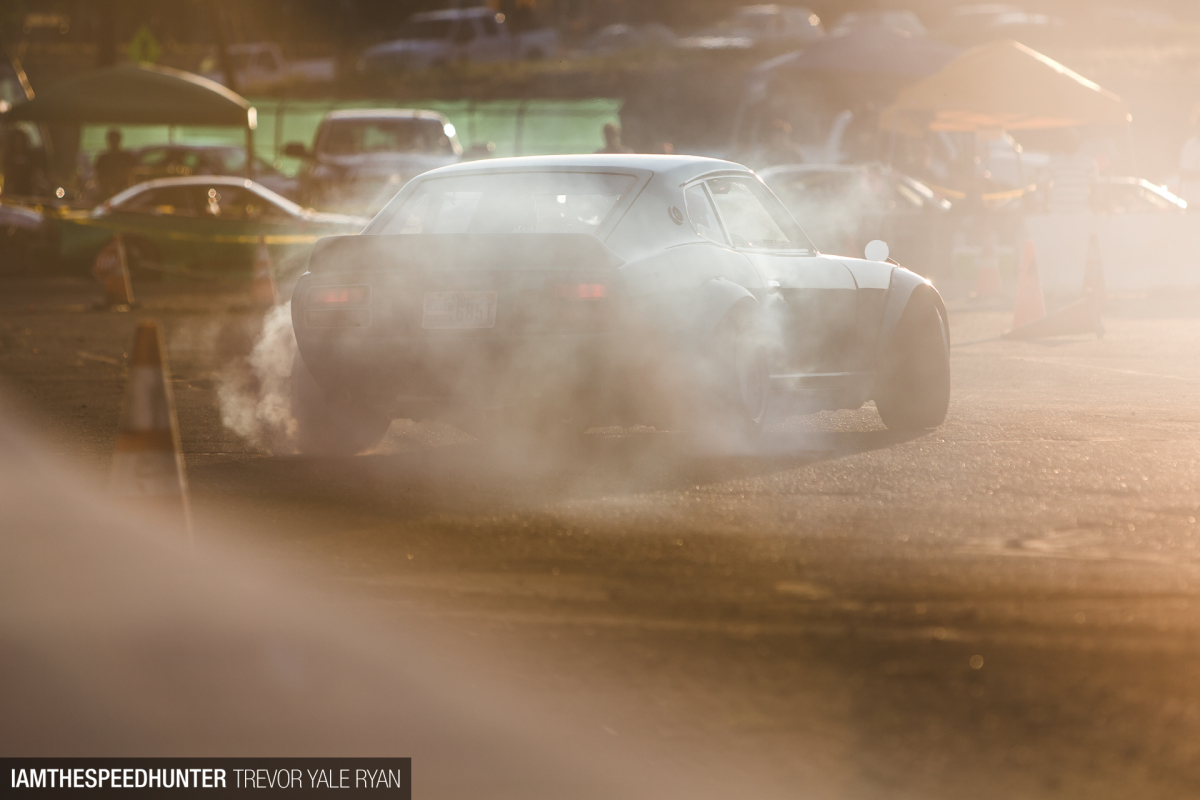 Last year was officially the first time that drifters had a spot at the classic car show, an event also organized by Drift Evo and Tandem of Die. From what Joe was telling me. it sounds like they're looking for even more space next year which is pretty awesome to hear. The growing popularity of this event is undeniable, and it's drawing a new crowd. As I mentioned earlier, even the first Hot August Nights wasn't the youngest crowd, and if you look at the majority of folks who buy, build, and drive muscle cars and hot rods the general trend is that they're a bit older.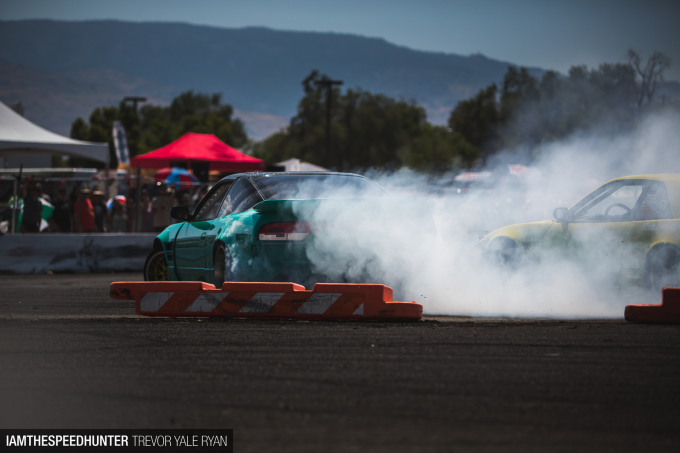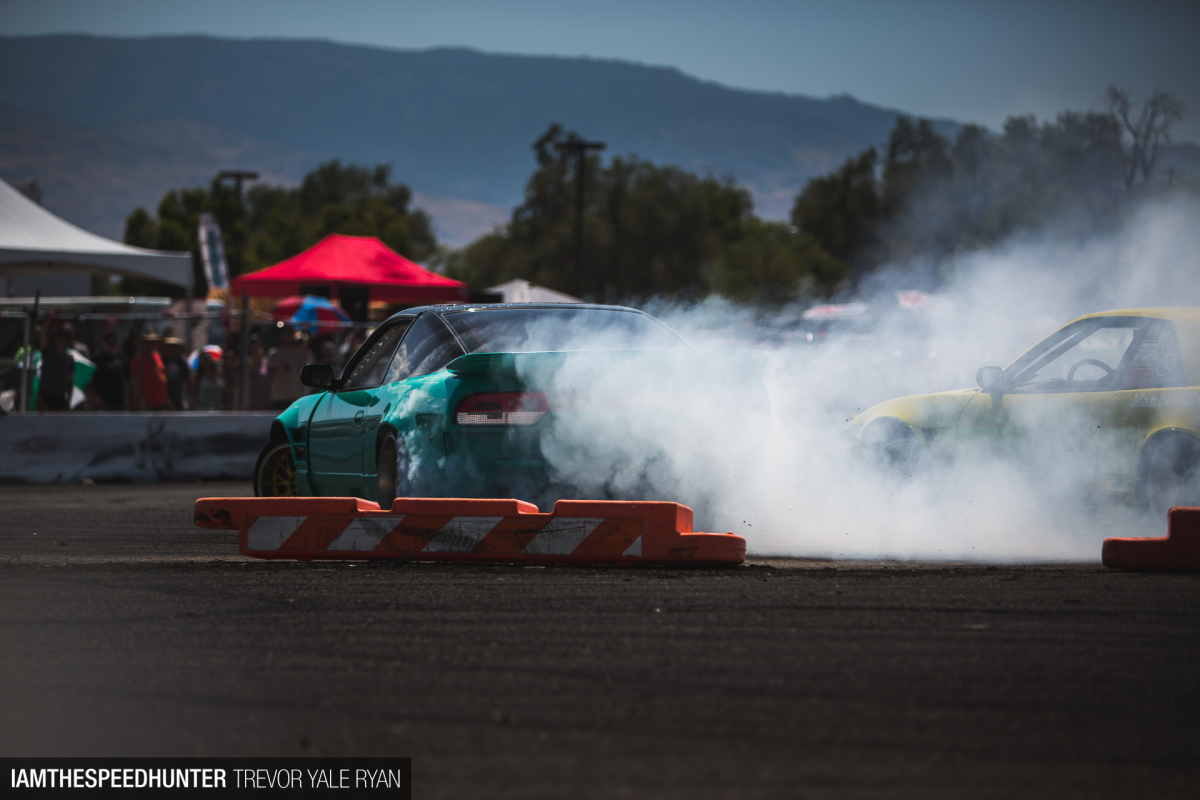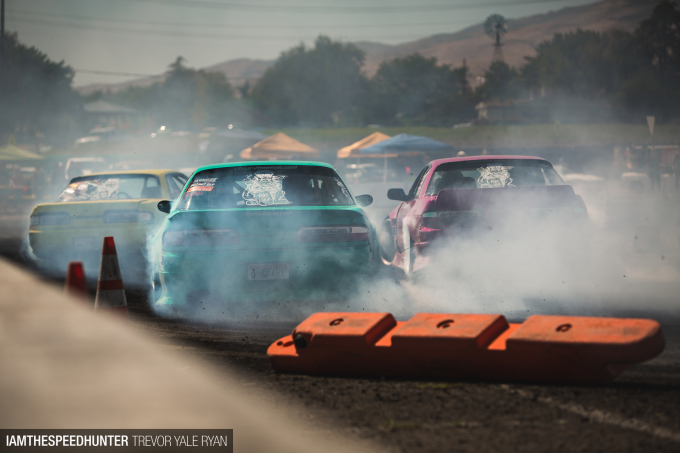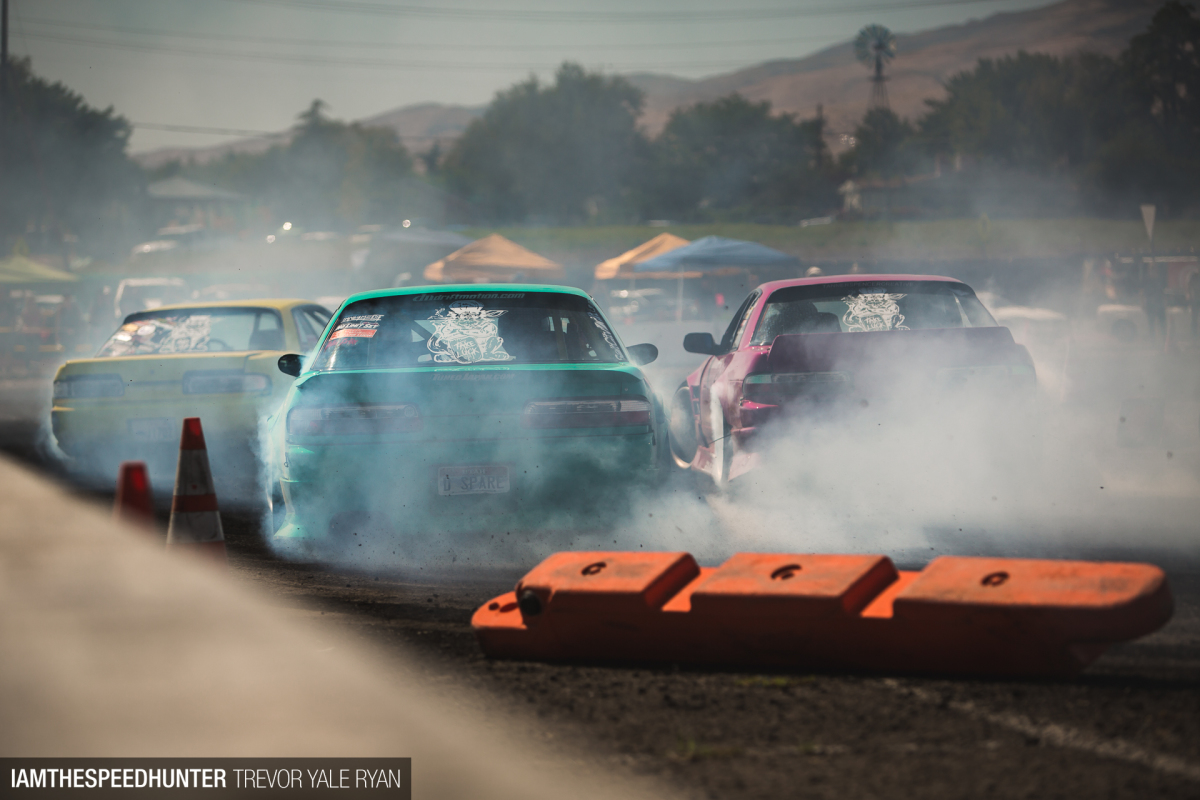 The fact that 106 cars showed up in Reno to drive sideways all but baffles the population in town. In fact, it's front page news when it happens. The end result of this is absolutely a win-win for Hot August Nights as well as drifting as a whole. From comments I heard as I moved through the crowd, it sounded like this was the first time a lot of the Hot August Nights attendees and Reno locals alike had ever seen anyone doing this. The spectators were particularly excited to see the Take Luck boys handily win the team tandem competition, despite a broken axle shaft early in the day. I too was glad to see the Wicknick semi-trailer haul the team out from Utah to give the crowed a good show.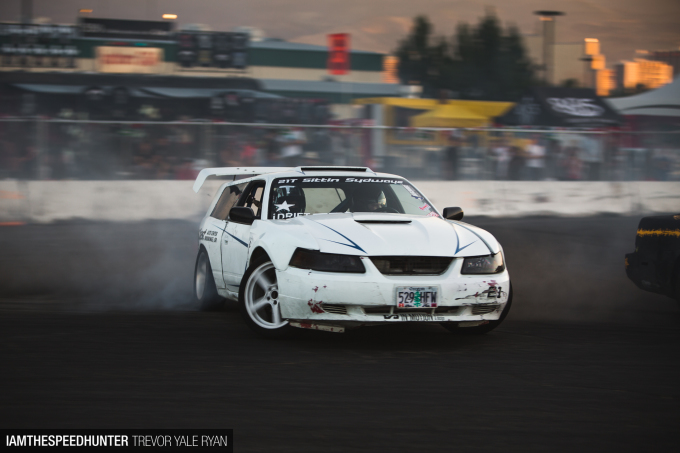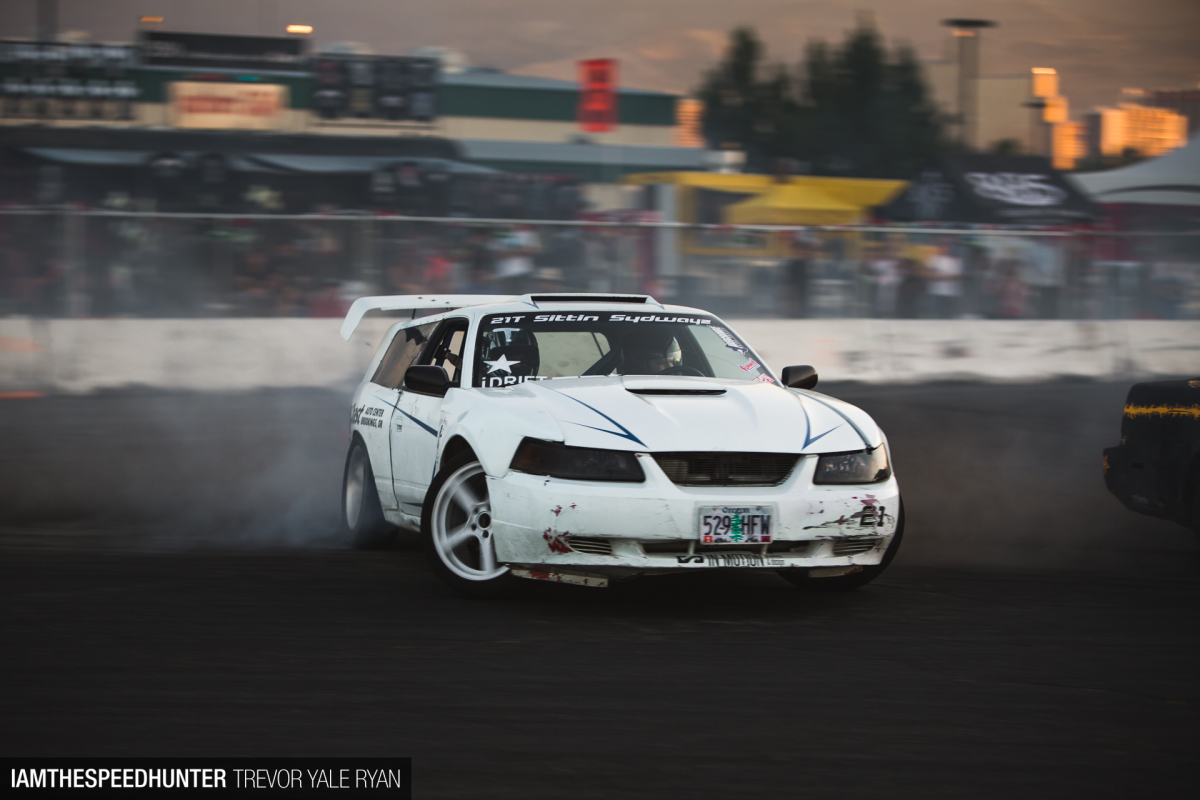 It's probably also worth mentioning that they really liked the pickup truck attacking the course with the American flag waving in the bed — not much of a surprise there. This SN-95 front clip swapped car also caught everyone's eye; I'll leave you to your own devices and let you place your bets in the comments below. I also spotted Adam's Need for Speed ProStreet S13 out getting set up for some skids and I wondered if anyone in the crowd recognized it for what it is.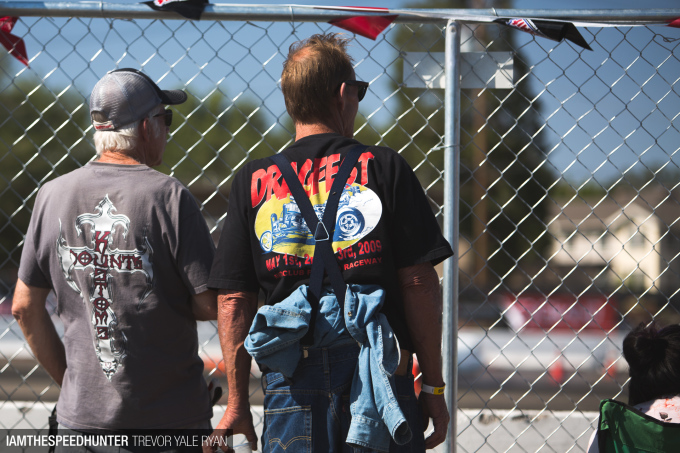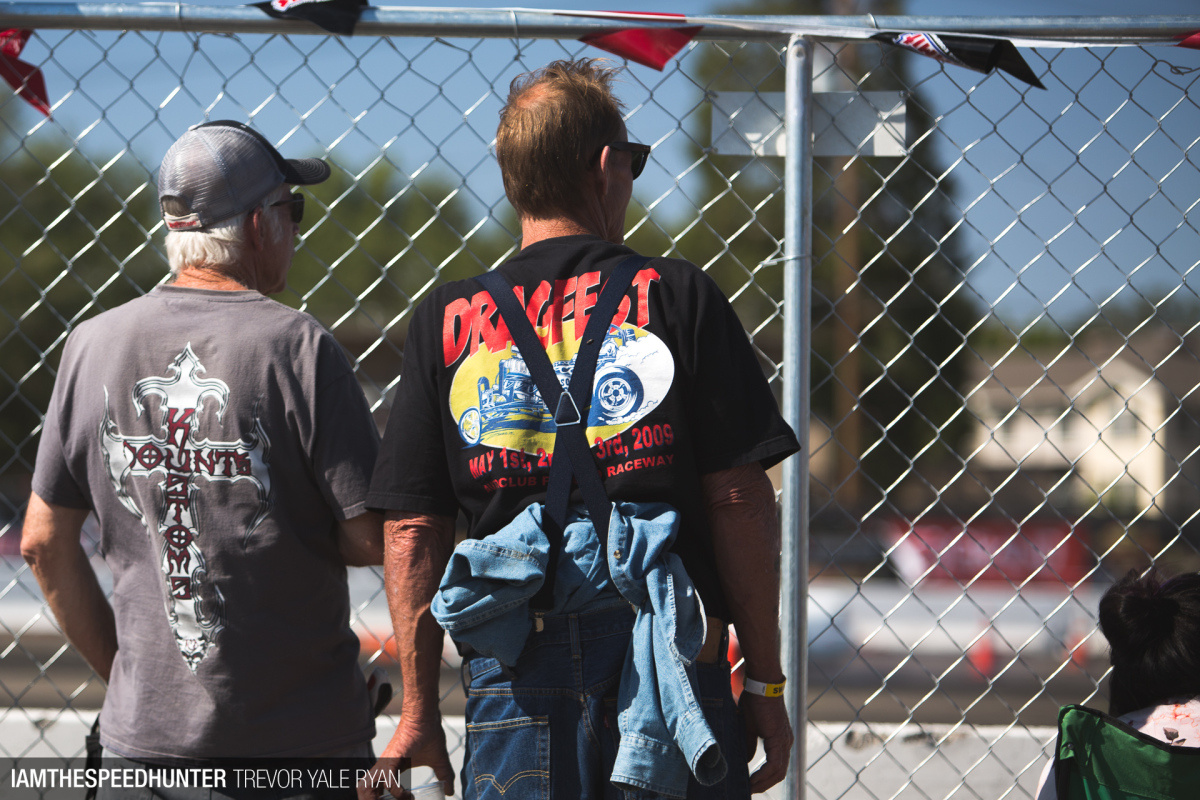 Either way, it's great to see a completely new group of people getting excited about drifting, a crowd that normally likes to see cars go straight down the drag strip. Likewise, the Hot August Nights show likely has a few hundred new fans that would have never gone to Reno if it wasn't for drifting, and this small number (compared to nearly 1M visitors) will continue to grow.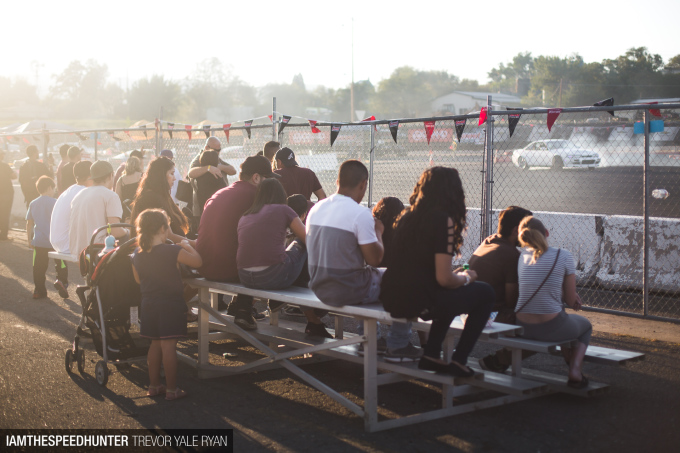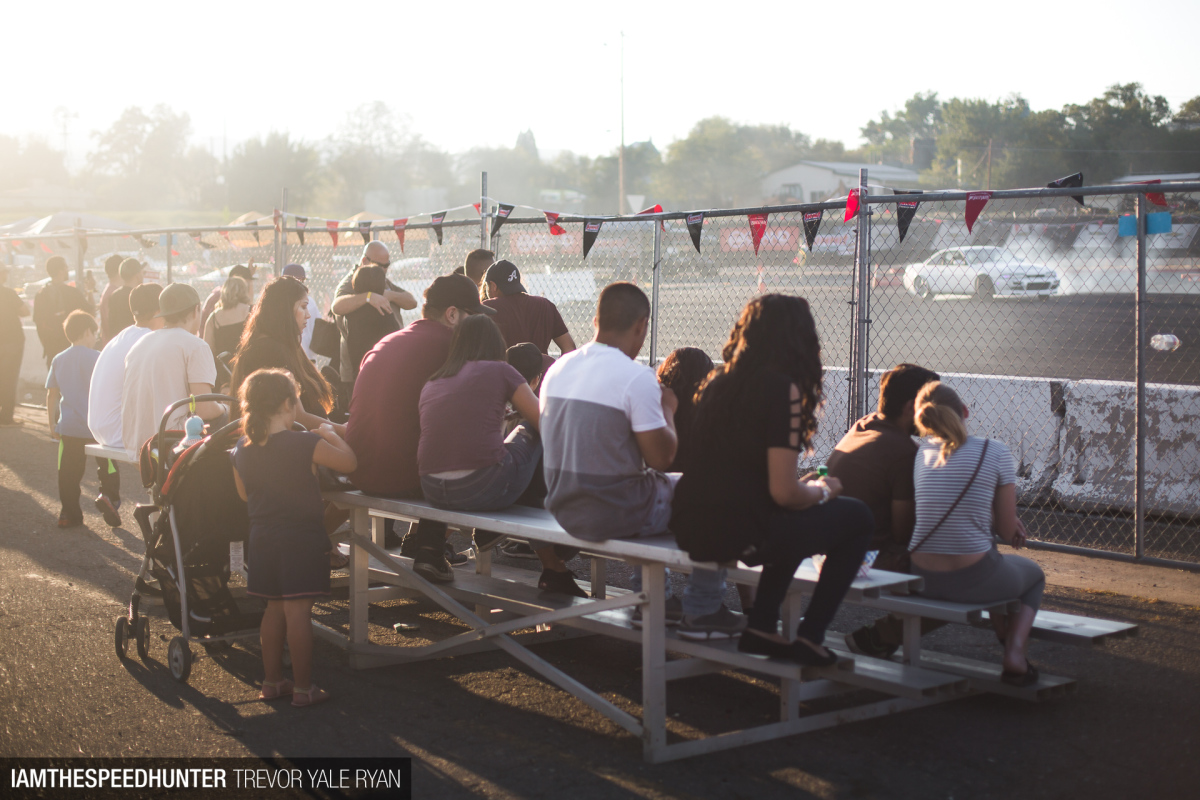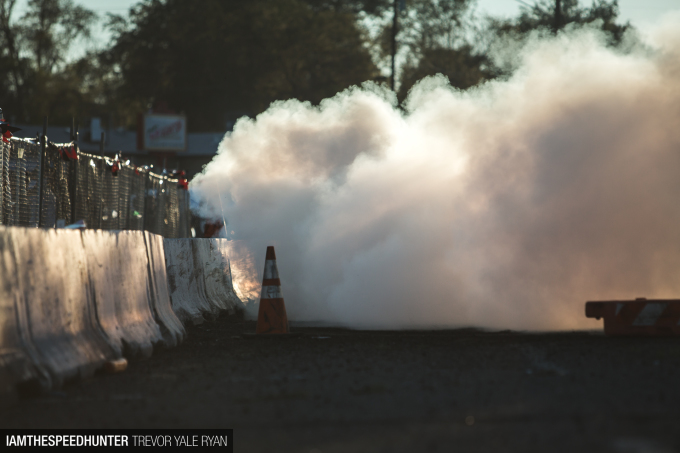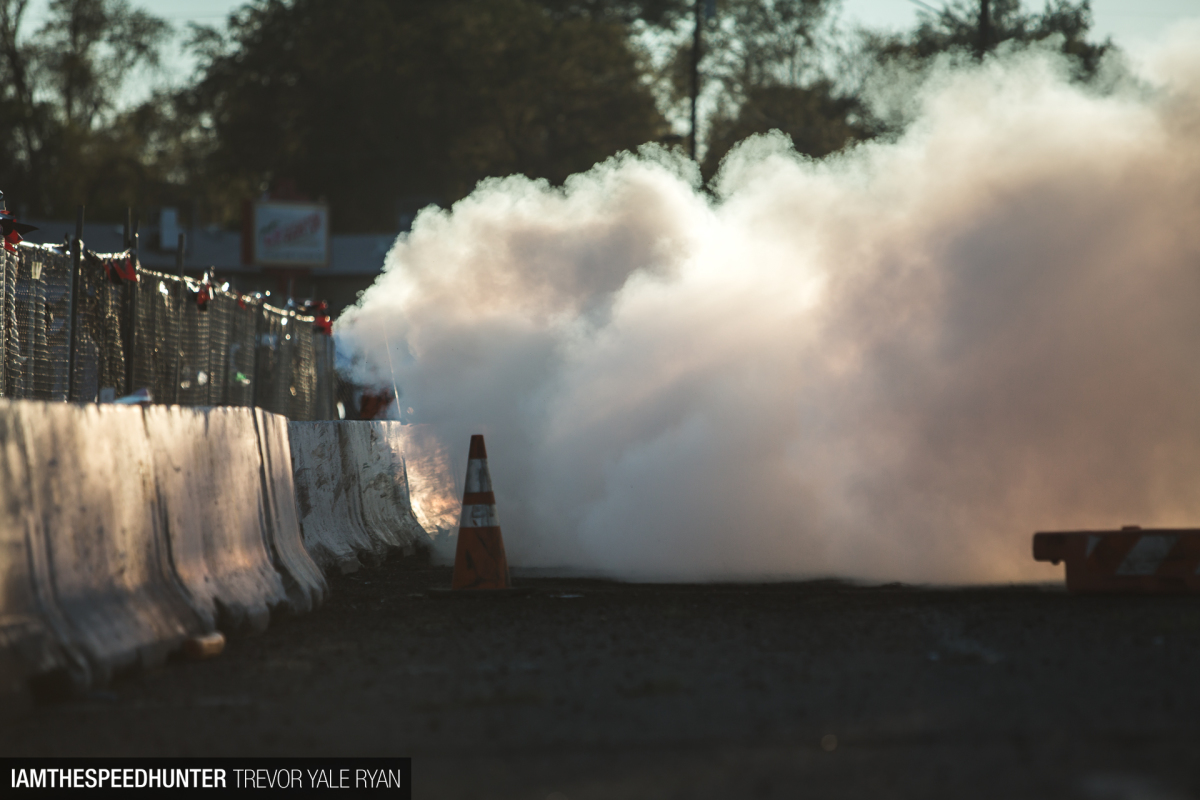 However, in a funny way, the two scenes are more alike than I realized. The hot rodders from way back were indeed like today's drifters: mostly a younger crowd that doesn't care much about the opinions of others, who modify their cars in ways only they understand. Several years ago, when cars started popping up more often with extreme amounts of negative camber, I distinctly remember my grandfather's unimpressed reaction. "What in the world…?"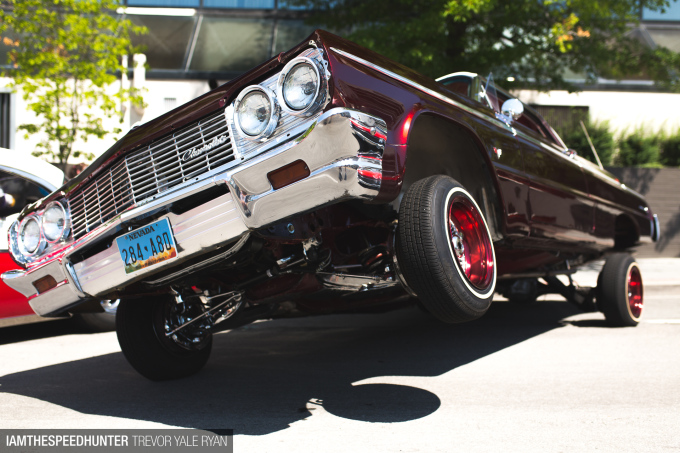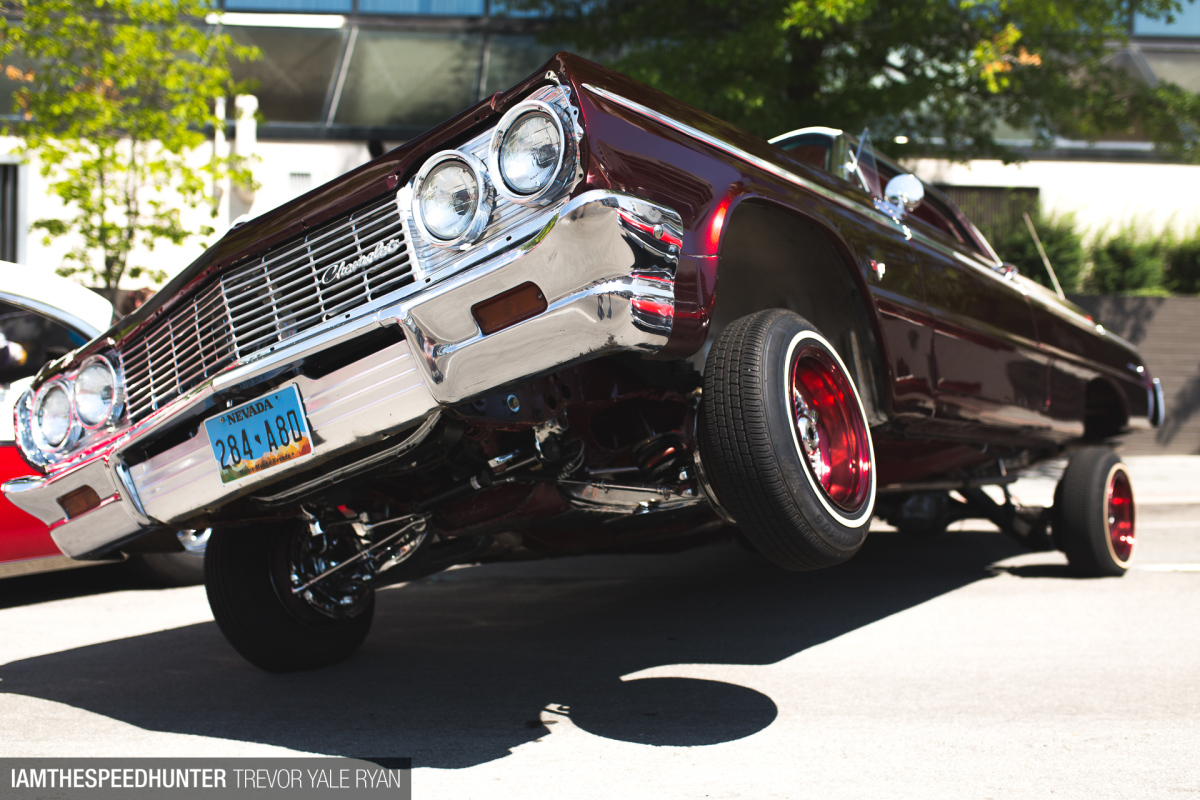 But really, are drift cars or stanced cars that much different than the chop tops, gassers, and lowriders from the past? They're both about style, speed, ridiculous wheels, and seeing how low you can get; it's just the next generation doing their thing to cars from a different era. It's the natural evolution of modification and it's refreshing to see two groups that I'd previously thought of as polar opposites appreciating each other's automotive choices. Ultimately, drift cars are cool and classic cars are cool; there's no reason why they can't exist together.
Classics Turning Corners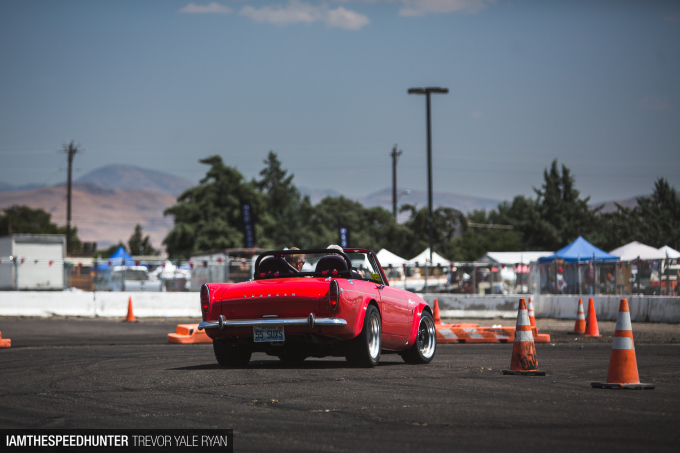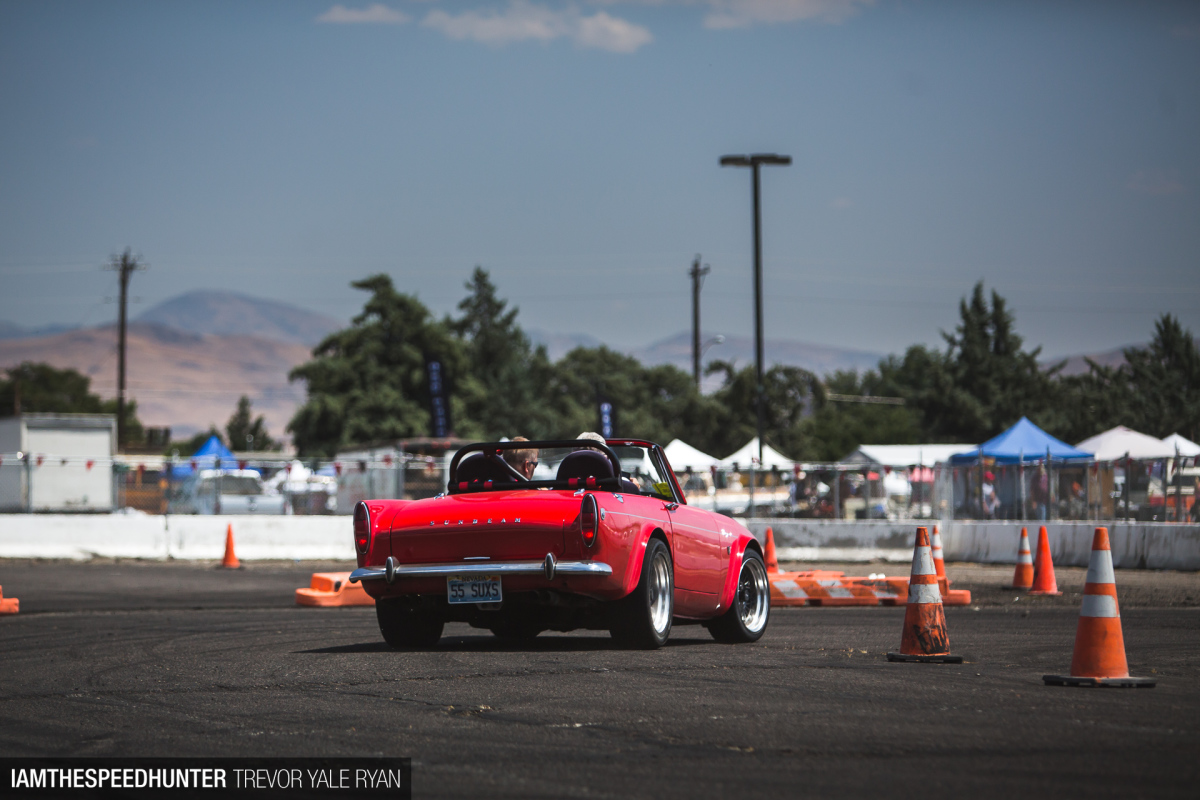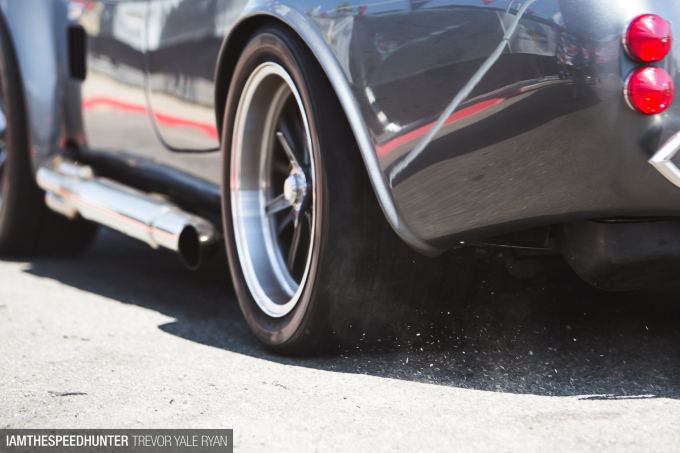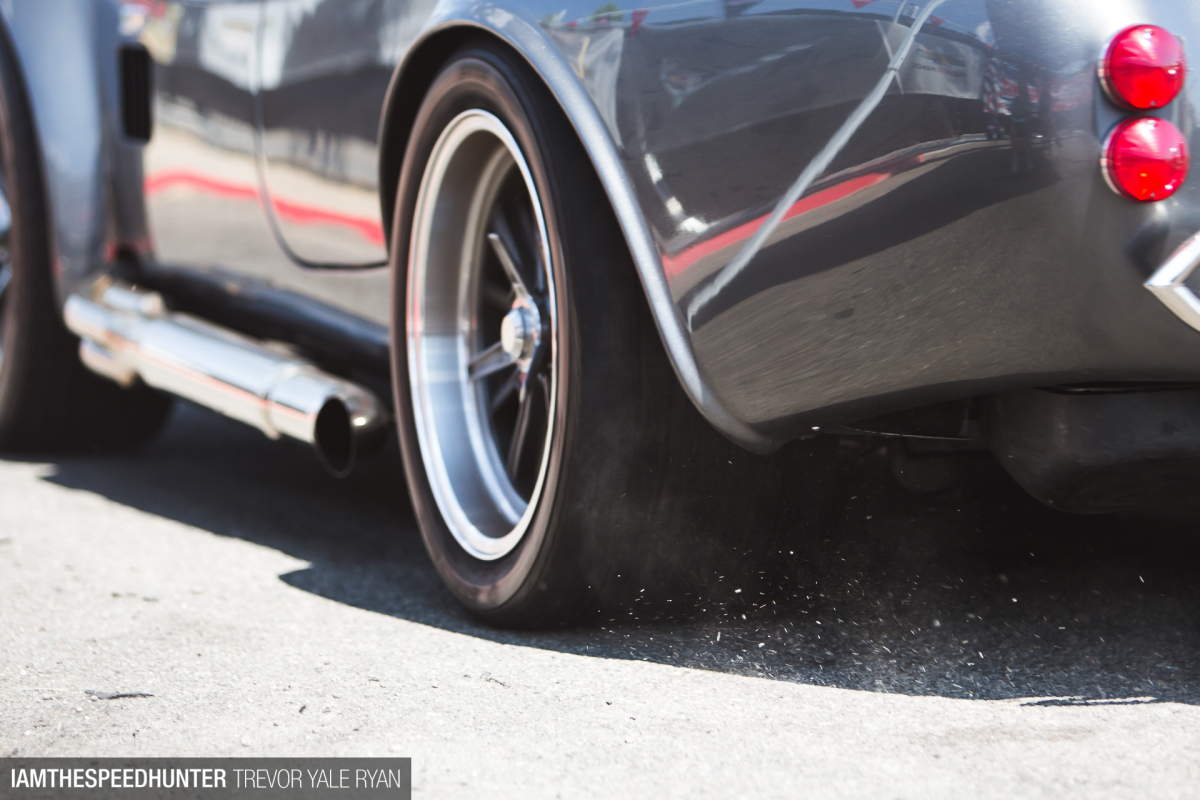 And exist together they did; the drifters even shared their track for an autocross event. The muscle car guys flowed in and a good handful stuck around to see what this drifting business was all about. It was revitalizing to see these older cars (with a few late models sneaking in) getting driven to the edge of their abilities on the small cone course. Having a 40-, 50-, or 60-year-old car that just looks good at a show is usually accomplishment enough, but not for these gentlemen.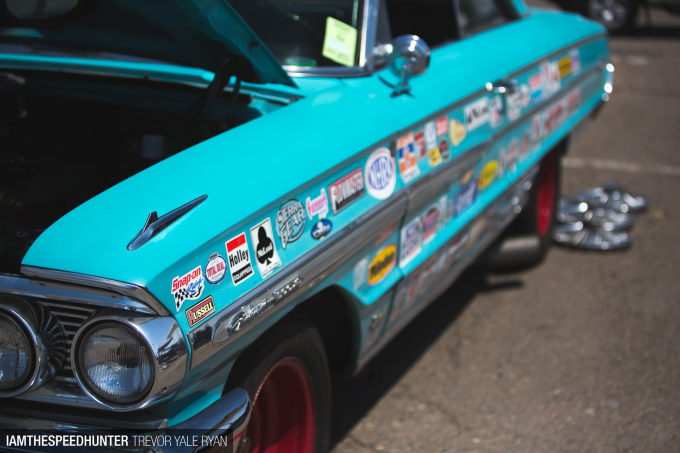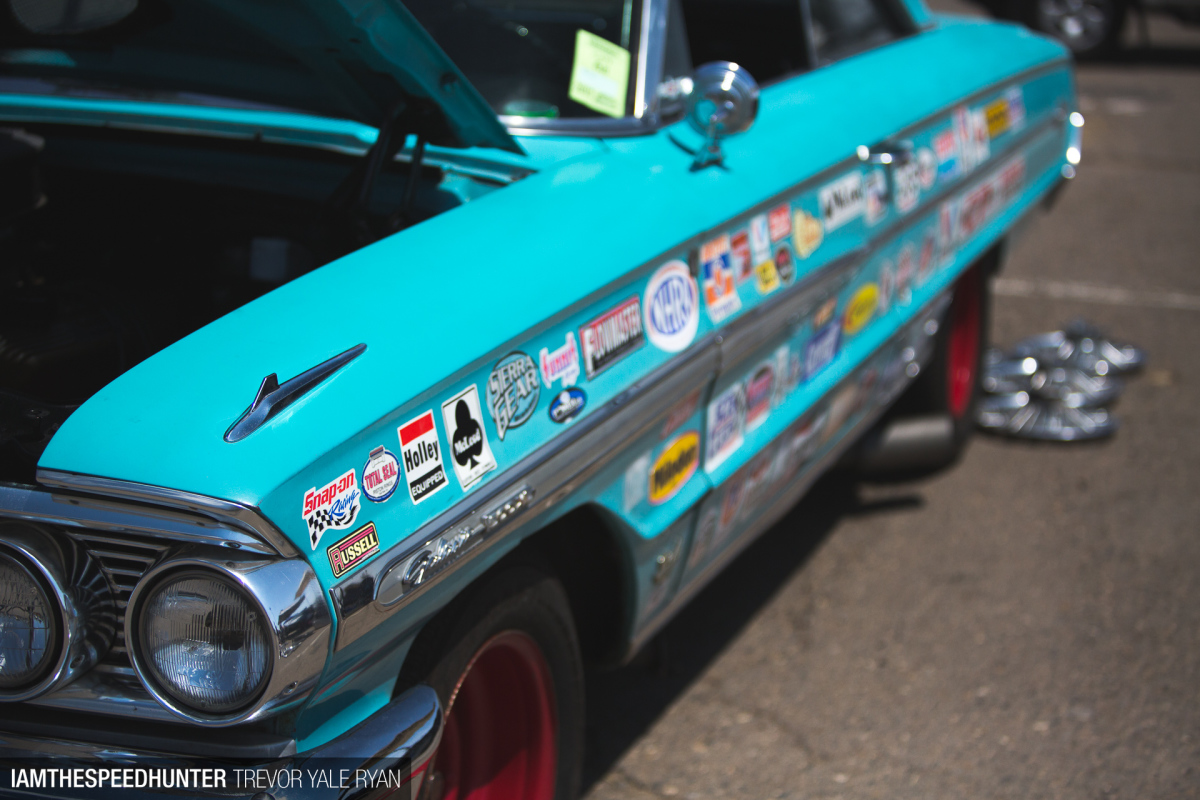 It's always nice to see show cars actually getting driven; nothing is more depressing than a tuned motor, expensive suspension, brakes, fresh tires and so on, all to be locked up in a garage and trailered out to a show. The mentality is understandable but it's not something I'd ever choose for one of my cars. At any rate, while it's exciting to see these extravagant high-end builds that never get turned over, something is just missing from them. I can't quite put my finger on it but without the air, fuel, and spark it's as if there's just no soul in there.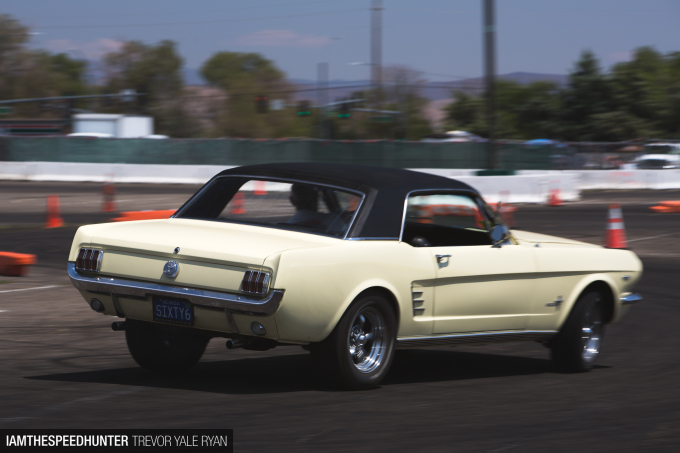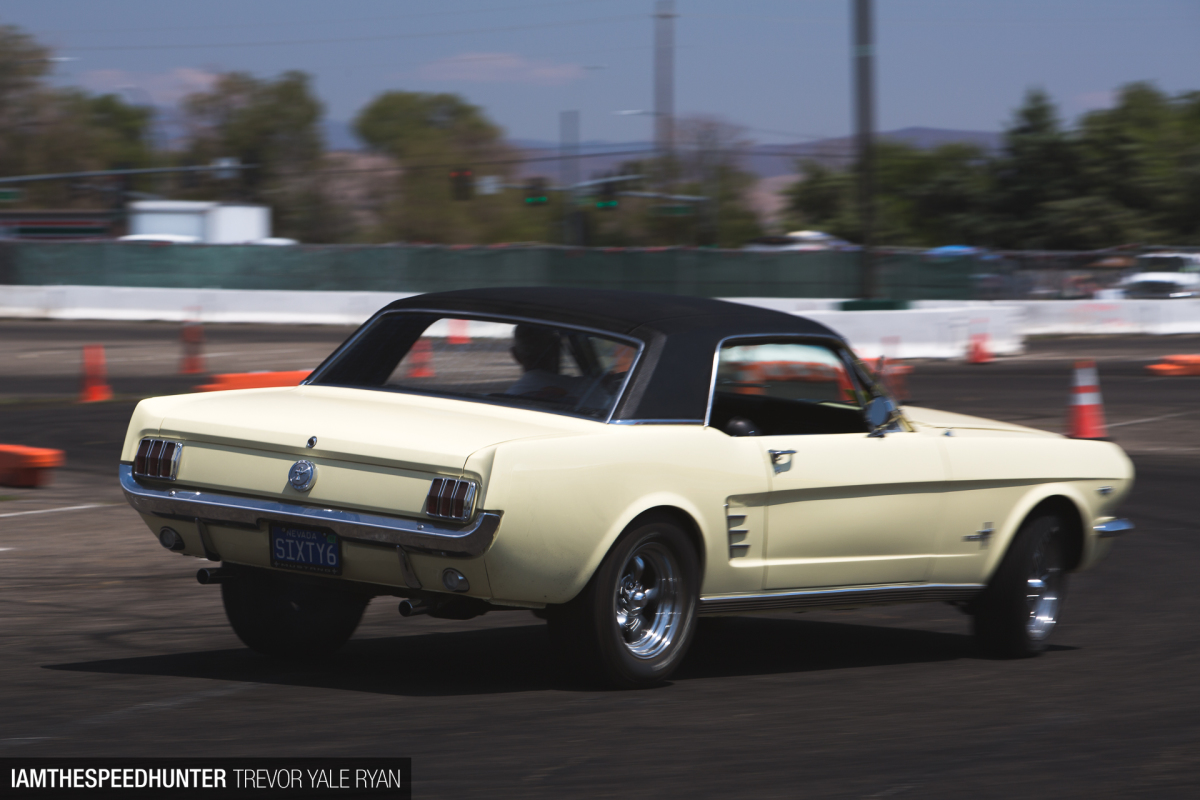 I'm definitely much more on the side of those who were out in the big lot, putting their handiwork to the test and weaving through the cone course. While some of the autocross cars were relatively stock, many had been entirely gone through. After all, the technology used in the '60s and '70s is really baffling in a way — much of it has been around for over 200 years, literally left over from the horse and buggy days. Drum-type brakes, leaf springs, and solid axles, none of which really help you go around a corner.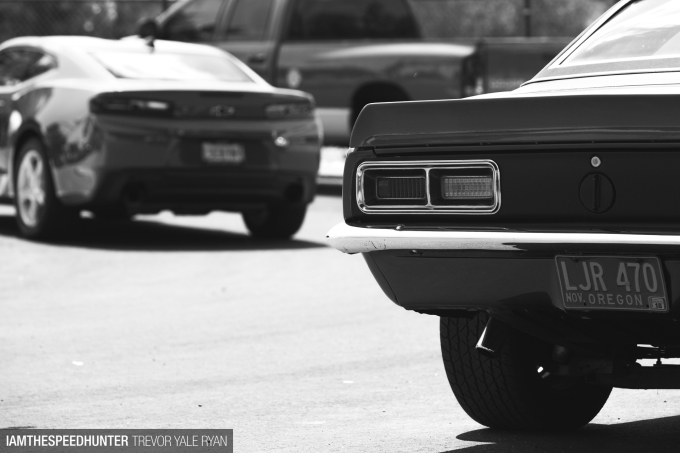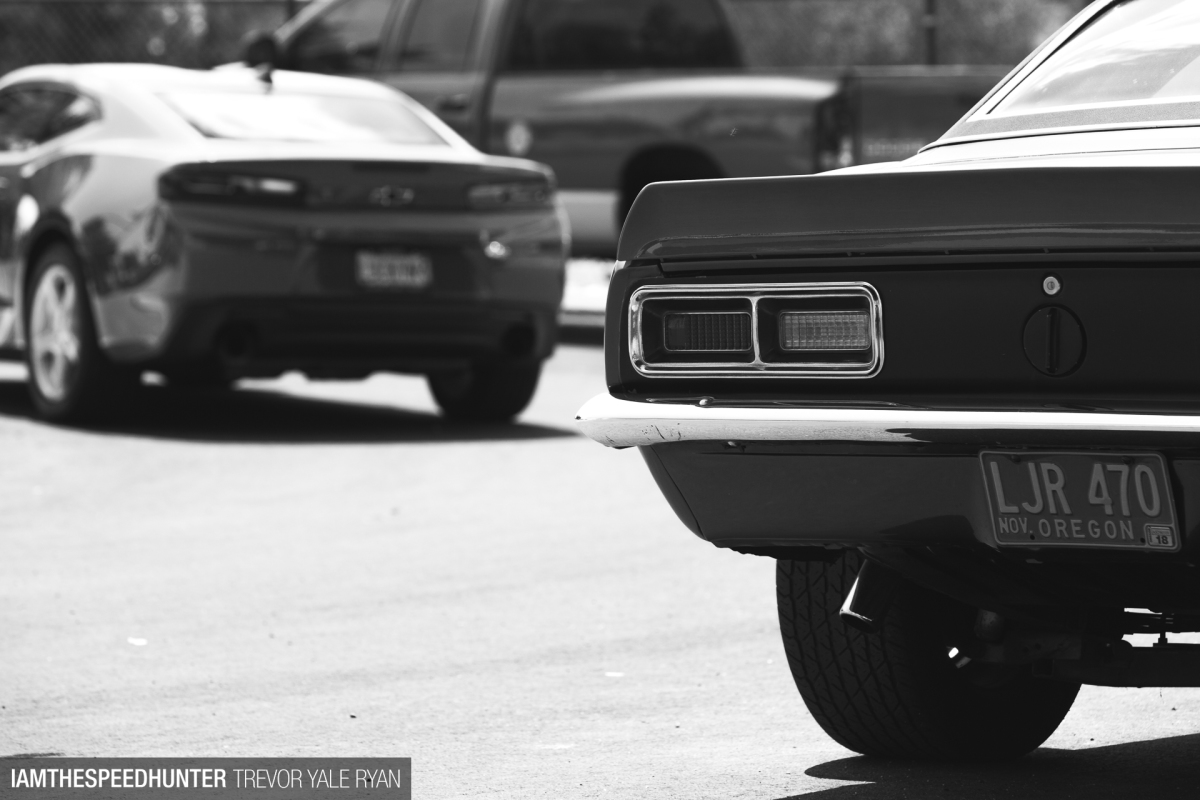 Lots of guys got creative in decades past, but really the best way to improve the handling of one of these cars today is to pretty much tear it all out and start over, at least to some extent. Modern coilovers and rack and pinion setups go a long way in cars that previously used parts that were designed with a pencil and paper. With that in mind, though, you have to say that engineers did an amazing job designing both the classics themselves and the manufacturing processes behind them.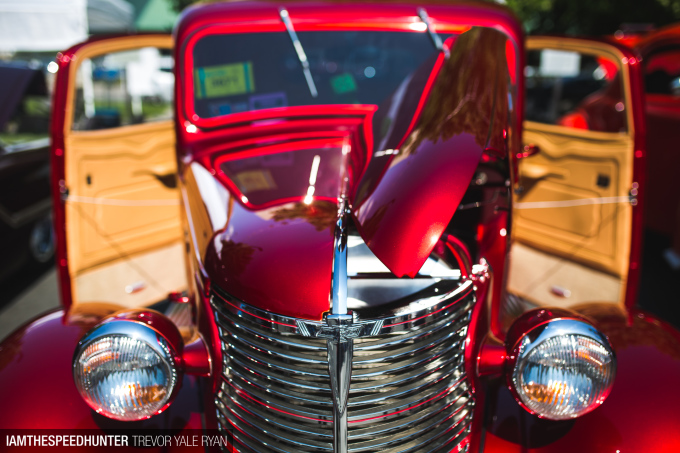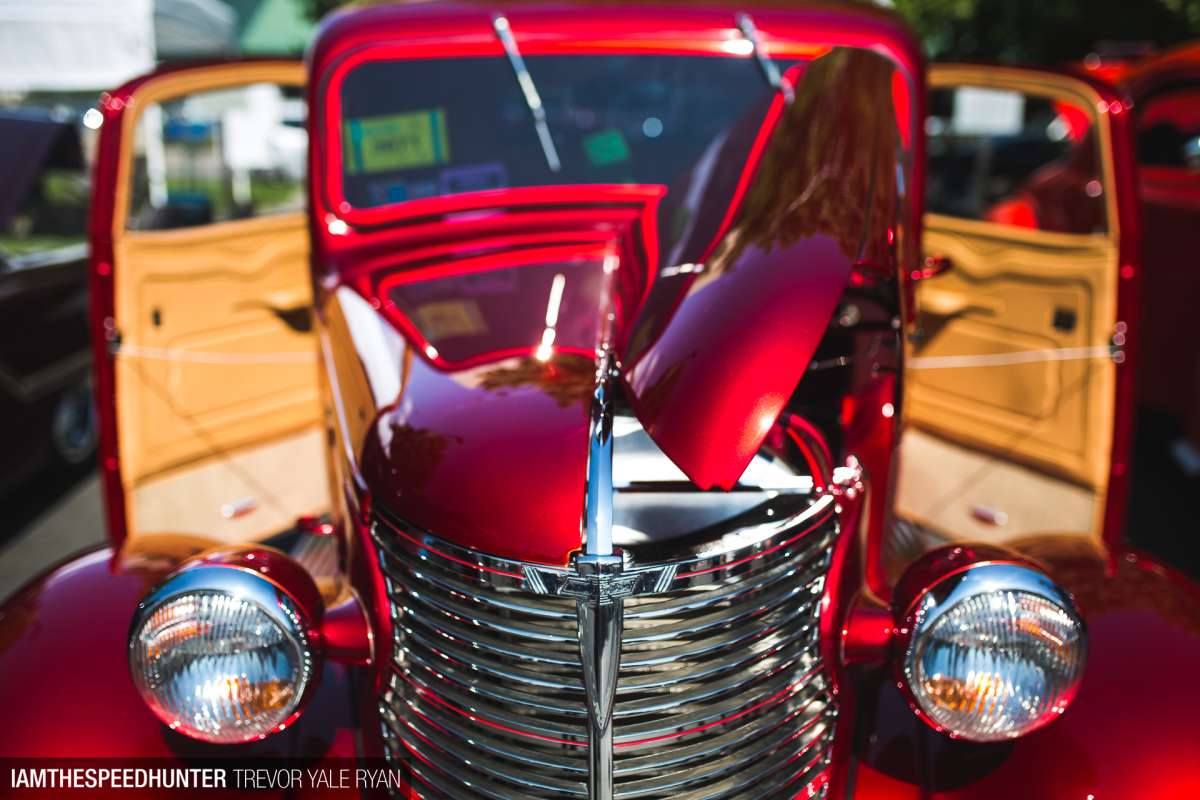 Also, on the topic of pencil and paper design, it is undeniable that cars from decades past are far better to look at than most modern designs. This is mostly the result of singular designers being replaced by teams and committees as well as manufacturers doing their best to maximize profit. It's only been in the last few years, in my opinion, that cars on the whole have started to look good again. Performance models have generally fared better, but remember, most of the cars at Hot August Nights were not performance models in their day. Instead, all cars came out of the factory with a certain amount of class and style.
Wide Open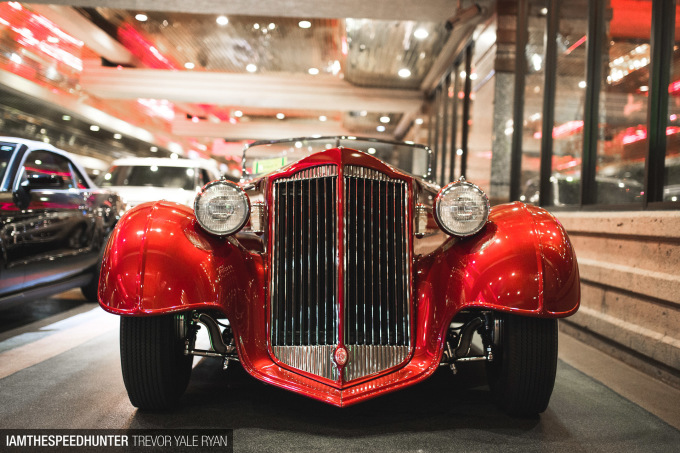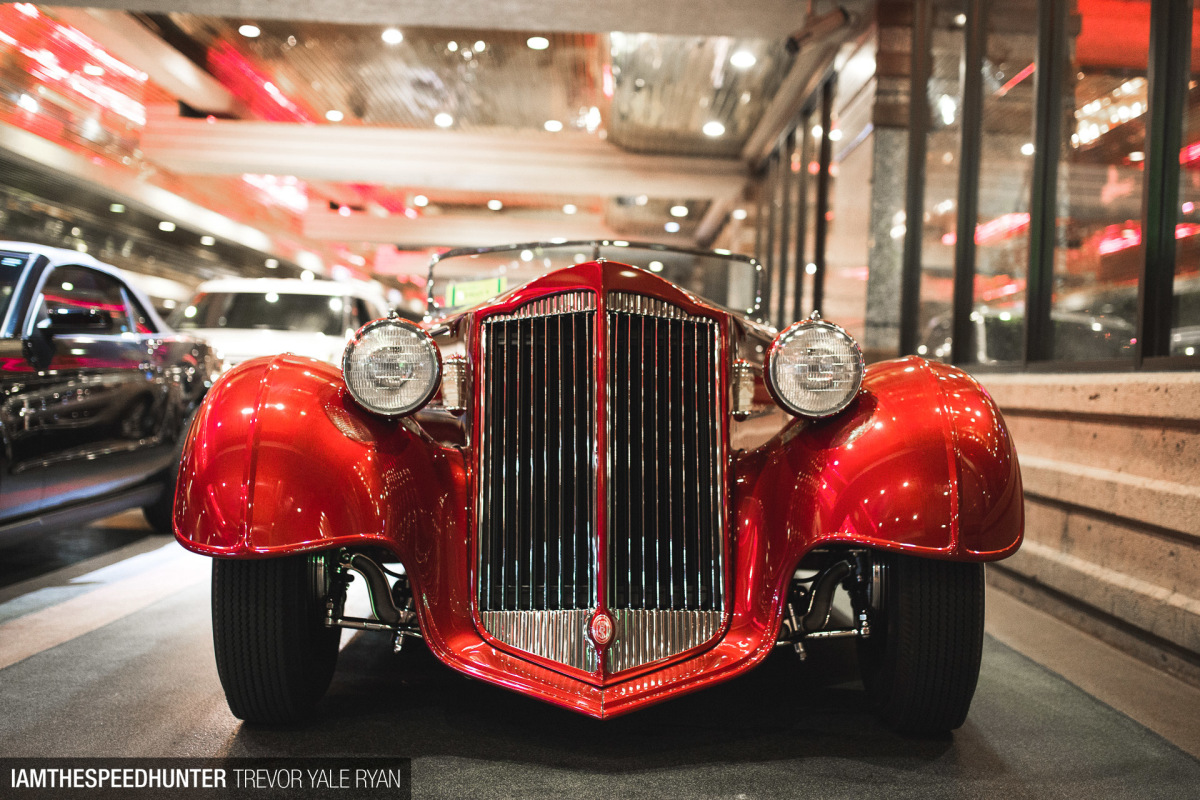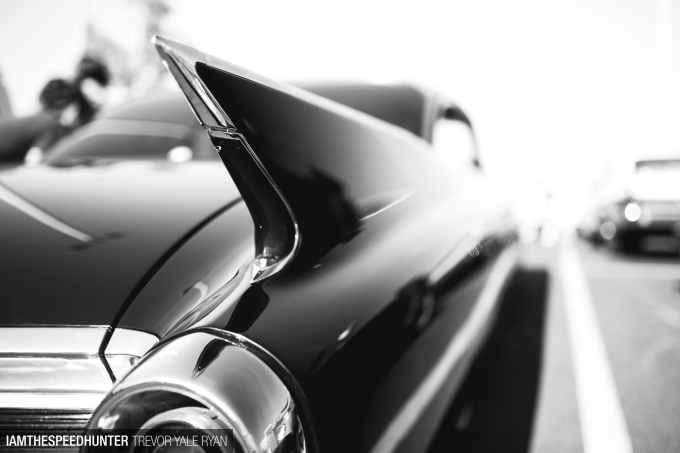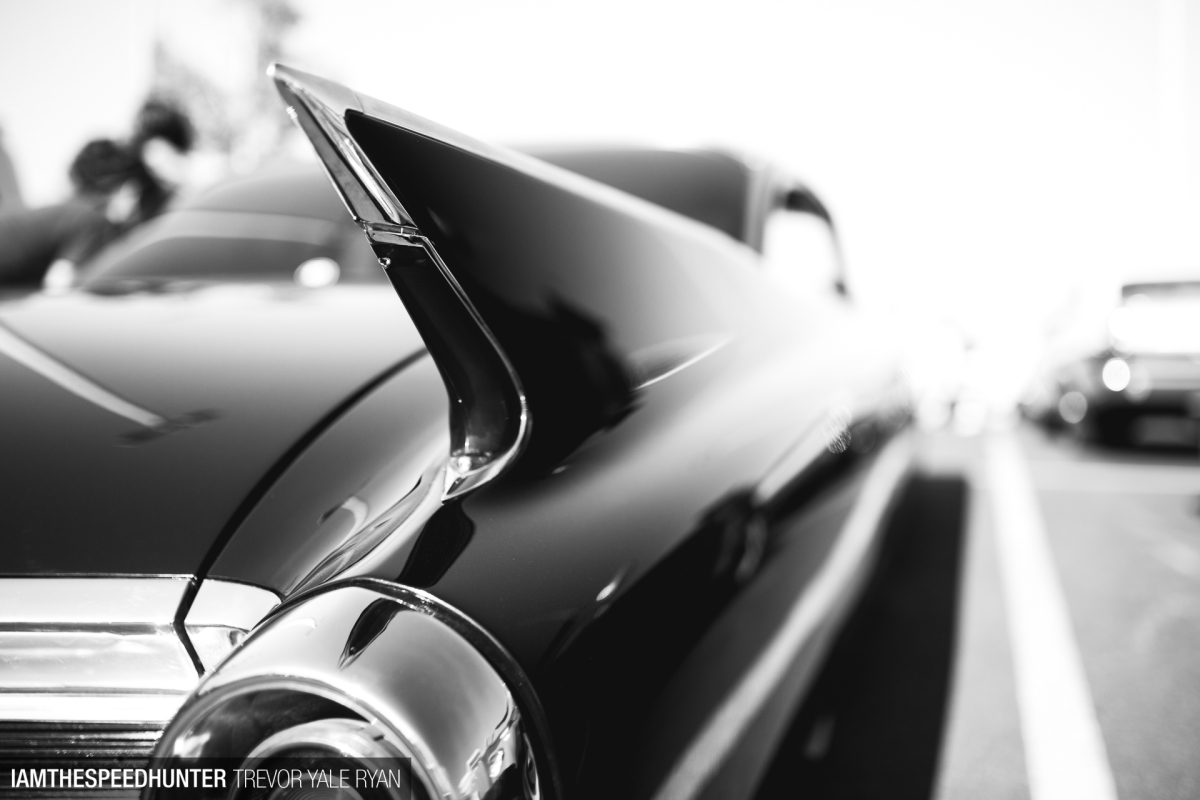 Consequently, the classics still around today have a certain charisma that is unmatched by any new car that rolls off the assembly line. While this is of course true in all markets I find it especially true of American manufacturers. Other car companies continued to pump out some great designs through the '80s, '90s, and on to today while the Big Three in the US floundered to stay competitive. The huge motors, increasingly heavy chassis, and ancient suspension systems American cars are known for no longer make any sense in today's world.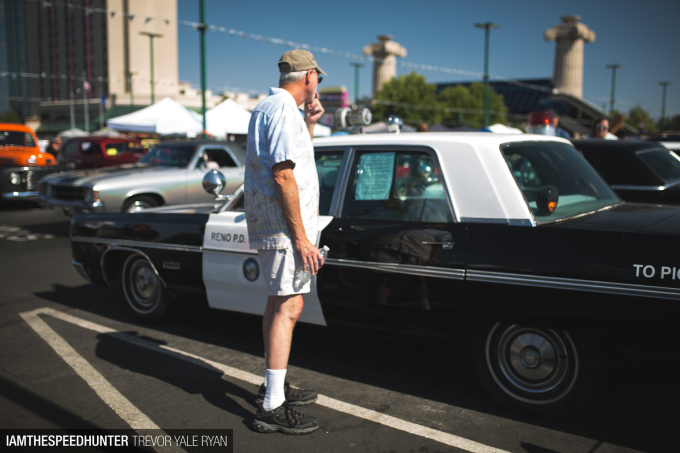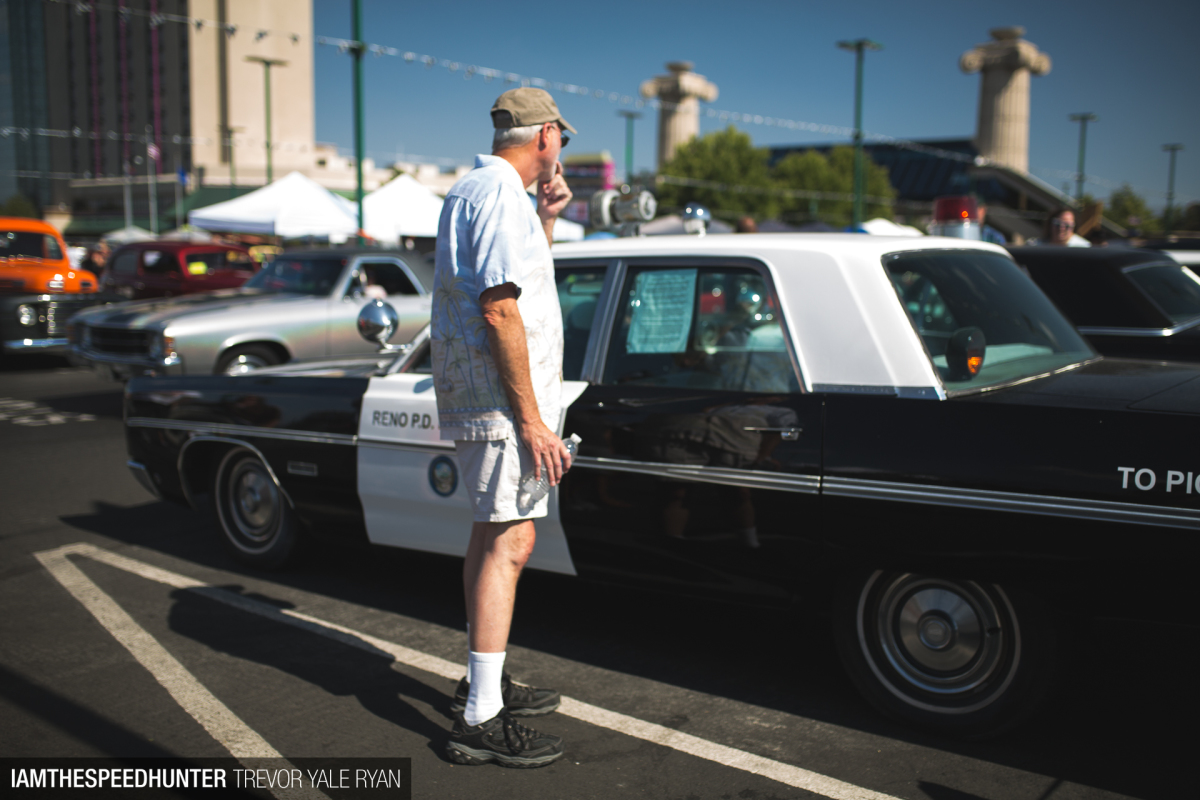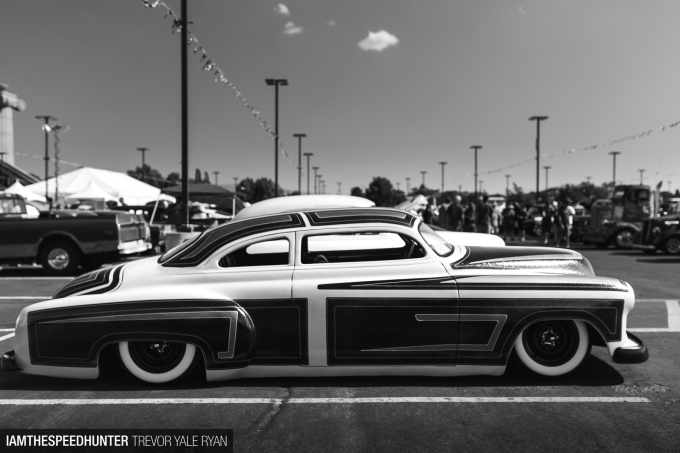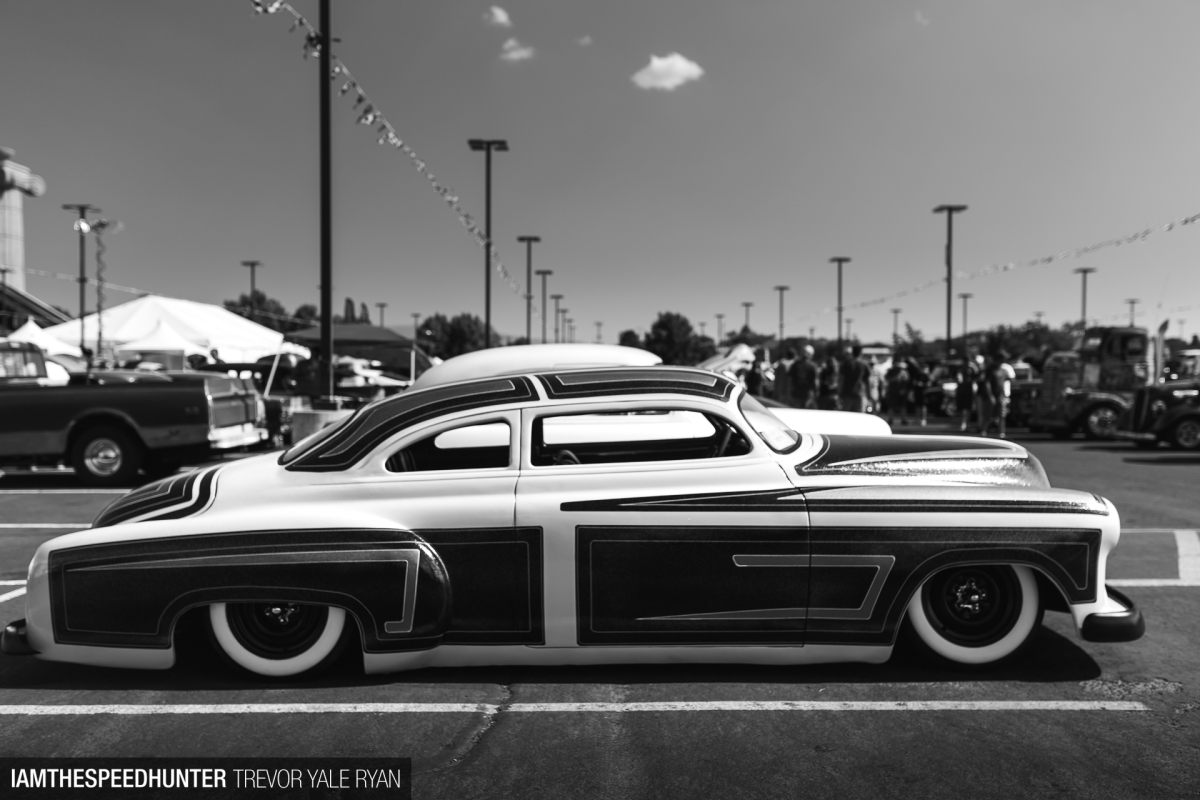 But in decades past (and still, in many parts of the United States), they made perfect sense. The vast American landscape was paved with long, straight roads through the prairies. Meanwhile, elsewhere around the globe winding back roads and mountain passes encouraged carmakers to get creative and improve their designs. Frankly, there was just no incentive to build a car that was nimble for the US market, and in fact, it was down-right un-American. Because of this reality we see a huge disconnect here compared to the rest of the world as automobiles elsewhere continued to become more efficient and agile over the years.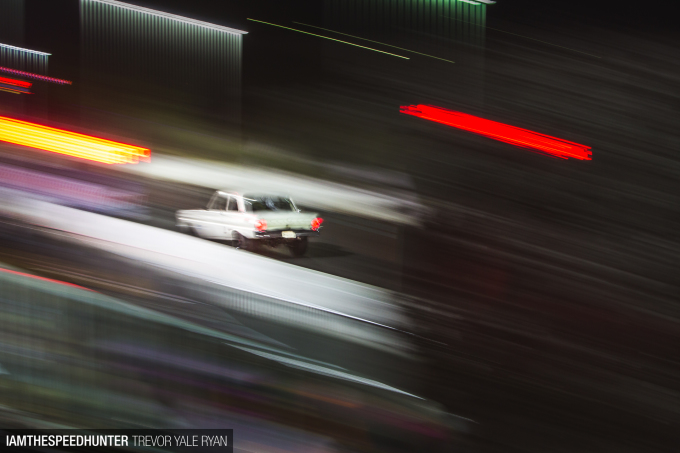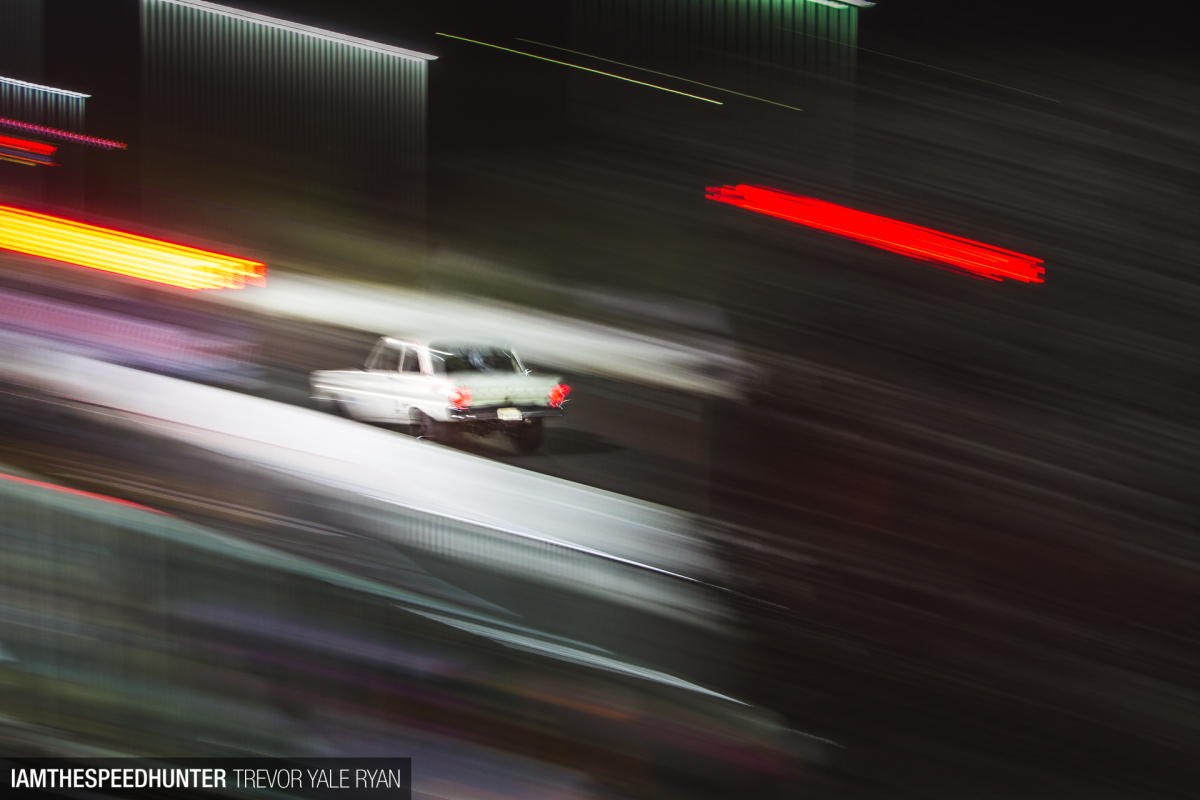 There is still one place, though, where none of this matters at all: the dragstrip. This is a scene that has seen the removal of IRS systems in favor of straight axles (see the 2003-2004 Cobra Mustangs) and continues to burn the the tires off cars half a century old. The great thing about it is that none of the styling is lost; instead it's amplified along with the horsepower these things generate.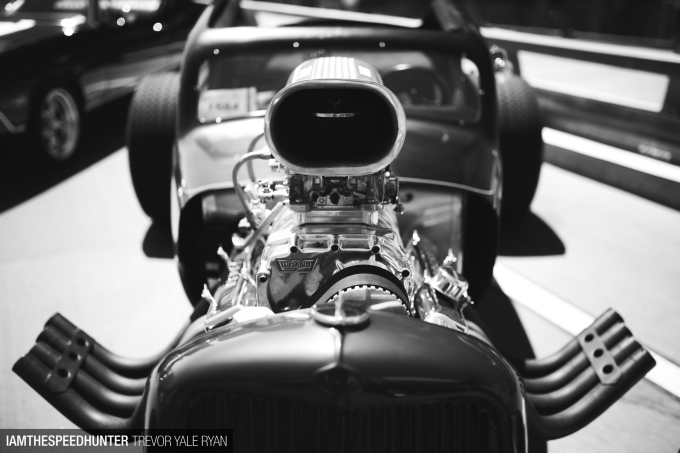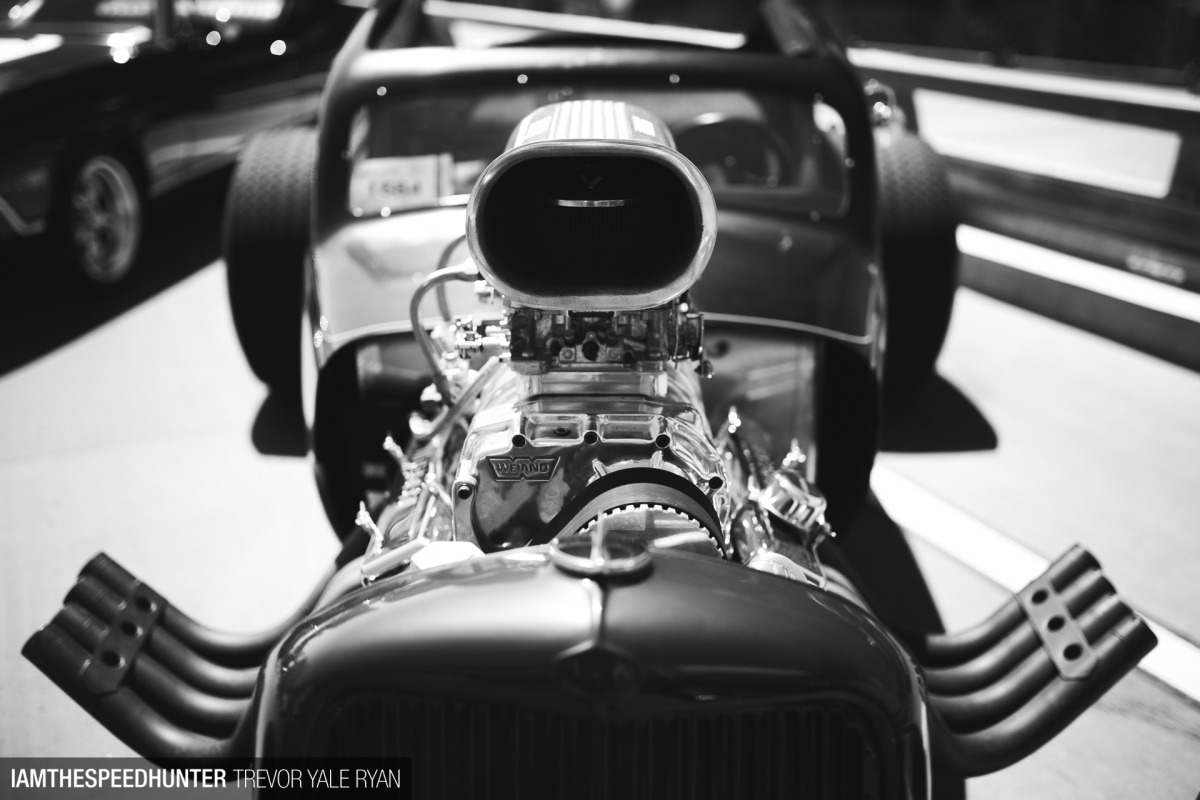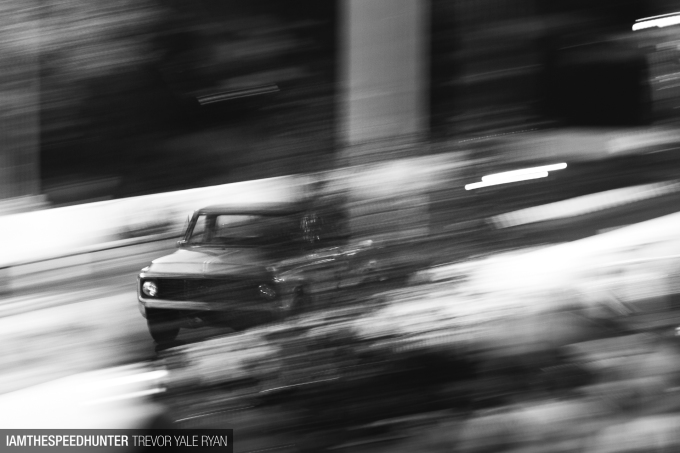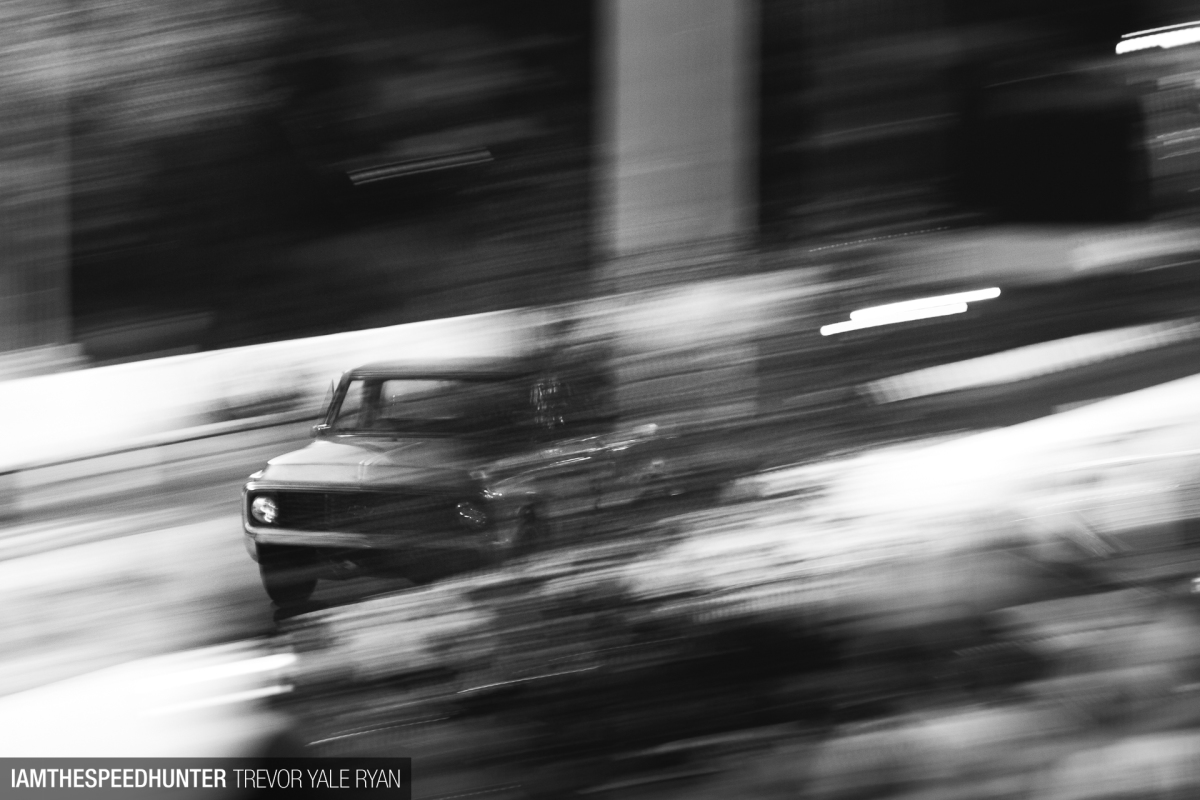 Like the drift event and autocrossers at Hot August Nights, it's really exciting to see shows picking up on what the spectators want to see. It's no longer good enough to just check out some hard-parked classics for seven days, we want to see them driven in fury. The drag strip is a lot more entertaining to go to than you might think and hopefully more shows find ways to have similar sub-events like this. Either way, while drag racing itself is a sport that will never die, you have to wonder where it's heading.
So What Of The Future?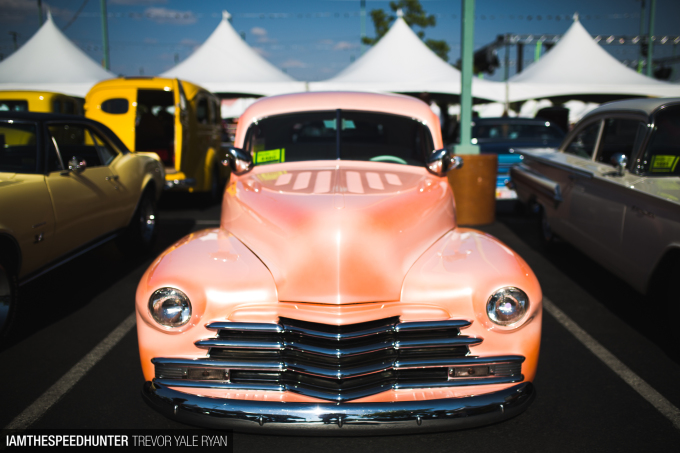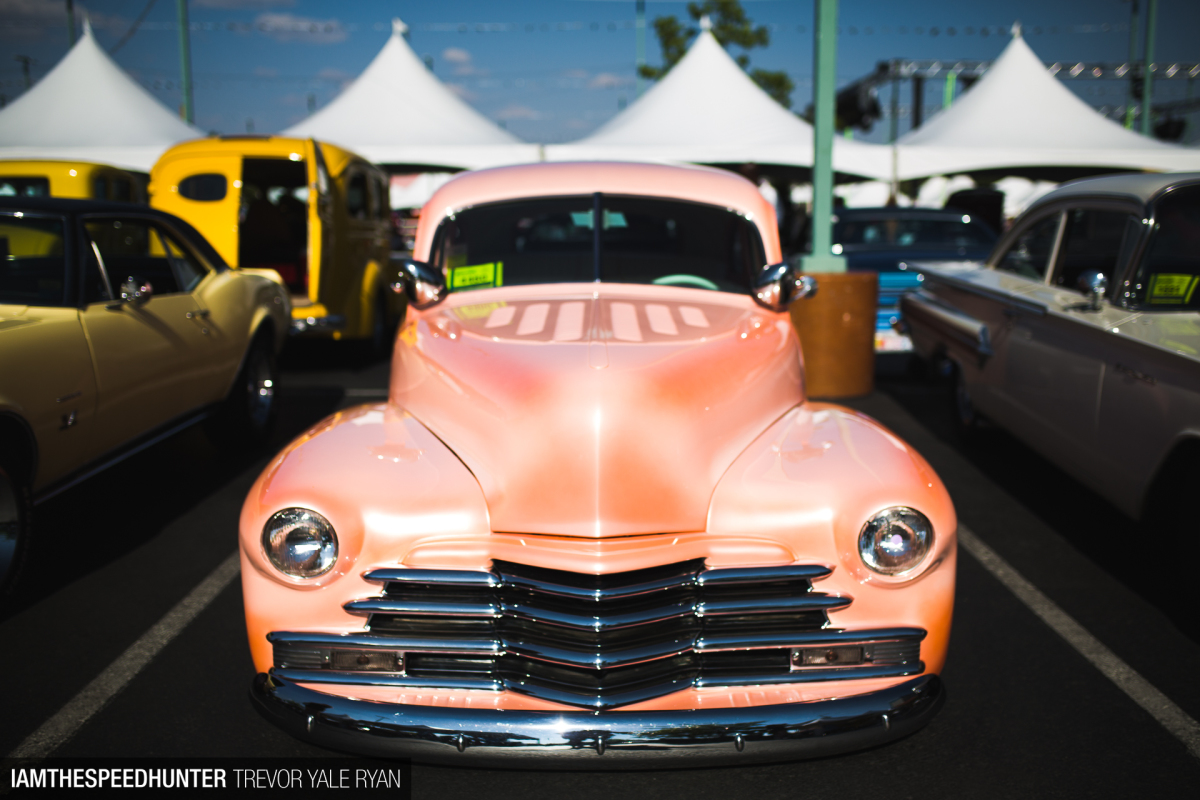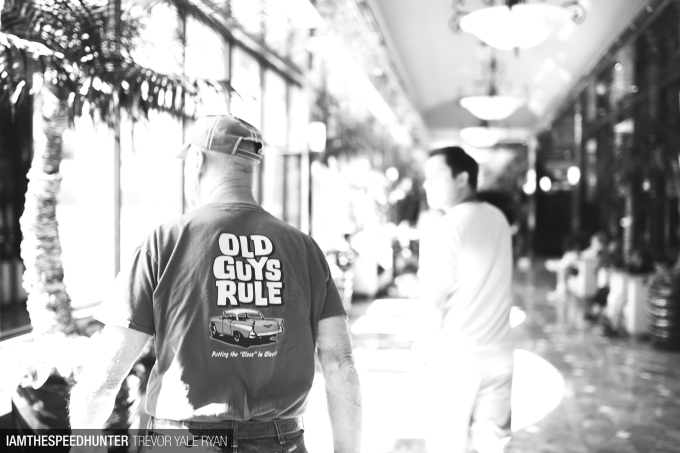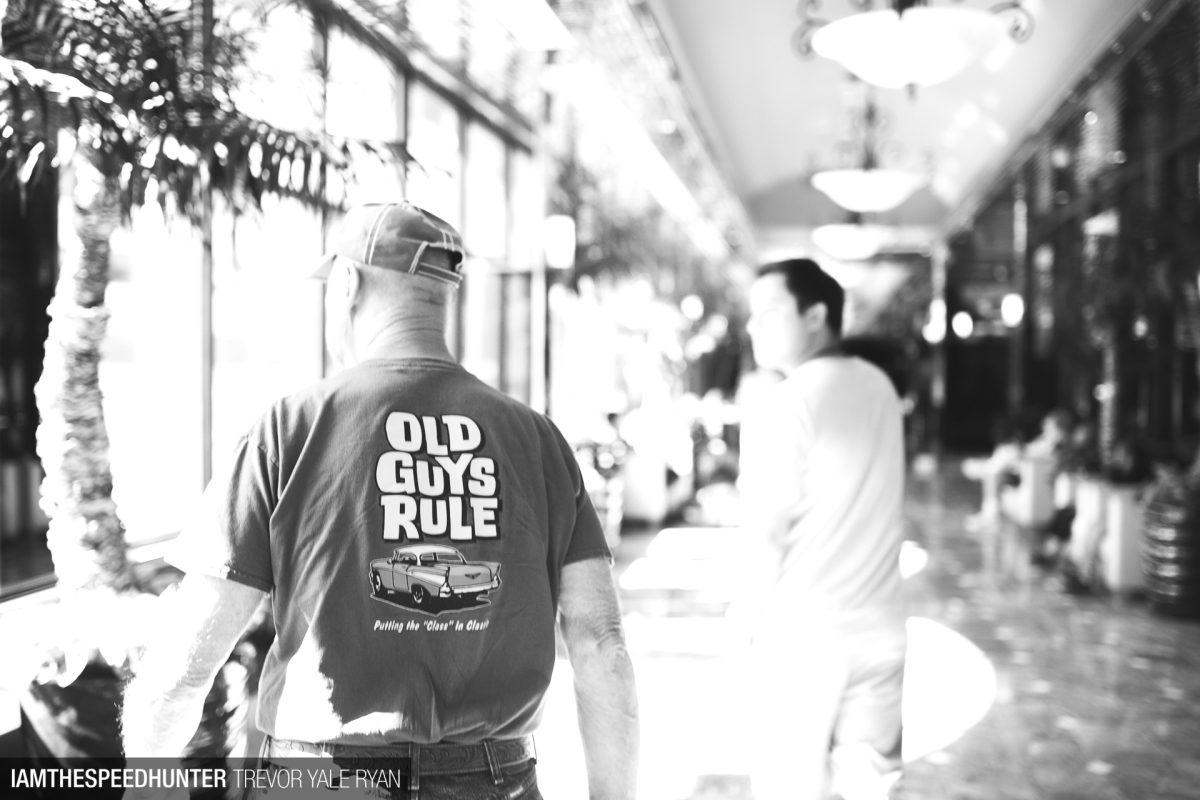 With the reality of electric cars looming ever closer, the younger generations having less interest in the hot rodding scene, and international automakers gaining massive popularity among enthusiasts here in the US, I'm sure some of the older crowd is worried that this nostalgic American car show lifestyle won't be around in the future. I think this is the source of the hostility between the clique of older folks and the next generation of modders and tuners. Though, in reality, these are two groups that share a lot of similarities to each other.
Trevor Yale Ryan
Instagram: tyrphoto
TYRphoto.com
Cutting Room Floor